There were many amazing cars at SC Films' recent video shoot event at the Gunsai touge in Gunma, but one that really stood out to me was Akinobu Satsukawa's 4-door R32 Skyline.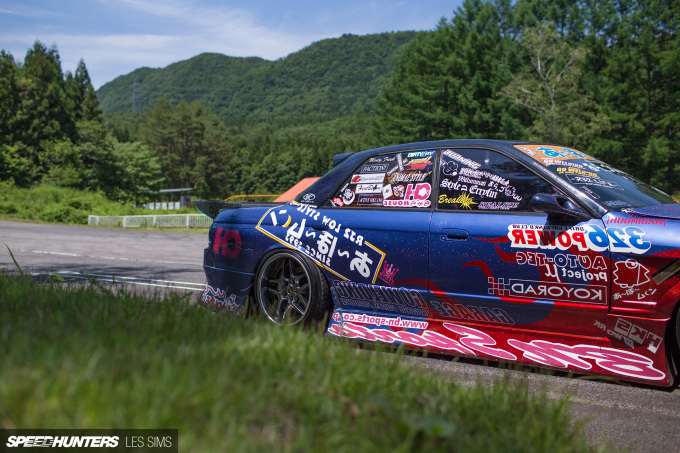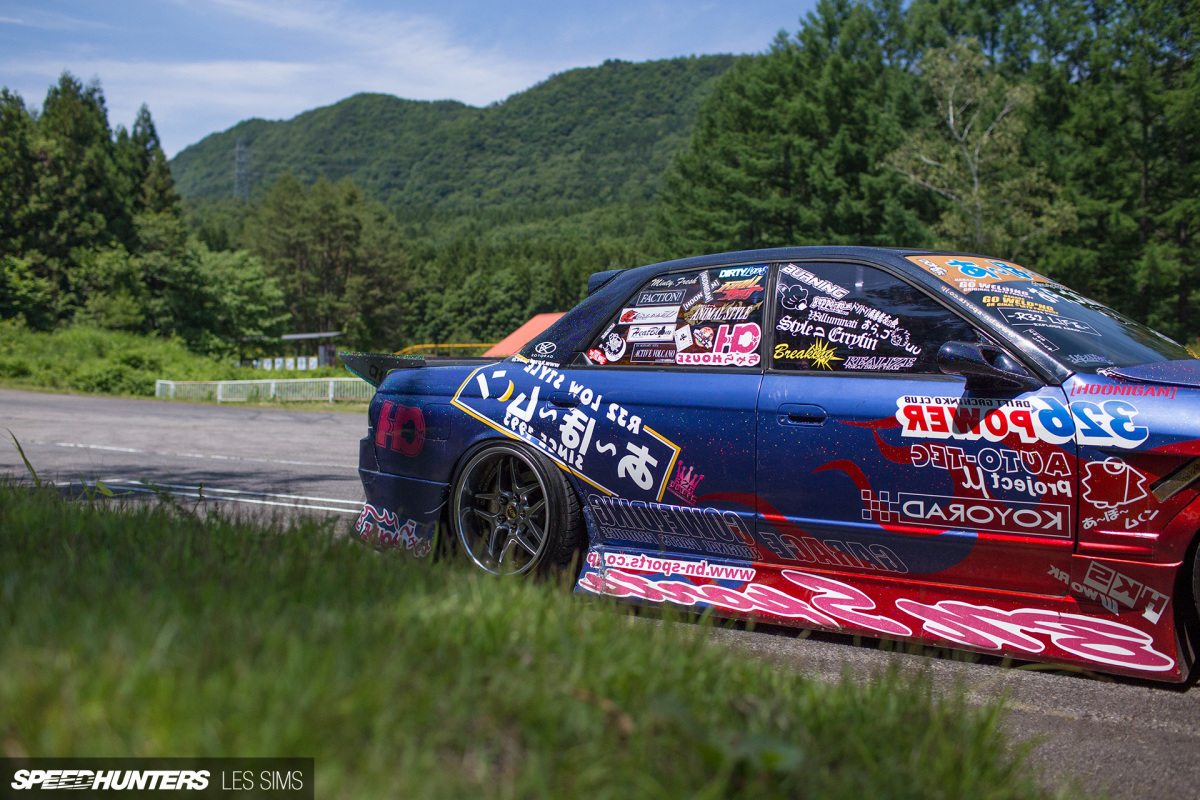 Satsukawa-san is the leader of Nagoya-based drift team A-Bo-Moon; the name a play on his own and that of the famous Japanese manga Sailor Moon. Today, I want to give you a closer look at the car he has owned for 17 years. Yes, that long!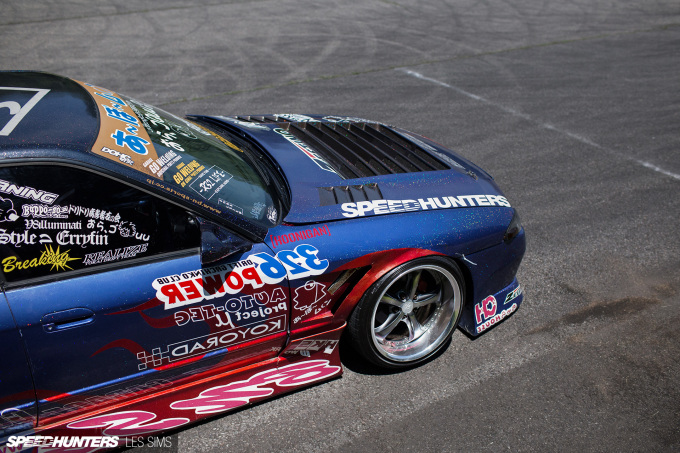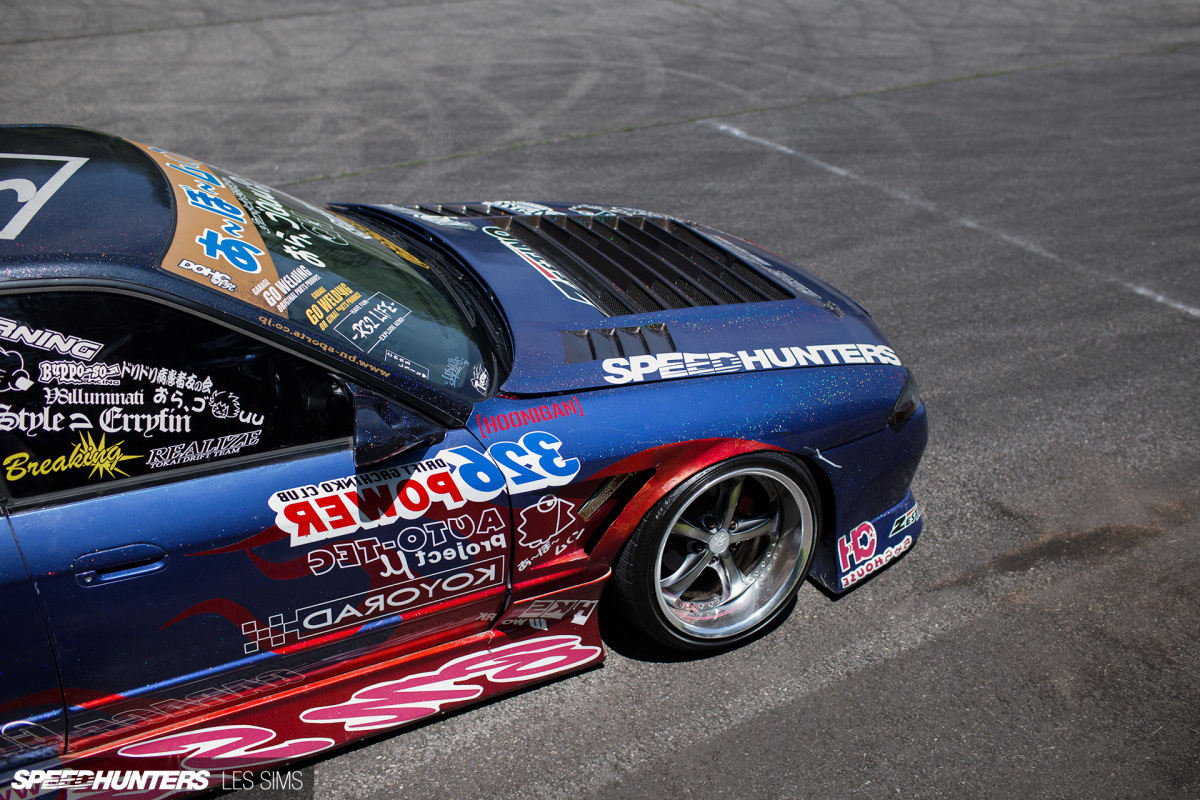 Over that period, Satsukawa has amassed quite the collection of tomodachi stickers from friends both in Japan and overseas – Speedhunters included.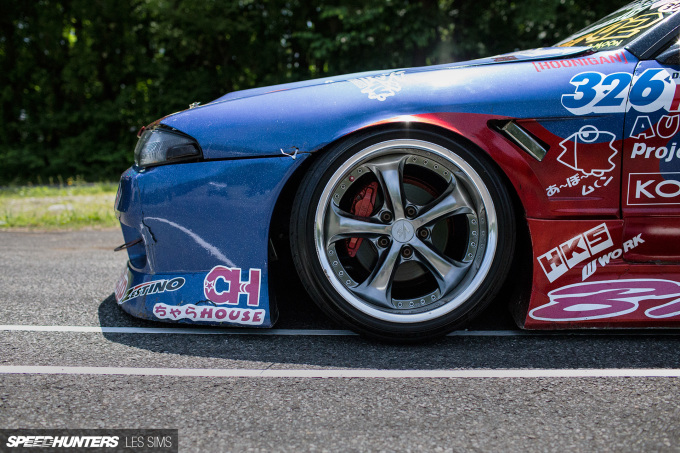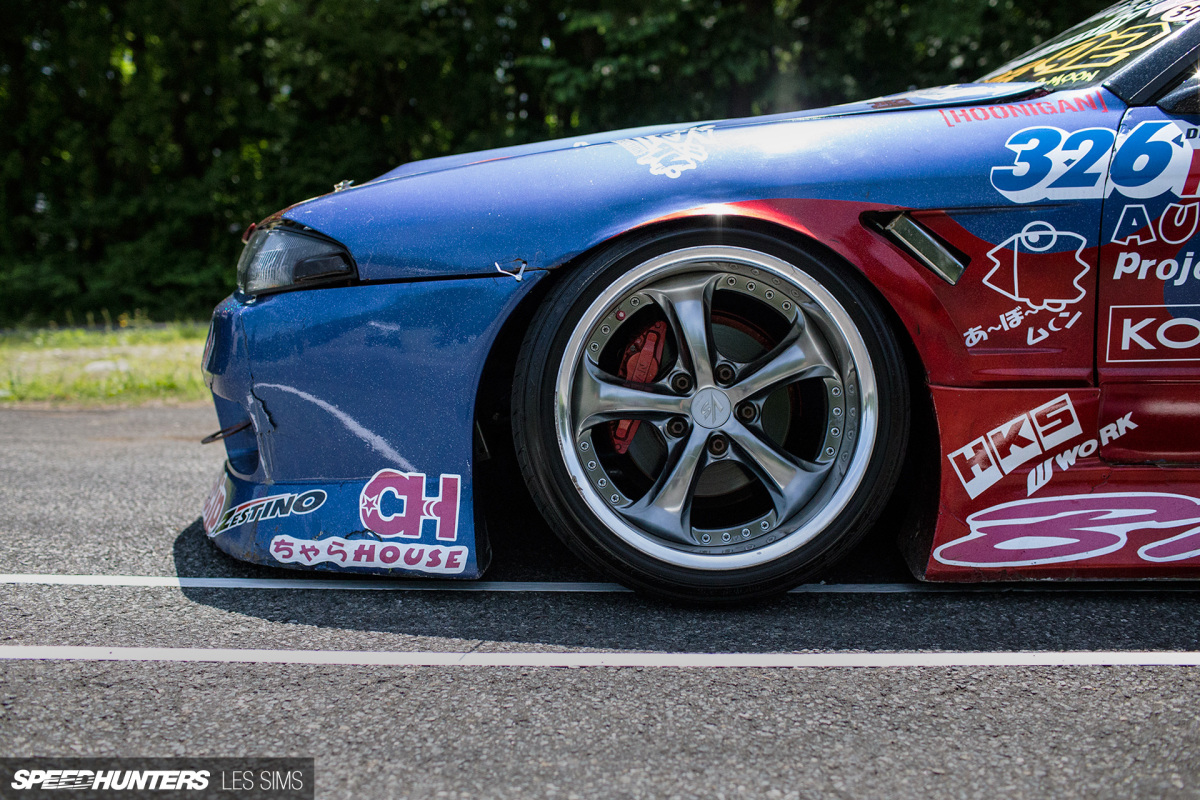 The purposeful-looking R32 gets its form from a BN Sports kit and a set of Work VS-FK 17-inch rims; both upgrades favorites among the drift fraternity. Zip-ties are optional, but in this case they're an absolute necessity given the amount of action the Skyline sees.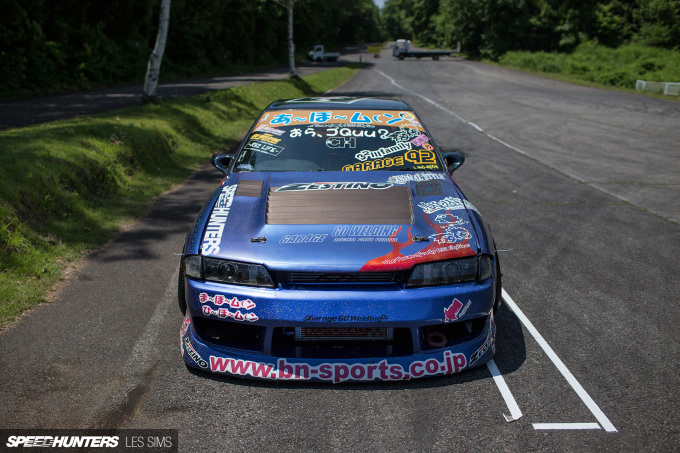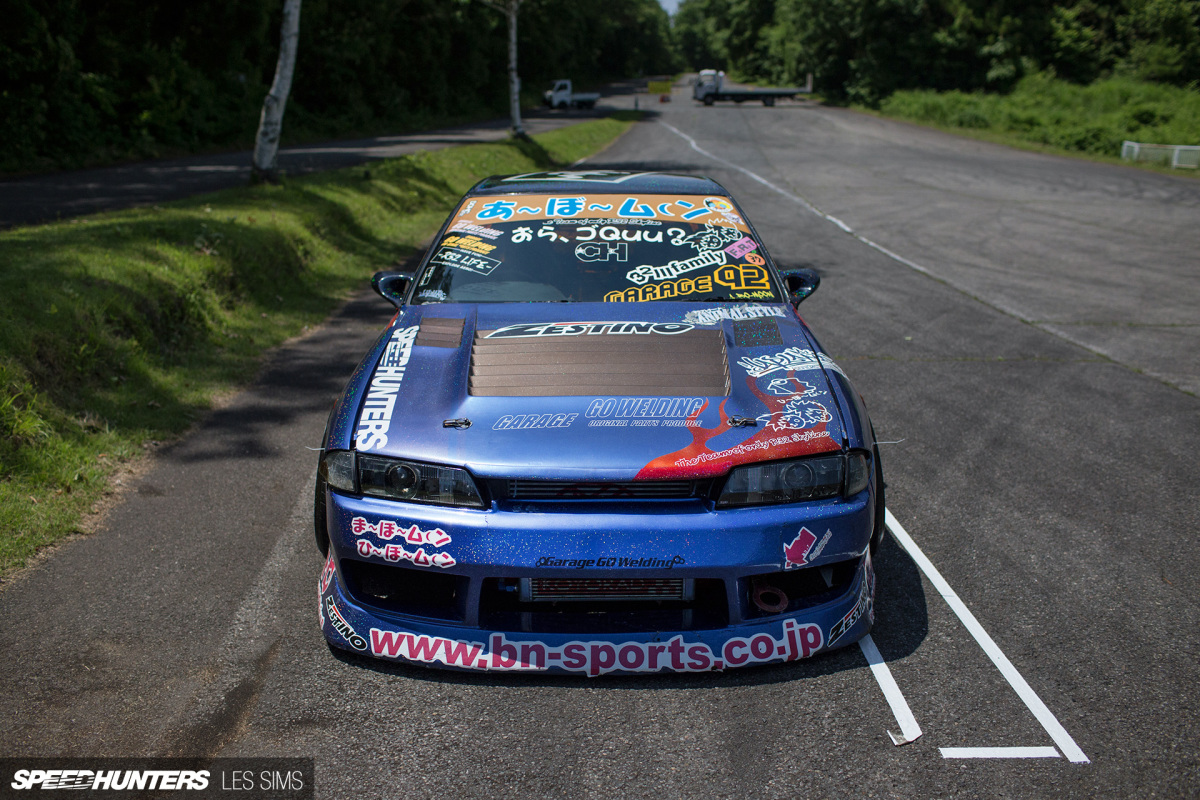 When it comes to suspension, the Nissan has seen its fair share of different components, but Satsukawa says the 326 Power setup currently fitted has provided the best ride feel while also taking care of the all-important low look that he loves. 'Shakotan drifting' is a term that has come into its own over the last three or four years in Japan, and you can now find events that only cater for cars with super-low ride heights. Hopefully we'll get to cover one of those for you here on Speedhunters sometime soon.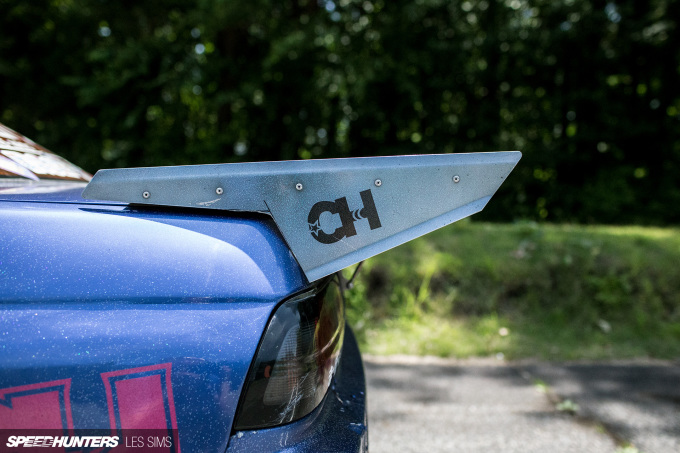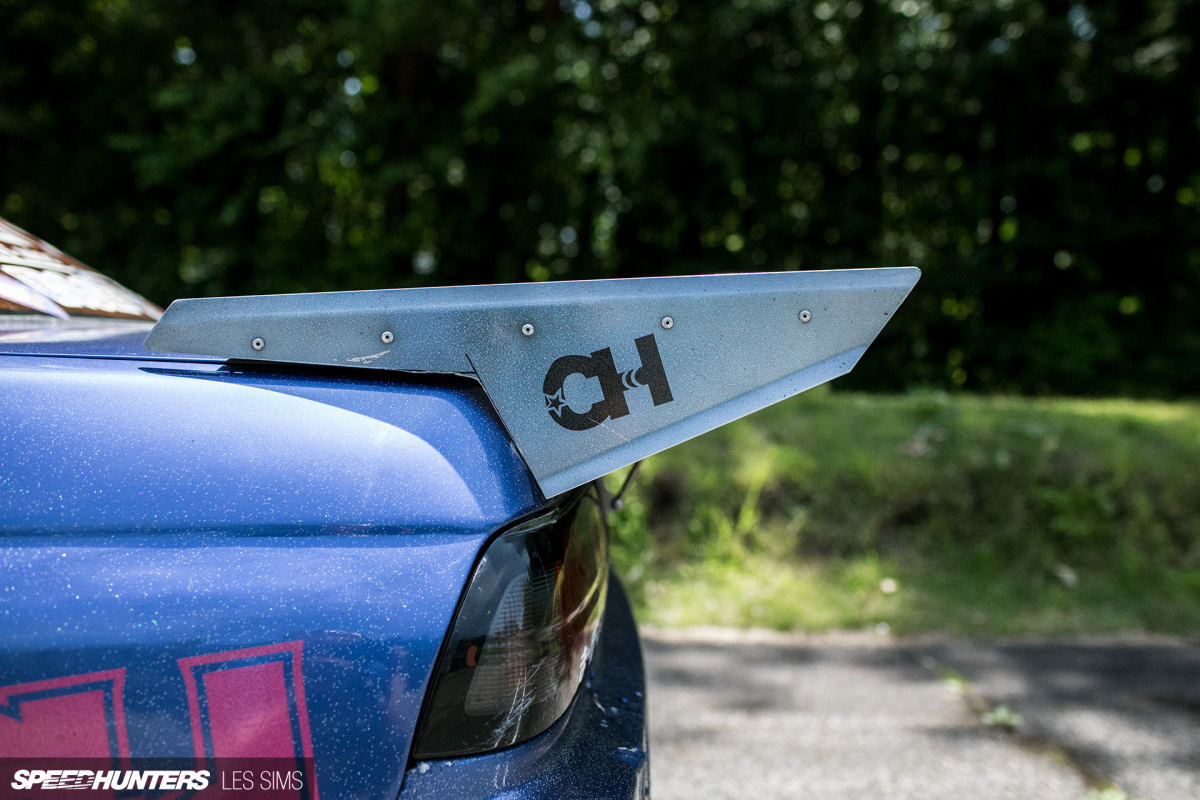 Check out the drag-style wing as well; menacing doesn't even come close…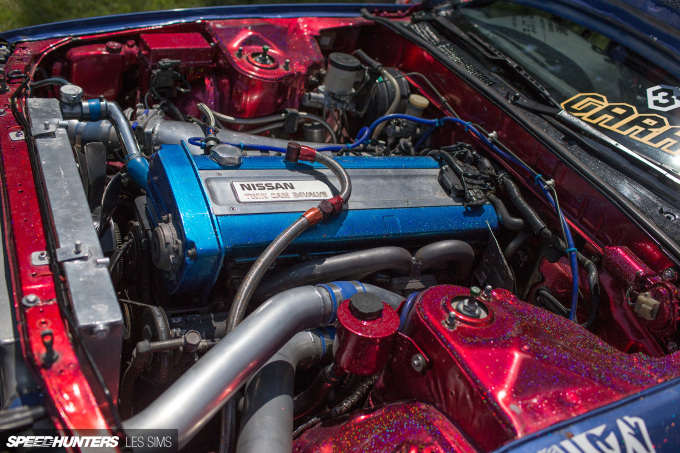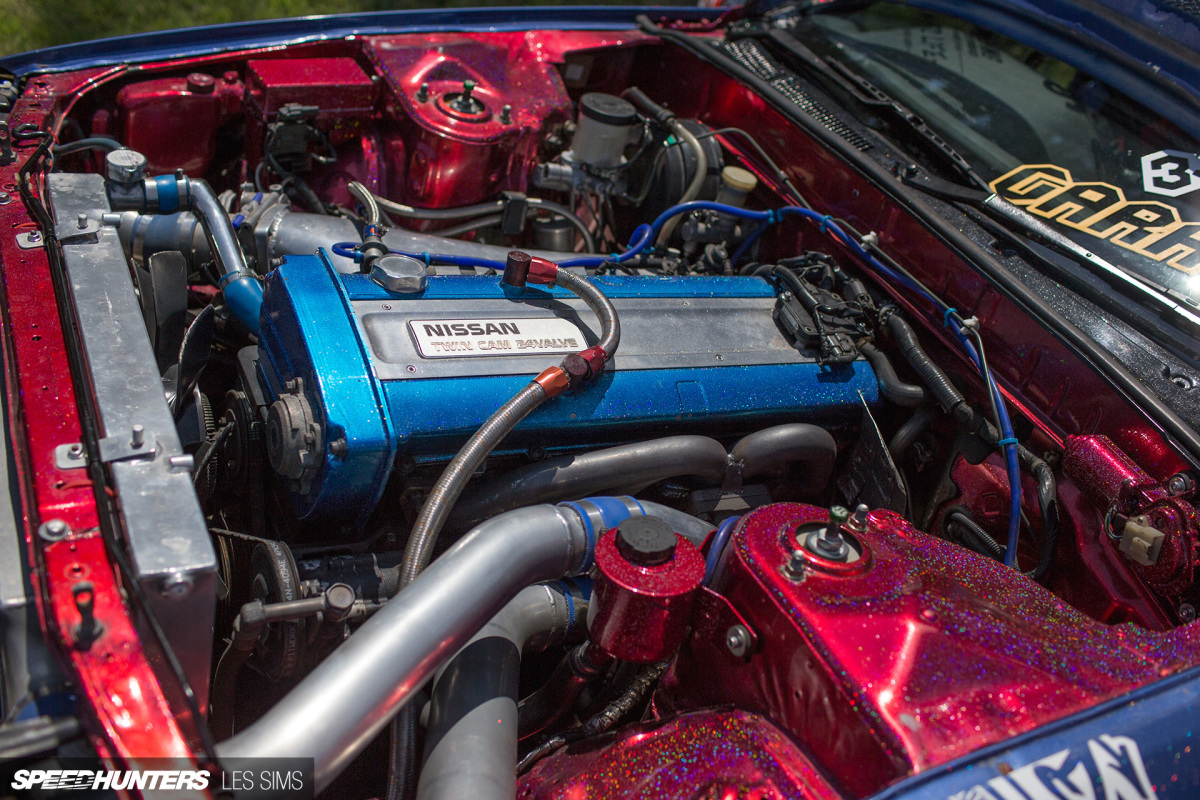 With the ride height as it is, Satsukawa might not be winning D1GP events any time soon, though he does have quite the trophy haul. That's been helped by the RB heart of car pushing out 350 horsepower.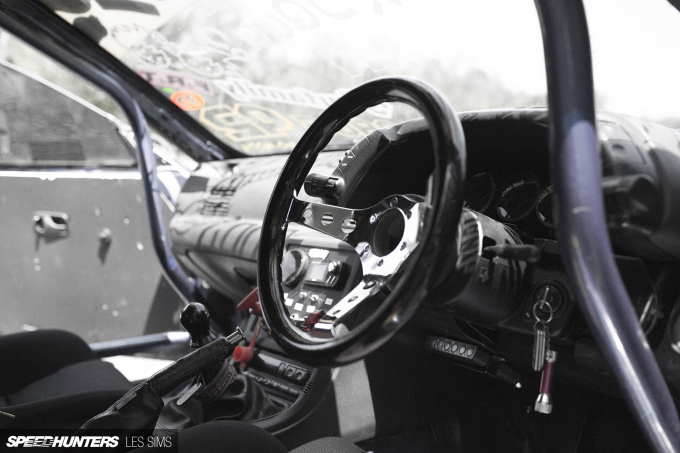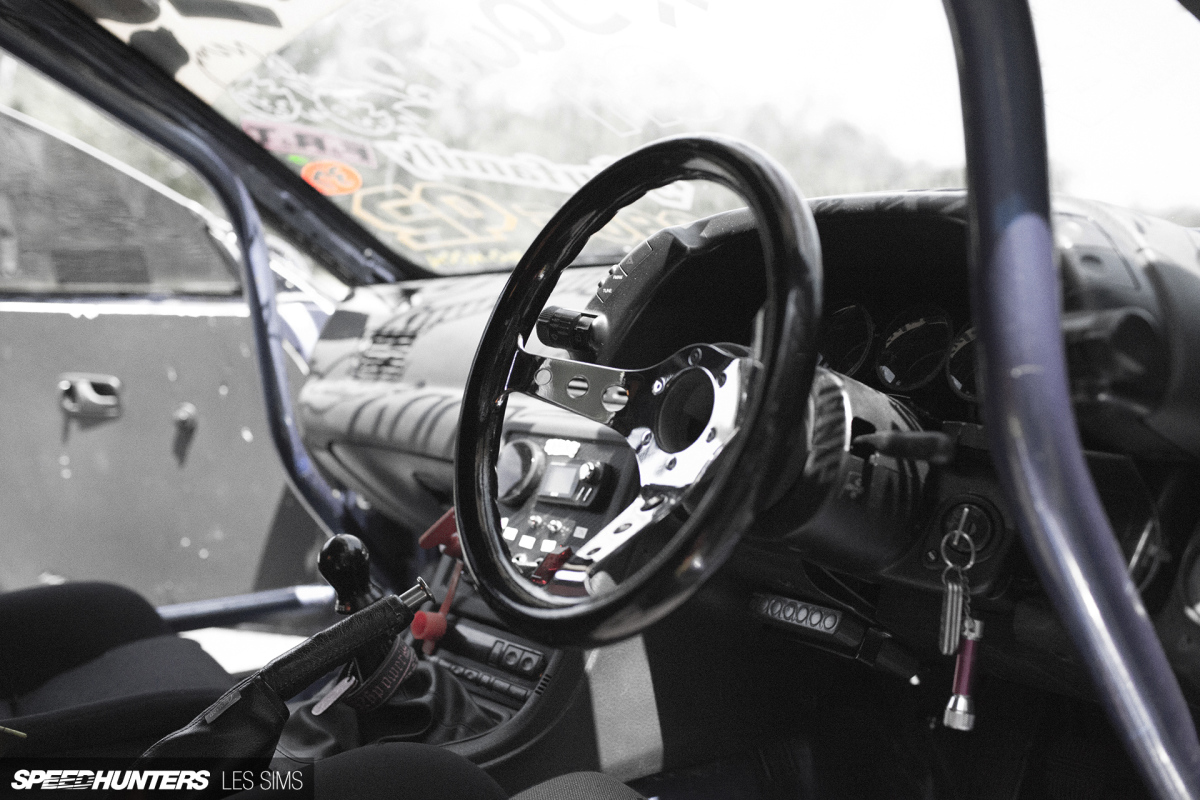 Interior wise, anything deemed dead weight was stripped out, and only the necessary items retrofitted.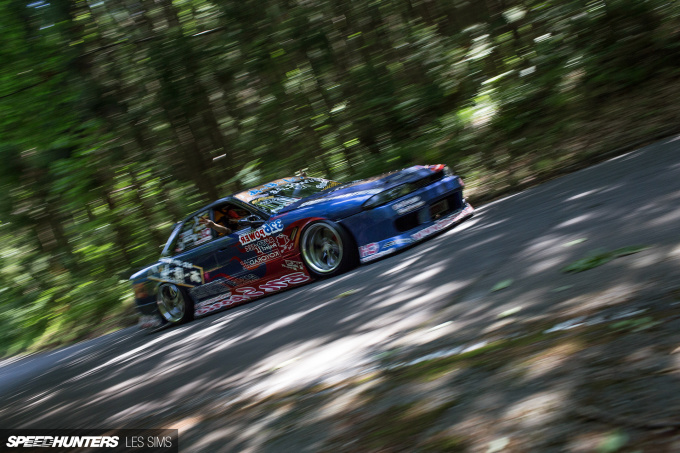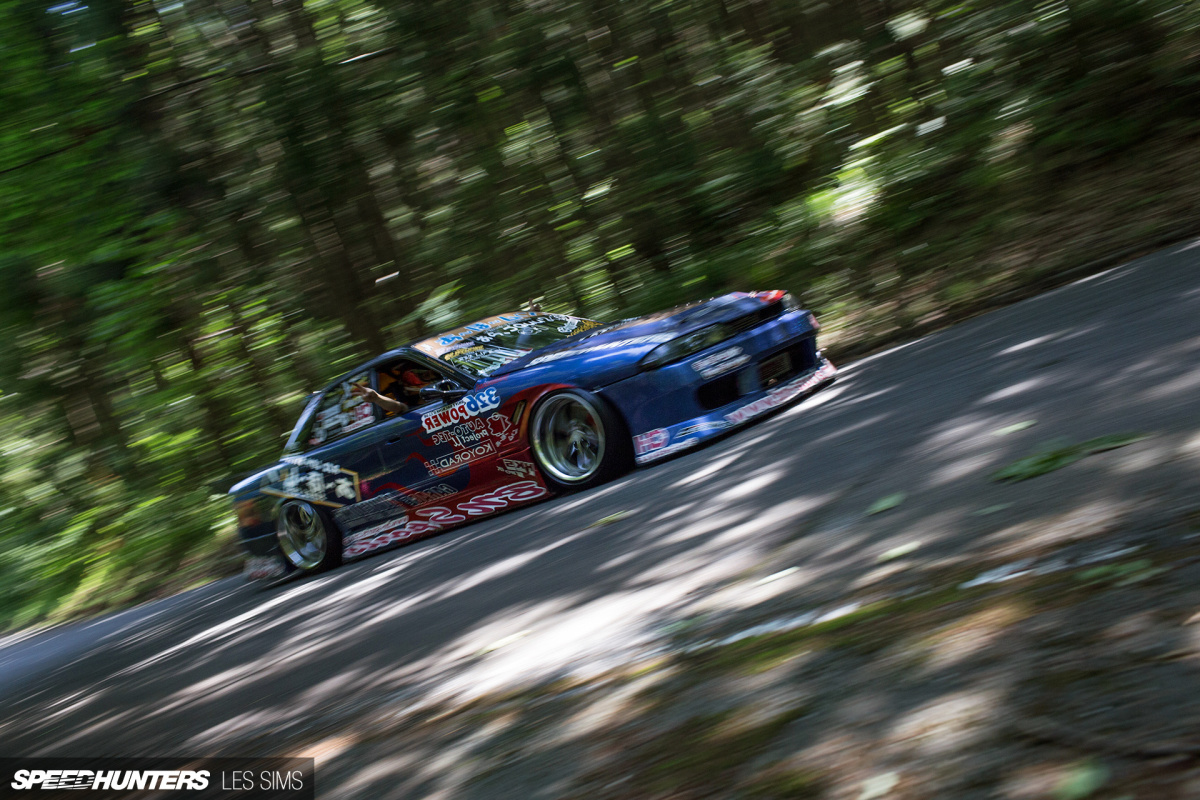 If you find yourself in Japan and happen to make it out to Aichi and Satsukawa's Motorland Mikawa home track, be sure to say hello and check out this fantastic machine for yourself.
Thanks to Satsukawa-san and his team for their help; a great day was had by all.
Les Sims
Instagram: roughsmoke