It's All About The Drive
I sometimes forget just how fortunate I am to be living in a place like Tokyo. Car culture is everywhere and it's easily hunted out; a quick trip to a few local meeting places or nearby race tracks is all that's needed to get a fix. But despite immersing myself in Japanese car culture every working day, I just can't get enough. And to try and scratch that itch, nothing clears my mind more than jumping in Project GT-R and taking a late-night drive on the highway network of Tokyo and Kanazawa to see what I can find in the parking areas.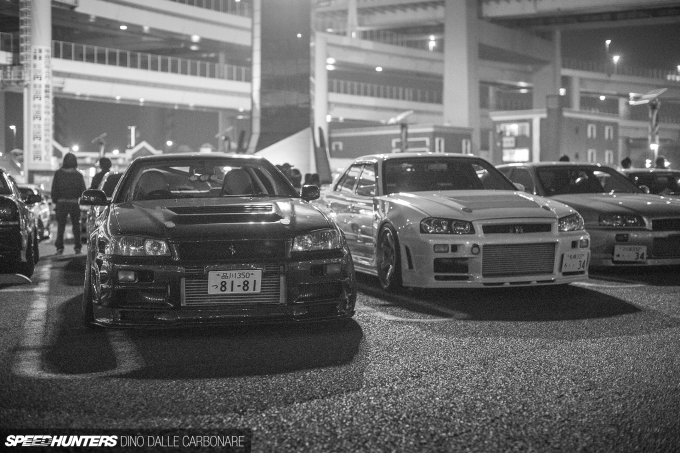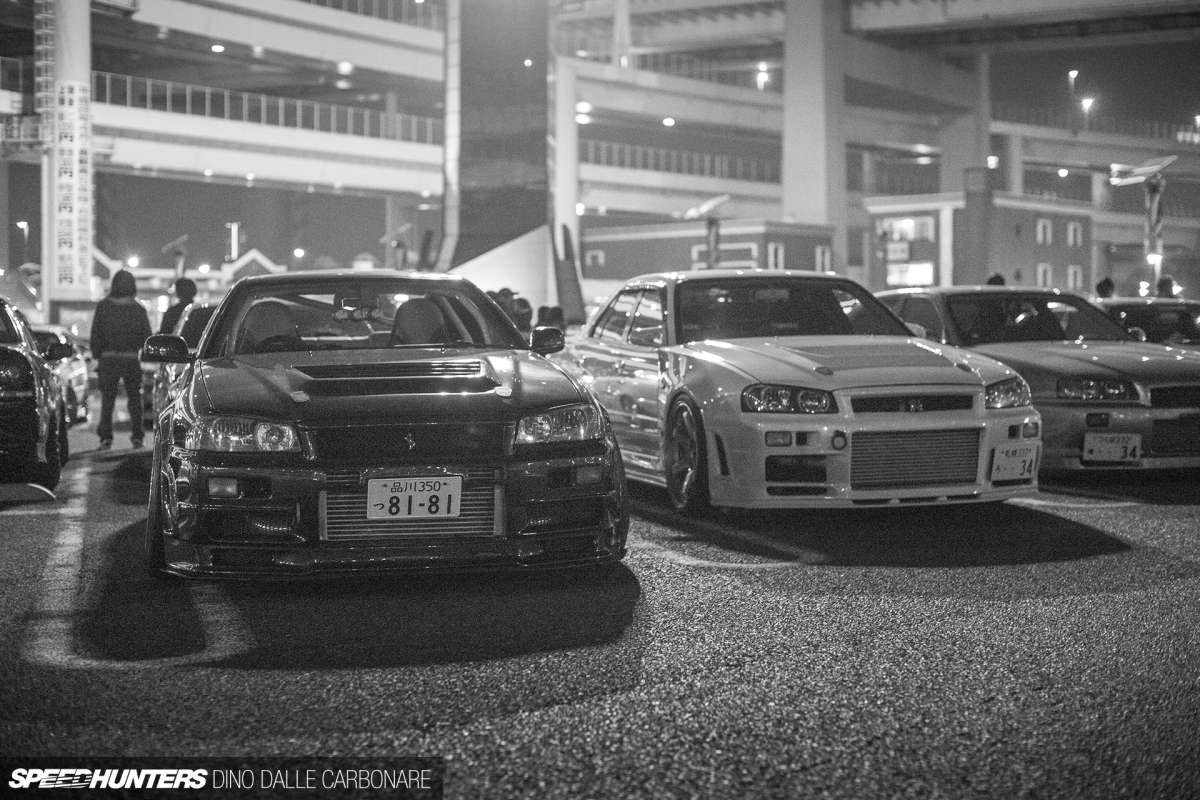 So, I take a break from cars by driving to see more cars… Well, it makes sense in my head, so that's good enough I guess! And just because life has been especially demanding as of late, it's as if fate had a working hand on it the evening guys in Japan celebrated the great R34 Skyline. March 4th (3/4) just happened to be a Friday night, and I had a clear schedule…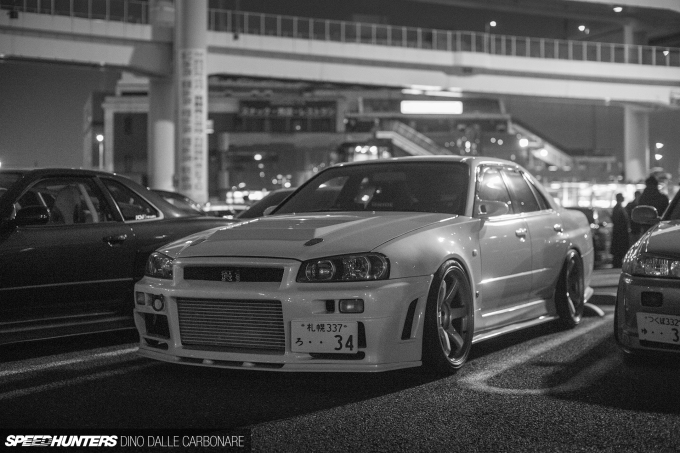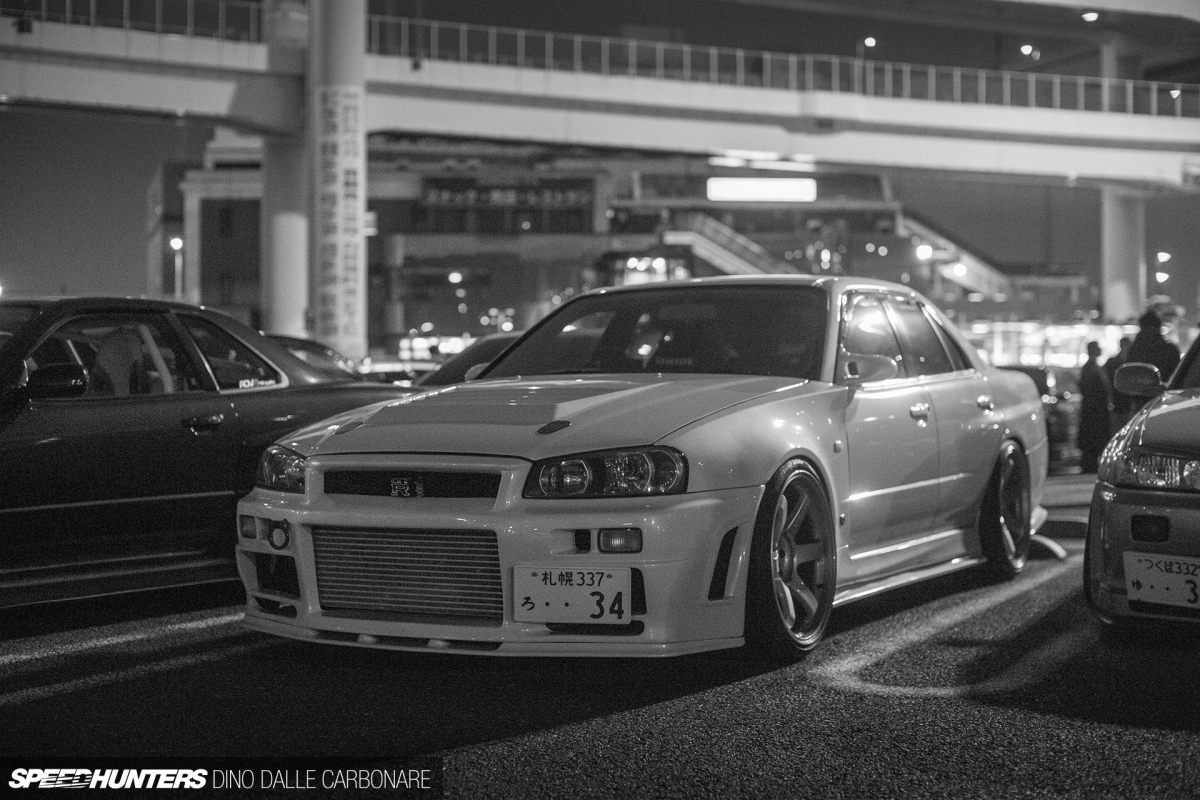 While I used to cover these sort of Skyline celebrations often, it all got a little too repetitive for me, so a couple of years ago I decided to take a break. And I'm glad I did too, because this time around it all felt so refreshing.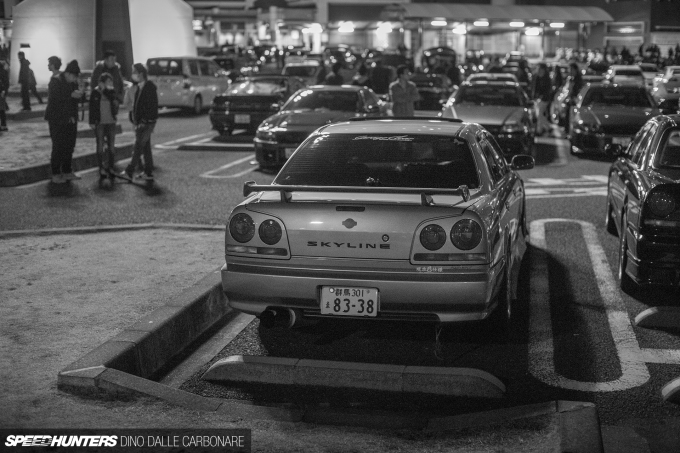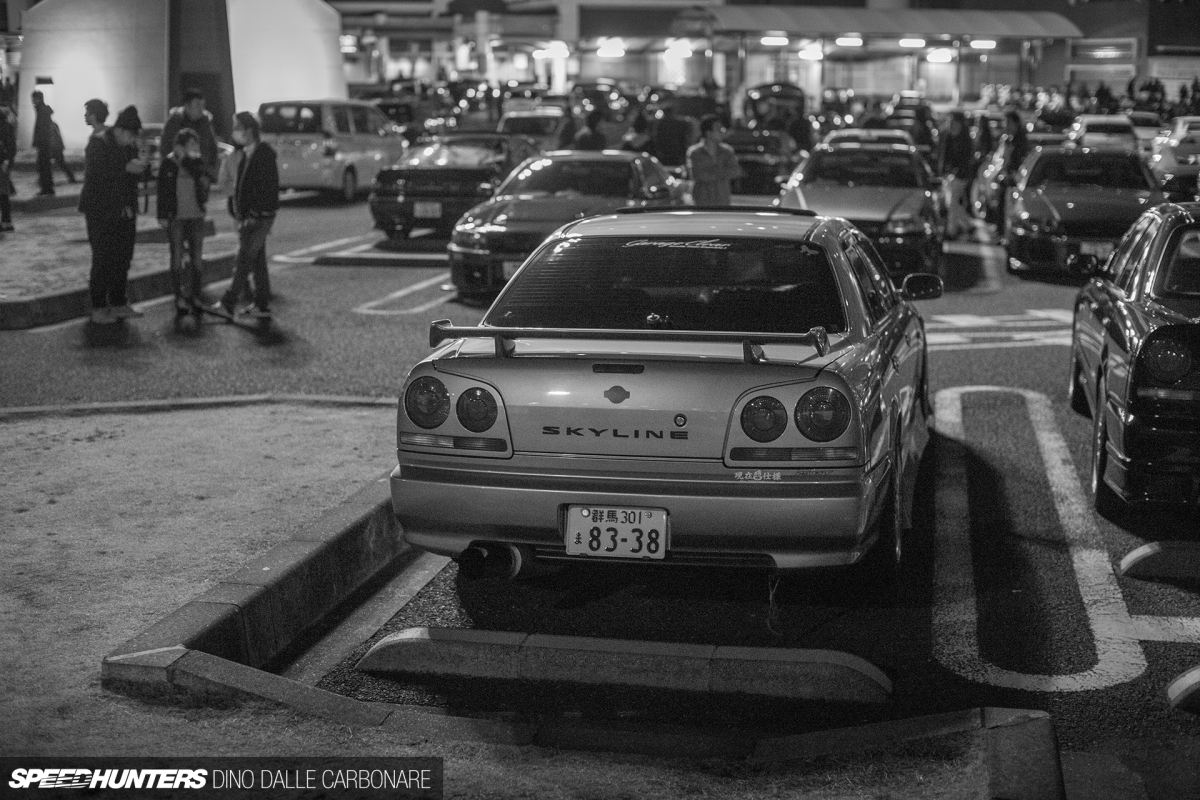 The sort of feeling you get after catching up with an old friend after a long time. Skyline celebrations aside, it had also been a while since I'd stopped by Daikoku PA. Since Tatsumi PA is so close for quick midnight excursions, I haven't journeyed down to the famous Yokohama parking area many times in the last year or so.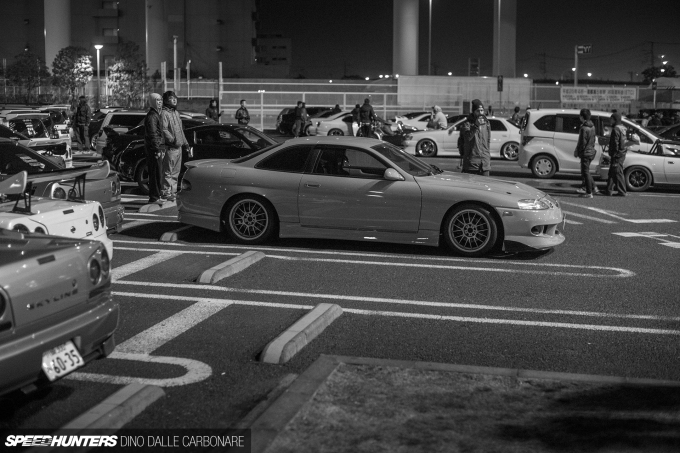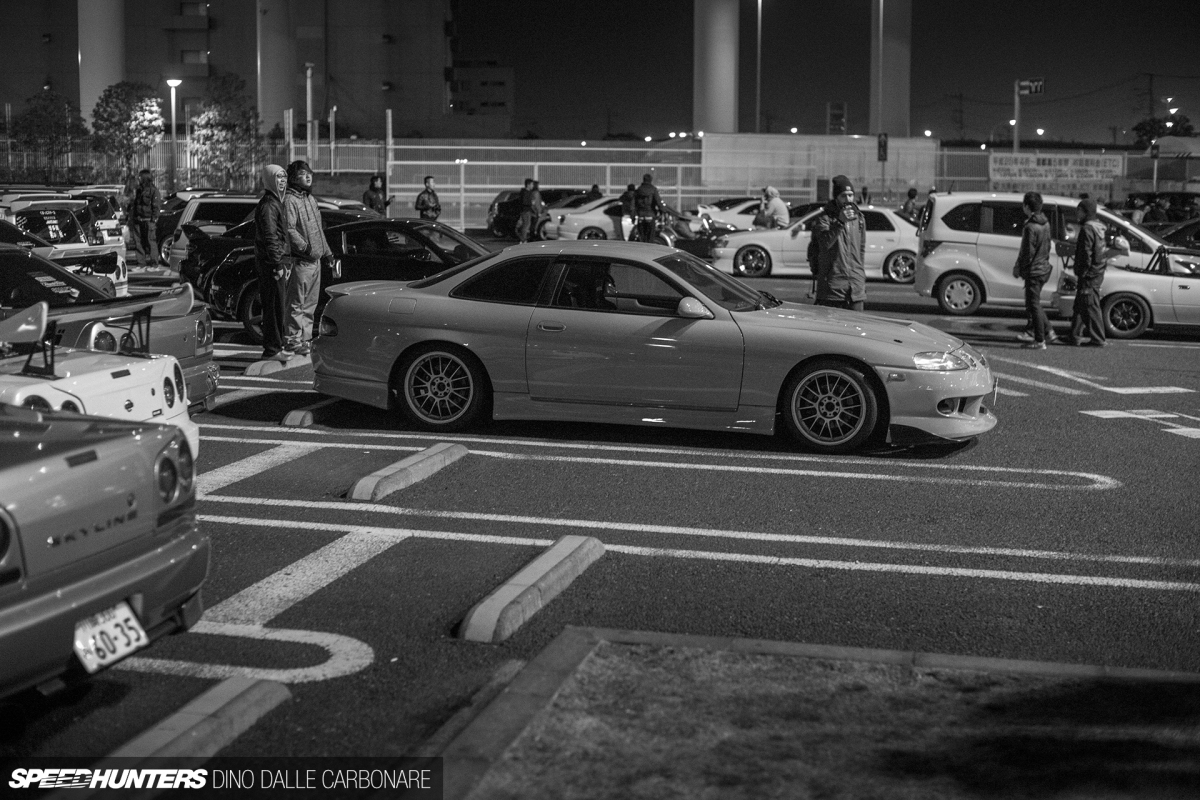 So yes, it was cool to be back. Sure, there were R34s of all types – from GT-Rs to GT-ts, to four-door versions as well as other generations of the Skyline – but as always, Daikoku was jam-packed with all manner of cool metal.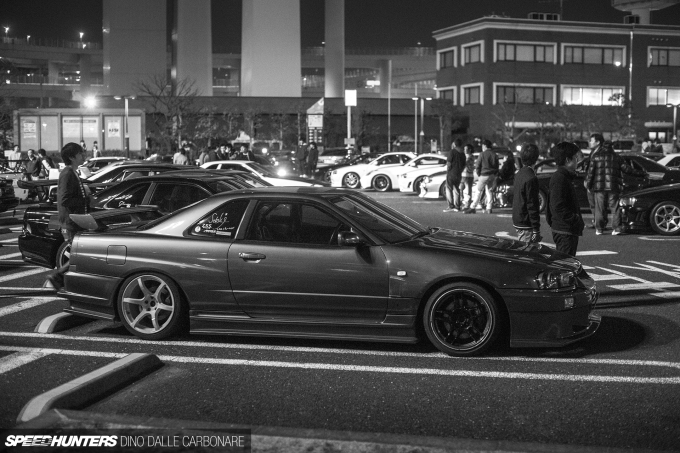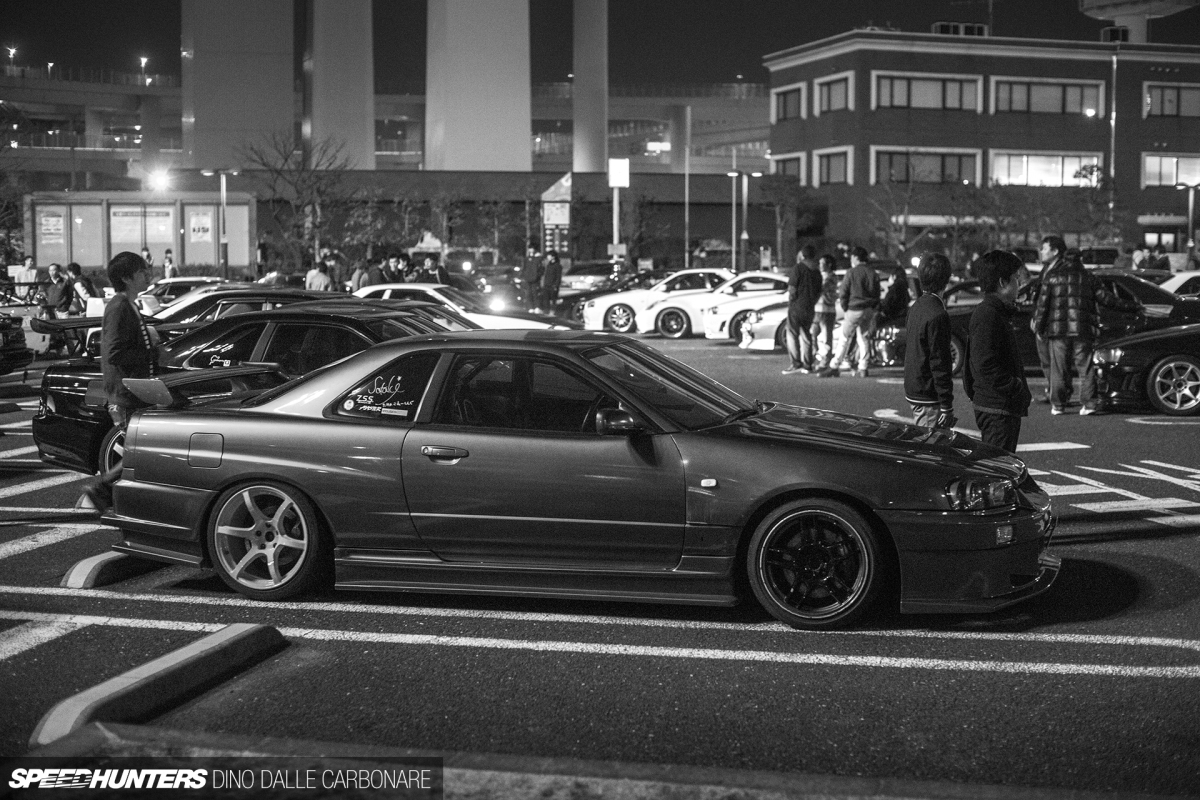 Being a Friday night you could sense a more chilled kind of atmosphere. And because most people didn't need to go to work the next day, they could stay out longer.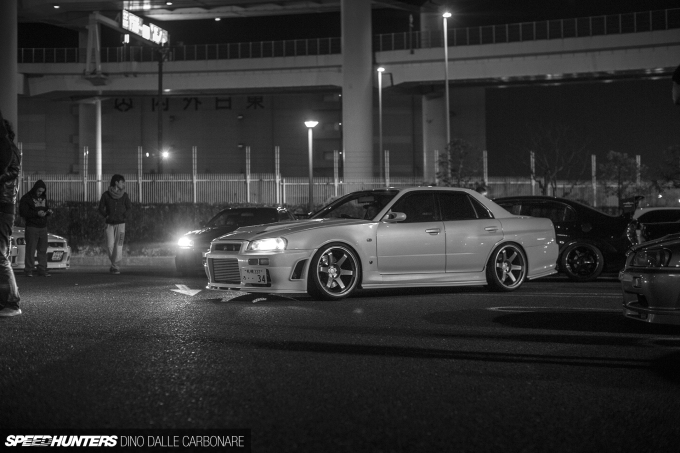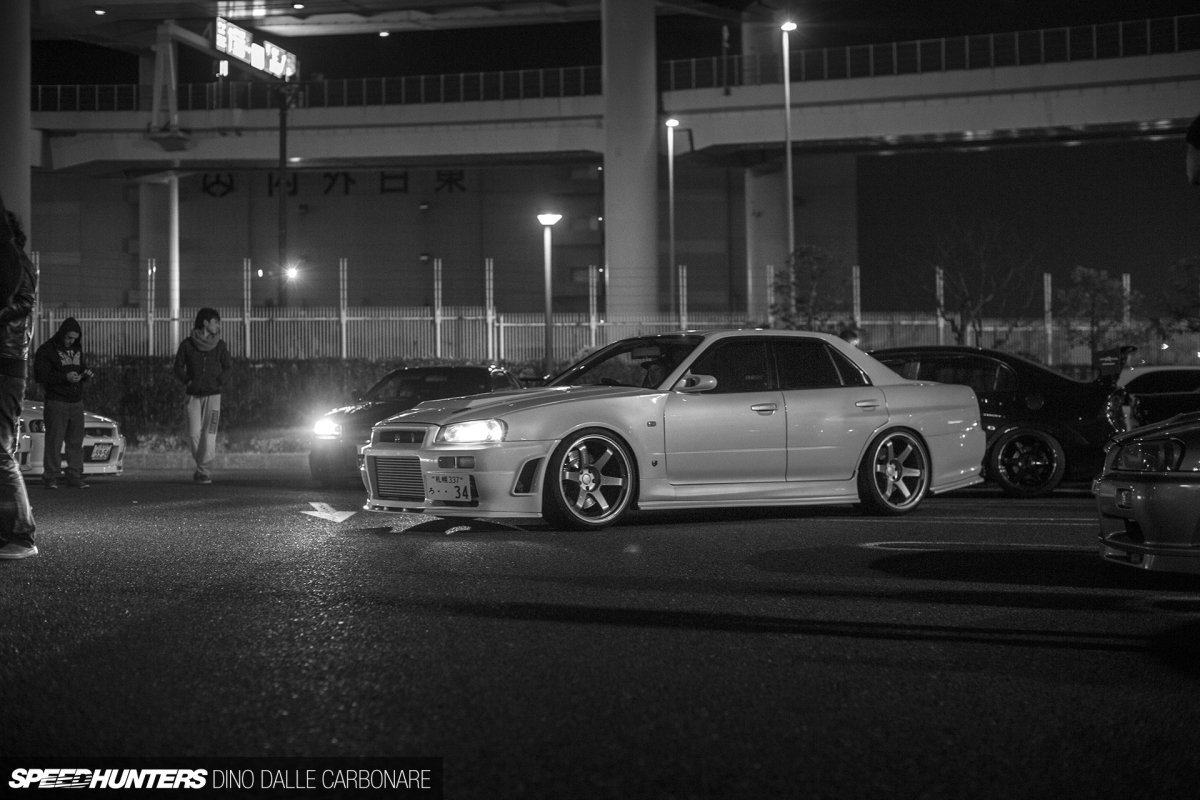 This was obvious, because by 11:00pm the parking lot was buzzing with energy; as more cars left, more kept arriving. I'm glad I got a chance to snap away at this pearl white ER34 sedan, as it's been given one of the nicest GT-R conversions I've ever seen. Even the rear arches (and back doors) were blistered, GT-R-style.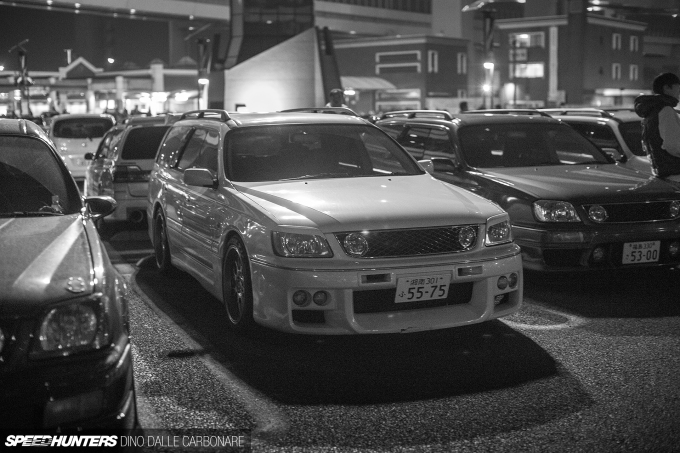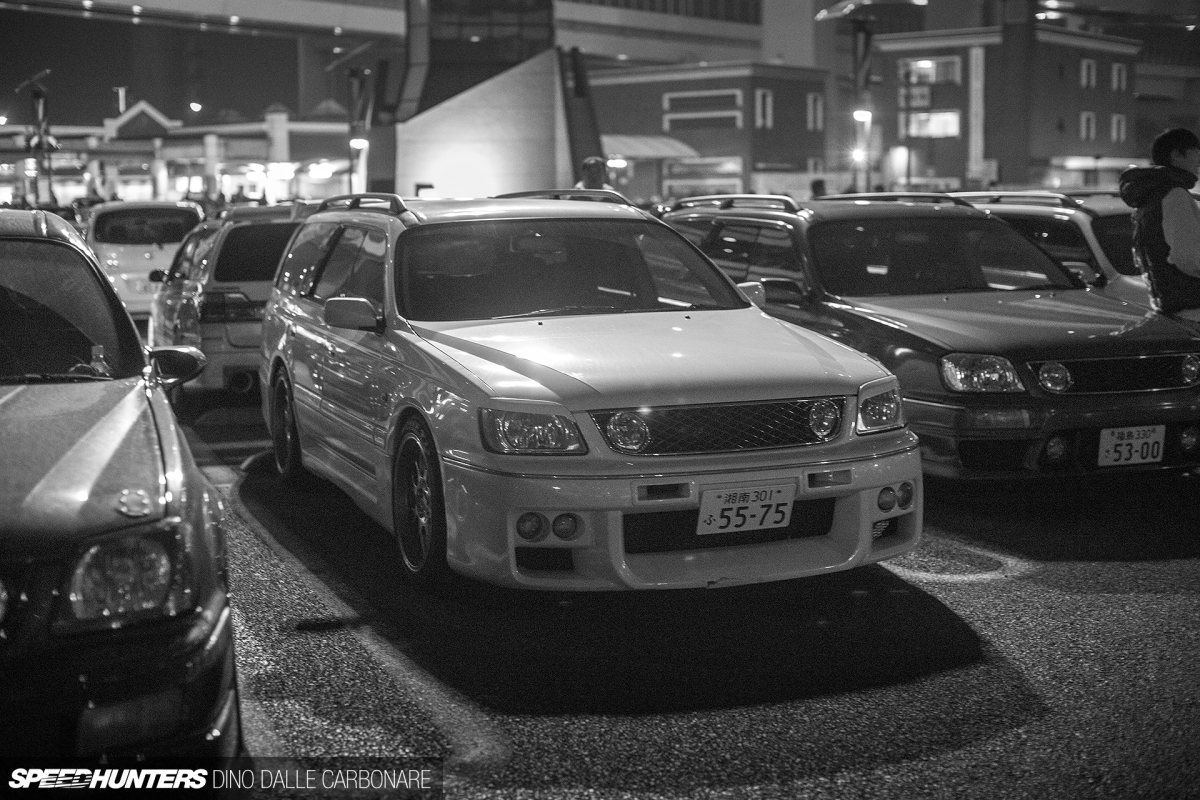 Given that the Nissan Stagea's chassis code is WC34, there were just as many of these big station wagons present, too.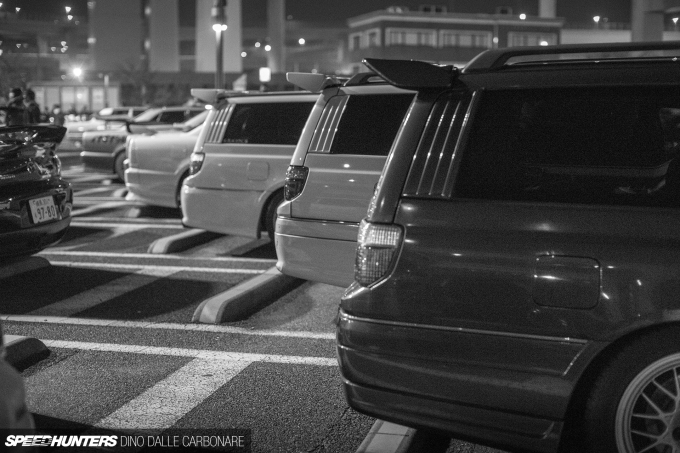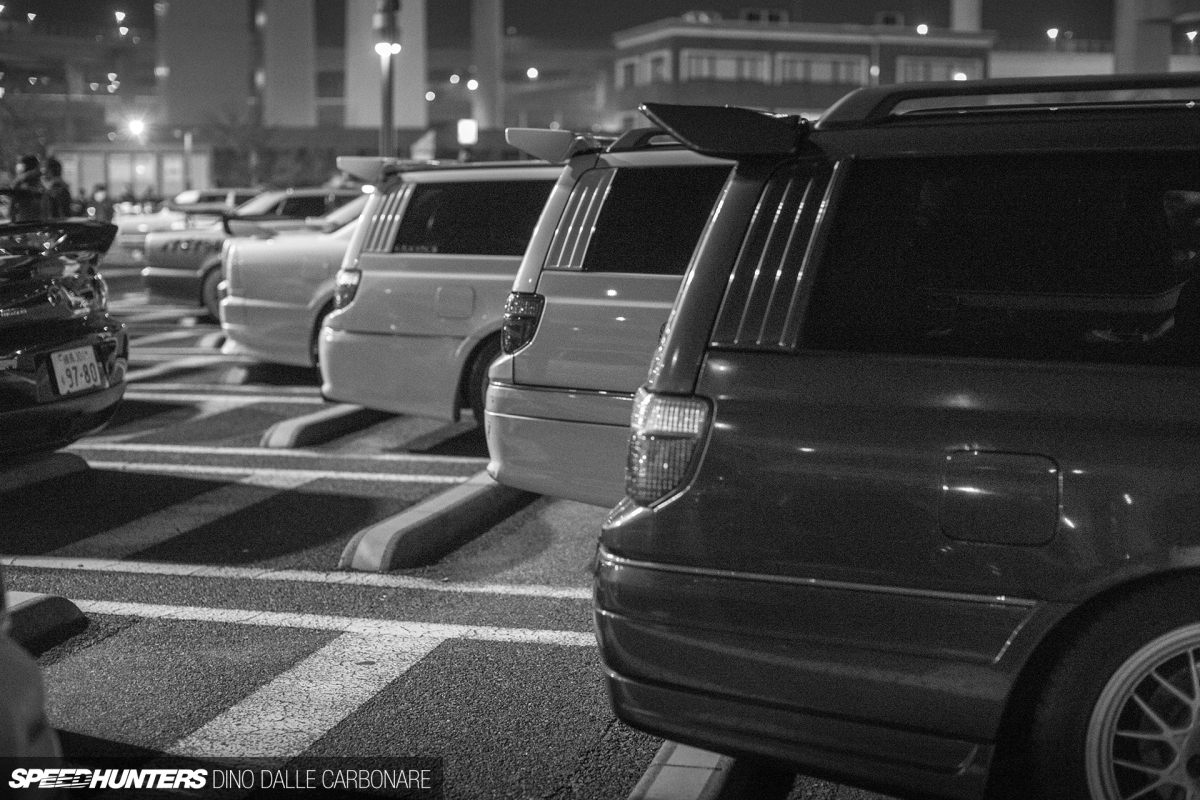 It's only a matter of time before this model gets a real bump in collectable value – especially the 260RS version running the RB26DETT and BCNR33 Attesa driveline.
A Style For Everyone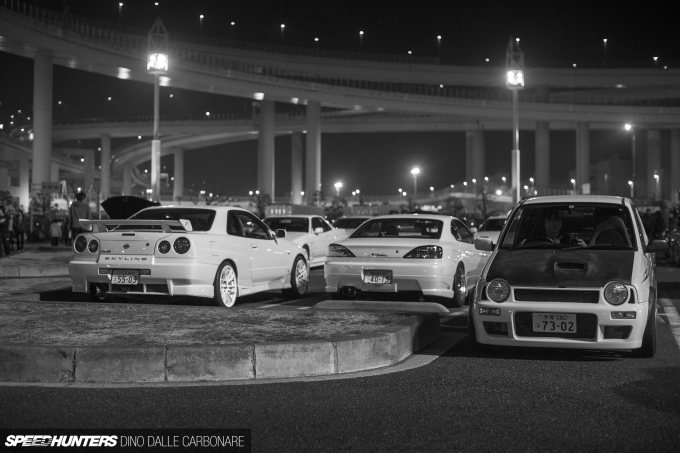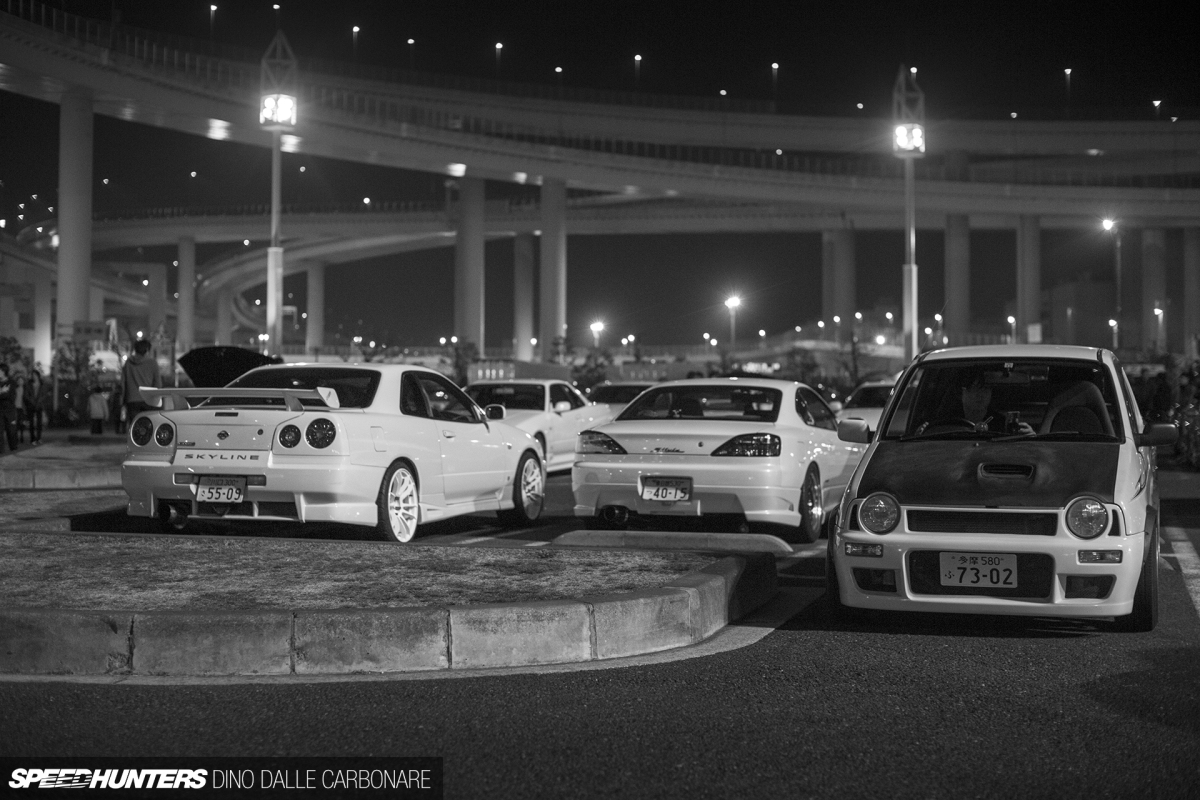 As soon as I arrived I took a quick walk around the whole carpark to see what had shown up. Many R34s had passed by Daikoku PA after spending the day at Fuji Speedway for an R34 meeting.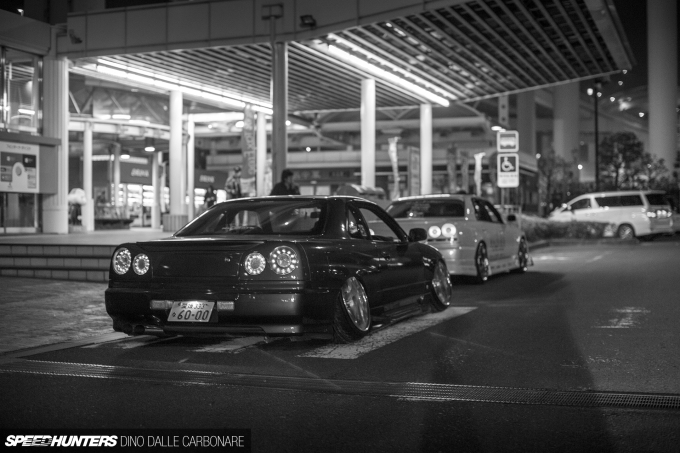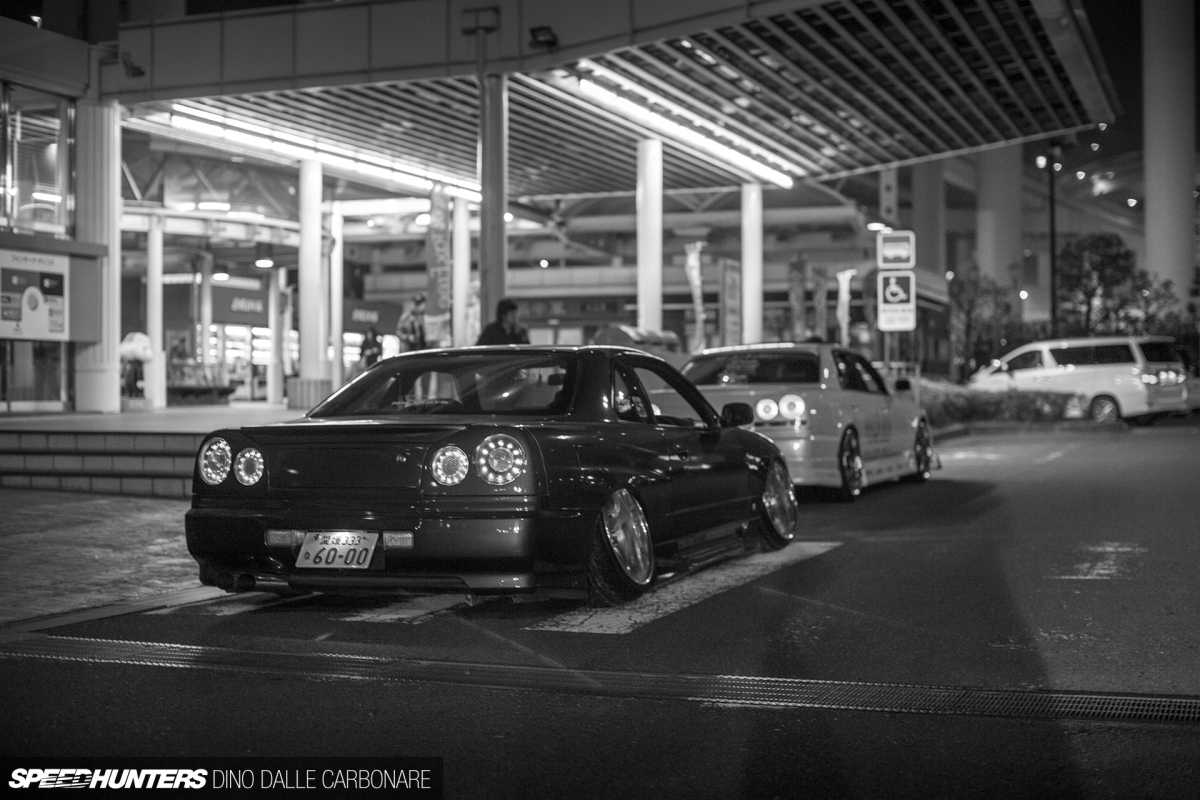 It explains why there were so many slammed ER34s around too; a lot of the emphasis on the show was put on stance.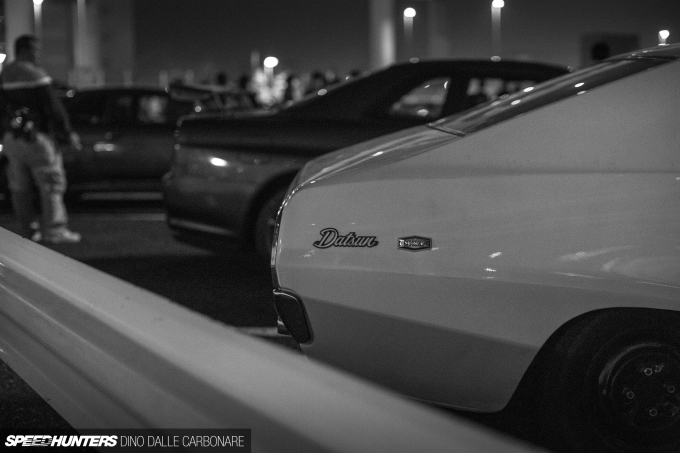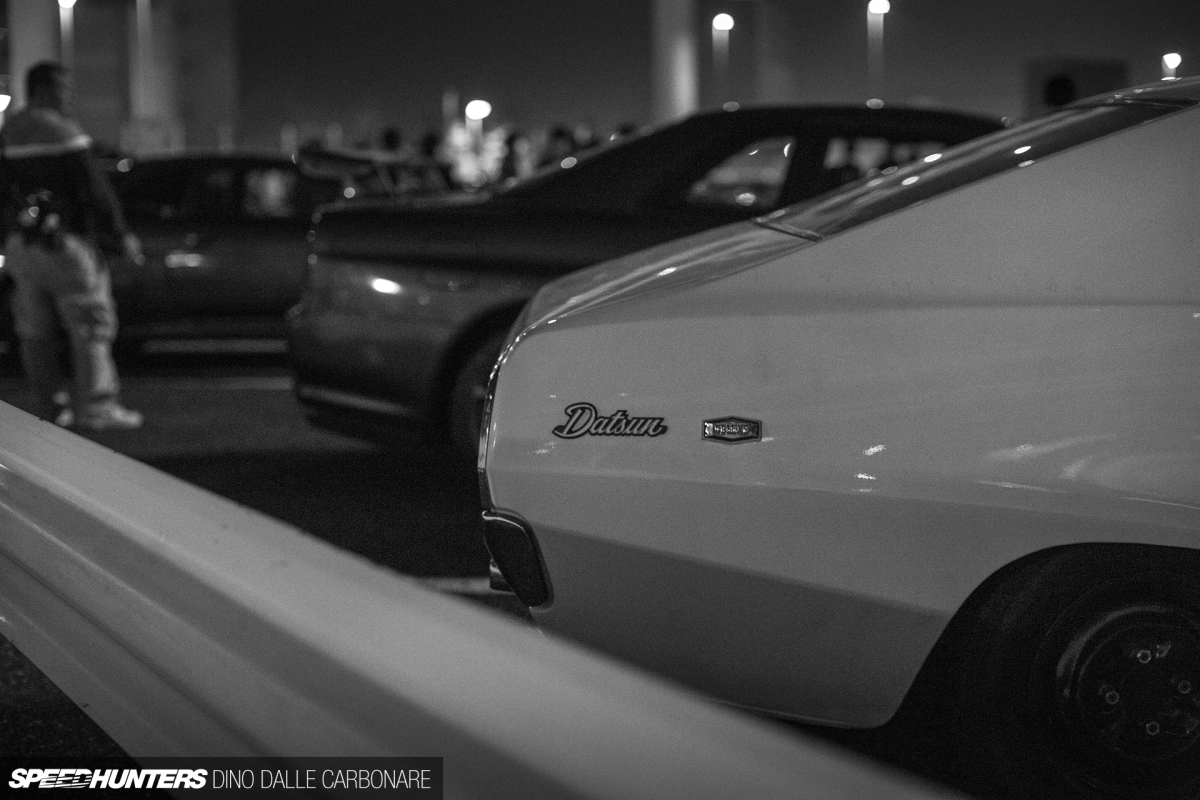 We even had a little visit from an old timer.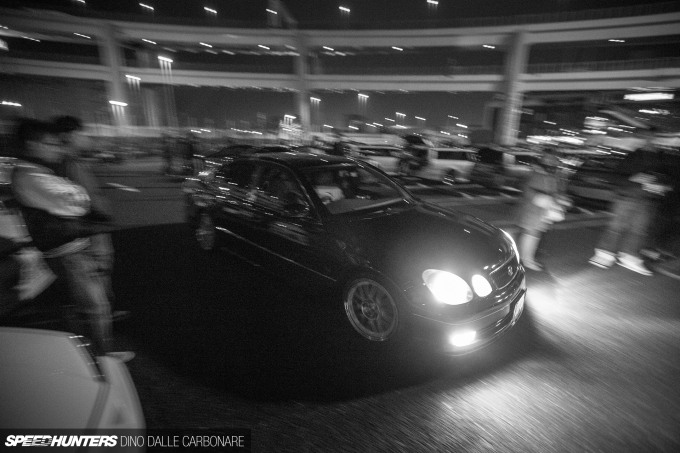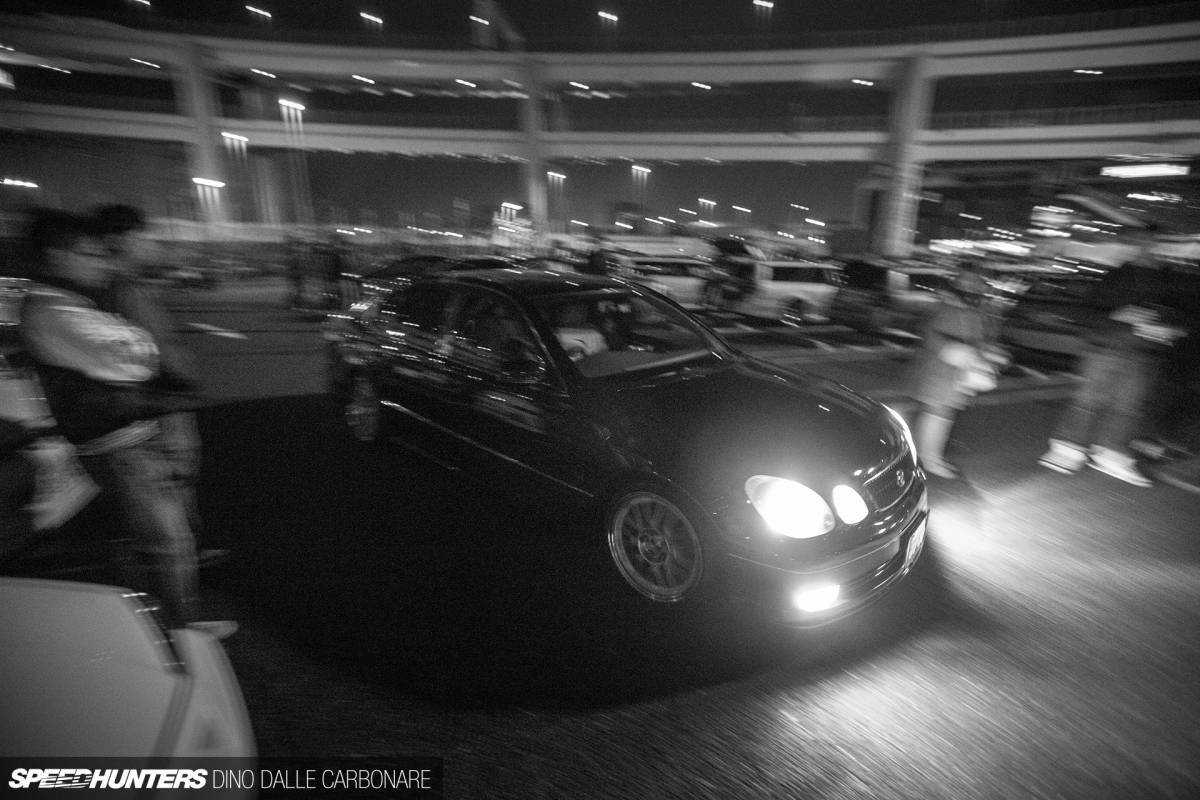 There is something so right about how these meets materialise at Daikoku. You pull up and chill by the side of your car, chatting amongst friends while watching and commenting on the cars that pass by.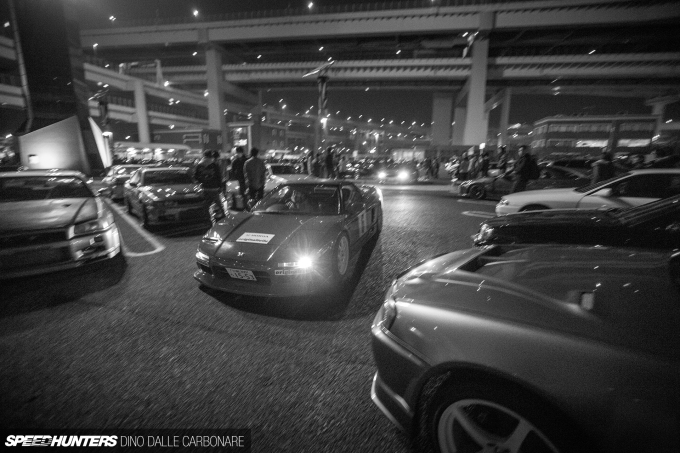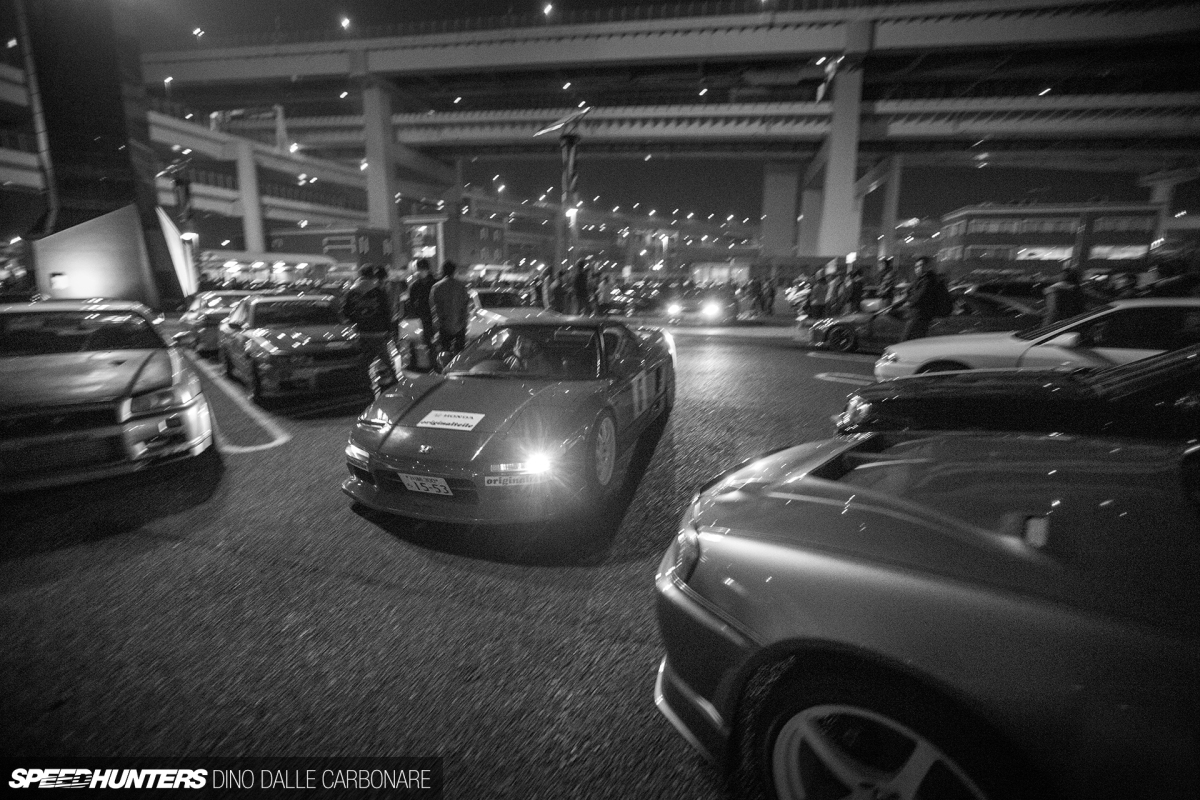 Wait long enough and you know you will get to see some surprises.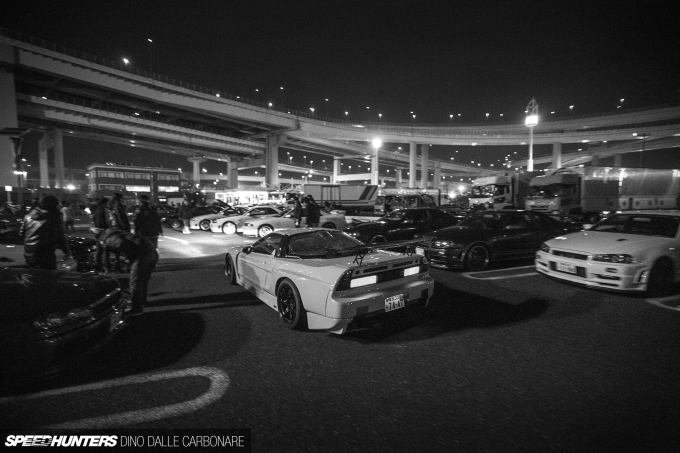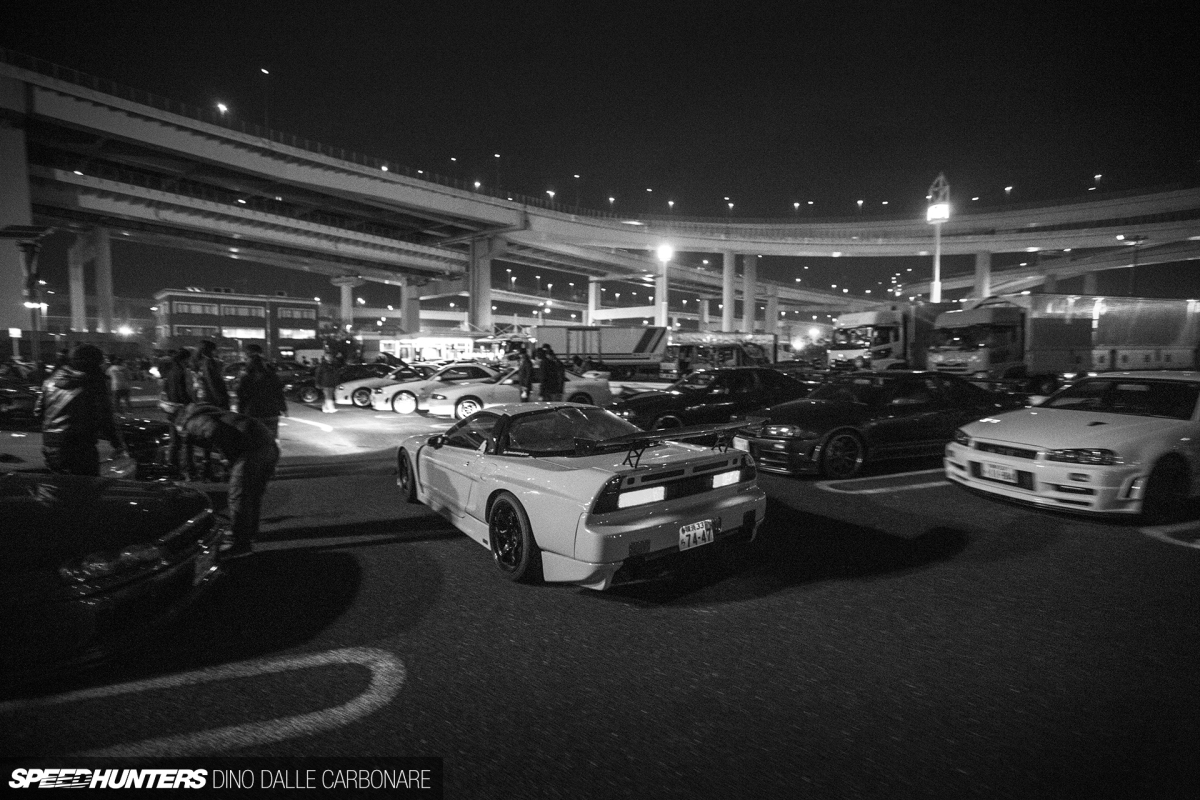 These NSXs were part of the Advance crew, and in fact, this particular car is the shop demo machine I featured last year. I recently dropped by Advance during one of my tours that I've started running for JDM fans, and I was blown away by the awesome selection of customer cars that Masa has sitting in his shop. I need to go back and shoot the lot of them!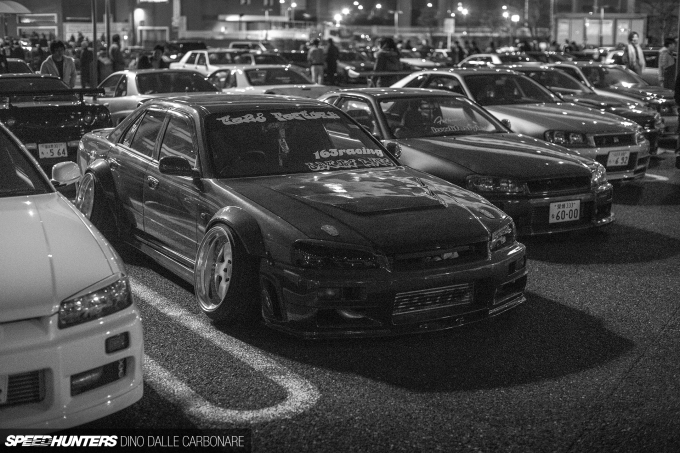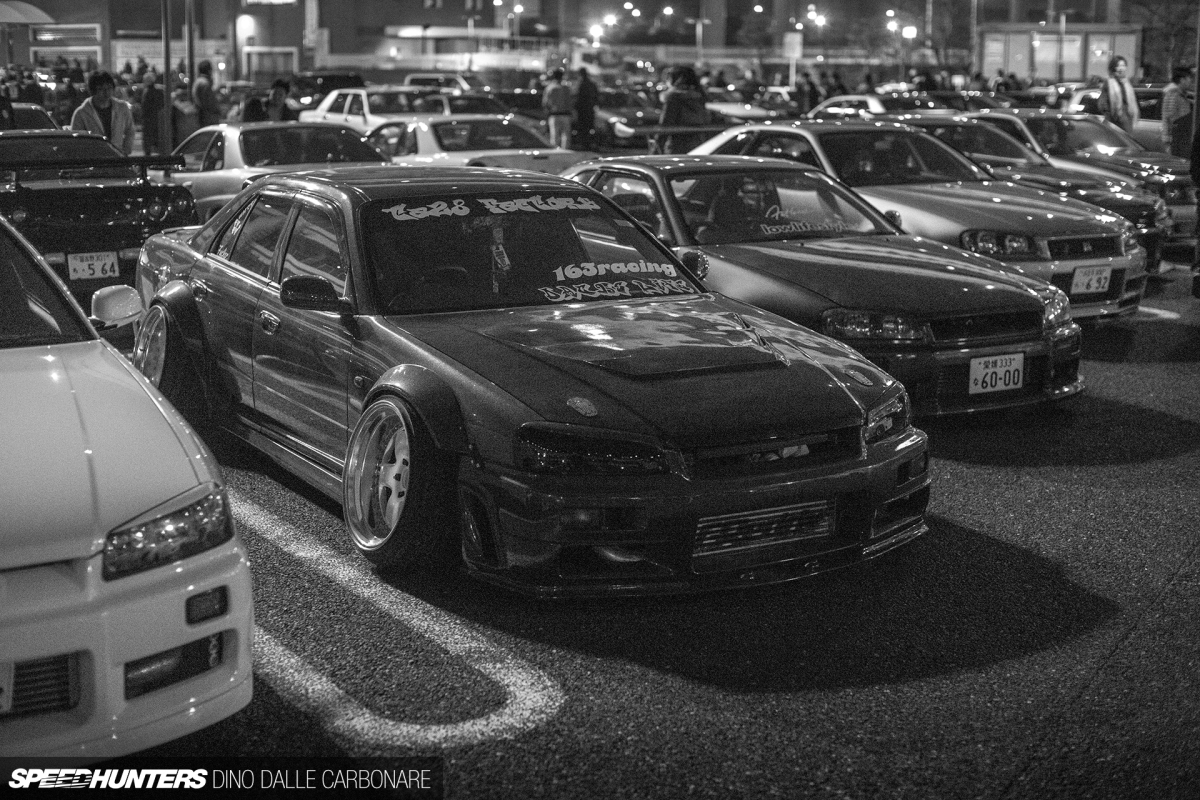 This car had been driven all the way up from Ehime in Shikoku Island to be part of the R34 event at Fuji. It's one of the most 'out there' interpretations of an ER34 sedan I've seen.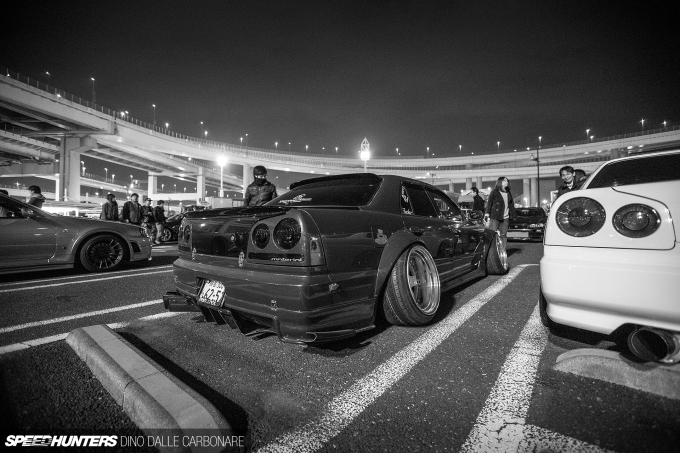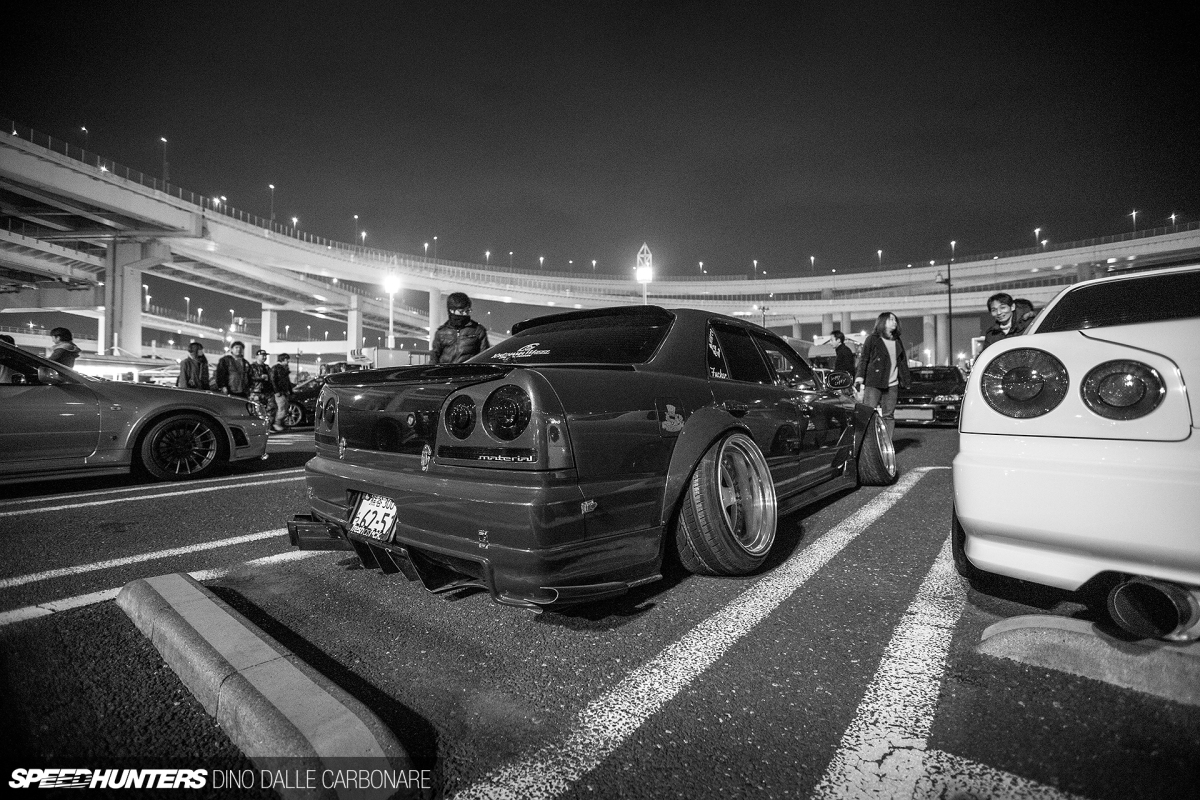 If the owner's intent with this build was to get attention, he's done a good job of it.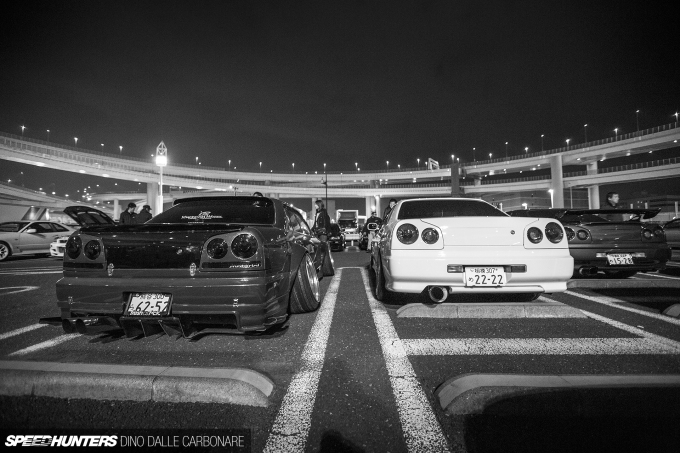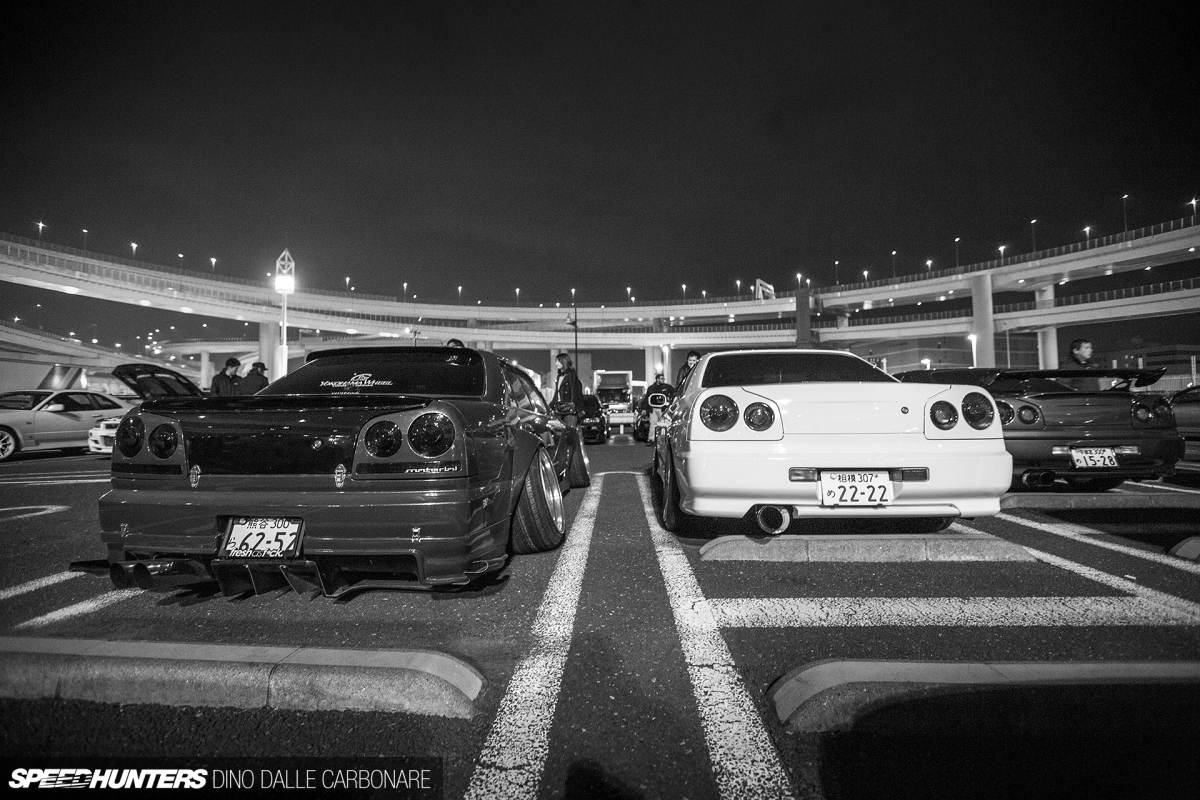 This thing was not on air, so the entire 800km drive up to the Tokyo area was made with the underside scraping on the highway. It's not everyone's style I'm sure, but nonetheless the owner was shown respect for the effort he's poured into his project.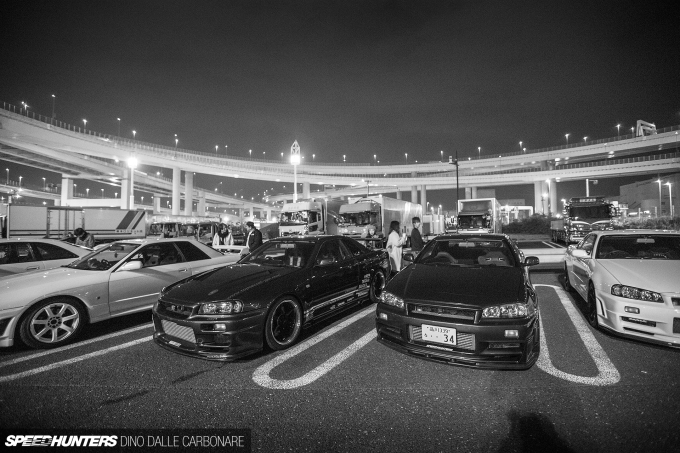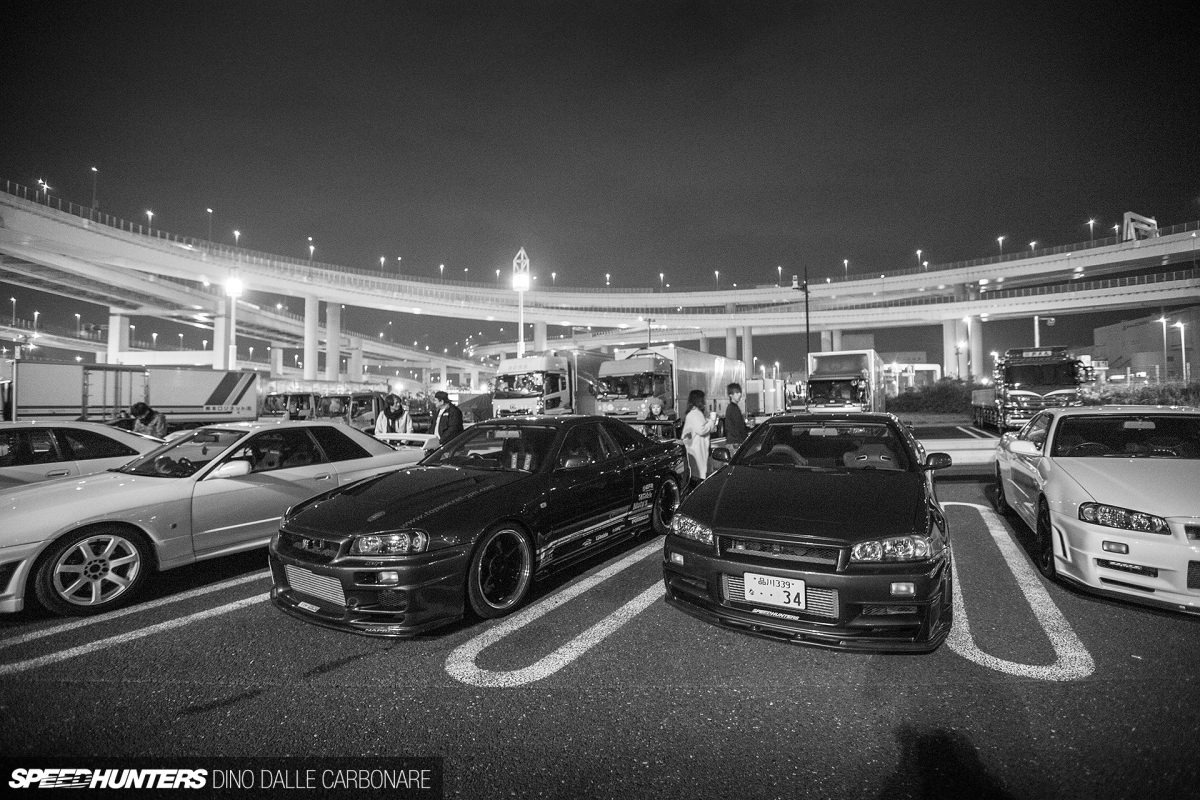 After spending some time in Europe and minding the expanding family, it was a breath of fresh air to bring my GT-R out for a cruise. I met up with Kenneth, who you might remember as the owner of that crazy Top Secret-built sanyon. Since I featured the car last year, Kenneth's added a side-exit exhaust for when he's feeling naughty, and ditched his Nismo intake plenum in favour of a billet Hypertune item with six NAPREC throttle bodies. Yes, it goes even better than it used to!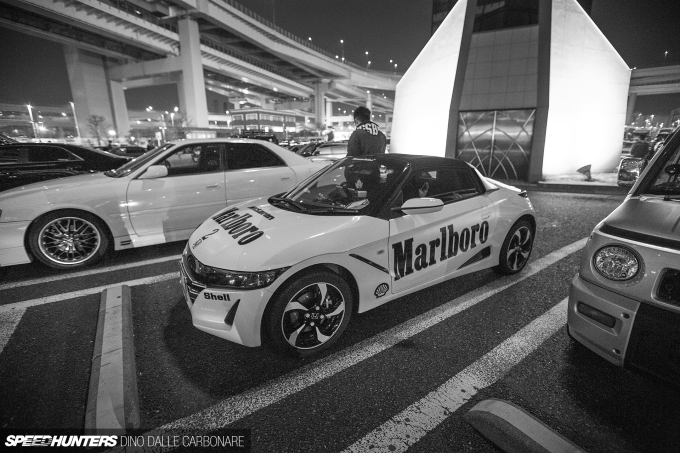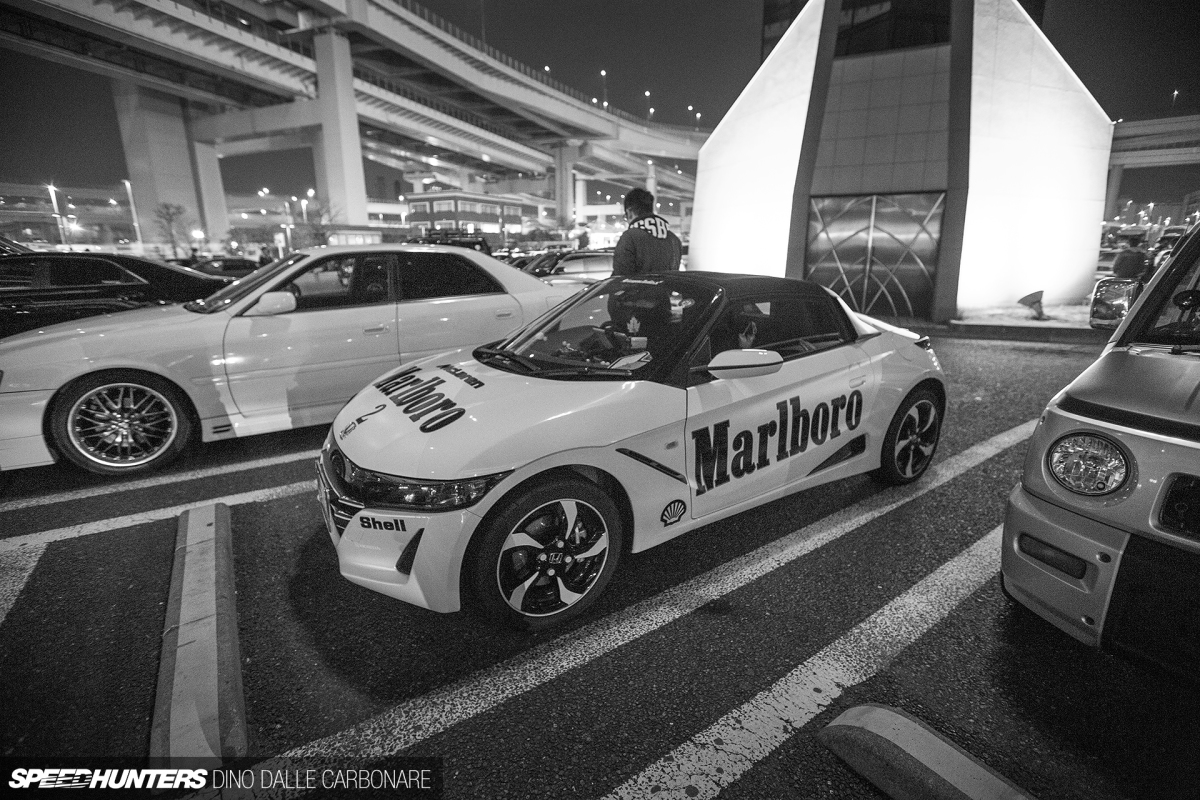 Here is one car I wasn't expecting to see, but these little S660s are quickly becoming popular. In fact, Spoon has recently put the finishing touches to its demo machine, so I must drop by and see what's been done. I'm sure you Honda guys would like that!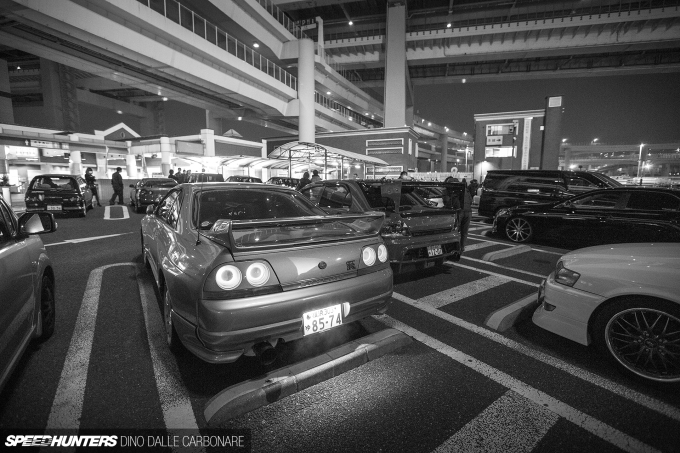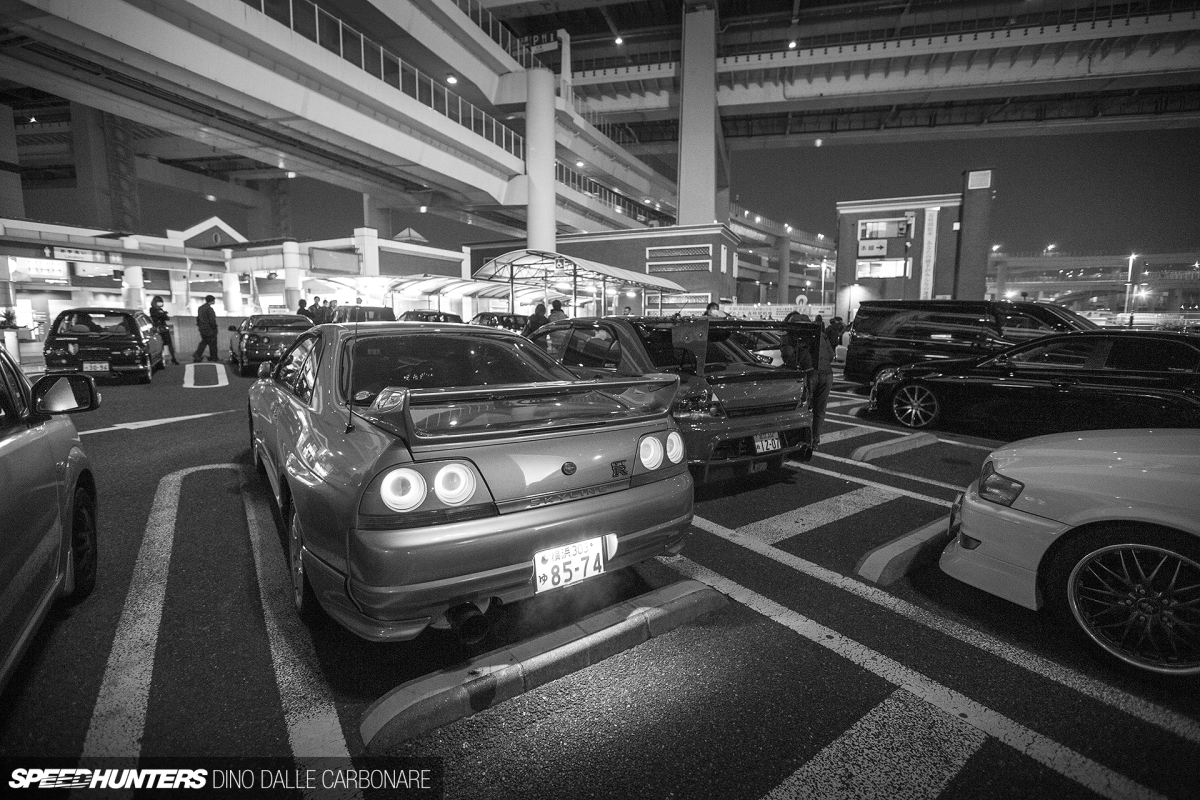 There were GT-Rs parked as far as the eye could see…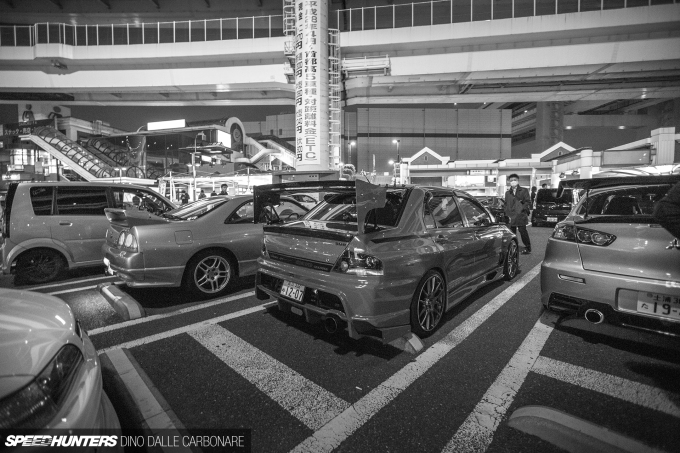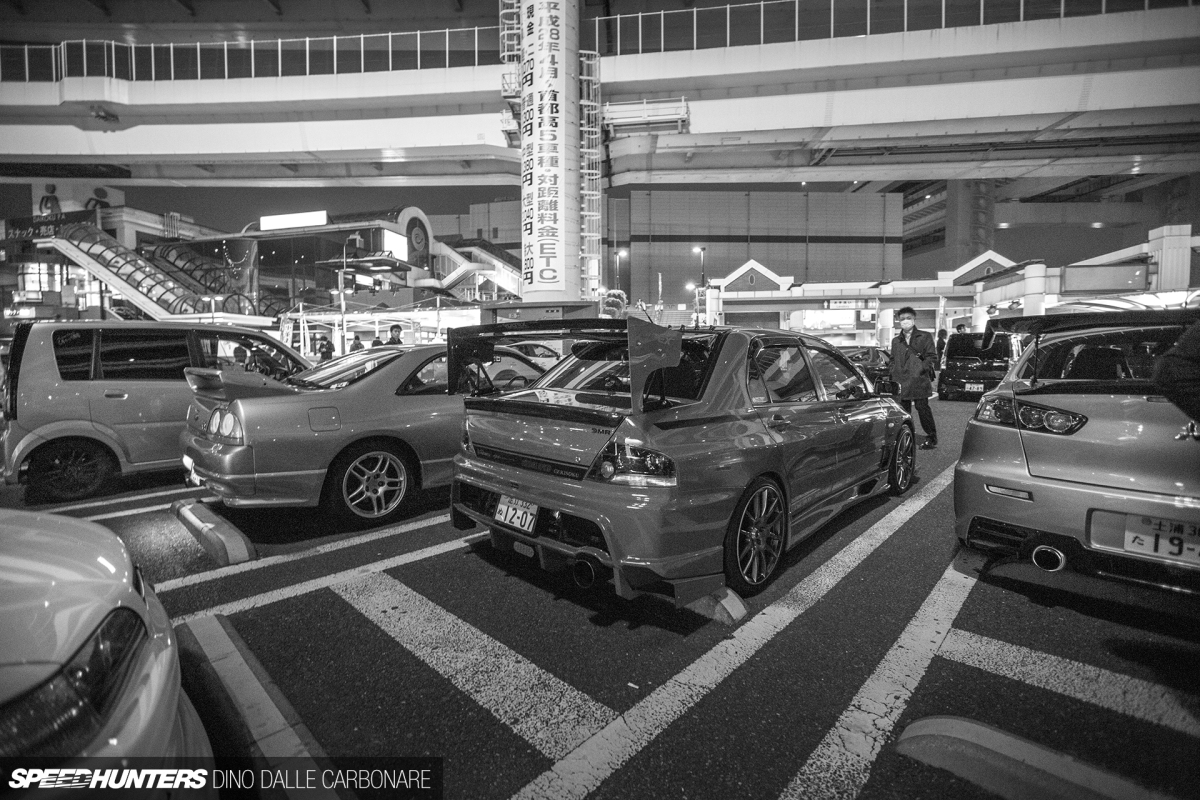 Including this BCNR33 parked next to one seriously-kitted Mitsubishi Lancer Evo!
On To Tatsumi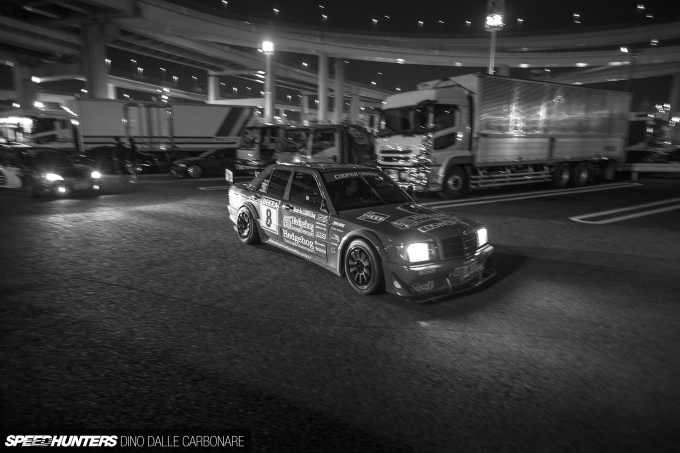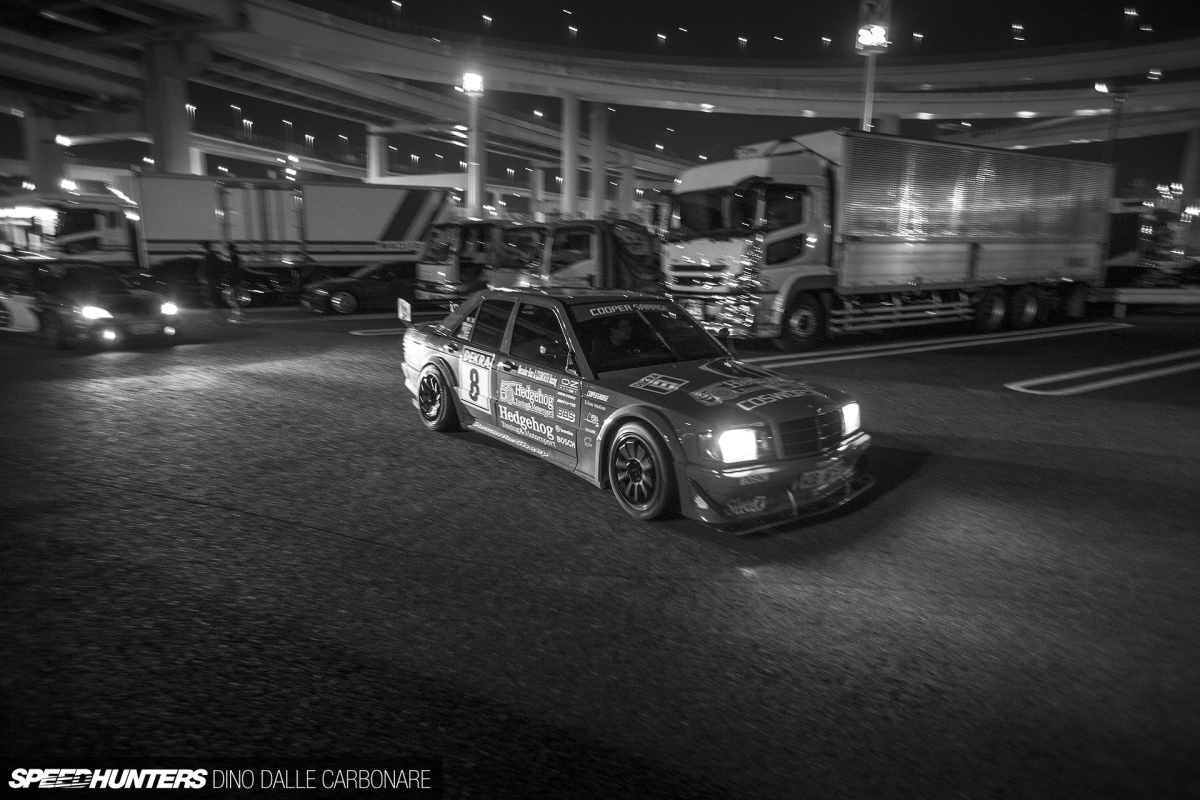 Daikoku PA continued to fill up throughout the evening, but as the night was still young, a few friends and I jumped in our cars and drove responsibly along the Wangan to another popular parking spot.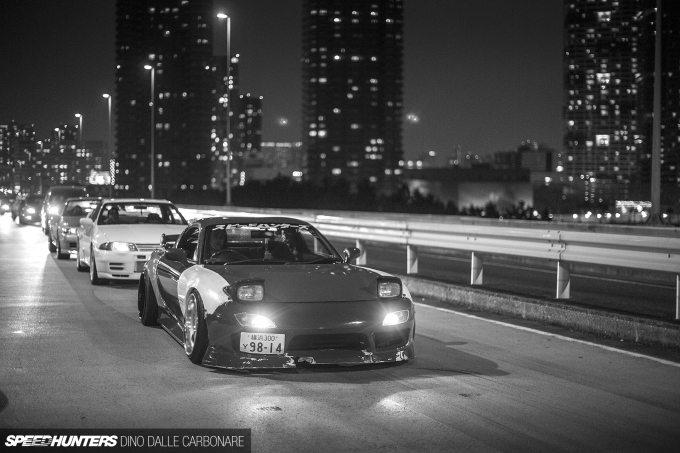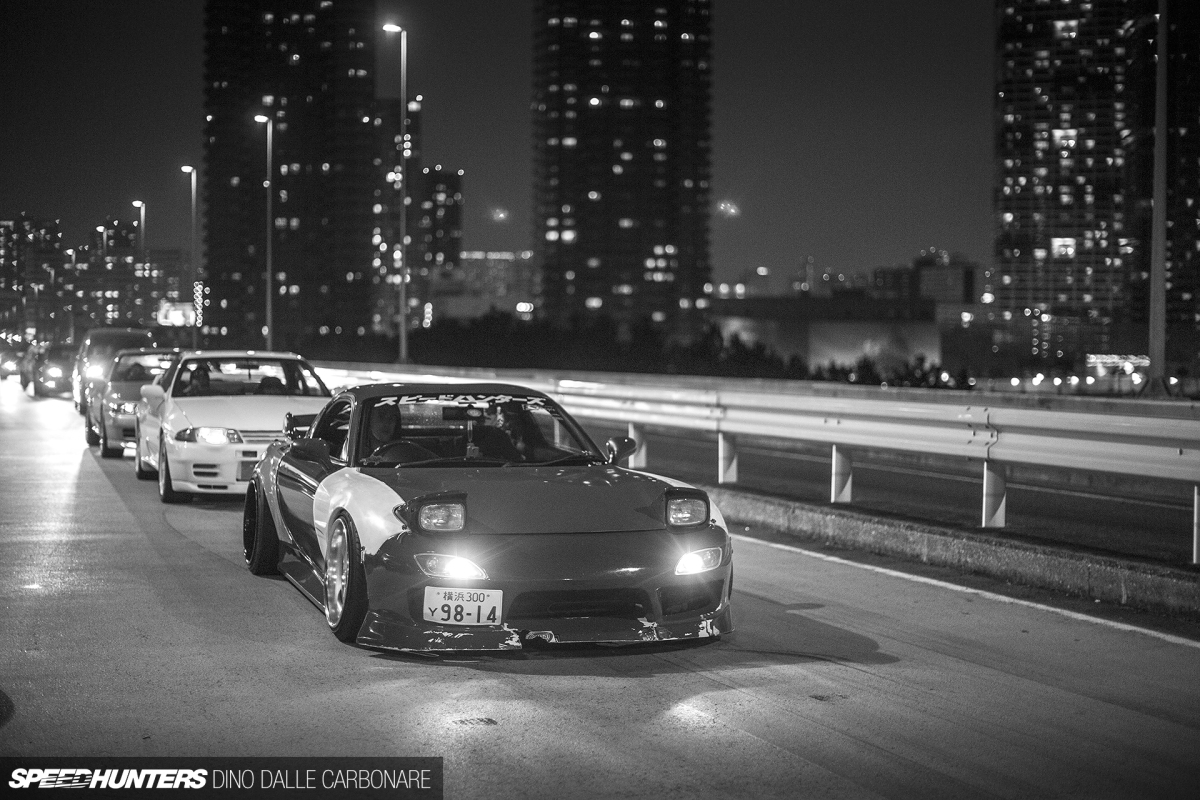 It doesn't matter that it's probably only a tenth the size of Daikoku, Tatsumi PA is a special location for Tokyo car guys as it's the the place to stop once you are out circulating on the R9 loop. The R9 is a fast stretch of Shutoko that only has two speed cameras along it, right next to the Police station as the C1 dips down into the Ginza section (which incidentally used to be a river that got drained and turned into a highway back in the '60s for the Tokyo Olympics).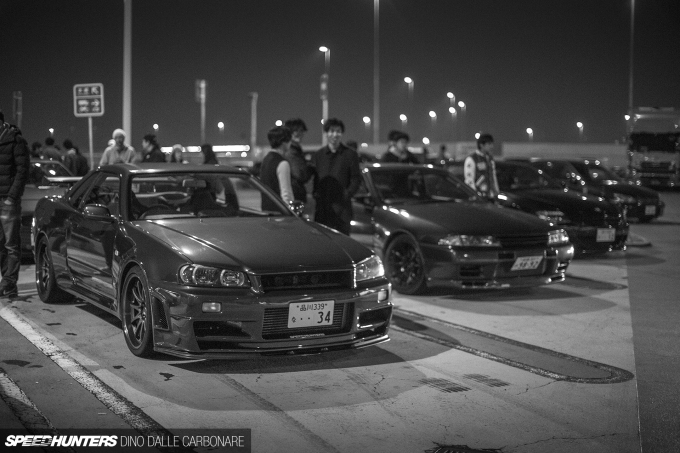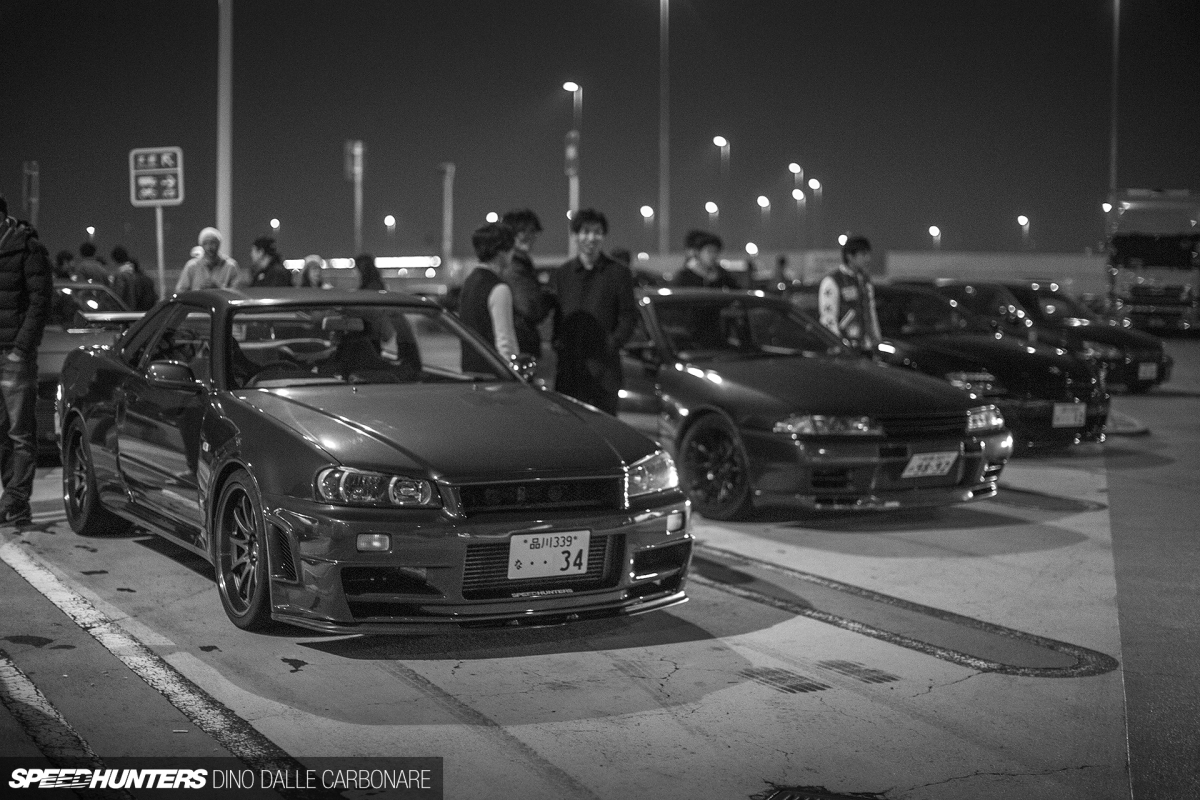 People love to run the R9 stretch hard, but this particular night wasn't about going crazy; it was about soaking up the feeling that Tokyo car culture gives you.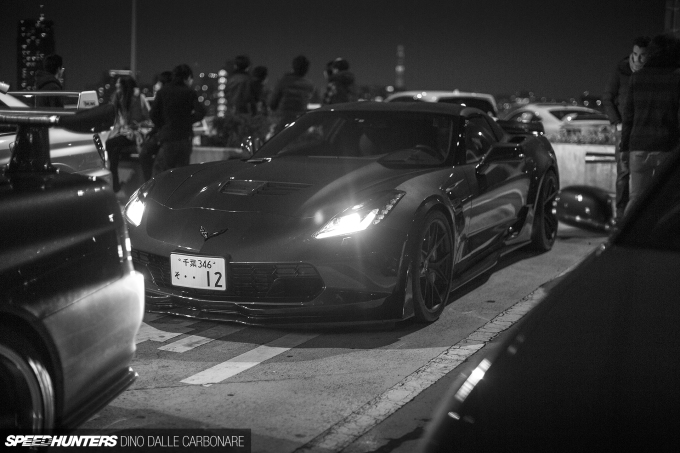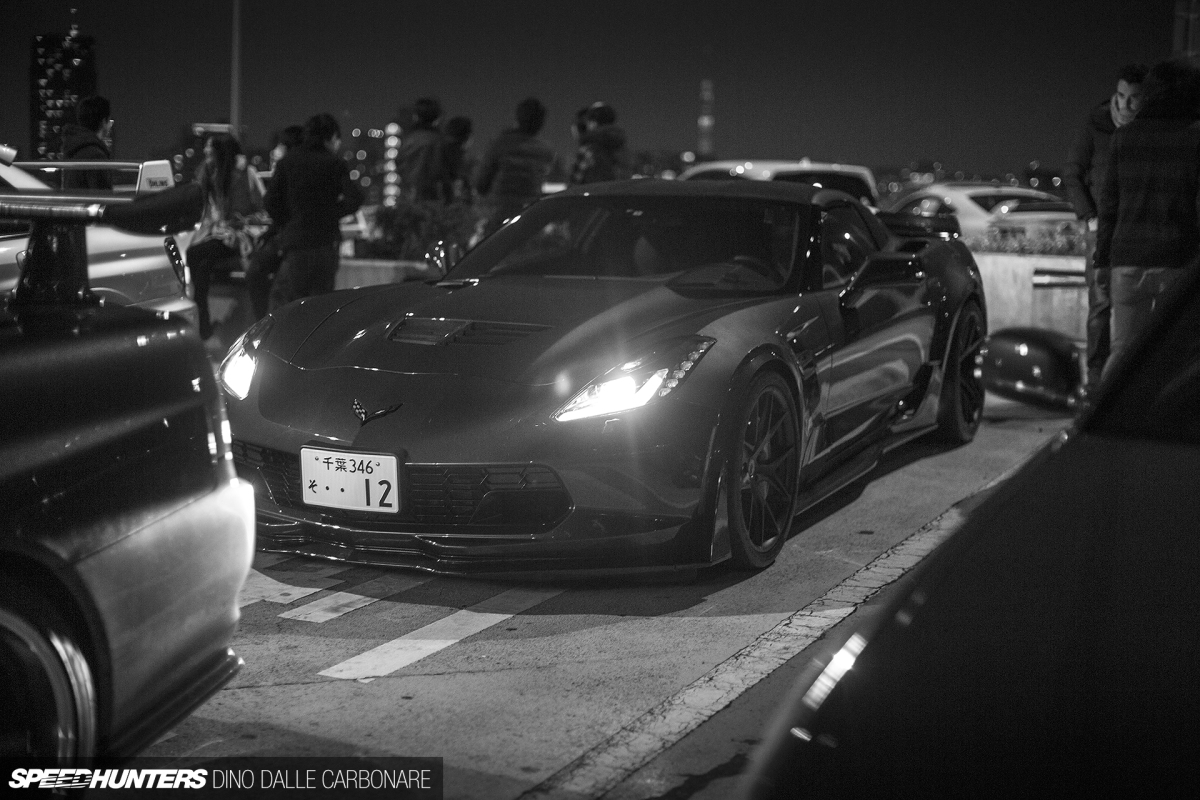 Compared to Daikoku PA, you have a much better chance of seeing expensive exotics show up at Tatsumi. Being so close to the central area of Tokyo, it's a popular hangout spot for those that are so busy that they seldom get a chance to take their prized possessions out for a drive. This Z06 reminded me just how damn good American cars have become over the last five years or so. It was probably the best car I drove in 2015, and I'll never forget it wheel spinning in fourth gear on me in the wet!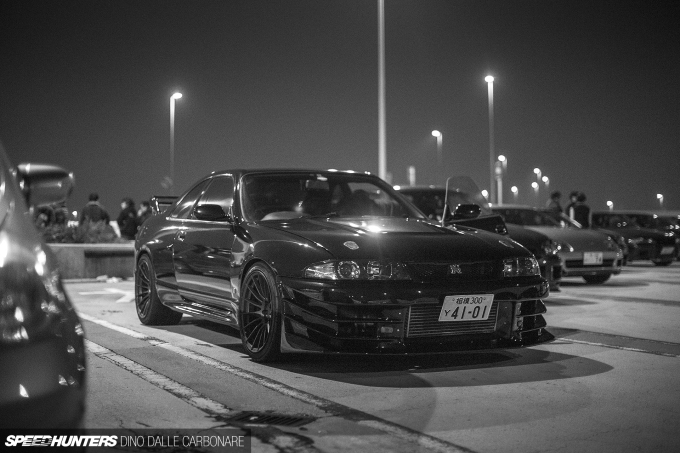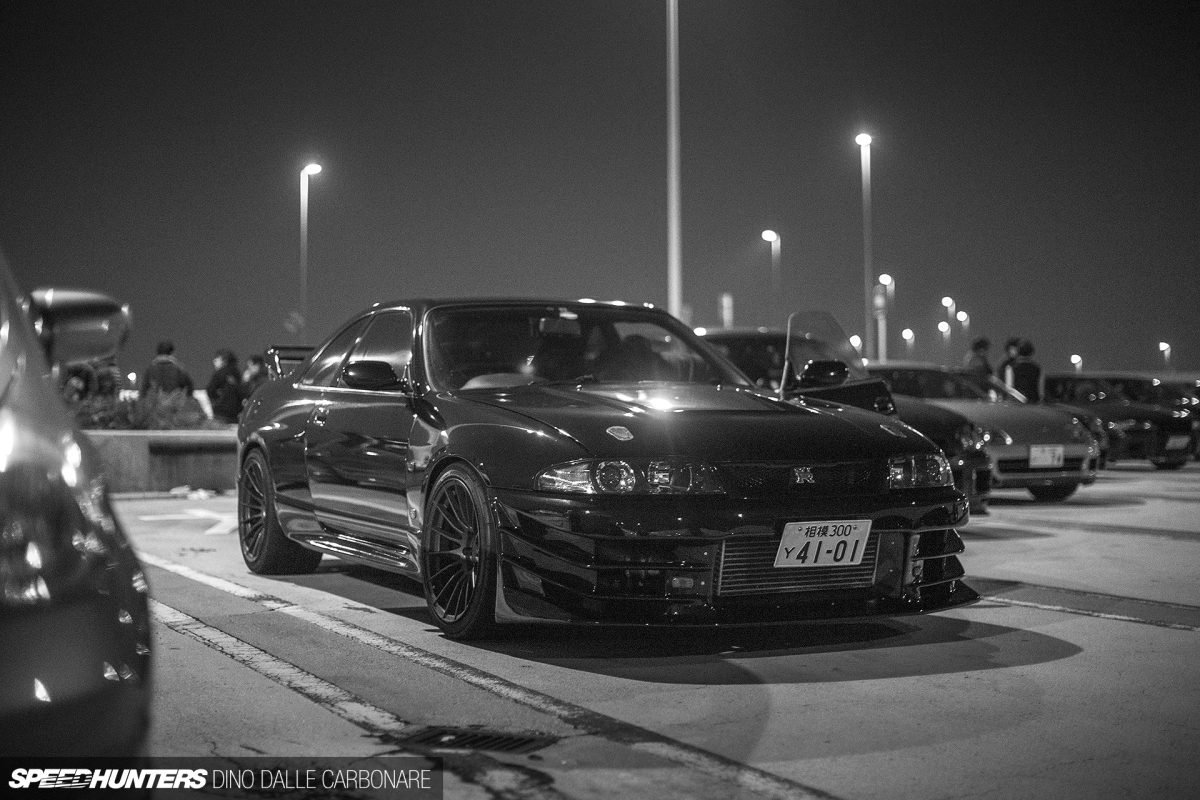 Admittedly, I have a lot of adoration for GT-Rs, but can you blame me? I just love the unique way in which people personalise them; they're basically all the same car, but at the same time totally different from one another.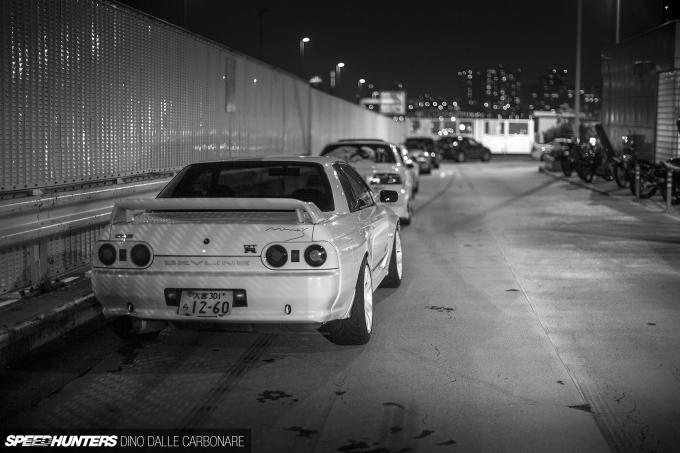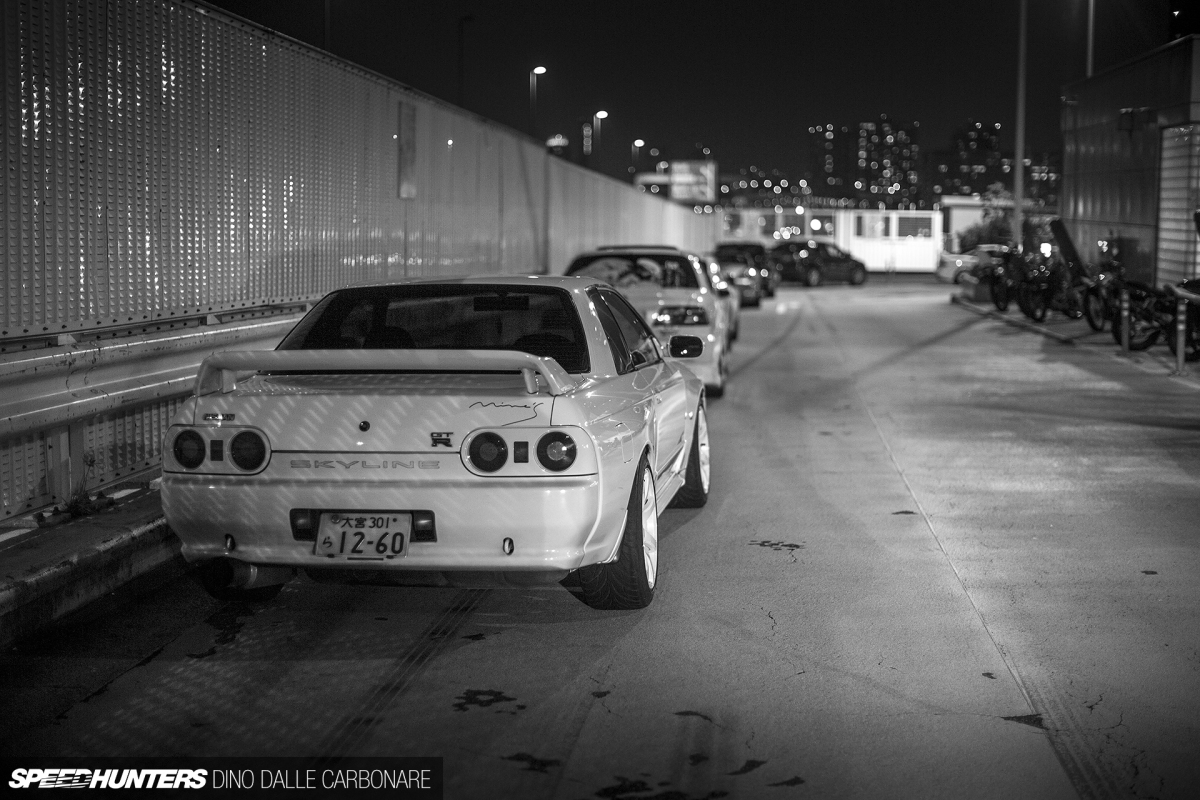 And can you get any cooler than a white BNR32 on white rims?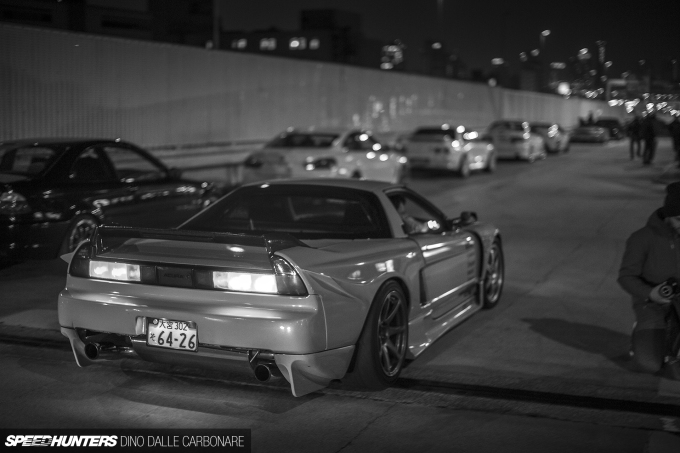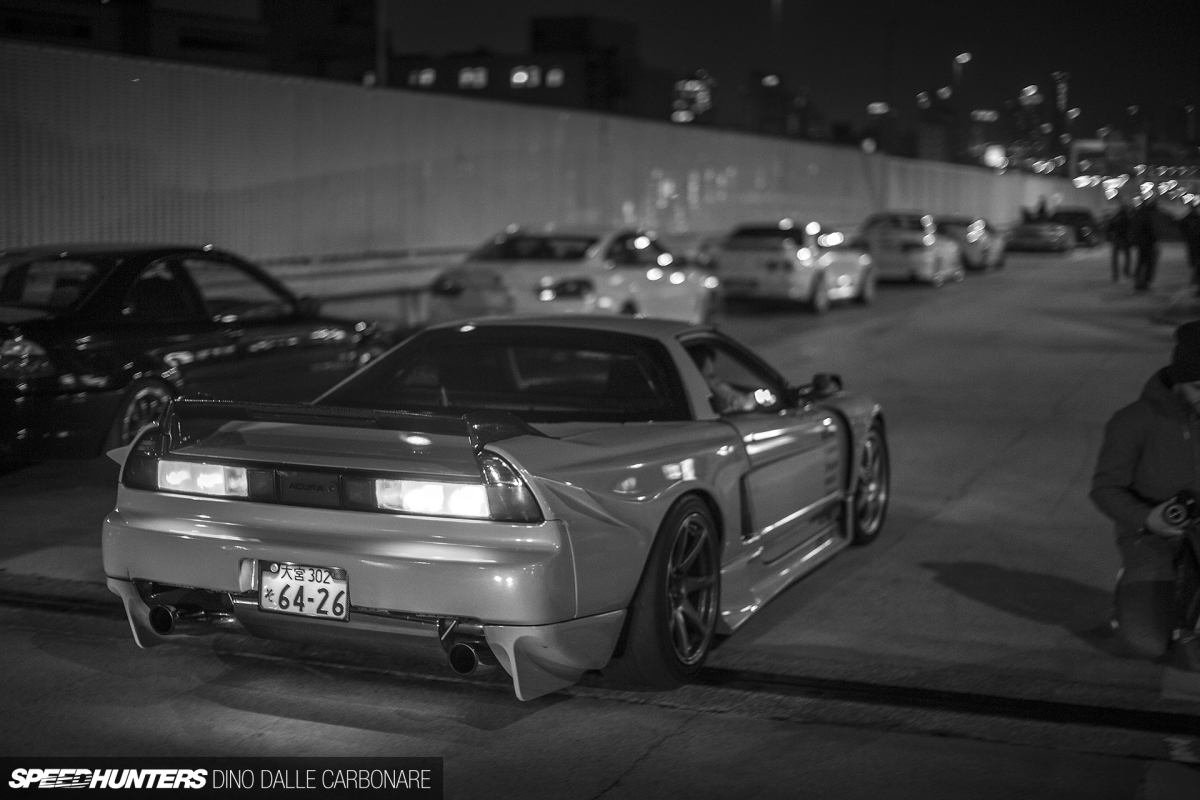 Masa eventually made it out to Tatsumi too; his individually-throttled V6 ensured everyone in the parking area took a good look at his ride.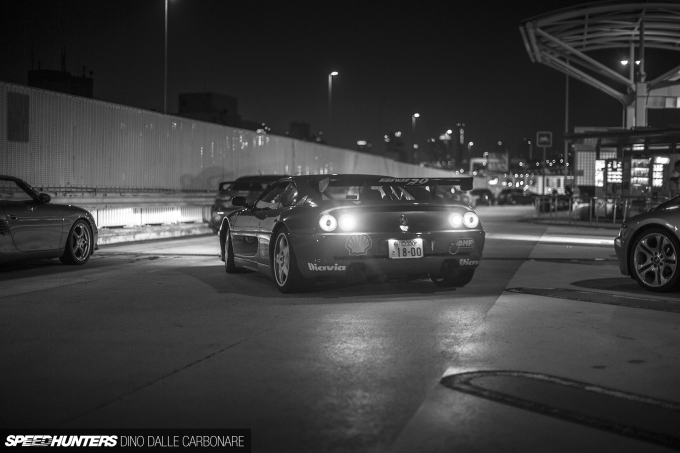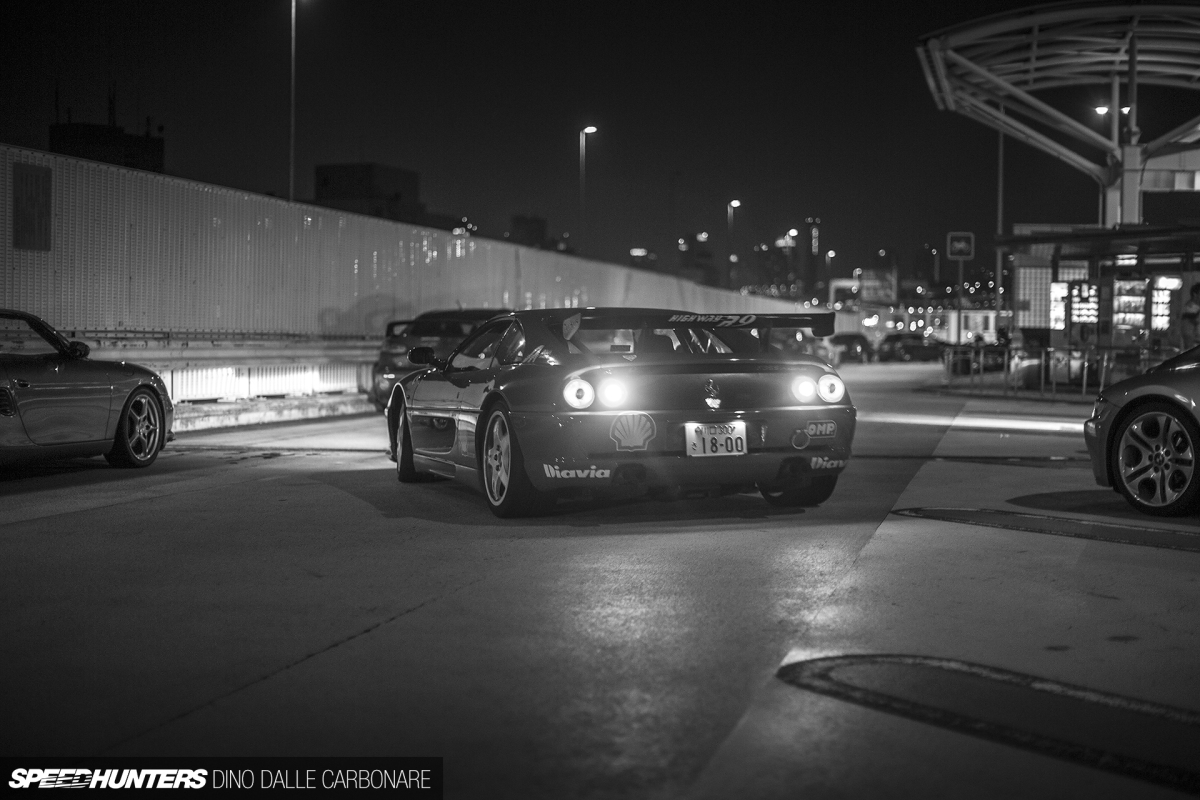 I ended up being overtaken by this F355 on the C1 later in the evening. The owner was obviously out for a 'hot lap', and in doing so passed by me like I was sitting still. The legendary days of Wangan and C1 racing might be a distant memory, but there are still people out there that can't help but have a little fun every once in a while.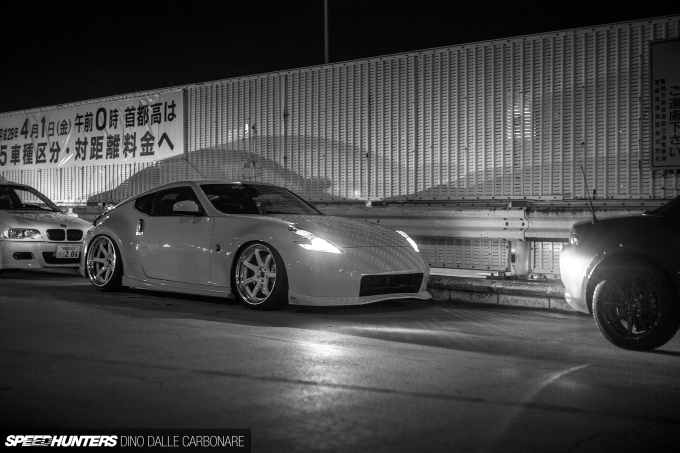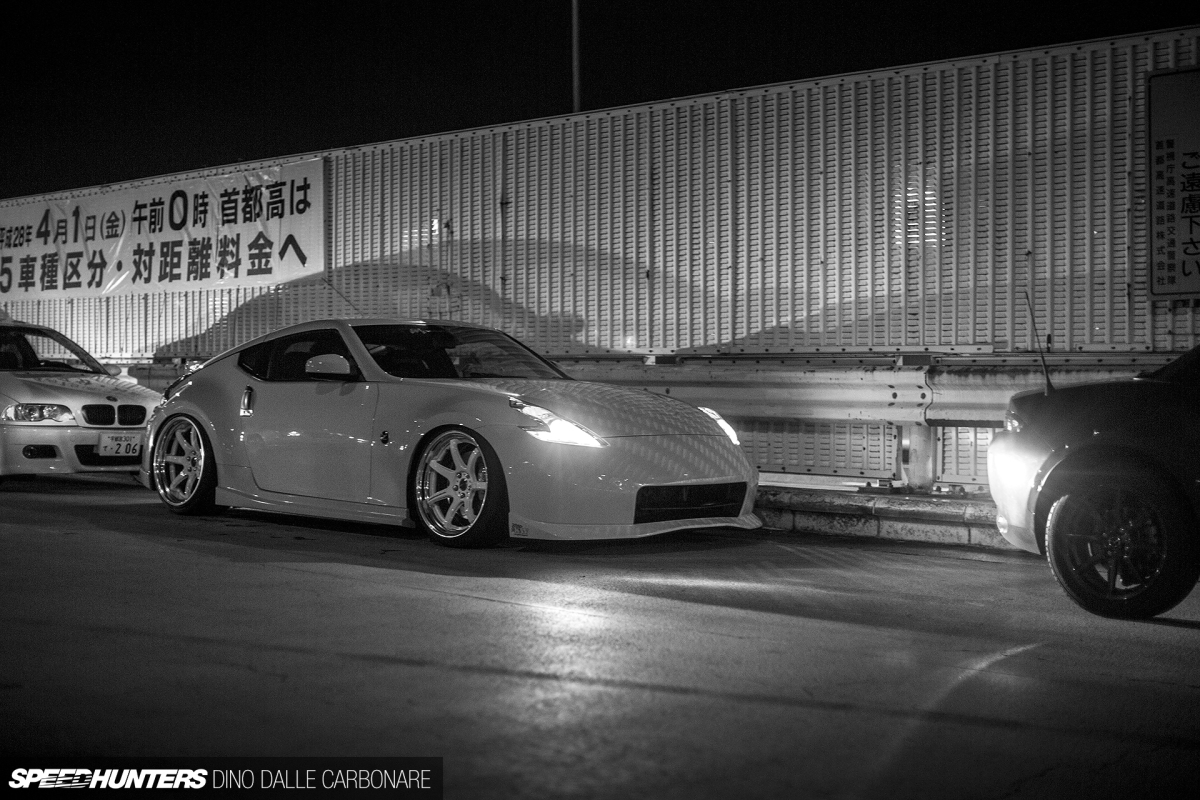 Ever since that first time I hit up Daikoku PA in 1993 on a school night, Tokyo evenings still hold a special place in my heart, Things have changed, yes, but the magic is still very much there.
Dino Dalle Carbonare
Instagram: speedhunters_dino
dino@speedhunters.com