An Unquestionable Legend
Some things never get old, and the Honda NSX is one of them. Simply said, there is no other Japanese car that has aged quite so well as this all-aluminium sports machine. It's almost like a mystical creature, built with a very specific set of goals in mind, and setup and honed by a racing legend. Altogether, this keeps it up to par with modern day performance cars. Plus, as we all know, the NSX responds rather well to a touch of tuning – be it aesthetic, mechanical or both.
But there is more to why, after 18 years, Advance is still hanging on to its 'Flatout' NSX demo car.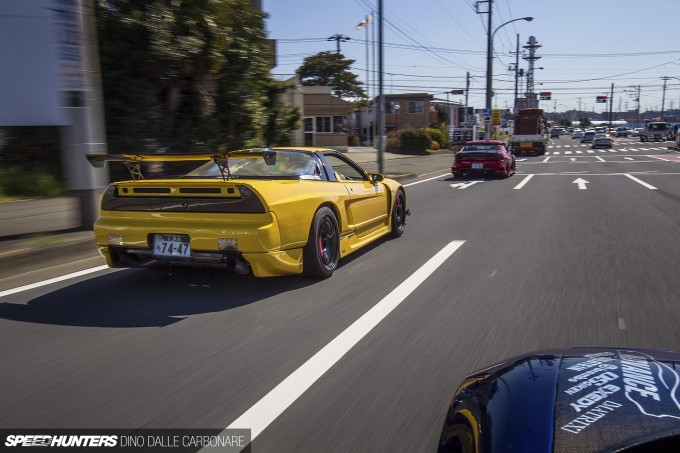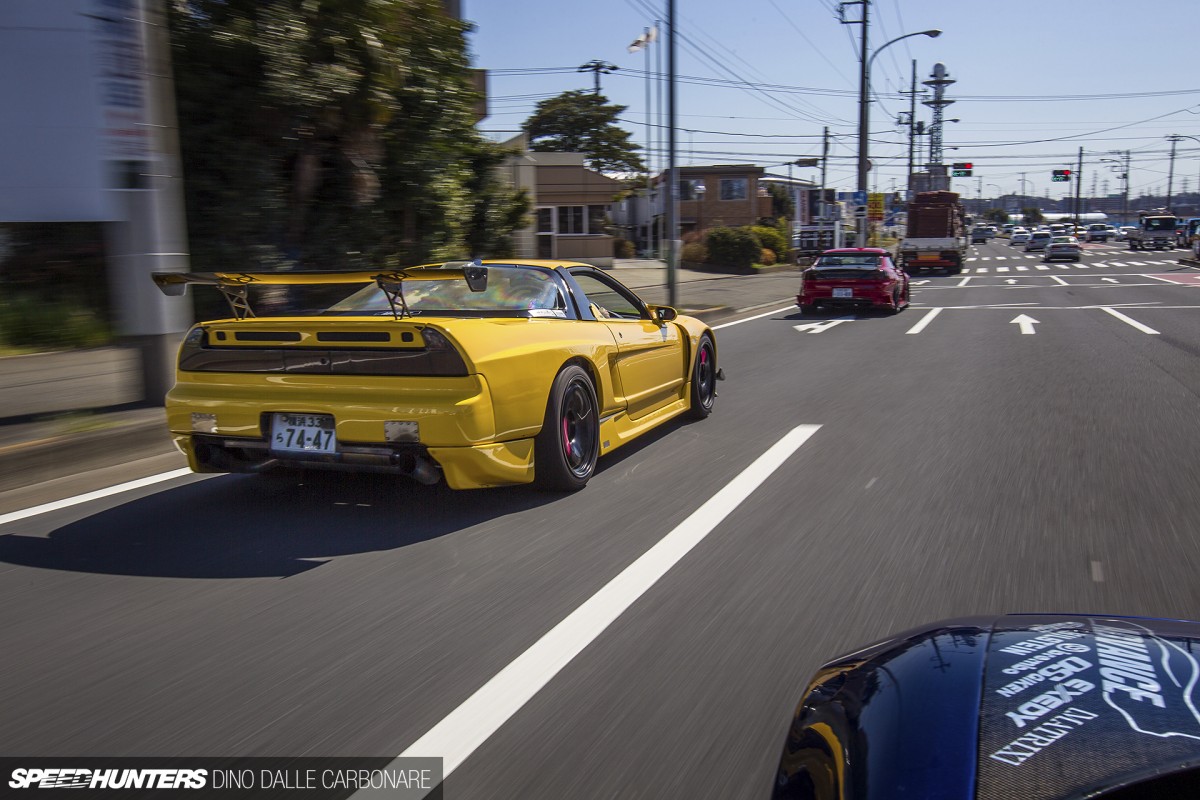 This yellow Honda made its debut on the Japanese tuning scene back in 1997 after being brought into the Advance family as an R&D platform for a series of NSX-specific products the company wanted to develop. Masa, the man behind the operation, told us that the Honda was originally his father's baby – a car that he fine-tuned and perfected over the years, and eventually honed into a blisteringly fast circuit car. After his father passed away some years ago, there was no way Masa was going to get rid of it. The NSX had become an icon to Advance's customers, and the evolution of the project simply had to continue.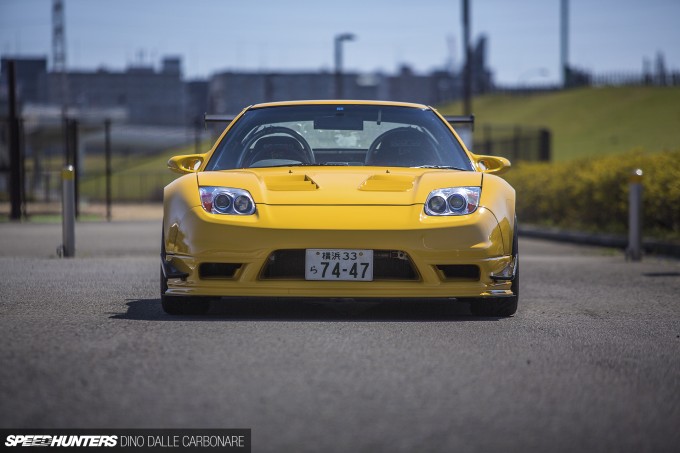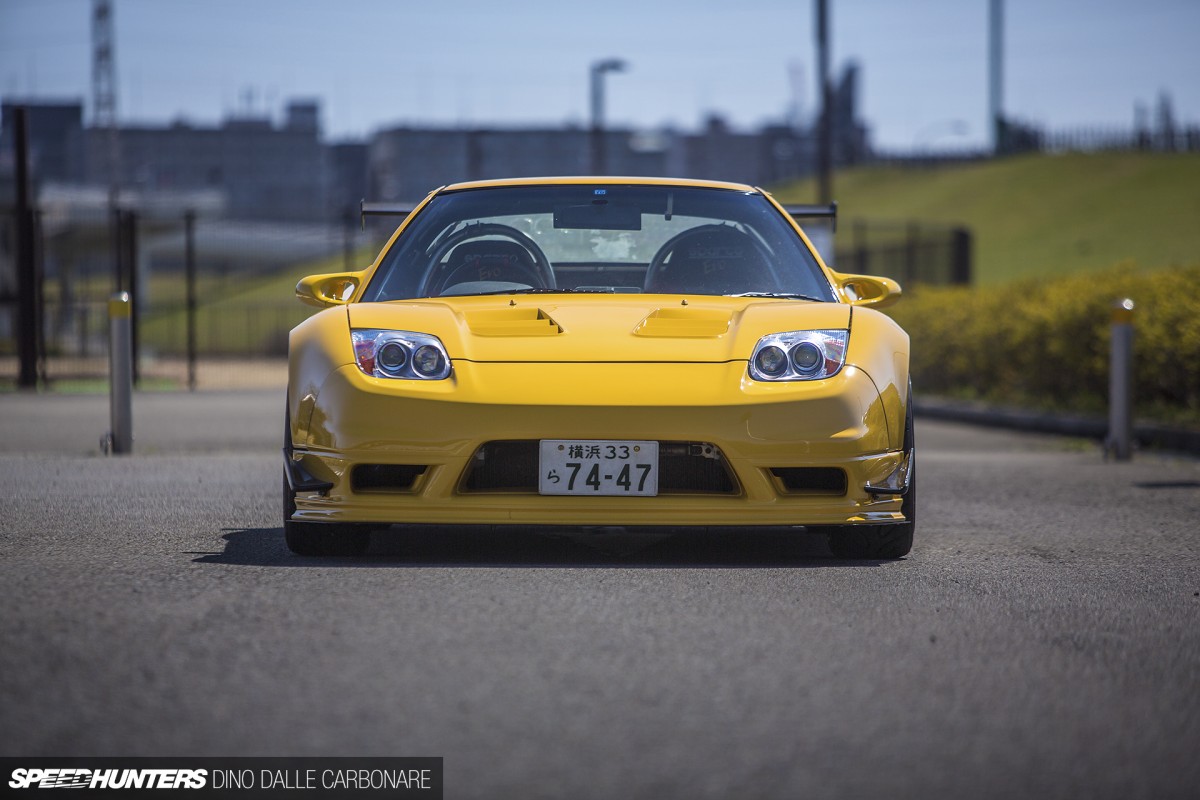 For those that can appreciate the fine balance that makes this one of the best driver's cars of all time, the NSX is quickly becoming very collectable. If you're after 600hp-plus, there are plenty of other cars that you can look at in Japan, but the NSX trades outright power for lightness and explosive torque for handling finesse. It's for this reason that values have held; the model continuing to lure in those wanting to experience the unique feeling of driving a well-sorted, honest, mid-engined sportscar.
That all said, Masa knew that he had to inject a more modern look into the shop's demonstrator, so in the quest to update the NA1, he first ditched its pop-up lights. Yes, they are super cool in a very '80s way, but they are heavy and Honda's replacement and spare parts stock for the lights have been depleted, so the shift to fixed NA2 projectors was an easy one to make. More so, they've altered the face of the car rather dramatically, while adding an instant touch of modernness. The bumper was also updated to reflect the change – now a Garage Kite item mated to a Tracy Sports front lip spoiler.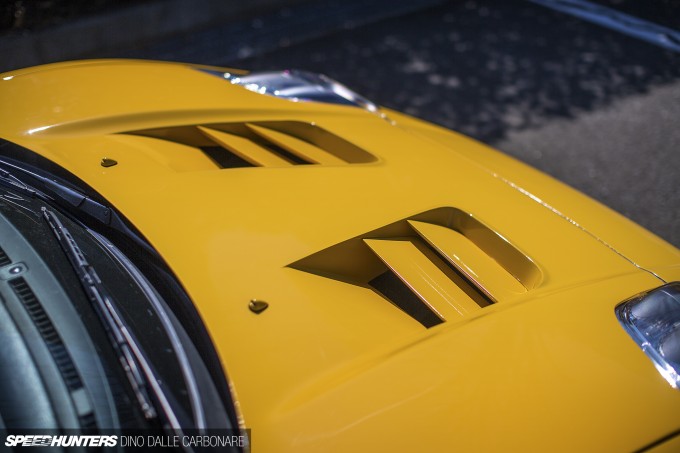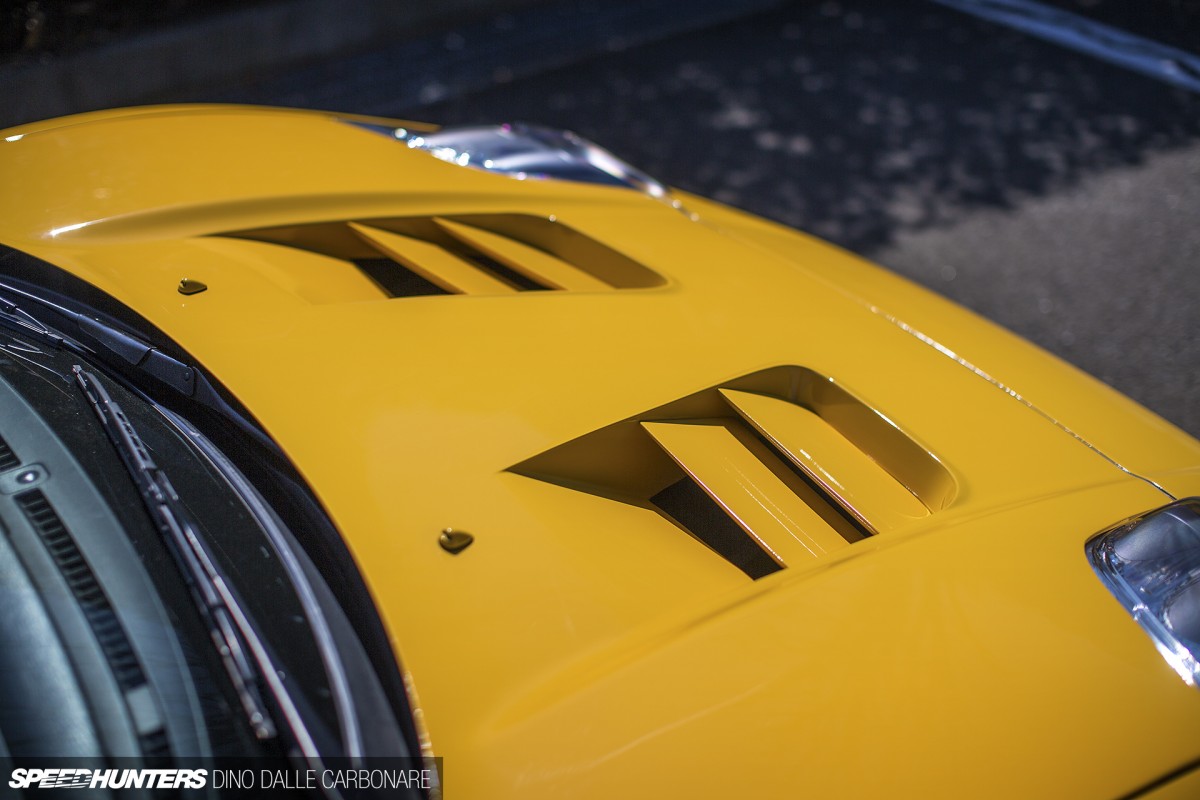 If executed correctly, the JGTC look on an NSX is simply to die for, but at times it's better to hint at details from the world of motorsports rather than try to emulate them too much. That's why Advance's Flatout carbon fiber vented bonnet is just the right sort of touch – aesthetically pleasing but at the same time exceptionally functional, shaving weight off the front end and dumping hot air that has passed and cooled the grille-mounted radiator through louvered nostrils.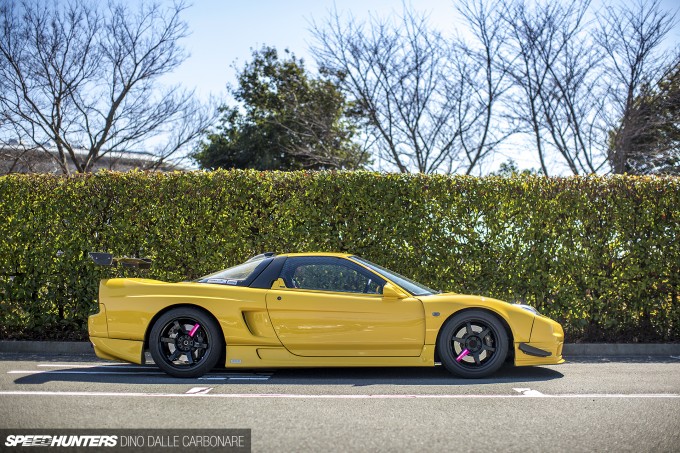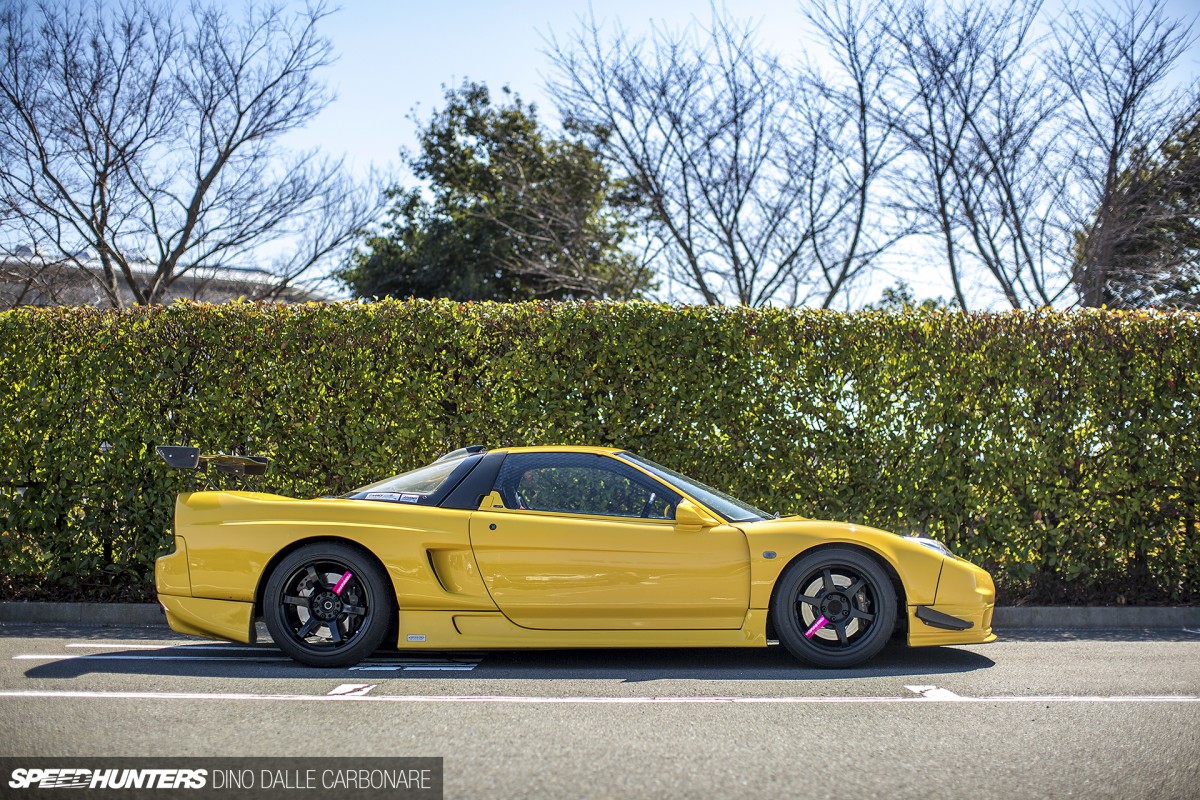 Just look at that profile! To say Honda got it so right with the NSX would be the understatement of the century. It's a simple yet well proportioned mix of lines that sculpts one of the most recognisable shapes on the road. That's why Advance chose to only add small touches rather than mess with it too much.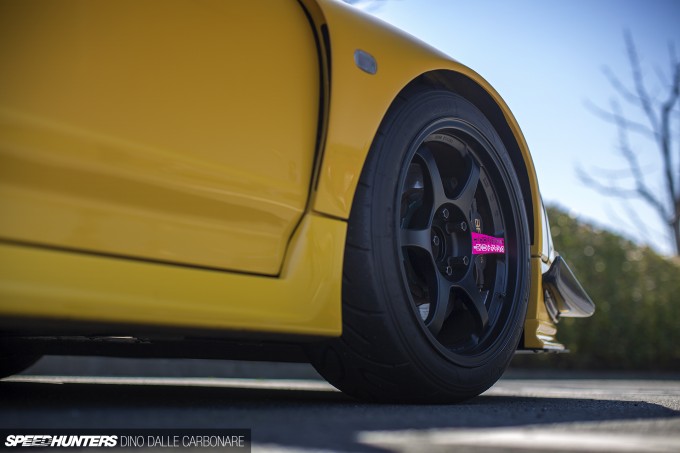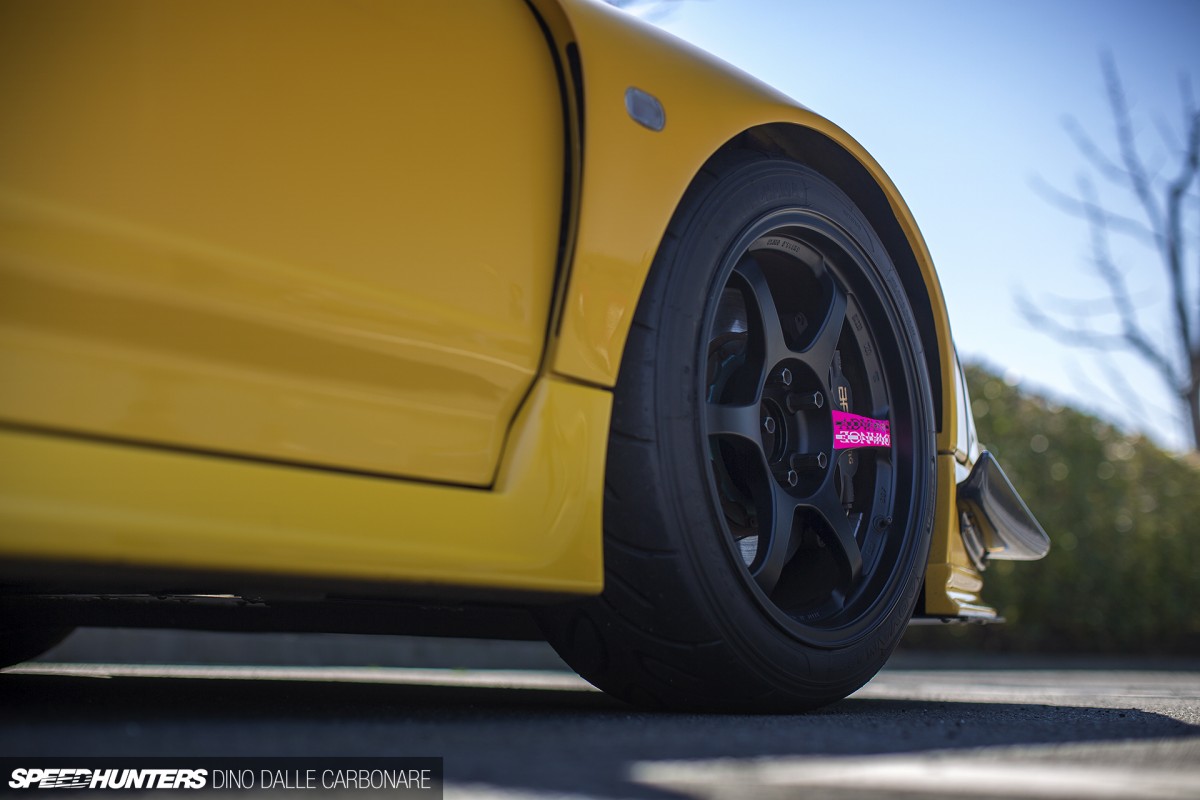 Wanting to give the somewhat narrow NSX a little more girth they designed a set of wider Flatout front fenders, which include a grilled section where they meet the door line that helps to channel away high pressure air from within the wheel arch. Against the yellow body the flat black RAYS Gram Lights 57DRs are a well-chosen addition, as are the fluro Advance stickers added to a single spoke on each wheel. The car runs a staggered height and width setup – 17×8.5s in the front and 18x9s at the rear. And the Advan A050 semi slick rubber is not for show either, because despite being totally street legal, the NSX is still used to set lap times at circuits like Fuji Speedway and Tsukuba.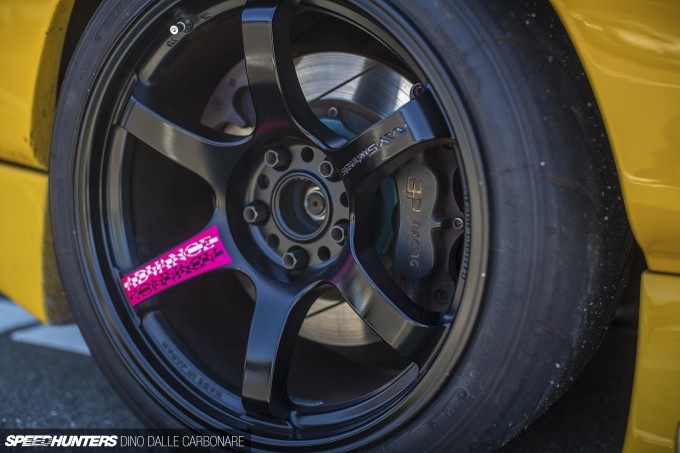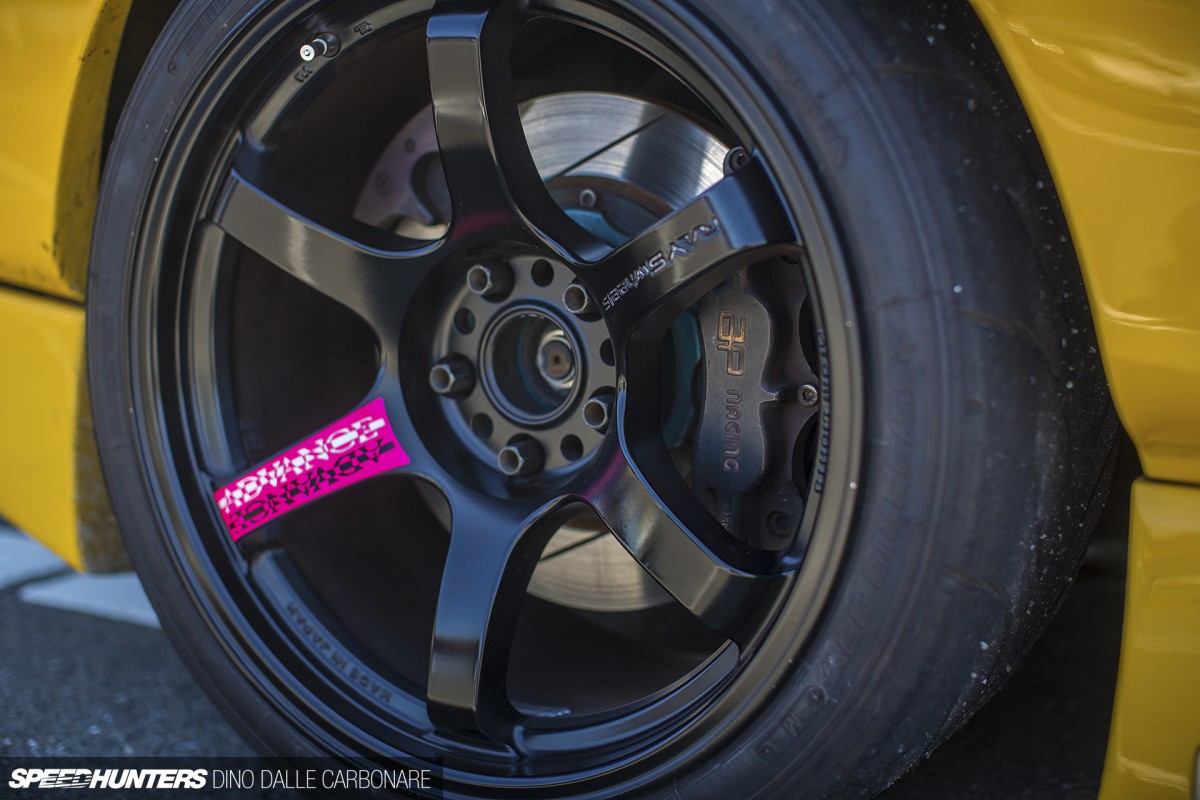 Because of the NA1's light weight a huge brake system wasn't required, but there's still some quality gear in the mix – AP Racing 4-pot calipers biting down on Garland slotted 2-piece discs via high-friction Endless pads.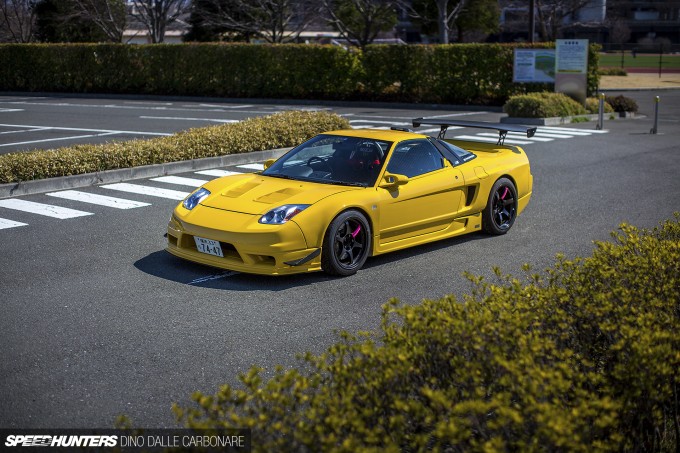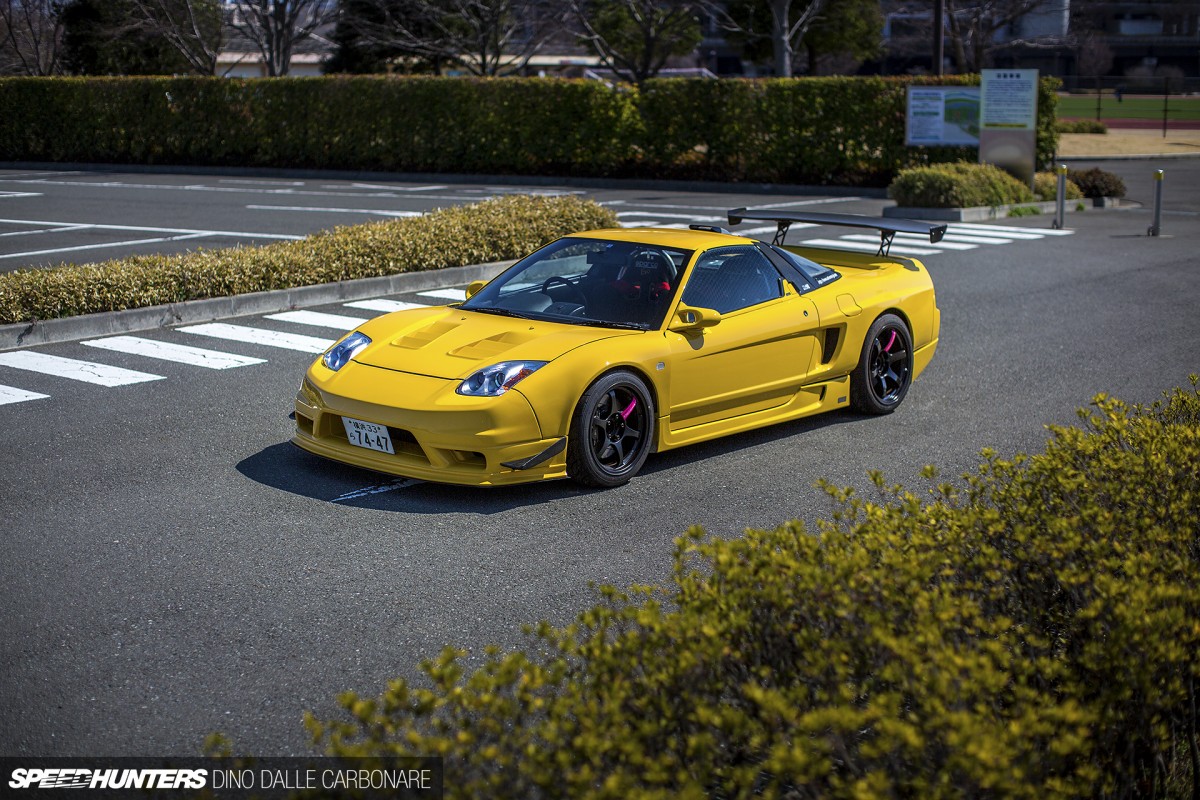 This evolution of the Advance NSX follows on with the tall Flatout side skirts which mimic the side intakes and provide more airflow for rear brake cooling.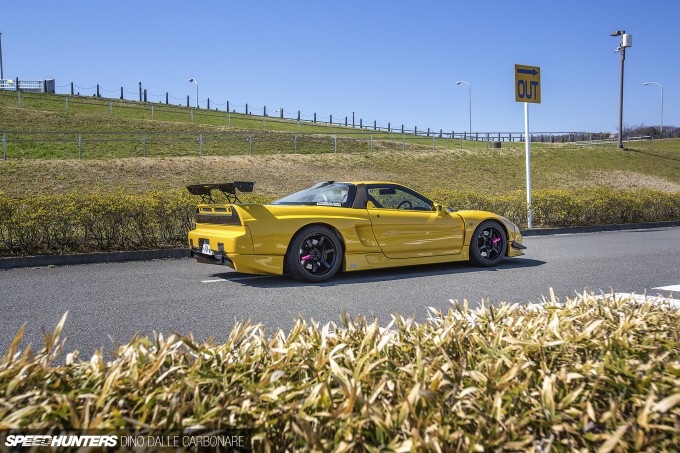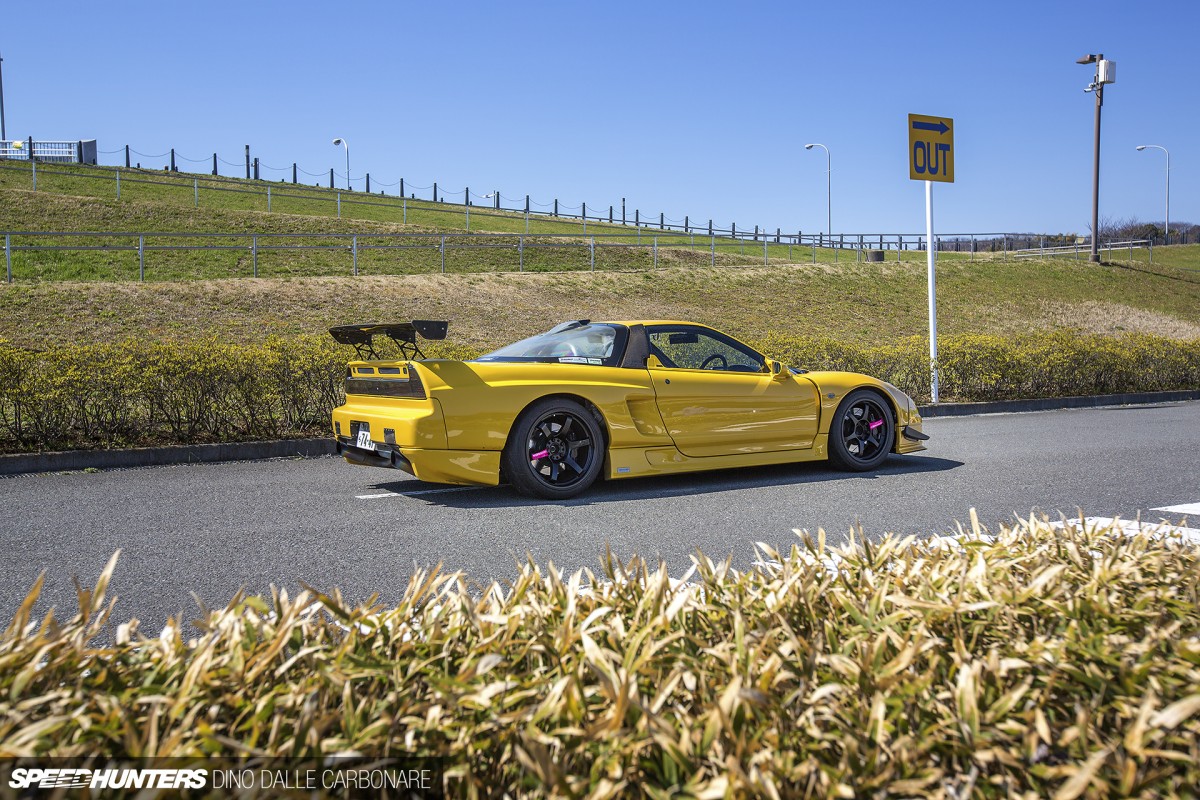 A pair of appropriately shaped lower cowls tuck the underside line of the car's profile cleanly into the rear bumper, but the biggest visual change to the NSX are actually the rear fenders.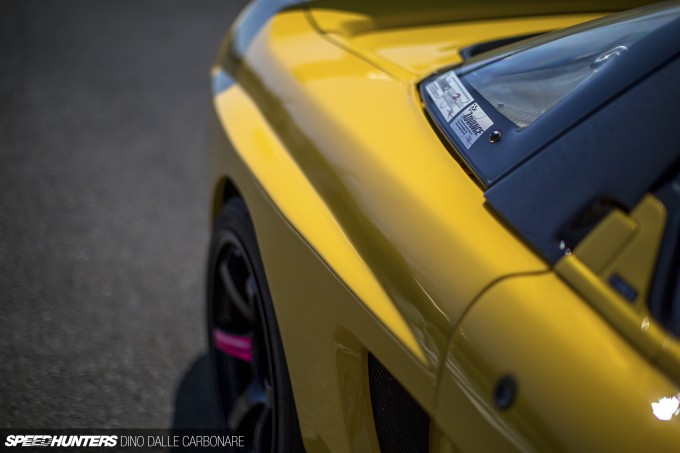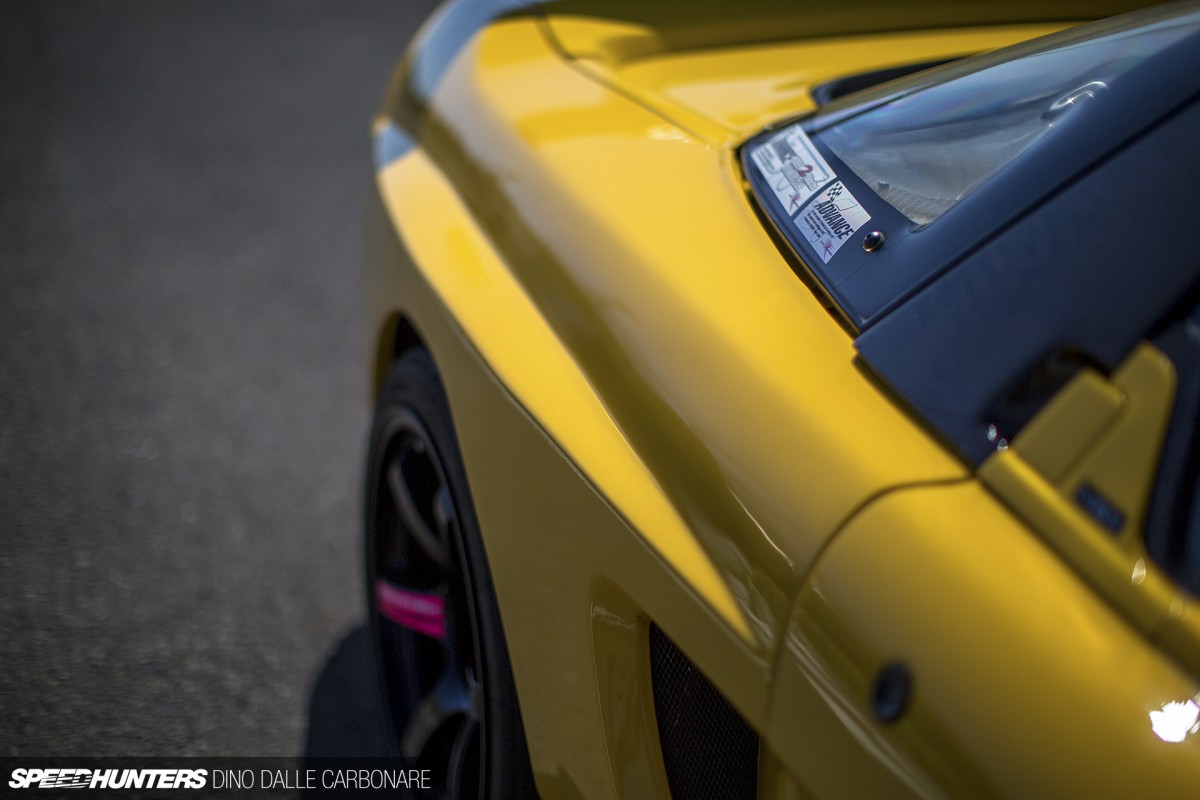 These Marga Hills items add 30mm width each side, taking the stock blistering of the rear wheel arches and exaggerating it. At the same time this frees up more space for wider wheels with more aggressive offsets. However, with the whole car being built around balance, Advance have stuck with 265/35R18 Advans at the rear, which offer up plenty of grip without taking away that lovely mid-corner adjustability that has always made this chassis such a peach.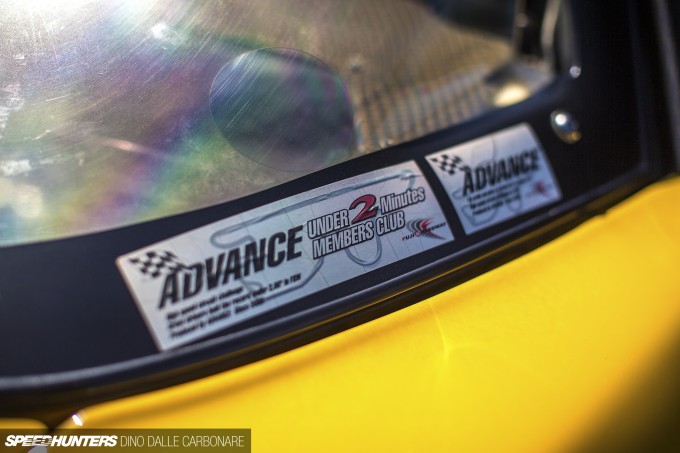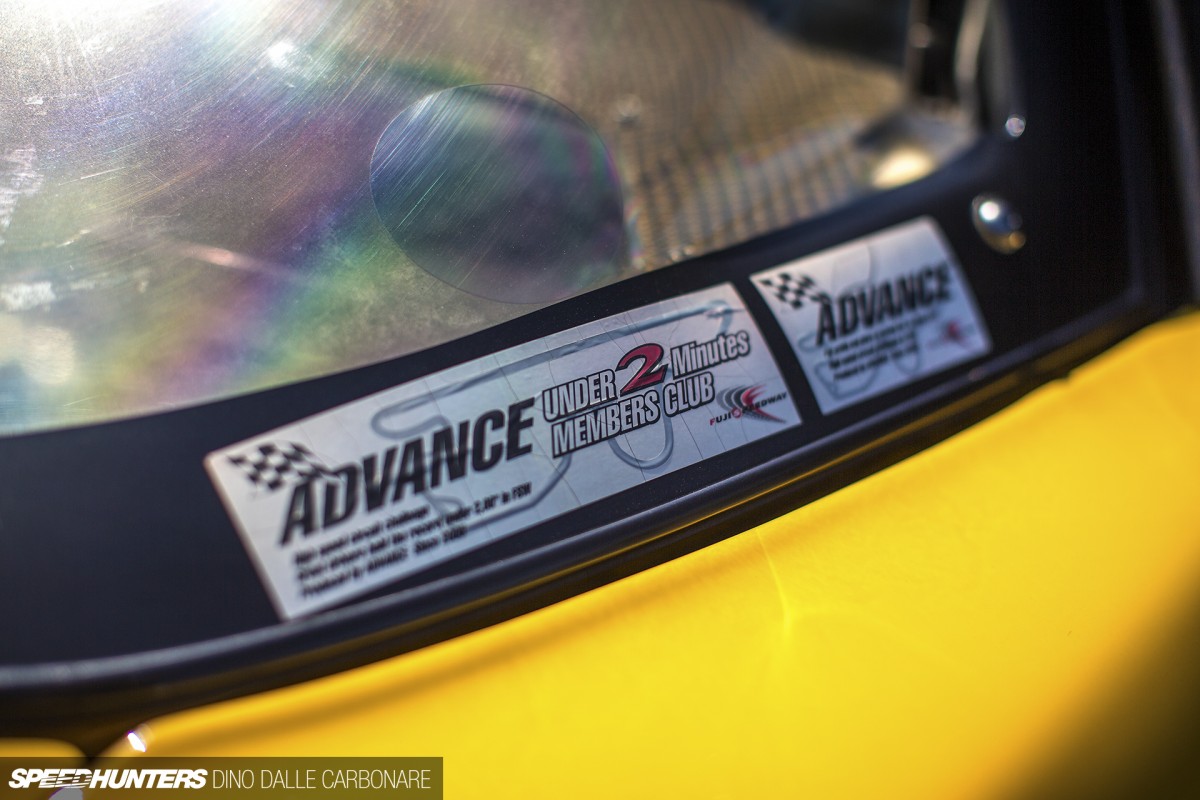 What I personally like about Advance and the whole crew is their love for driving. Every month they organize a track day at Fuji Speedway for their customers, and if you dip below the 2-minute barrier you're entitled to enter in the Advance 'Under 2 Minutes Members Club'.  How cool is that?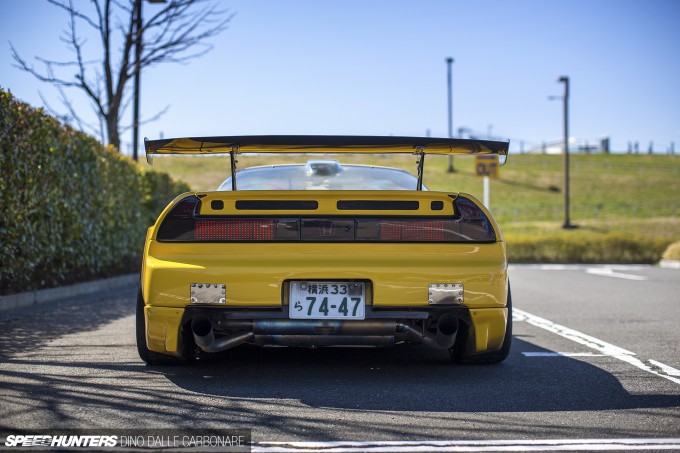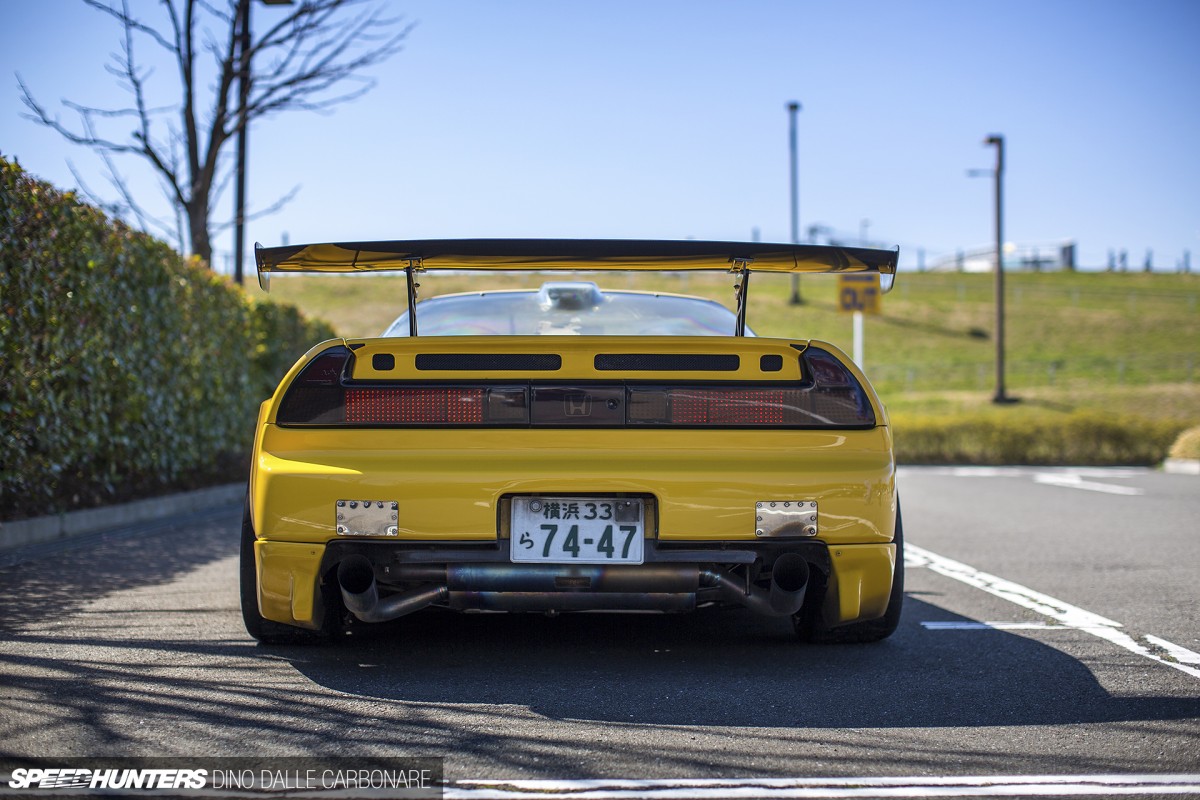 The rear end is finished off with a GT wing – something that comes in handy for stabilising the rear of the car through the faster corners at FSW. The rear filament bumps in the taillights are long gone, now replaced with a modern set of custom-fitted LEDs that fill up the entirety of the rear lenses.
Let The Velocity Stacks Sing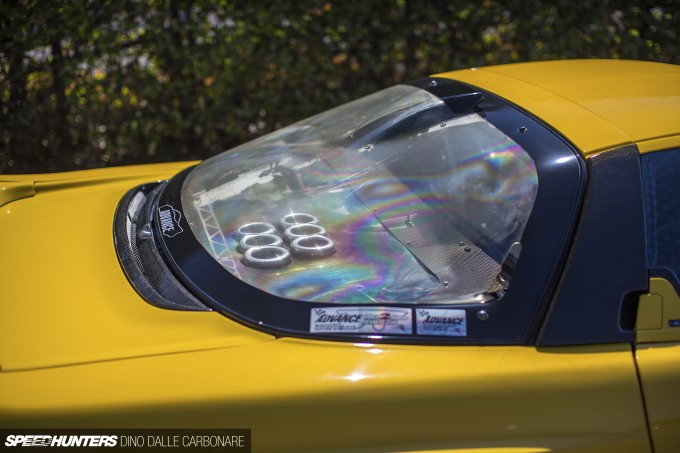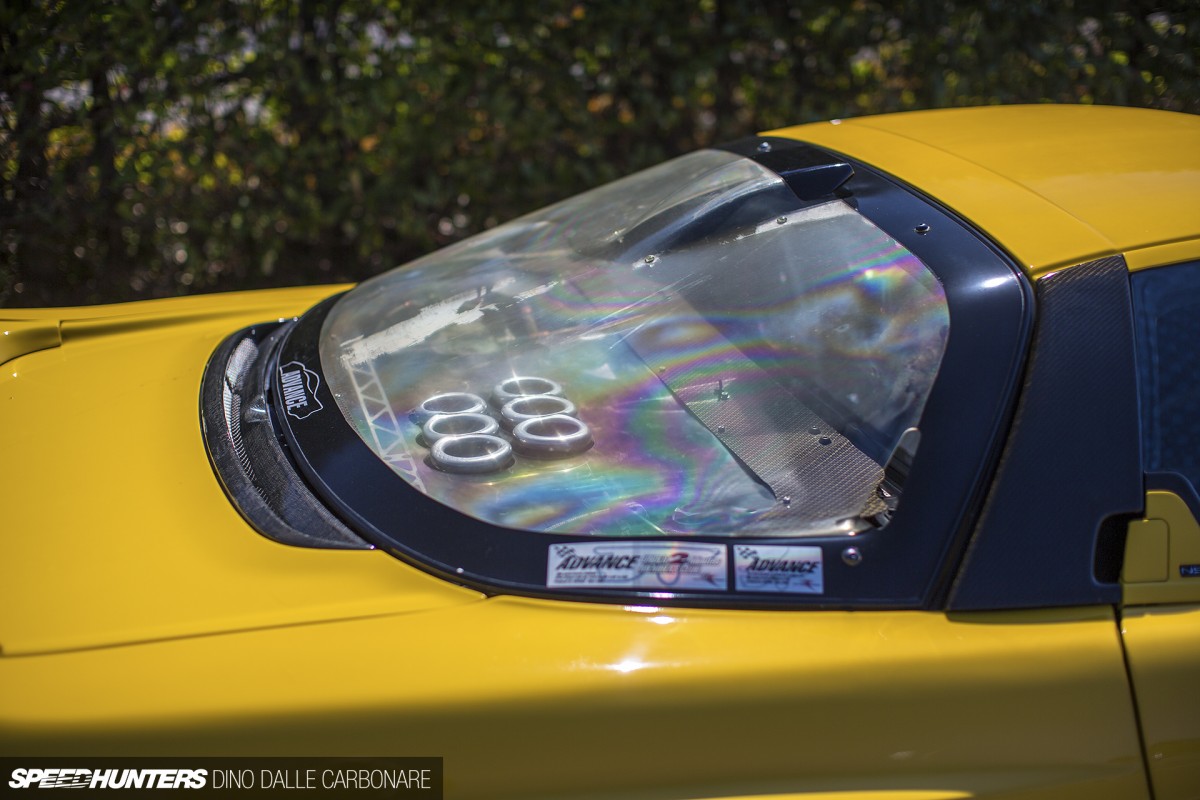 For anyone that walks past the Advance NSX, it's this particular angle that will stop them in their tracks. Yep, the whole engine is on show, and if you know a thing or two about the V6 mill that powers these cars you will have already noticed something rather special here.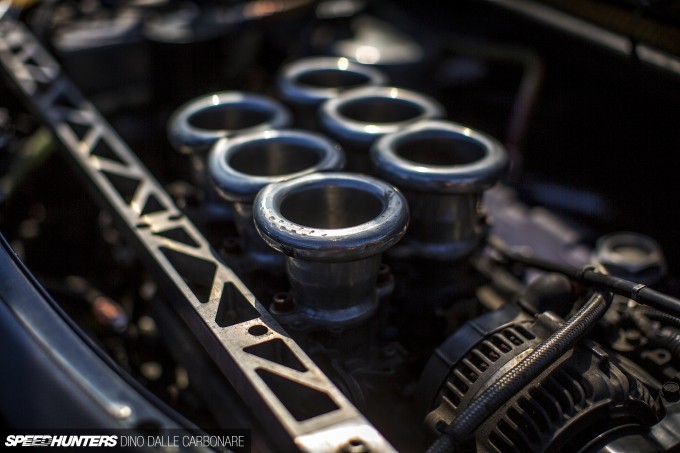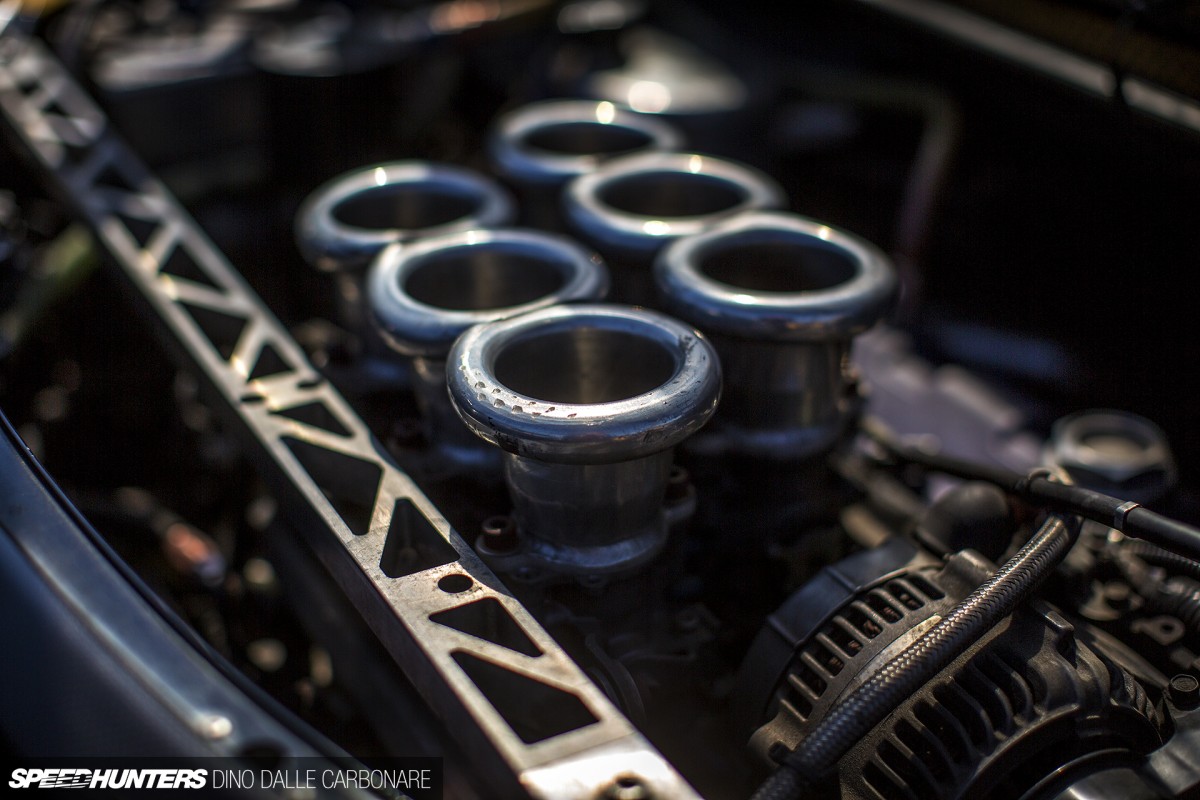 That's right – the single throttle body intake and stock plenum have been ditched in favour of a mechanical six throttle body setup that Masa's father originally developed. It's completed by six short velocity stacks that create one of the most intoxicating induction howls that I've ever had the pleasure of hearing.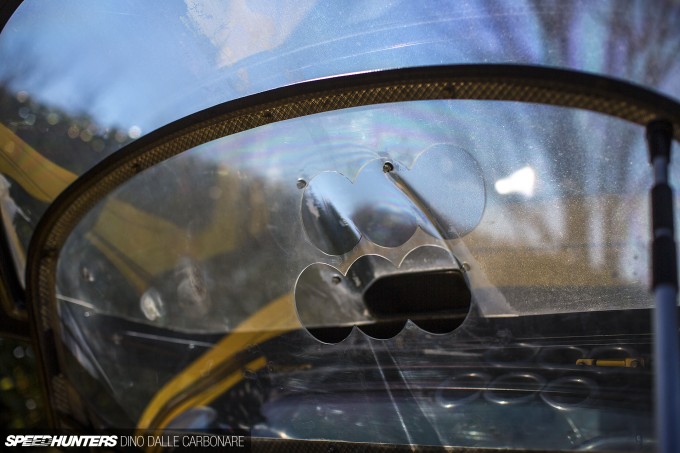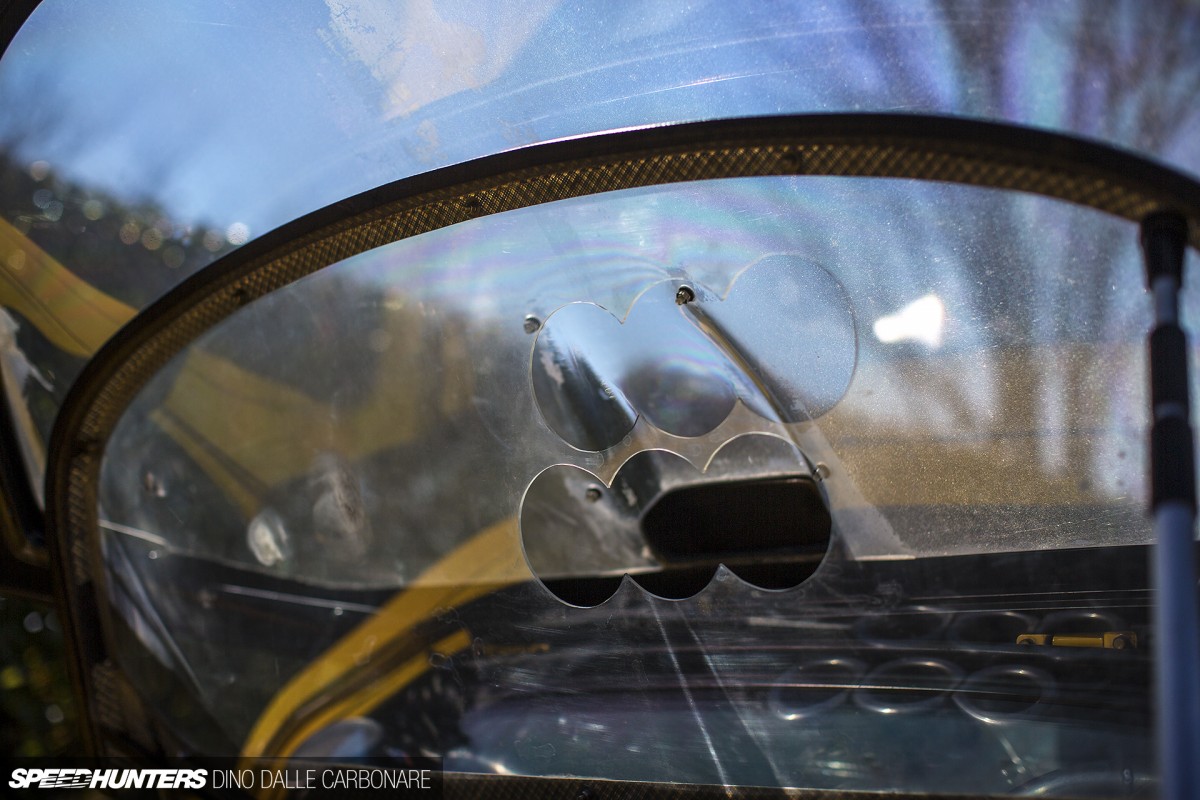 To make sure they are fed all the fresh air they could ever need, precise cut-outs in the clear polycarbonate engine cover allow them to breathe freely while being shielded from heat.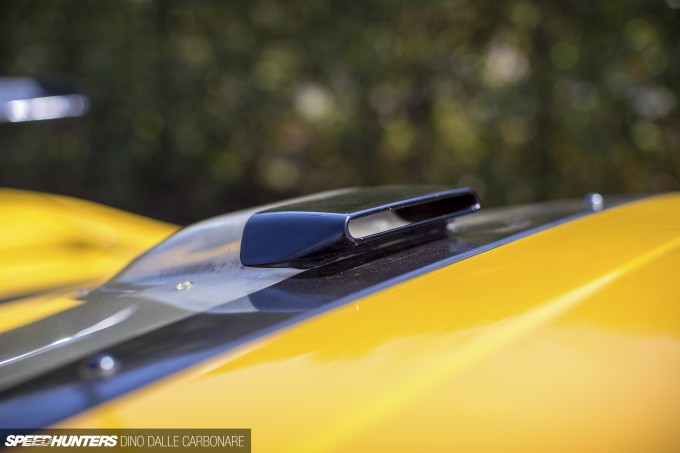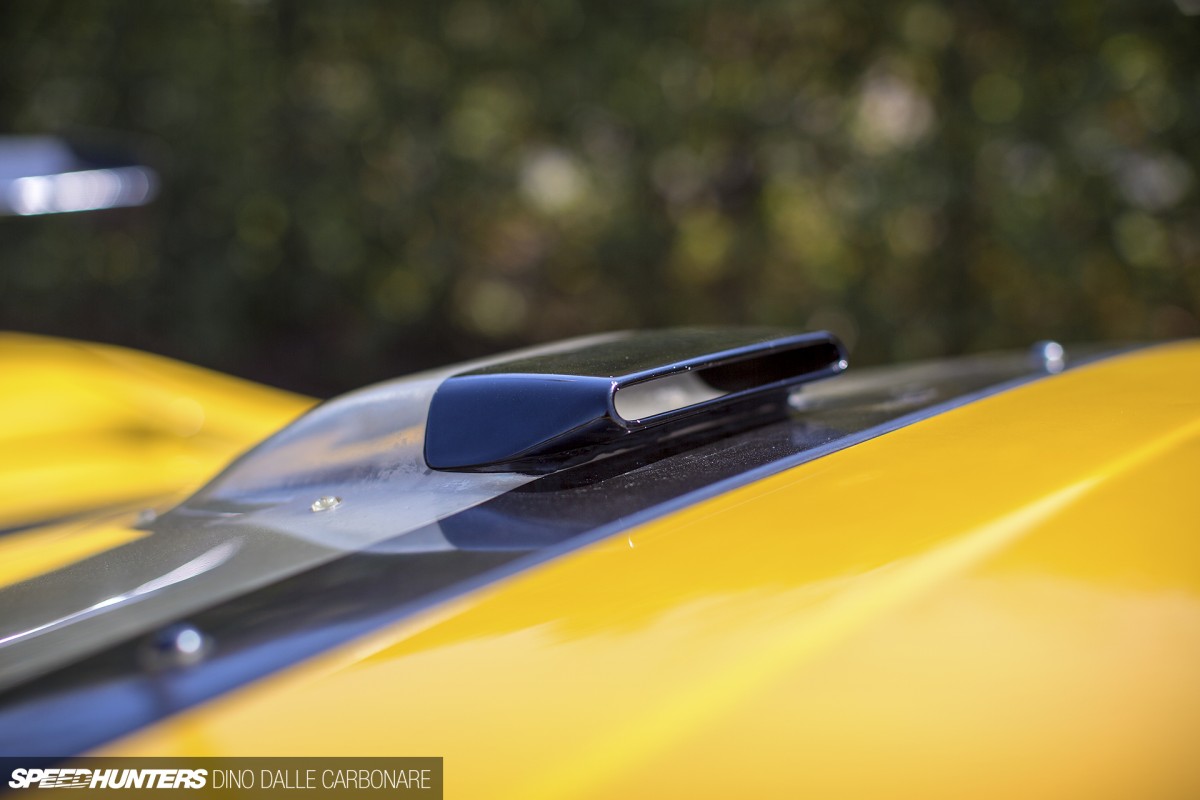 The air is provided by this little roof scoop which has been custom integrated into the main polycarbonate glass section. It's great seeing modifications dictated by function!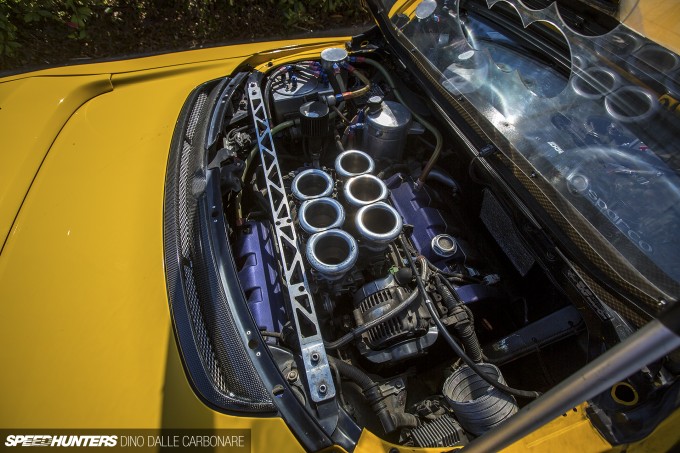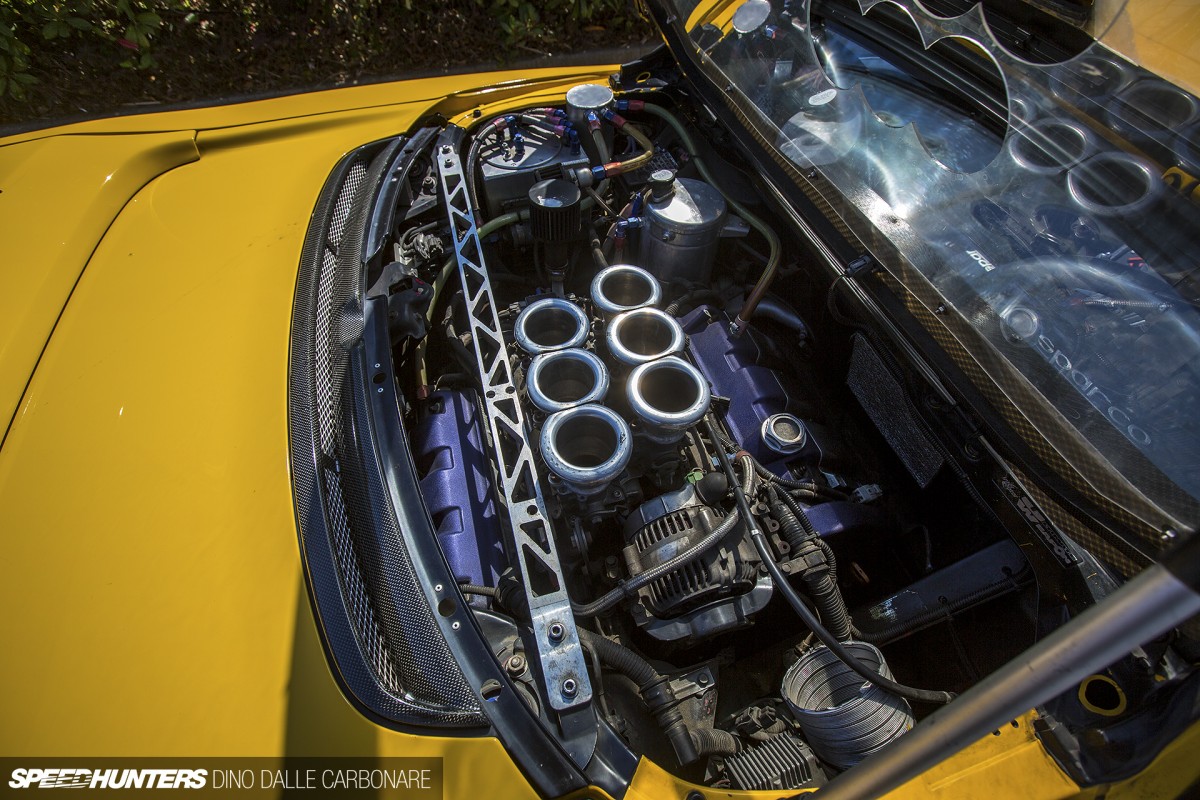 The NA1's transversely-mounted C30A has been treated to a few choice additions in order to extract the best out it. Oversized Toda Racing high compression pistons which increase capacity to 3,110cc have been fitted and all other rotational components have been finely balanced. The cylinder heads feature Toda Racing camshafts that have been dialled in through adjustable cam pulleys to squeeze every last drop of performance from the six-throttle intake. Masa told me that power is around the 370hp mark, which is pretty much the maximum you can expect with any tuned C30A. What makes the difference here is the response that the throttle body setup delivers.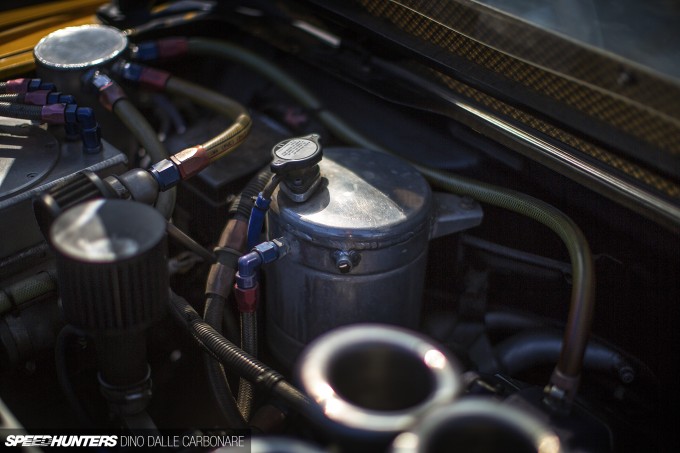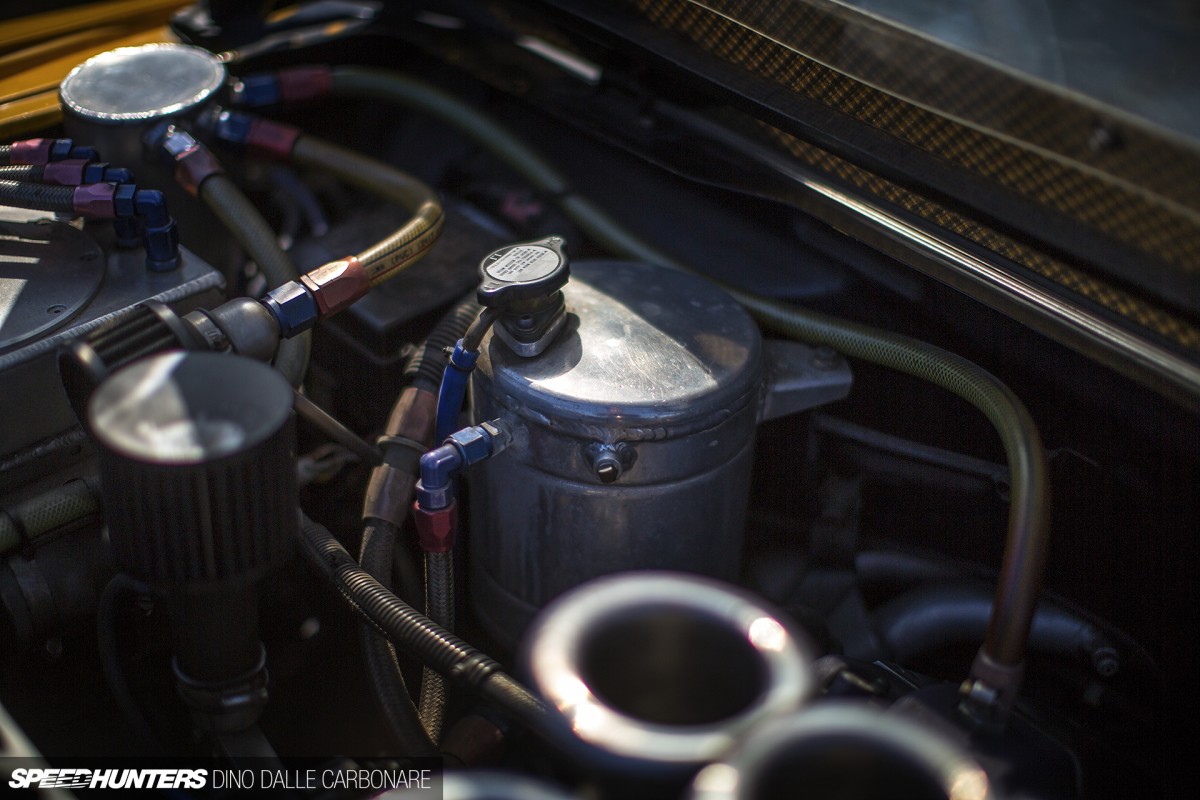 To make sure that the engine is never starved of oil Advance fitted their larger capacity oil pan, and cooling is taken care of through a Flatout oil cooler and a large core aluminium radiator mounted up front. Above you can see the big air-separator tank used in the cooling system to keep it functioning at its best – even during hard use on track.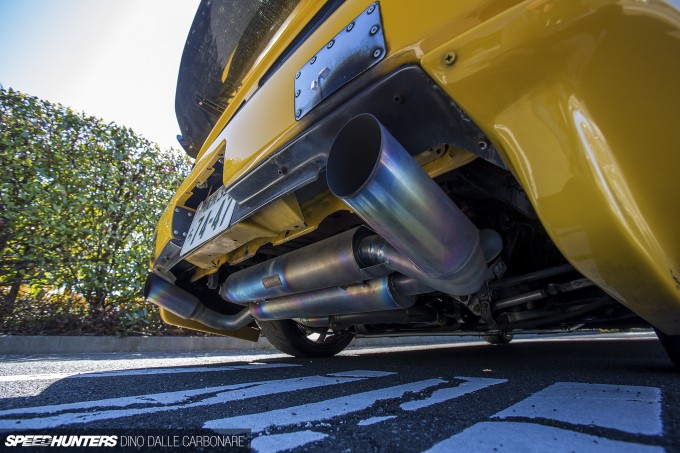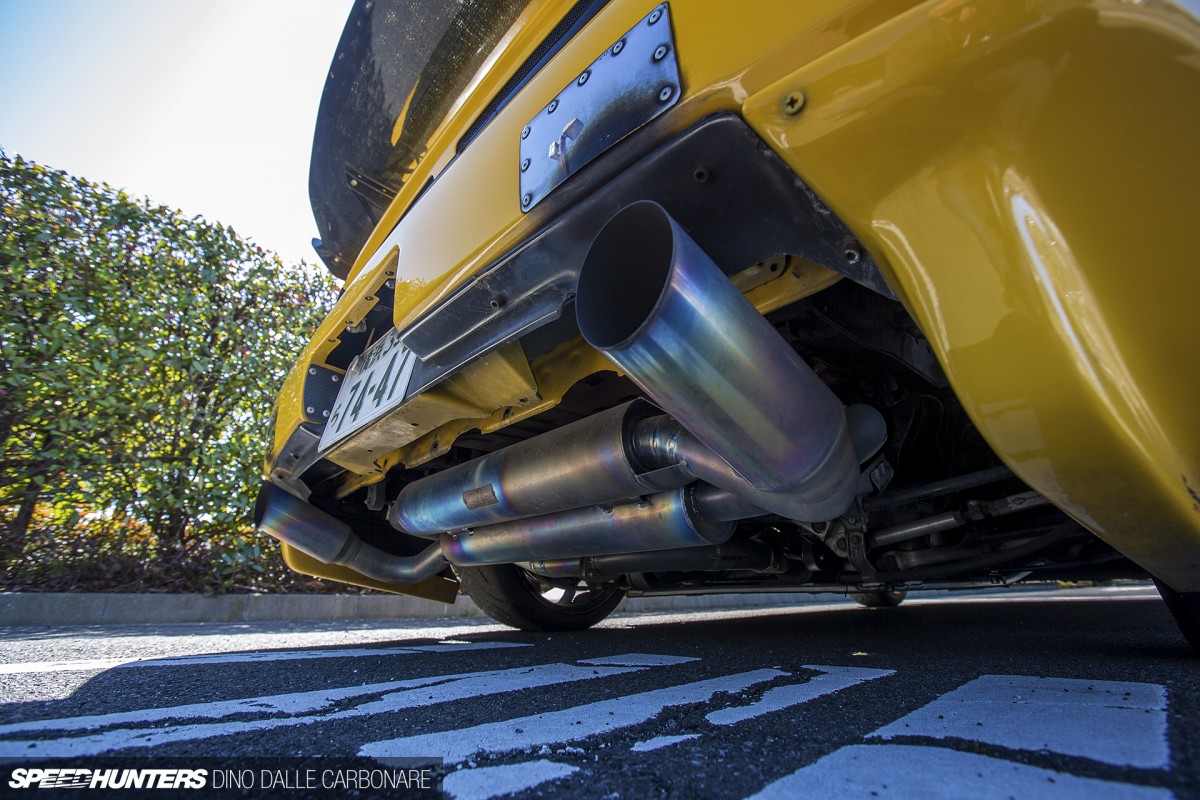 Adding to the concoction of sounds emanating from the rear of the car is the Flatout GT exhaust system – a barely silenced titanium item that has been created to emulate the sounds of the old GT cars. Cool, right? Trust me – it makes this V6 sound amazing!
Forever Young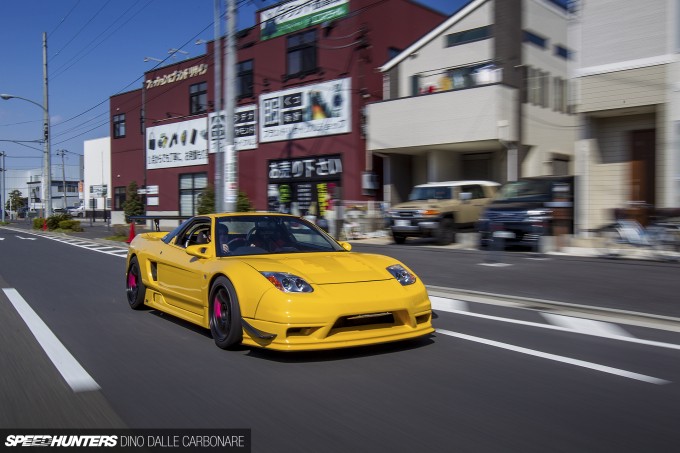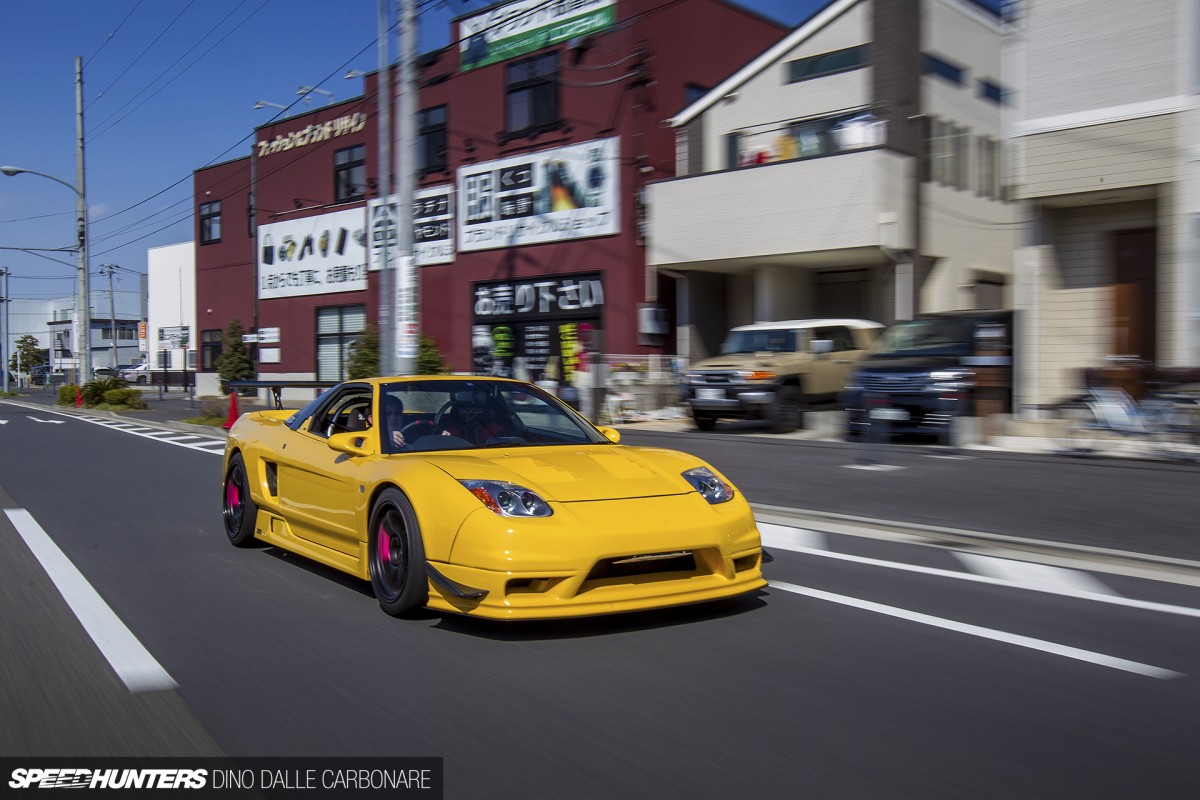 Advance could have gone a lot wilder in the aesthetic side of things and jumped on the whole aerodynamic movement which is taking the time attack scene by storm these days, but the choice to keep it real and create a car that their customers can relate and aspire to was the correct way to go.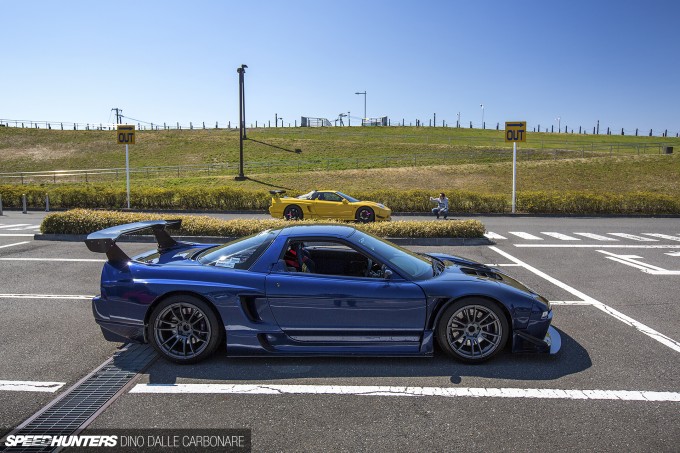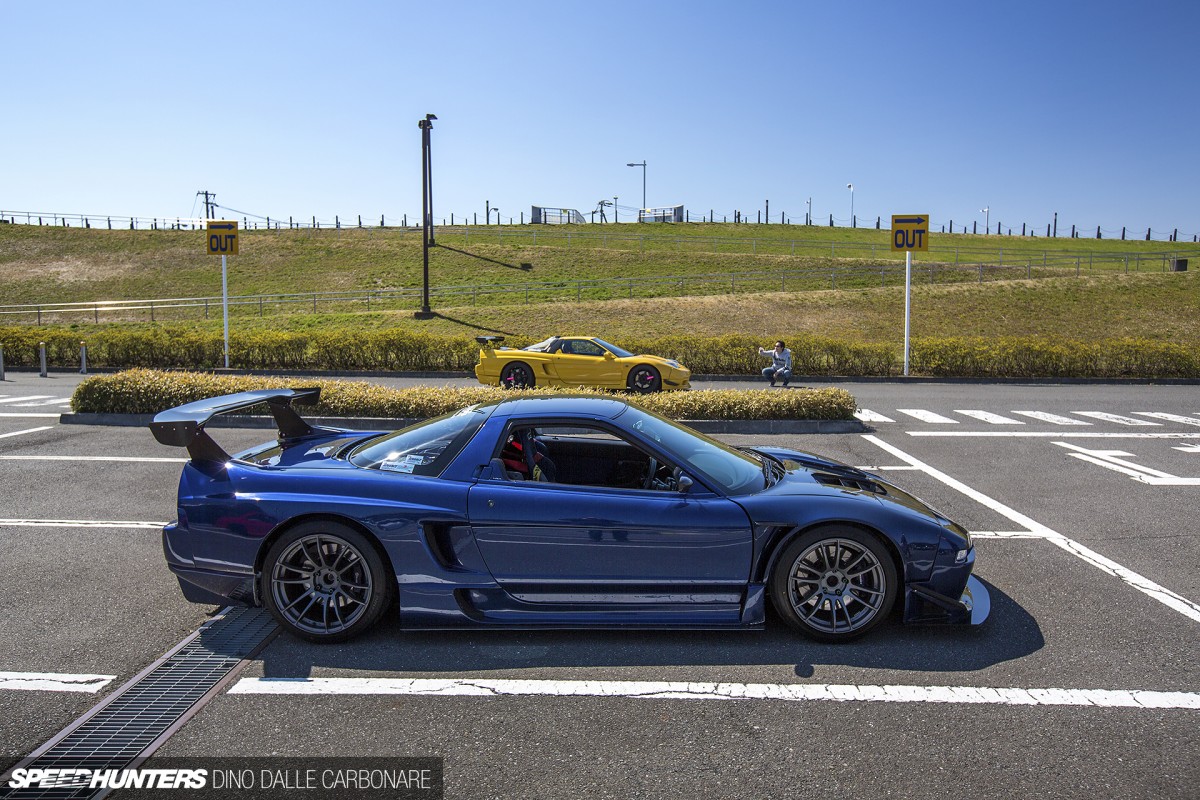 We even had another familiar NSX that Advance have worked on join us during the shoot at the Nissan Stadium in Yokohama. If you haven't seen our feature on this particular car, click here and enjoy!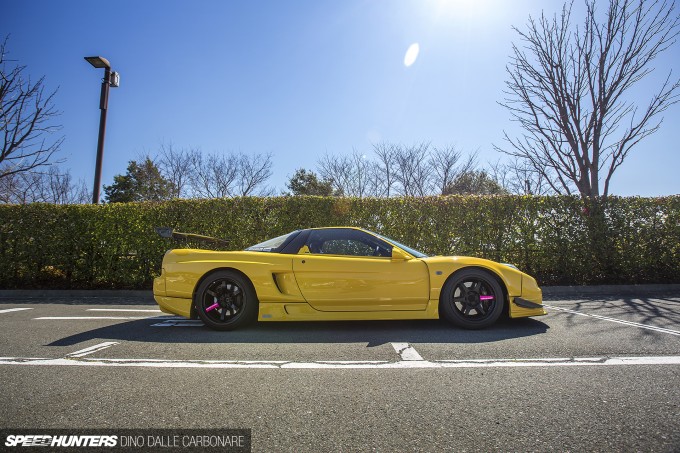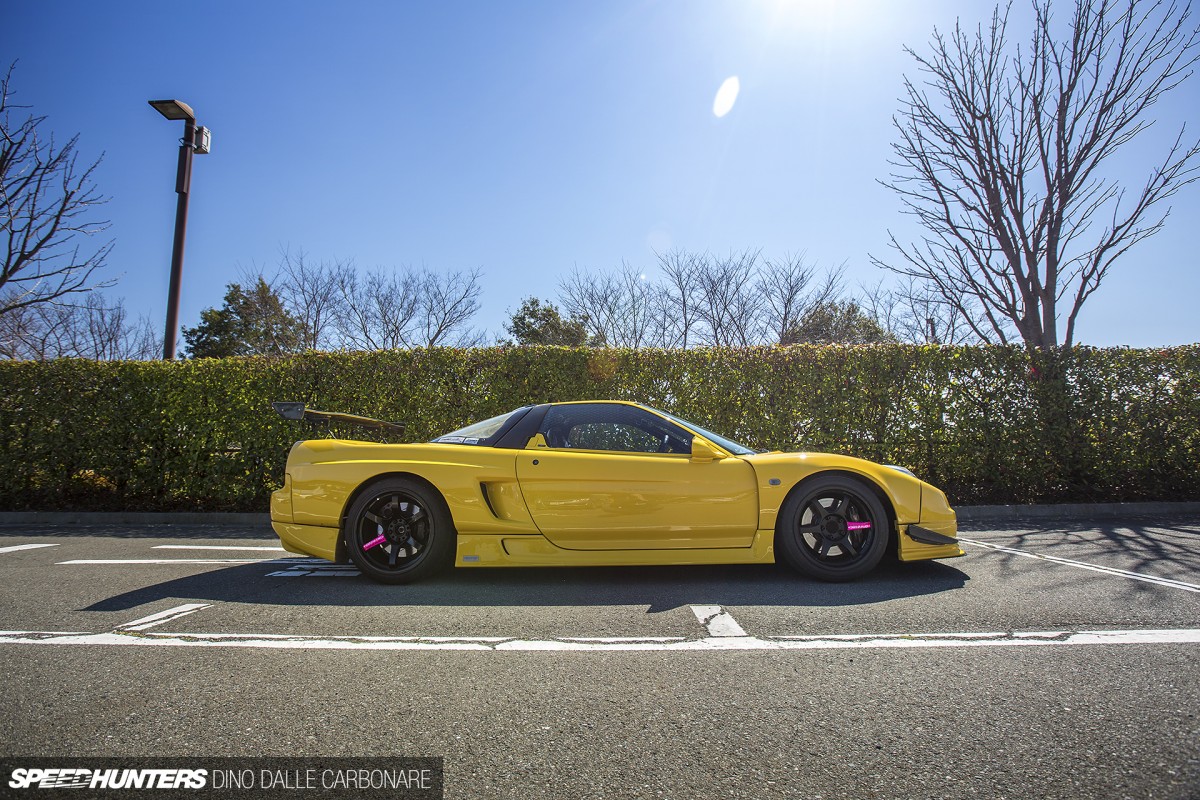 Yellow and black – it's a superb combo!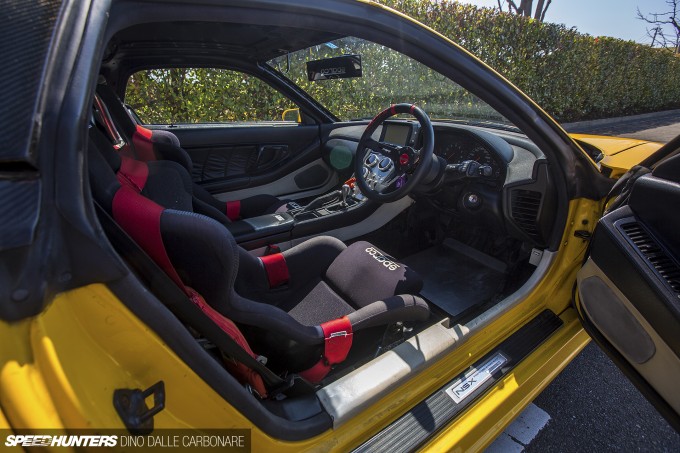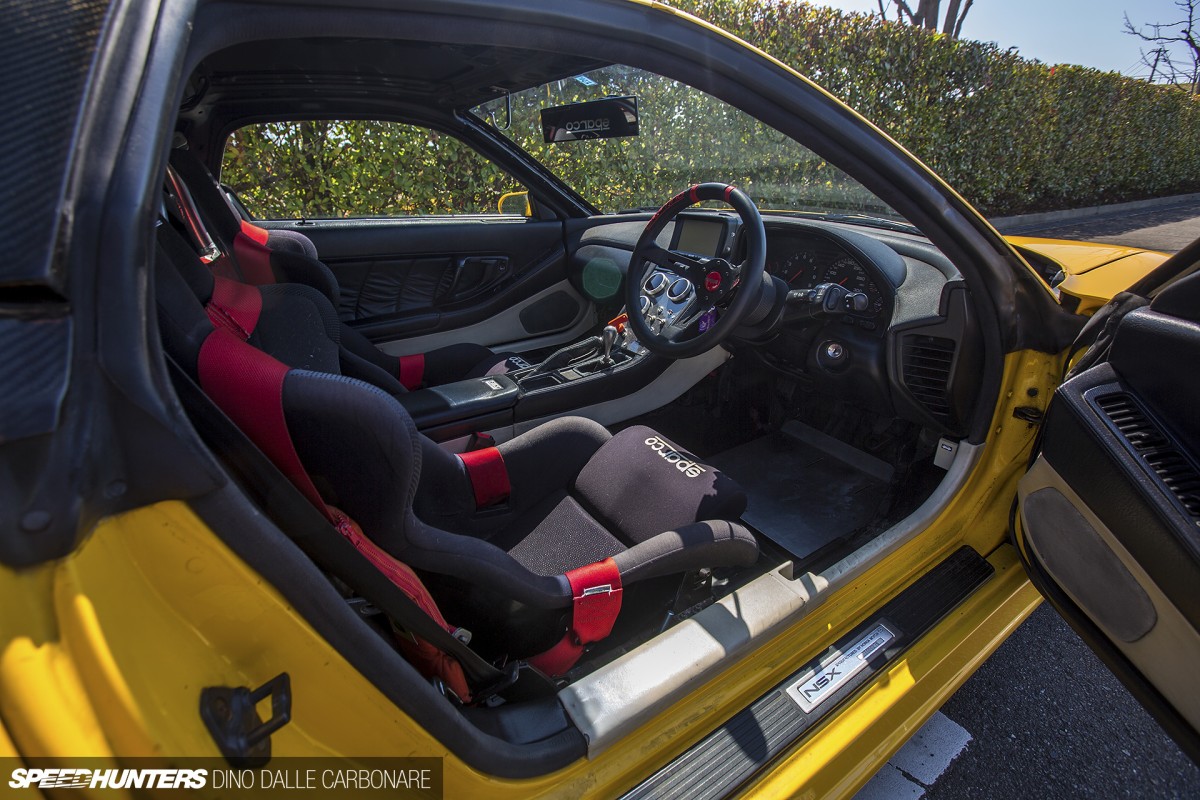 Much like the exterior of the NSX, Advance have kept the Honda's ageless interior clean and simple too.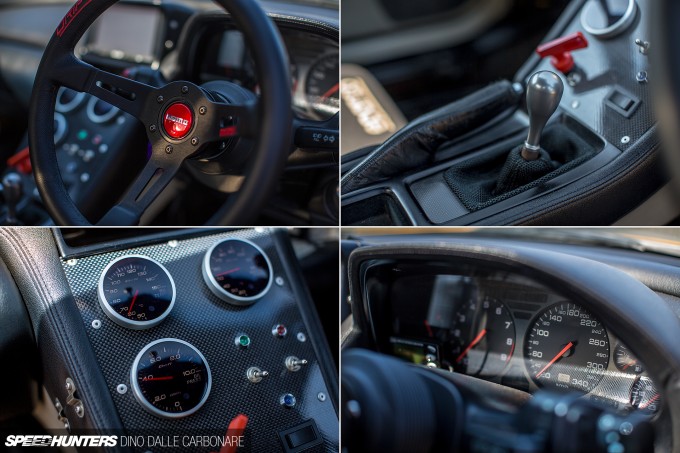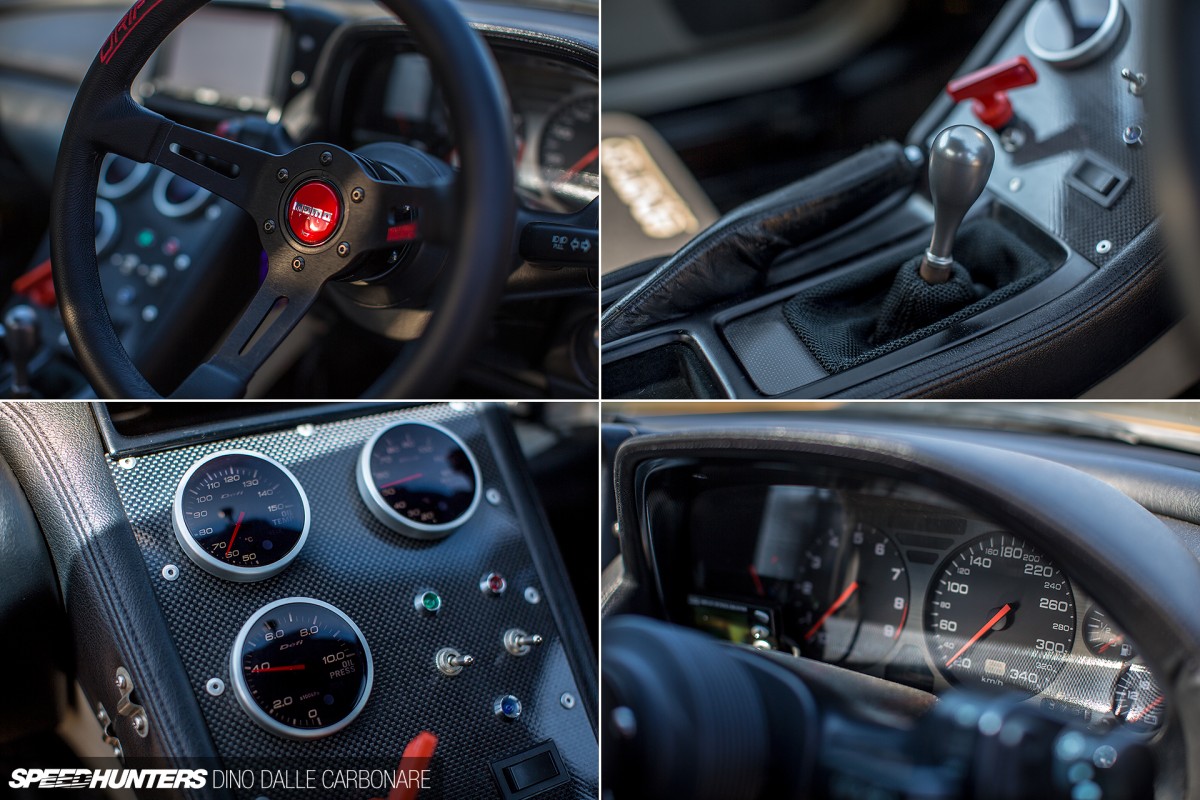 There has been no futile attempt at ripping off interior trim to shed a few kilograms – the car is light enough as it is, and doing so would only impact negatively on the way it looks inside. Advance have, however, added a deeply-cupped Momo steering wheel and a rather optimistic 340km/h speedometer. The center console houses the three Defi gauges that help monitor engine vitals, while the most important addition of them all – the HKS lap timer – is nestled on the left side of the instrument binnacle.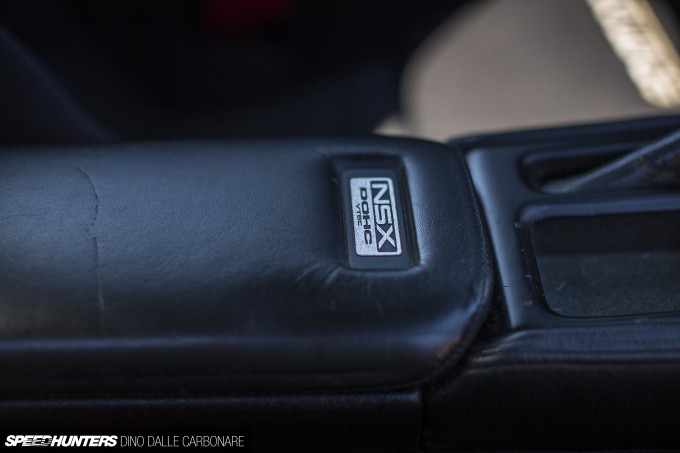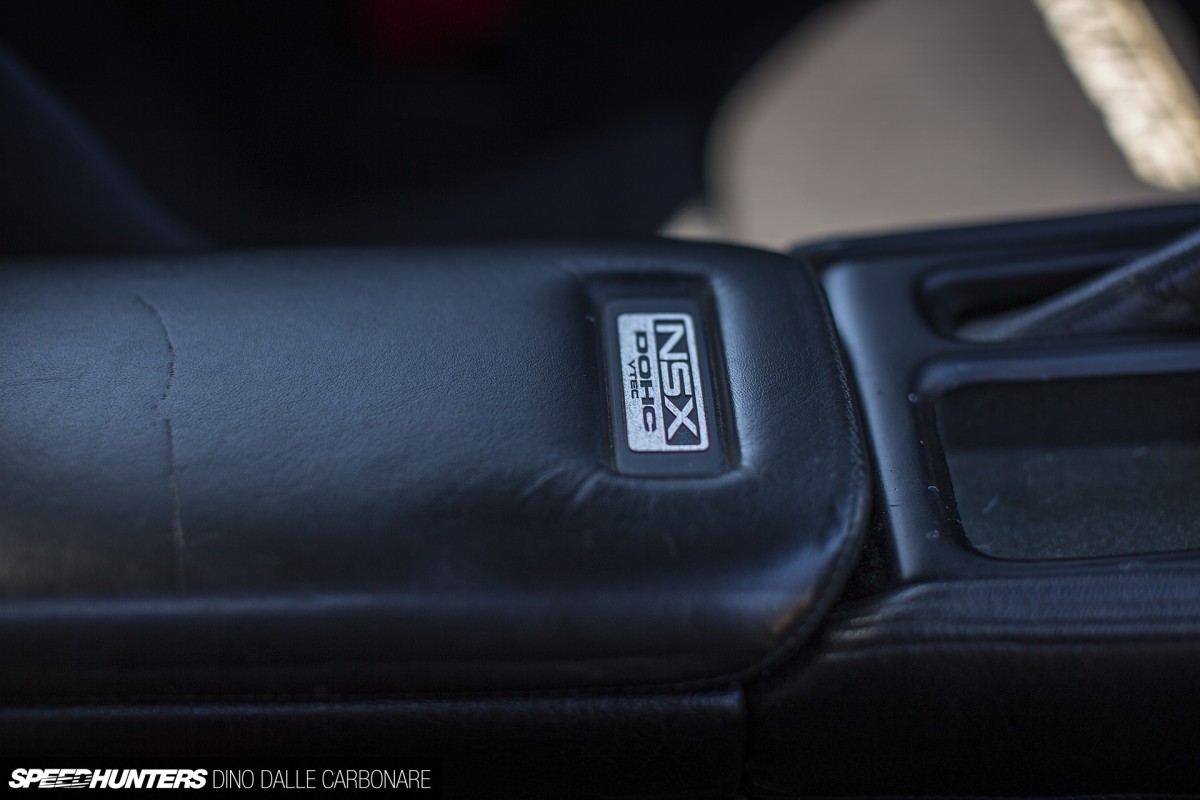 A legendary mark!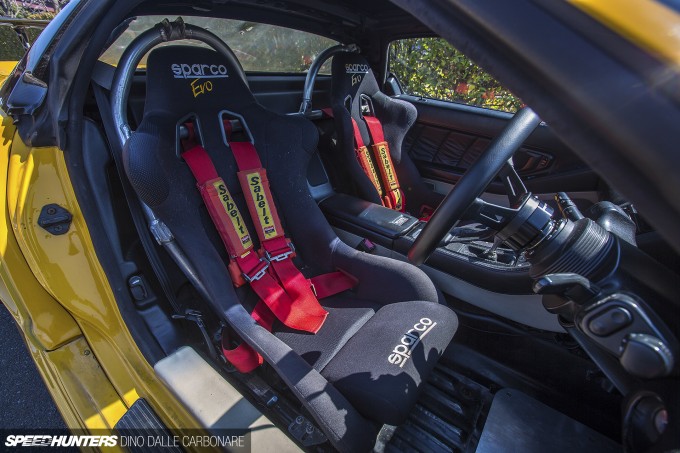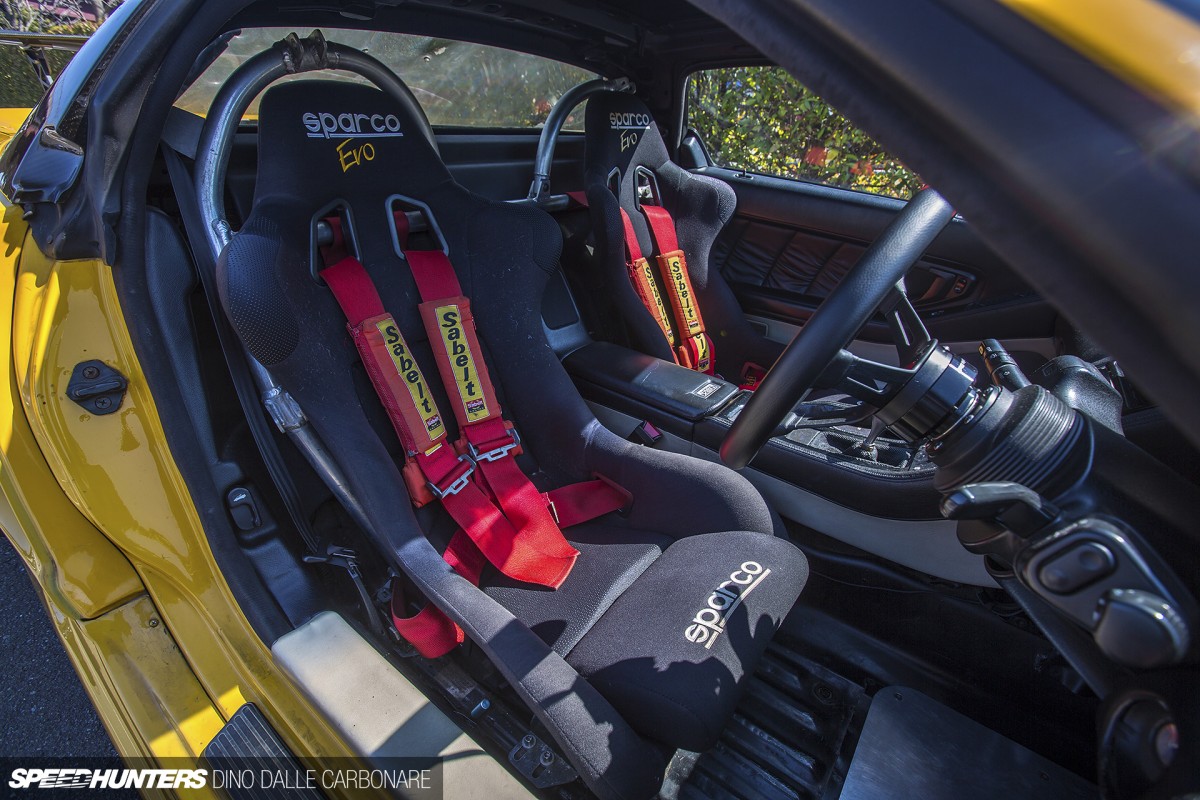 Rollbar hoops have been fitted behind the Sparco Evo bucket seats to add a touch of safety should Masa get into trouble out on track.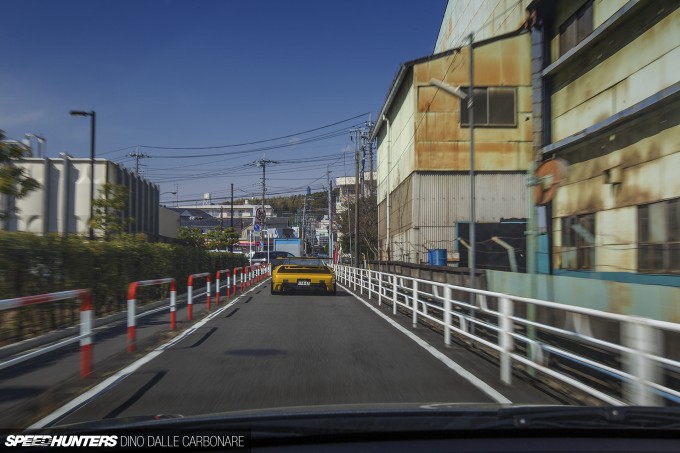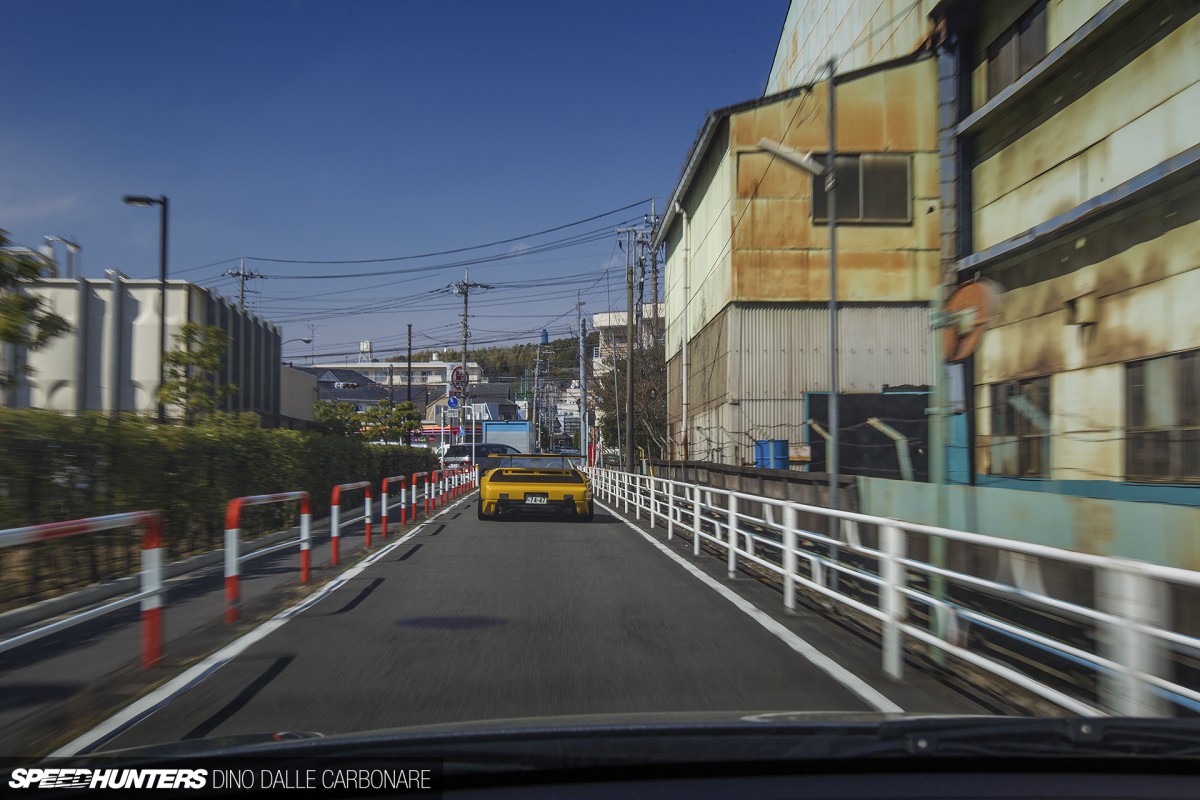 Following the Advance crew back to the shop that afternoon I couldn't help but think what a wonderful job they have done in keeping their demo car so attractive and current after all these years. I'm sure Masa's father would be proud of what they have created, and hopefully they will continue to perfect it for many years to come!
Dino Dalle Carbonare
Instagram: speedhunters_dino
dino@speedhunters.com