Edsel. When you hear the name, chances are you think of failure. And in terms of sales, Ford's short-lived Edsel brand was indeed a non-success. But even though the Edsel name only existed for a couple years, it's well documented demise has given the cars produced under its badge a cult-like appeal.
It's not like there's anything wrong with the looks or mechanicals of the Ford-underpinned Edsel models of the late '50s and early '60s either. It also turns out that an Edsel can be downright cool when it's customized.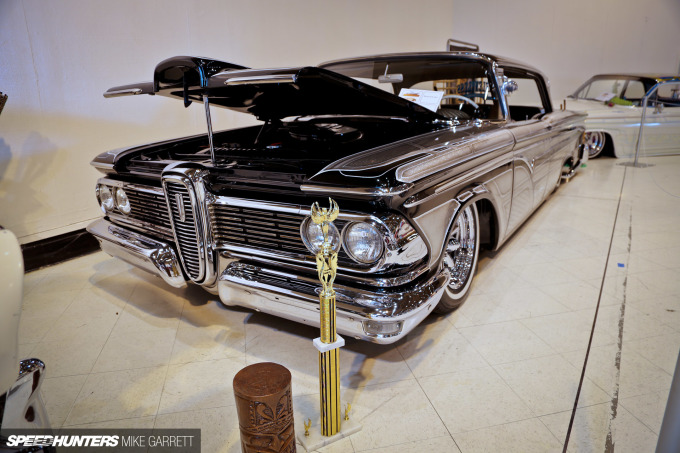 Case in point, this 1959 Ranger two-door hardtop from Northern California's Relentless Car Club, as found at the recent Sacramento Autorama.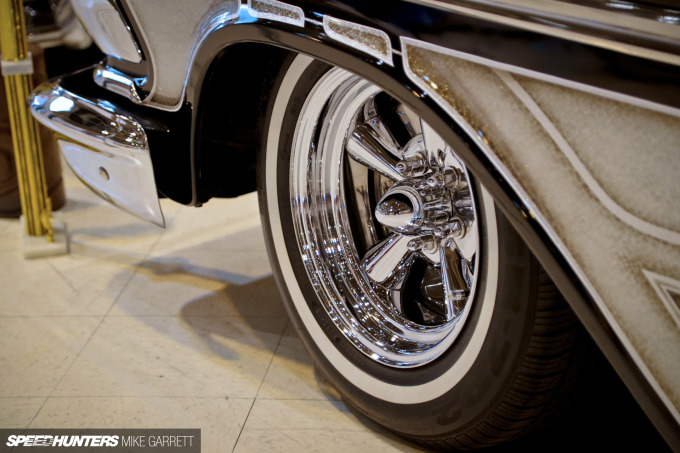 Some might say that a '59 Edsel Ranger almost looks like a custom car right off the showroom floor, and with just some subtle body modifications it becomes an extremely sleek machine. Of course, it also helps that this example is slammed to the deck on airbags and equipped with a set of Astro Supreme wheels to complete the lowrider/custom hybrid look.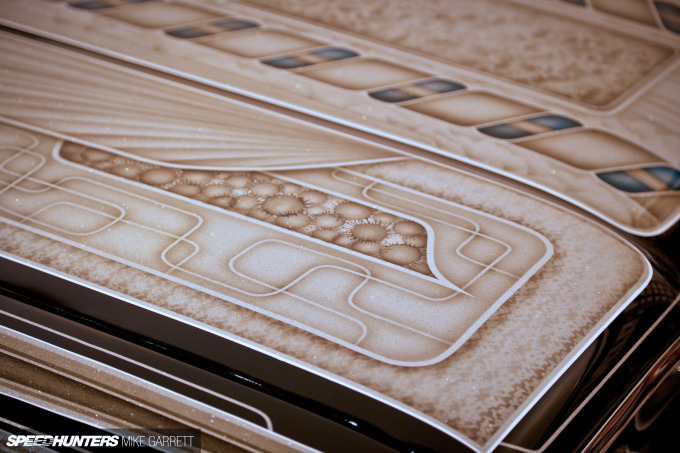 But the centerpeice of the car isn't so much the bodywork; it's the black and silver flaked paint job by Rebel Design – the same Northern California auto artist who did the '62 Chevy that we saw at the Gambino Sit Down last summer.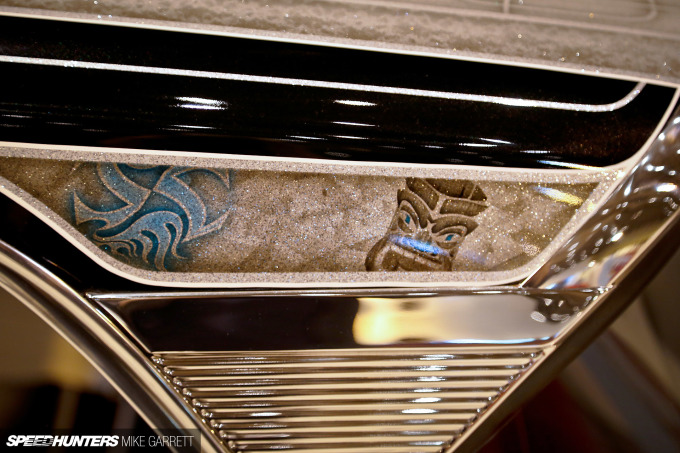 The paintwork on the Edsel is every bit as impressive as that on the Chevy, with intricate patterns and graphics that just get better the closer you look.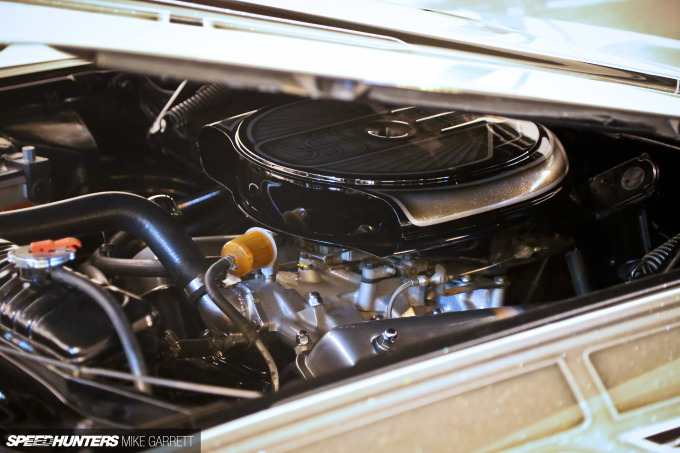 The trick paintwork even continues to the engine bay with the matching color scheme on the air cleaner.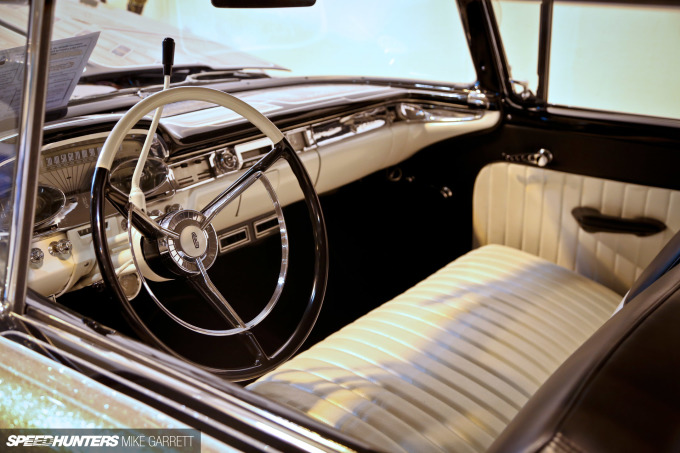 The Edsel's dashboard has also been painted to match, perfectly complementing the black and white upholstery on the bench seat and door panels.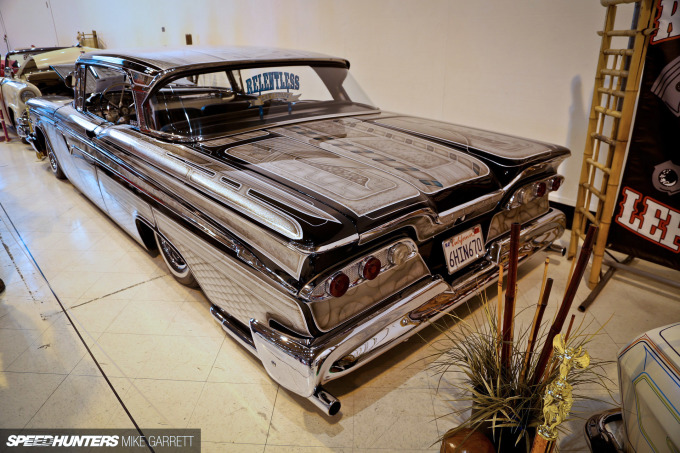 Historical failure or not, how can you care when an Edsel looks this good? The idea for this build was to show just how cool a car from Ford's forgotten brand could be, and all we can say is mission accomplished.
Mike Garrett
Instagram: japanifornia_media
mike@speedhunters.com