Spring Is In The Air
It might only be mid-February right now, with a bit longer to go before spring officially arrives in the Northern Hemisphere, but for us Californians the trees are blooming, the temperatures are warming and the automotive event season has already begun.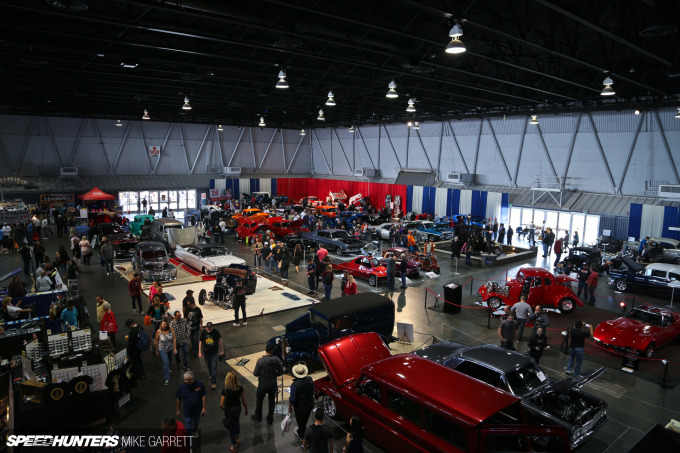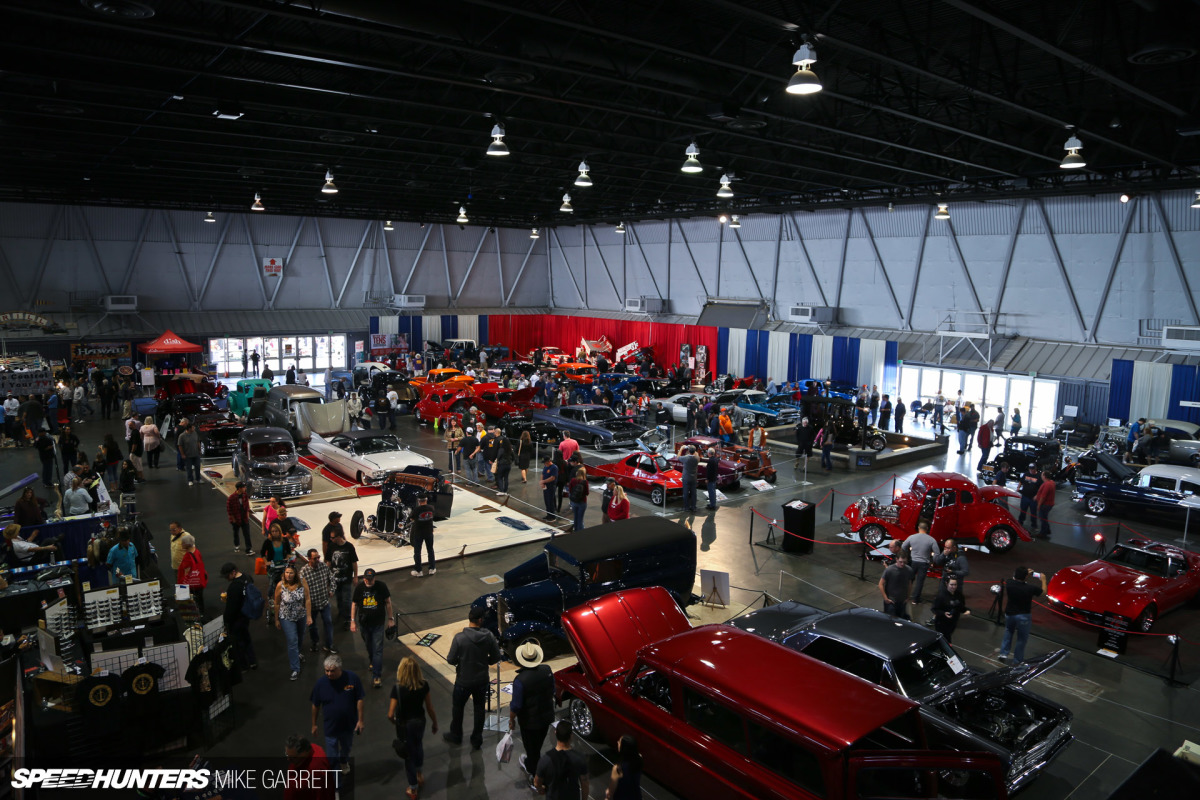 In fact, this past weekend I had a very busy couple of days checking out a pair of events in Northern California that could not be more different from each other; and each was equally satisfying in its own way.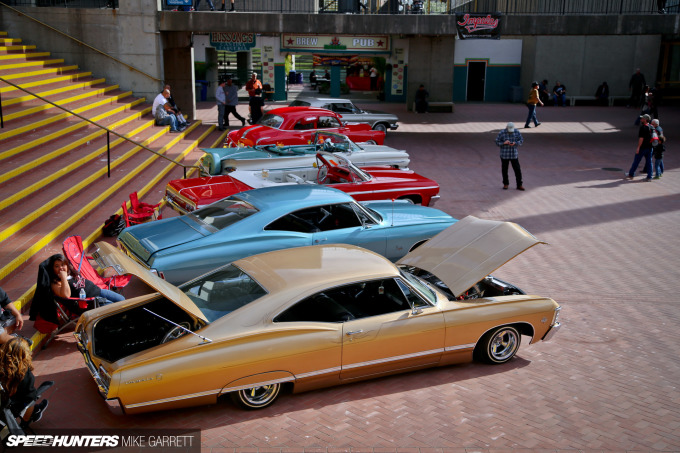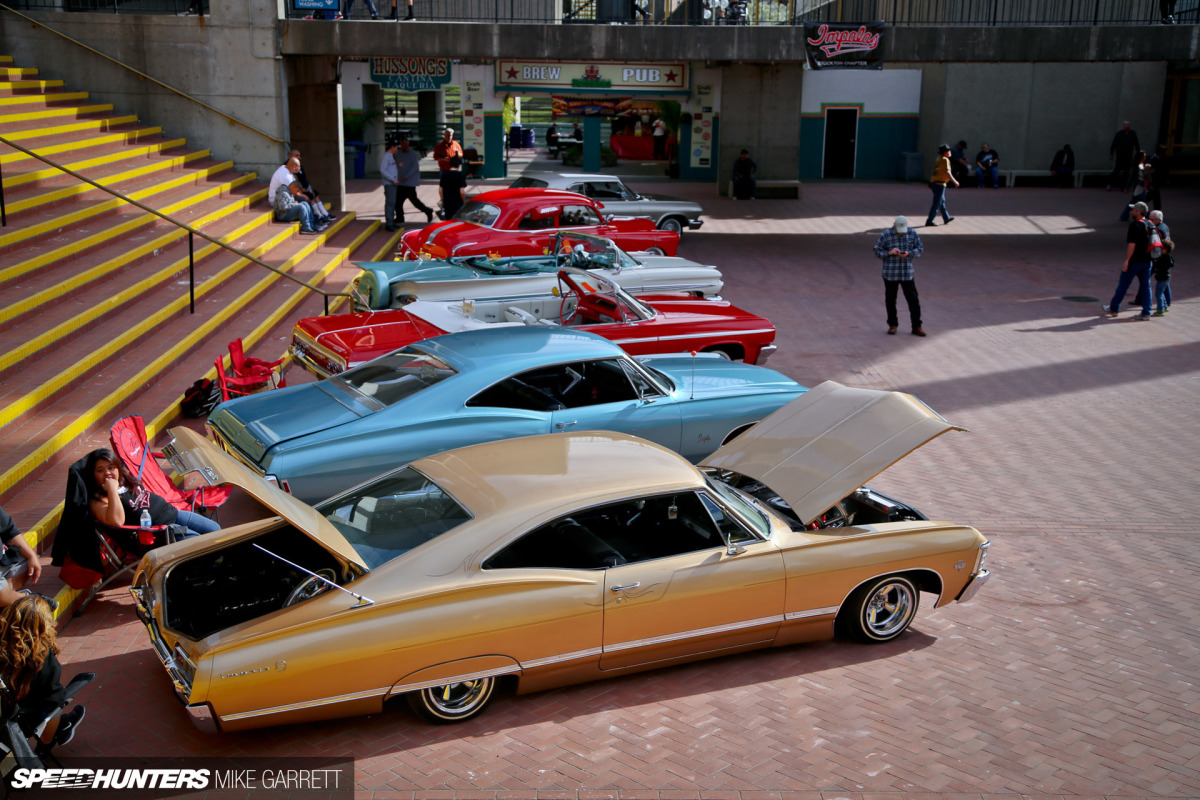 One was the 24 Hours of LeMons race at Sonoma Raceway, and the other was the annual Sacramento Autorama which was happening about an hour to the east. In a span of less than 24 hours I went from shooting low-budget racers beating and banging on the track, to some of the cleanest and most detailed custom show cars you'll ever see.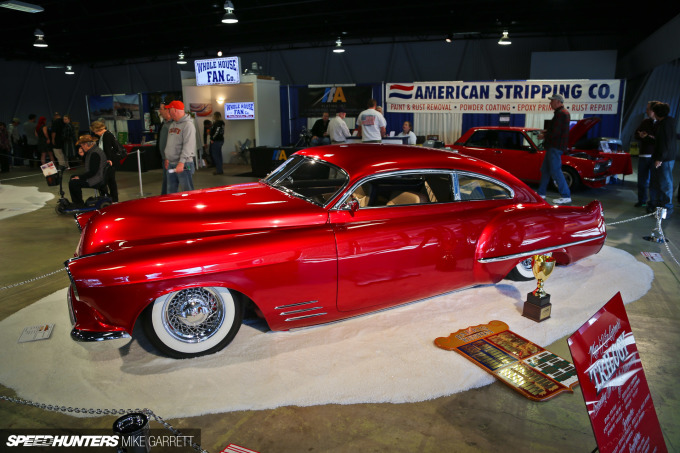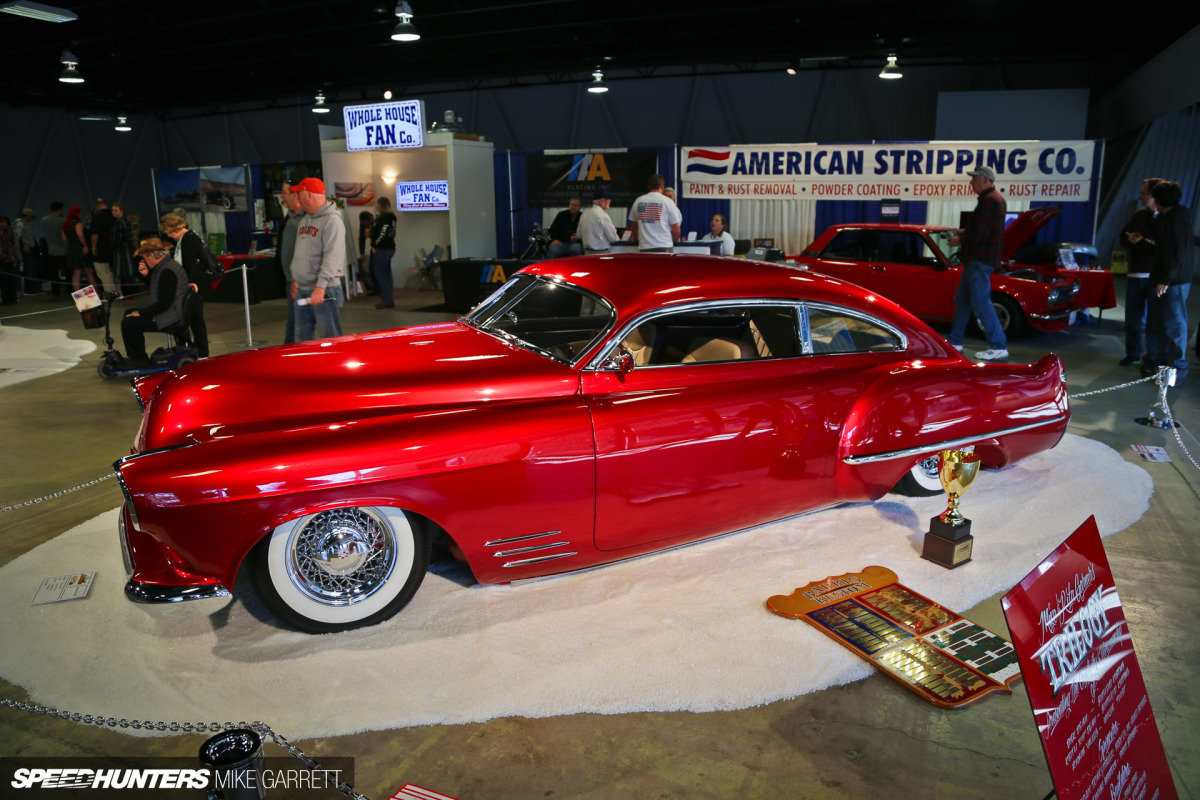 I've got plenty of content to share from both events, but let's start off with the more traditional event of the pair – the Autorama. Along with its Southern California counterpart, the Grand National Roadster Show, the Sacramento Autorama is one of the world's longest running indoor car shows, and the selection of machines at this year's event did not disappoint.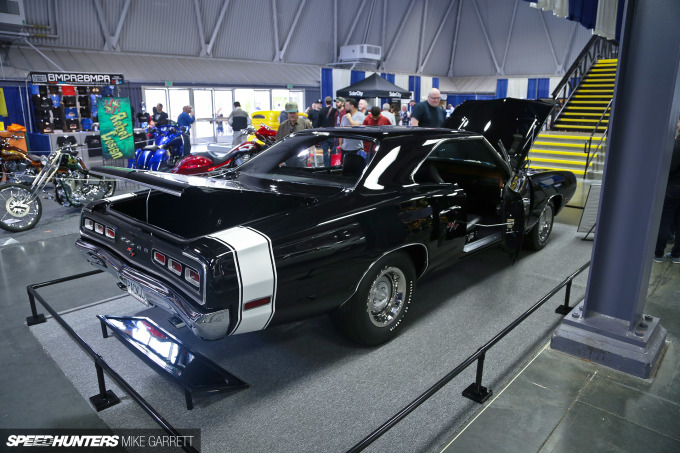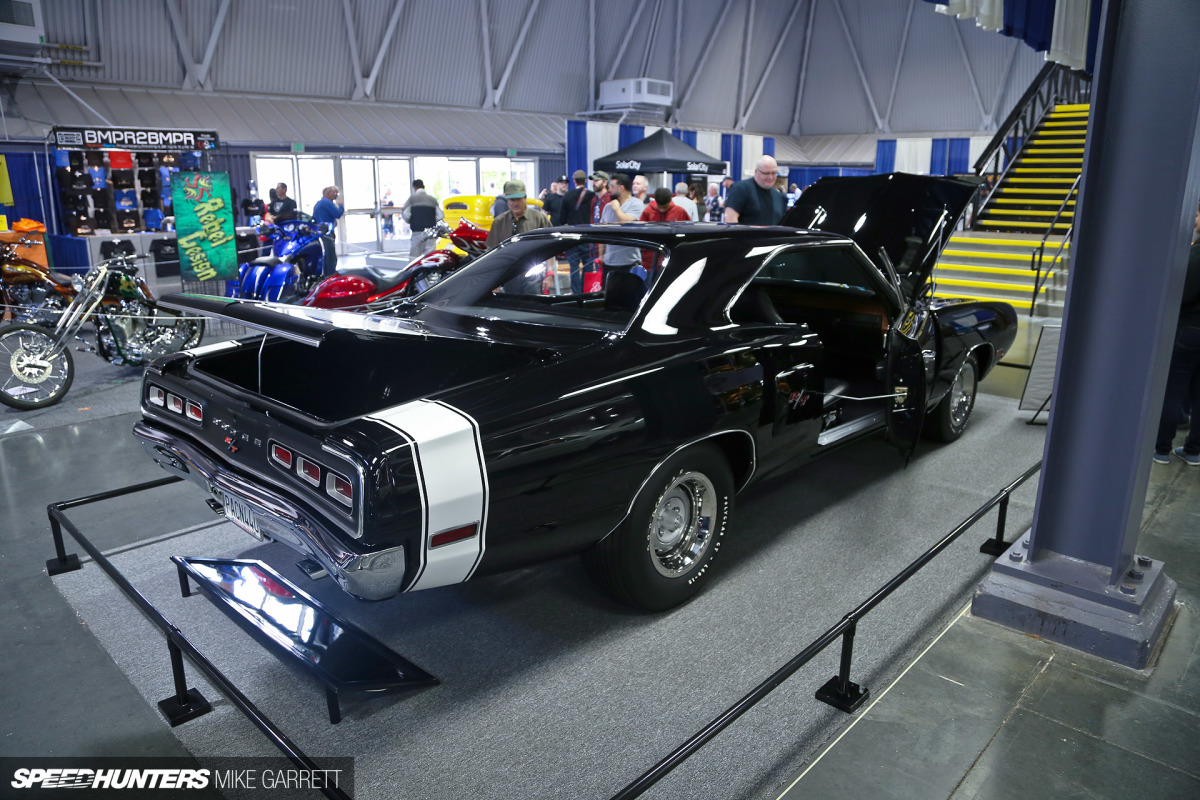 While the Autorama might seem like a rod and custom-only affair, the show actually includes a wide range of genres that cover everything from meticulously restored Detroit muscle cars to gold-plated lowriders.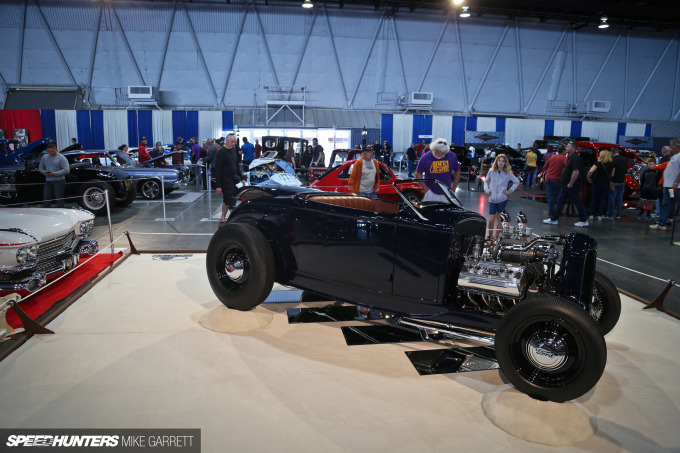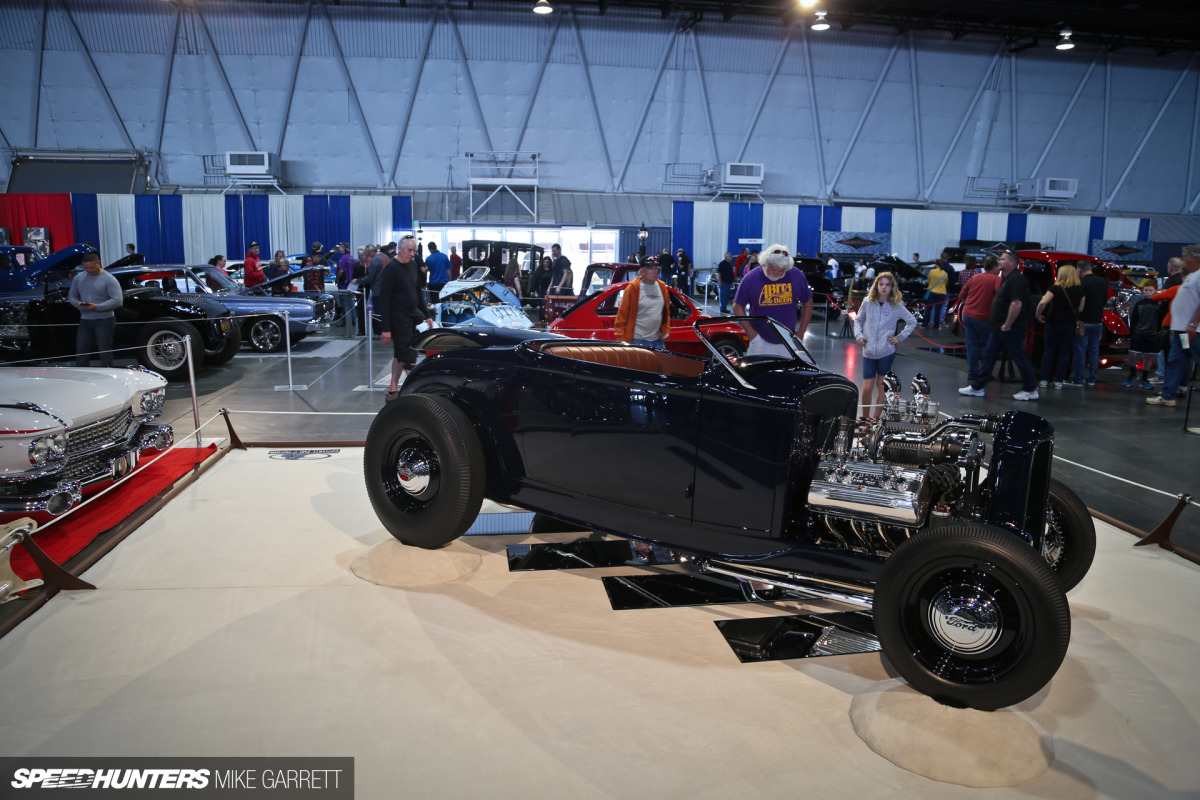 You'll also find builds not just from Northern California, but the entire Western USA and beyond. And like the Grand National Roadster Show, the cars and the awards from Sacramento reverberate in the national custom car scene.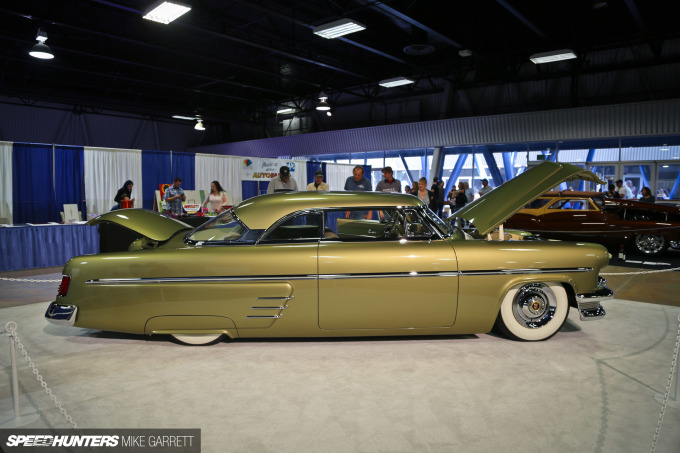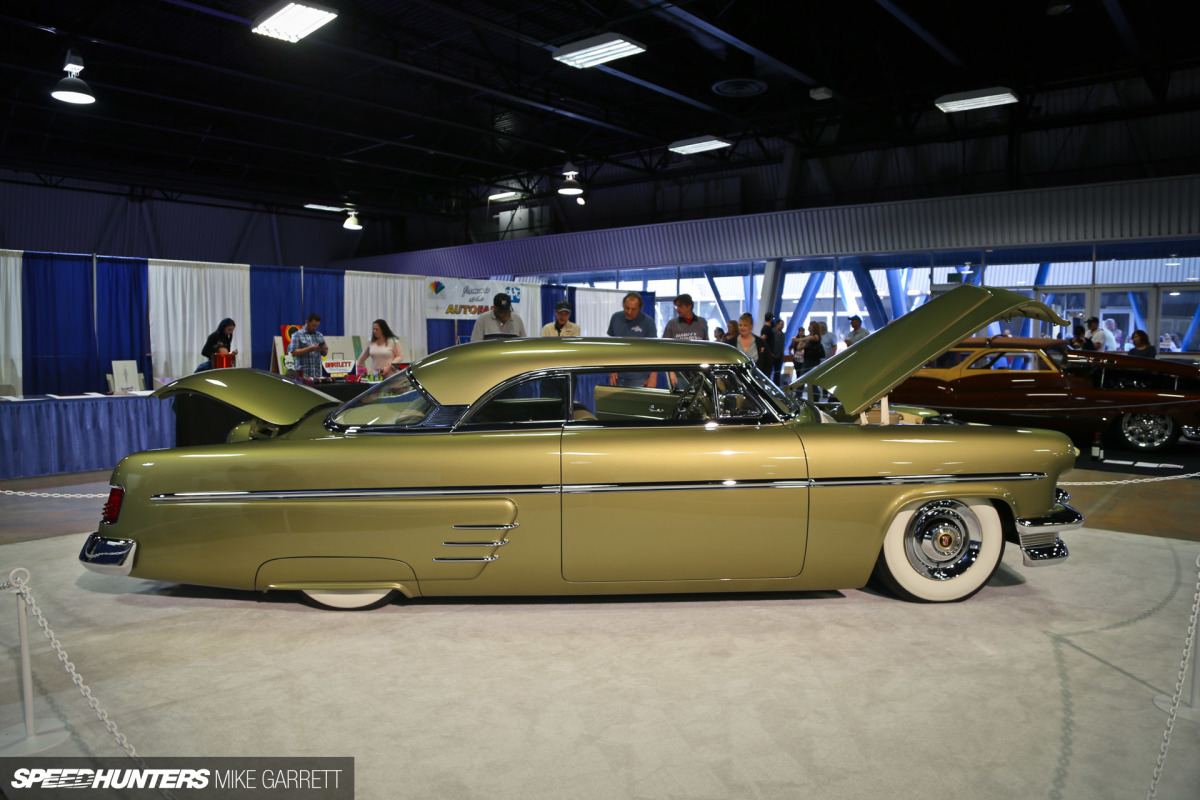 It's also an event that does a great job of showcasing modern customization trends right alongside historic show cars from the past and period correct builds that pay homage to them. Whether it's a youngster or old timer, a casual fan or a hardcore gear-head, there's something at the Autorama for everyone.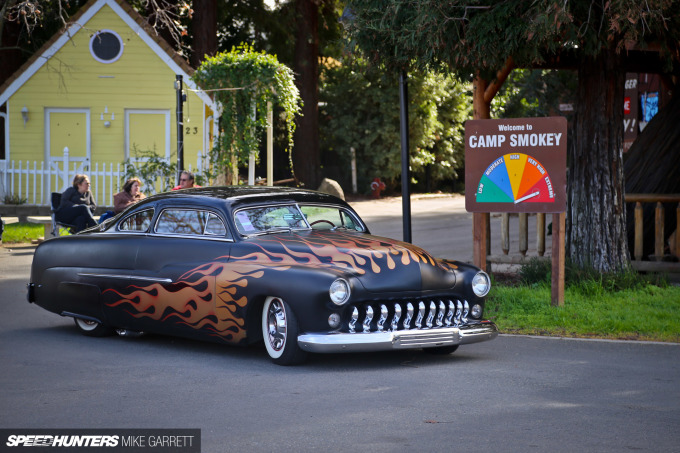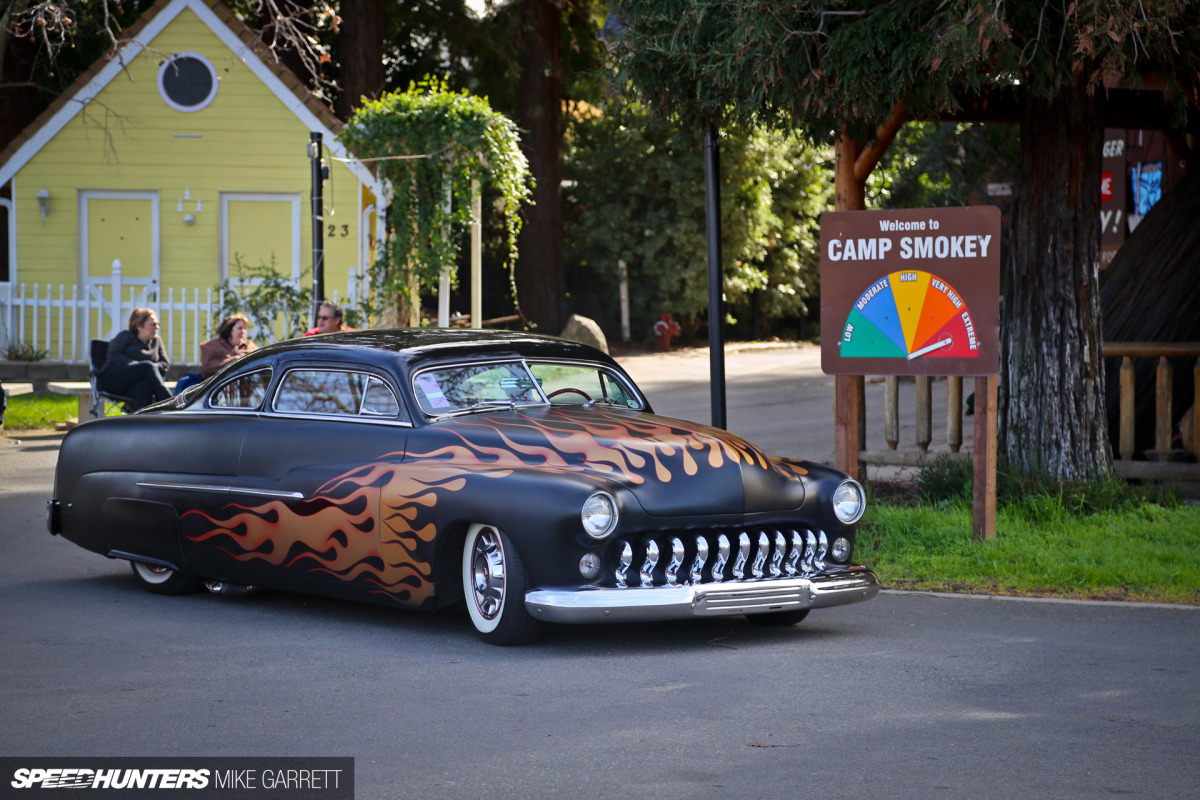 There's a lot to cover from this year's show, so let's go ahead and get started with some images and impressions from the 2016 edition of this legendary automobile exhibition.
Only The Beautiful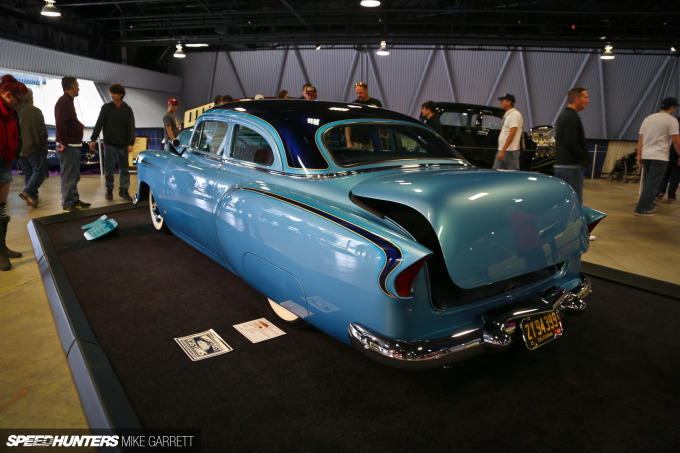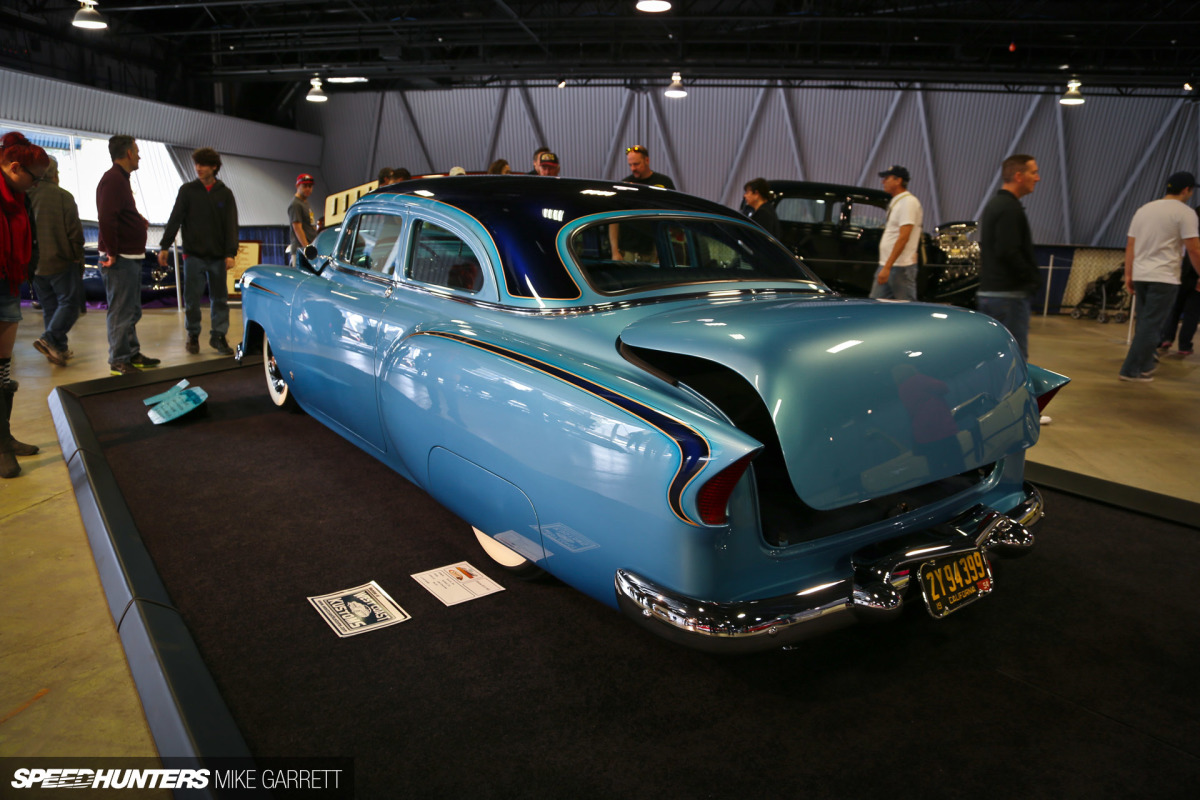 While the Grand National Roadster Show is recognized for its 'America's Most Beautiful Roadster' competition, the Sacramento Autorama is known a bit more for custom cars, with several big awards up for grabs over the weekend.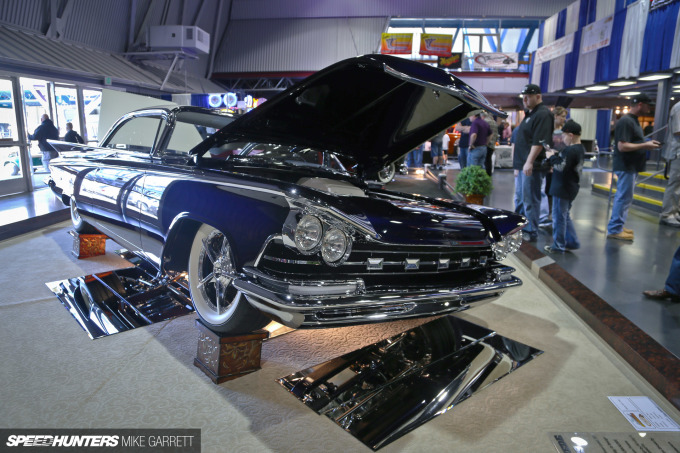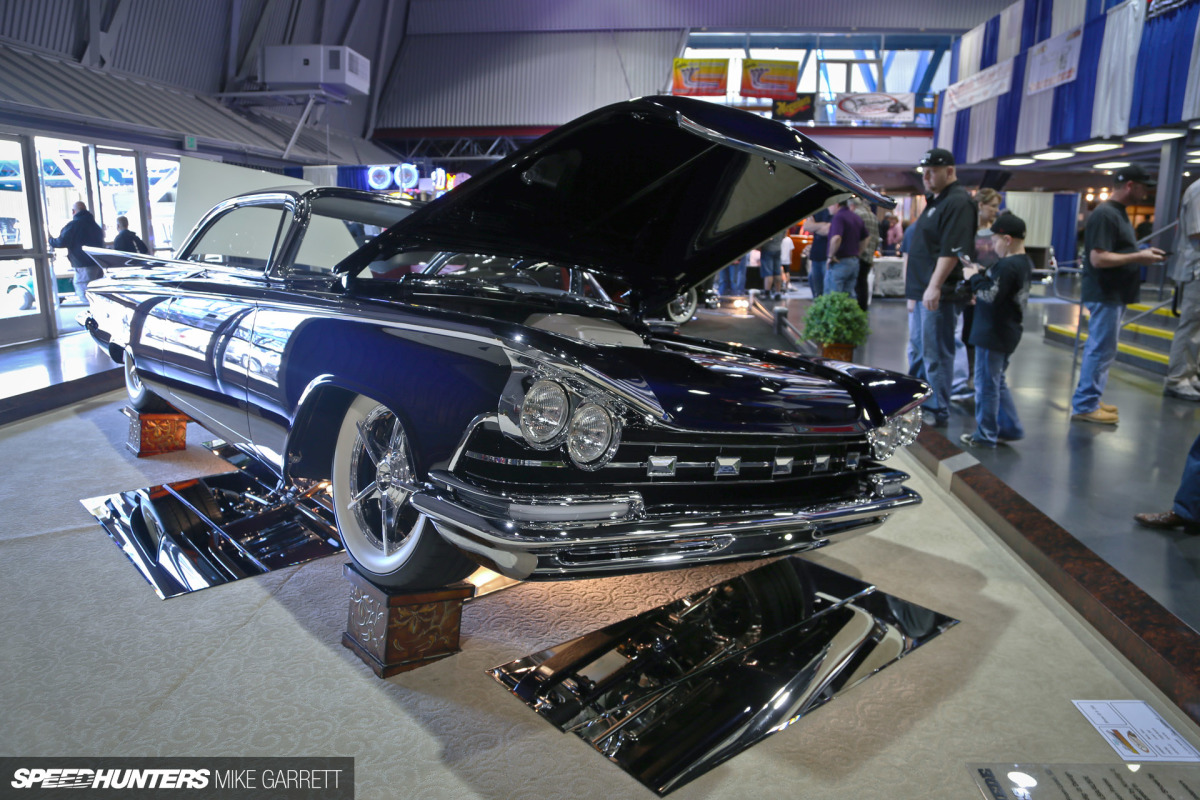 This year's custom selection included some especially beautiful full-size machines with exquisite attention to detail. Take a look at this '59 Buick Invicta built by Kindig-It Design. It's got a custom Art Morrison chassis and a supercharged LSA engine sitting in its massive engine bay.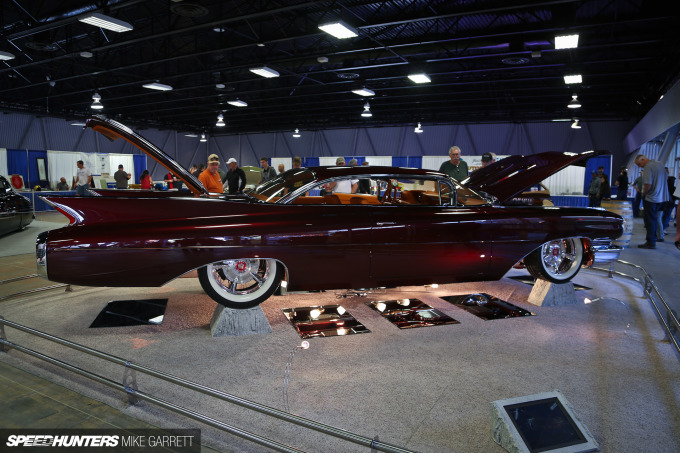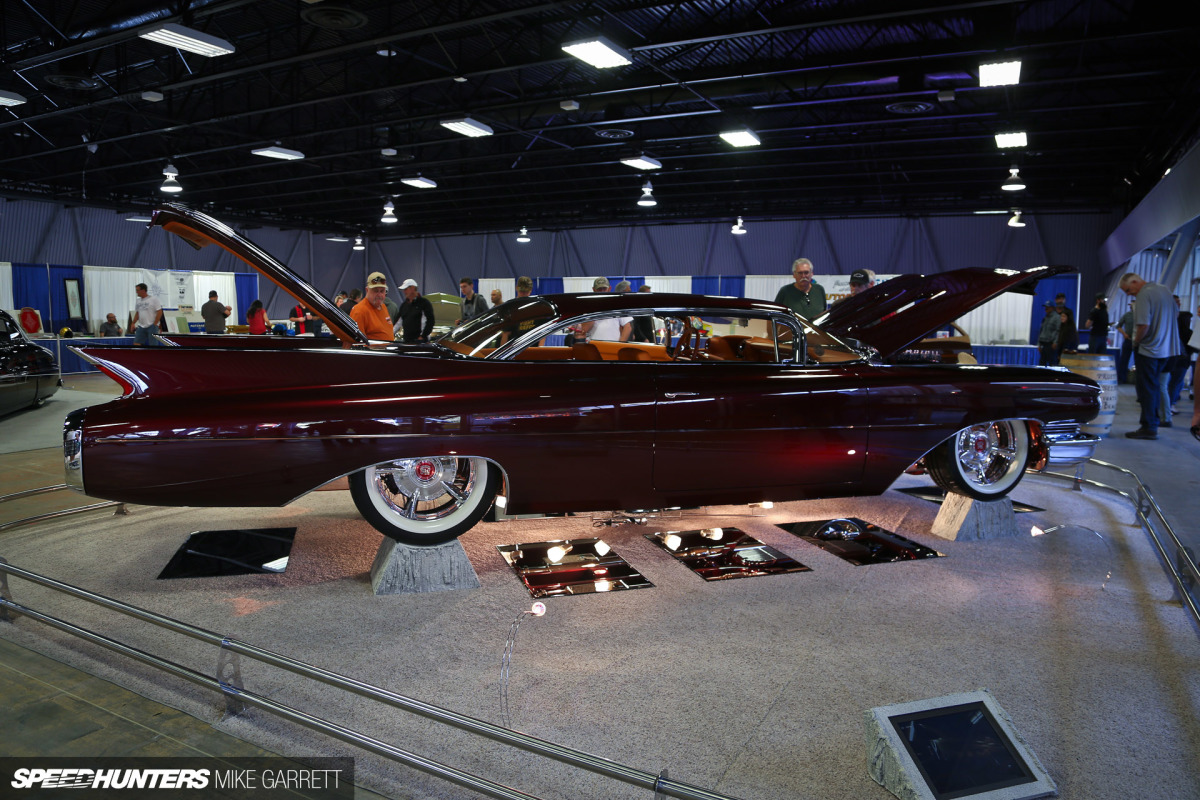 And if you thought the Buick was long and low, check out Copper Caddy – a 1960 Coupe de Ville also from Kindig-It Design. It's got similiar Art Morrison underpinnings with AccuAir suspension and a set of one-off 20-inch wheels.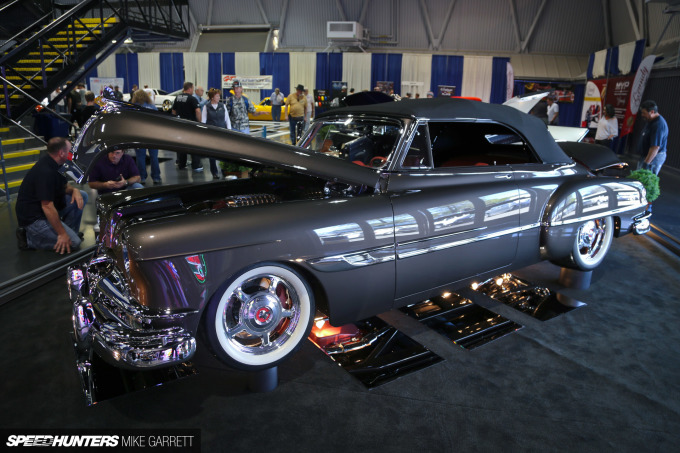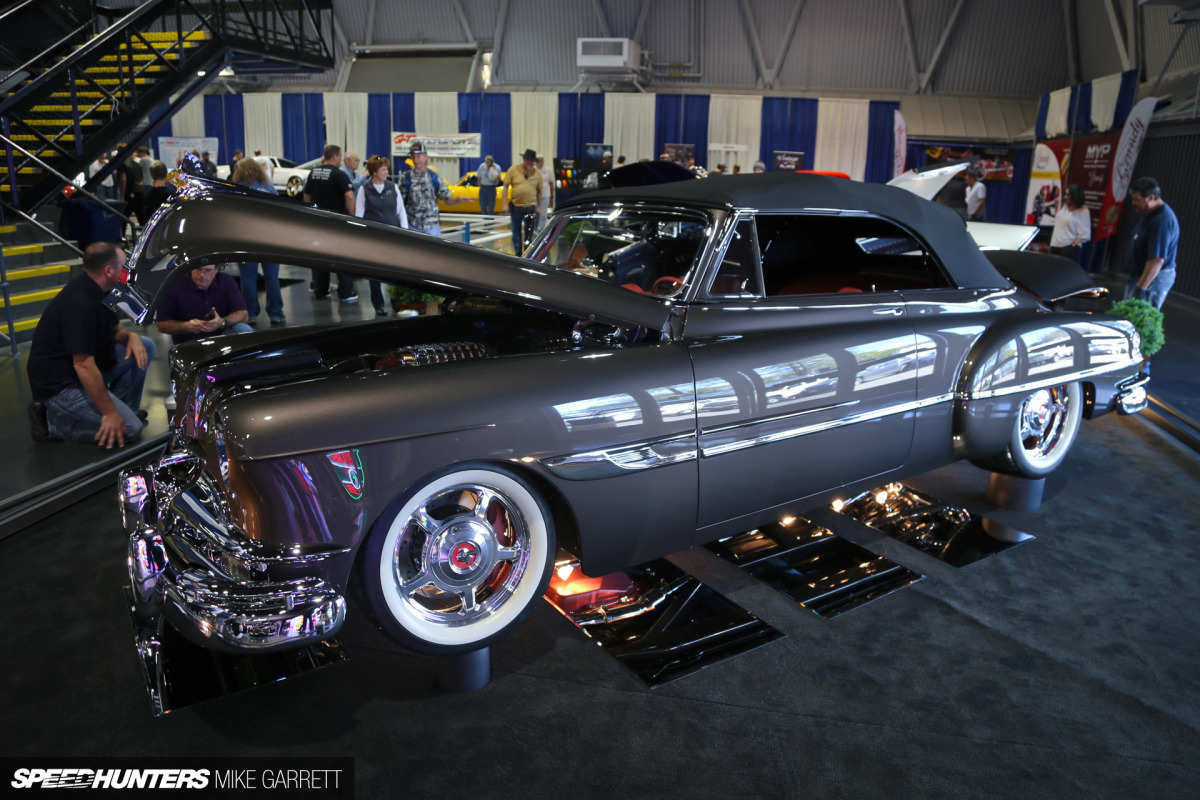 Here we have yet another build from Kindig-It – a 1952 Pontiac Chieftain convertible with custom independent rear suspension and a supercharged LS3 under the hood.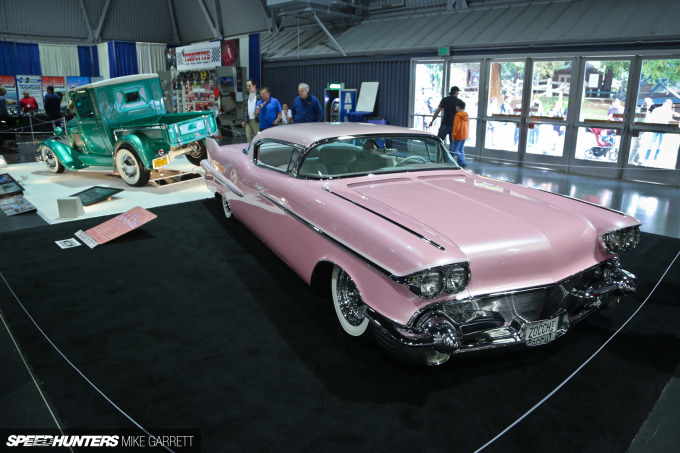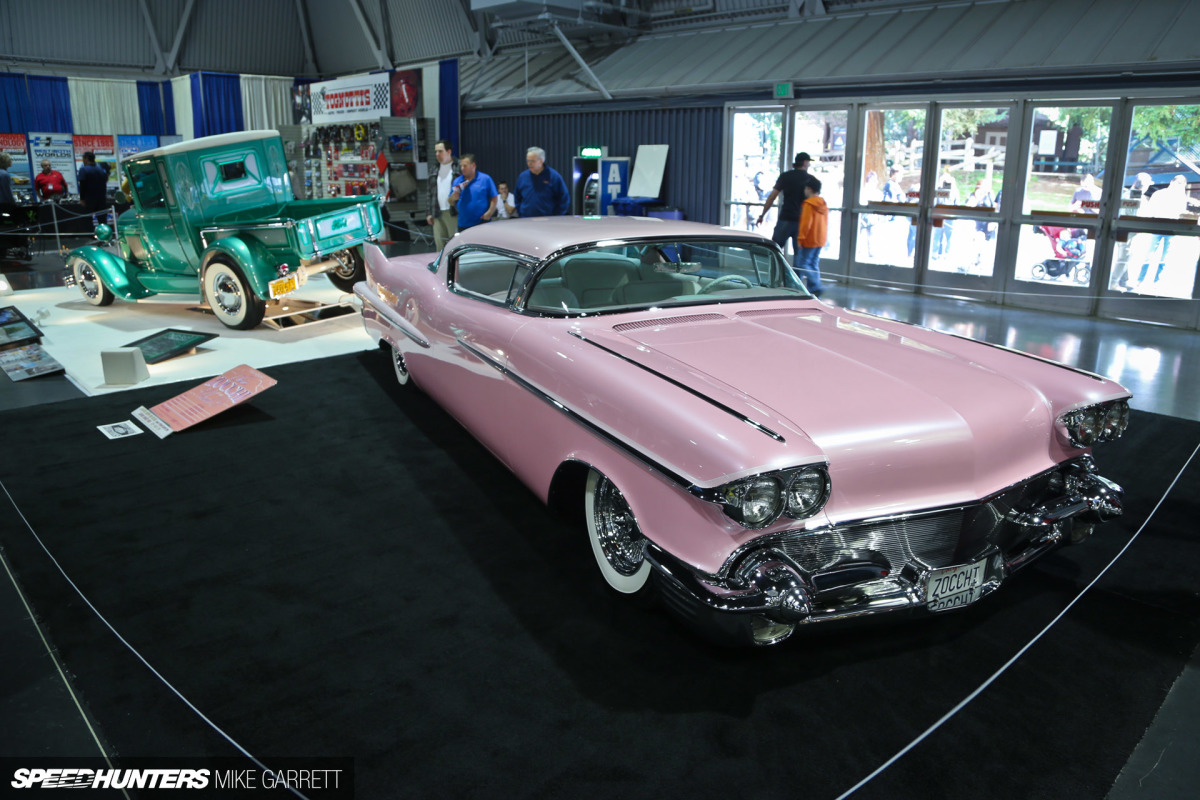 You can always count on seeing cars from famed Northern California custom builder Richard Zocchi at the Autorama, and this year he brought along a '58 Caddy named Cloud 9, that he built for his wife.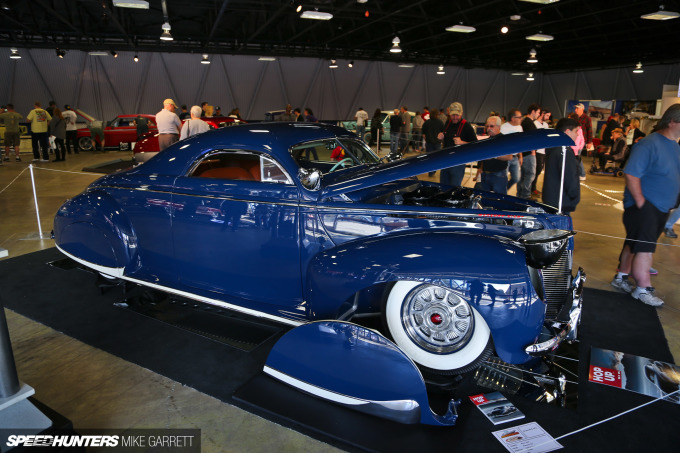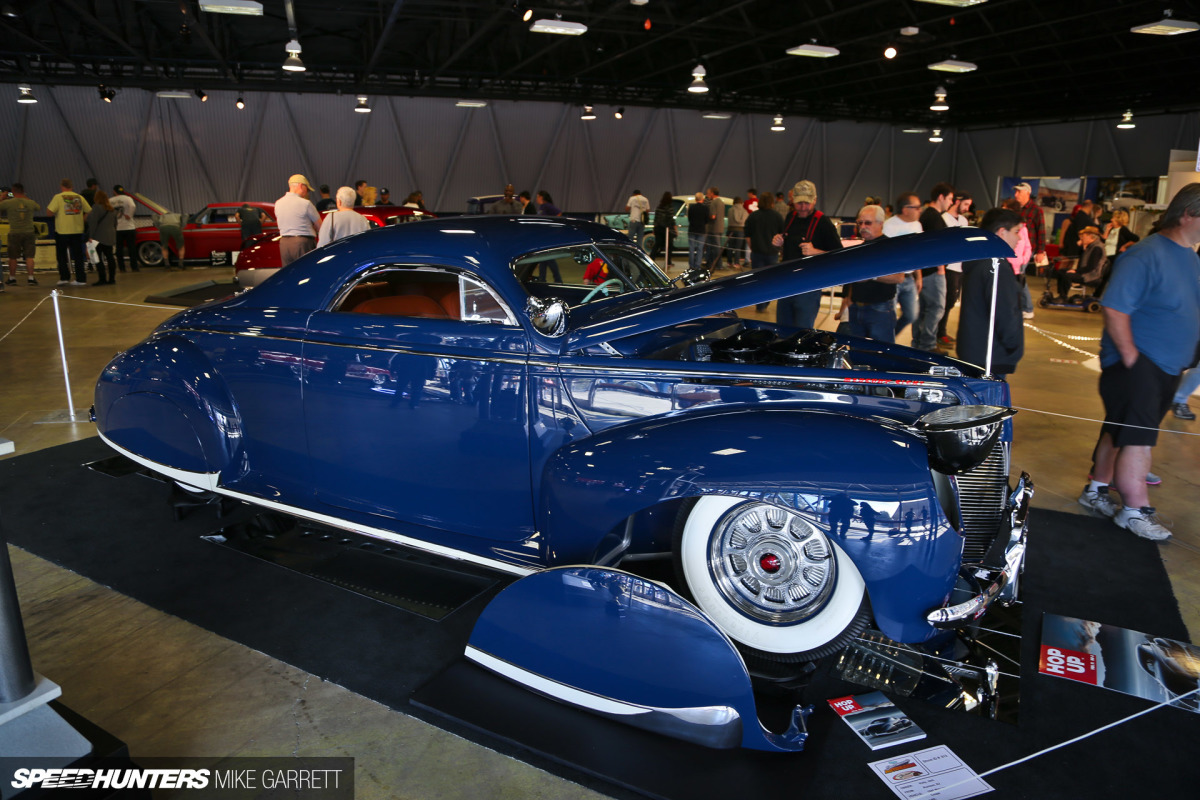 And taking home the event's prestigious 'World's Most Beautiful Custom' award was Jack Kiely's stunning 1940 Mercury Coupe sitting on a fully custom chassis and powered by a supercharged Ford 5.4-liter V8. What a stunning machine.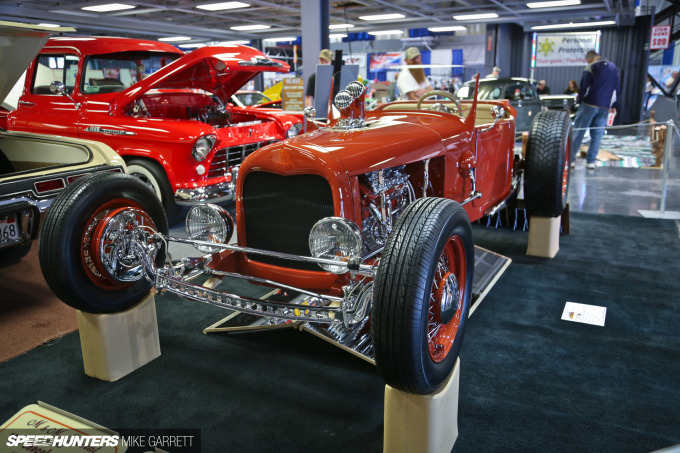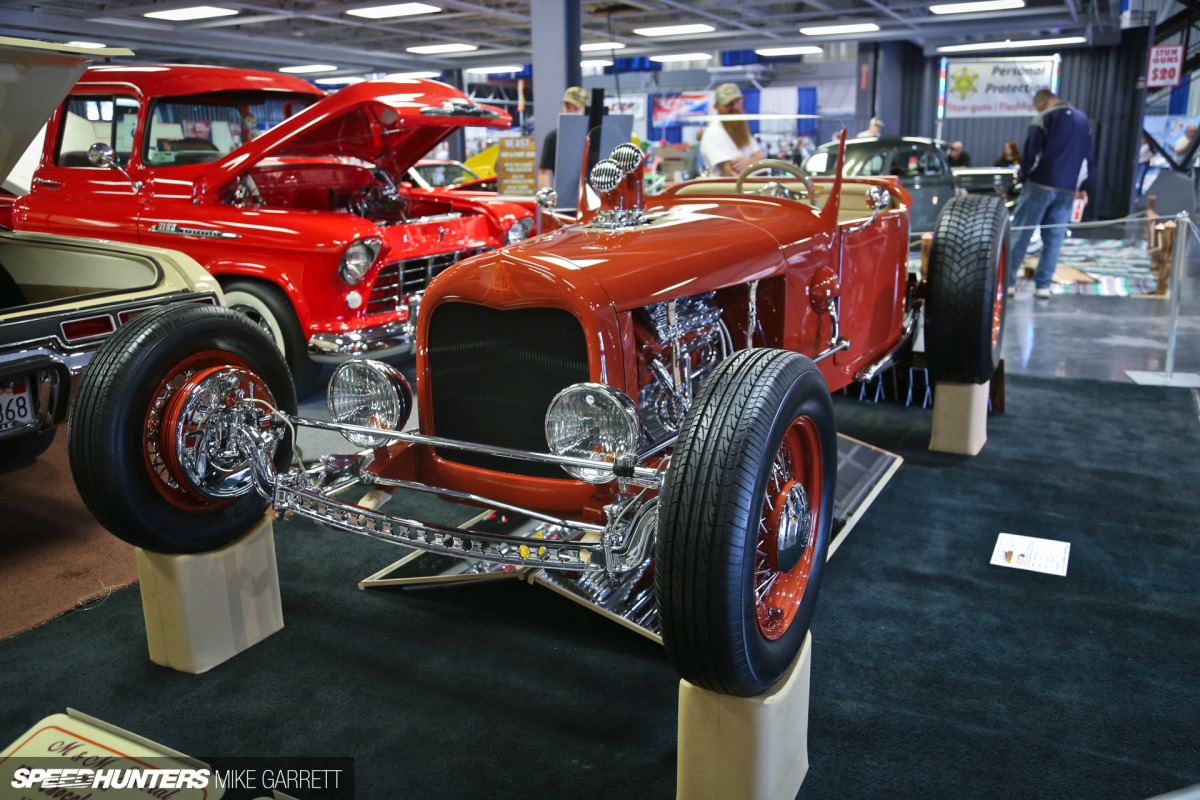 1940s and '50s custom cars might be one of the big draws of the Sacramento Autorama, but that doesn't mean there aren't plenty of 1930s roadsters and coupes to enjoy as well.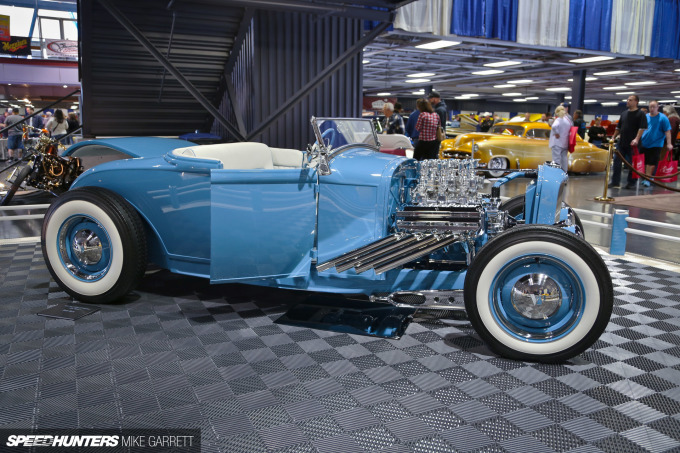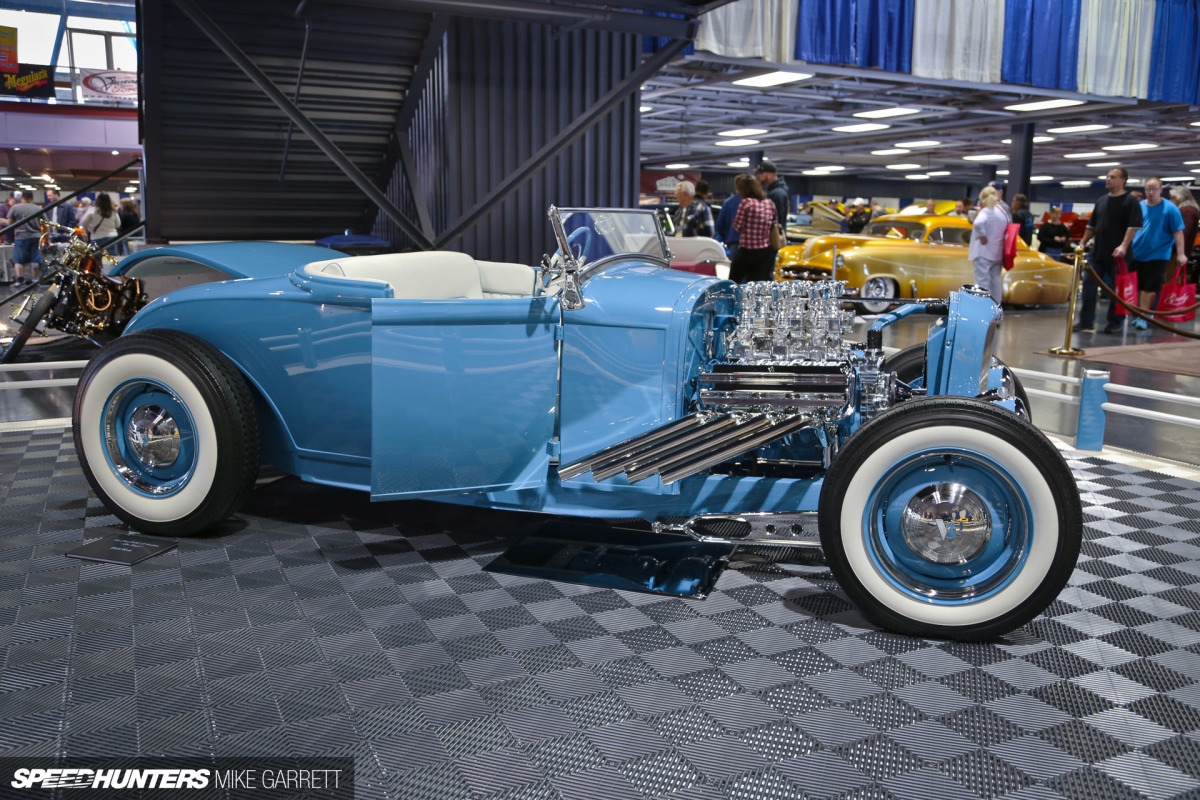 One of my favorites was this '31 Model A out of Arizona, sporting a perfect 1950s look and powered by a fuel injected 331 Hemi mated to a Tremec TKO600 transmission.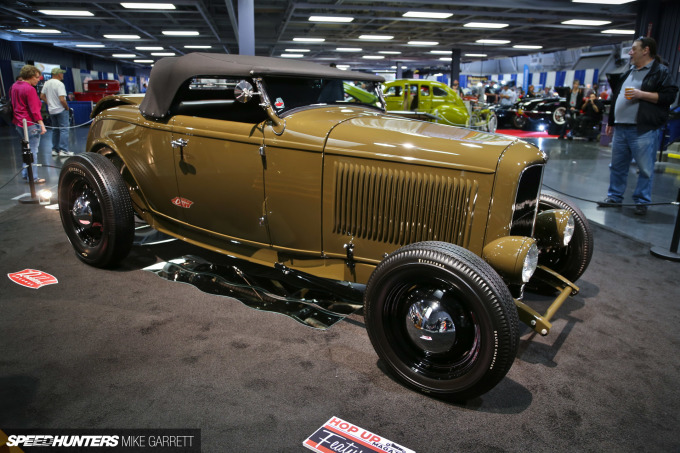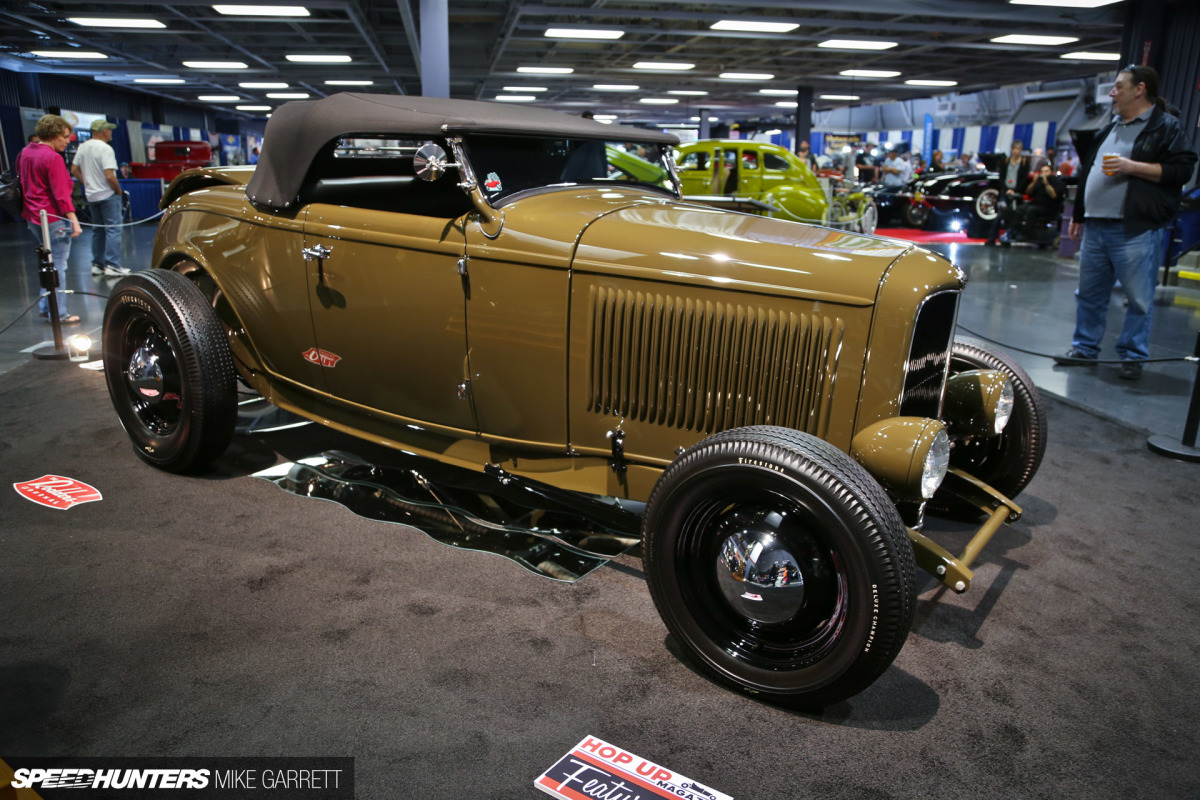 Also making an appearance was Darryl Hollenbeck's gorgeous '32 Ford Roadster – the same car declared 'America's Most Beautiful Roadster' at the GNRS in Pomona a few weeks ago.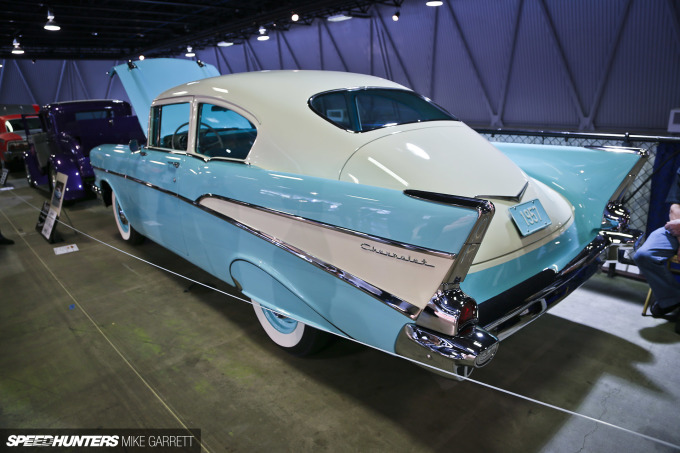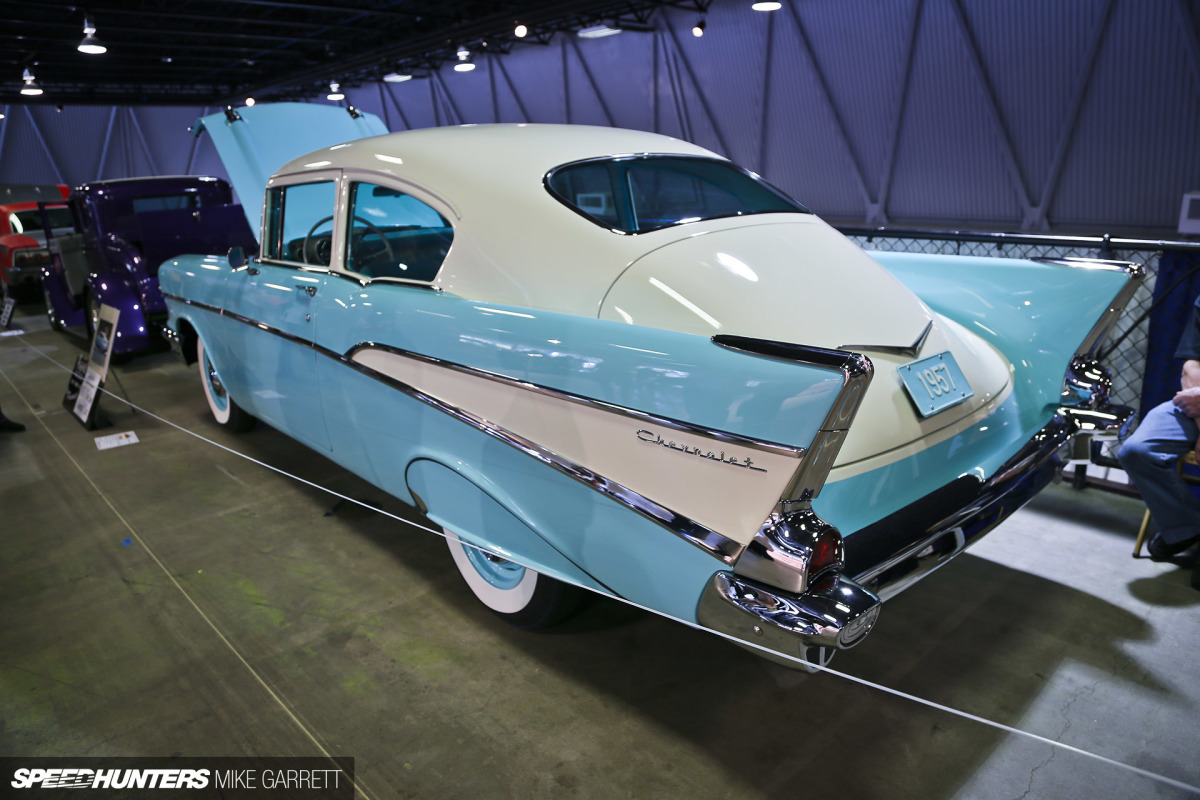 Moving in a different direction we have John Poole's 1957 Chey Fleetline, a 'what if' build by Pagano Rod & Custom that puts a sweeping fastback roof on the iconic '57 Chevy. What do you think?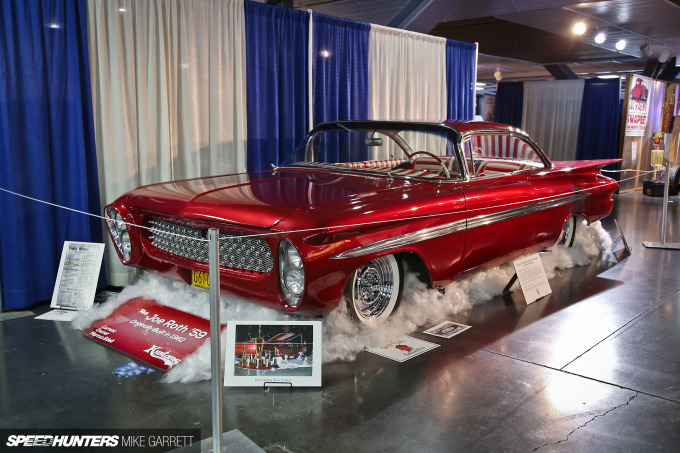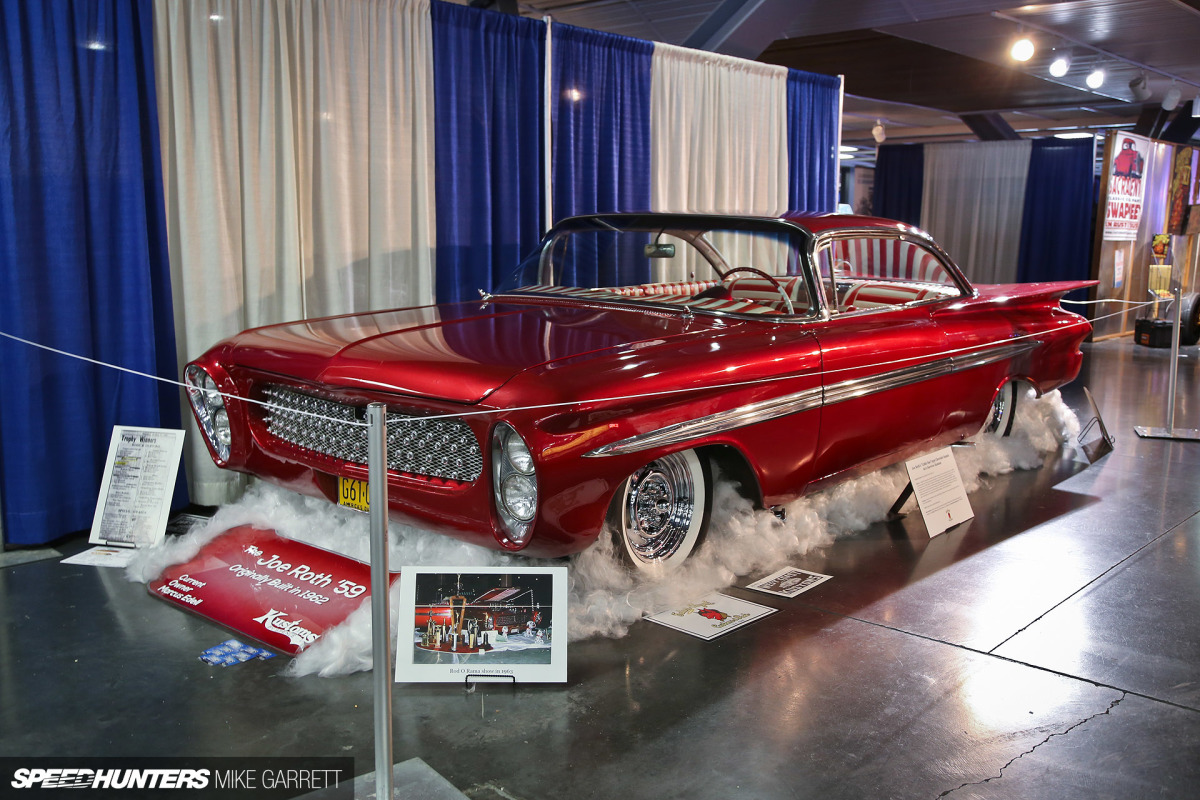 Want to step back in time for a moment? Check out Little One – a '59 Impala that was originally customized in the early '60s and left in storage for decades before receiving a full restoration last year.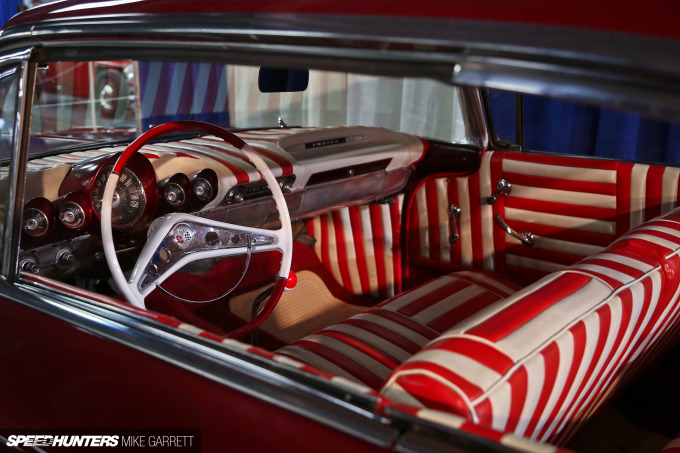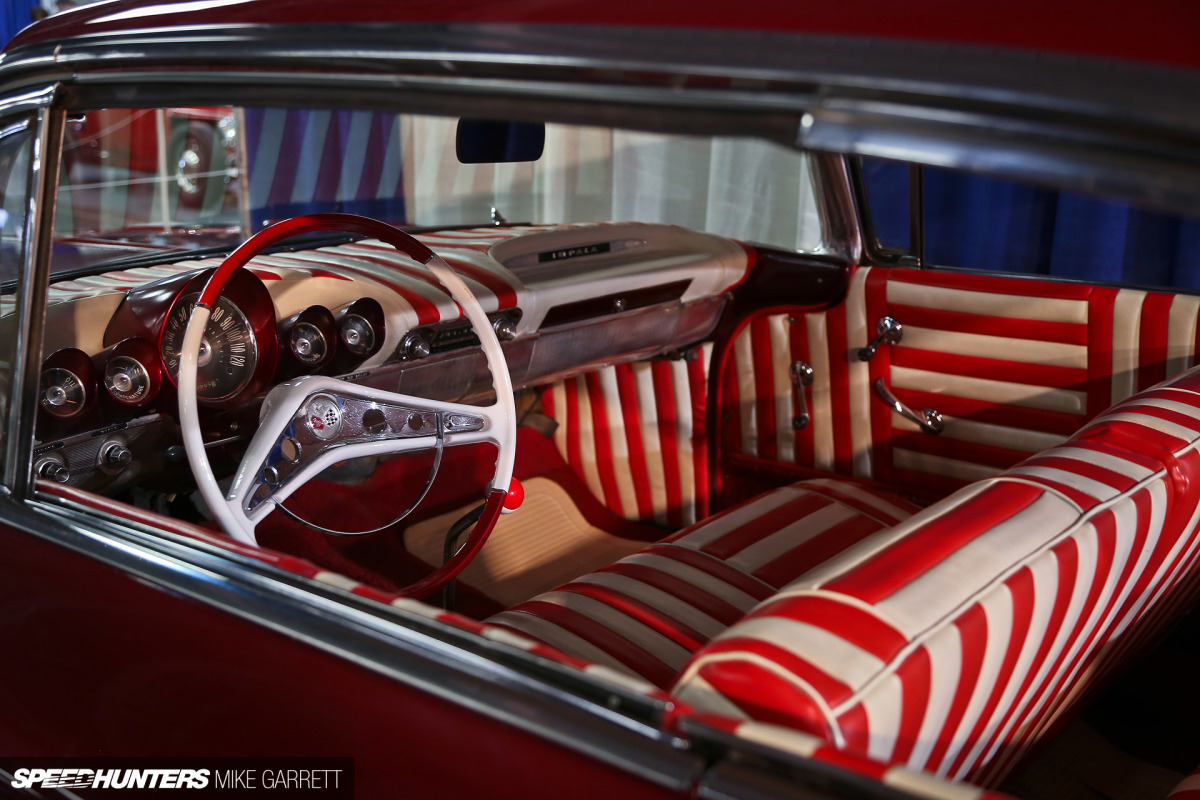 Just look at that red and white striped interior. You have to love that wild early-'60s style.
Speed & History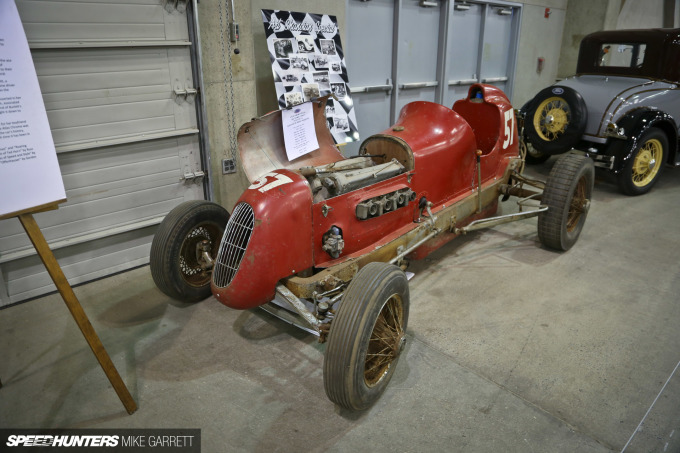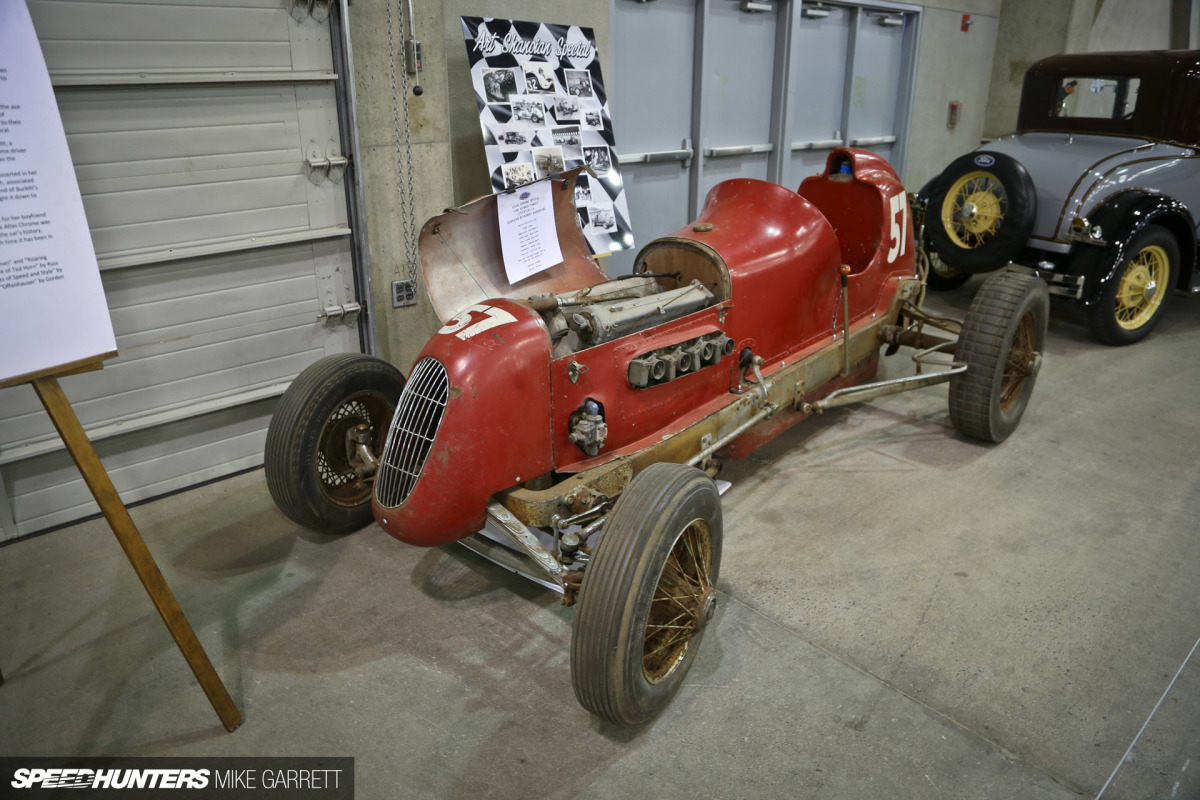 The Autorama also offers plenty for those who like cars built to go fast above all else. Here we've got the Atlas Chrome Special – a dirt tracker originally built in the early 1930s and untouched since the '50s.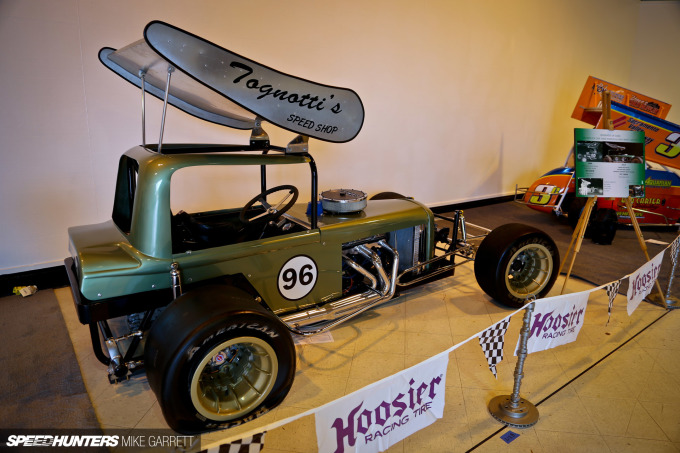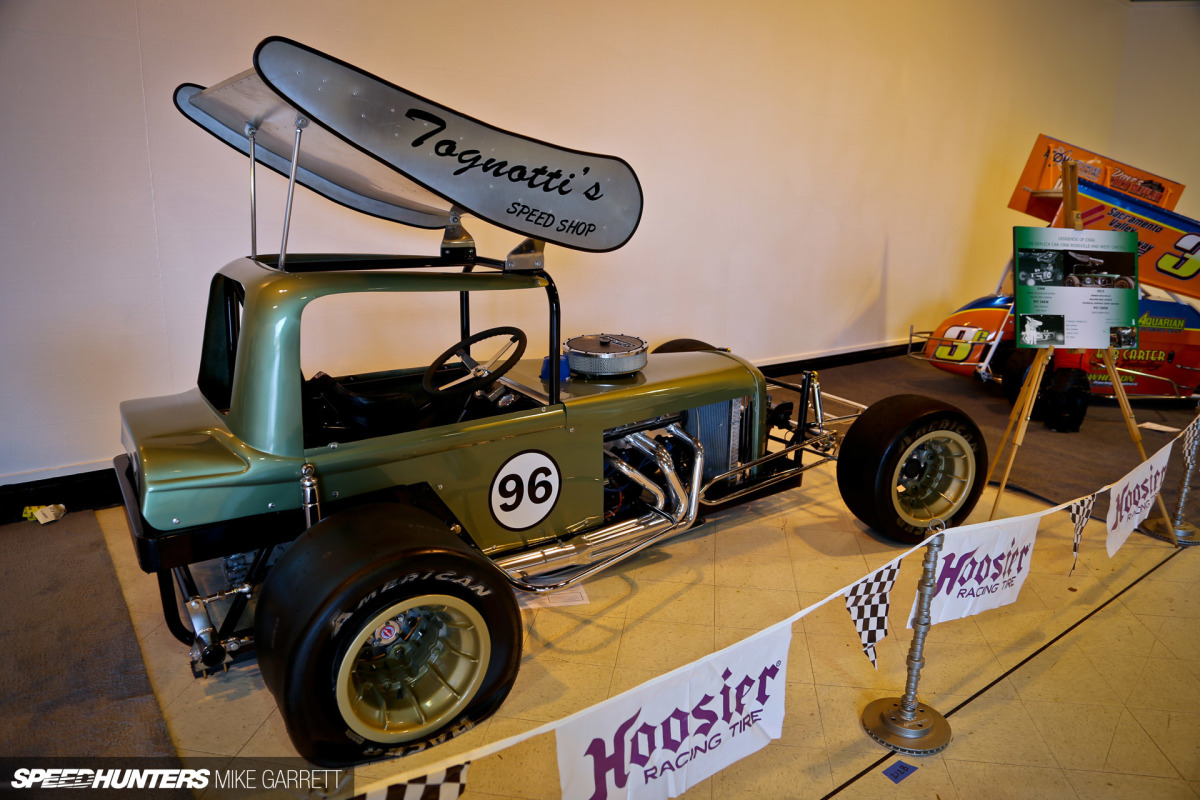 How about a vintage sprint car? This one's actually a replica of a machine that raced in nearby Roseville back in 1968.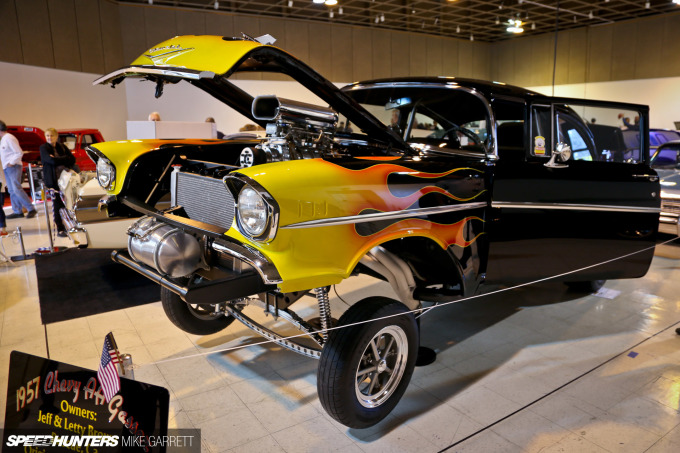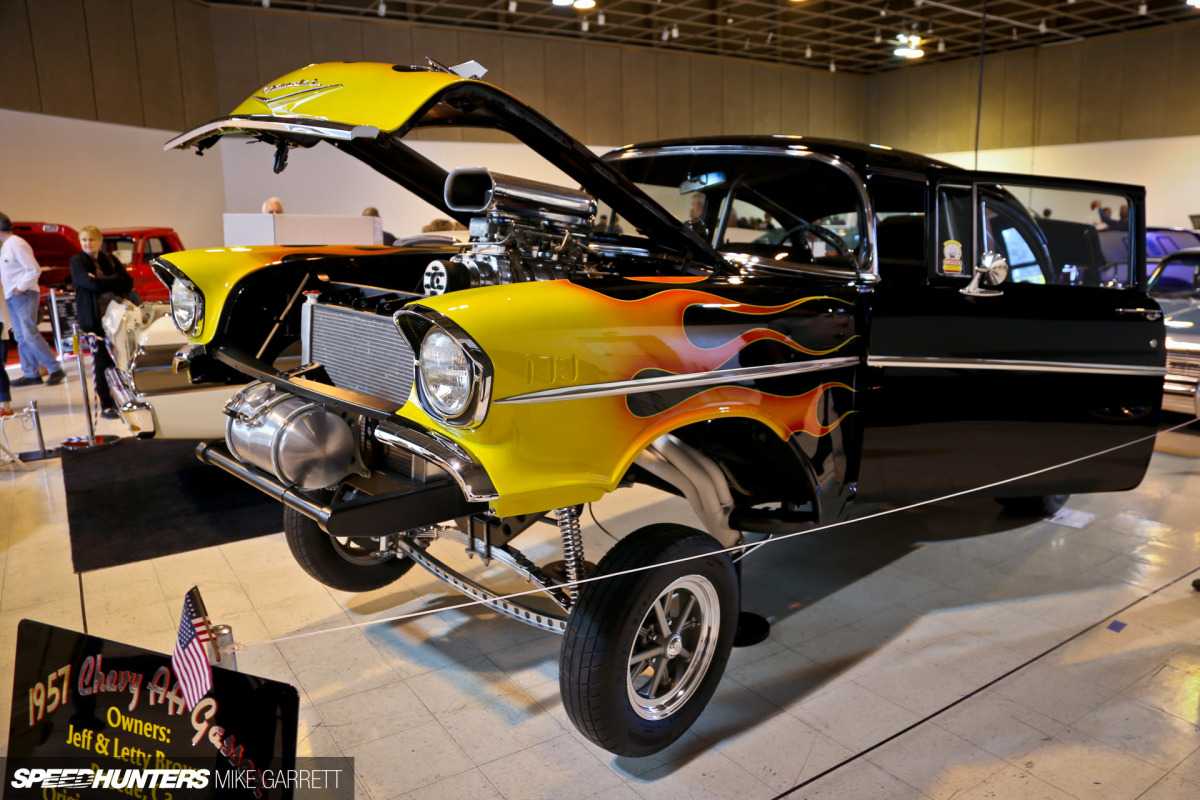 There's never a bad time for a gasser, and this '57 Chevy with a gnarly flame job and a straight axle checks all the right boxes.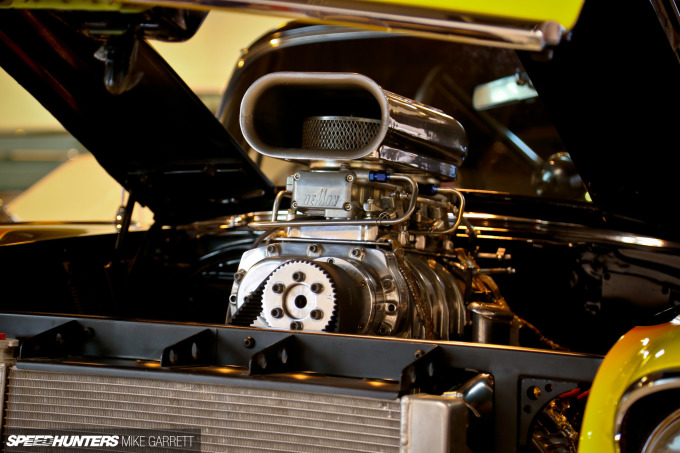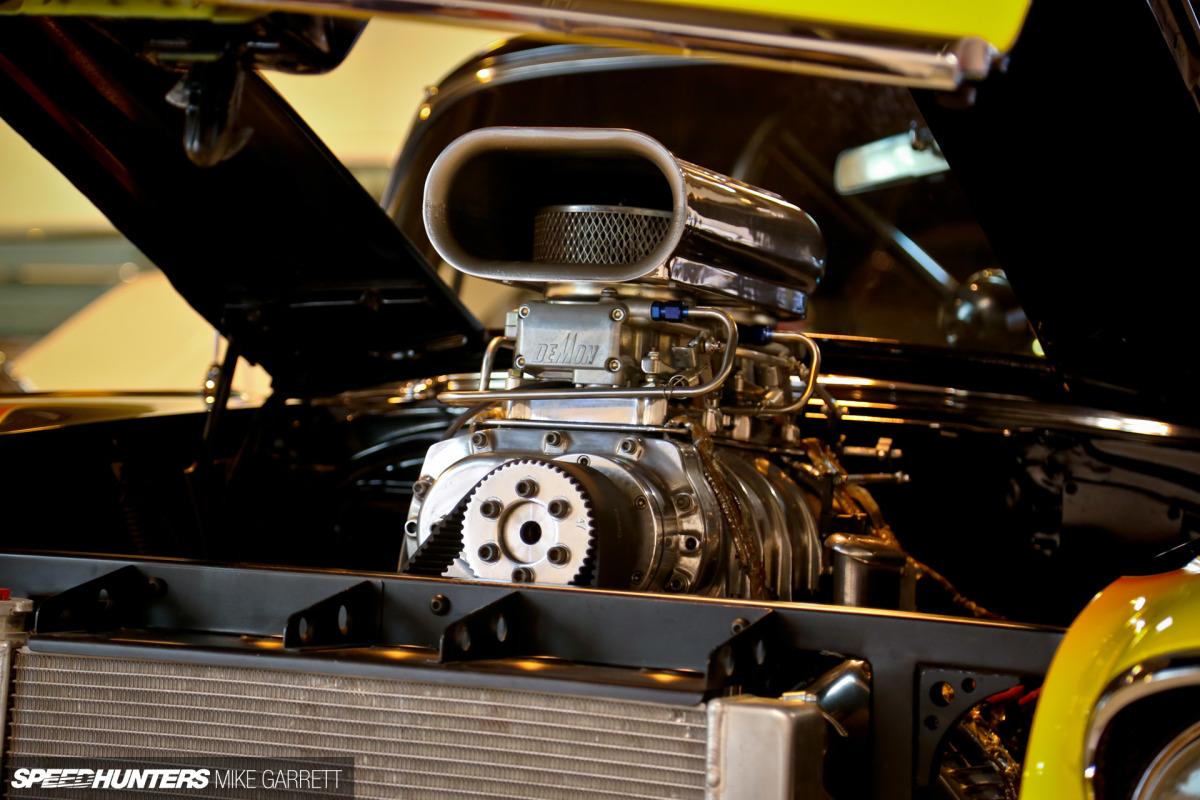 Oh yeah, it also has a 1,200 horsepower blown Hemi originally built for one of Don Prudhomme's dragsters; the gearbox is a Tremec 5-speed stick.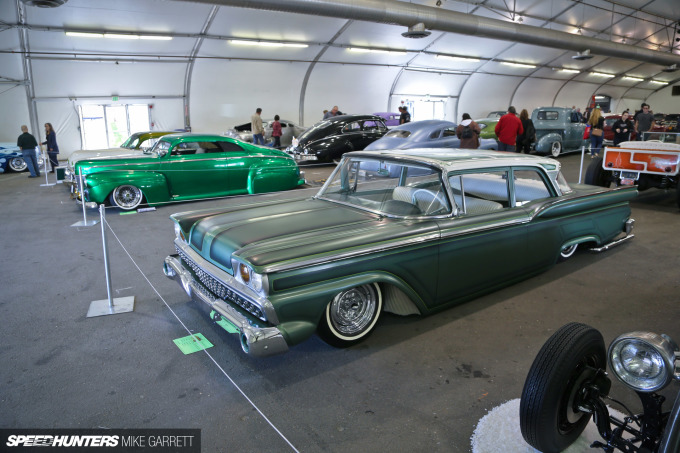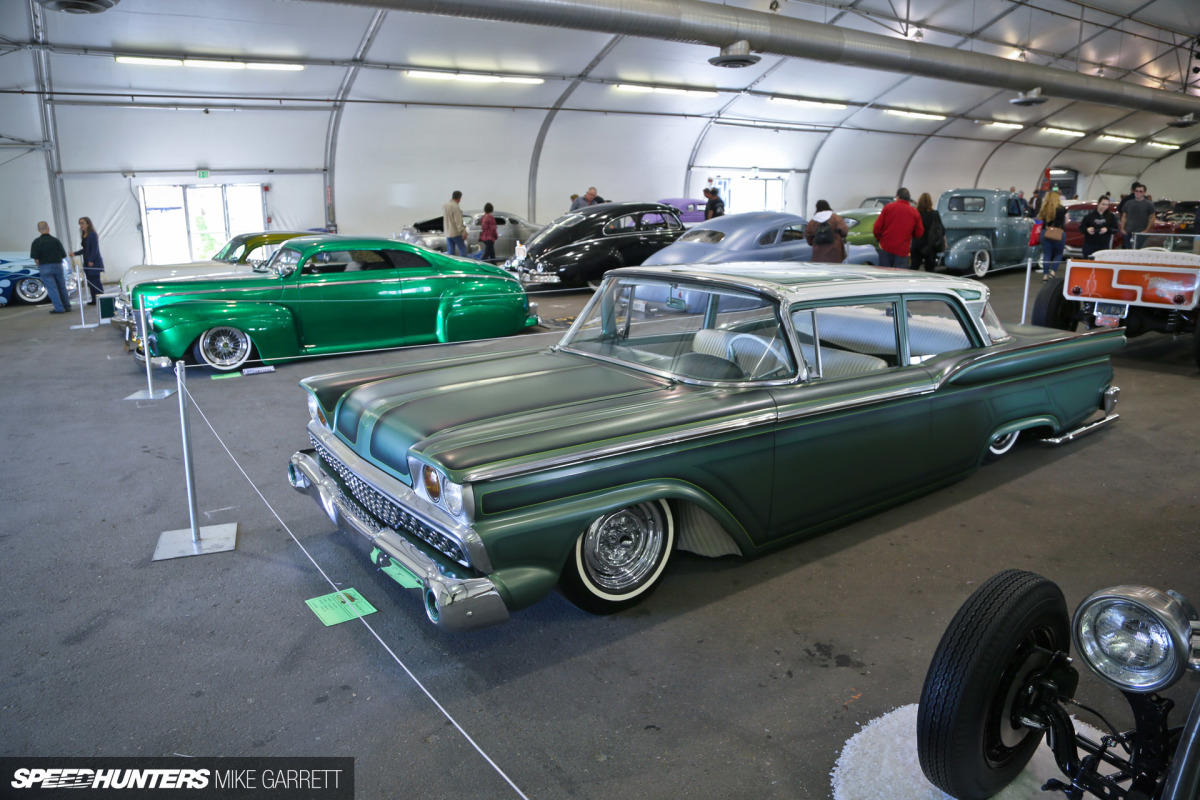 If matte paint jobs, wide white-walls and rockabilly music is your thing, then the Autorama's Suede Pavilion is the place to be. Here you'll find a wide assortment of traditional-themed builds and live music being played all weekend.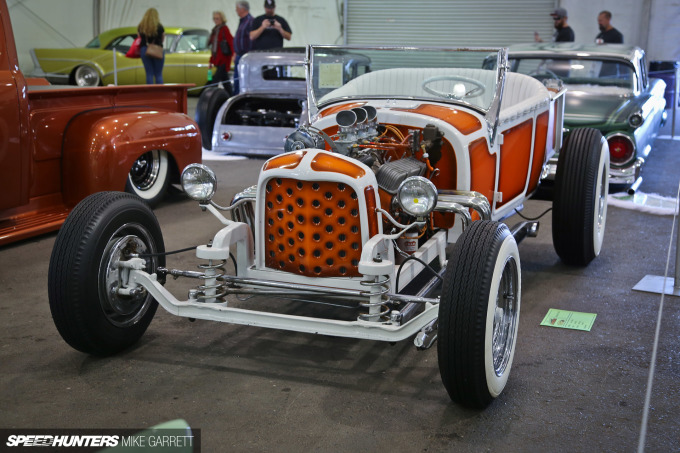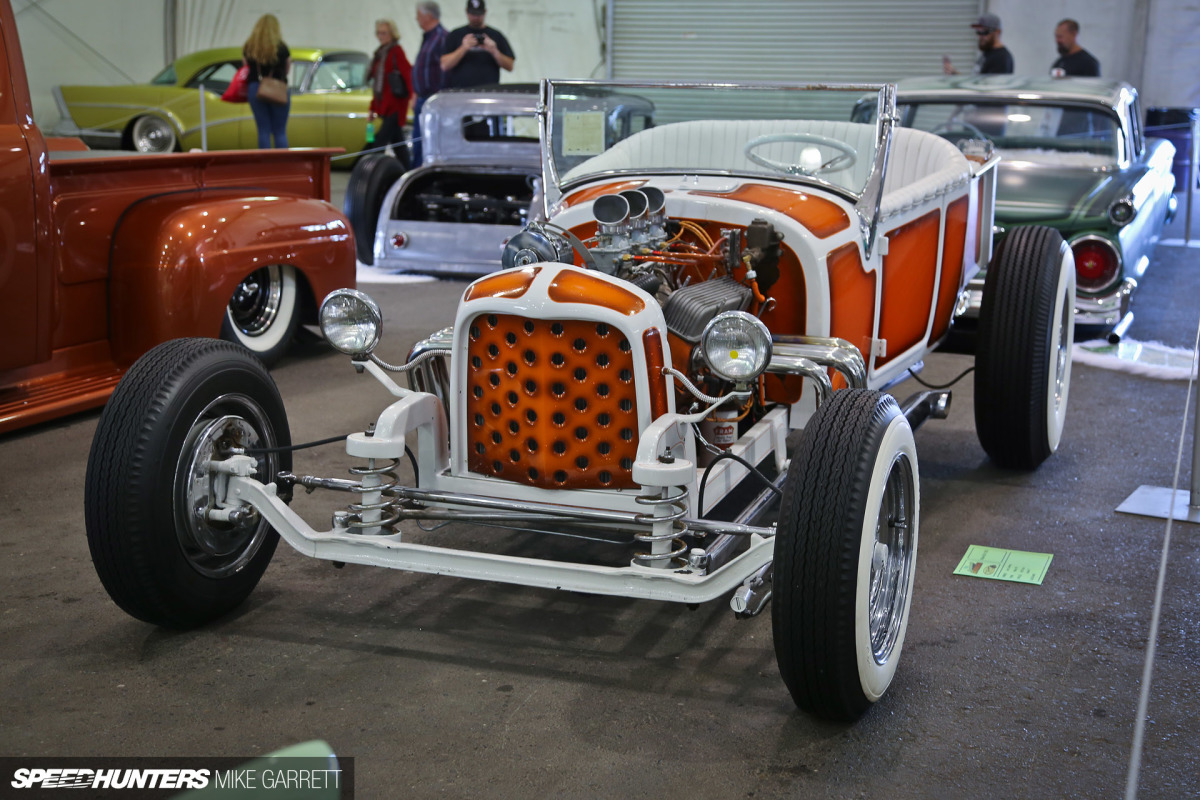 Among the cars that caught my eye in here was this '27 Model T from Napa's Squires Car Club. That paneled paint job is just so perfect.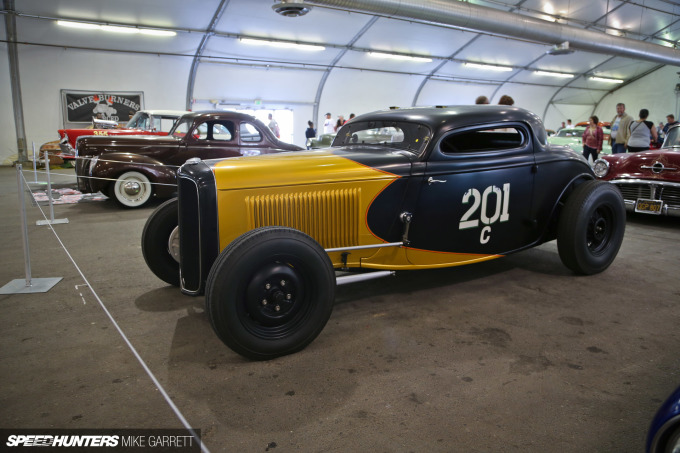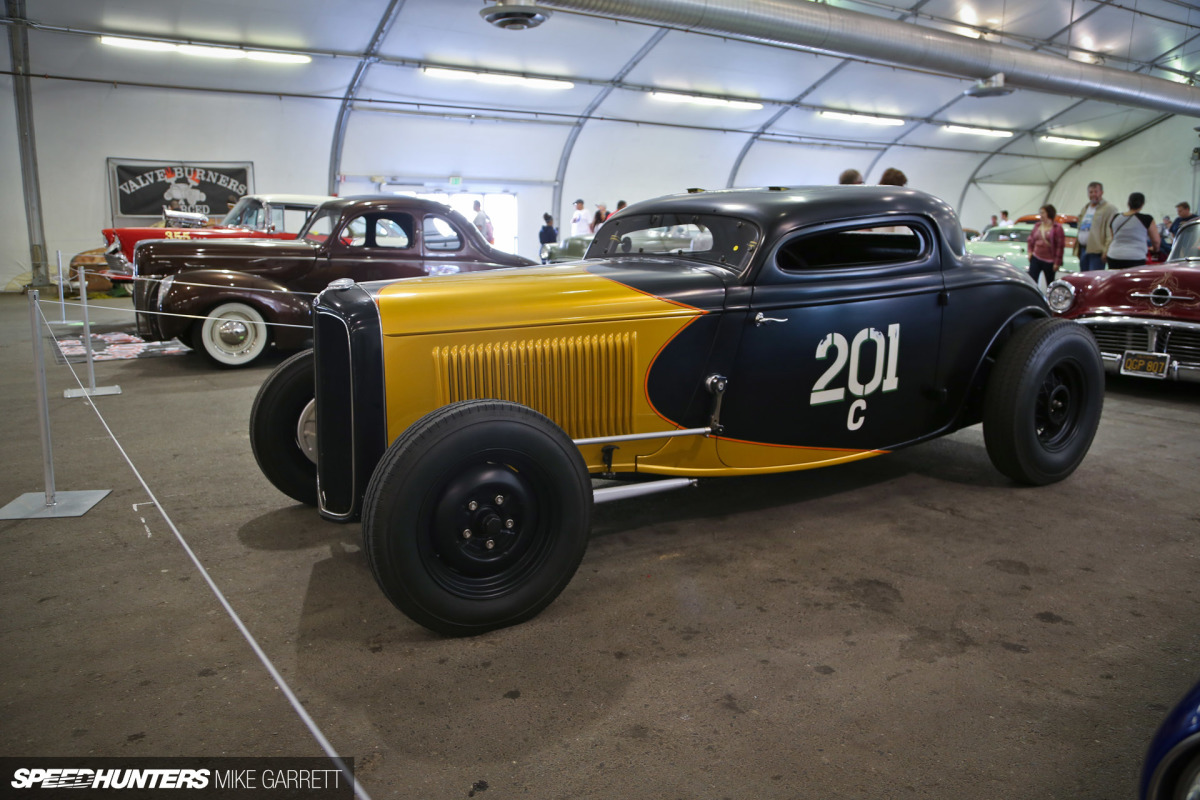 And check out this wicked looking '34 Ford three-window coupe owned by Mark Codd. I love these no-nonsense hot rod builds, and the rake just looks sinister.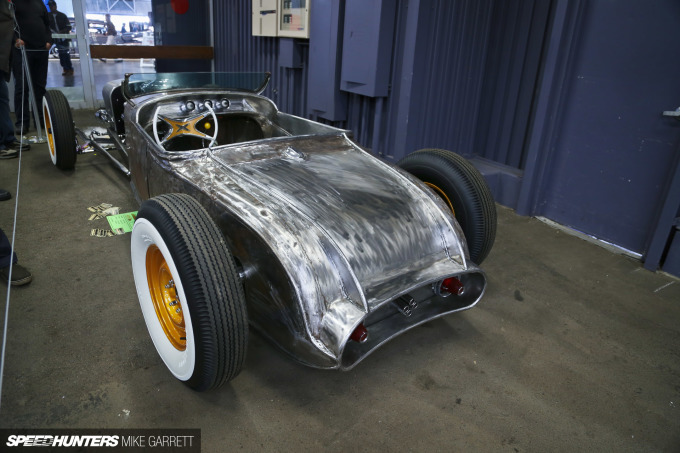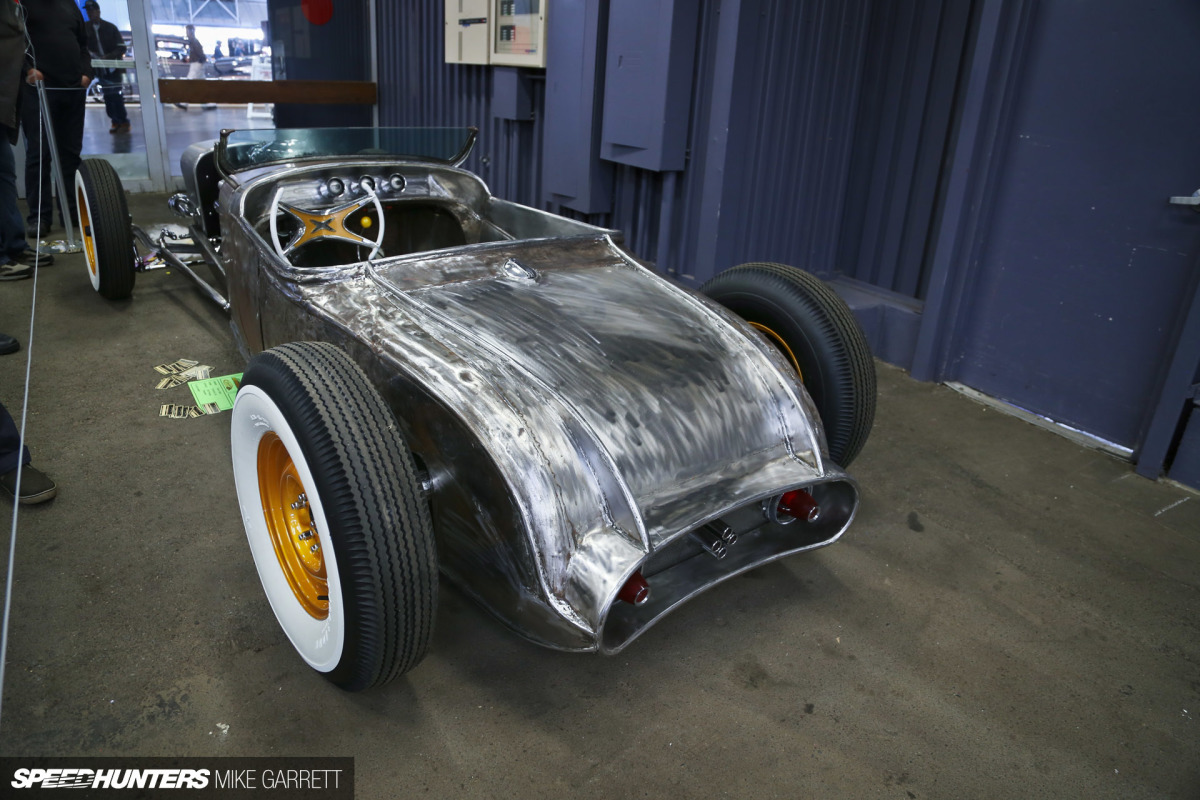 Nothing wrong a little bare metal, is there? This '27 Dodge Roadster actually brought back of memories of riding in the Galaxian built by Paradise Road in Japan.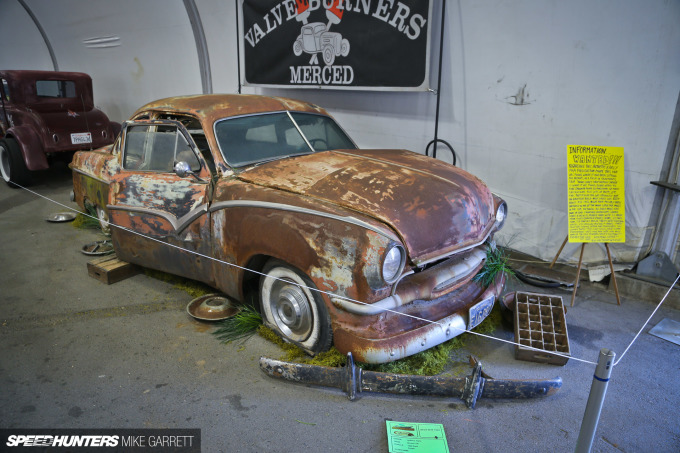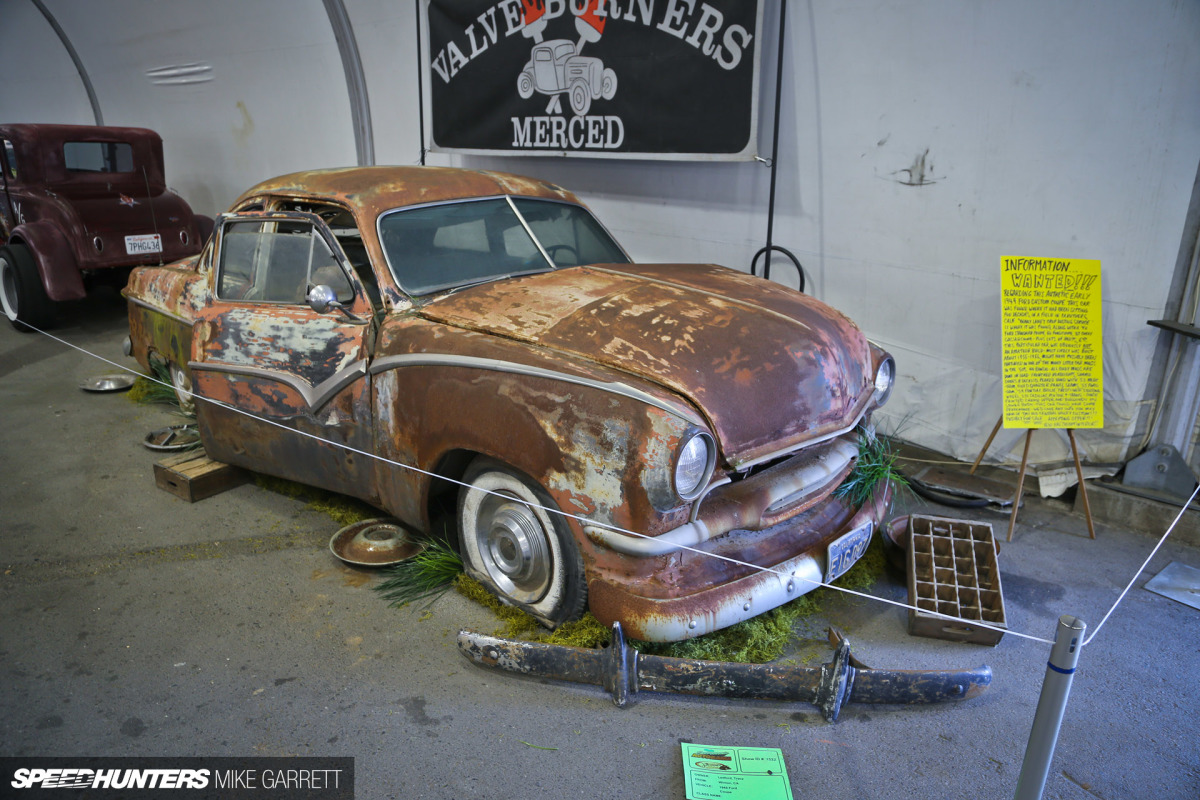 People talk about barn finds, but how about a field find? This customized '49 Ford was discovered at a farm in the San Joaquin Valley where it had been sitting for decades with all of it's '50s-era modifications still intact.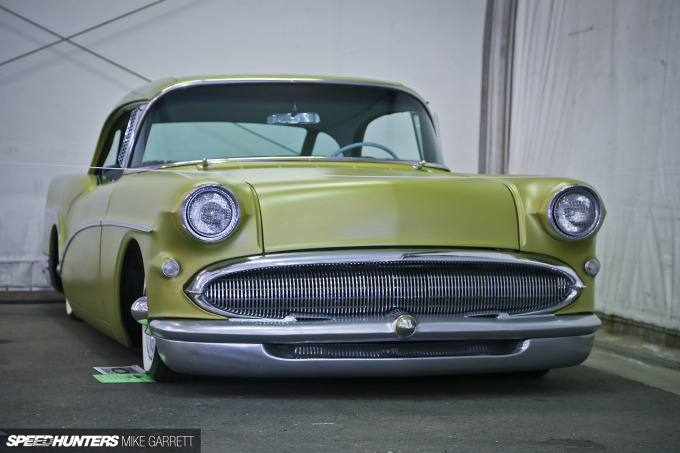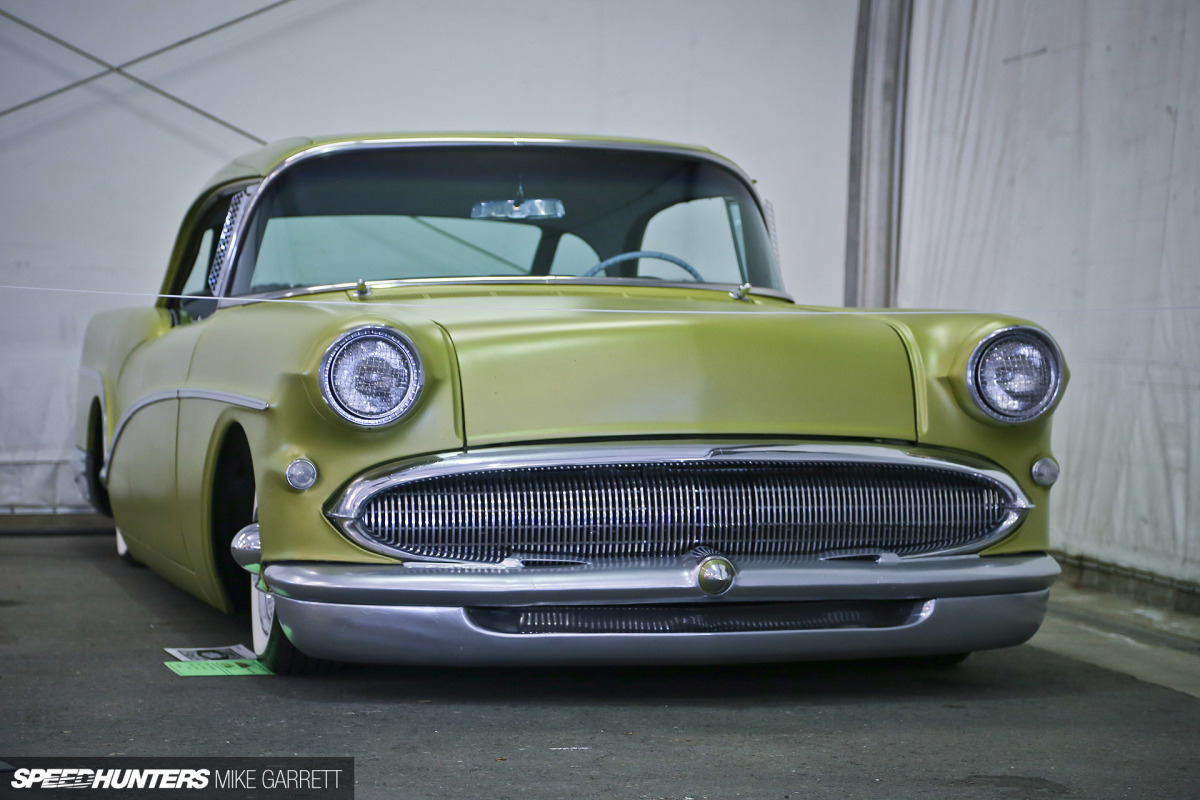 The custom cars at the Autorama couldn't be more different than those that competed in the 24 Hours of LeMons (which I'll be sharing next); it's great to live in a place where one can experience two dramatically different sides of car culture in the same weekend.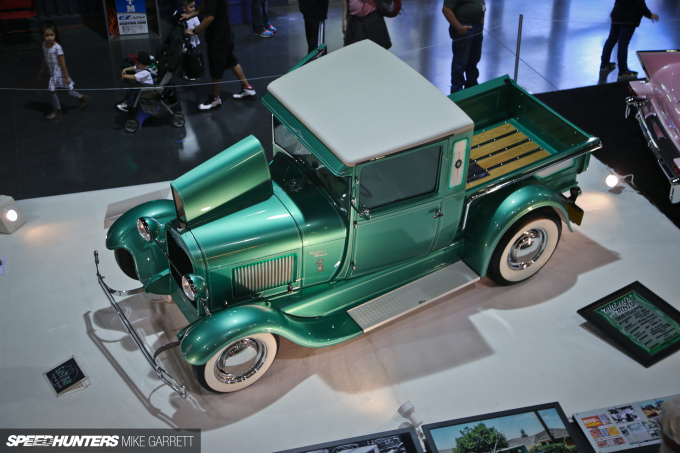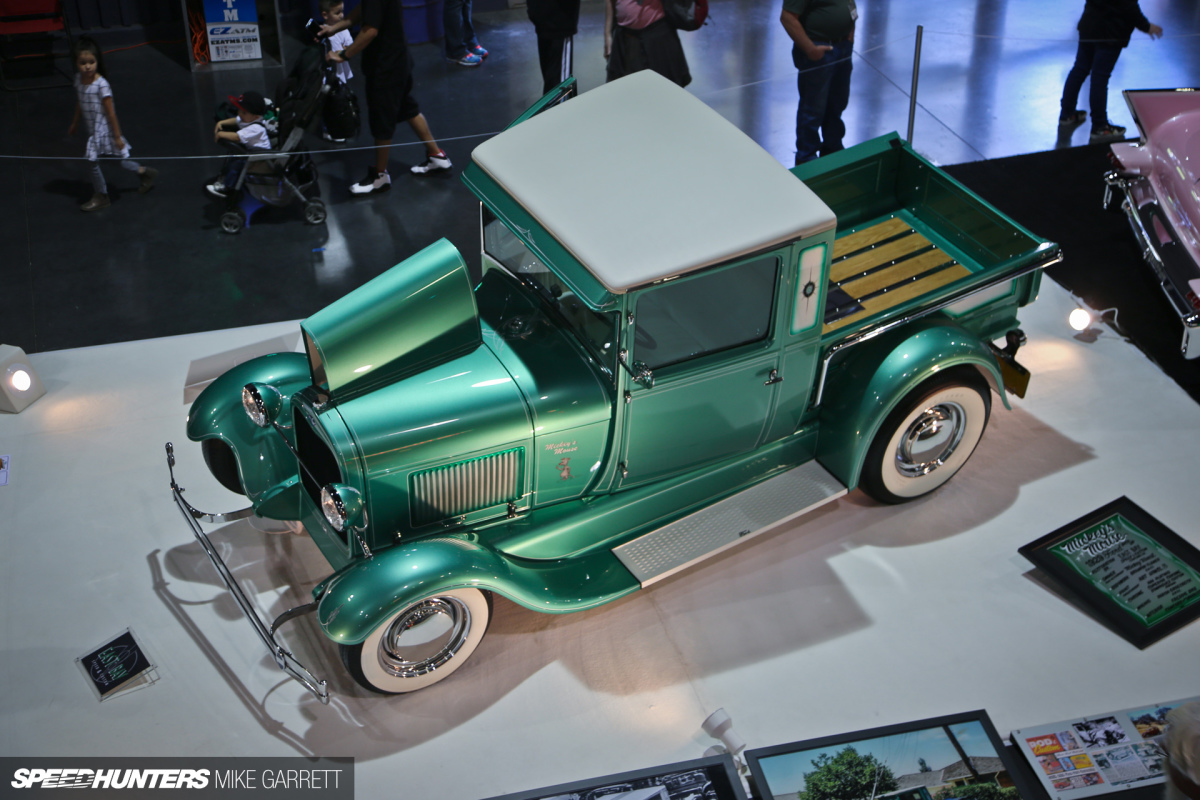 Stay tuned for more coverage from the 2016 Sacramento Autorama, including my usual selection of spotlights on some of the coolest builds at the show.
Mike Garrett
Instagram: japanifornia_media
mike@speedhunters.com
Cutting Room Floor