As I promised last week during my coverage of the Gambino Sit Down and Wekfest San Jose, I have plenty of car spotlights to share with you guys from these two great events. Let's not waste any time here and jump right to one of my favorite cars from the Sit Down – a 1962 Chevrolet Bel Air from Northern California's own Relentless Car Club.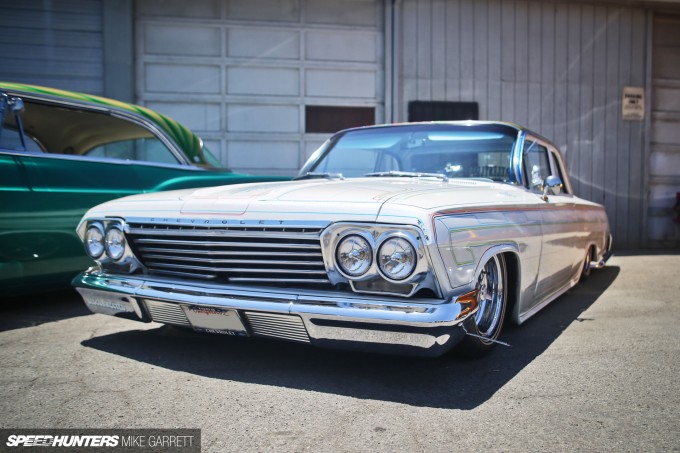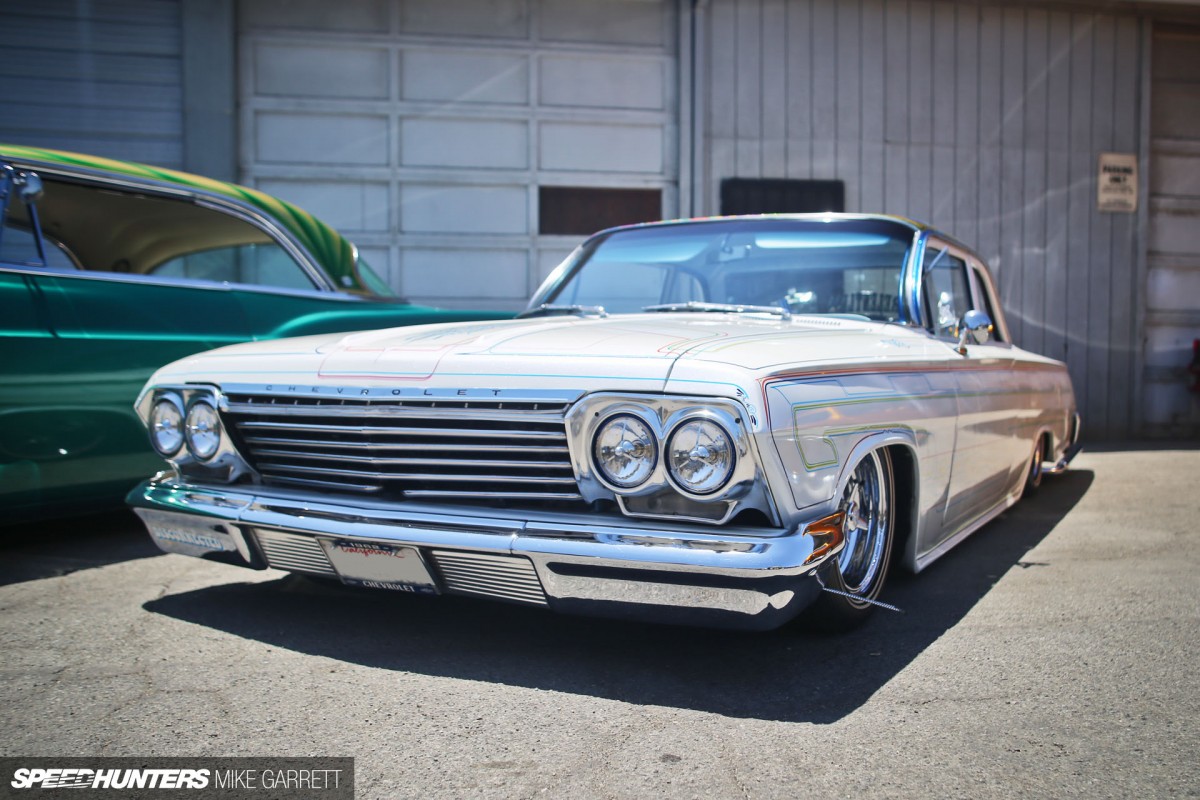 This Chevy is another one of those cars that skirts the boundaries between custom and lowrider, featuring traits from both genres but having an overall feel that could easily fit in among either crowd.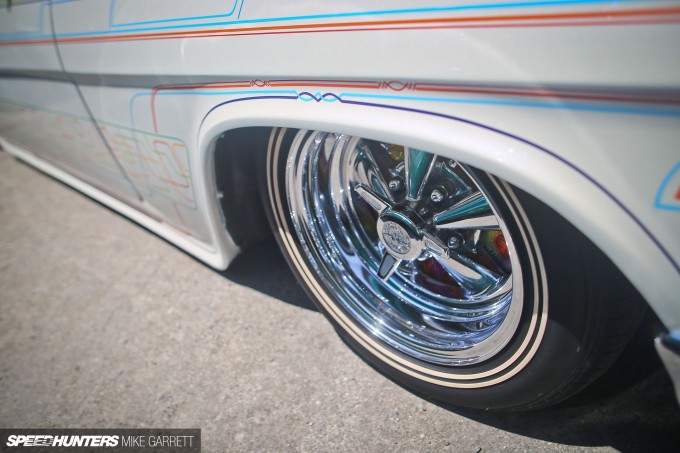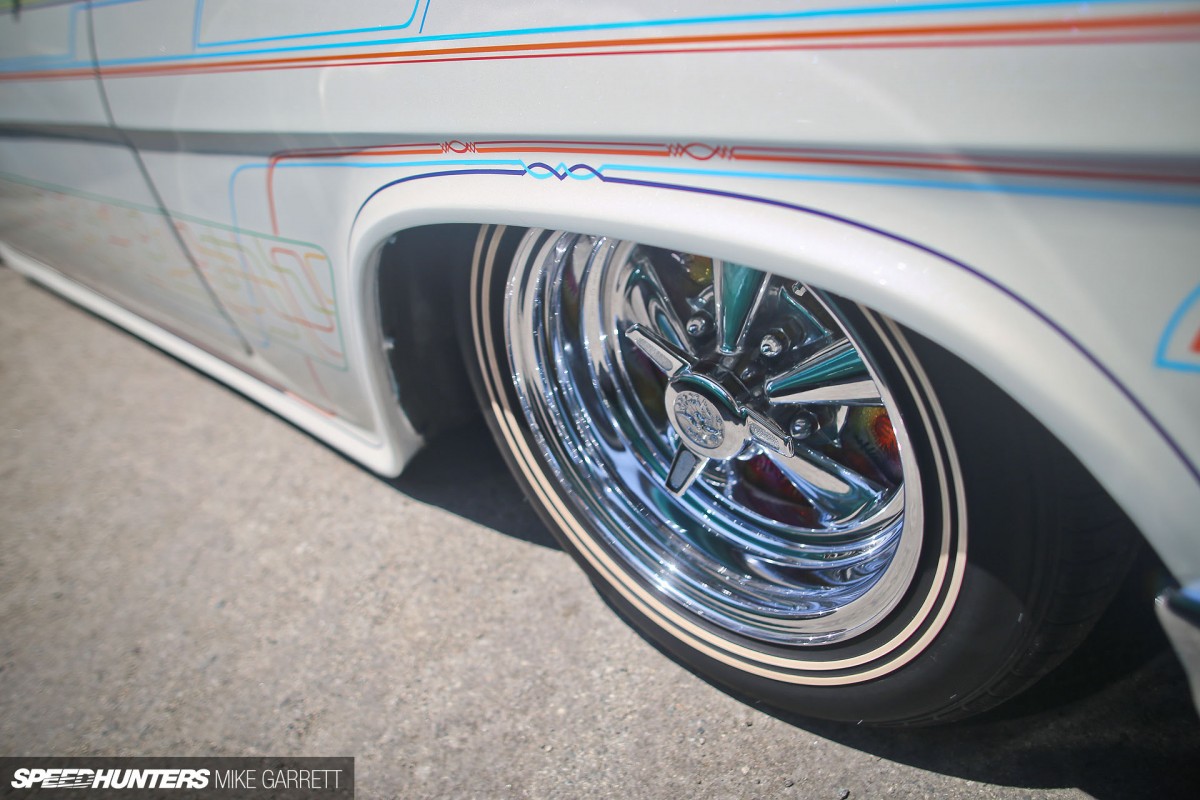 In terms of bodywork, the Bel Air is pretty mild, but the car's ride height is anything but. It's running airbags of course, and when laid out the body is sitting just millimeters off the ground. Then there's the wheel and tire combo of Cragars with spinner caps and thin double-stripe white-walls to complete the old school lowrider look.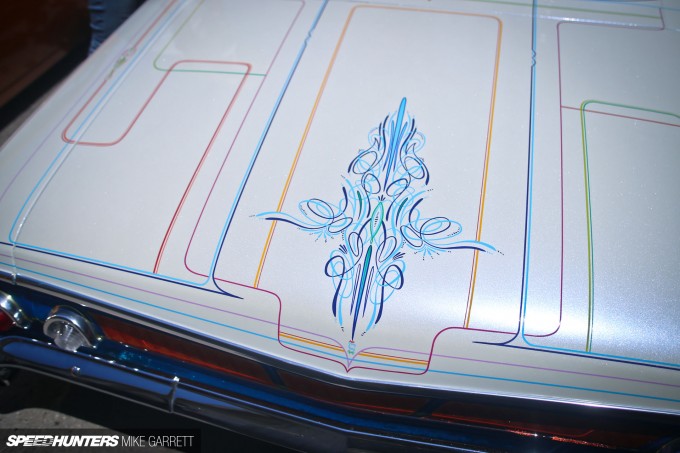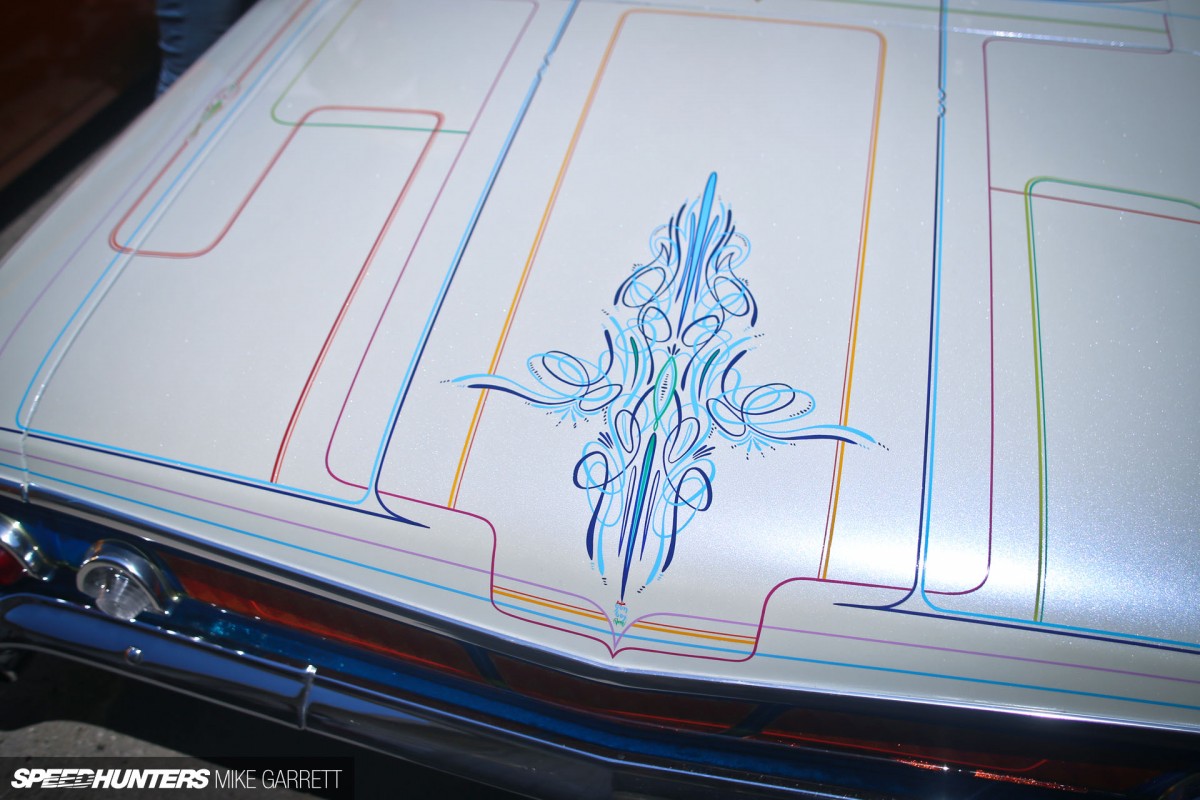 The most outstanding aspect of the slammed Chevy has to be the paint though. The body itself is coated in pearl white with intricate pin-striping covering nearly every surface of the vehicle.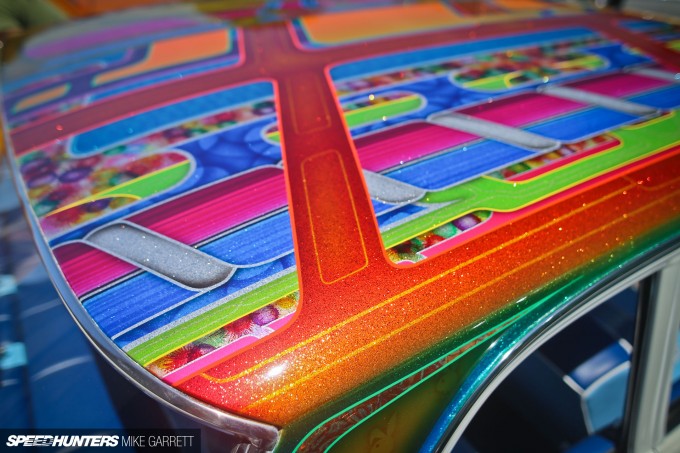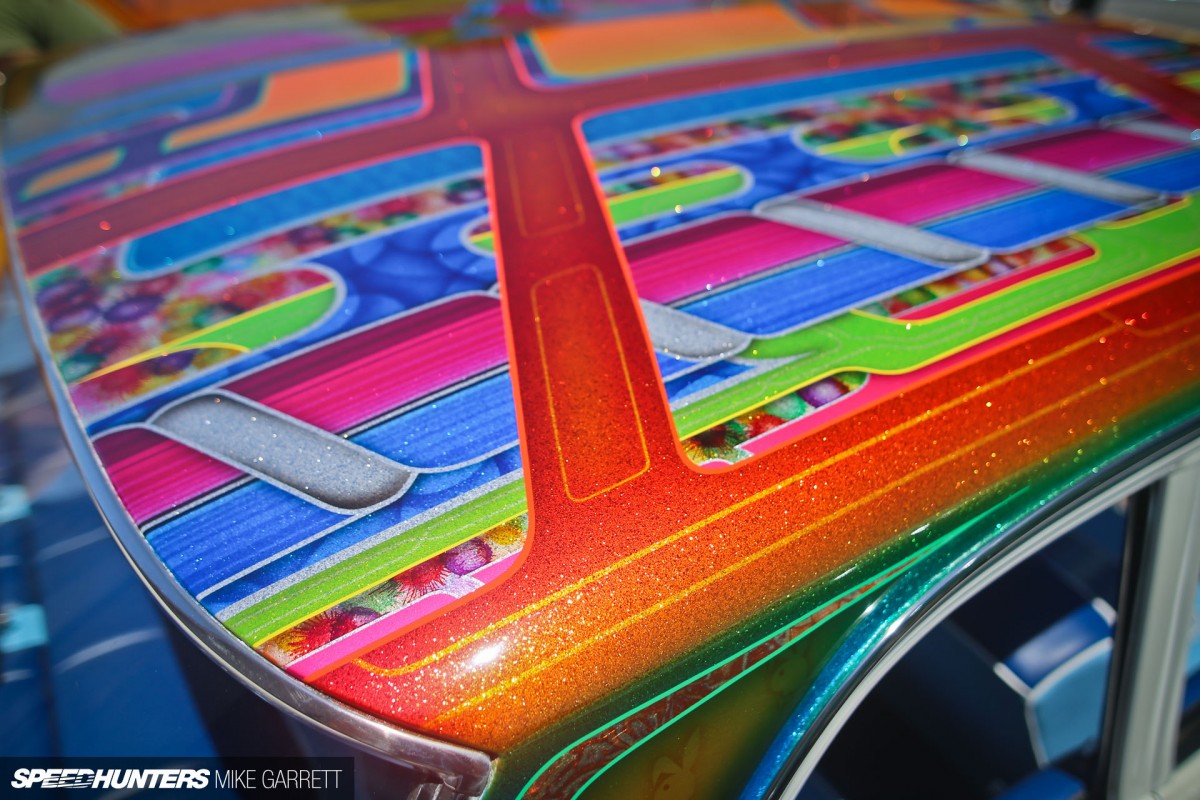 The roof meanwhile is an absolute rainbow of metal-flake designs with a bright mix of colors that seem to have been picked for the ability to shine beneath the bright Californian sun. It's the handiwork of Rebel Design – a painter responsible for some of Northern California's wildest car and bike paint jobs.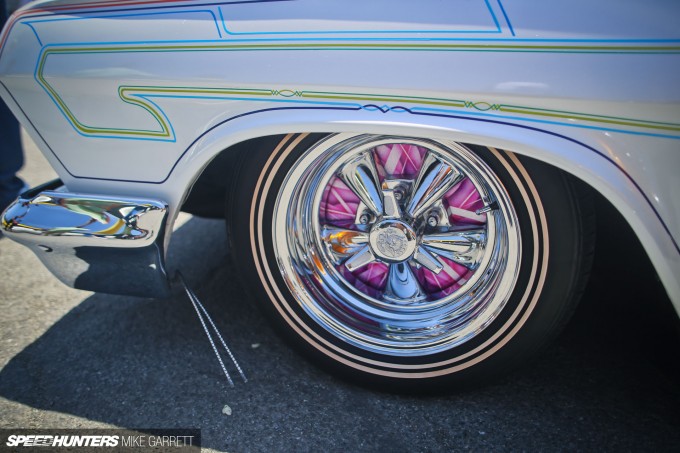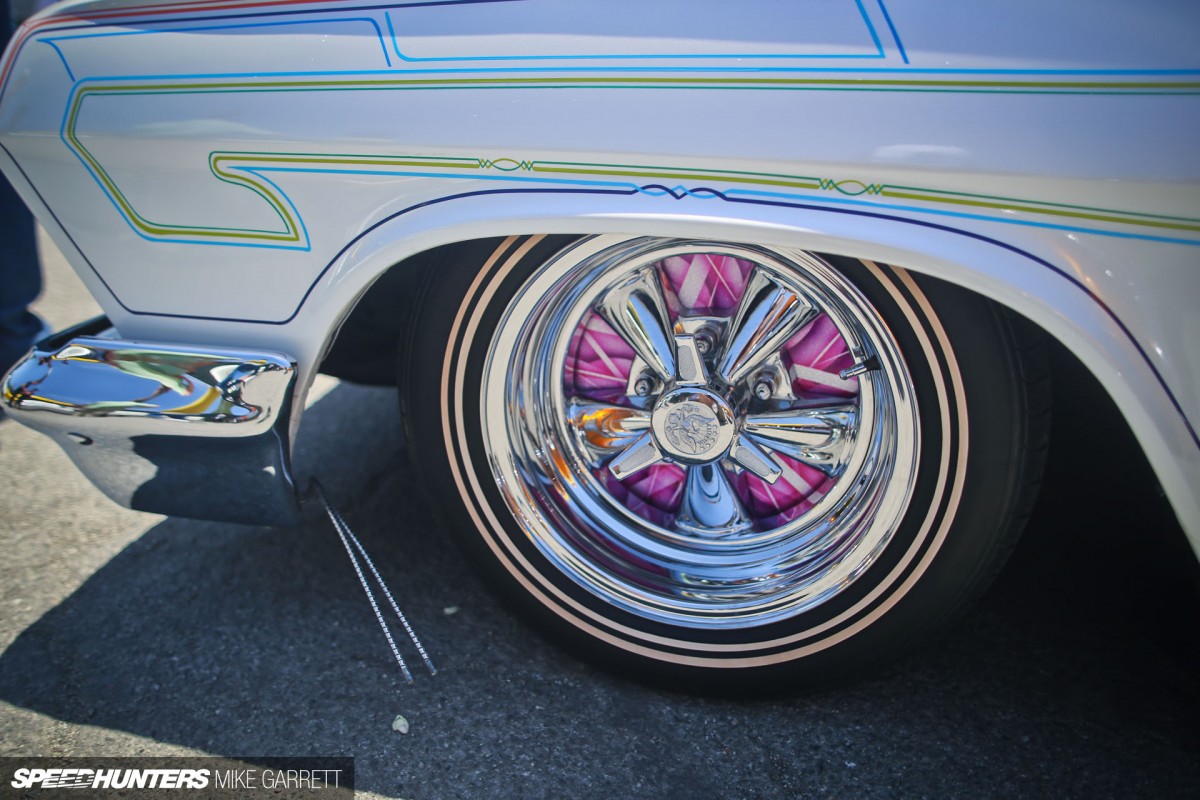 The '62 also has a lot of cool little touches, like the custom-painted wheel disc covers which are easily visible behind the spokes of the Cragars.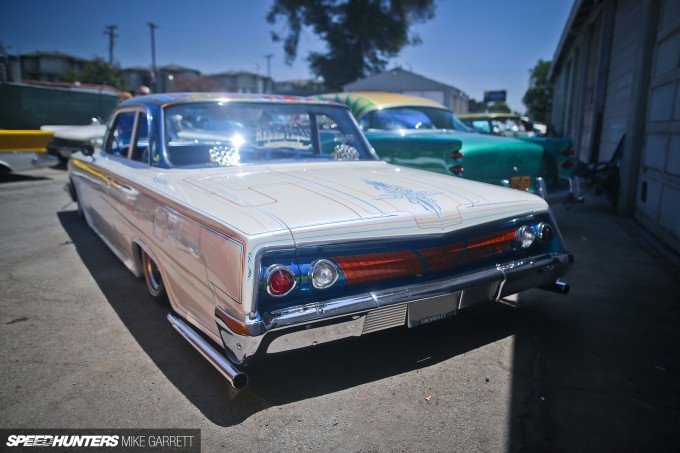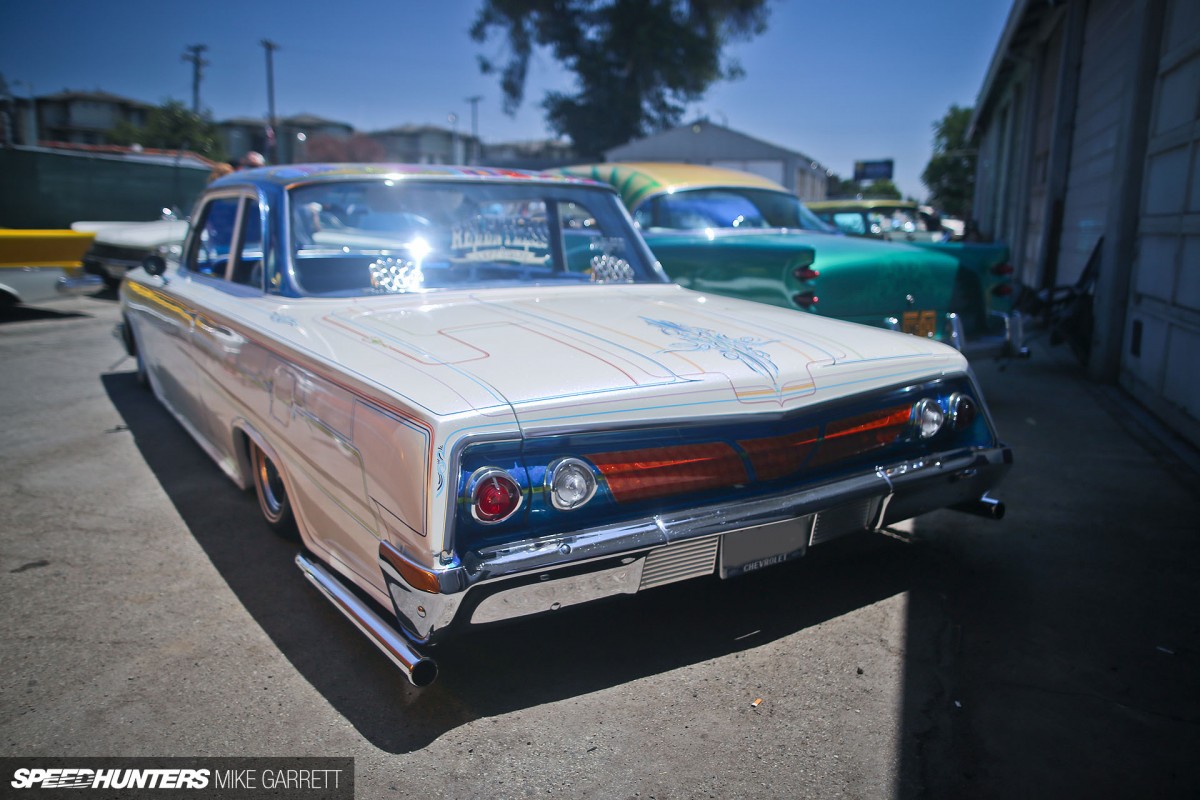 Other details that help build on the retro lowrider feel are custom tail pipes out back, and of course the curb feelers protruding from the front fenders.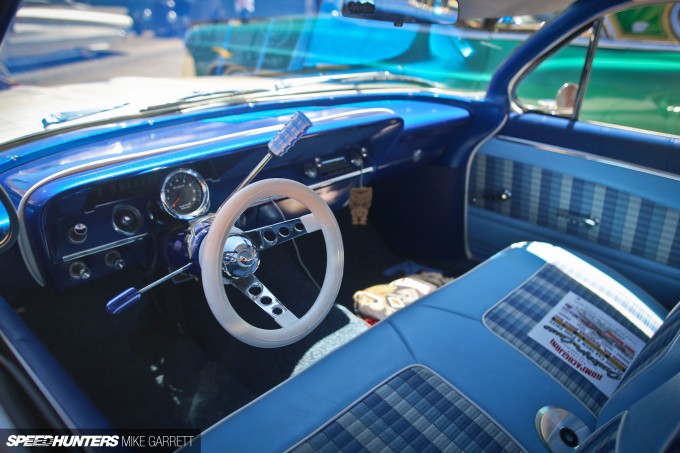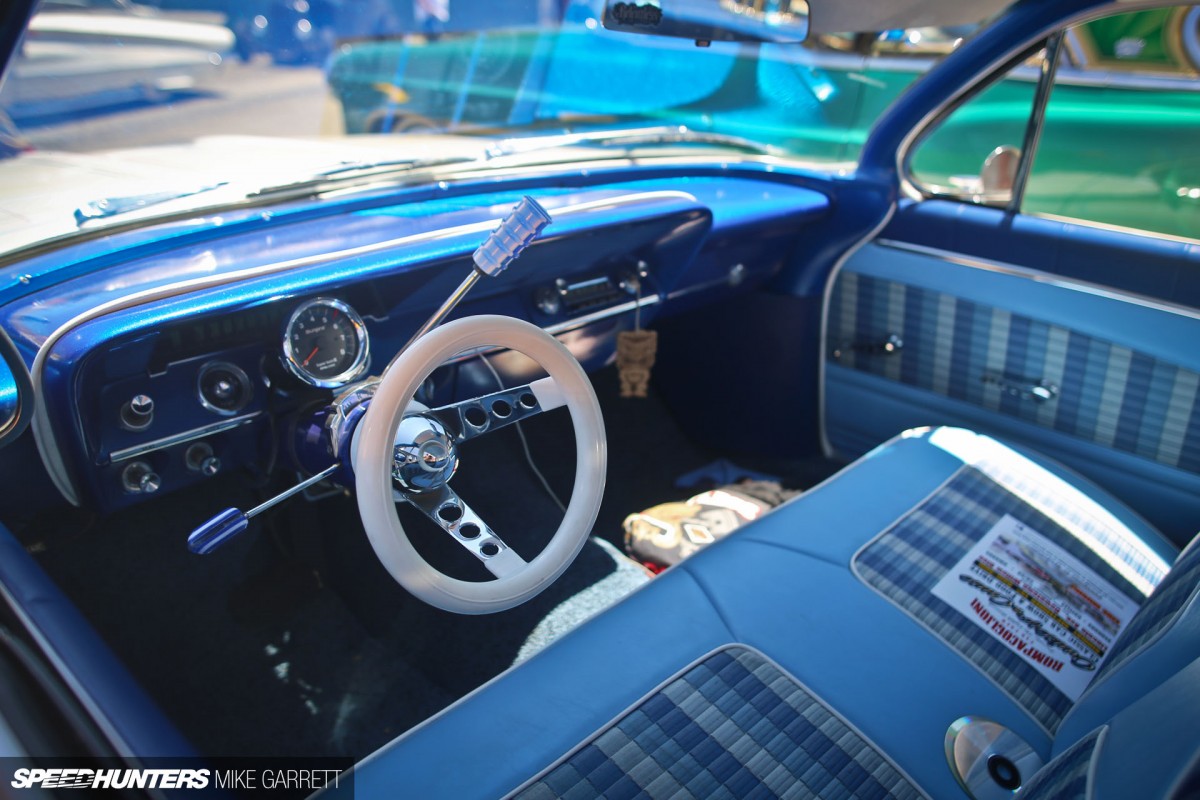 The cabin of the Bel Air features a bench seat with trick blue upholstery and a tiny steering wheel which further brings to mind the lowrider cruisers of the '60s and '70s.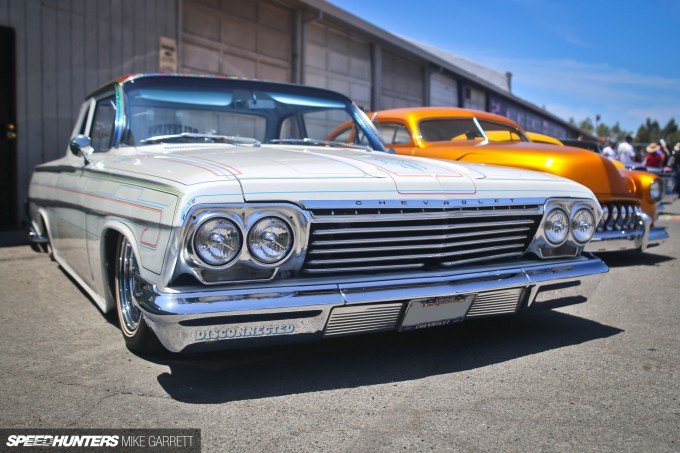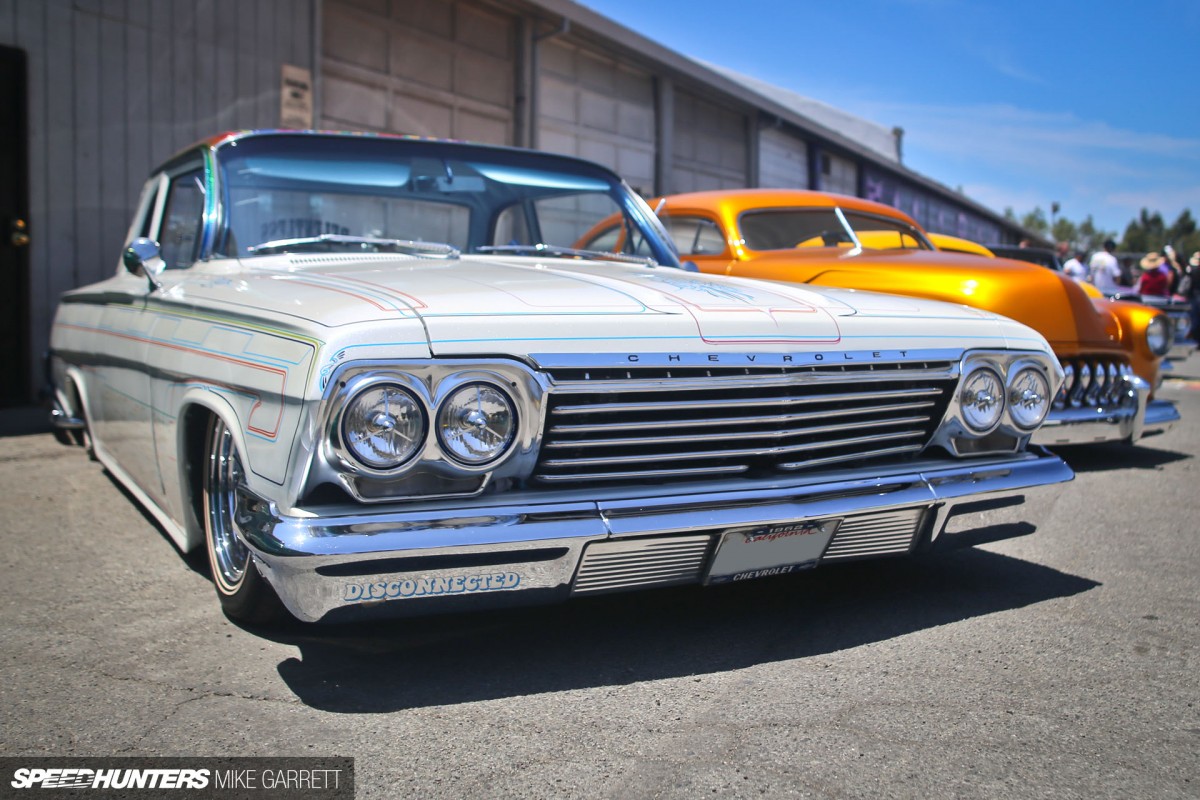 Whether you want to call it a later-style custom build or an early lowrider, this Chevy is one of those cars that brings both factions together in a beautiful way.
Stay tuned for more spotlights from the Gambino Sit Down.
Mike Garrett
Instagram: japanifornia_media
mike@speedhunters.com