Bay Area Style
Los Angeles and Southern California will always be the first place people consider when they think about Californian car culture. And why shouldn't they? SoCal is, without a doubt, one of the best places in the world to be if you are interested in cars. But as I've said plenty of times over the years, the car culture in Northern California and the San Francisco Bay Area can easily match that of its neighbors to the South.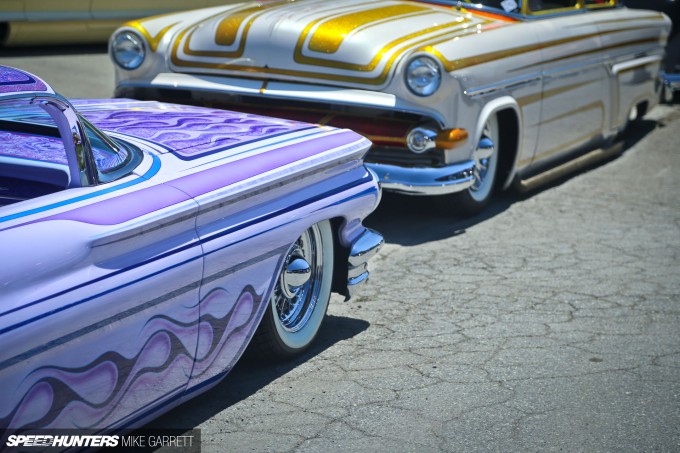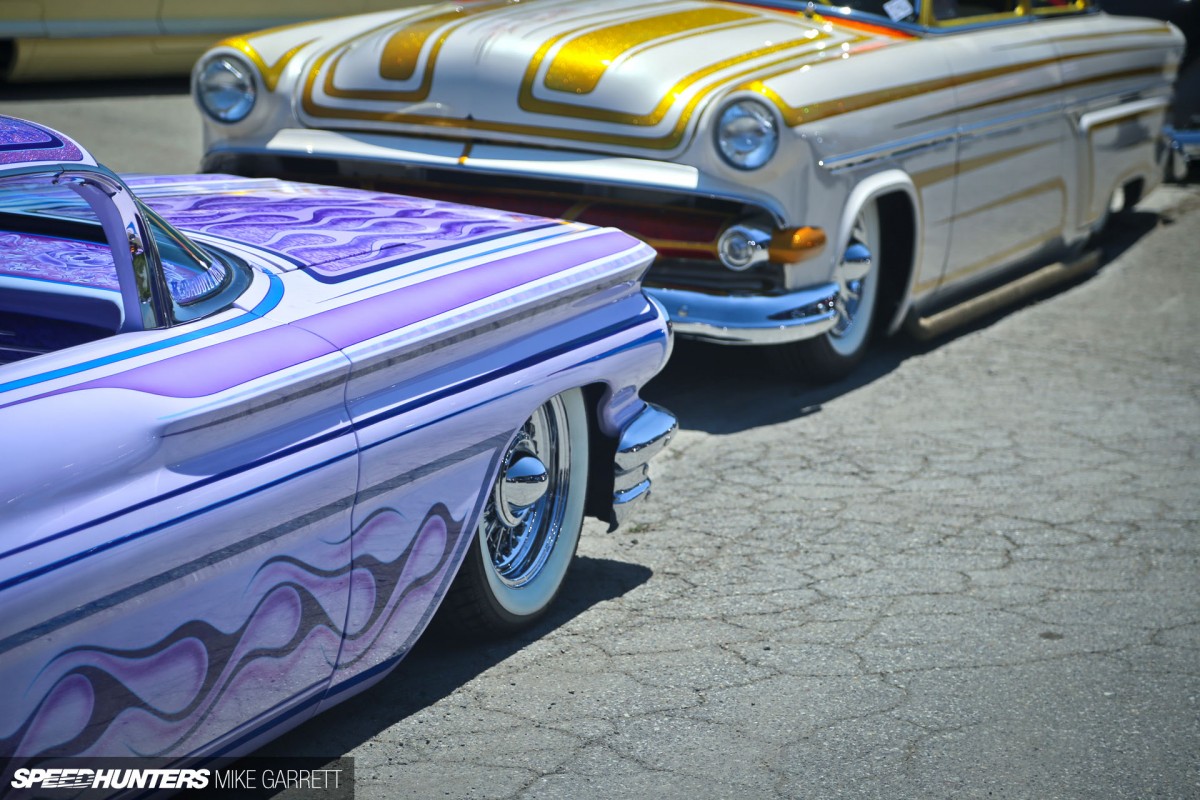 I was reminded of this once again last weekend when I headed up to San Jose for a busy two days of Bay Area Speedhunting. My plan was to check out the annual Gambino Kustoms Sit Down on Saturday, and the following day head to downtown San Jose for Wekfest.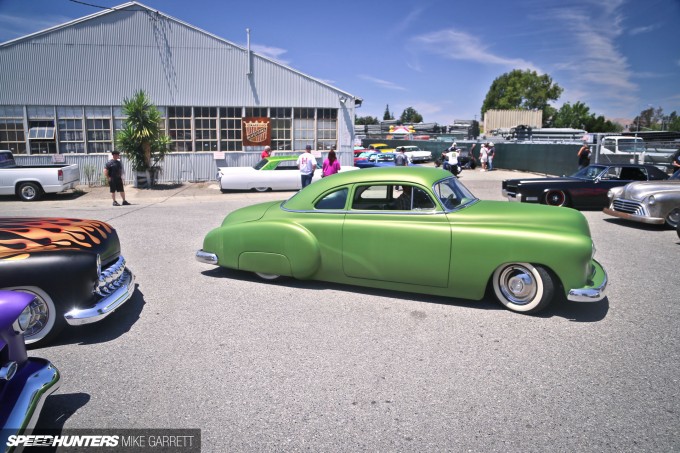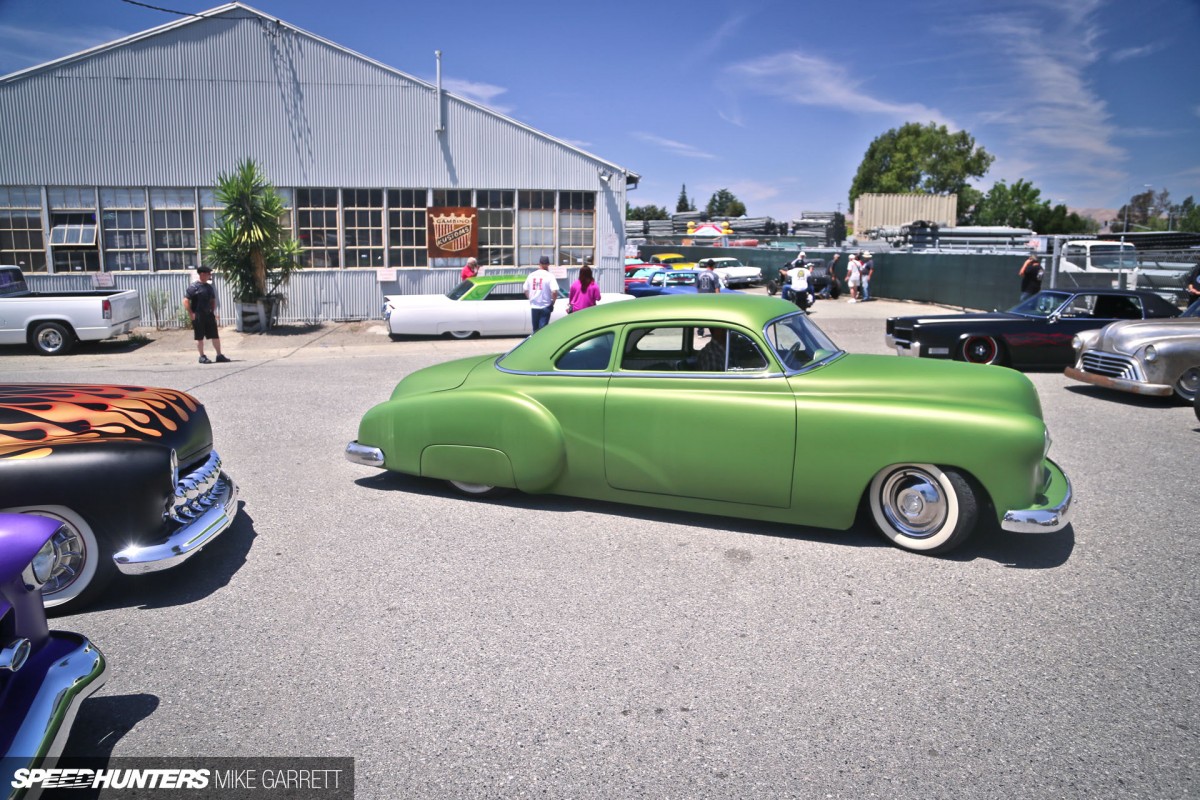 While I'm not sure how many others had the chance to check out both of these events, visiting both shows on consecutive days only served to cement just how great and diverse Northern California's car culture is.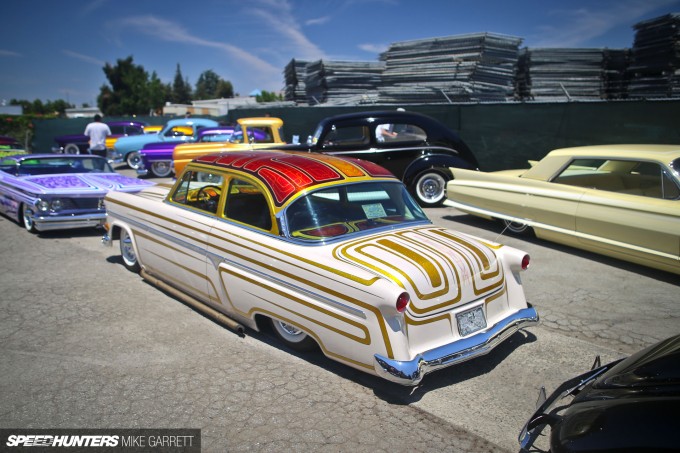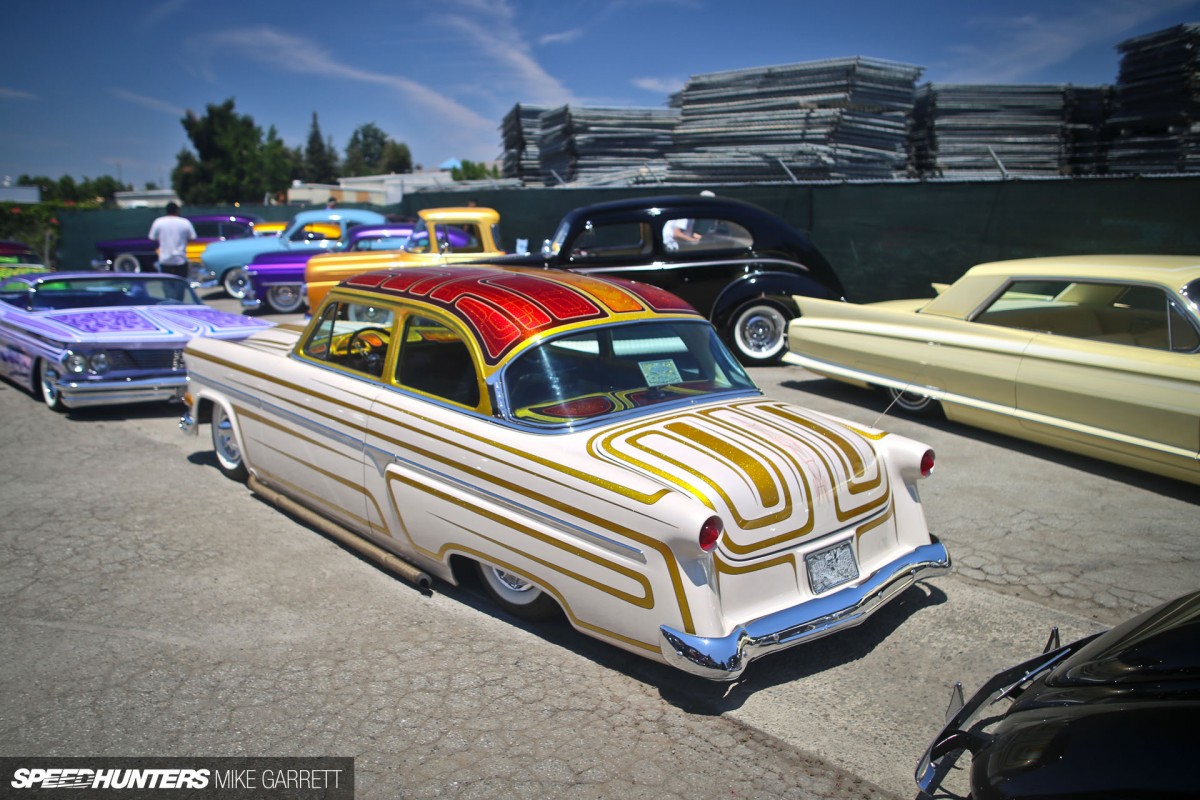 I've got a ton of content to share from my weekend adventures, but let's start with an overview of the Gambino Sit Down, for which this marked my second year attending.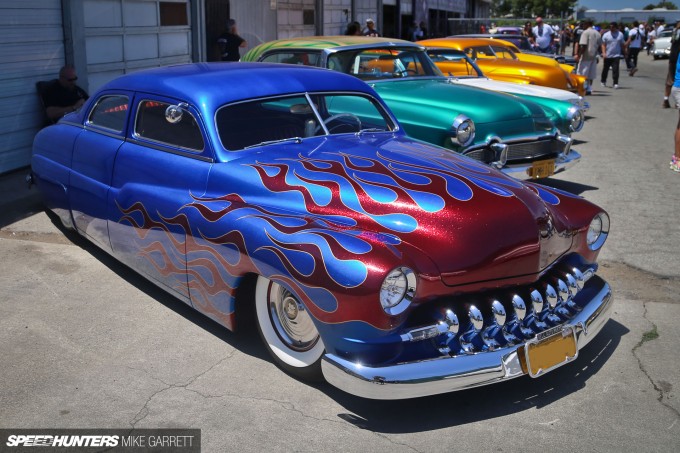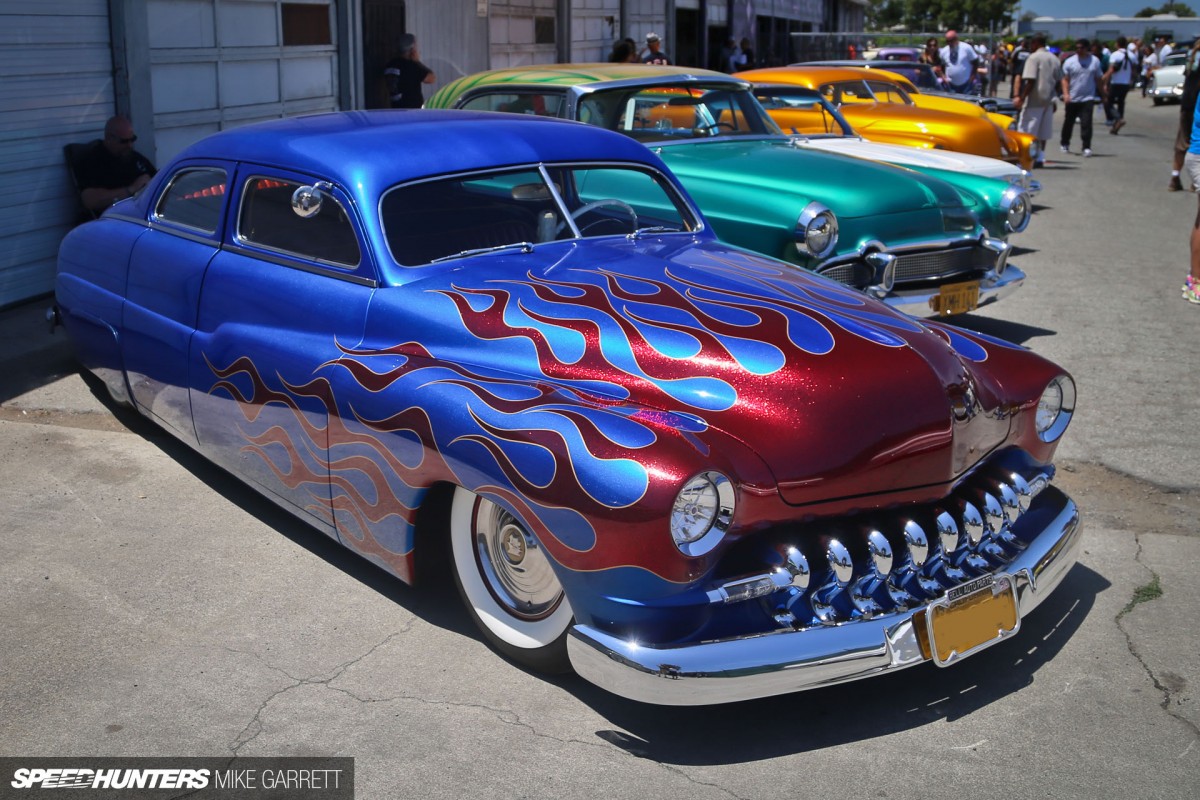 Vivid. That's the first word I'd use to describe the Sit Down. With the bright blue sky overhead and an array of NorCal's finest custom cars gathered around, the atmosphere was about as colorful as a car meet can get.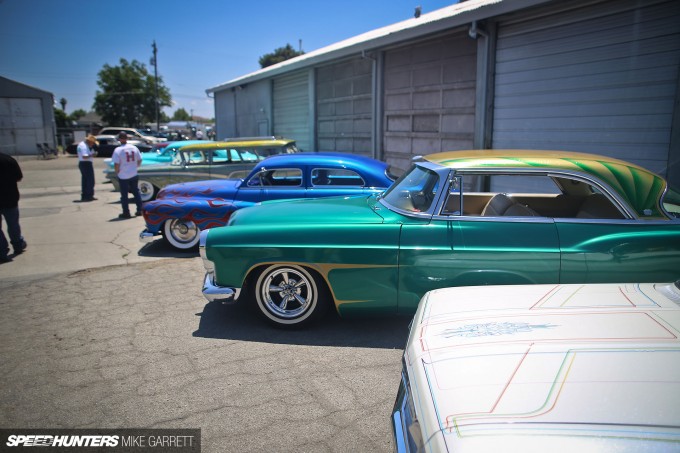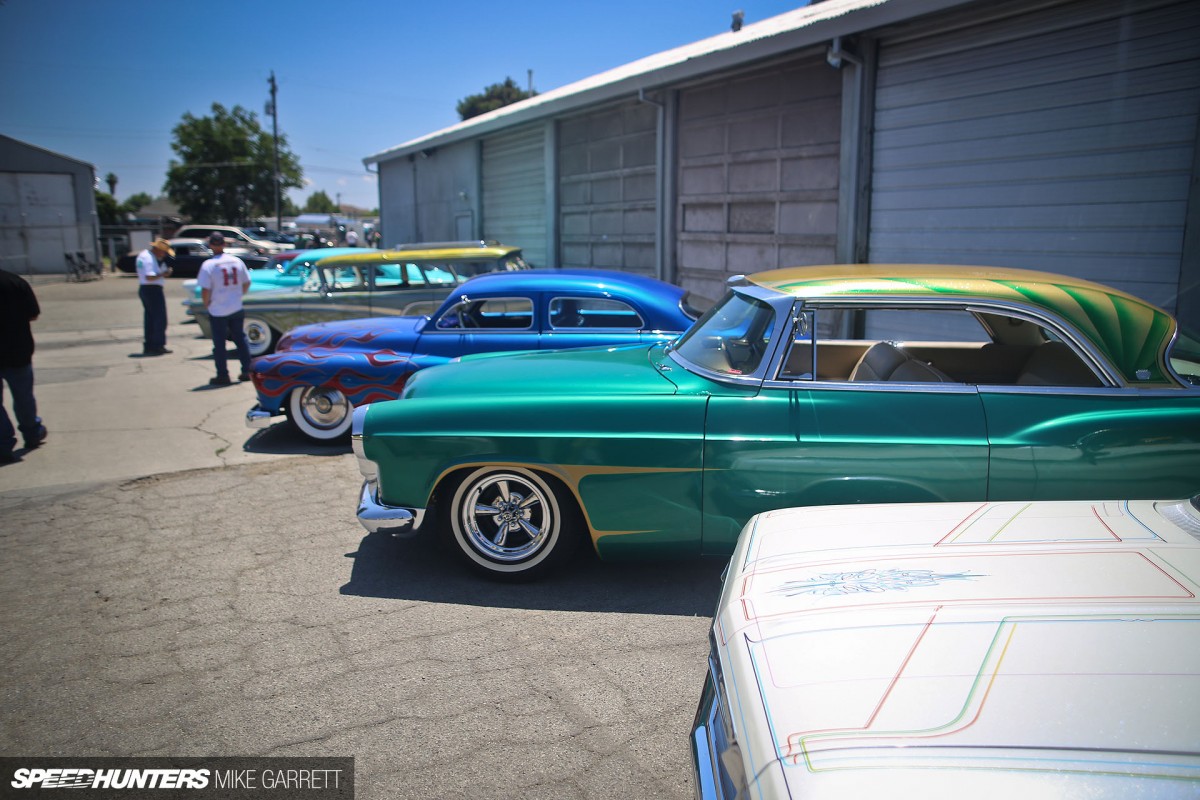 Gambino's specialty is 1950s and early-1960s customs, and not surprisingly this genre was well represented by the attendees. If you like your cars old and low with vibrant paintwork, this was the place to be.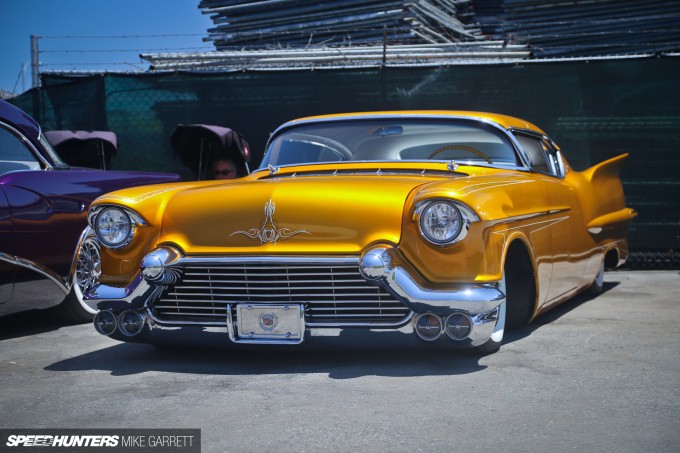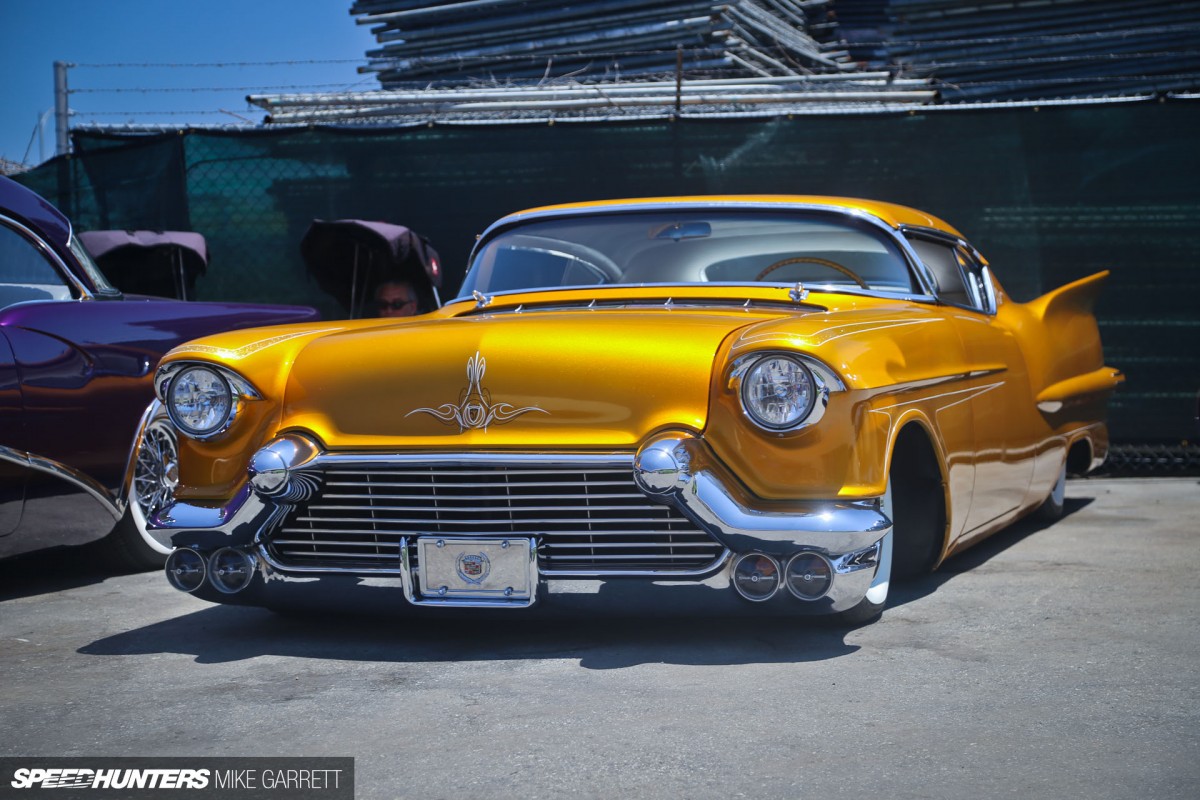 And while many of the cars were of big time show-winning quality, the Sit Down is a laid back event. Live rock and roll music provides the soundtrack and the smell of free BBQ fills the air.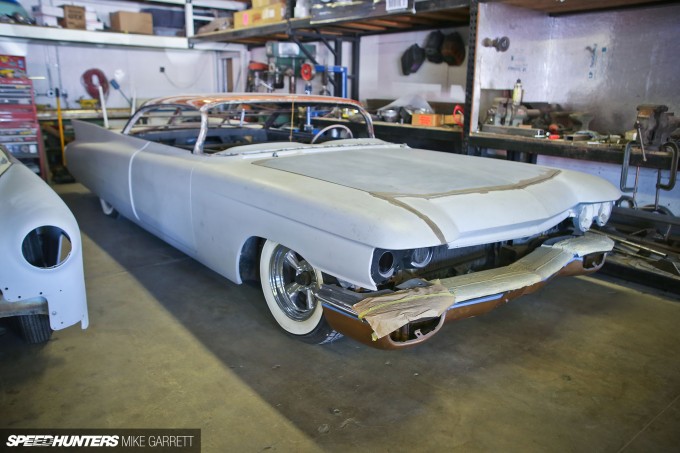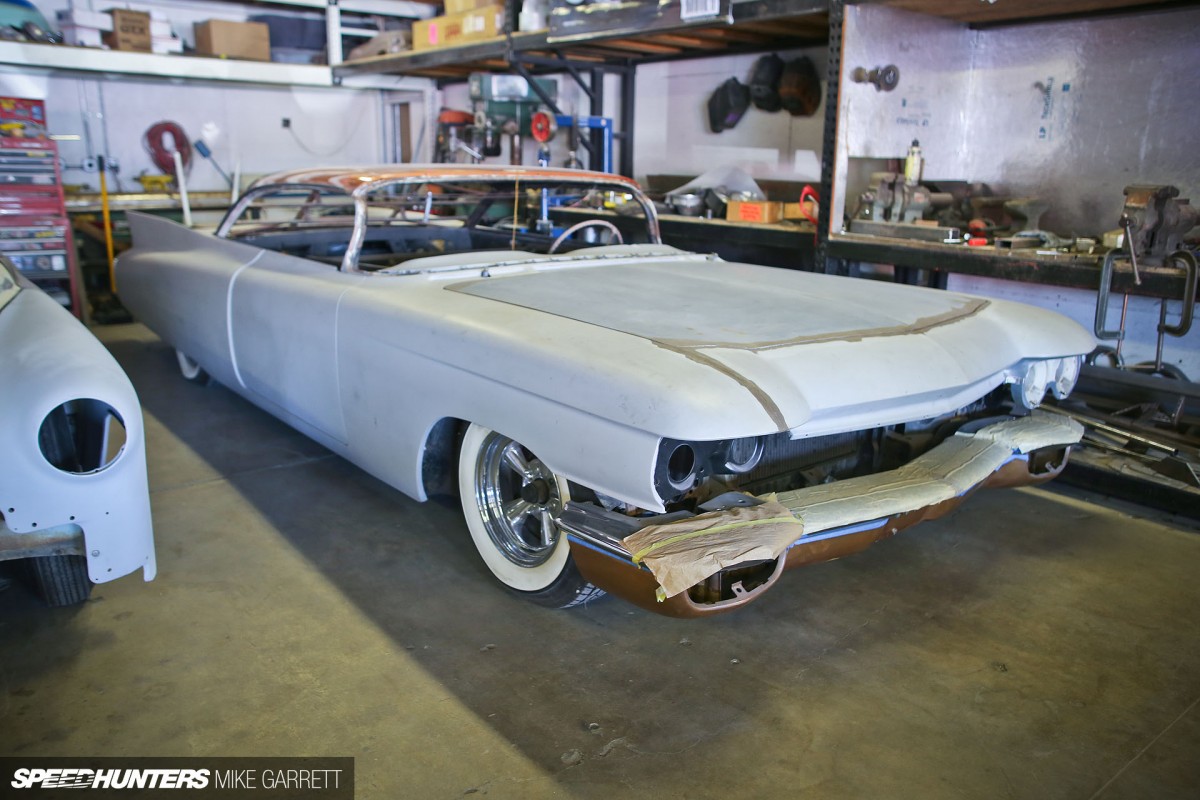 With the shop opened up, it also gave visitors a chance to check out some of the custom projects that Gambino is currently working on, including this big Caddy on Supremes and wide whites.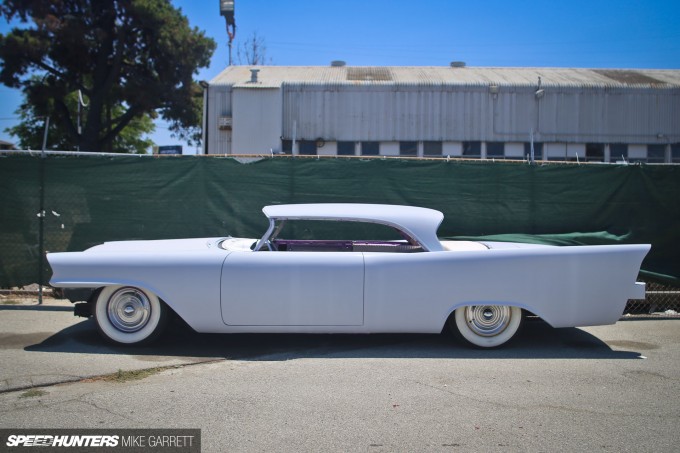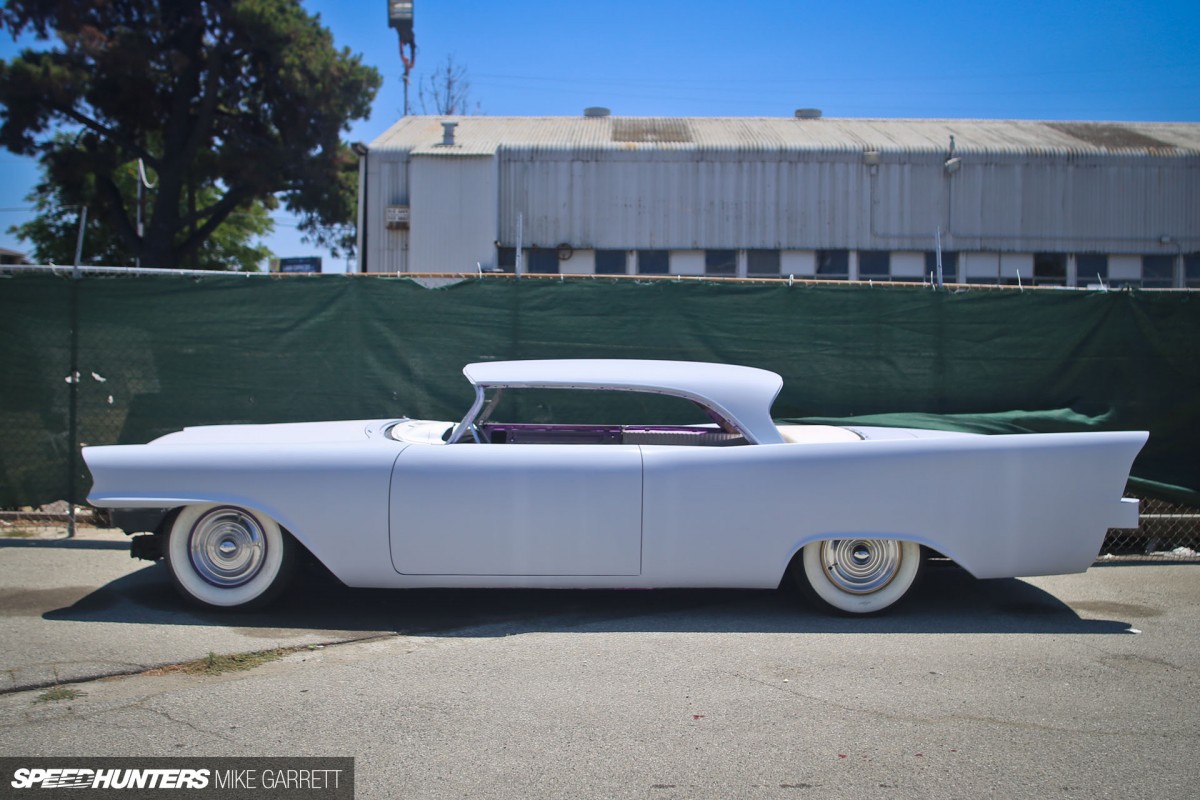 But my favorite work-in-progress was this Chrysler. You just can't beat the lines of late-'50s Mopar products, and when you throw in a bit of custom work these finned beauties become all the better. I'm really looking forward to seeing this thing again once it's painted.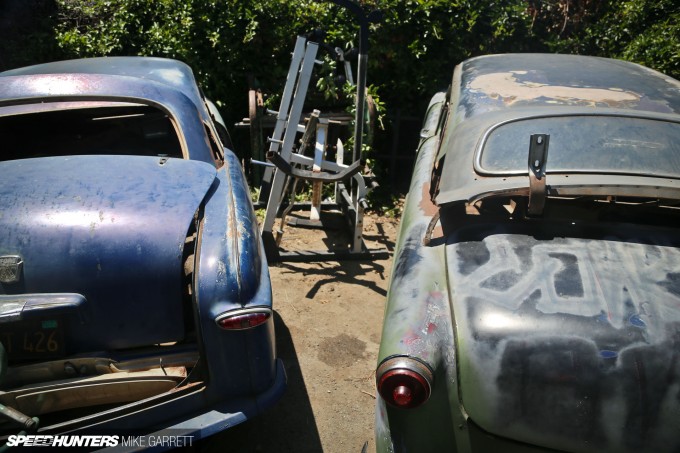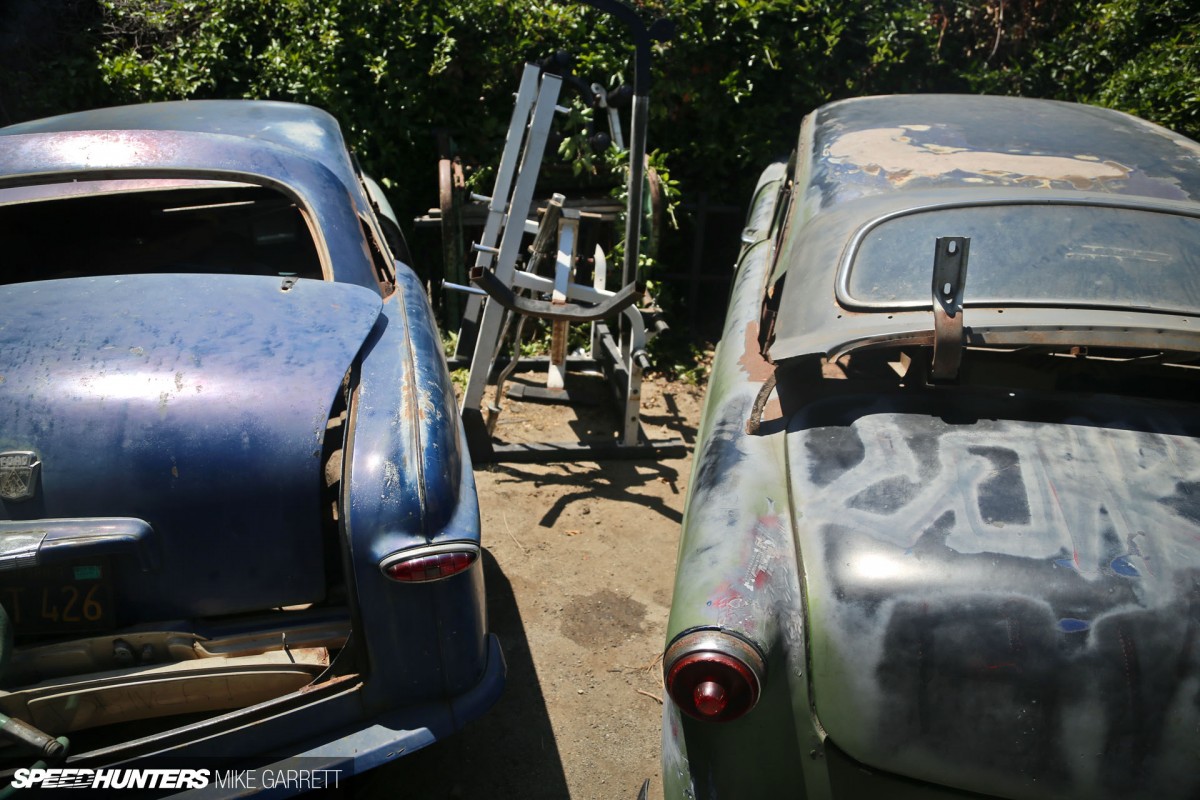 Everywhere you turned there were machines either in the process of being built, or sitting around waiting for their parts to be put to good use.
In Full Color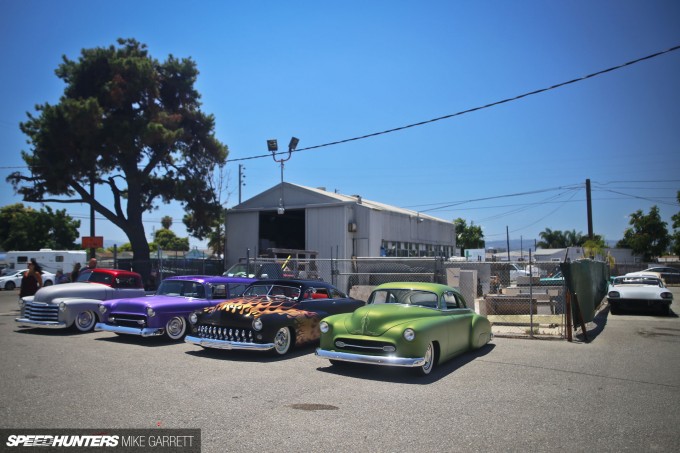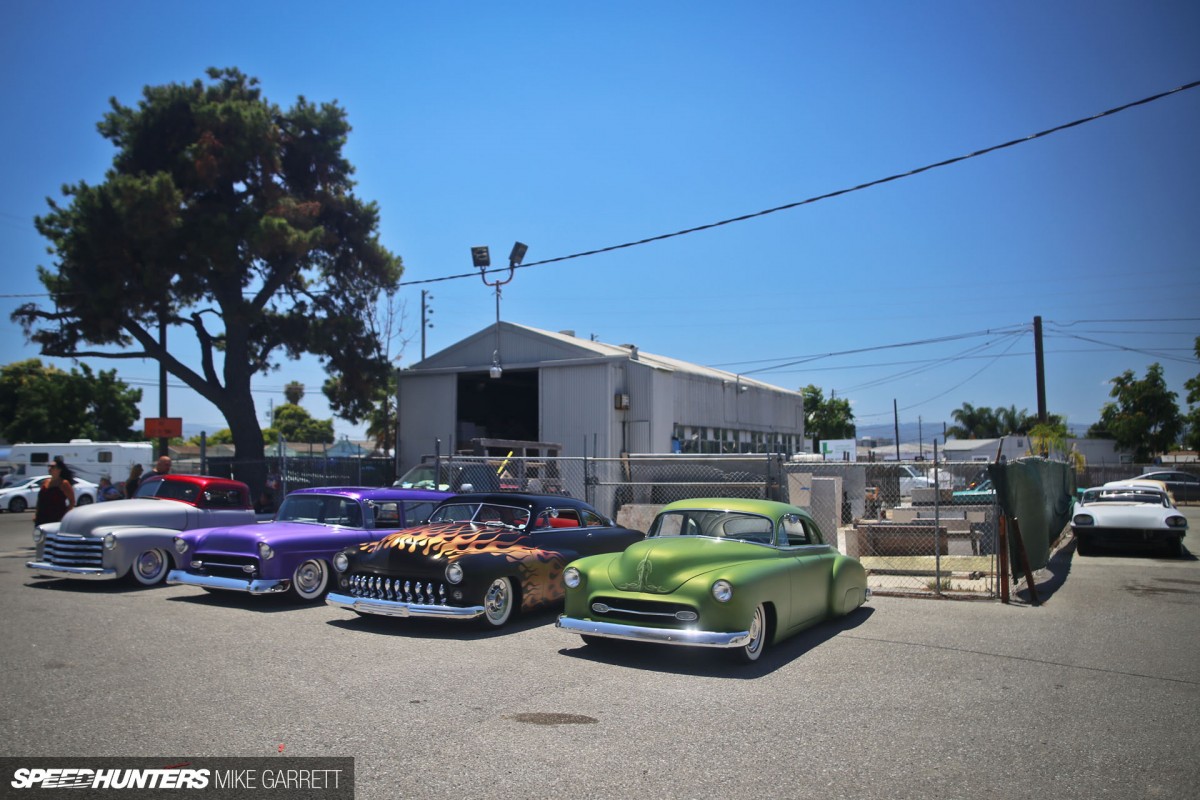 As for the cars that actually came out for the show, all the different genres of American customs were accounted for. There were lead sleds, early-'60s street cruisers, lowriders and more.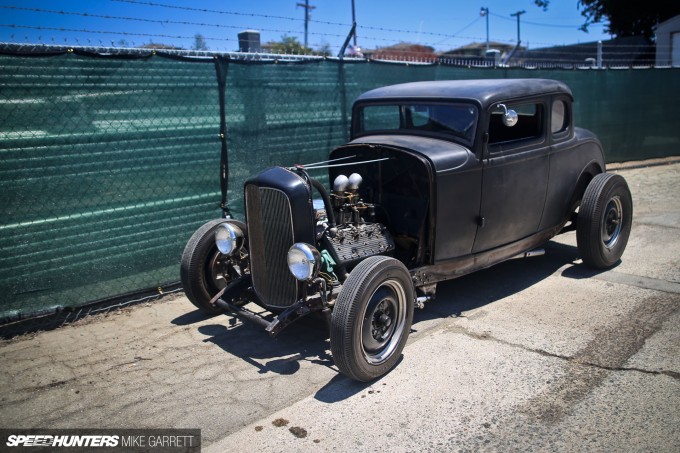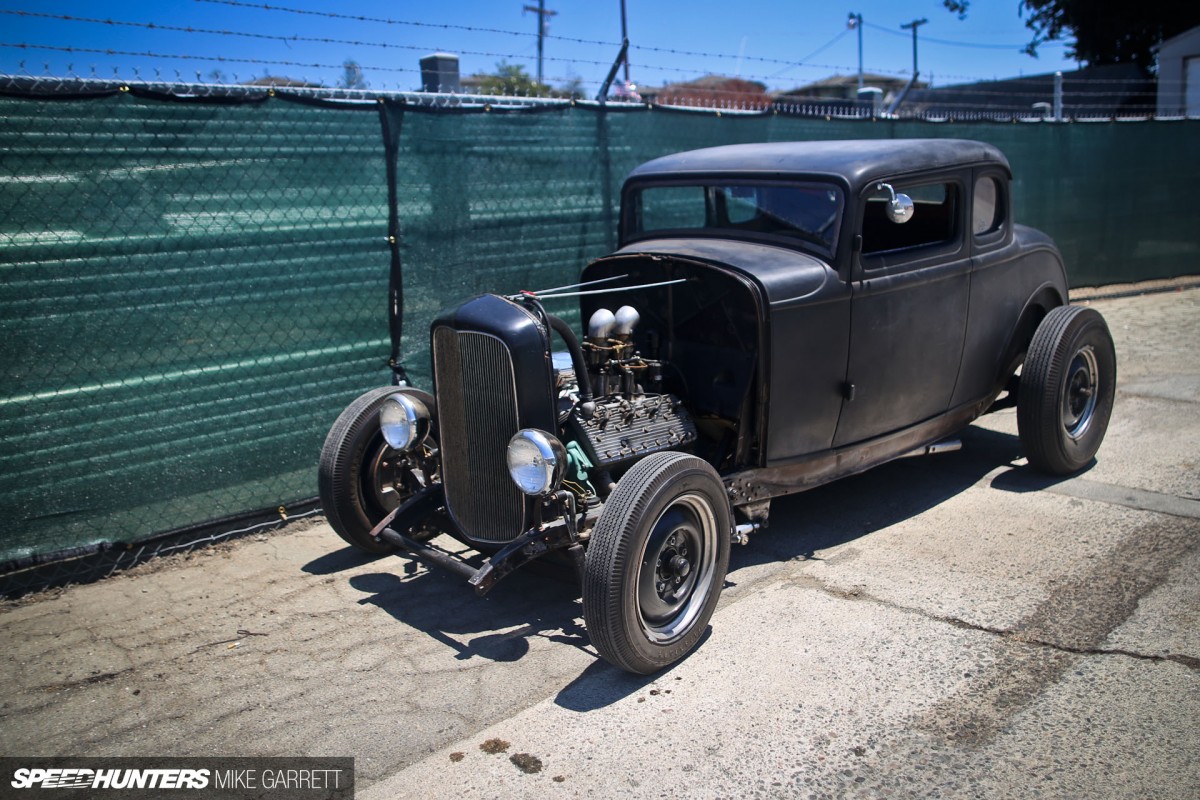 While hot rods weren't the primary focus of the show, there were a few of those as well, including this gritty Ford five-window with Flathead power.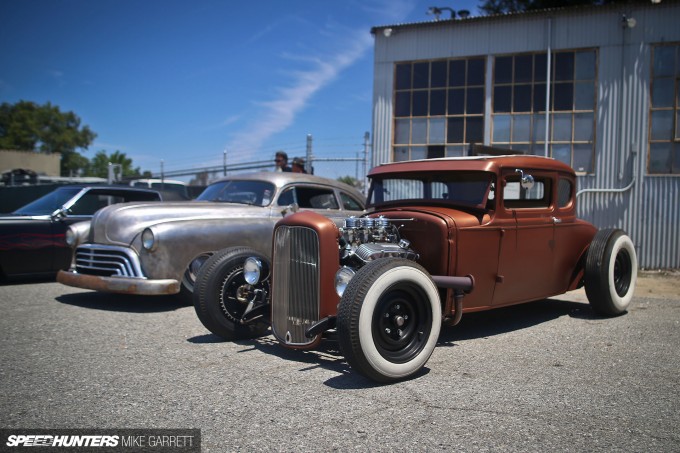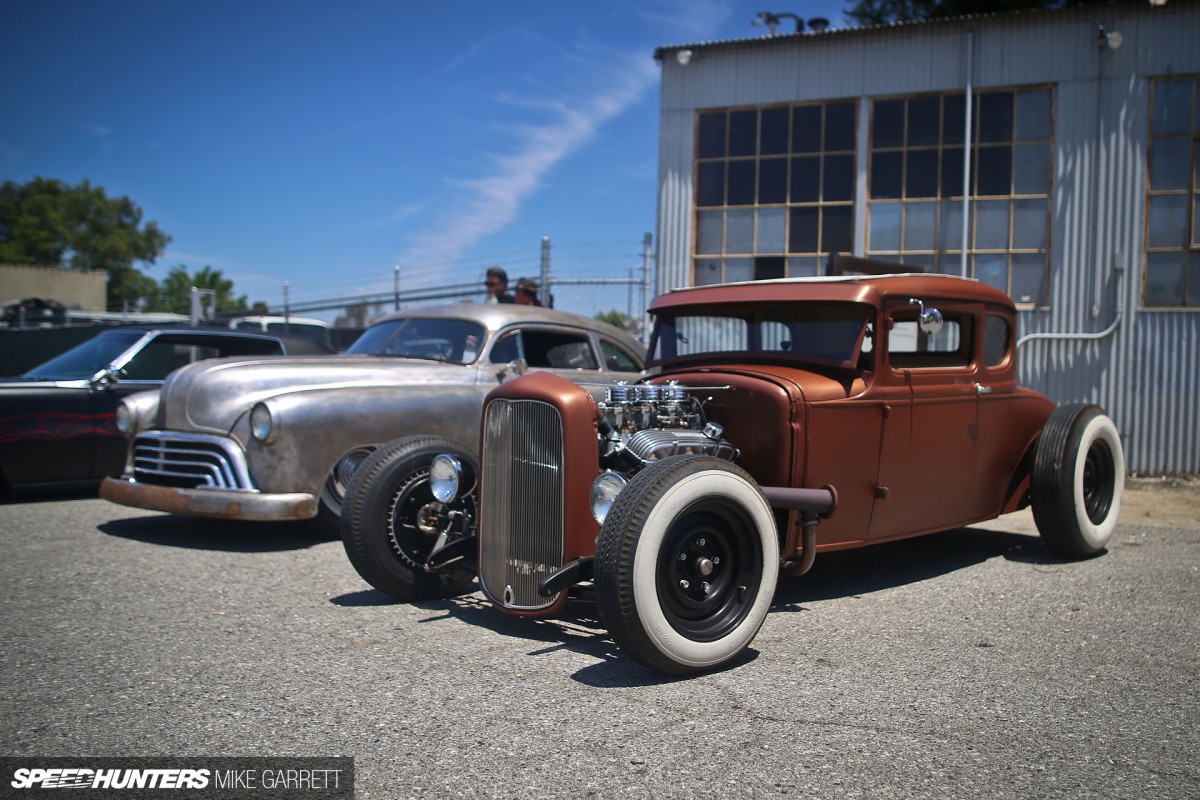 Here's another one of the hot rod representatives, this time with a lower stance and a more modern small block sitting between its chassis rails.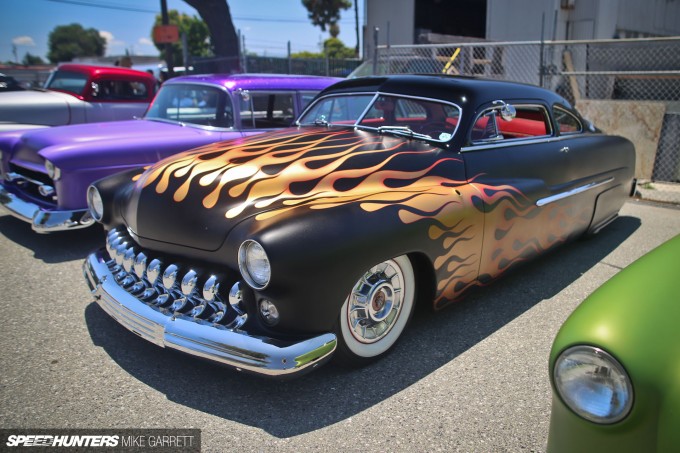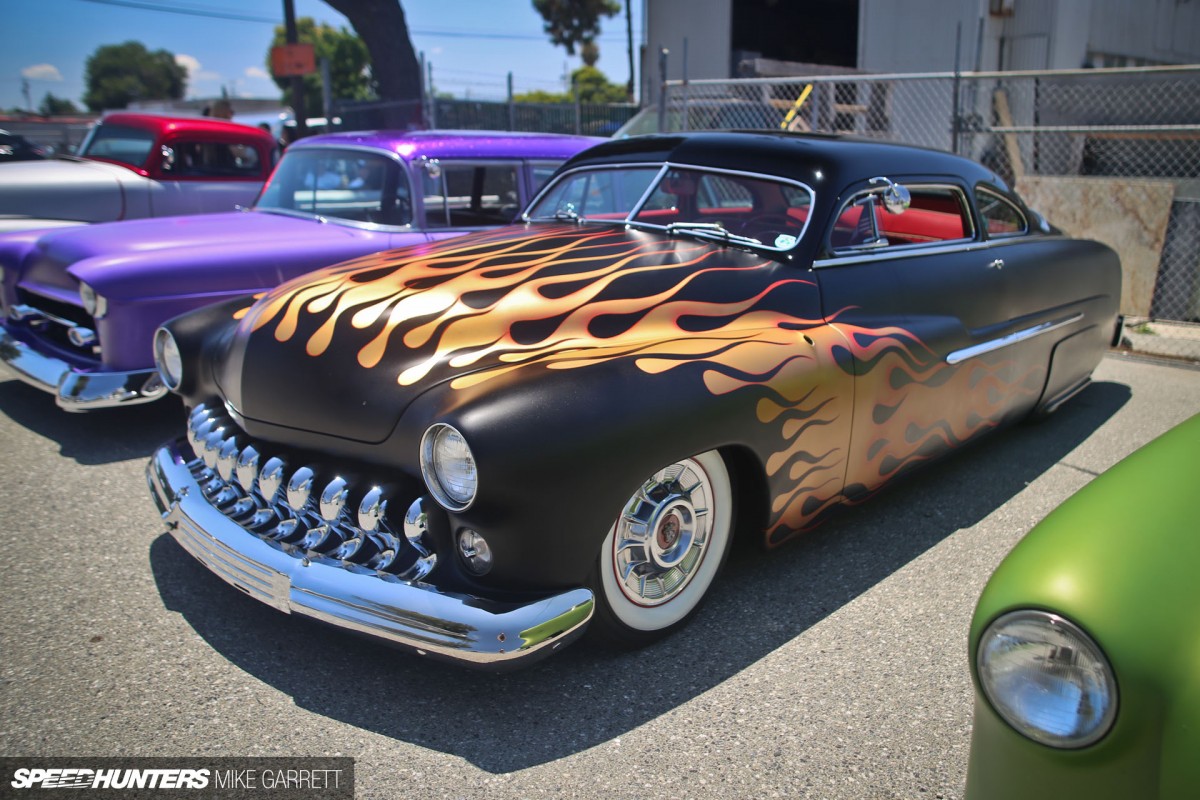 You can't really have a custom car gathering with out some '49 to '51 Mercurys, and this particular Merc seemed to have the perfect amount of attitude. I love the double color flame job.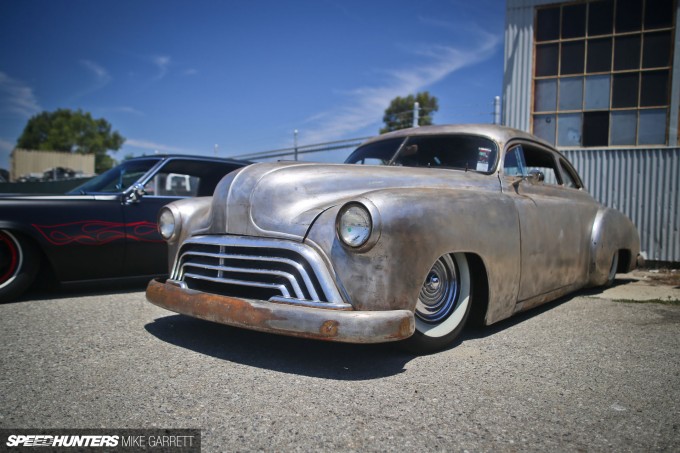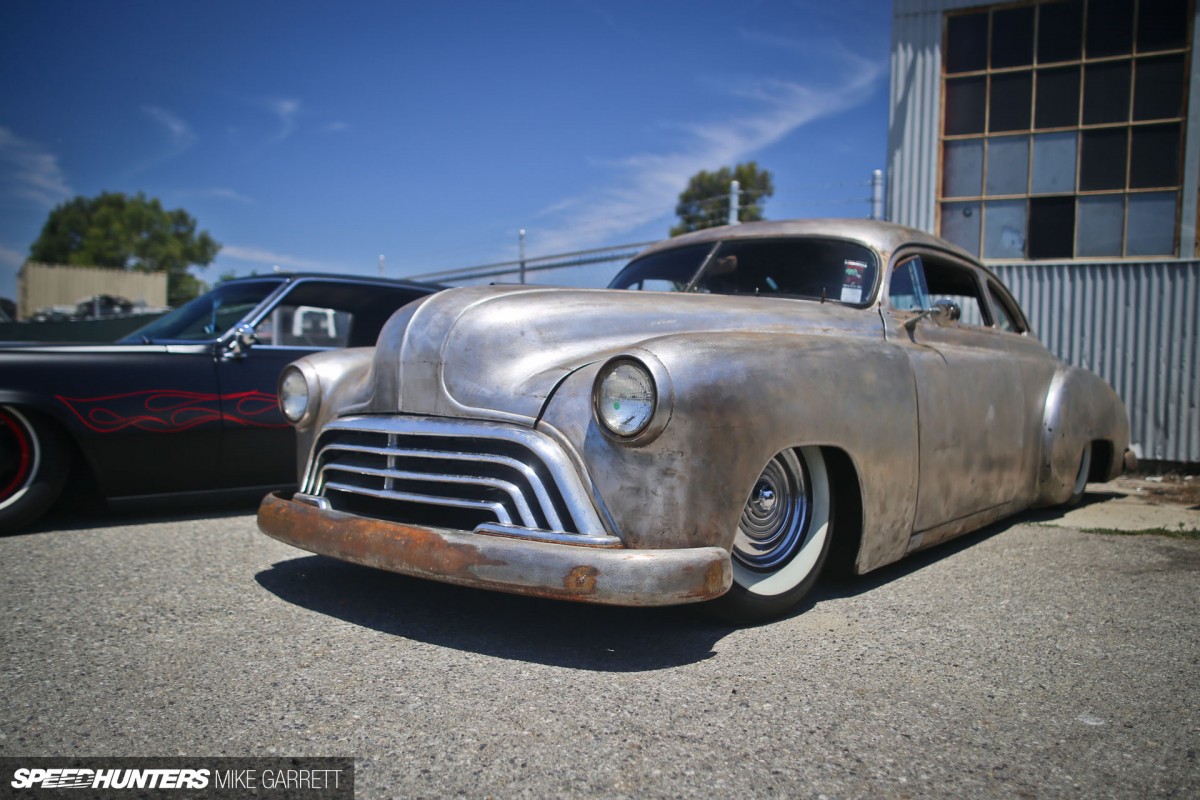 It's also impossible to have an event like this without some bitchin' Chevrolets. This bare metal finished '50 Chevy not only looked sinister, but served as a bit of an antithesis to the extravagantly painted cars that were also on hand.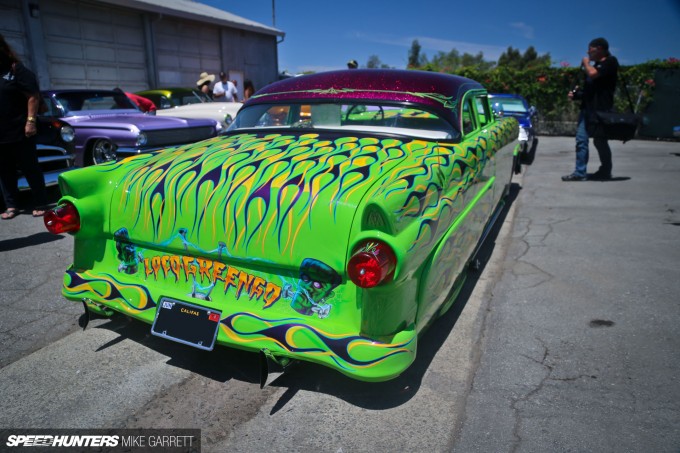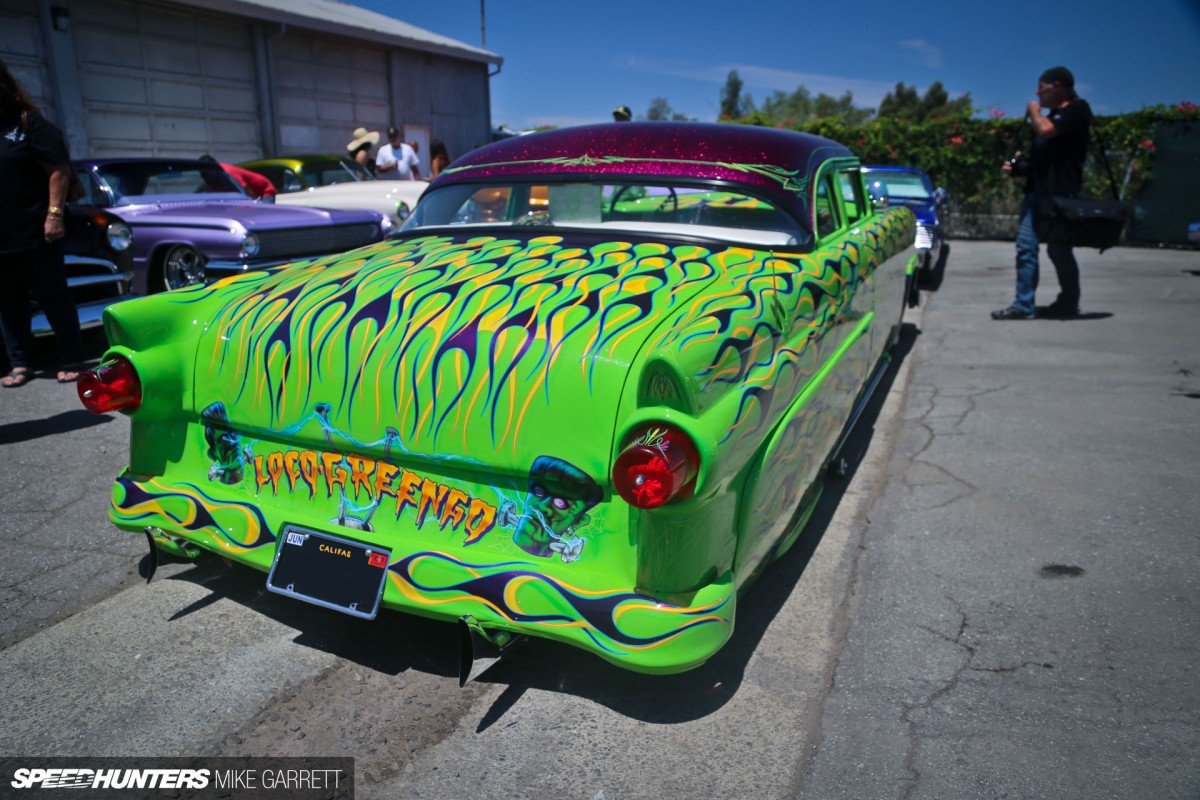 And speaking of extravagant paint, you aren't likely to top the Locos Banditos Car Club when it comes to intricate custom paint jobs. The guys rolled up from Bakersfield with several cars this year.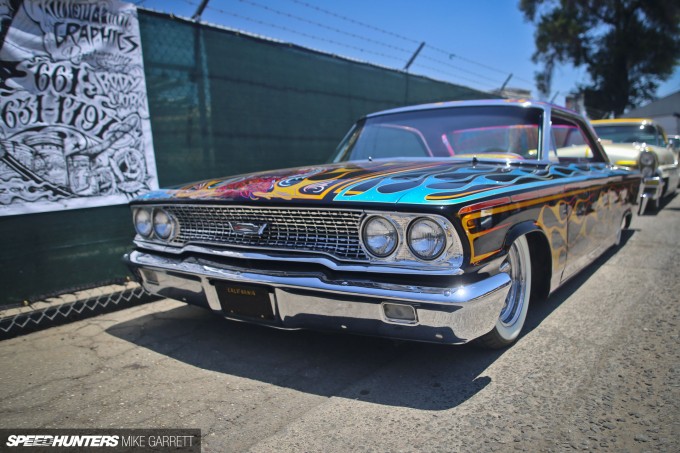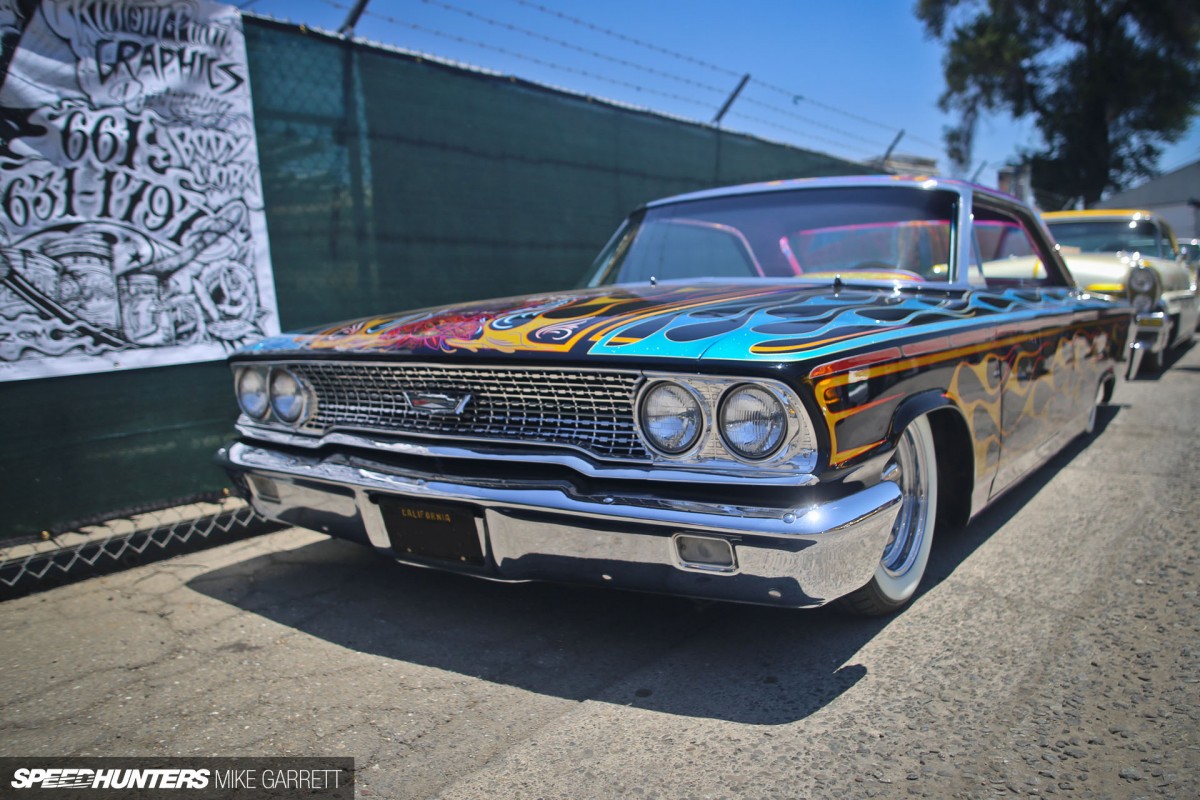 The Banditos' cars are nothing less than works of art – the kind of vehicles you can sit and admire endlessly. I'll have more on this a little later when I get into the car spotlights.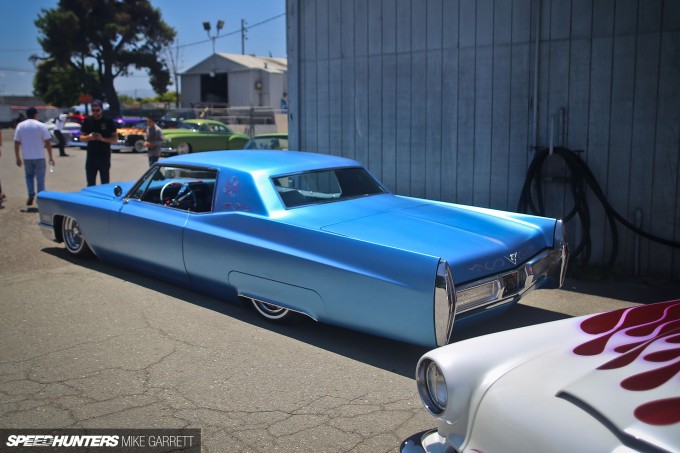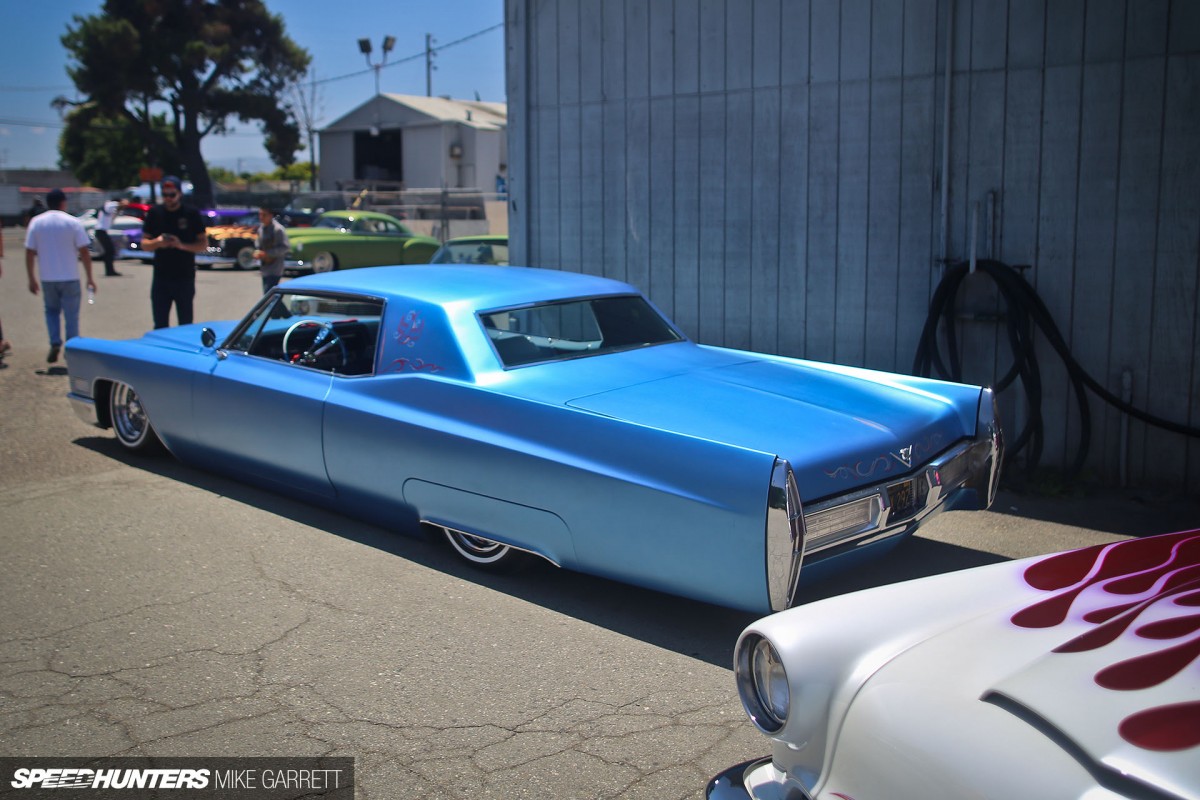 Few cars lend themselves better to being slammed than Cadillacs from the 1960s, and there were a handful of dumped Caddies laid out at the Sit Down.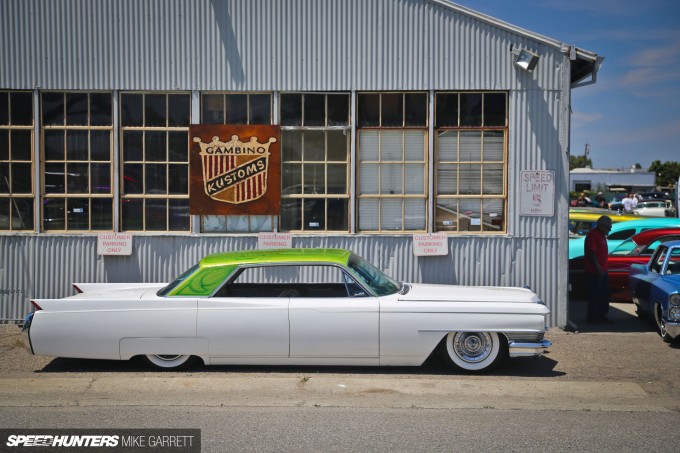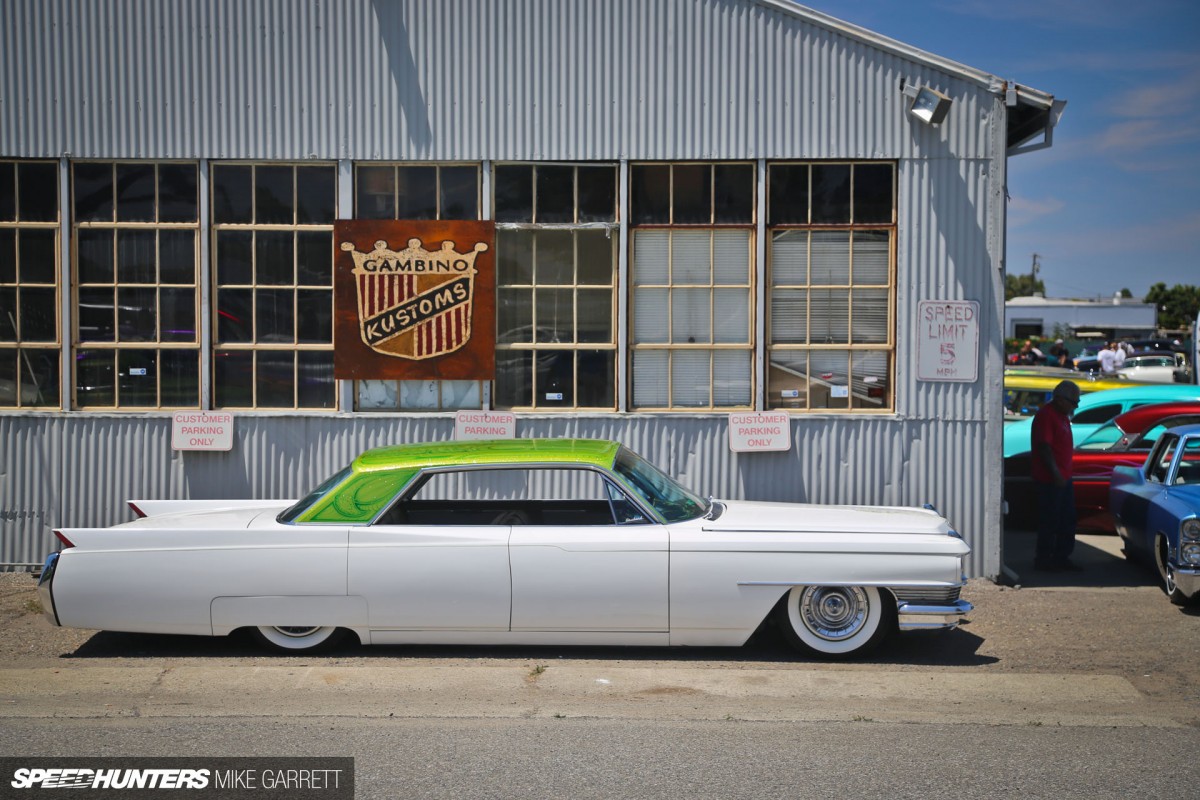 In most cases a two-door is preferable to a four-door when building a custom car, but you've got to make an exception for a Cadillac. These things look positively mean in four-door hard top form.
Mild To Wild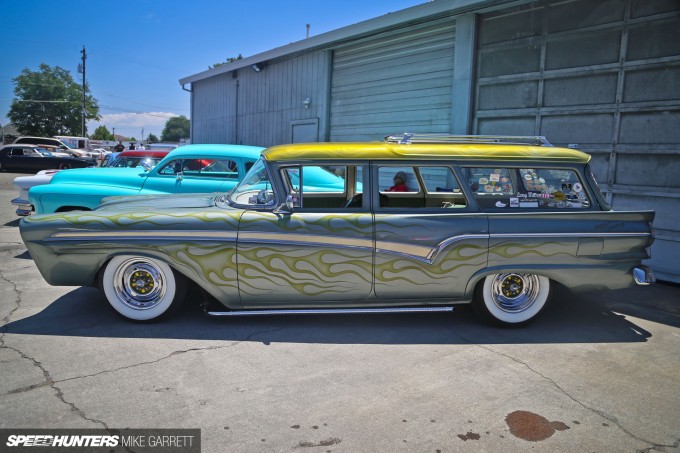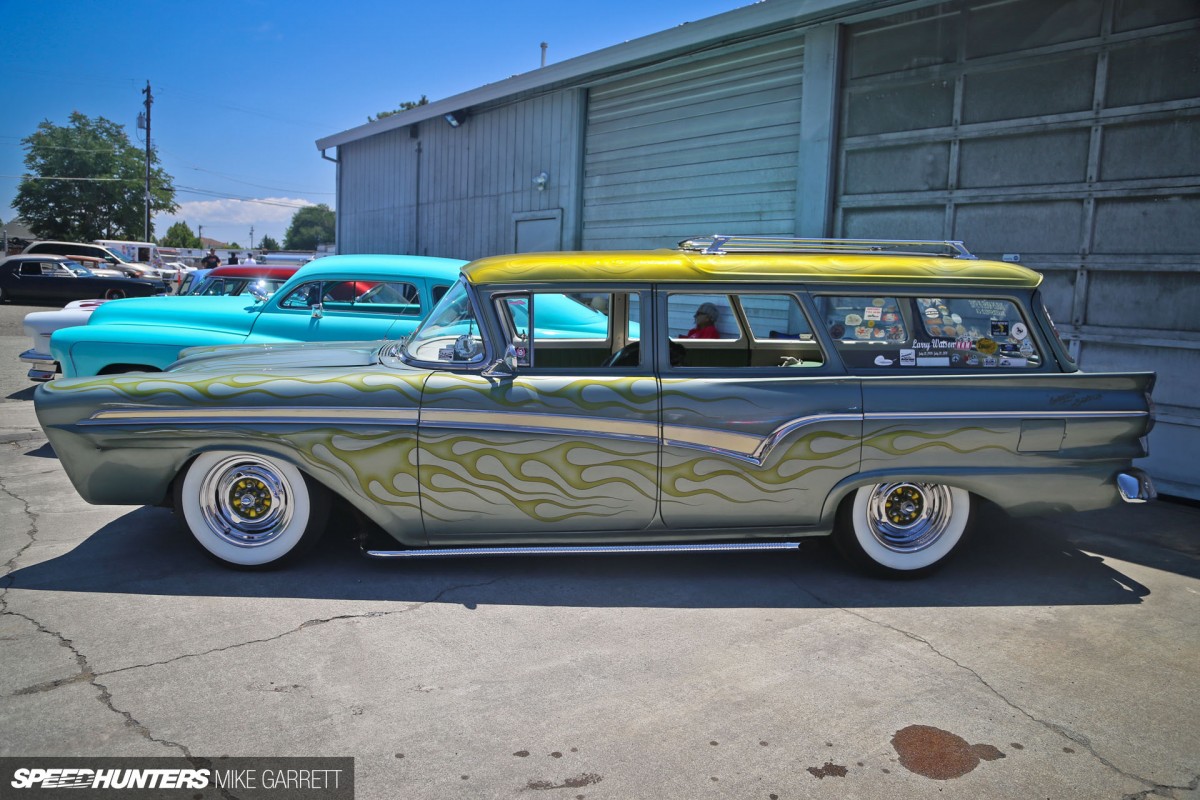 Wagons, meanwhile, are universally accepted as being cool when it comes to customizing. Check out this '57 Ford longroof, which is known by its show name Arrogant Bastard.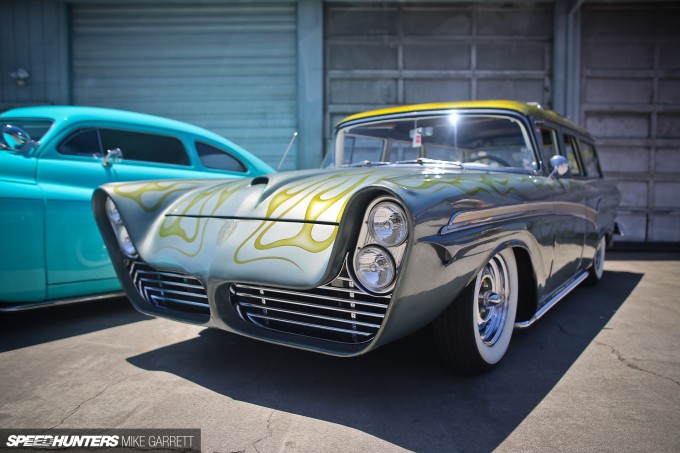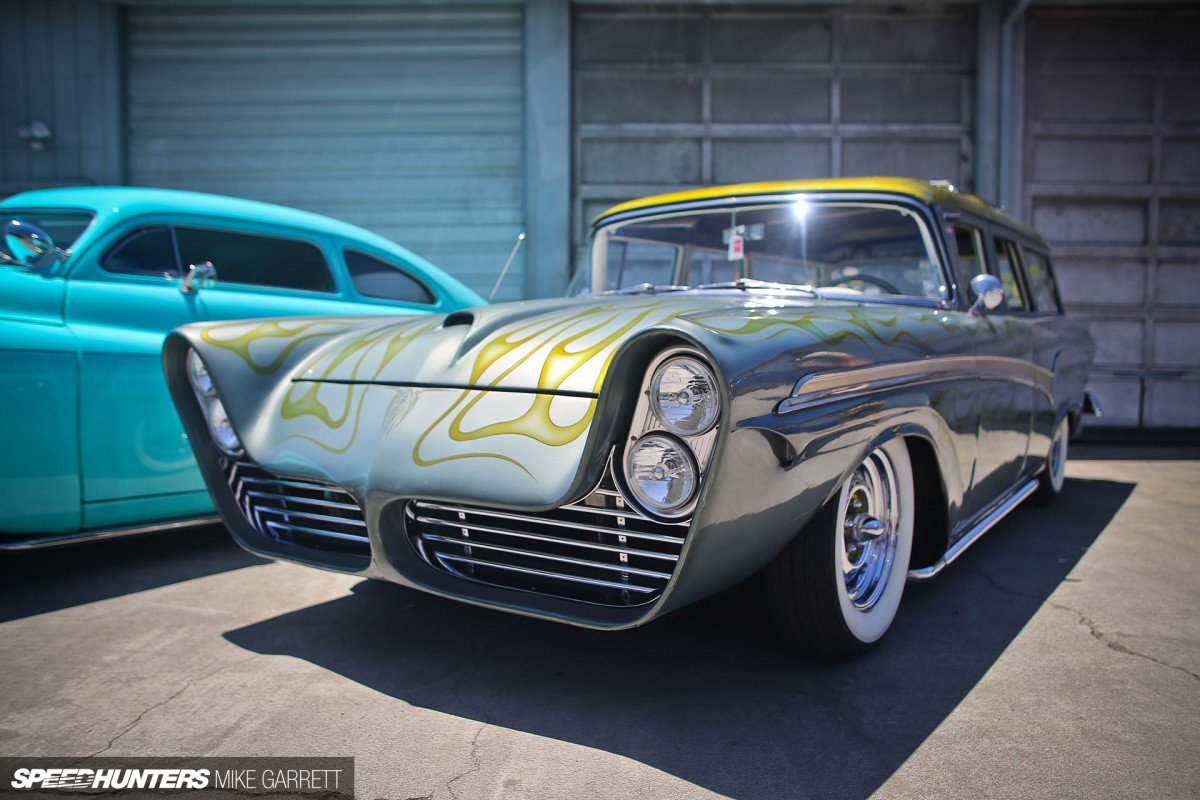 Of course, you wouldn't be able to determine the car's make and model just by seeing it from the front. Here it's been fitted with a custom nose that bears no resemblance to anything that ever rolled off a Ford assembly line.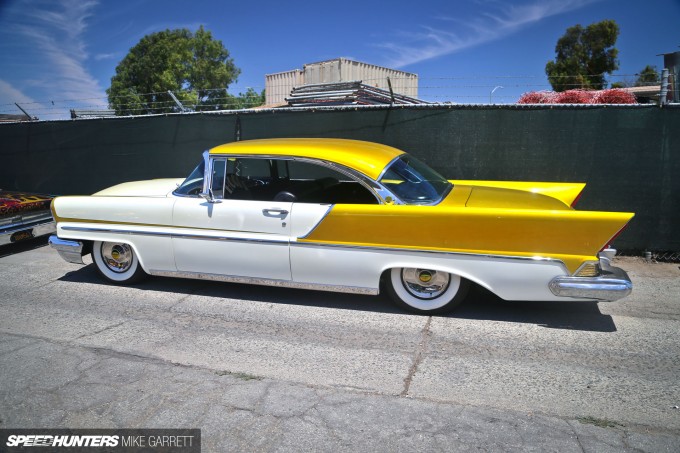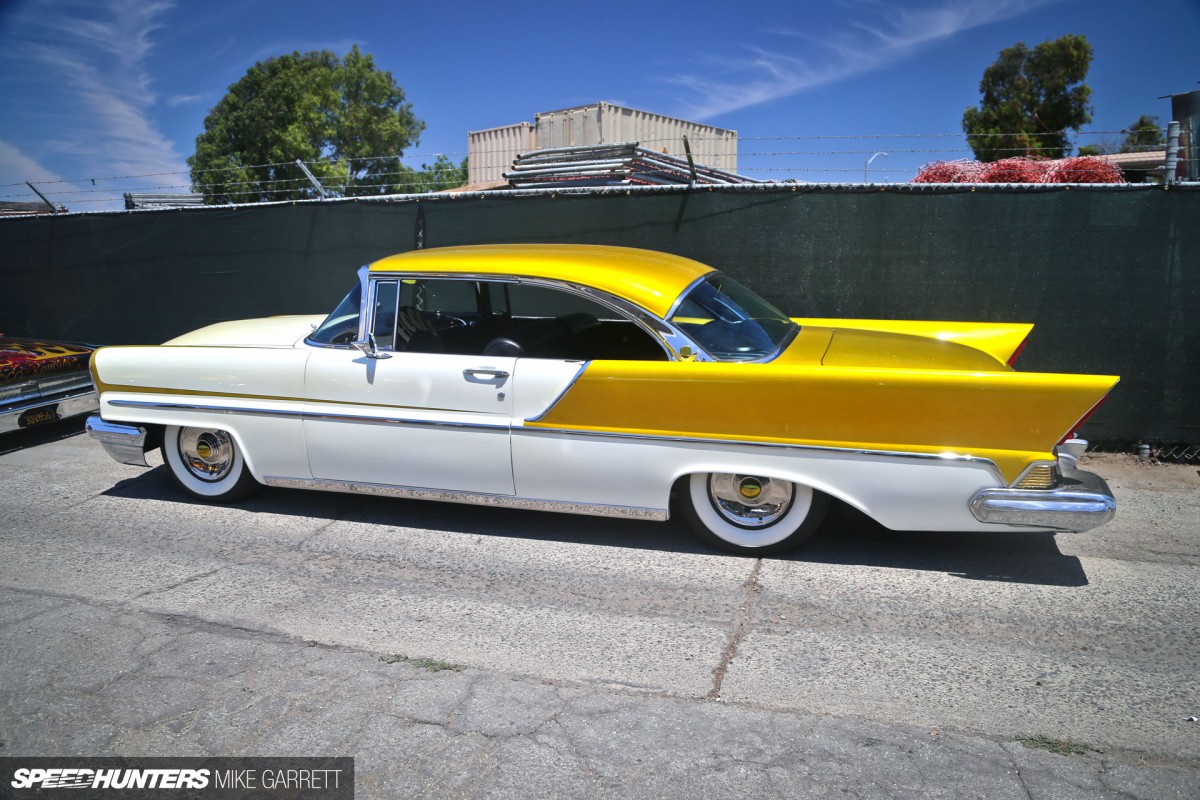 And while the over-the-top custom stuff is fun to like, the milder stuff is also great – like this beautiful '57 Lincoln in all of its big-finned glory. It might not be one of the most well known cars of the '50s, but it's certainly one of the most attractive.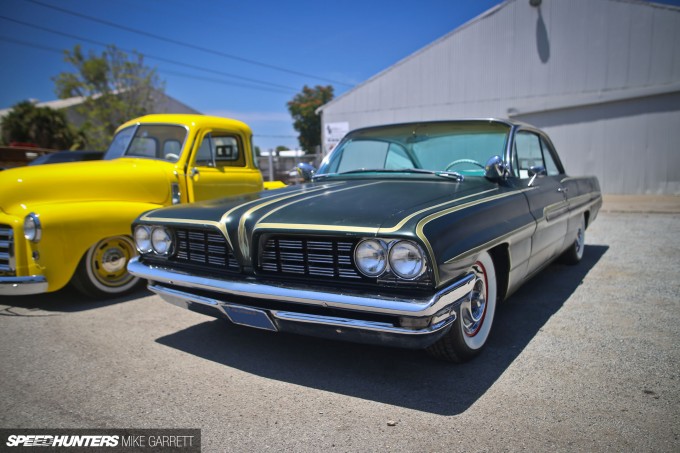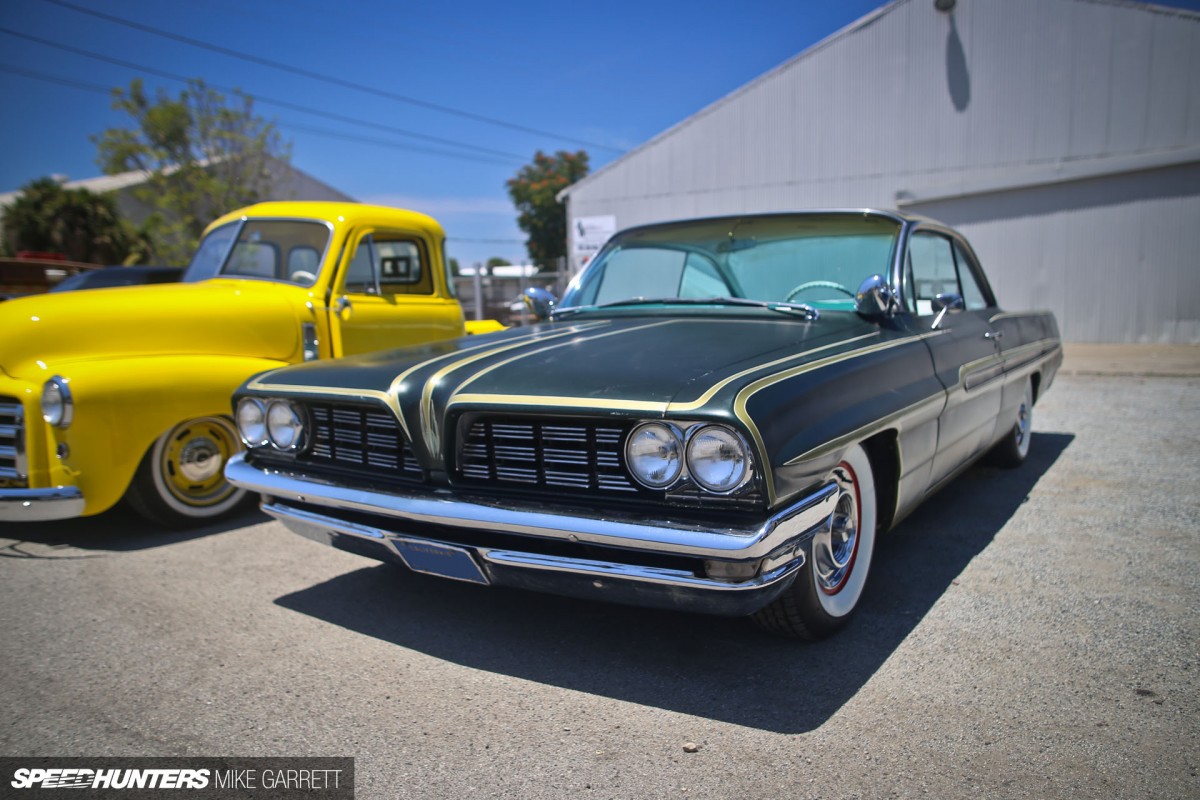 With factory body lines, custom paint and some subtle trim and grille alterations, this '61 Pontiac is another good example of a mild custom.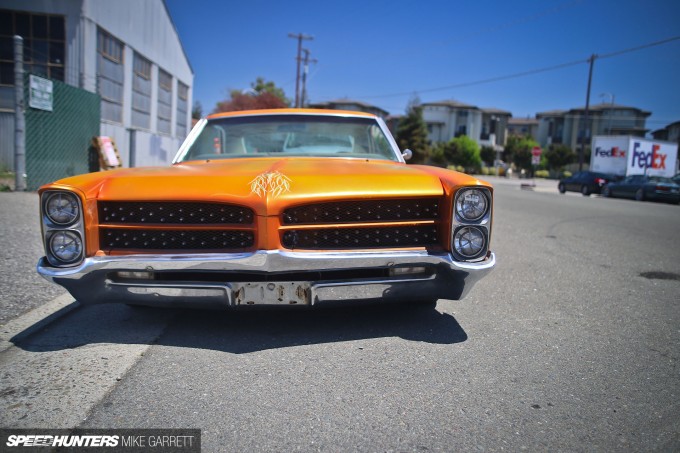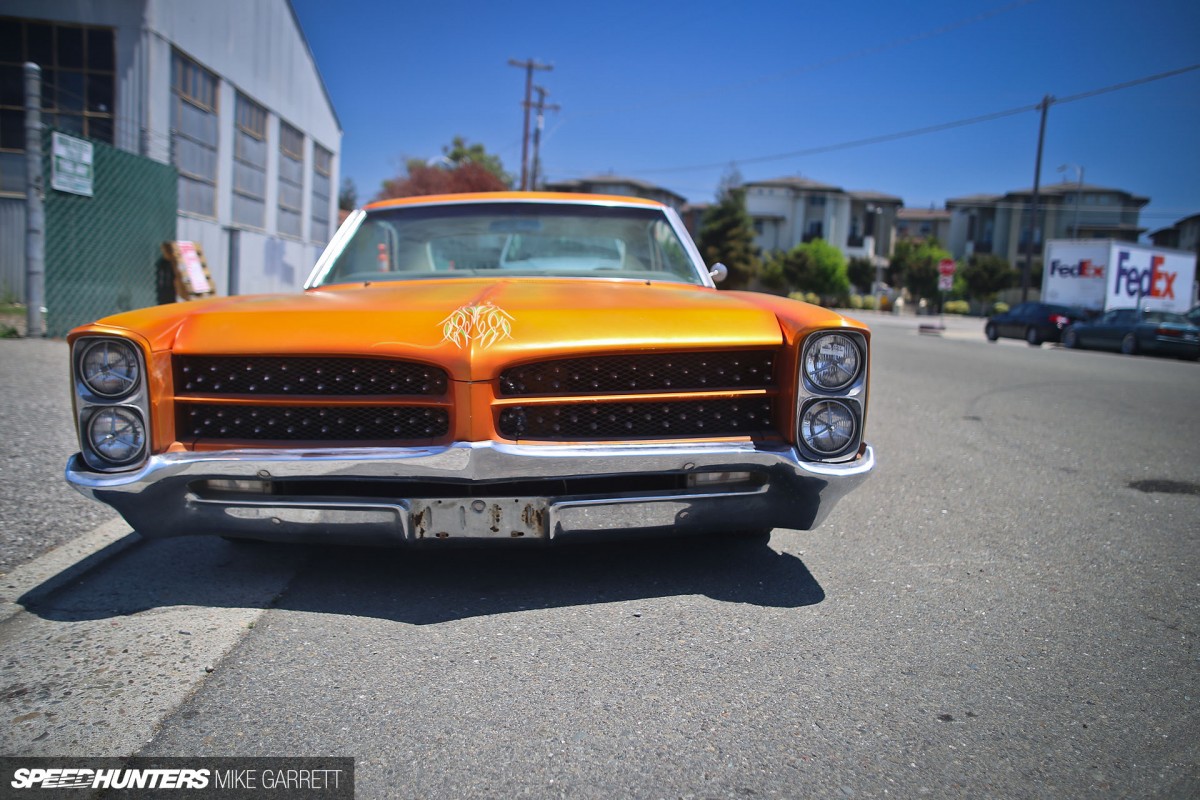 And here's another Pontiac – an orange '66 that's actually one of Gambino's own projects.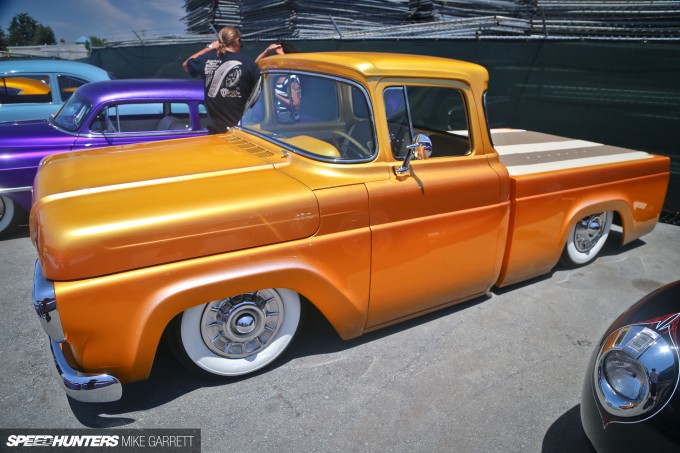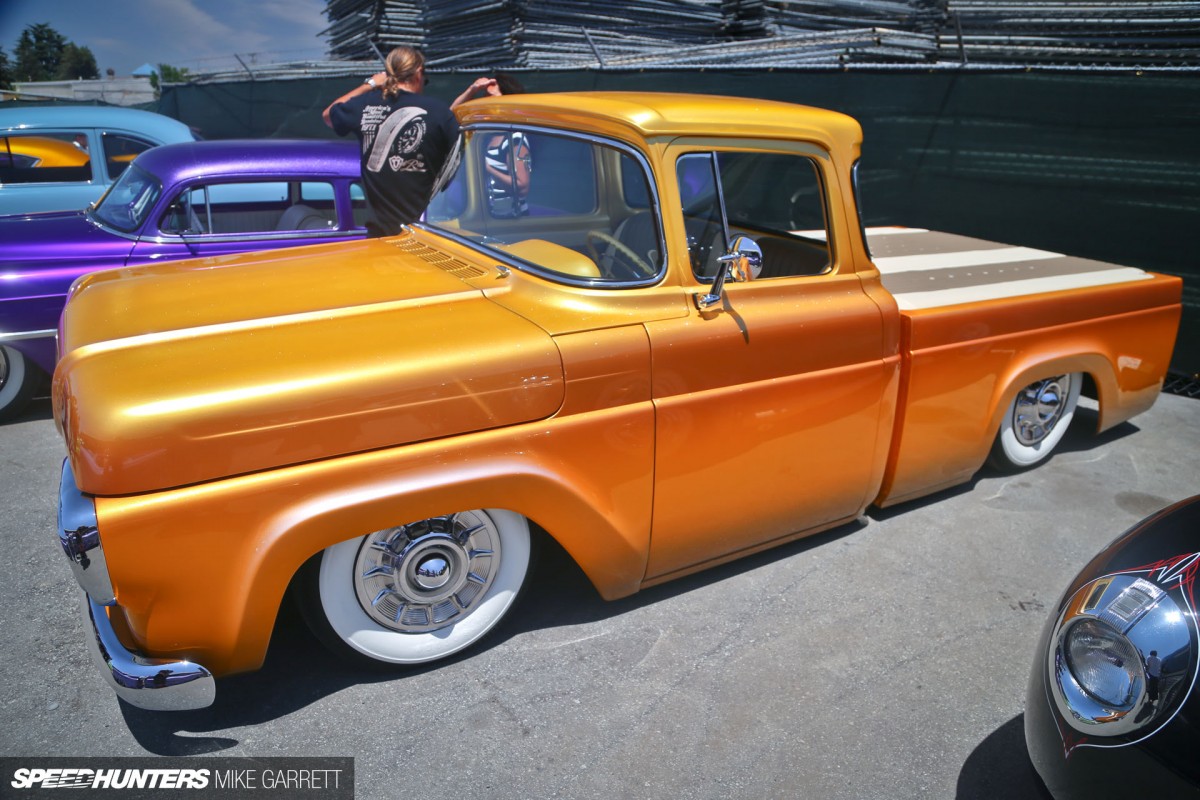 Don't forget the pickup trucks either. If this machine doesn't have you wanting a late-'50s Ford F100 there might be something wrong with you. Could this be the most elegant pickup truck on earth?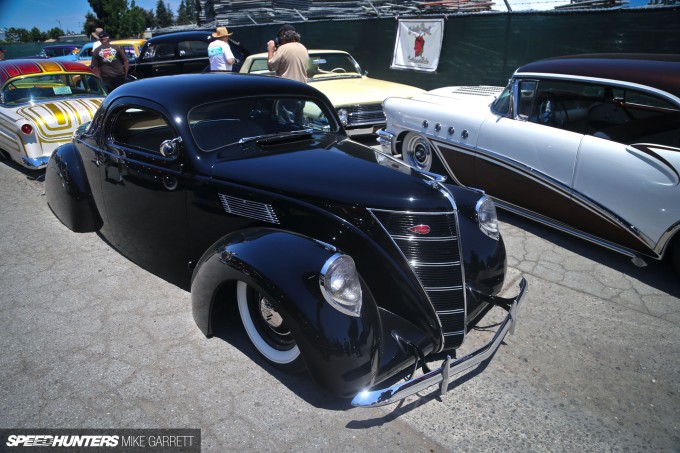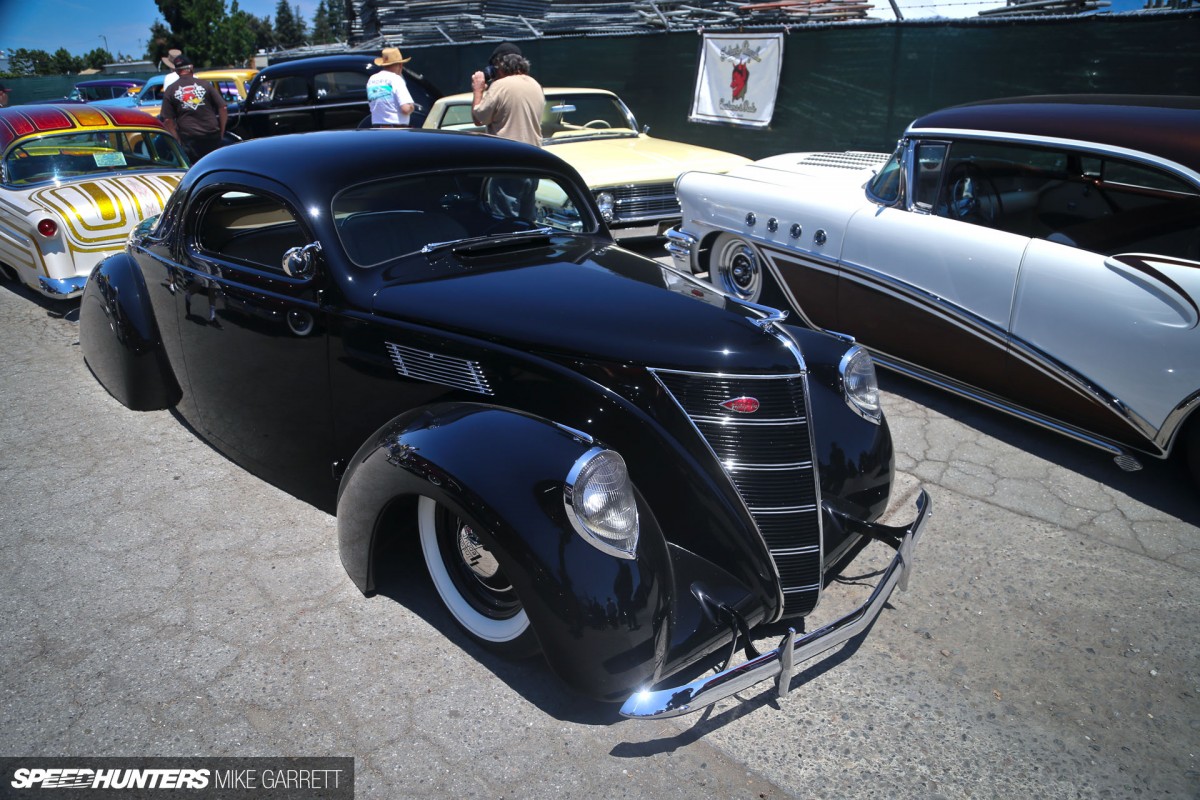 And speaking of elegance, check out this 1937 Lincoln Zephyr built by Bellos Kustoms way down in Chula Vista. What a stunning creation.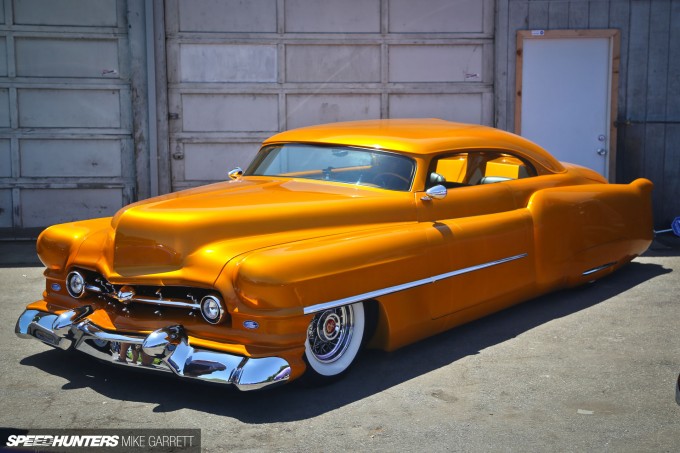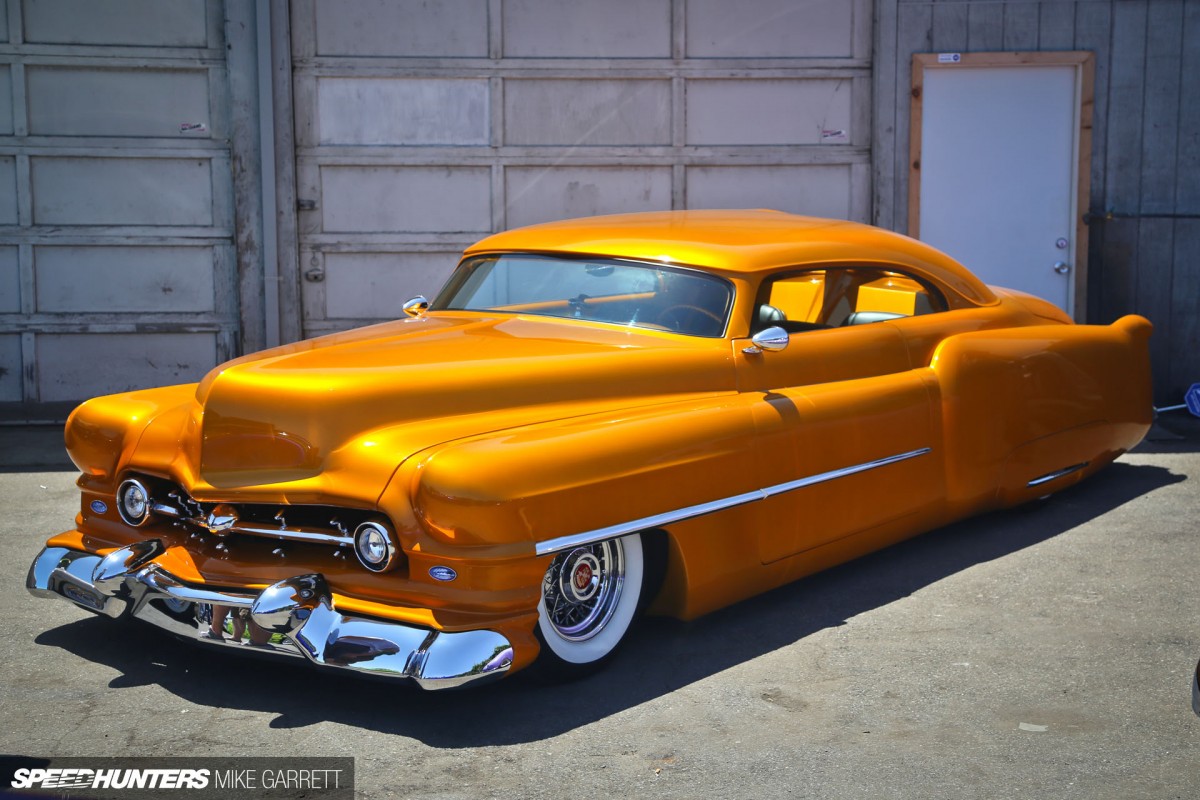 Another one of those cars that you'd expect to see sitting beneath the lights of an indoor car show rather than a casual meet is John Gimelli's '51 Cadillac, better known as The Golden Dream.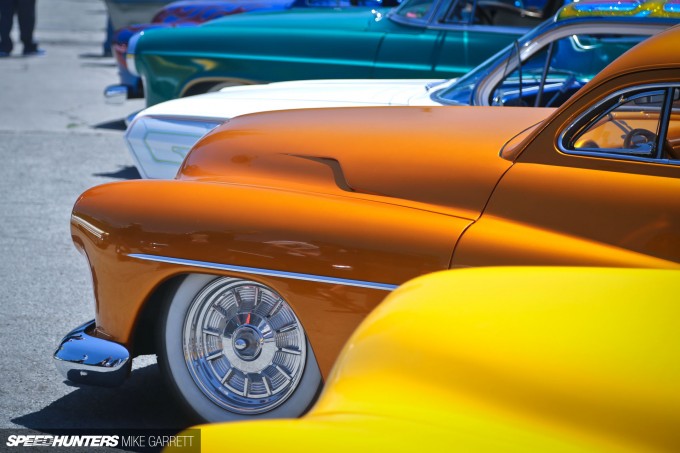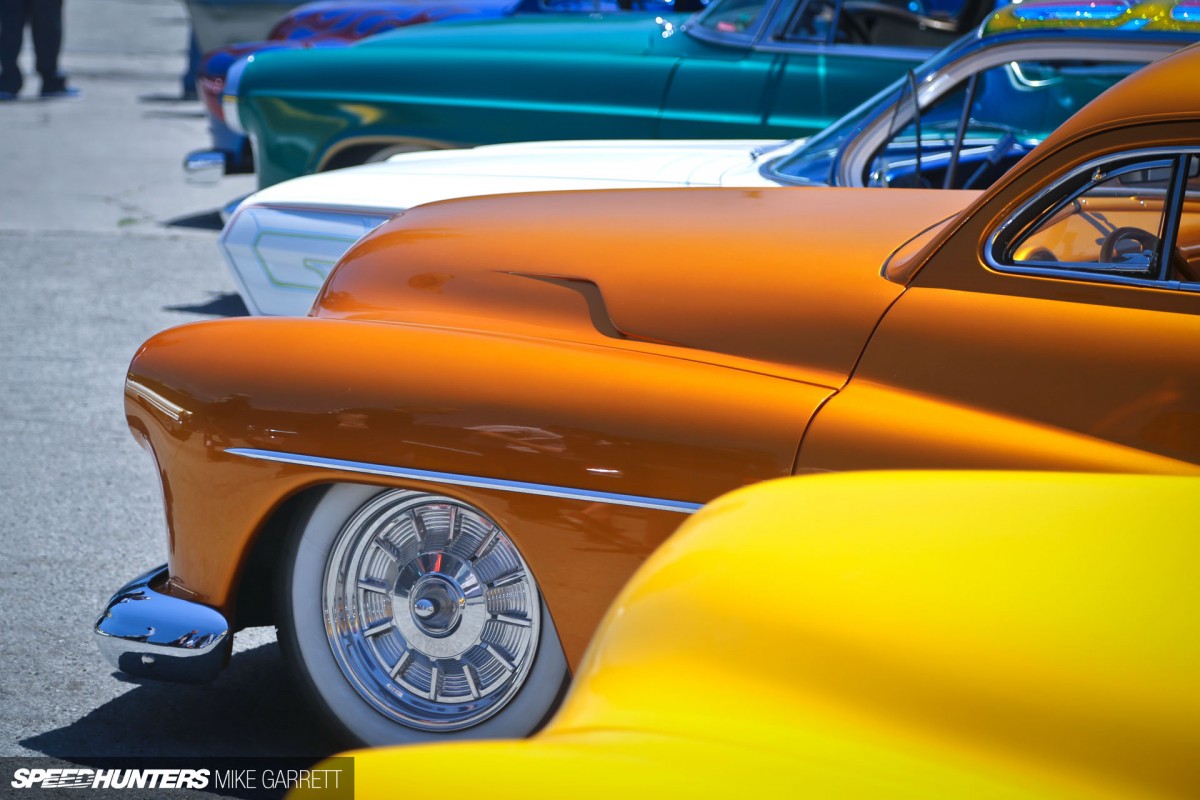 Despite the wildfires, earthquakes, traffic and expensive real estate that plague California, when you can experience afternoons like this one it's easy to see why so many car lovers want to be here. North or South – it's all good in the Golden State.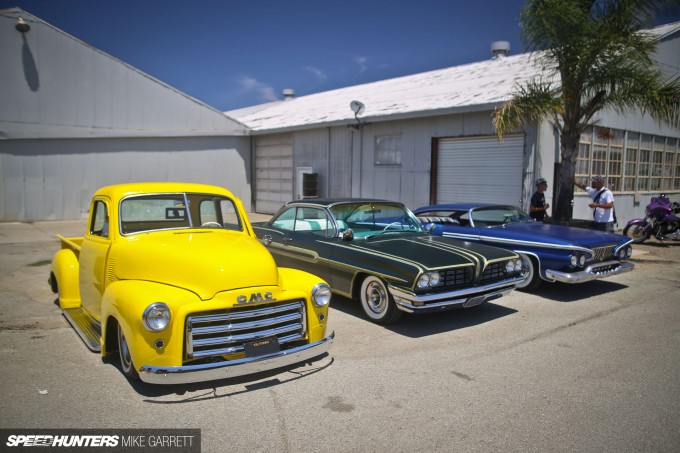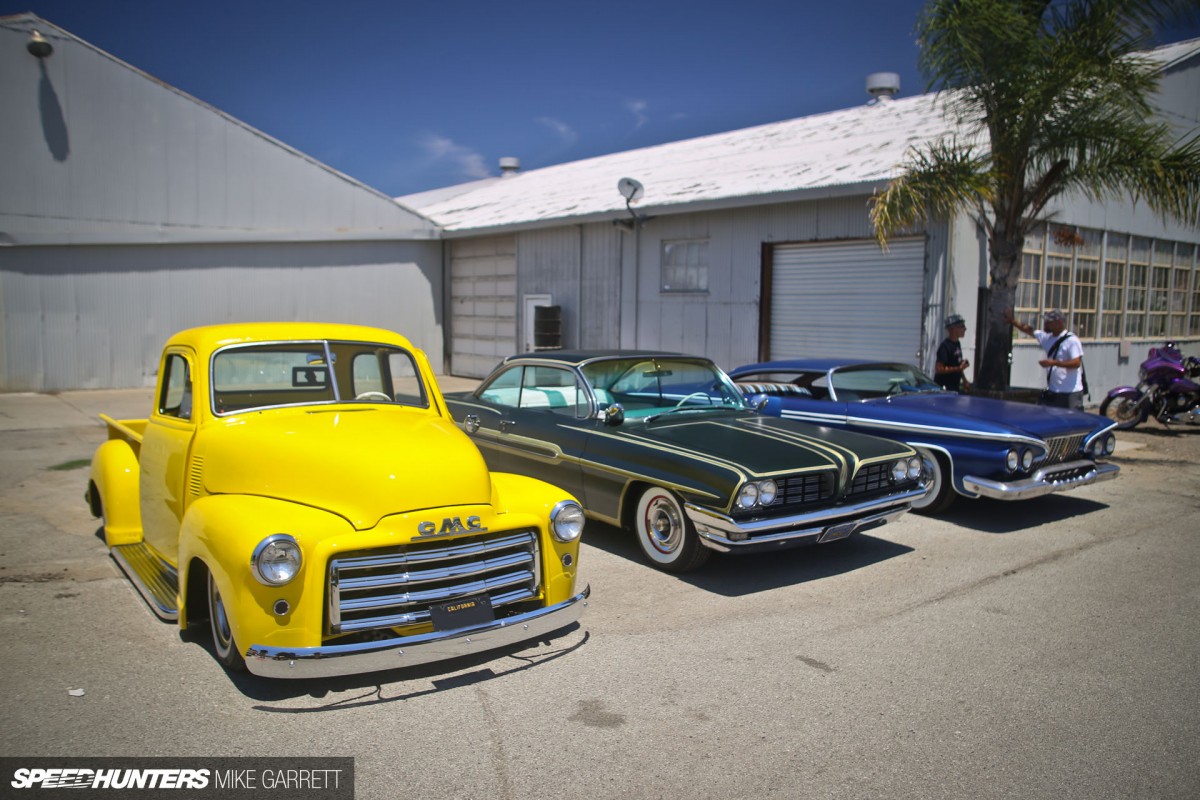 Cars, music, food and conversation – there really is no better way to spend a beautiful Saturday afternoon in Northern California. Hats off to the Gambino crew for throwing such a great event.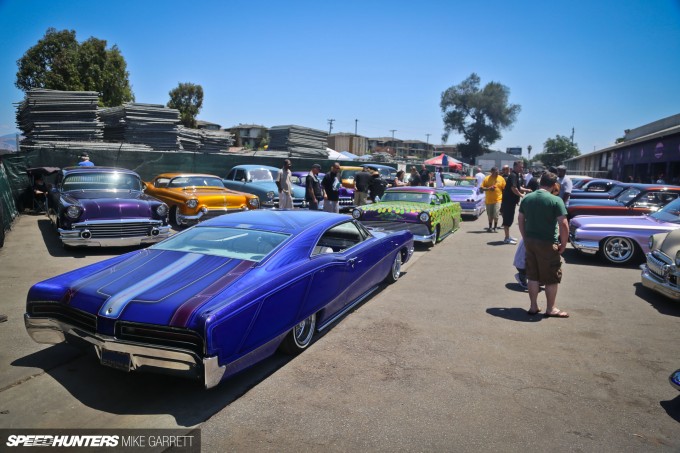 Stay tuned for more from my visit to the Sit Down, including some spotlights on my favorite vehicles of the day.
Mike Garrett
Instagram: japanifornia_media
mike@speedhunters.com
Cutting Room Floor