I chose to spotlight this Mitsubishi Lancer Evolution IX from last weekend's Battle Evome meet, because it's a nice representation of a Tsukuba Circuit sub-1-minute car.
But what makes this Unlimited Works-built machine so special is that it's far simpler than what you might expect it to be…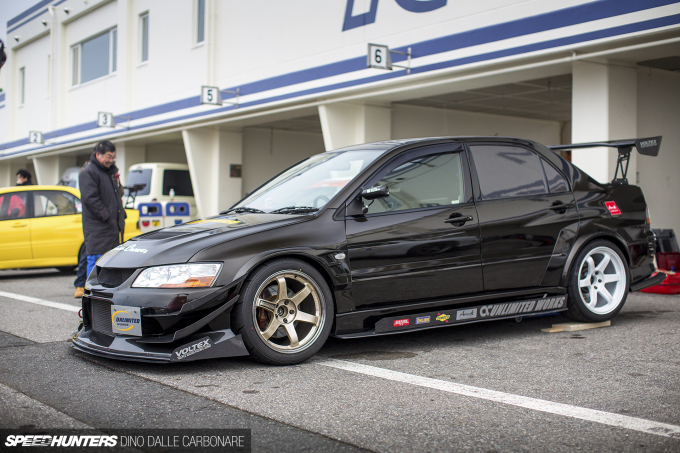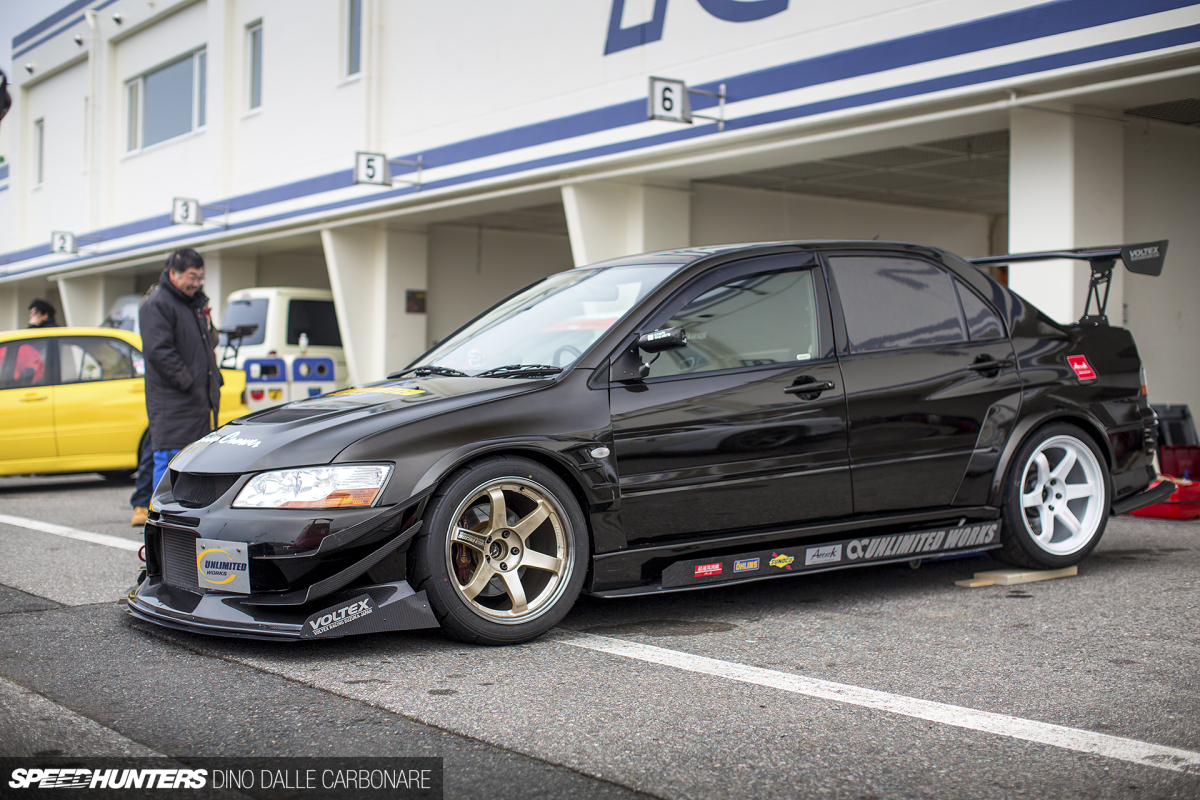 Outside, the IX wears a full Voltex aero package comprising of a new front bumper, some chunky side skirts, and wider fenders front and rear to give it a more aggressive stance.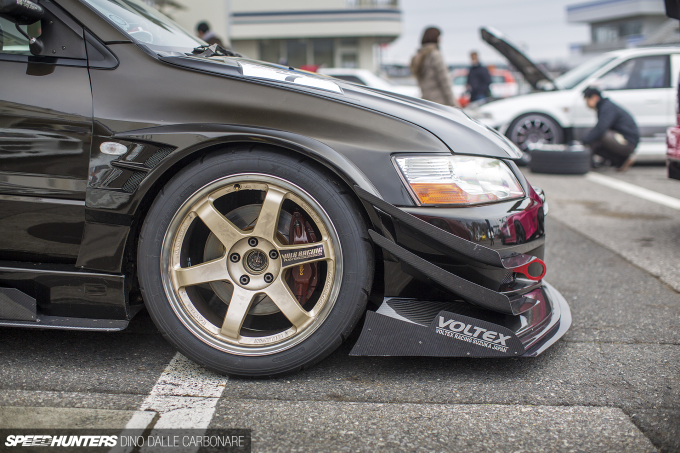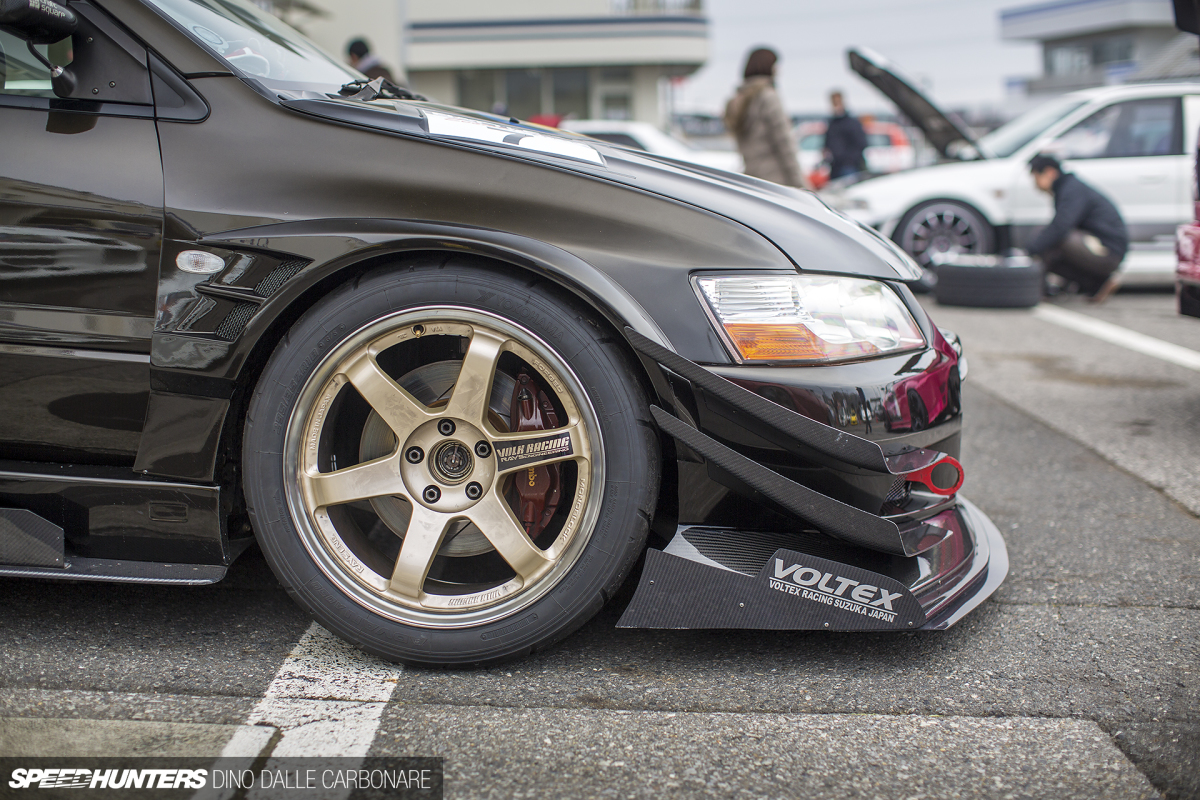 To this base round of upgrades, additional Voltex aero that includes a carbon lip and twin canard setup to boost front end downforce through the corners was added. RAYS Volk Racing TE37SLs in custom gold with black decals wrap around the Evo's stock Brembo brake setup, albeit with slotted rotors, race pads and competition-grade fluid in the mix. Yokohama Advan A050 semi-slicks are used to get the most out of the package.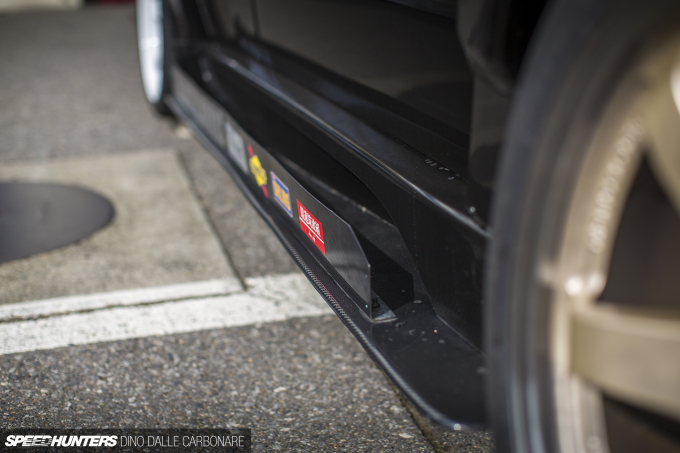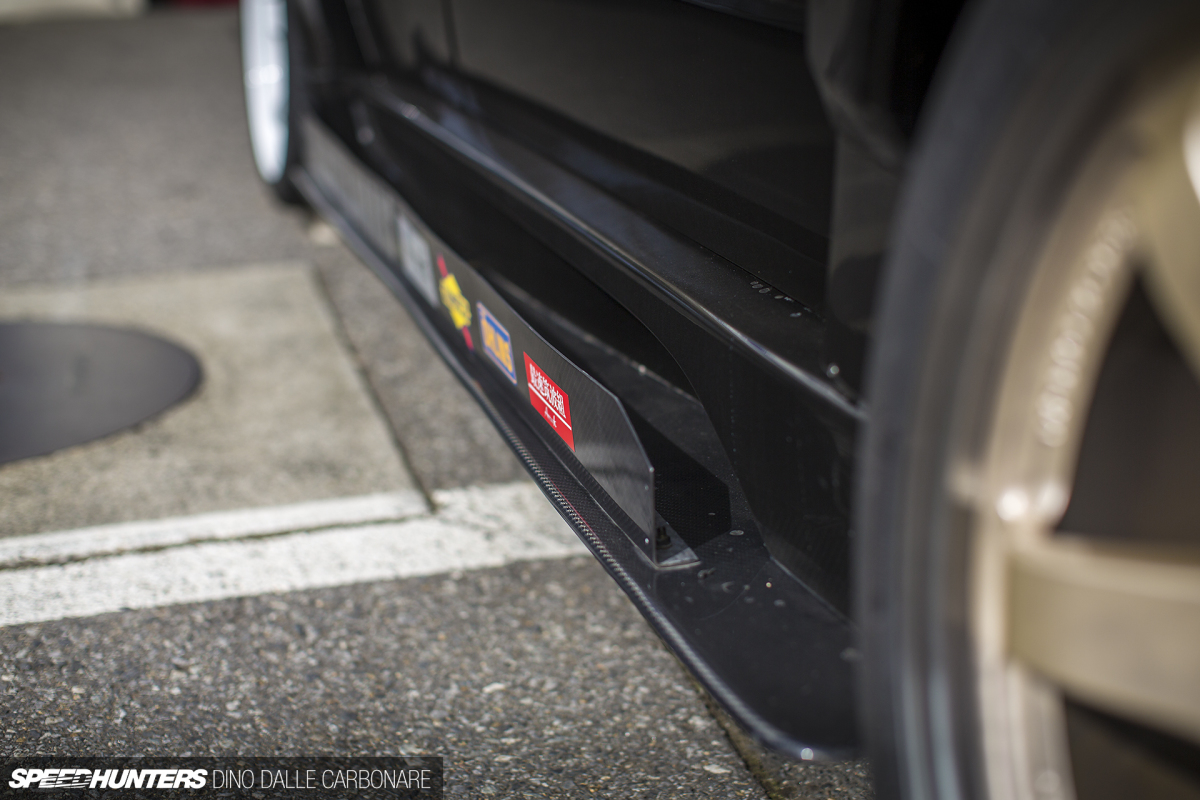 I really like these long vertical fins added to the carbon side under-skirts; a little touch that you may not notice, but one that makes the car's intentions rather evident.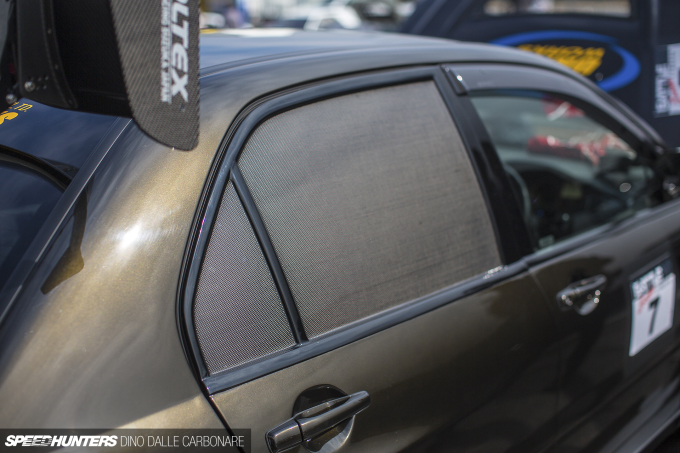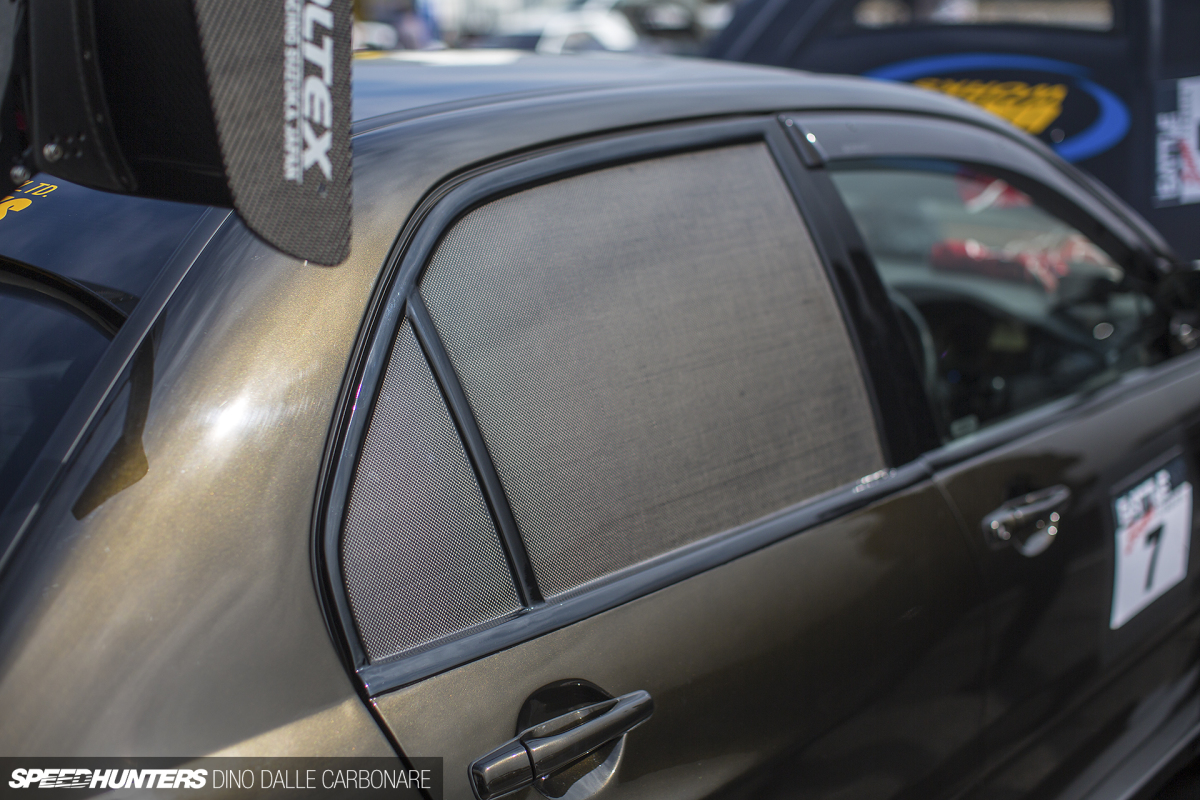 The Lancer's owner doesn't really take rear-seat passengers, hence the replacement of the back doors with carbon items. It's a bit extreme, but hey, I bet it saves a nice chunk of weight.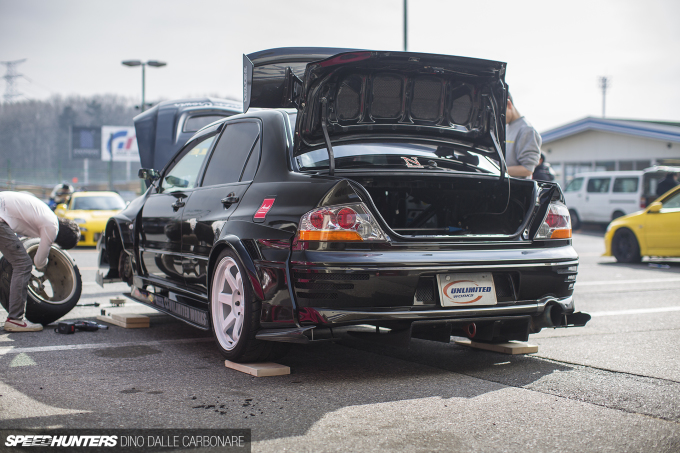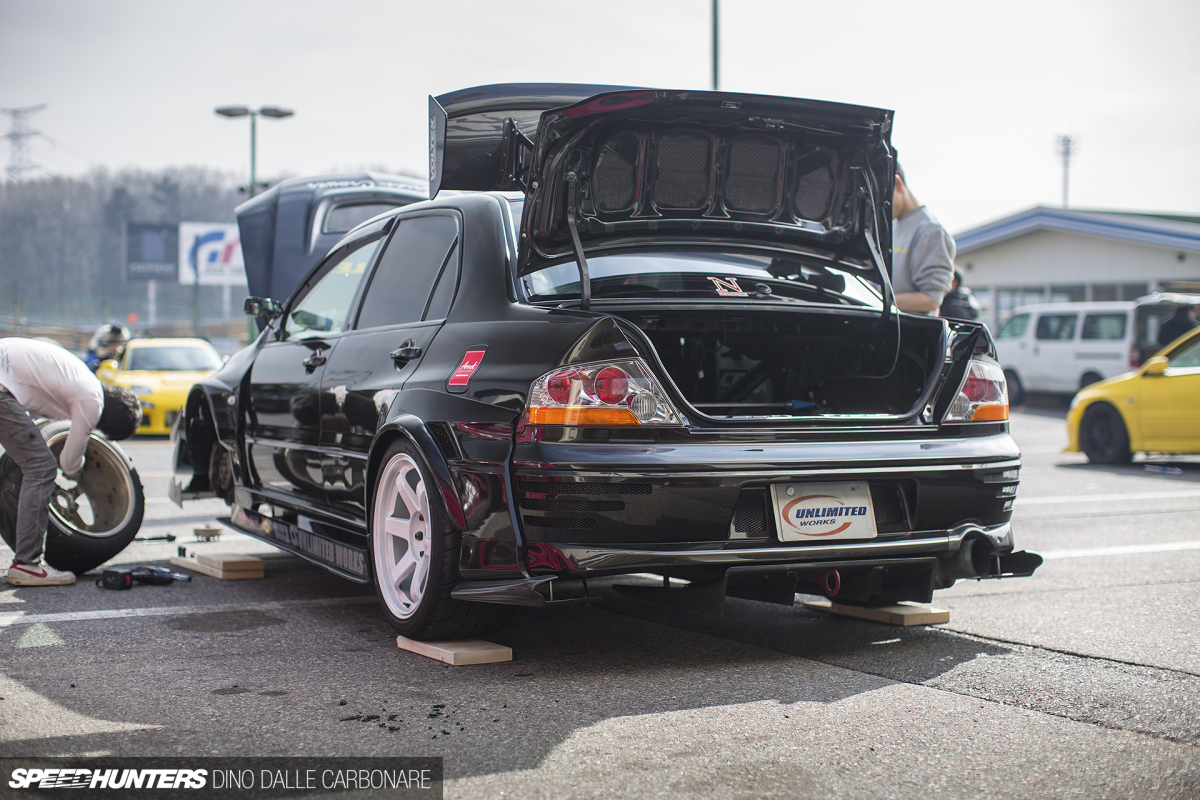 As does the carbon trunk lid. Check out the huge Voltex GT wing too.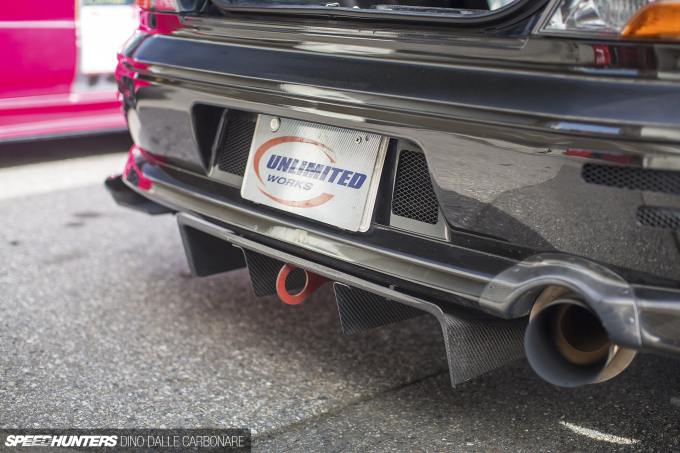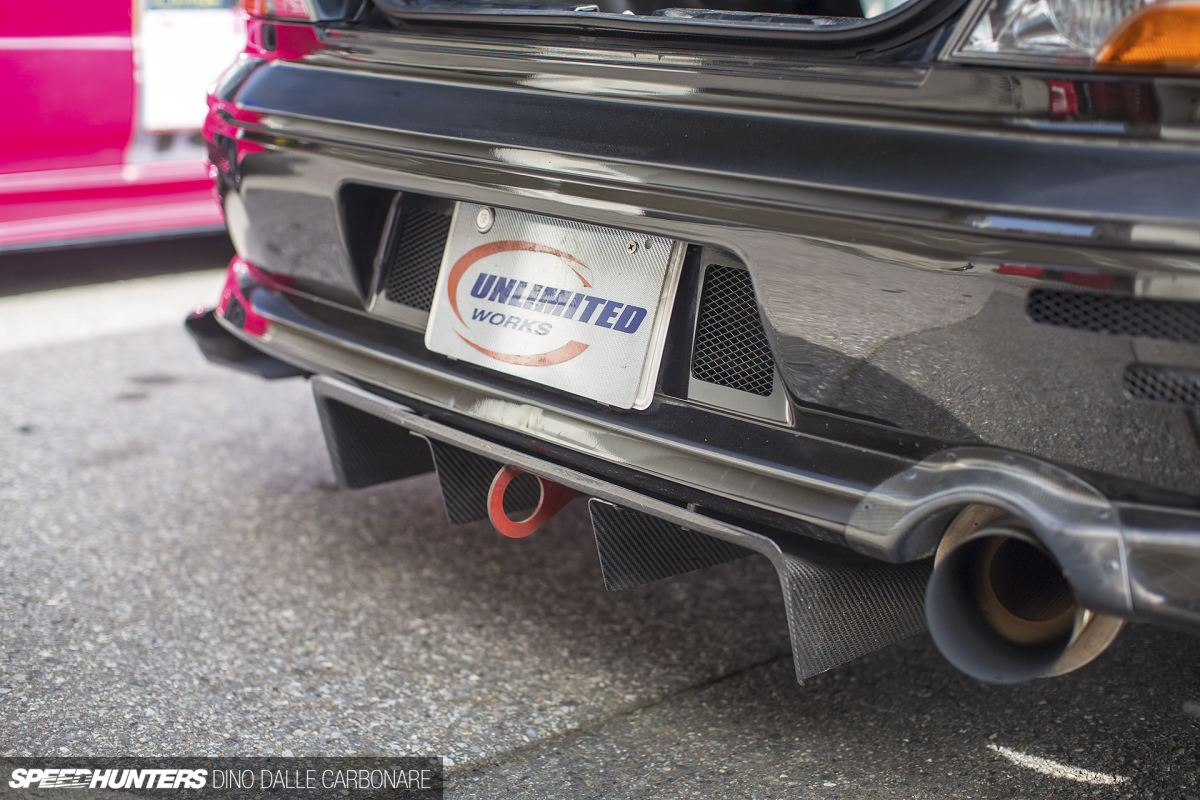 That joins a carbon diffuser at the rear to complete what is a tough-looking yet functional exterior.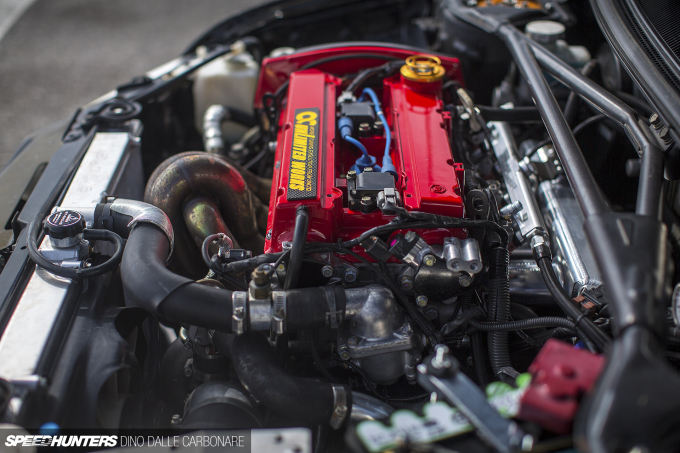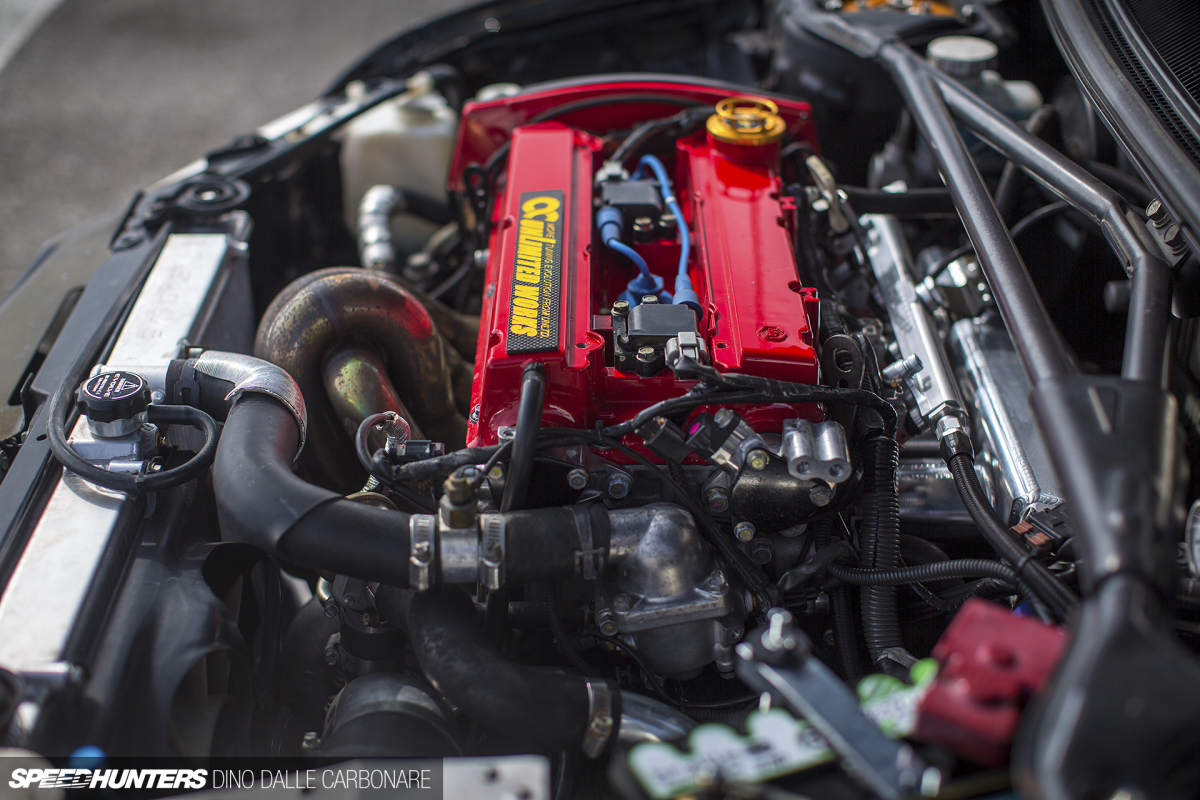 Under the bonnet, things appear pretty conservative; there's a tubular stainless steel exhaust manifold but it's mounting the stock turbo. So how does it manage to lap Tsukuba in 59″331? Fine tuning is the key with this setup. Unlimited Works rebuilt the 4G63 with a Brian Crower 2.2L stroker kit, which means the turbocharger boosts up quicker and stronger, resulting in around 400hp from the combined package. Furthermore, a modern Australian Haltech engine management systems gave Unlimited Works the tool to tune for better response and a stronger mid-range.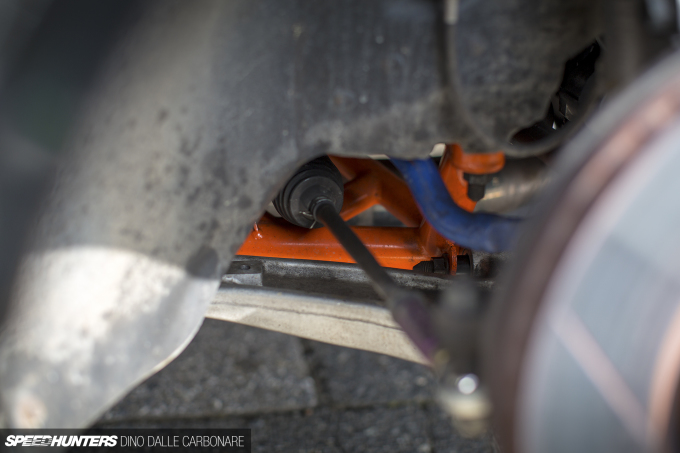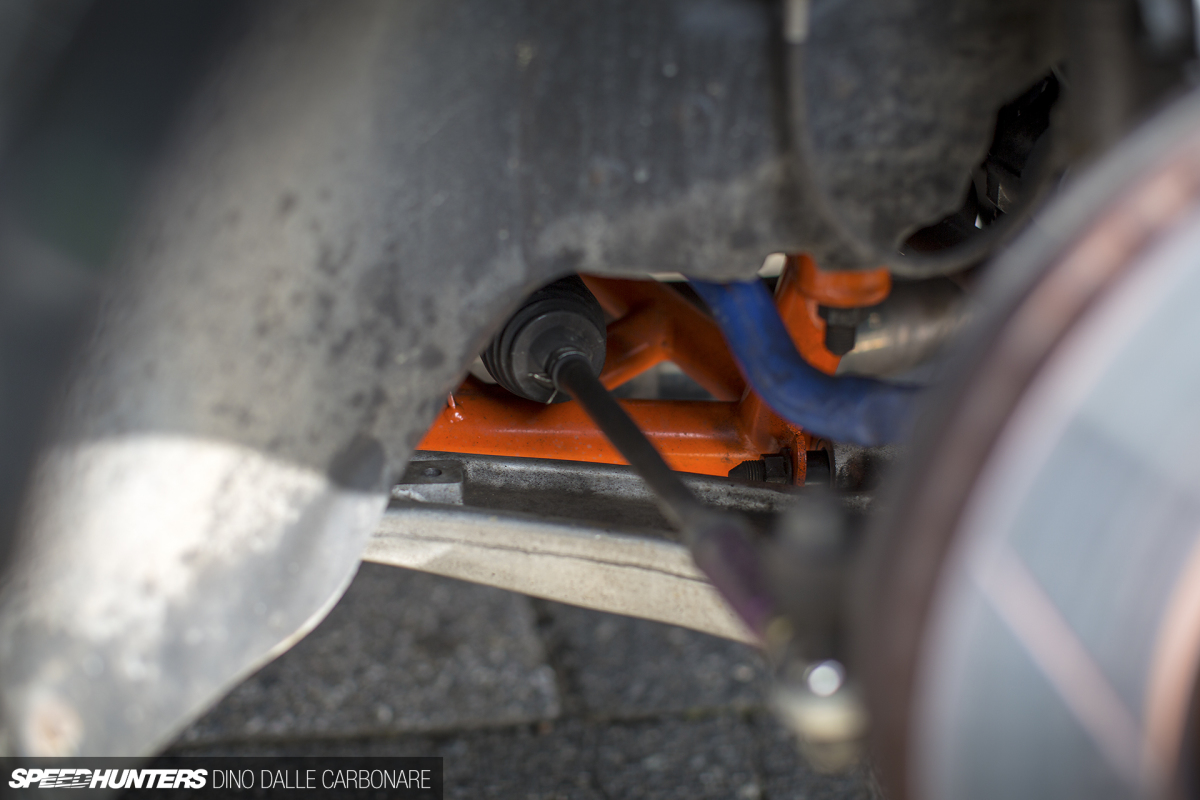 Under the car I spotted a New Zealand-made Racefab chromoly subframe which shaves a few kilograms off the front of the car, and an adjustable Öhlins coilover setup to make the most out of all the other improvements.
This is one way to give your Evo the sort of performance required to smash out a 59-second lap at Tsukuba.
Dino Dalle Carbonare
Instagram: speedhunters_dino
dino@speedhunters.com