The Real Speedhunters Are Back
If you're anything like me, you live for this stuff. You appreciate whatever else goes on in other areas of Japanese car culture, but this, right here, is what Japan is all about. It's these guys that define what I am passionate about; guys with their cars out at a track attempting to perfect their setup and driving for that ultimate goal of improving their lap times. This is what Battle Evome has been about since back in the day.
It started as a small group of friends inviting along others to join them at the track, and nothing has really changed since those early years. Battle Evome is still the most undiluted and purest form of amateur time attacking that I've witnessed in Japan.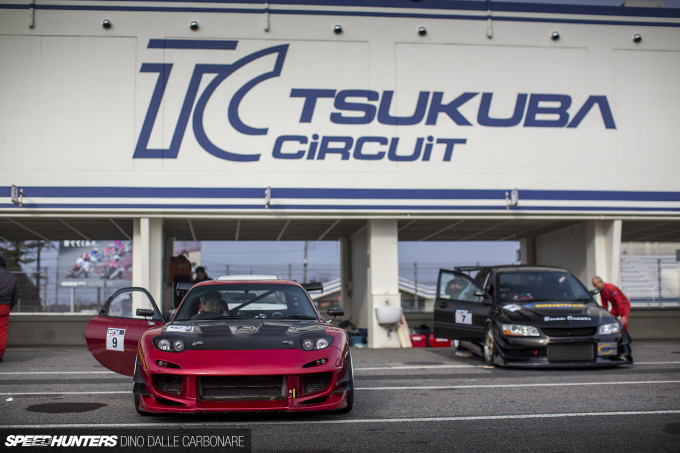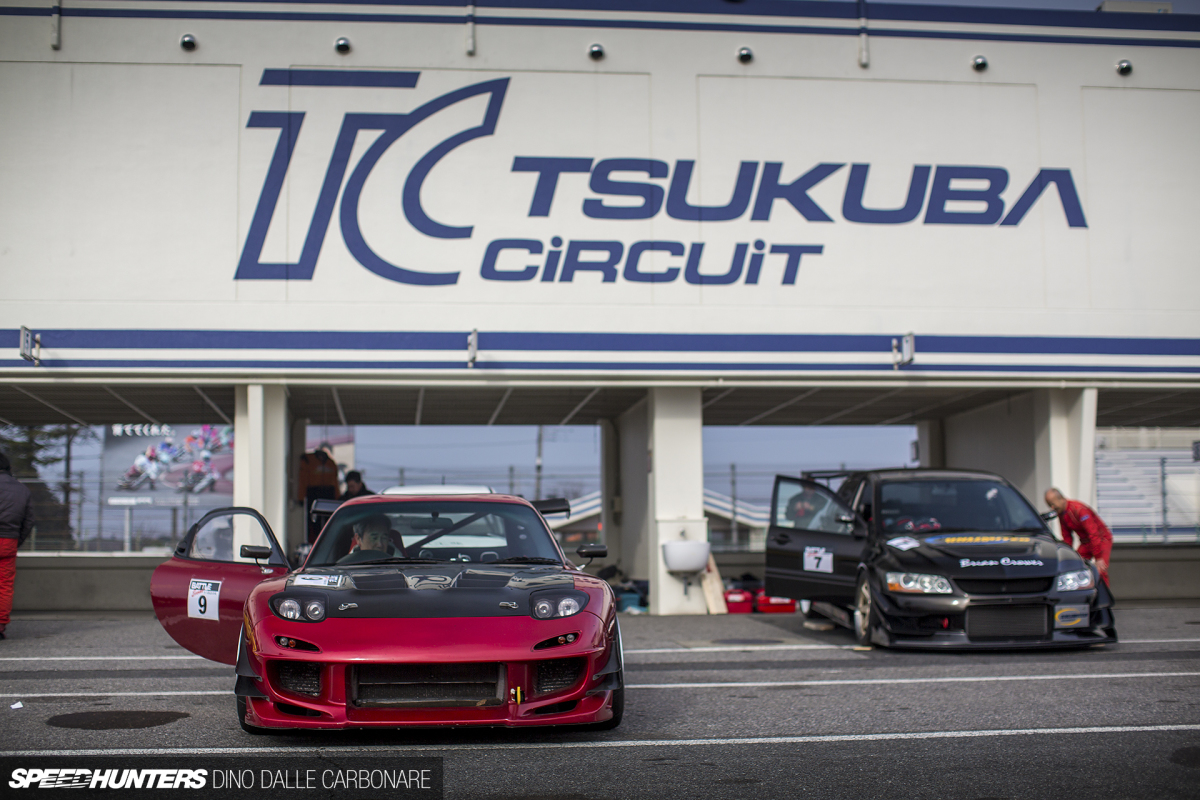 And of course it all happens here – Tsukuba Circuit. For 2016 there have only been two sessions; the first held last month during the Tokyo Auto Salon weekend (talk about bad timing!), and the second held this past Saturday. There was no way in hell I was going to miss it, even if a forecasted 20°C temperature meant that no one was going be setting a crazy new record. I needed a fix; another fix of time attacking before the season comes to an end.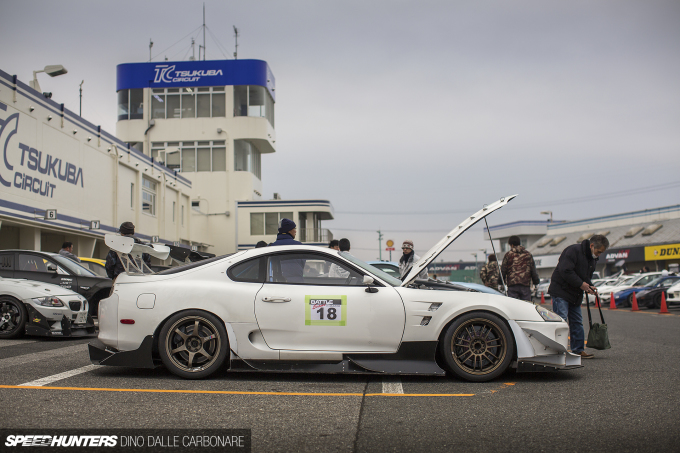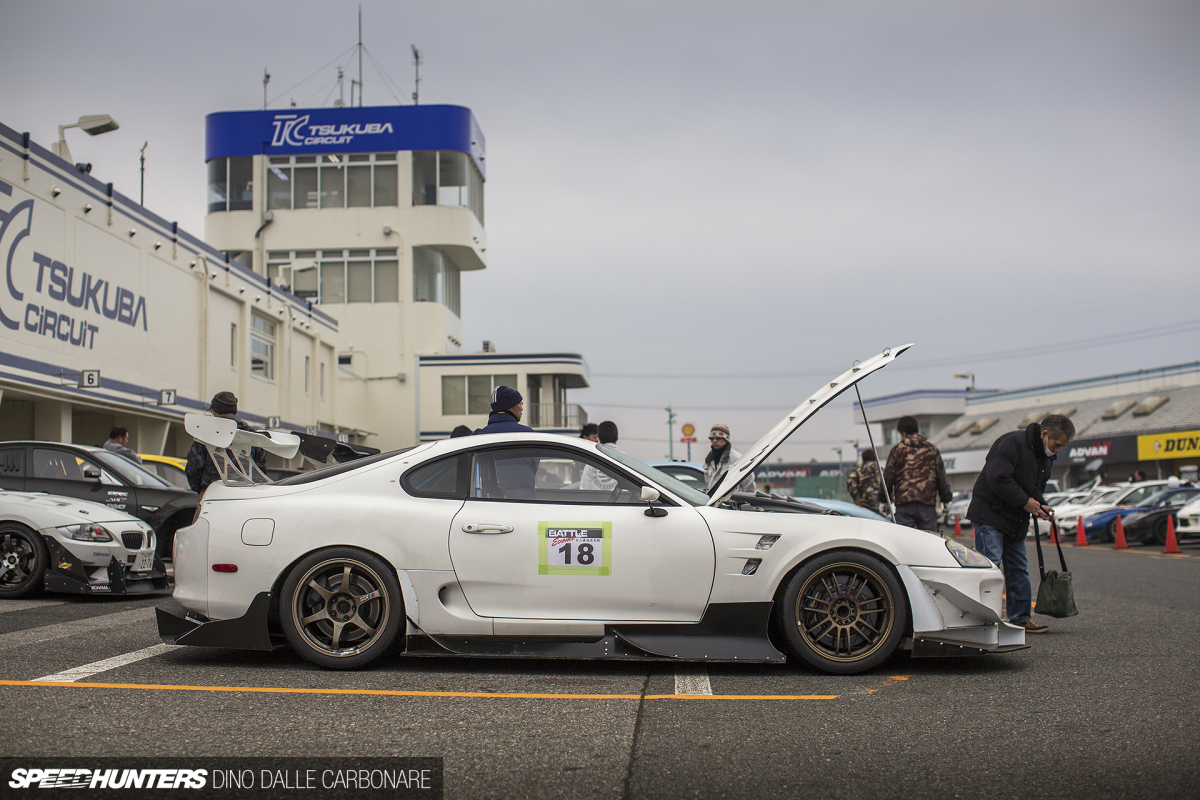 As always, the event was short; a two-hour slot between 9:00am and 11:00am in what is a busy day of track events. But despite this, the cars that turned up were impressive and at times inspiring.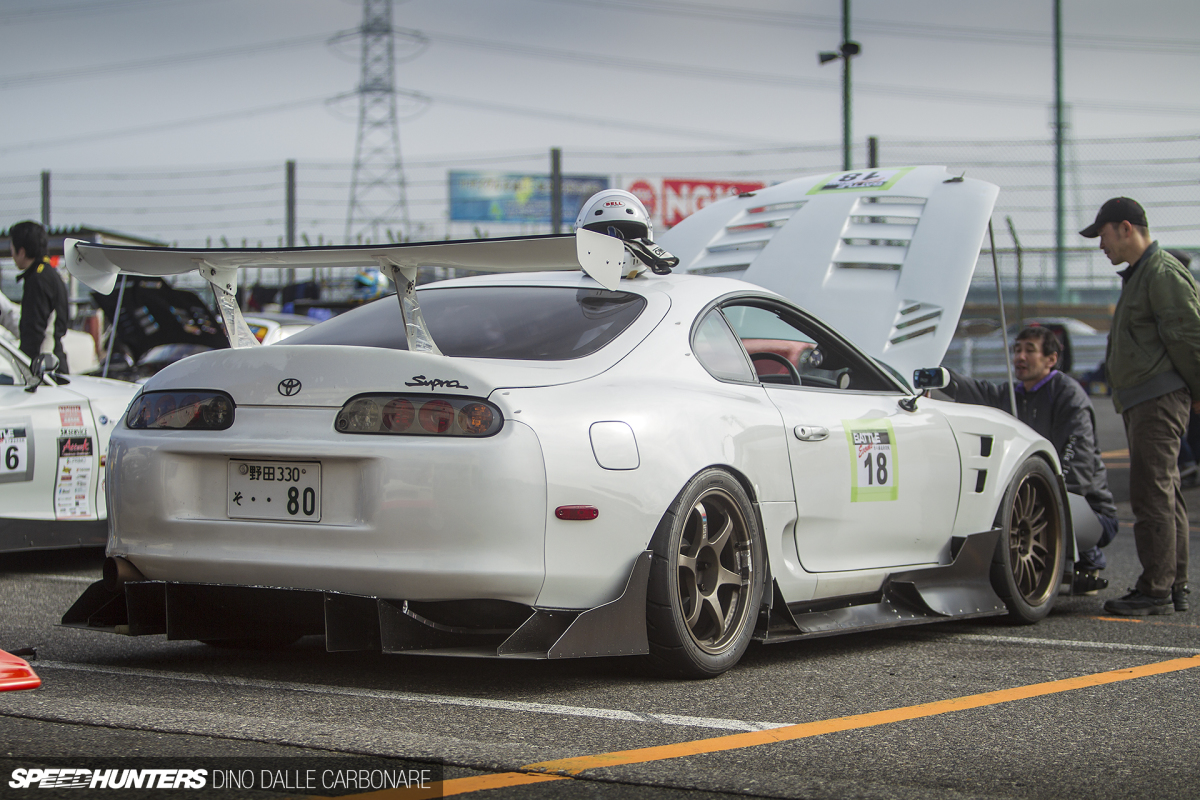 What you may not be aware of though, is that all the guys competing are amateurs; they have all built up their cars either by themselves or with the help of their tuners. They've honed them and developed them, and turned them into the vehicles you will see in this post. This is a real and accurate representation of the Japanese grip scene; the epitome of grassroots racing against the clock. As this JZA80 perfectly demonstrates, aside from power, suspension, weight savings and other areas that the cars are tweaked in, it's aero that continues to be the big area of interest. And as you can see above, some of the solutions can be quite wild. Just look at that side skirt setup and the rear extractors.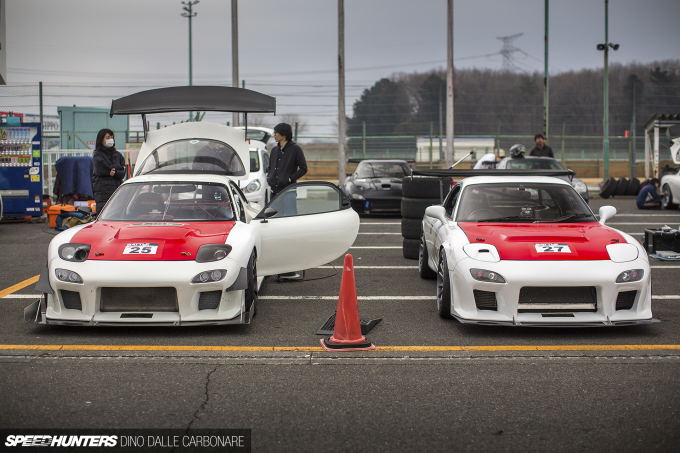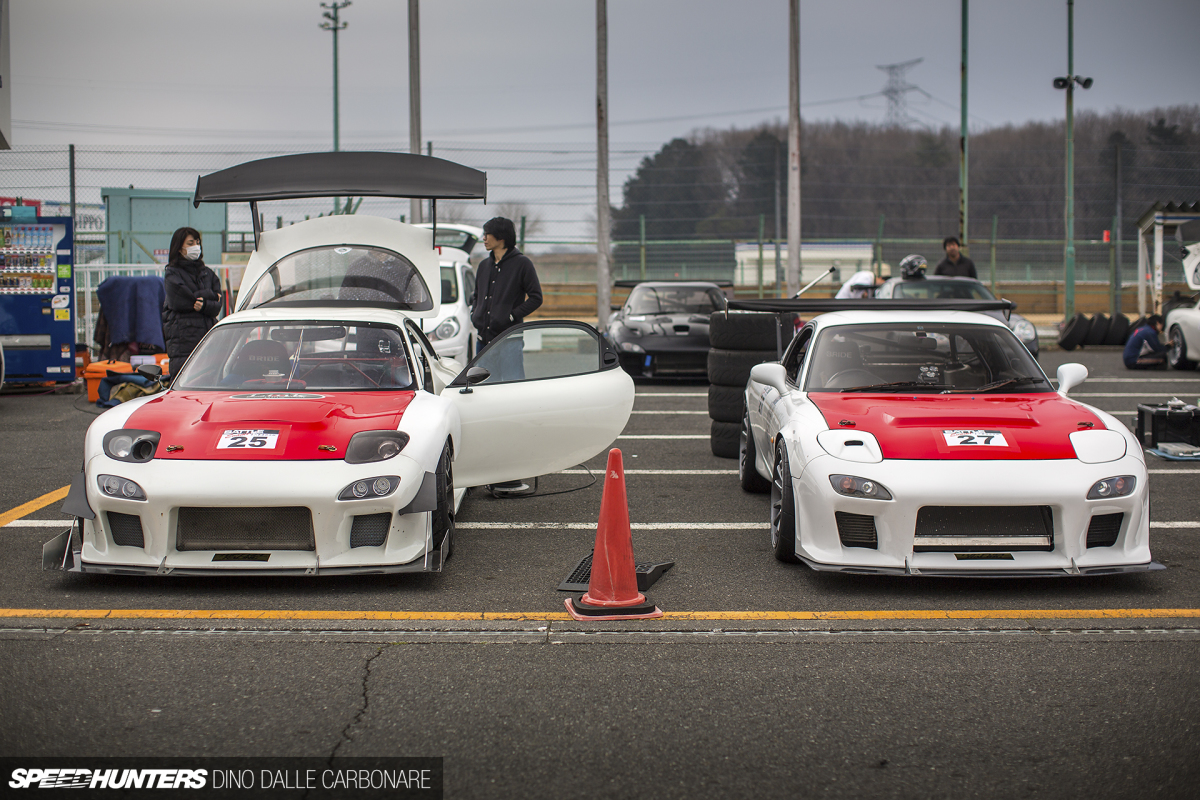 I've heard people say that selecting a good base car is half of the job, and the RX-7 certainly ticks all the right boxes when it comes to that. It's light and can be made much lighter, its motor can be tuned up to whatever power you need, and the chassis can be made to stick thanks to the vast choice of aero on the market.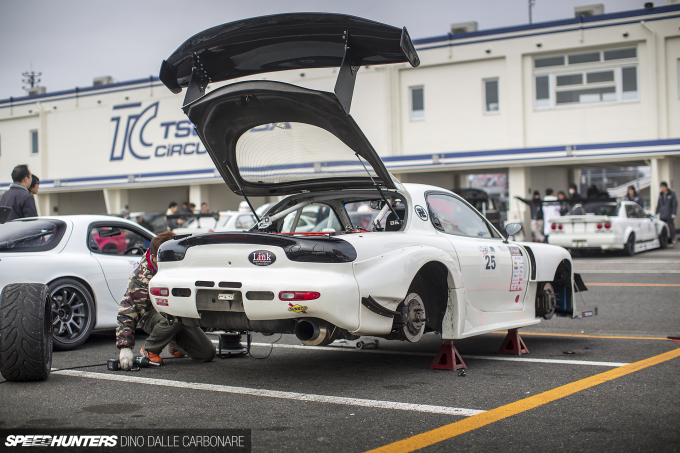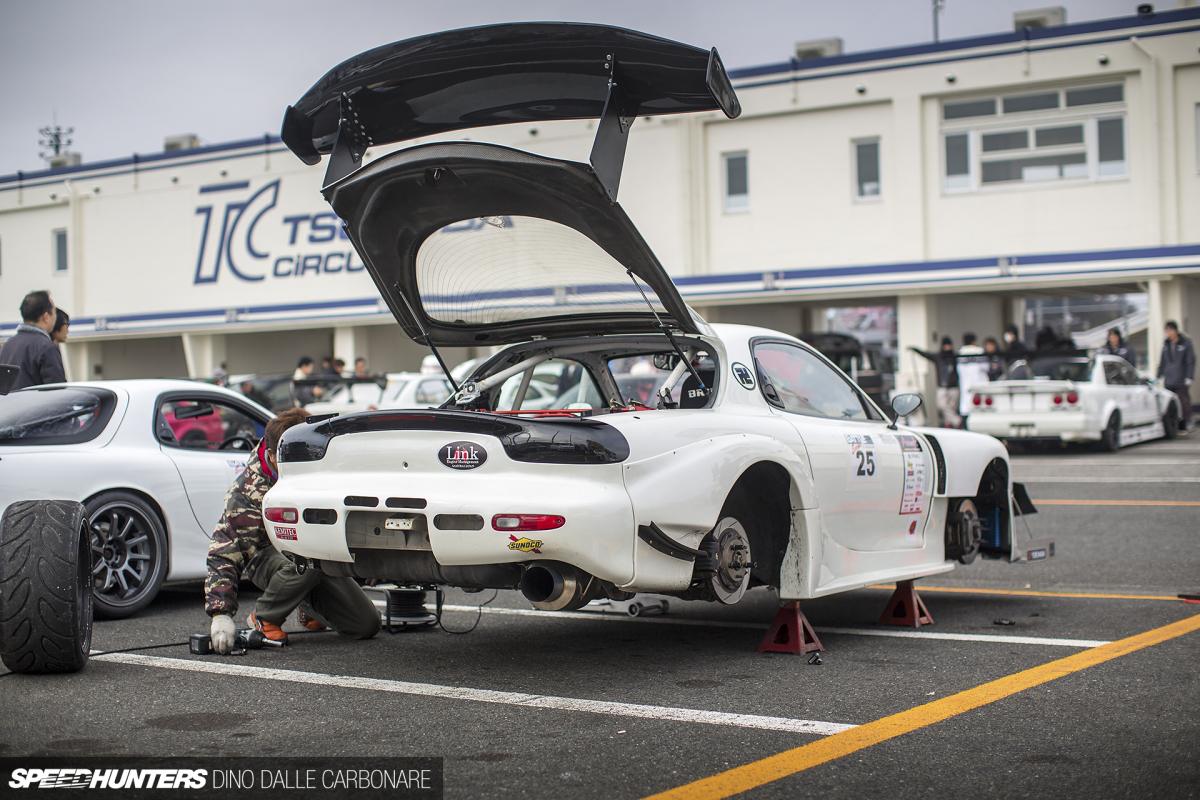 I've also heard people say that the base car doesn't matter, and that it's what you do with it that counts. And that makes sense too, as it basically comes down to how much investment you are prepared to put into a project that dictates its outcome. These two 'TFR with Ad Hoc Works' FDs running similar livery (and by that I mean the red bonnet) weren't doing too badly for themselves. The car you see above recorded a 57″558 lap, while the other with the slightly more conservative wing posted a 1'01″624.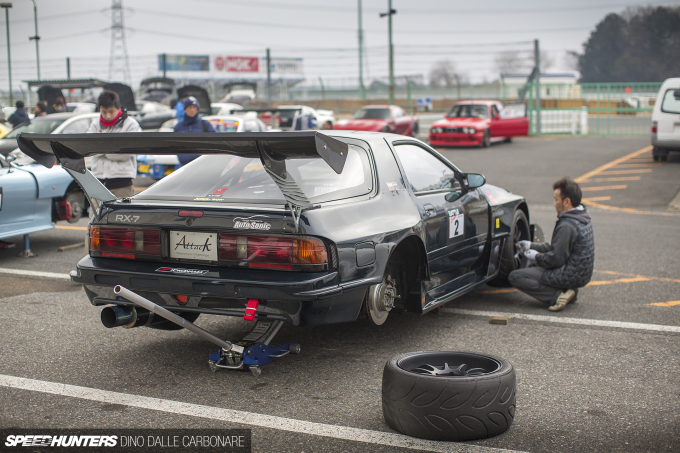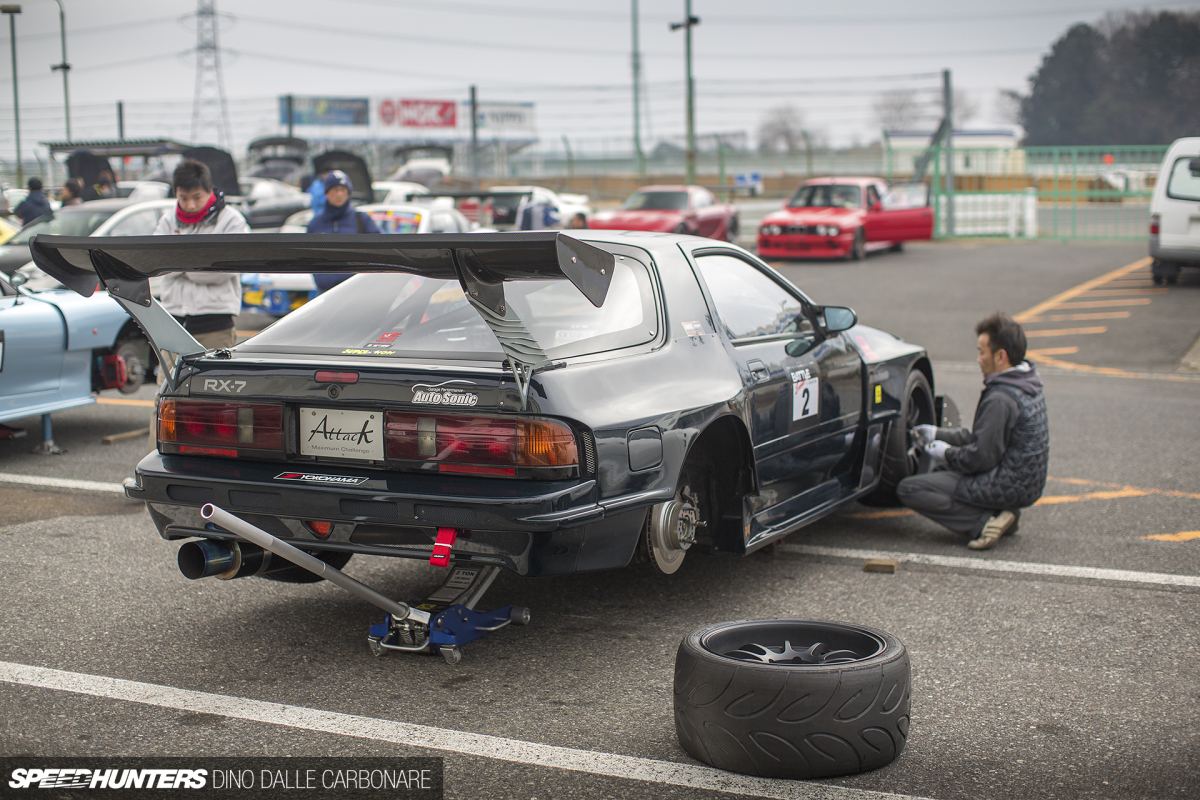 When it comes to rotaries at Battle Evome however, the Auto Sonic FC is still a force to be reckoned with. This car constantly laps in the 56-second bracket, and its best time on the day was a 56″508.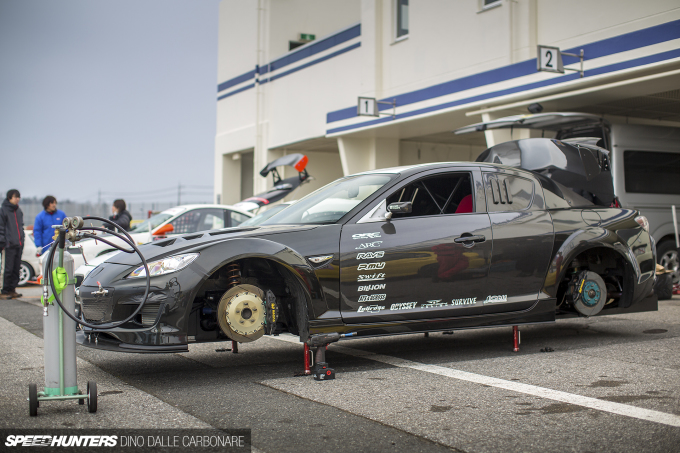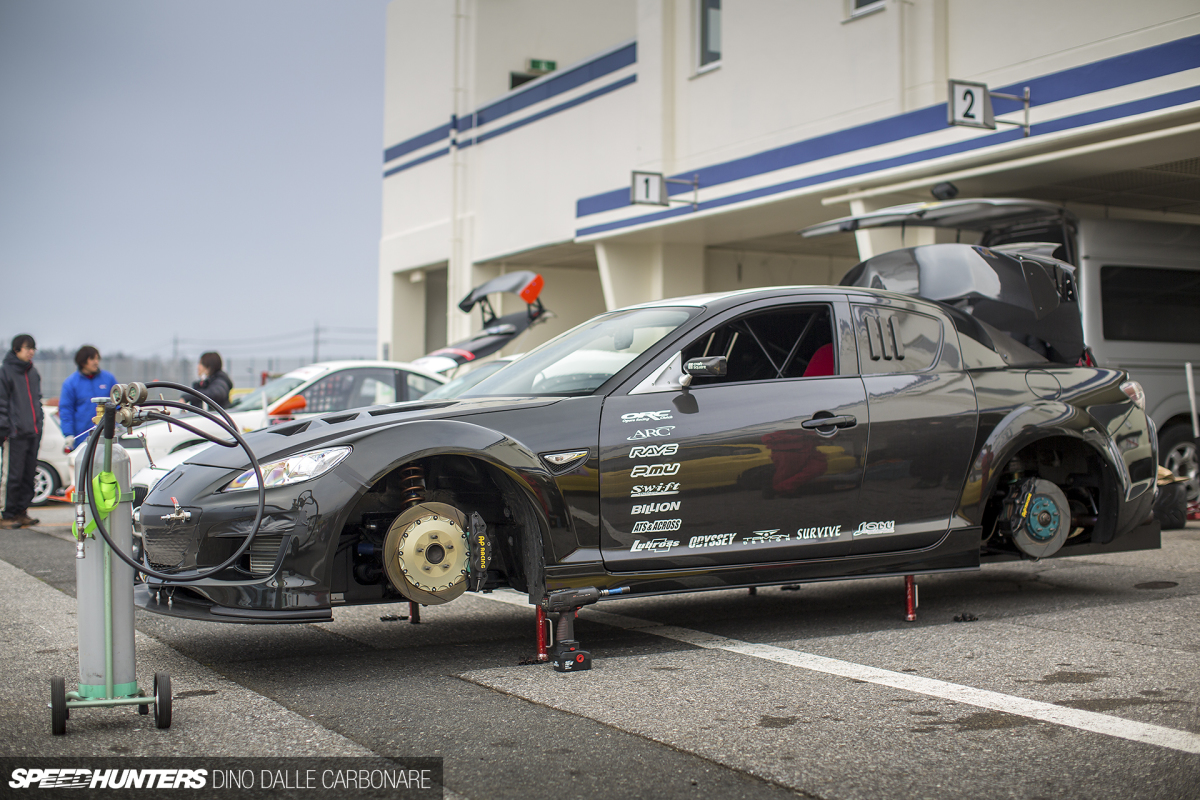 Does this RX-8 look familiar? Maybe this will jog your memory! I guess the guys at Revolution are either fed up with the whole time attack thing – as they've sold this car and are still trying to shift their FD project – or are working on something new and crazy. I really hope the latter is true, because we need them to keep building cool cars like this 3-rotor-powered beast. It might not be the fastest car out there; its new owner posting a 59″937 lap,  but the way it's been built and developed, not to mention the way it sounds, made it one of the day's highlights for sure.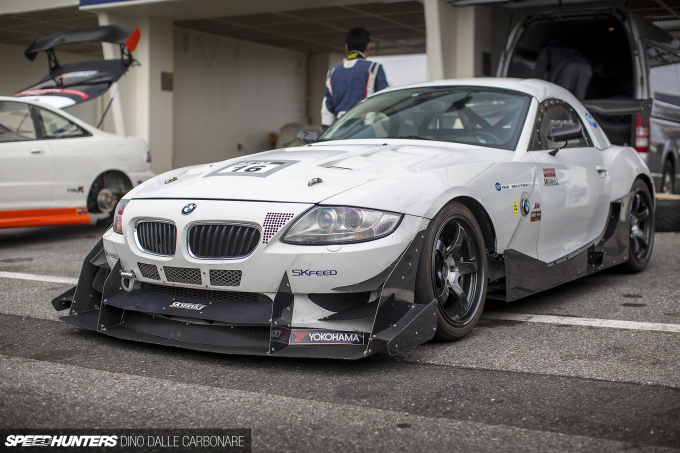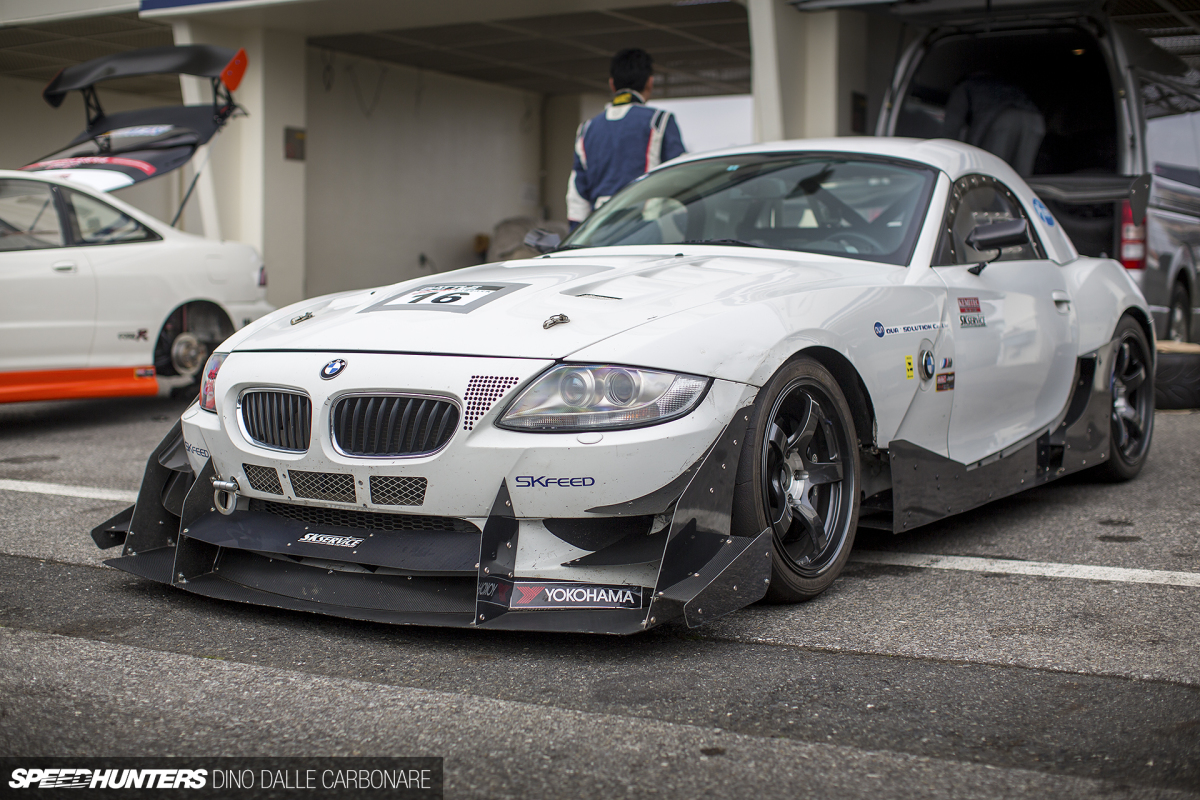 It's always surprising how many new cars show up to this event. This year it was the SK Feed E86 BMW Z4 that instantly plastered a 'WTF' expression across my face. I love it when people do different stuff and think outside the box, and this thing was looking pretty mean with all its custom aero.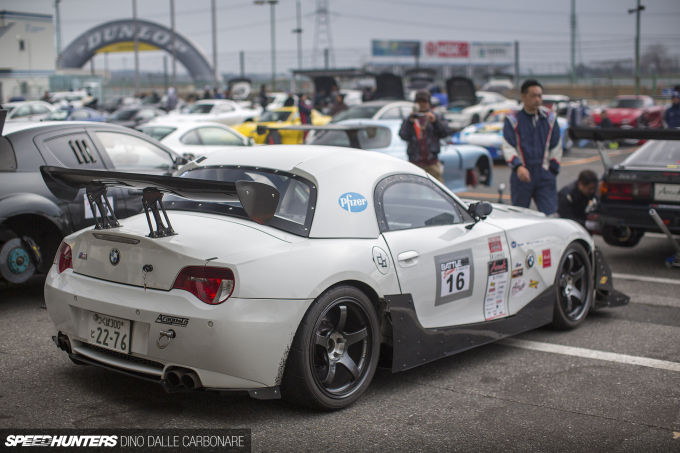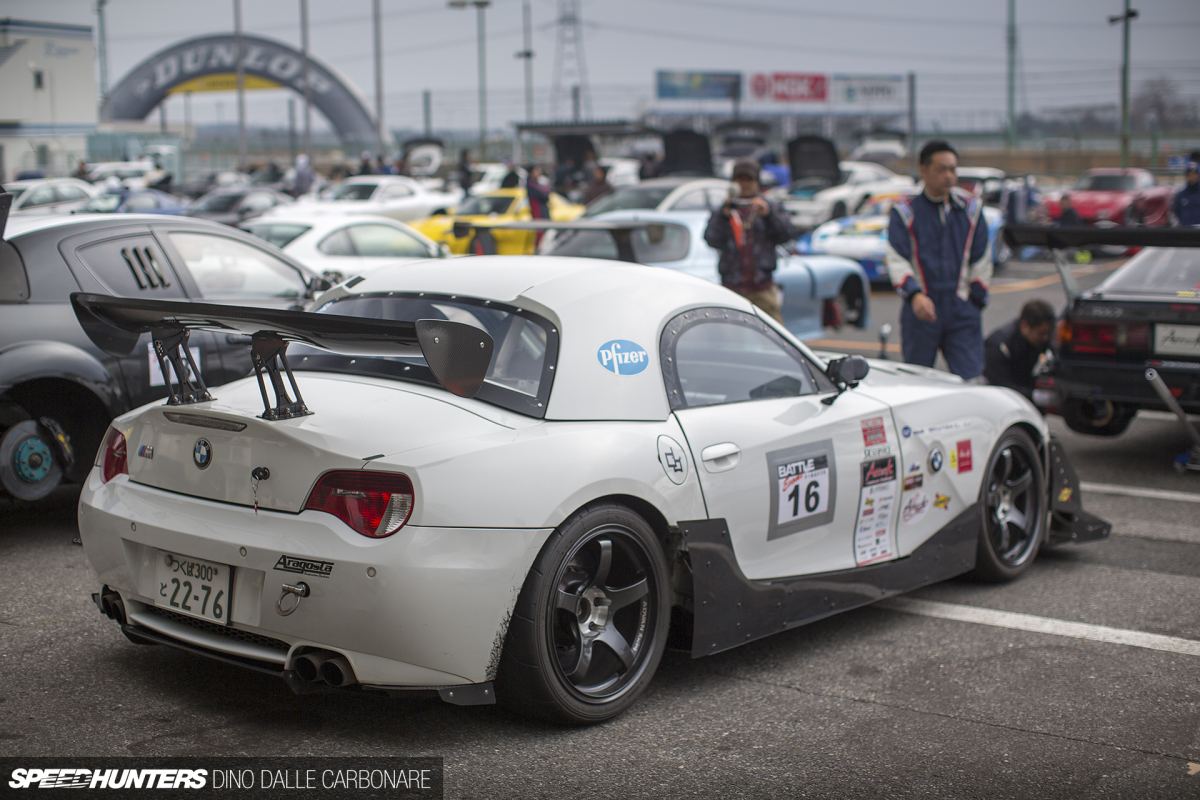 The best time it put down was a 1'00″019, which is only a whisker away from breaking the 59-second barrier. This BMW will definitely be one to watch, and potentially a good candidate for a full feature if you guys are interested in seeing more?
More GT-Rs please!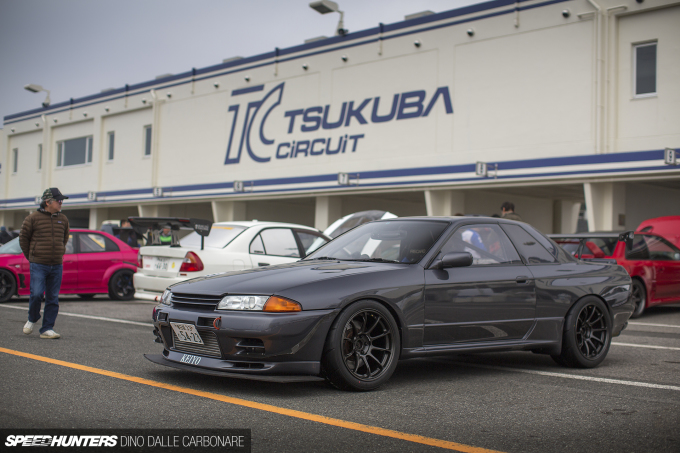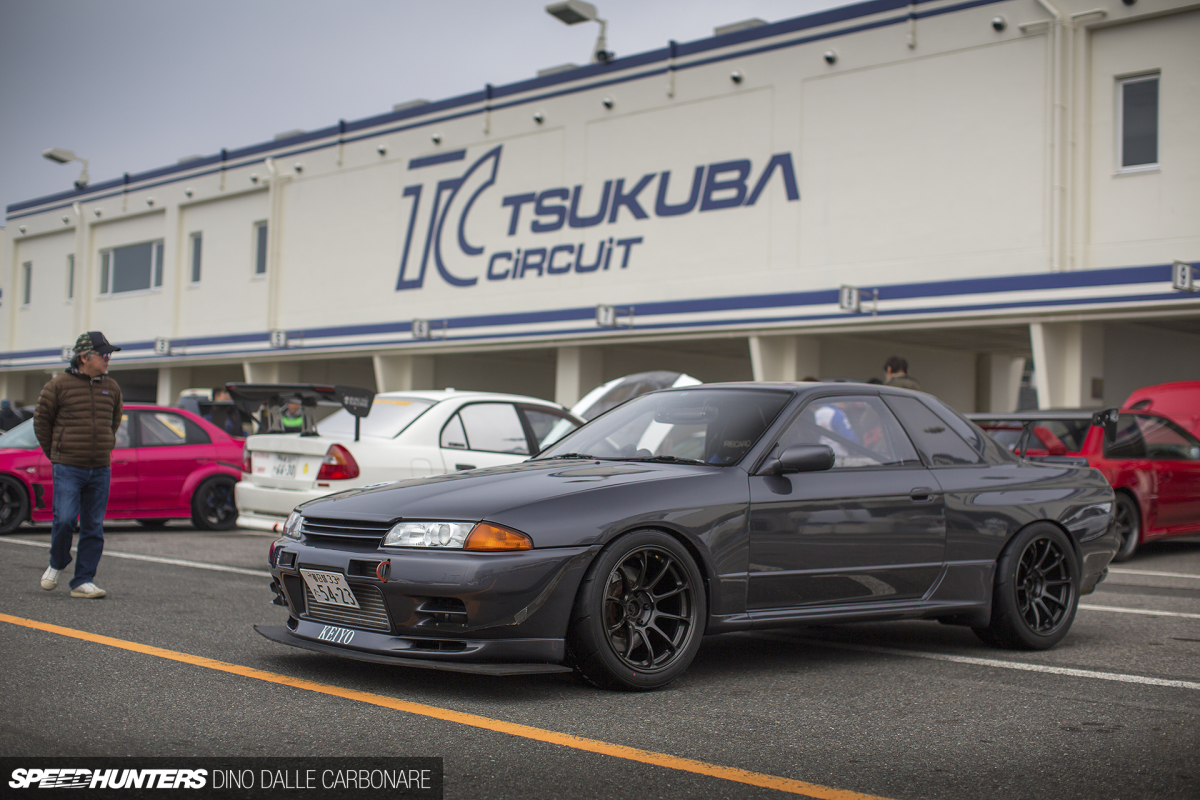 What's a little sad however, is the fact that we don't get to see more GT-Rs. Maybe it's because R32 and R34 values are on a steady rise? I don't know the reason why, but I do know there are a ton of awesome time attack beasts out there. This time around there were only two BNR32s at Battle Evome; this very clean gunmetal car on WedsSport wheels that managed a 1-minute-flat lap…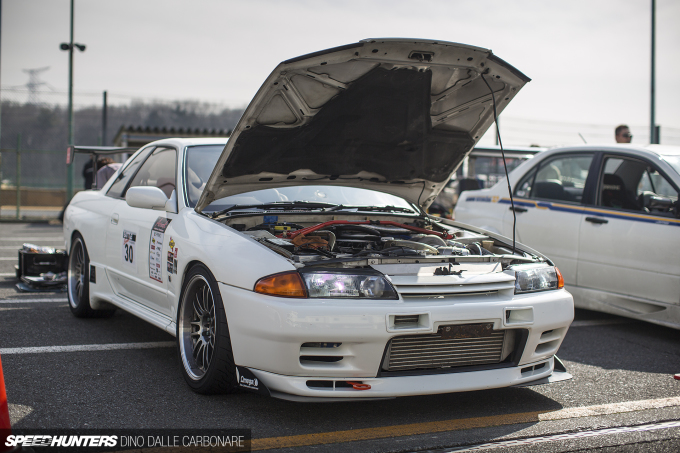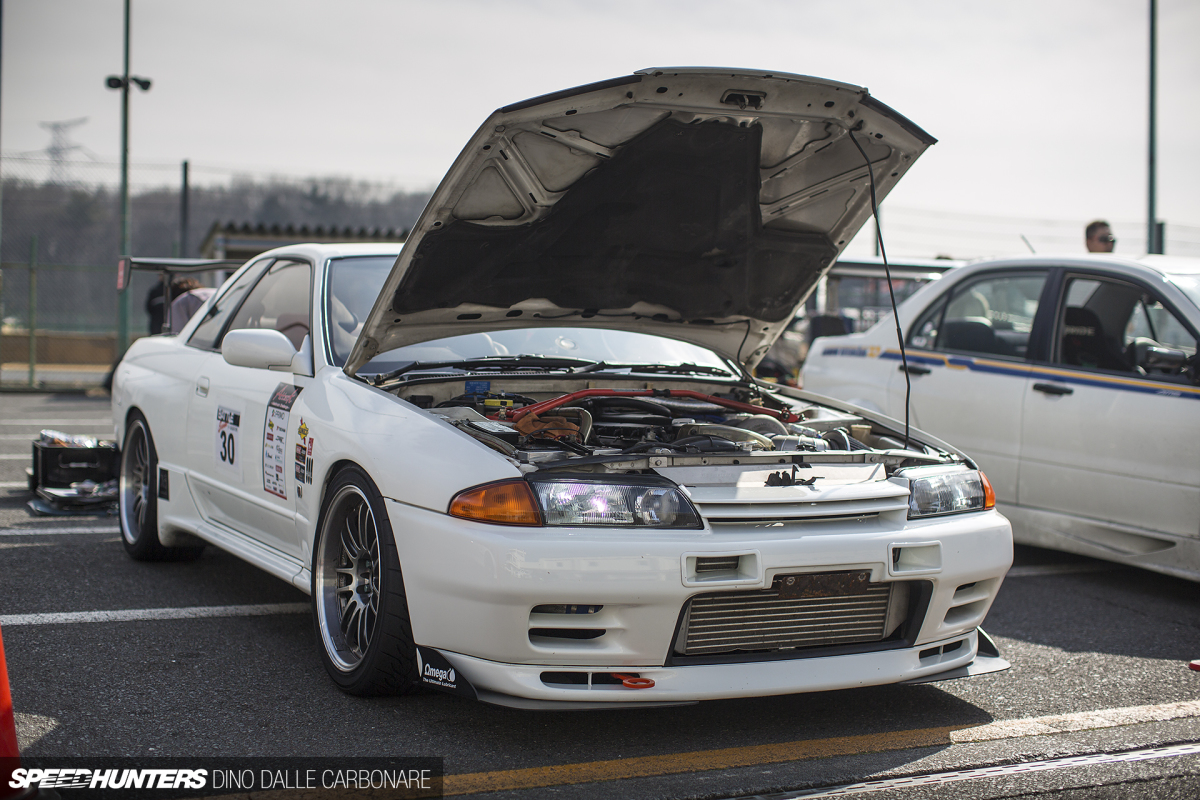 And this one, which ran 1'01".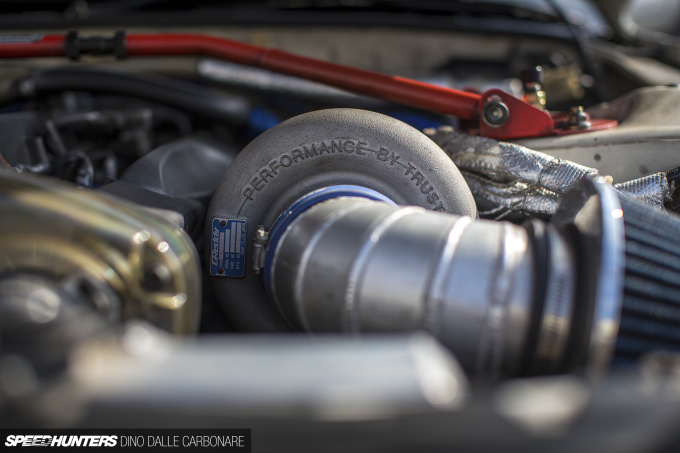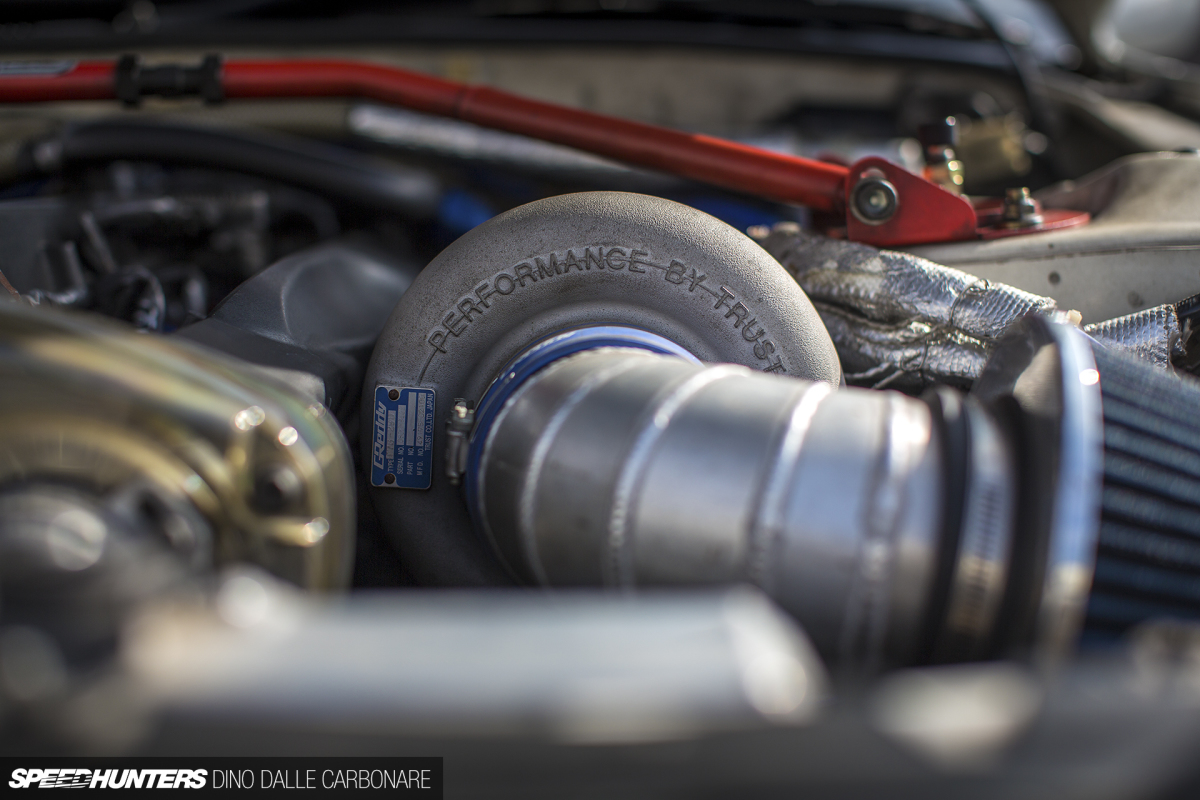 There's one thing that almost all of these time attack GT-Rs have in common though, and that's a big single turbo. Despite the fact that most are street registered, the way engine tuning is evolving it's now a lot easier to run more extreme setups on the road. It's certainly making me think more about the direction I should be moving towards with Project GT-R. And yes, in case you are wondering, I'm still working on my BNR34, it's just all evolving into something bigger than I could ever have imagined. I'll have something to share on that soon!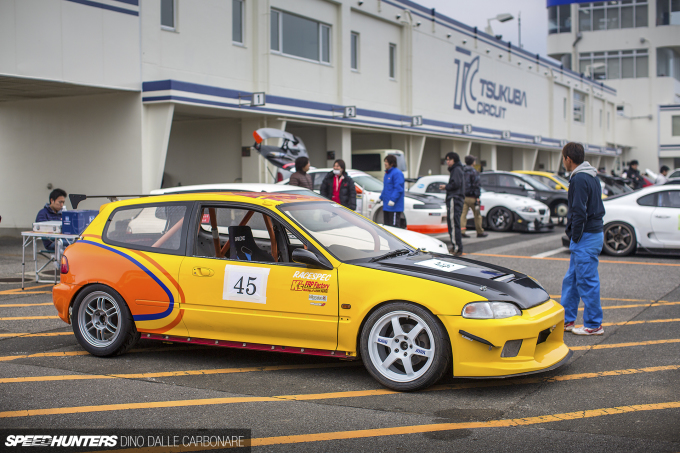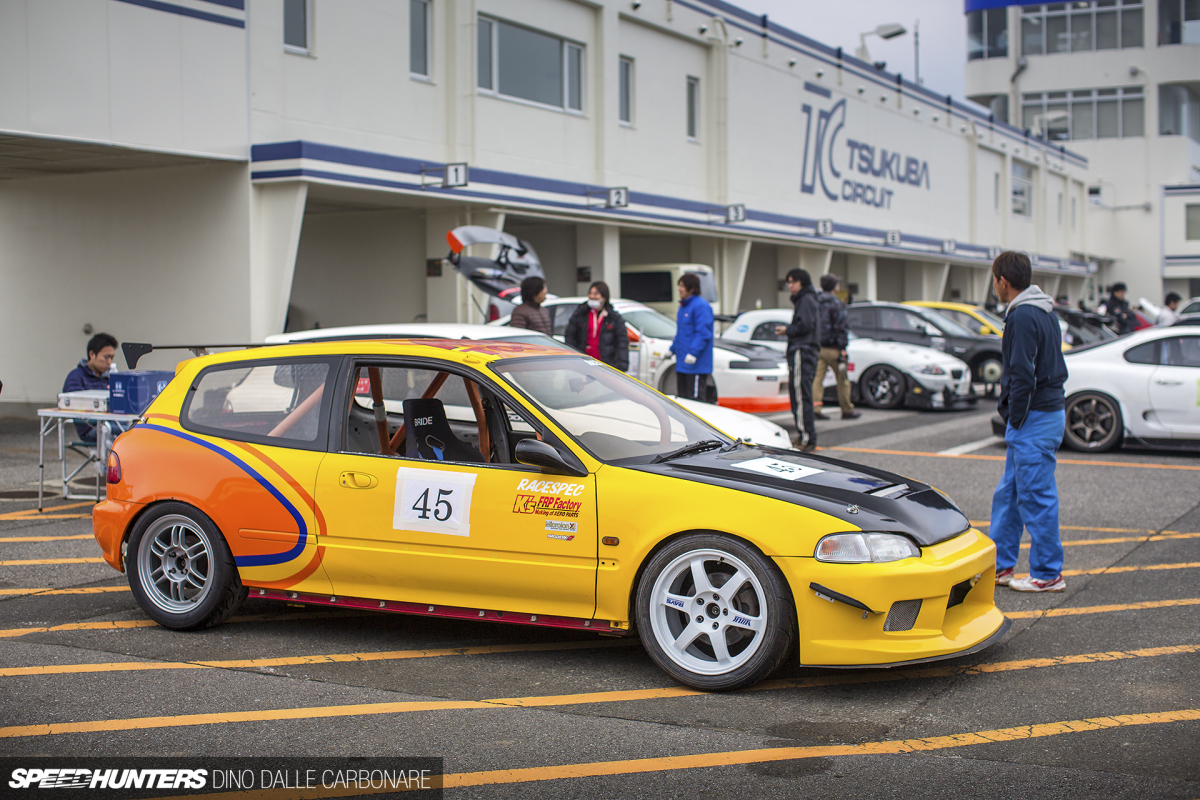 Variety is really what makes any day at the track in Japan so much fun, and if you are into Hondas, last Saturday was a good day to be at Tsukuba. There were so many good examples to see, starting with this EG6 Civic SiR which recorded a best lap time of 1'05″109.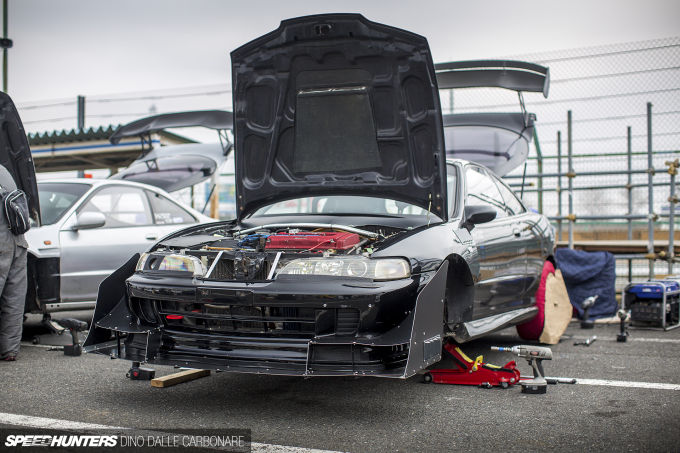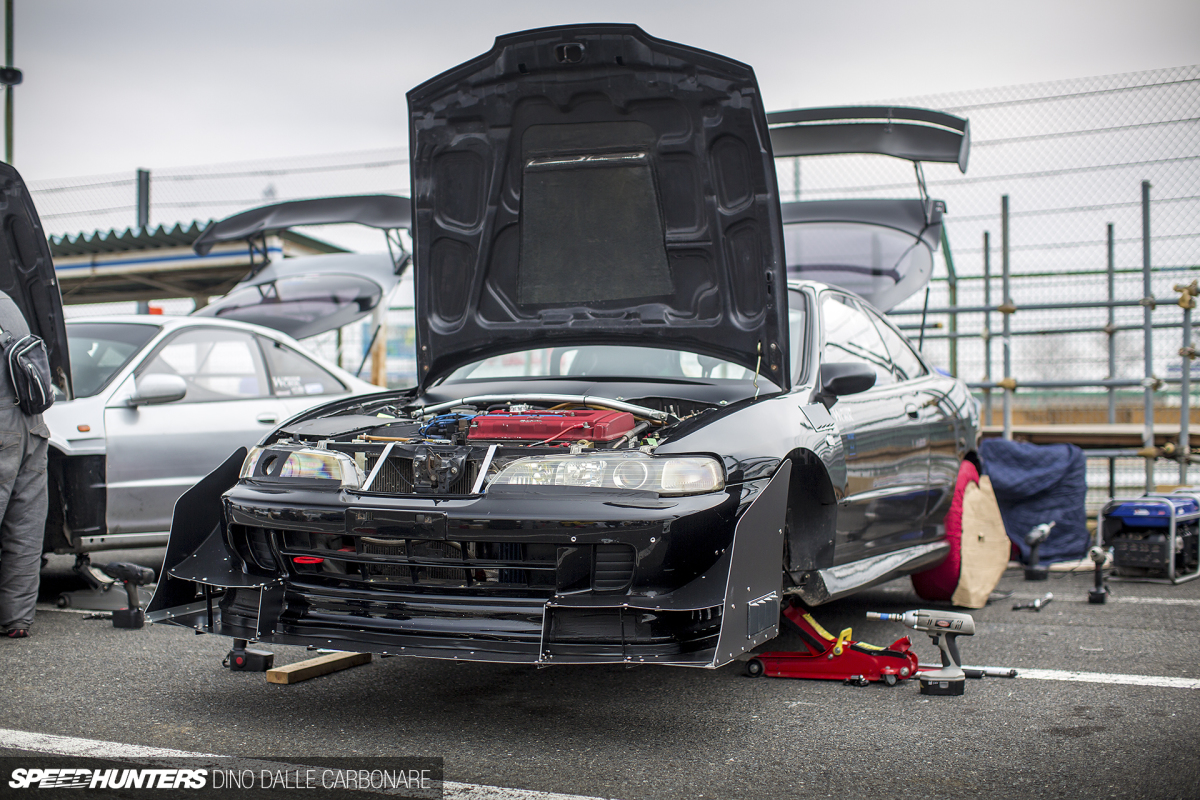 Two seconds faster at 1'02″328 was this black DC2 Integra Type R, illustrating beautifully what self-developed aero looks like. Does it all make a difference I hear you say? Well, some of it probably does, some of maybe not so much, if I recall what a famous aerodynamicist once told me. The cool thing is that people are trying out this stuff and learning from it.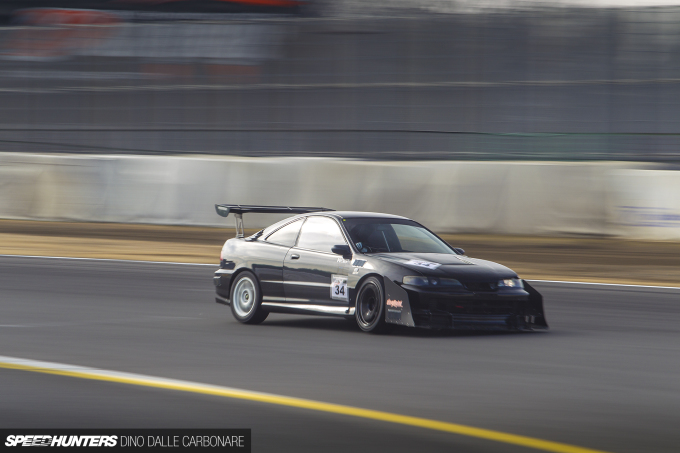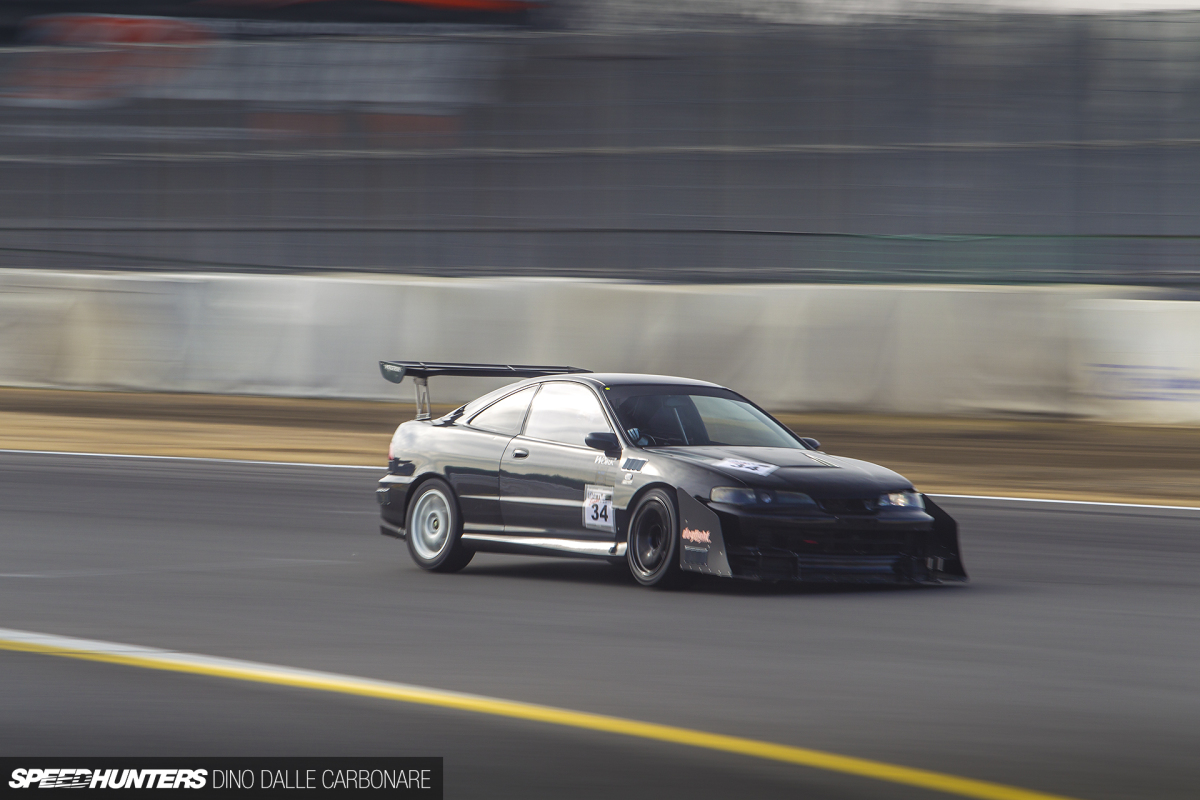 As far as this car is concerned, it certainly looked like the aero was doing something judging by the speed being held through the final bend.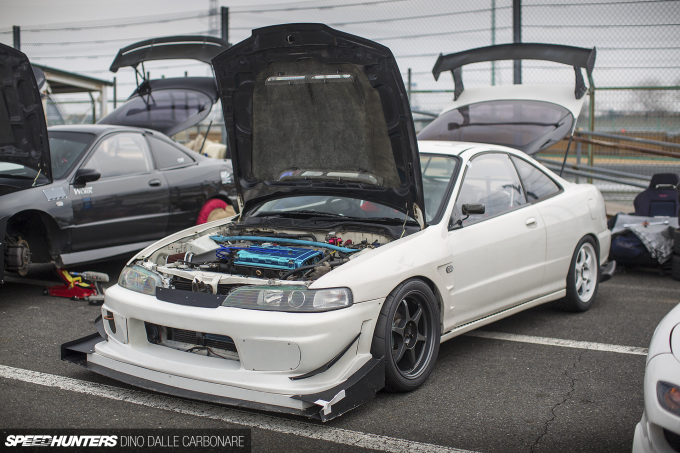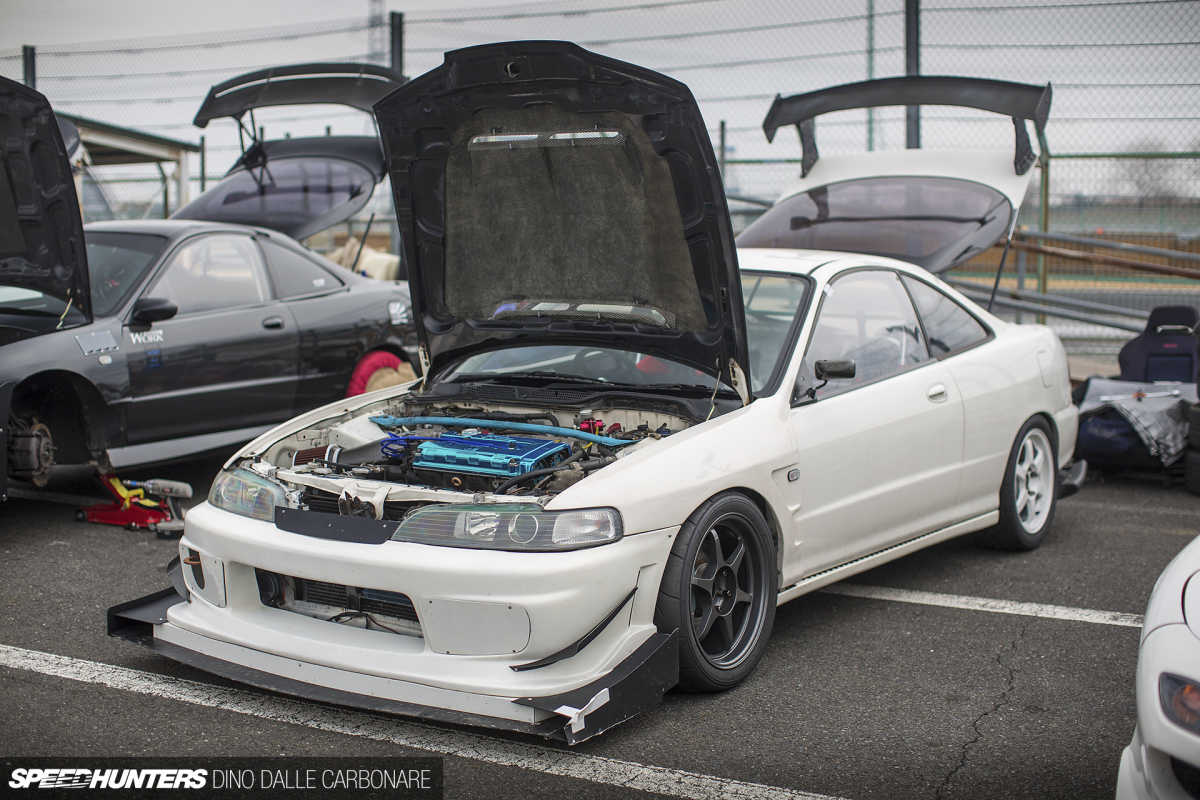 This DC2 took a slightly different approach; the aero is there but is less pronounced, but you never know what's happening underneath these cars, right? It was slightly faster than the black Integra posting a 1'02″085.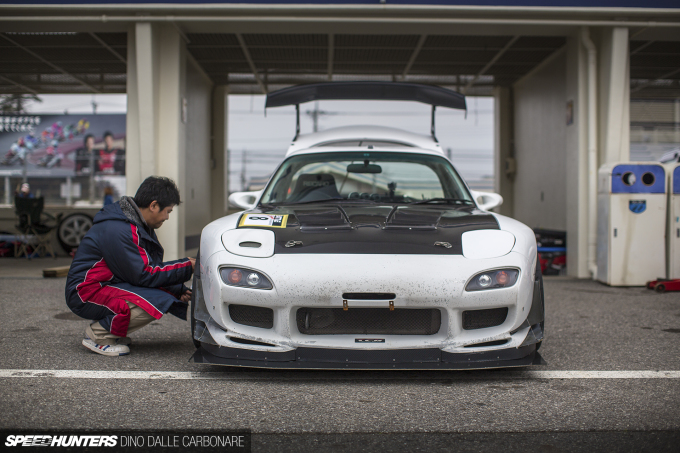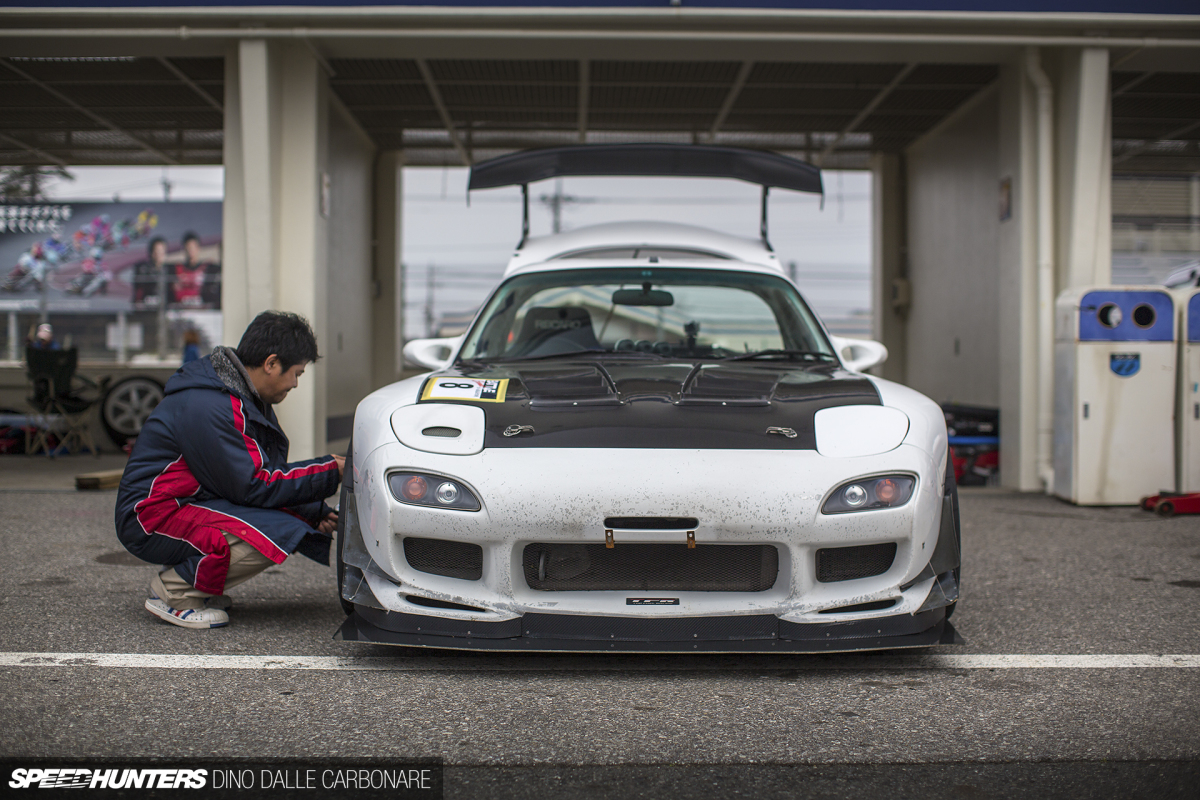 The great thing about watching a grassroots event like this unfold before your eyes is having a first-hand look at the involvement of each driver/owner. If something isn't right or goes wrong, they know exactly where to look and what to do; it's obvious that they know their cars inside out.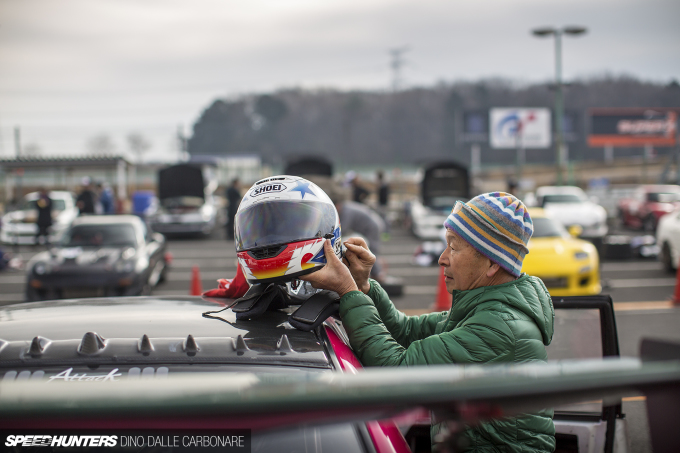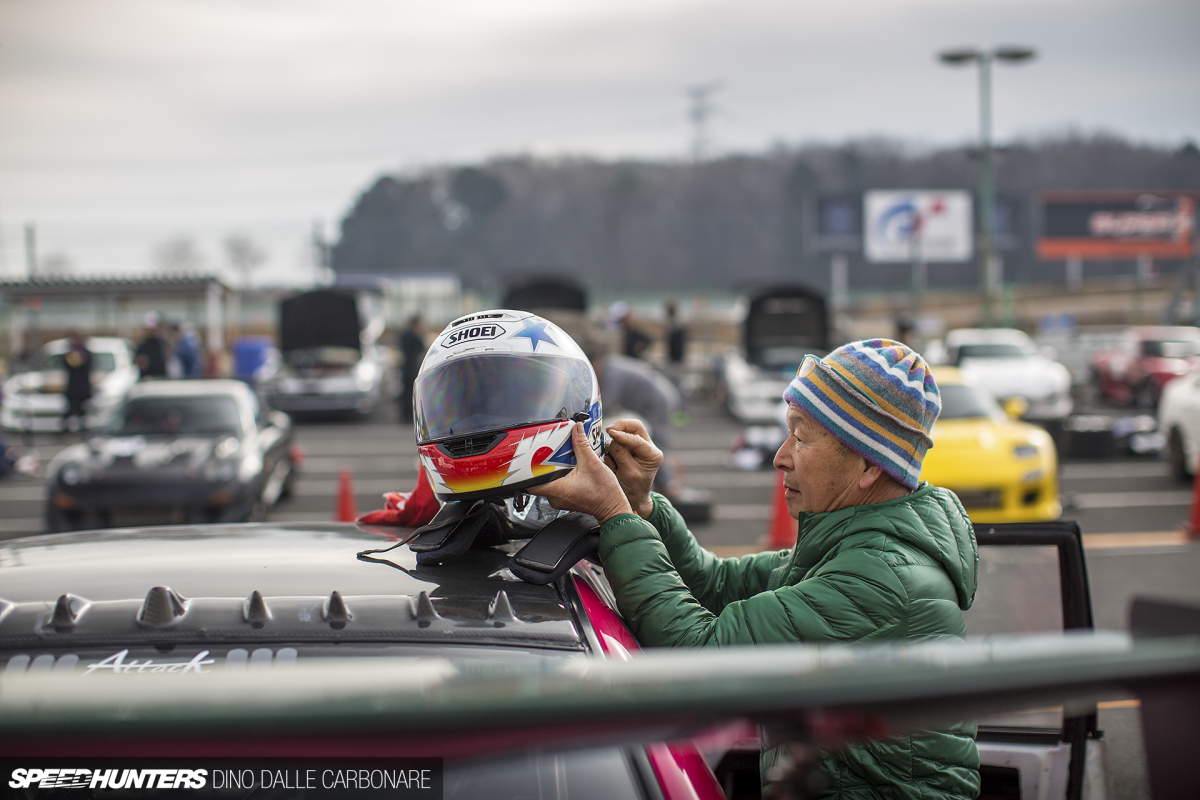 They've developed them alone or along with their tuner over the years, and because of this it's all so much more special from their perspective. It's as if it just gives so much meaning to it all, if that makes any sense?
Grassroots Grip At Its Best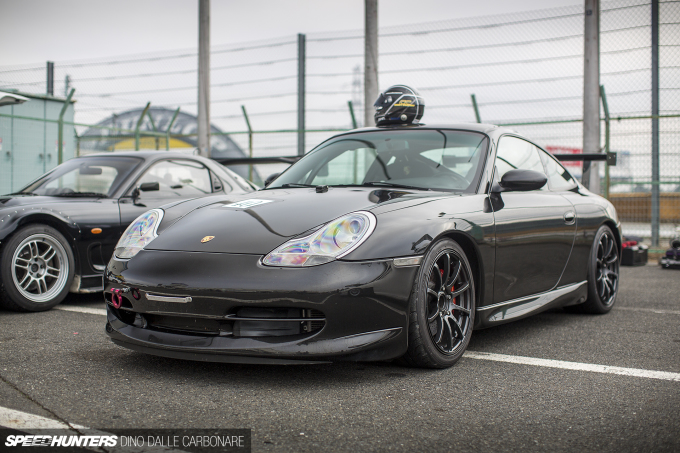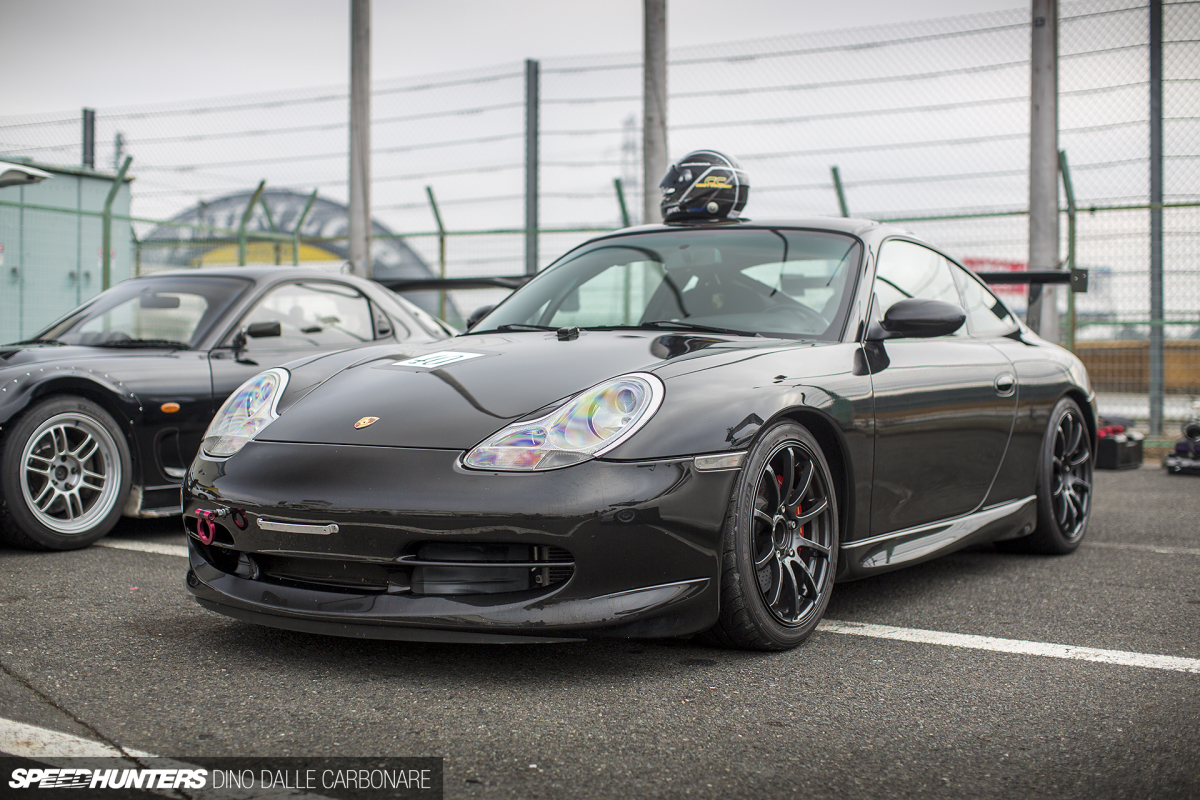 Along with a couple of BMWs, this was the only other foreign entrant on the day – a nicely set up 996 GT3 that sounded pretty special when out on track with its RPM needle right on the redline before every shift. 1'03″132 was the Porsche's fastest lap, which is pretty impressive considering it was running Dunlop radials and not semi-slicks like most cars were.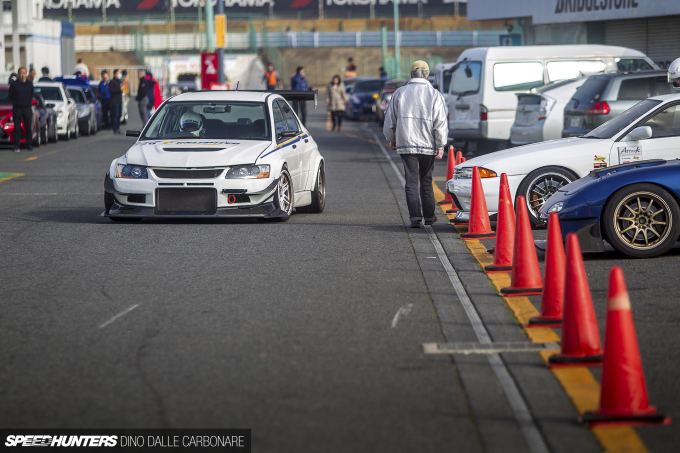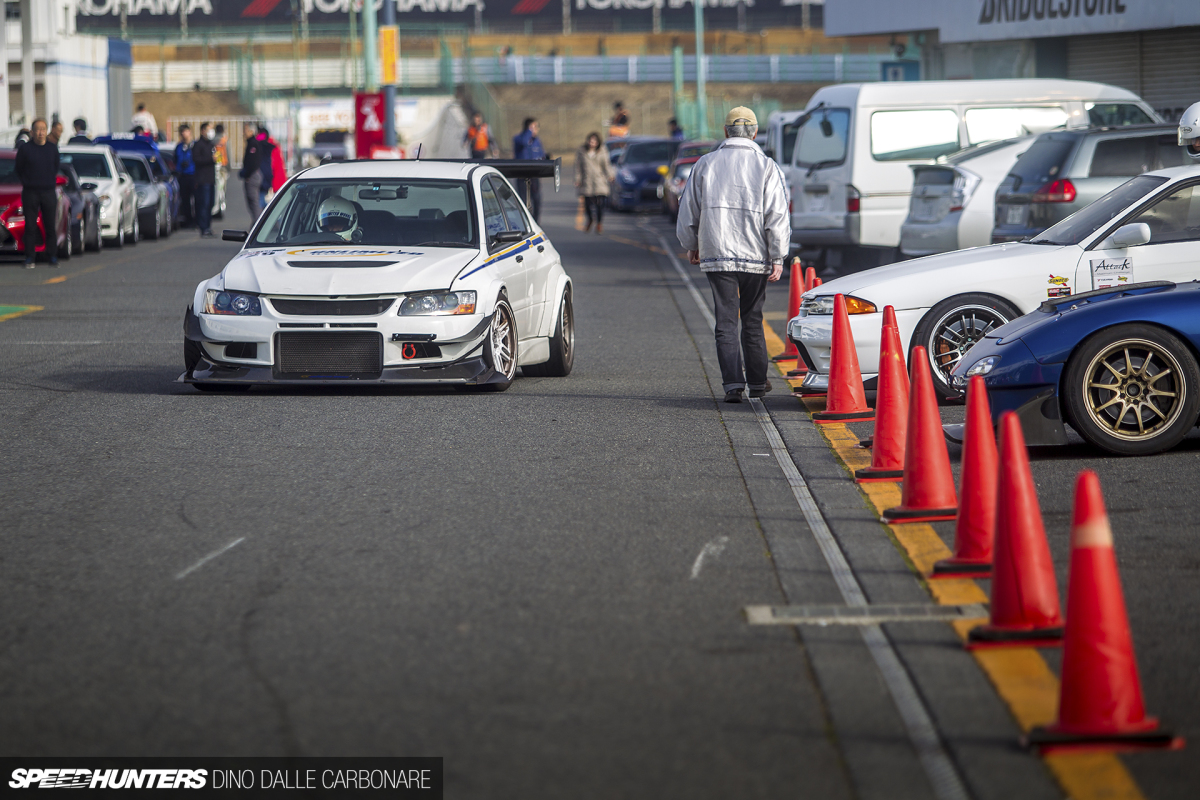 Unlimited Works had quite a few customer cars show up, and if you've heard the name before (think Cyber Evo), then you'll know that their area of specialization is the Mitsubishi Lancer Evolution.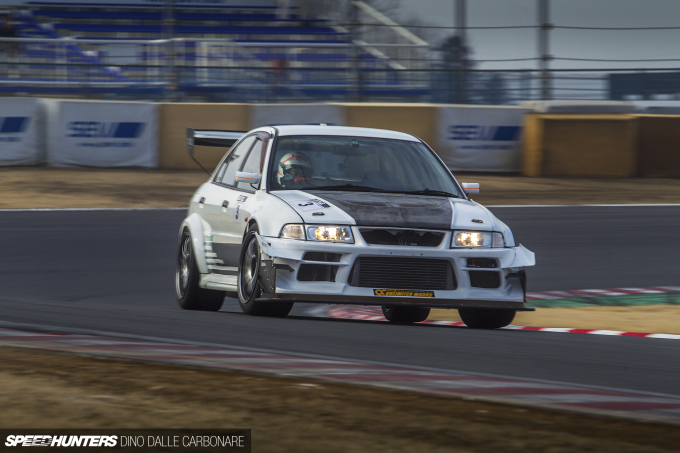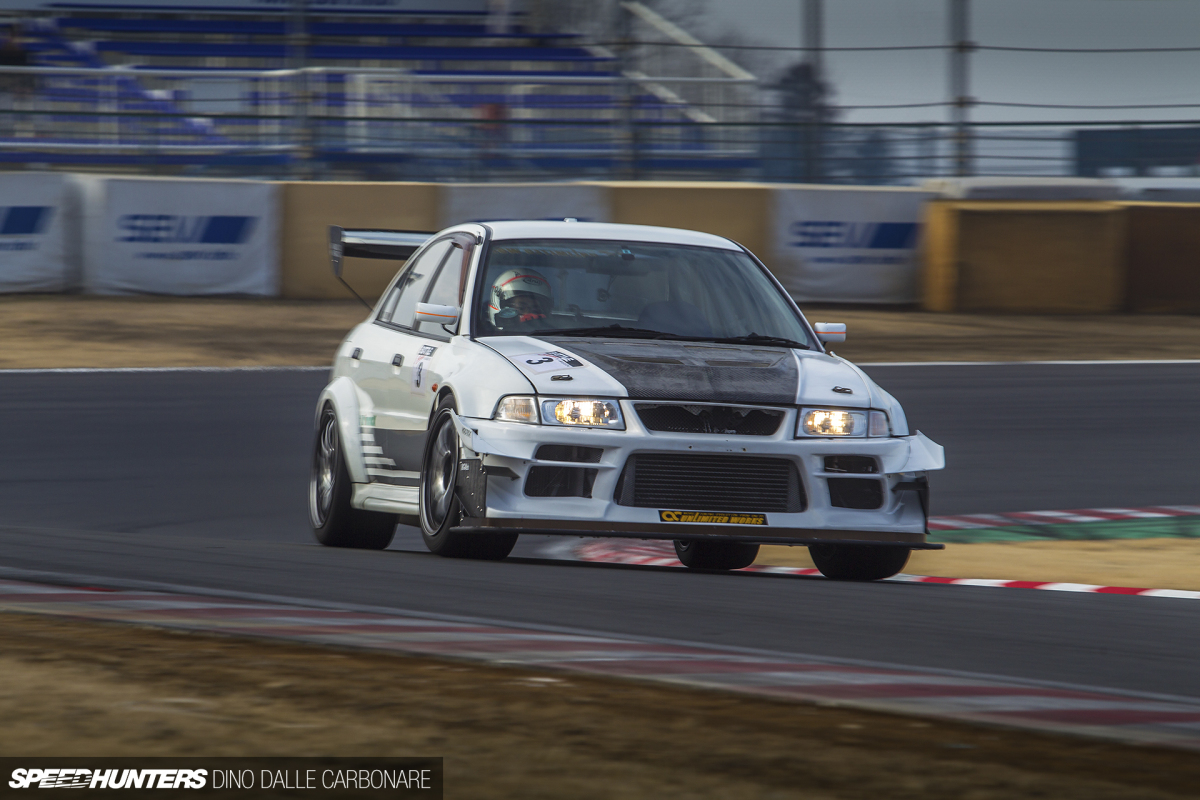 They certainly know how to build up a well-performing 4G63, and are one of only a few shops in Japan that are experimenting with foreign-made parts; stepping away from Japanese-made products which have been lacking in innovation over the last few years.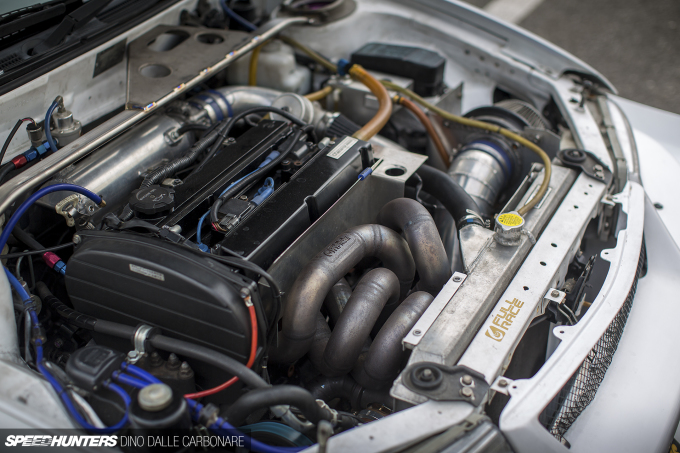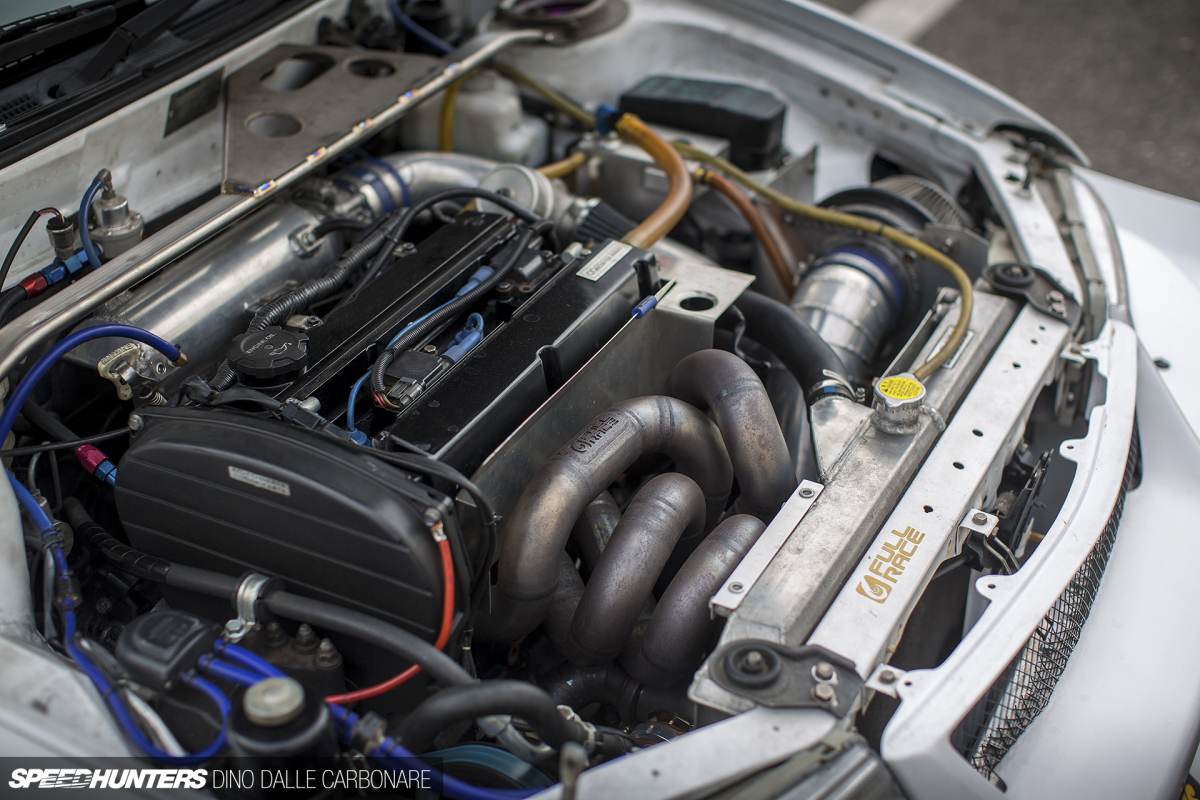 The engine in this CP9A has a ton of performance, well over 500hp worth, which allowed it to post the third fastest time on the day, a 57″014. That's not far off a 56-second lap!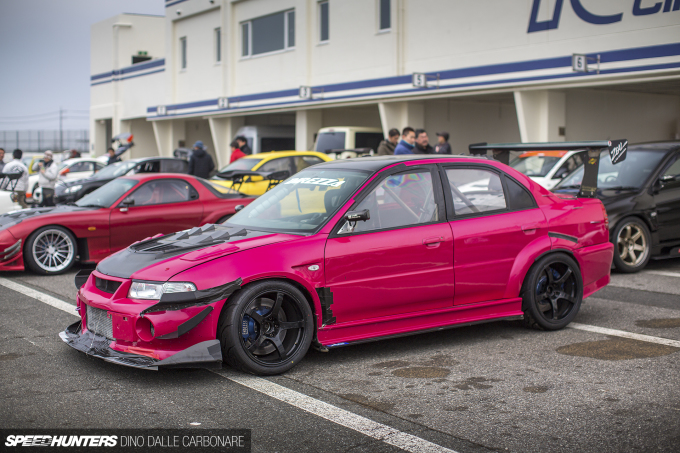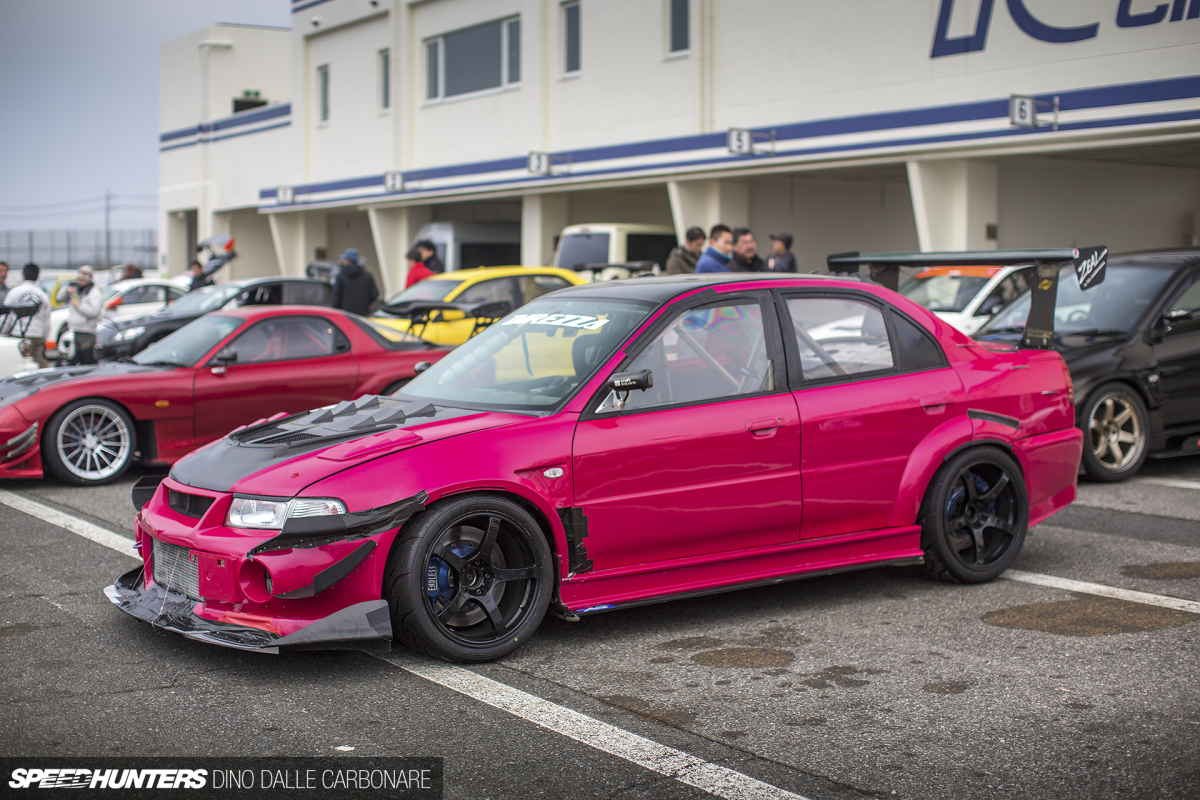 White always seems to be a popular color for track cars like Evos, but there are others out there that want to stand out from the crowd. Bright pink has that effect!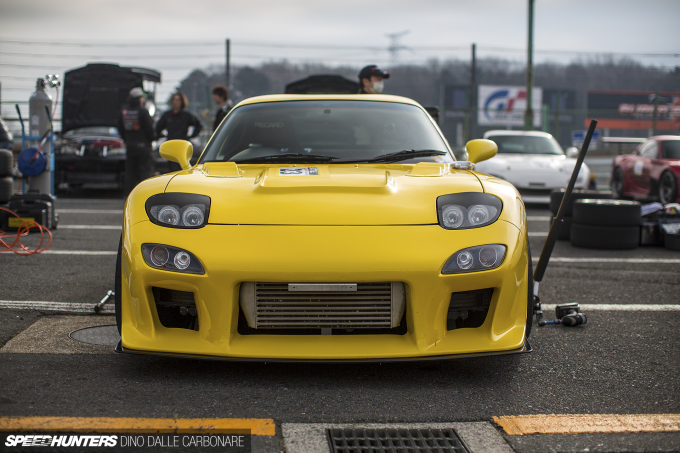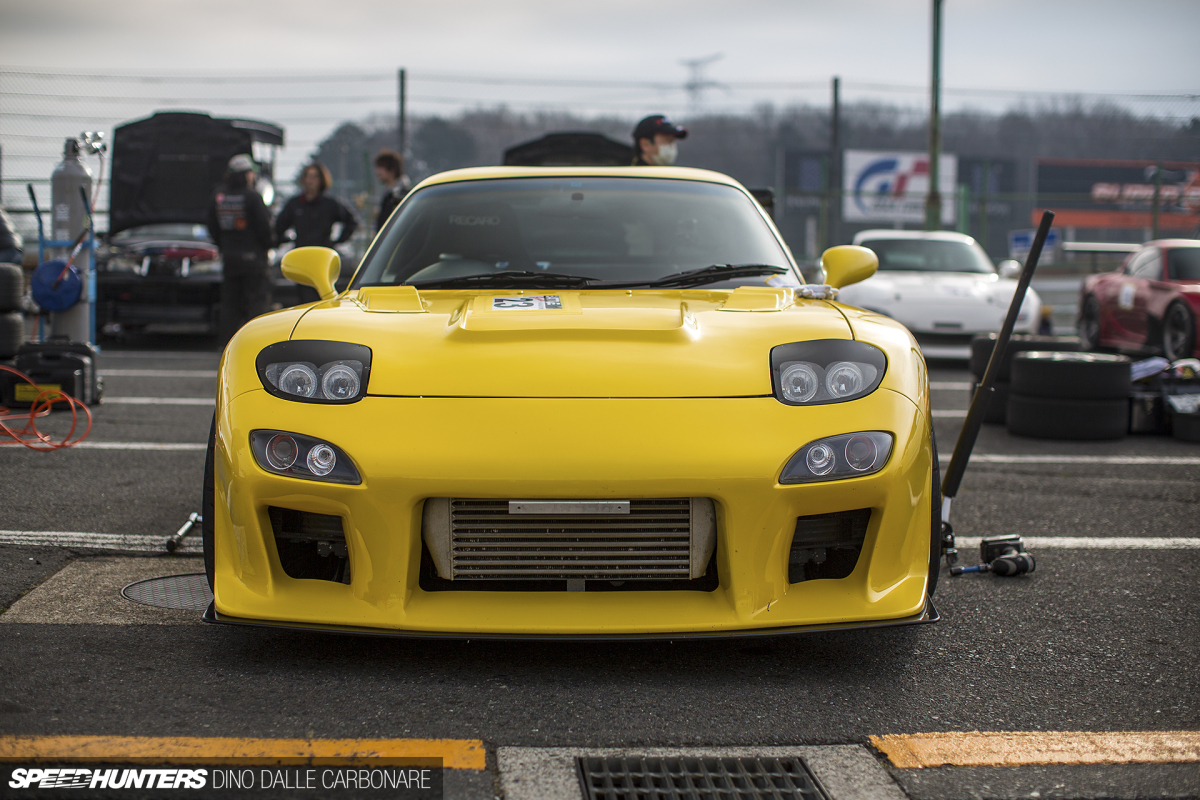 You guys remember the blue Garage Kagotani FD I shot a while back? Well, this is the owner's other car, probably one of the cleanest and nicest FDs present at the event. This is actually a street-oriented project, so it's not as crazy as his blue one, and certainly not as extreme as another RX-7 he's currently building will be. A 59-second lap at Tsukuba is all you need to know to judge a car properly, which means this thing will annihilate most supercars on the street with ease.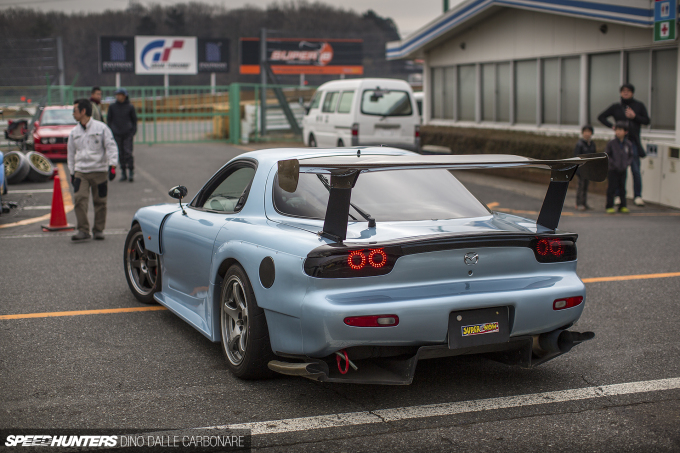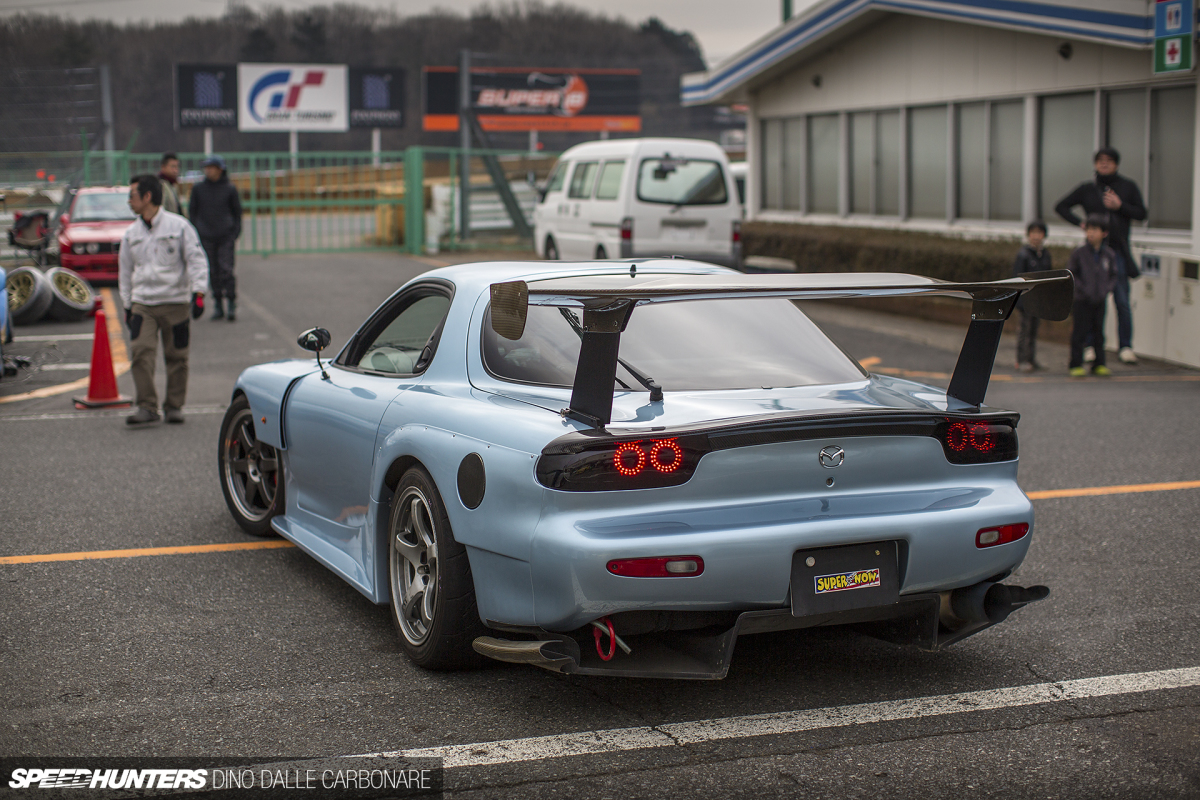 How many interpretations of these things can there possibly be?! It's really hard not to fall for each one… Mazda, get a move on and bring us back goodness like this once again!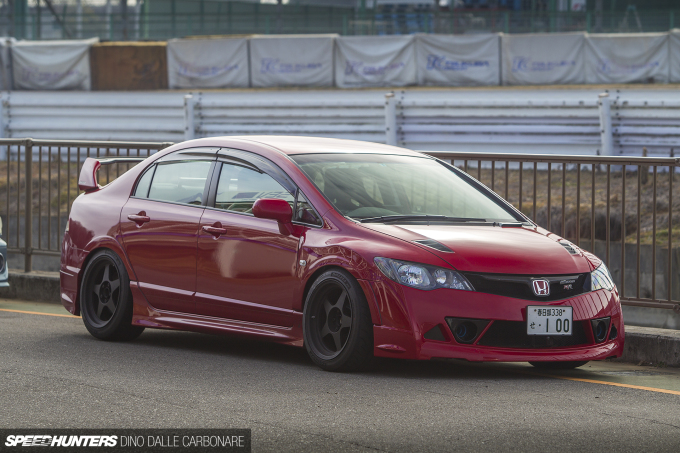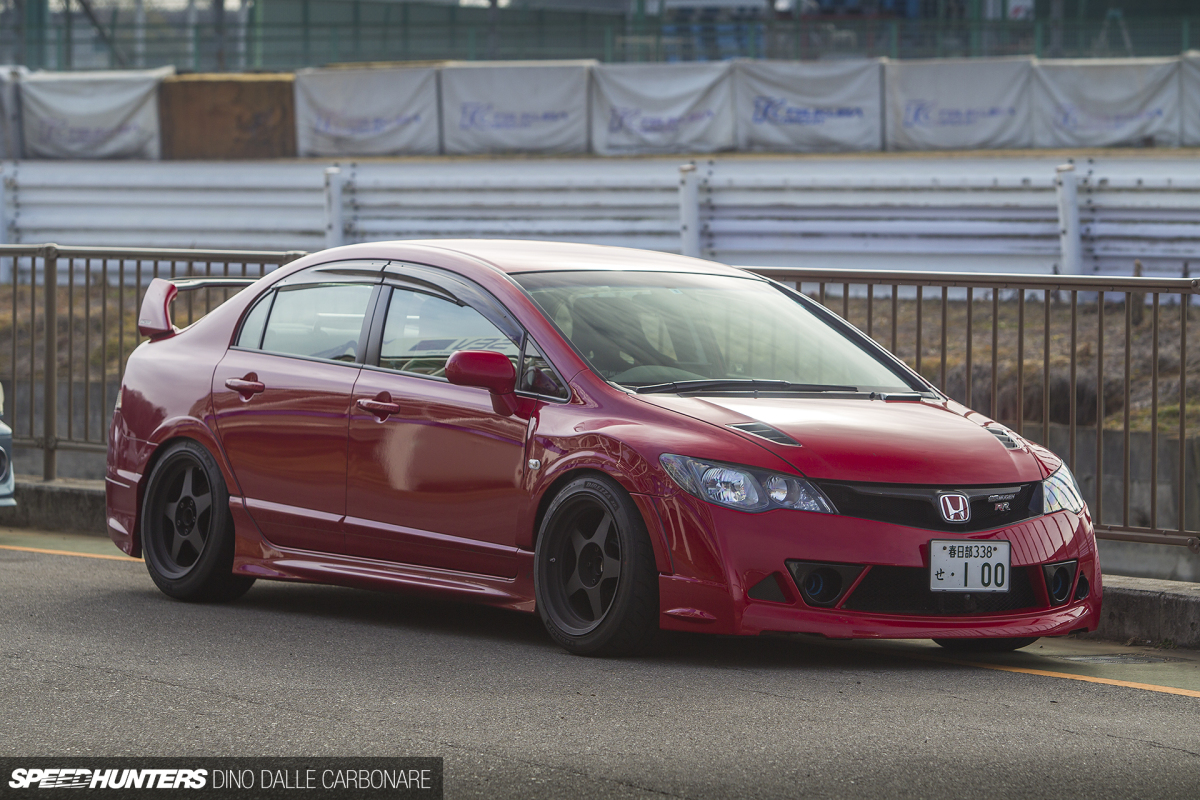 This FD2 Honda Civic Mugen RR wasn't entered in the event; rather I found it sitting parked up along the access road that leads you the grandstands at Tsukuba. Aside from its rarity, I thought it was so cool and a little ironic that it was sitting on Spoon Sports wheels!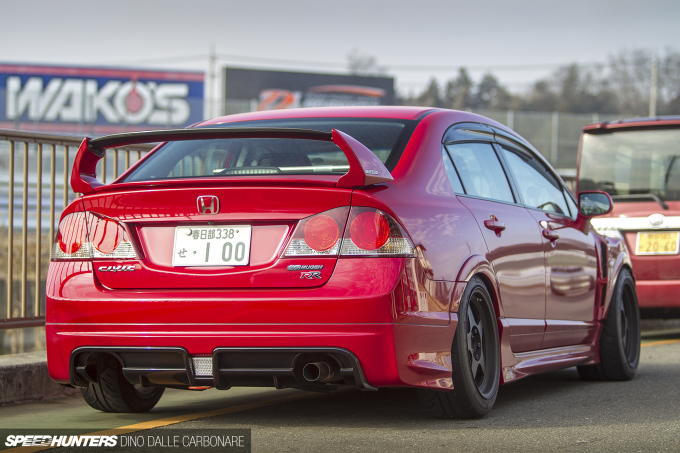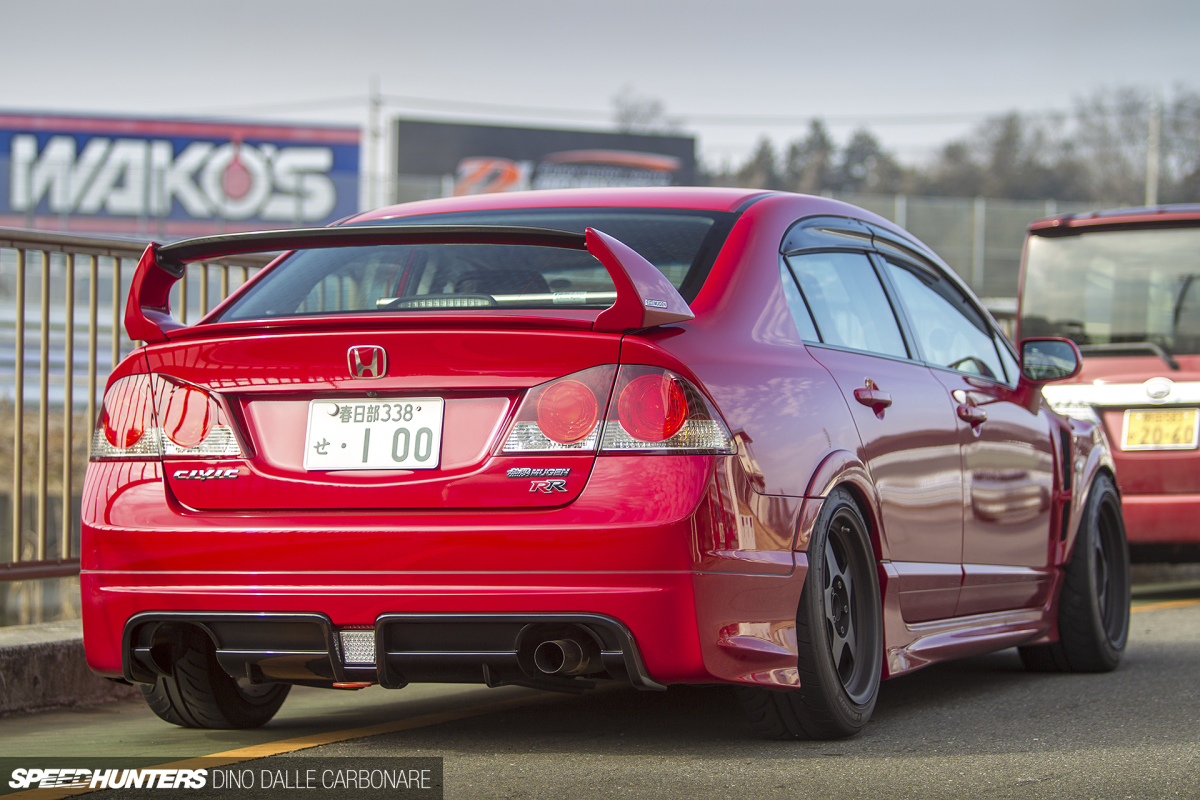 You have to love the look though. It makes me wonder when Mugen will be releasing that wide-body Civic Type-R we saw at Tokyo Auto Salon last month. It's been way too long since they've come up with something as cool as this ultra limited edition machine.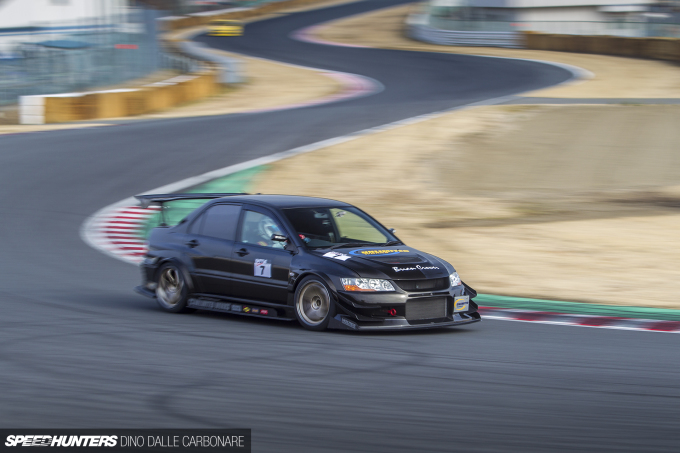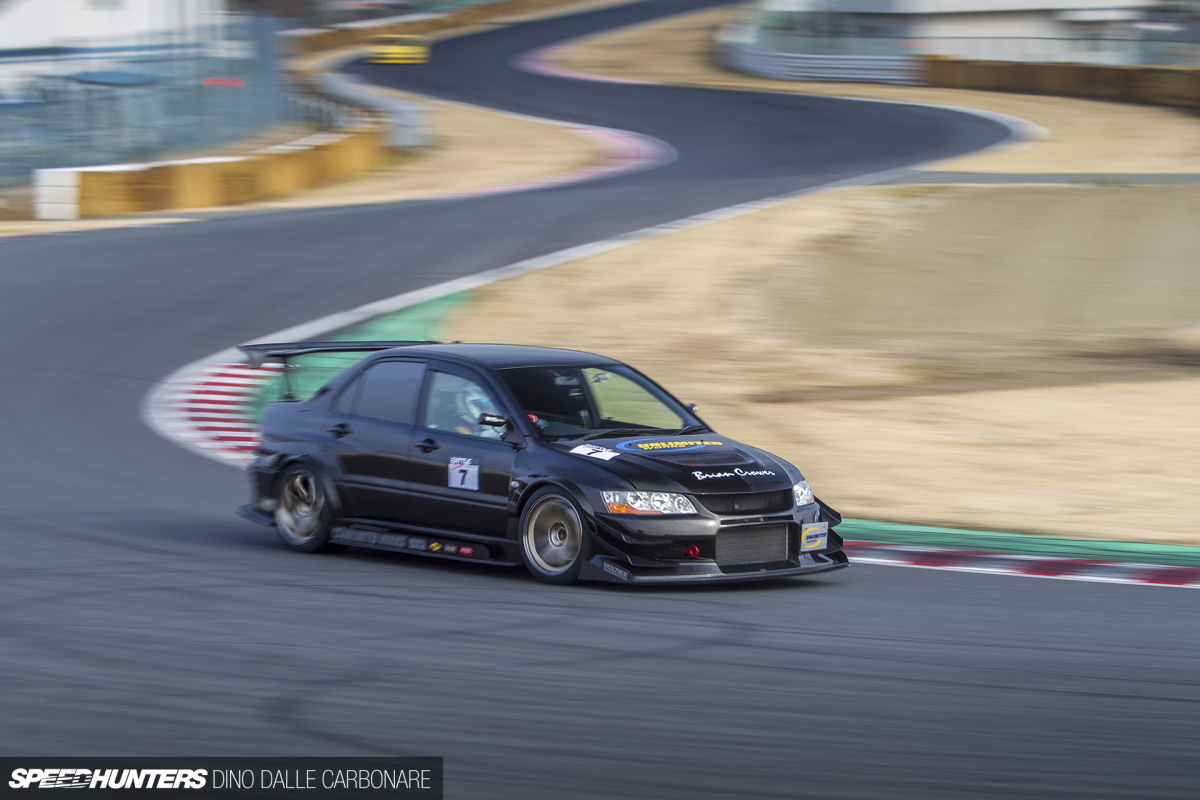 I'll close my main Battle Evome coverage here, but this is just the tip of the iceberg when it comes to seeing more grassroots time attack cars. The main purpose of my visit to Tsukuba for this event was to hunt out lots of cars to spotlight and a couple to feature. And believe me, you're going to love what I've got coming!
Dino Dalle Carbonare
Instagram: speedhunters_dino
dino@speedhunters.com