Heading North
I wasn't lying last month when I said that swift progress has been happening with Project GTI.
I would probably go as far as saying that this is one of the most significant updates so far. Having just installed a more free-flowing Scorpion exhaust and previously a less restrictive air intake, it was time to adjust the engine's management software to take full advantage of the hardware installed to date.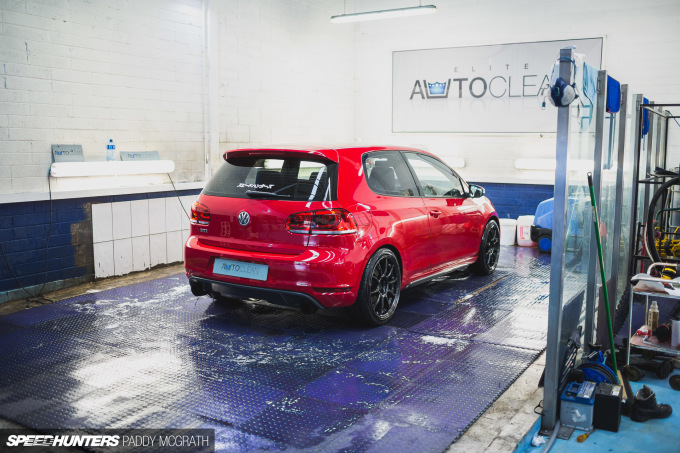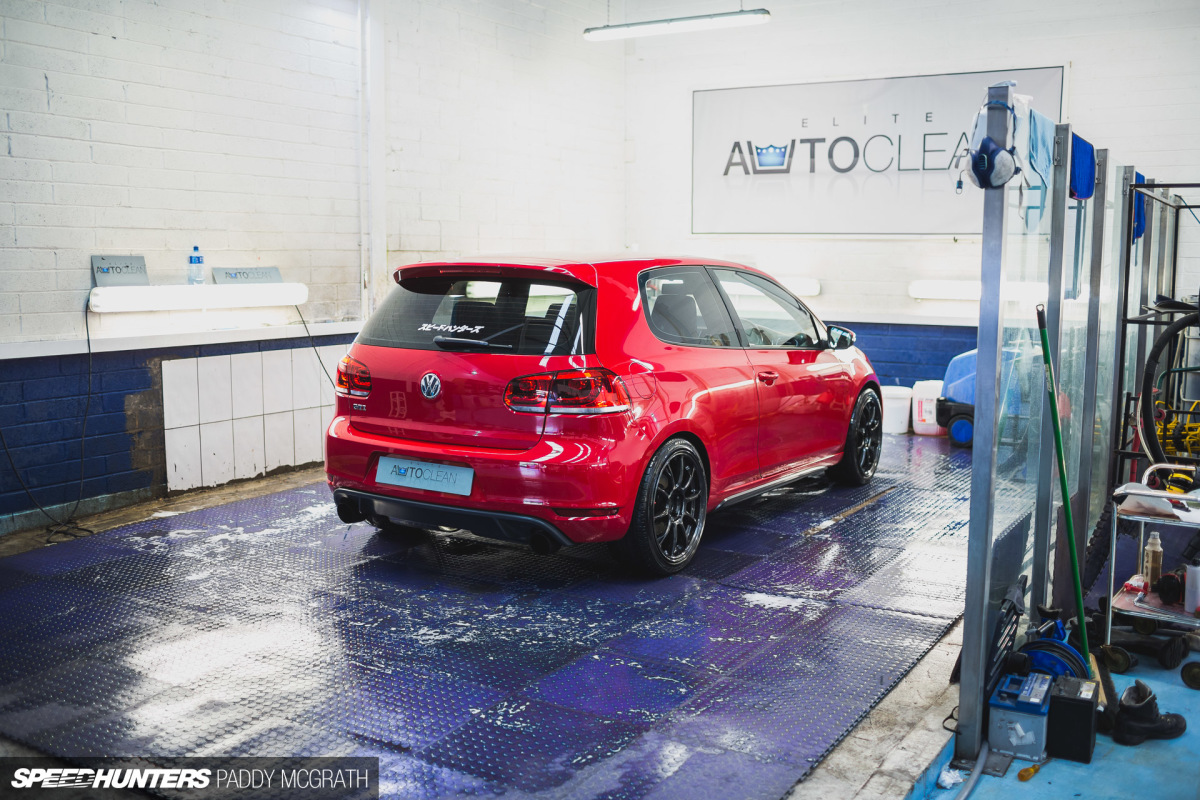 Of course, you can't have a car mapped when it's wearing the worst that Irish roads can offer over the winter months. Sadly, it probably stayed clean for all of 20 minutes.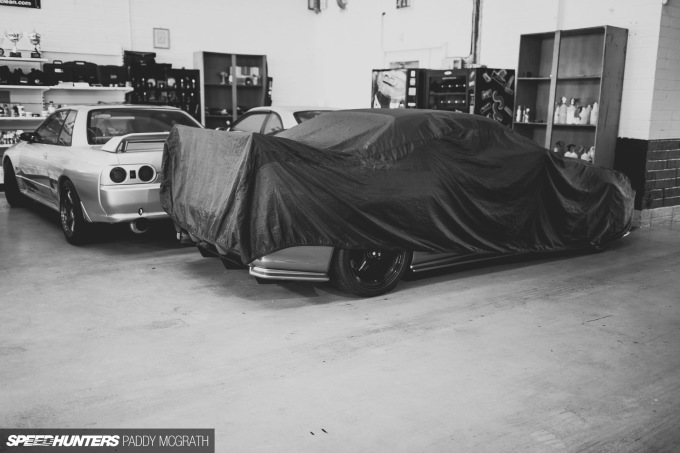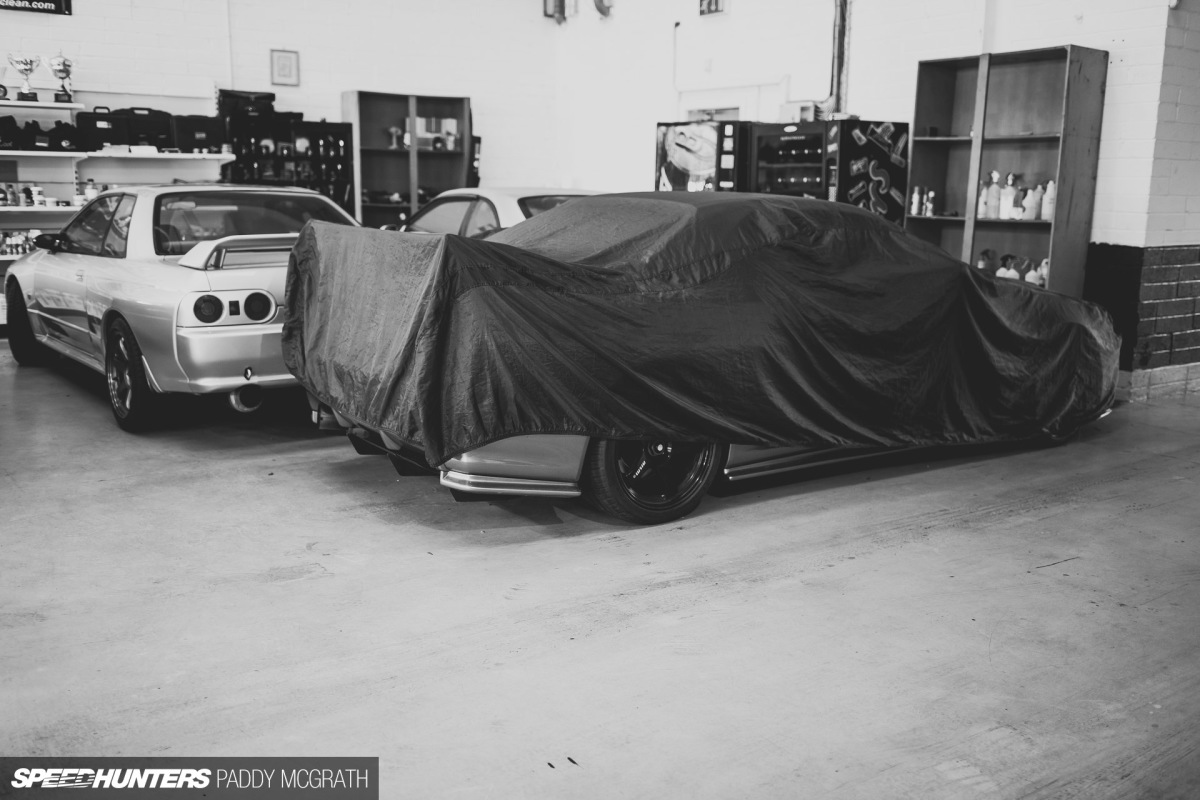 Happily, it did mean that I happened upon an absolute peach of a car which I'm going to be featuring in the coming months. The cars hidden here in Ireland never cease to amaze me.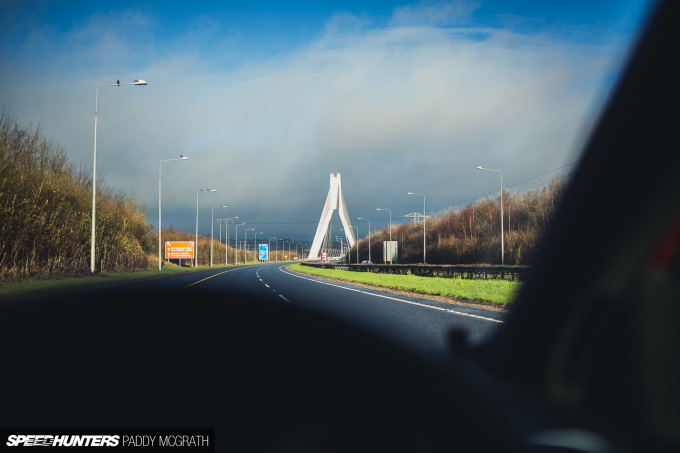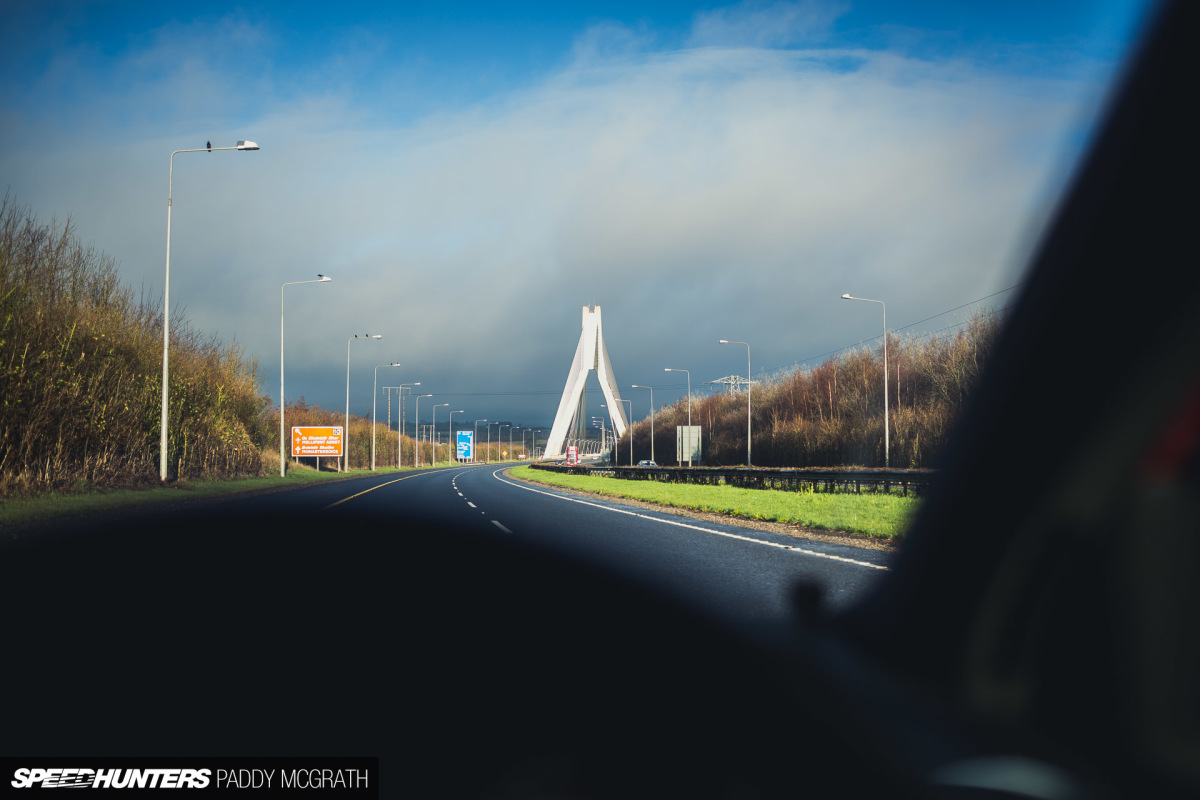 I've got distracted again, sorry. I couldn't afford to hang around too long in Dublin as I needed to make progress in a northerly direction.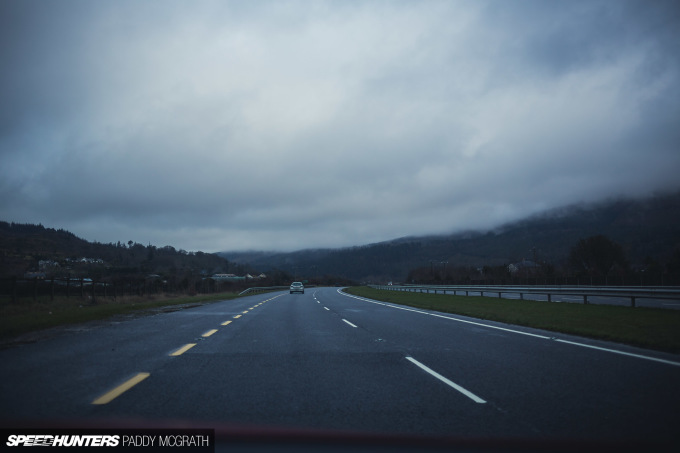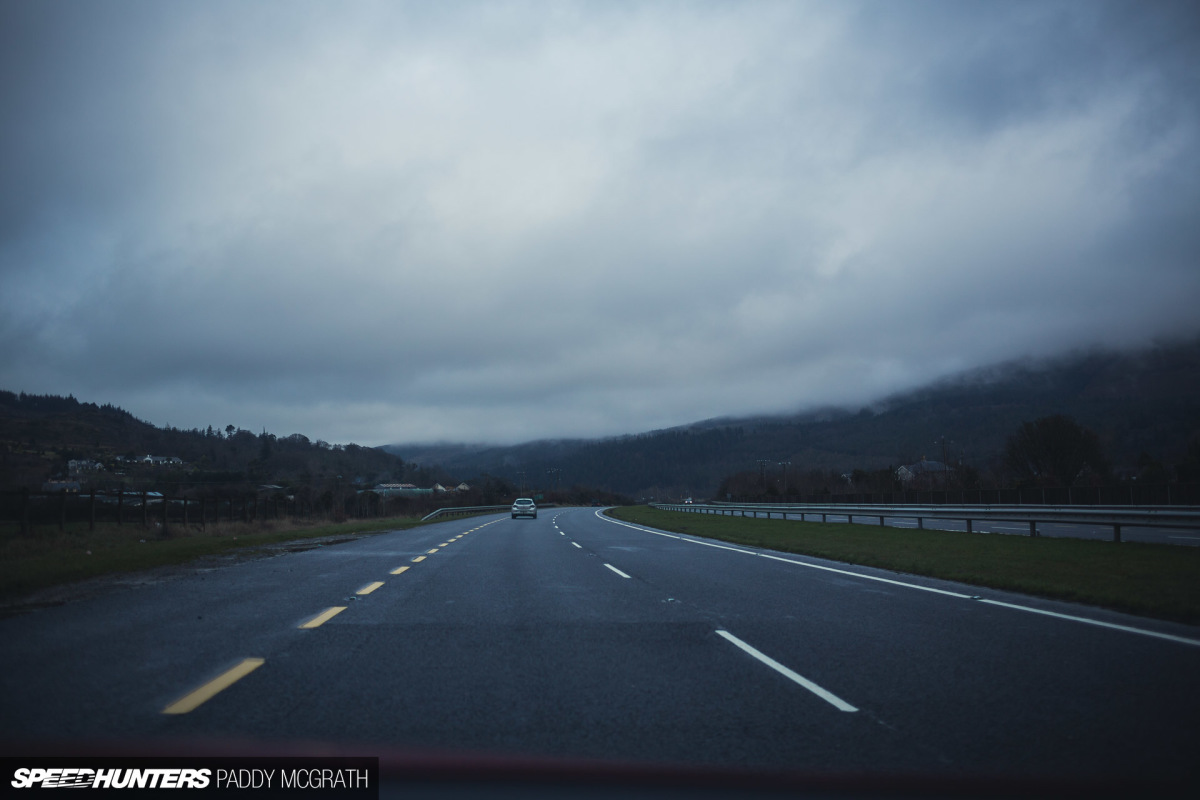 My destination on this particular day was a business just outside Belfast in Northern Ireland called TG Performance; a small but potent company which also happens to be the only fully-fledged REVO dealer on this small island. It's time to bring Project GTI to stage two…
Border Crossing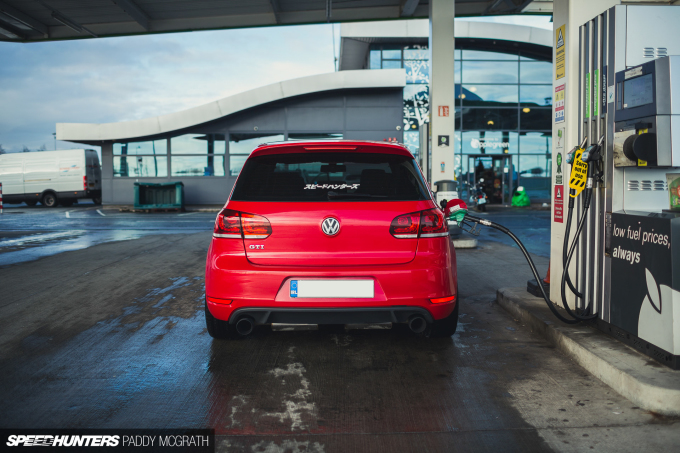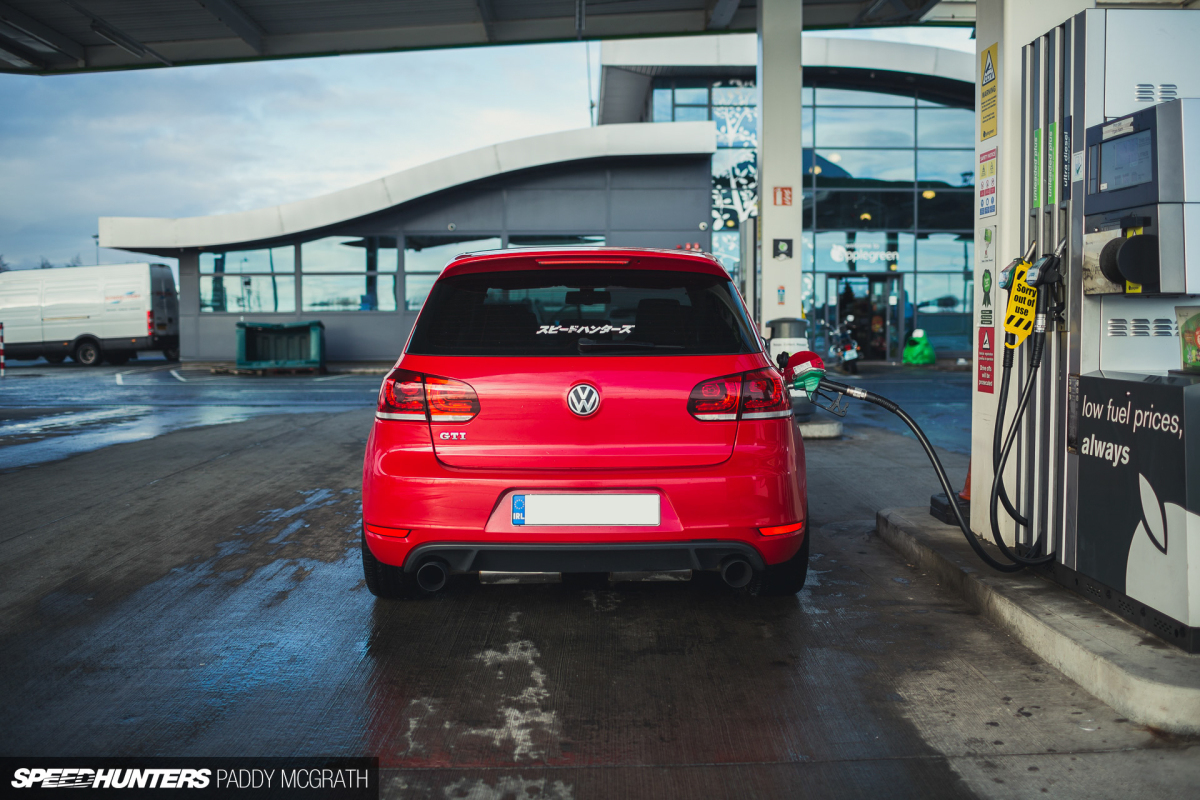 Before crossing the invisible line in the proverbial sand that separates the Republic and Northern Ireland, I was instructed to make sure the GTI was full of petrol. Reason being that Northern Ireland typically has a higher fuel quality than the Republic. At our pumps (in the Republic), petrol is only offered at 95RON octane where as across the border, unleaded petrol can be acquired at 97RON and 99RON.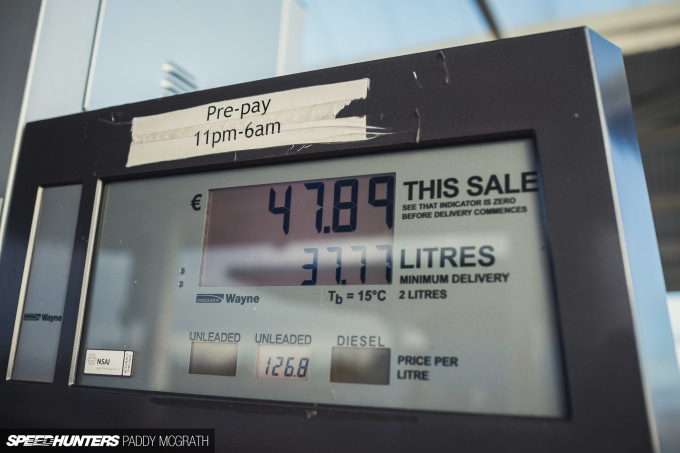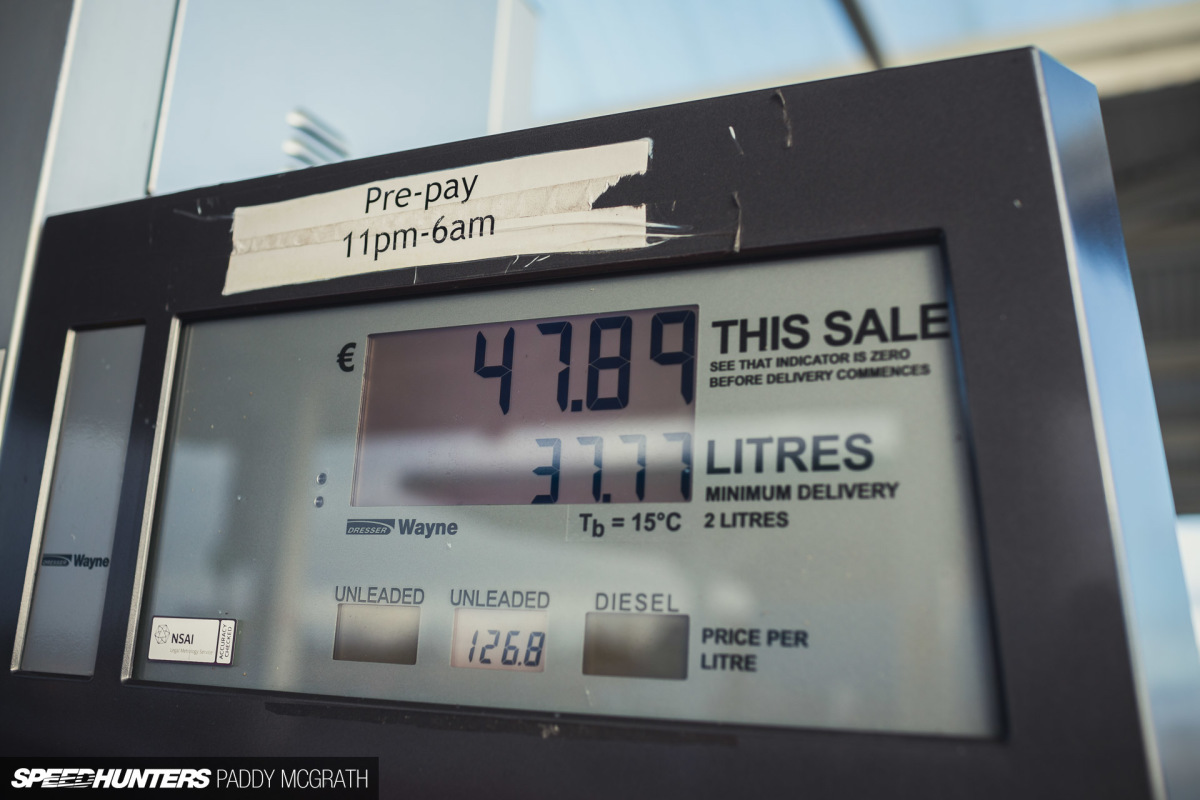 Fuel prices here have been dropping recently (they've since dropped another €0.07 per litre), so that's always something to be happy about. This particular top-up works out at about US$5.22 per US gallon.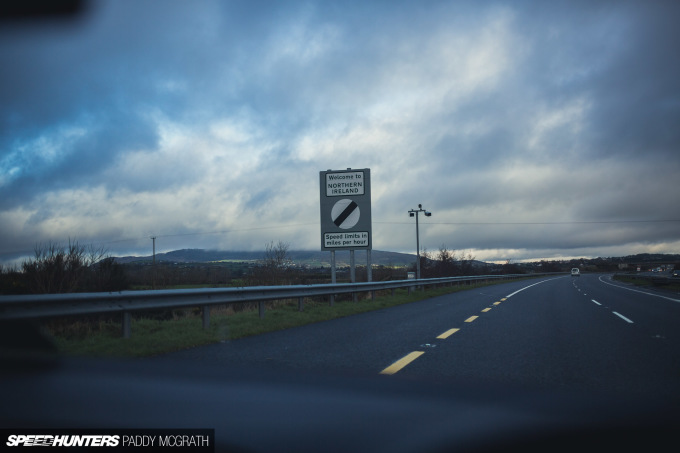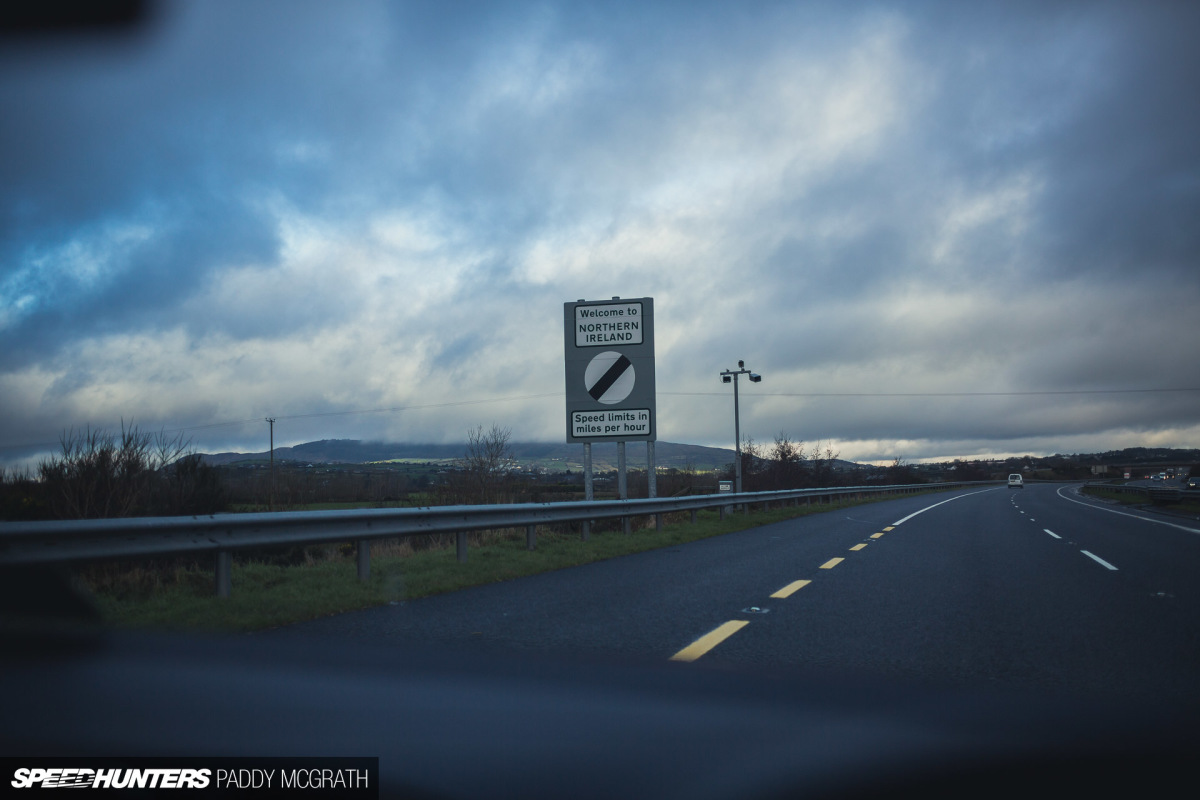 Whatever your preconceptions are about Northern Ireland, you're probably wrong. Sure, the country has had a difficult past in recent decades, but today it's one of the nicest places on earth you could visit. It's a beautiful country with great people, plenty of whom I'm proud to call my friends.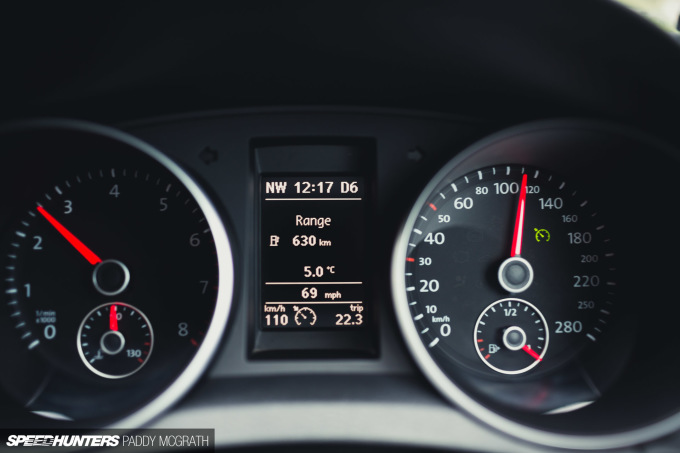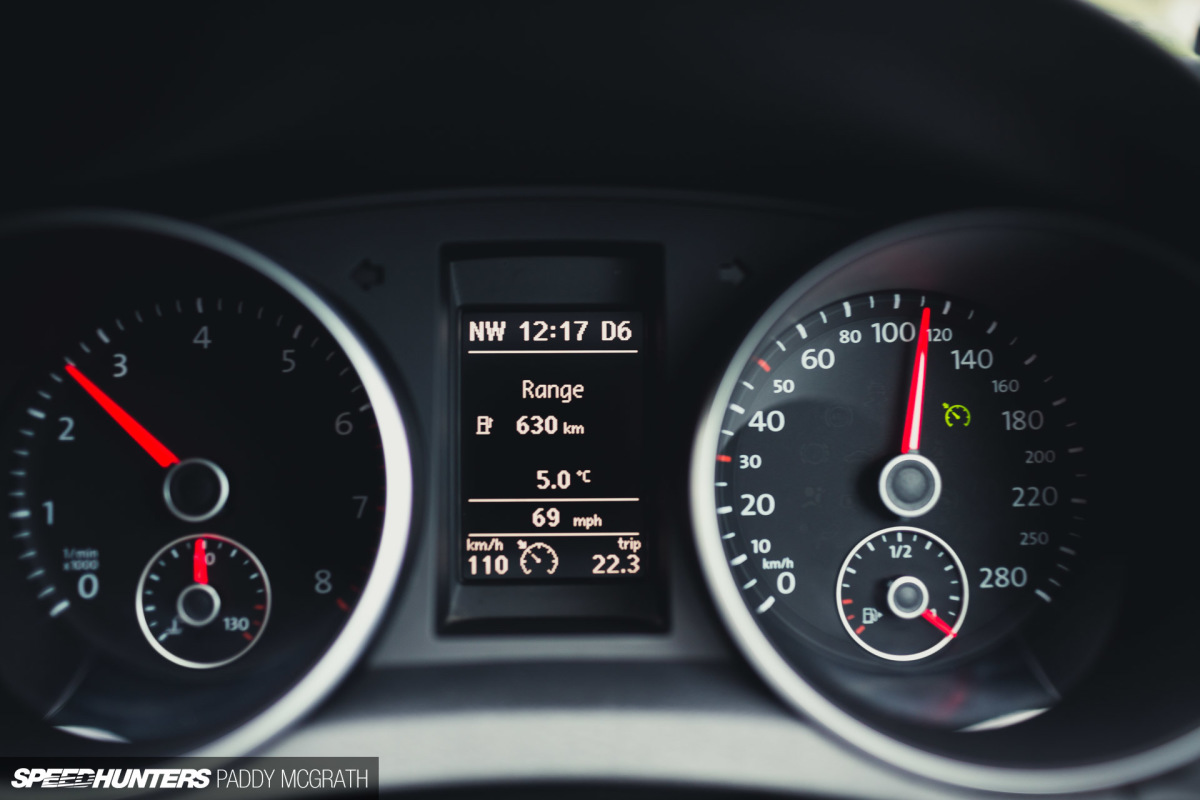 Because Northern Ireland uses imperial and south of the border uses metric, speed limits can be tricky when your clocks only read in km/h. Thankfully, Volkswagen have accounted for this and allow a small alternate speedometer to be displayed on the MFI. Pretty neat.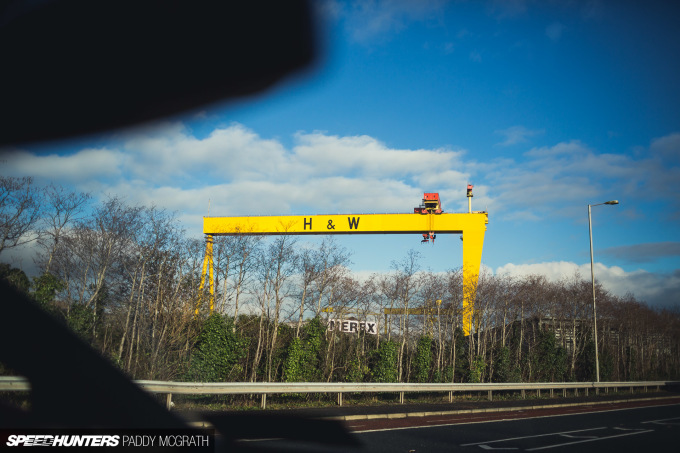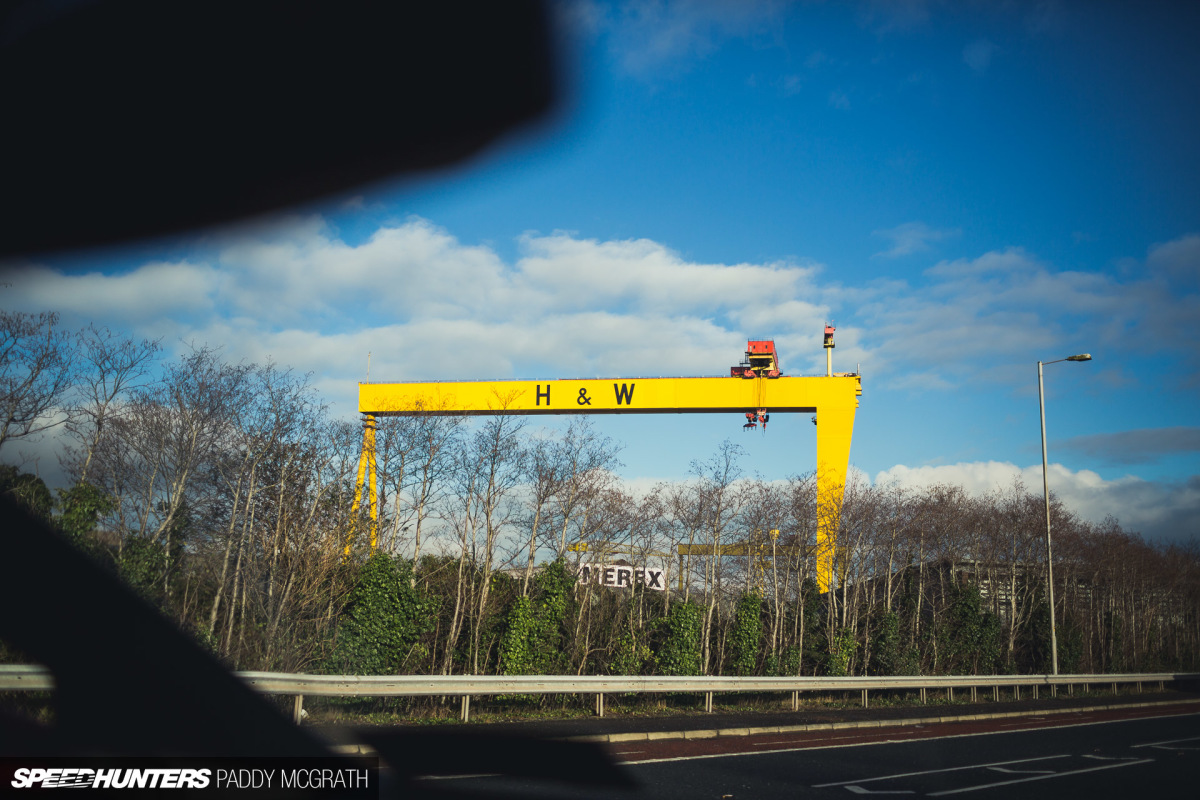 With the island of Ireland being so small, it only takes a few hours to get from bottom to top, but it absolutely feels like a different country when you cross the border. It's a strange one, but strange in a good way if that makes sense.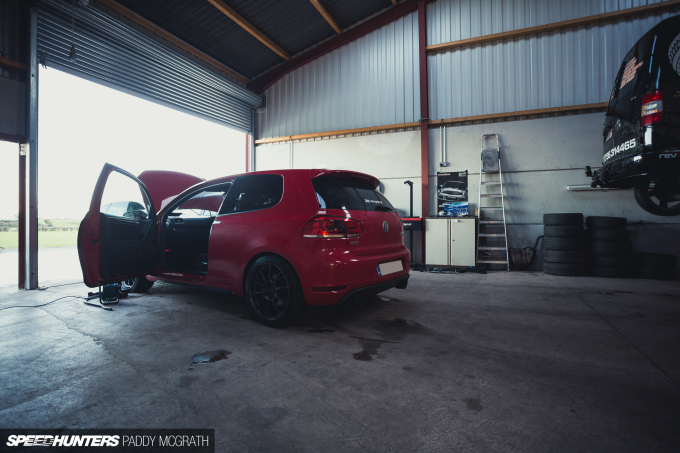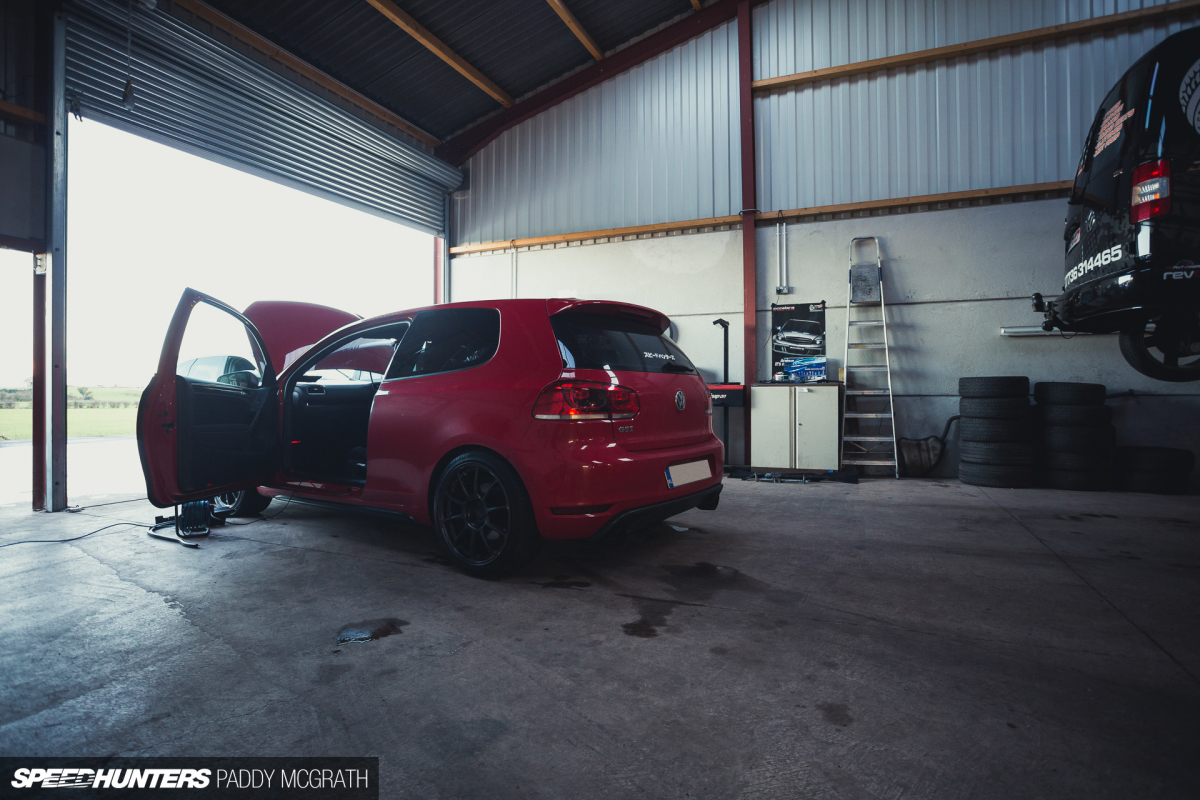 Before I even knew it, I had the car reversed into the TG Performance workshop and both Chris and Graham were preparing it for its new REVO software.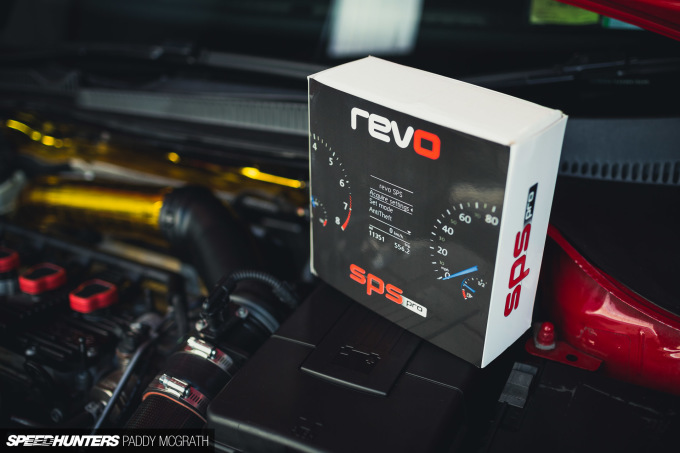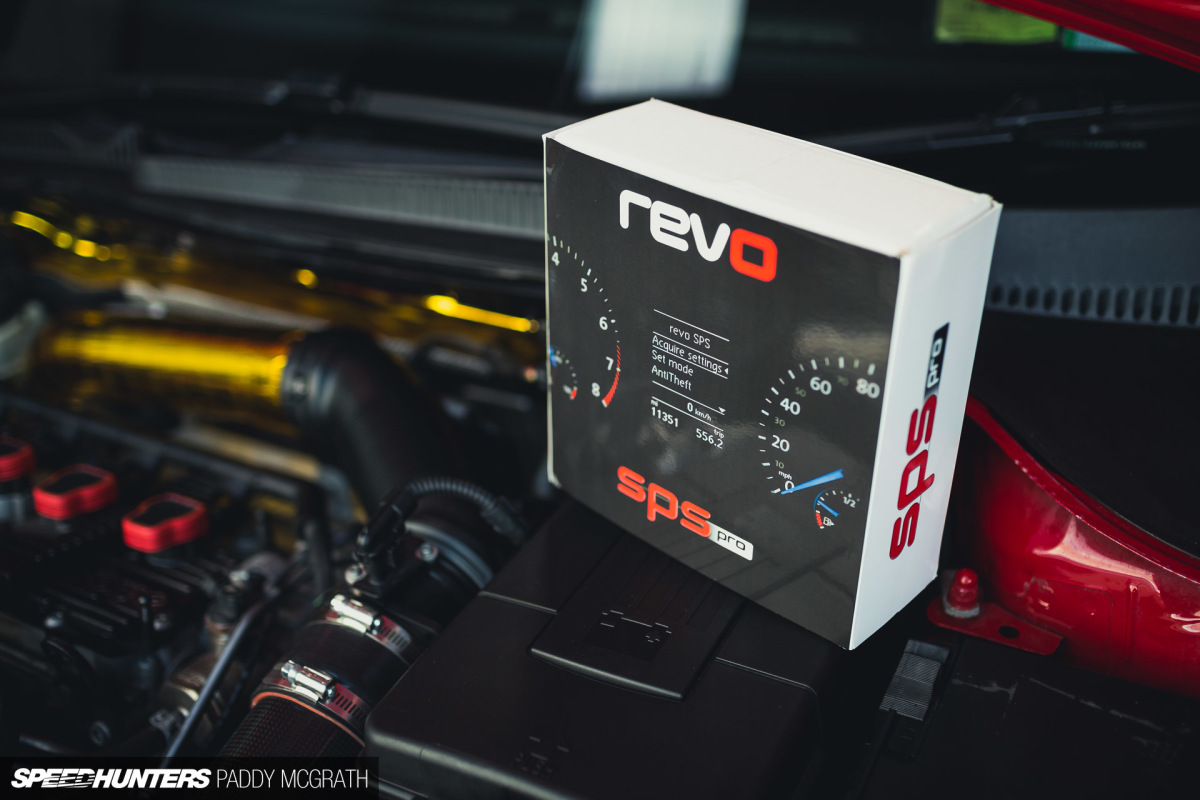 What I didn't know beforehand is that REVO had very kindly donated their extraordinarily clever SPS Pro hardware upgrade for Project GTI to accompany the new software. I'll come back to that in a moment.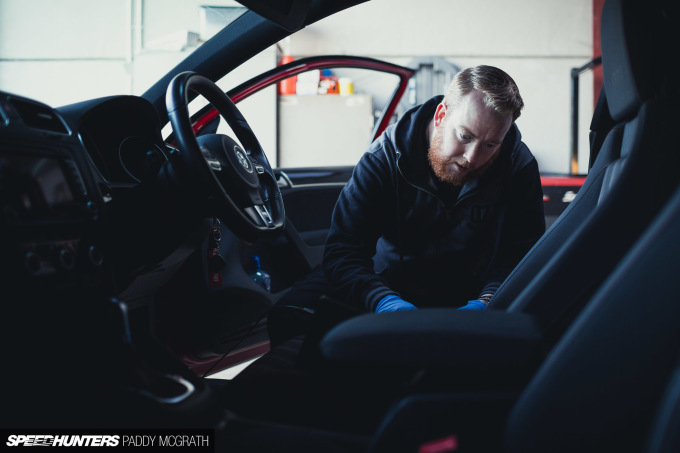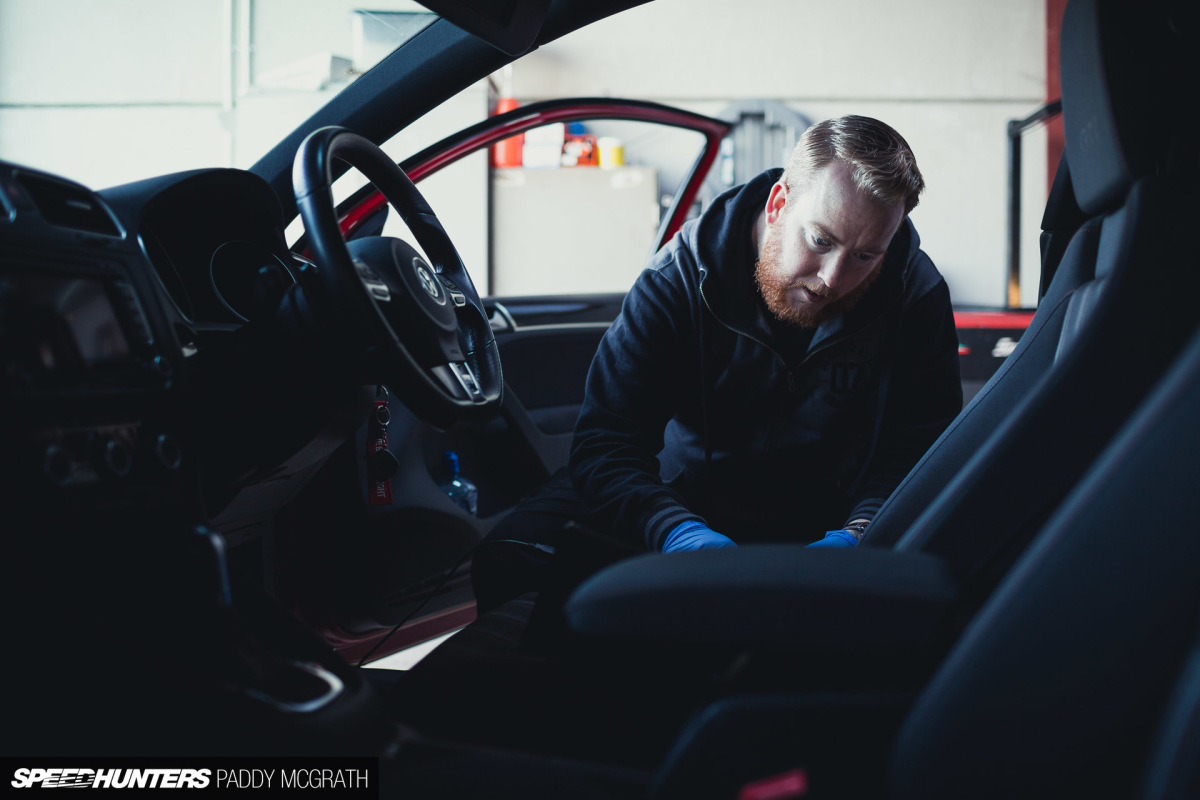 As I said at the start of this story, I already had the hardware in place for a significant power jump. You can view the details on REVO's website, but essentially I decided to skip Stage One – which requires no additional hardware – and go straight to Stage Two.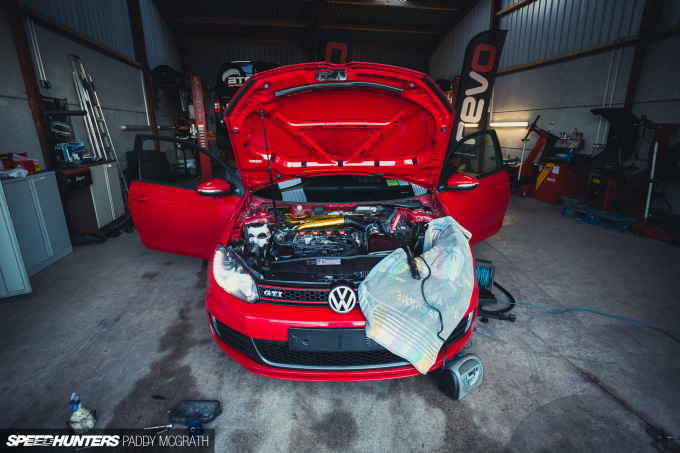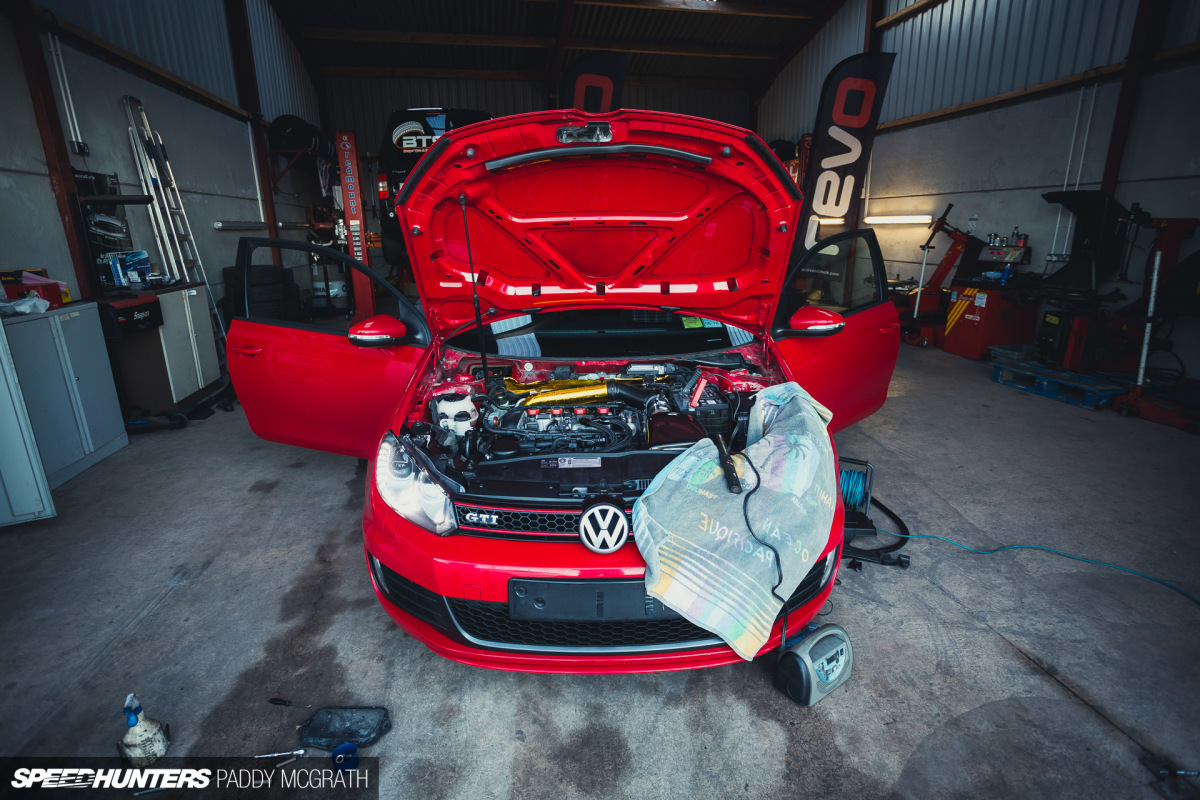 What really pushed me towards choosing REVO though was the ability to flash both the ECU and TCU at the same time. Project GTI is a DSG-equipped car, which means that the gearbox software can also be upgraded to allow for a better performing driveline. Shifts are faster, manual mode becomes an actual manual mode with no auto-upshifts, the rev limit is raised to 7150rpm and launch control is set to 3200rpm.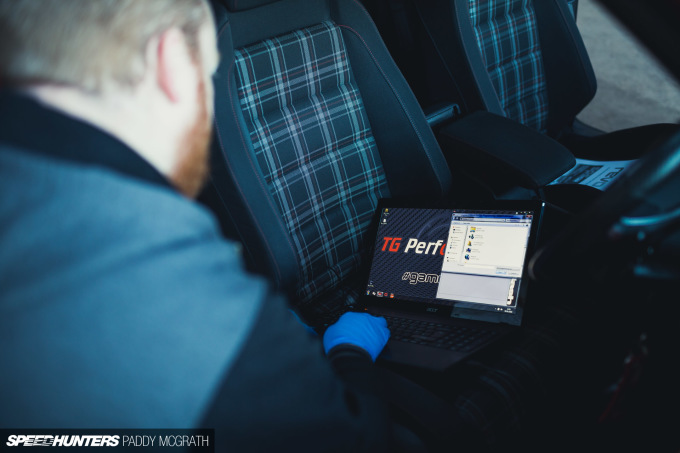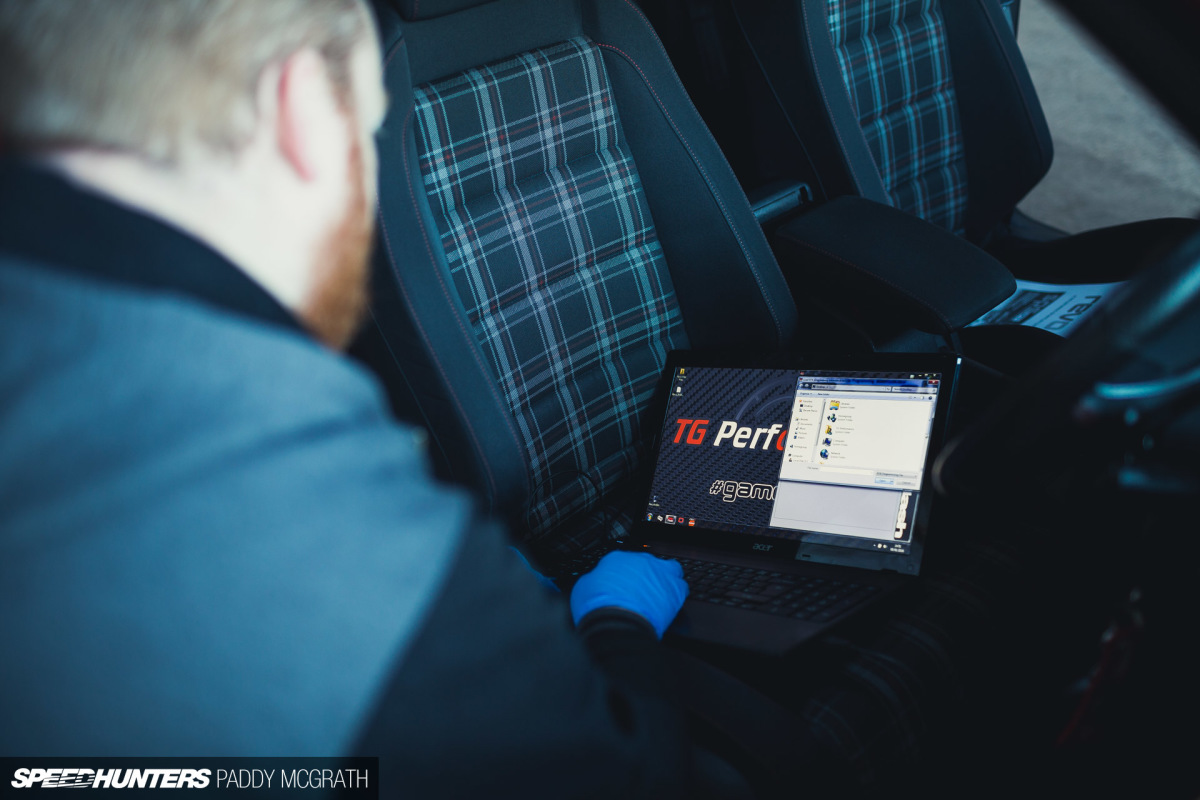 After checking the car over, Graham would load the Stage Two engine software, followed by Stage Two DSG software. It's absolutely crazy how much performance can be added – or unlocked – with simply a laptop and the correct knowledge.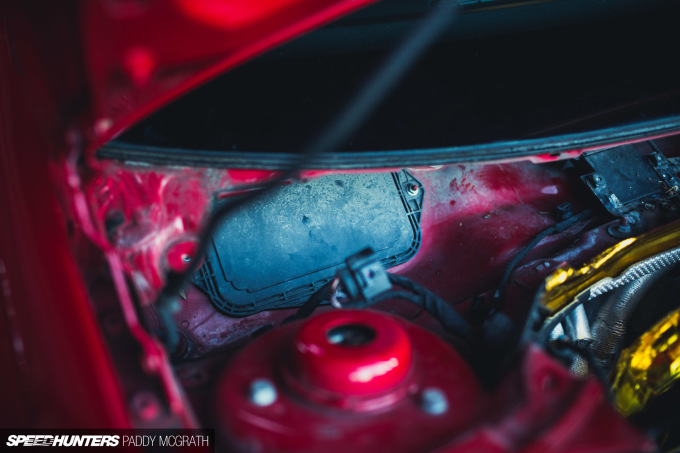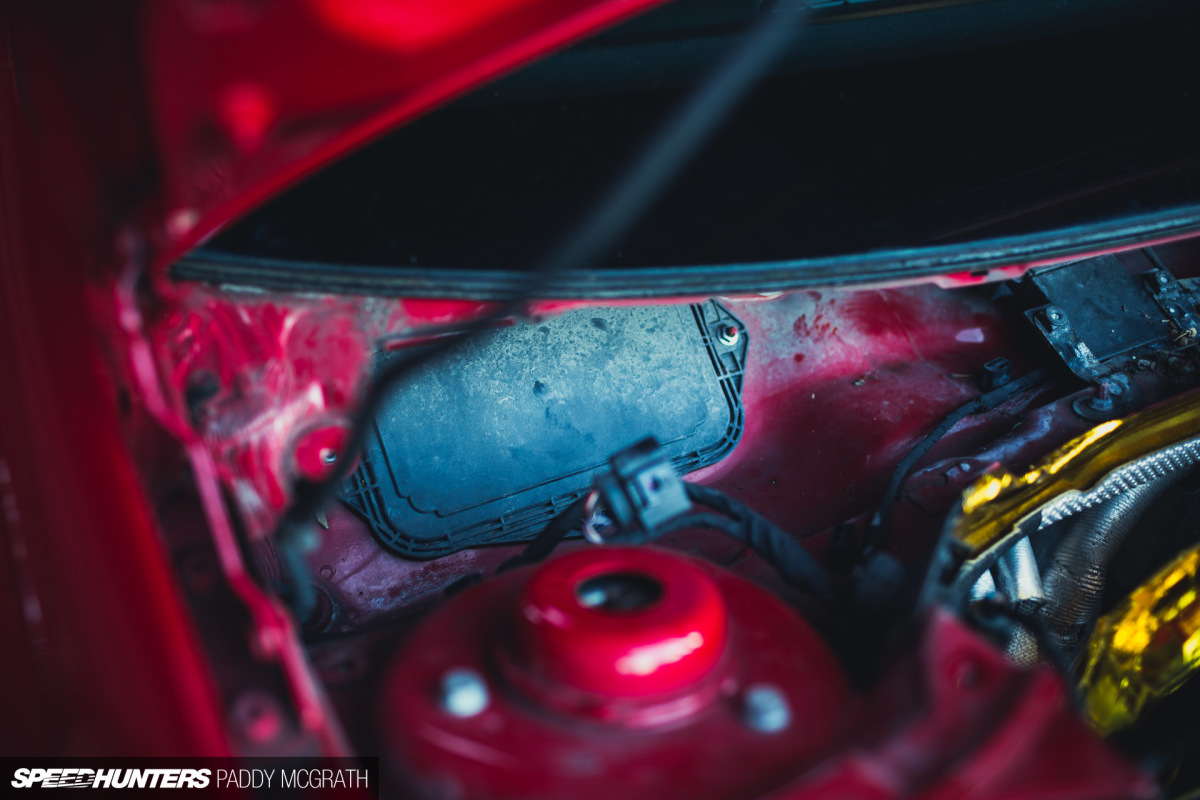 Meanwhile at the front, Chris had removed the wiper linkage to access the car's CAN bus Gateway to install the SPS Pro unit. It's hiding behind the large black cover beneath the windscreen.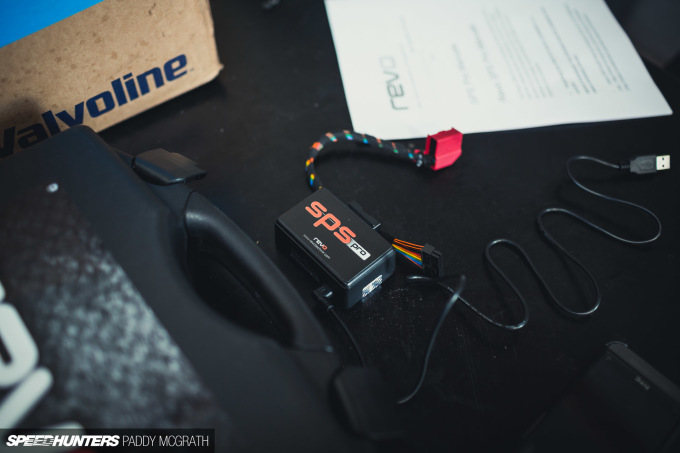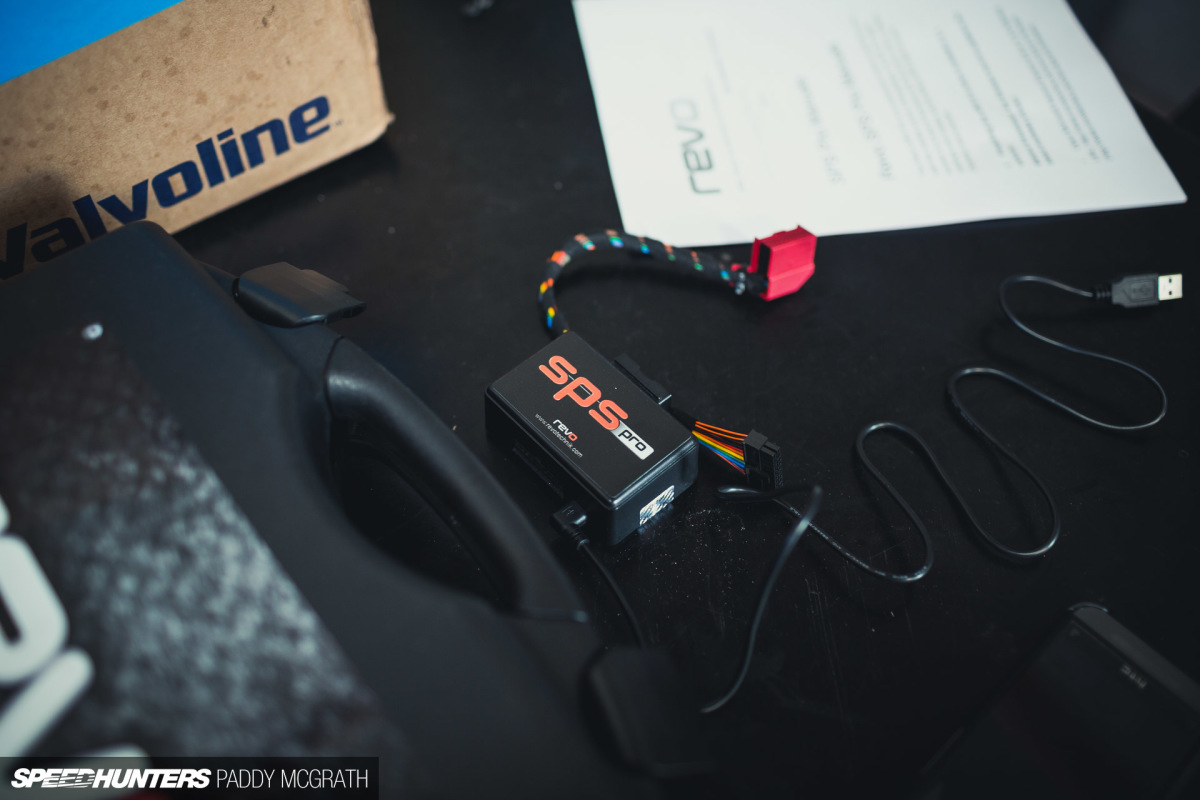 It's a very simple looking piece of hardware and once the wiper linkage has been removed, is as easy an installation as you could ever imagine.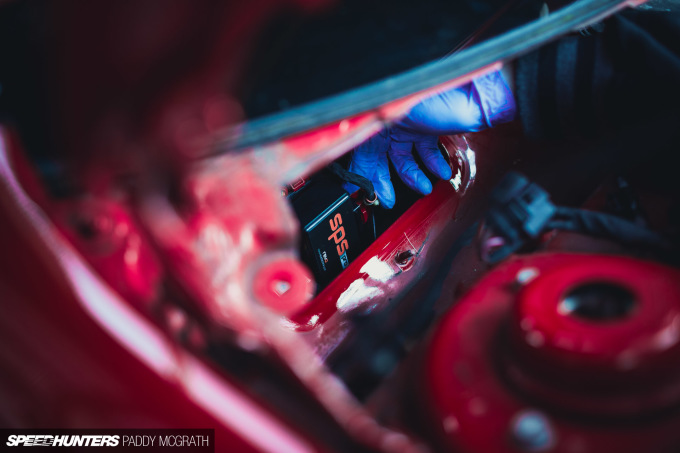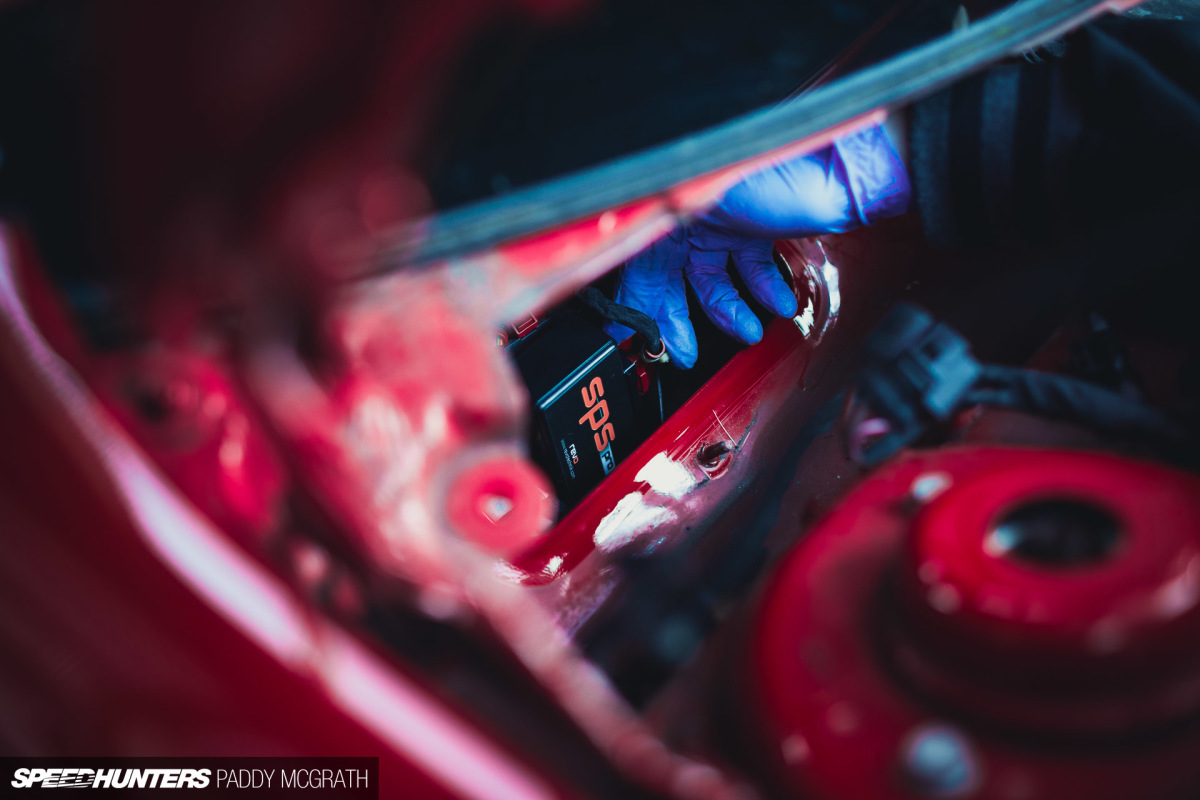 The SPS Pro plugs directly into the car's Gateway module which in-turn is reconnected to the car.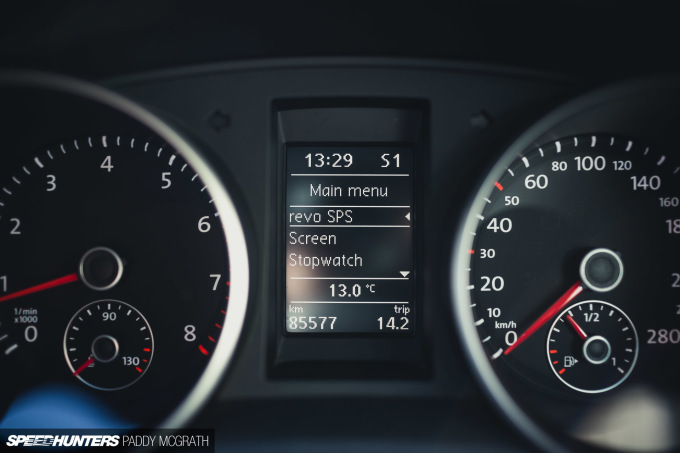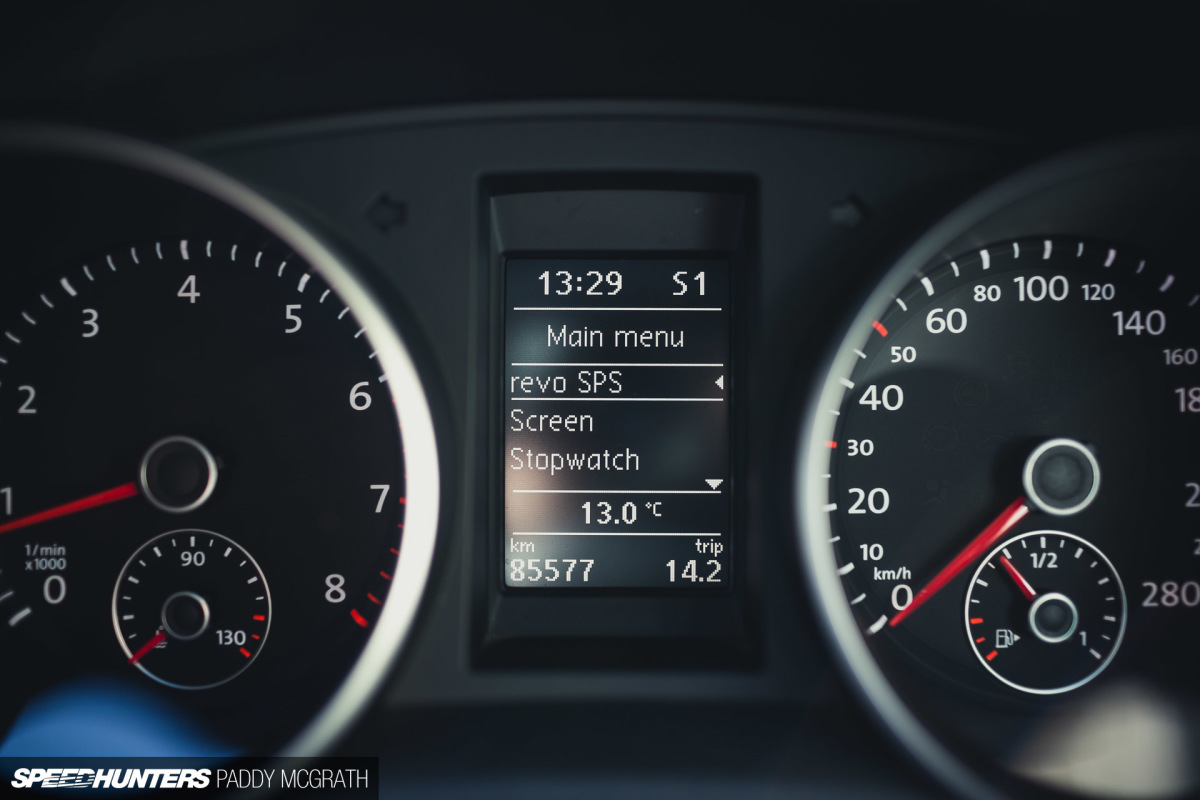 I'm going to go into more detail in a future post, as it's quite in-depth, but the SPS Pro unit essentially 'borrows' a menu screen on the factory MFI system (it actually shares with the phone menu) and relays information from the ECU to the driver, along with allowing lots of customisation.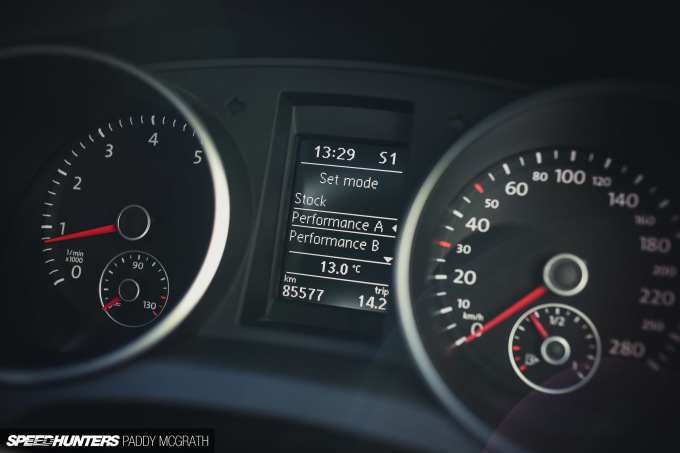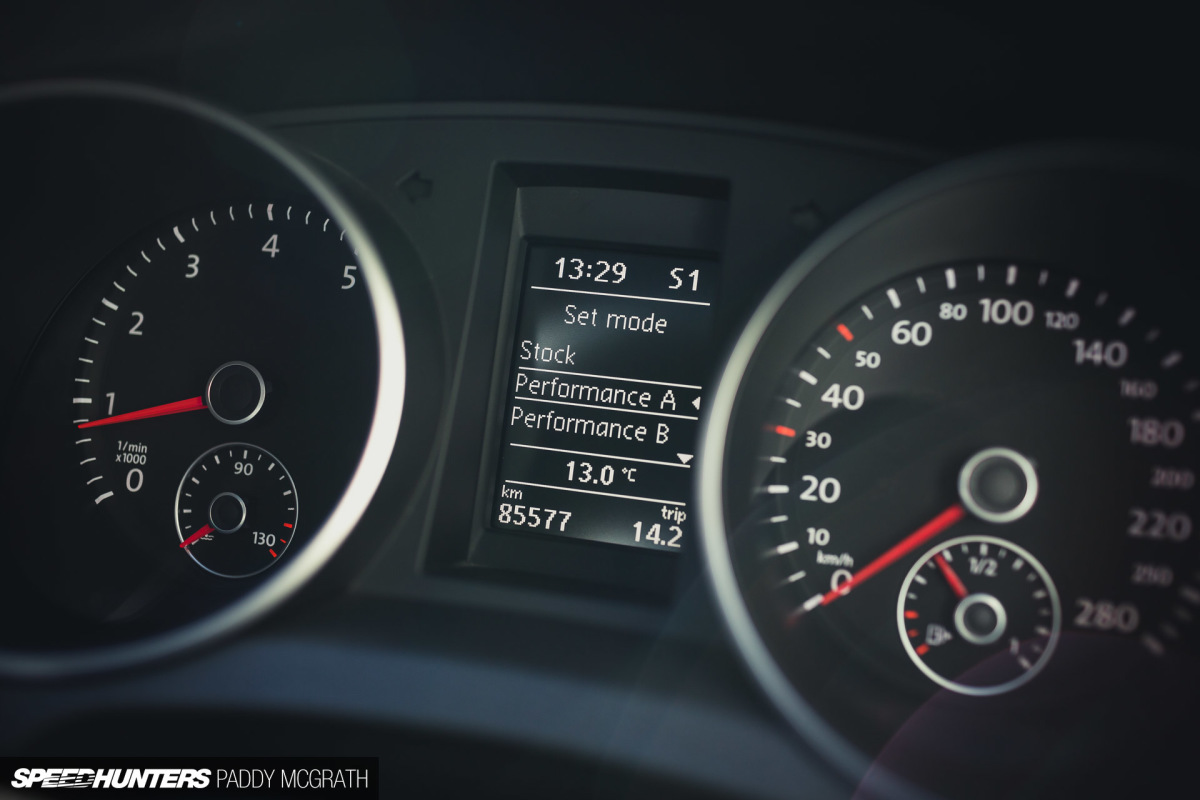 Not only does it allow me to easily revert the engine's software to stock, it also lets me select an appropriate map depending on fuel quality. 'Performance A' is my Stage Two software for 95RON fuel. Modes 'B' and 'C' are for 97RON and 99RON fuel respectively. There's way more to it, but I'll try make a video for the next update to show it off better.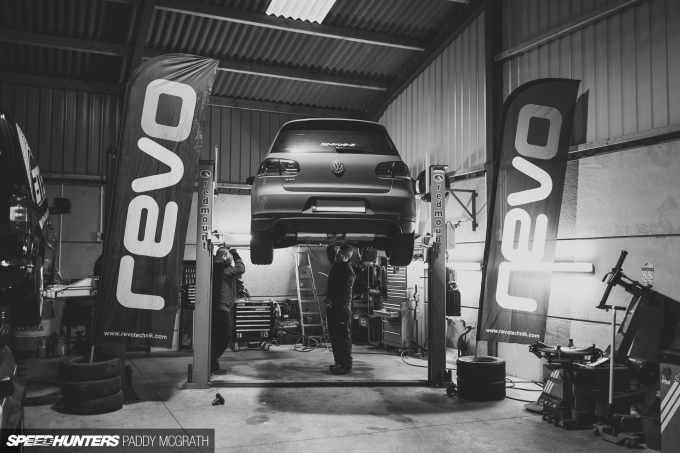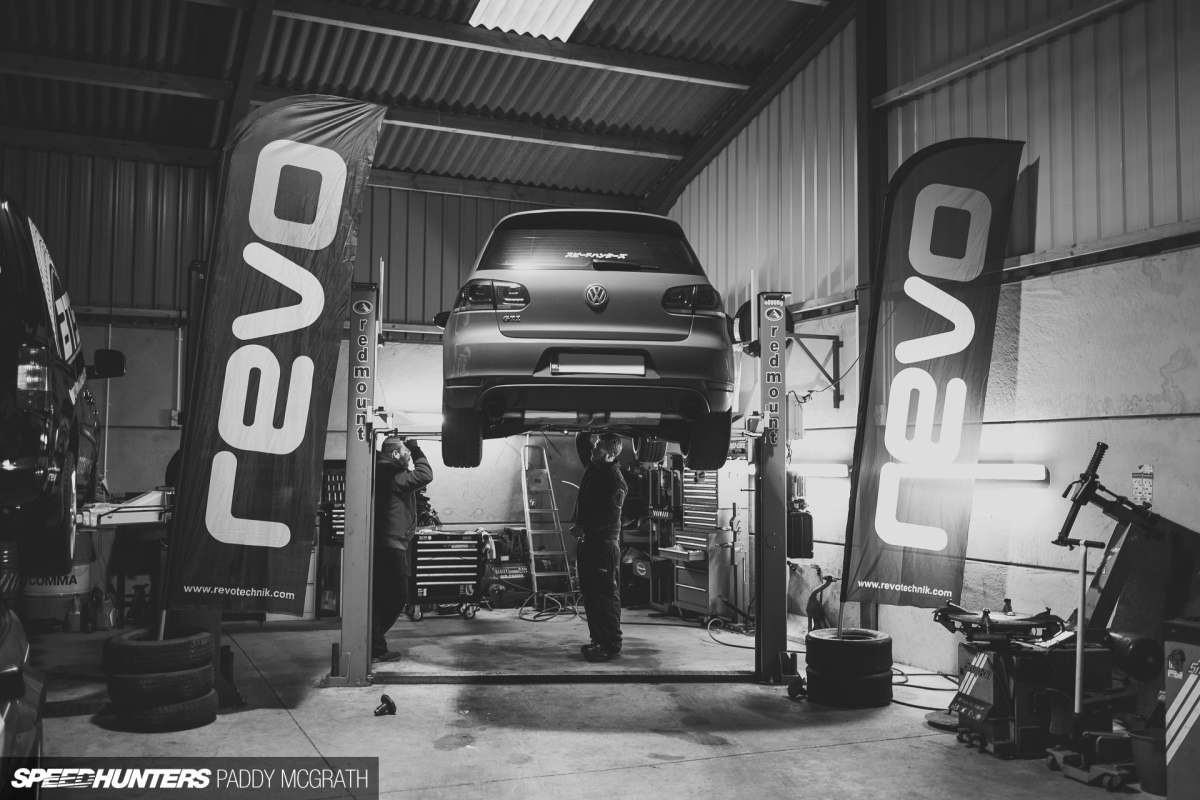 Before we could run the car, one additional hardware change had to be made.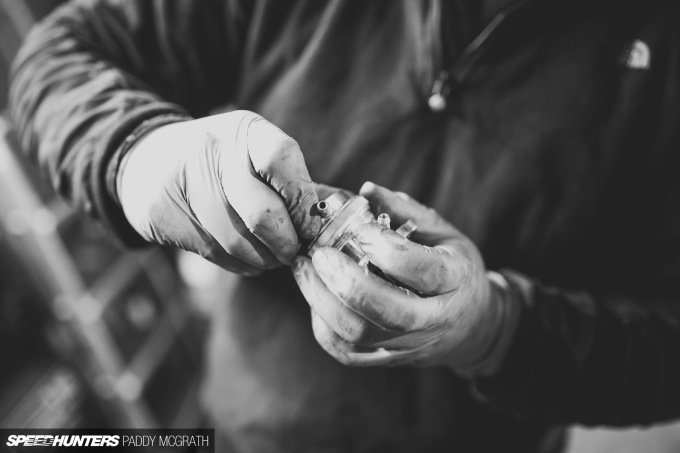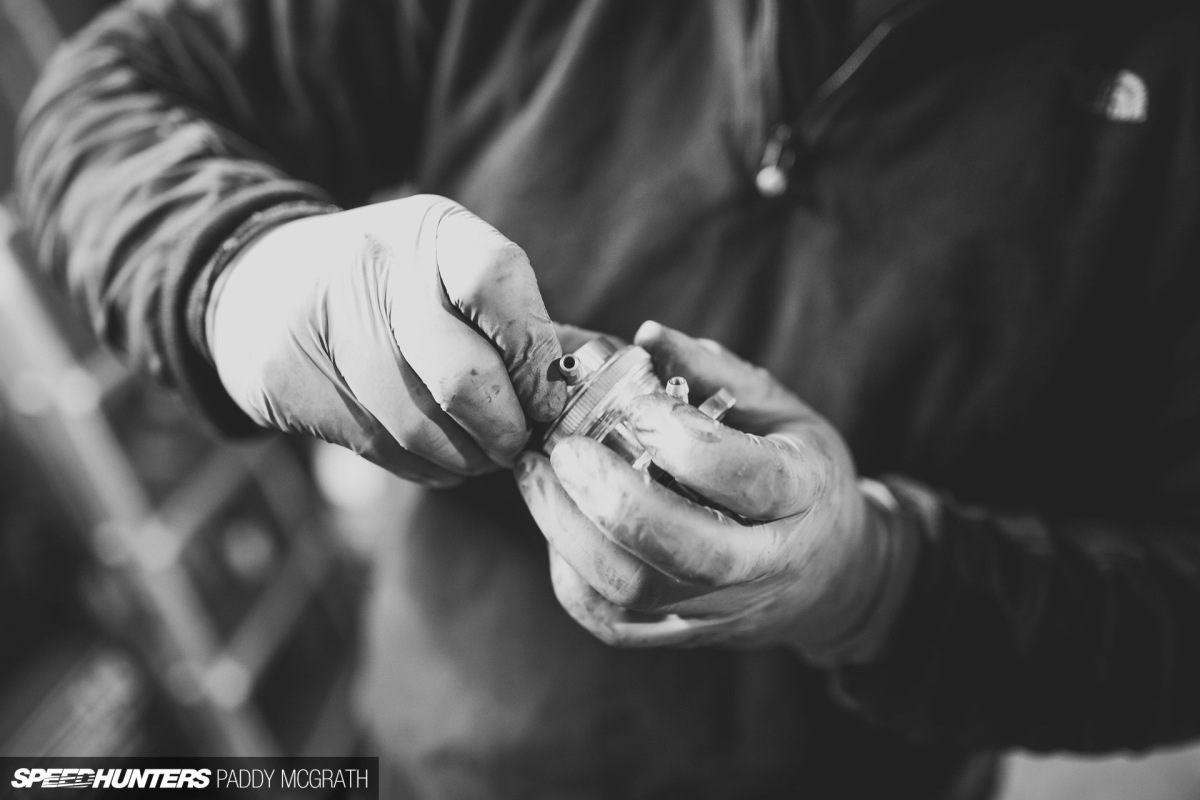 I'm running an upgraded Forge Motorsport recirculating diverter valve in the car, which features a small spring for stock boost levels. The boost has been increased with the REVO software, so we needed to match the spring to the new boost level of around 22psi (1.5bar).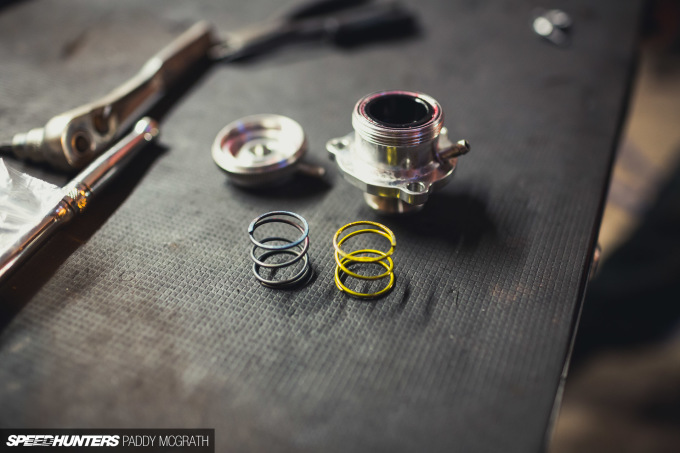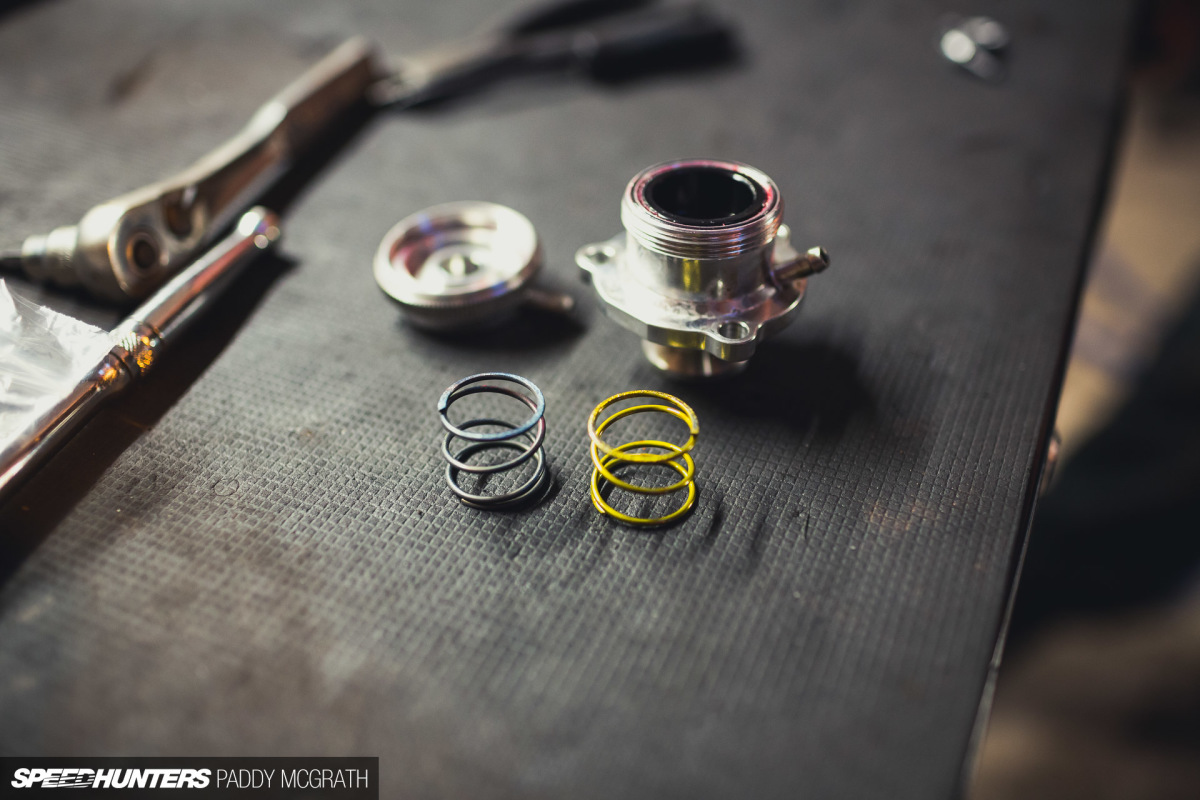 Uprated spring on the left, original spring on the right. Chris commented that it was actually much easier to work with the Forge DV compared to the OE DV.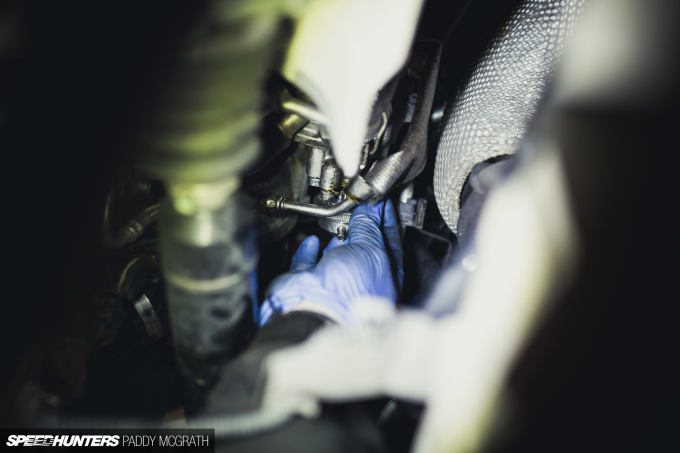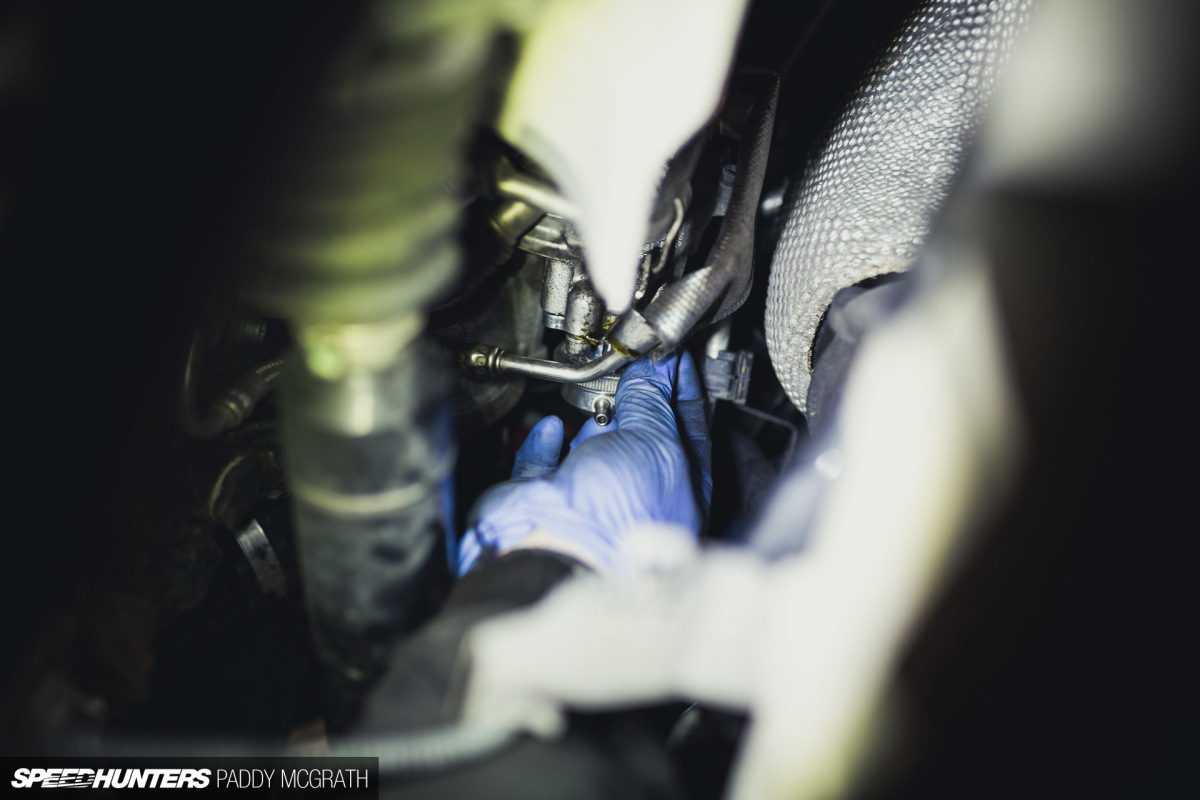 There's more room to work around the Forge item which makes it easier to remove and install. It was literally only a few minutes to get it off, spring changed and back in the car again.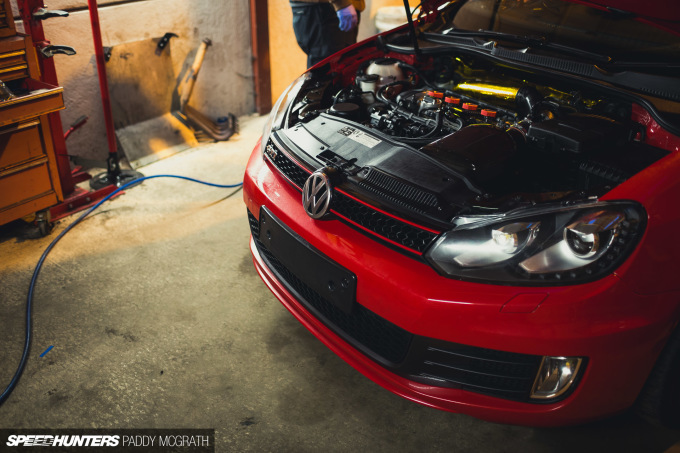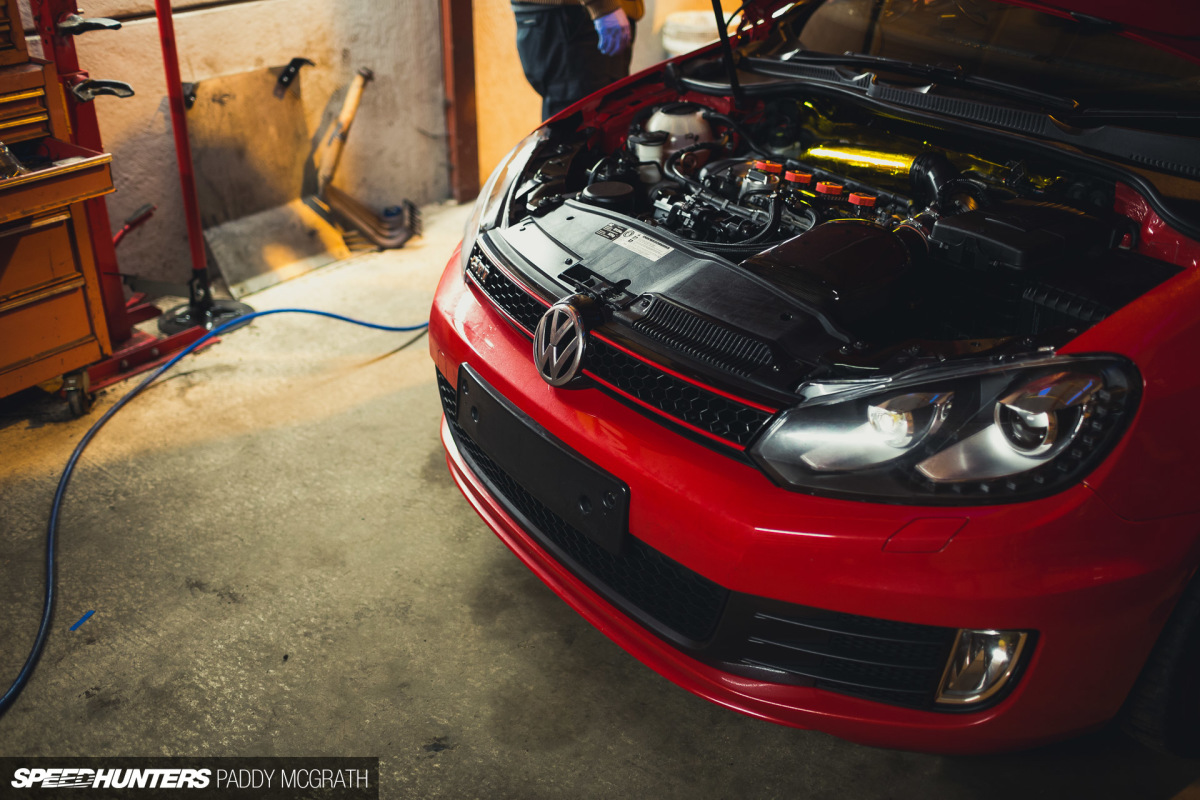 Following this, we went for a quick spin where Graham data-logged the car and reviewed the information to ensure everything fell within REVO's own safe parameters. It passed with flying colours. We could have easily extracted more performance from the car, but then you're running the risk of blowing the thing to pieces. It's important to remember that this is not only my daily driver, but also my only car, so reliability is key. In saying that, on the drive back south I discovered that Project GTI has essentially become a whole new car…
Providing Proof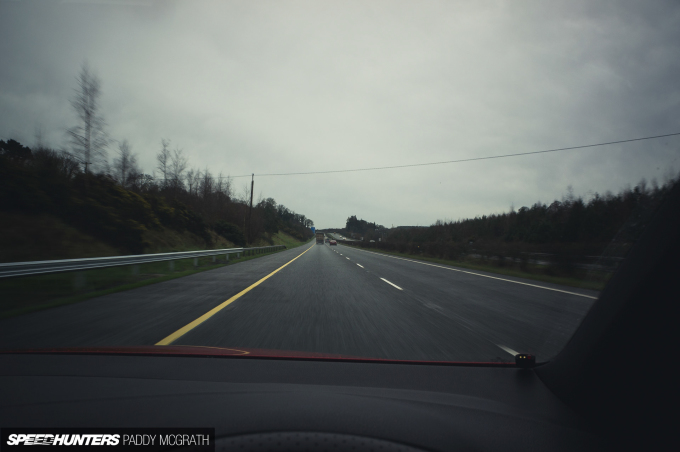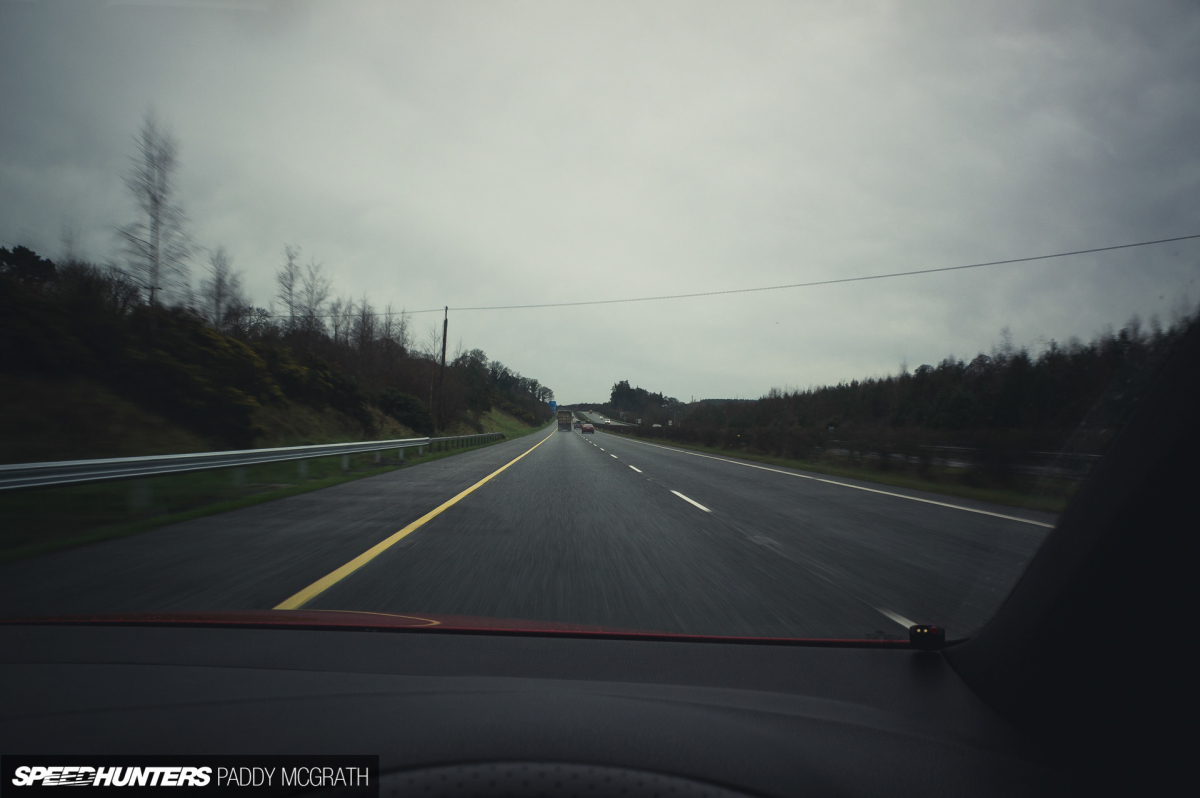 My initial reaction involved a lot of expletives that I will not repeat here. It's not so much the power that impressed me, but how it makes the power. There's a proper push of torque from low down that didn't exist before, and the power just carries right up to the end of the rev counter. What's really impressive is that the car hasn't lost any of its previous characteristics; it can be subdued when you need it, but when you let it loose now it's a whole new thing.
The shifts are fast too and remain imperceptible when around town. The extra control in Manual mode is a godsend. There's no kick-down in M and the car will not auto-upshift as it did previously, so I have a manual mode that's actually a manual mode now. I'm still adjusting to how different – yet somehow not different – the car has become. I just want to go out and drive it all the time now.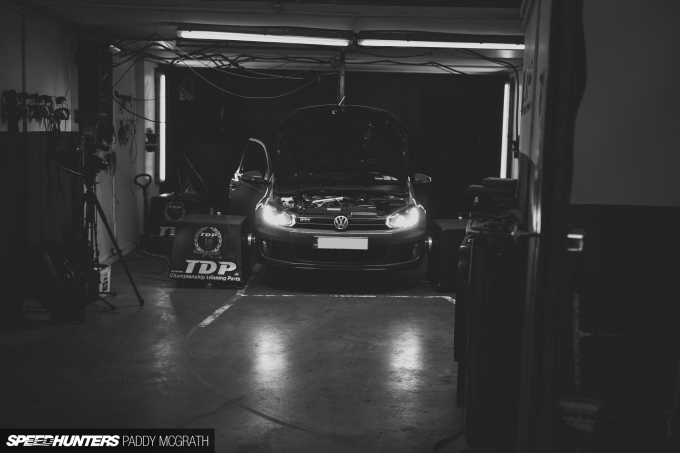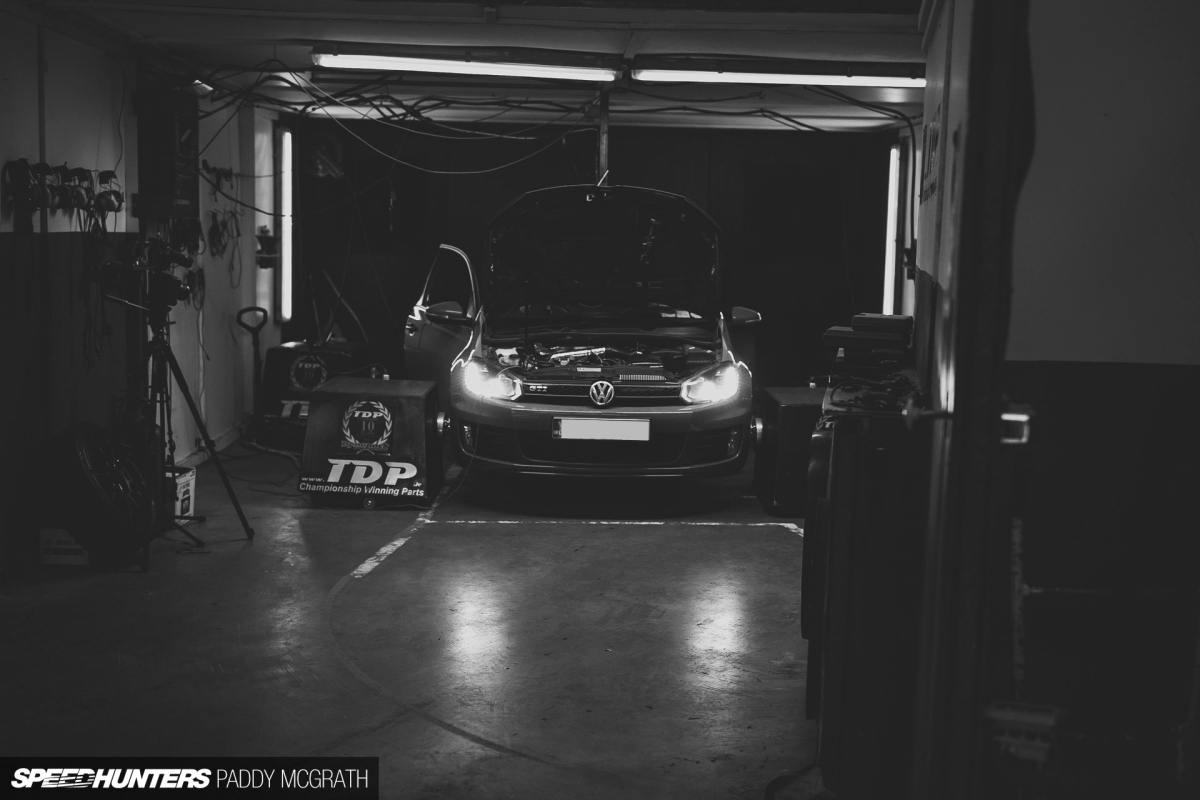 For your information (well, for mine as well I suppose) I wanted to have the car logged on a dyno. In a perfect world, I should have done this when I first purchased the GTI to have a baseline to reference against, but being a bit eager on getting parts put on the car, I would never have had a properly stock car to be logged. I shall consider this to be my baseline going forward.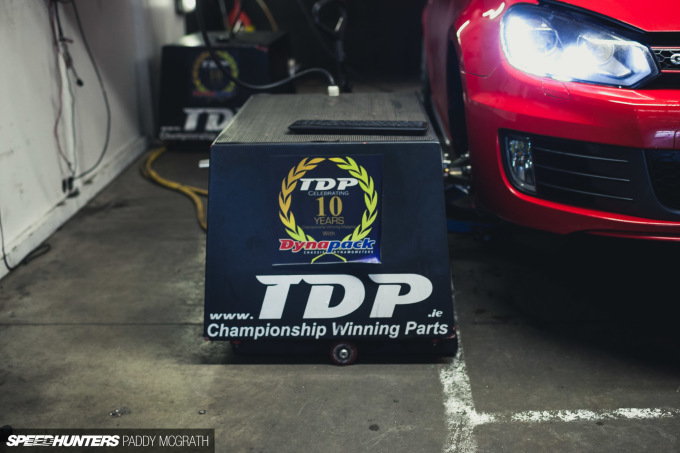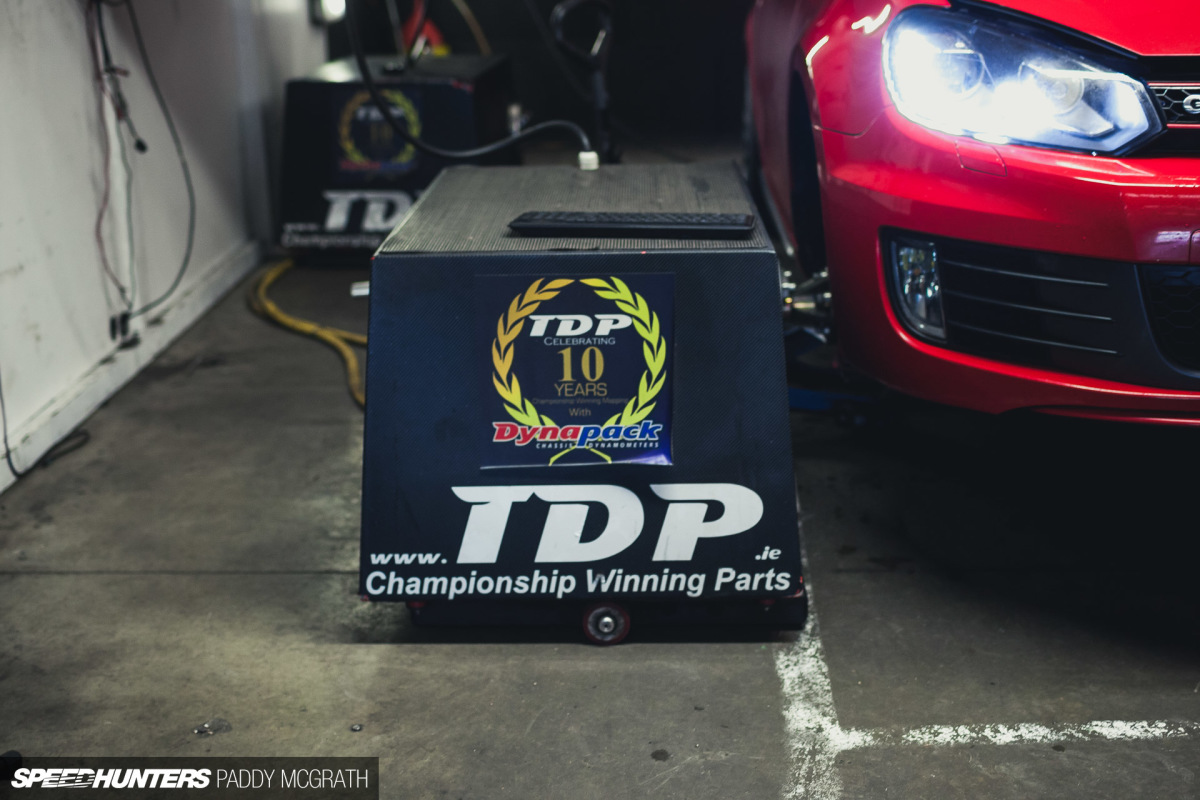 I've visited Trackday Performance before, and have become good friends with Robbie over the years. I wanted to use a setup that was reliable and would provide me with consistent data for future upgrades. TDP use a New Zealand-made Dynapack setup which attaches directly to the hub and eliminates the variable of having wheel slip which might occur on a traditional rolling road.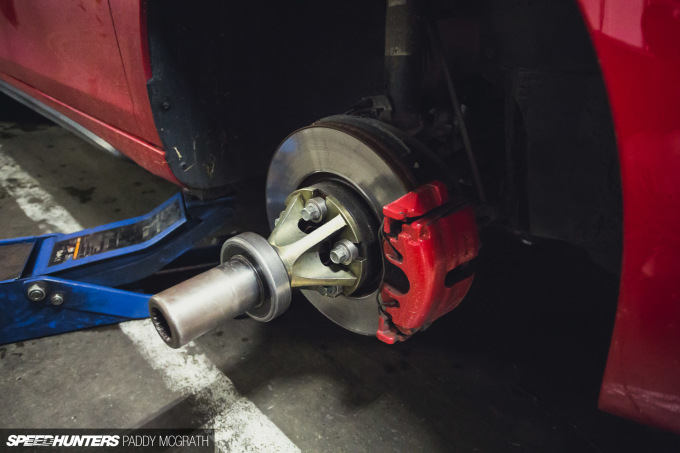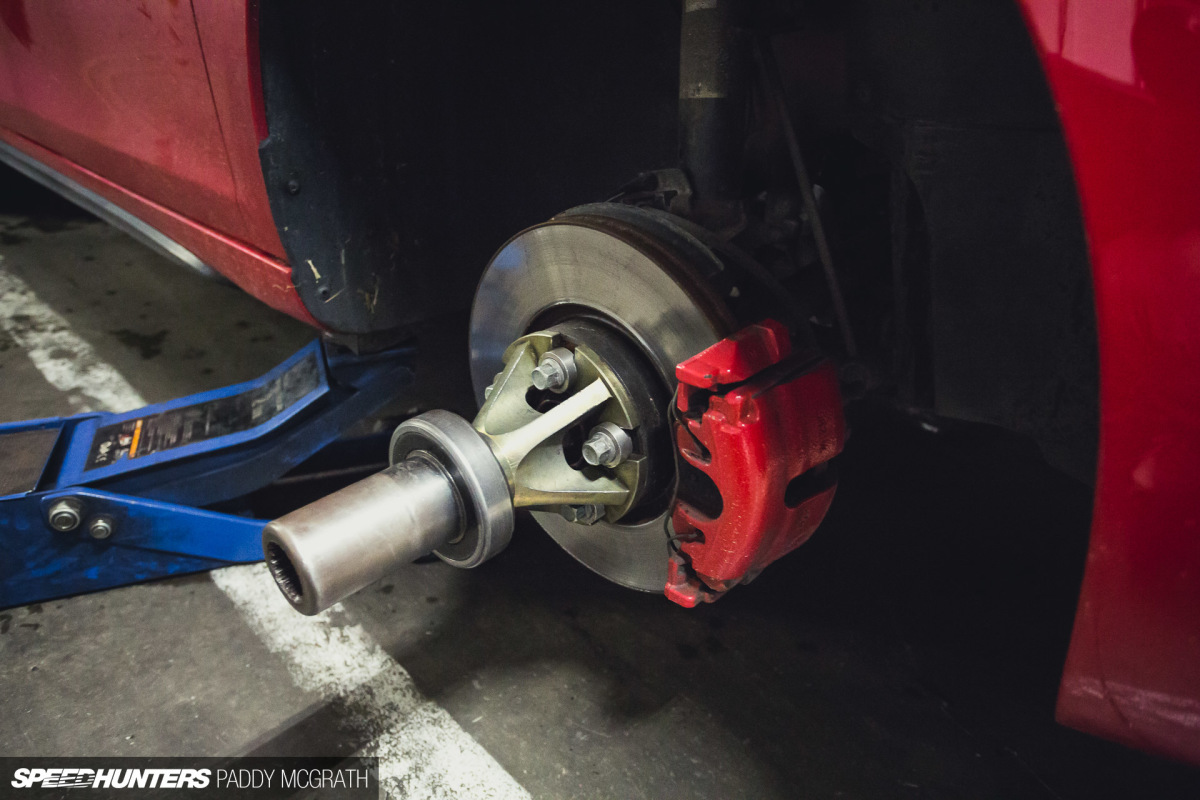 This is just a shot to show how the hub is prepared prior to being inserted into a Dynapack module.
And this is a video of one of the power runs. Robbie is very thorough, and being an accomplished tuner in his own right he was sure to check everything he possibly could when running the car. So, how did Project GTI fare?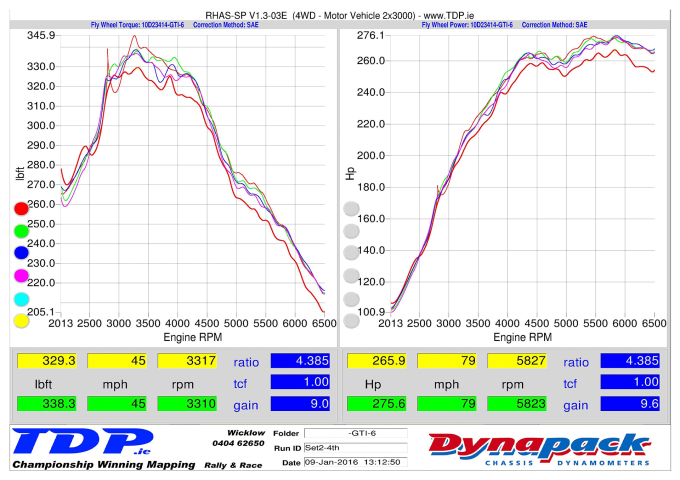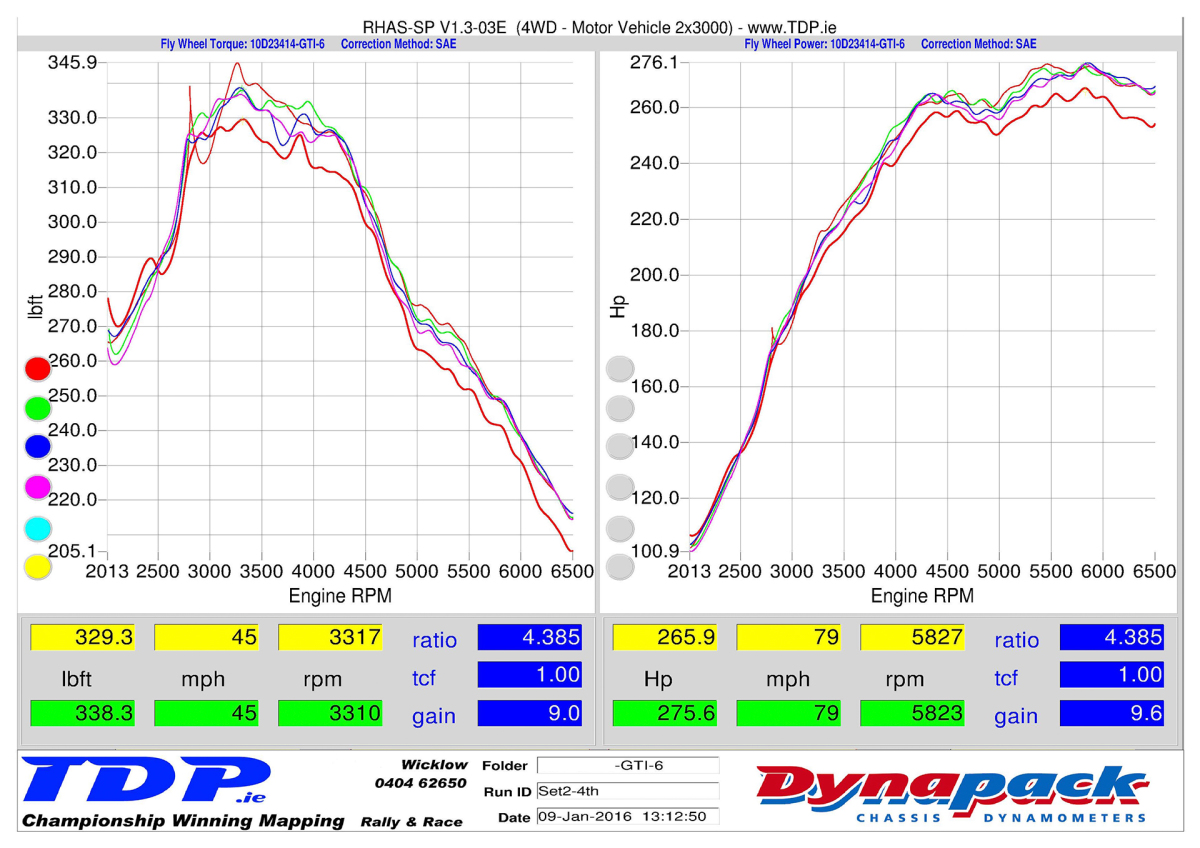 A flywheel estimated 276hp and 338lb/ft were recorded over pretty consistent runs, which is quite an increase over the quoted factory figures of 210hp and 207lb/ft. With peak toque arriving at 3300rpm and peak power at 5800rpm, it gives the car a really nice power curve. I still have an exhaust catalyst in place which is going to have an impact on peak power, but regardless, I'm absolutely thrilled with how the car drives.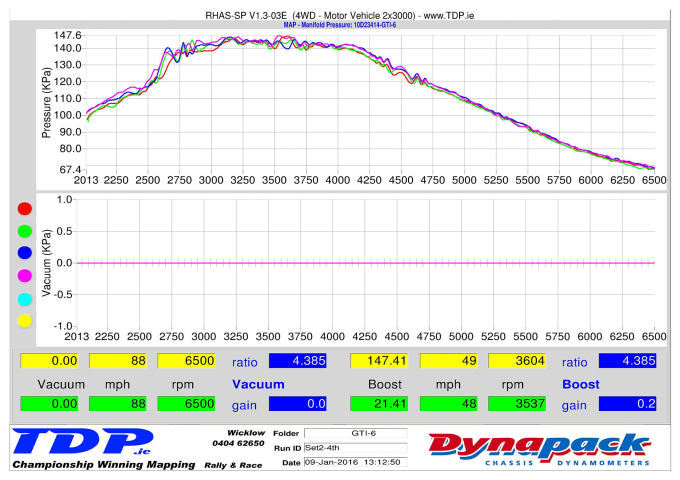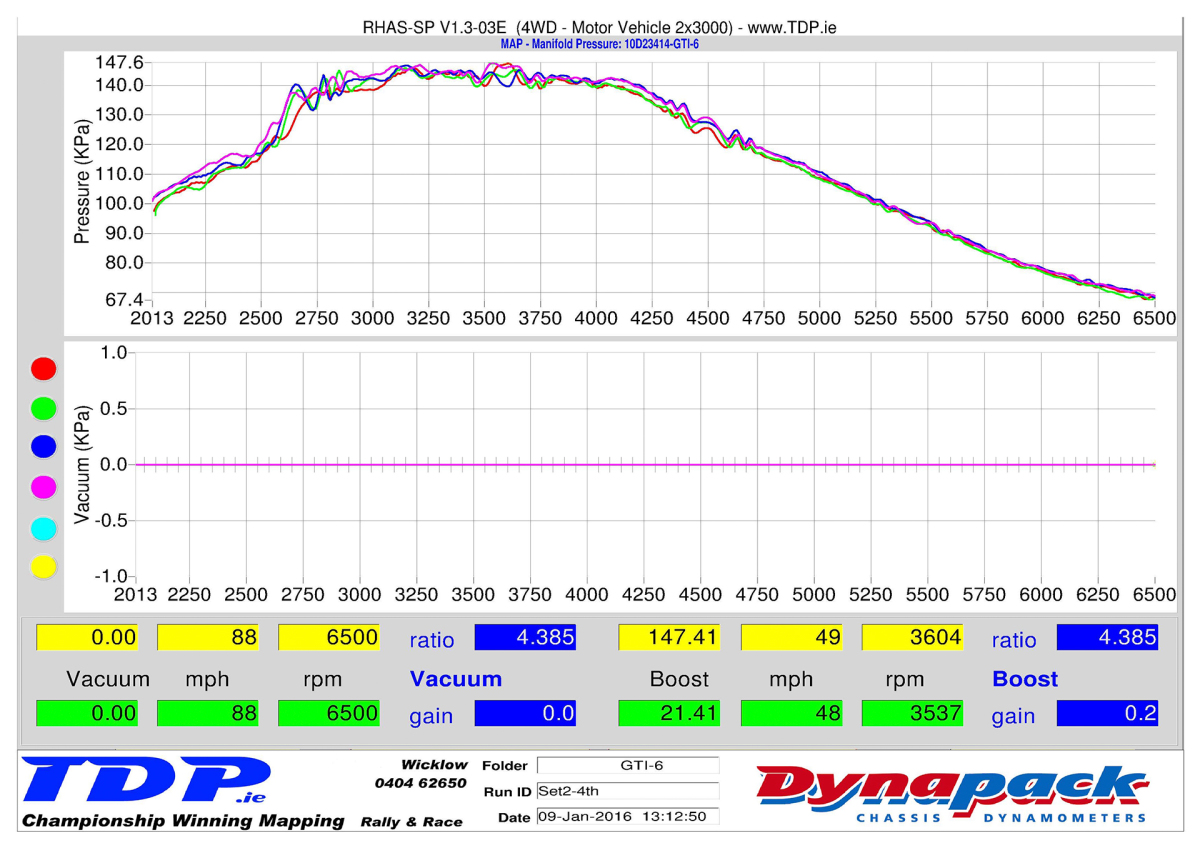 You can see on this readout how the boost falls away from around 4000rpm, which is due to the small factory K03 turbocharger. A larger turbocharger would help to sustain boost higher up in the revs. Something like, say, a K04…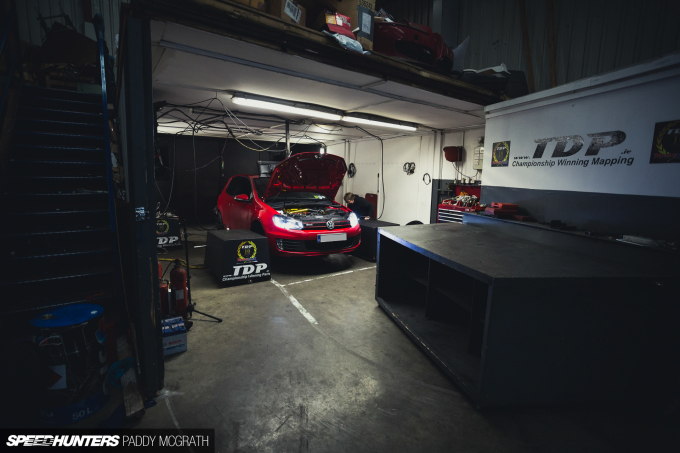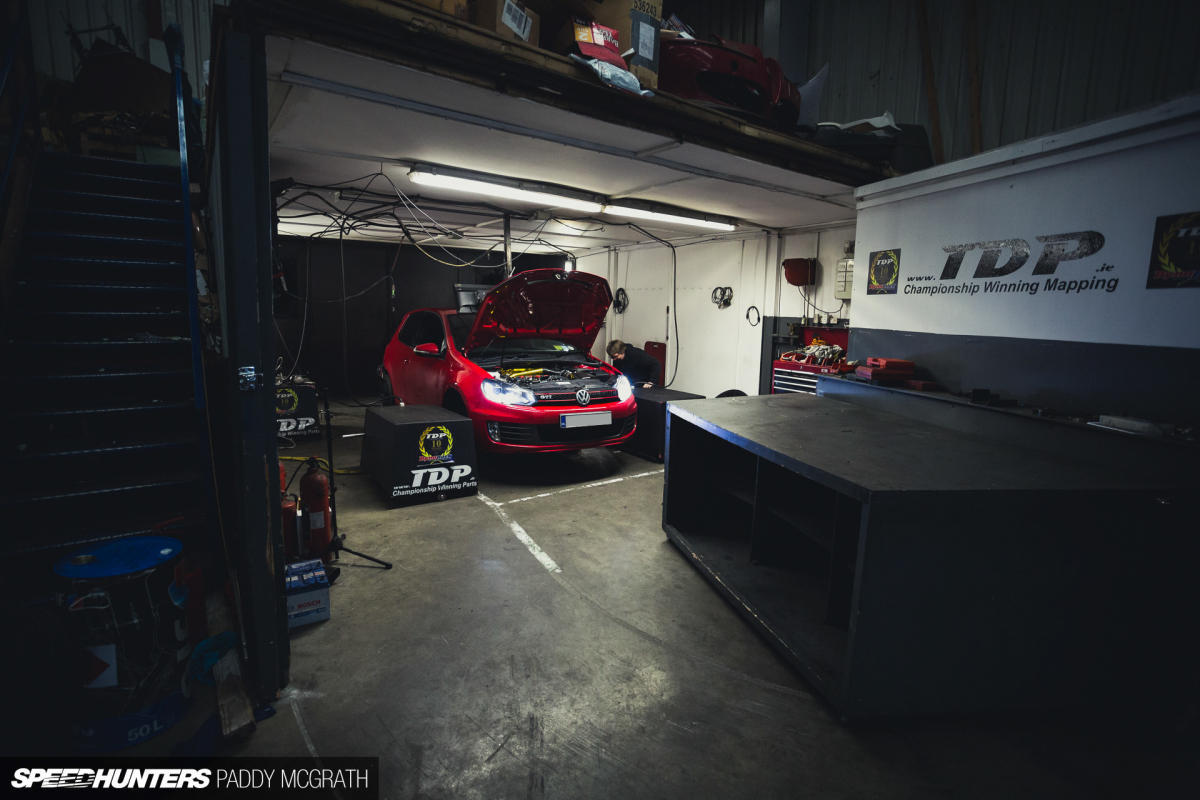 This has been a huge upgrade to Project GTI and I now need to harness the power and take care of other weaknesses that have become apparent due to the bump in power. I've enjoyed my time with the GTI so far, but for the first time it really has that sense of occasion that it was previously lacking.
This is now the GTI that should have come from the Volkswagen showroom.
Paddy McGrath
Instagram: pmcgphotos
Twitter: pmcgphotos
paddy@speedhunters.com
Cutting Room Floor