Hunting For Deals
Last week I showed you guys some of the scenes from this year's winter car swap meet in Turlock, California. And while the swap meet itself takes up most of the space at the fairgrounds over the weekend, you'll also find a separate area dedicated to classic and collector cars that are up for sale.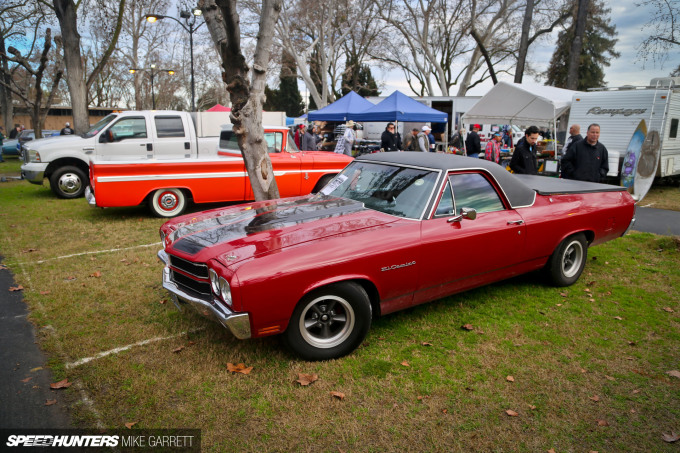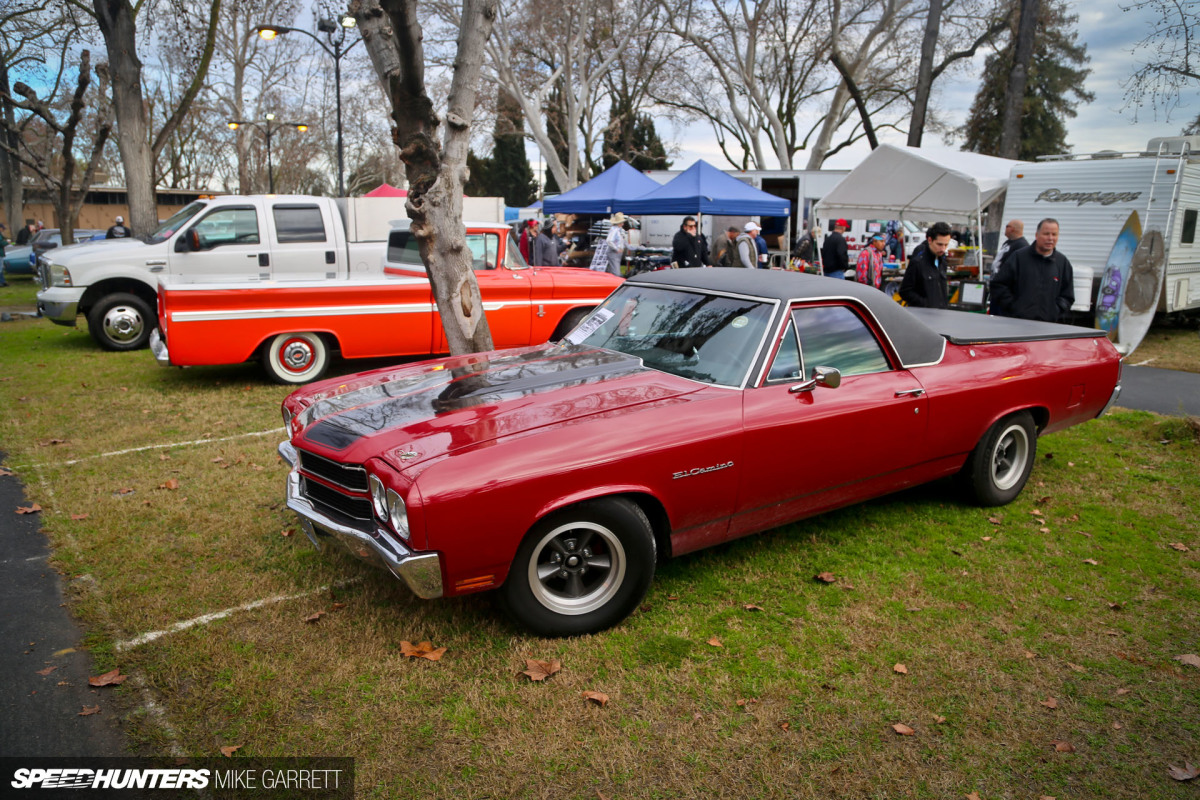 As I mentioned in the first story, most of the buying and selling of classic cars is done online these days, whether it be on a global site like eBay or one of the many regional classified sites. There's also the big-name car auctions of course, but this is a much lower key way of trying to buy or sell a car.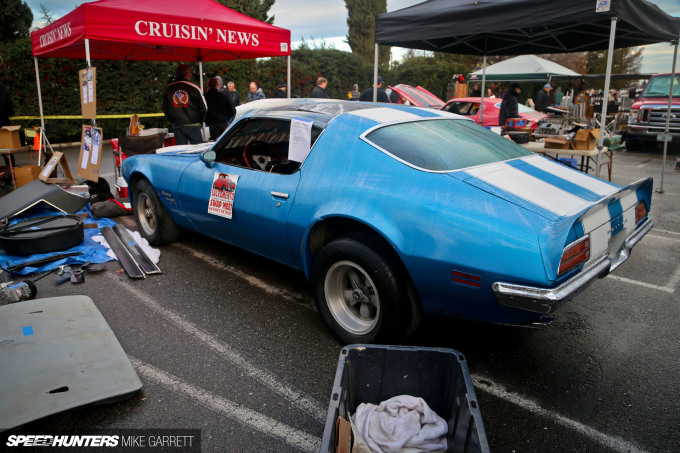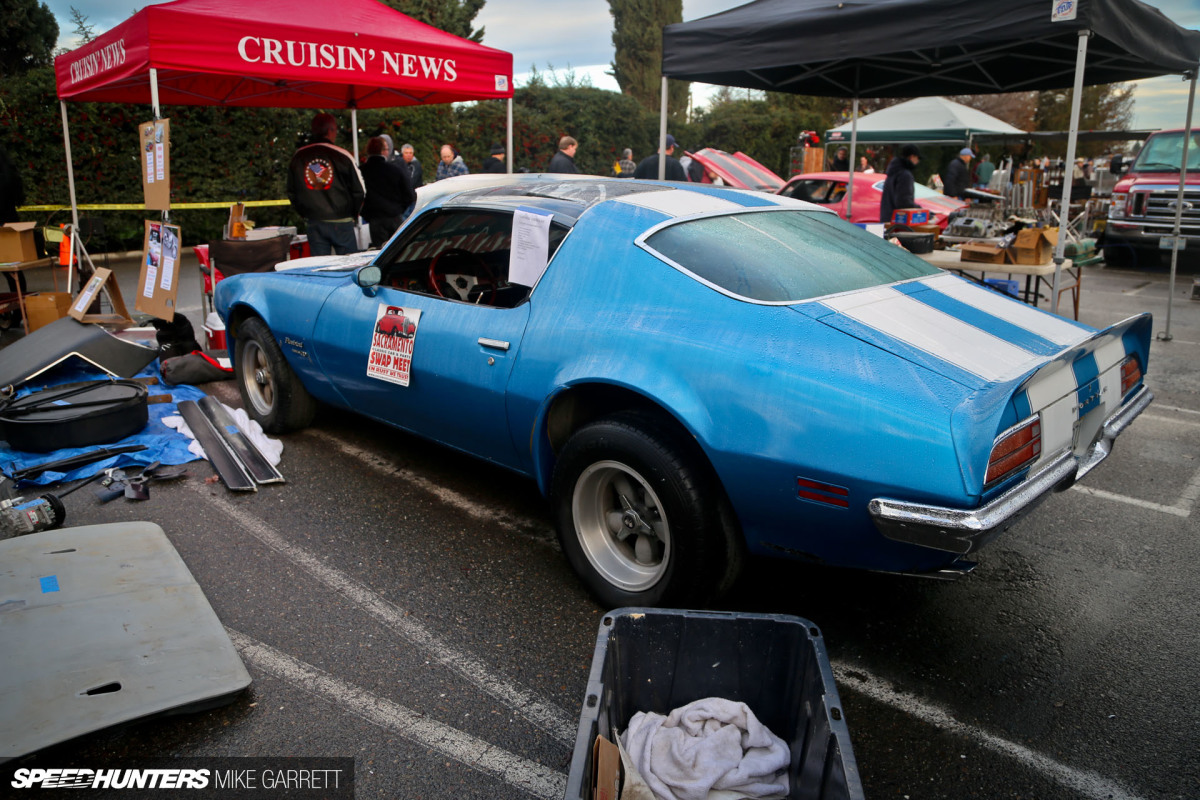 While we've all heard the stories about the guy who gets a screaming good deal on vintage car, there aren't too many huge bargains to be found at an event like the Turlock Swap Meet. Generally, people know what they have and they price it accordingly. Or at least they think it's priced accordingly.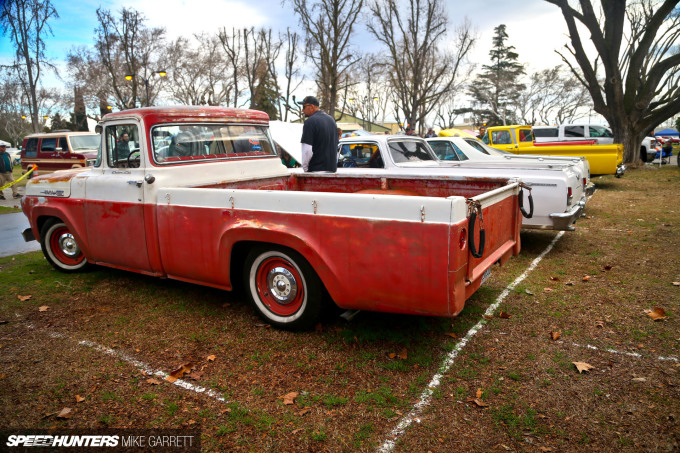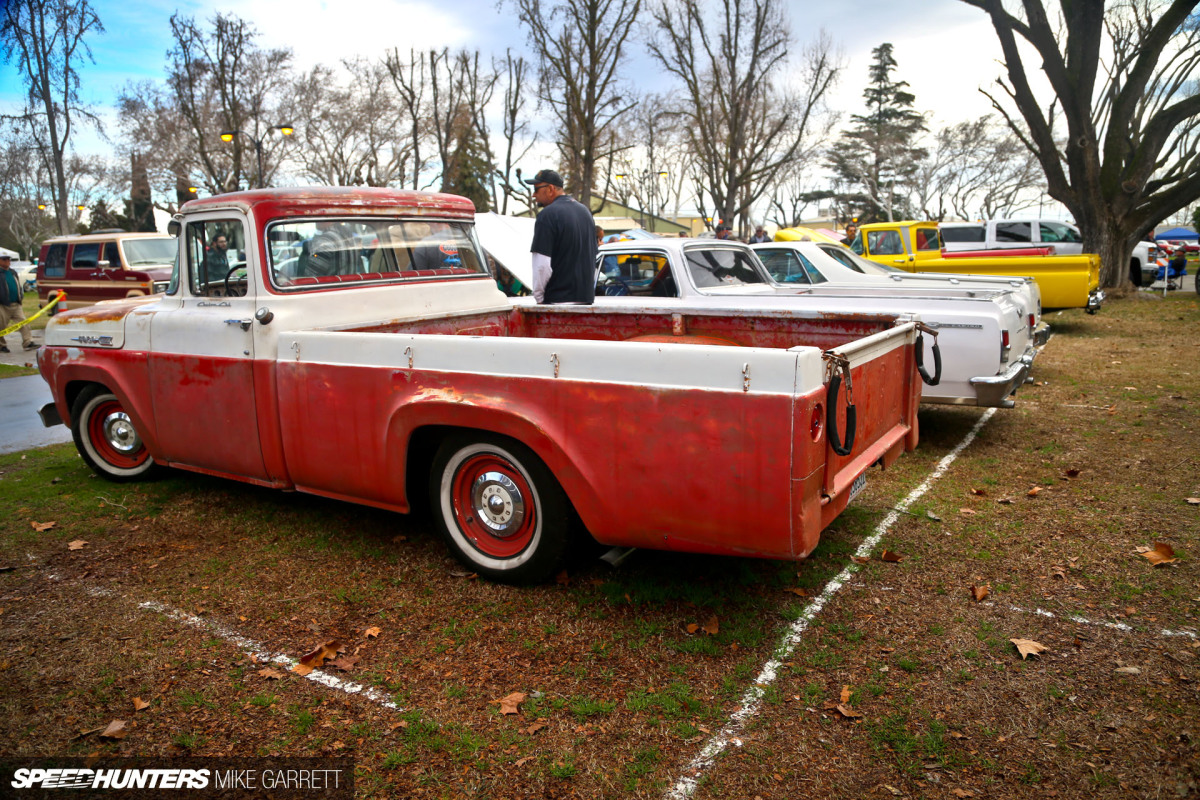 And while I'm not sure how many (if any) of these vehicles actually changed owners during the course of the weekend, it's still a lot of fun to walk around and see what's on offer.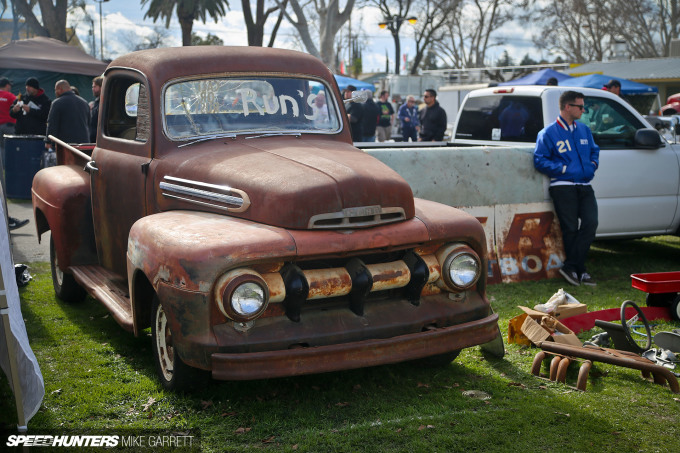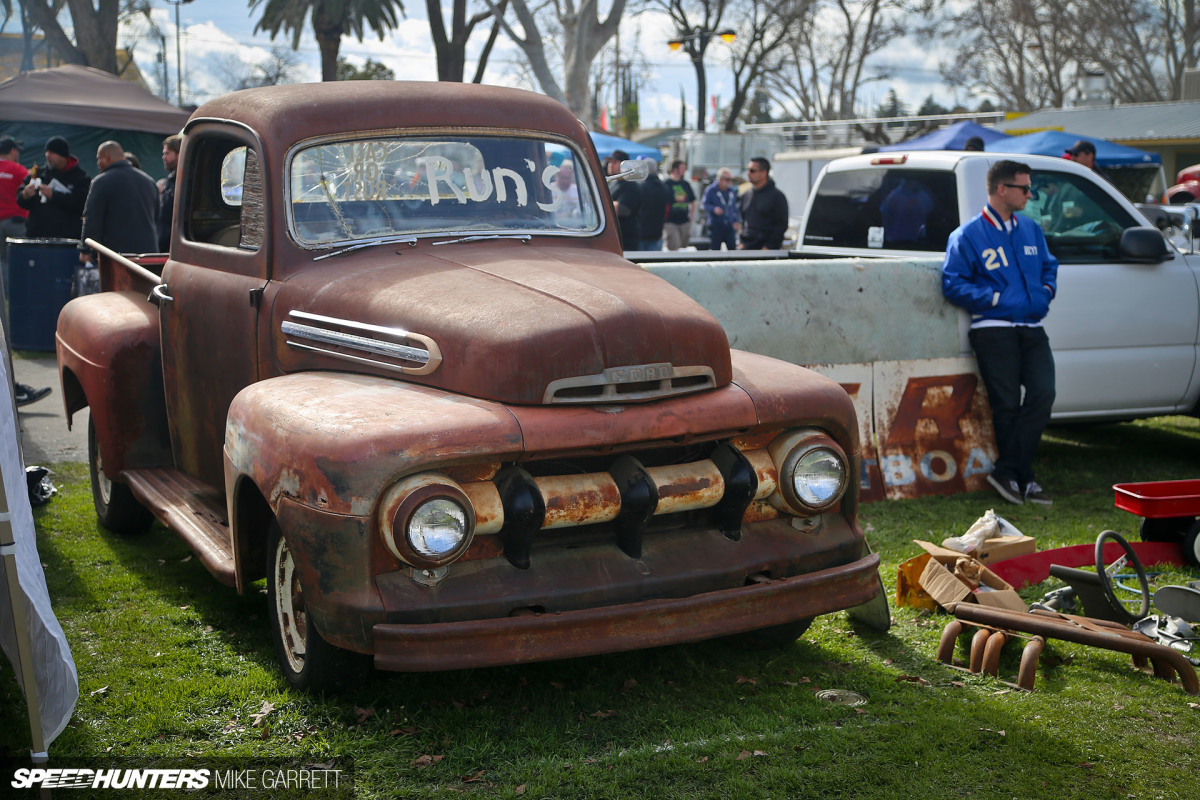 Those big auctions might deal mainly with cars that are either completely restored or totally original, but around here you'll find everything from major project vehicles to turn-key hot rods.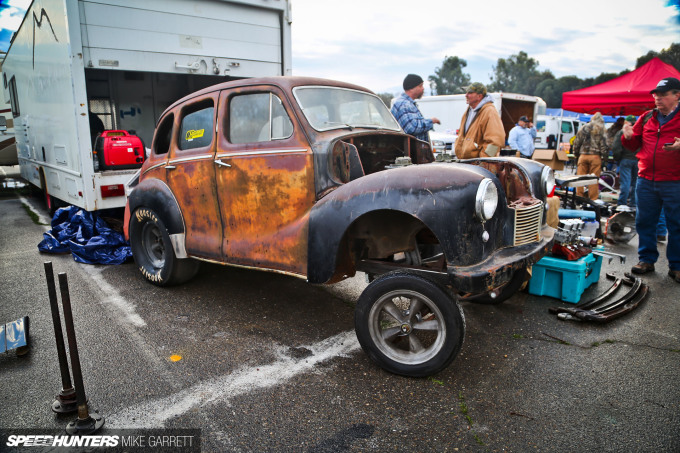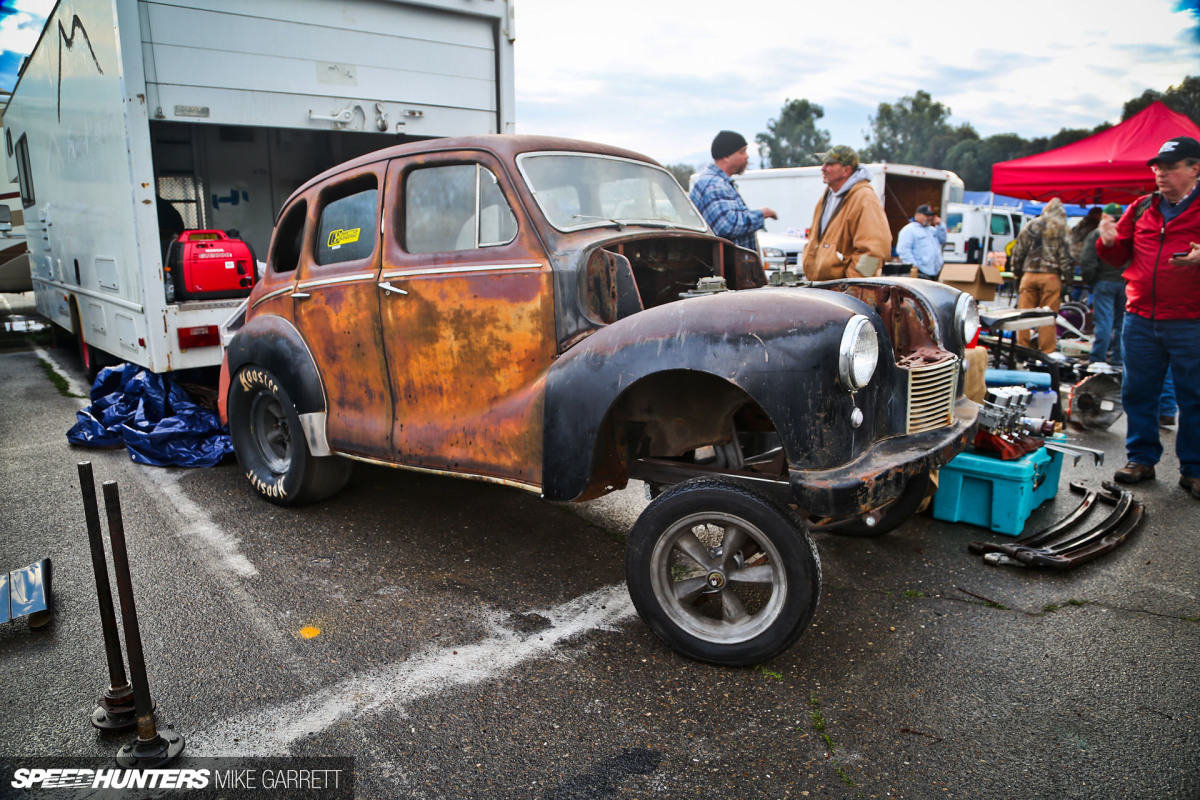 And speaking of hot rods, a few sellers brought out some pretty radical machines, like this straight-axle Morris Minor race car project with a V8 already fitted.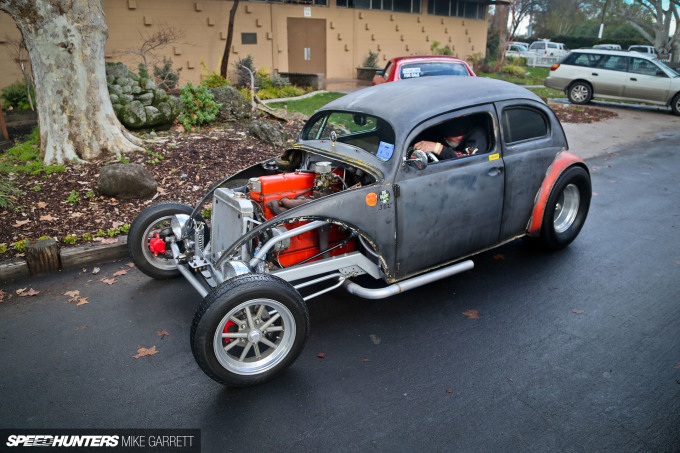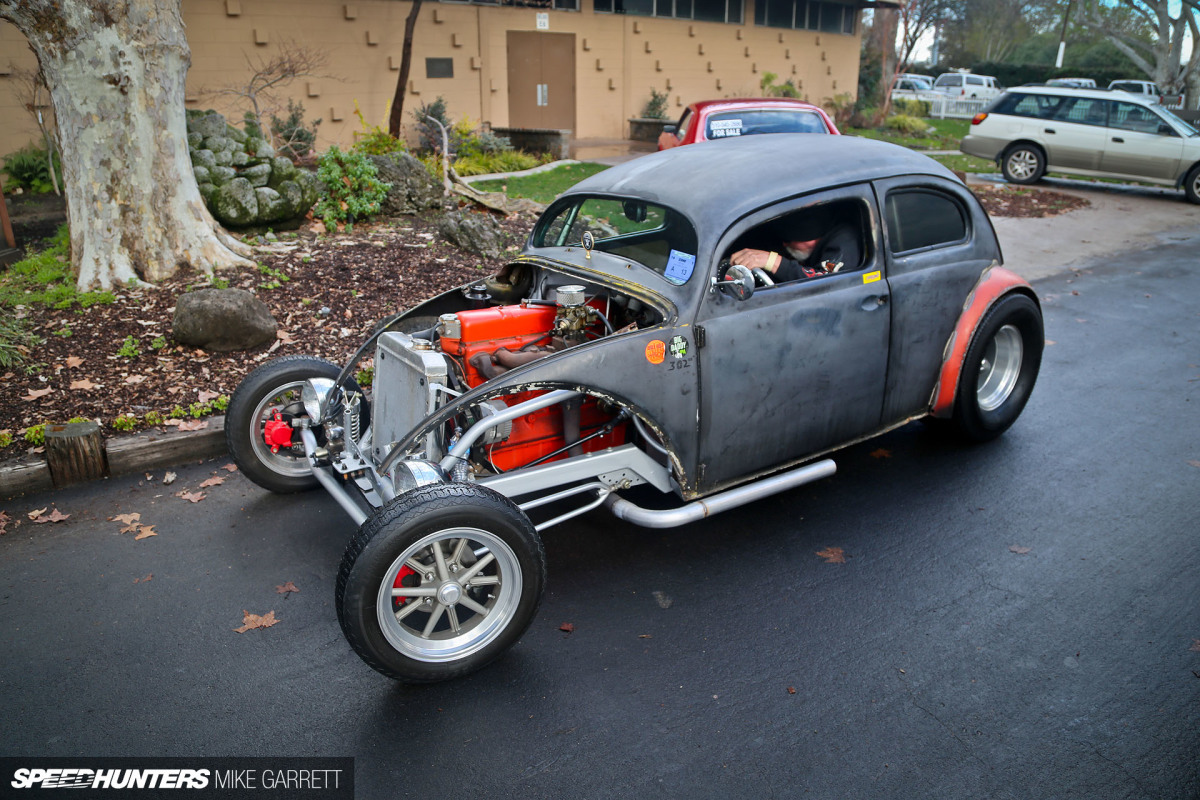 Even wilder was this Volkswagen. Or at least that's the make of the body sitting on the custom chassis with a Chevy straight-six mounted up front.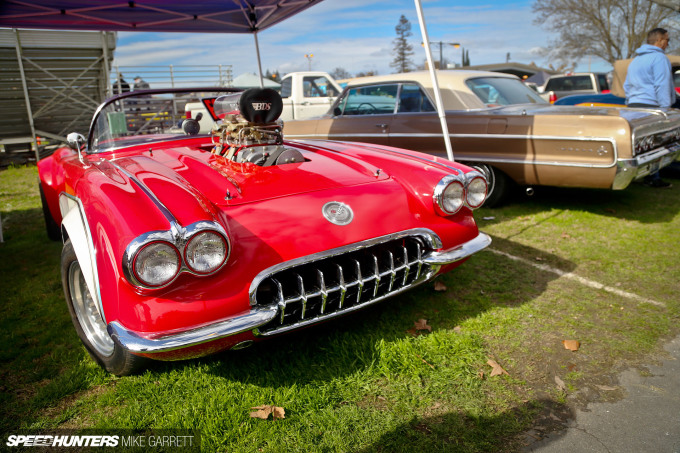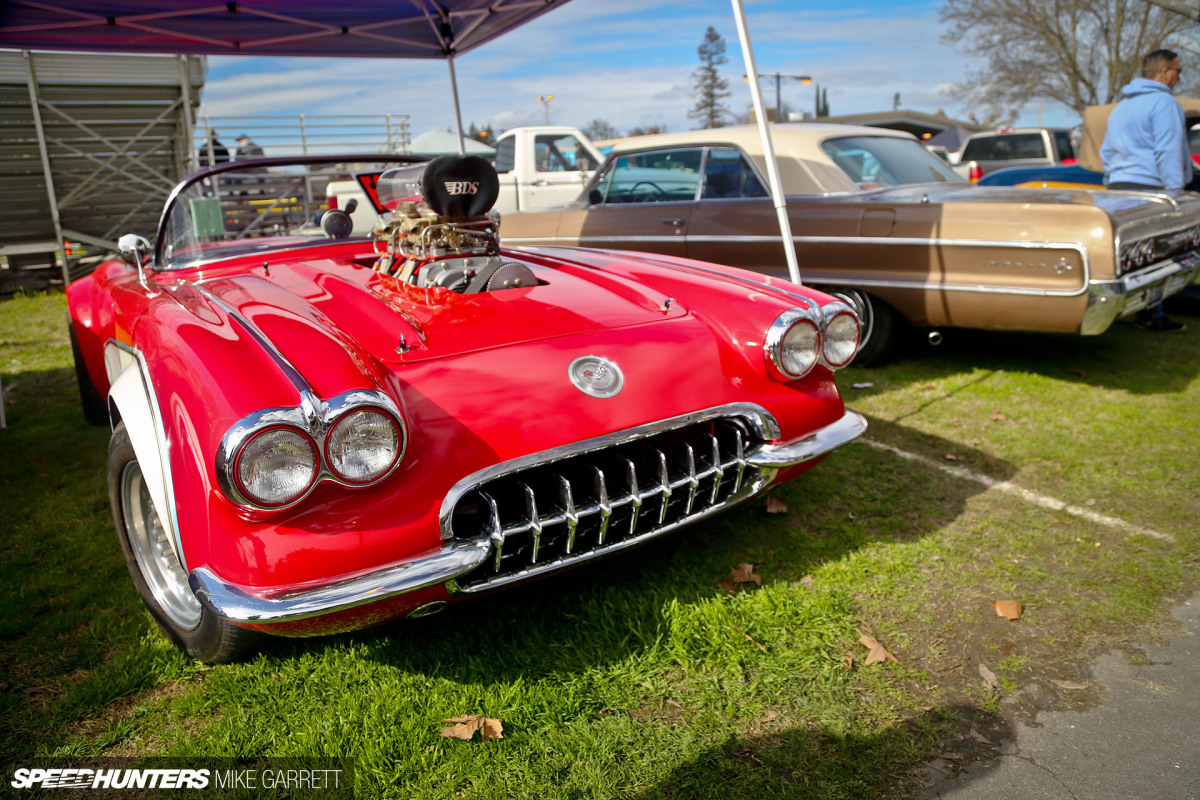 While it might make Corvette purists angry, there was something endearing about this 1980s-style C1 'Vette with flared fenders and a giant blower popping through the hood.
Off-Road & On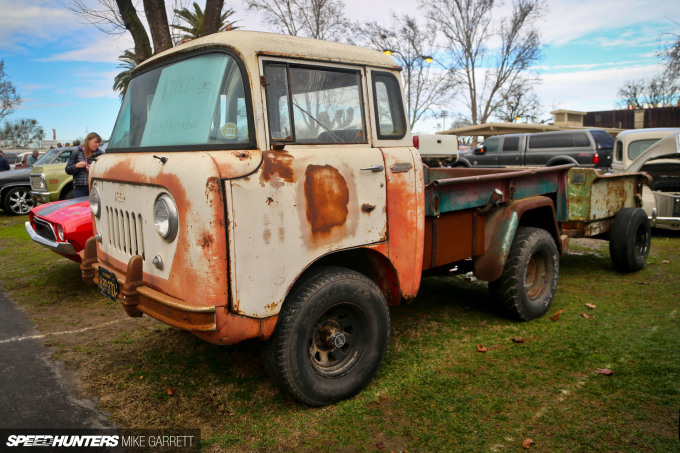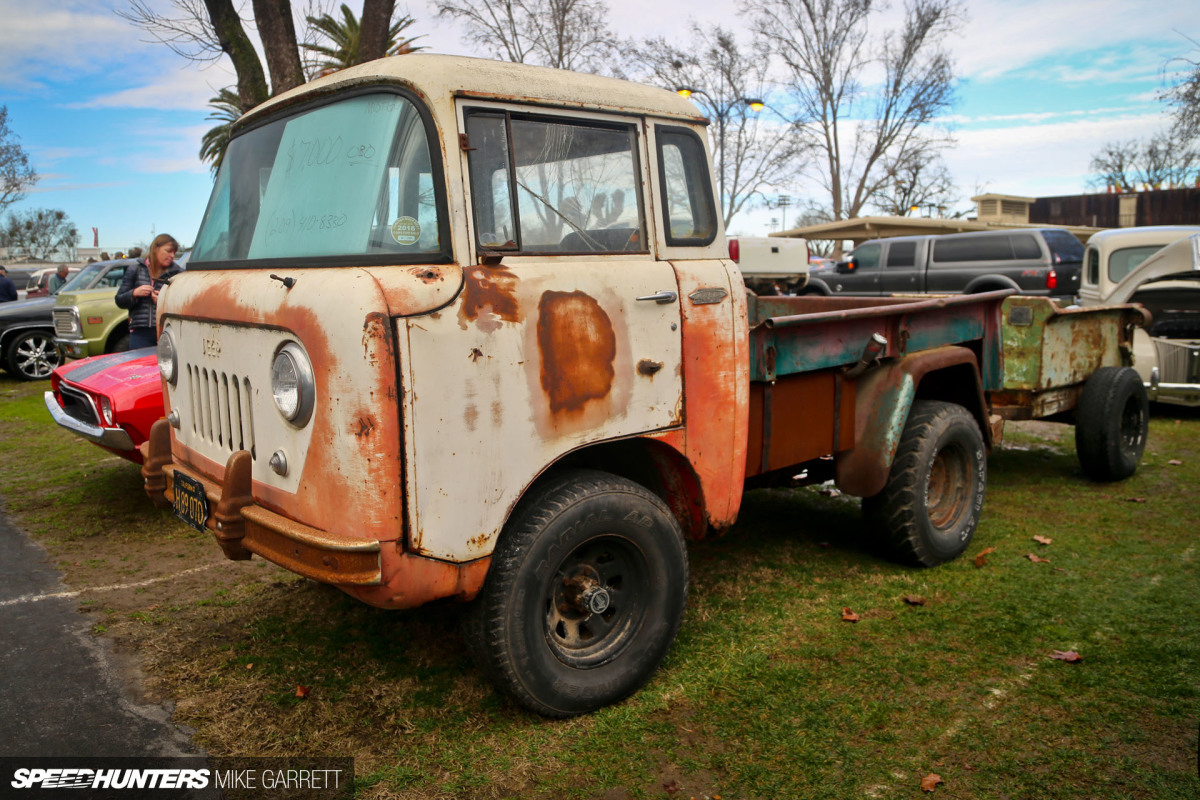 One of the more unusual machines being offered was this Jeep FC truck with a perfect patina to it. And don't forget the matching trailer that's included in the deal.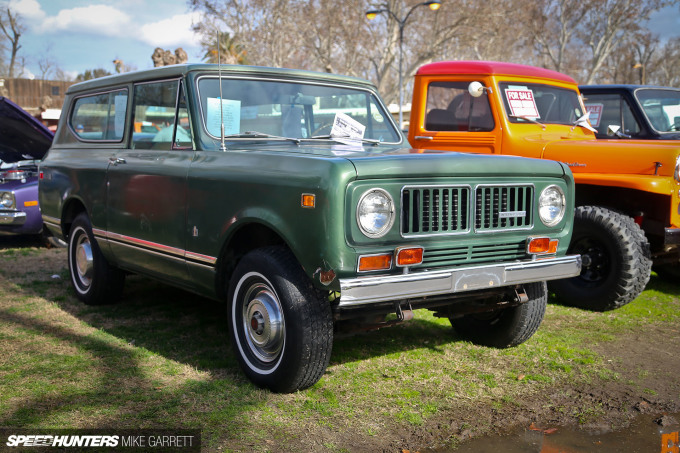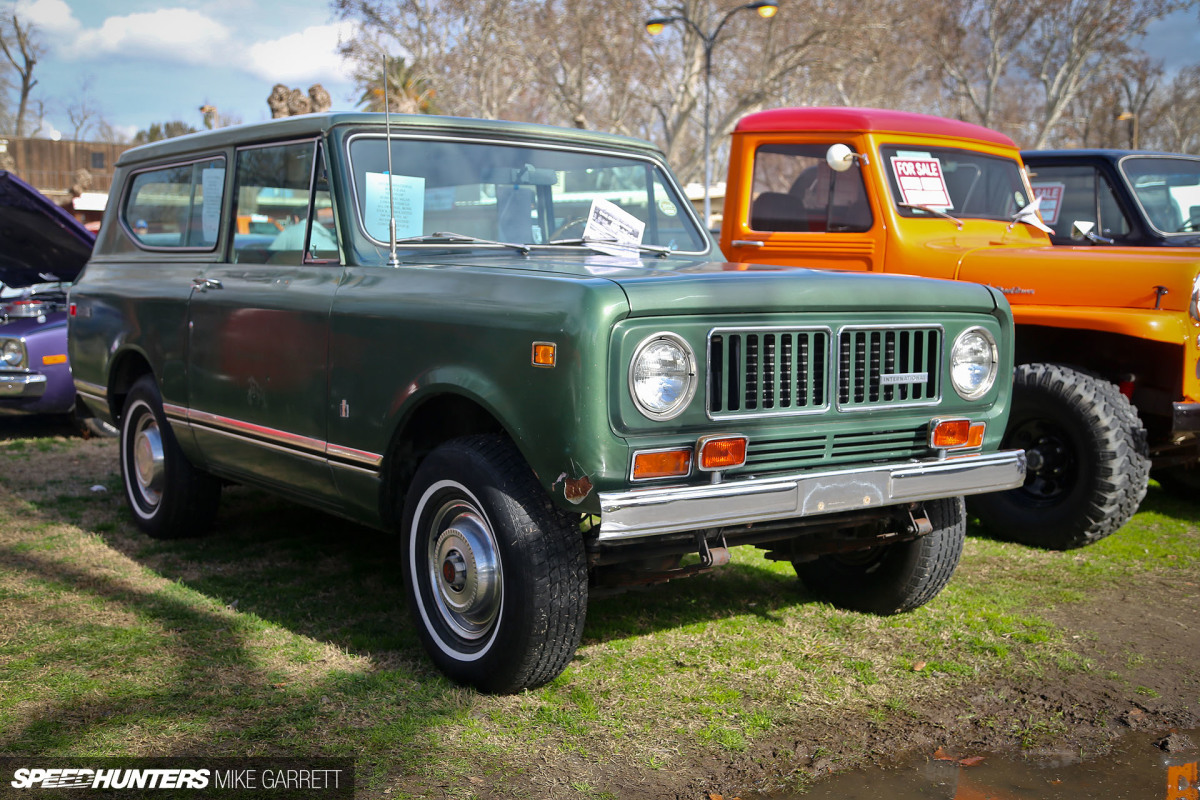 Sticking with the off-road theme for a moment, here have a lovely International Scout II. While many people like these things fitted up with big tires and wide wheels, I'm partial to the factory white-wall look.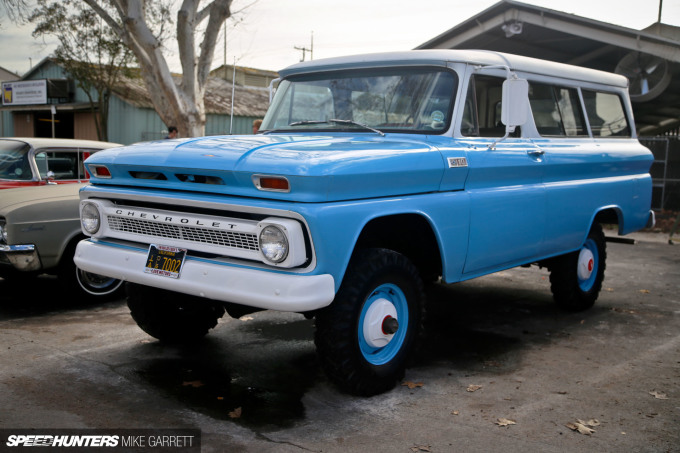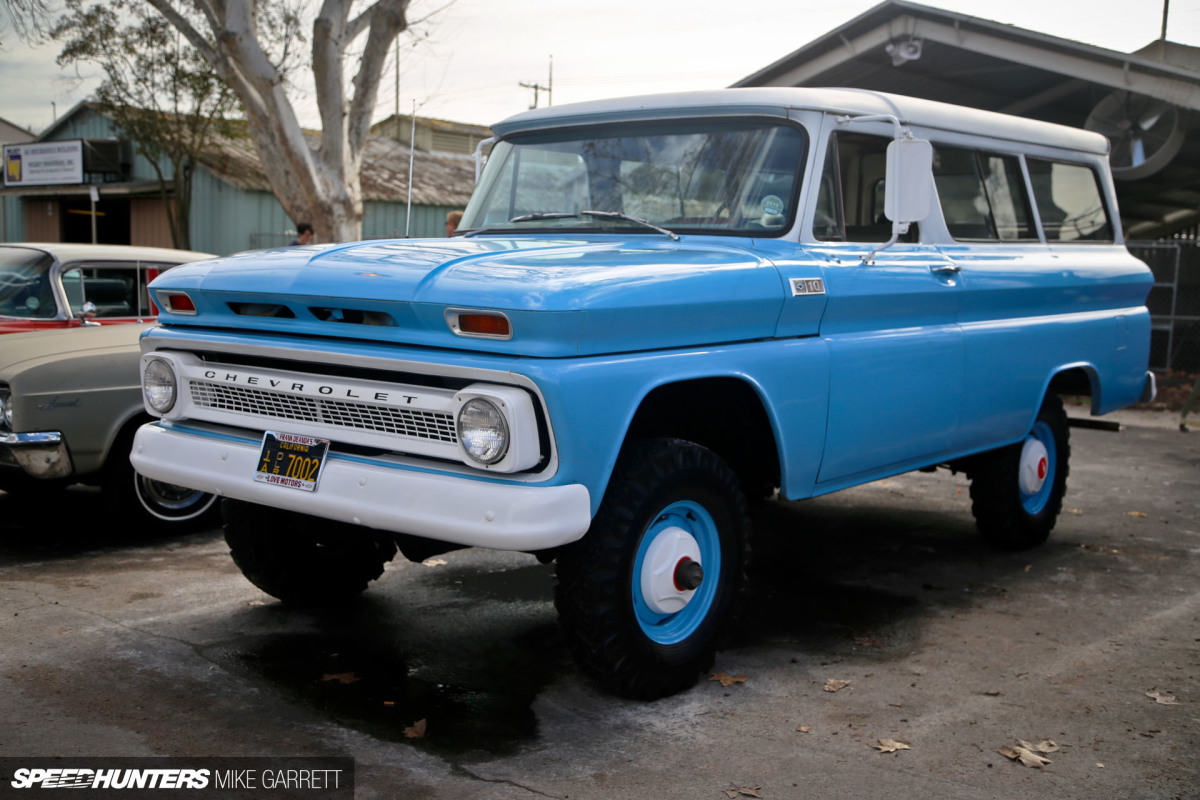 Today's Chevy Suburban is primarily known as a family hauler or transportation for government agents, but it looks quite adventurous in this 1960s guise. I dig it.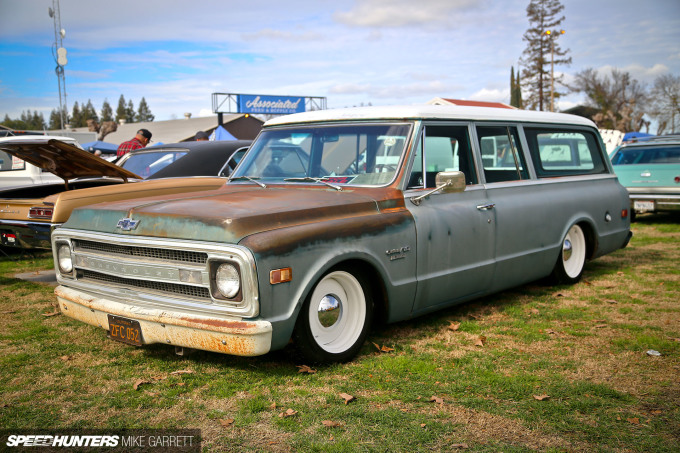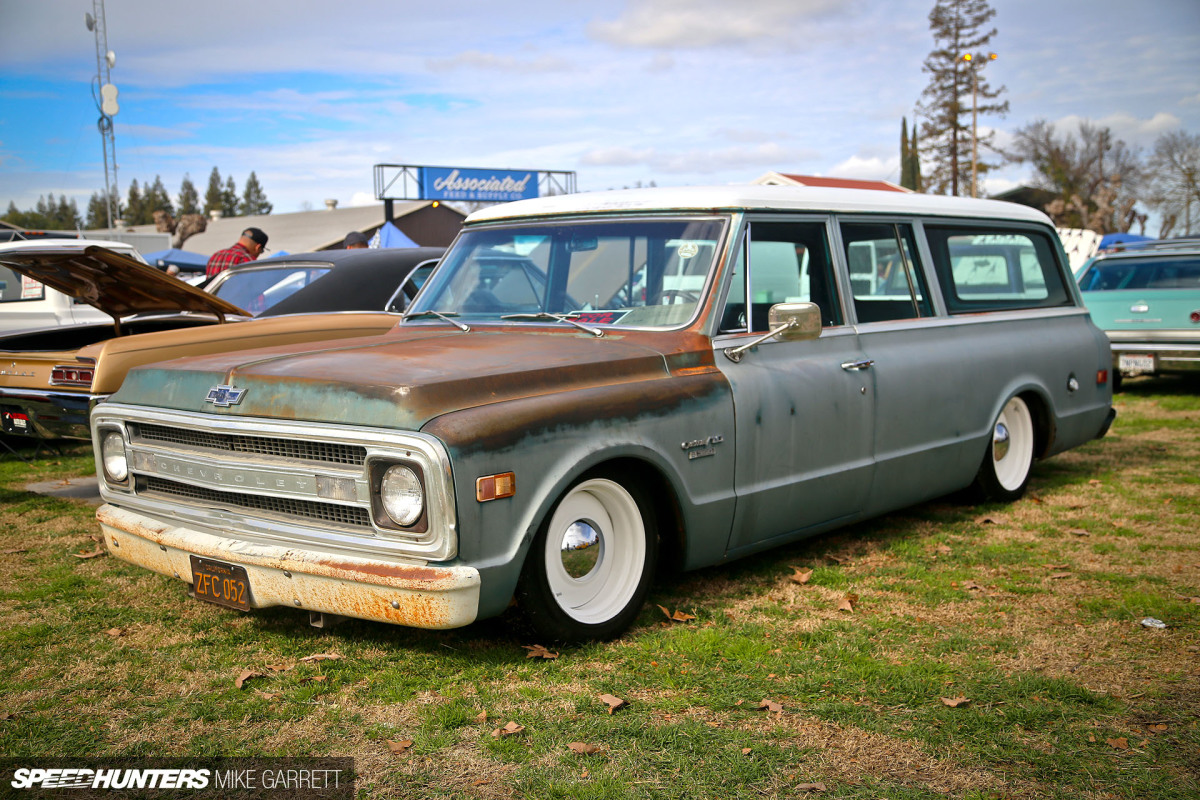 Sitting lower to the ground but looking just as cool was this '67 Suburban with airbags, big steelies and another great layer of patina on the body.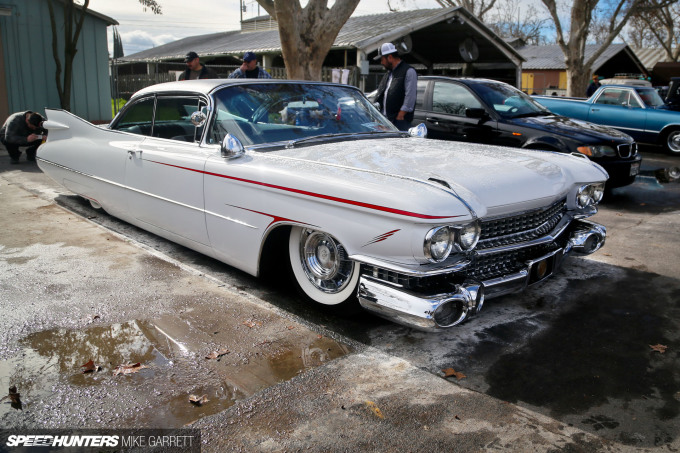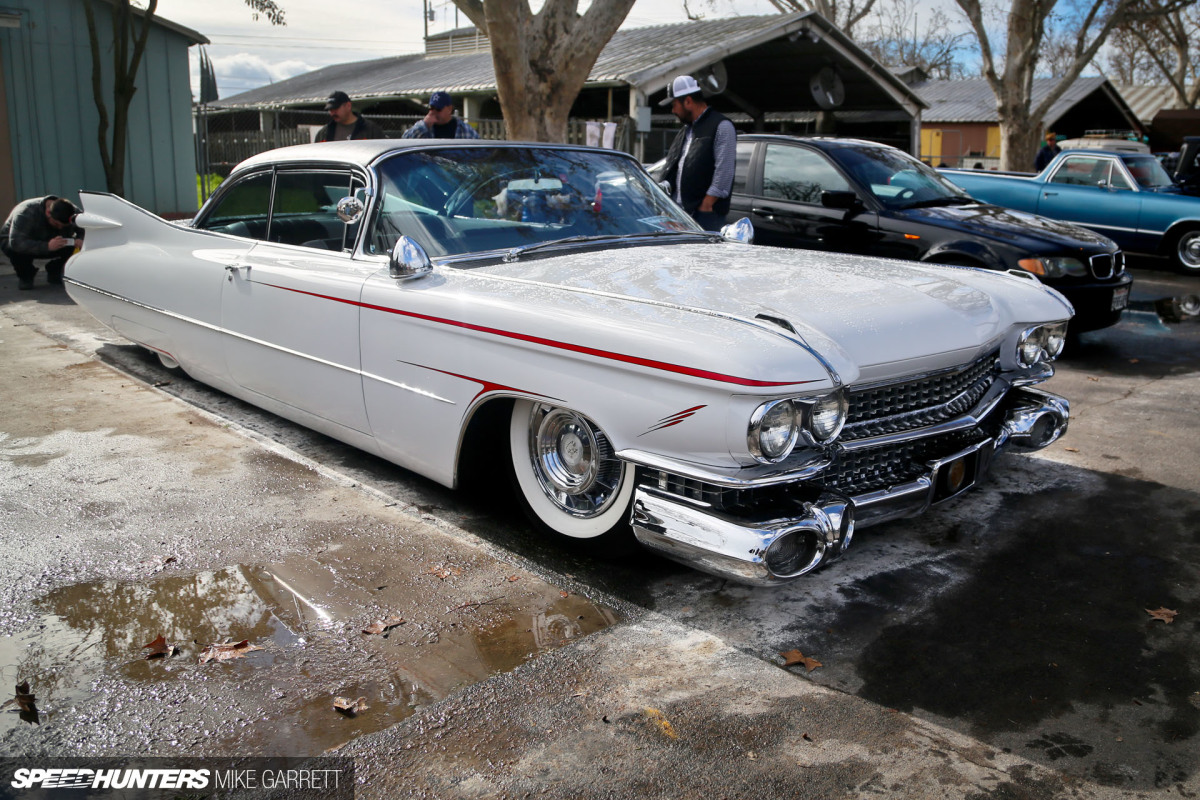 Got $50,000 to spend and looking for big-finned American cruiser? You're not going to do much better than this slammed '59 Caddy.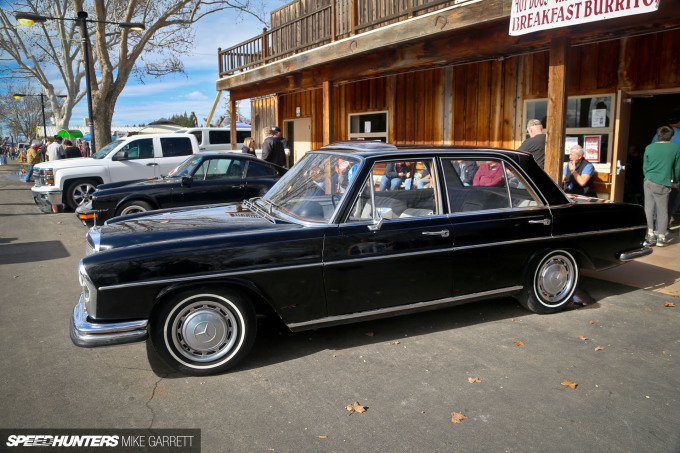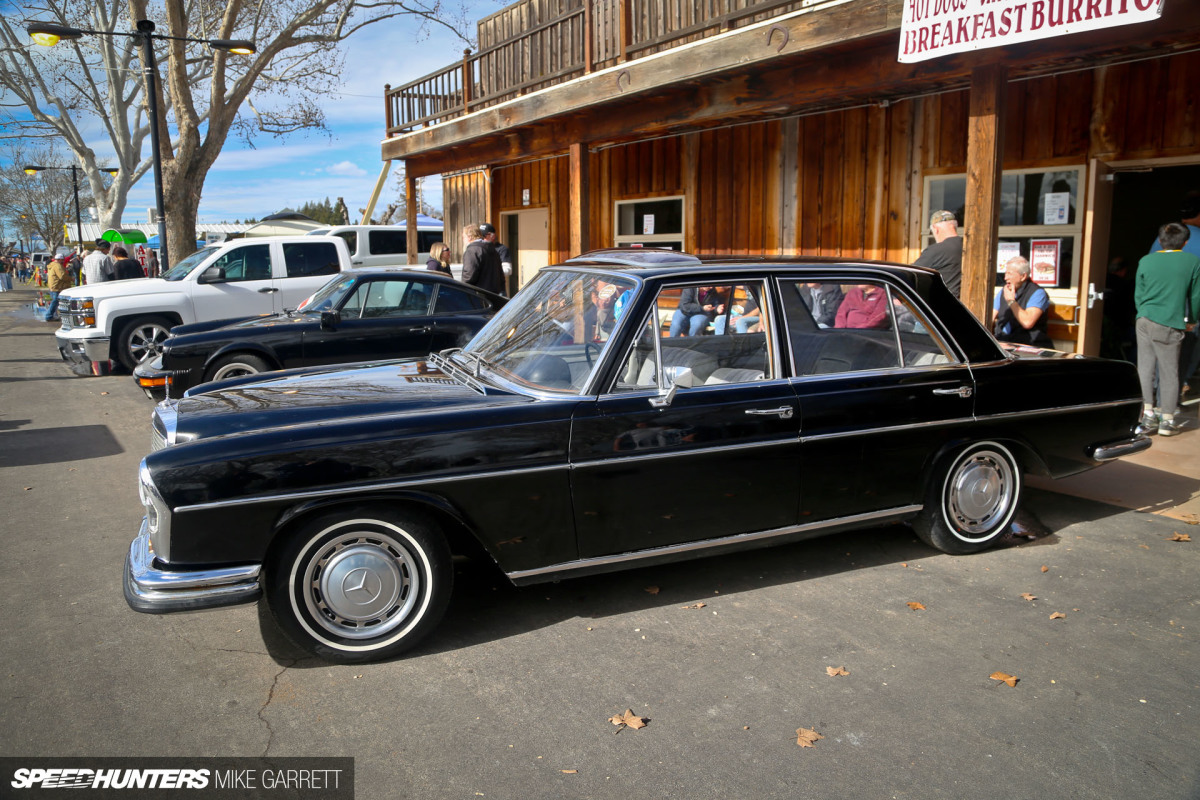 The vast majority of the cars for sale from were from domestic manufacturers, but there were a few imported machines among the bunch too, including this very classy looking Mercedes-Benz.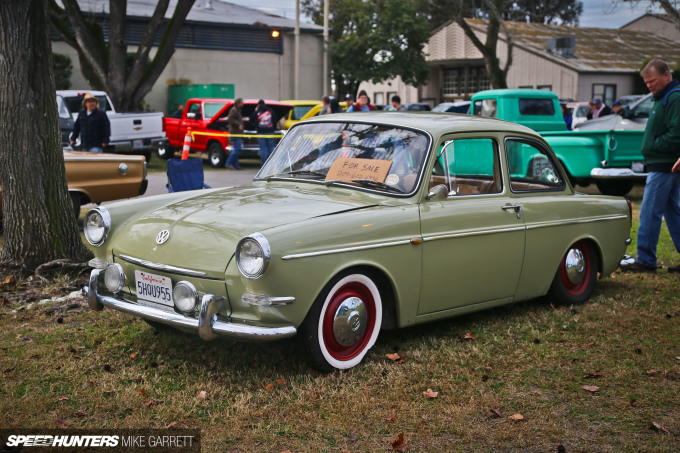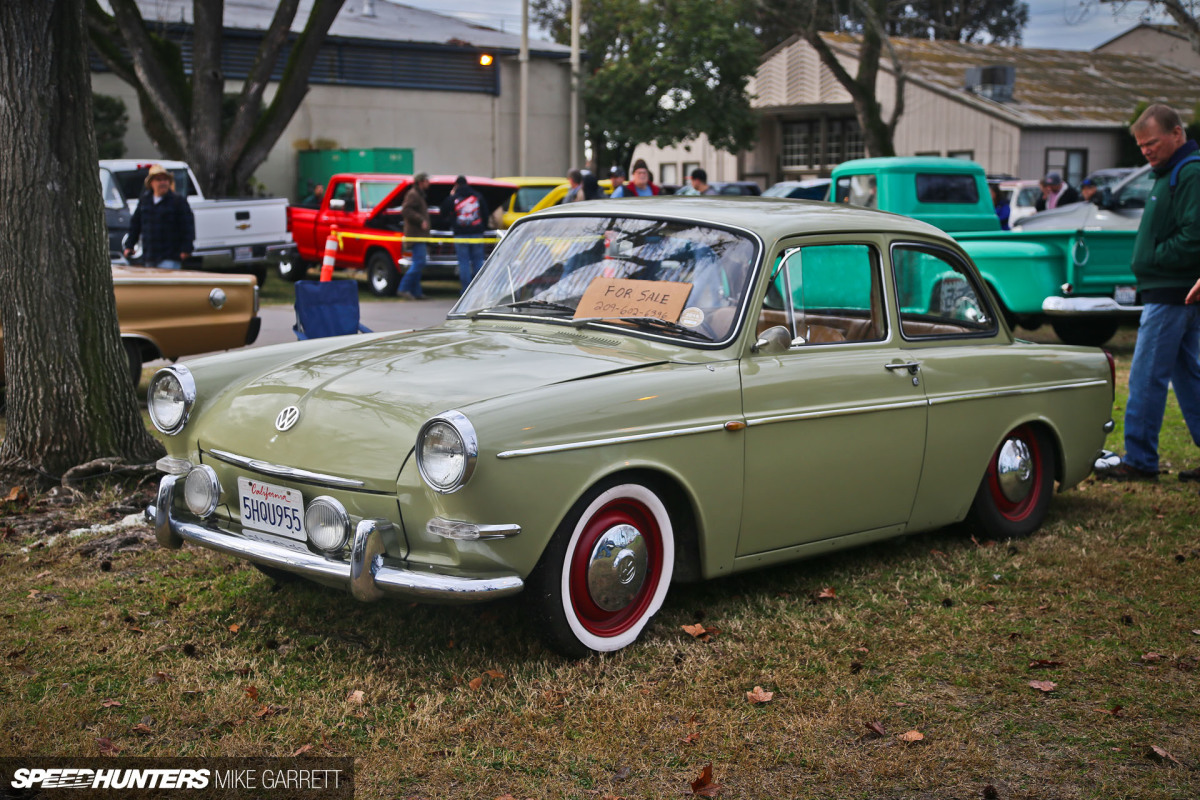 And a Volkswagen Type III notchback sporting a reverse rake and plenty of negative camber in the rear.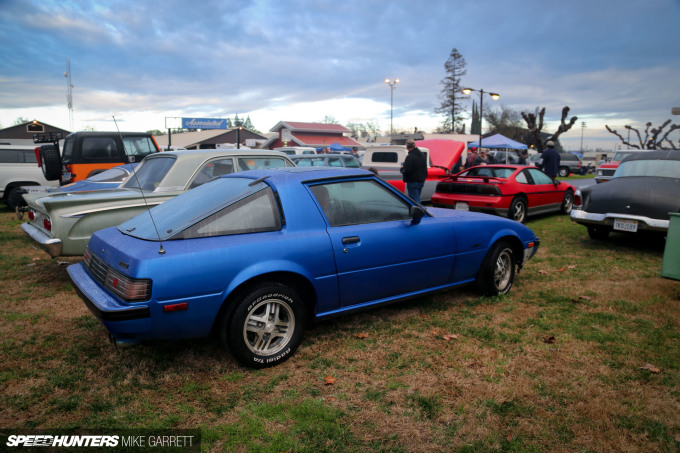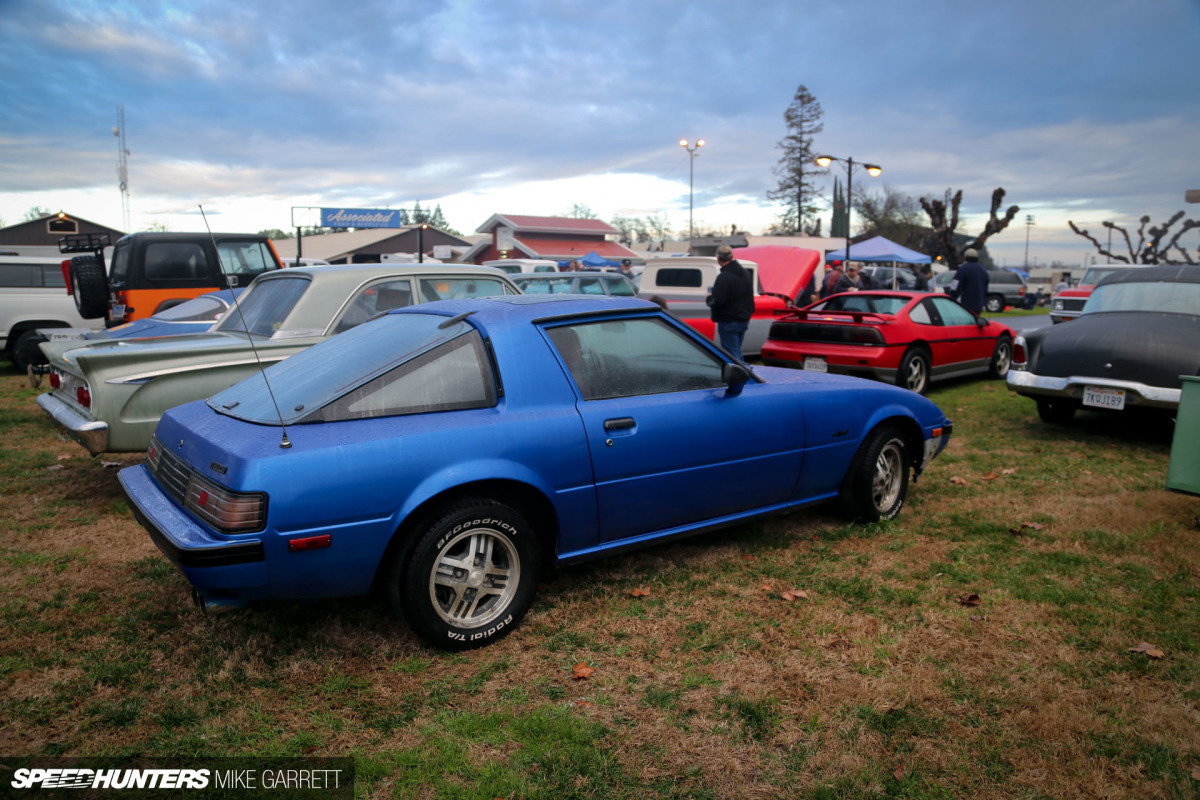 Here's one of the only Japanese vehicles I spotted – a 1984 Mazda RX-7 for $3,500. Sadly for us Californians, the 'For Sale' sign stated it won't pass the smog tests here.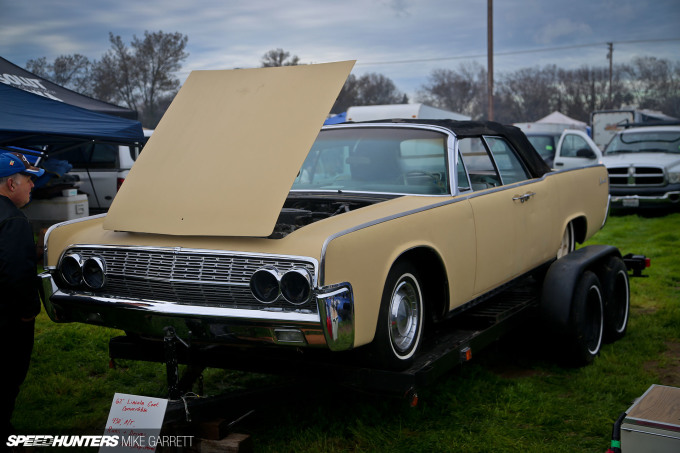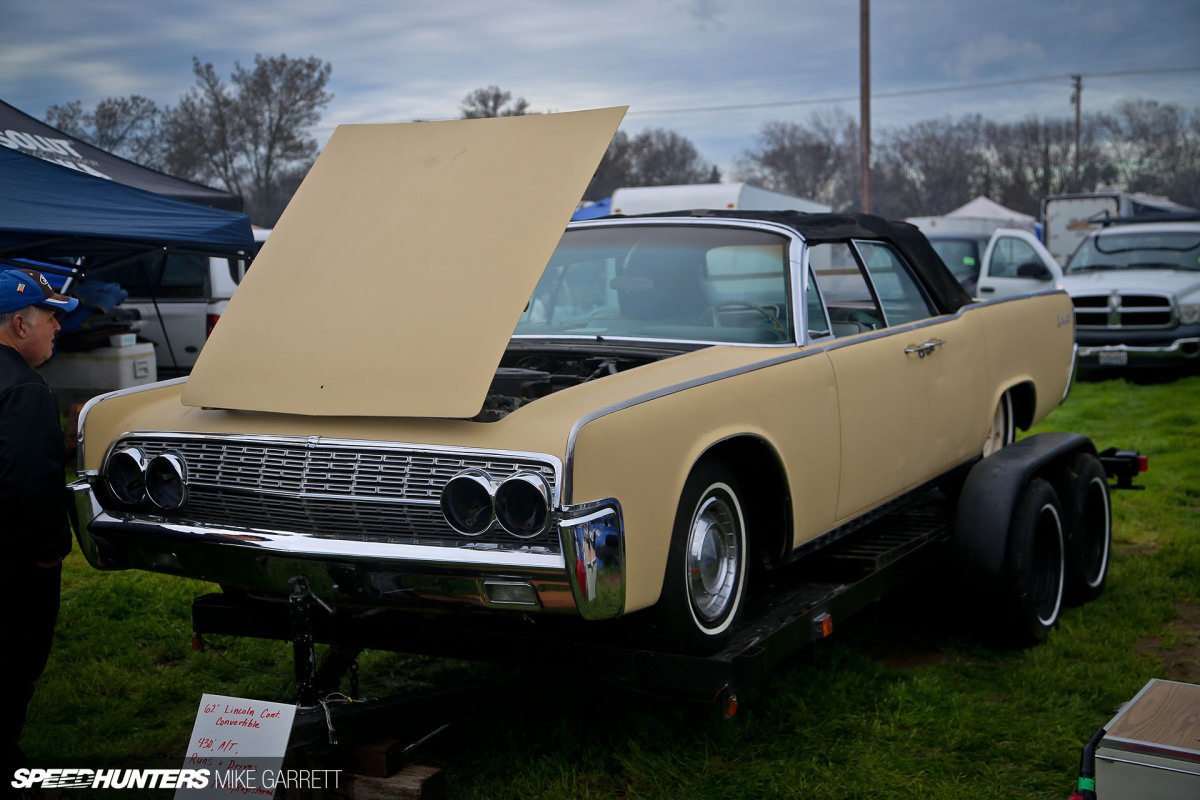 Anyone need a Lincoln Continental drop-top? Oh how I'd love one of these suckers with a blown Coyote sitting in that huge engine bay.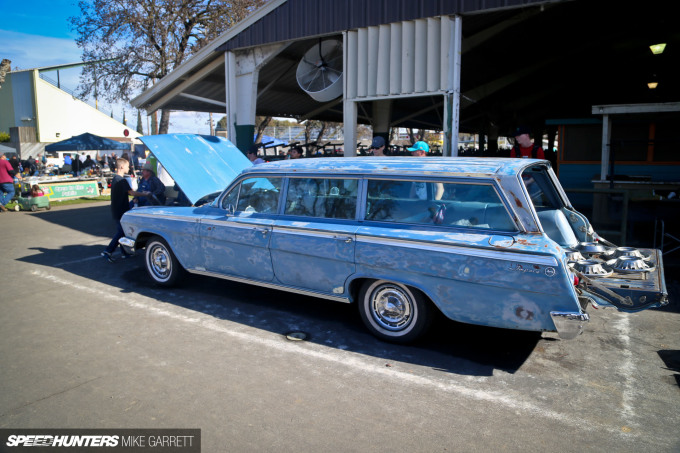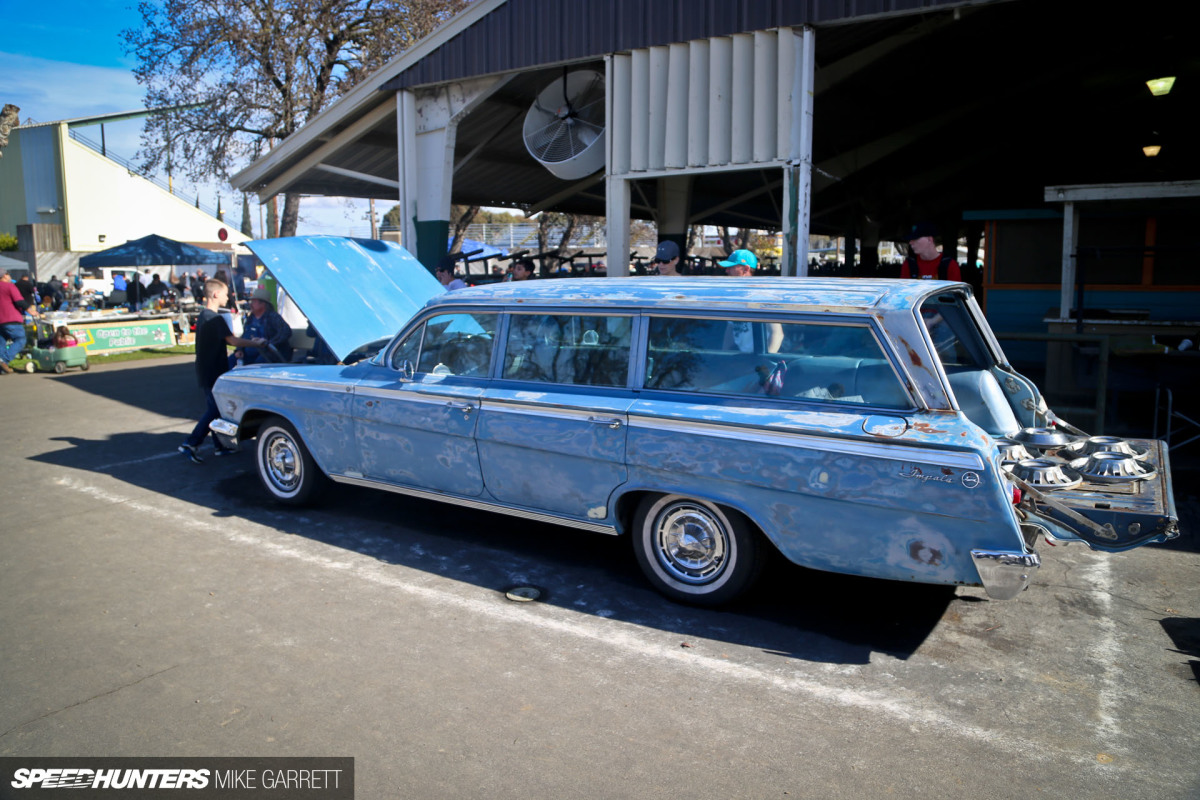 Full-size Chevys could be found in big numbers at Turlock, and in as many different styles and states of restoration. Here's a solid '62 Impala wagon project.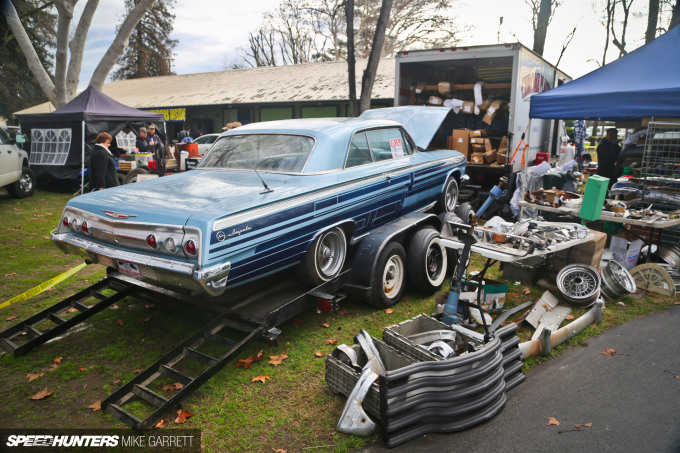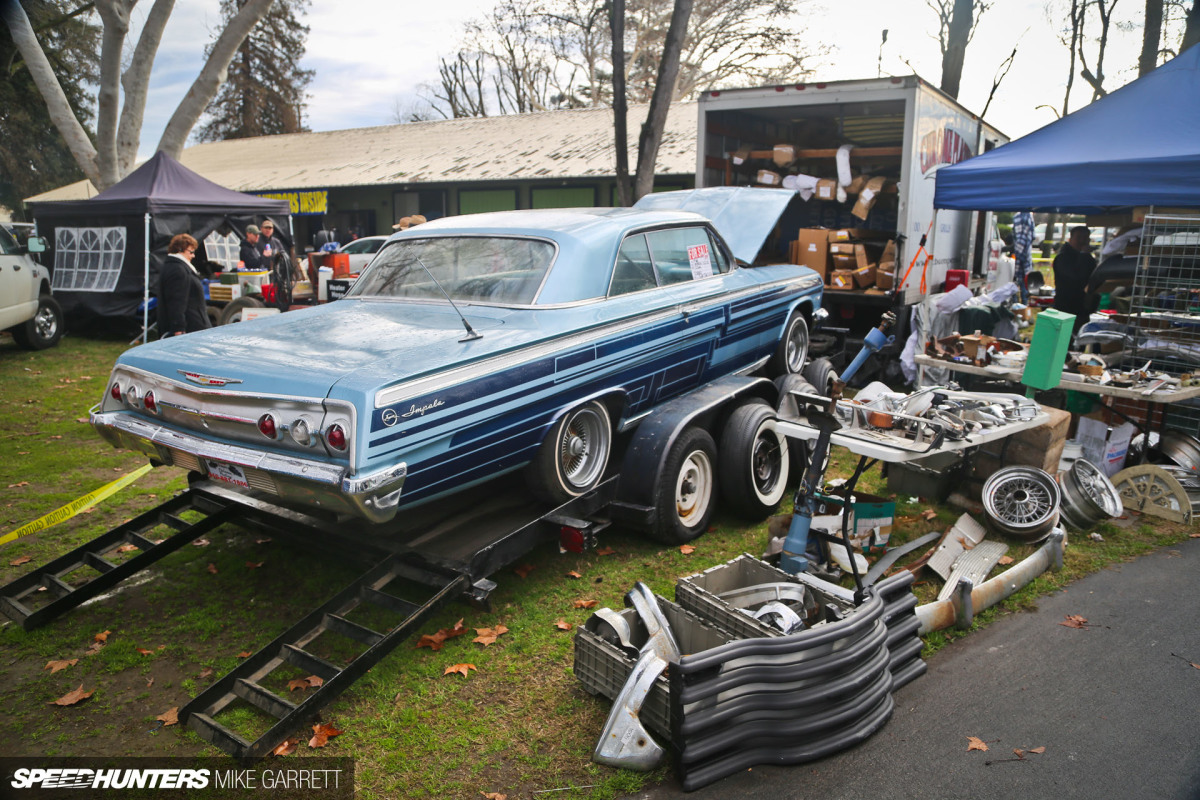 And another '62 – this one an almost-complete lowrider that looks ready for the boulevard.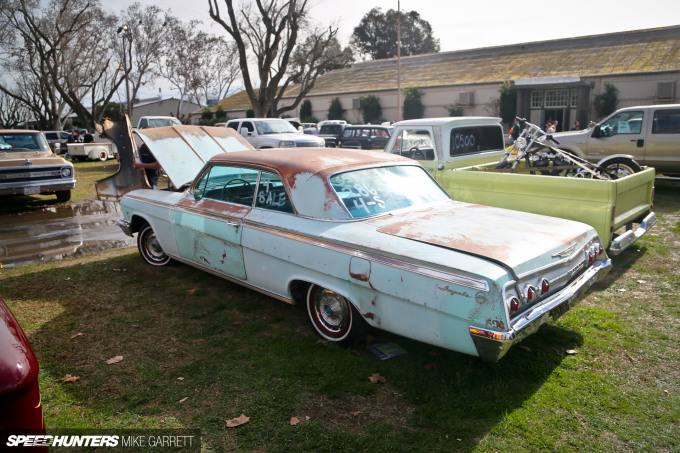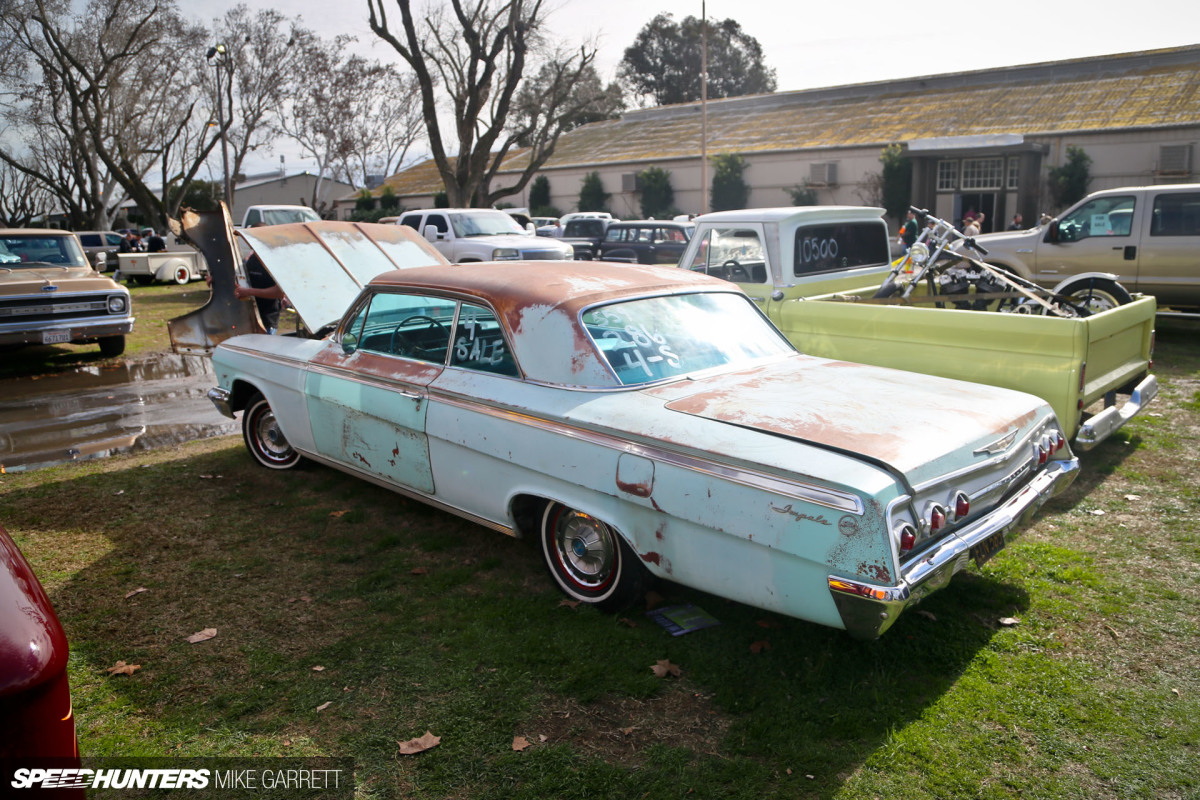 How about one more '62 Chevy? This very original looking Super Sport is a factory 4-speed car too.
Take Your Pick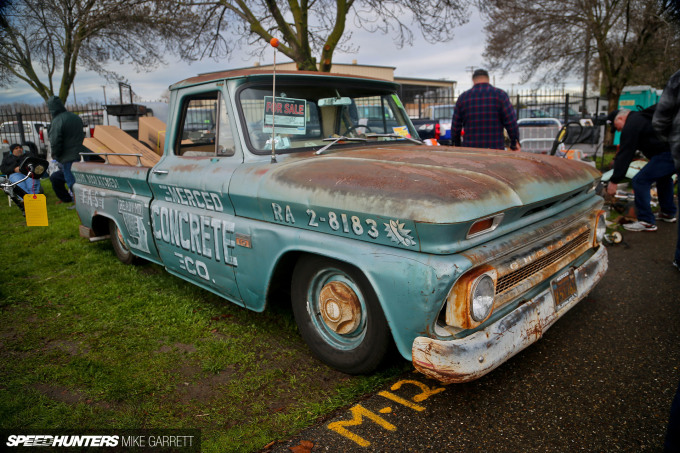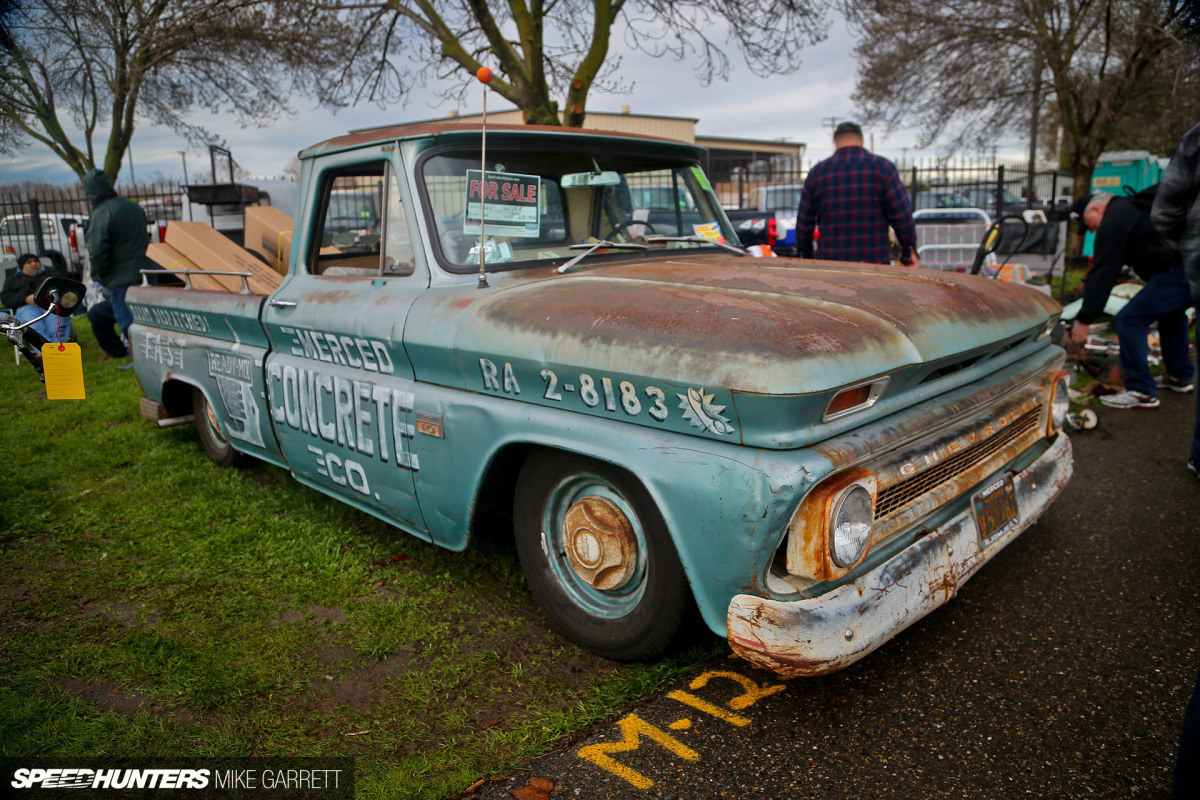 Not enough patina for you yet? Take a look at this '66 Chevy truck that's spent five decades baking in the California sun.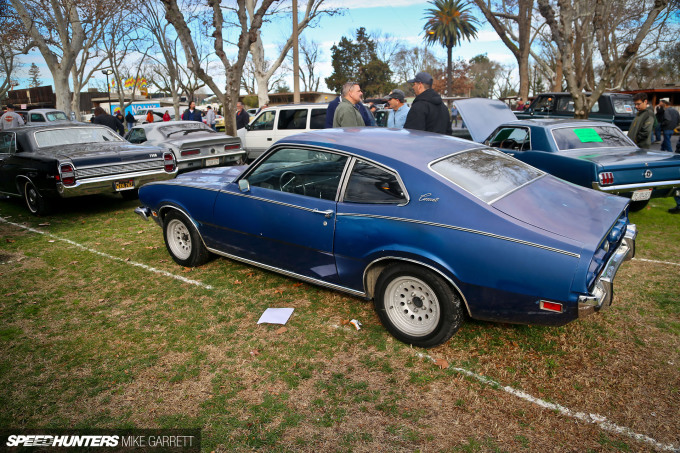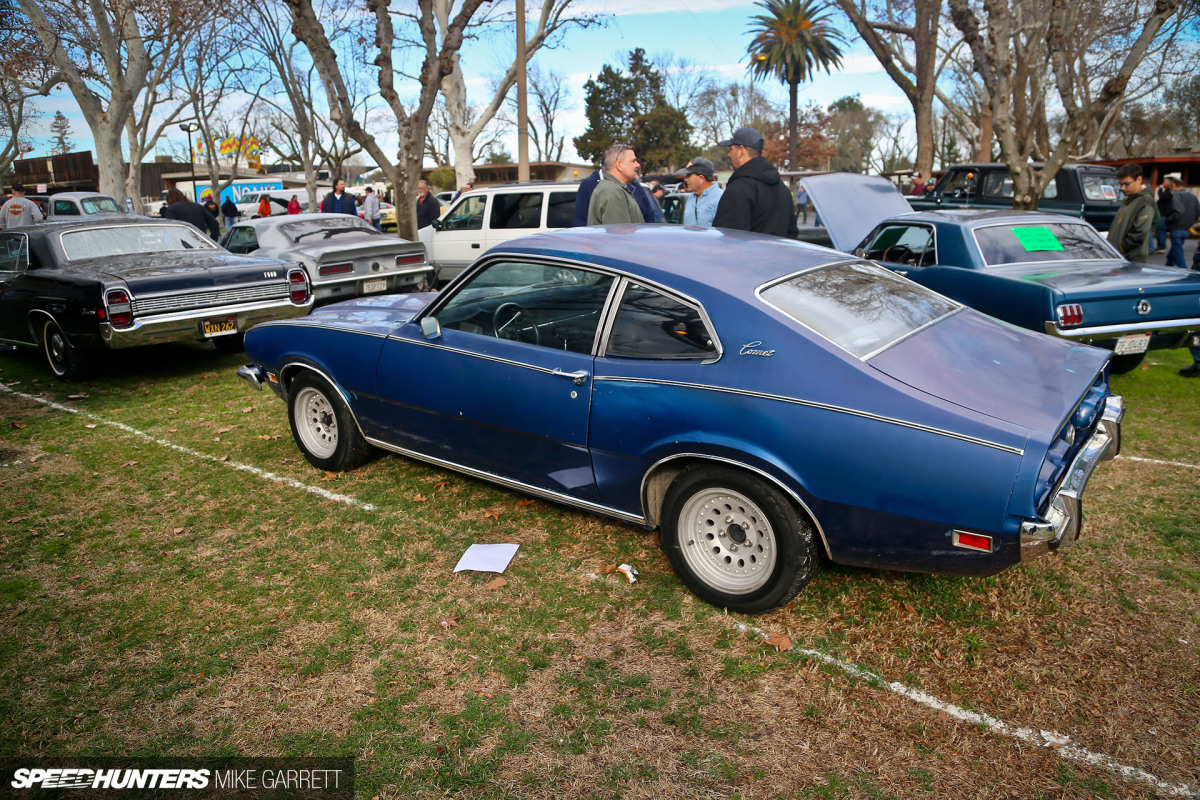 For me, it was eye-opening to see the sort of prices that some of these cars had on them. I remember when something like a Mercury Comet (aka Ford Maverick) could be had for dirt cheap, but with the values of big-name muscle cars continuing to climb, so too have the prices people are asking for these less popular models.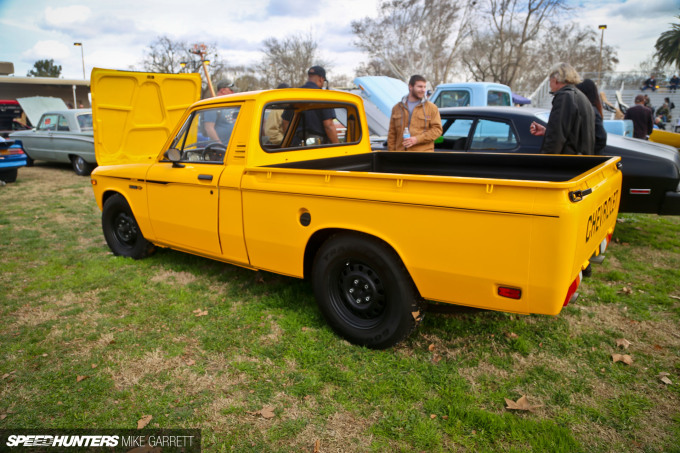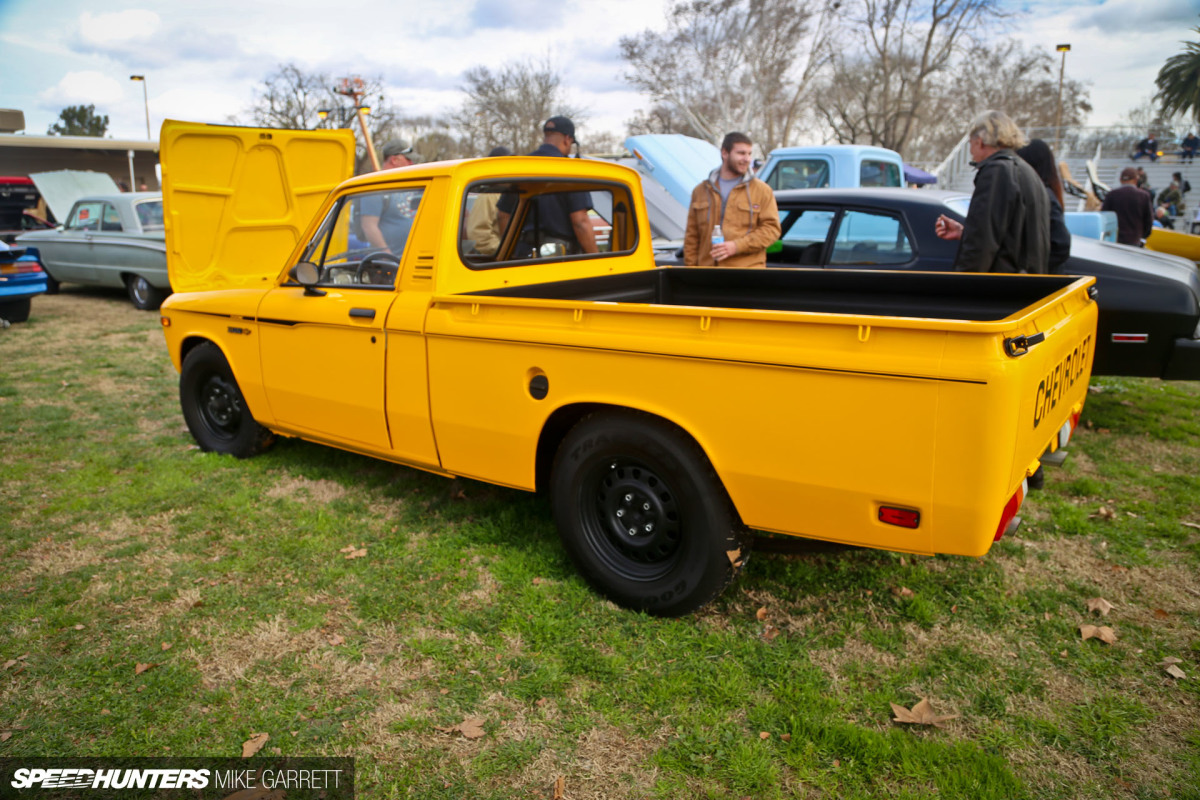 That's actually kind of a bummer for me, because I've always liked the oddball stuff and the low prices associated with them. Something like this Chevy LUV could once be had for next to nothing.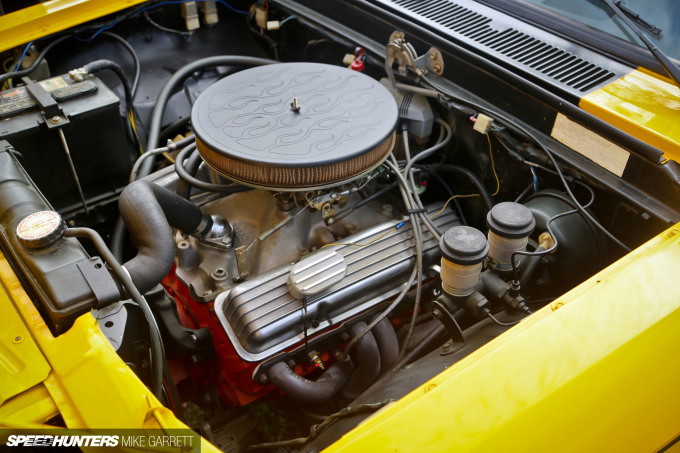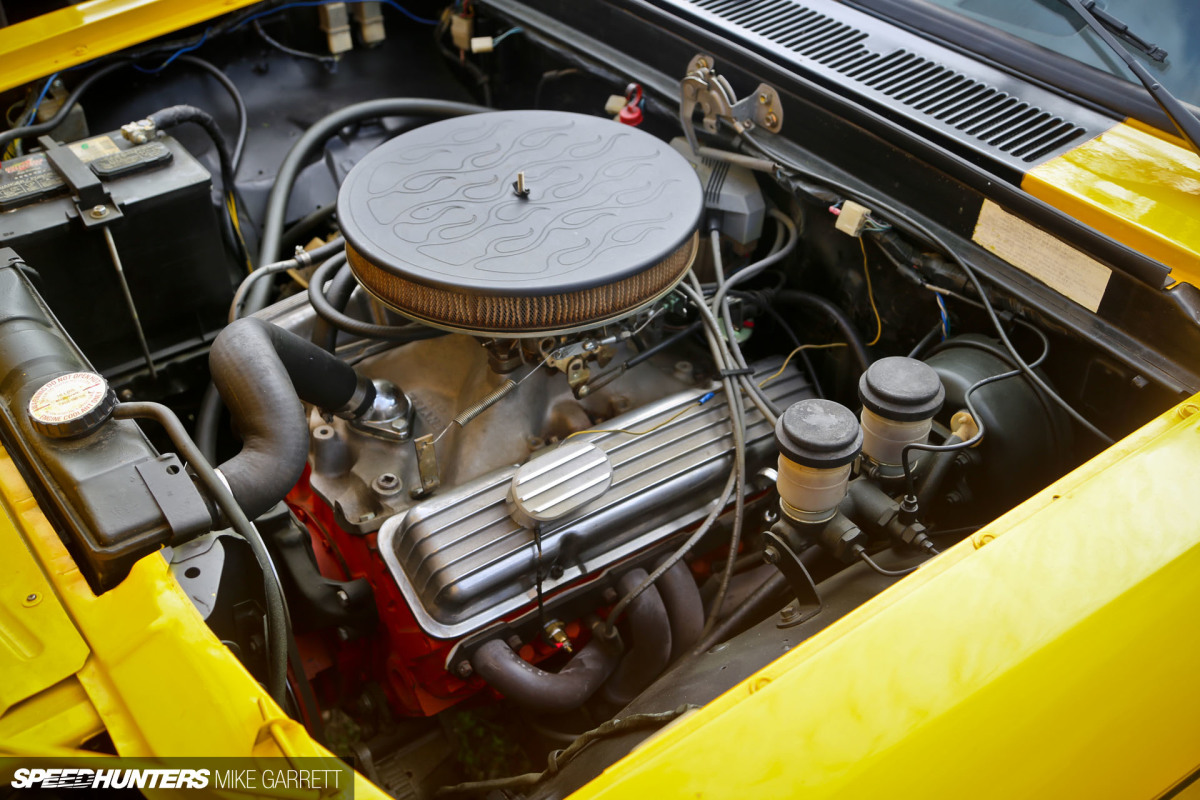 This one, however, had a small block under the hood and was a pretty solid example of a homebuilt street machine.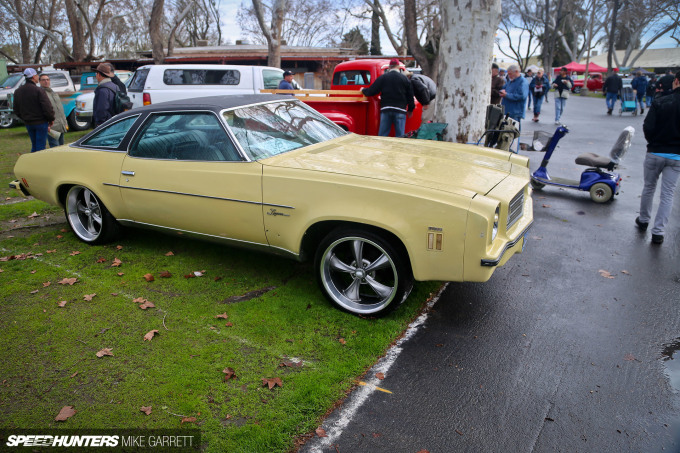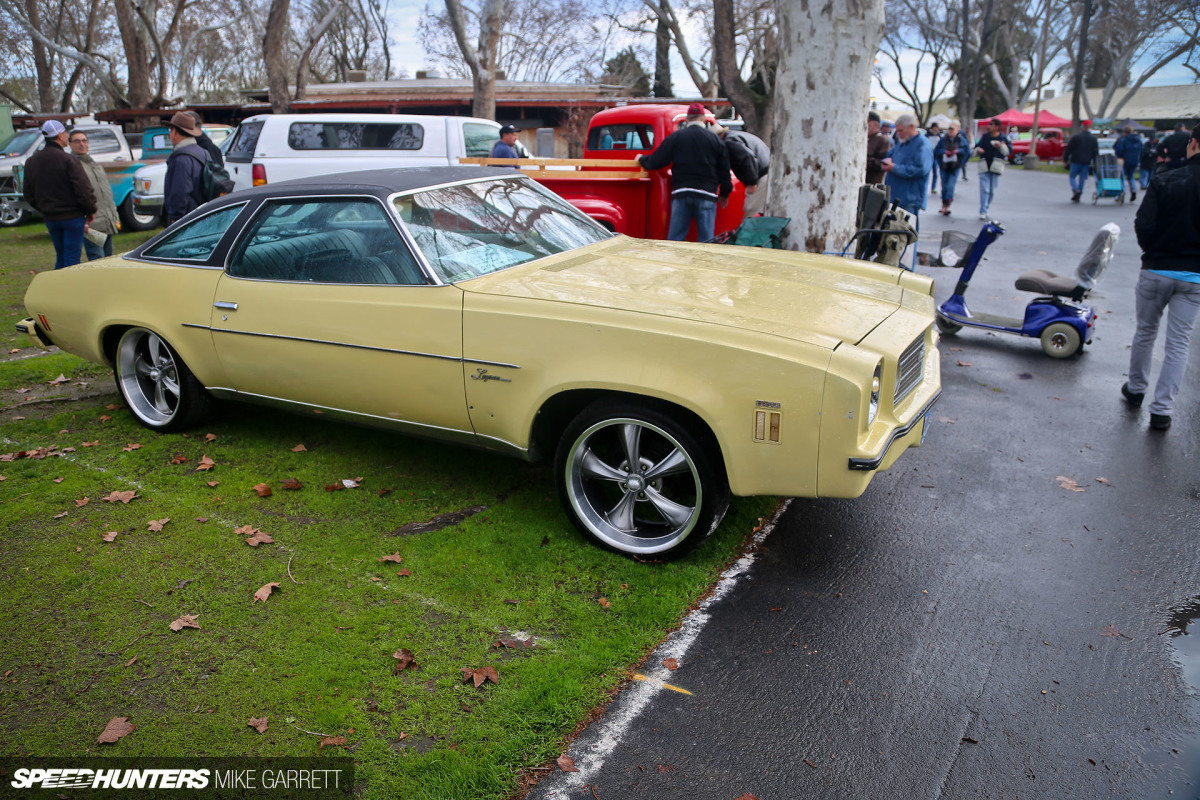 I'm not a big fan of the oversized wheels on this Chevy Laguna, but I do love this body style and wish more people would start building their projects out these mid '70s platforms.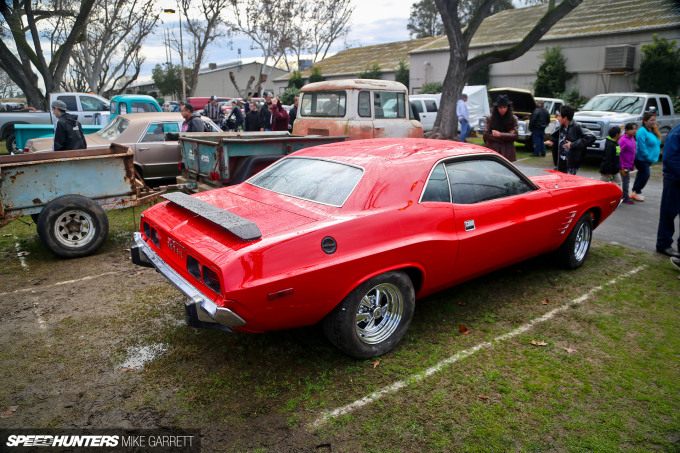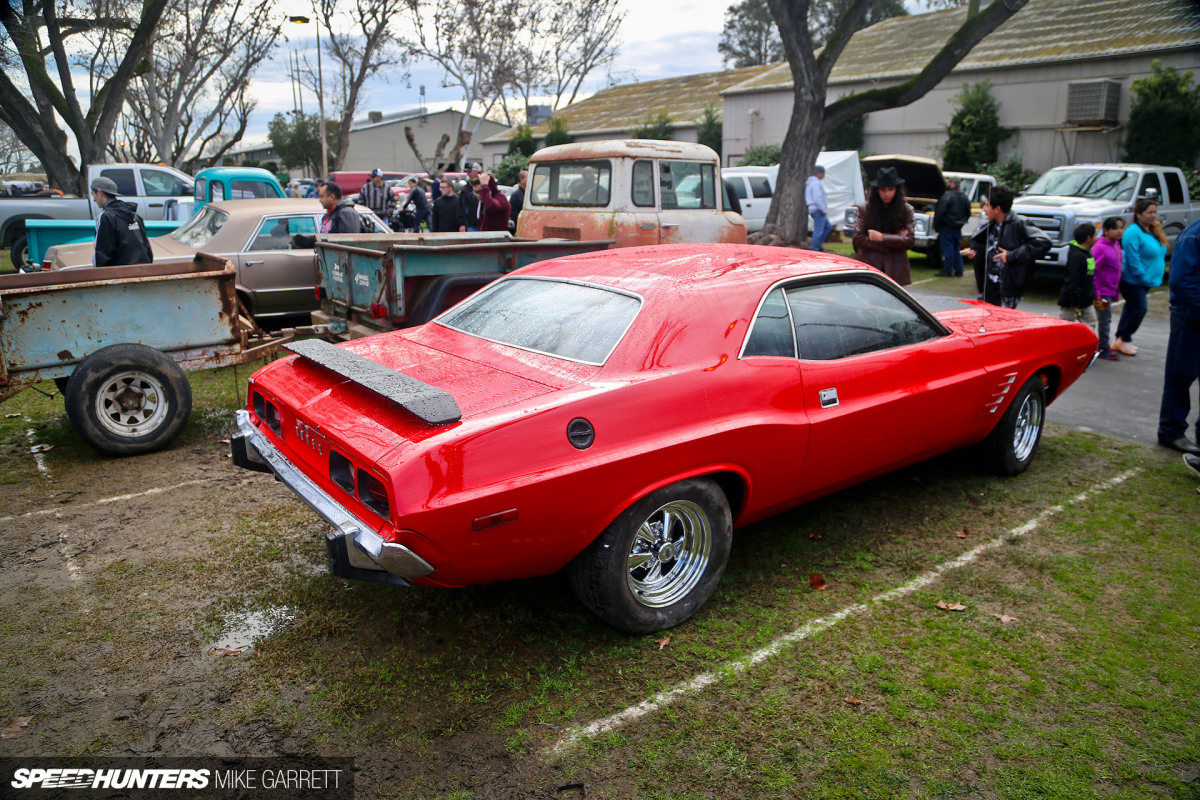 I might not have seen any outrageously good deals at the Turlock Swap Meet, but a car that did seem reasonable was this 340-powered '73 Challenger. The asking price of $16,000 is not chump change, but compared to the prices most  'Cudas and Challengers are commanding these days, it's not too bad either.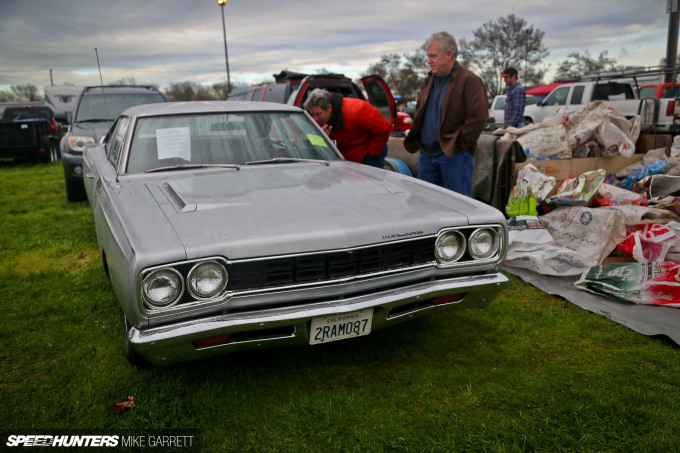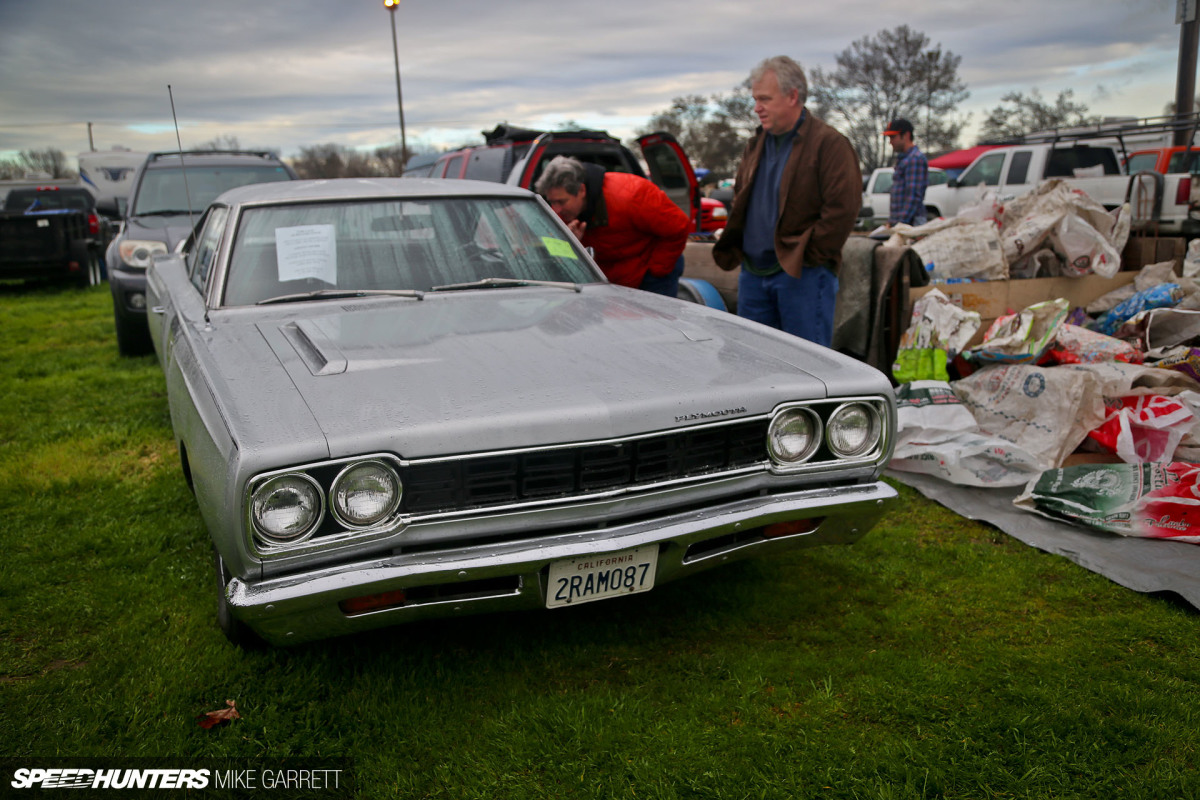 Here's another one for the Mopar lovers – a '68 Plymouth Road Runner with a numbers-matching 383 and 4-speed. The price? $25,000 or best offer.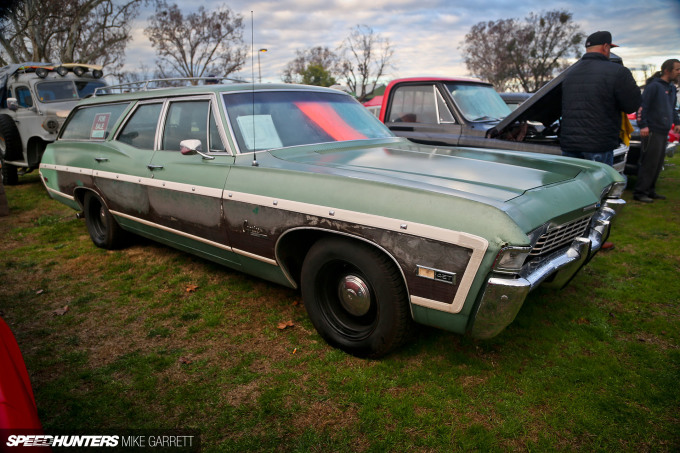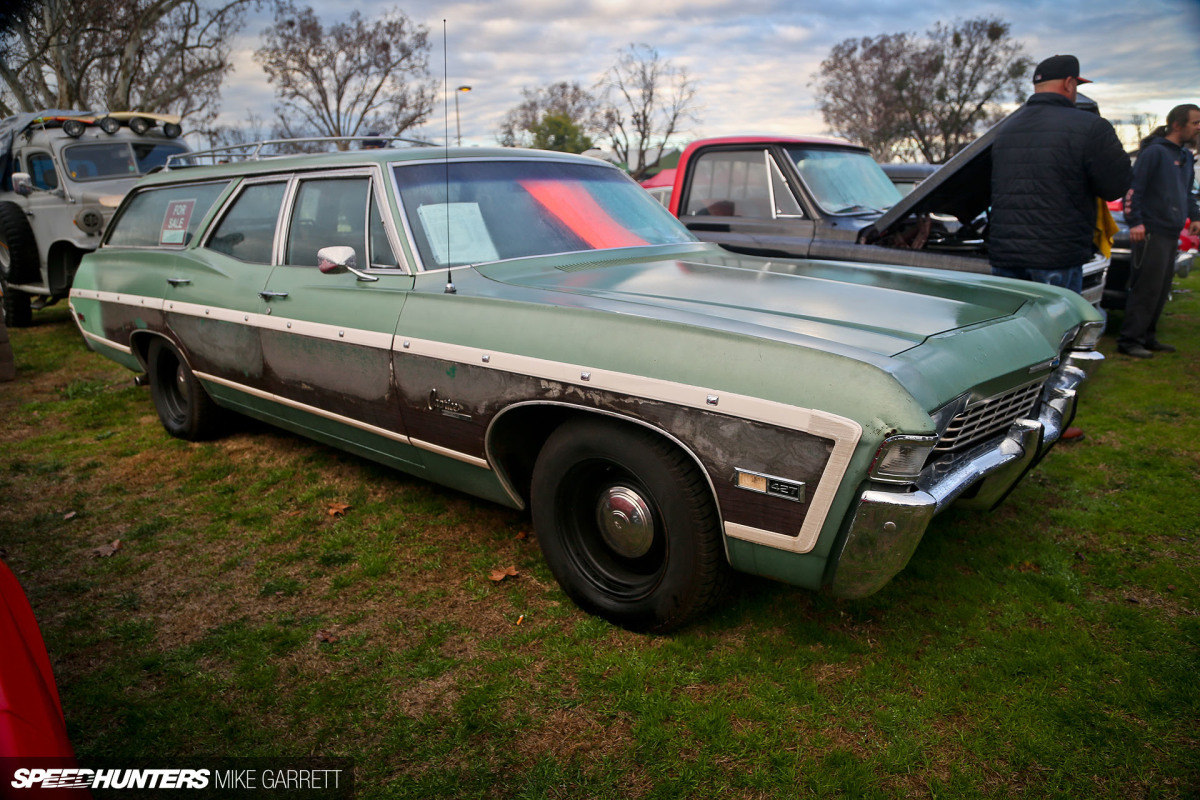 But I think the award for my favorite car of the day goes to this Chevy Caprice wagon with a factory 427 under the hood and woodgrain on the sides.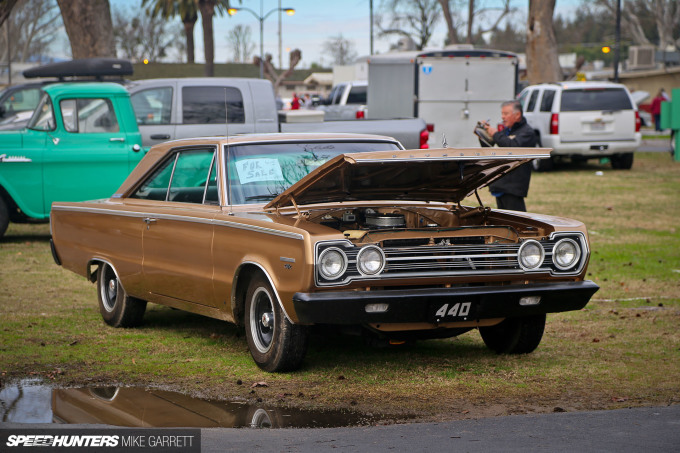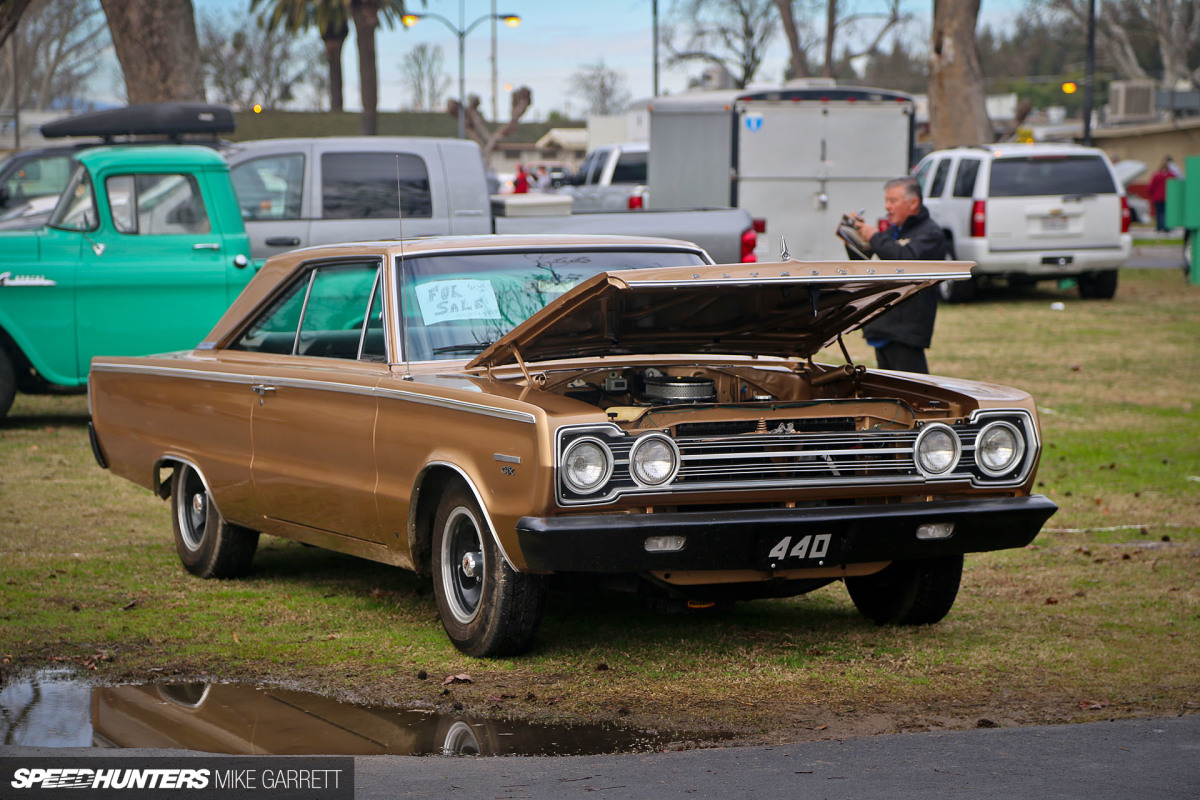 I'm a guy that spends way too much time looking at cars for sale on the internet, but it doesn't really compare to browsing in the real world.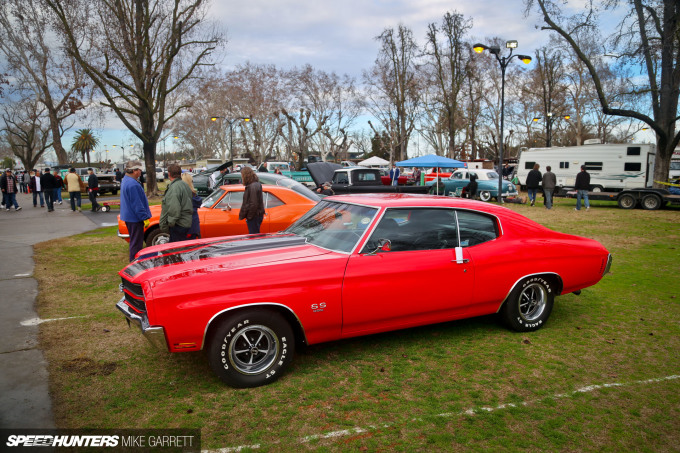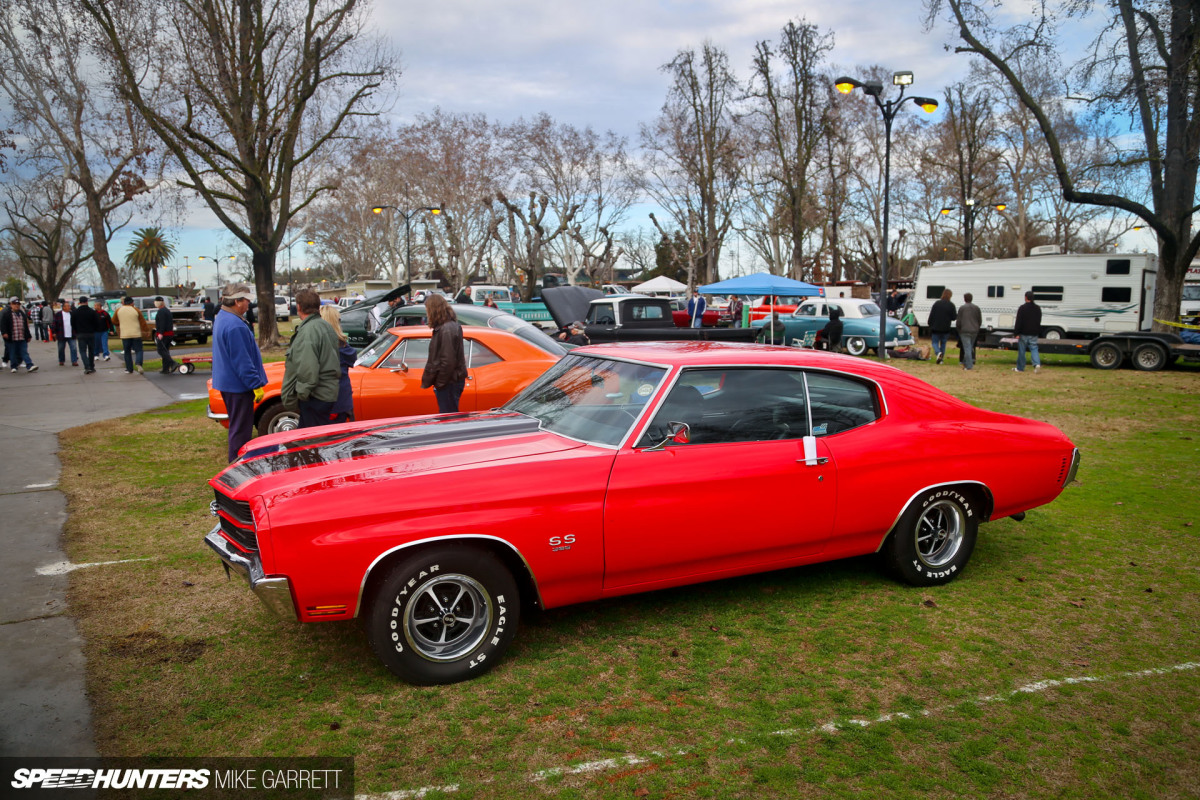 And even if you aren't looking to buy anything, you can just do what I do and think of it as a car show where everything just happens be up for sale.
There's nothing wrong with a little window shopping, right?
Mike Garrett
Instagram: japanifornia_media
mike@speedhunters.com
Cutting Room Floor