In every form of motorsport there is a formula that, by either rule or technical evolution, becomes a representative standard of what is required to be competitive. Although the Summernats' Burnout Masters competition isn't your typical motorsport event, the event's demanding nature has nonetheless pushed competitors to optimise their car's ability to shred tyres.
For this spotlight I want to dissect a 'typical' burnout car that you might find at Summernats, and give a bit of an explanation about the 'why' behind some of the more common modifications.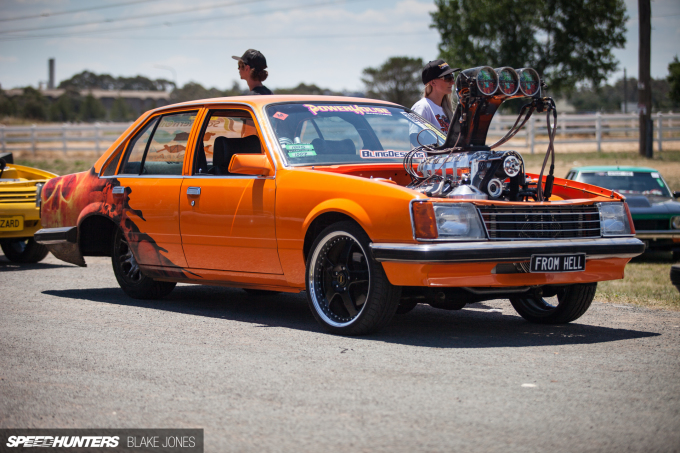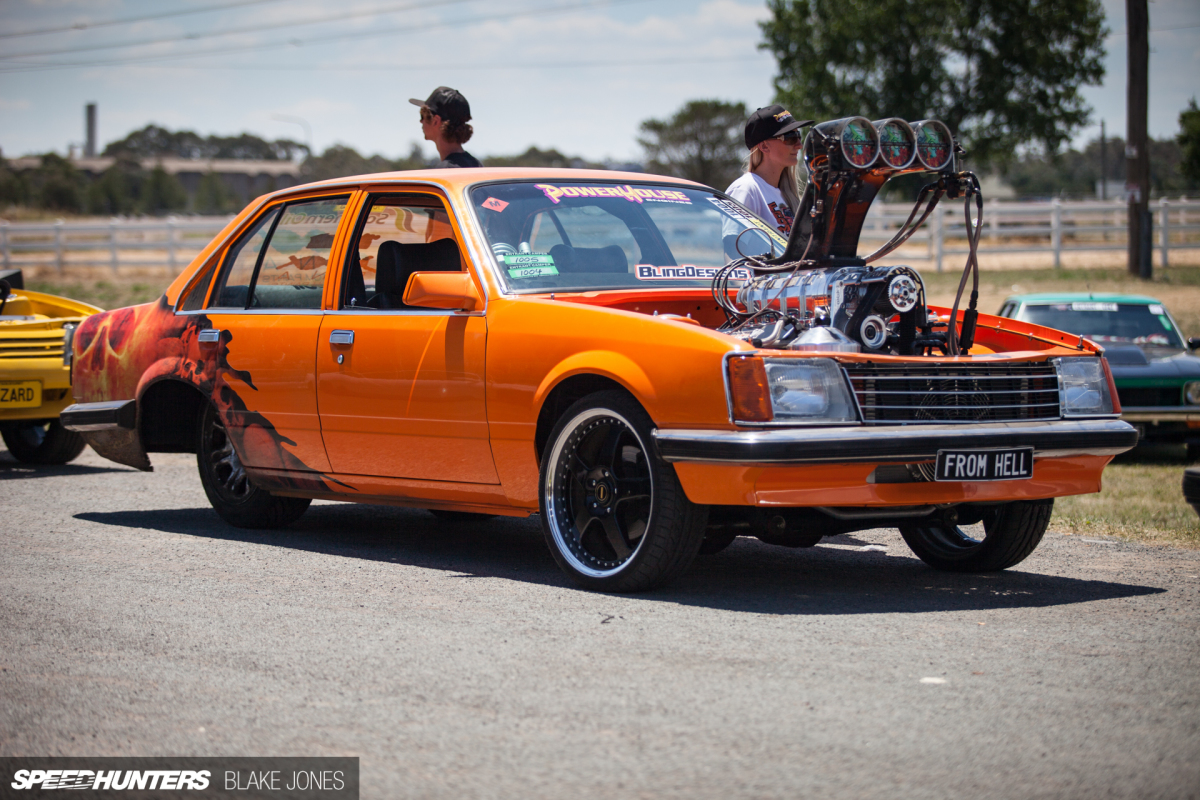 This piece was actually spurred on by a detailed comment left by a reader on my Summernats event coverage article explaining these high-powered curiosities to some of our inquisitive non-Australian readers (hat-tip to Ewokalypse). I searched through my bank of photos from the event to find a vehicle that best represented the formula of the Aussie burnout car and couldn't go past this second-generation Holden Commodore known as 'From Hell'. I guess that's a good place to start, because every burnout car needs a cool name, as after debut some become almost mini-celebrities, even amassing sizeable followings of their own on social media.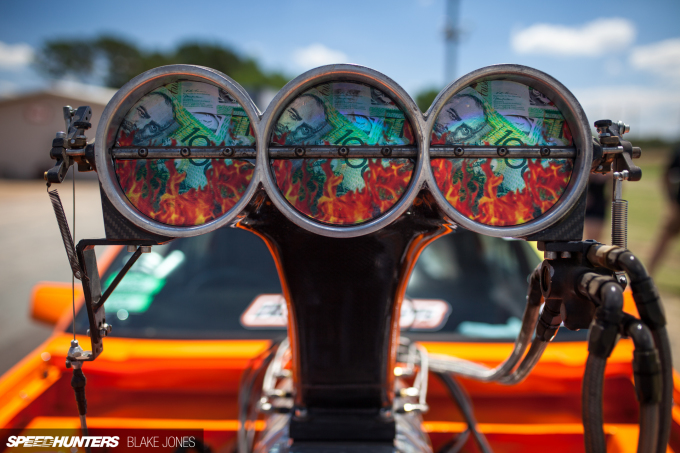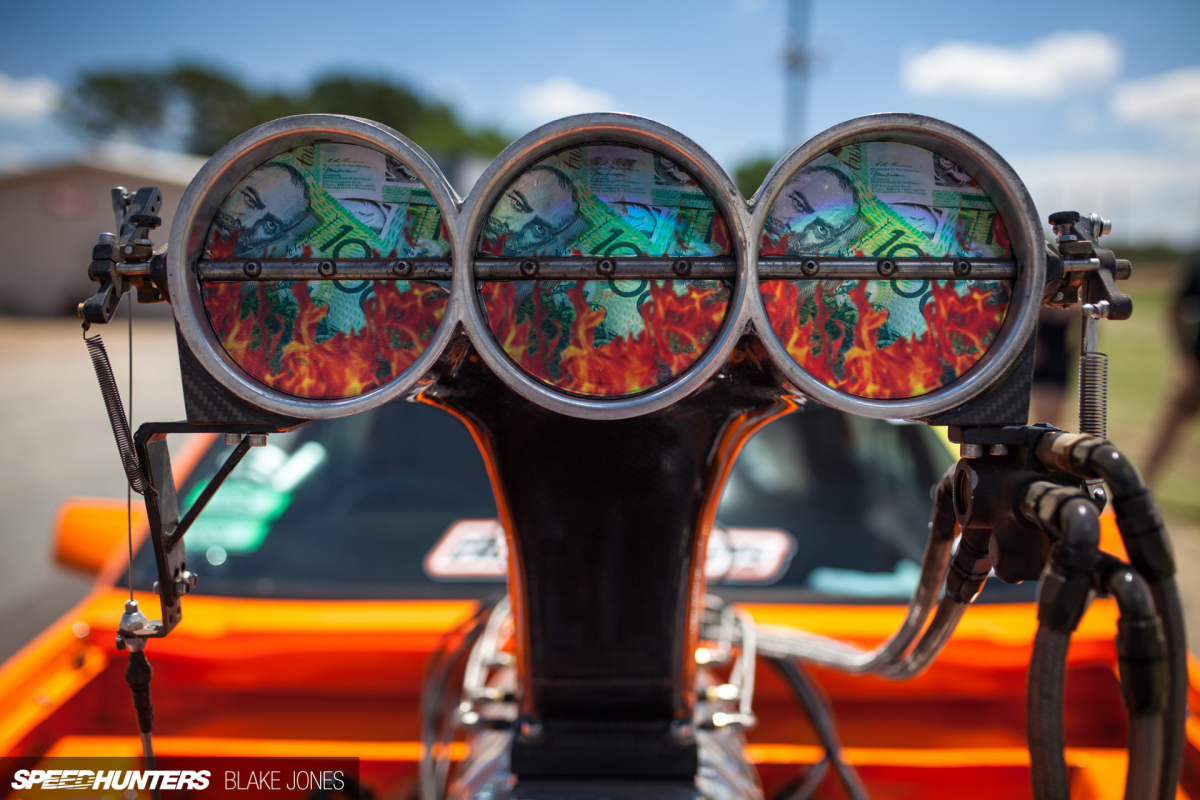 The next most important part of a burnout build is of course the engine that makes all those smoke clouds possible. There's some criteria for a strong engine: it needs to make a lot of torque for obvious reasons, but also needs to maintain responsiveness so that the driver can control the car's movement around the pad while keeping it off of the wall via modulation of the throttle – something a laggy turbo setup would make difficult. Hence, a large capacity blown V8 is the rule, and anything else, the exception. The heat generated from two minutes of rev limiter-bashing on top of the already hot Australian summer poses an obvious reliability hurdle, and many teams have turned to methanol to make bucketloads of power (once airflow has been maximised) while simultaneously keeping engine temperatures down.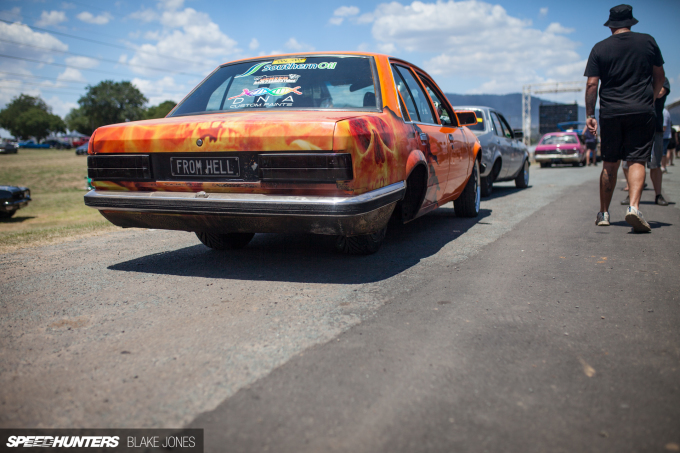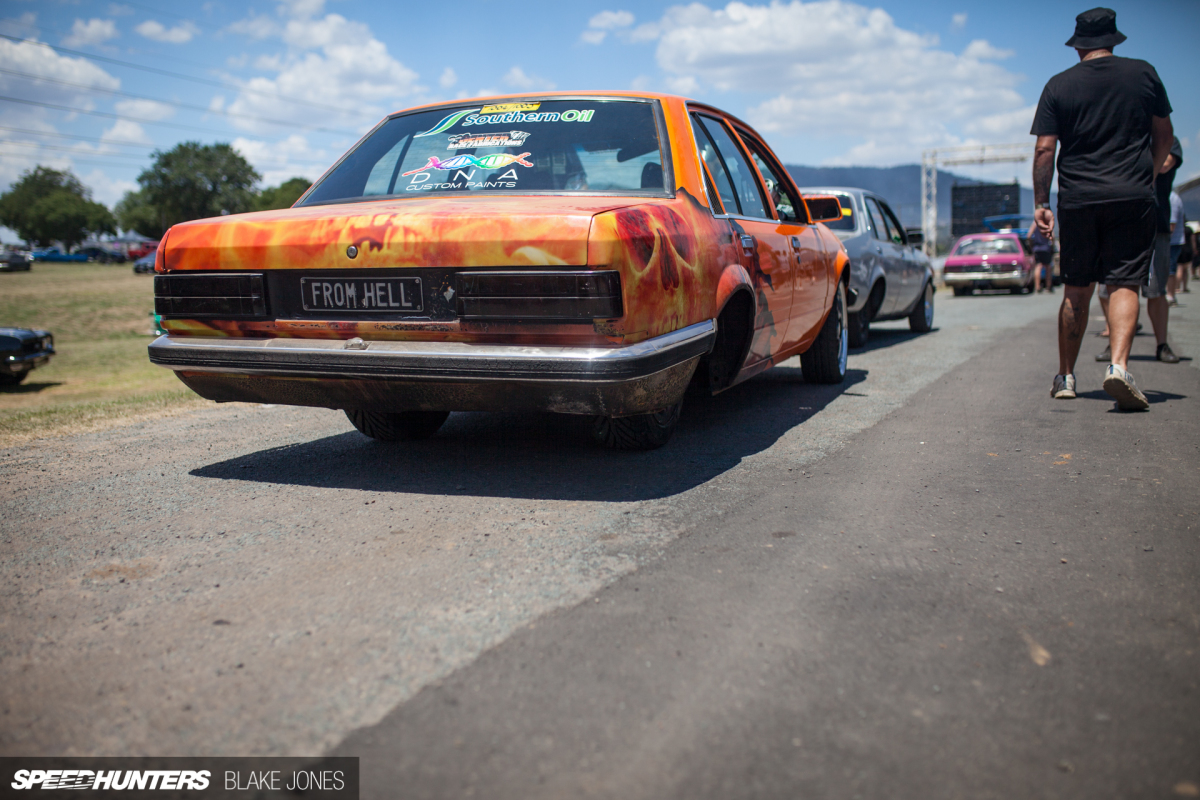 Moving around to the rear of the car, you can see what is probably the most defining aspect of a burnout car – the rear axle setup. The hovercraft-like appearance created by the empty guards looks all kinds of weird, but again is the result of evolution in burnout competition. For competition, cars are fitted with relatively narrow (7- or 8-inch) rear wheels for several reasons: firstly to keep the cost of the doomed rims and tyres at a reasonable level; and secondly to enable the high rear-wheel speeds that a heavy rim and wide, grippy tyre would work against. Many of the cars serve a dual purpose as show cars or cruisers, which in Australia means they will typically be fitted with deeply-dished large diameter (20-inch+) wheels. Fitting these necessitates the rear end to be tubbed, which gives the added benefit of protecting the guards from damage when the tyres eventually explode and/or catch fire. As Ewokalypse mentioned, the short and beefy diffs combined with the thick steel of the rear tubs generally keeps any damage from the burnout to a cosmetic level. Here, you can see that From Hell's rear bumper has been treated to a light toasting in an earlier skid.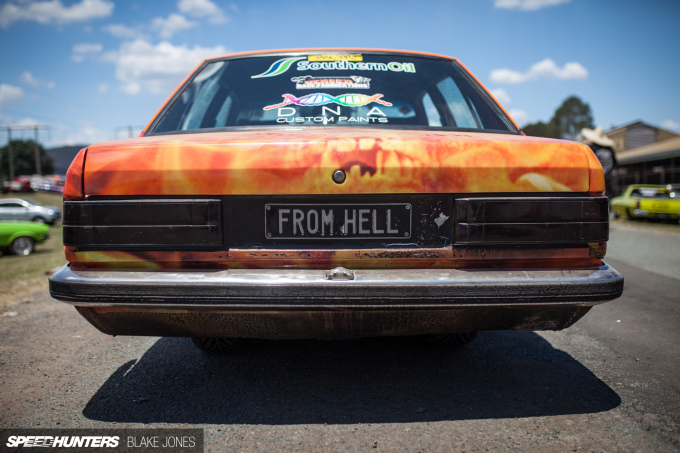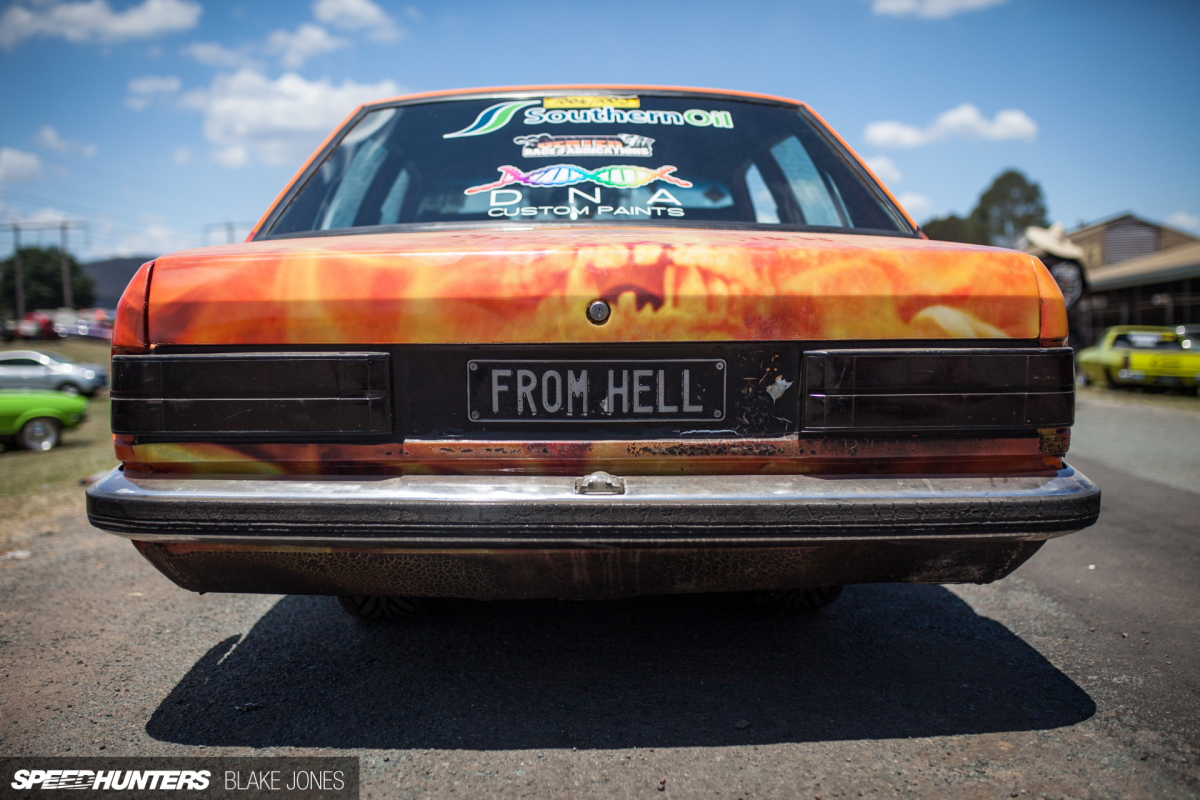 As far as suspension goes, these cars borrow much of their tech from the drag racing world, so a ladder bar is the preferred method of containing any wheel hop and keeps the rear end predictable by limiting the rear axle's range of motion and thus manageable. The ladder bar will typically be used in conjunction with coil-overs, and rear brakes are removed from the hubs, as they're basically dead weight.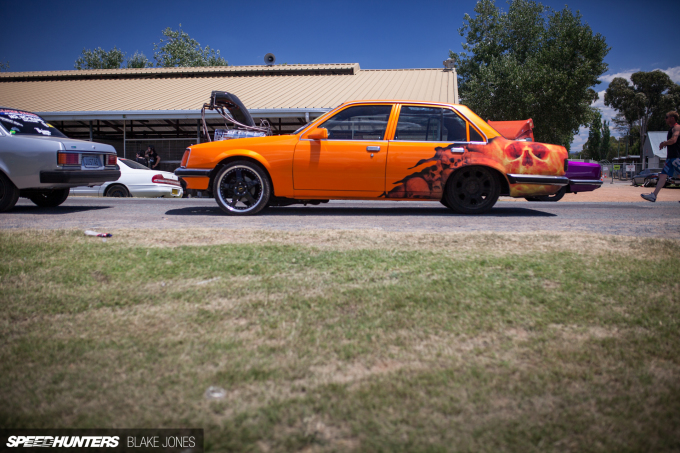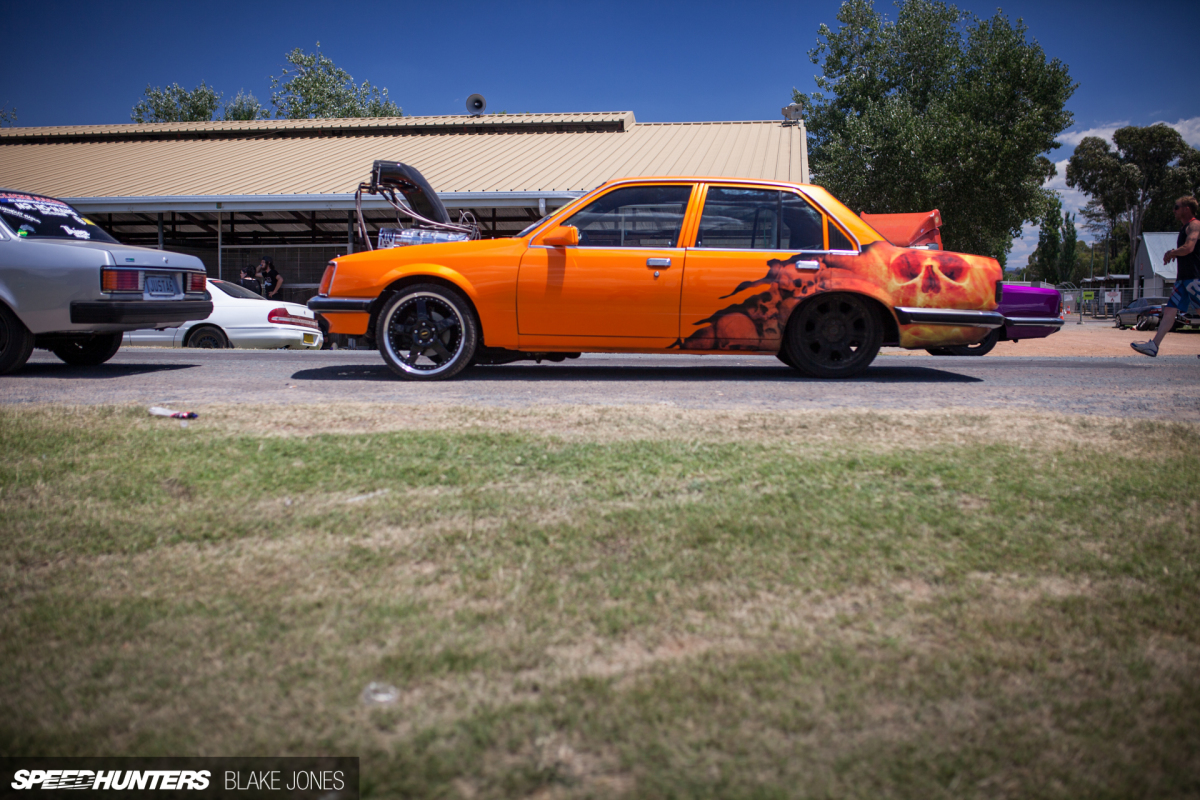 So with around 1000 reliable horses and a bulletproof rear end, you have a car that's capable of shredding tyres. However, the job is far from done – this is Summernats and you'll want to ensure your car stands out from the crowd. While some owners opt for a more subtle exterior finish, a custom paint job like this candy orange will always go down a treat. You'll fare even better with an air-brushed mural in the mix too. While I know this styling rightly offends the aesthetic sensibilities of most of our readers, it's worth noting that being as outrageous as possible is the name of the game at Summernats.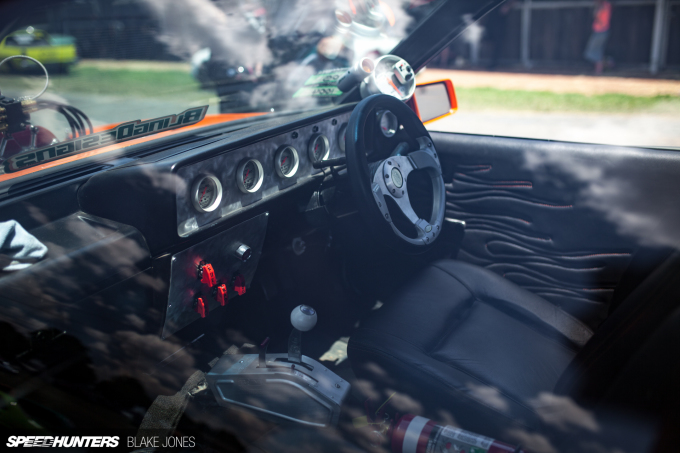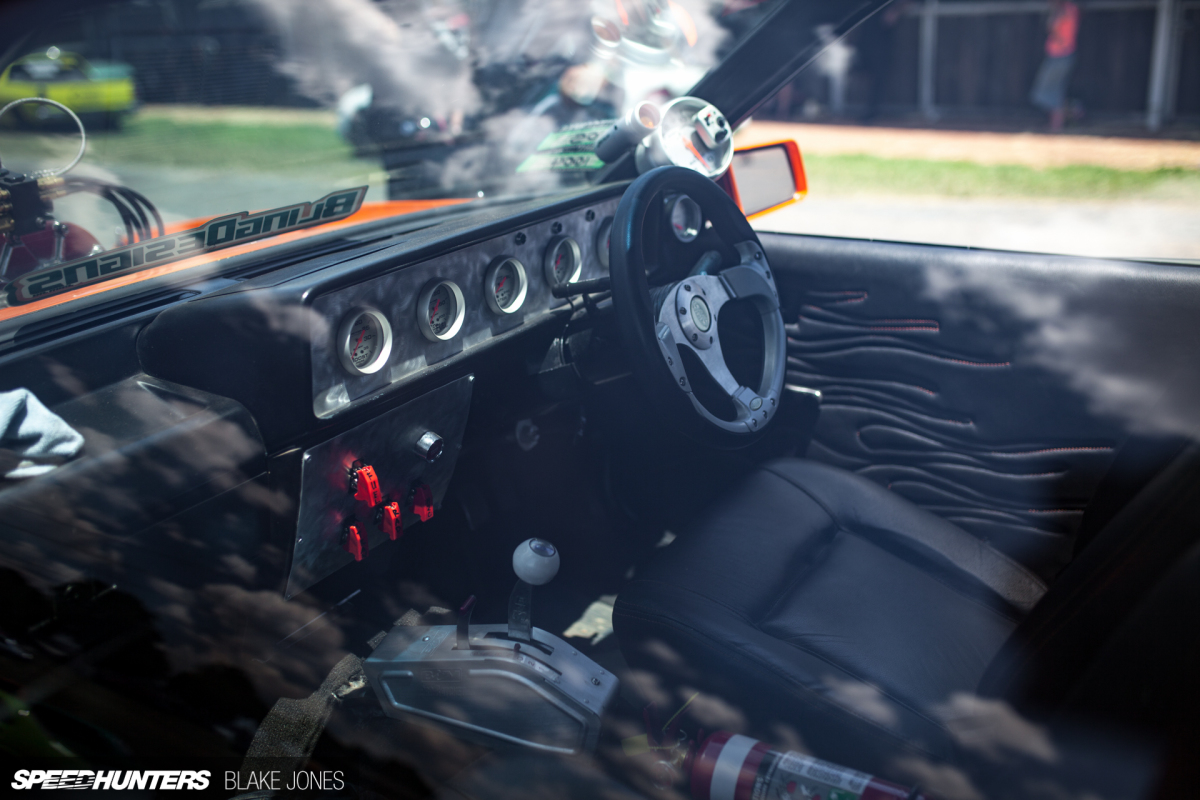 The last piece of the puzzle, the interior, is relatively unimportant in the scheme of things, but the obvious racing inclusions such as upgraded gauges, seats and a fire-extinguisher are wise if not completely necessary. Transmissions are also borrowed from the drag racing world, and as in this VC Commodore are typically 2- or 3-speed manually-shifted autos. Rollcages are generally deemed unnecessary considering that these cars rarely exceed 40km/h and more than likely would impede a speedy exit in the case of a fire. The only thing left? To strap on a helmet, grab a mate and shred some tyres!
Blake Jones
Instagram: blaketjones
blake@speedhunters.com