At last month's Jogja Volkswagen Festival held in Yogyakarta, Indonesia, I had the honour of choosing two cars to be recognized as recipients of a 'Speedhunters Choice' award. One of those cars was to be selected from the small but quality contingent of front-engined, water-cooled VWs.
Typically, I would hunt down something performance-based; a car that has seen track time or at least has been modified in a way that has substantially increased its ability to go fast. And although there were some purely functional builds among the 'new timer' ranks, I found myself repeatedly drawn to a Tornado Red MkVII Golf GTI that had rolled in from the nearby city of Solo with a crew known as the NuVolks Solo Chapter.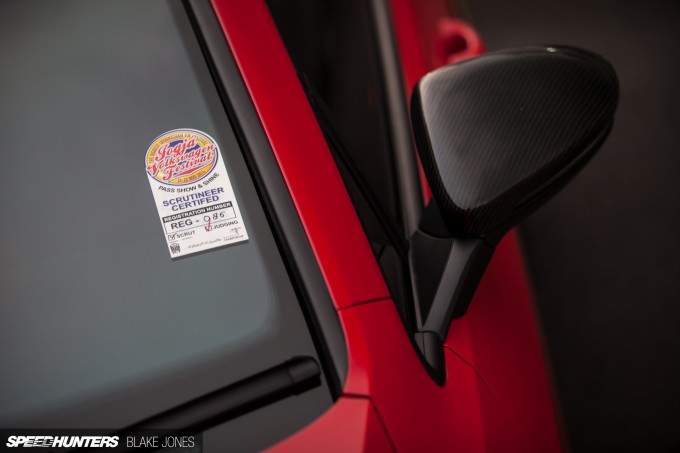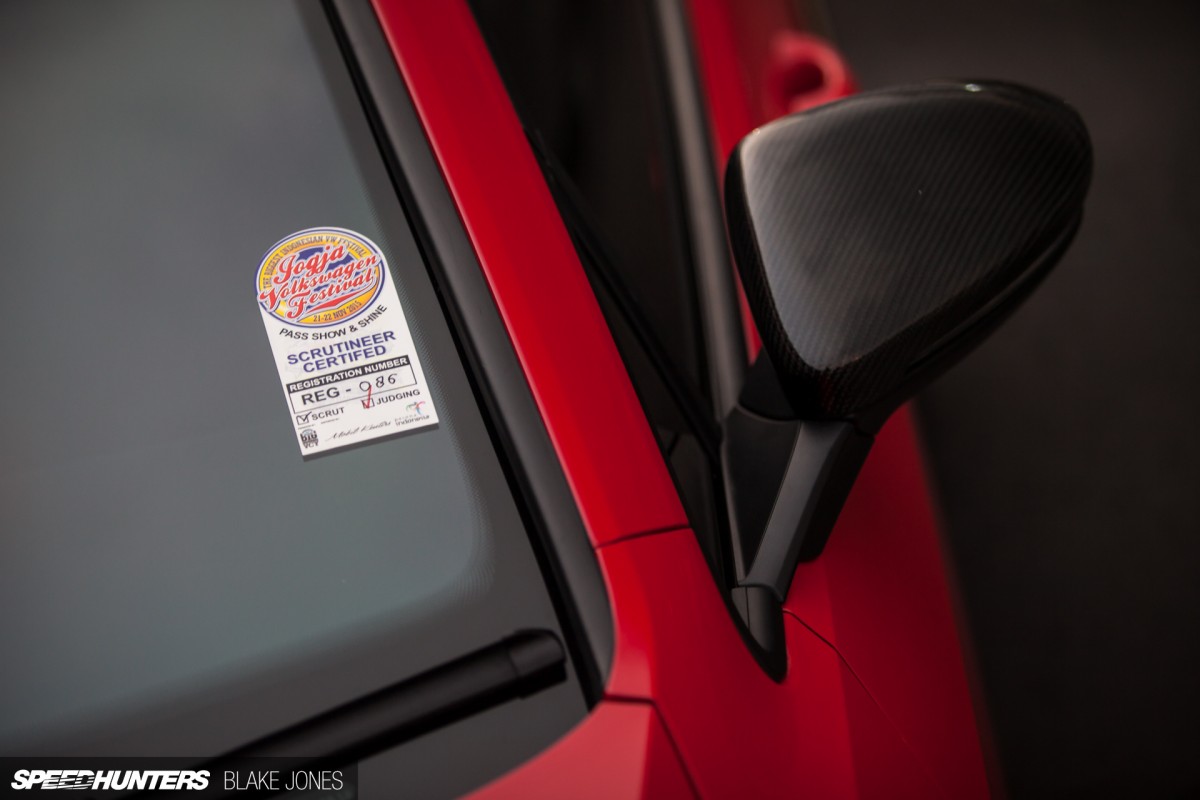 The reason was straightforward – aesthetics. Volkswagen's designers have refined the Golf's shape close to the point of hot hatch perfection, continuously evolving from the MkV as opposed to a complete redesign.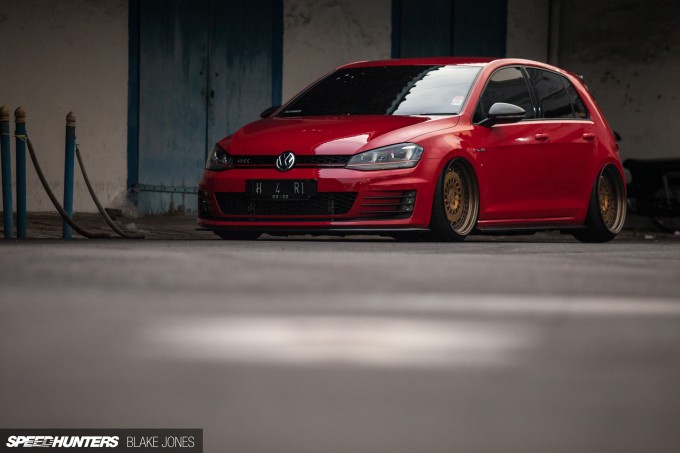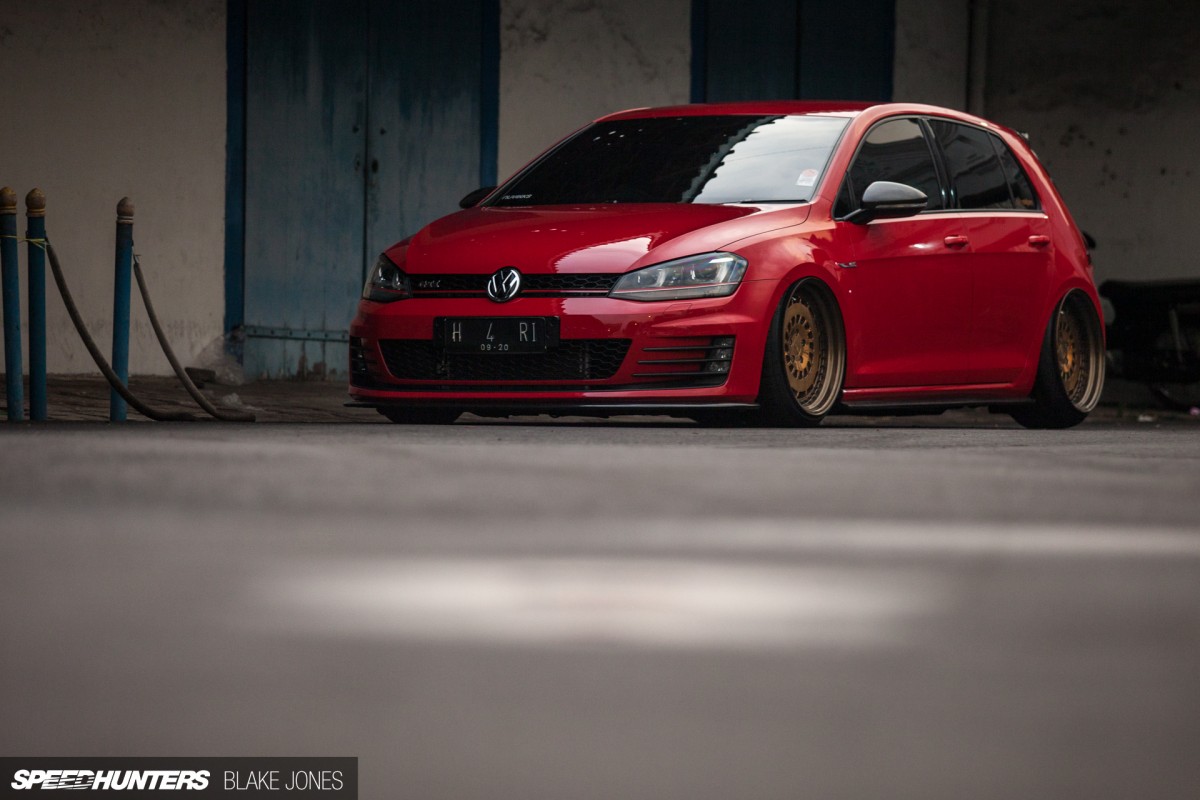 Dropped to the Expo Center floor on Rotiform wheels, it was impossible to find a bad angle of the GTI.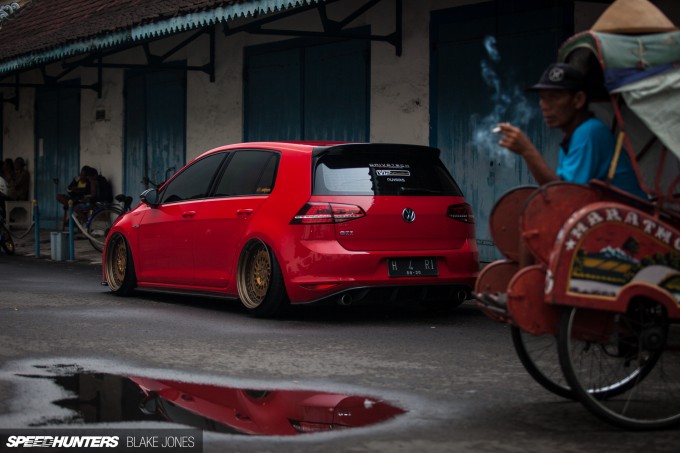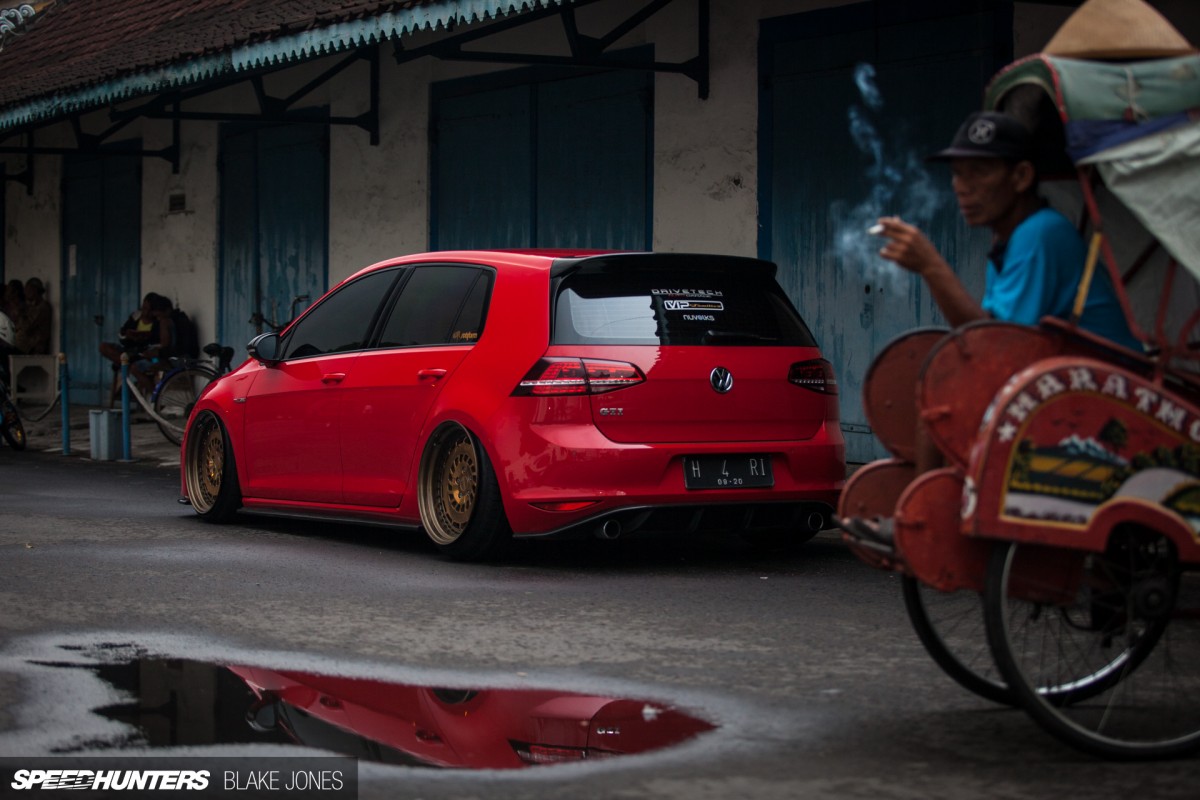 It's easy to write-off this build as being basic, but to me it represents the universal appeal that a simple drop and wheels can add in any corner of the world.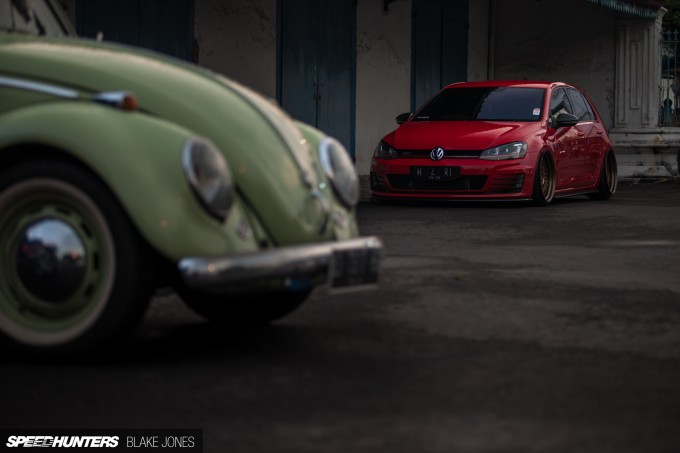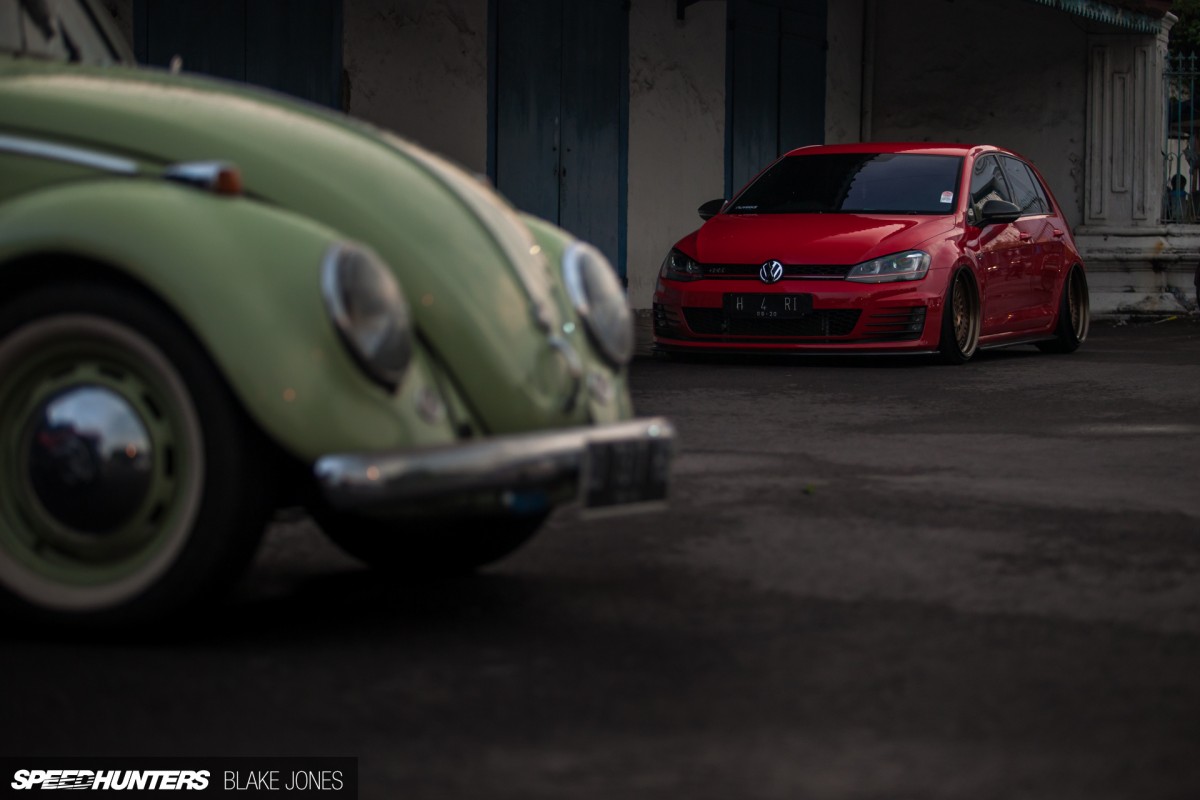 After all, getting cars as close to the ground as possible has been a part of the VW scene since, well, forever. The Jogja VW Festival was full of old Beetles, Kombis and Type 3s in various stages of low, all undeniably cool.  What the owner, Fandy, and the team at Drivetech Auto Garage have created here is a modern interpretation of that age-old approach to building a cool cruiser, and it looked right at home amongst the eclectic classics of JVWF.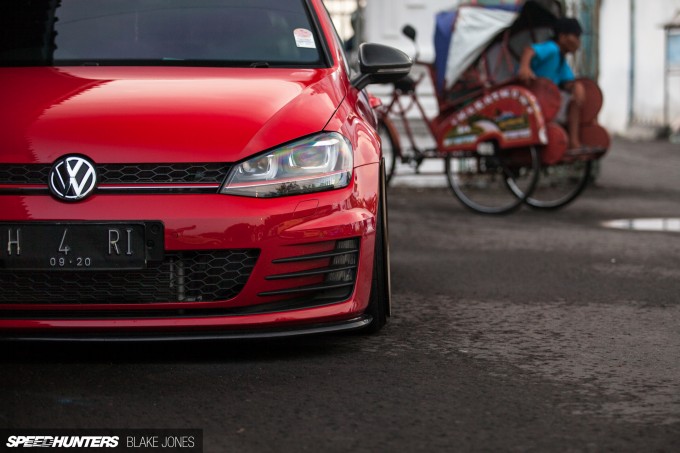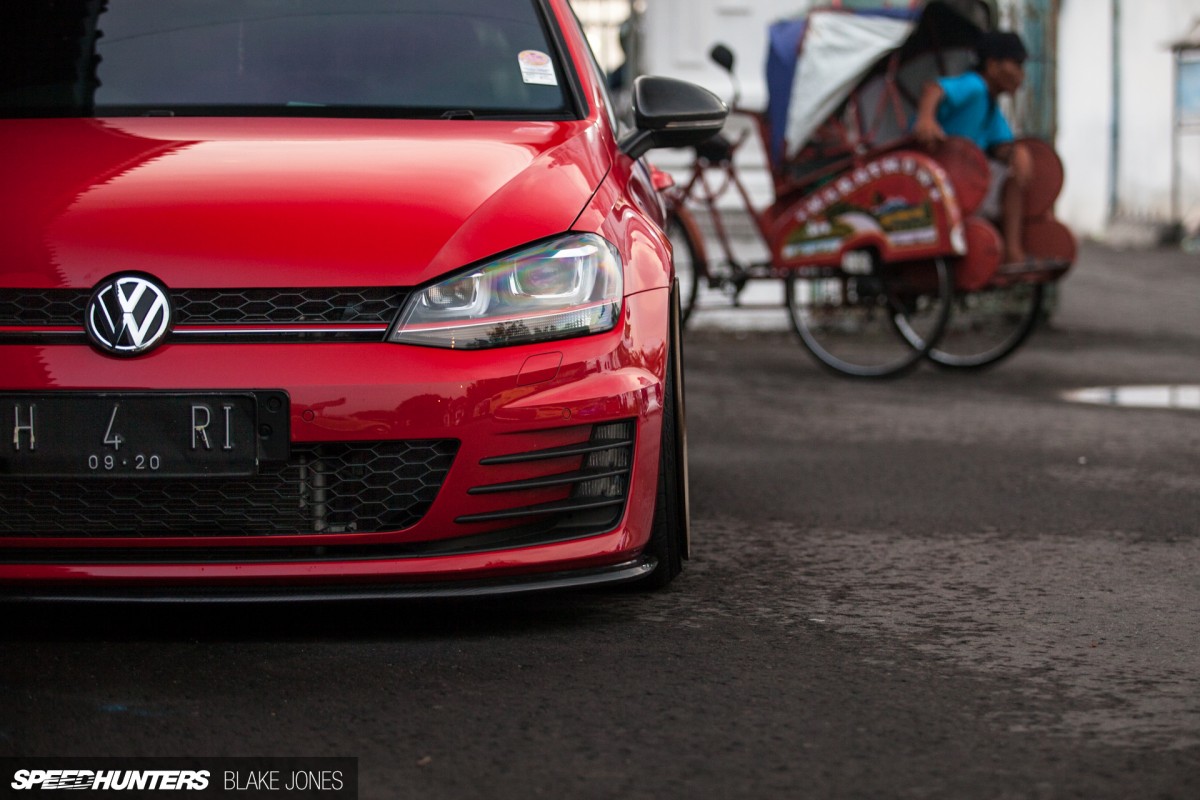 This MkVII also makes a lot of sense considering its context. For the most part, Indonesia's roads are a mix of congested urban labyrinth and sketchily surfaced arterial links, so building a car for outright street performance is mostly an exercise in futility. Air suspension allows Fandy to cruise around the potholes and chaos at a safe height, then drop the chassis to the floor at a touch of his iPhone. Sure, Drivetech could've gone for more power, stiff conventional suspension and a rorty exhaust, but that's a recipe for frustration and headaches in a daily driven car.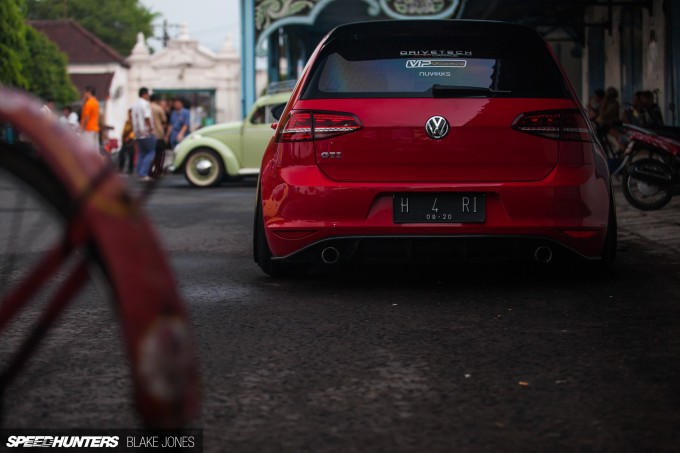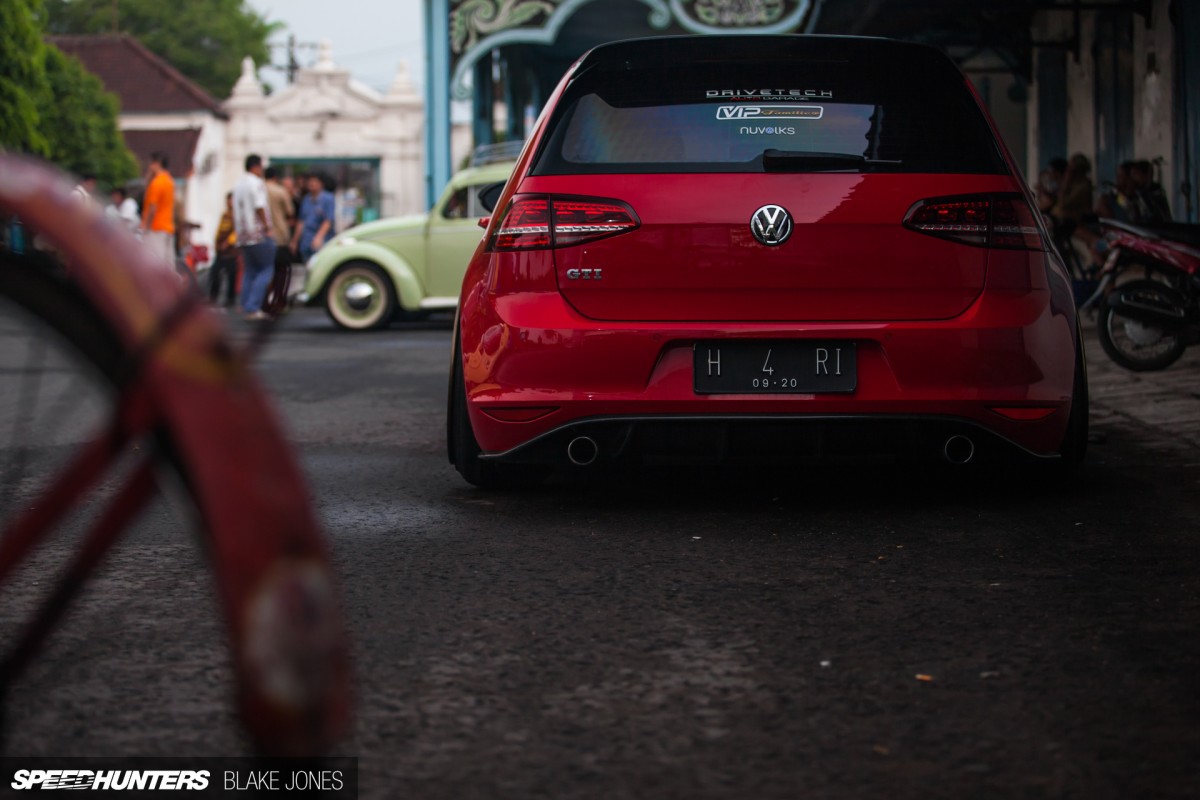 Drivetech is building a strong reputation in Solo and further afield for its performance-oriented work with late model European and Japanese cars, the latest creation being this MkVII. It was fresh for the show, and the guys at the workshop have plenty more planned for this little GTI, although the overall look and feel won't be upset.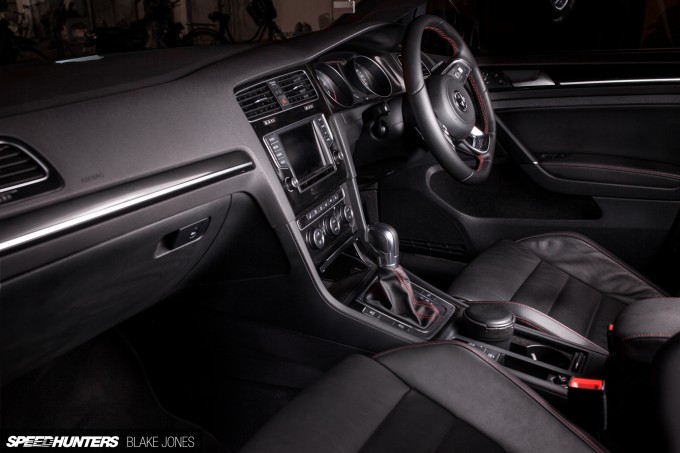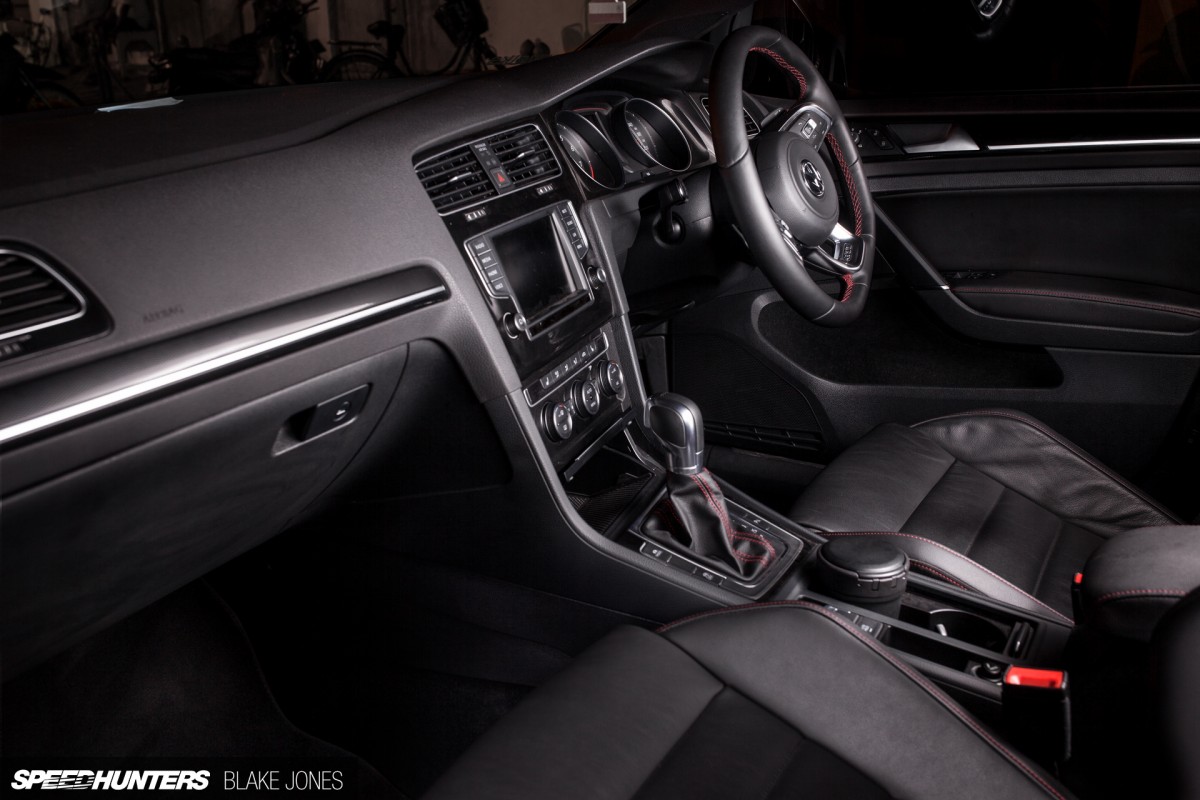 Inside, things have stayed as the factory intended, which is understandable considering that VW pretty much nails the mix between quality, comfort and performance.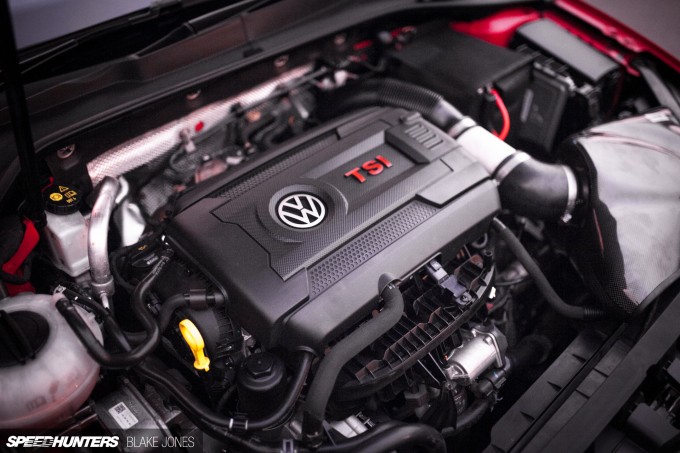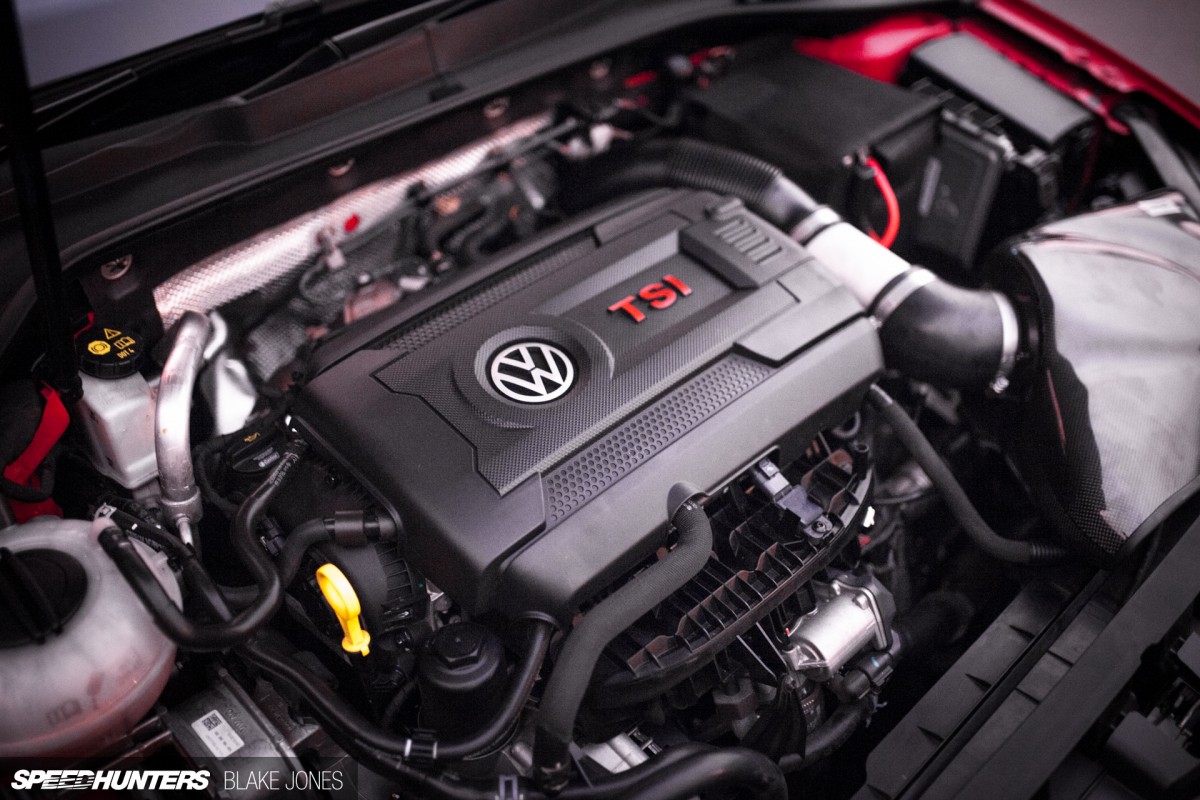 The same can be said for under the hood, where the GTI's 2.0-litre turbo engine remains mostly stock.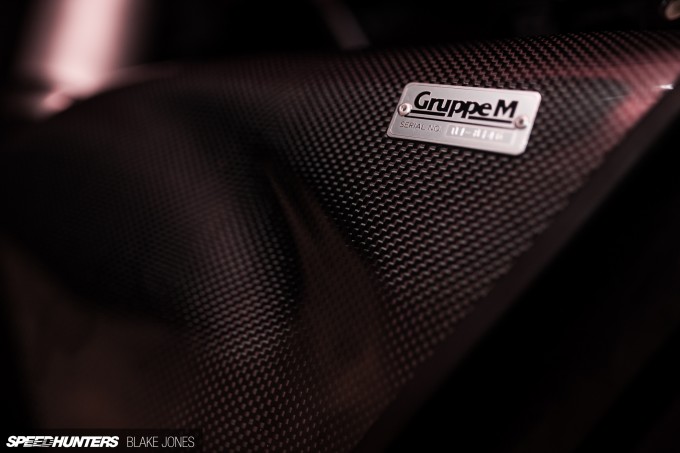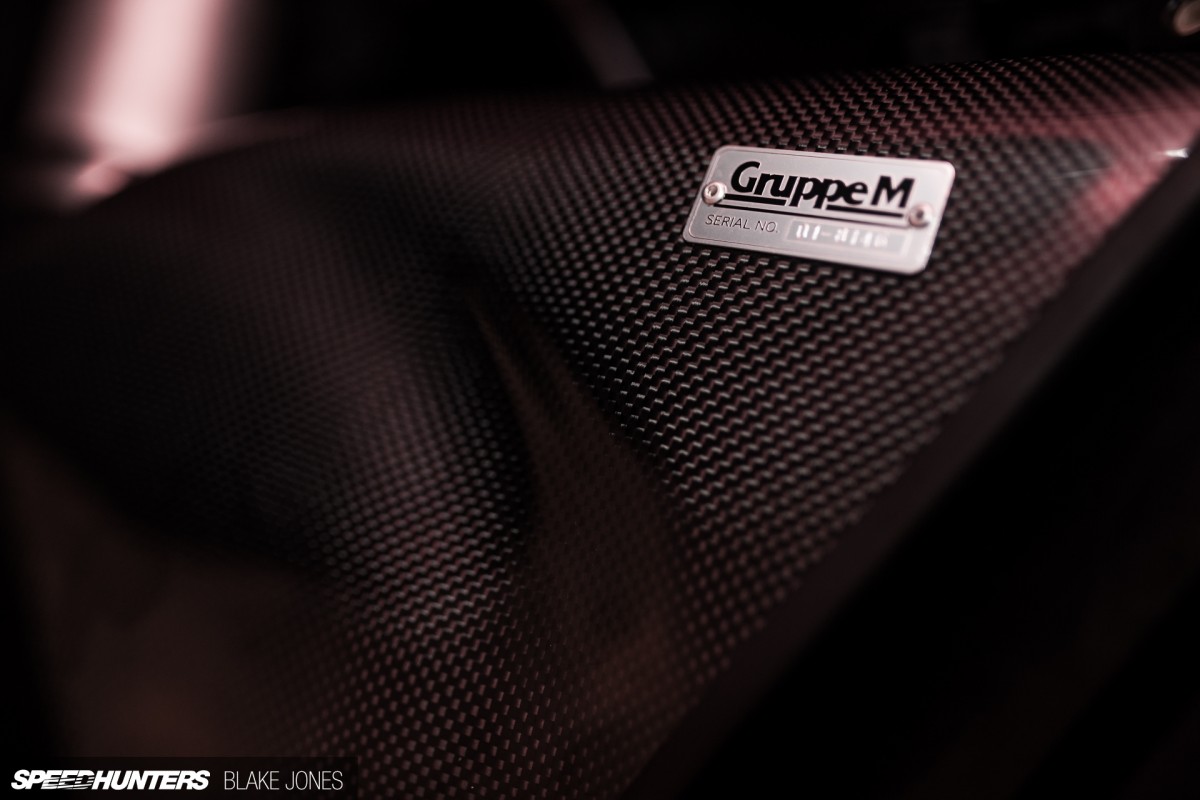 The exceptions are an upgraded intercooler and the gorgeous Gruppe M carbon fibre 'Ram Air System', which will soon be joined by a full Armytrix exhaust system and a stage 2 Revo flash tune that altogether will raise output to around 320hp.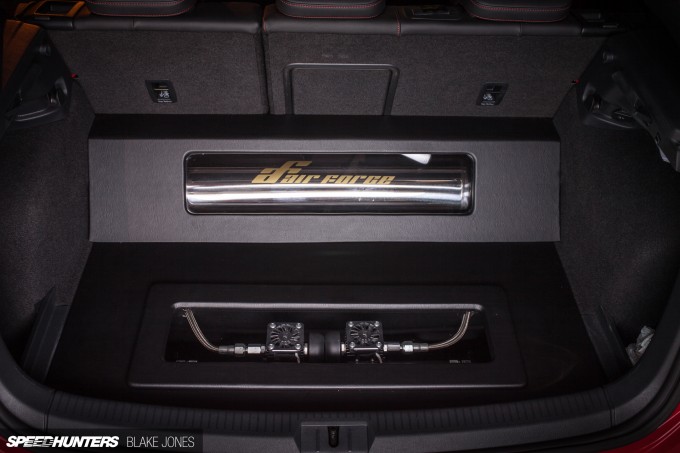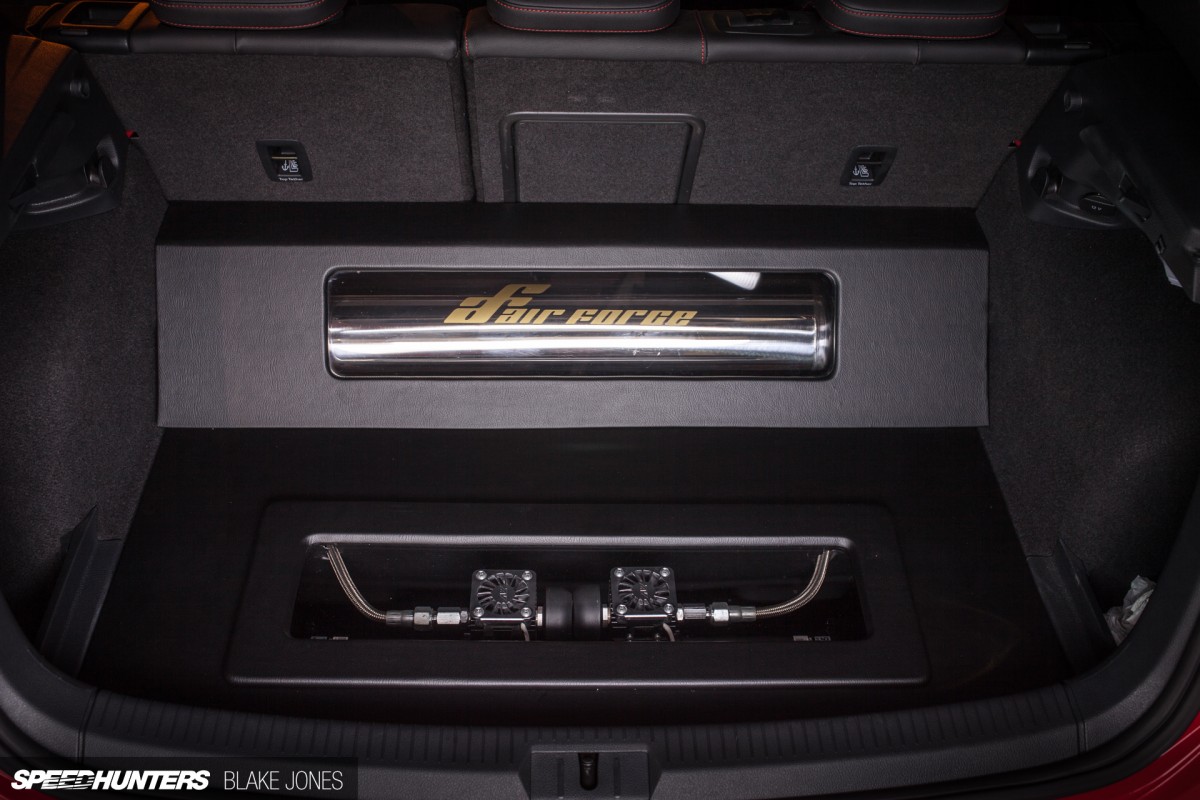 Responsible for the other kind of air is an off-the-shelf air ride system from Air Force, with the compressor and tank cleanly installed in the rear hatch compartment.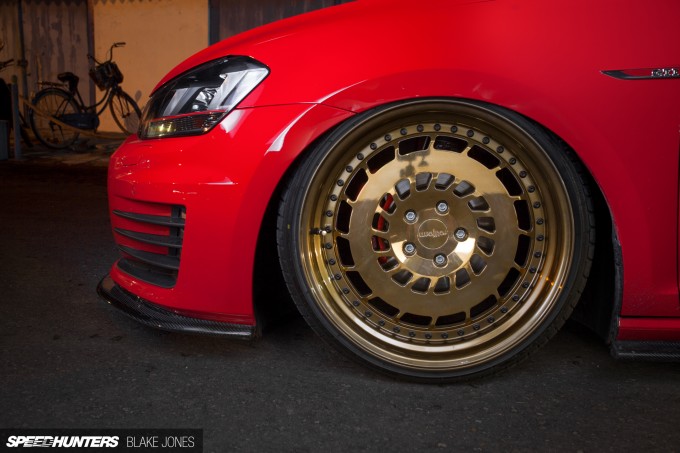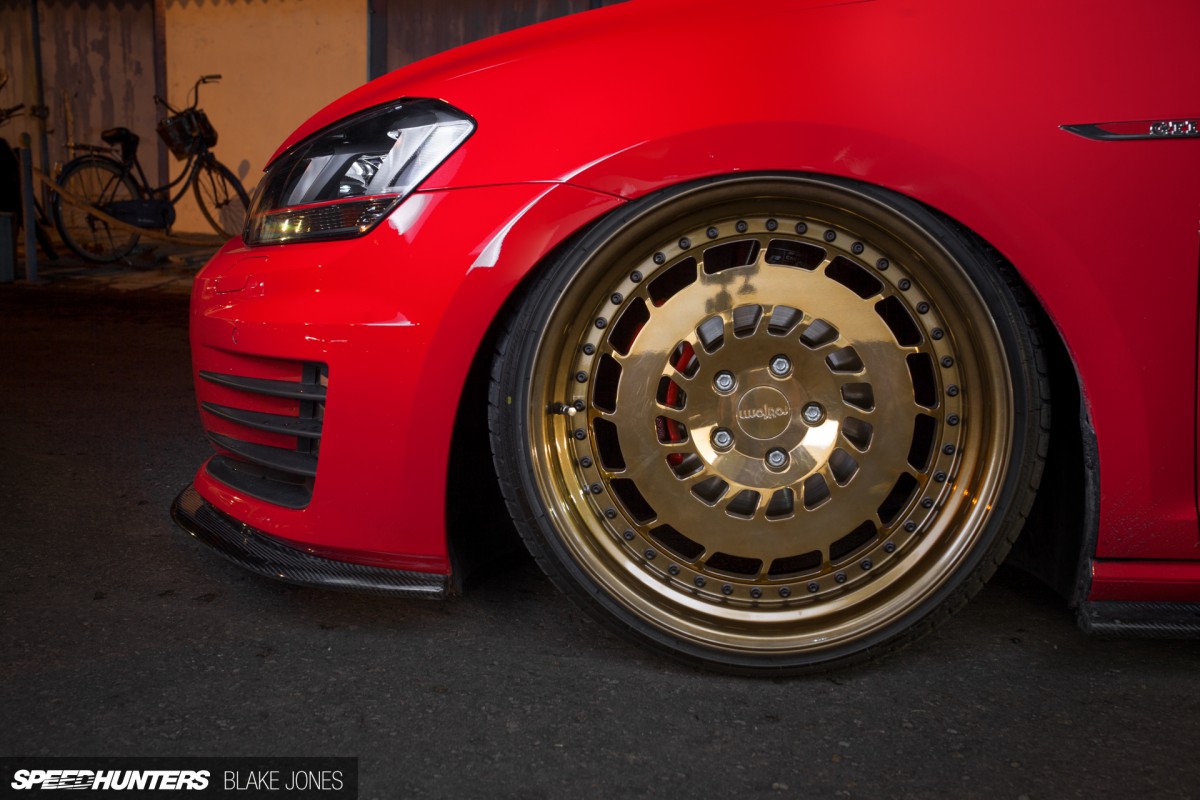 At a complete drop, the stock fenders kiss the lips of the 19×10-inch forged Rotiform CCVs ever so lightly, and the same goes for the 19×11-inch rears.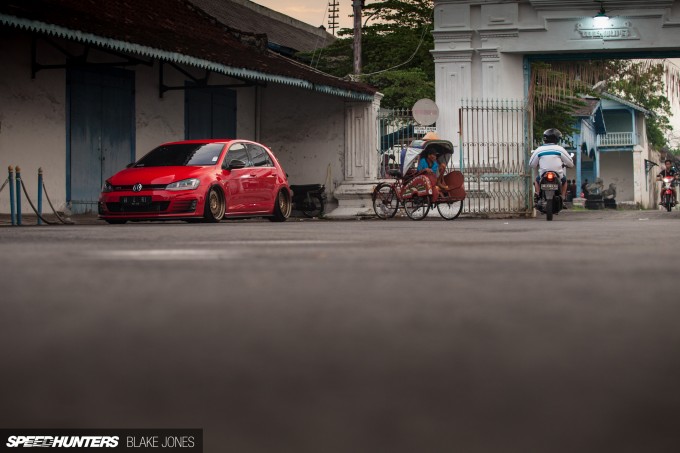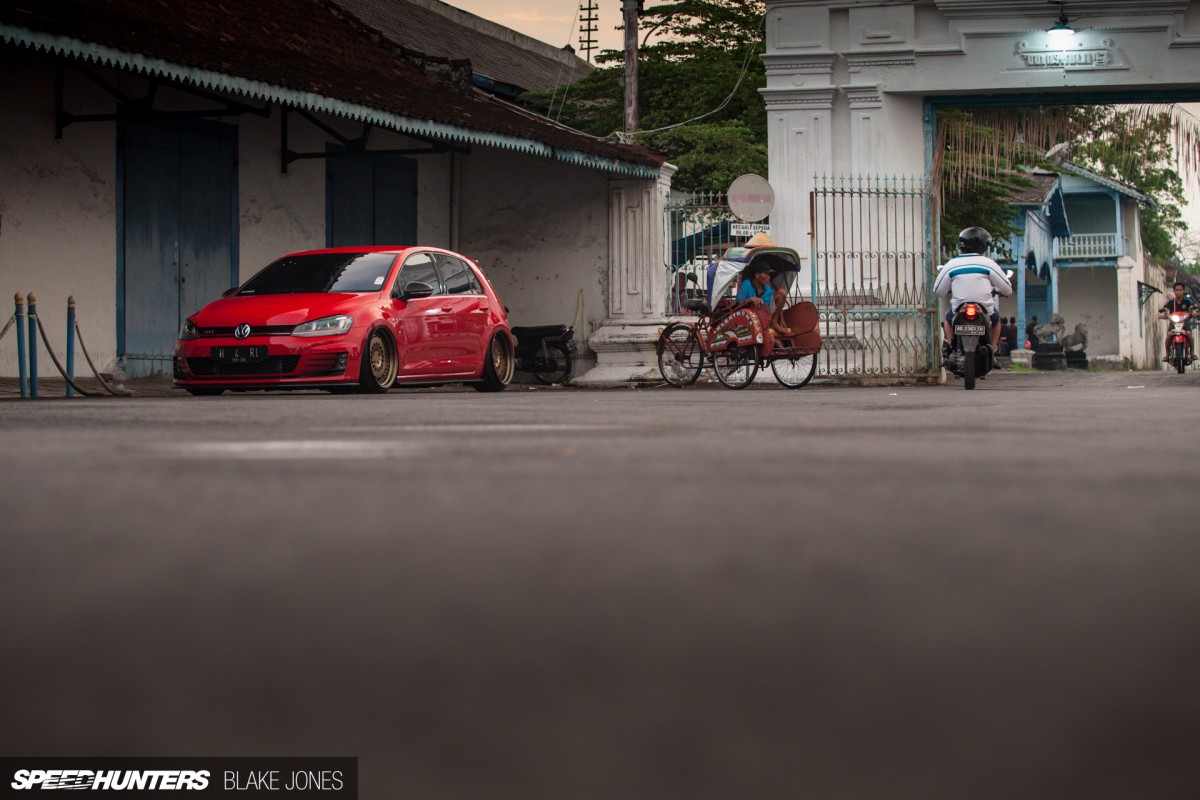 During my short stay in Indonesia I saw some questionably modified cars, but this was not one of them. A great base car, a selection of top-shelf parts and getting that stance spot-on is a recipe for success anywhere in the world.
Blake Jones
Instagram: blaketjones
blake@speedhunters.com