While many people visit Cars & Coffee events to get up close and personal with supercars and other rare and exotic machines, I always get the most enjoyment from seeing the homebuilt cars that come out. And during my visit to Cars & Coffee in Aliso Viejo last weekend, one of the most interesting cars I came across was a 1963 Ford Galaxie.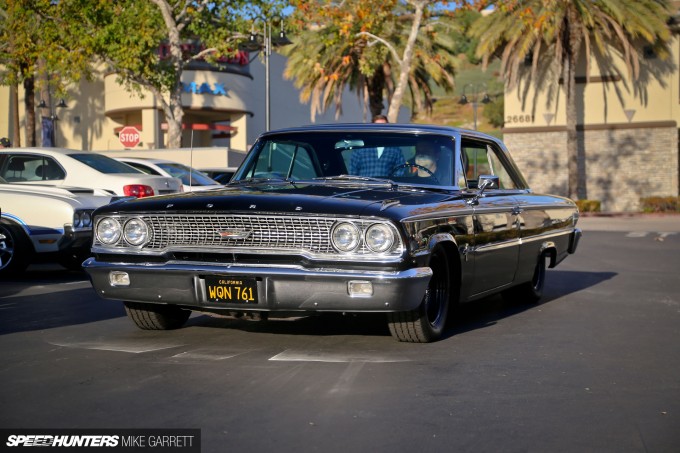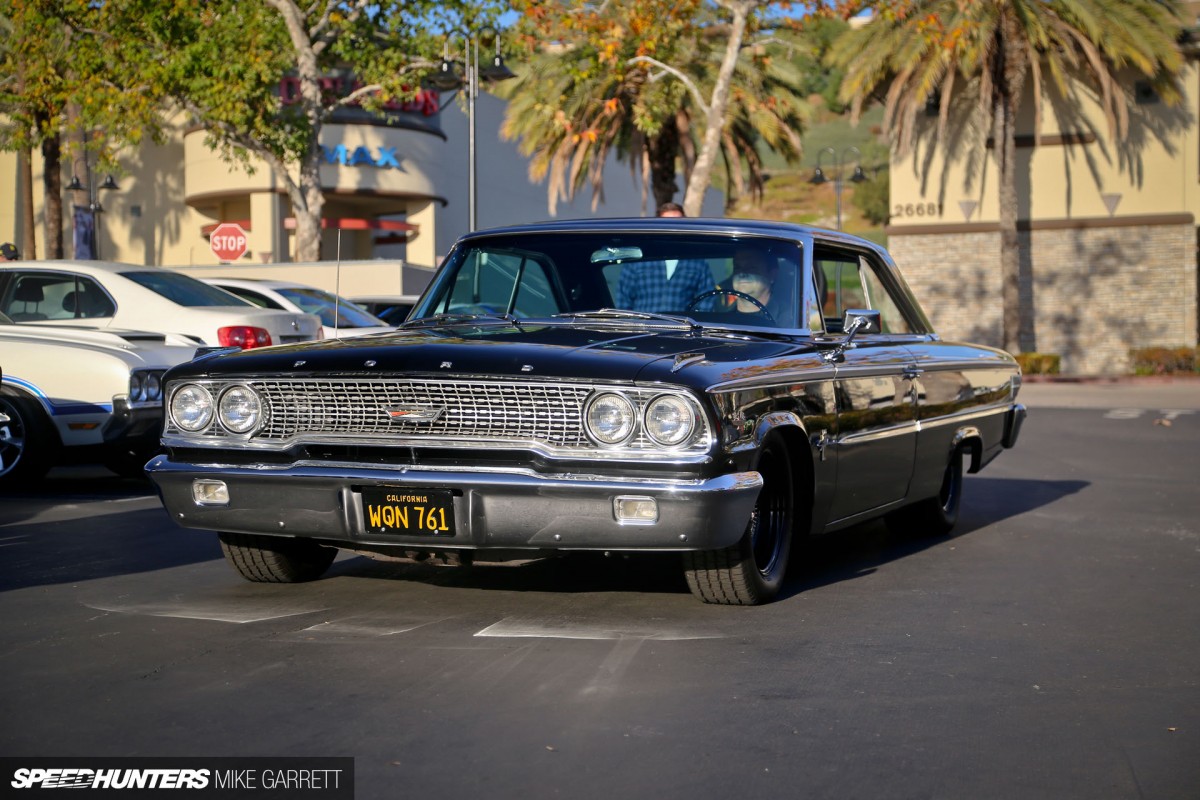 It's widely accepted that the muscle car era officially launched in 1964 when Pontiac introduced the GTO, but by that point Detroit automakers had already been building what were essentially street-going race cars for a few years. Chevy had its 409s, Pontiac had its Super Duty 421s and Mopar had its Wedge cars.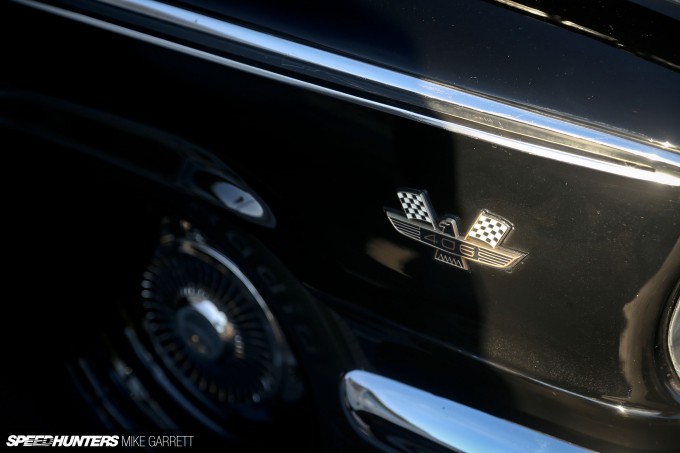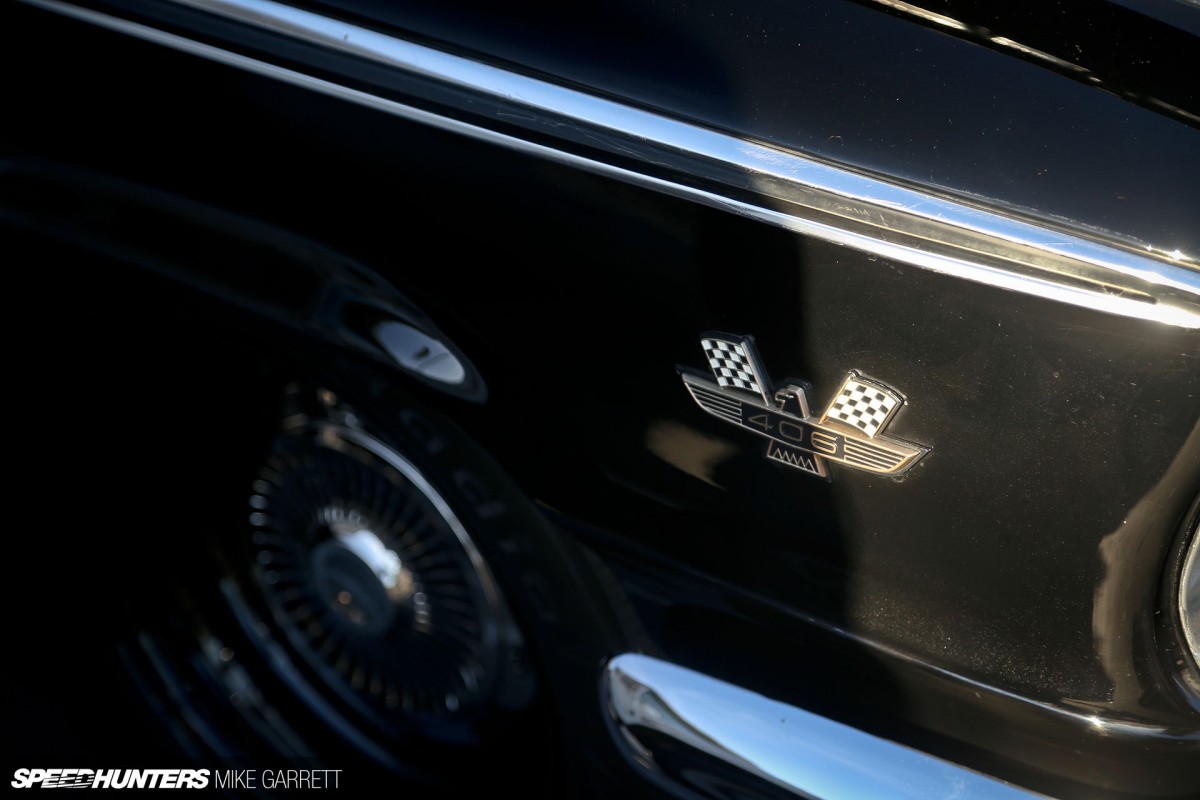 Ford also got in on the act, fitting its large-displacement FE engines into cars like the Galaxie. While this particular example is a clone rather than a factory '63 406 car, it absolutely looks the part.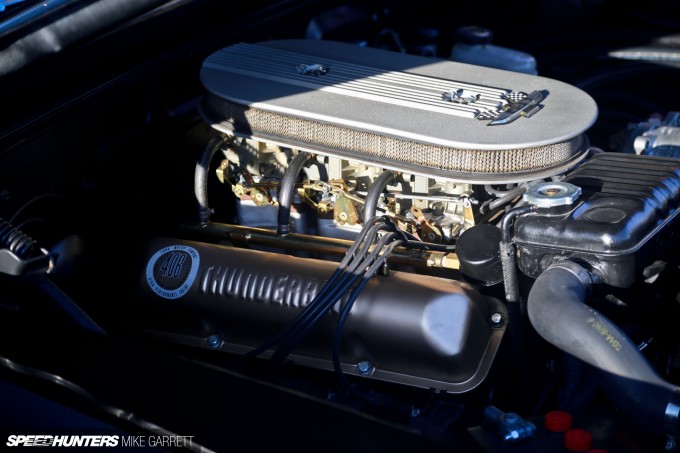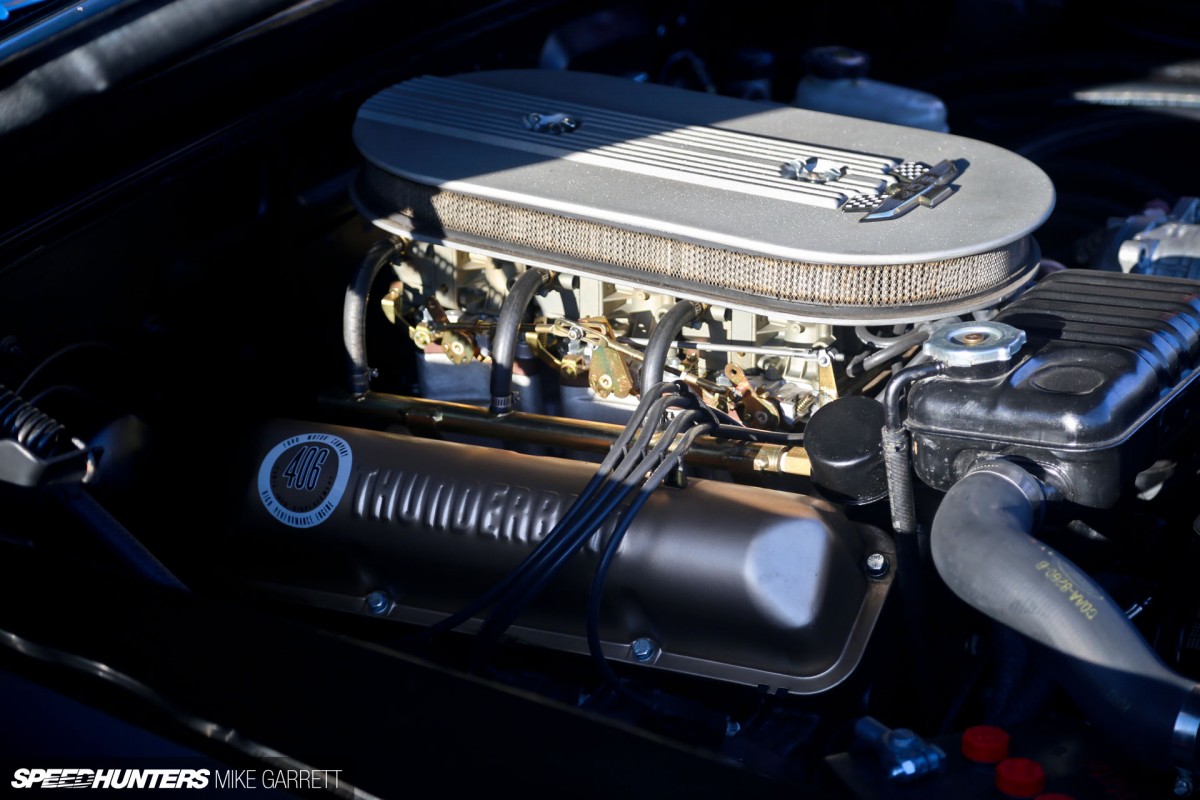 And all concern over matching numbers is forgotten when you pop the hood and see that wonderful Tri-Power-equipped engine looking back at you. With the optional triple carb setup, a 406 was good for 405 horsepower – incredible numbers for the early 1960s.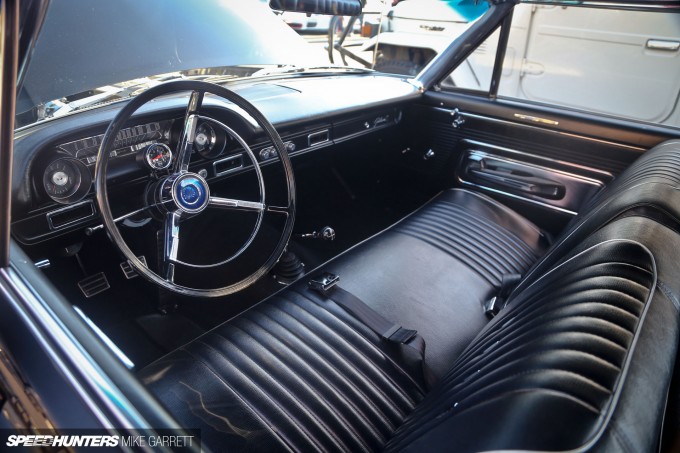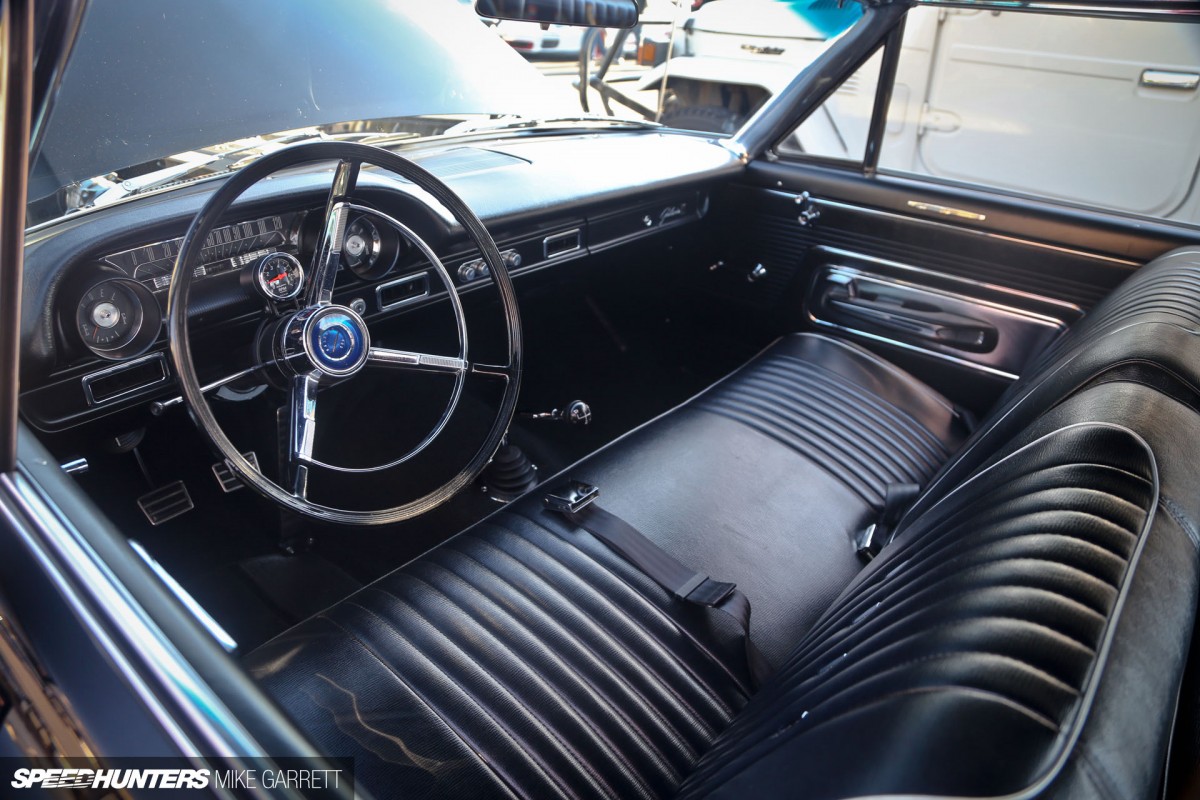 The transmission is a 4-speed manual of course, and the interior is quite spartan and original with a bench seat; a small tachometer being the only aftermarket add-on.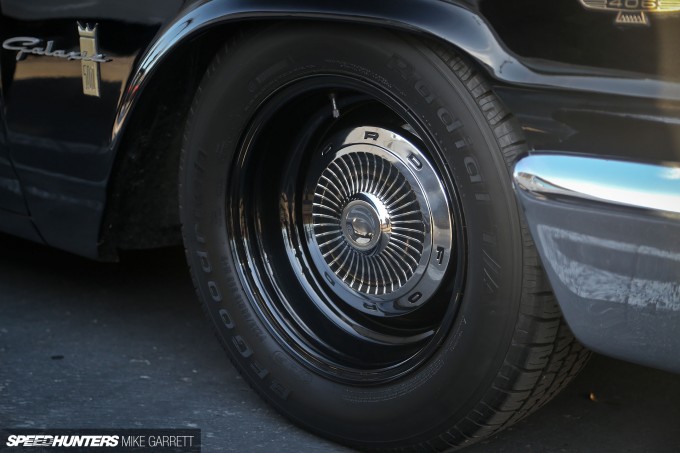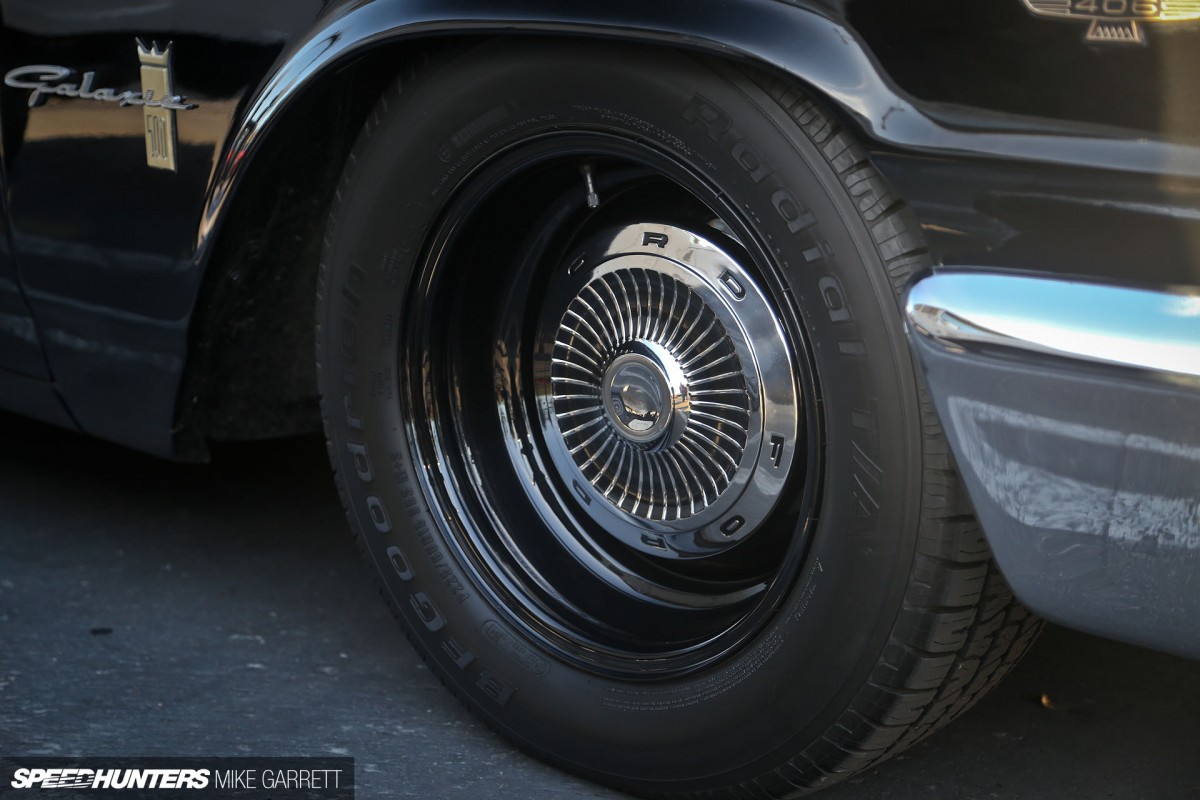 From a distance the Galaxie looks like it's running on the factory wheels, but get up close and you see they are actually custom-built 15-inch steelies that are both taller and wider than the original specification.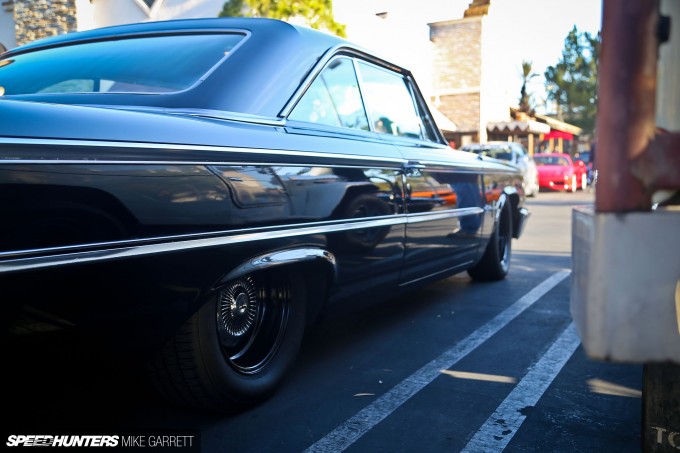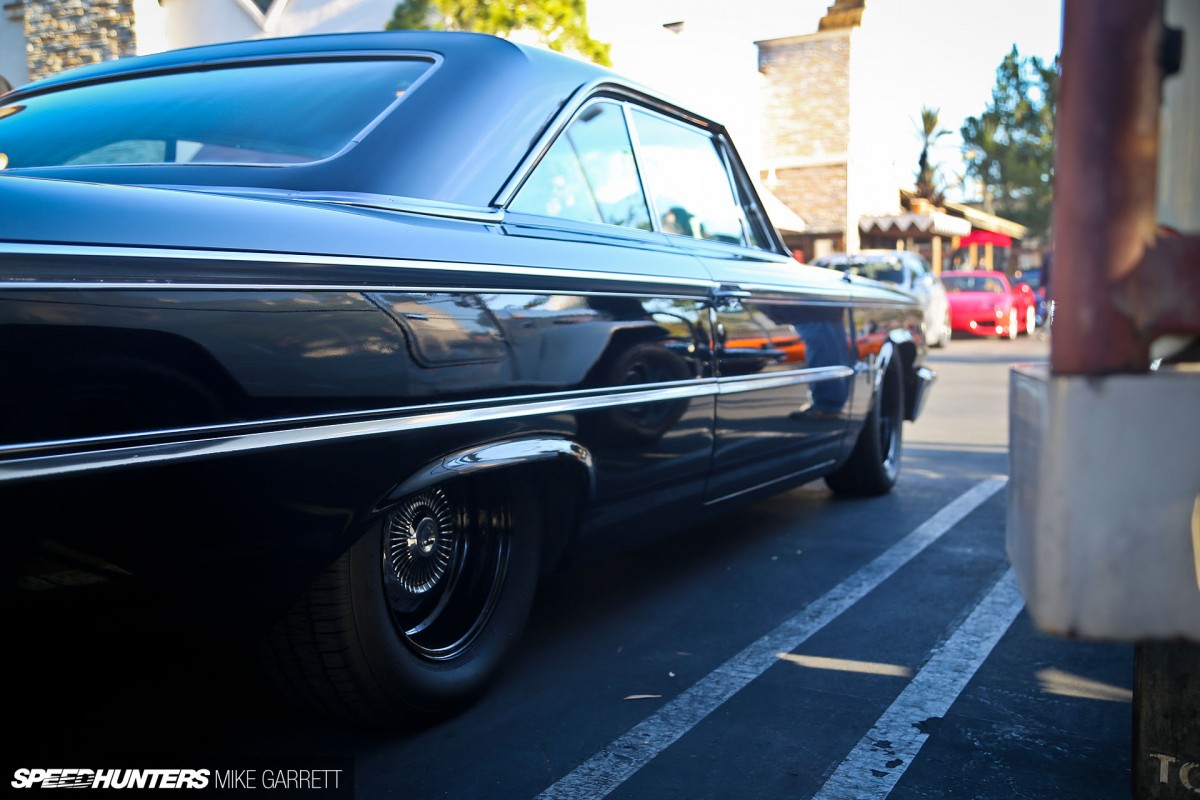 Combine that with a low, aggressive stance and the black-on-black paint scheme and you've got a very mean looking car.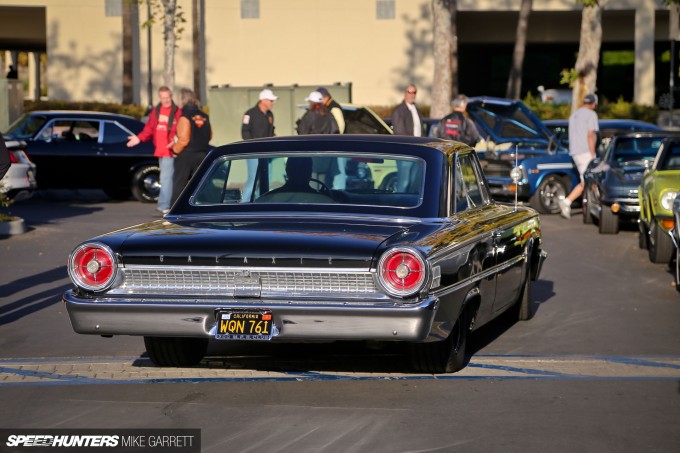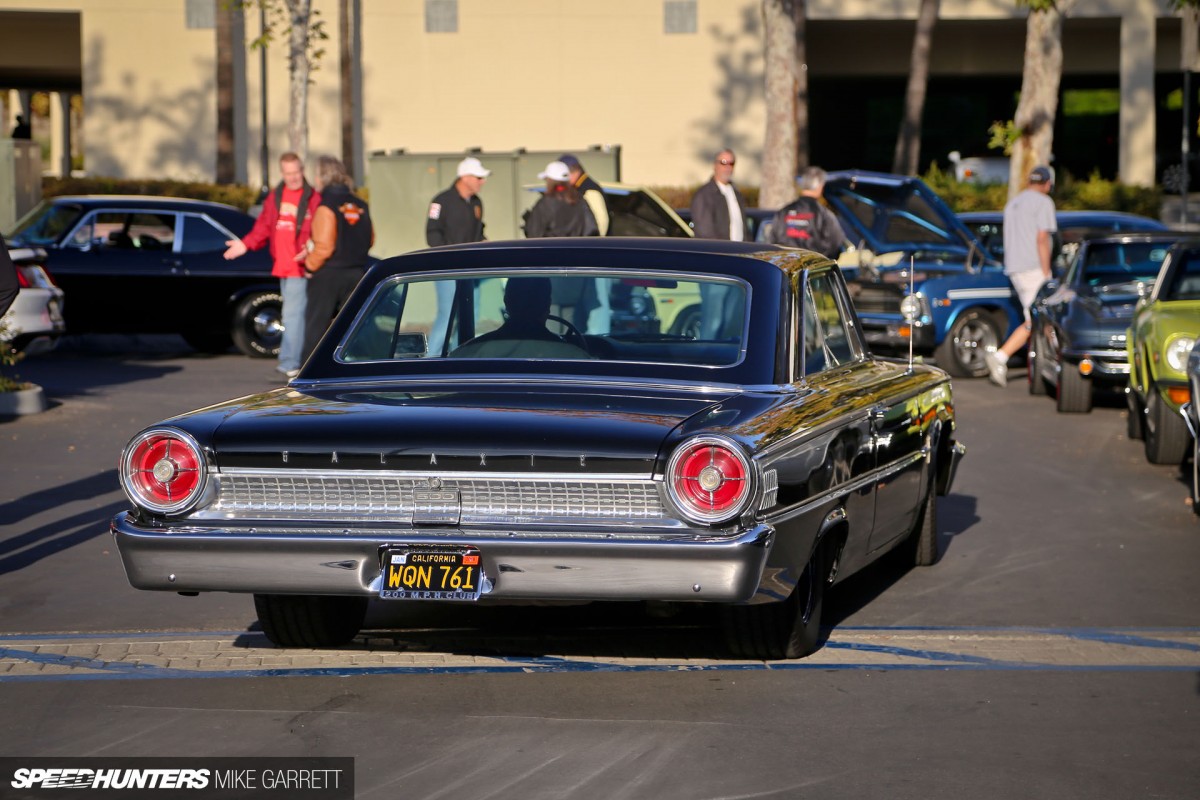 It's got power, presence and many unique qualities – or maybe I'm just a sucker for early-'60s full-size cars?  Either way, that's why this awesome Ford took home my pick at a very impressive Cars & Coffee gathering.
Mike Garrett
Instagram: japanifornia_media
mike@speedhunters.com