Saturday Morning In OC
Despite the traffic, the insane cost of real estate and the ridiculous emissions laws, there's still no place like Southern California when it comes to being a car lover.
Any weekend, no matter the season there's something cool to see, and this past weekend was no different.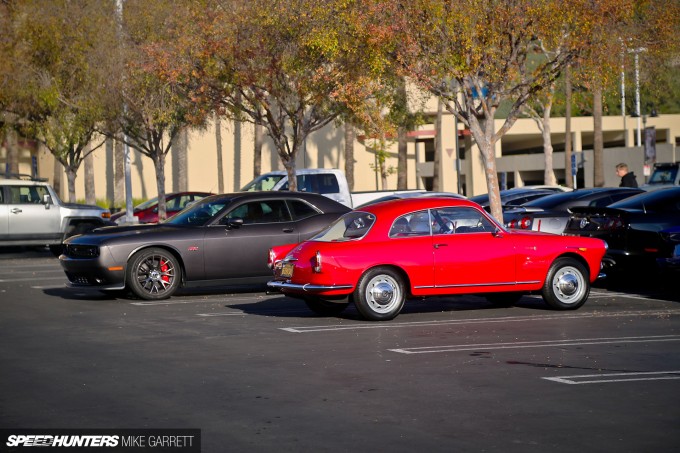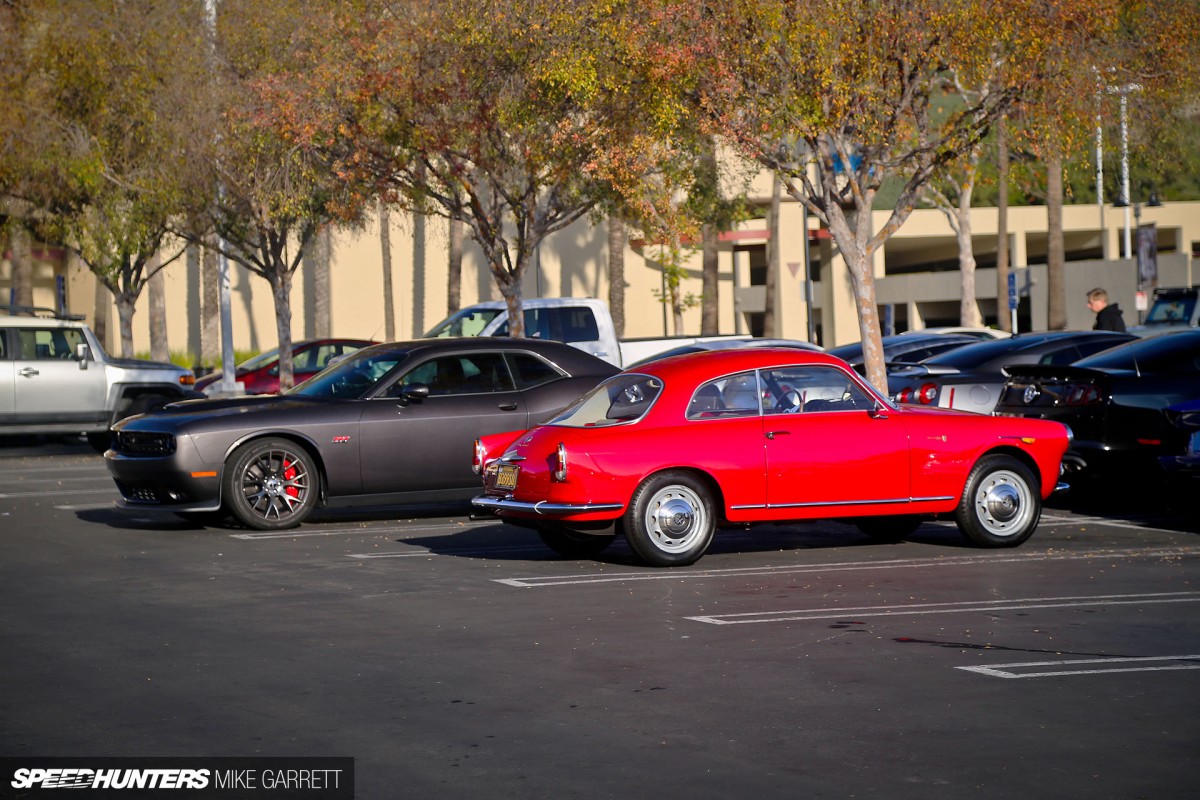 The main reason I took a road trip down to SoCal was to take a look at the renovated and reopened Petersen Auto Museum (coverage coming shortly), but before that I took a little detour down to Orange County for some Cars & Coffee action.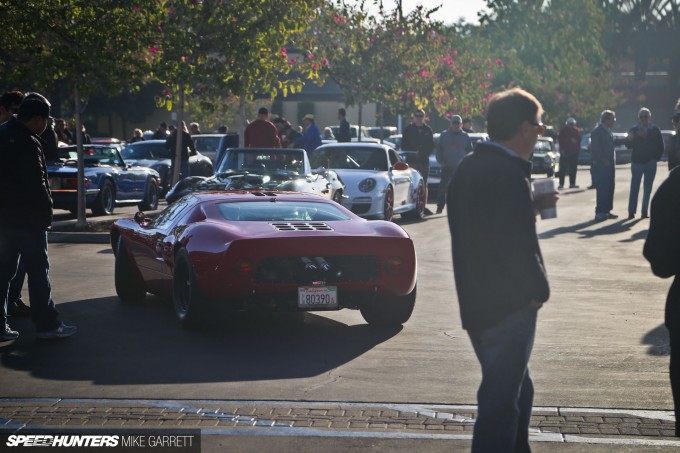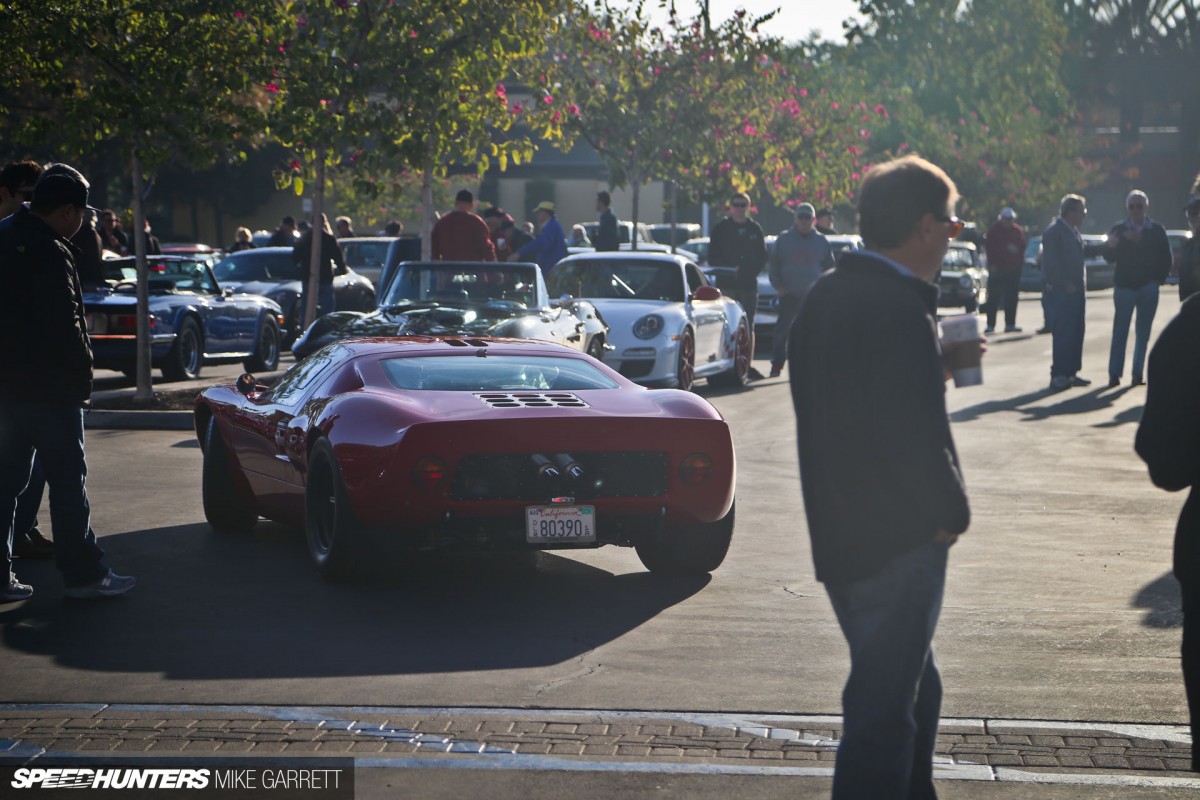 It's been exactly one year since the original Cars & Coffee gathering in Irvine was shut down and since then there have been a couple of different events which have popped up in its place.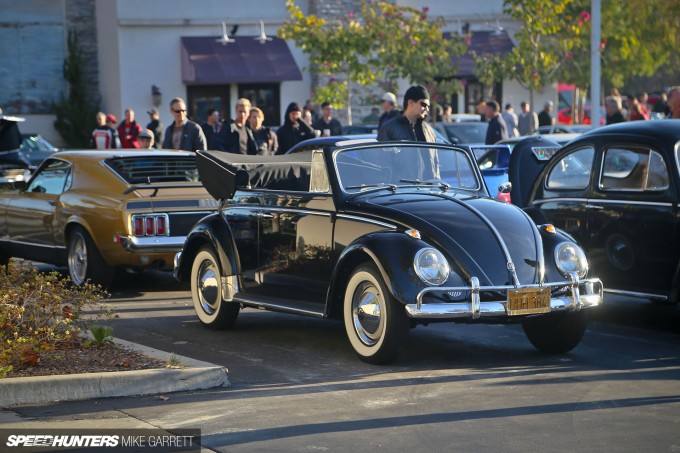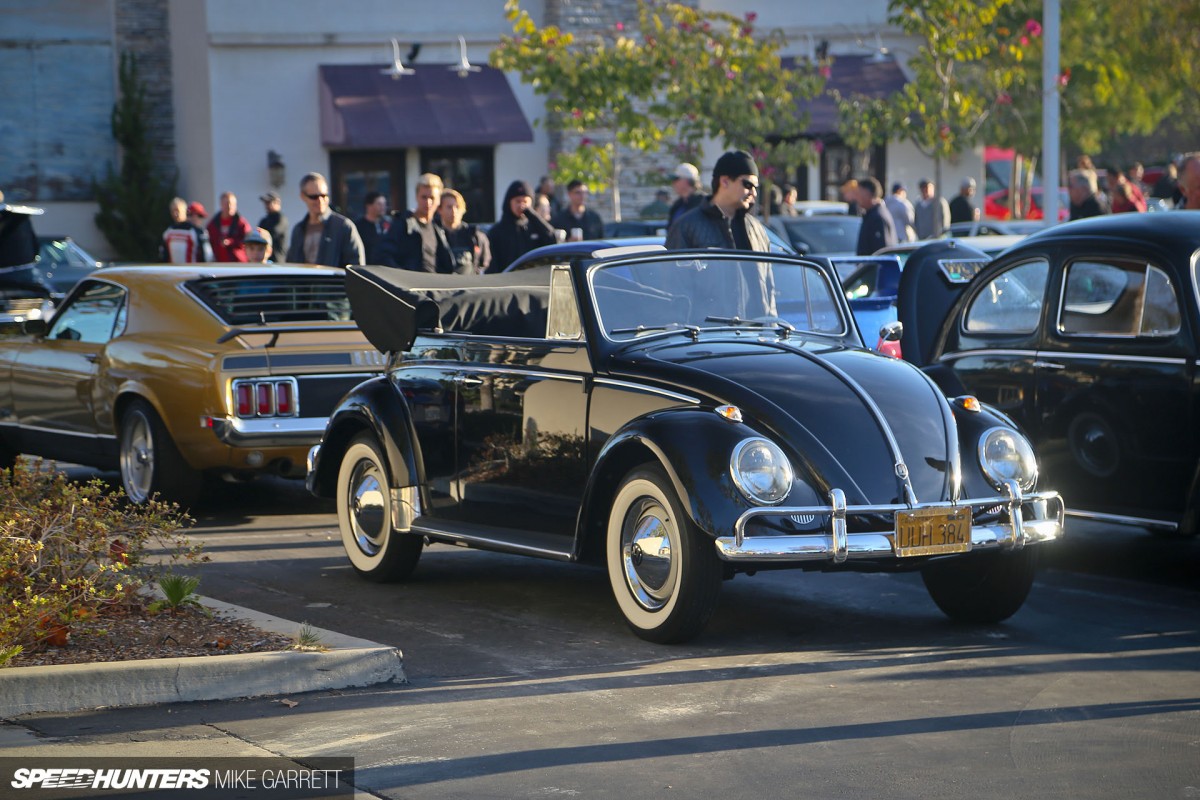 Back in September I checked out one of the new C&C events at the Orange County Fairgrounds in Costa Mesa, but this time around I headed even further south to another Saturday morning meet in the city of Aliso Viejo.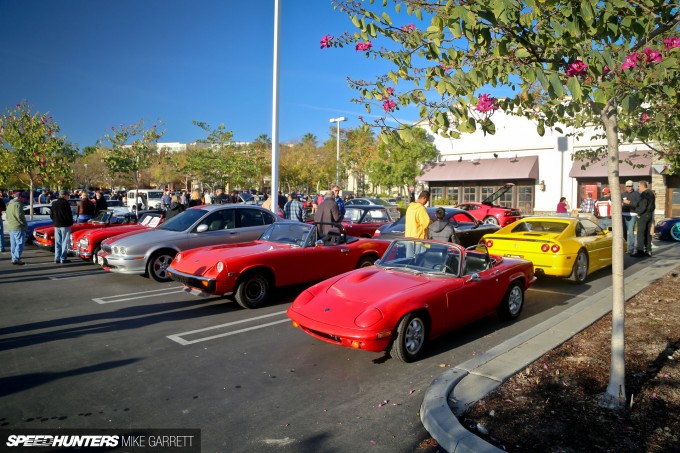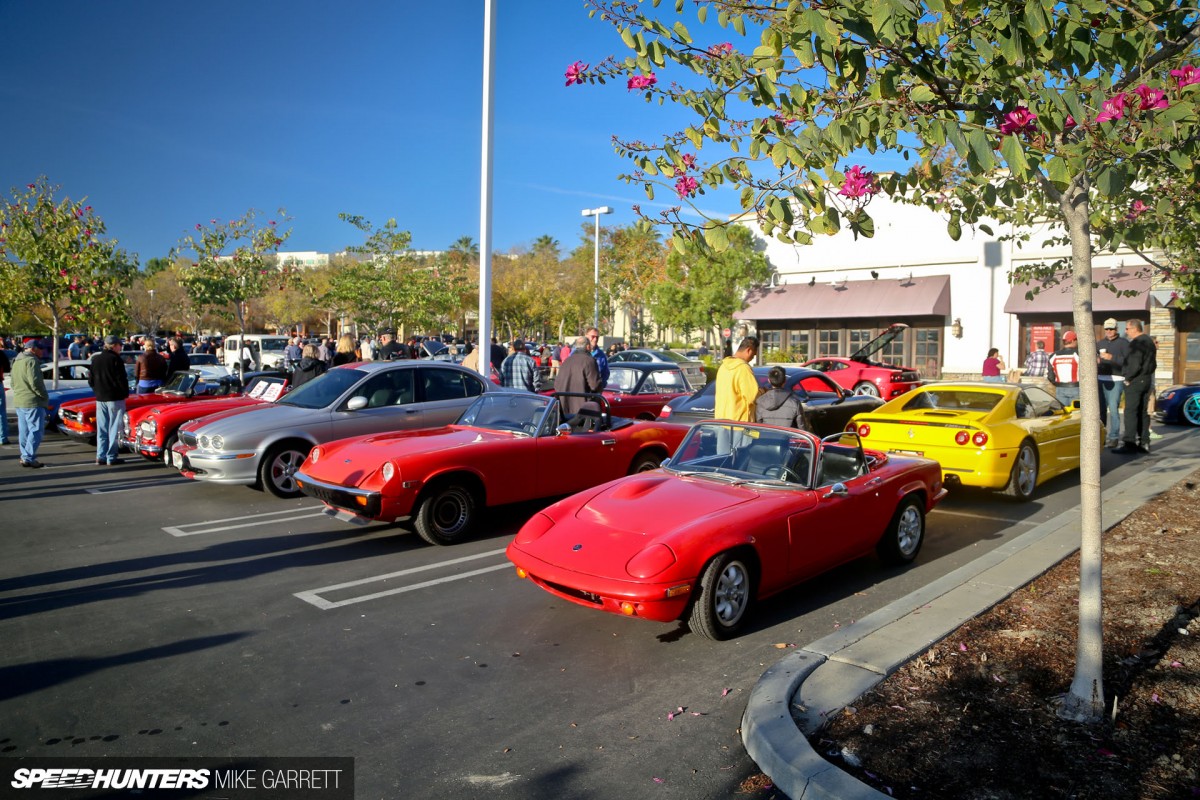 Despite the fact that Aliso Viejo is located relatively deep in the suburbs of southern Orange County, the turnout for last weekend's meet was impressive. Although, I guess that's not too surprising considering the weather.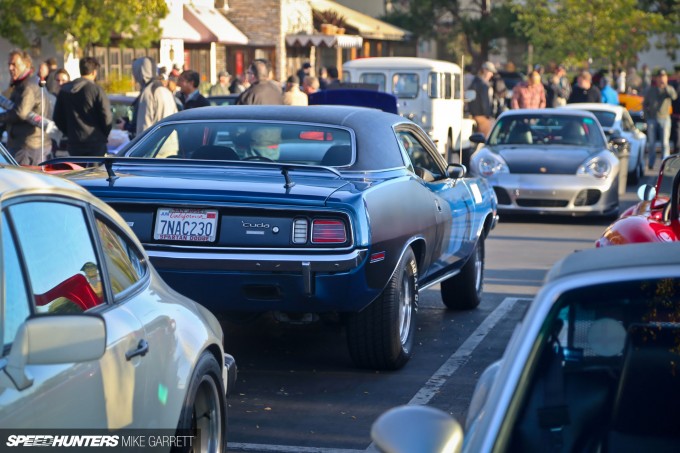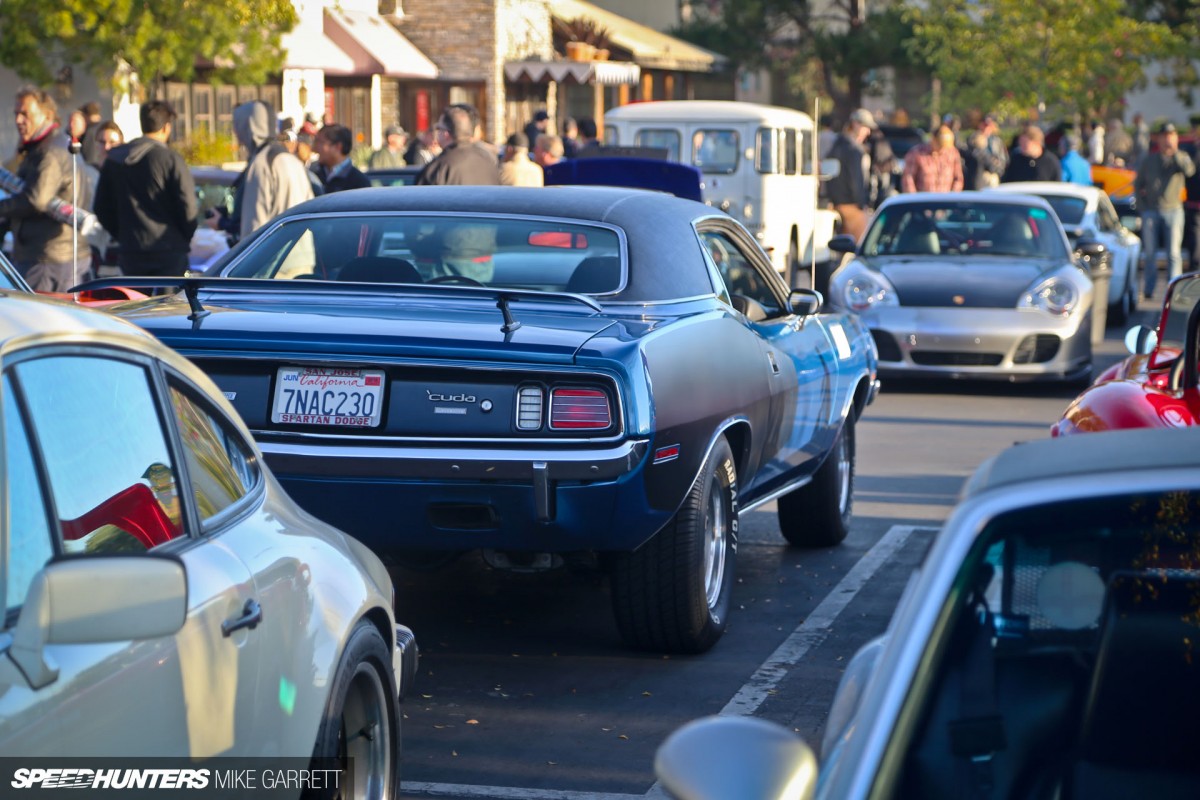 This is why Southern California is heaven for car people. It's December and all you need is a light sweater to enjoy the automotive hobby as if it were spring or summer.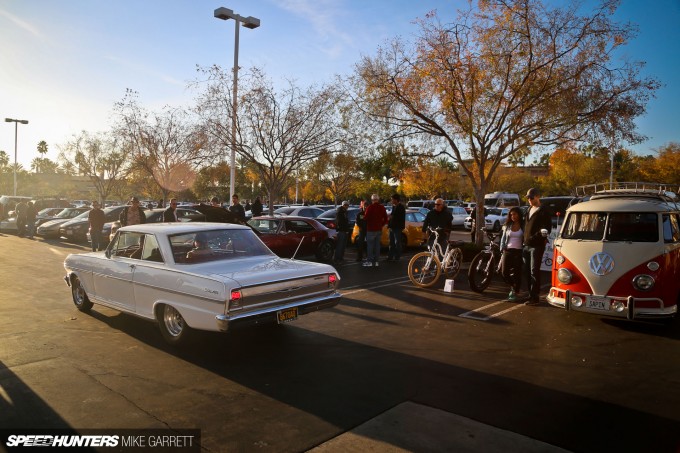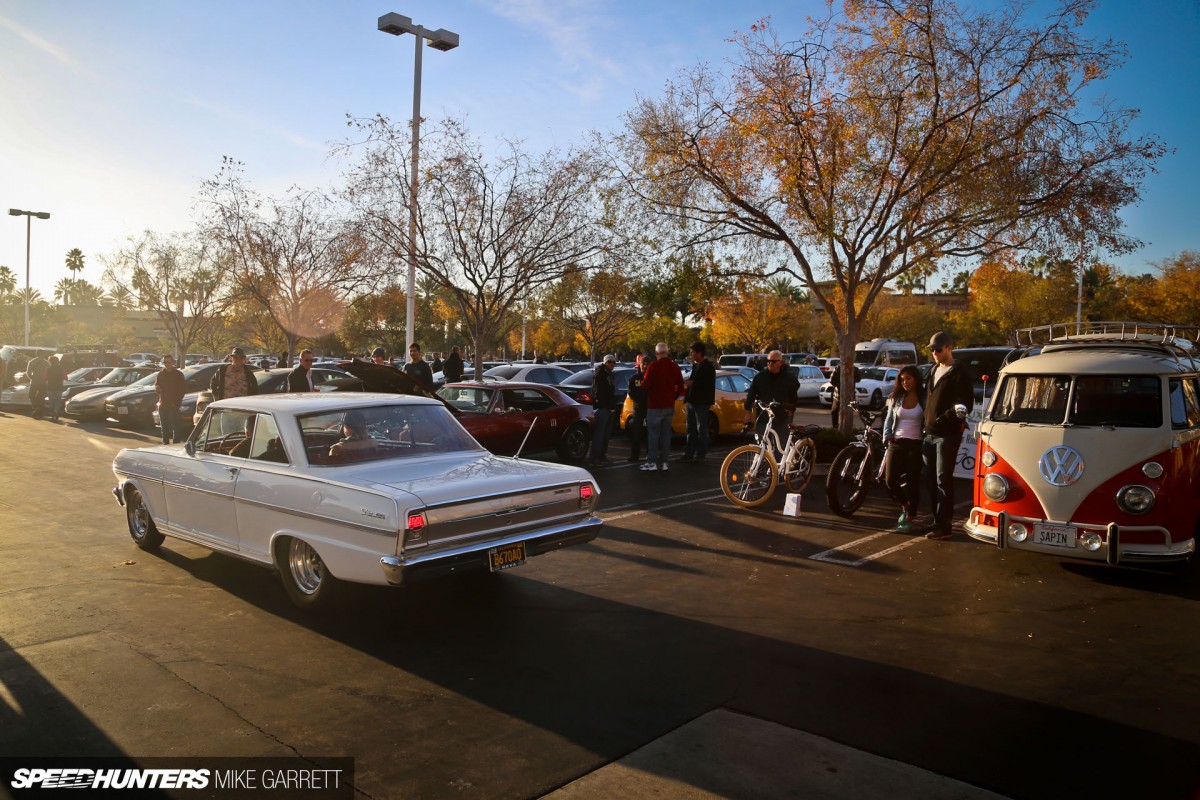 So with that being said, let's take a look at some the machinery the came out to last weekend's Cars & Coffee in Aliso Viejo.
Corollas To Ferraris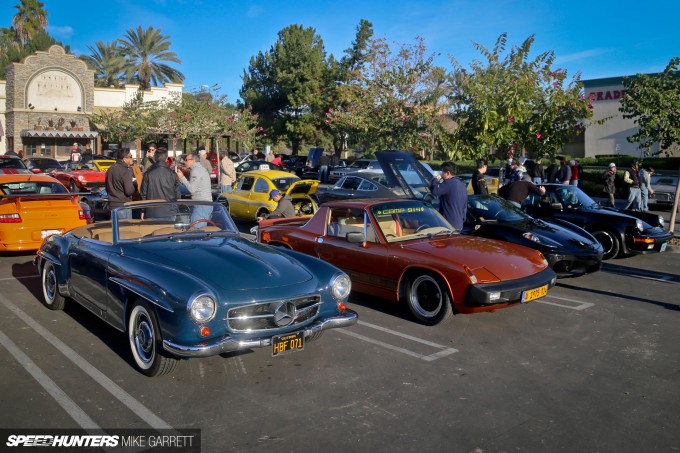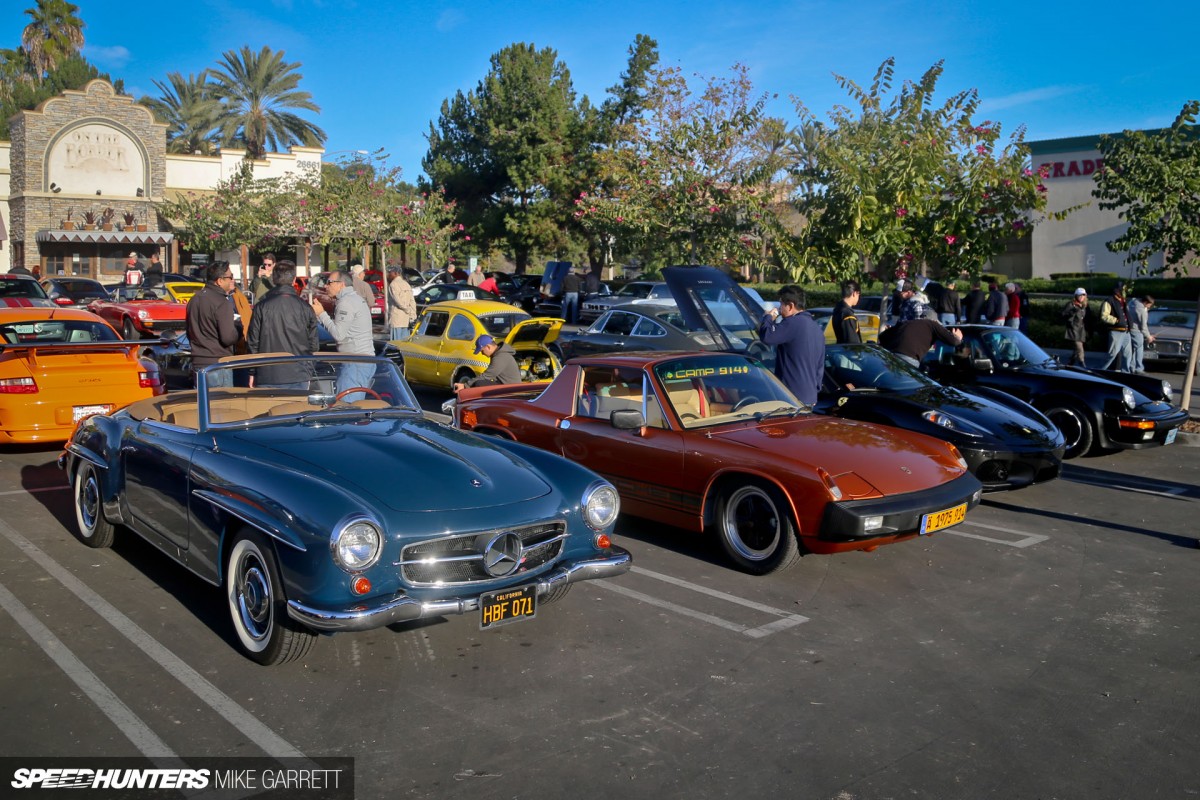 As far as outright attendance numbers go, this one still doesn't compare to the original C&C in Irvine, and honestly I don't think anything ever will. But with that in mind, it feels like Aliso Viejo does a great job of capturing the original's spirit.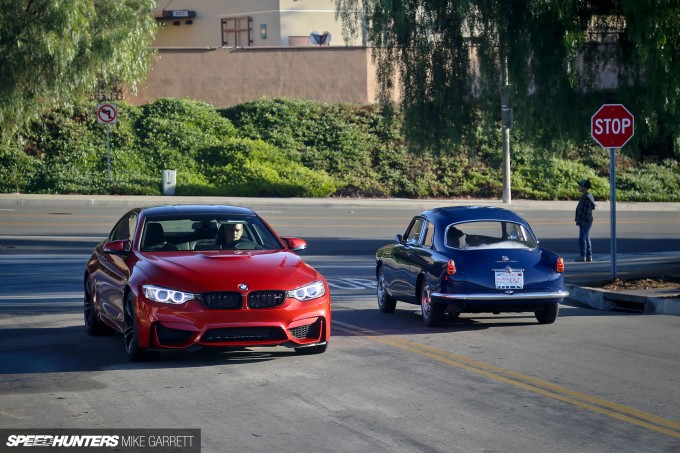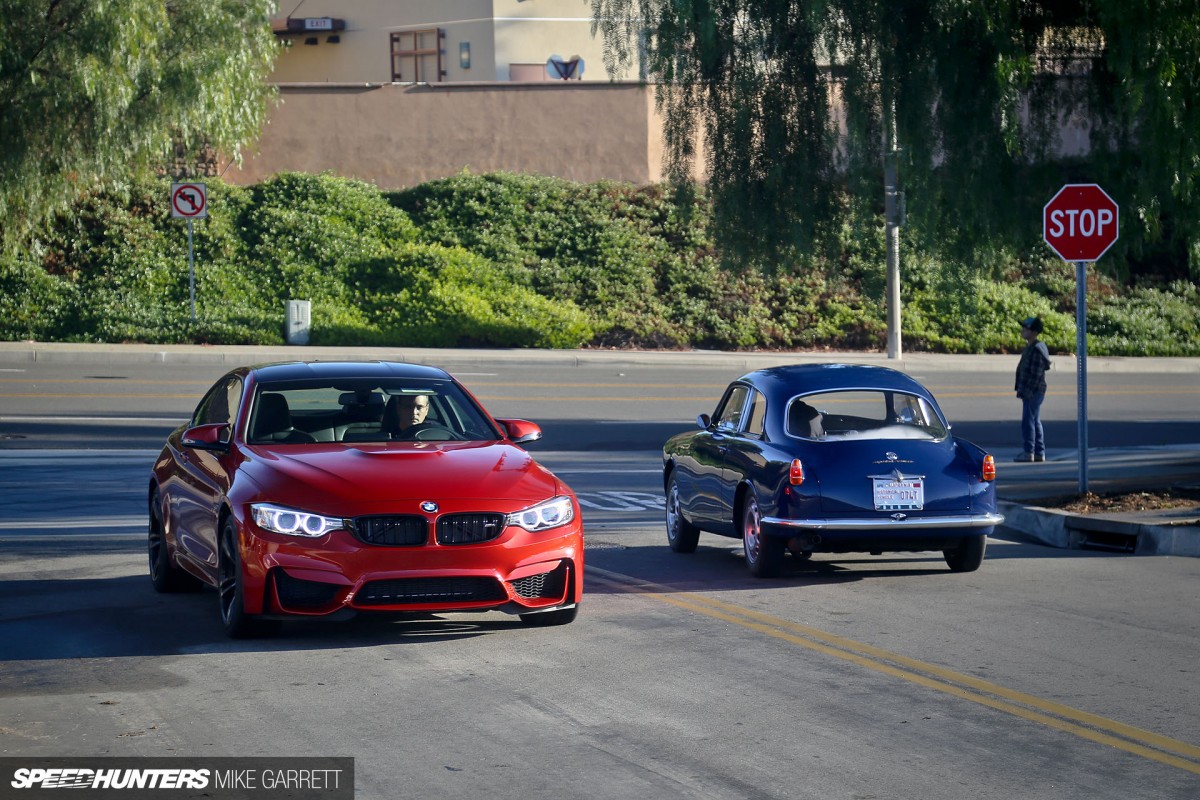 The turnout included the same great mix of modern performance cars, tuner vehicles, muscle machines, classics and more. It's the sort of thing that makes it more fun to attend C&C than it does a genre-specific car show.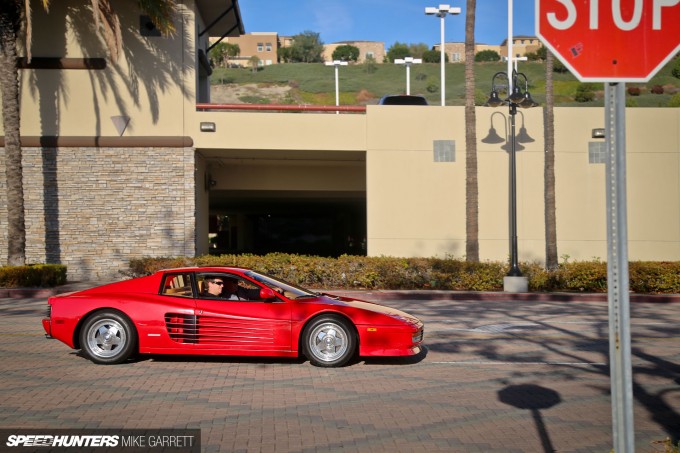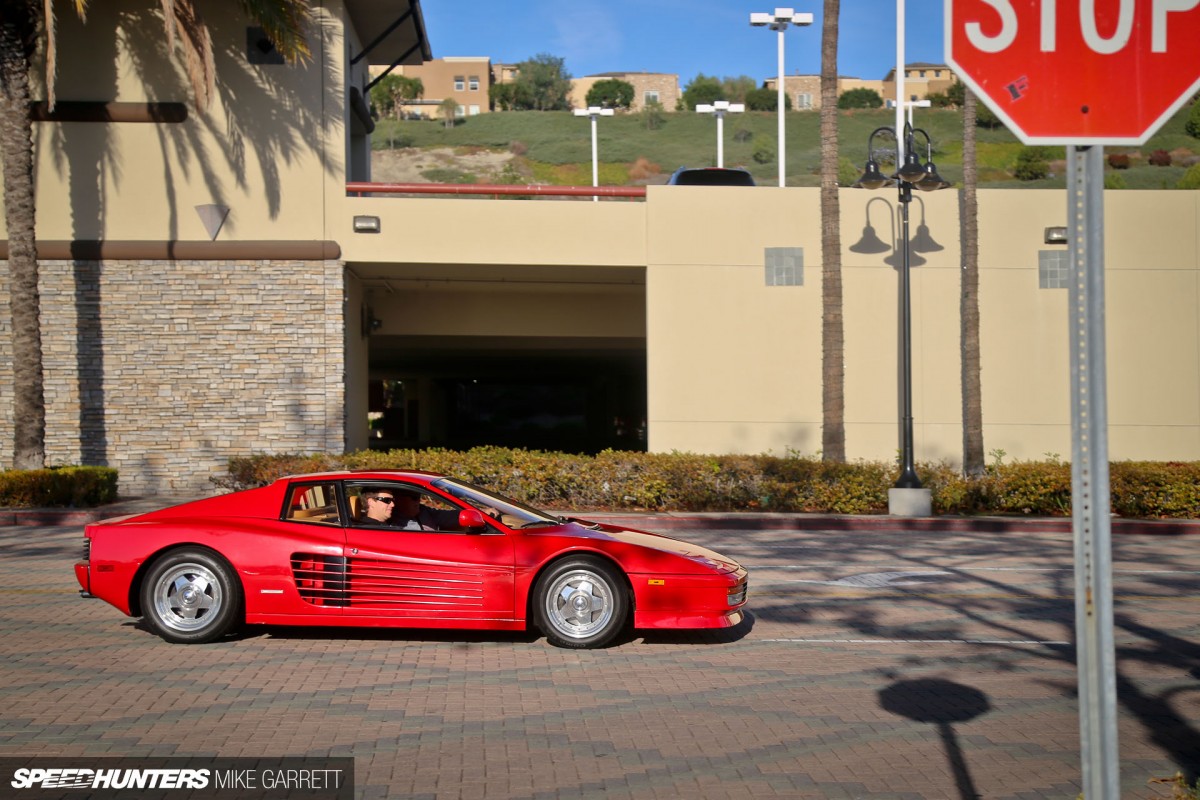 And that variety became evident from the moment I parked my car and headed over to check out the festivities. When it came to the cars, all eras, budgets and origins were accounted for. You could look up one moment and see a Ferrari Testarossa roll by…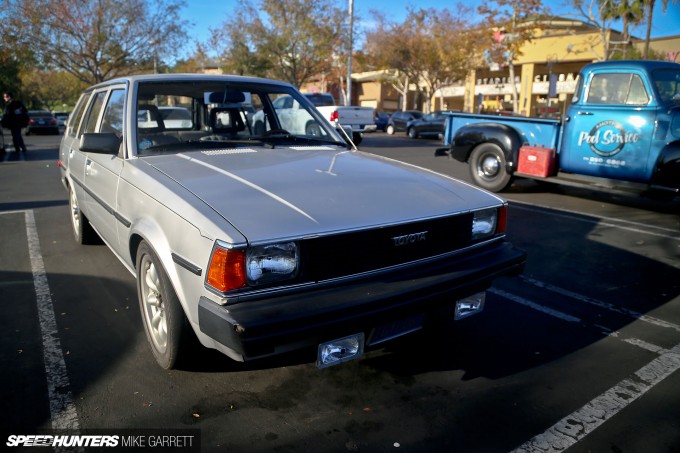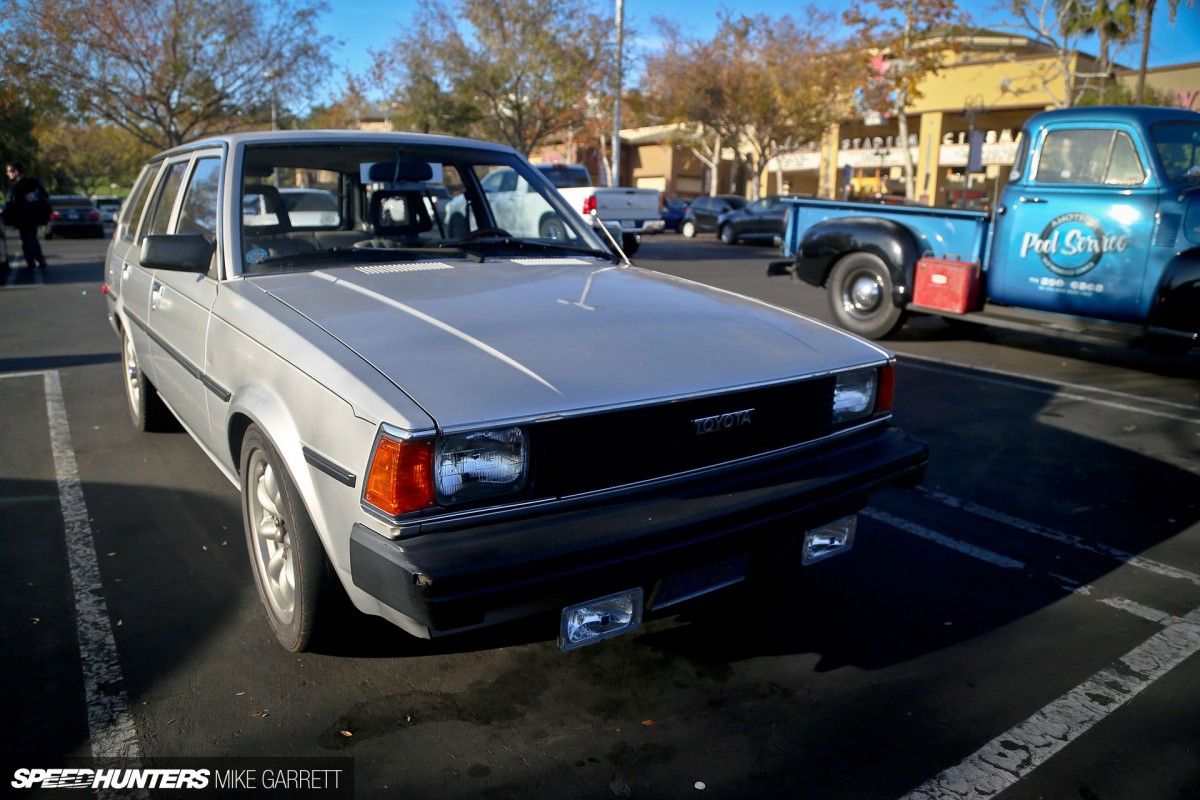 And then turn around and be greeted by something completely different, like an early '80s Toyota Corolla station wagon.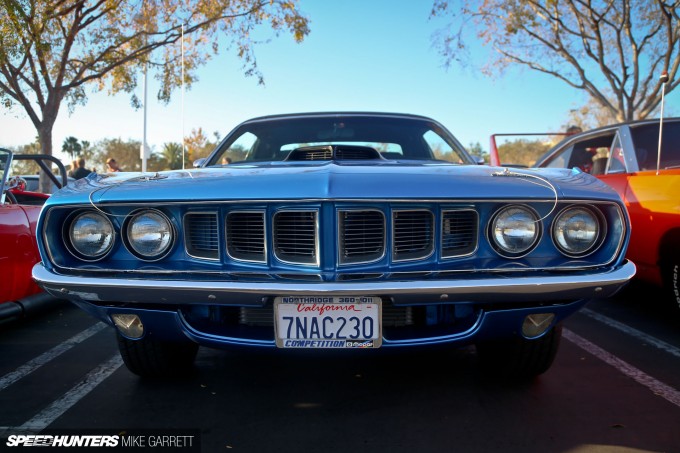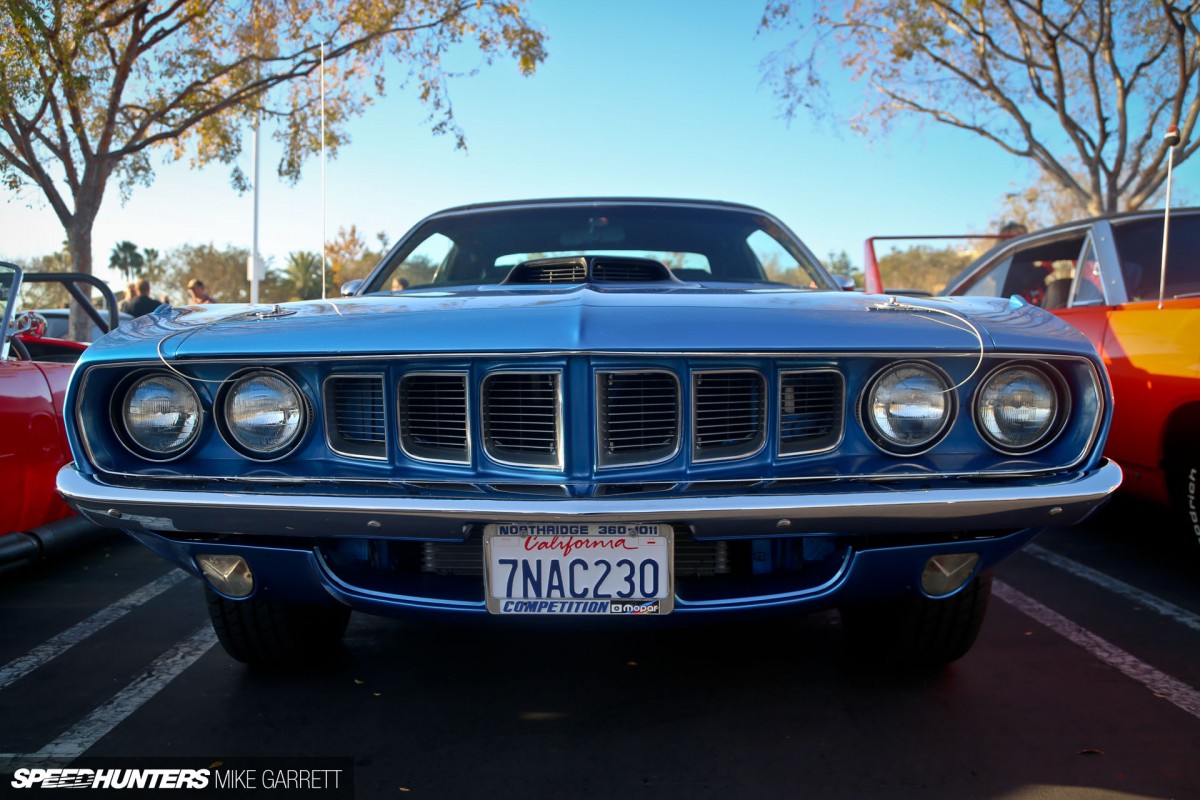 Muscle cars have always had a strong presence at Cars & Coffee events, and this one did not disappoint. Here we have the iconic face of the '71 Hemi 'Cuda.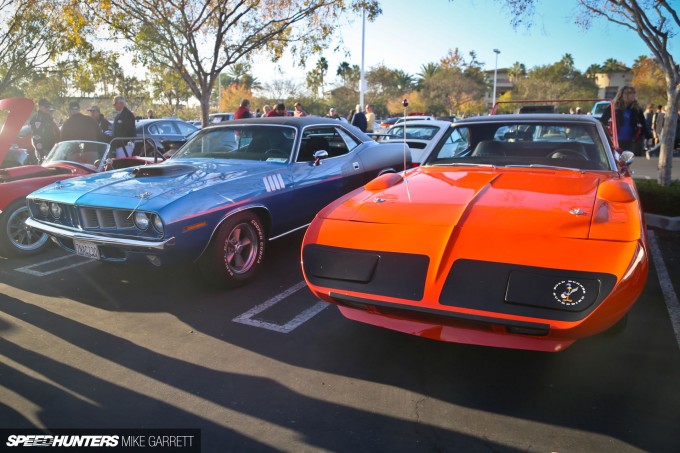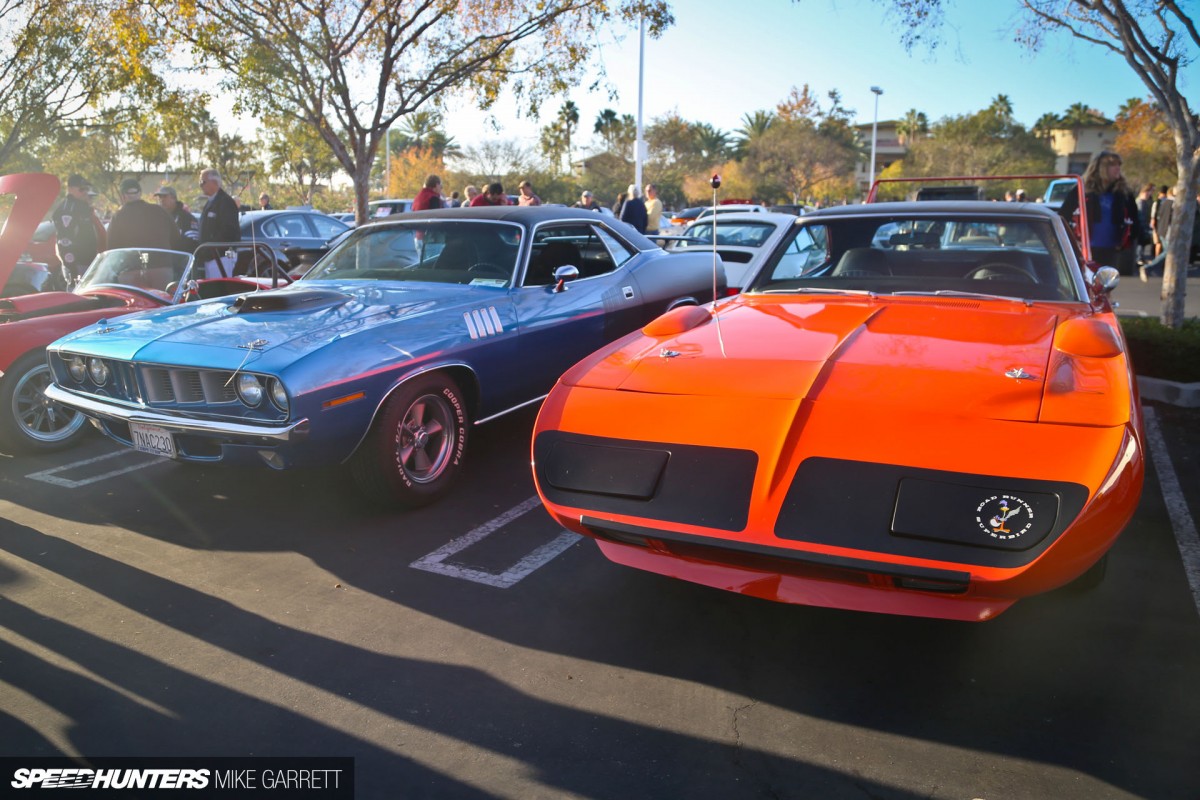 And parked directly next to the 'Cuda, the unmistakable form of a 1970 Plymouth Superbird.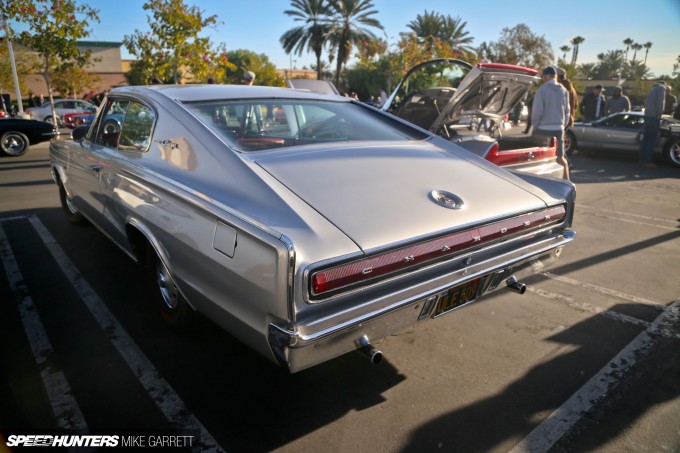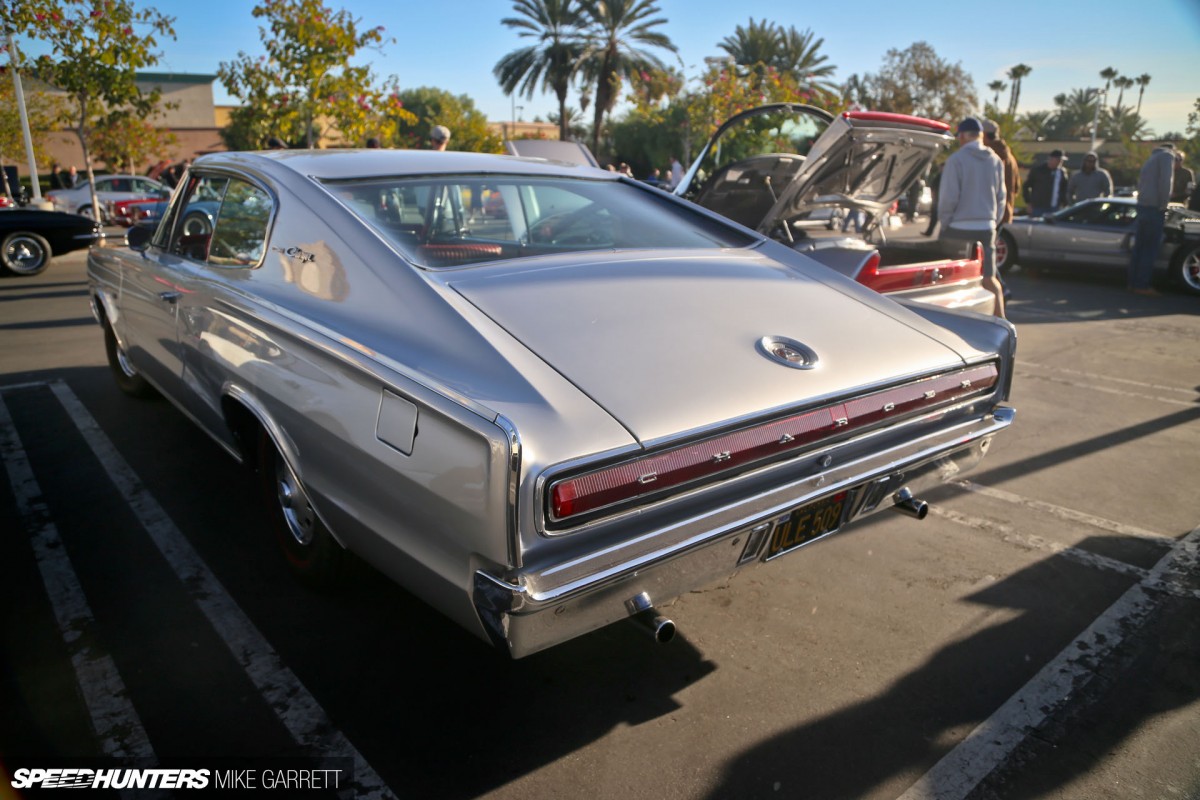 Mopar fans should also dig the fastback shape of this first generation Charger. Boy it looks great in silver.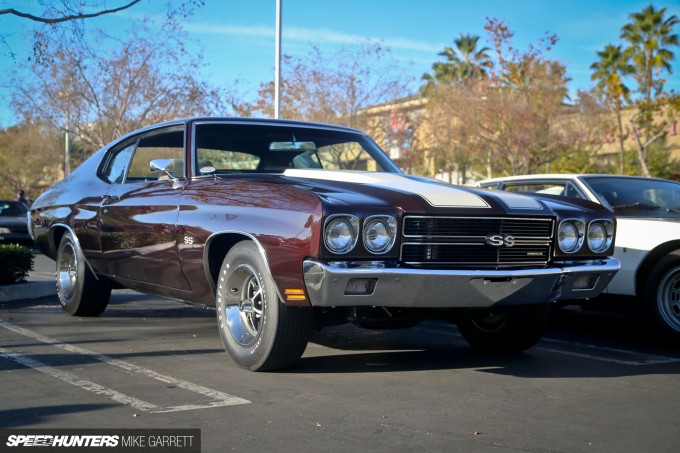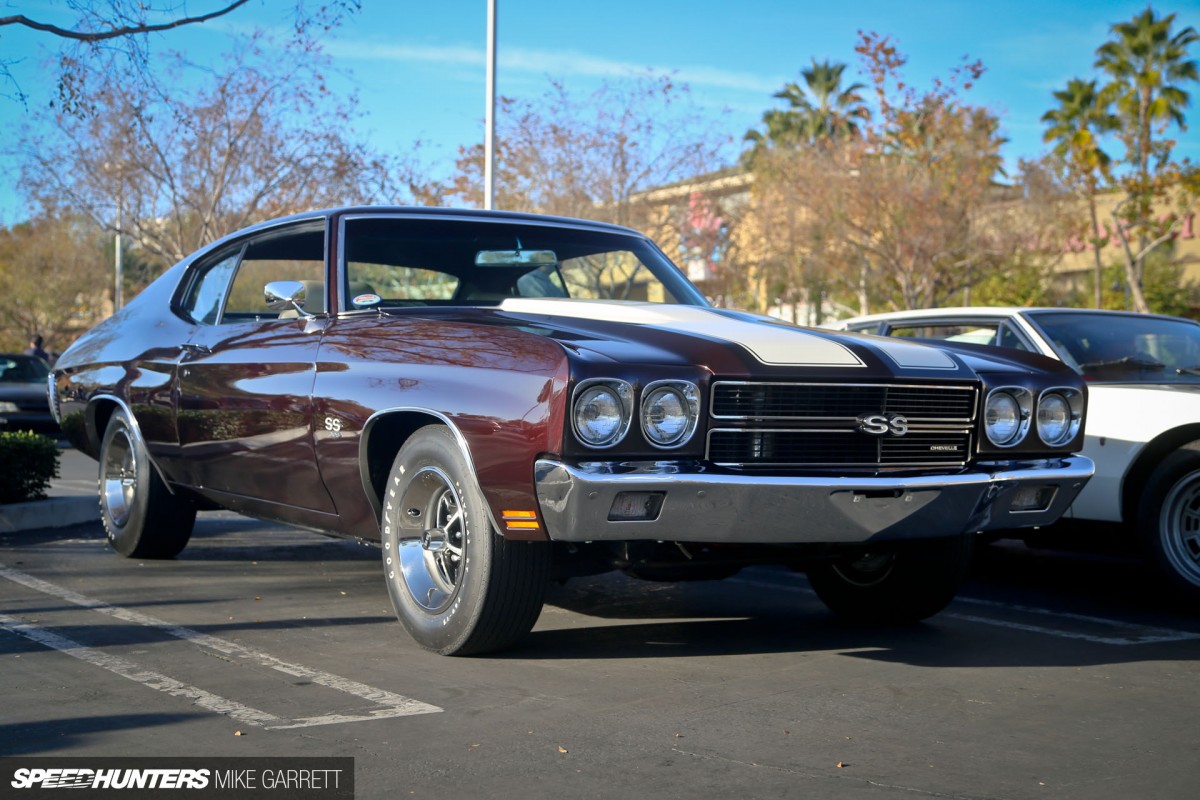 If you pledge allegiance to the bowtie, this '70 SS396 Chevelle will probably get you going. And yes it was a 4-speed.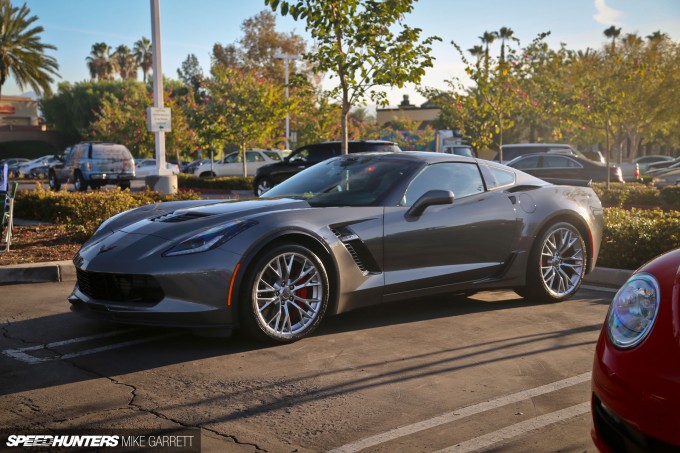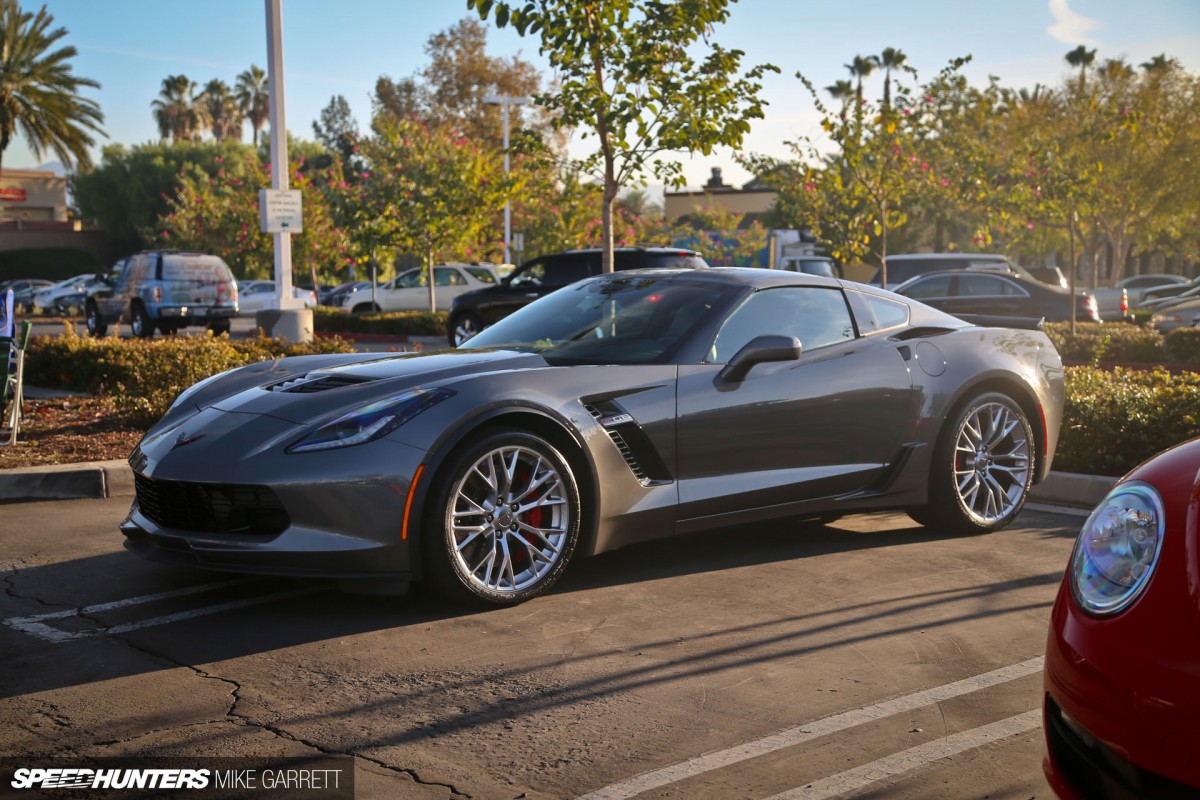 C&C events will always have their share of Corvettes, and while I'm not terribly interested in seeing a whole row of identical late-model 'Vettes I'll make an exception for the radical C7 Z06.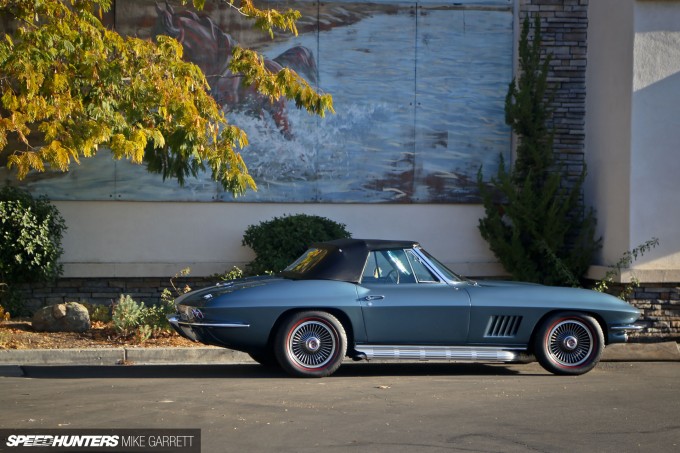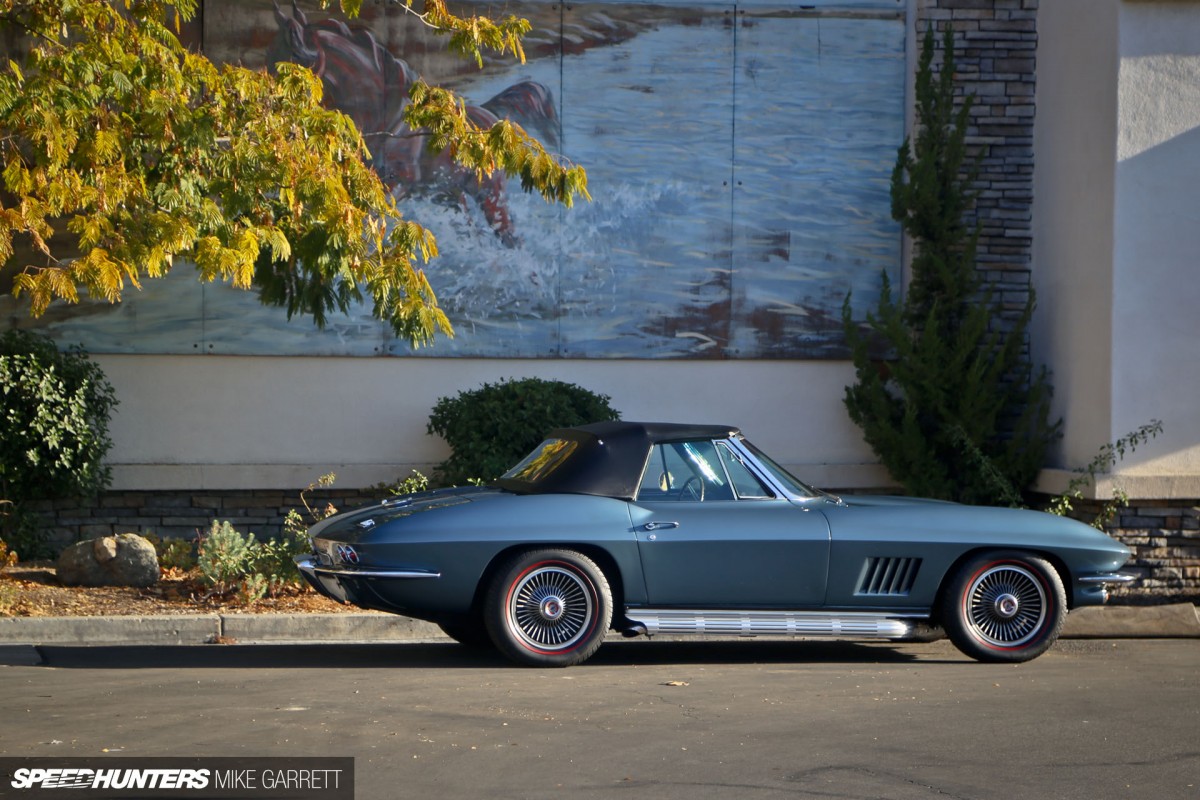 Classic 'Vettes get a thumbs-up too – especially when they're a side-piped C2 Roadster.
Something For Everyone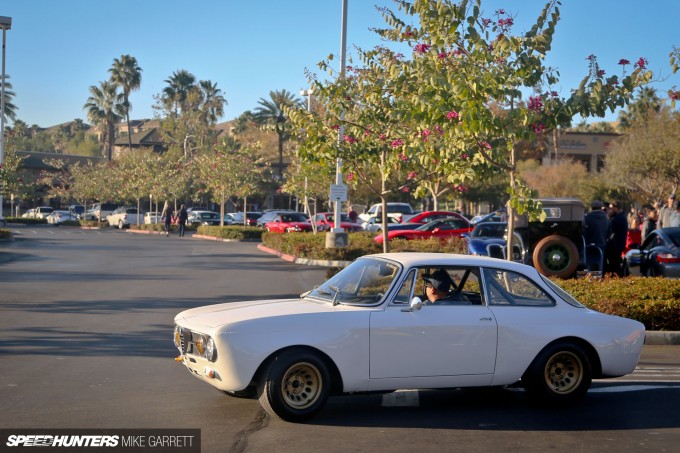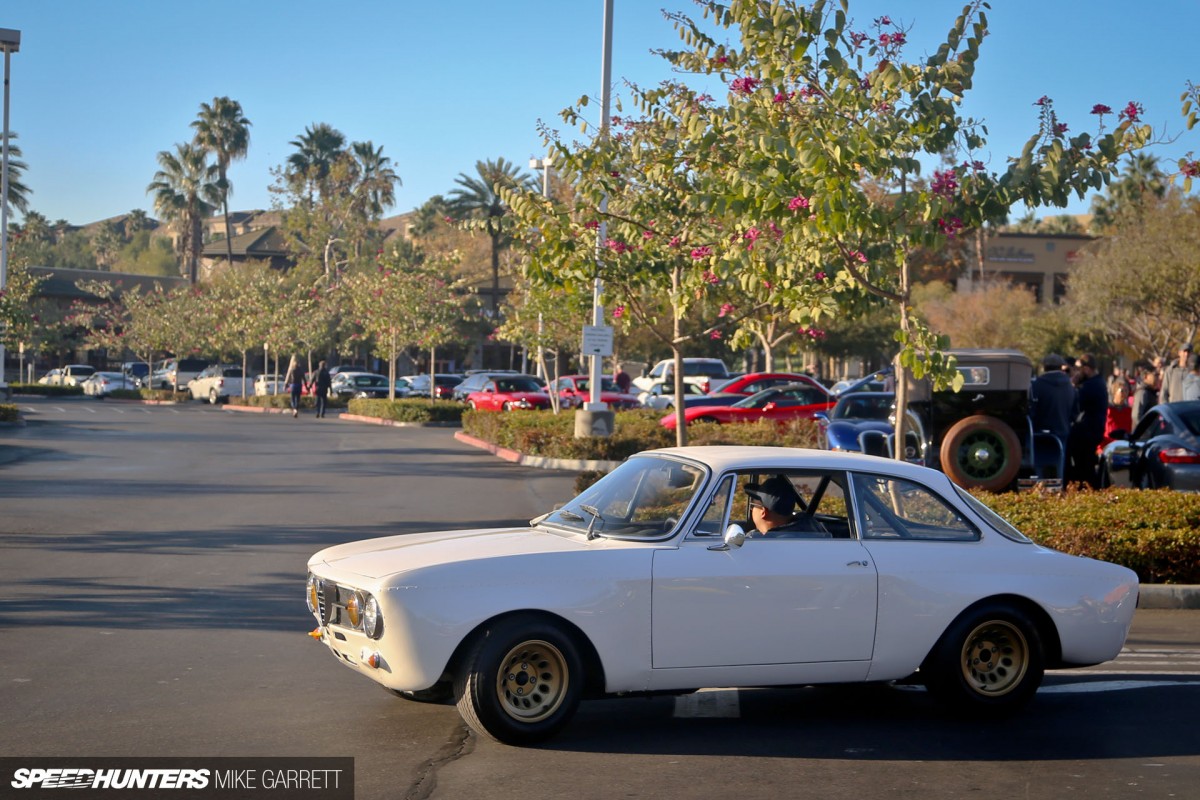 My favorite Italian cars to see at an event like C&C usually aren't the Ferraris or Lambos, they're the older, more obscure stuff like vintage Alfa Romeos and Fiats.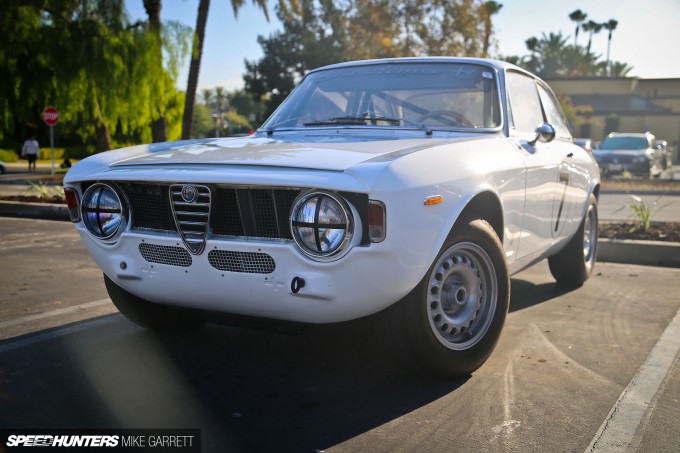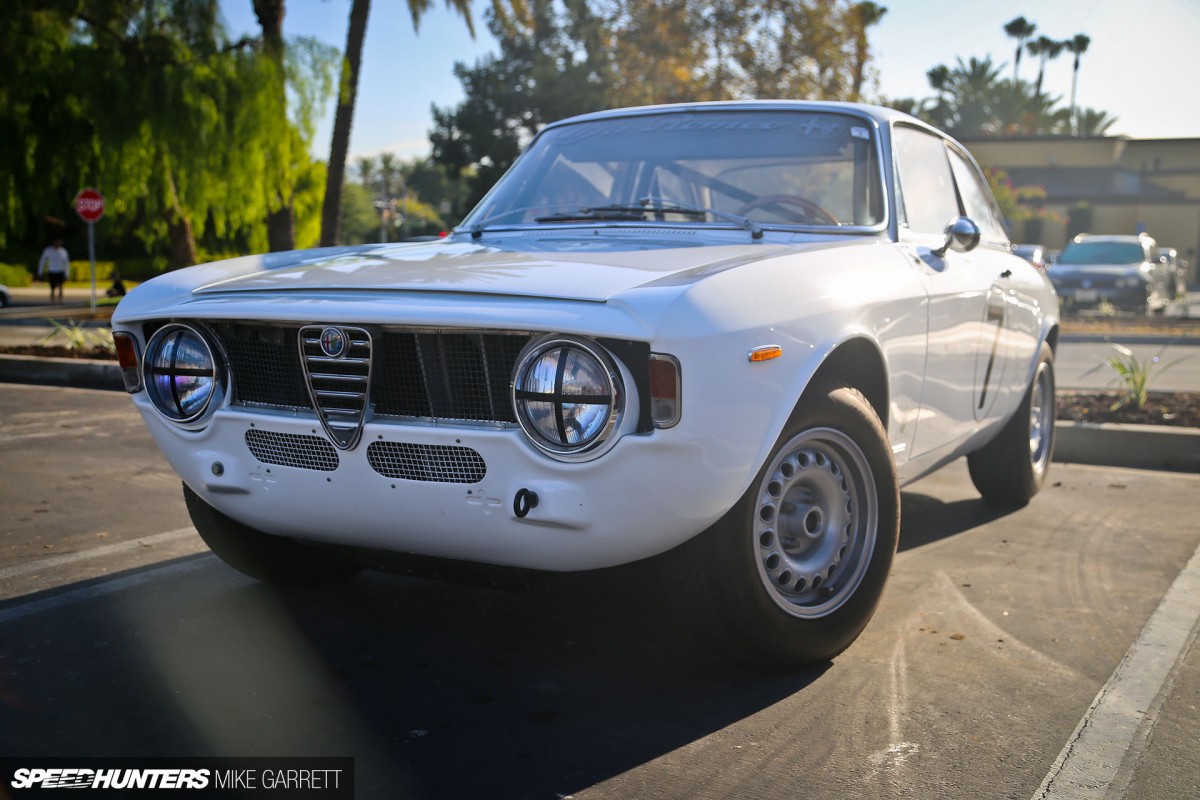 And fortunately on this particular day there were several local Alfa fanatics who brought their machines out for some Saturday morning fun.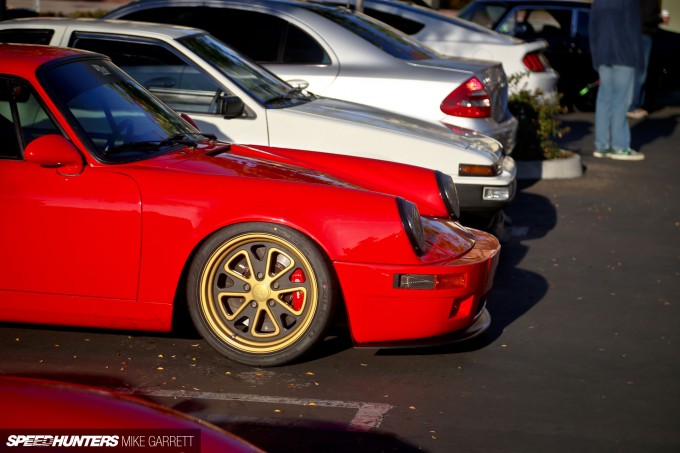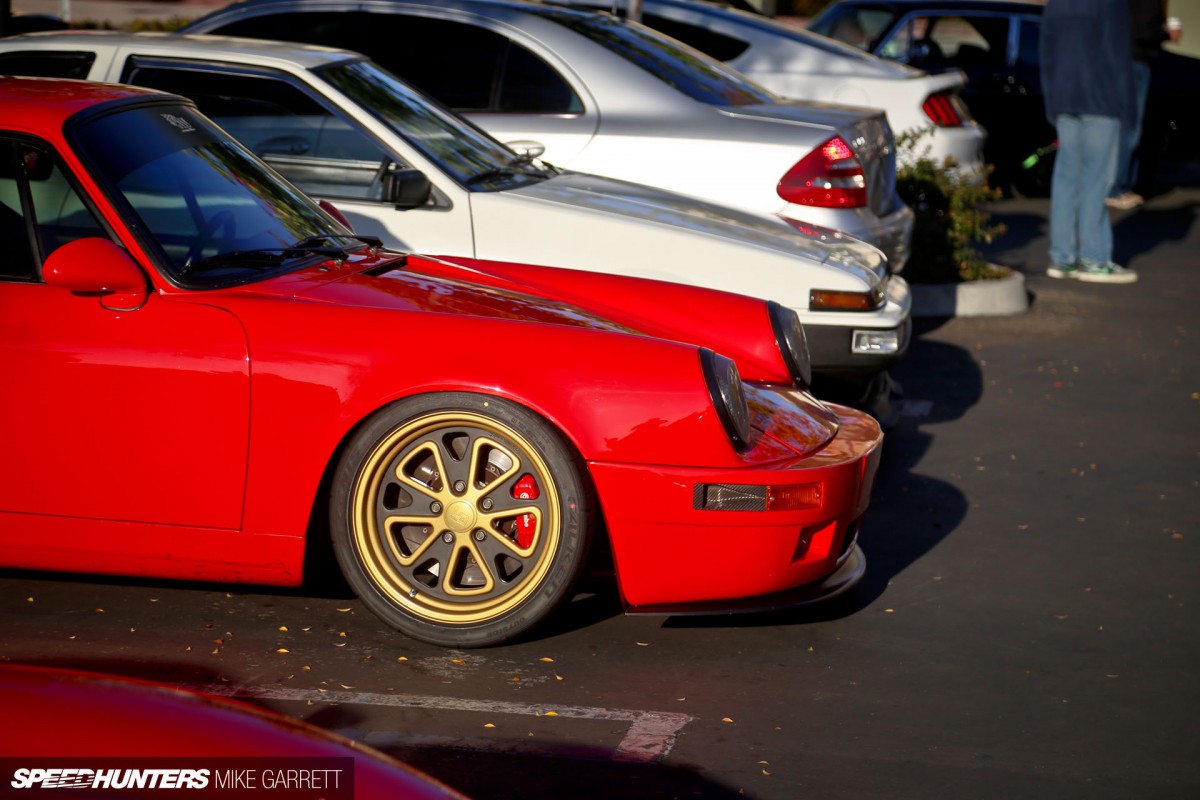 Porsche? Yeah, there were a few of those of course, including the familiar profile of BBI Autosport's Project Nasty 911.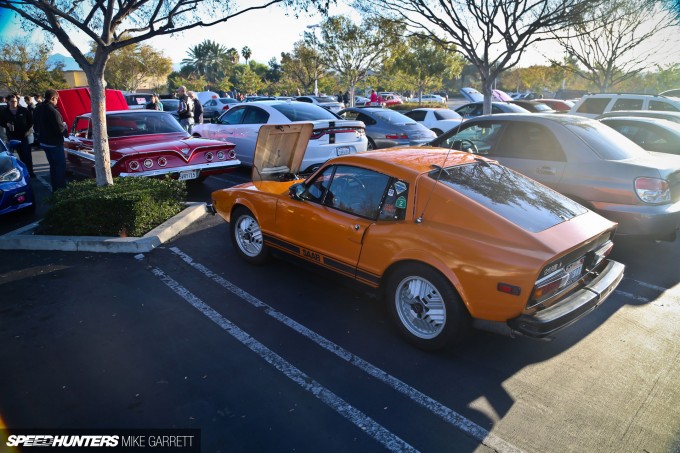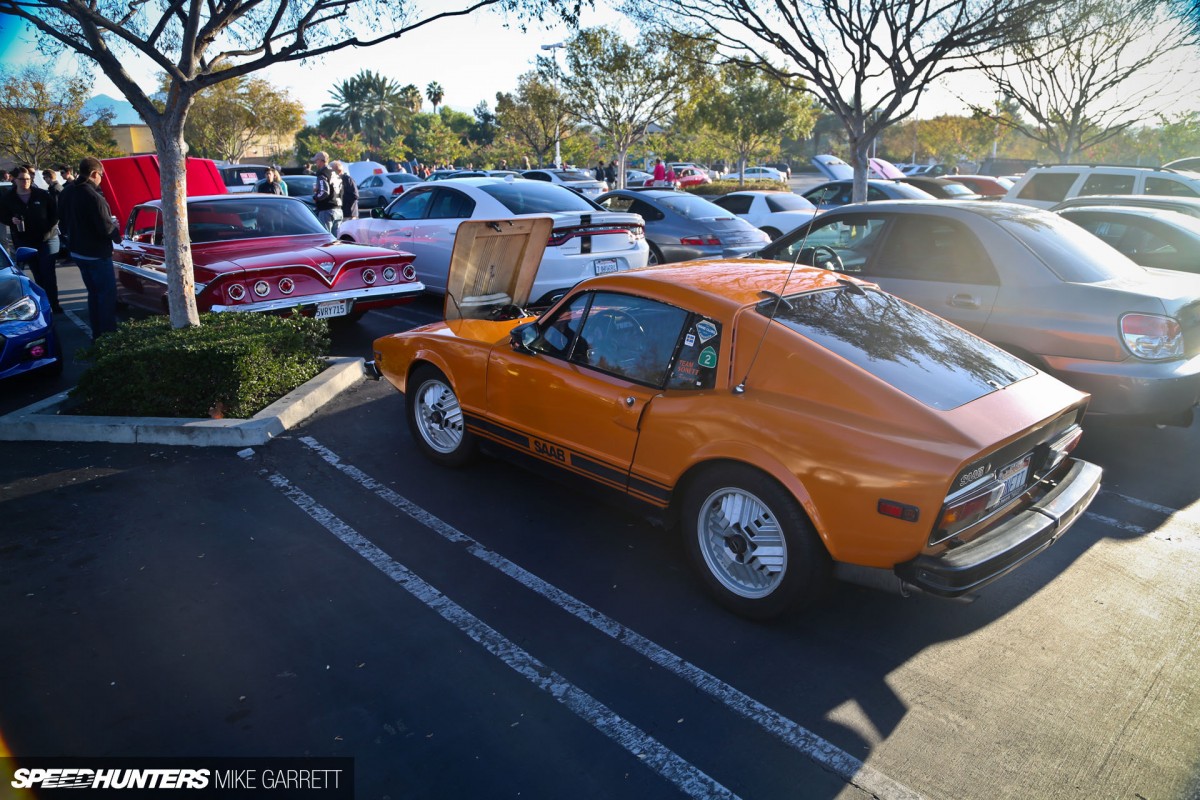 You can always count on seeing some really different stuff too, like this Saab Sonnet and its unusual V4 engine.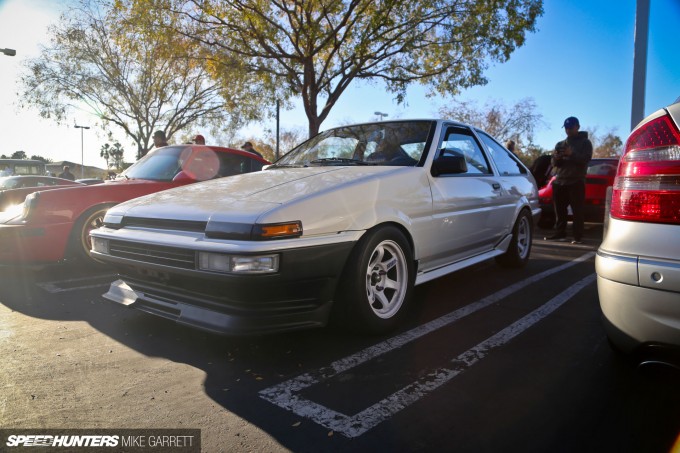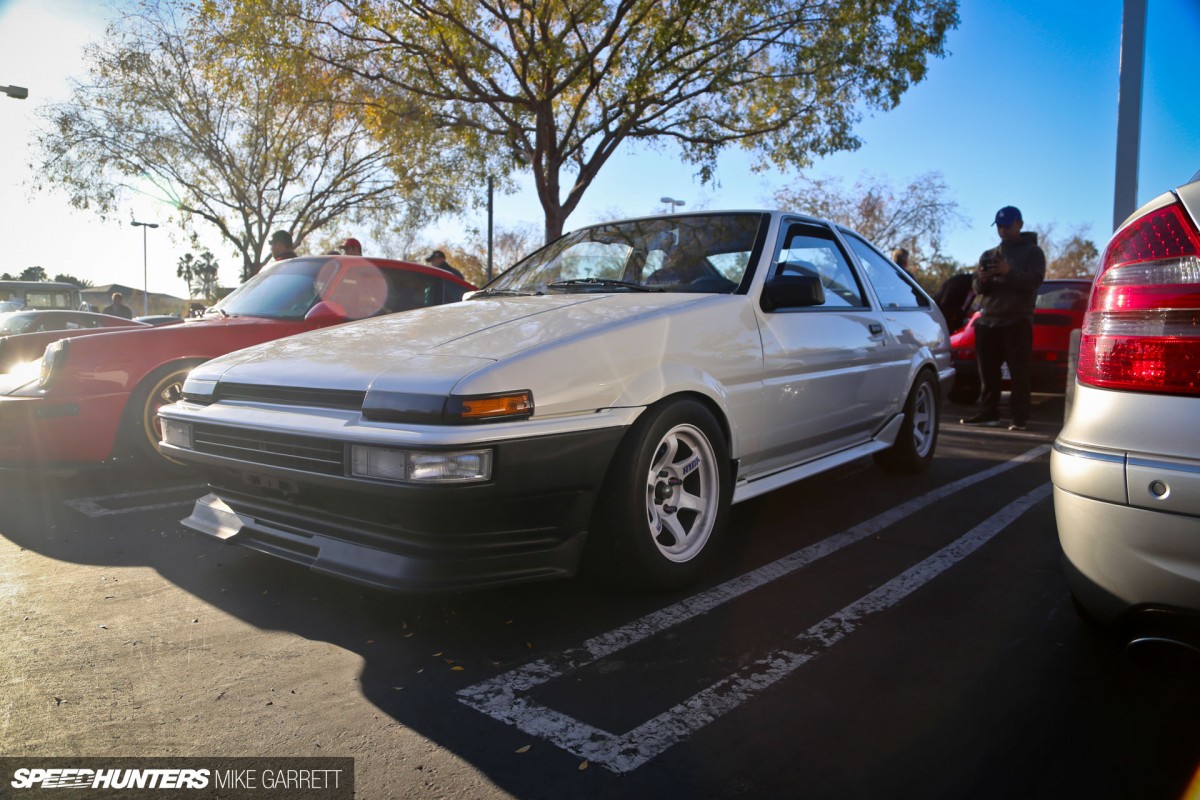 Given SoCal's status as hotspot for Japanese imports, you can also count on many great cars from Japan at C&C. Here we've got an AE86 looking perfect on 14-inch RAYS Volk Racing TE37s.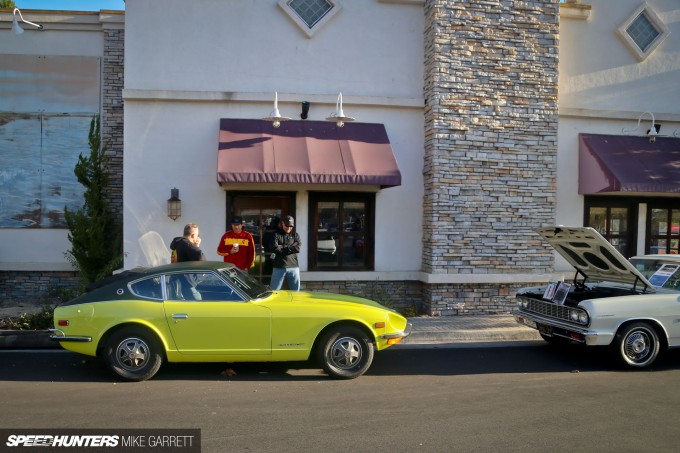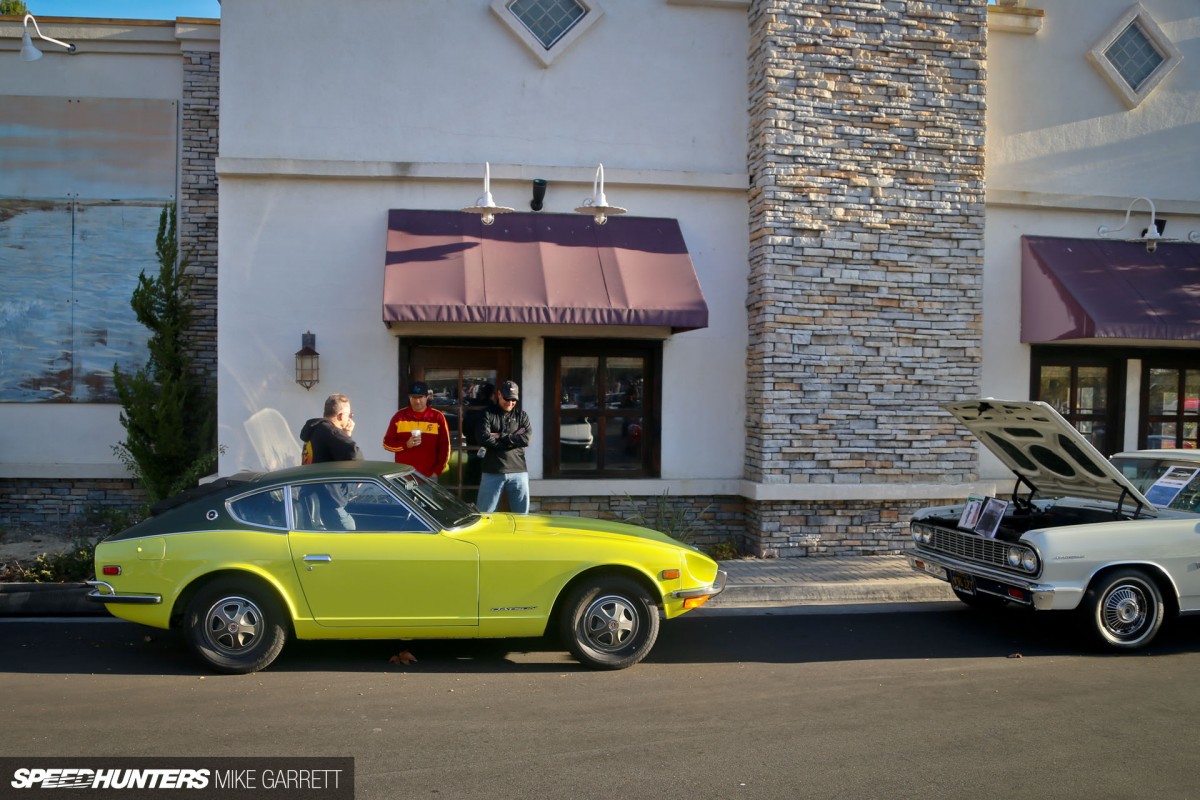 Or how about a Datsun 240Z that looked completely stock with the exception of an unusual vinyl top conversion, which I'm guessing was undertaken a few decades ago.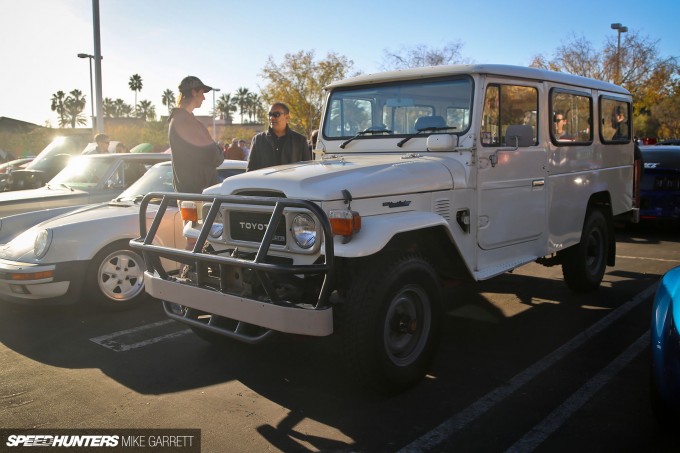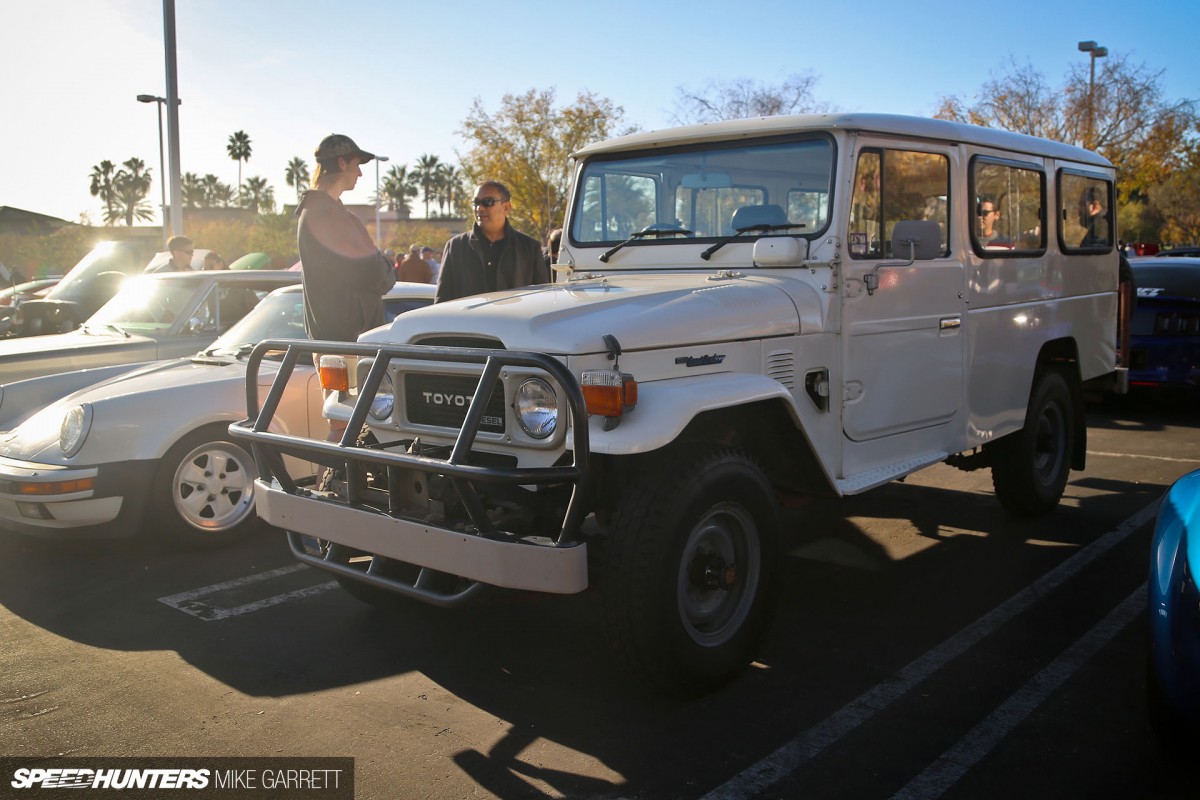 There's never a bad time for a classic Land Cruiser is there? This thing was grabbing just as much attention as the Italian exotics.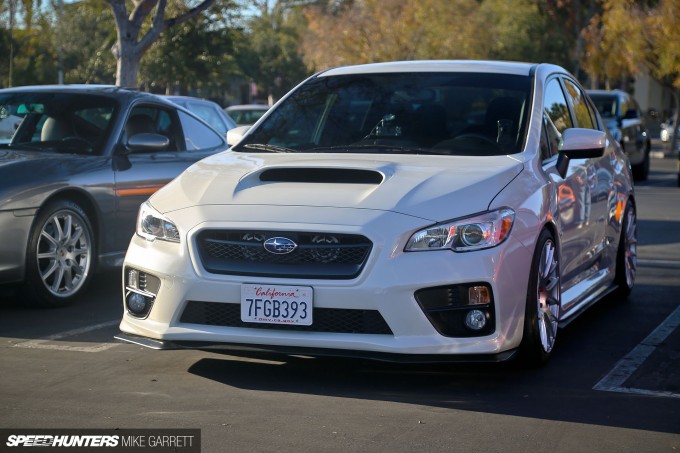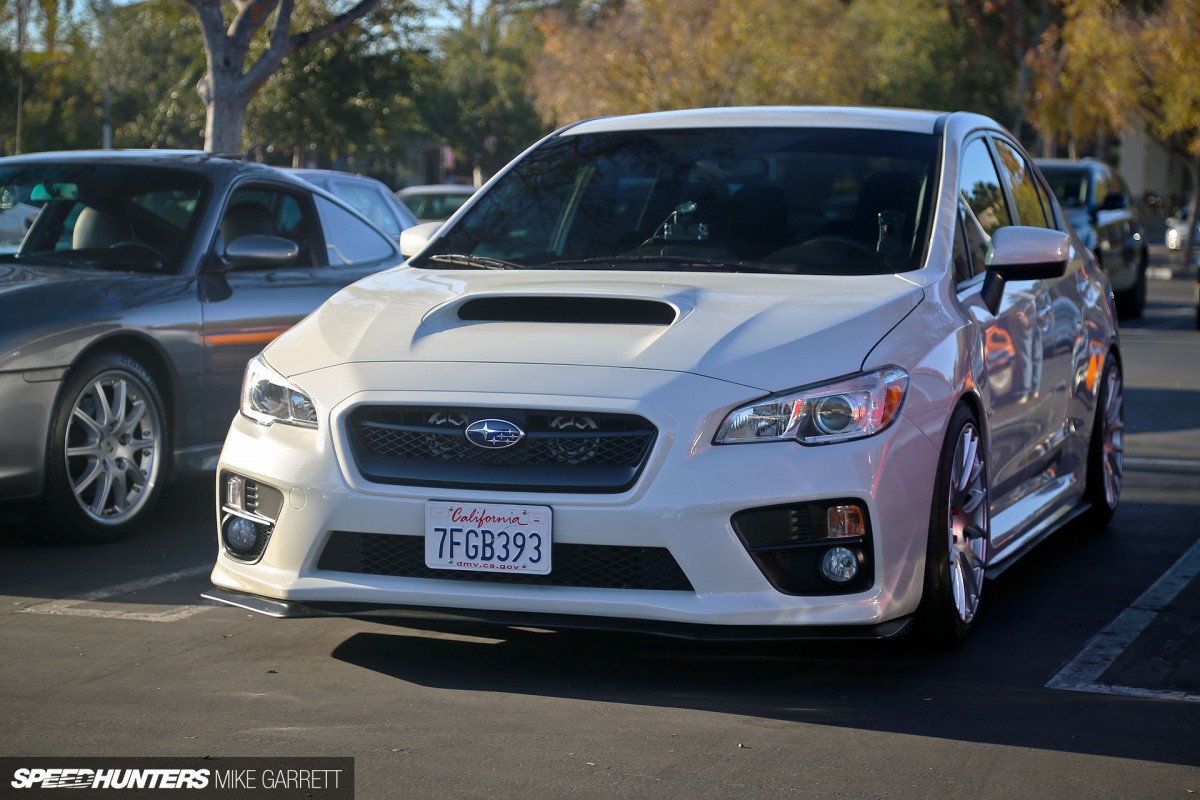 Late model cars are also welcome, and it's hard to argue with the mods this WRX owner has performed on their car. Subtle and to the point.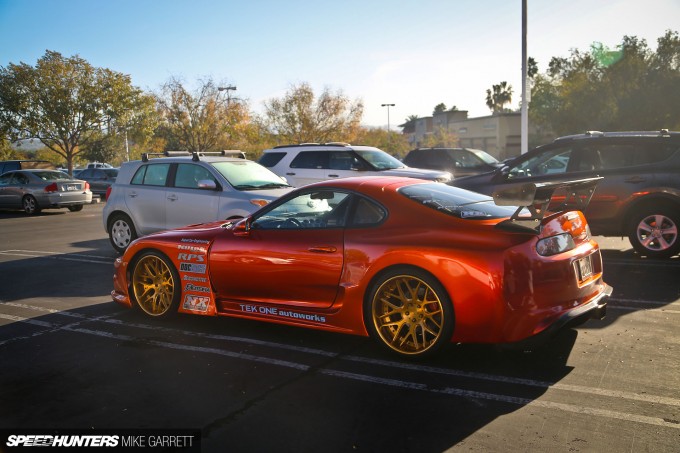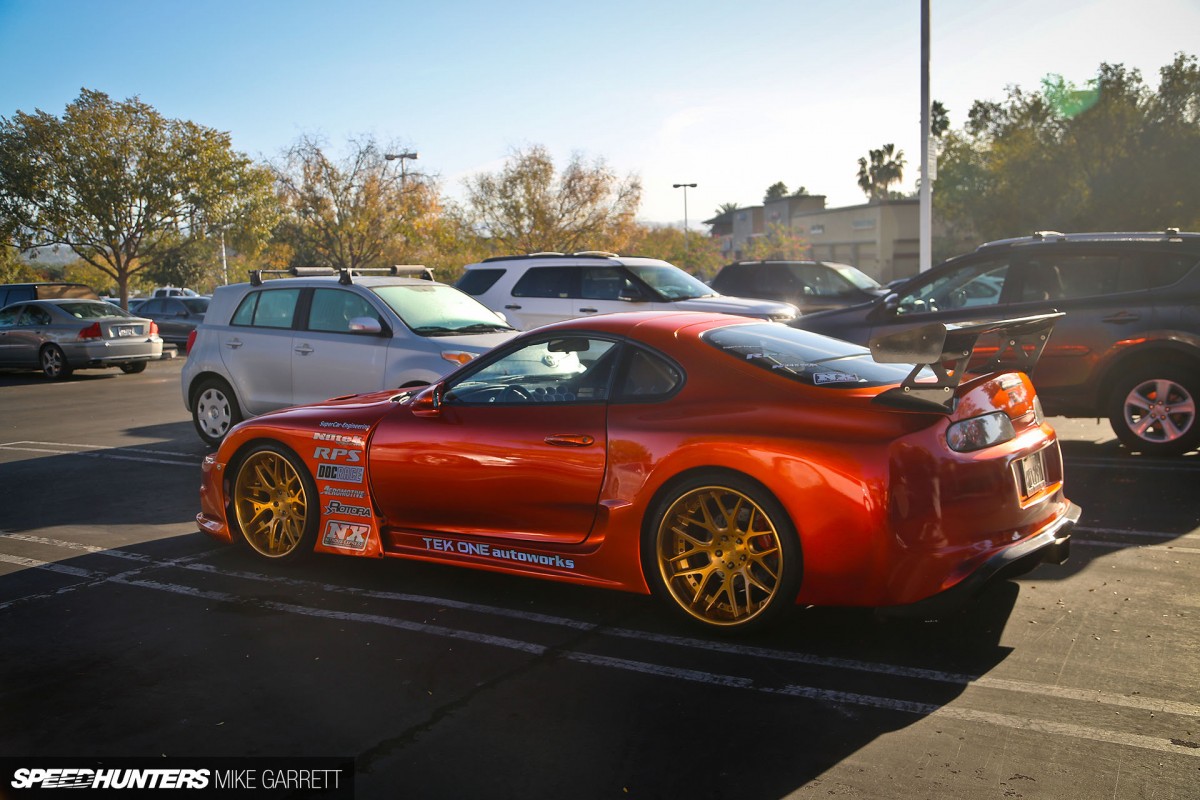 Slightly less subtle was this wide-body Supra, which immediately brought to mind the crazy import show cars of the early 2000s. It actually looks like a toy.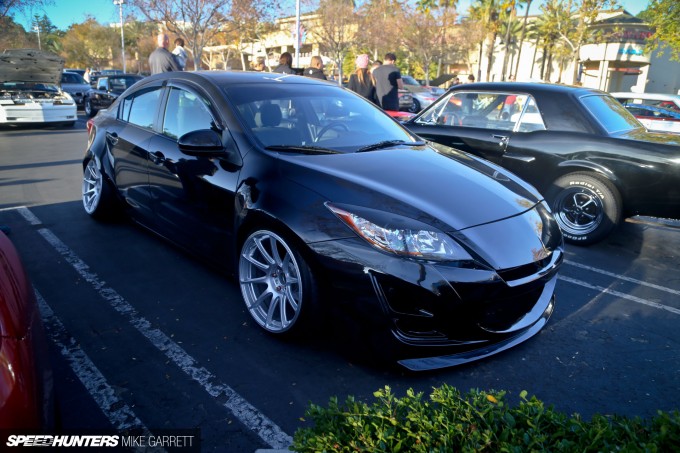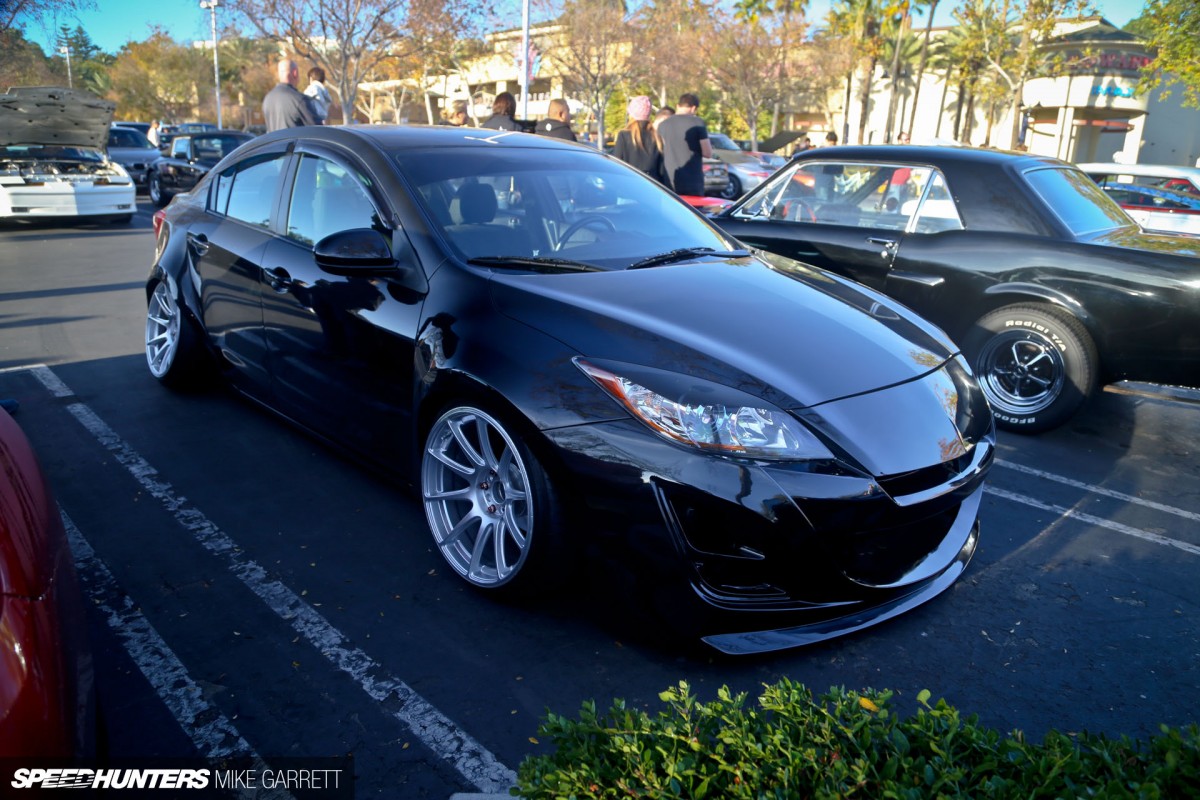 Ah yes, Cars & Coffee. It's the kind of place where a stanced Mazda3 can perfectly coexist…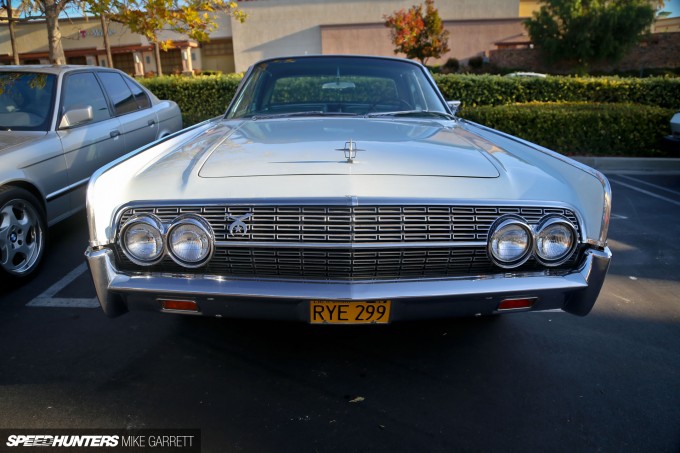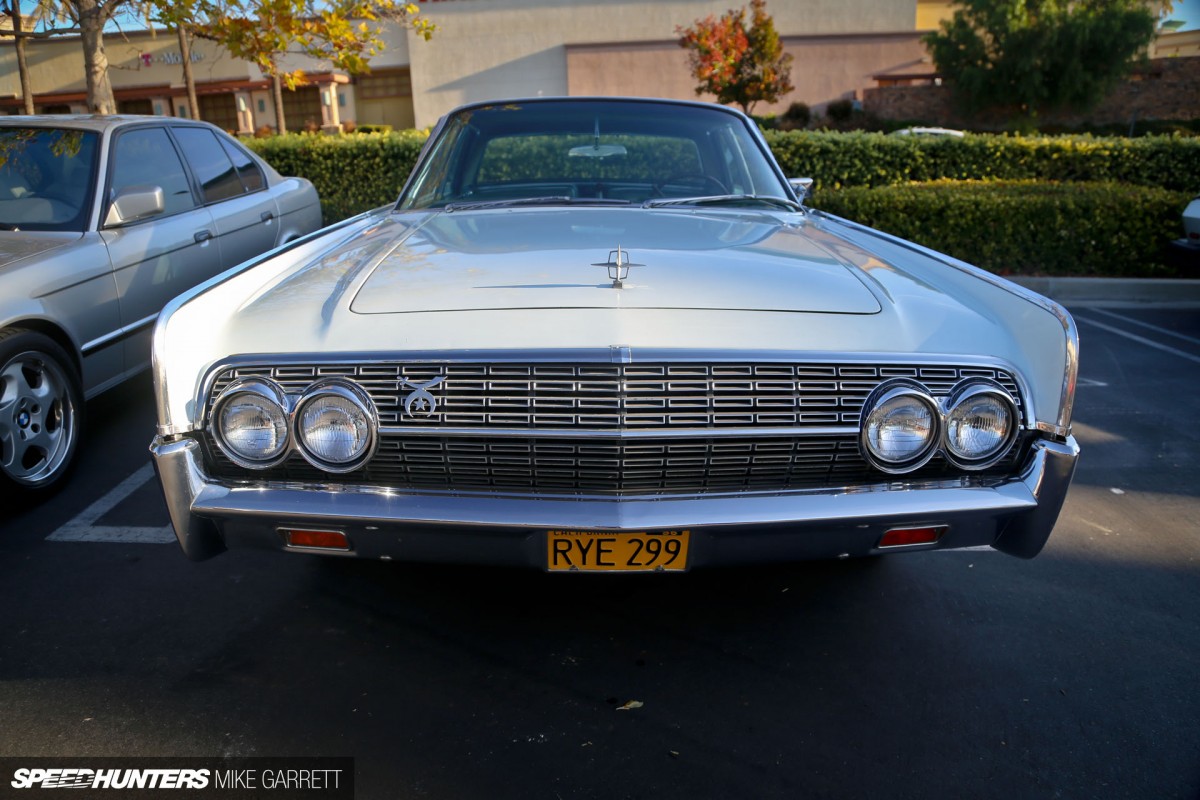 With something like a fully-restored Lincoln Continental from the glory days of the '60s. If you don't find something to enjoy here, you might have a problem.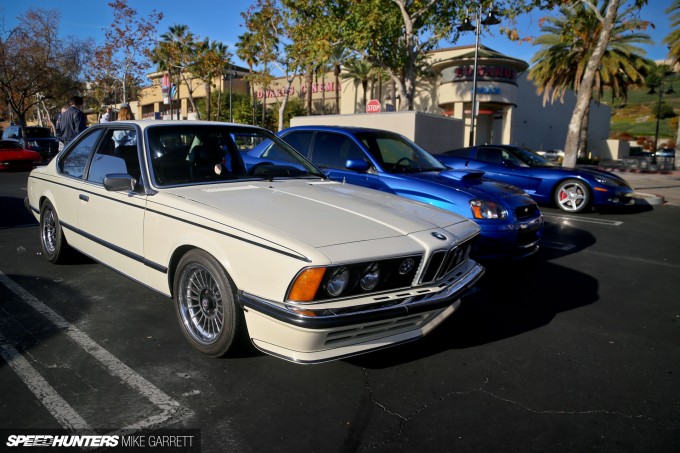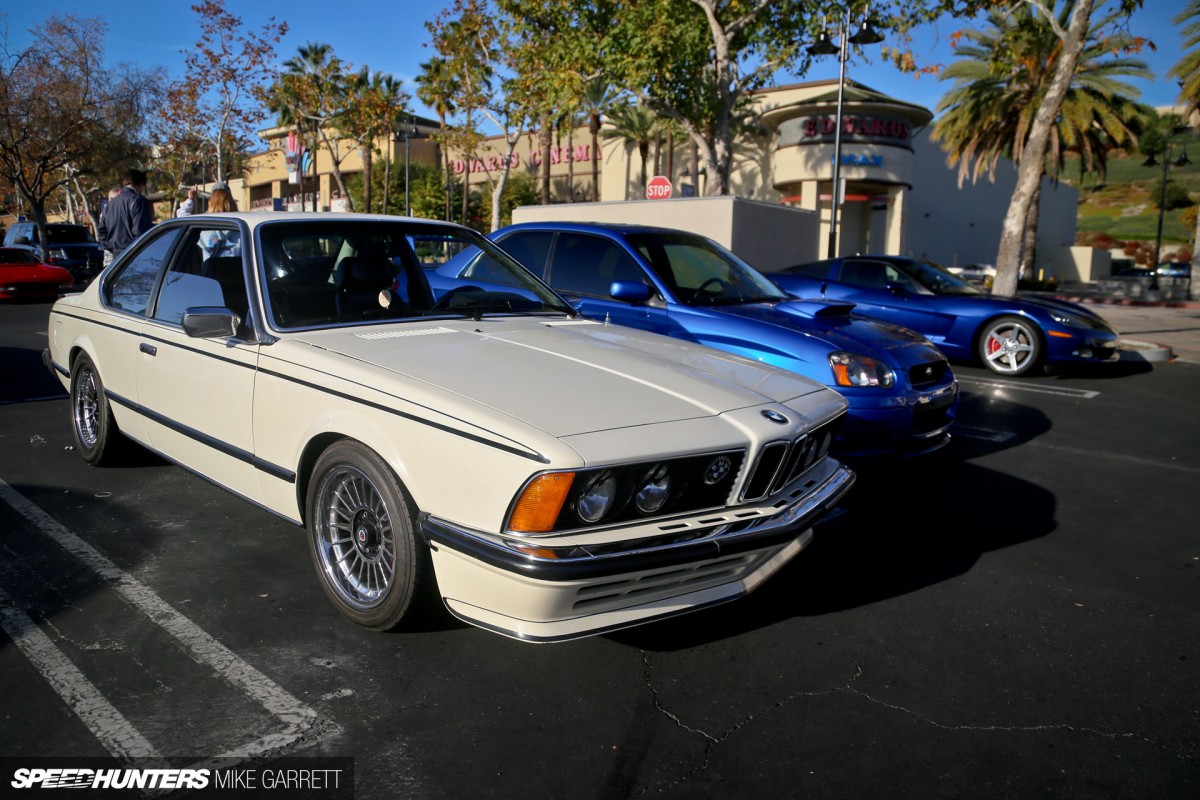 I still can't help but get bummed-out every time I think about how the legendary Irvine Cars & Coffee is no more. I don't think I'll ever really get over it actually. But with the December sun shining and a parking lot full of interesting cars to see, this really felt like the next best thing.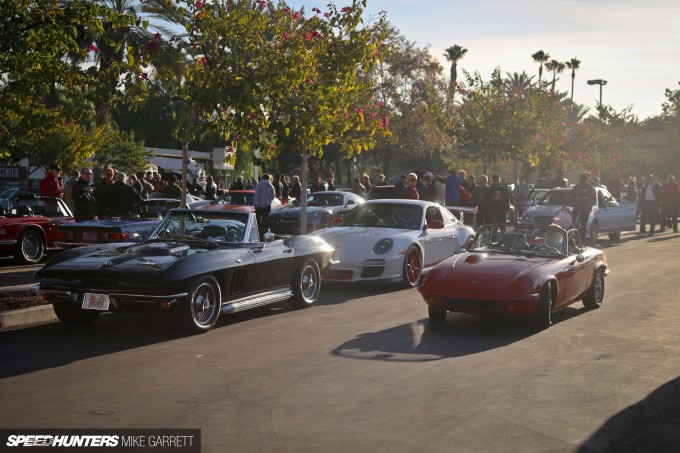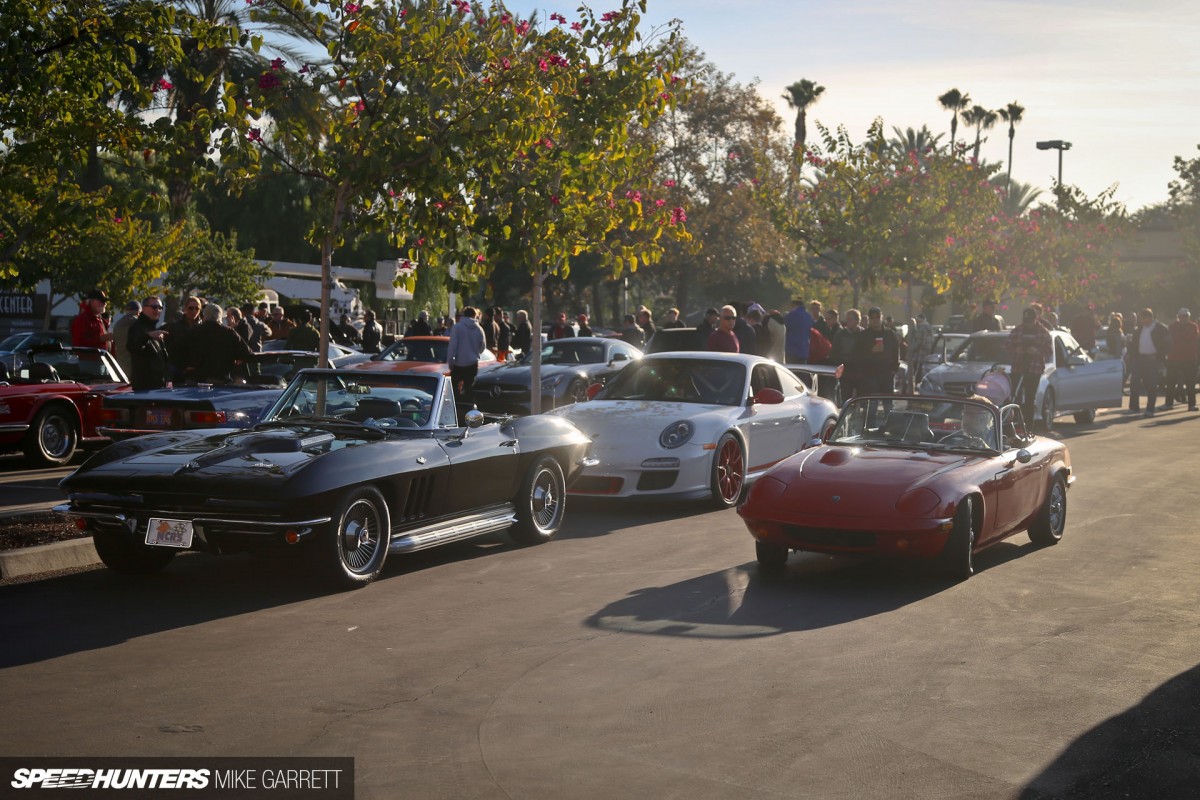 As long as there are people who love cars and don't mind getting up early on a Saturday morning, there will always be a Cars & Coffee.
In whatever form it takes, long may it live.
Mike Garrett
Instagram: japanifornia_media
mike@speedhunters.com
Cutting Room Floor