Looking Back On Old Times
It's been less than a year since the original Cars & Coffee event at Mazda's North American HQ in Irvine, California, was shut down due to noise complaints from surrounding residents and businesses. But it feels like it's been much longer.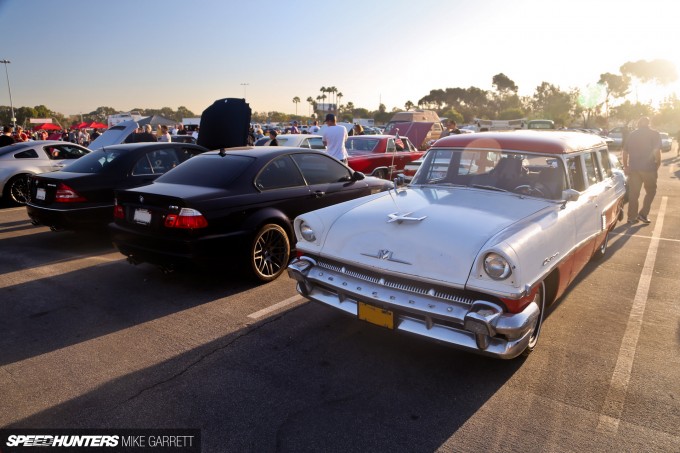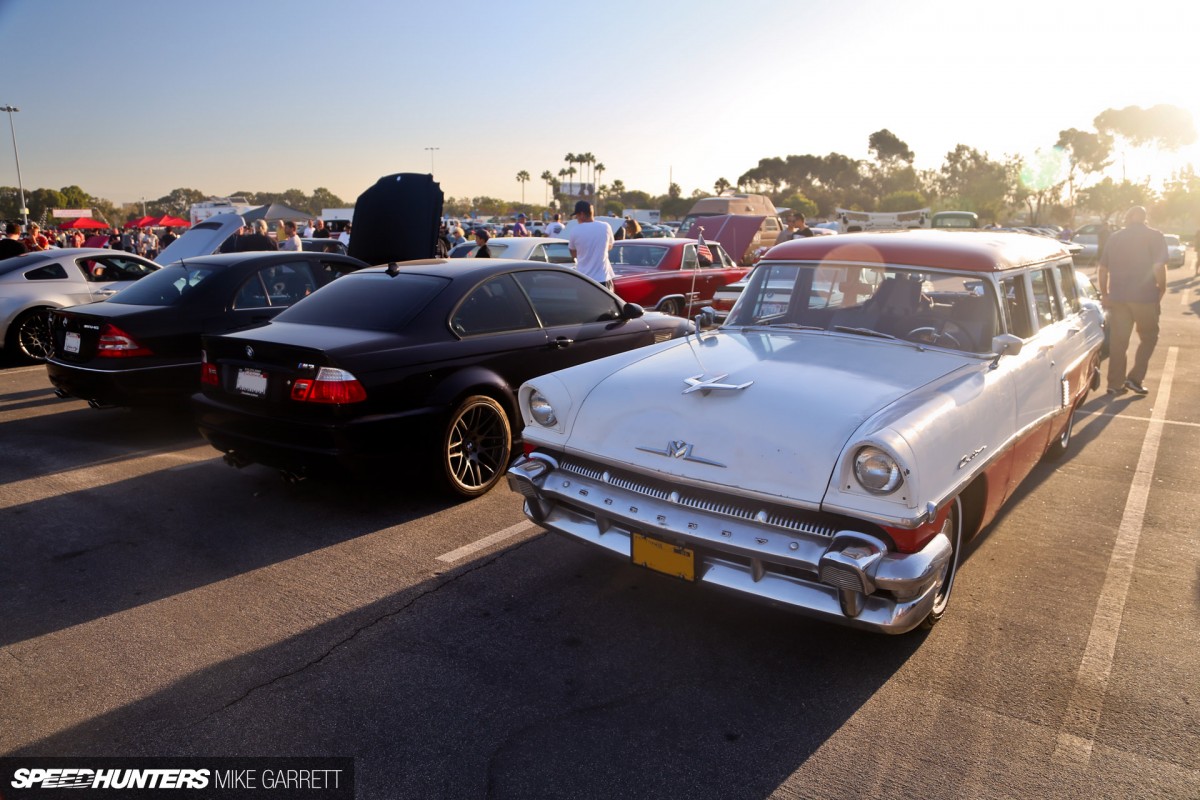 Because the Irvine event was so big and so special, it's hard not to feel bummed-out about it not being around anymore. Now it almost seems like a bygone era of Southern California car culture.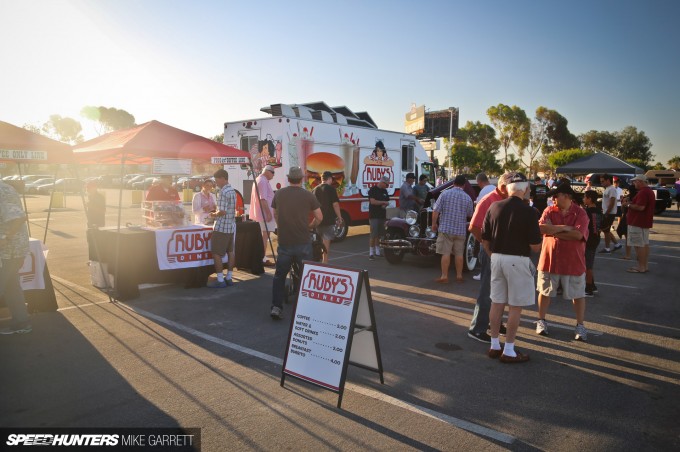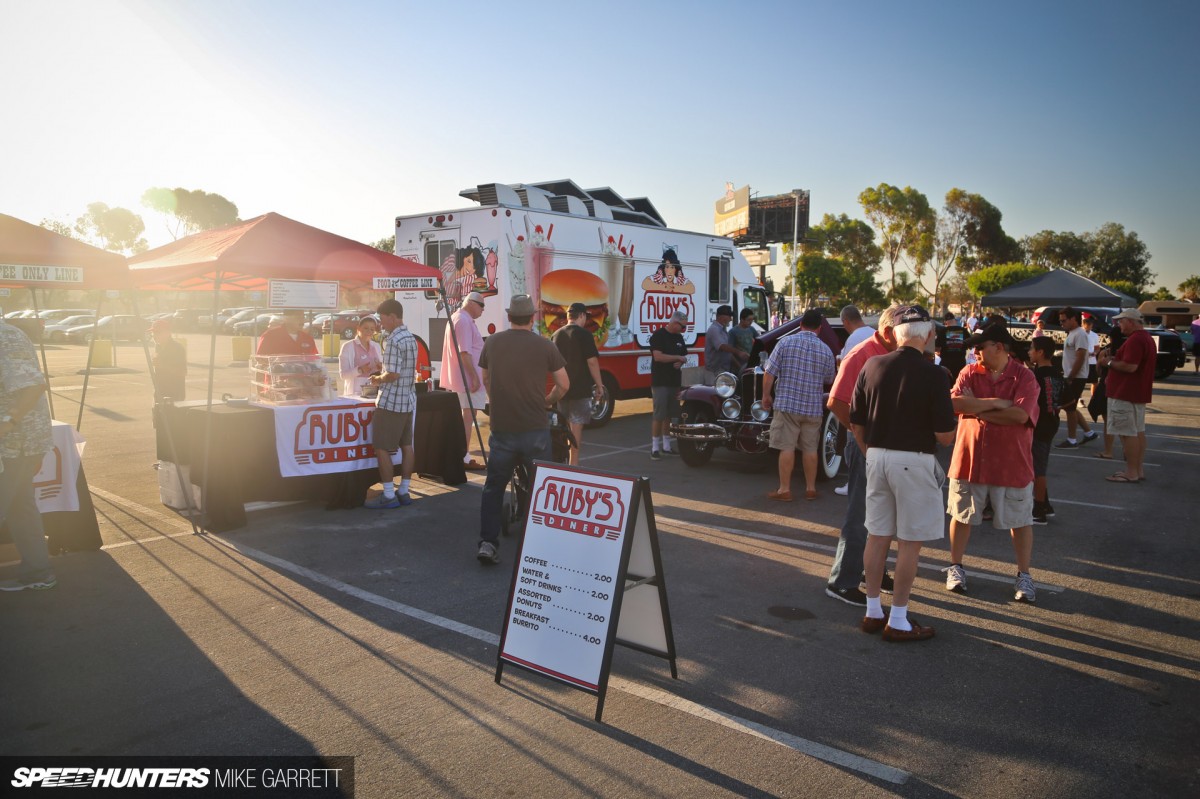 But Cars & Coffee in SoCal is not dead. Since the original Saturday morning gathering was shut down, there have been a few different attempts to revive the event at various local venues.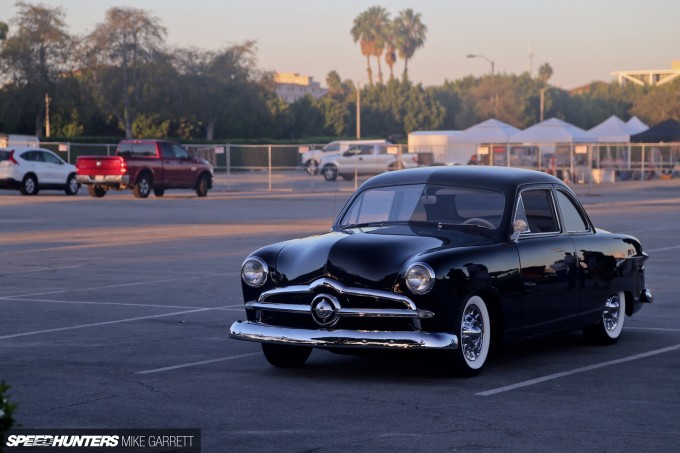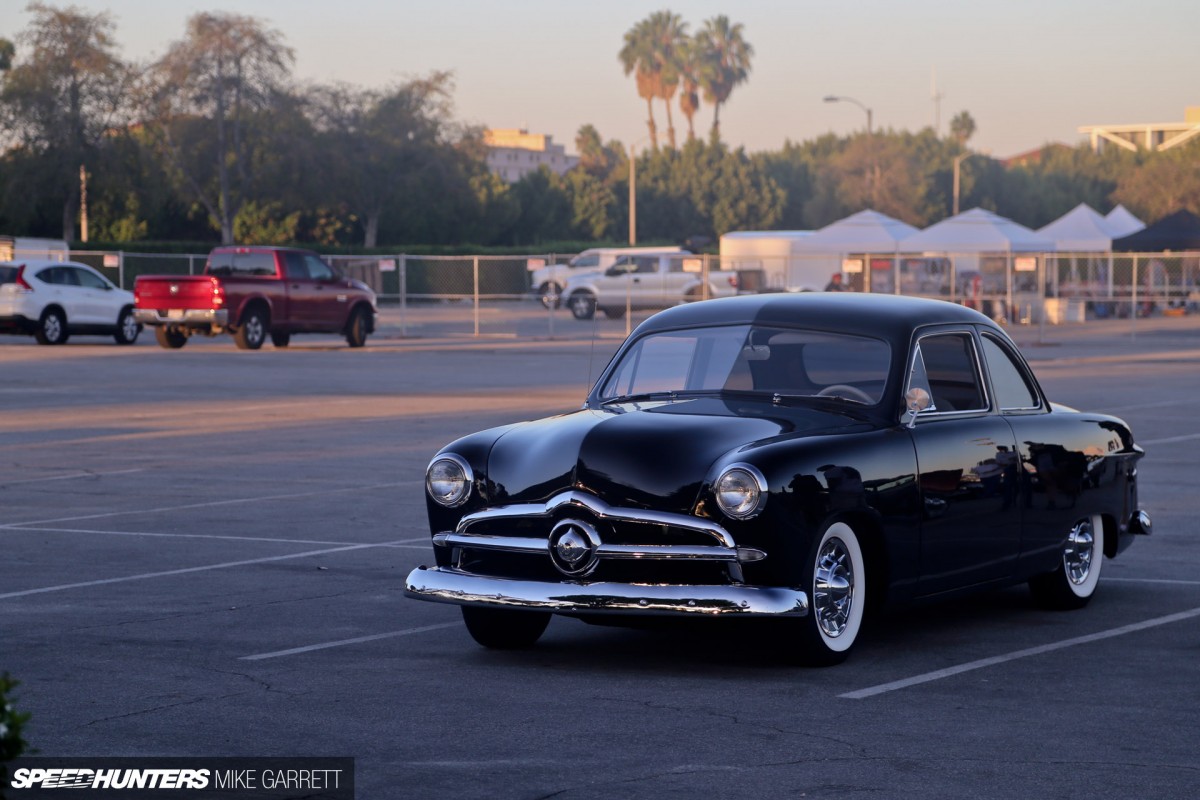 One of these spots is at the Orange County Fairgrounds in Costa Mesa, which recently started holding weekly gatherings to try and recapture the spirit of the Irvine event.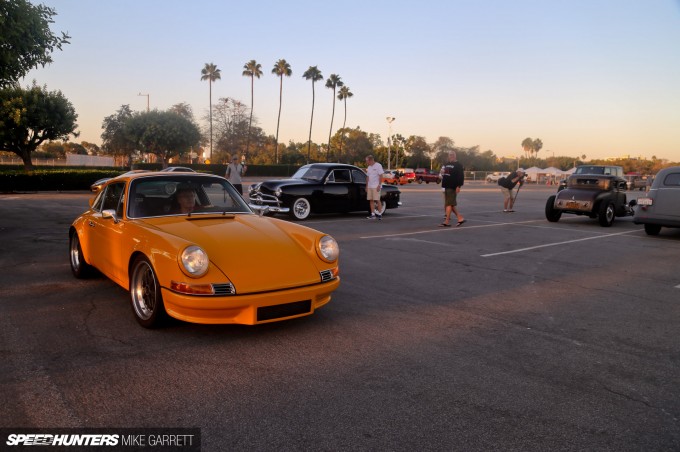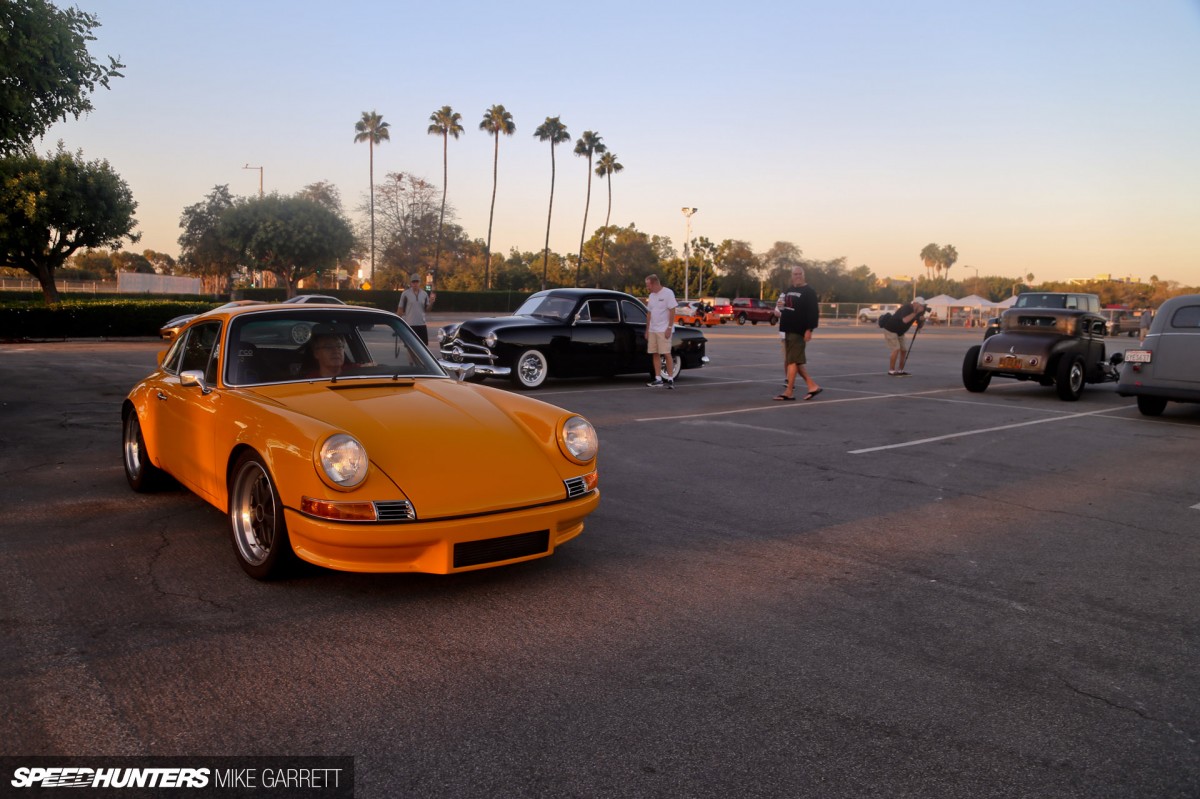 Curious about this, I decided to get up early and head down to Costa Mesa to check it out before last Saturday's JCCS event in Long Beach.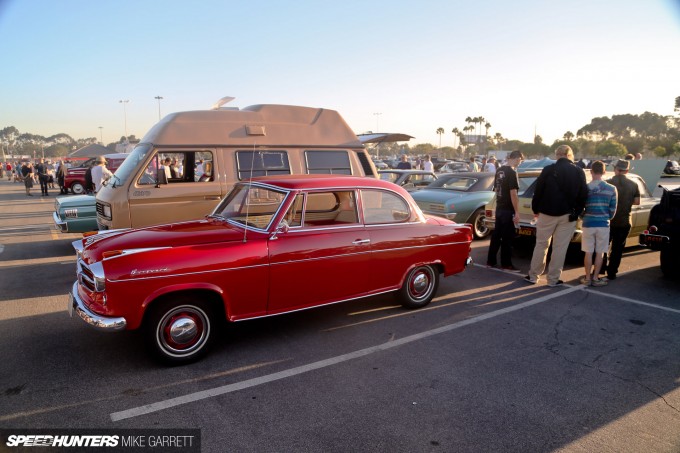 Weather conditions were certainly good for a car meet. If anything it was a bit on the hot side, with temperatures heading towards 80 degrees even in the early morning hours.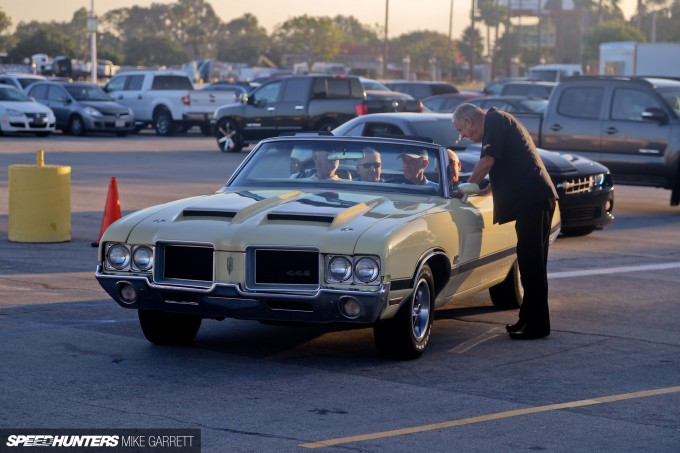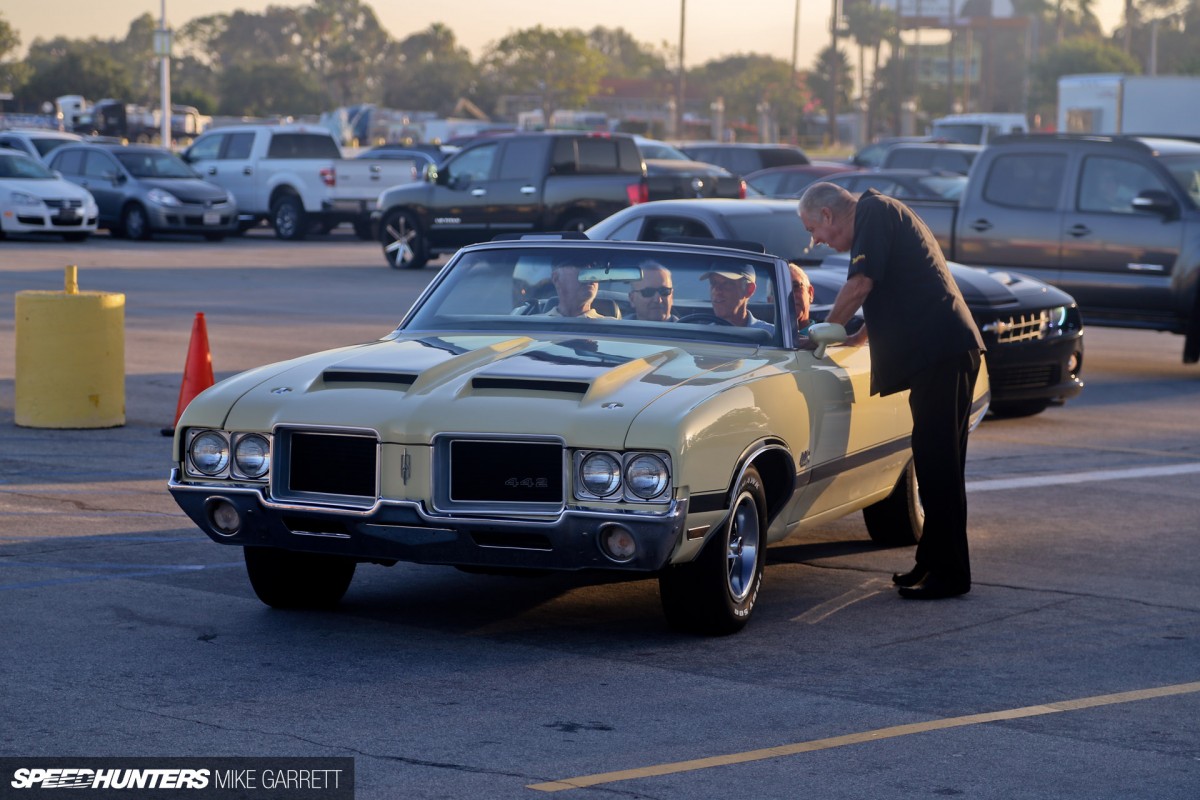 The setting for the event is a large parking lot outside of the fairgrounds, and while I knew the turnout wouldn't be as strong as the original, I arrived to find plenty of cars lining up to get in.
A Bit Of Everything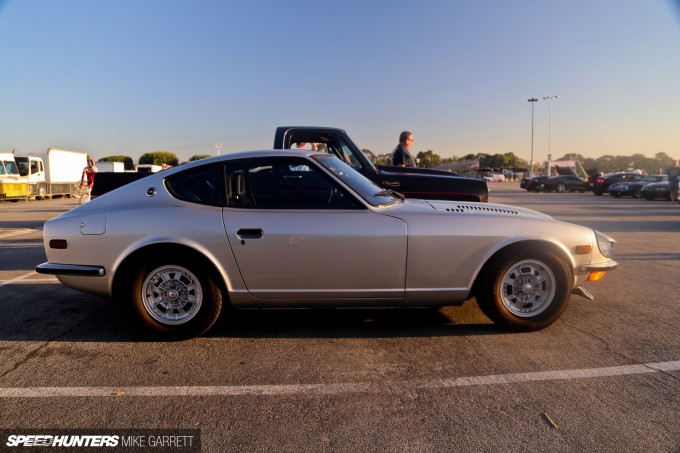 Just like the original, it was the kind of place where you could see a nicely restored Datsun 240Z one moment…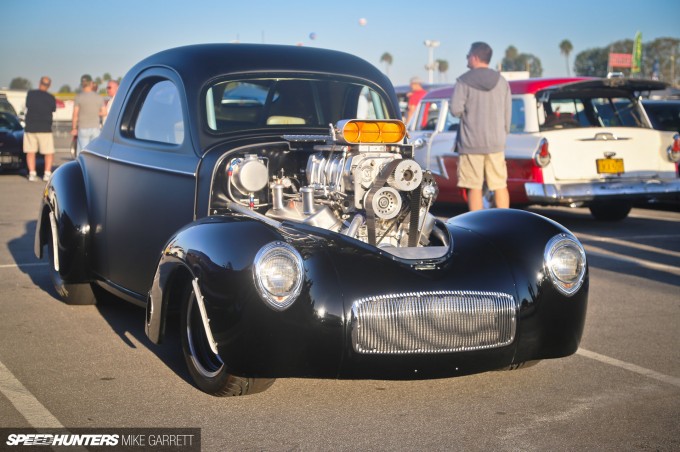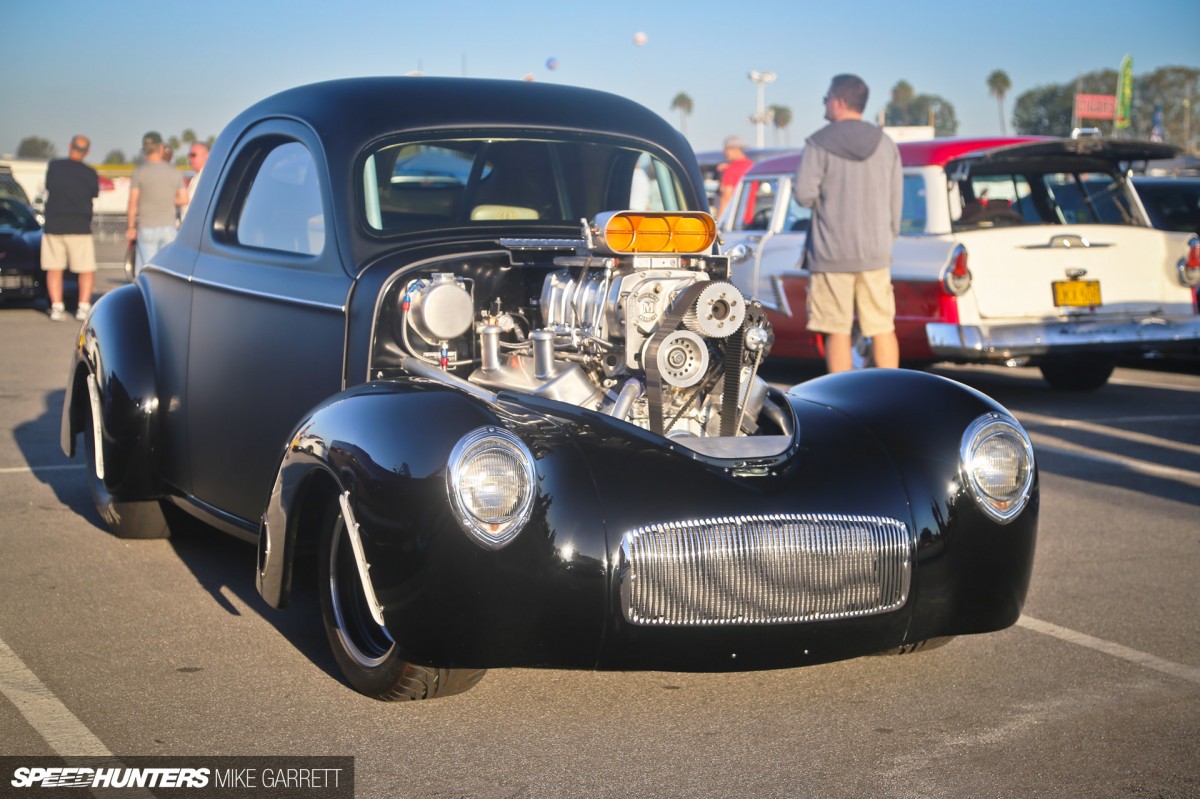 And then look in another direction and be greeted by something totally different, like a blown Willys drag car.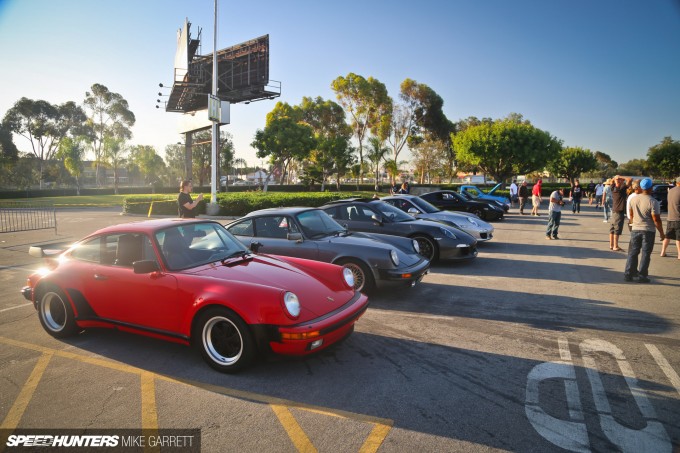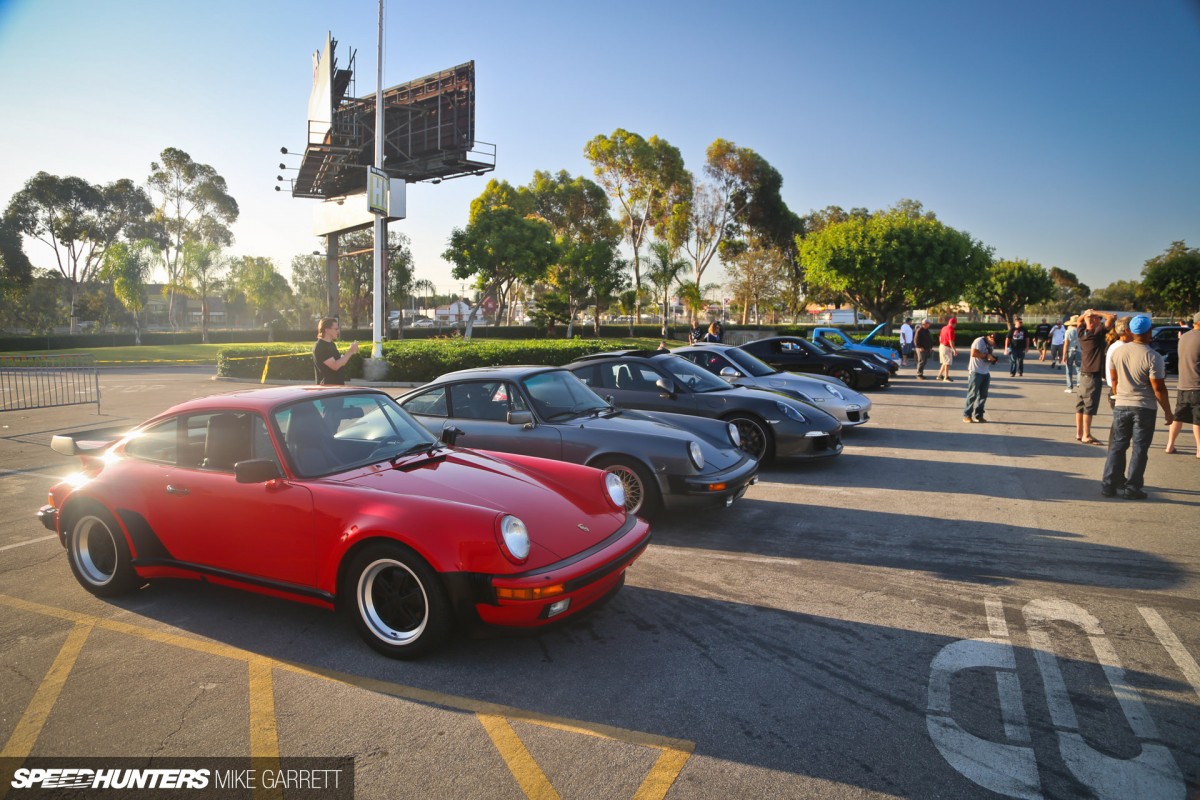 One sight that instantly reminded me of the original Cars & Coffee was that of several Porsche 911s, both of the water-cooled and air-cooled variety, parked in a line. Just a name a place and the Porsche guys will be there.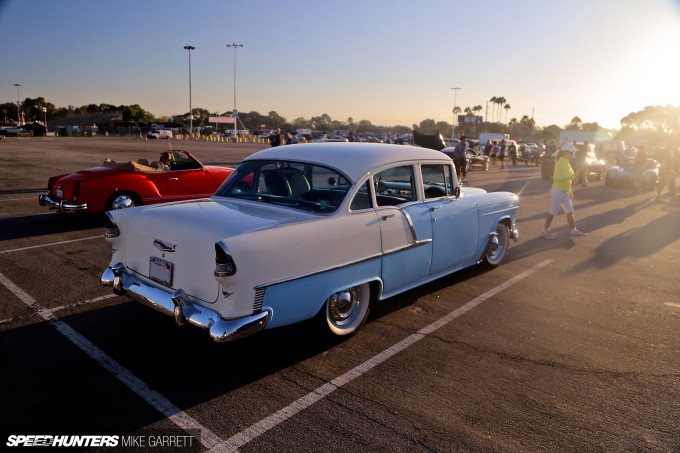 Orange County's Cars & Coffee has always had its share of vintage American iron, and this version was no different. Here we've got a four-door '55 Chevy in classic blue and white two-tone colors.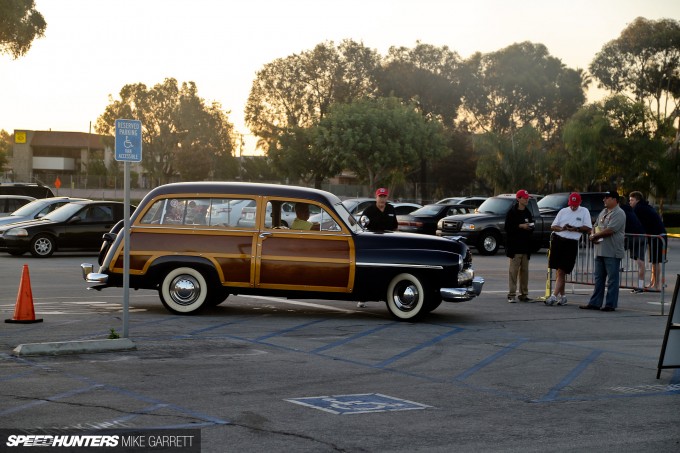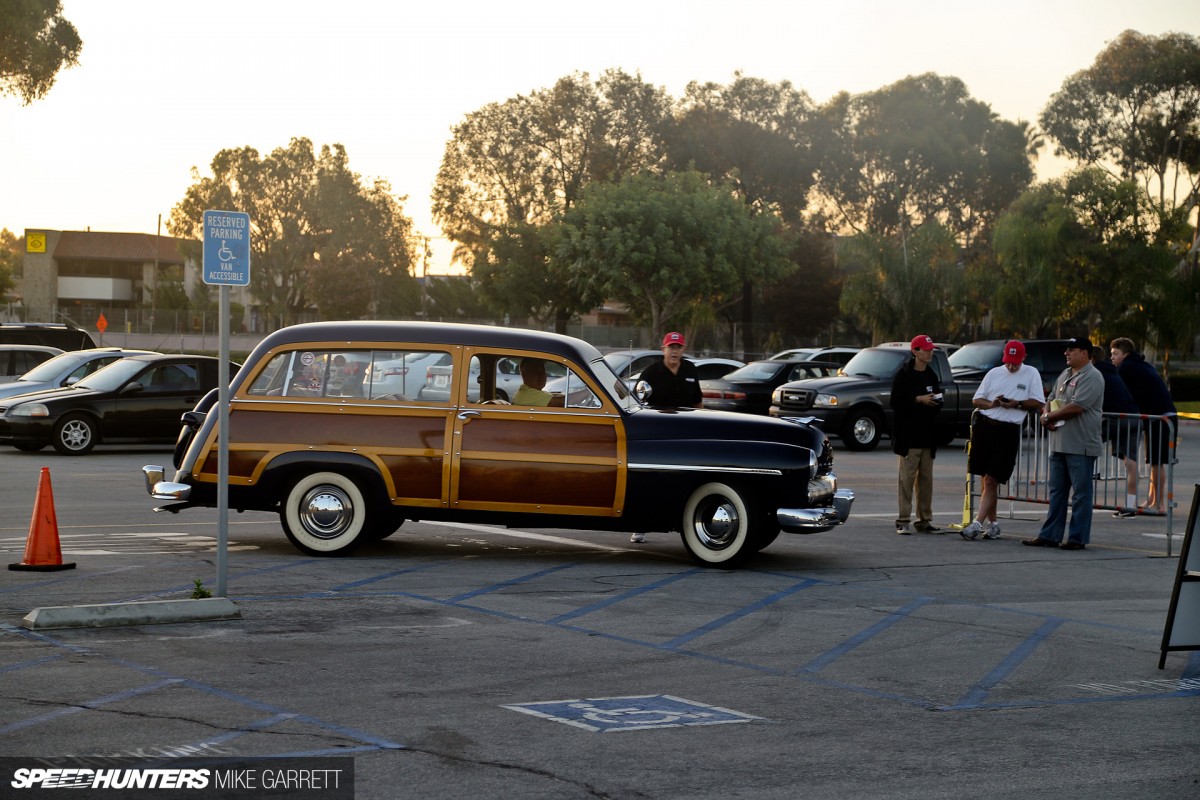 Few cars better symbolize Southern California motoring than the Woodie, and this Mercury surely brought back plenty of beach memories for the older folks in attendance.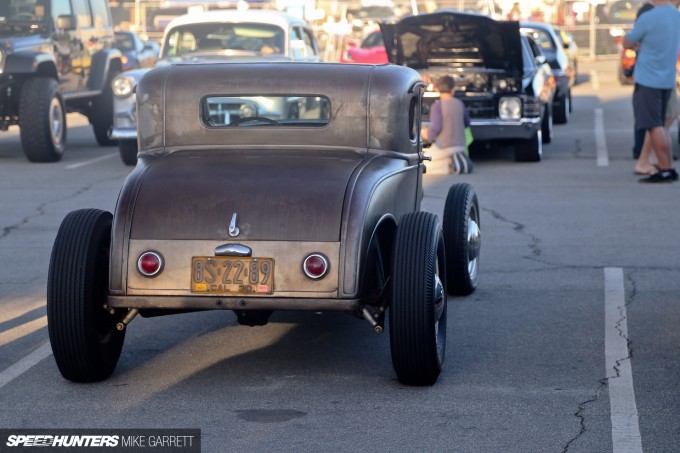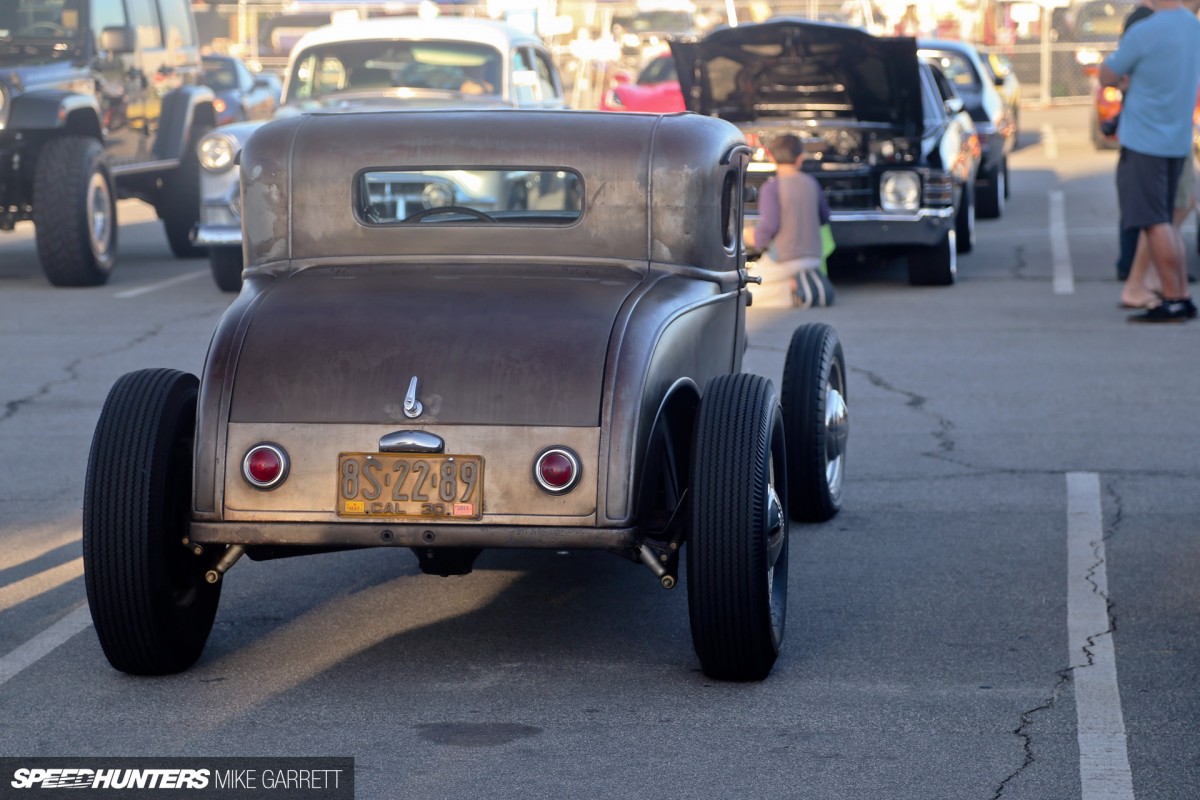 Exuding equal amounts of old school character was this traditionally-styled Ford coupé, one of several hot rods that came out for the morning's festivities.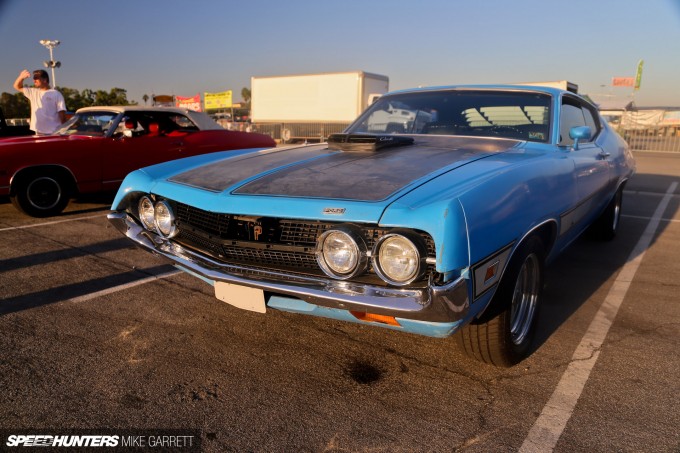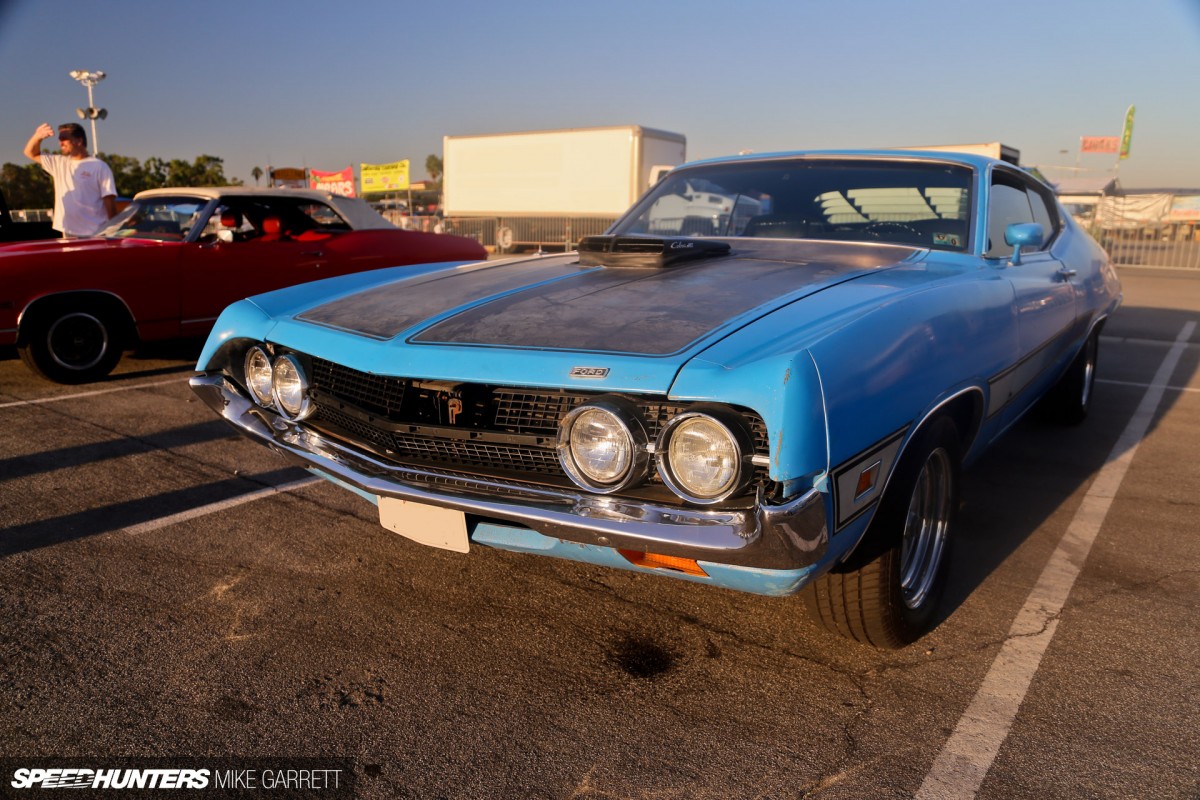 It's always cool to see unrestored examples of classic American muscle cars and this Cobra Jet Torino was representing in all its patina-coated glory.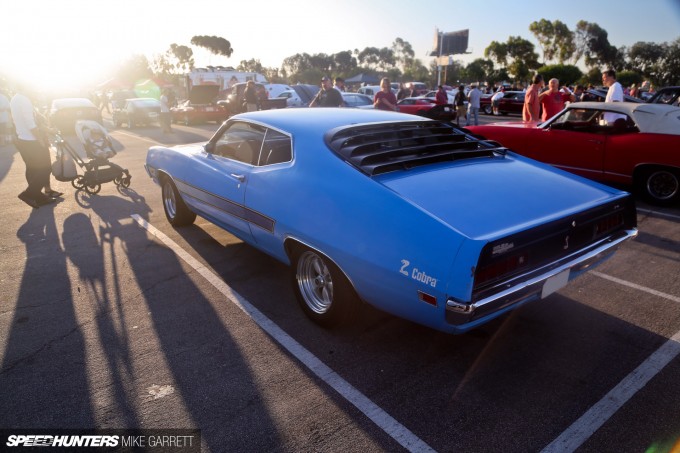 Boss and Mach 1 Mustangs might be some of the most recognized Ford products of the late '60s and early '70s, but I've always thought these Torinos were every bit as cool. Maybe it's the NASCAR connection?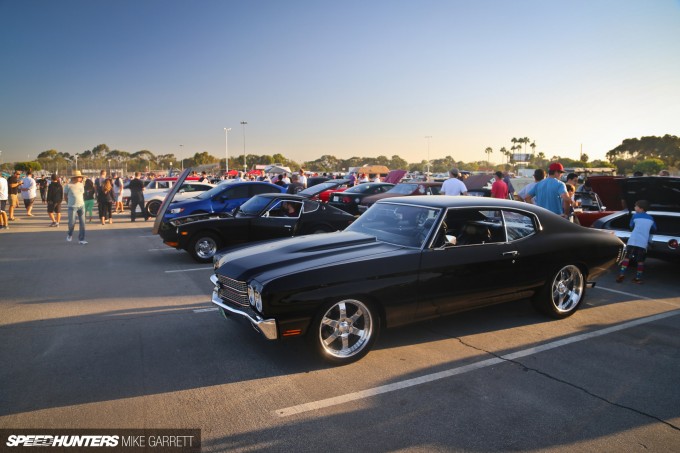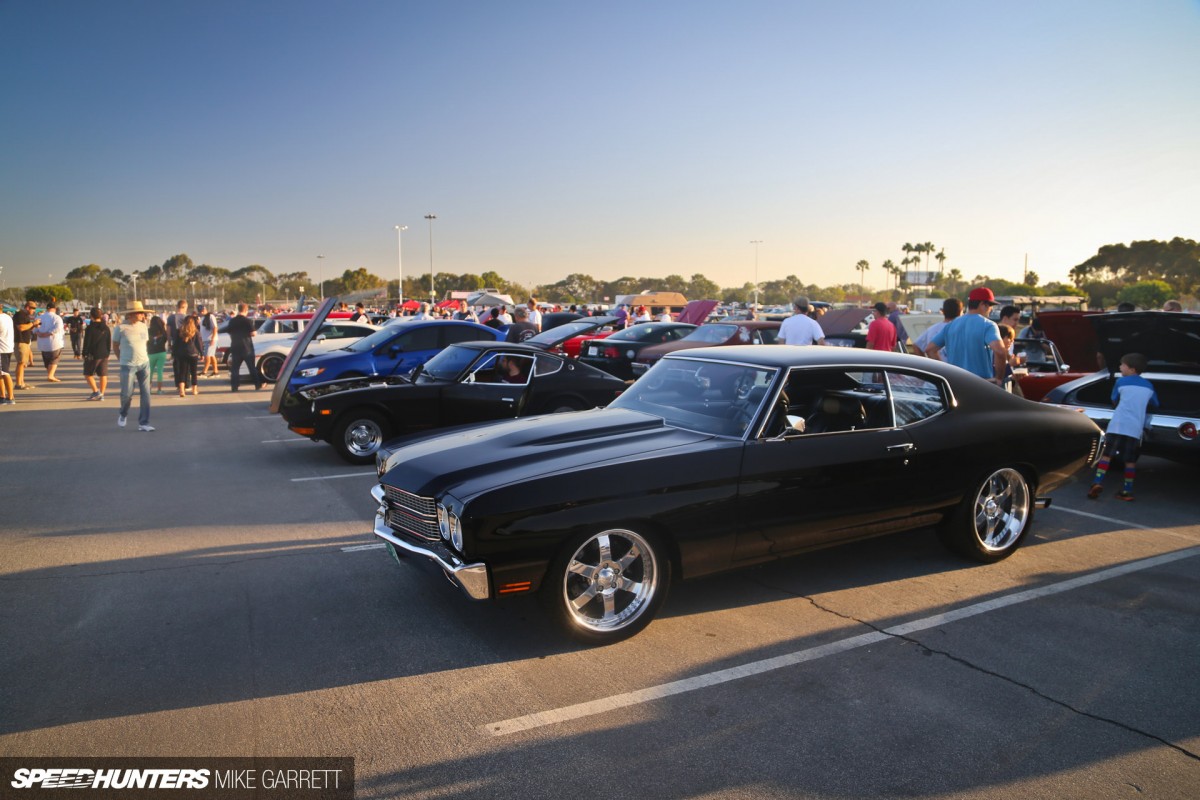 And in contrast to the aged Torino, here we've got a '70 Chevelle that's been given the full pro touring treatment with tall and wide wheels and low-profile rubber at all four corners.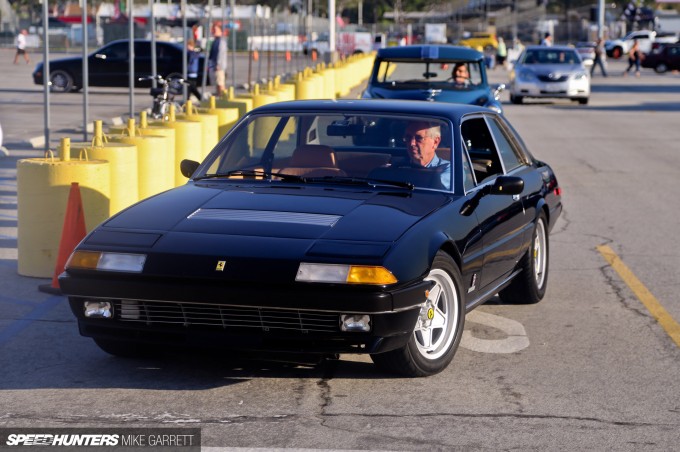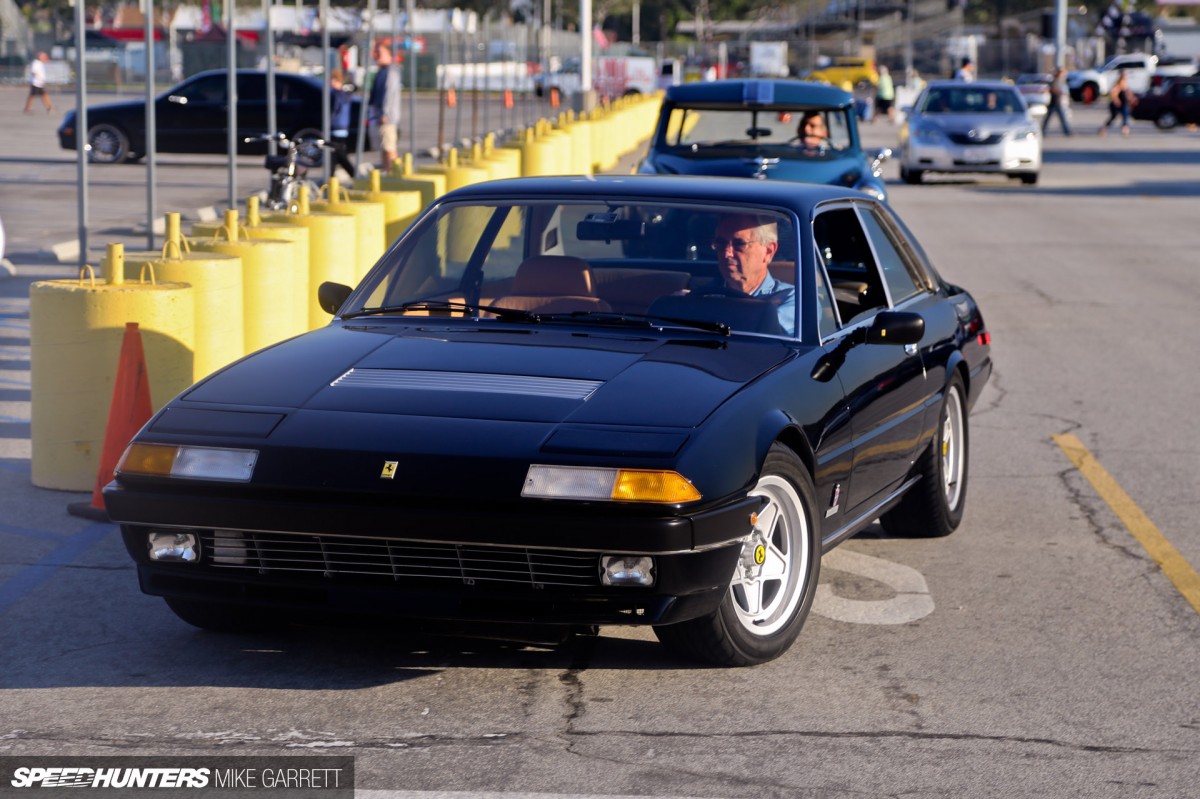 A Cars & Coffee without a couple Ferraris? That's not allowed to happen. This tidy little 2+2 was one of a few examples that came out.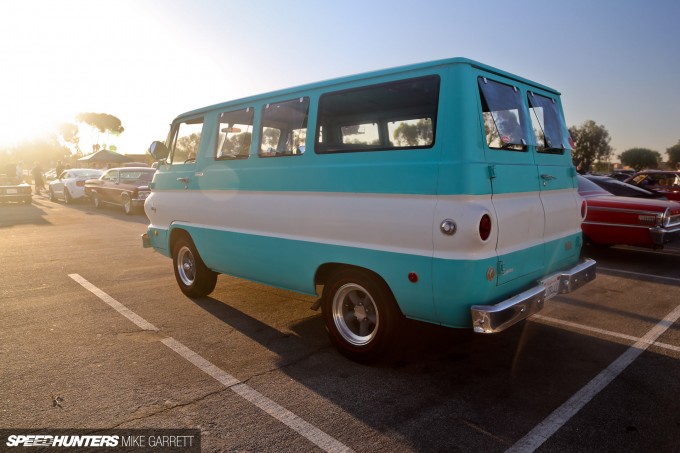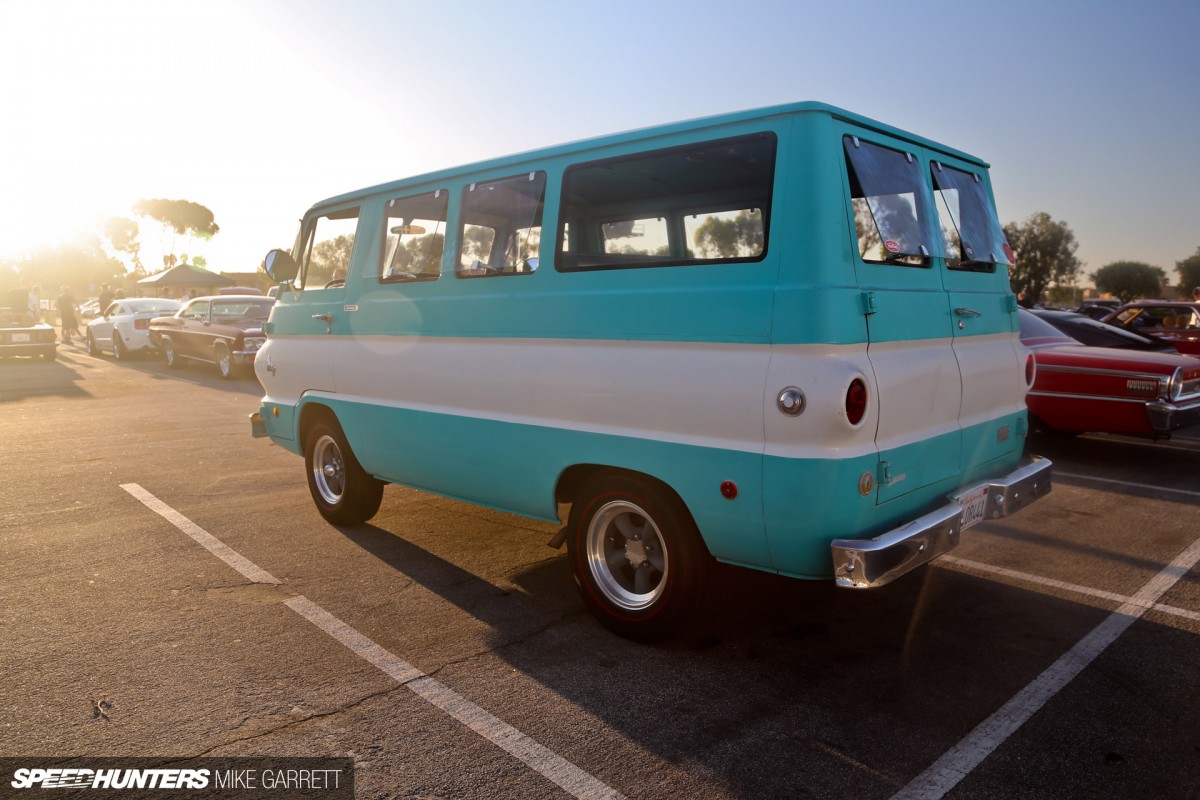 Dodge A100 van with American Racing mags and redline tires? I approve 100 per cent.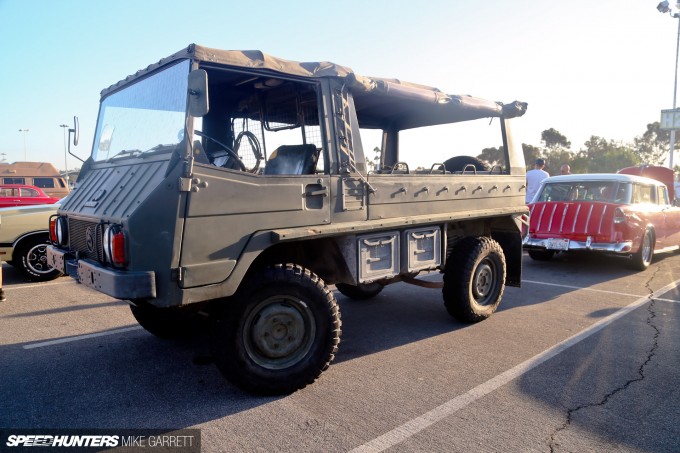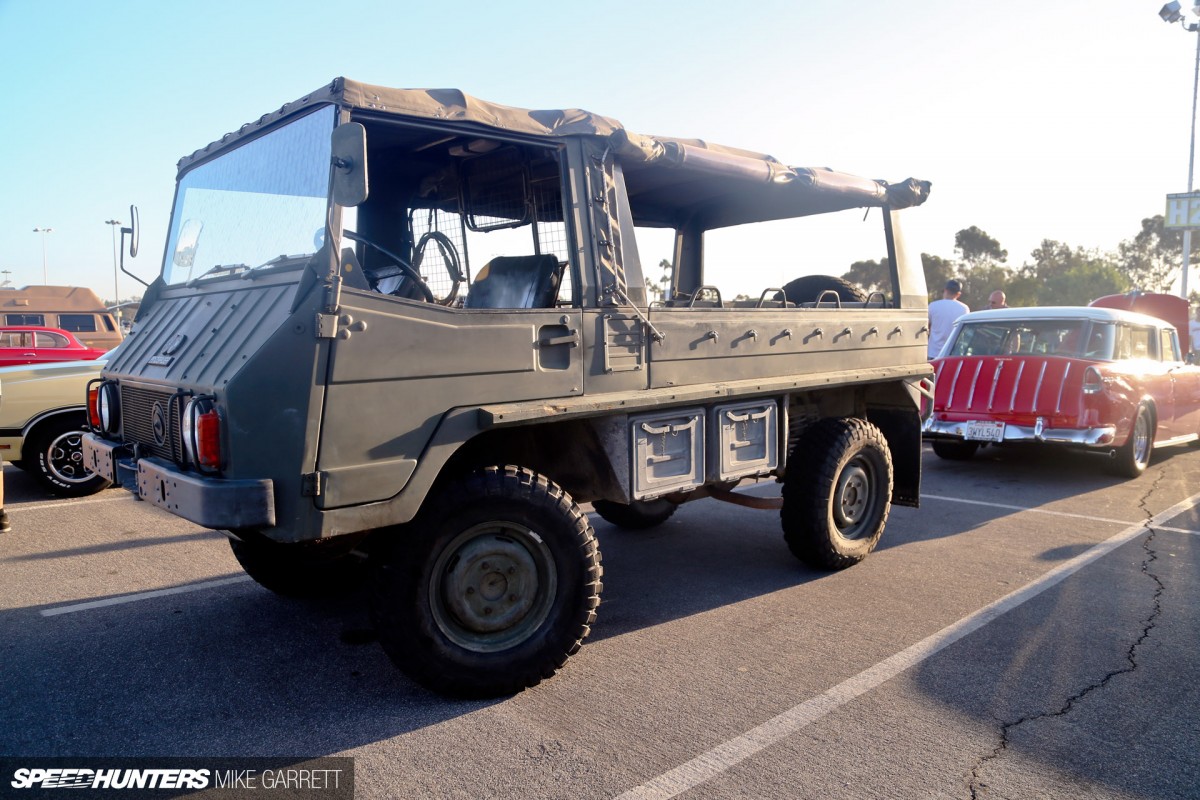 It wouldn't be a Cars & Coffee event without some oddball vehicles, and this Pinzgauer military transporter was getting plenty of attention.
Recapturing The Magic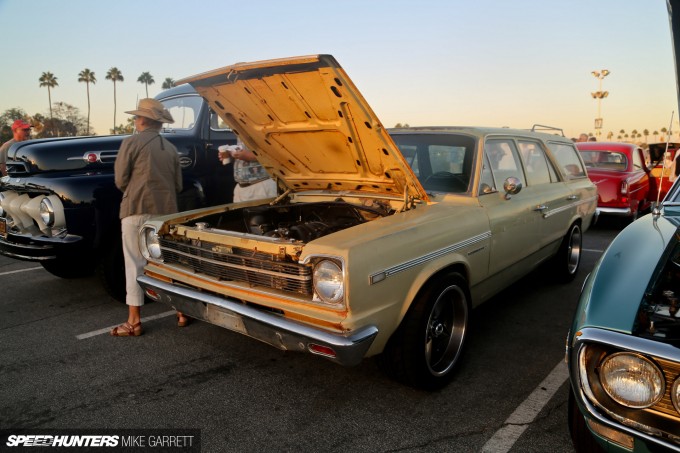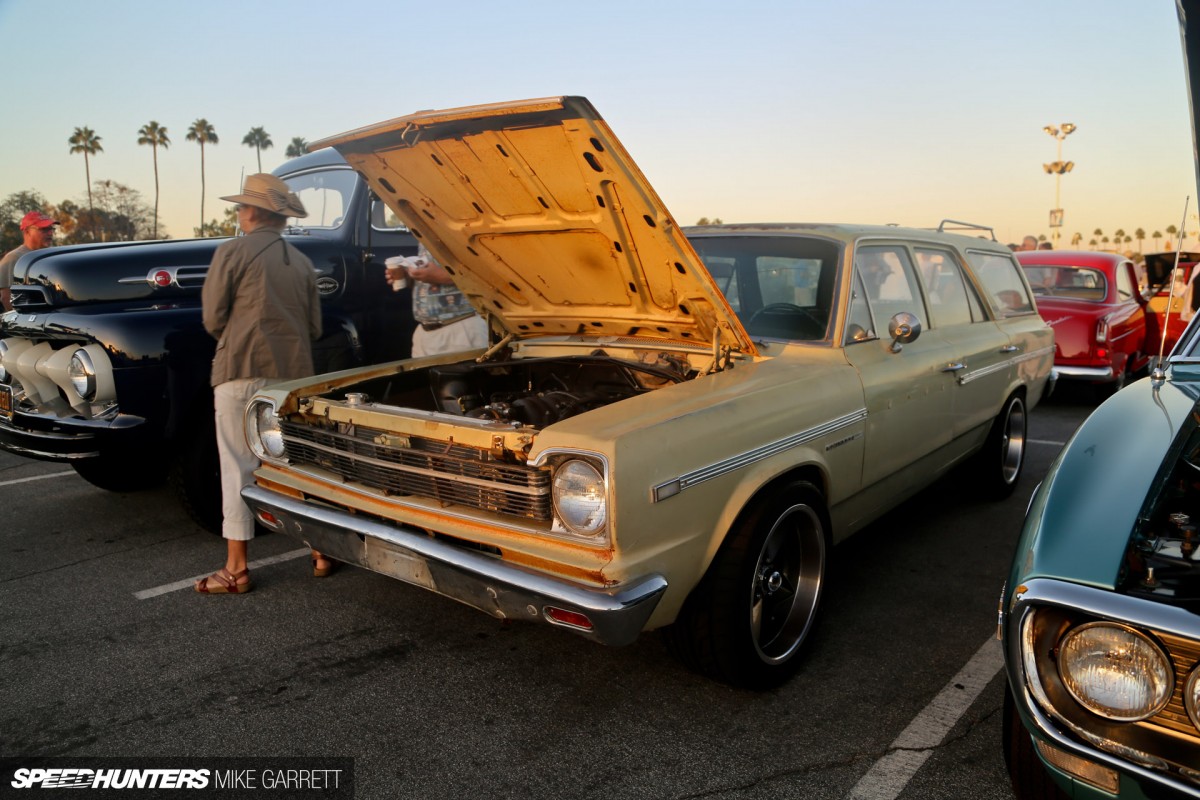 One of my favorite things about the old Irvine Cars & Coffee was seeing all the cool homebuilt cars that people brought along. Fortunately, this new event also had several of those too, including this unassuming AMC Rambler wagon.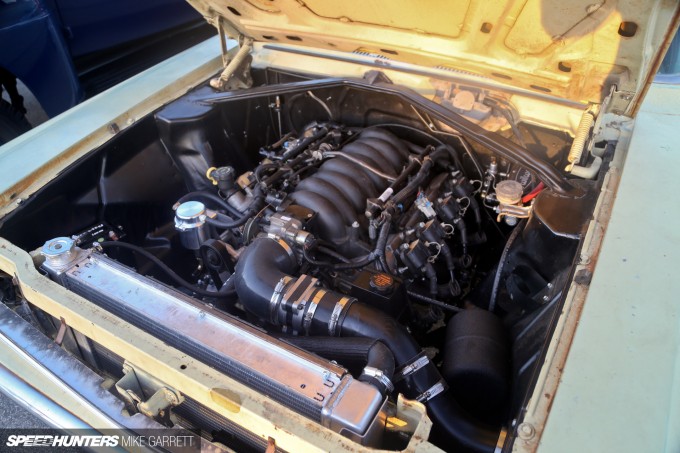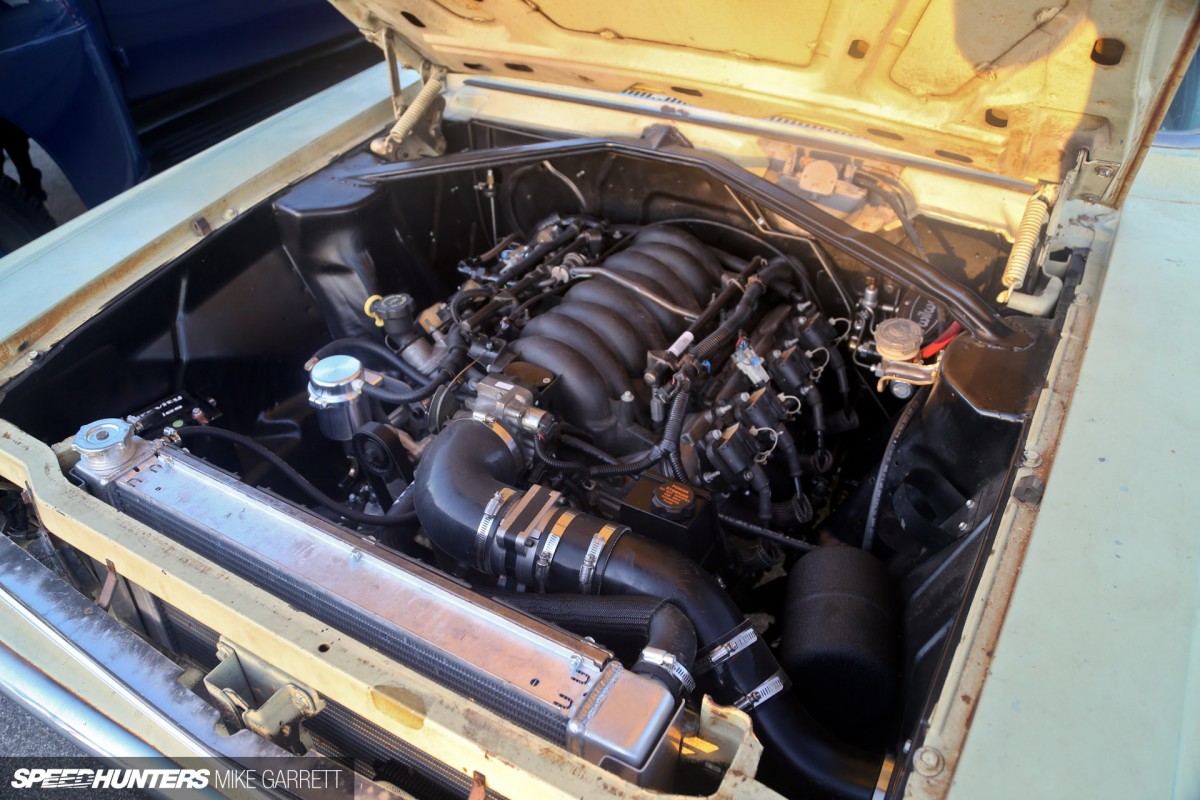 Which happened to have an LS swap under the hood, along with a manual gearbox of course. A true sleeper indeed.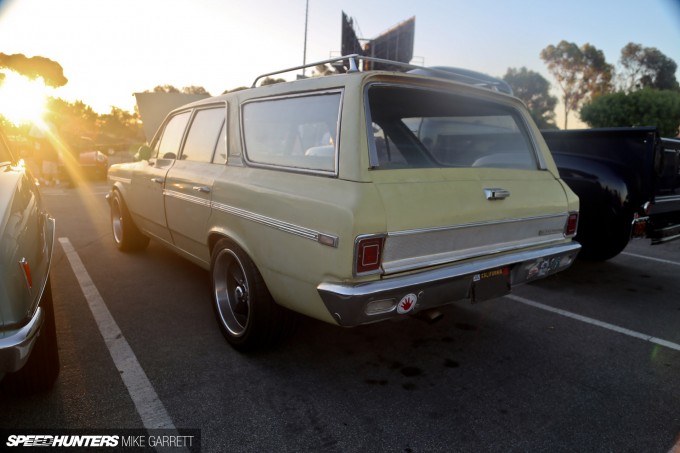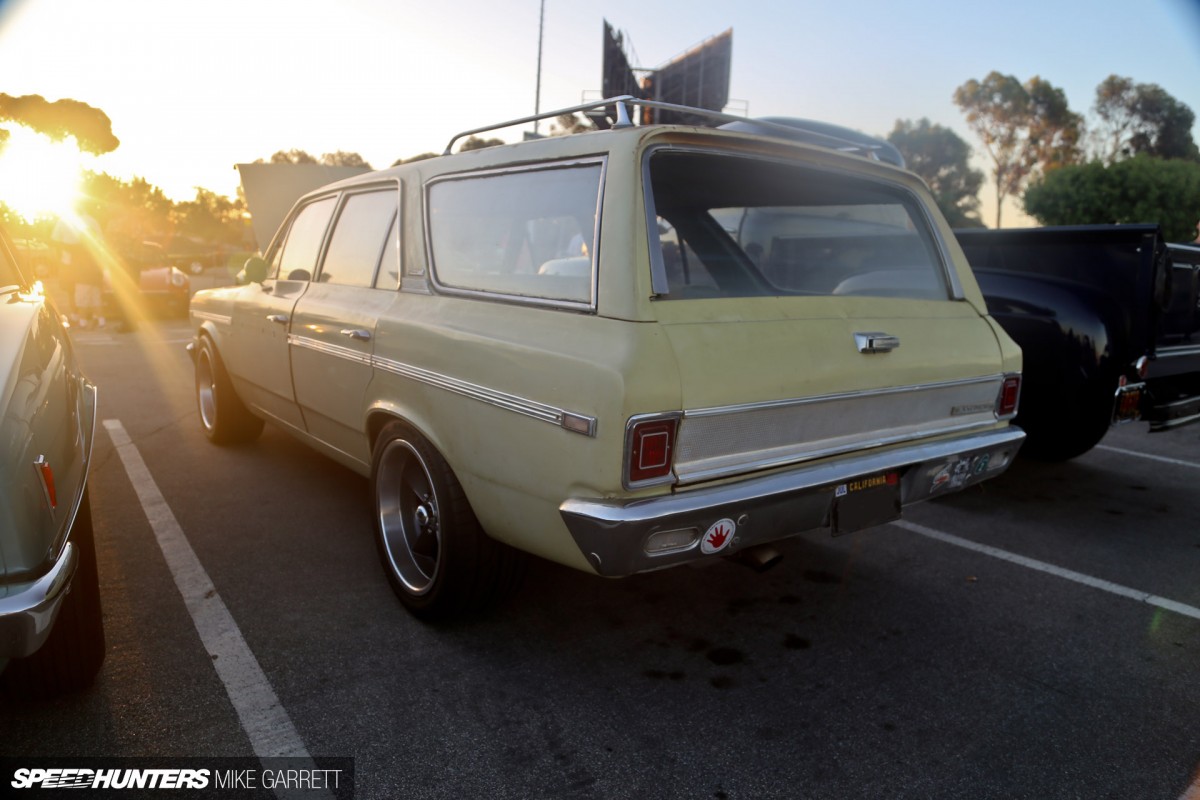 Later on after I left, this thing passed me by, heading north in the fast lane of the 405. A damn cool build all around.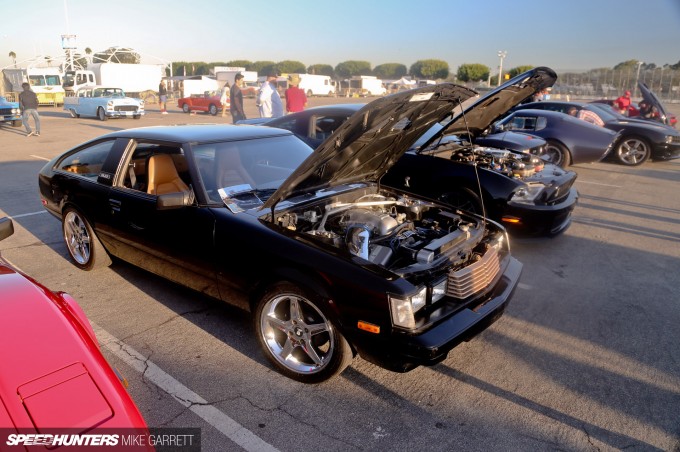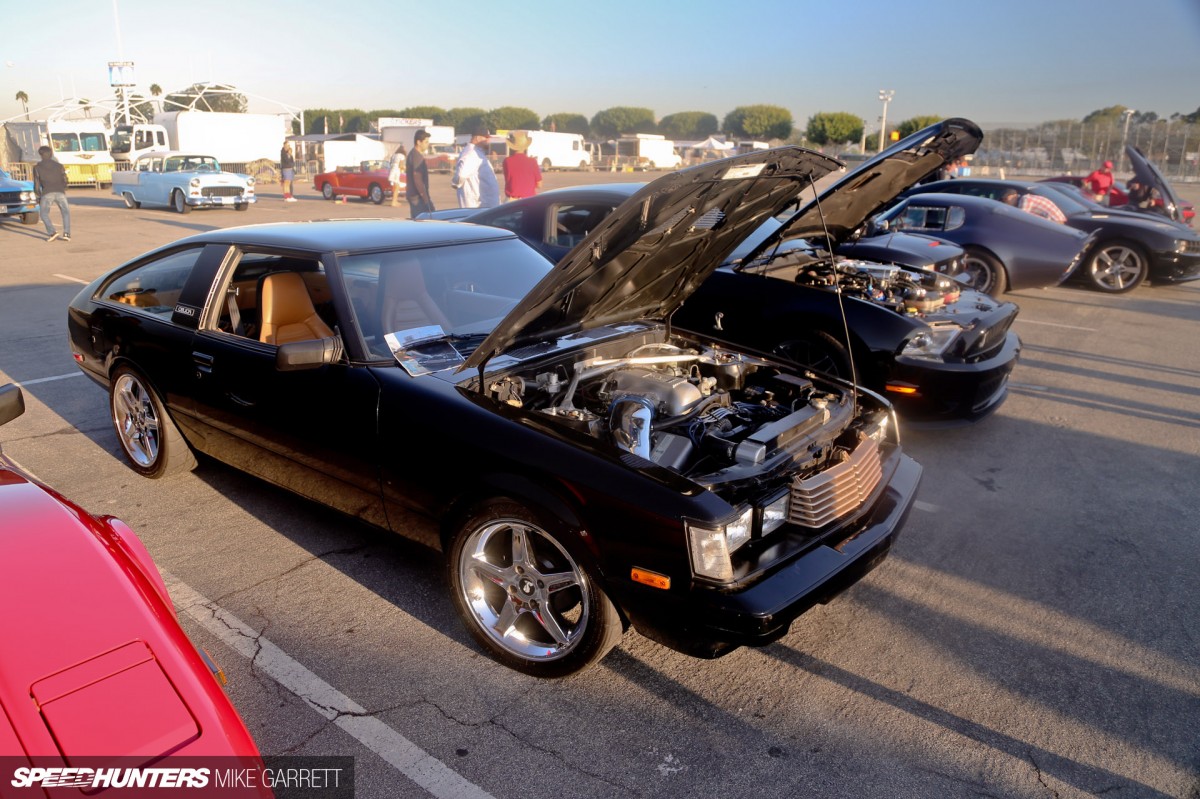 Another homebuilt creation was this Toyota Celica, which wore a set of Ford Cobra R wheels to give a little hint about what lives under the hood.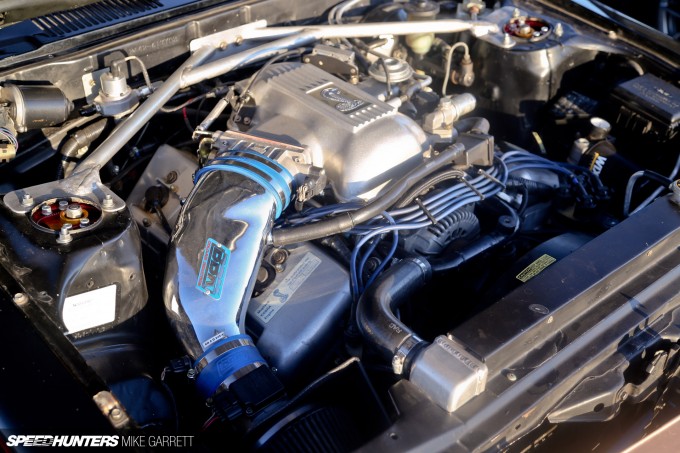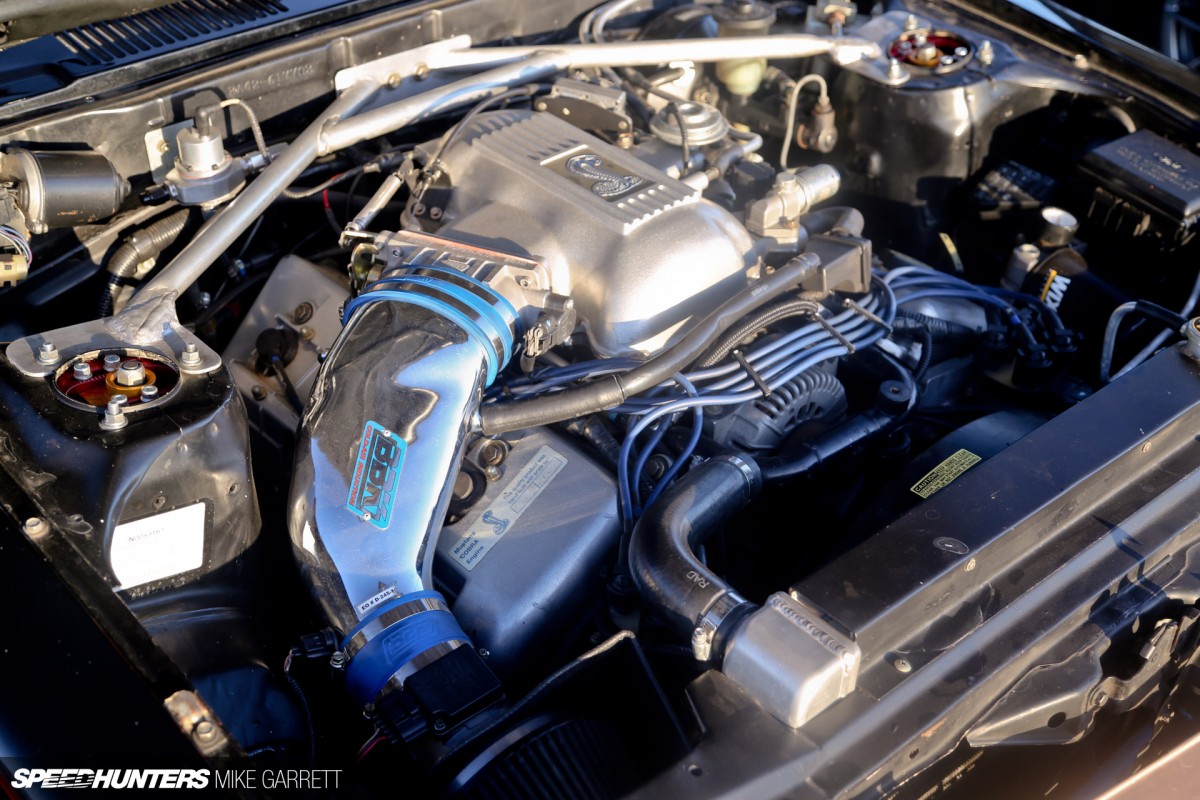 That's right – a DOHC 32-valve 4.6-liter V8 out of a late '90s Mustang Cobra. I can only imagine how fun this thing would be to drive.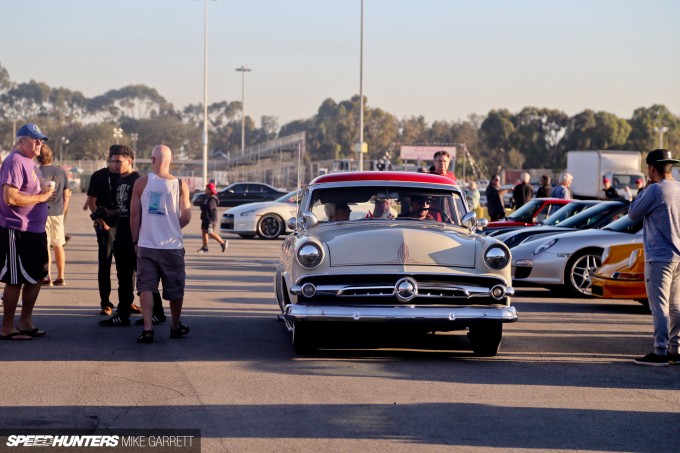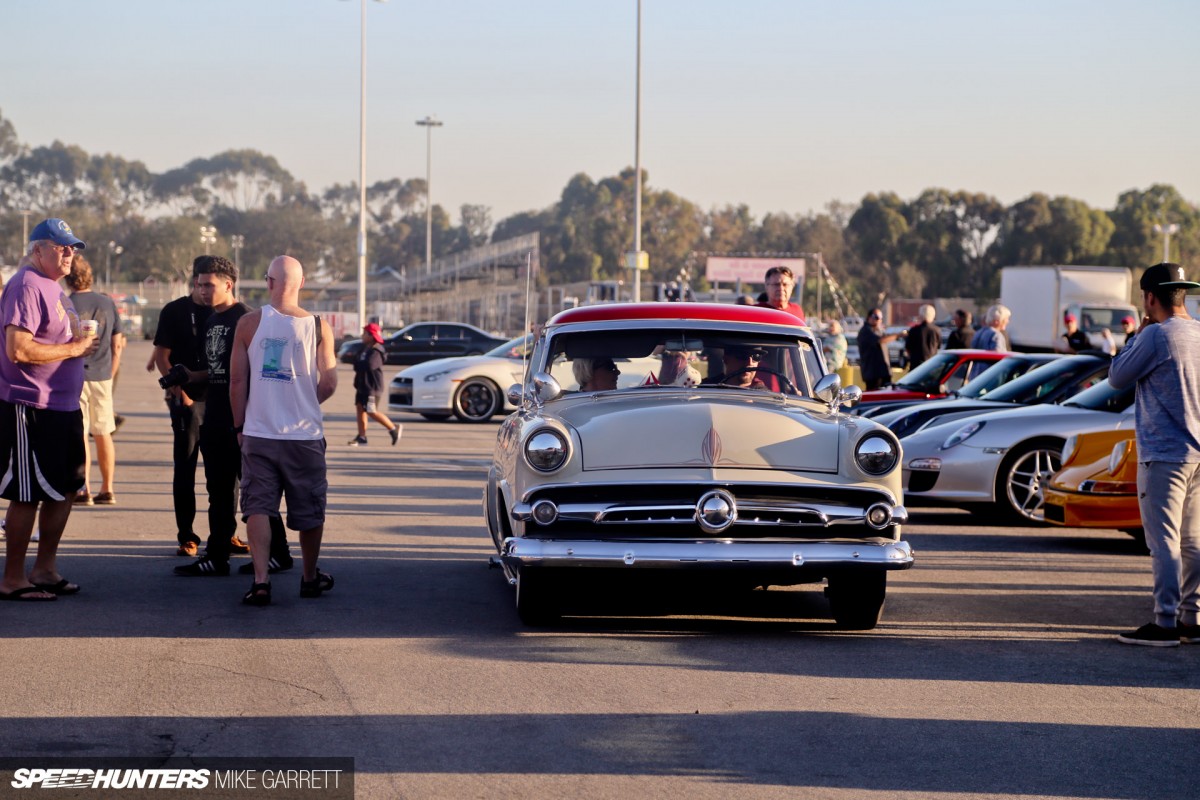 With an eclectic mix of cars, a casual atmosphere and friendly people, the Costa Mesa Cars & Coffee had a lot of the qualities that made the Irvine event so great.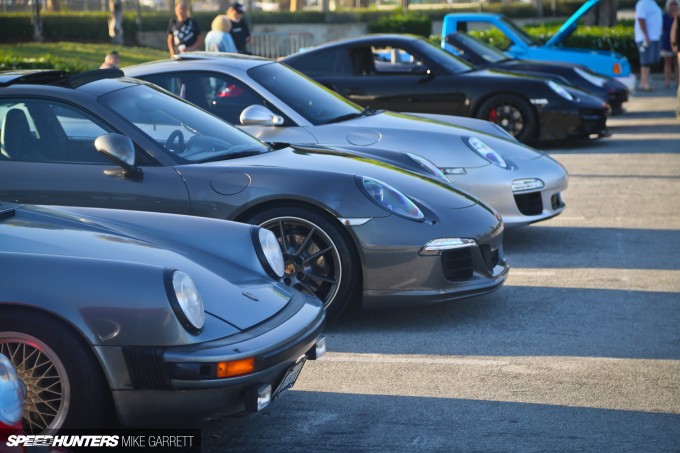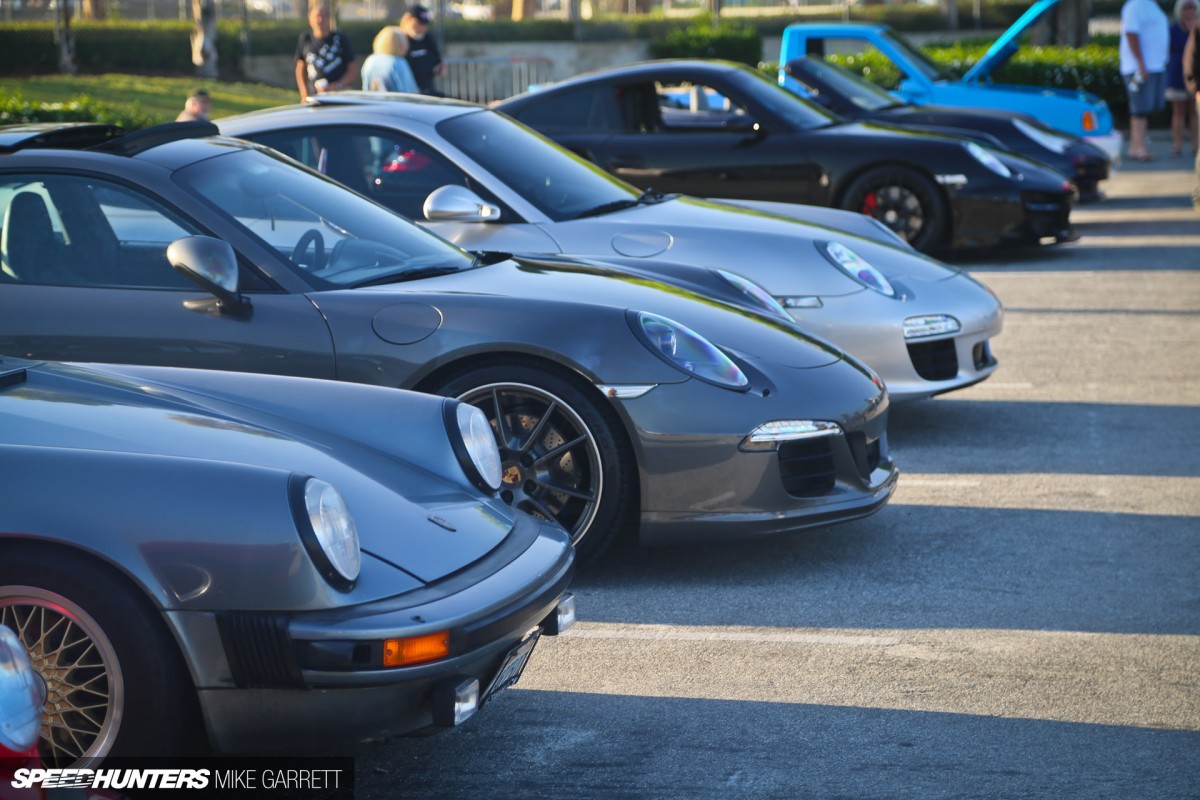 Sure, there were significantly less cars and people than the original, but for something that just started up recently it seems like a promising alternative.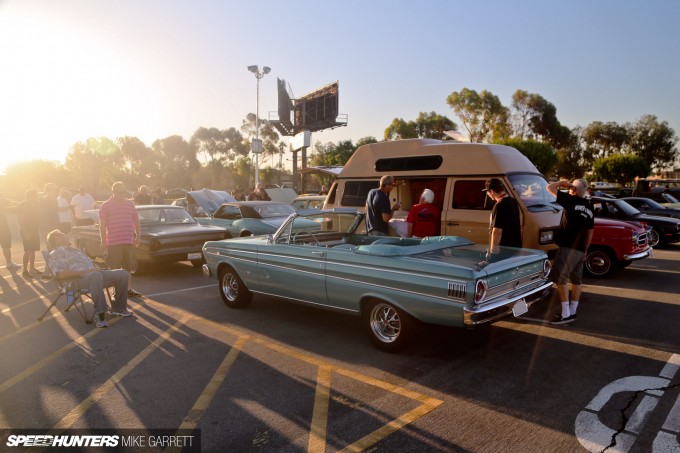 There have been a few different Cars & Coffee events which have popped up in Southern California since the original shut down, and while that's great to see, my only worry is that the former C&C crowd will be too fragmented to ever have one true replacement.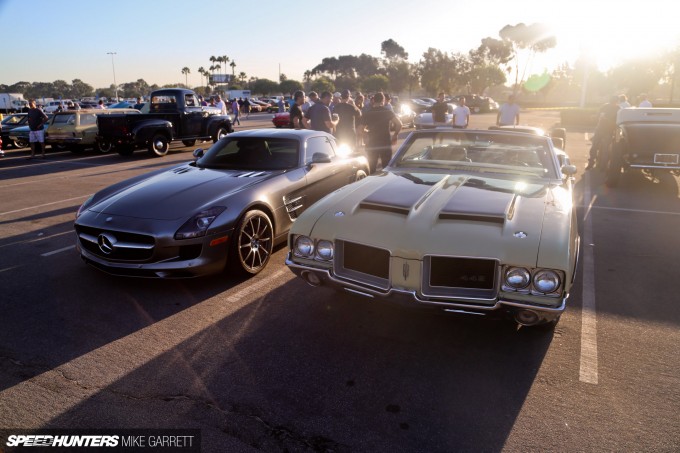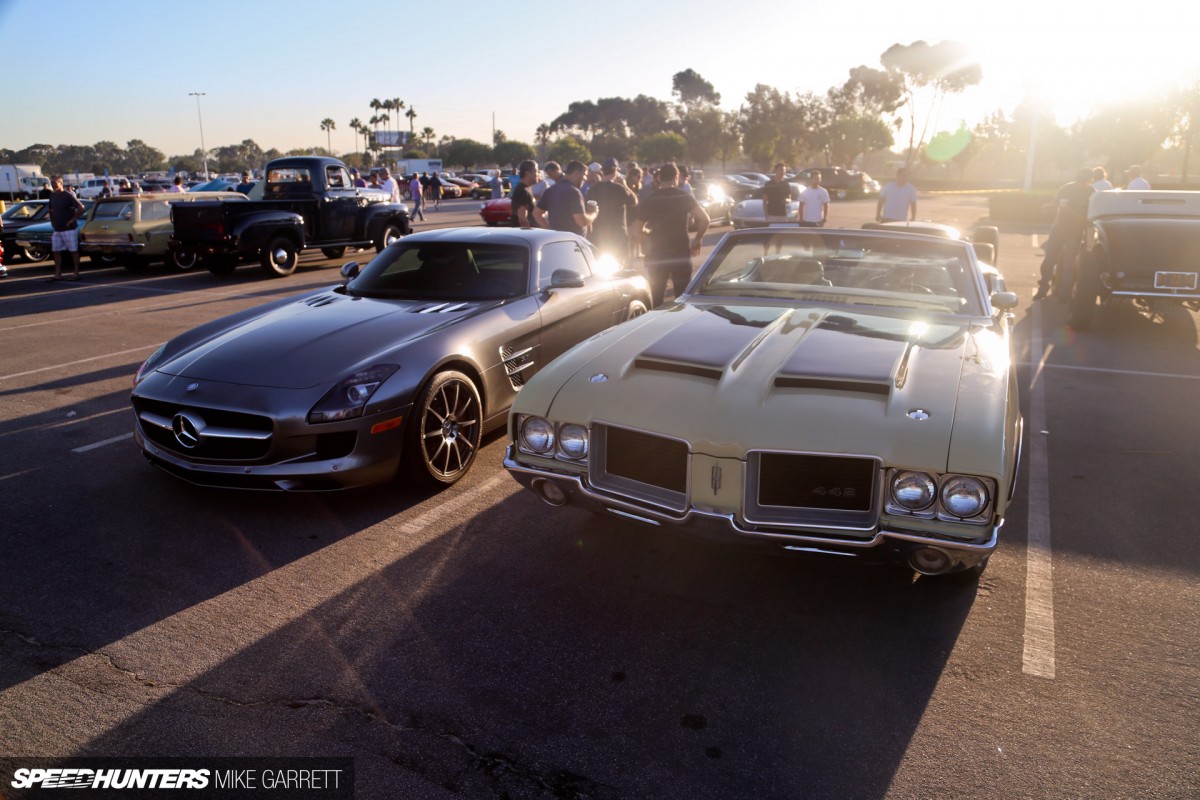 Whatever the venue, here's hoping that SoCal's Cars & Coffee will once again return with the magic of the original.
It seems we are off to a good start.
Mike Garrett
Instagram: japanifornia_media
mike@speedhunters.com
Cutting Room Floor