My final spotlight from the Rev Speed Super Battle is another DLanguage car, this time its Toyota 86 project. To me, this is another great example of what high-end Japanese performance tuning is all about.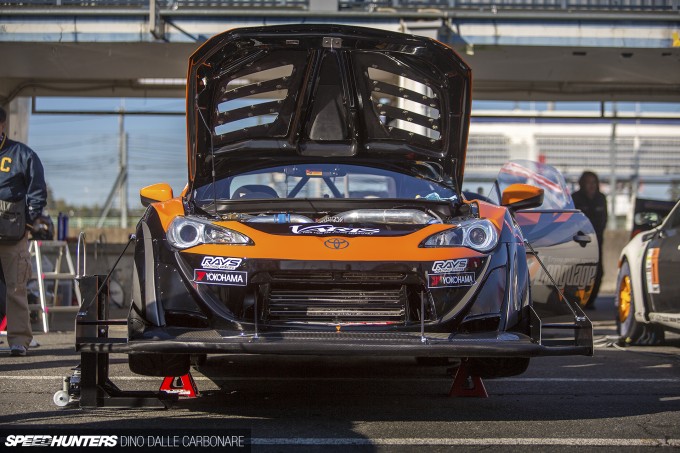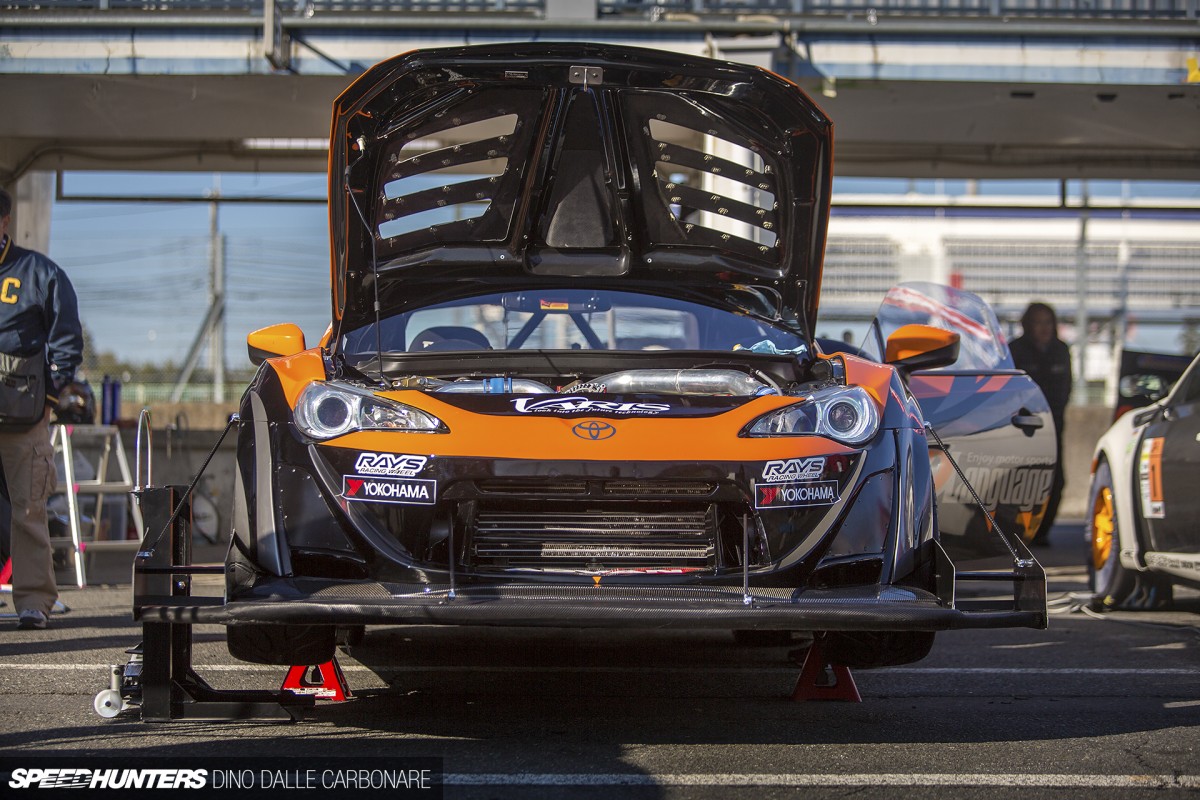 The ZN6 couldn't have come around at a better time; Toyota doing what Nissan kept twiddling its fingers about by coming out with an affordable sports car for the masses. I'll never forget the first Tokyo Auto Salon after the car's launch – literally every performance shop and parts manufacturer had bought one and developed components for it. DLanguage got in on the act too, and after a couple of year's worth of R&D, this is what the Tokyo-based tuner has to show for itself.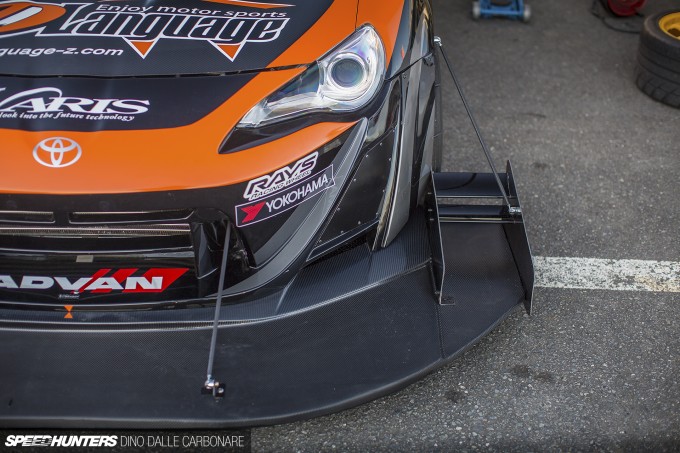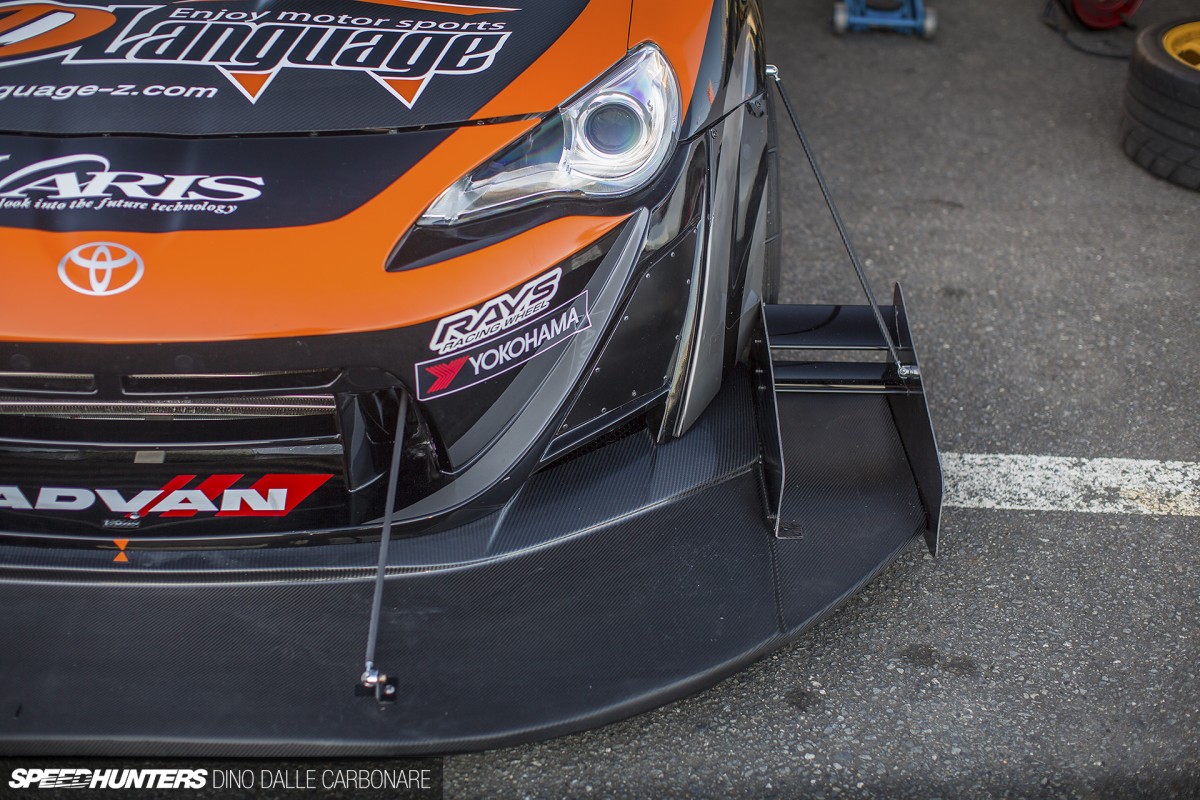 Like all of DLanguage's cars, the aero package was built in collaboration with Varis, which on top of supplying a few pieces from its regular line up of exterior upgrades, came up with some pretty wild front and rear solutions. Check out that front splitter for example, it protrudes a good 30cm-plus from the 86s front panel.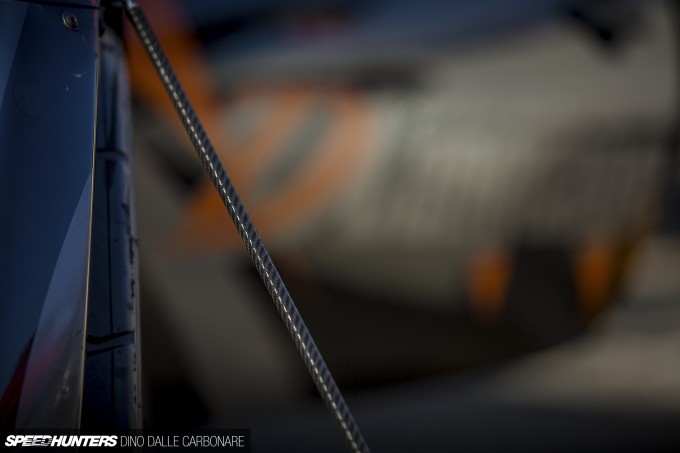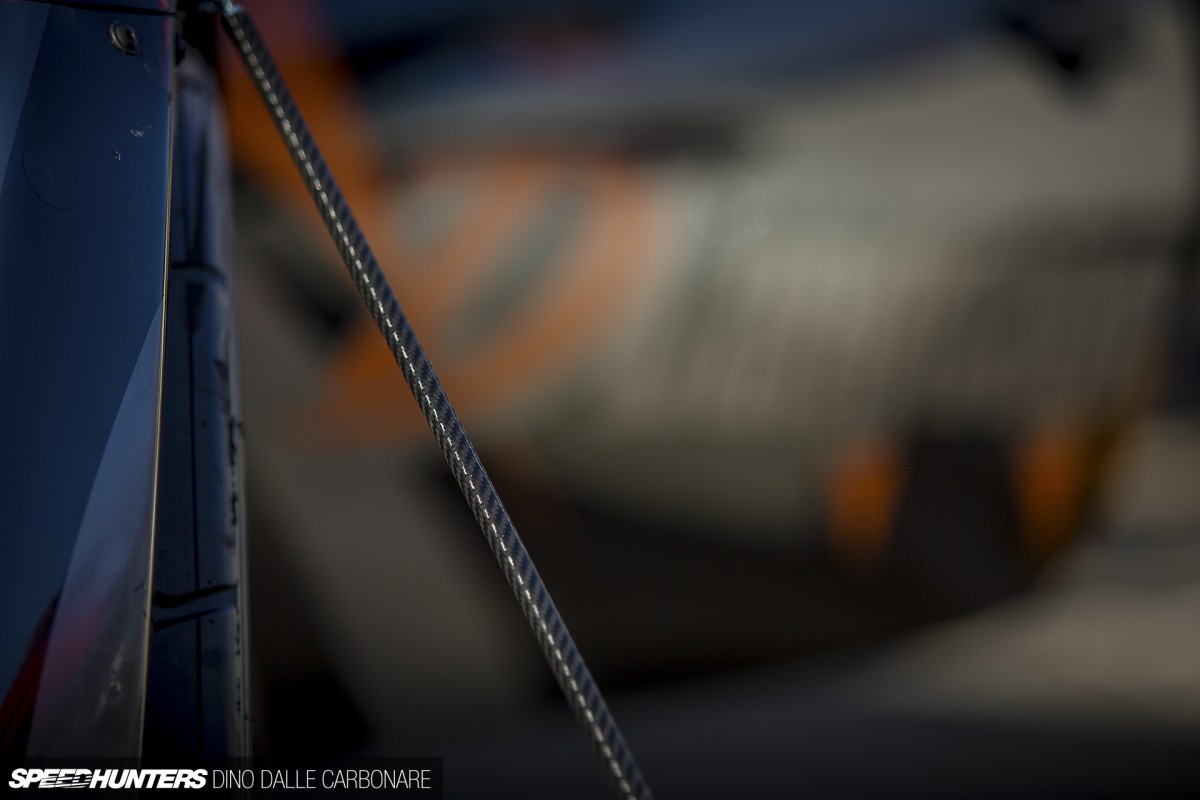 Of course, it's constructed from carbon fiber, as are the four small support bars that anchor the splitter directly onto the chassis.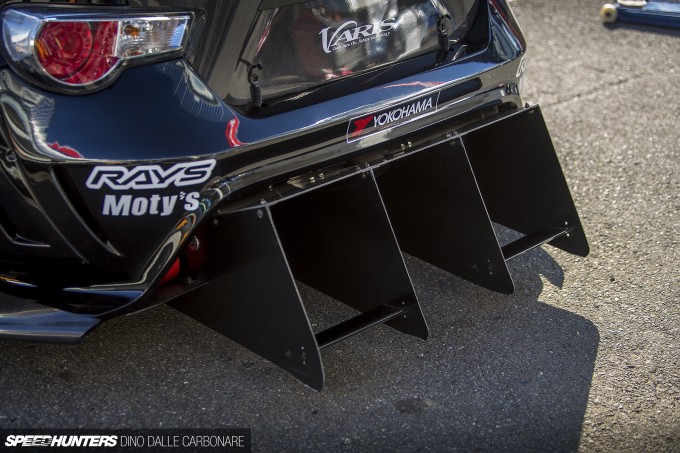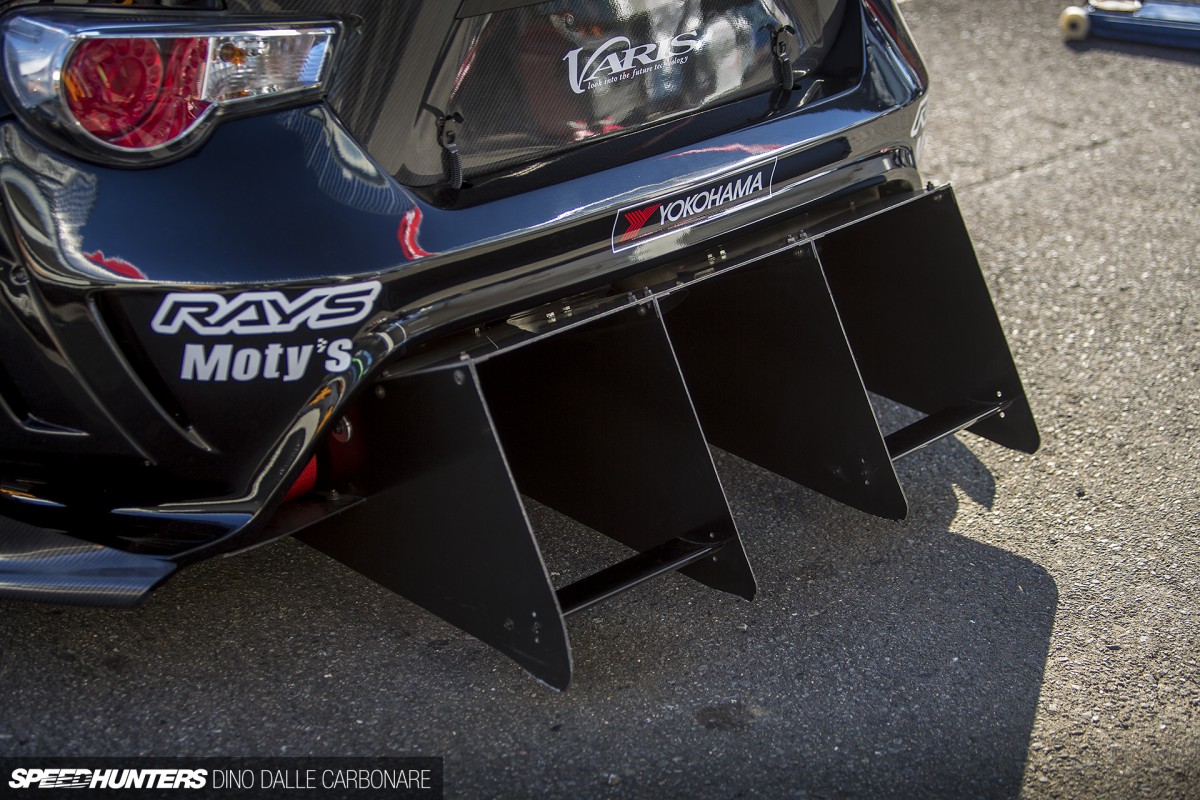 Like the DLanguage STI R205 I showed you last week, the 86's rear is dominated by massive extractors that help channel underbody air-flow out smoothly after it's done its downforce-generating job under the car.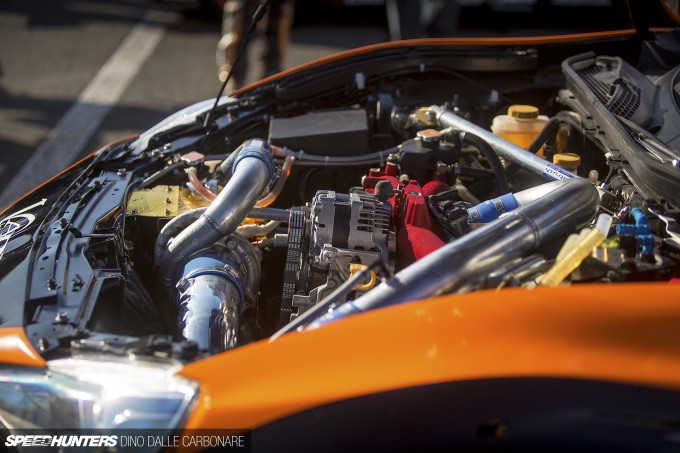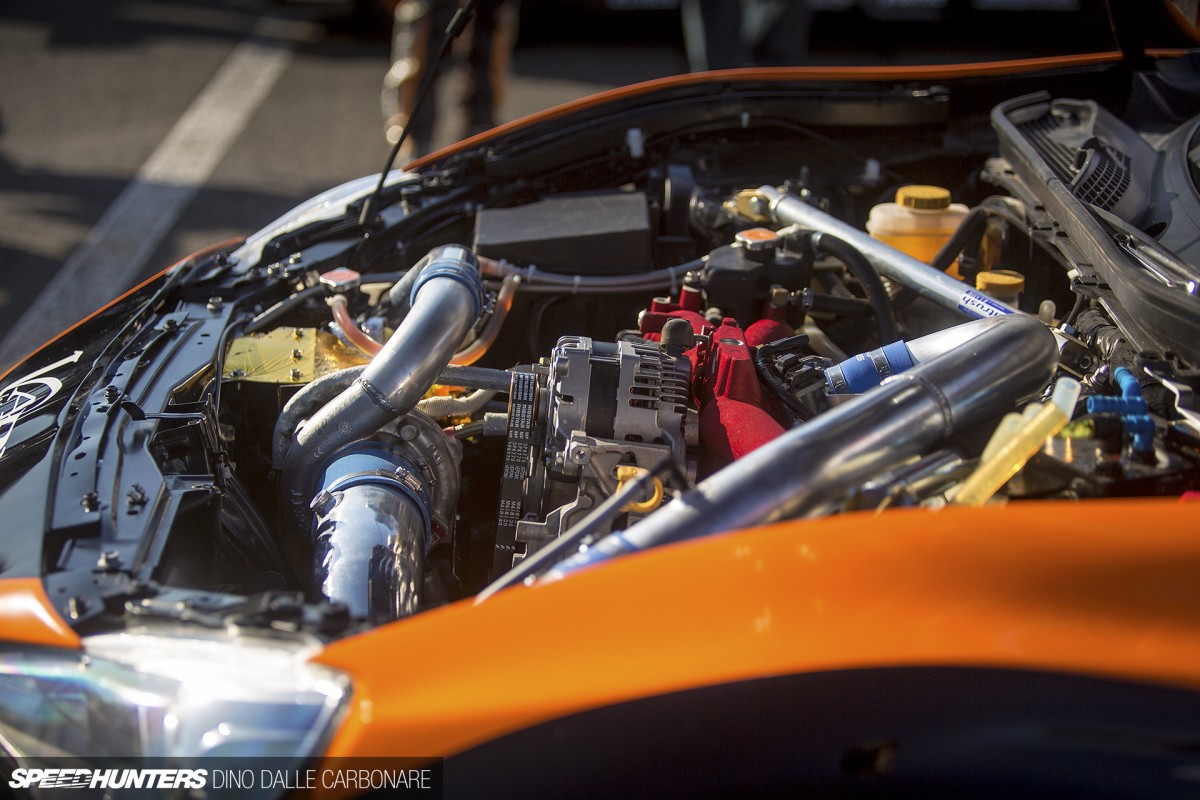 The 86's 4U-GSE/FA20 is a decent enough engine with basic mods, and as some other tuners have proved it can actually by pushed to achieve pretty big power figures. But reliably isn't its strong point, nor is the overly complicated use of both direct and regular fuel injection which just ends up creating unnecessary headaches. So, to get around all that DLanguage swapped over to an EJ25 engine that's since been stroked to 2.6L and equipped with a big turbo. The built motor is both powerful and reliable.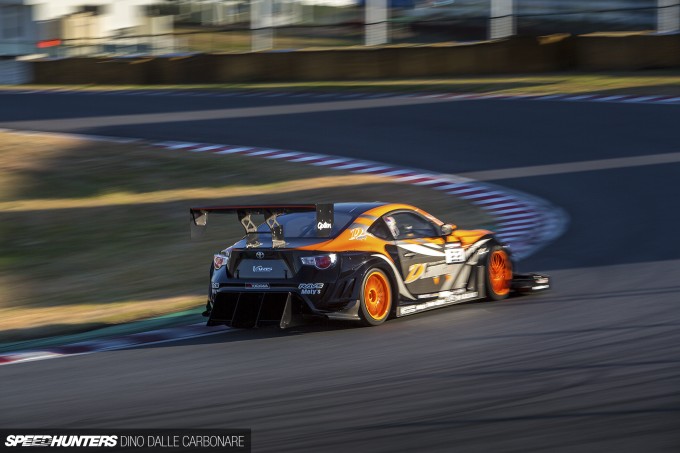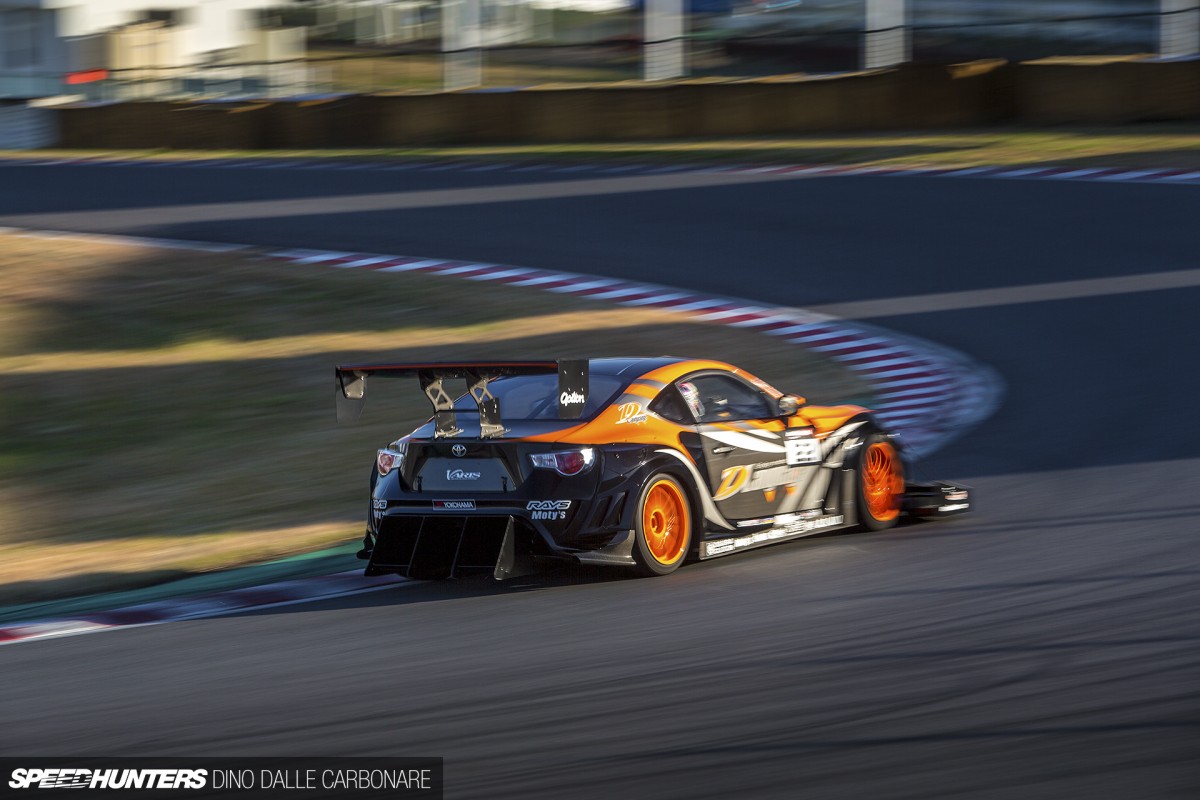 Mated to a sequential gearbox, the 86 seemed to rocket out of all corners at Tsukuba Circuit, and really packs on the speed around the bigger turns.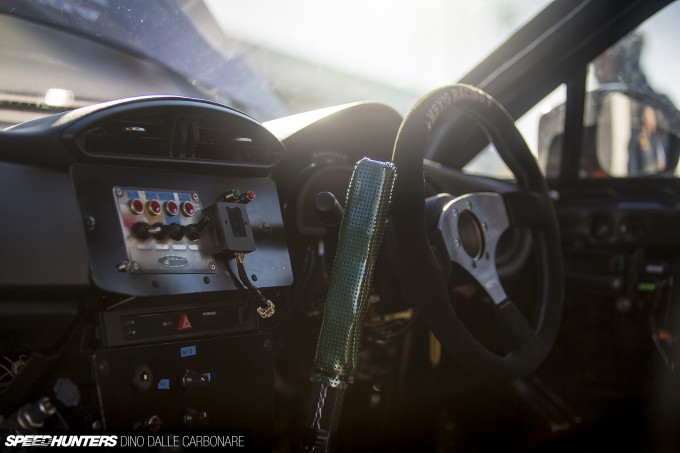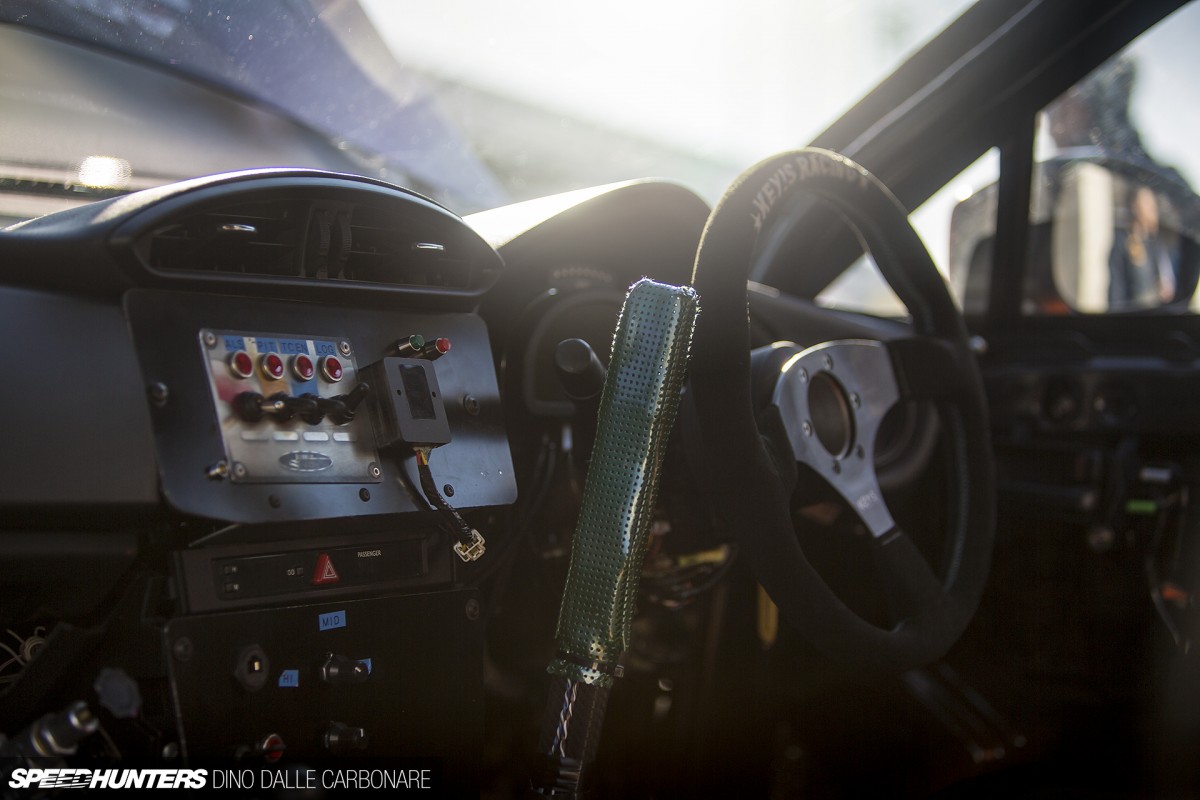 The cockpit is strictly business, the stripped cabin having been brought down to the bare essentials, which include a pair of sway bar adjusters and a brake bias knob.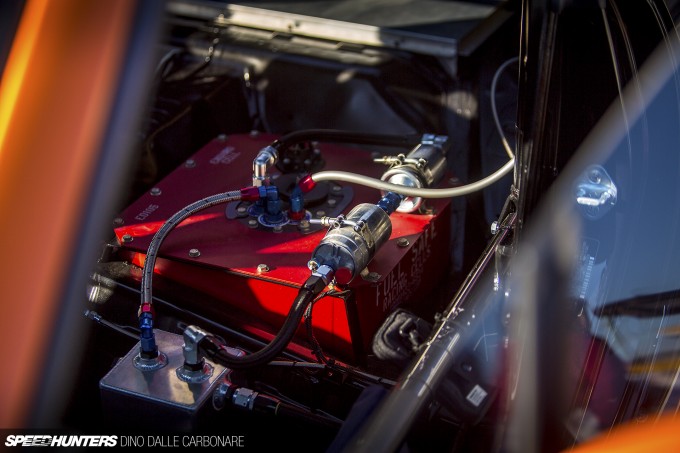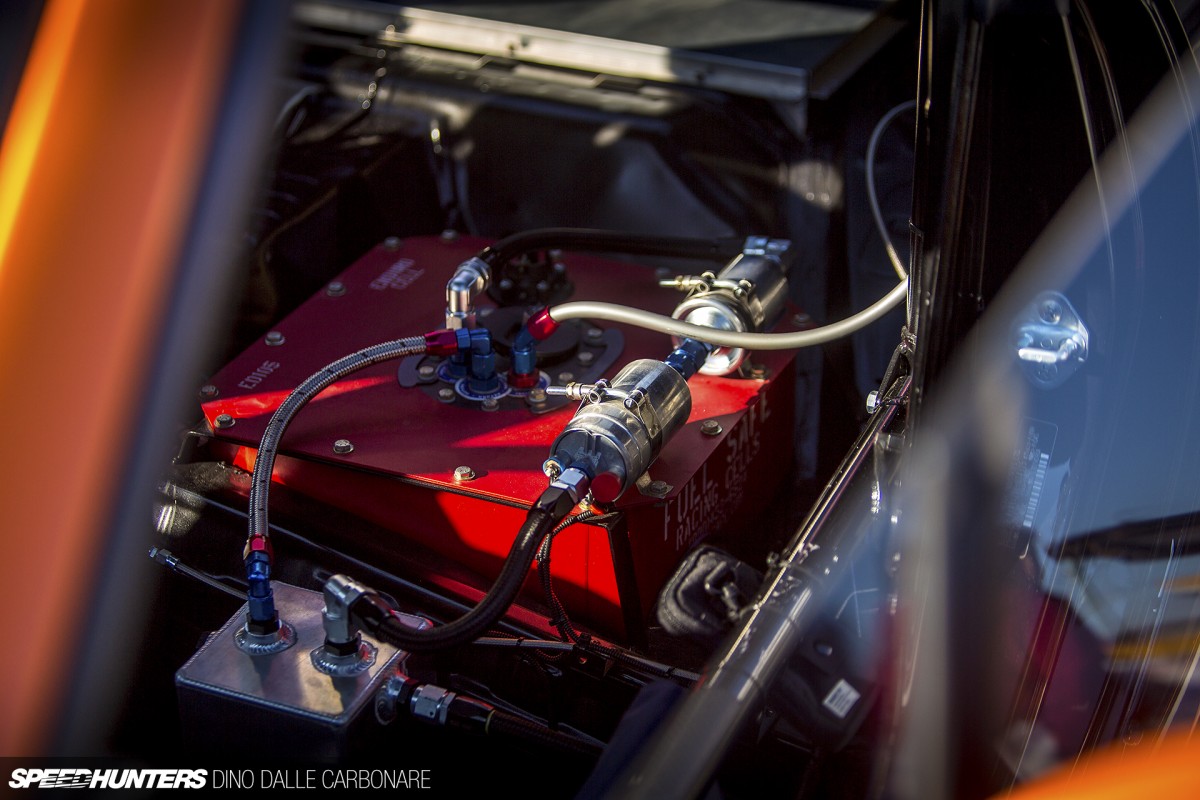 To counterbalance the weight of the driver, the fuel cell has event been mounted diagonally across the seat, completing what is one of the most highly-modified 86s currently competing in Japanese time attack.
I hope you've enjoyed my from the 2015 Rev Speed Super Battle. Hit the link below to revisit them all!
Dino Dalle Carbonare
Instagram: speedhunters_dino
dino@speedhunters.com