Aero Masters
Ever wondered where those glossy aero parts that wear the Varis logo come from? Well, so did I, which is why a couple of days ago I took a drive down to a little town between Kanagawa-ken and Yamanashi-ken.
Surrounded by nothing but tranquil green mountains is a small, nondescript workshop where the team at Varis churns out aero parts for a variety of Japanese and European cars. Everything is done in-house, from the full-scale clay modelling, all the way to the finished items. And the Yahagi family behind Varis allowed us to see it all…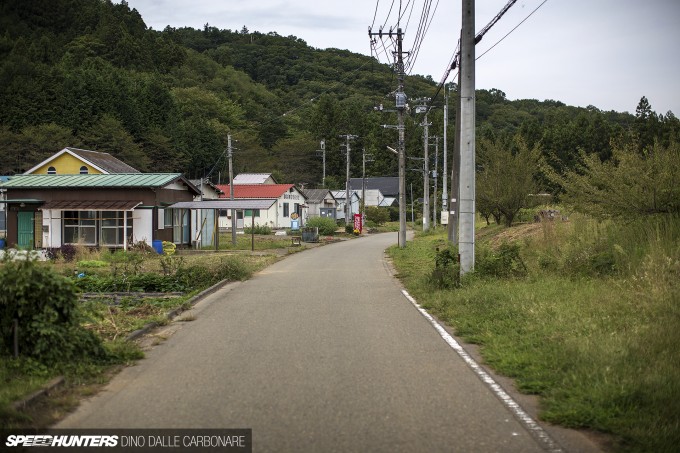 Just getting to the Varis factory took me through some tiny mountain passes that were so narrow that I began to doubt if I had entered the correct location into Google Maps! It's actually the same place where Varis started 30-odd years ago. Ironically, at one point the company moved its operations to Hachioji City, but as production got bigger and larger pieces were being produced, Varis returned to its rural roots.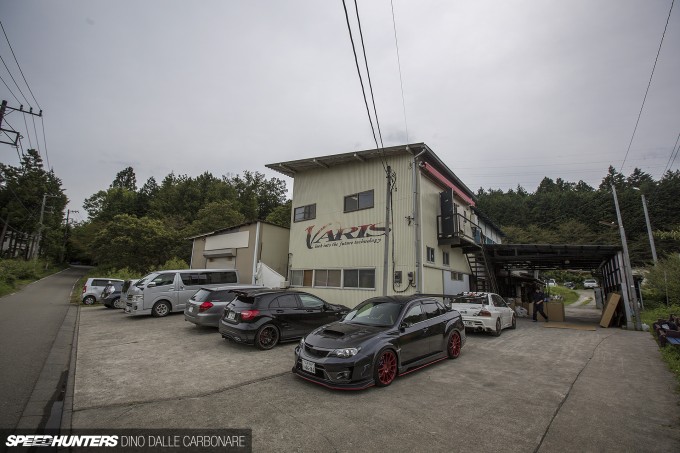 It's a pretty cool location, and one that provides a much more relaxed working environment than the hustle and bustle of Japanese cities.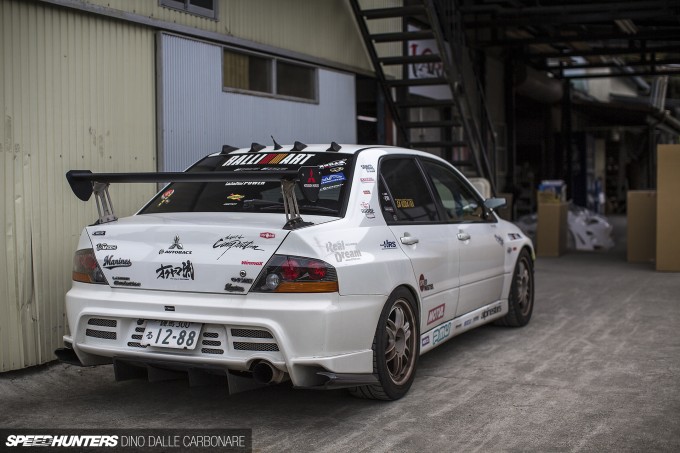 After a quick chat with the Yahagi brothers, I was given a full tour of the facility to see how it all works.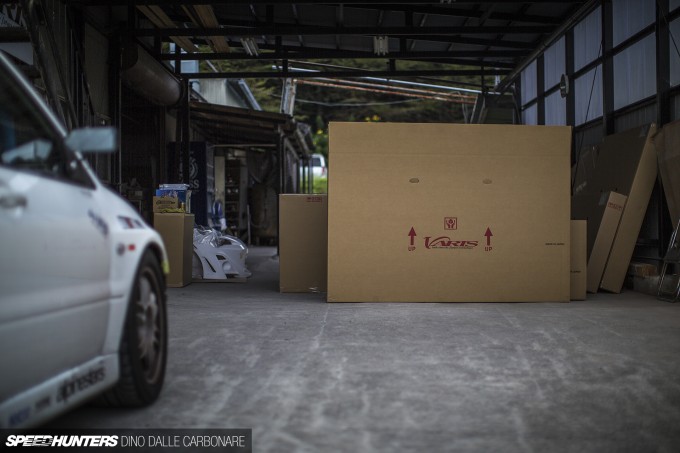 Being a regular business day meant that I had to stay out of the way of everyone as they went about their tasks. Outside the building workers were stacking massive Varis-branded boxes that contained either bumpers or bonnets, ready to picked up at the end of the day by the Takyubin truck (the Japanese version of UPS/Fedex).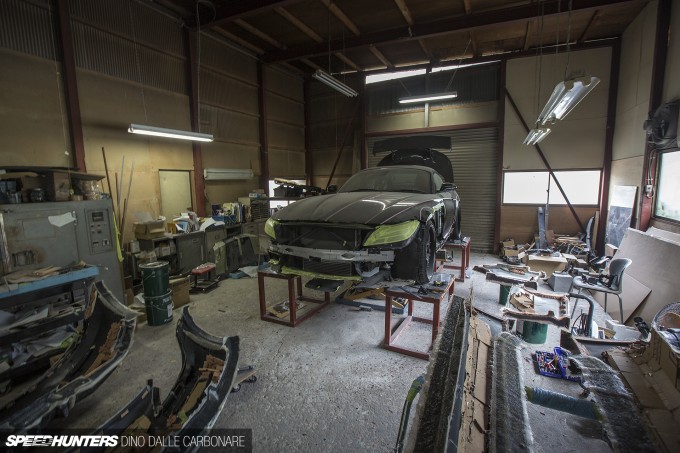 Varis employs the tried and tested 1:1 scale modeling method where clay is laid onto a car's body and then hand-shaped to create the required design. In the final step moulds are taken to allow mass production of the aero parts. At the time of my visit the team had just begun working on this current generation BMW Z4. The forthcoming VRS widebody kit will be unveiled at the Tokyo Auto Salon this coming January.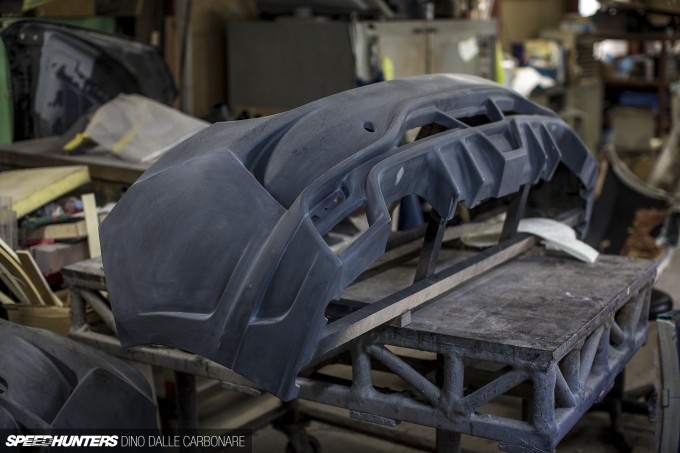 That evening Varis were also expecting delivery of the new-generation Impreza, for which a new line of parts will also be making a debut at TAS. That car is scheduled to be parked alongside Varis's current GVB Impreza at the Makuhari Messe, which will soon be sporting an even more aggressive kit.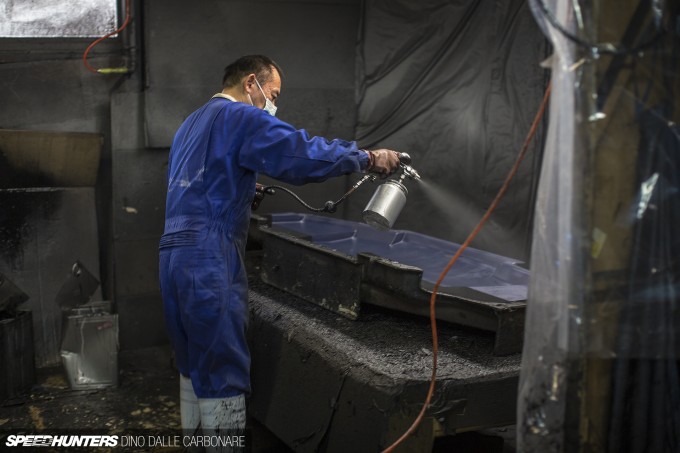 The moulds themselves are manufactured from FRP (fiber-reinforced plastic), and once created from the clay-shaped pieces are cleaned up and sent to be painted in the small spray booth at the side of the workshop. Seeing as the moulds will be used many times over they are constructed with multiple layer of FRP to ensure rigidity and durability.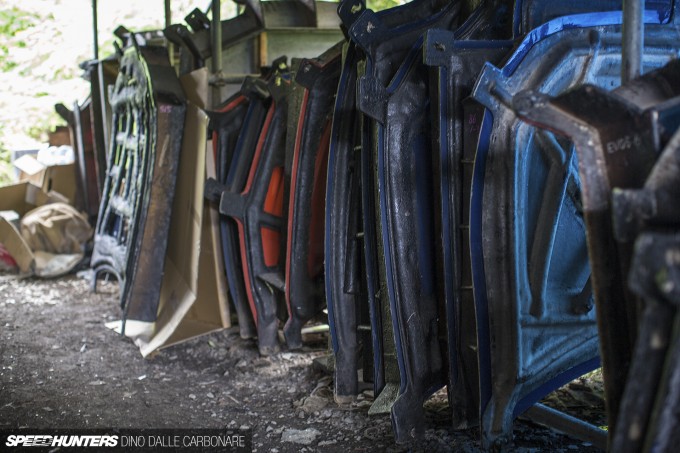 All of Varis's moulds are kept in a covered area in the back of the workshop, ready to be pulled out and prepped once orders for specific parts come in.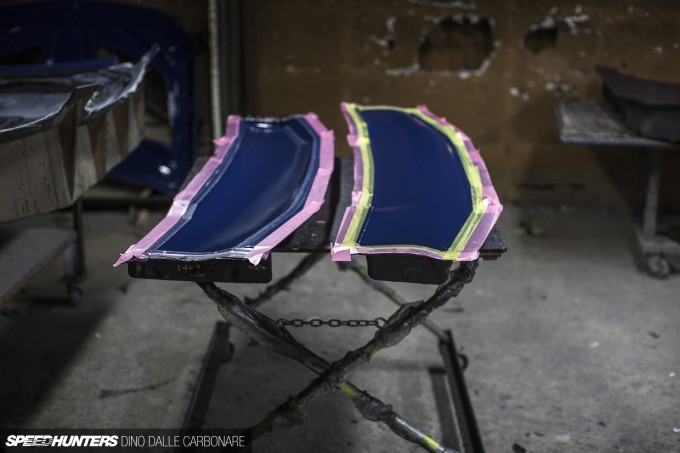 Here is the two-piece mould required to produces Varis's signature GT wing. Once the special blue paint has dried to form a smooth surface, the work of layering sheets of carbon fiber can begin.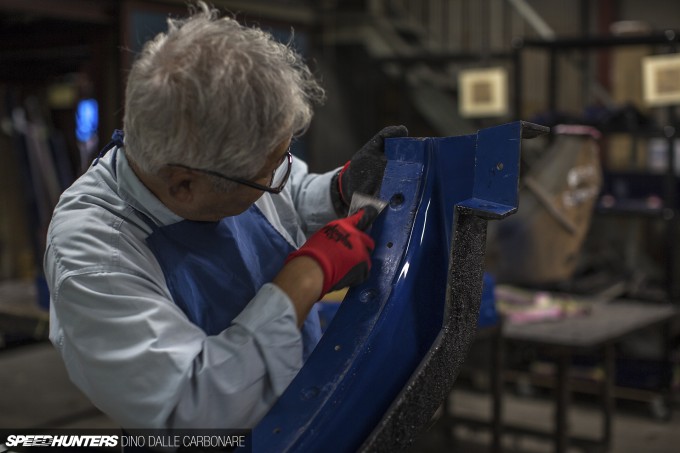 Before moulds are used and reused, however, checks and prep work needs to be done to ensure the surface is smooth and free from defects.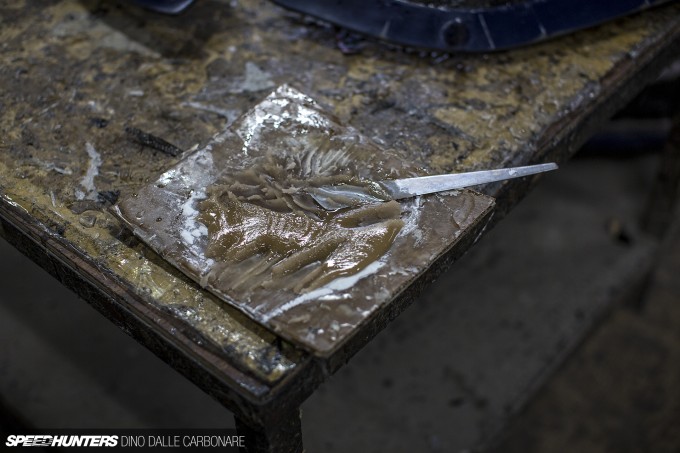 On top of this, a layer of wax is laid down so that once that everything has dried out the part can be pulled away form the mould easily and without any damage.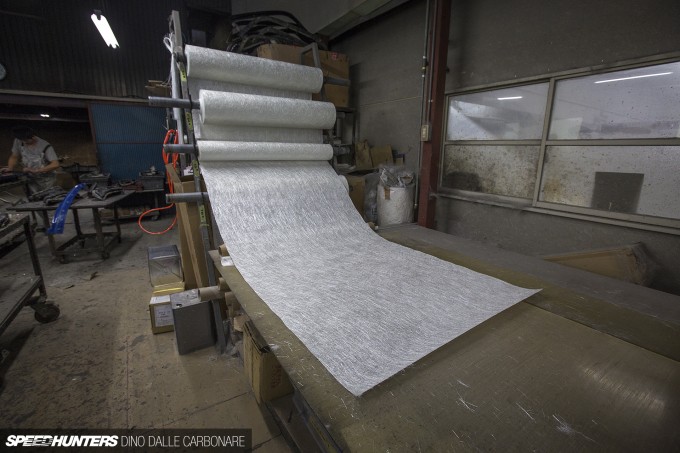 It's then over to the rolls of glass fiber. The required shapes and lengths needed for the production of each specific part are cut here.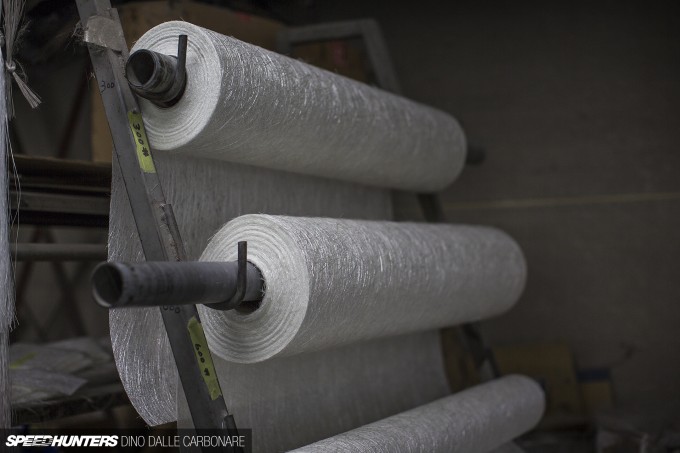 There are multiple rolls with different thicknesses; which grade is used is dependent on the specific part – or certain area of the part. Thicker fiber is stronger, but it's also heavier.
The Real Works Starts Now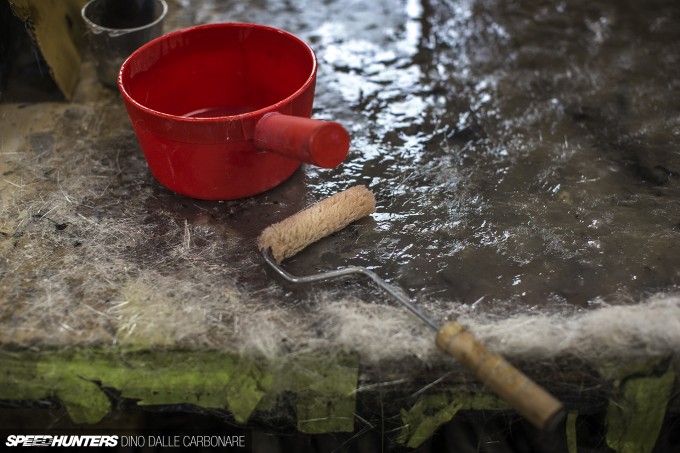 The process begins by soaking the pieces of fiber with pre-mixed resin, making it all soft and malleable, and easy to be pushed into every nook and cranny. To help things along a roller brush is used to distribute the resin across the piece.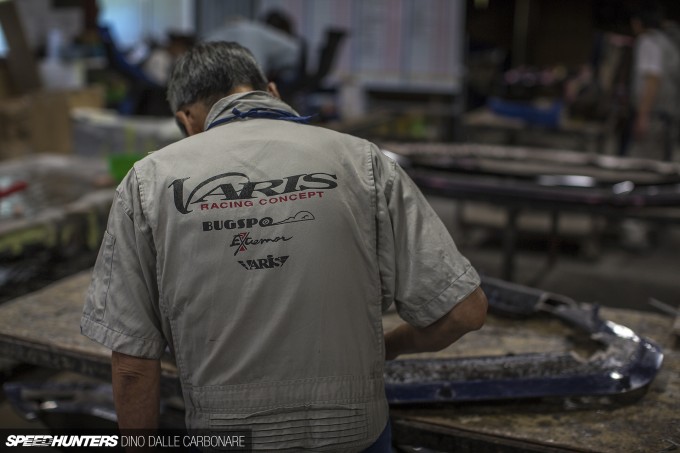 Of course, all work must be meticulously made by hand. It takes years of experience to achieve the results that Varis demands.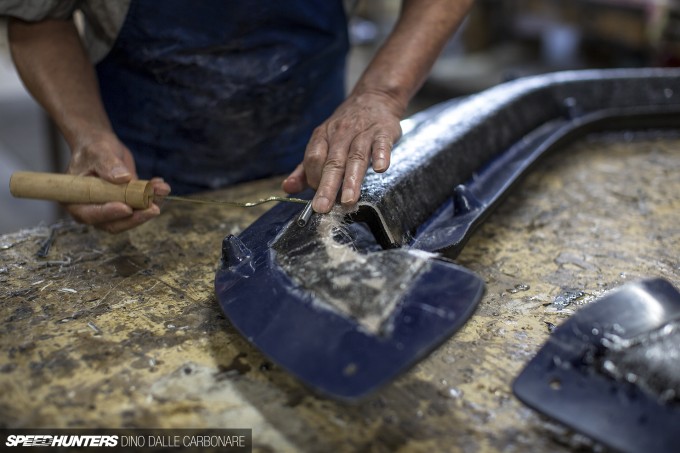 A special tool with a coiled metal cylindrical section, sort of like a roller brush but without the bristles, is used to help distribute the resin uniformly across each piece of fiber. This is to make sure that it's absorbed, and everything adheres to the surface of the mould without any air bubbles, creases or other imperfections.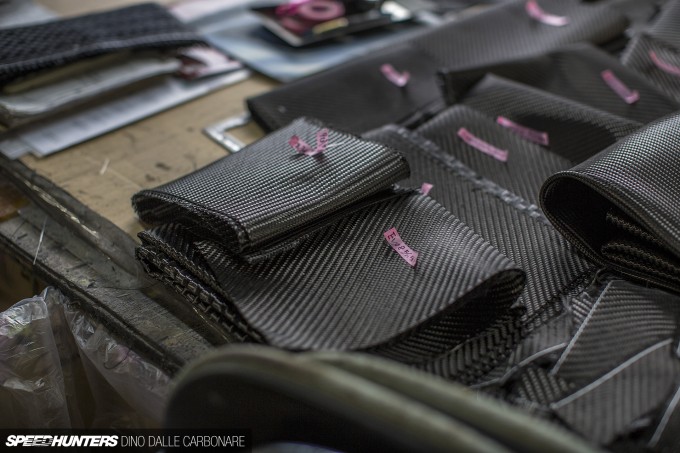 Depending on what's being created, carbon fiber sheets are added into the construction at this point, and usually mated to an underlying section of glass fiber. The result is what is often referred to as wet carbon. This is because the carbon fabric itself is mated to the necessary resin to initiate a chemical reaction that will allow it to dry and solidify. No vacuum-sealed bags or autoclaves are used in this method.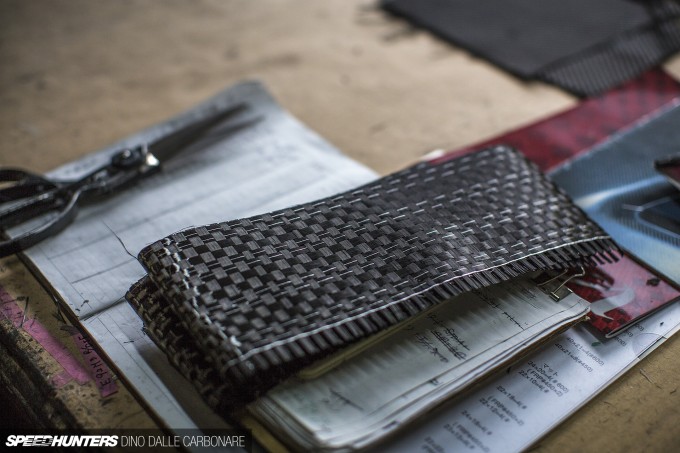 Varis has been using this thick weave type of carbon for years now. It's a very strong material and usually used on sections that need to be especially strong, such as diffusers and the undersides of bonnets.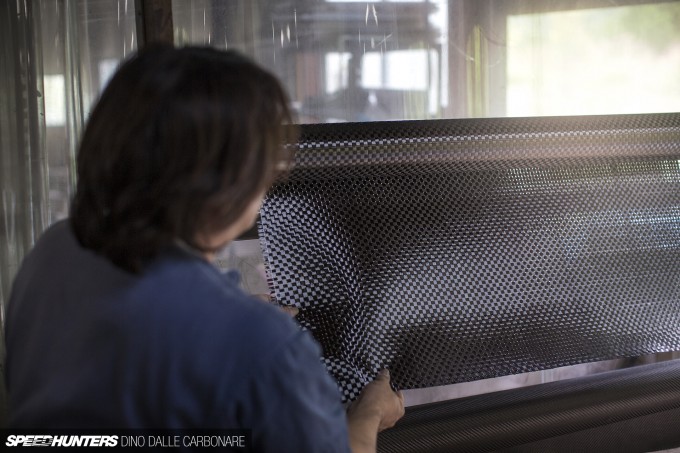 As Yahagi-san shows, they keep a big roll of the stuff as it's become a very popular request.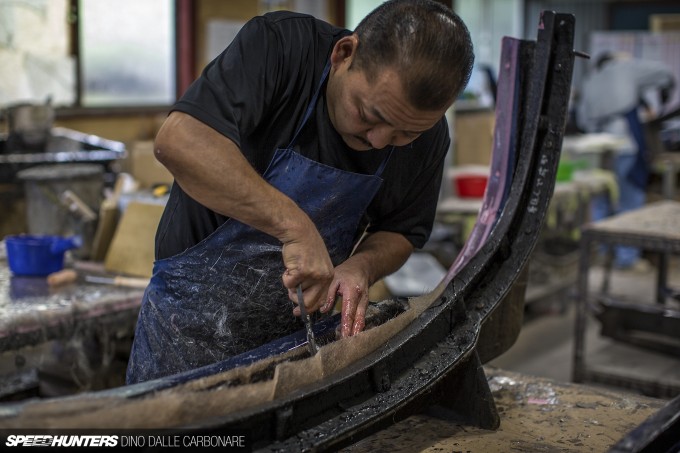 The most difficult and intricate laying jobs are taken care of by this man. His skill and experience make him the go-to guy for the most complex of pieces, such as the front lip spoiler/diffuser that he is working on this image. The sharp point of the front section doesn't allow much room to work in and ensure that the FRP and carbon follows the shape of the mould.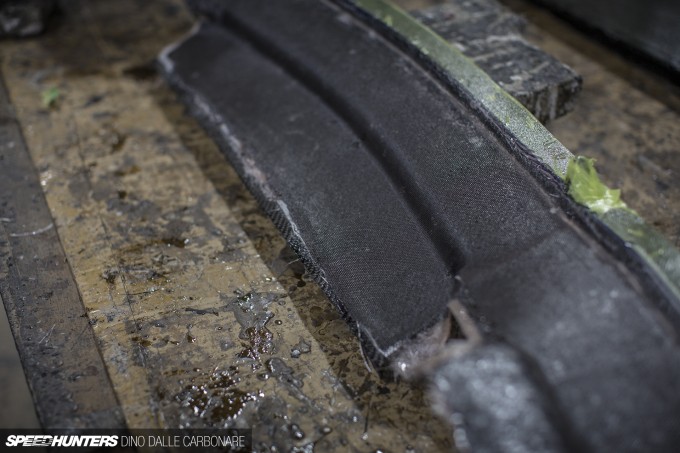 Here's carbon fiber piece with the carbon section being the first to be laid down and then covered up with a thin layer of glass fiber. The finished item will not only be stronger than an FRP-only part, but also lighter.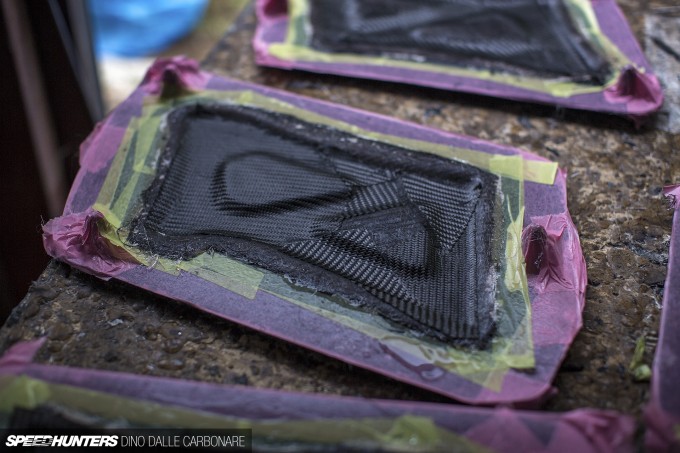 Remember the mould for the GT wing? Well, there are the carbon fiber wing stays that will go along with it. This is half of the piece, which when dry will be mated to its other half and bonded in place to form the complete part.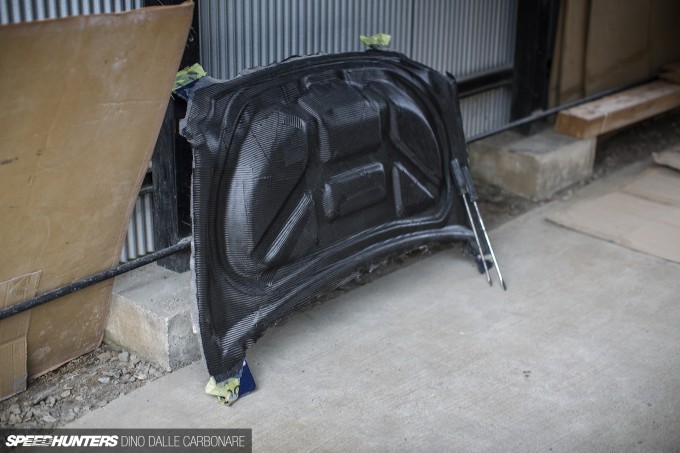 This much larger carbon fiber piece is a R35 GT-R trunk lid. Once dried it will be removed from its mould with the help of those rather large screwdrivers. There may well be wax in between the piece and mould, but it takes a lot of force to pry the two apart.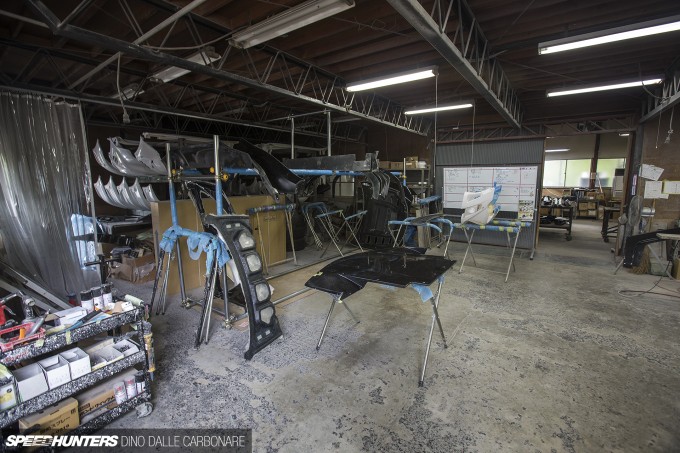 Once each FRP or CFRP part is complete, it's sent next door to the prep room.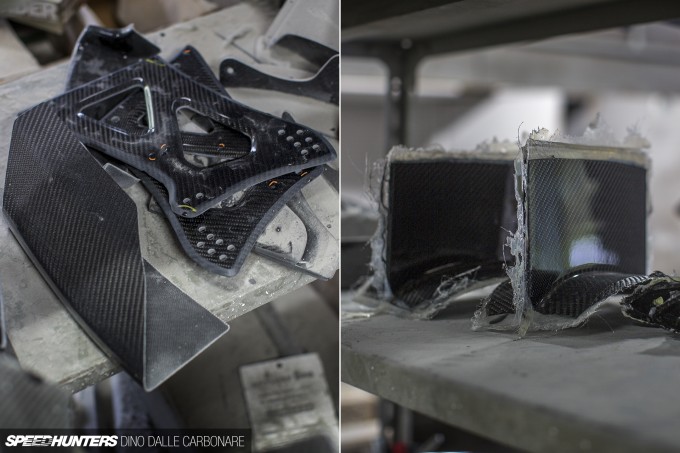 It's here where all the casting residue is removed and parts that require joining are bonded together ahead of the finishing process.
Final Touches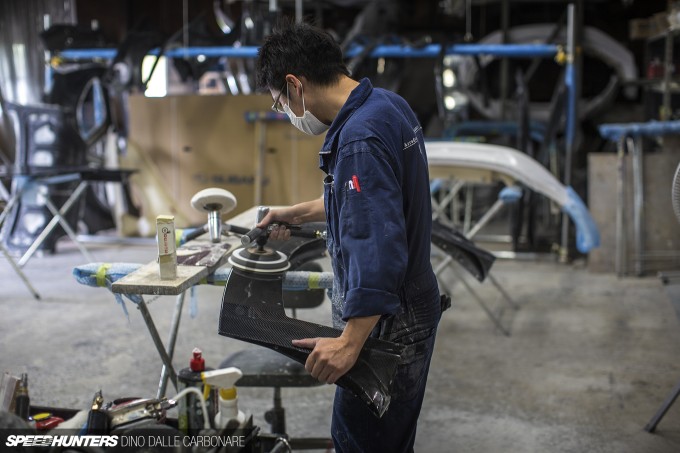 Like every step of the process at Varis, finishing is laboriously done by hand. Here, it comes with lots of sanding and polishing.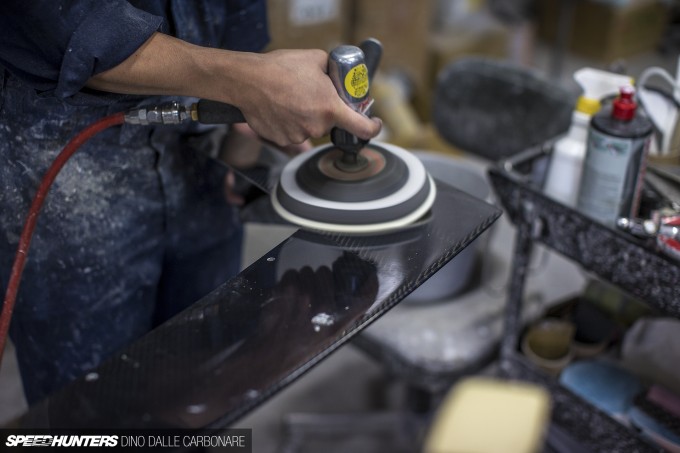 Carbon fiber takes the most time to finish, which is another reason why these pieces are more expensive than their simple FRP counterparts. Using a special abrasive paste, the dry resin that has formed a glass-like clear surface against the carbon sheet is polished.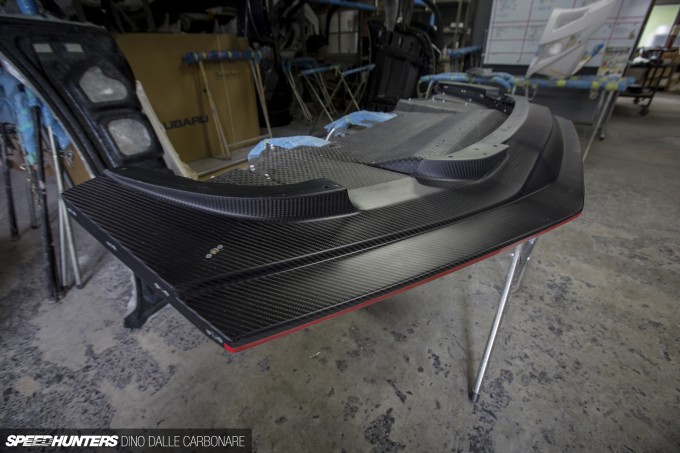 If you don't like the shiny finish you can always opt for a matte surface, which is achieved in pretty much the same way up until the polishing stage. Once the surface is spotless and mirror-like, a special top coat which has a chemical reaction with the underlying resin is applied, resulting in a satin-like finish. Very nice!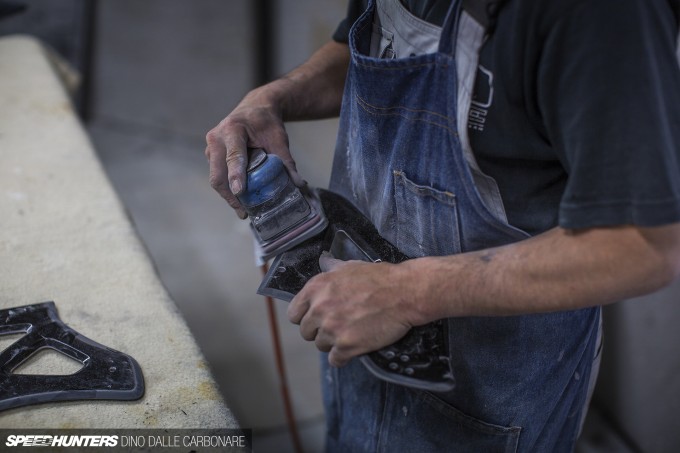 Here's another set of wing stays in the final stages. The surface along the join line is being sanded down to follow the blade-like contour of the edges.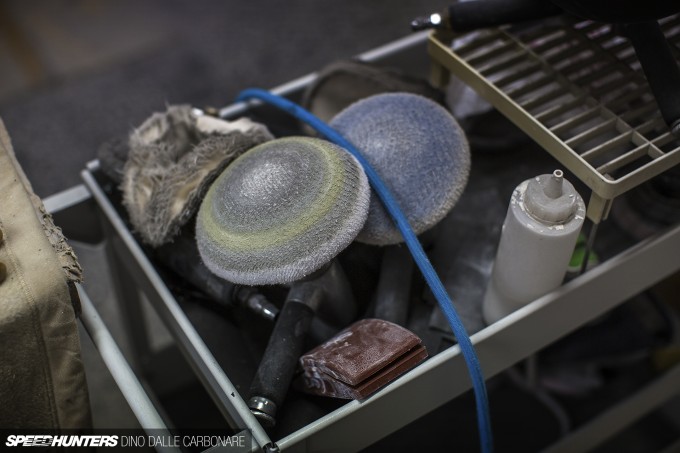 Once the sander has done its work it's over to the polishing pads which are used with different type of compounds to cut through light scratches and achieve the glossiest possible finish.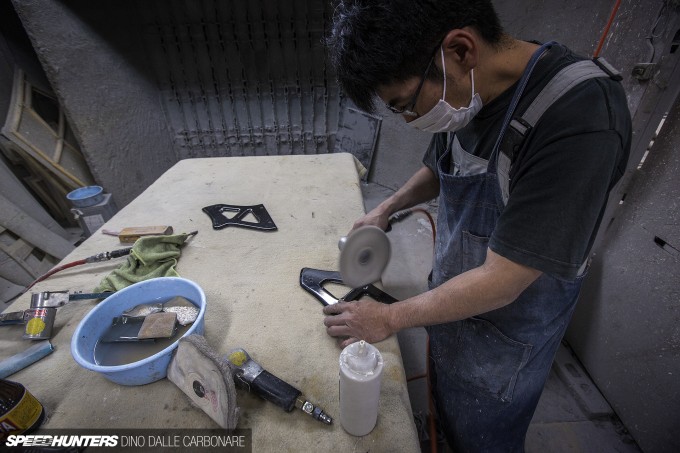 It takes a lot of patience to get the required result.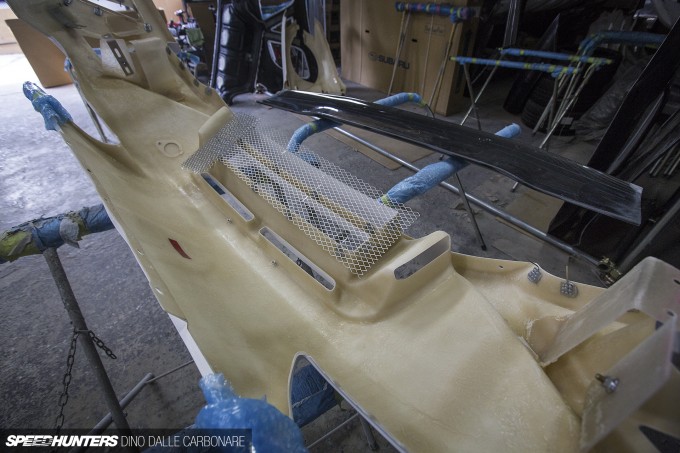 Other parts like this FRP bumper for a ZN6/ZC6 are given a top gel-coat which provides a smooth white exterior surface. Most of the post-production prep work, however, happens on the reverse-side where mounting brackets need to be fitted along with grills for central or side intakes.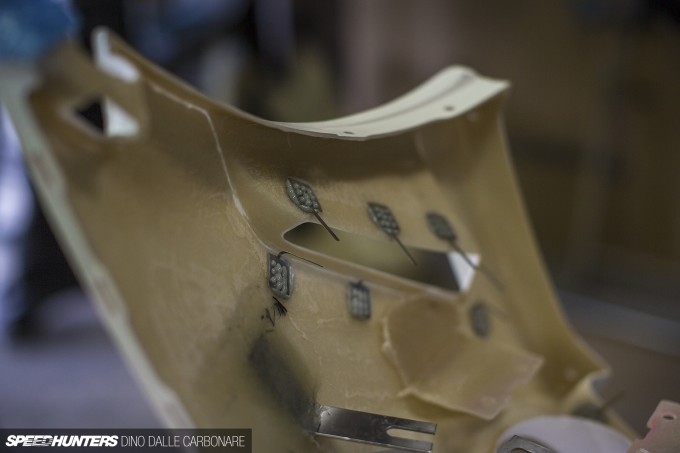 The grilles are held in place with these flexible fixings, glued onto the backside of the FRP piece.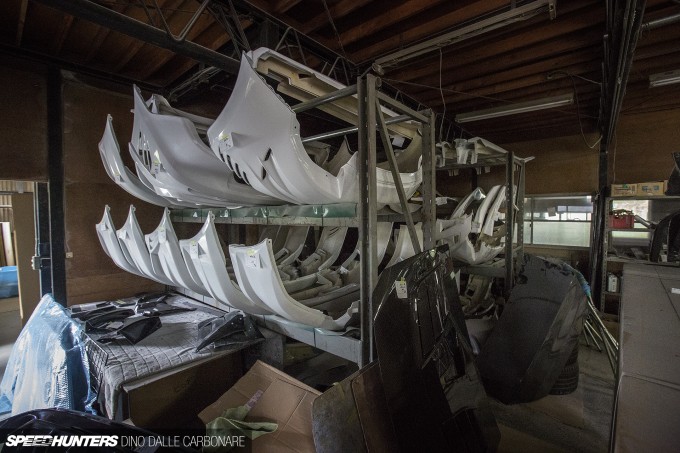 Once these last few processes are taken care of, each part gets stacked, catalogued, and given an order tag.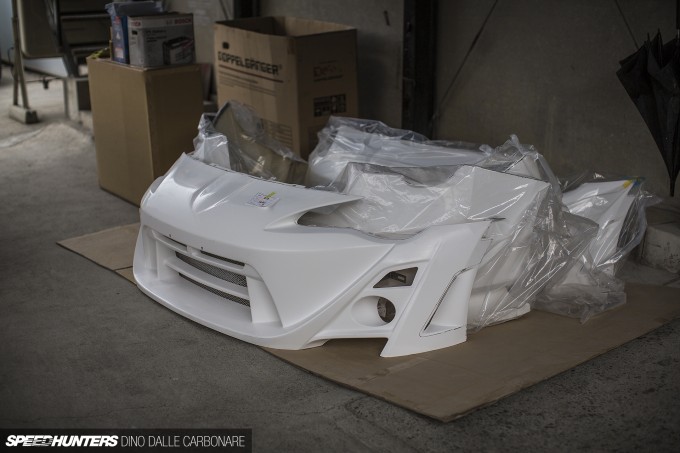 After being placed into a protective plastic bag each part is then taken into the packing room.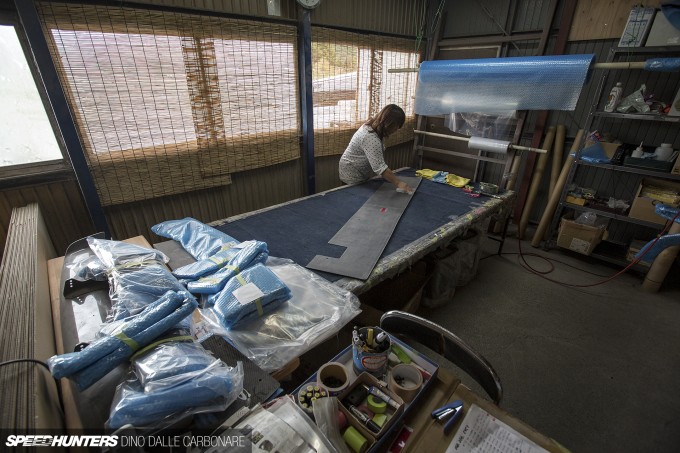 Here, every finished item is quality inspected, cleaned and then appropriately wrapped up in bubble wrap before being dropped into one of those big brown boxes aero goodies always arrive in.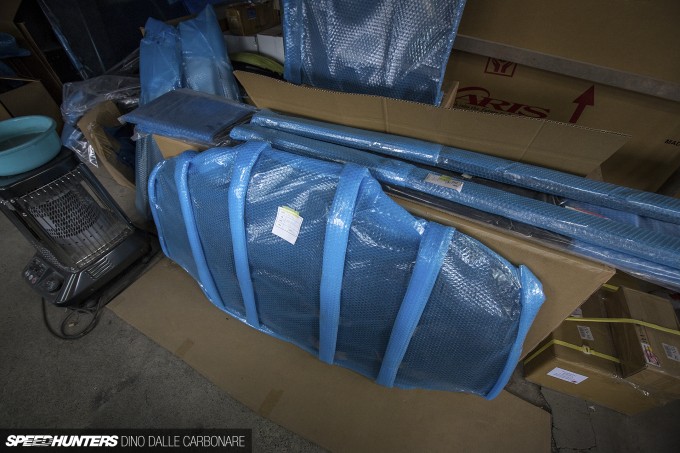 These are, by far, the most fun type of posts that we at Speedhunters like to put together. We'd like to thank all the guys at Varis for allowing us into their workshop and showing us the meticulous process behind each of the part that they create.
But that's not quite it from Varis… While we were there I took a closer look at a pair of their latest demo cars, so you can expect to see detailed features on each of those coming up shortly.
Dino Dalle Carbonare
Instagram: speedhunters_dino
dino@speedhunters.com