I love cars. I'm quite sure that if you're reading this then you probably do too.
However, like all relationships that involve a lot of passion, there are inevitably going to be ups and downs. These manifest themselves in all sorts of ways but ultimately define who we are as car people. Every experience, good and bad, plays a role in shaping our tastes and preferences. Lately, I've found myself becoming more and more interested in the kind of builds which are more down to one person's idea and execution than just filling out a shopping list.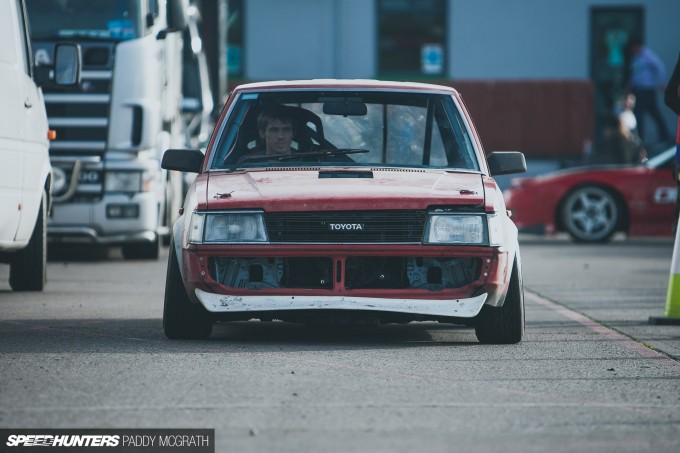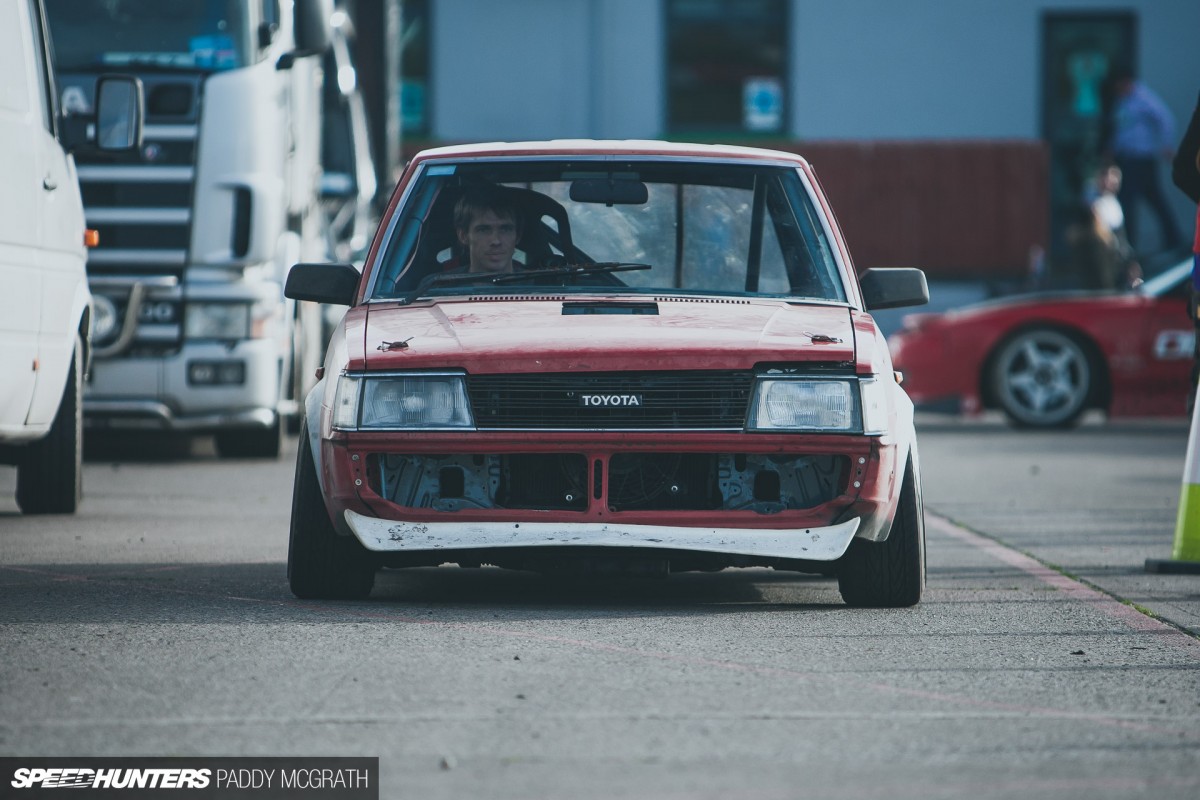 When this Corolla wagon rolled up at Auto Heroes last month, I was immediately drawn to it. The familiarities with the Motor Fix cars in Japan are obvious, and in a proverbial sea of Nissan S and R bodies it was a welcome sight. You don't really notice the bonnet cut from eye level, at least from a distance, but you do hear the definitely-not-a-4A-GE as it saunters past.
The owner of the car is Dennis Healy, and you might remember his SR86 we featured a few years back or his campaigns in the purple Nexen Levin notchback many moons ago in the then Prodrift Series. These days, he's a married man and the proud father of two young children, so whilst his professional drift career is behind him for the meantime, he has been able to put together this wagon using old parts and a little bit of his own ingenuity.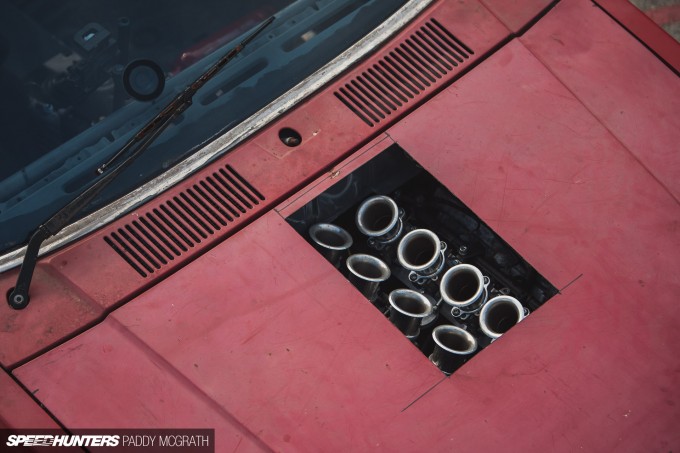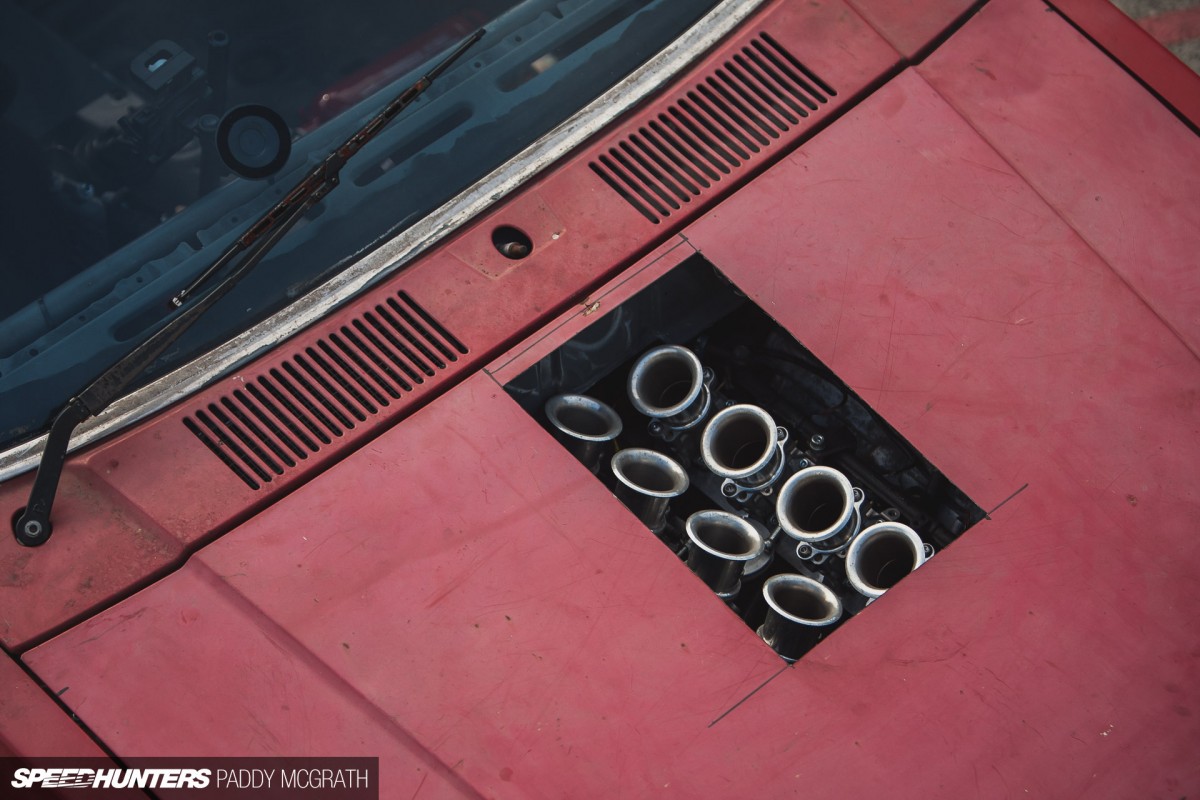 For those of you who find V8 swaps tasteless, you can at least find some solace in the fact that Dennis has kept this one in the family. The polished velocity stacks on eight OBX individual throttle bodies adorn the top of a 4.0-litre, quad-cam 1UZ-FE.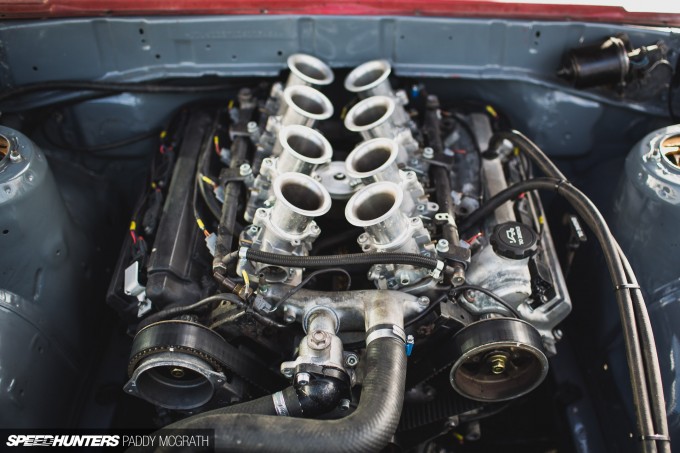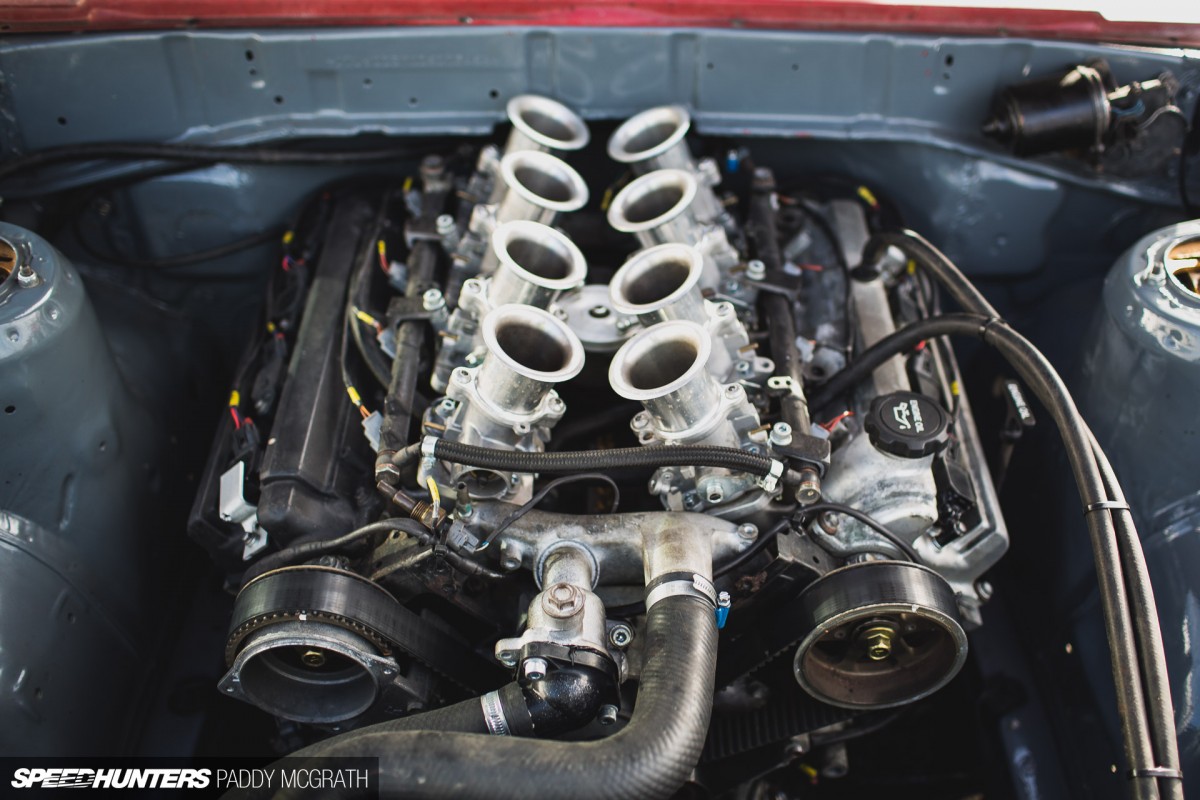 The whole wagon is actually quite interesting because it has been built on very tight budget. So, instead of lots of expensive parts, Dennis has used his own creativity to give the Toyota a bit of flair. The smooth engine bay has seen the brake and clutch master cylinders relocated to the interior, while the motor itself is mounted to an RB20 gearbox with an SR20 Exedy clutch in between. The power is sent rearwards to a Mitsubishi Pajero rear axle nestled in a three-link rear end.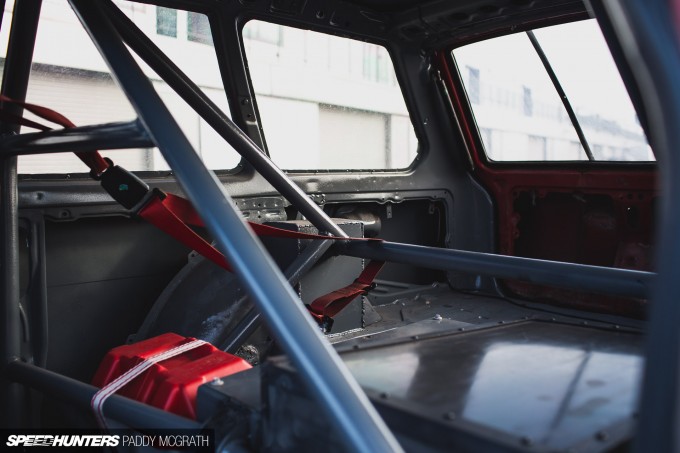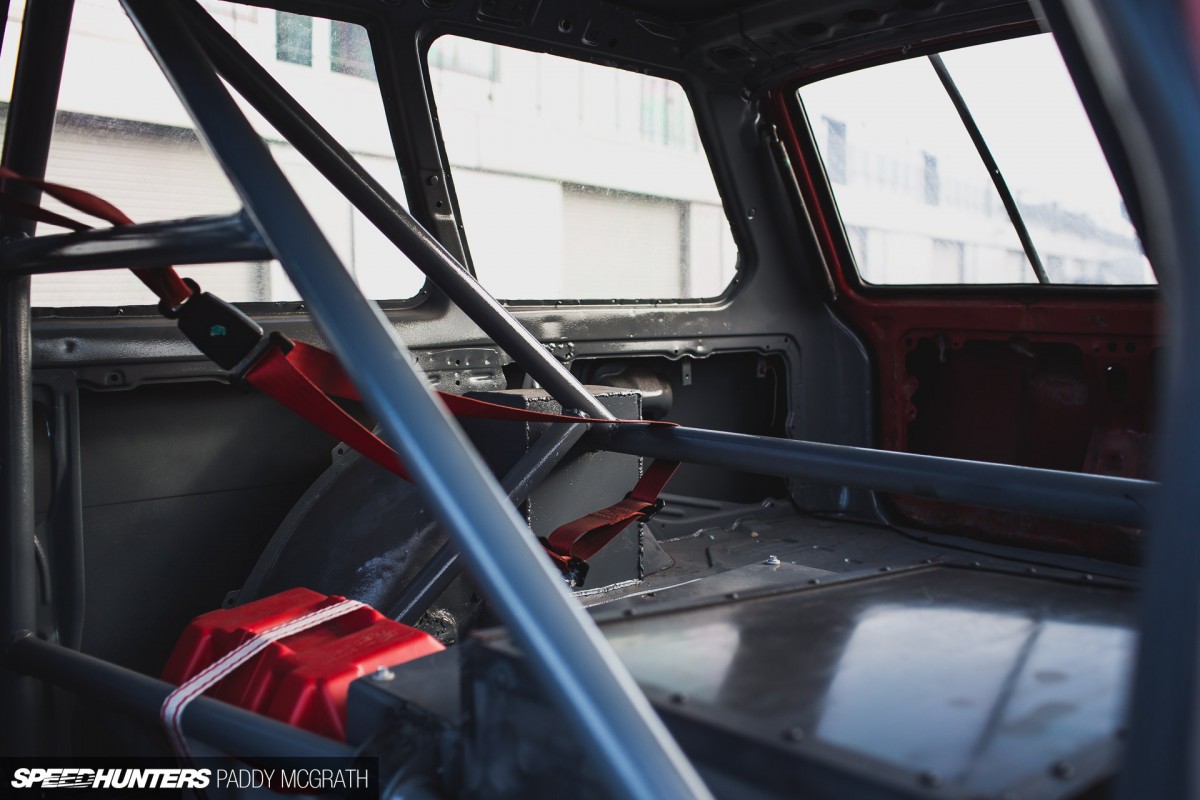 What you might have noticed is that this wagon only has two doors. Dennis explained how this KE70 was originally a panel van before he replaced the steel 'window' apertures with clear acrylic. The rollcage back here (and throughout the rest of the car) is all custom, as is the larger gearbox tunnel.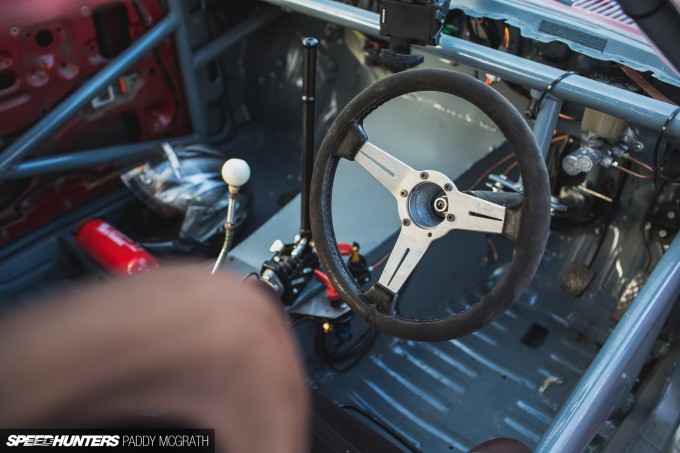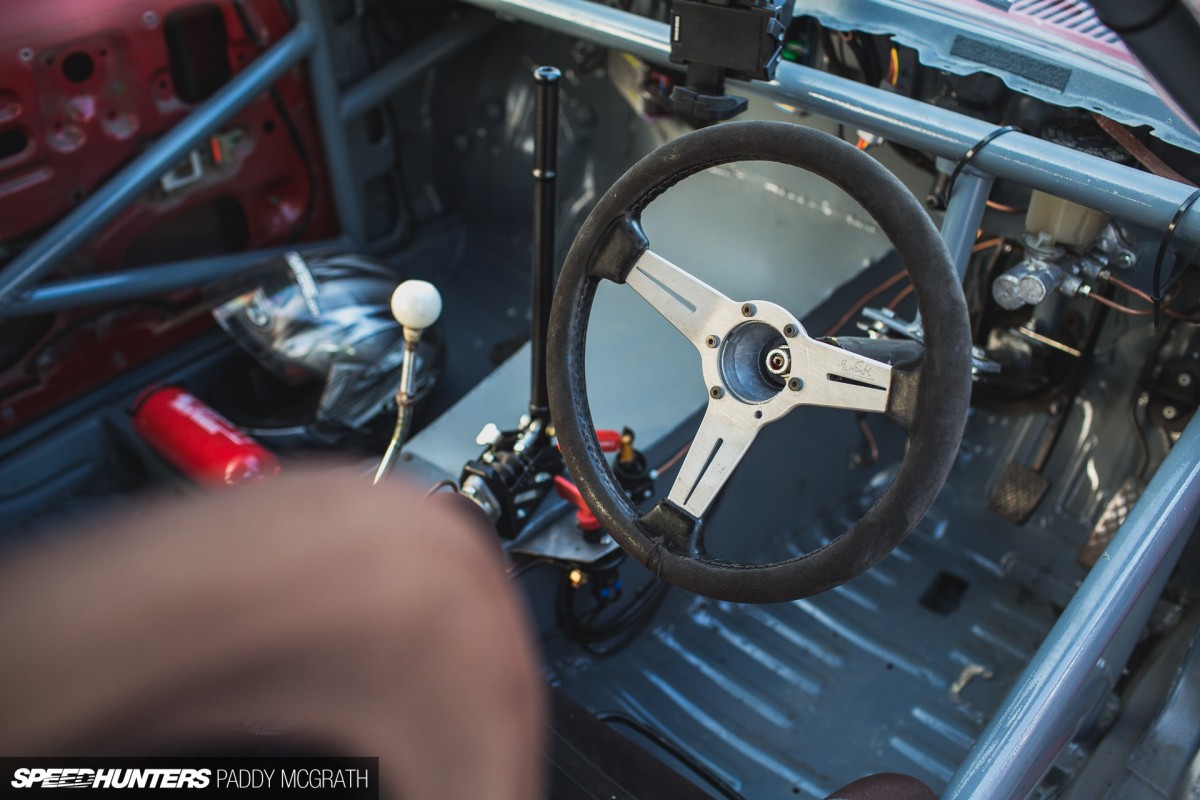 The freshly painted interior contrasts with the authentic patina on the outside, and the lack of dashboard or of any gauges is by design. Running an ECUMaster engine management unit with Bluetooth, Dennis can gather and display all vital data via his smartphone which is held in place with a windscreen-mounted cradle.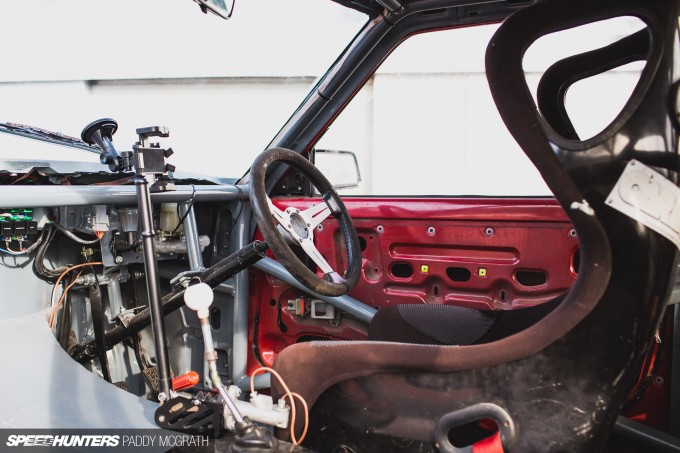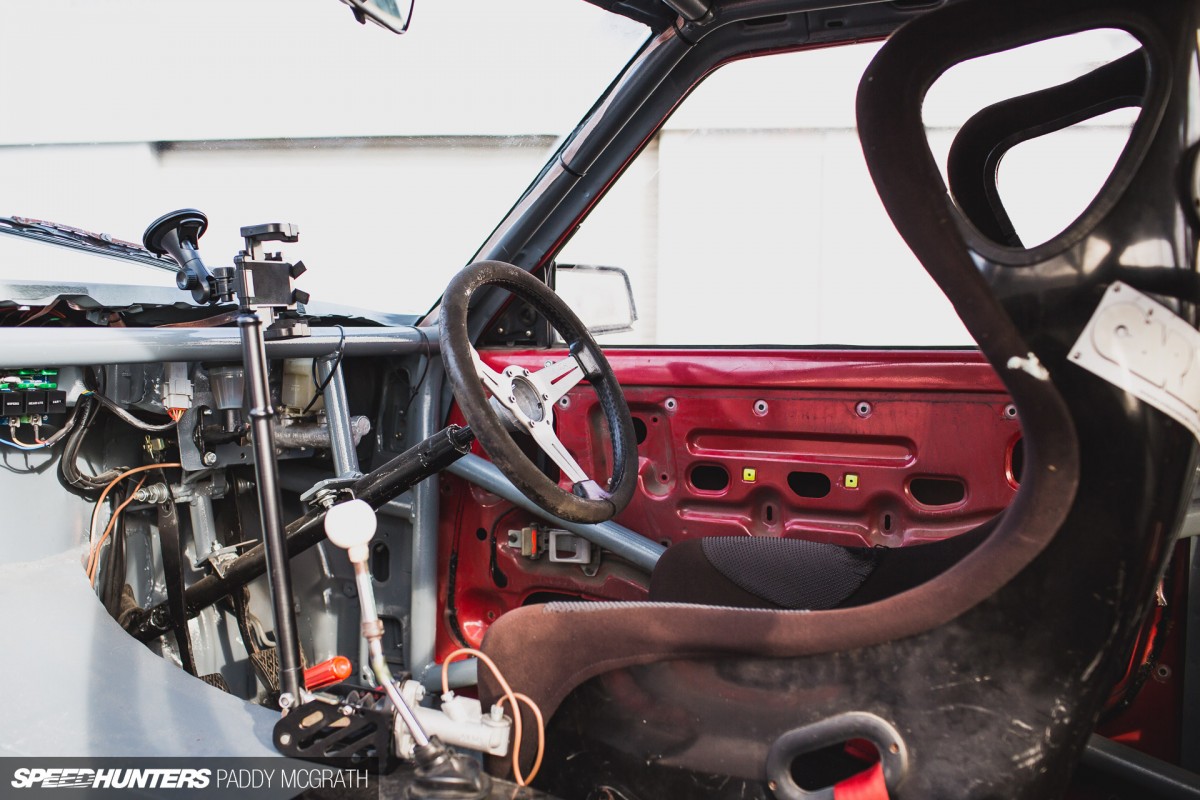 That Thrash Racing seat could tell a story or two at this stage I'm sure. You can see the brake and clutch cylinders lurking behind the cross bar too.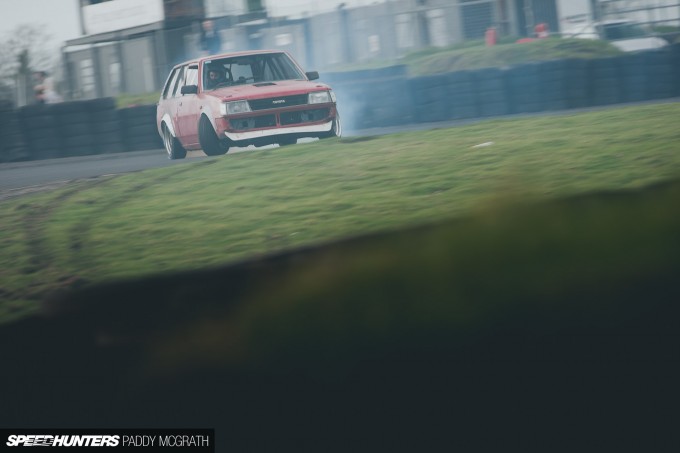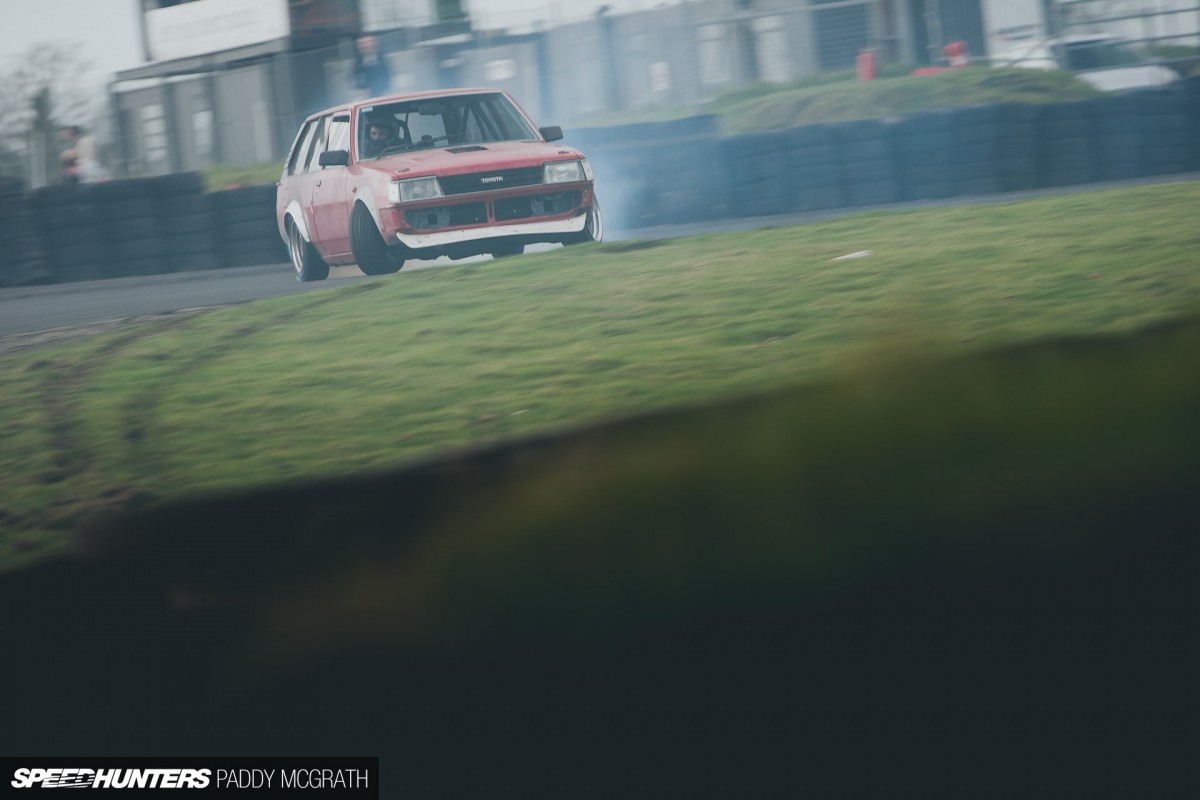 The KE70 has been converted to coil-overs front and rear, with fully adjustable arms all around and custom steering knuckles in the mix. On the subject of 'custom'. there's also a custom exhaust and a custom wiring loom. Brakes are AE86 fare, which might be a bit under-powered usually, but are fine for a drift setup like this.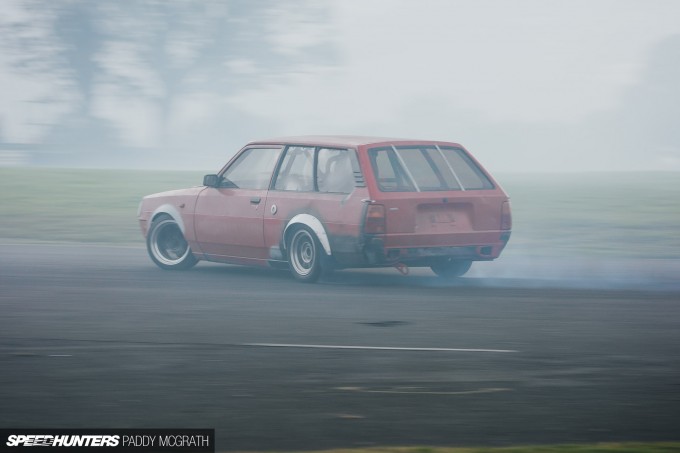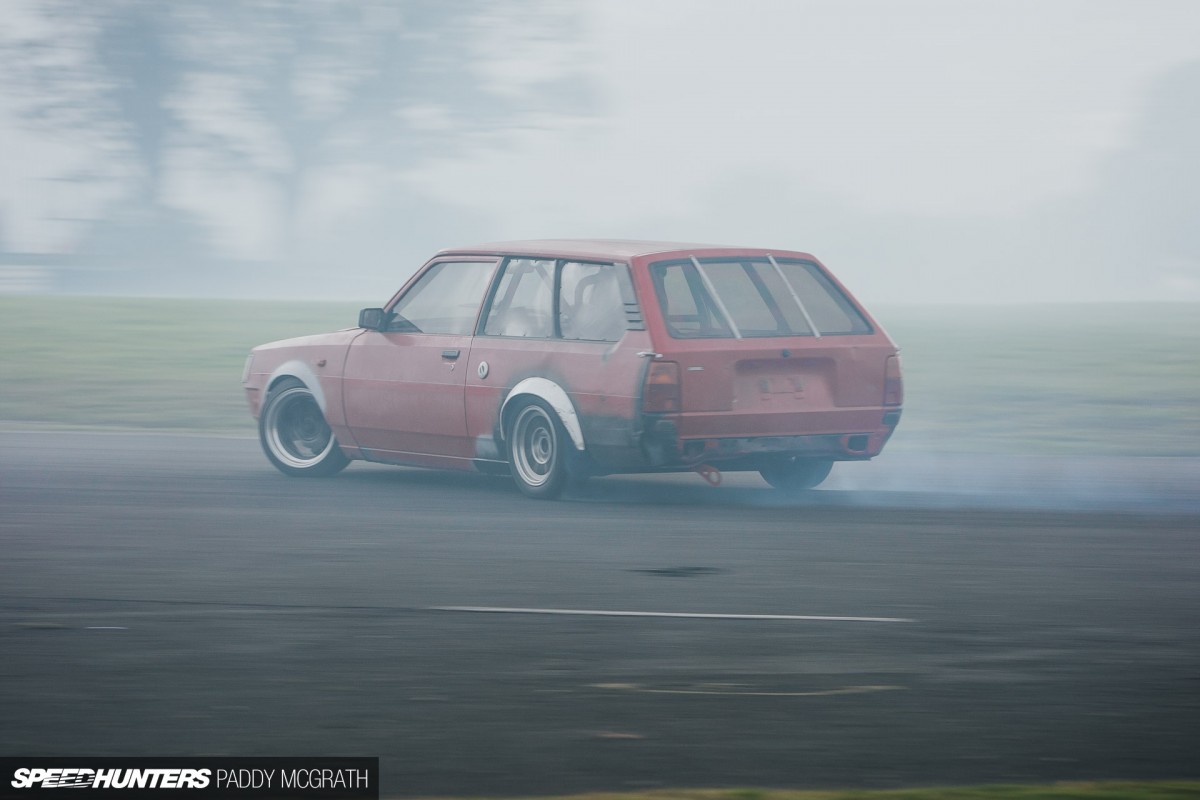 Dennis reckons the Corolla hasn't even been washed in 20 years, but it's all part of the charm. At this stage, painting it would be a shame as it would remove so much of the car's original character. Can you imagine the life that this car has lived? From rolling off an Irish Toyota forecourt as someone's new work steed, to its new life as a track car. I'm honestly just smiling thinking about it.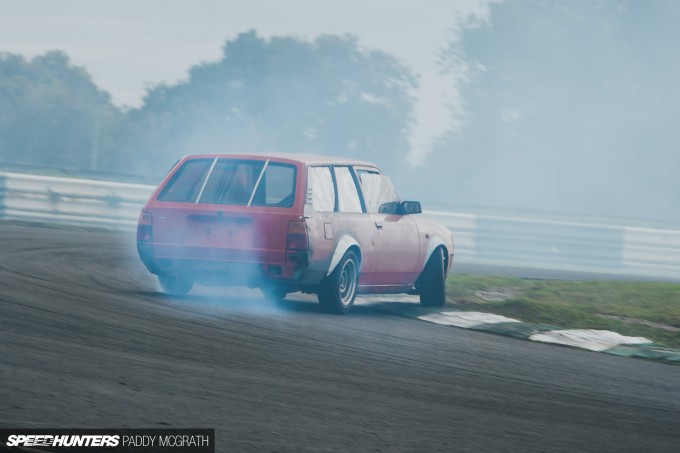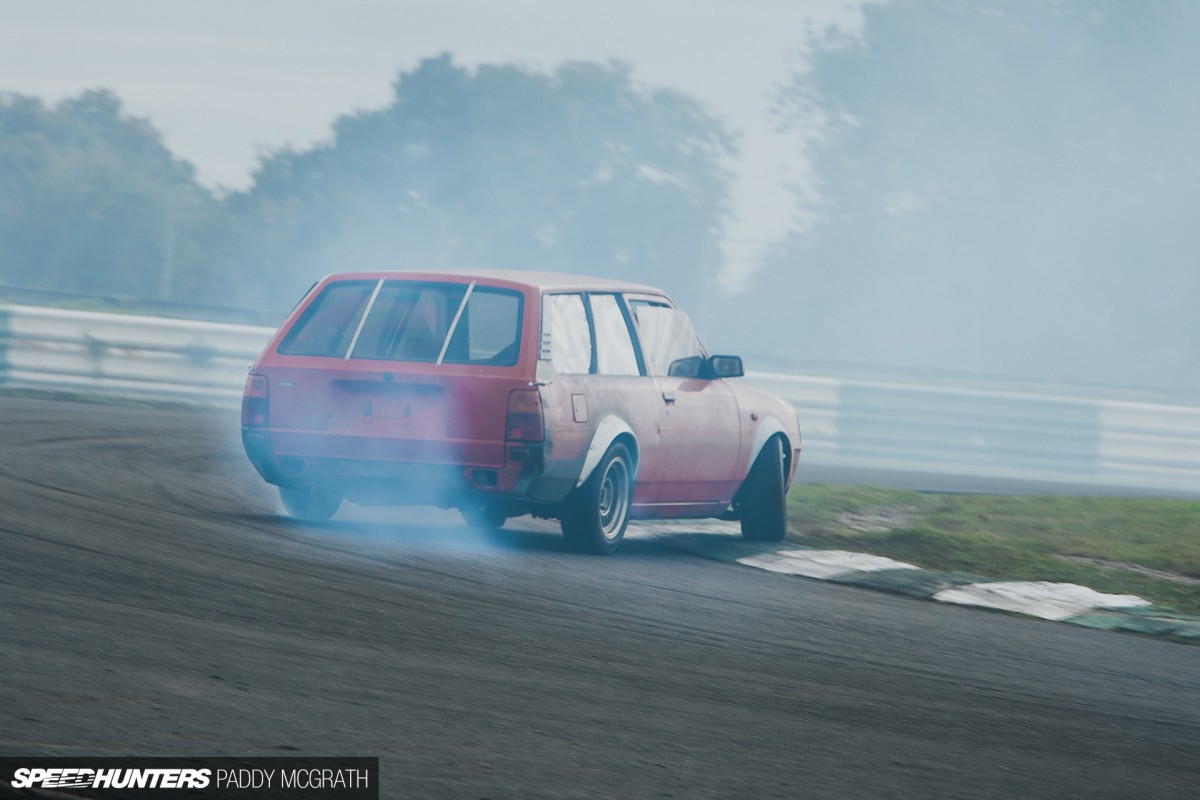 As things stand, its 260-odd horsepower at the wheels coupled with Dennis' abilities are more than enough to keep this Corolla on full song around Mondello Park. I don't think I've seen a stranger (if strange is even the right word) combination of this wagon twinning with James Deane's Falken S14 during an open practice session.
It embodies for me everything that is right about our car world. Passion over budget.
Paddy McGrath
Instagram: pmcgphotos
Twitter: pmcgphotos
paddy@speedhunters.com