A Cultural Mixing Pot
Here at Speedhunters, we love diversity. We concern ourselves with so many wonderful little niches of the automotive world that sometimes it can be hard to give a succinct summary of what exactly it is that we do, and that's a good thing. 'Car Culture at Large' is a catch-all phrase, but it works.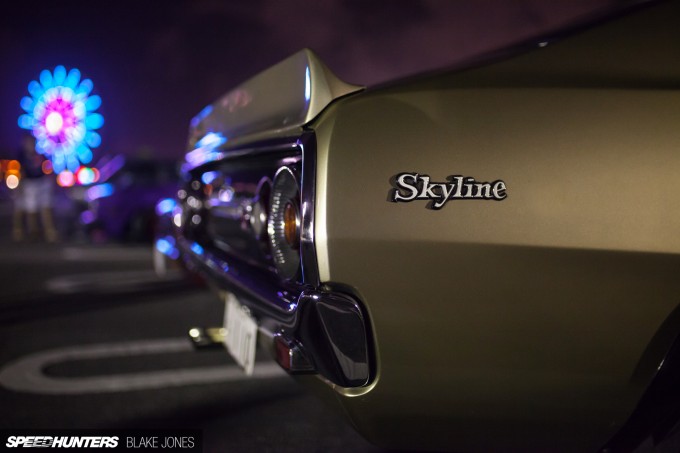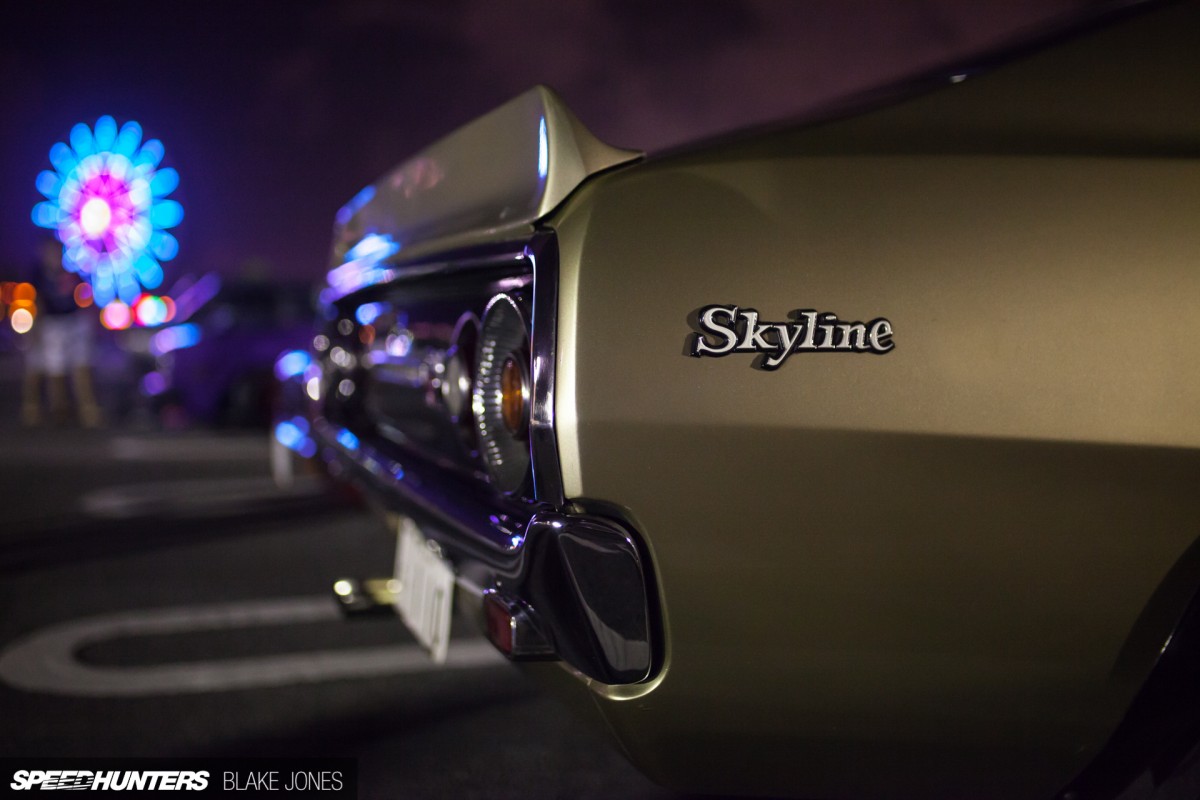 Let's focus on that c-word – culture – for a second. In an automotive context, you might be mistaken for thinking we're talking about different styles of modification or racing.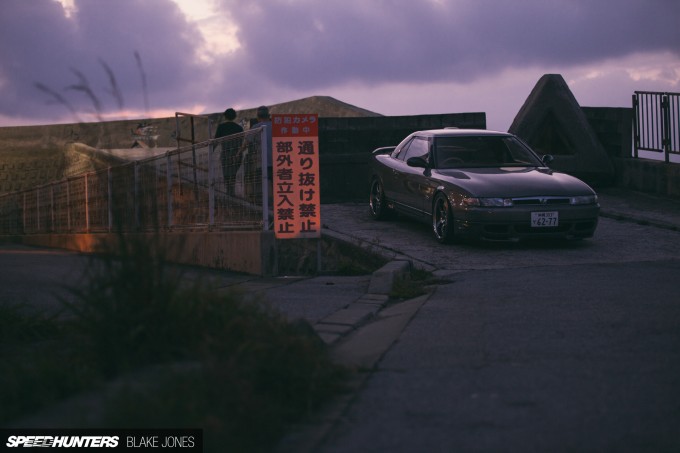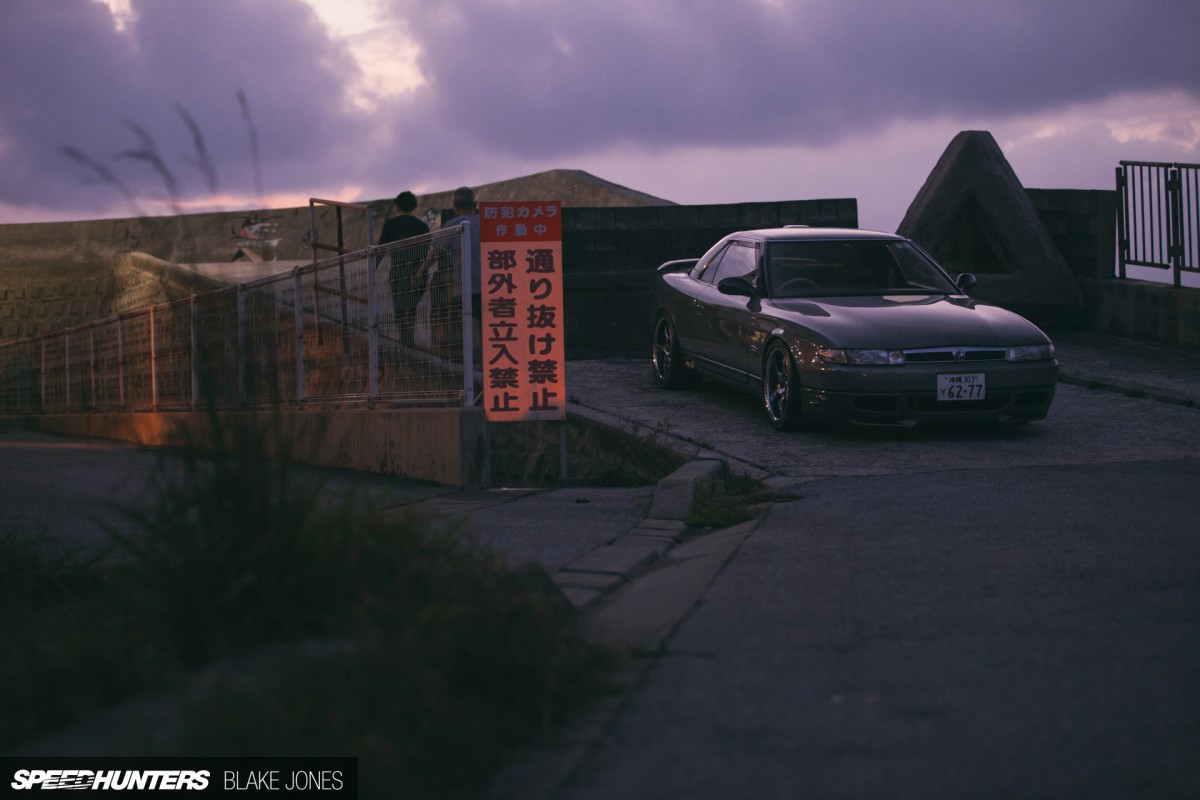 Although my time on the Japanese island of Okinawa was short and almost purely dedicated to the pursuit of interesting automobiles, I found that the car culture served as a window into the storied history of the tropical oasis. By the time I boarded my departing flight I'd not only been impressed by a rich local car scene, but I'd also had a big lesson in what makes Okinawa so unique.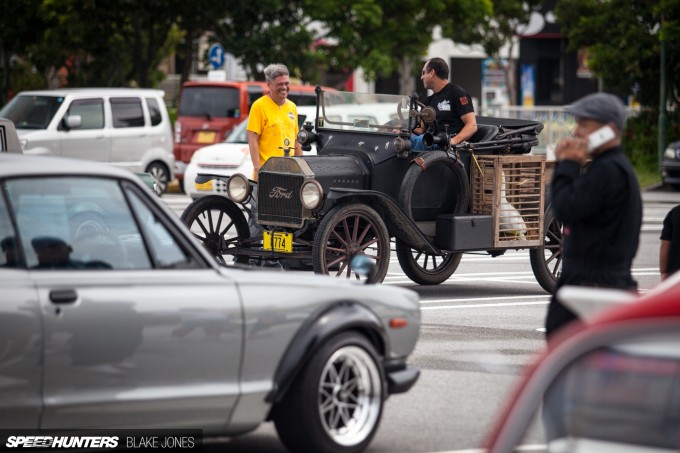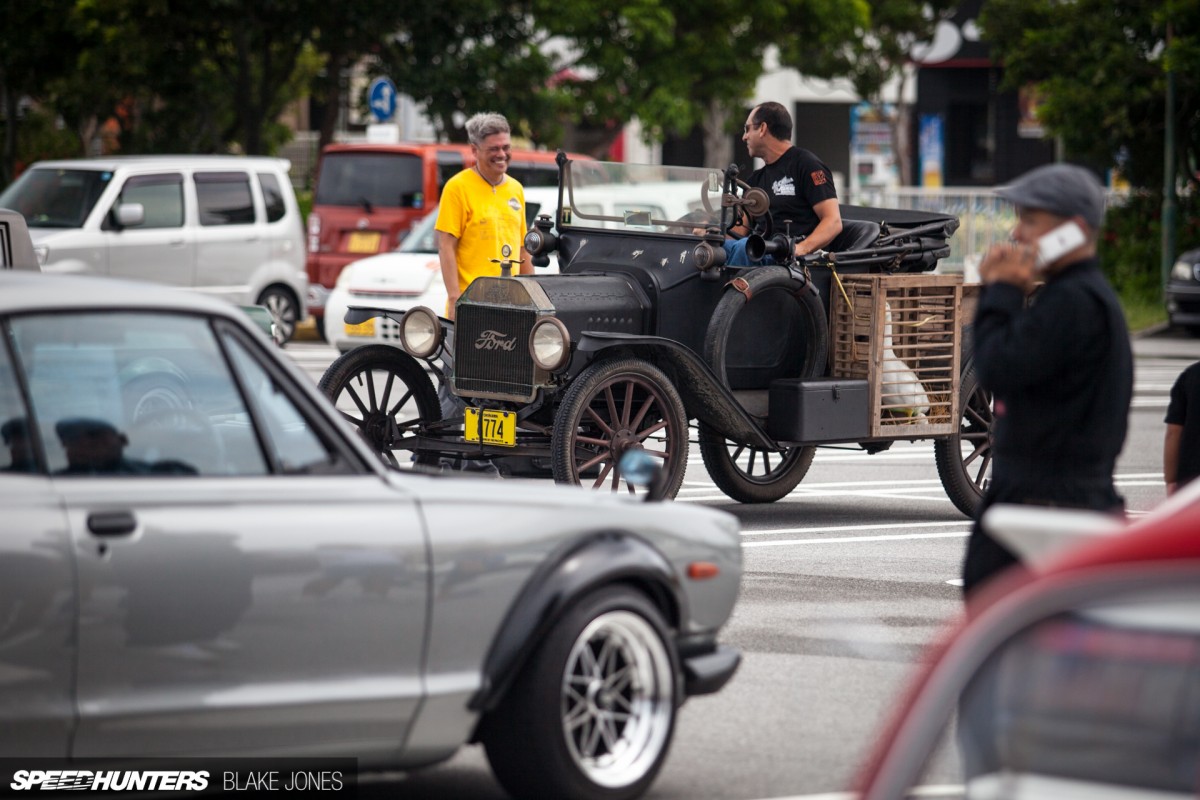 Thanks to Dino and his never-ending stream of awesome content from Japan, I'm going to assume that most of our readers have a decent understanding of the Japanese car scene. Collectable classics, slammed drift sleds, tuned touge monsters, Kei cars, and the always present 'WTF?' factor – yeah, Okinawa has it all.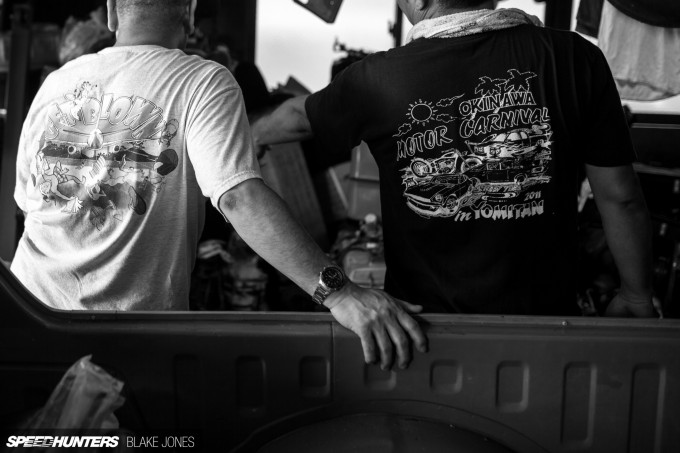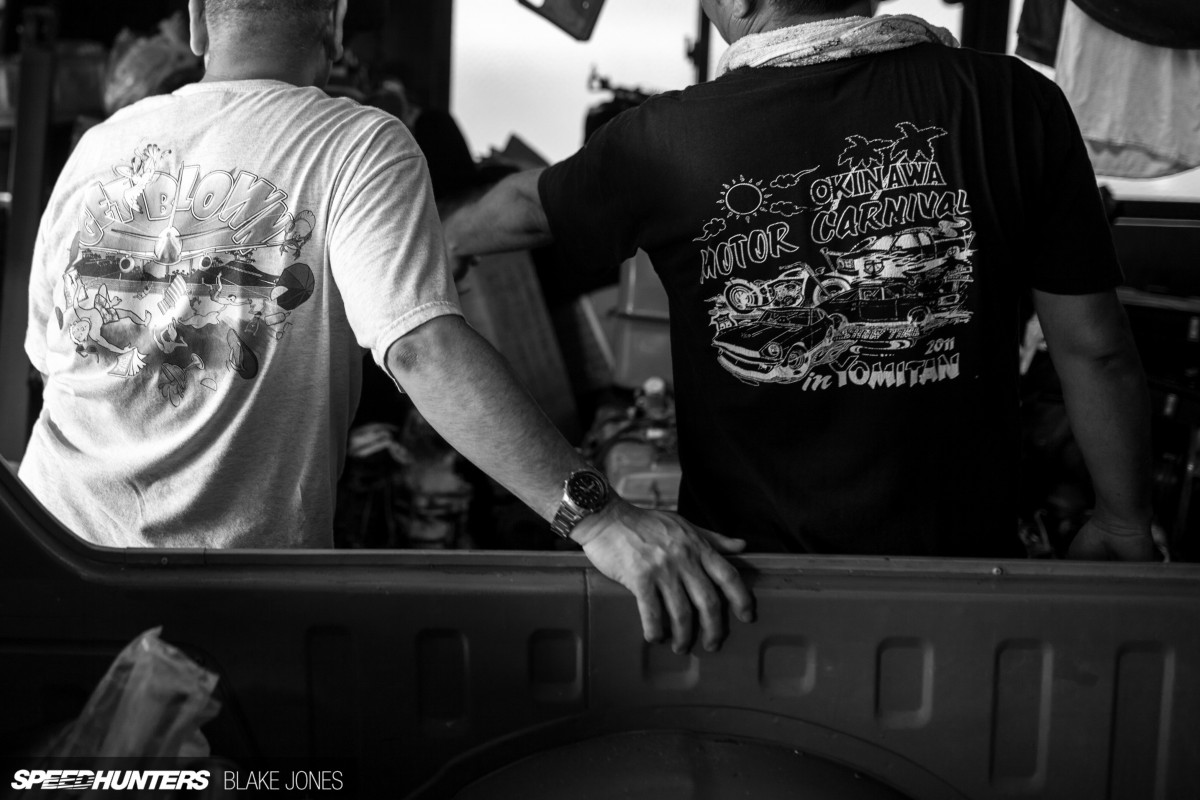 Hop on a jet from Tokyo and point yourself south for three hours and you'll arrive at Naha Airport. If you're anything like me, what comes next is a sense of mild confusion because although your destination says 'JPN', your surroundings would suggest otherwise. The air is warm and sticky, almost every sign is in English and the mainland's ethnic homogeneity is a distant memory. The only people that look Japanese are those who disembarked from your flight from Tokyo. You look outside and see blue ocean stretching towards the horizon, as a USAF F-15 launches itself down the very runway your Boeing just landed on.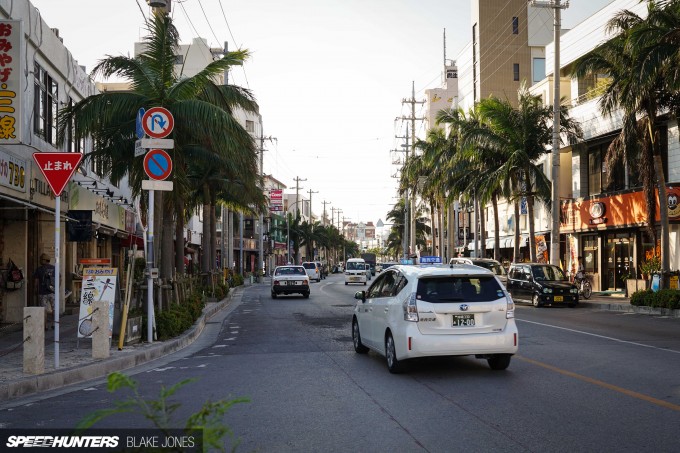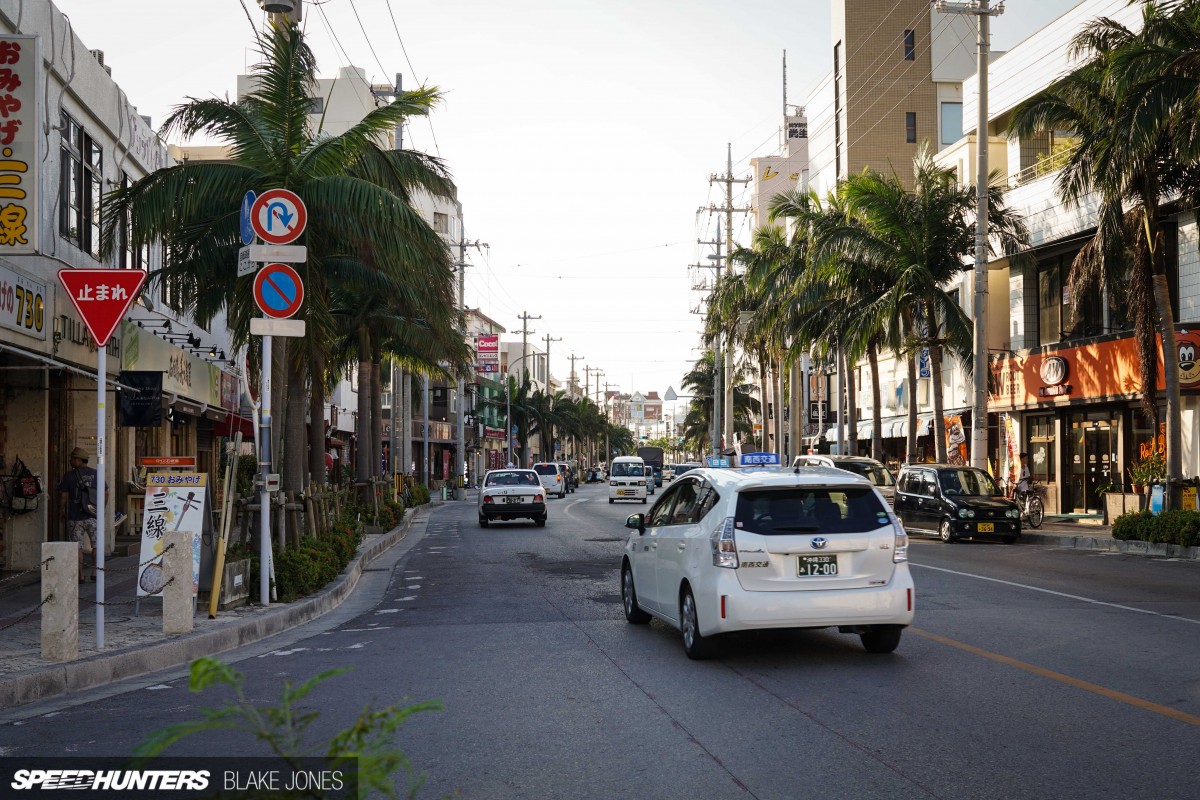 Step outside the terminal and the story is much the same, however the sight of a Toyota Crown Comfort cab and at least 30 Priuses (officially, Prii) reassured me that we are actually still in Japan. The architecture, foliage and general vibe is much closer to South-East Asia than typical Japan.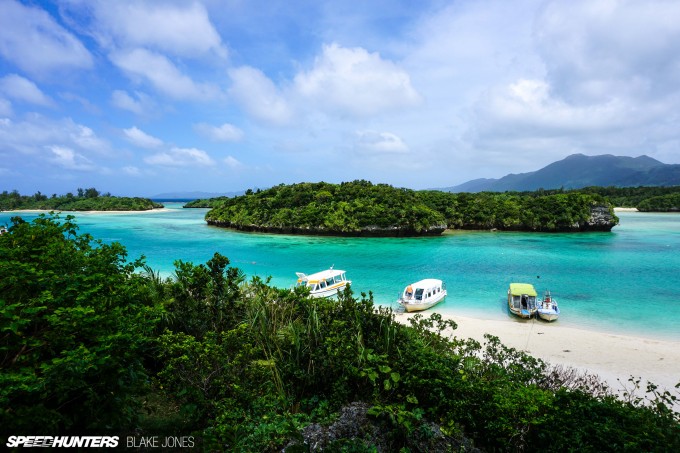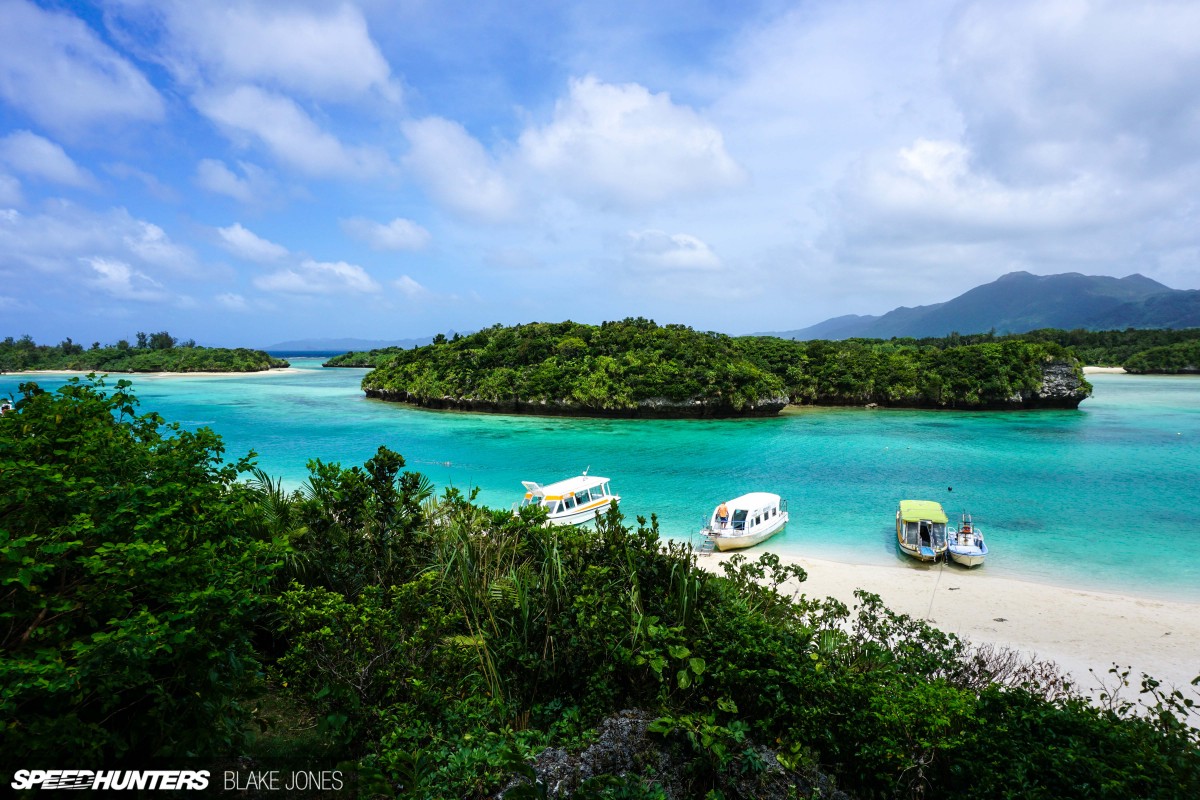 I couldn't resist including one holiday snap – just look at the colour of that water! There's good reason for the unique vibe too; this string of volcanic islands for most of history was separate to Japan as part of the Ryukyu Kingdom, having its own ethnic identity, language and customs. To slightly compress history, Japan aggressively claimed the territory in the early-1600s until everything was turned on its head by the events of World War II. After the war, Okinawa became a hub for the US military and remains so to this day.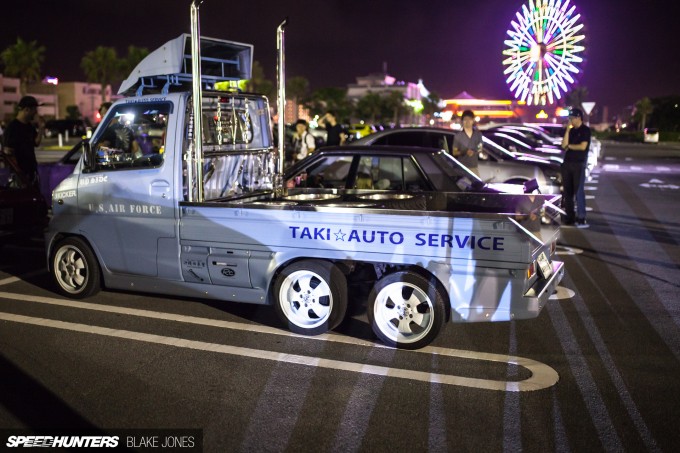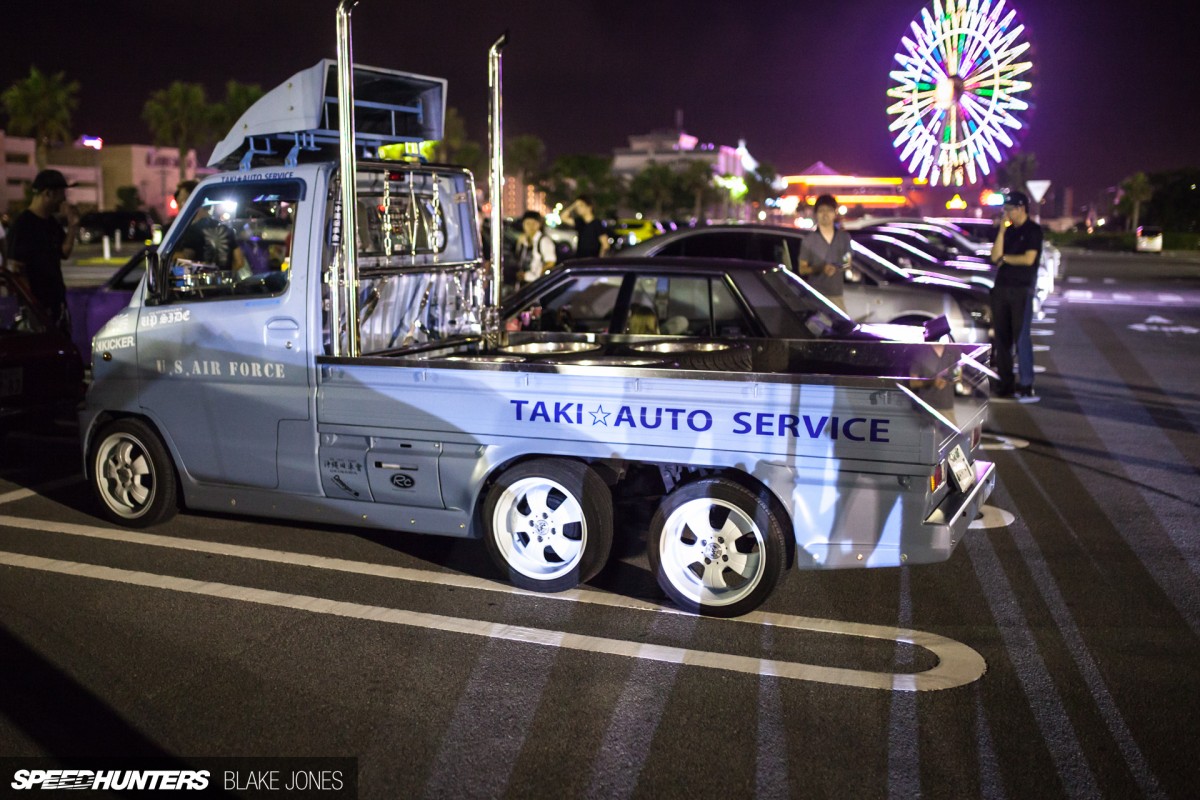 This situation has caused its fair share of tension between the locals and the US military family over the years, but the car scene has remained a constant melting pot for people from both sides of the fold, as this U.S. Air Force themed truck demonstrates in spectacular fashion…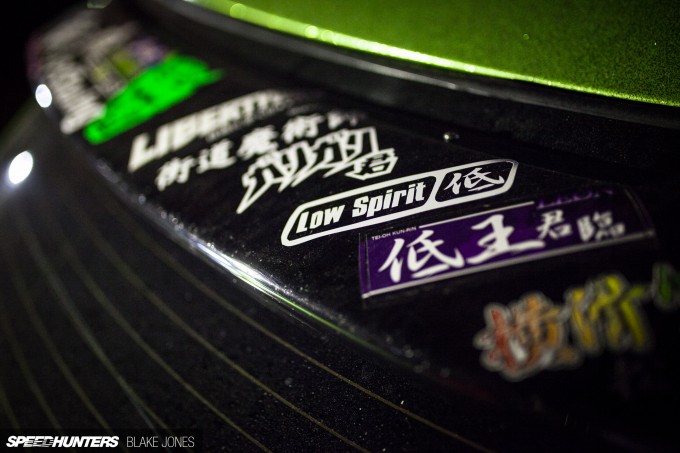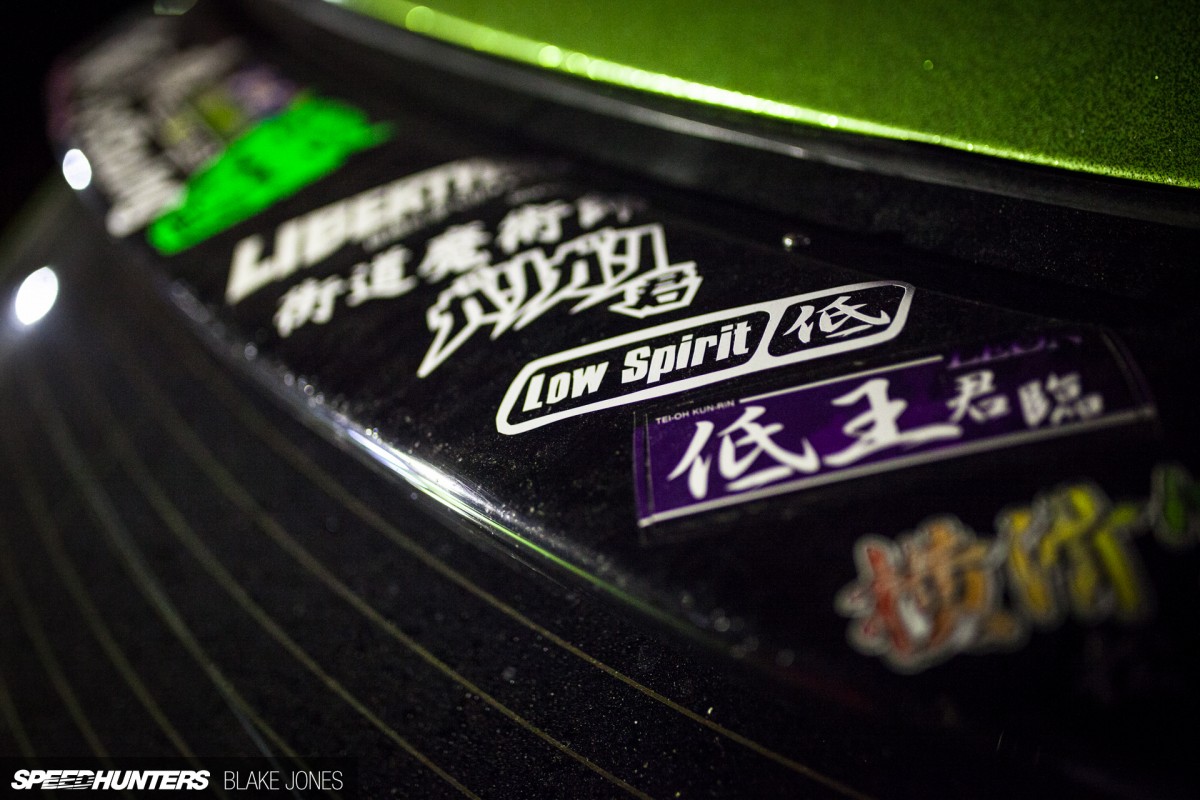 Walking through the lines of cars during a Friday evening gathering at the regular meeting place – a sprawling carpark situated next to the aptly named 'American Village' – there was an obvious divide between the Japanese and American attendees in terms of language, but the common language of cars was being spoken fluently.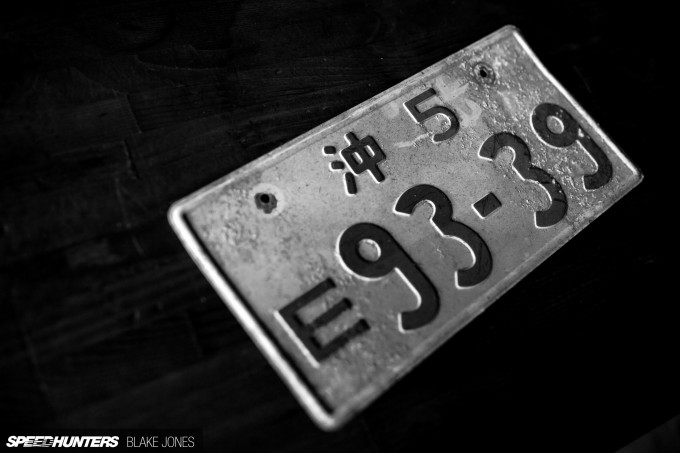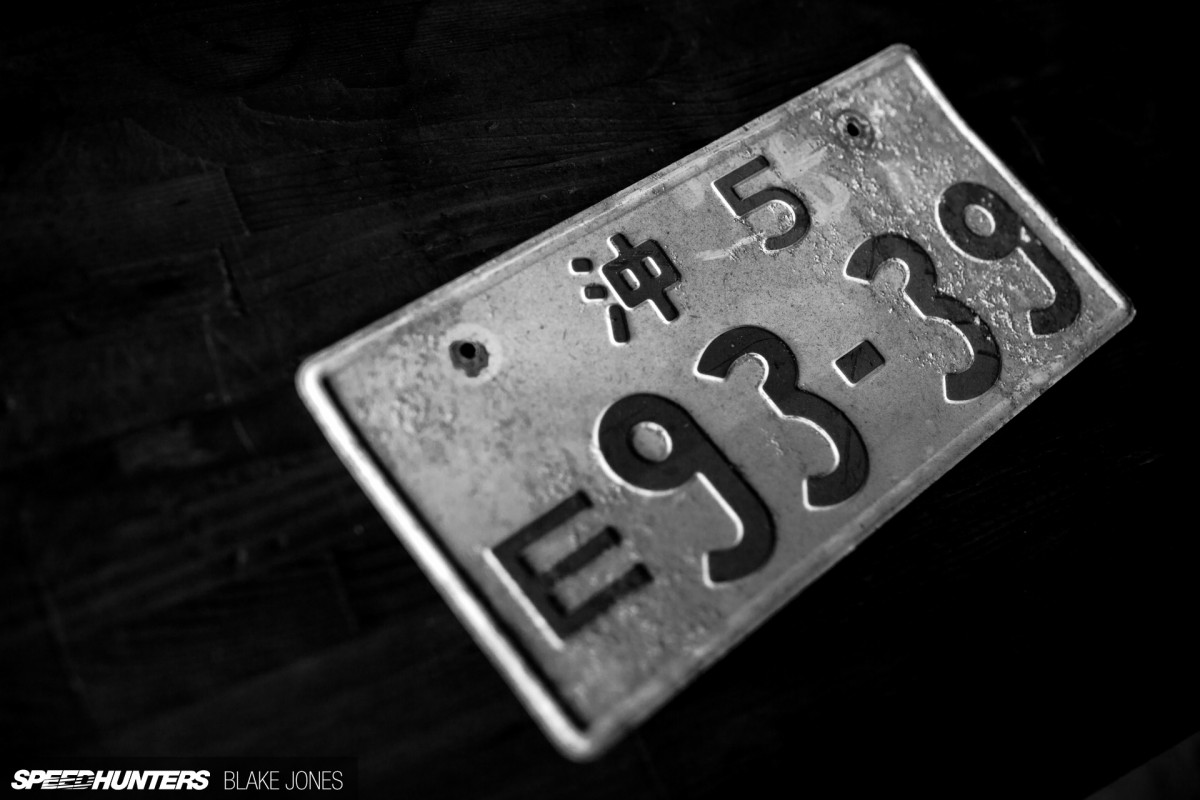 Even the registration plates in Okinawa tell a rich story about the island's history. Pictured here is an original Oki-Go (Okinawa, 5) plate which was issued in the late-'40s. The 'E' marking to the left designates that this plate belonged to a left-hand drive vehicle imported from the US, so there's a good chance this would've been mounted to the front of a US officer's pride and joy, shipped straight from Detroit!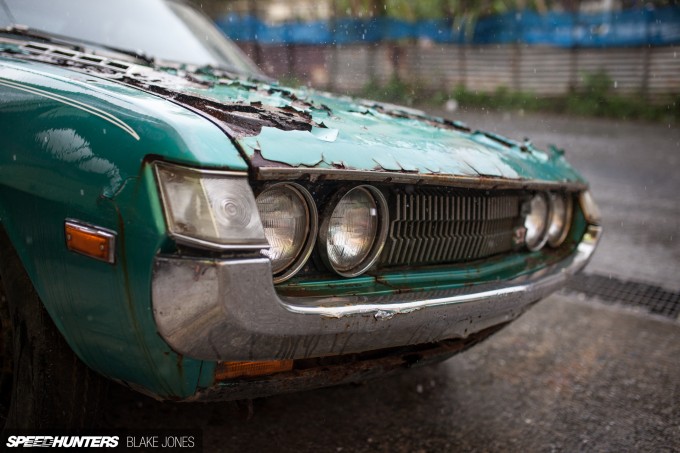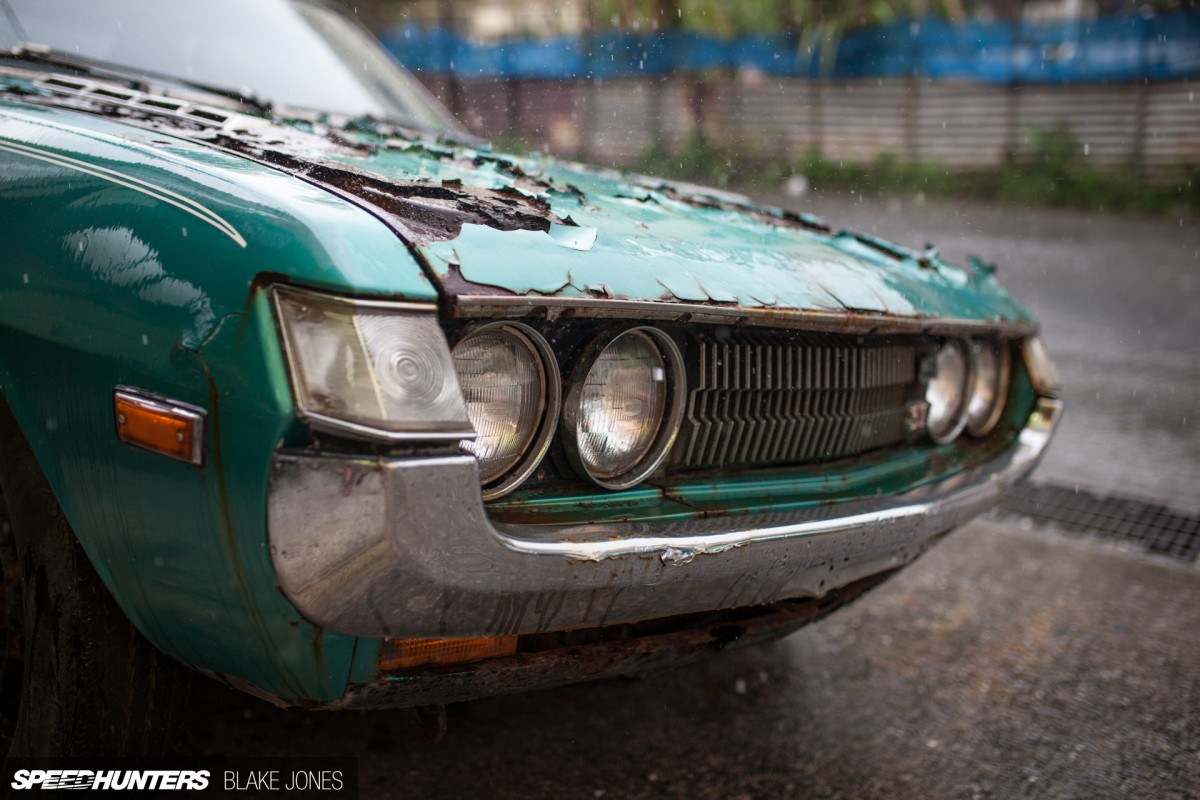 Car enthusiasts are probably the only people in the world who would complain about living on a tropical island, but the reality is that the humid climate and salty ocean breezes are a classic car's worst enemy. You don't have to look far in Okinawa to find rusted-out hulks of metal. Owning a classic here takes a serious disregard for one's sanity, and probably causes some level of subconscious anxiety at the mere sight of a storm cloud.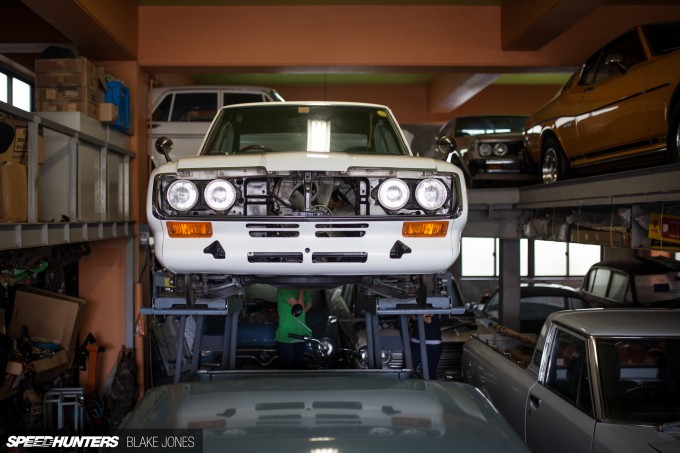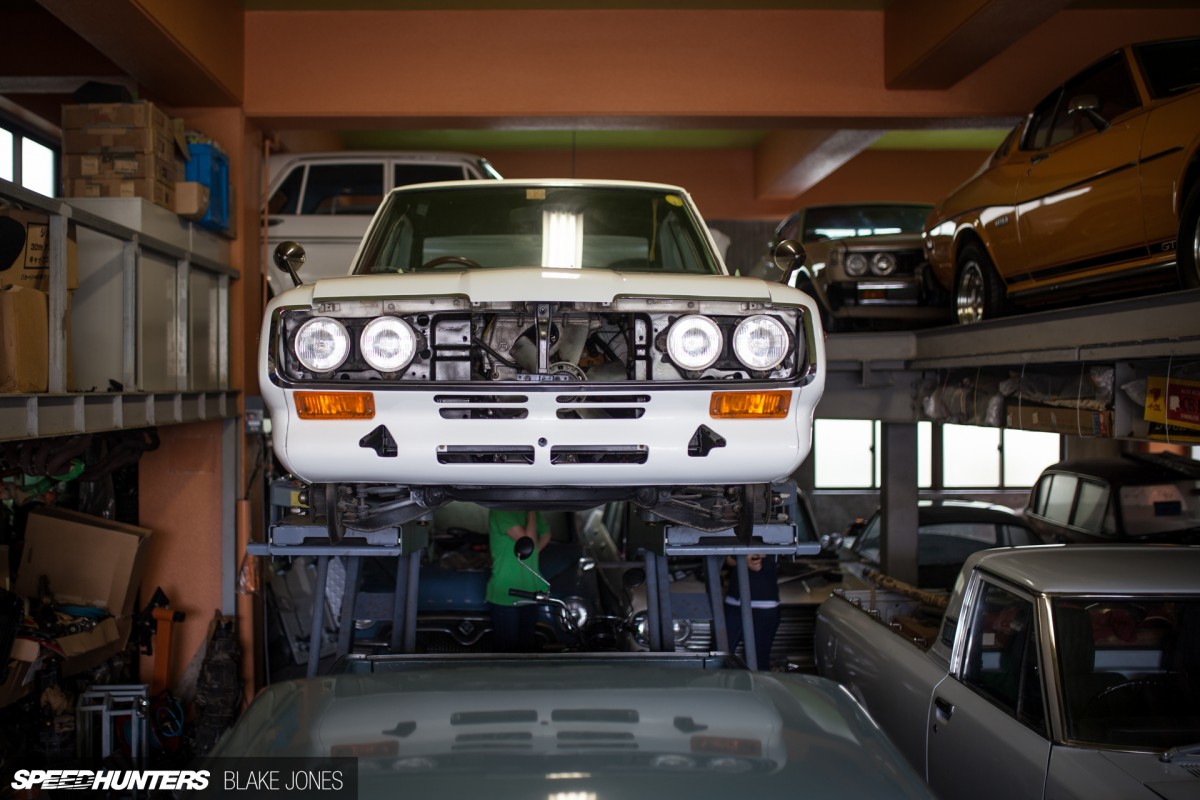 On the subject of classics, one stop on the agenda was to a nondescript warehouse within an equally nondescript residential suburb. Of course, this being Japan, one can never be too sure what hides behind any closed door, and in this case, the surprise was an extremely eclectic collection of vintage Toyotas.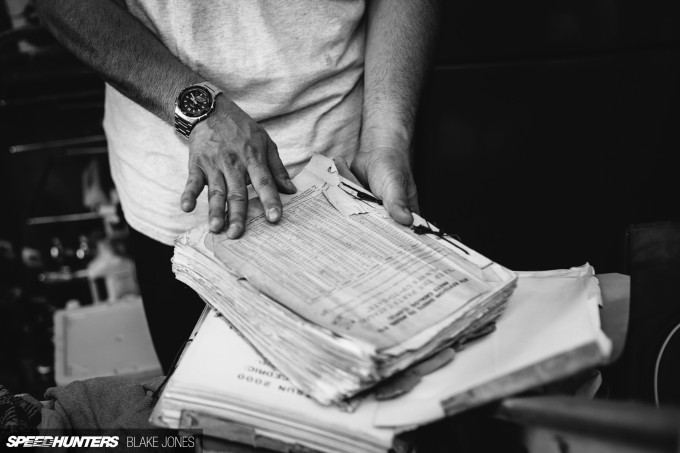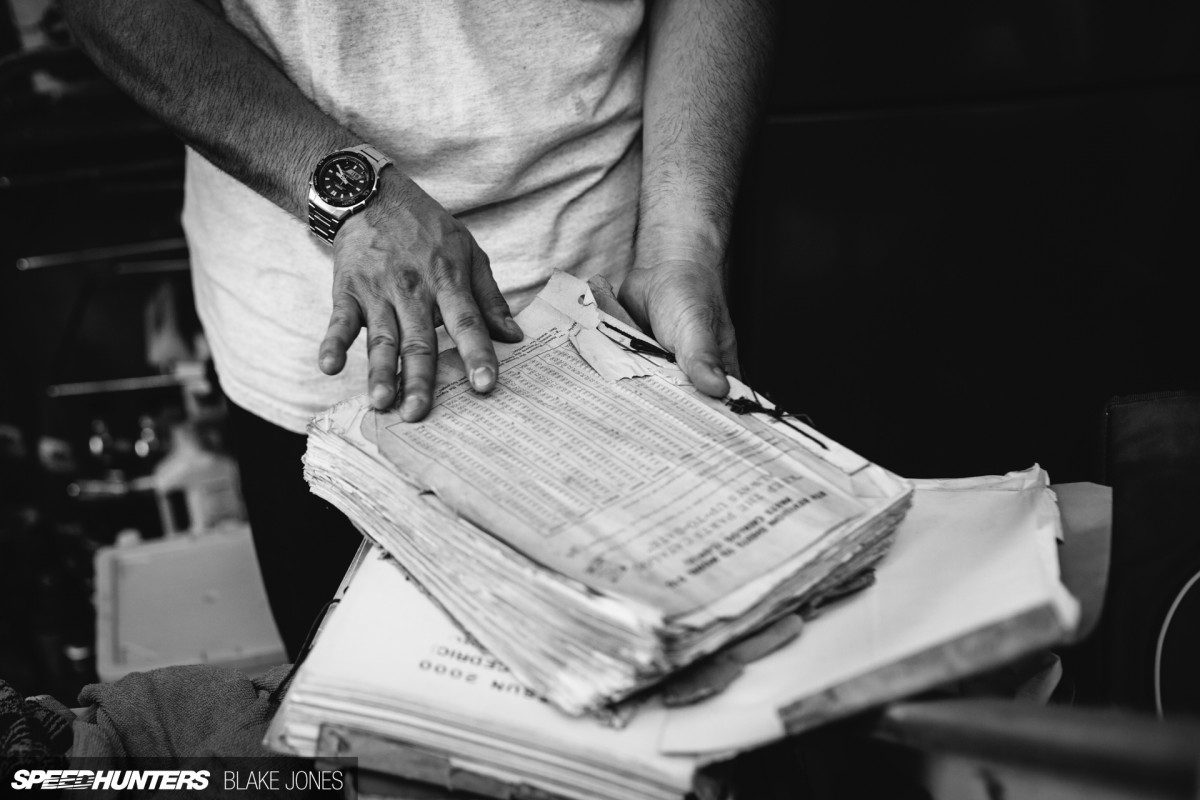 What made this collection so notable is the owner's goal – to collect not just one example of each Toyota vehicle but a perfect pair – one in each left and right-hand drive. Don't mistake this for simple Japanese eccentricity, as once again this is an instance of cars telling an interesting story about culture at large. On account of Okinawa effectively being a US territory until 1972, cars were driven on the right-hand side of the road, as per law in the States. As a consequence, manufacturers produced small numbers of Japanese-only models in left-hand drive for Okinawan owners. Today these examples are exceedingly rare, and this particular collector has turned to the US to source left-hand drive examples for his collection. 730 (Nana-San-Maru) Day is commemorated around the island as the day traffic changed back from the US-system to Japanese-style in 1978, including a colossal effort to change all road signs and signals in the prefecture within a timeframe of just eight hours.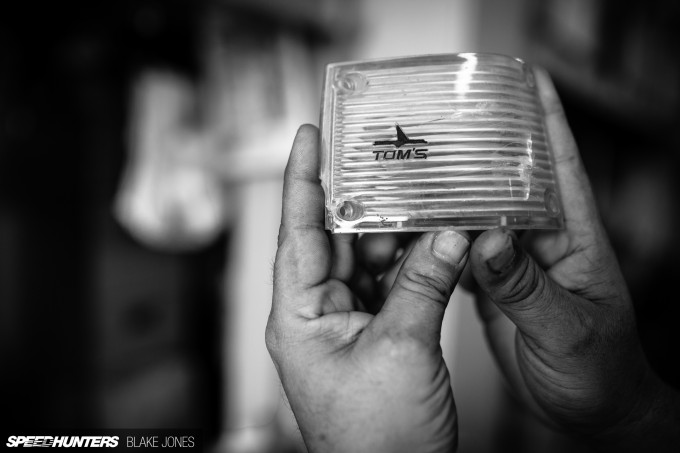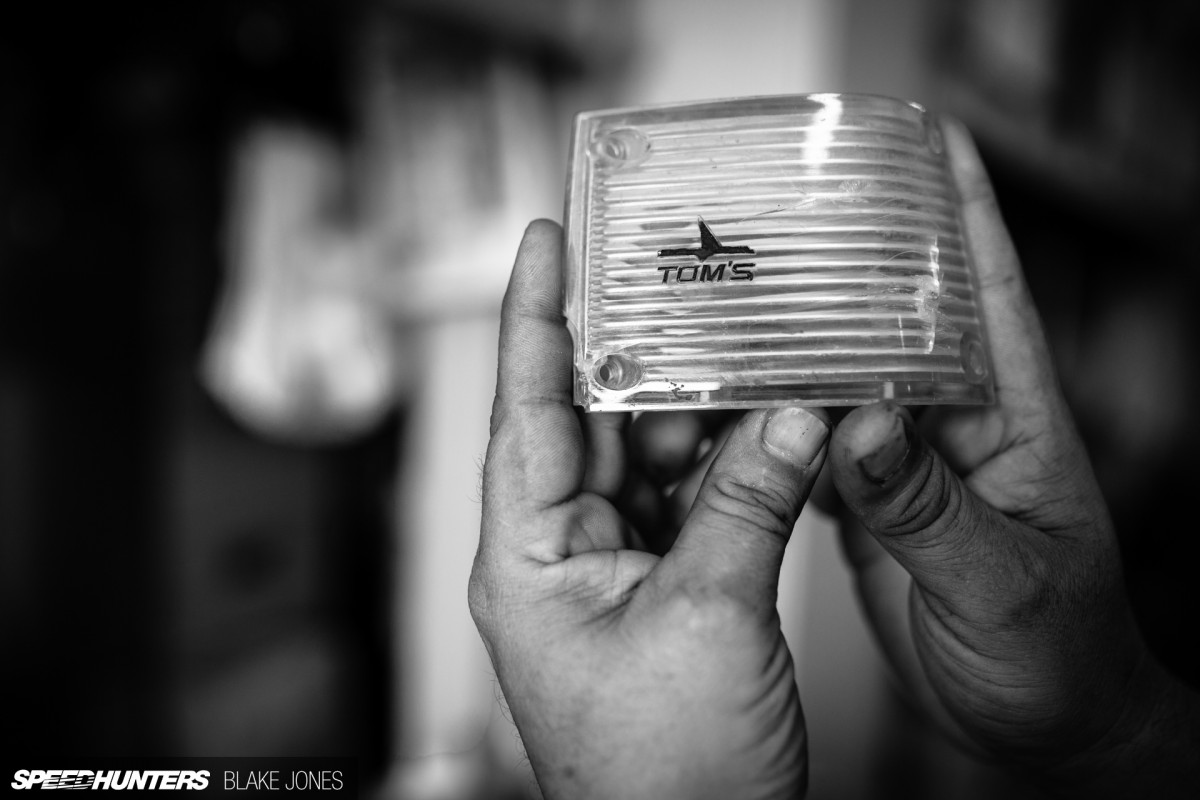 Any serious collector has an equally fanatic penchant for rare parts as he does rare cars, and this was no exception. I have no idea what this TOM'S lens belonged to, but suffice to say it was rare.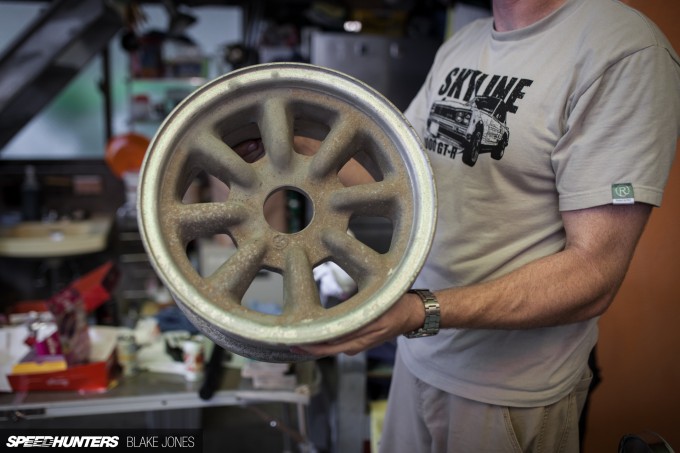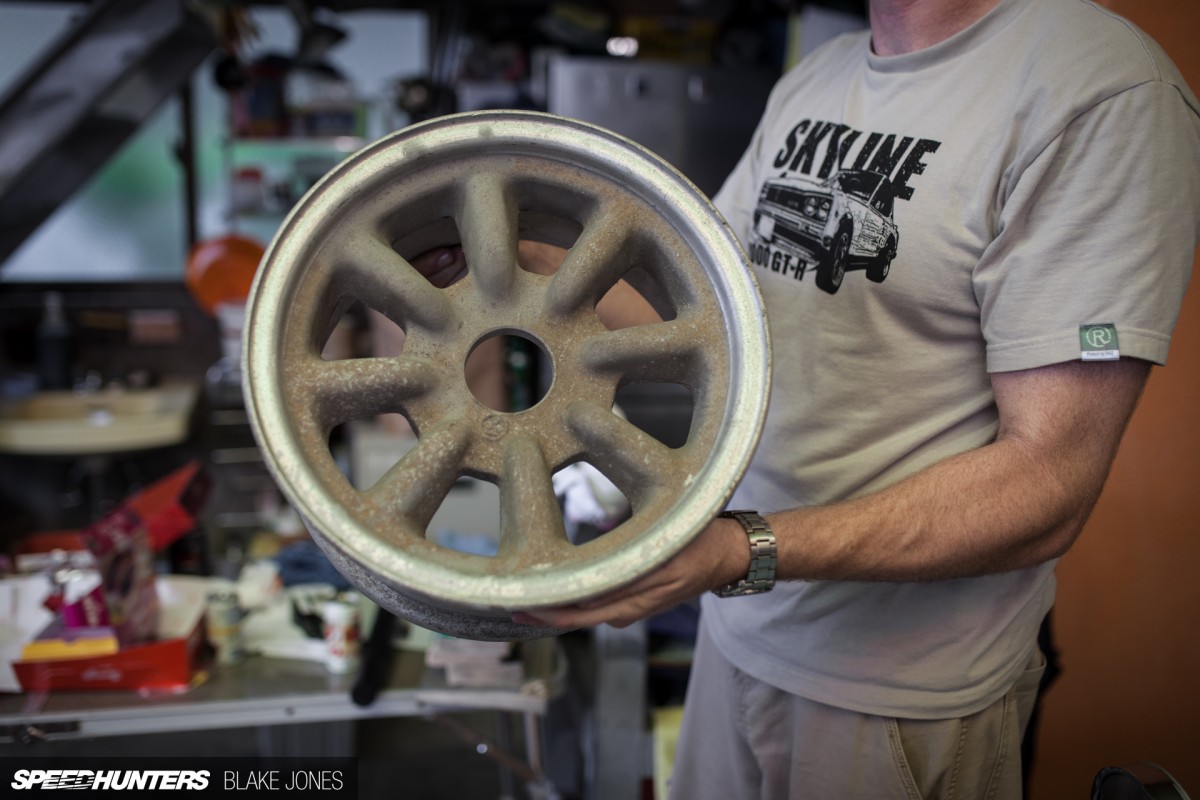 Or how about an original RS Watanabe wheel? Look closer and you'll notice these are undrilled, meaning they've never been mounted to a car before.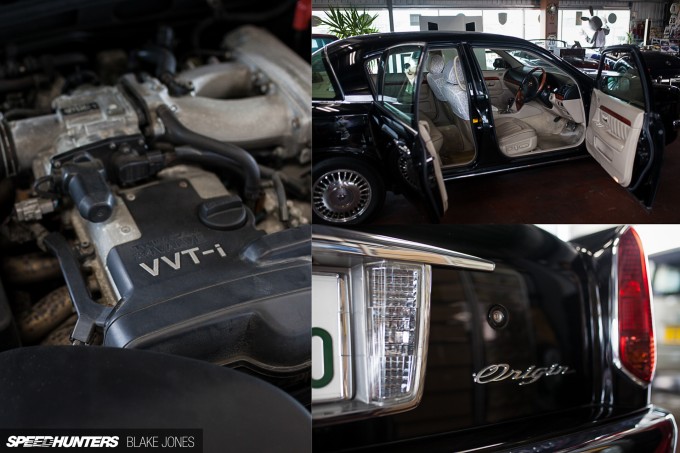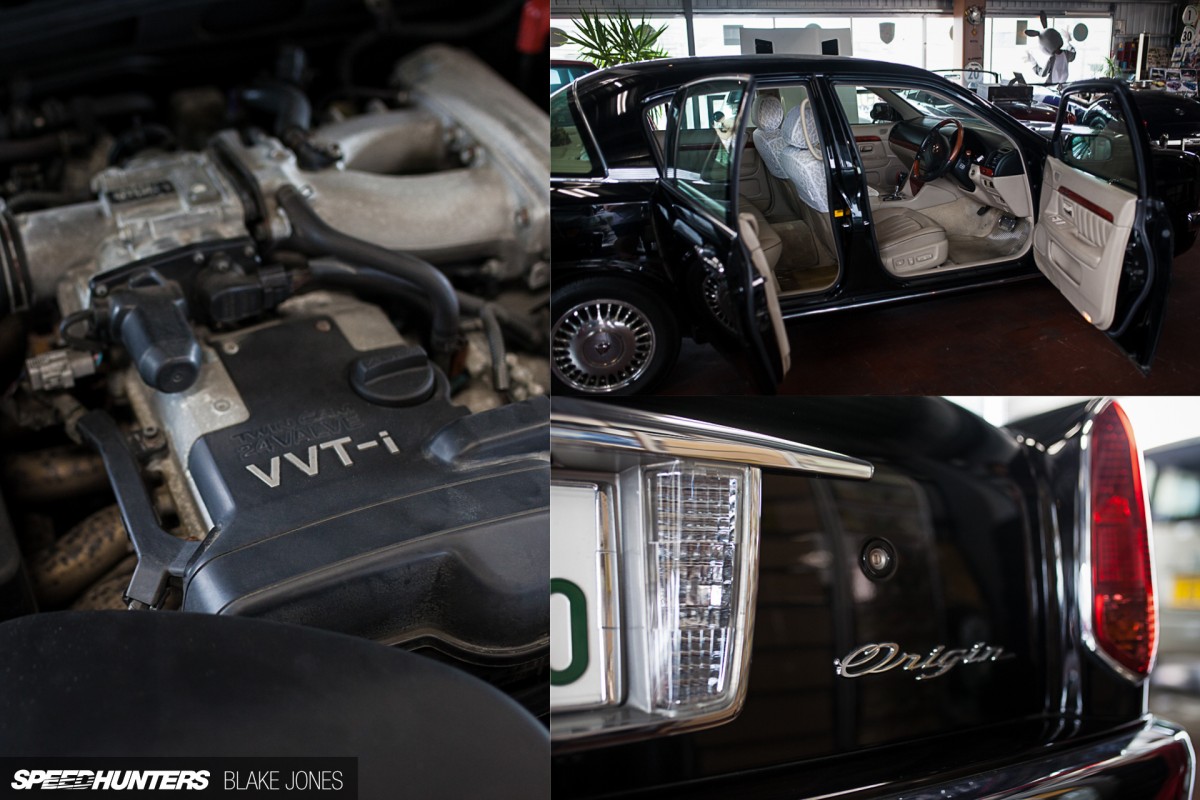 Here's something more modern but equally quirky – a coach-built Toyota known as the Origin. Suicide doors, a 2JZ and a production run of 1000 vehicles – what's not to love? This is begging for the VIP treatment; just look at those front seat doilies!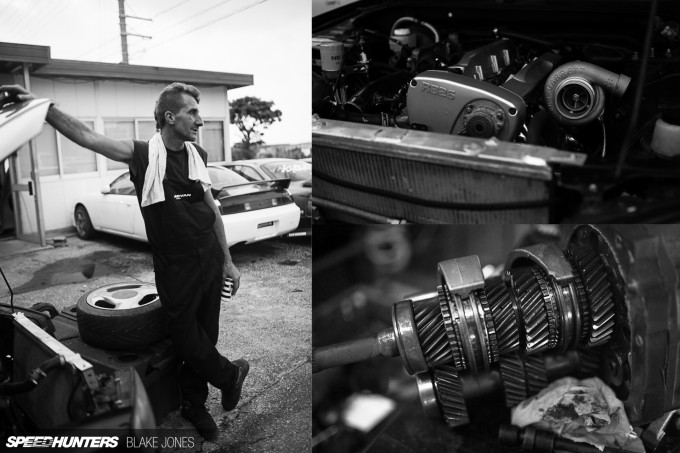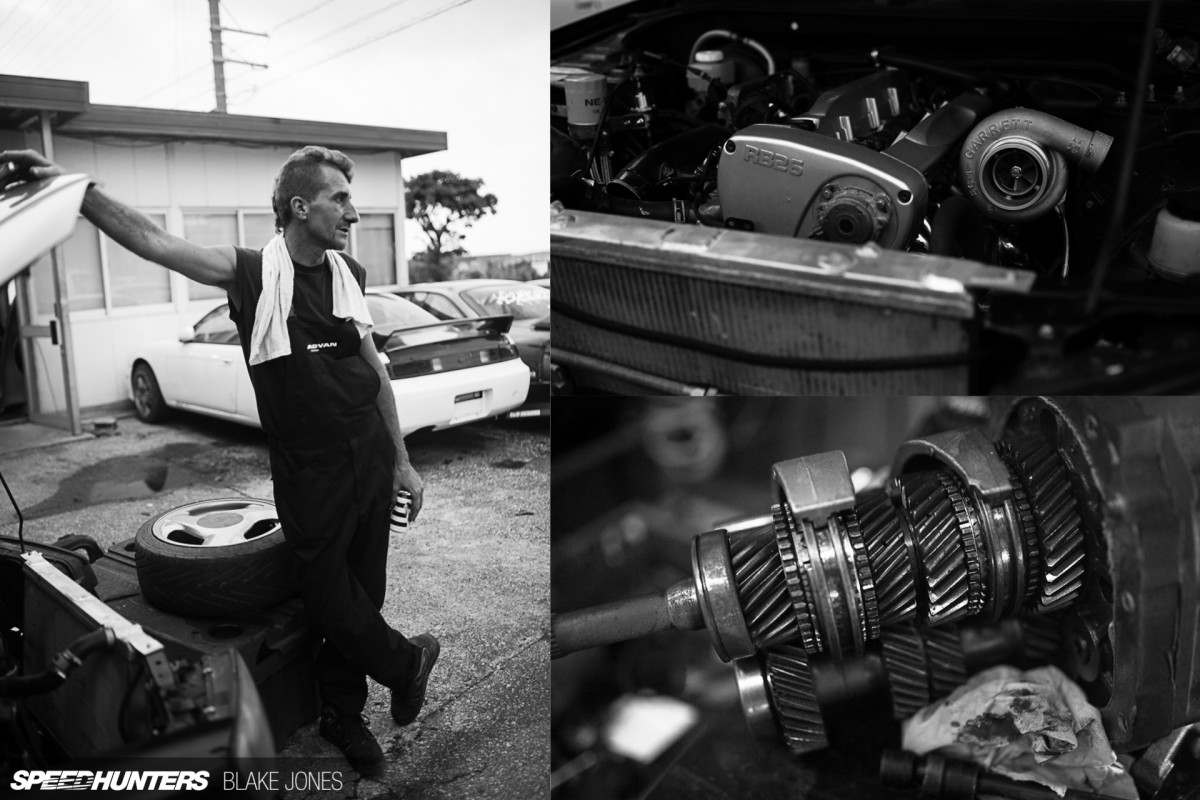 Elsewhere on the island you'll find guys like Bill Siekert of B&M Okinawa, an ex-USMC man who knows how to build a mean RB26. He's a go-to for any Nissan enthusiasts hunting down spares or performance parts.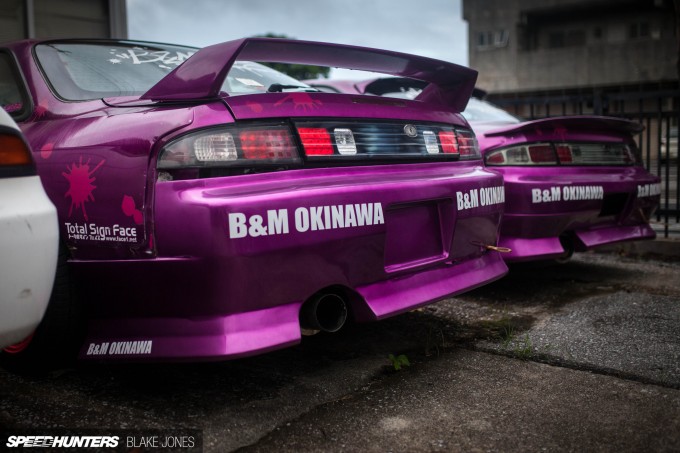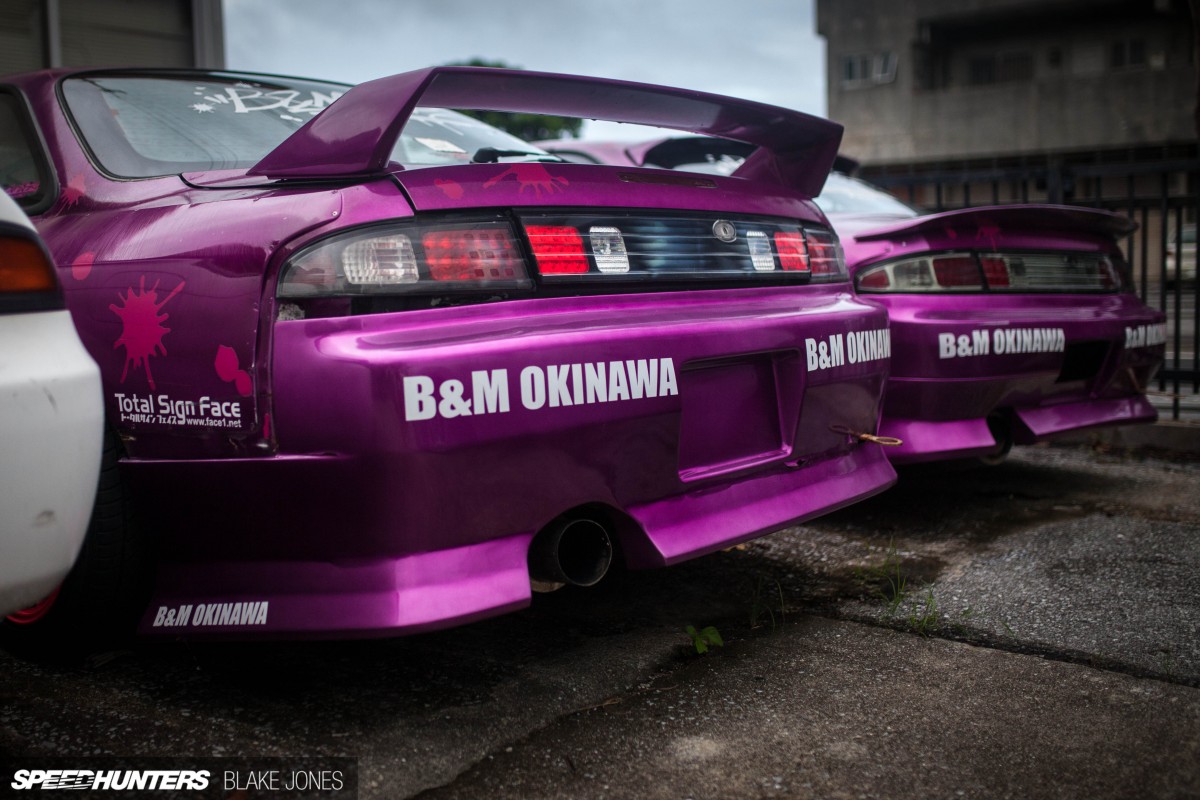 Bill is also the supporting force (read: dad) behind a brother/sister drift team that competes in matching S-chassis machine on the mainland. I couldn't help feeling this was a real-life Need for Speed story just waiting to be told.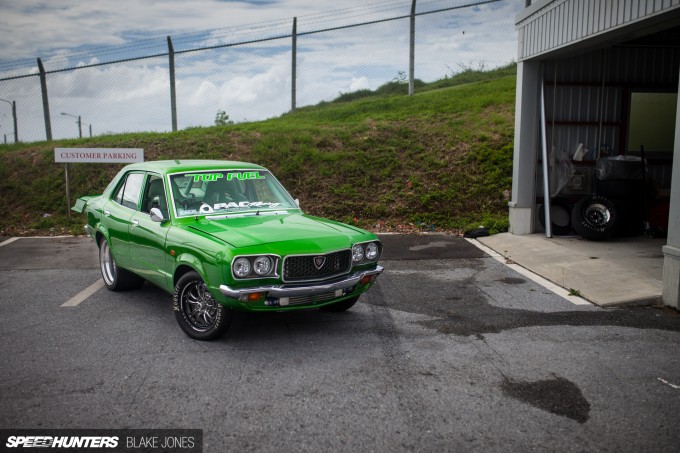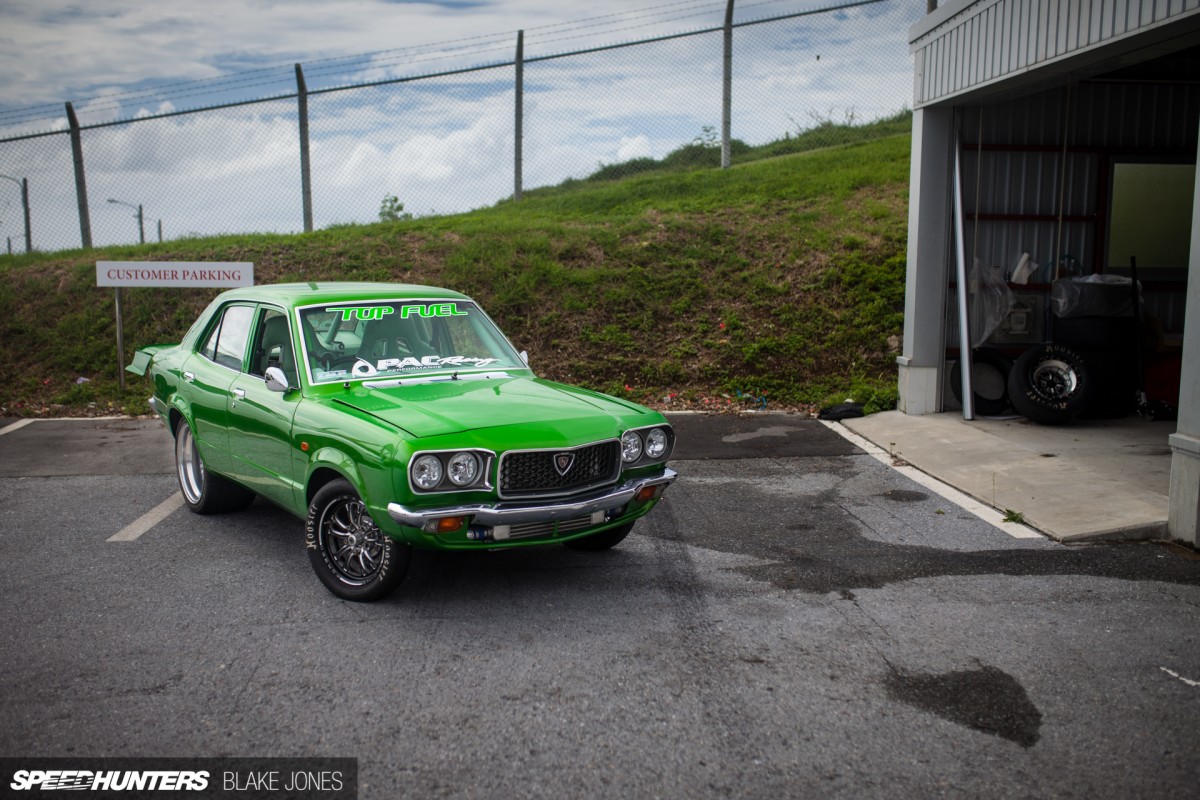 However, I have to save my favourite find on the island to last. When this gloriously green RX-3 emerged from its storage garage in front of me I was doubting my own sanity. Had I really just flown 14 hours, only to be presented with a car that literally defines a whole era of rotary tuning and racing in Australia? Apparently so, because the owner of this car, Ken, is a rotary nut and has a strong relationship with Pac Performance – Australian sport compact drag racing royalty and the Sydney-based workshop responsible for this build.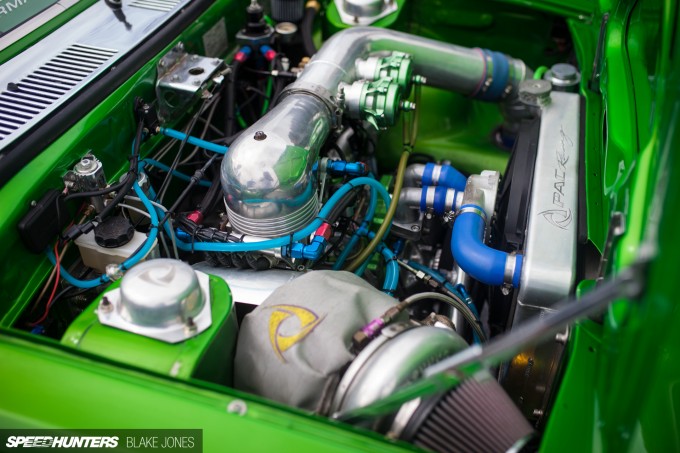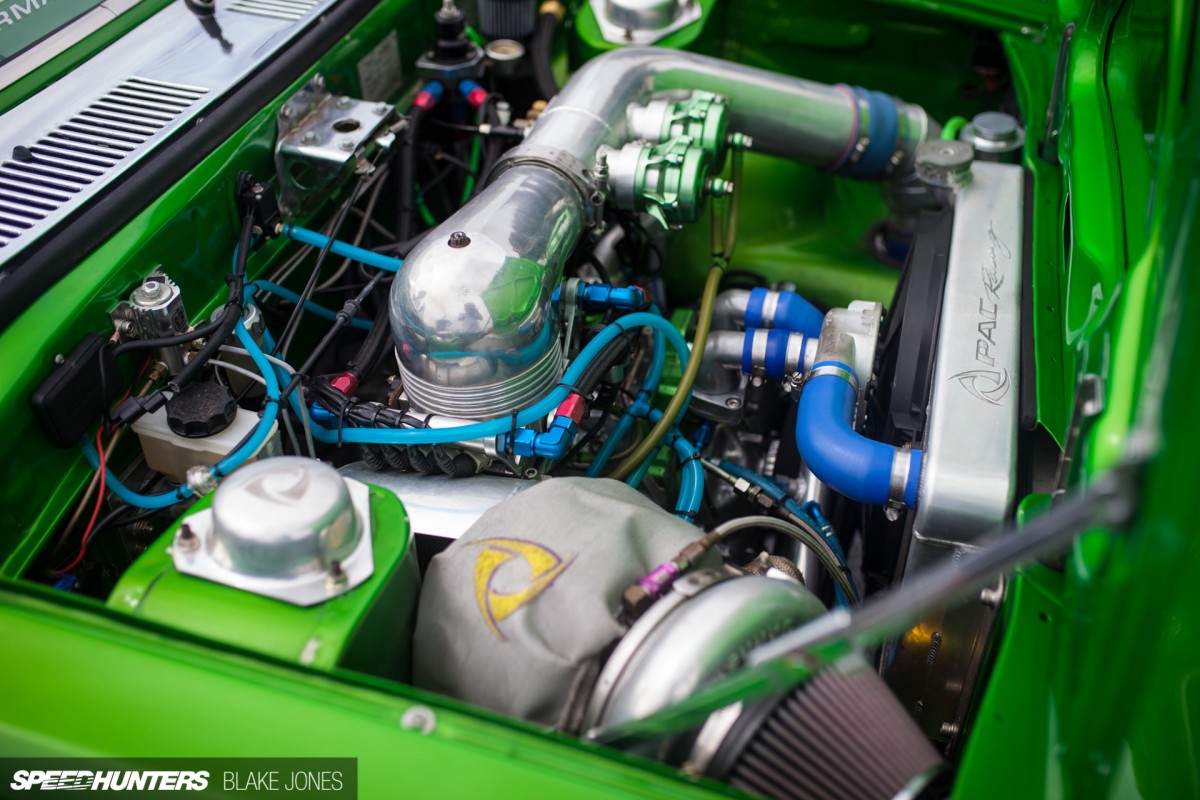 Retina-melting paintwork aside, the team at Pac does know how to boost a rotary. An output to the tune of 700hp guarantees that Ken makes his presence known when this car is started. You may remember my story on Ken's 500hp drag FC3S, which he's using to reinvigorate the Okinawa drag scene after the island's only drag strip was closed; let's hope for an update soon.
Classics Come Out To Play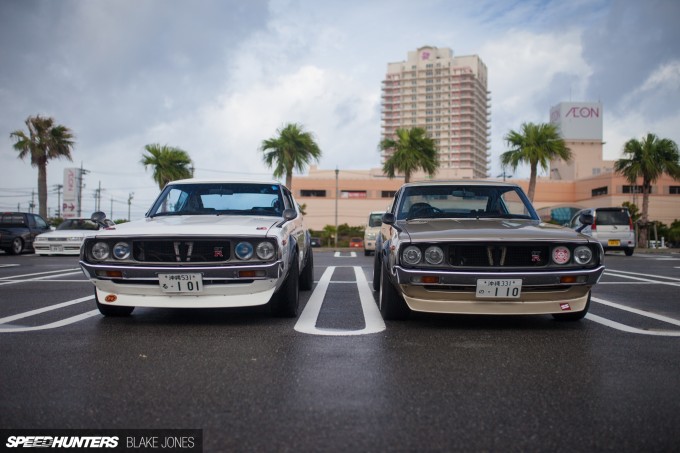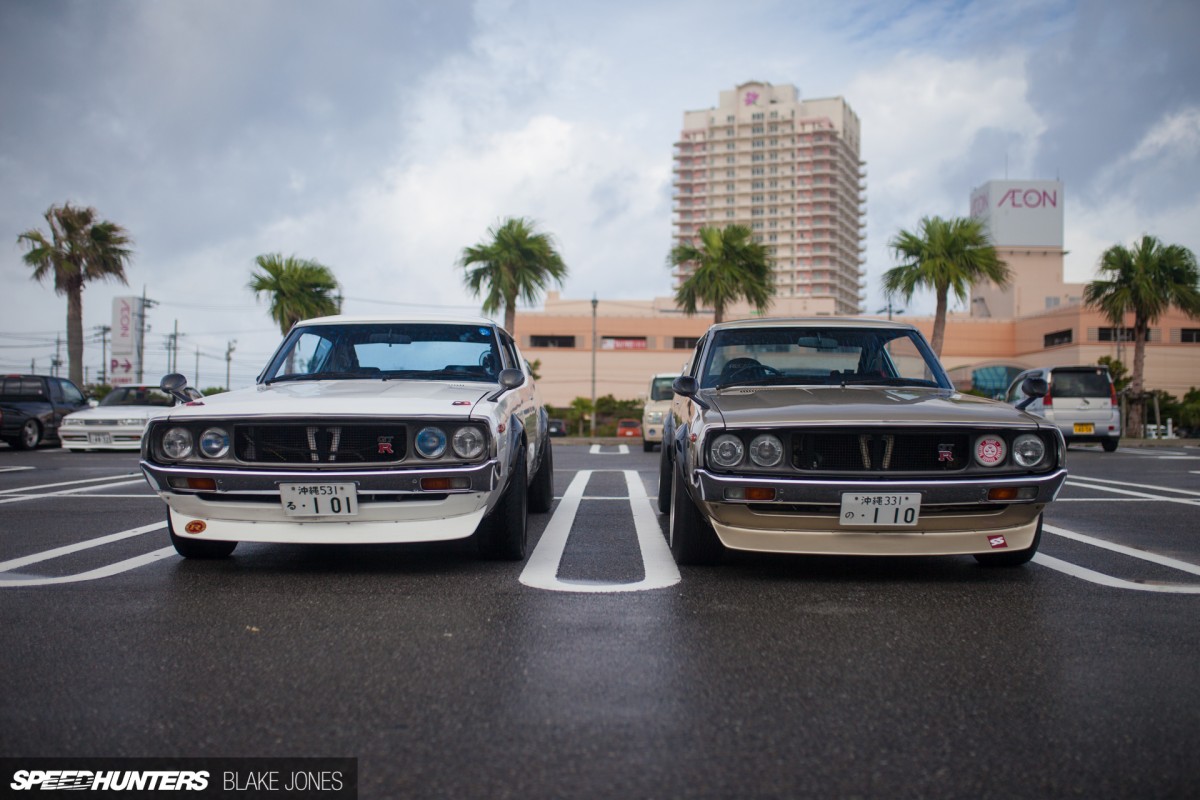 Through the foresight and organizational skills of my two extremely accommodating accomplices Eric and Leon, a small gathering of Okinawa's finest classic cars had been arranged for Sunday morning.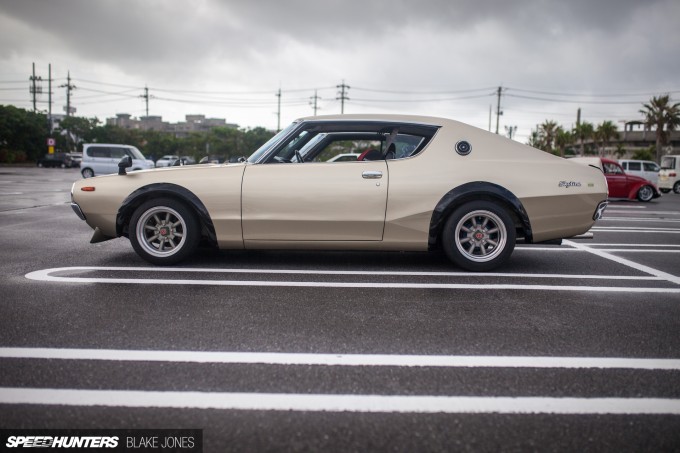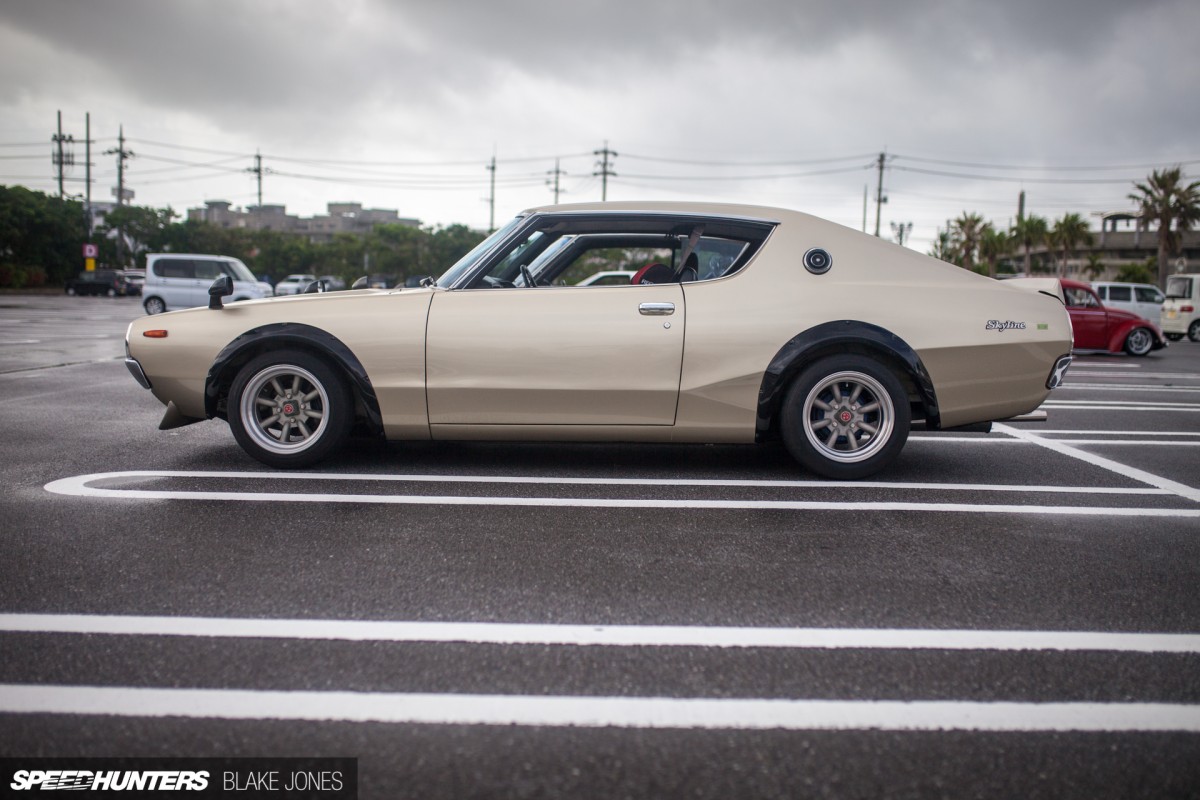 Considering that rain clouds had been dumping on the island for three days straight courtesy of a passing typhoon, I was absolutely stoked to see about 30 cars roll up.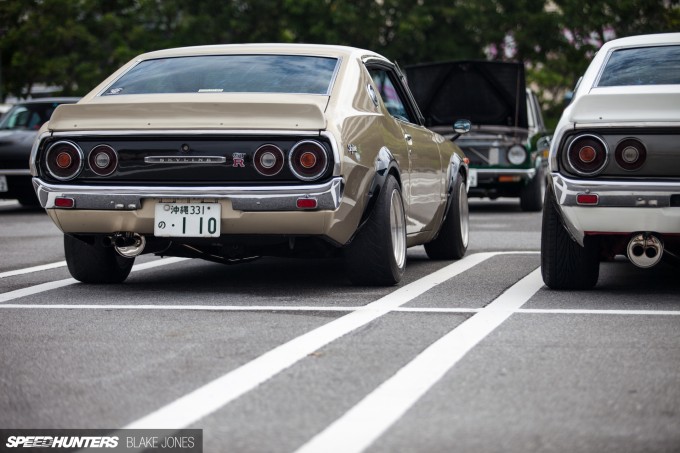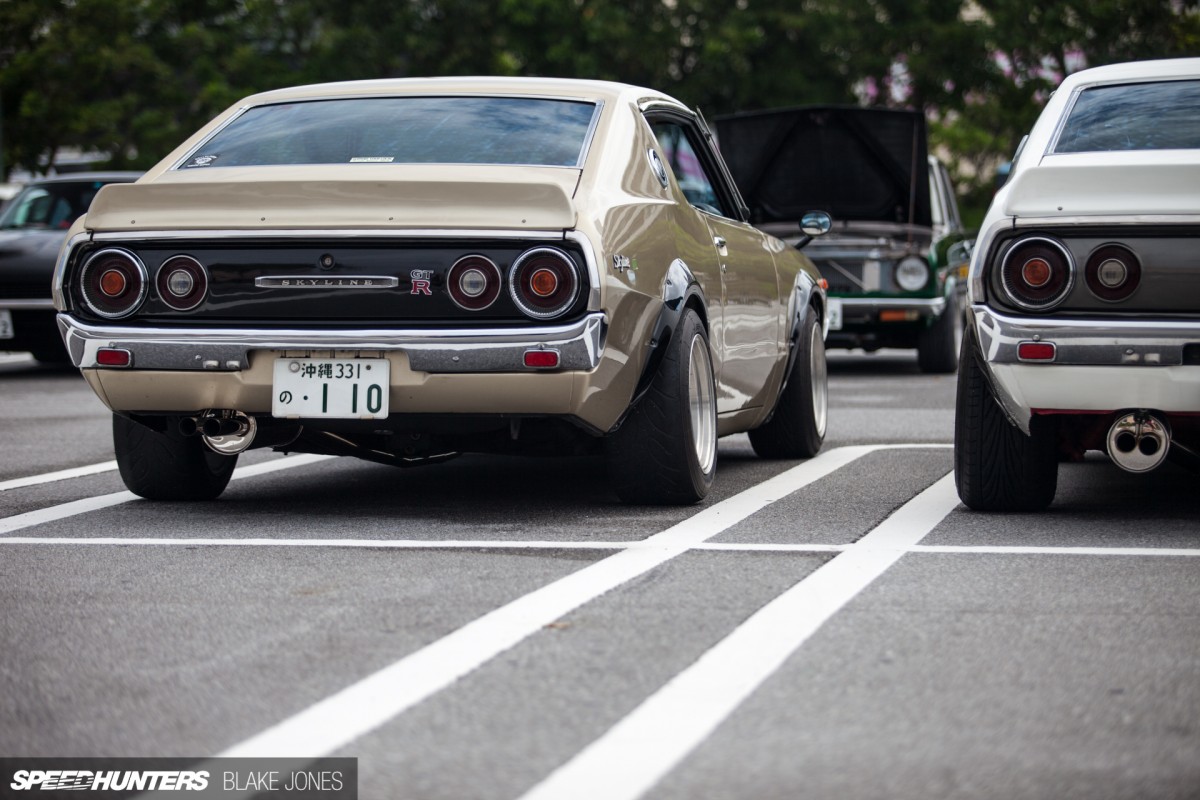 I didn't waste any time in acquainting myself with the two Kenmeri Skyline GT-R replicas that parked up either. This is without a doubt my favourite classic Japanese car, and although the bolt-on flares and RS Watanabe wheels look might be a well-travelled route, it just works so incredibly well.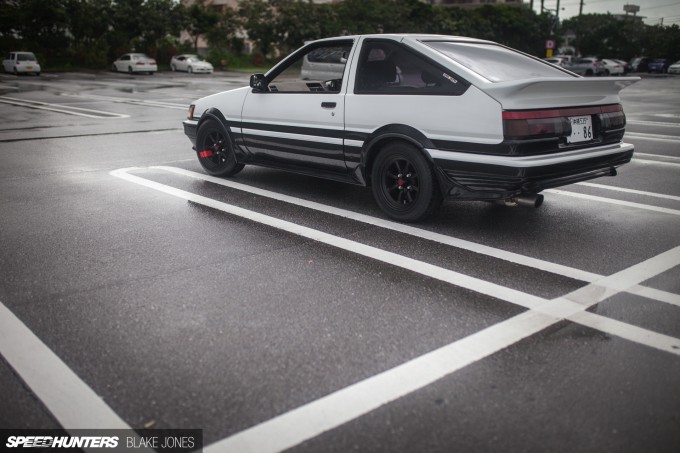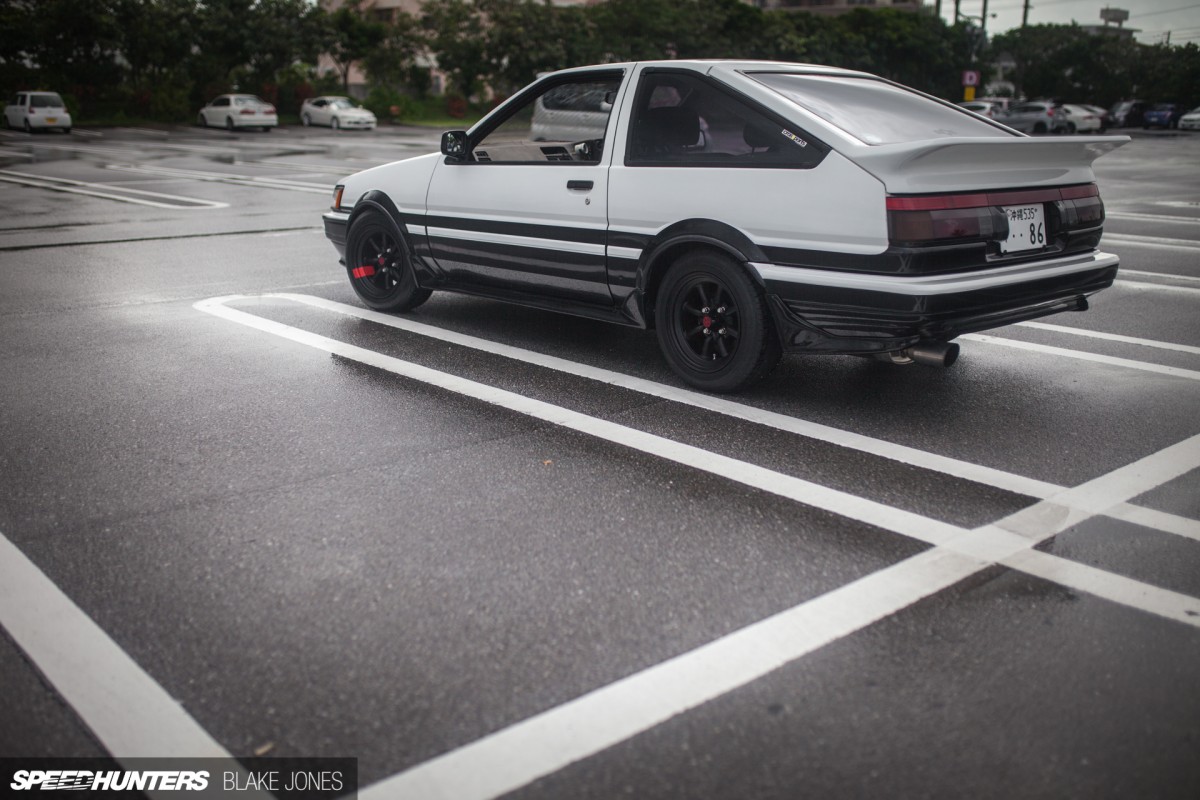 Speaking of timeless Japanese designs, we were joined by a lone Hachiroku resplendent in two-tone panda paintwork; once again RS Watanabe providing the perfect complement. It fascinates me that Toyota effectively offered four different versions of this vehicle in the mid-'80s, depending on whether the buyer wanted a Trueno or Levin front-end matched with a notch-back or lift-back rear.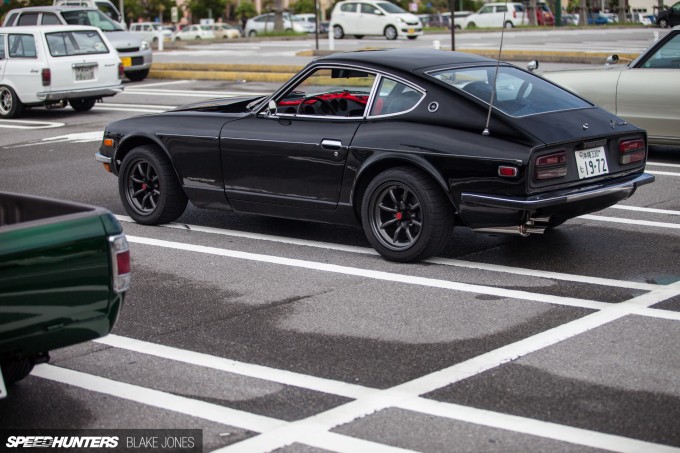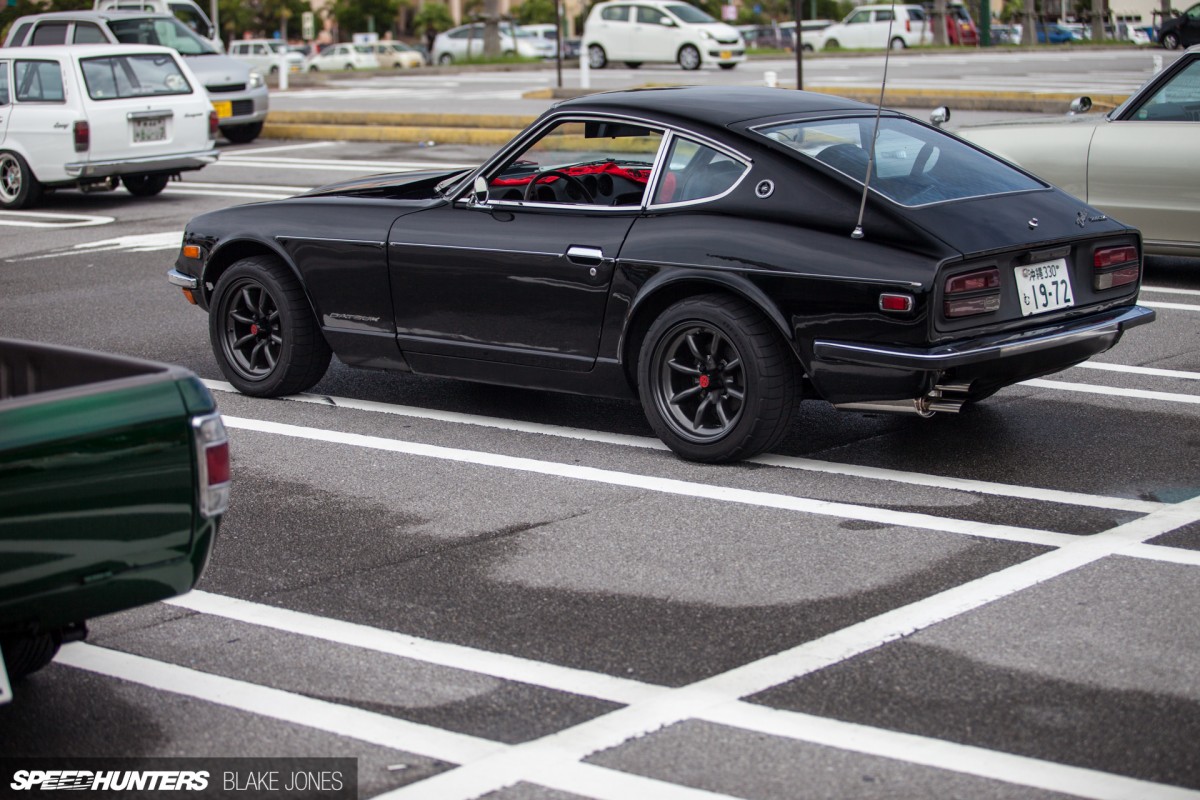 Compared to the night meet from earlier in the week, both the owners and cars that turned out on this morning had a few more years under their belt. What was consistent was the fairly even mix between the locals and the gaijin, although most of these guys have been here long enough to shed the foreigner title. I'm told that there's a fair proportion of military guys who fall in love with the island (and usually a girl too), and make Okinawa their permanent home. Living here and tinkering with a classic to pass the time does seem like a pretty solid life plan, to be honest.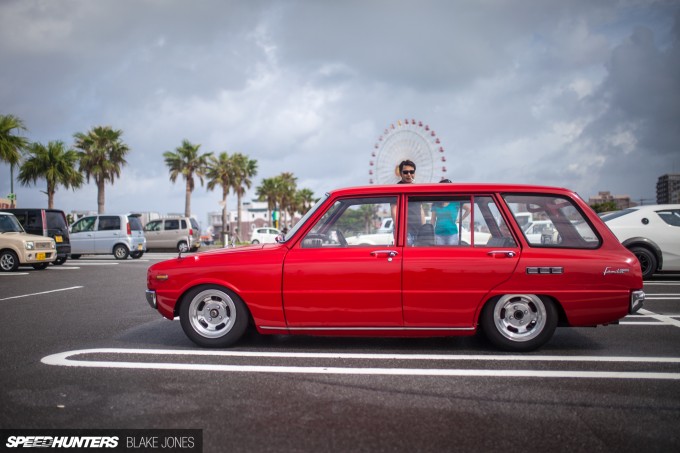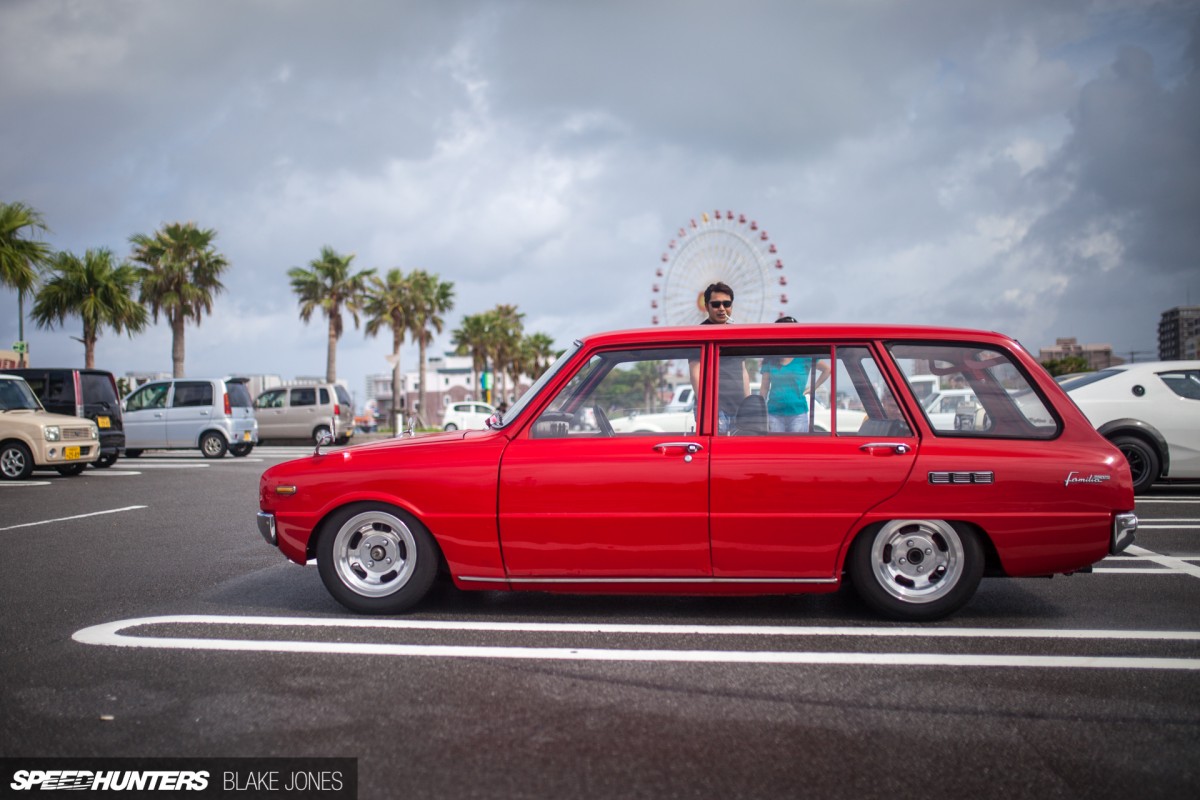 The intense red lacquer on this Mazda Familia wagon brought me back to the present day. This car was still piston powered when shot, but expect that to change soon.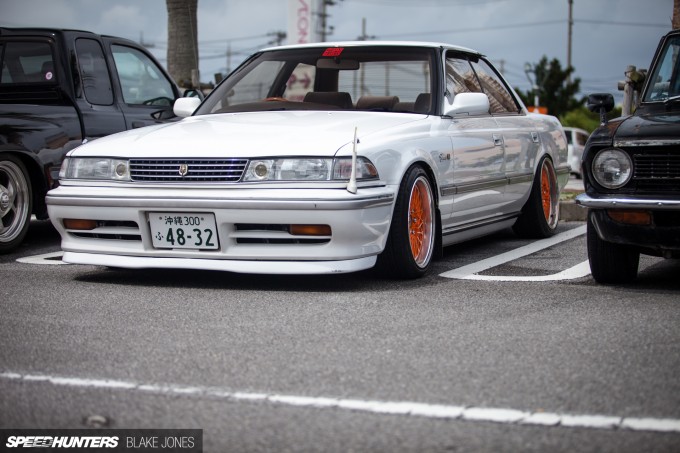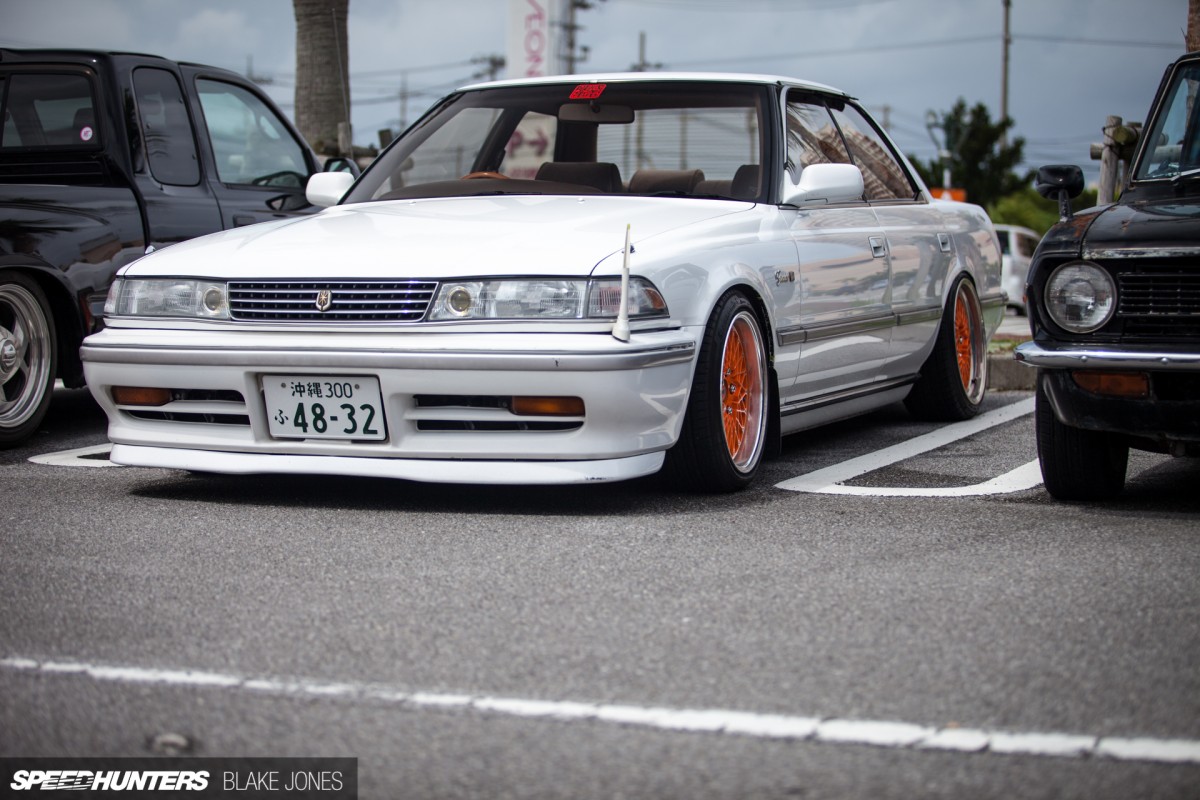 Setting a different pace altogether was this immaculately executed Mark II cruiser.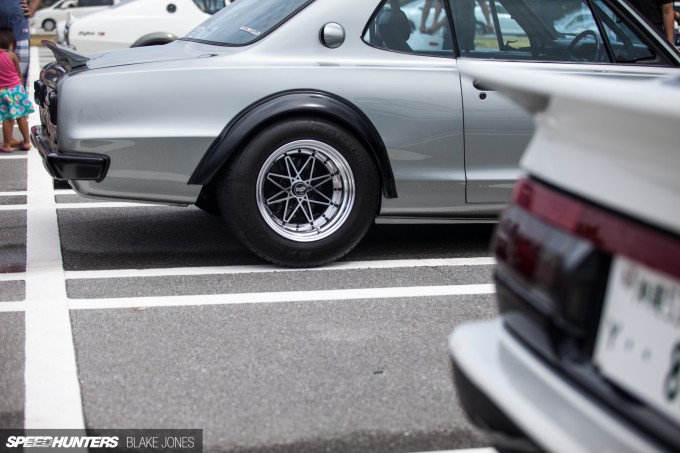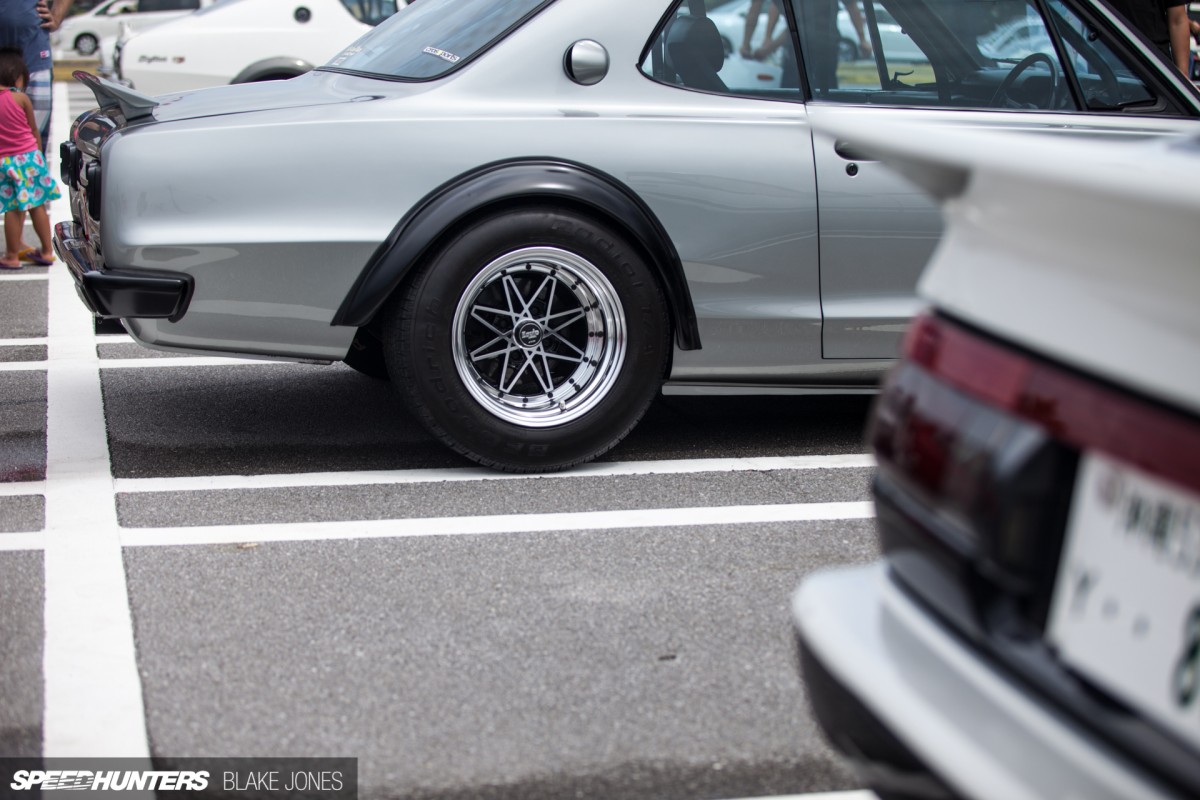 You may remember this beefy rear fitment from my feature on Eric Auburg's Hakosuka Skyline. Eric's journey with his GC10 is another example of a match that could only come about in Okinawa, and well worth a read if you have the time.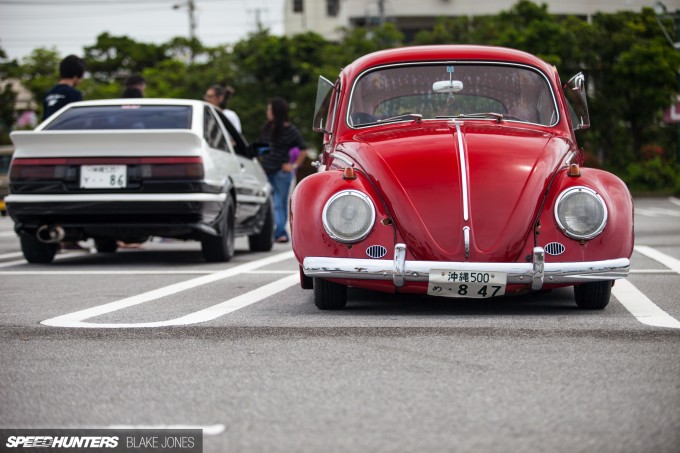 The Japanese classics are undoubtedly the dominant flavour for the island's old school enthusiasts, but this pavement-scraping custom Beetle made a strong showing for the European contingent. The dreaded rust was taking a decent hold in some of the panels, but I think we can let it slide for such a handsome cruiser.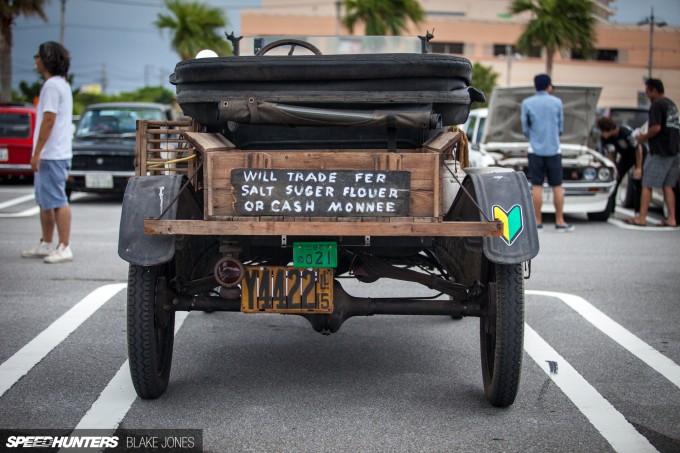 As a final celebration of crazy automotive culture blends, I present this Wakaba-wearing Model T Ford, complete with period signage and flank-mounted goose cage. Many cars claim to turn heads, but I'm fairly certain this one takes the cake – even at a gathering like this!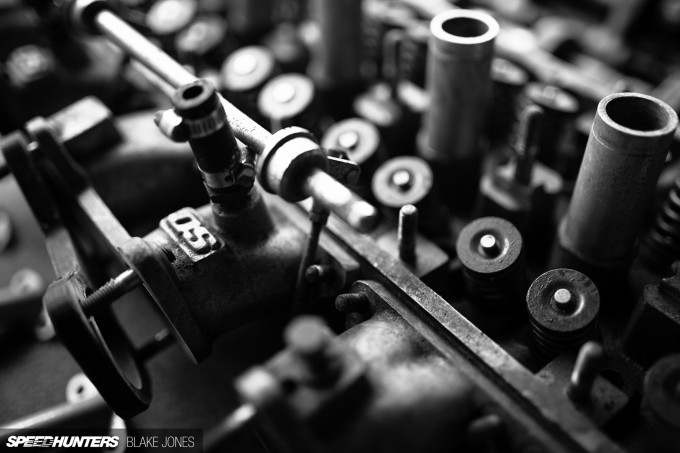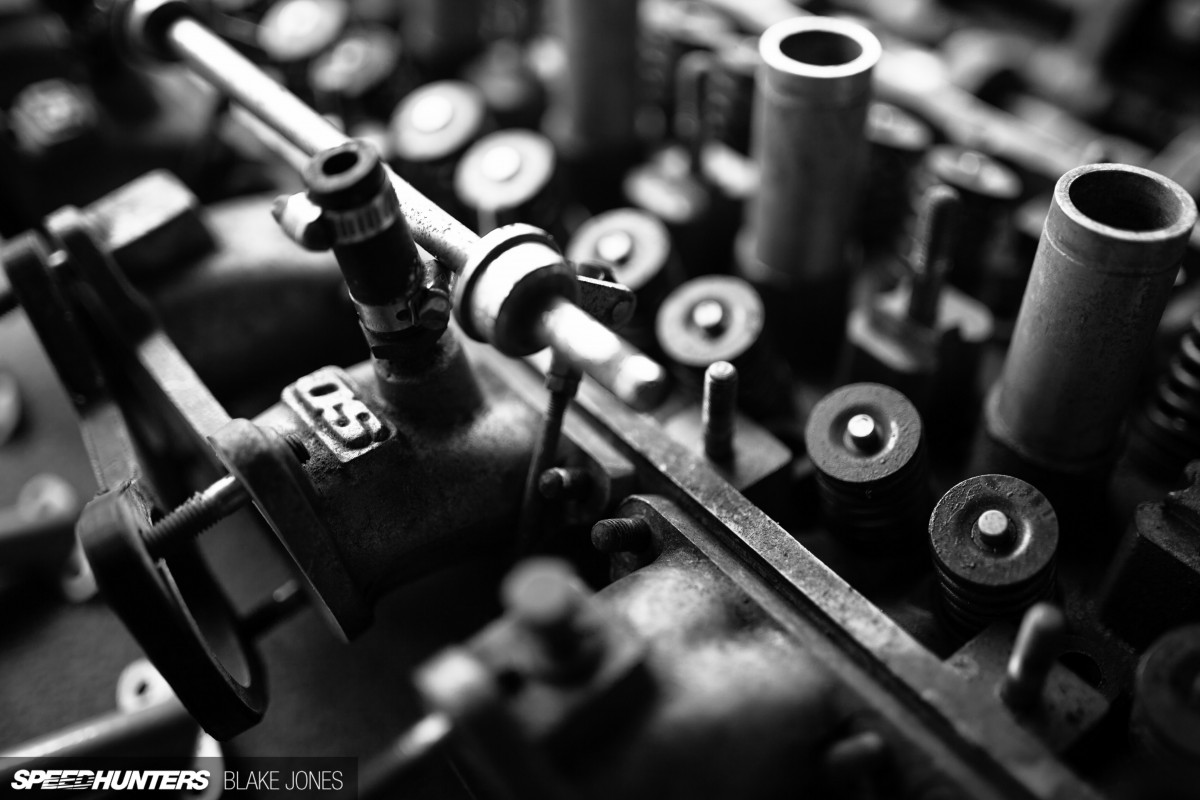 Okinawa is definitely unqiue; the blend of American and Japanese culture and cars is both imperfect and harmonious at the same time. I think that's why it charmed me. The enthusiasts here might need to deal with testing conditions, but they do it with style and grace. There's more to Okinawa's car culture than I could have ever imagined and certainly more than I could hope to fit in this short article. In fact, there's even a story or two I can't share just yet…
I have to finish by saying a huge thanks to Eric, Leon and Tom for showing me around this amazing little island!
Blake Jones
Instagram: blaketjones
blake@speedhunters.com
Cutting Room Floor