Big In Japan
A few weeks ago I was sitting shotgun in a low, wide and extremely loud Hakosuka, cruising through the backstreets of Okinawa, Japan. Dogs barked, young men cheered and children waved. I was riding in an icon of the nation's performance motoring heritage, and in that moment there was absolutely nothing on this planet cooler than our ride.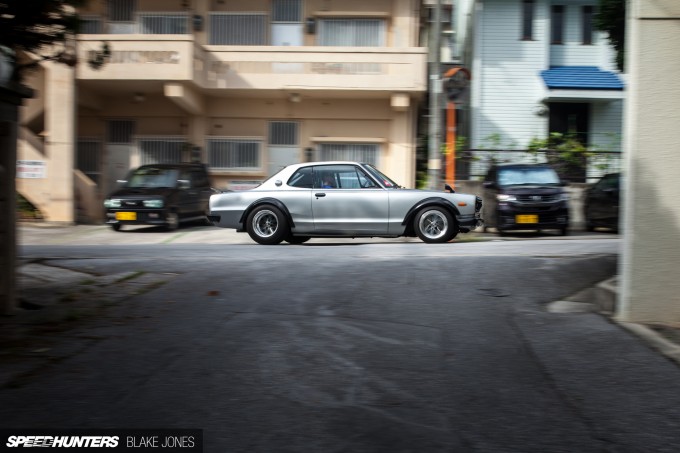 2015 marks 15 years of ownership for the owner of this KCG10 coupé. To put that in perspective, we're talking the year 2000: R34 GT-Rs were still rolling off Nissan's production line, the first Fast And The Furious movie was yet to be released, and a little thing called Speedhunters wouldn't be launched for another eight years.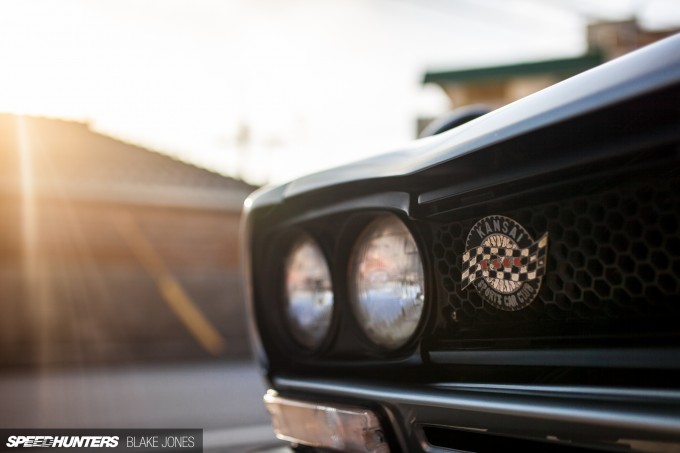 What I'm getting at is that global Japanese car culture as we know it was young and an old early '70s Skyline was not something that anyone other than some grey-haired men in dirty old Datsun mechanics overalls had more than a passing interest in.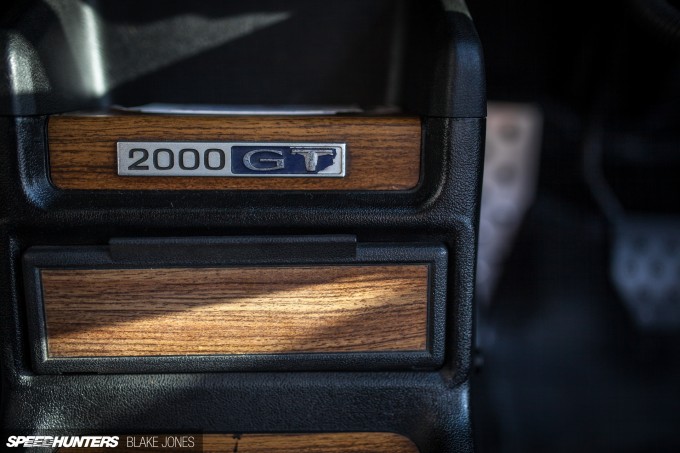 But back in the year 2000 on the little island of Okinawa, there was a young US serviceman going to extreme lengths to get his hands on one. His name – Eric Auburg, and the 1972 Nissan Skyline 2000 GT-X you're looking at is his.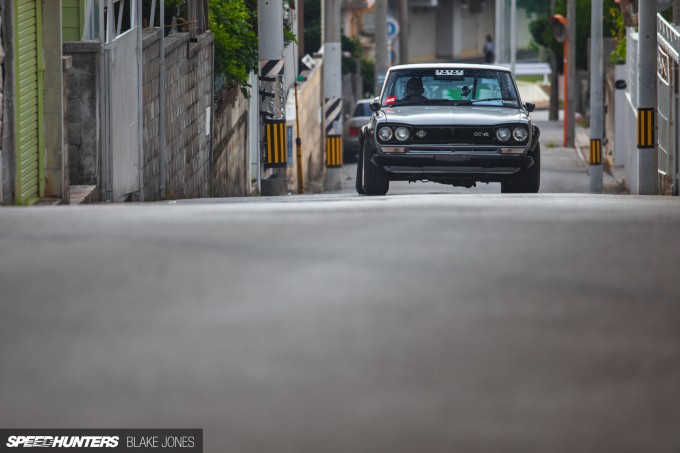 You'd be right in thinking that this looks like a pretty clean Hakosuka build, because it is. But don't think Eric just found himself a nice, untouched car from an old man's collection and added some personal touches. No, this car was bought from a junkyard, where it was scheduled to be turned into scrap metal. "It was real tough trying to buy one of these things," says Eric. "I was trying to get some guys who owned them to sell a car to me, but they weren't interested – they didn't take me seriously." Eventually, after persistent visits, the junkyard owner let Eric claim the Hako' and their journey together began.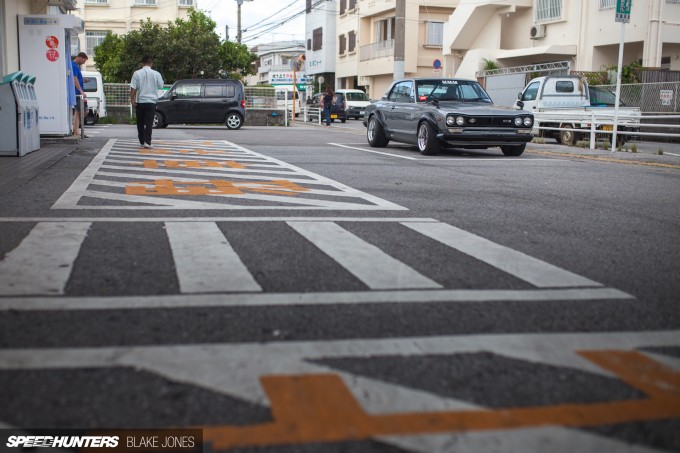 And like the rescue dog that was saved from death row, the Skyline hasn't left Eric's side since. To stretch the metaphor even further, the Hakosuka is now looking healthier than ever thanks to the TLC that Eric has provided over the past decade and a half.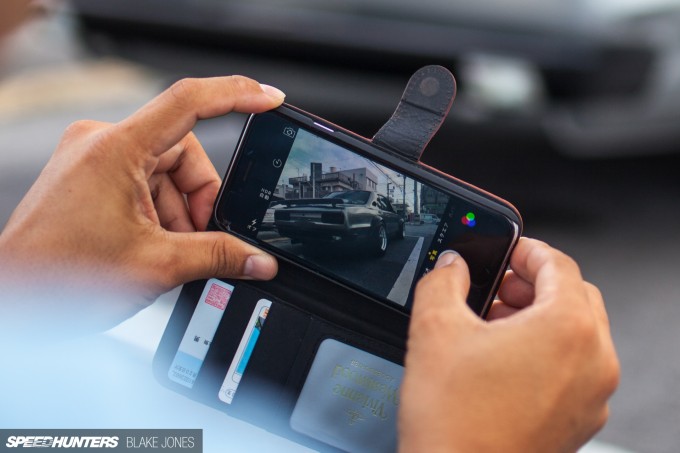 Because the car is currently undergoing re-registration, we couldn't risk travelling too far from Eric's place in case we attracted the attention of the local police (apparently there are some things that playing the confused foreigner card can't get you out of!). And attract attention is exactly what this car does. Even at the local conbini, it didn't take long for iPhone-toting admirers to come up for a closer look.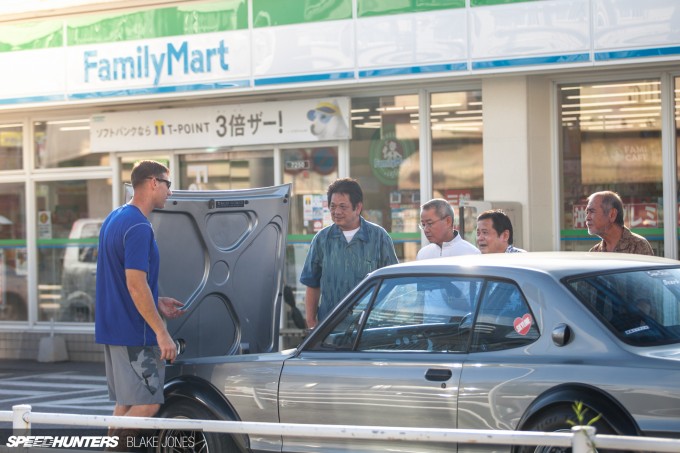 Nobody was more impressed than this bunch of older gents who had just knocked off work nearby. I think the expressions in the photo are a genuine mix of confusion and nostalgia: equal parts of 'Why is this big American guy interested in old Japanese cars?' and 'I always wanted one of these!' Or maybe they are just trying to understand Eric's American-Nihongo…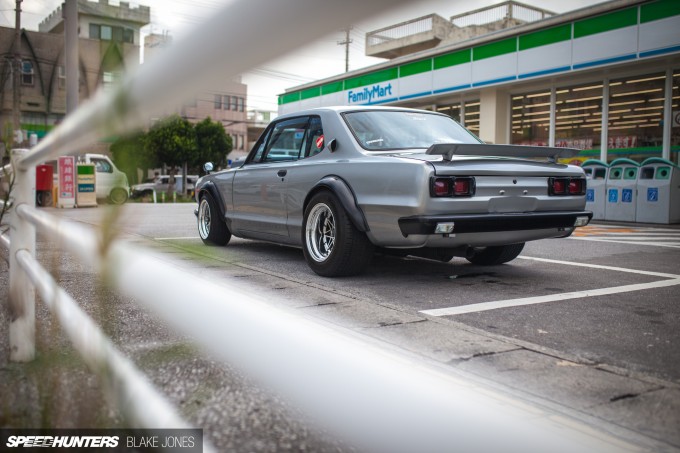 These days Eric works for the US Military, managing all manner of highly-explosive weaponry. Hailing originally from Texas, he's imposingly tall with a firm handshake and a no-nonsense way of talking, so it's safe to say he sort of stands out in Japan. It doesn't take long to realise that he's also one of the kindest and most generous guys you're ever likely to meet. In fact, he gave up more than a few hours of his time to personally show me around the island of Okinawa.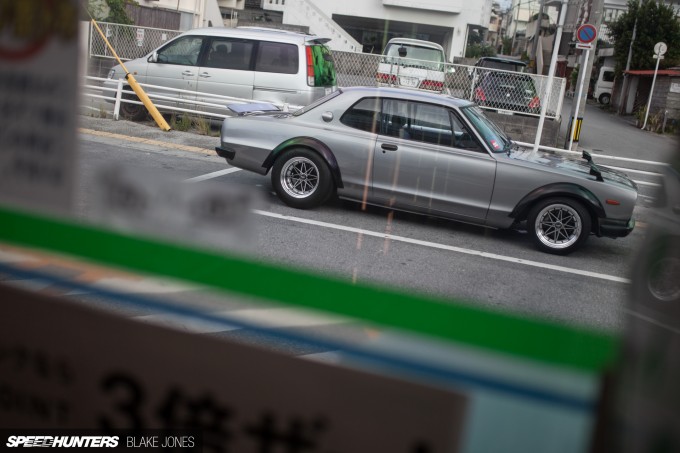 In his downtime he runs a workshop with a few friends specializing in sporting Nissans both new and old. Most of the time it's just good buddies getting old cars to go fast, but occasionally he'll help a G.I. get his RB26DETT back up and running, or even orchestrate an ambitious engine swap before the owner moves back to the US with their prized JDM ride.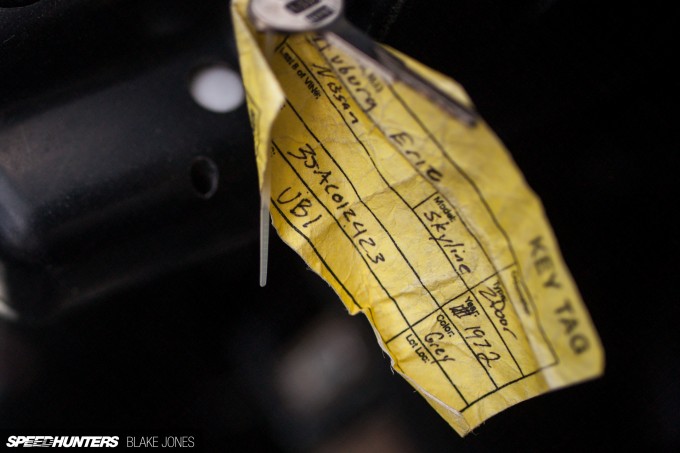 The latter is exactly what Eric himself did in 2003 when he was transferred back to the US as part of his military position. He and the car spent 10 years on US soil before the call came up for a transfer back to Okinawa, so the car returned with Eric to its spiritual home.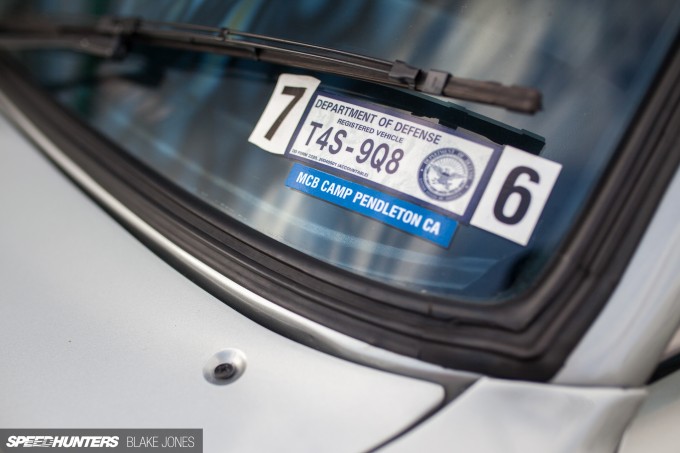 You can still see the Department of Defense authorization sticker on the front windscreen from when Eric had the car back in California. I can't imagine there's too many other Hakosukas getting around with one of these!
More Than The Sum Of Its Parts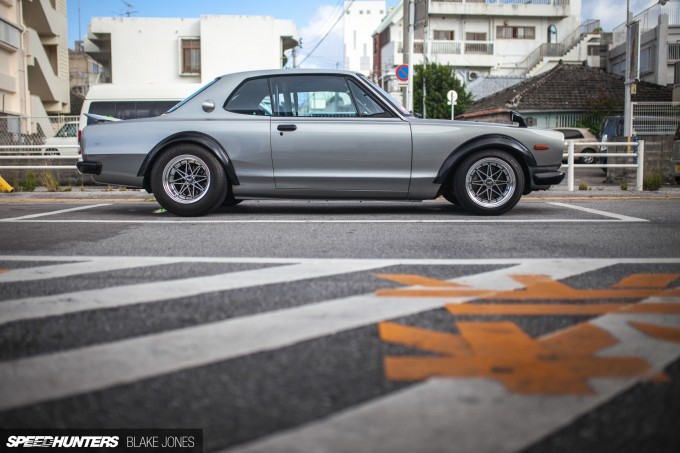 I've always felt that the KGC10 is one of the most handsome designs to come from Japan, and a largely original one with the exception of some hints of BMW E9 coupé in the glasshouse. The strong, unbroken shoulder lines, subtle flame surfacing in front of the rear wheel wells and a short front overhang work together so well that additional body adornment is not required.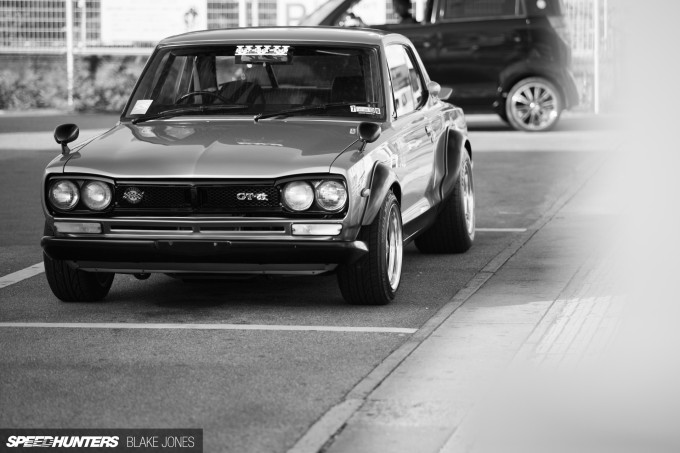 The exception, of course, are the works flares that are so frequently seen on these Hakosuka coupés that you could be forgiven for thinking that they may have left the factory this way, as some sort of factory option. The satin black finish on the flares has been carried across to the bumpers, mirrors, headlight surrounds and other trim that was originally chrome or stainless steel. This has the effect of modernizing the car's appearance without compromising originality.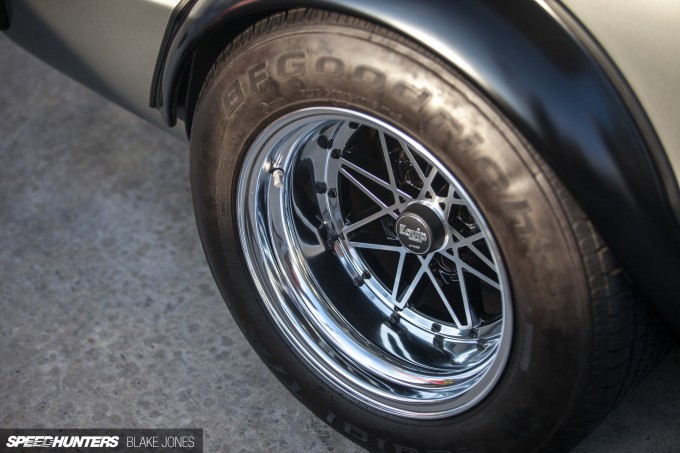 Wheel-wise, Eric has tucked deeply-dished examples of Work's Equip 03 under each guard. I think he's nailed it in this department too – the super-polished barrels balance out the blacked-out brightwork nicely. The rears (pictured here) measure 15×11-inch with a -44 offset.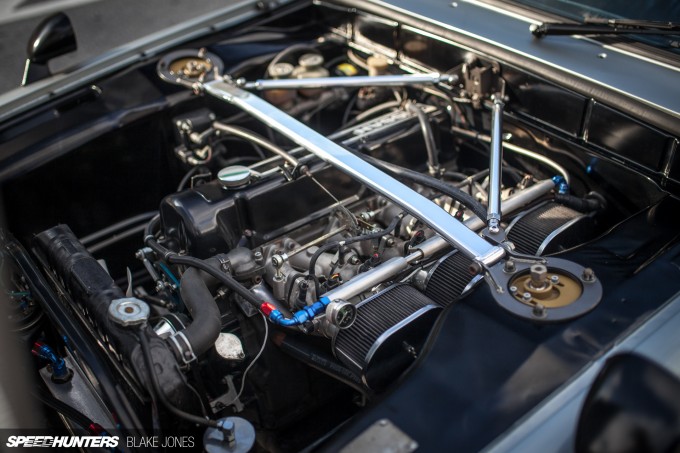 The only other place you'll find any polished metal is under the hood. Sitting underneath the triangulated brace is, of course, a tried and tested L28. I spend a lot of time around new cars and it's so refreshing to pop a hood and actually being able to see or touch a living, breathing power unit. They just don't make 'em like they used to…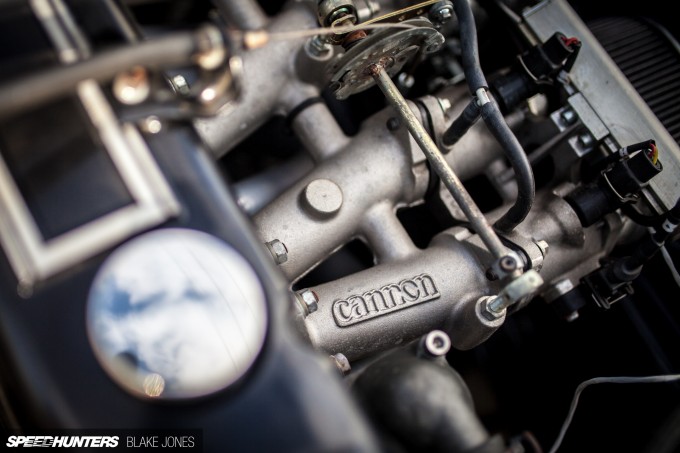 Look a little closer though, and you'll see that not everything is old school on this L-series. What appears at first glance to be a fairly common set of performance carburetors is actually a fuel injection system based on 48mm throttle bodies.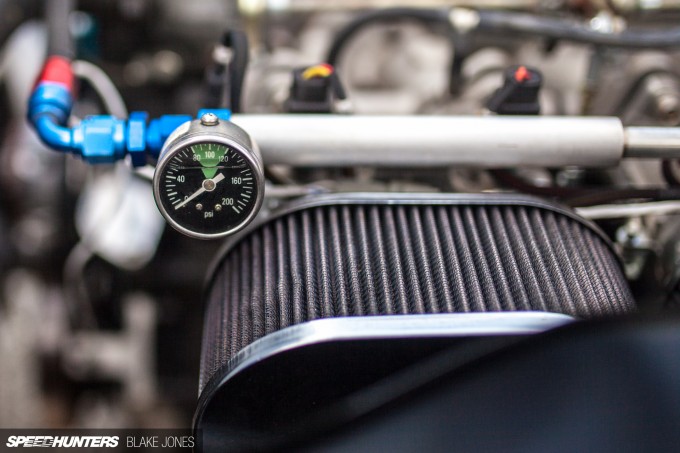 "Looks like old tech, performs like new tech," summarised Eric. I can't really argue with that philosophy.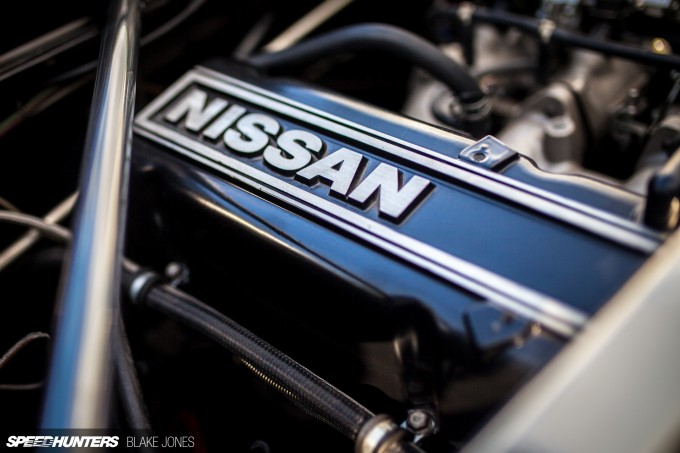 Inside the engine things get even more interesting. The block has been bored and stroked to 3.1-liter with an LD28 crank, L14 rods and 89mm Escort pistons bumping compression up to 10.0:1. Working beneath the valve cover is a .520-lift Isky cam and Isky springs, oversized Nismo valves hooked into a ported and polished N42 head. What this results in is a seriously angry and mechanical idle that cuts through the humid Okinawan air.
It's all well and good to talk about how an engine sounds, but nothing beats actually hearing it. A lot of you have been asking in the comments for videos of our feature cars, so I've been trying to capture some little behind-the-scenes clips on my shoots. I hope you enjoy this one!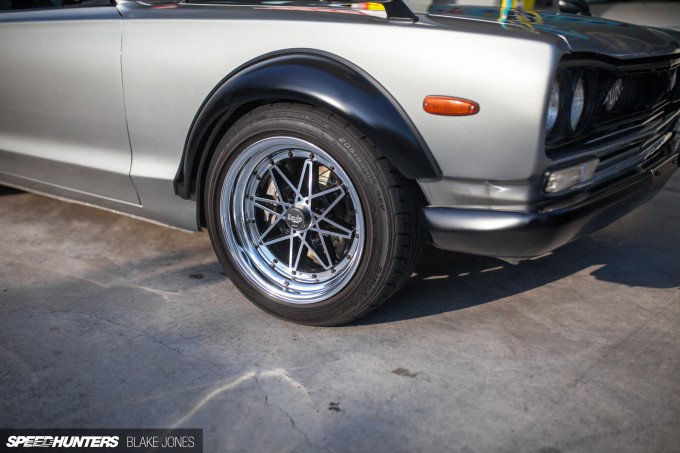 The Nissan performance parts bin was raided for the driveline, suspension and brakes, and the underpinnings now include a 5-speed gearbox from a 280Z, CU axles and coil-overs from a DR30, Z32 300ZX TT front brakes and Silvia S13 rear rotors and calipers. Victory 50 and Cusco supplied the adjustable spring perches, strut bar and camber plates.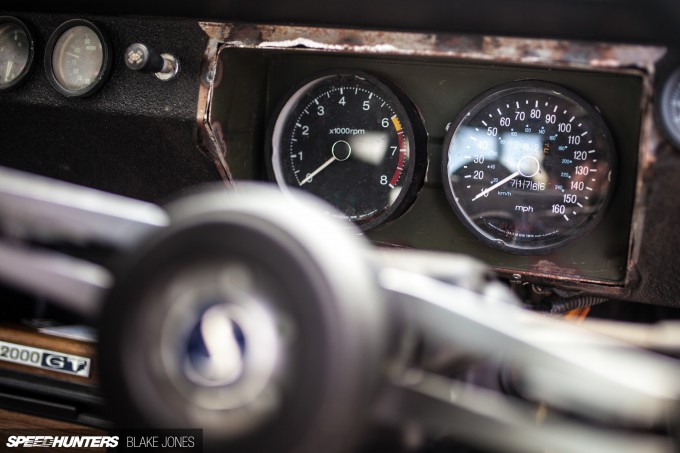 The interior is still a work in progress, with these borrowed gauges being enough to get Eric through the registration process.
The Definition Of Cool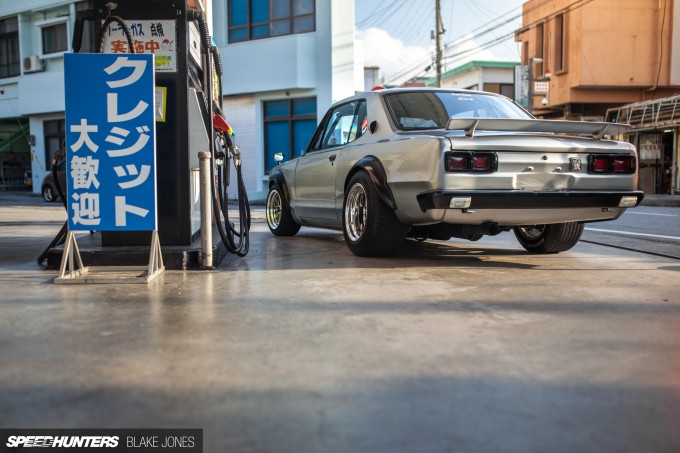 In classic Skyline circles this style of build is known as a GT-Kai (the Kai meaning modified). Although an original KPGC10 GT-R is significantly more collectible, their rarity makes any modification or spirited driving a seriously risky undertaking, so for most enthusiasts a GT-Kai actually makes a lot more sense. Not to mention, the S20 wouldn't stand a chance against a worked L28 like Eric's (160hp versus 300hp-plus).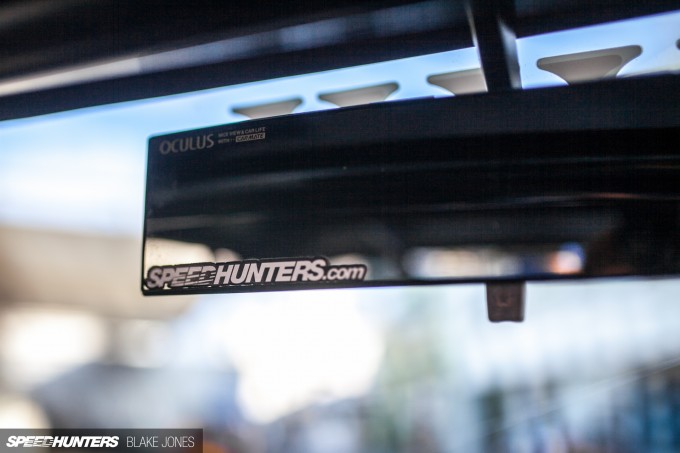 These cars tend to become an extension of their owner's lives and personalities after so long. Crawling around the Skyline, there were so many artifacts from Eric's journey with the car in both Japan and the US. I even spotted this ancient Speedhunters sticker, and made sure to hand over some of our brand new ones to complement it!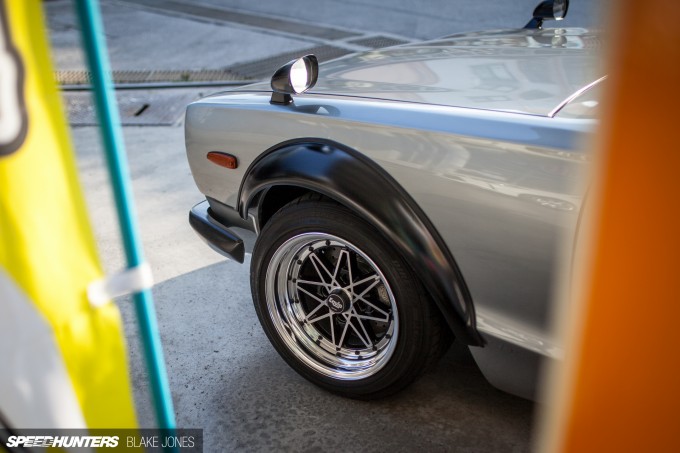 The time and development that Eric has put into this car can really only be appreciated up close. There are hundreds of little touches designed to improve upon the car, but not change its character completely – shaving the stock bumper mounts and creating custom hidden brackets to hold the front bumper in place, for example.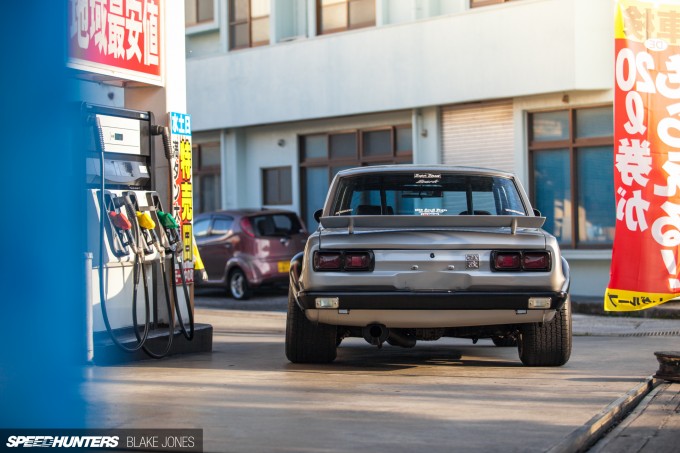 And I think it's worth reminding you that this was a car originally destined to be stripped and added to the scrap heap 15 years ago. Eric has persevered through cultural barriers, corrosive Okinawan humidity, Japanese bureaucracy and international relocations to build his ultimate Hakosuka.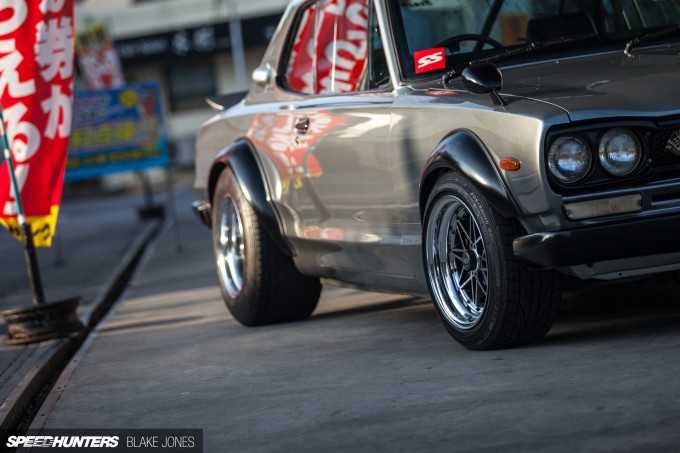 The passion that Eric and his group of enthusiast buddies have is absolutely infectious. Although they don't realise it, this makes them one of the coolest bunch of guys I've ever met.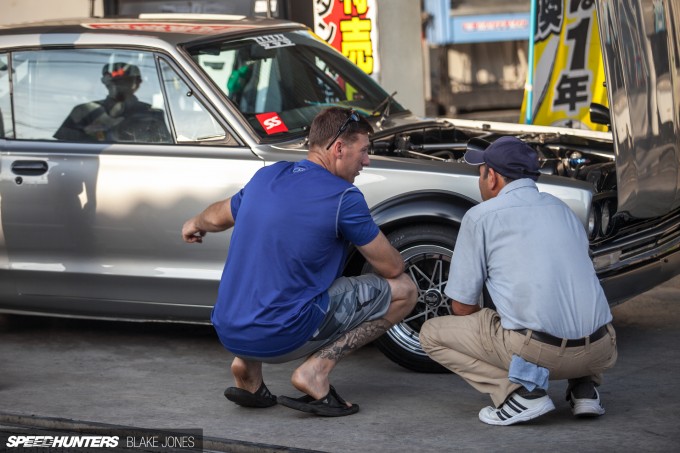 At the risk of sounding overly poetic, I think guys like Eric are really carrying the torch for these custom Japanese classics in Japan. The idea of owning a car for a lifetime and slowly improving and enjoying it is foreign in today's culture of flash-trends and disposable consumerism, but you just have to look at the passion it ignites in all those who see the car to realise that this is doing it right.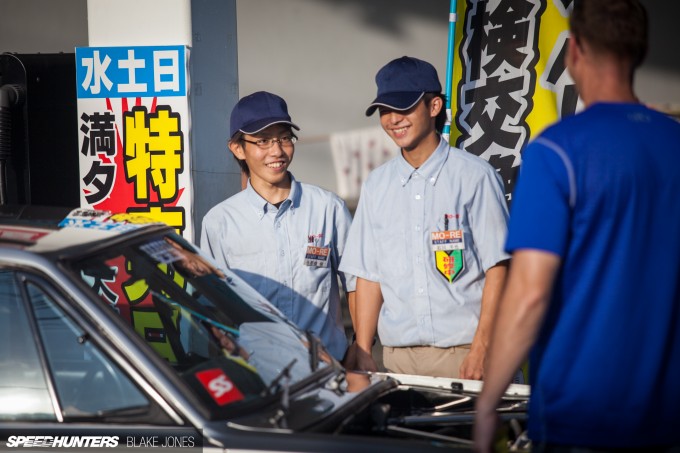 Cars like these transcend any language or cultural barriers – just check out these smiles when the two young attendants at the petrol station got to check out something that wasn't a low-emission, high-comfort econobox. If there was ever a definition of cool, I'm pretty sure this is it.
Blake Jones
Instagram: blaketjones
blake@speedhunters.com