I always assumed that the R35 GT-R would be the last car that anyone would want to widen.
On all the press drives I've attended for the various updates of the car since 2007, Mizuno-san, the man behind the san-go project, always focussed on the maniacal research, development and testing that went in to what was to him, the best supercar that Nissan could possibly create. Modifying the car after the fact – either mechanically or visually – has been looked down upon from the very beginning.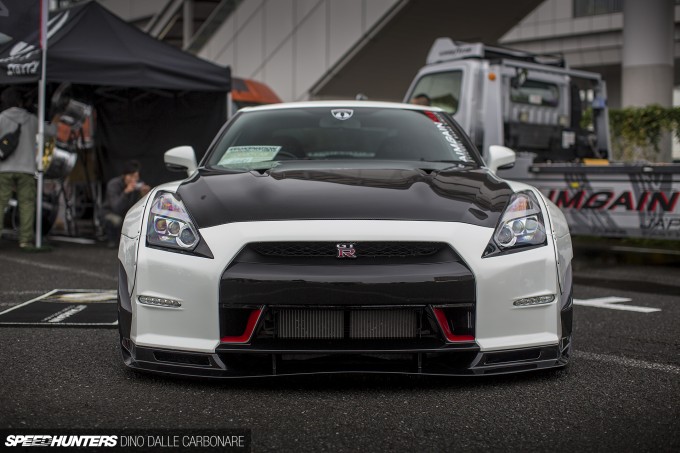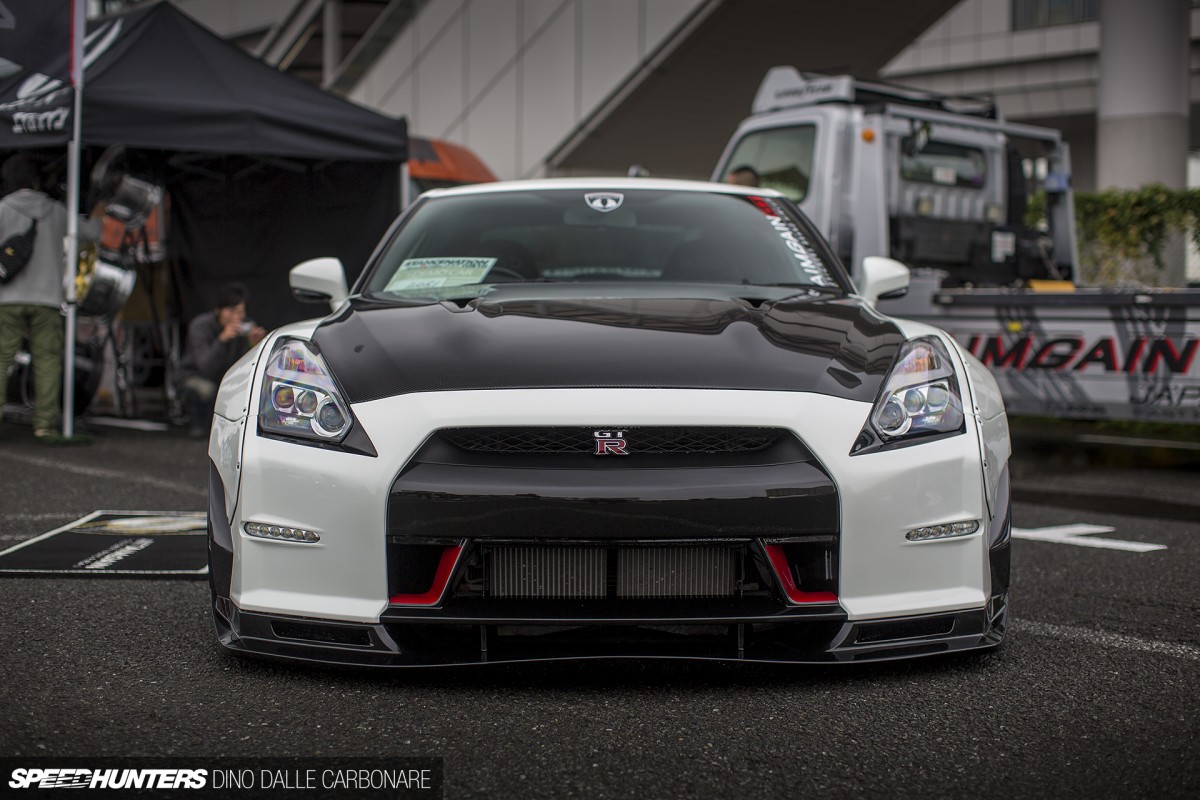 But assuming that it could persuade owners who'd forked out around US$80,000 not to do what they pleased with their cars, was wishful thinking on Nissan's behalf. And in the eight years since the car's production began, the R35 has become just as tuneable as the GT-R generations that have come before it. That trend shows no signs of slowing down either.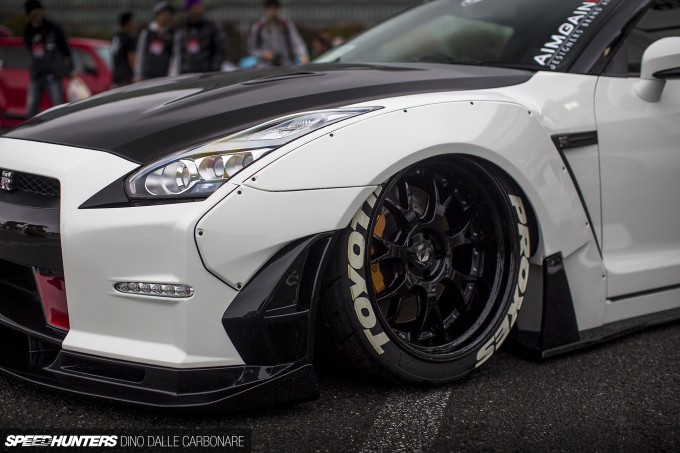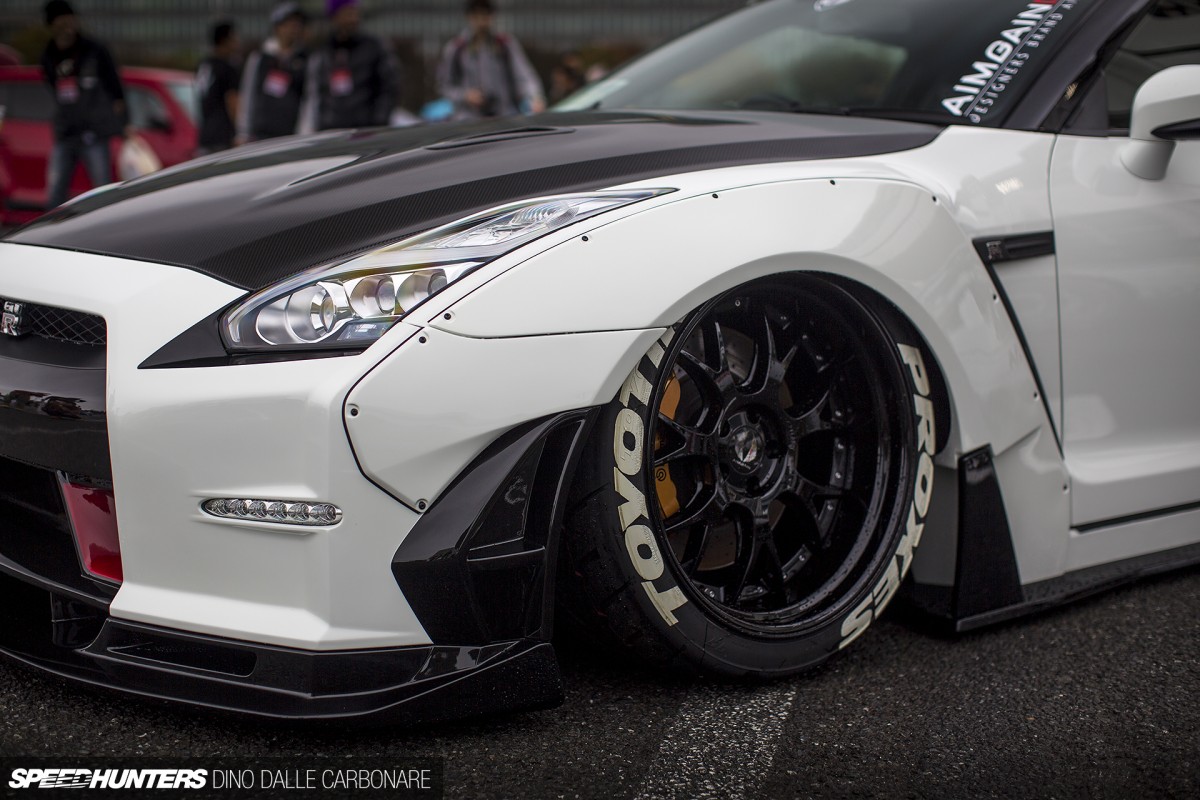 There are companies still working hard and competing against one another to see who can get more horses out of the GT-R's big twin-turbo V6 and go bigger in the looks department. New to the GT-R game is Aimgain, and at the recent Tokyo round of StanceNation Japan it brought out its new R35 demo car.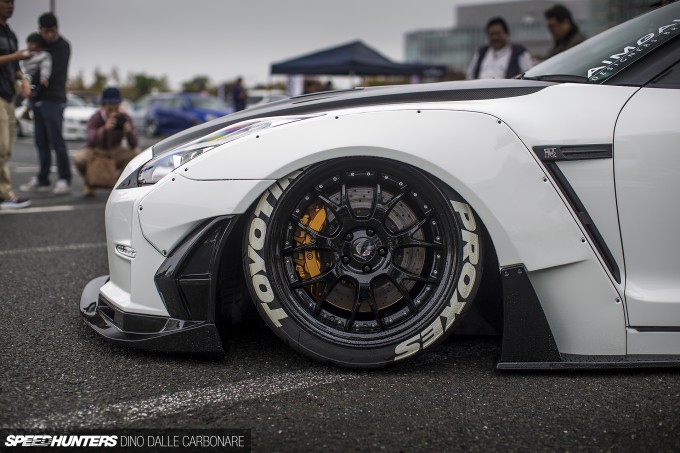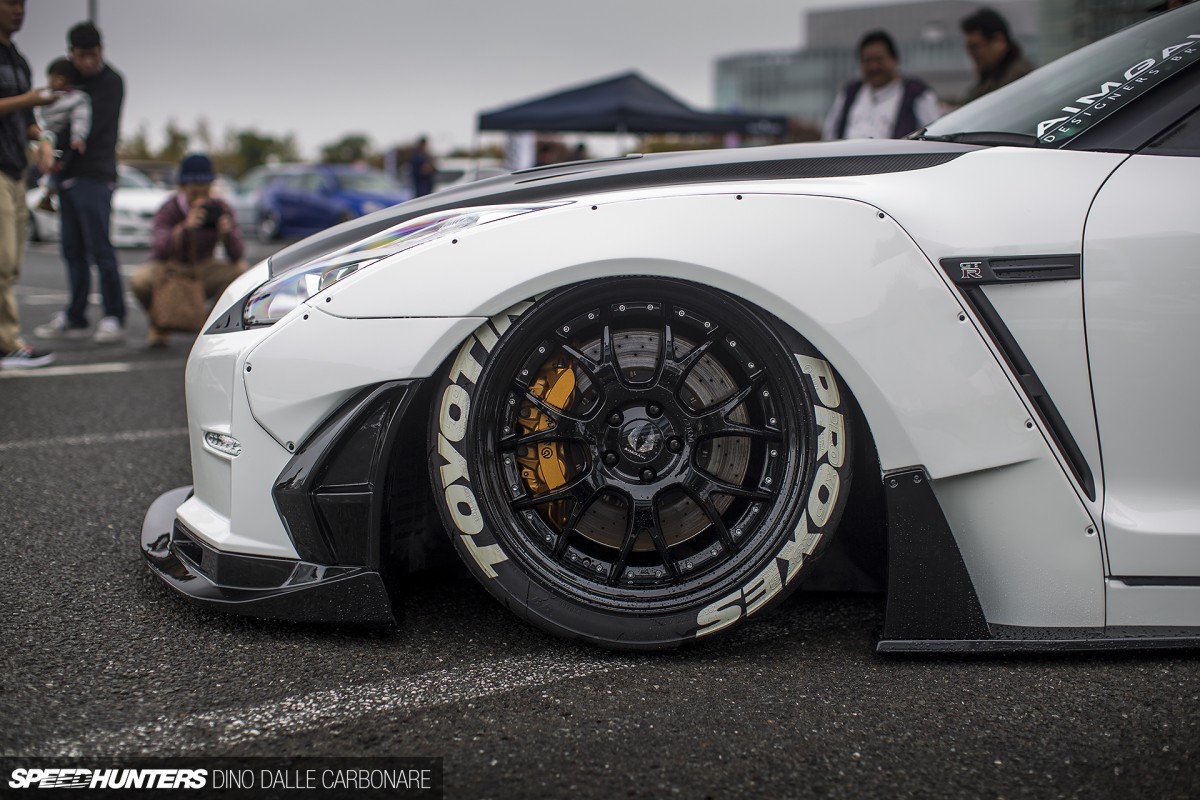 This takes me back to the point I opened the post with: if you had an R35 GT-R, would you widen it? Isn't it wide enough already? Surely Mizuno and his team thought long and hard about the balance between front and rear track, tyre widths, ride height and center of gravity. In the world of stance, however, these things are of little importance – it's all about how your car looks, not performs. And if you're going to build a car that ticks these kinds of boxes, you really can't go wrong with an in-your-face over-fender kit. Liberty Walk seems to be taking over the world by applying this thinking to prohibitively expensive supercars, so why the hell not have a go with Nissan's halo car?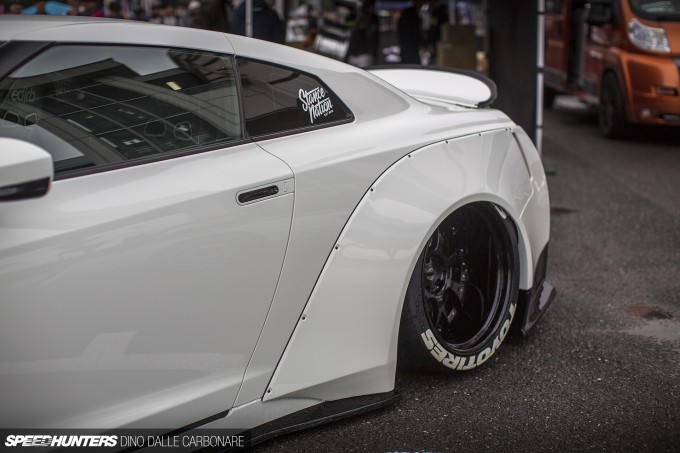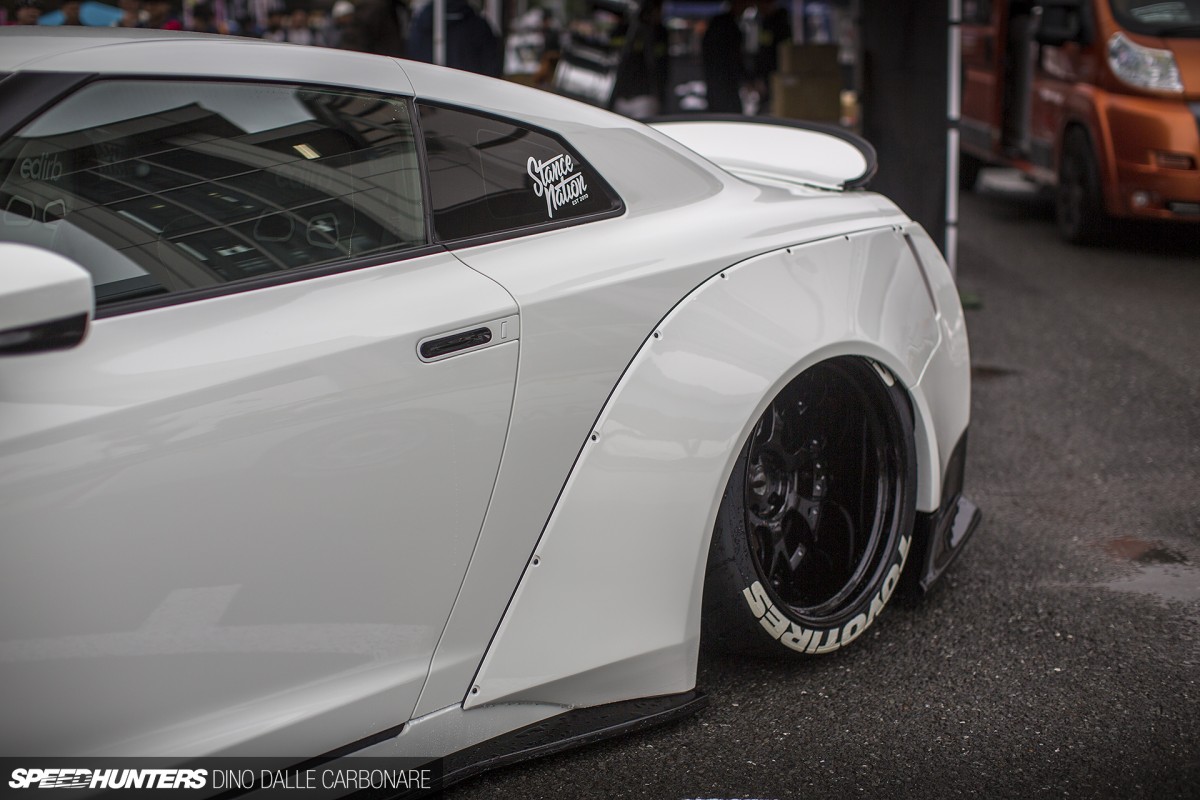 In its most basic form, the Aimgain kit is essentially the same as what LBW, Rocket Bunny and BenSopra offer, but the execution is different. It seems a tad more complex; there are more finely-sculpted edges, more details added, distinct shapes and a slightly different wheel flare radius.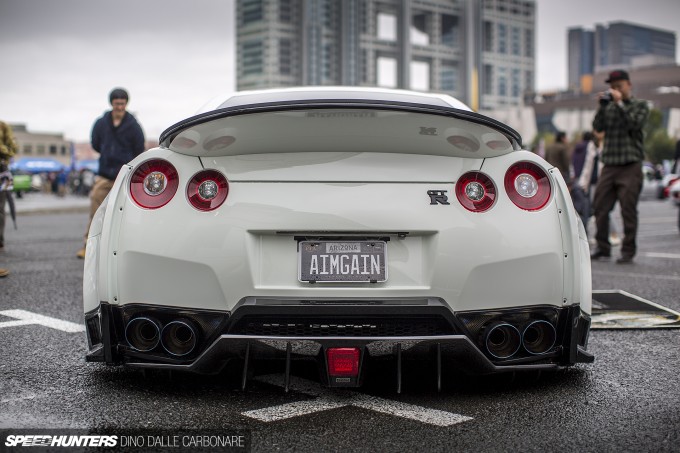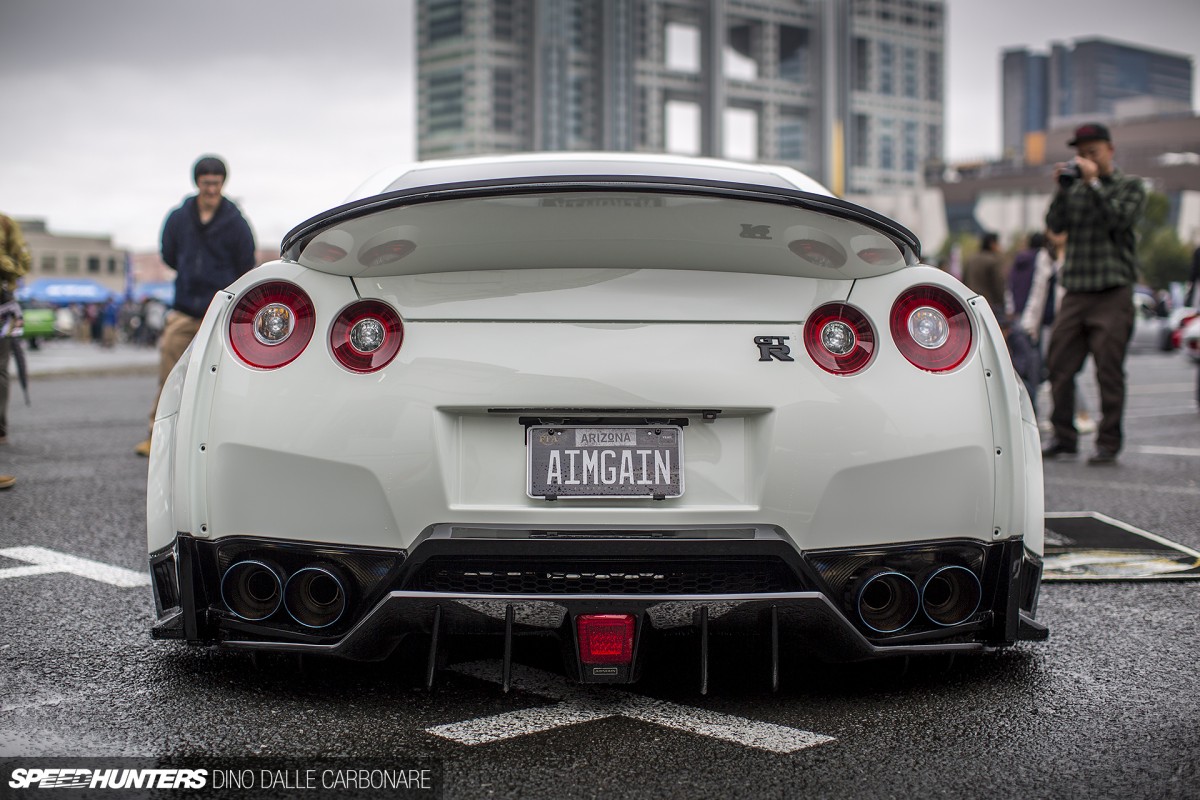 The result oozes presence; there's a lot happening and the attention to detail is very impressive. The aggressive rear end features a heavily designed rear diffuser sporting an integrated LED fog light.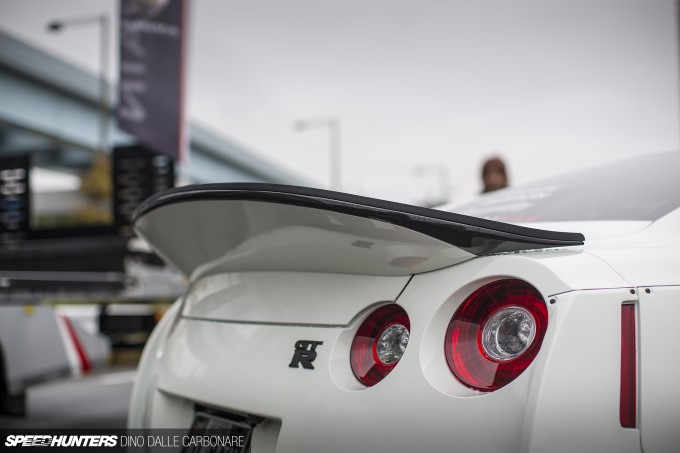 Then there's this thing – possibly the biggest lip spoiler ever created!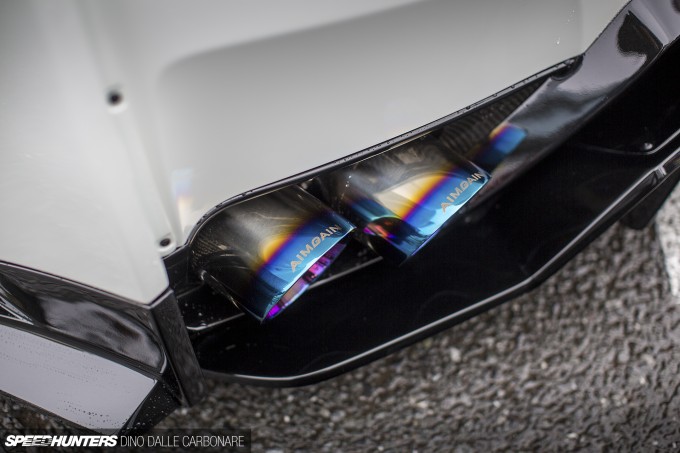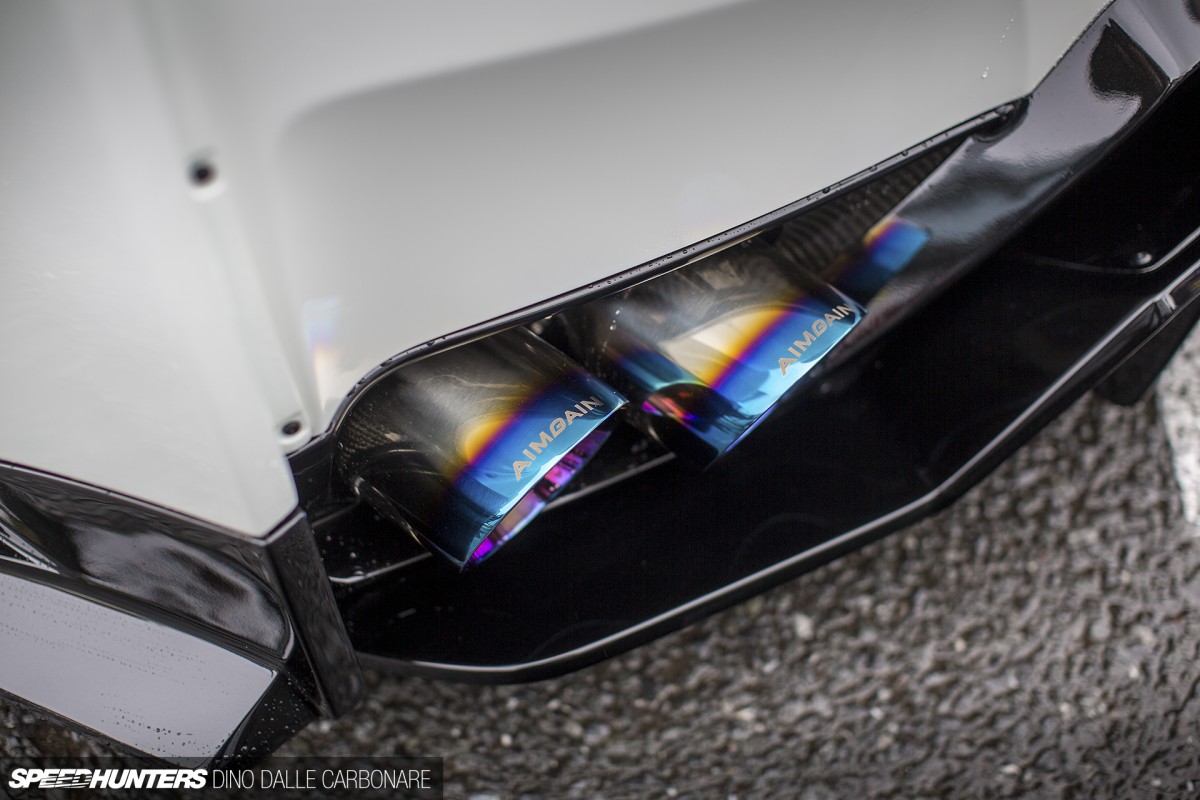 The obligatory massive quad tail pipes are another detail that Aimgain preferred to make itself rather than using an existing product on the market. I'd love to know what it sounds like.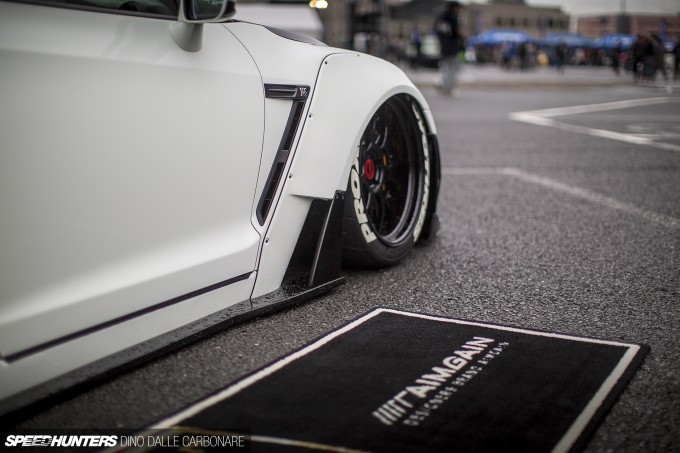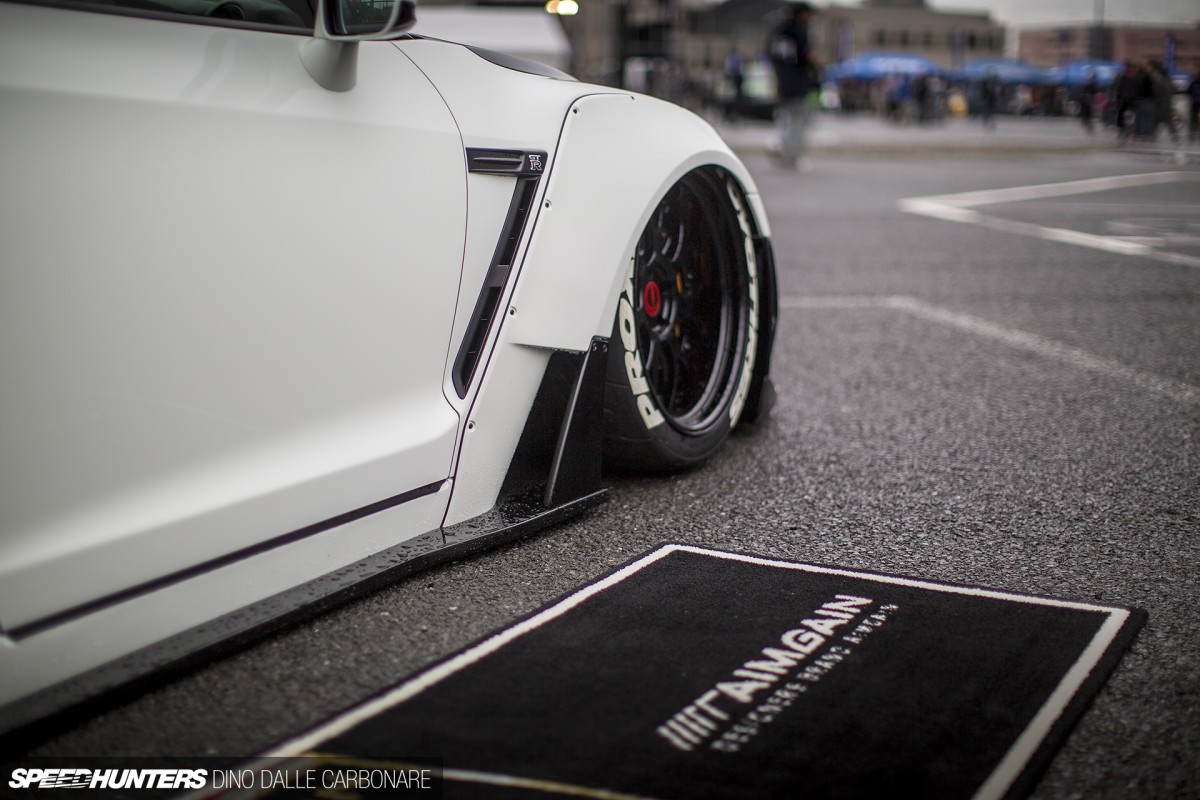 To get the GT-R looking just right, Aimgain fitted its own air suspension kit too. For StanceNation, the Nissan was dumped all the way down to the smooth asphalt of the show's venue.
Is it sacrilegious to do this sort of thing to a car that from the outset was created for pure performance? That's not something I want to answer – each to their own I always say. What this kit does do however, is take a popular idea and execute it in a unique and high quality way, and for that Aimgain gets my nod of approval.
Dino Dalle Carbonare
Instagram: speedhunters_dino
dino@speedhunters.com