Form & Function, The JDM Way
Tokyo's Odaiba neighbourhood had no idea what hit it on Sunday morning when over 1000 cars turned up from all corners of the country. Elvis Skender from StanceNation was totally blown away by the sheer number of rides that signed up for this first-ever Tokyo event – so many in fact that he had to turn hundreds down as there just wasn't enough space to accommodate them all. It's a sign of times: this scene is enjoying huge popularity at the moment.
Before I go any further, I have to say that I really do hate generalising and just grouping all the cars that I came across in Odaiba on Sunday under one general group. because in Japan at least, the variety at these events is so vast that it almost spans across the entire automotive landscape. I know why this labelling is done and I'm not saying it's wrong, but hopefully after you've gone through this post and the spotlights I have coming up later this week, you'll have a better understand of what I'm trying to get at.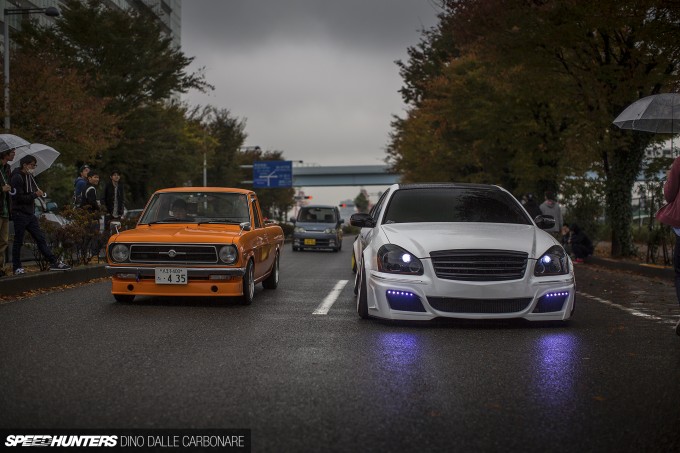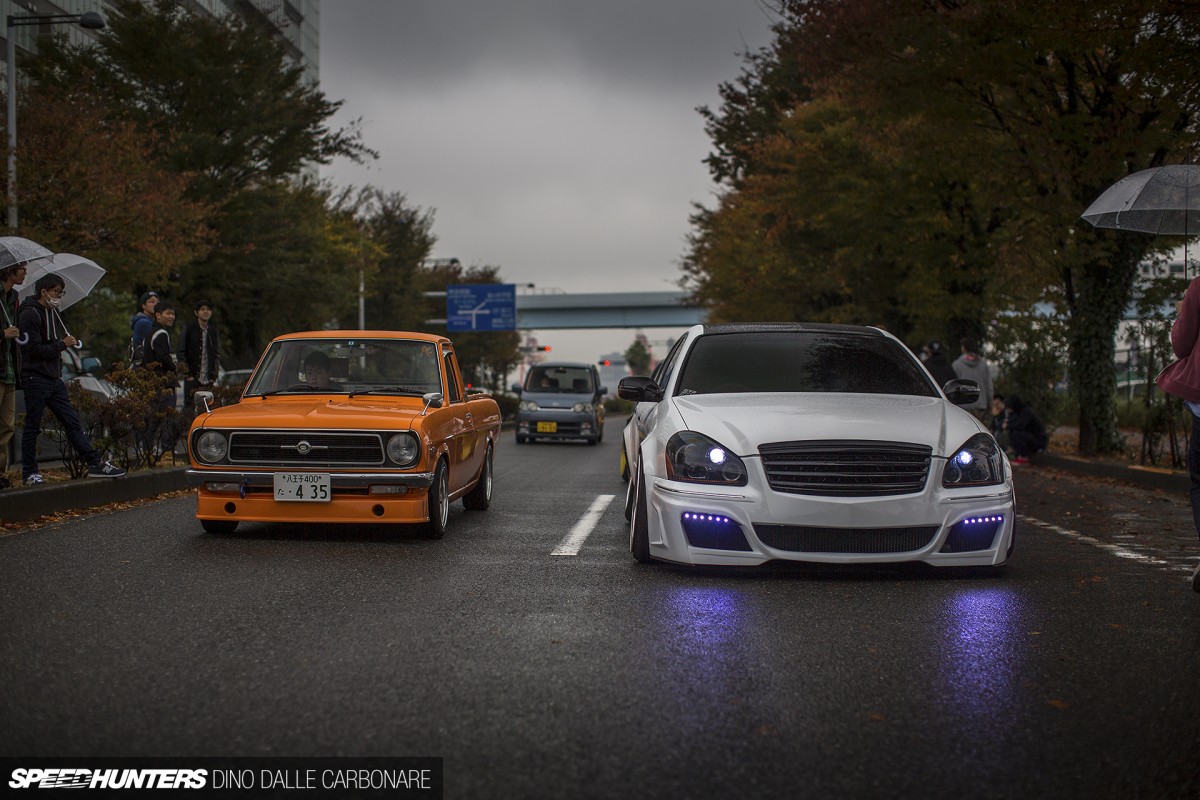 Getting your car seen is important in any type of discipline, and it fills me with awesome positivity seeing just how hard the Japanese continue to push.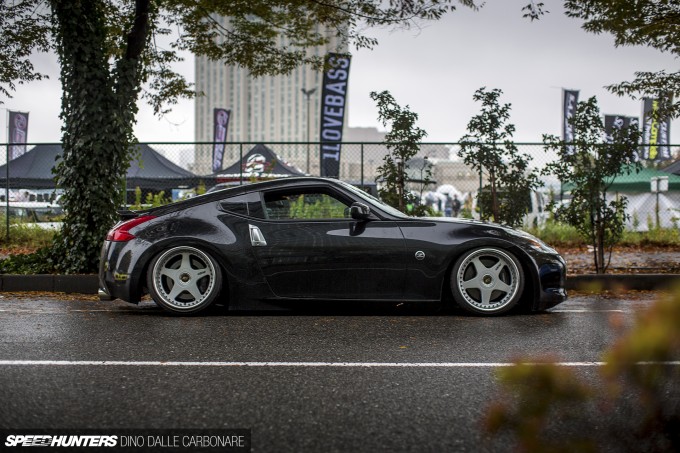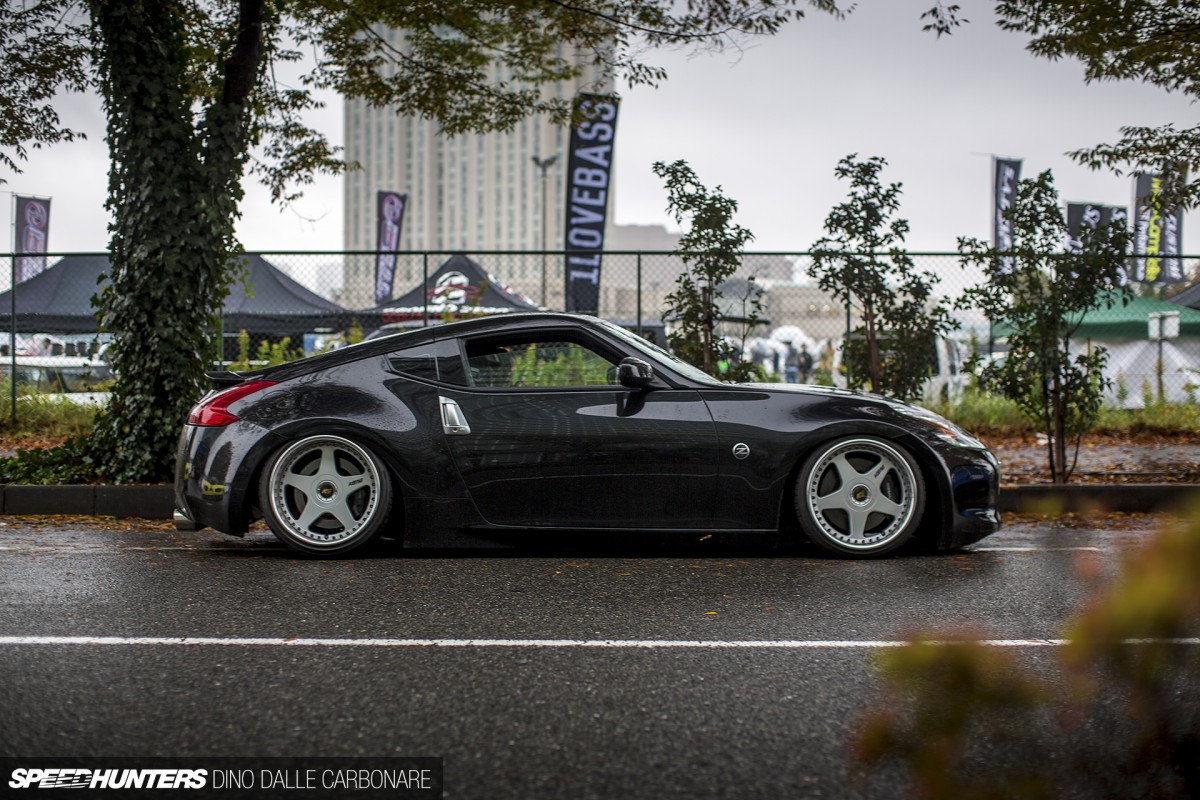 That continuous feel of freshness; people trying to outdo what others have successfully created or achieved before is everywhere you look. You really get the impression that this scene is moving forward at great speed, and this can be anything from a simple drop and a choice of unique wheels all the way to full custom one-off creations.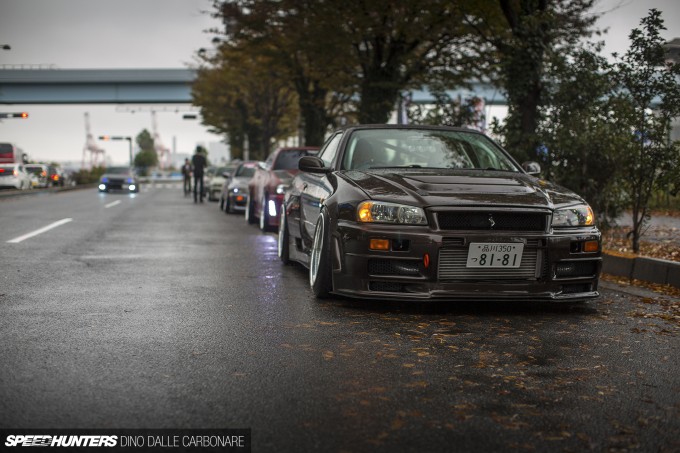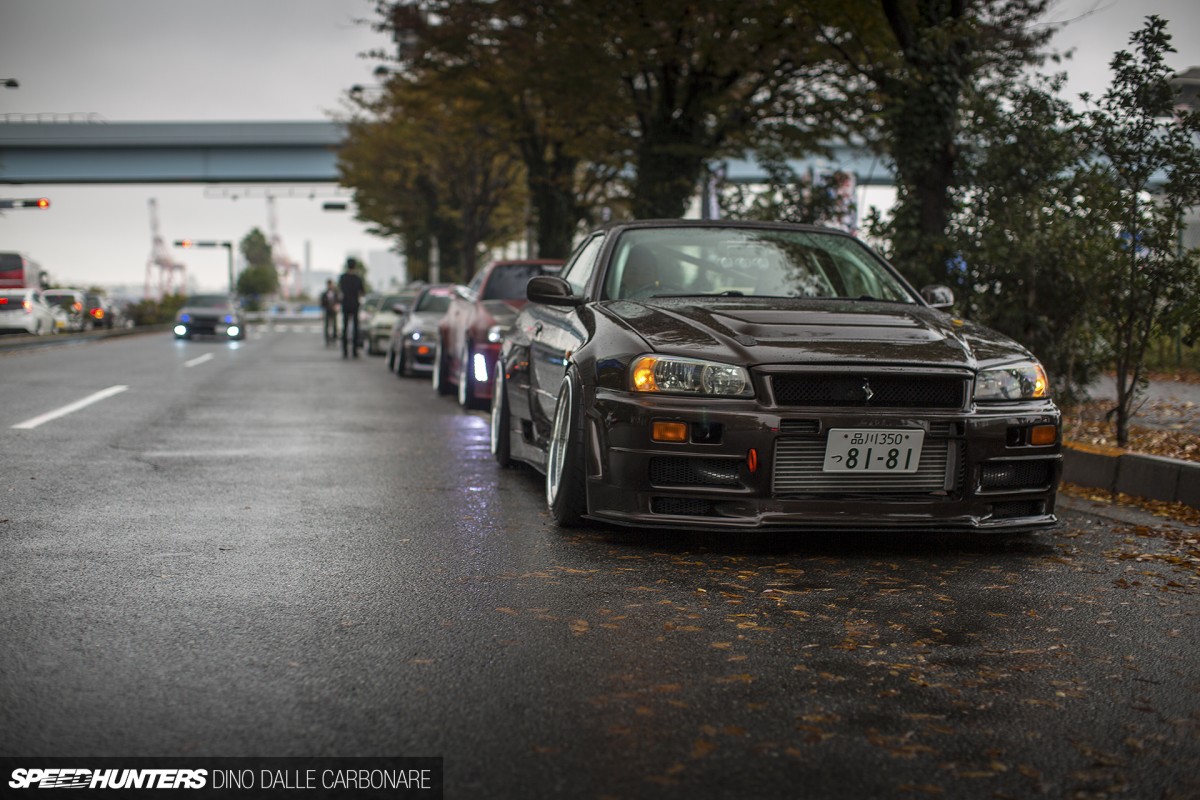 You come across everything at an event like this in Japan – even stuff you probably wouldn't expect. A car-loving friend joined me for the day, and even though he's someone 100 per cent inclined towards performance and has a more technical and functional approach to tuning and setting up a car, he found plenty of machines at StanceNation to drool over. That only further emphasised the notion that I continue to hold on to strongly – the Japanese do it better. Period.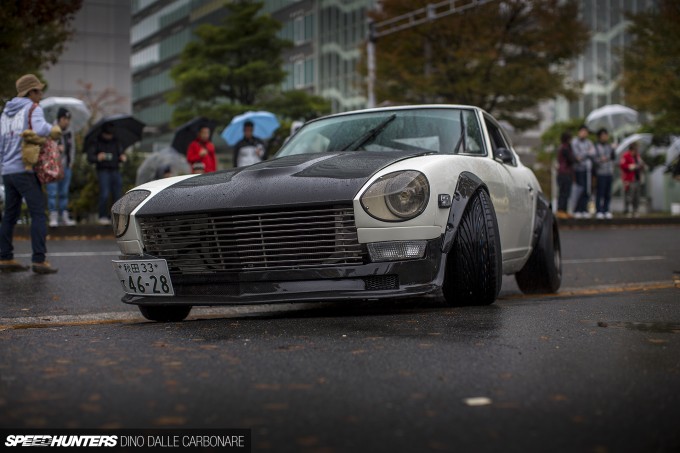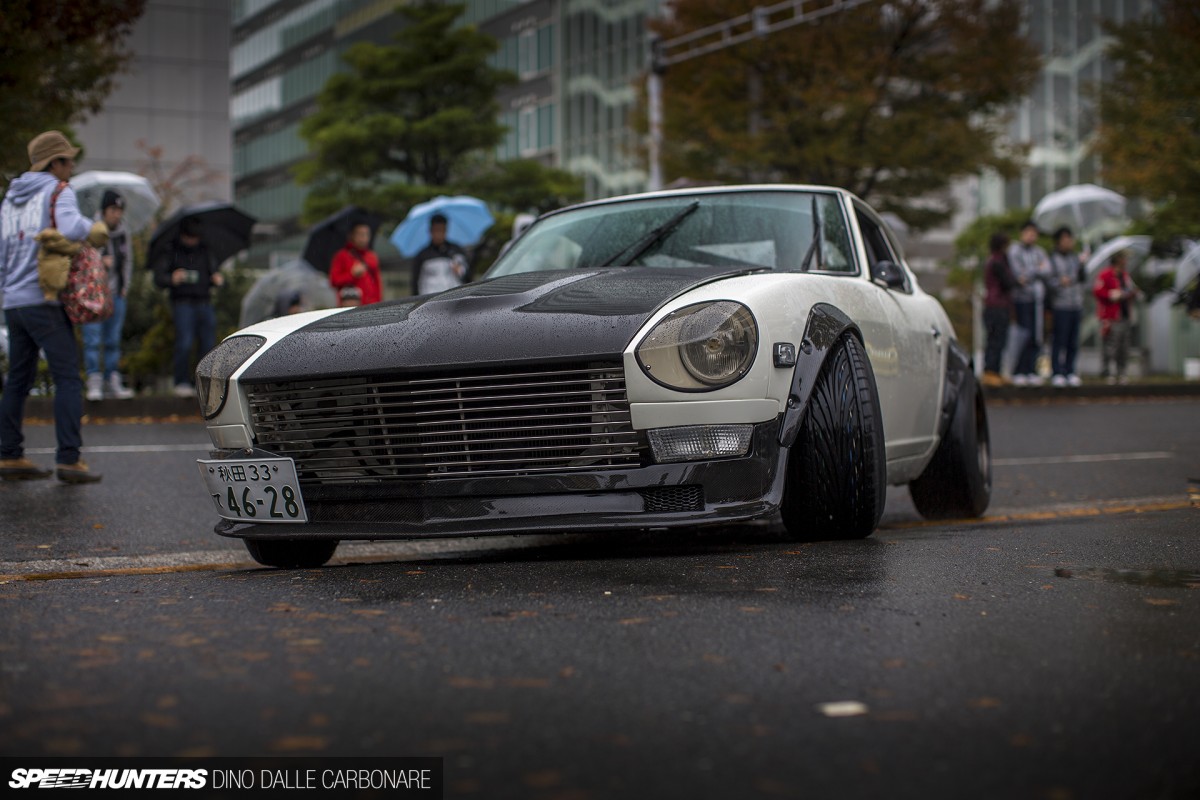 Despite the day starting out dark, wet and miserable, the cars kept coming. I arrived about an hour before the actual event kicked off, and by then the whole venue was practically full.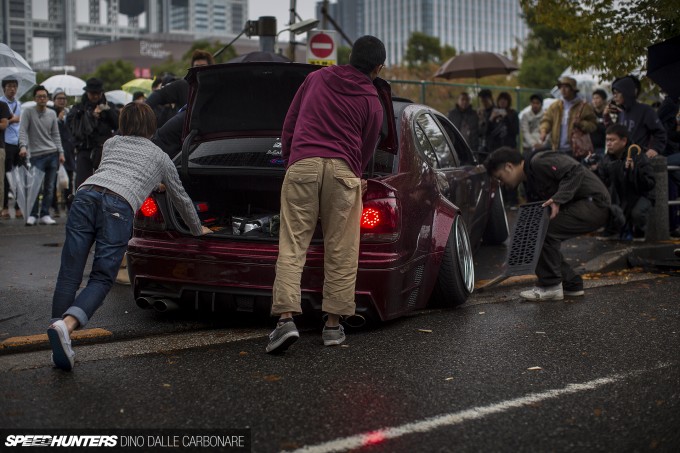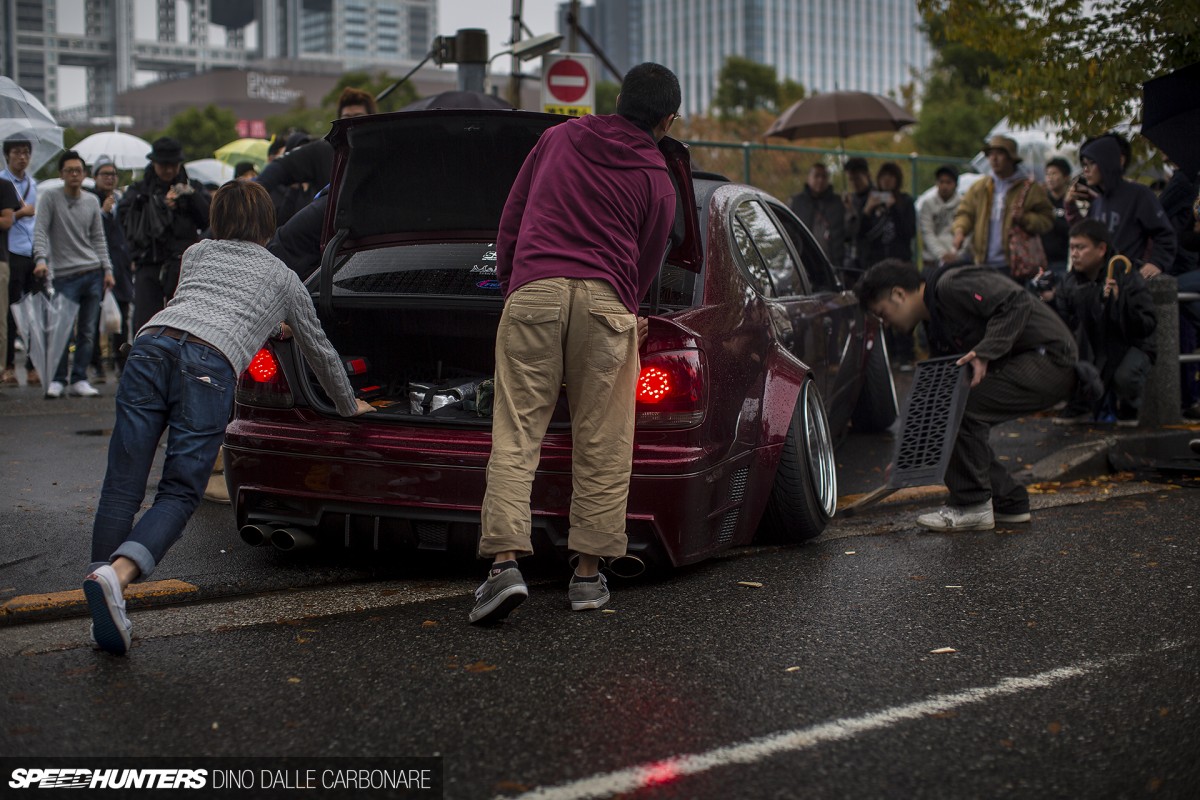 The line to enter the carpark stretched halfway around the block, with delays in entering due to some of the lower cars being unable to tackle the slight incline at the gate. This sort of thing is pretty comical, but I guess it's testament to the dedication that some of these owners take in always pushing the boundaries. I couldn't help but think air suspension might have helped here though…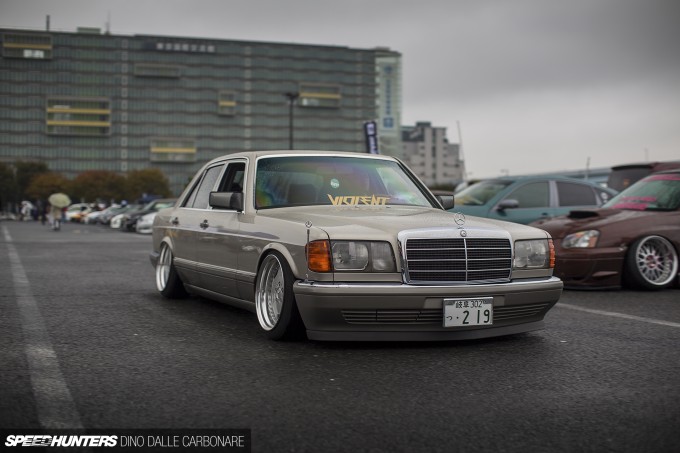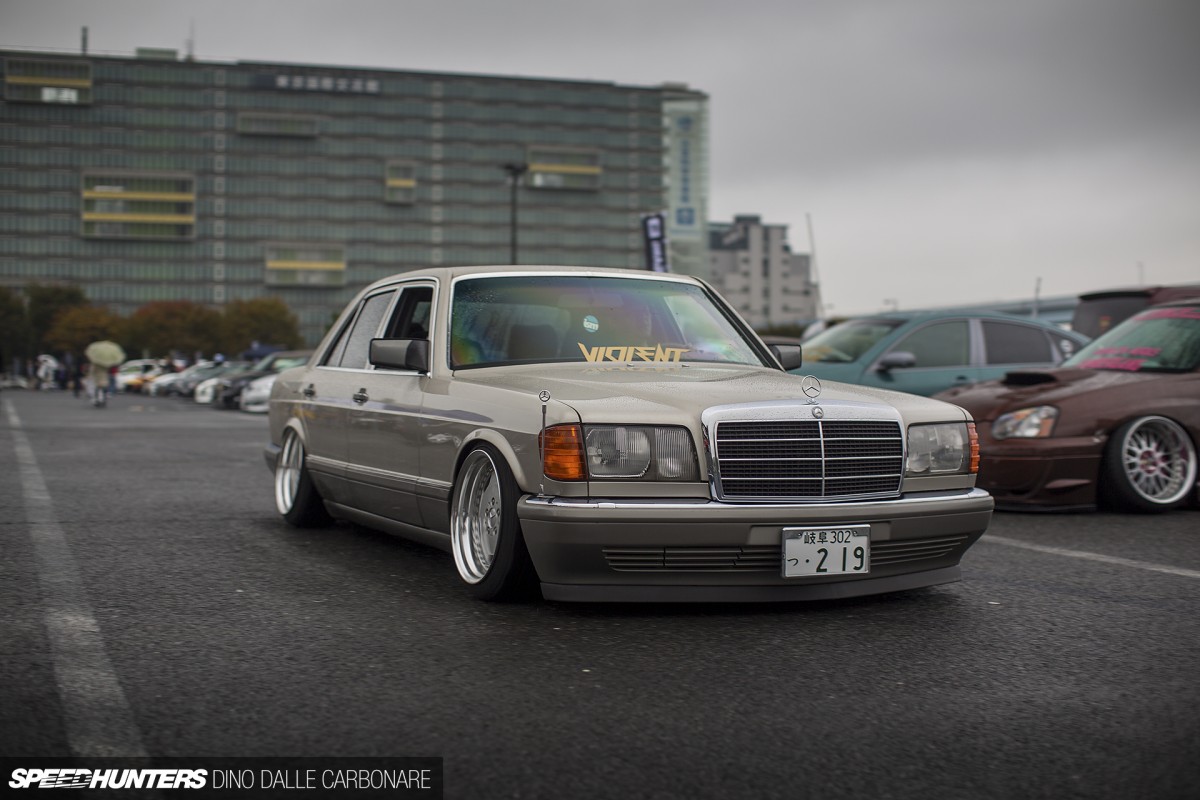 The simplest approach always works the best for me. Take X car, choose Y wheel/tyre combo, add Z ride height and the results can at times be rather surprising. What's that saying again? Ah, yeah – simple is best!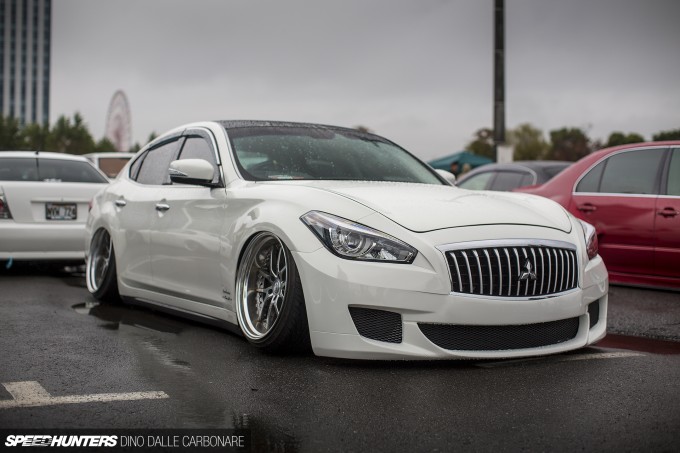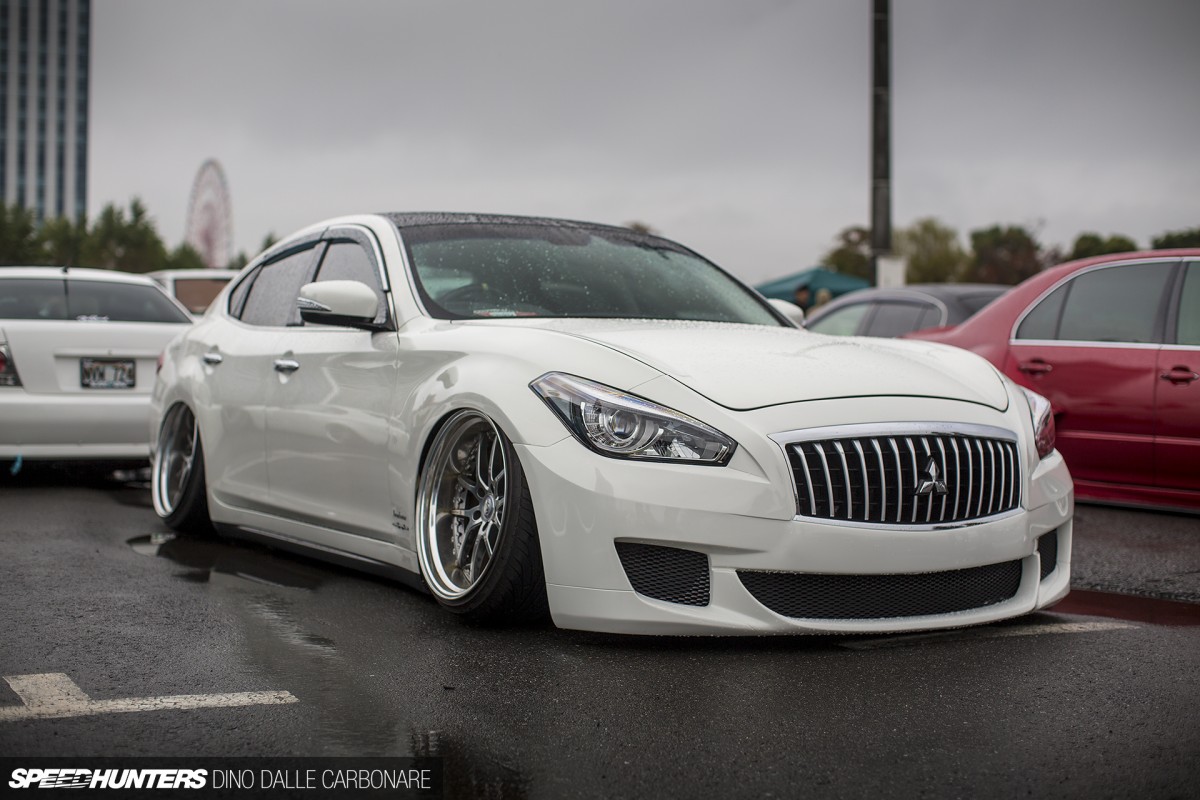 Did you know that Mitsubishi makes its own version of the Nissan Fuga? Well now you do. It's called the Proudia and it pretty much looks exactly the same as its Nissan counterpart, with the exception of the diamond-badged grille. When slammed to the ground on bags, it looks rather good too.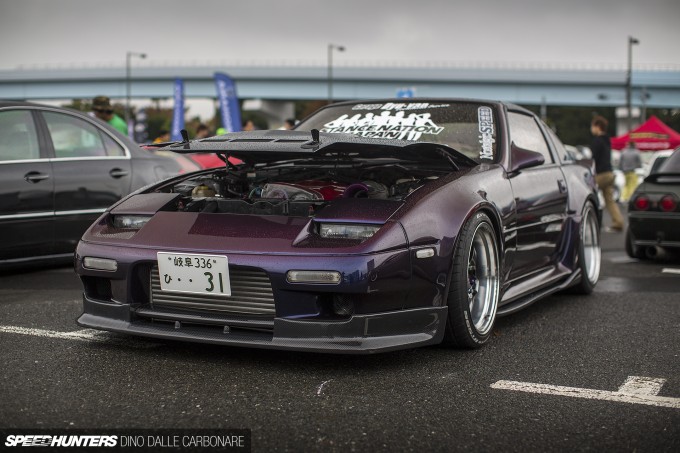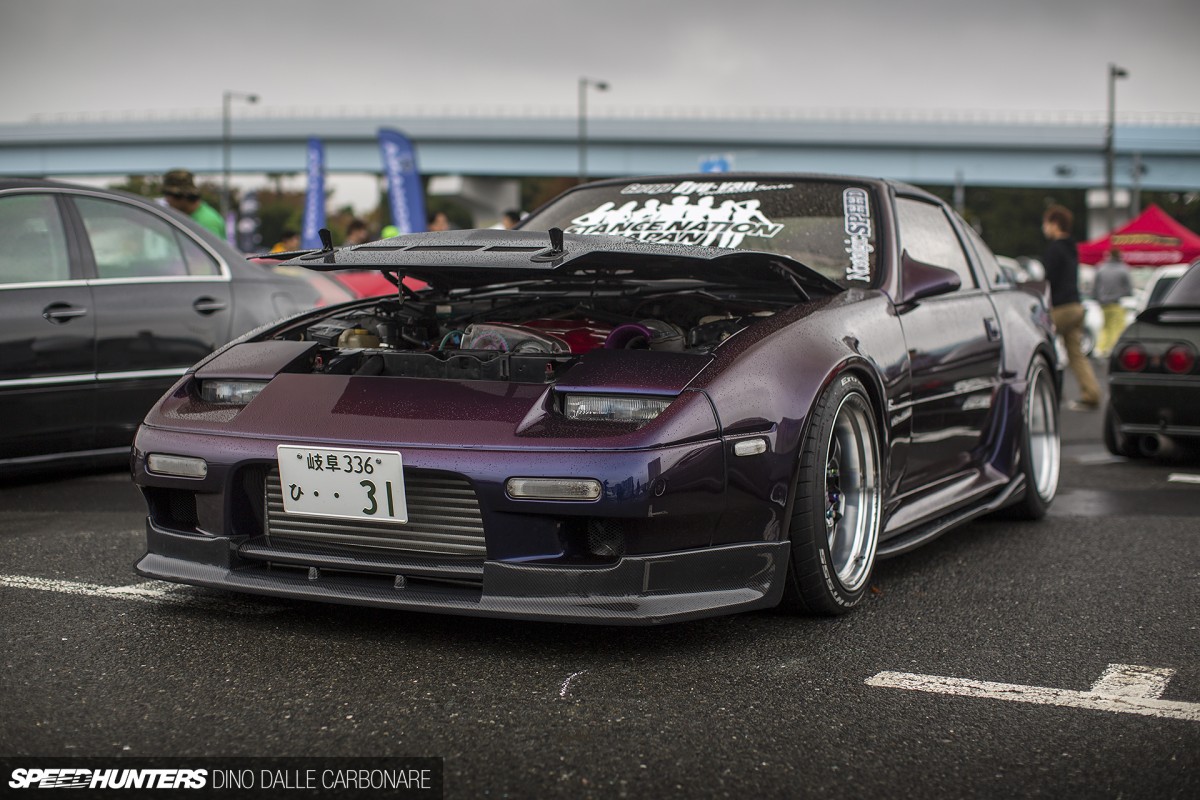 I've been coming across more Z31s in my travels of late, and it was hard not to notice this particular example painted in what I'm pretty sure is the BNR34's Midnight Purple III color.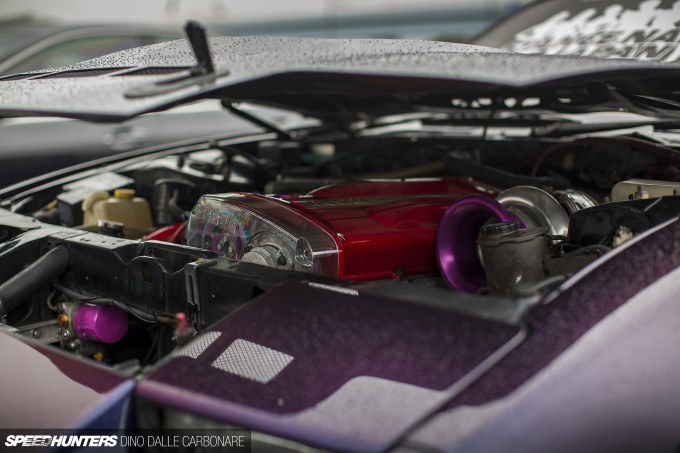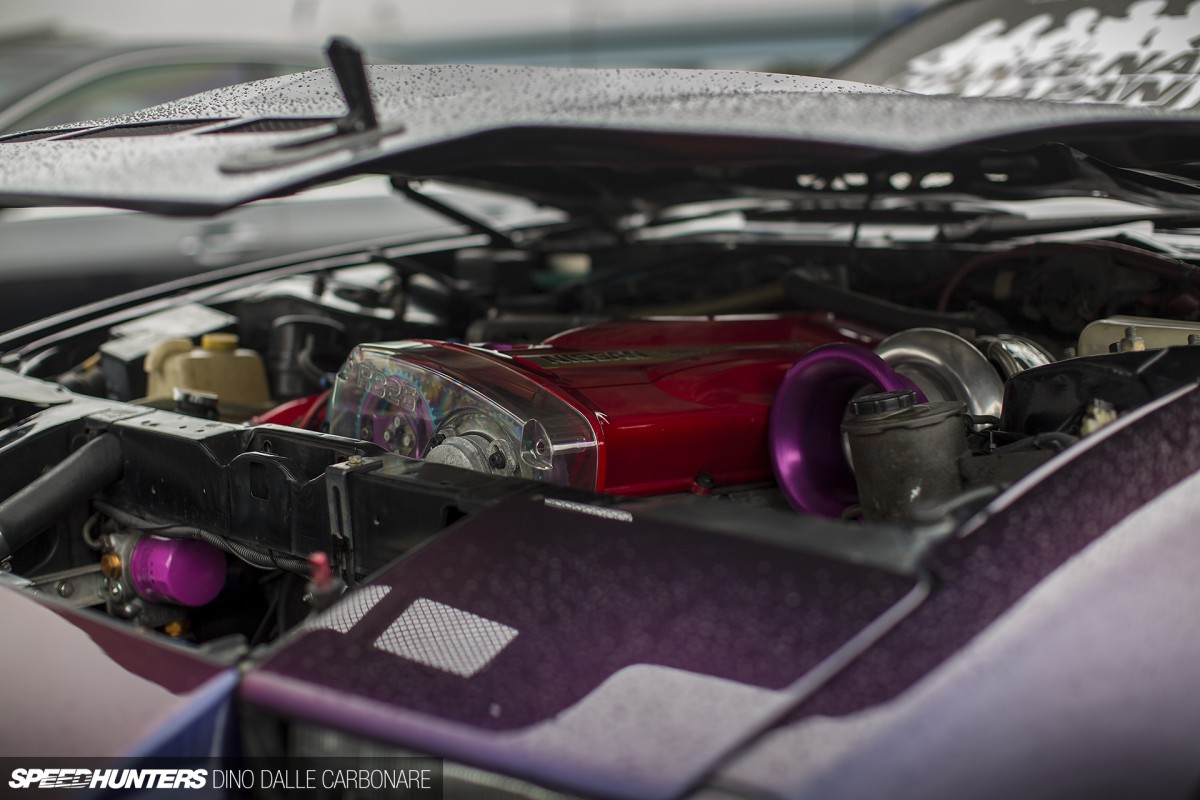 The GT-R influence didn't stop there however – there was something rather interesting going on under the bonnet. See what I mean? Japan does form and function rather well, wouldn't you say?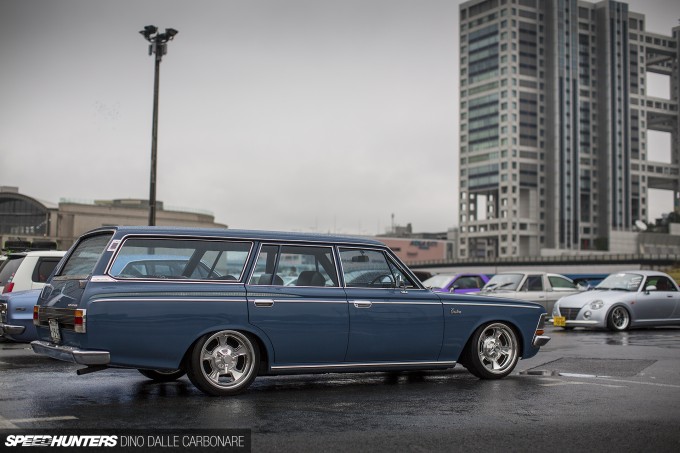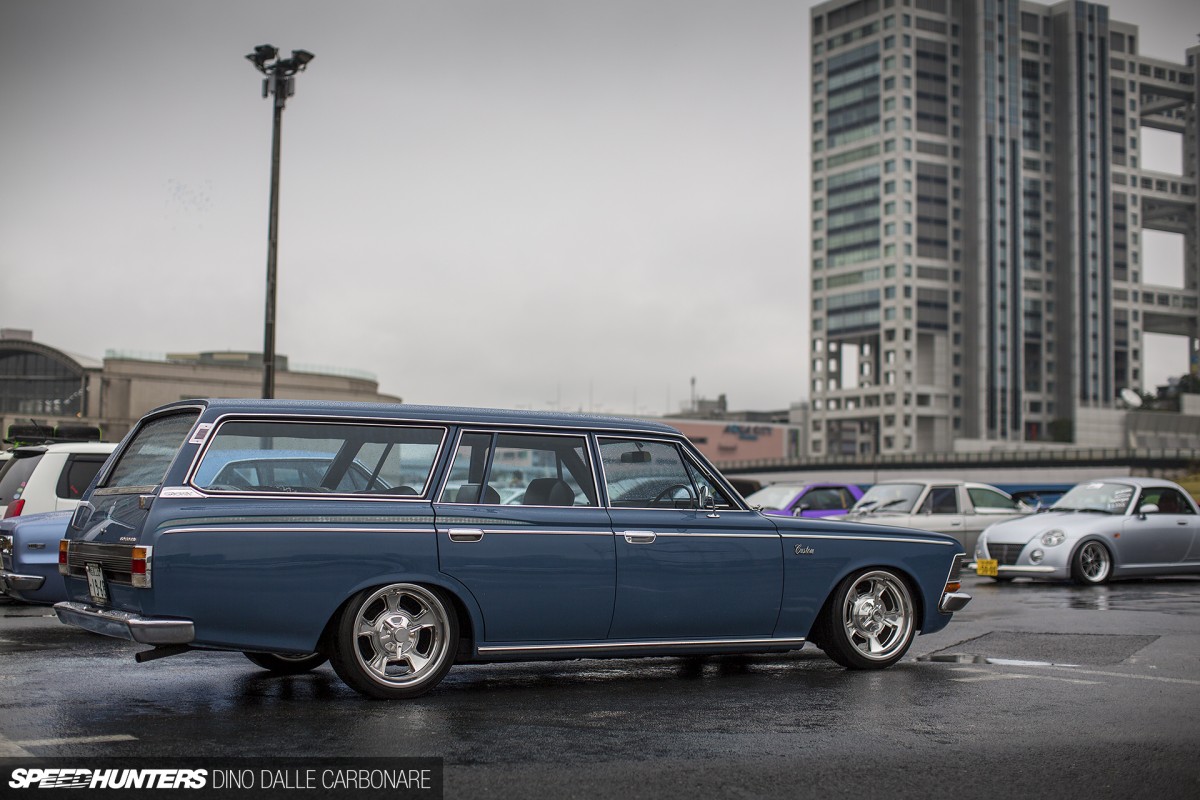 That's why it really annoys me when I hear people bash this 'scene', which in fact is nothing more than a collection of other scenes. How could you possible not understand that? I mean, you can find anything and everything, including some cool older custom cars like this Crown wagon which looked nothing short of sensational.
The Over-fender Craze Reloaded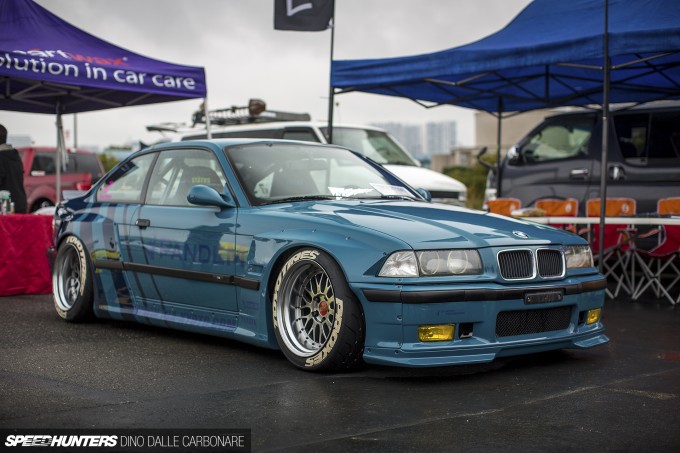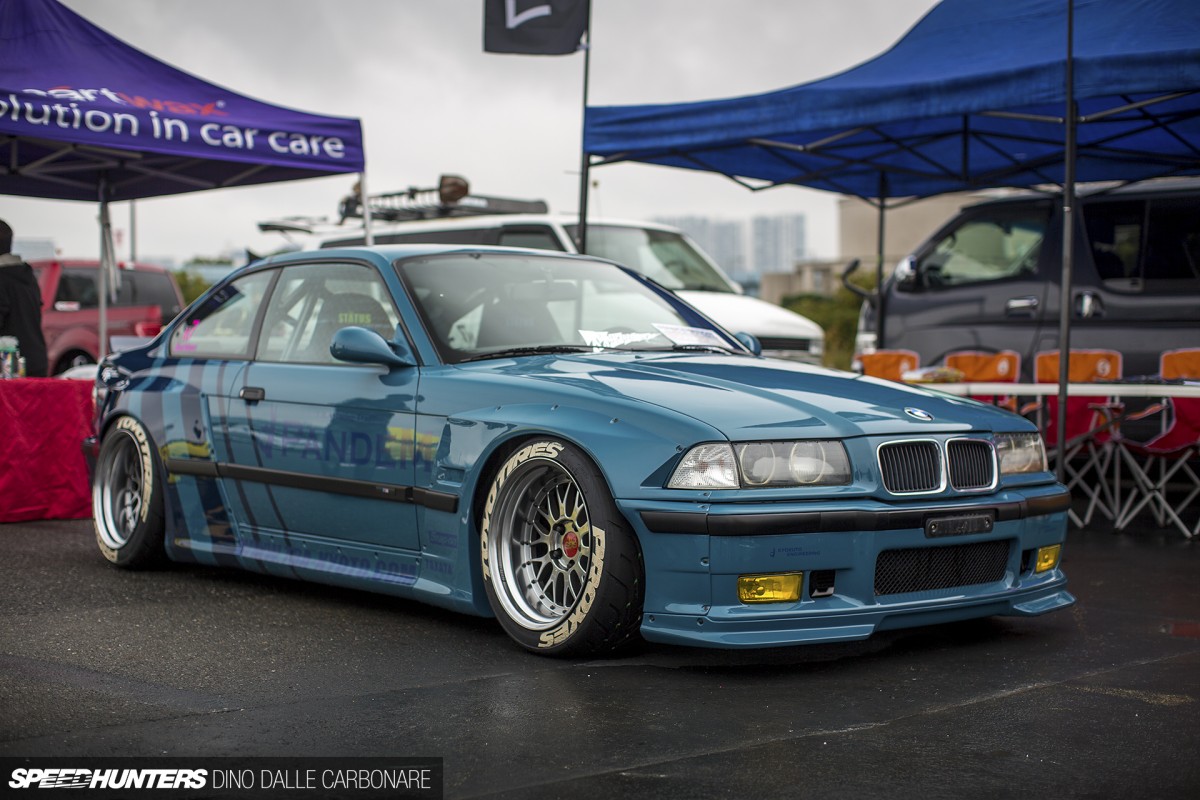 Miura-san at Rocket Bunny has launched the new Pandem brand which caters specifically to German cars, and to debut it in Japan he brought out this E36 sporting the first kit. If you thought the over-fender craze was big with all the cars that we saw recently at SEMA, all I can say is that you ain't seen nothing yet! Miura-san, along with Kato-san from Liberty Walk, are planning to takeover the Essen Motor Show next year with an even wider range of widened cars.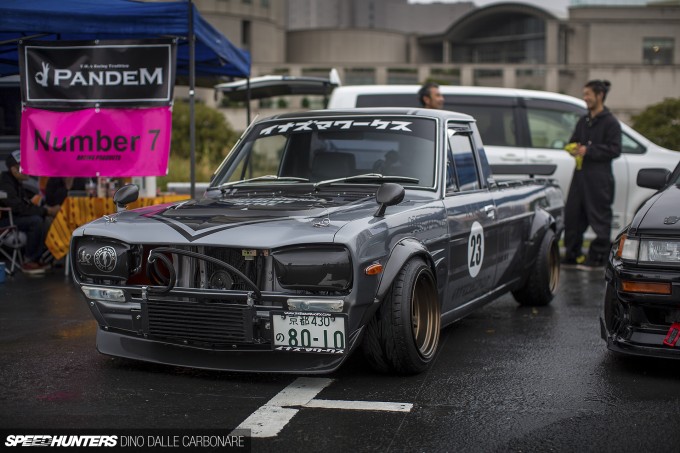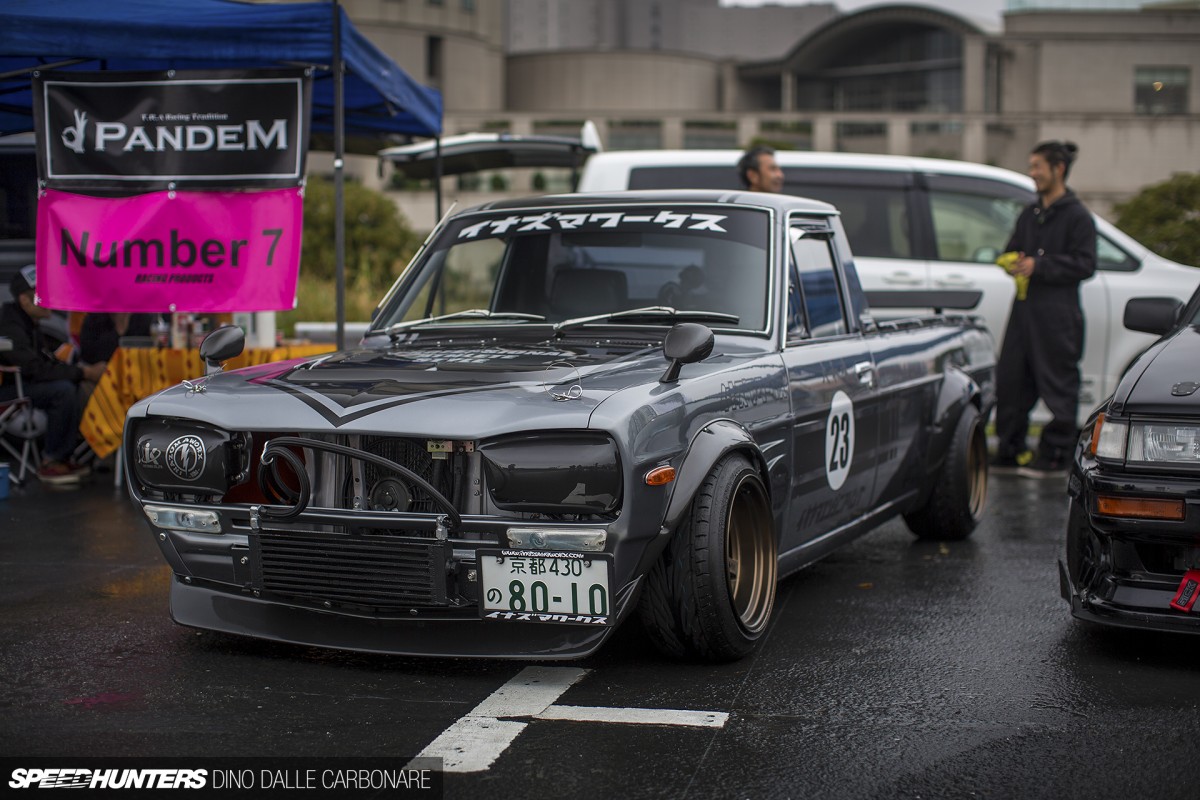 Remember Ikeda-san, the owner of the black FeatureThis AE86 I shot at Fuji Speedway a few months back? Well, this is his new project – a recently-completed 'Hakotora' sporting all the right touches.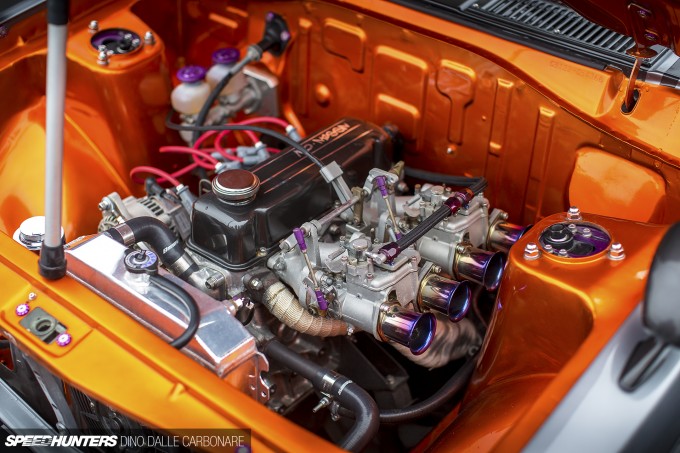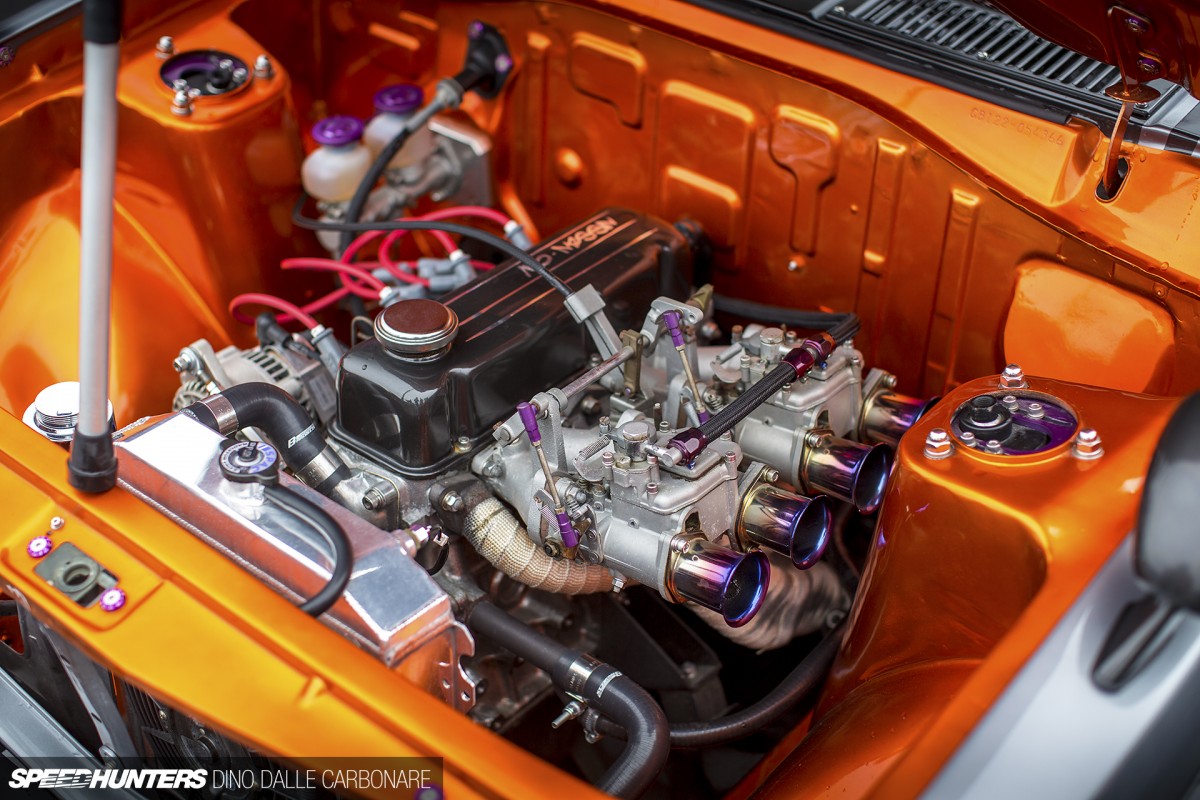 That includes a built A15 motor sitting in a shaved and tucked engine bay.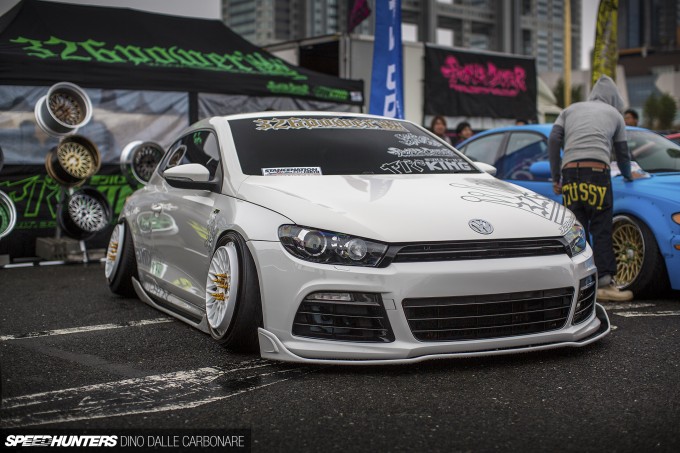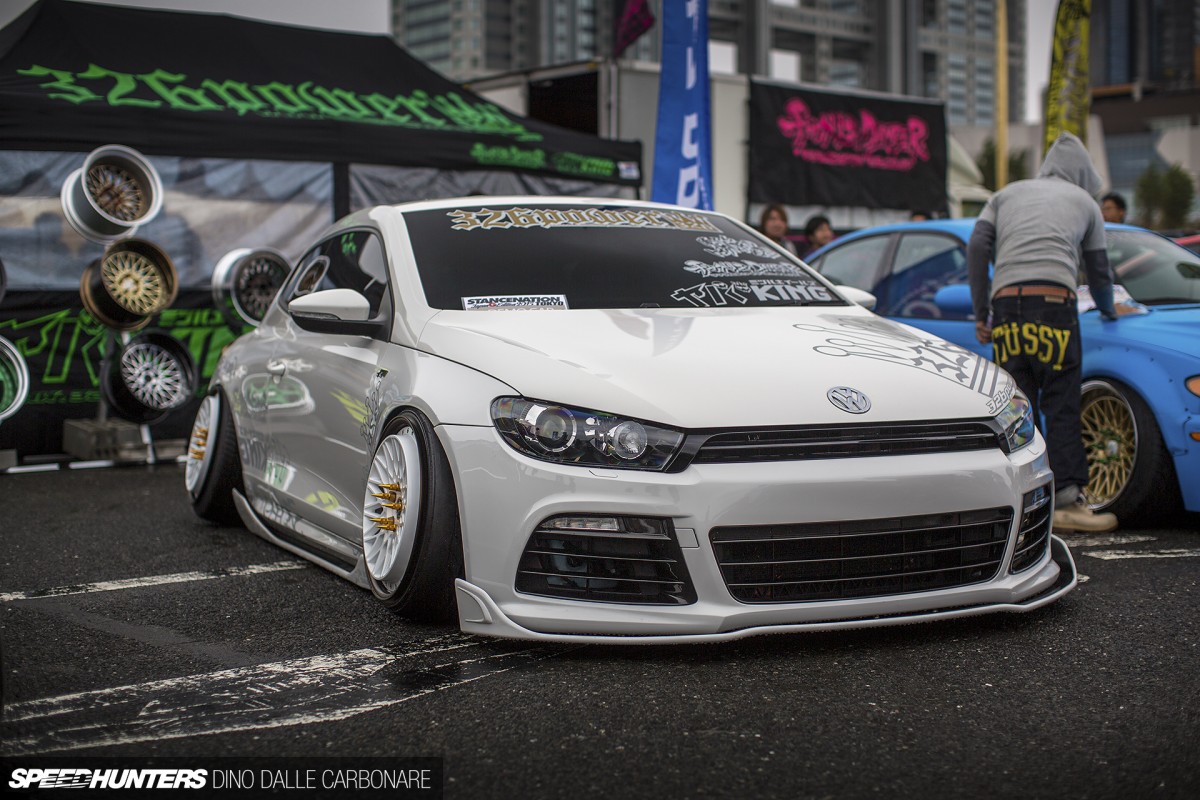 I really want to visit 326Power in Hiroshima as I love its approach to tuning. This is a company that isn't shy about going crazy, but still manages to build cars that are both unique and easily identifiable. It might not be for everyone, but it sure gets the looks.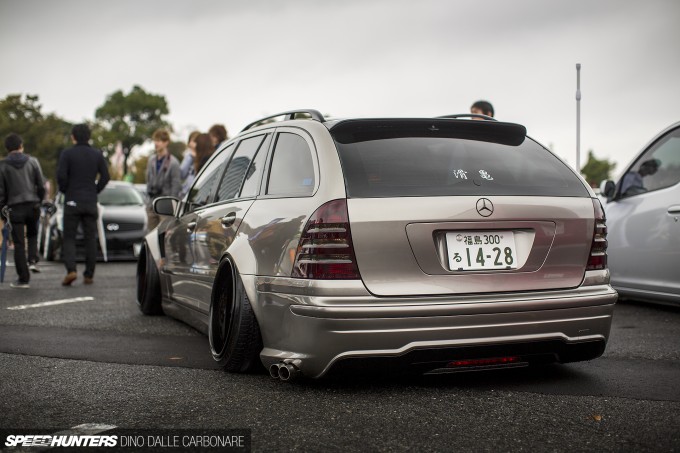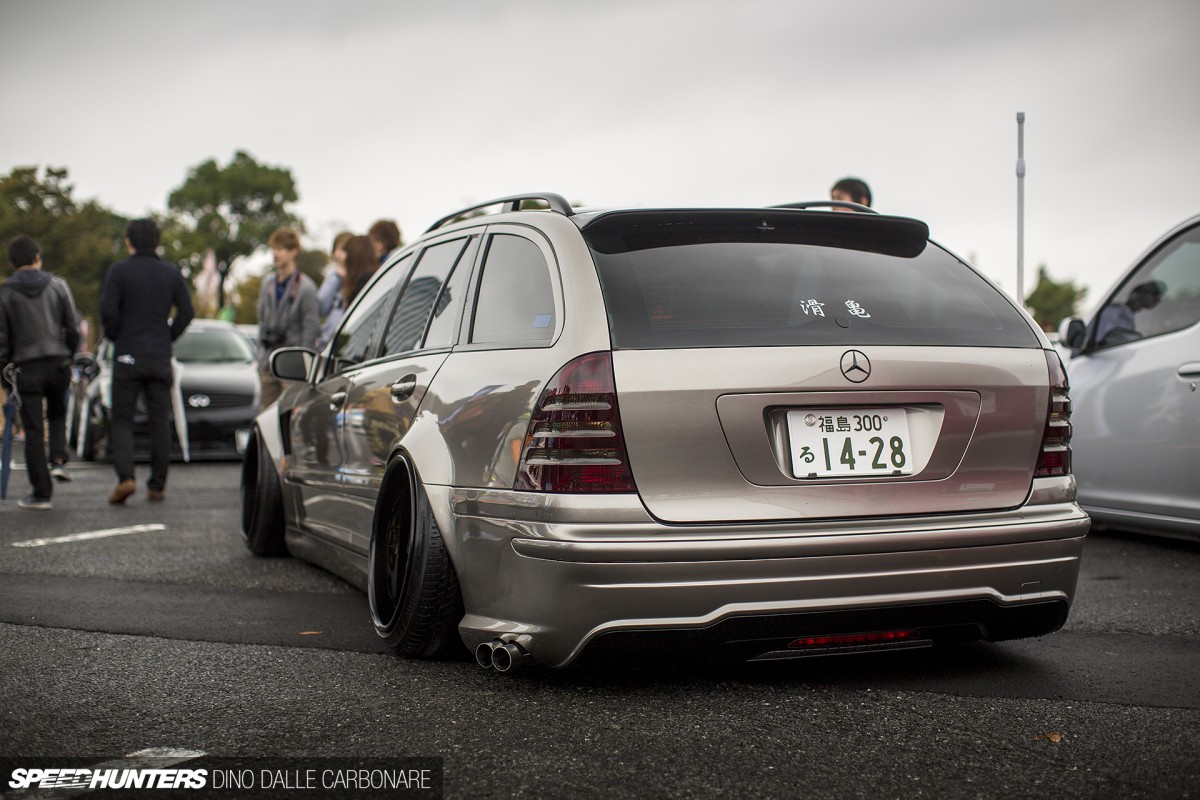 Disappearing against the gloomy sky, this metallic silver Mercedes-Benz C-Class wagon was almost the opposite. On closer inspection though, there was a ton of custom work put into it, from custom-blistered front and rear fenders to the naughty little side-exit pipes at the back.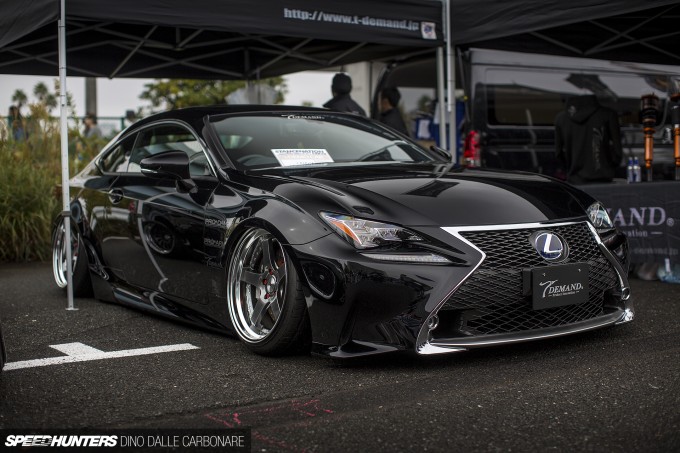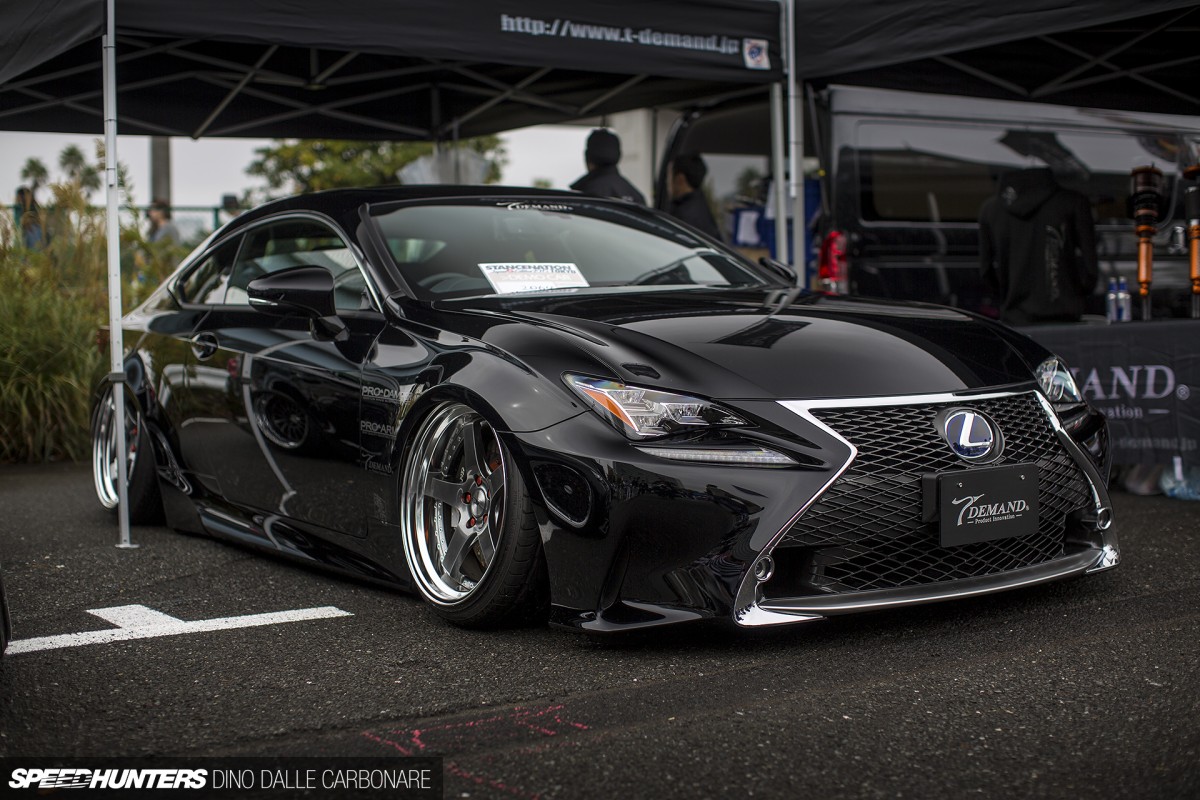 Black is by far the best colour for a car. I've learned this having spent the last few months with Project Drop Top, but on the flip-side it's also the hardest colour to live with. If used daily, 99 per cent of the time a black exterior will be dirty or water-spotted to death, but if you put time and effort into it and buff it properly, there's just no comparison. The proof is in this T-Demand Lexus RC.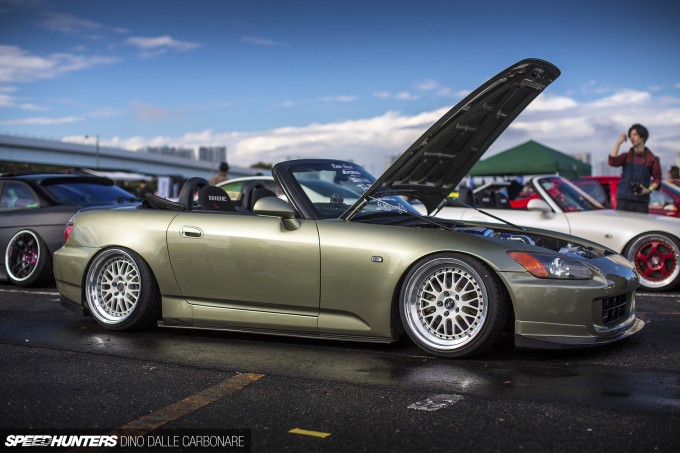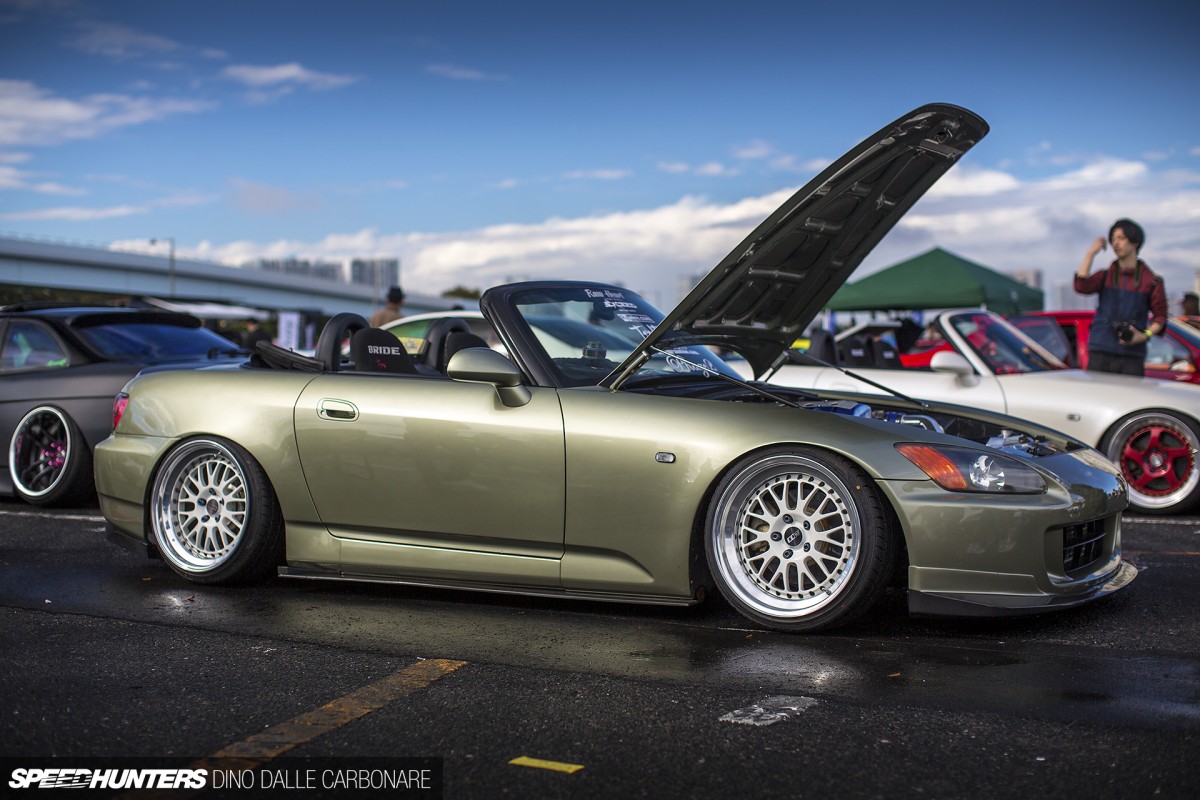 Once the skies cleared the show kicked into a higher gear as more and more people turned up to check out the interesting selection of cars.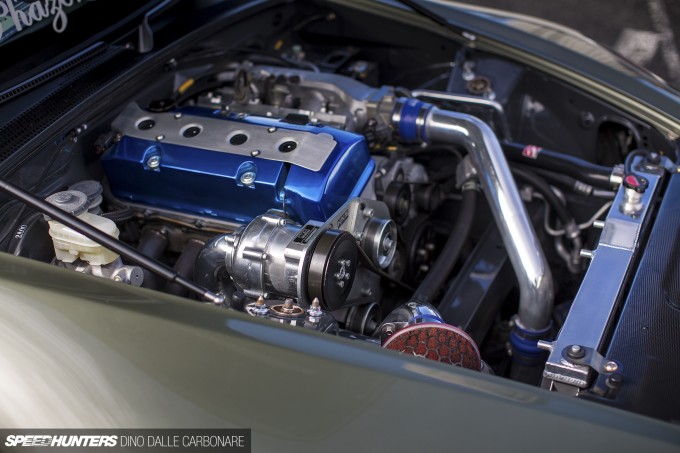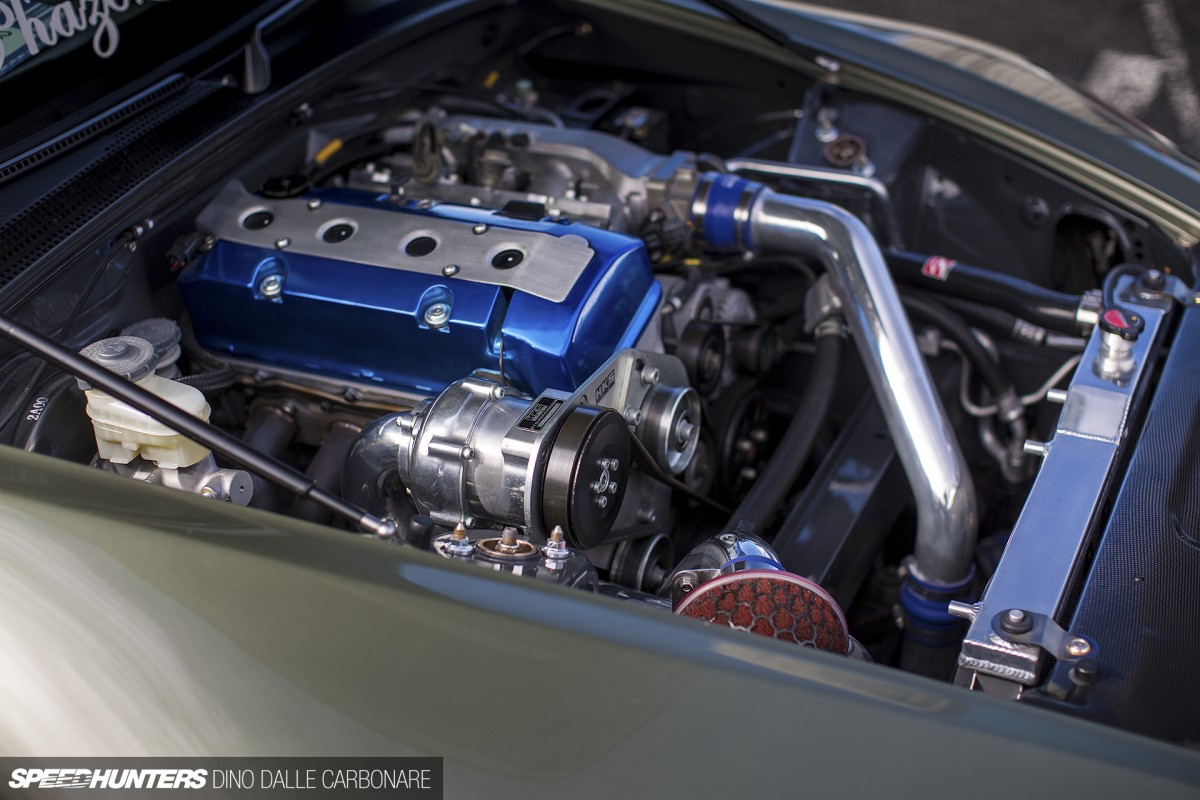 And in case you are wondering, the Evasive Honda S2000 pictured above definitely isn't only about show.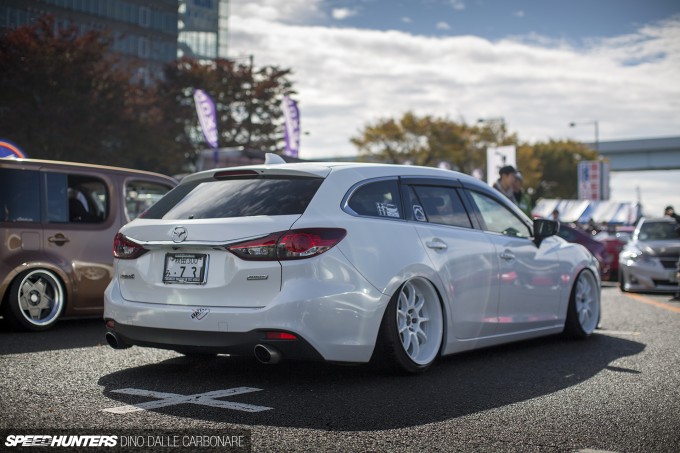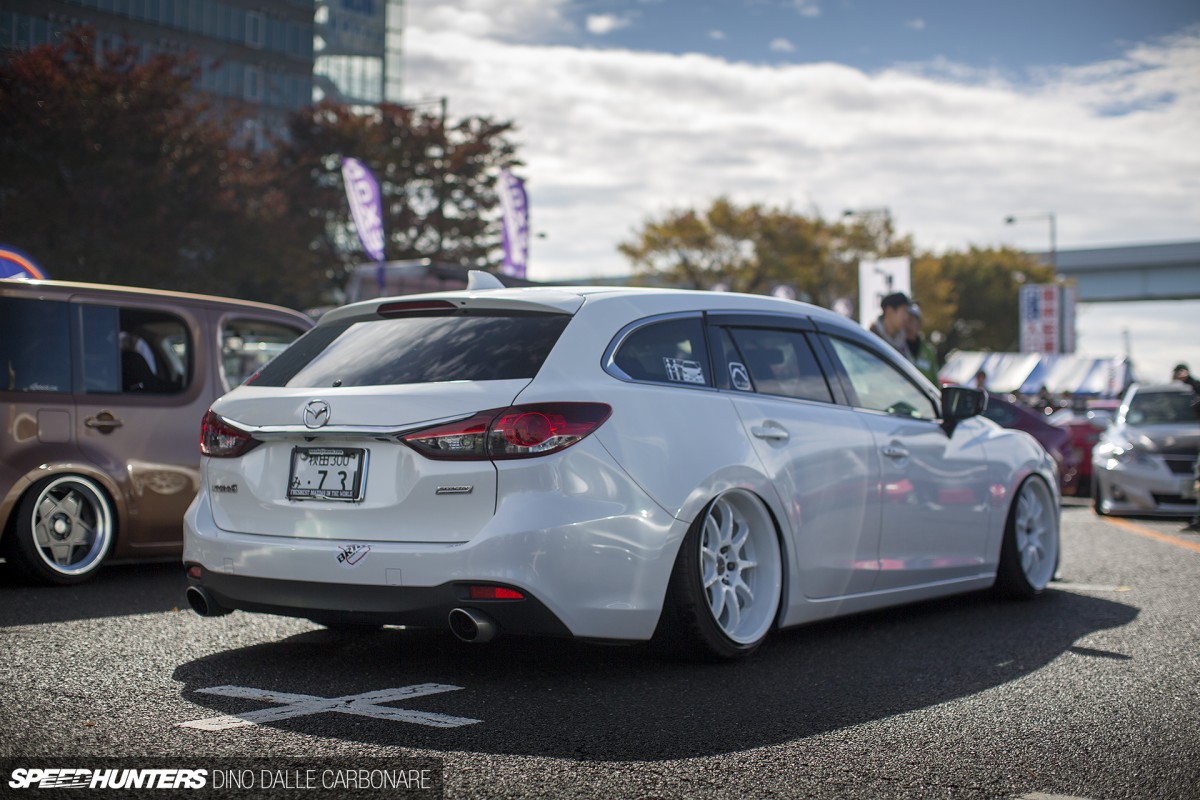 Mazda is one of only a few Japanese car manufacturers that have a concrete and well thought out product line-up. Not only does its cars boast some of the best designs we have seen from Japan over the last few years, but there is a recognisable family DNA spanning the entire range. To look the part, all the Atenza Wagon needs is a nice drop and a set of dope wheels.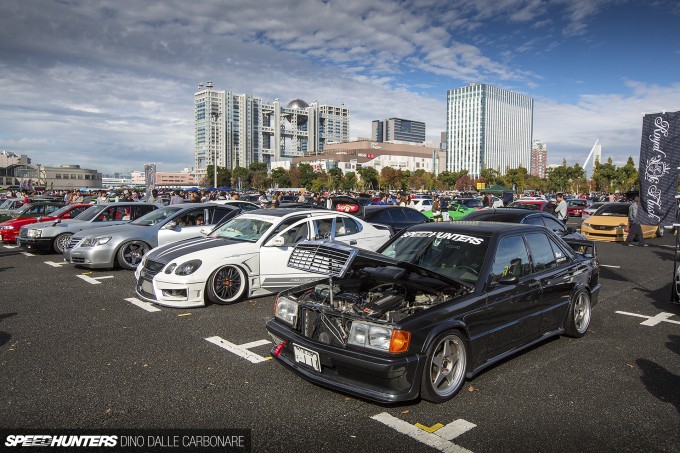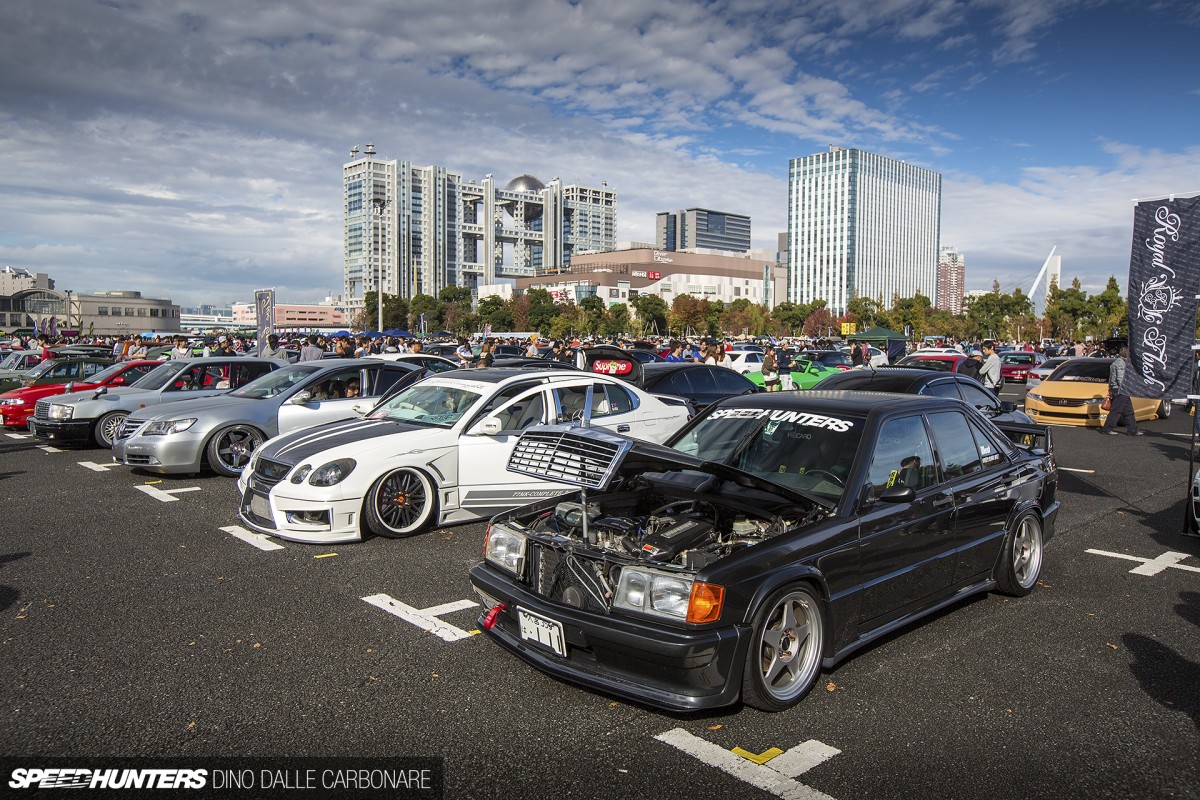 I was really appreciating the Speedhunters love at this event; our booth was constantly packed with people and I came across plenty of cars sporting our stickers and window banners. Arigatou minnasan!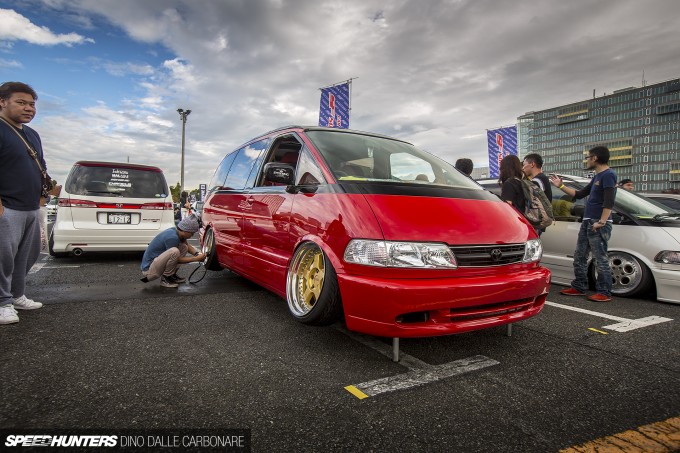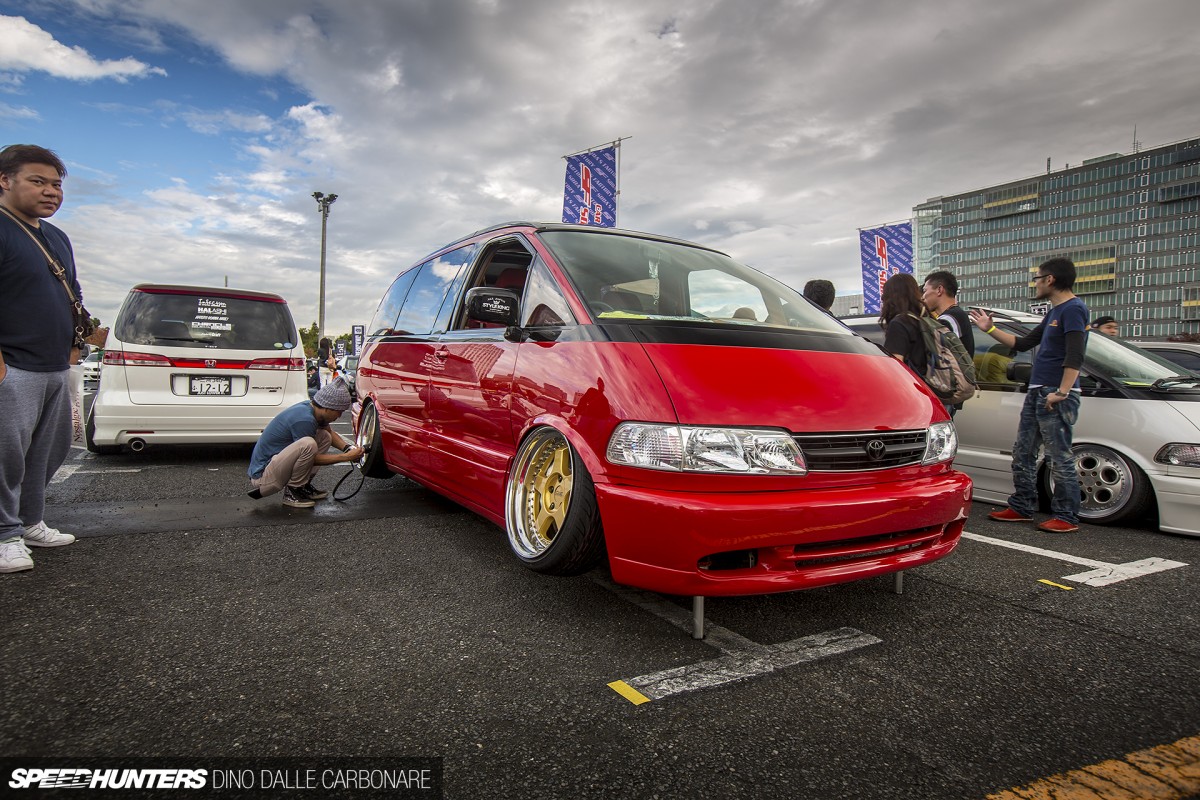 An old Toyota Estima with air jacks? Well, why the hell not?!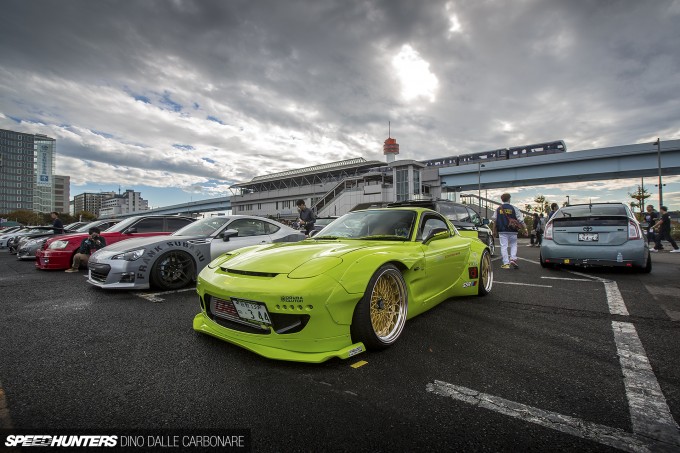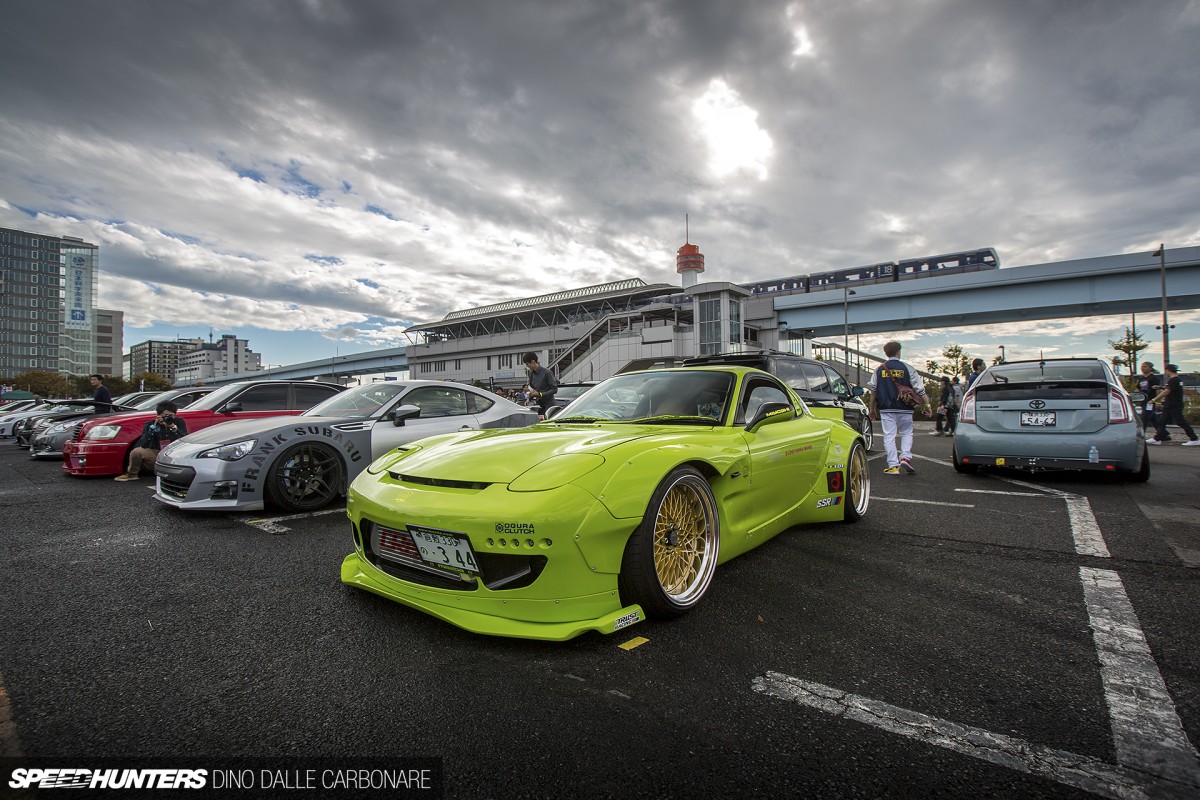 Rocket Bunny here, Rocket Bunny there – we just can't get away from Miura's creations. Sure, there are a ton of them around, but can you honestly tell me they don't look hot as hell? I've seen dozens of FDs wearing this kit over the last year, but the look just never seems to get old.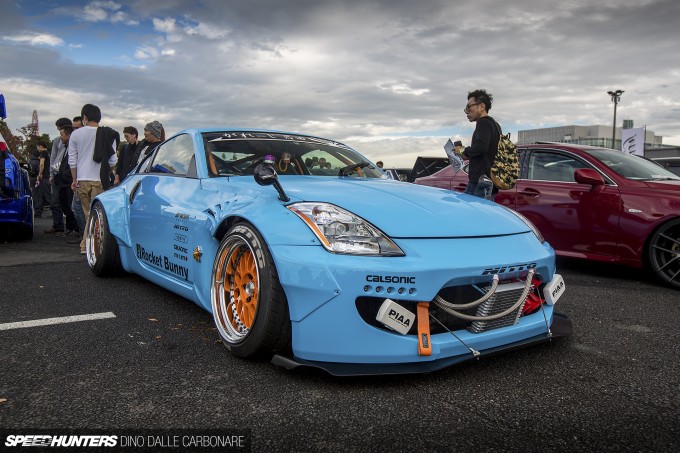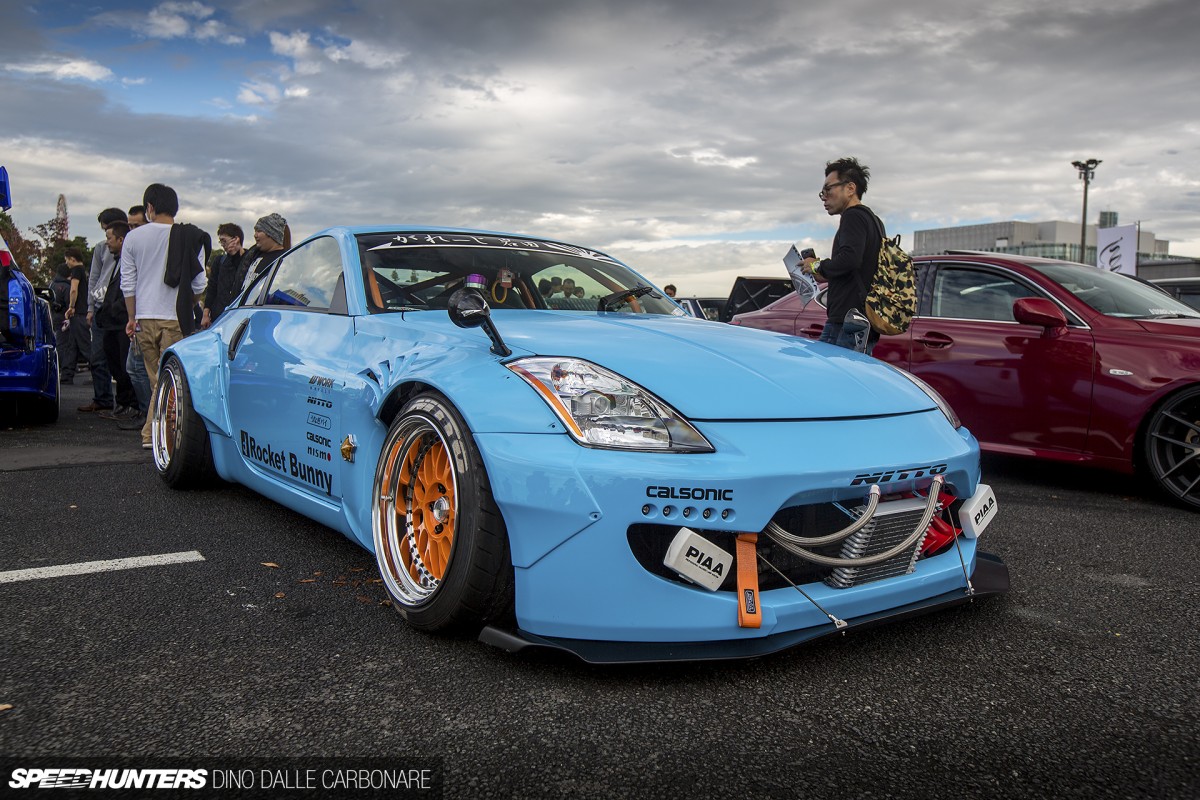 And it doesn't end there – check out this Z33. It's all pretty simple if you ask me; if you are out to impress, you build your car for maximum reaction, and for that there is not much that can come close to a widened car modified in such a raw fashion.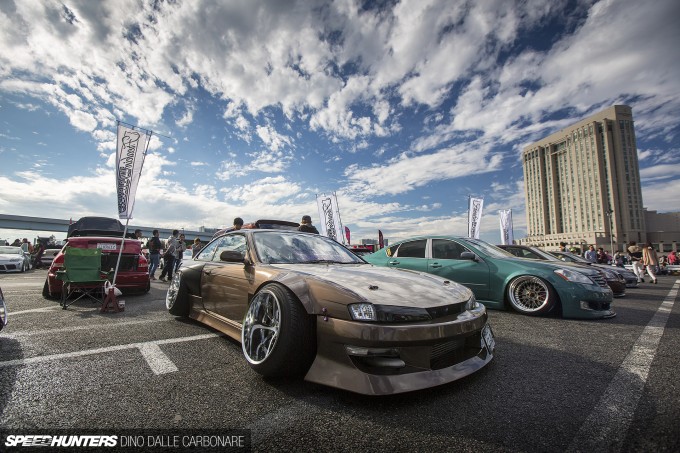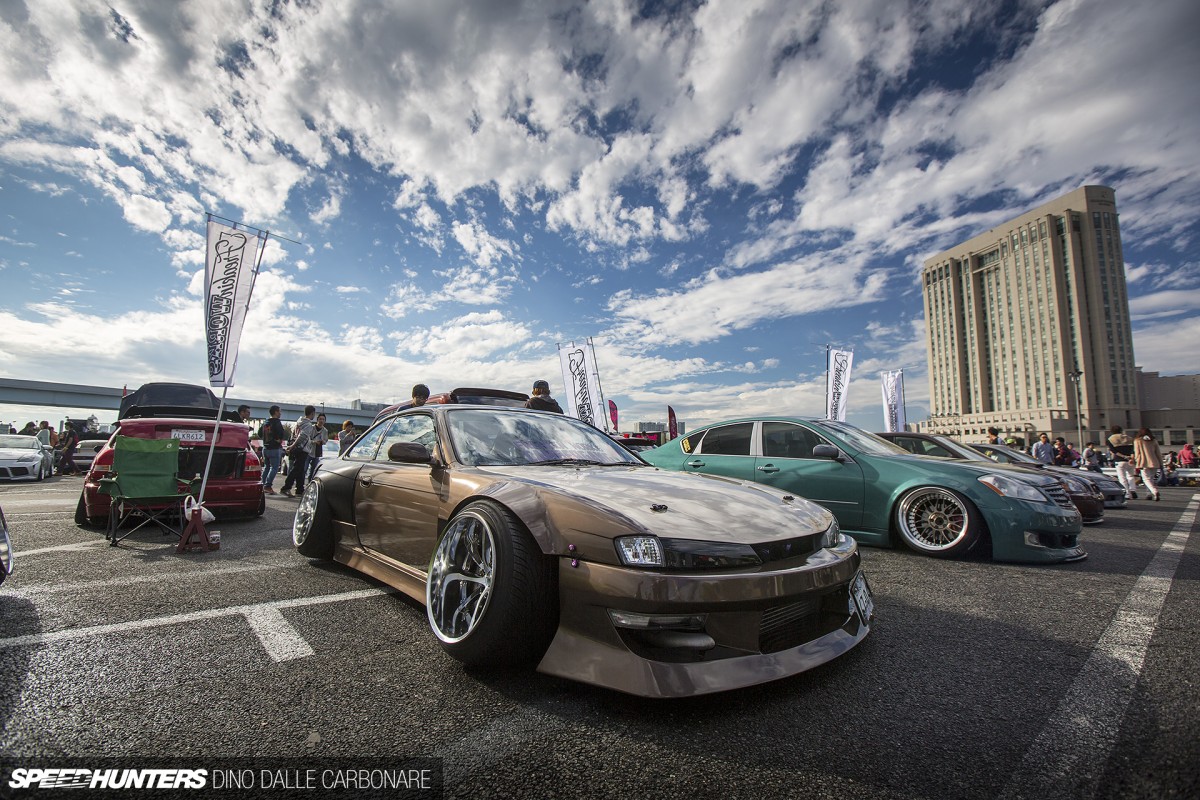 Even the harder to digest stuff? Absolutely!
Car Guys Unite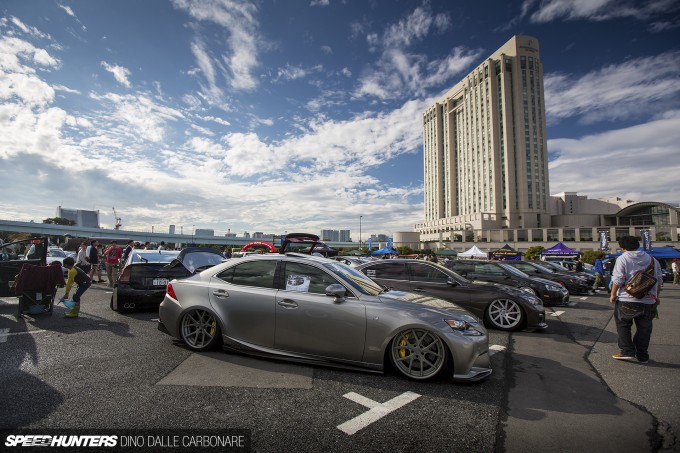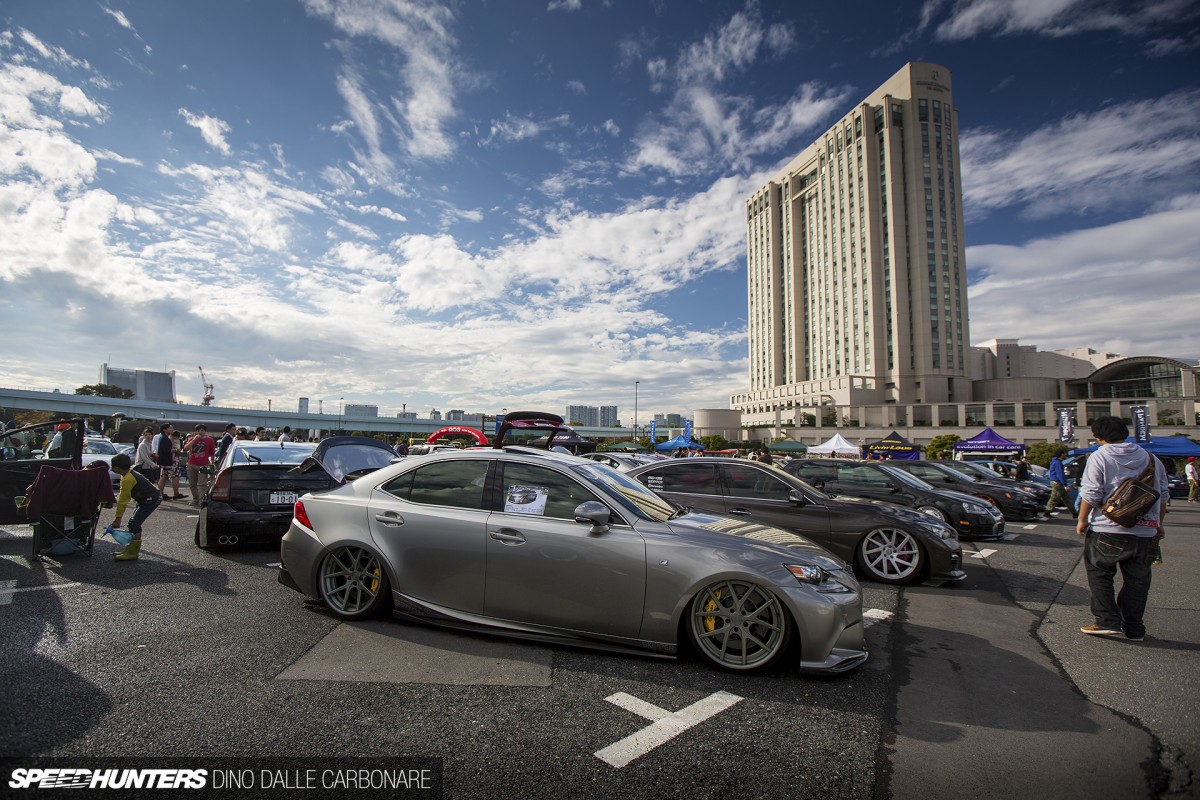 Now that the older generations of the Lexus IS have become more affordable, these luxury sedans are appearing more heavily in the scene.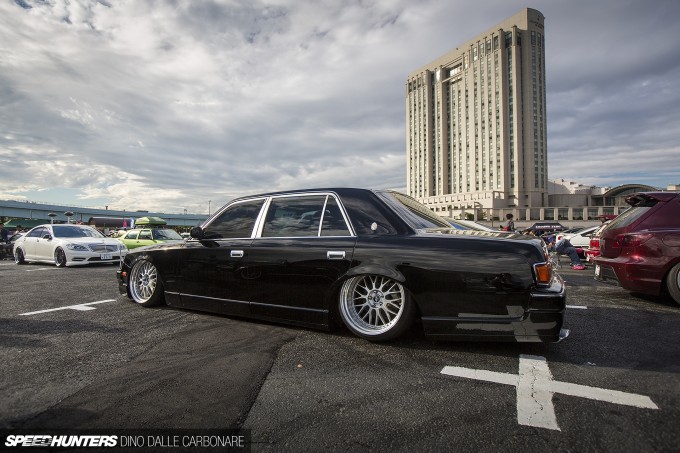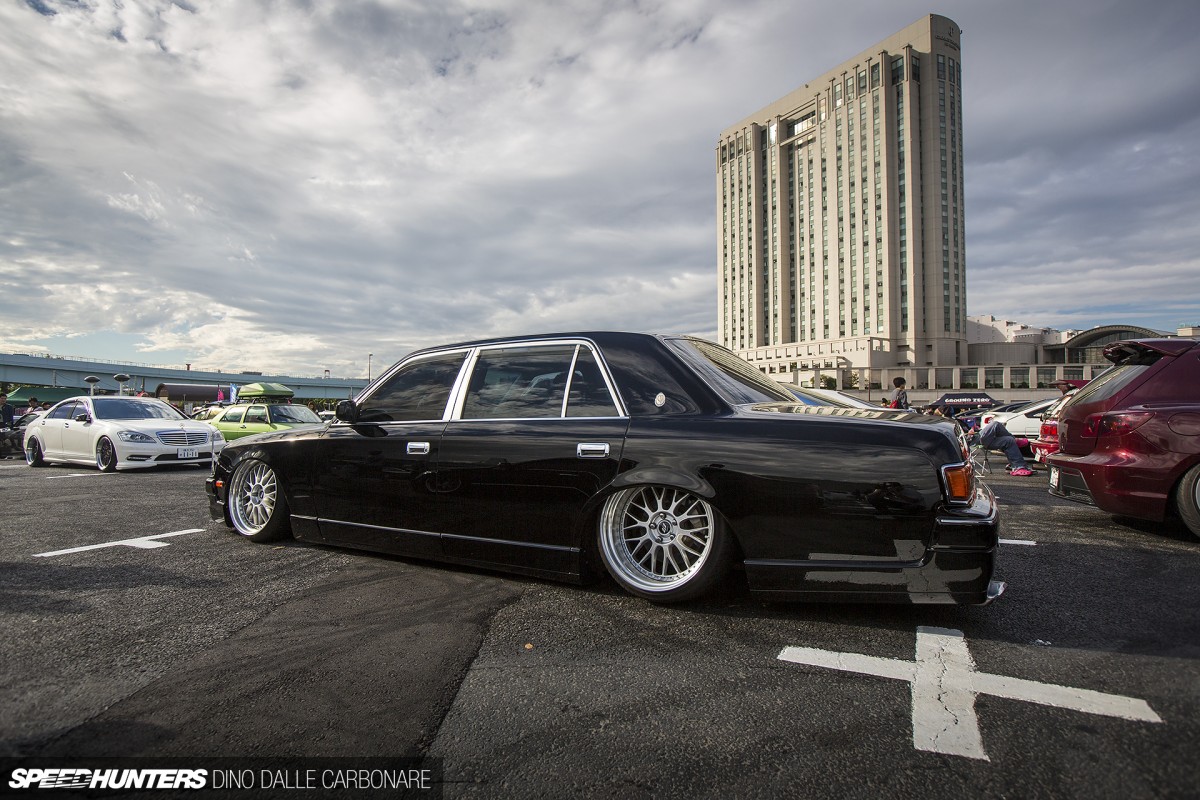 But if you ask me, nothing will ever come close to a slammed Toyota Century. Regardless of the generation, this is the epitome of the whole VIP look, done the right way. With the wheels tucked into the fenders and the chassis most likely on air, there's some forward-thinking going on here, but nothing can come close.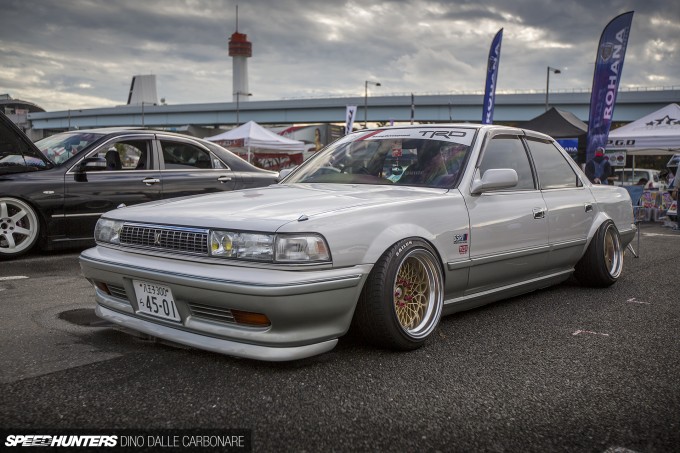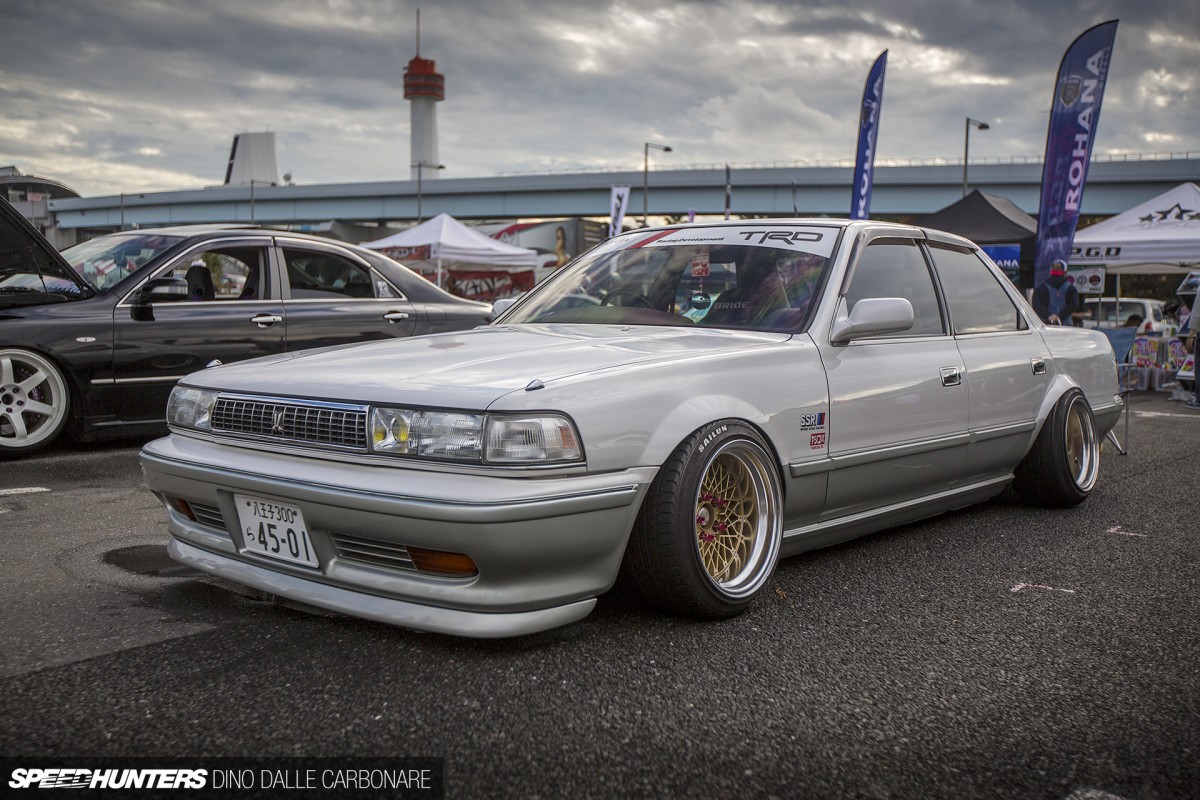 And while I did expect to see a ton of '80s, built-like-a-tank Toyotas like this GX81 Cresta on SSRs…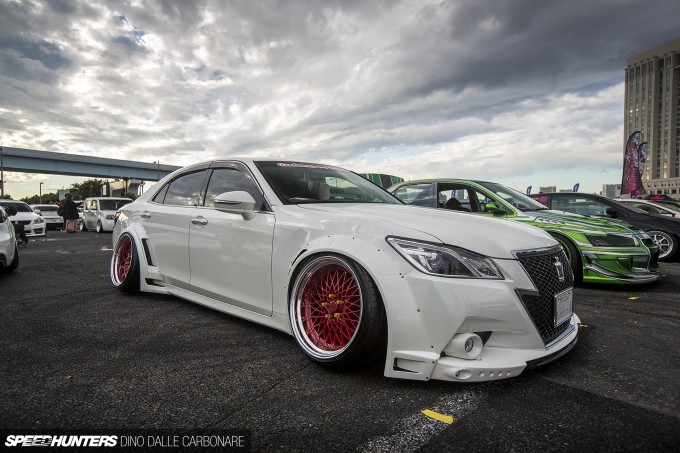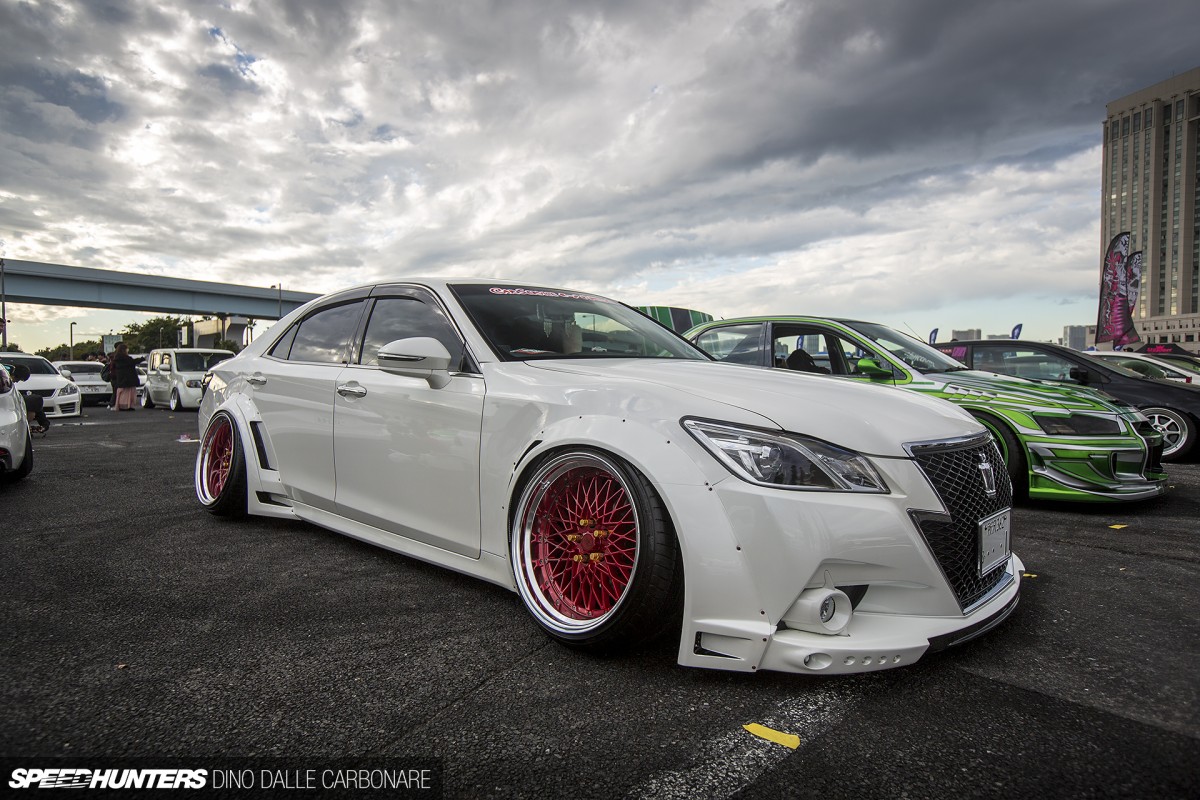 I was surprised at the number of new-gen Crowns and Crown Majestas that people are doing full body conversions on. The amount of time and money owners and companies throw at these cars is constantly rising, as that need to outdo one another never fades.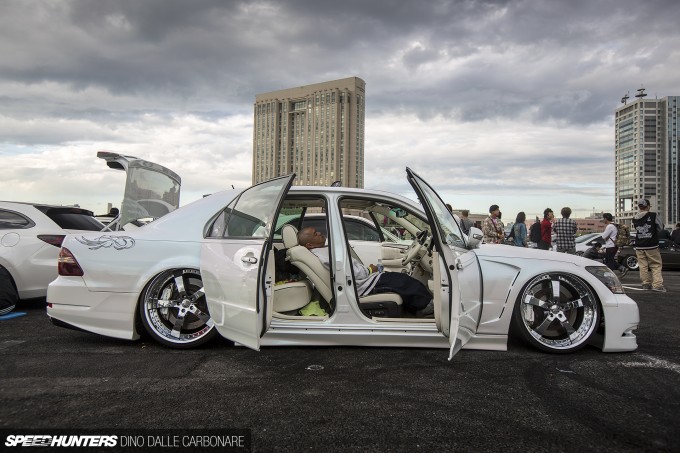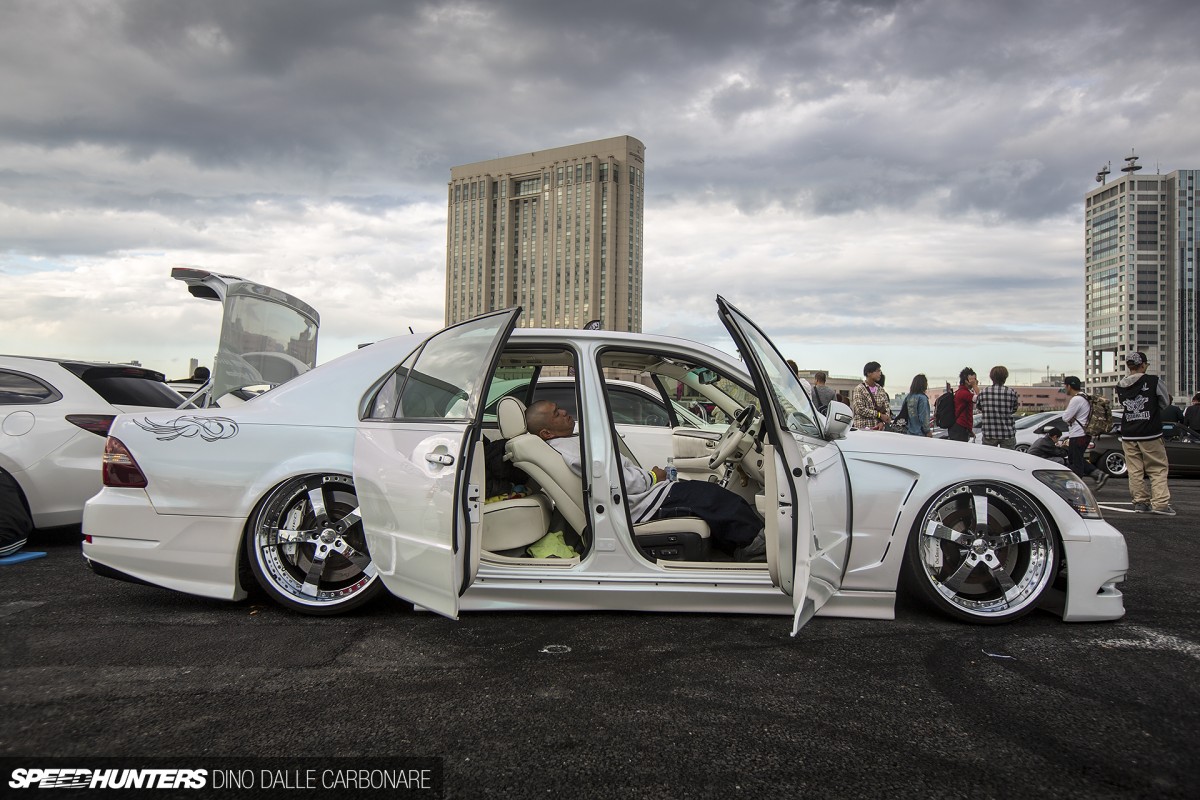 As an example, check this heavily customized Celsior.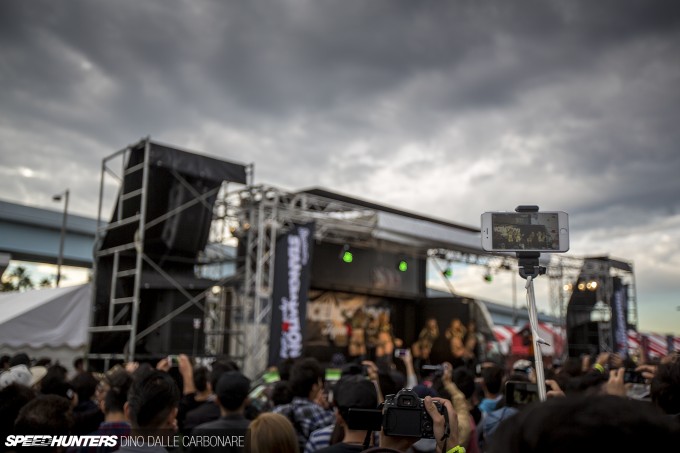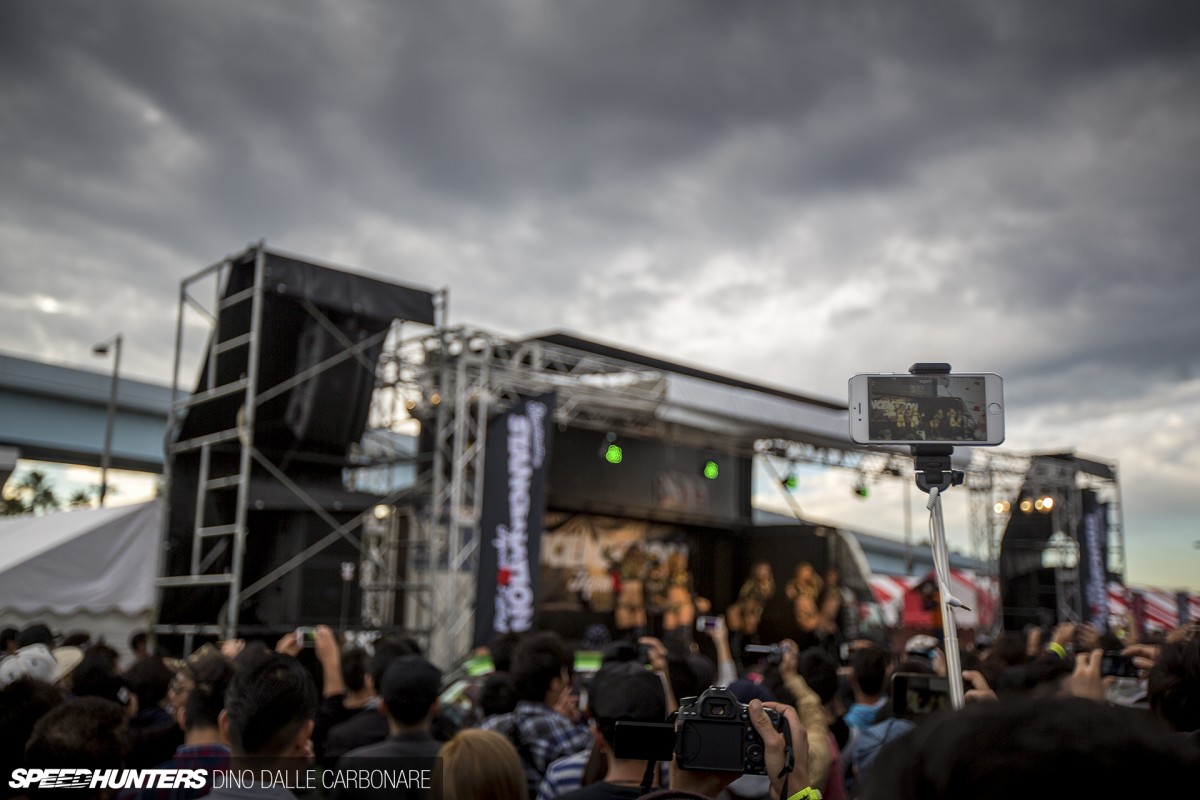 On top of the 1000-plus cars to look at, the StanceNation crew had a lot happening on stage, including rather scantily-dressed women dancing energetically. When this happened, it almost seemed as though the entire male population of Odaiba and its surrounding neighbourhoods turned up; fighting for a spot close enough to do some video recording on their phones. Some even came prepared.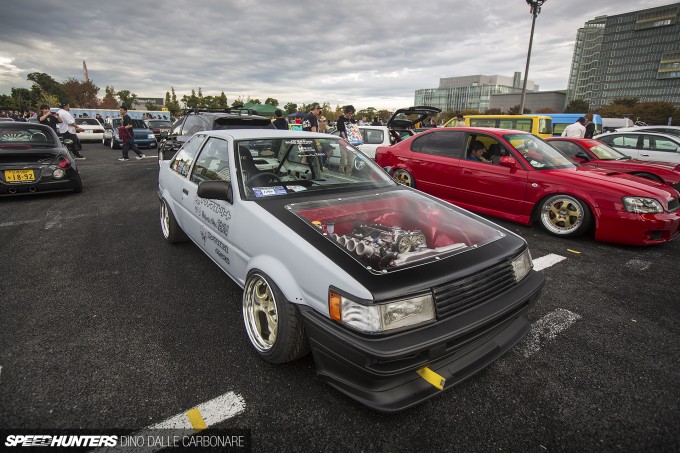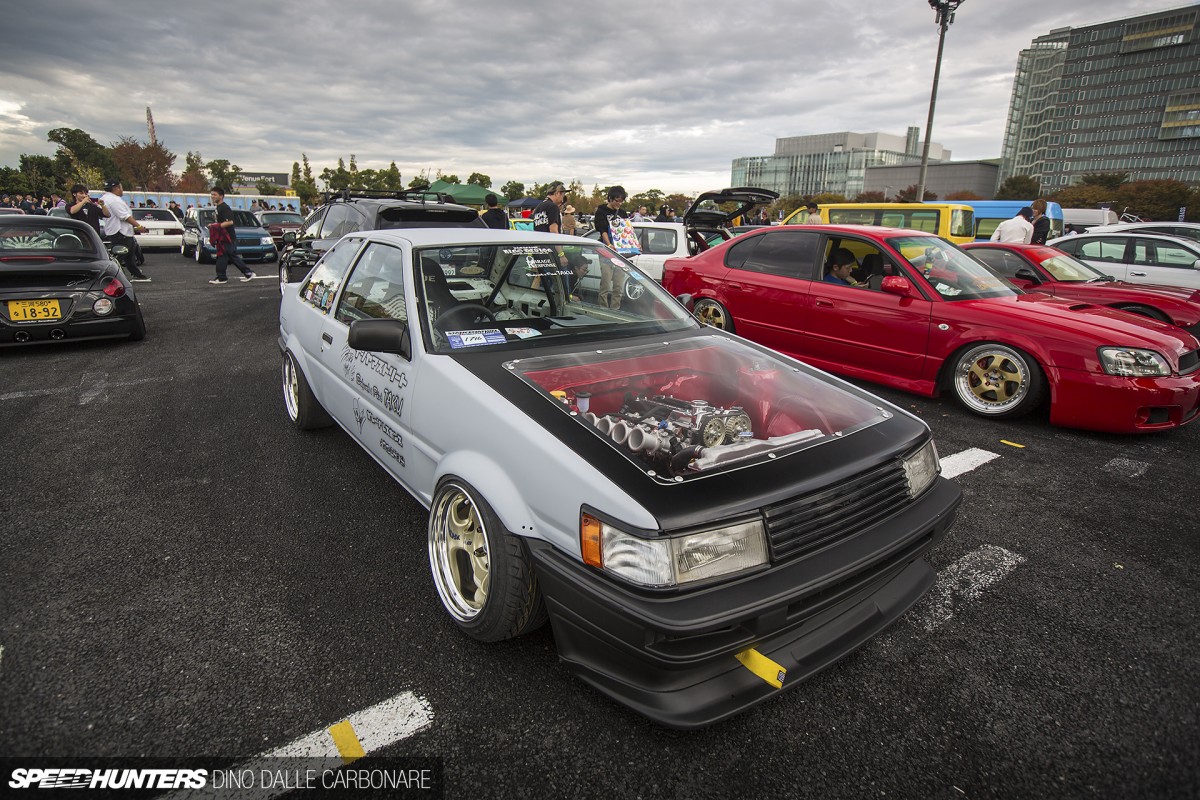 This gave me more opportunity to hunt out cool cars to share with you guys, like this AE86 Levin sporting a transparent bonnet.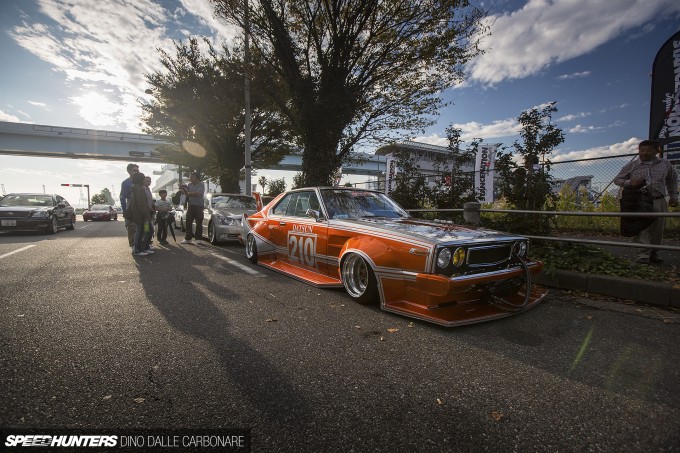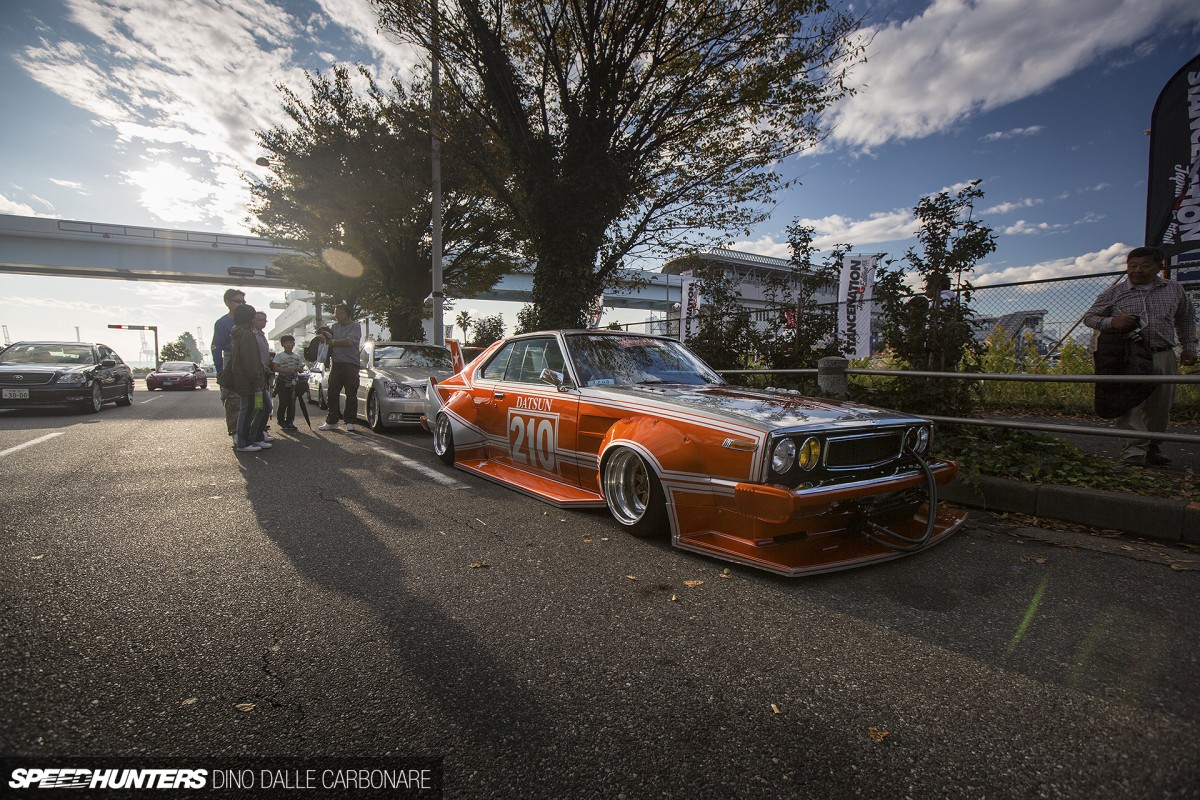 Think of this post as the entrée that gets you salivating for the spotlights I have selected; cars that are as varied as I could find, just to illustrate the overall feel of the Japanese 'stance' movement. Check back soon for more!
Dino Dalle Carbonare
Instagram: speedhunters_dino
dino@speedhunters.com