Hear the name 'Toyota Supra' and an image of the fourth generation model sold between 1992 and 2002 will likely come into your head. But while the JZA80 is certainly the most popular and valuable of all the Supra models, the third generation cars are not to be overlooked. Check out this radical example I found at the recent Street Neo Classics show.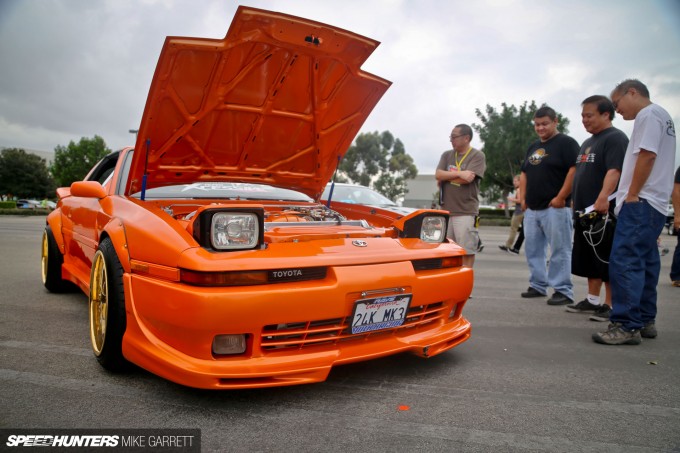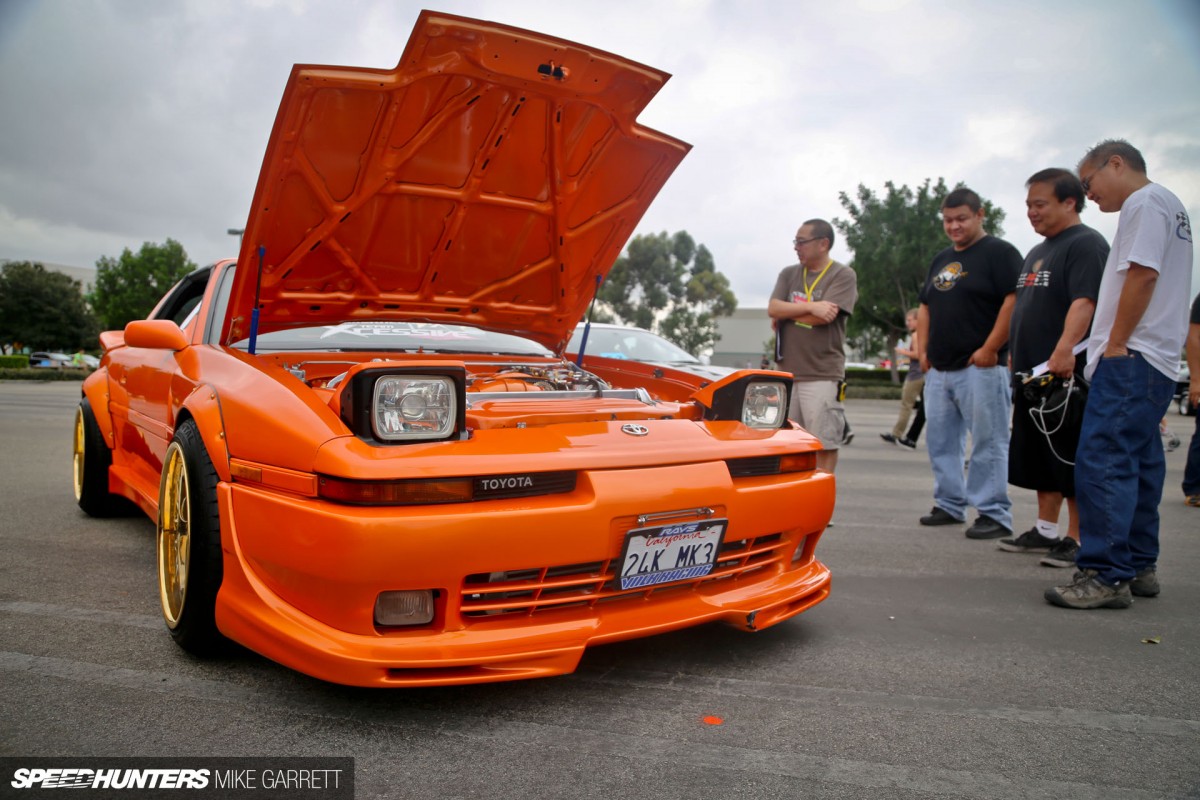 Dubbed '24K MK3′, this 1988 Supra owned by Brian Canales is part high-powered street machine, part import show car and even part lowrider.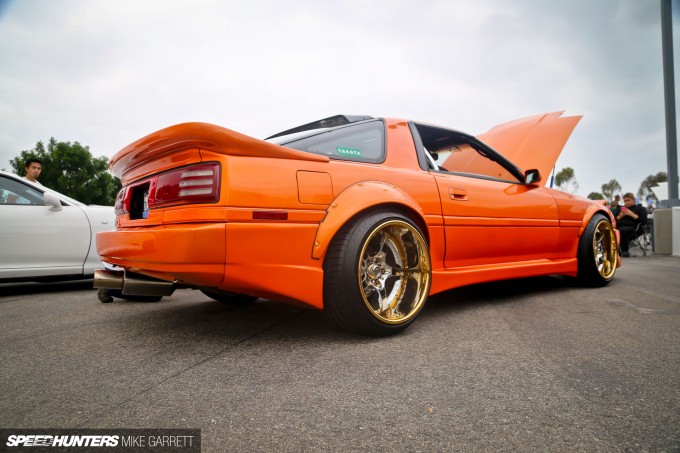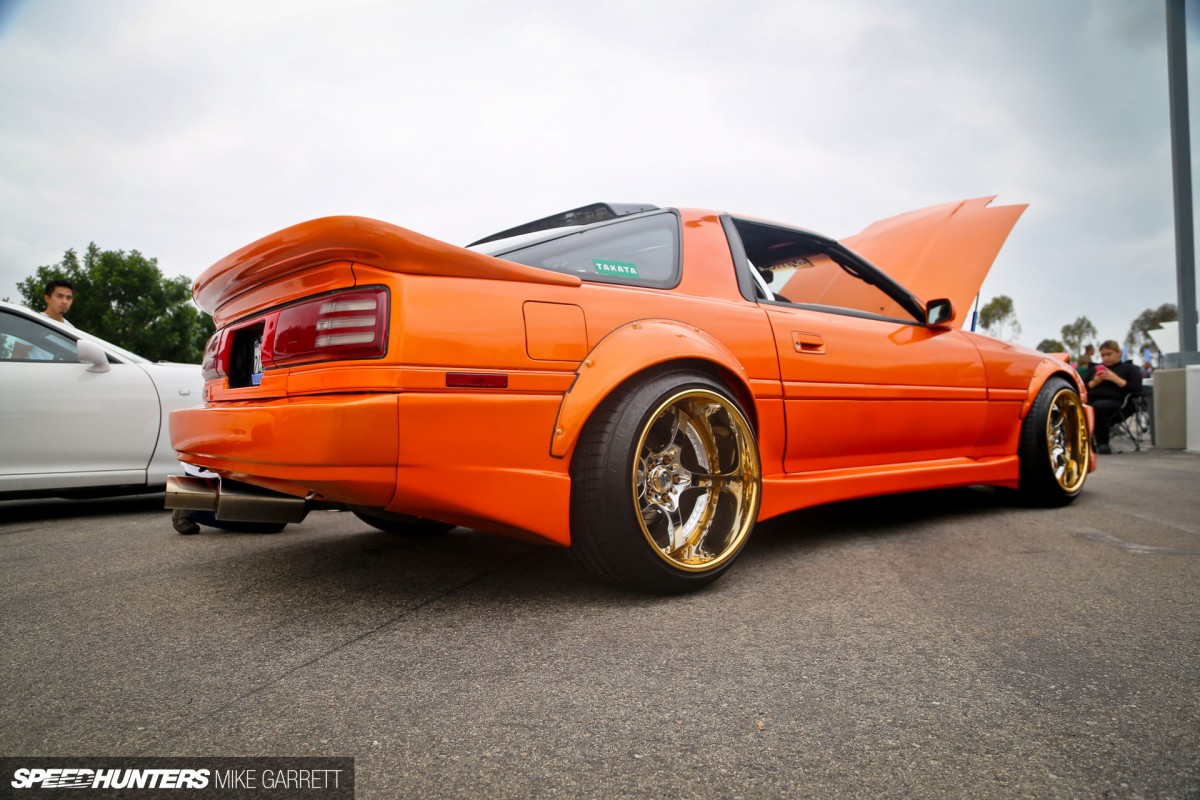 Brian's Supra certainly isn't subtle. You can spot its scorching orange paint from a mile away, and when you get closer you'll see body modifications that include a set of bolt-on fender flares adapted from a 240Z.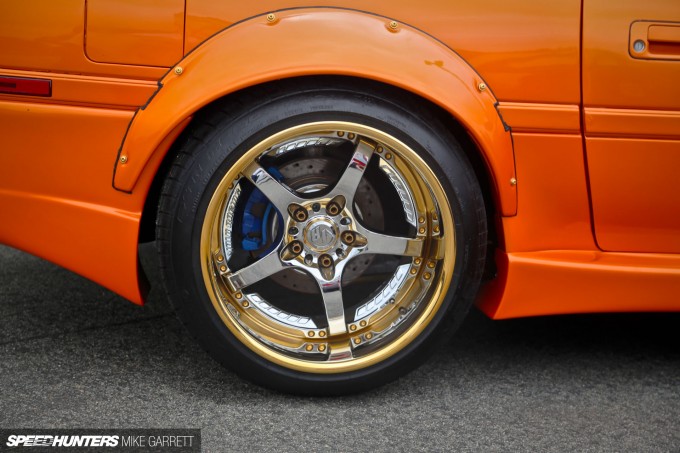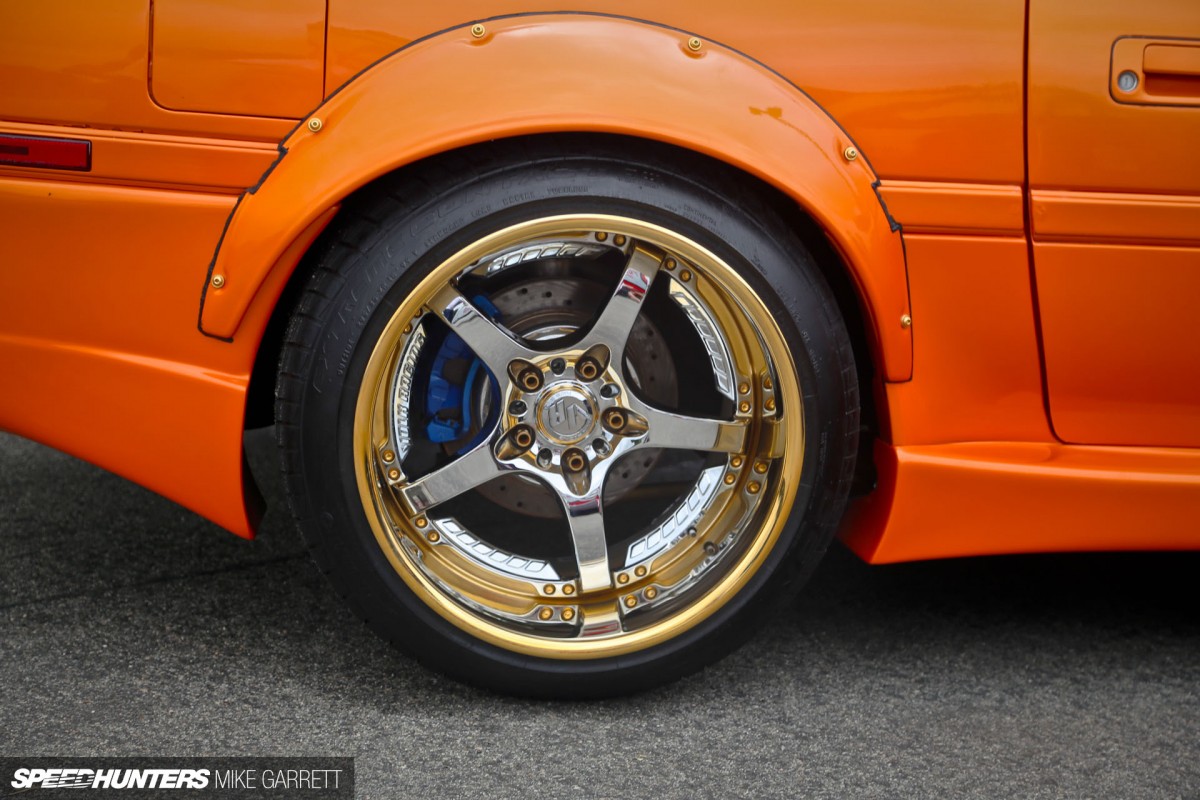 And beneath those over-fenders sit a set of 18-inch custom-finished RAYS Volk Racing SF Challenge wheels with chrome centers and gold-plated barrels. The tires are Continentals with a healthy amount of stretch.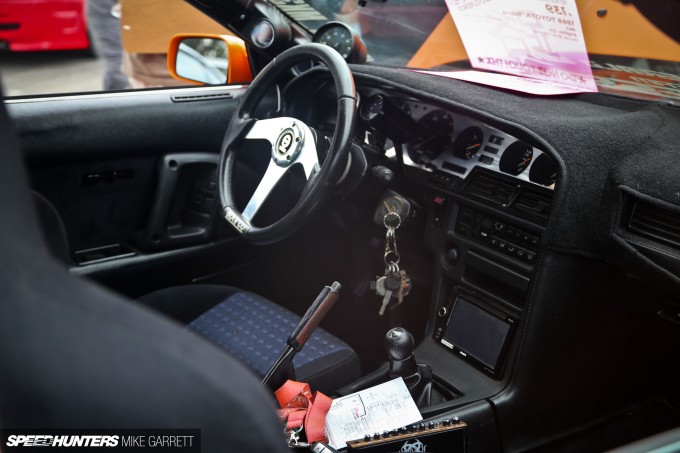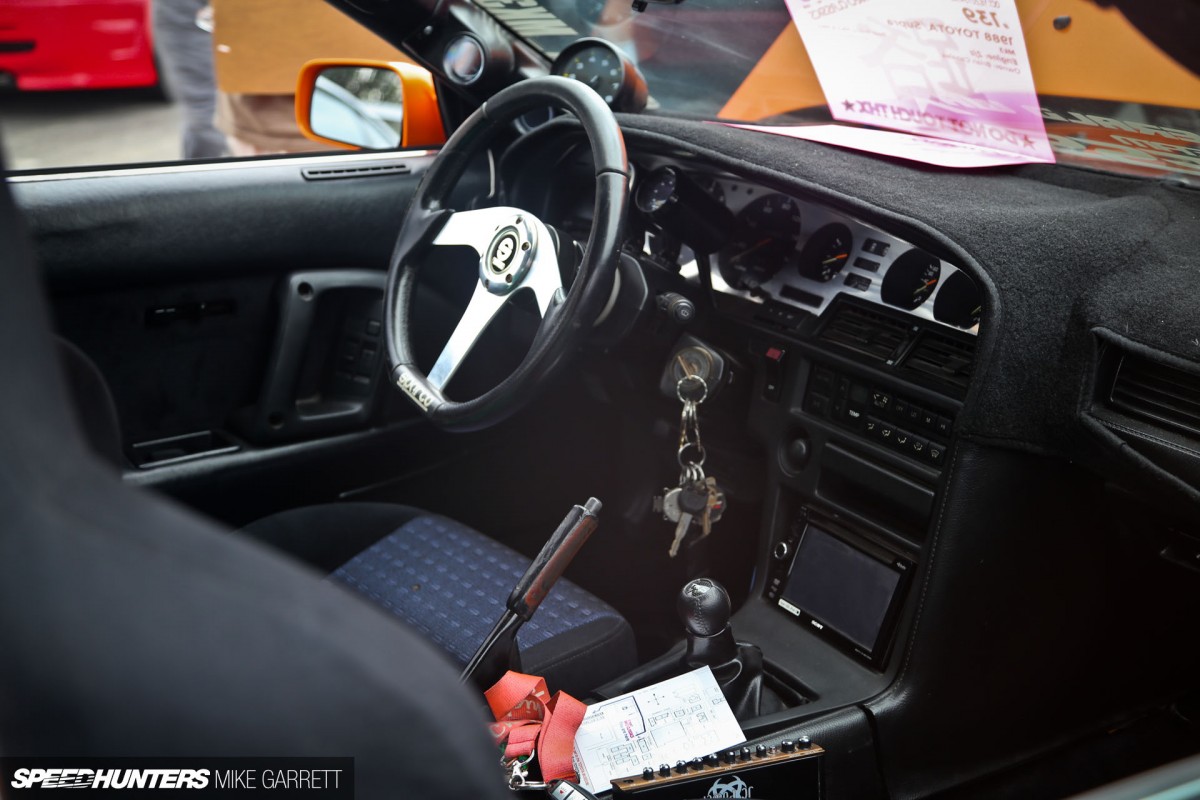 In contrast to the exterior, the cockpit of the Supra is actually rather mild. There's a roll bar, a Sparco steering wheel, aftermarket gauges and a pair of Recaro seats from a Mitsubishi Lancer Evolution.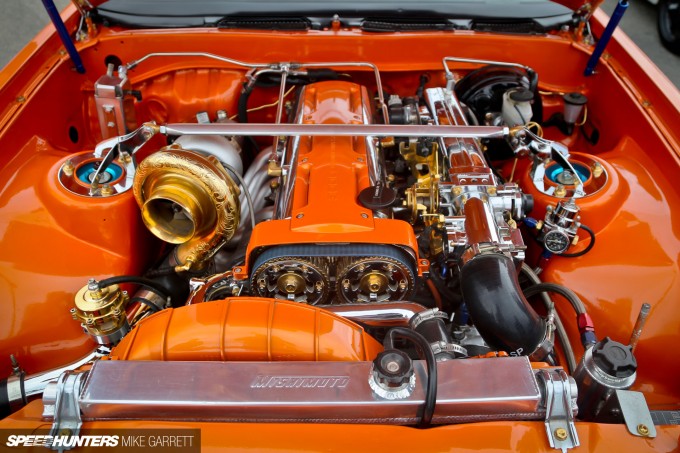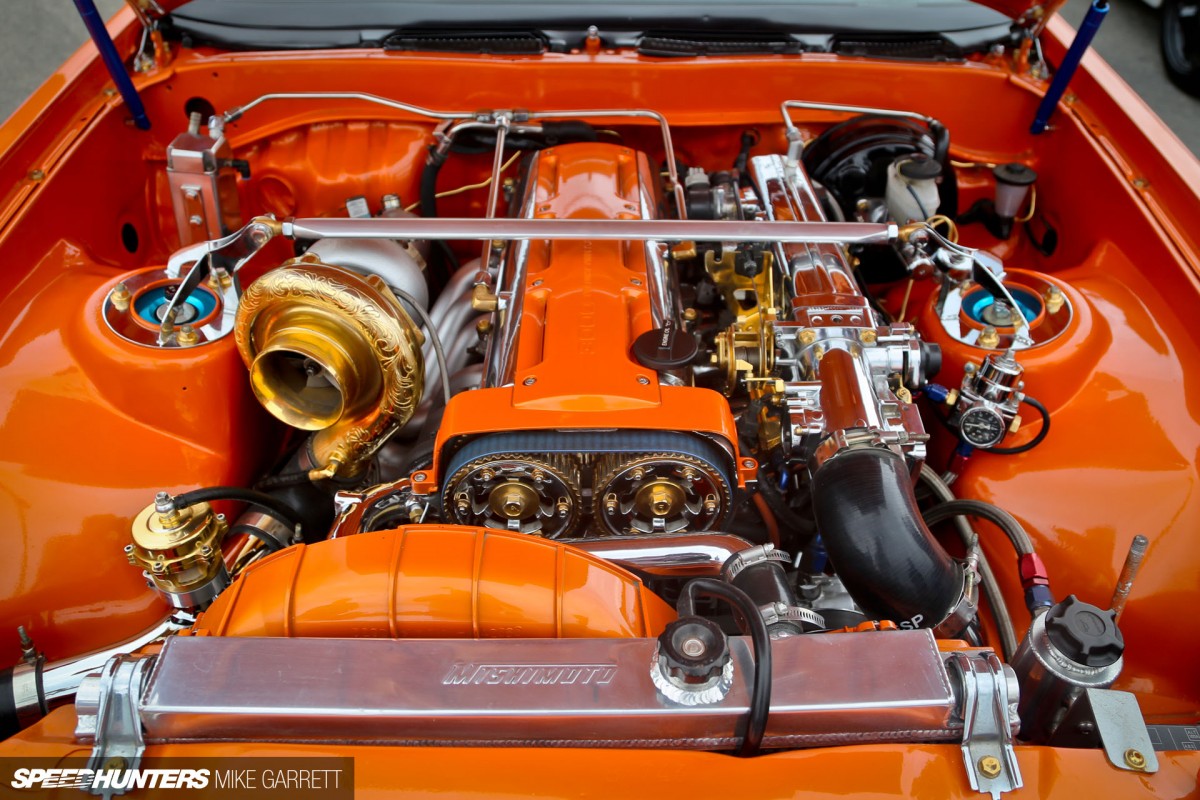 The real excitement lies under the hood, which is home to a highly-detailed 2JZ-GTE swap with a massive single turbocharger hanging off the side. Along with the color matching, you can see that a number of components, including the cam gears, have been plated in gold.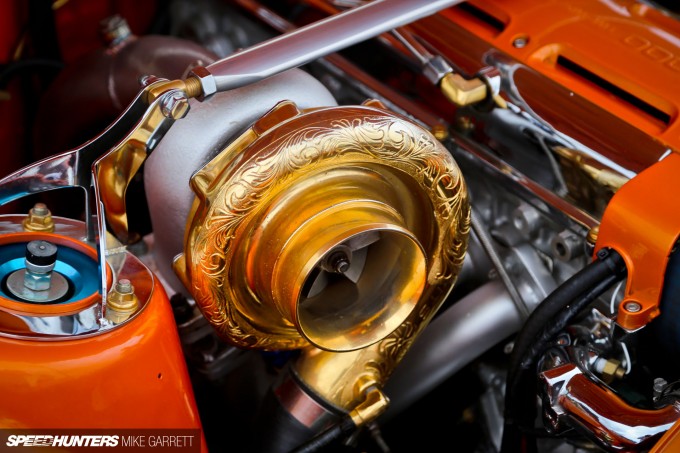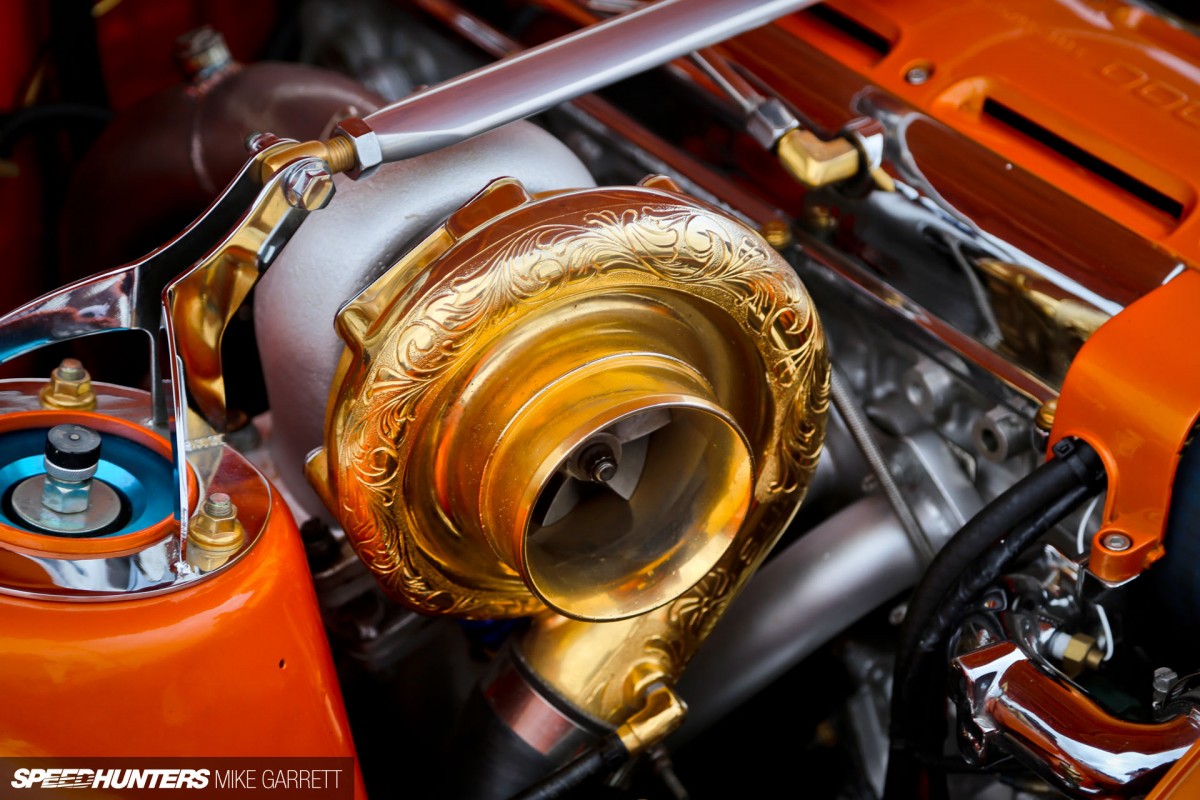 But that's nothing compared to the turbocharger, which has not only been given the gold treatment, but has custom etching that looks like it came straight off a candy-coated Impala show car. It's definitely different, and it's impossible not to appreciate the work that's been put into it.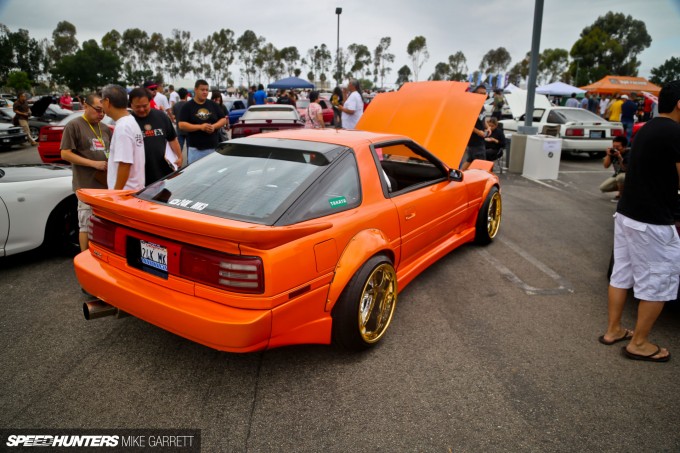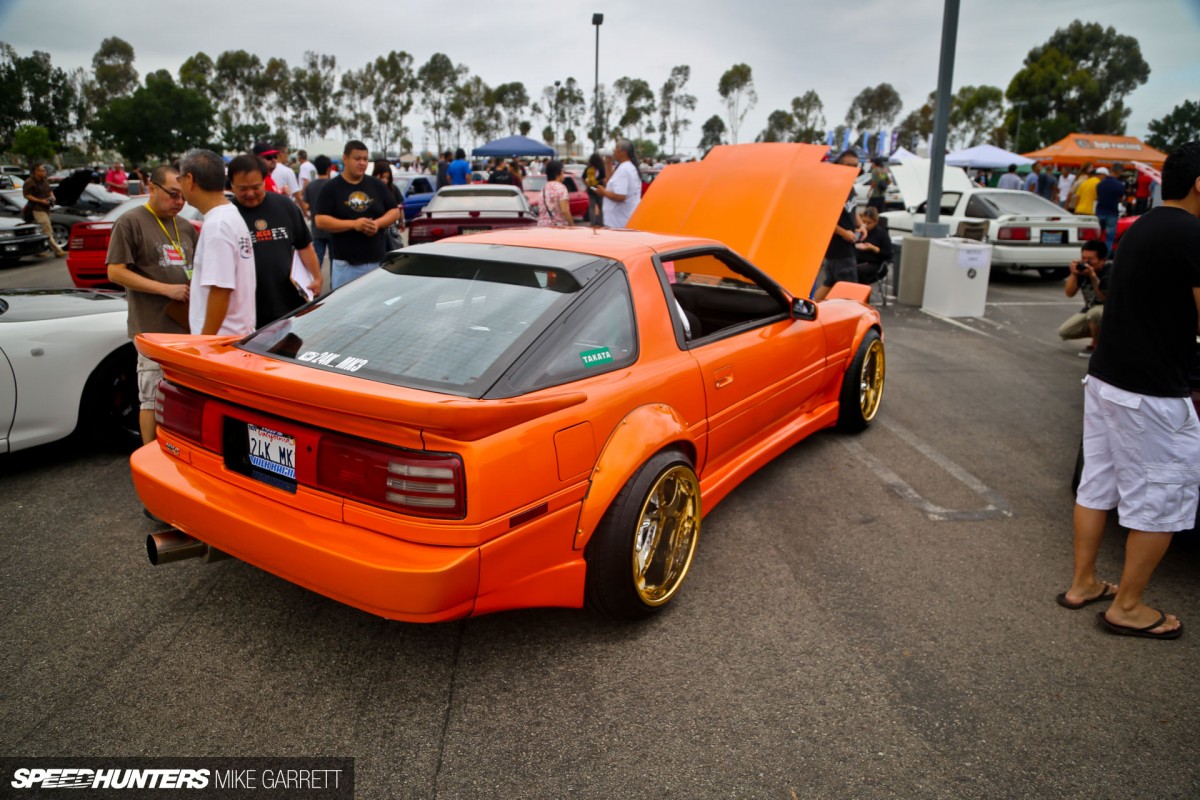 Sure, this Supra might be a bit wild for everyone's tastes, but it's always nice to see someone give this kind of love to an under-appreciated platform.
Thumbs up to Brian for doing it differently.
Mike Garrett
Instagram: japanifornia_media
mike@speedhunters.com