Nissan Goodness
The celebrations of Nissan's best creations don't seem to ever stop. It was only last month that I was at Fuji Speedway for the R's Meeting, and here I was again last weekend walking through a paddock filled to the brim with awesome Skylines, plus Fairladys and Silvias of all generations to boot.
It had been a while since I last ventured to Sodegaura Forest Raceway, but I couldn't have picked a better occasion to return to this cool little circuit across the Tokyo Bay in Chiba.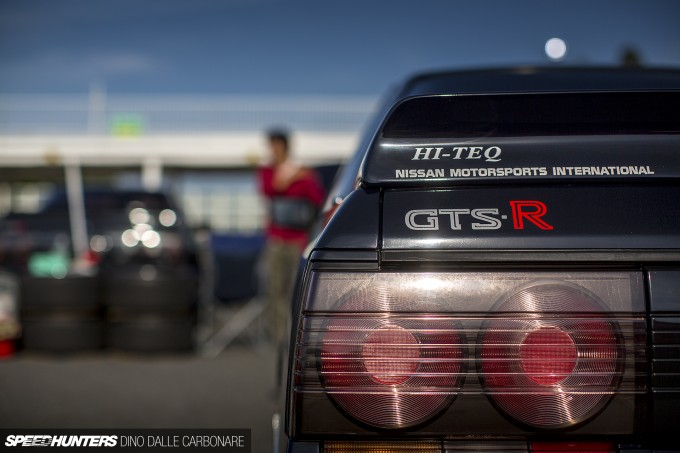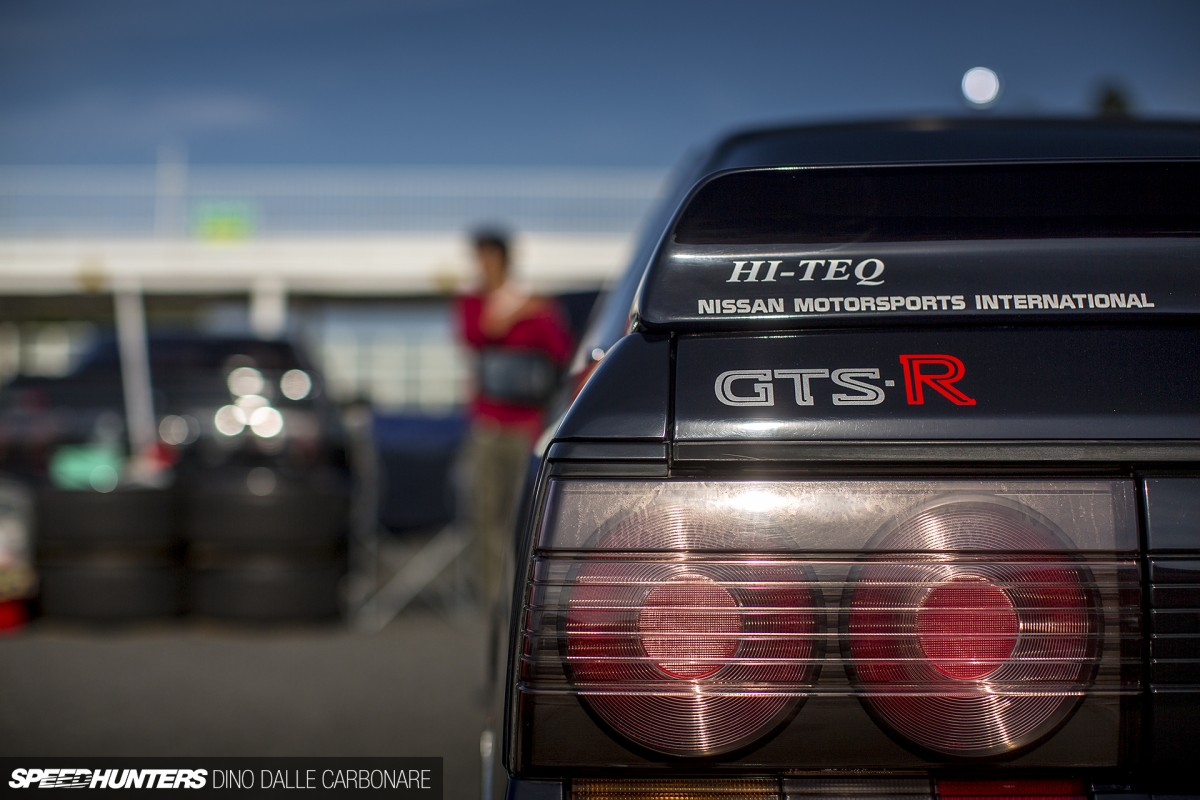 Not many big events are held here; the circuit's owner isn't particularly fond of drifting and due to ever-complaining neighbours there are pretty strict noise restrictions. But this said, I've always liked the little track, be it for the new car launches and soukoukais I've had the pleasure of attending here, or as a spectator, as I was for this event – the Nissan Matsuri.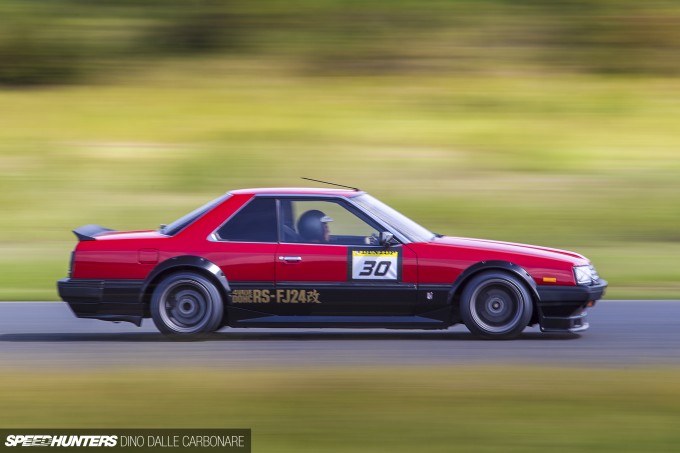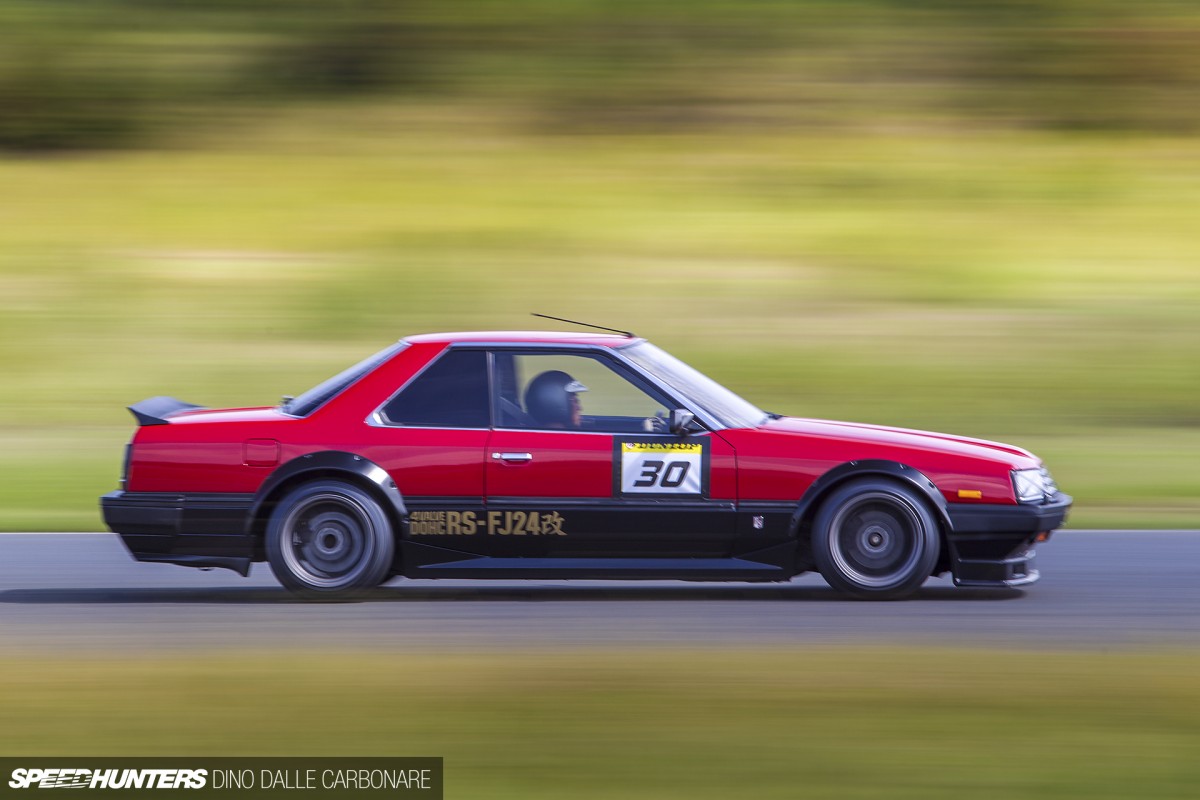 Being slightly longer than Tsukuba, but just as technical and probably a little more dangerous due to not having much run-off, Sodegaura is a lot of fun to drive at. And it seemed like everyone at the Nissan-themed event was having a blast.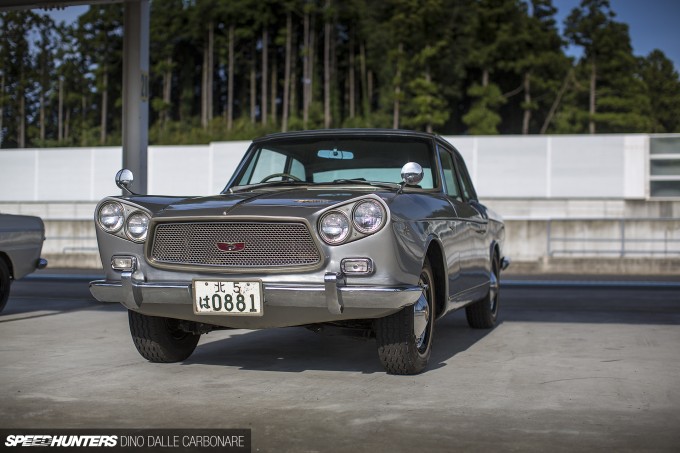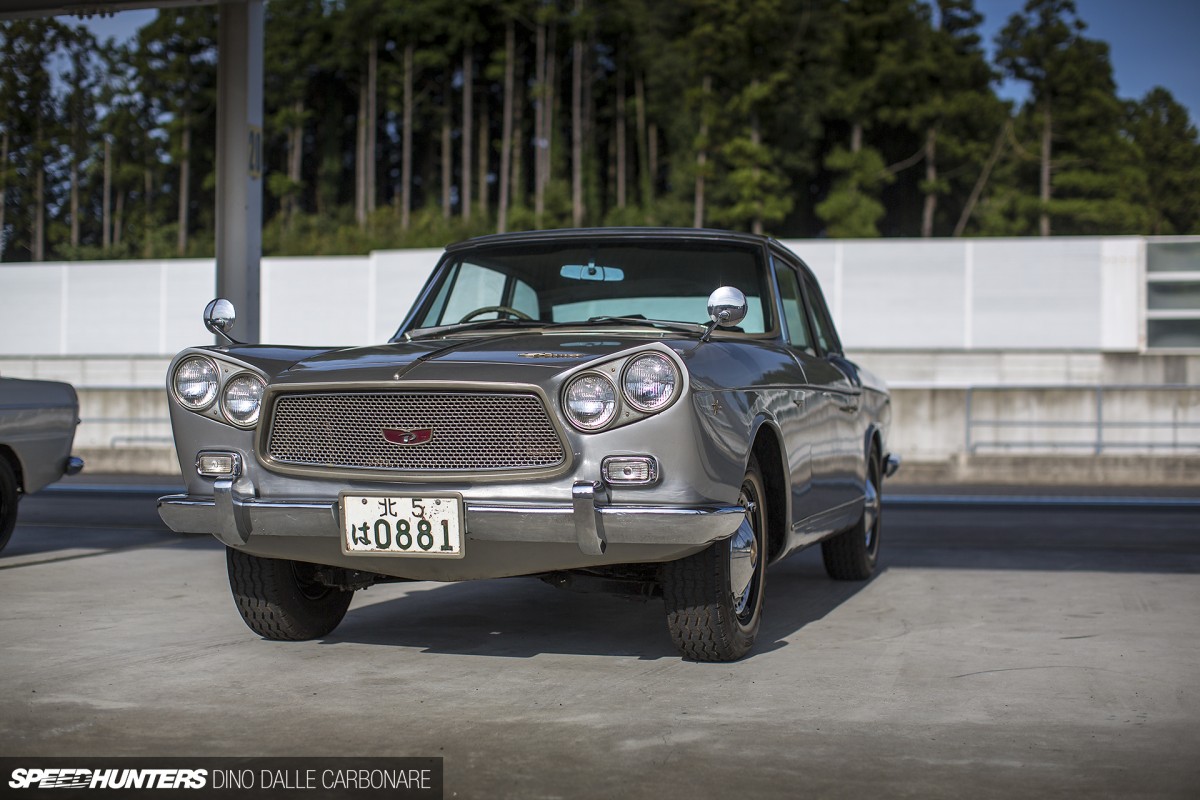 So what is this matsuri, or festival, all about? Pretty simple; it's a get together organized by a variety of tuners, vintage car restorers and clubs to celebrate their collective love for the Nissan brand. It's an opportunity to chill out, drive a few sessions on the track with your car, and spend the rest of the day talking and enjoying your time with like-minded people. The super-relaxed and friendly atmosphere made it an especially fun event to check out – especially with all the rare and collectable cars from Nissan's history books in attendance.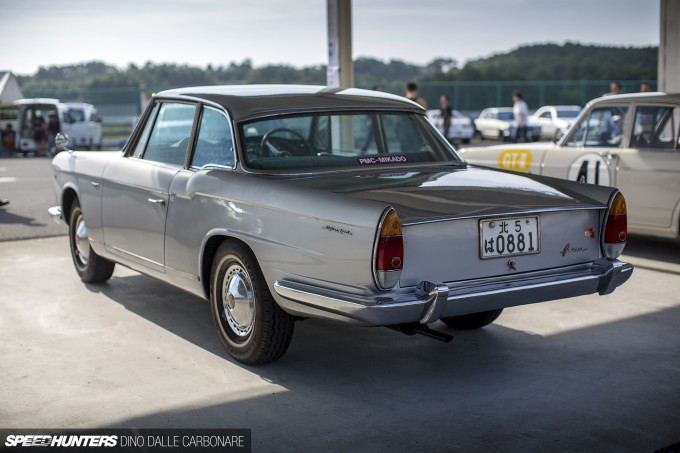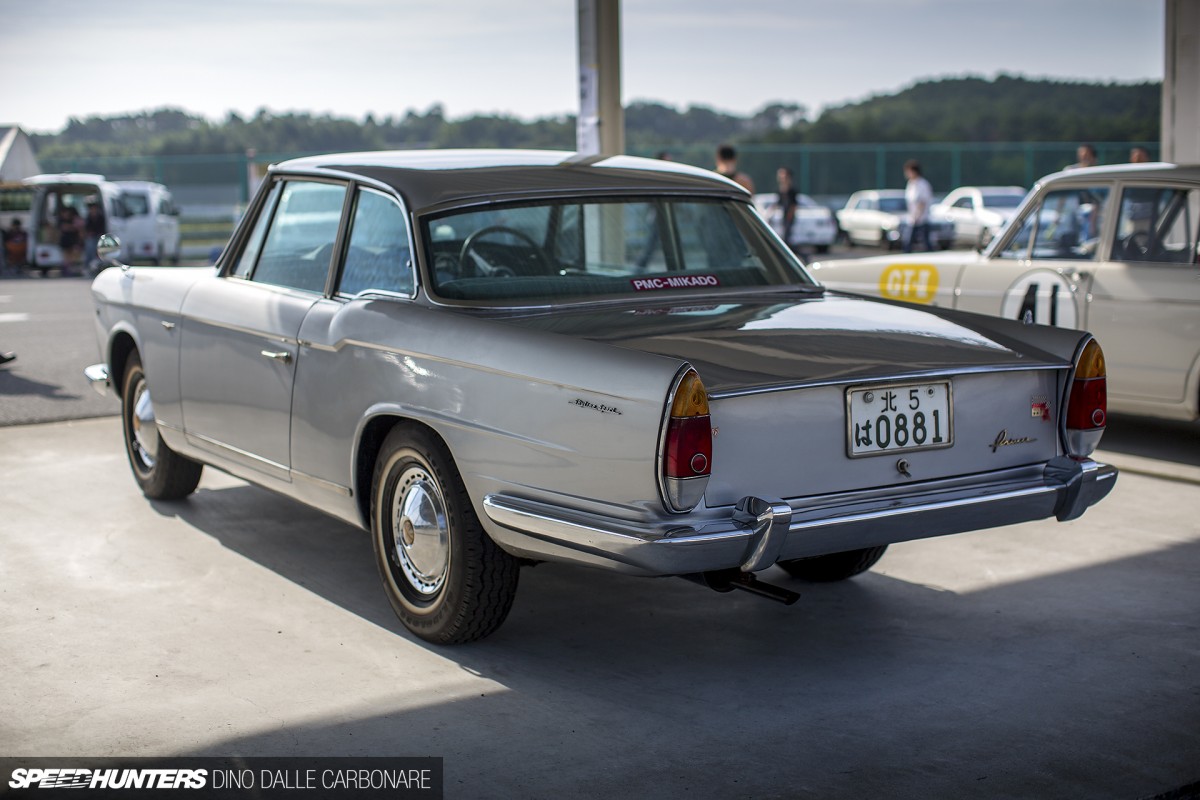 And this 1962 BLRA-3 Prince Skyline Sports is as rare as it gets. Only 60 of these cars were built back in the day (there was also a convertible), and it was an extremely expensive car for its time costing just under ¥2,000,000, something that in today's money would equate to $200,000! This was probably one of the prettiest Skyline ever created, built on the Gloria chassis but with a body designed in Italy by Giovanni Michelotti. The rear end styling couldn't look more Italian if it tried, and that plate is an original one that appeared to have been issued on the island of Hokkaido.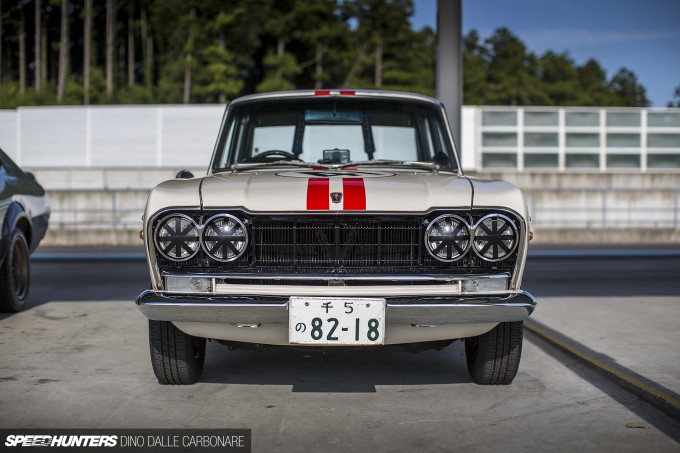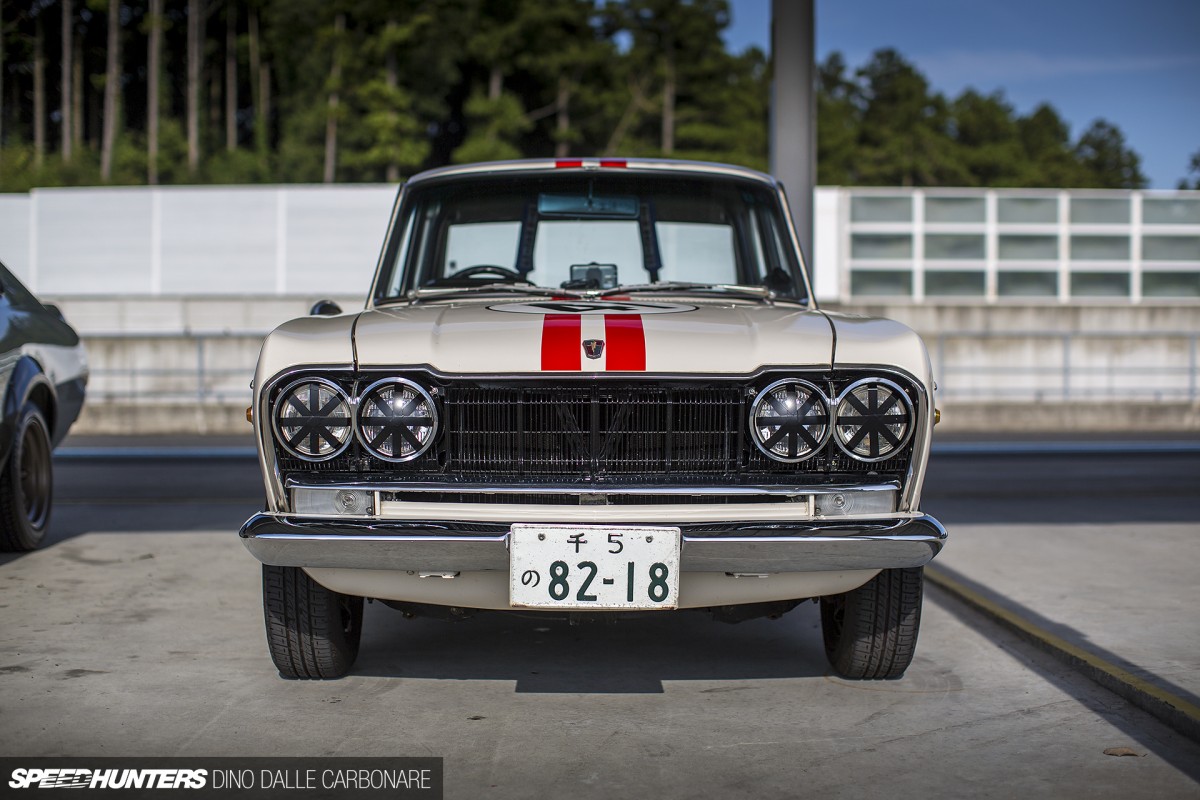 Parked right next to the Prince was the first ever Skyline that went racing: the S54 2000GT. This particular car replicated the livery of the legendary race machine that came so close to beating Porsche at the 1964 Japan Grand Prix.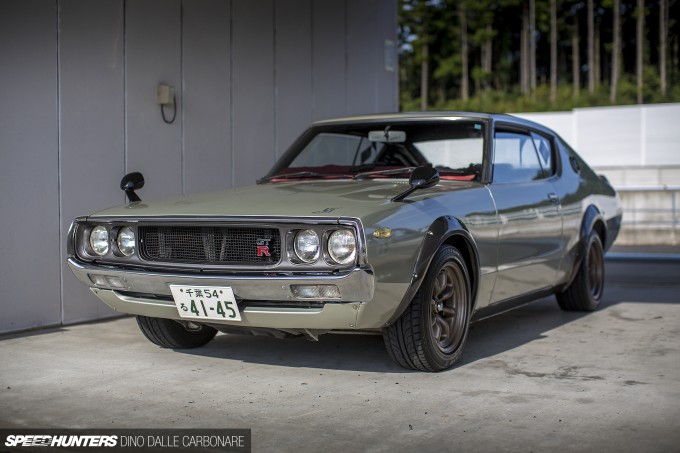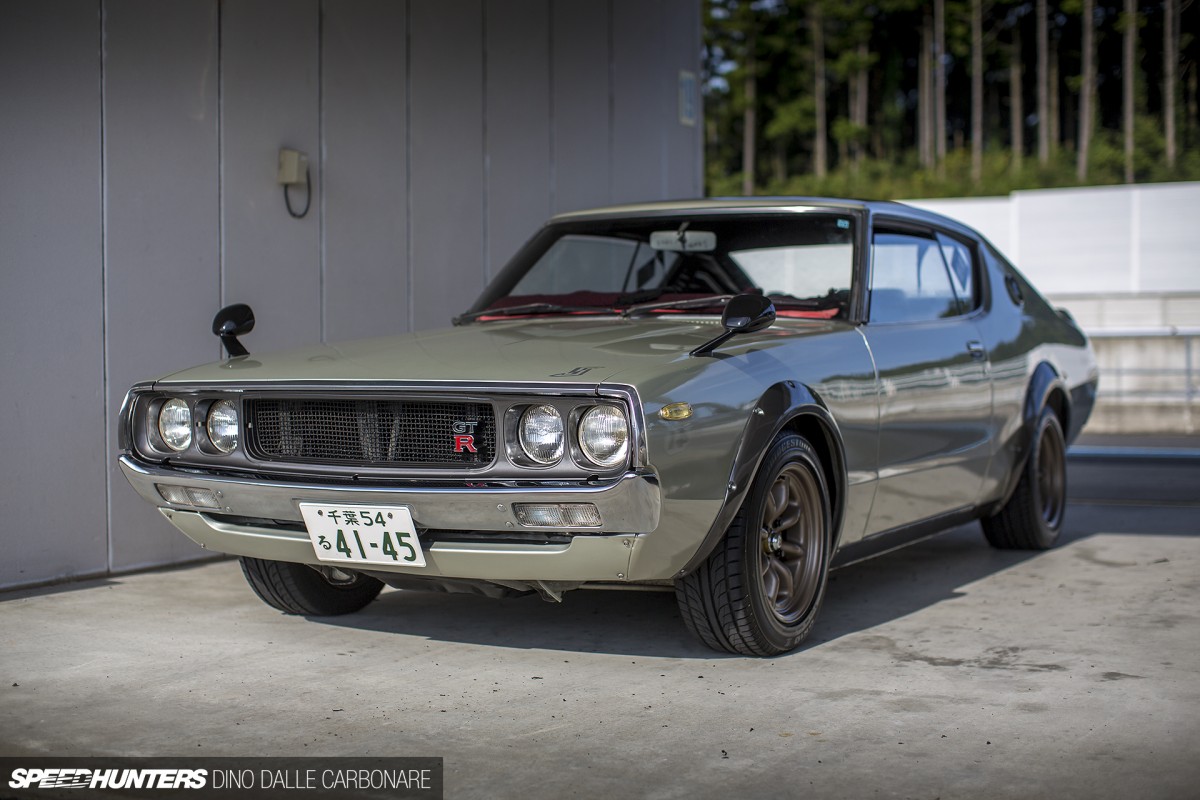 If we're talking timelines, then came the era of the Hakosuka and the GT-R was born. There were plenty of authentic examples to check out at Sodegaura, but I always go weak at the knees when I see a pristine KPGC110 like this one. The lowered stance and bronze RS Watanabes are absolutely perfect!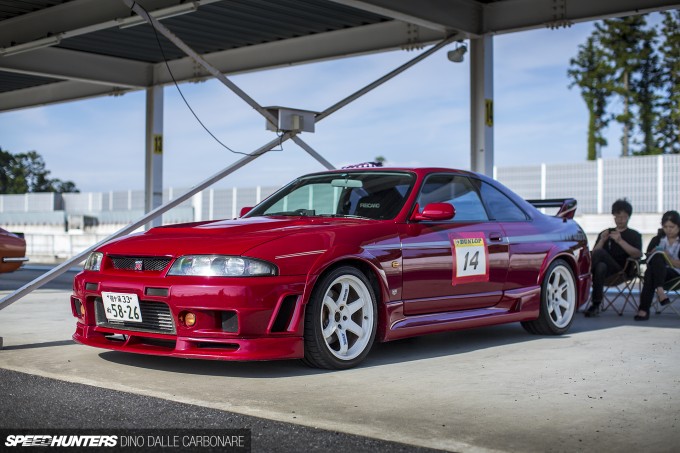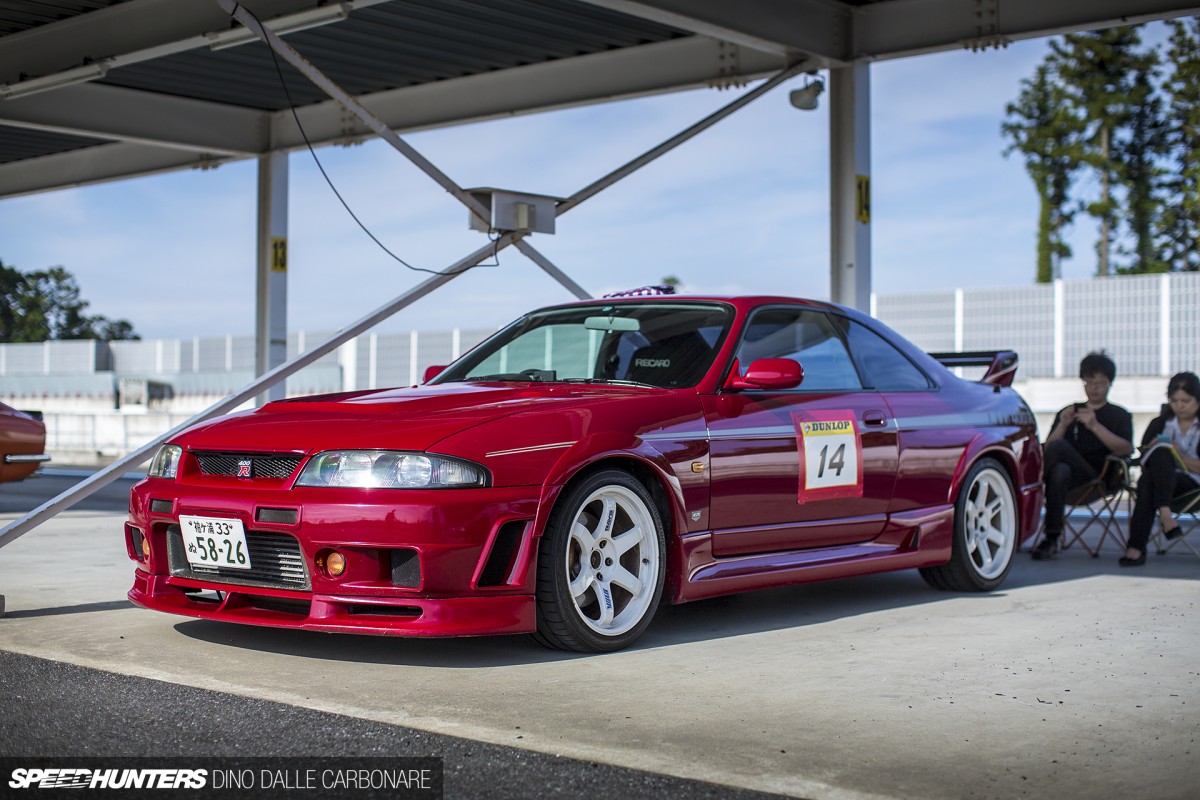 The rarities kept coming, and it was a pleasure to see a Nismo 400R being entered in the track sessions. Visually, the car looked slightly altered from stock with the wheels swapped out for a set of white RAYS Volk Racing TE37s, the brakes upgraded and the driver's seat replaced for a Recaro bucket.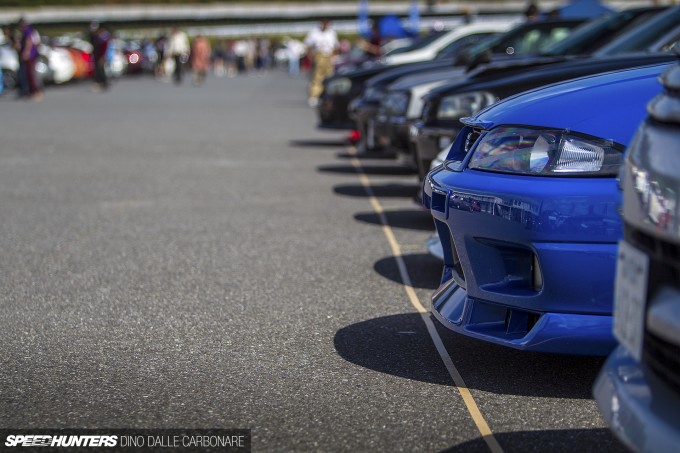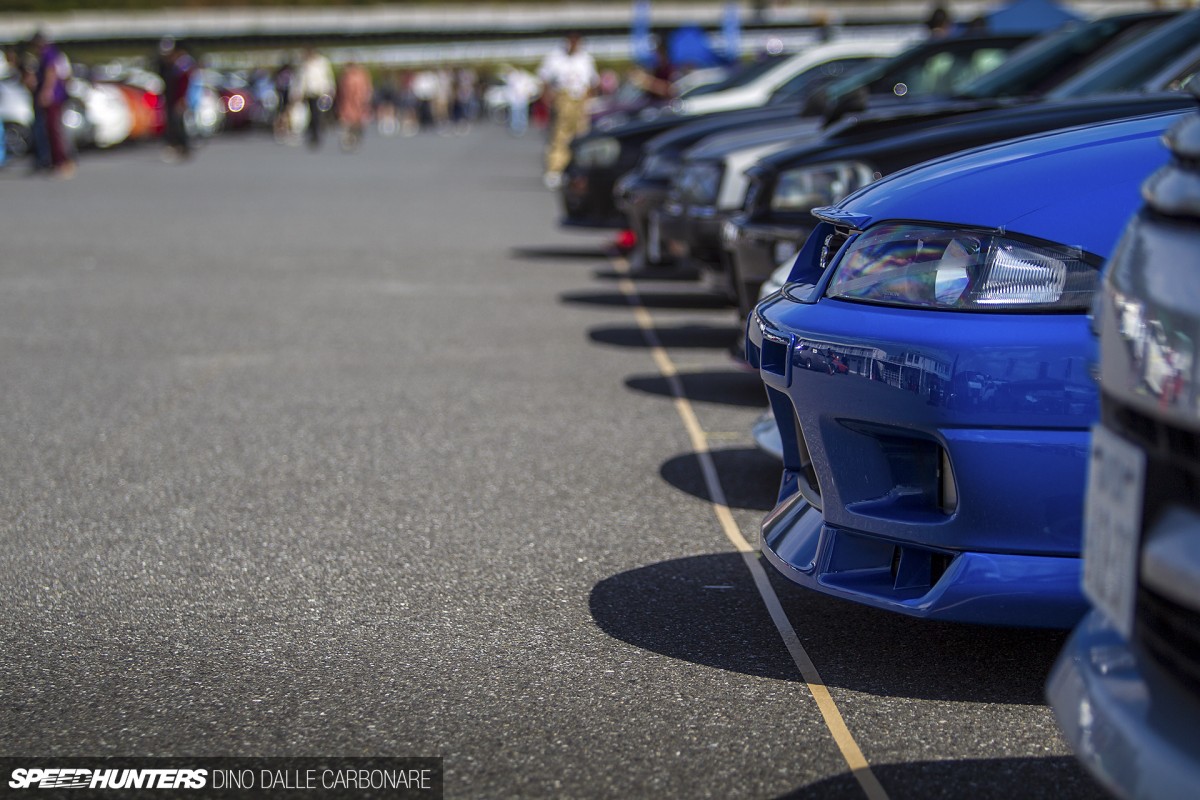 The mix of old and new is something I really enjoyed as I slowly made my way through the paddock.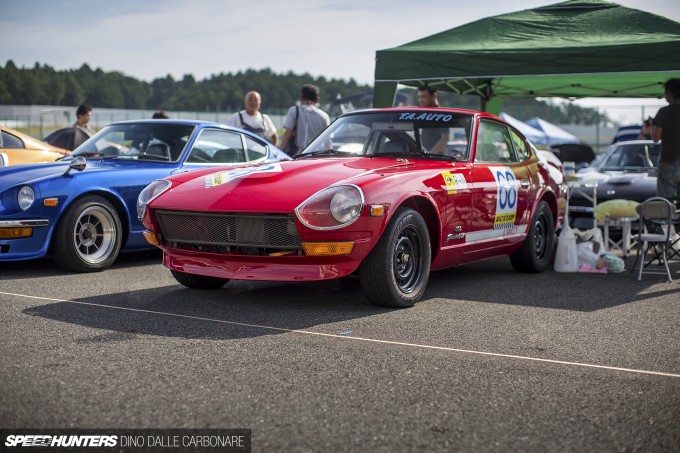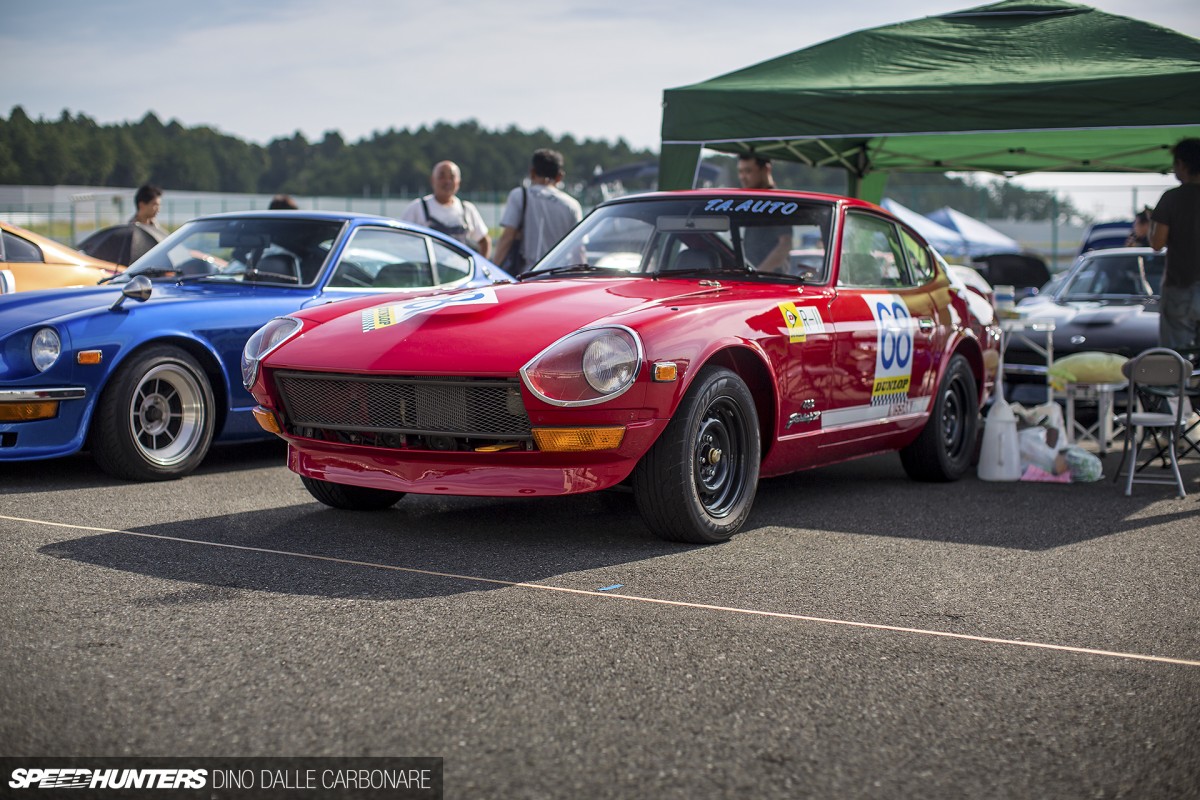 It was Ando-san at TA-Auto, one of the crew that organises the get together, that told me about this event. He was there, of course, and enjoying his S30 432ZR replica which has recently had its S20 motor stroked out to 2.4L. Having spent the previous day at Sodegaura testing it out, Ando-san was over the moon with how it felt now that there's enough power to break traction coming out of corners. I've been invited to test drive the car for myself, so you can expect another feature on this beauty in the future…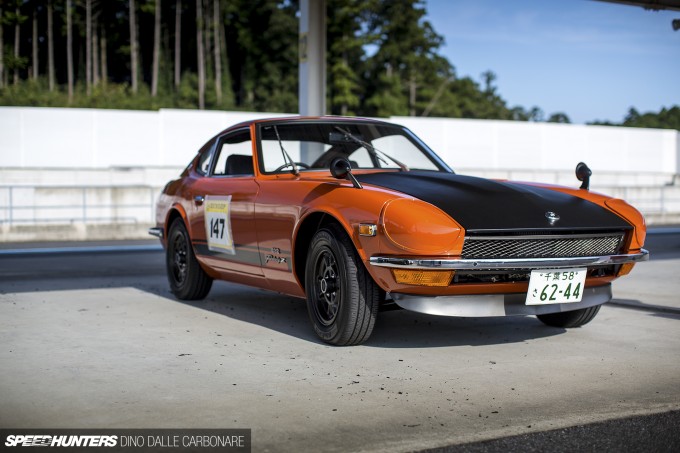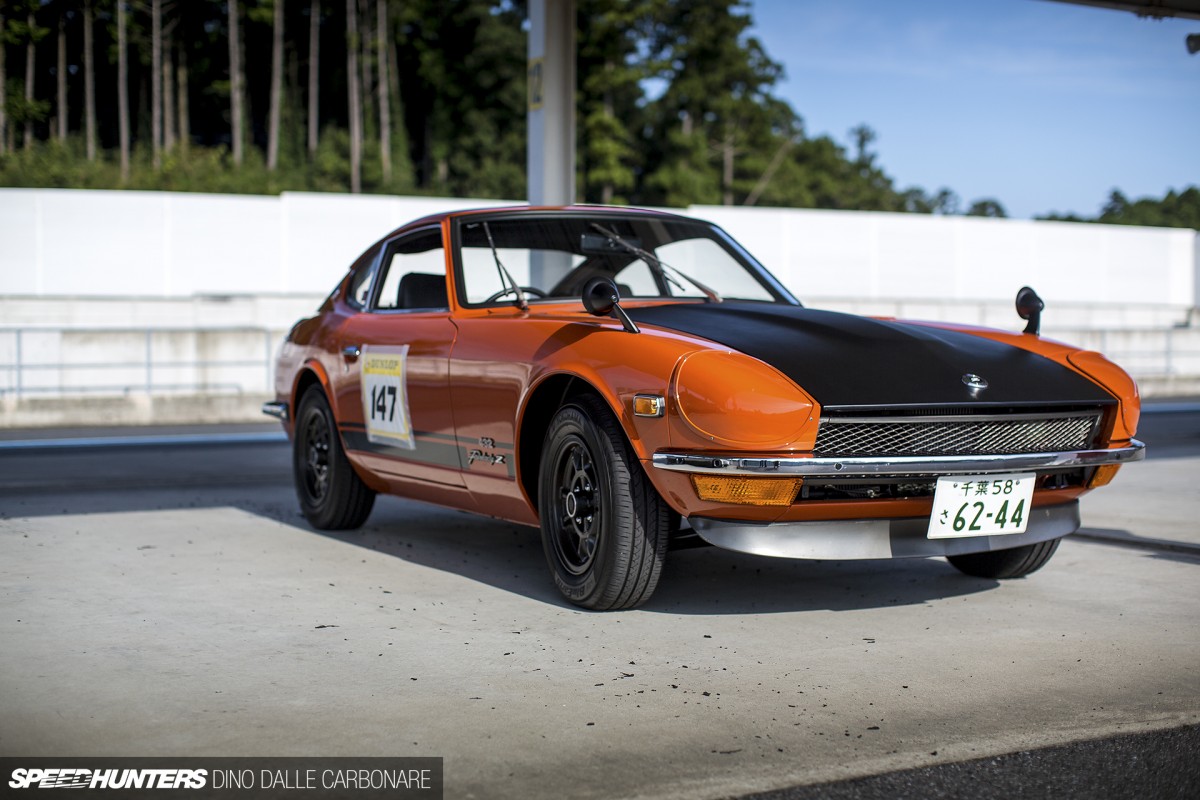 While Ando's 432Z pays homage to the slightly lighter and more spartan R version, there were actually a couple of real-deal machines at the Matsuri, and being properly driven I might add. There is nothing quite like hearing an S20 engine at full noise blasting down a main straight. They're not the most powerful engines, but they always take it on sound.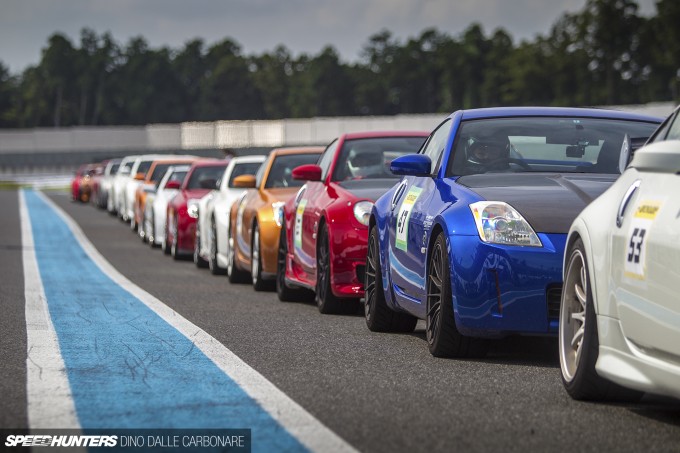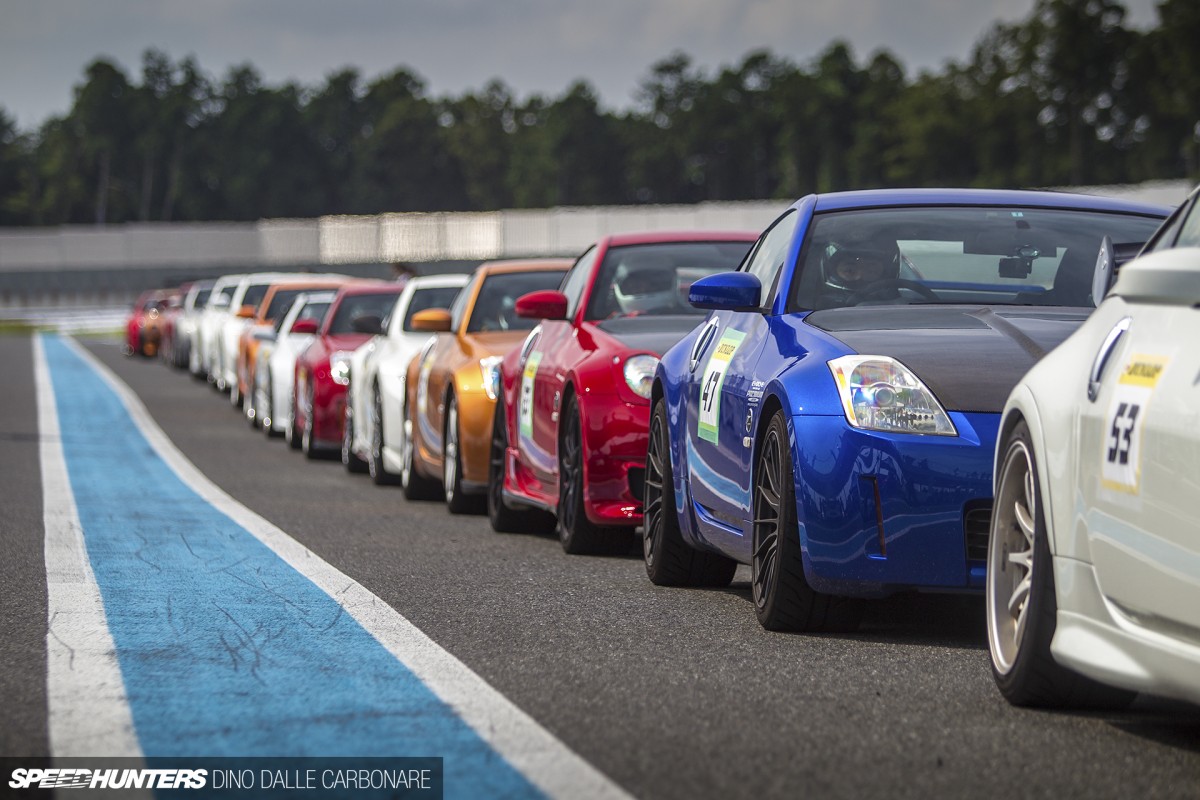 Prefer modern Zs? Well, there were plenty of those at the event too.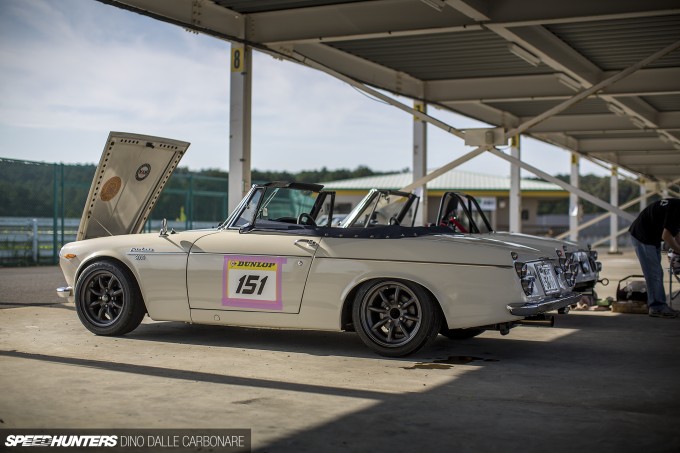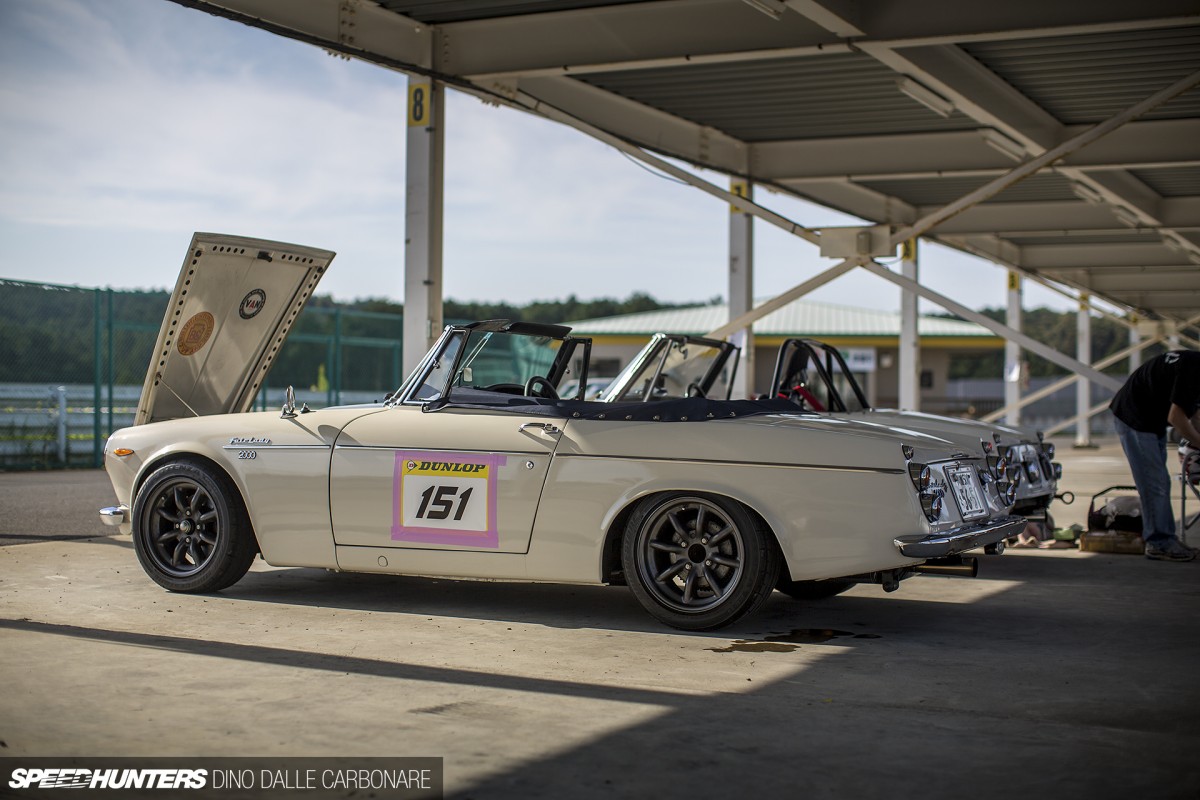 As well as a couple of Fairlady 2000s, or Datsun Sports as they're more commonly known outside of Japan.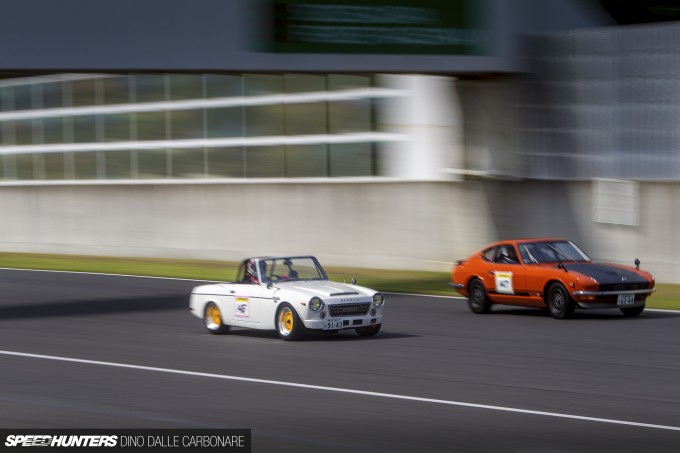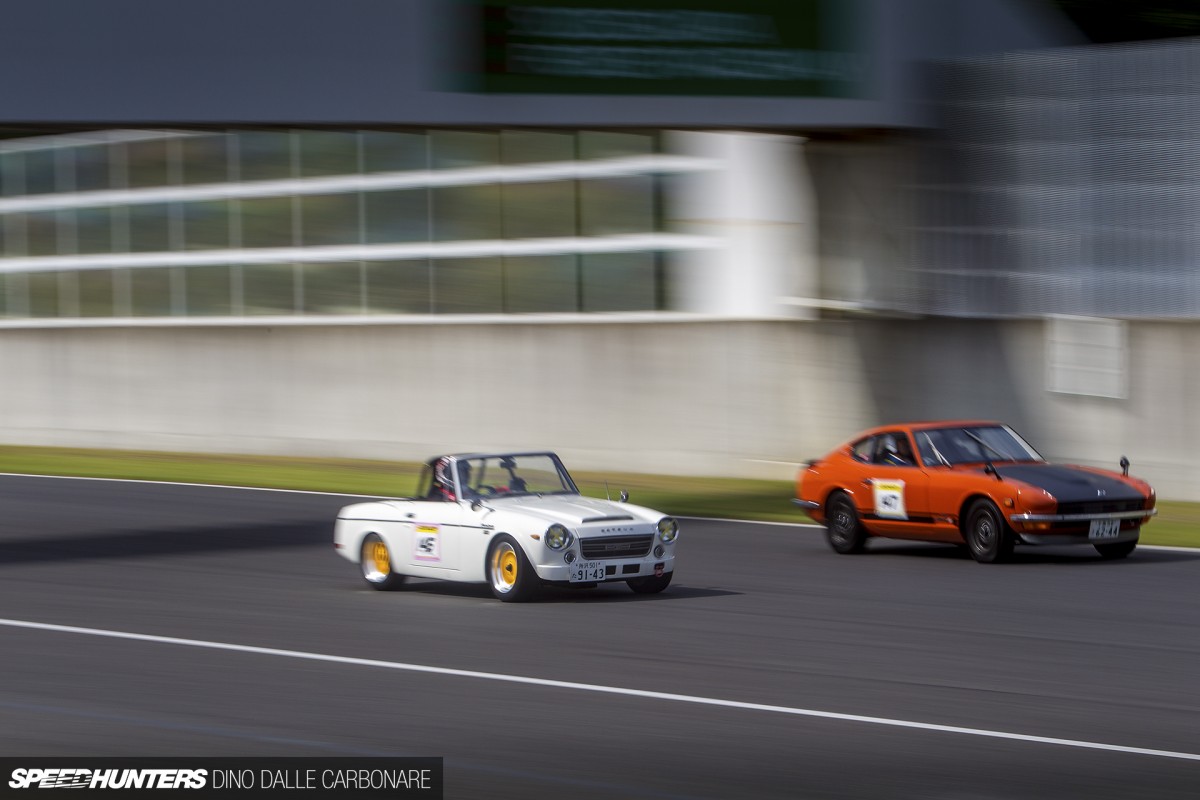 Never underestimate how damn fast these little drop tops can be when properly tuned. That's the 432R from a few images ago being overtaken by one down the Sodegaura straight.
We Love Variety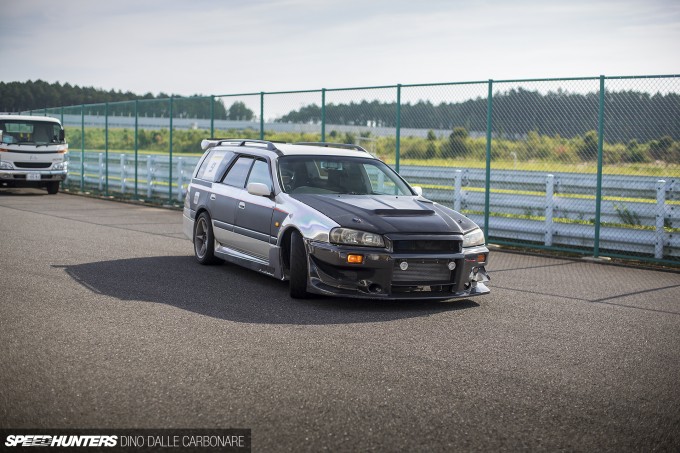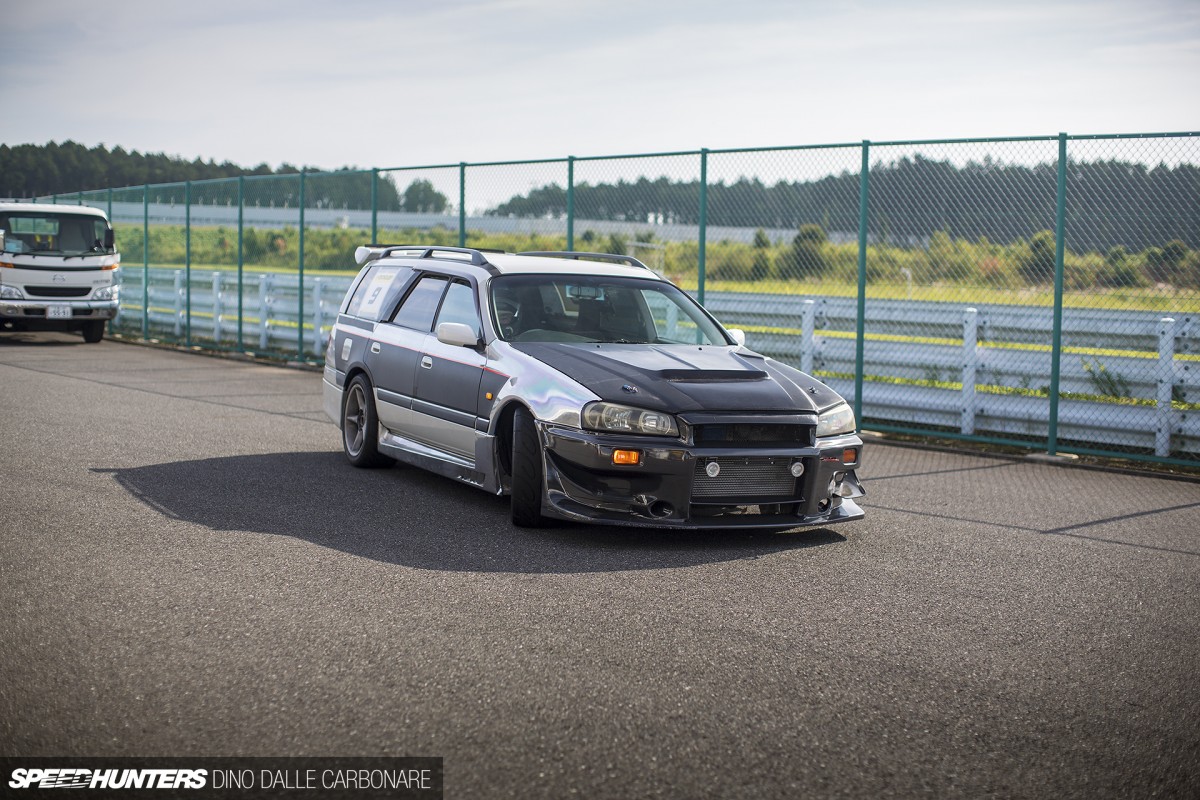 It's surprising what you can find at an event like this in Japan. This was the only Stagea I spotted, and it was properly built up for grip racing. You've probably already noticed that it's also had its front end converted to that of an R34 GT-R.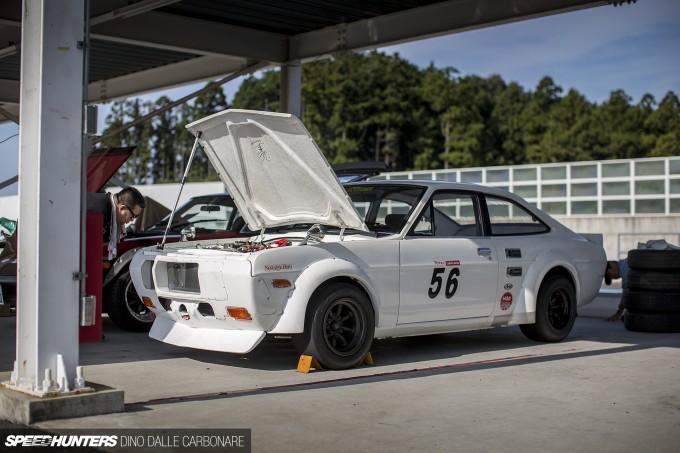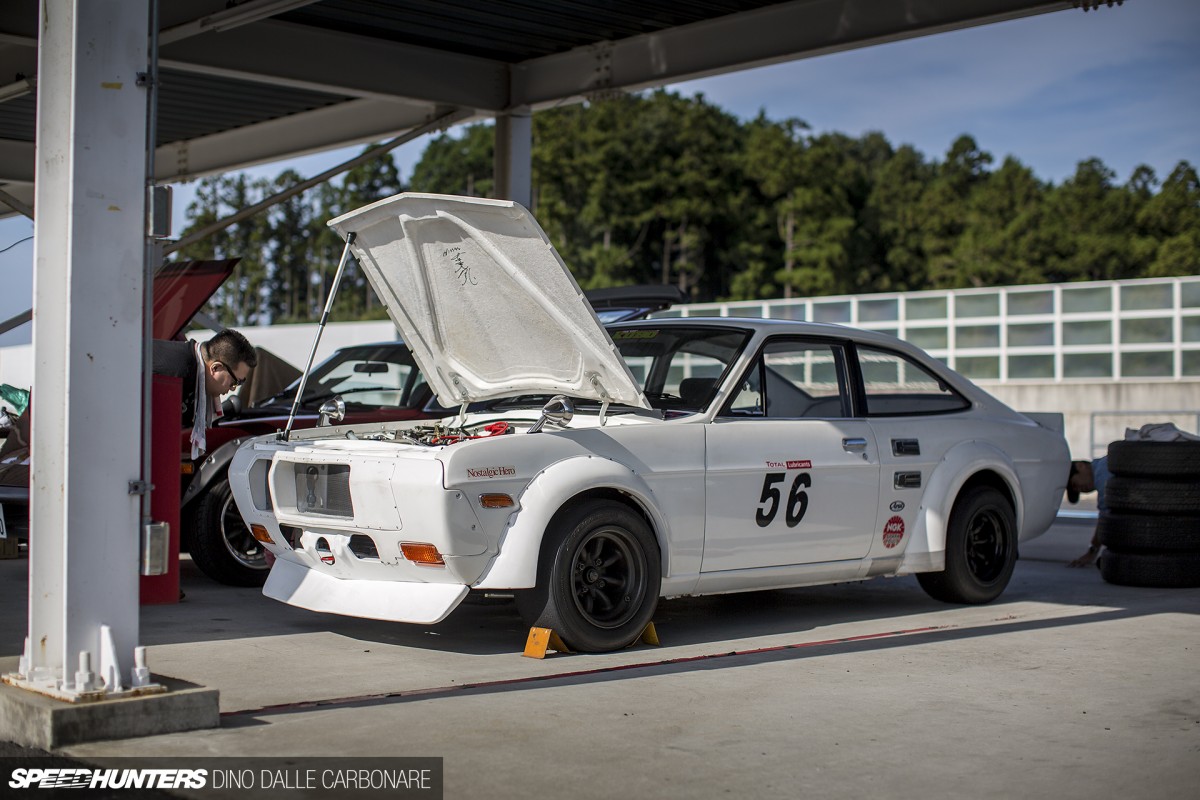 It didn't take me long to find the fastest classic at the event – namely, this Sunny 1200 from Speed Shop Kubo. This is a car I see every year at the Nismo Festival, and I'm always amazed at just how fast these little '70s Datsuns can be made to go with period upgrades. Like, way faster than race Hakosukas!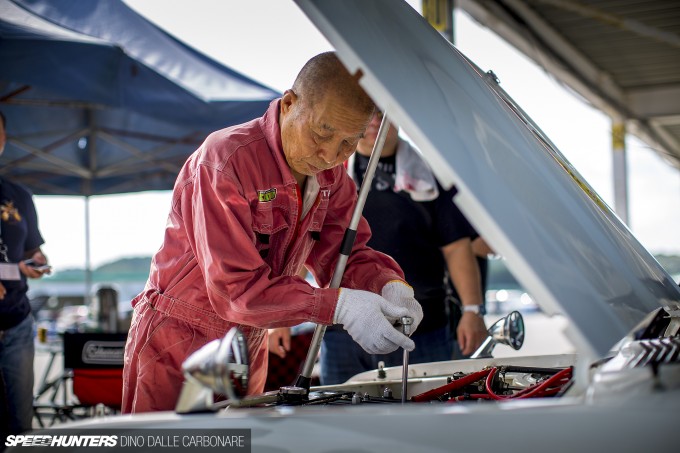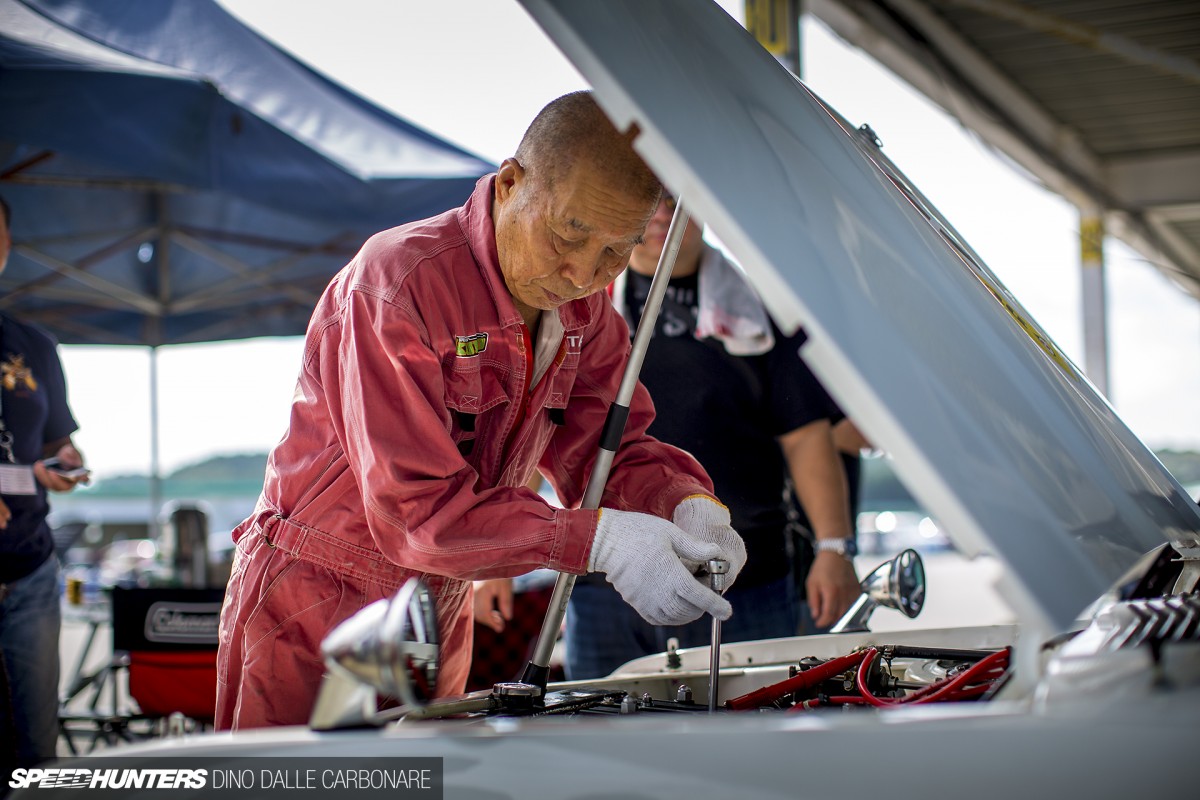 Kubo-san is a bit of a legend in the Datsun world. After more than 40 years working on these cars (as well as Skylines and Fairladys), he's the guy everyone wants their engine set up by.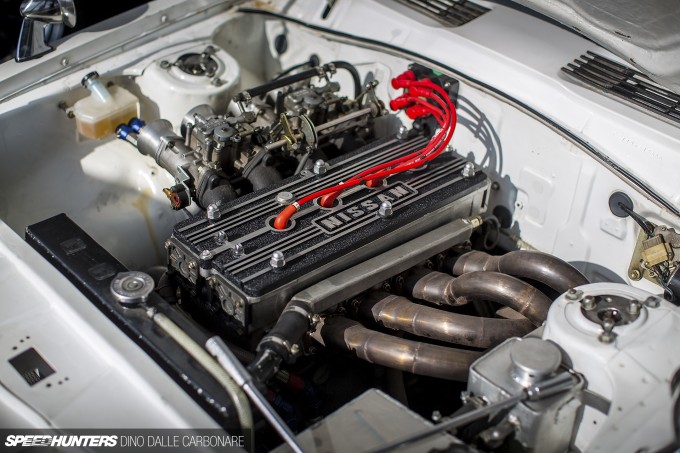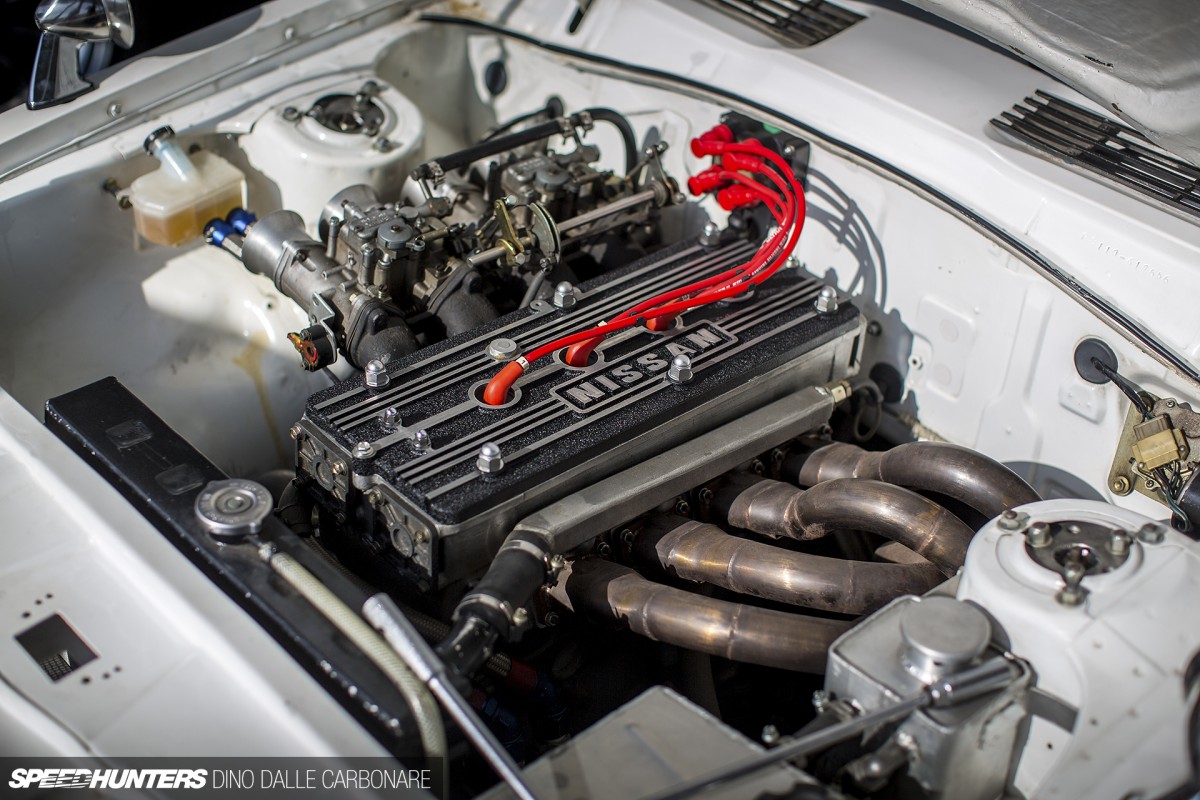 The shop's race car runs an LZ14, which is the twin-cam version of the LY14 the Sunny came factory-fitted with. The Nissan Works twin-cam head was only supplied to race teams via Omori Sports (which later became Nismo), and back in the mid-'70s was a conversion that cost $9,000. I guess Nismo has always been ludicrously expensive, even before it was Nismo.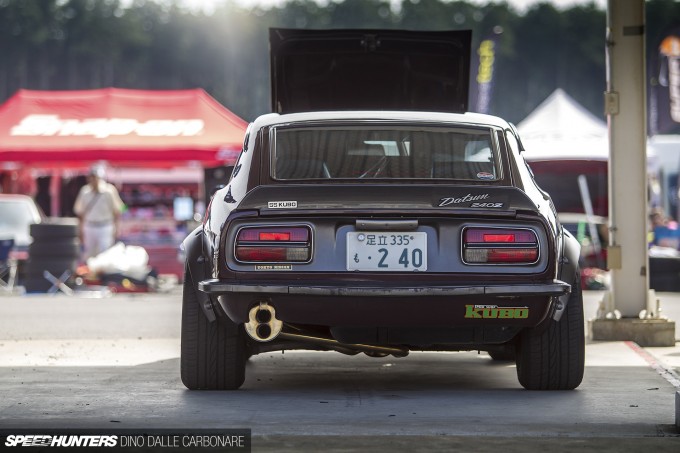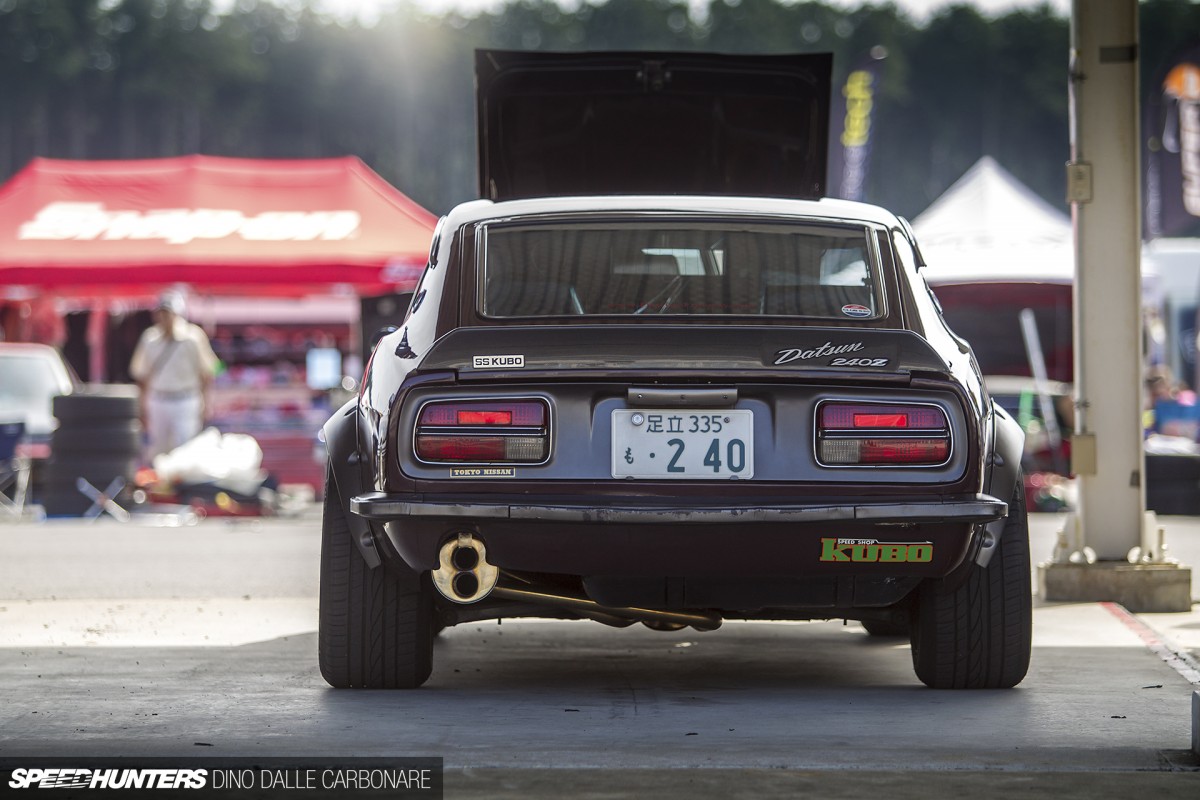 Speed Shop Kubo also had this Datsun 240Z, one that I really like and think we need to feature in full.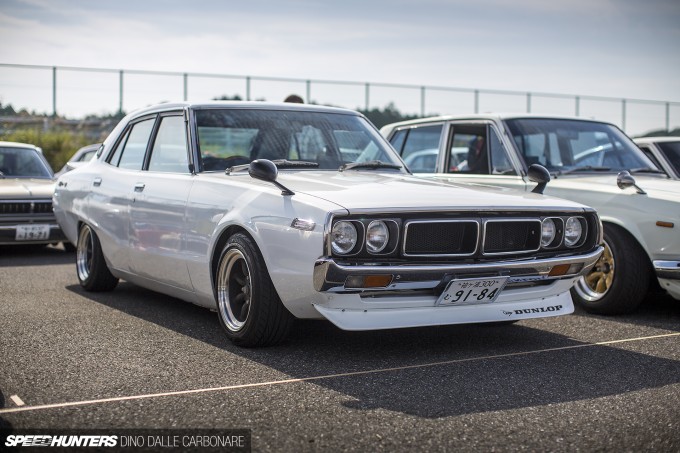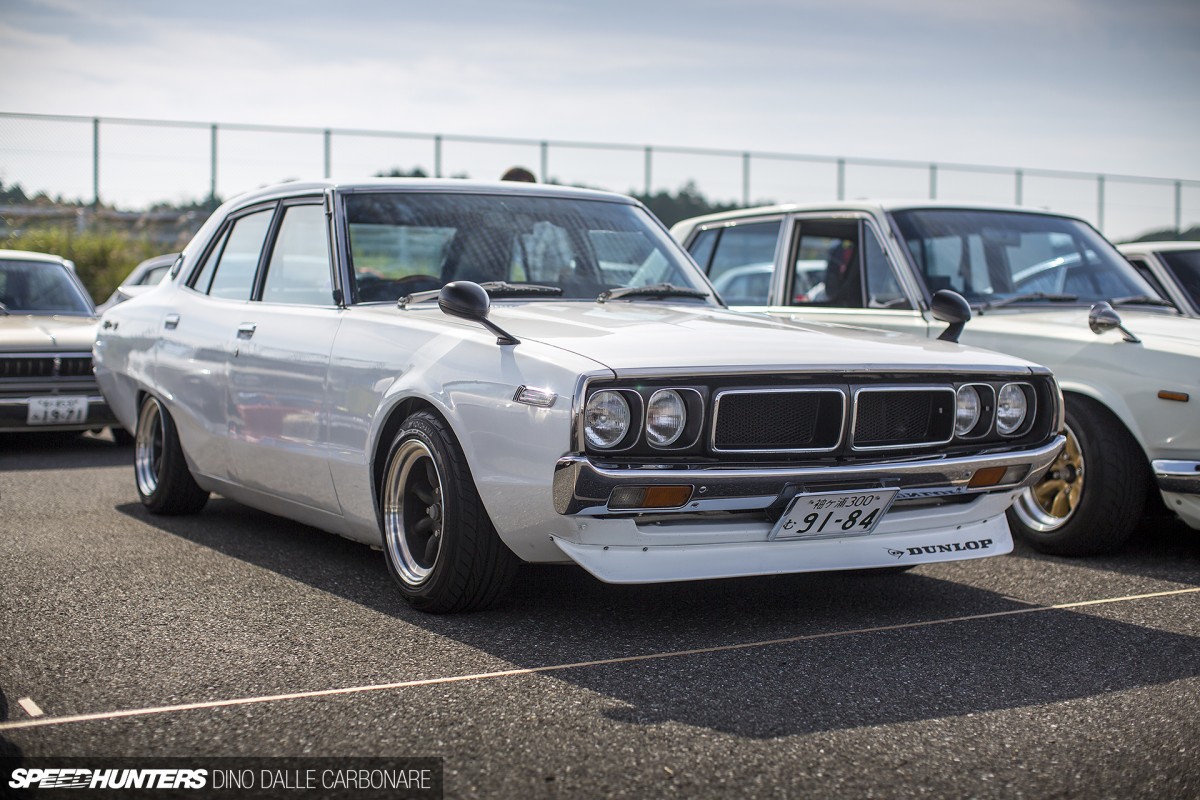 I spent most of the day weaving through and checking out the hundreds of cars that showed up to the event, which resulted in shooting way more spotlights that I could ever publish. Still, you can expect to see some pretty unique cars in more detail over the next week or so.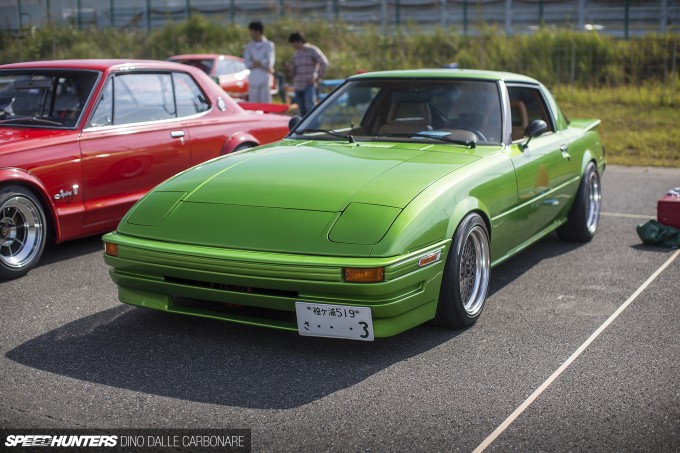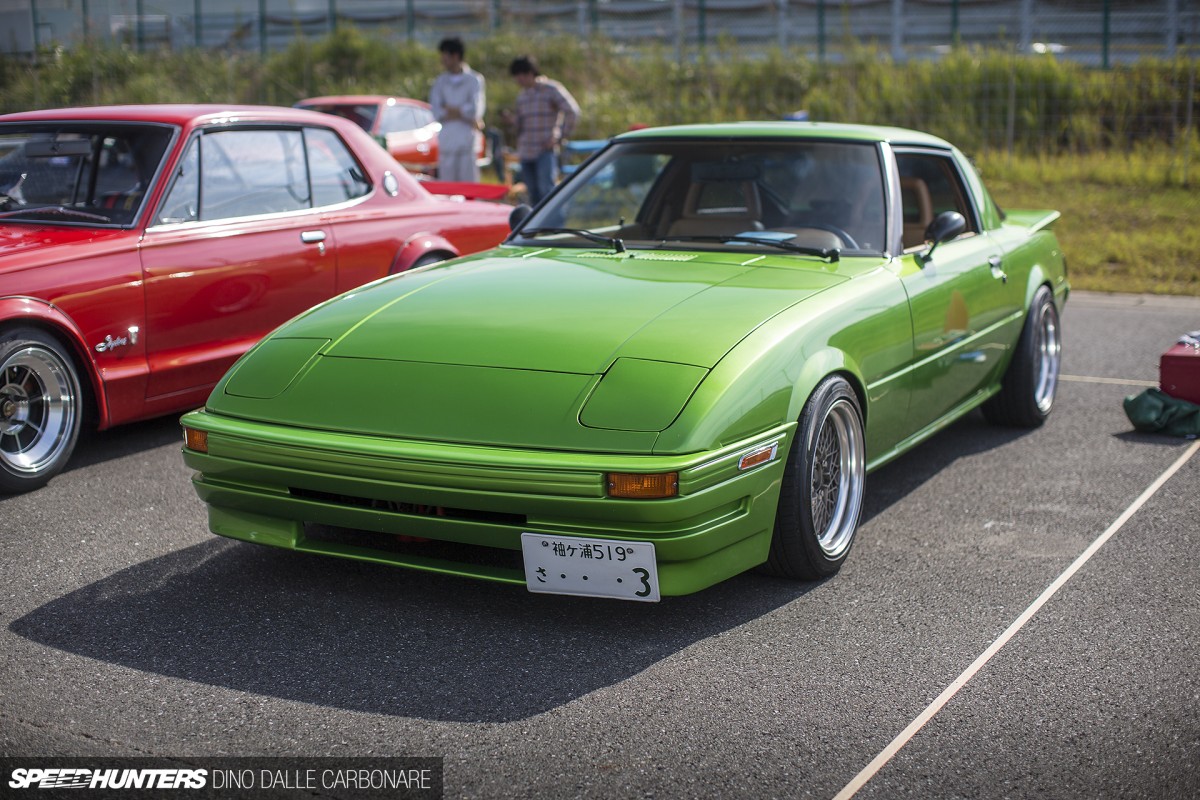 I'm assuming that there are some relaxed entry requirements for the Nissan Matsuri, as I did spot quite a lot of other makes and models around the place, like this SA22 Mazda RX-7. But who the hell cares, right? As long as you are there to have fun, it's okay if you show up in something other than a Nissan.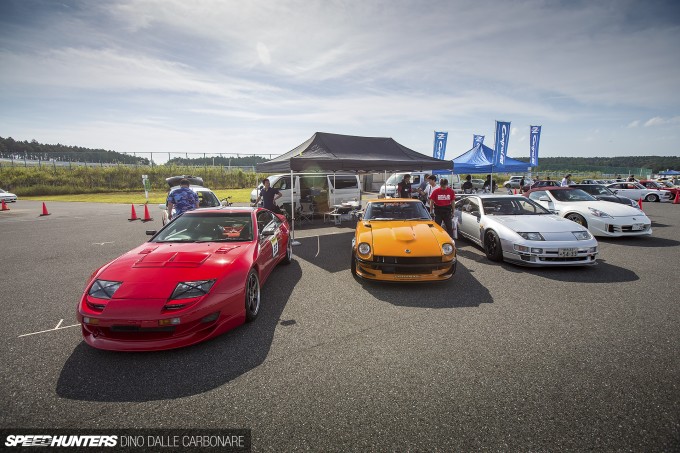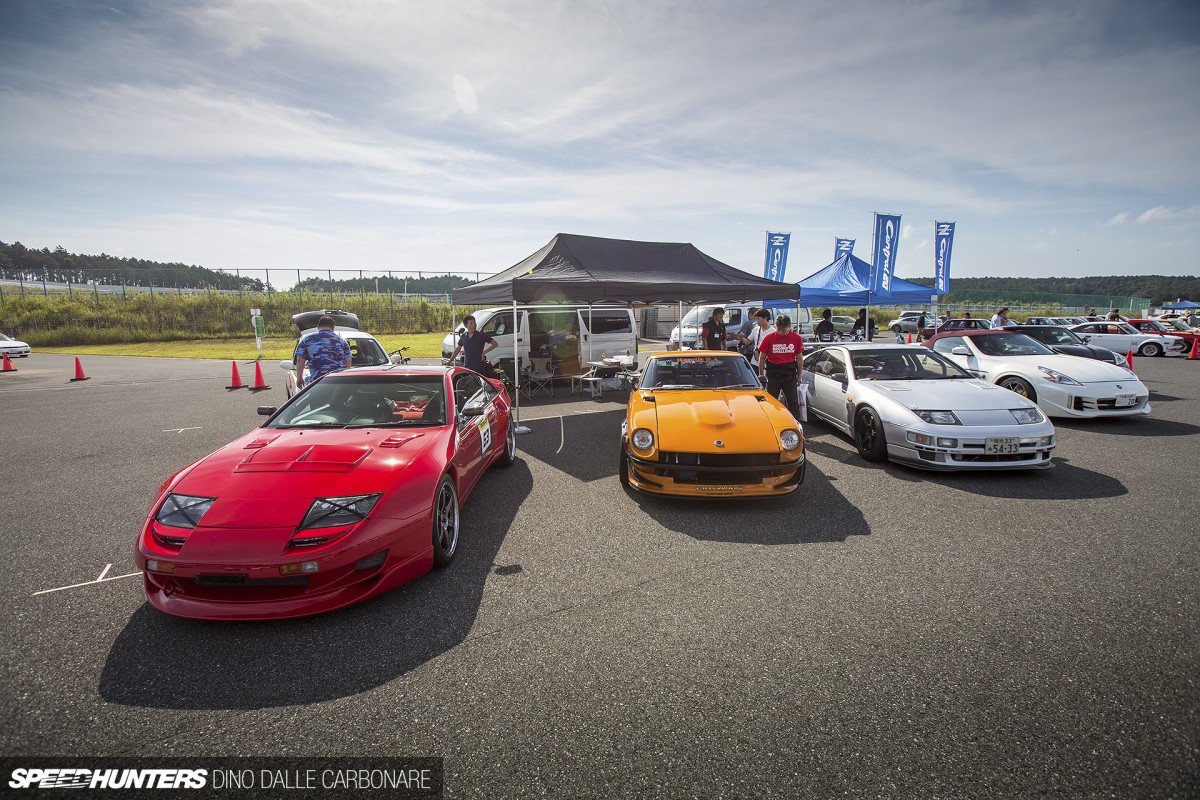 It's been quite a while since I've had the chance to visit Revolve in Yokohama, so it was especially nice to see the shop as part of the event and accompanied by quite a few Fairlady Zs owned by customers.
The Dreaded LS-swap?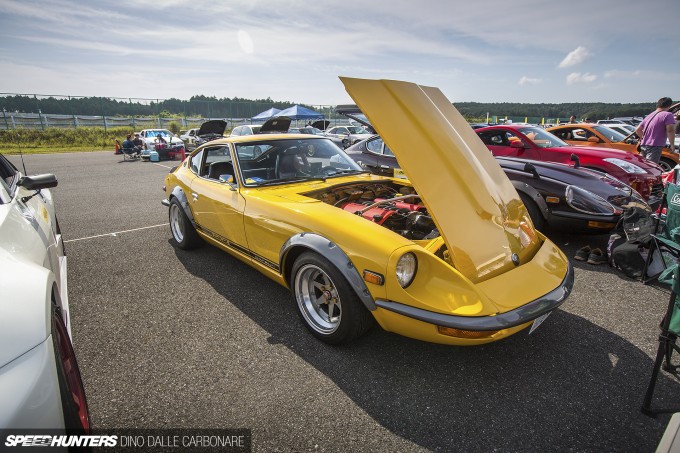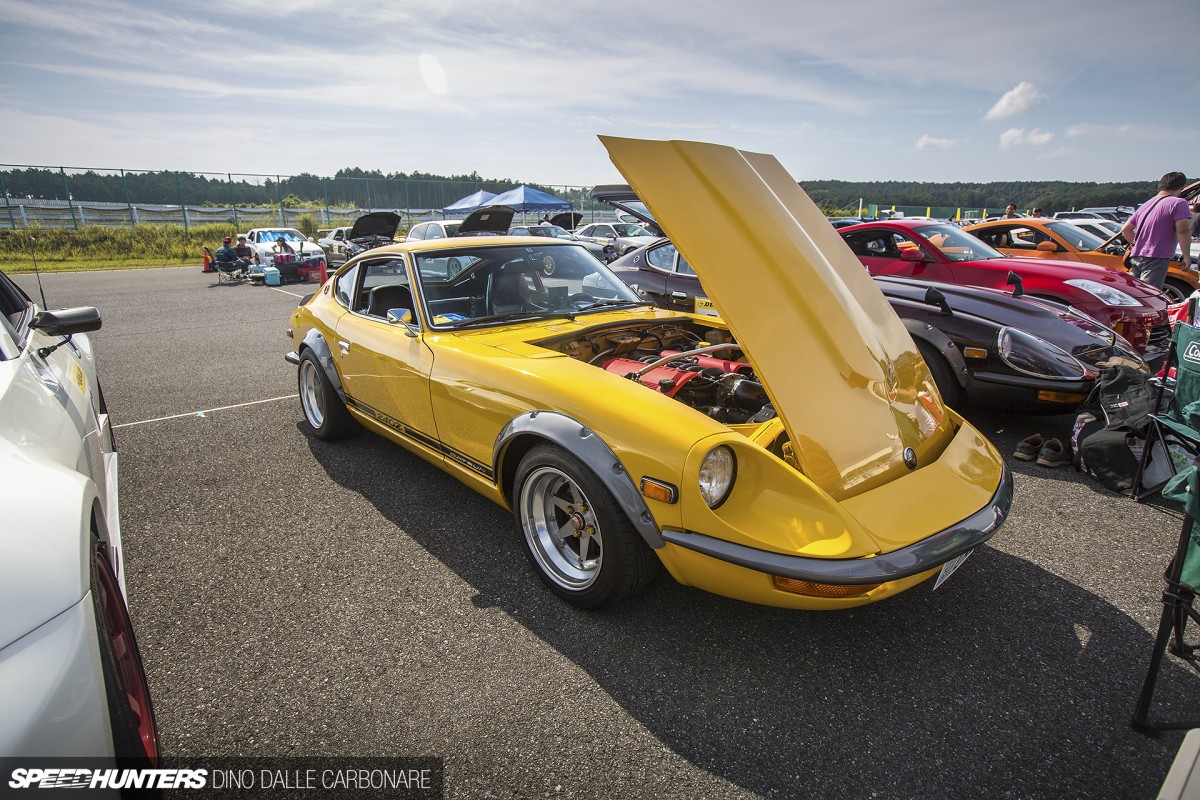 This S30 is the perfect example of why you should never skip over one single car at an event like this in Japan. When I spotted it in the morning, I noted the unique color and the cool SSR XR4 Longchamp wheels that fit these cars so well, but never saw the little chrome V8 badge at the back…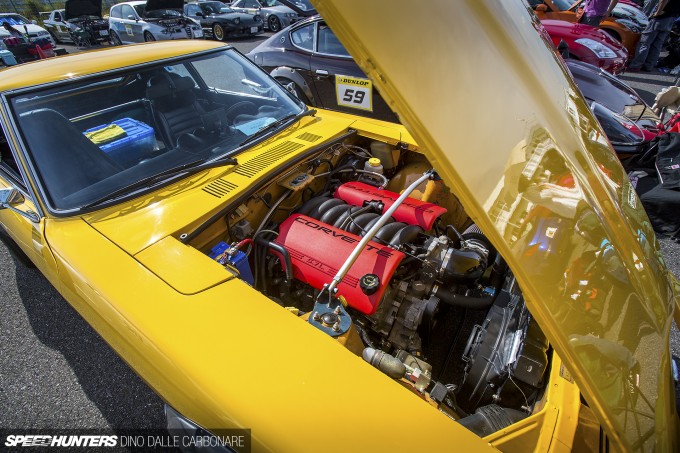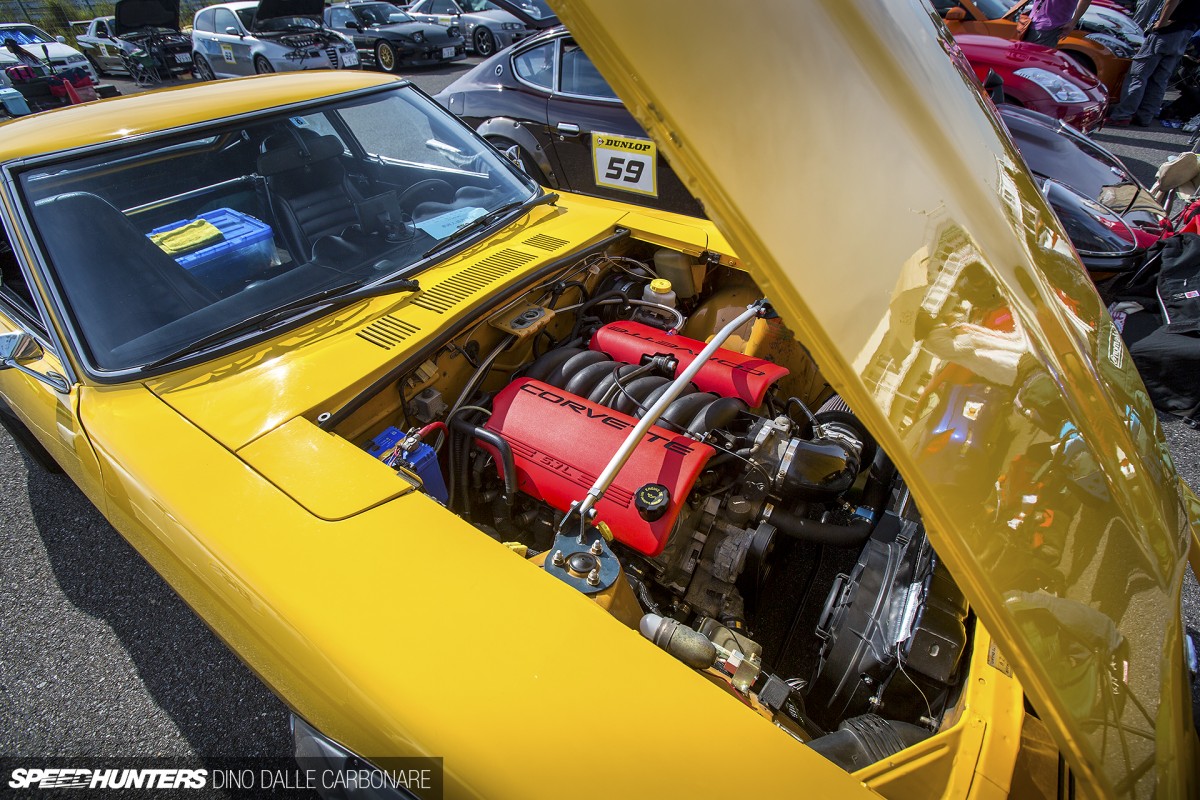 For you guys in the US and other places around the world, seeing an LS6 dropped into an S30 must be a pretty common thing, but here in Japan these sort of swaps are still very rare. This particular conversion was very well executed and sounded pretty badass. A nice and simple way to get a reliable, and I'm sure very scary, 400hp into your Z. Okay, shoot me now!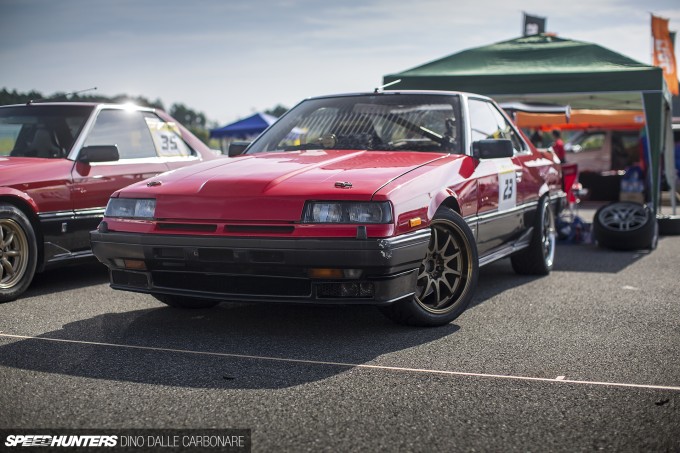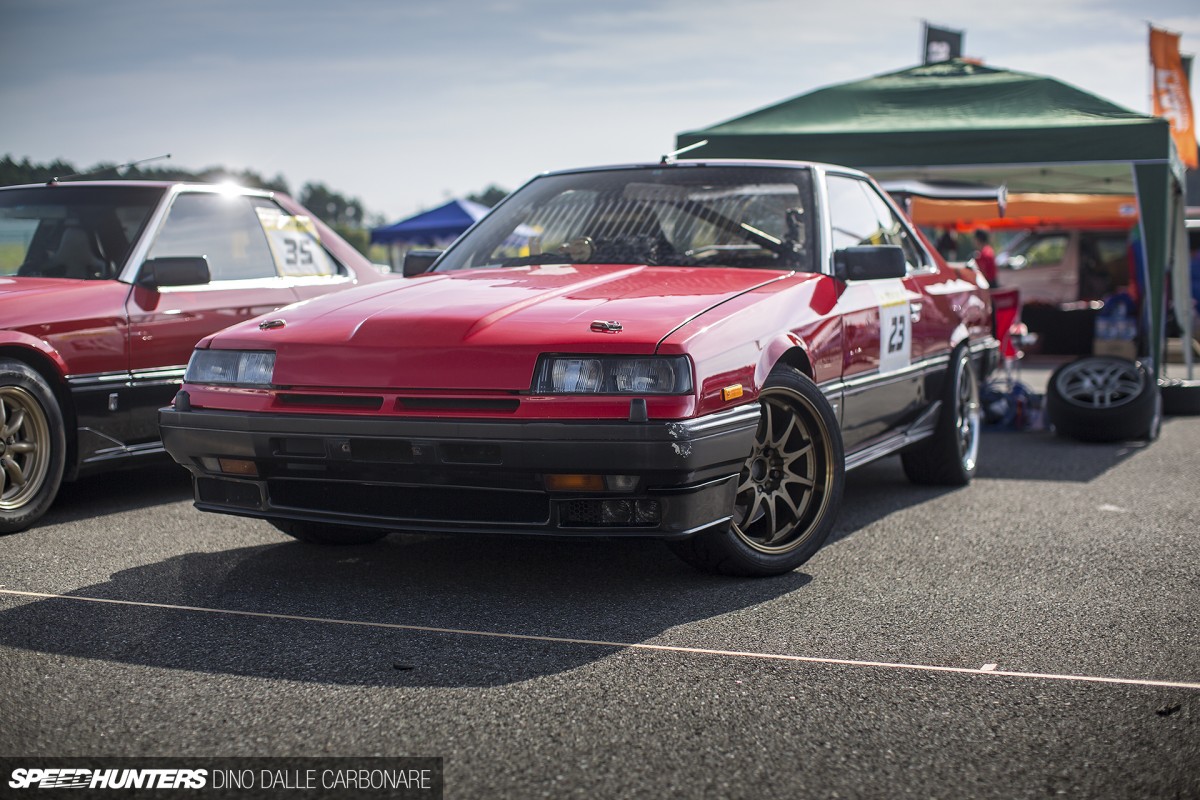 If current second-hand prices are anything to go by, the modern-classic generations of the Skyline are well on their way to becoming the next big thing. The R30 Tekkamen was well represented at the event with a few very well cared for and decently tuned examples on hand.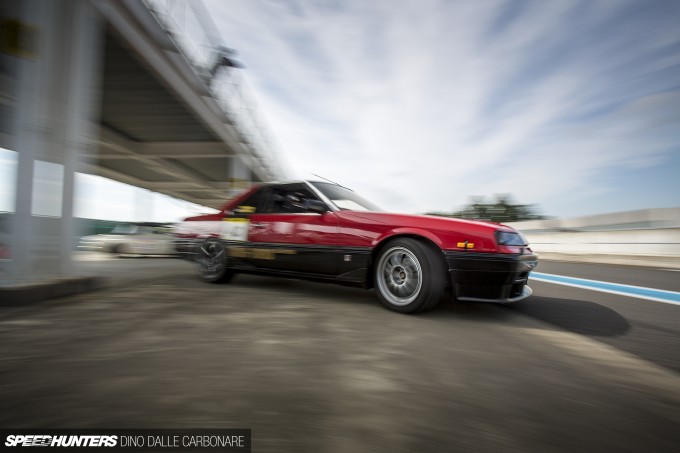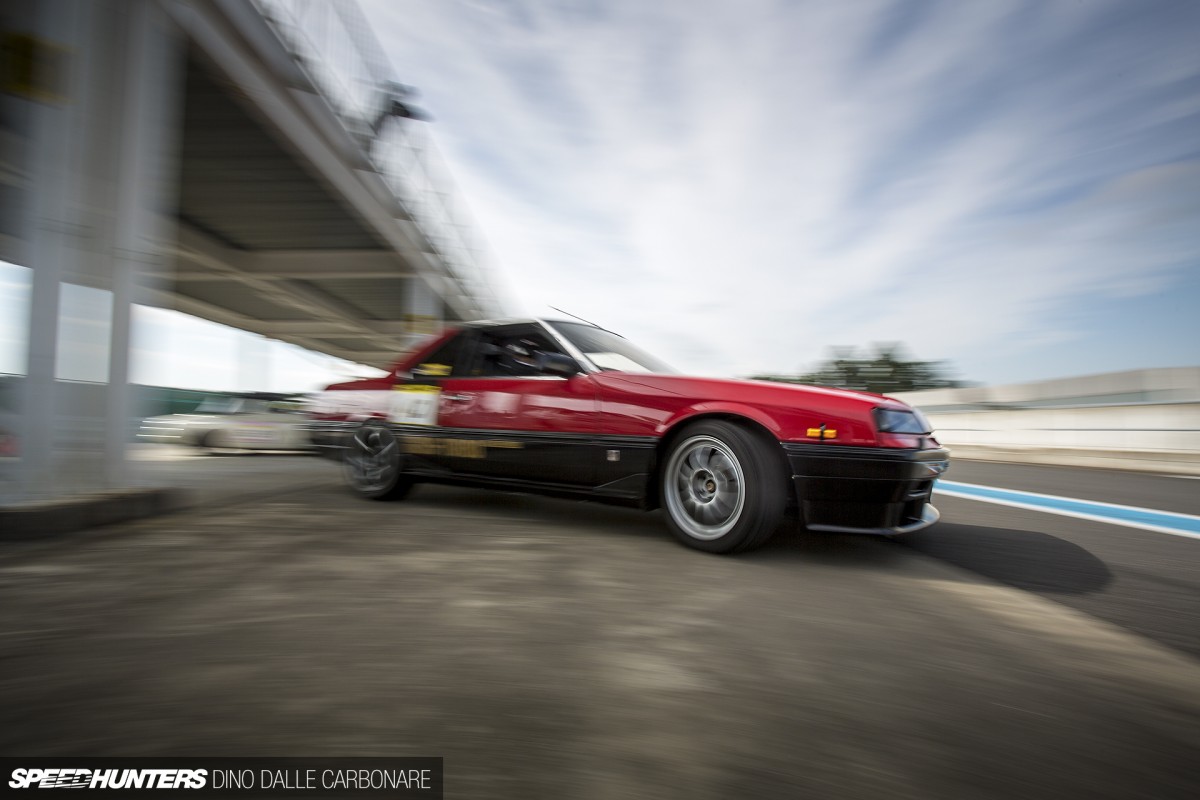 More importantly, it was so cool seeing all of these cars being driven!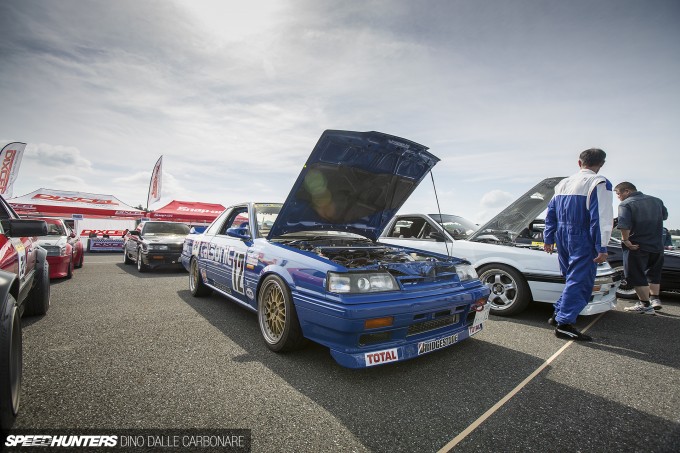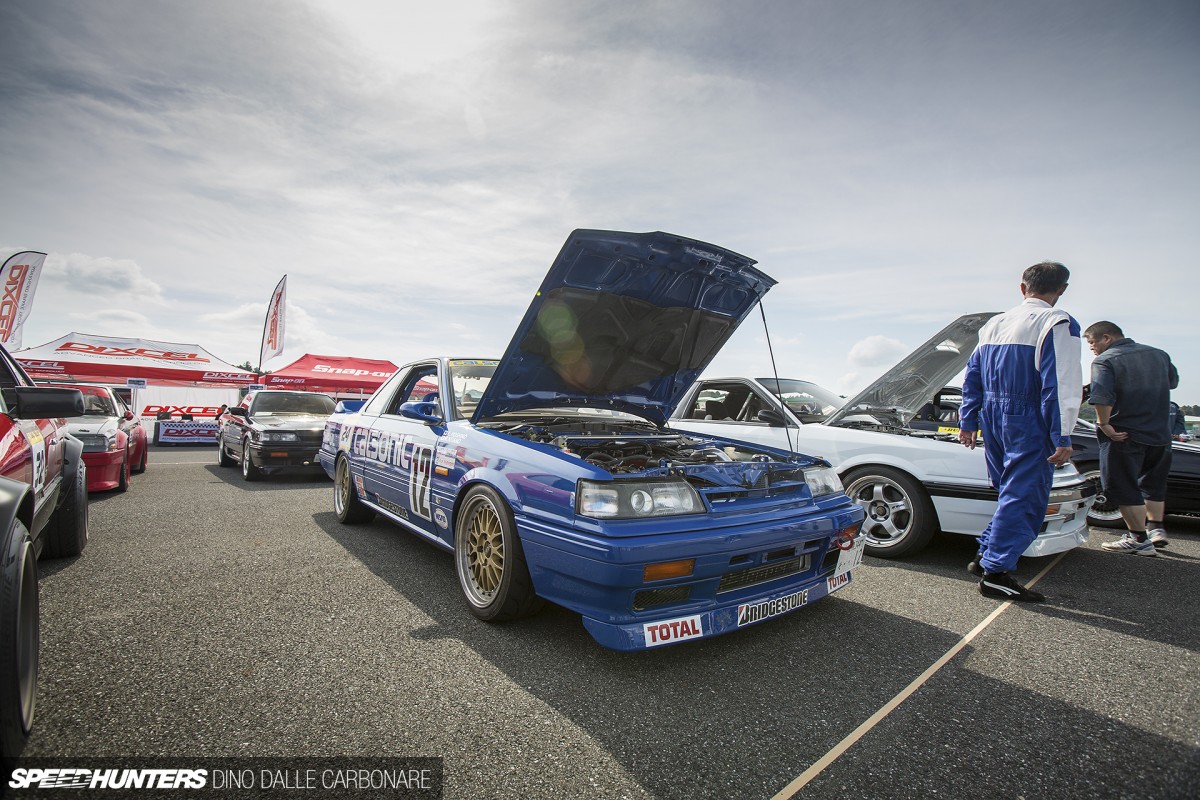 The R31 has a massive following in Japan too, and boy were there some seriously nice examples taking part in the festivities.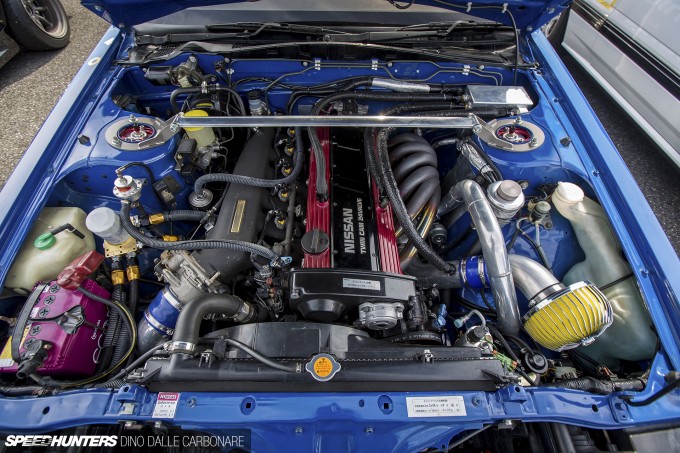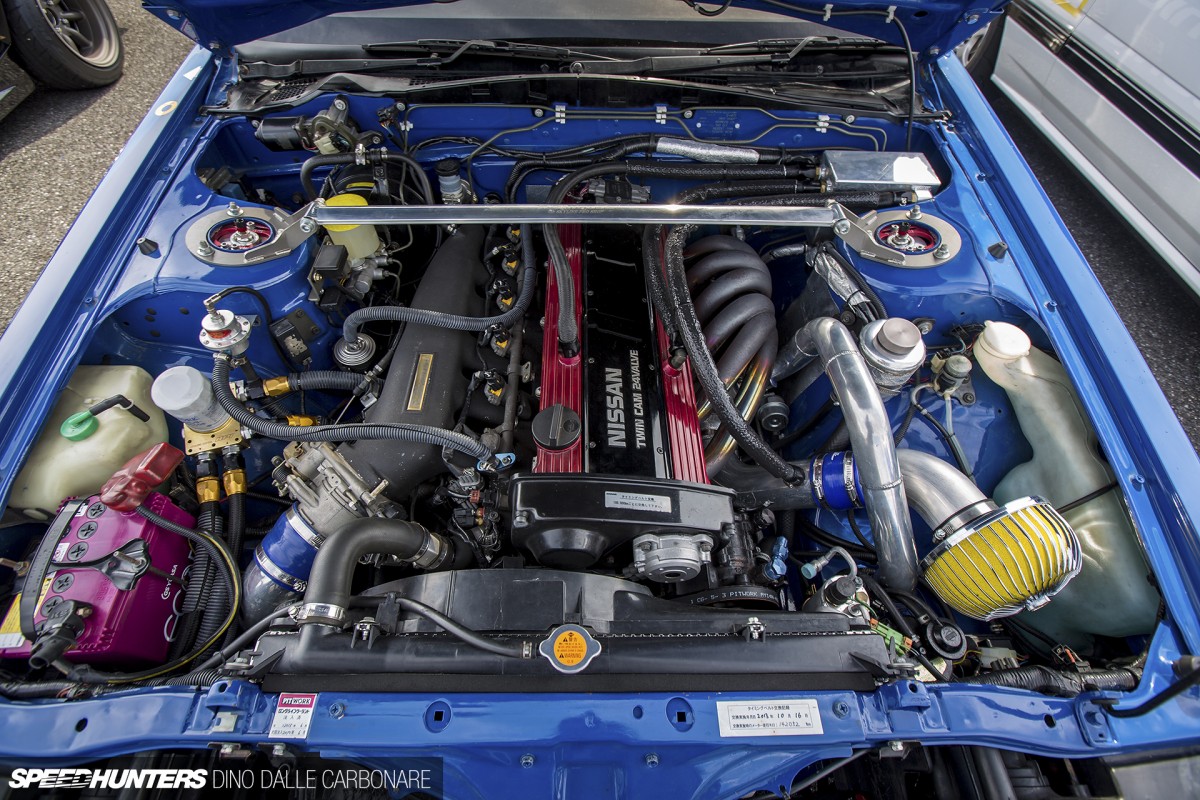 With R31s, the rule of thumb is go low-mount. The R31 House RB20 exhaust manifold is something that gets you instant street cred, and I have to say it does look unique.
Swaps That Stay Close To Home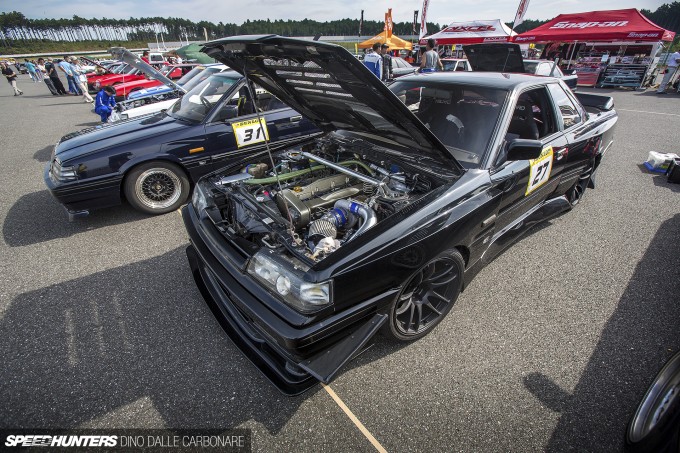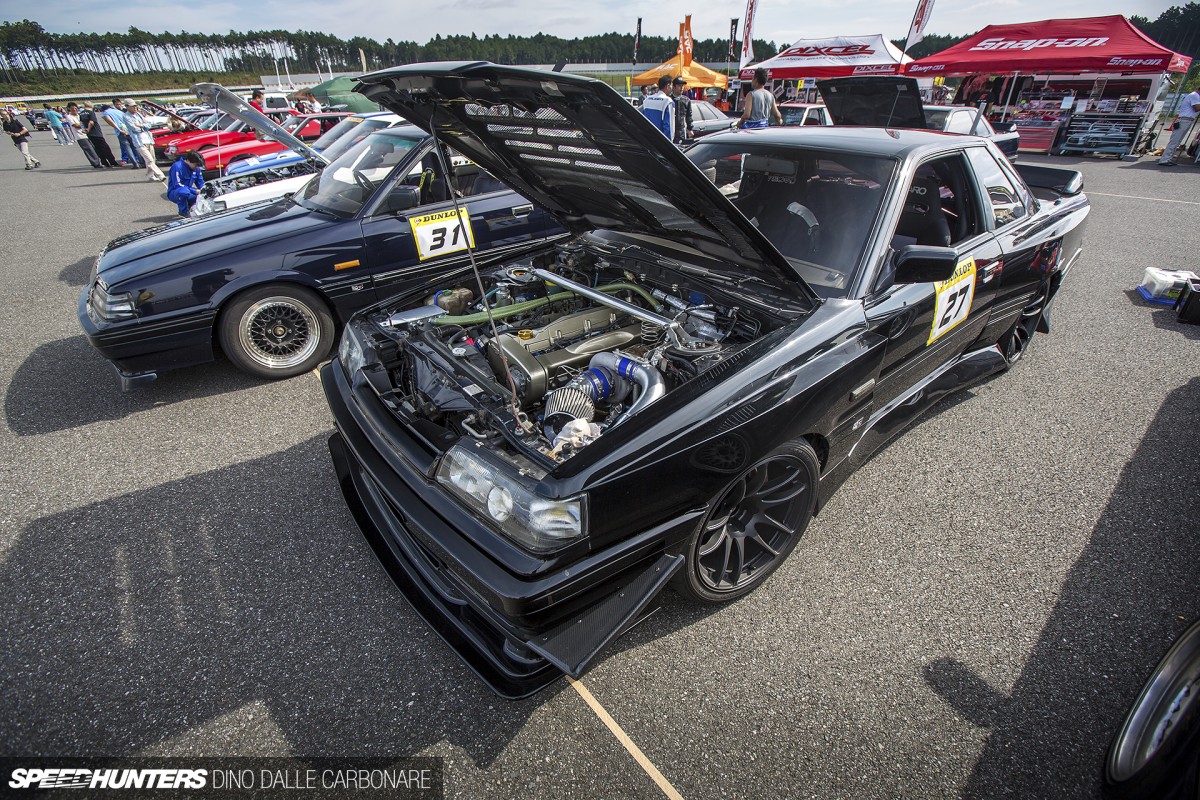 If ultimate power is what you crave, can you ever go wrong with an RB26 swap? No, you can't!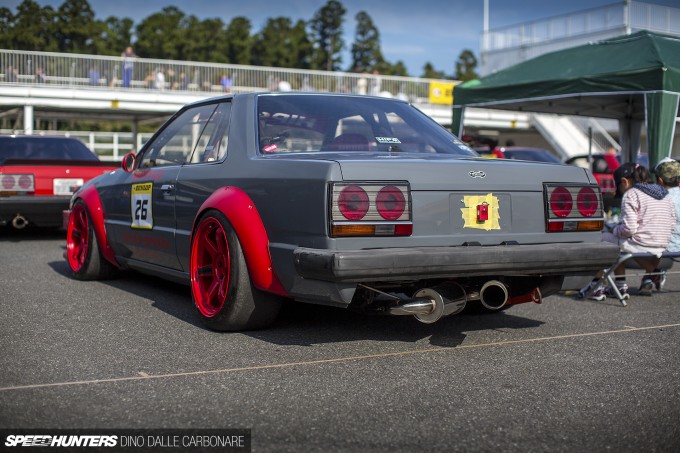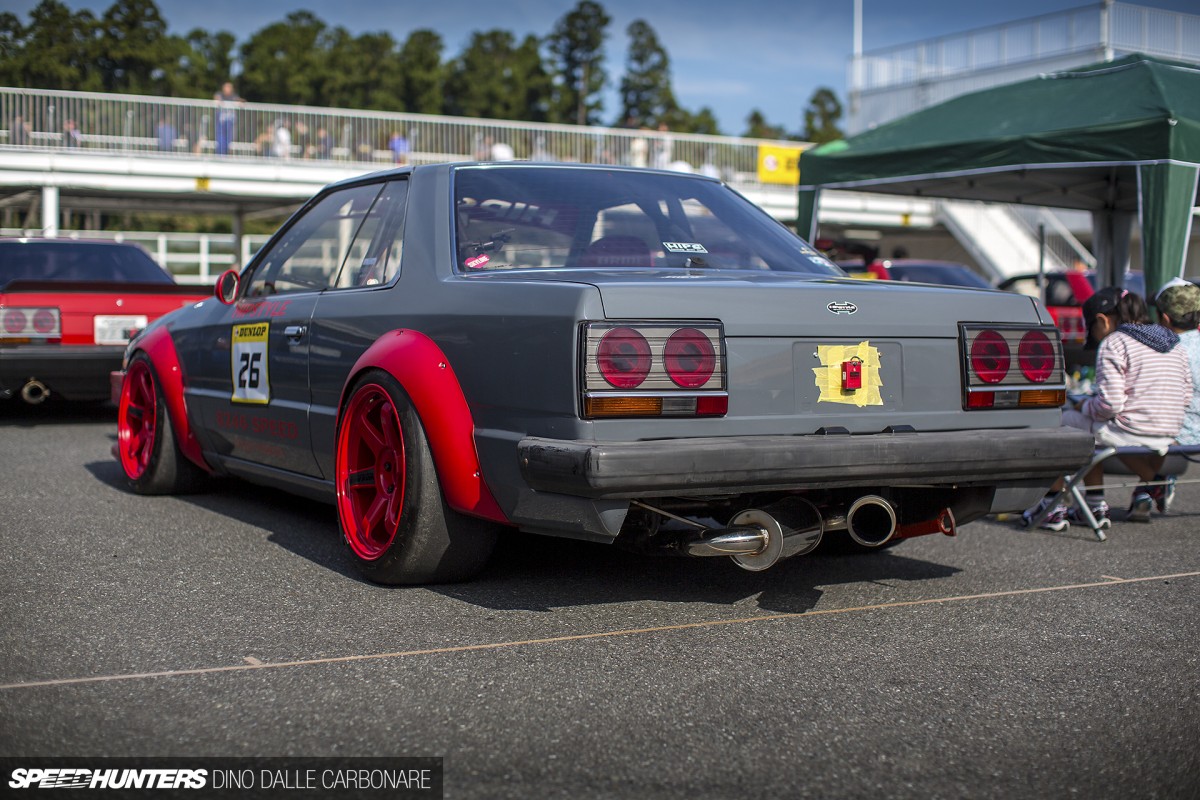 And when it comes to doing things the complete opposite way to the R30 modifying norm, the owner of this car hasn't held back. Massive red fender flares, super-wide RAYS Volk Racing TE37RTs and what has to be the most bizarre looking exhaust I've seen on one of these boxy Skylines – and why not?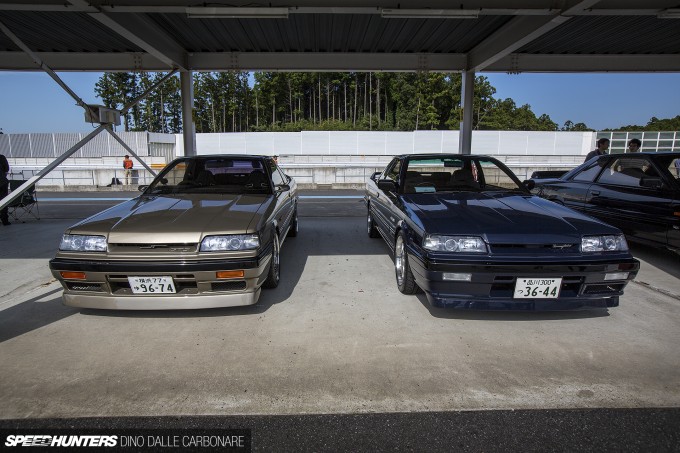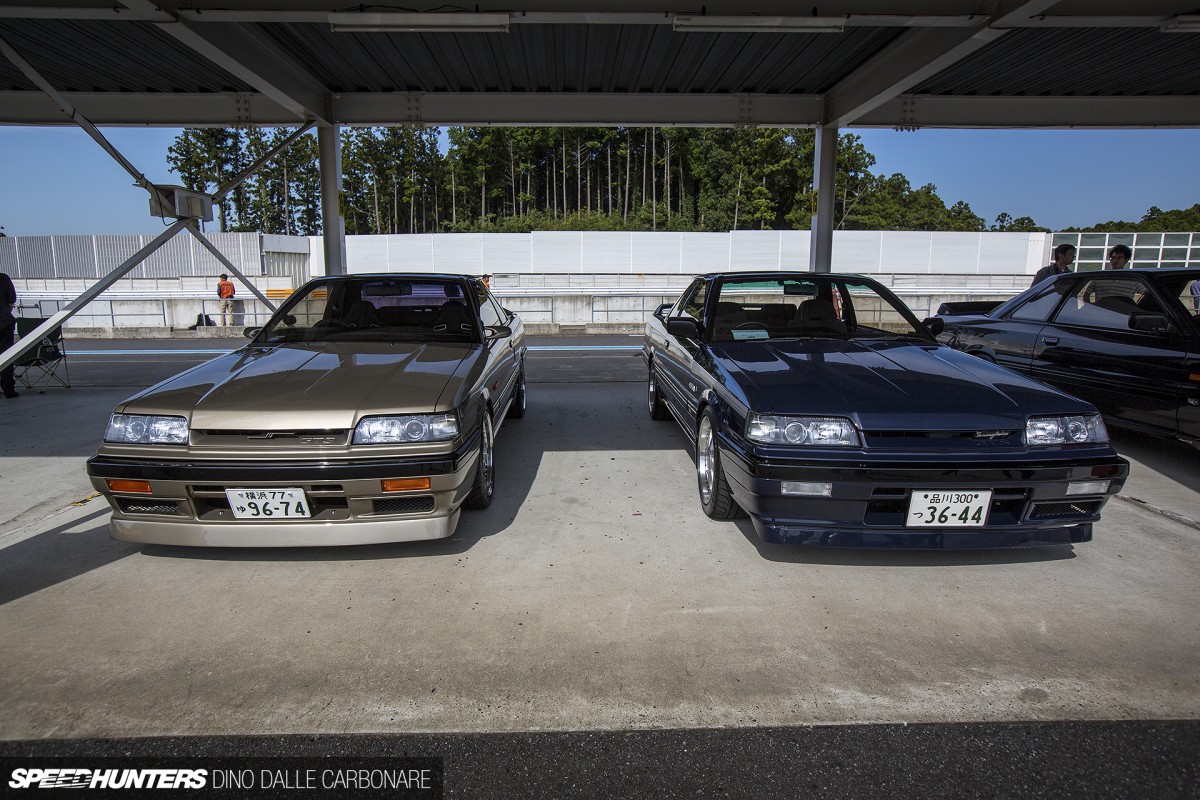 Among all of this tuned goodness there were also the collector-worthy cars, like this pair of rare GTS-Rs. The question is, which one would you rather have – the pristine rarity or the stupidly-powerful and highly-modified example? I'd probably take the latter myself…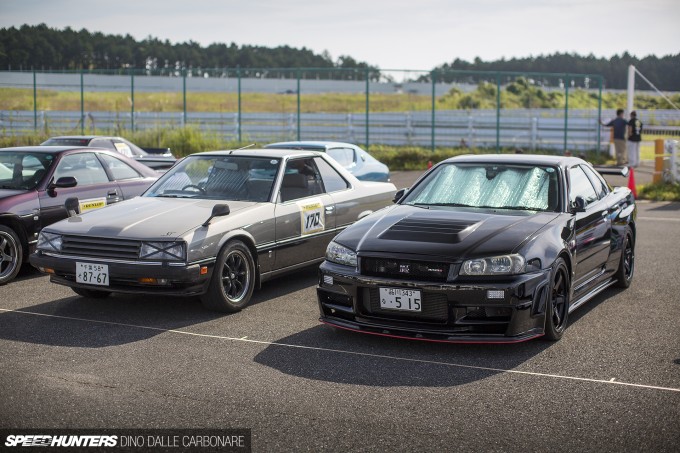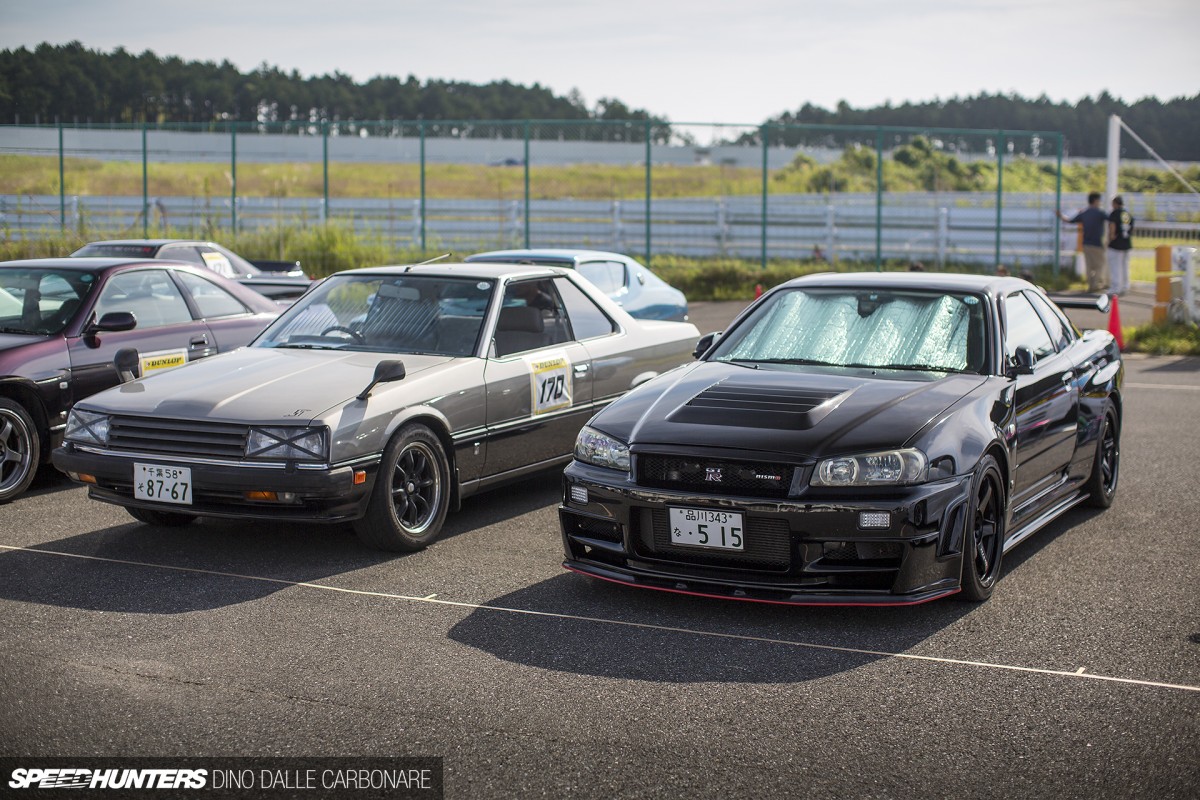 There were also a few BNR34s which I couldn't pass up the opportunity to look over in otaku-like detail. I must have forgotten how good black san-yons look, especially when they're running full Nismo aero.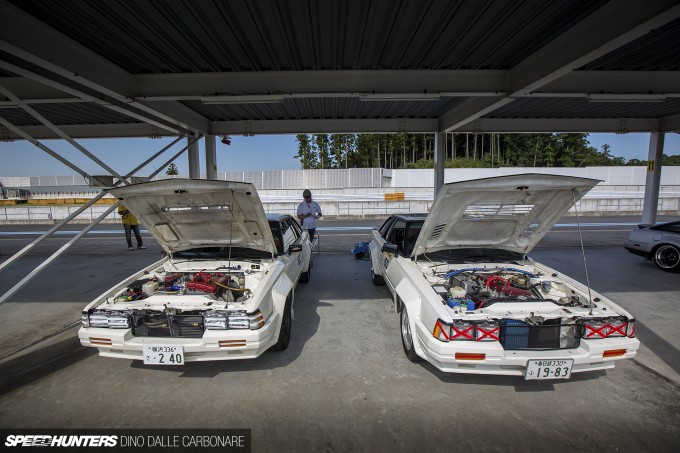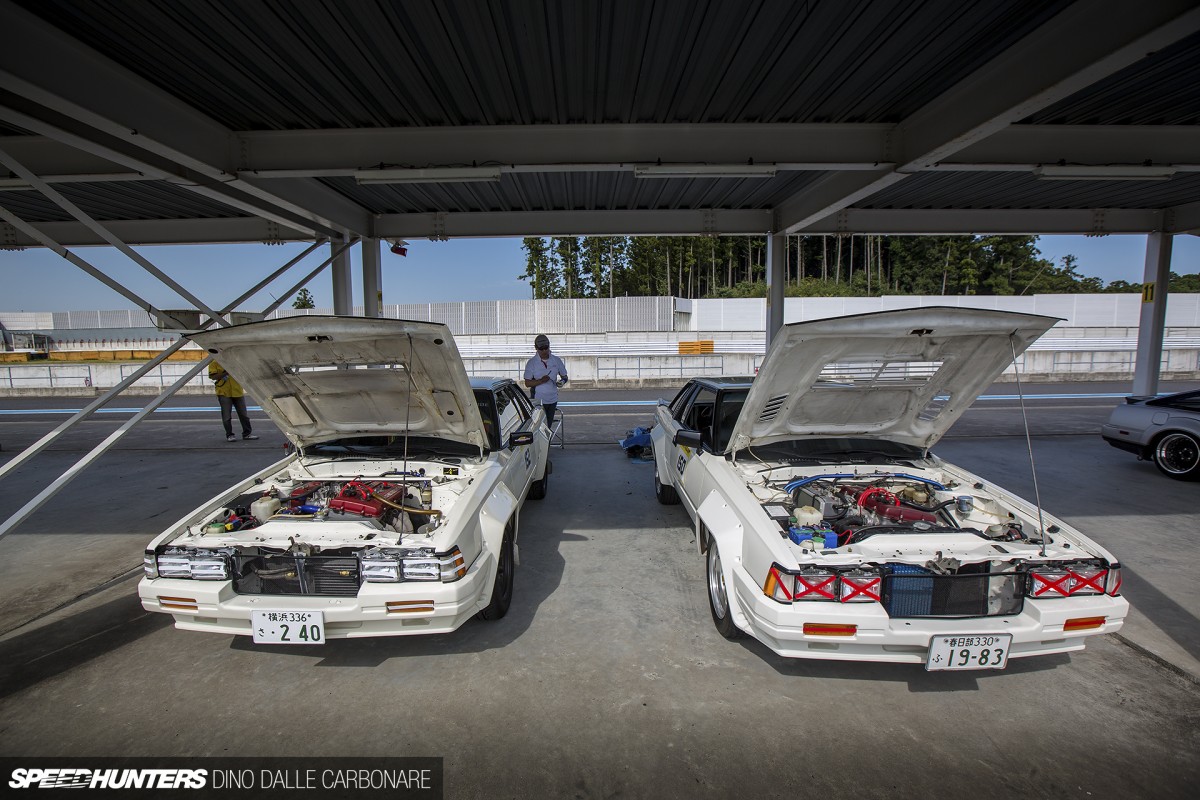 Here's something you don't see every day, an S110 Silvia 240RS – two of them in fact! I've got a spotlight on a third, very well used and abused example that I found later on in the day in the paddock, so look out for that.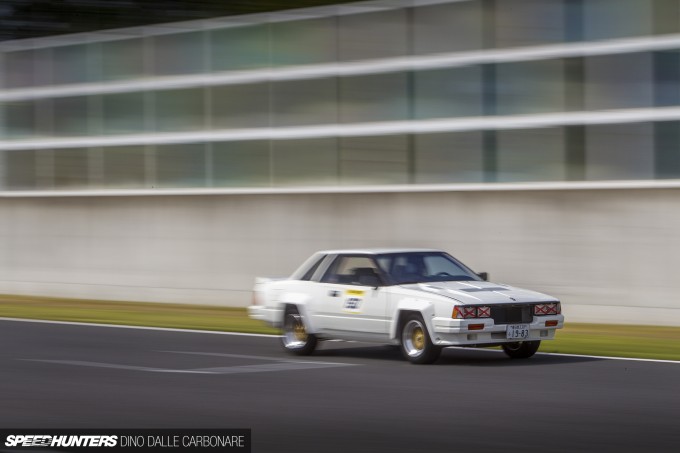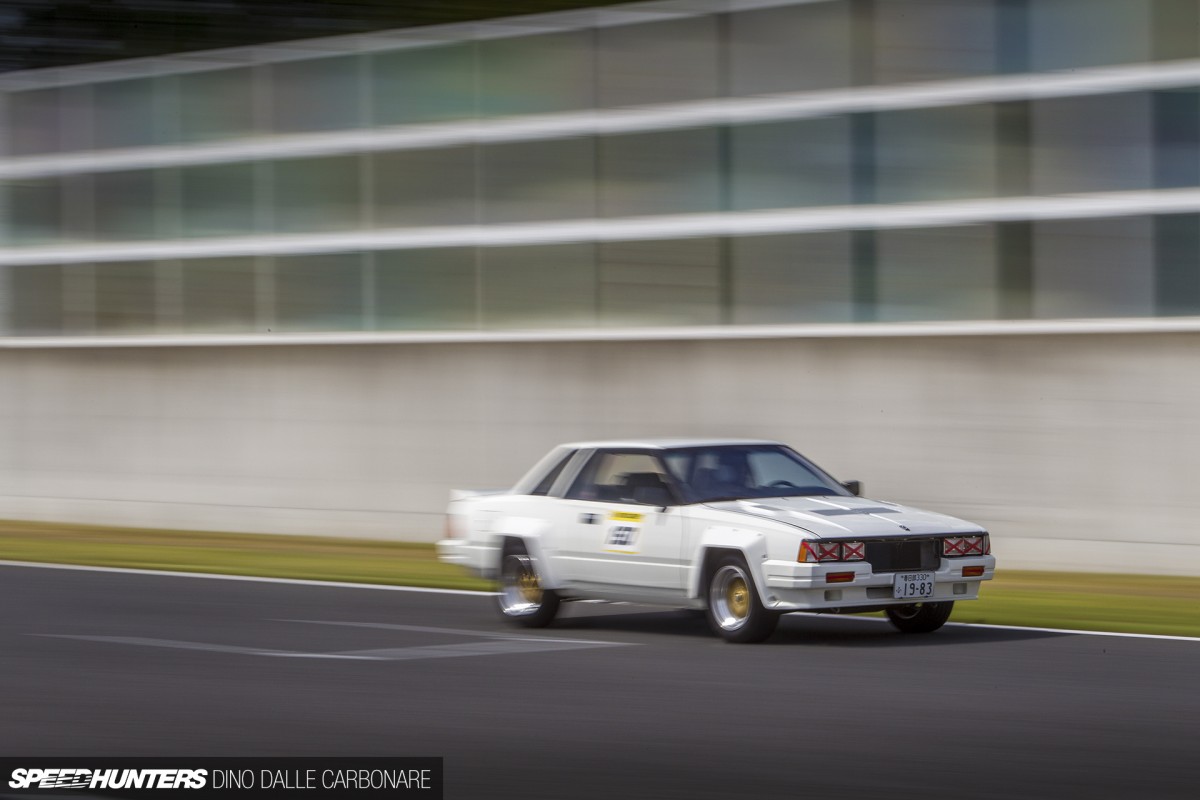 Sporting rally box flares and an authentic stance, they all looked sensational lapping Sodegaura – especially given the sight was accompanied by naturally aspirated FJ24s screaming away under full load.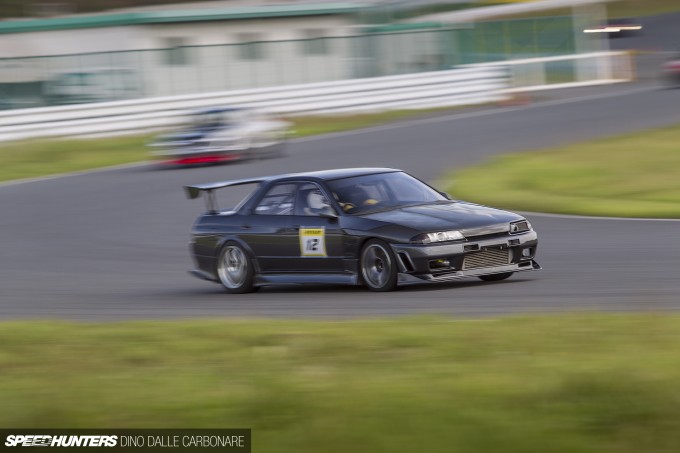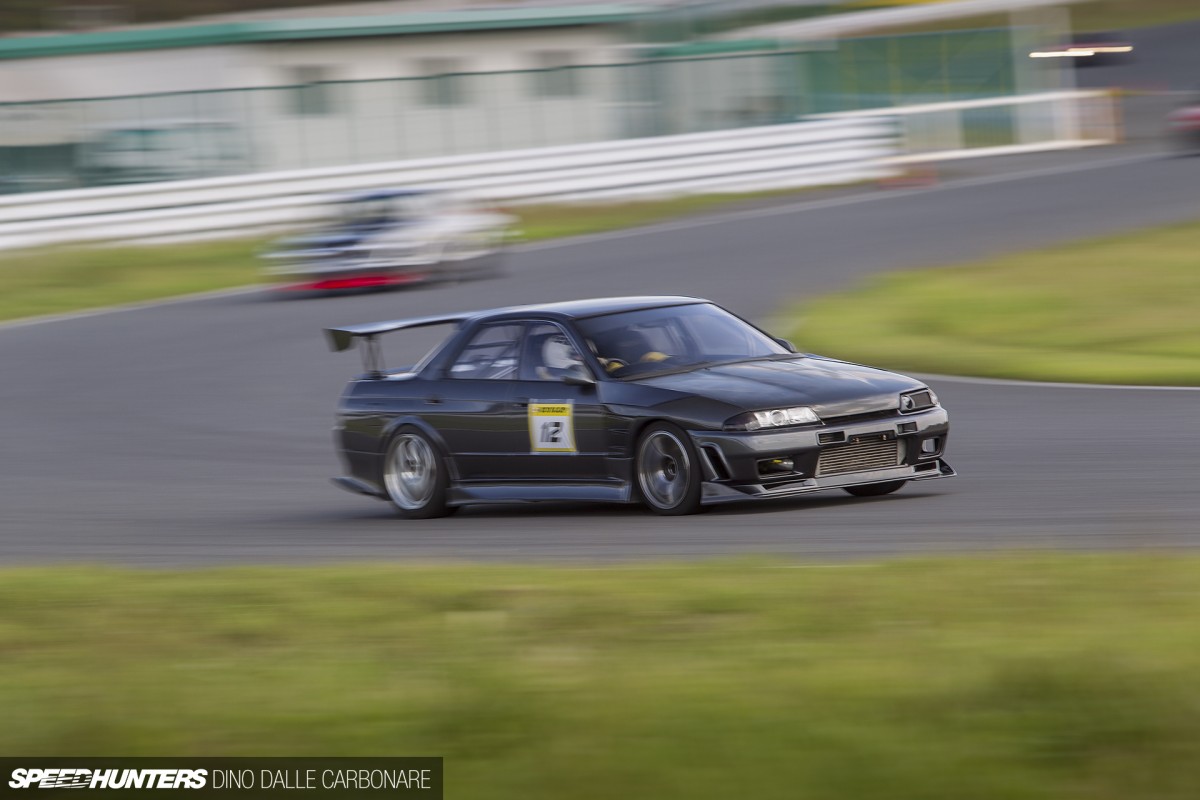 Here's a car you would never really see at the Nismo Festival. With so much focus put on the rarest and most collectors-worthy cars at high-profile events, these cool old Skylines never get to show their stuff. This 4-door R32 was one of the quickest cars at Sodegaura.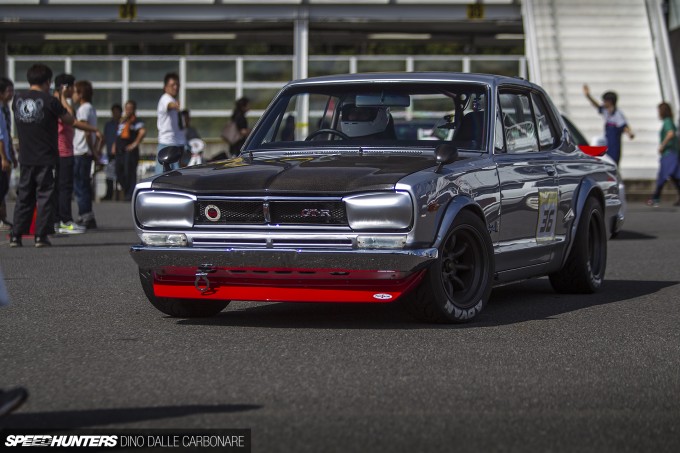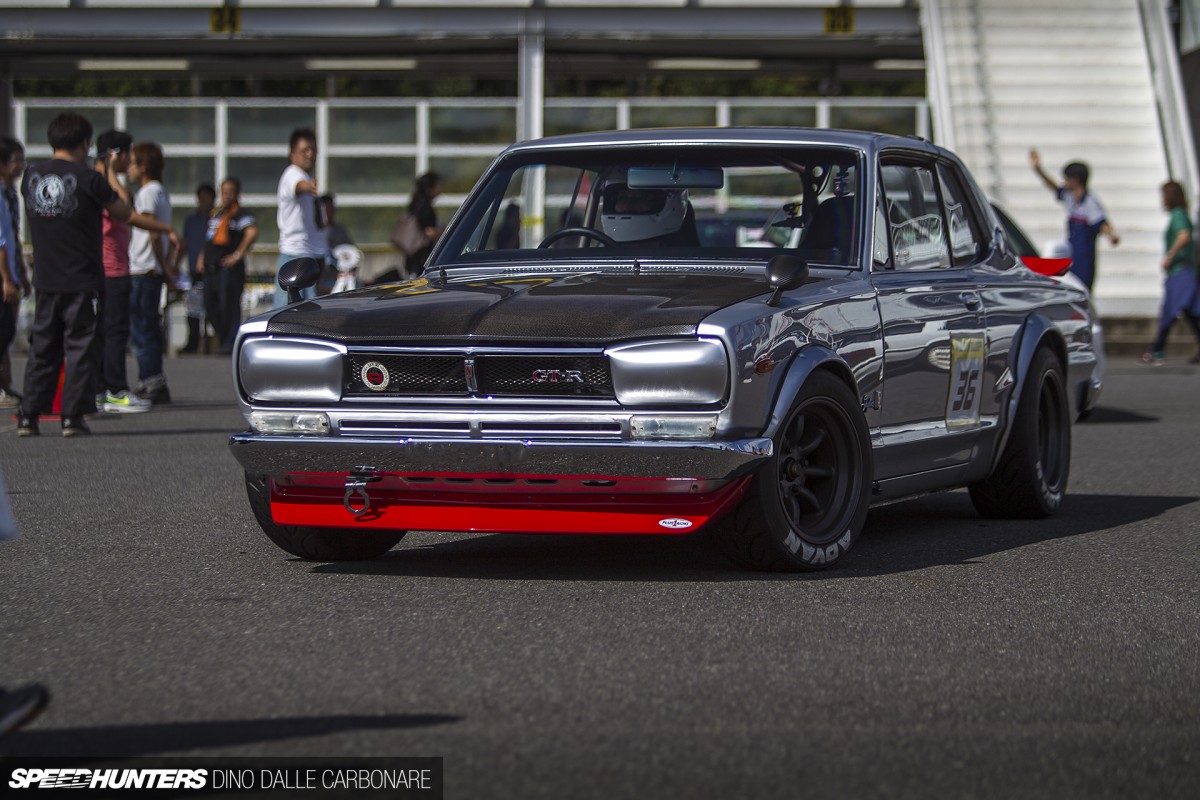 But you get the idea; the Nissan Matsuri was all about the mix of cars, the variety and the awesomeness that each machine possesses, regardless of how rare or how tuned it is.
As I mentioned, I'm going to follow up this story with a few spotlights on the most unique cars I came across. They may not have been the best, the most valuable or even the fastest, but they stood out for their own special reasons, and I for one think that's just as important.
Dino Dalle Carbonare
Instagram: speedhunters_dino
dino@speedhunters.com