As I mentioned the other week when I introduced Project Yankee – my recently acquired '75 Dodge Dart Sport, I was inspired to pick up an old Mopar after my experiences at the Stock Car Club of All Japan event at Fuji Speedway earlier this year.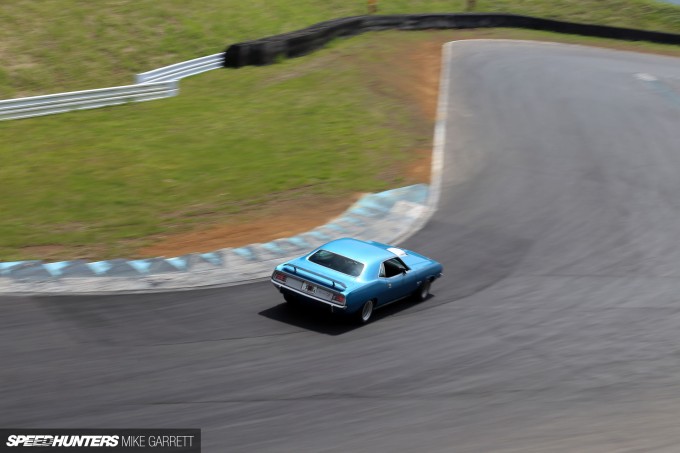 This highly unique track day featured a number of amazing muscle car builds from all over Japan, but one machine that particularly impressed me was this 1970 Plymouth Barracuda driven by Hidekazu Moroka out of Tokyo.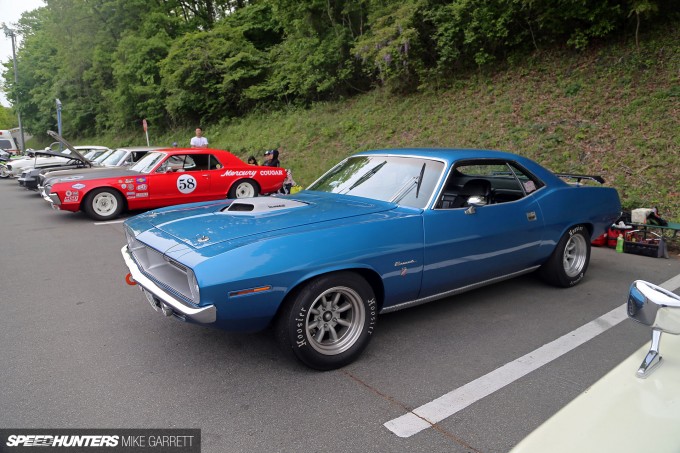 Sure, his car might be an E-Body while my Dodge is the less glamorous A-Body platform, but the overall ethos of this 'Cuda is something I absolutely love. If you saw this thing rolling by on the highway, you wouldn't think it's a car that sees track use, and that's exactly what makes it so cool. It's the perfect mixture of form and function without being overdone.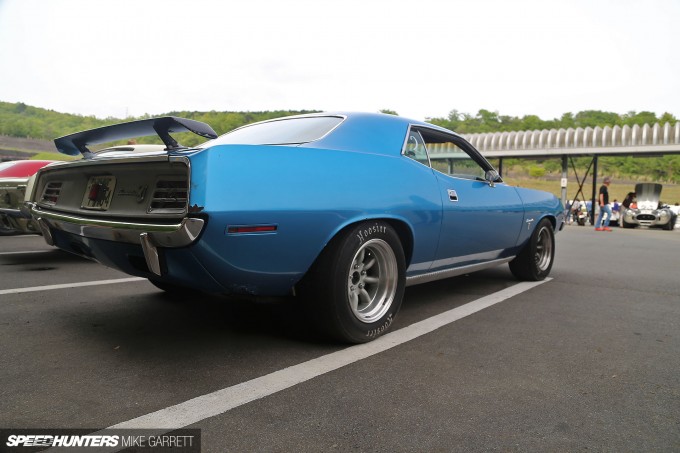 The Plymouth is far from a show-piece, and the little imperfections in the body only add credibility to car that sits somewhere between a factory restoration and pro touring track monster.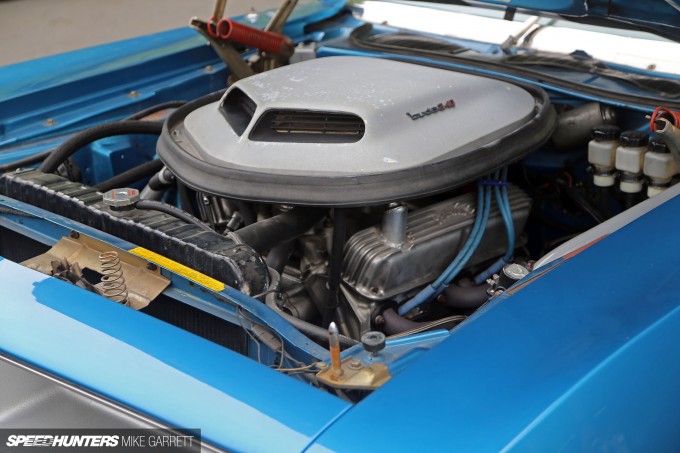 Under the hood sits a healthy-sounding small block V8, and while you won't find anything exotic in the engine bay, the factory shaker hood scoop gives the Plymouth all the attitude it needs.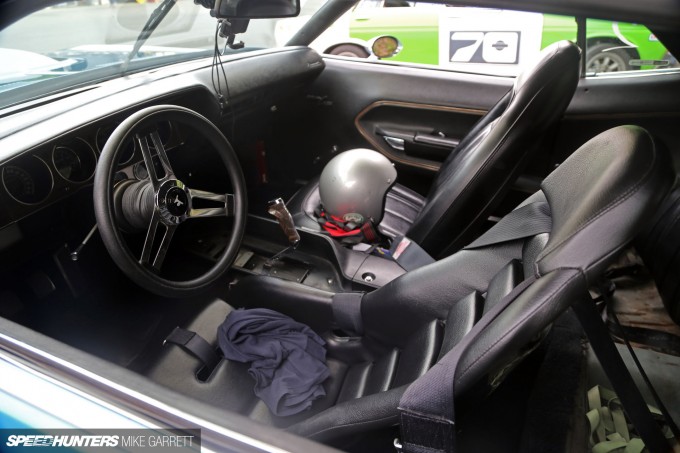 It's the same story inside the car. The cockpit is nice, but you can tell this thing gets used. The back seat is gone, and the driver sits in a racing bucket while the passenger rides in a factory chair. Don't forget the 4-speed stick with a pistol grip shifter either.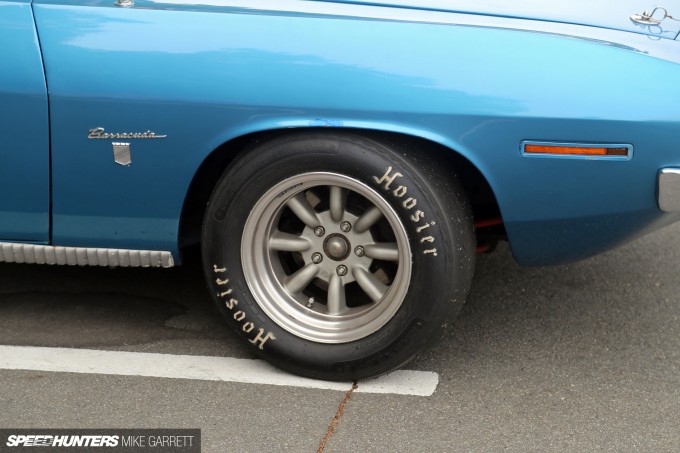 While there are some suspension upgrades to liven up the vintage Mopar chassis, nothing looks out of place. And rather than modern wheels with low profile tires, the 'Cuda runs a set of 15-inch RS Watanabes with wide Hoosier slicks at each corner.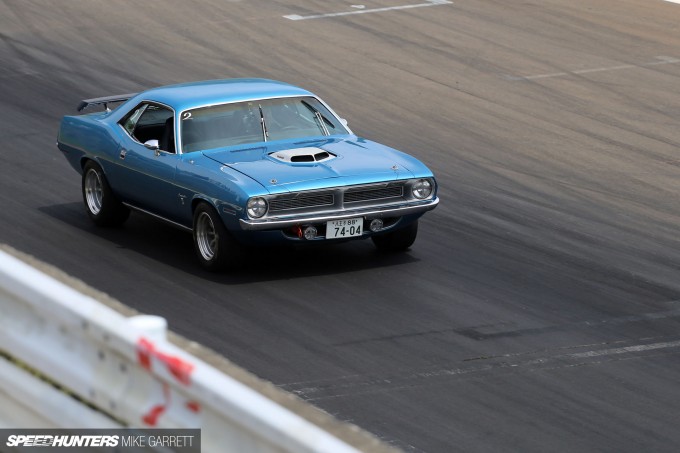 Was it the fastest car running at the SCAJ event? Nope. But who cares. It looked amazing on the Fuji Short Course and you could tell Moroka-san was having a great time banging gears and throwing the 'Cuda around the corners.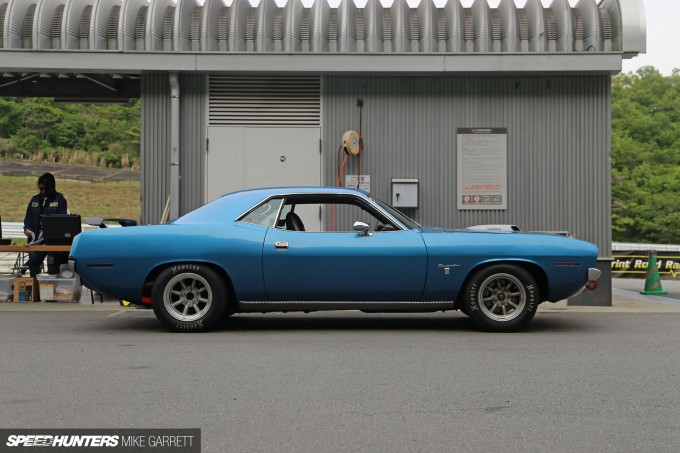 It's cool-looking, it sounds awesome, it's unique and it gets driven hard. What more do you need?
Thanks a lot for the inspiration Mr. Moroka.
Mike Garrett
Instagram: japanifornia_media
mike@speedhunters.com