Expect The Unexpected
Japanese car culture simply kicks ass. There's no easier way to put it. I keep worrying that there'll come a time when I visit Japan and realize I've seen all there is to see and that's there's nothing left to discover. But the truth is, that will probably never happen.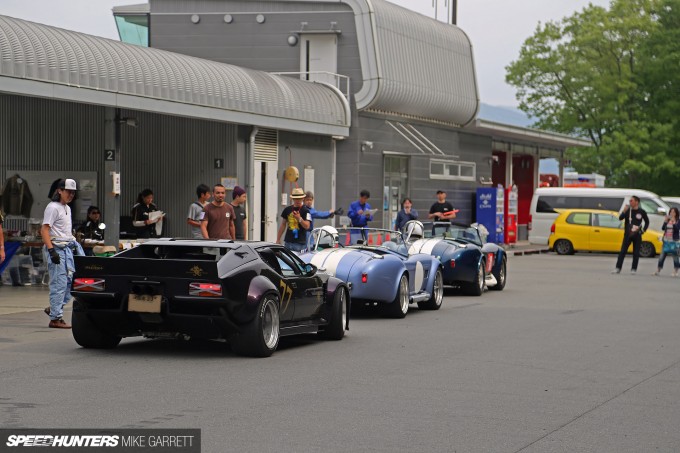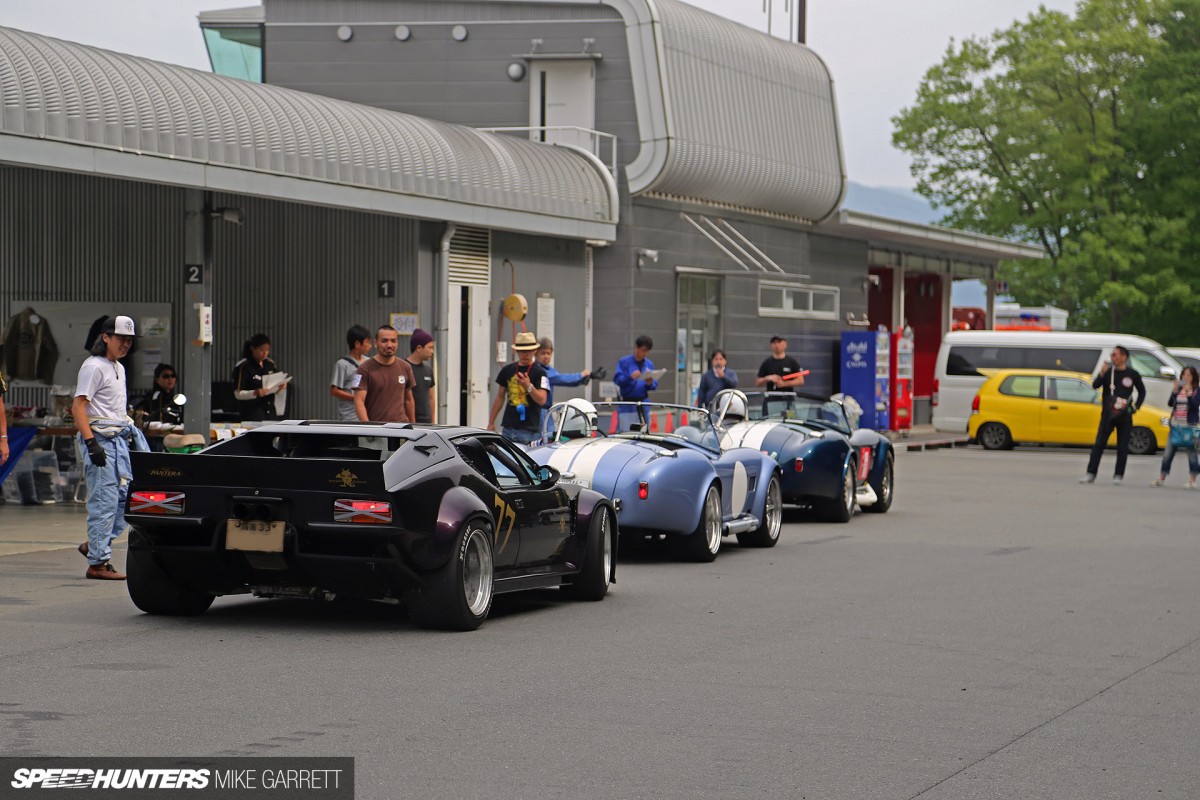 Because, for as great as the car culture is here, what's even more impressive is that the country is full of surprises. Sure, you've got your traditional stuff – the drifting, the VIP cars, the GT-Rs blasting down the expressway, and all of that is great.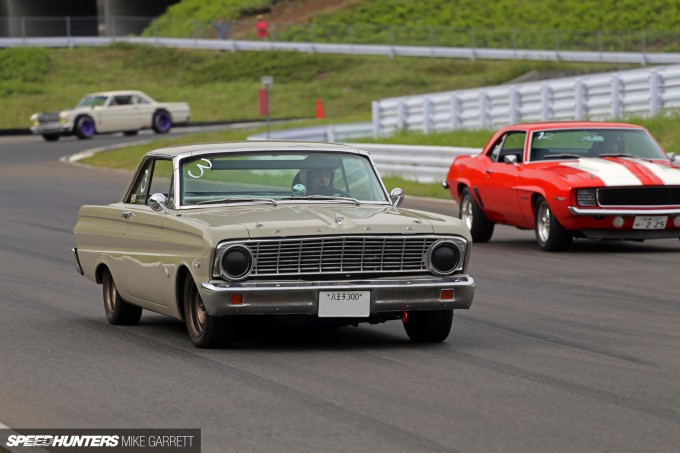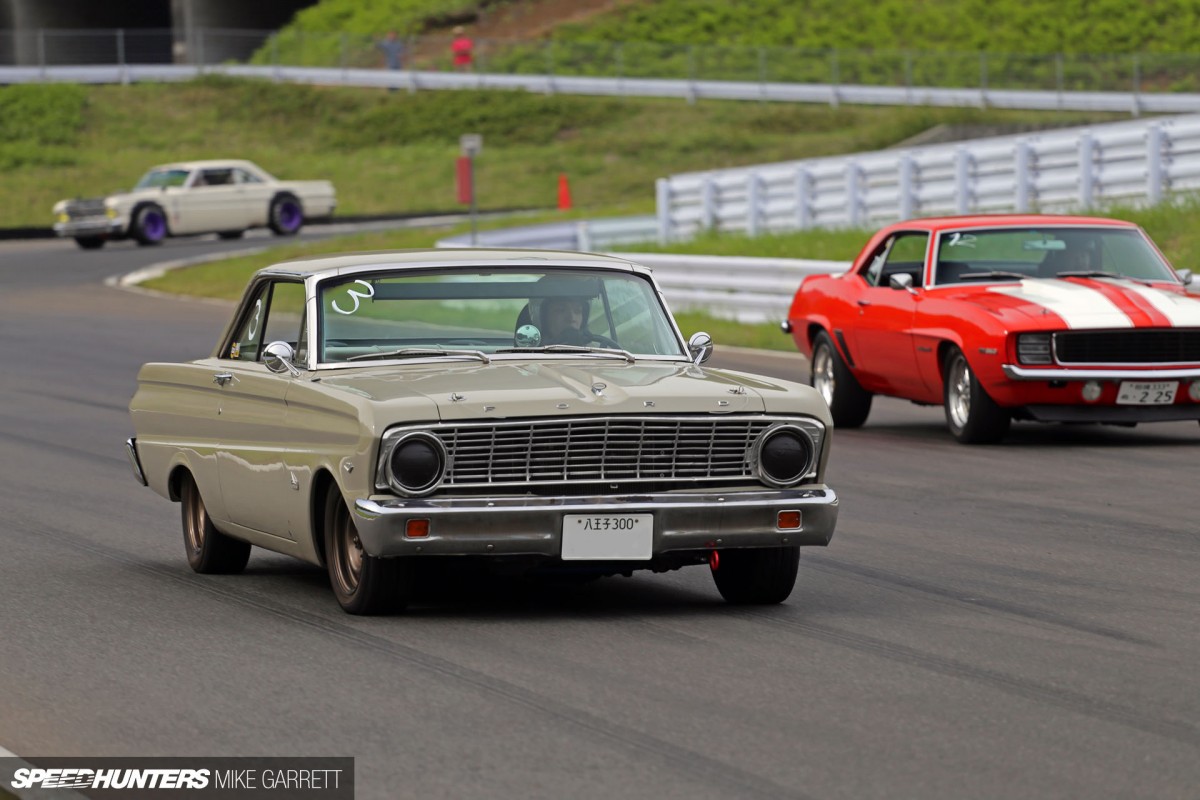 But there are also many lesser known sides to Japanese car culture, and discovering them is one of my favorite things about coming here.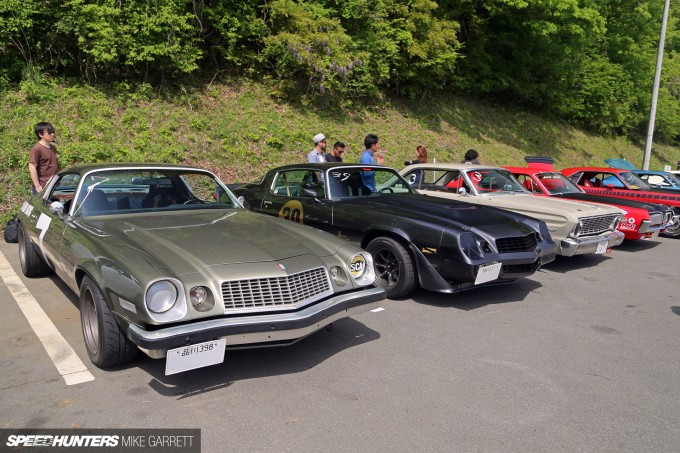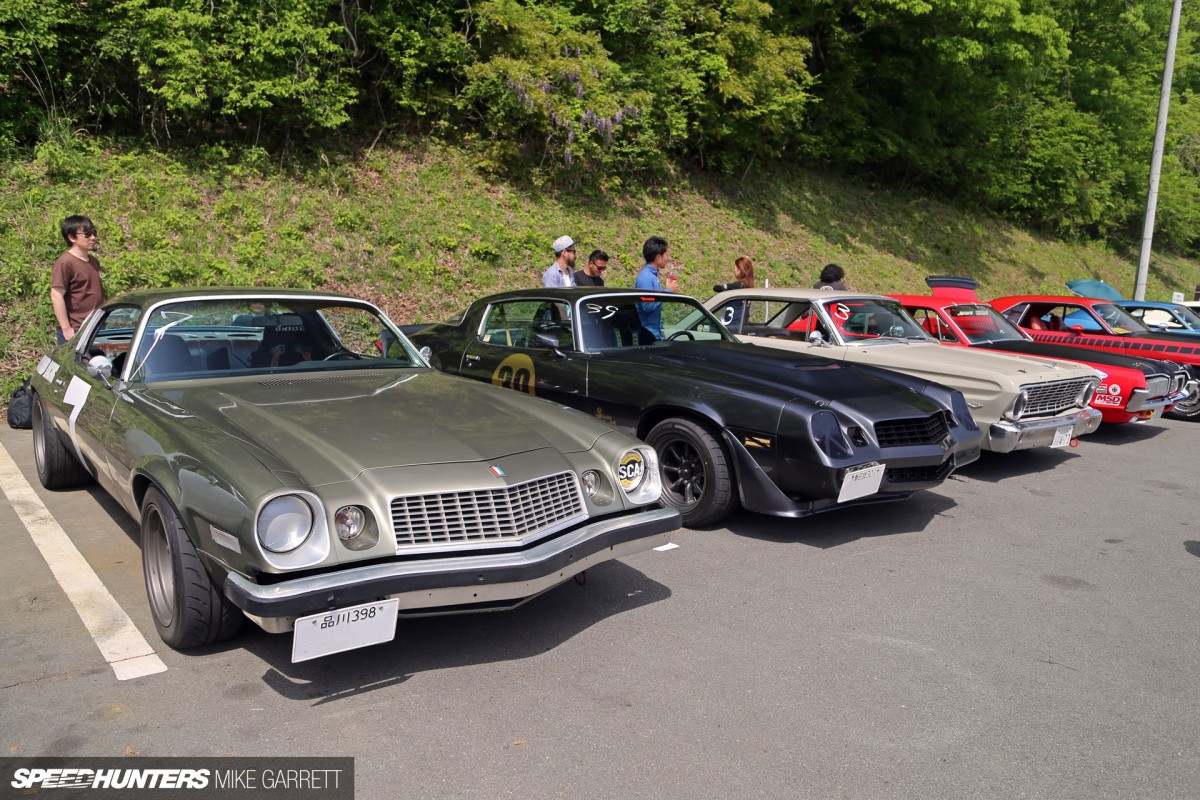 Every time I'm in Japan I try to experience something new, and this time around I headed to Fuji Speedway to check out an event put on by the Stock Car Club of All Japan – a full-day race meet held as part of Ikura's Amefes.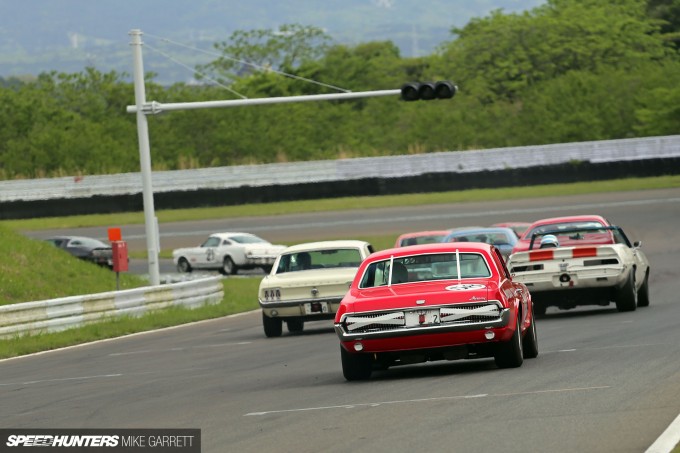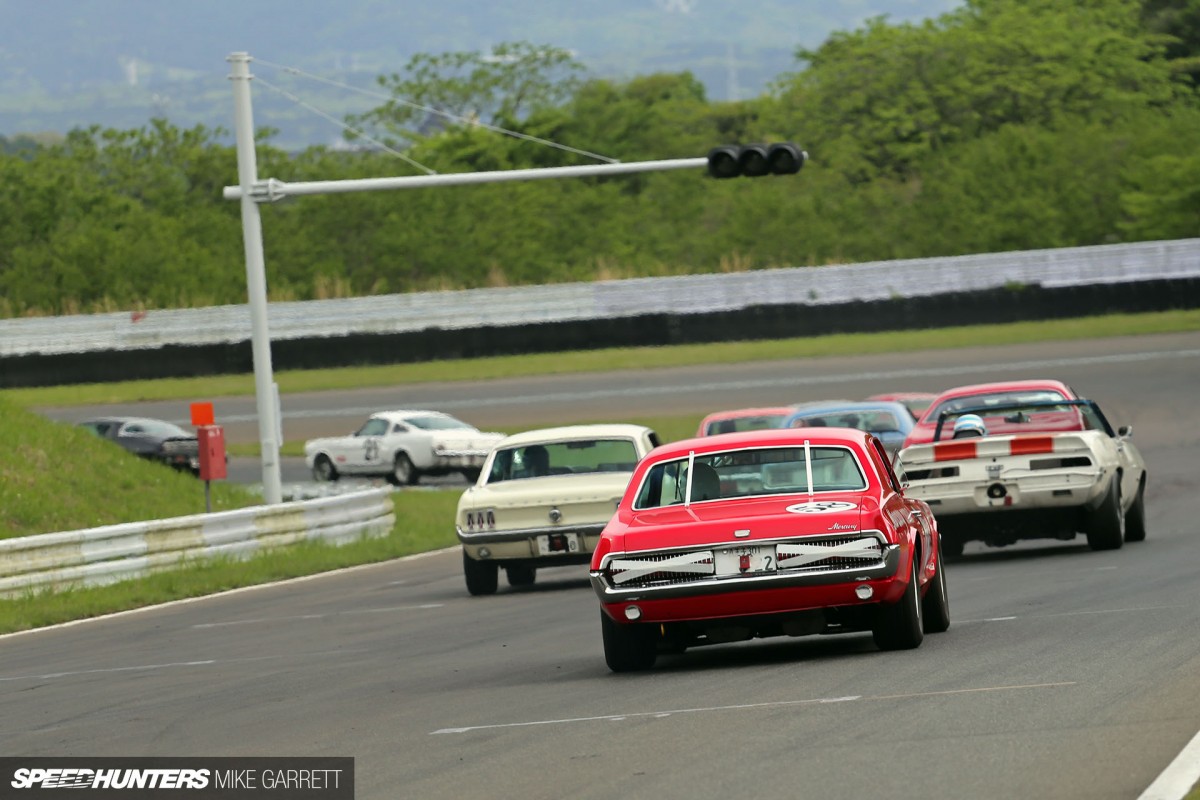 "To take care of the atmosphere is reminiscent of the stock car racing was done at home and abroad in the 1960s and 1980s an early age. We aim to game love." Well, that's the SCAJ's official motto, but all you need to know is that this group of Japanese fellows are crazy about road racing their classic American cars.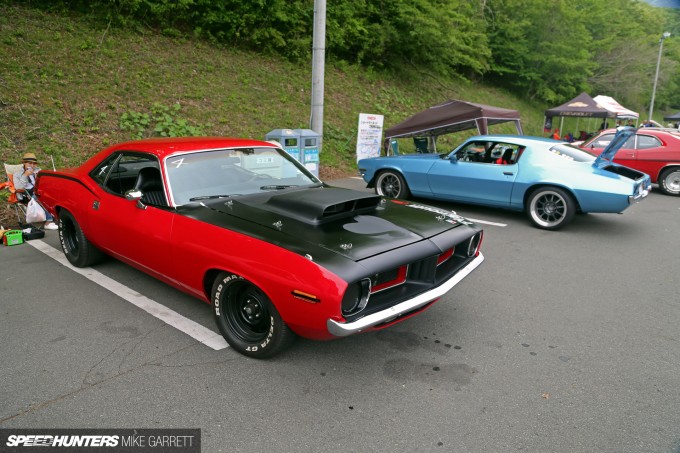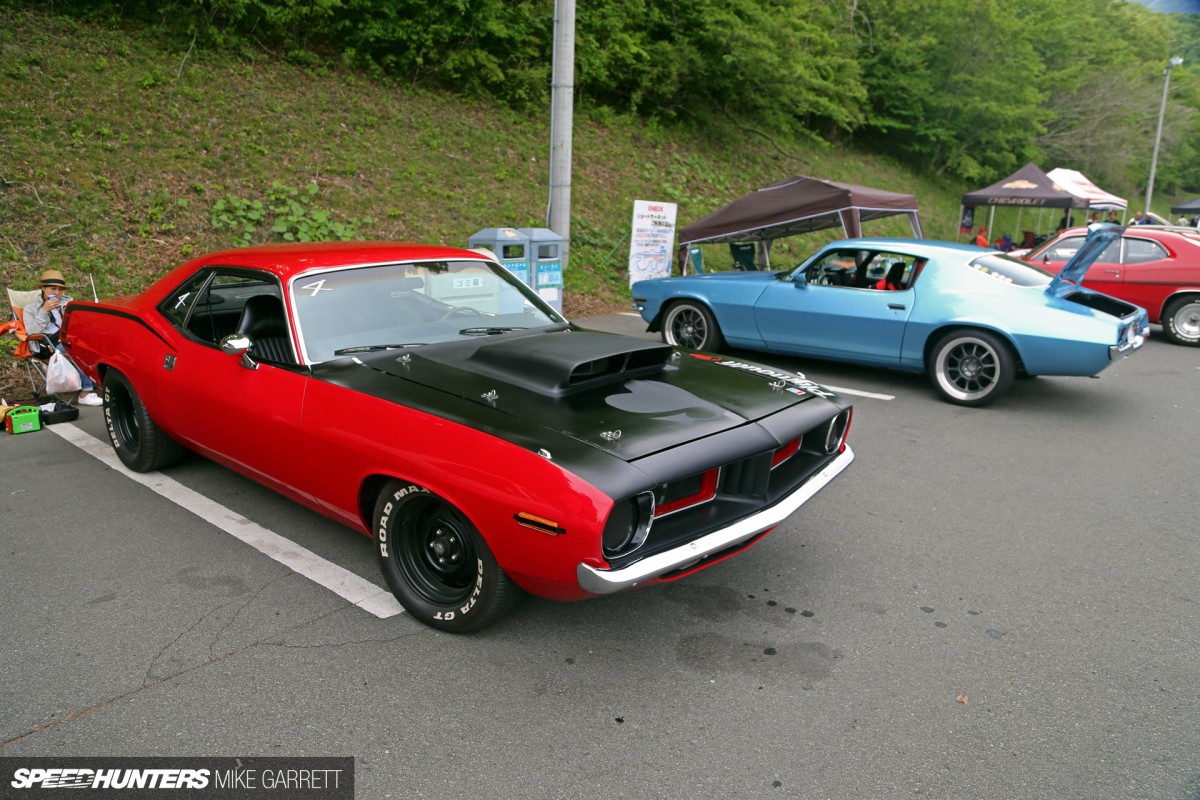 I've always wanted to experience one of these events, but in the past the scheduling had never worked out. That's why I was thrilled when a couple weeks ago my friend Hisayuki Sakamoto asked if I wanted to come out to SCAJ's Fuji event during the Golden Week holiday.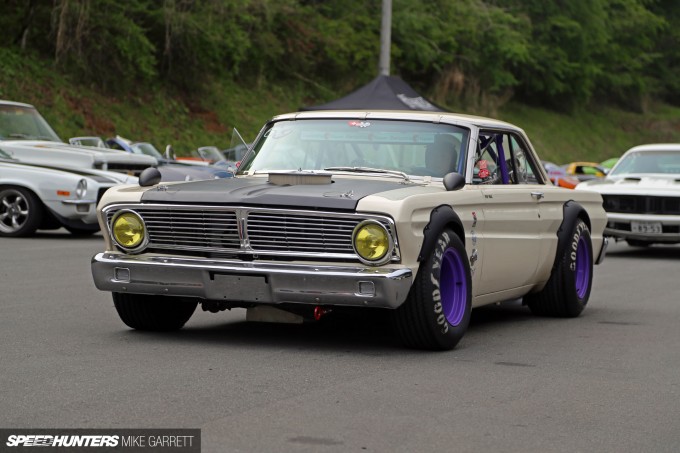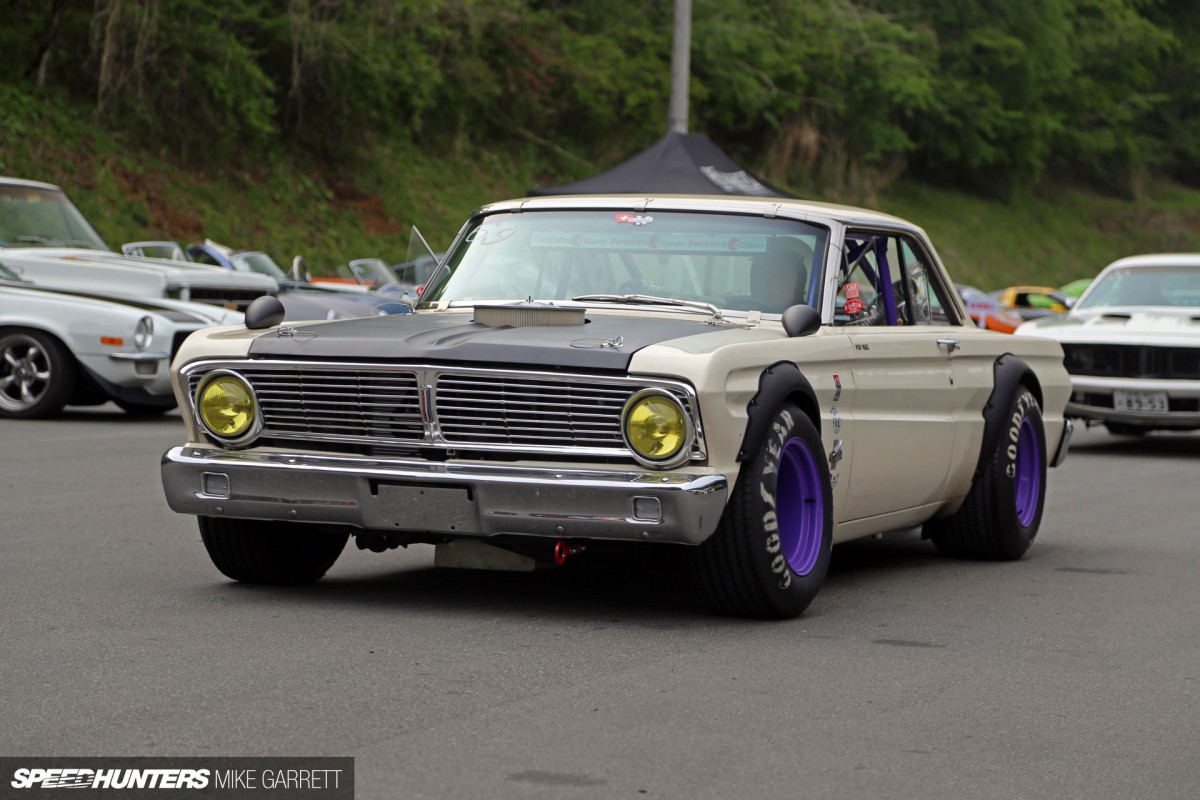 Sakamoto-san is the owner of the radical NASCAR-inspired Falcon that I featured last year, and this event would be the debut race for his heavily-refreshed Ford – now featuring a fully rebuilt motor and some trick over-fenders.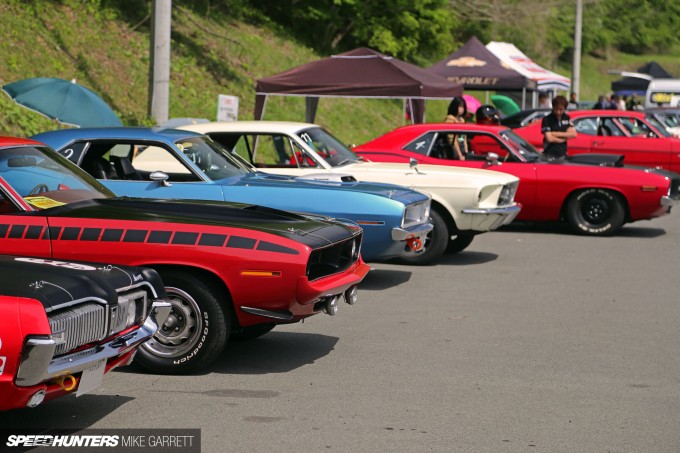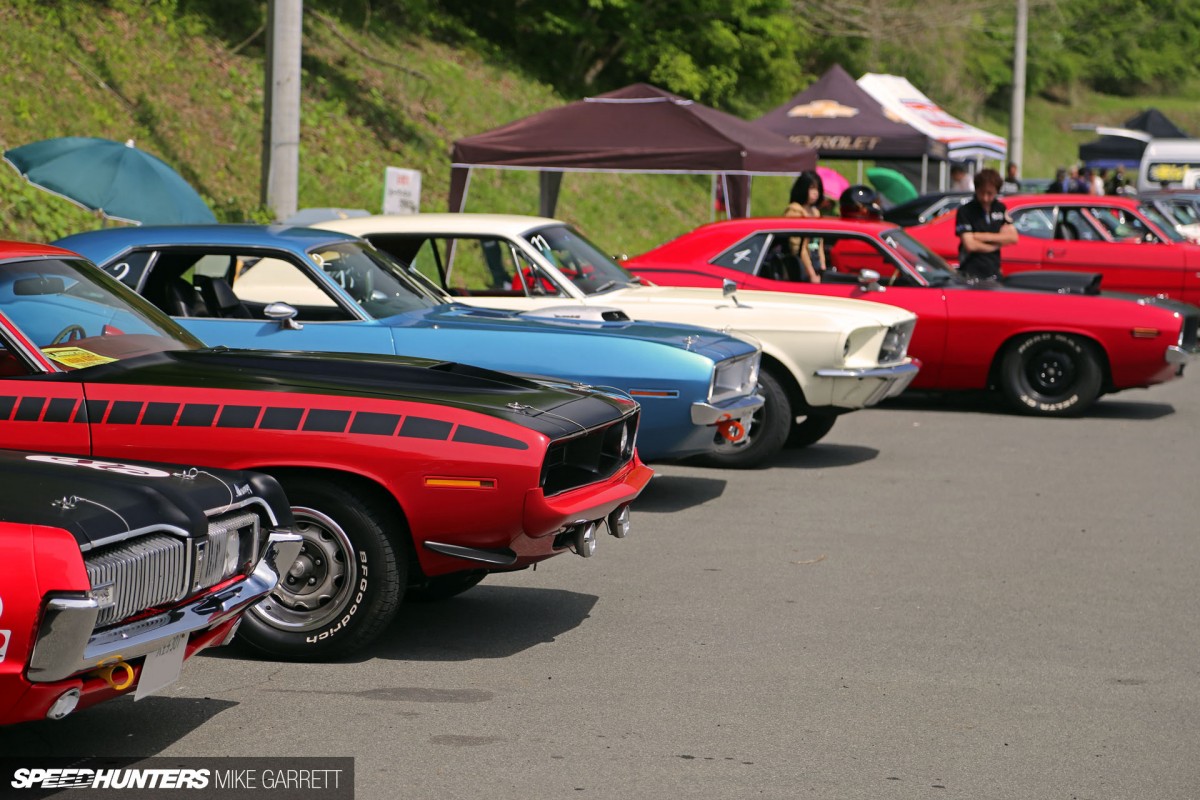 Upon arriving at Fuji Speedway I headed directly to the short course, and I was instantly greeted with a full paddock of bad-ass machinery ready to take to the track.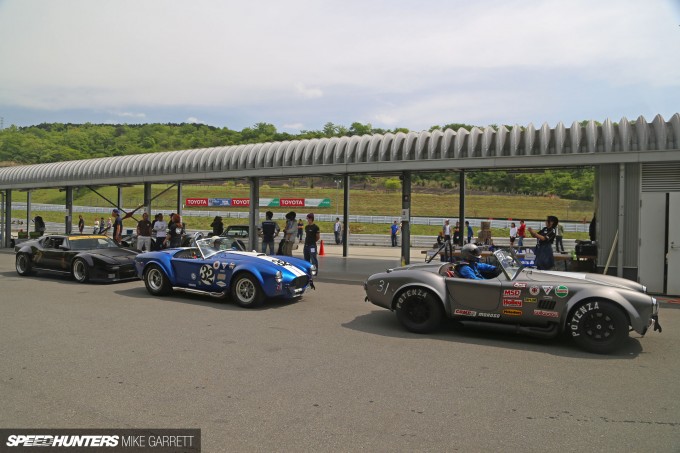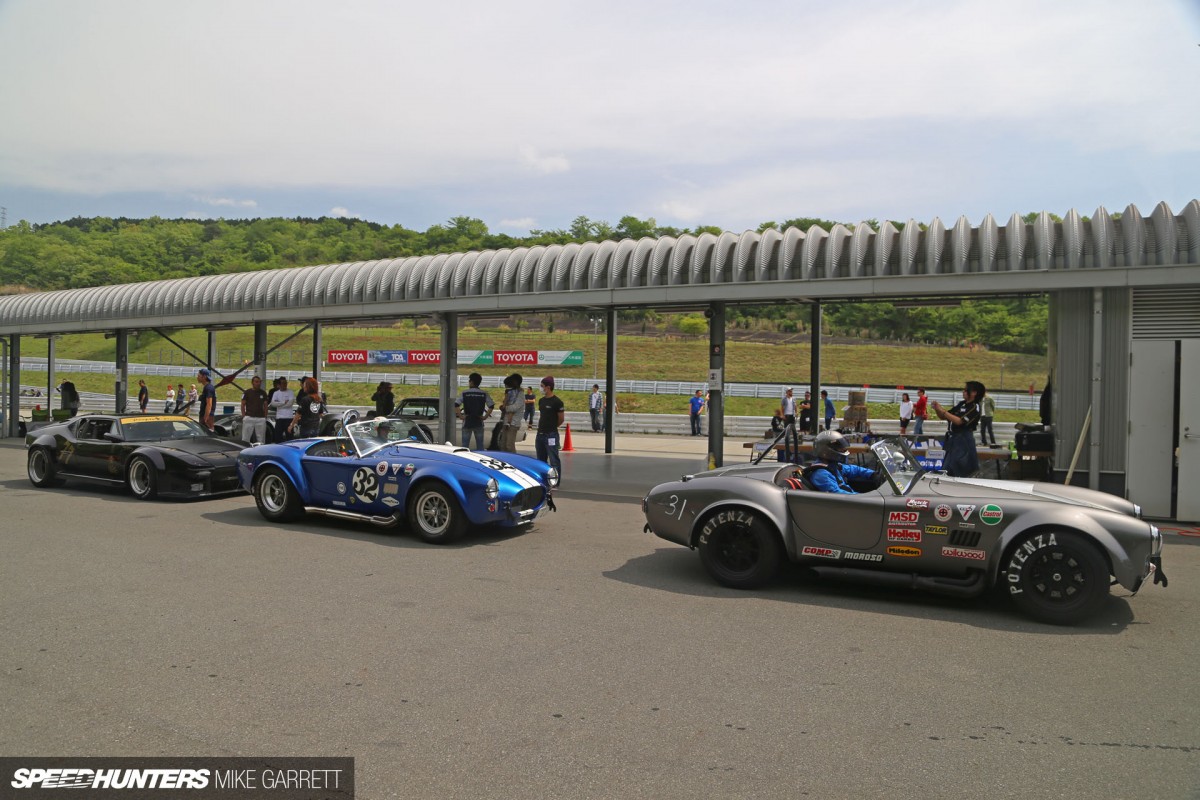 All together there were about 50 vehicles on the entry list, and the weather on this final day of the Golden Week holiday could not have been better for a day of circuit racing.
Machine Check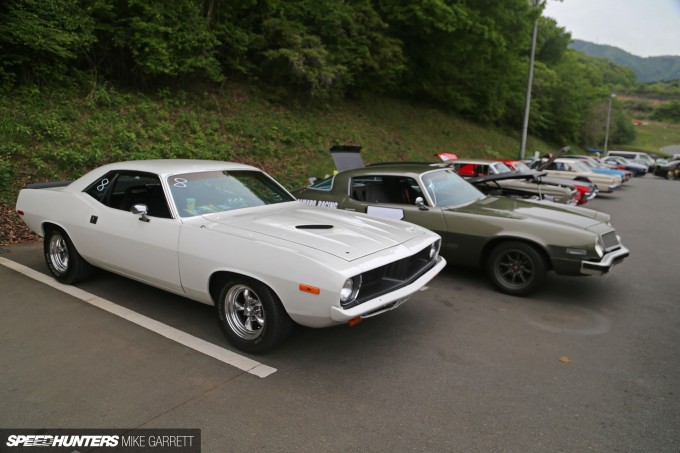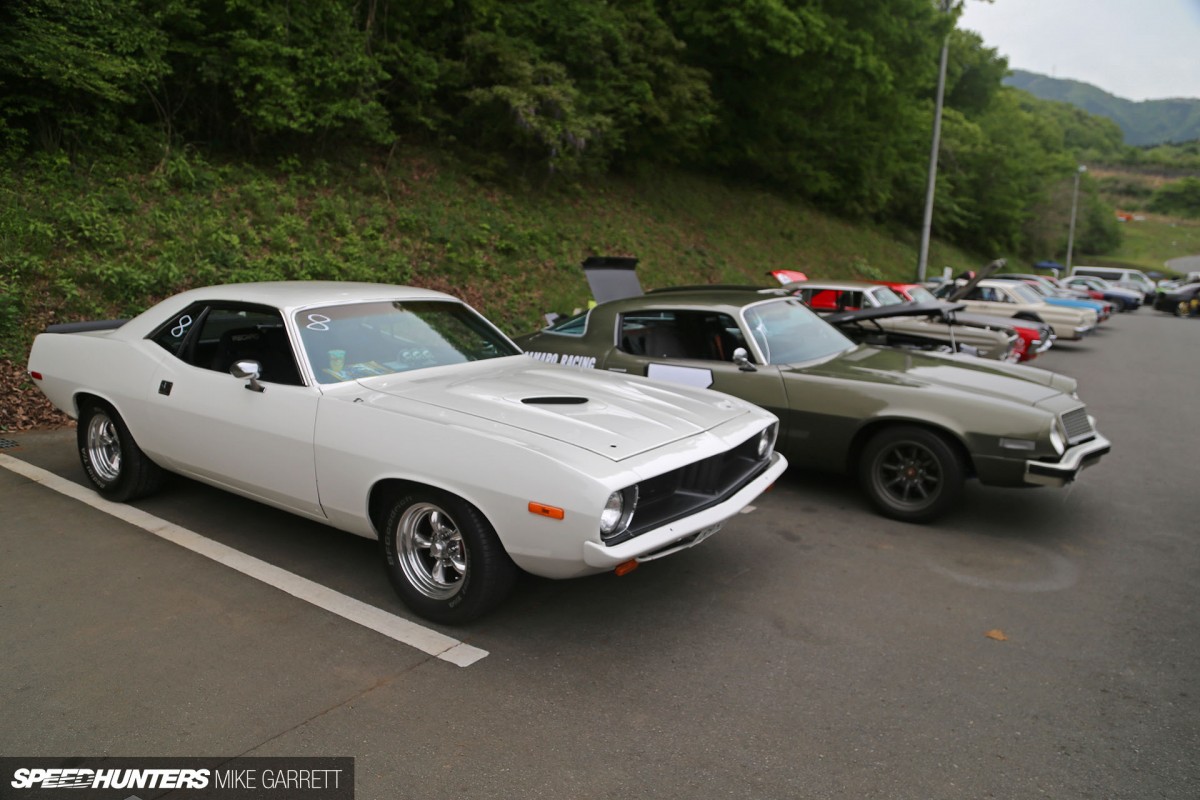 The participants were divided into several different classes based on car specifications, with each class having its own track sessions. The largest group was the Historic American class, which was actually divided into two divisions based on car specs and driver experience.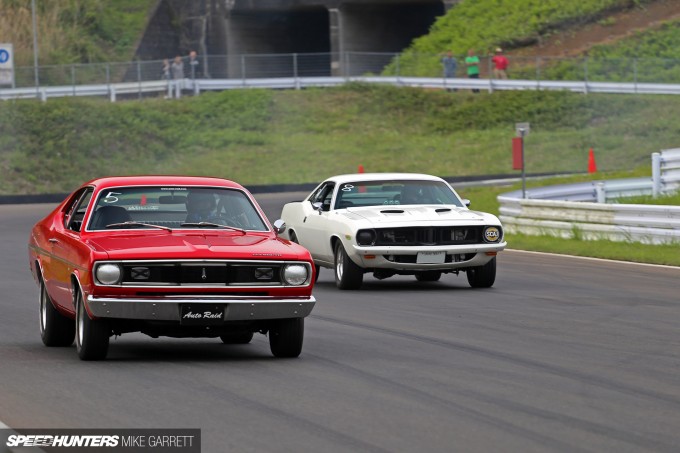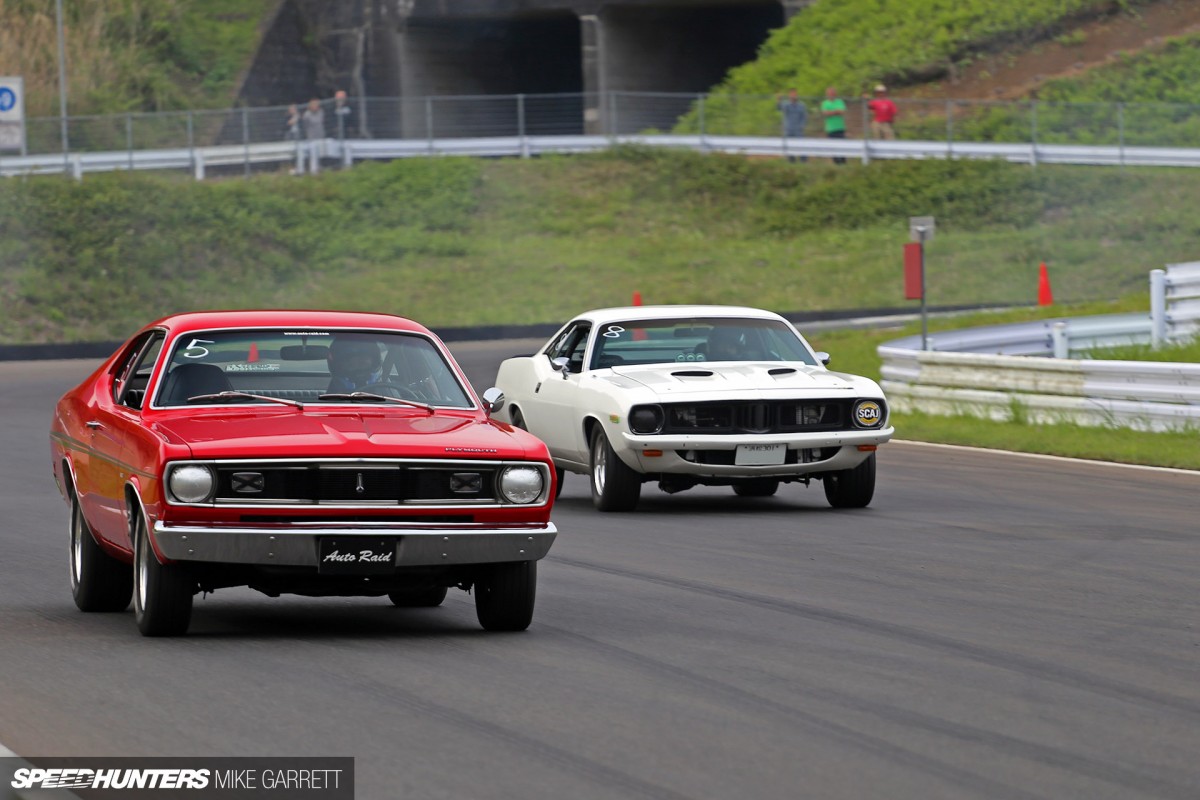 As the name suggests, this class was for vintage American machines – namely muscle cars and pony cars from the '60s and '70s. There were Camaros, Mustangs, Barracudas and more.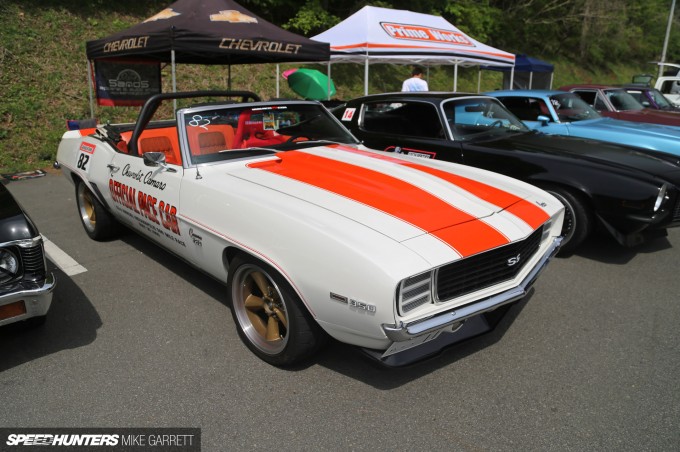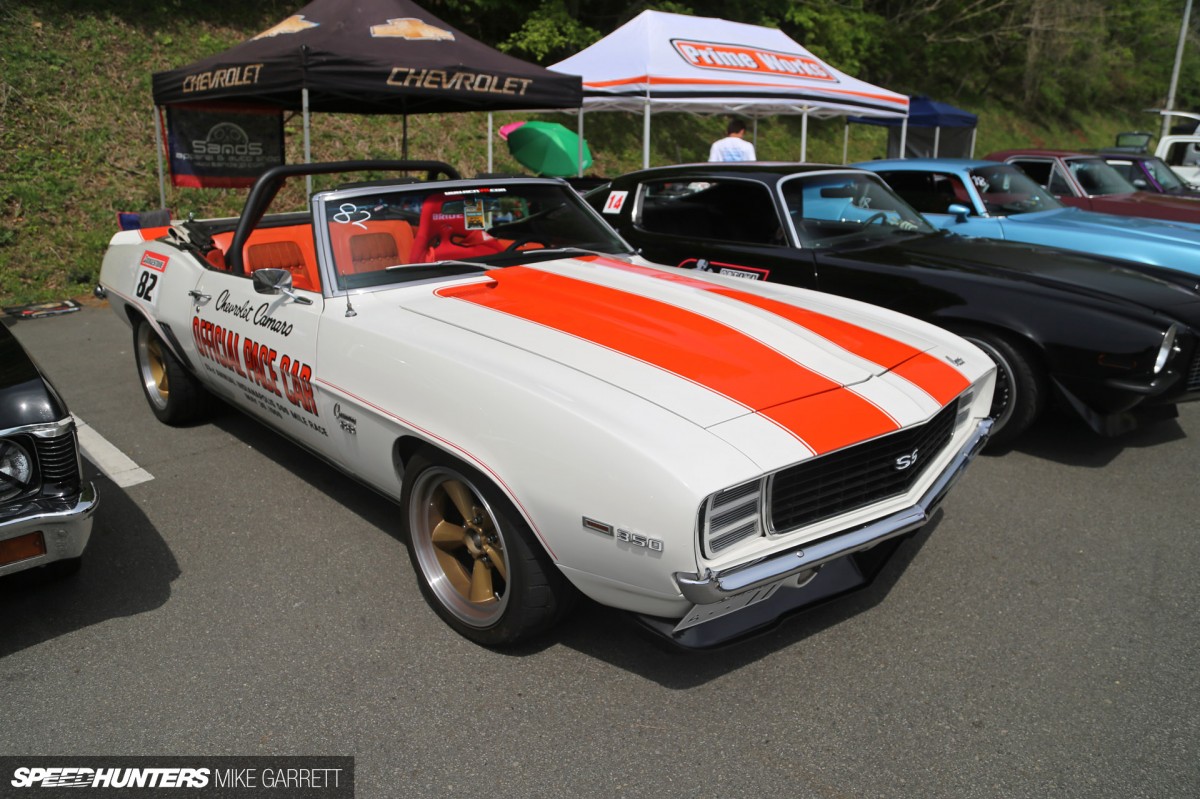 Some of the cars were heavily modified, some were mostly original and others were just plain cool. Hideki Okamoto's '69 Camaro drop top, for example, was overflowing with style. Check out the single Bride bucket seat mounted in the houndstooth interior for that distinct Japanese touch.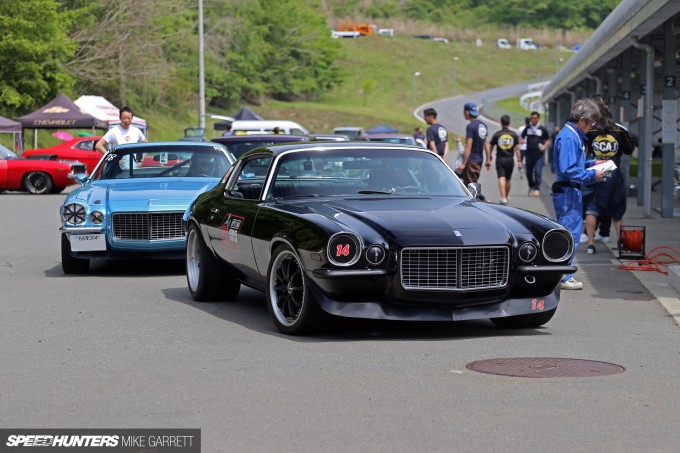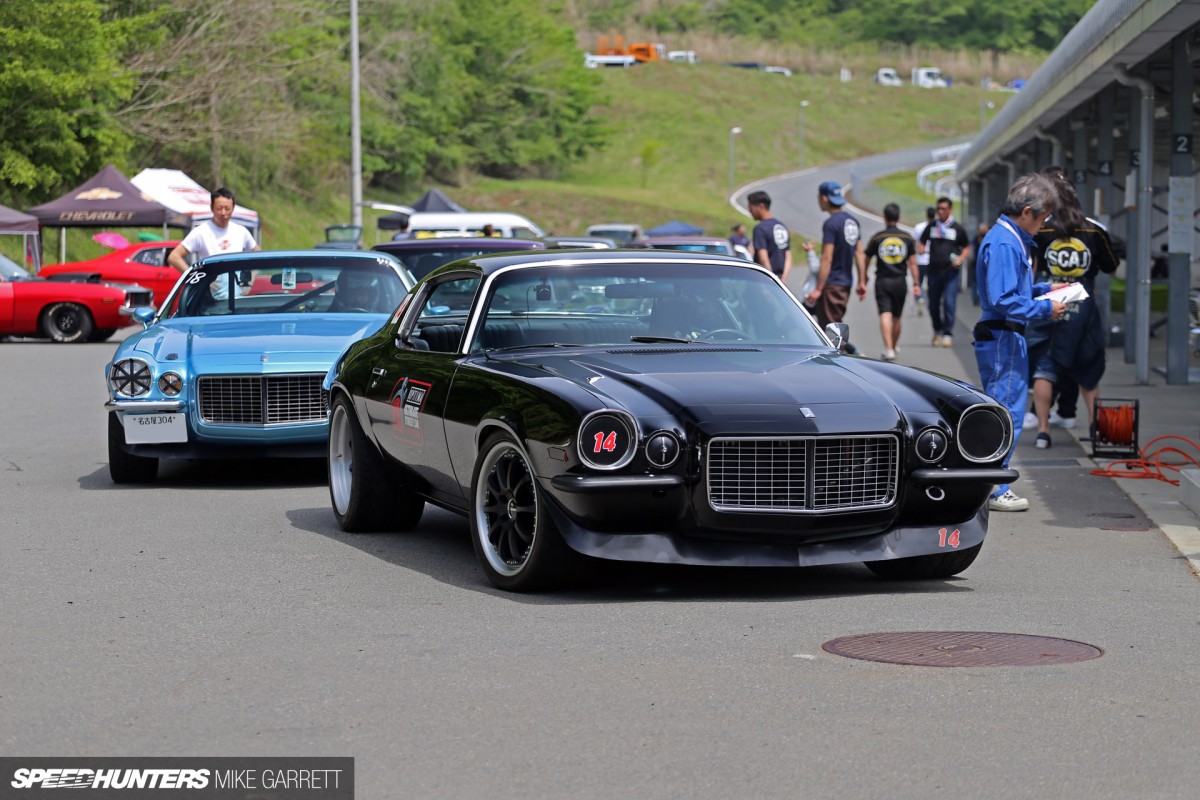 A few of the cars were modified in full American pro touring style with big wheels, big brakes and lots of horsepower. This mean-looking '70 Camaro was one of them.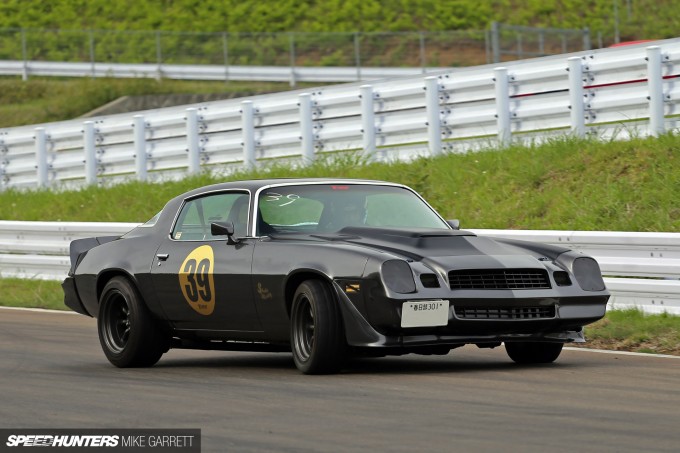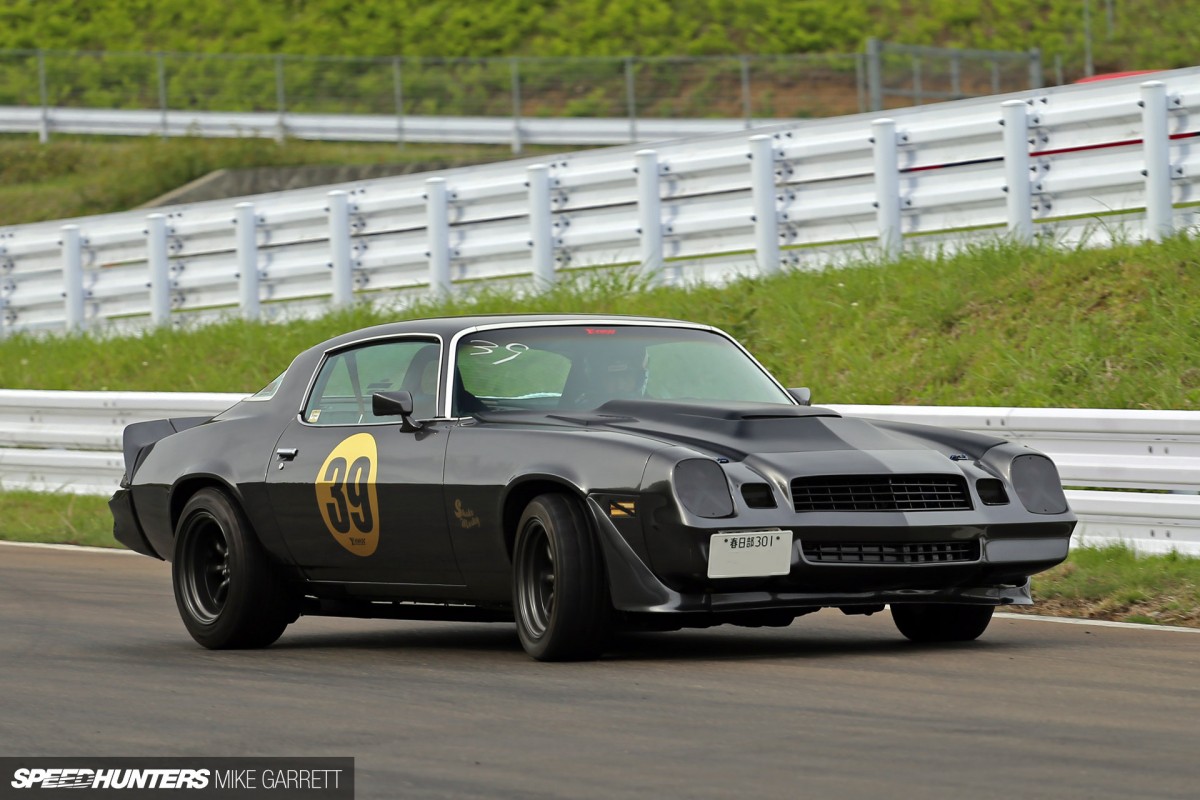 Others were a bit more basic in stature, like this '79 Camaro with RS Watanabe wheels. Despite its old school look, this thing absolutely ripped around the tight corners of the Fuji short course.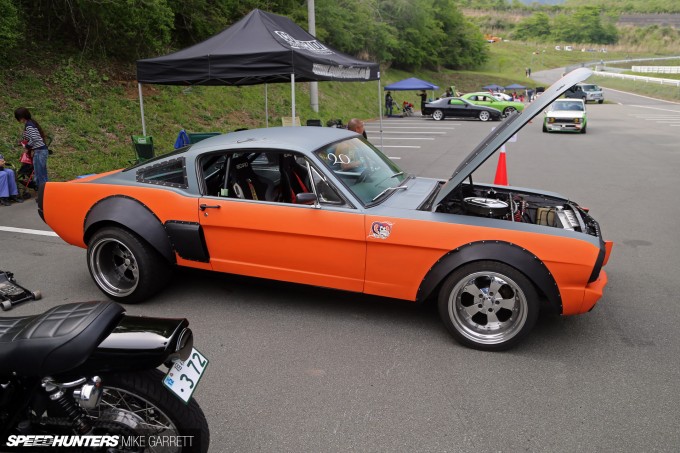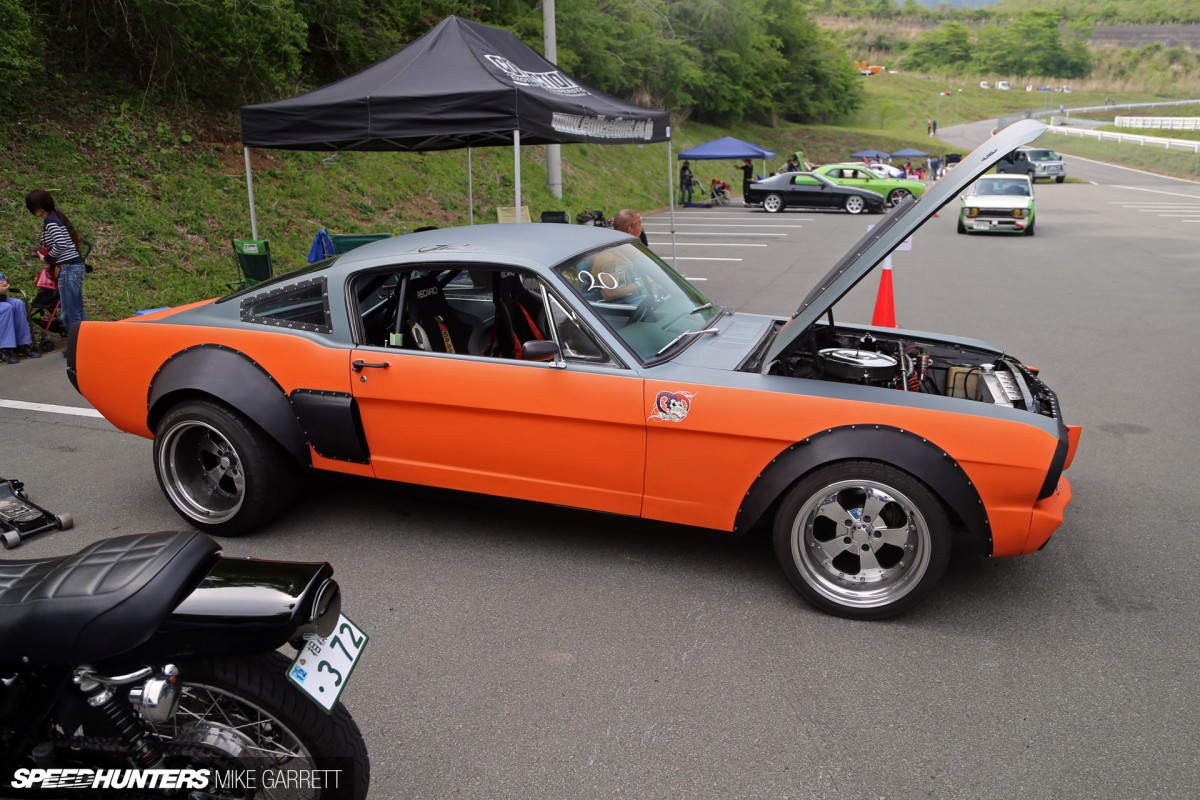 Japanese wild style – that's how I would describe Rikiya Terakawa's '66 Mustang fastback with its radical over-fenders and steamroller rear tires.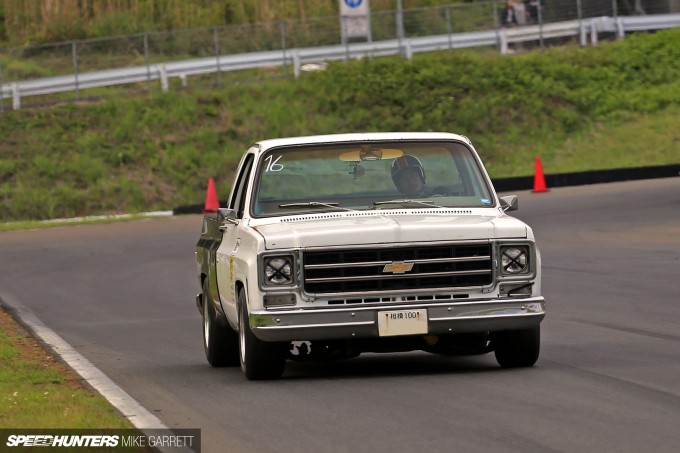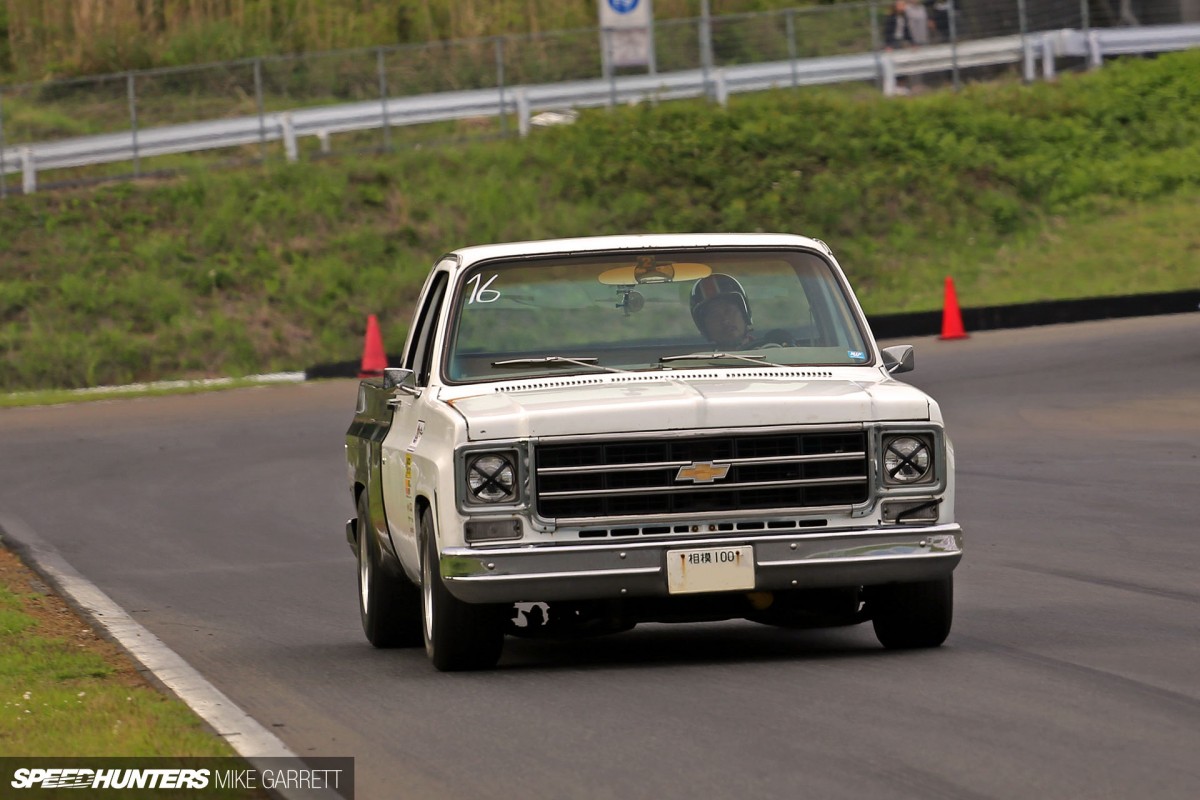 It wasn't all muscle cars either – one guy was out there lapping in a 1977 Chevy C10 pickup and having an absolute ball while doing it. Run what you brung.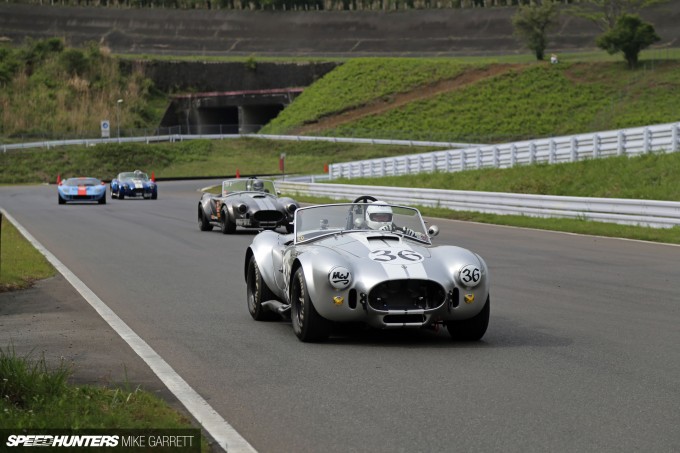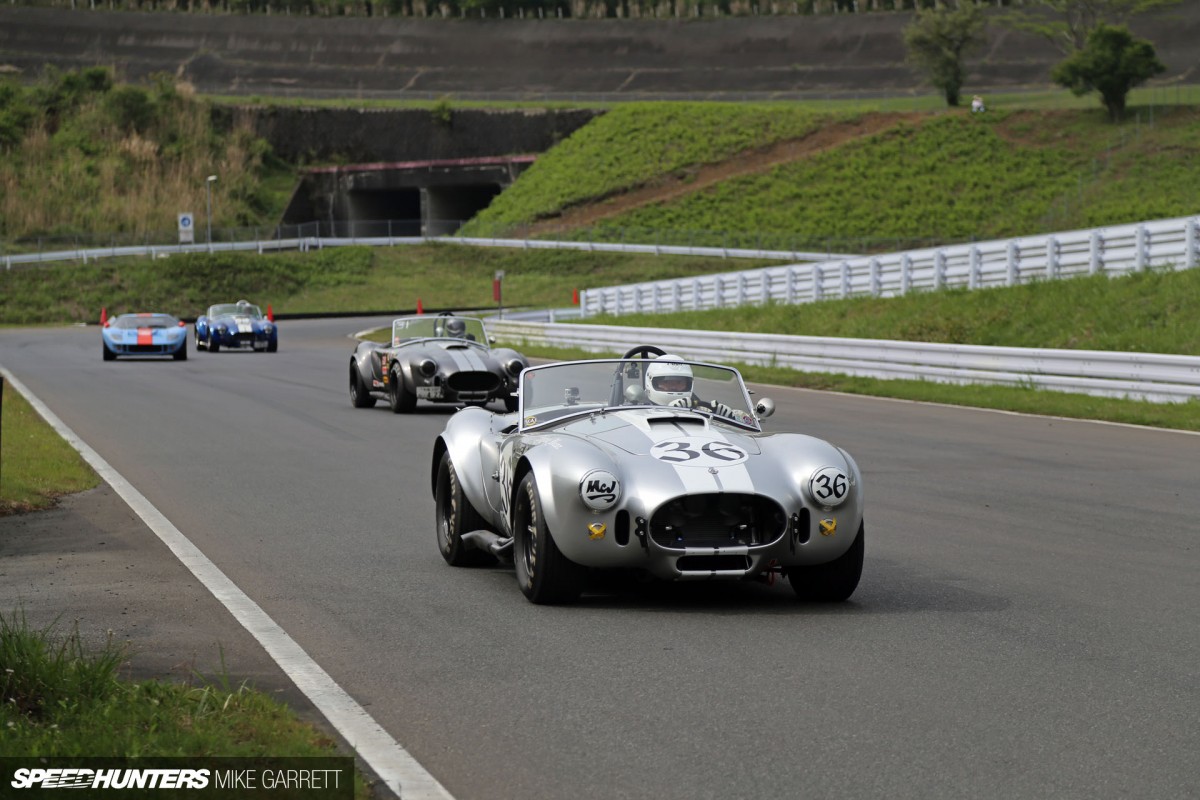 Another class was dedicated to two-seater sportscars. Of the eight cars in this group, six of them were Shelby Cobras of various types.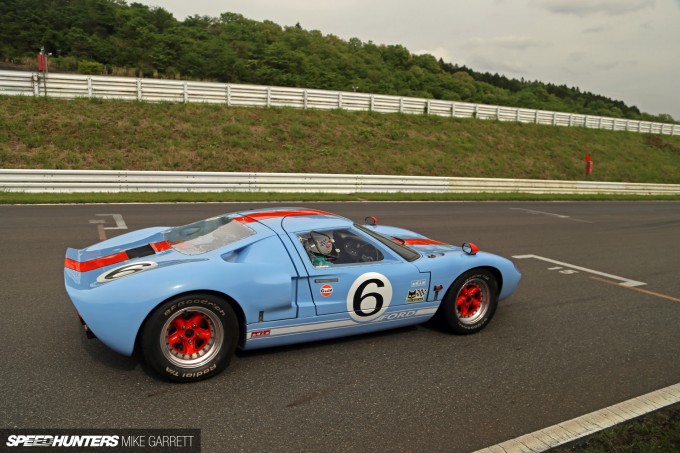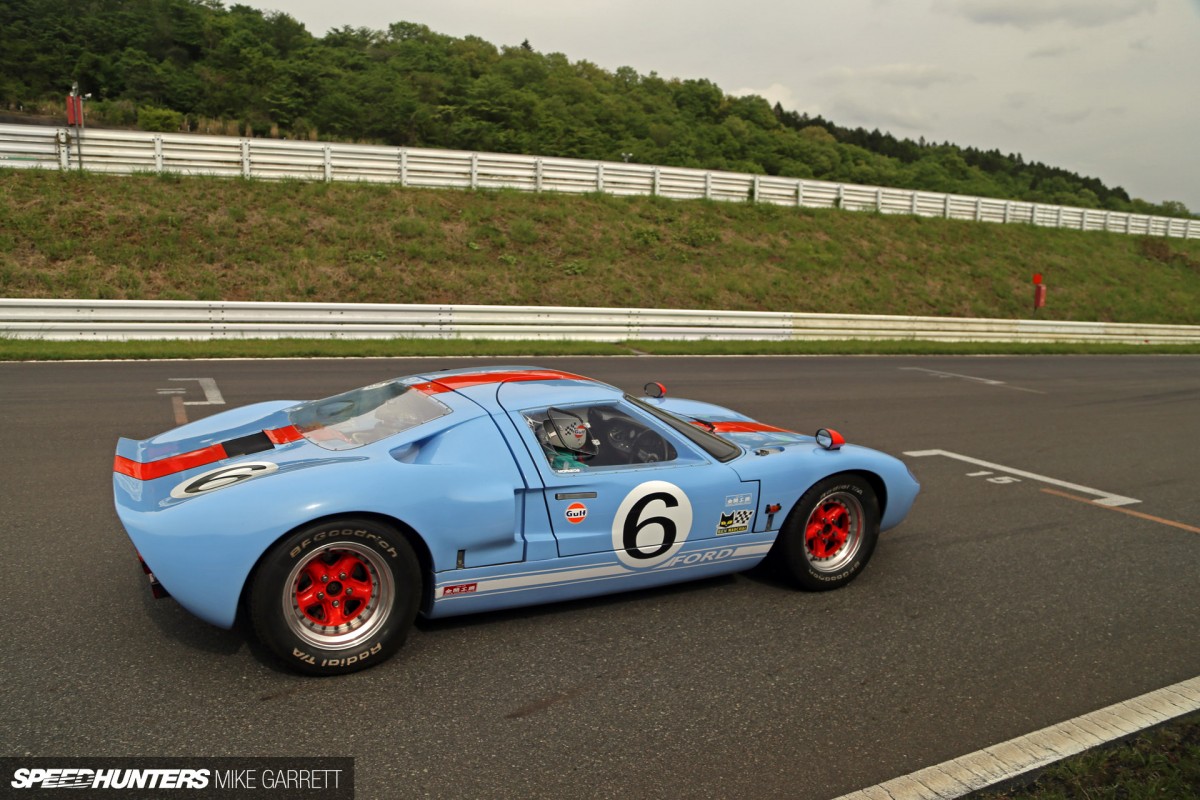 And the other two? One was the Gulf-colored Ford GT40 of Kouichi Okutsu – a guy whose garage also includes an SA22C Mazda RX-7 car in full 787B racing colors. Proper racing car style. This man knows it.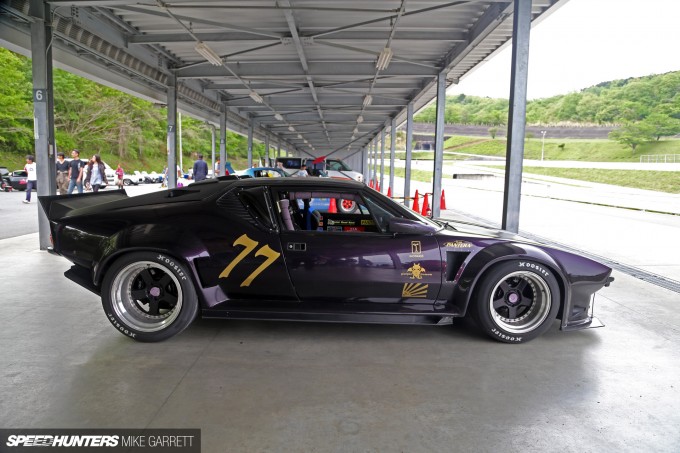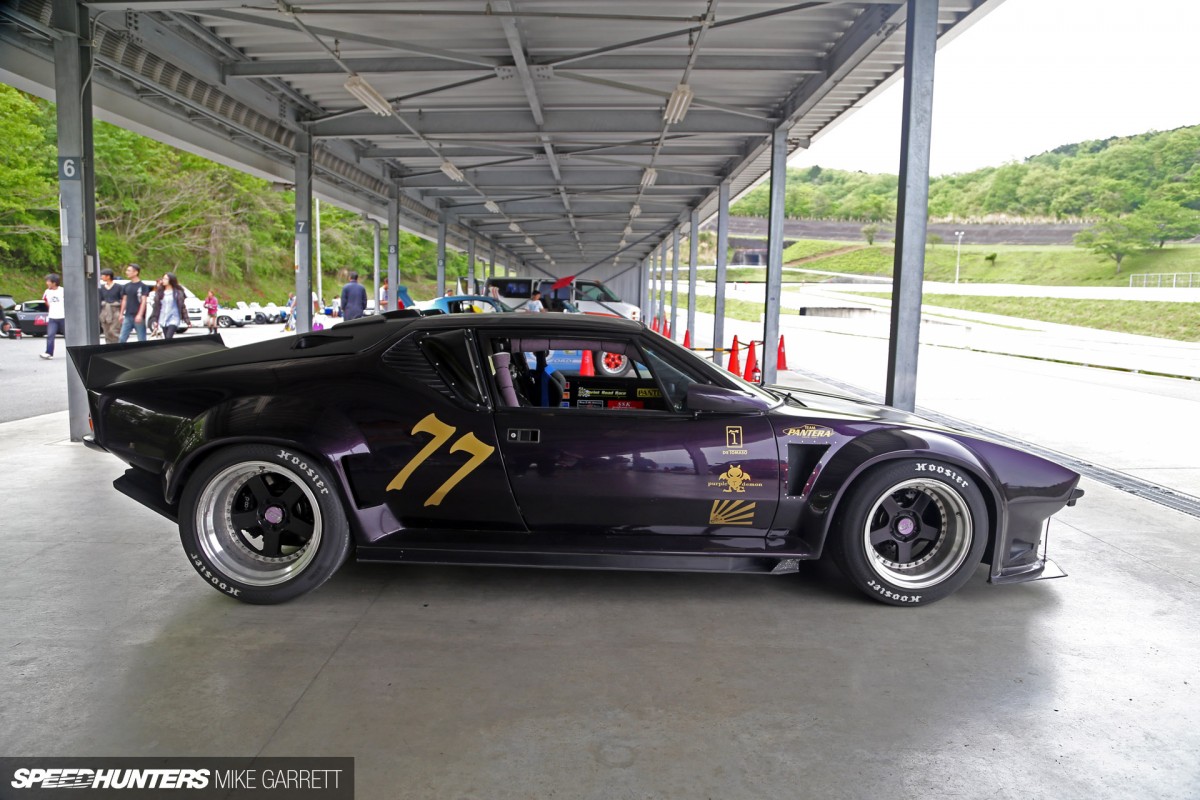 Also joining the two-seater class was the wide body DeTomaso Pantera of Shinsuke Nakagawa. It's easily one of the coolest Panteras on the face of the planet and one that gets punished regularly on both the street and the racing circuit.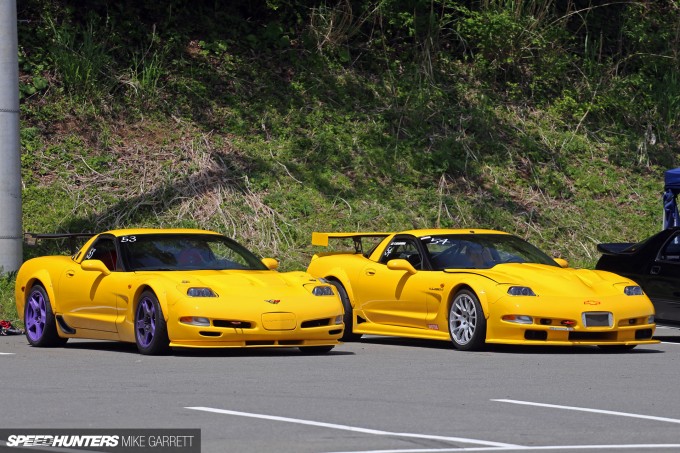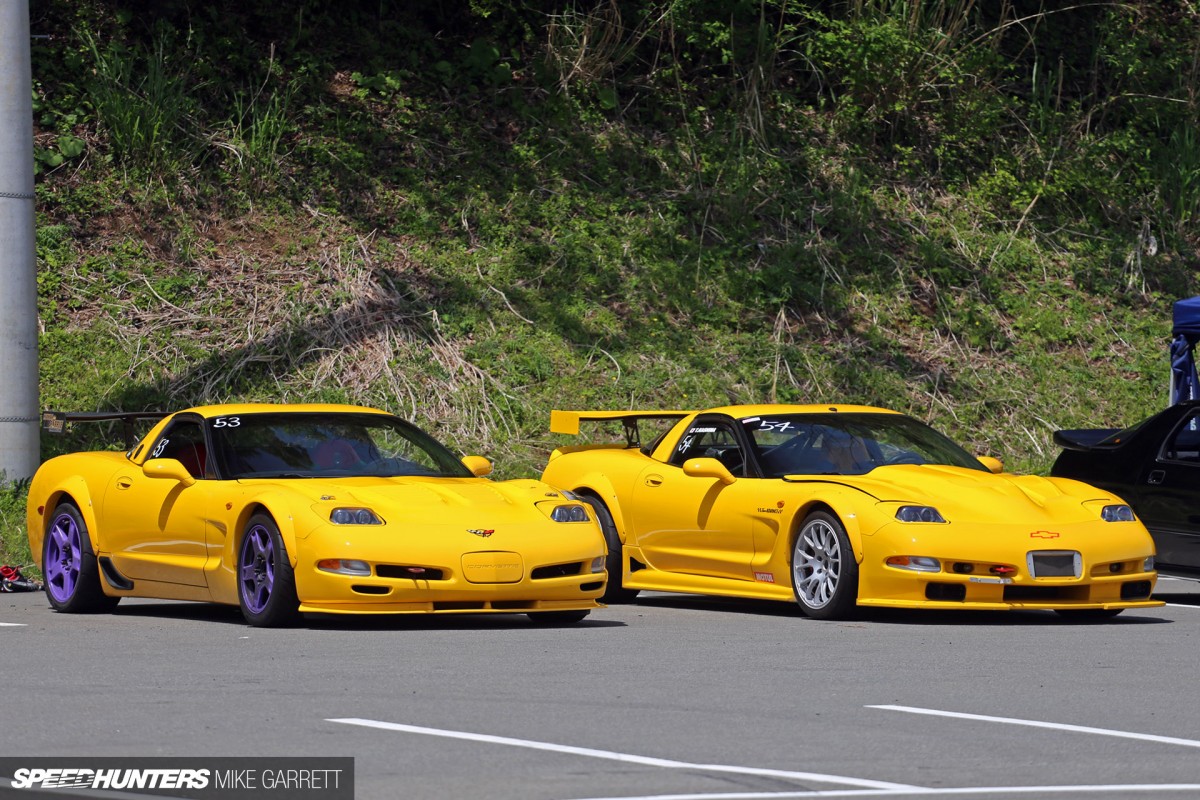 Like the newer stuff? The Modern American class offered up its own selection of contemporary machinery, including a handful of track-tuned Corvettes and Vipers that were looking quite quick.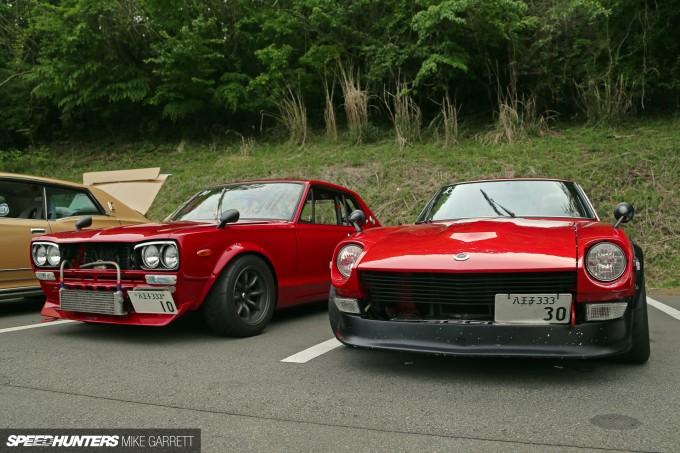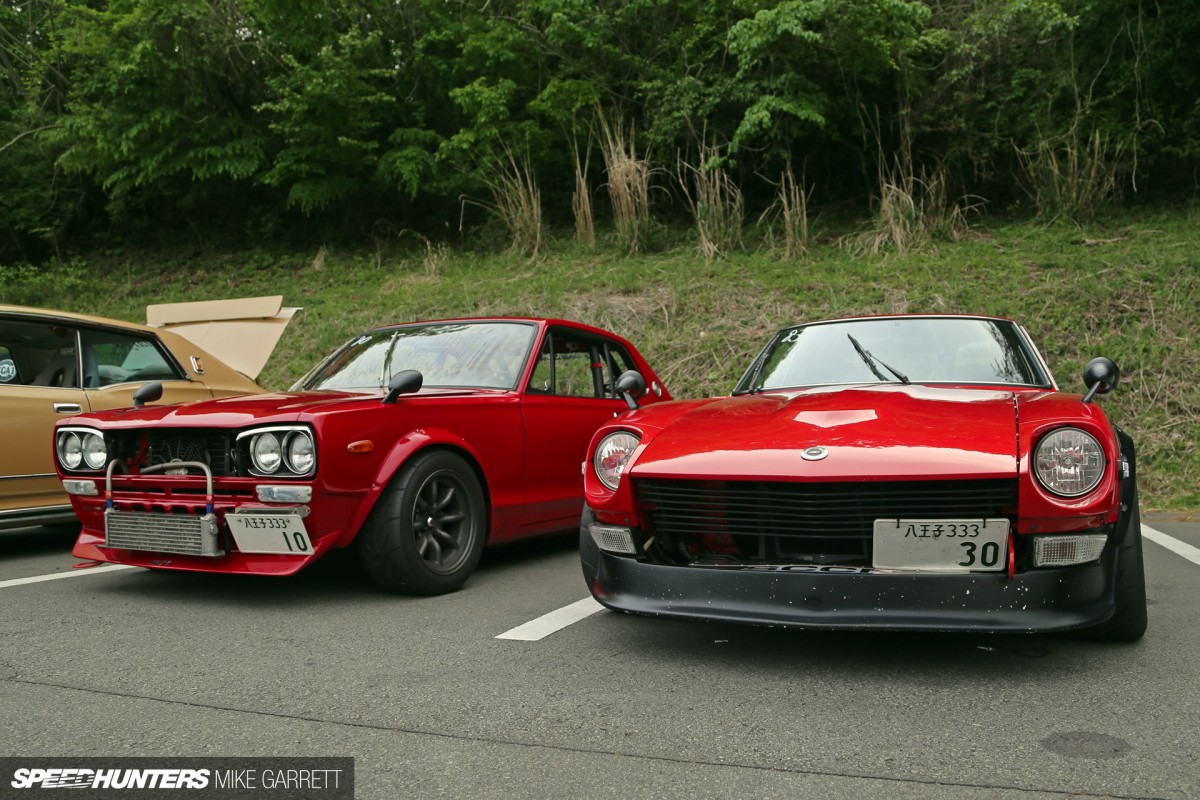 And if that line-up wasn't good enough, there was also a race group for historic Japanese cars which included Skylines, Fairladys, RX-7s and more.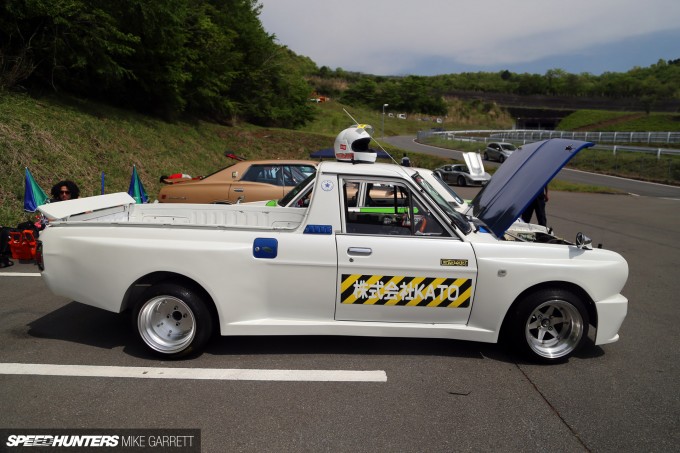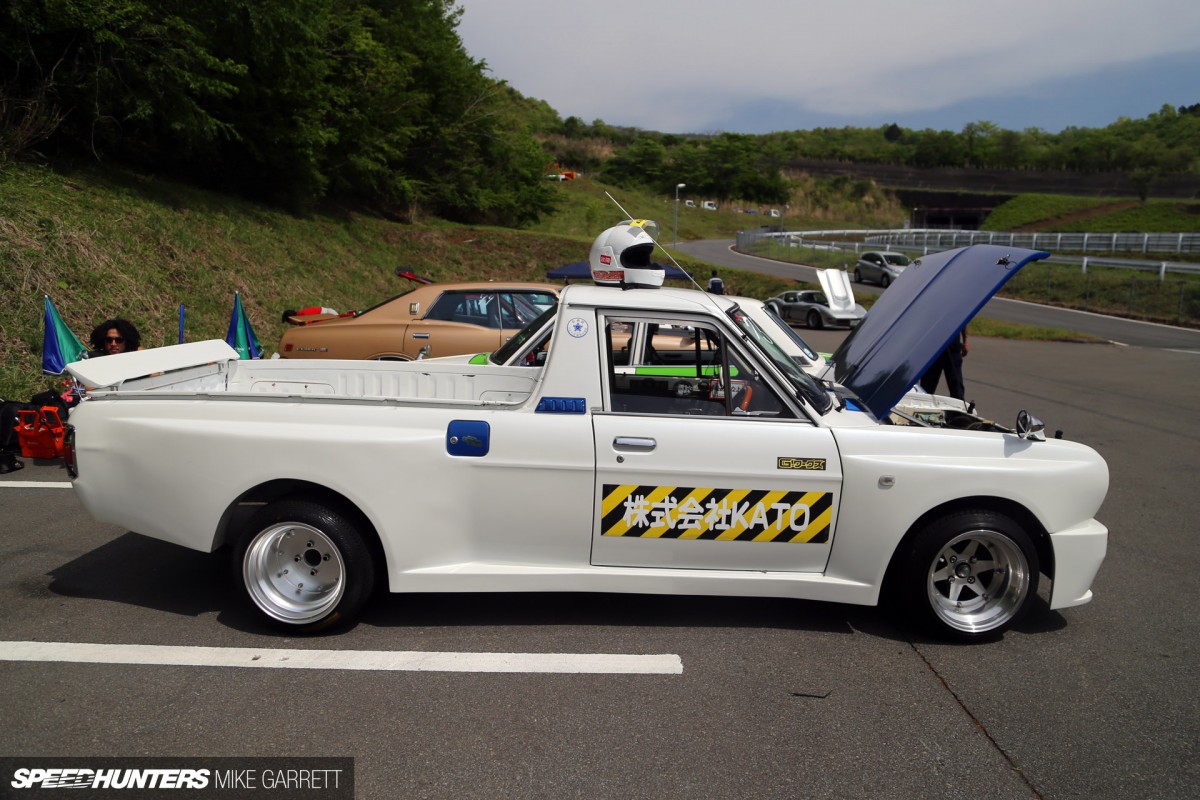 The Chevy C10 I mentioned a moment ago wasn't the only pickup out there on the track. Check out this wide body Nissan Sunny Truck.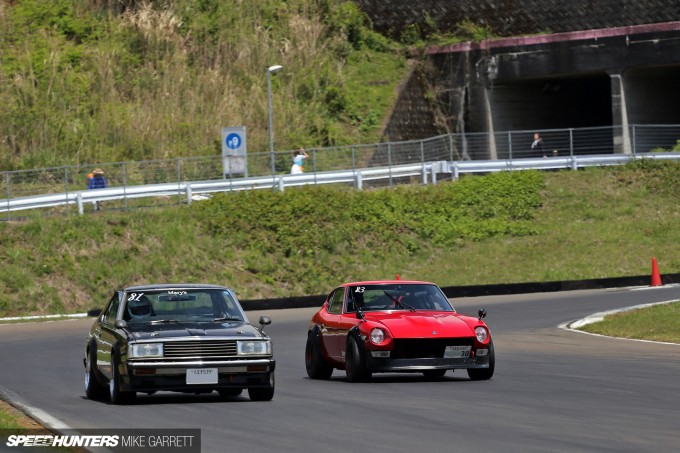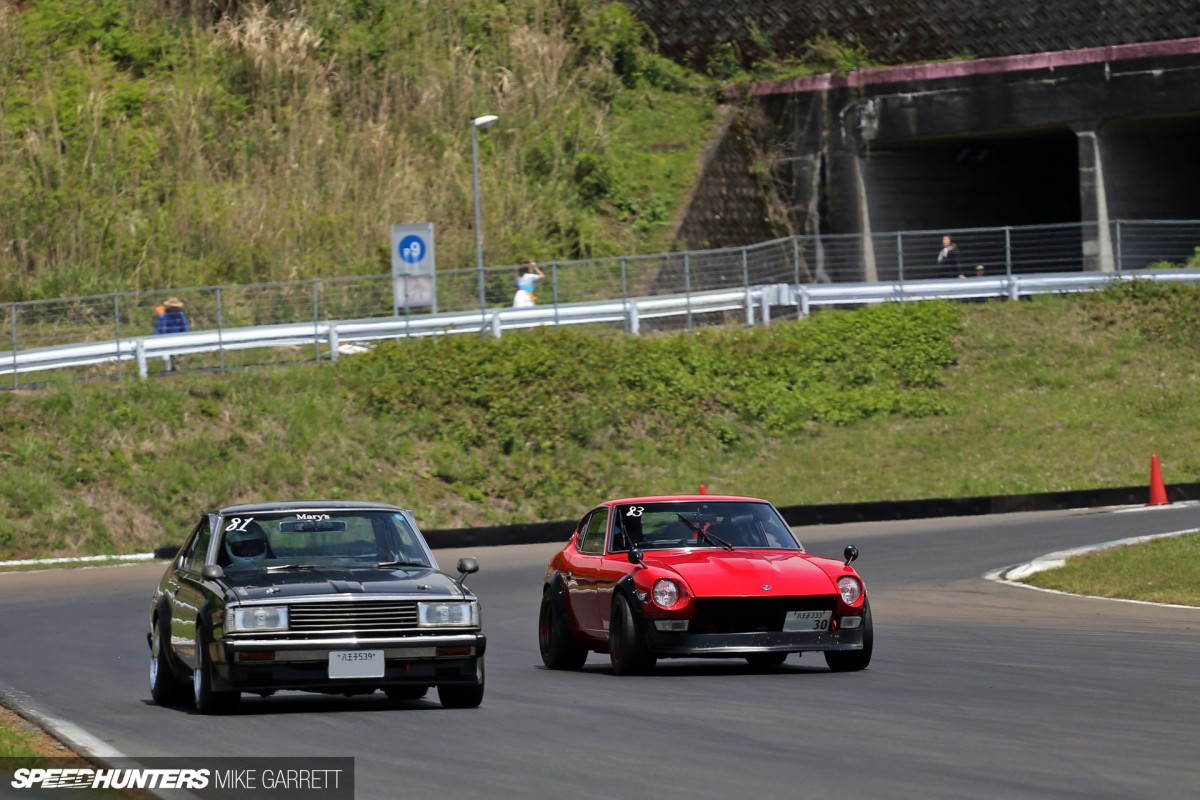 Whether it was the thumping American V8s or the scream of the domestic machines, SCAJ certainly knows how to throw an event that aurally satisfies.
Fun & Games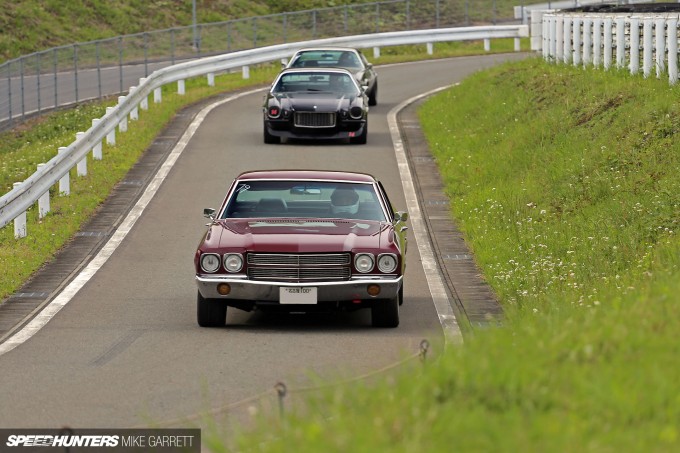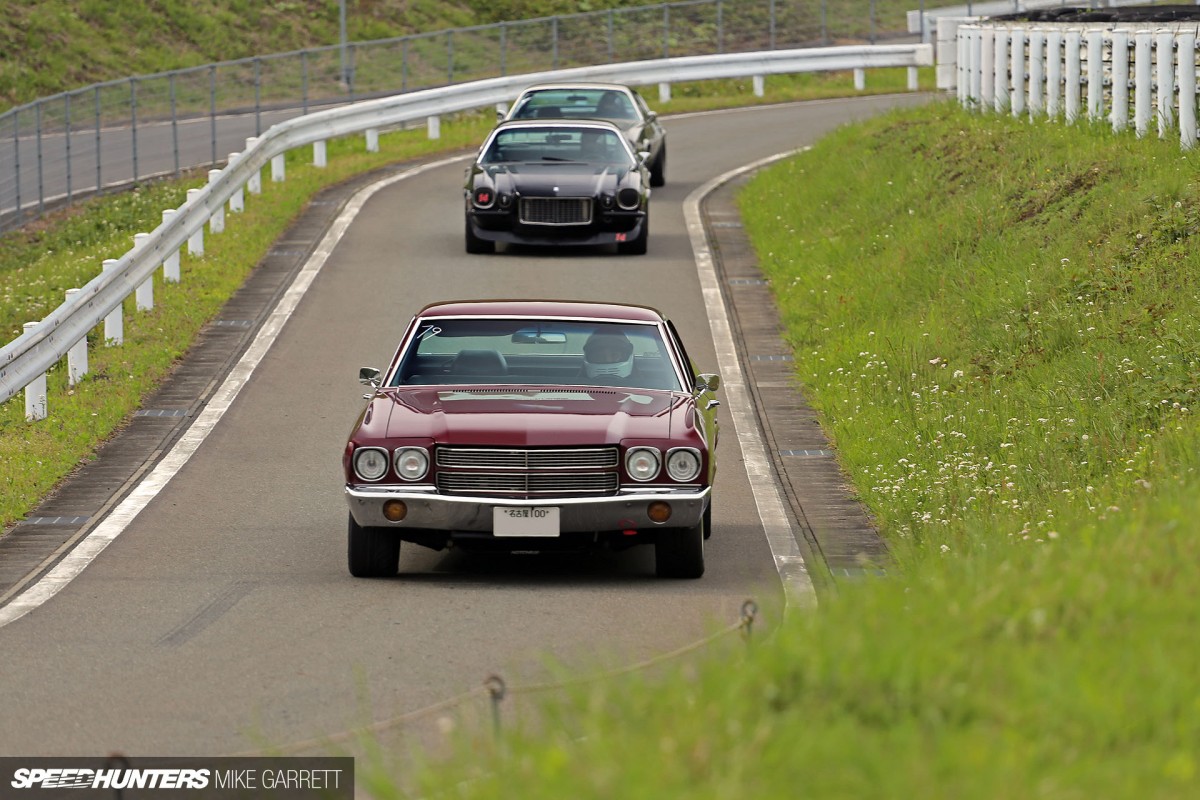 Aside from its incredibly unique line-up of cars, it was really the overall atmosphere that made the SCAJ meeting unlike any event I've covered before.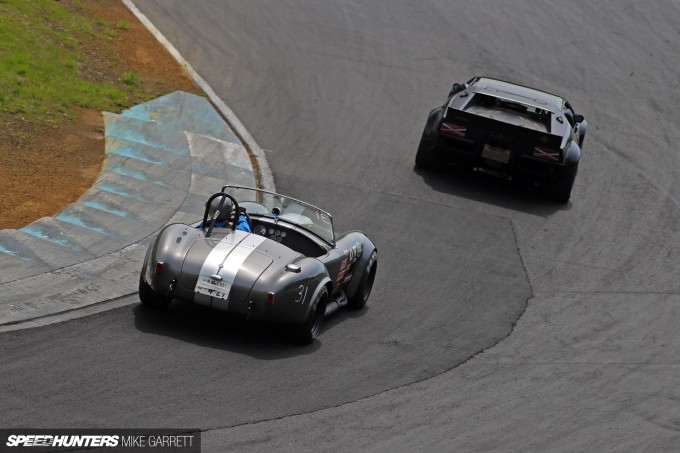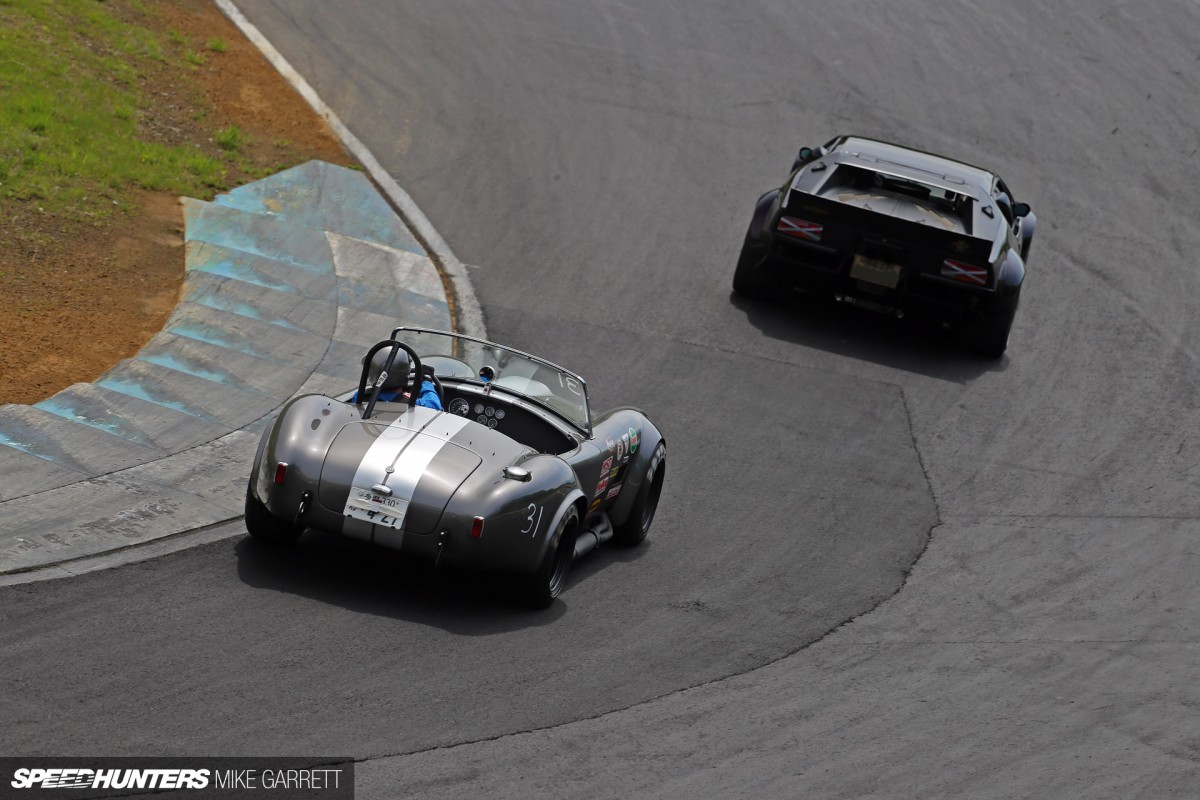 Despite the high values and extreme rarity of these cars in Japan, this wasn't a relaxed gentleman's track day. These guys play hard.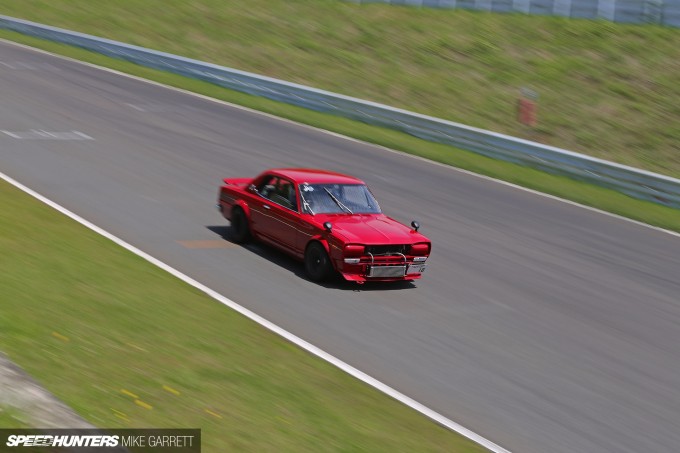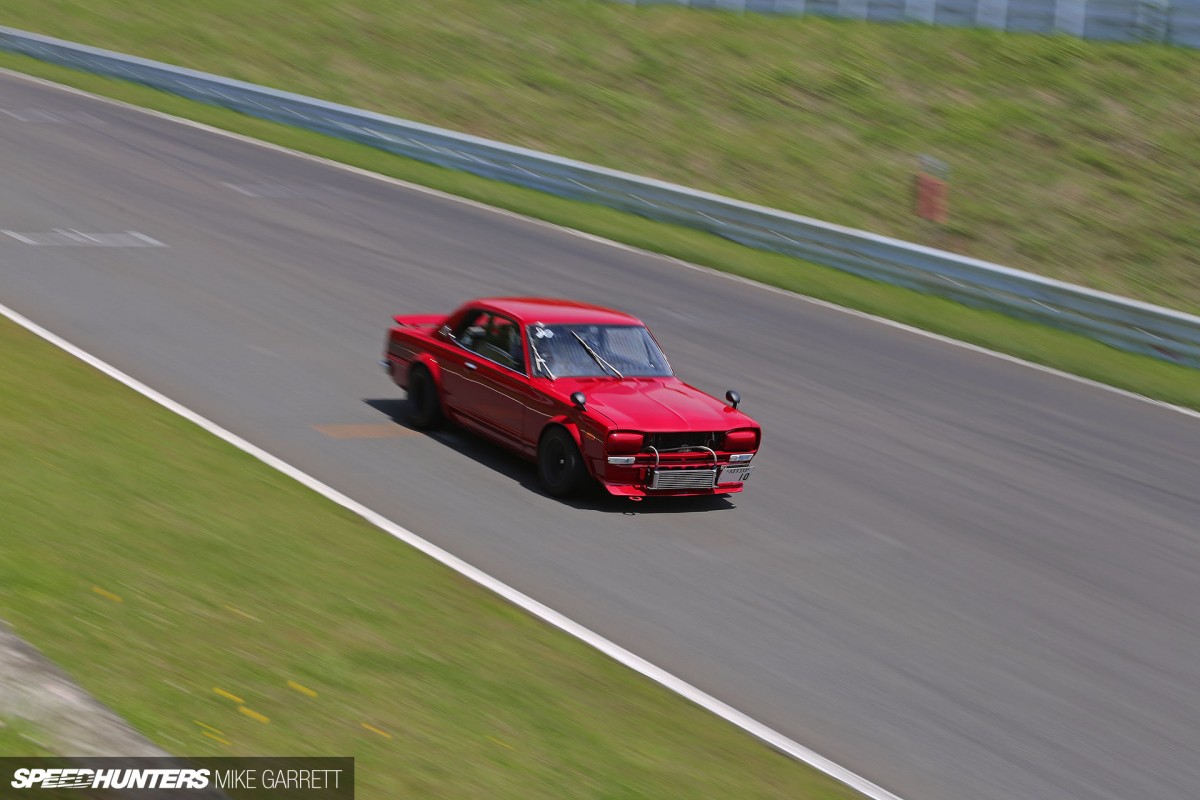 Everyone was friendly and in great spirits, but these guys came to Fuji to do more than just follow each other around the track. There was racing to be done. Each group had its own practice and qualifying sessions, followed by a sprint race in the afternoon.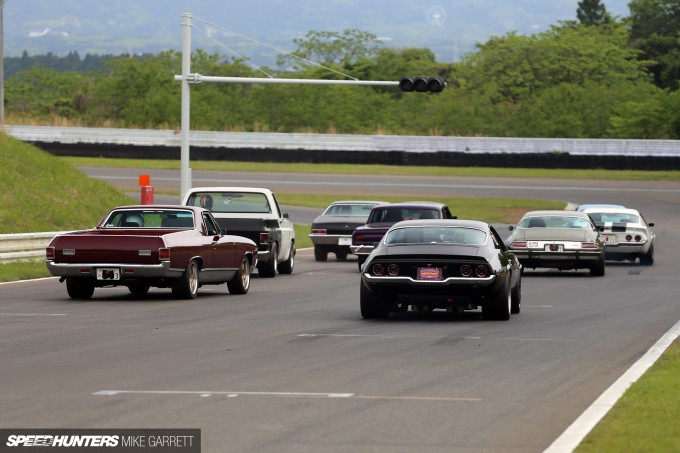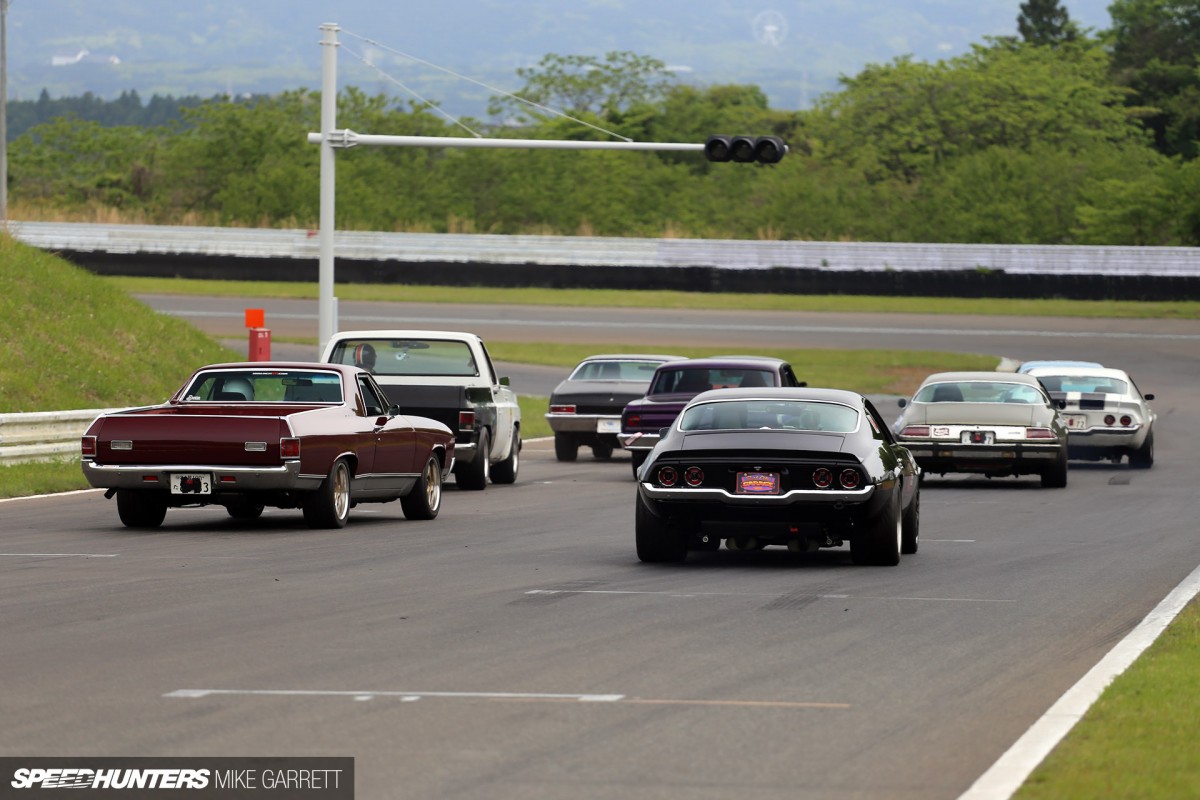 That's right. We're talking a full starting grid, standing starts and legit door-to-door racing to claim one of the spots on the podium. And given the small size of the Fuji Speedway short course, you could watch the excitement unfold across the whole track. I was laughing with joy the whole time.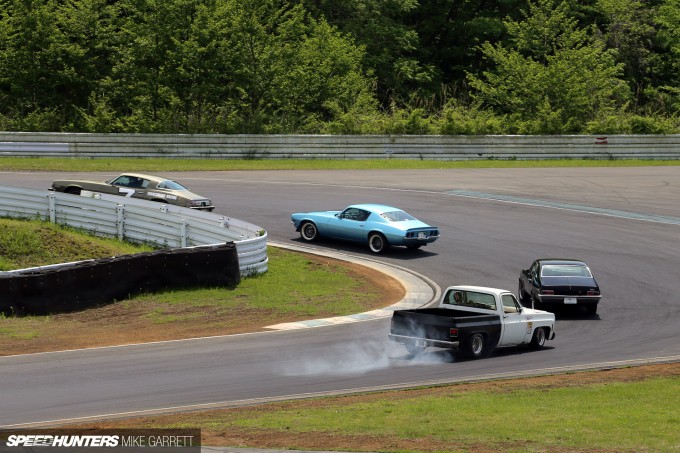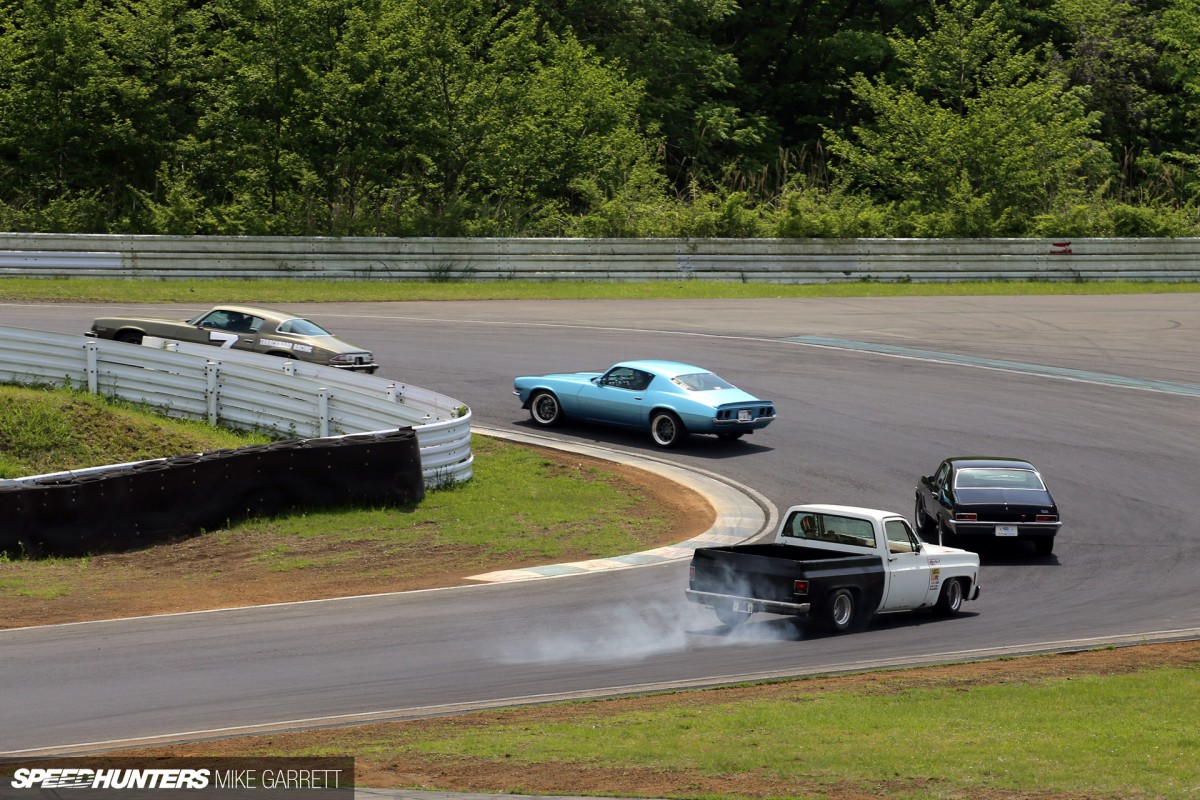 I think this photo really sums up the craziness and pure fun that is an SCAJ event. Don't bother trying to tell these guys their cars weren't built to do this, because they'll be too busy having fun to hear you.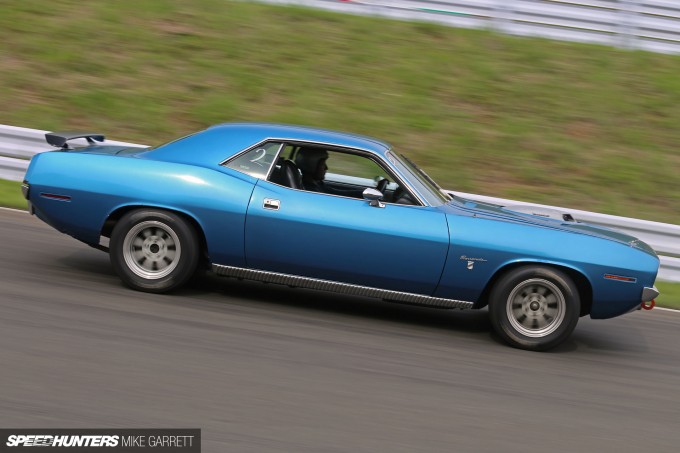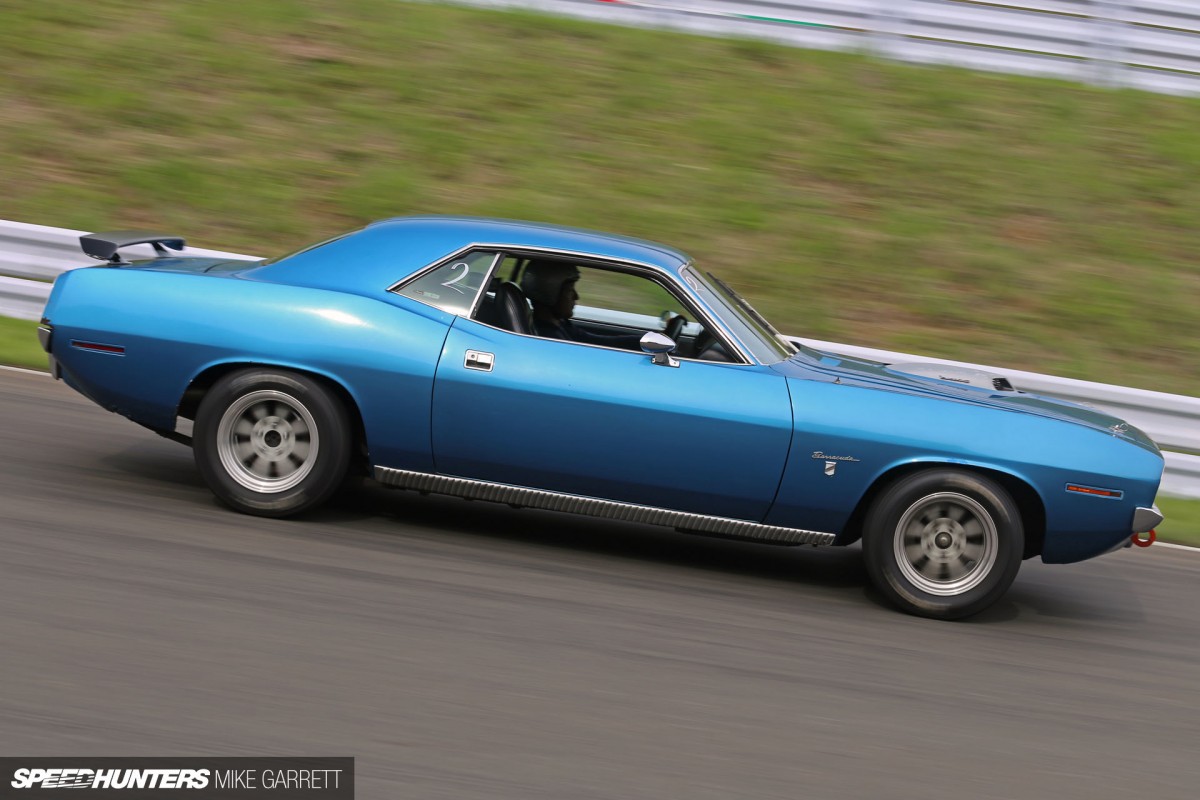 In the US it seems all the muscle cars at track events are always built from the ground up for road racing, but the SCAJ guys show you can have a ton of fun even without a 'fully built' car. Maybe we can learn something from them?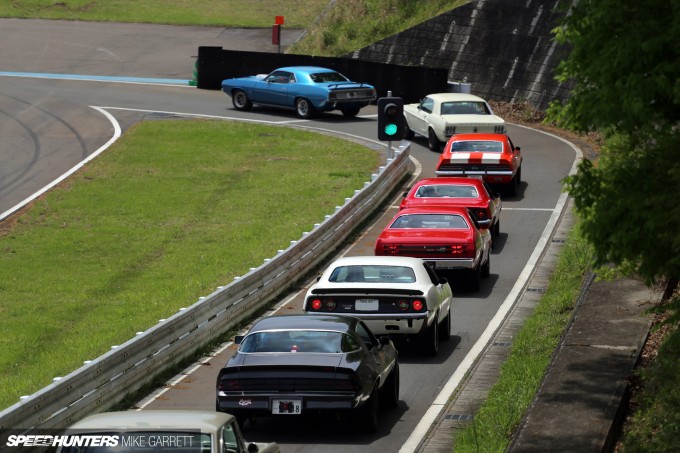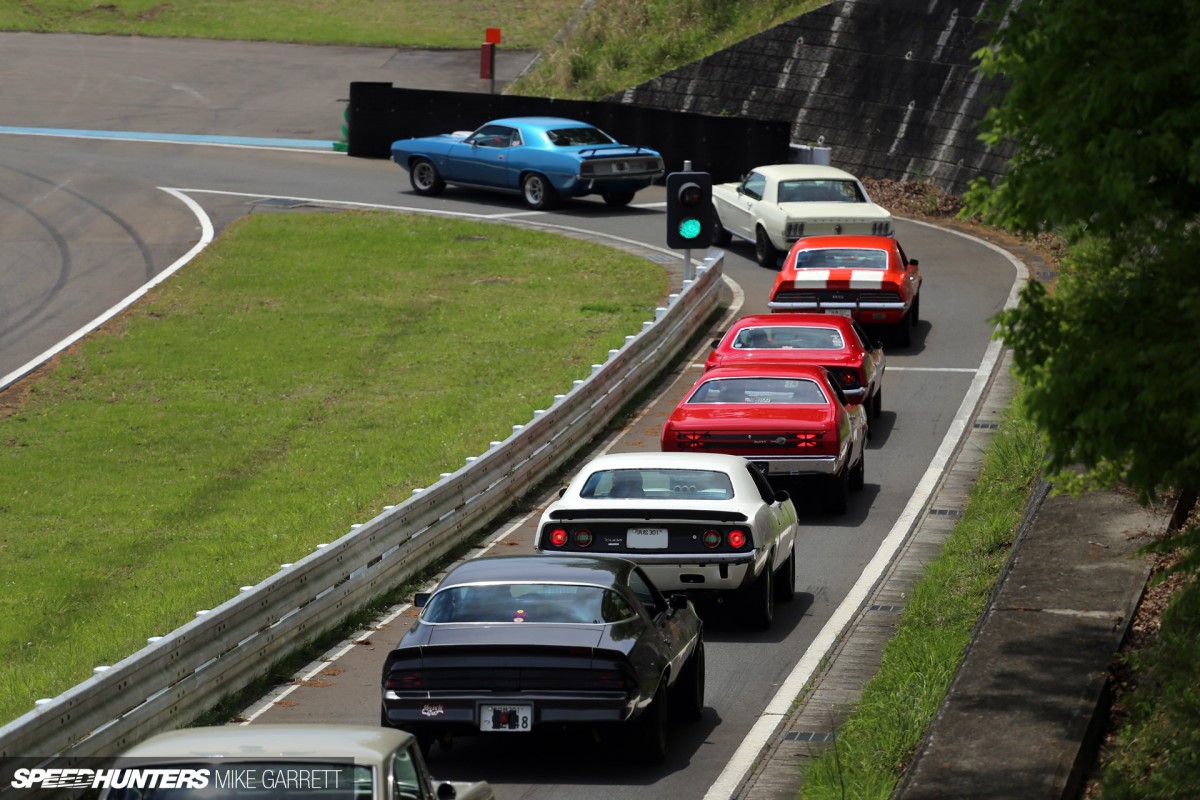 With the SCAJ race meet at Fuji Speedway I think we've once again seen that our friends in Japan are the masters of getting enjoyment from their cars – regardless of where they were built or what era they came from. That's why I love being here so much.
Stay tuned for some individual car spotlights from this unique track day.
Mike Garrett
Instagram: speedhunters_mike
mike@speedhunters.com
More stories from Japan on Speedhunters
Cutting Room Floor