A Car For The Modern Man
Despite the fact that I spend the majority of time doing something related to cars, there are still times when I find myself being truly amazed at what today's automobiles are capable of. And not just in terms of outright performance, but in terms of everything else someone might want their car to do.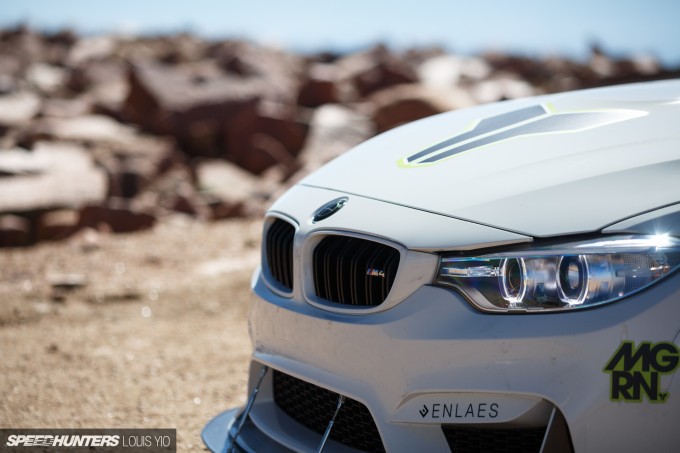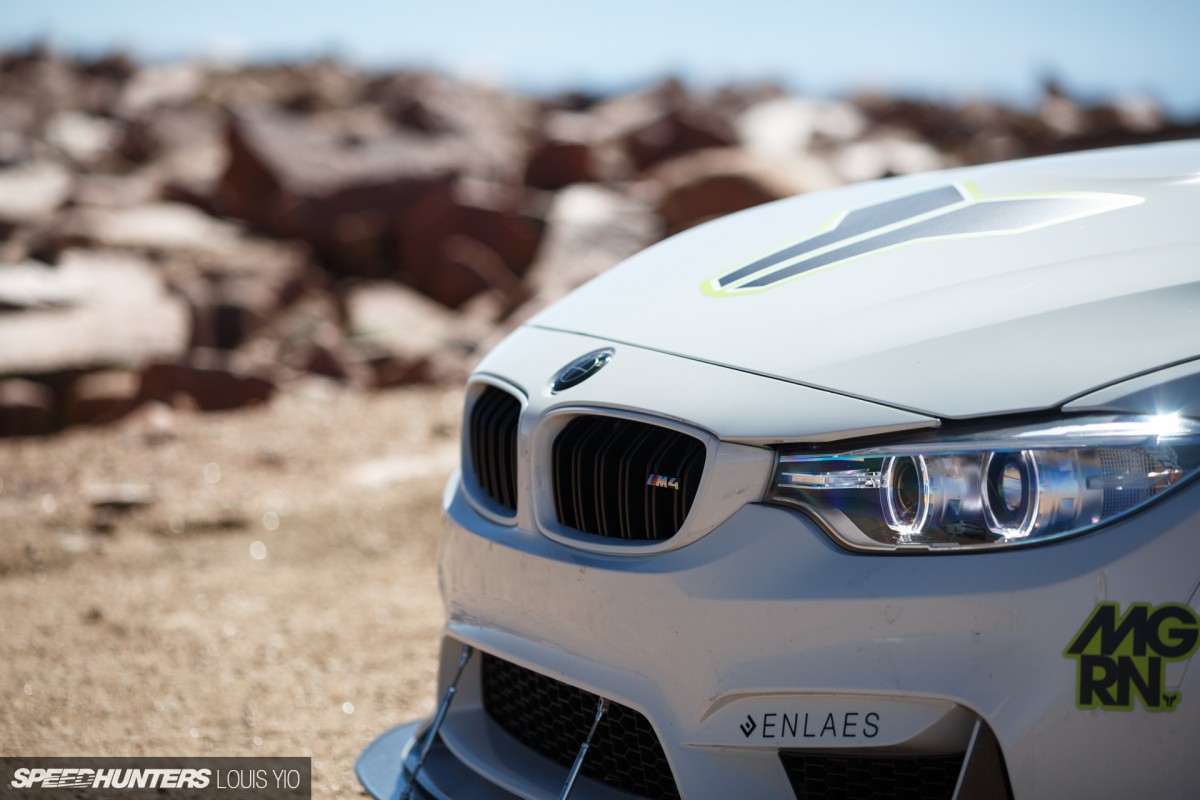 Modern performance cars aren't just fast, they are comfortable, safe, reliable and even fuel efficient. And when it comes to those high-tech, well-rounded machines, the BMW M4 is right there at the top of the list. Then again, its predecessor, the M3, has been combining performance, luxury and great driving dynamics for decades, so it's not surprising that BMW's latest would follow suit.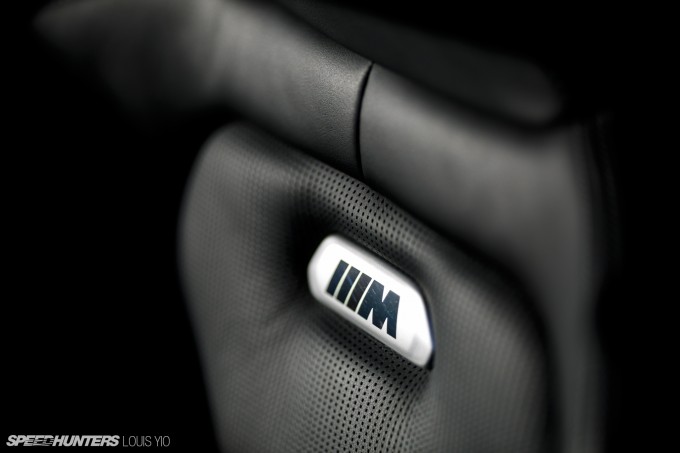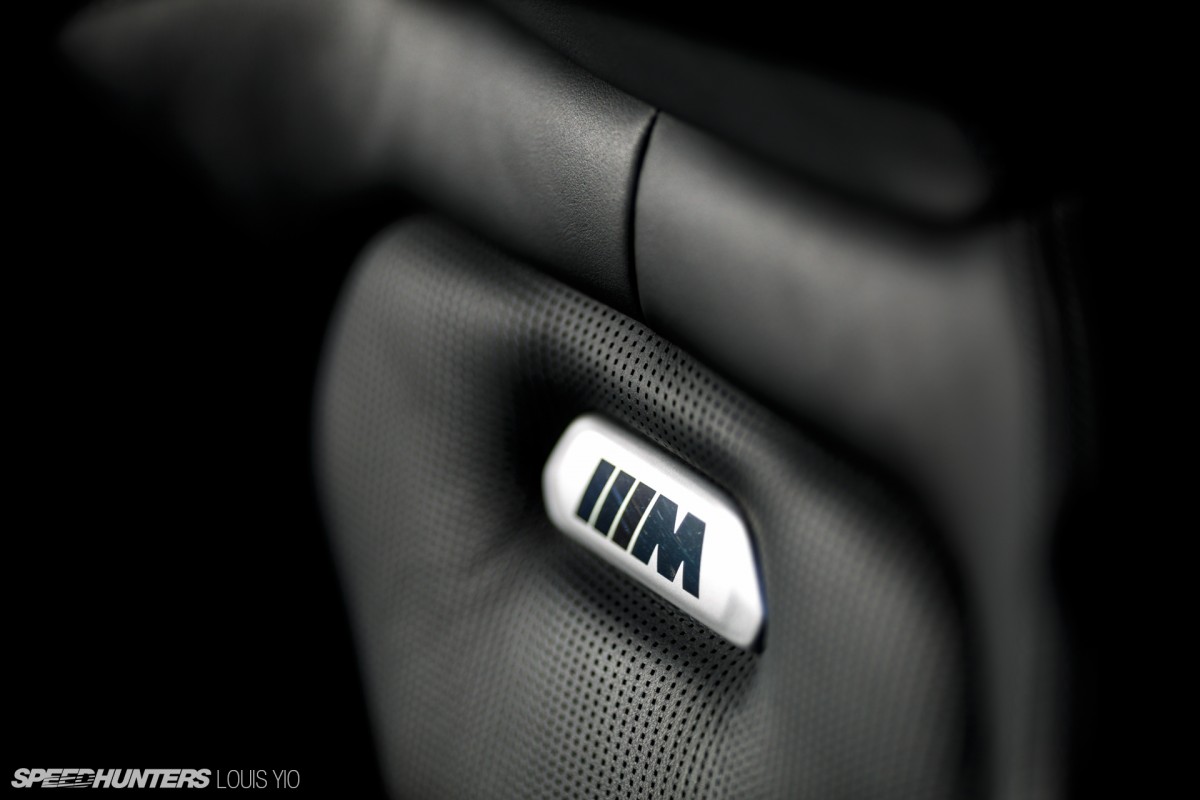 It was all of that and more that led Ian Ford to place an order for an Alpine White F82 M4, specced just the way he wanted it, at the factory in Germany.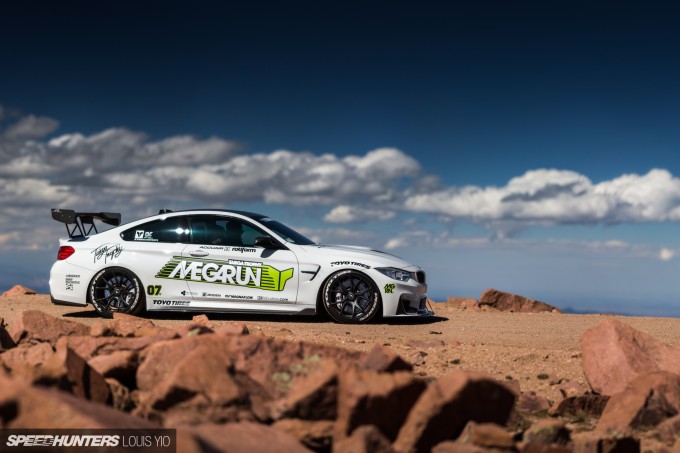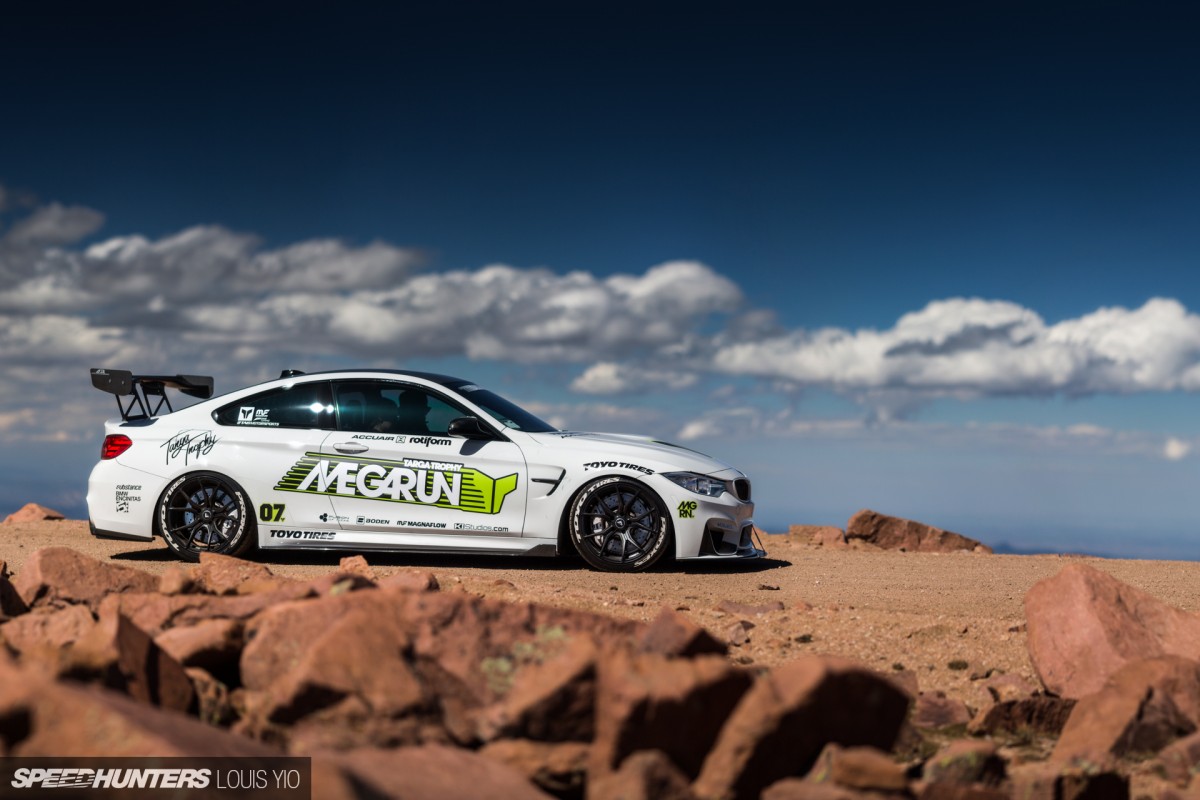 Ian isn't just a car enthusiast and BMW fan, he works closely with Targa Trophy, an organization that runs road rallies like the Megarun, car shows and driving events across the West Coast. So when it came time to get a new car, Ian knew he needed something that could keep up with and fit in with the supercars and other highly-modified machinery that come out for these events.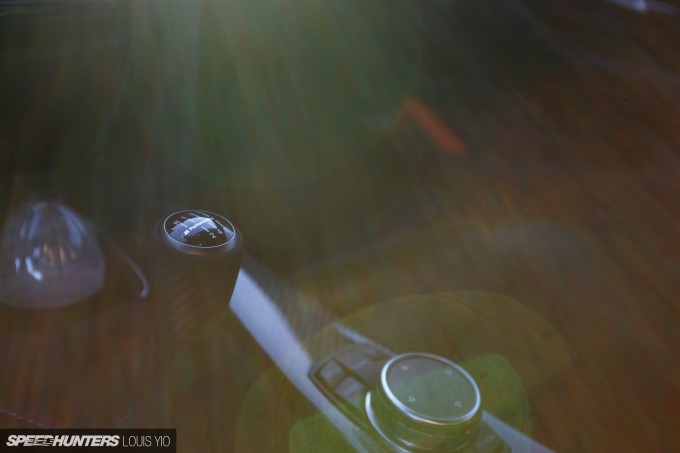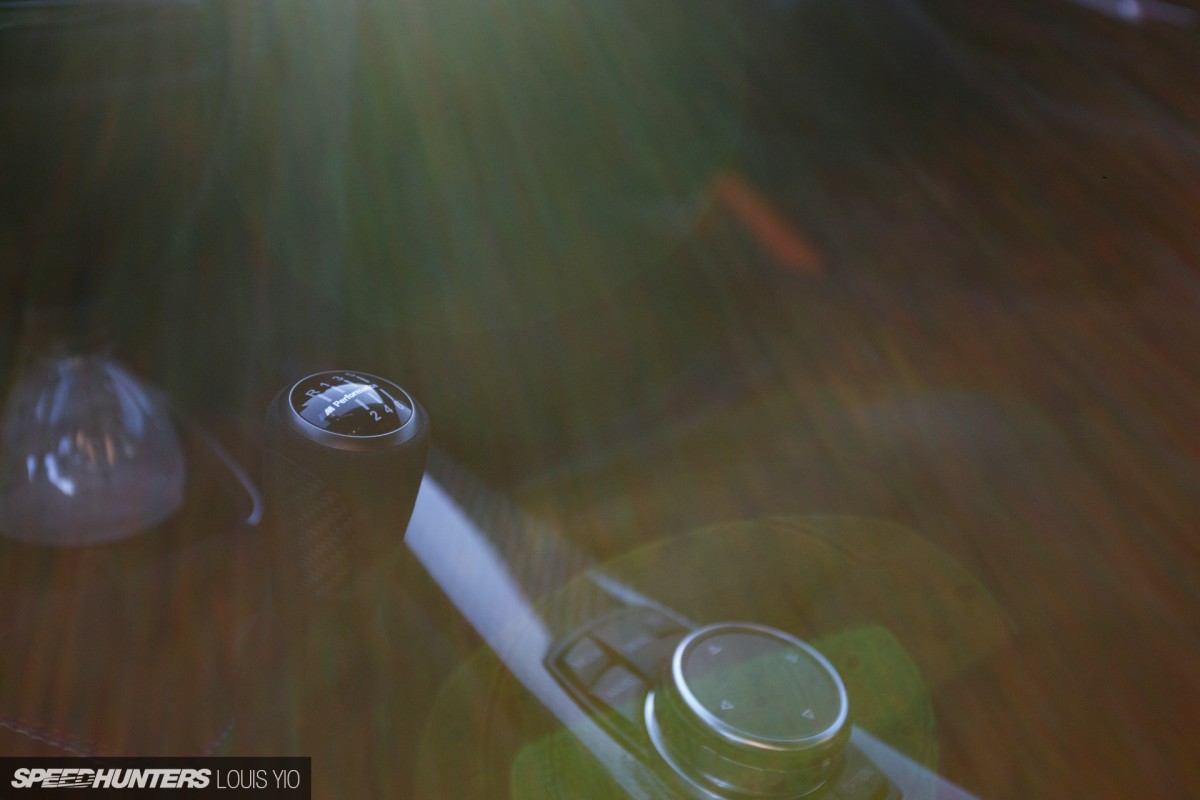 When Ian ordered the M4, there was one option he absolutely had to have: a 6-speed manual transmission. While BMW might prefer to sell you a car without a clutch pedal, Ian knew that rowing his own gears was the only way to go.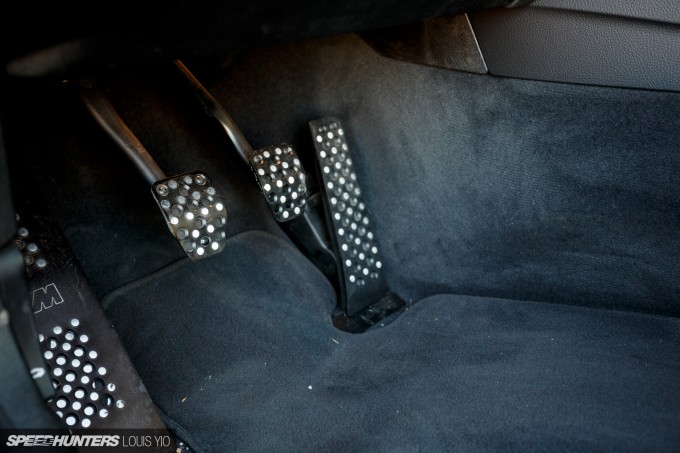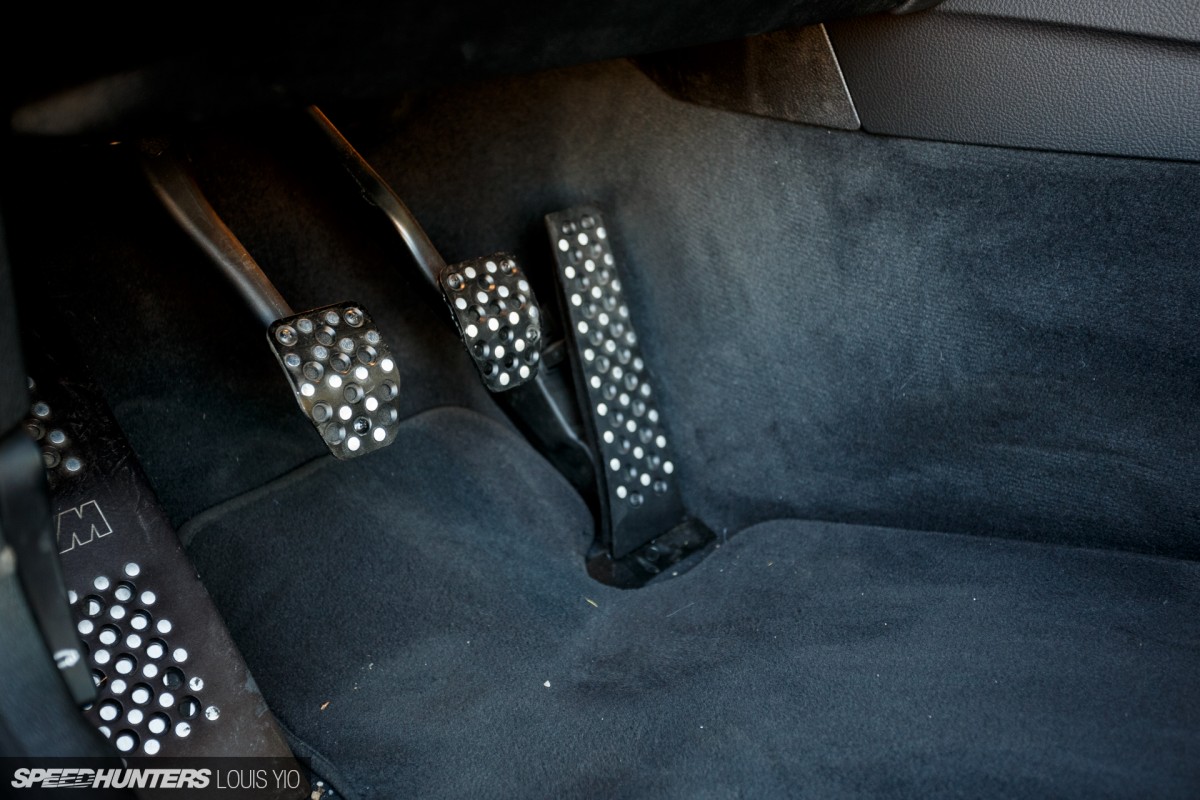 In fact, manual transmission equipped M4s were so scarce that the dealerships didn't even have one for him to test drive. But once his car arrived from Germany and he felt the shift knob in his hand, he knew he'd made the right choice.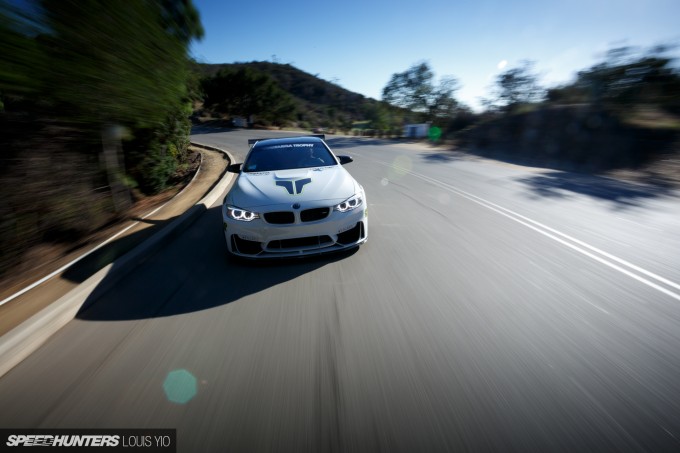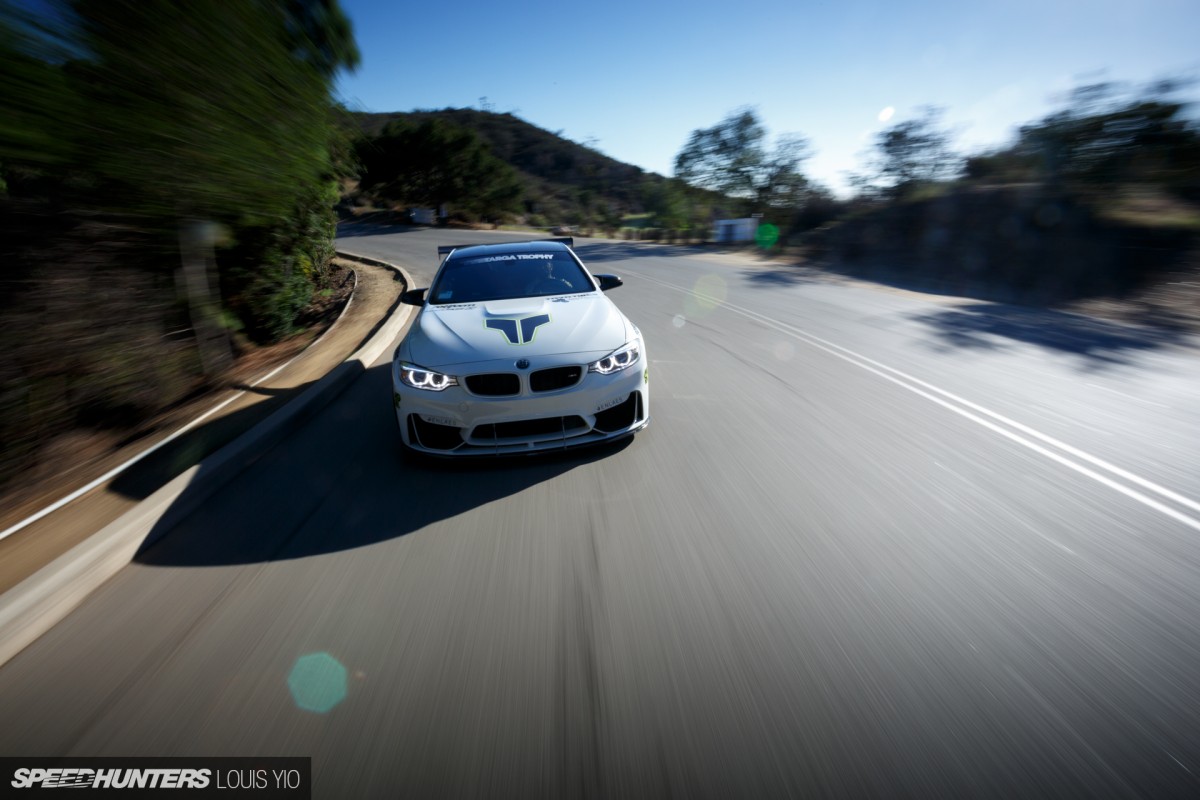 Ian took delivery of the M4 in April this year, and while it was a very impressive machine straight out of the box it didn't take long for the modifications to begin.
Daily Thrills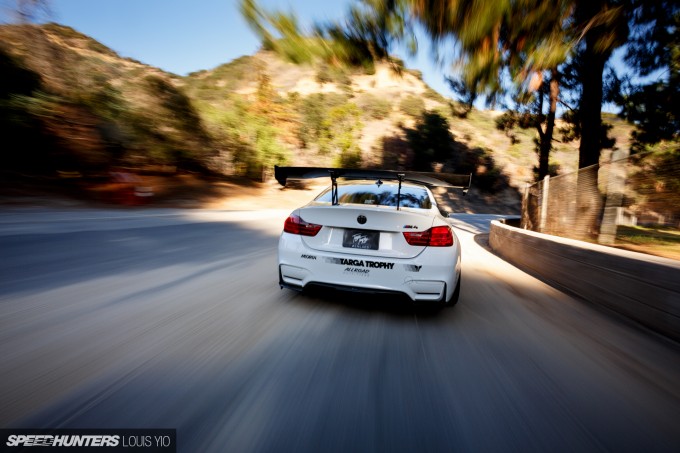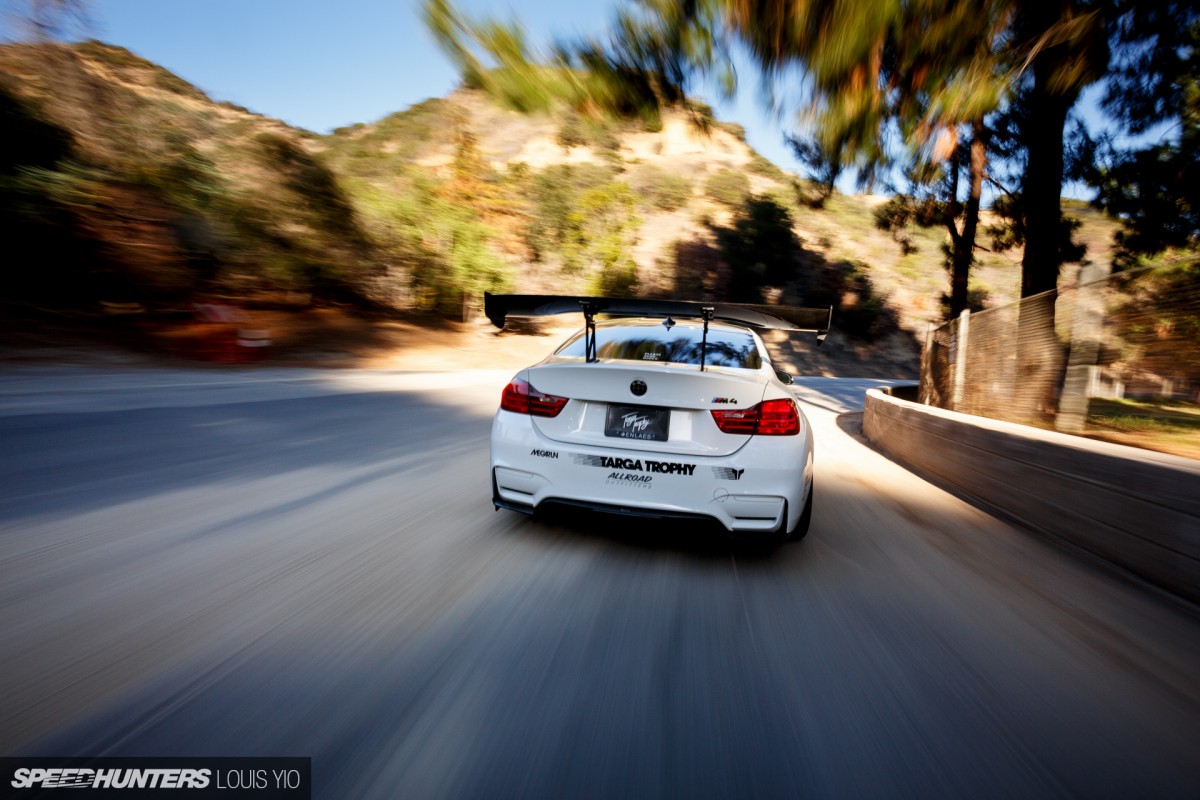 In planning out the upgrades, Ian wanted to strike a balance between something that was fun, fast and exciting, while still being friendly as a daily driver.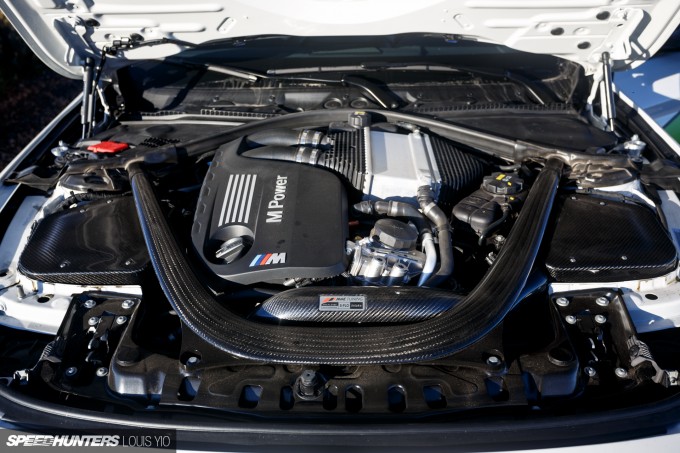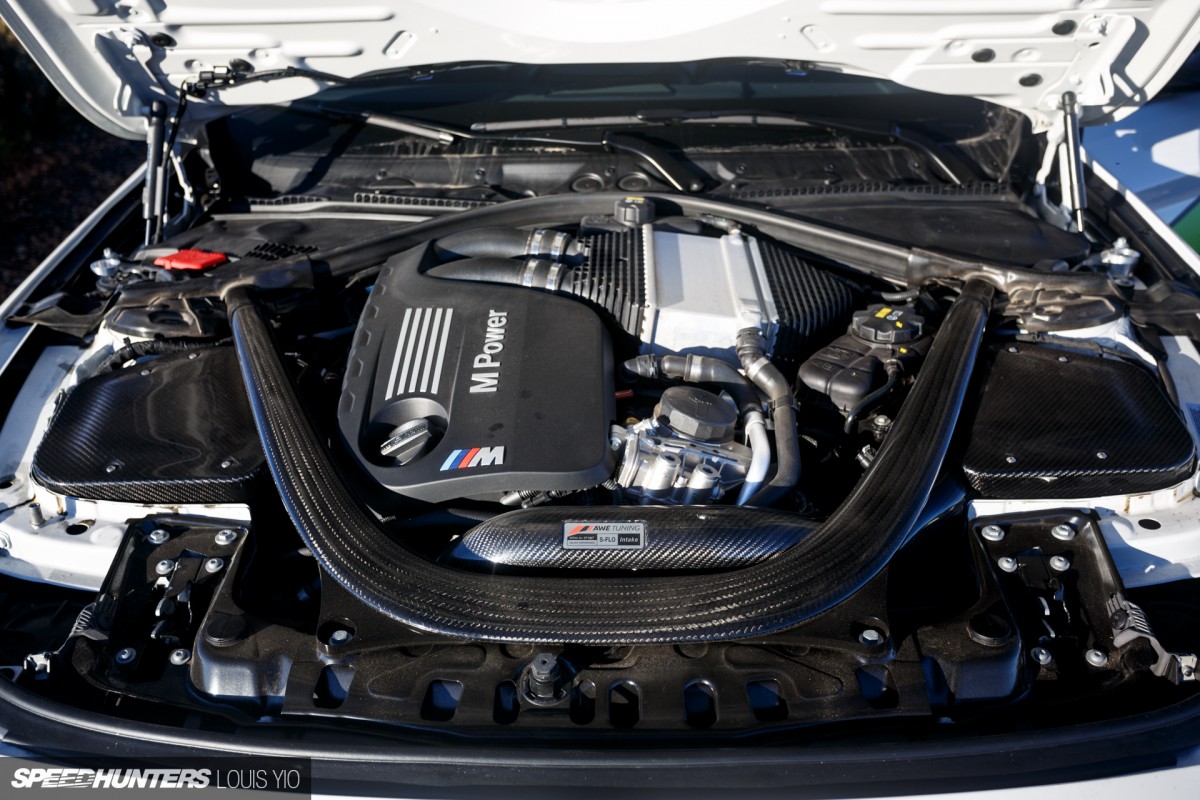 While the M4's twin-turbocharged inline-six is very capable engine right off the showroom floor, there's plenty of scope to wake it up in both the power and sound departments.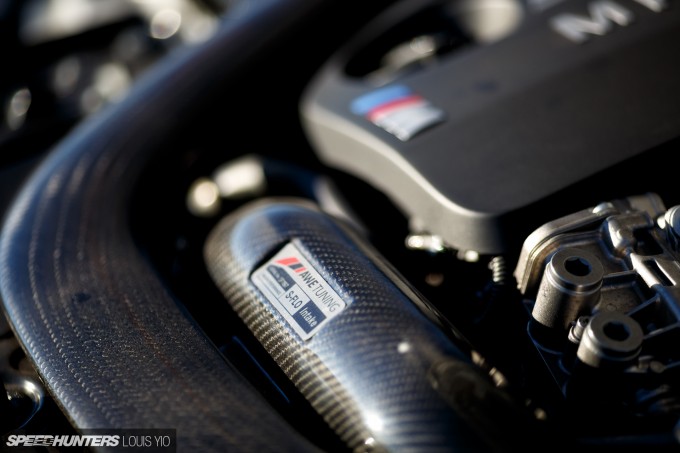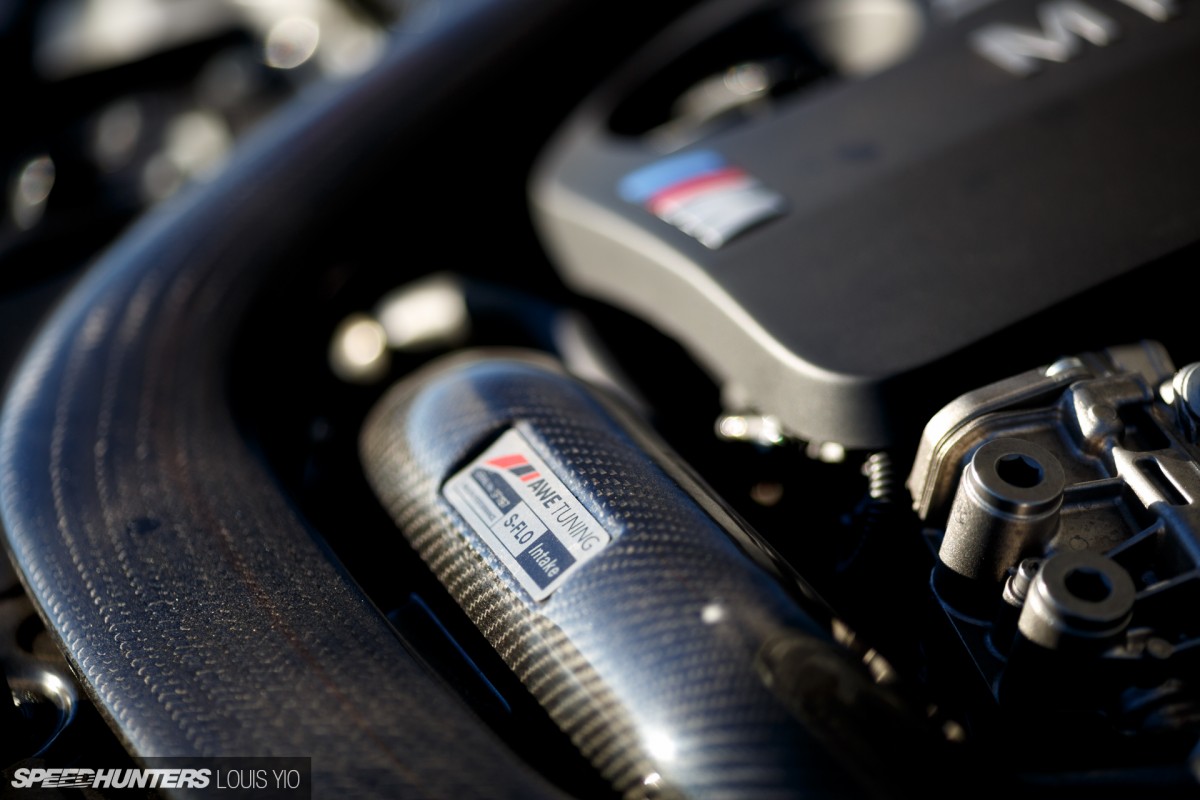 Ian began by fitting an AWE Tuning S-FLO carbon fiber intake system along with Stätus Gruppe Tuning cat-less down-pipes and a Magnaflow exhaust to help the boosted Bimmer breathe better.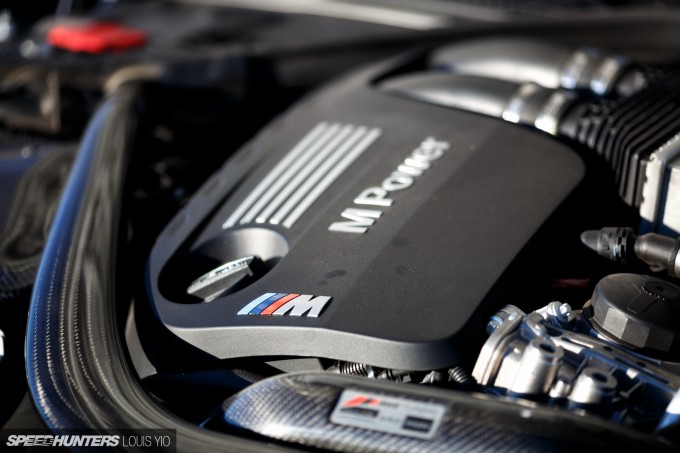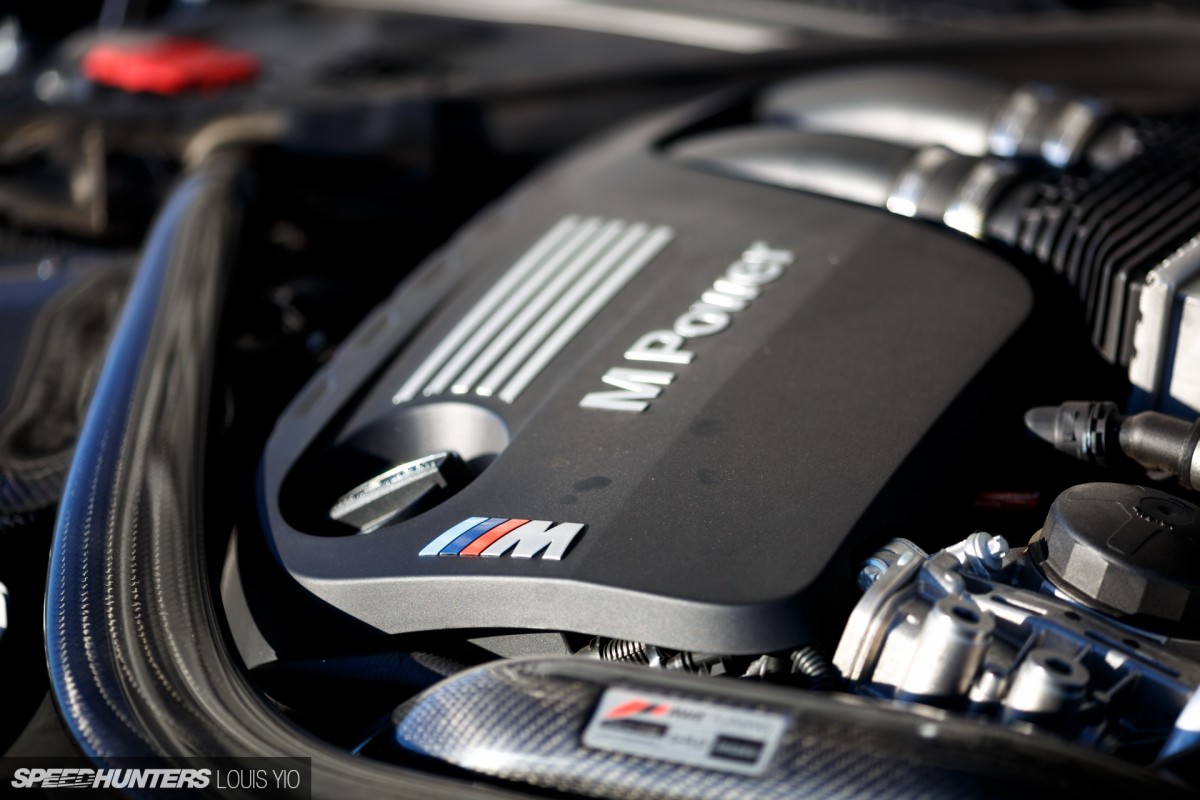 And then to make sure everything was performing as it should, the car was treated to an engine tune from ESS. While he hasn't had a chance to dyno it yet, Ian estimates it's now making somewhere in the 550 horsepower range.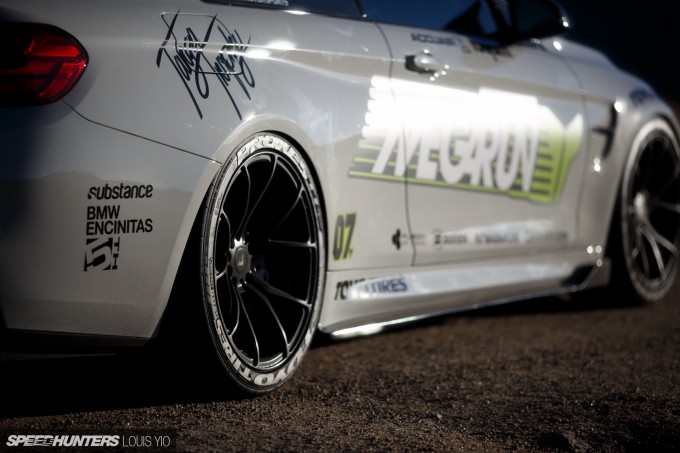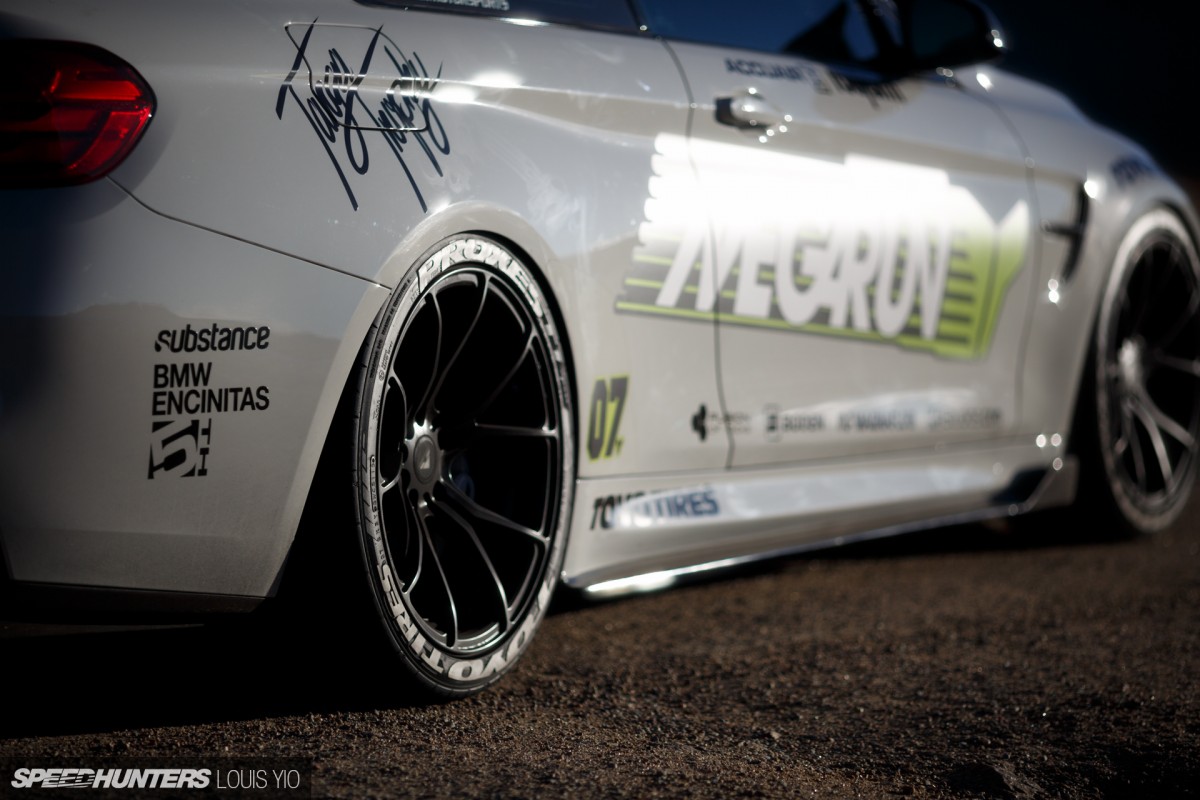 Next it was time to upgrade the suspension, and it's hard to argue with a set of KW V3 coil-overs which allow Ian to fine-tune the M4's ride height and damper settings depending on what sort of driving he's doing.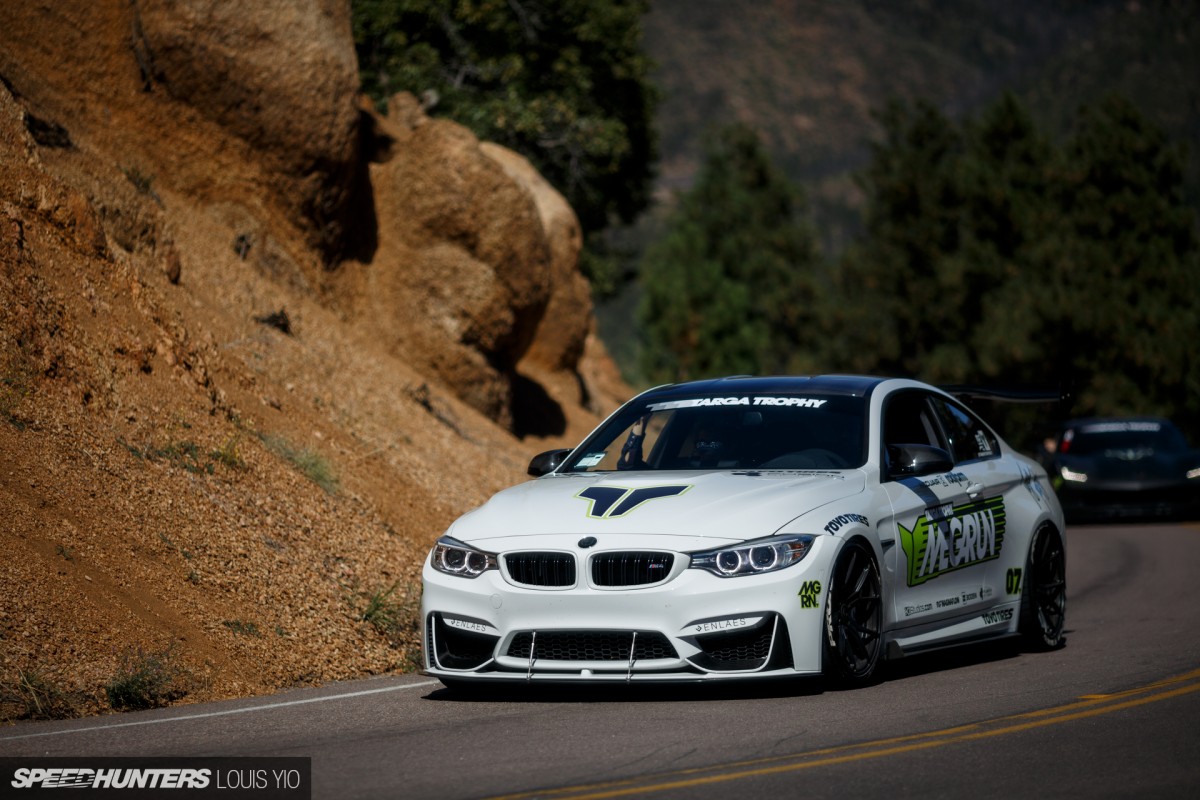 Seeing as how the car would be used often during Targa Trophy events, Ian also knew he'd need to do some exterior upgrades to give the M4 a more aggressive look.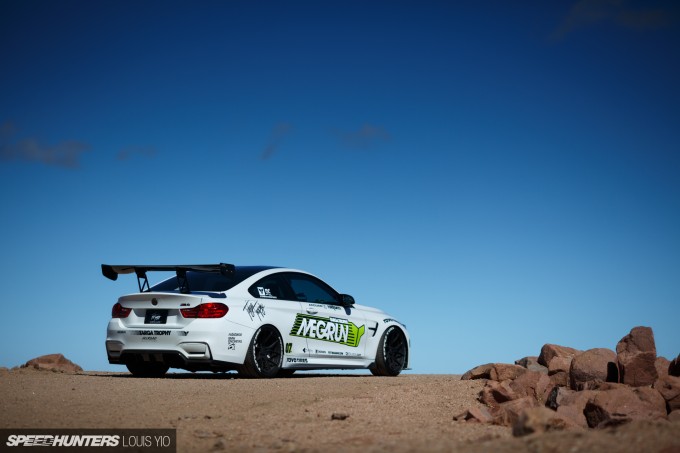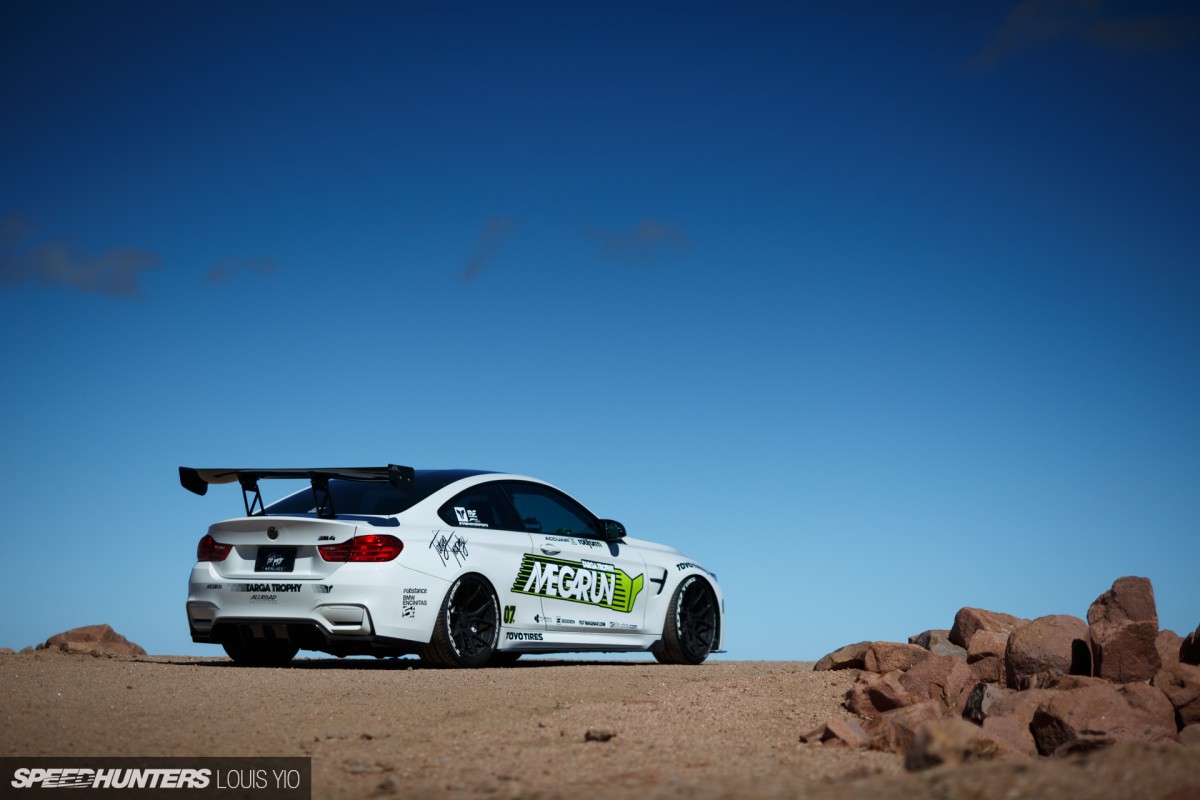 He started by adding a BMW M Performance front lip spoiler along with a set of carbon fiber side skirts from Enlaes. He also installed an Alpine White grille surround and carbon fiber side vent grilles from iND Distribution.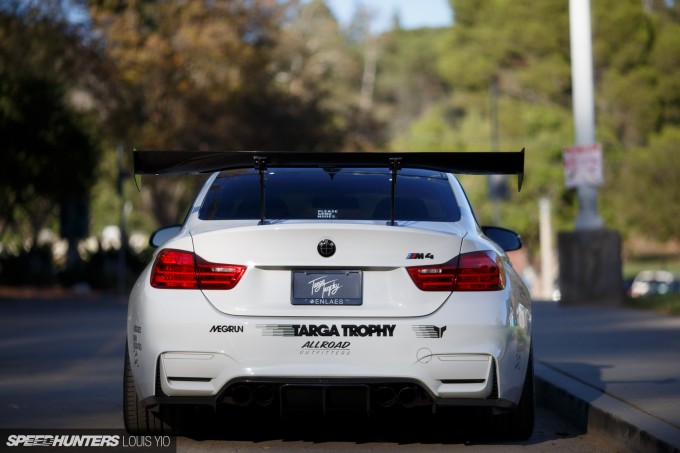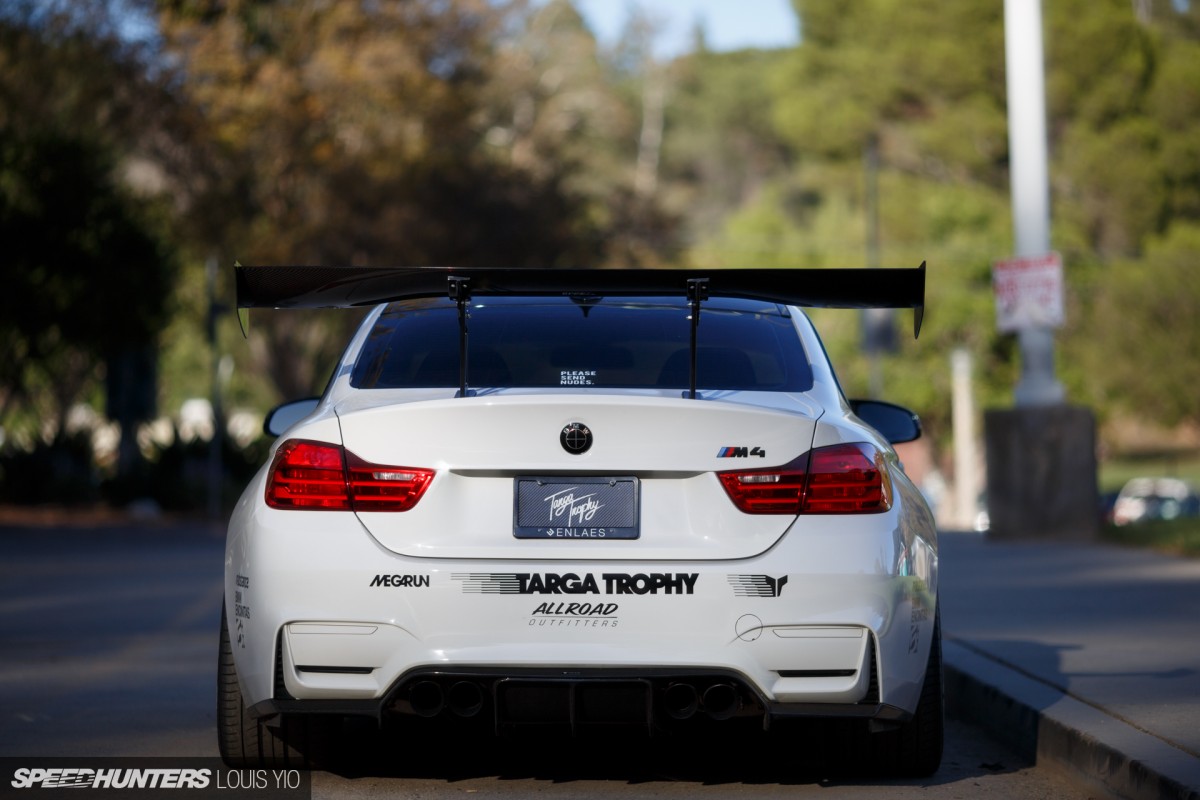 One of the most noticeable exterior additions is the giant APR Performance GTC-300 carbon fiber wing which hangs over the rear deck lid.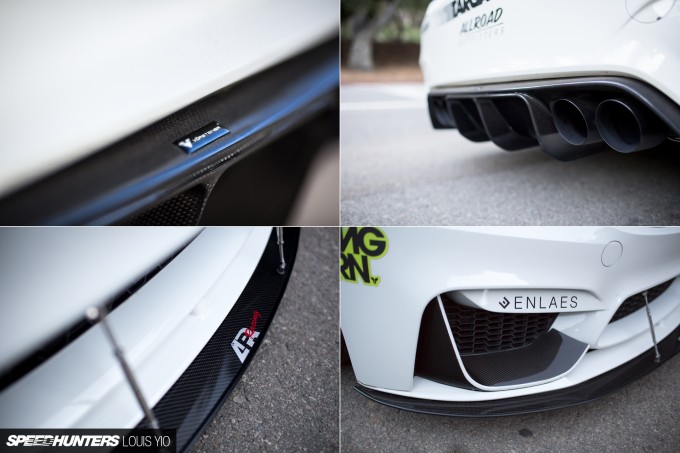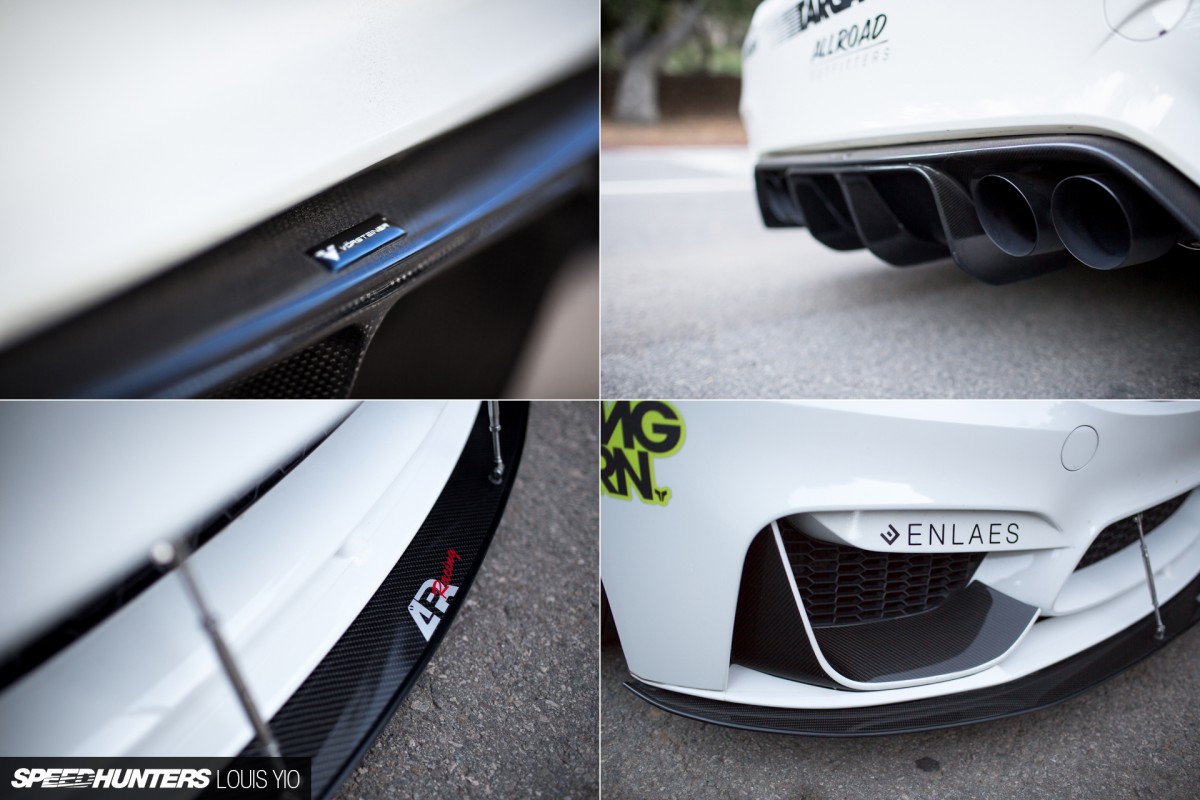 APR also supplied the carbon fiber front splitter setup, while the carbon fiber rear diffuser is from Vorsteiner.
The Road Is Calling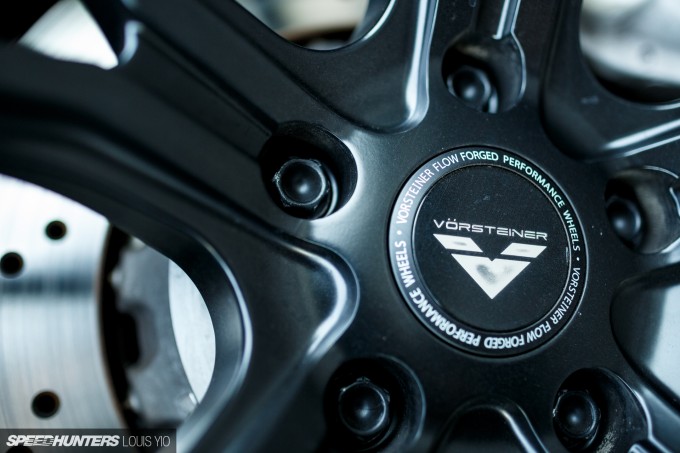 Ian also looked to the Vorsteiner catalog when it came time to select a new set of wheels for the M4.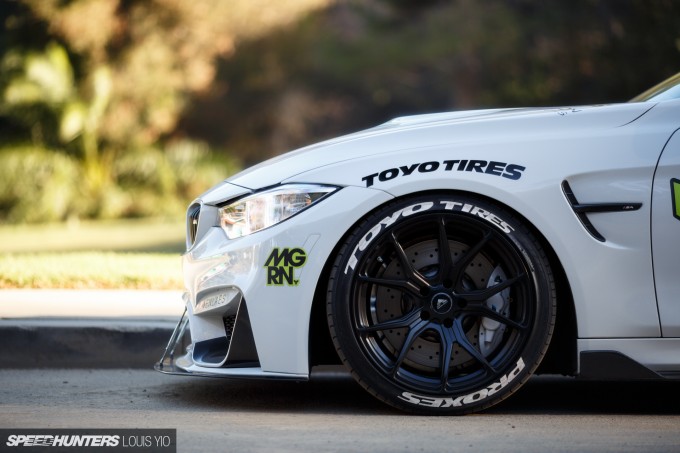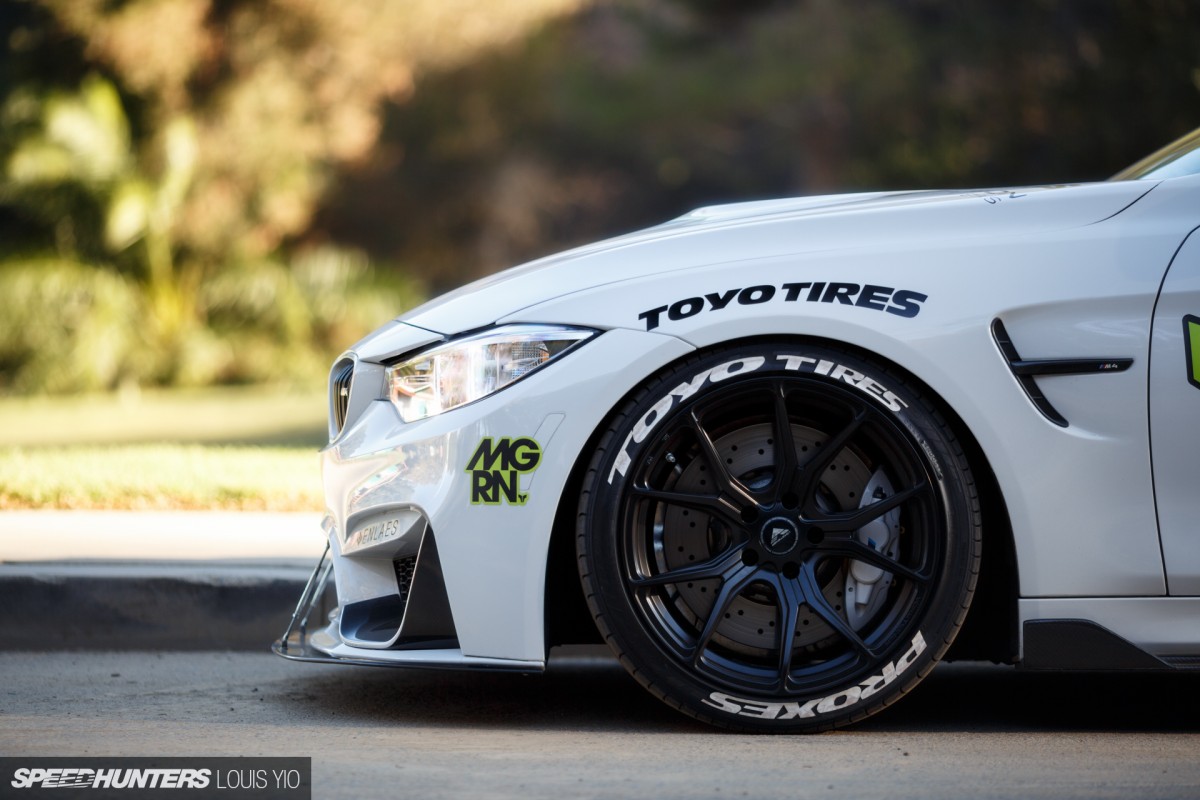 After careful consideration he settled on flow-forged V-FF 103s finished in Mystic Black measuring 19×9.5-inch up front 19×10.5-inch in the rear. The tires are Toyo Proxes T1 Sports, 265/35ZR19s up front and 295/30ZR19s in the rear. Not only is the setup aggressive, but it contrasts perfectly with the white body.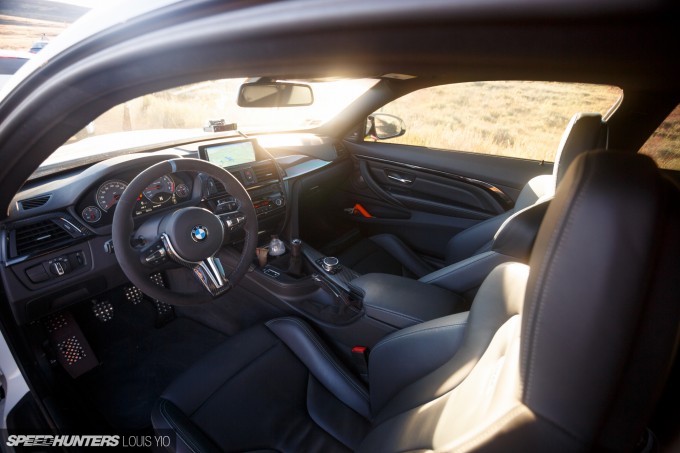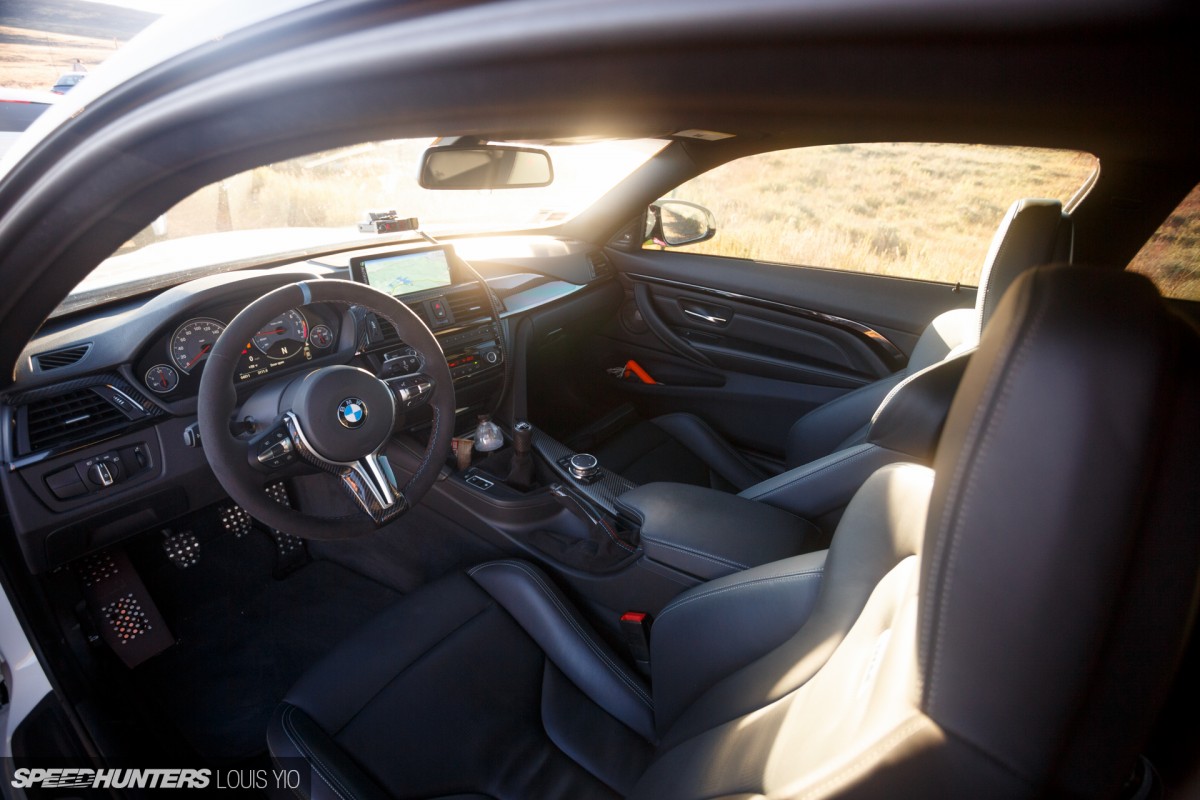 When it comes to the cockpit, things have been kept simple and mostly OEM. Look closely and you'll see a number of carbon/suede parts from BMW M Performance, including the steering wheel, shift knob and e-brake handle, plus an aluminum pedal set from Pedal Haus.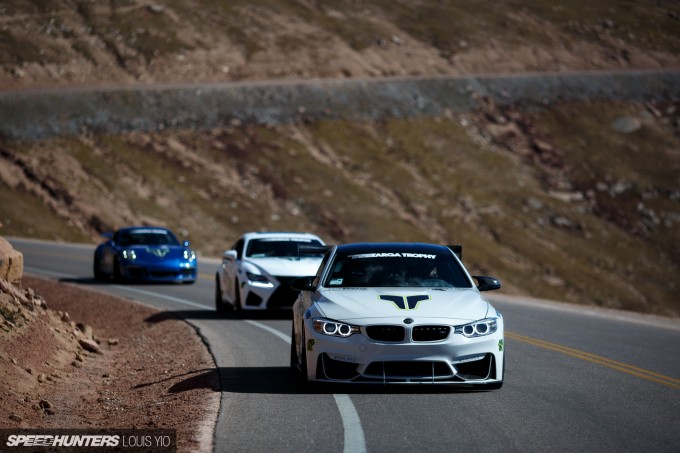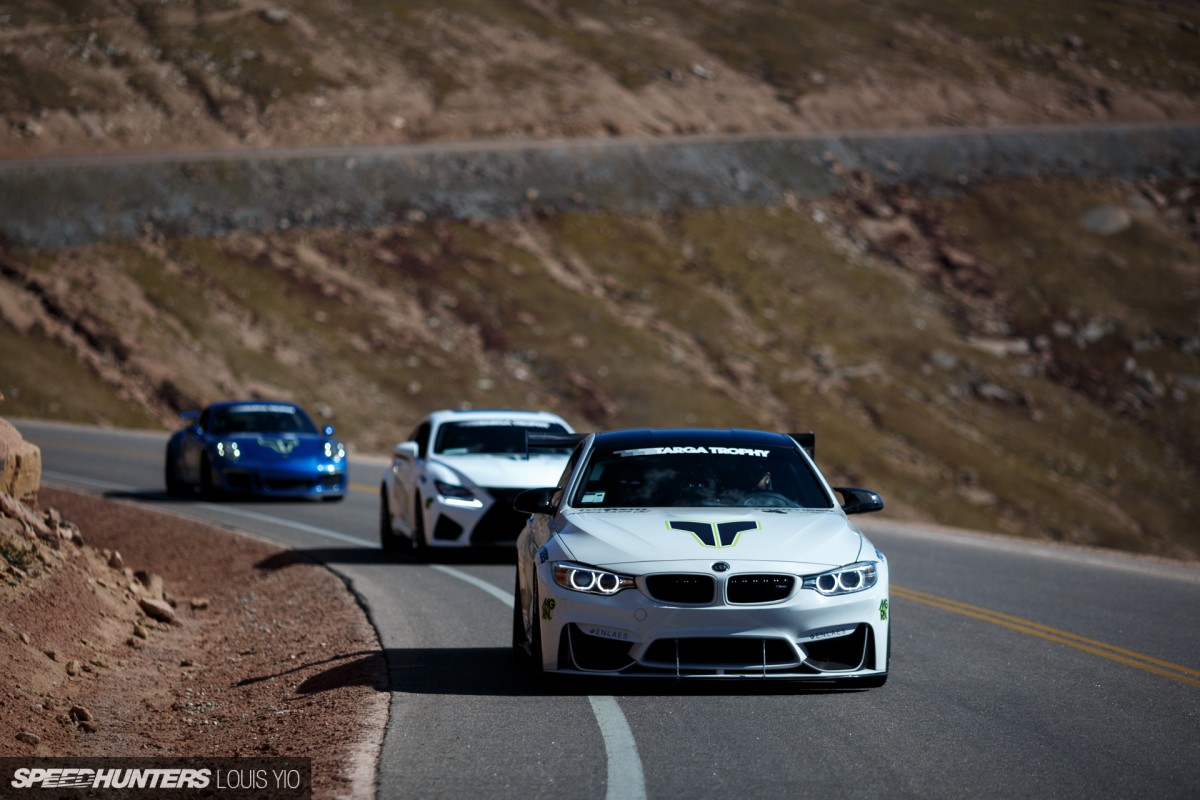 As for future modifications, Ian is soon planning on upgrading the brakes with kit from R1 Concepts. After that he's considering a full turbo upgrade with new piping and methanol injection – he just needs to figure out which power level is right for a daily driver.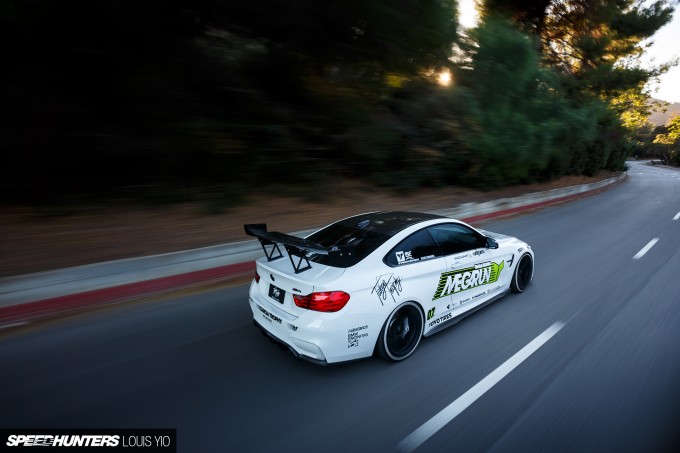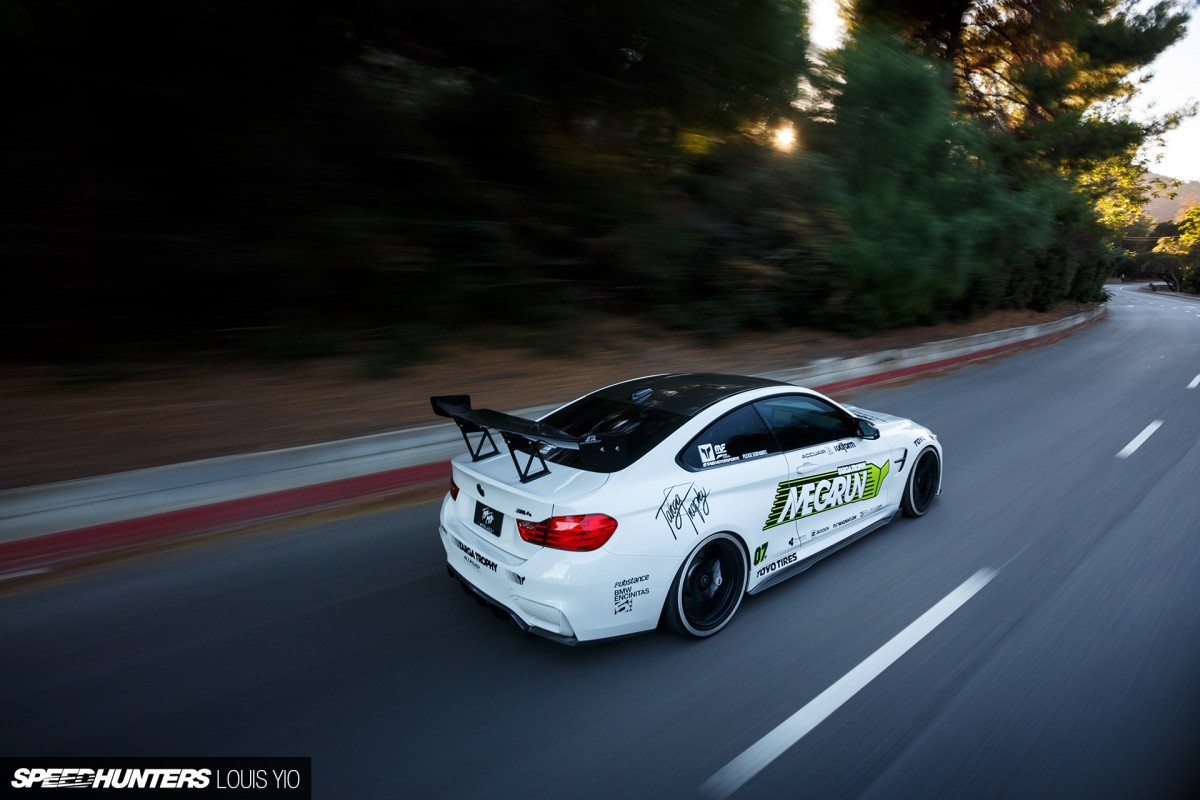 Even in its current form it's hard to ask for a better vehicle to take on the Targa Trophy events. The M4 is fast, it looks mean and it's perfectly adept at soaking up relaxing highway miles when it needs to.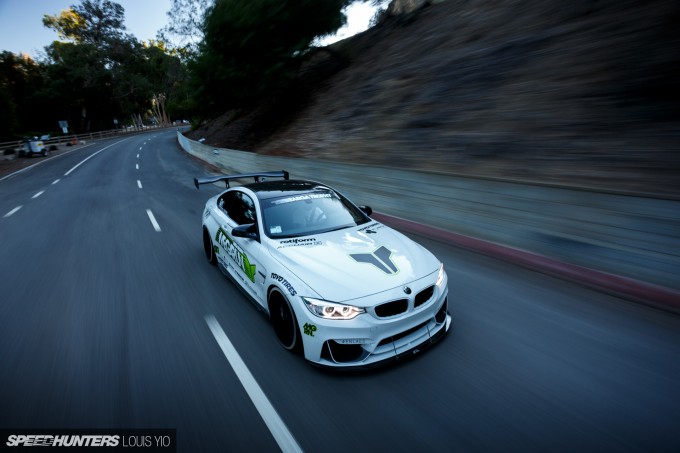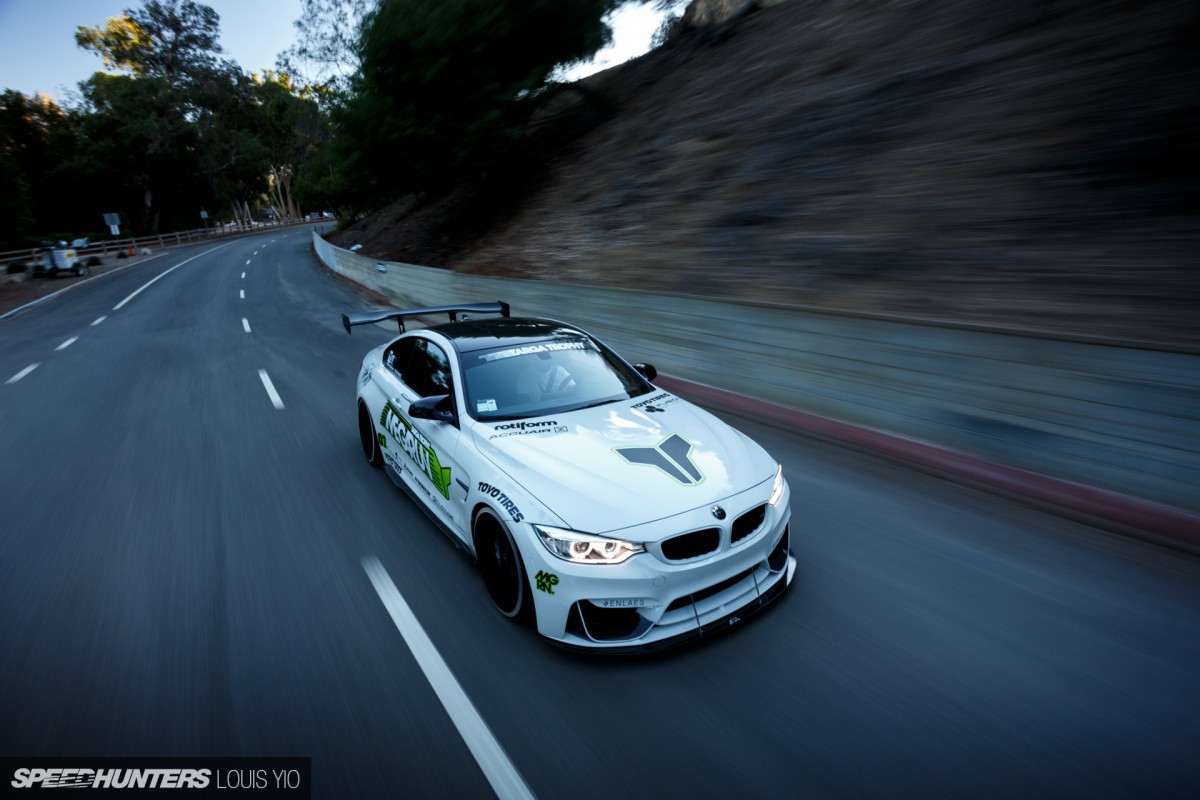 In other words, it's exactly what makes modern performance cars so incredible. Whether it's the daily commute or escorting exotics on the highway, this is grand touring at its best.
Mike Garrett
Instagram: japanifornia_media
mike@speedhunters.com
Photos by Louis Yio
Instagram: lusciousy
Cutting Room Floor