We've been admiring Norwegian photographer Eirik Aadde's work for a while now – his arresting style of nighttime light painting work is nothing short of spectacular. So when we found out that he'd been sneaking around the pits at this year's Gatebil Rudskogen event very late at night while everyone else was either sleeping or partying, and had just finished the long process of editing the shots, we had to ask if Speedhunters could publish them in all of their eye-popping glory. Eirik agreed, so without further ado, start scrolling to check out this amazing event from a totally fresh perspective…
Eirik Aadde: For me, Gatebil is the epicenter of cars. In walking distance I can find everything from 1000 horsepower Volvos to Drift Allstars machines and ex-Japanese GT racers. That's why I set out to shoot some of my favorite rides in the twilight hours. At the Gatebil main event in July, the light leaves a beautiful array of orange and blue on the horizon.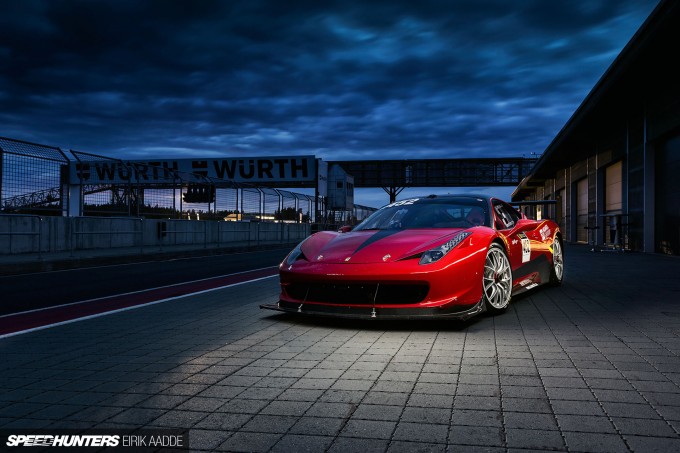 Thursday is always an exciting day at Gatebil – you can feel the tension of the biggest event being only hours away. As the teams were arriving and setting up camp I took notice of an Italian horse getting pushed in the pits.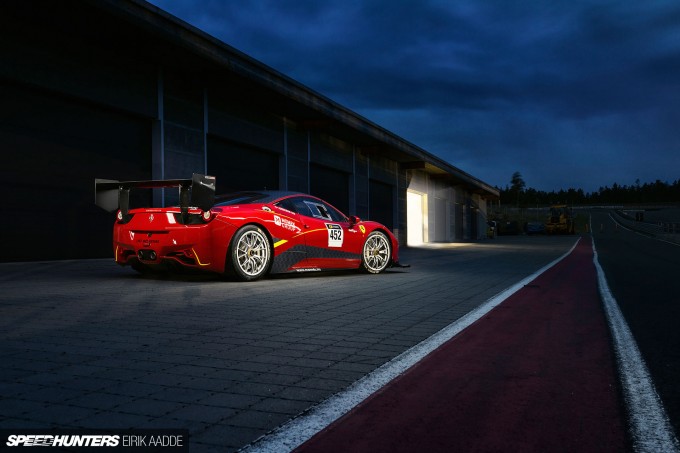 It turned out to be a Ferrari 458 Challenge driven by Andreas Lie.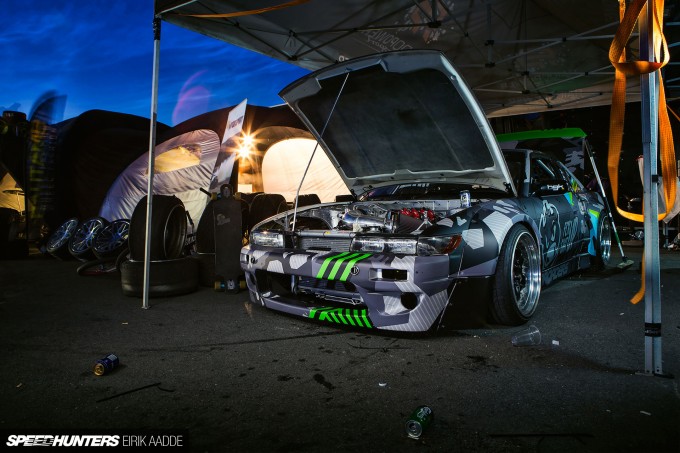 Friday came along and after the tyre smoke settled I went for a walk around the pits looking for cars. The clock had passed midnight and the light was just right. My only problem was getting hold of the owners/drivers, so I ended up shooting the cars resting comfortably in their camps. First up was this Nissan PS13 Silvia owned by Slava from Russia.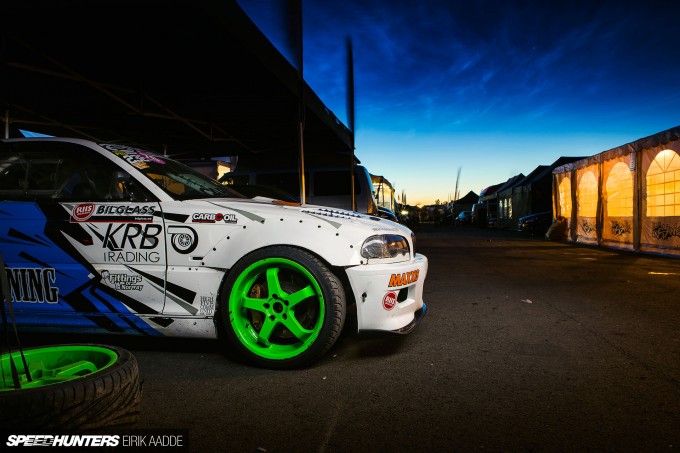 Further down the pit road I came across Ismail's V8-powered E46 BMW M3.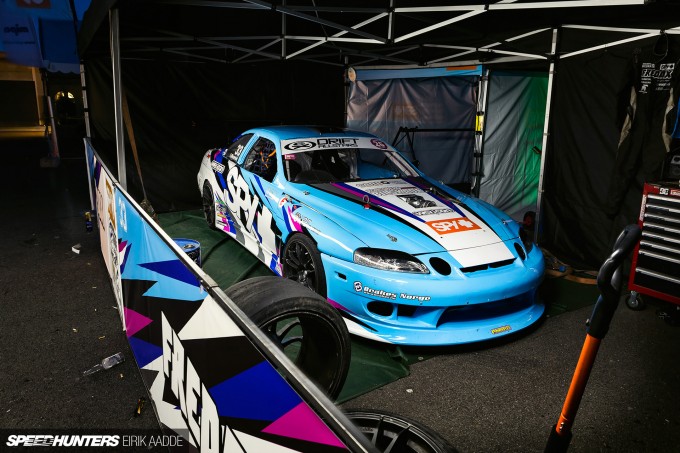 In the Spy+ camp, Øksnevad's Soarer was on display after engine problems kept him from going full throttle on the track.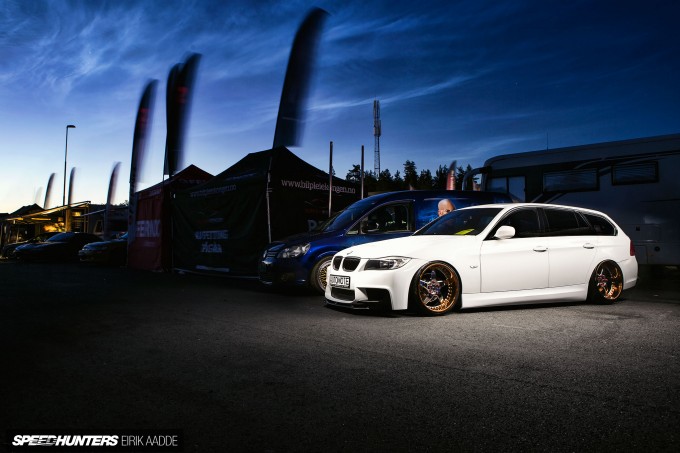 In between all the race and drift cars a couple of show cars made their way to the pit area as well. This BMW Touring was slammed to the ground thanks to the guys at Automote.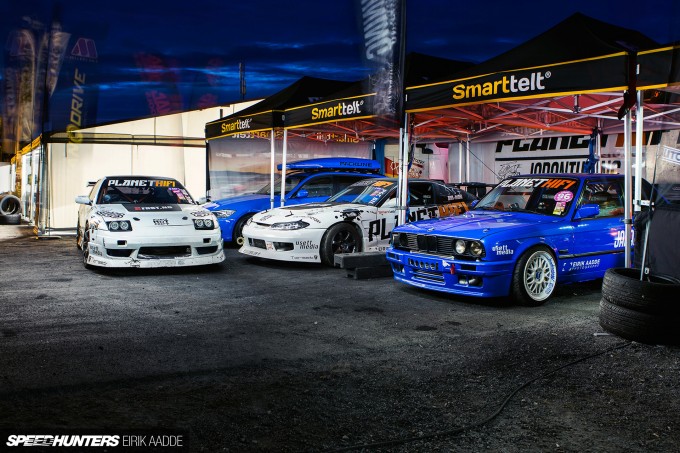 The Planet HIFI Drift team showed up with their new teammate Kristian and his V8 turbo powered E30.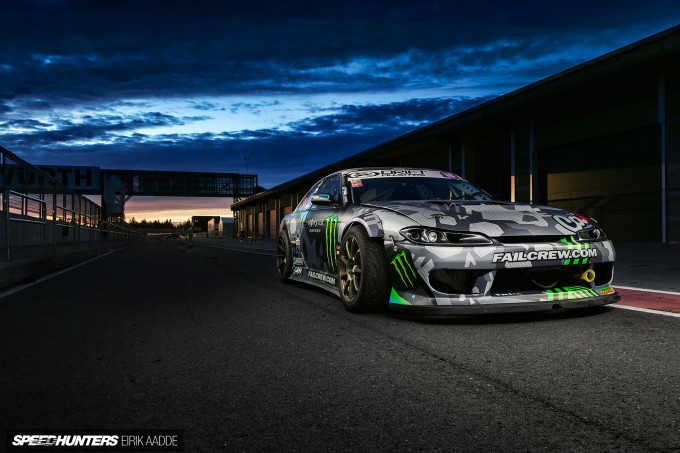 On Saturday night I met up with the Fail Crew from Russia and we played around in the pitlane with Max Tvardovsky's Nissan S14.5.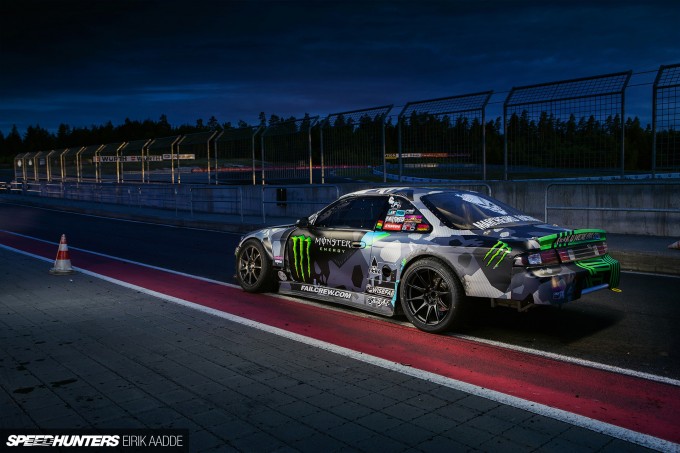 It's a very good looking car!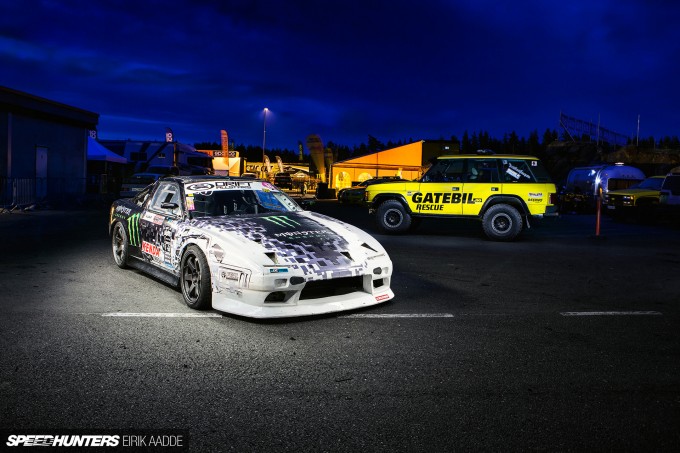 Another Monster Energy car was quick to show up when its team saw what was going on. Dmitriy Illyuk's S13 to be exact.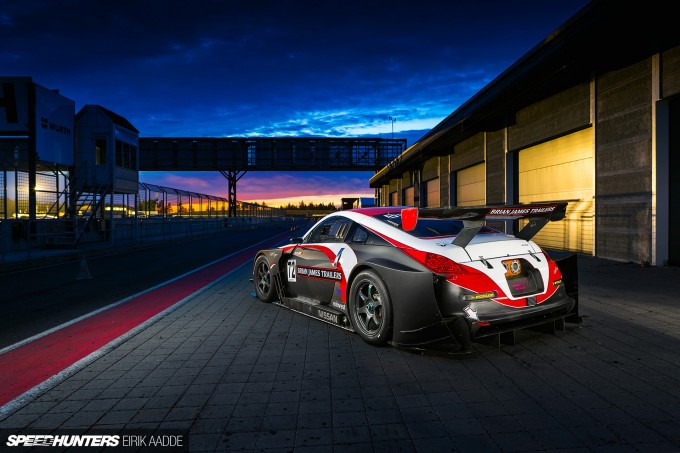 One of the newcomer's to this year's Gatebil Extreme class is Radni Molhampour's 350Z Super GT car fresh out of Japan. It's being driven by Oskar Sandberg.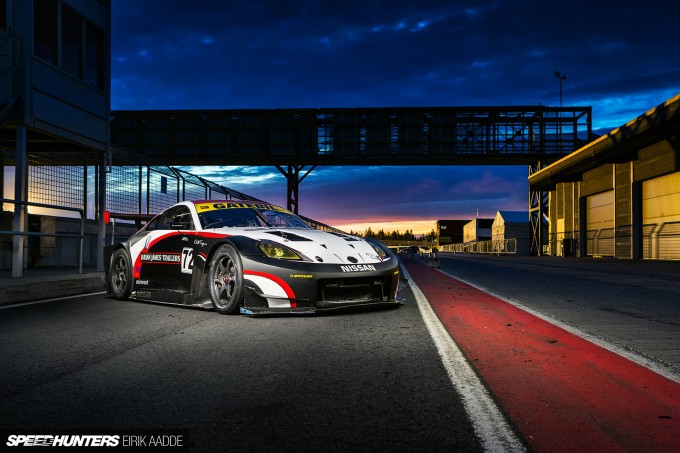 If you're interested in knowing more, check out Paddy's recent spotlight on this amazing ex-Nismo machine.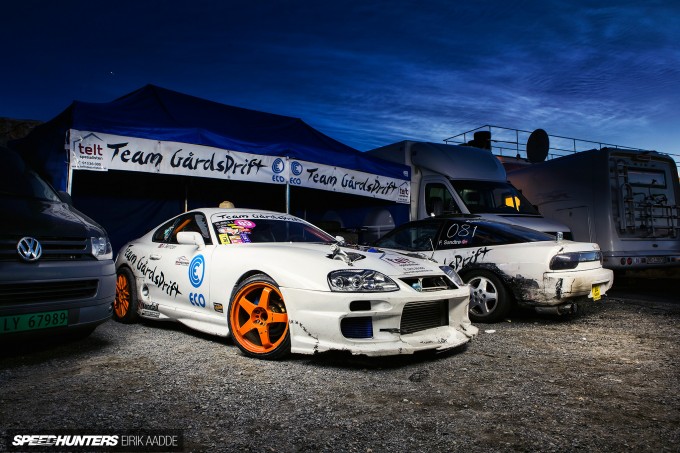 Before the night-shift ended I made one last stop by the Gårdsdrift camp. These guys recently made waves after Asle pulled off a nifty 360-degree entry at the Arctic Circle Raceway only weeks before Gatebil.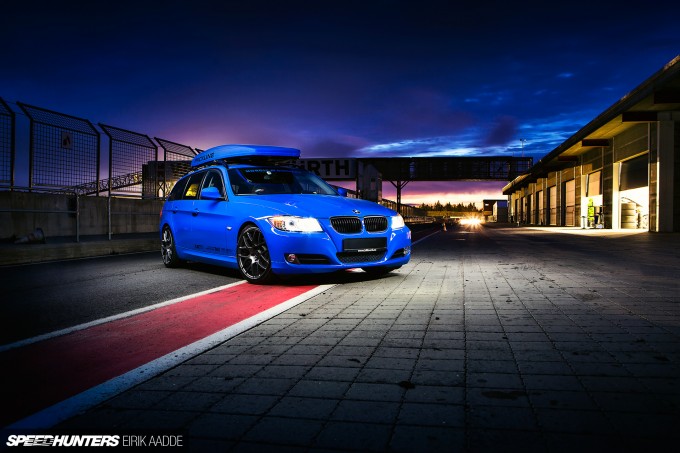 For the first time I brought along my own car to Rudskogen and Gatebil, so naturally I could not leave the pits without a picture of the blue Touring Bimmer nicknamed the #CamerWagon (because dragging around camera equipment takes up space.).
Thank you for your attention Speedhunters readers! If you want to see more pictures from my adventures around the north, give me a follow on Facebook or Instagram.
Eirik Aadde