Capturing The Emotion Behind Speed
For those of us who develop a love of cars and a passion for capturing them through our cameras, at some stage we usually ask ourselves 'Do I want this to become more than just a hobby?'. The market for commercial automotive photographers is a highly saturated one, and whether you agree or disagree with it, social media can be a powerful tool for getting your photos out into the world. Here at Speedhunters, we're constantly finding ourselves completely overwhelmed by the sheer amount of incredible car-related content shared with us daily via social channels such as Facebook, Twitter and Instagram. Naturally, some of that content stands out a bit more than the rest.
This month we thought we'd showcase some of our readers' photography that we've recently taken notice of – thanks to the wonders of the internet. So get ready for some #IAMTHESPEEDHUNTER inspiration, as we talk to five talented automotive photographers about how they've developed their own shooting style, and some of their favourite Speedhunting moments…
Michael Dautremont, Belgium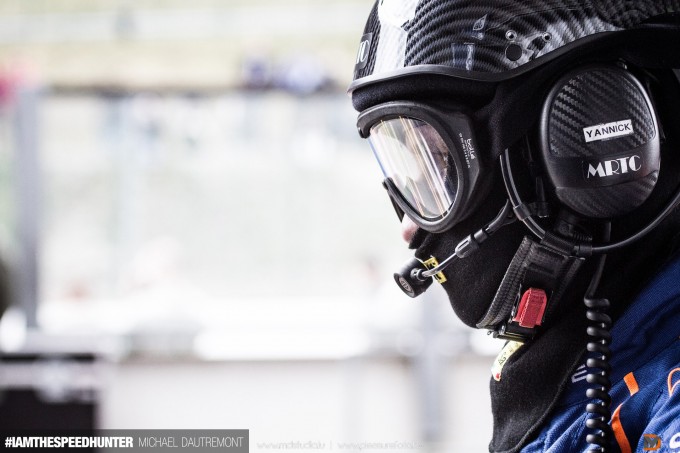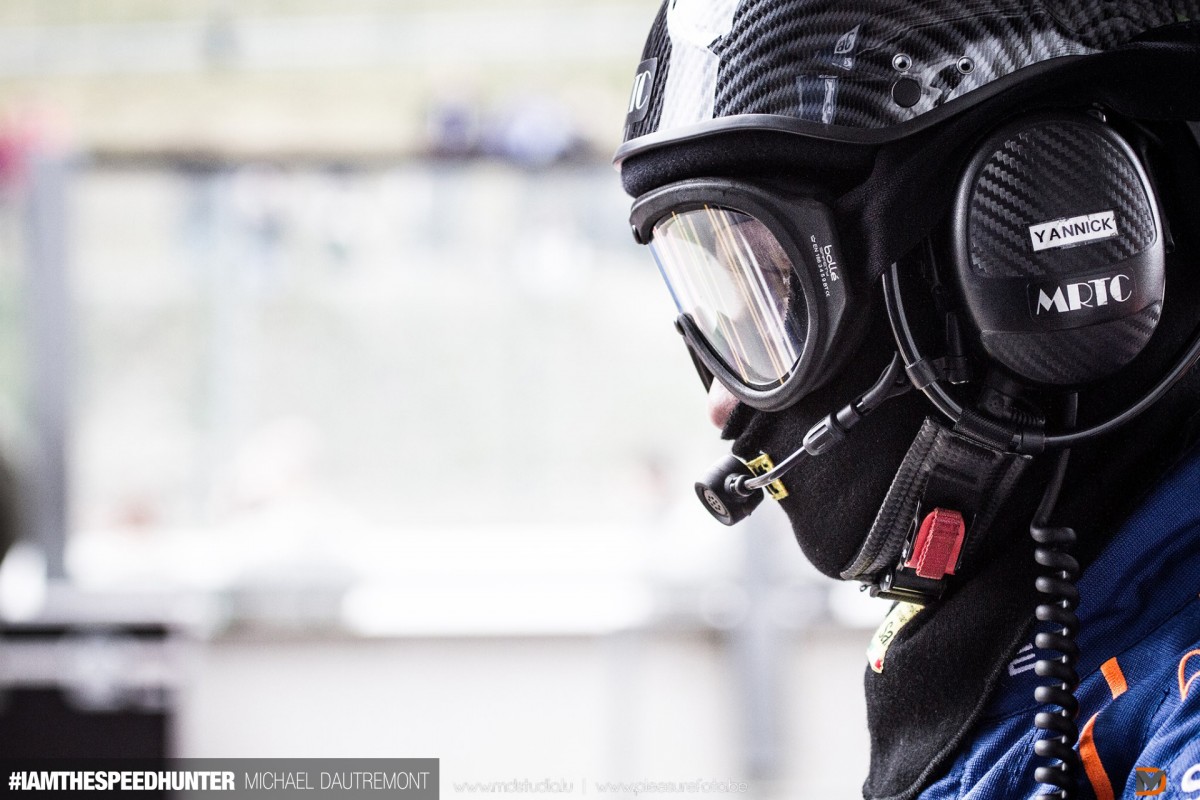 Hello, my name is Michael Dautremont and I am from Belgium. I never studied photography, but it was always something that interested me when I was growing up. It wasn't until around two years that I really began to take a proper interest, and motorsport has since become my main focus. I've attended 15 track days now, and I feel as if I'm really just starting to get a good idea of my own photography style. I find motorsport photography fascinating, as there is so much more going on than just the cars themselves. I like to capture human emotion and the passion of the people working there and that's what I like to try to transcribe, to live and share through my photographs.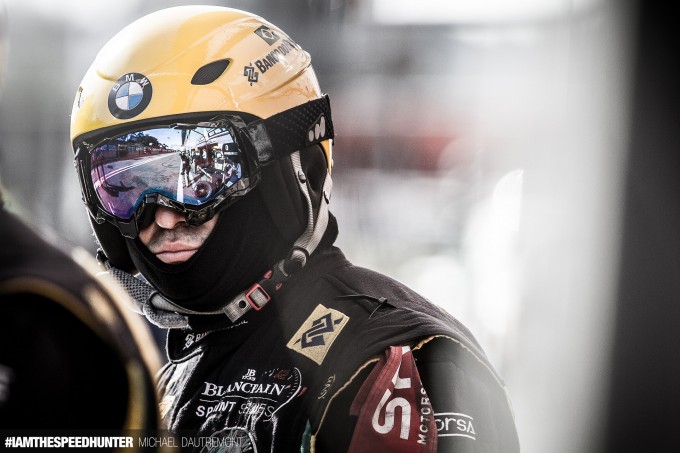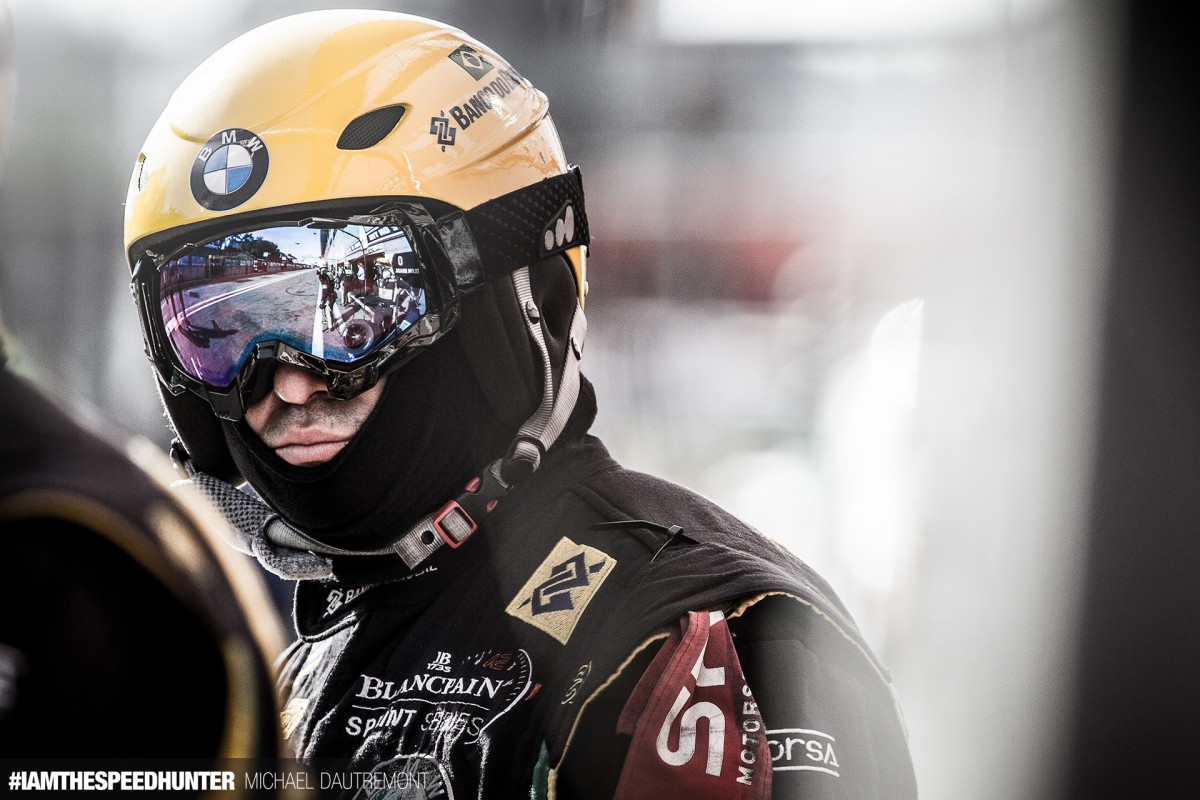 I like to have a fairly low-key approach, and I try to make myself invisible in the background of a stand or in a corner of the pit lane to achieve the most natural images possible of the unique moments offered within this sport. The above image was taken at Circuit Zolder during the Blancpain GT race; this mechanic was standing still and ready in case a car had to return urgently to the pits. I really enjoy capturing candid portraits like this – a nice moment of calm amidst the usual high tension environment. I was quite far away when this was taken, but zooming in allowed me to capture a perfect reflection in his goggles.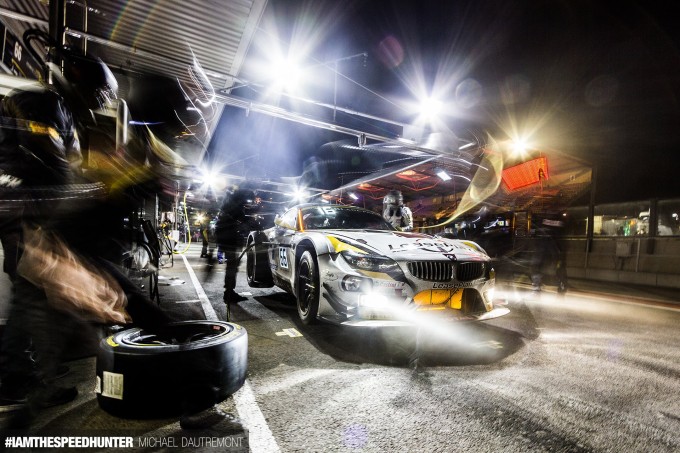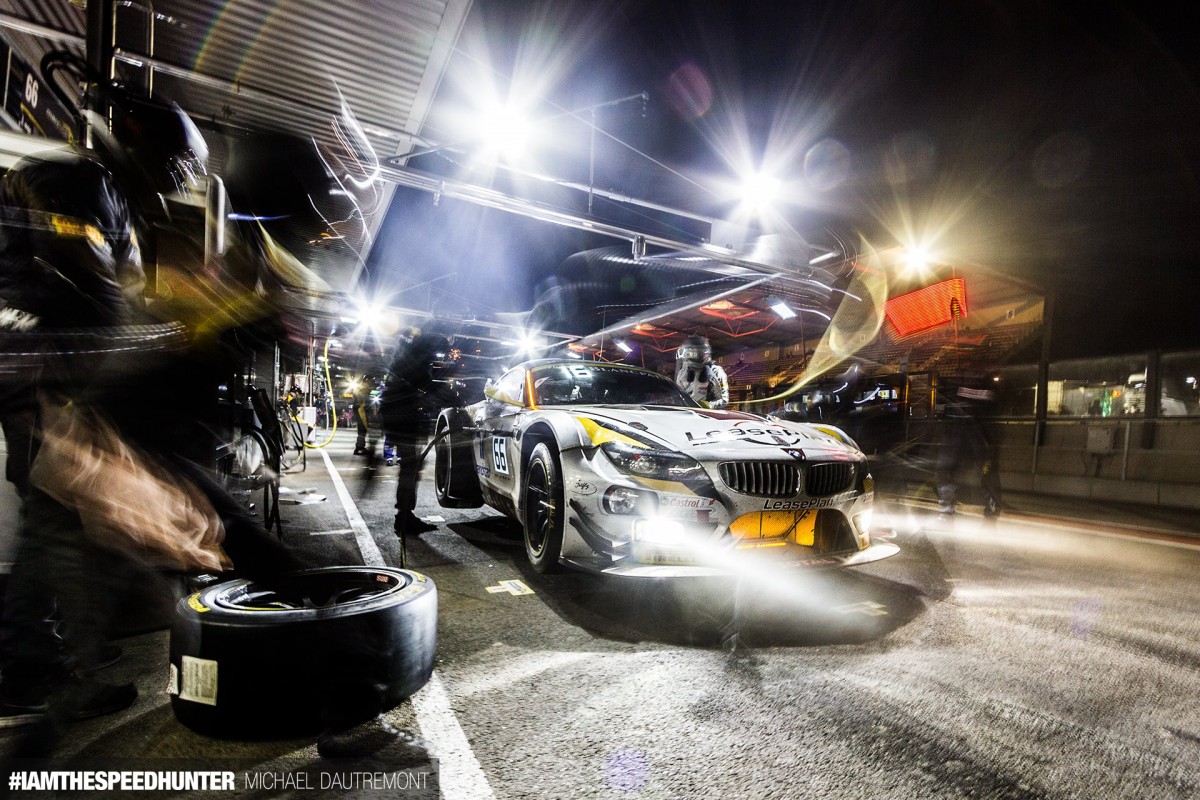 This was taken at the 24 Hours of Spa Francorchamps last year. I was doing some test shots on another car before the BMW came back to the pits but was unable to give the effect I wanted. So I settled into a dark corner – invisible – and I waited for the car to return. My idea here was to capture the flurry of movement and excitement around the car.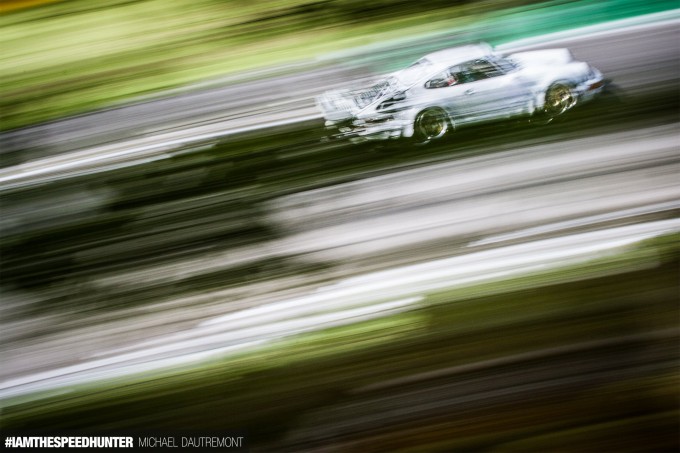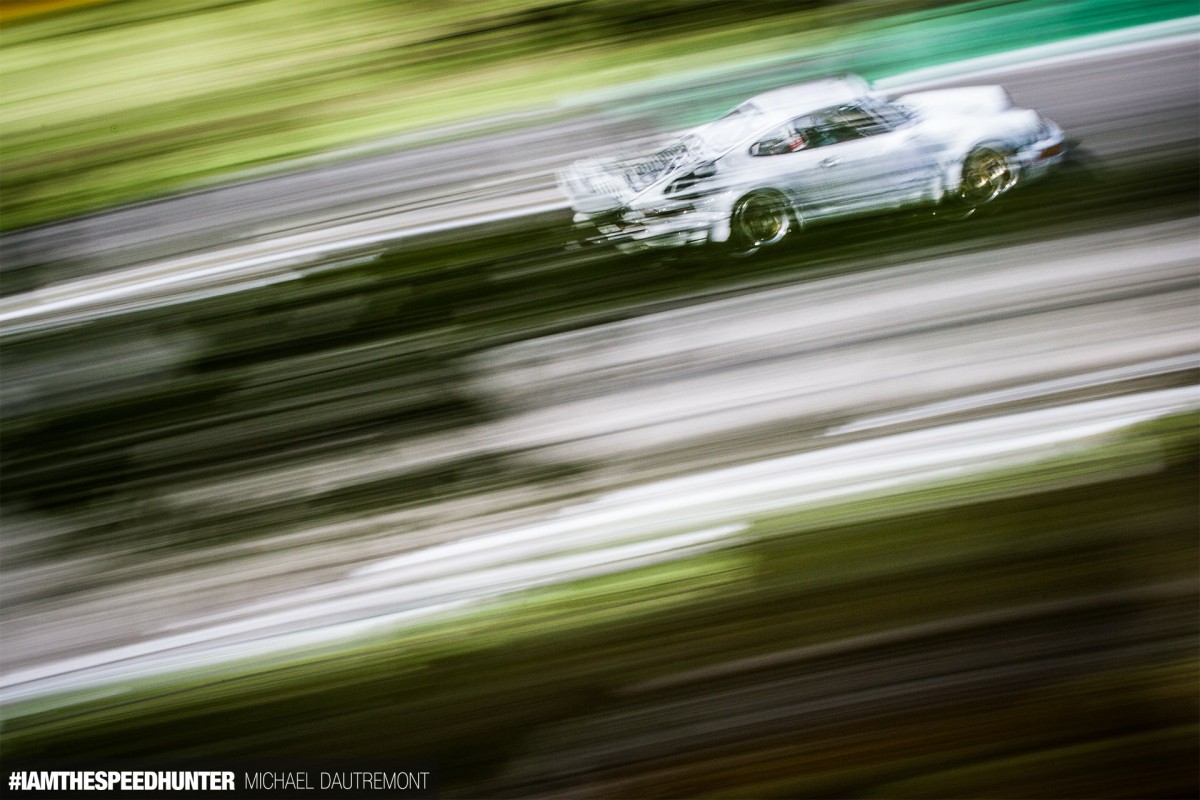 Although I enjoy capturing moments of tension, concentration or joy from the drivers and crew members, as well as more traditional track photography techniques, sometimes trying something new is more fun. This photo is a bit special to me; it is part of a series that I called 'speed painting'. The idea is to not show a sharp image, with the intention of expressing the intensity of movement. I love the mixture of white and jade tones in this frame – the old 911 almost looks like a ghost.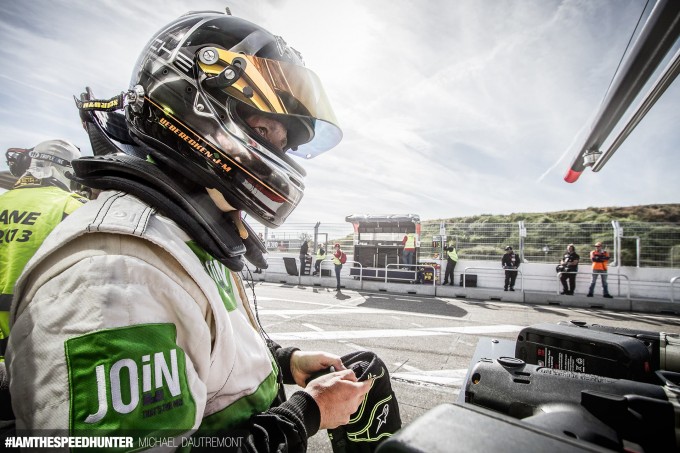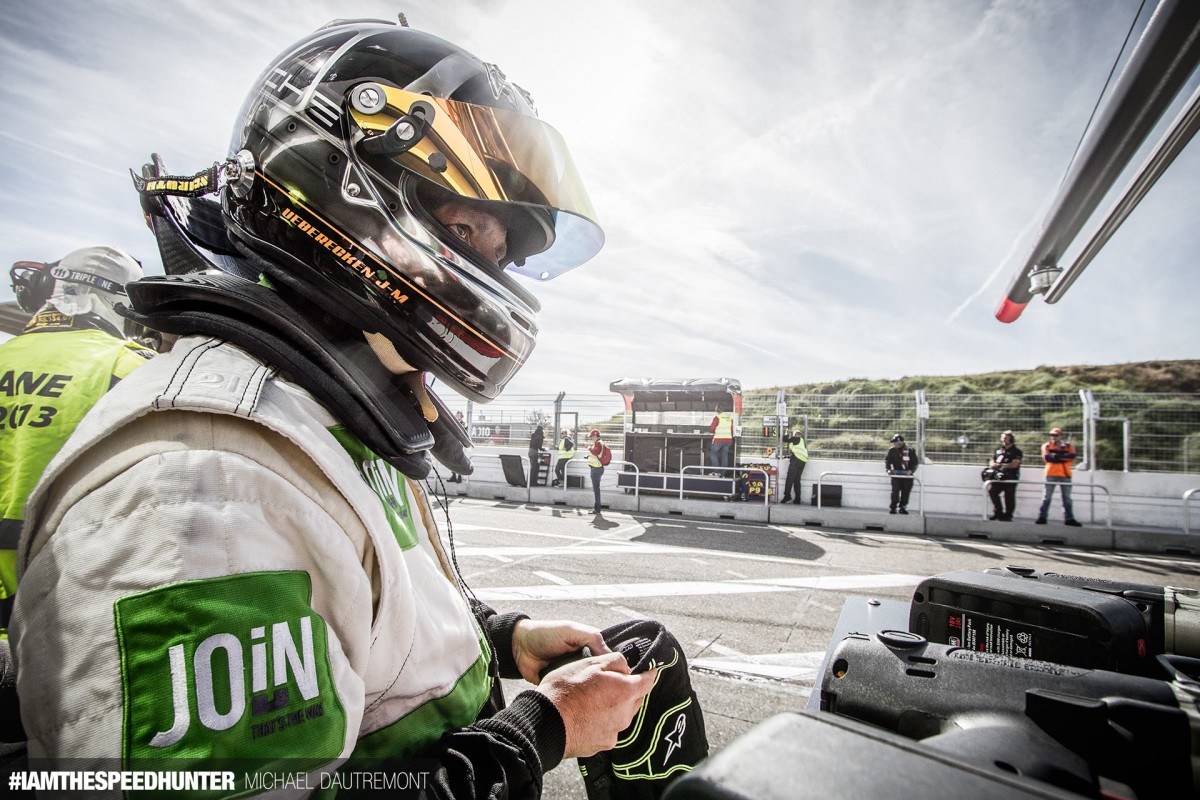 The concentration of a driver is truly a unique thing. Here I tried to capture the look of intensity and also stress. It's a strange feeling and magical. I was lucky enough to be close enough to capture this magic moment in the eyes of JM Ueberecken.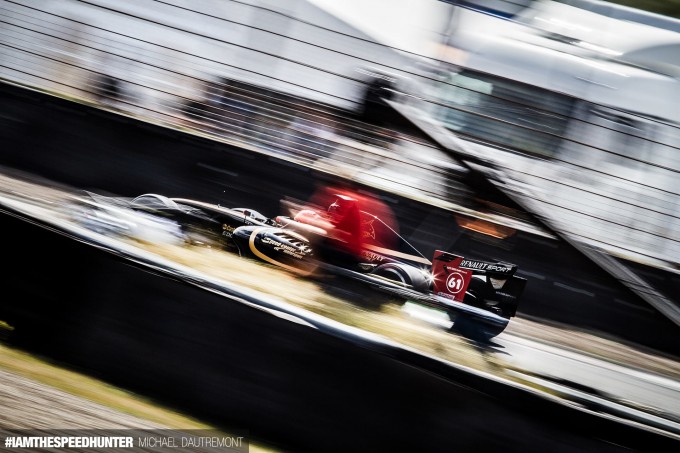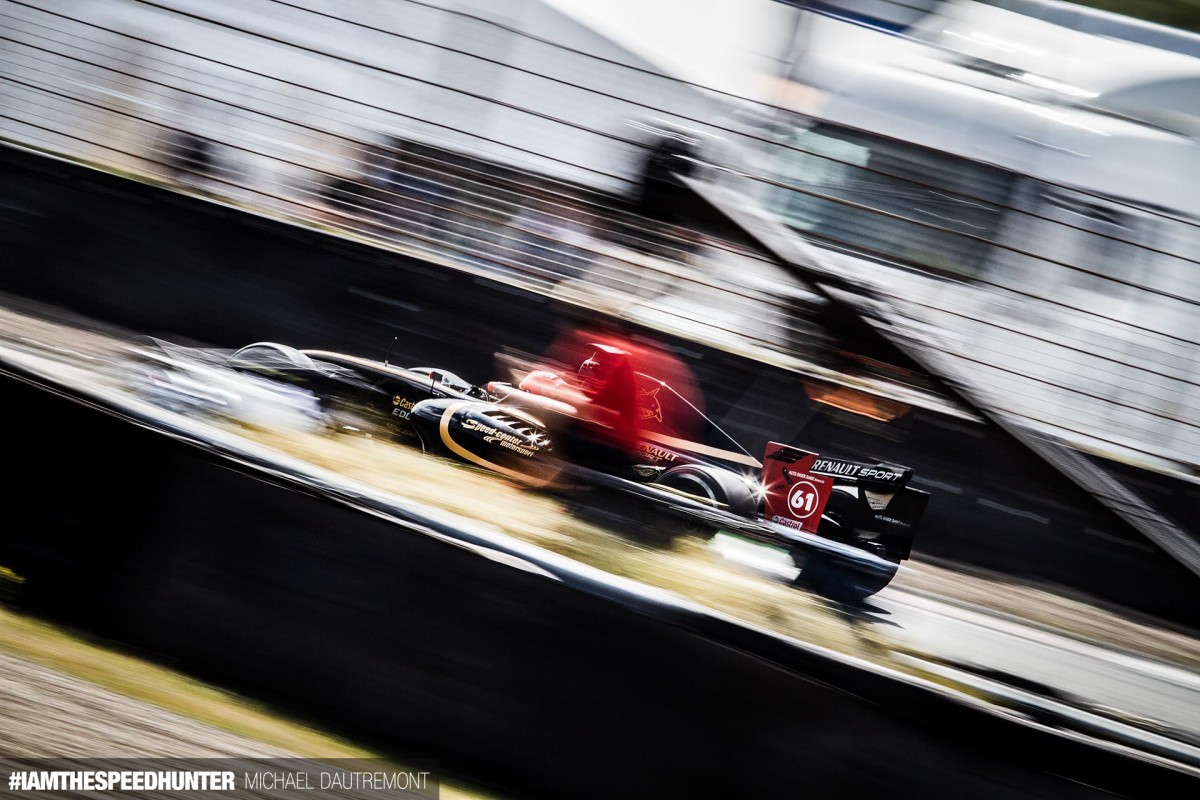 I still feel like I am quite new to photographing cars and that I have a lot to learn. But motorsport has become such a huge passion of mine, and I love the challenge in searching the track for the perfect view points, lighting and exciting moments. I'm looking forward to shooting in the future as often as I can!
Michael's full portfolio
Pleasure FOTO Facebook
The Nose Hunter
Dennis Noten, Belgium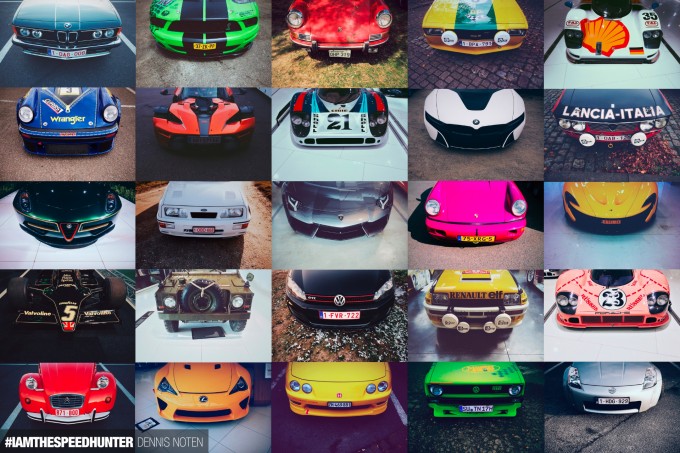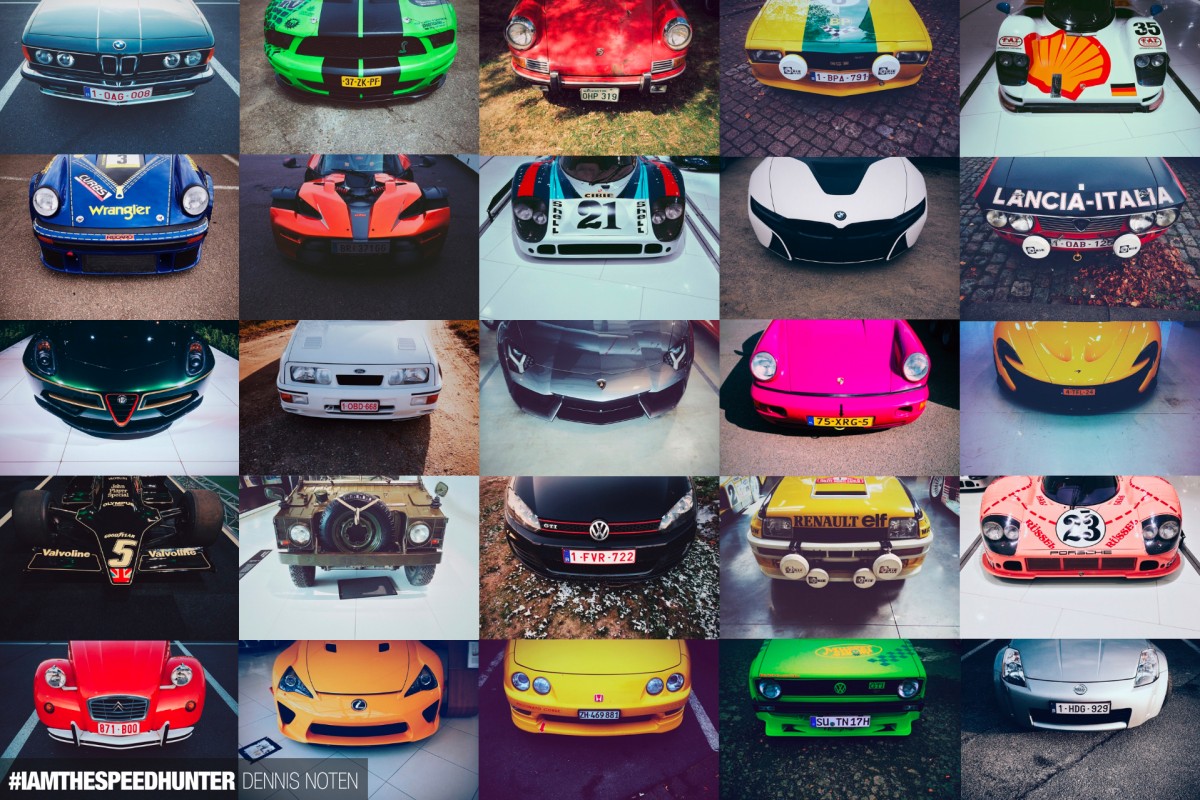 Hi! I'm is Dennis Noten, a 22-year-old photographer from Belgium. I've been a petrolhead ever since I was born, and at the age of 13 I bought my first digital camera and started car spotting. As the years passed by I started messing around and performing photo shoots, and over time my photography level slowly raised until where it is right now.
For the past two years I've been able to work full-time as a photographer – mainly shooting cars – but when I'm not using my professional camera, I love taking pictures with my phone. I've had my Instagram account for a while now, which I started out using just to post some behind the scenes type snaps, but it soon evolved into something quite special. I wanted to do something different and creative involving my love of car spotting, and that's how the 'nose hunting' started.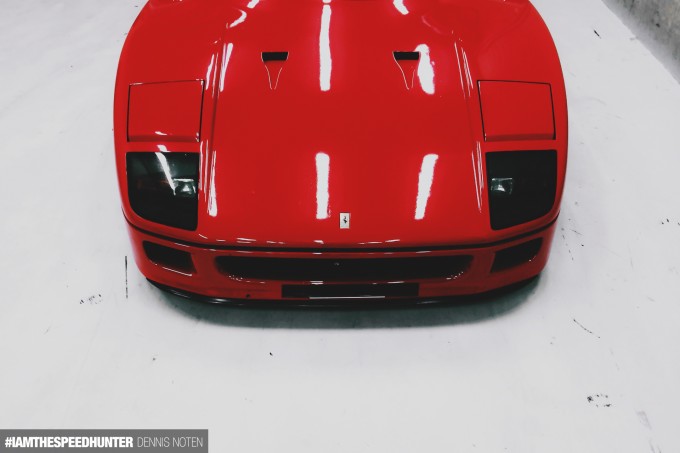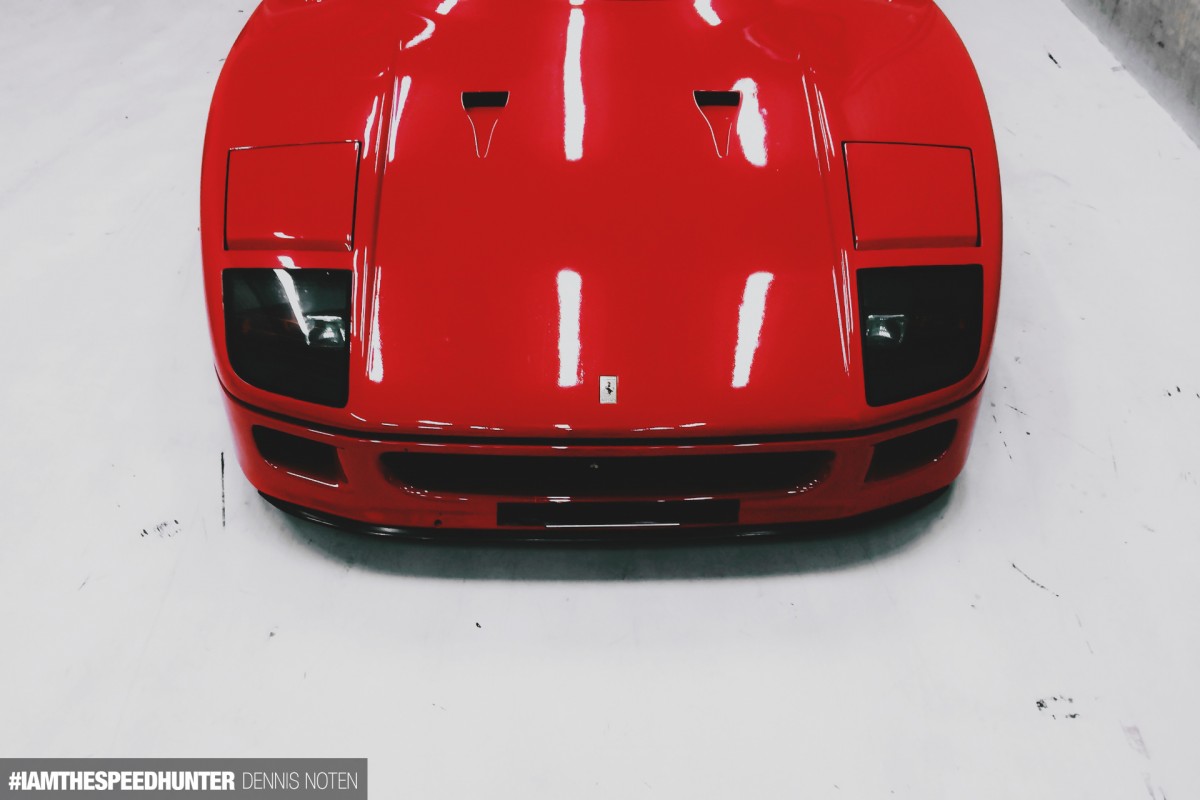 Nose hunting is so easy; it's something I do when I'm on a photoshoot, at a car museum or meet, or even when I see a nice car in the parking lot of the supermarket. If you browse my Instagram account or check the #IAMTHENOSEHUNTER hashtag, you'll see a lot of different noses. I try to stay consistent with the composition and contrasted tones, but include a wide variety of colours and shapes. This is a nose of a Ferrari F40, which I spotted in the pit lane at Spa-Francorchamps. I was lucky enough to do a photoshoot on an F40 when I was 16 years old, and this has been one of my favourite cars ever since. This example was absolutely mint with less than 2,000km on the clock!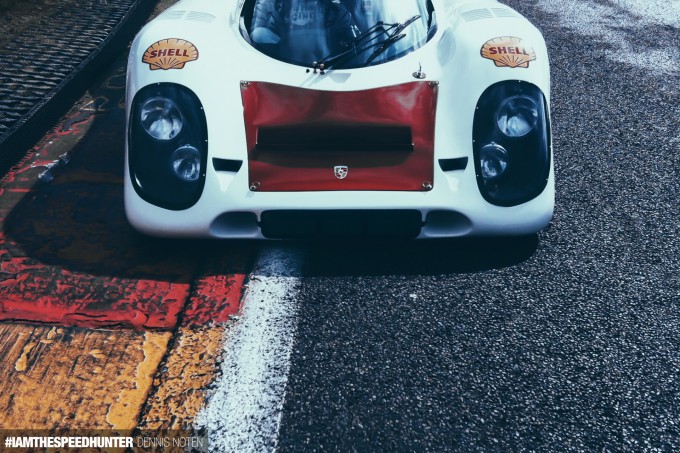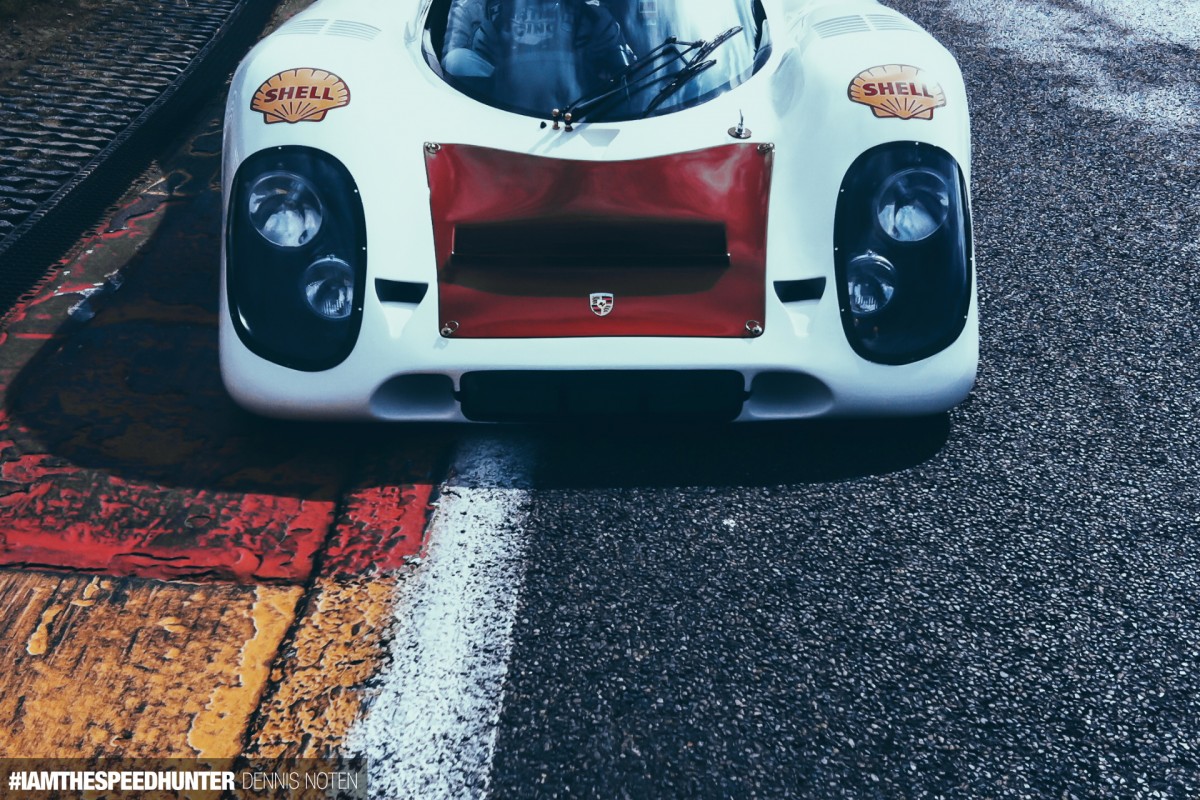 Here's a nose of a Porsche 917. This must be one of the most expensive noses I've photographed. It was great to see a legendary car like this participating in a track day at Spa, and I had the opportunity to take some nice shots of it at Eau Rouge, where this was taken.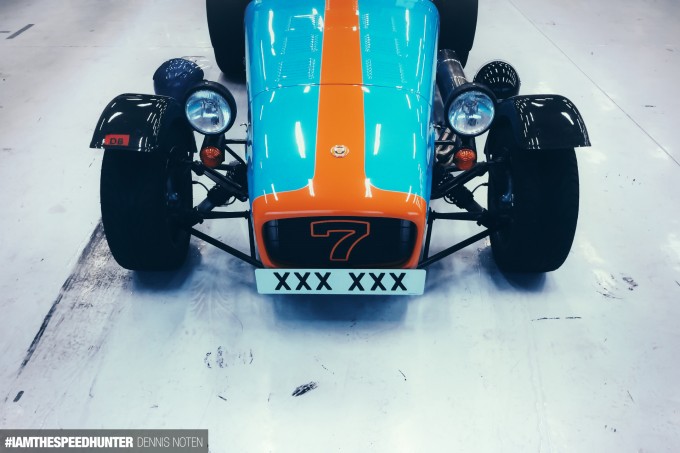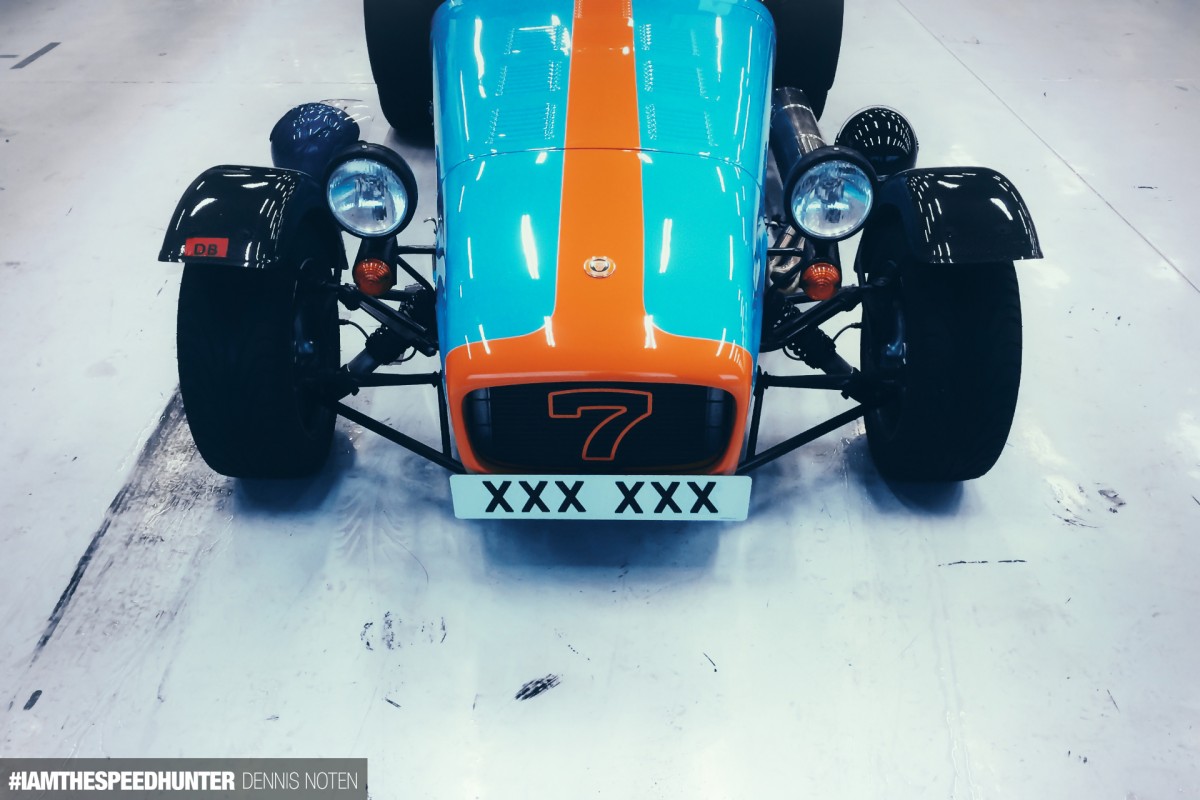 Here's the nose of a Caterham Super Seven. I personally love lightweight cars, so of course I had to add this nose to my collection. I accentuated the contrasting Gulf colours with a subtle cool blue filter.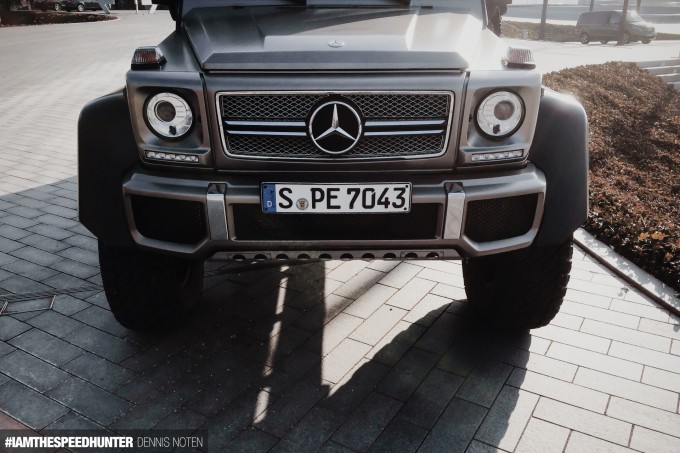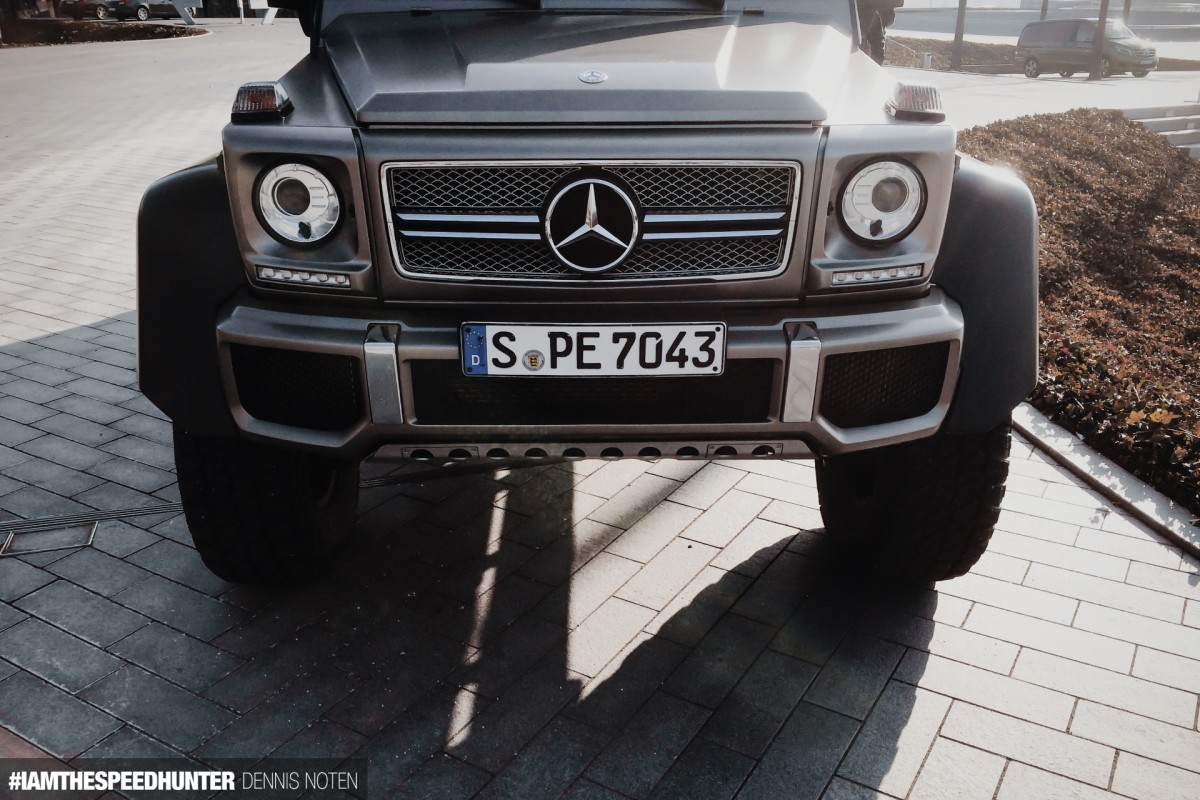 #IAMTHENOSEHUNTER is a celebration of cars of all makes and models. This is something you don't see every day – a Mercedes-Benz G63 AMG 6×6. I'm a pretty small guy, so I had to lift my phone up high to get a decent shot! I recently had the chance to shoot this car together with a couple of other photographers from Stuttgart.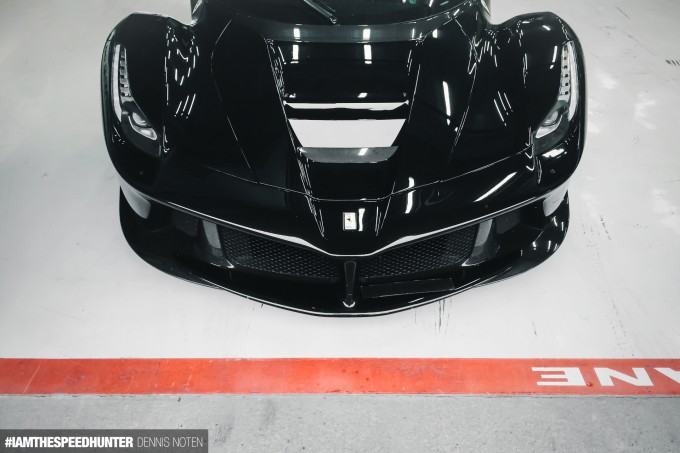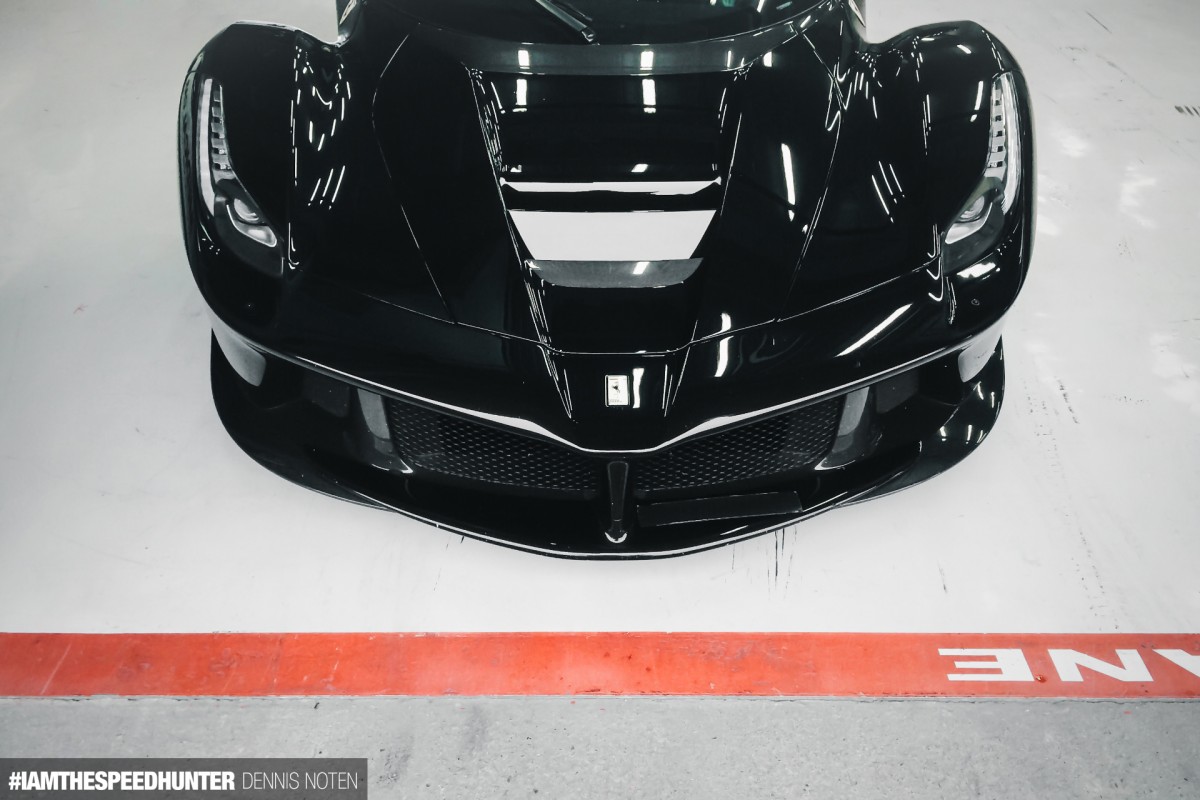 Nose hunting has introduced me to some terrific people. A week before this shot was taken, I received an e-mail from a kind man called @powerslidelover on Instagram, saying that he would be attending a track day at Spa and wondering if I'd like to join him for some co-laps in his new car. With the new car being a LaFerrari, of course I said yes! I joined him for a couple of laps on a cold and very wet Spa, and let's just say that the owner really lived up to his Instagram profile name! What an experience being in this car with a driver not afraid of properly using it!
Dennis's Portfolio
Dennis's Instagram
Painting With Light & Colour
Eirik Aadde, Norway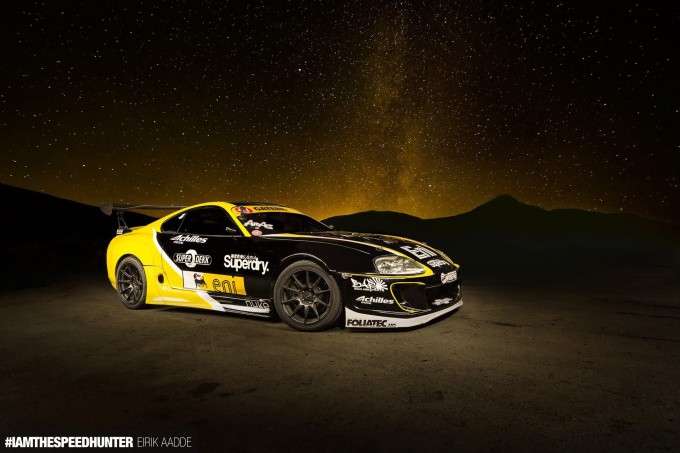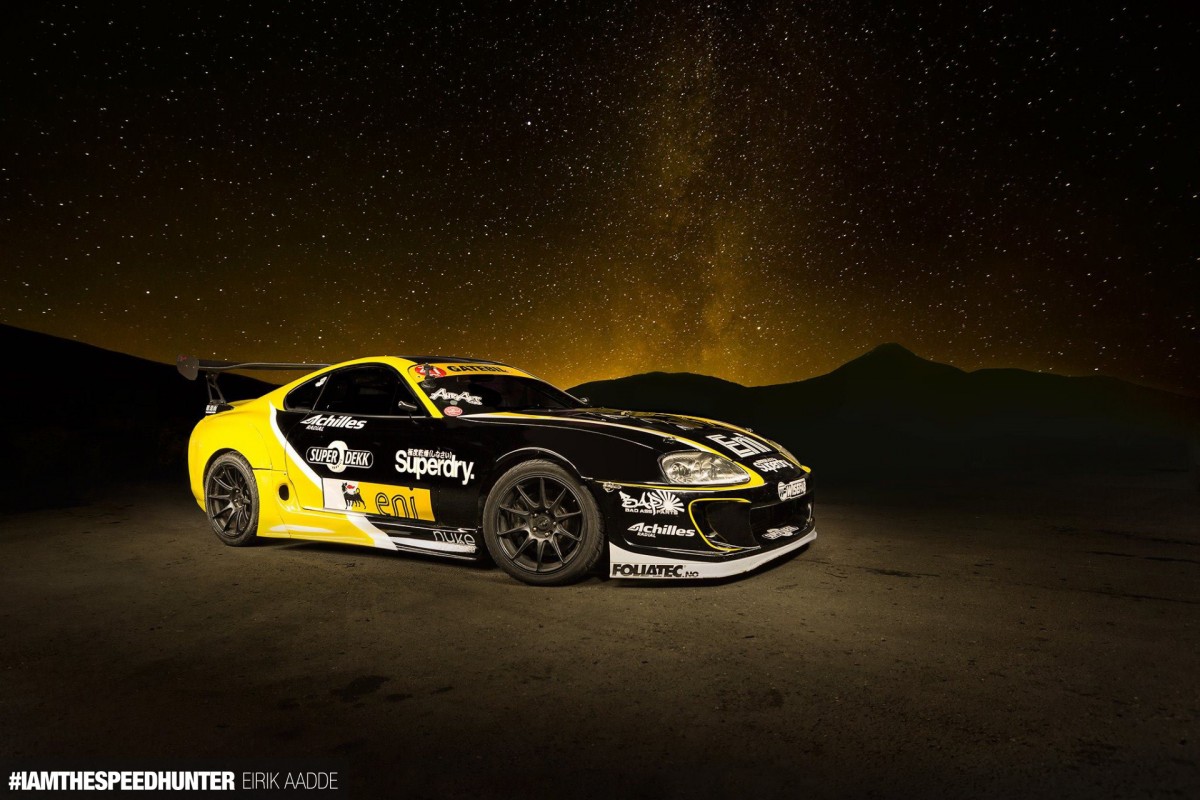 My name is Eirik Aadde; I'm a graphic designer and art director by trade and a photographer by heart. I've lived most of my life beyond the arctic circle in Norway – a part of the world where the sun never sets in summer and never rises in winter. I started playing around with photography in high school and gradually it became my hobby; I took pictures of everything, learning and failing along the way. Eventually I started shooting more and more cars, and one day I was asked by a friend to do a rig picture and we agreed to split the costs to make it happen. Fast forward three years and here I am – shooting, rigging, and lighting up cars on a daily basis!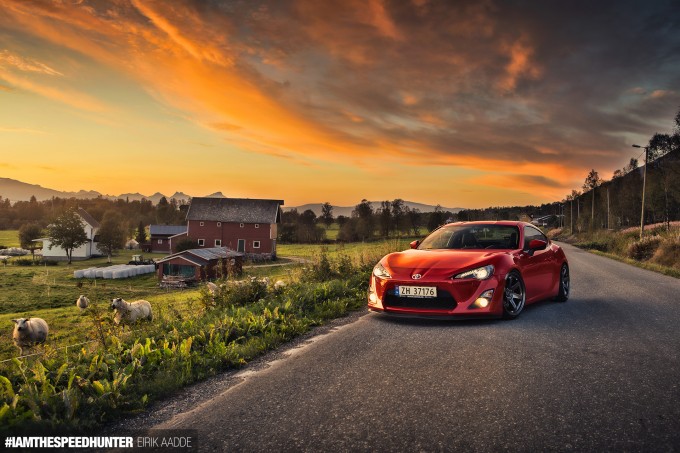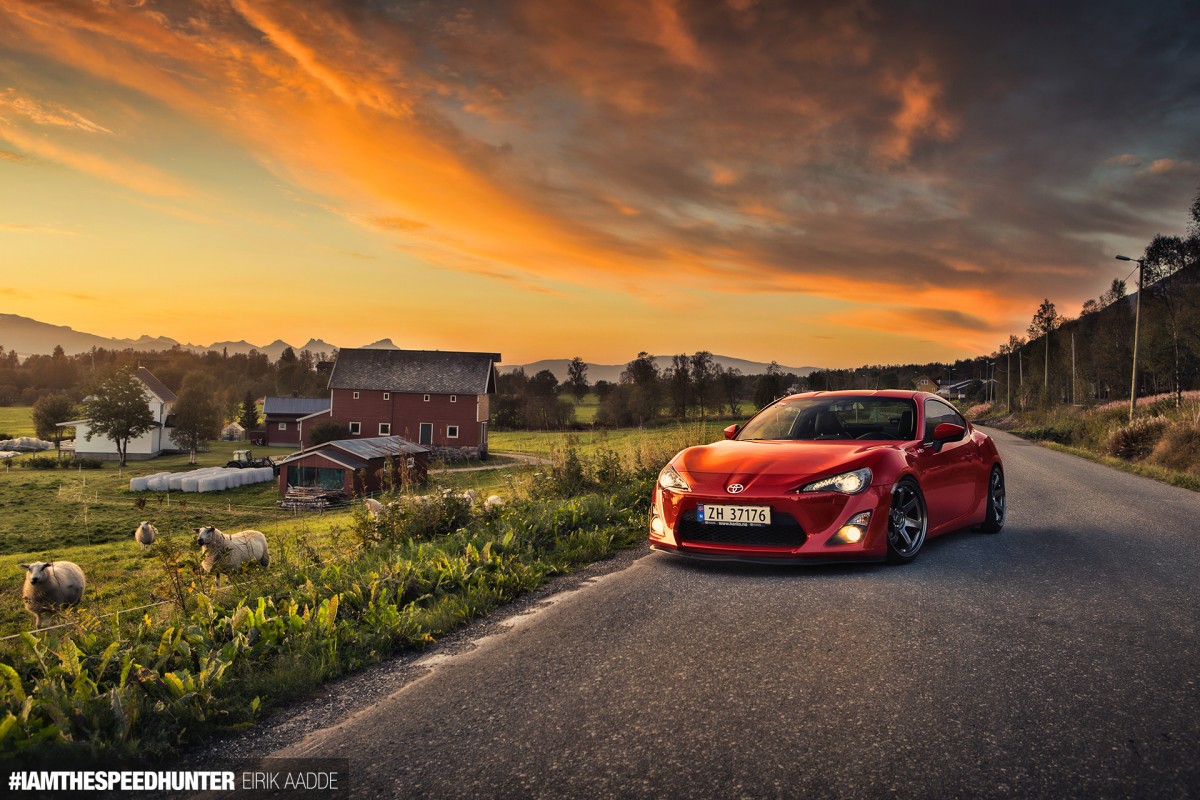 The way I take pictures has evolved a great deal in these three years but one thing has the same: the desire to make any car look as good as possible. I try to think about what lines are worth highlighting, what features make a car stand out, and so forth. Coming from a part of the world blessed with breathtaking scenery I've also tried to bring in more surroundings than most other automotive photographers, using the car as a prop rather than filling up the whole frame.
With this GT86 shoot, I wanted to bring in more elements of red and orange to complement the colour of the car. We headed out to an area with a couple of farms at sunset, which made for the perfect backdrop. The sheep were not intended to be a part of the frame, but they were so curious that we couldn't scare them away!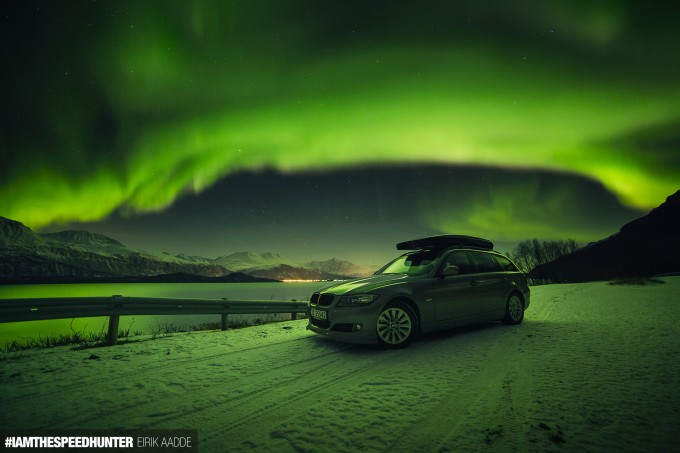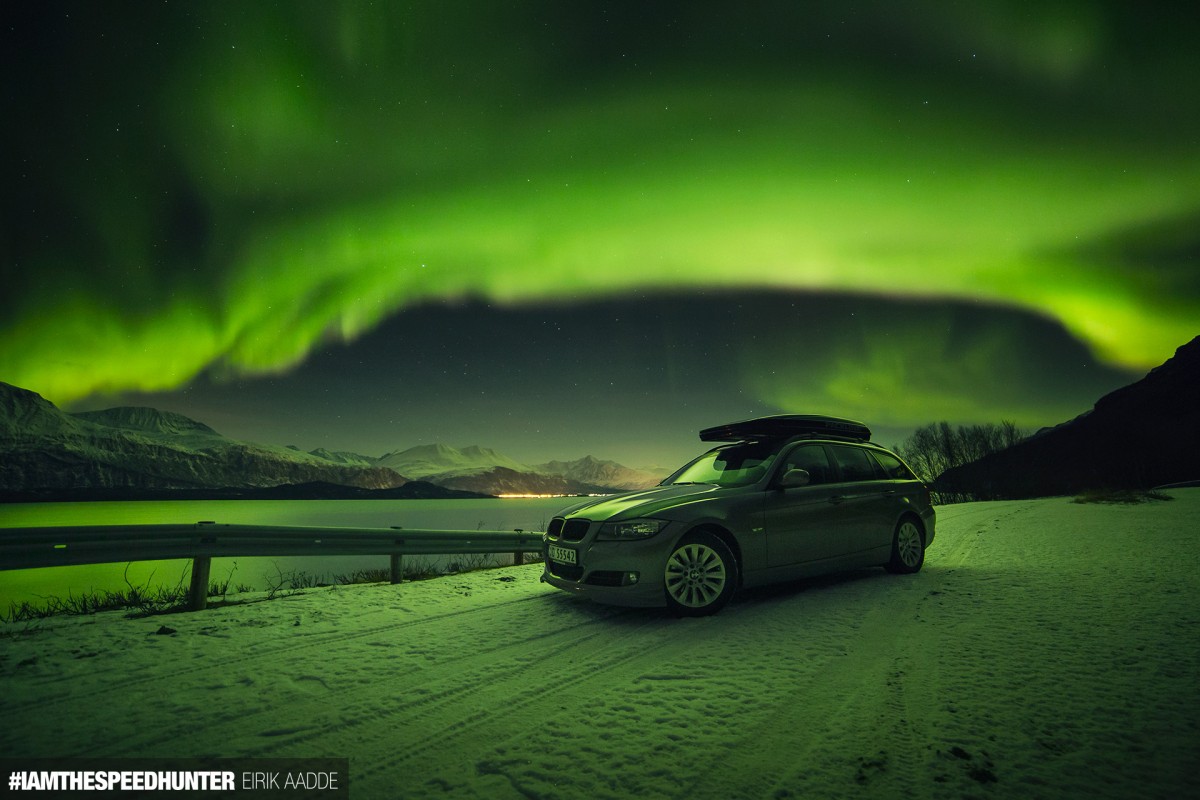 When I'm driving around, I'm constantly looking for locations and the right lighting conditions. I tend to look a lot at the sky, watching how the clouds shape up and change color. During winter however, I'm looking for something a little different. The image above is pretty much straight from my camera, and it features my car bathing in a powerful burst of Northern Lights, or 'Aurora Borealis'. When something like this happens, it's all about seizing the moment.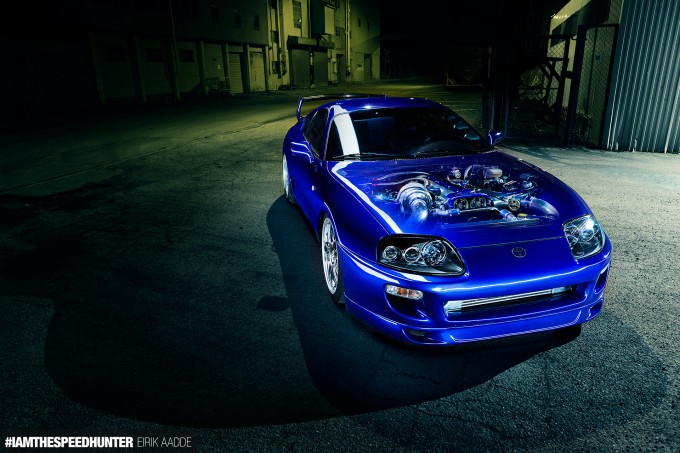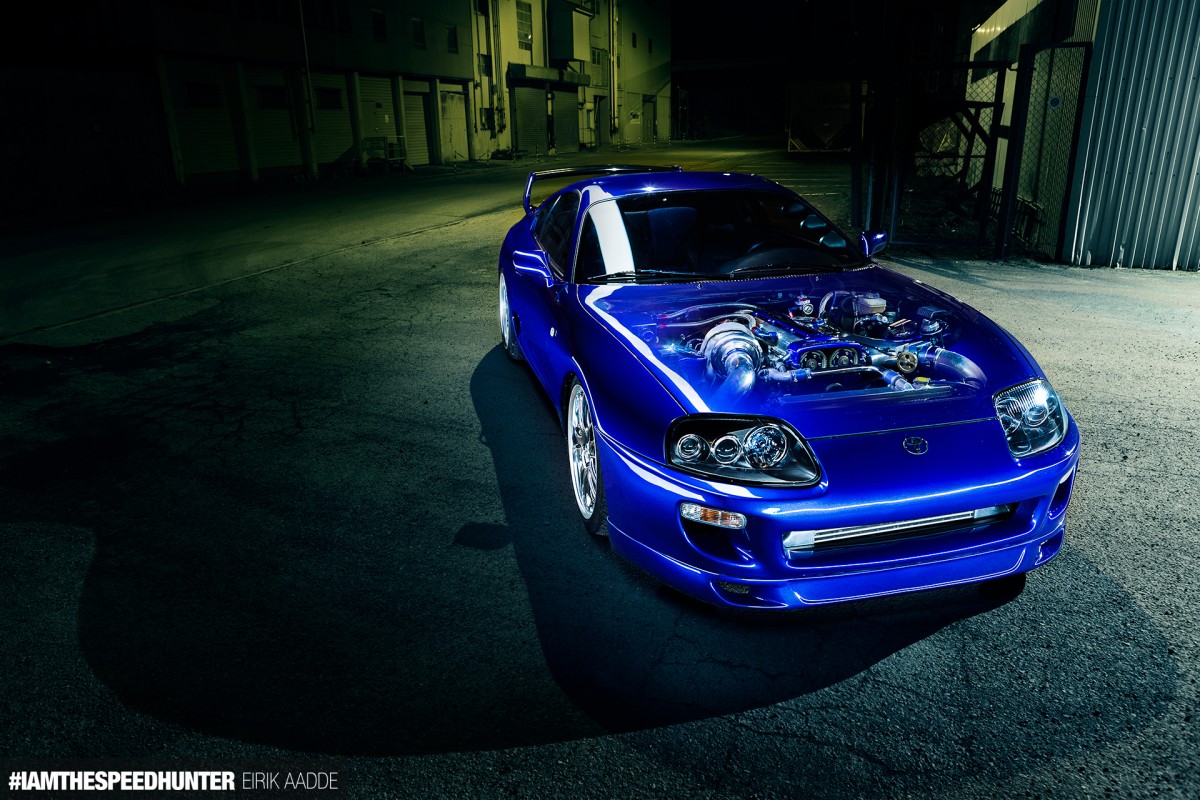 There are many clichés in this trade, and this is one of them. In my opinion though, as long as you set out to create your own work and not directly copy others, you can take on as many clichés as possible. On this particular shoot, I wanted to take an engine shot that really popped. So we found a space with some well-positioned streetlights to give the frame some more depth. Then I continued by doing some light painting on the whole car using five exposures, and two final ones with the hood up, showing off the 2JZ engine.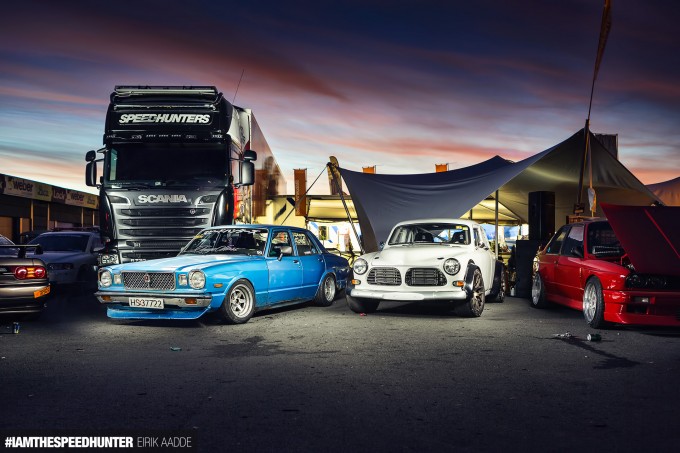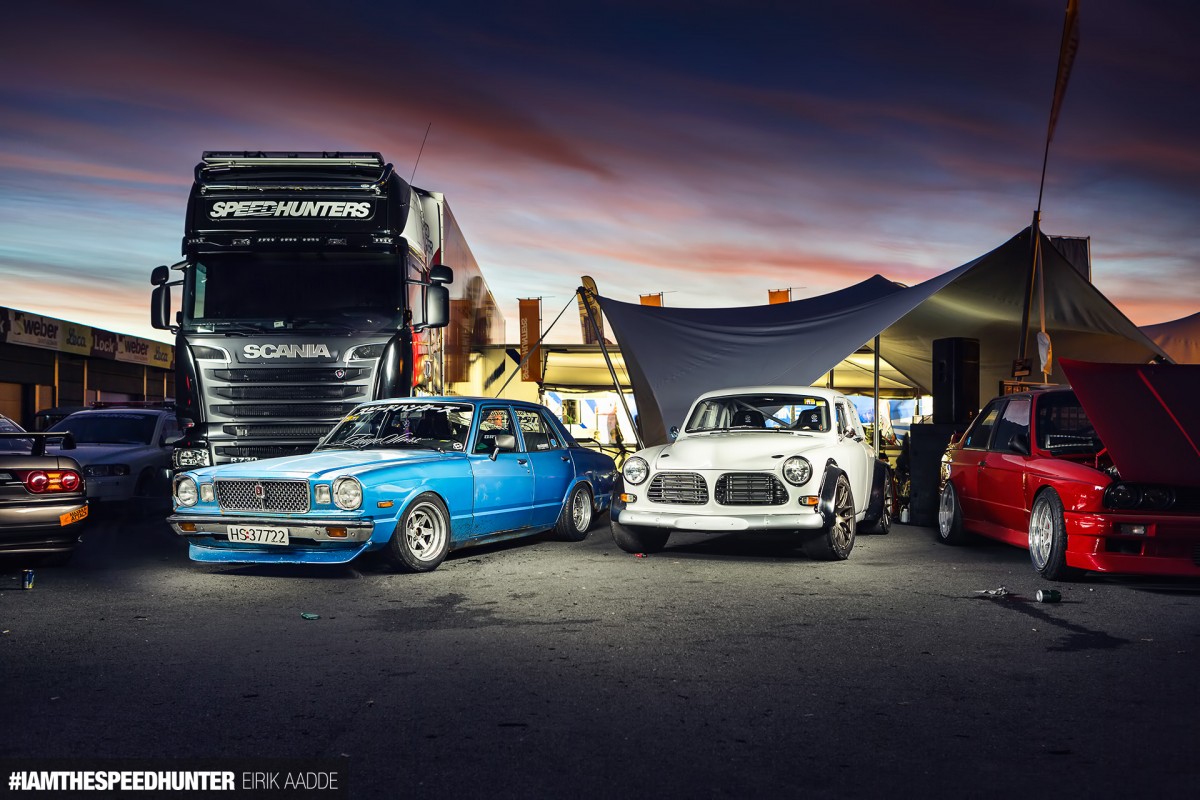 This image came to be through my desire to create some different. When I'm at an exciting car event like Gatebil, I often feel inspired to think in new ways. There are many talented people running around with professional cameras, so getting creative is key! For this image I wanted to highlight some of the unique cars in the pits, and lucky for me, the sky painted beautiful colours two nights in a row. These cars at the Speedhunters stand made for a great tribute to Norway, featuring red, white and blue. To light up the cars I used a Westscott Ice Light which is an LED-based light stick with a frosted cover, providing a more even and subtle distribution of light.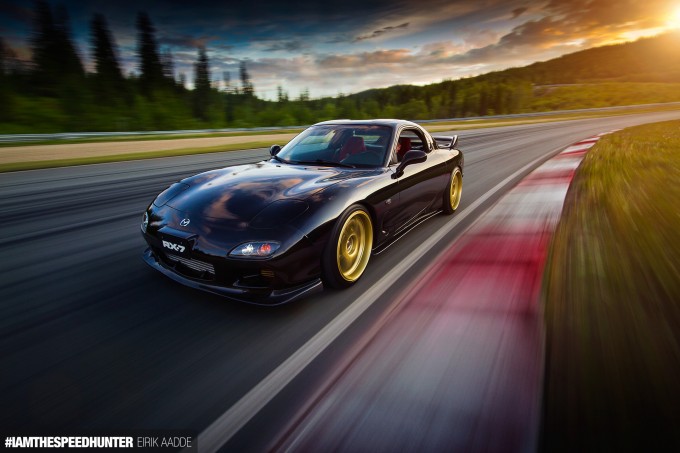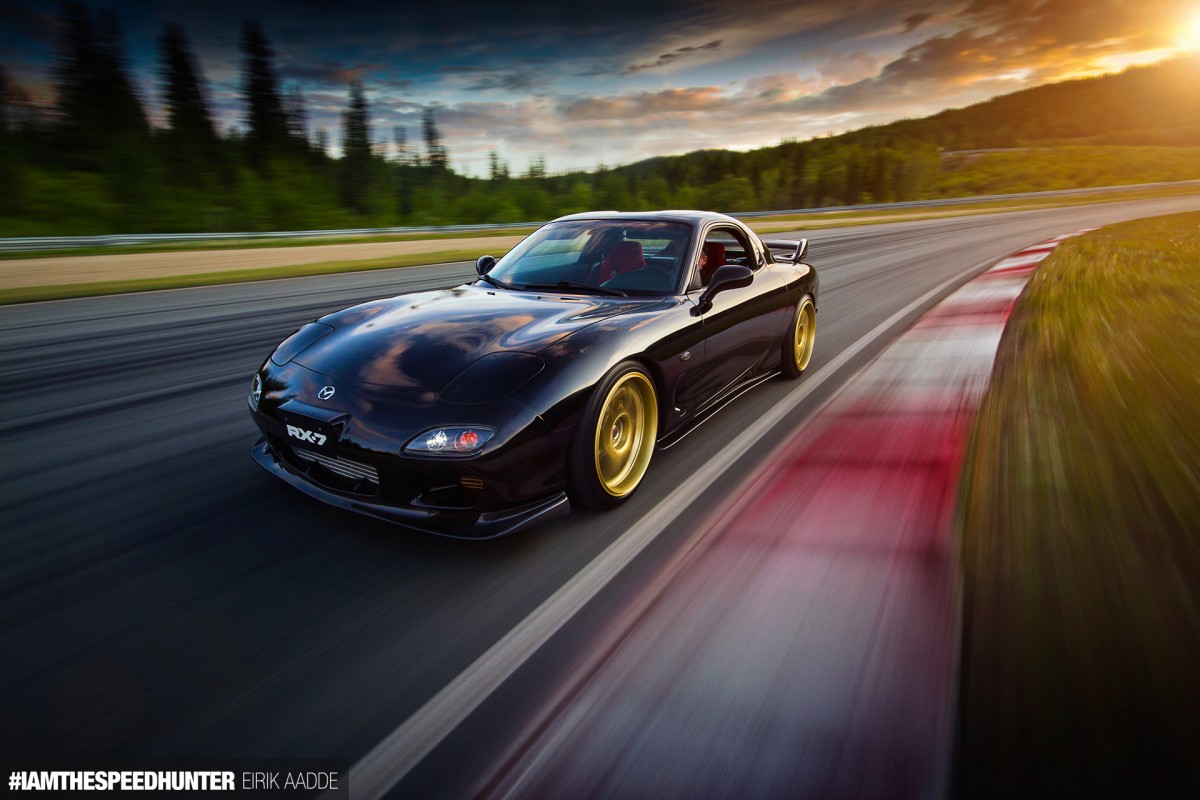 In my introduction I mentioned rig shots. These are fun yet nerve-racking! I tend to always take rig photos in the late hours of the day, just as the light is fading away. This is so I can get a longer shutter speed and capture colours in the sky. The image above was shot close to midnight, as the sun never sets in the arctic summers.
Eirik Aadde Photography
Eirik's Instagram
Focus On Feature Cars
Courtney Cutchen, USA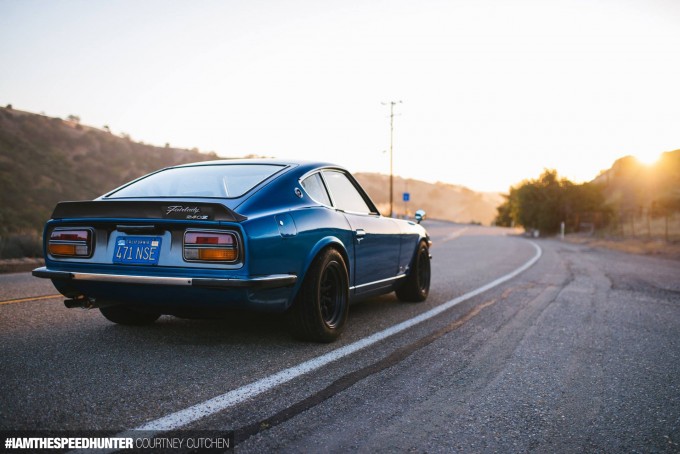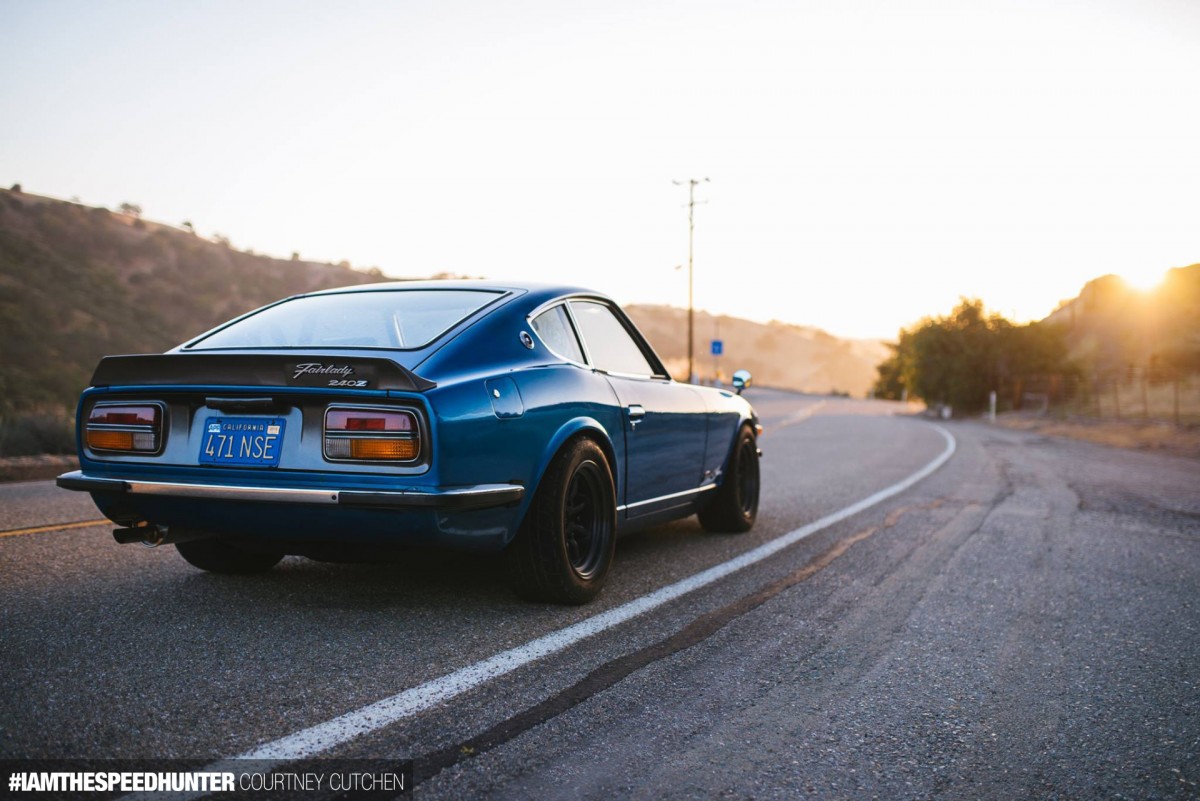 Hey Speedhunters! I'm Courtney Cutchen, a photographer and car enthusiast from Livermore, California. I started experimenting with photography in high school, and decided to pursue it professionally about a year after graduating. I initially started with portraits of pets, but then I caught the Speedhunting bug! I'd always sort of liked cars, but I didn't know much about them. My first official car shoot was a night time shoot of my boyfriend's old NB Miata, and it got me completely hooked.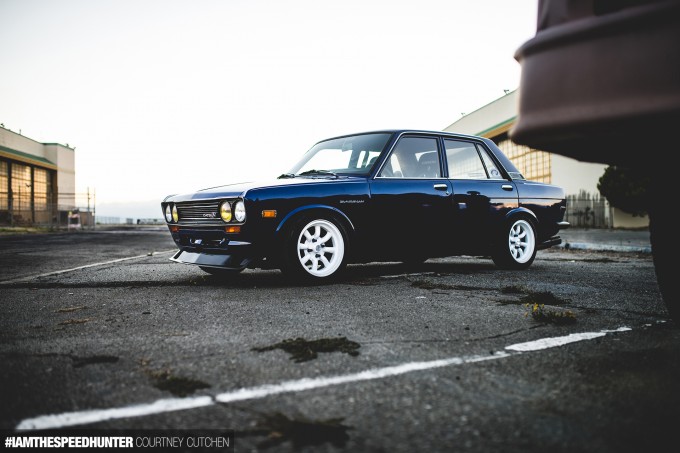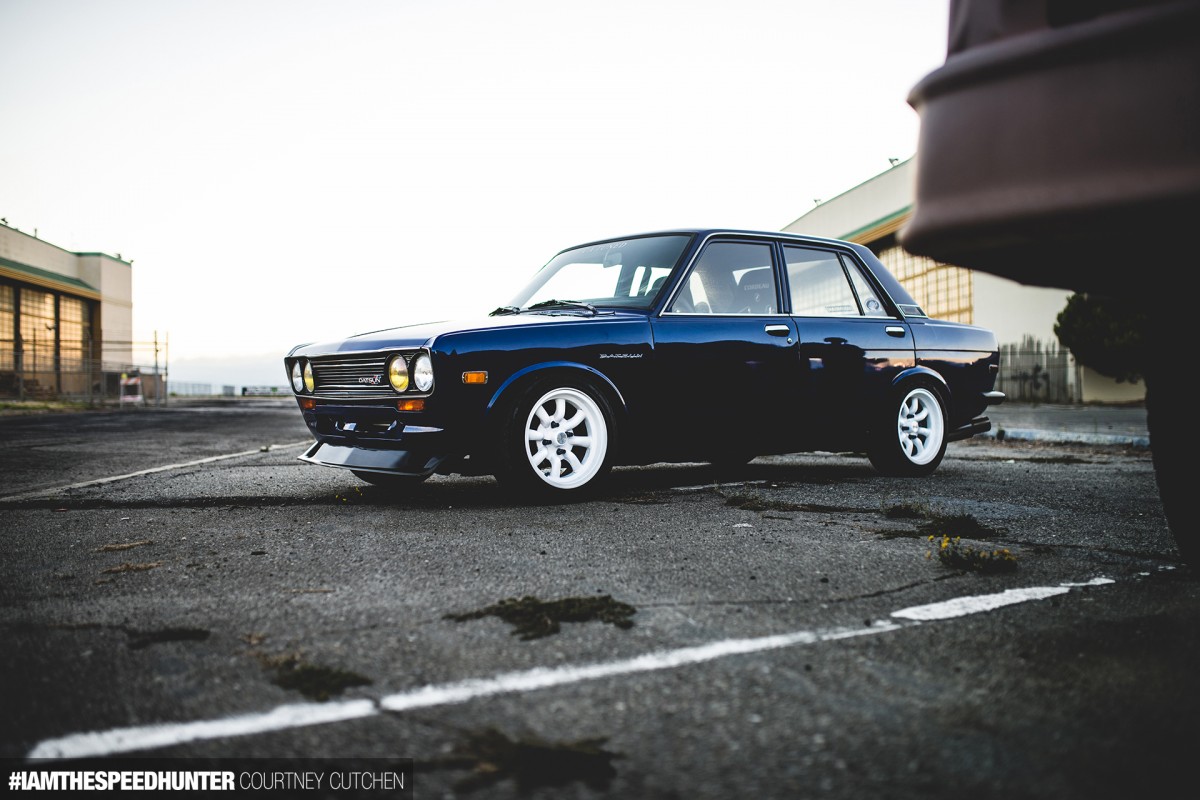 Early on, I took inspiration from magazines and online media, and soon adopted a 'feature' style of shooting. I liked to focus on single cars and highlight the best parts about them. I love images that are vivid and full of contrast and detail. I try to capture as much of those elements as I can when I'm shooting. Since most of the people who see the photos may not see the build in person, I take it as my job to portray it as accurately and interesting as possible.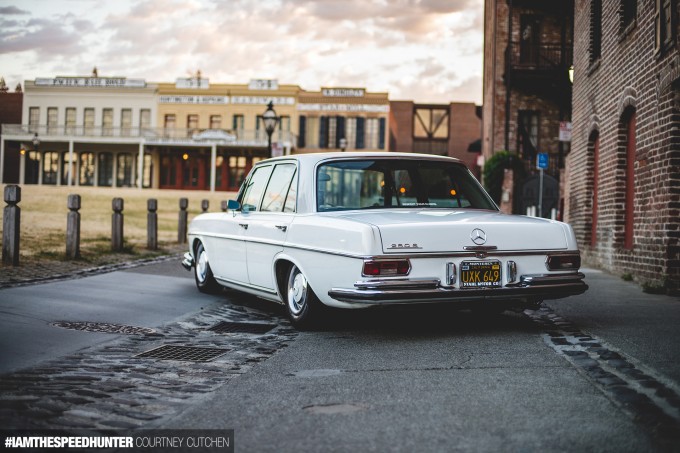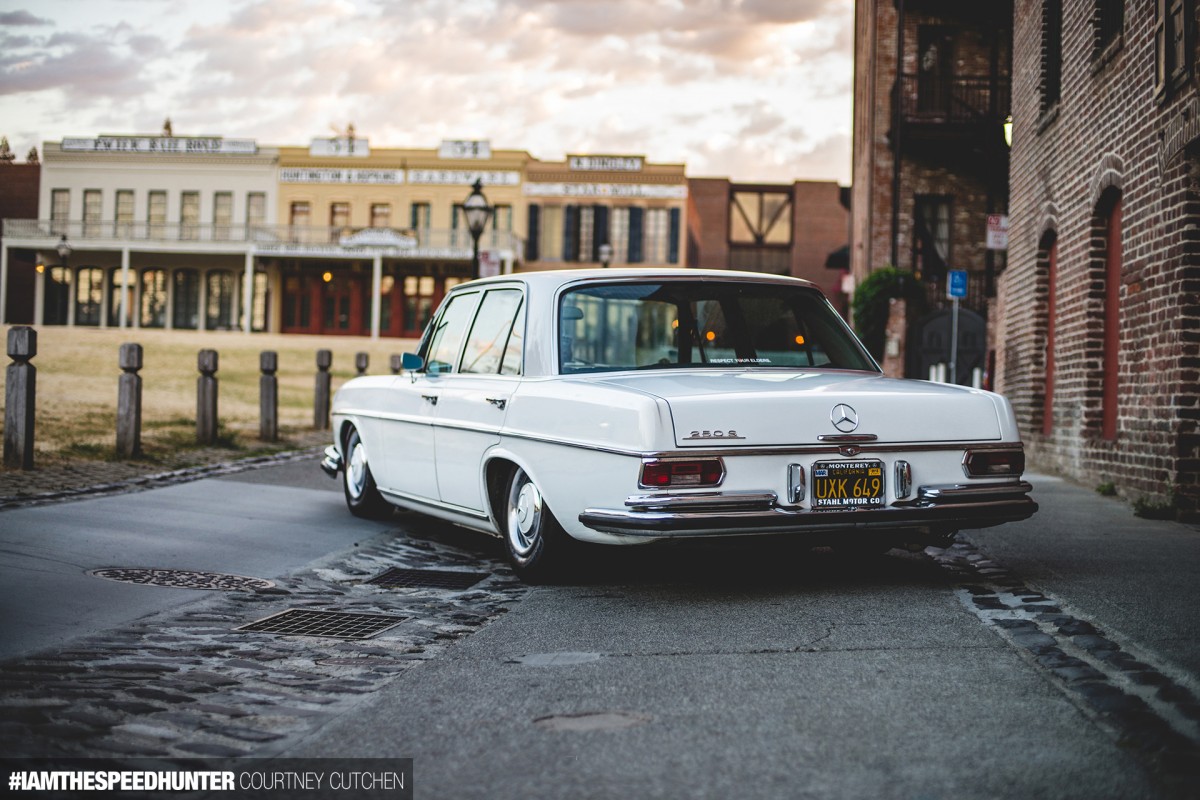 I think it is also safe to say that I am a bit obsessed with atmosphere. I pay careful attention to tones and colors, and the overall feel of each location. The way I see it, if a subject doesn't align with your location then there can be a sense of disconnection. We all have ideas of what cars belong where, and it's important to keep these details in mind to create work you'll be happy with. Sometimes I tend to overthink locations, so I think it's also good to remember that the right location doesn't always have to be the hardest to find.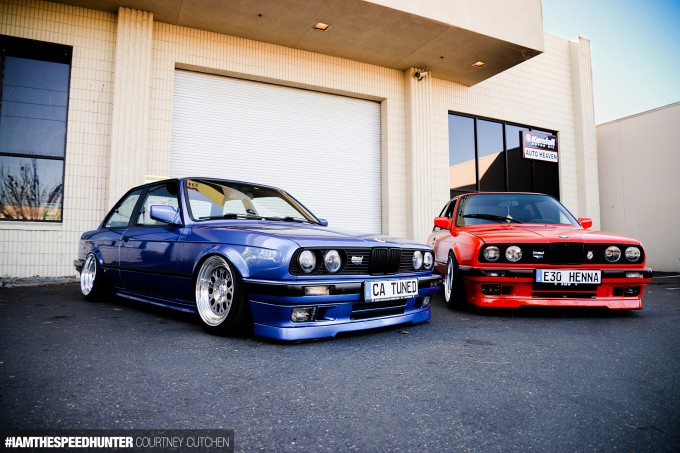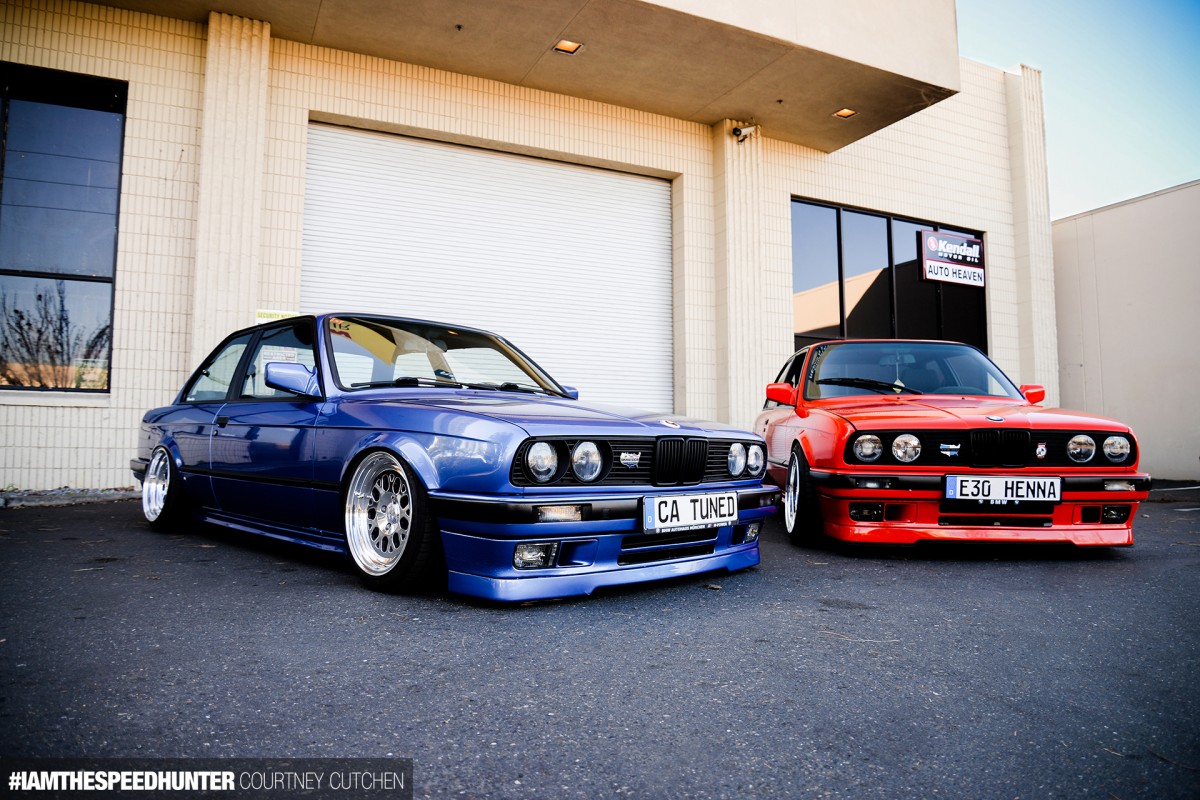 When I first started shooting cars, I attended many events and connected with a great number of people. The photo above is from one of the first big features I did, highlighting the shop CAtuned and its gorgeous BMWs. This was a change from the single-car shooting I was used to. I learned very quickly that making friends and leaving behind the shy person I was before would be beneficial. It's difficult to be a socially nervous person and be a photographer, but once you let go of this, you're guaranteed to meet some fantastic people.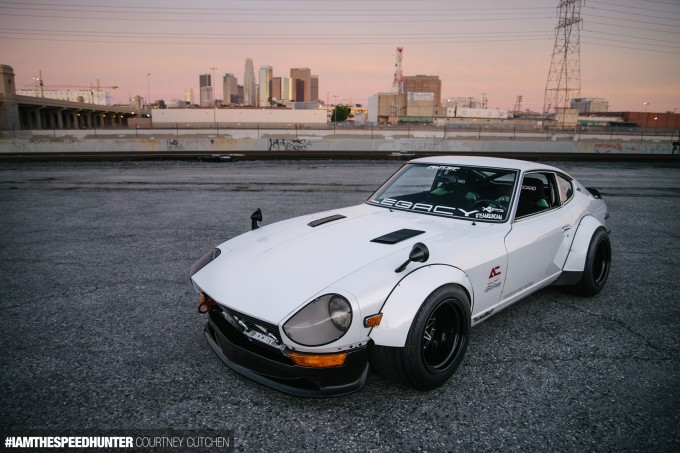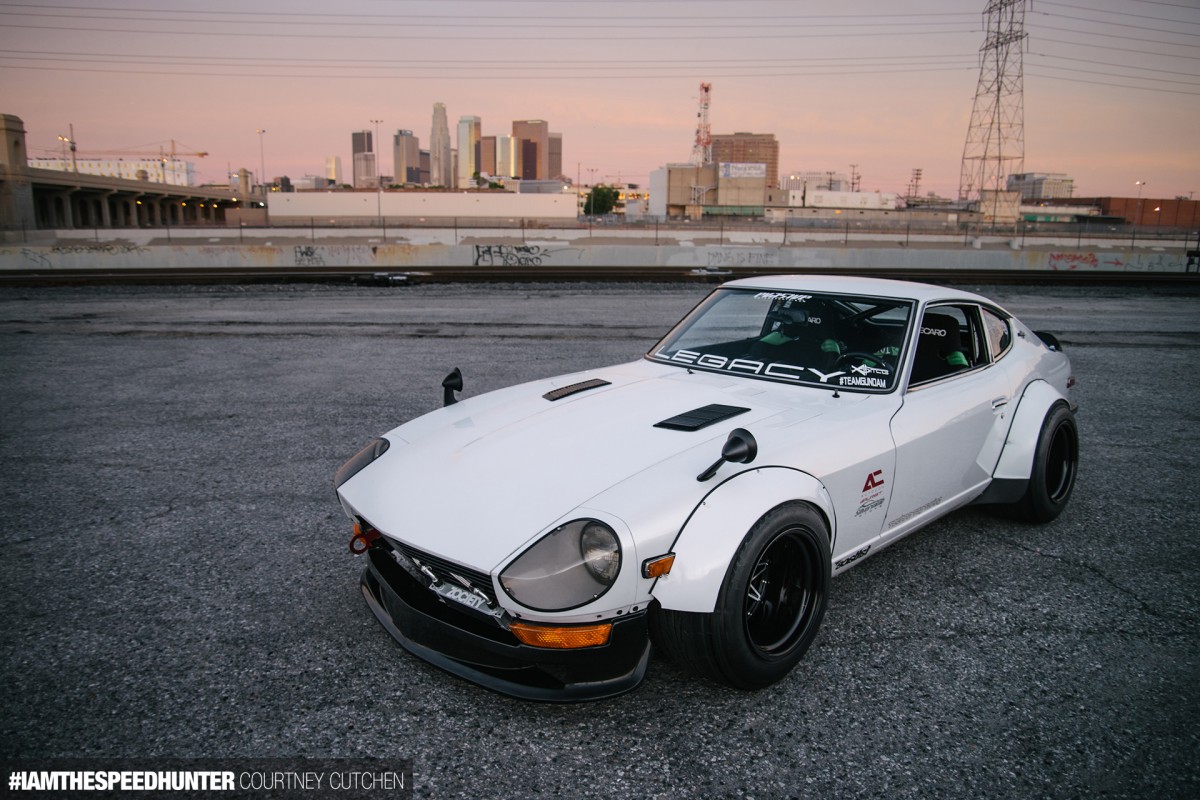 One of the most important things I've learned is that being yourself, as cliché as it sounds, is critical. Adopting and developing my own style is something I'm constantly thinking about. It's a good feeling when someone is able to recognize your work simply because of the way it's shot and processed. Creating art that impacts people is one way to ensure standing out from the rest.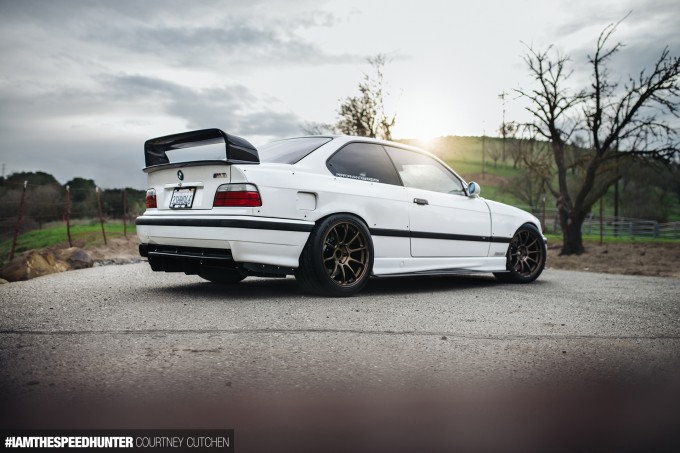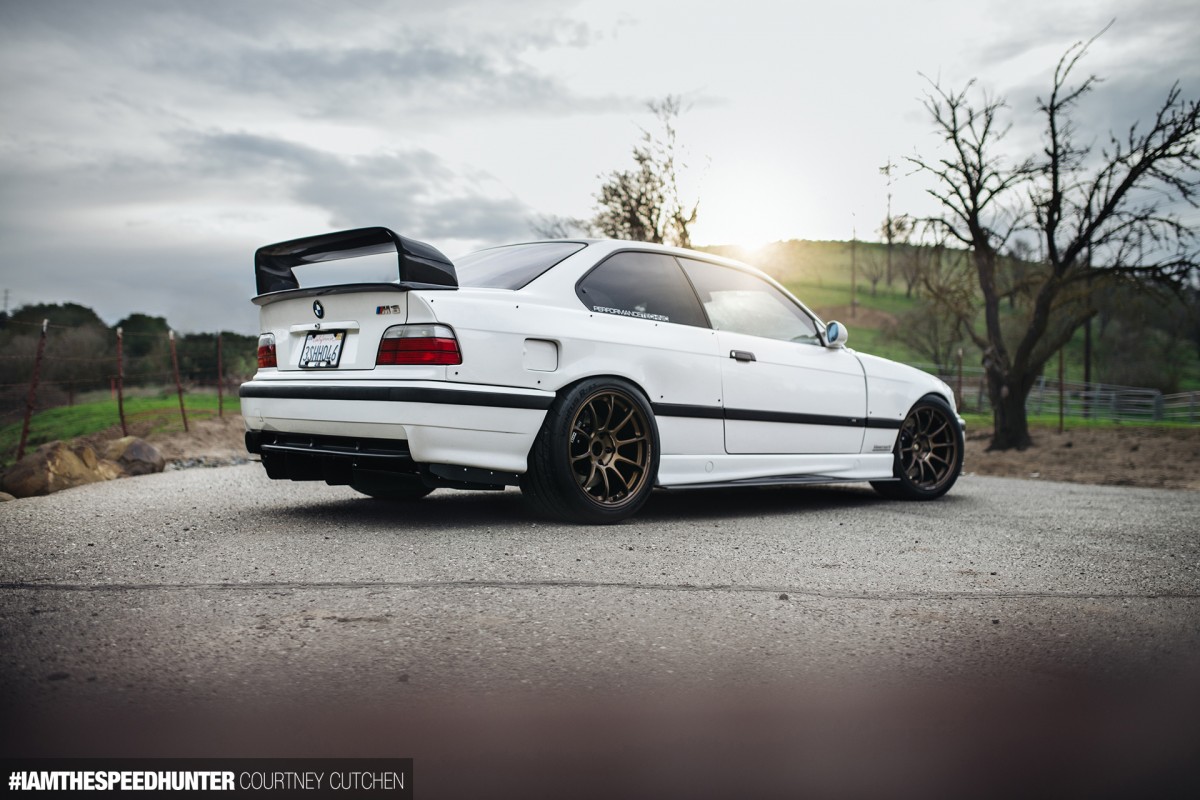 Cars are art. Their body lines, mechanics, sounds, history; everything about them is artistic. I wanted to portray automotive art in my own vision, and that's what made me dive into this subject. I've always been very conscious of getting trapped in a comfort bubble, so I'm always looking for news ways to be creative and grow as a photographer. What I've discovered is that the best way of doing this is to simply get our camera out and start shooting – you'll learn something new every time!
Courtney's Portfolio
Courtney's Instagram
Shooting Sideways Action
Evgeny Murugin, Russia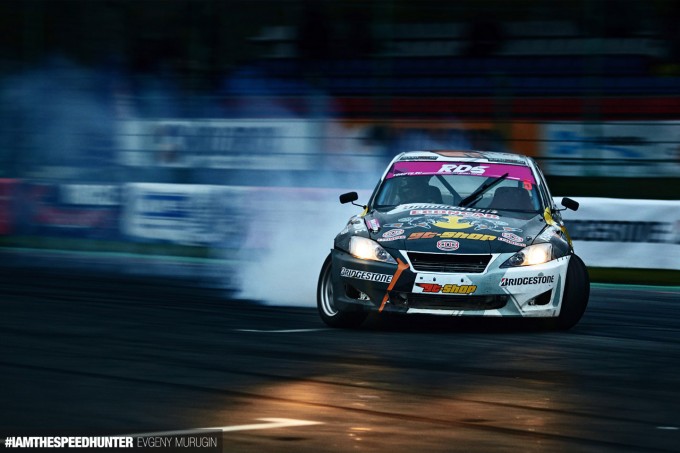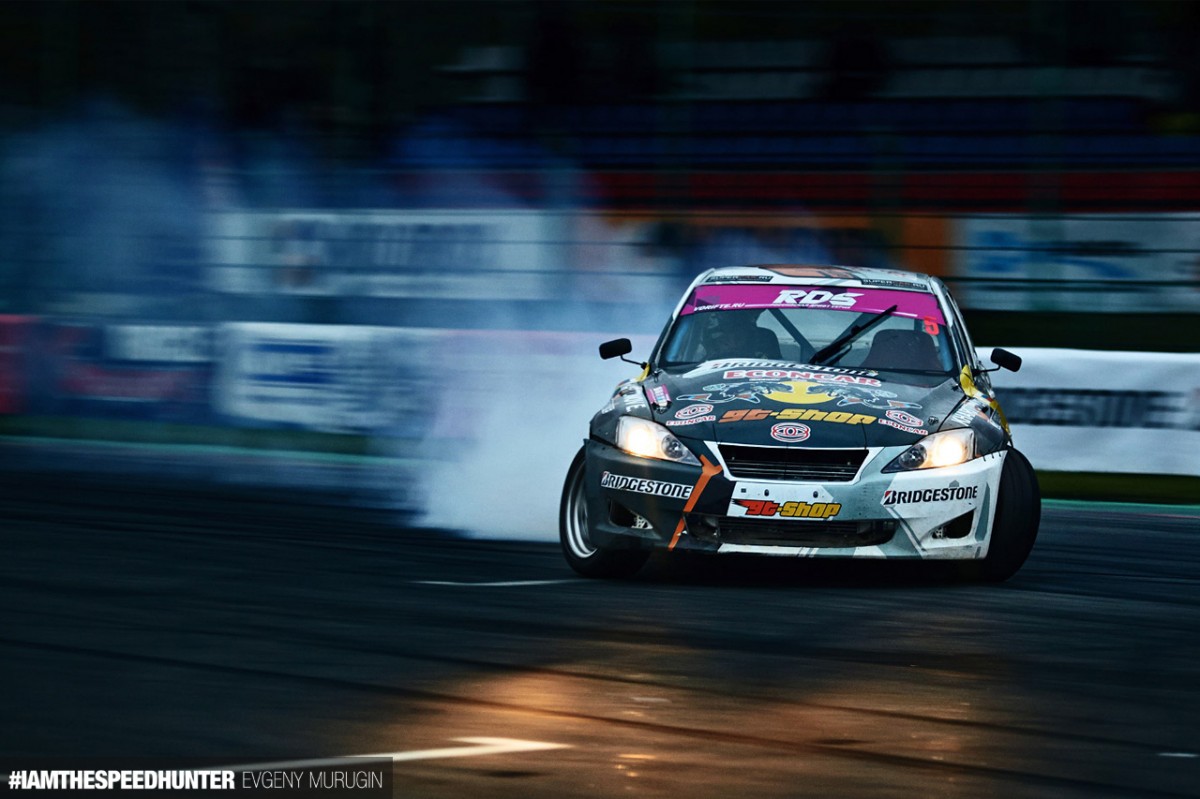 I'm Evgeny Murugin, also known as Airjek, and I'm from Moscow, Russia. I bought my first DSLR camera, (a Canon EOS 350D) back in the mid-2000s and began shooting drag racing all around Siberia. Back then I was never really trying to develop my own style of shooting, but I guess it sort of just happened naturally. I enjoy the technical side of photography, and I love the challenge of panning with long exposures with the background in full motion blur – the more colourful grandstands full of spectators, beautiful skies and asphalt traced with tyres, the better! From covering drag racing I got a lot of practice with shooting very fast objects, but when I attended my first drift event two years ago, I fell in love.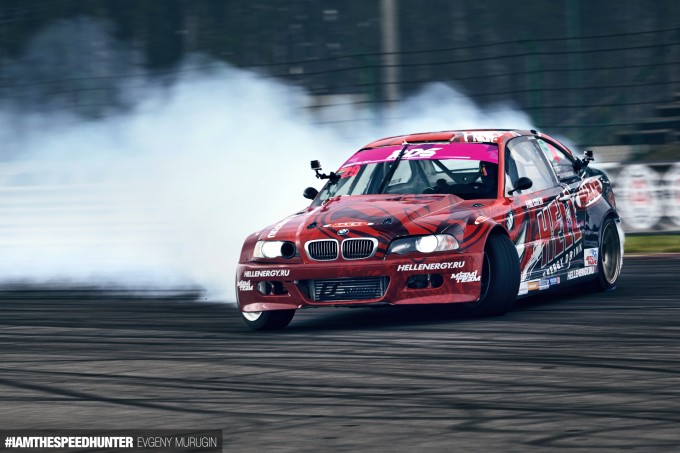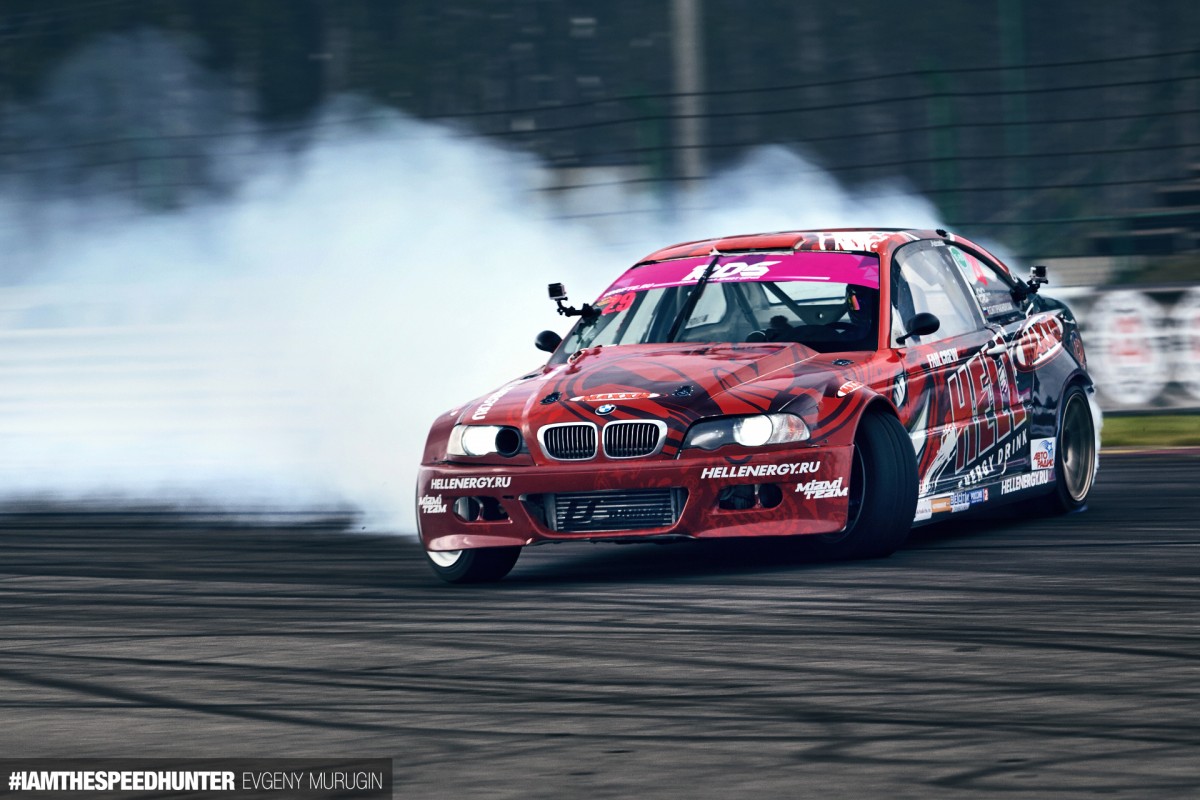 The roaring engines, cubic meters of smoke, extreme angles and well-styled cars, enthusiastic people and amazing tracks – what's not to love? Drifting in Russia is still in its early days, but that's one of the things that makes it so exciting. Sometimes I feel tempted to just stop shooting and start cheering for my favourite driver!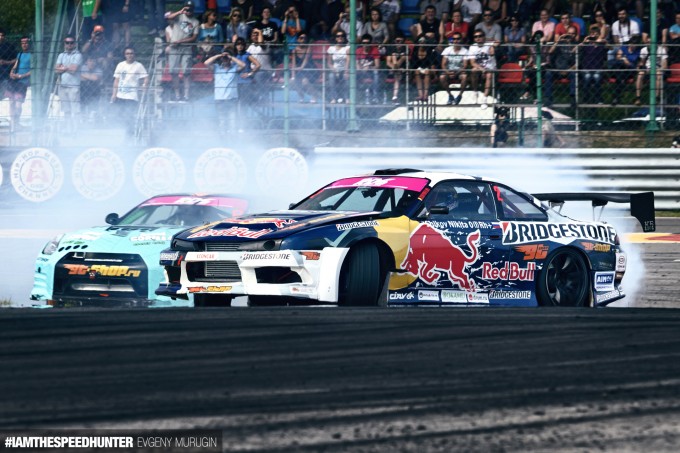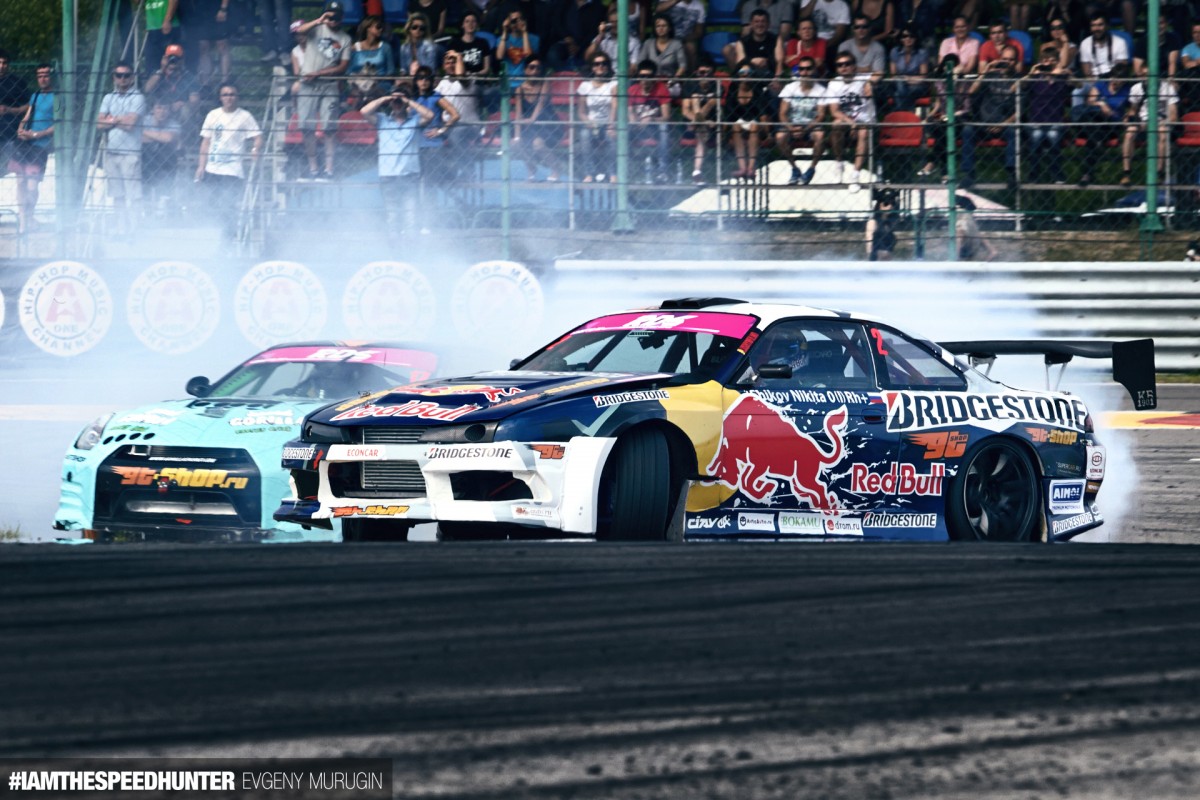 Both images above were taken at the NRing Circuit, with the one directly above taken during the tandem drift heats. This was a fight between Red Bull athlete Nikita Shikov – one of the most popular Russian drifters – and Alexey Zlobin, the owner of the unique Nissan Silvia S15 with a GT-R body kit. On this particular part of the track I was able to utilise a low vantage point, which worked quite nicely.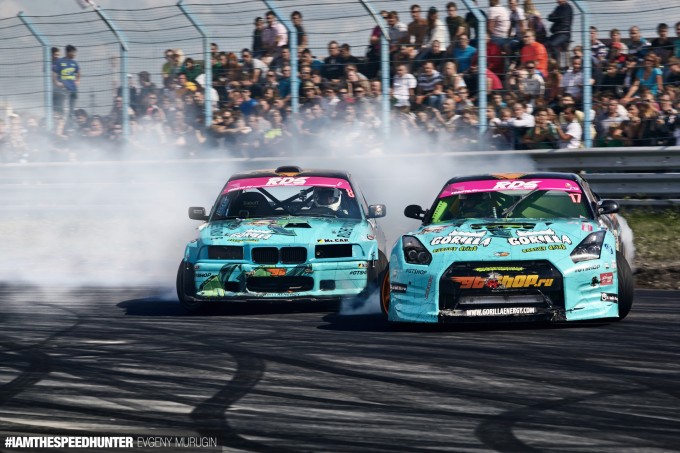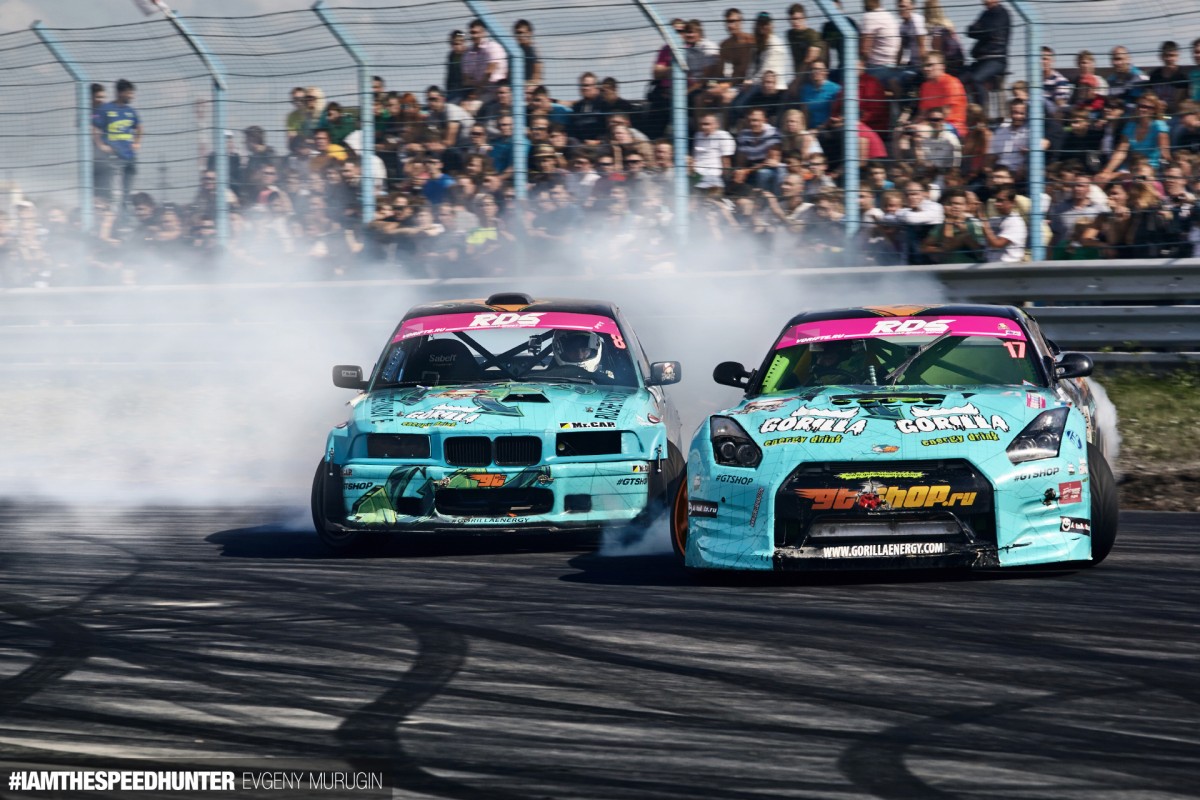 This image was taken back in 2013 in St. Petersburg, where I had the chance to capture two teammates from the GT-Shop LS Power team in a fierce battle – Alexey Zlobin in the Silvia S15 GT-R, and Eugene Ruzheynikov in the E36 M3. If you look closely, Alex is not looking forward, but looking at his wingman, as if saying to him, "Come on bro, closer, closer!".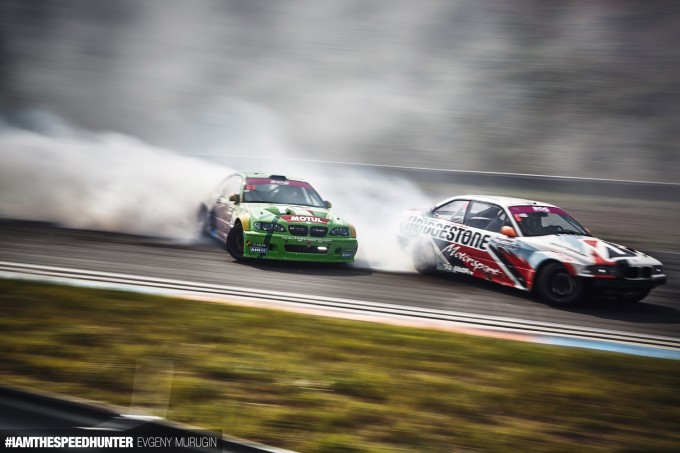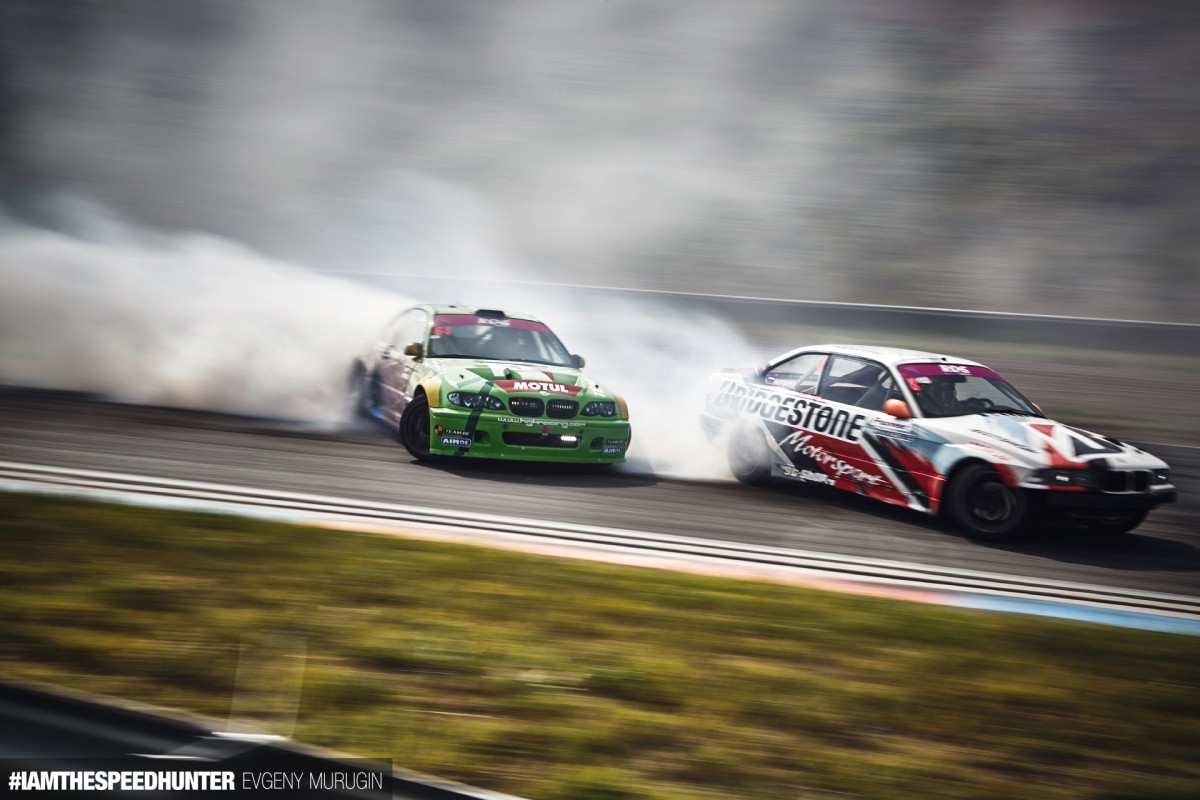 This was taken last year at Kazan Ring circuit – a track developed by famous architect Hermann Tilke. This has to be one of my favourite tracks to shoot at; the height difference of up to 30 meters and high speed makes it particularly interesting. Thanks to that I could achieve a long exposure of 1/50 of a second, capturing these two BMWs at a speed of 140km/h along a protracted curve. Check out that smoke!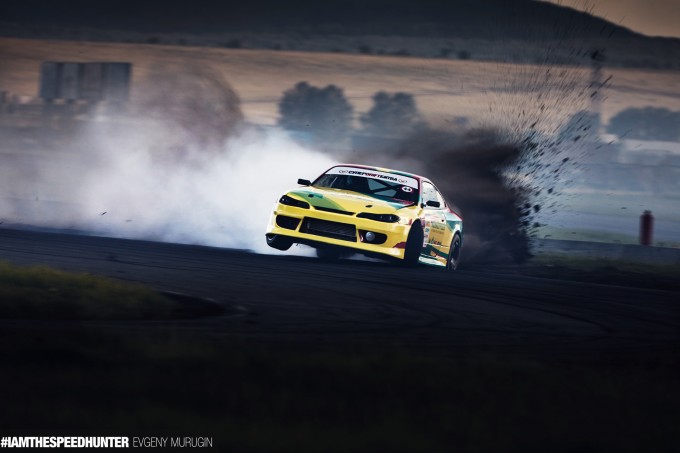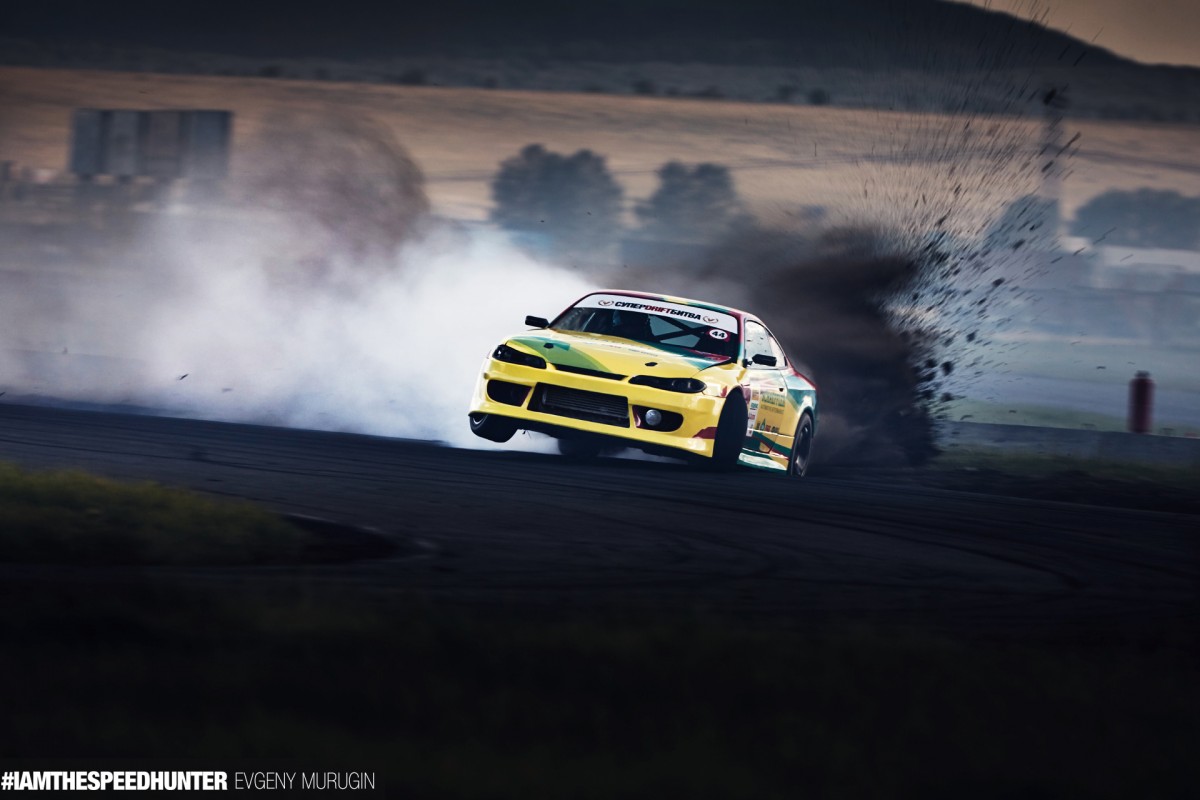 Another thing I love about shooting drifting – there's always drama. This was taken last year during the training of Super Drift Battle 2014 – the annual Russian drift championship. The driver is an old friend, and as you can see, he miscalculated his speed resulting in the rear wheel of his Nissan Silvia S15 dropping off the track. This is a special image to me because it came out so well with the dramatic spray of black dirt, the contrasting black and white tones and the burst of colour in the centre; I felt very satisfied with the overall result.
Airjek's Portfolio
Airjek on Instagram
A big thank-you to Michael Dautremont, Eirik Aadde, Dennis Noten, Courtney Cutchen and Evgeny Murugin for their contributions for this feature.
Story curated by Taryn Croucher
Instagram: taryncroucher
taryn@speedhunters.com
About #IAMTHESPEEDHUNTER
We created #IAMTHESPEEDHUNTER to allow you the opportunity to share your skills and car culture experiences from around the globe with the rest of the Speedhunters audience. How do you get involved? It's simple…
Instagram – Follow us on Instagram at @TheSpeedhunters and tag your own car culture images with #IAMTHESPEEDHUNTER
Twitter – Follow us on Twitter at @SPEEDHUNTERS and share your tweets with the #IAMTHESPEEDHUNTER hashtag.
E-Mail – If you've been to a cool event and captured some amazing images, be sure to e-mail them to us on iamthespeedhunter@speedhunters.com and tell us a little bit about the event.