When you're stood in front of a Daytona Cobra Coupé and GT40, there would have to be something pretty special coming into your eyeline to distract you away. That's just what happened at the Silverstone Classic. I was talking to the team who had just completed the Daytona build, when I noticed a scrum of people gathering around the next door awning in the Classic paddock. The crowd magically parted, allowing me a brief glimpse of a beautiful sight. Even from a distance it was clearly something special. The imposing size and obviously large diameter wheels said inter-War, but the lines of the sloping coupé body were almost hot rod in styling. What the hell was it?
This was a Bentley, but amongst a marque's output that by definition is already special this one was particularly superlative. It was a recreation of the Bentley 'Blue Train', a coachbuilt Sportsman Coupé originally crafted by Gurney Nutting in 1930. My initial concentration was on its looks – the story came later. And what a story…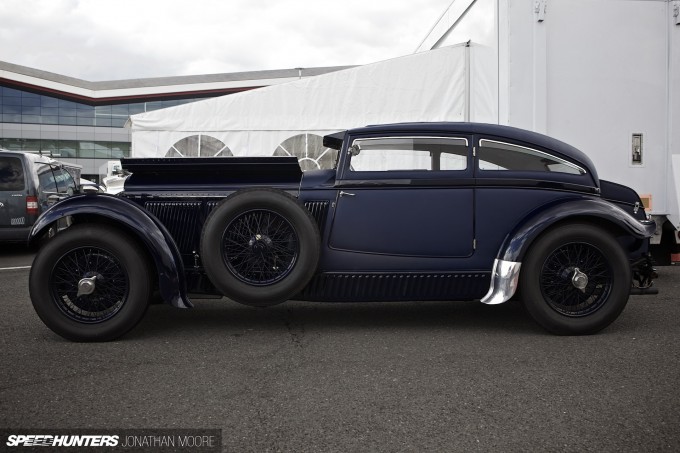 Circling its perimeter, you could spend a day just taking in the phenomenal details, let alone the epic lines and fastback rear that make grown men cry. There was something strangely, well, menacing about it at the same time.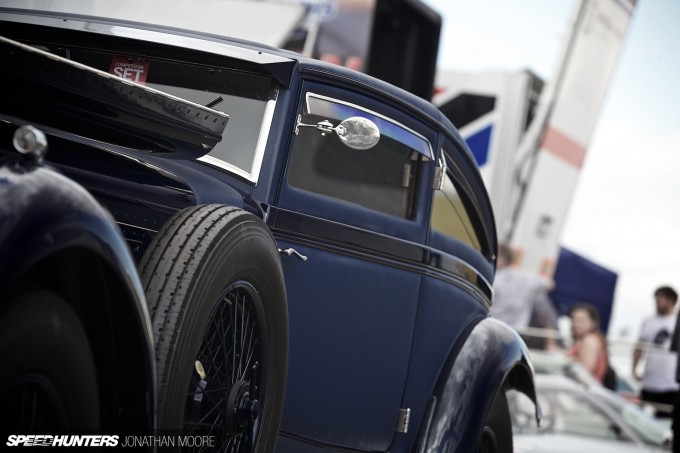 Soft vinyl in a luxurious mid blue covered the tapering cabin, providing a counterpoint to the deep sheen of the dark blue steel used on the fenders and bonnet. A Webasto sliding sunroof was subtly mounted in the top of the almost organic body.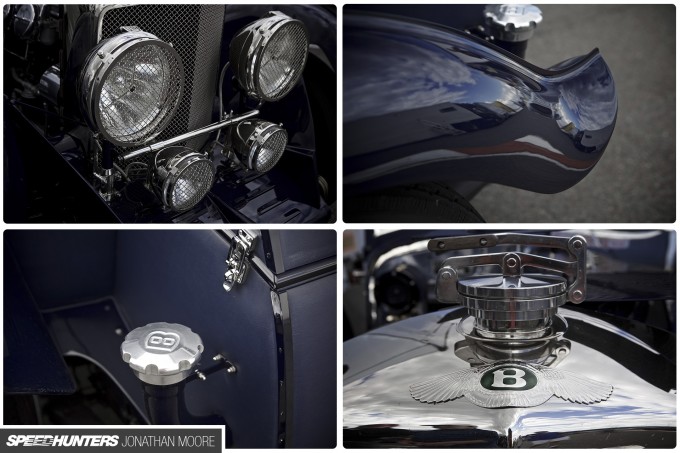 You could stand back to admire it from a distance, and then zoom in to any part of the car to find utterly beautiful detailing added with perfection as the only goal. The flick-up rear fenders, the vented skirts, the mesh-covered headlamps, the leather-clad leaf springs…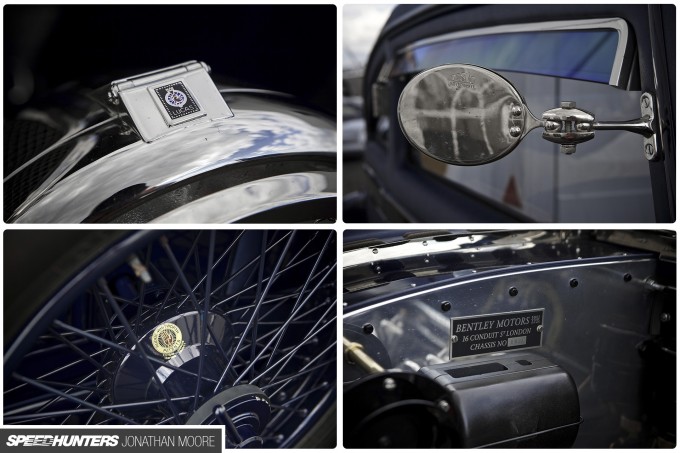 A recreation allows a level of interpretation, but the builders draped the entire car with an aura of authenticity, grounding it in the past whilst making it relevant to today. Old school logos abounded: Lucas headlights, Rudge Whitworth knock-off wheels, André Hartford friction dampers.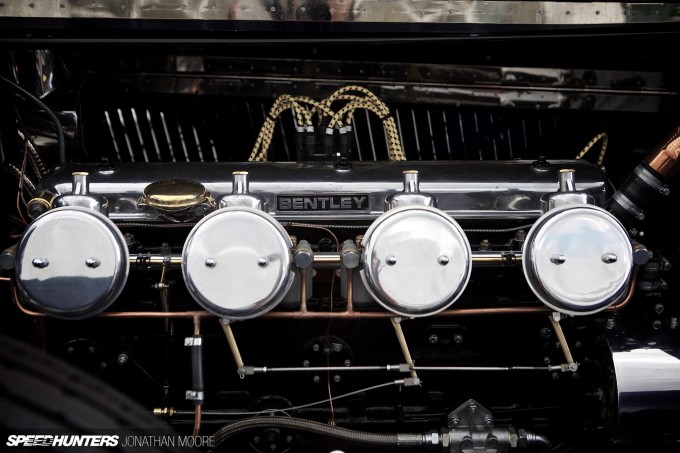 Under the folding bonnet was a massive – and immaculate – 5.6-litre Bentley B80 inline eight-cylinder engine, adorned with four SU carburettors. The substantial block is mated to a synchronised 4-speed manual transmission, which combined with coil springs up front and a rigid rear axle with semi-elliptic leaf springs reportedly give a surprisingly comfortable and rapid ride. Hydraulic front and mechanical rear drum brakes bring this boat to a halt.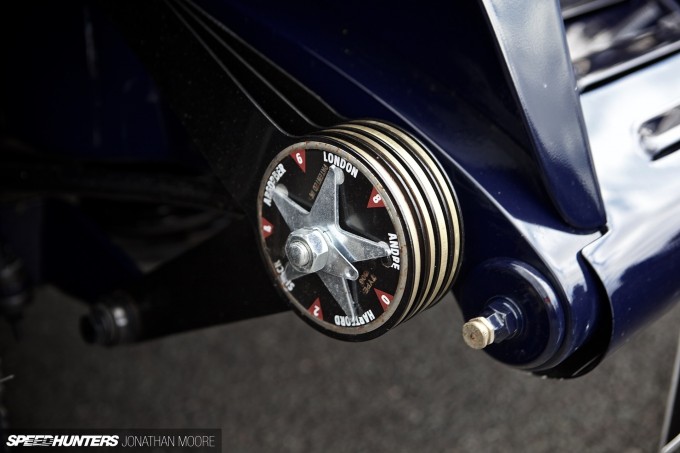 The detail of the friction dampers might be more for show, but the look is period correct – and a sign of its contemporary competition heritage. They're the same kind found on the epic Napier Railton speed record car, and cutting-edge '30s tech.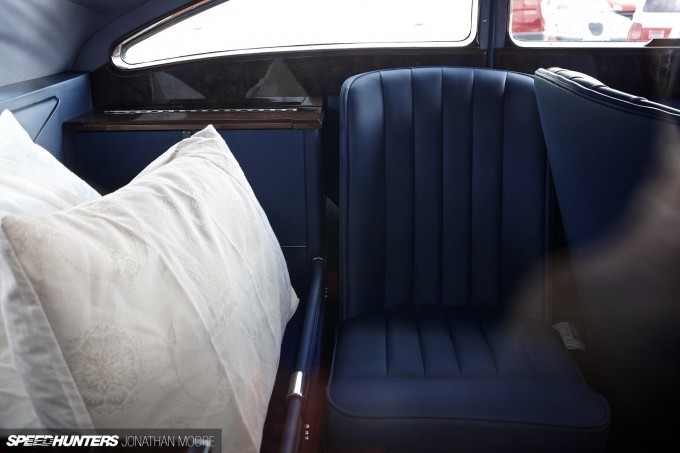 Inside, the cabin interior is predictably sumptuous, exquisite leather and walnut finished with Wilton carpets. Of course, there are then additional details which ring true with this car in a way that seems gauche in modern cars with the same items. The rear lockers hold champagne glasses engraved with the Bentley 'B', in case the passengers have a crisis during a particularly arduous journey…
The rear trunk features a full tool kit in a fold-down, formed tray – to give the impression you could work on the car yourself if necessary. Sleeves up, cravat off, trilby hung on the mirror…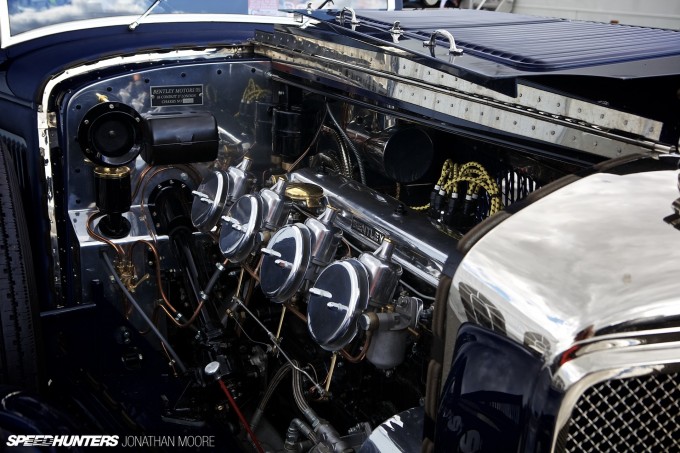 As with so many Bentley re-imaginings, the Blue Train is based on a 1950 Mark VI chassis, Bentley's post-war steel-bodied saloon that sold in surprisingly high numbers – well over 5,000 were built.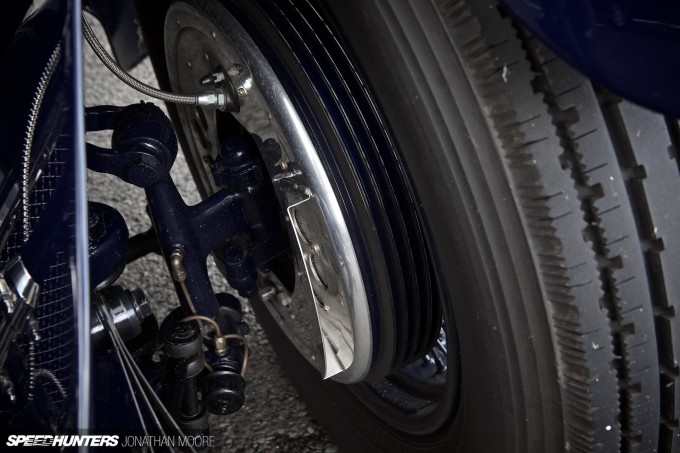 The firm responsible for this work of art – one of five they've built – is Petersen Engineering down in Devon, marque specialists who conjure up magical coachbuilt interpretations of Bentleys alongside caring for original cars. They have built some absolutely stunning Bentleys over the last three decades, a handful a year for a very discerning – and almost certainly applaudably eccentric – clientele. Art deco beauties, supercharged leviathans or classic Le Mans racers – they're the fellows for the job.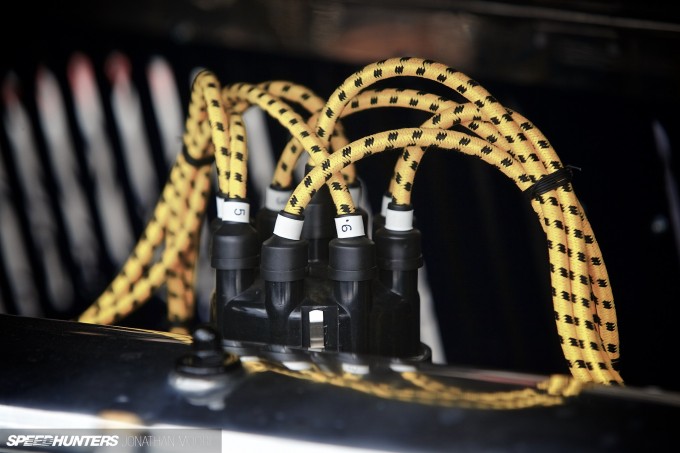 So the story that inspired this Bentley? As with so many of the truly awe-inspiring tales that involve cars, you have to go back to the 1930s and it involves a bet. It's the time when 'challenge' was measured on a different scale, when fear wasn't invented and serious injury an unfortunate but accepted probable outcome. The owner of the original Blue Train was none other than Woolf Barnato, an utter hero of the age, director of Bentley cars, eccentric millionaire and twice winner of the Le Mans 24 Hours at the wheel of a Bentley.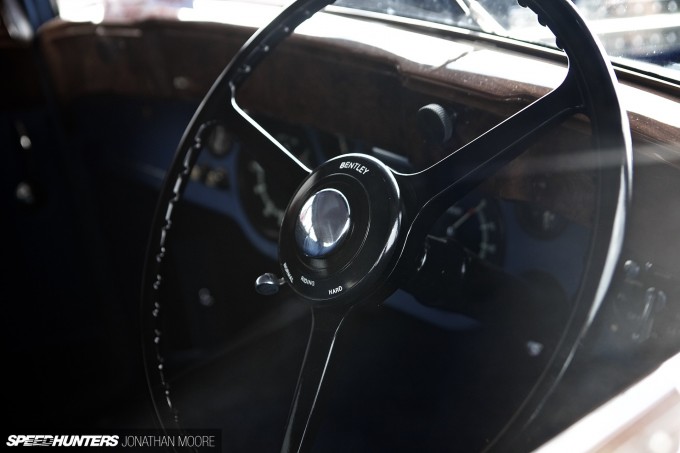 Rover had boasted that their Light Six could outrun the famous Train Bleu that ran between Cannes in the south of France and Calais in the north. Unimpressed, Barnato upped the stakes, saying he could be back in his club in London in the same time – and bet the equivalent of an average year's wages on it.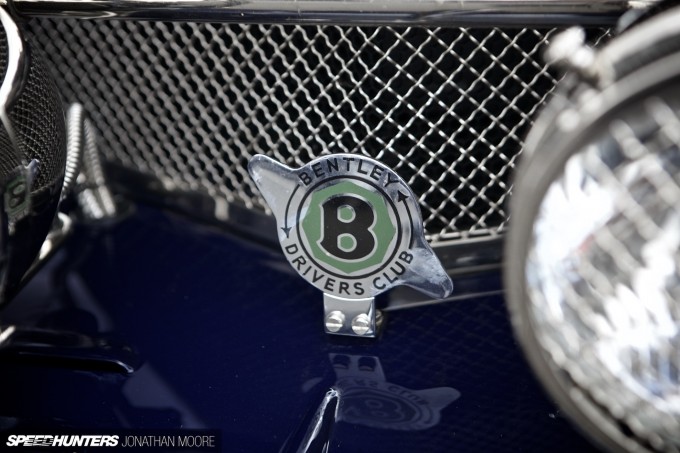 Barnato and his relief driver set off the next morning from Cannes station as Le Train Bleu steamed off, and encountered problem after problem on their flight up through France: punctures, fog, heavy rain – and more practical things like the lack of petrol stations. However, they made it to London, and indeed four minutes before the train pulled into Calais. Barnato won the bet, but the French authorities weren't so amused, fining him far more than his winnings for his illegal road race and banning Bentley from the 1930 Paris Motor Show.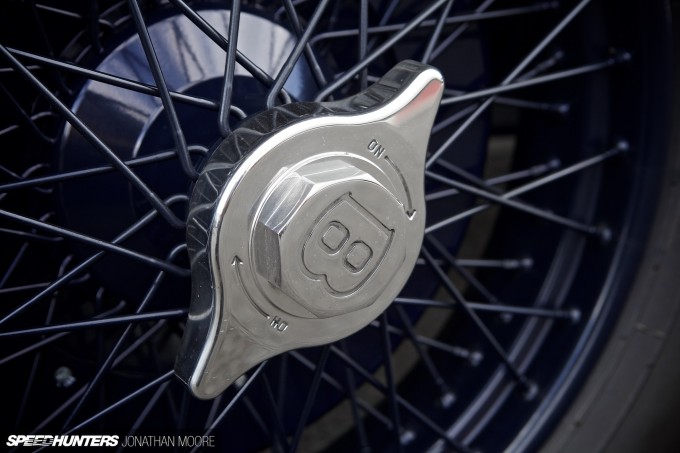 Now for the caveat. Like so many awe-inspiring tales that involve cars, sometimes the facts get confused over time… Barnato actually drove a Mulliner-bodied Speed Six on his epic quest, taking delivery of his new Gurney Nutting-built coupé months later. He then named the new svelte coupé after his racing success – hence the mix-up. Still, it doesn't make the story any less impressive, or this homage any less beautiful.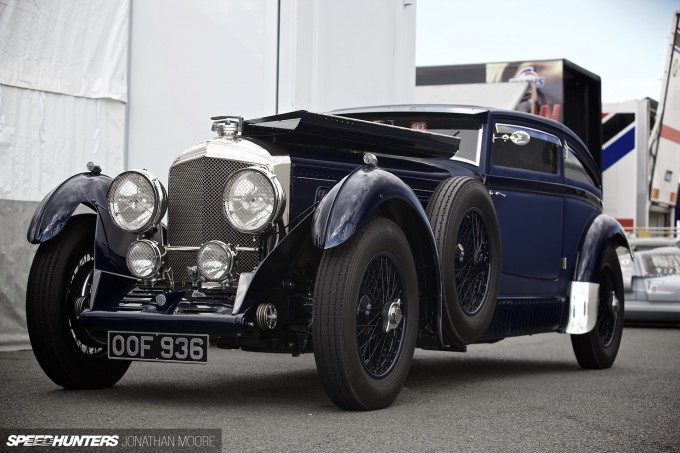 There was a final, personal twist in the tail of this tale too. It turns out that Gurney Nutting were based in Oval Road, Croydon, very near where I live and on a street I pass most days… They also designed Malcolm Campbell's 1931 Bluebird Land Speed Record racer, as well as many other stunning Rolls-Royce and Bentley-based cars – some by Royal Appointment. It shows that you literally do learn a new thing every day.
An amazing car with a fantastic back-story and a local origin. Sometimes it seems like these moments are made to happen.
Jonathan Moore
Instagram: speedhunters_jonathan
jonathan@speedhunters.com