A Rocket Bunny'd R35
I'm conflicted about Rocket Bunny equipped cars. Part of me says it's too much, and the other half of me wants to jump in the nearest kitted Nissan S13 or Toyota 86 and thrash the crap out of it whilst hollering out of the window with joy.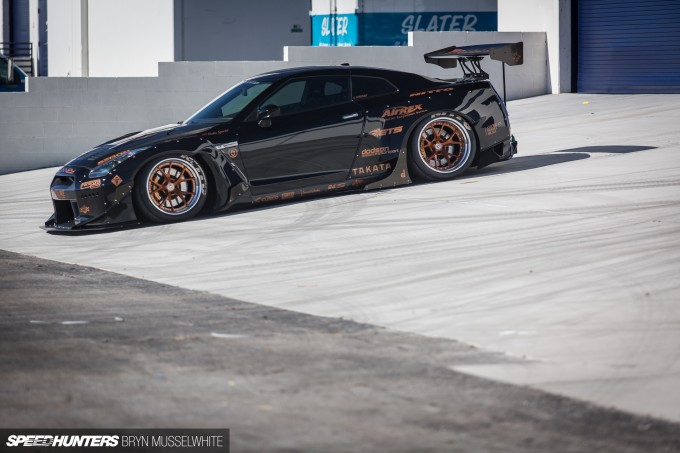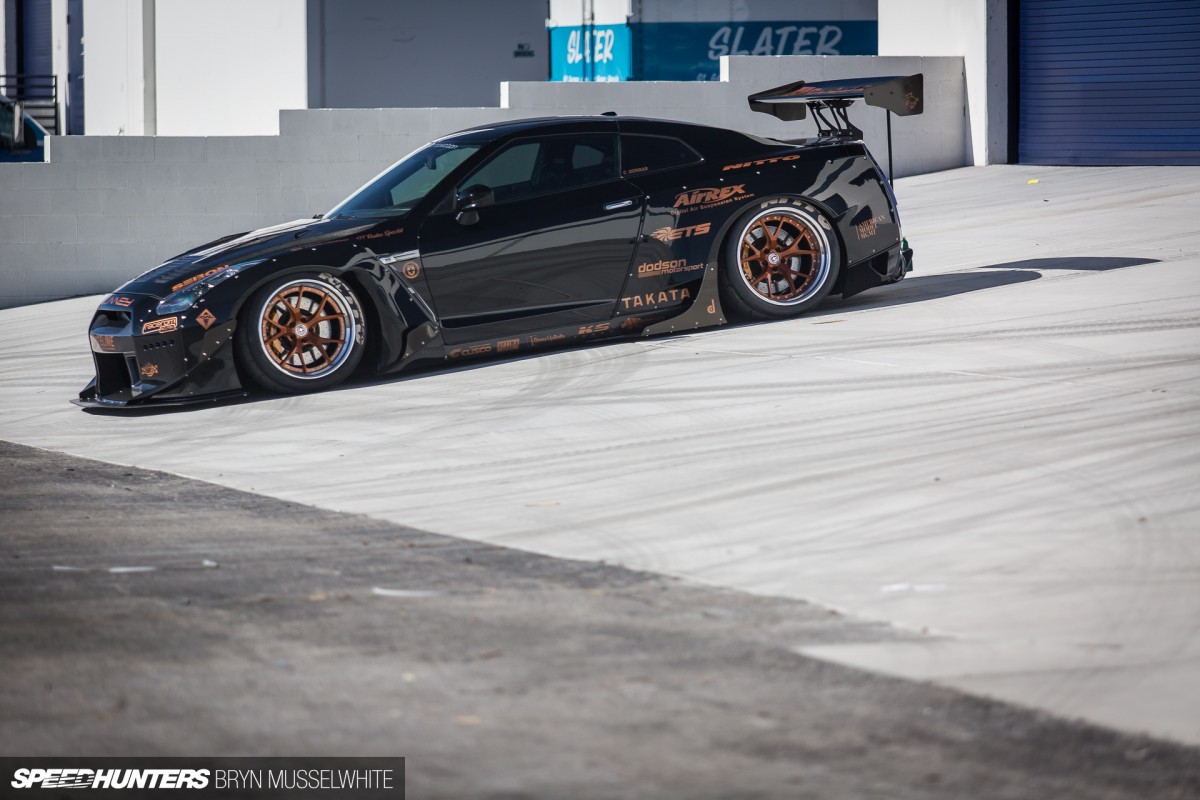 There's just something so very 'f*#k you' about cutting up the kind of car that so many people aspire too, then adding a design that polarizes opinion all over the world. But until you're reaching into your wallet, your opinion is just that. Chris Dunbar, who owns this R35, has put together what could possibly be my favourite Rocket Bunny car yet.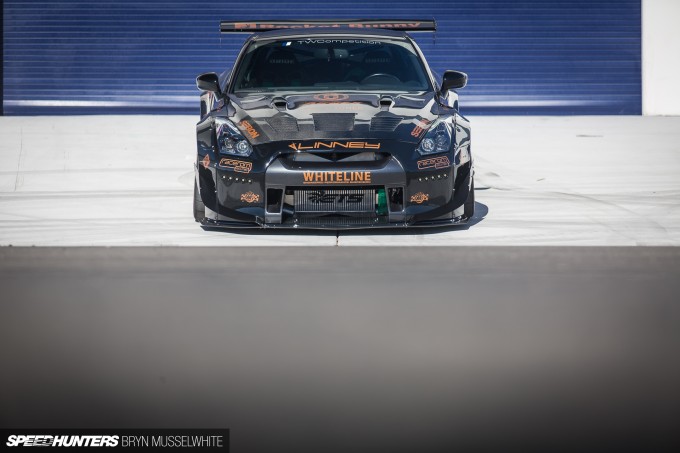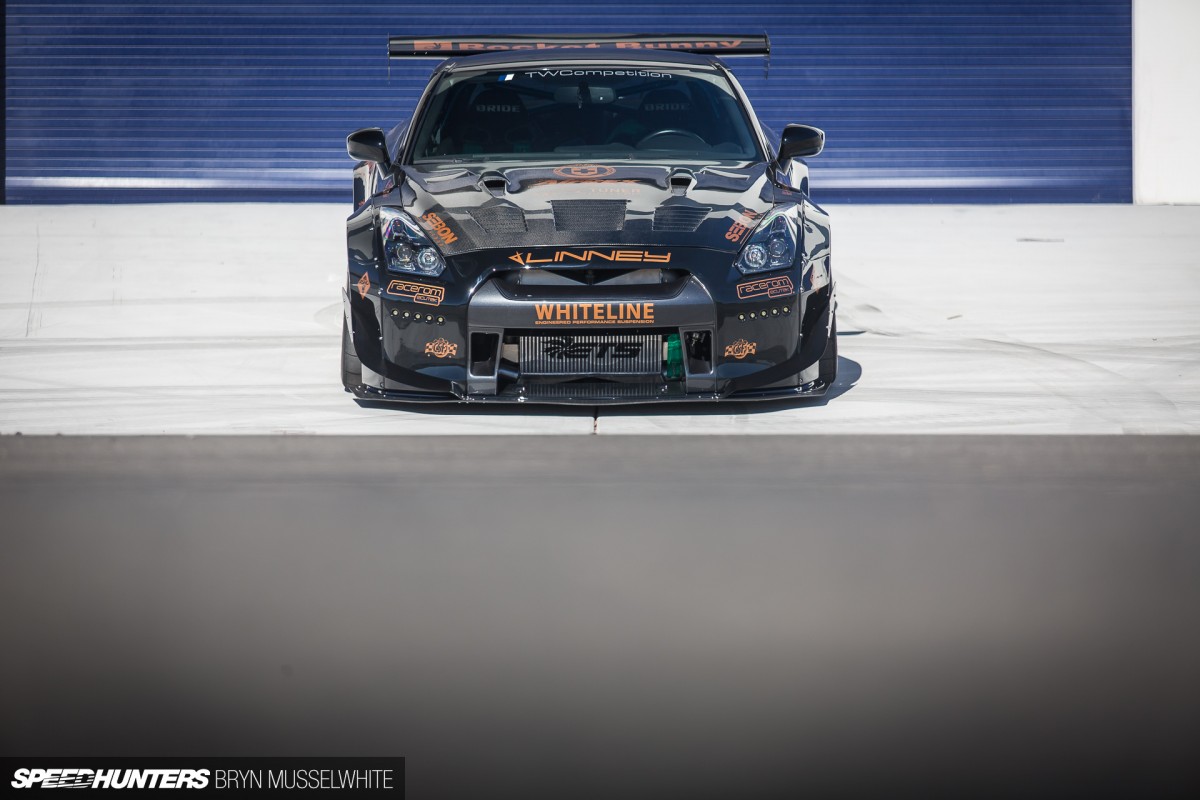 I'm not even joking for the sake of a good article either – the GT-R Rocket Bunny kit is one of my favourites, along with the RX-7 a close second. I really enjoy the lines and the way they compliment what's already there whilst adding a crazy GT-style influence.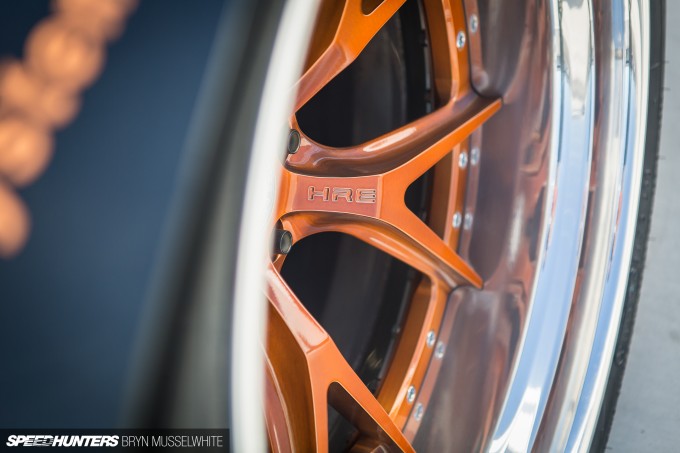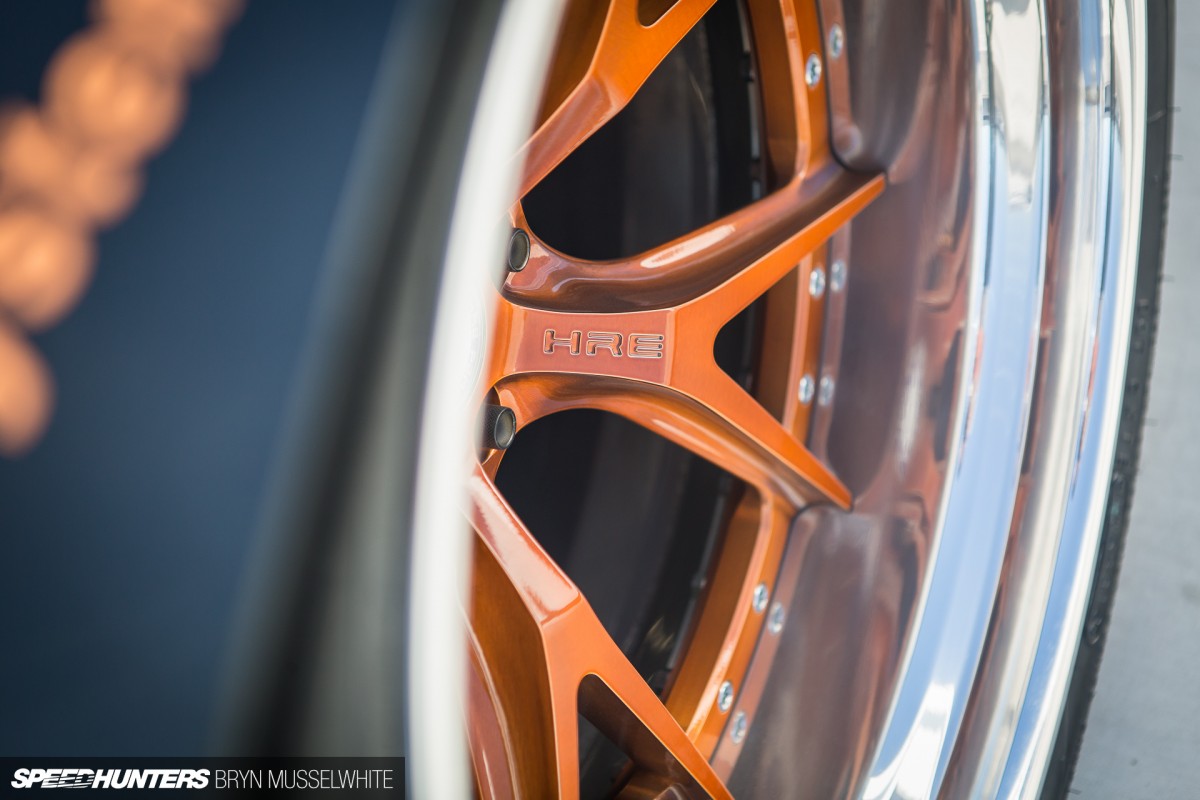 The HRE S101 wheels used here have got a proper global feeling to them too. By that I mean they hint at Europe in the origins of their design yet still feel Japanese, and the finish and manufacturer are quite obviously American.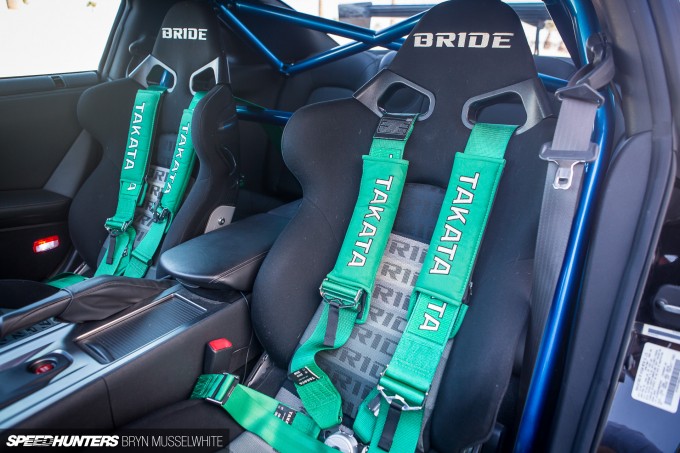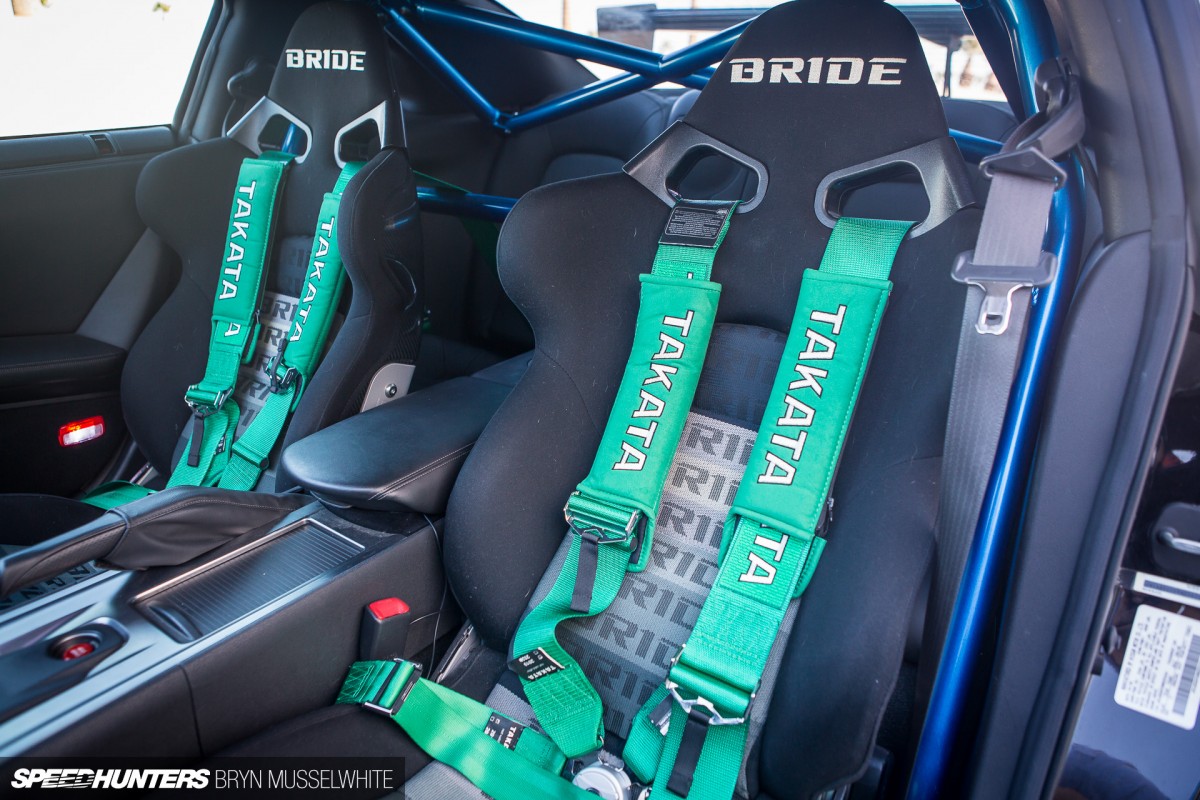 Inside Chris didn't go crazy, because the R35 is already a really nice place to be straight out of the box. The Bride Vorga seats are a stylish nod to the car's Japanese heritage, and of course you know we love Takata belts. A Cusco chromoly cage braces up the back, but means that the GT-R is now strictly a two-seat affair.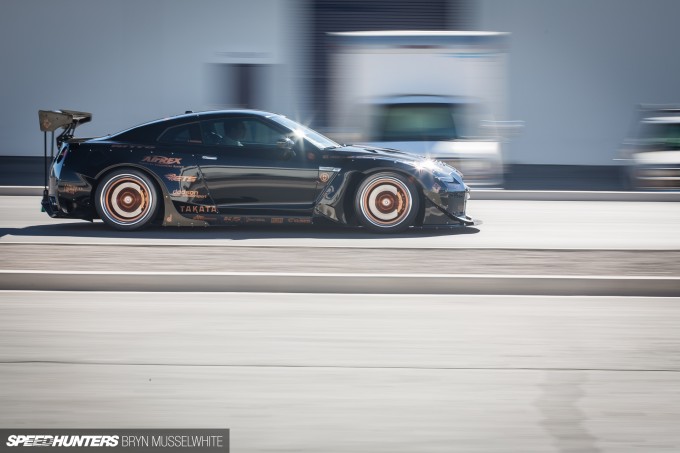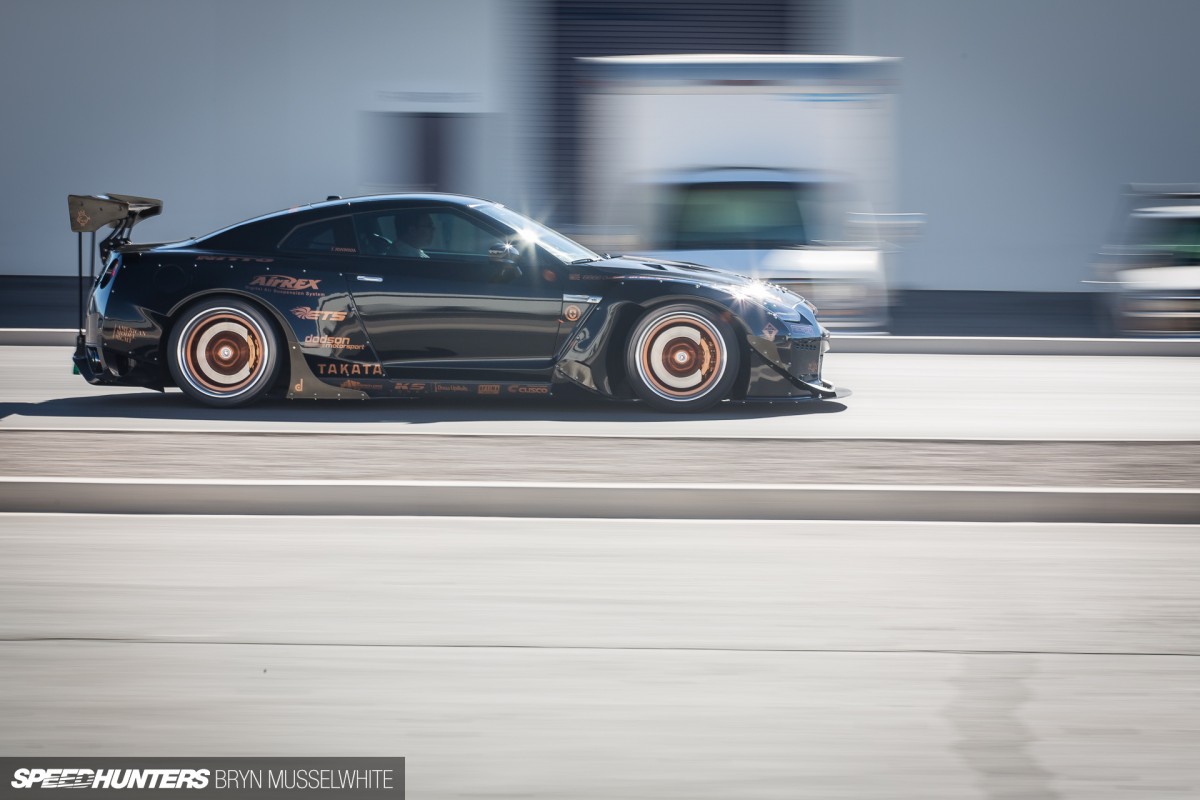 The graphics might be a bit strong for my tastes, but we shot these pictures fresh off the SEMA show floor. I've seen plenty of images showing the R35 running in plain, mile-deep paint – which is a look I really like – but why not be a bit sinister? That's the thing with Rocket Bunny cars, they make you push a bit further than you normally would. You literally have to walk on the wild side and then you get to understand them.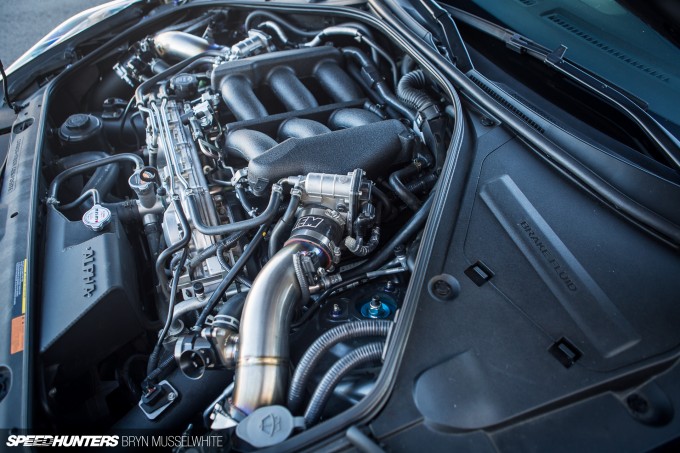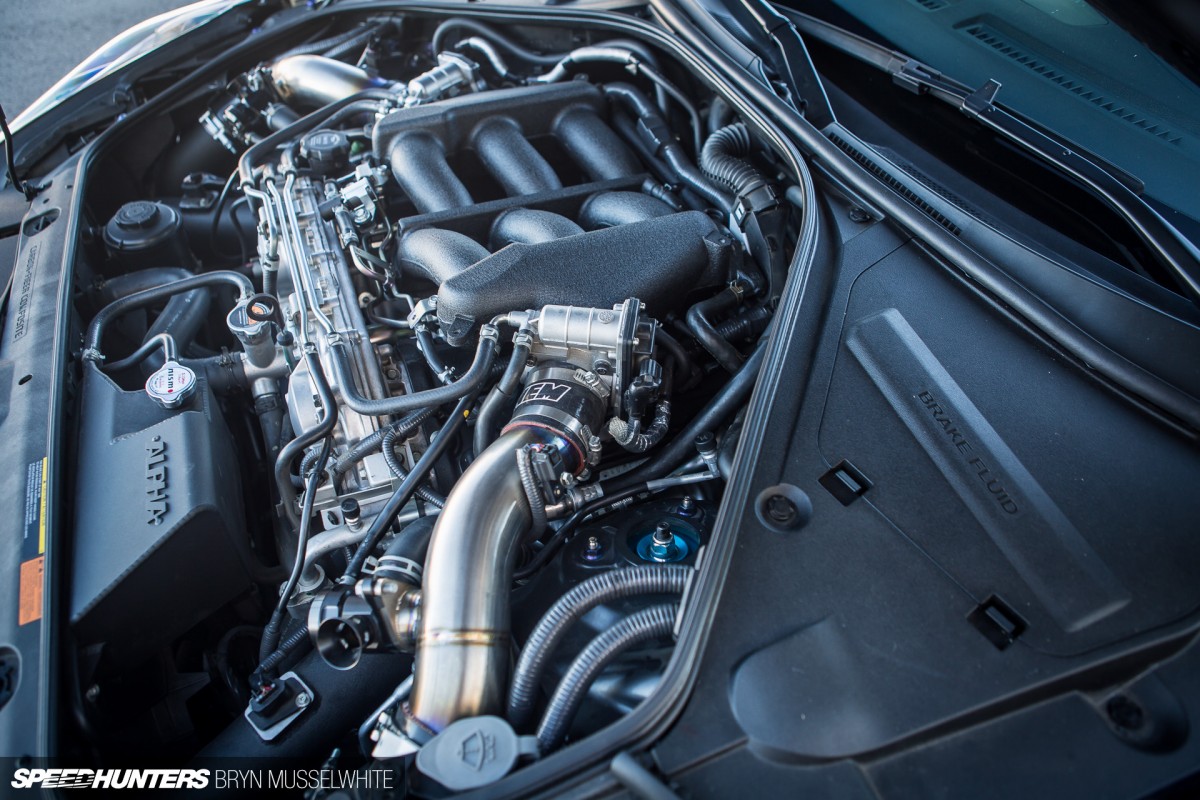 Power? Somewhere between 600 to 700hp thanks to some choice modifications from HKS, AEM and plenty of others, plus expert mapping from Ben Linney. That's a name I know from way back in the UK tuning scene, where he's still very much a fixture. Despite what your mate who thinks everything needs 1000hp-plus will probably try and tell you, there's more than enough power here to have some proper fun with.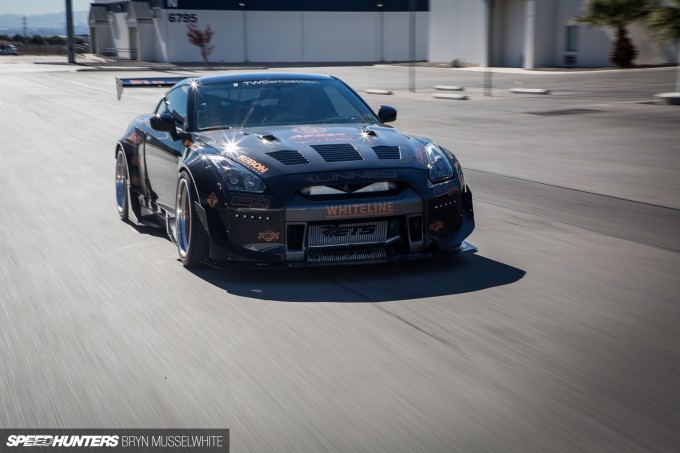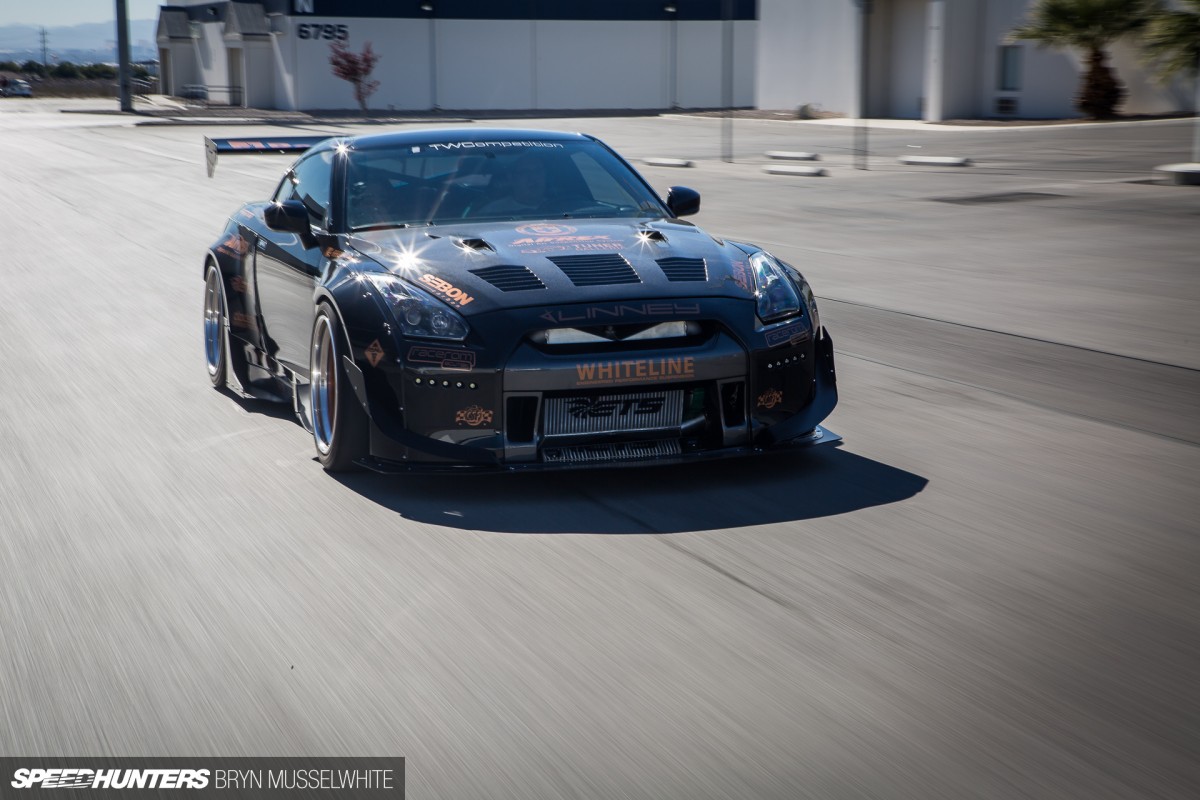 It looks damn good, huh? It's okay to admit that… So many people have a knee-jerk reaction of dislike for these kits, but when was the last time you actually saw one in person? Think about it – they're hardly common. You may have noticed the ride height here is slightly higher than my first shot, and that's thanks to an AirREX air/coilover suspension install. For practicality's sake, it's a move I'd make in a heartbeat.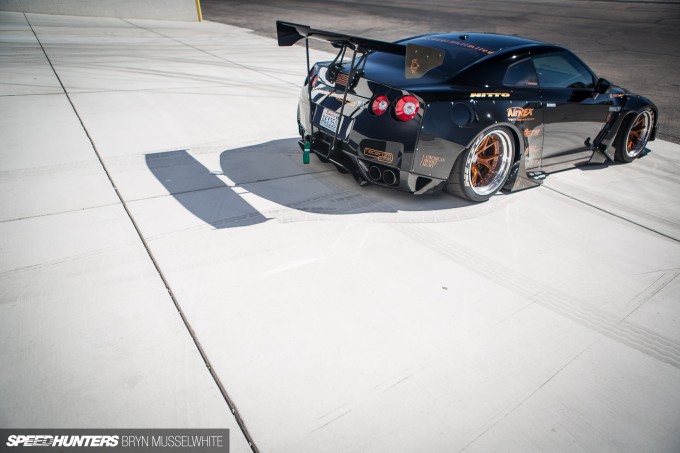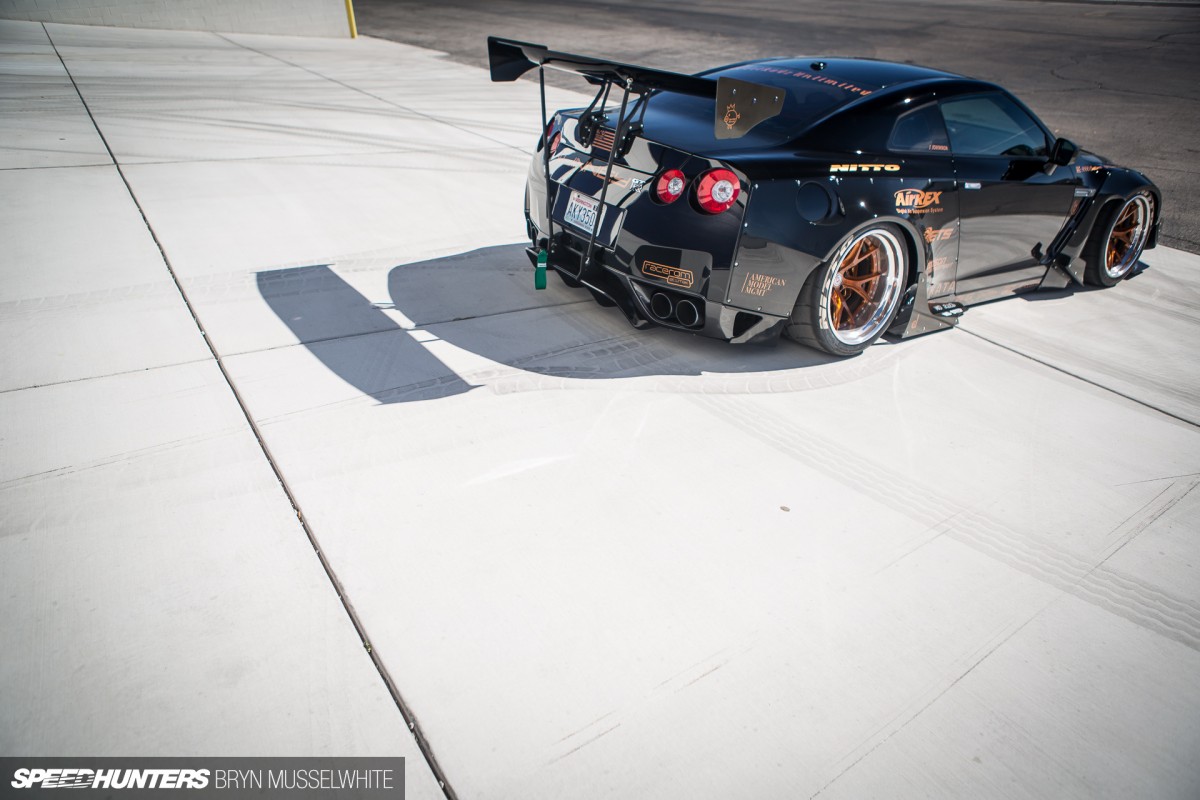 The other thing to remember is that life's short, so why wonder when you can make it happen? That's the feeling I get when I speak to someone like Chris. We didn't have long together for this shoot, but it was clear he was loving doing his own thing, driving what he wants and meeting good people along the way. That's something I can definitely get behind…
Bryn Musselwhite
bryn@speedhunters.com
Instagram: Twospeedbryn
Cutting Room Floor