First Impressions
I want you to sit down and think about something for a second.
What's your first reaction when you see a new build? It doesn't matter if it's in person or right here on Speedhunters, I want you to examine your own thought process. What's the first thing that you notice? Do you prefer to view the car as a whole or to break it down into individual details?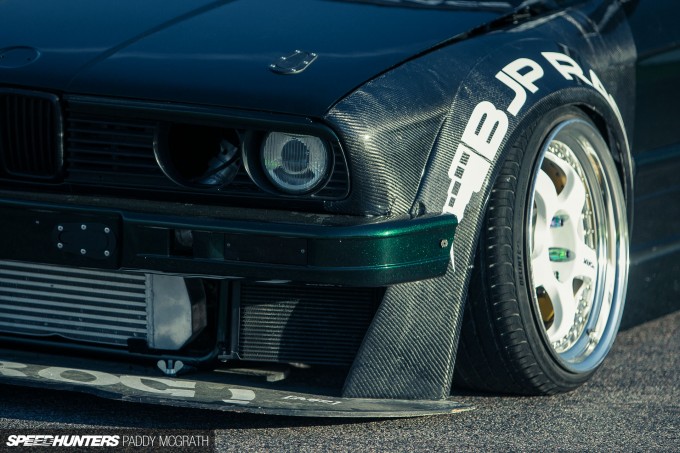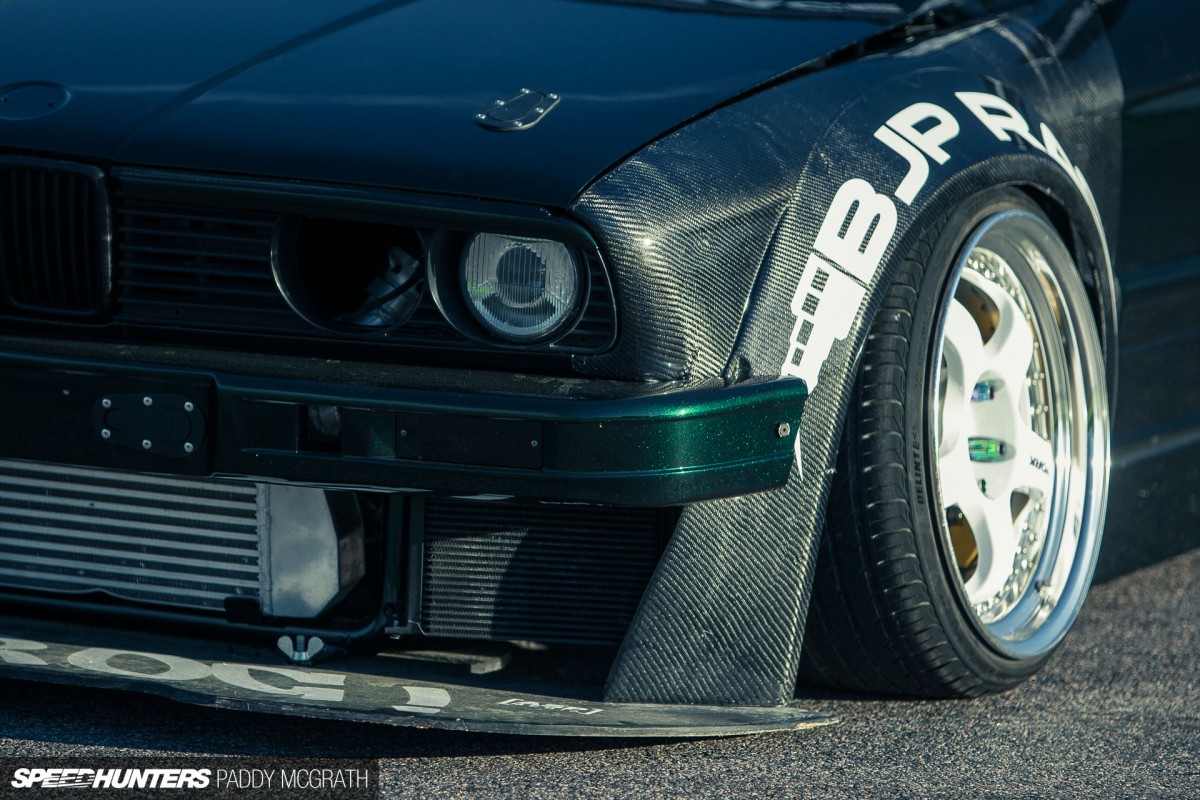 For me, it's usually the car's stance – but not in the hellaflush kind of way. In my eyes a car needs to sit aggressively to grab and hold my attention. There are several ways to achieve aggressive stance of course, but in general I'm talking about that nose down look that's at home on a race circuit.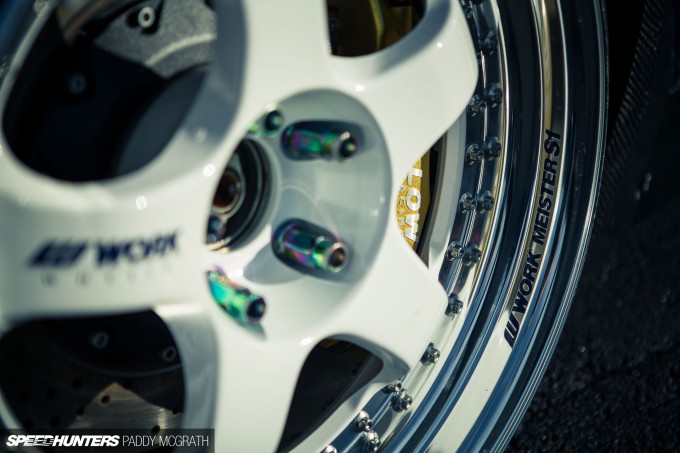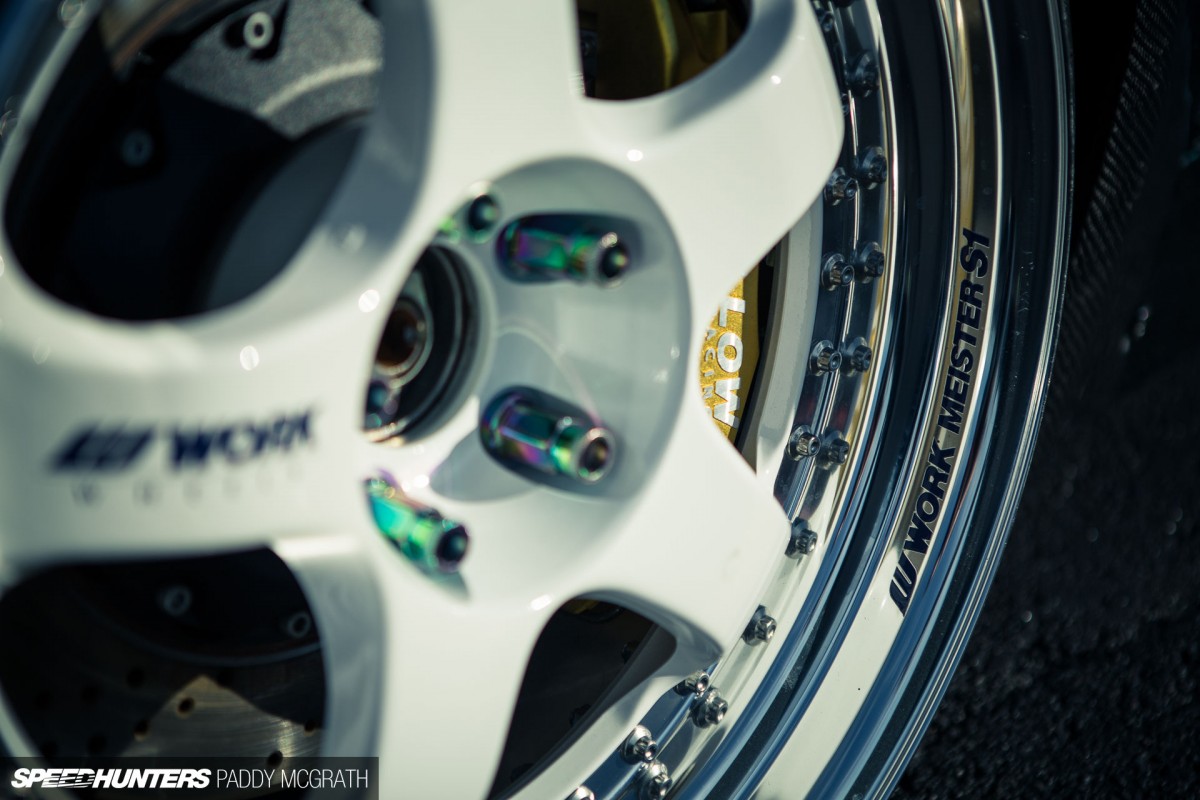 I then like to pore over the details and try to identify every one of them; over, under, inside and outside.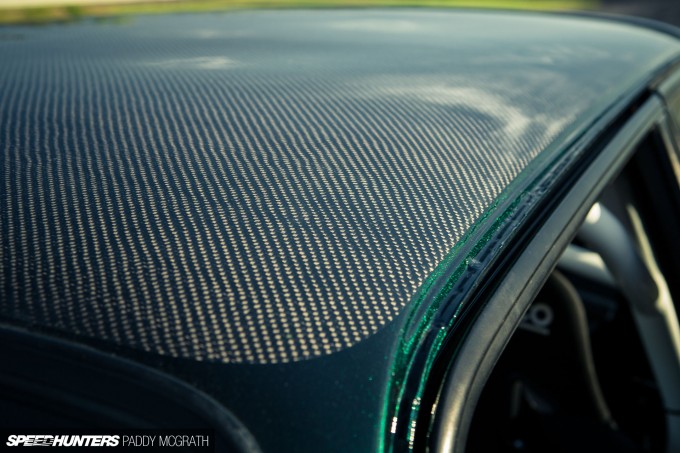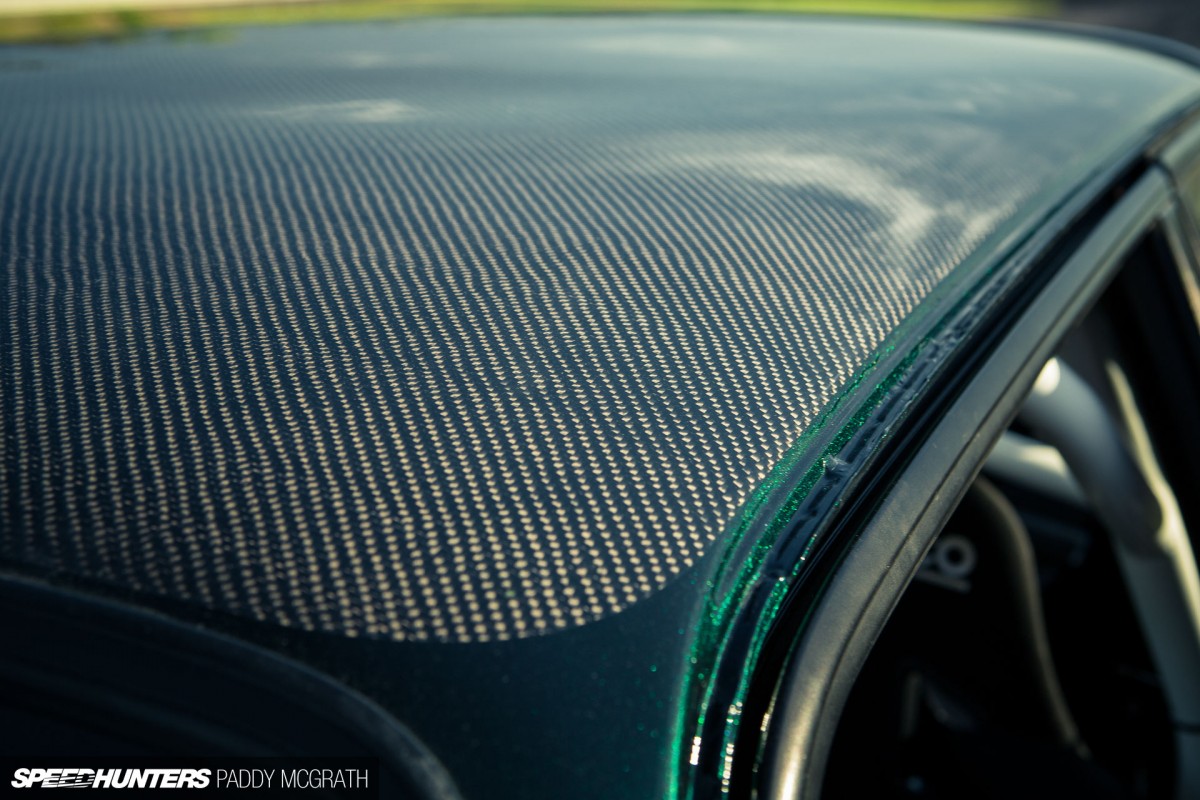 It's always the details that separate a so-so build from an incredible one that's worth sharing and talking about.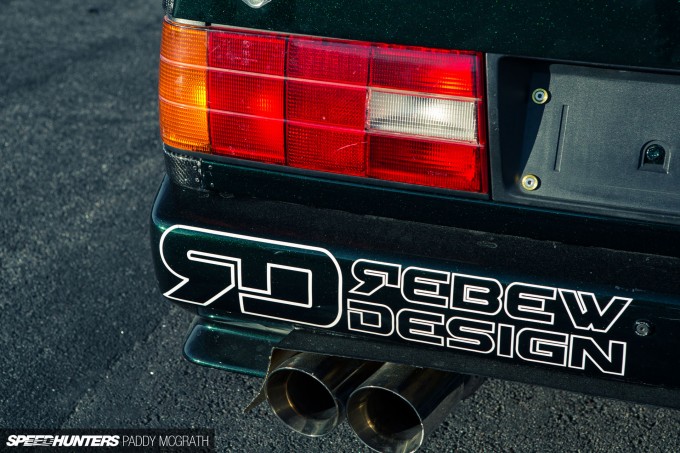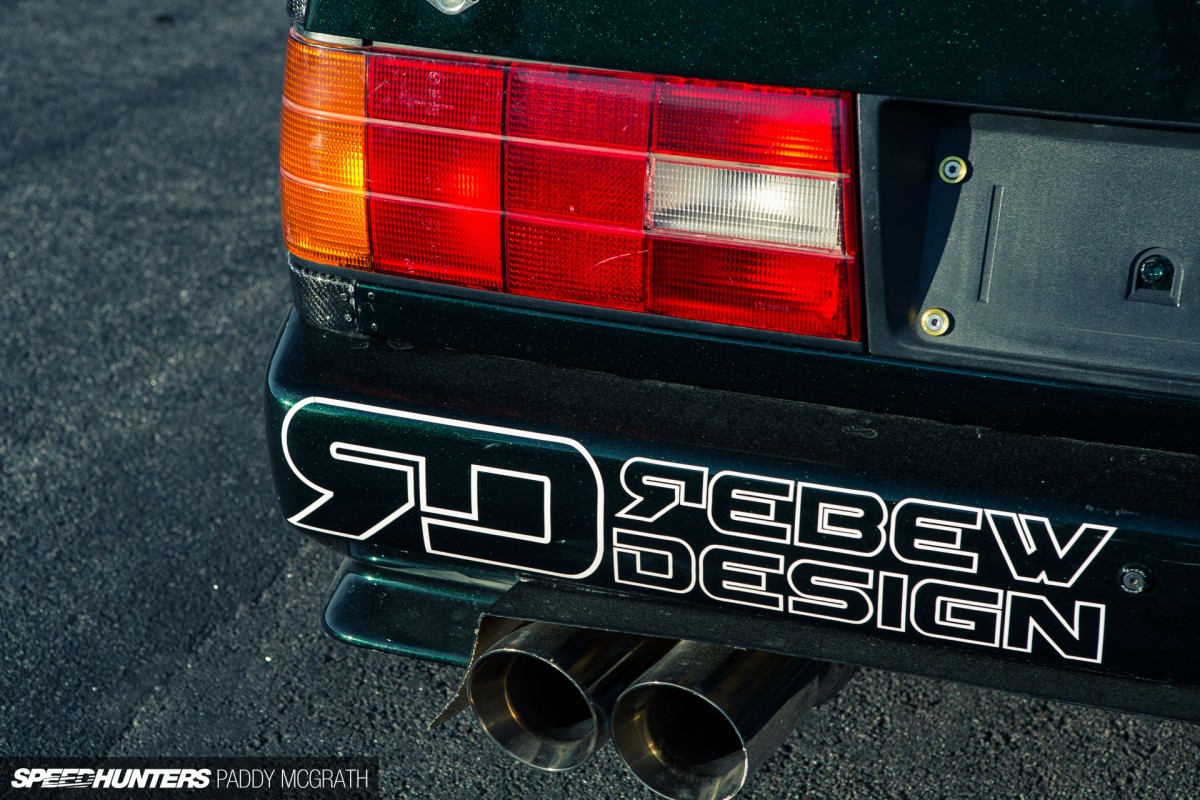 But at what point do you think about the men and women behind these cars? So often, when we look at cars we often omit the most important part of the build. That is, the builder. It's obvious that without the builder, there would be no car in the first place. More importantly, in my opinion, when you take the time to get to know the people involved in creating the car, you learn so much more. You learn more about the car, the rational behind it and the person who sits behind the wheel.
Cars are how we as car enthusiasts express ourselves. It's time to take a look at the creators.
Unsung Heroes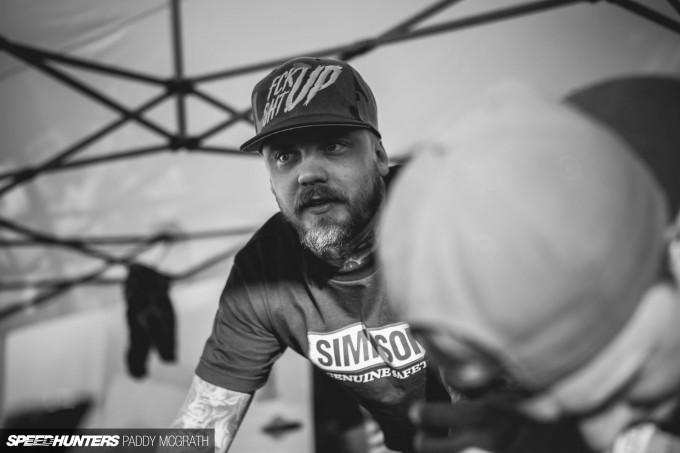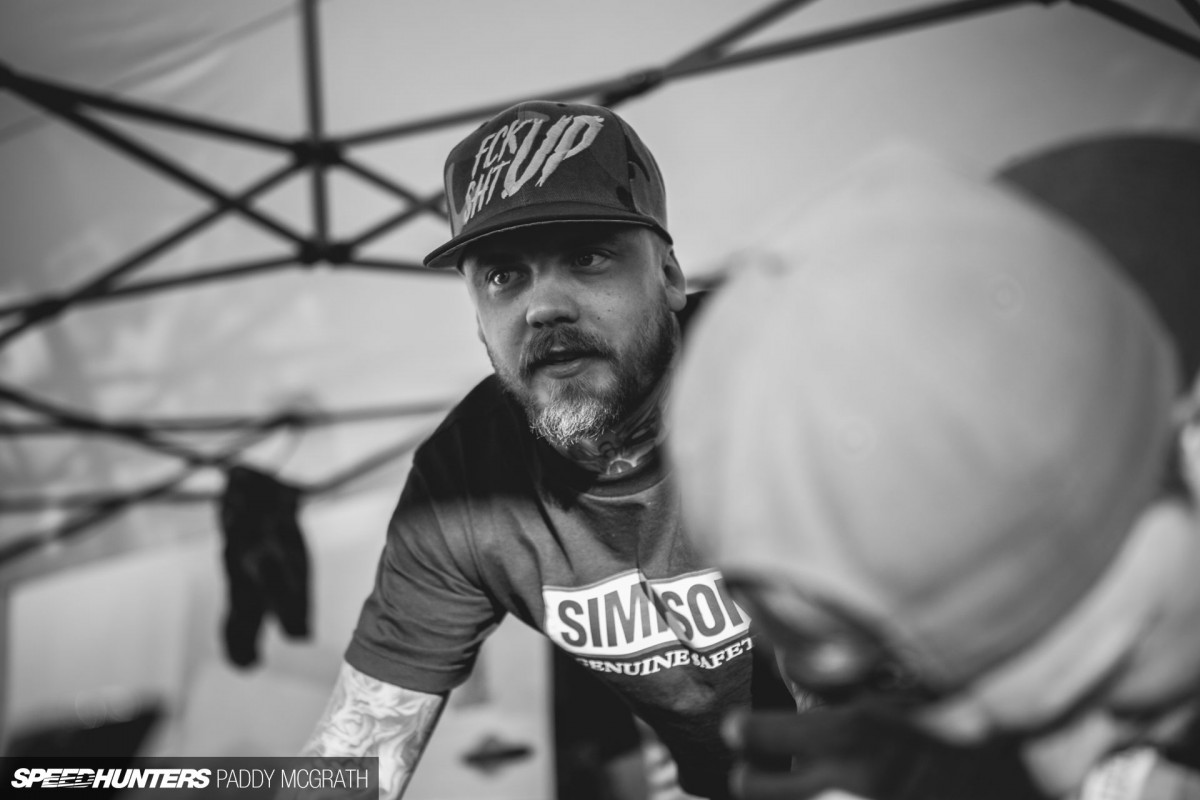 This is Viktor Mårtensson and he's from Sweden. Unless you personally know him, you probably don't recognise his face. If you're a regular Speedhunters reader however, you will most certainly know his previous work.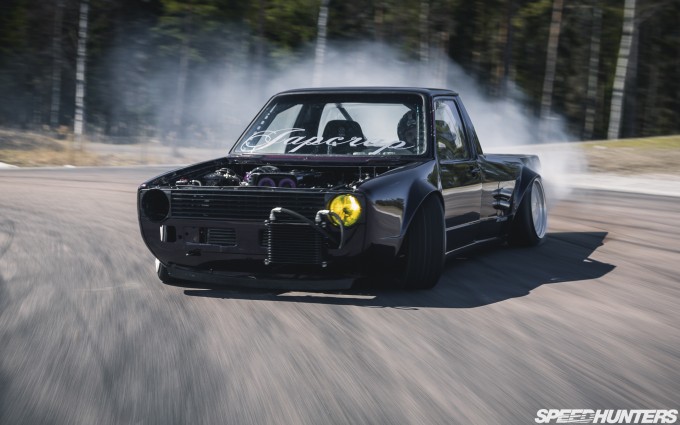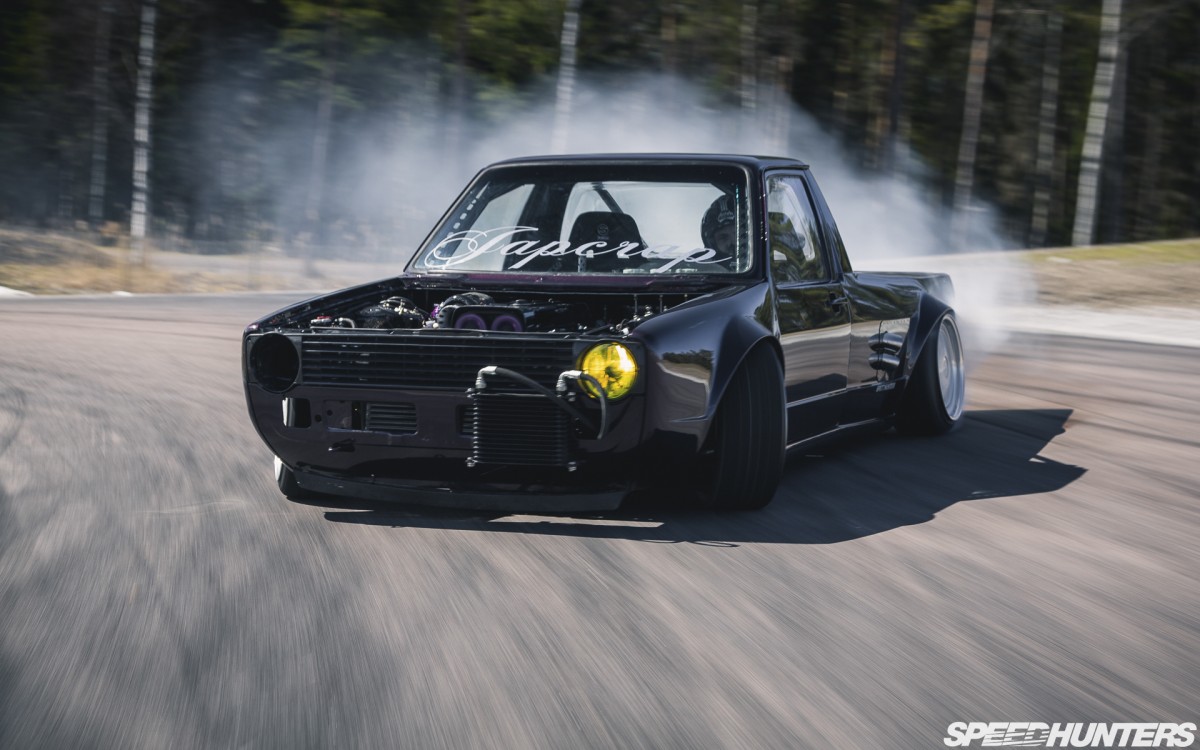 Viktor was the man behind one of the most read and talked about cars on Speedhunters, ever. That is, his 1JZ-powered Volkswagen Caddy that was built to drift. You should definitely read up on this car if you haven't before, as it'll give you further insight into who Viktor is and what he's about.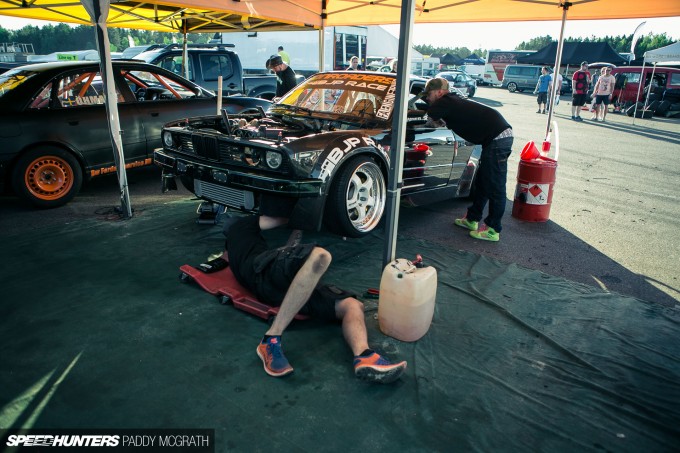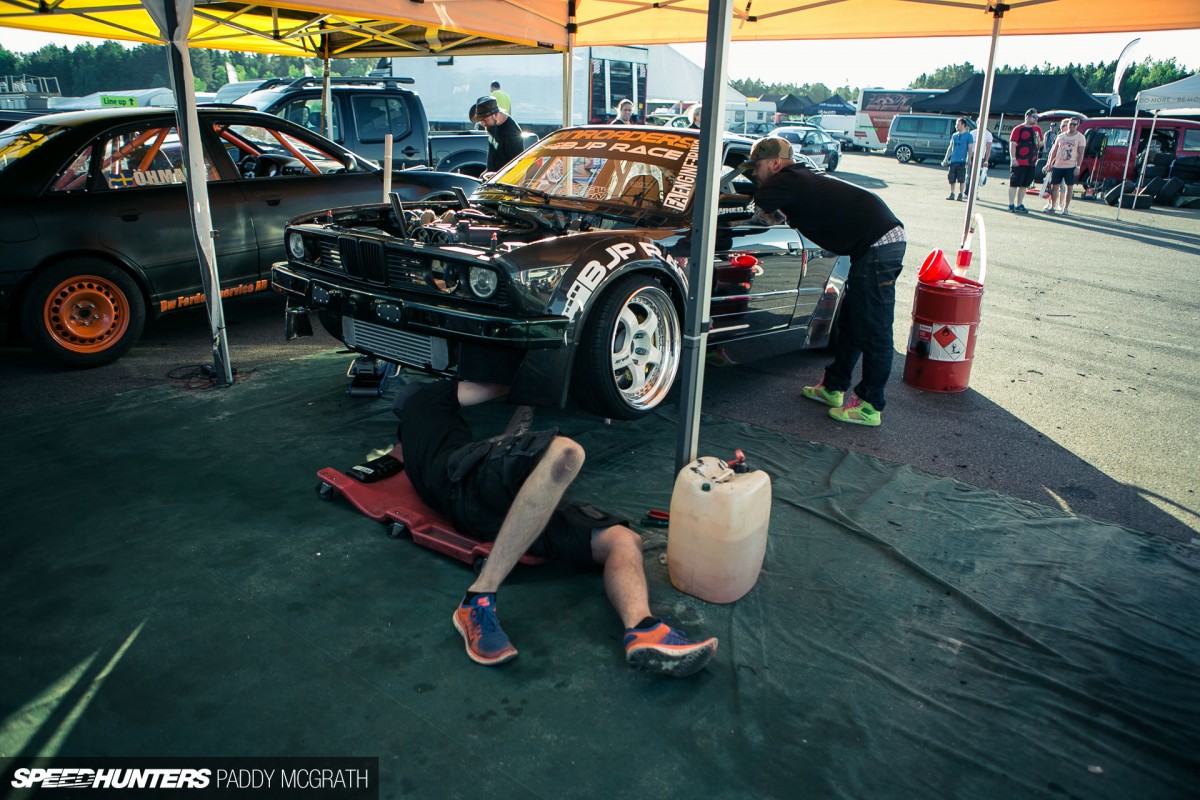 But Viktor isn't the only person behind his latest project.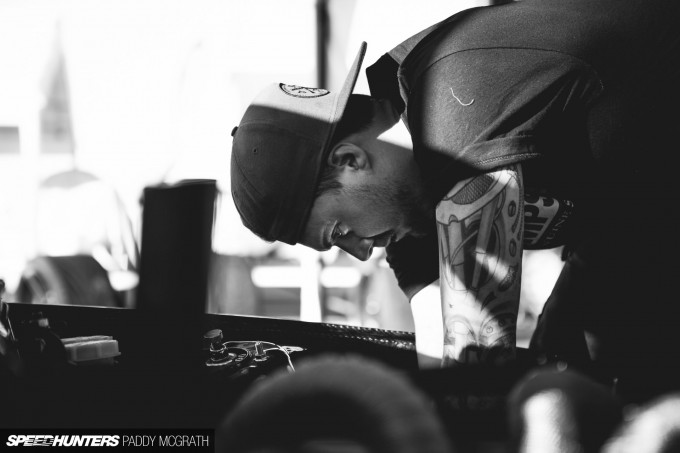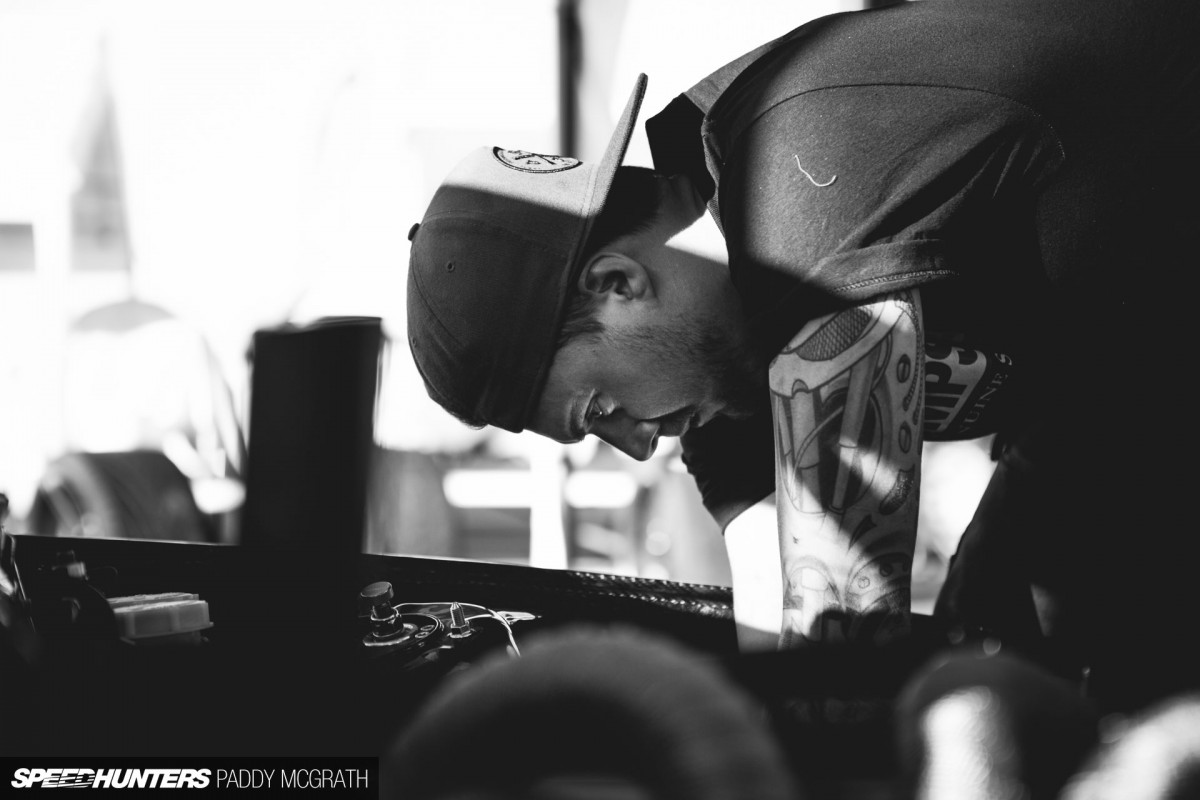 When I caught up with him at Mantorp Park last month, Viktor's friend and mechanic Robin Thagesson was busy making the final tweaks and adjustments to the car. You know, the sort of changes that can only be made once you've experienced a car at full tilt for the first time.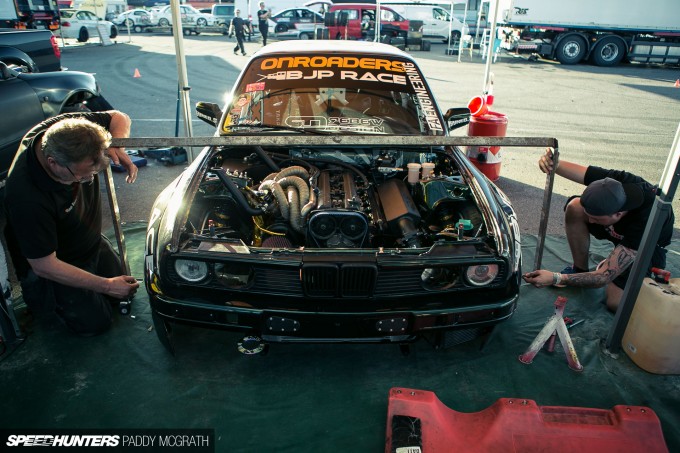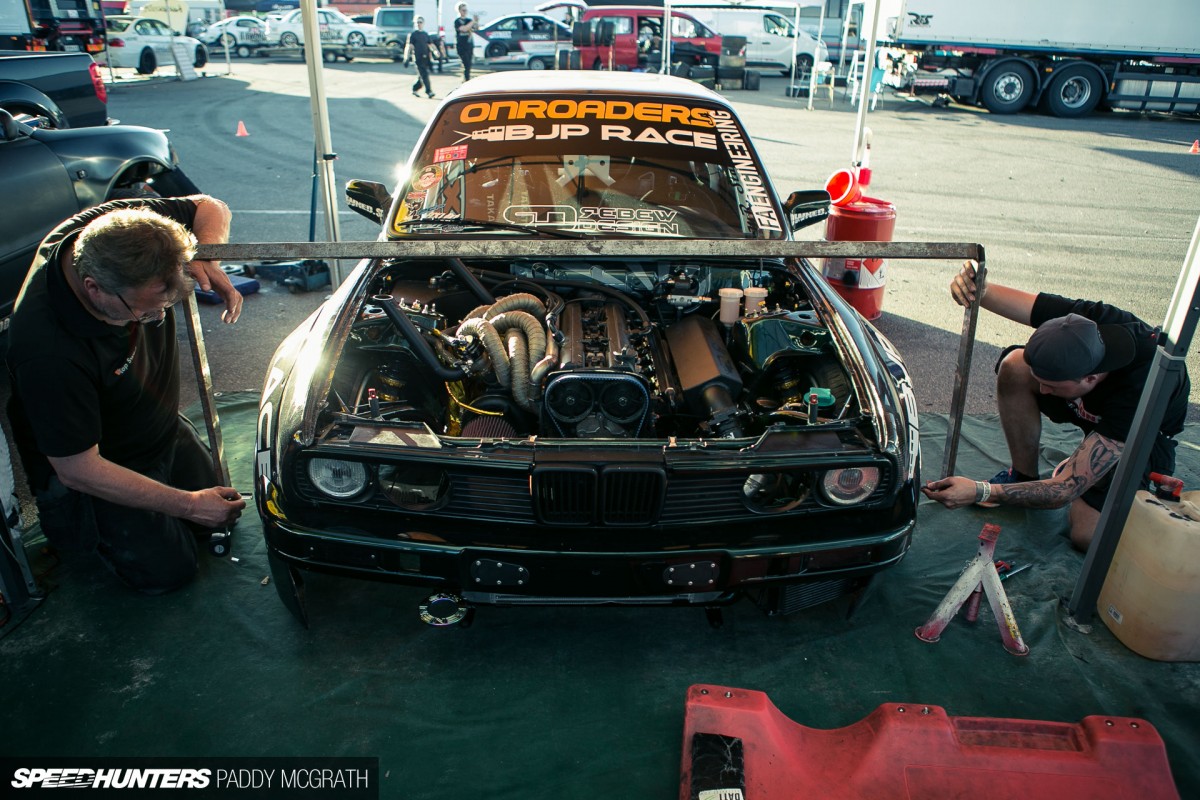 When we look at feature cars, you don't ever really see the moments like this behind the scenes. But it is these exact moments that culminate in the final product. The result of countless hours locked away in garages – and this is very much a home build – thinking, fabricating, laughing, arguing, skinning knuckles and drawing blood before applying those delicate final touches.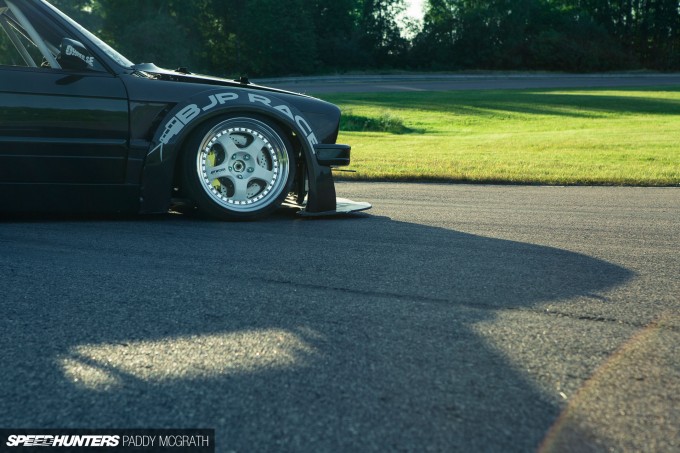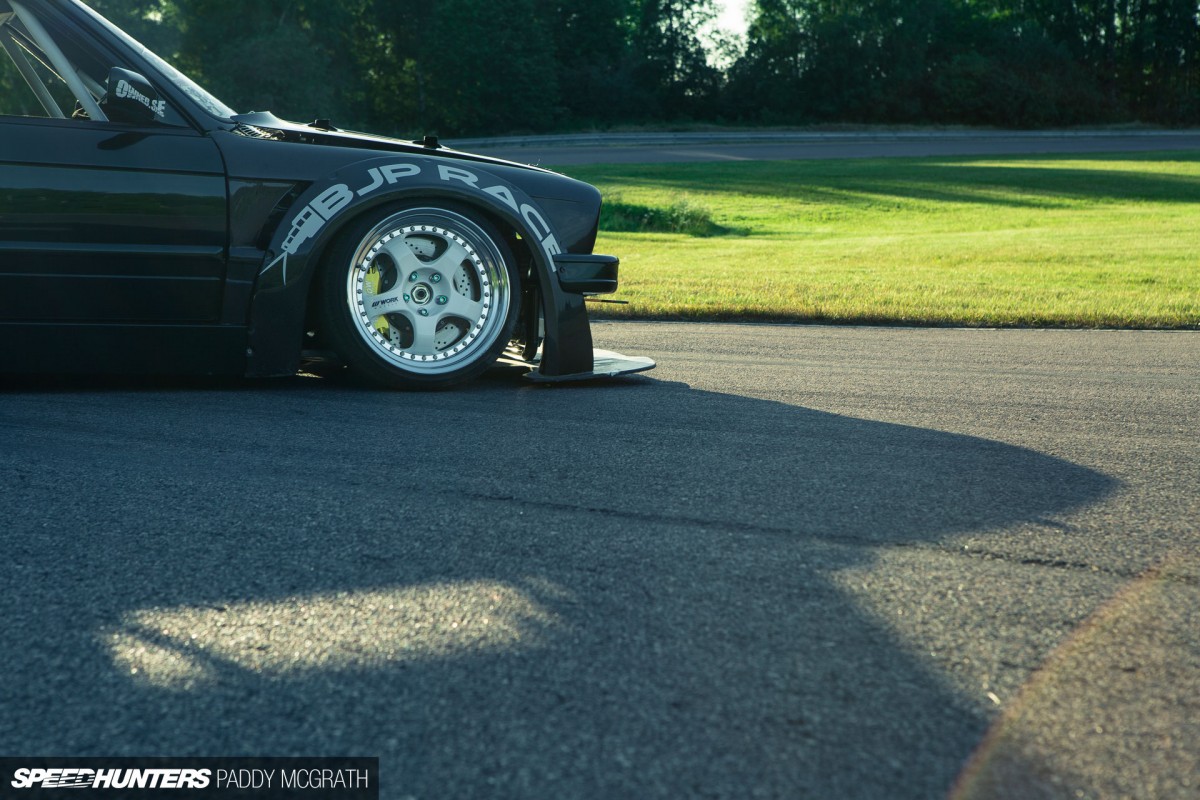 I think it's something we should take into consideration more before taking a metaphorical dump on another person's pride and joy from behind the convenience and comfortable confines of a keyboard. I can't imagine most who only provide negative criticism online would do the same to the builder's or owner's face. I don't think that it's a question of courage or false bravado either, rather when you meet someone face to face, you get to know the person and you can actually engage with them in a conversation and discuss their raison d'être.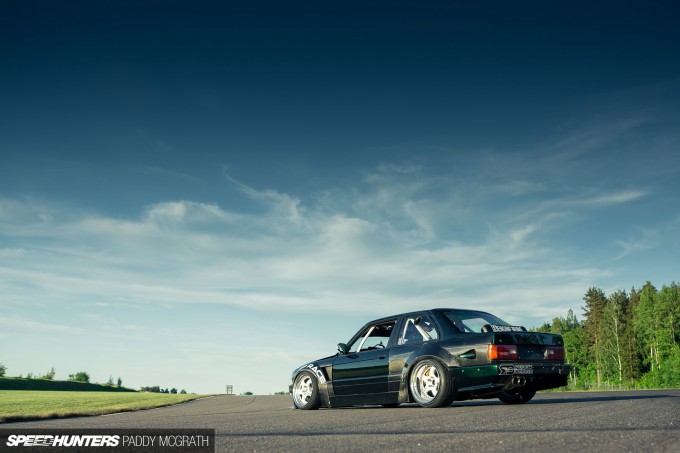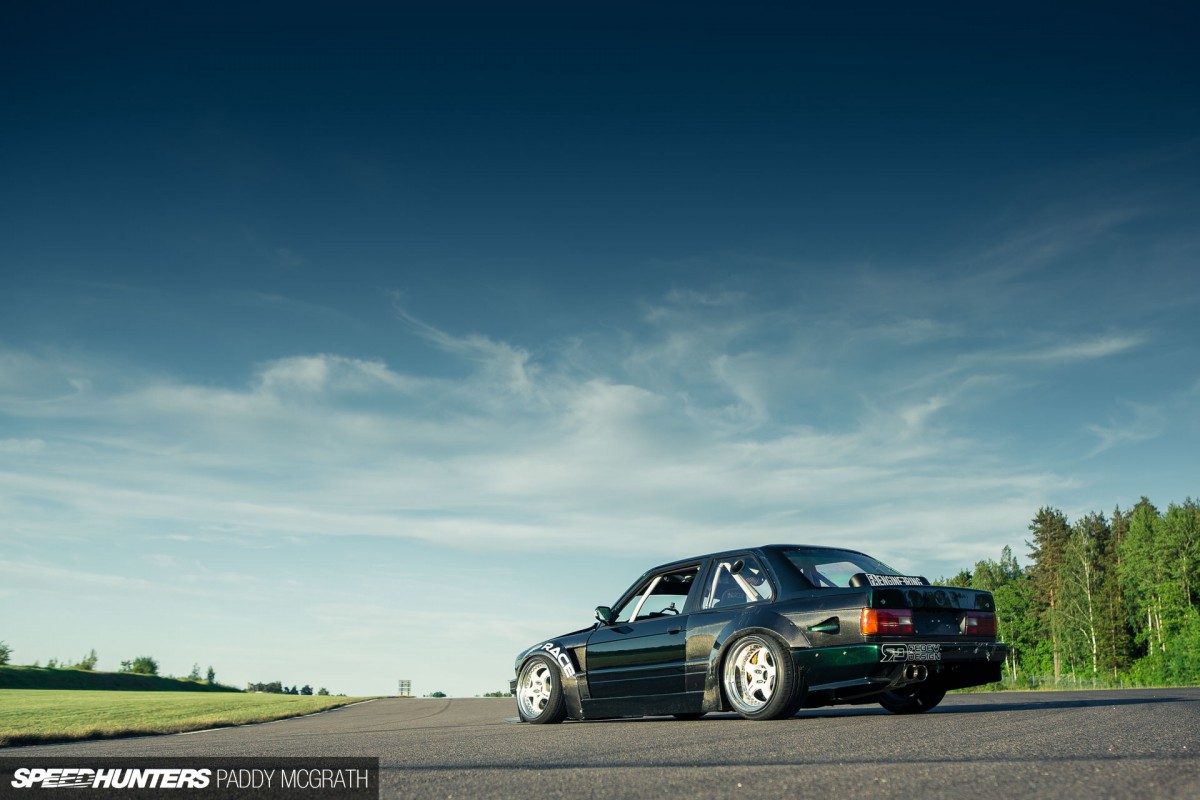 There is such a large disconnect between the cars and the people who build them that it's quite shocking. At the end of the day, it's this intrinsic connection that makes us who we are.
We are what we build.
The Connection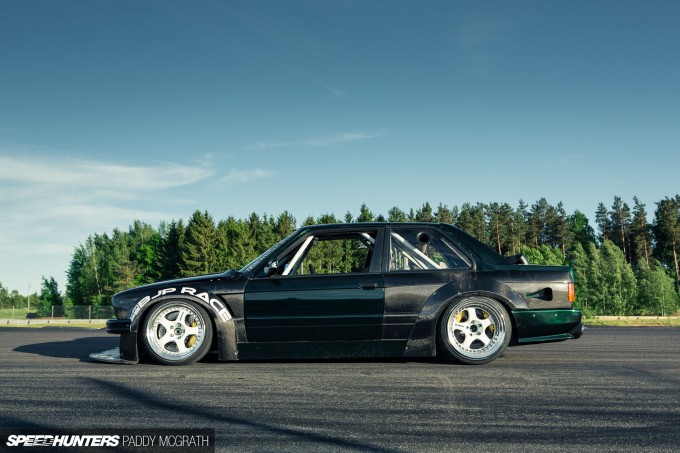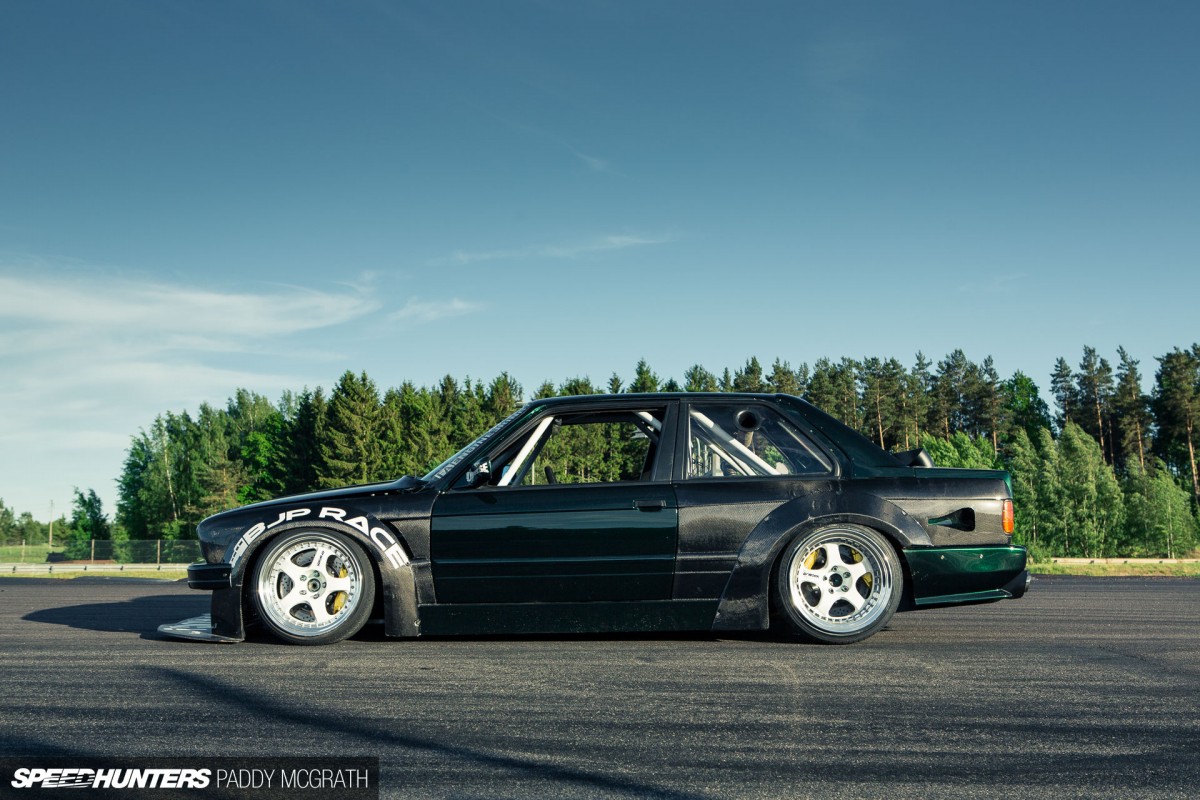 So, who are we looking at?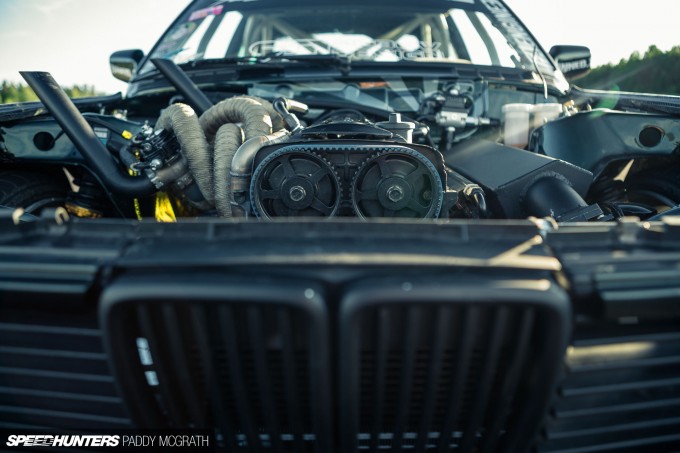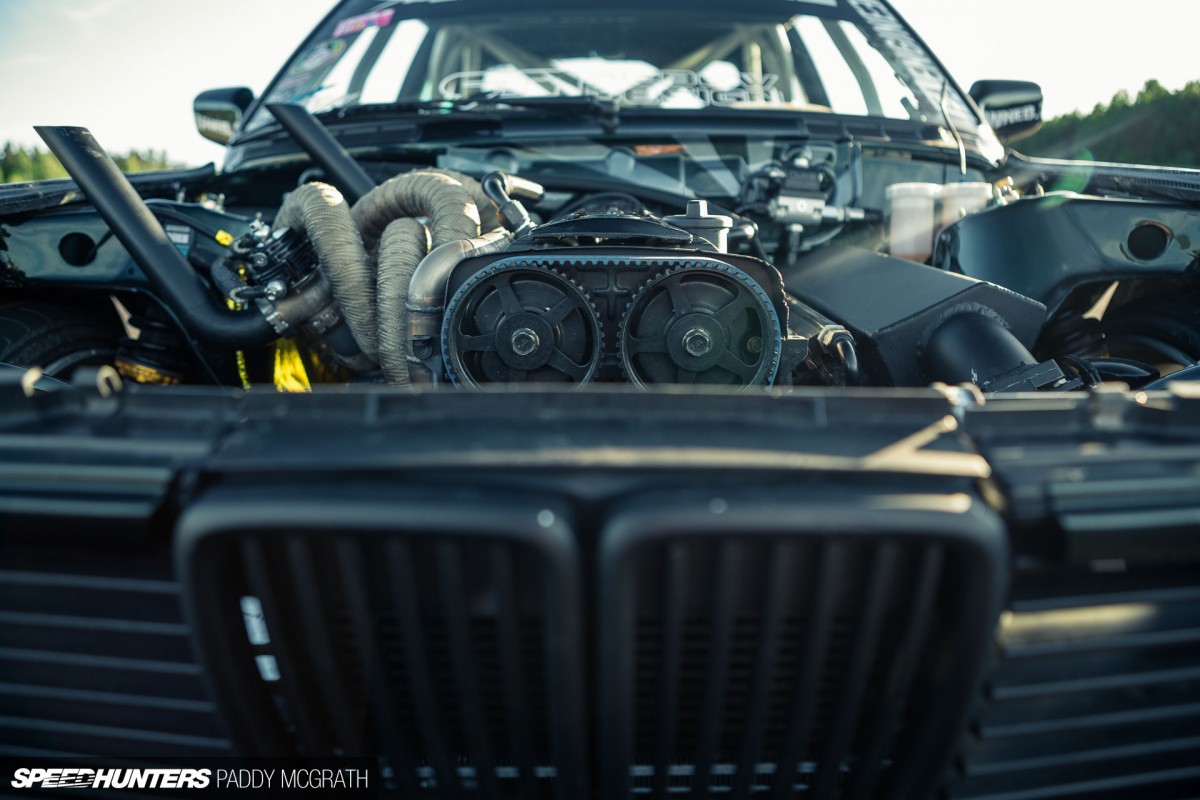 There appears to be a recurring theme behind Viktor's builds: German chassis' with Japanese hearts. It's a formula that cherry picks the best of both worlds – an option that's only available to those who are able to set aside any silly bias which dictates that you can only have one or the other, but never both.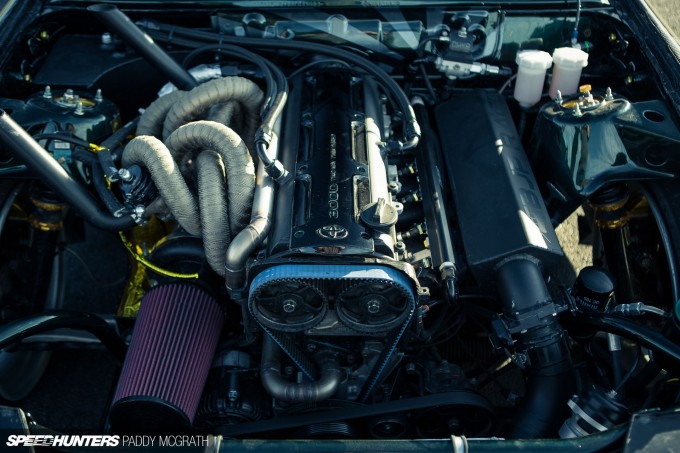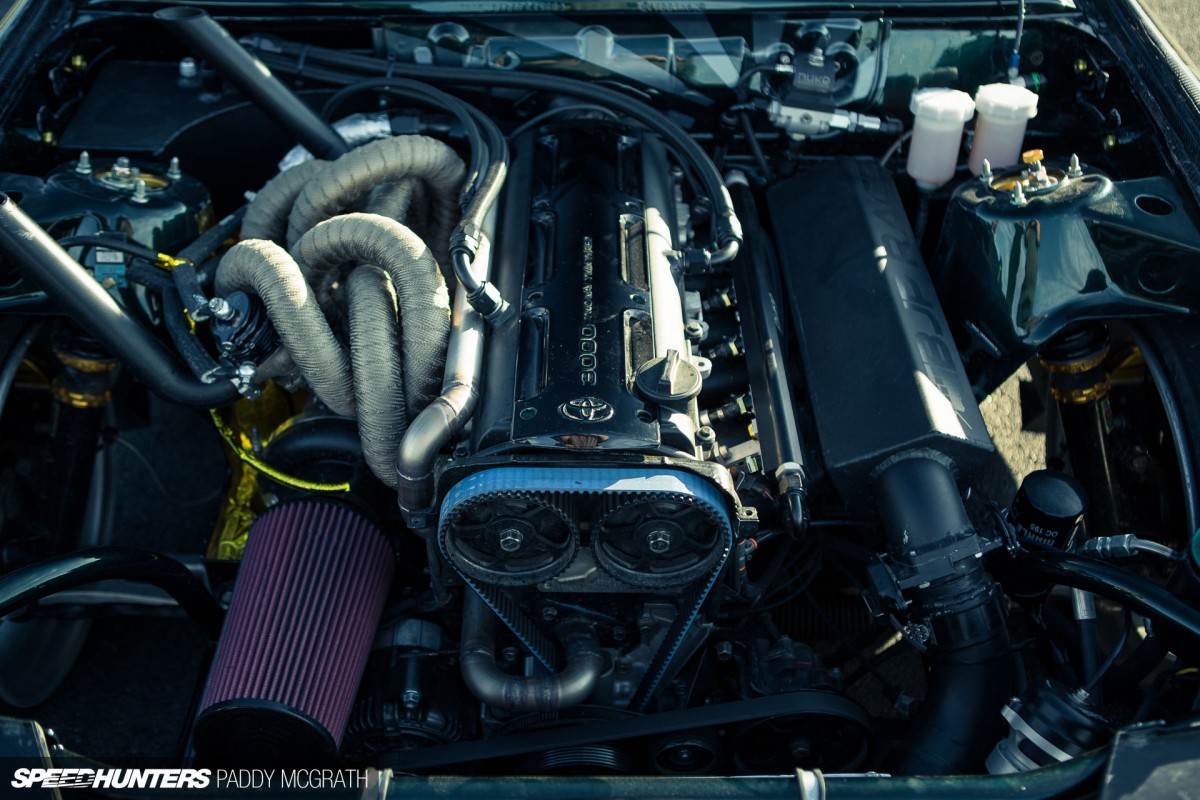 Where previously it was a Volkswagen and Toyota 1JZ hybrid, this time it's a BMW and 2JZ coupling. I don't think anyone in Wolfsburg will be too offended if I say that the E30 chassis has probably just a little bit more motorsport pedigree than the humble MkI Caddy, so this is already an evolution on Viktor's previous car.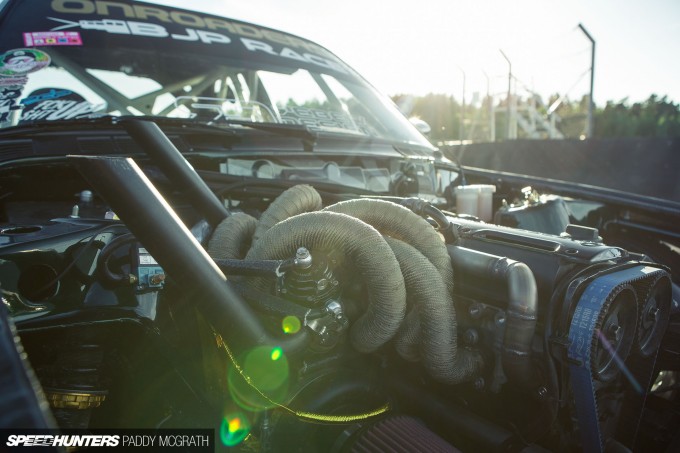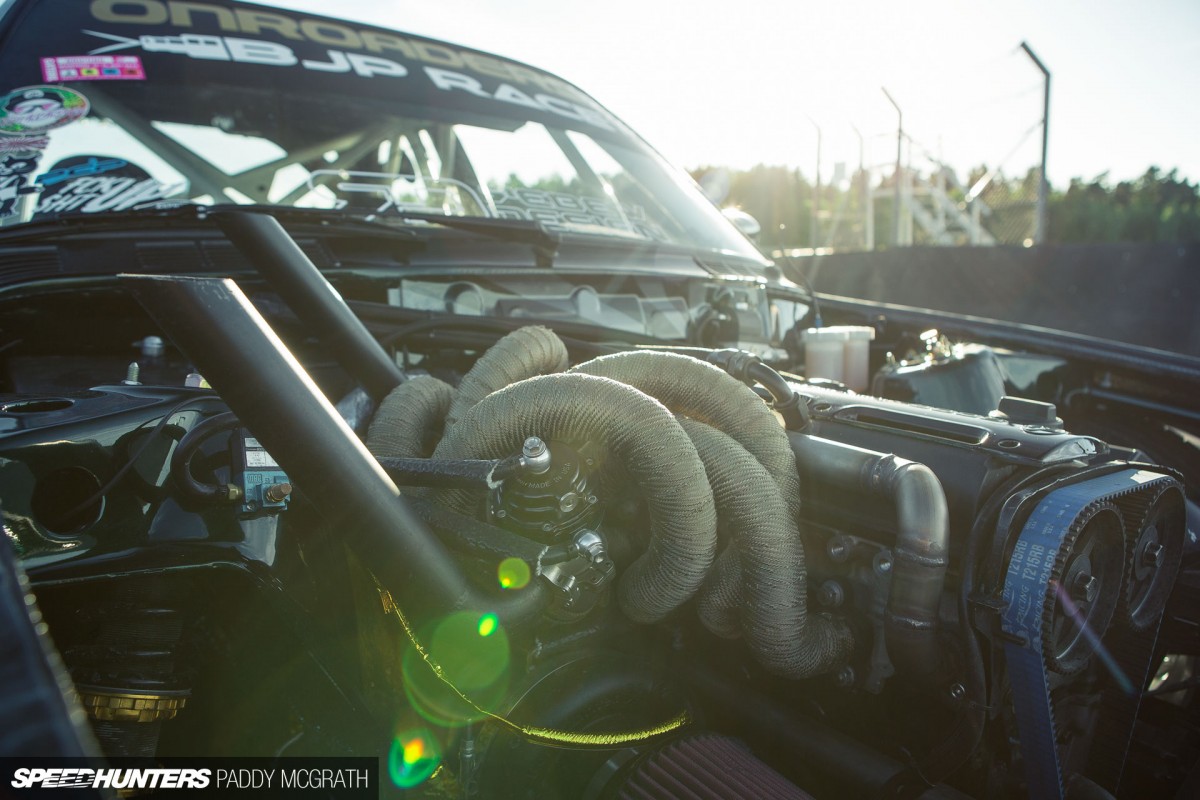 The Toyota 2JZ's larger capacity provides more natural torque than its predecessor, but its capabilities have been further enhanced with a large BorgWarner single EFR turbocharger, a simply beautiful custom exhaust manifold and two TiAL 38mm wastegates which vent directly to the atmosphere via a pair of upward pointing screamer pipes.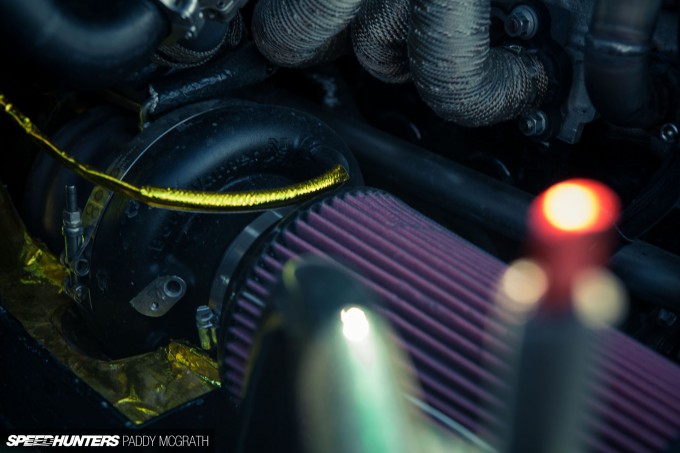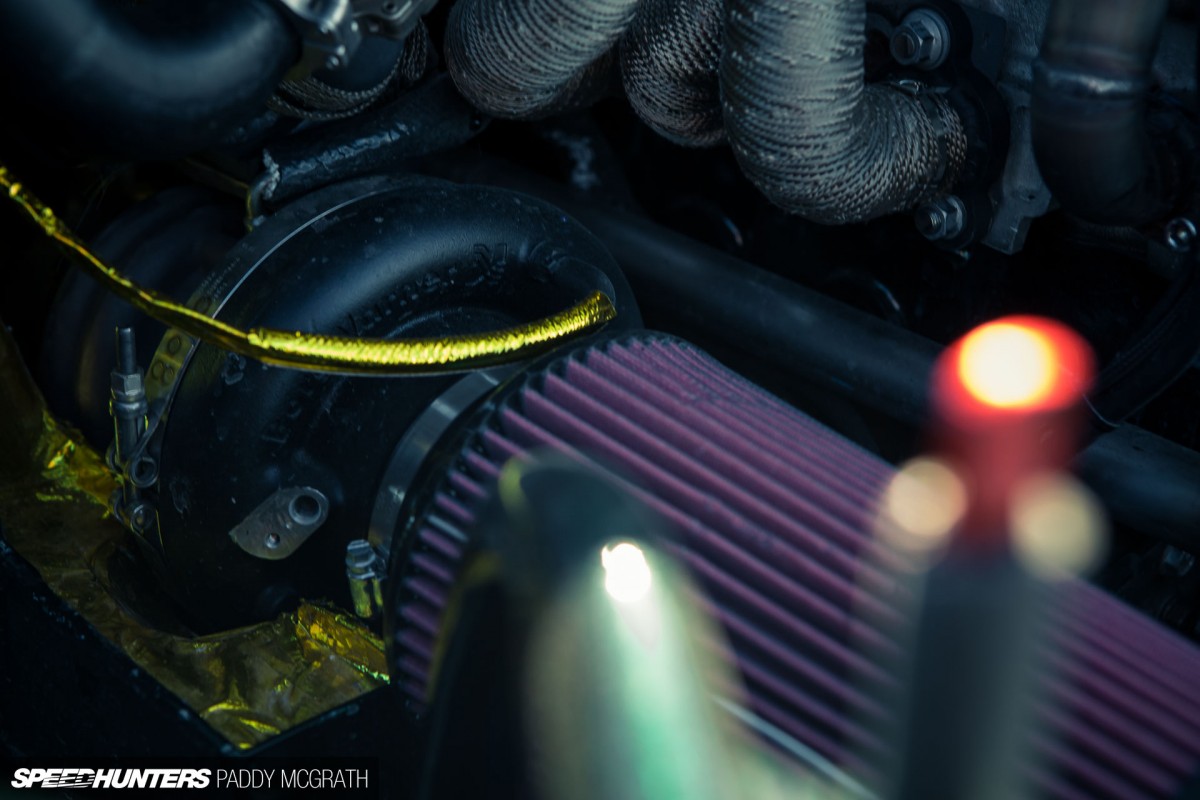 To accommodate the turbo within the tightly packaged engine bay, the front passenger side chassis leg had to be notched. A detail which I personally love.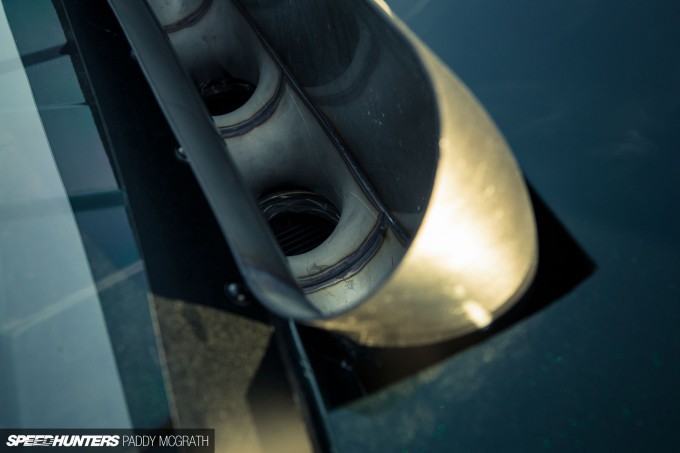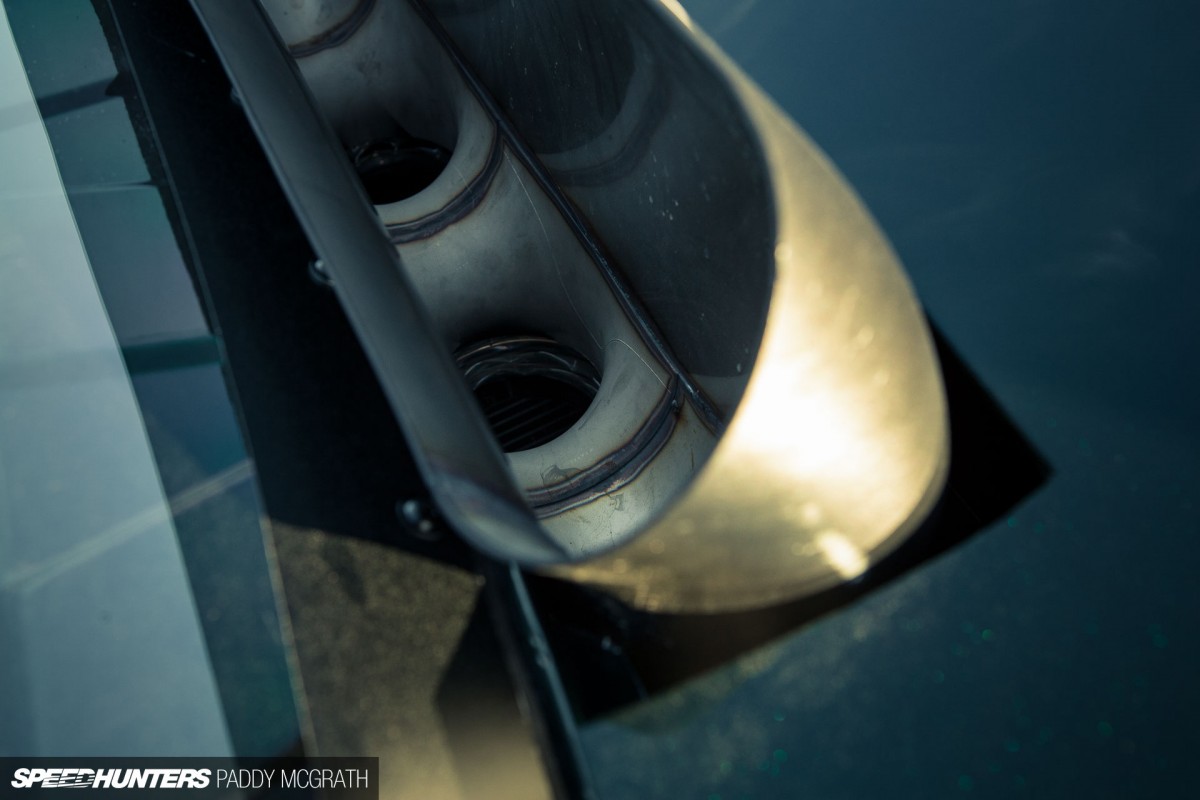 As is the Scandinavian way, cooling is taken care of at the rear of the car. A primary scoop protrudes through the M3 trunk lid to collect air that is rushing over the body…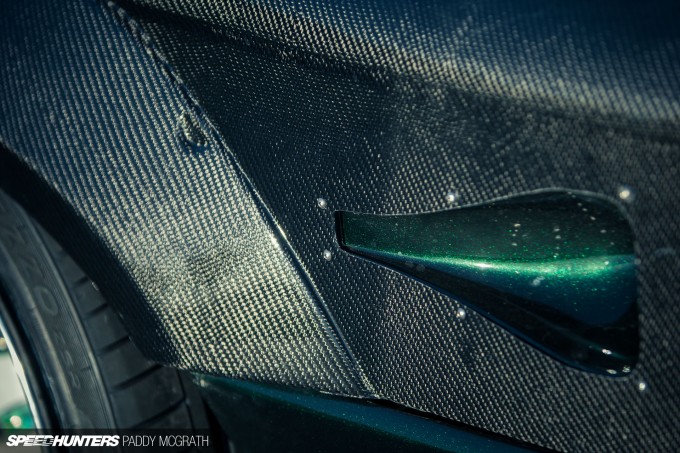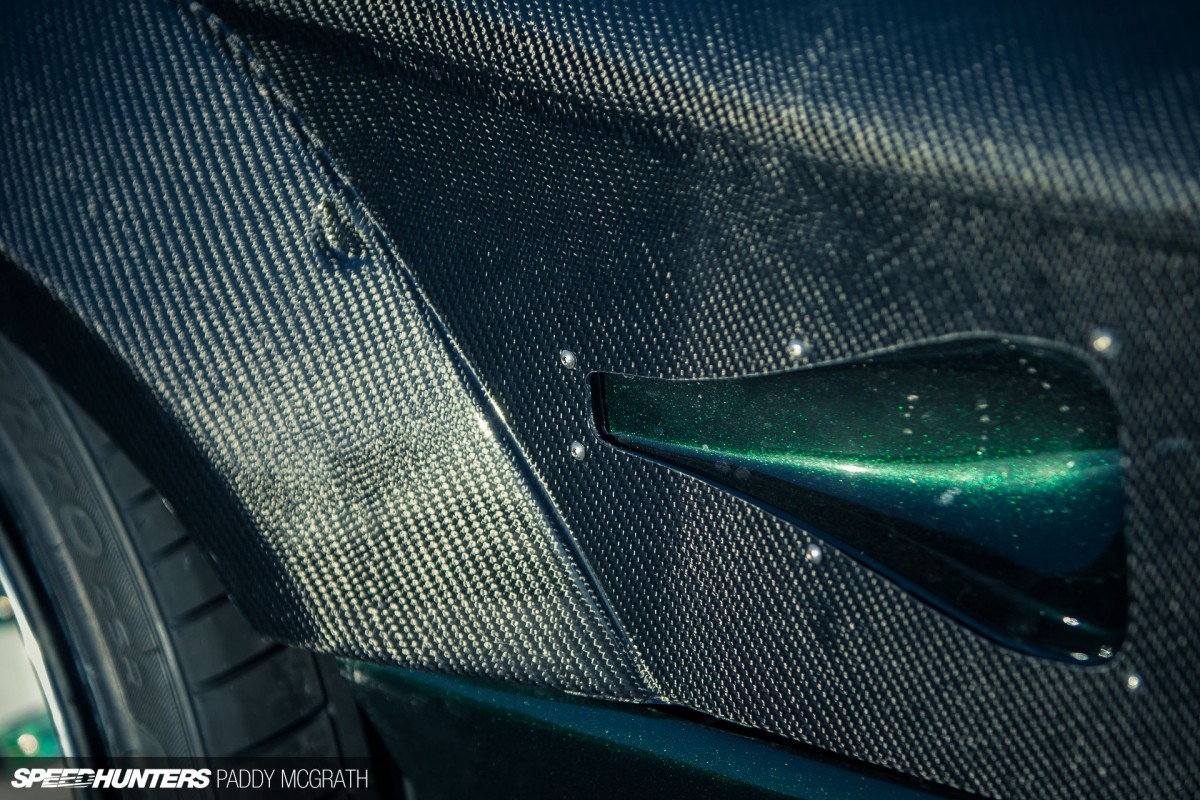 With a pair of low-drag intakes on either quarter panel drawing air into the horizontally-mounted radiator.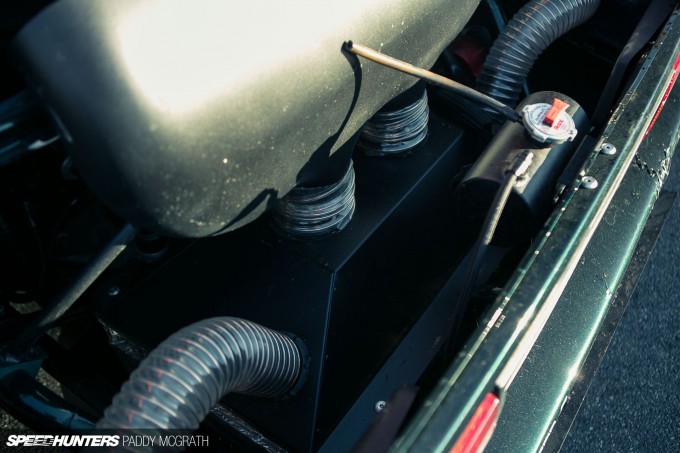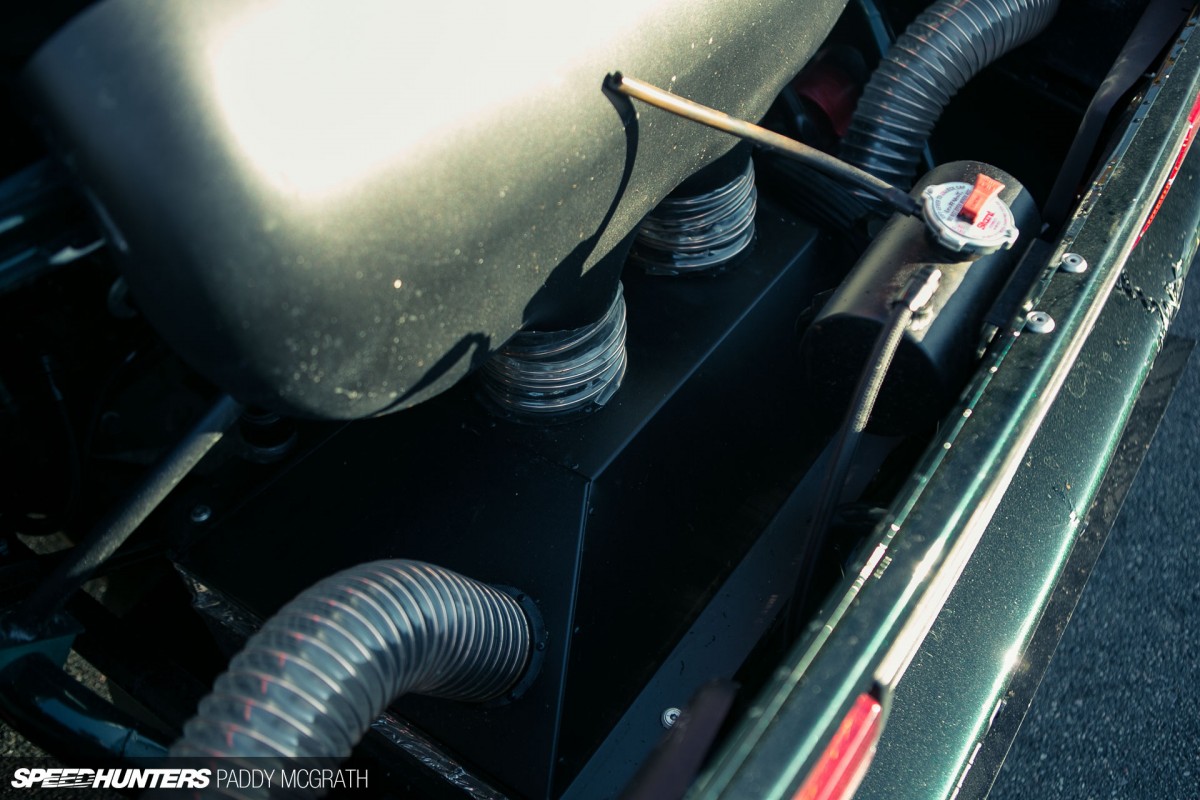 It's an elegant solution which is quite nicely integrated. As mentioned above, this is a proper home build too, which makes each aspect of the car all that bit more impressive.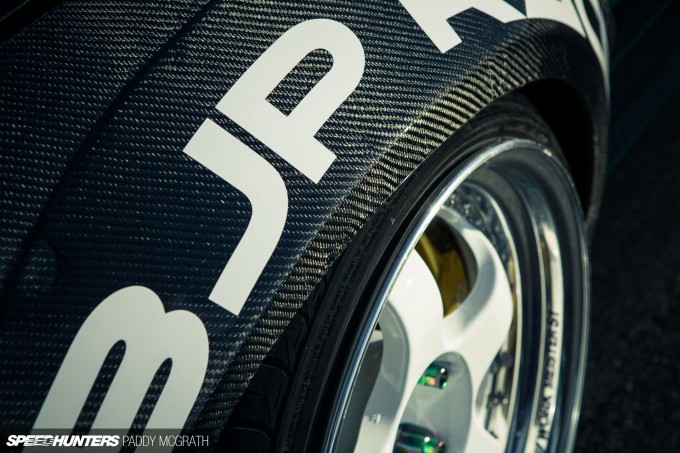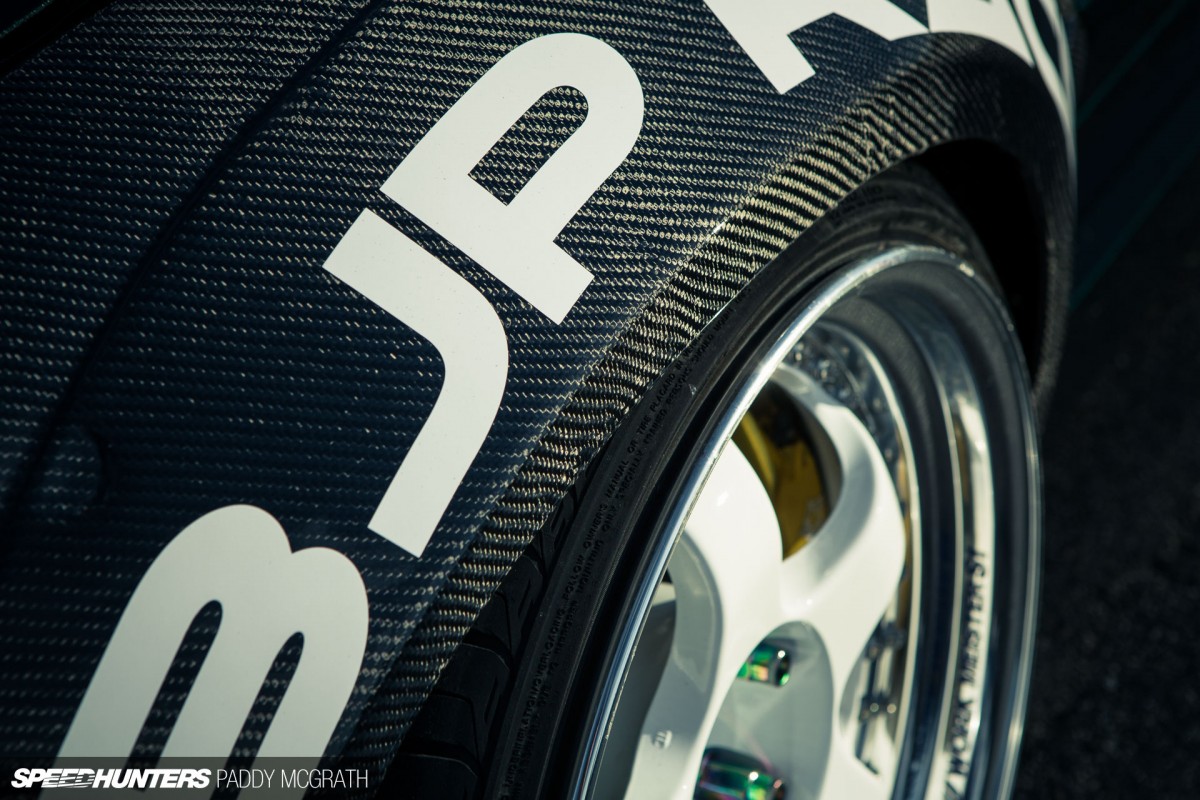 This includes all of the carbon fibre bodywork, which extends from the front fenders to the rear quarters and even the roof.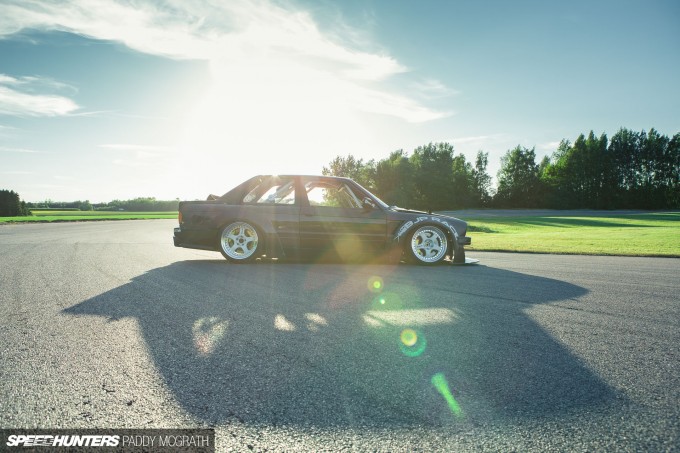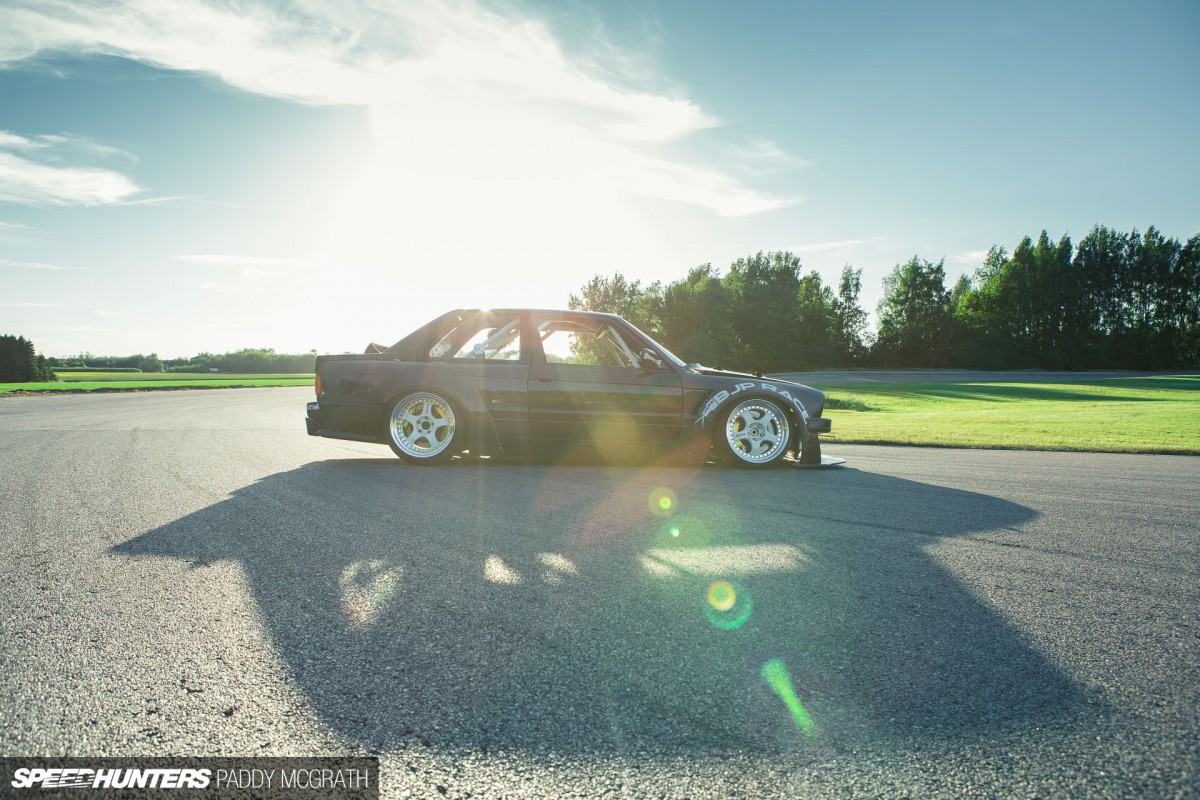 Another of Viktor's trademarks is building a car with aggressive fitment.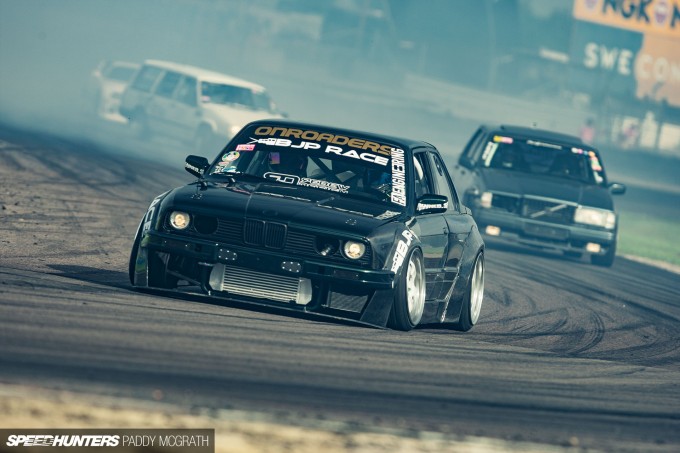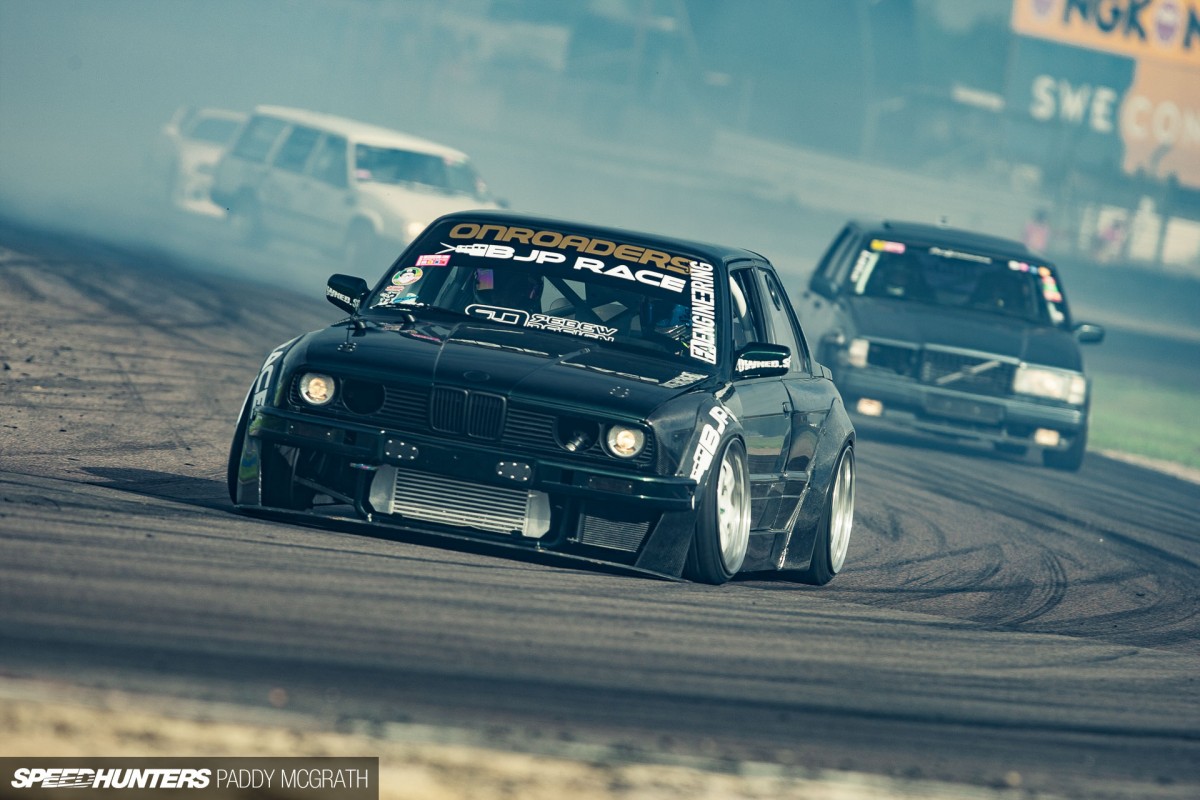 And I mean aggressive. Yet, aggressive and all as it is, he doesn't seem to have any issues with the car on track. Once aligned, it didn't take long for Viktor to start getting to grips with this box-fresh build. That front splitter even survived the Gatebil experience (or at least up until the point where I left for the airport on Sunday afternoon).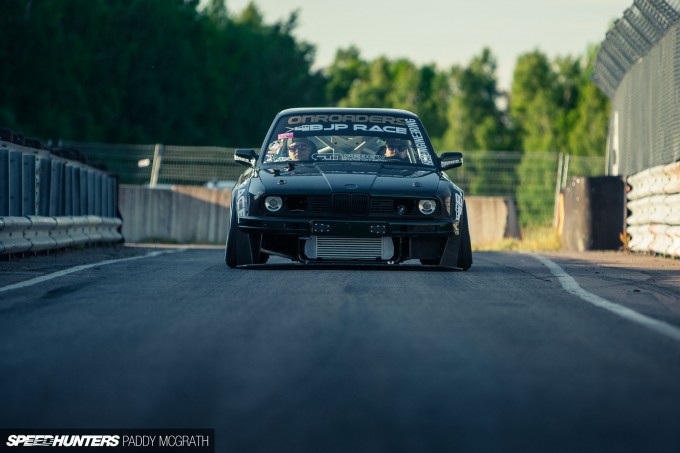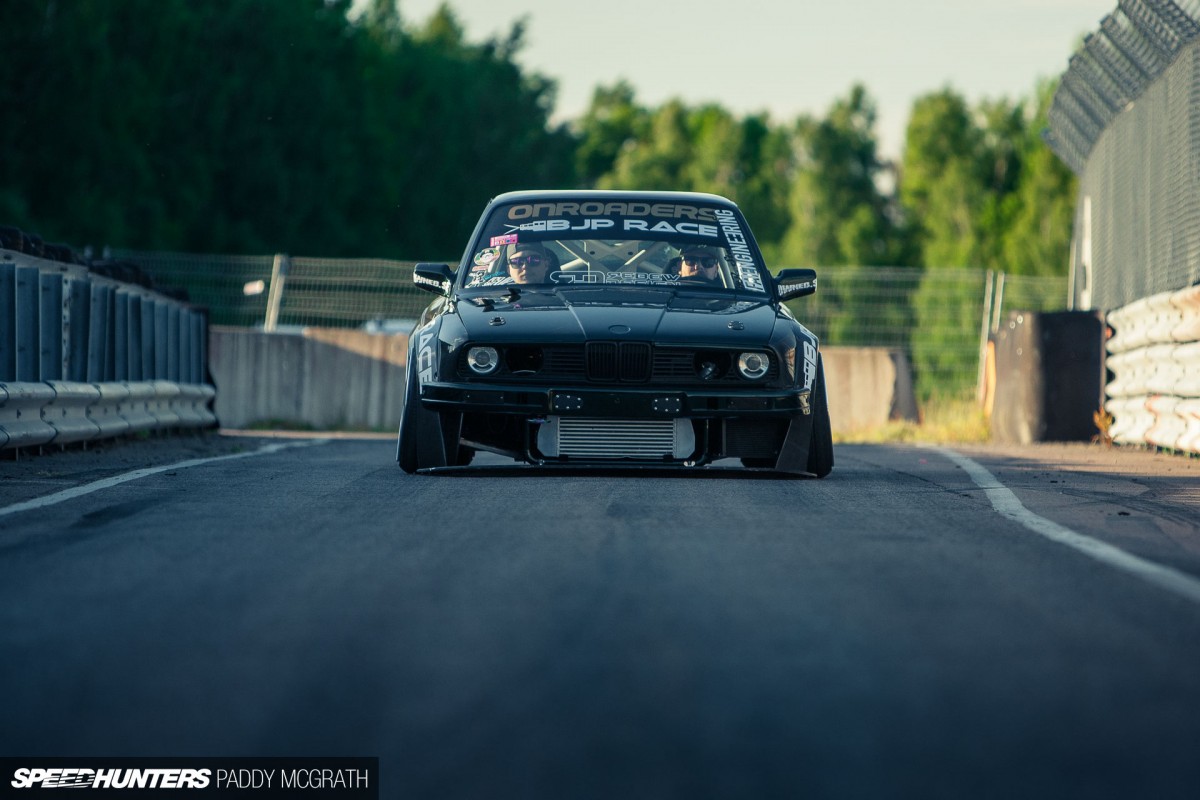 Now that I'm reminded, one of my favourite exterior details is the implementation of that front splitter. It might not be apparent, but there's nothing remaining below the original bumper line, with the lower front panel having been replaced by an entirely custom piece.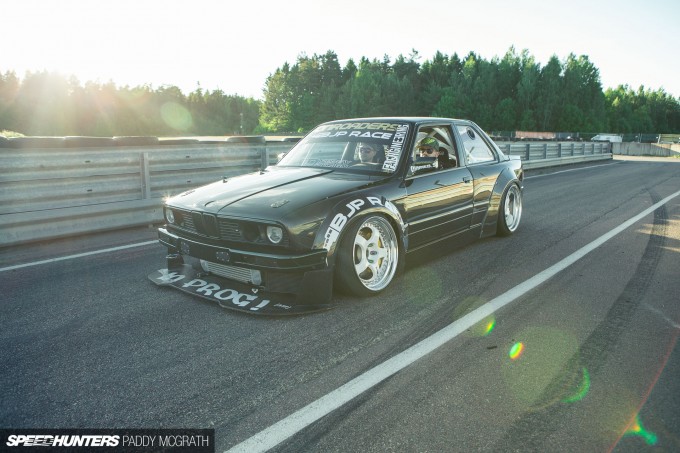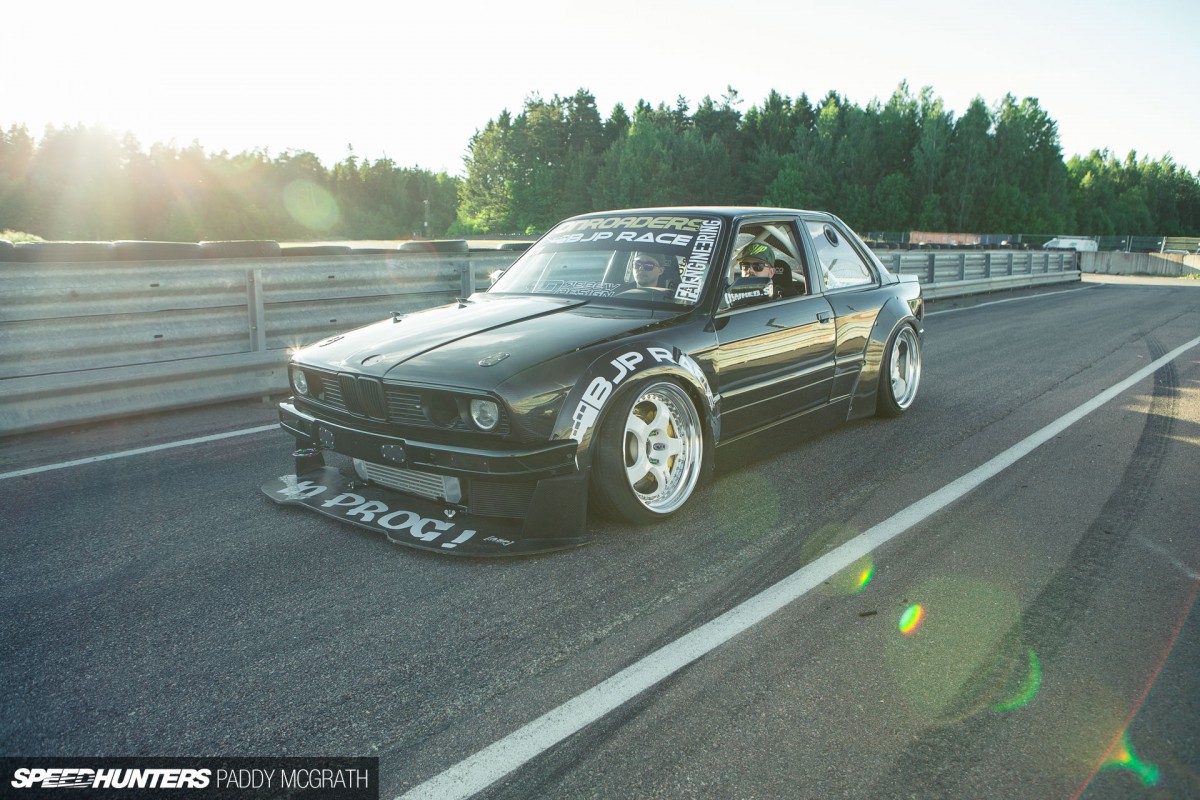 They say that wheel choice is the most important visual choice for any build. Whilst I'm not sure that the wrong wheels would have taken anything away from this build, I do know that the right choice certainly adds that little something special.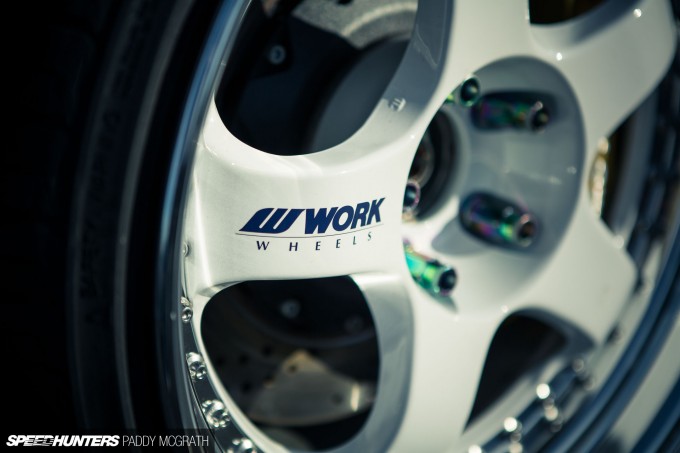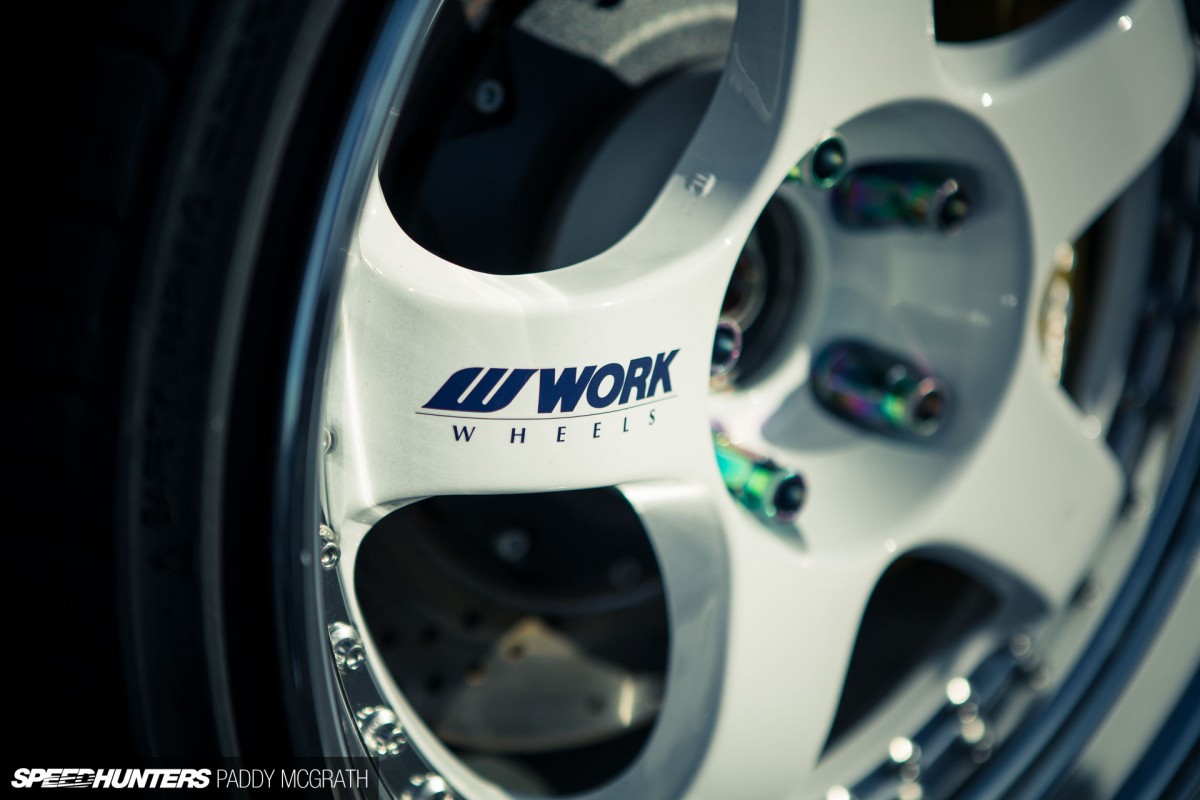 Continuing the Germany-Japan amalgamation, a complete set of Work Meisters were deployed to fill the carbon fibre arches: 18×9-inch up front, 18×12-inch out back.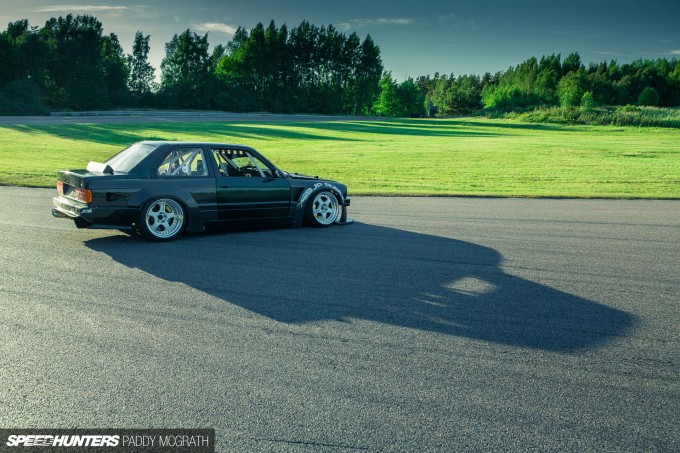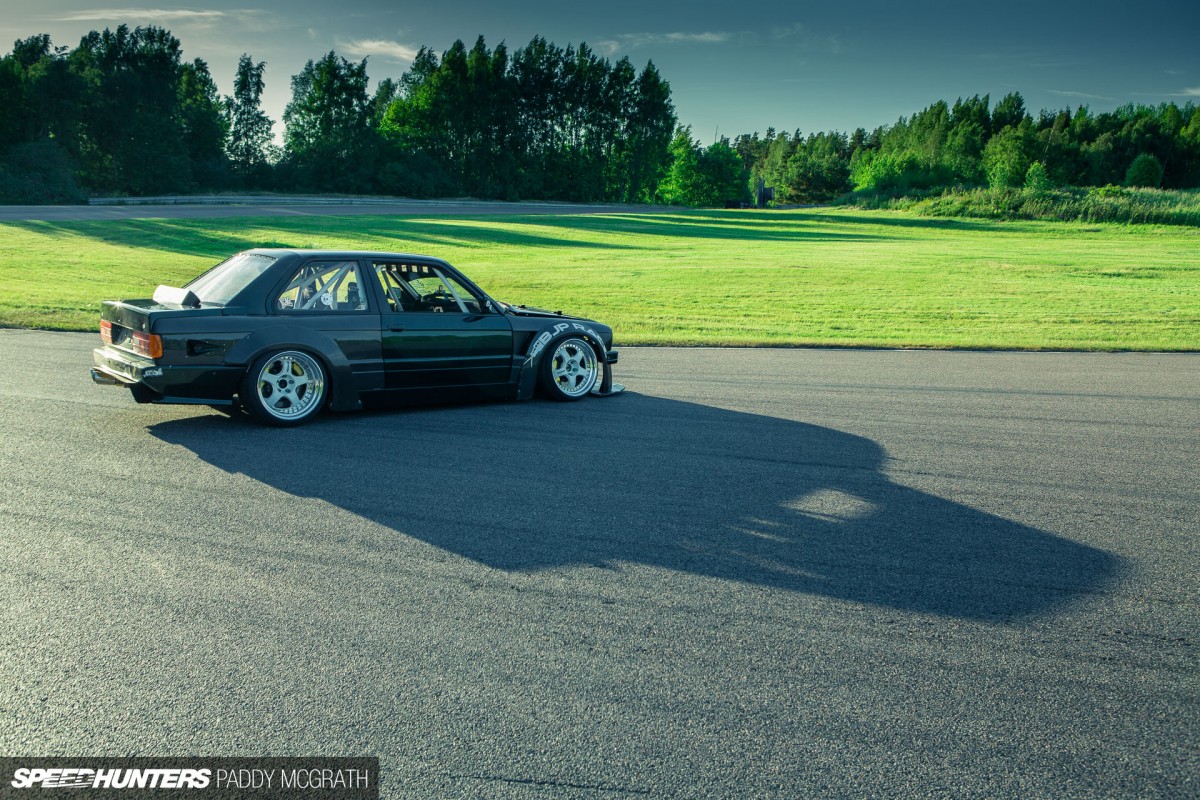 I've always felt that Meisters were best suited to '80s cars and I think this only reinforces my belief. Not that they tend to look bad under anything mind you.
Everybody's Free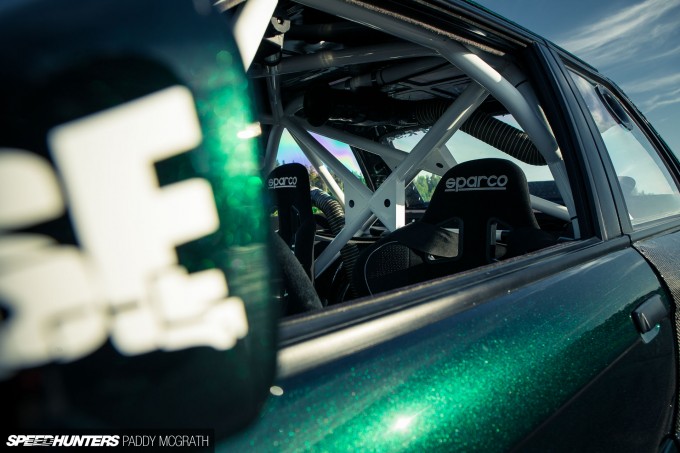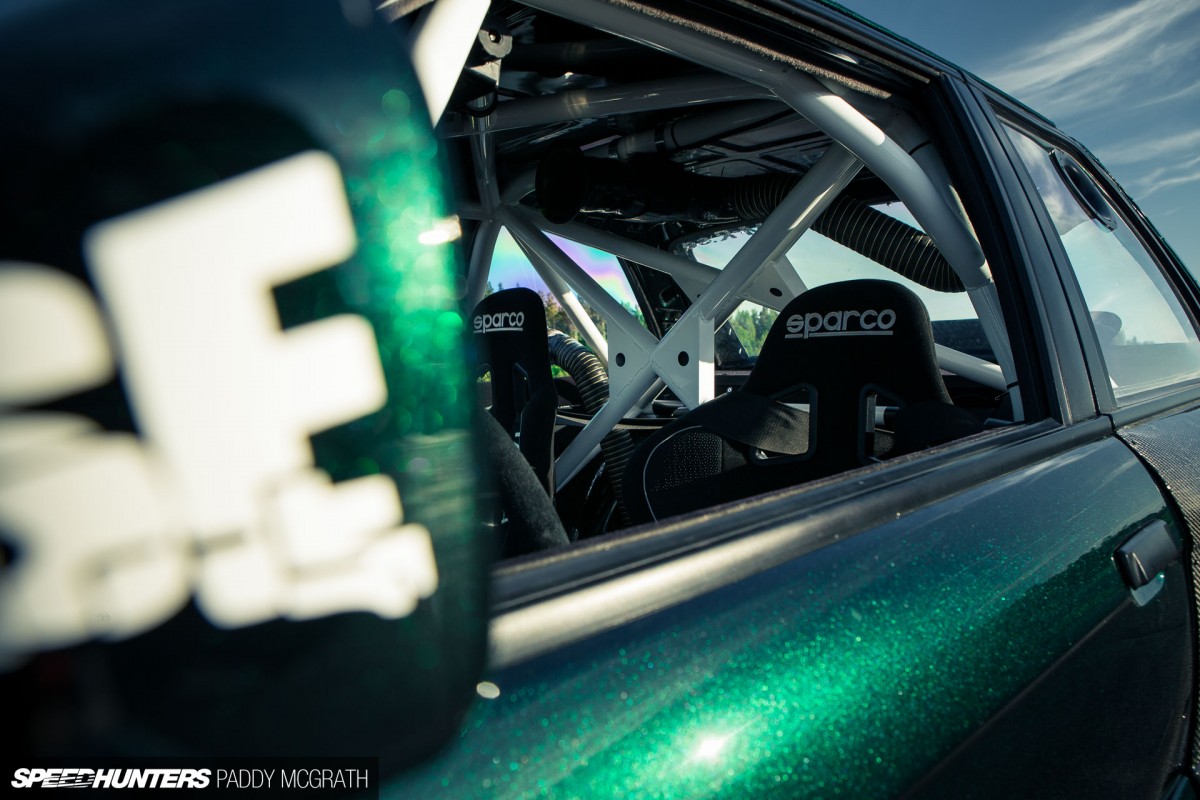 I feel like I'm on the verge of just reciting the spec list at this point, which is something that I think this car deserves much better than. Like his Caddy, the E30 is more than just the sum of its parts.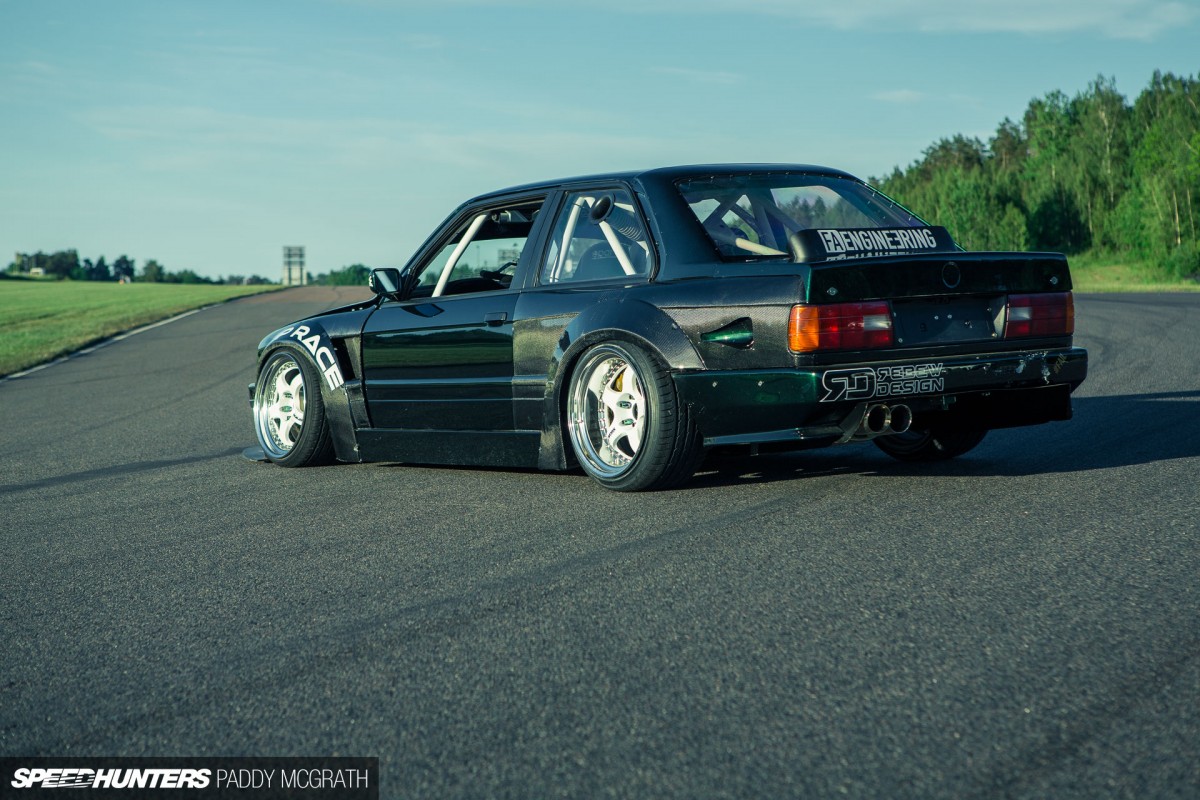 There's little bits of Viktor and his friends ingrained into the very DNA of this car.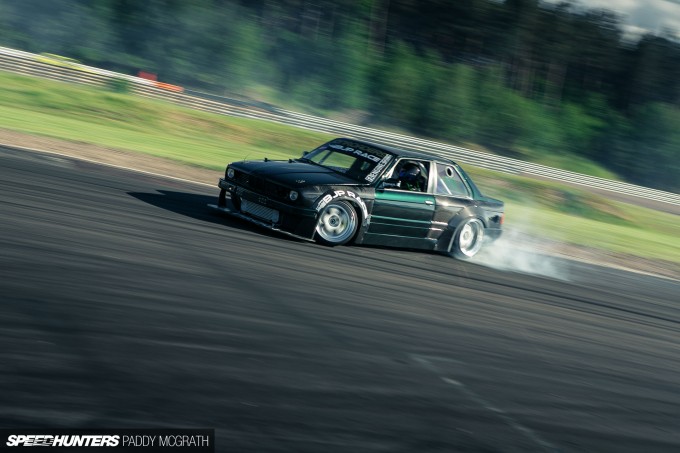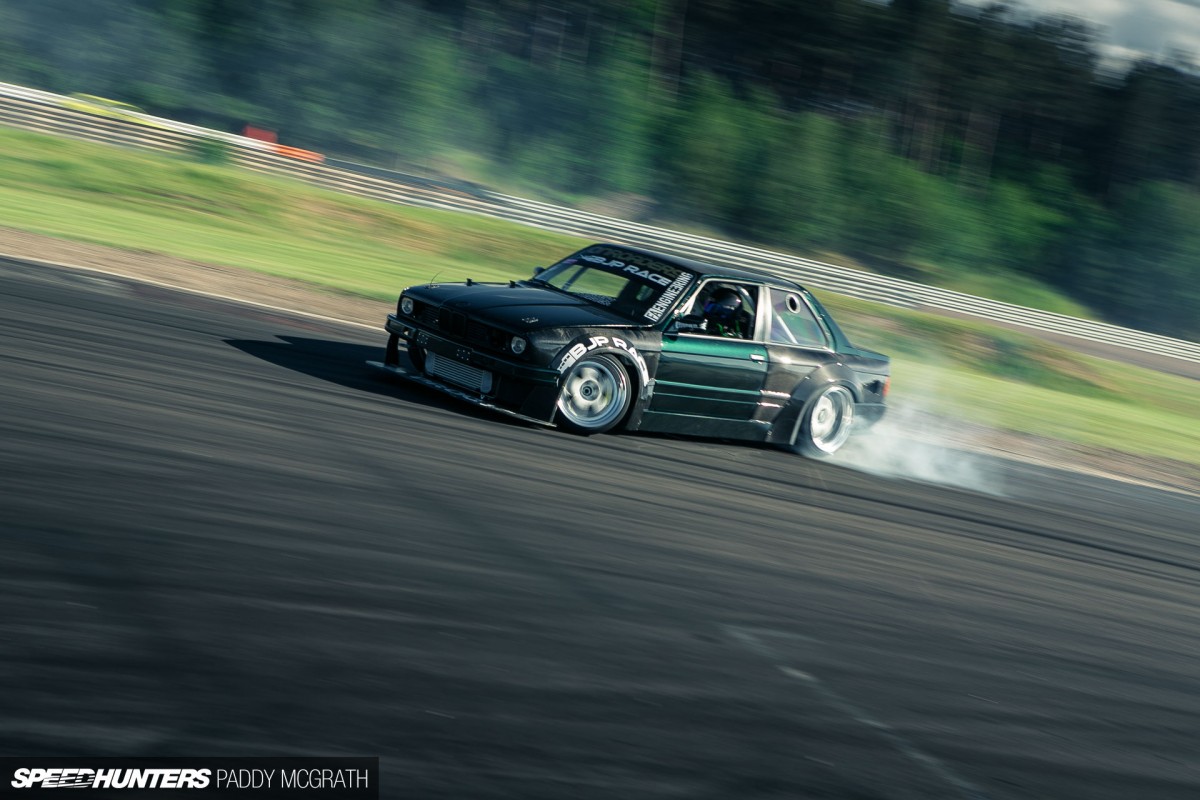 With that, I think we should all make a pact.
The next time you view a car, don't jump to any conclusions. Instead, take a breath and take the time to examine every detail and facet. Think about the 'why'. Find the owner, talk to them. Open your mind and be willing to accept that your way is just that – yours. Someone else will always be free to choose their own. Don't waste your time on bitterness and jealousy, you're only hindering your own experience. Use your energy for your own good or for the good of others. Leave the bullsh*t behind, shut your computer down and get out and drive.
Paddy McGrath
Instagram: pmcgphotos
Twitter: pmcgphotos
paddy@speedhunters.com
Cutting Room Floor