Earlier this week we showed you an unconventional '36 Ford from Hale's Speed Shop that used a turbocharged LSX for power. Well, sitting just a few feet away was an equally-cool 1958 Chevy truck with the spear-styled fleetside bed.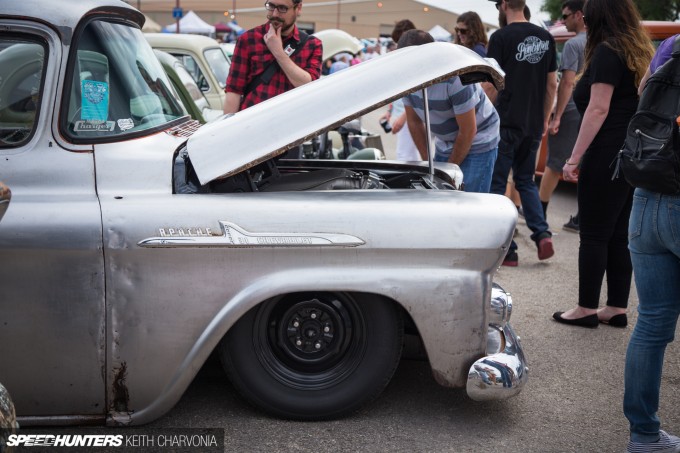 I won't beat around the bush this time: the Apache also had an LS-series motor, except instead of a single turbo in the trunk, it had two under the hood. Very interesting indeed…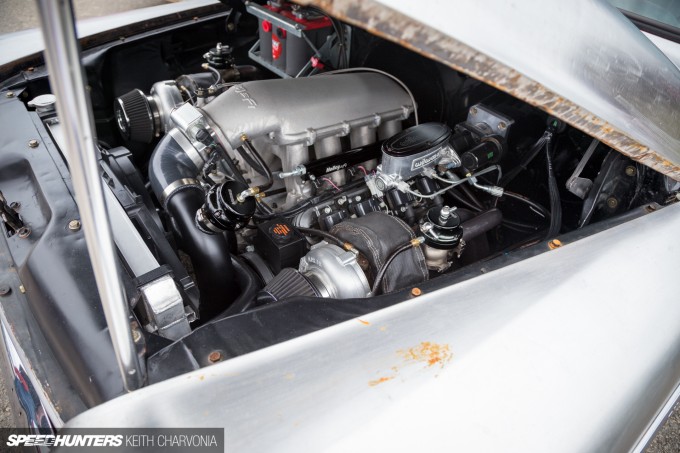 The twin 60mm turbos feed into a giant Holley intake manifold mounted to a built 5.7-liter LS1. They started out with a stock LS1 and blew it up, then rebuilt it to handle the turbos and make 700 wheel horsepower.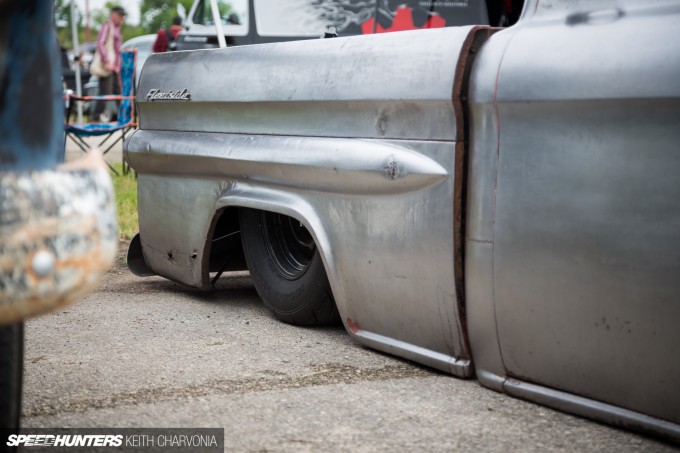 Behind the LS1 is a modern 4L80 transmission and a bulletproof Ford 9-inch axle. The 255-wide drag radials aren't very noticeable since they're tucked so far into the rear wells.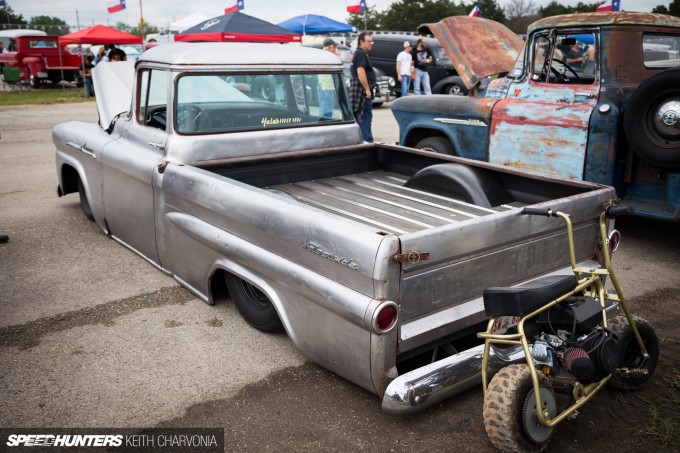 Before I saw what was under the hood, the bare metal rockers dragging on the pavement already had my attention.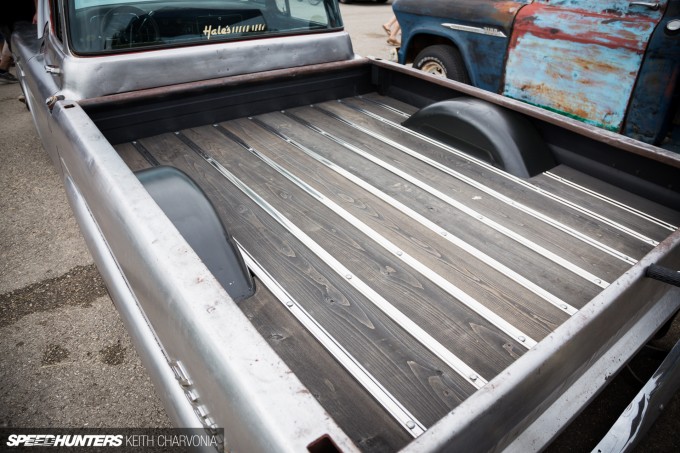 Like the '36, the Apache is bagged to sit as low as possible. A raised bed floor is a nice alternative to hacking a big hole for axle and tire clearance.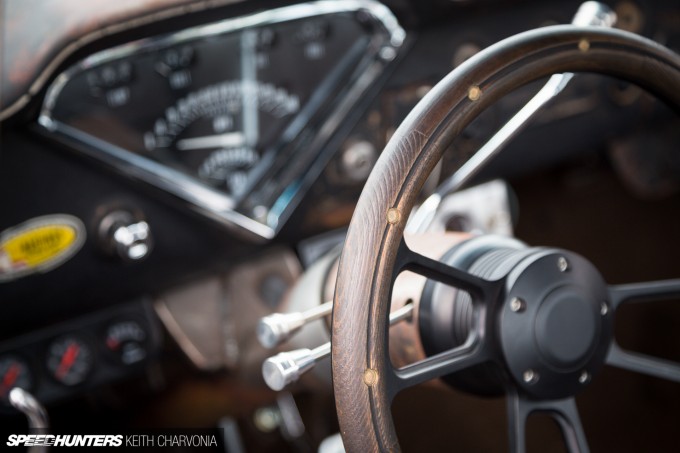 The steering wheel inside coordinates with the bed wood and black wheels nicely.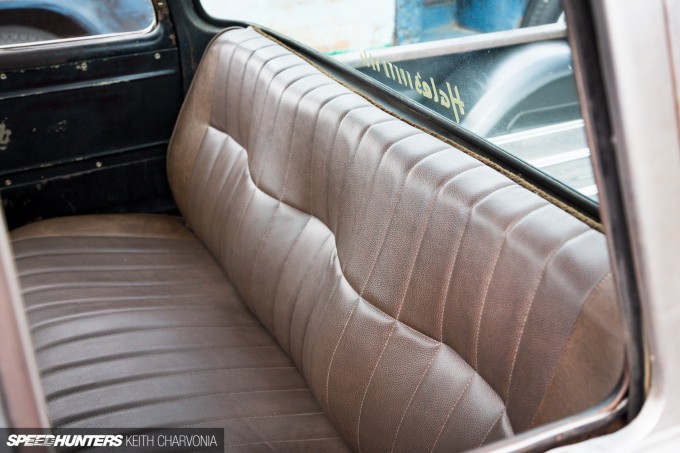 Contrasting with the unfinished body, the bench seat has been reshaped to seat three, then freshly re-upholstered.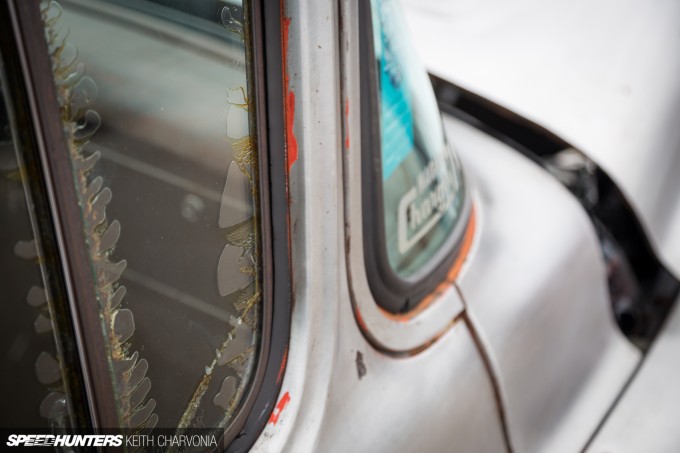 Hale's style seems to be 'rough on the outside, but refined everywhere else.'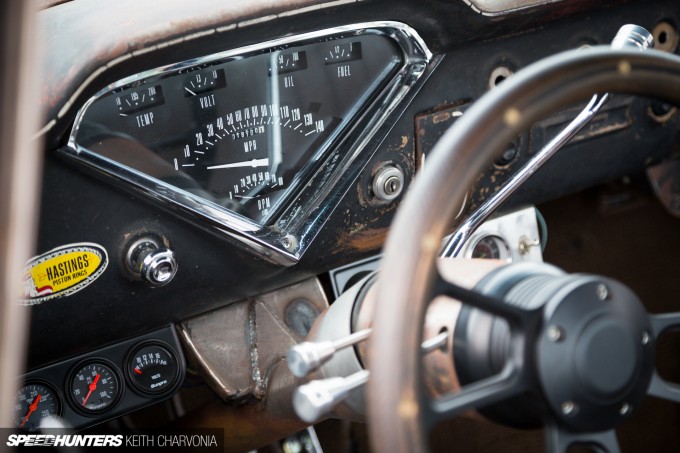 For example, a shiny new gauge cluster to keep tabs on the boosted V8.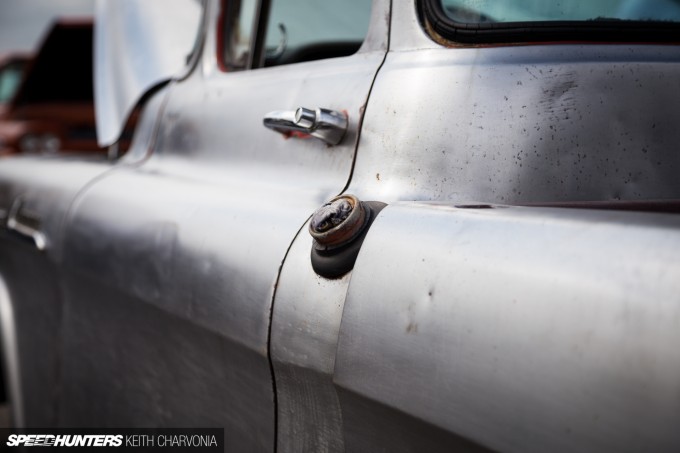 A fuel cell was mounted under the bed and the original fuel filler was simply stuffed with an old handkerchief to keep the rough look.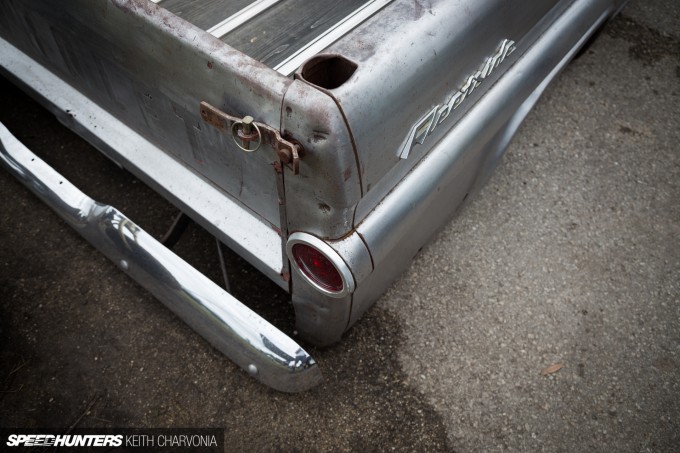 Perhaps the coolest thing about this truck is the fact that it gets driven. In the first year, owner Caleb Mercer accumulated 30,000 miles by commuting 100 miles a day to work.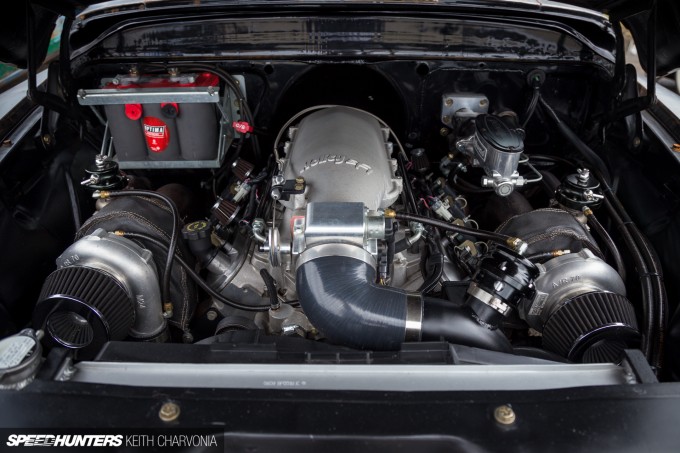 And he did it in a 700 horsepower, rocker-dragging truck from 1958 with nothing more than a bench seat and a lap belt.
Keith Charvonia
Instagram: SpeedhuntersKeith
keith@speedhunters.com
Hale's Speed Shop Turbo '36 Ford
After Hours At The Lonestar Round Up
Cutting Room Floor