As I wandered the endless aisles of hot rods at the Lonestar Round Up my eyes began to glaze over and everything blended together.
But then I saw an OD green '36 laying flat on the tarmac and it perked me right up.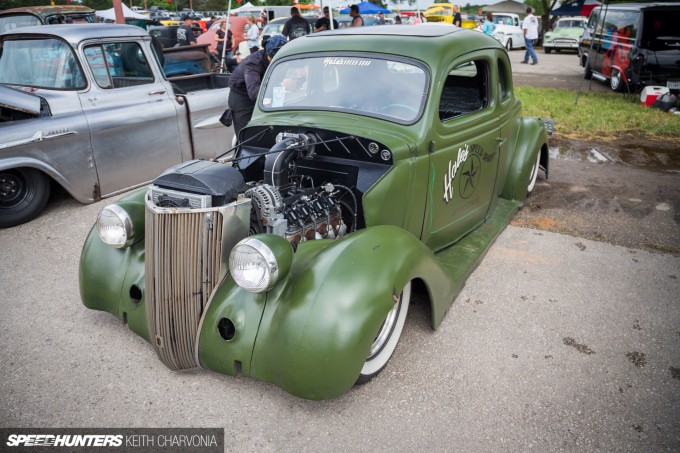 As I approached to see what it was all about, I noticed the modern Chevy engine and felt a little disheartened, but I still gave the car a chance before turning away.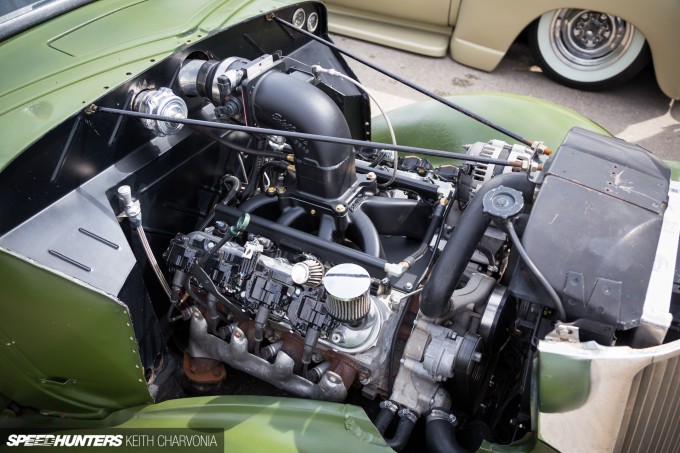 It was then that I noticed the intake plumbing making its way through the cowl.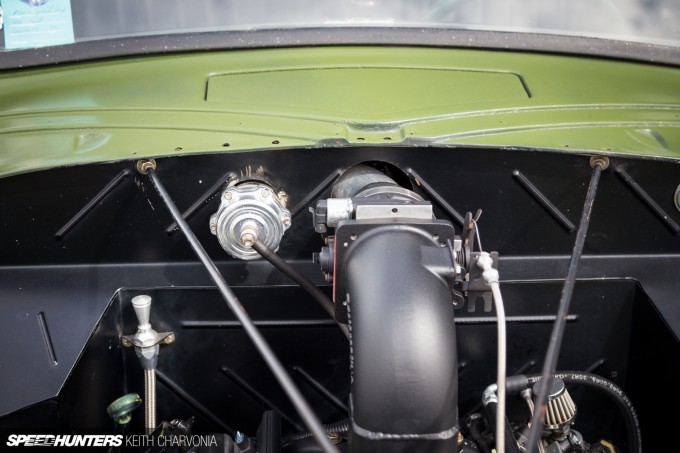 It wasn't just an intake pipe, there was a blow-off valve too.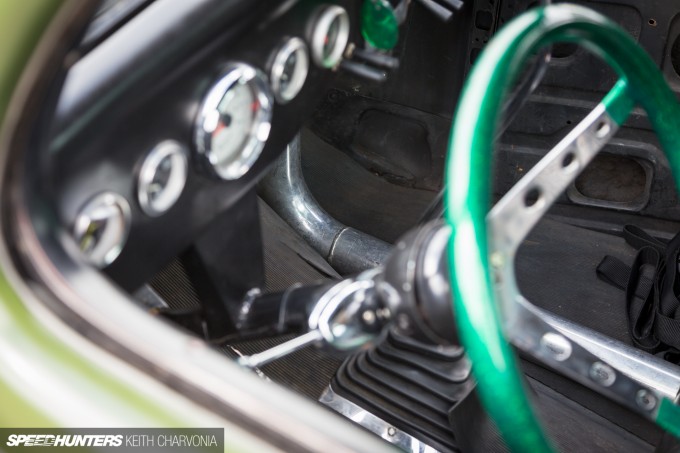 I followed the plumbing inside the cabin, when Nathan Hale of Hale's Speed Shop approached and offered to show me around the Ford he built for customer TJ Akins.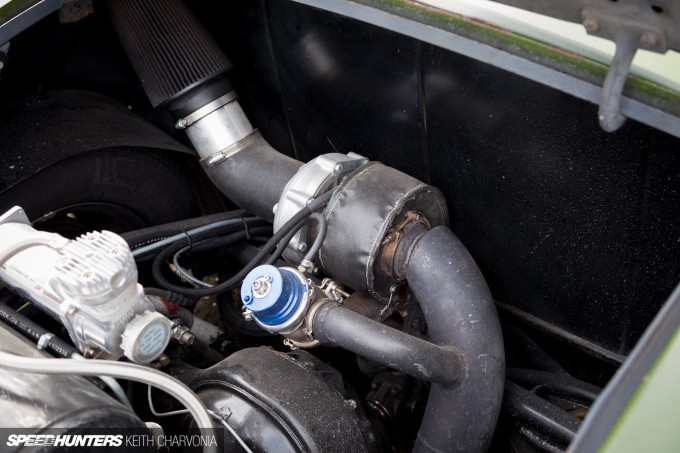 I asked him to pop the trunk, and there sat a 76mm turbo, right over the axle. Nathan told me they're putting 10psi into the 6.0-liter LQ4 truck engine, which has a cam and upgraded valve springs.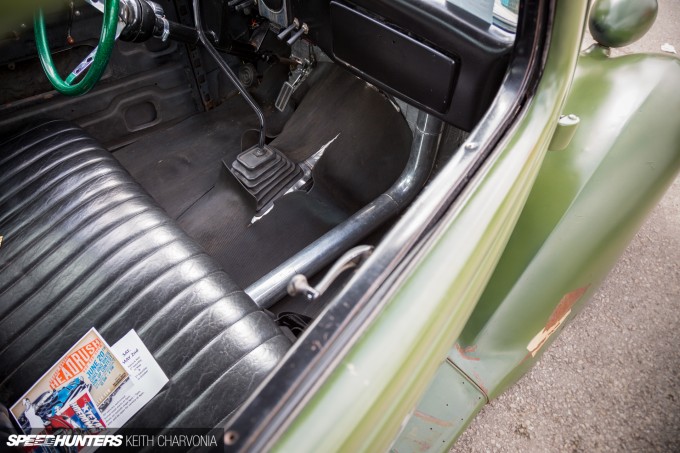 A water-to-air intercooler is tucked away behind the bench seat. The trans is a 4L70E and there's a stout 35-spline Ford 9-inch axle to handle the extra power.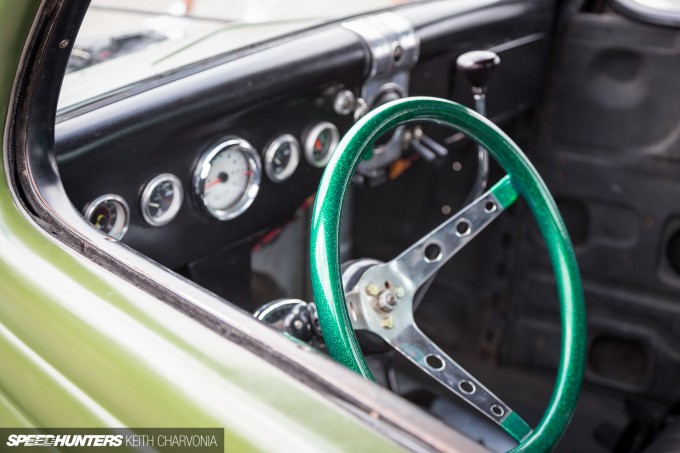 This rough old Ford has never been on a trailer – it gets driven everywhere and raced too. To date, their best 1/8-mile ET is 6.30, on drag radials of course.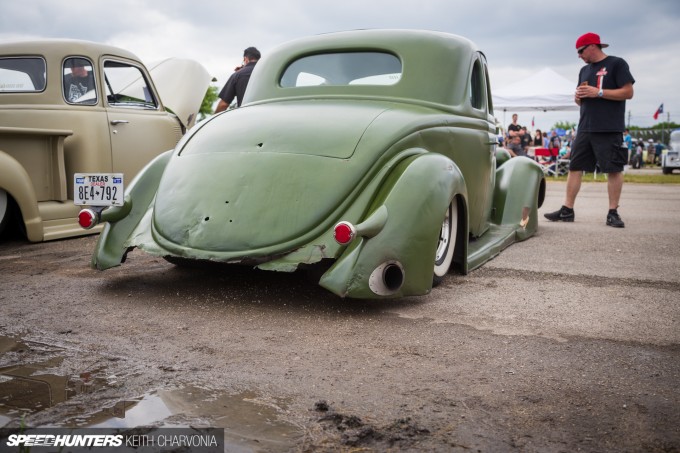 The rough bodywork might lead you to believe this is just another rat rod, but underneath is a full tube chassis with air springs.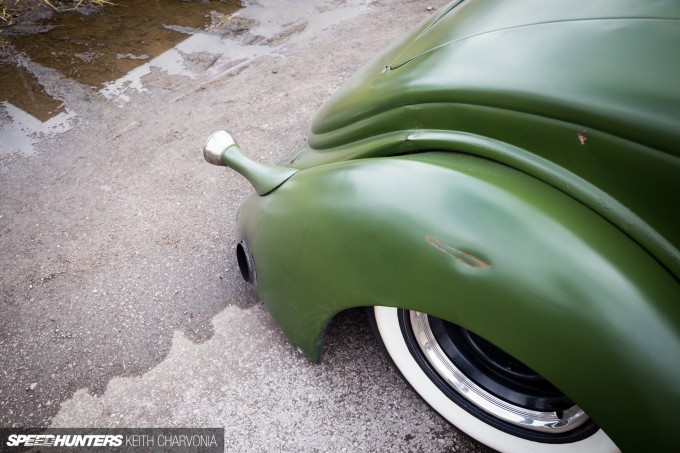 Nathan tells me the Ford's not done yet and some day it'll get torn down for proper paint and body. But for now it's just too much fun.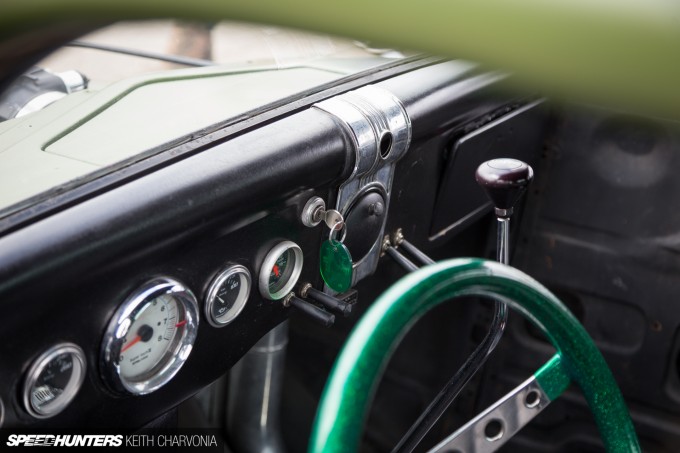 I would really like to twist that key and see how a turbocharged LSX feels in a stripped-out '36 Ford.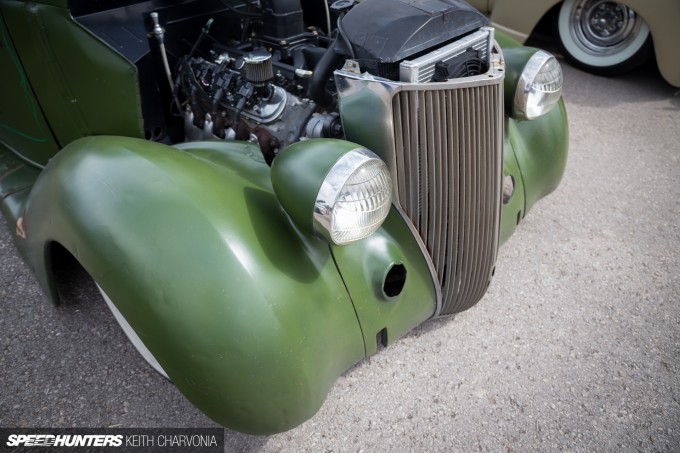 If you're like me and don't mind pushing tradition aside to have a little fun, then stay tuned for the next Hale's Speed Shop spotlight. It's twice as good… in a certain way.
Keith Charvonia
Instagram: SpeedhuntersKeith
keith@speedhunters.com
Everthing's Bigger At The Lonestar Round Up
More Hot Rod stories on Speedhunters