The Place To Be
People have been telling me for years that I have to go to the Lonestar Round Up in Austin, Texas. Actually, they've been telling me that my car should be there, but either way it's been on my radar for quite some time.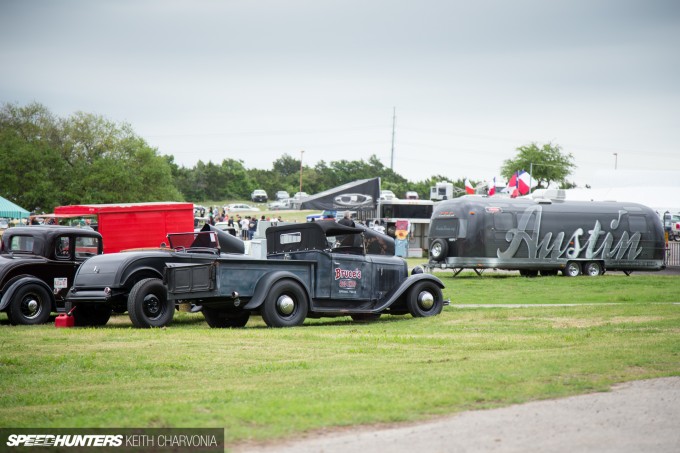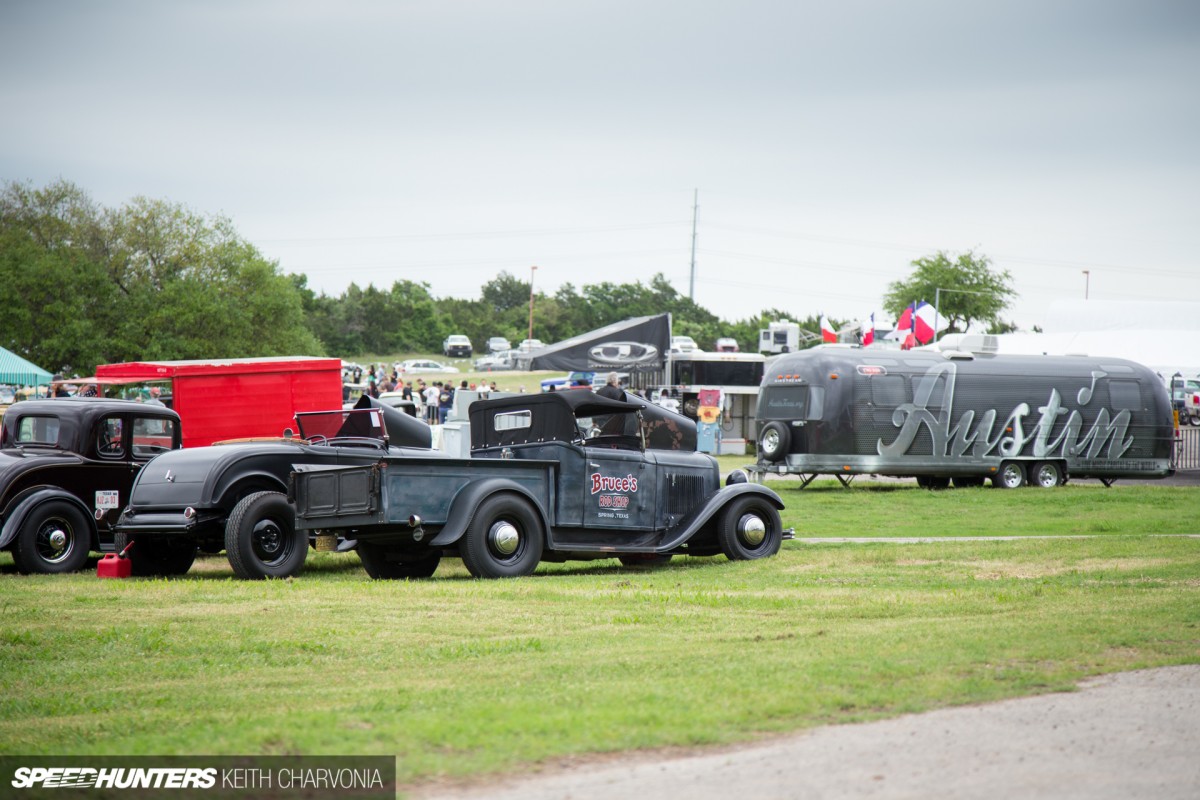 Life dictated a shorter trip by plane this time, with just enough time to gather photos and stories to share with you, so driving the Kaiser 1000 miles to attend the Round Up will have to wait for another time.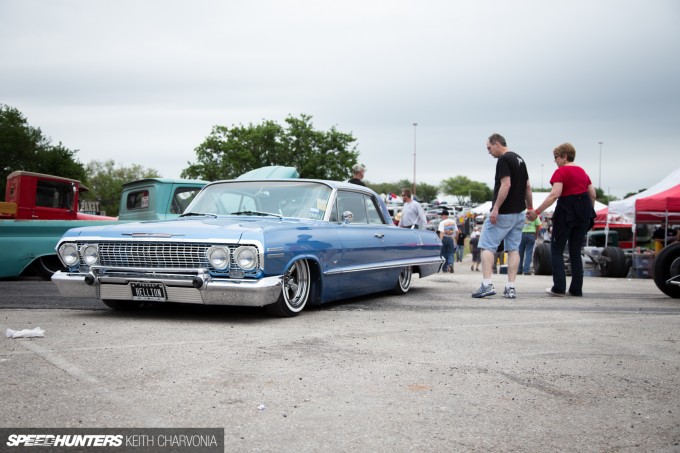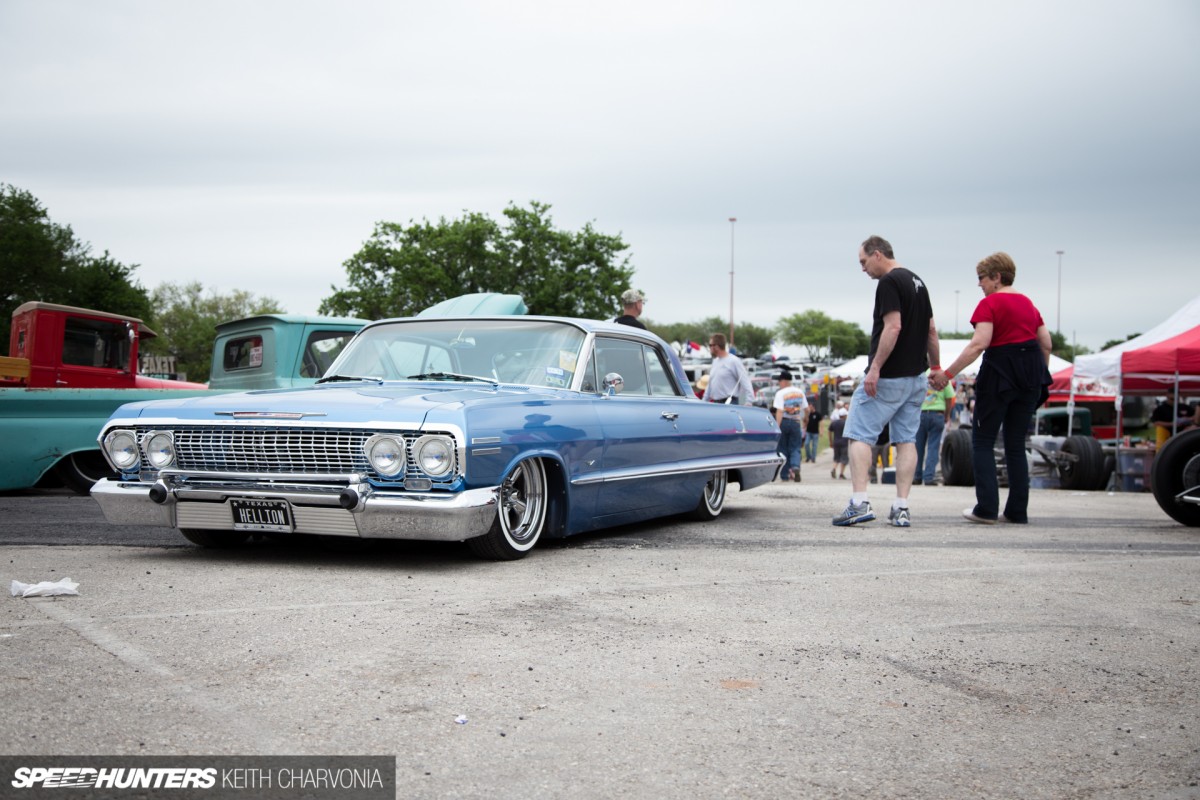 I've talked about this before, but the feeling couldn't have been more real than last weekend. It's pure torture to attend a show like this without your own kustom or hot rod – especially when you realize that nearly everyone drove their rides to the event from all over the country.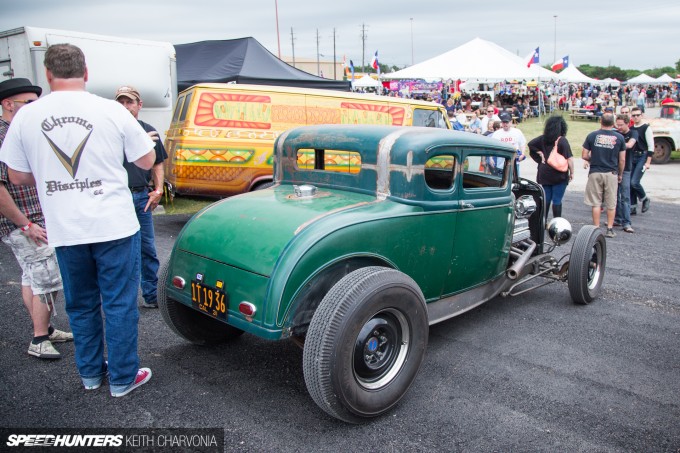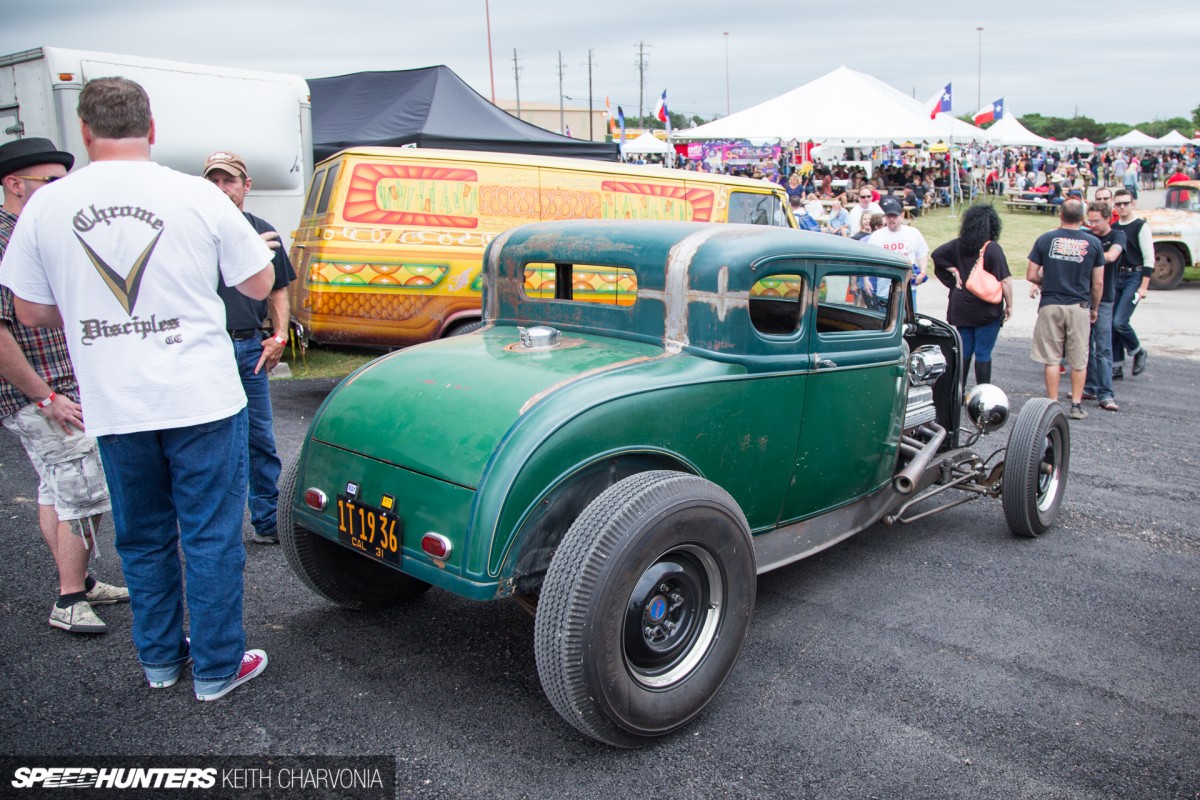 Now it's one thing to drive your work-in-progress hundreds of miles knowing all the while that a flying pebble can't hurt it, but the more I talked to people the more I realized that even the nicest cars had been brought to the show under their own power. This ain't no trailer-parking-out-back, lawn chair show my friends.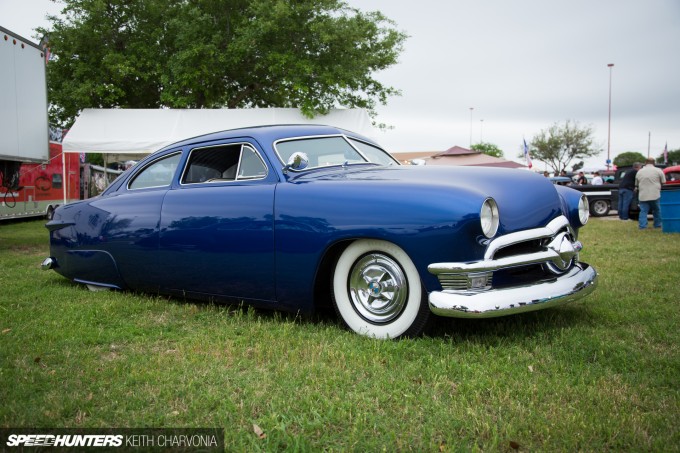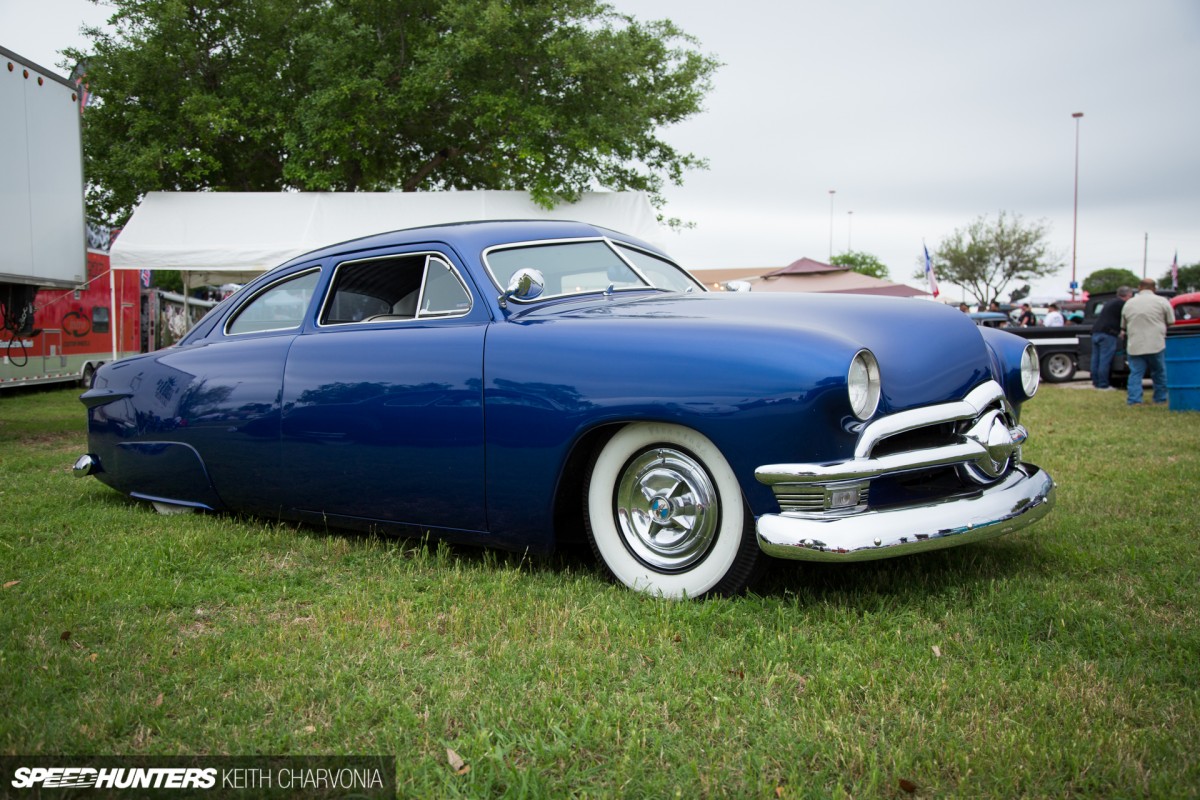 To be truthful, I don't know if this specific shoebox was driven in or towed, but it gives you an idea of the caliber of finished car that was on hand.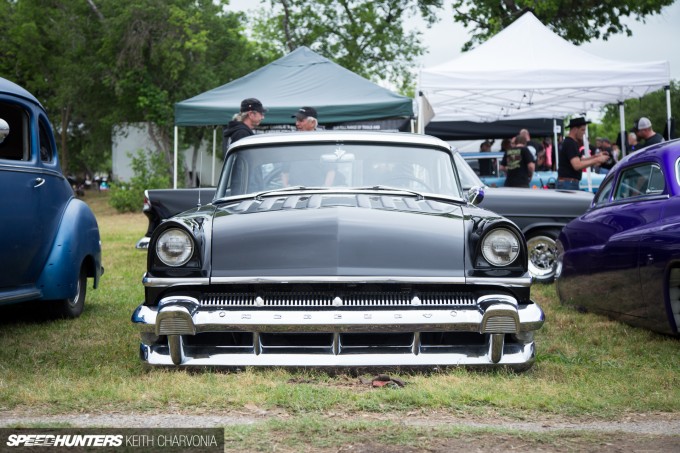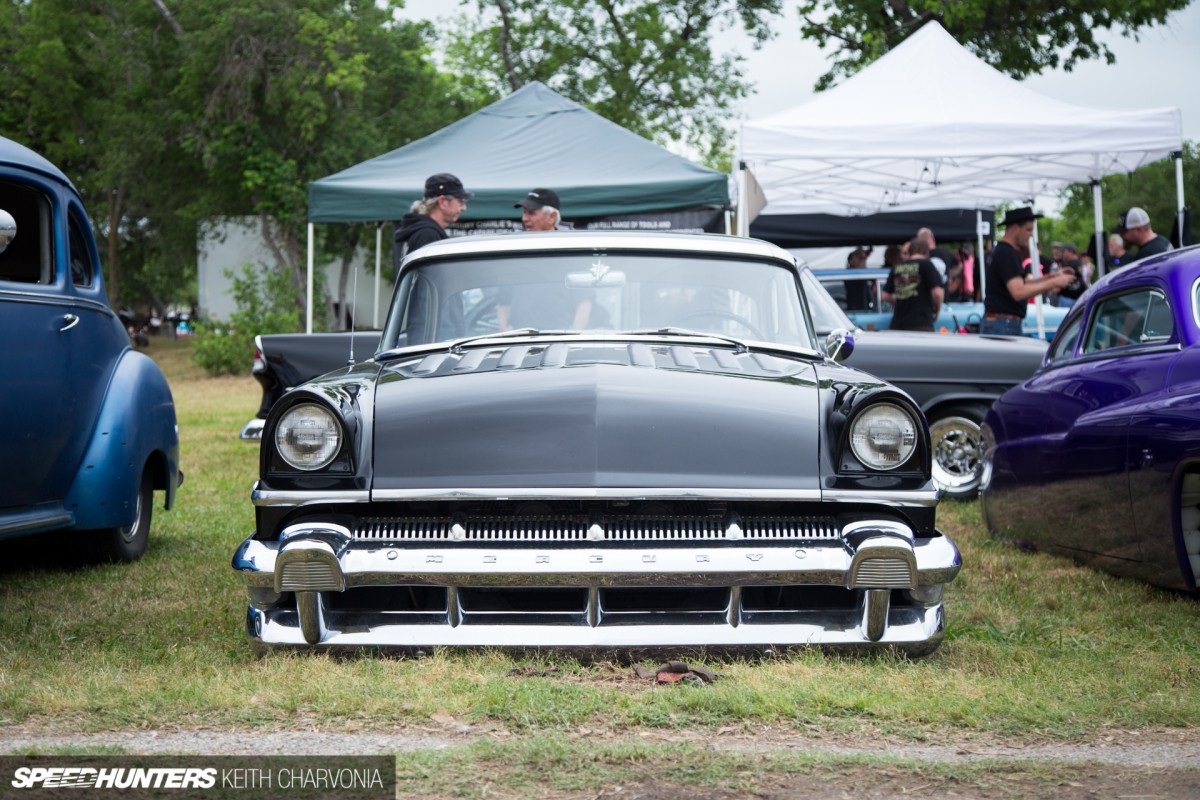 And it's not just that the cars have nice paint, nearly all adhered to the unwritten rules of traditional hot rods and kustoms too.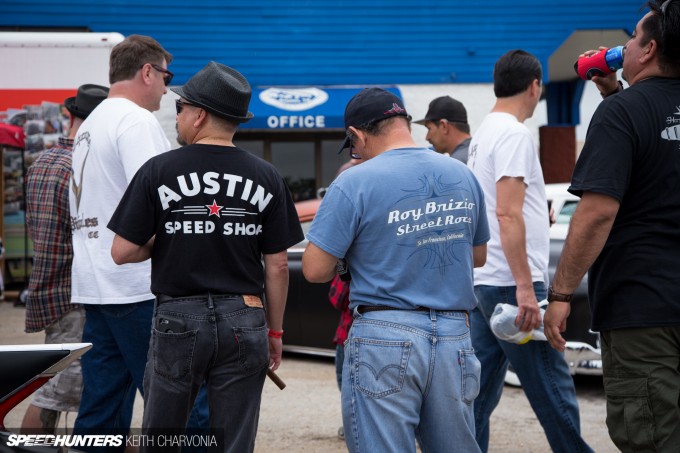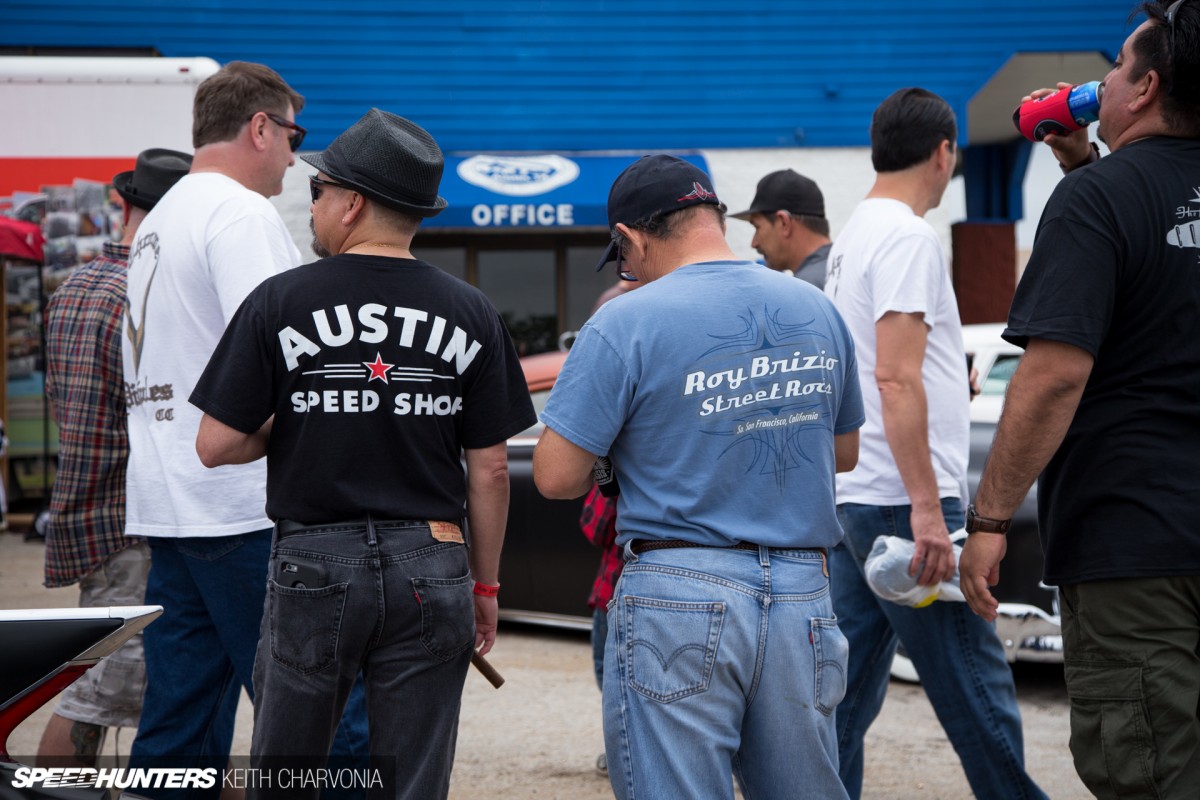 Austin is a hotbed for traditional hot rodding, with residents such as the obviously-dubbed Austin Speed Shop, The Jalopy Journal and plenty of local hot rod legends. All are exemplars of doing things the old fashioned way, which it turns out is still quite fashionable.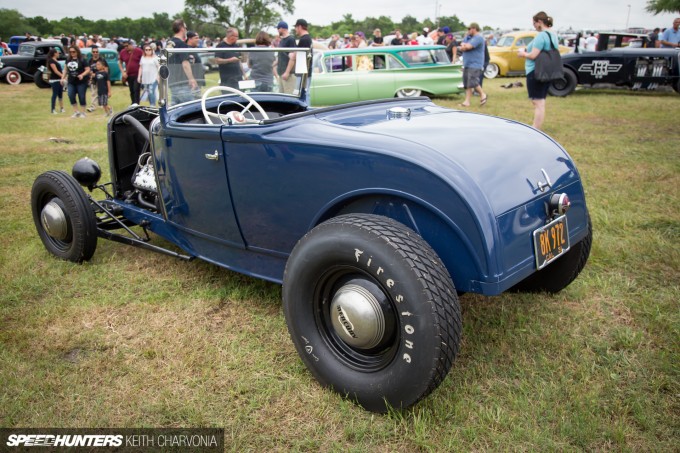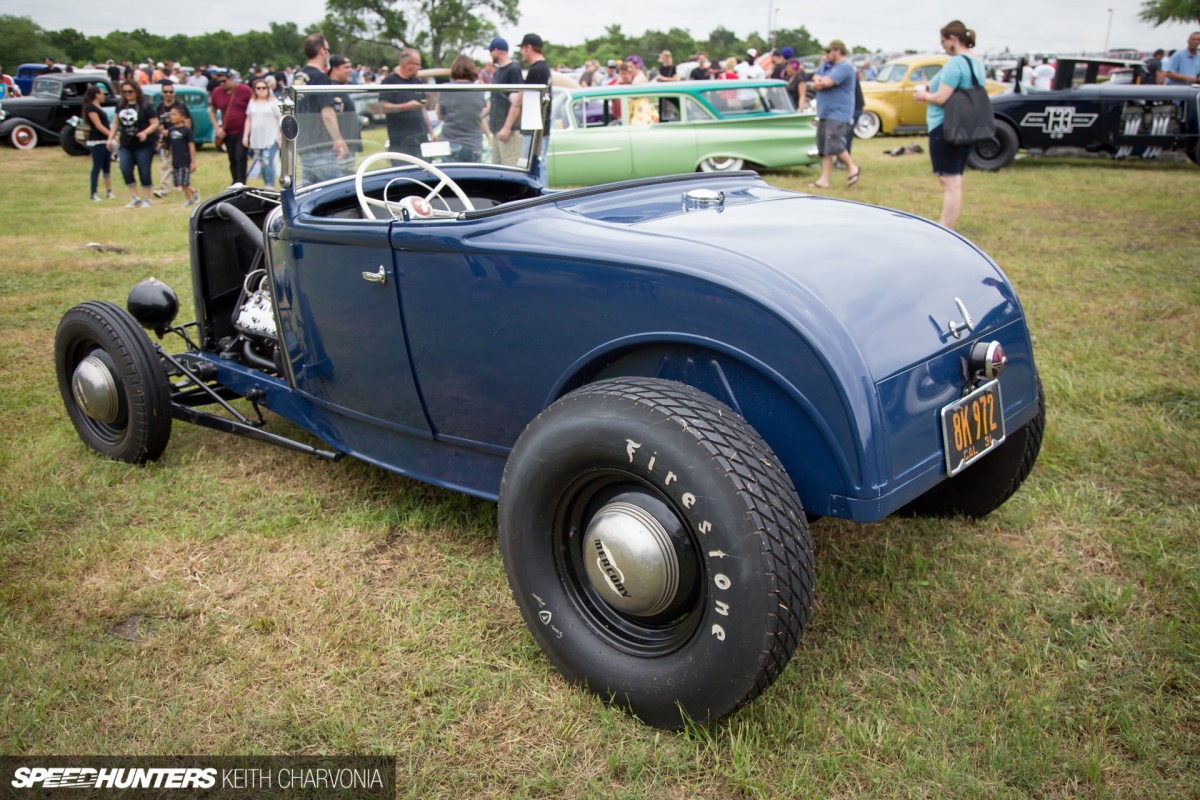 Trends come and go, but traditional styling will always be timeless.
Quality & Quantity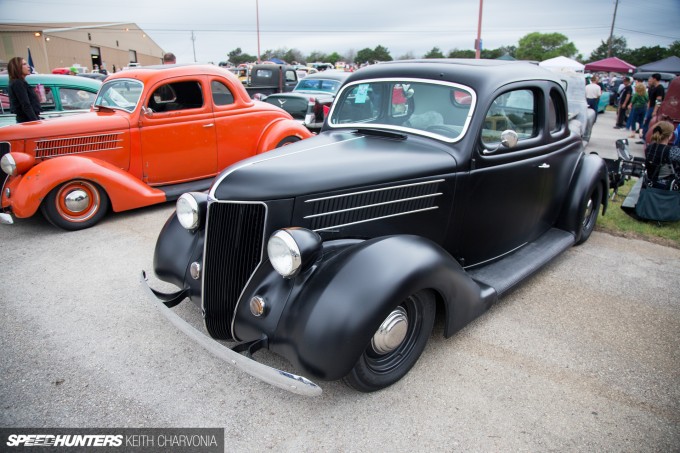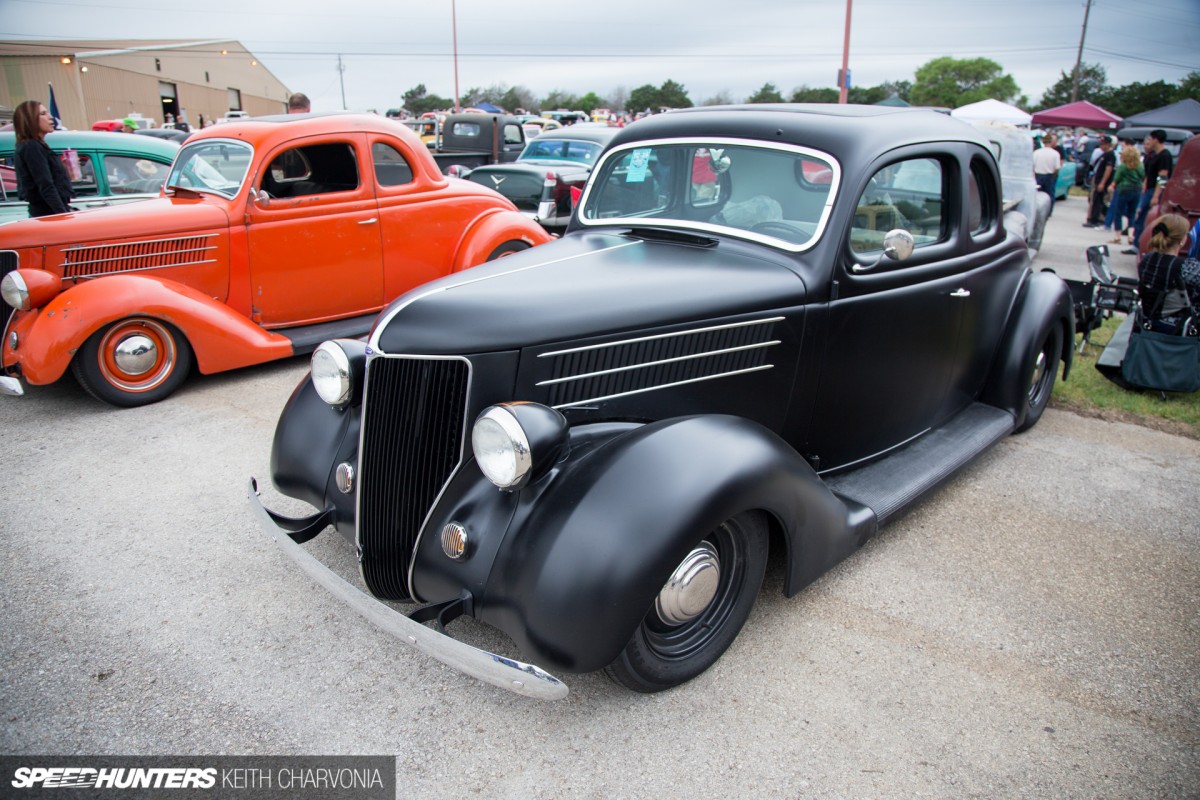 Matte paint might be a nod to the past, but it's pretty obvious that it's become very trendy of late. Here's a '36 Ford wearing hot rod clothes.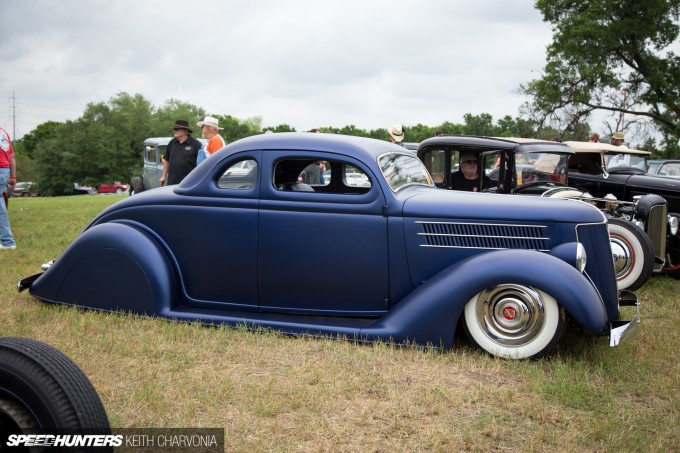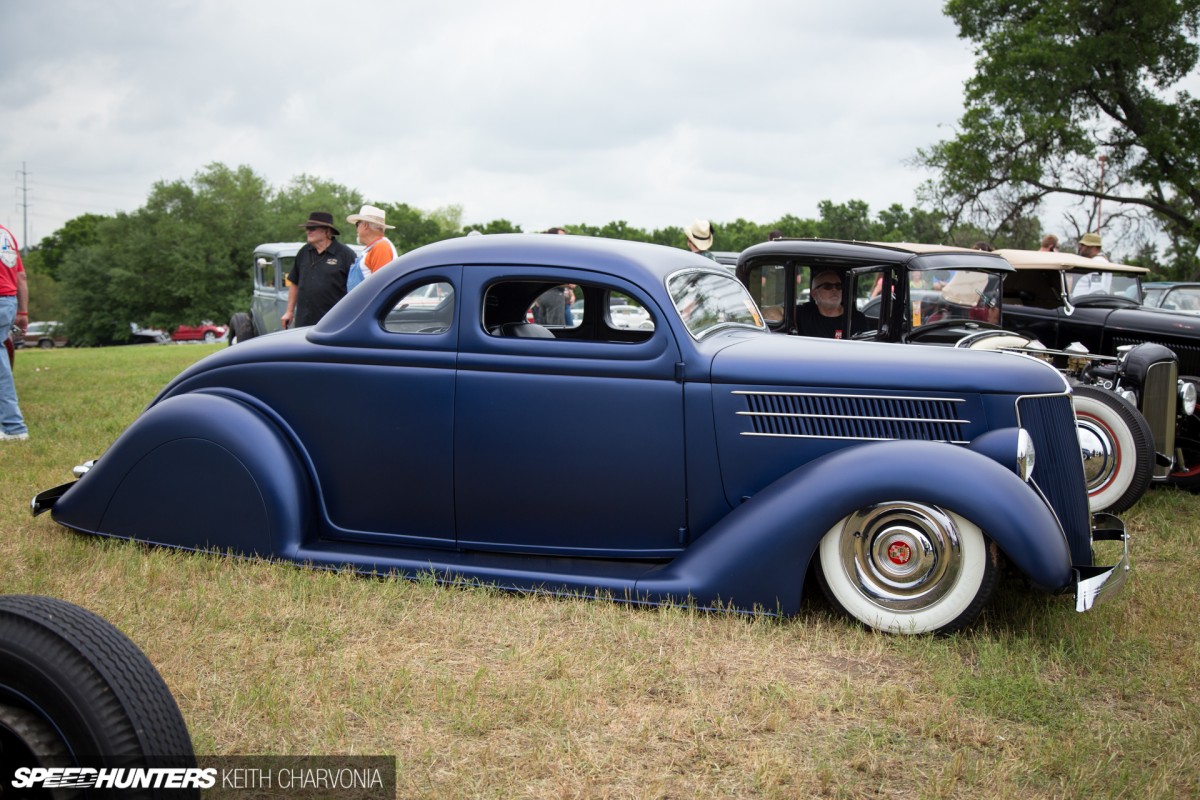 Over in the 'Featured Parking Area' sat another, but built as a chopped, skirted, frame-dragging kustom.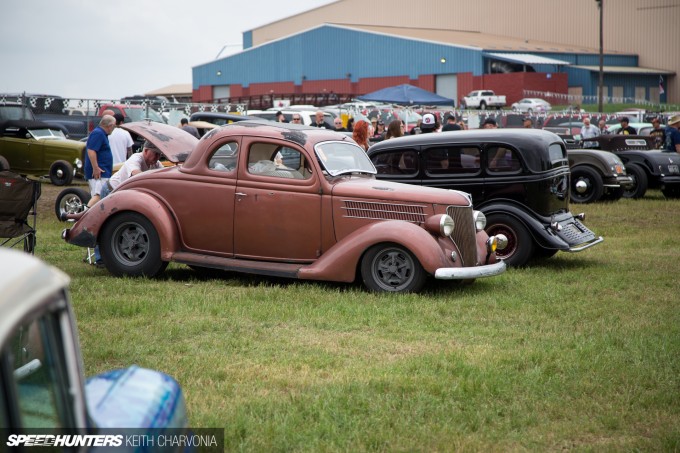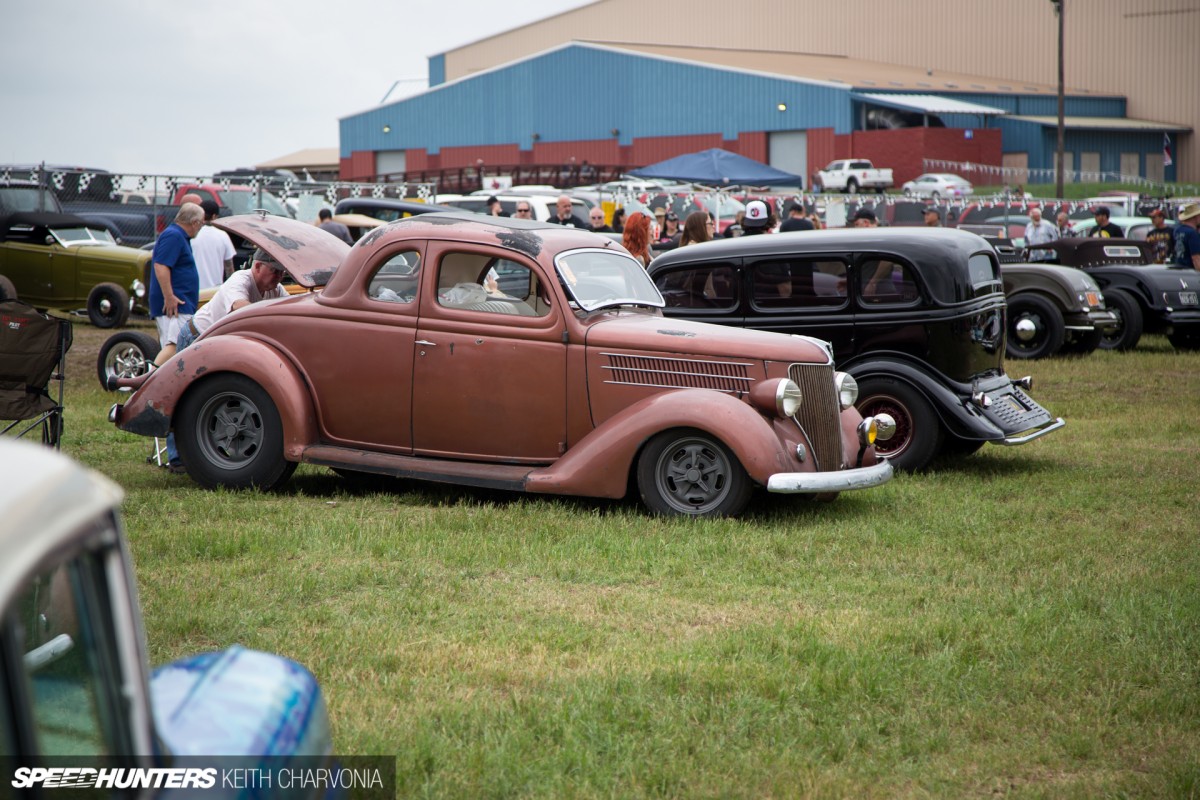 Not far away sat yet another '36, this time with a raked-out, drag-inspired stance. With three examples of the same car all built in different ways, you can start to get a sense for the massive scale of the Lonestar Round Up.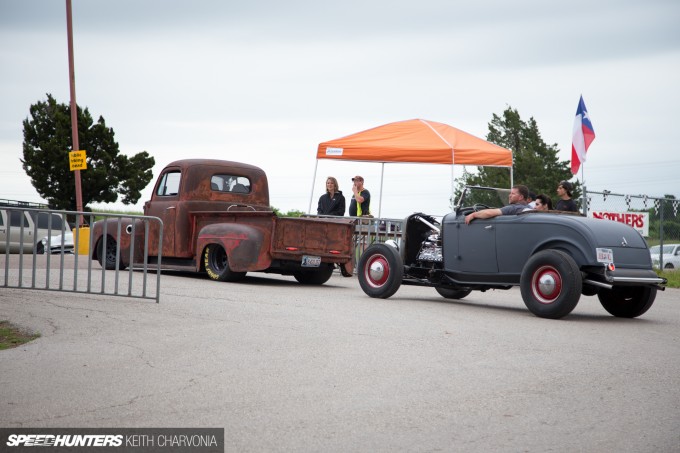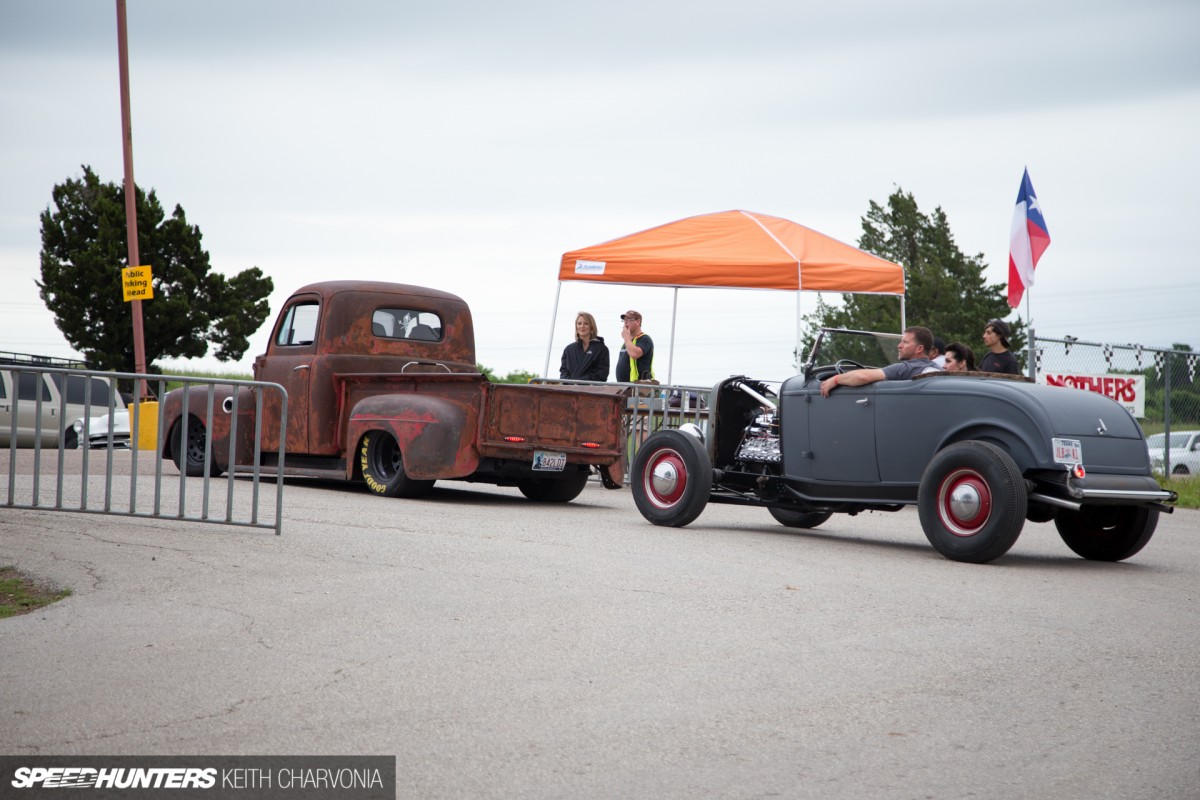 All day long cars came and went. It was nice to be at a show where the owners' cars aren't quarantined for the duration.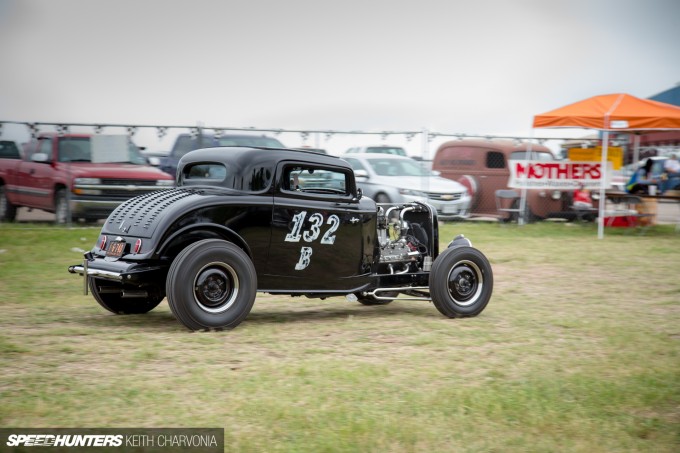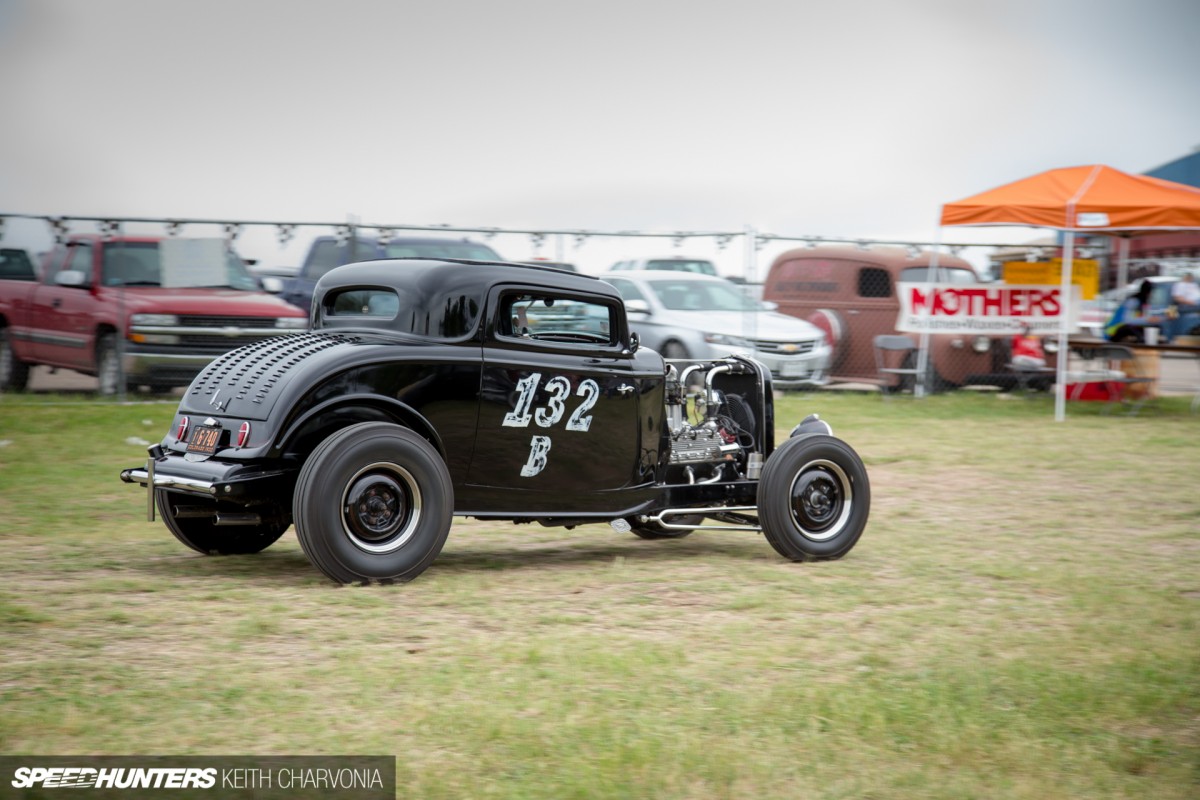 Not only did the ever-changing mix of cars add a little variety to the show, but it also gave you a chance to hear them run. Whenever a car would fire up a crowd would draw near to admire another hot rod in motion.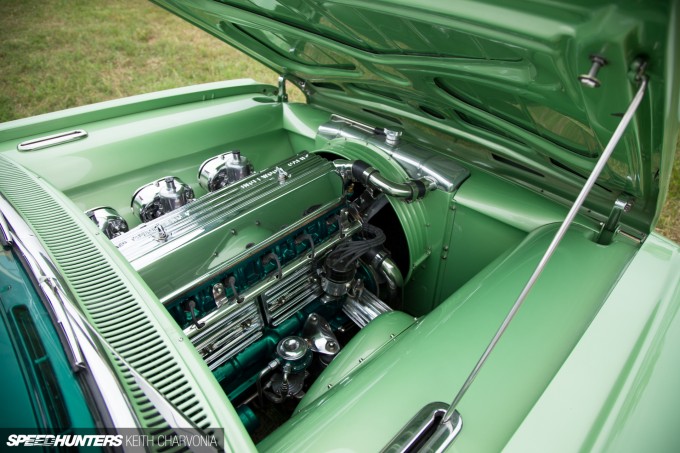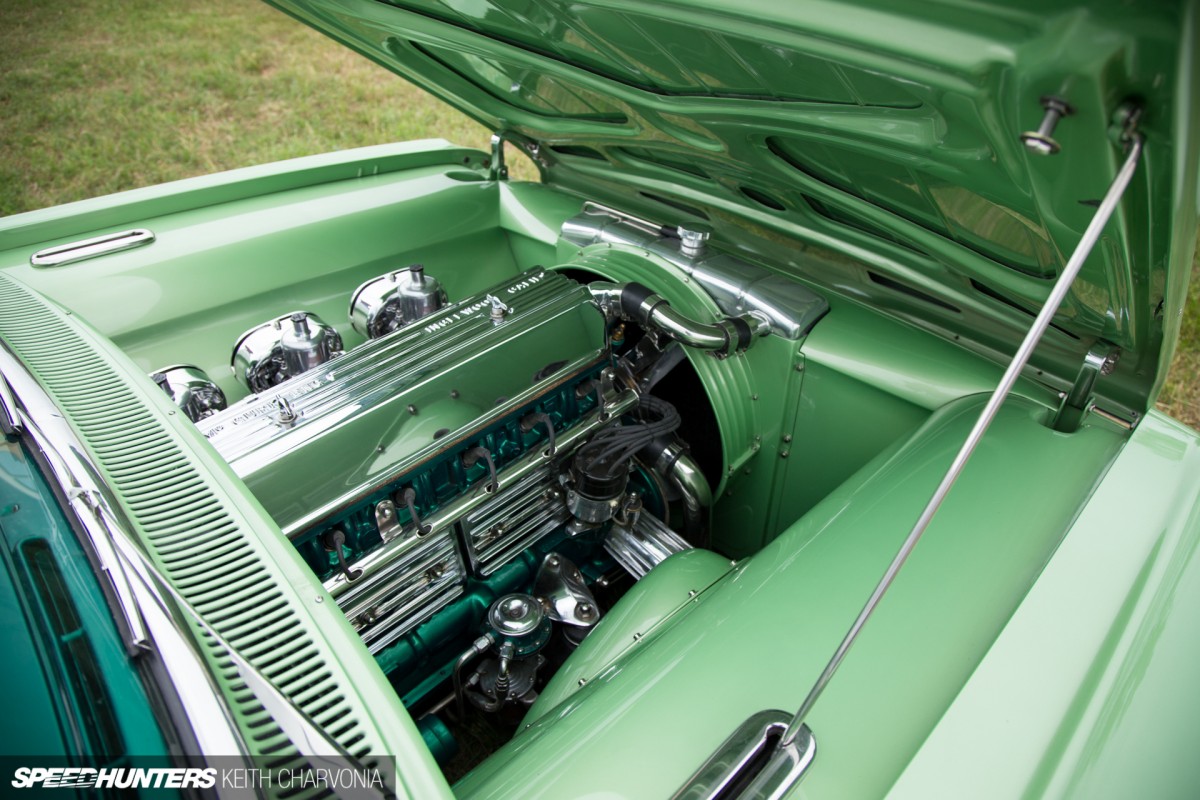 This flexibility also gave me the opportunity to grab a few cars from the show and go off-site for feature shoots. This is harder than you would think at most shows.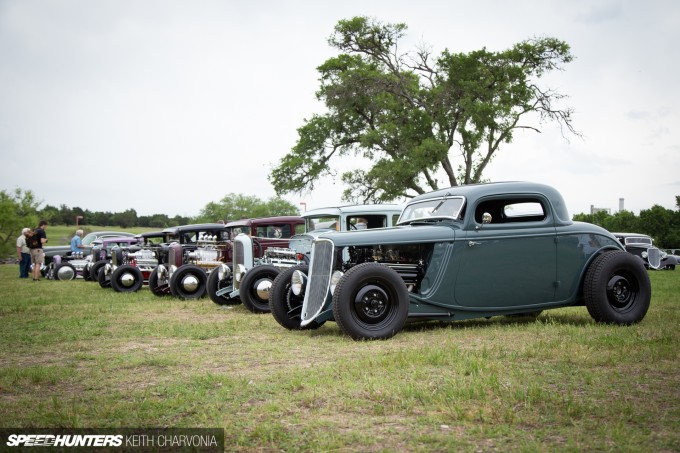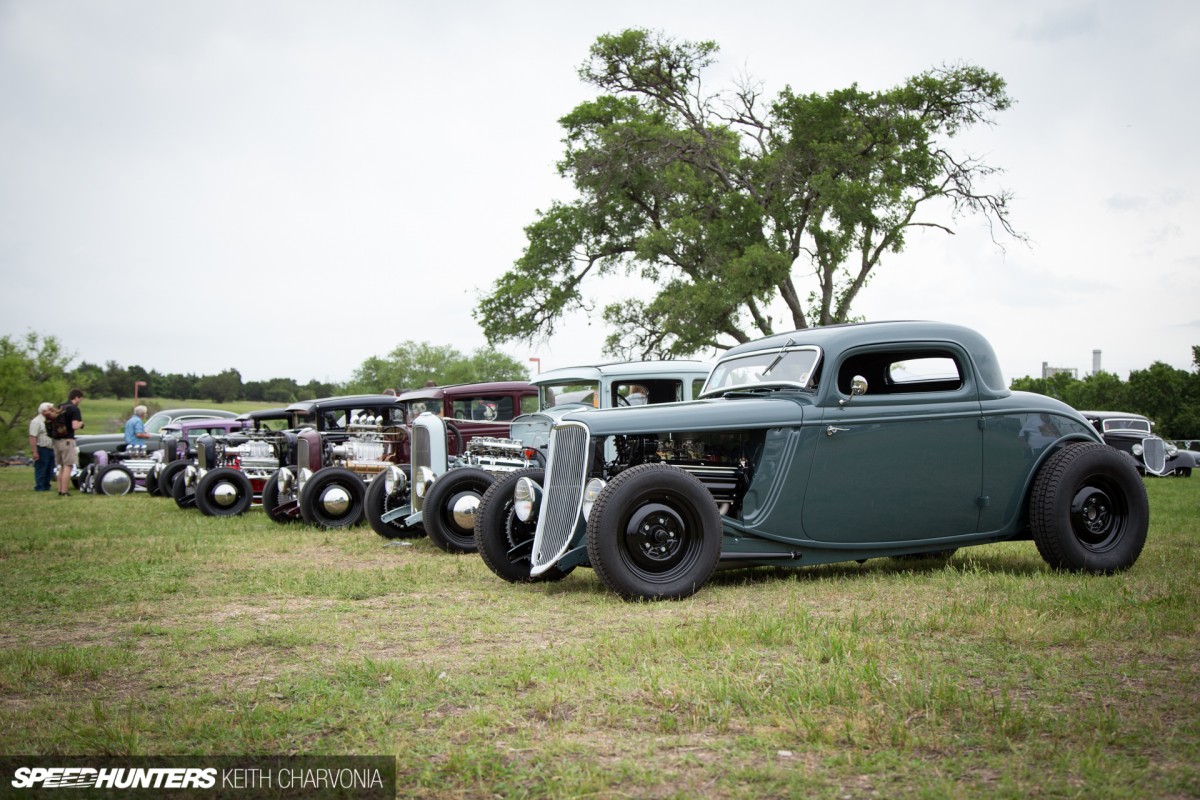 The shear quantity of high-quality cars was mind-boggling – especially in the 'Featured' area.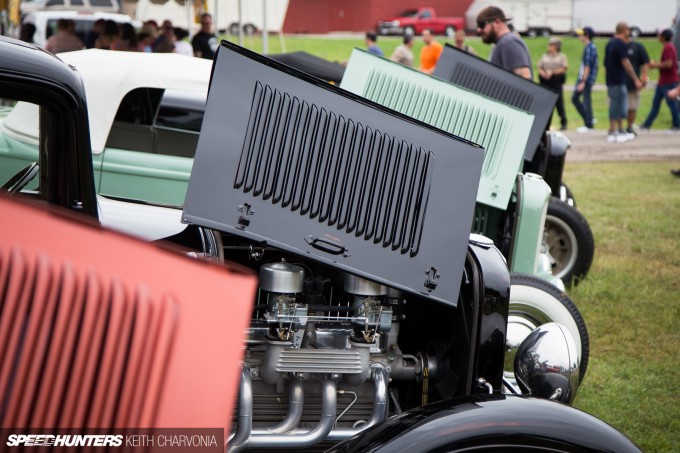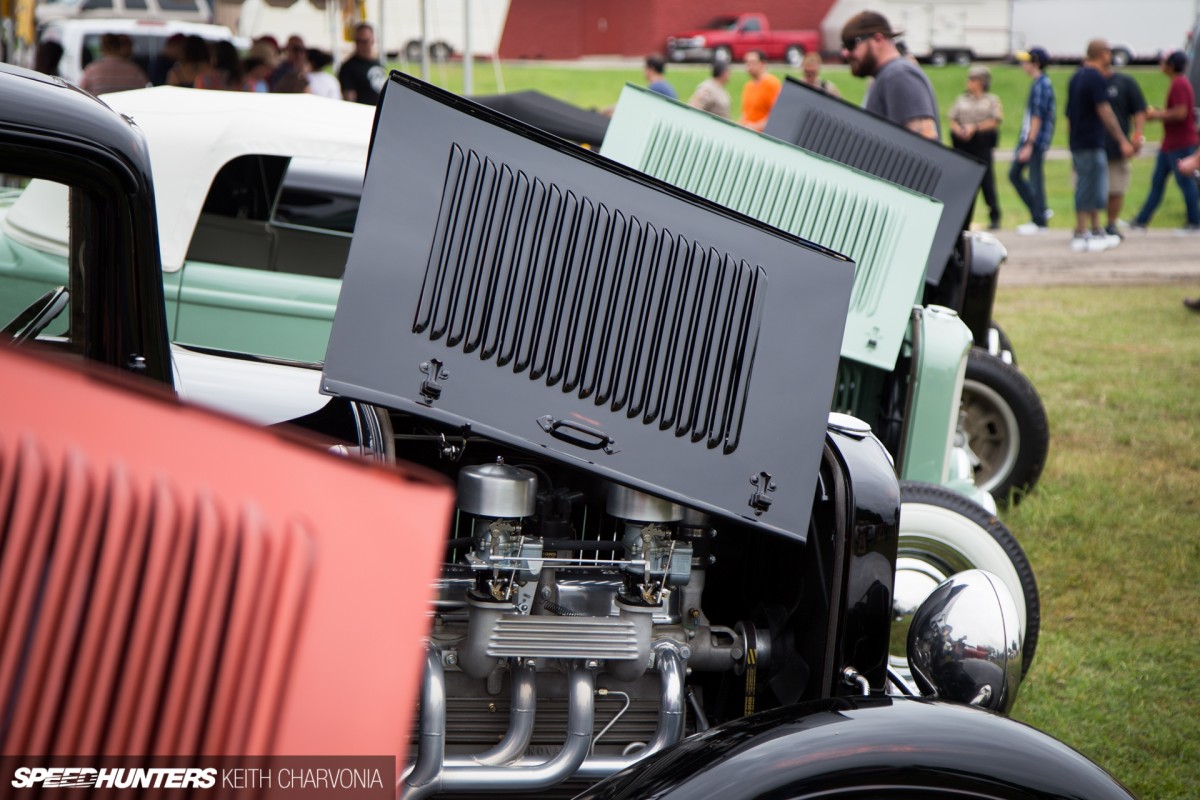 Johnson's Hot Rods brought out a few of their projects.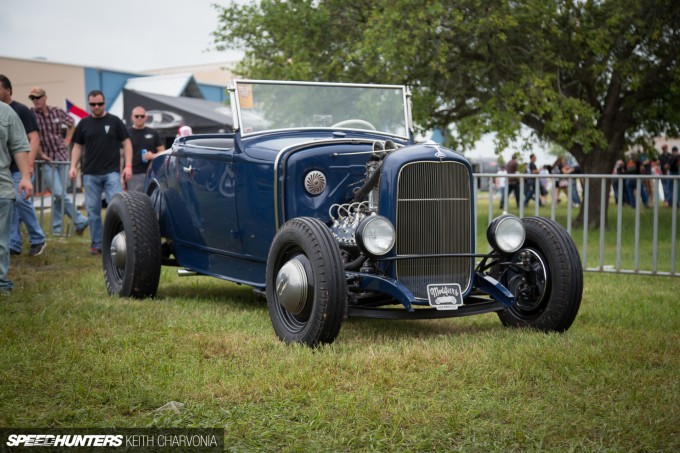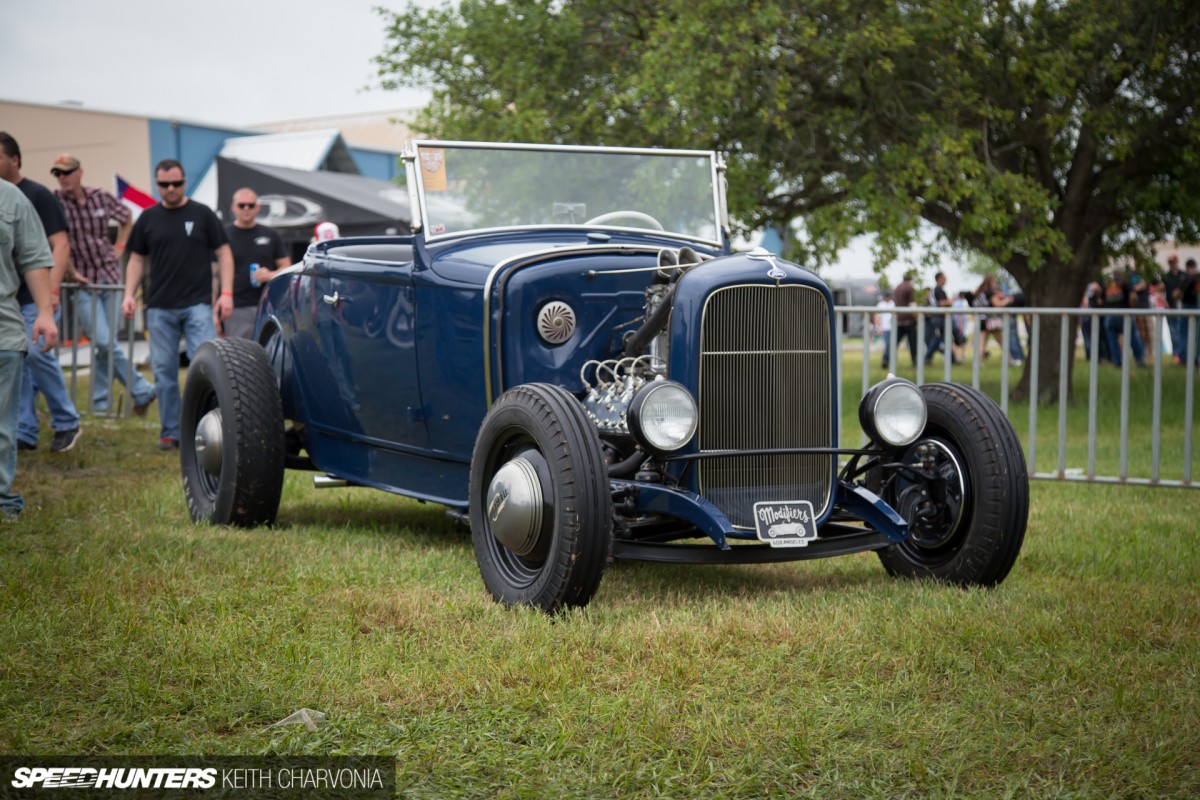 Lucky Burton's roadster won The Jalopy Journal pick, exemplifying a traditional hot rod to the core.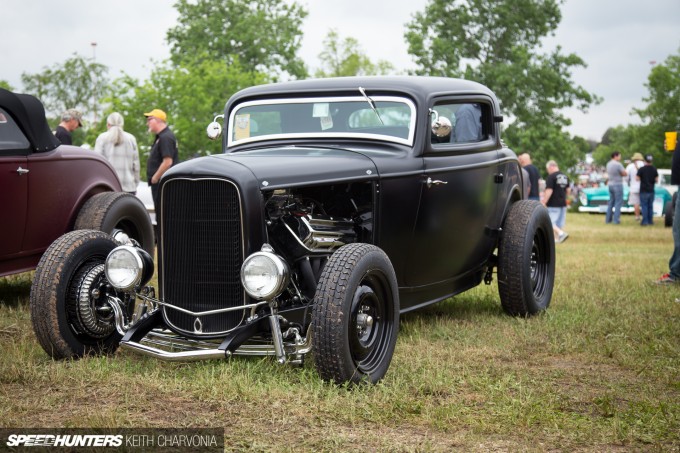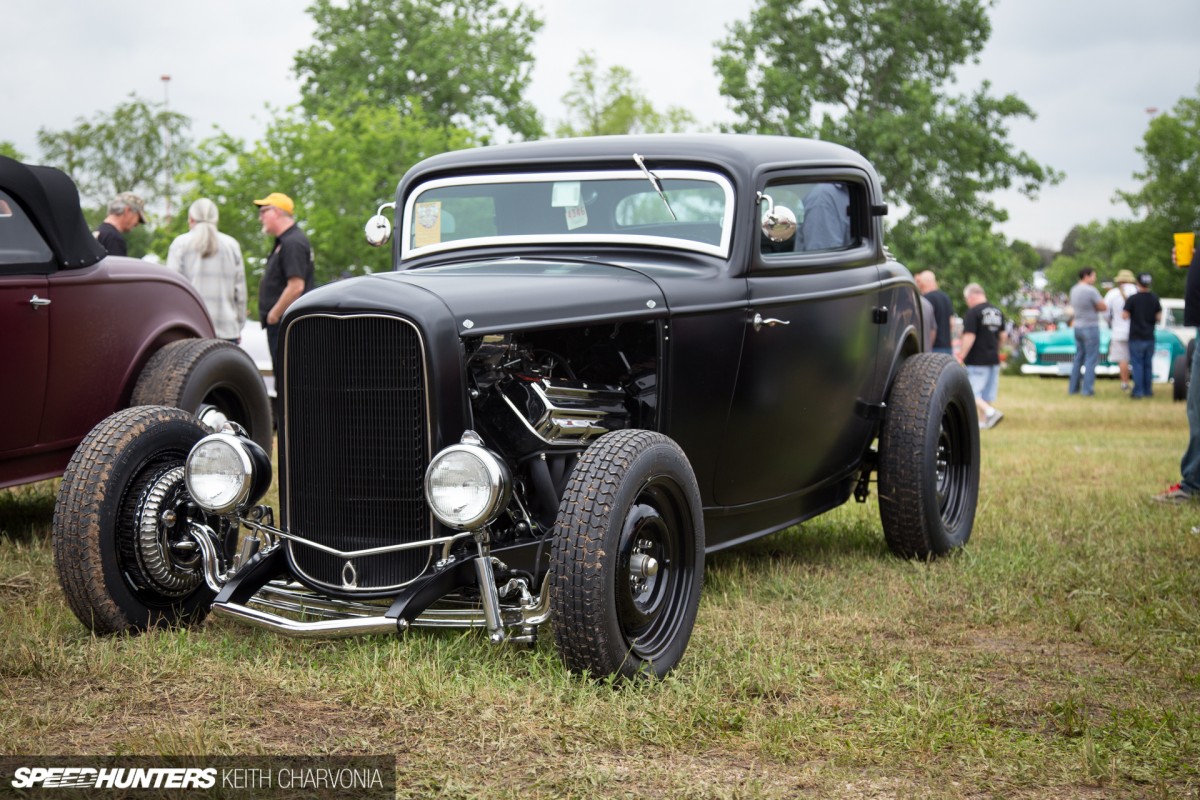 Jon Wright cranks out the nicest chrome on the planet, so I was interested to see what he brought out. Hmm, not much chrome here.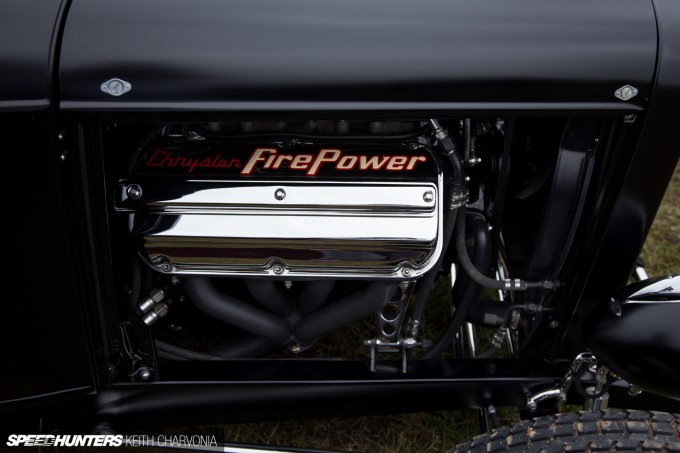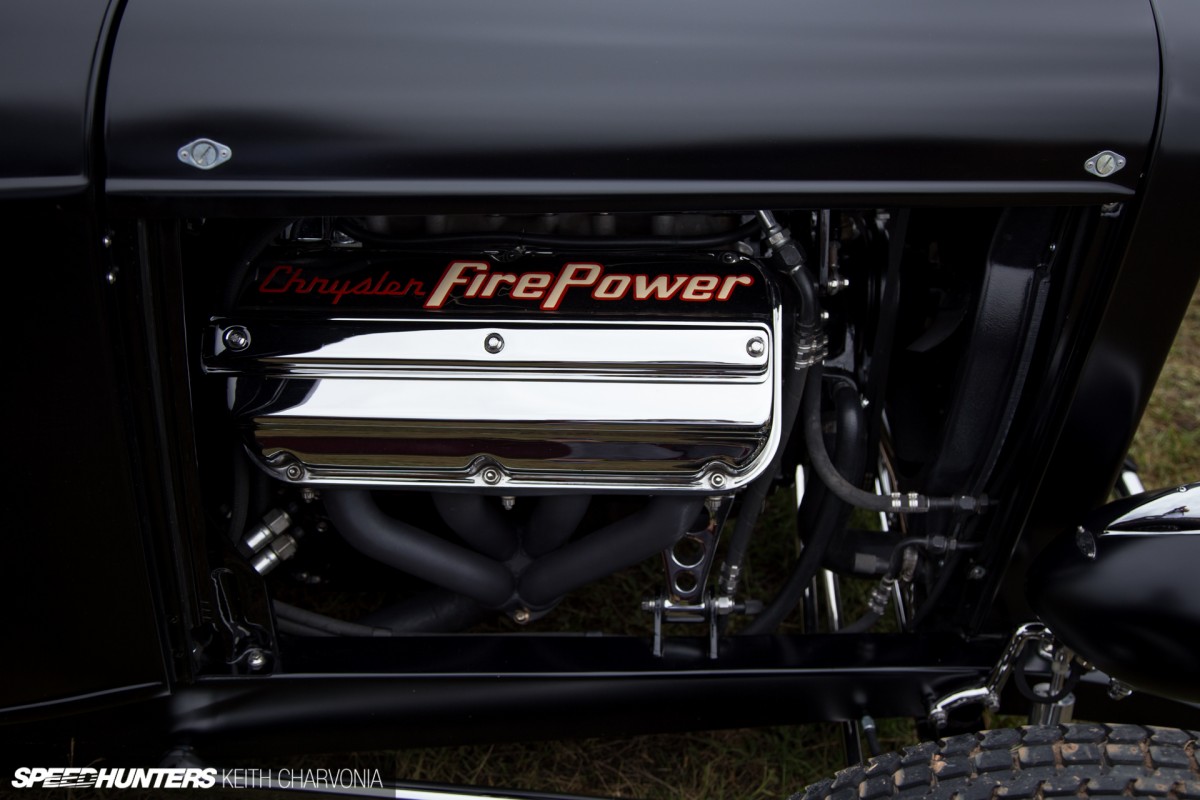 It was an interesting case of restraint, although the bits that were chromed were done to the highest standard. Is this a 'cobbler's children' case, or did he just build himself a great looking hot rod?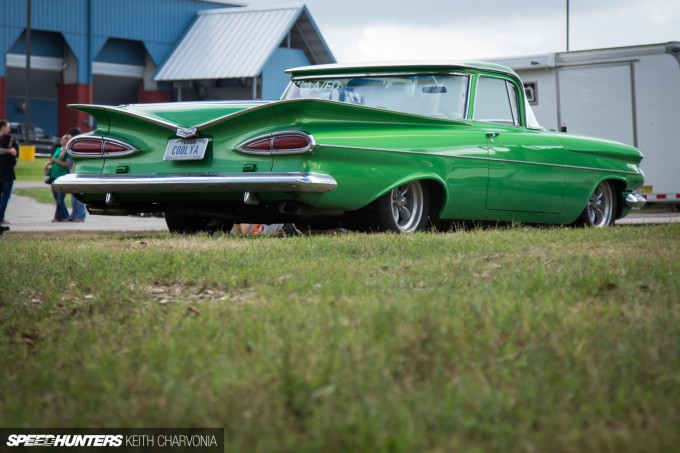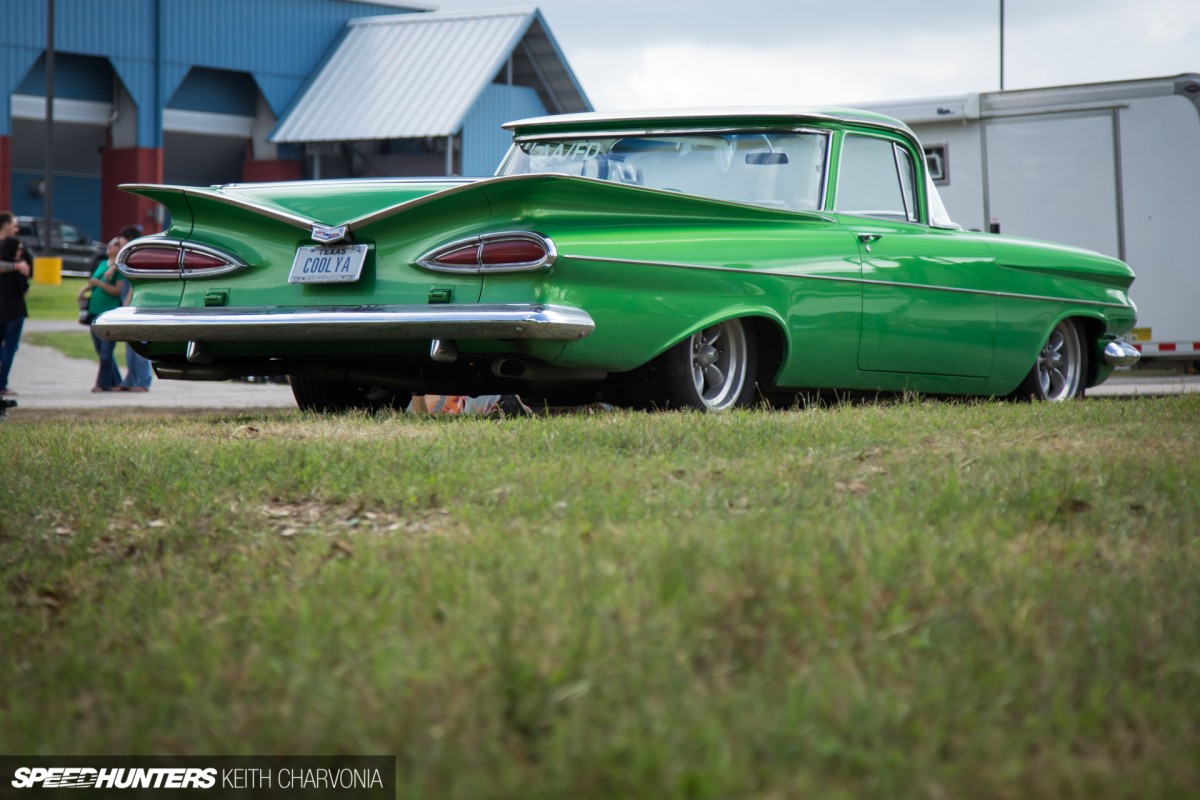 I also learned that this '59 El Camino belonged to the owner of Vintage Air. Check out the license plate and it will make more sense now.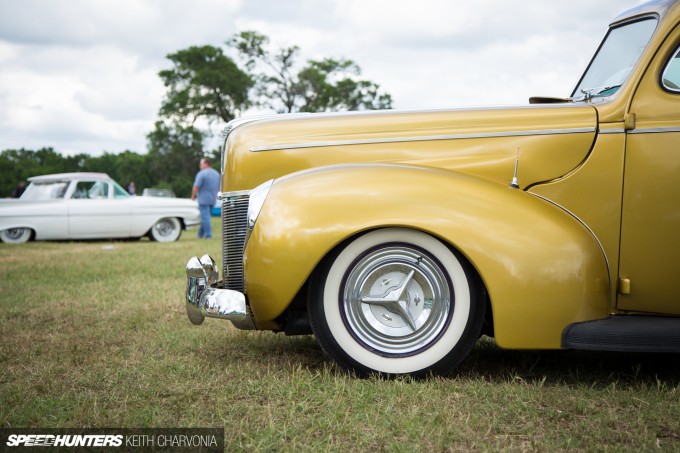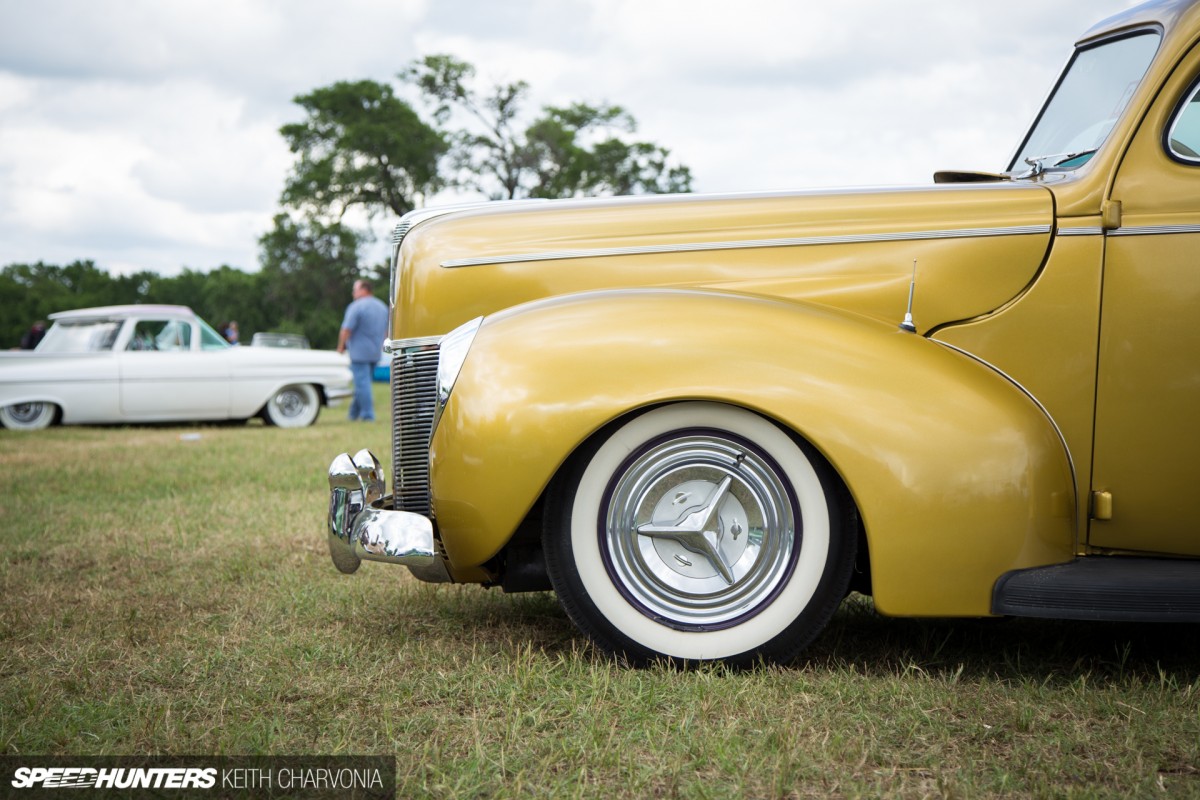 Lee Pratt is one of those local legend hot rodders I alluded to at the start of the story. I had heard that he drives the wheels off his hot rods, and I proceeded to see his '40 Ford and '55 Nomad wagon everywhere I went!
Patina Versus Paint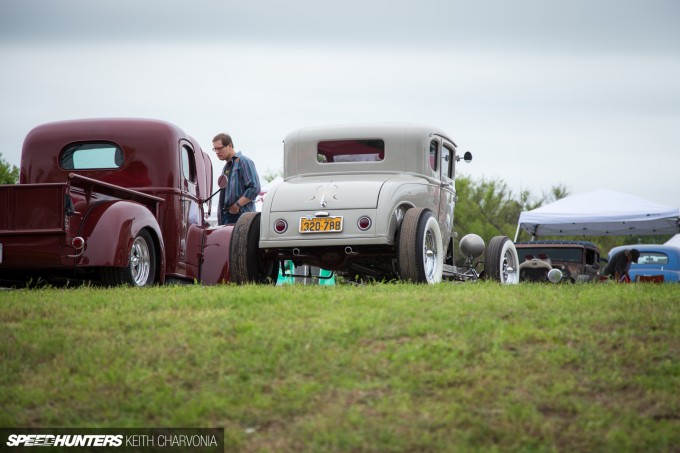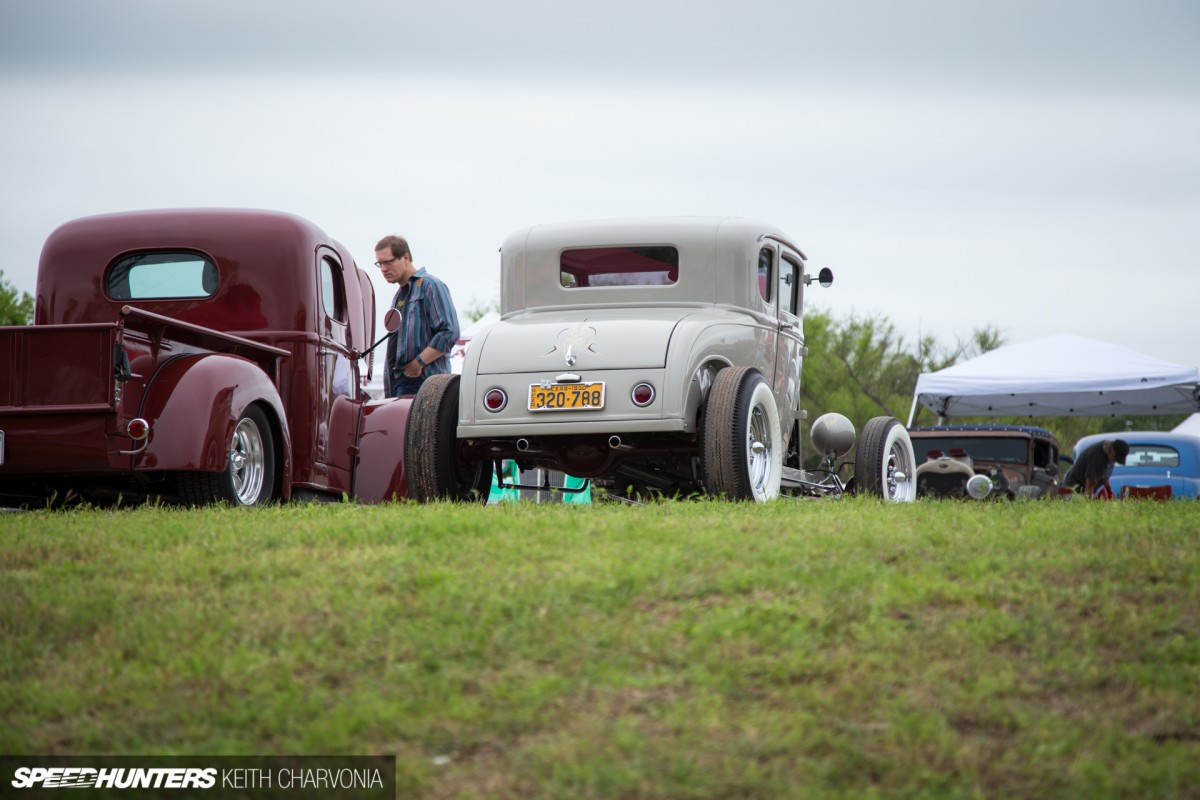 We could argue until we're blue in the face about what constitutes a rat rod and whether a real hot rod should have a coat of paint on it.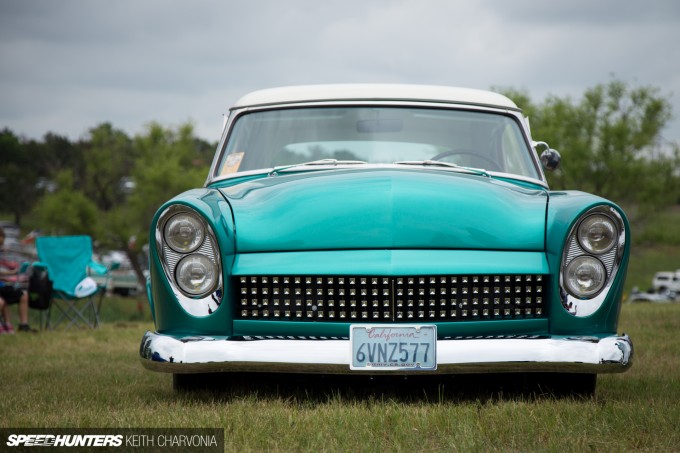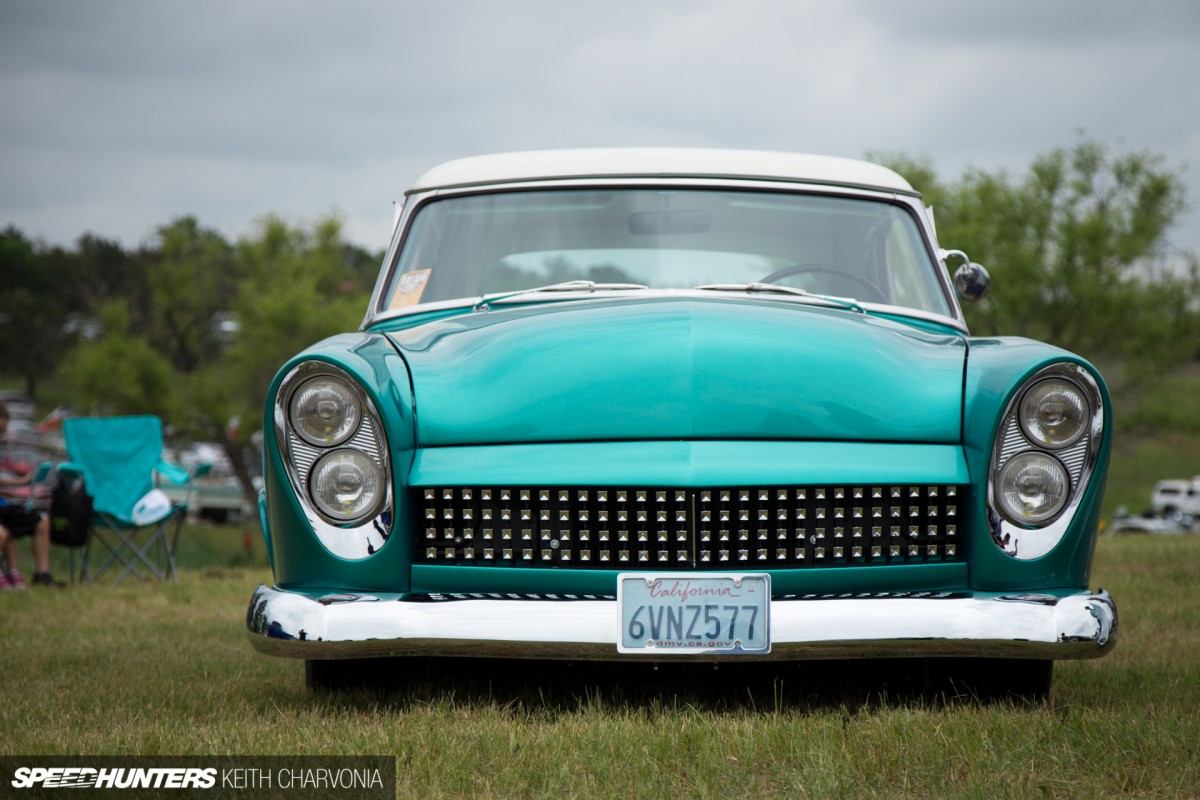 Instead, let's just admire some cars that are glossy and dull, eh? A mild kustom with canted lights and a drawer-pull grille does it for me every time.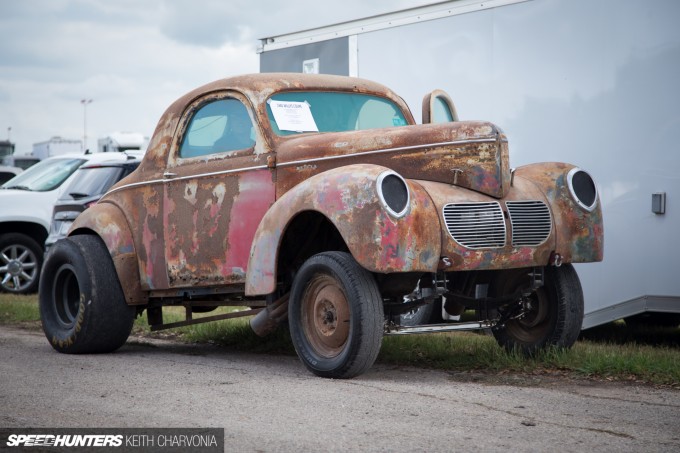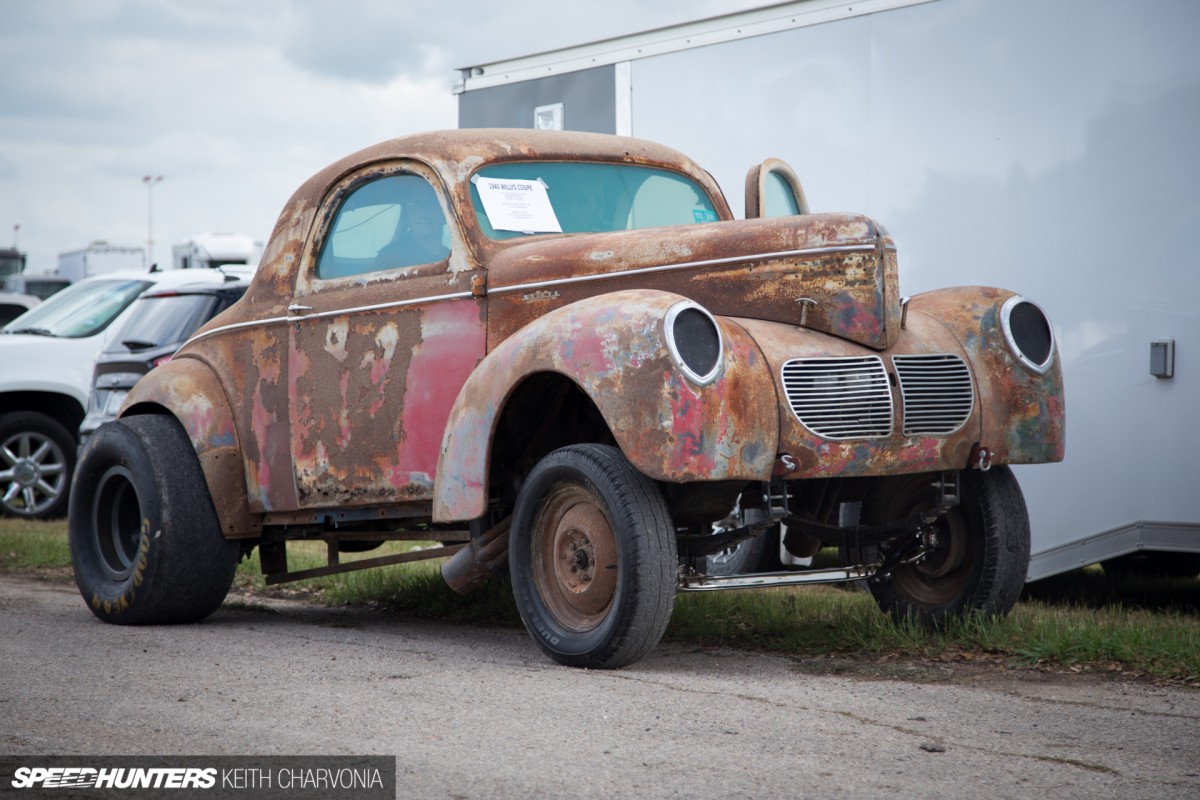 Likewise, I think a lot of guys will go weak in the knees when they see an original gasser Willys rumble by – no matter that it looks like it was pulled from the bottom of a lake. The funny thing is, this Willys would probably fetch more money than many 'finished' cars.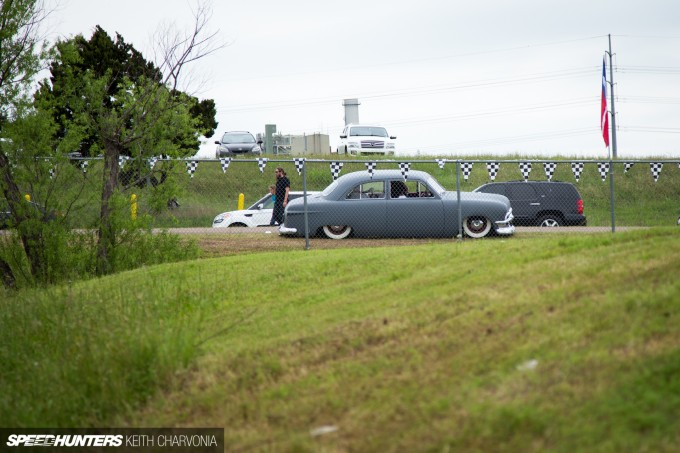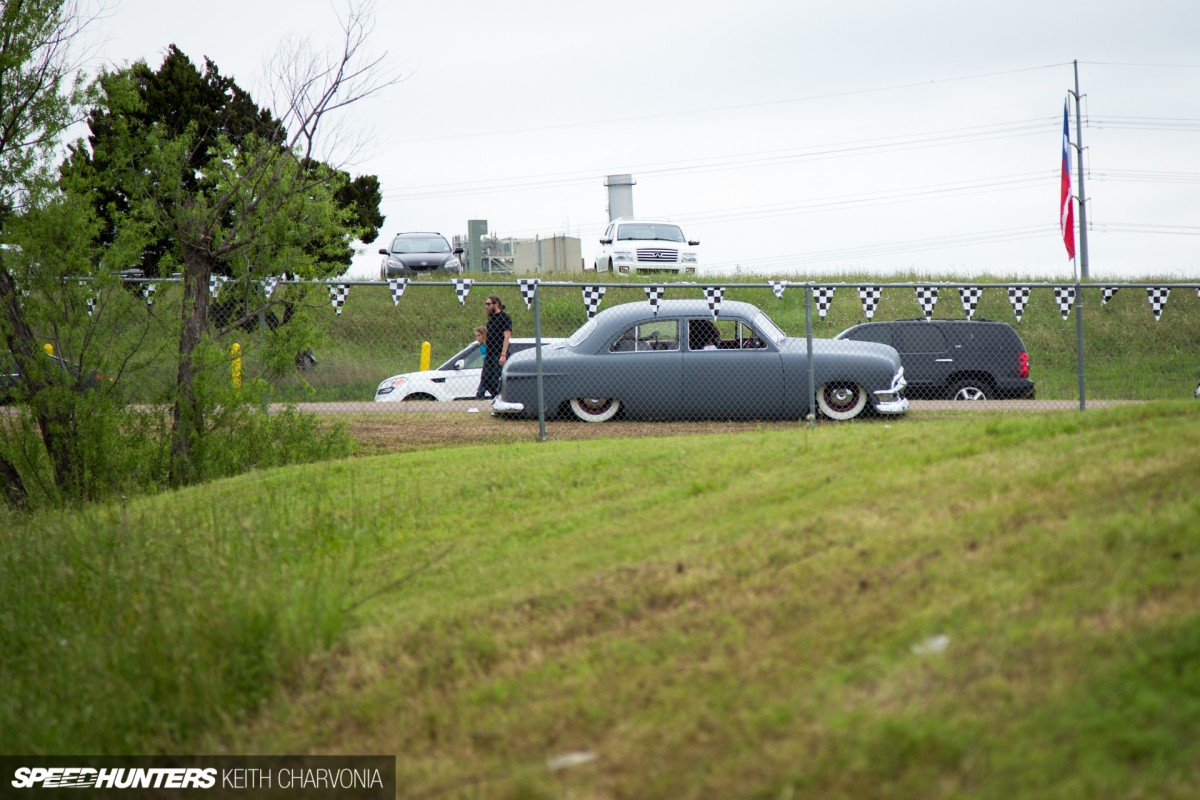 Sure, this primered shoebox will turn heads no matter where it goes, but I bet the owner is saving his pennies for a custom paint job too.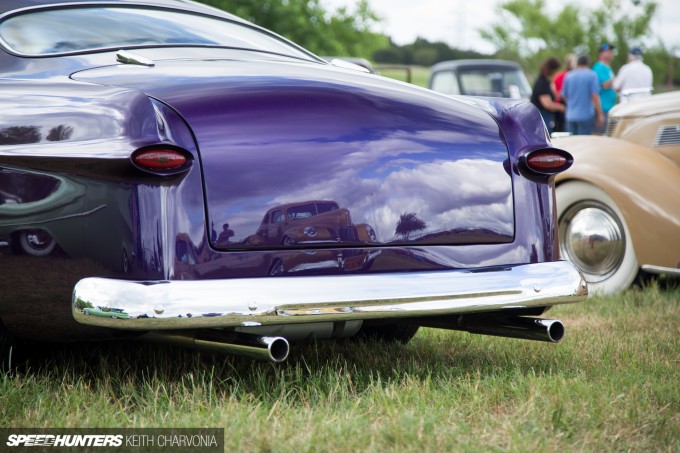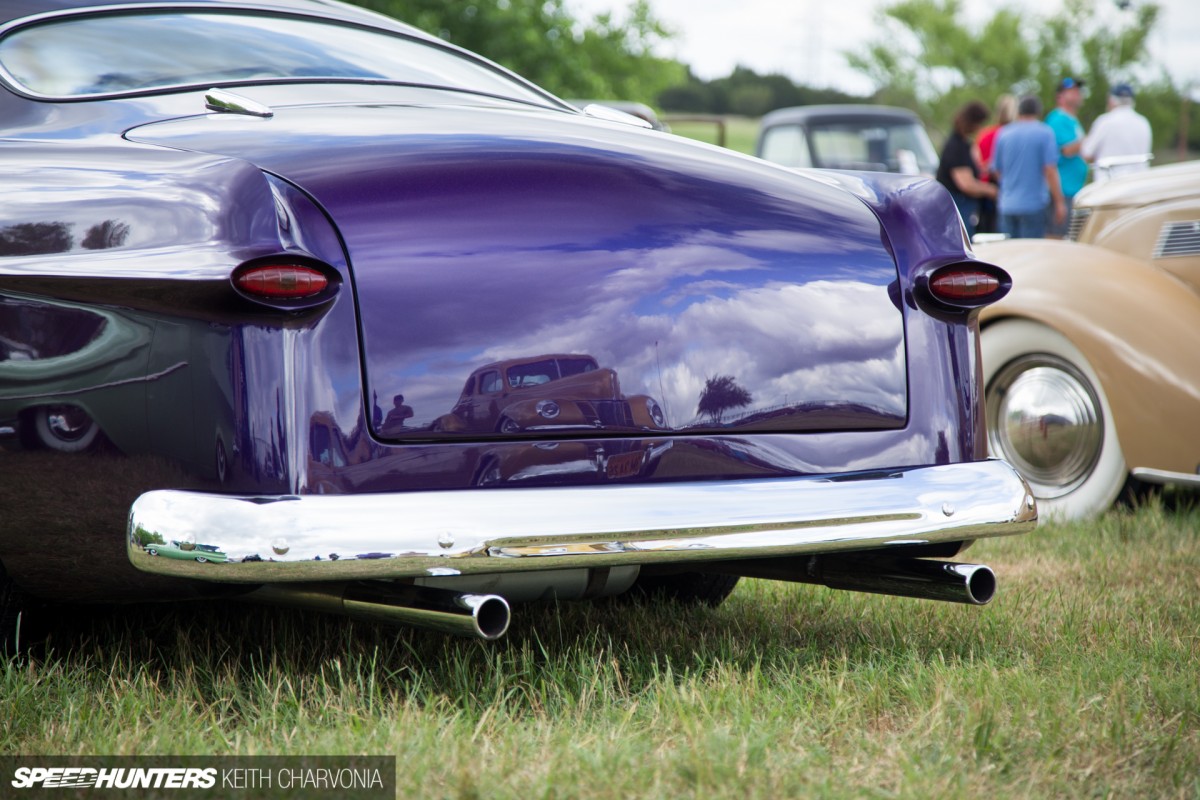 I'm a firm believer that a true kustom should eventually get a shiny coat of paint.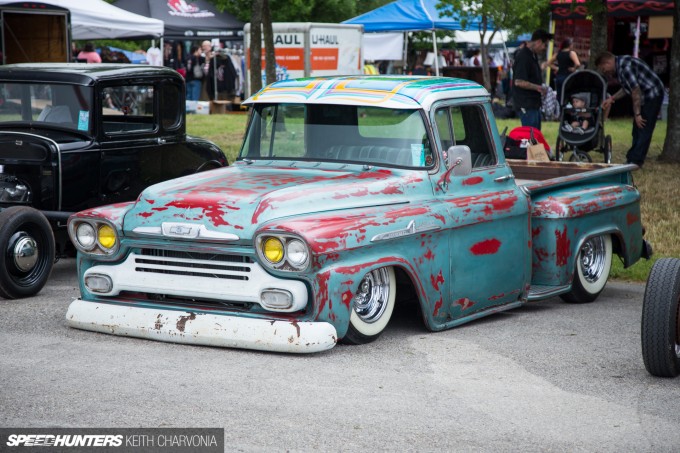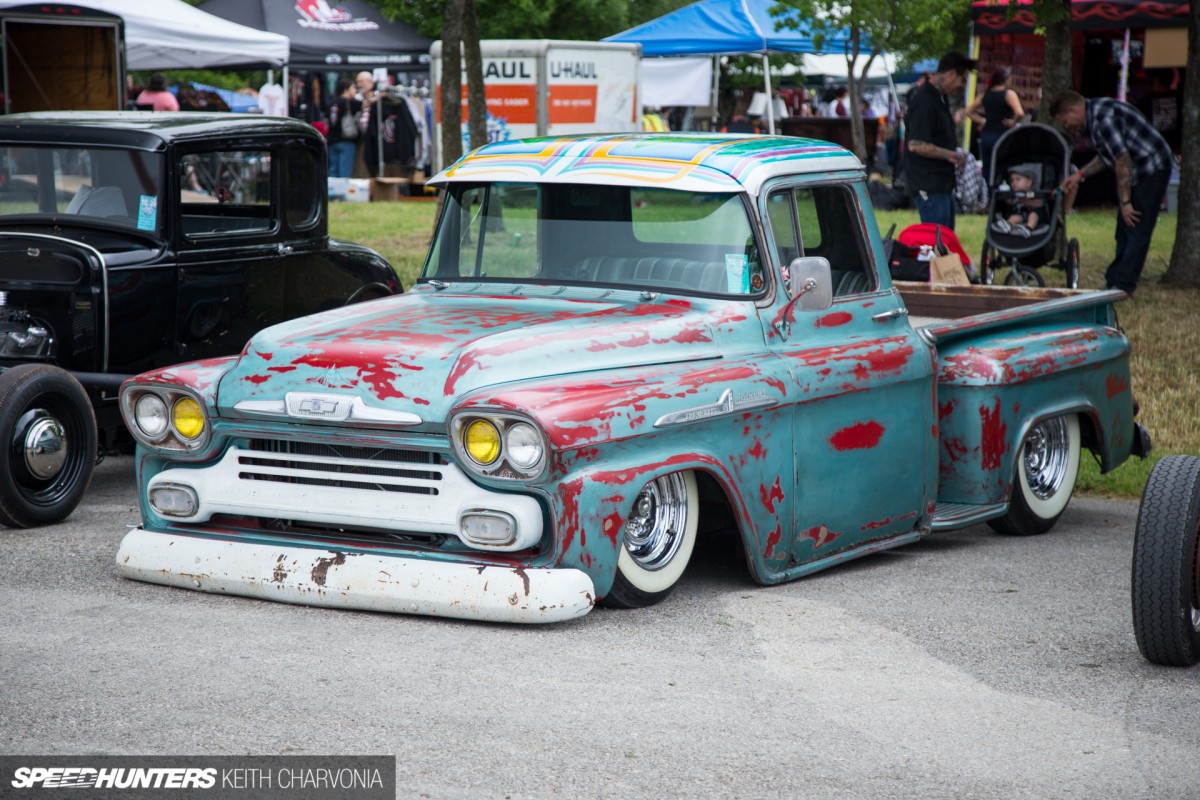 Although I will admit to being envious of the guys who never have to worry about rock chips and door dings. Next week I'll be bringing you spotlight features on a couple of builds that follow this ethos.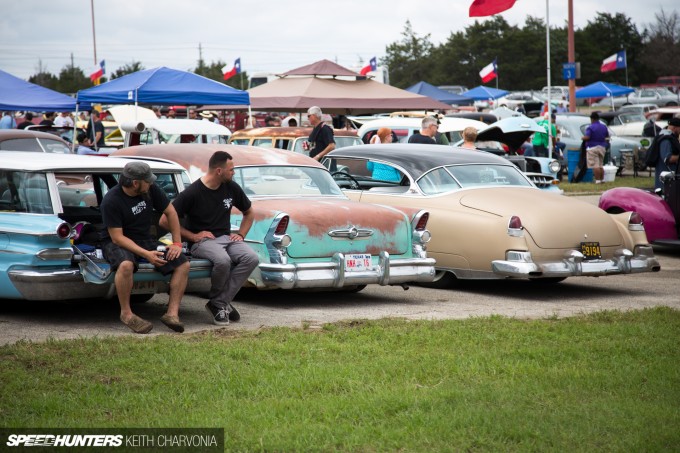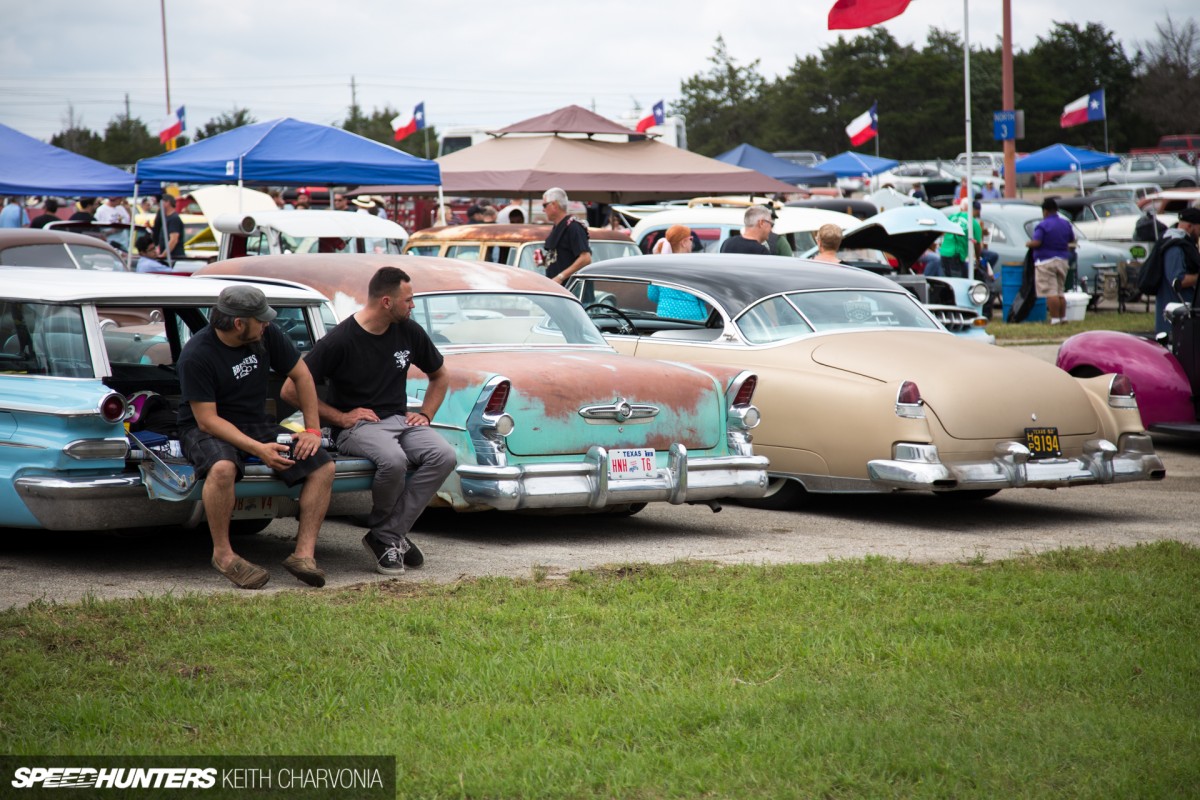 If you can find something that already has a good patina, you can just get it running, lower it, and enjoy some stress-free cruising.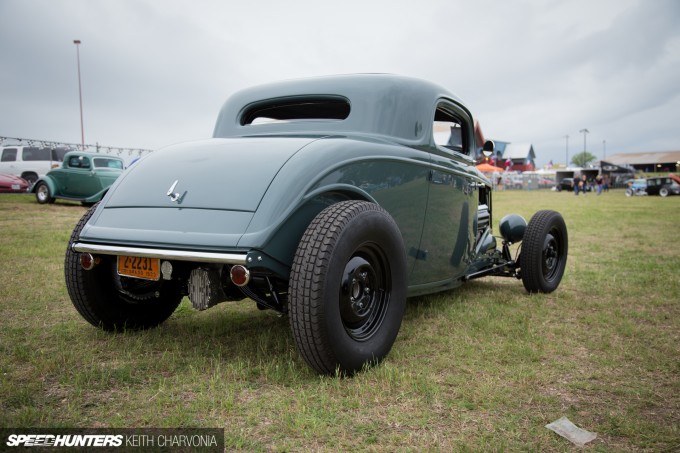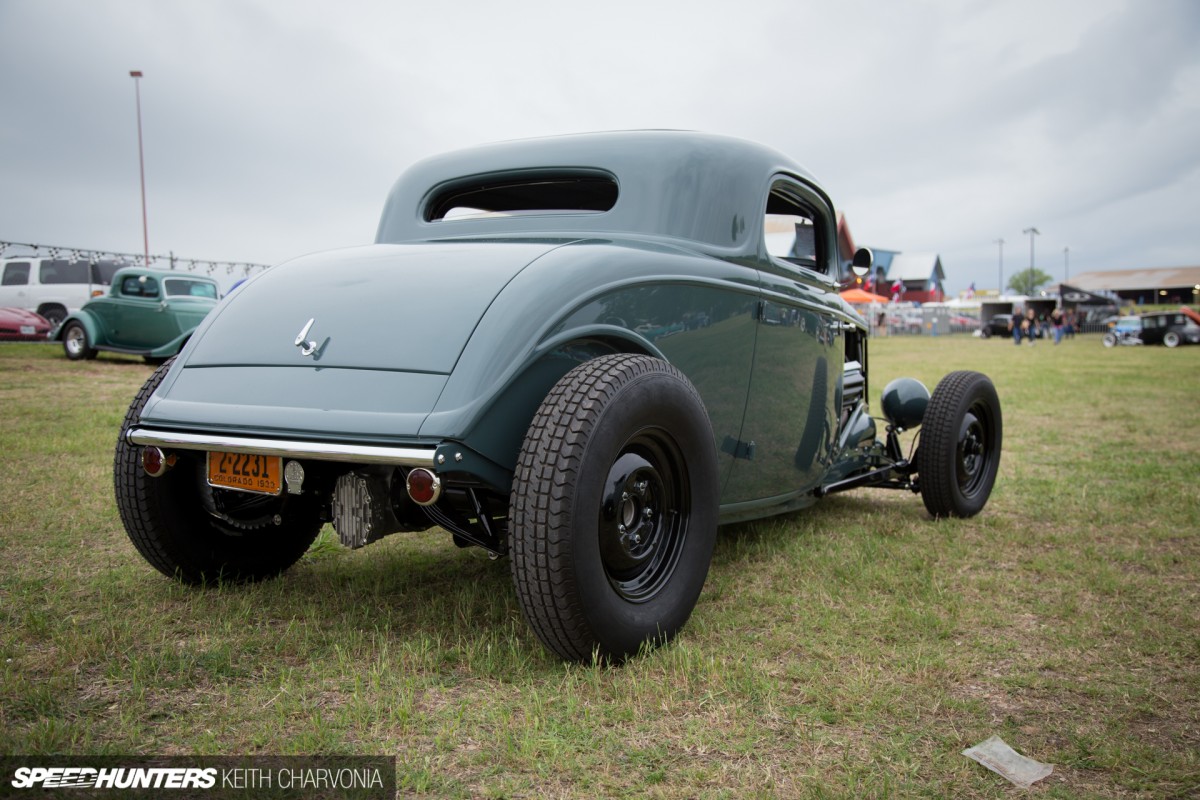 So which camp are you in: shiny or dull? Or are you more like me, and don't really care as long as it's cool?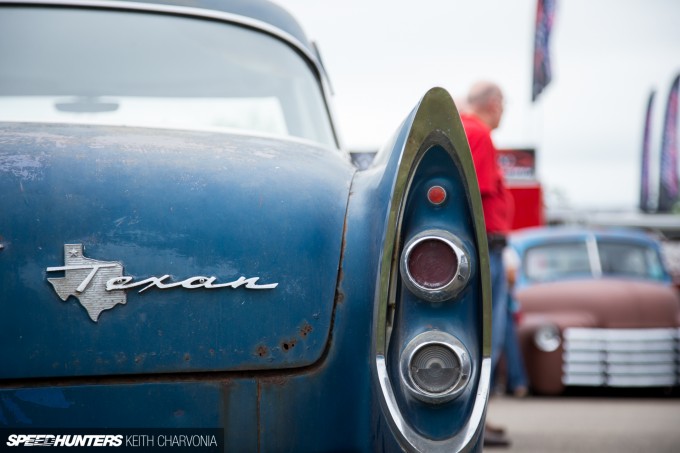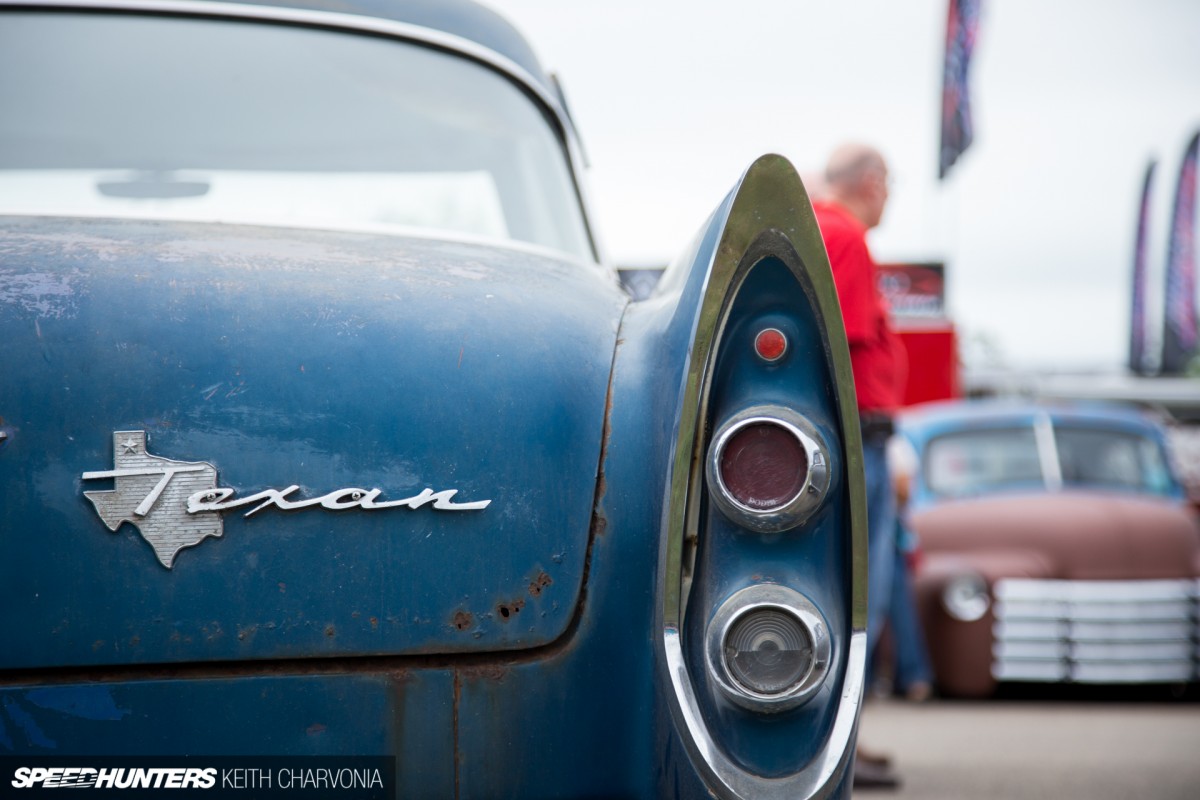 This was my first time visiting Austin and the Lonestar Round Up and I walked away a huge fan. I've been to big car shows before, but had to pick through hundreds of so-so cars to find the gems. Lonestar Round Up was different – the quality was high, the cars were (mostly) traditional. As a bonus, I got to see cars from all over the country instead of the West Coast builds I've been surrounded by lately.
Stay tuned for more coverage, spotlights and car features from my trip to Texas!
Keith Charvonia
Instagram: SpeedhuntersKeith
keith@speedhunters.com
Cutting Room Floor