An Ideal Location
If you and I have anything in common, then I bet you've spent an excessive amount of time daydreaming about your next build. Do you scour Craigslist and eBay with terms like 'project,' 'bagged' and 'vintage' too? It's a huge time-suck for sure, but it also lets us stretch our imaginations, come up with new ideas and discover obscure models we never knew existed.
It might be hot, but living in the arid climate of the Southwest desert has its advantages, including the fact that cars just seem to last forever here. To be honest, I feel sorry for those who live in a climate that eats cars. I just can't relate to the idea of my car rotting away in moisture and salt.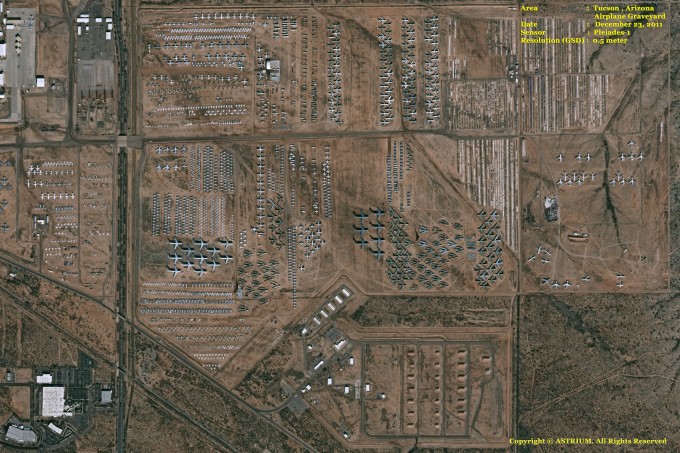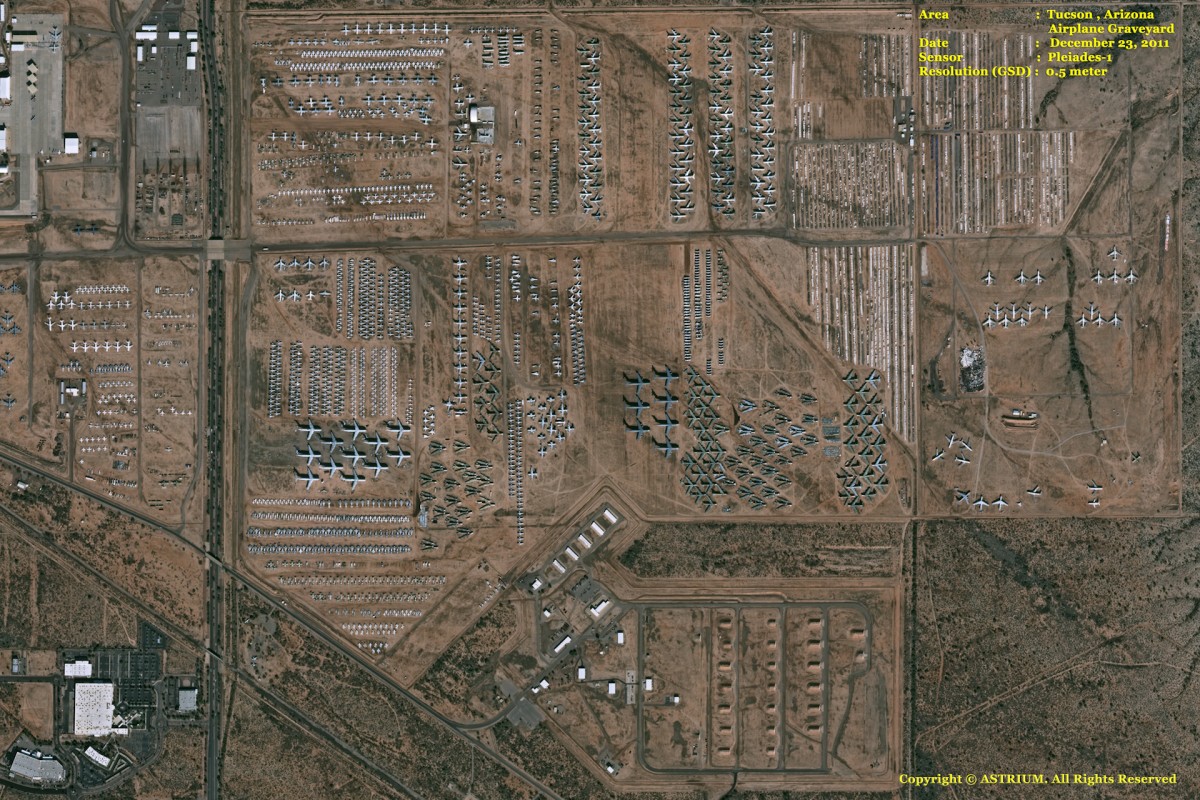 There's a reason the United States military keeps its warbirds and other equipment stored just a couple hours south of Phoenix in the smallish town of Tucson, Arizona. It's dry and there's lots of open space, so it's the perfect spot to mothball a bunch of planes for long term storage.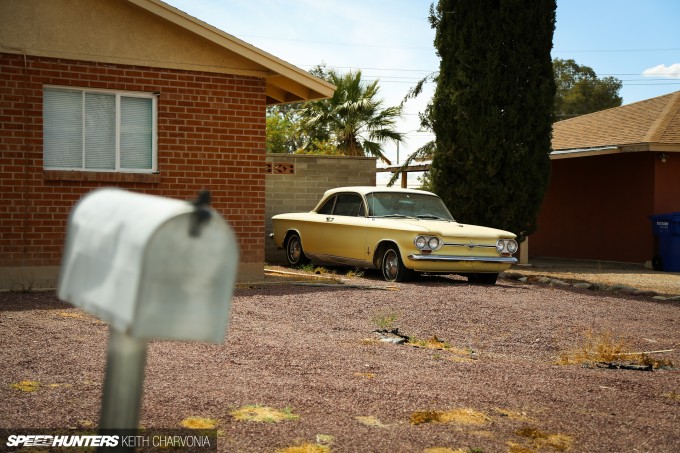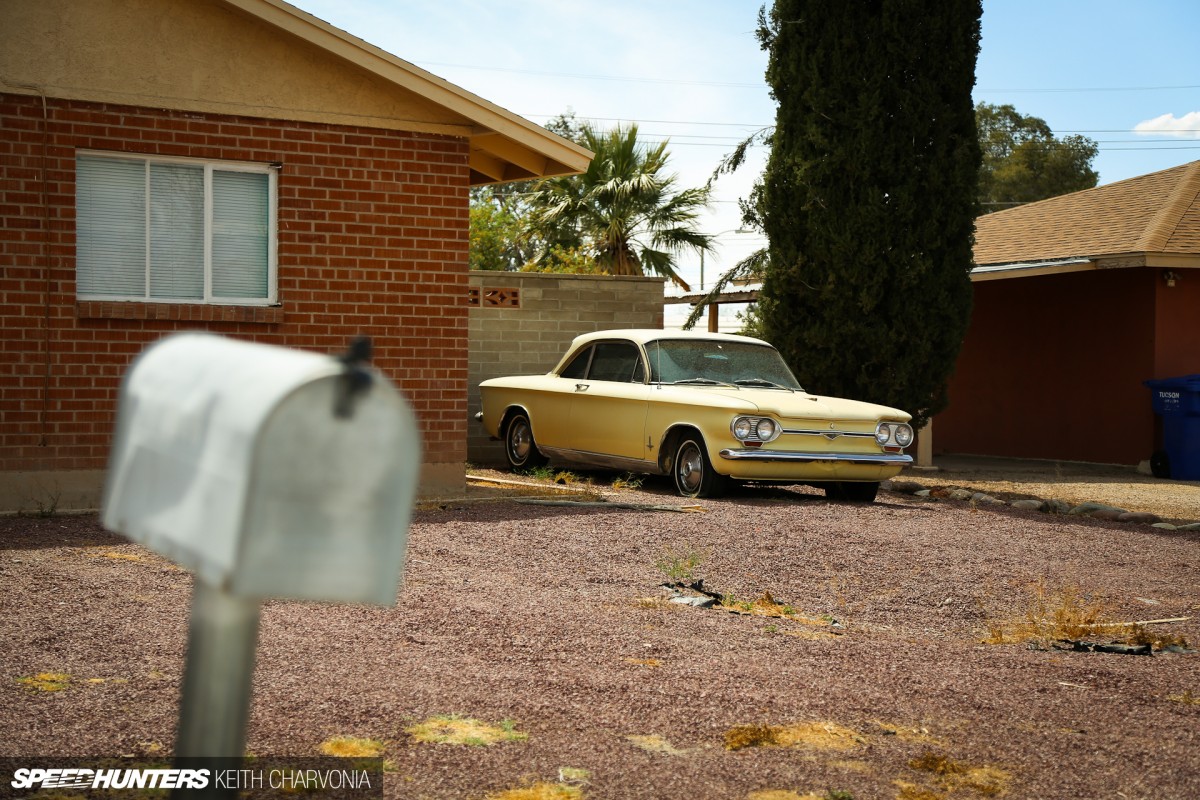 Now, I'm not trying to say it's intentional that there are so many old cars in Tucson, it's just that they never went away. A lot of locals have no need to leave town and the speed limits are (annoyingly) low, so stuff just lasts and lasts. I've been coming down here to visit friends and family for years, and the ridiculous number of old cars sitting around has always intrigued me.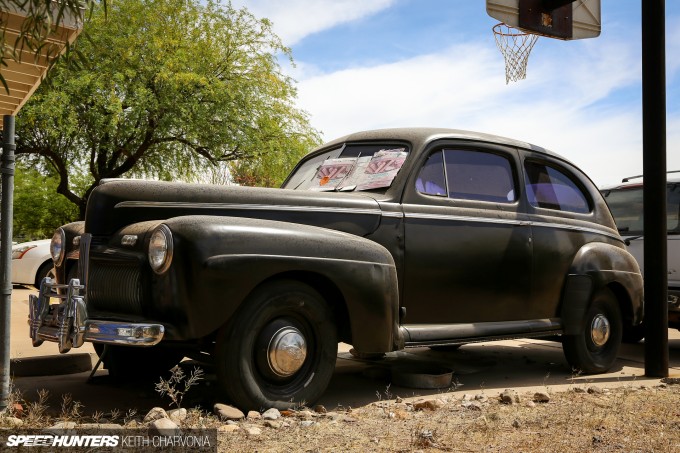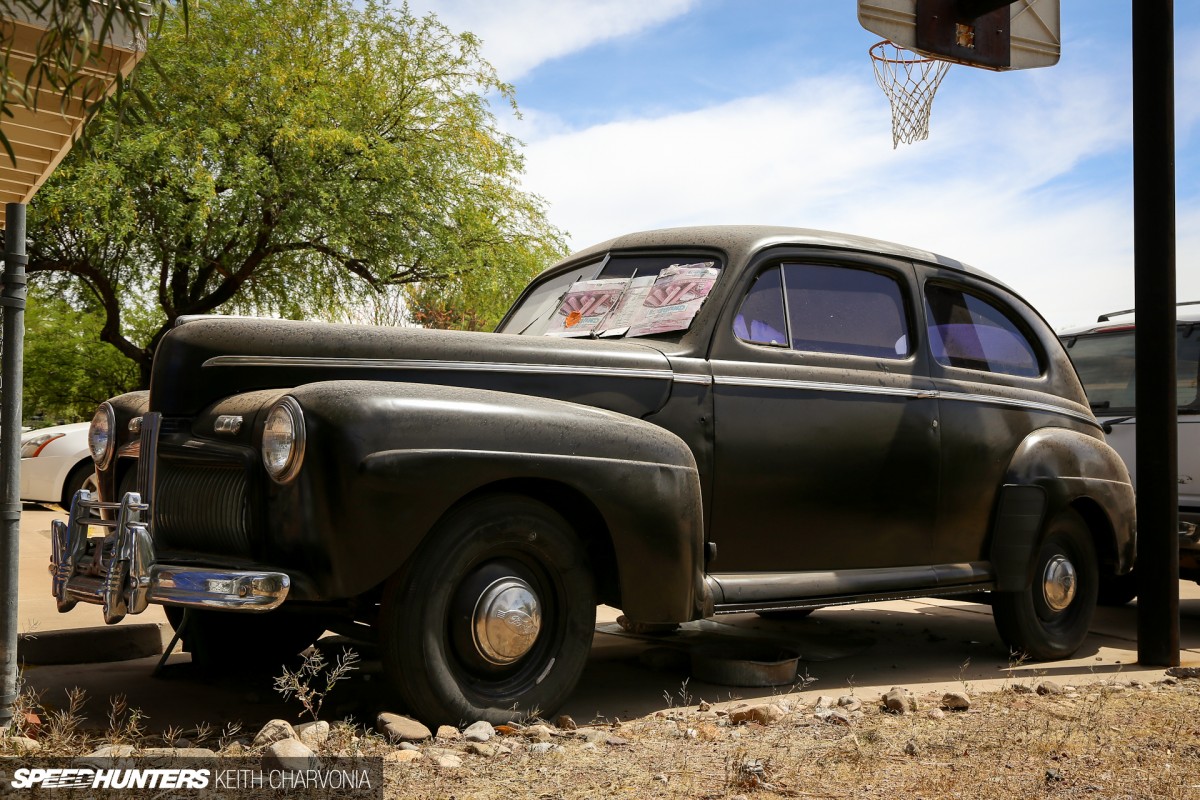 I guess I've always been a Speedhunter at heart, because these are the things I notice when driving through a neighborhood. Happily, I now have a soapbox to stand on and share them with the world. Before I would have just enjoyed a pre-war '42 Ford in my own mind, but now I come armed with a camera, weaving storylines in my head as I shoot away.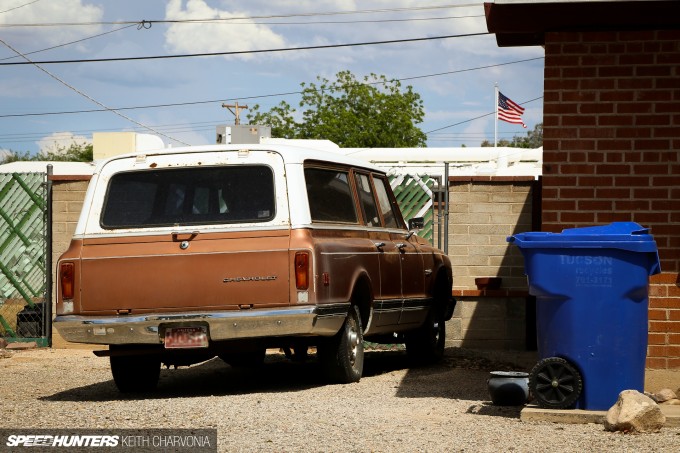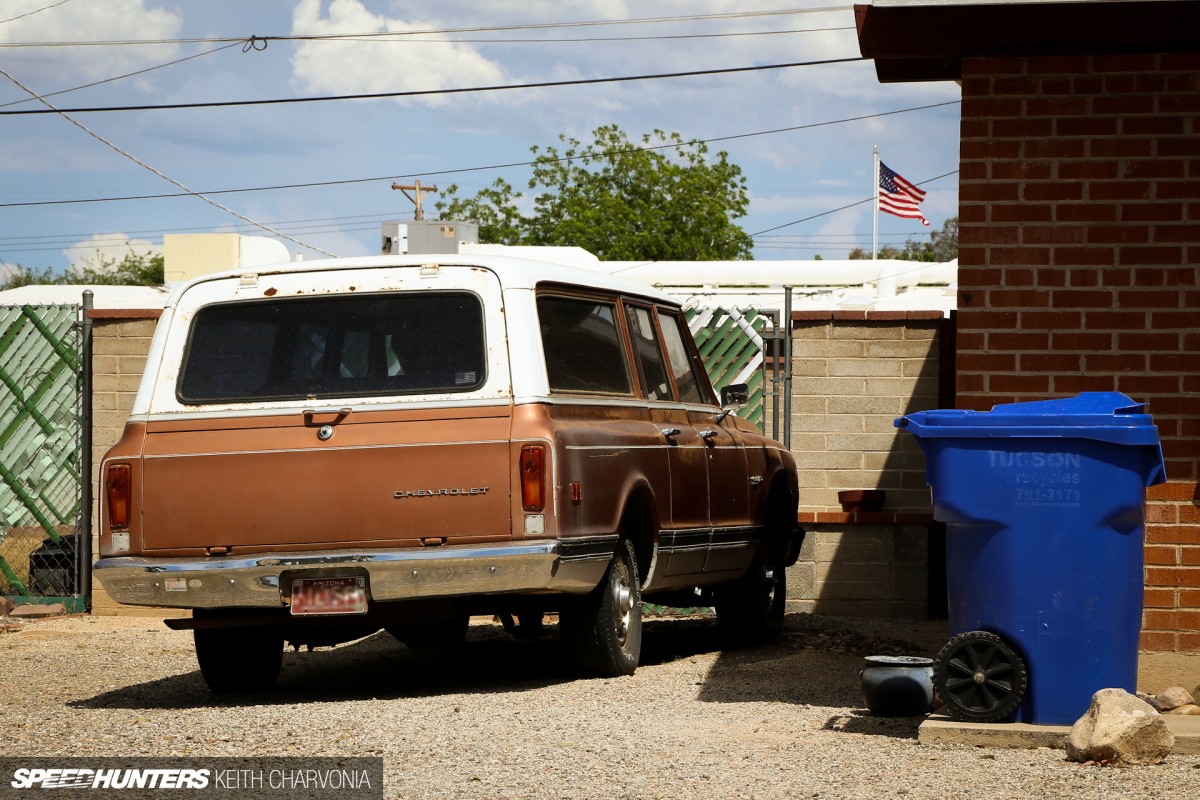 To prove to you that this is the ultimate stash of old cars, I limited myself to one square mile and one hour. I simply drove around a Tucson neighborhood looking for cool old tin, and I took most of these pictures right from the driver's seat. As you can see from this early Suburban, some of these cars are still roadworthy and wear current tags.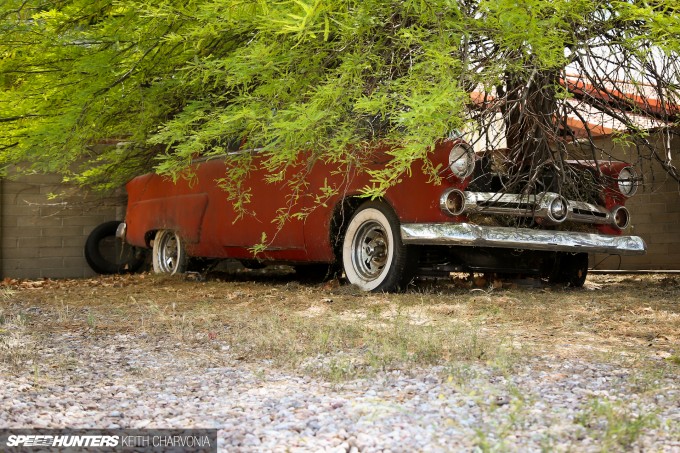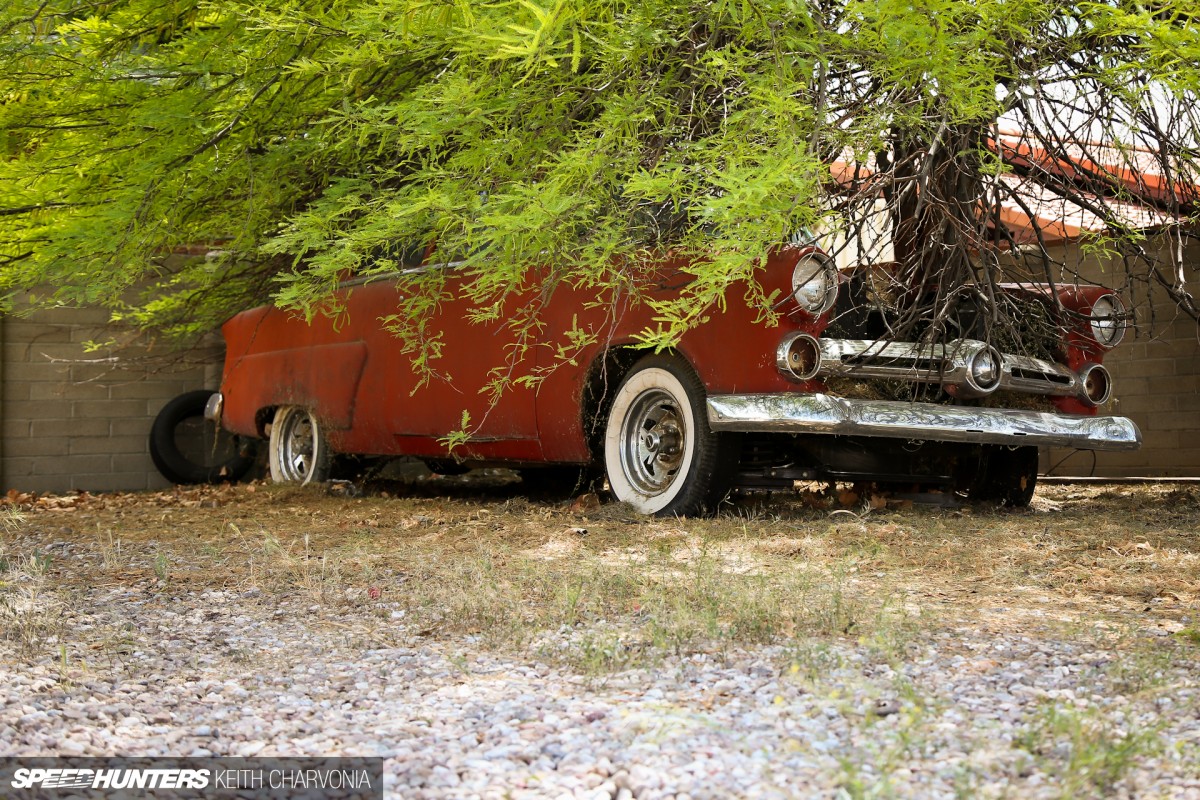 Others have been left to waste away. Sadly this hot rodded '54 is slowly being smothered by tree branches. Funny thing though, I bet if you rang the doorbell the owner would say it's a prized possession and they plan to rebuild it one day.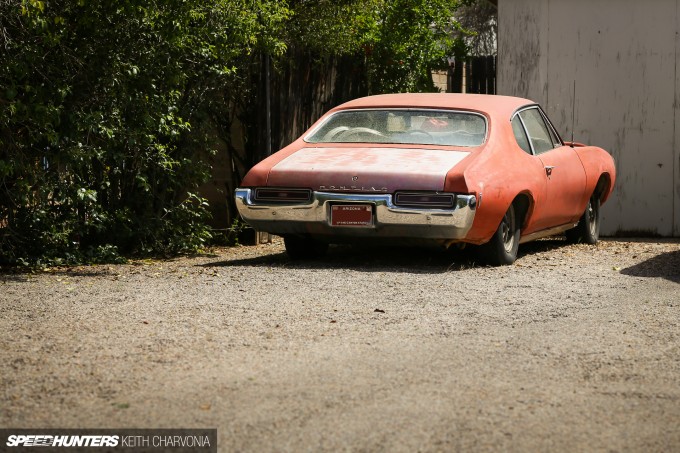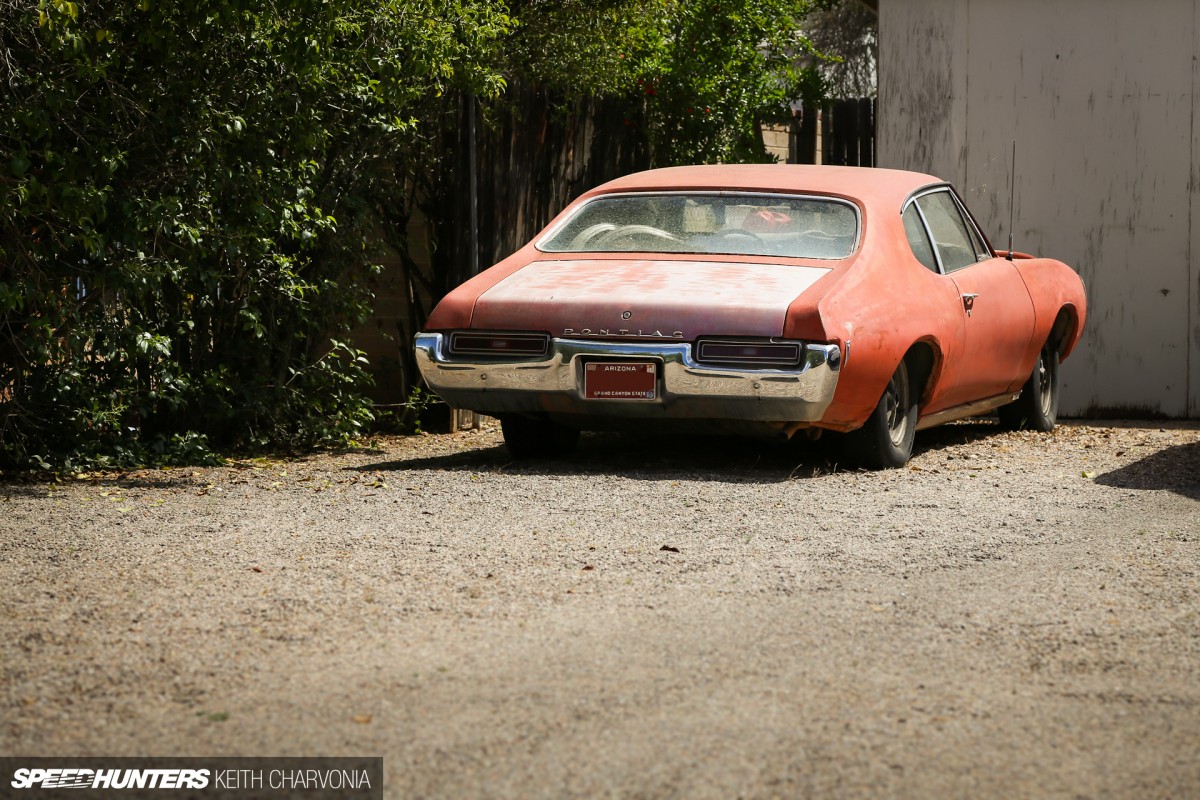 Most of what I found was pretty stock, proof that these old cars simply never rotted away or got sold. Maybe a transmission went out or a timing chain broke so they were parked and forgotten about.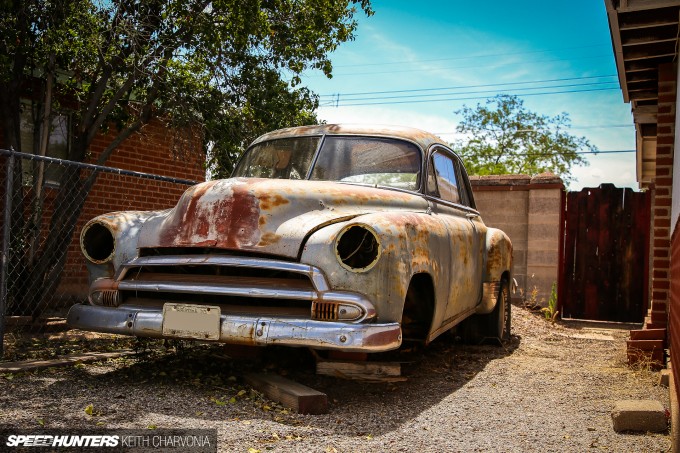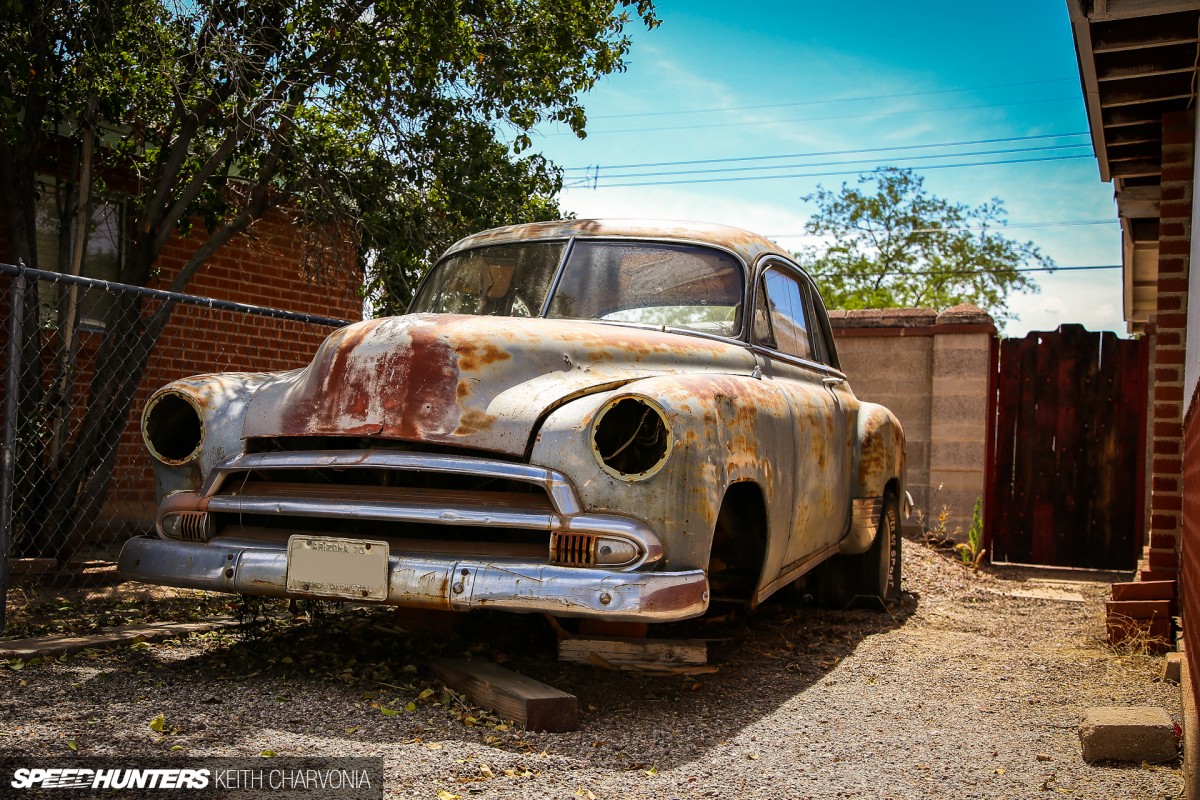 There are some modded gems too though. Can't you just picture this '51 Chevy tearing up the strip? I wonder if there's a Big Block sitting under the hood? I can't make out any suspension under the front, so maybe this was a straight-axle gasser project that never saw completion.
How To Spot A Car Guy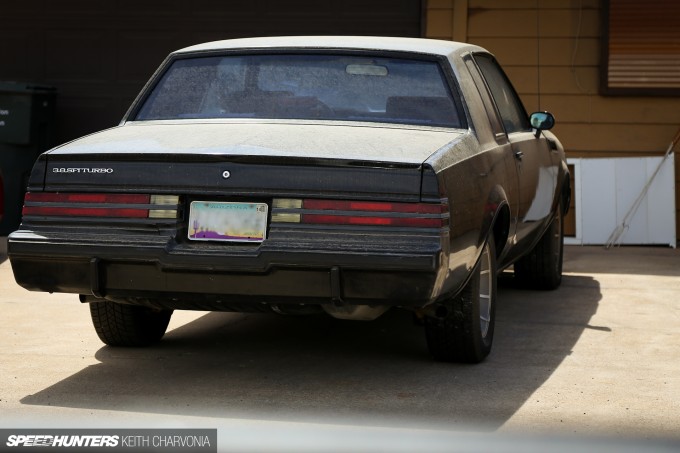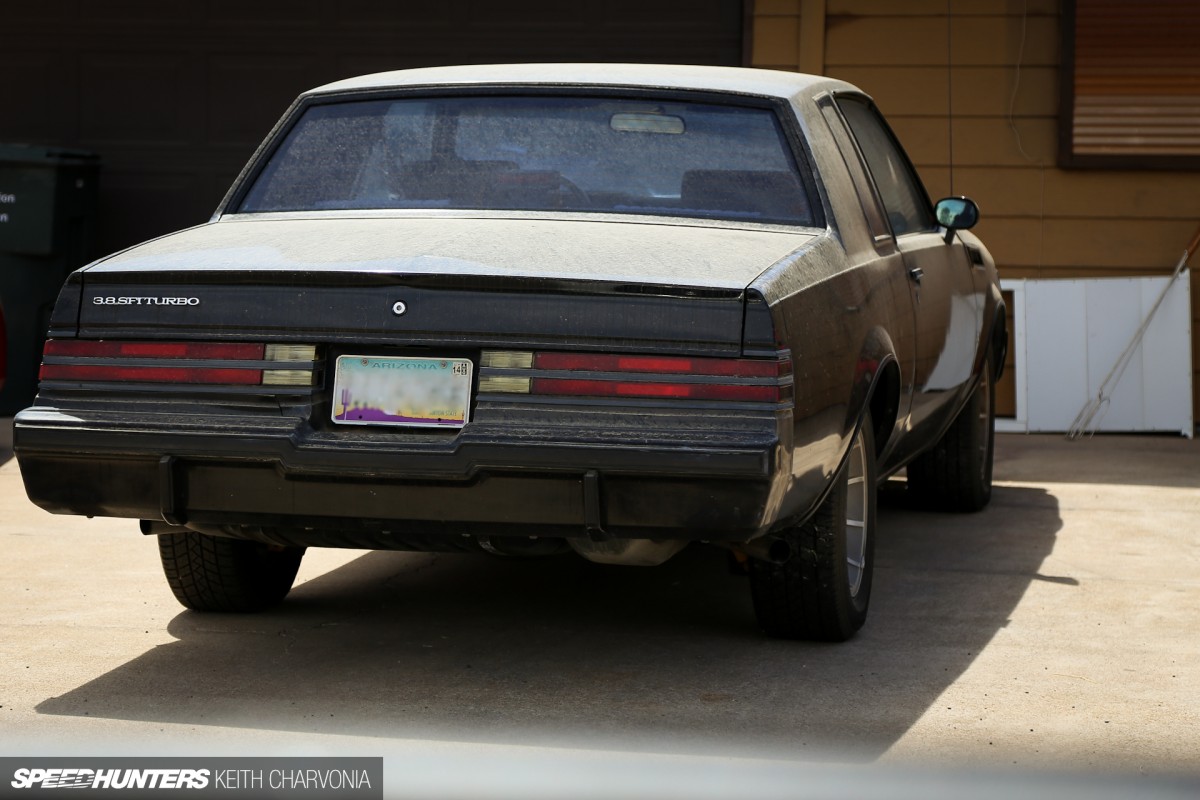 When I set the rules for my little project-hunting challenge, I told myself I would just stay in the car and try not to bother anyone. Of course, when people see you zooming in on their driveway, they usually wonder what you're up to. As I scoped out this Grand National a mother and daughter came walking up and asked if I needed anything. Within 10 seconds we were talking cars, and she mentioned that her husband loved his turbo six, but he had been entertaining the idea of selling it lately.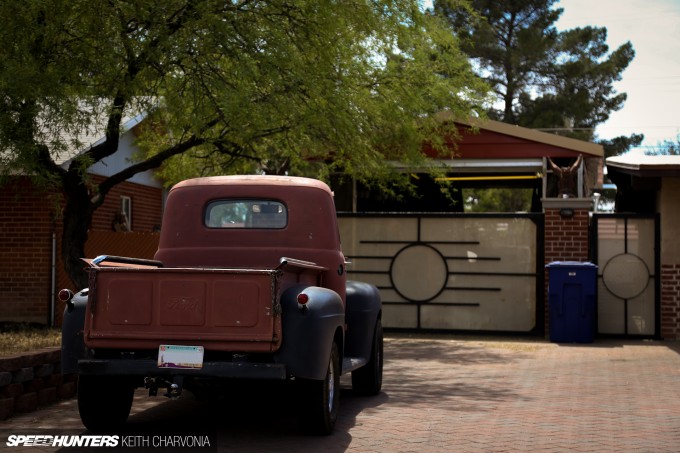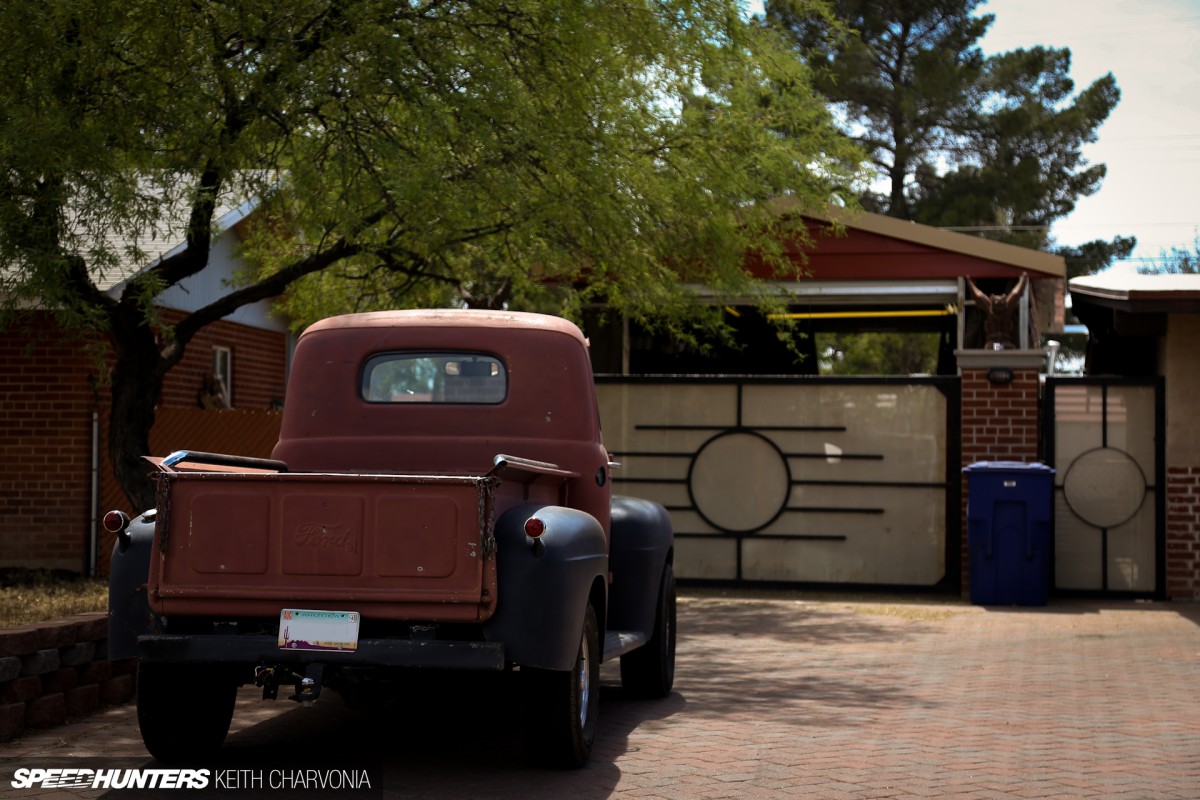 Just a few houses down from the GN, I stopped to not only get a shot of this early Ford, but also to have a bit of garage envy. Inside the lights were on, both doors were up and someone was running a grinder. As badly as I wanted to see what was going on in there, I assumed he had work to get done and come to think of it, I did too.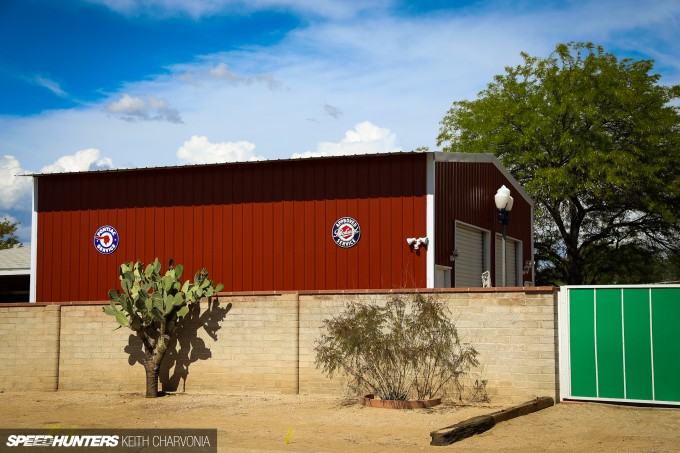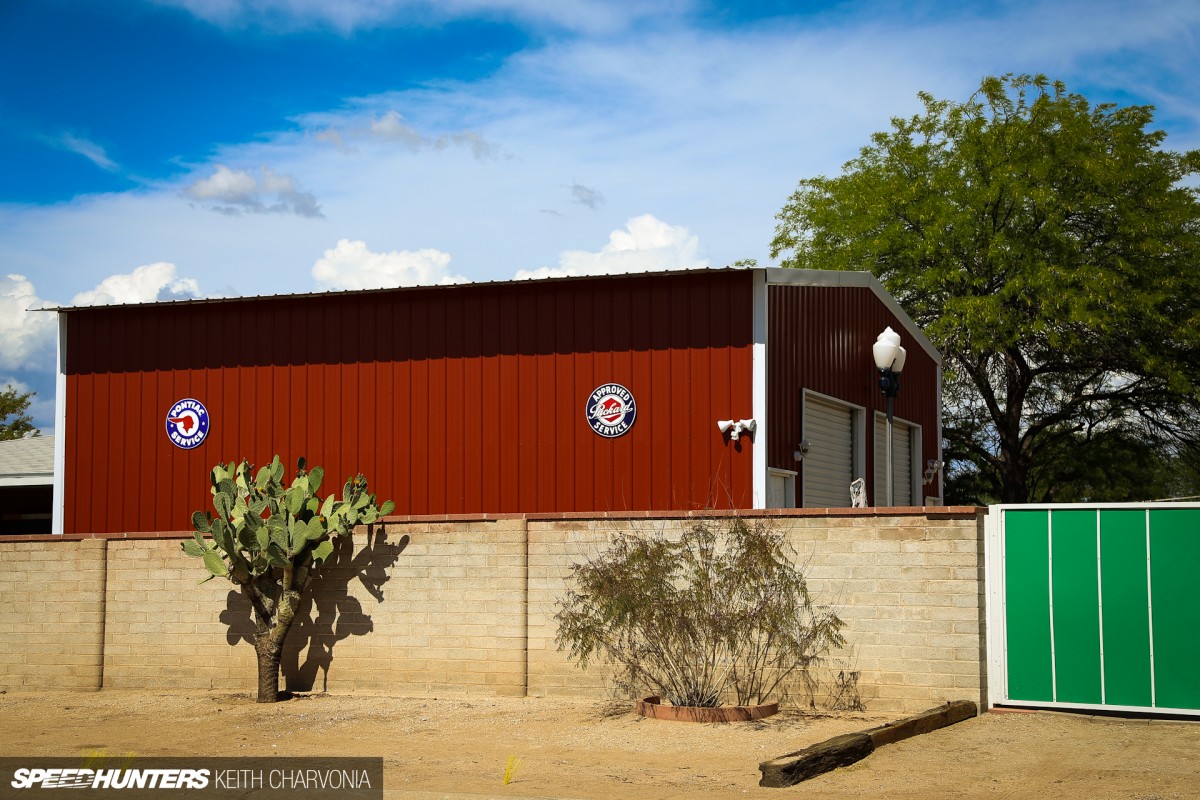 I was on the hunt for any evidence that an old car might be hanging around, keeping my eyes sharp and my head on a swivel. As I rounded the corner and saw this mega backyard shop, I just laughed to myself. It was pretty obvious this was where the cars would be found.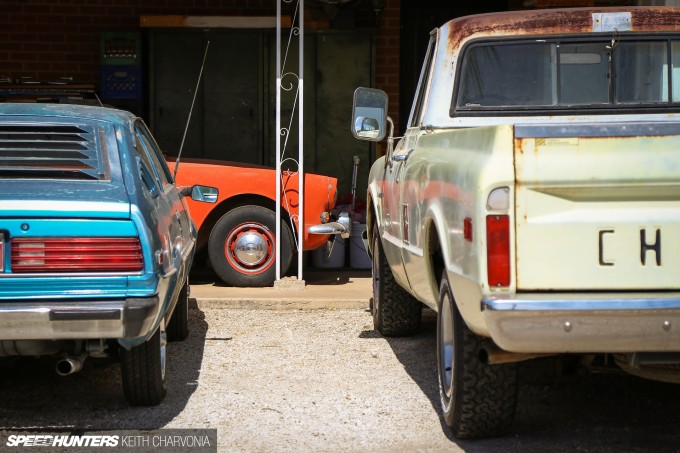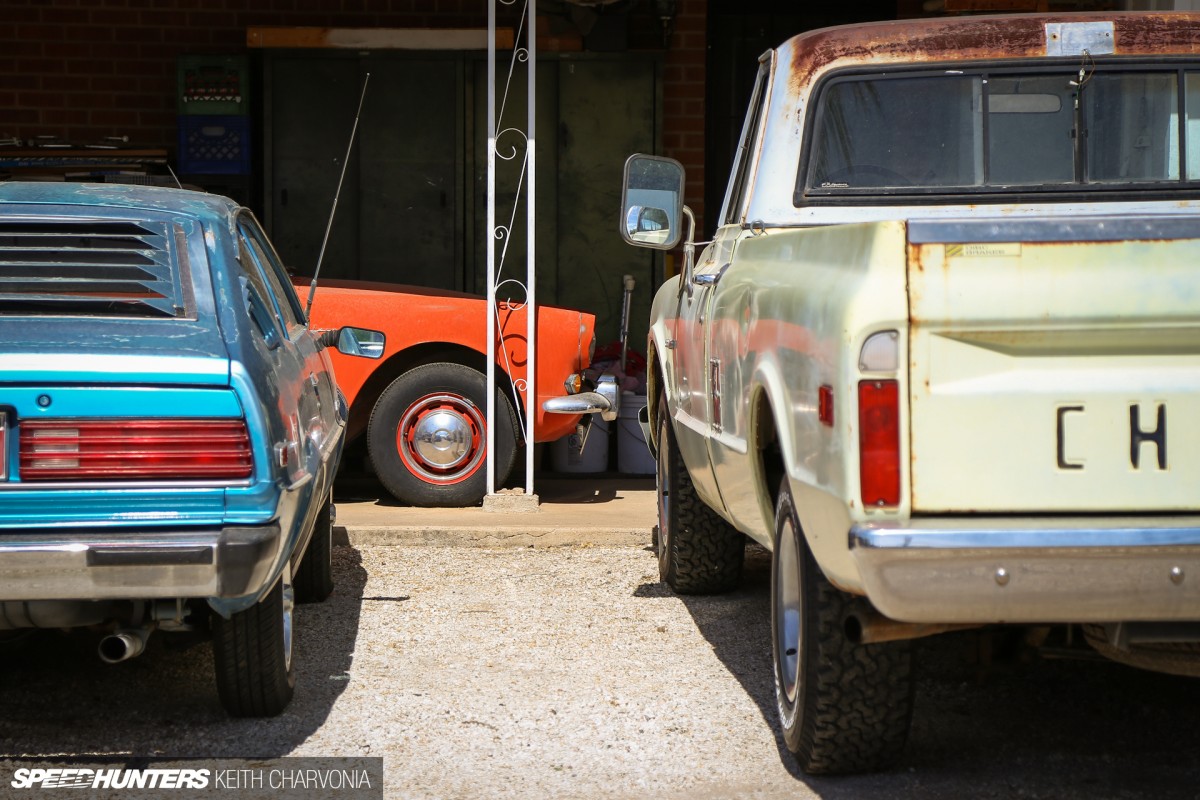 I'm sure there was some good stuff inside that garage, and there were some potential projects in the driveway too.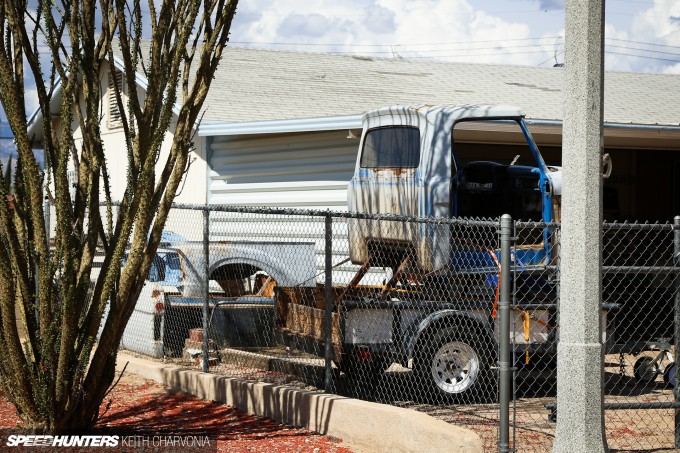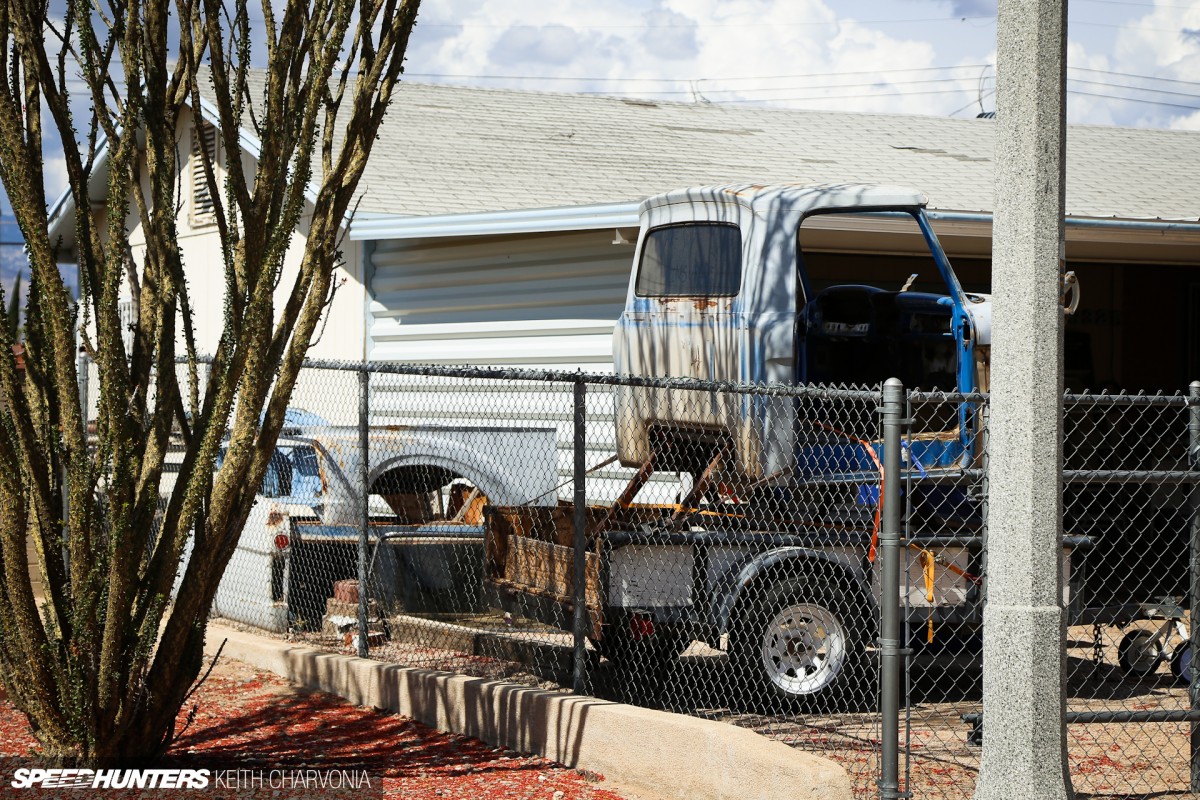 Of course, most of us aren't fortunate enough to have a giant shop in our backyards – not yet anyways. Still, we make do with what we have, even if it means organizing a parted out Ford truck in the driveway, like this guy.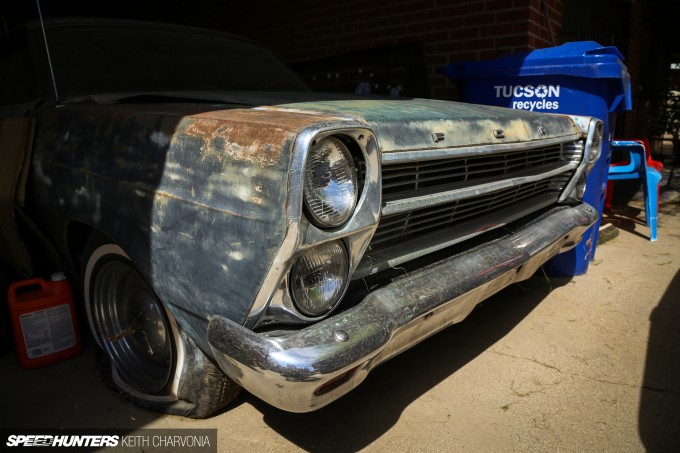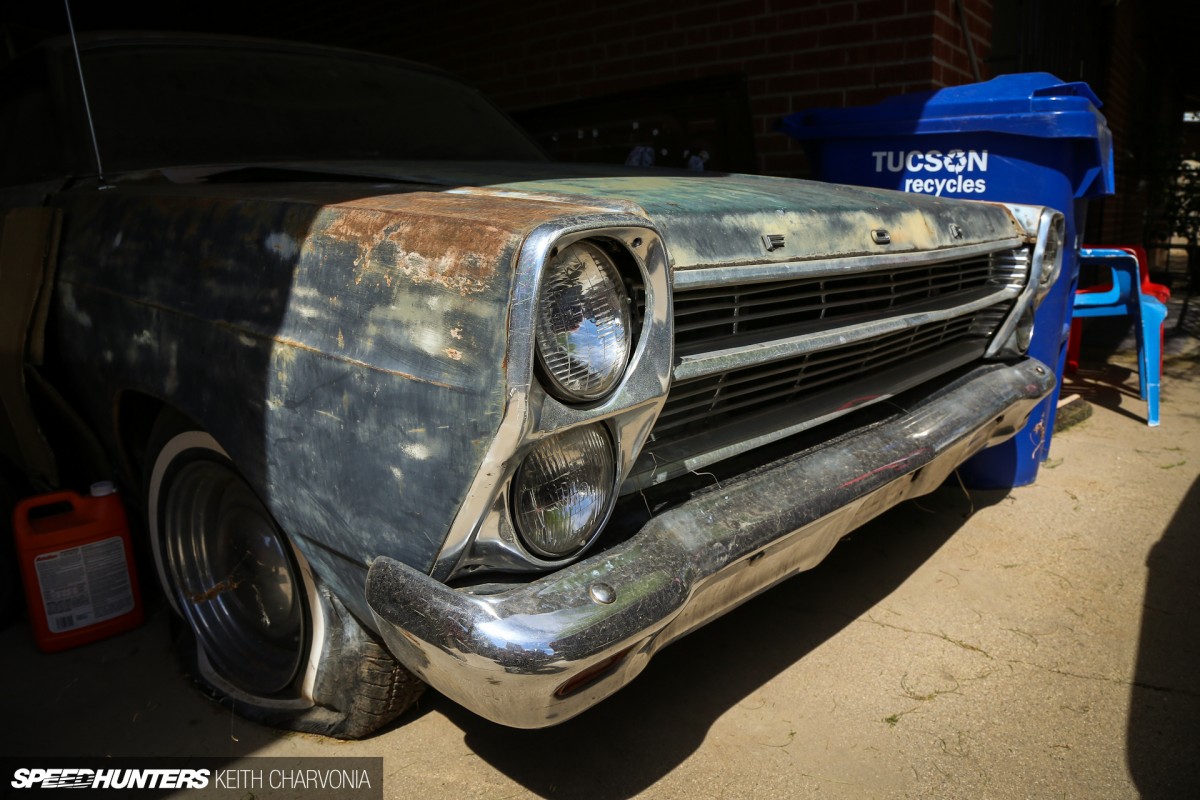 I had made it this far shooting from my car, but the owner of this Fairlane was sitting in front of his house and I couldn't resist asking him about it. I really wanted to know if people planned to keep their old cars or if they were for sale. This guy has owned his project for 12 years, and he still plans on restoring it some day.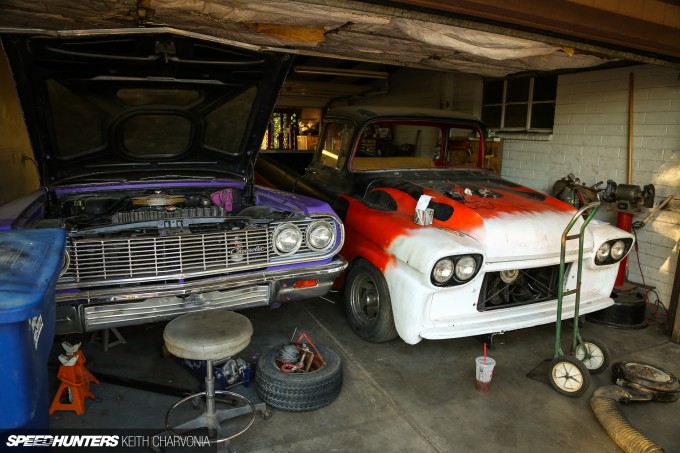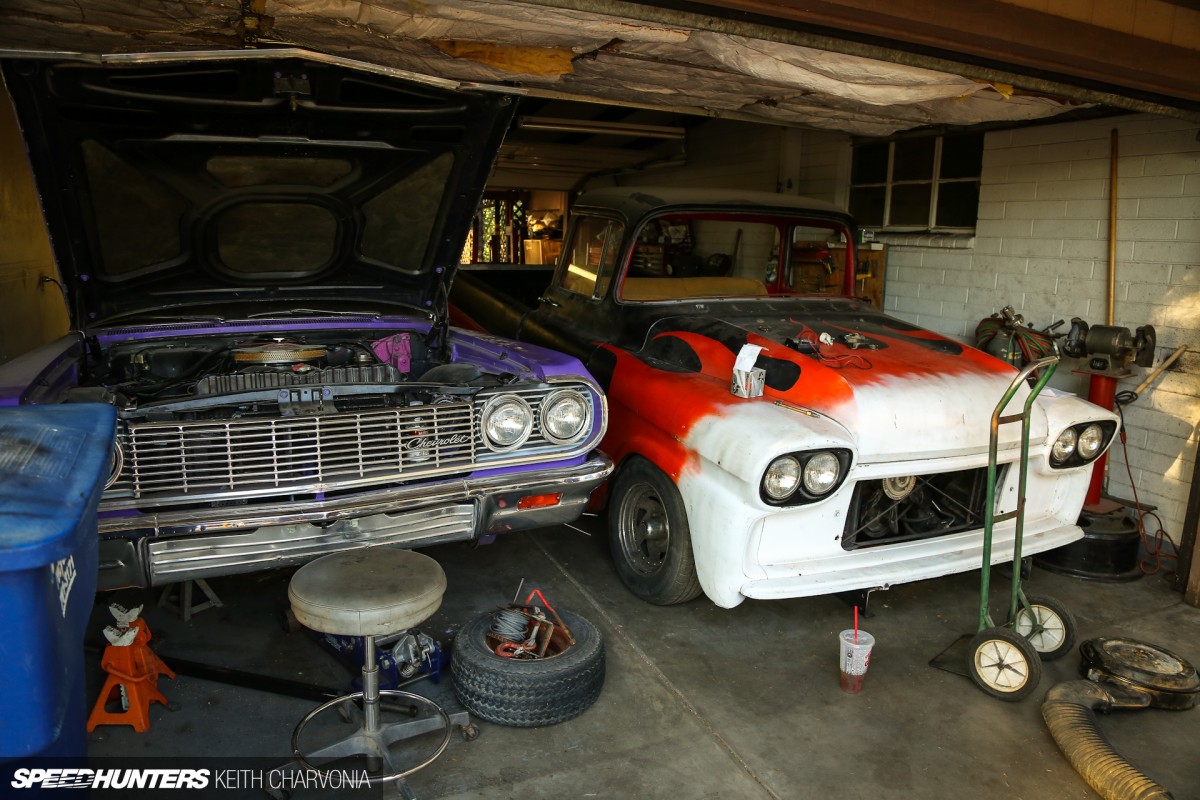 I had broken my own rule, and now I was enjoying talking cars with the neighbors. These guys were working on a shortbed Chevy in the driveway and invited me up to take pictures. Immediately, hoods were popped and doors swung open for the camera. This was also a good chance to inquire about some of the cars I had already seen. They were able to tell me specifically which ones I might have a chance at, and also which ones I would never get my hands on.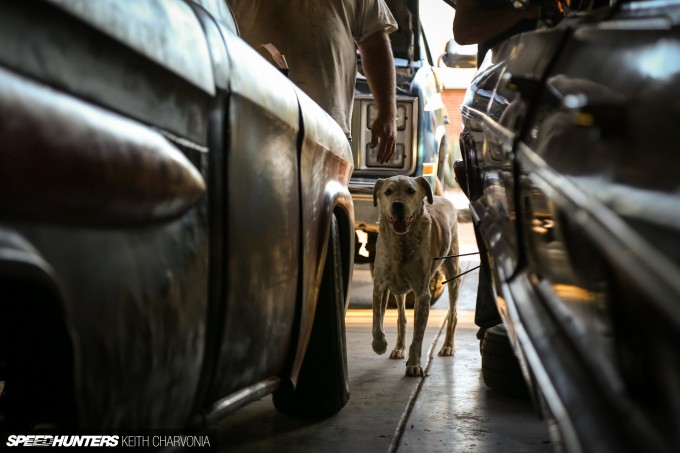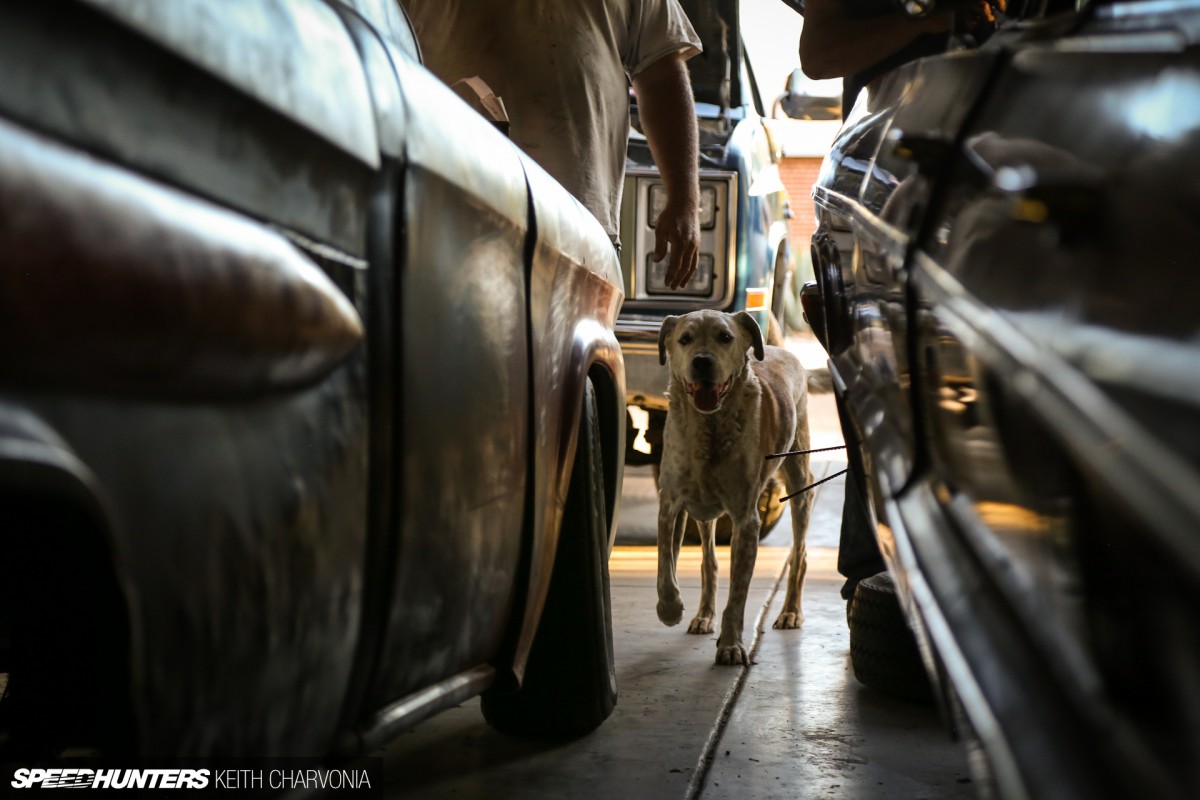 What a great way to spend a Saturday, wrenching with your friends and talking cars. It's always good to have a shop dog around too.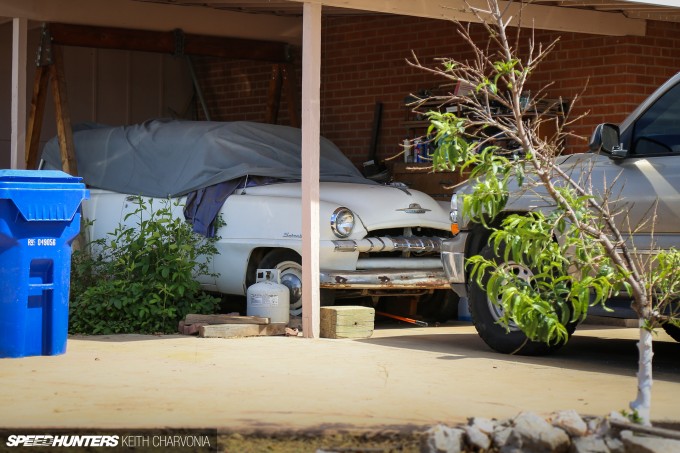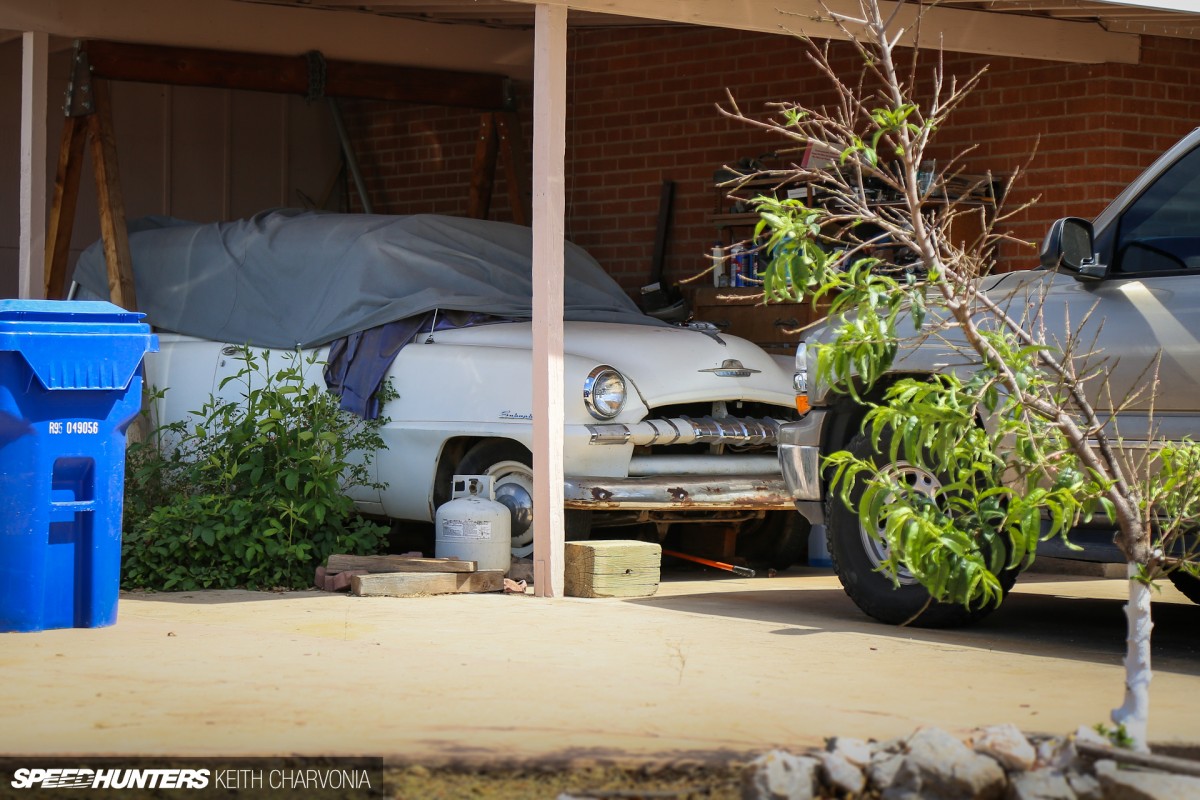 I didn't have to meet the owner of each car I saw to tell who was a legit car guy and who wasn't. I was first drawn to this Plymouth Suburban station wagon because they're pretty rare, but seeing the massive A-frame hoist above the car I instantly knew this guy meant business.
Paired Up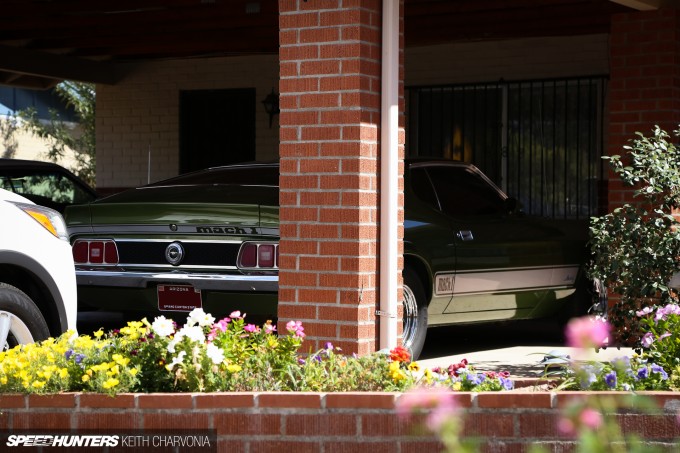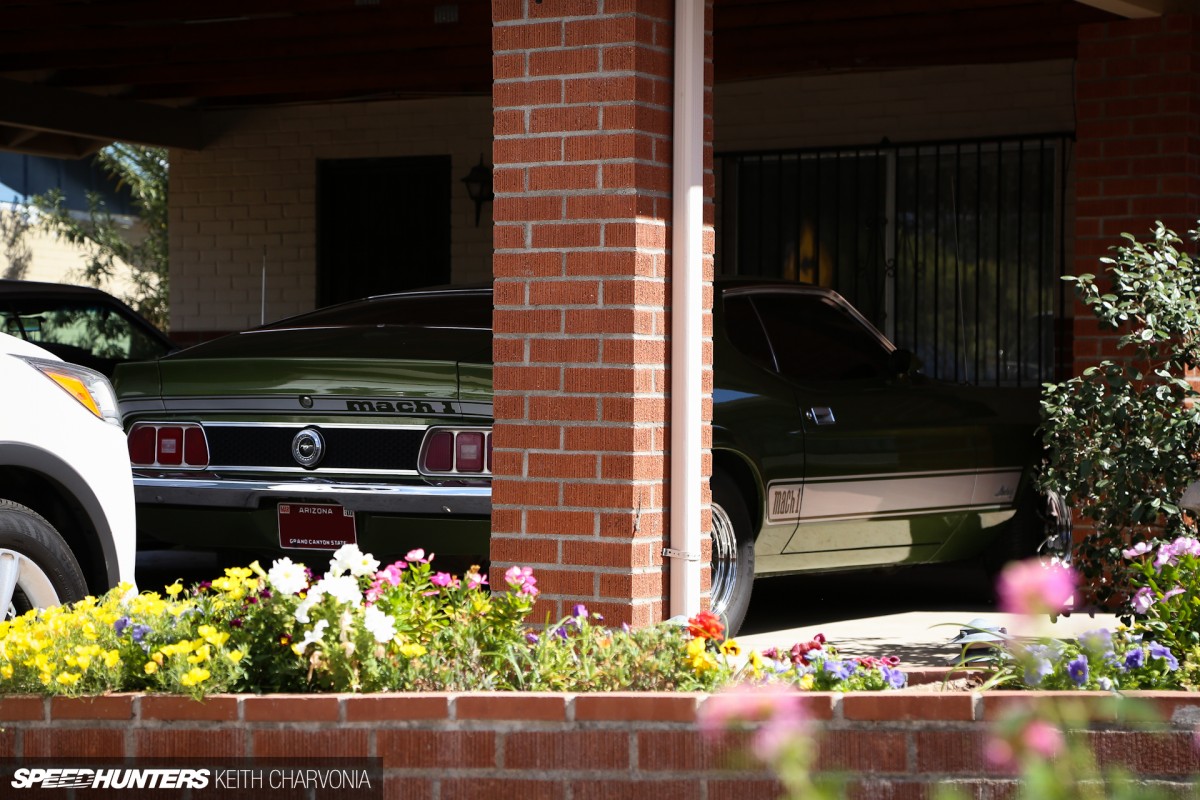 Most of the cars I was finding were chalky and dull from sitting so long, so when I spotted this shiny Mach 1 Mustang I had to take a closer look.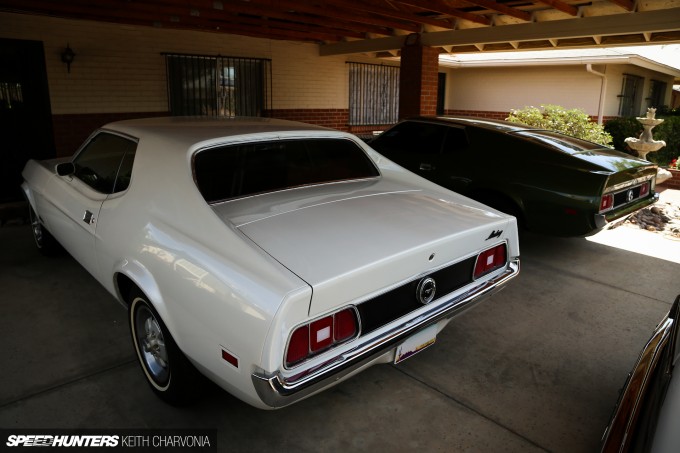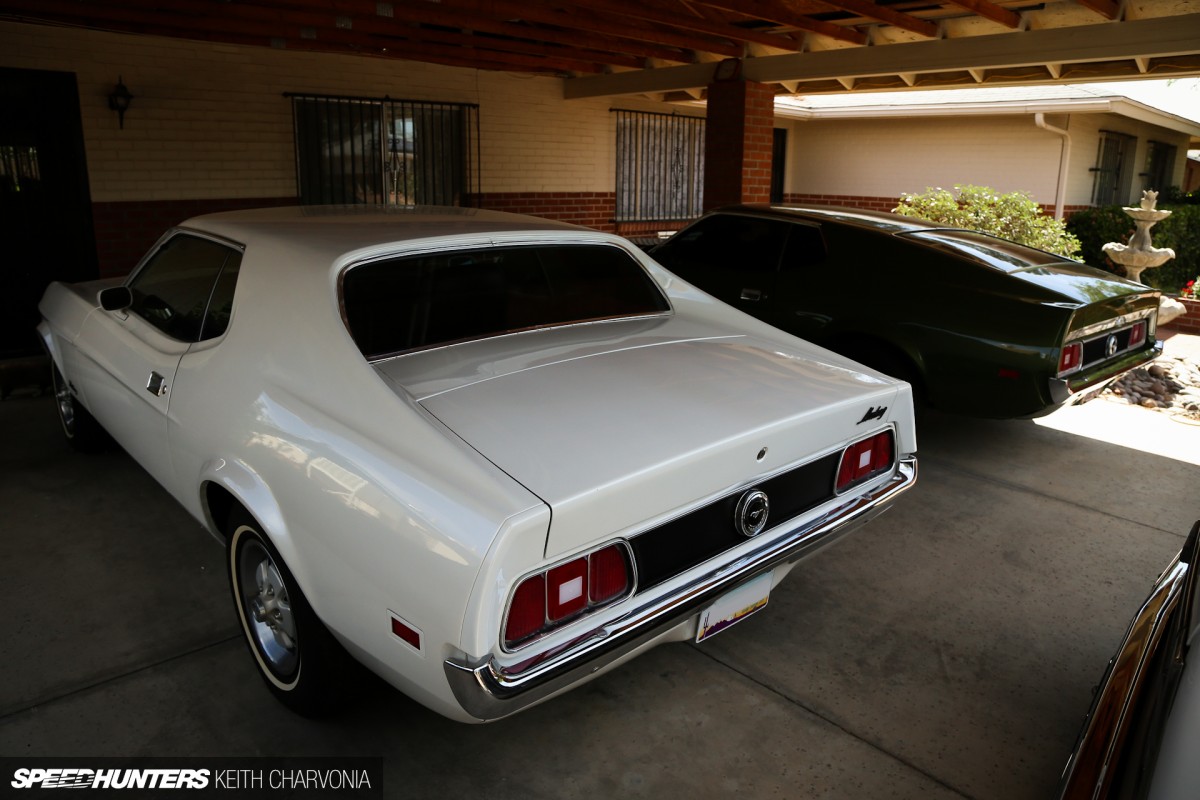 I was shocked to see that it was part of a matching pair. I broke my rule again and got a little closer so I could photograph the two cars together.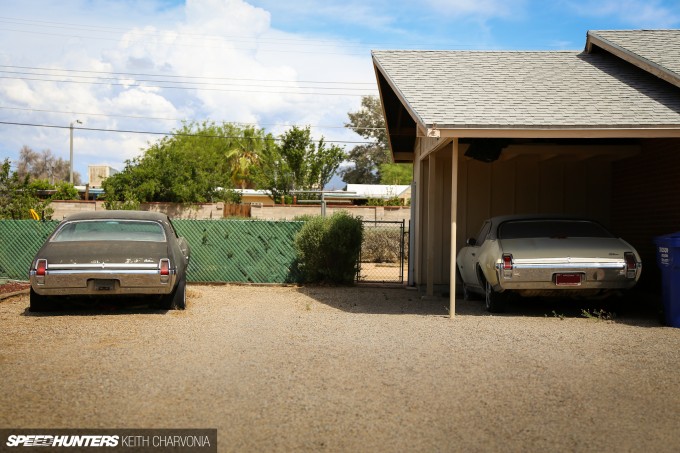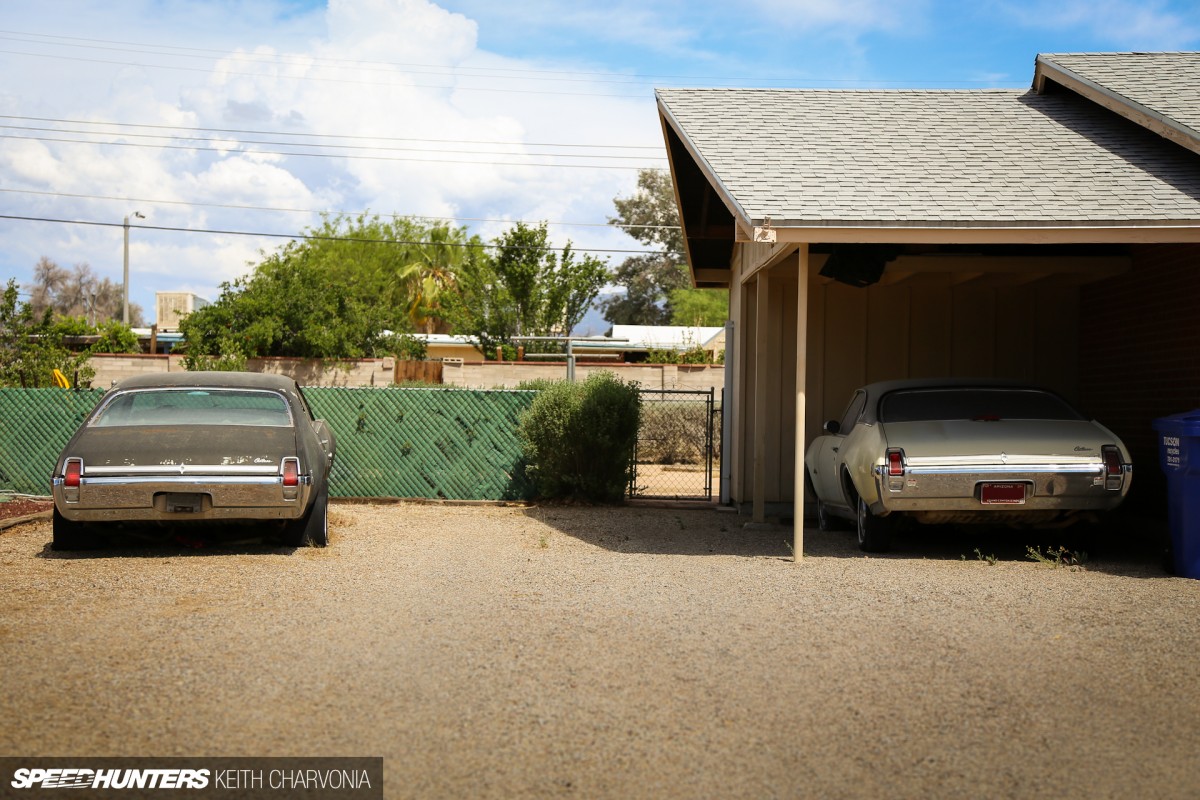 As I drove around I started to notice more and more of these paired projects.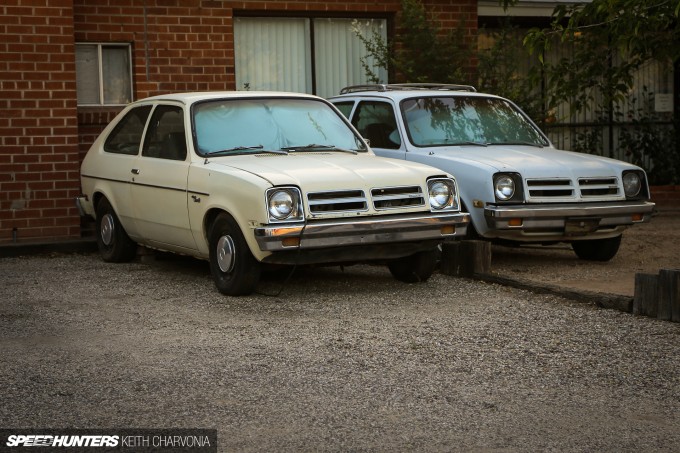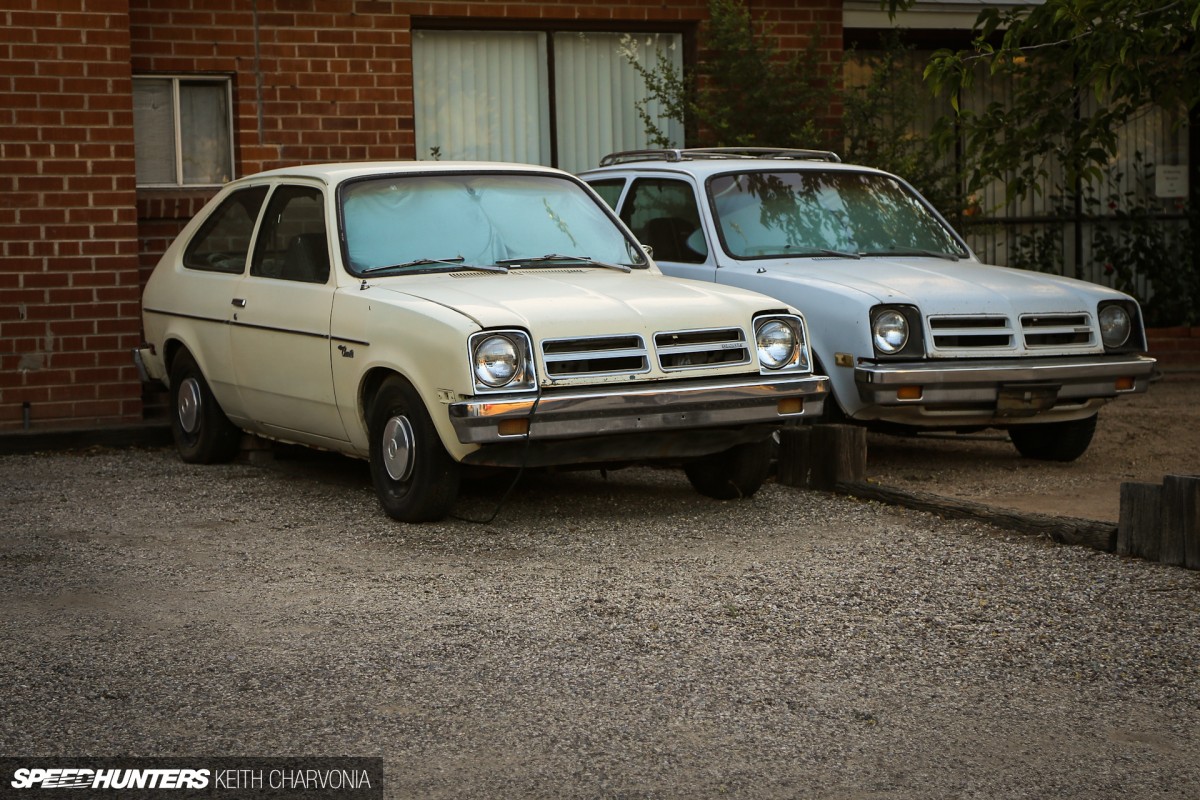 I suspect one of them may be the keeper, while the other is a parts car.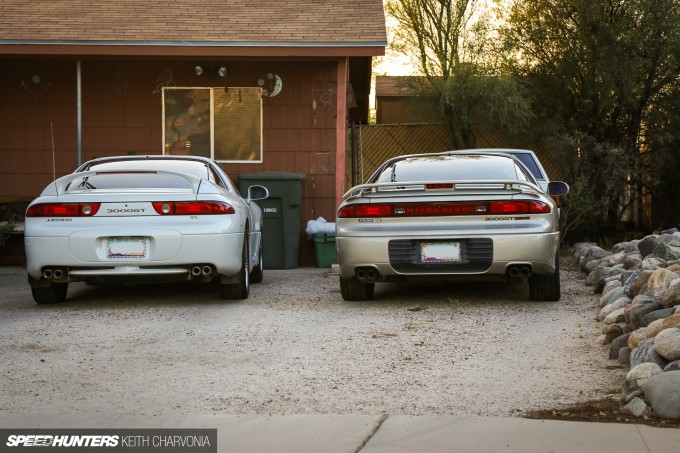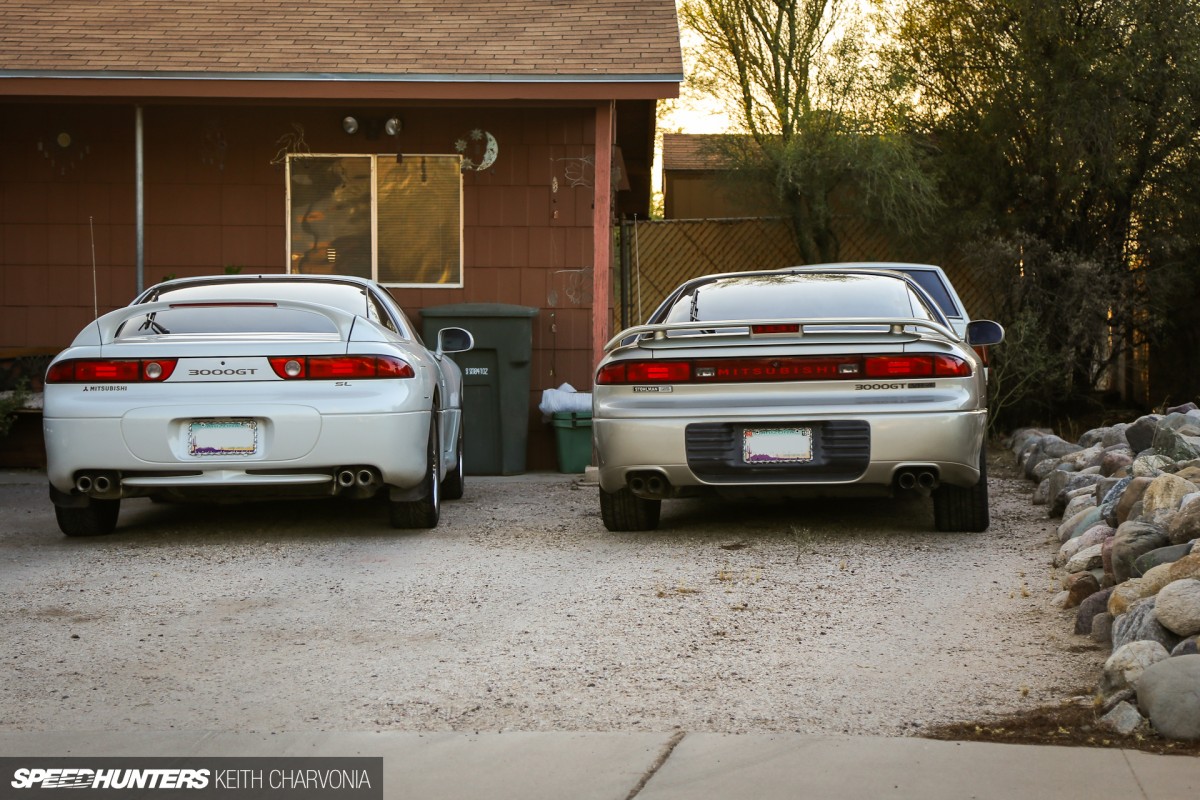 Or maybe some of these guys just can't get enough of their favorite body style.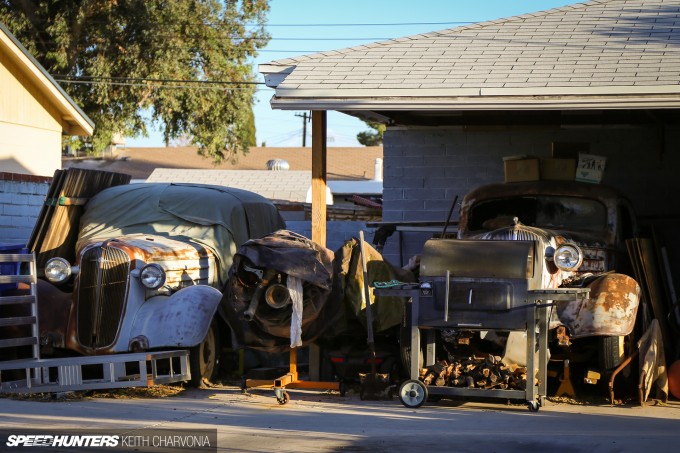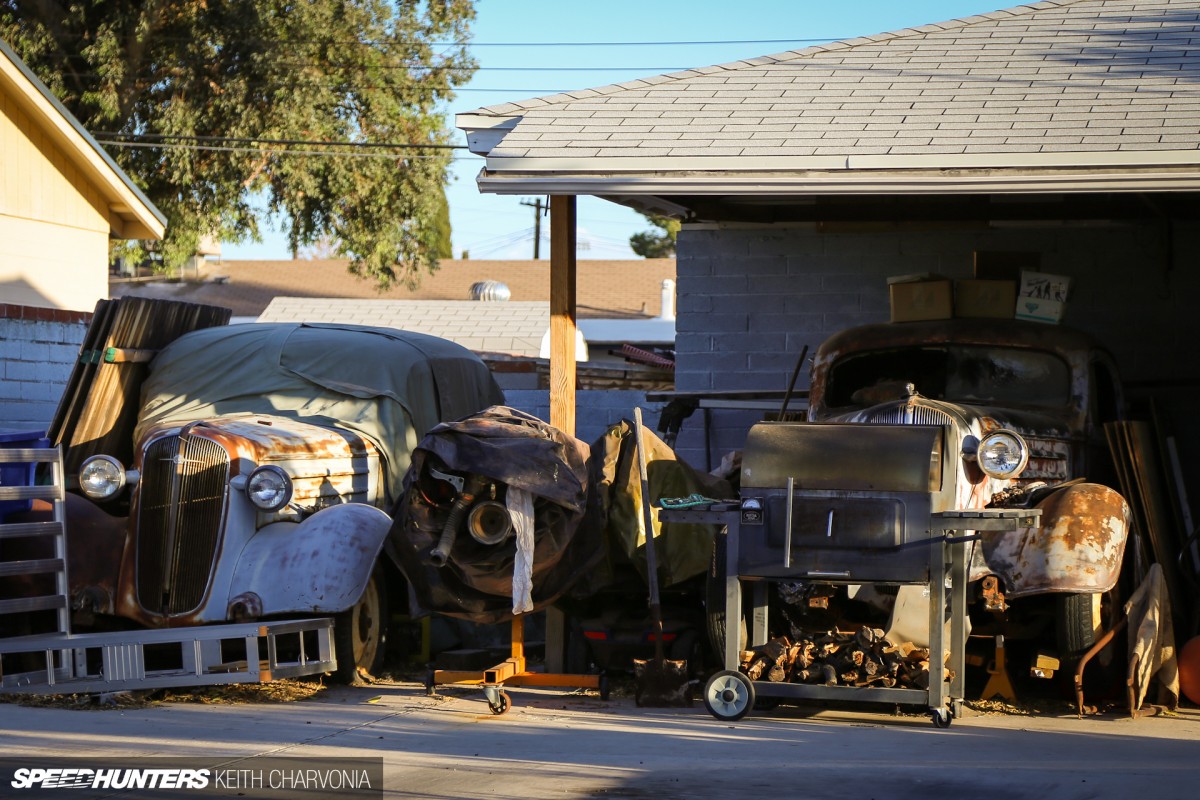 '36 Chevys are probably worth collecting, regardless of what this guy's plans might be.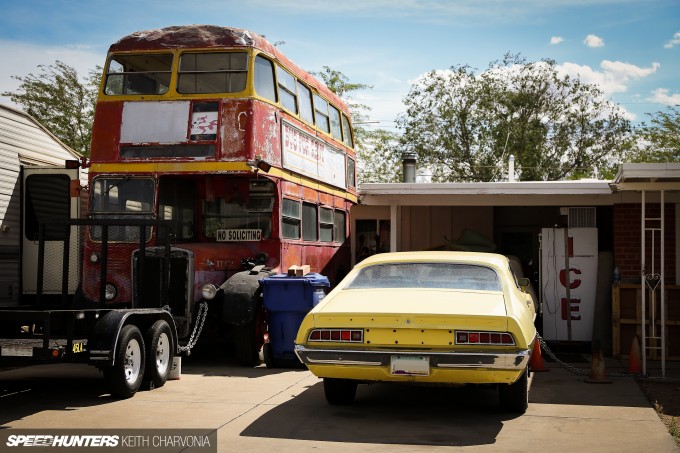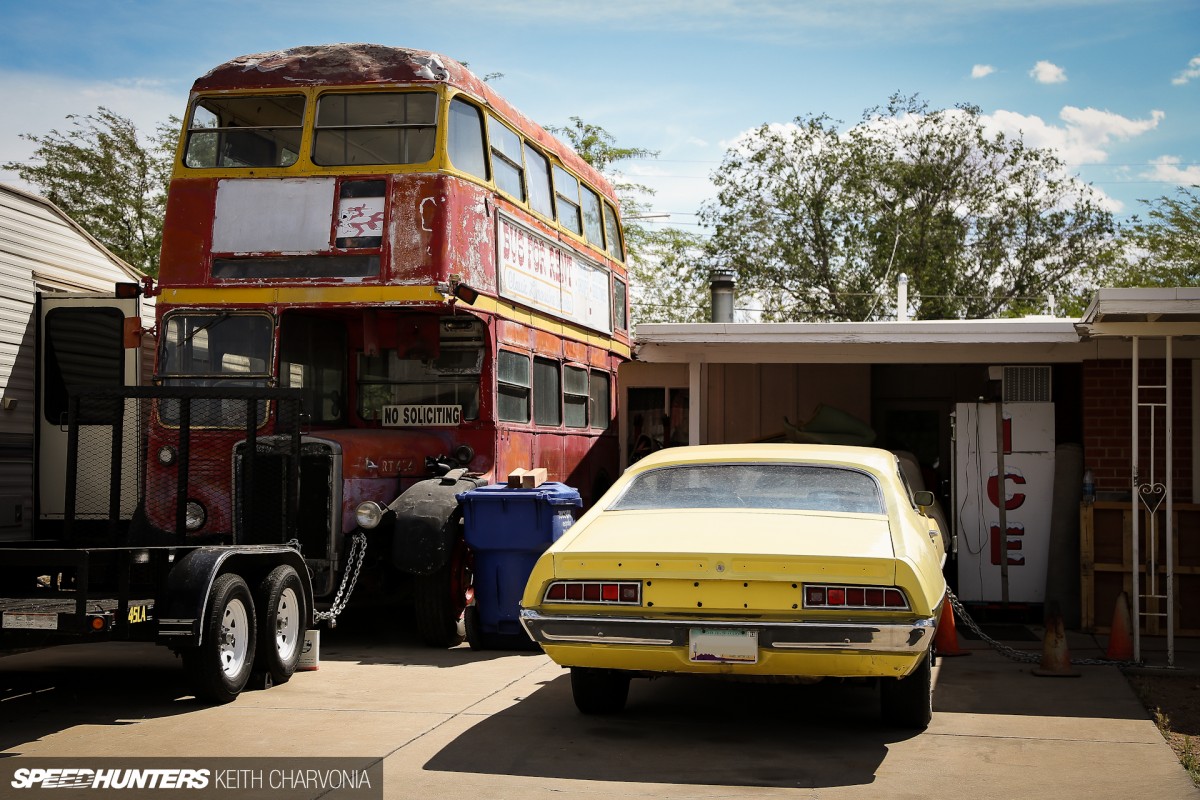 This double-decker bus was by far the most interesting thing I found all day. I wonder what the neighbors think about this oddity?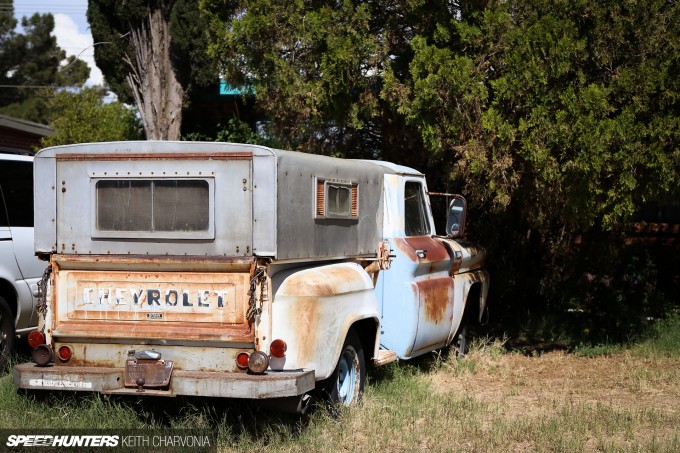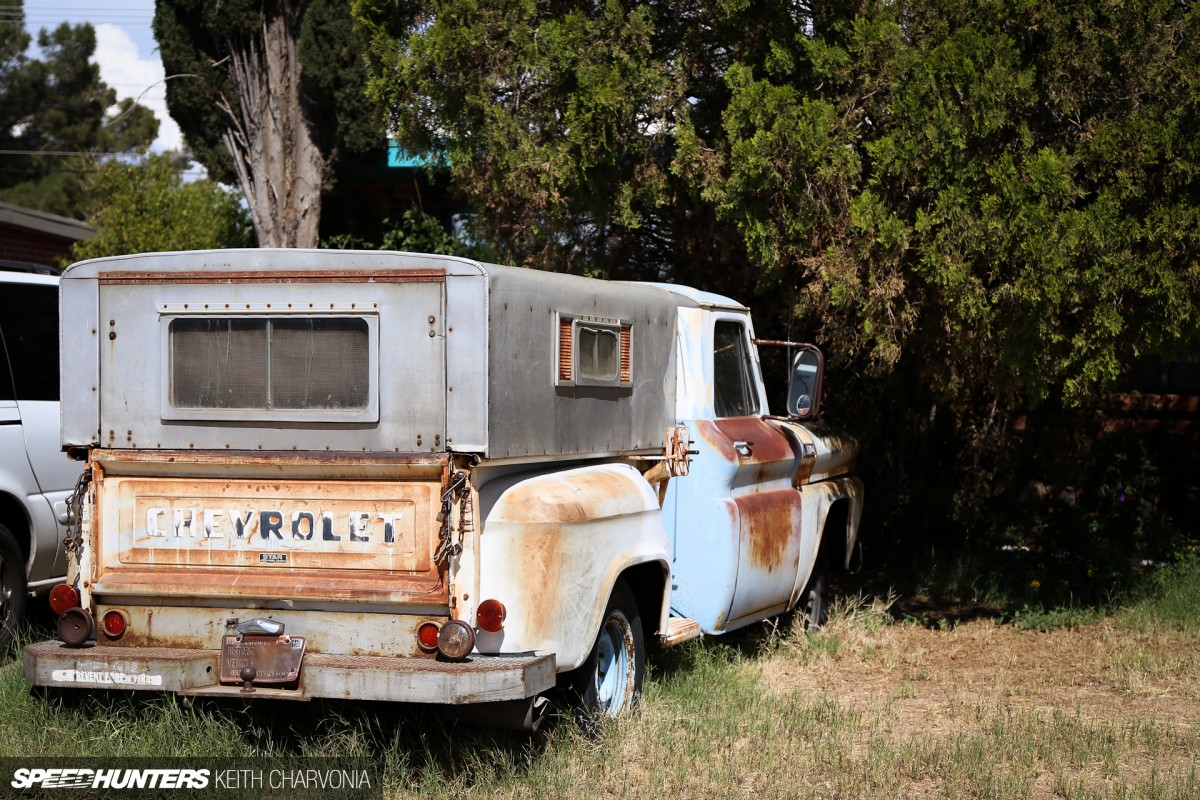 Old Chevy trucks with a good patina have become popular because you can buy all the parts to update the engine and chassis, then just leave the body alone. I think I would leave the creepy camper on this one and slam it.
Up In The Air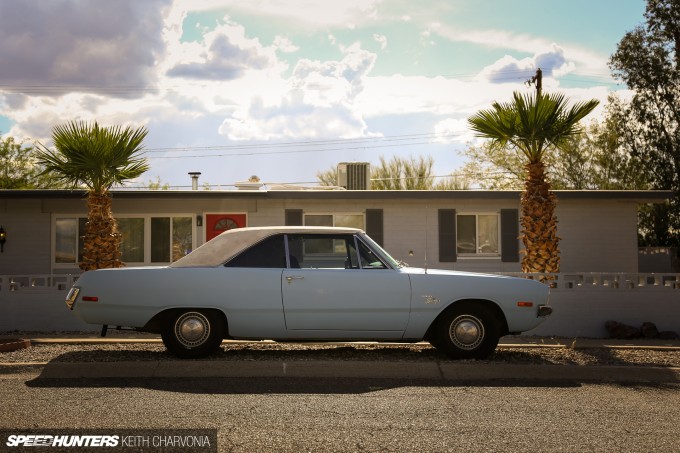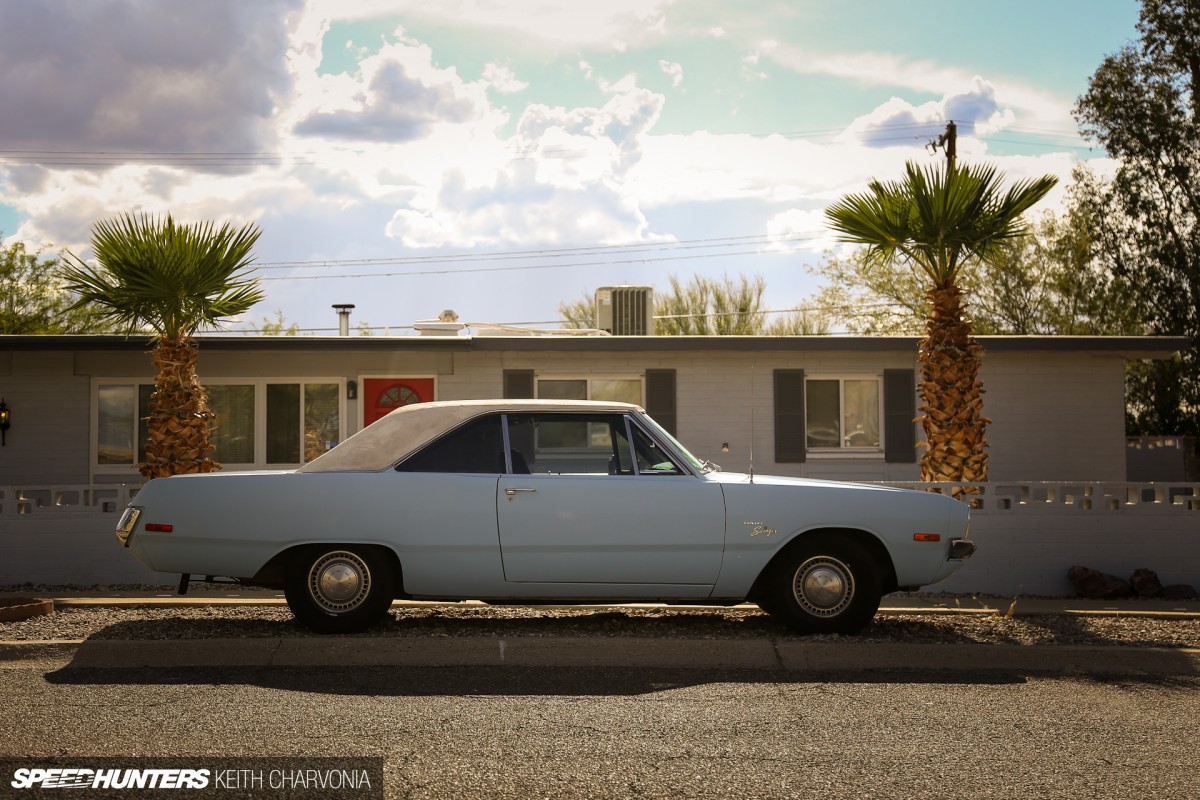 Some of these cars are always in the same spot when I visit Tucson. They never move, yet the tires hold air and it seems like they could run if someone would just twist the key and pump the gas pedal a few times.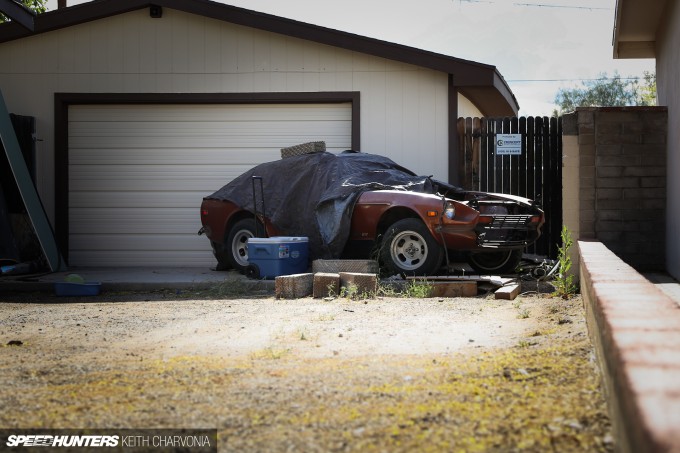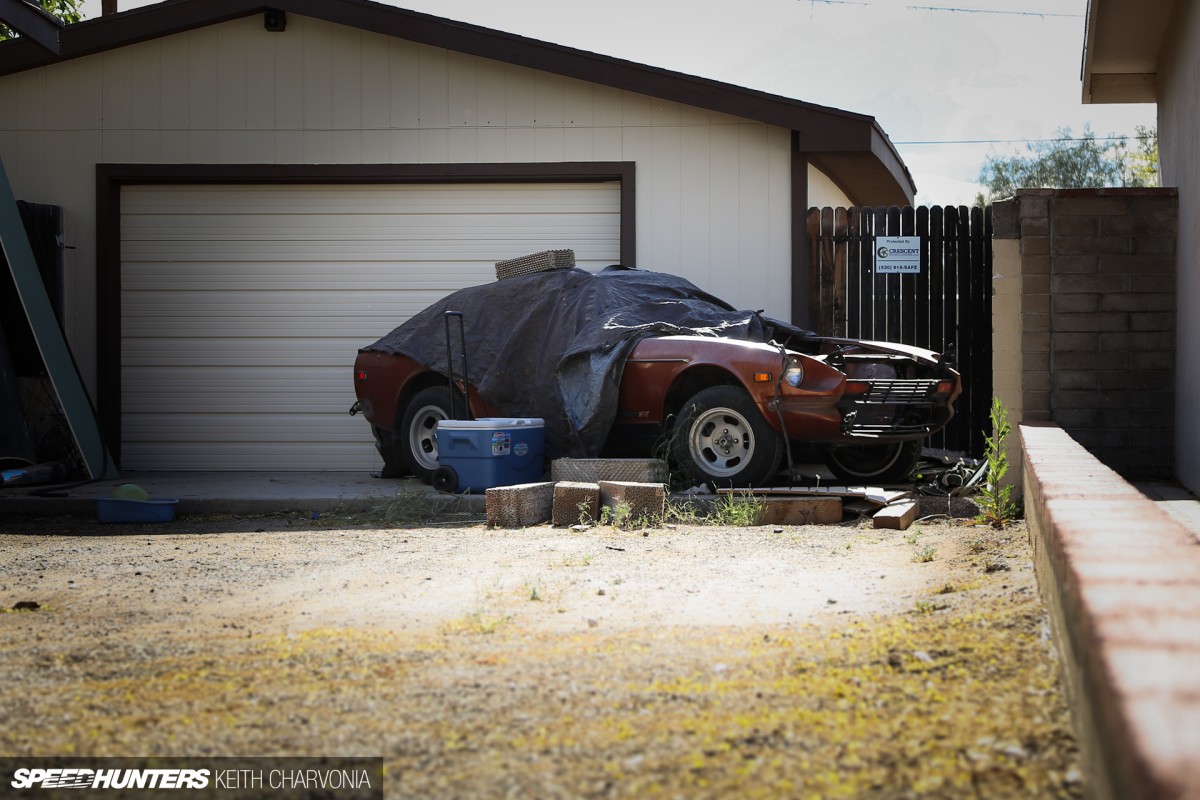 Others have been relegated to a set of jack stands, so you know they aren't moving any time soon.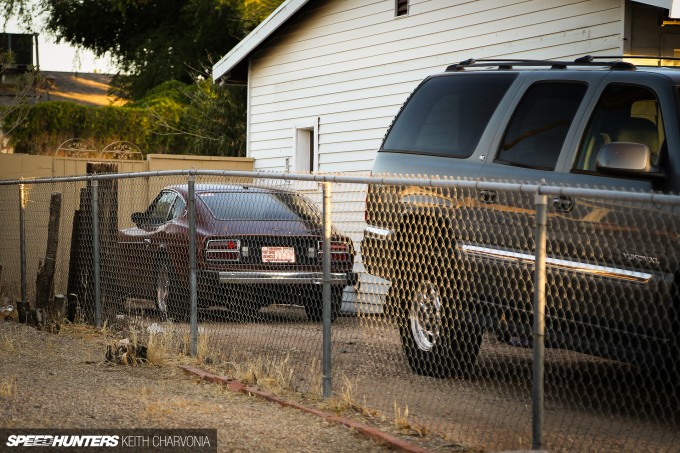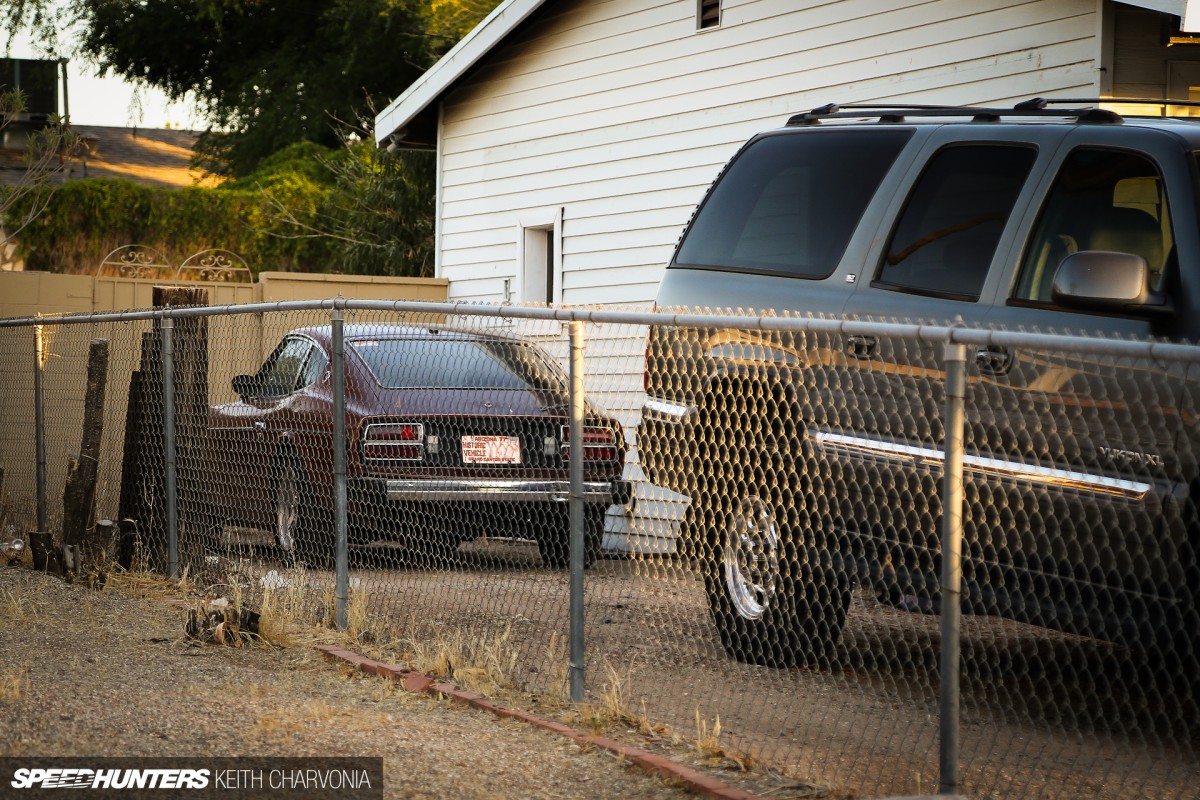 I wonder if the owner of the Z on jack stands drives by this guy's house and dreams of the day his car is done.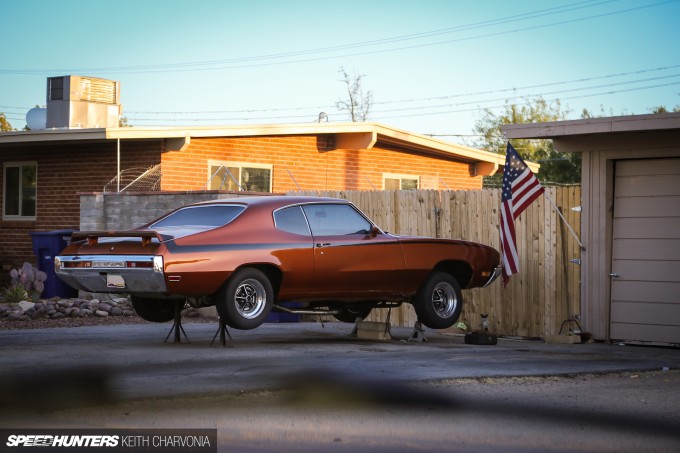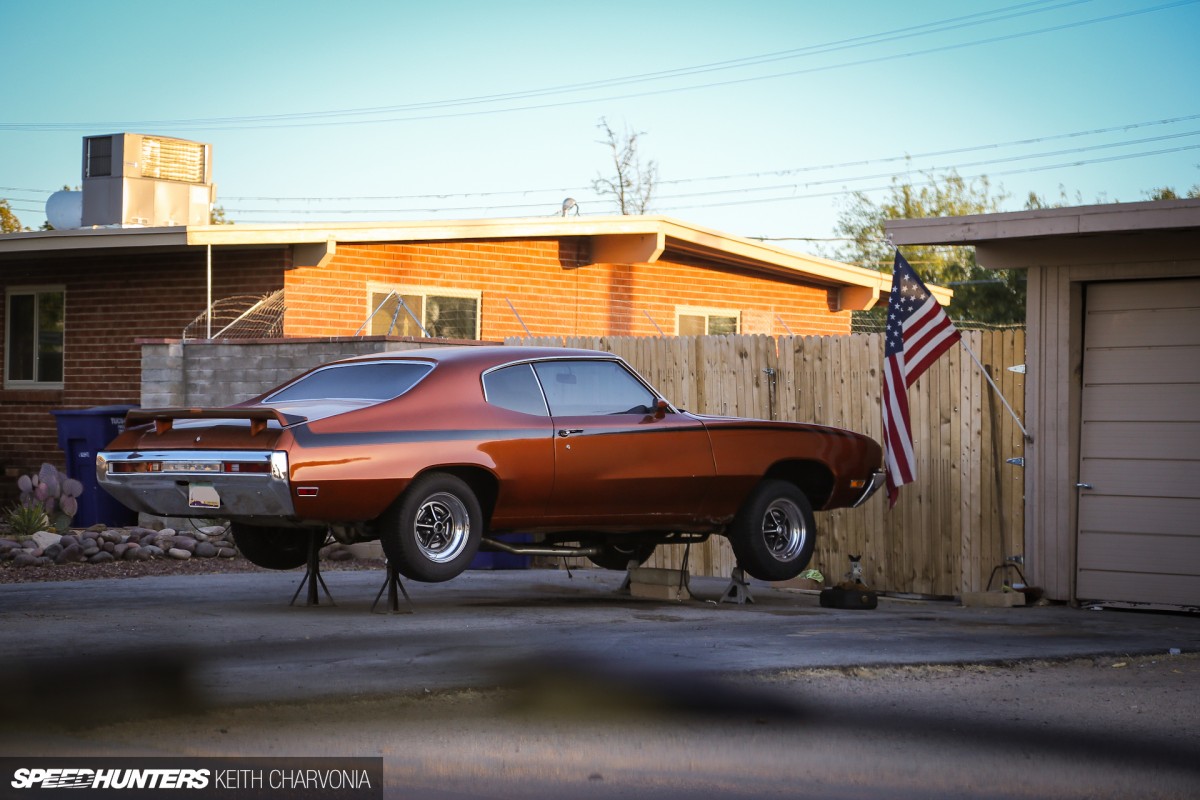 Despite the nice paintjob this Buick has been on stands for awhile. Judging by the transmission lines and exhaust hanging down, I'm guessing the trans is at the rebuild shop.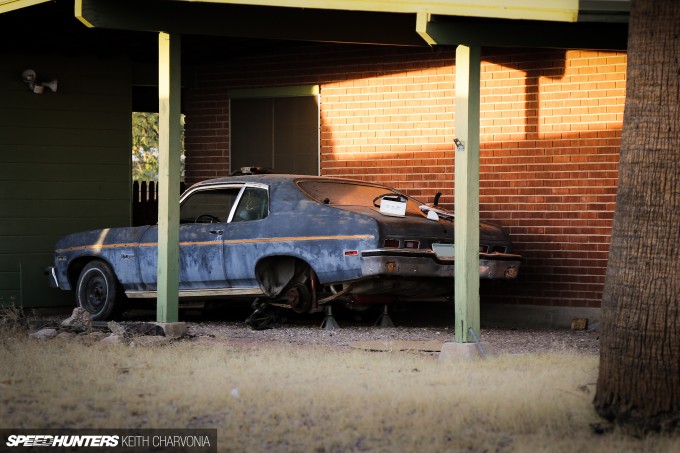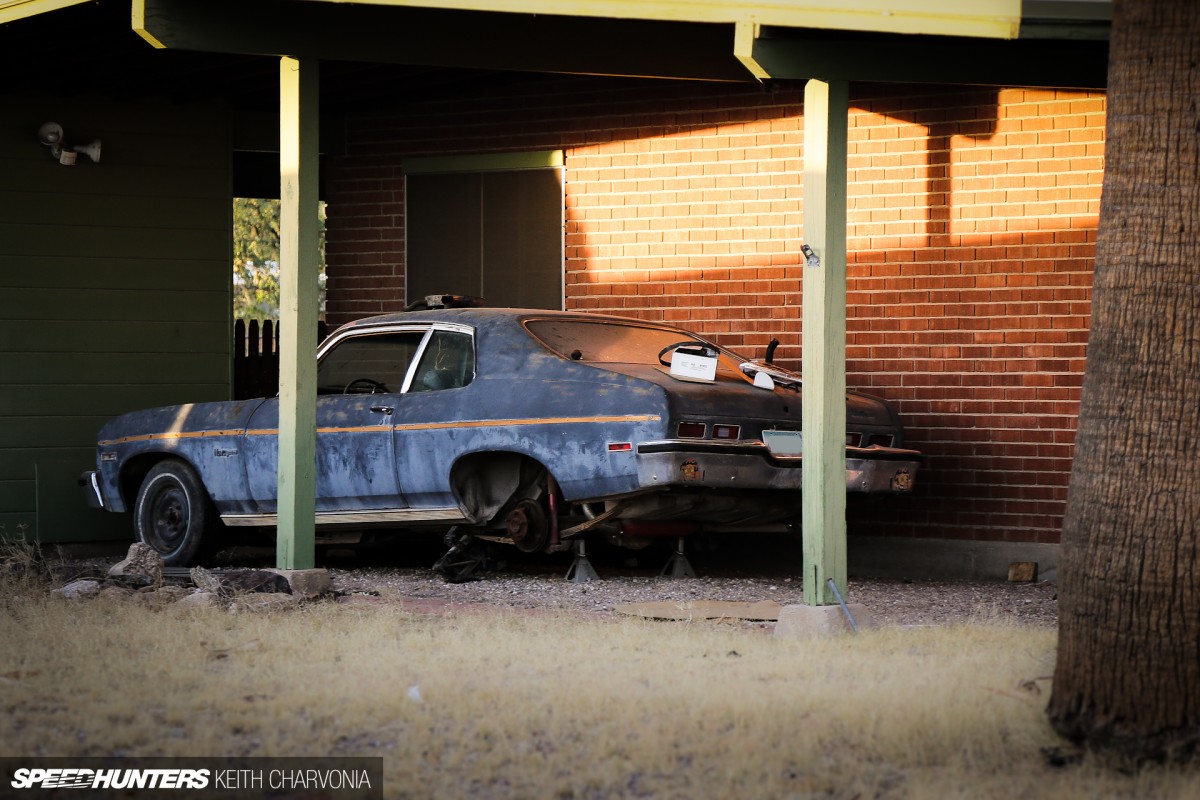 I still have hope that some of these might be for sale if I came knocking on the right day with the enough cash in my pocket. Maybe this guy got so frustrated trying to put the drum brakes back together that he would be glad to see it leave on a flatbed.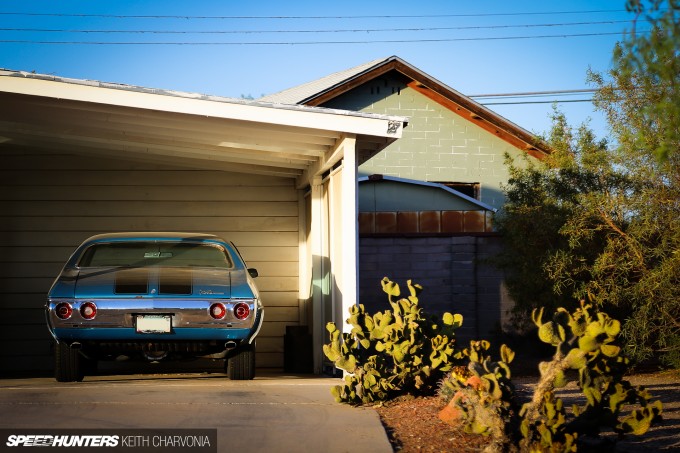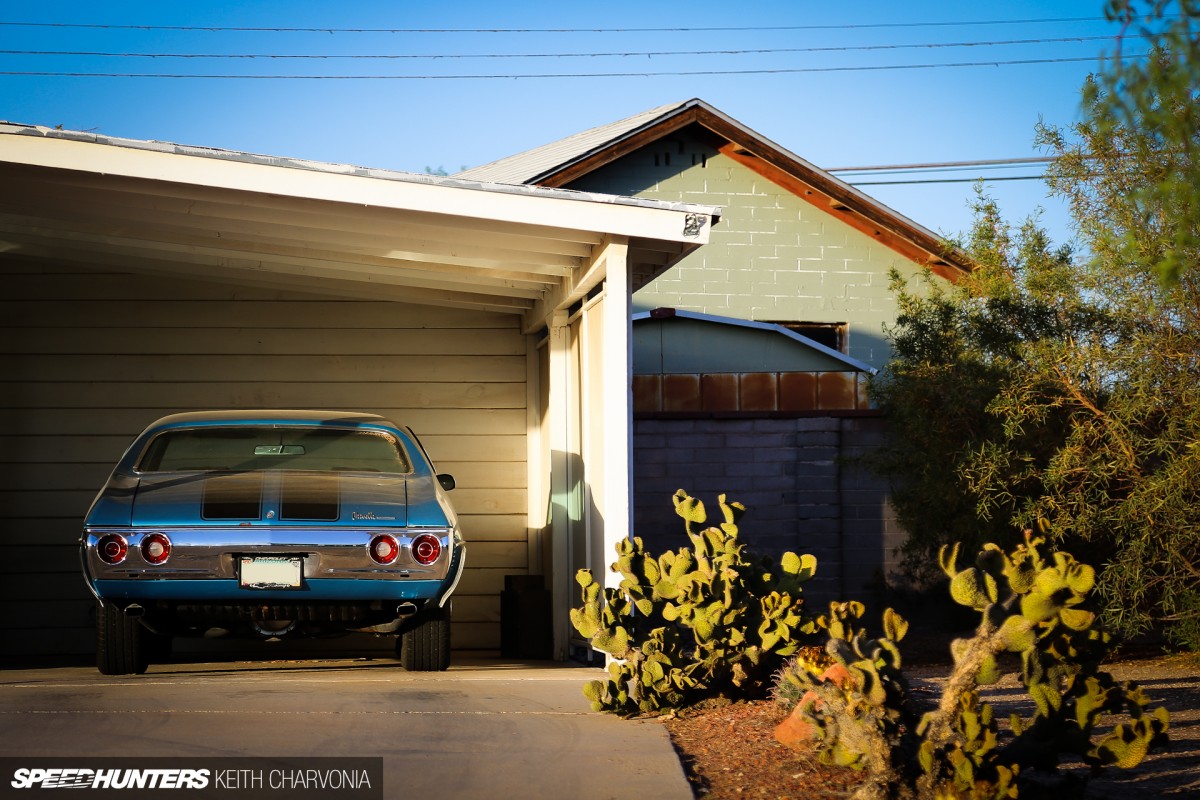 On the other hand, it's pretty clear that some things aren't for sale, this just happens to be the perfect place to keep an old car.
So did you spot your dream project somewhere in this story? Are you searching 'project' on Tucson Craigslist yet? As for me, my dream project is the '59 Ford wagon that was the lead image for this story. I've been told it's not for sale, but I'm not done knocking on the door and leaving notes just yet.
Keith Charvonia
Instagram: SpeedhuntersKeith
keith@speedhunters.com
Cutting Room Floor