Austin Speed Shop
If you caught my coverage of the Lonestar Round Up then you already know it's a massive two day show that draws traditional rods and kustoms from all over the country. What you didn't see though was that the party doesn't stop when the show is over.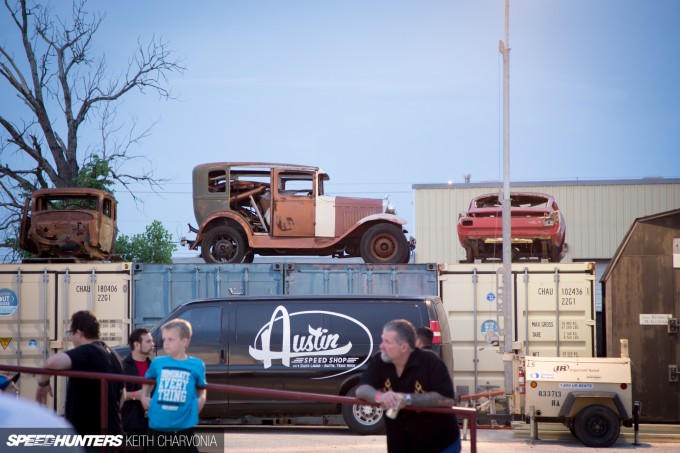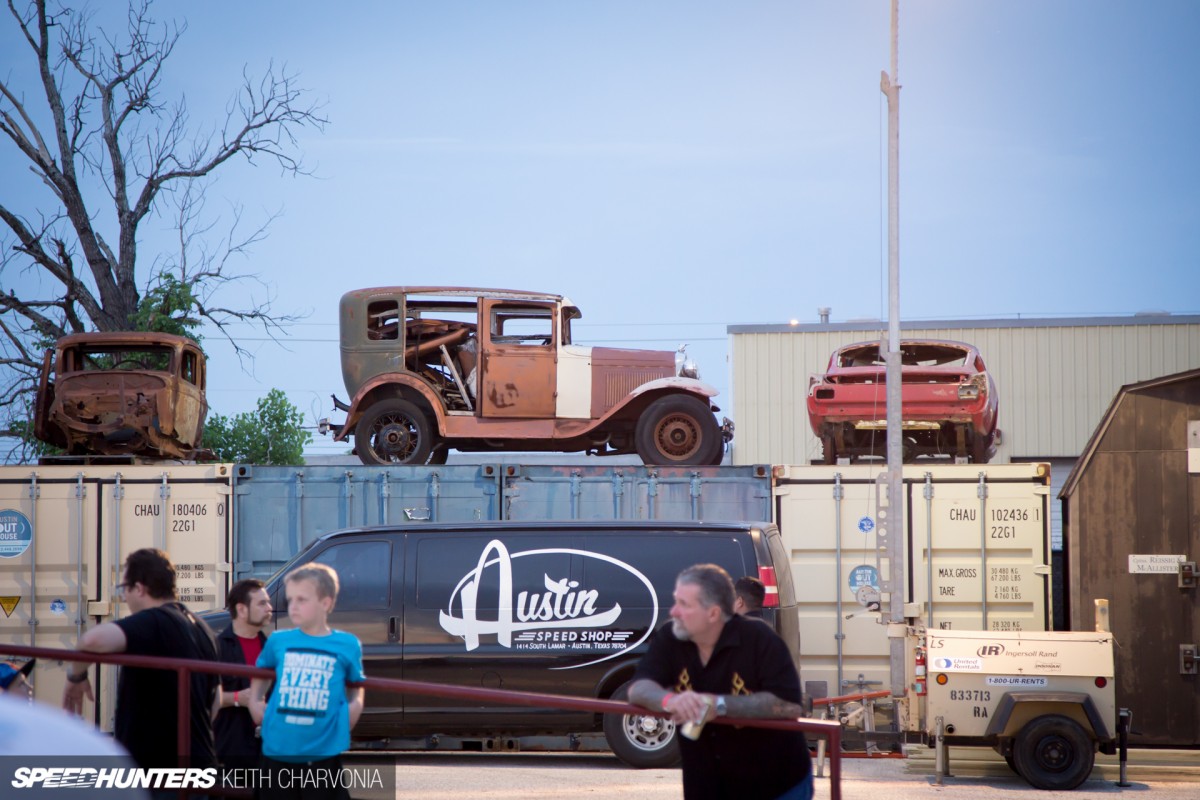 For a lot of guys, the obvious place to go next was Austin Speed Shop on the other side of town. Forget the rain and traffic, people still showed up in droves.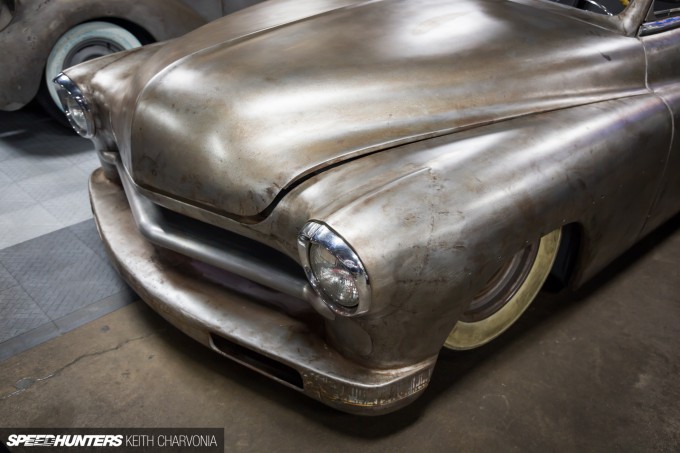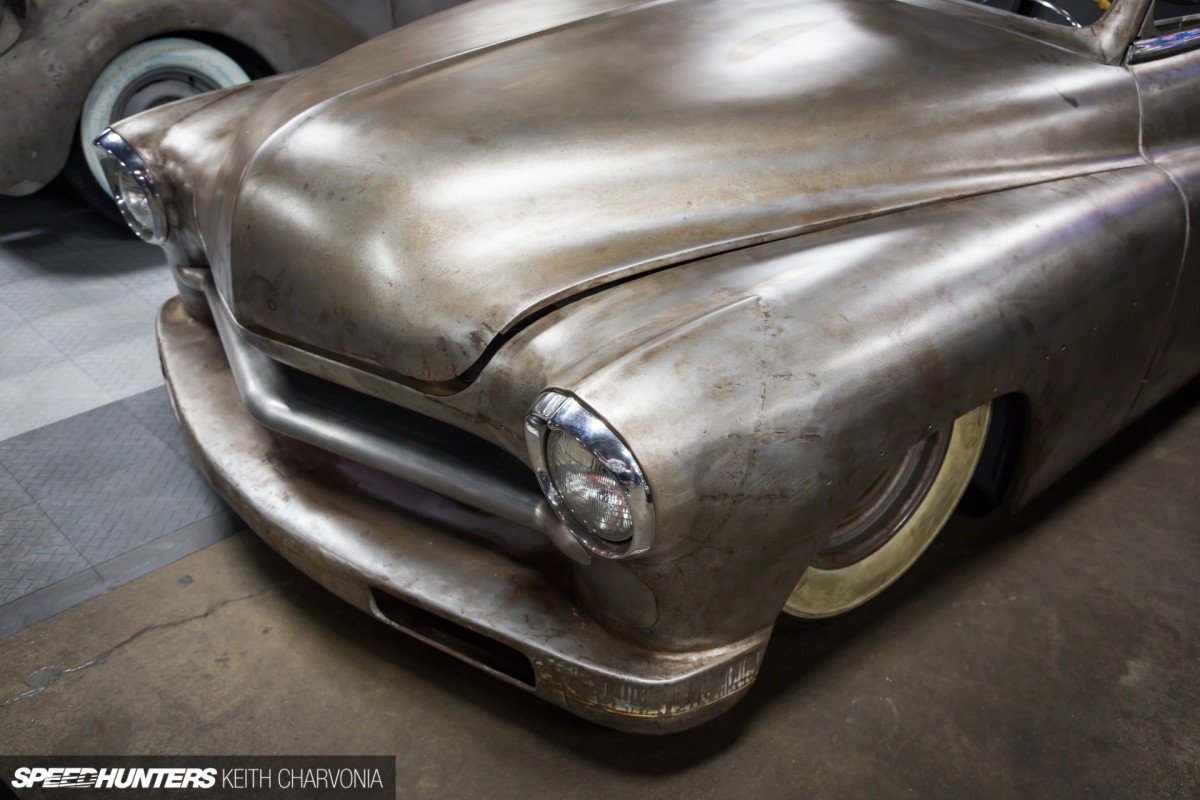 I've seen Austin Speed Shop in photos and even on TV when they had a series, so it's been on my 'must visit' list for a while.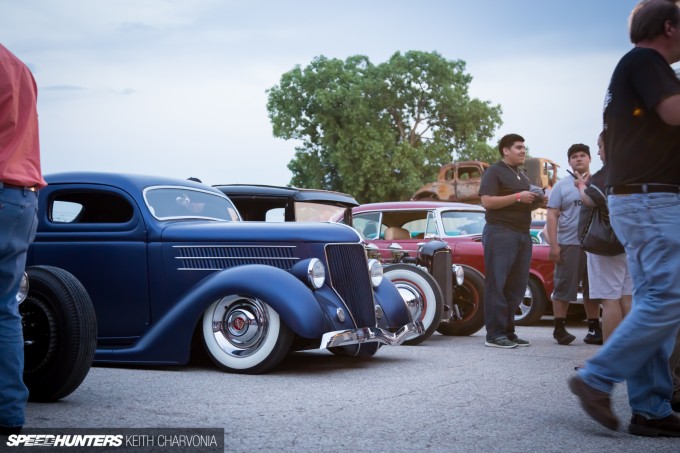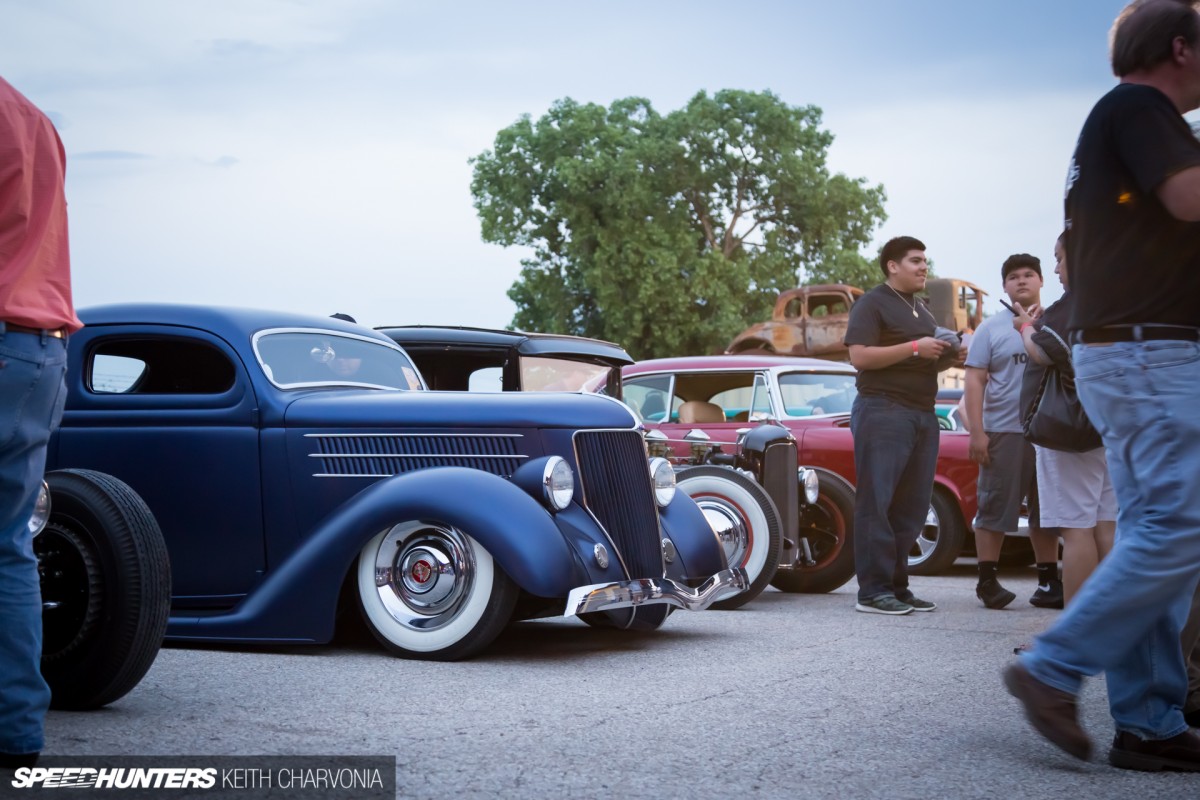 The parking lot was reserved for show cars, and it was like a scaled-down version of the show we had just left. It's funny, you're looking at the same exact cars, but in this smaller setting it was easier to digest the details.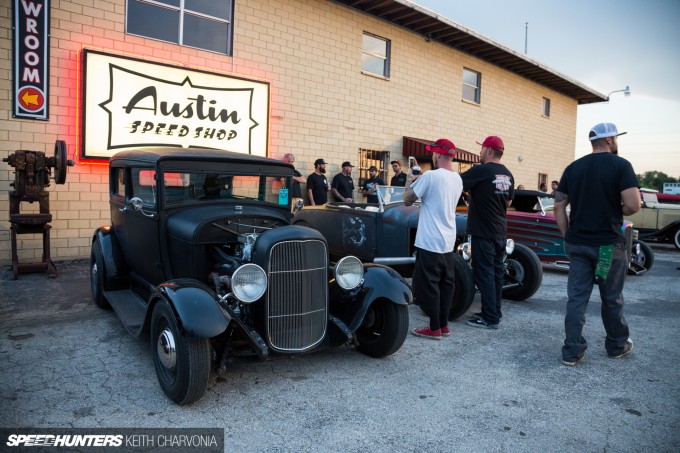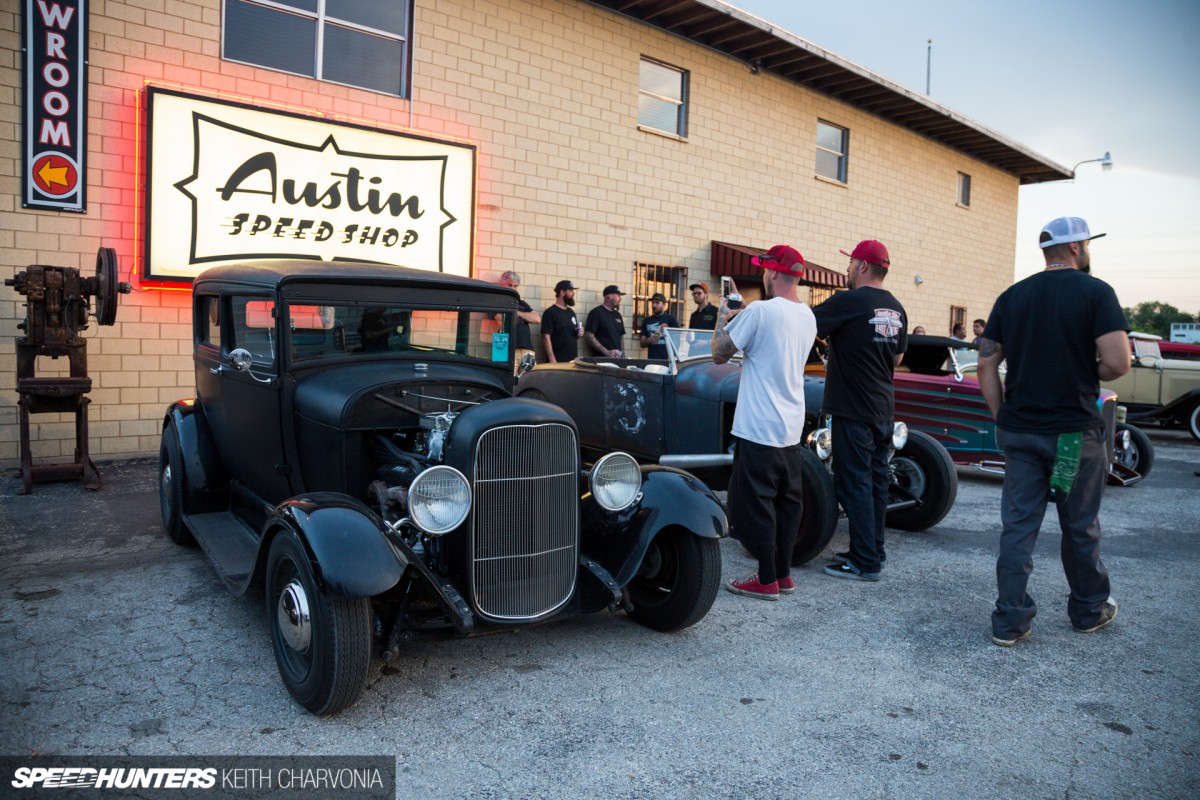 Standing there with a beverage in one hand and BBQ in the other, it was a great time to catch up with old friends and make new ones too.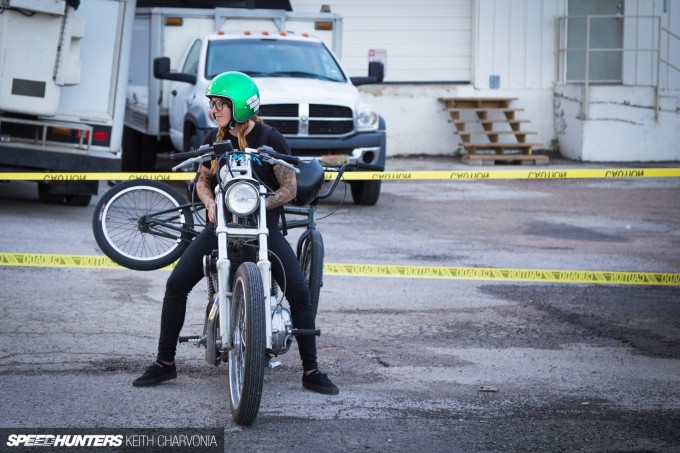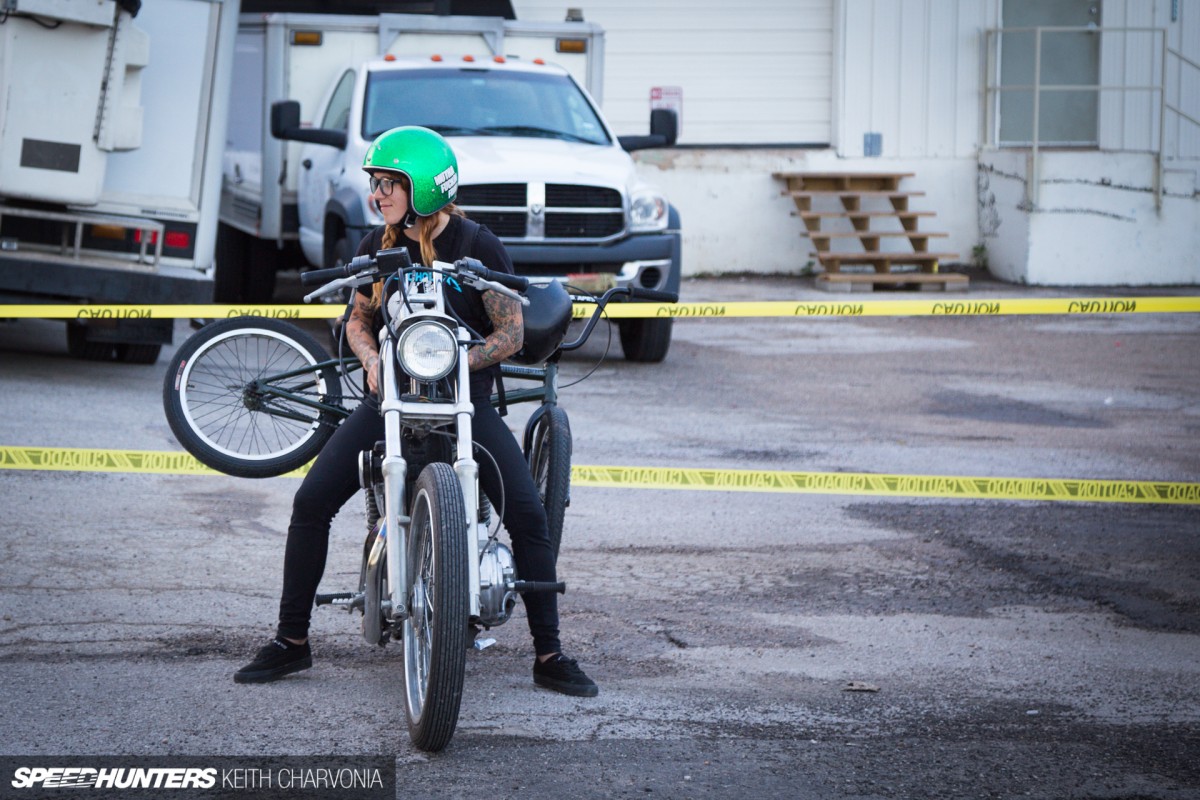 There was some good people watching as well. Austin is known as a destination for culture – whether it be hot rods, bikes, music or art.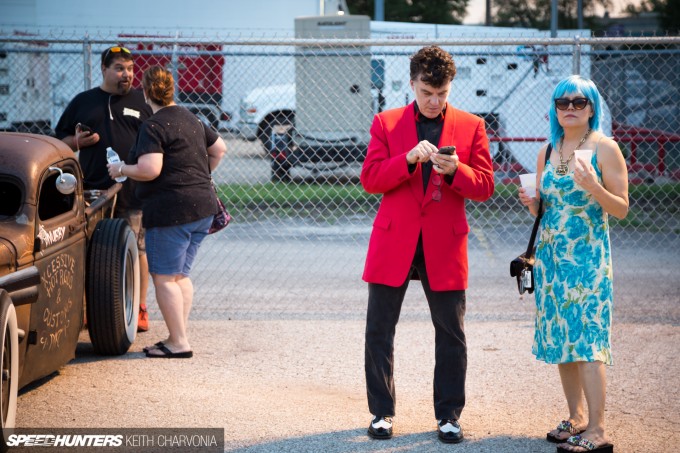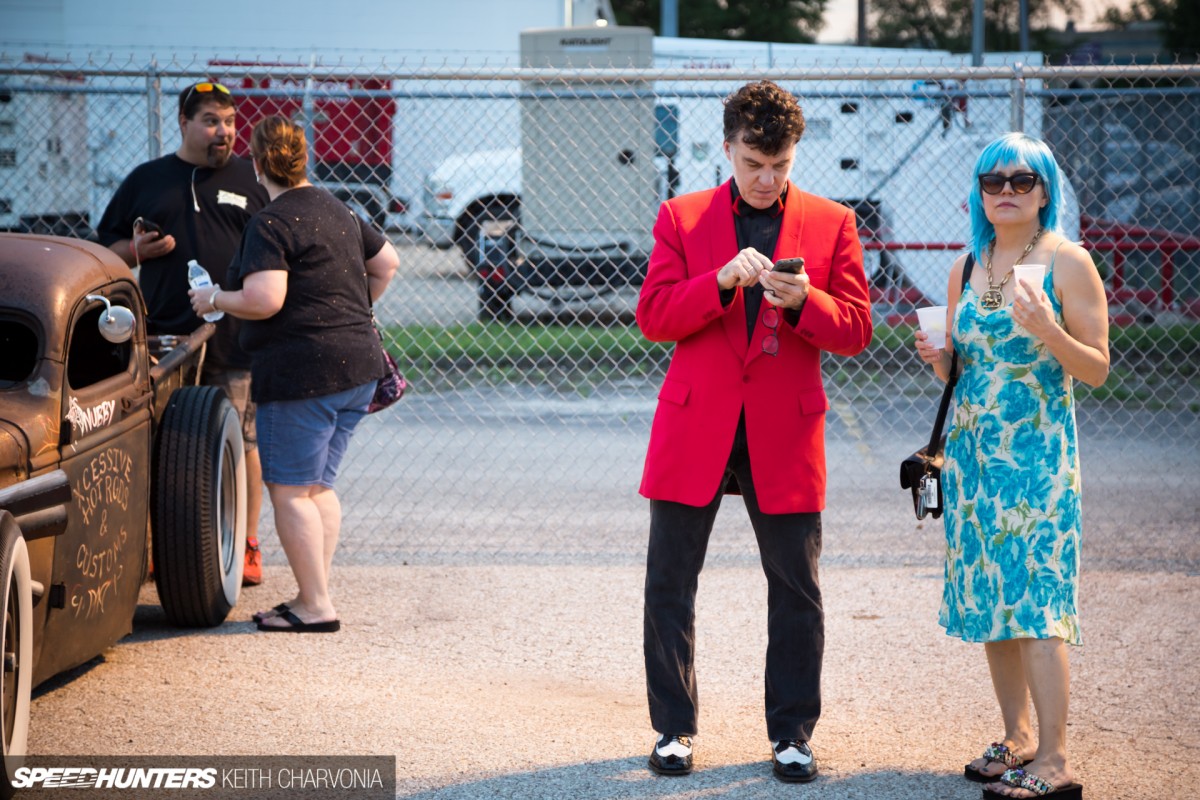 You can't show up dressed to the nines and not expect to have your picture taken. Pay no attention to the guy with the camera.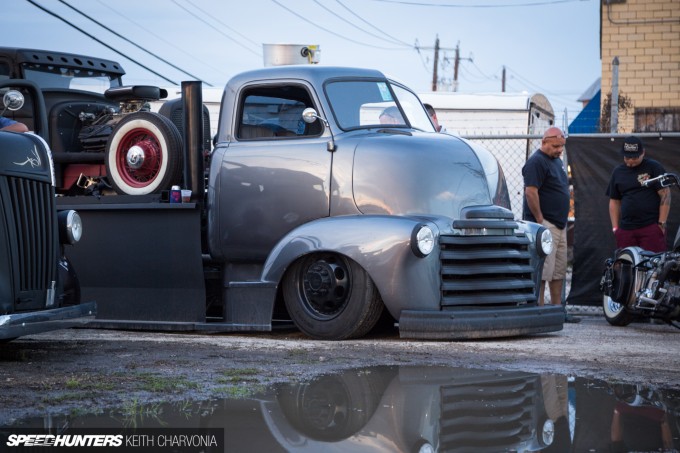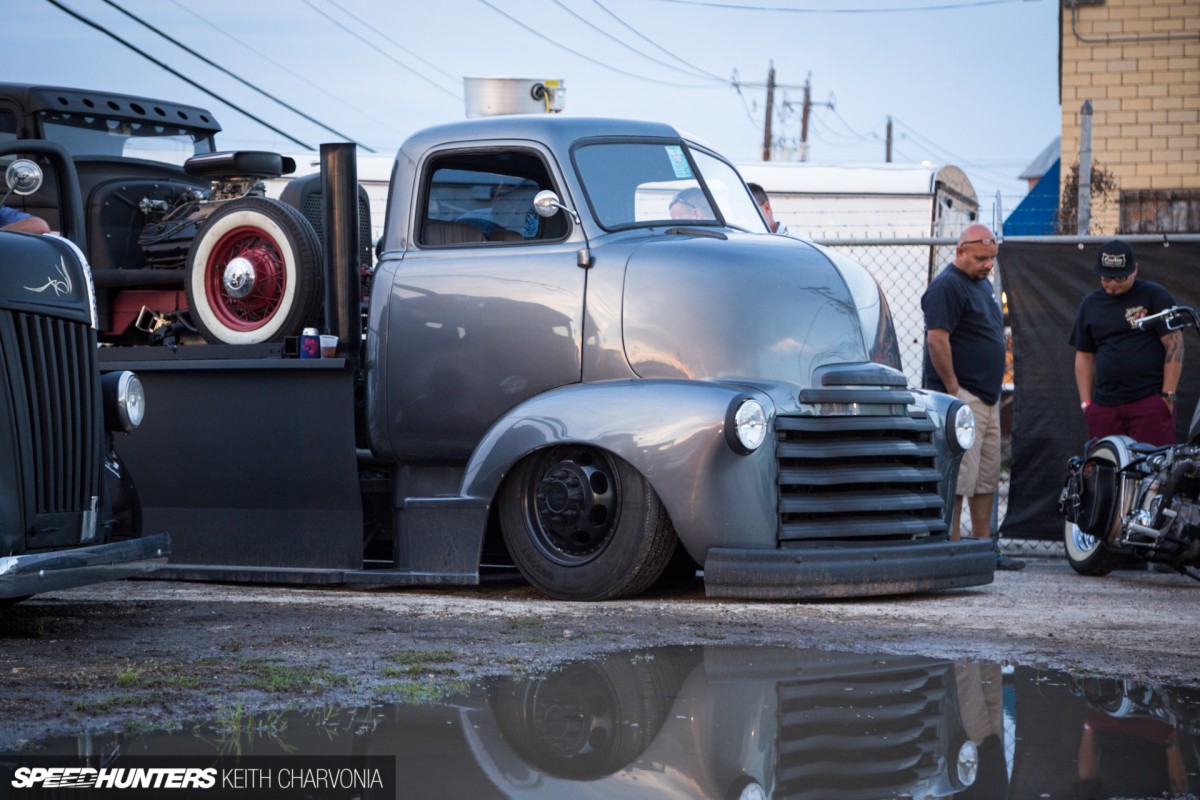 While I saw a lot of the same stuff that was at the show, I missed this bagged cab-over with a hot rod on the back. What a setup!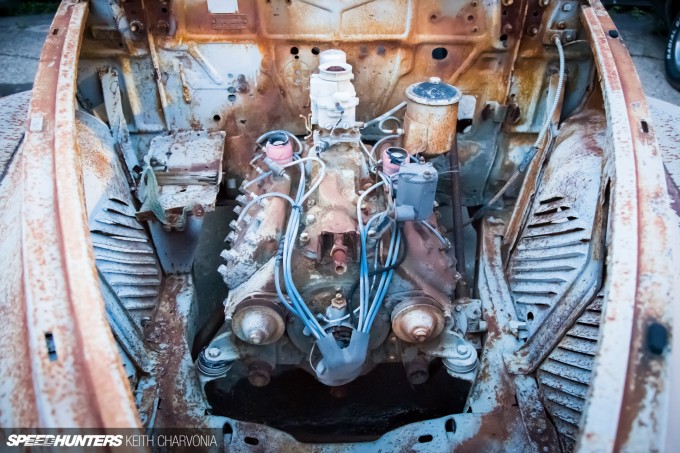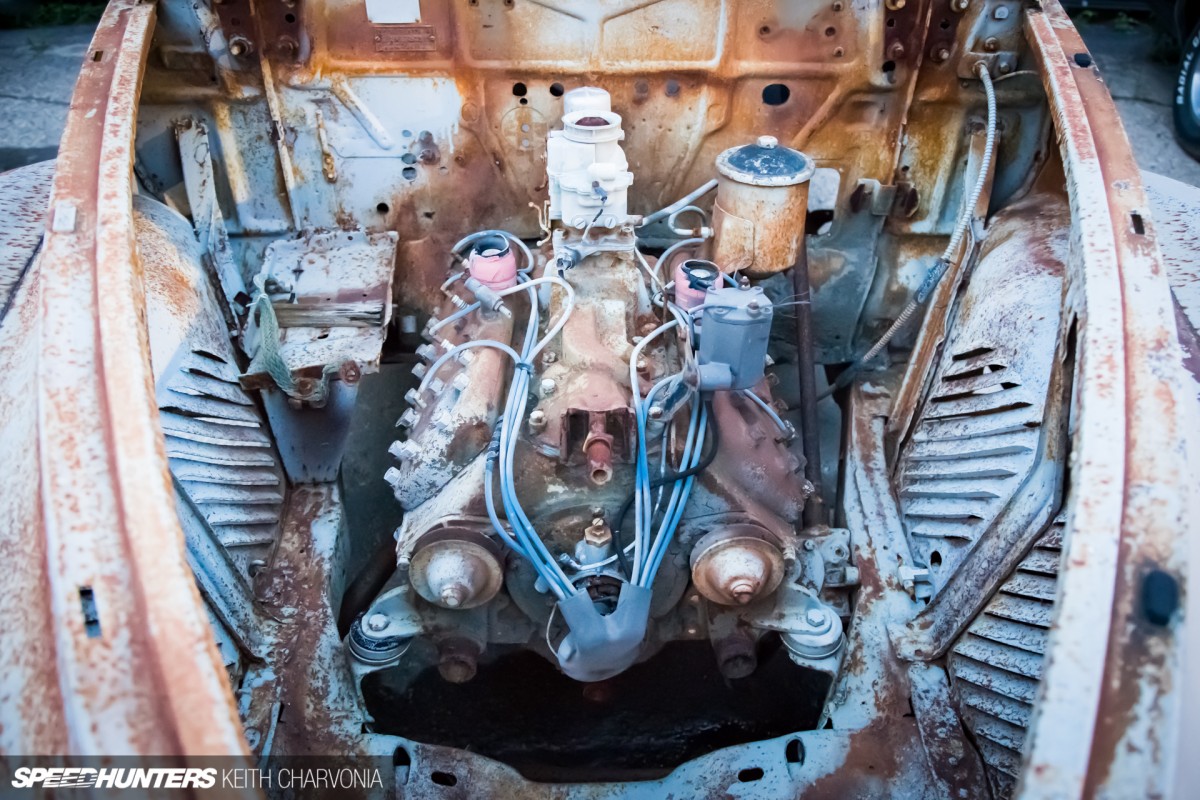 Austin Speed Shop had a few potential projects queued up behind the shop, like this Lincoln that seems to have had its V12 replaced with a Flathead V8 mounted way back on the frame rails.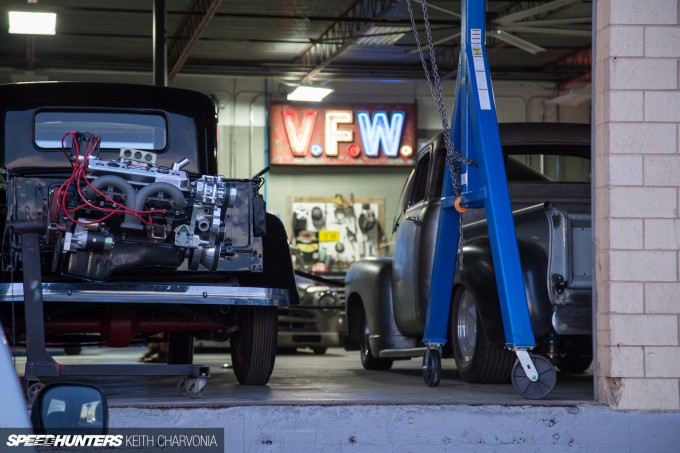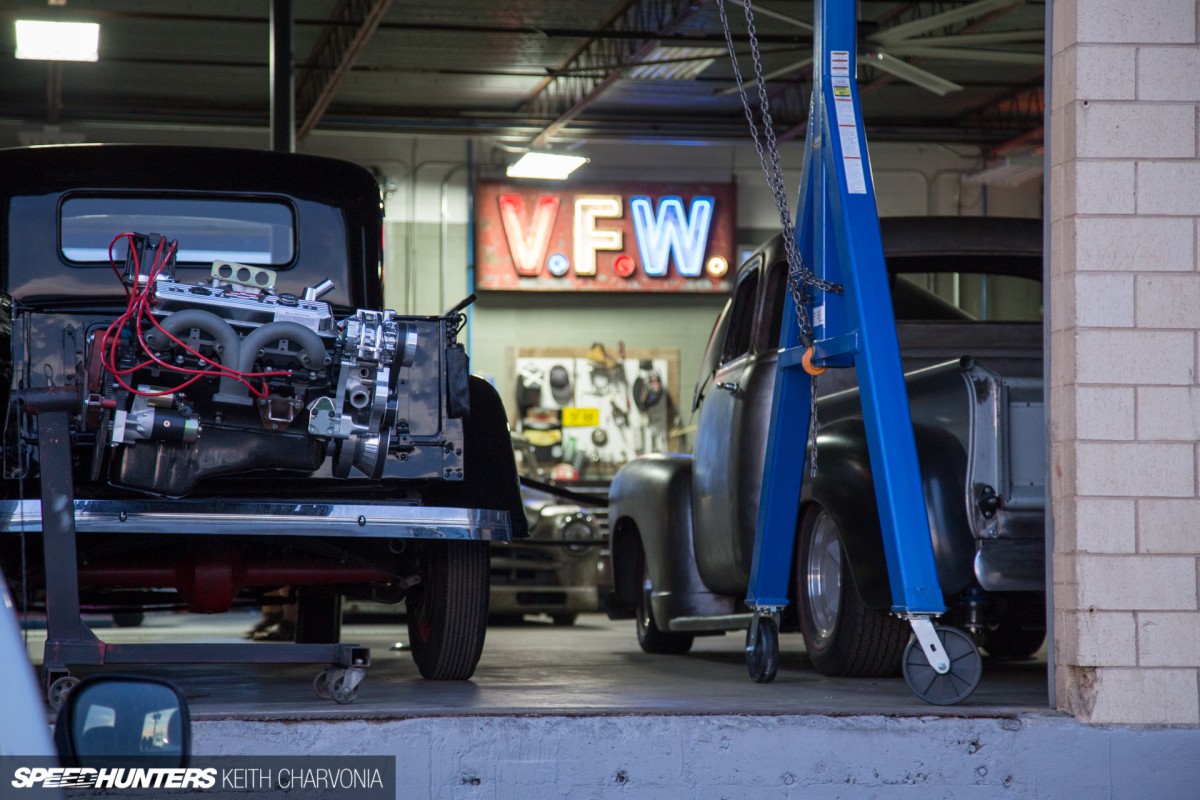 Peering into the shop's open bay doors I see could more projects on deck. I was itching to get inside, but figured I should check out the parking lot before it got dark.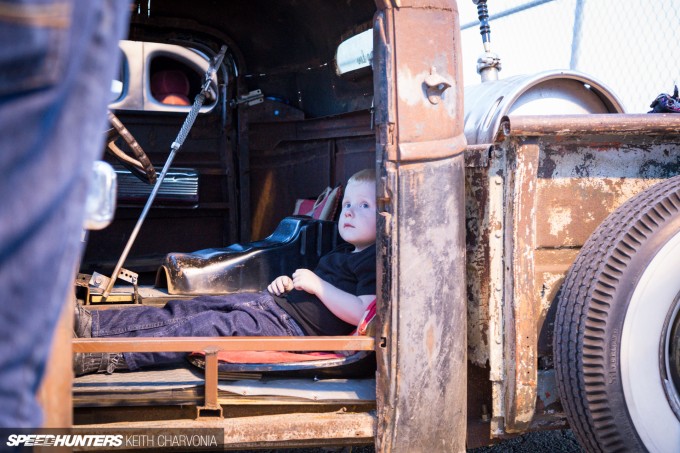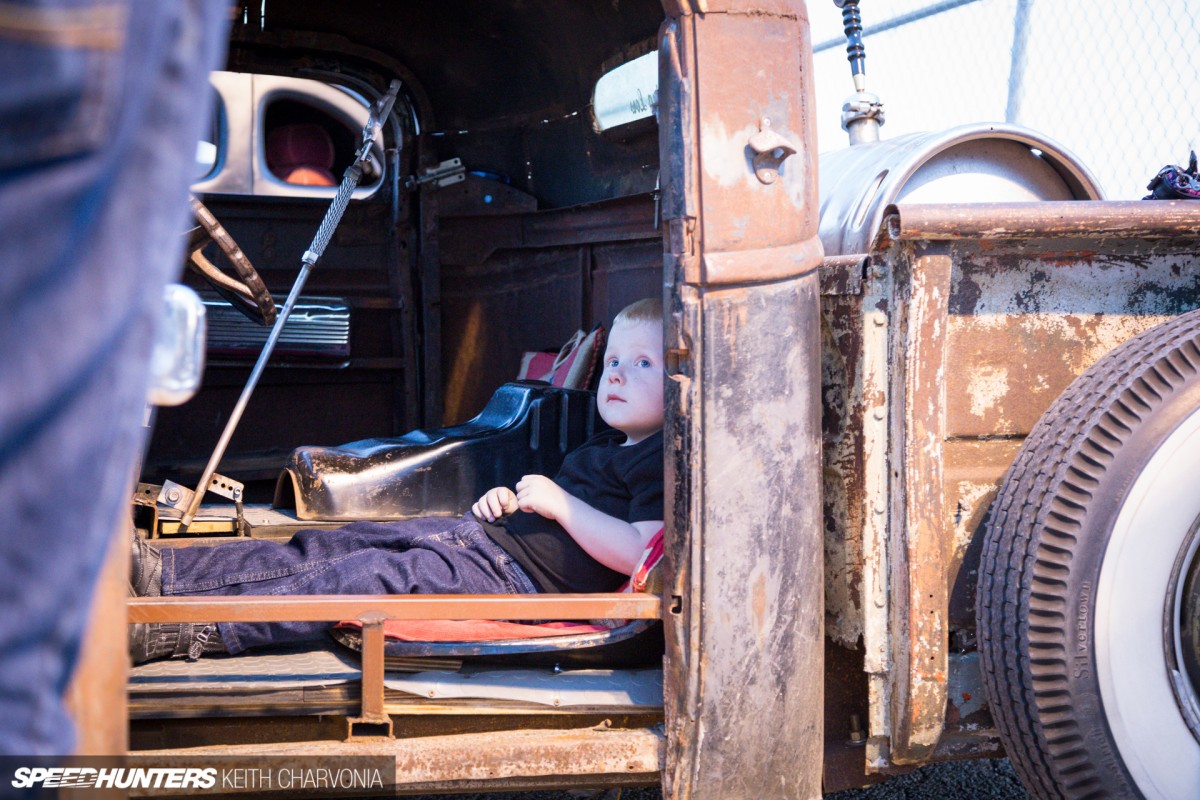 This young man was admiring a rusty hot rod pickup when the owner swung open the door and offered him a view from the driver's seat.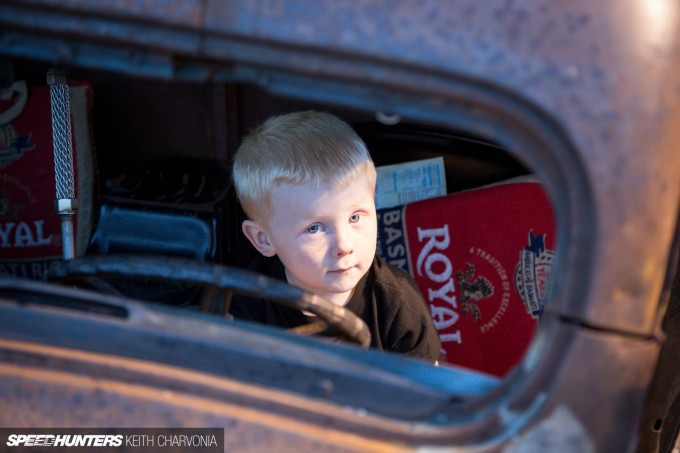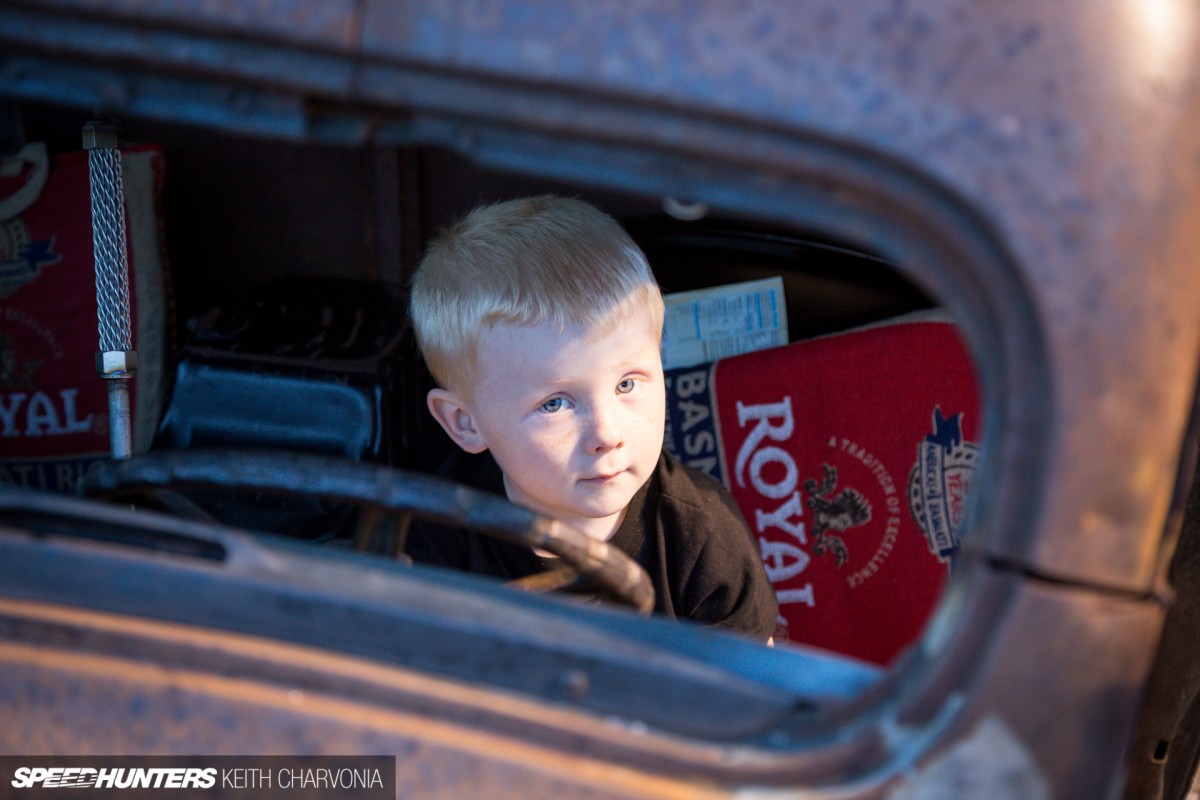 His dad snapped away with his cell phone, and I offered to send him a couple of photos too. Imagine the impression this experience made on the little guy!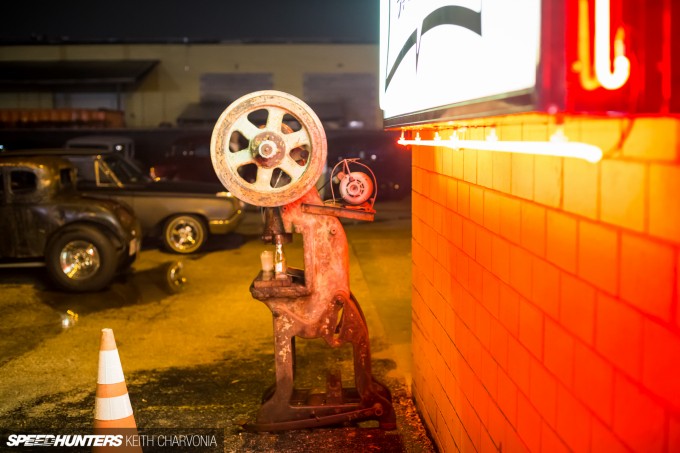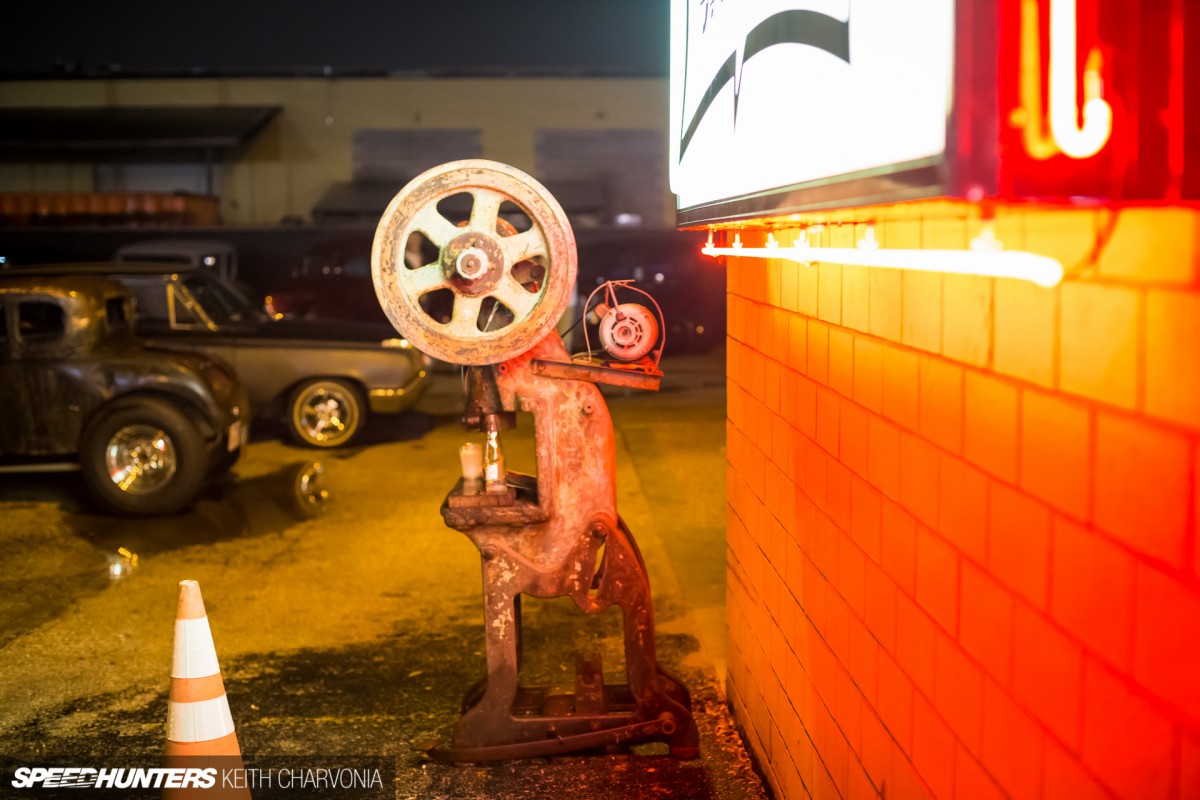 Soon the soggy Texas evening turned to night, and it was time to head inside.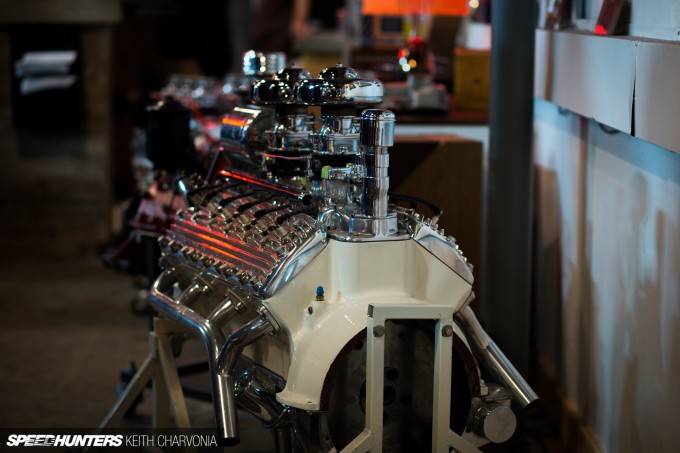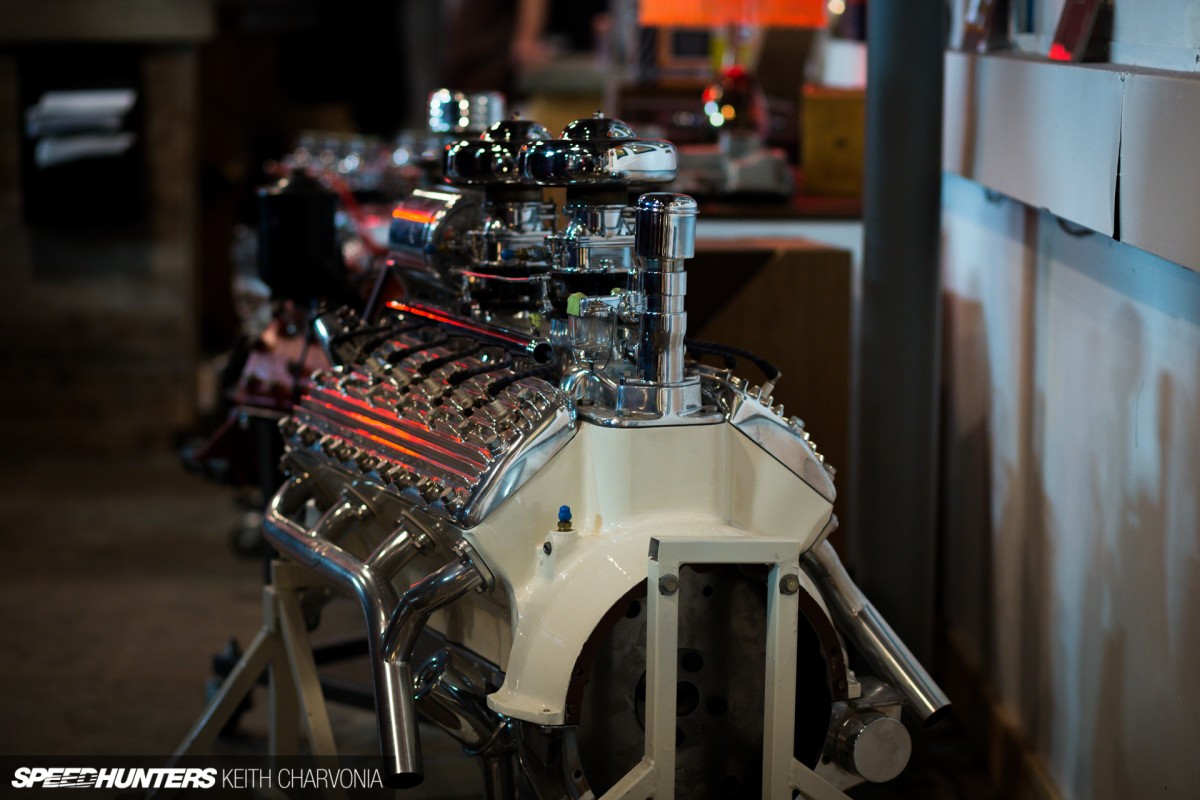 In the gift shop I was immediately drawn to this nicely appointed Flathead V12. Maybe this will end up in the Lincoln we saw outside?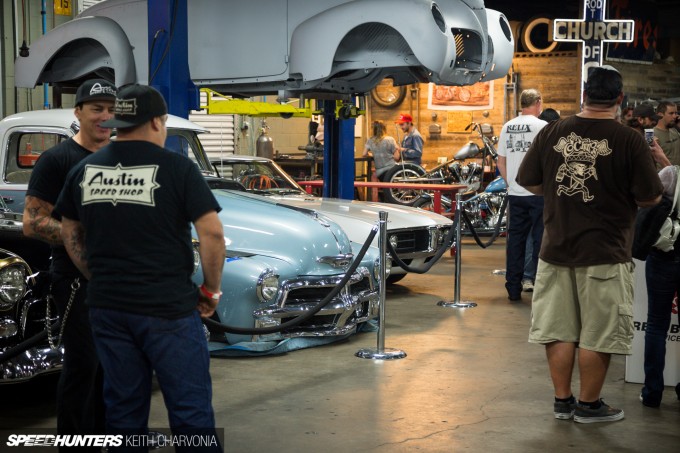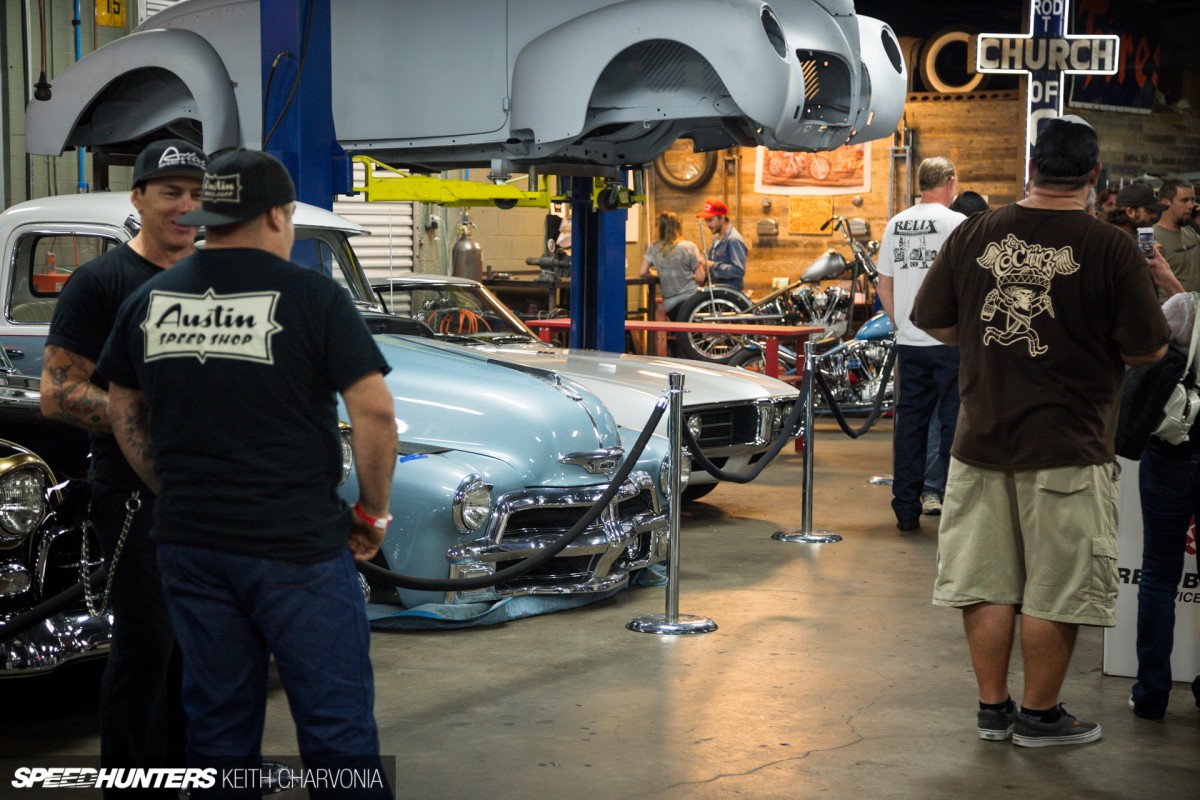 I entered the main shop area, which was packed with people and cars.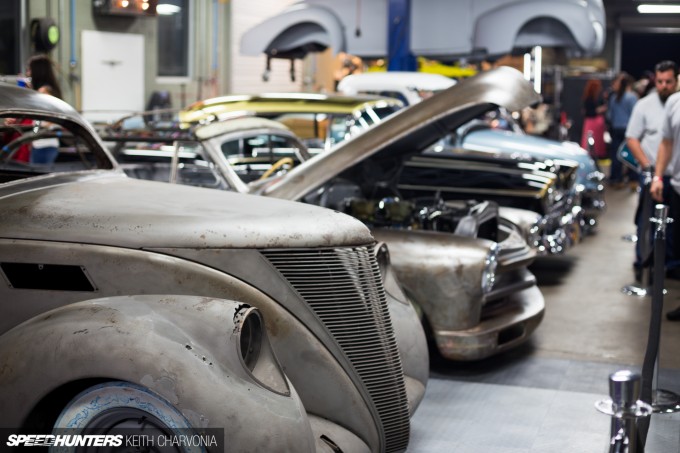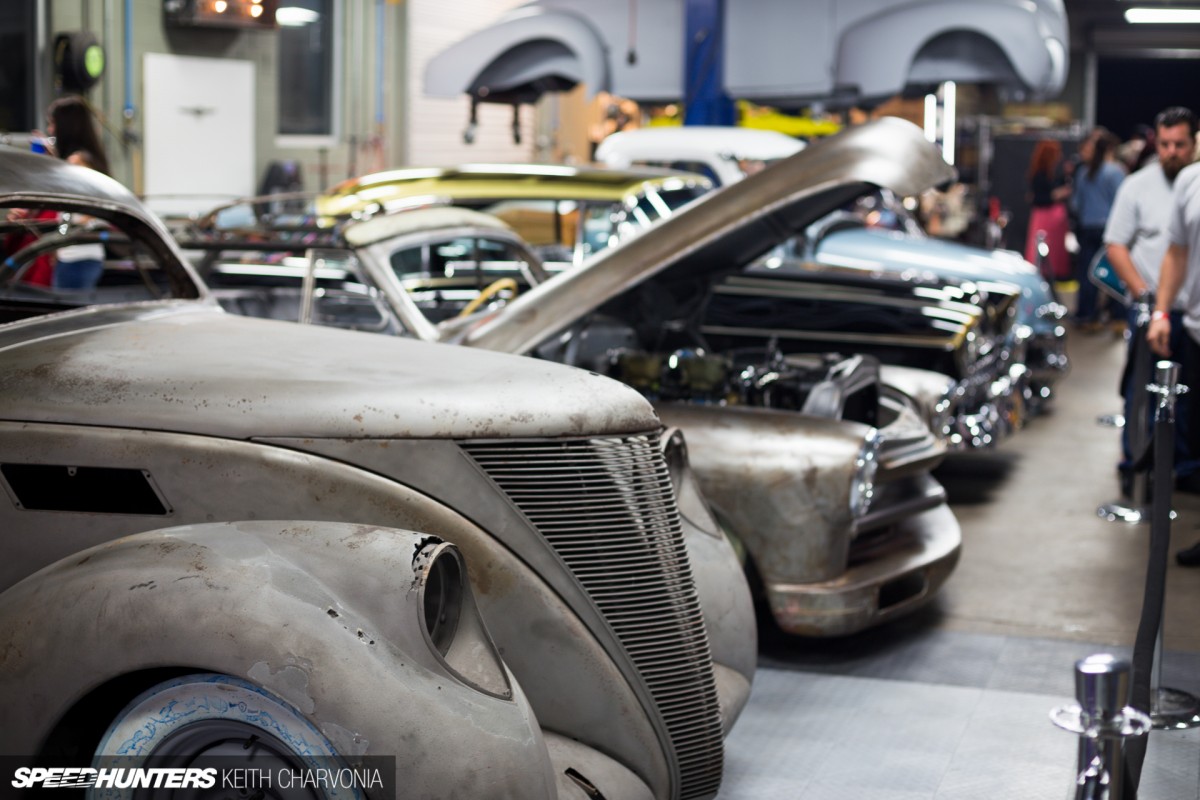 The Austin Speed Shop guys had the foresight to move all the cars to either side and rope them off. It's a pretty smart way to throw a party in your shop.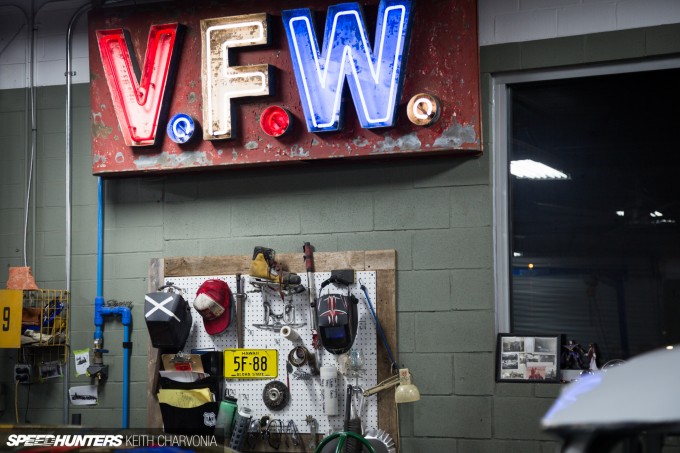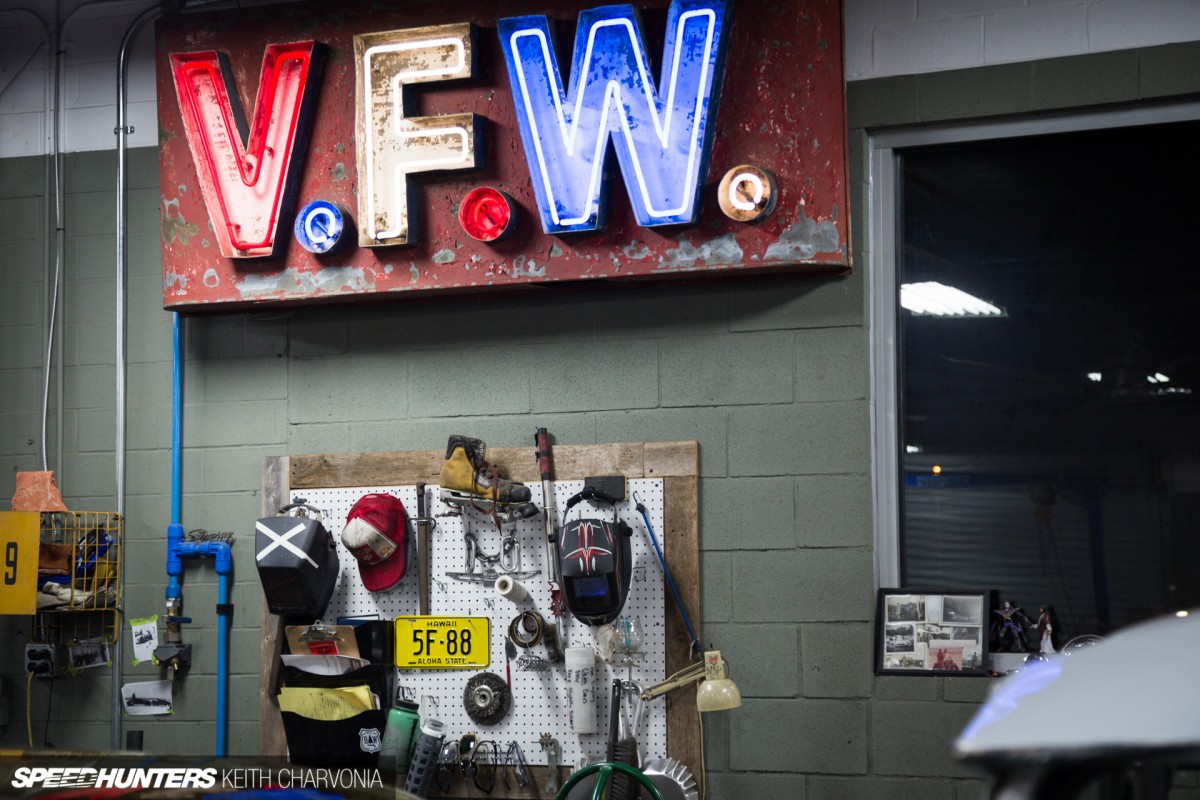 While most were there to throw back a few and chat with their buddies, I enjoyed seeing how the shop crew worked. You can tell a lot about a guy by his tools and workspace.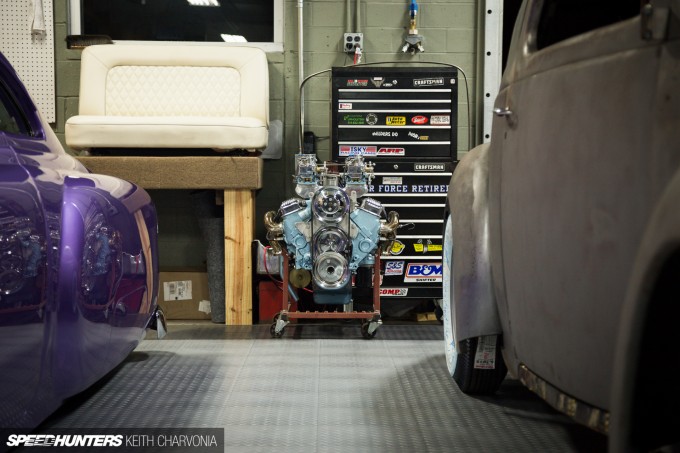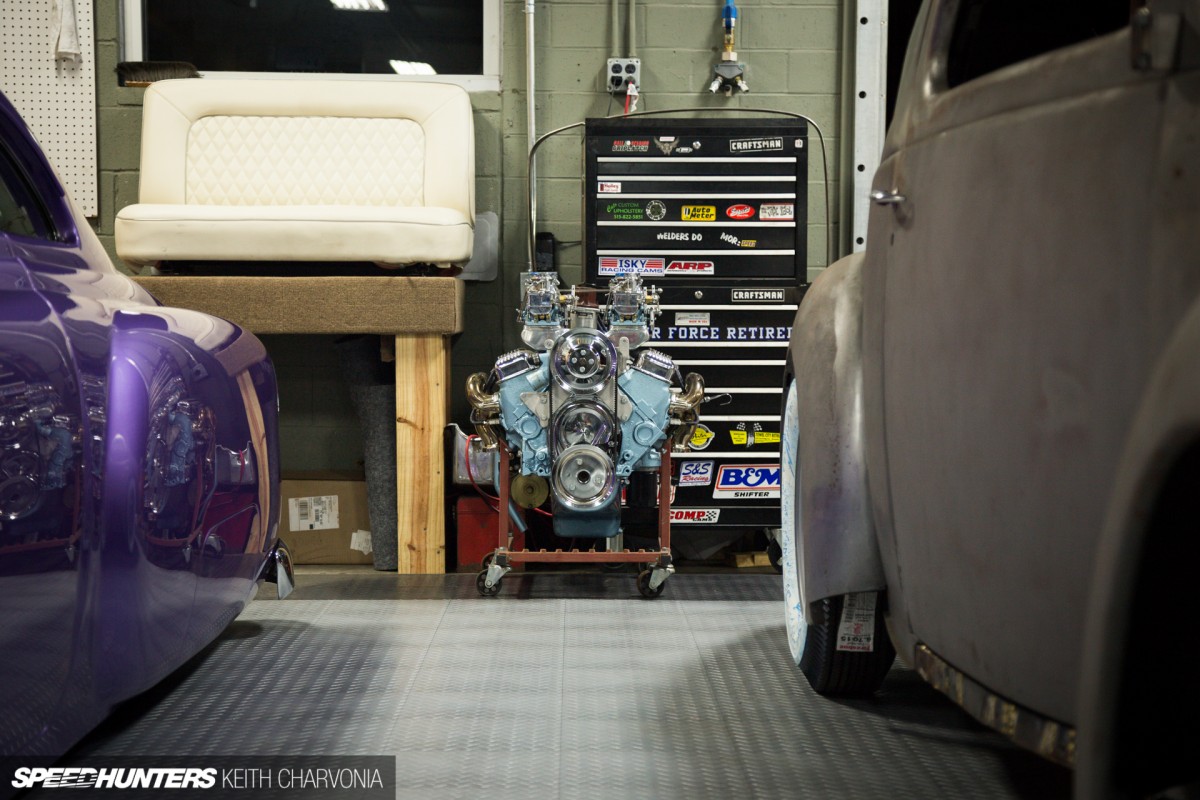 I always thought Austin Speed Shop was more of a fab shop, but I guess the 'Speed Shop' moniker is true because there were engines all over the place.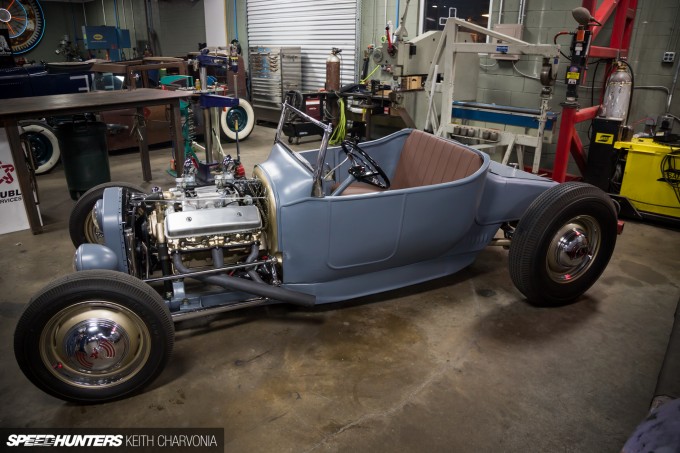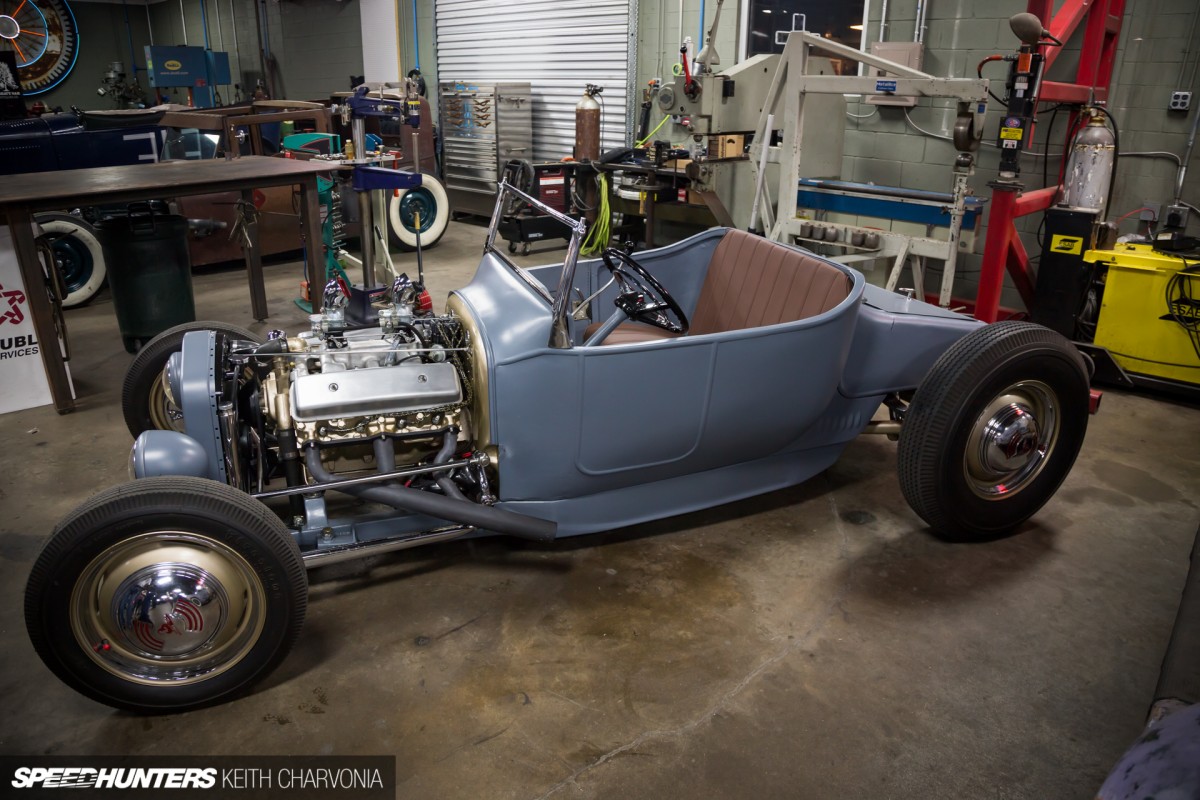 Mixed in with the projects were some completed vehicles too, like this roadster.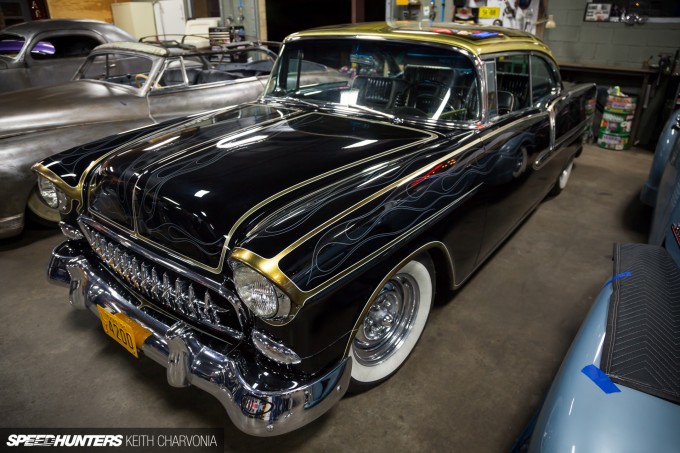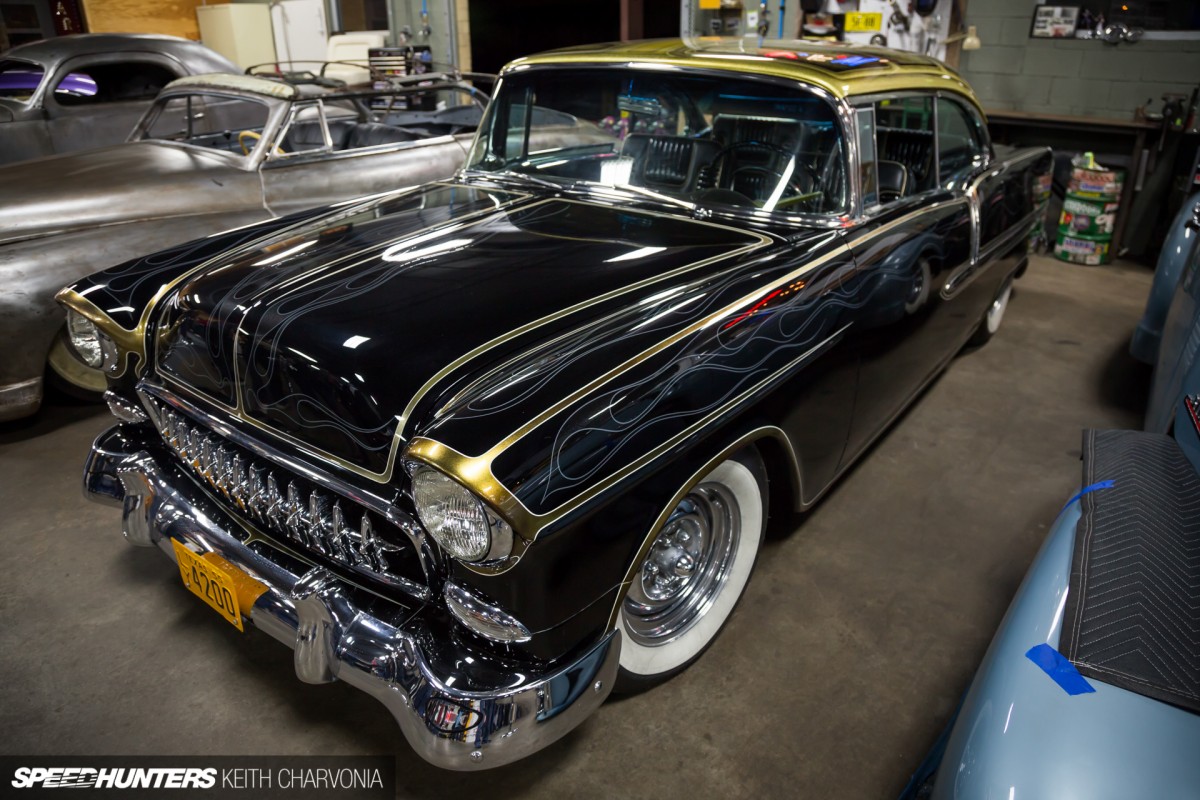 I've admired this Chevy for a long time. Not only are the paint and stance on point, it also has a beautiful Fat Lucky interior.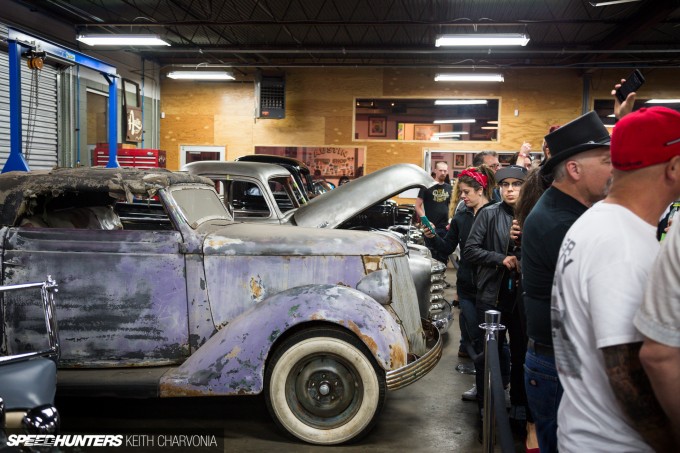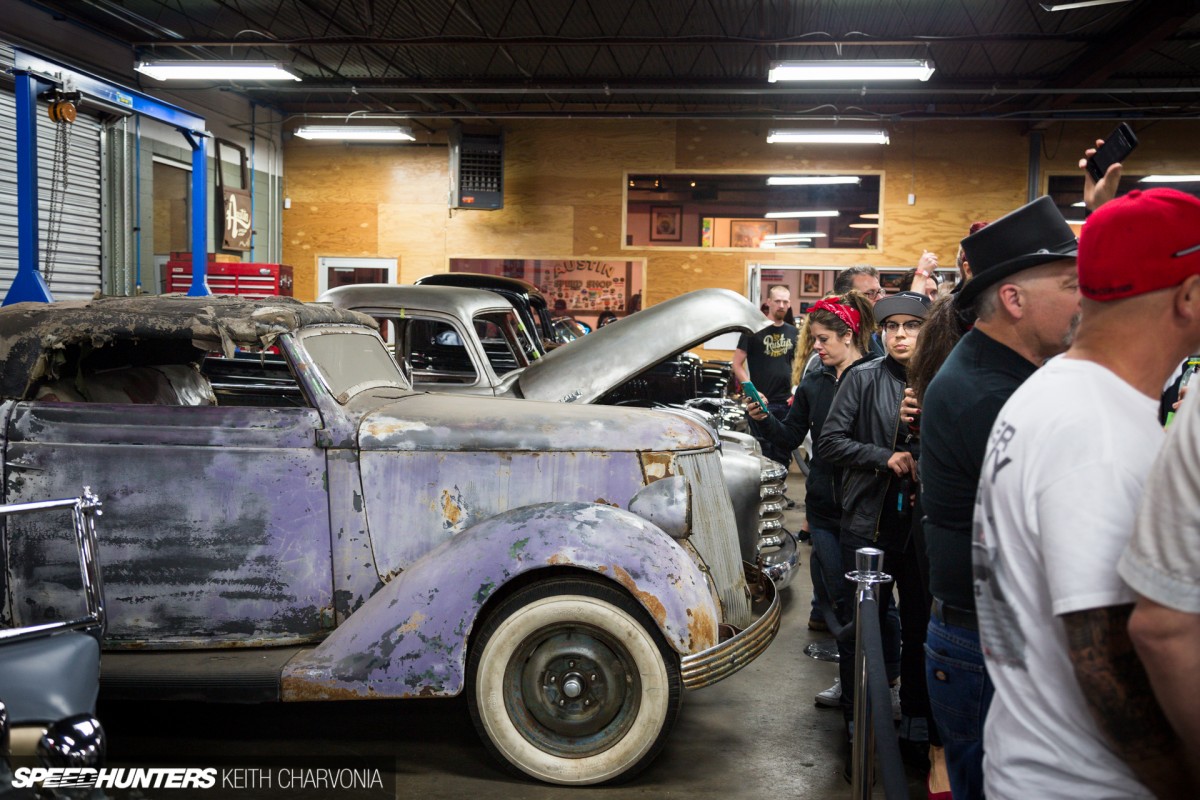 As the rain and wind picked up, everyone packed inside to drink some beer and listen to live music. Not a bad way to wait out a storm.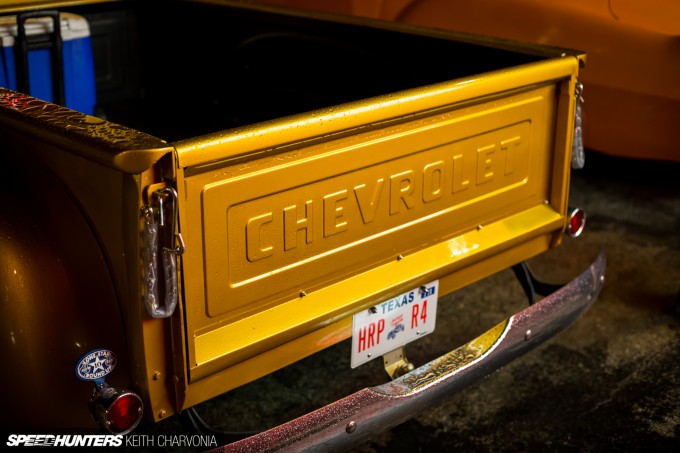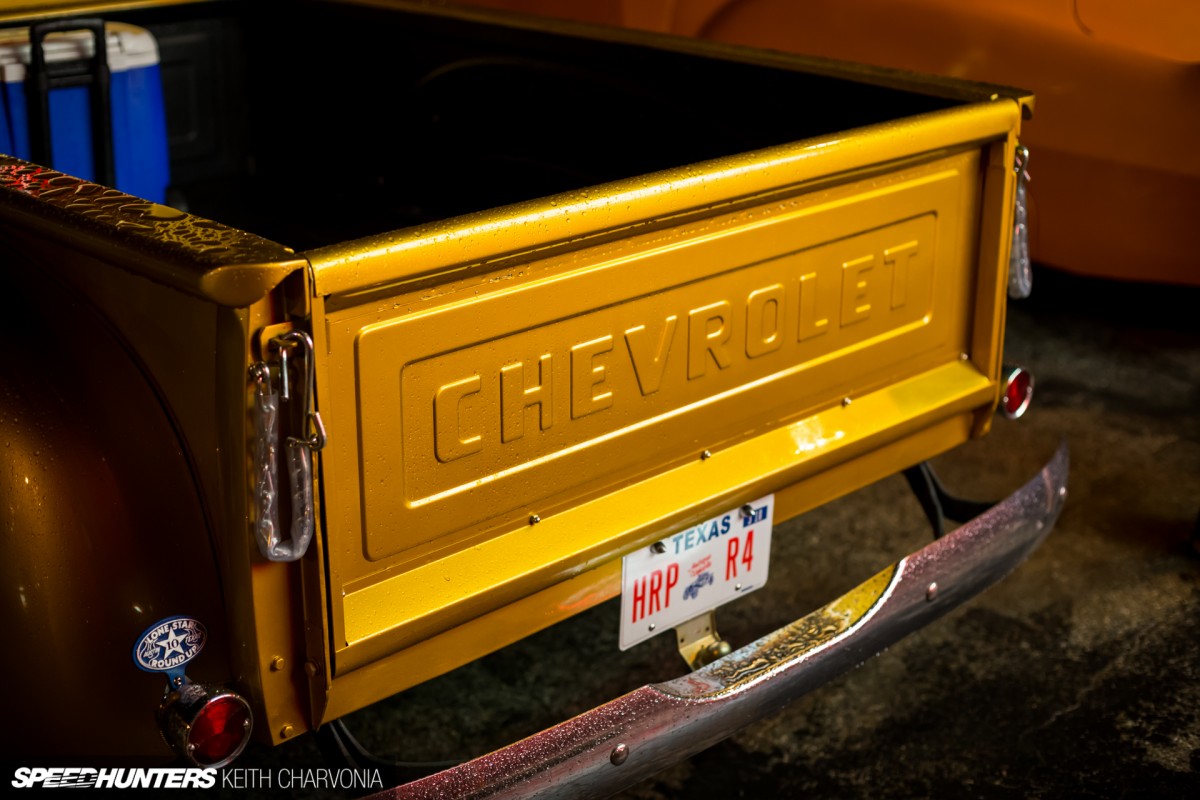 Once the rain let up I headed out to the parking lot and snapped one last picture before my camera's battery died. Camera cards full, batteries dead – my work for the day was done.
Sunday Cruisin'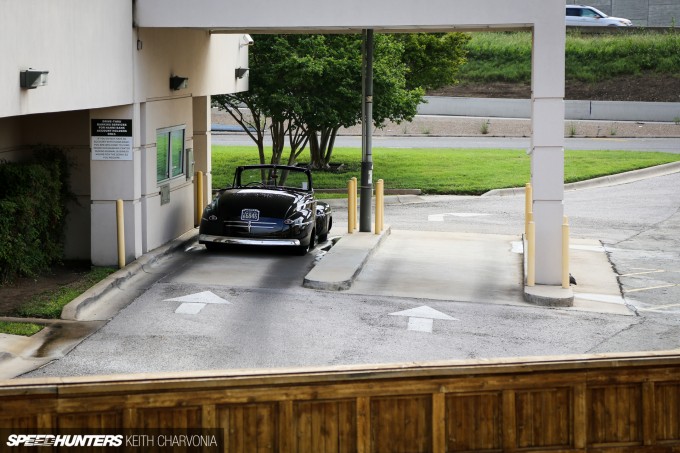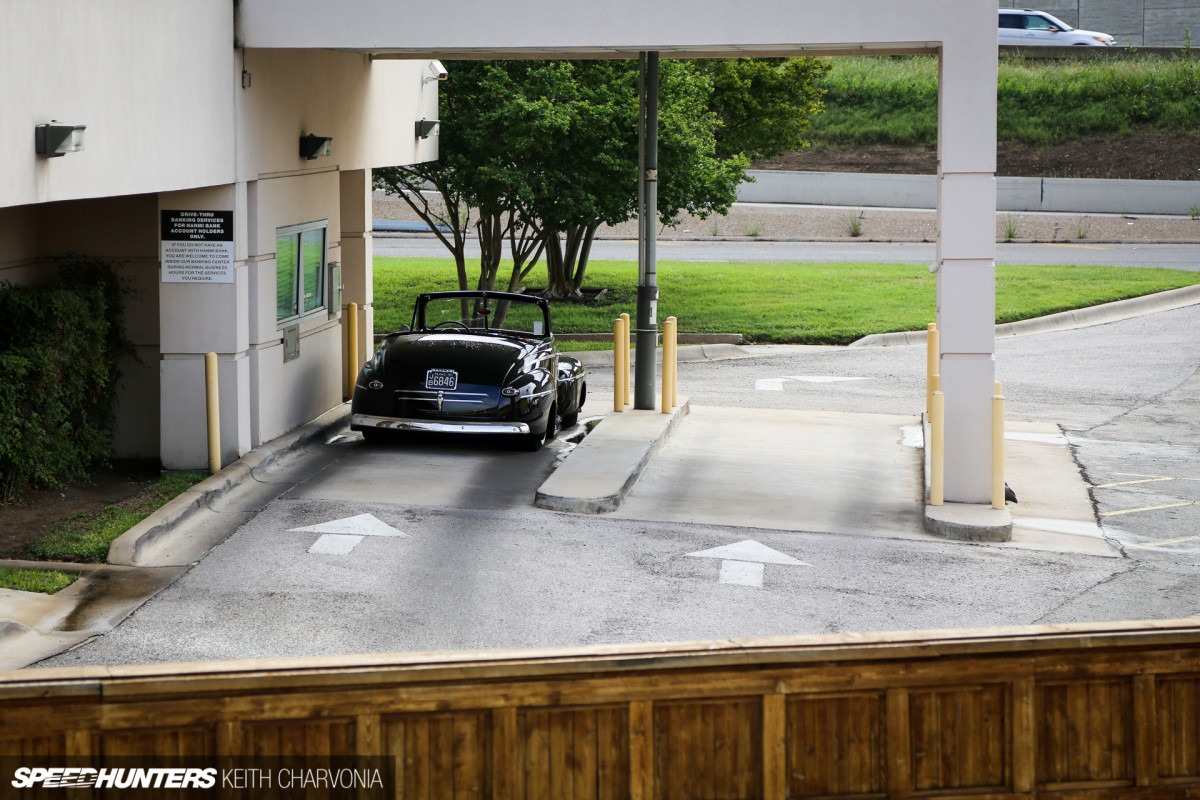 The next morning I was greeted by the sight of a topless '46 Ford that had taken cover from the rain overnight.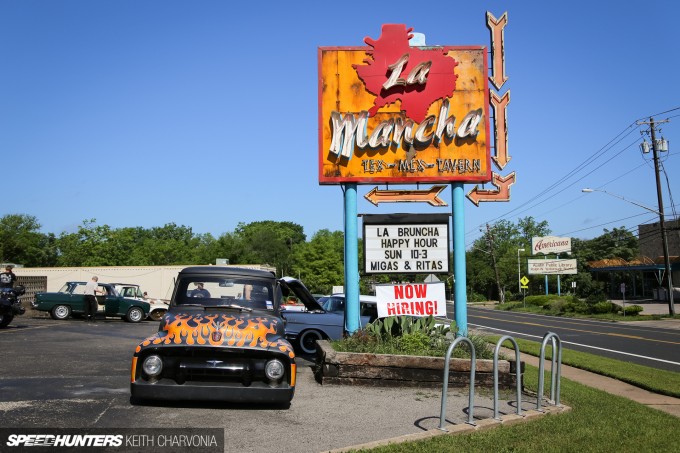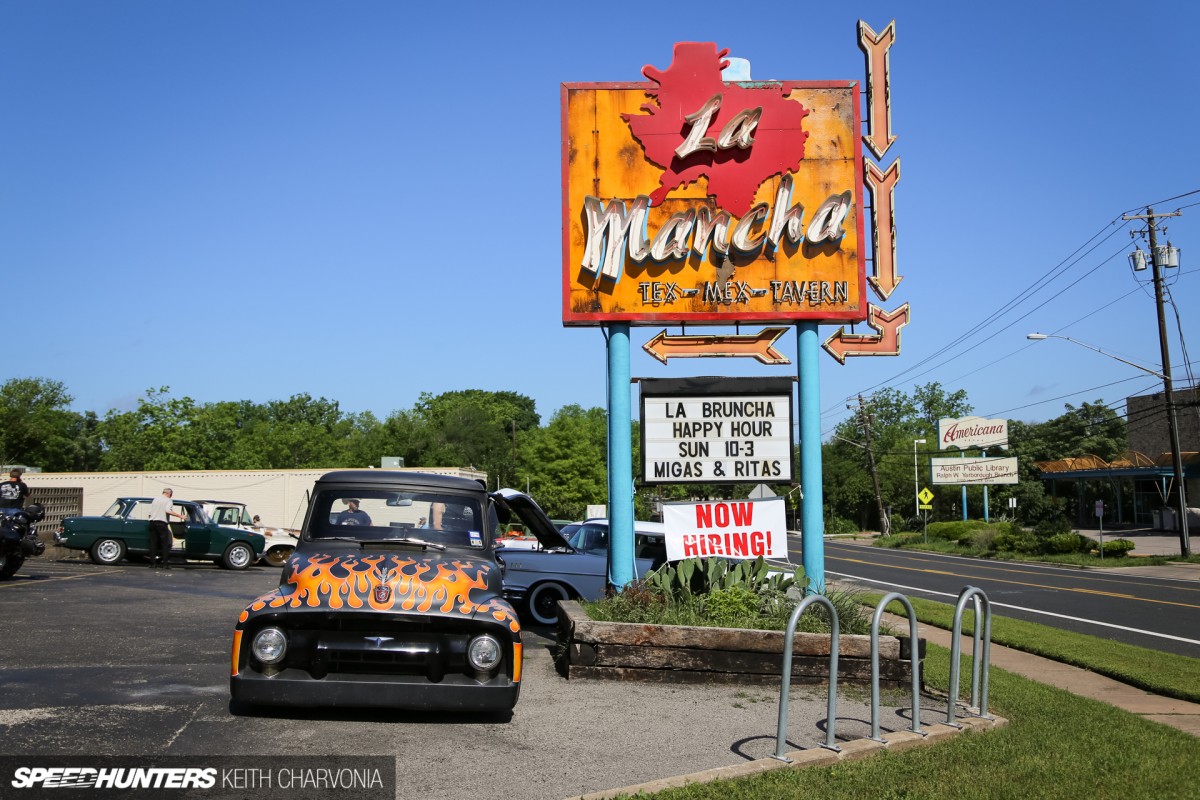 I had read on The Jalopy Journal about a cruise that would start at La Mancha, a nearby restaurant.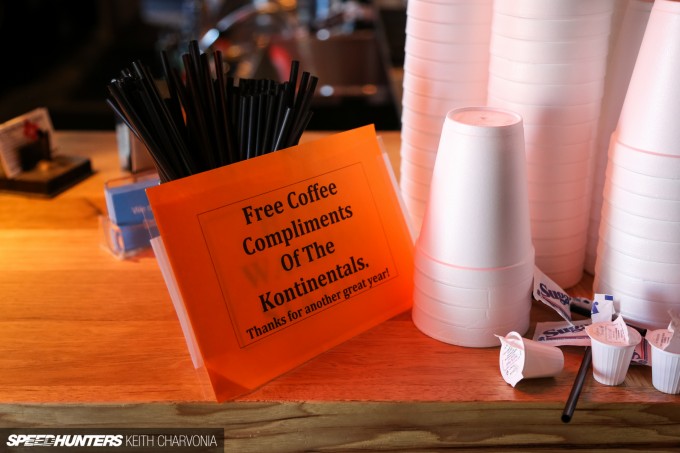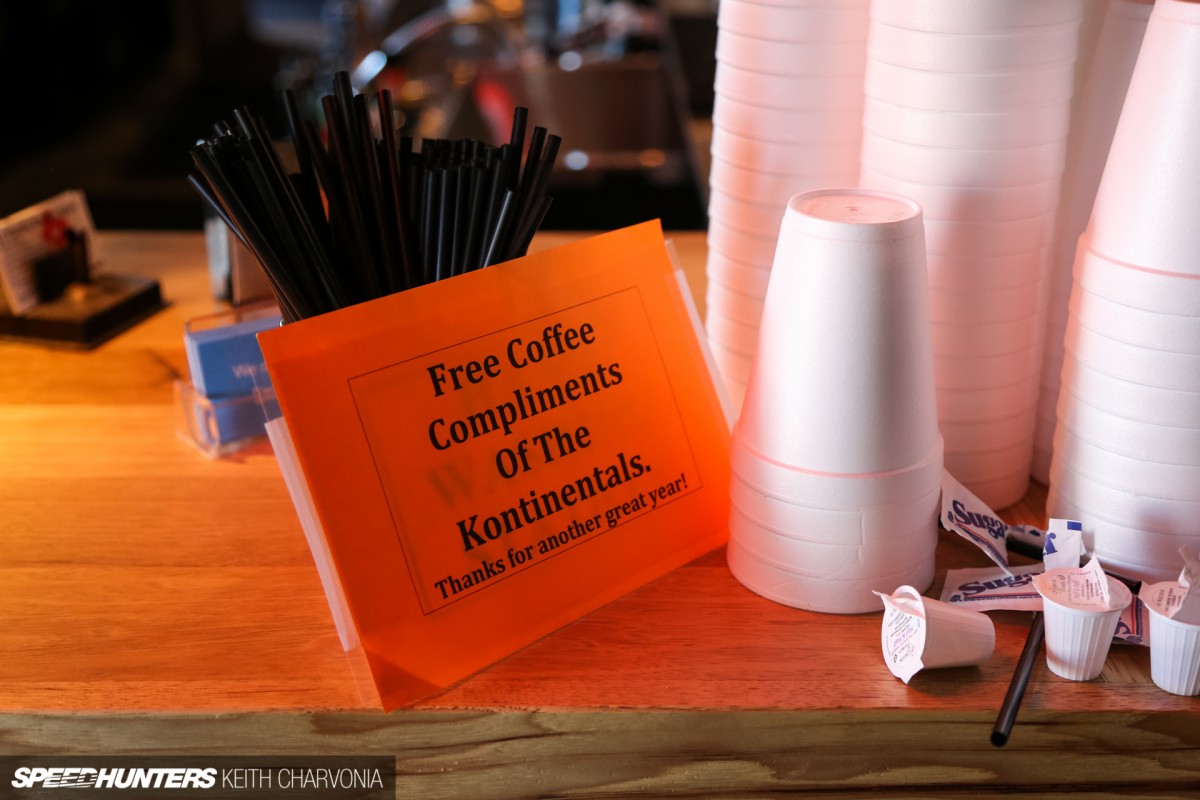 I didn't want to be late, so I grabbed my bags and headed straight there. I sure was thankful to the Kontinentals for putting out some coffee!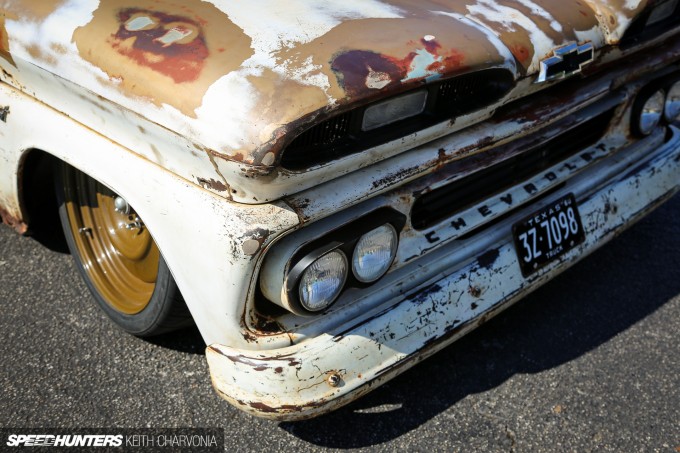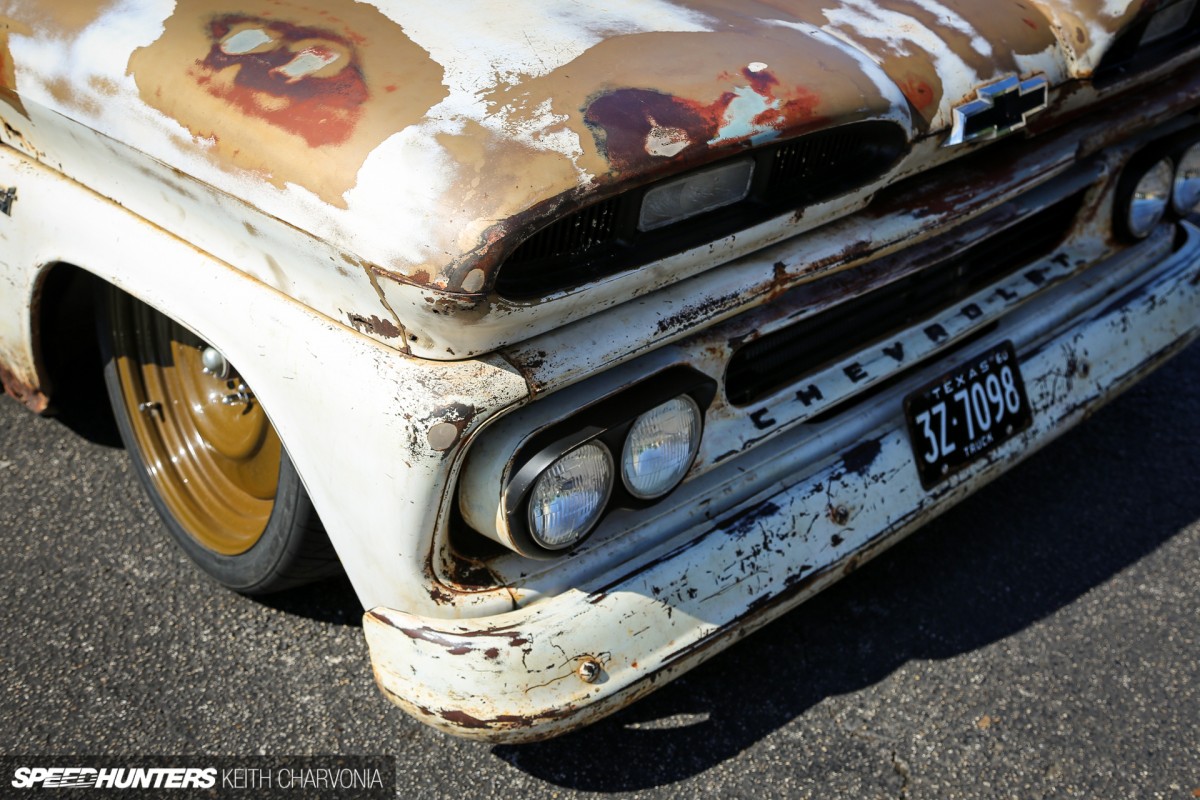 With a couple of Styrofoam cups of coffee and a giant breakfast taco in my gut, I headed out to the parking lot to see how this would go down.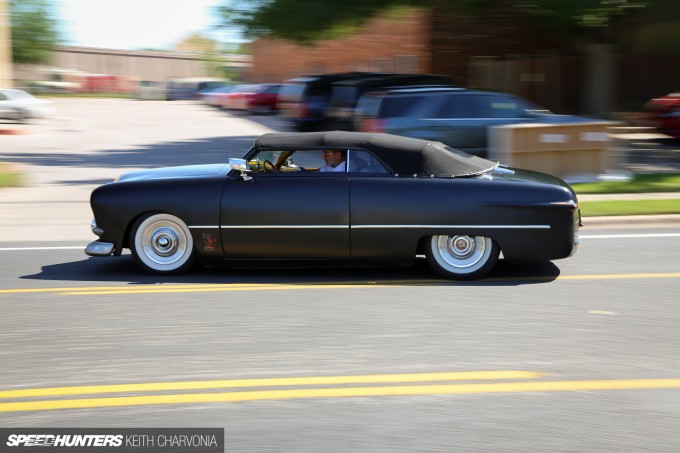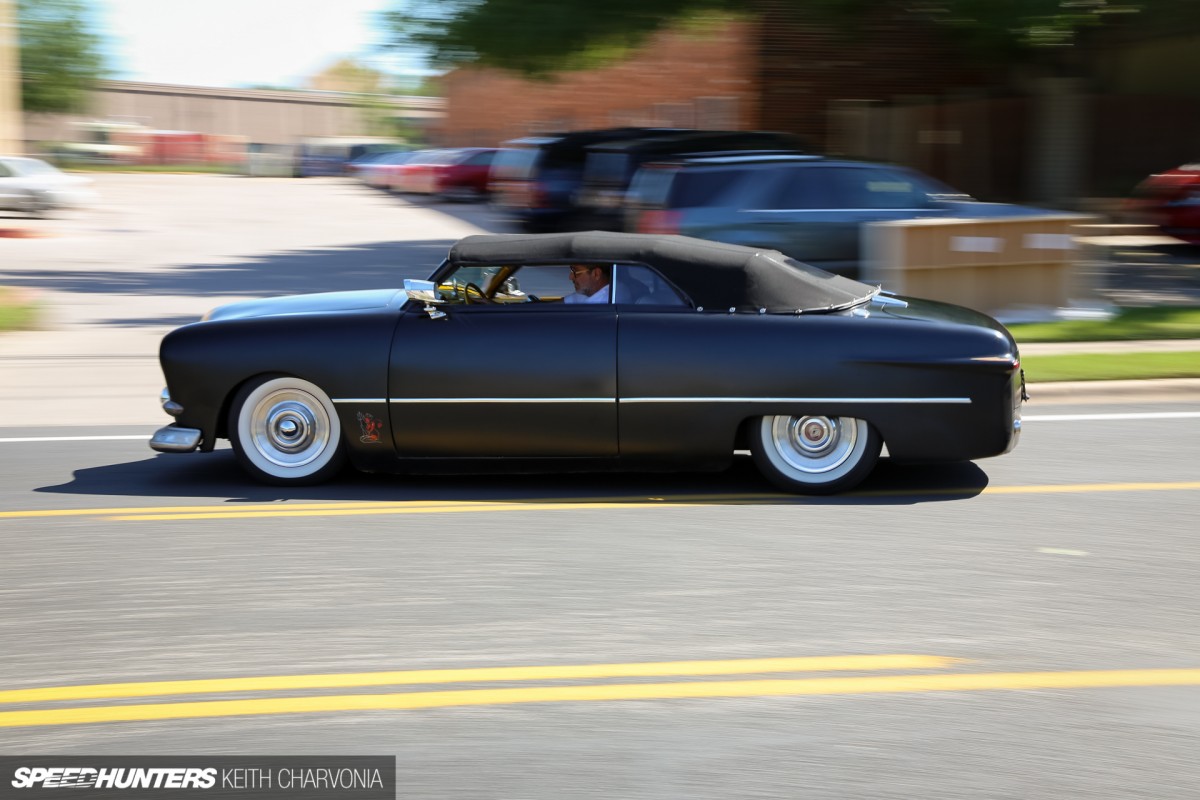 Before long the first engine fired, then one by one the cars started leaving.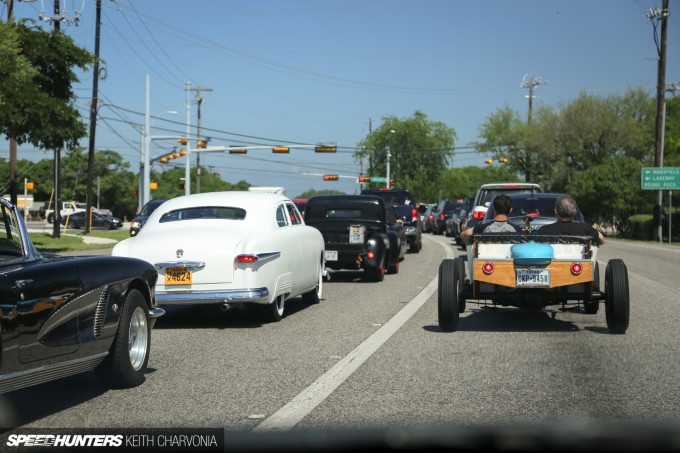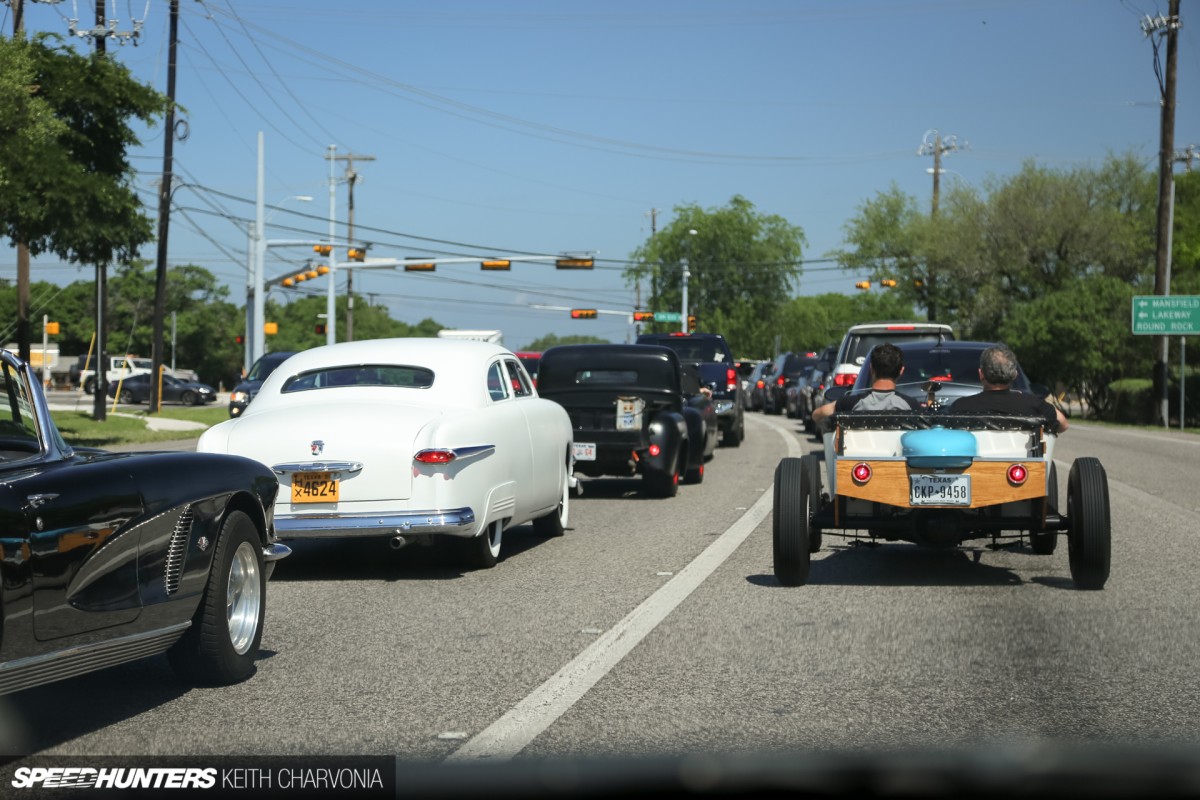 This is exactly what I was hoping for – a parade of old cars cruising through Austin to finish off my first Lonestar Round Up.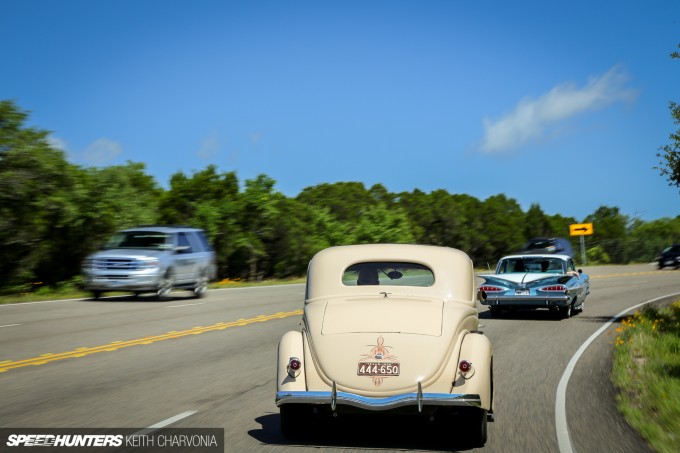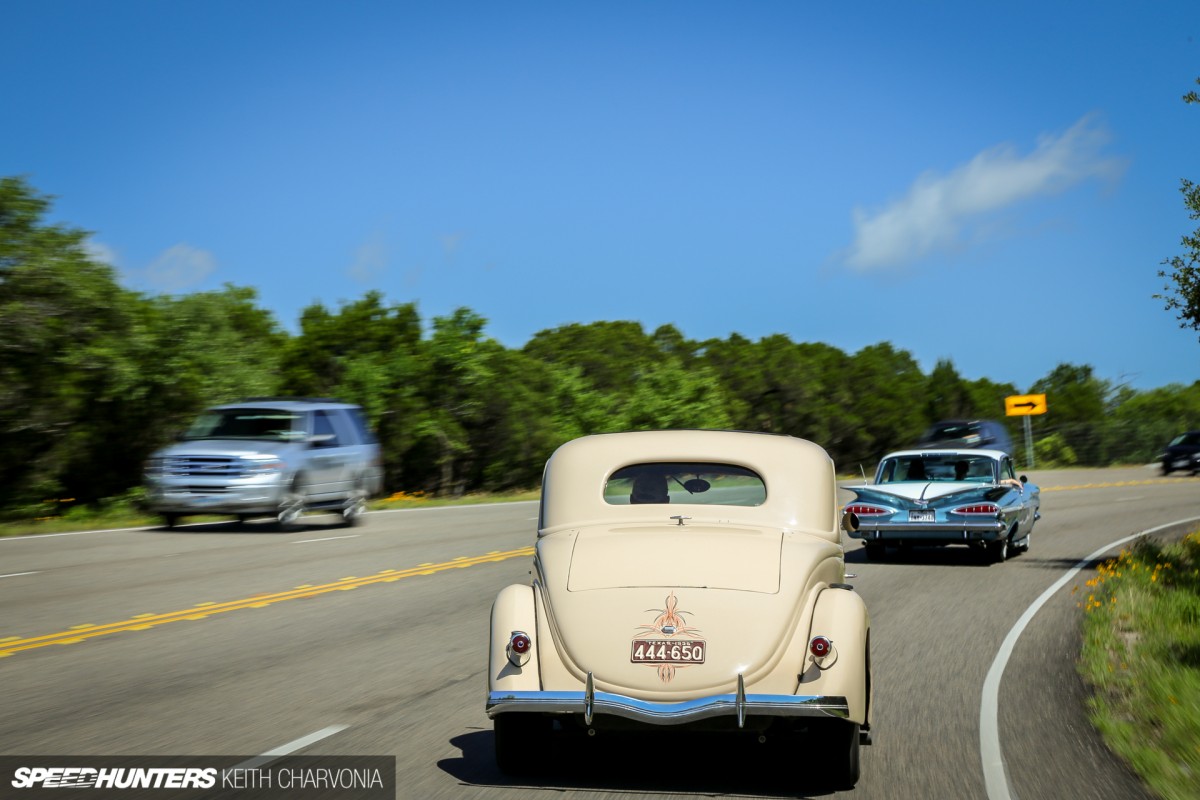 The drive was great, heading out of town onto a winding, hilly road that would end at a lake.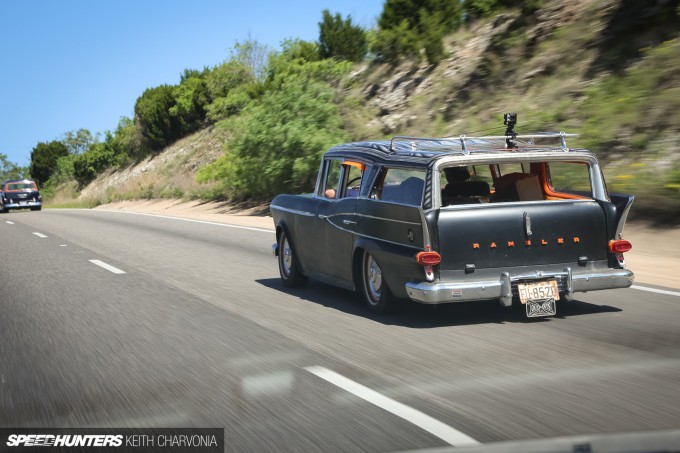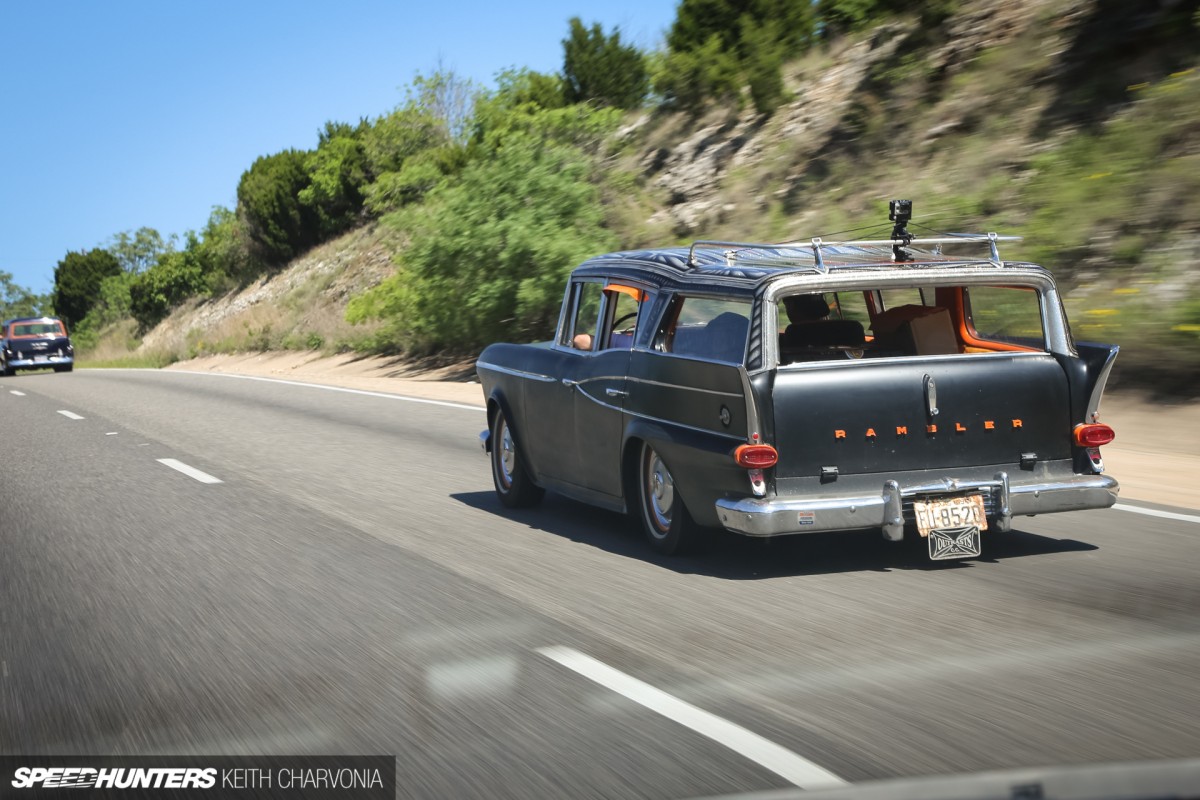 The guys driving this Rambler wagon were also part of a video crew, so they set up a GoPro facing backwards on the roof.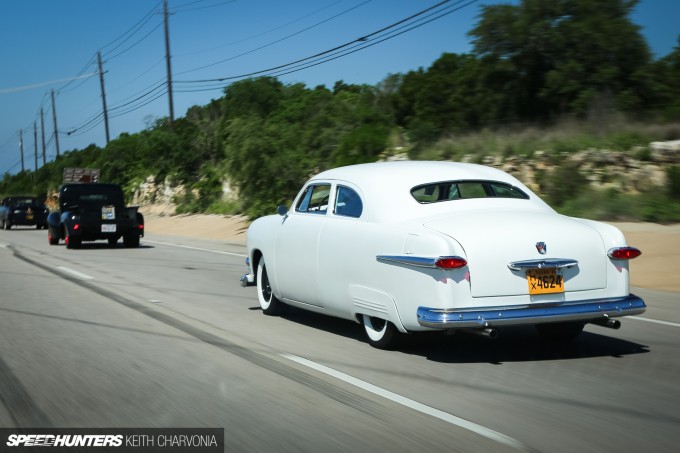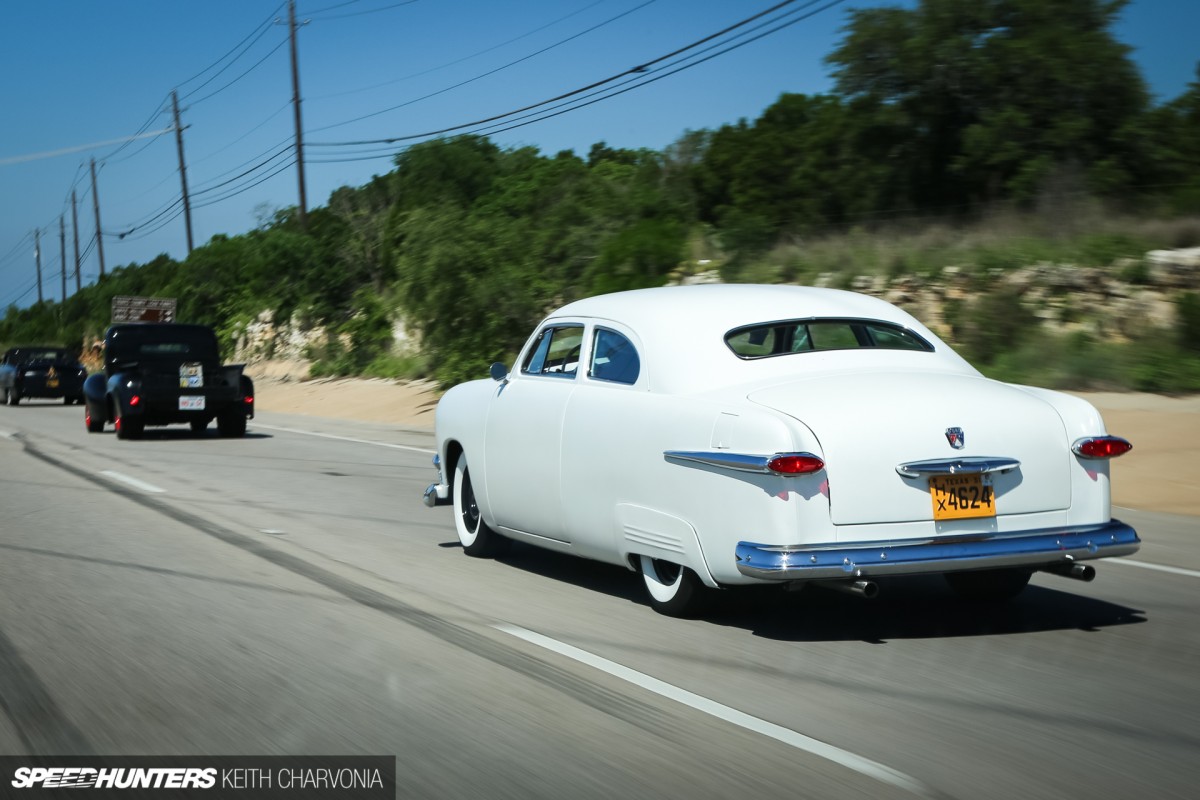 It was great to see all these vintage cars in motion, hearing the sounds they made and smelling the rich exhaust fumes.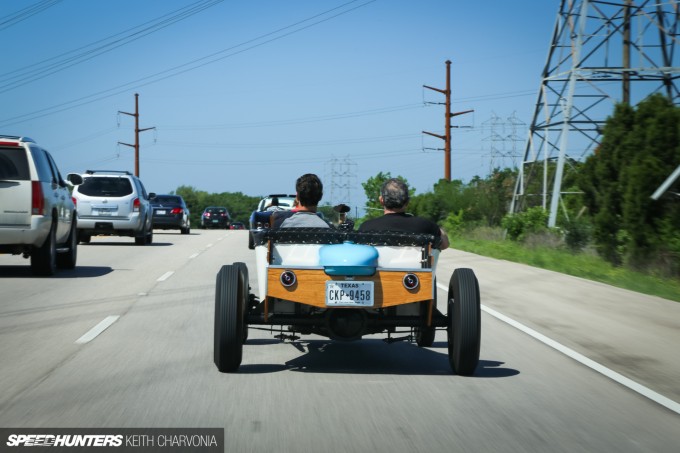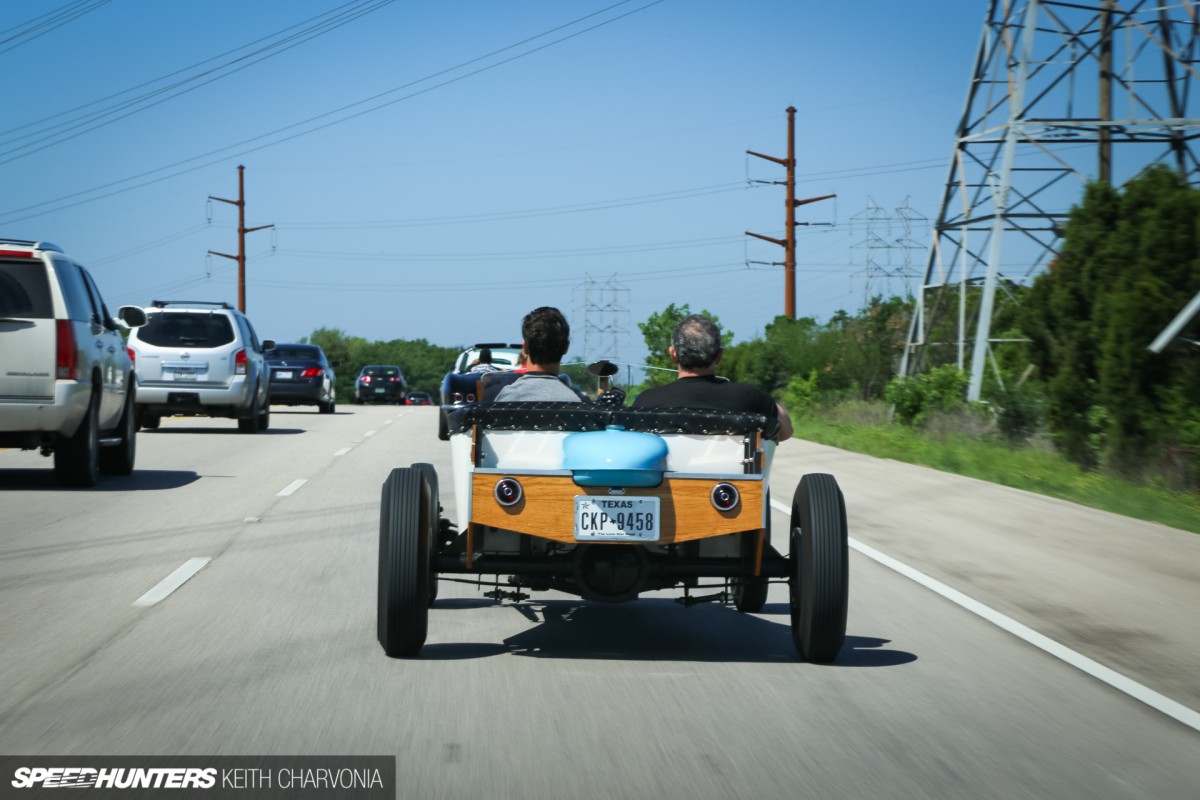 The only way it would have been better is if I were in an old car too, not my pathetic rental.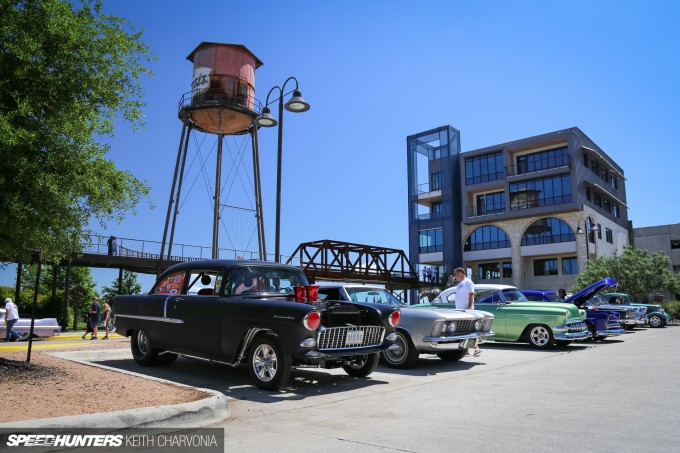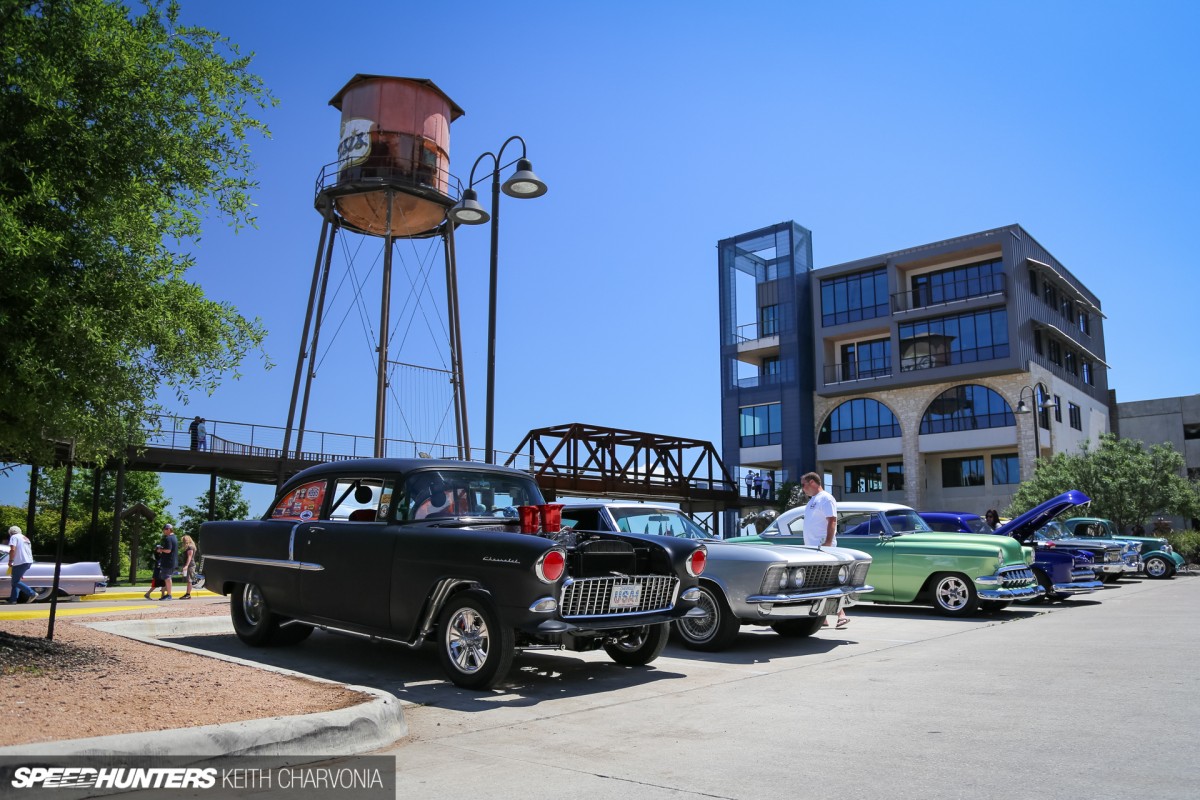 Once at the top, we were rewarded with an intimate parking lot show of our own.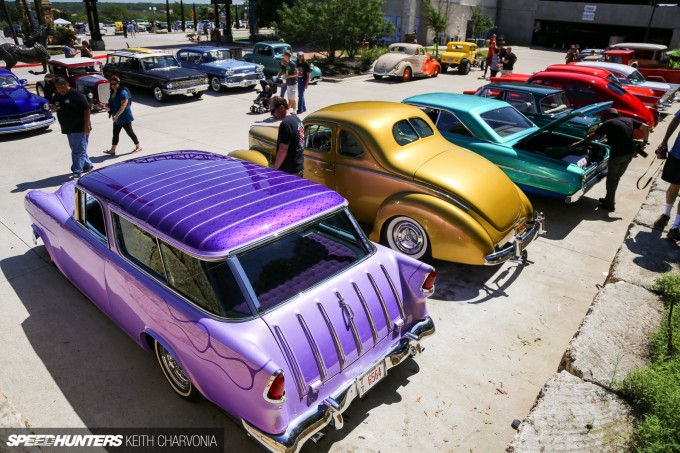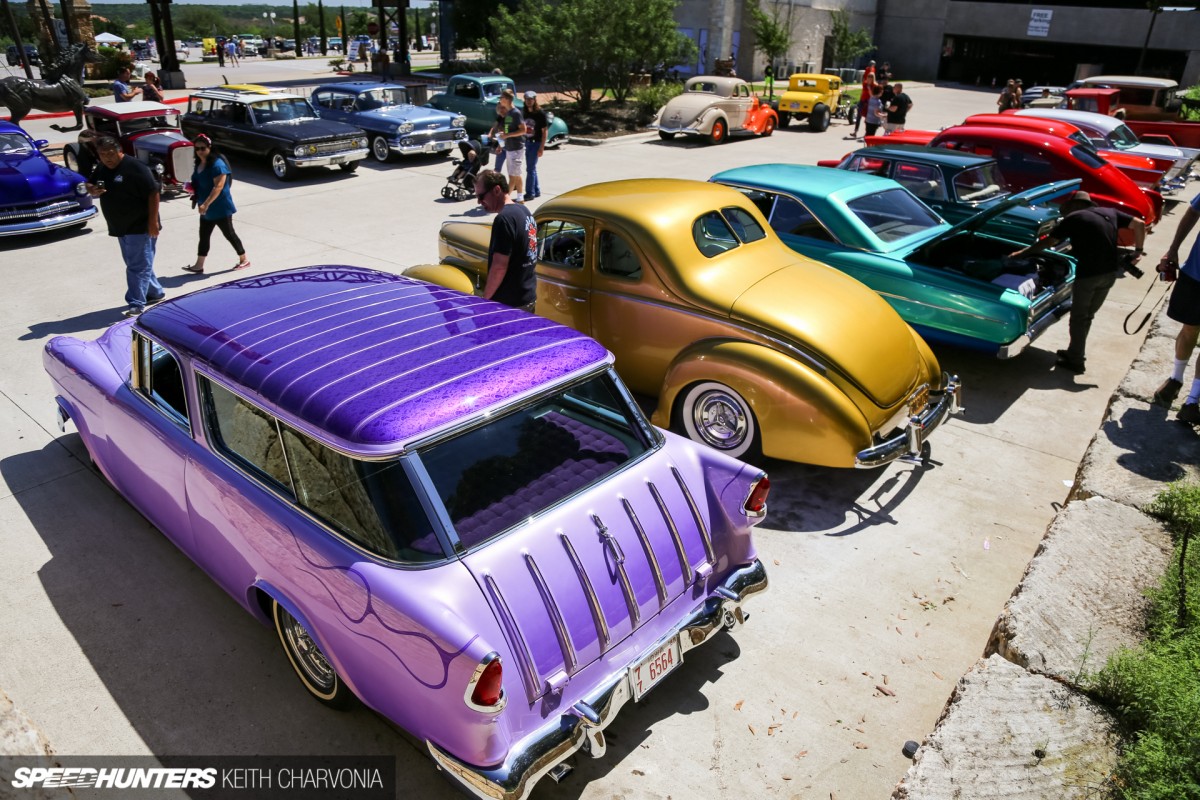 It wasn't just ordinary weekend hot rods either, some of the finest show cars made the trip.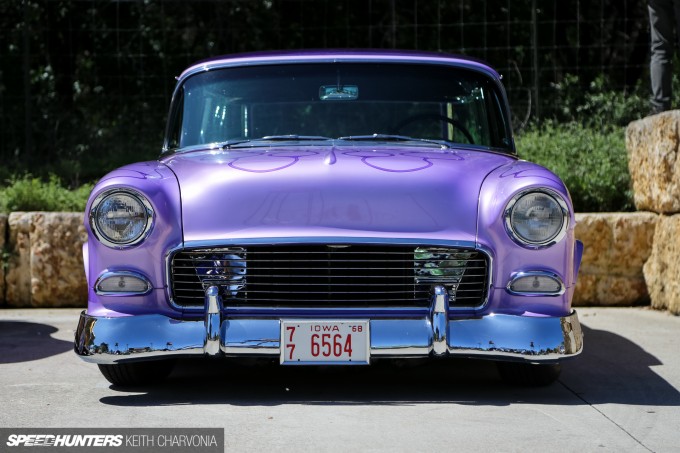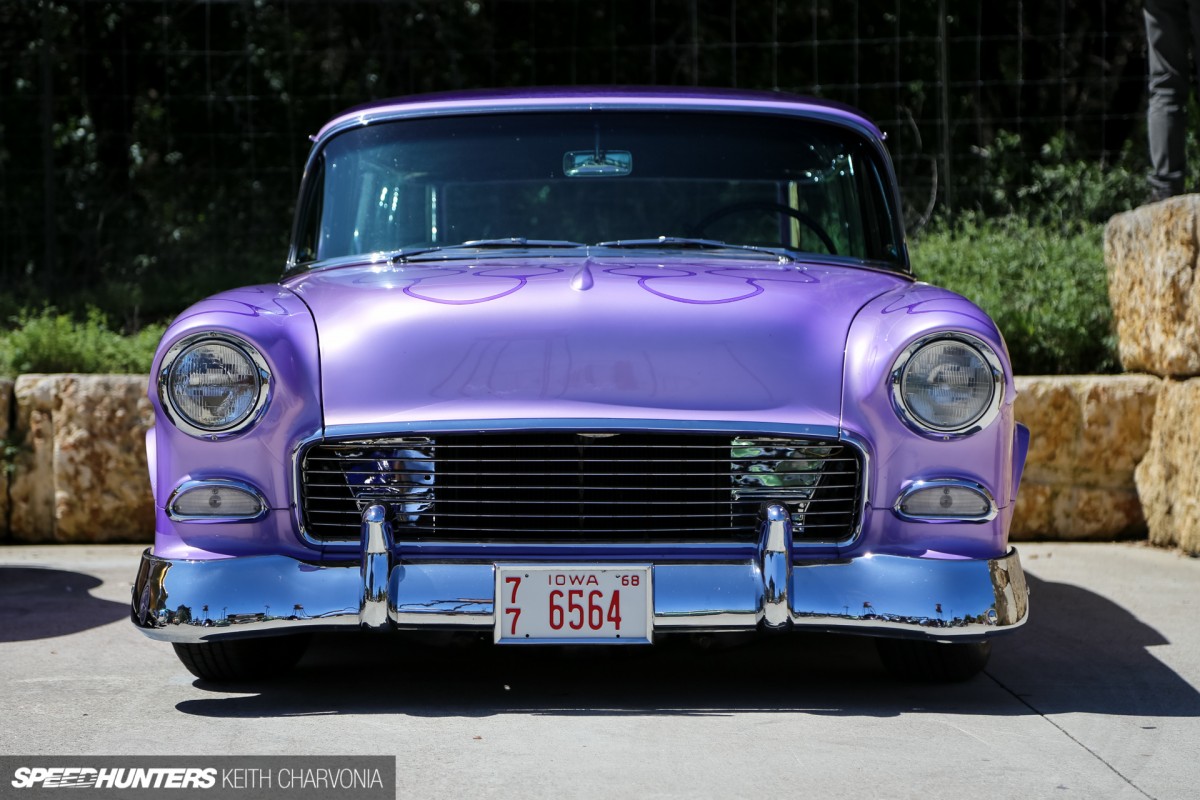 Lee Pratt once again showed up with his Nomad.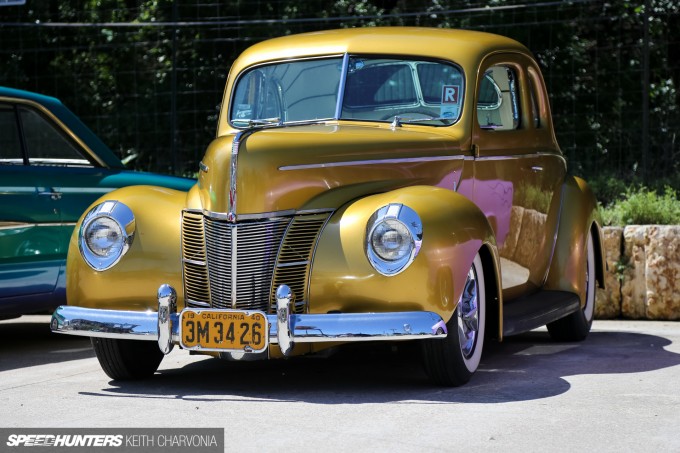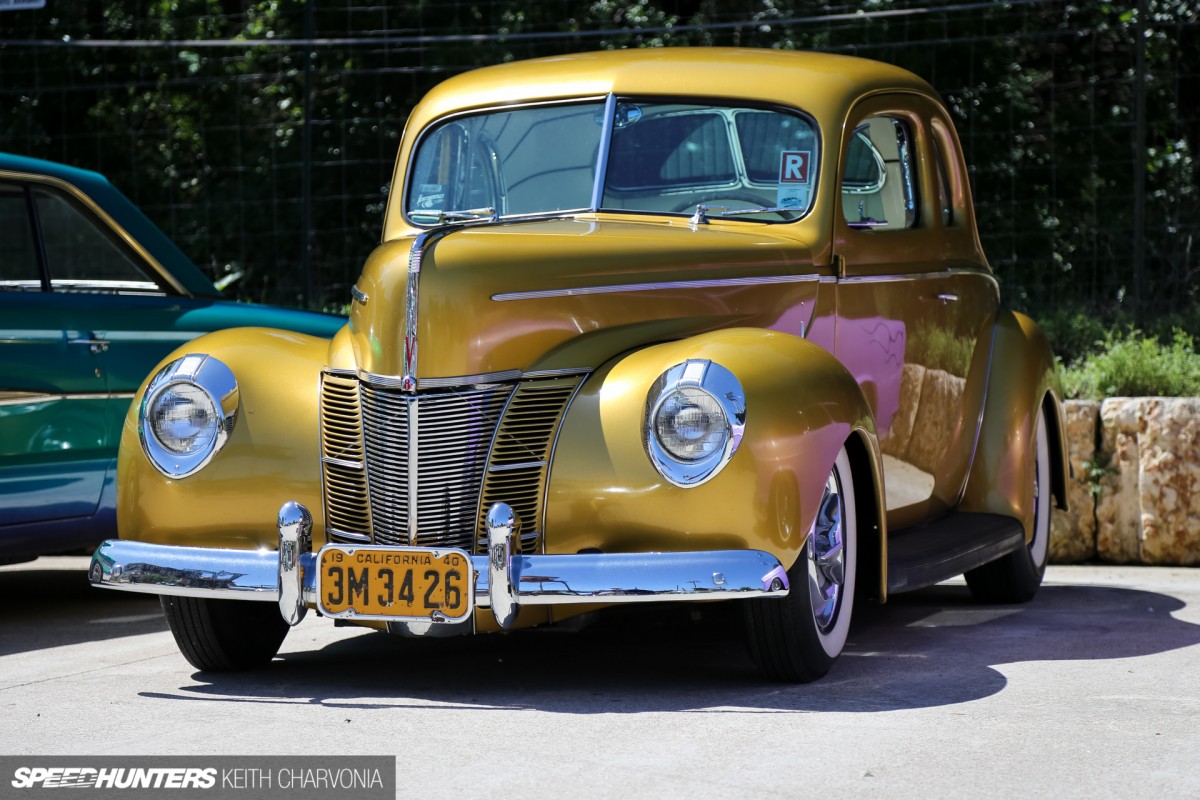 He must have had a friend drive his '40 too. Rodder's Journal feature car anyone?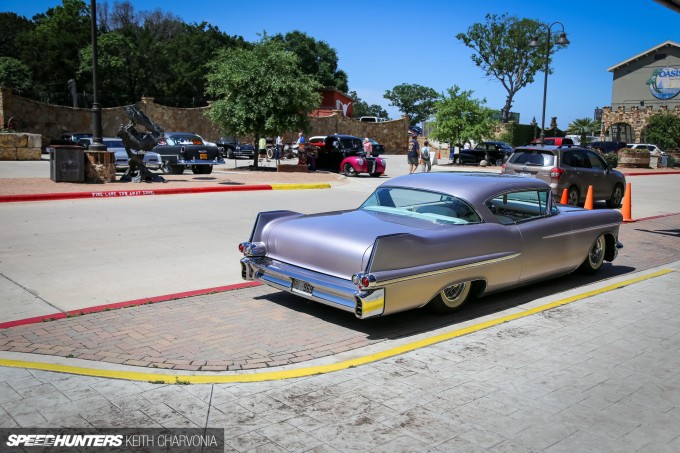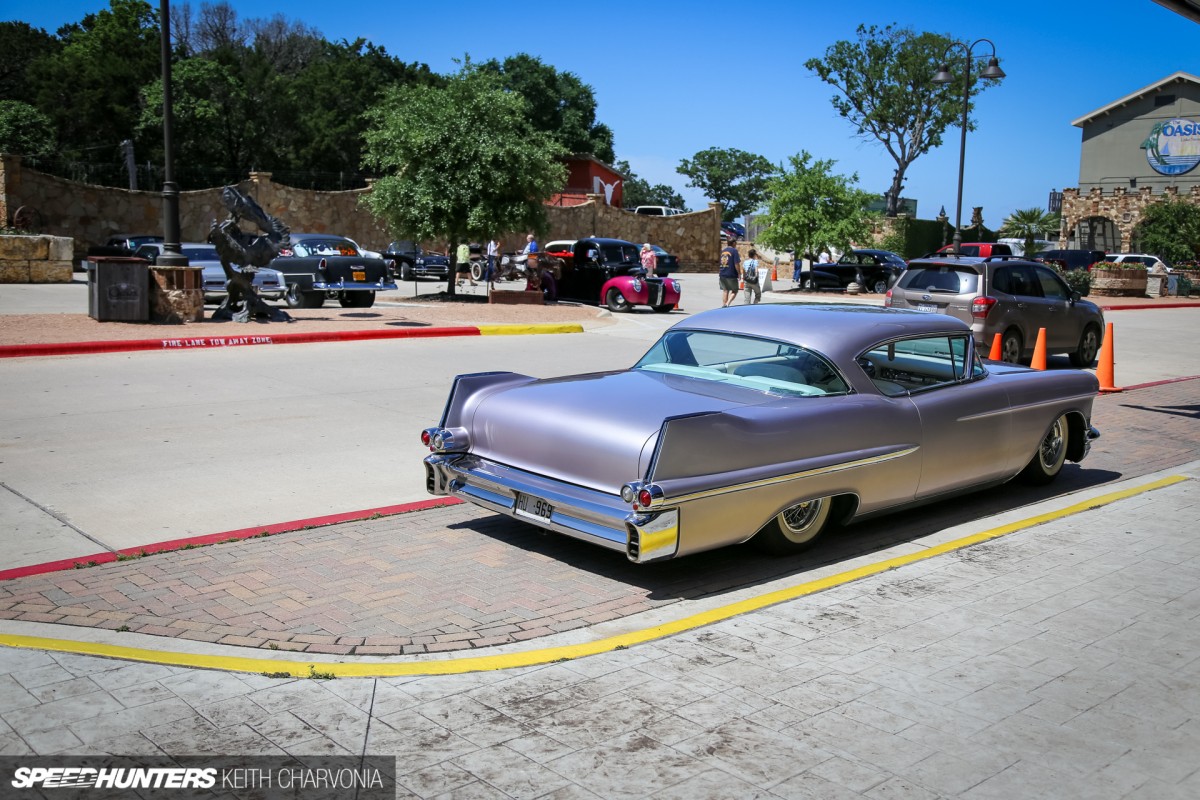 As I left I took one last look over my shoulder to see a laid-out Caddy parked off to the side.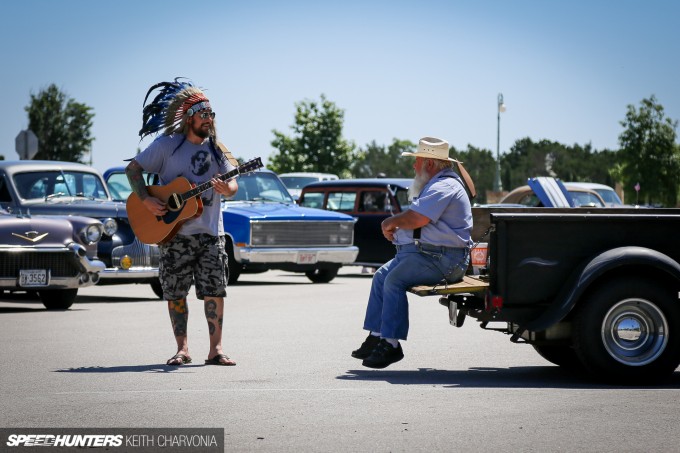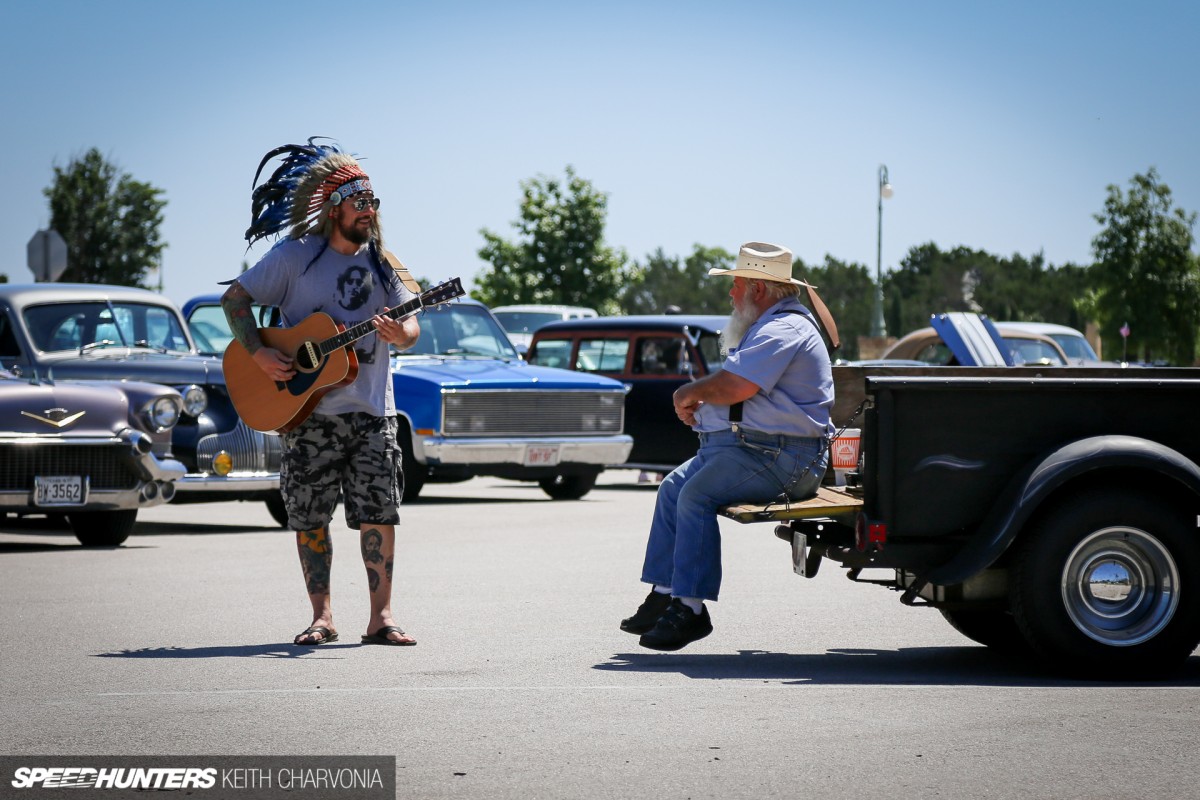 And I was reminded one last time: 'Keep Austin weird.'
Keith Charvonia
Instagram: SpeedhuntersKeith
keith@speedhunters.com
Everthing's Bigger At The Lonestar Round Up
More Hot Rod stories on Speedhunters