Meet & Eat
For me, Speedhunting is not so much about going to the major automotive and car culture related gatherings – it's about finding local events that the outside world rarely gets to see.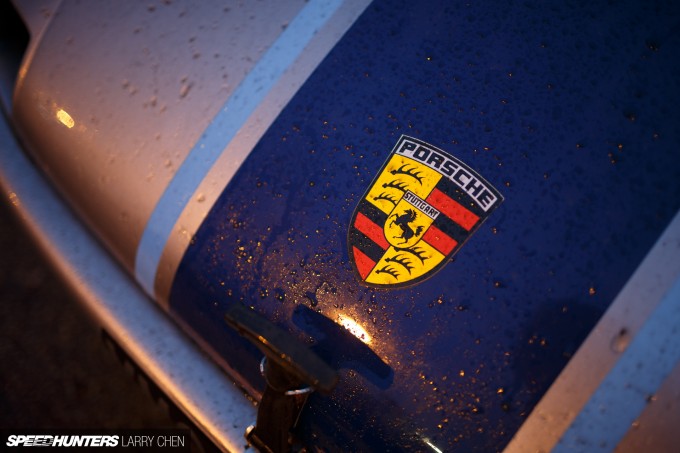 Don't get me wrong – while it's great to experience car culture events like Gatebil, Tokyo Auto Salon and the almighty SEMA Show, grassroots events are the ones I look forward to the most. Because it's here that car culture originally got its start.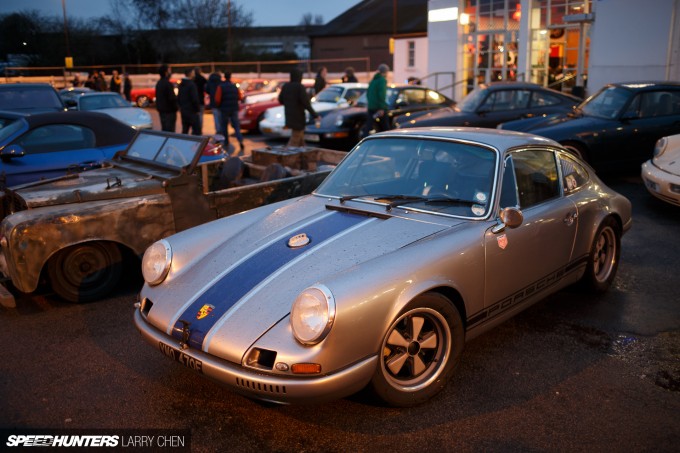 Some of my favorite stories of all time include the weird and unusual – like trying to find race parts in China, and a tour of Singapore.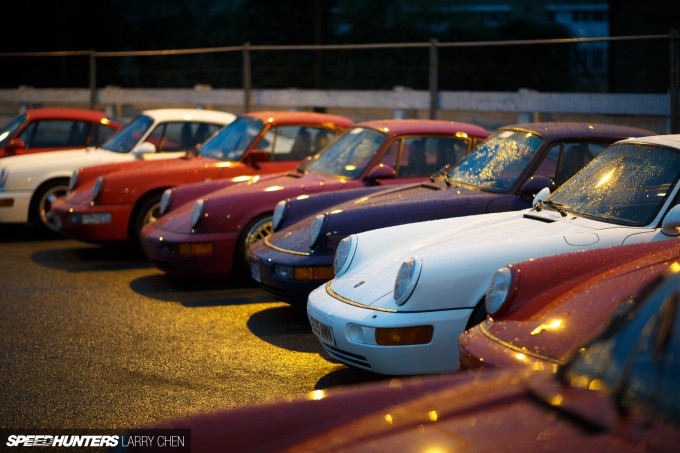 A gathering of Porsche 911s might not be very weird or unusual in London, but it's the perfect car culture find for me.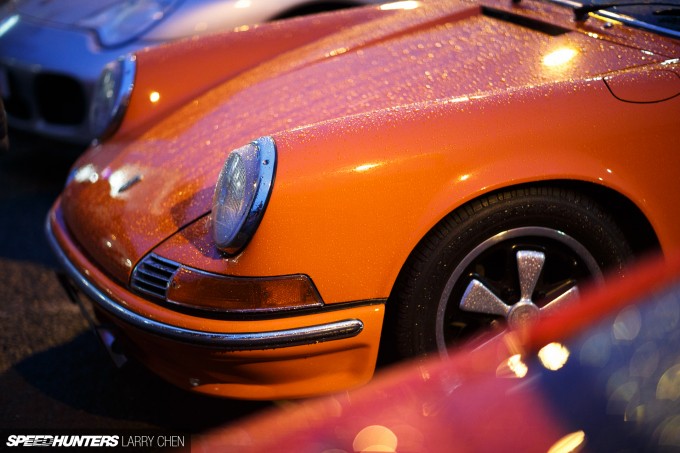 Because I want to see real cars, and I want to meet the owners and hear all their stories.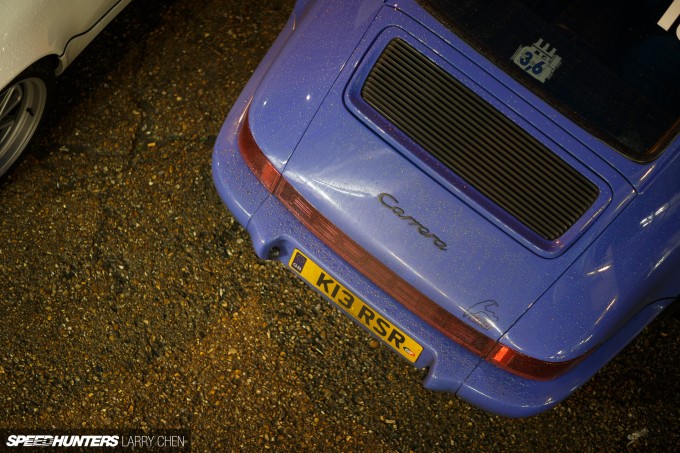 That one-on-one interaction with real enthusiasts is what it's all about. At the end of the day, we're all in it for the same thing: anything and everything under the sun with four wheels.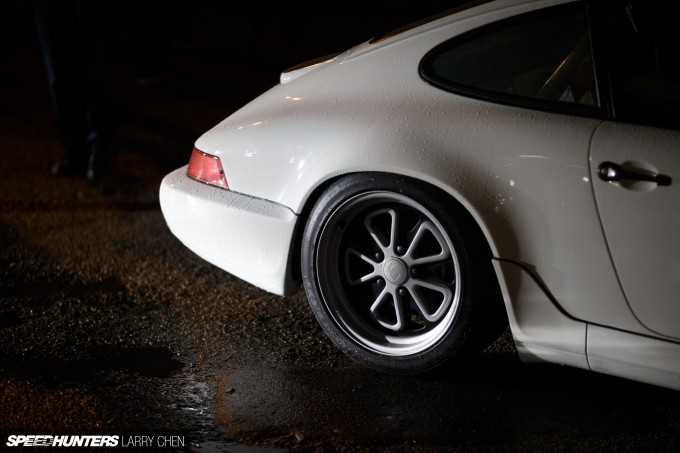 I don't know how it is with your friends, but when I go out to dinner with a bunch of car guys the subject always turns to direct-port nitrous injection, four-core intercoolers, ball-bearing turbos and titanium valve springs.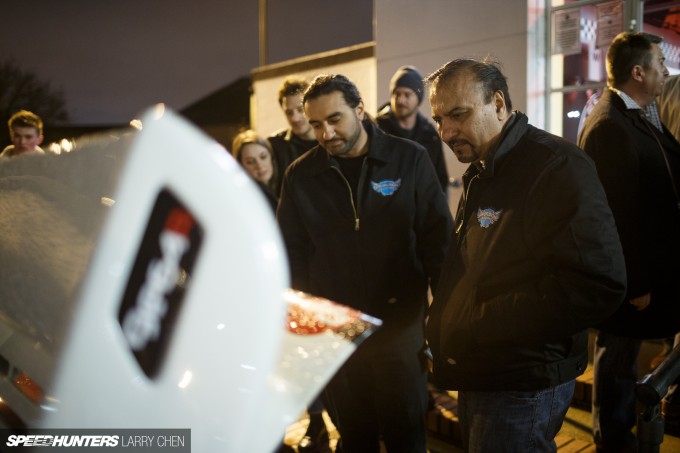 So you can only imagine the war stories that were exchanged on a night at Ace Cafe just outside of London.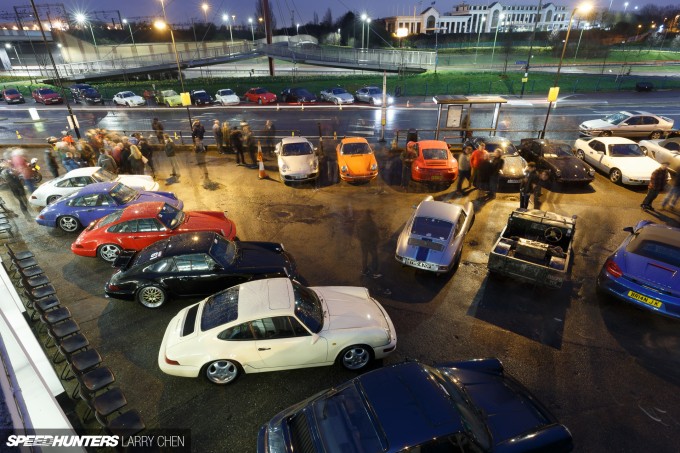 With an abundance of parking space, the cafe really is a perfect gathering venue for all things motoring.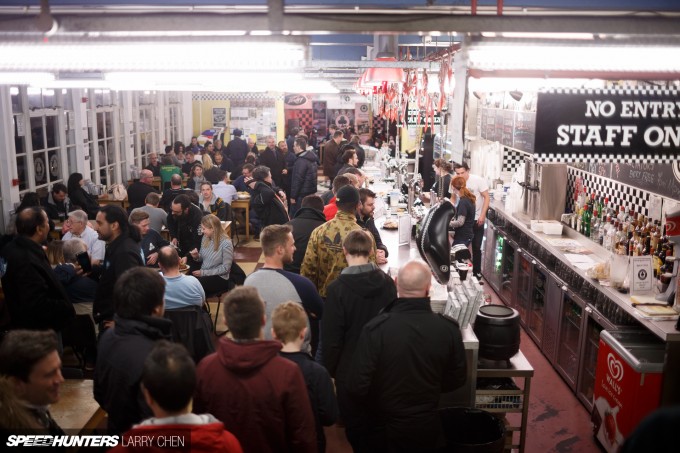 More importantly though, there's great food and great service. Of course, there was beer on tap for those who didn't bring their ride too.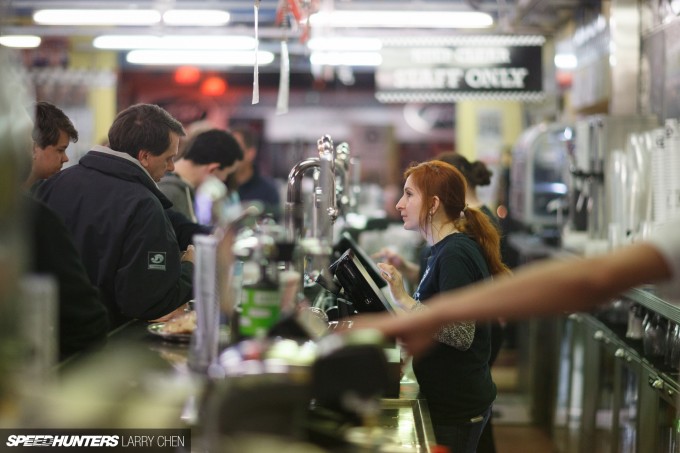 The Ace Cafe London is a former truck stop type cafe in Stonebridge, north west of the capital.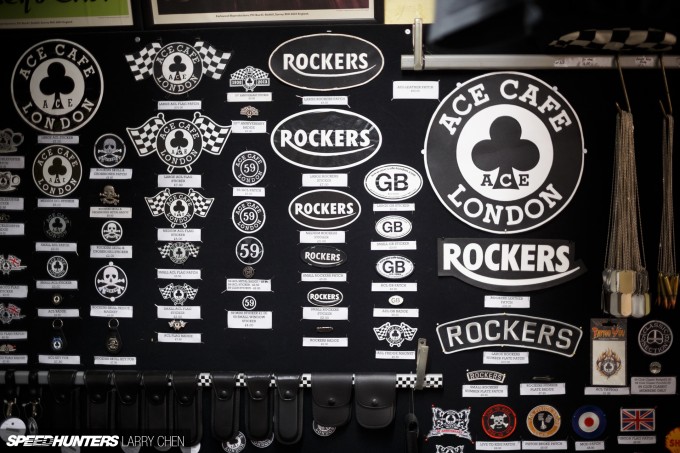 It originally opened from 1938 until 1969 and was a popular hang-out spot for motorcycle enthusiasts.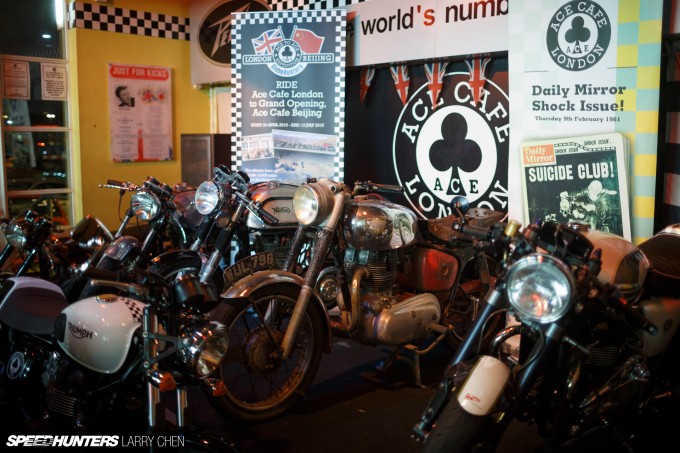 In 1997 it reopened again in the original building, and since then has become the perfect venue to host events and club meetings.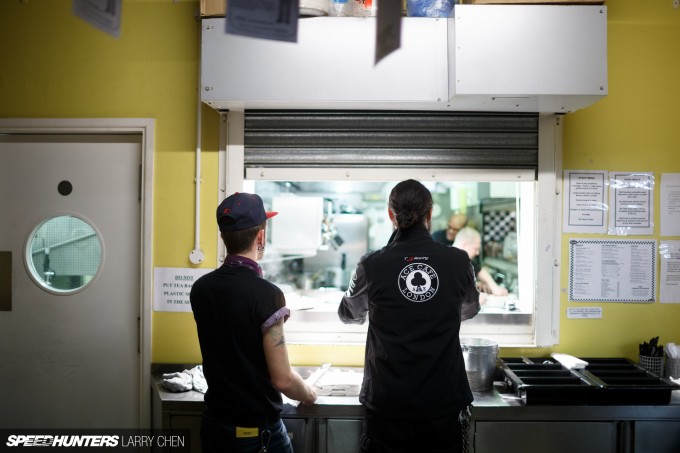 During my regular Speedhunters trips – whether it be at a race track or at a large car show – finding decent food is like pulling teeth. It always hurts, and it tastes like blood.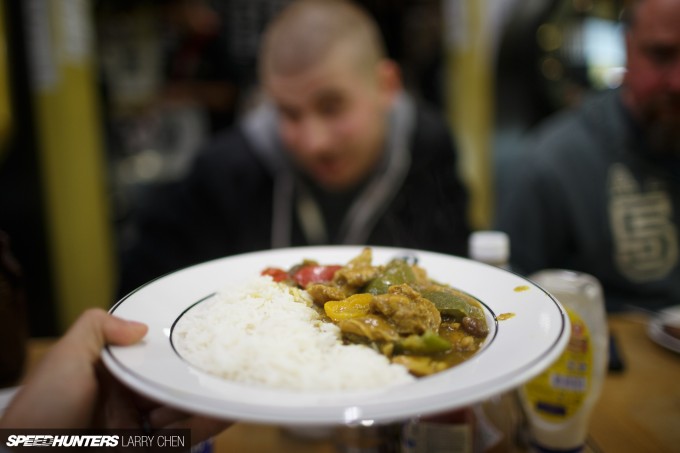 The food at Ace Cafe was top-notch and the chicken curry really hit the spot. Being Asian, I can only go a few hours without having my rice fix.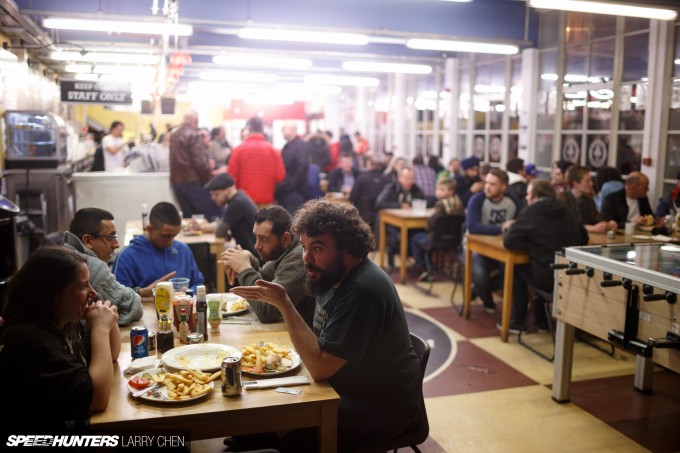 From what I was told, this particular meet was exceptionally large as there were a few special guests in attendance.
More Than Cars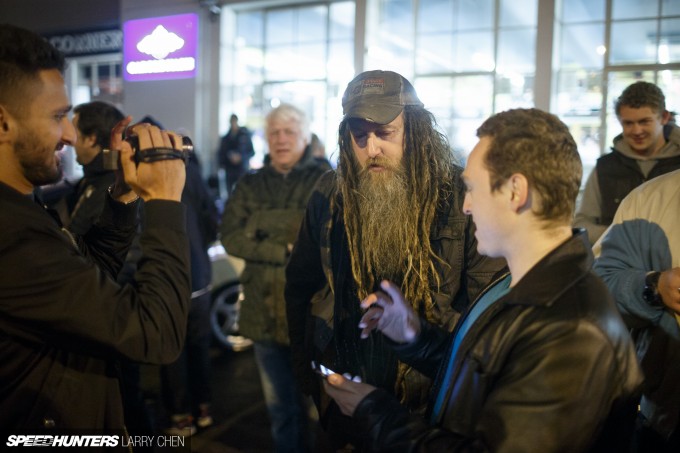 Prior to the event our good buddy Magnus Walker made it well known that he was going to be on site and able to drive everyone's cars.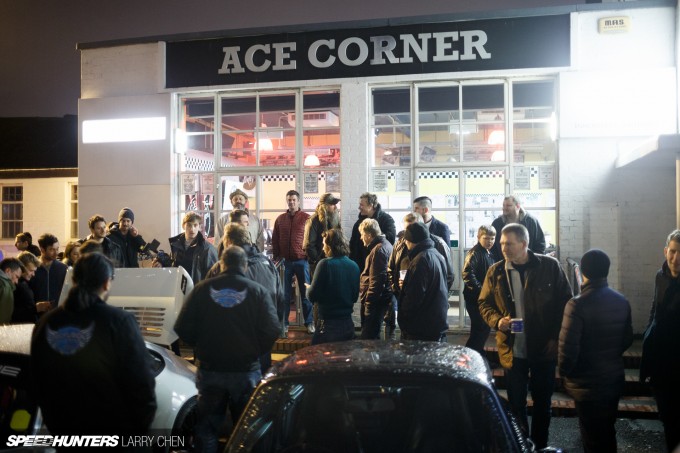 From the moment he showed up, stories were exchanged and he was hounded for photos.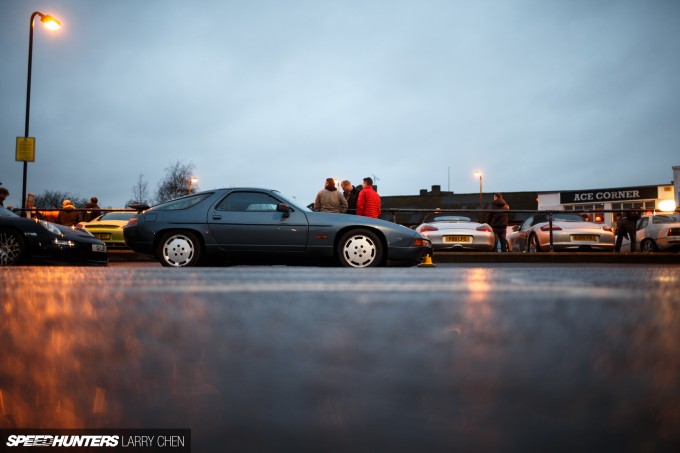 Before we arrived at Ace Cafe I didn't really know what to expect because the forecast was grim.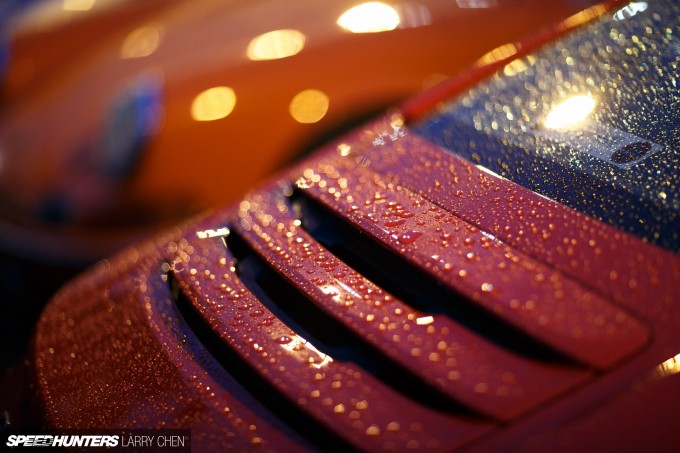 I didn't think people would show up, but then again I have to remember that this was the UK. In Southern California people don't leave their house if that wet stuff starts falling from the sky.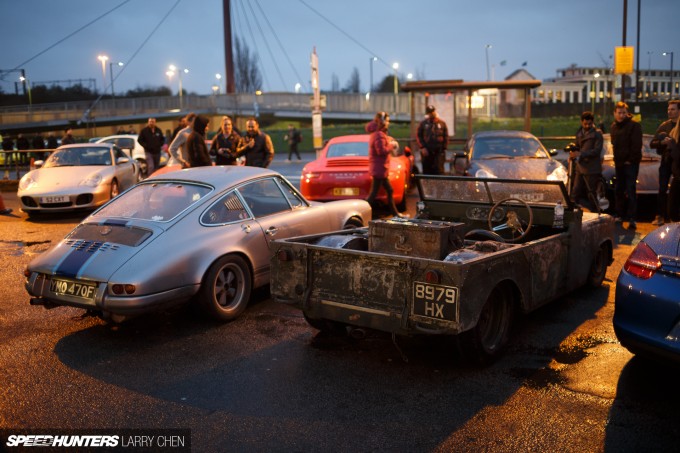 Our good friend Bruce Holder even brought out his slammed Land Rover Series I. Stay tuned for a full feature!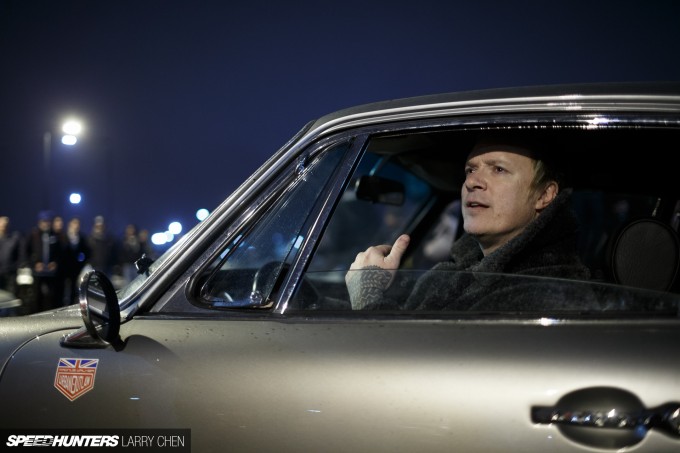 The other special guest? Liam Howlett of The Prodigy brought out his 1968 911s.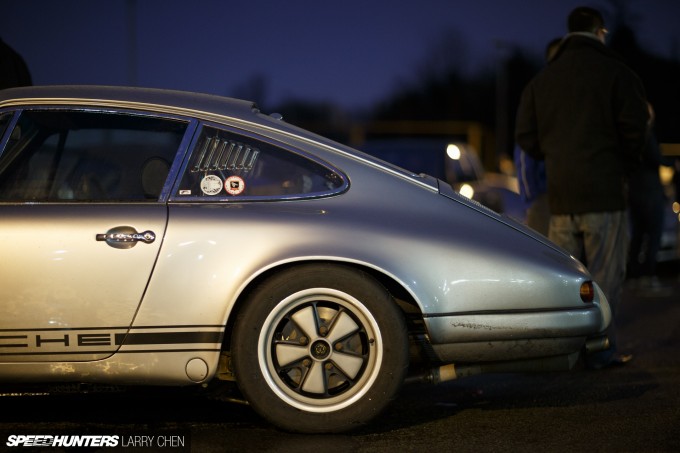 You can see this car in action on the streets of London.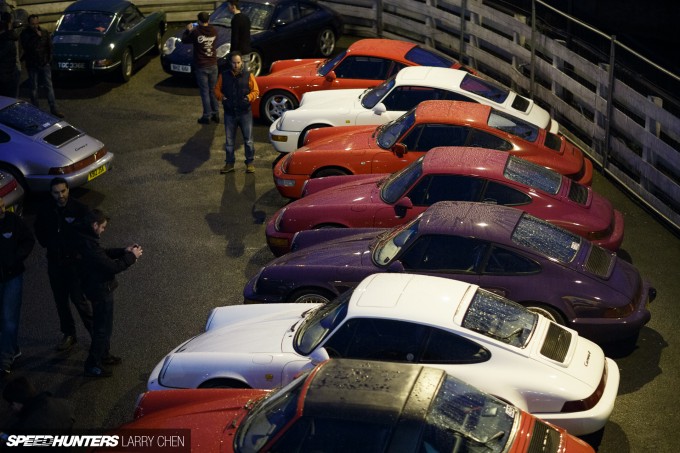 Pretty much the entire London 964 club came out in force to show their support.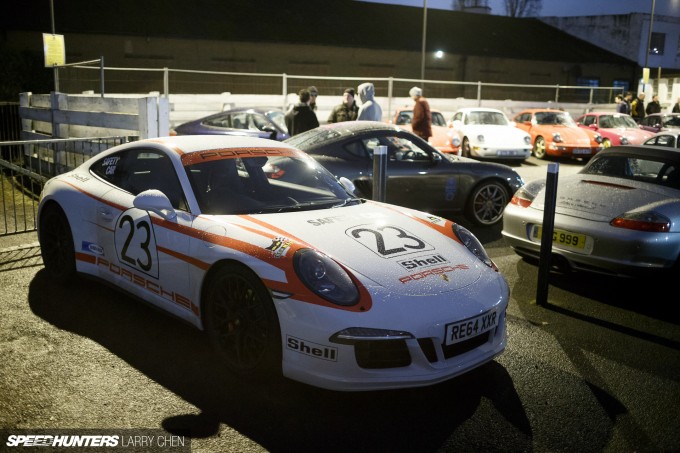 But it wasn't just all air-cooled machines – there were plenty of water-cooled Porsches that showed up too.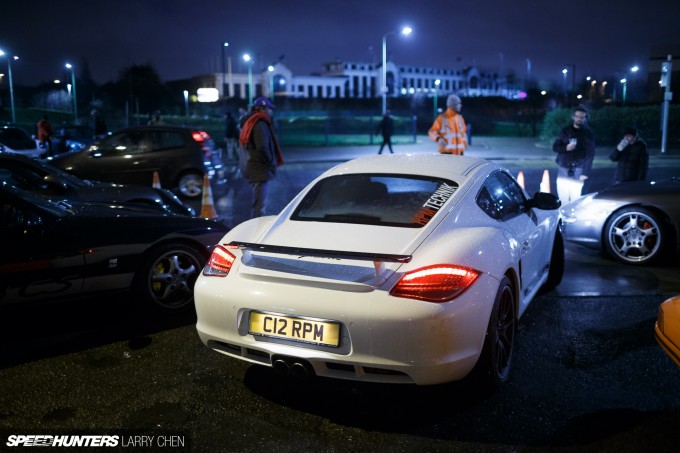 And it wasn't all 991s either, there were plenty of newer models including this Cayman and even a few Panameras. It was Porsche night after all.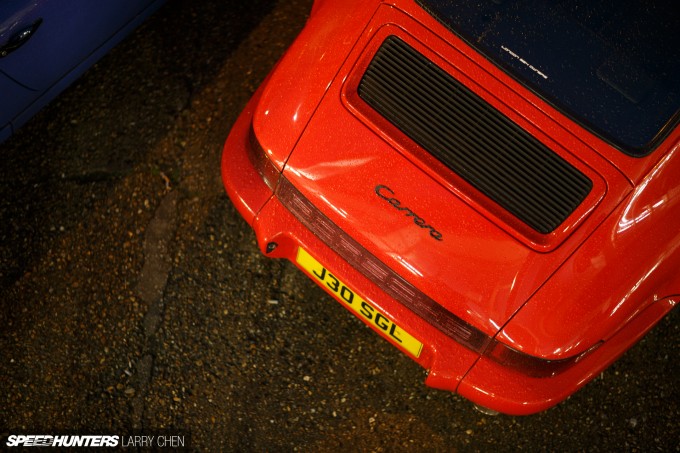 Even though the original Cars & Coffee in Irvine was shut down, it makes me happy to see similar events alive and well.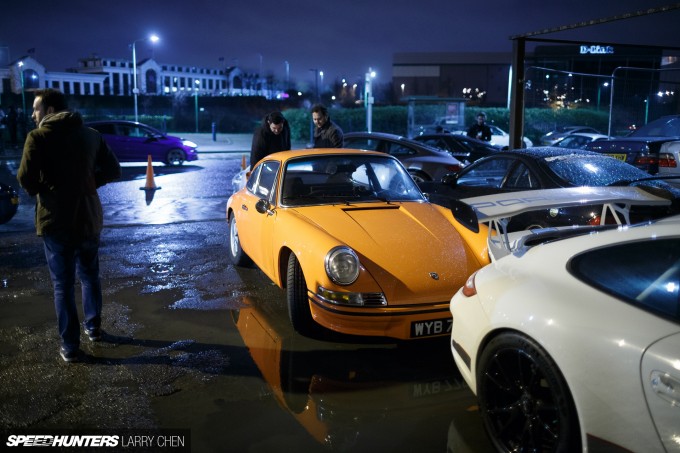 Even though this meet has nothing to do with Cars & Coffee, it still had the same basic vibe.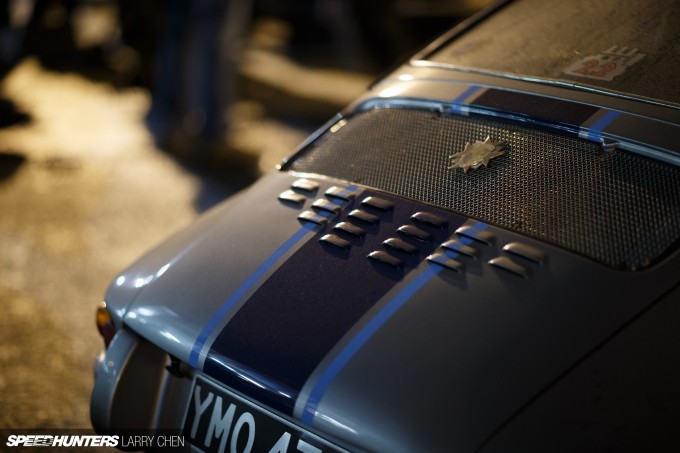 While the Ace Cafe has featured on Speedhunters before, I think it's great that I can show it in a different light, or lack thereof since the meet was held in the dark.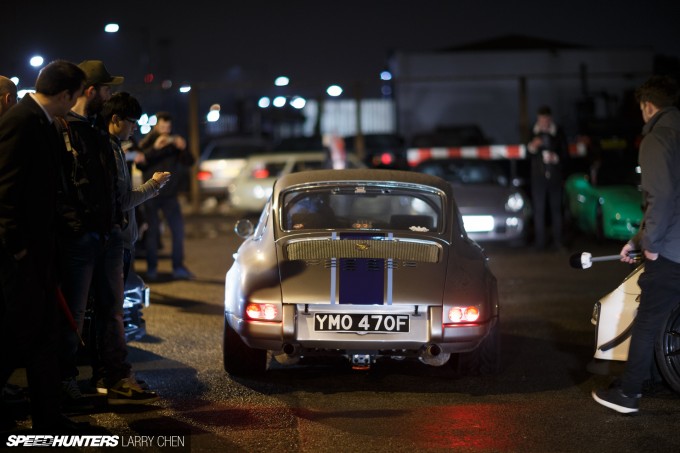 I always do my best to cover as much as I can when I travel, but I know I can speak for rest of the Speedhunters team when I say that no matter how much we think we have covered, we really only scratch the surface of the car culture that is happening in any given area. I can only dream of what adventures await…
Larry Chen
Instagram: larry_chen_foto
larry@speedhunters.com