Let's Make A Deal
I'm sitting downstairs in my living room, looking at the rain lashing against the windows of my house. It's been 24 hours since I left the great southern lake of Wörthersee in Austria, an almost perfectly even 1,000 miles – and about 20 degrees celsius warmer – away. I'm struggling to organise my thoughts and memories into a coherent form. I've looked back through the first story, but although it was only written on Monday, it feels like a lifetime ago.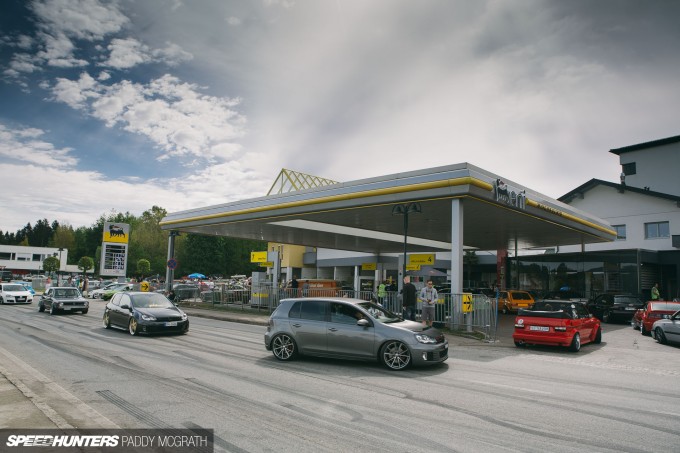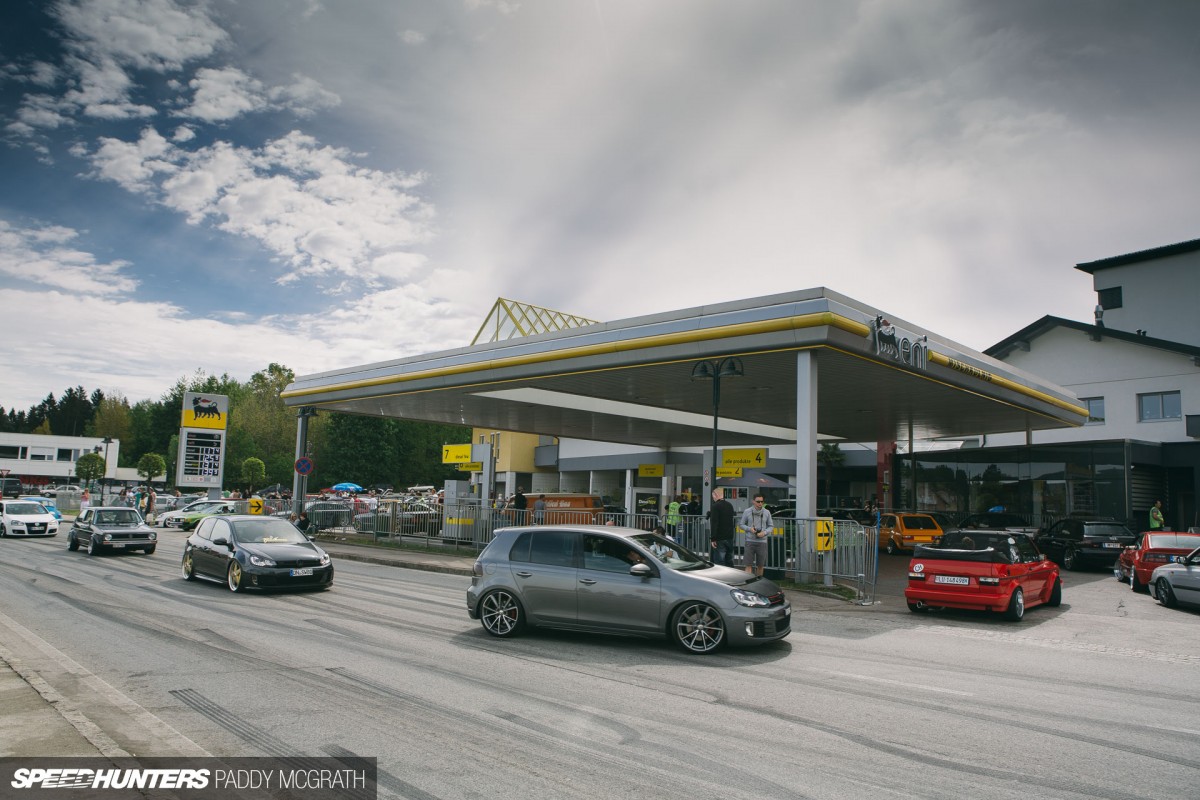 Even when selecting and editing the images for this story, it feels almost surreal looking back at them. I can't ever remember having this feeling after an event before. This feeling was present throughout the week too. I would leave the hotel early in the morning, shoot for a couple of hours, return to hotel and dump memory cards, head back out and come back late that night to dump cards and back everything up. Every night I would look back at that day's work and usually surprise myself by what I had forgot about shooting.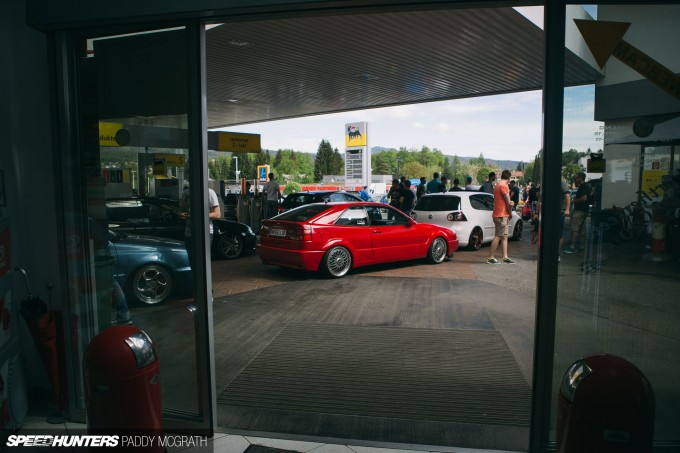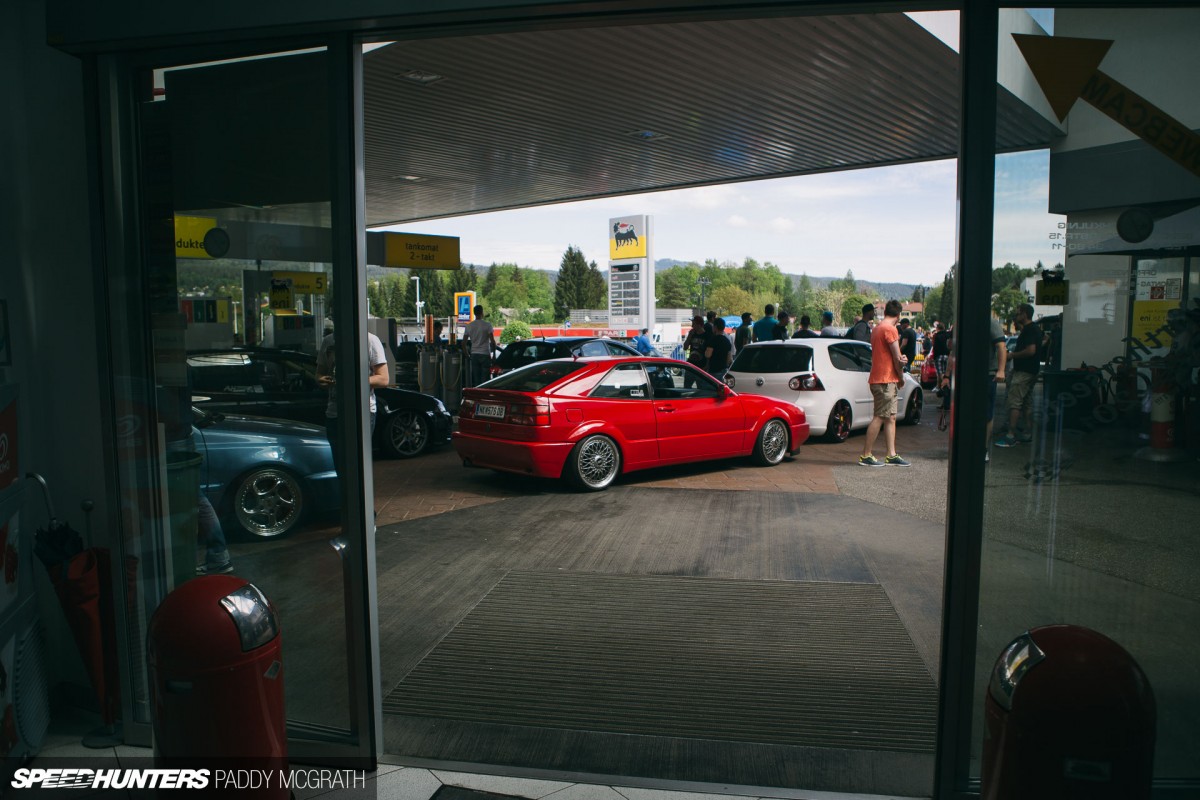 I hadn't forgot in the bad way either. There's so much quality metal and composite on display, that you would drool over something one minute only to be distracted by something even better the next. That's not to take away from the original source of drool either. There were so many great cars and all great for so many different reasons.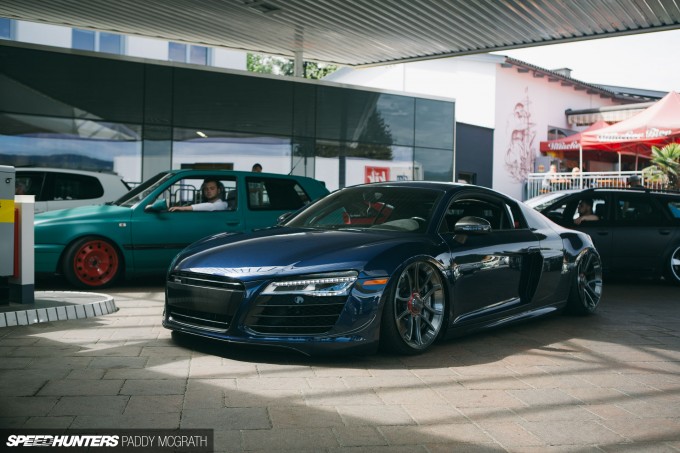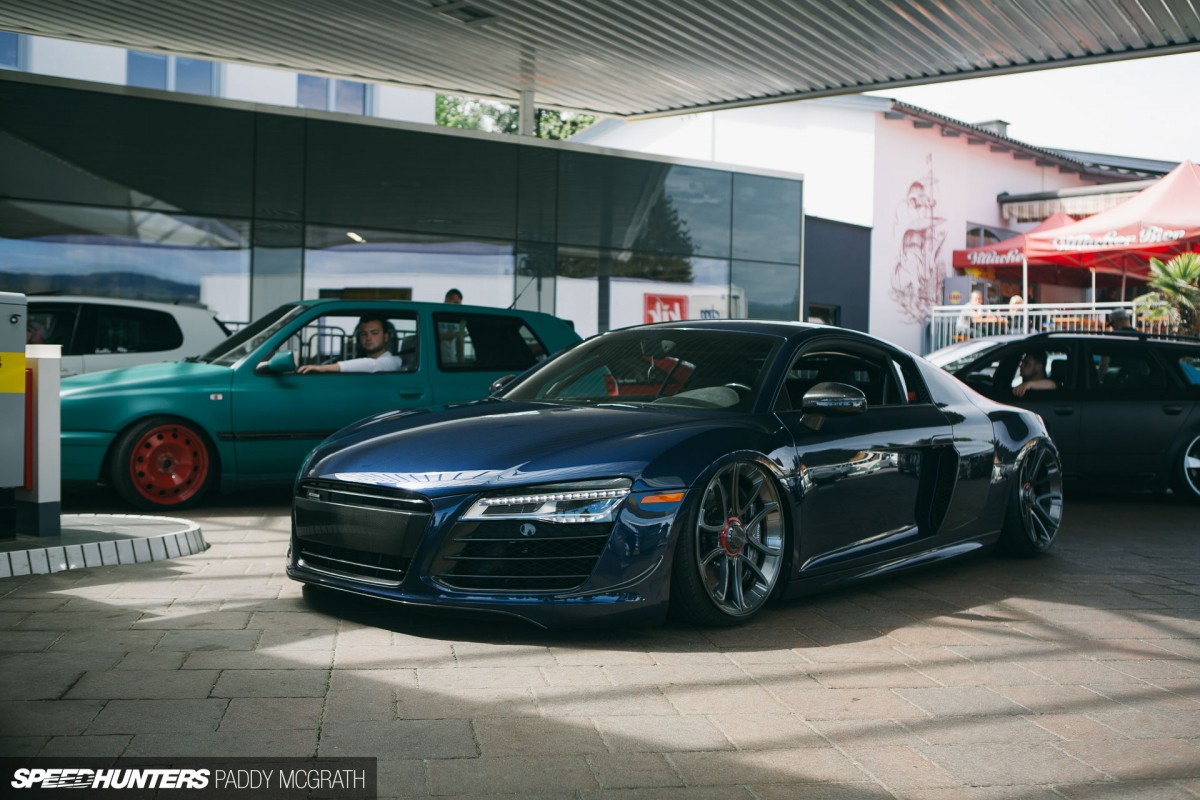 I'm sure by now that you're familiar with the Wörthersee treffen and the happening which acts as a prelude to the official event. I'm sure you have your own opinions about it too. All that I ask though, for this one story, is that you keep an open mind and stay with me until the end. Deal?
Deal.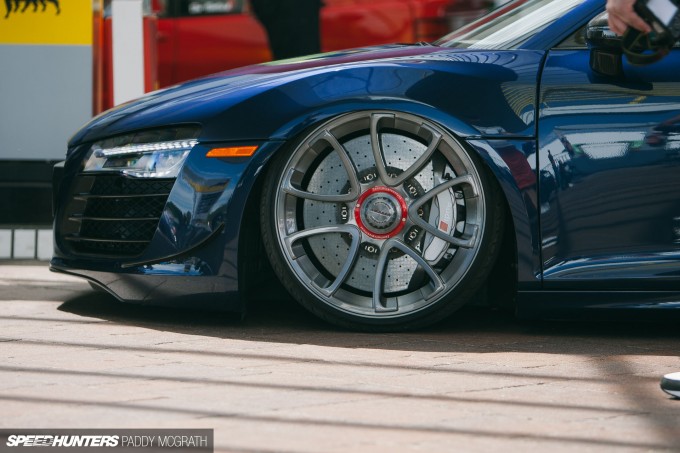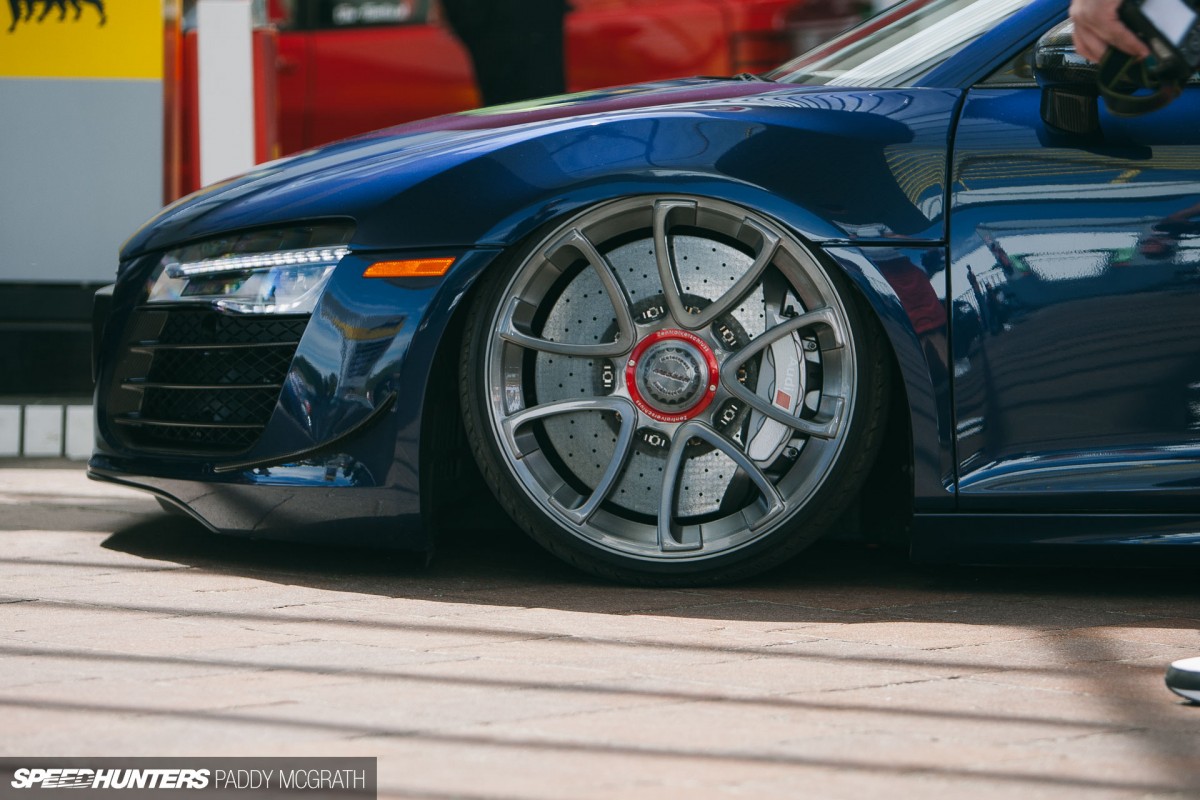 Before we go any further, I want you to think about what you get from your automotive passion. What do cars do for you?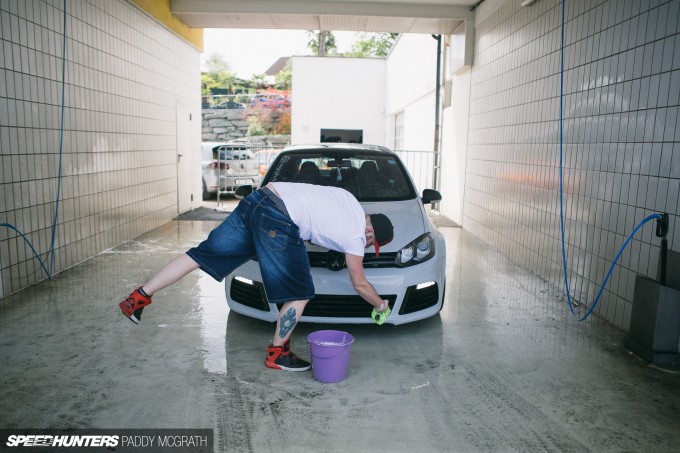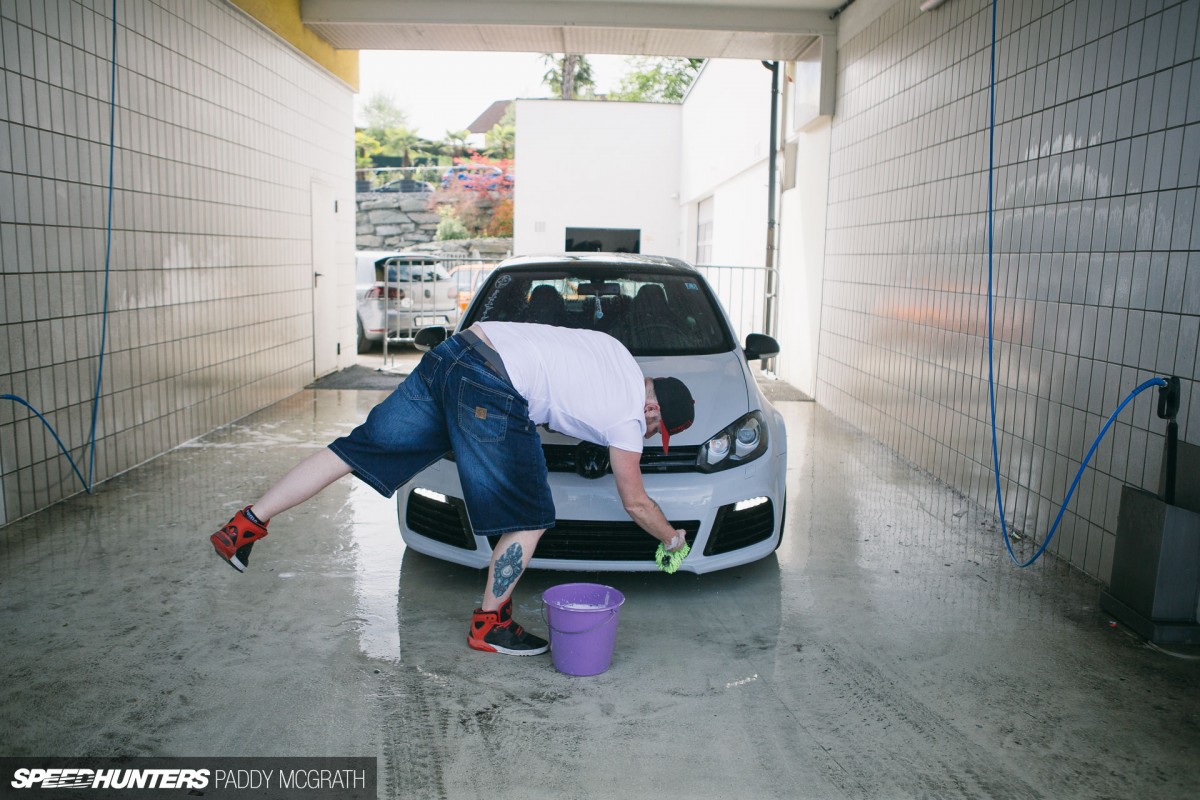 I would like to think that there's one thing that unites us all as car people. This thing is the exact same for all of us, regardless if you're a muscle car or import person, a race driver or a stance scene member. Whilst how we go about extracting this thing from cars will wildly vary, the net result is always the same.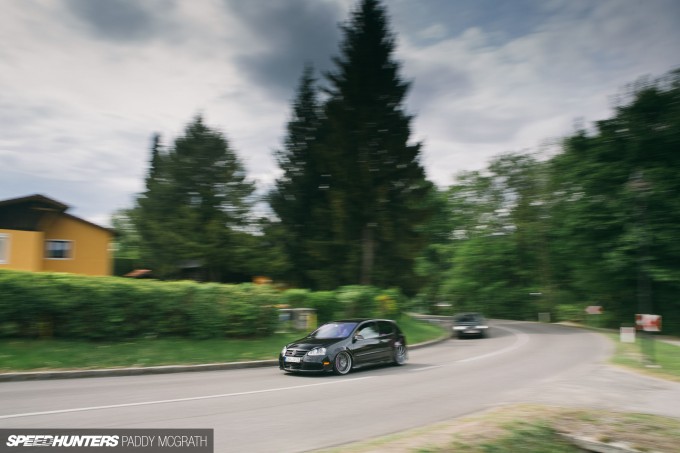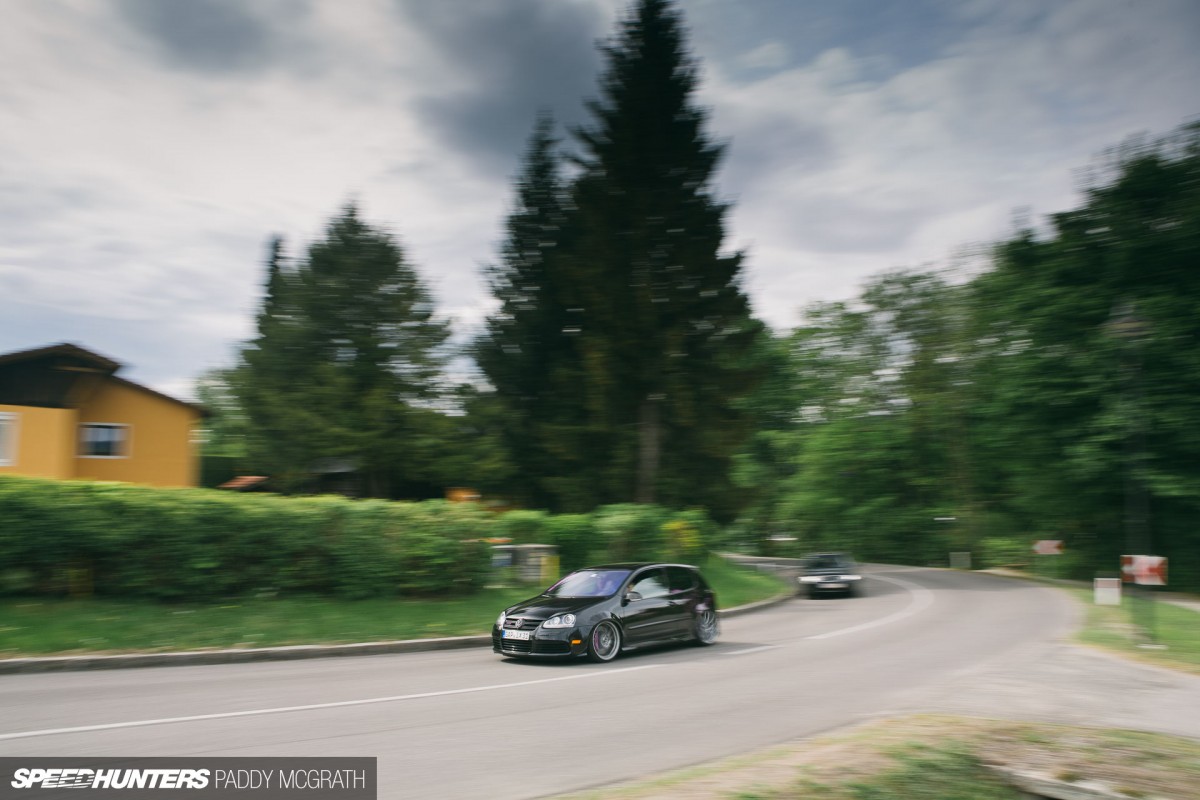 This thing is joy.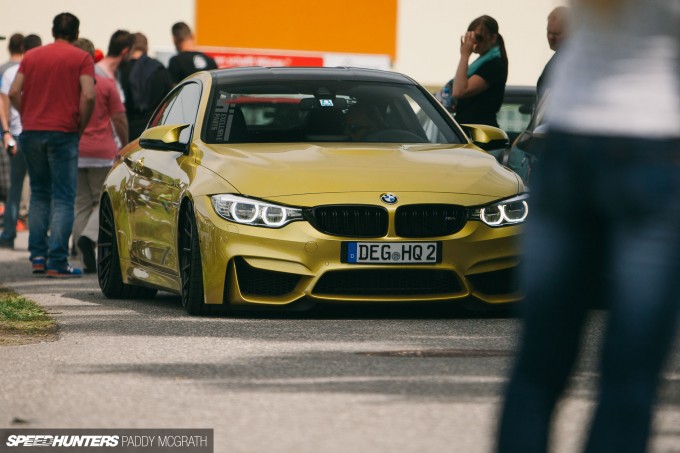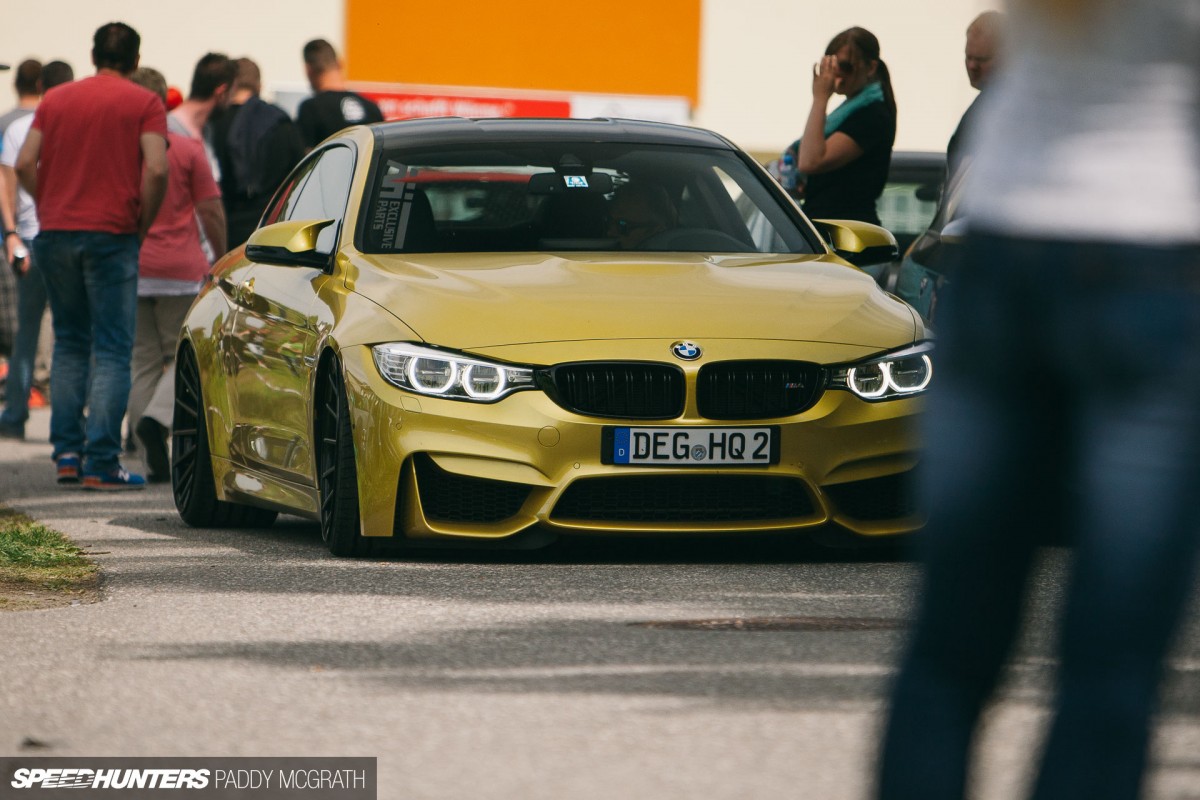 Cars bring us all joy and happiness. I can only speak for myself, but there is very little else in life that brings me the sort of joy that my automotive pursuits and adventures bring me. If you're reading this, then I truly hope you feel the same.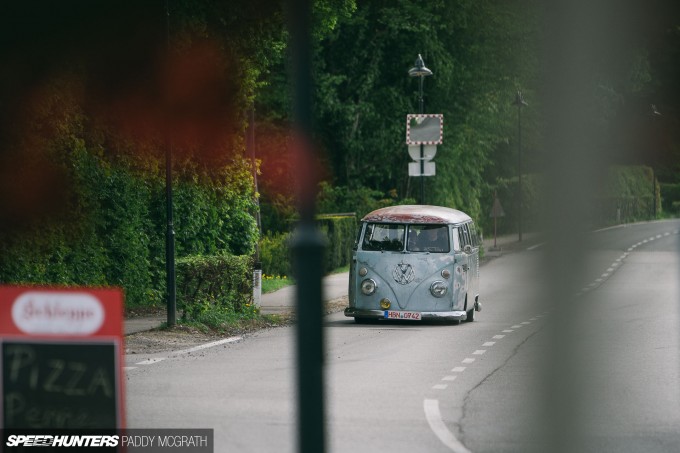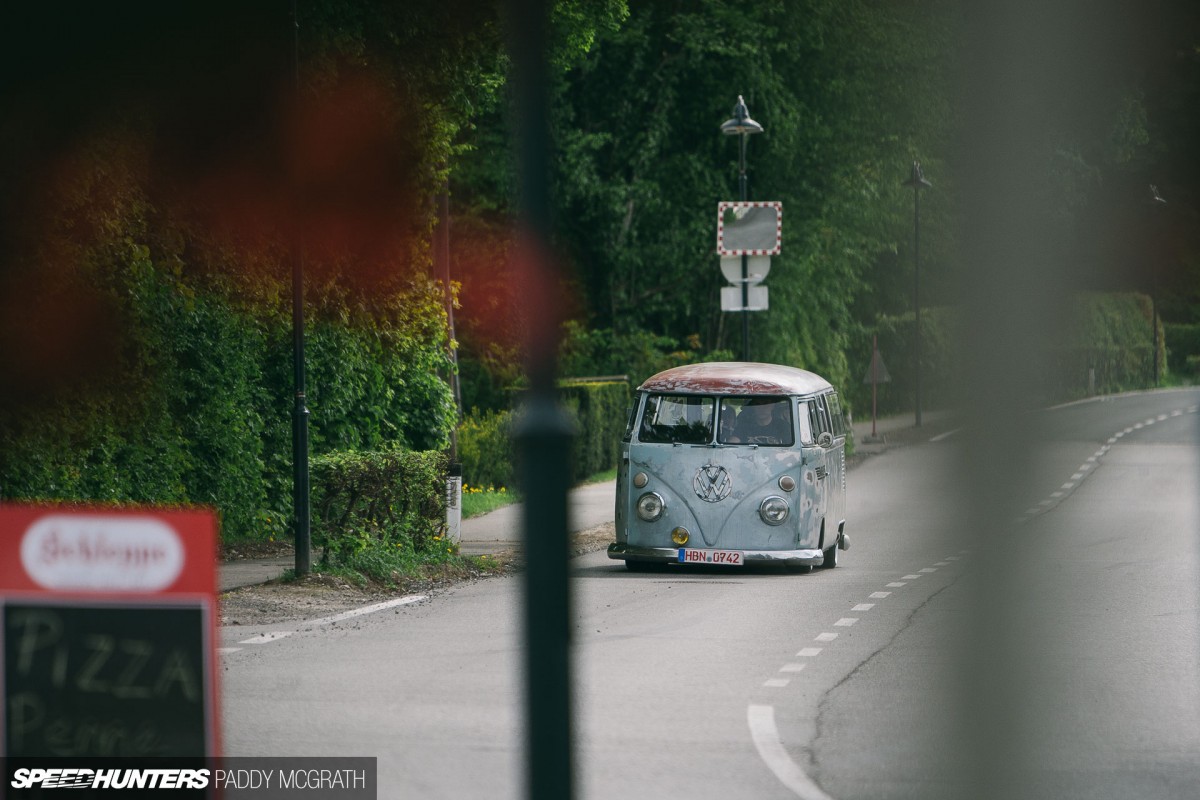 I think that this joy is something we should be grateful for. Some people spend their entire lives searching for joy, only to come up empty-handed. We are the lucky ones.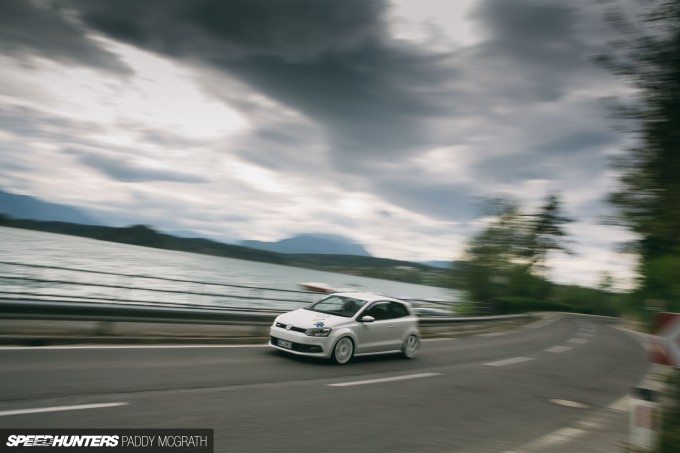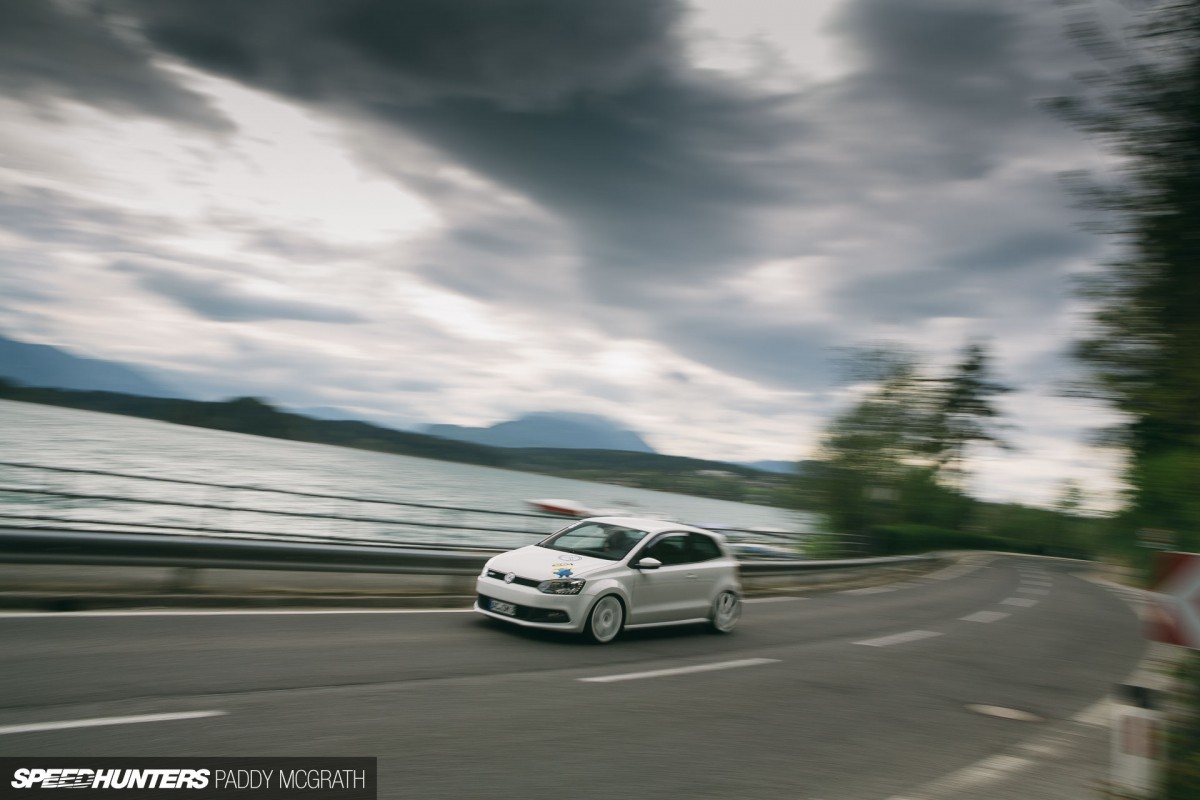 This tangent that I've currently veered off does have a point, however. You see, it's the joy that makes Wörthersee so special.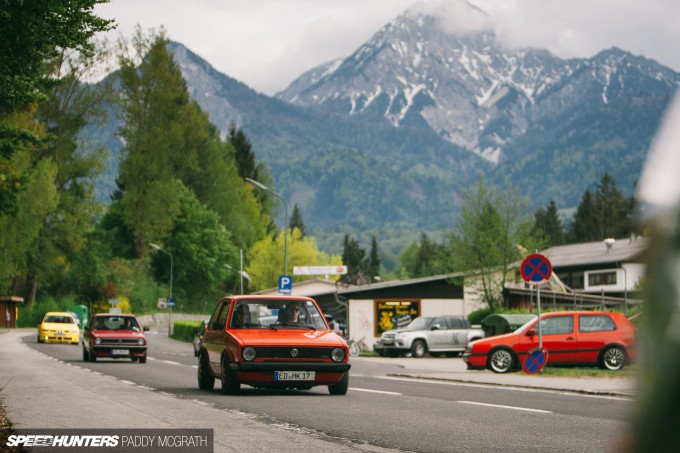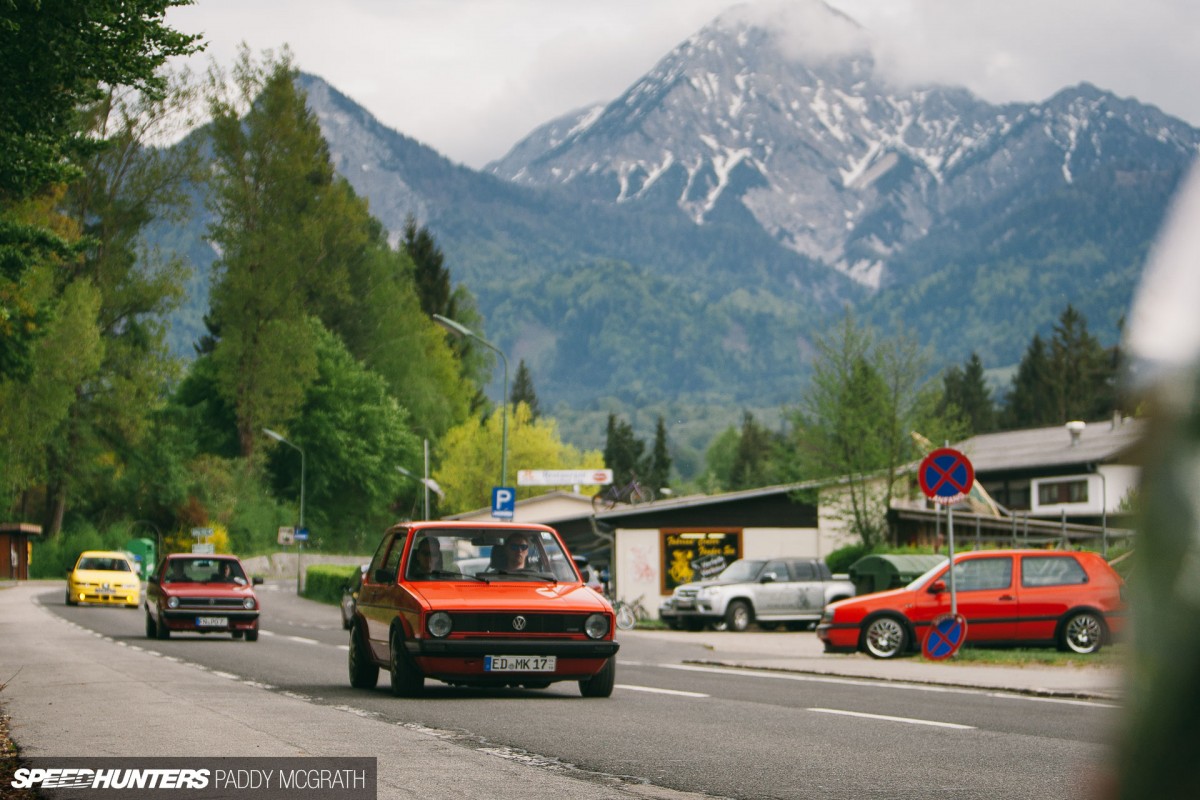 It's the basic emotion of happiness that you can find everywhere you look in any of the small towns that are dotted around Wörthersee. I think it's partly the reason why Wörthersee as an event and happening has become so popular. In the five days I spent there, I honestly couldn't even take a guess at the number of cars passing through. Some would stay for a while, others I would never see again.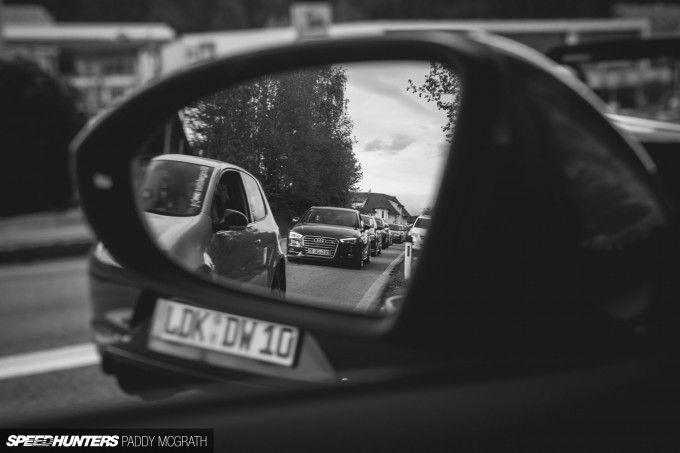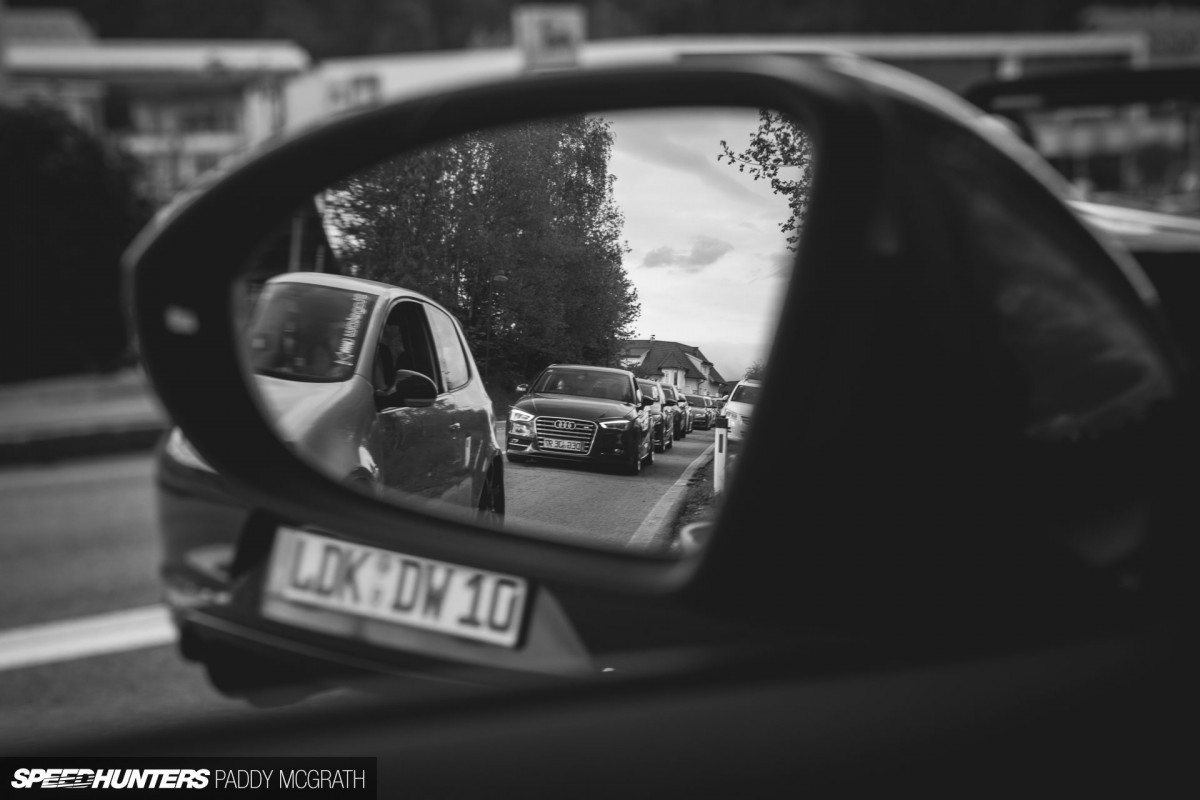 Everywhere there were convoys of fantastic cars either aimlessly cruising around or just parked up at the side of the road, their occupants sat roadside enjoying the view and letting the show, so to speak, come to them.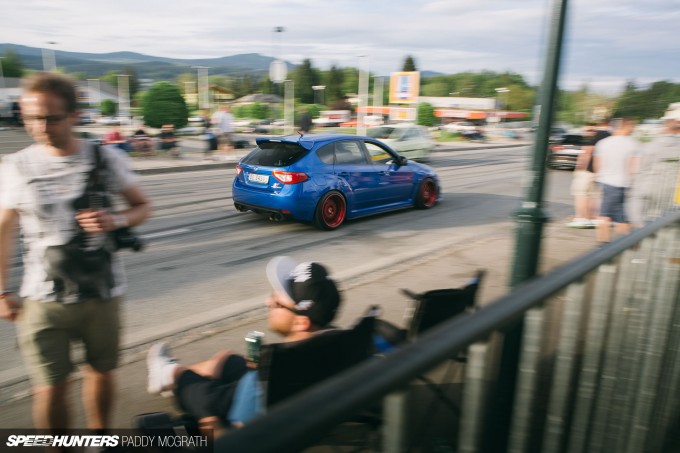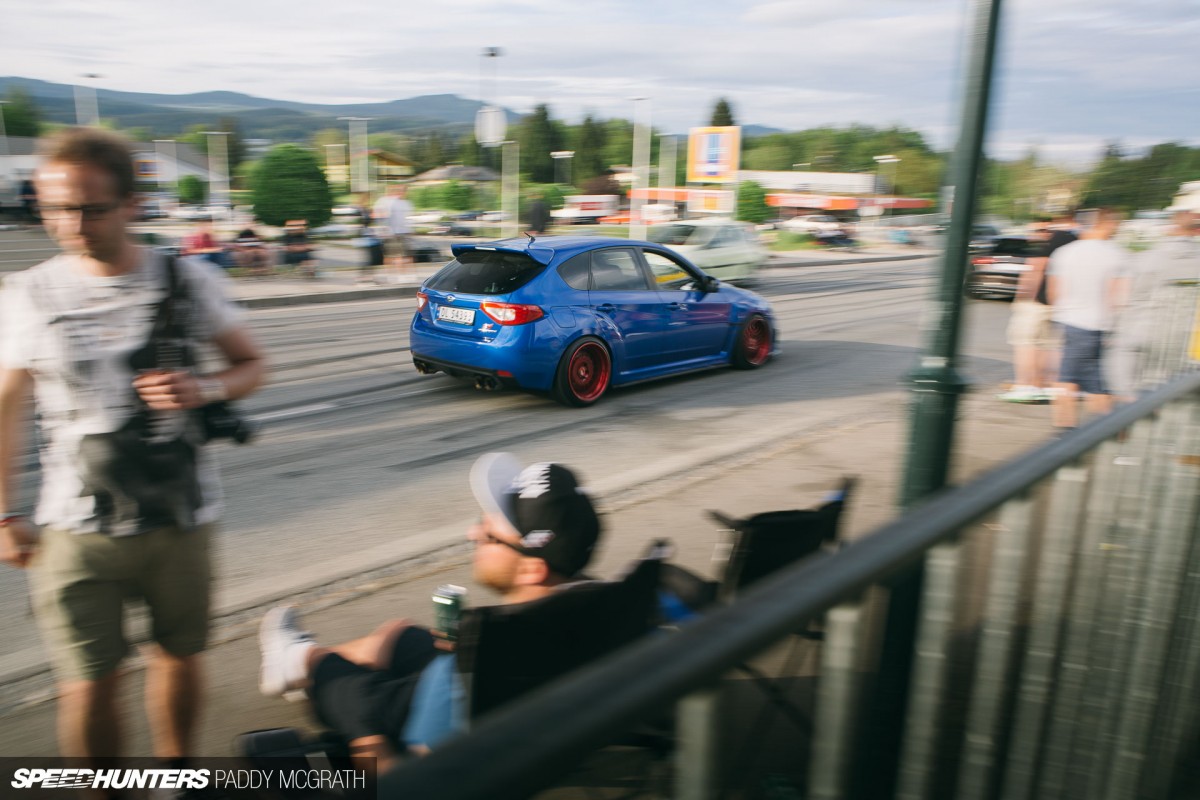 I spotted vehicle registration plates from Austria, Germany, France, Netherlands, Switzerland, Luxembourg, Belgium, United Kingdom, Ireland, Slovenia, Poland, Hungary, Romania and even as far north as Norway. I had planned on driving the whole distance, but at approximately 37 hours each way (and a flight to Qatar booked for almost immediately after my return) I had to cheat and fly instead.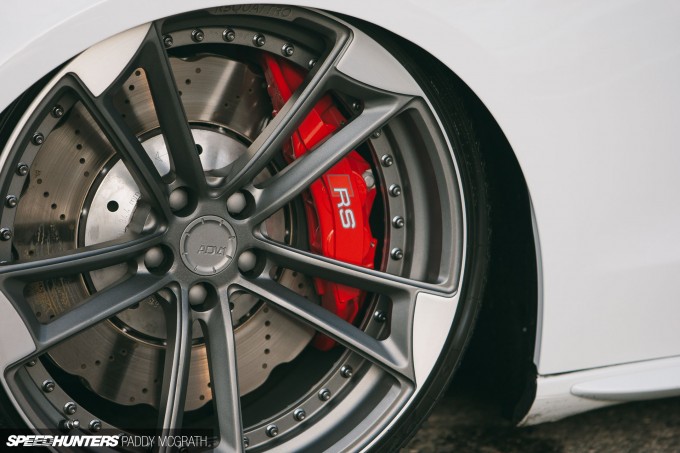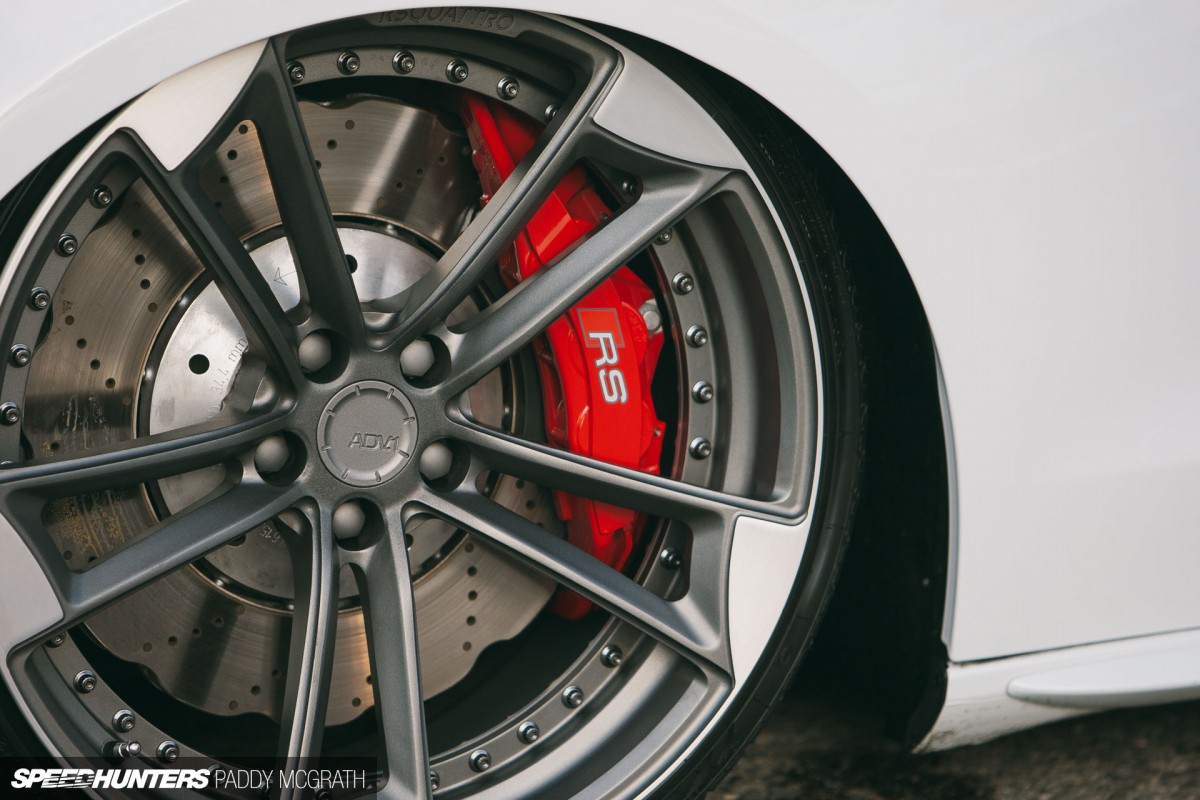 Still, it should give you an idea of the dedication required just to make it to Wörthersee, let alone build a car worthy of attracting attention there.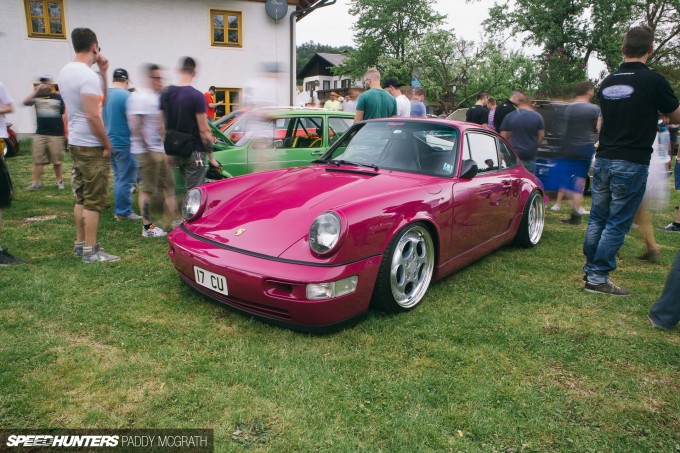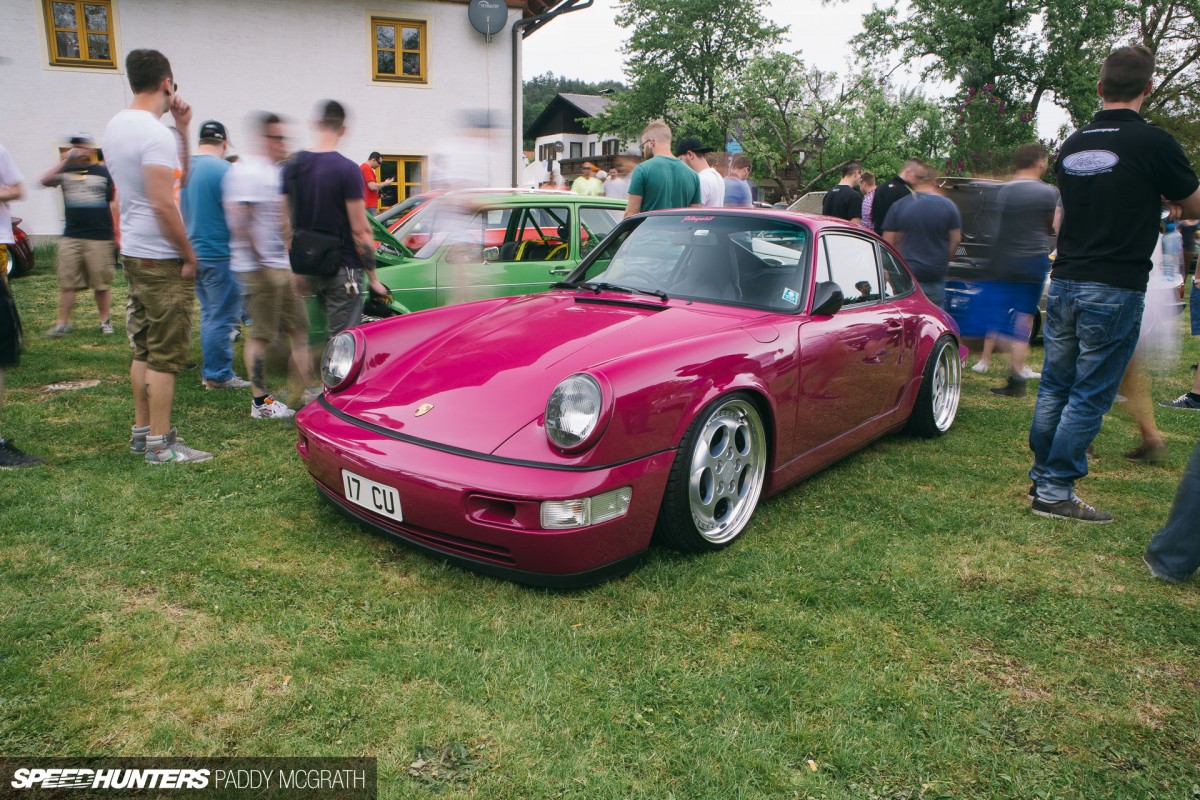 In a similar vein to Gatebil, you're very much rewarded for your curiosity as things are rarely as they first appear. A clean and simple look is very rarely anything but simple to create…
Secret Power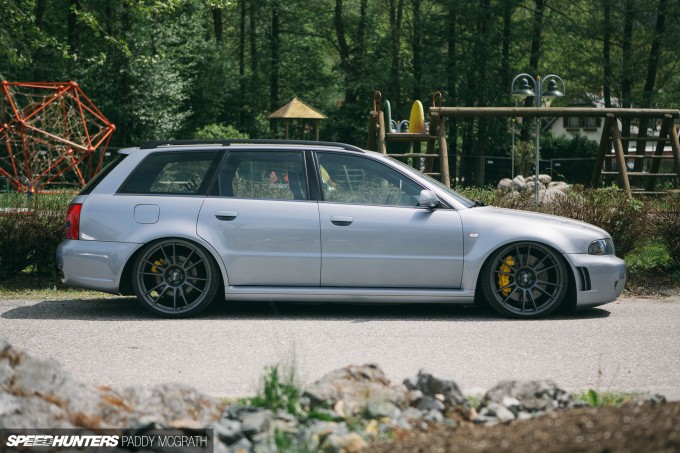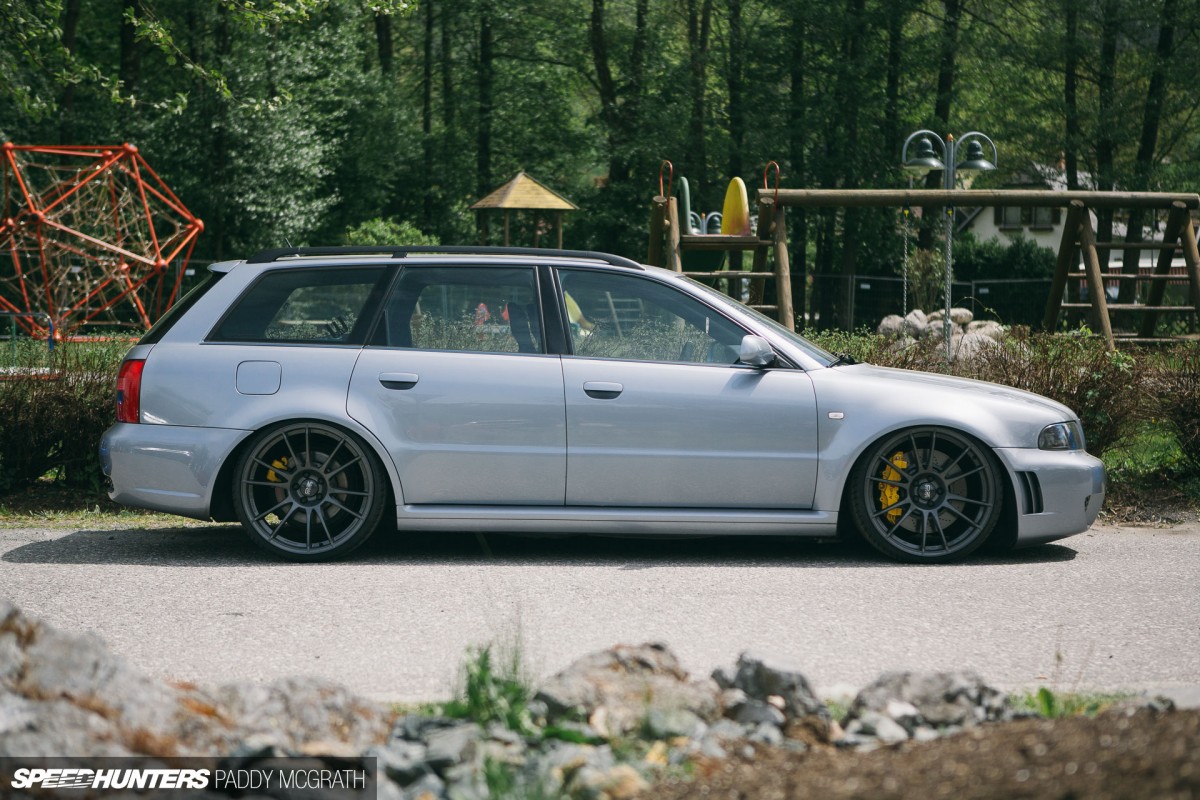 Whilst I would consider Wörthersee to be primarily about car style and aesthetics, there really was a huge presence of performance machinery at the event this year. Certainly more than I can previously remember.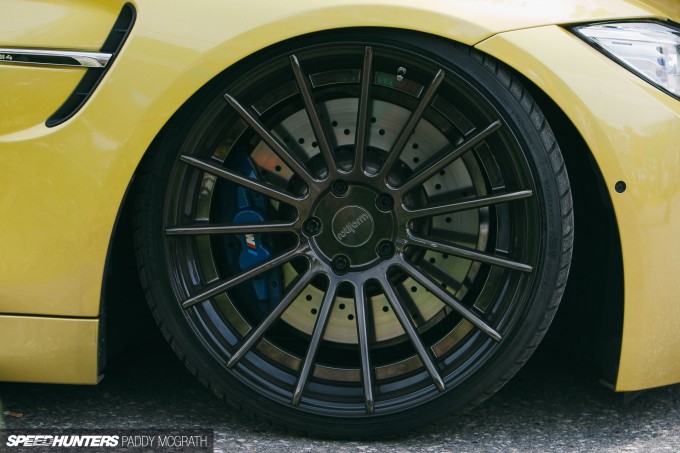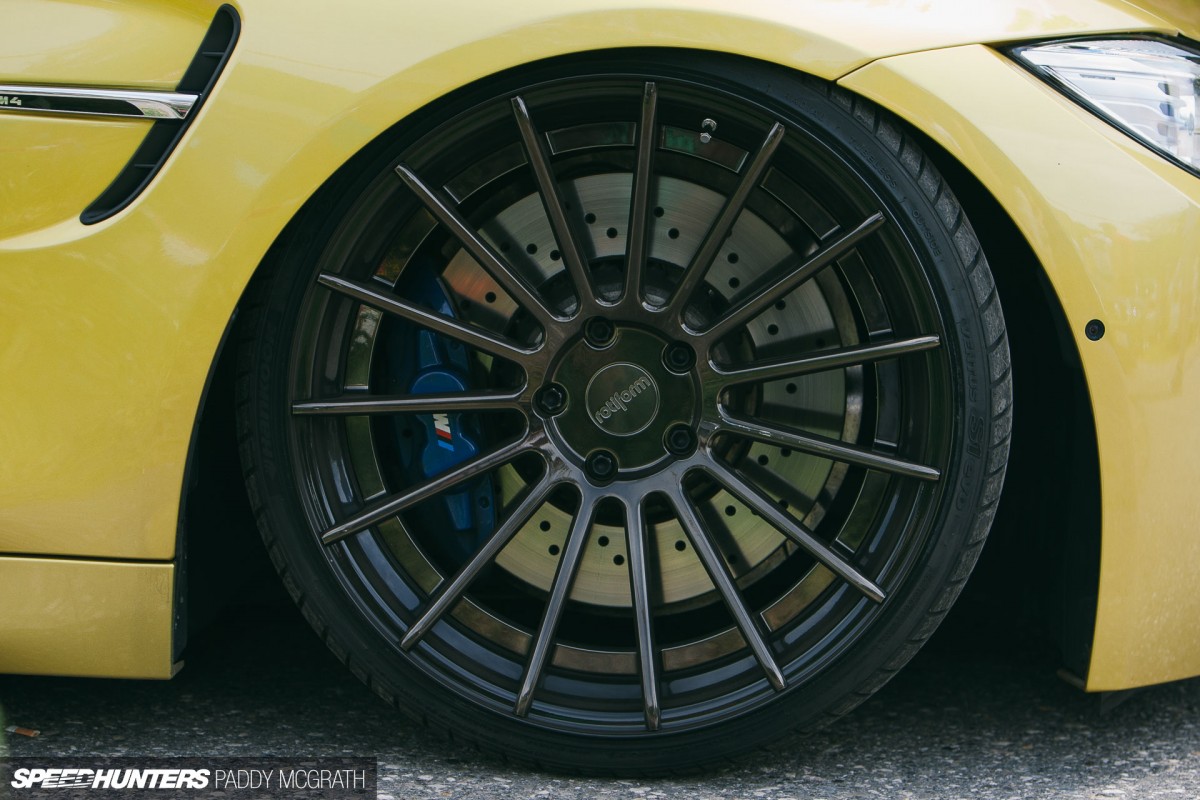 The VW Group cars certainly ruled the roost, with turbo VR6 motors being the most popular weapons of choice for the Alpine roads. There were several BMW M4s knocking around too, along with a host of exotic machinery.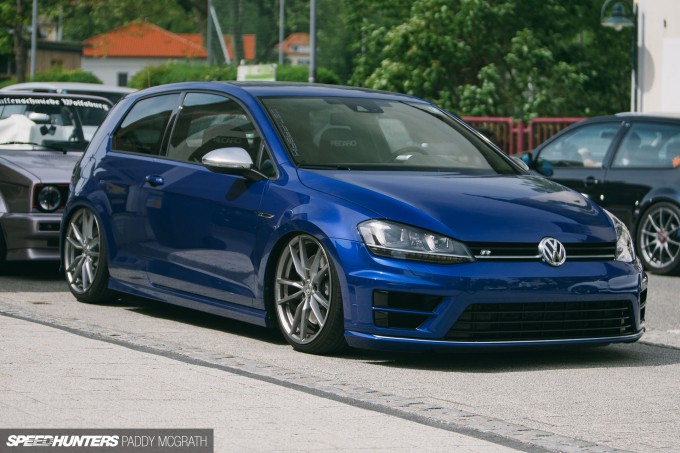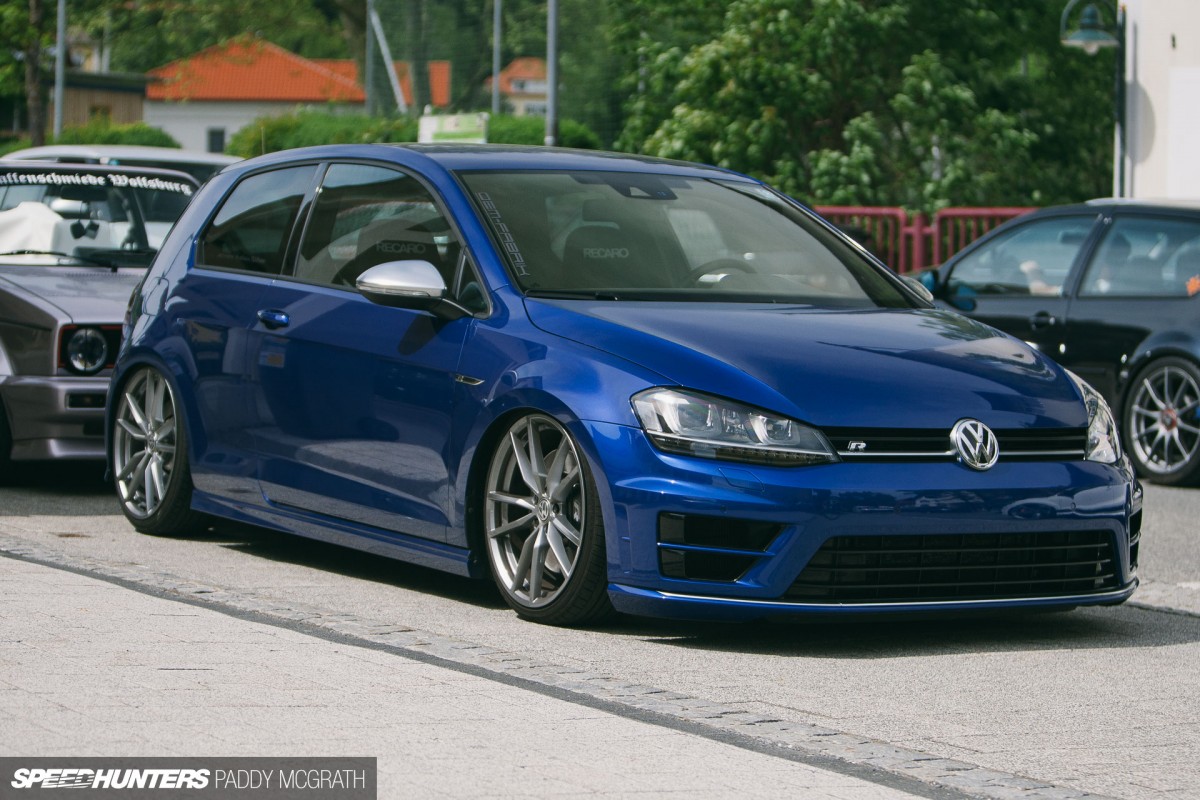 The new – and hugely popular – Golf R was well represented, along with its GTI brother. But there is a bit of a kicker to finding the more performance-orientated builds at Wörthersee.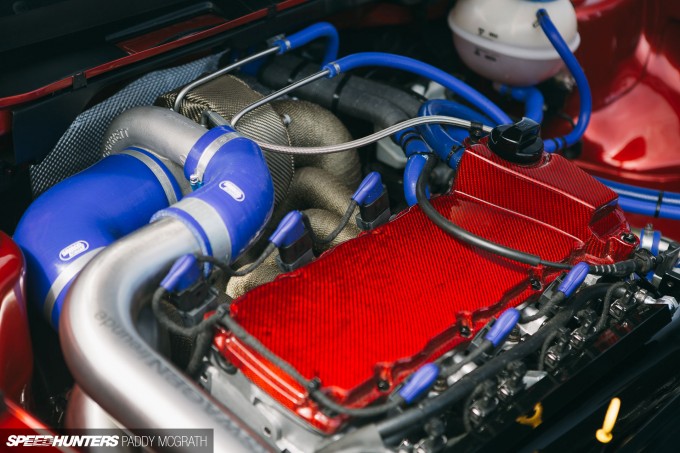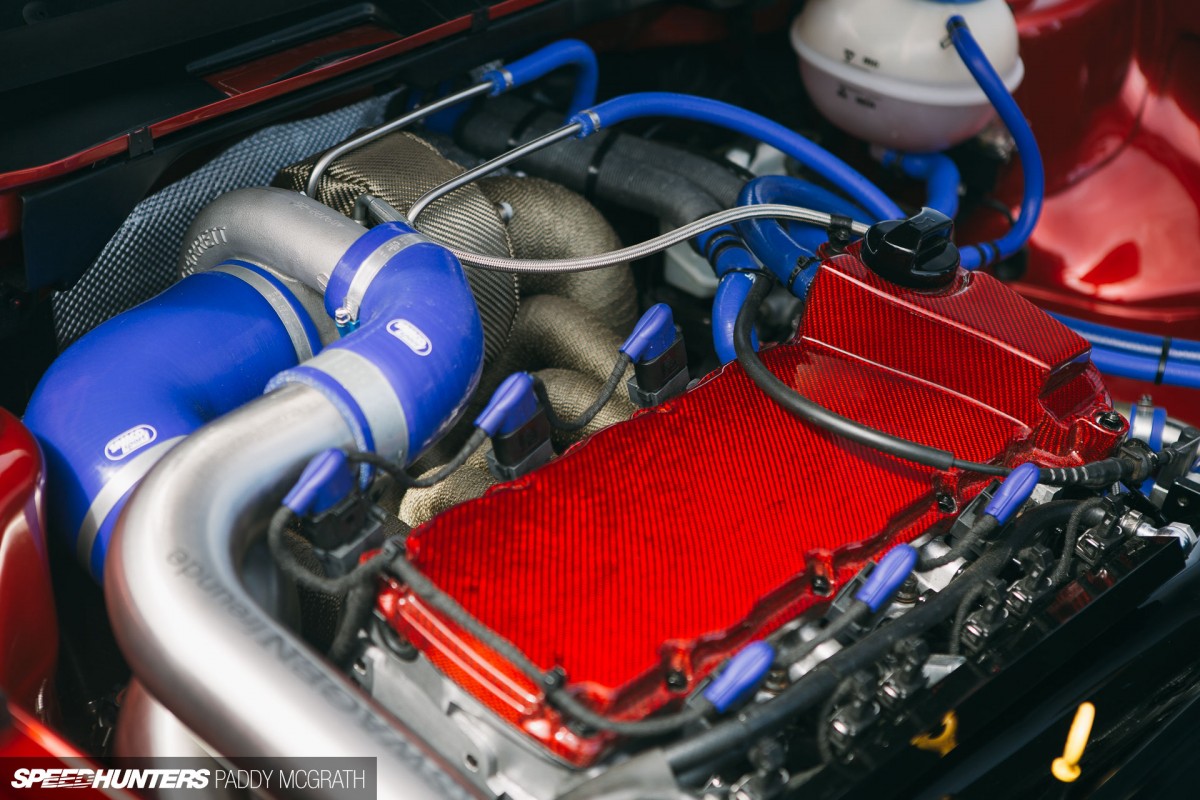 That is, it's almost impossible to identify them amongst a crowd. The VW scene will always be the king of doing things in an understated and subtle manner and this stretches to the fast cars too. Generally, the first time you know something is packing a punch is when it vanishes up the road for the first time, never to be seen again.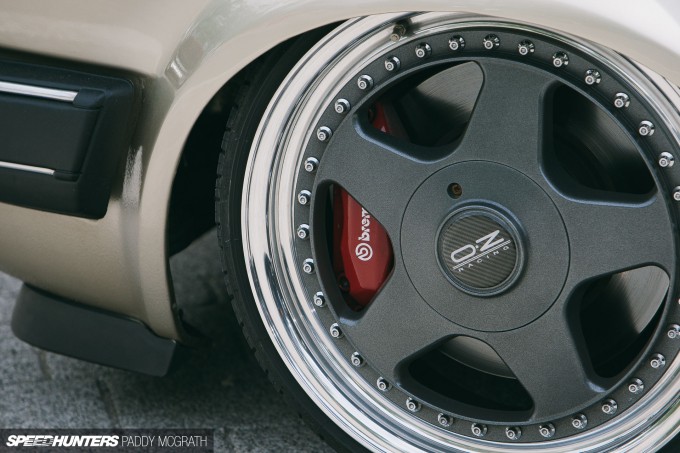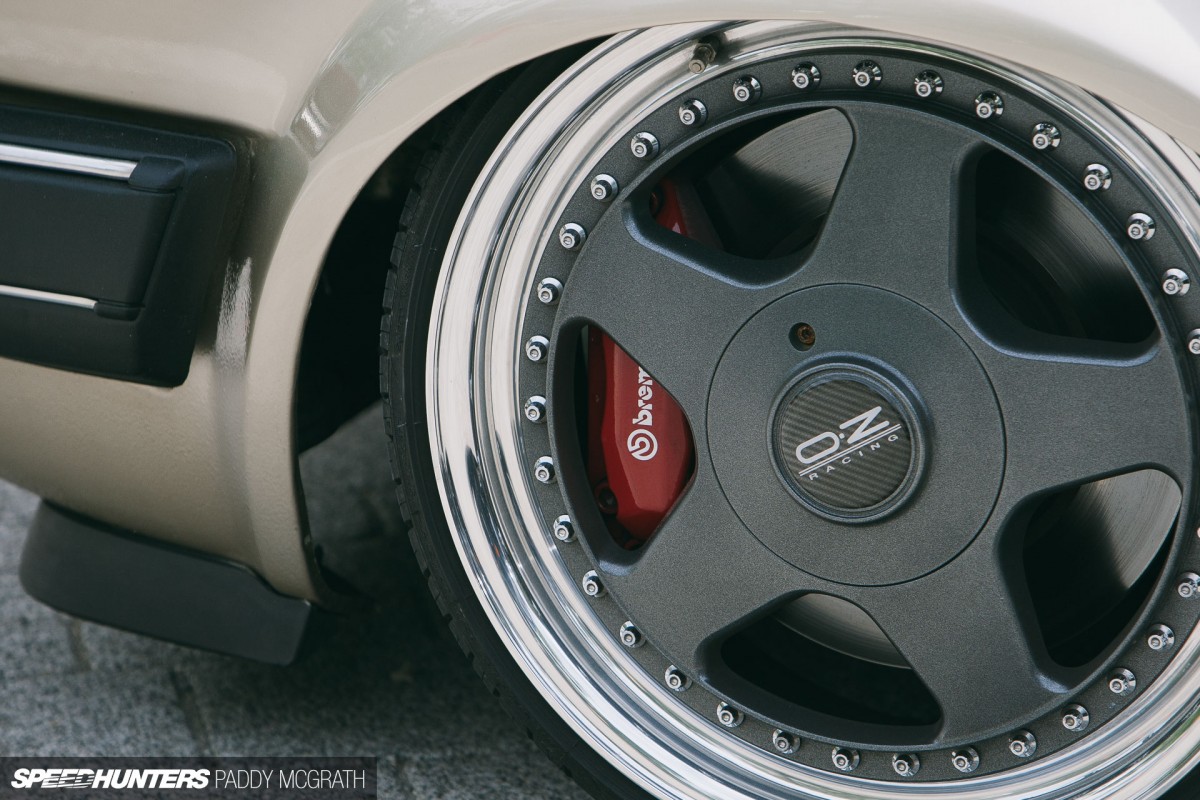 As a journalist, this was quite frustrating as you could never know a car was packing four or five or six hundred horsepower whilst it was parked on the side of the road or even driving by at a casual pace.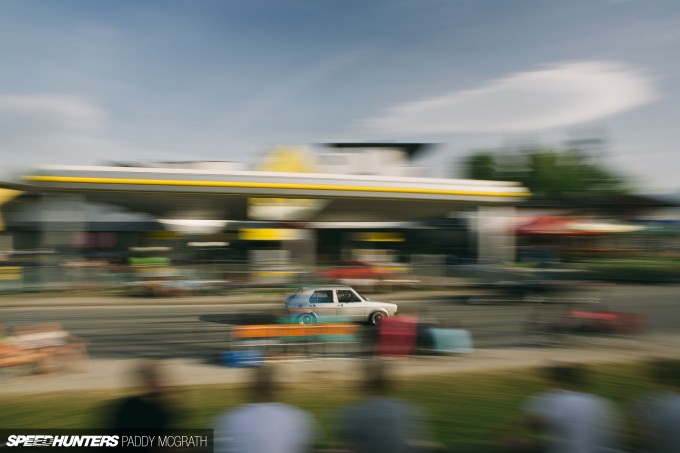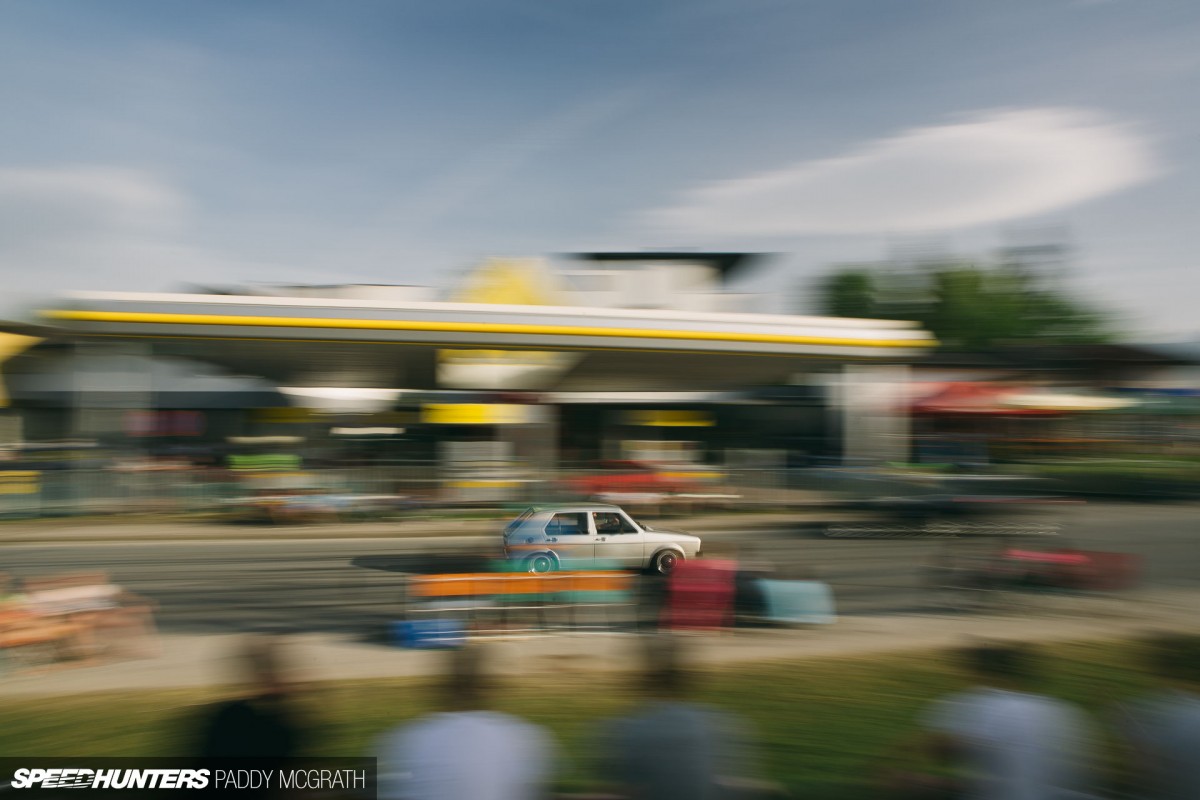 But as a car guy, this was the best thing in the whole wide world. You literally never knew where the next source of anti-lag or high revving power delivery was going to come from. It could be quiet one minute and after some unexpected pops and bangs, it was gone the next.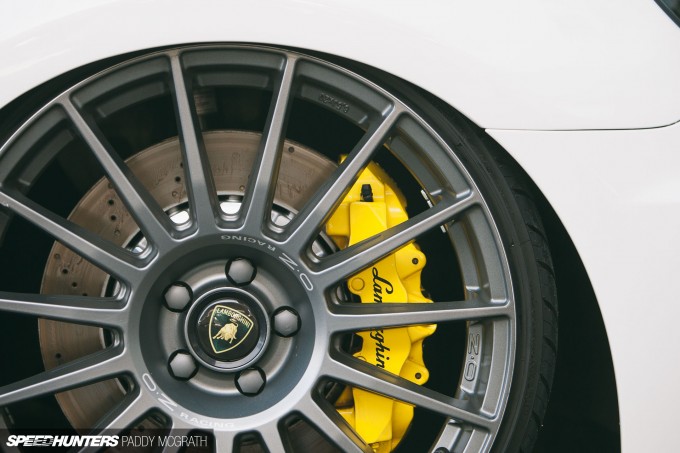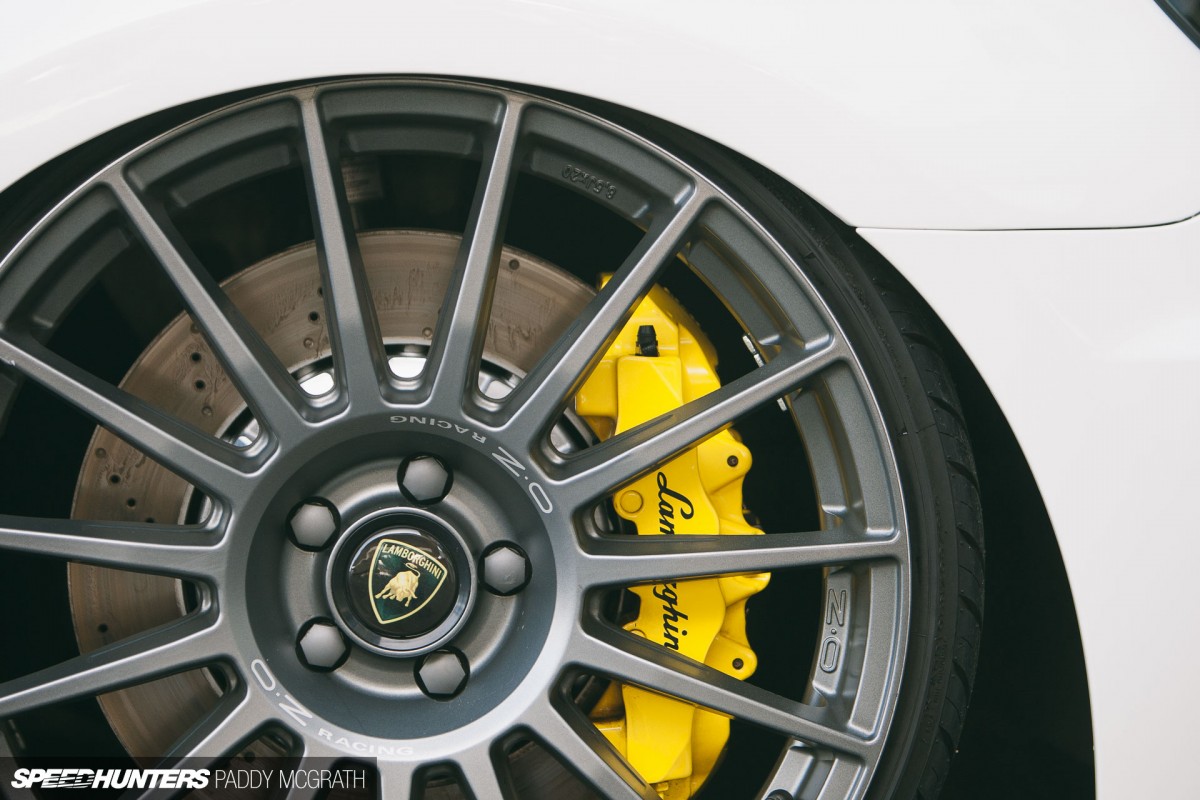 Are those Lamborghini brakes for show or do they serve a more deliberate purpose?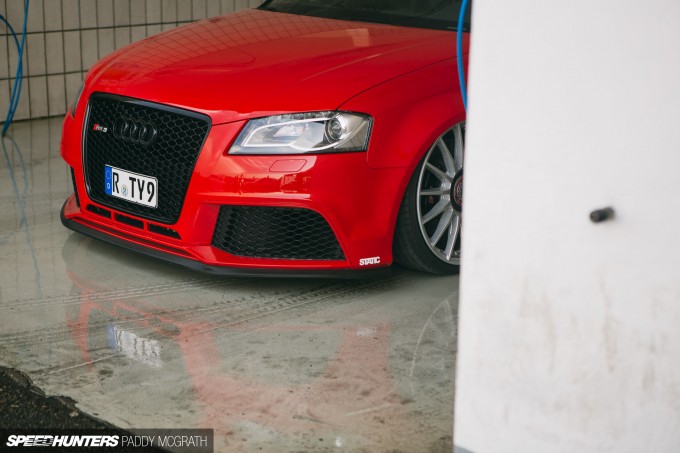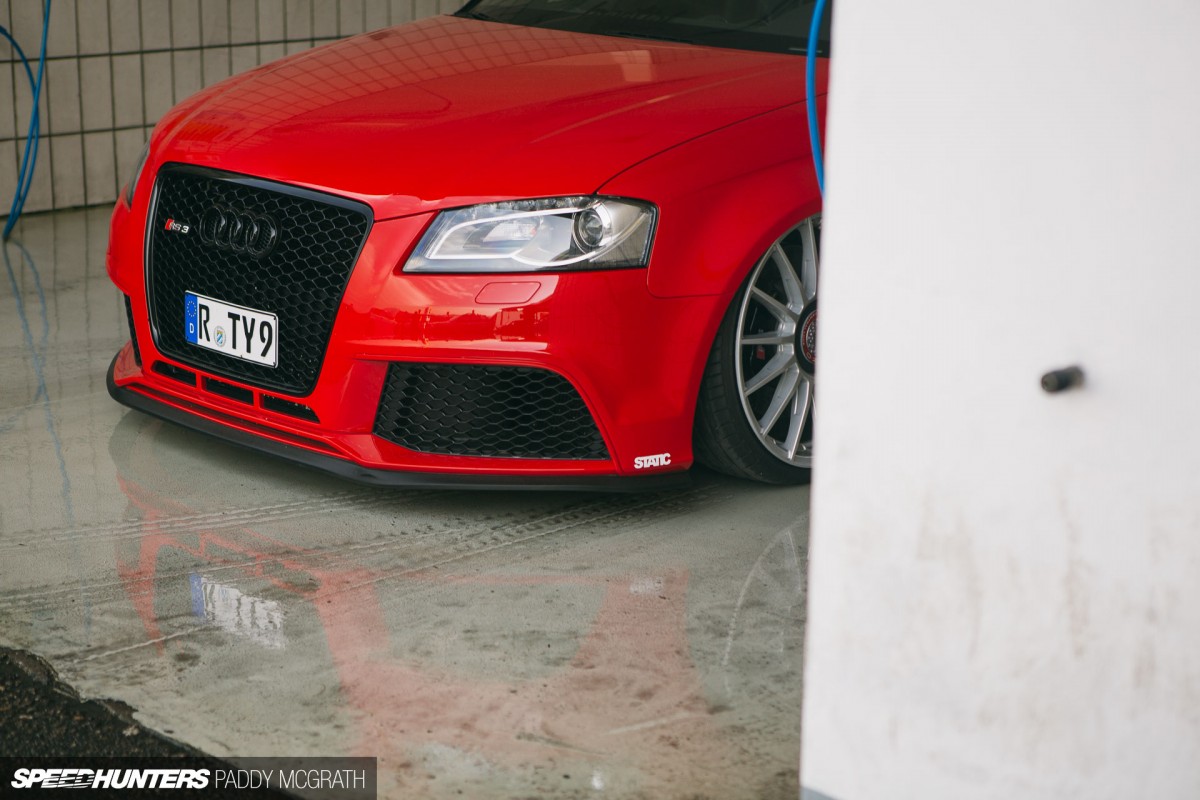 I lost count of the RS and S variant Audis that were rolling around, terrorising others with their performance and practicality. Actually, these last two photos have just reminded me of another piece of the Wörthersee puzzle…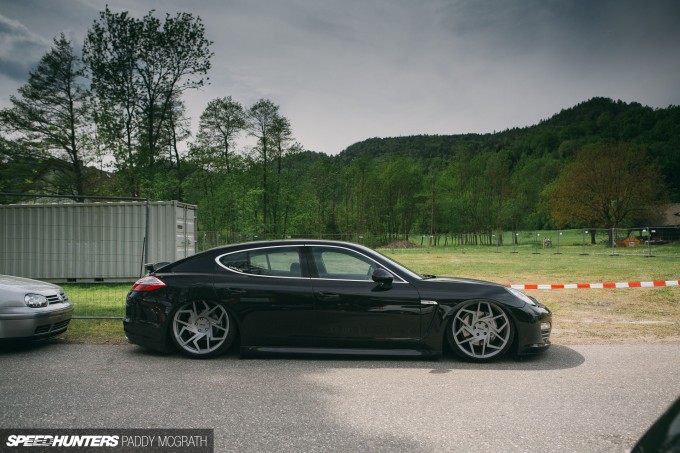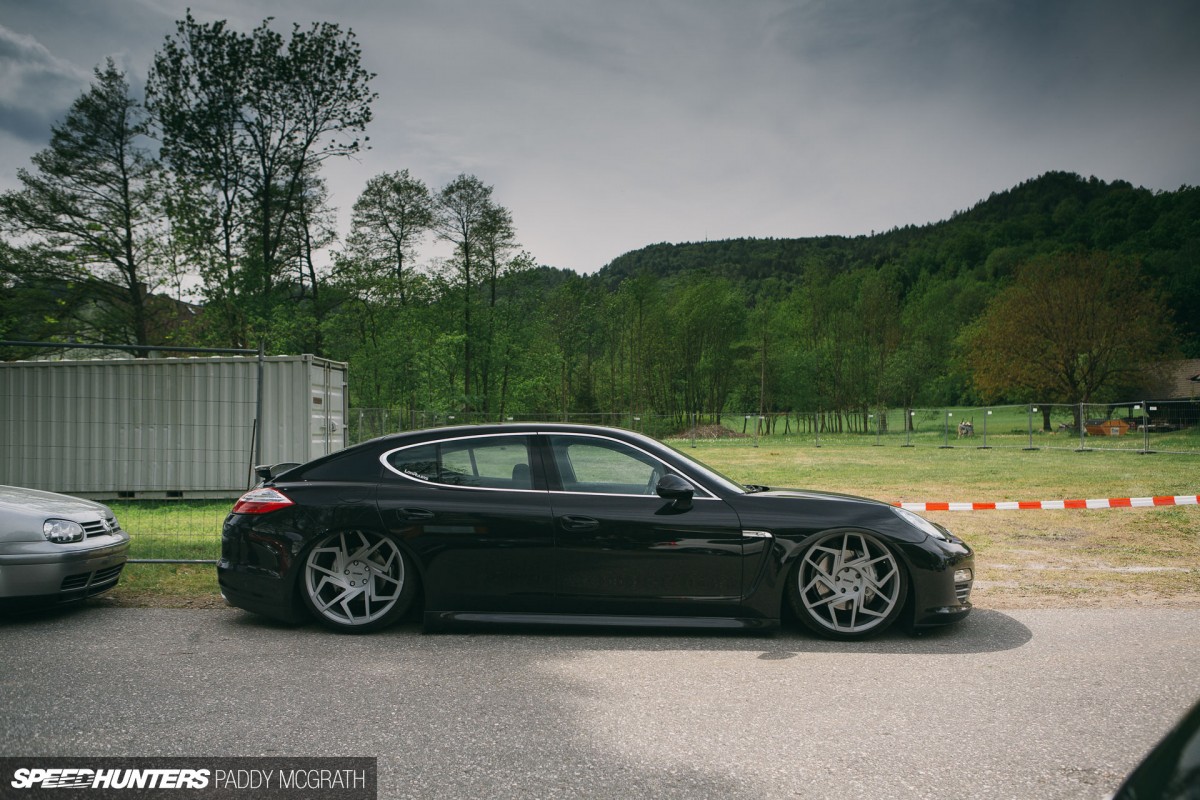 That is, the lows. Everyone is familiar with the rise in popularity of air suspension and just how advanced the systems have become. At this point in time, it's accepted by those who know that a good air suspension system can match a similar coil-over setup blow-for-blow in performance applications. It's no wonder that now that the systems are so commonplace, you automatically assume that when a car is scraping the floor, it's bagged.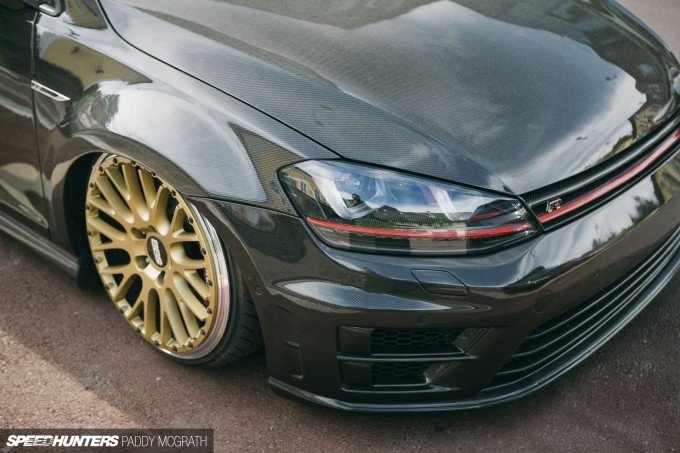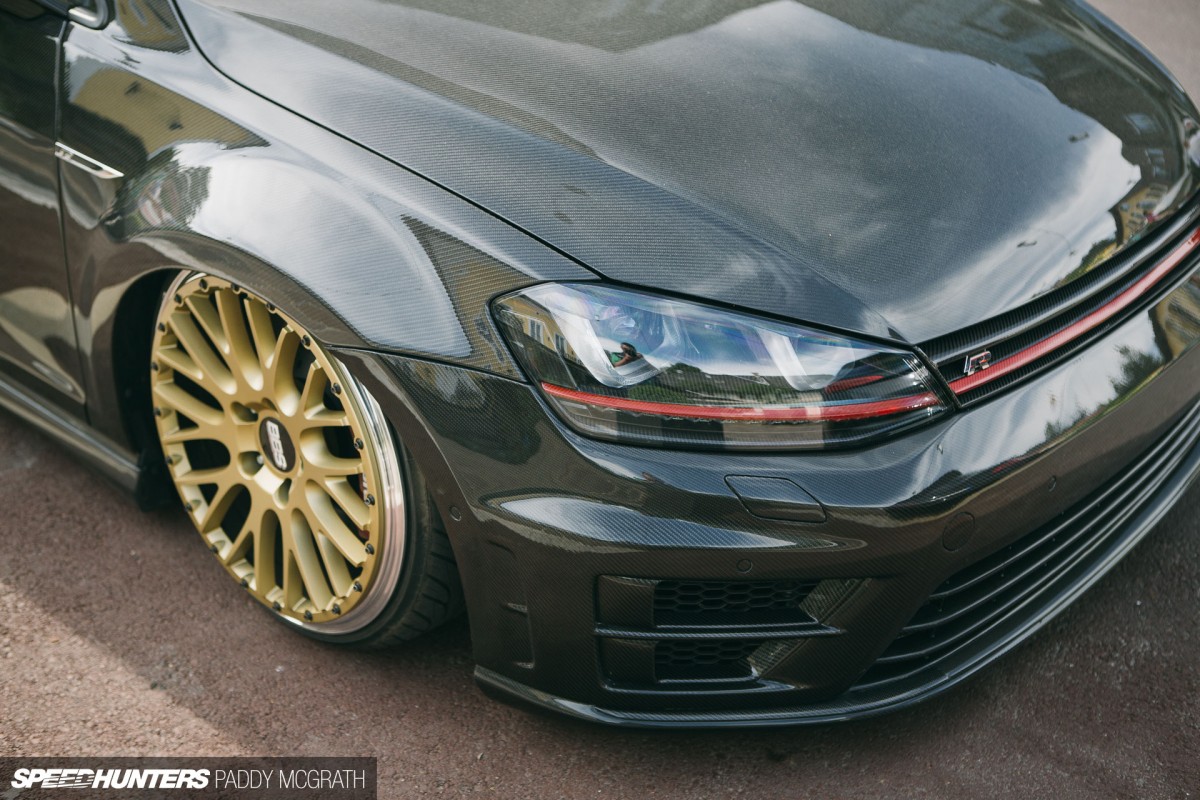 Assumption, as they say, is the mother of all screw ups, as I quickly found out. Whilst some used air ride just to drive exceptionally low to the point of making it almost impossible to tell the difference, others stayed static. It's a personal preference at the end of the day and I'm definitely enjoying the 'battle' from the sidelines.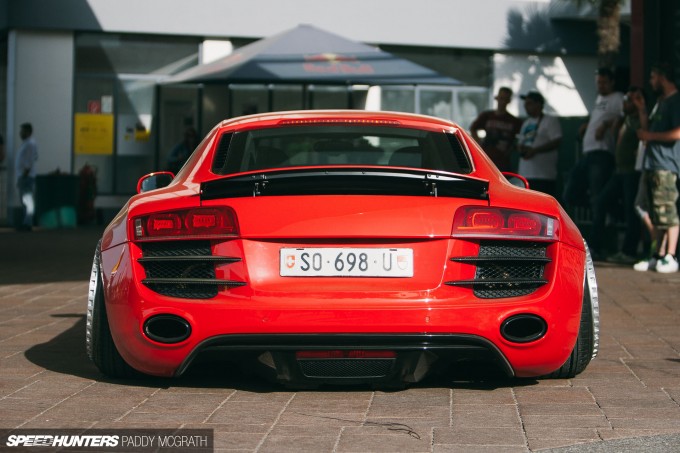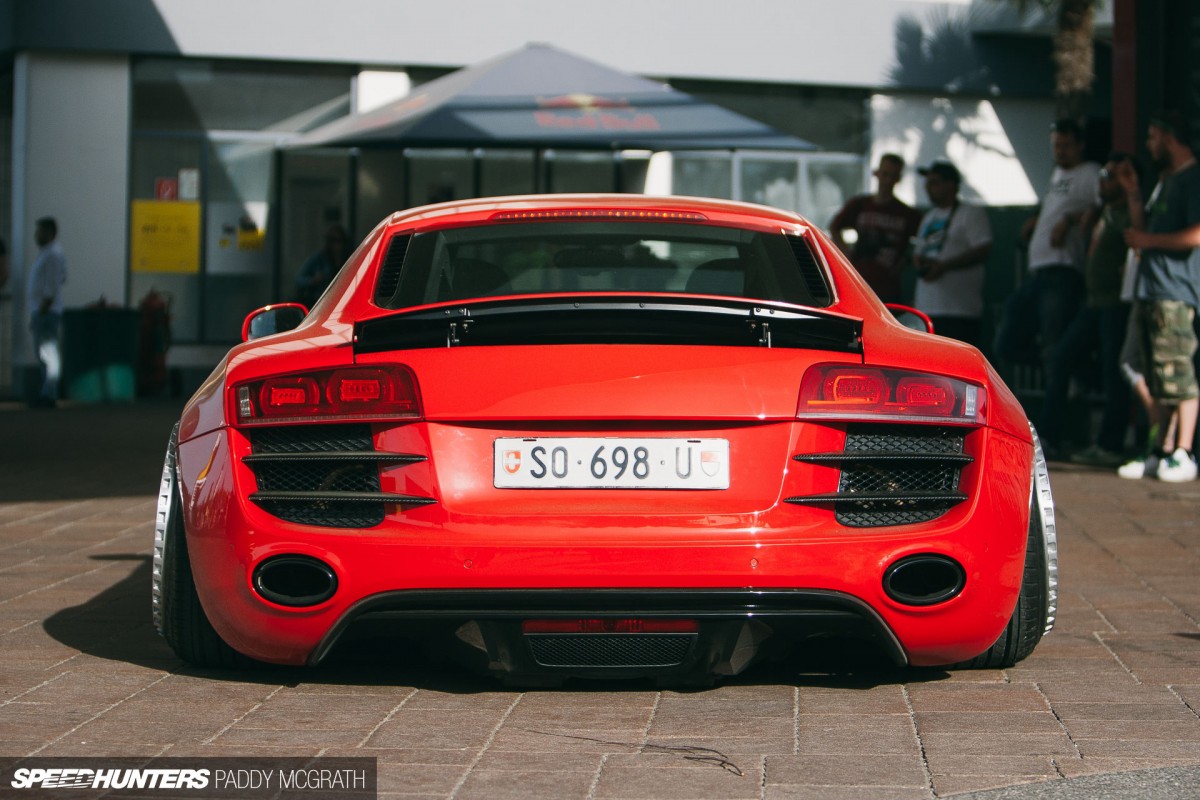 If you were following our Instagram feed, you'll have noticed a pretty strong showing of Audi's supercar, the R8, at Wörthersee. I think Ben Chandler predicted this a couple of years back when we last visited, but when a used R8 can be got for less than a new Golf in certain parts of Europe, it was only a matter of time before people started to create these crazy variations of them.
Will this divide opinions? Absolutely. I'm sure there's already people rushing to the comments already to express their outrage, but I'd like you to take a second to remember what we spoke about earlier. The joy. If this car brings someone happiness, then they're doing it for the right reason, in my opinion. We all get our kicks different ways, so let's focus on that.
One Last Hurrah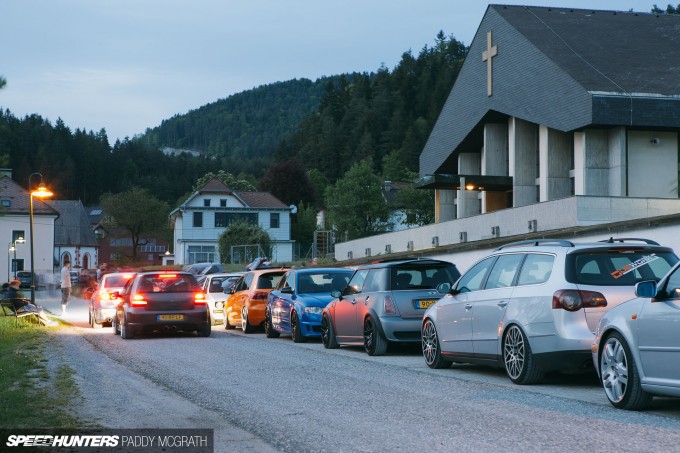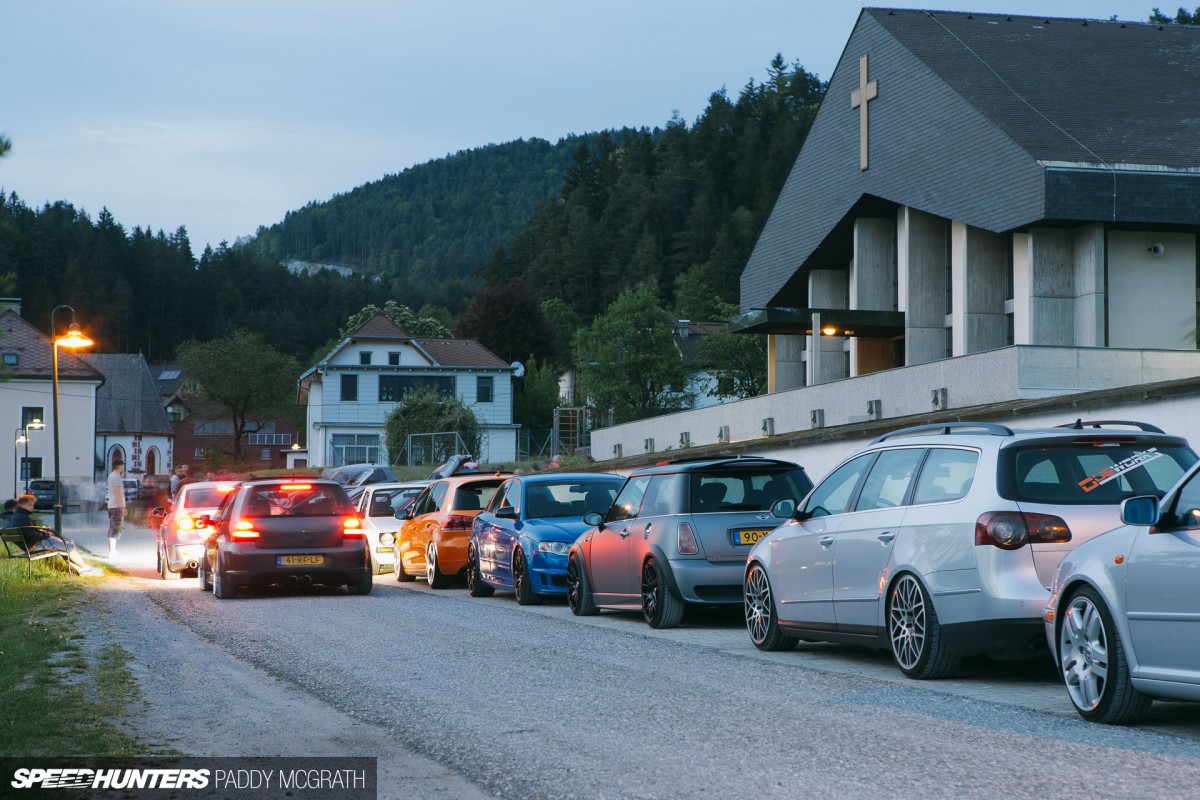 As the days blurred into nights and the nights blurred into days, I found myself becoming obsessed with the hunt. Watching cars leaving Velden, I would sometimes follow them for a bit to see if they were heading to a meet outside of the town. More often than not, you would happen upon another meet that nobody knew about in the strangest of places. Only once did I end up following someone to their hotel.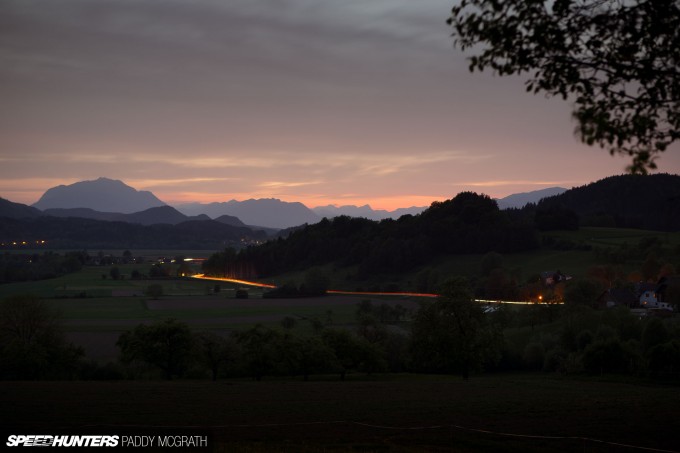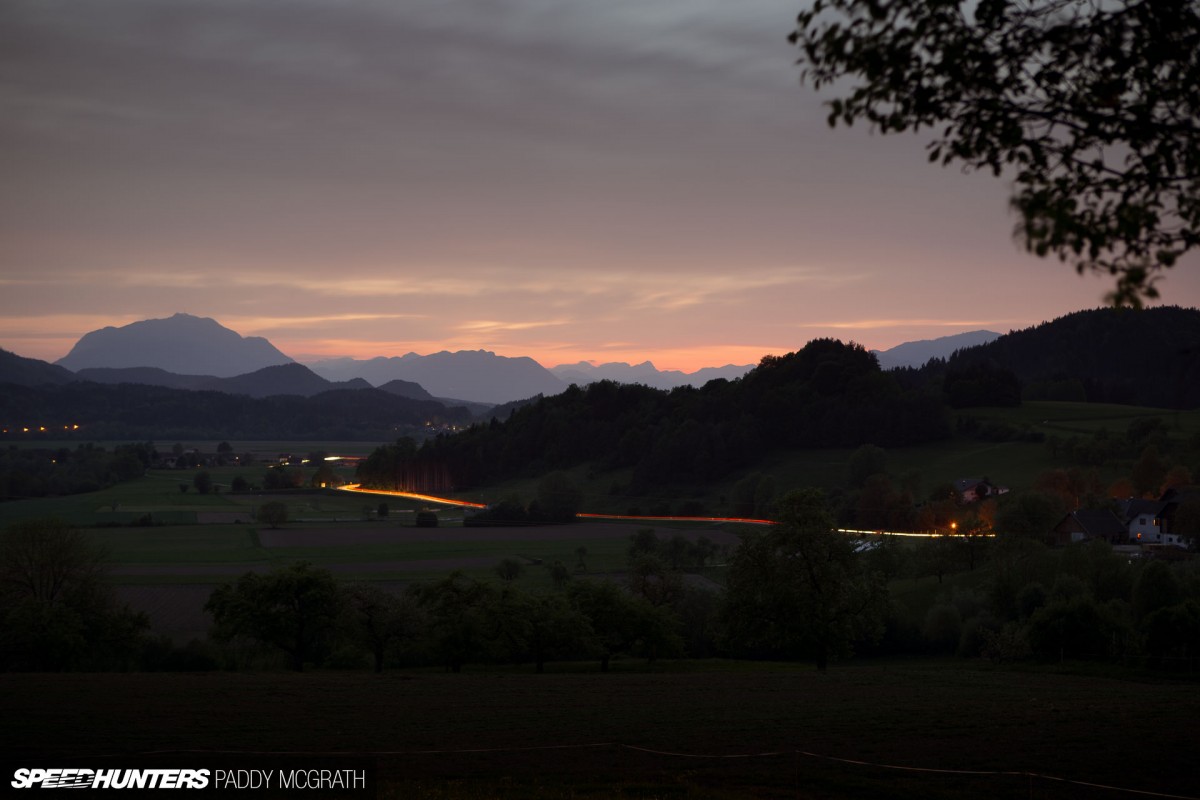 It was at night that Wörthersee really comes to life. Countless cars driving around in the dark, all with their own destinations in mind.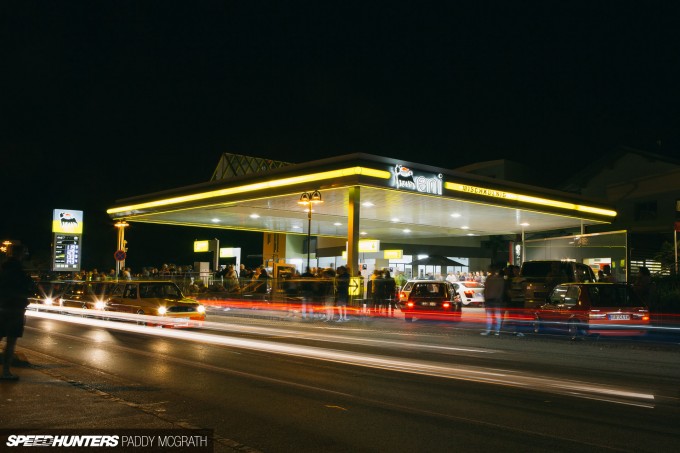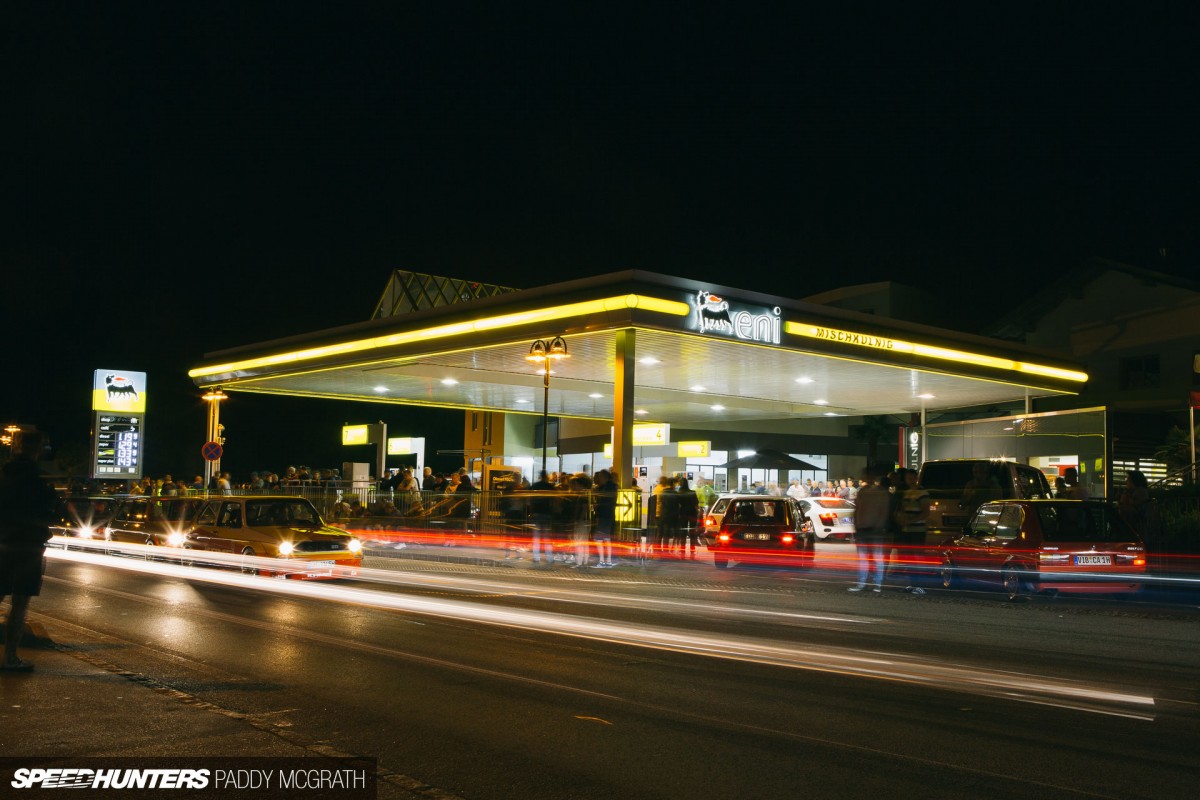 No matter what though, everyone always seemed to gravitate back to the ENI station at the top of Velden town, the epicentre of Wörthersee.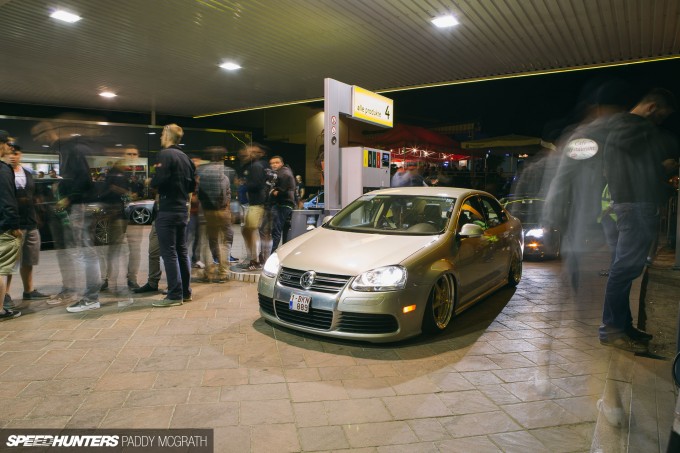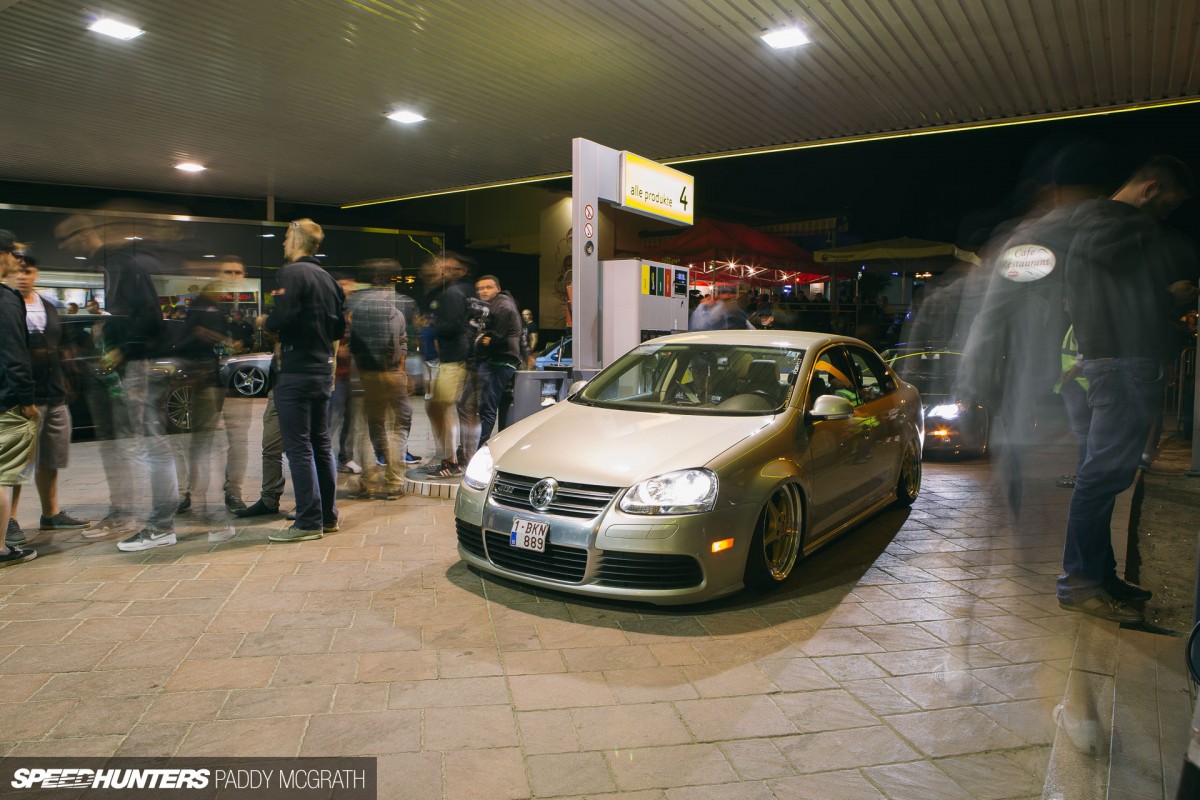 Hundreds of people hanging out on a petrol station forecourt, at night, would be considered a strange past time for most. But those who know, know.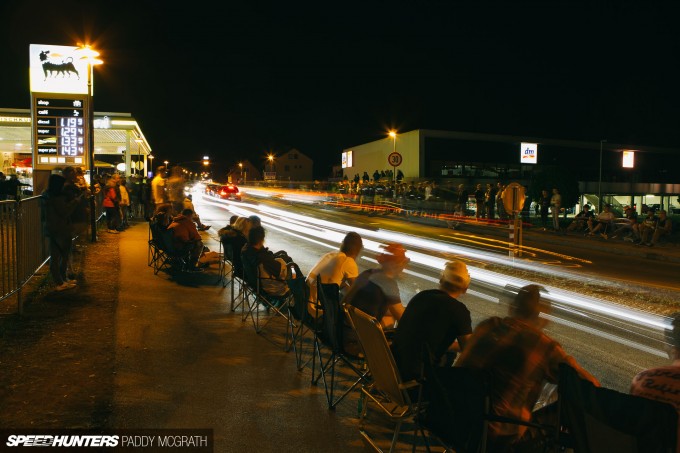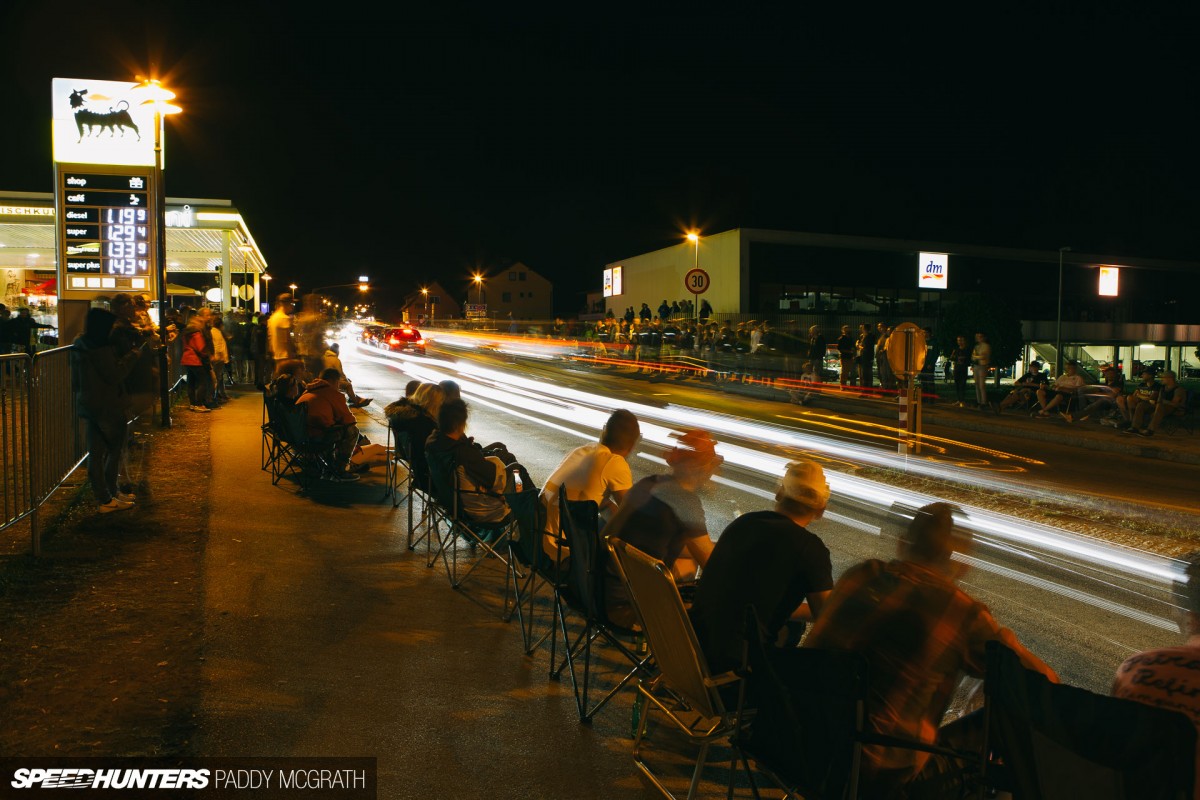 Isn't it funny how a petrol station has become one of the most iconic automotive locations on earth? Home is where we make it I suppose.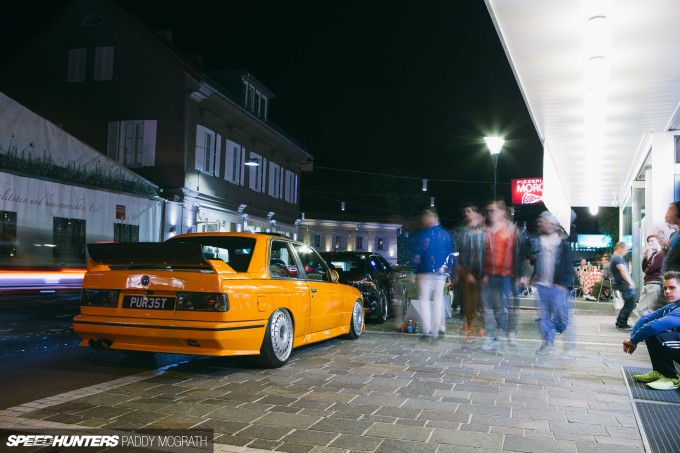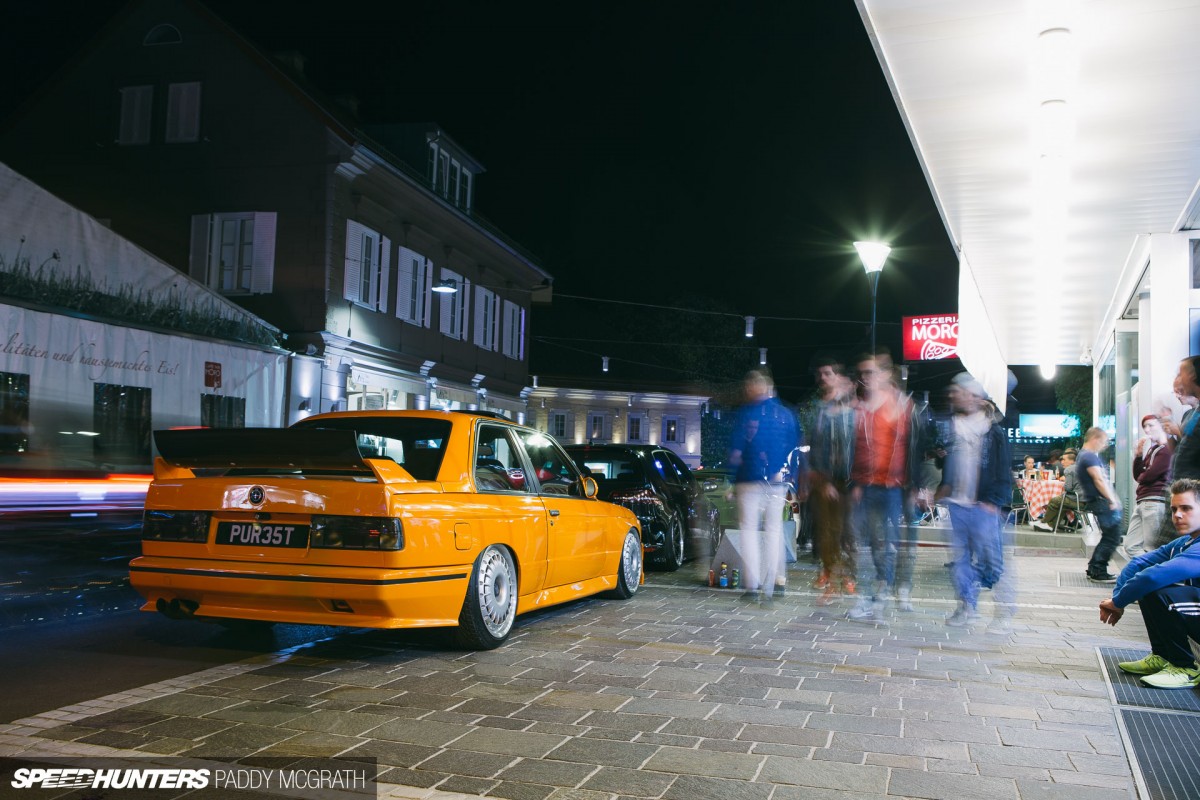 No matter how hard I try or how long I think about it, I don't think I'll ever be able to explain to you just how incredible Wörthersee is.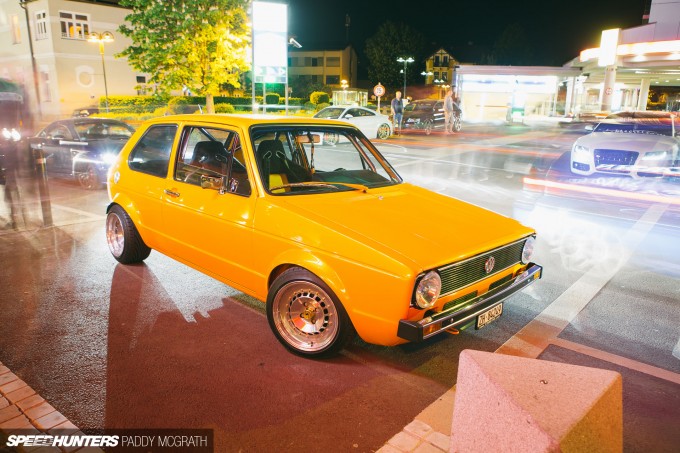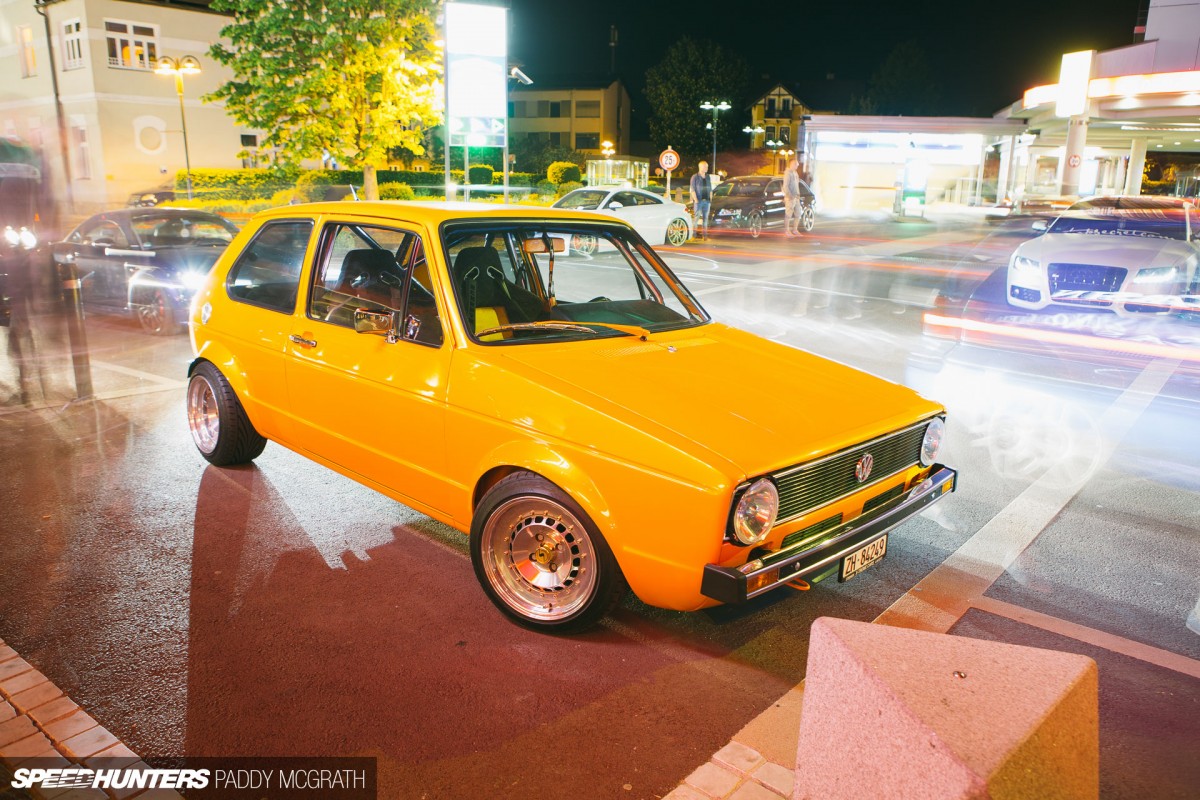 Sure, it's always going to have its detractors, you just have to look at the comments on the road trip post to see those. Do you know what though? It doesn't matter what some anonymous internet user who likely doesn't even own a car thinks, because when you're stood on the side of the main street in Velden at midnight, and cars are slowly filing past, you cannot help but by enamoured by the atmosphere.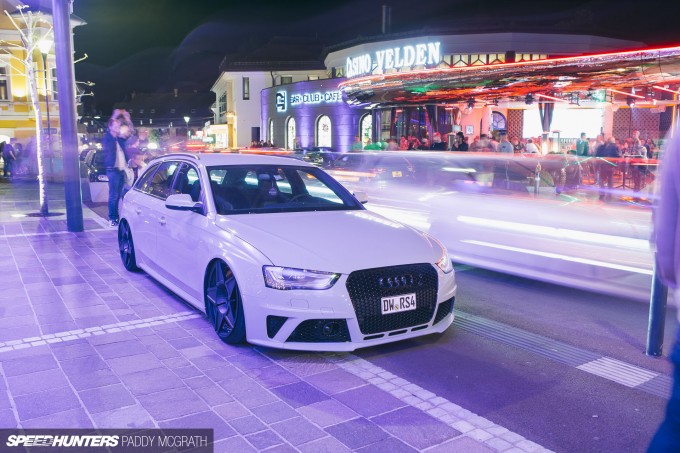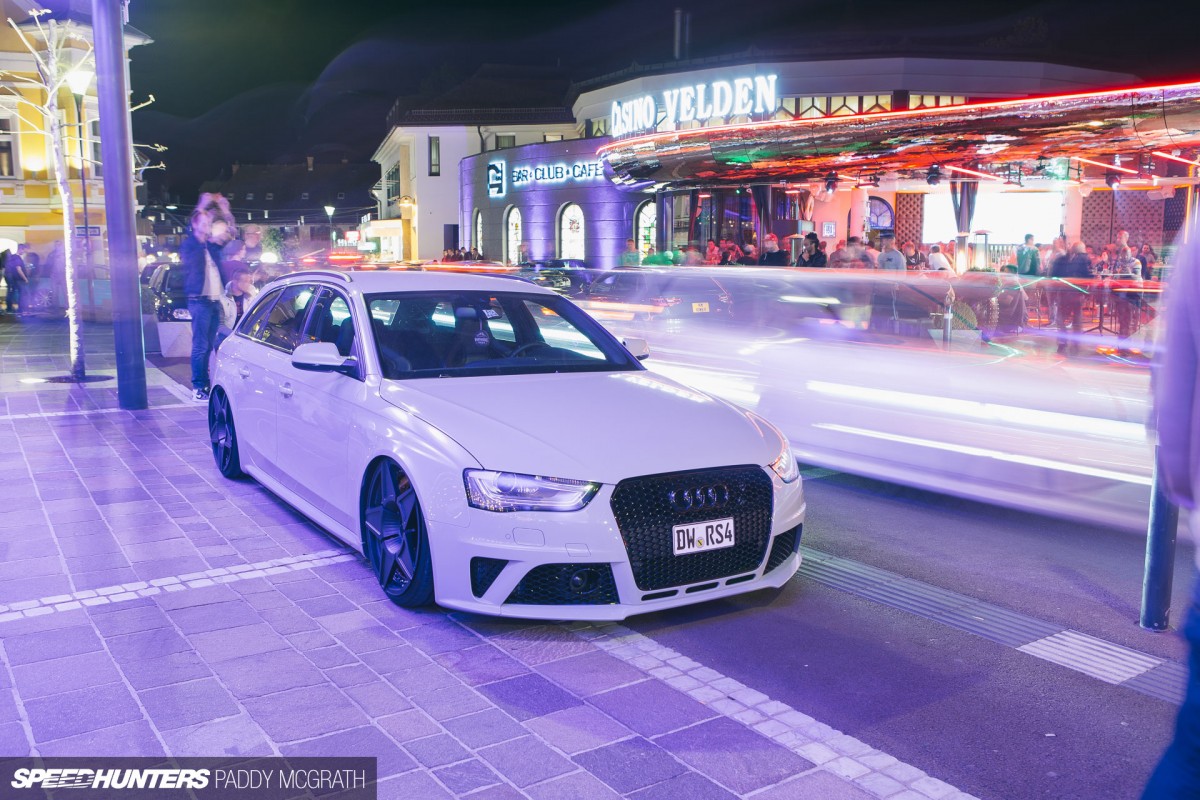 Nobody here cares about what someone on the internet thinks about their car. All they care about is the now and the joy and the happiness of hanging out with thousands of like minded people from all around the world. People who want to extract as much enjoyment from life and from their passions as they possibly can.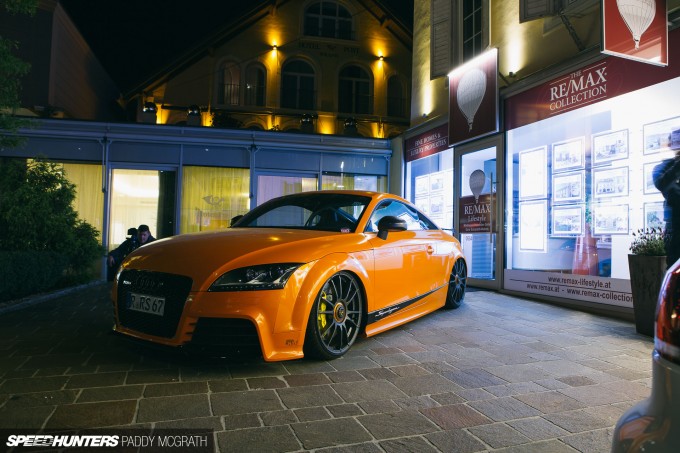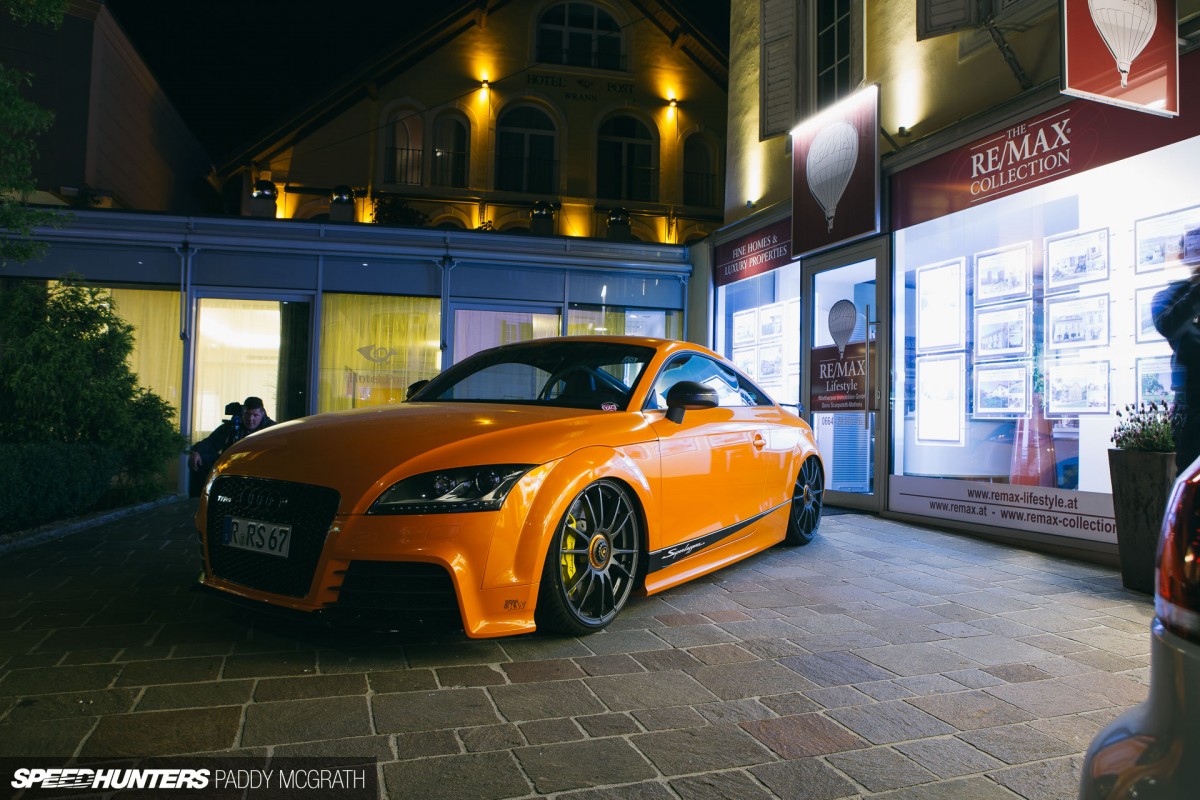 These are the people I want to get to know. These are the people I want to spend time with. And these are the people who I want to call my friends.
Let's the drop the hate, it's boring. Instead, let's celebrate and enable our own joy of machine.
Paddy McGrath
Instagram: @pmcgphotos
Twitter: @pmcgphotos
paddy@speedhunters.com
Cutting Room Floor