Turbo Turbo
I love discovering the unexpected. Of course, by doing so it means you've probably had preconceptions that have coloured your expectation in the first place, but that's cool as long as you can shift your perspective when presented with something truly worthwhile.
It was this shift I felt as I wandered around a large car park in Austria. Surrounded by proper, kick ass performance cars (as you always are at Wörthersee), I found myself feeling guilty for thinking that it was all going to be about low VWs. Here's what the appropriately named 'Turbokurve' is really all about…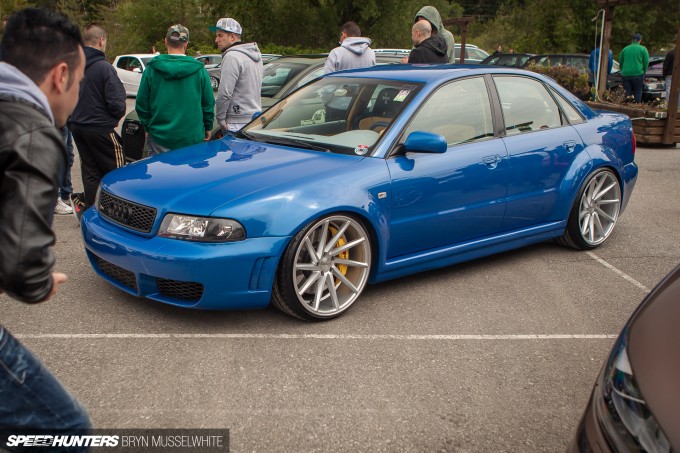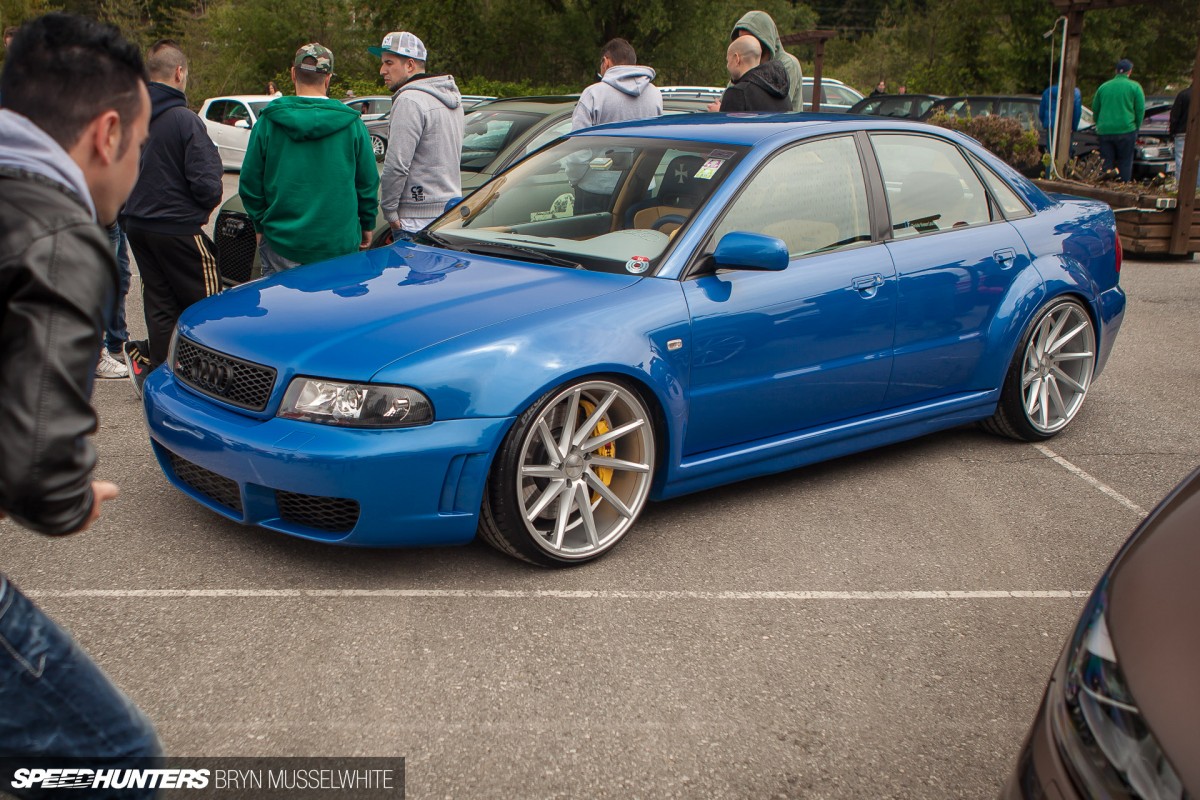 I was tagging along with the guys from Vossen who had chosen this as the location for one of their World Tour meet ups. By the time we got there it was so busy that space was limited, which is when it turned in to more of a general wander for me. Once again, it's worth stating that this was all happening two weeks before the official event started. Two weeks! The other thing you need to know about Wörthersee is if you're an Audi RS fan, they're all here. Literally all of them. Aggressive exhaust tones rumble everywhere and anti-lag gunshots ring around the valley…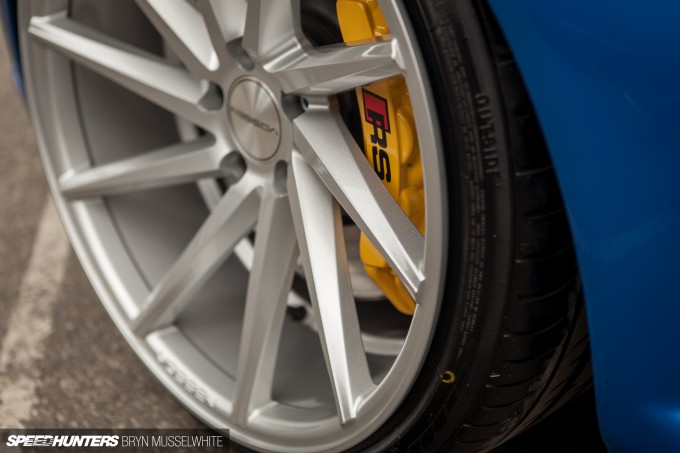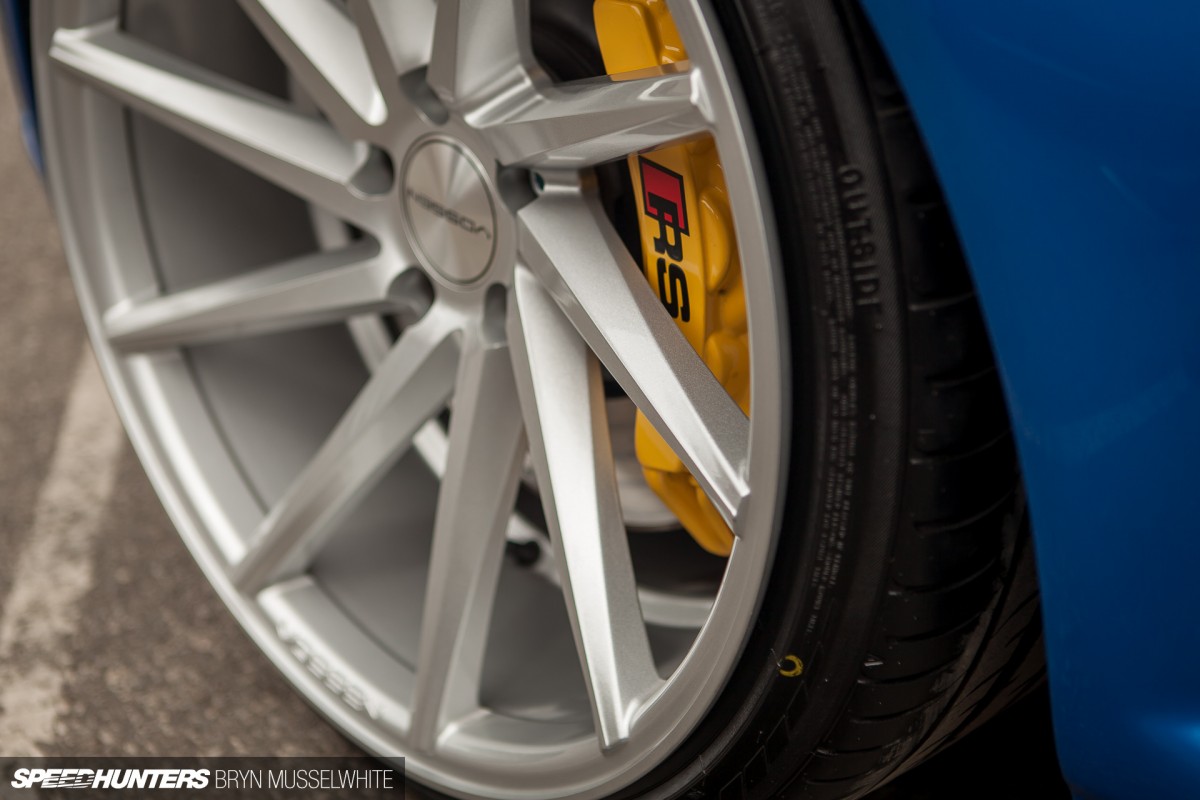 But of course, this example is something a bit special as the B5 RS4 never came in the four-door saloon shell. Unless it's been custom-coverted, as this example from Italy was. I love the fact that Audi never made a saloon, preferring the wagon instead! So kinky, and it means conversions like this make even more impact.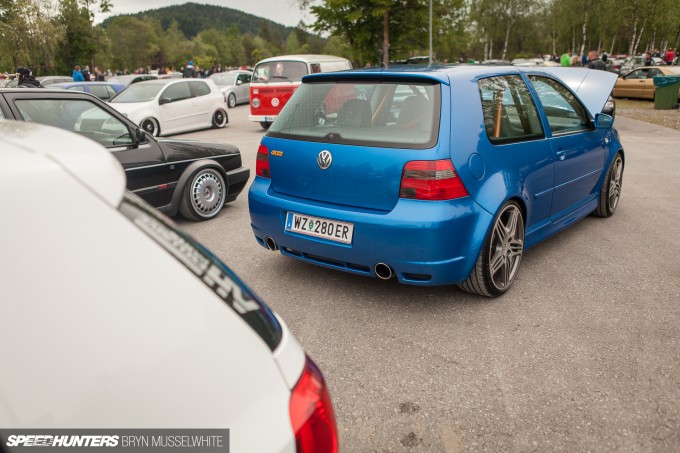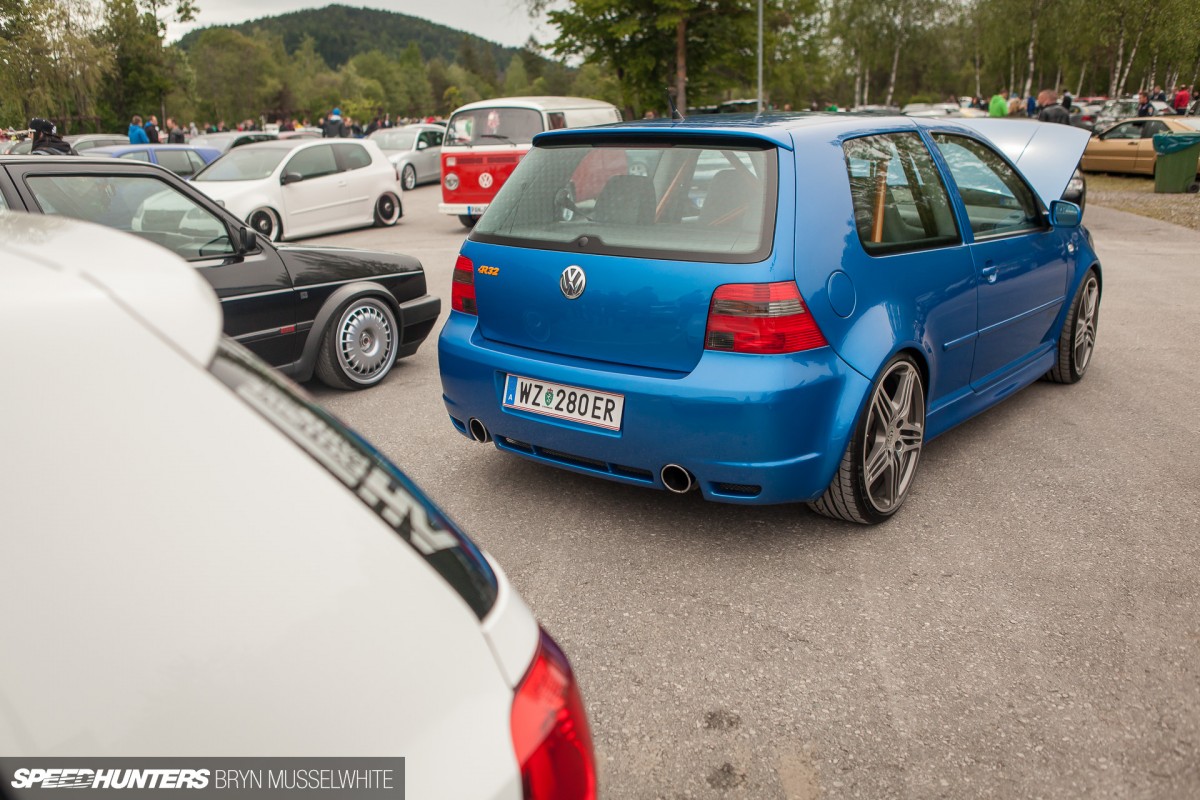 It's that OE feel that shines through in a lot of the cars parked up here. The area is roughly 20 acres or so and everywhere I turn there's something that catches my eye. Like the Porsche wheels on this Golf R32.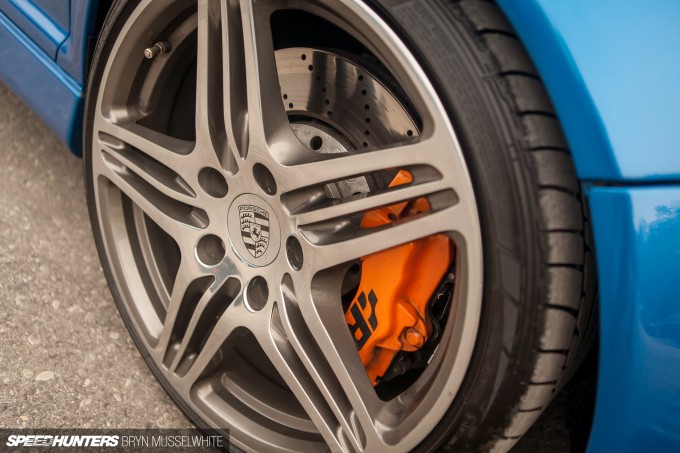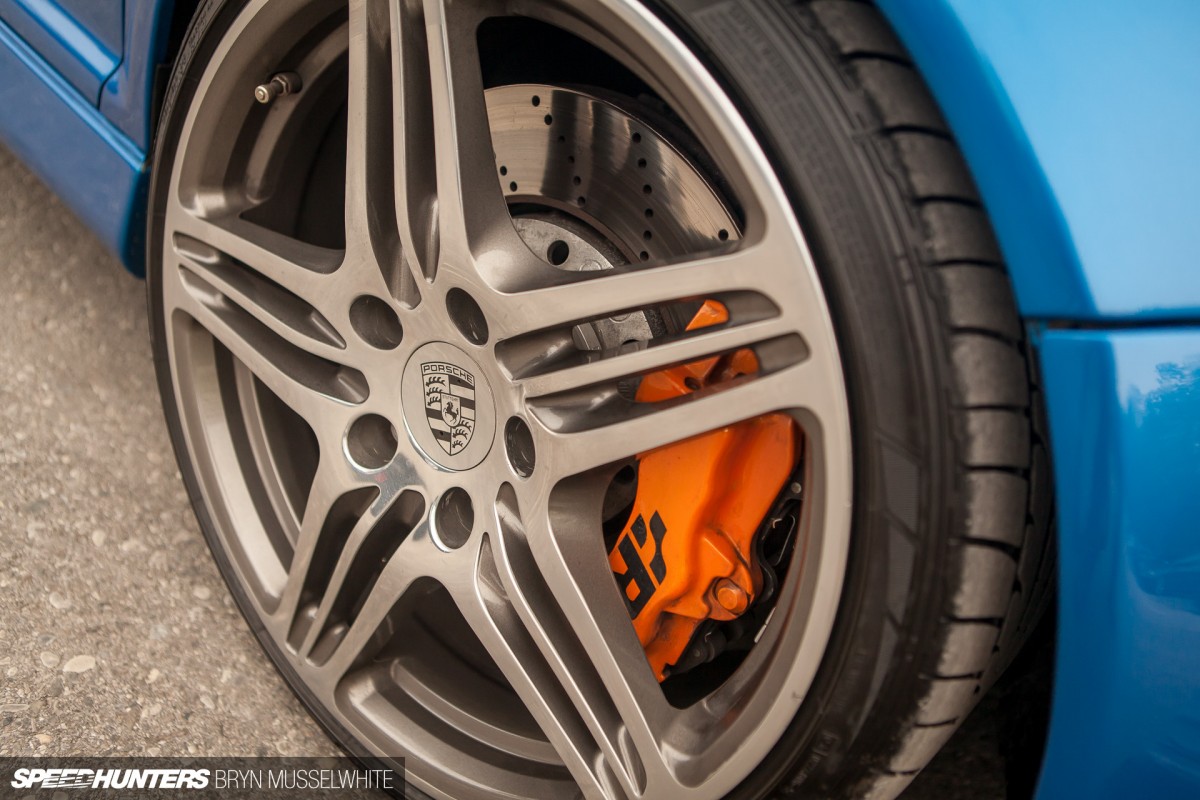 You can spot the orange painted cage in the picture above, but it was also good to see the 997 Turbo wheels backed up by equally serious brakes. Again, it would be all too easy to have walked straight on by…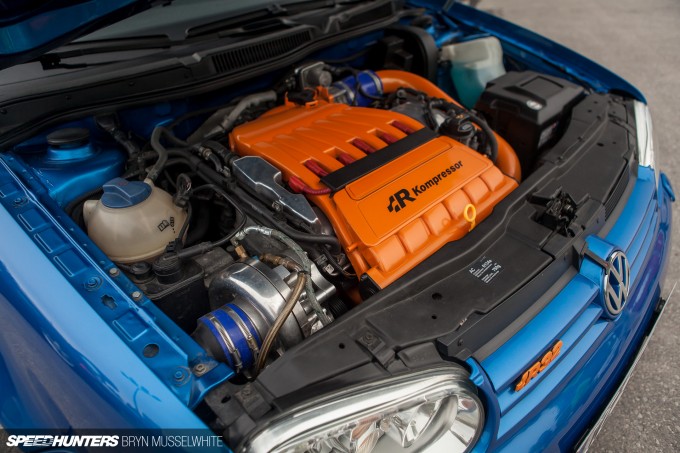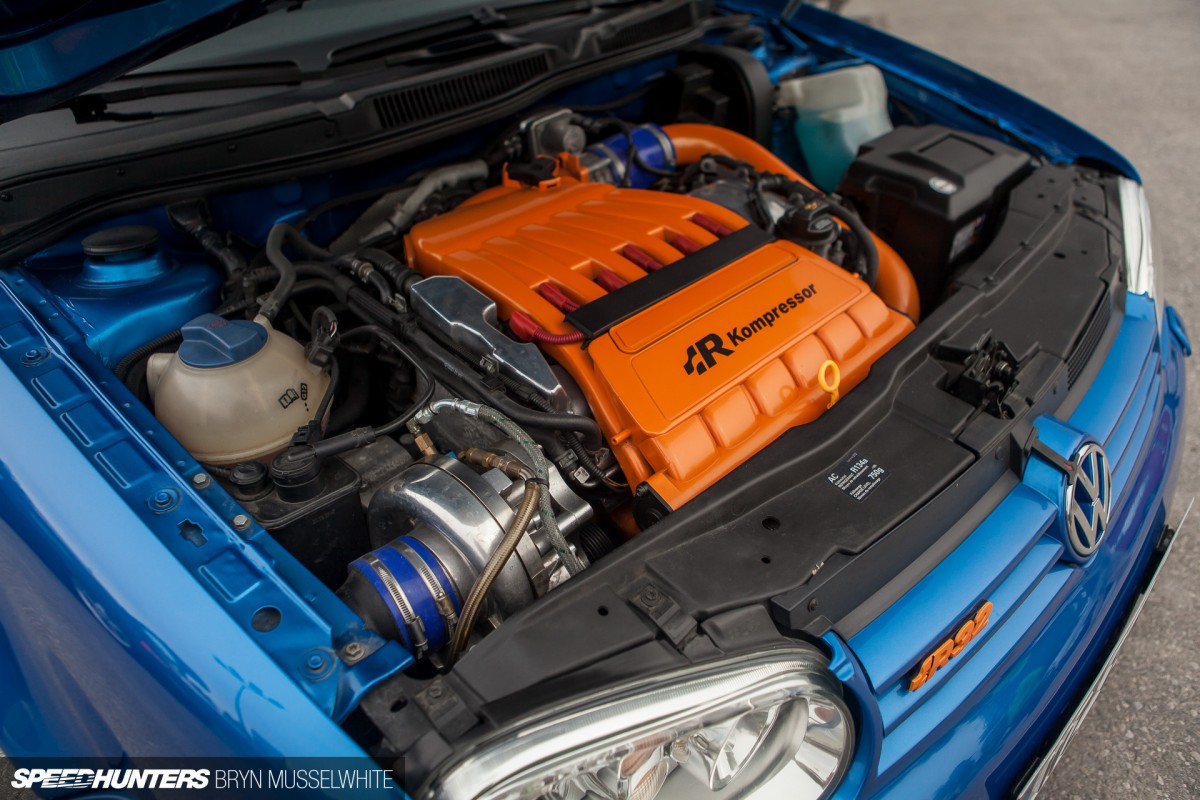 But then I would have missed this massive supercharger install! As to how much power it was putting out, I have no idea. I loitered for a while to see if the owner turned up, but it seems that people tend to park-up then go for a look around rather than hang out with their cars.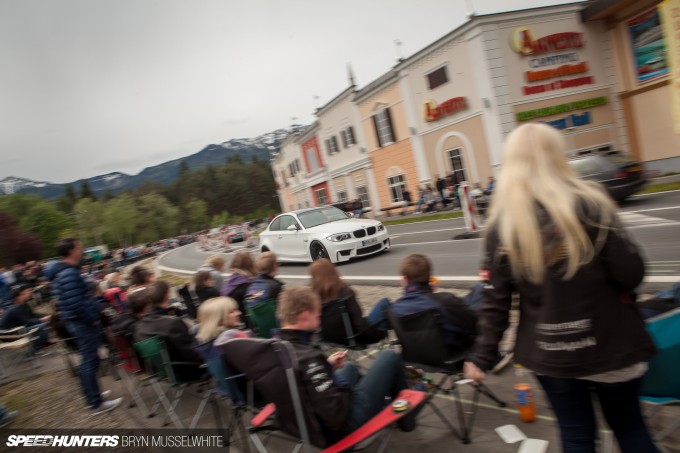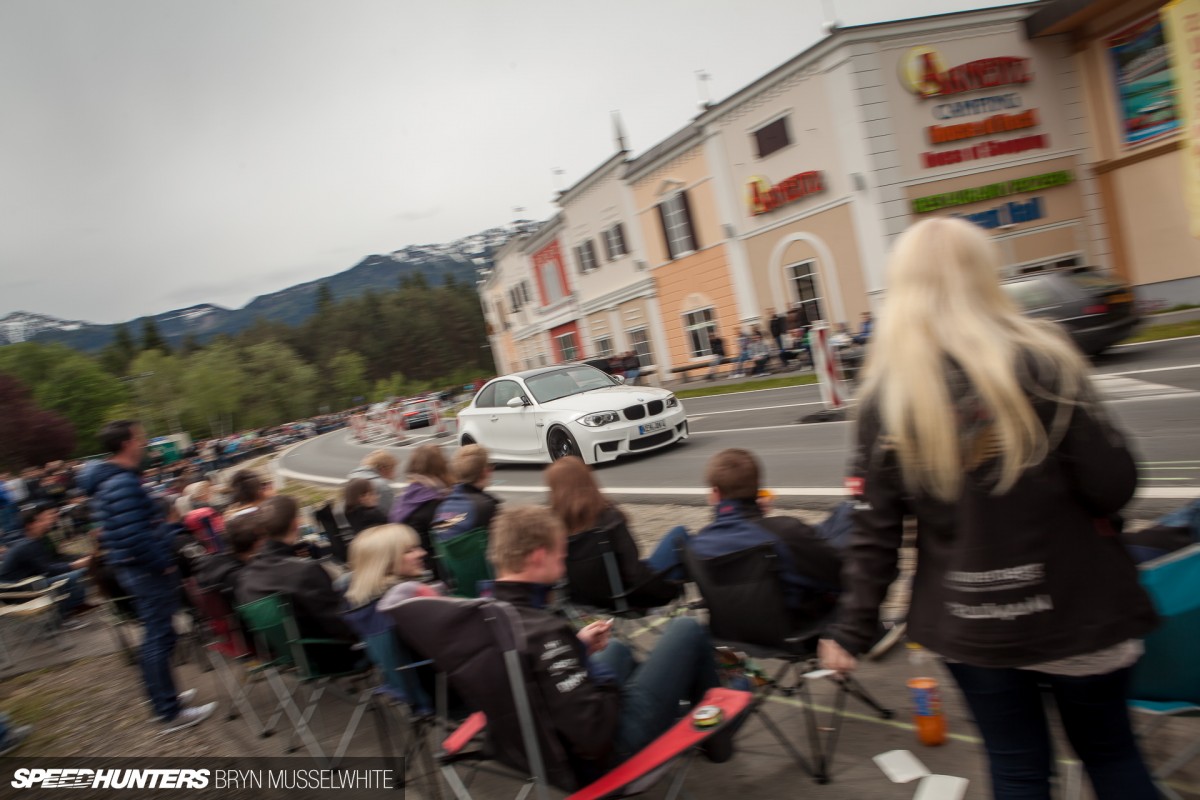 It's worth mentioning here that it's all very informal. Turbokurve itself is a corner bordered on one side by a row of shops and a campsite, and on the other the massive parking area. People line the road and occassionally you get the odd launch or driver who decides to make some noise. But in general it seems like a good opportunity to just hang out and admire other people's cars. There's an almost constant police presence, so you can't get too wild, but there are videos on YouTube of some pretty crazy stuff – though those antics generally happen around the actual event.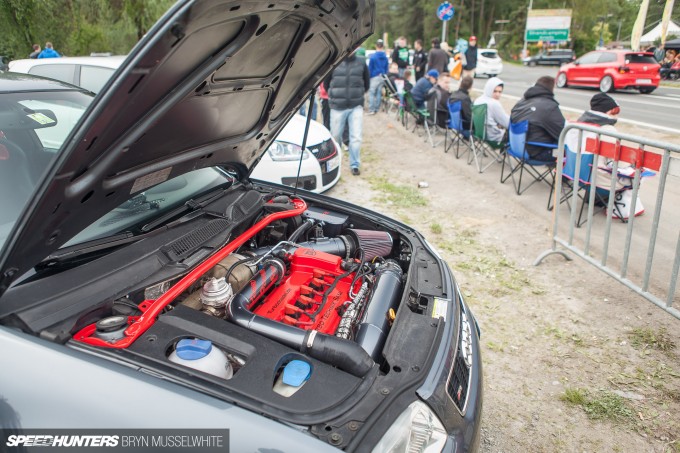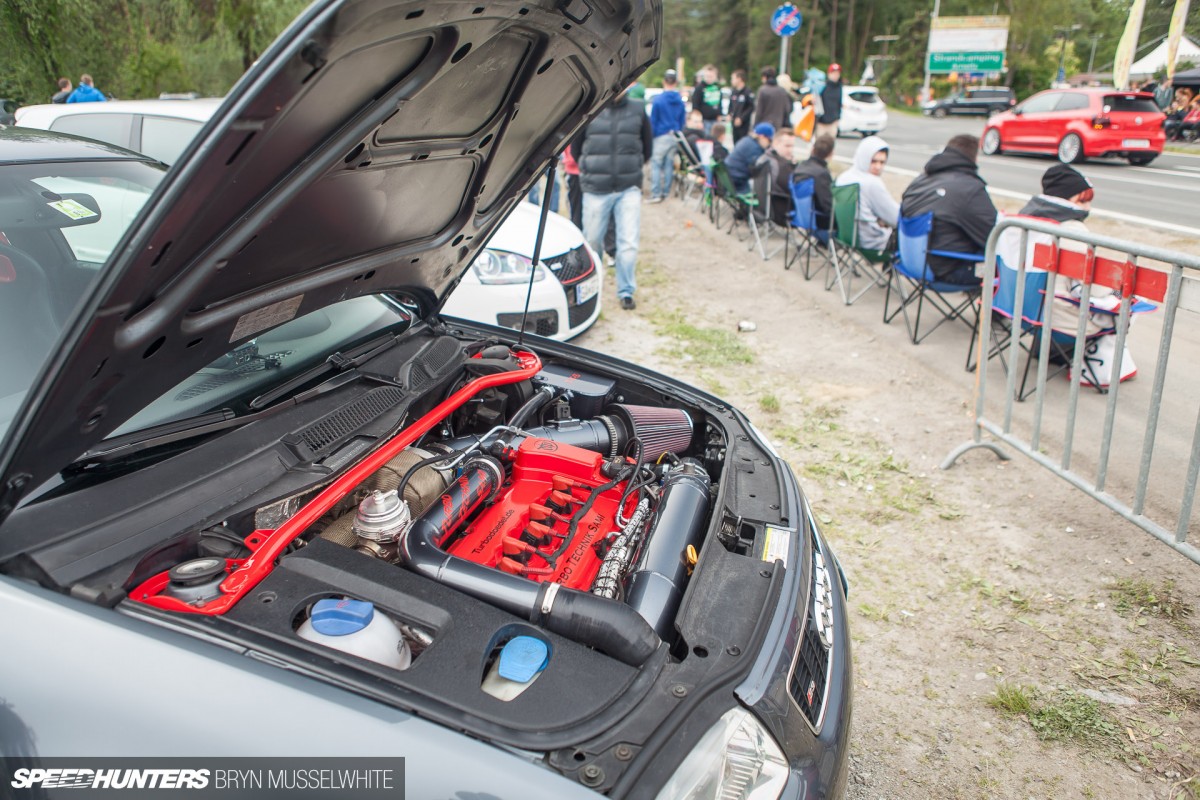 Like I say, there's no real order to things here – even the way people park. A few lines are kept open between the cars, but these close up pretty quickly as the traffic builds and eventually the only route is a one-way system around the outside of the parking area. So most people just park up and go for a stroll.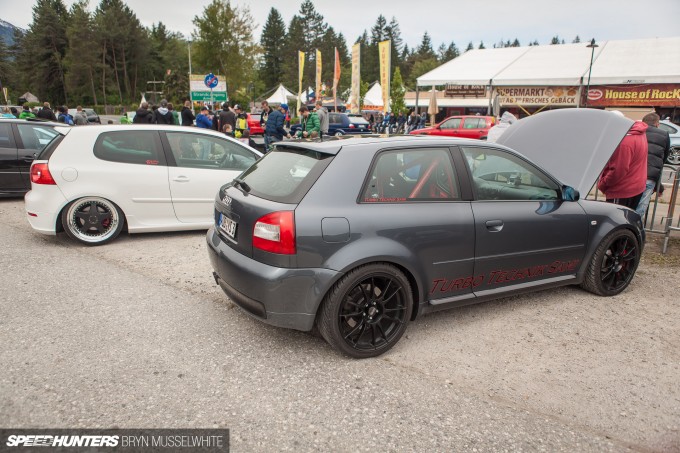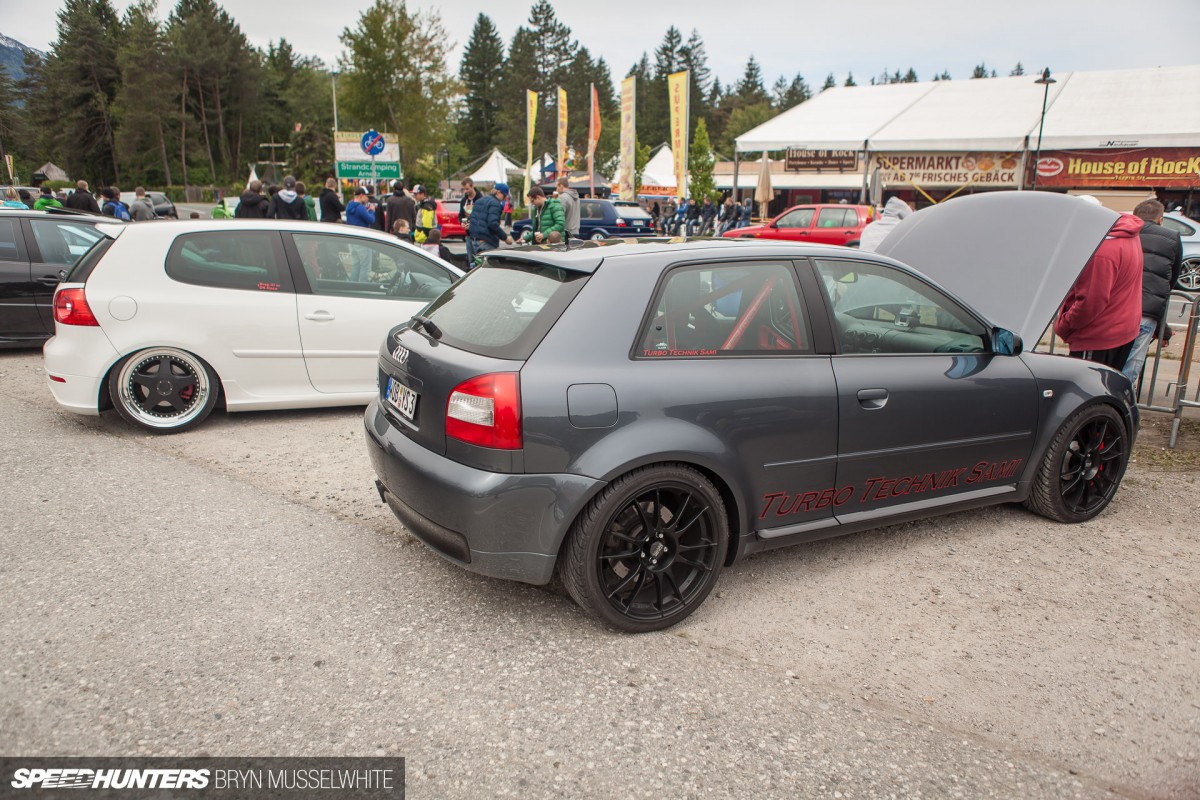 This Audi S3 was another one that caught my eye. It sits so well with those pumped flares and again there's a cage hinting at what the owner likes to get up too.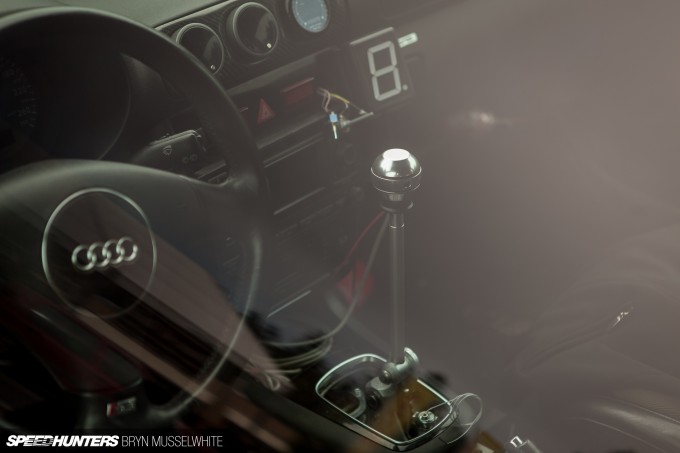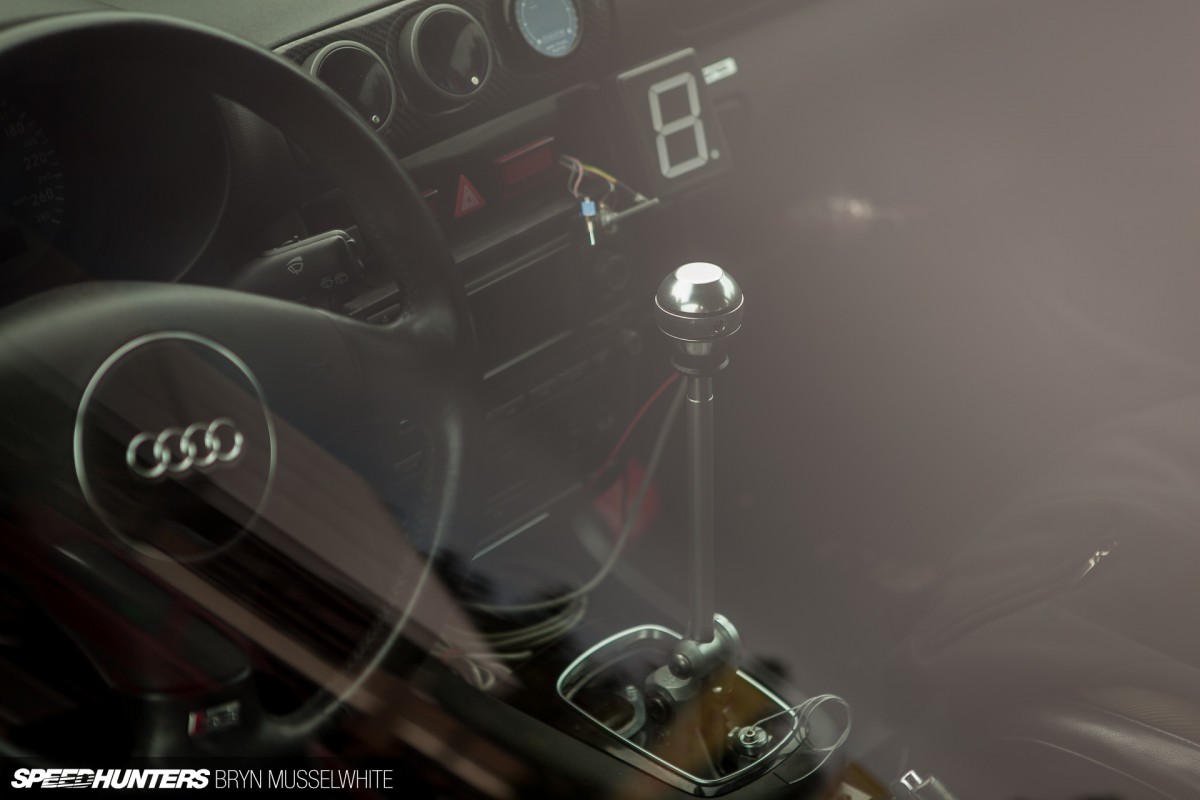 Hopefully you will have noticed by now that I like discovering little details and indications of what sort of person owns a car. Often you see people walking along in a herd – looking at a car from 10ft, taking a picture, then walking on as a collective. This frustrates me as you miss so much! Don't ever be afraid to look in through windows or get down on your knees. As long as you're respectful of the car when you get up close, you can discover so much. For instance, whoever owns the S3 thinks it's more important to have a different shifter, auxiliary gauges monitoring the engine and a gear indicator LCD for good measure, rather than an aftermarket steering wheel. I like that! There is so much more to see here…
Retropower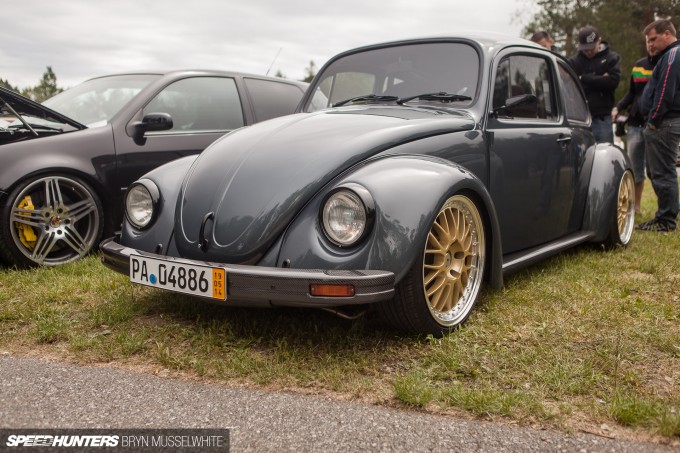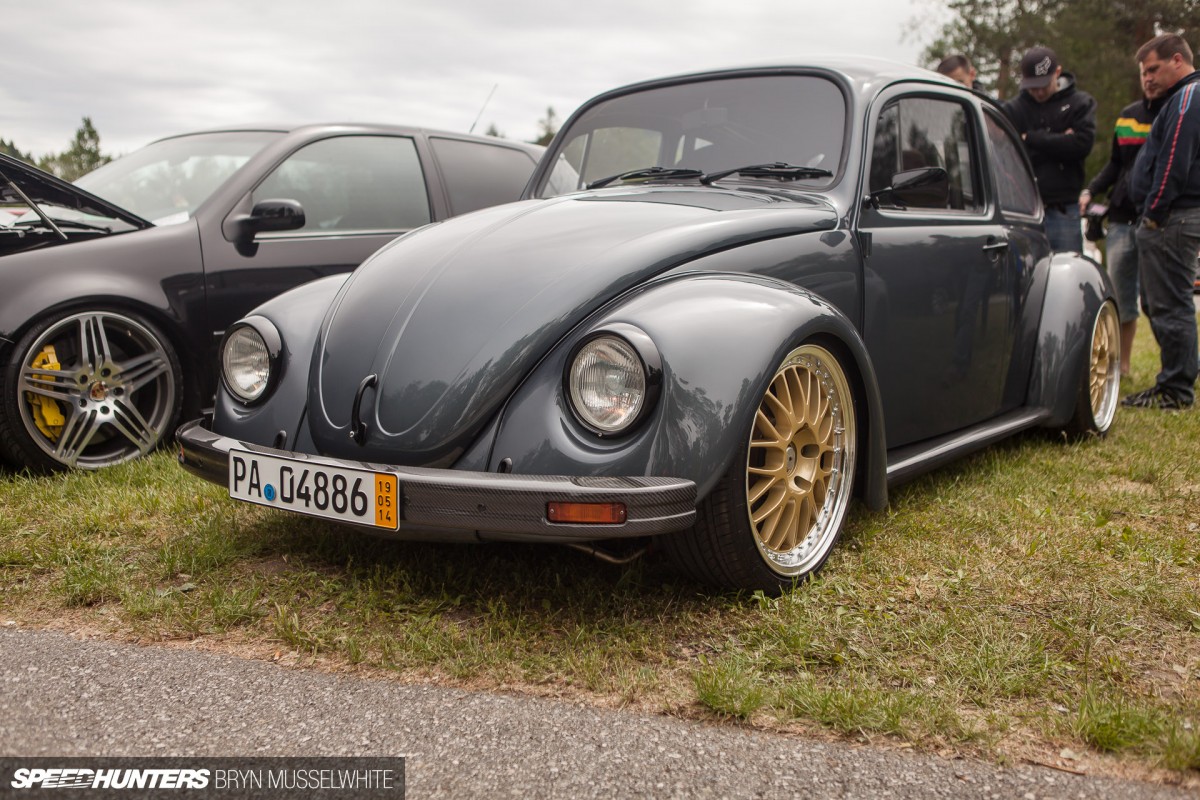 The other thing you may have noticed about me is that I always gravitate to retro end of the scale. And Turbokurve definitely didn't disappoint in that respect. That turbo-converted flat-four engine in the opening shot can be found in the back of this Beetle. Quite often people refer to this as the 'German look' – modern wheels, flawless paint and a lack of chrome. Along with a powerful engine, of course…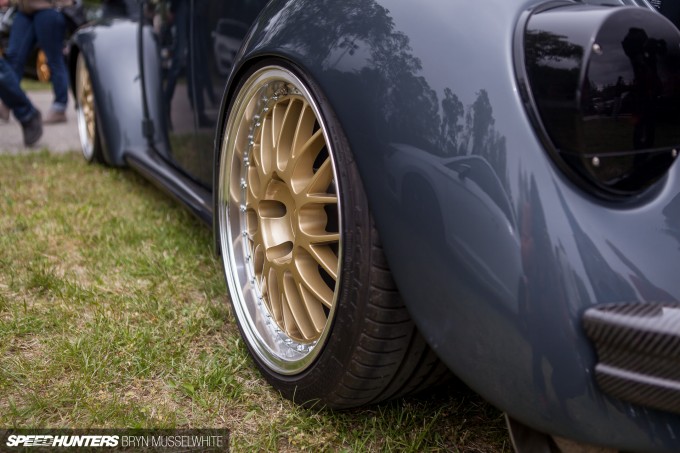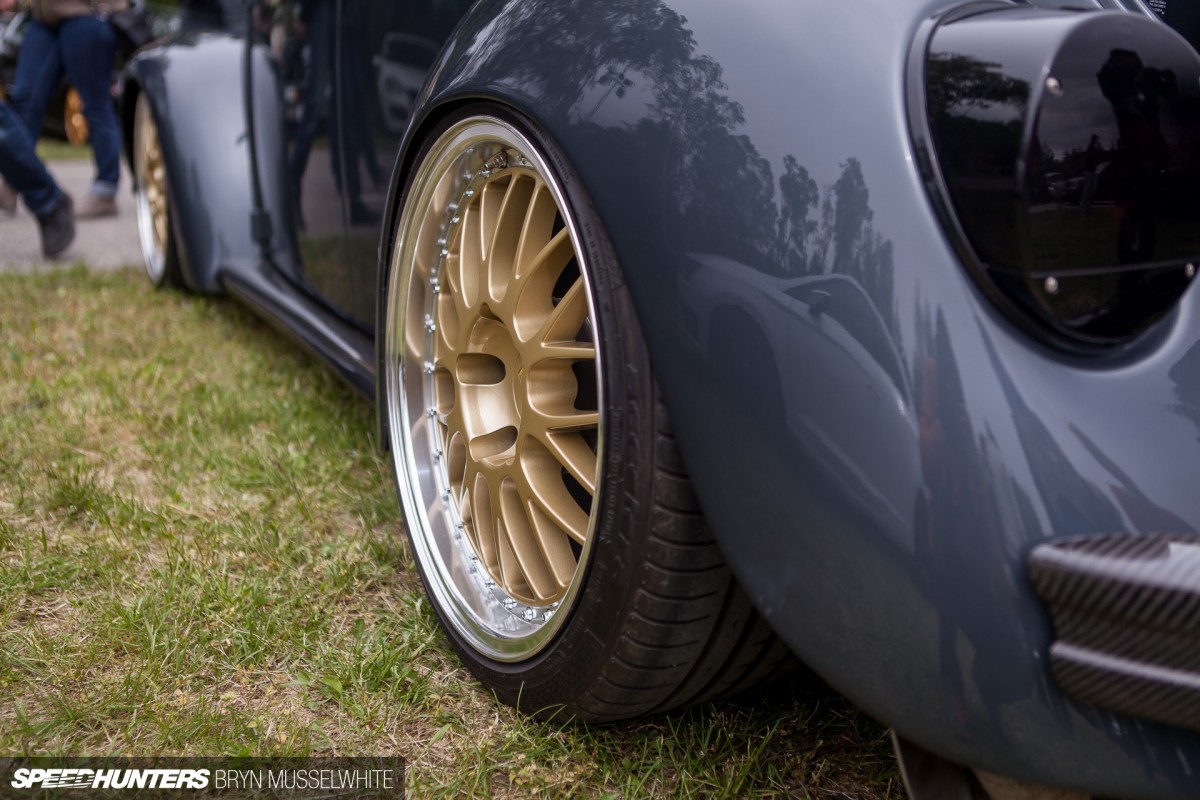 The BBS wheels are a perfect choice for this late model machine; the smoked 'elephant feet' rear lights and carbon bumpers adding to the moody effect. The interior was stripped with polycarbonate windows and a cage too. I'm an aircooled fan so know how many different permutations of engine spec are possible, but with a relatively light weight this boosted bug would be seriously good fun on some twisty mountain roads.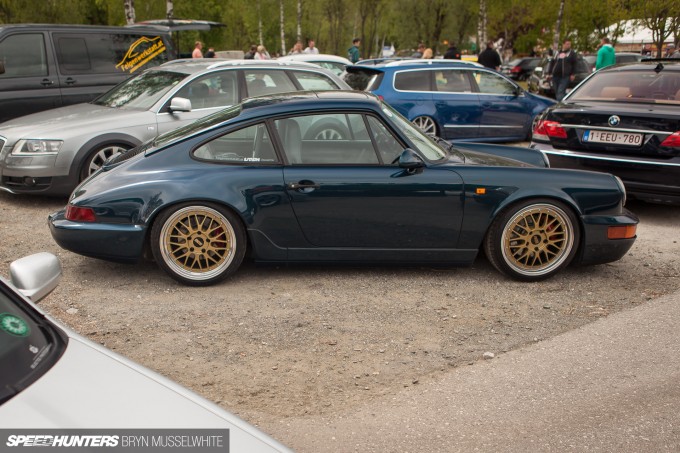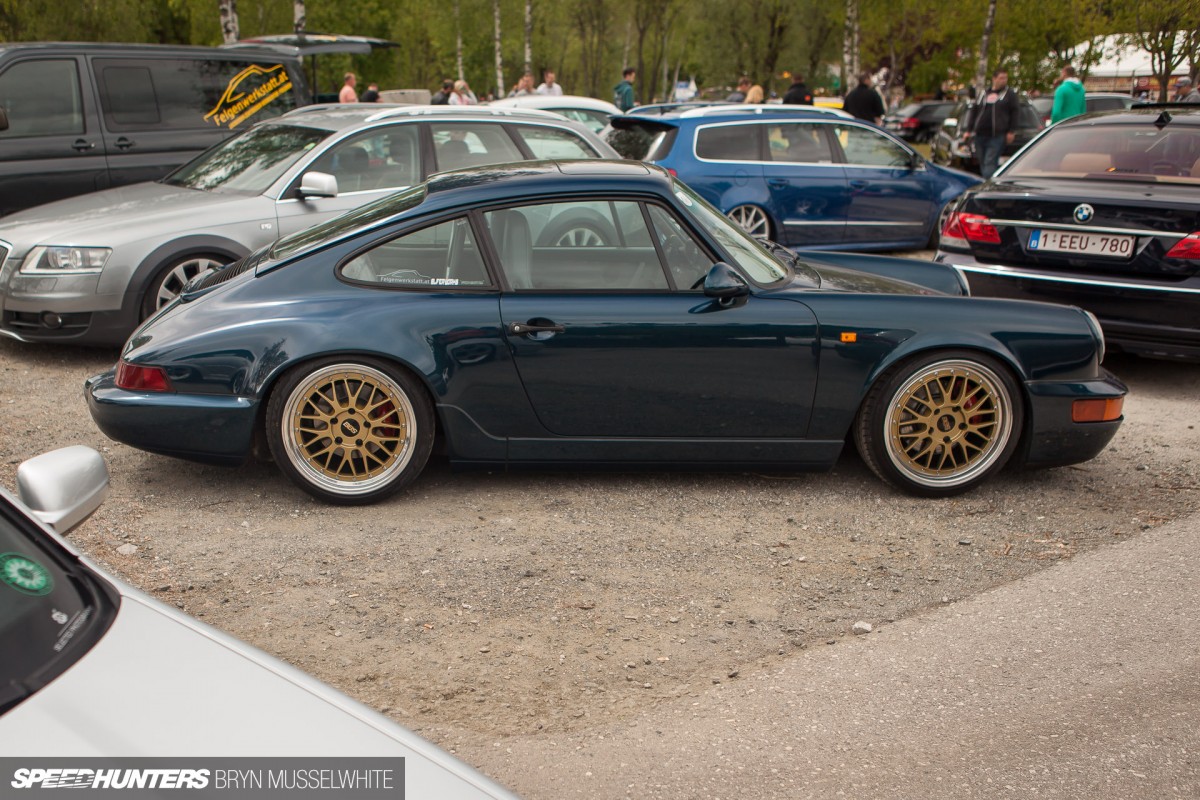 There was plenty more aircooled goodness to spot as the earlier Porsche 911 was well represented too. So where better to go after checking out the Beetle?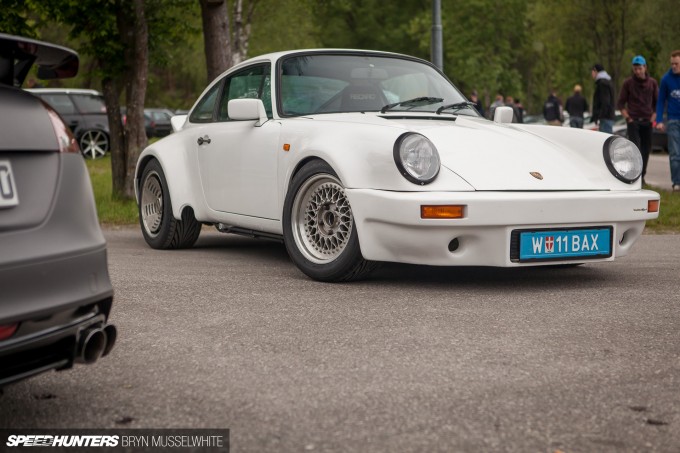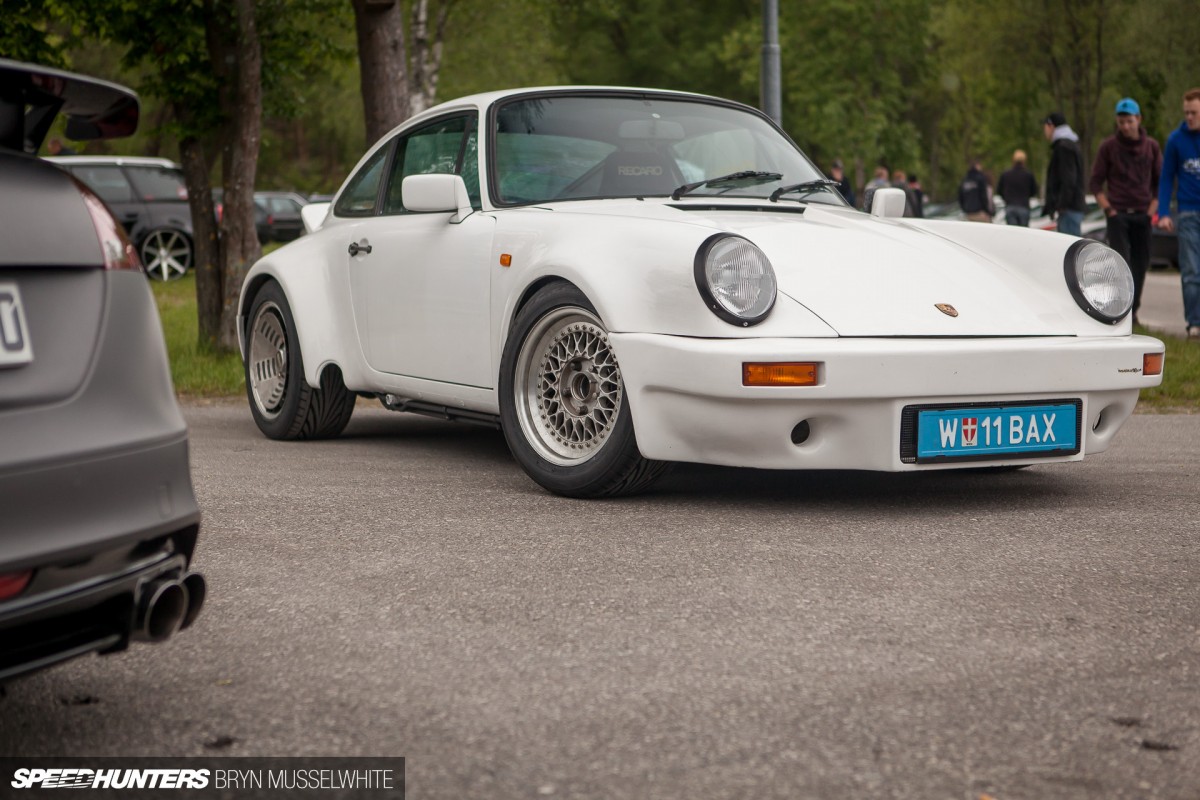 This one stood out the most for me though. It was parked up when I arrived before 10.00am and I didn't see any sign of an owner near it throughout the whole day, which was a shame as I wanted to shake their hand. For a start, there's the way it sits – ready for action.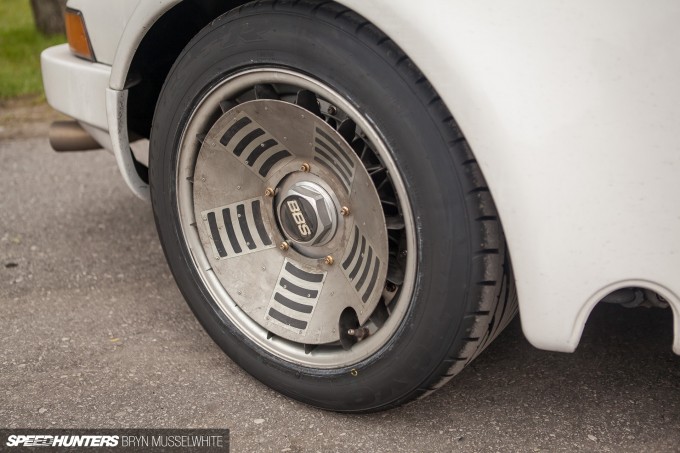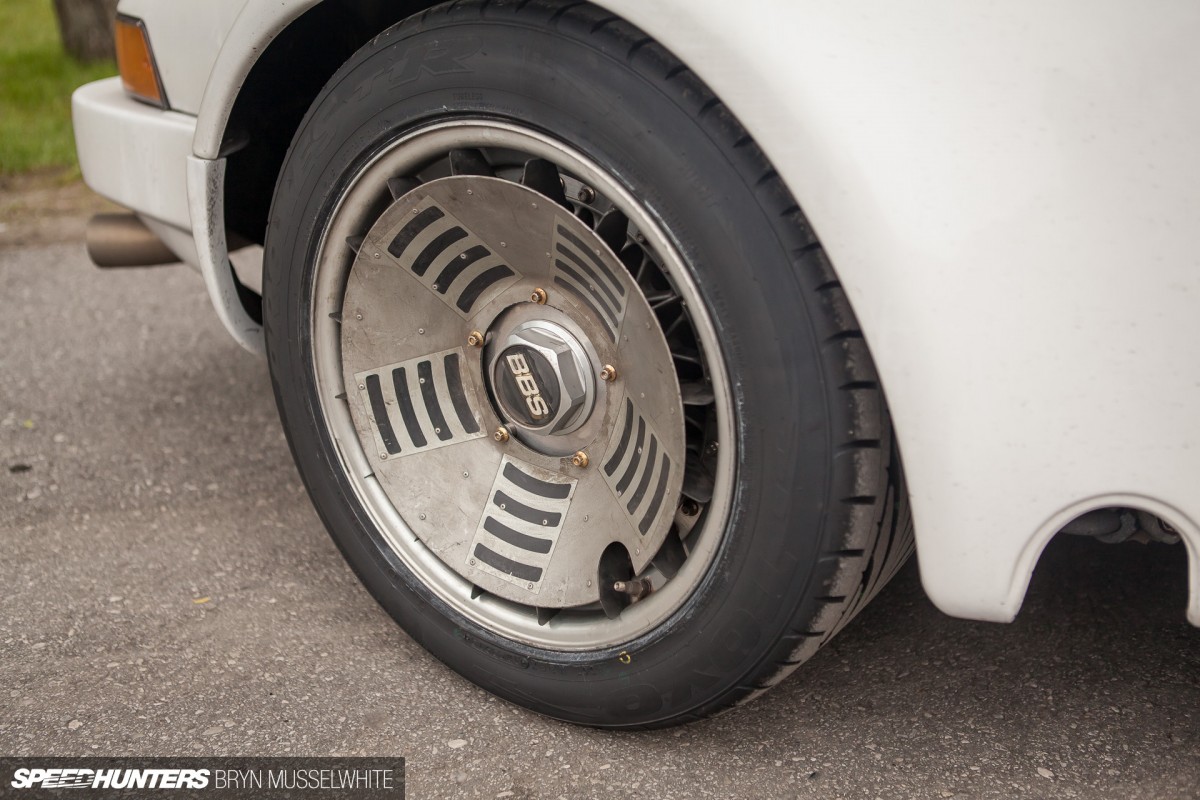 Sure, it's not perfect, but that's part of the beauty for me. Period BBS turbo fans? How apt!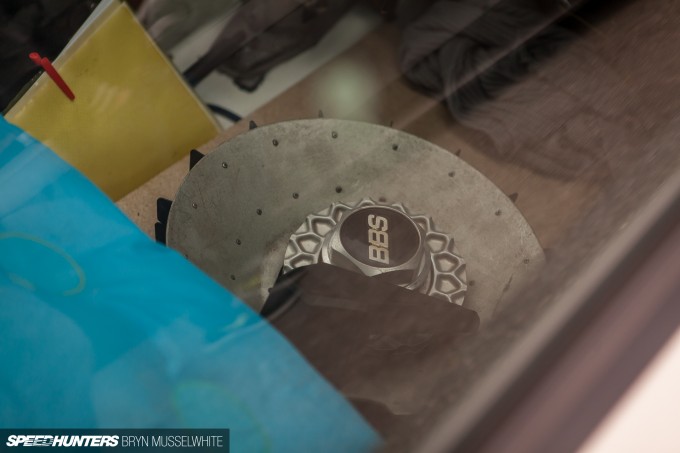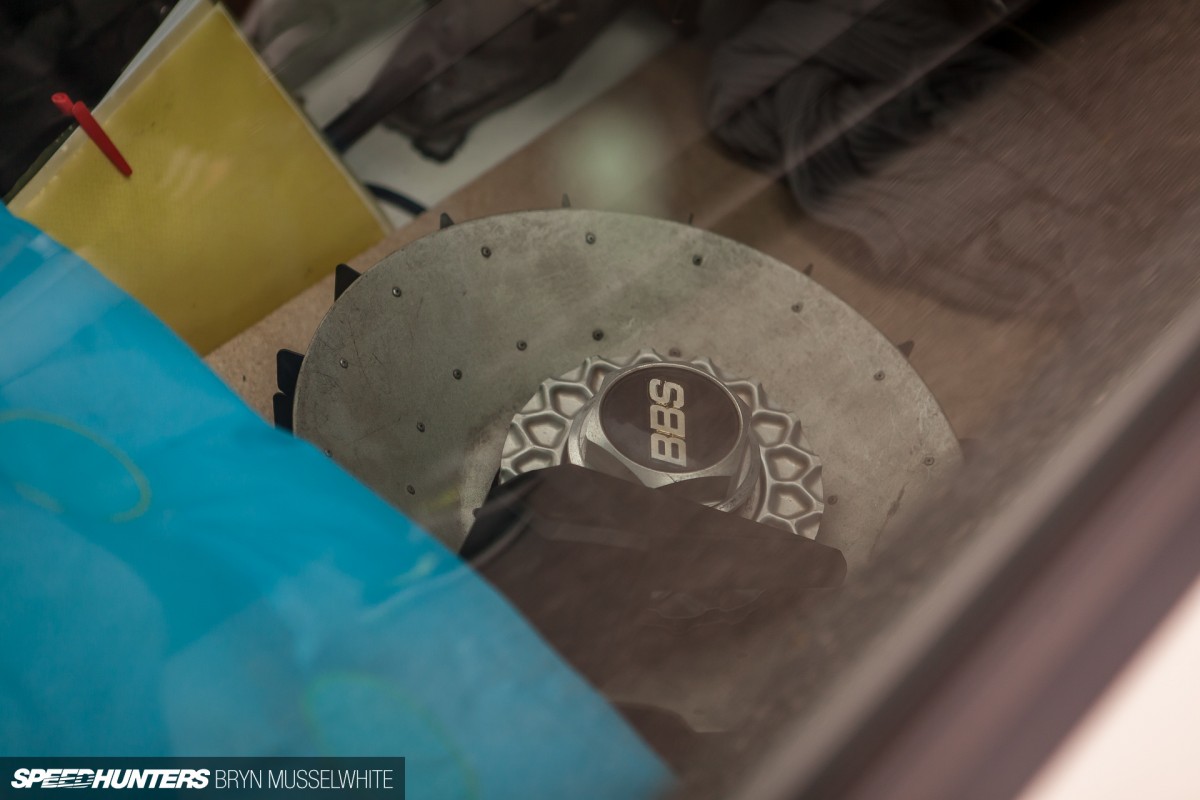 Again, taking a peek inside revealed a matching set for the front where you'd normally find a passenger seat. For some reason they weren't fitted – probably because there'd be too much awesome in one place if they were.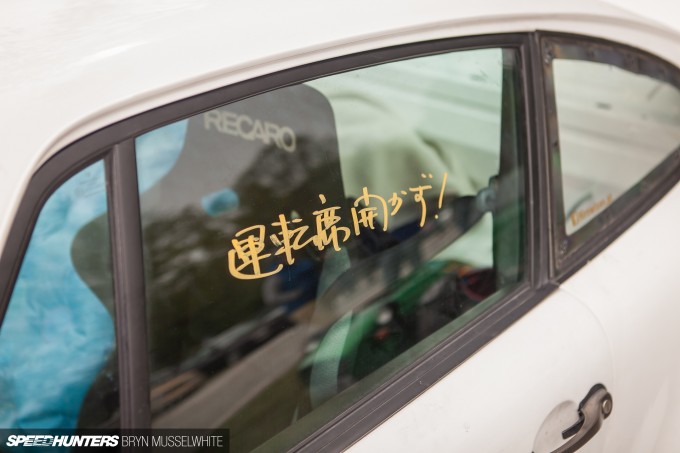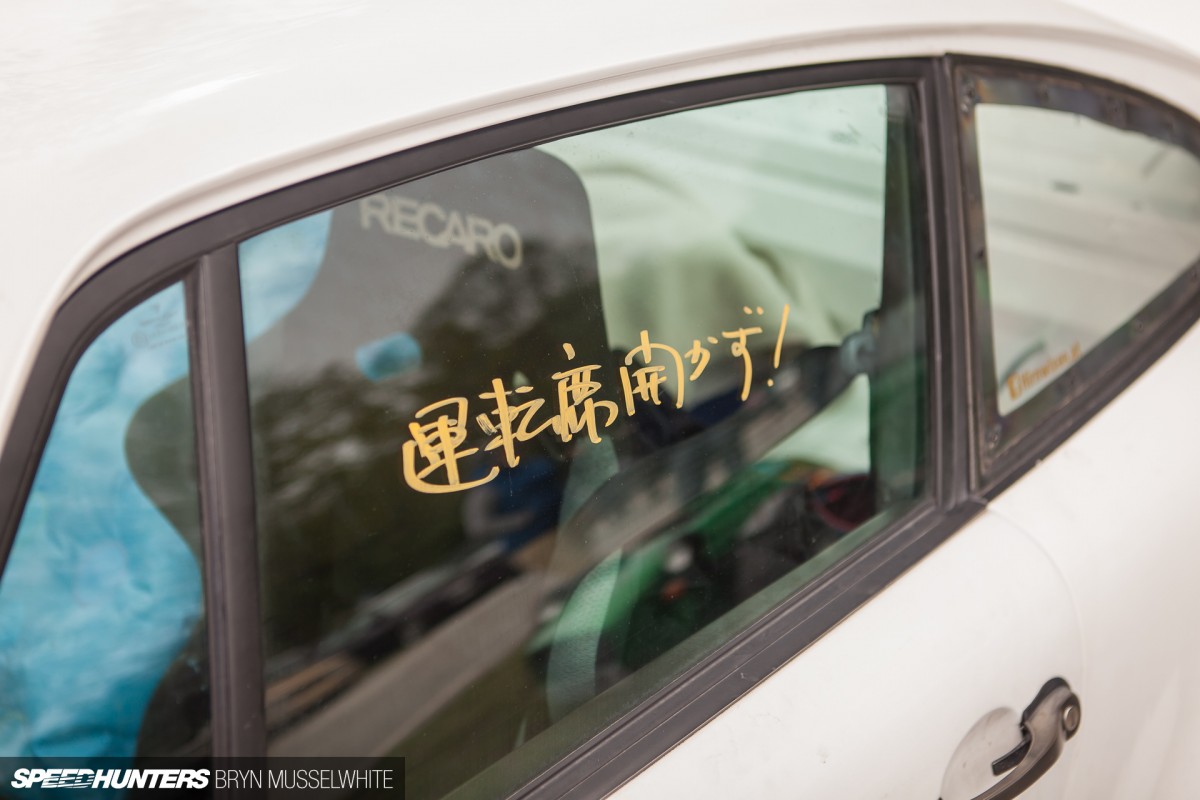 The owner obviously had a well traveled sense of humour too. I had to email this photo to Dino so he could translate this script, which apparently reads: 'Can't open drivers side.' How or why did it end up there? Maybe it was a secondhand door bought from Japan, or the Vienna-based owner has a Japanese mechanic with a gold paint pen. I'd love to know the truth…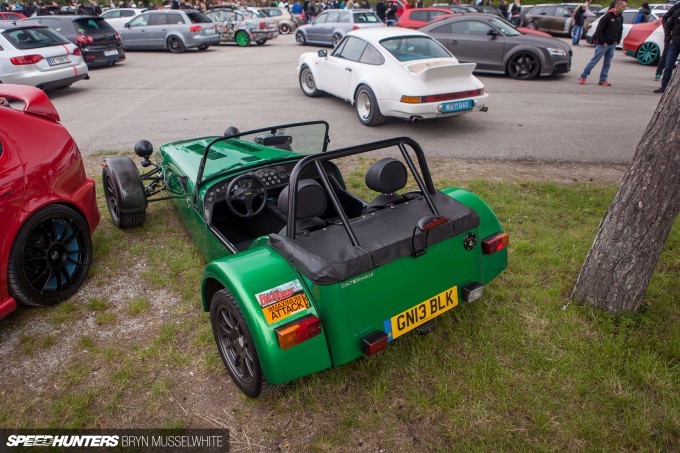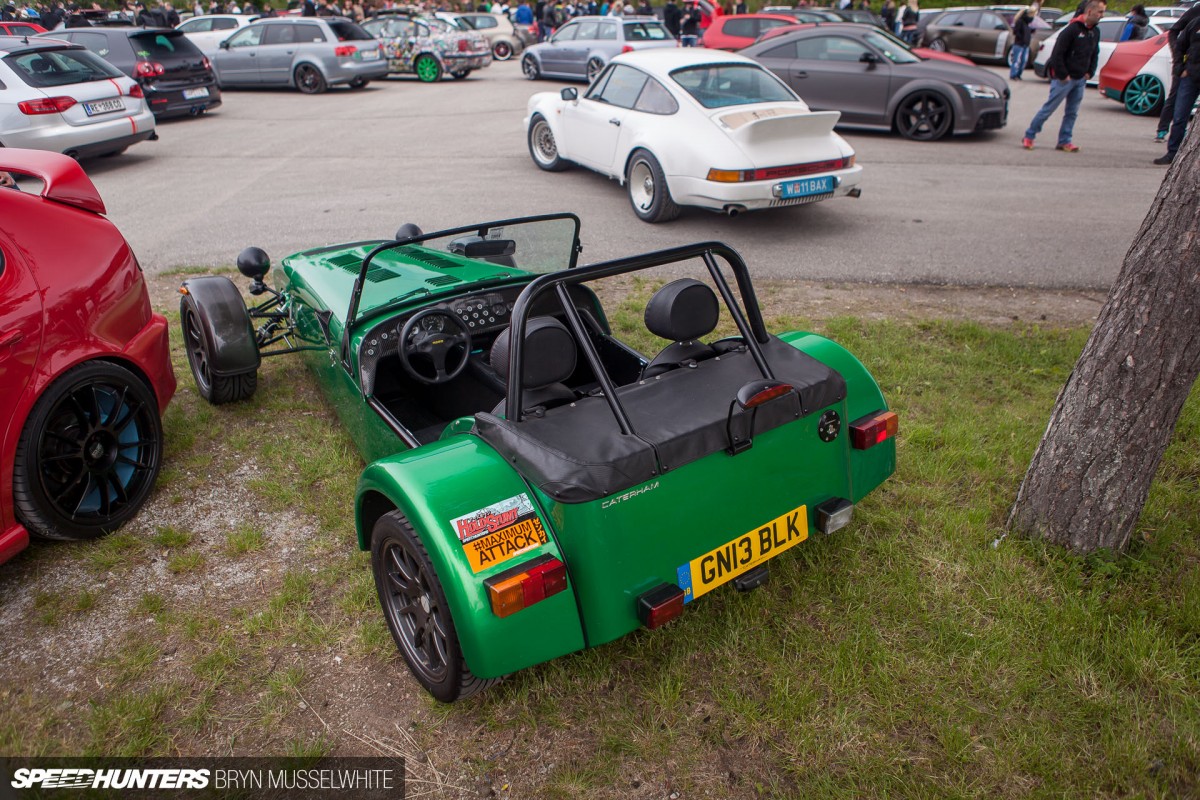 The sharp-eyed amongst you may have seen the reflection of this Caterham 485S in the door glass of the Porsche. Seeing as the original design is well over 50 years old, I figured it would slot in here nicely. And yes, those are Speedhunters stickers, because it was also my weapon of choice for the 2000-mile round trip to Wörthersee from the UK and back. It was really cool to see people check it out too, and I was surprised at just how many people knew what it was exactly.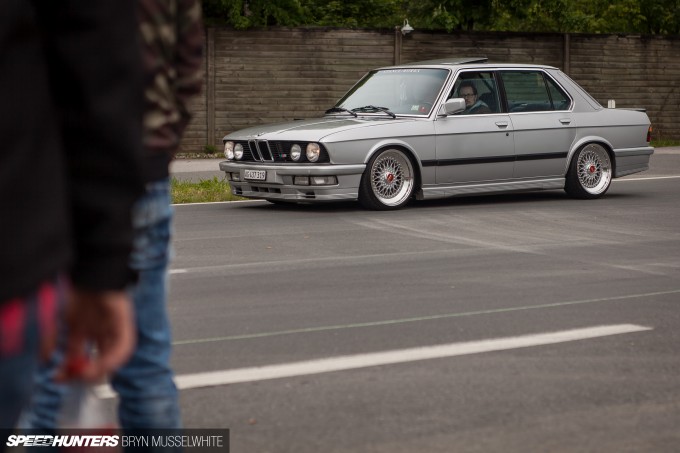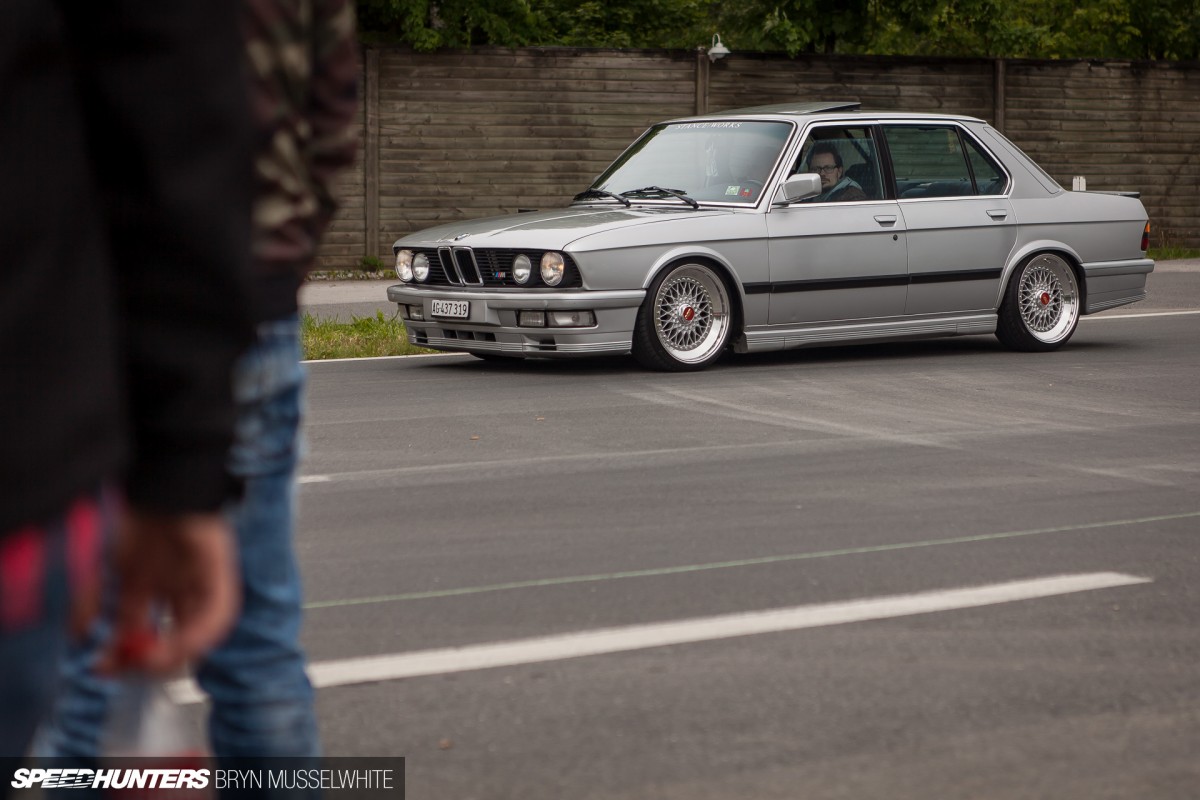 There was no time to hang around the Caterham though, as the cool metal kept rolling through. I've owned four E28s in the past and the last one even had an early 24-valve M6 engine fitted. So seeing this M535i reminded of just how much I love the shark nose shape. The trouble is, there's just too many good cars in the world to stay still, and a lot of them seemed to be here!
Wheels. Everywhere!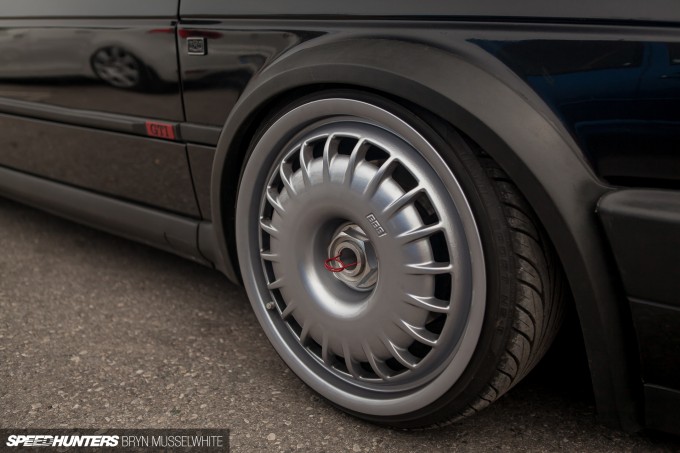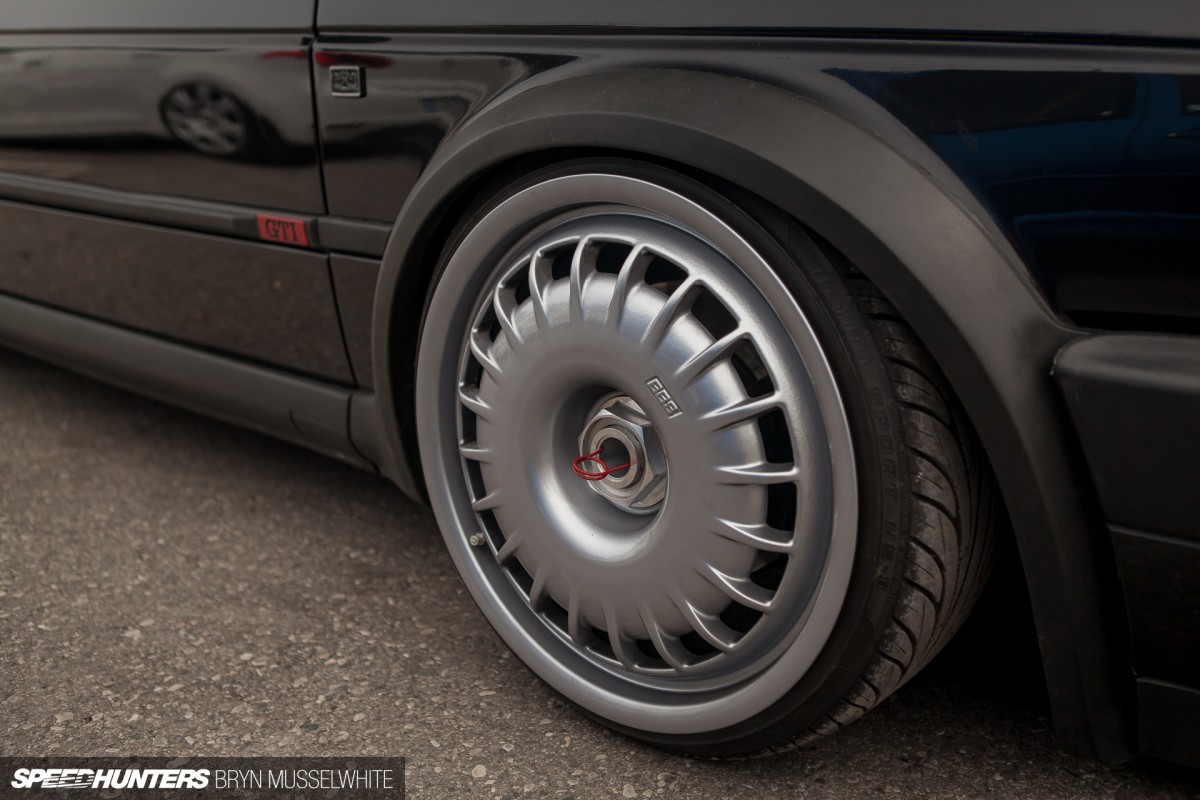 I love wheels, properly. How much? To the point I have a collection of anywhere between 40 to 60 at any one time; often in fitments for vehicles I don't own or have no intention of owning. So after the power it was the wheels and other details that really struck me here. Centre lock BBS? Not a lot screams motorsport more than these.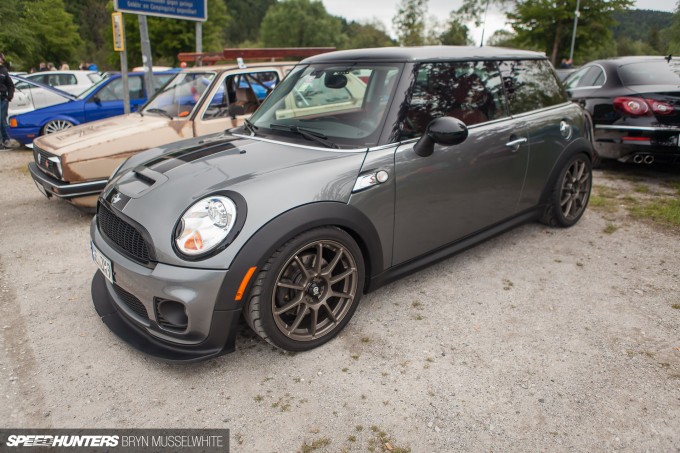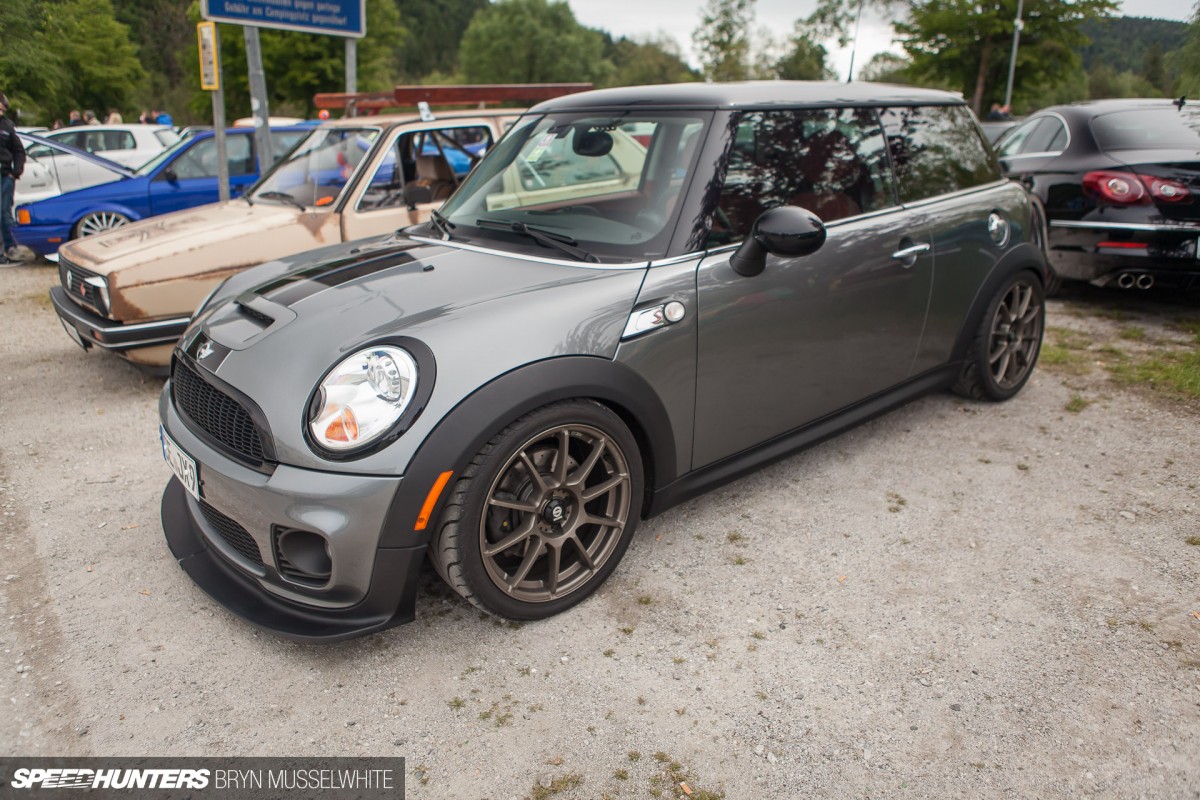 One car we don't see a great deal of here on Speedhunters is the MINI. I've done many miles in these cars over the years and even drove one from LA to NY in 2005. The aftermarket has really embraced them with a whole world of tuning upgrades possible. With accents like the flat black arches, they suit the purposeful motorsport look too.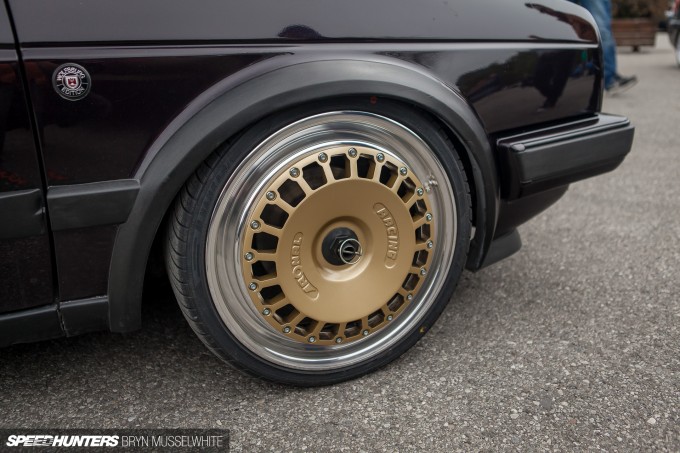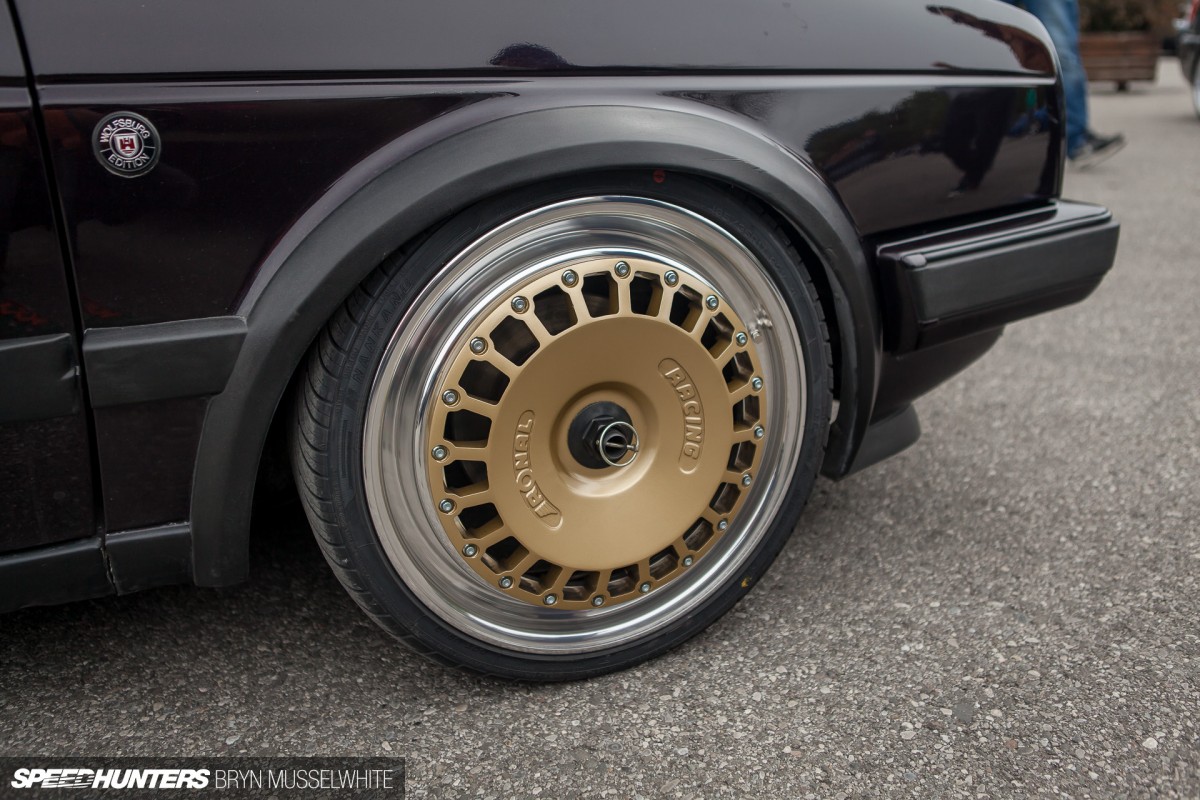 I always find when you walk around a large collective of modified cars, you are reminded not only about how many different wheels styles there are, but sometimes the ones you forget about too. Although a proper set of Ronal Racing alloys have always been on my list; the long-established name being a serious alternative to BBS when it comes to the old school look.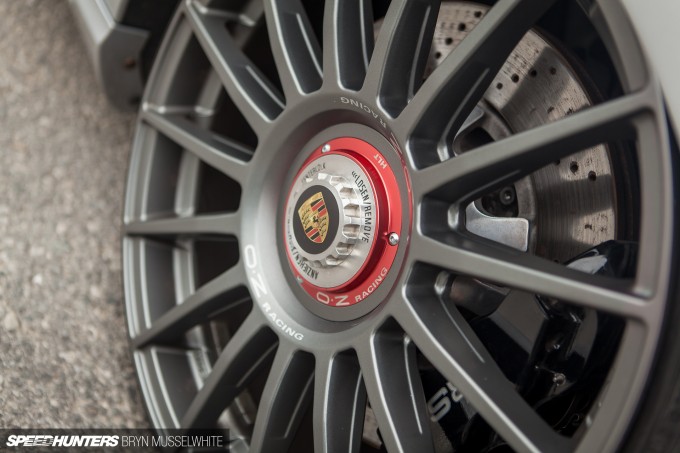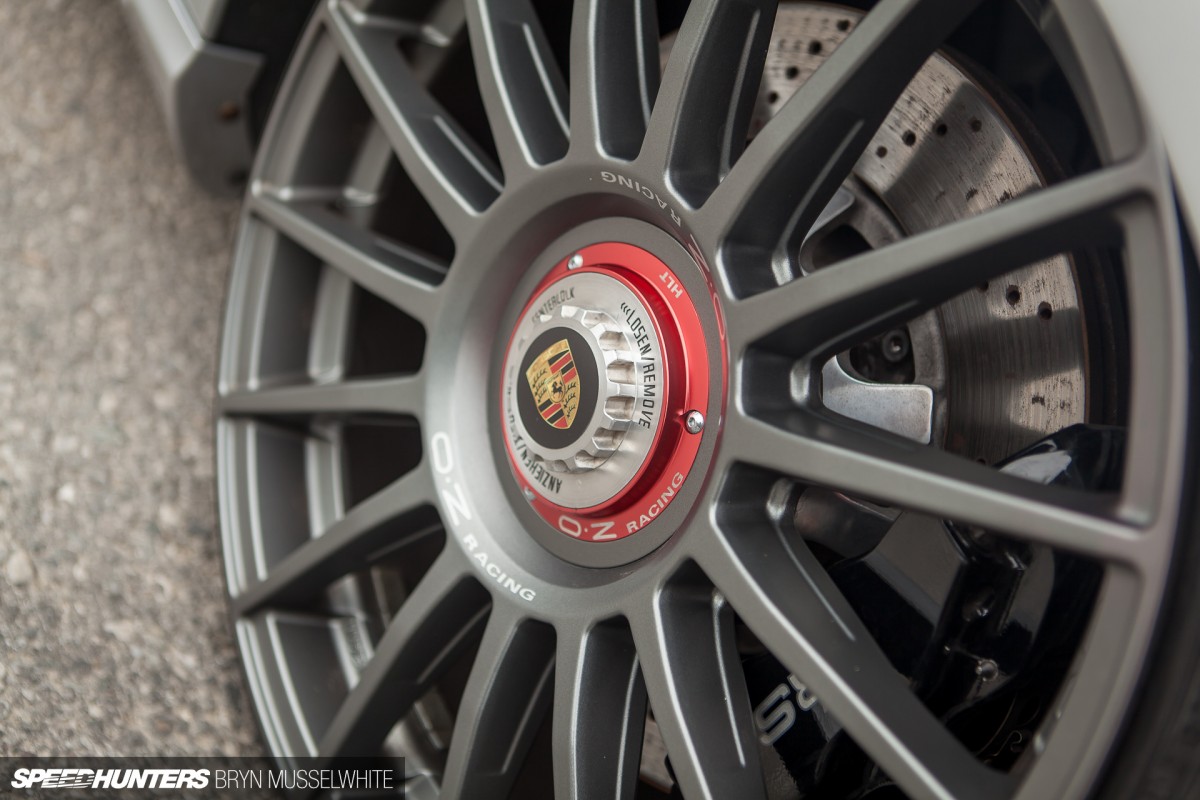 The more I looked, the more I noticed lightweight, purposeful wheels like these OZ Porsche numbers, which if I recall right were fitted to a Golf.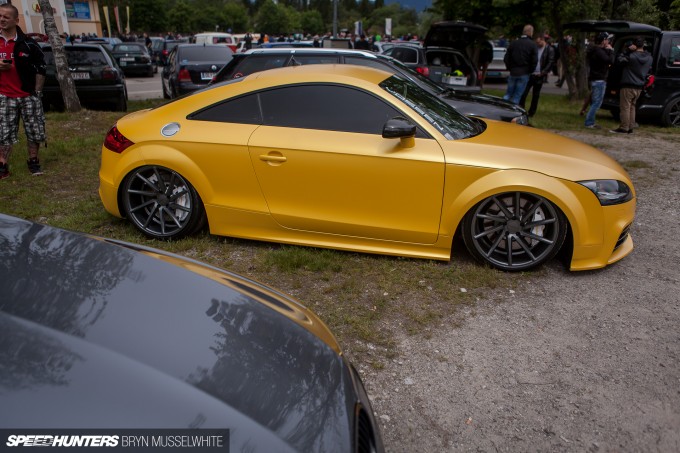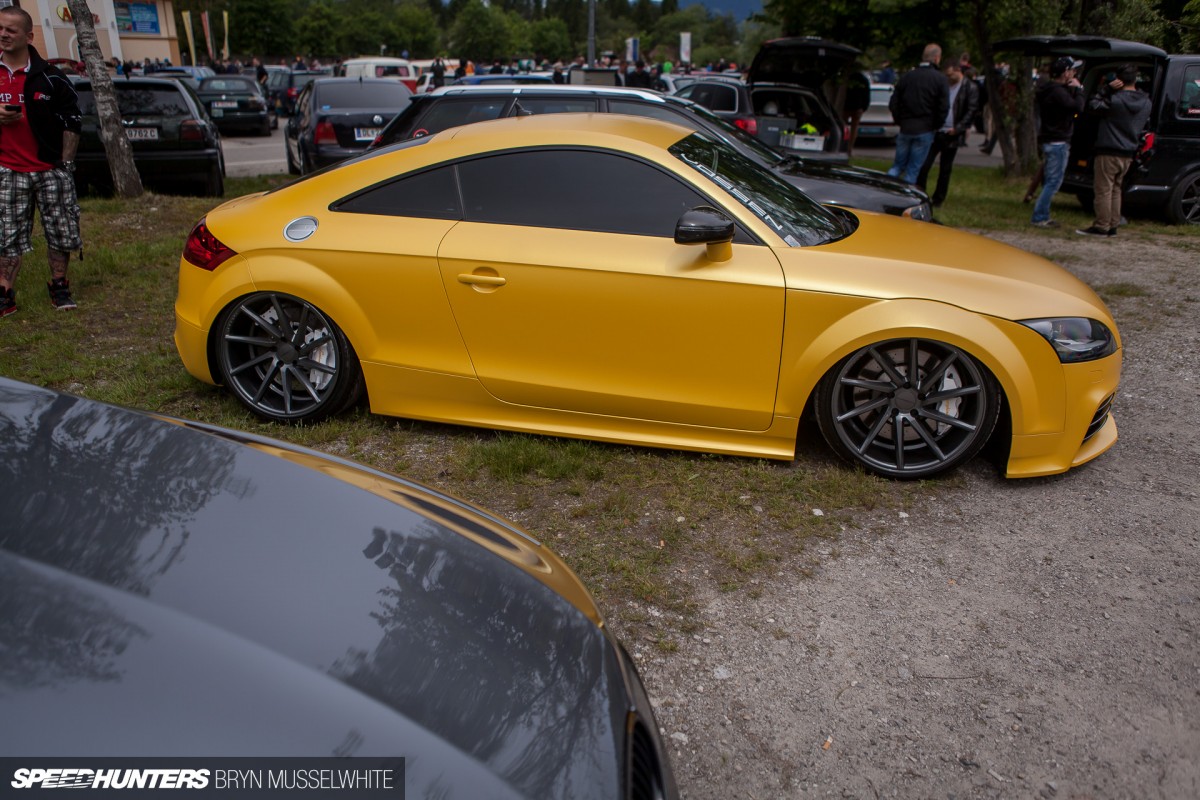 Of course, hanging around with the Vossen guys was always going to focus me on wheels. This Audi TT that turned up for their informal meet really did have it all.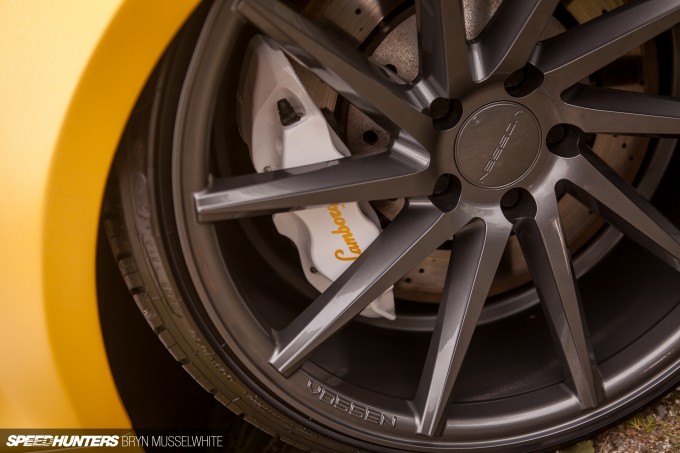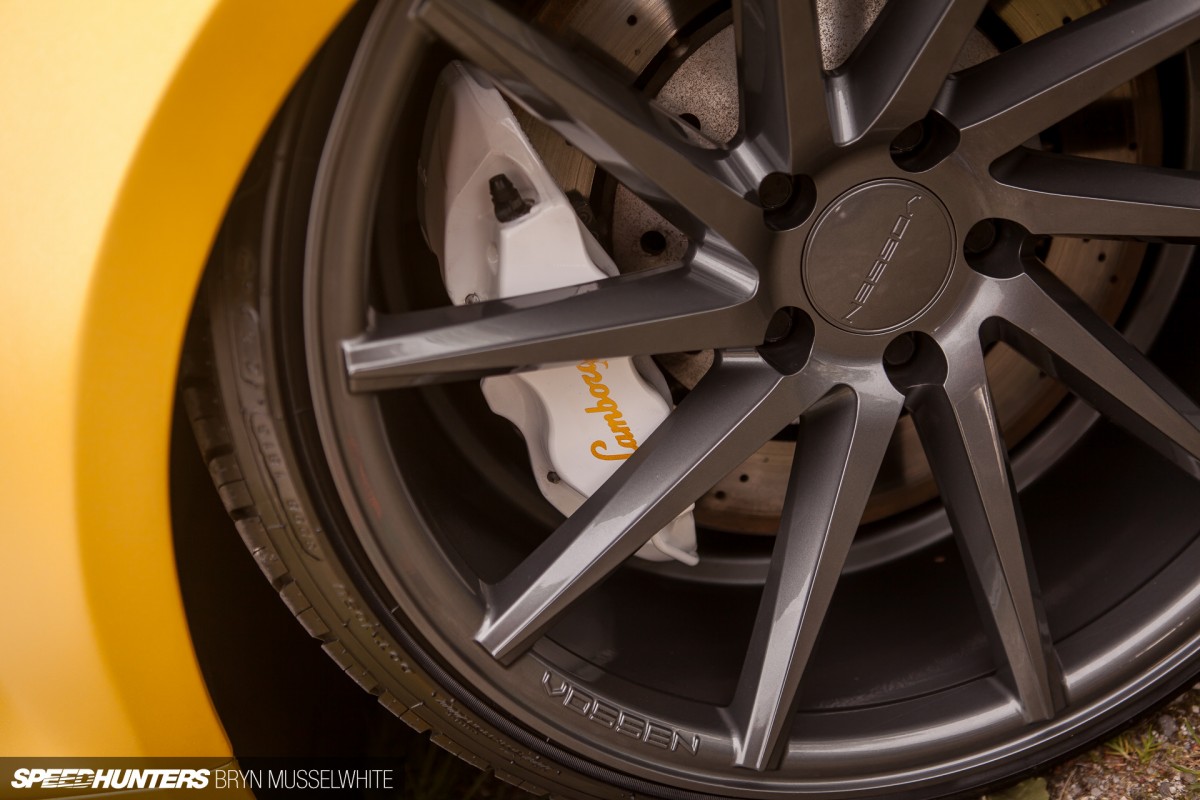 Because to go with the Lamborghini yellow paint there were some proper brakes too. Keeping it in the family, right?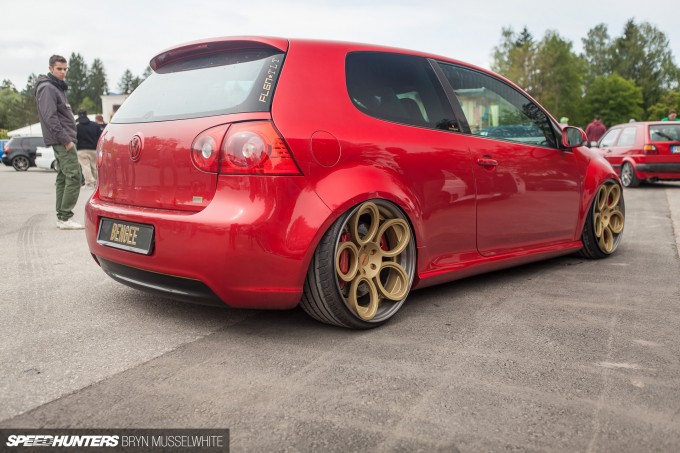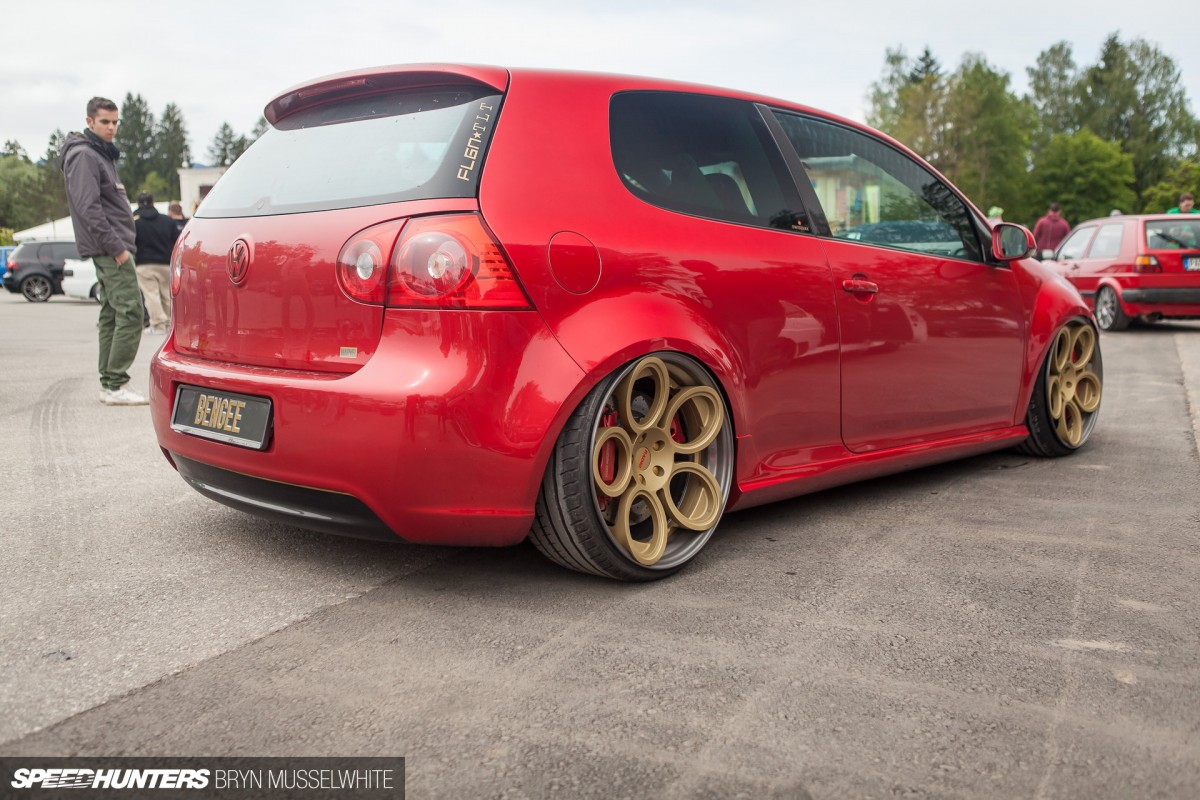 Although this Mk6 Golf might not be about to set any lap records, I just had to show you these RAD48 wheels. The Alfa Romeo'esque design really got me hooked.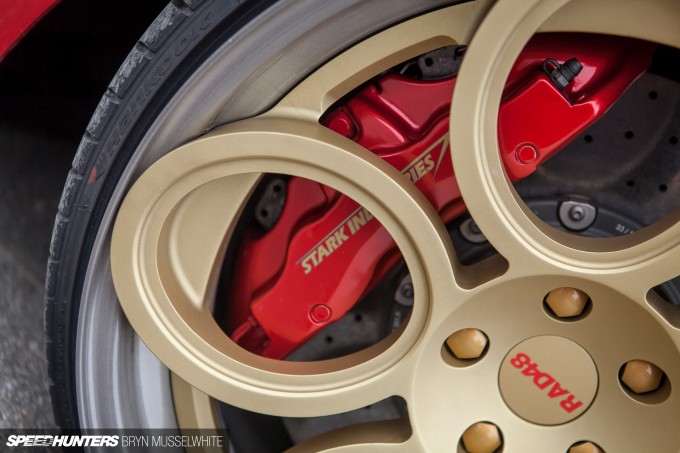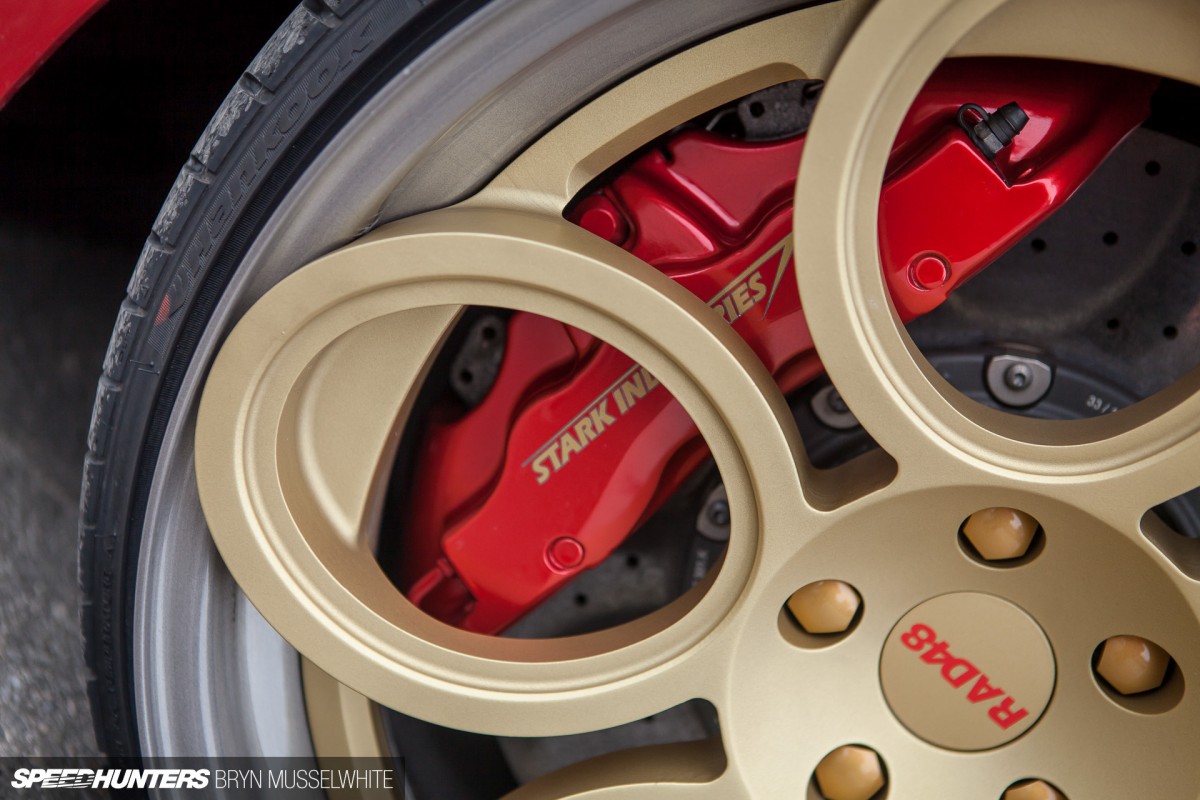 I had a lot of time for the 'Stark Industries' script on the brake callipers too – it was like a special reward for those that ventured in closer, and it gave me an idea for one of my own projects.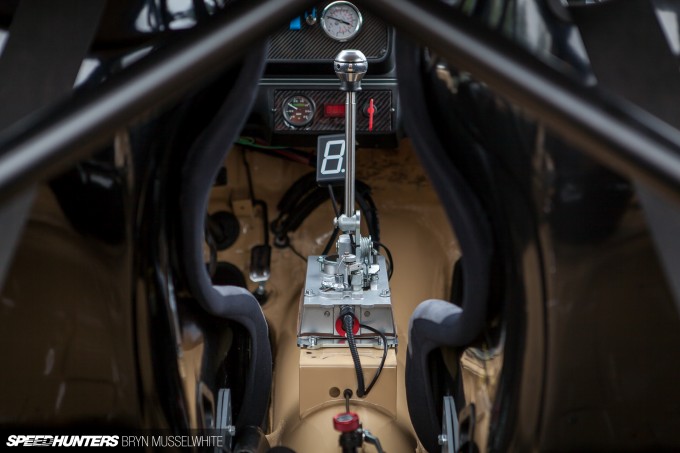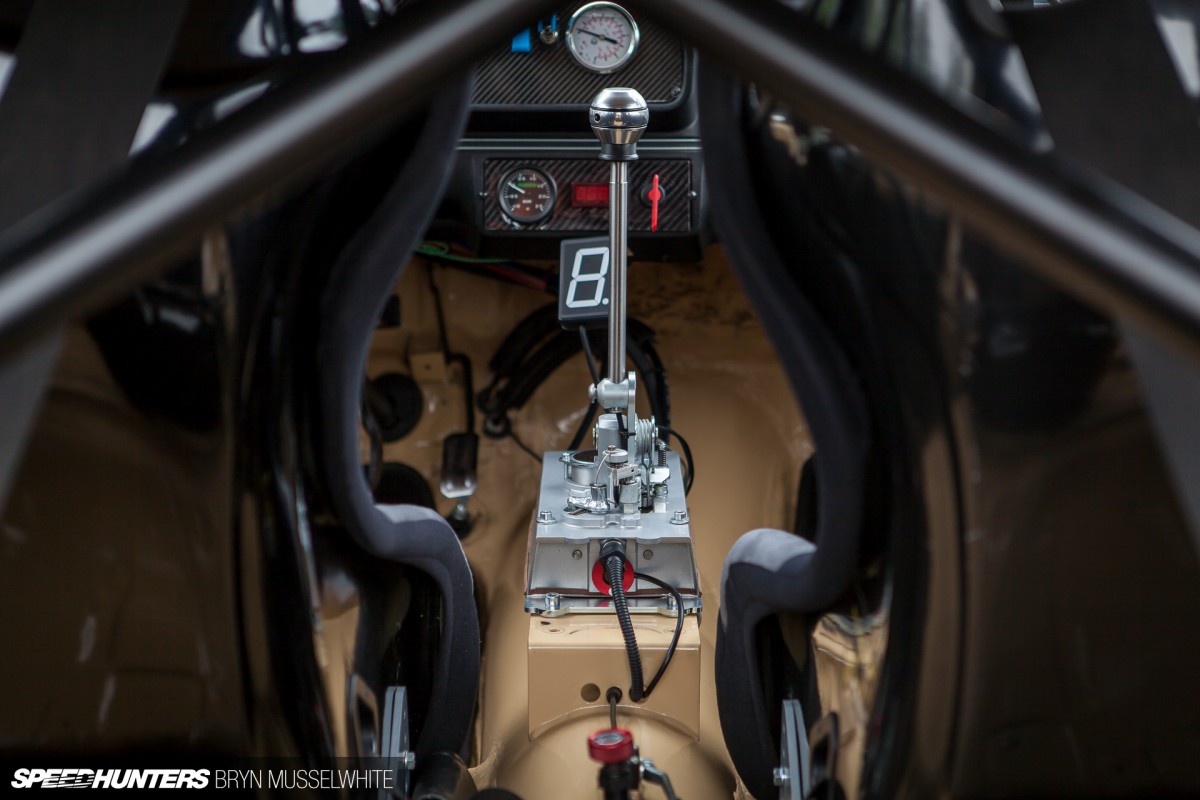 So there you have it. Before I visited Wörthersee I had no real ideal how varied it would be. Yet, just in this one area around Faak Am See, on a Saturday two weeks before the main event, my eyes were opened – especially when it came to the performance aspects.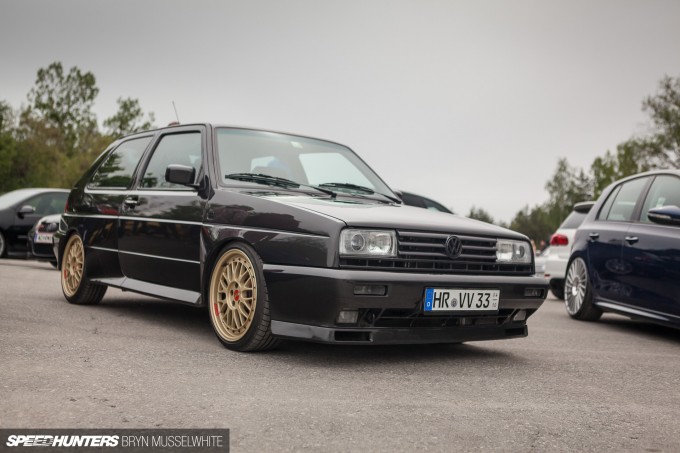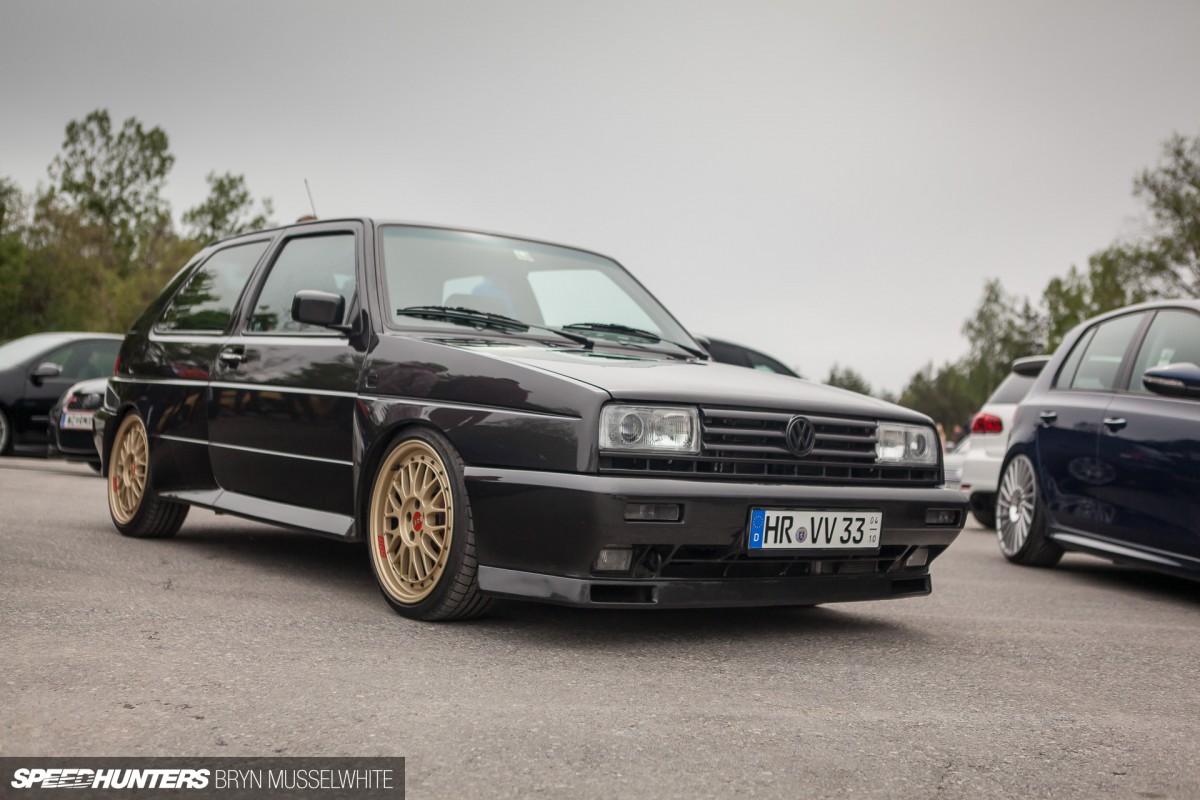 Turbokurve is a true legend amongst the Wörthersee crowds, and now I know why. It's hard to sum up the scale of just this one area – let alone the whole gathering – but hopefully your performance bone has been scratched and you feel inspired to make the trip yourself one day. You just never know what you might find…
Want more? Make sure you check out the Bonus Images chapter!
Bryn Musselwhite
Instagram: speedhunters_Bryn
bryn@speedhunters.com
Vossen
More Worthersee stories on Speedhunters
More turbo stories on Speedhunters
Cutting Room Floor