Refining The Details
If you recall my drive of the BMW M3 last year, you might remember that I was quite smitten with it. But, as pretty much everyone that tunes into Speedhunters knows, even a car that is close to perfection needs some fine tuning here and there. I seriously cannot fathom purchasing a car and leaving it completely stock. Can you? Even the best out there will look far better with an aftermarket set of wheels, and with everything going turbocharged these days it would almost be blasphemous not to fiddle with the engine a little.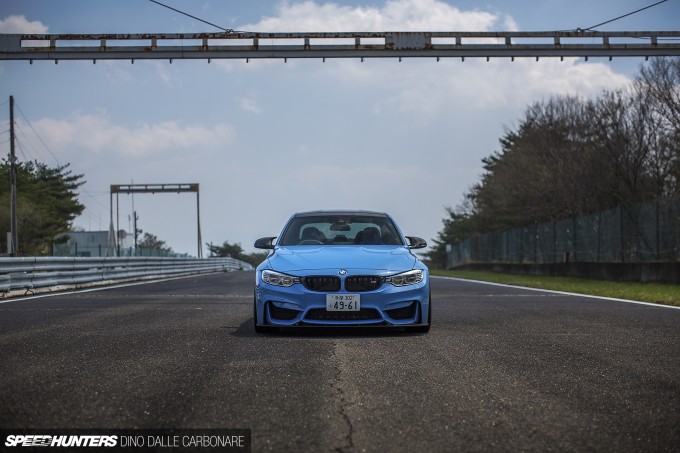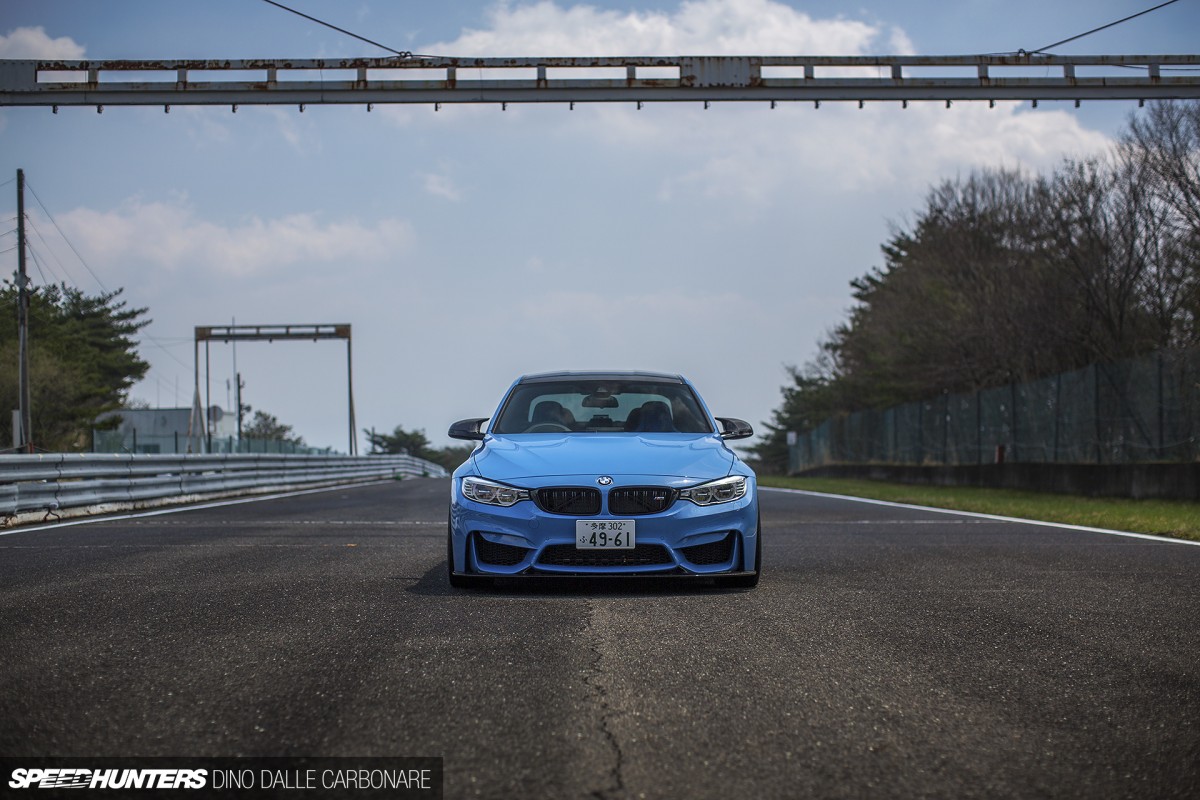 But when cars like the M3 do so many things so well, it's almost hard to justify pouring any more money into it. Well, that's what I was thinking until I cranked the straight six in Beifall's Yas Marina Blue demo car into life. I was instantly greeted with a deep, angry bark that settled into a muted burble – a series of frequencies that instantly sent a shot of adrenaline through my veins. It's funny how just the sound of an aftermarket exhaust can unleash a feeling of euphoria and an anticipation of what's to come. And I had the chance to find out at Ebisu Circuit's fast and challenging East Course – a track where if you don't have enough power at your disposal, you can barely make it up the long uphill main straight.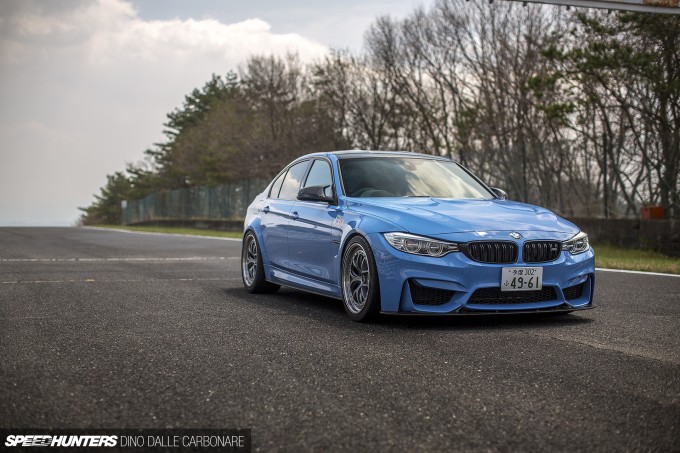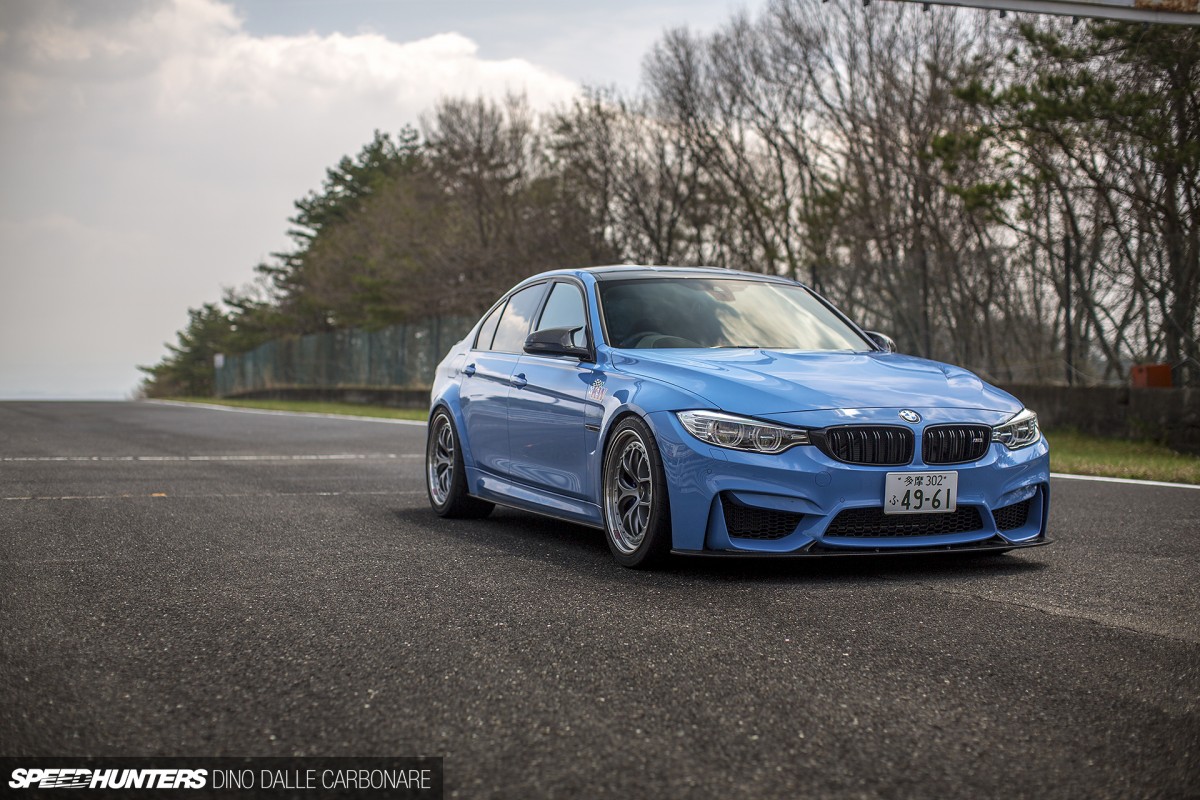 But I'll run through how this car felt as I go through the modifications – a series of small but important touches that Beifall – which is a BMW specialist located in Yokohama – has made to tighten up the entire package without impacting on the overall daily drivability of the car.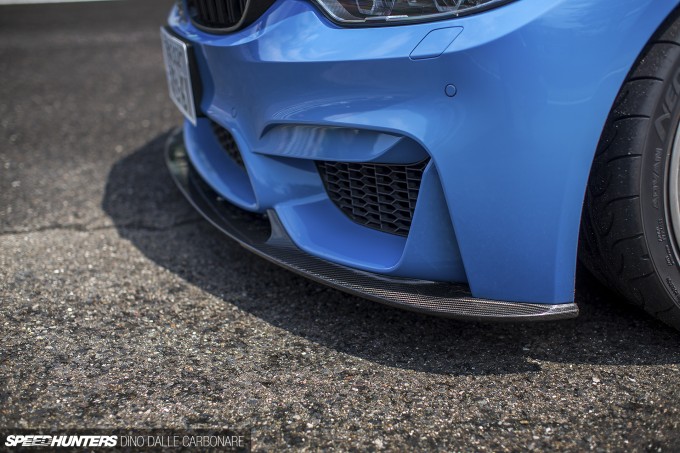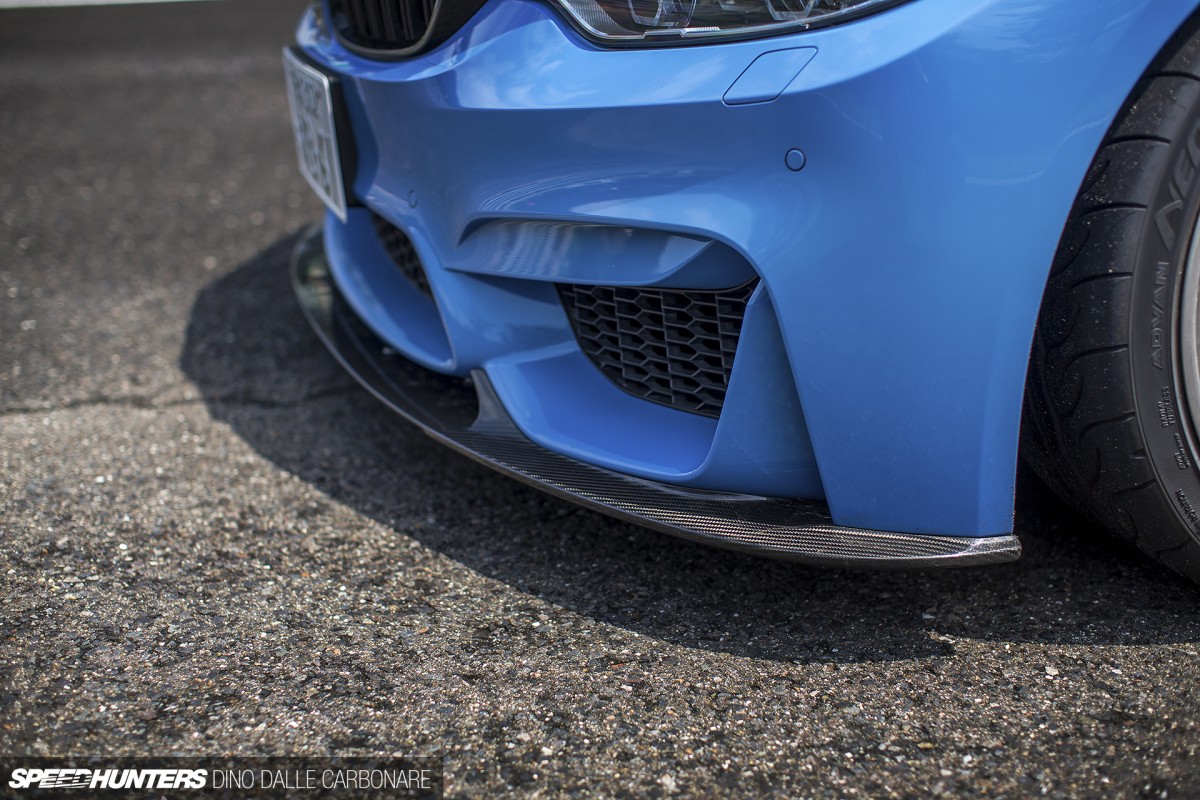 Not wanting to mess too much with the look of the car – which admittedly is as aggressive and in-your-face as you'd want in a performance sedan – Beifall simply added to it. For this aspect Japanese specialist 3D Design was called upon for a few select styling upgrades. 3D Design creates its own products and one aspect of its aero range are simple carbon fiber highlight parts like the front lip spoiler you see above. It helps redefine the car's chin line and gives a more purposeful look to the front end.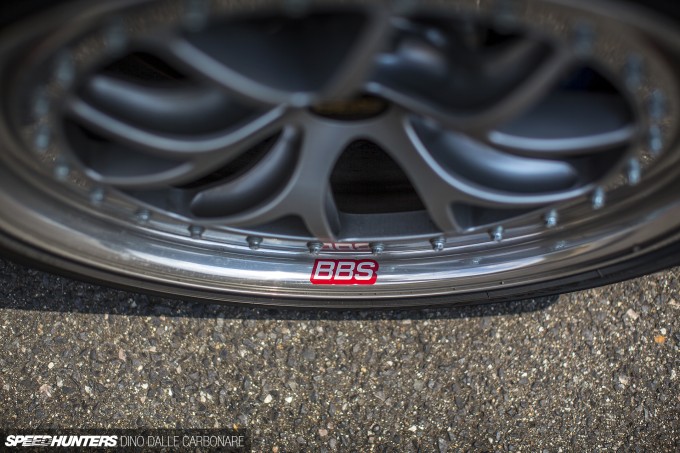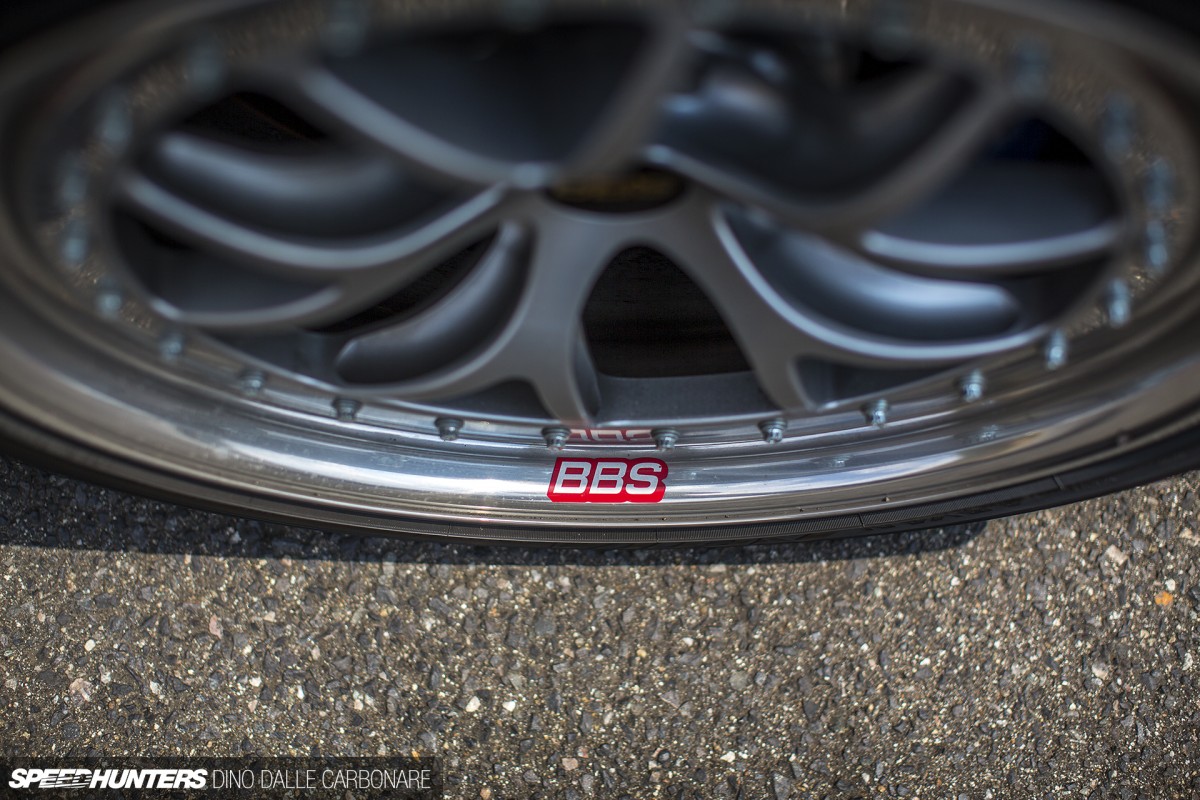 Then came the wheels. While BBS and BMW are pretty much the perfect match, these aren't your regular BBS rims…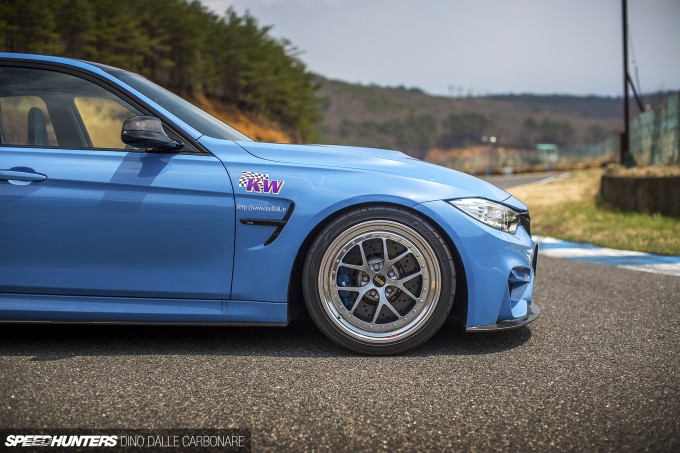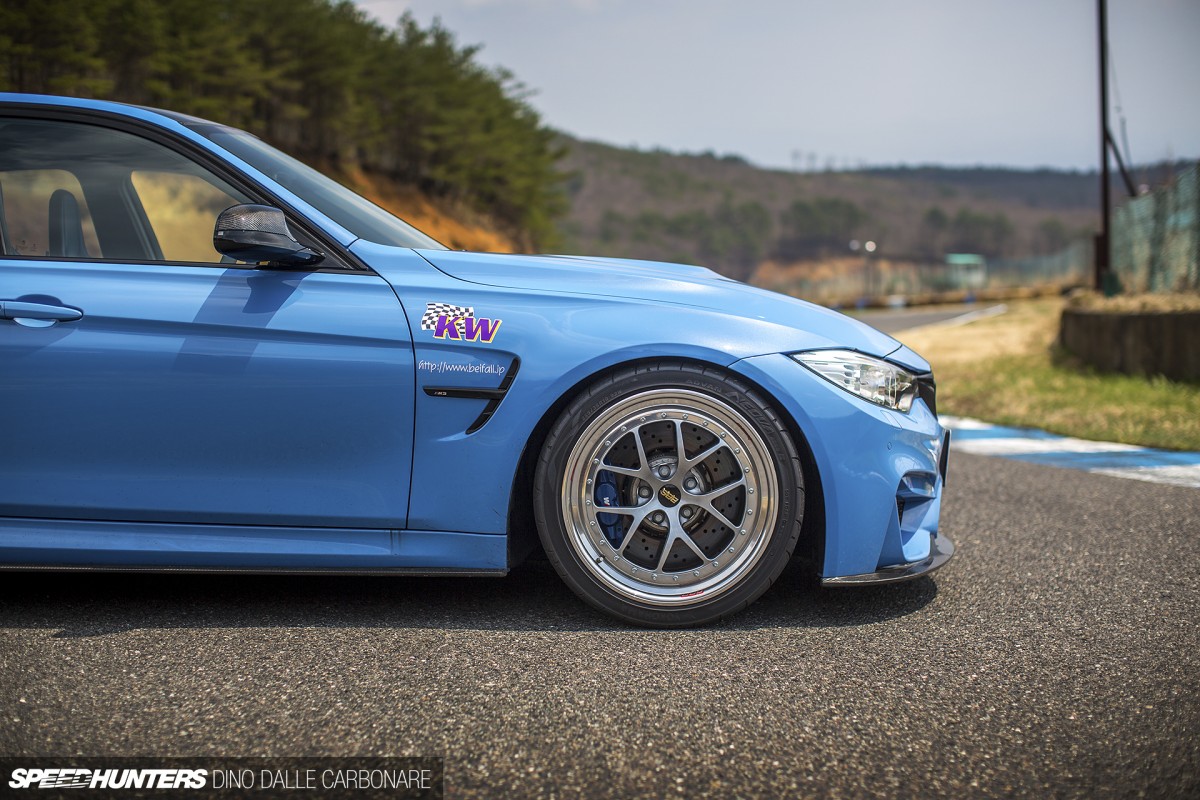 These are very special BBS Motorsport wheels – more specifically the 2-piece E88 model that's being used in endurance and single-make race series around the world.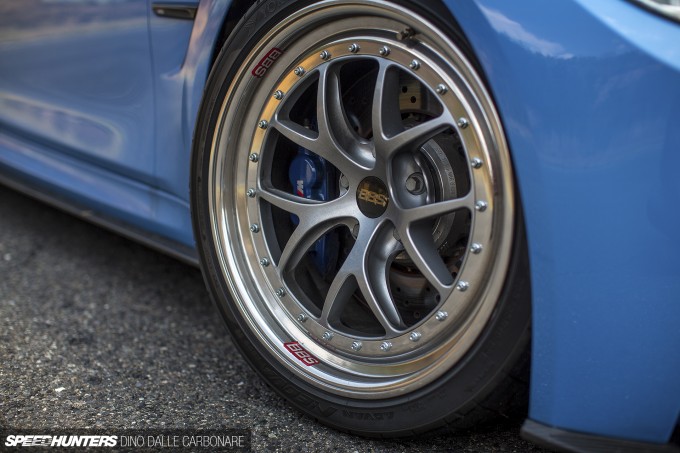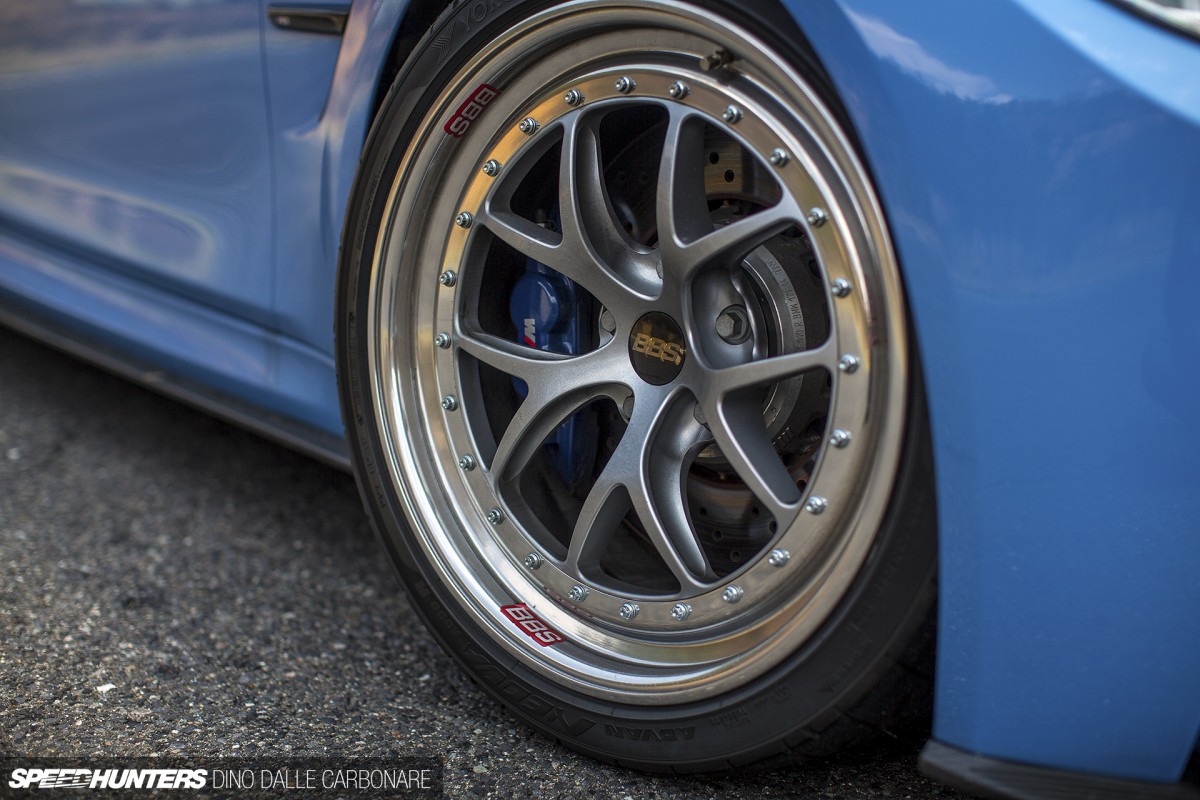 So to have them fitted to a street car, well, that level of coolness is hard to quantify! The E88s measure 19×9.5-inch at the front and 19×10-inch at the rear – conservative sizes that offer the best trade-off between comfort and performance.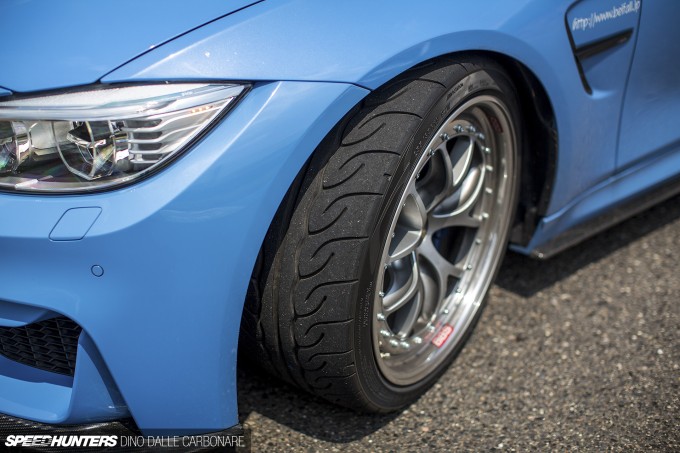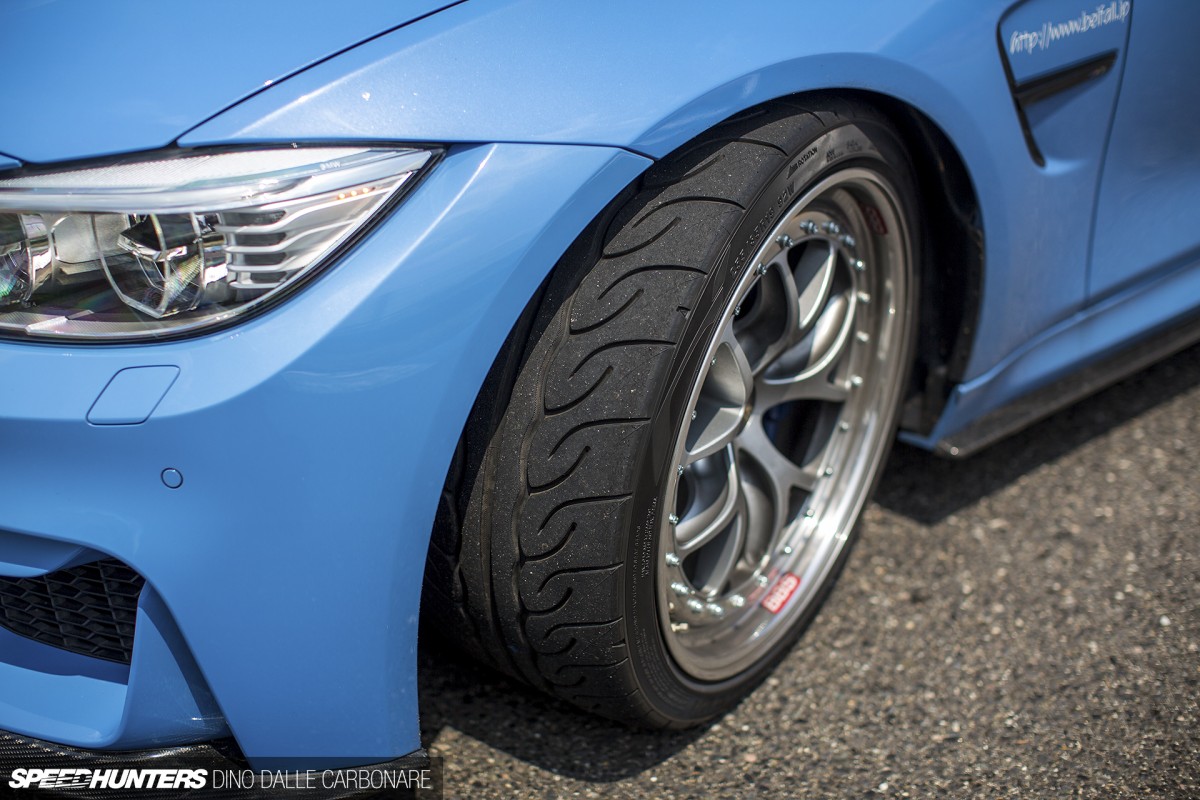 The tyres of choice are a sticky set of Advan Neova AD08Rs, where the 'R' stands for racing and indicates a softer compound.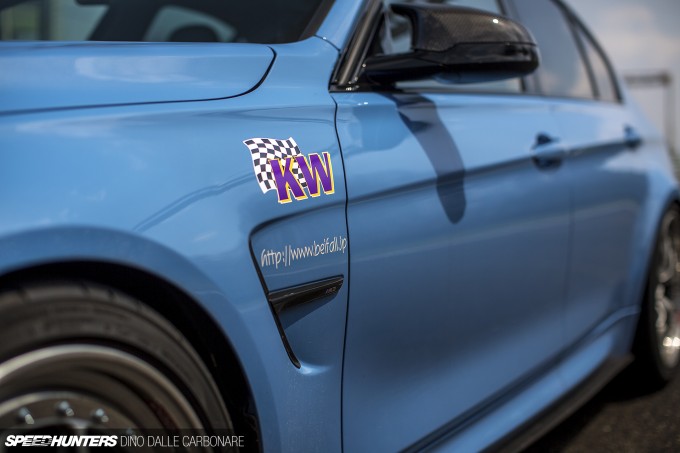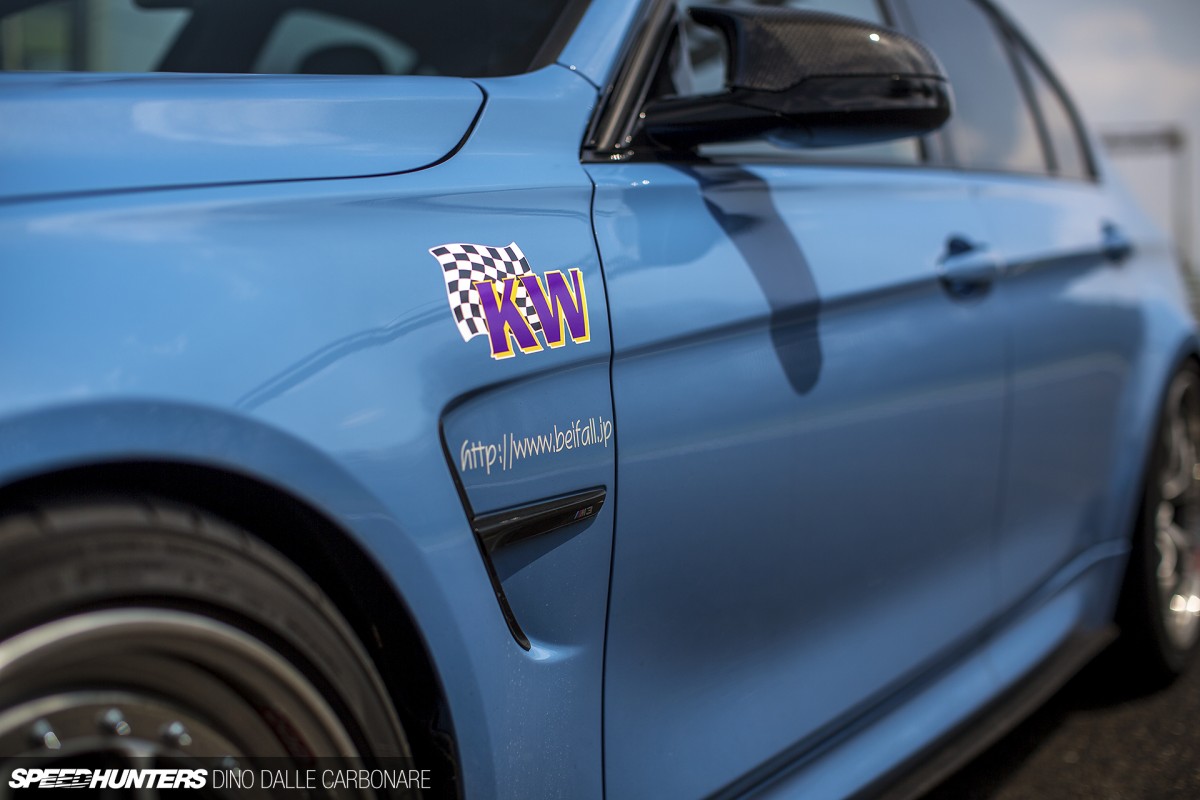 When the folks at Beifall had to think about the handling, there was only one kit that came mind – the same one they've fitted to countless customer cars throughout the years. KW's Variant 3 adjustable suspension kit suits the bill perfectly as it's a halfway sort of system offering a ton of adjustability and more performance when compared to the factory shocks, but not quite so complicated and advanced as a fully-fledged race kit. Seeing the car had street and track duties to fulfil, once properly set up, this package worked out wonderfully well.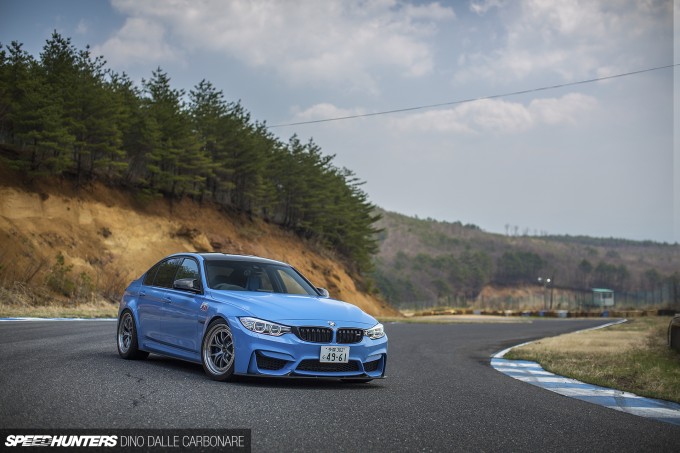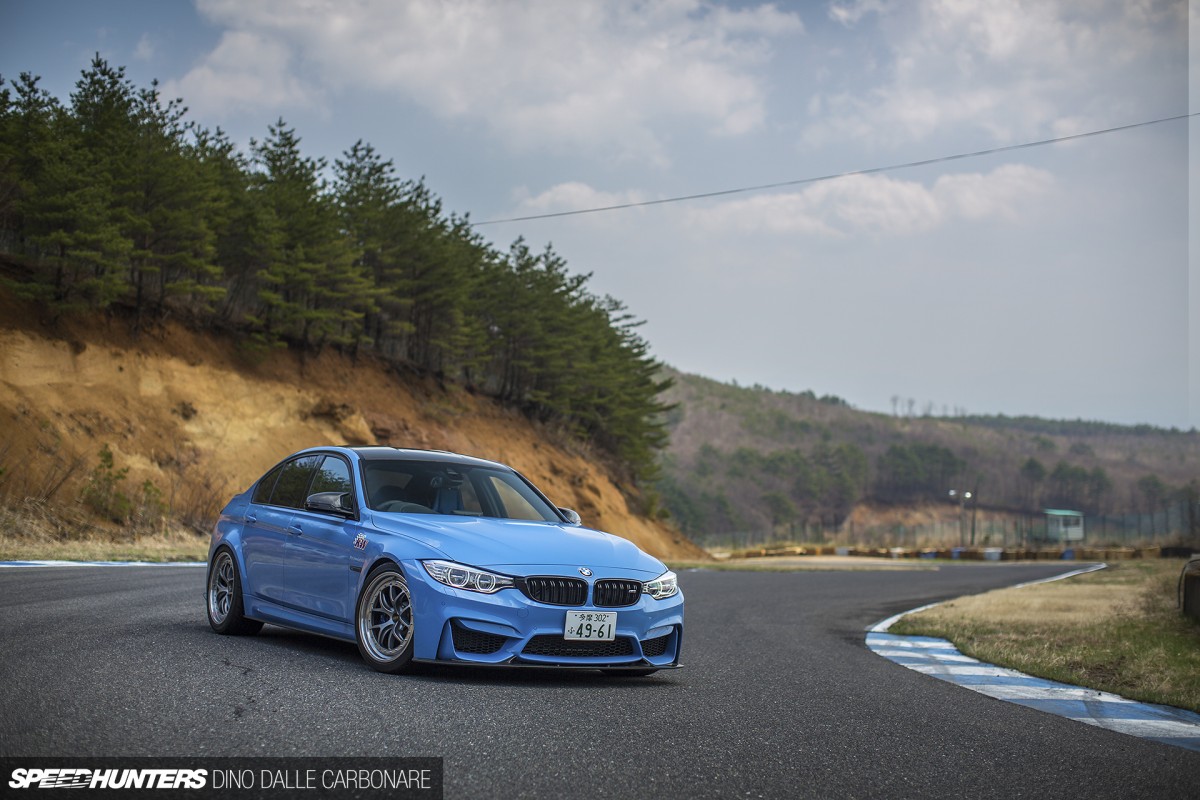 It also allowed Beifall to drop the M3 substantially, eliminating enough wheel gap to make the car look just right, but allowing plenty of travel and space for the wheels and suspension to work without issue.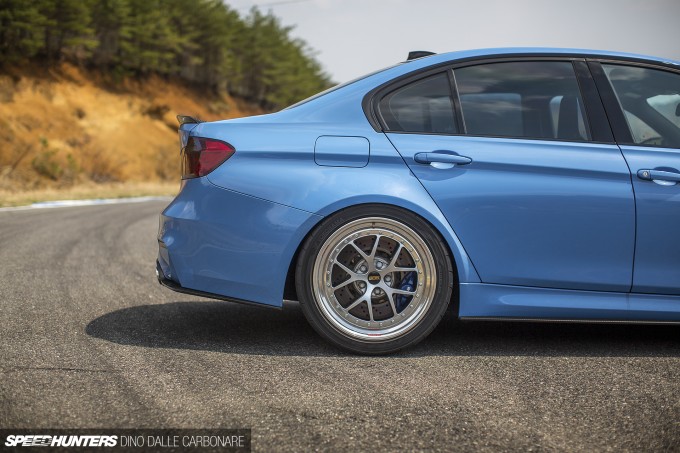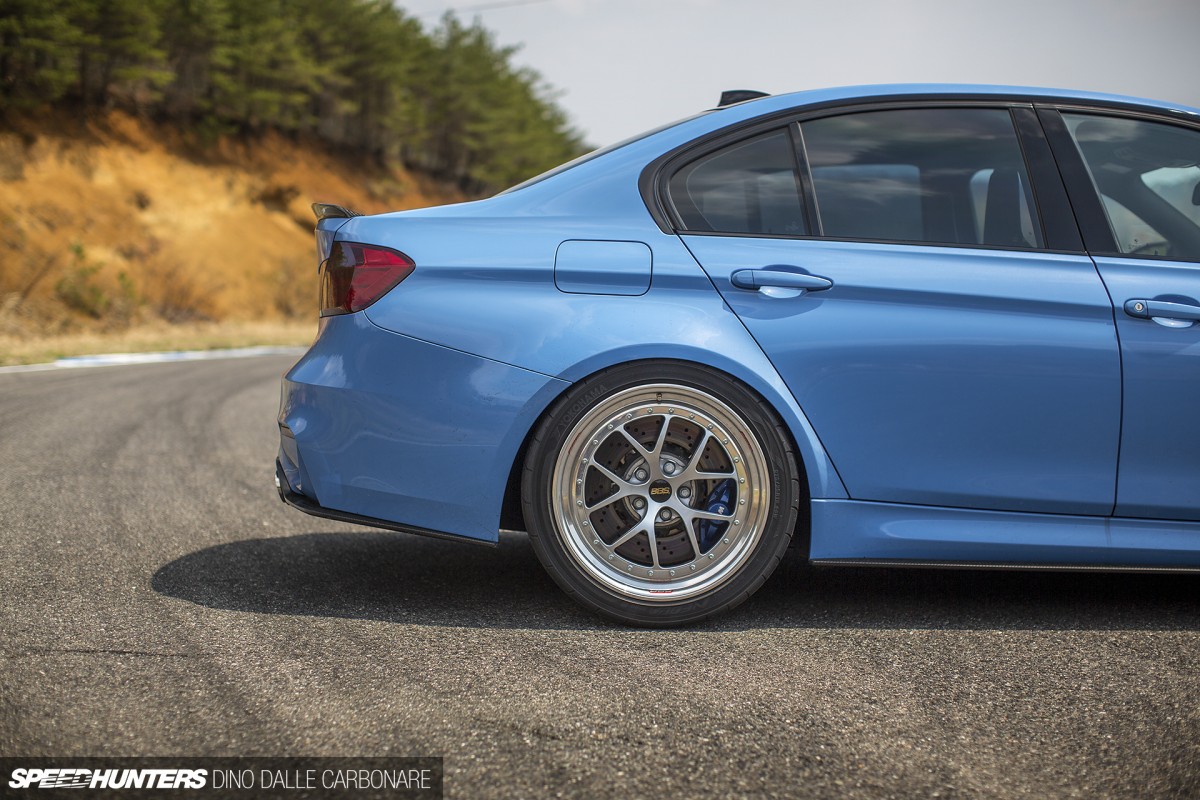 I especially like how the wider rear wheel and tyres fill out the pumped arches so much better than the M3's stock stuff does. In fact, the car may even look too low from this angle, but after countless laps on the limit of lateral grip I felt no rubbing whatsoever.
Carbon Never Fails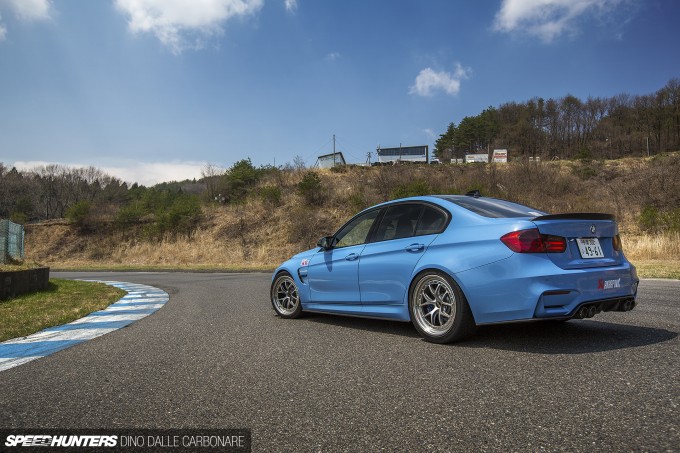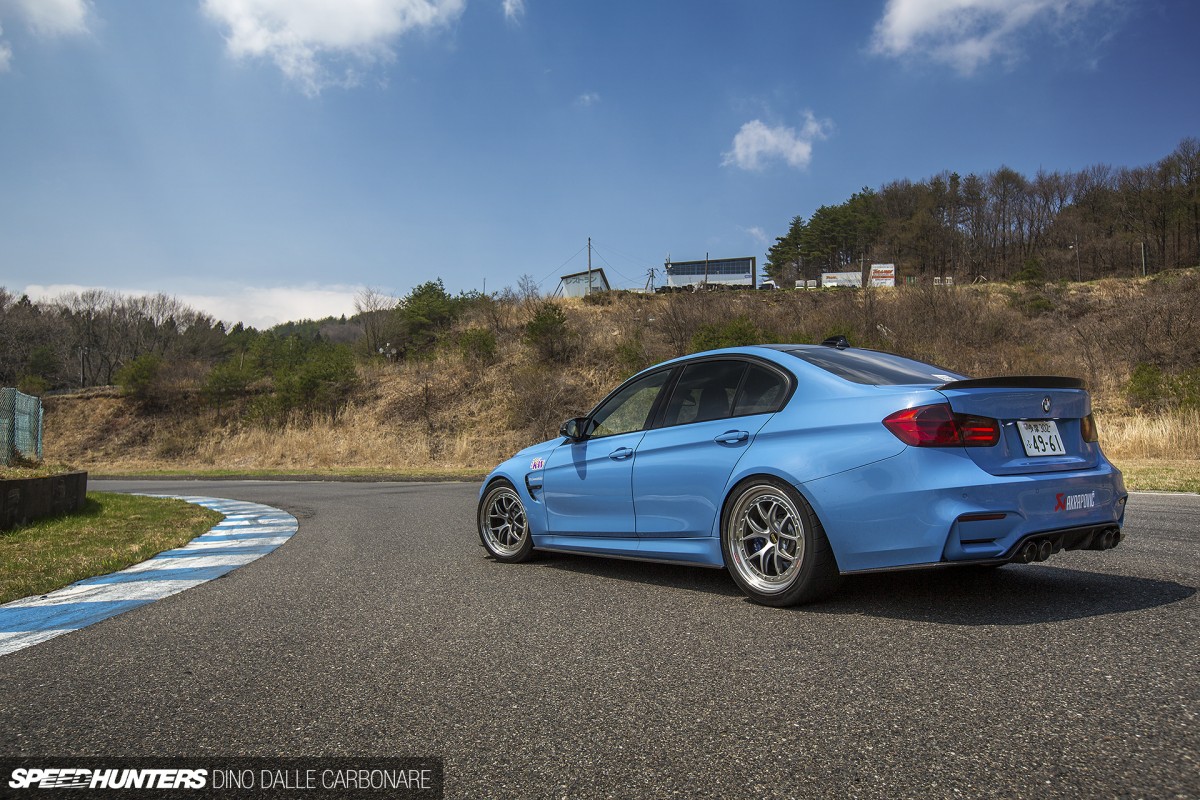 Take a few steps back and you can see the rest of the 3D Design carbon additions running along the bottom edges of the car and giving a sense of continuity to it all.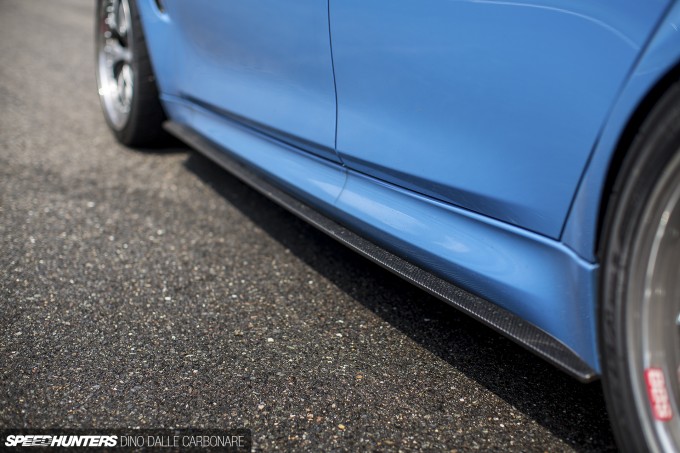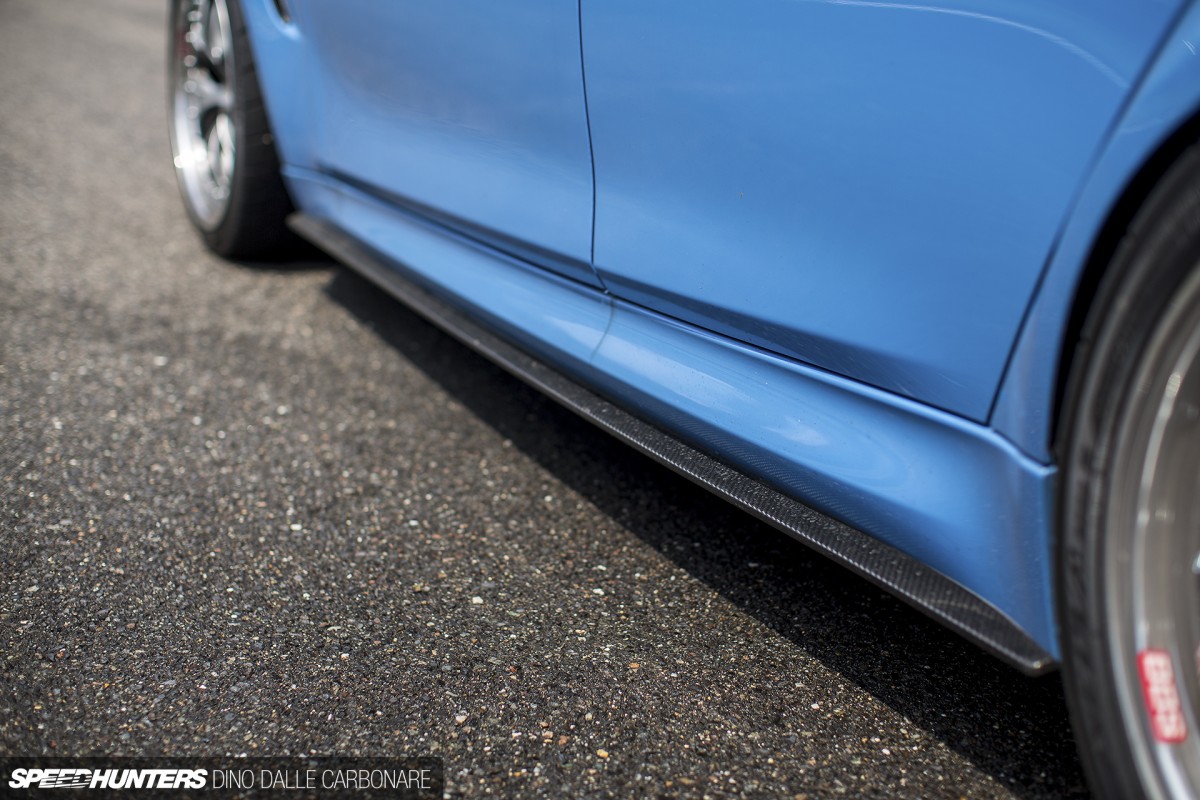 Here's a close-up of those side skirt finishers.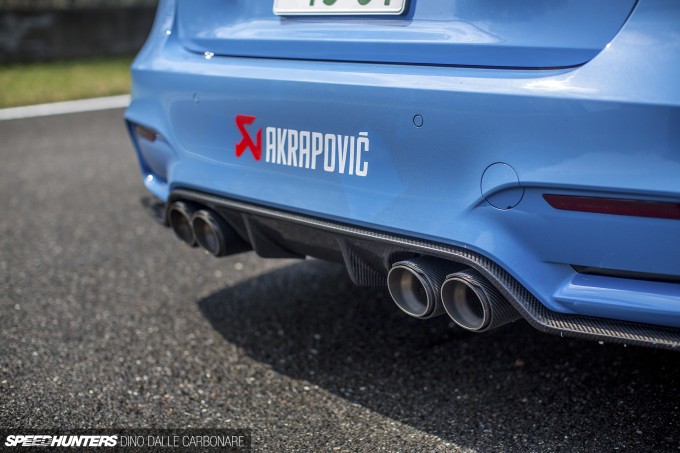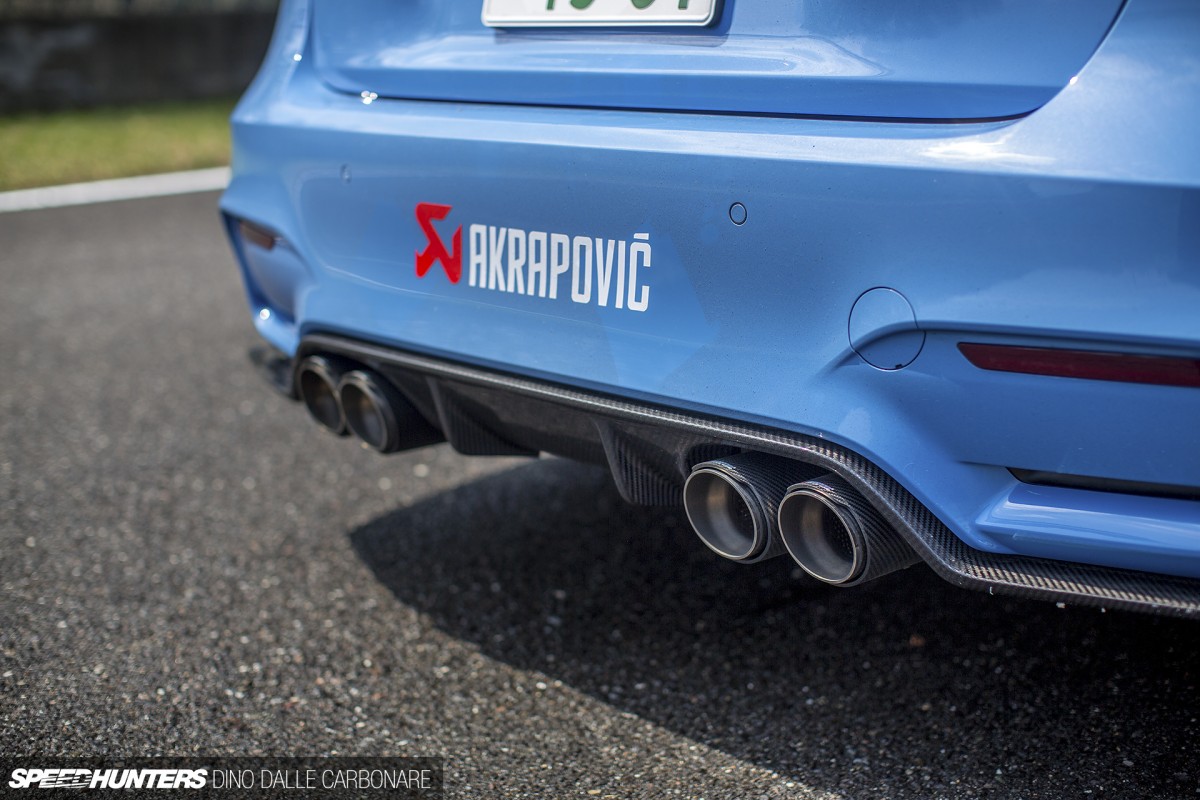 The most obvious effect of the 3D Design parts is at the rear. The carbon diffuser adds contrast to the lower section of the bumper, which on the stock car seemed like an unfinished detail.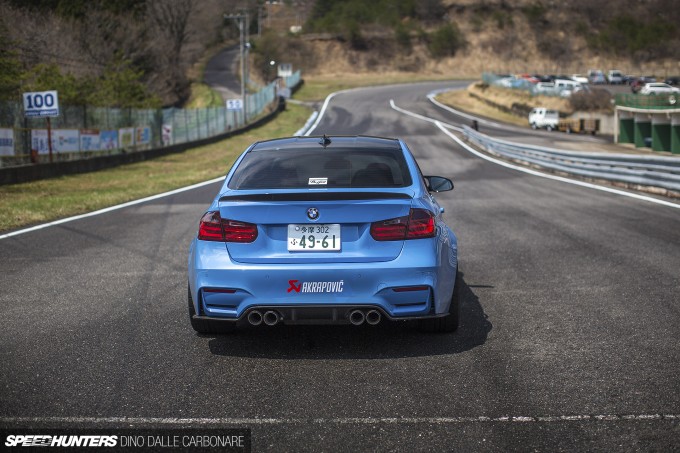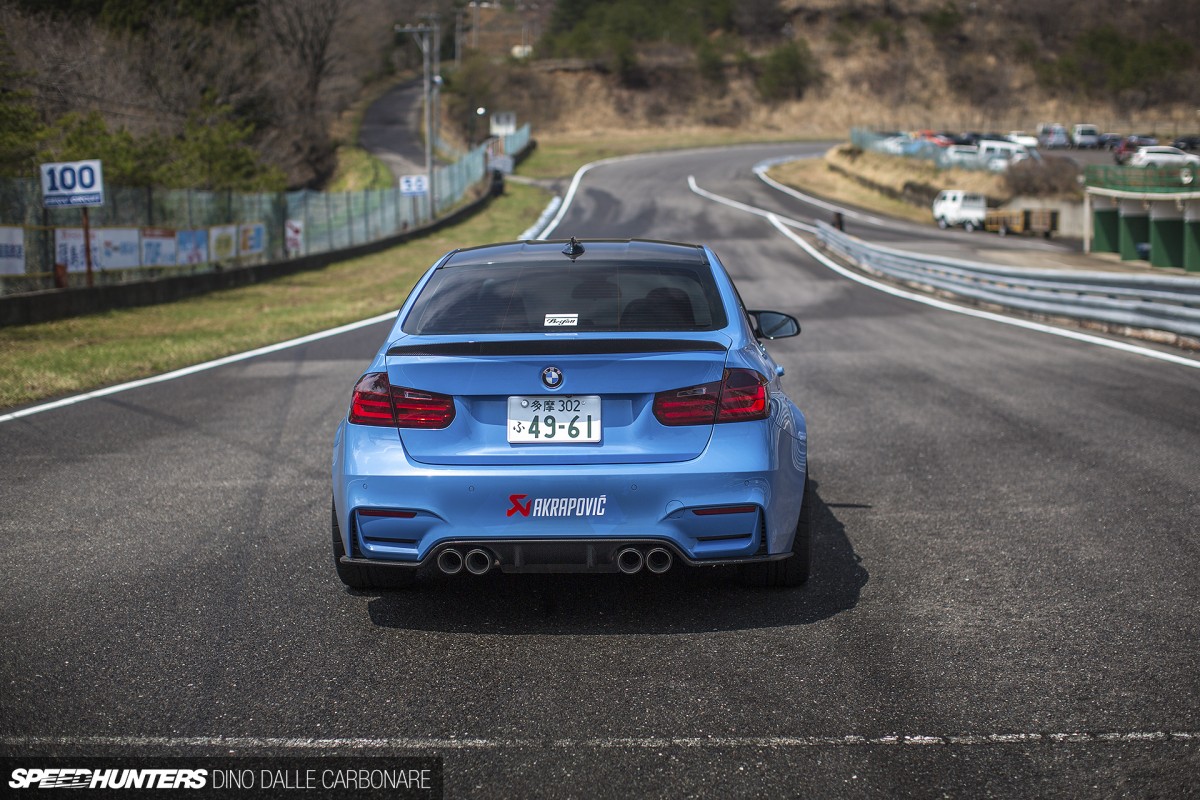 I've never liked how you could see the horizontally-mounted silencer hanging out the back either. There's no such problem here as it's all covered up with lovely carbon weave. To top it all off, there's even more fiber courtesy of the Akrapovič exhaust.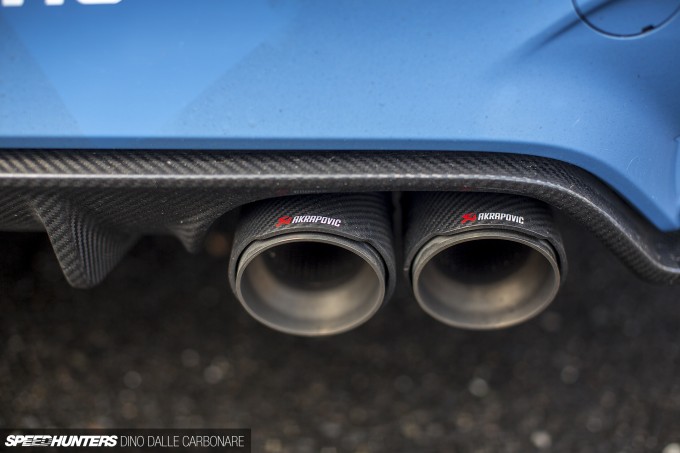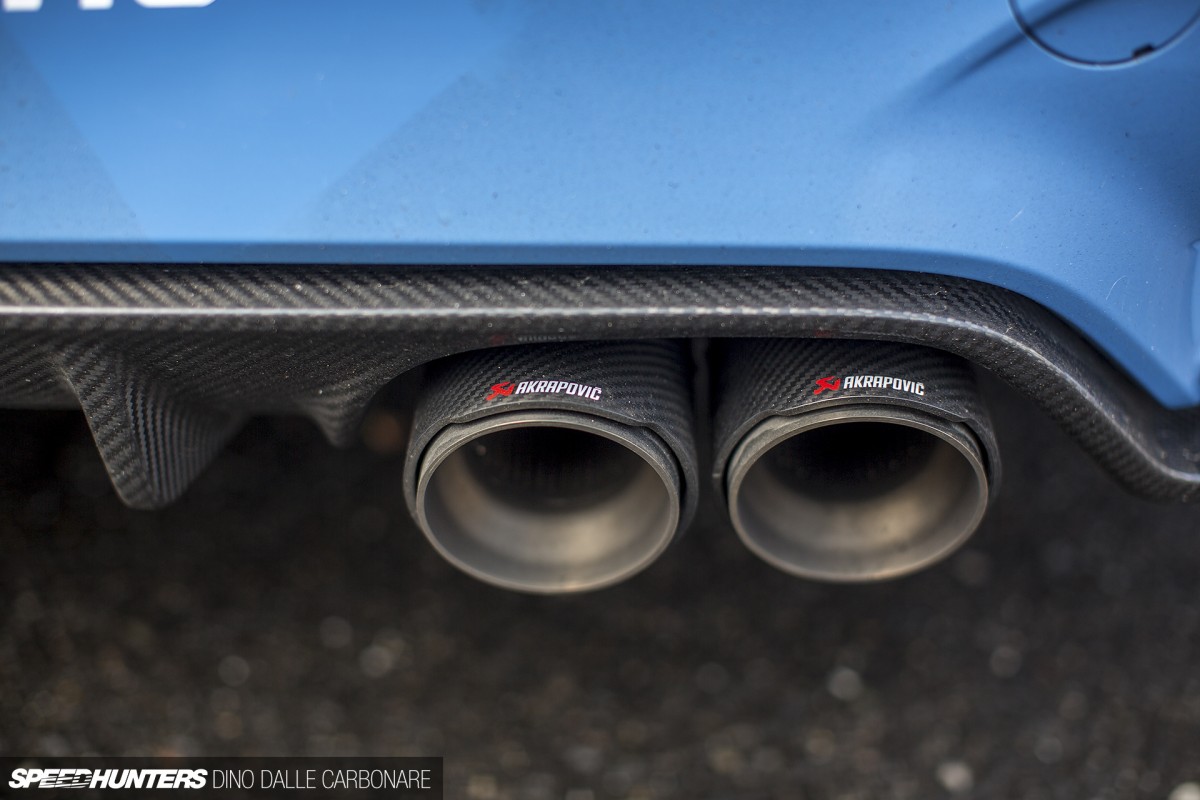 And as I'm sure you'll probably gather, this exhaust sounds even better than it looks. It's slightly more sonorous at idle, but even as it gets louder as the RPM rises, it never becomes intrusive. It emphasises all the right qualities of the turbocharged straight six, and especially the awesomeness that happens when you back off the throttle or bang through the gears. The resulting reduction in back pressure definitely adds a few horses and some extra torque, and according to the feedback my right foot was giving me, the throttle felt sharper too.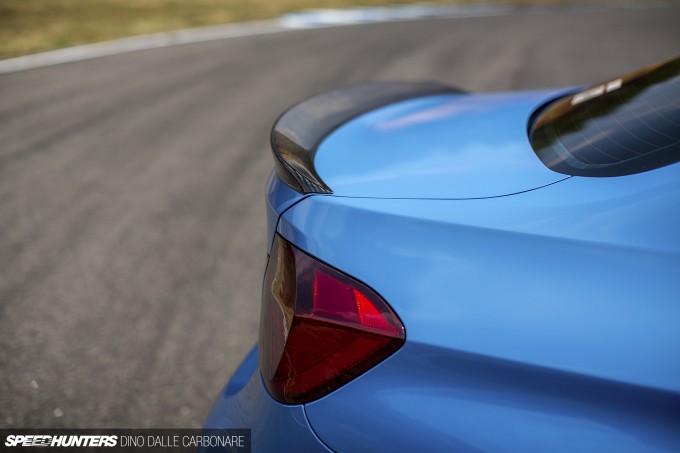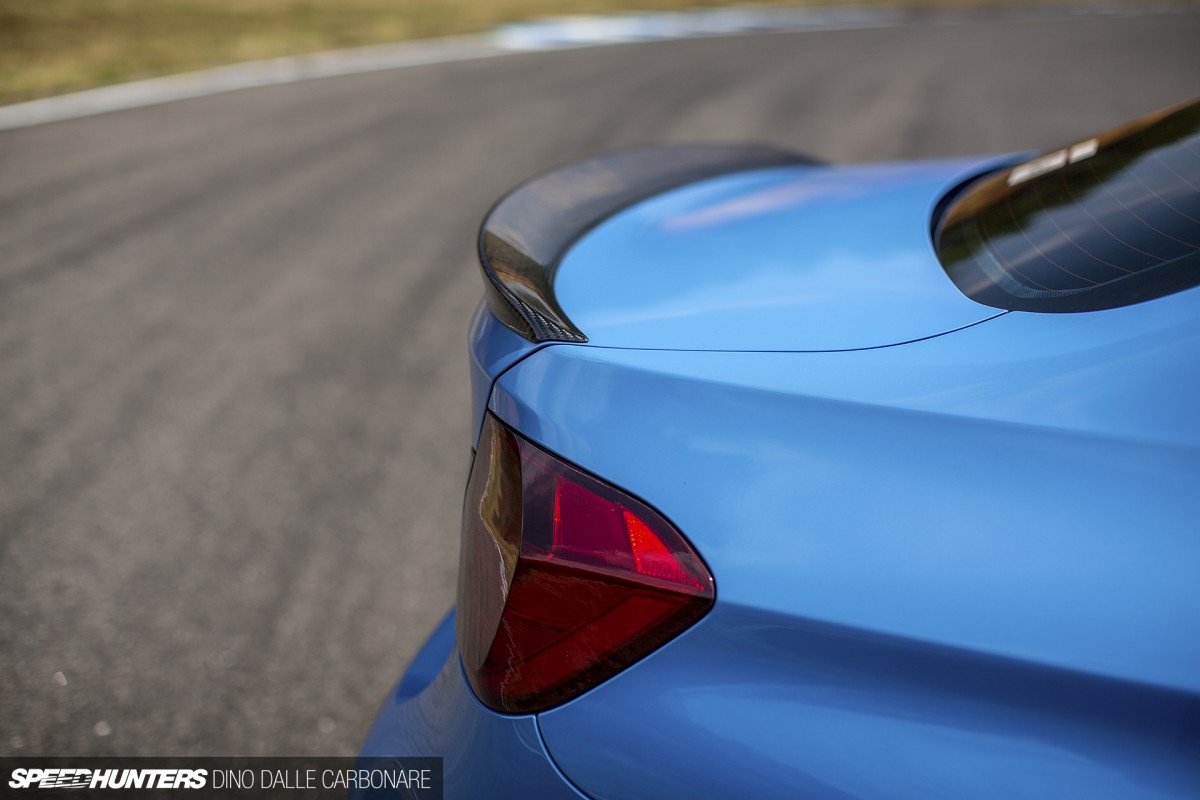 The carbon additions are topped off with a highly-raked trunk spoiler. It's a nice touch, but if this were my car I'd be looking out for an old CSL-type trunk lid. I'm sure they'll make one at some point!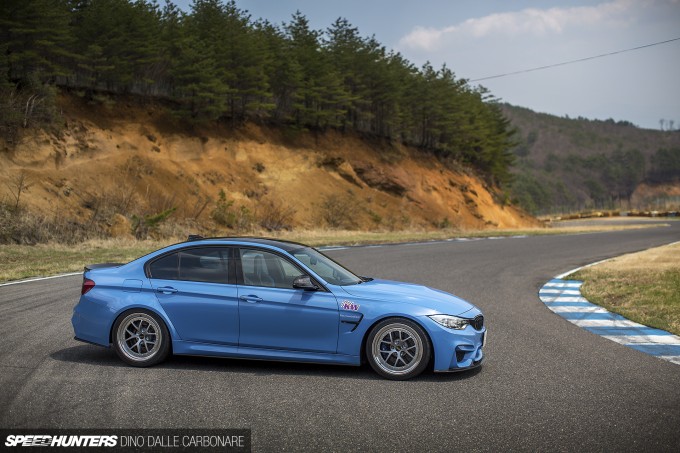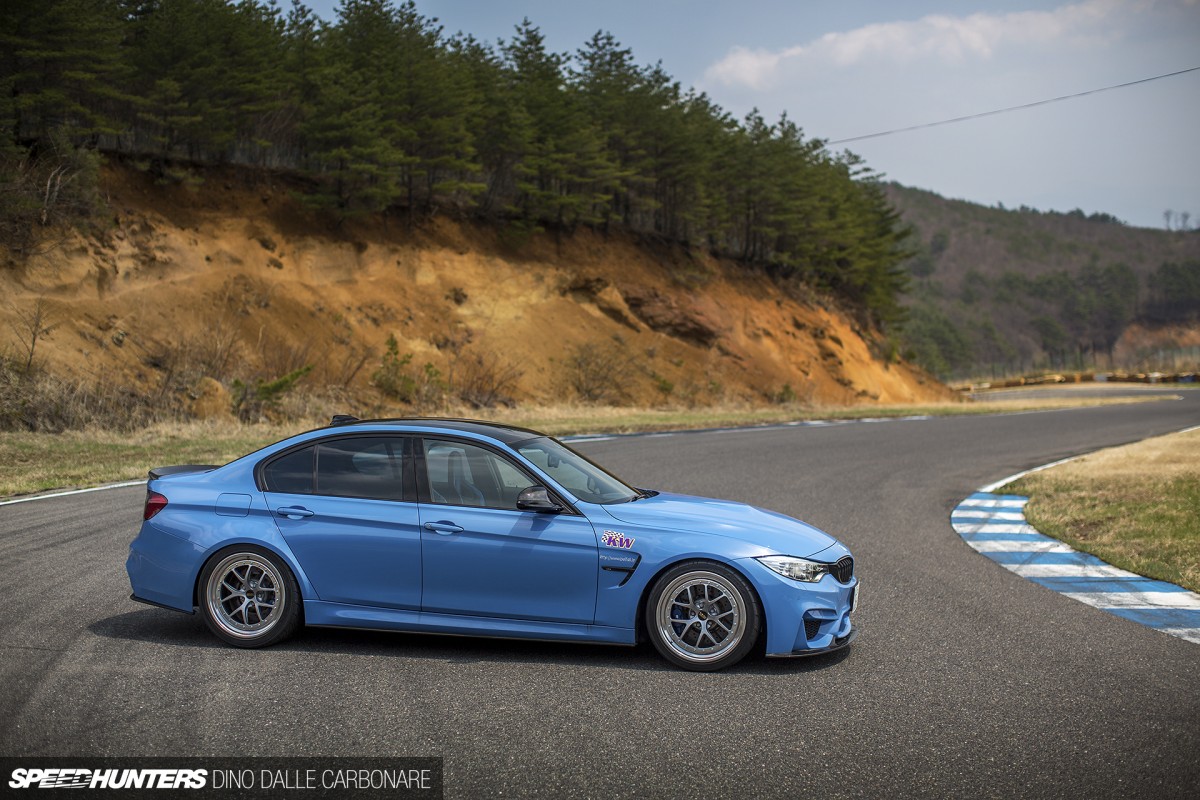 All of the carbon adds just the right balance of contrast against the pearl blue of the body, and let's not forget that the car comes standard with a carbon roof too.
It Continues To Surprise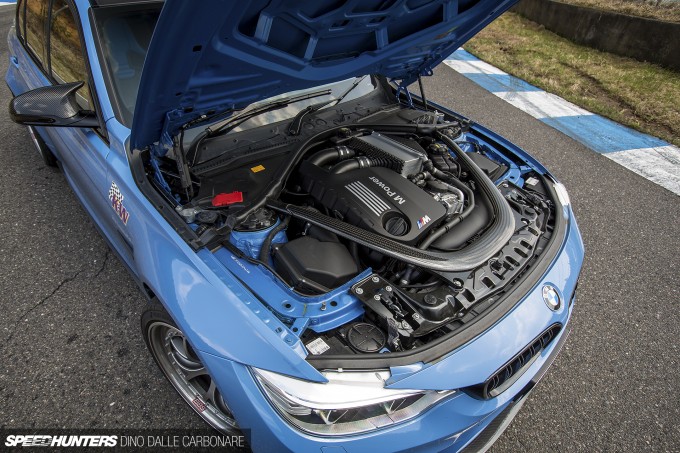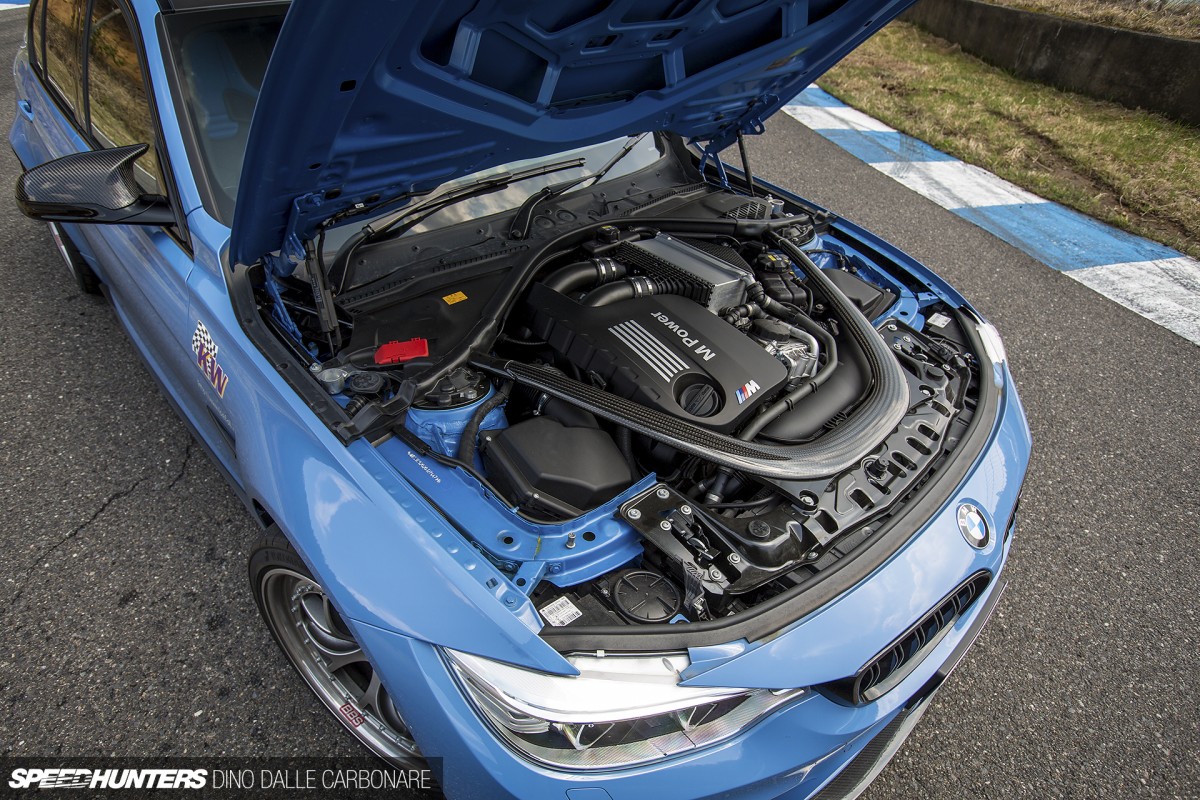 Under the hood all has been kept stock – for now at least. Beifall are waiting to see what tuners around the world come up with for the M3 and M4, and will then put a tuning plan together. Already there is quite a lot happening with people getting well over 500hp from their engines with what are essentially simple and basic modifications.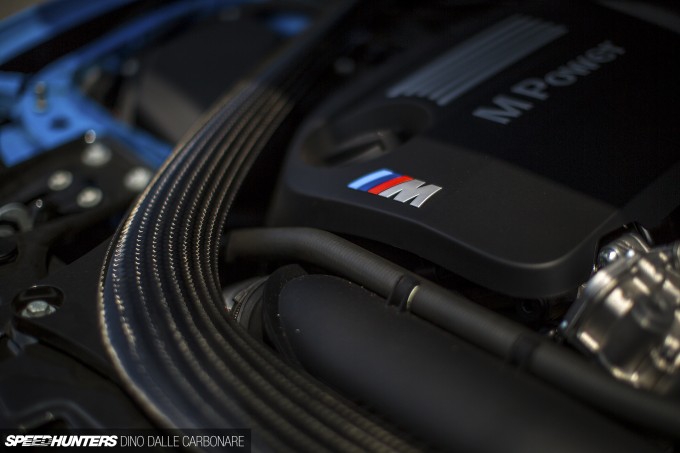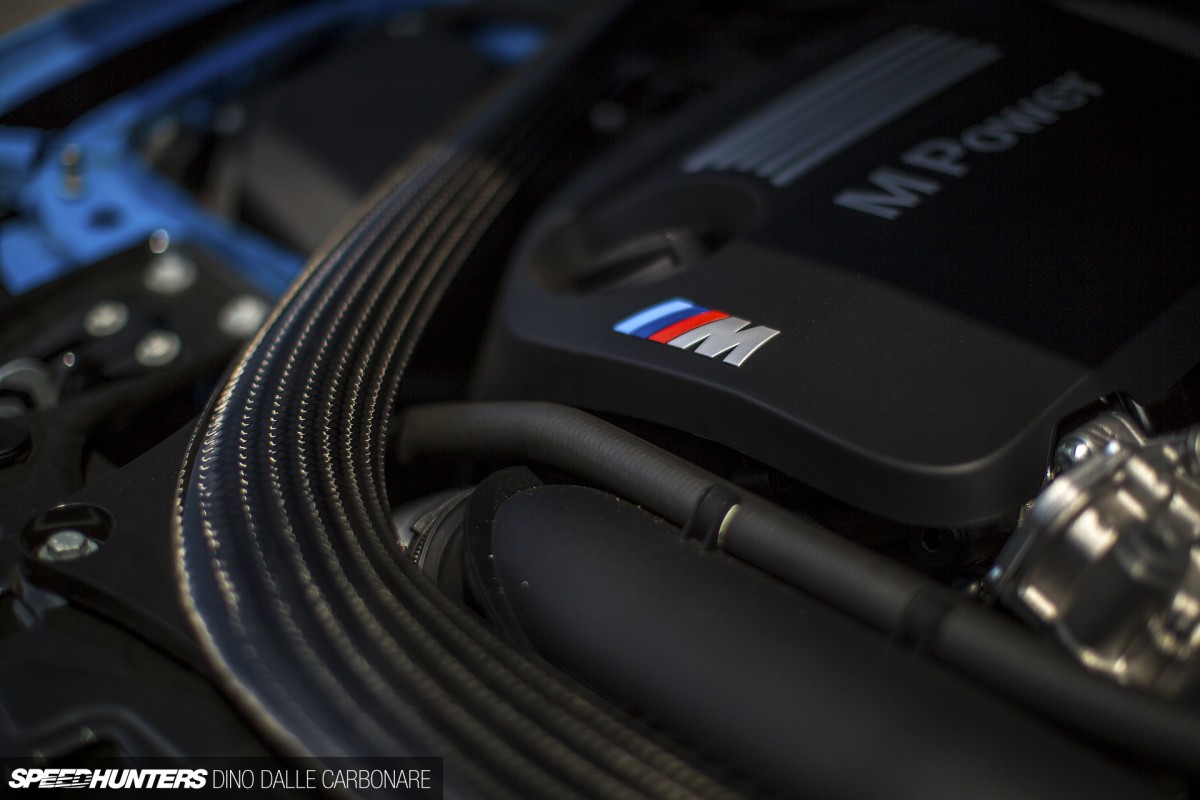 You have to wonder – who will be the first to find out what the engine's limits are? Or how about the dual-clutch gearbox – that will obviously have its own limits and weak points as well.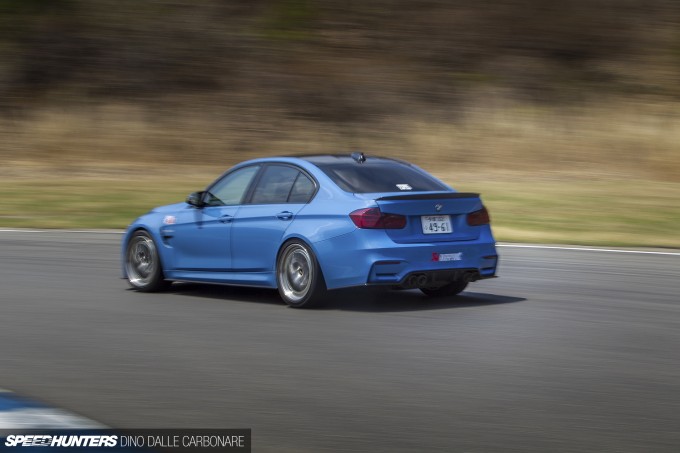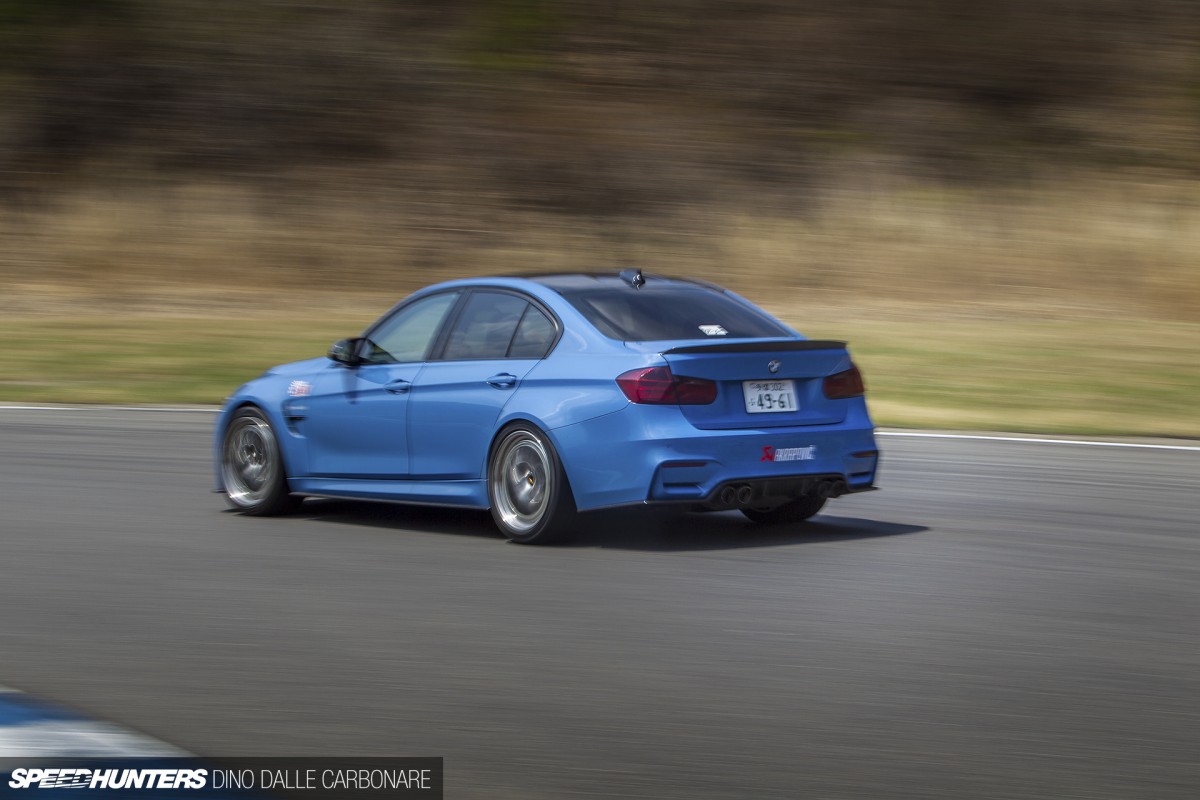 Getting more power is always going to be a goal for many, but you know what – call me crazy or something, but putting this M3 through its paces on track, I never once thought that it lacked power. In fact, due to the instant torque delivery, I found myself pretty busy dishing out copious amounts of countersteer to keep the car pointing straight, and short-shifting through the trickier sections so to not put a car that doesn't belong to me into the barriers.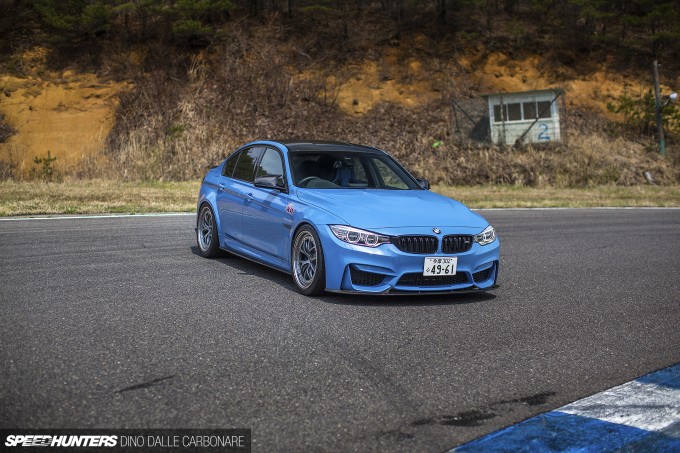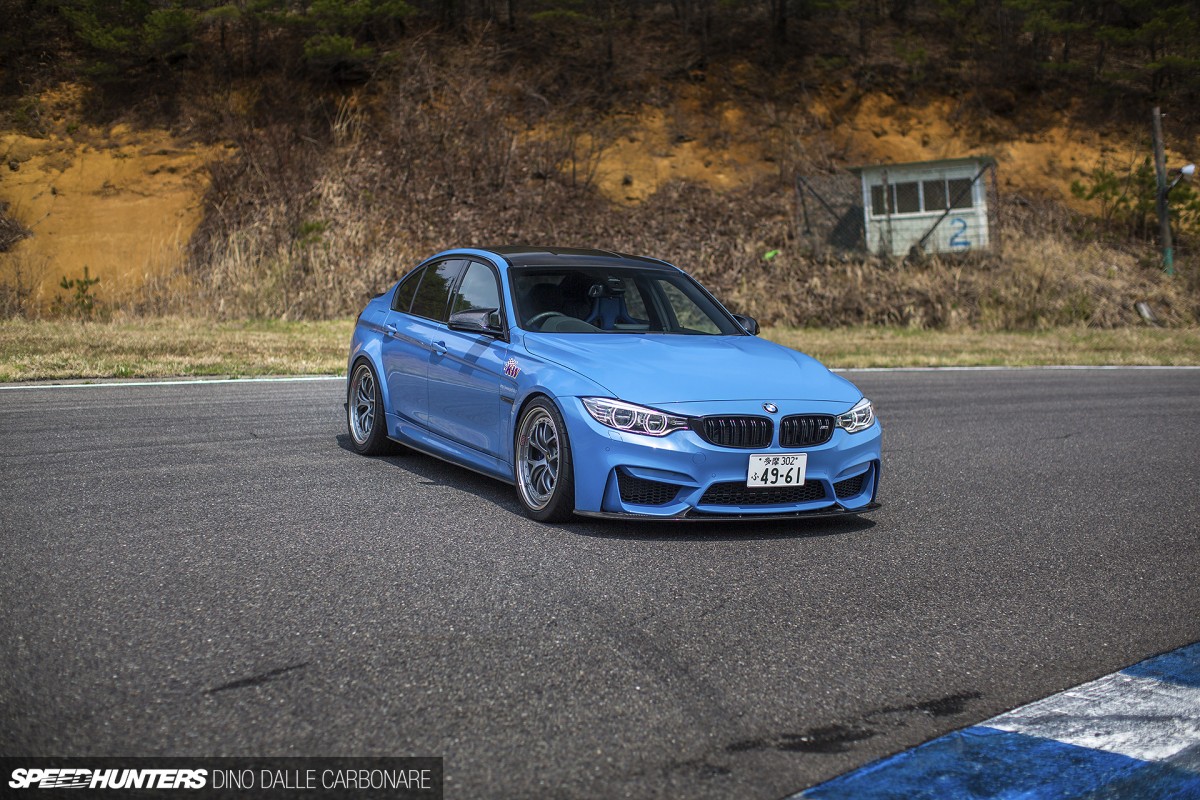 The KW suspension and the monumental levels of grip that the Neovas produce is what makes the real difference here. Keep your power – I'll take a flatter and more involving handling setup any day of the week, and on this side of things the M3 simply blew me away. It's like the chassis and steering were given a new breath of life, and that's saying something if you have ever driven the stock car. You can basically plough into corners on a trailing throttle with silly amounts of speed, and after you hit the apex power-out with confidence. But be warned – the M3 is still a high-powered rear-wheel drive car, and if you don't have your wits about you it could end in disaster so quickly. Don't you just love cars that scare the living daylights out of you!?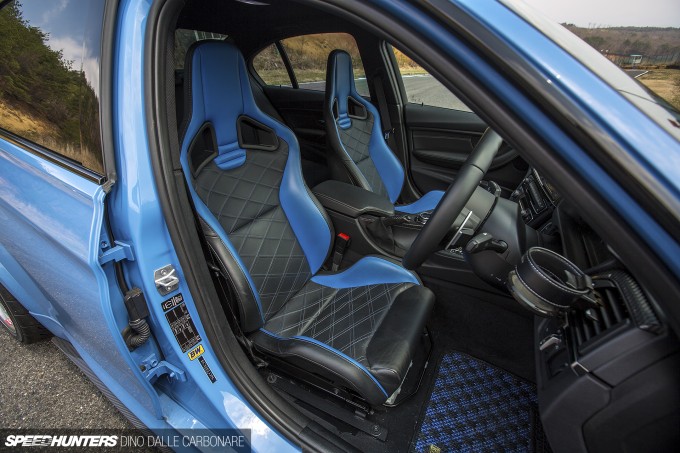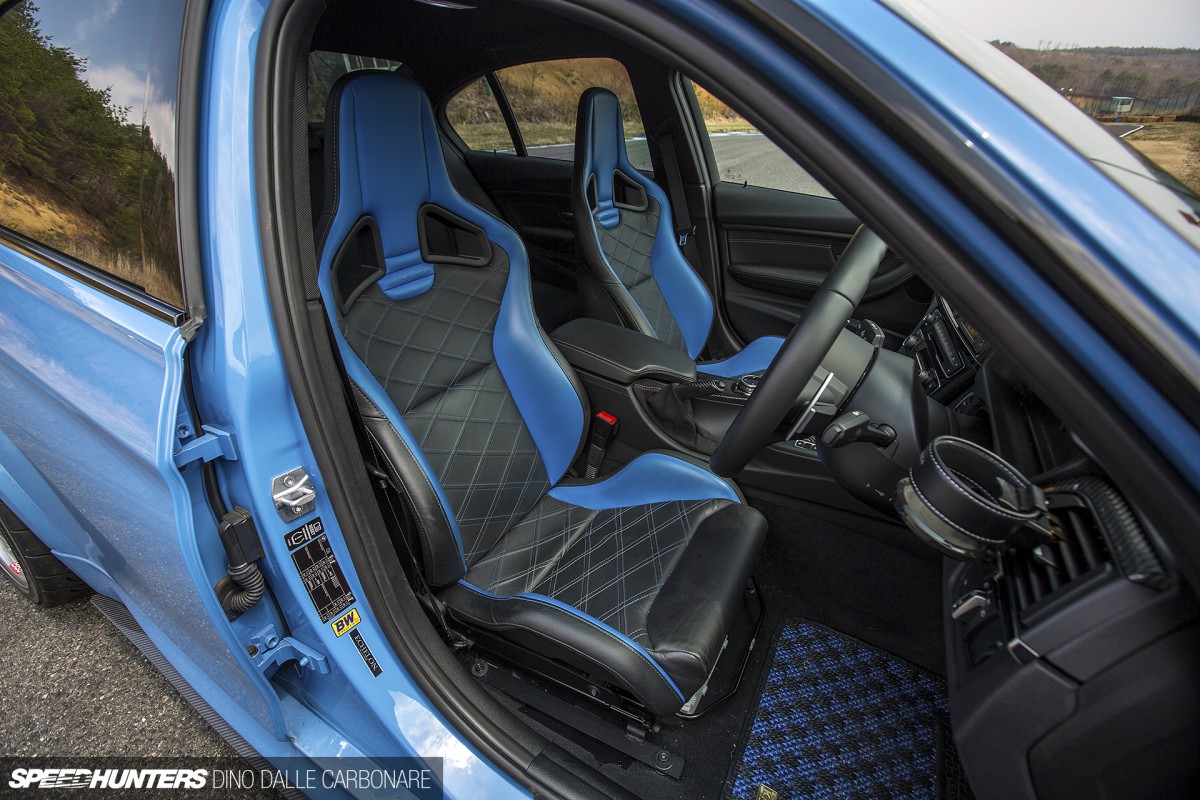 One of the reasons that the car felt so good through the twisty parts of the East Course was also thanks to these Recaro seats. They are far lighter than the stock items, and what they lack in seat heaters and countless electrical adjustments they more than make up for in the way they support you.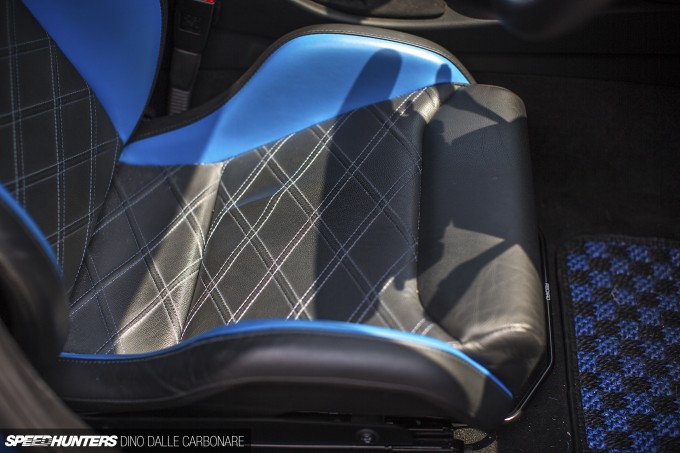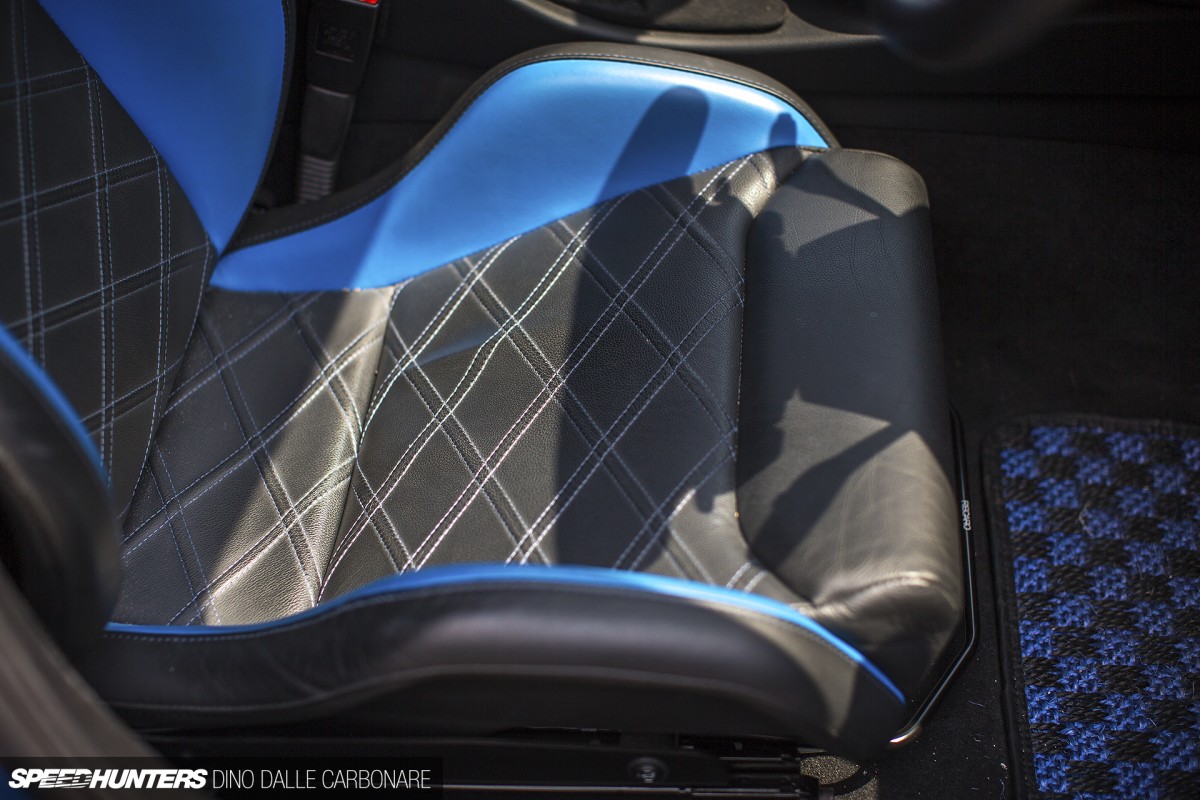 These are top-of-the-line items from Recaro so the quality of leather is impressive, as is the fact that they are almost a perfect match for the car's exterior color, right down to the blue stitching.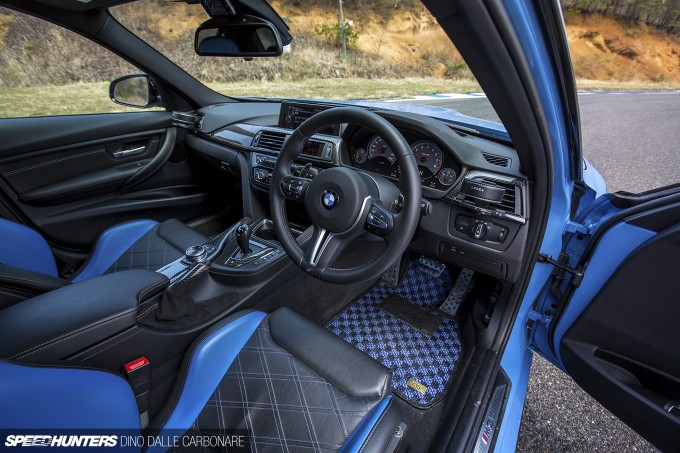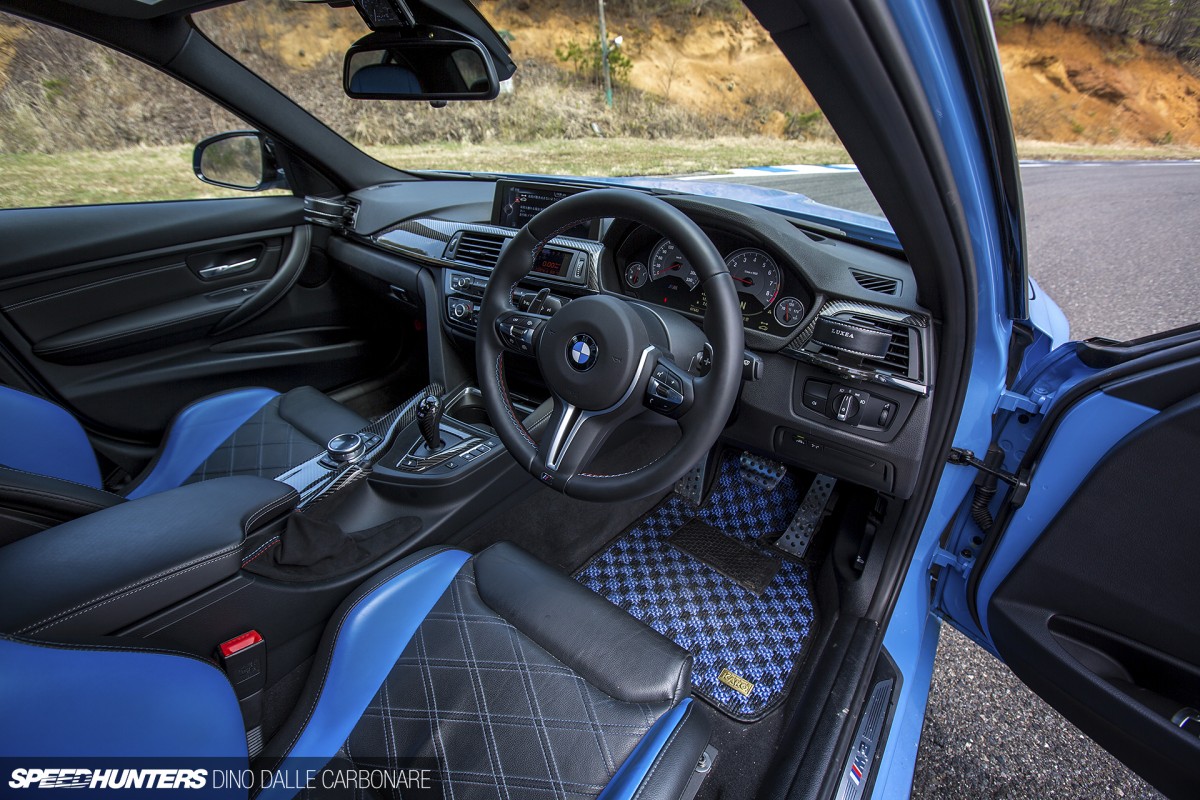 There is nothing really else to add about the cabin, because like I said back in my review of the stock car last year, it's a great place to be with everything laid out in the right place. Beifall has thrown in a set of chequered floor mats, which frankly were a tad too JDM for a German car if you ask me, and a tad to slippery while driving hard.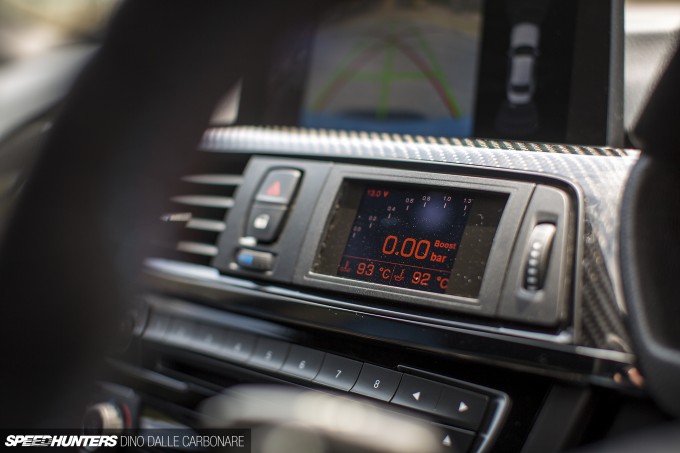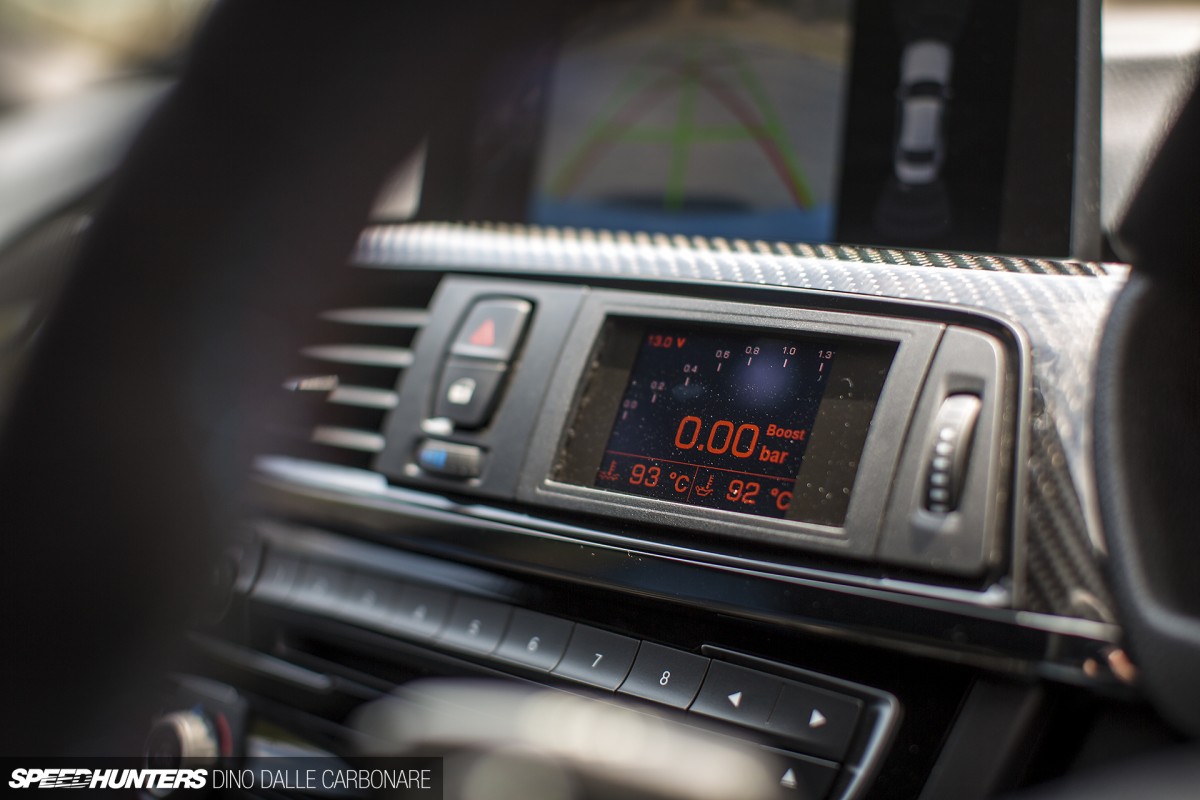 One addition which really had me nodding in appreciation was the Awron digital meter which takes the place of the driver's side air vent. The LCD display offers a number of readouts straight from the CAN bus, which is very cool. But to finally have a turbocharged BMW with a boost gauge just made so much sense. It kind of makes you wonder why BMW doesn't fit one as stock to its M cars…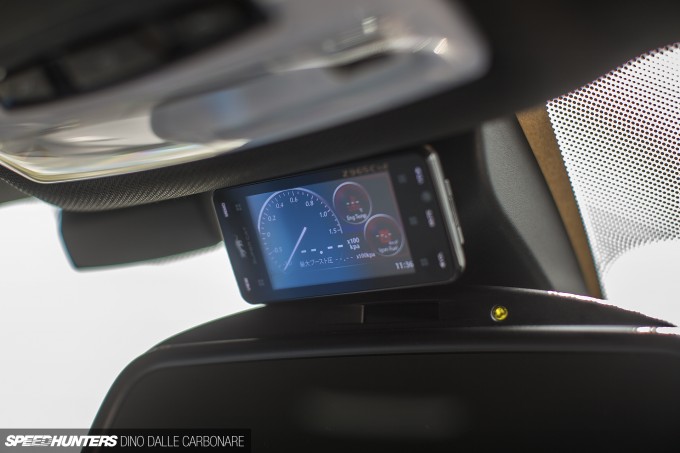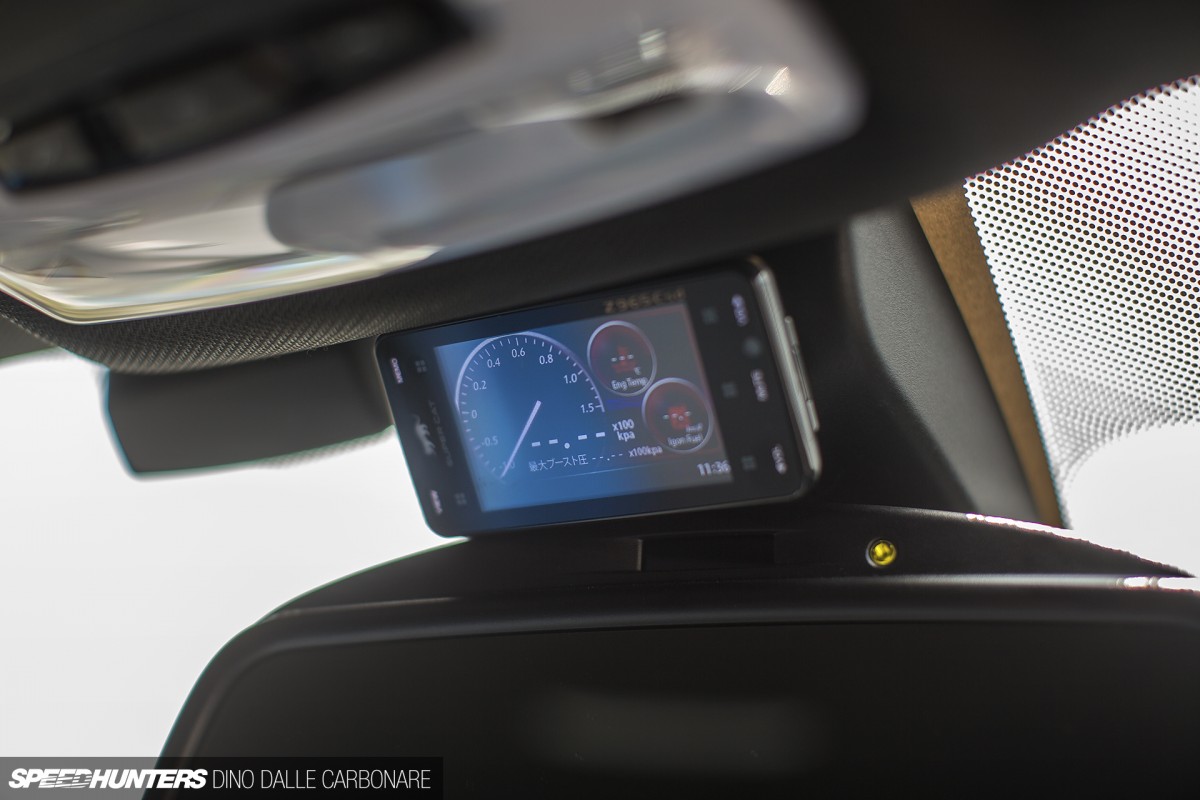 Again, because this is Japan, no performance car would ever go out for a spirited drive without a GPS-based radar detector. This unit even plugs in to your CAN bus like the Awron, so this M3 effectively had two boost gauges!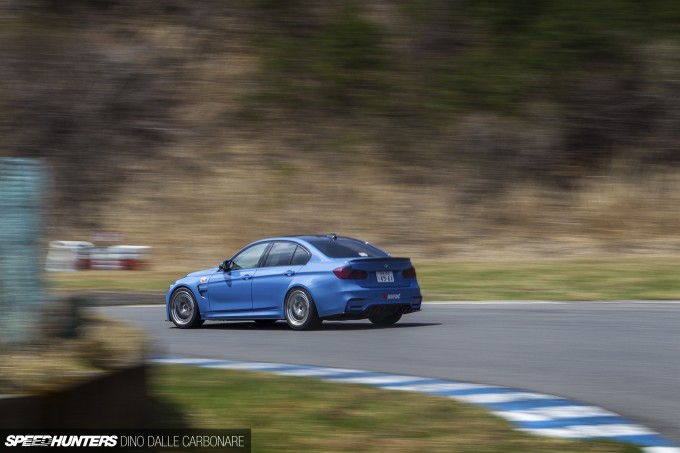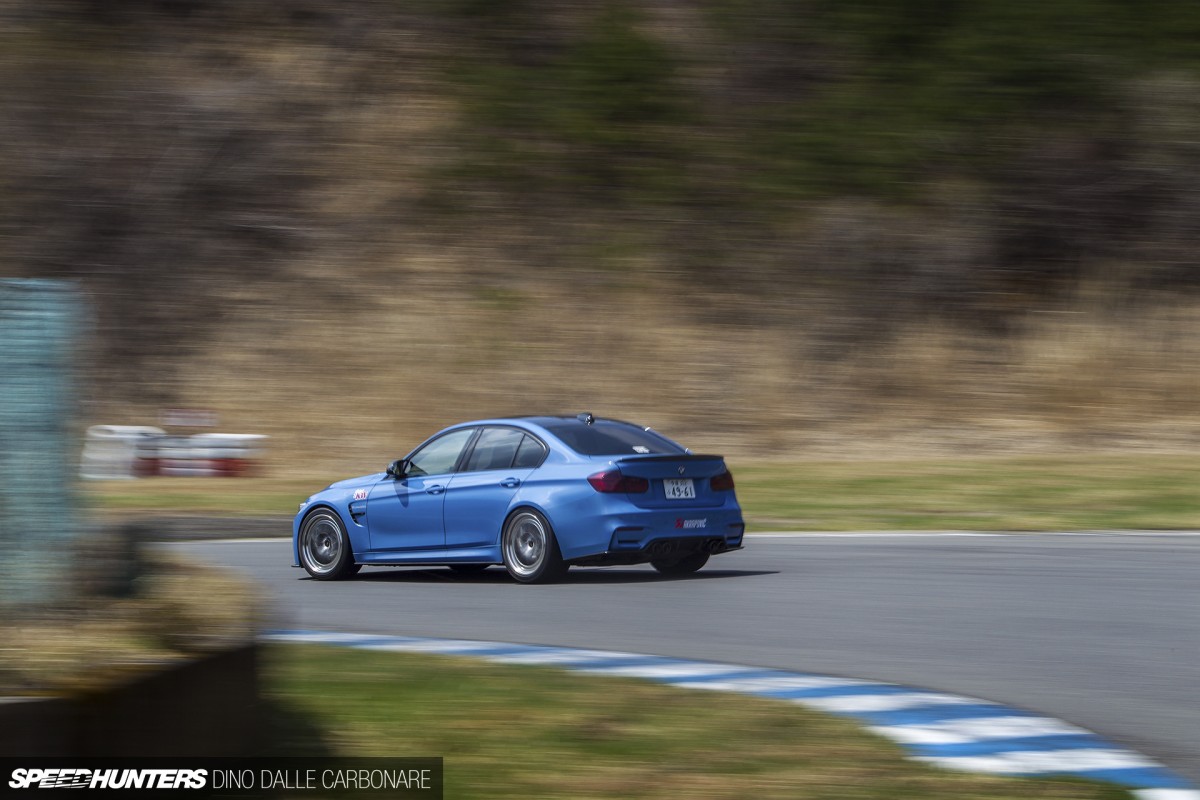 I came away once again surprised at the capabilities of the M3 – even more so than the time I drove the factory fresh one that BMW Japan let me play with. It further emphasised the notion that I opened with – you can get close to perfection, but only a personal touch can get you all the way there. It's something Beifall has executed brilliantly with this M3.
Dino Dalle Carbonare
Instagram: speedhunters_dino
dino@speedhunters.com