When I first started my freelance career in the automotive scene there was nothing more fascinating than an engine swap.
Now, I'm not talking your semi-standard 'upgrade' swap, like replacing your Nissan KA with an SR, or ditching your Honda D-series for a new K-series, but full-blown, crossbred transplants. Like the 5.7L V8 VW Caddy I featured last year. Or this Honda K-swapped NB Mazda Miata, which I just so happened to stumble upon at the recent Import Alliance Atlanta meet.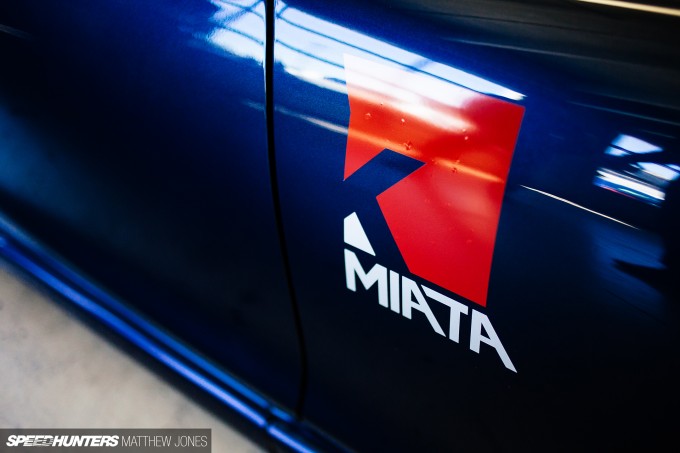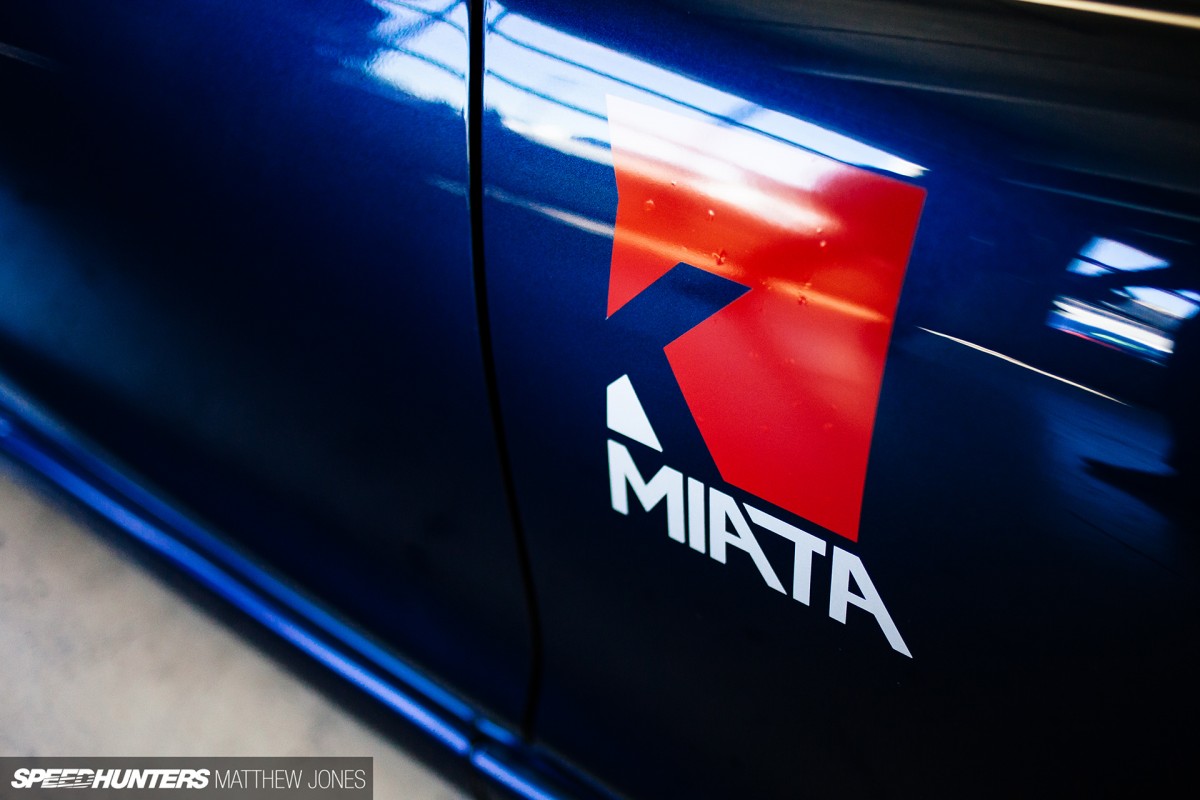 Maybe it's the ingenuity that gets me going, or the fact that in most cases the applied components truly have absolutely no business functioning together. Yet as always, when there's a will, there's a way. And that was exactly the case for David Calzada when searching for a reliable method of bringing a little more power to his daily tracker, without sacrificing the OE pleasures of his factory Miata.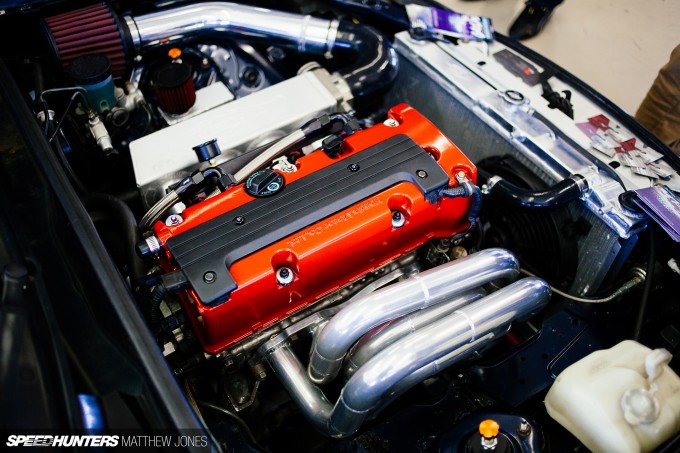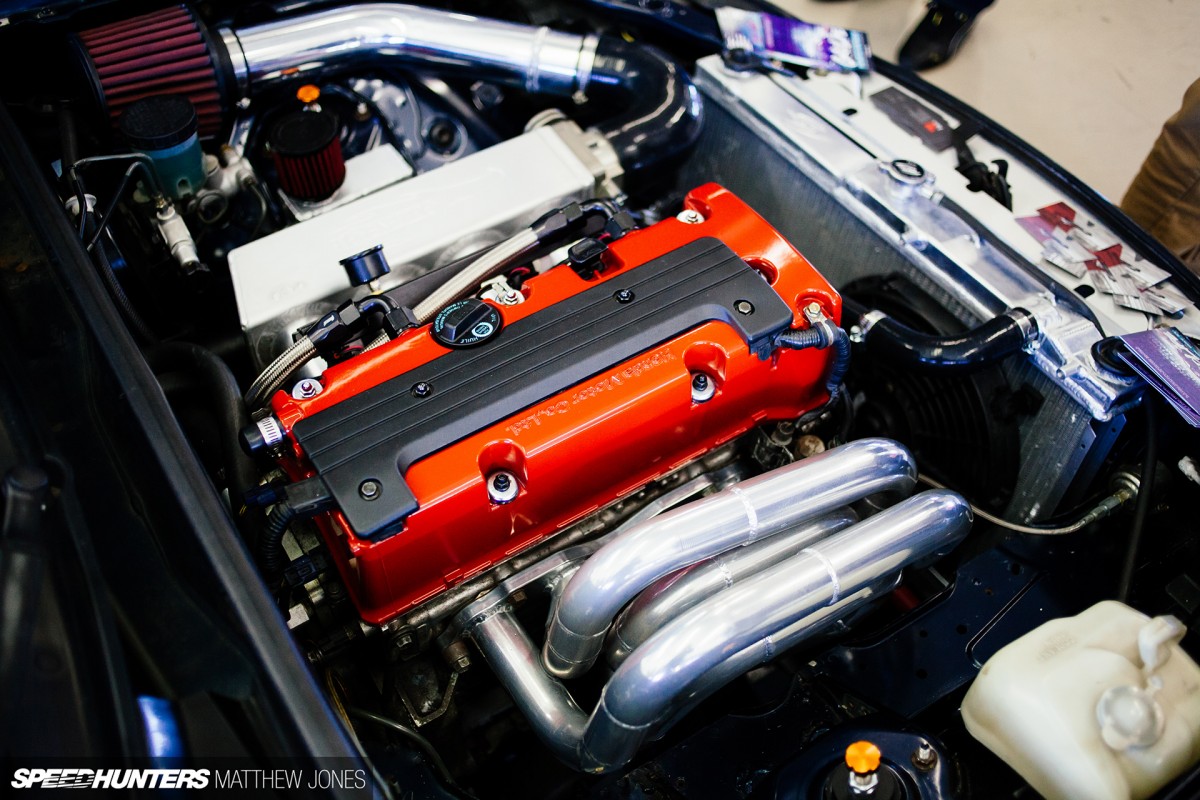 So with a little help from all the right people, what started as a complete fantasy soon turned into reality as David began repetitively fabricating and testing one-off adapter plates, flywheels, sub frames, mounts and oil pans all in an effort to construct the perfect, no-compromise design, mated to the factory 6-speed Mazda transmission.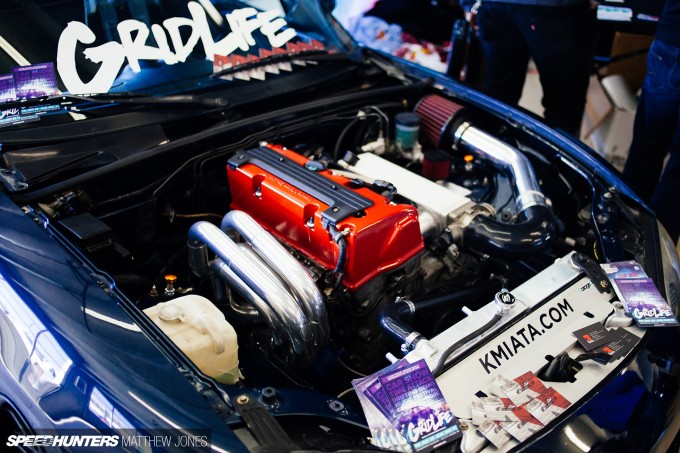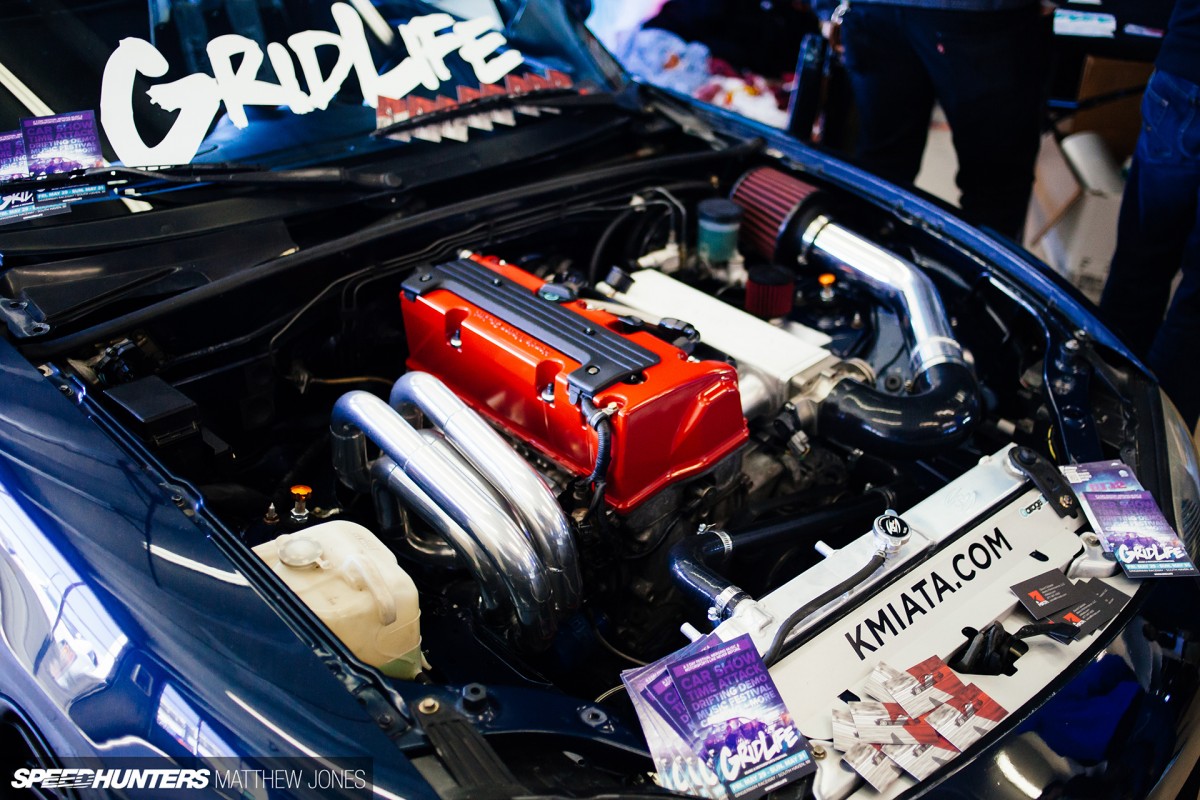 The result: a 232whp, 183wtq Miata monster with an 8,200rpm redline weighing in at only 2300lbs – and a full interior with working A/C.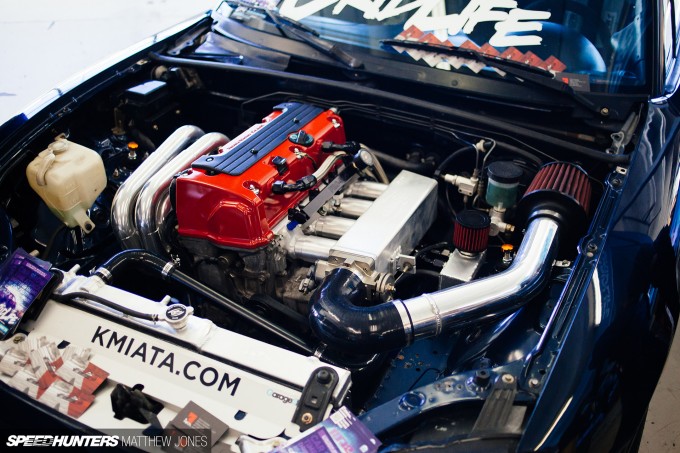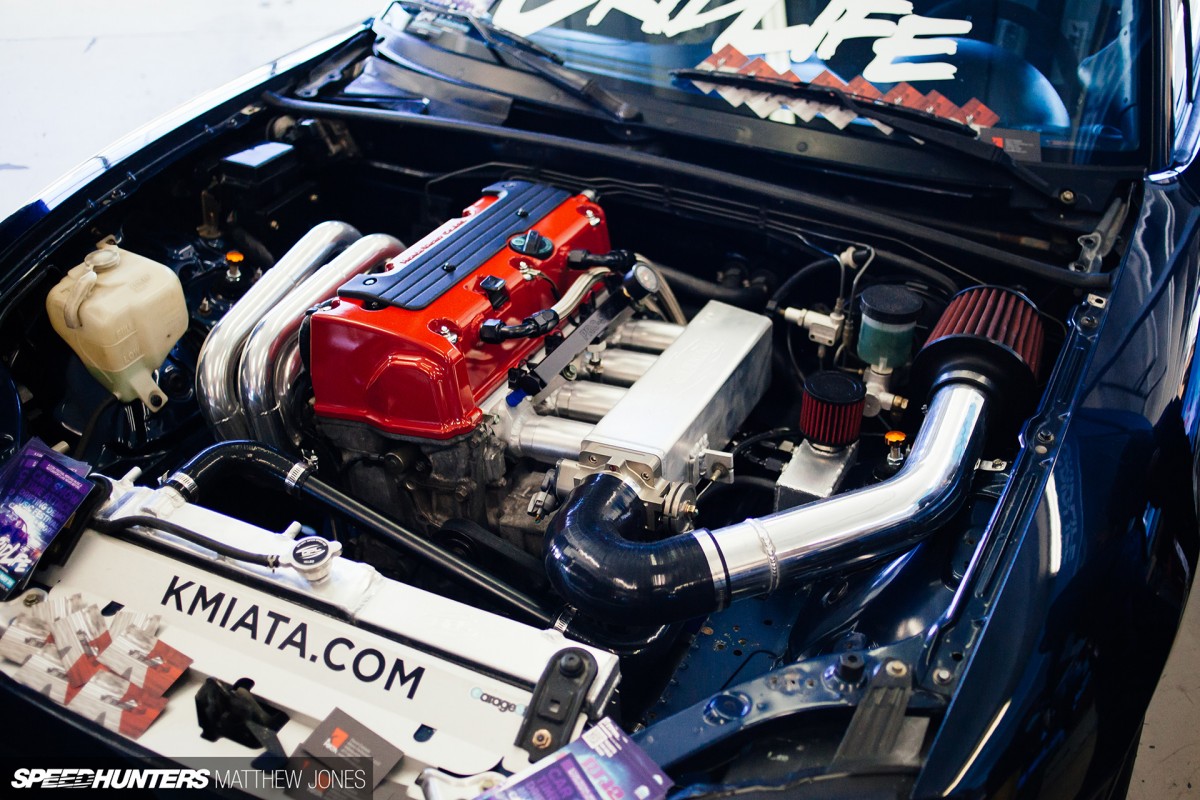 But where David's story really gets impressive is that not only did he turn his dream into a reality, but while doing so he recognized that he was far from alone in the search of bringing a seamless, reliable power source to the Miata chassis. So he decided to package and sell the design as a complete conversion kit, now readily available at KMiata.com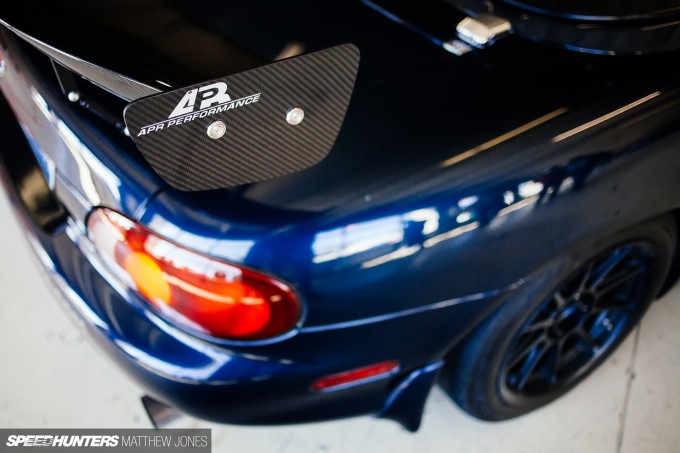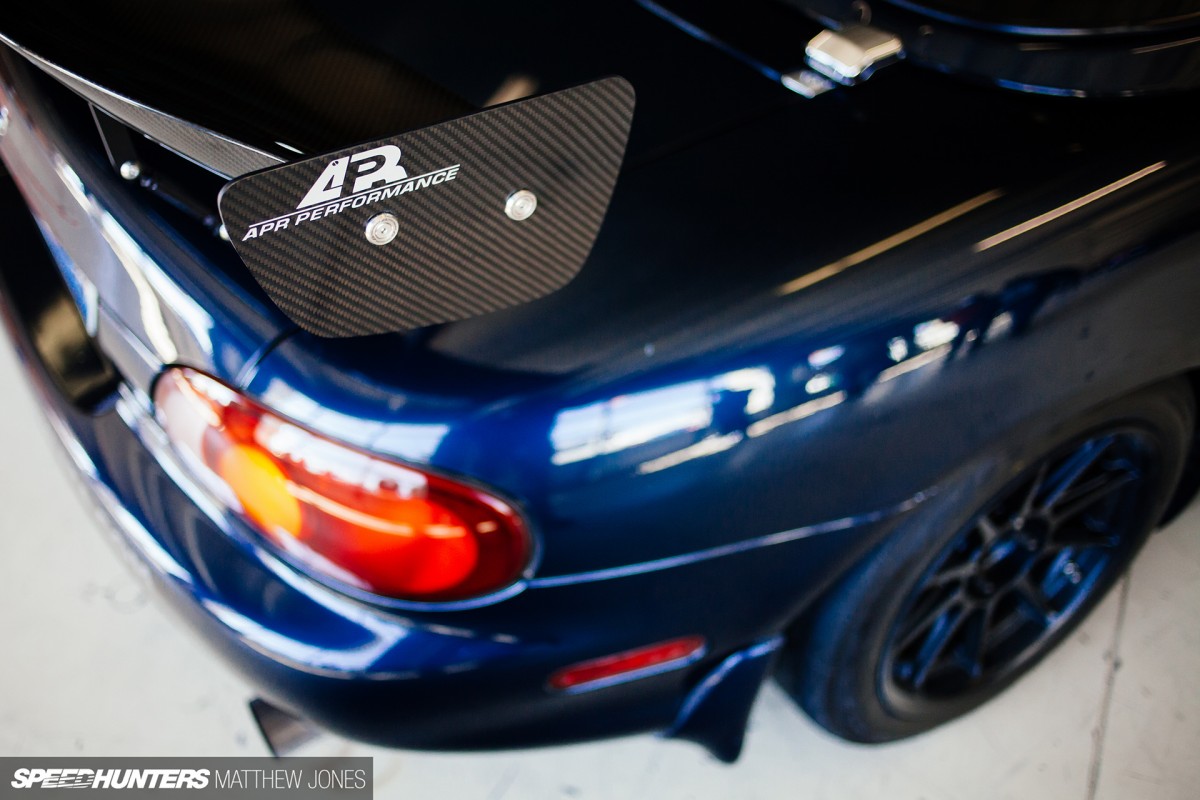 Just think. A welterweight, track-ready shredder that's more than capable of holding its own on and off the course, all under the reliability of a Honda's heart. What's not to love?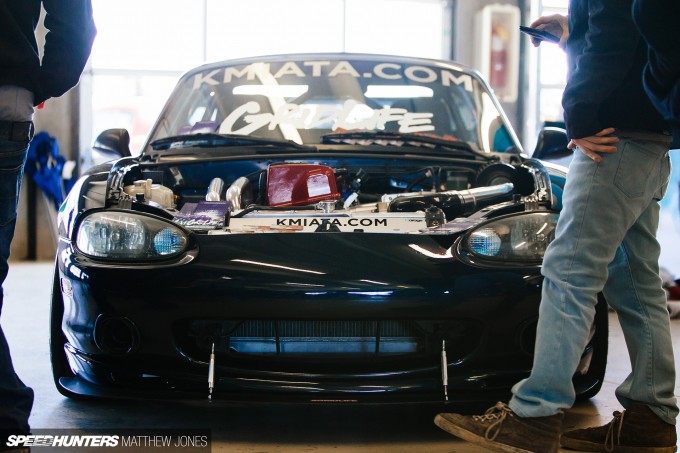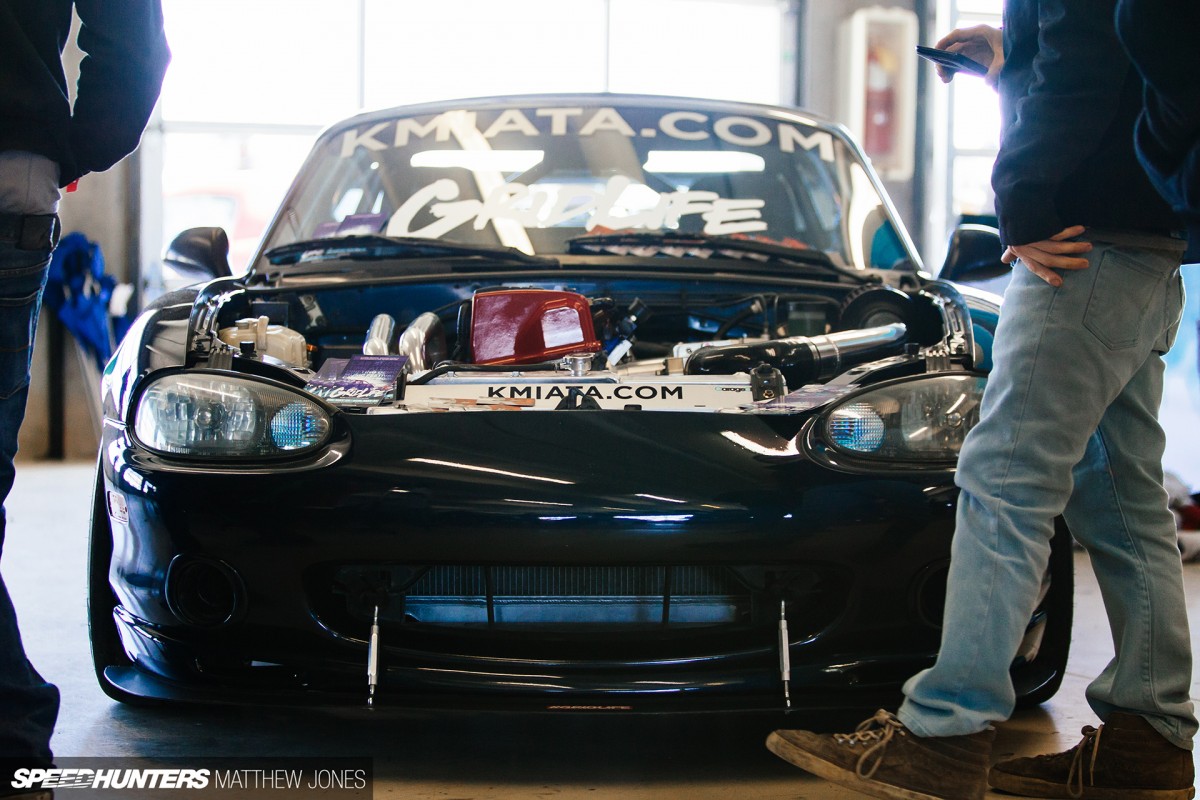 Yet as much as I want to jump further into detail about the technicalities of this bad boy – as well as show off what it's capable of with some actual, quality imagery – you're just going to have to wait until we make it over to Illinois for the full feature. Until then, check out this video, captured around the time David was first testing his new creation.
Matthew Jones
matt@speedhunters.com
Instagram: matthewjonesphoto