I Love What You Do For Me
We try our best to cover a wide variety of motorsports here on Speedhunters, and a few years ago I dove headfirst into the wonderful world of off-road racing. I've loved every moment of it since, but if there's one thing I learnt straight away it's that to follow a race properly, a bona fide off-road chase vehicle is an absolute must.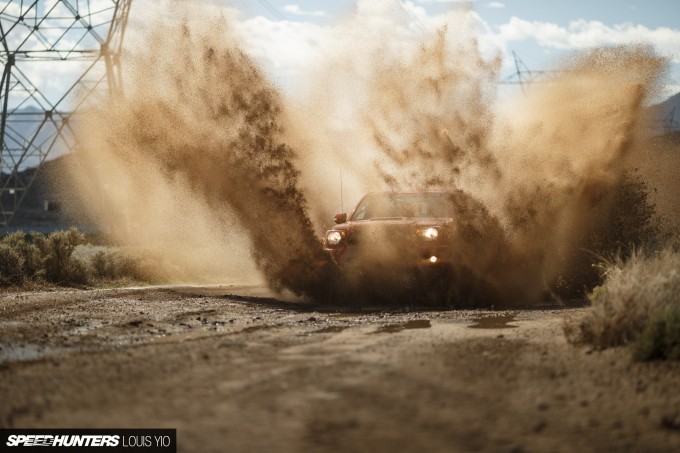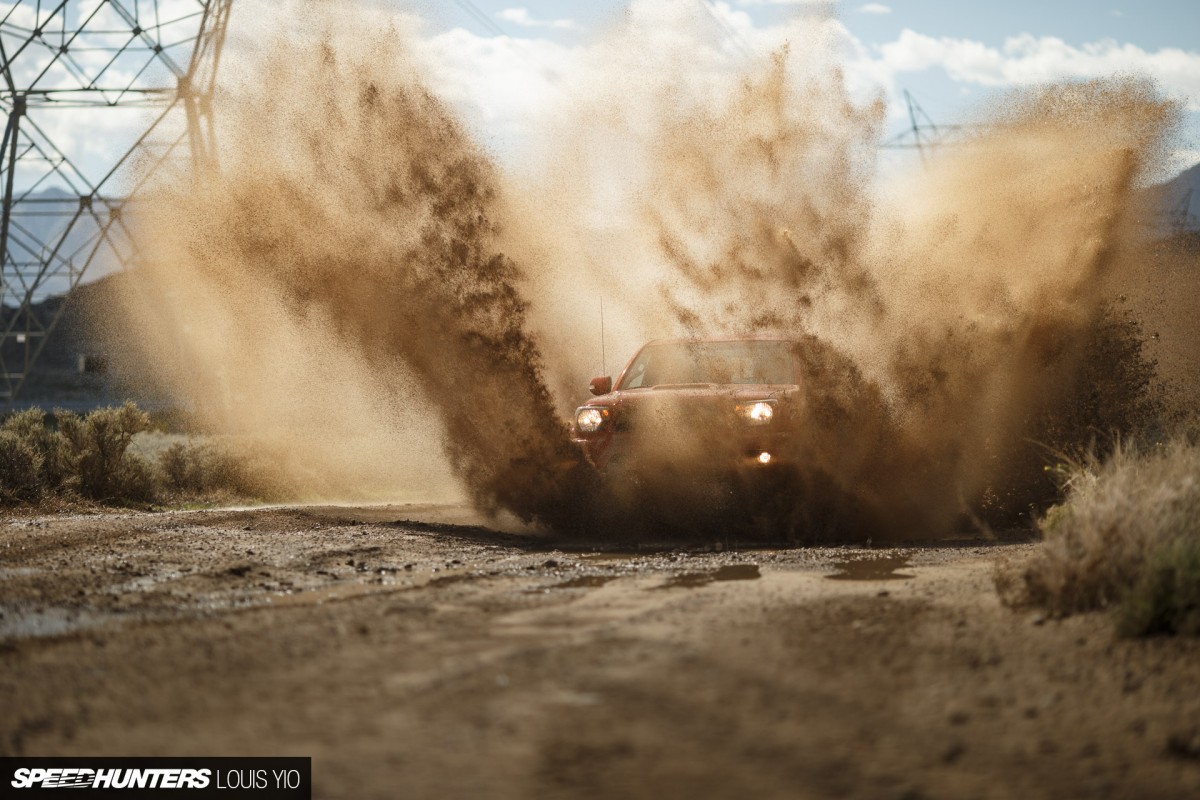 Enter the 2015 Toyota Tacoma TRD Pro – the destroyer of mud puddles.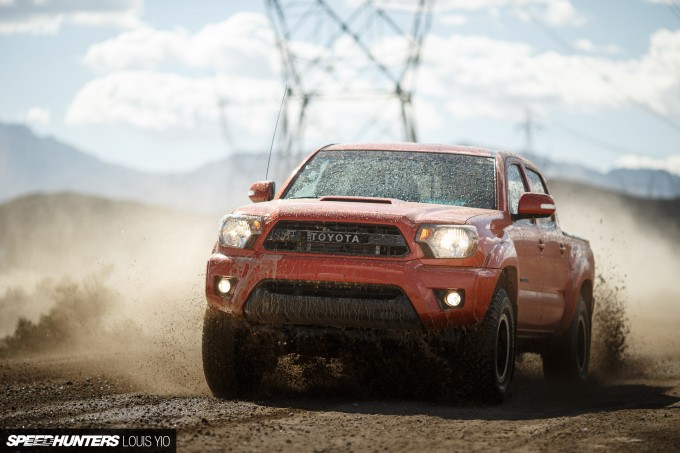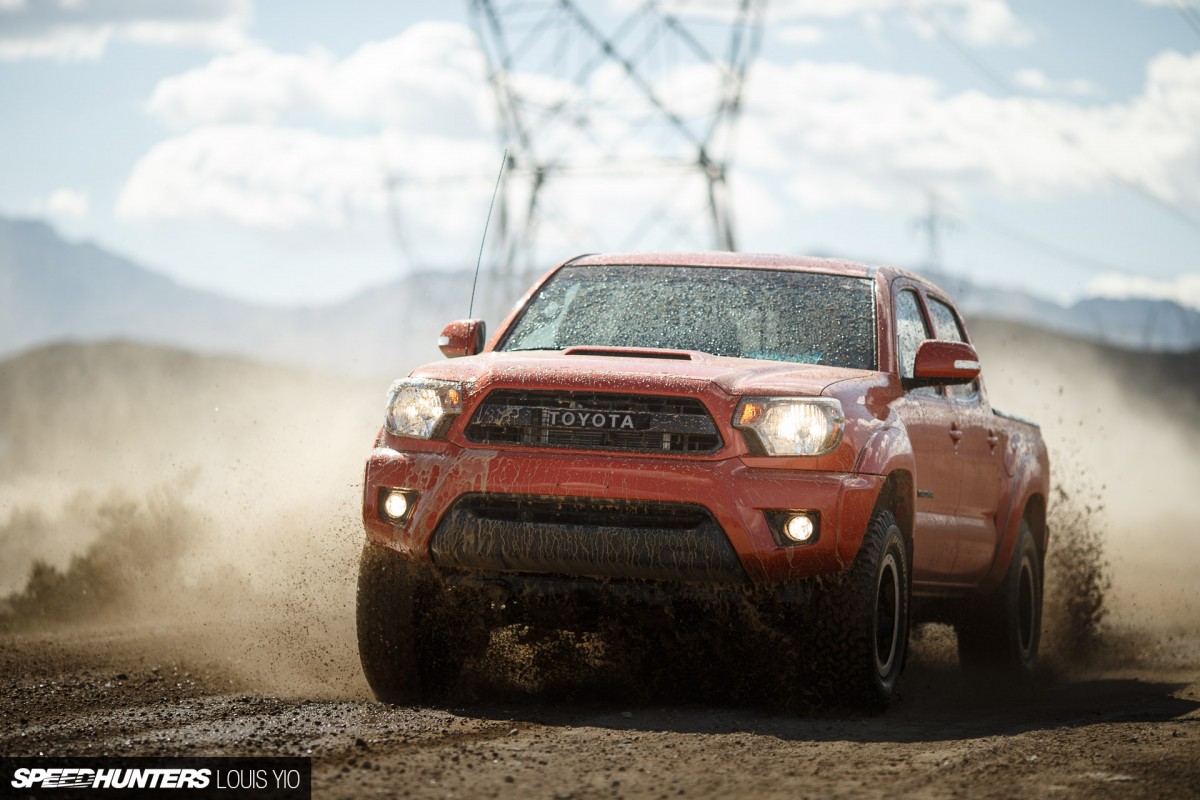 At this year's great Mint 400 race I wanted to go all-out and hit as many spots as possible during the one day race, and as it turned out this supercharged truck was the perfect chase vehicle for the task.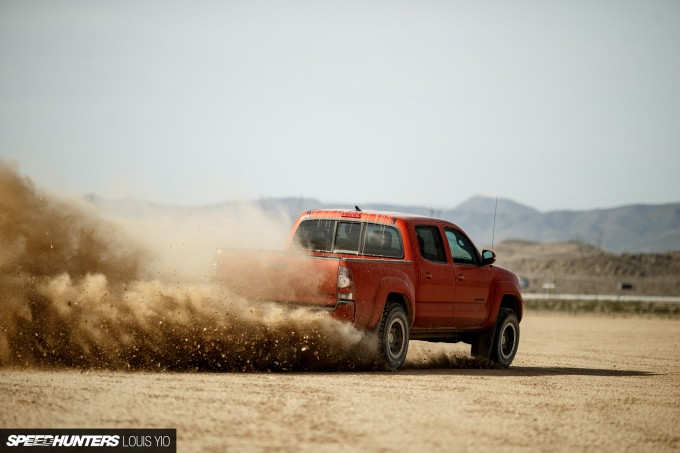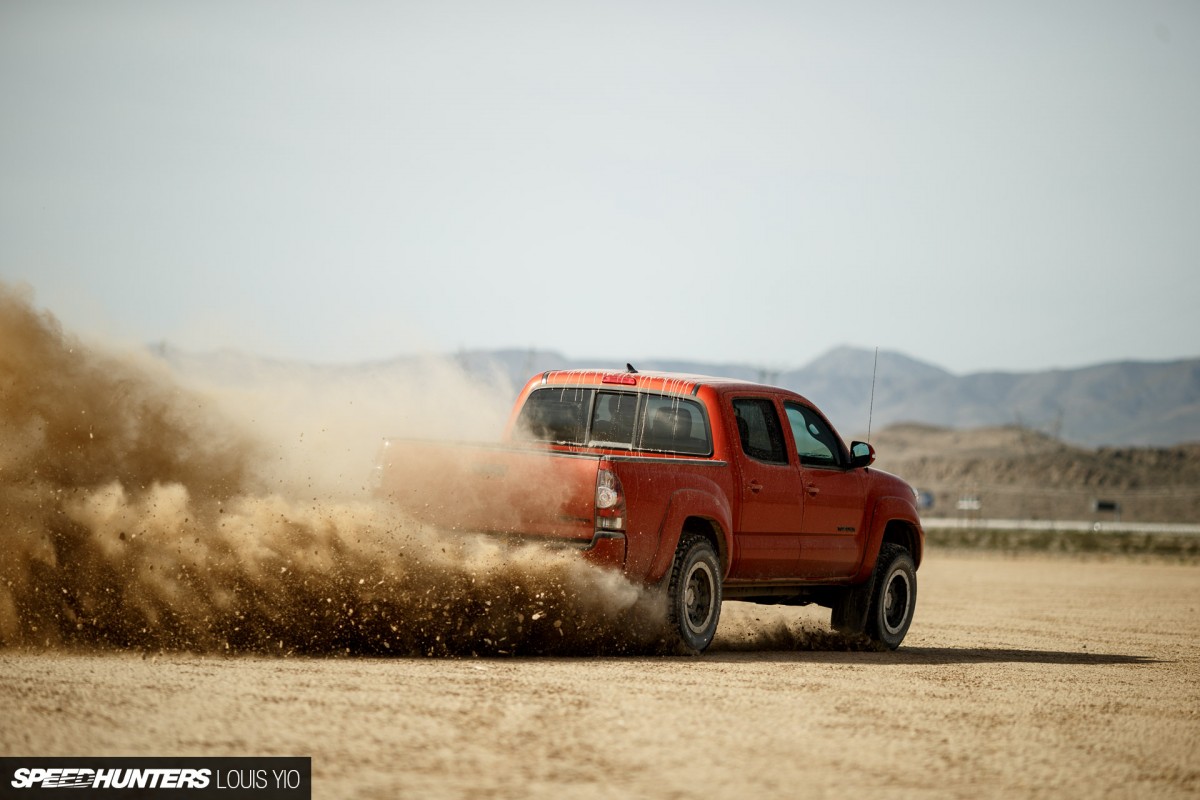 In an effort to make my job more fun and to create a sense of urgency, I like cutting it really close. What do I mean by that?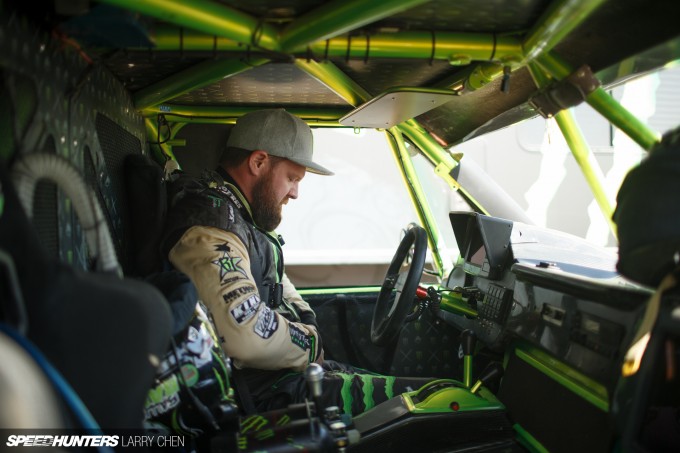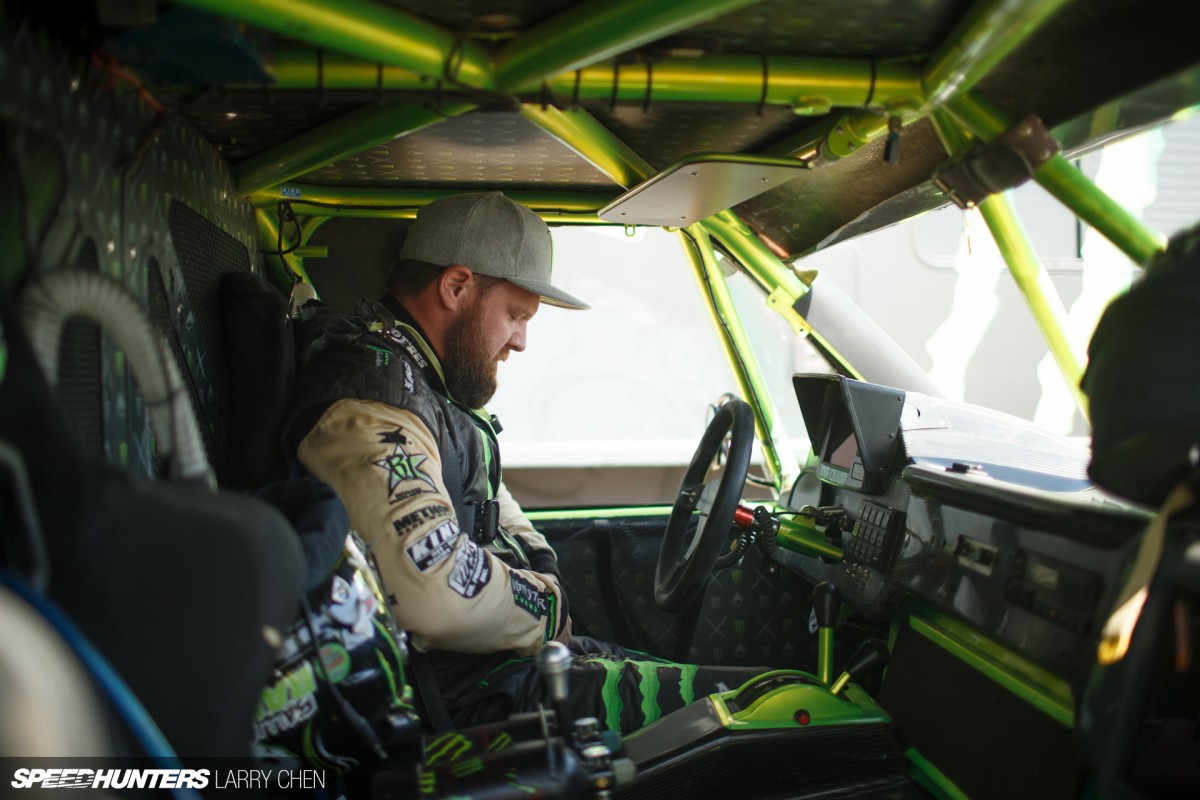 Well, let's say I am following BJ 'Balistic' Baldwin – which I was during the Mint 400, as he was the leader for a large portion of the race.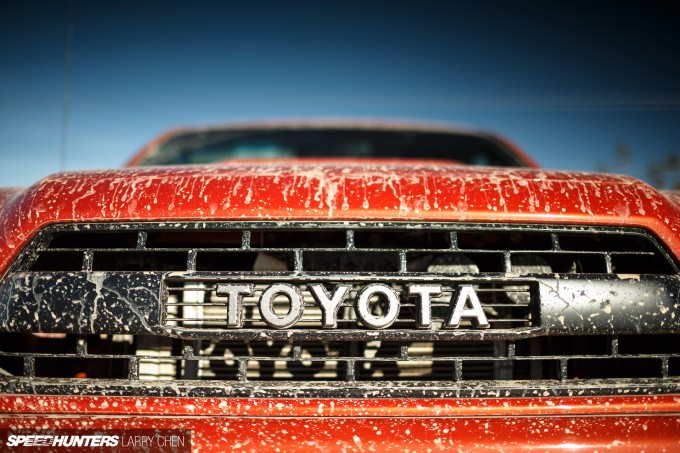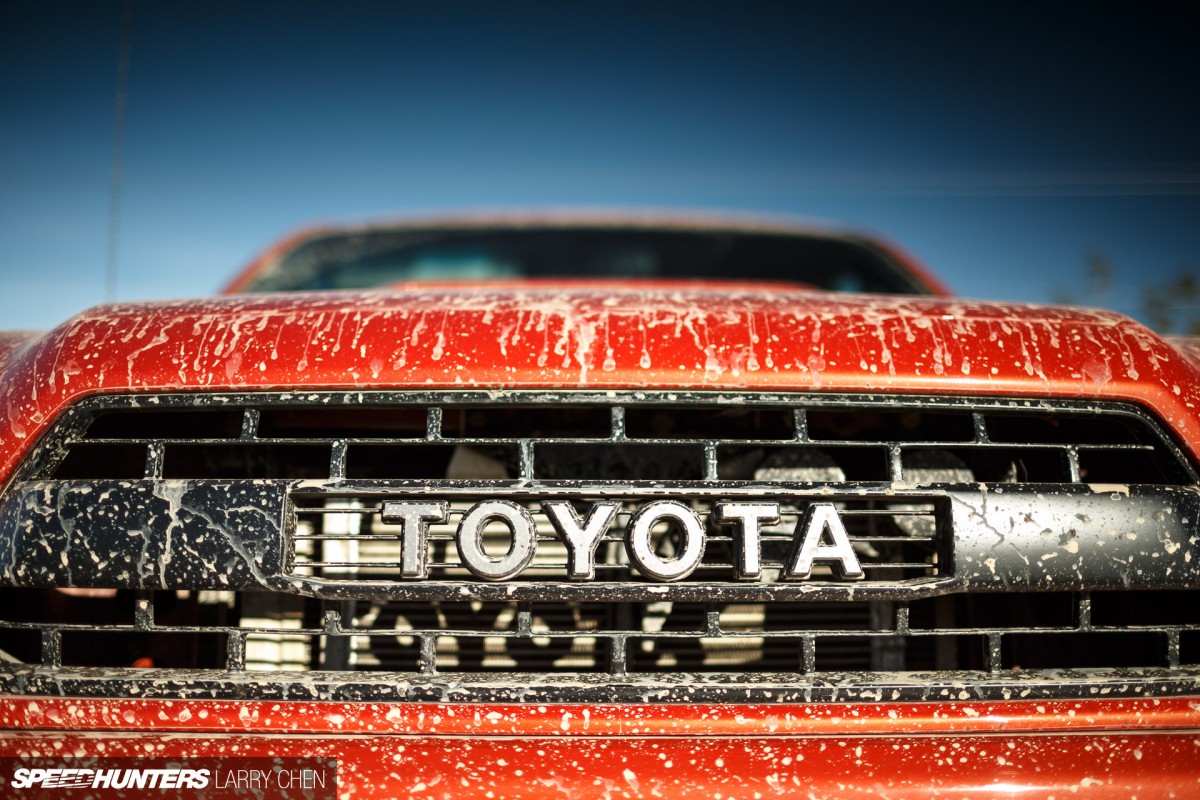 If I did not have anything to 'chase' him with, I would only be able to shoot the trick truck one time per lap, which of course would mean that I'd only end up with a handful of shots of the race leader going full tilt.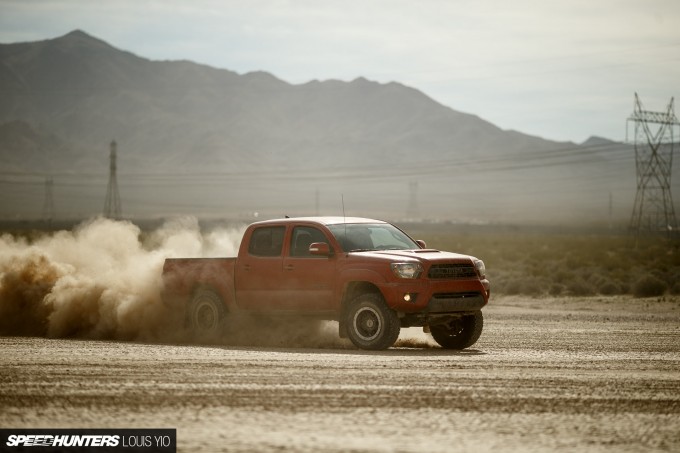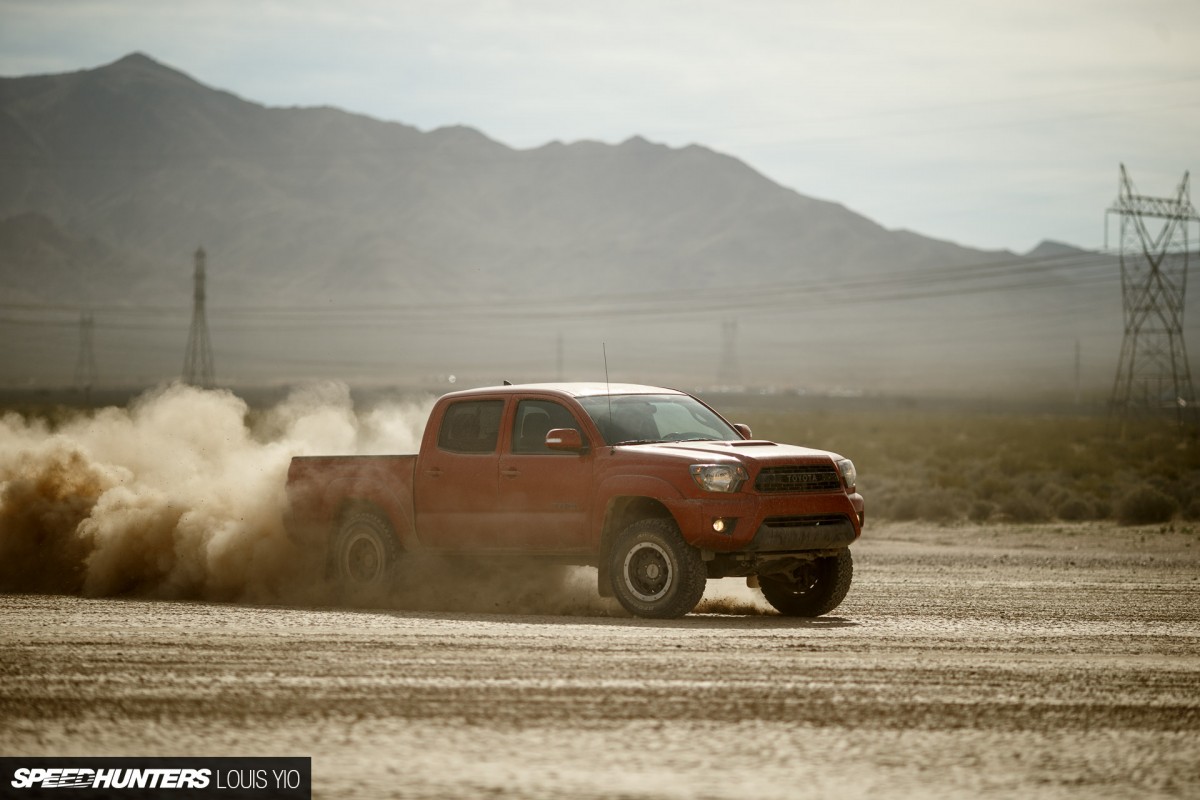 But because I had the monster off-road worthy supercharged TRD Pro Tacoma at my disposal, I could just put pedal to the metal in 4WD and drive flat-out through dips, bumps, soft sand and the occasional mud puddle.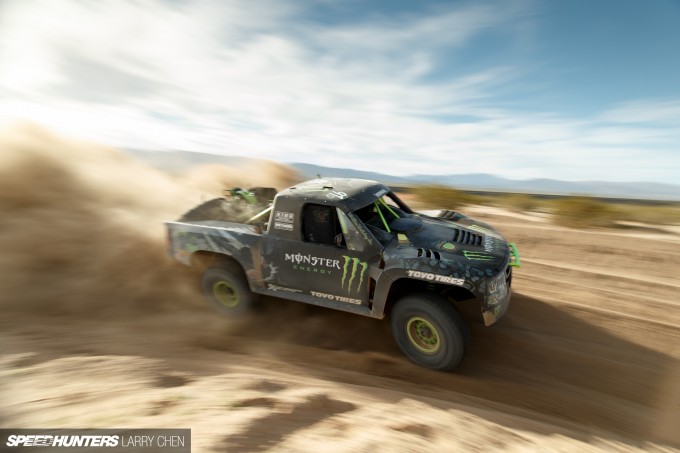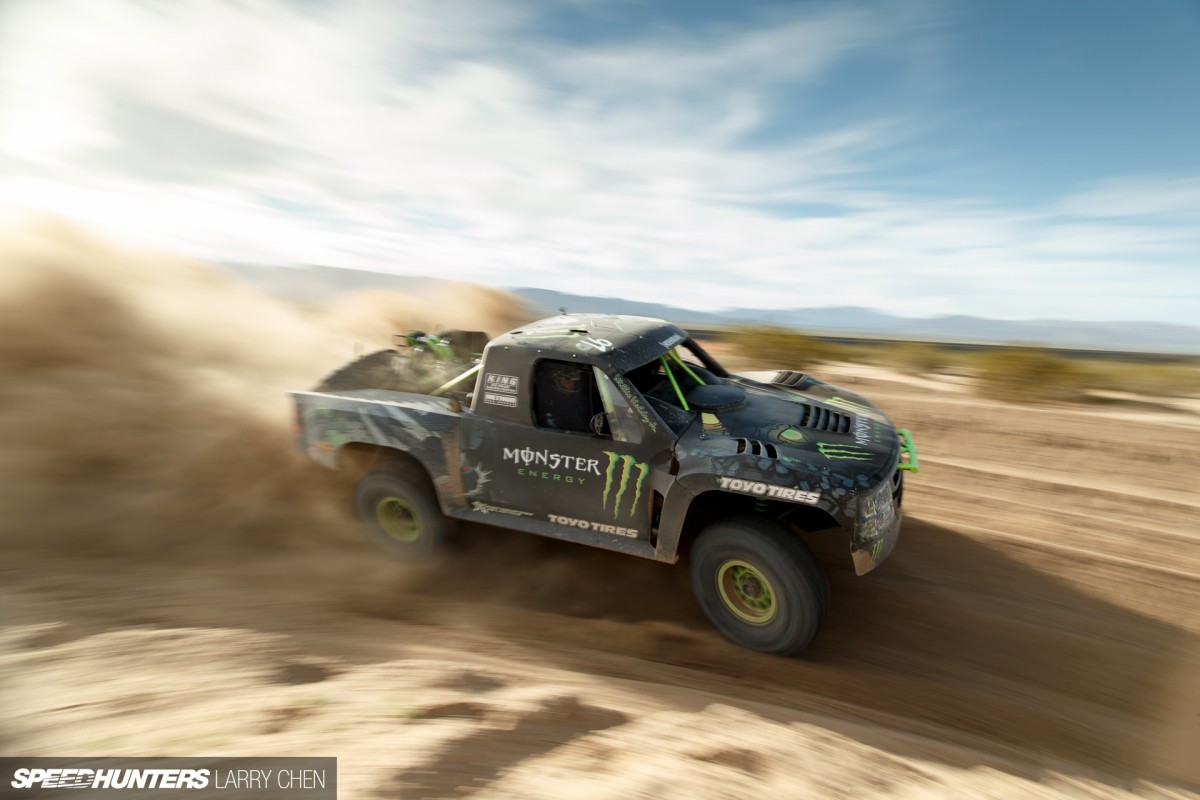 I quickly found myself taking more and more chances. Because you have to remember that BJ is going at race speed, which can be upwards of 150mph on the fast sections.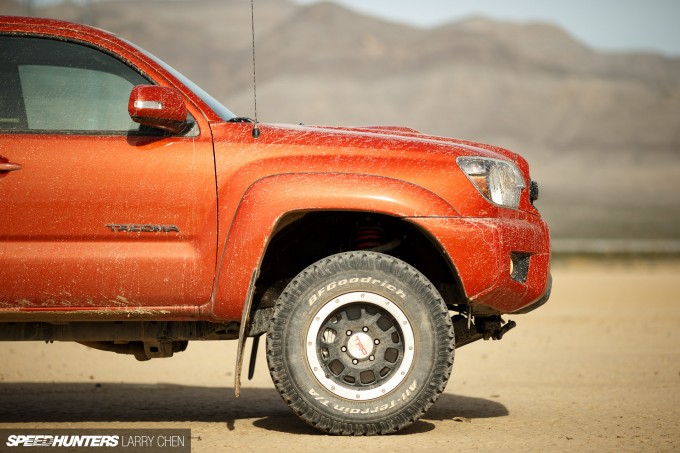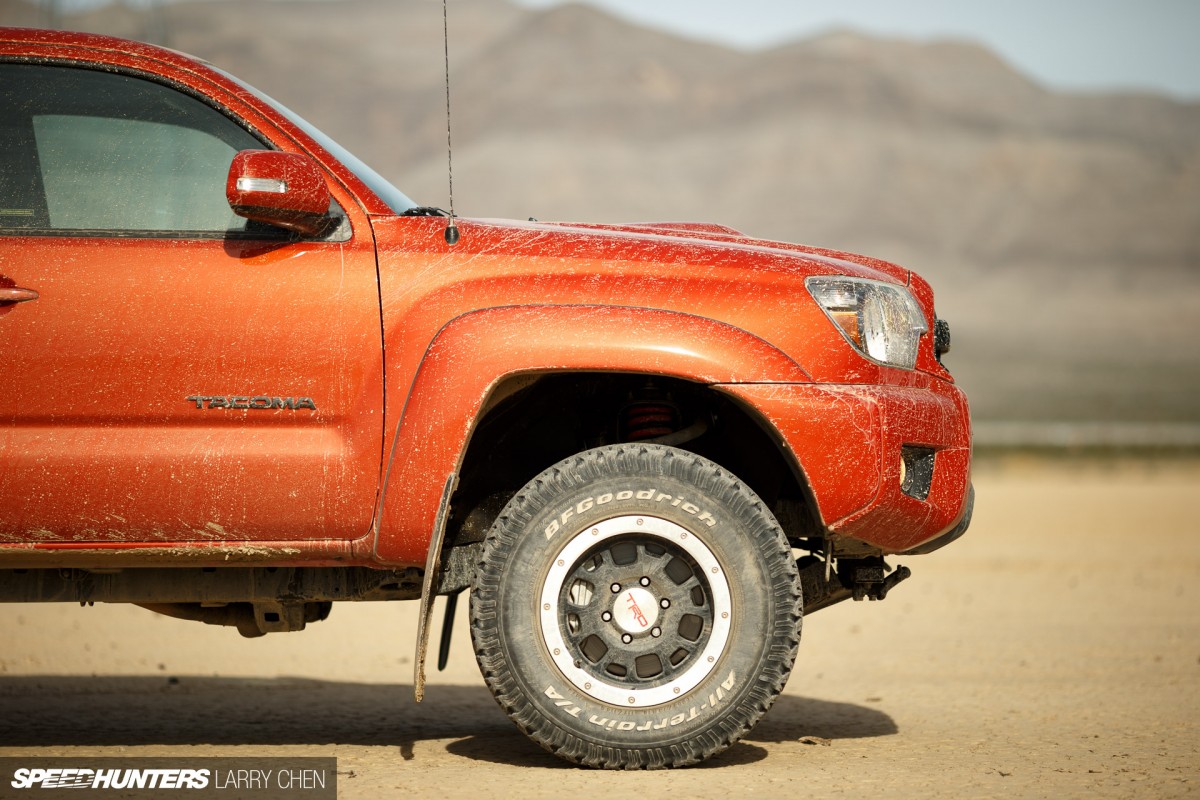 To continue cutting him off section after section is a daunting task.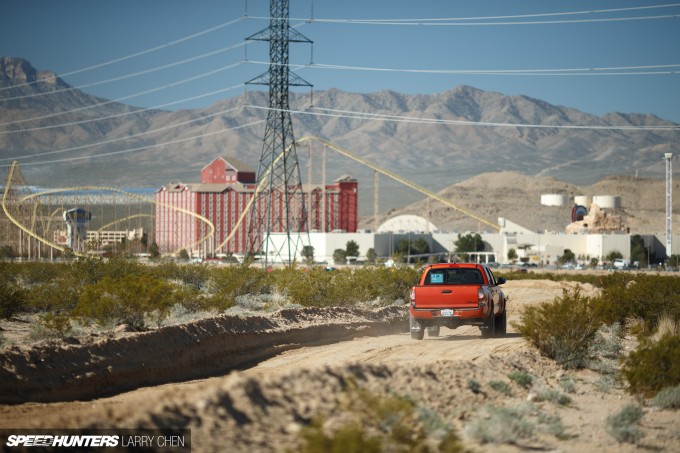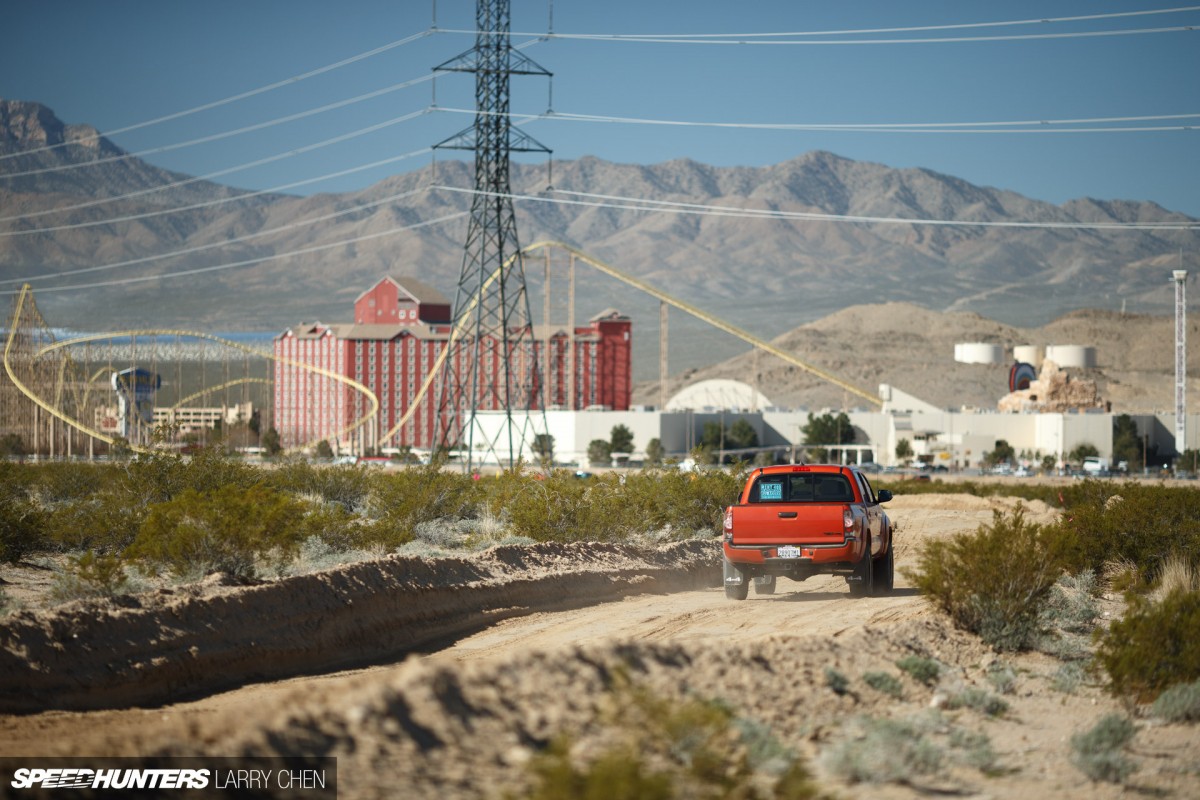 There were those moments when I rushed as fast as I could – plowing through the desert and letting the Roots-type supercharger whine till redline over and over again – just to try and make it to the next spot before BJ came around, only to watch him fly by at full speed as I parked. It was such a challenge, but it was so much fun at the same time.
Off-Road Fun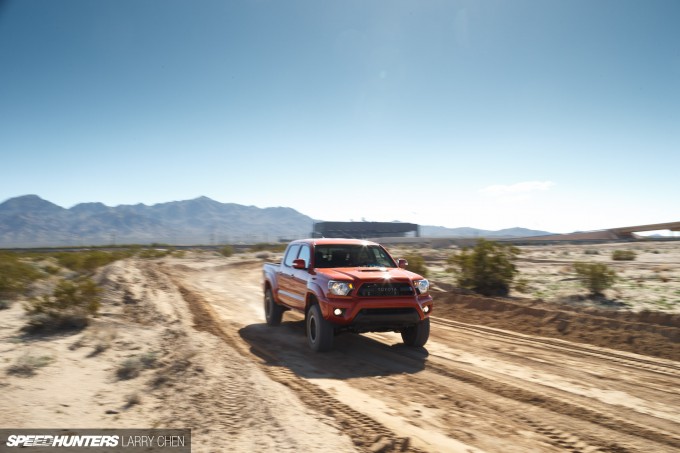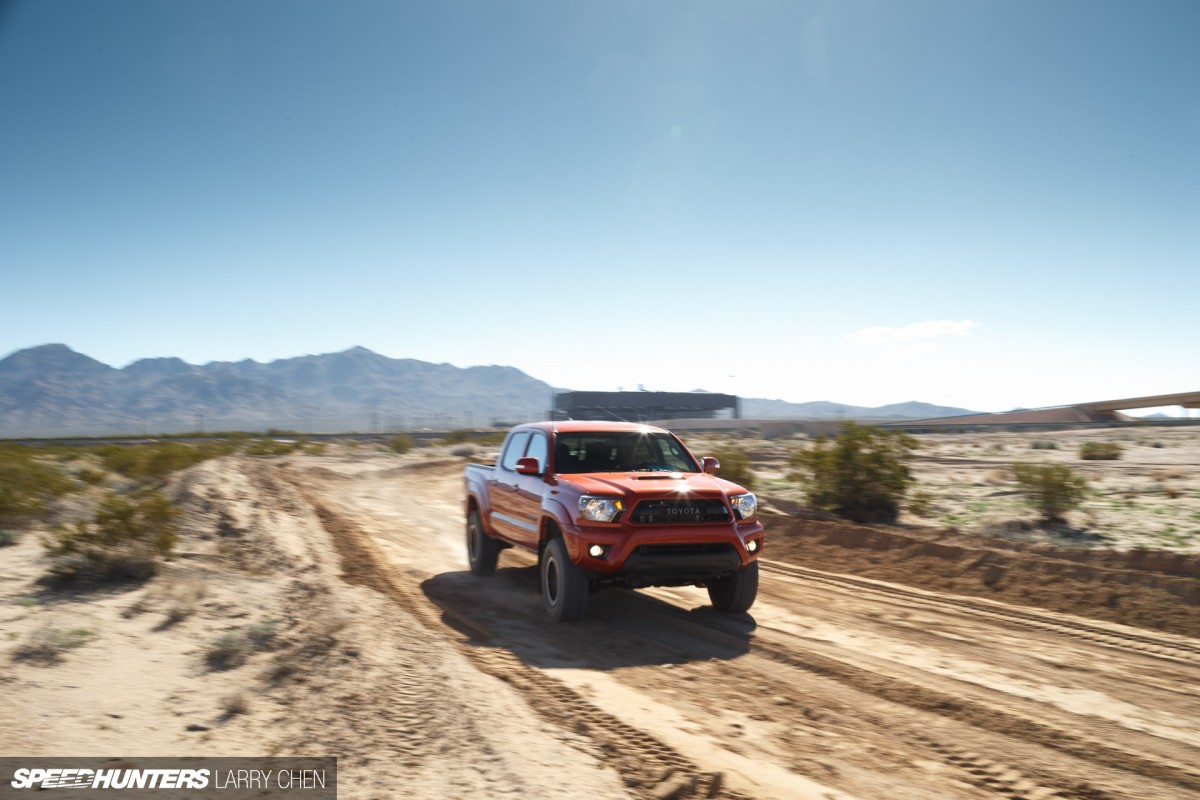 Lets rewind a bit. A few weeks before the race I called my friends at Toyota to see if they would let me loose in an FJ Cruiser. At last year's King of the Hammers race they let me use a very capable 4Runner, so I figured it was only appropriate to test out the FJ next.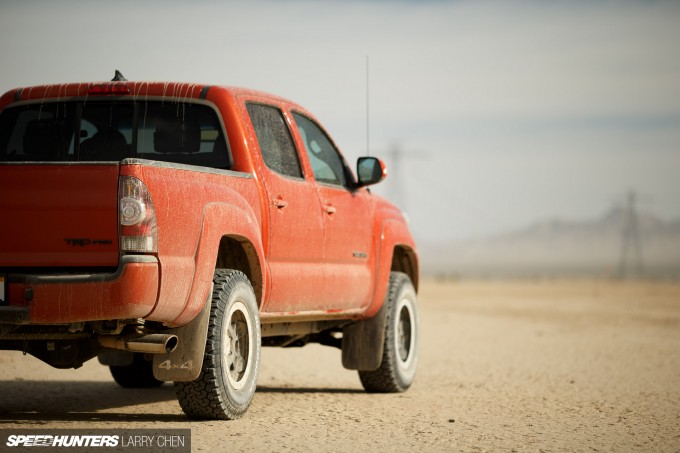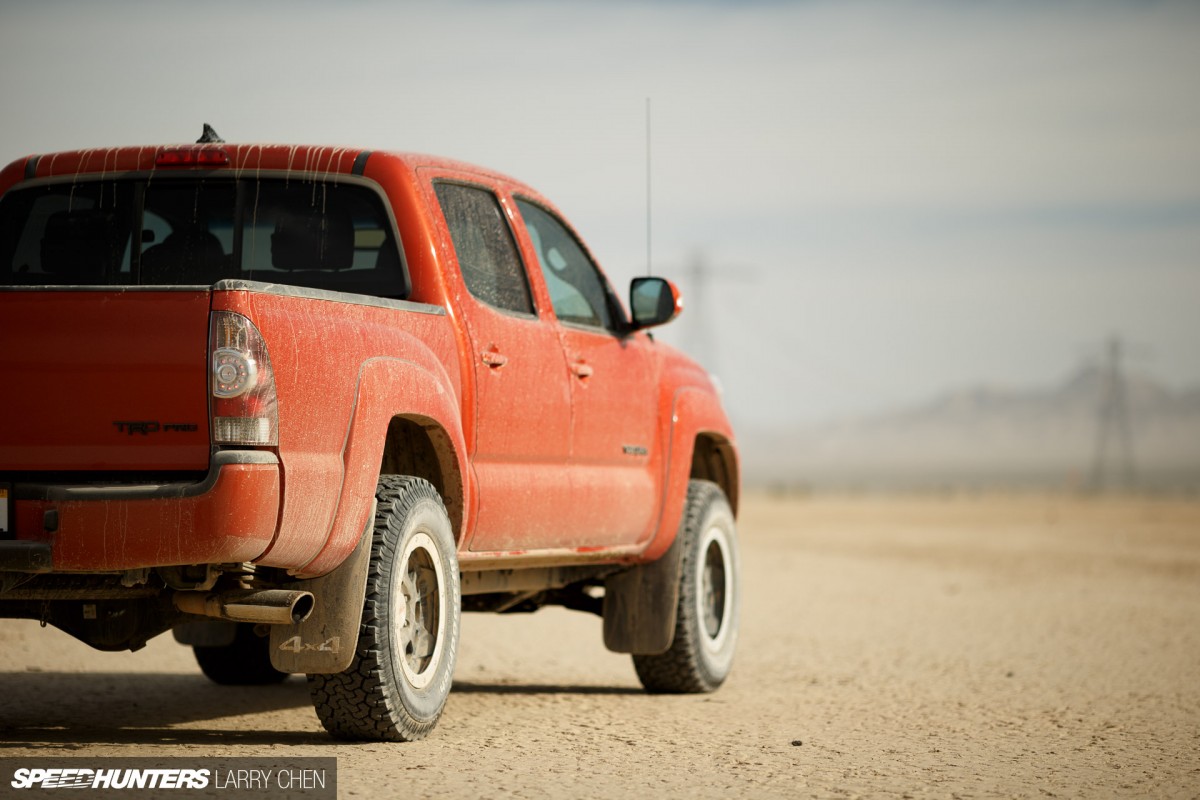 Well, they told me they had something even better. Currently Toyota offers TRD Pro editions of the Tundra, 4Runner and Tacoma.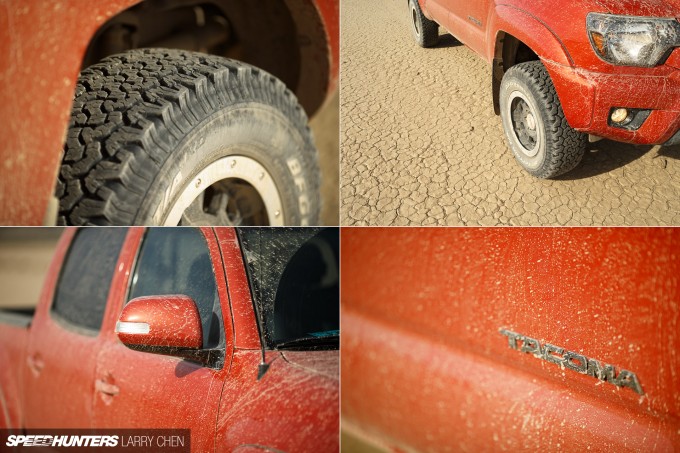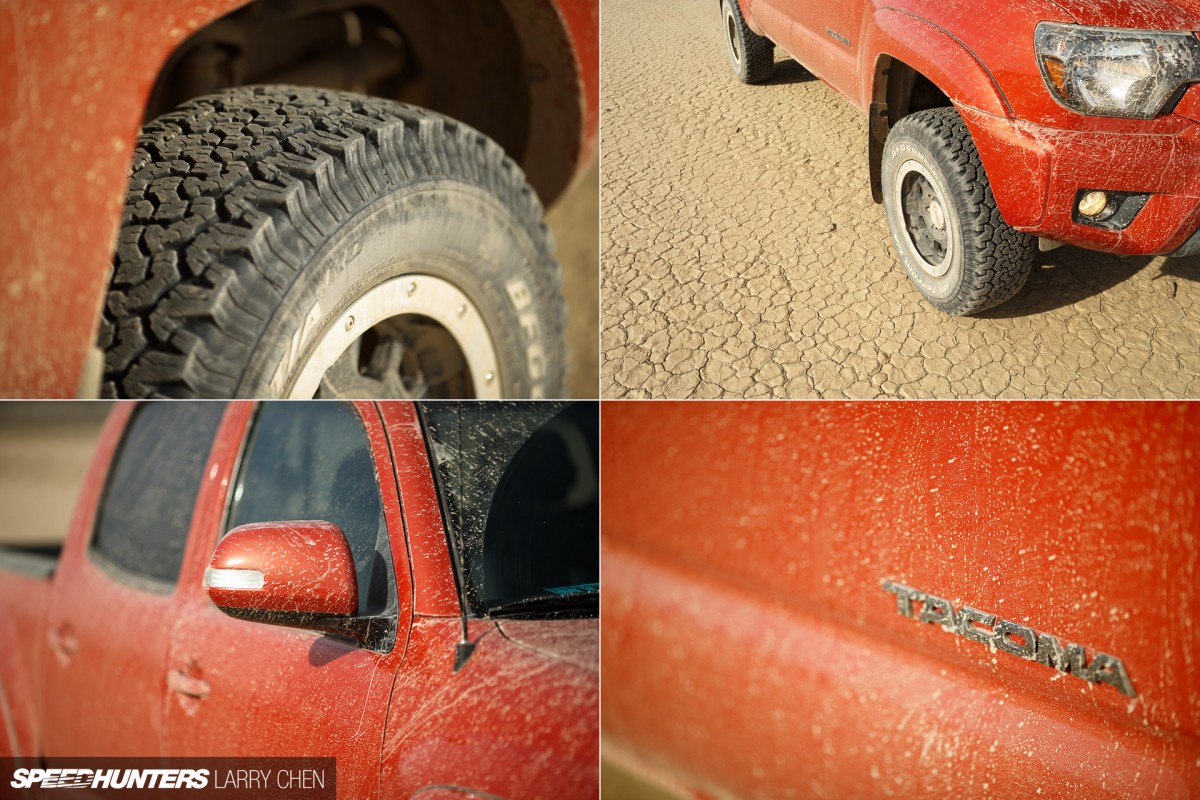 Off-road-ready in factory form, the TRD Pro editions come with many goodies including upgraded shocks and springs that result in a mild lift.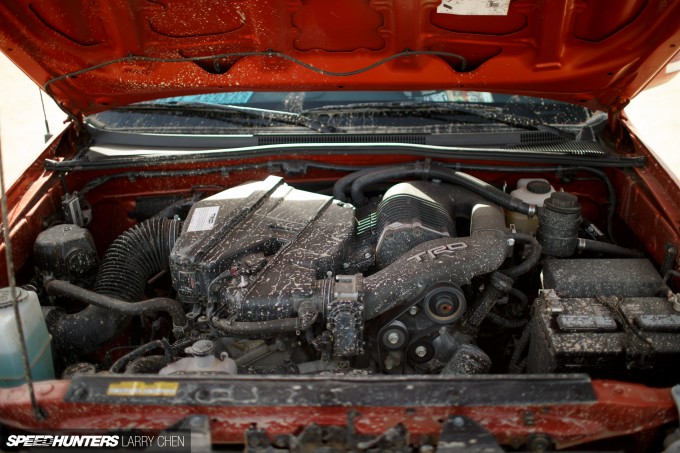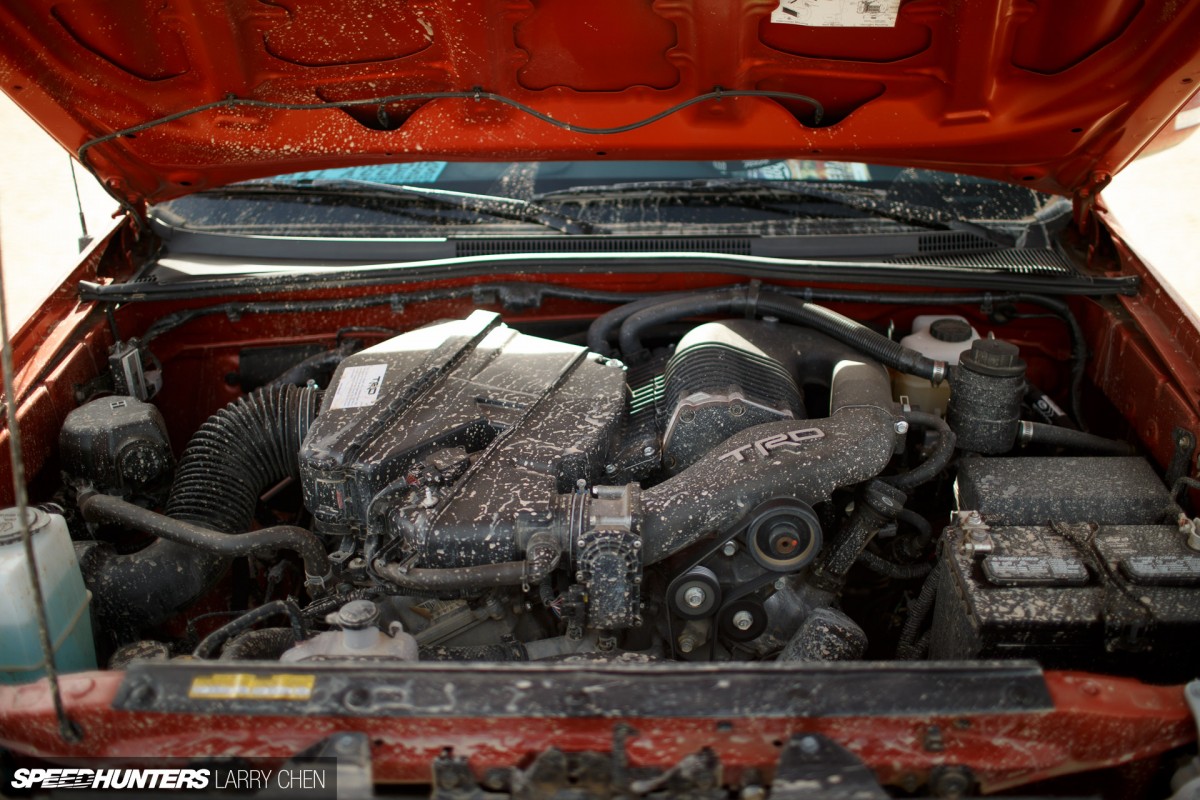 But the truck that was offered to me was special in the fact that it also came equipped with a TRD supercharger.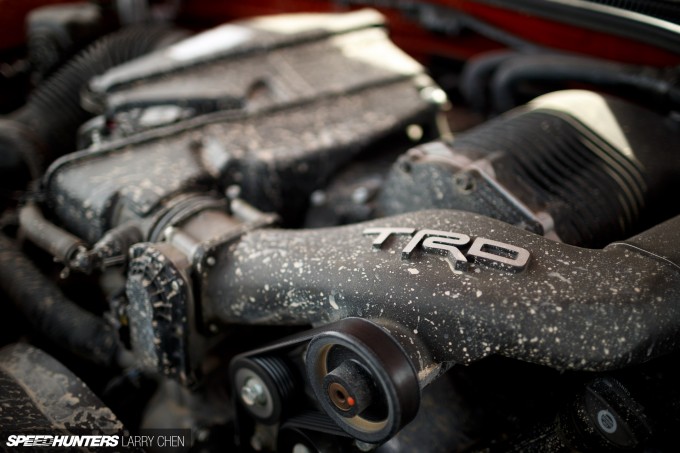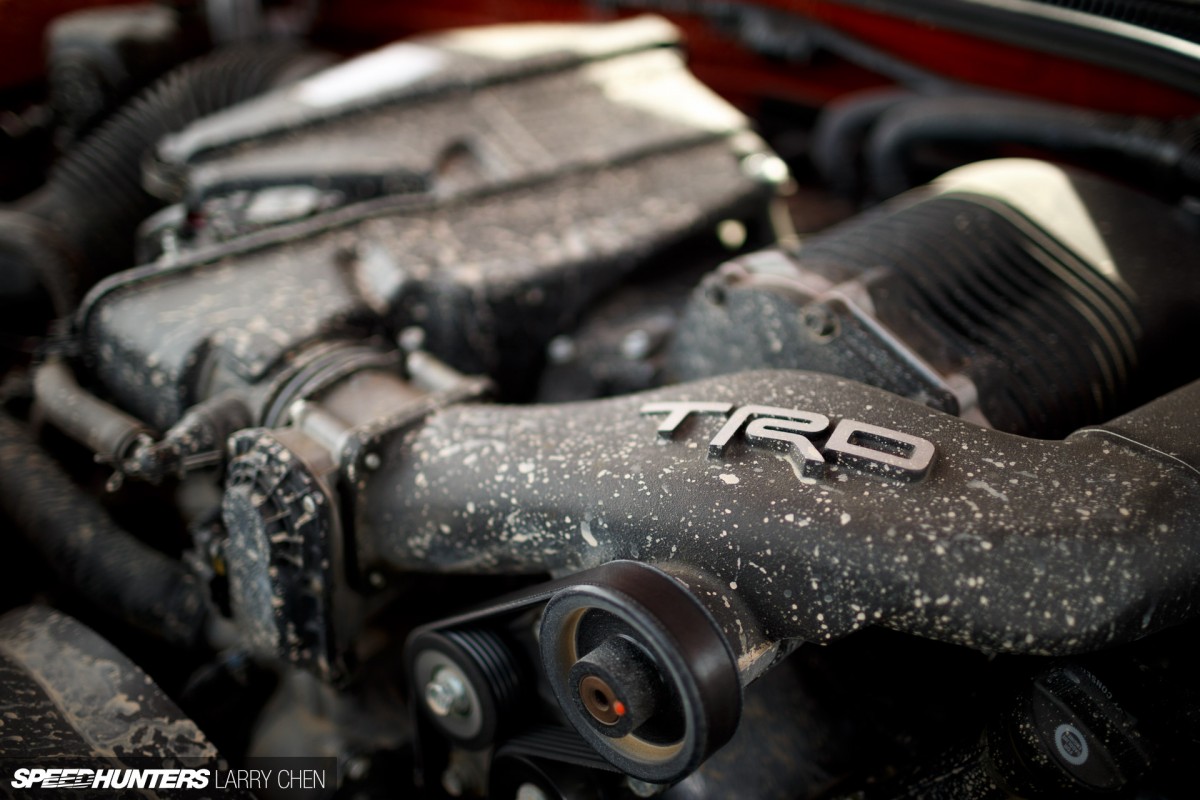 Having a 236hp 4.0L V6 as standard, the regular TRD Pro Tacoma is more than capable of trashing some nice backcountry trails, but this supercharger adds 68hp and 68ft-lbs of torque to bump the output to 304hp and 334ft-lb.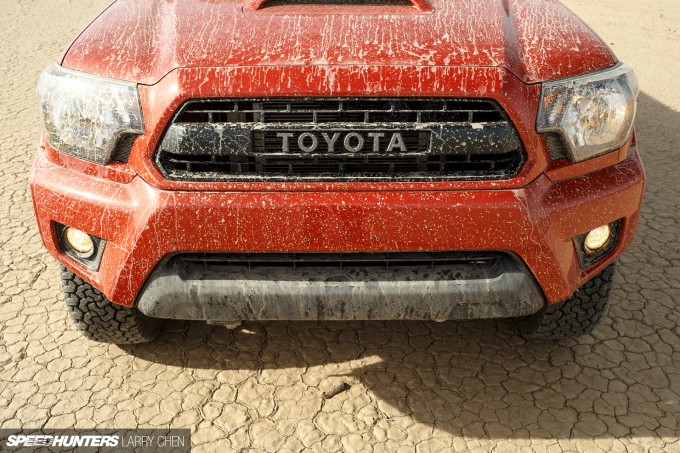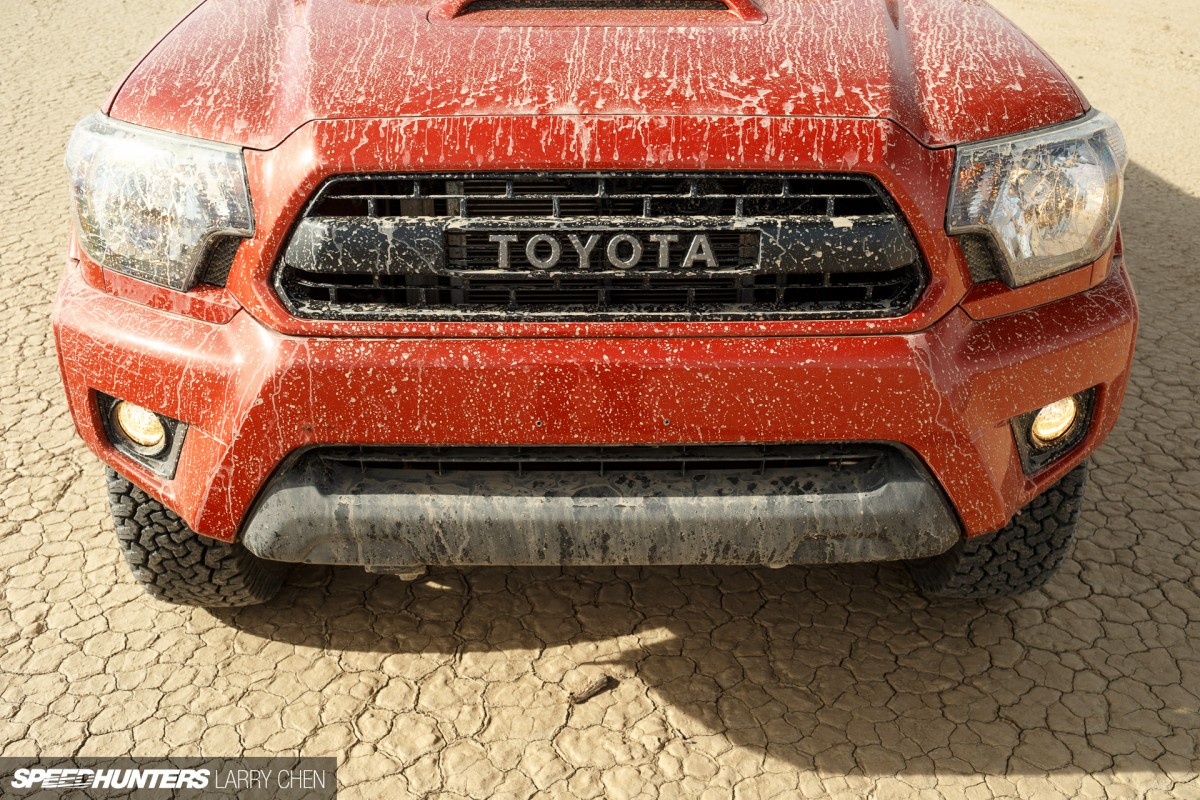 This of course means the truck is perfect for dodging in and out of Los Angeles' stop-and-go traffic – and breaking all four wheels loose on a dry lake bed.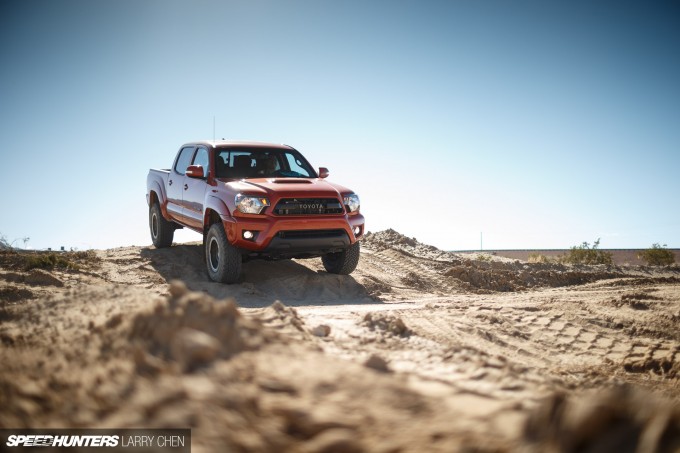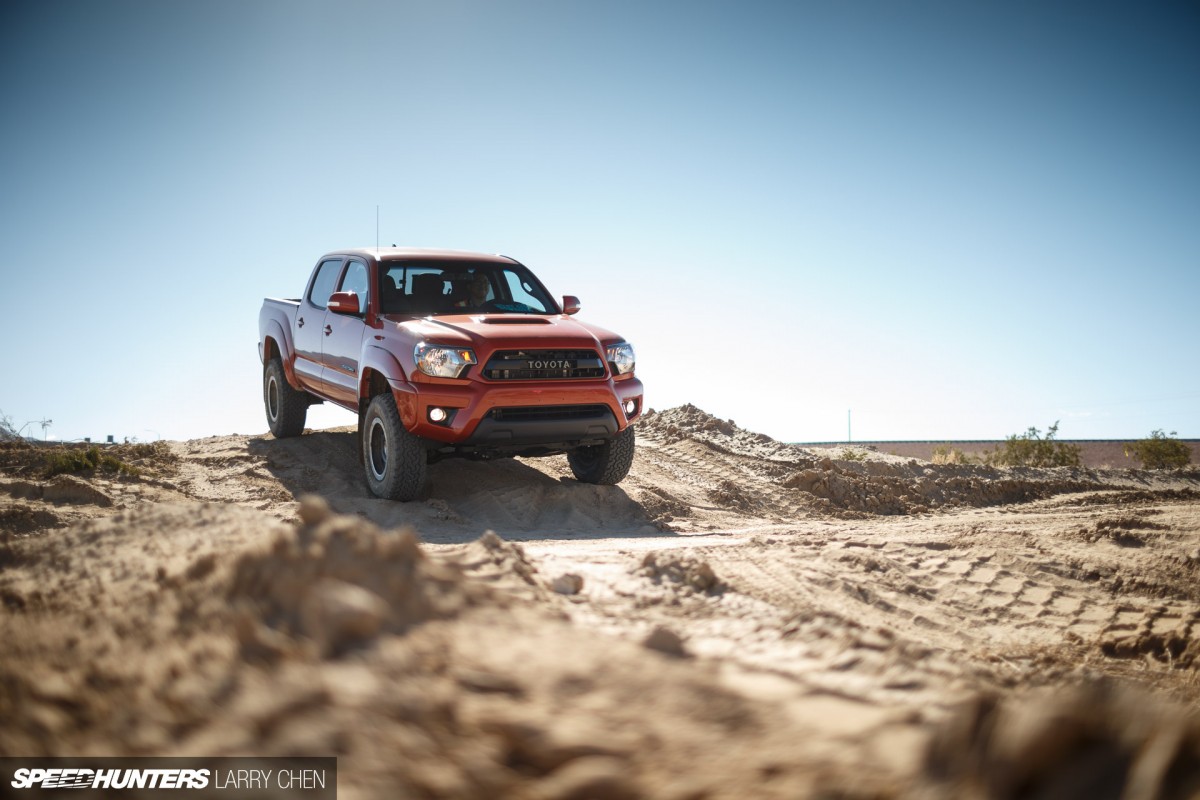 The half-day drive from Los Angeles to Las Vegas was very comfortable in the Tacoma, and it handled great on the street as well as the highway.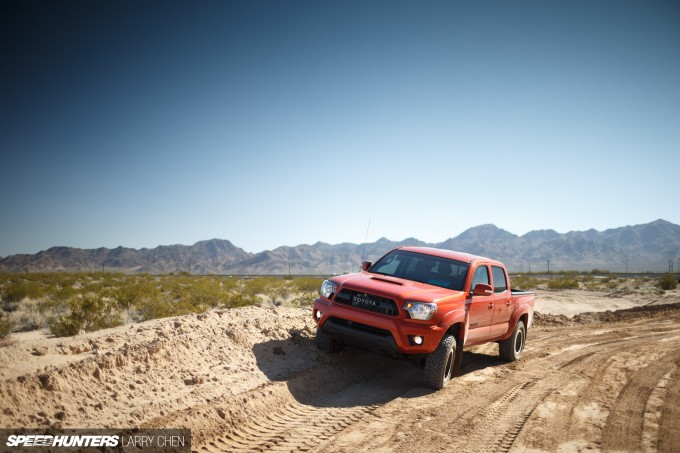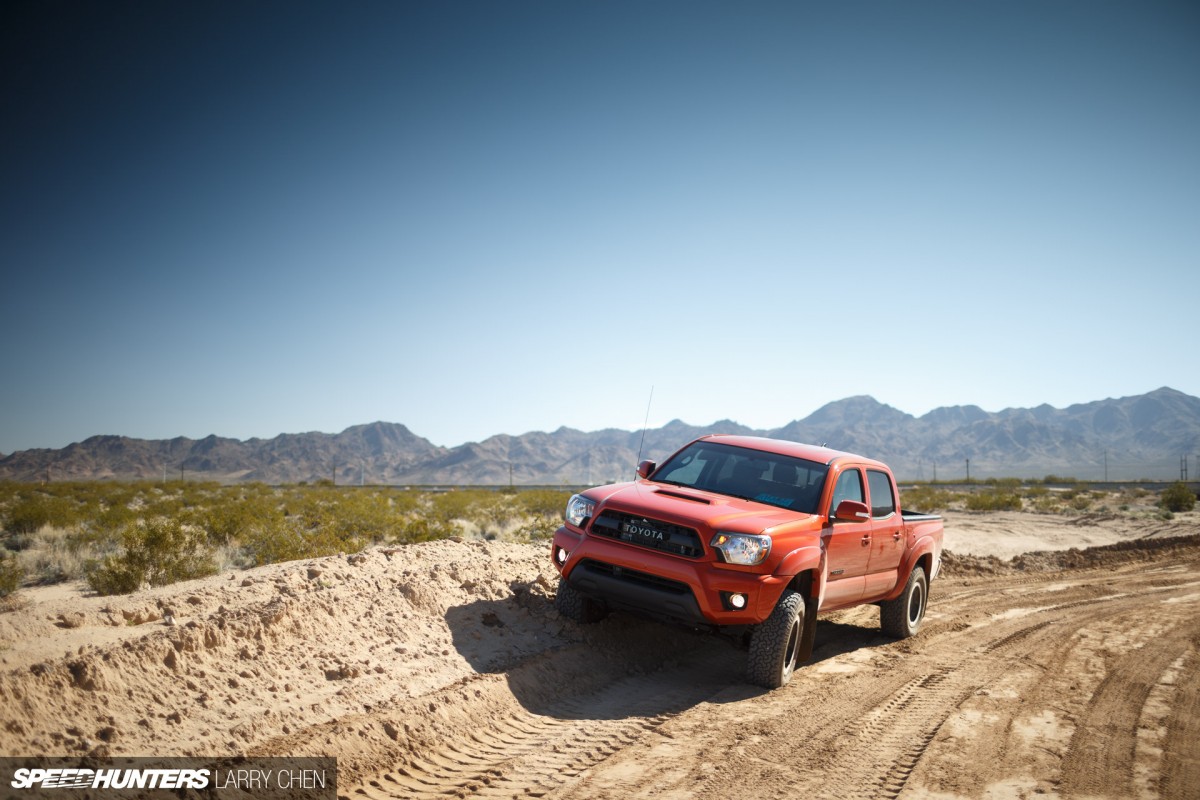 As we made our lunch and fuel stops we would constantly get comments on the truck, and it definitely stood out with its metallic orange paint.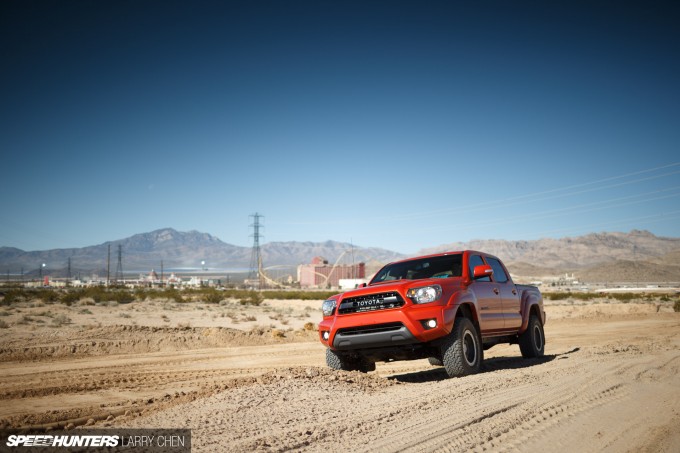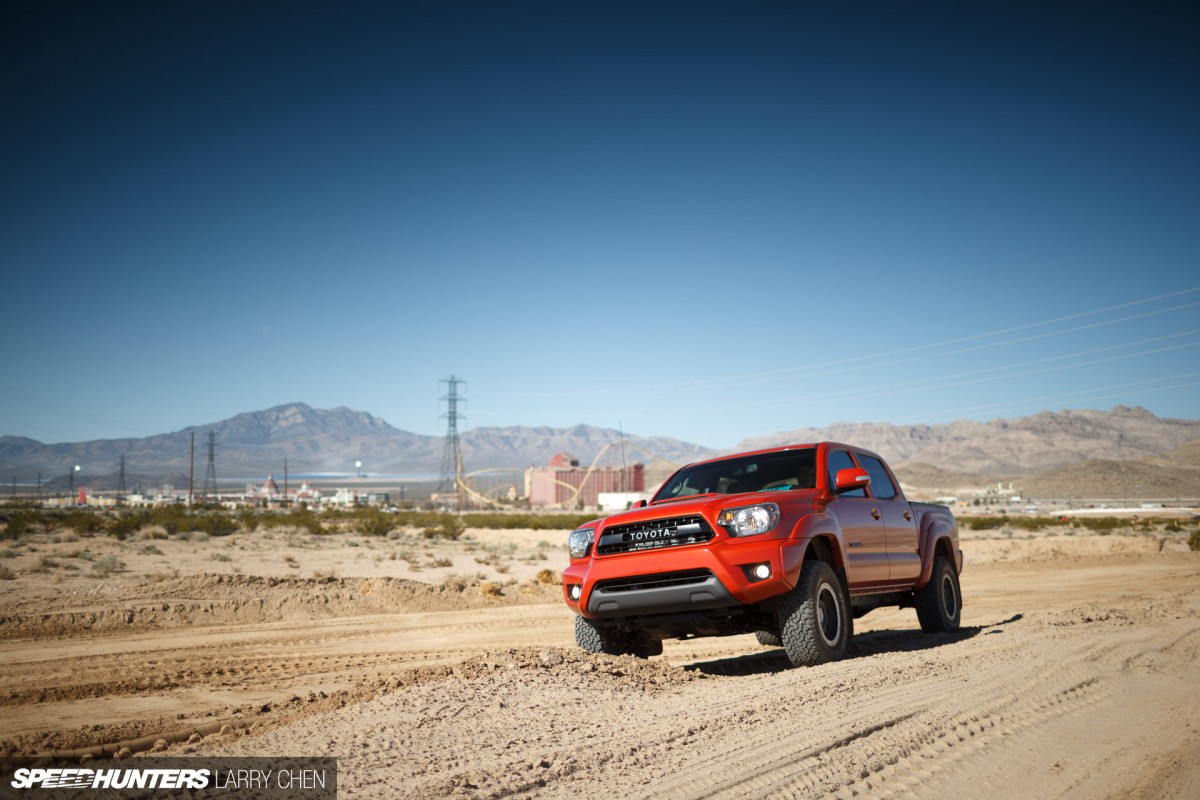 While the Tacoma was practically brand new when I picked it up from Toyota HQ in Southern California, it did not stay that way for very long.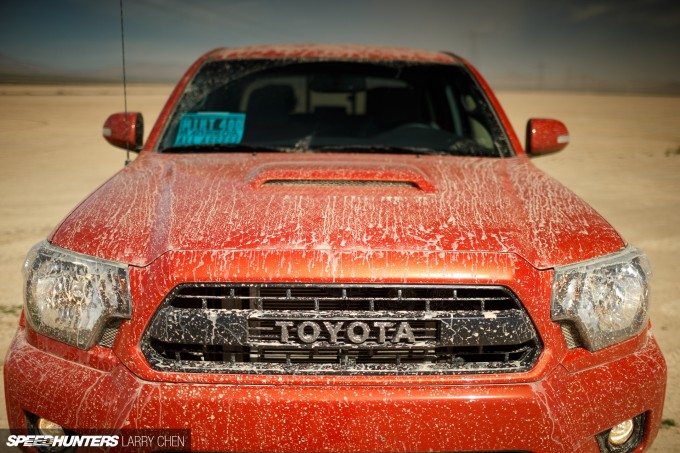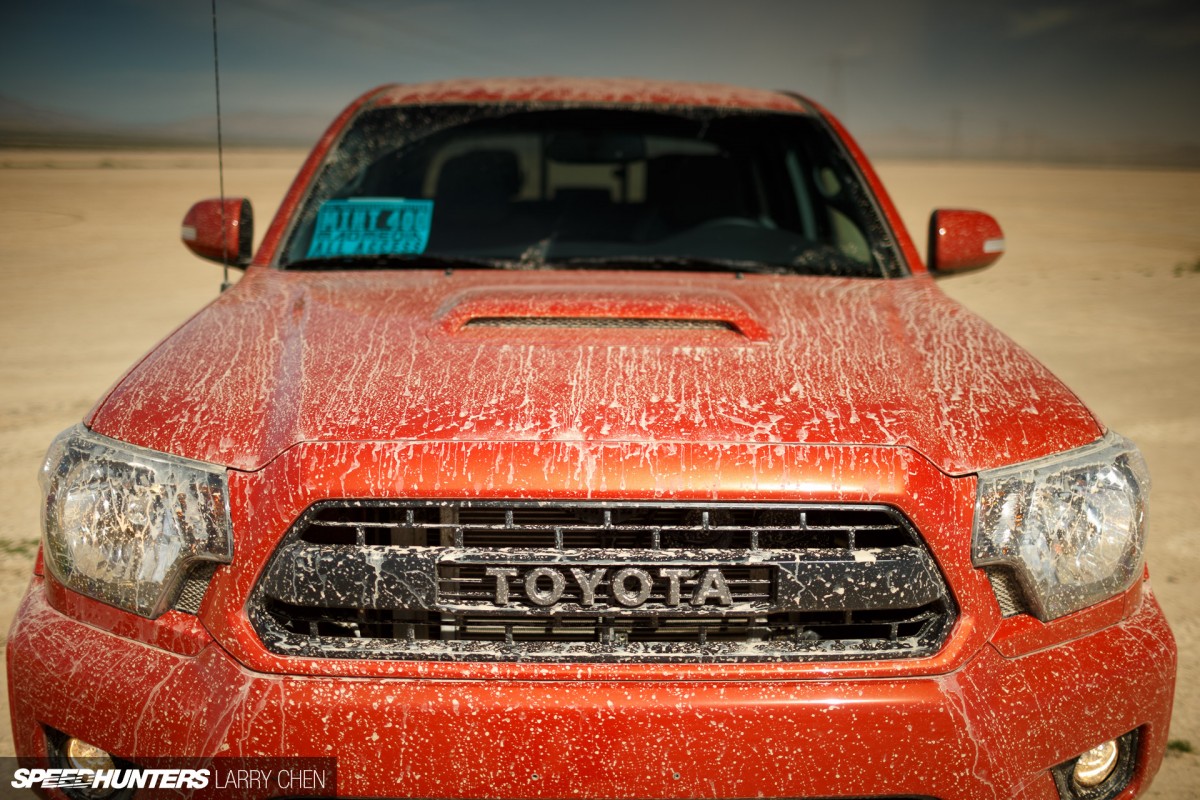 It was actually a little bit embarrassing for me to drive around in off-road warrior looking all spic-and-span. It felt much better driving around the streets of Las Vegas after a mud bath.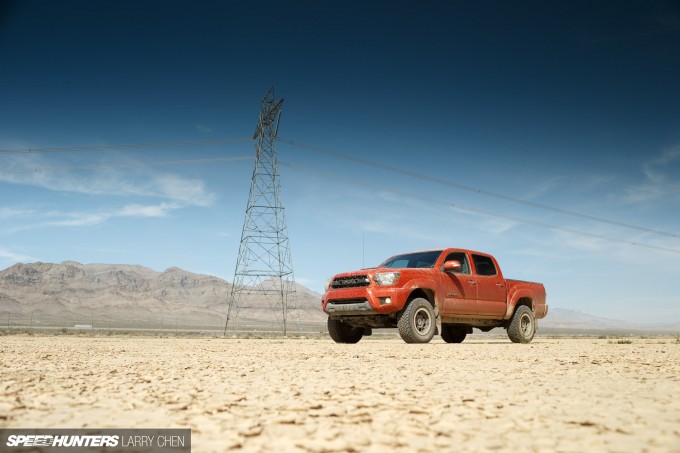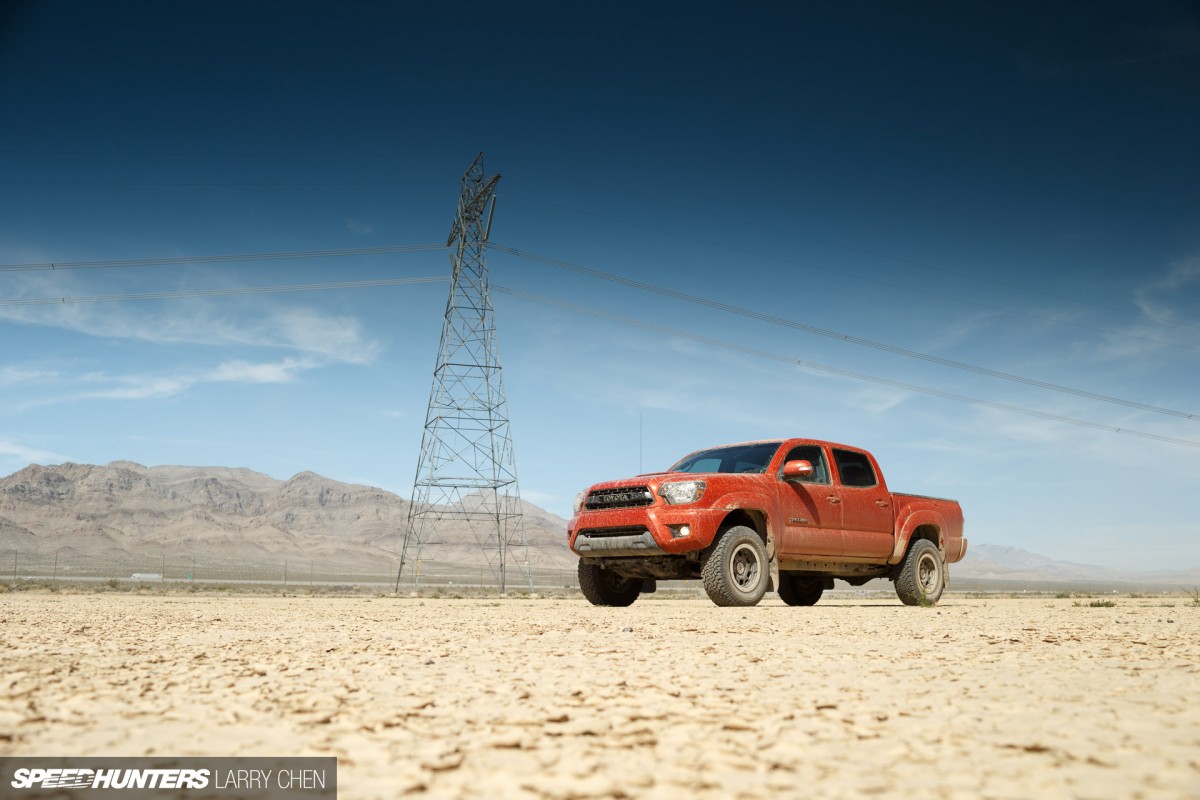 So what makes the perfect lens mule vehicle? Well, it needs to have plenty of space for all of our Speedhunting gear.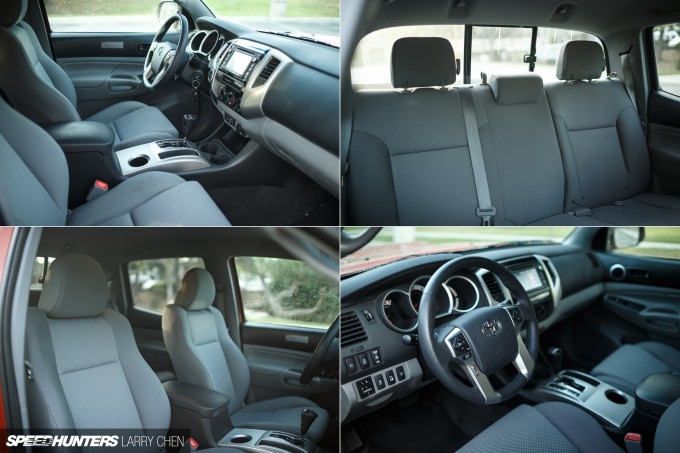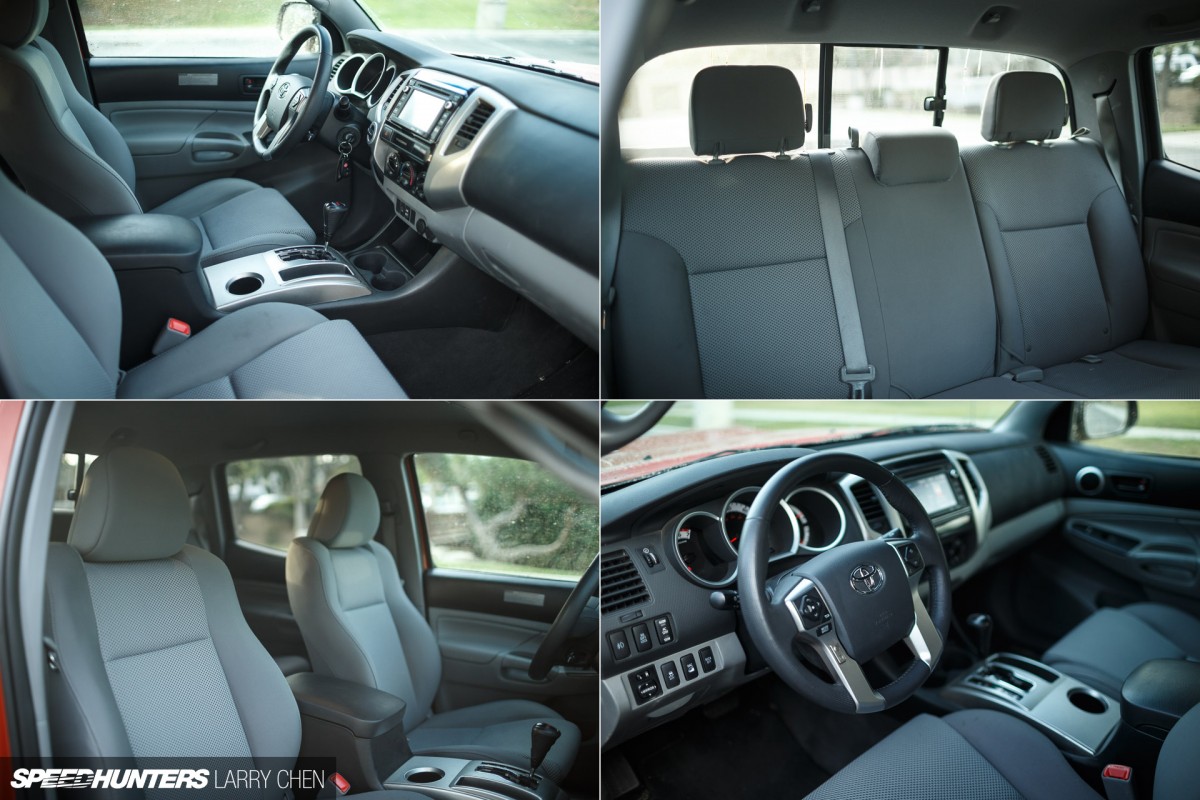 The interior is very nicely appointed, with TRD bits – like the shift knob and floor mats – to remind you that you are driving something special. The seats are nicely bolstered too, and they kept my frail Asian body in place during our off-road excursions.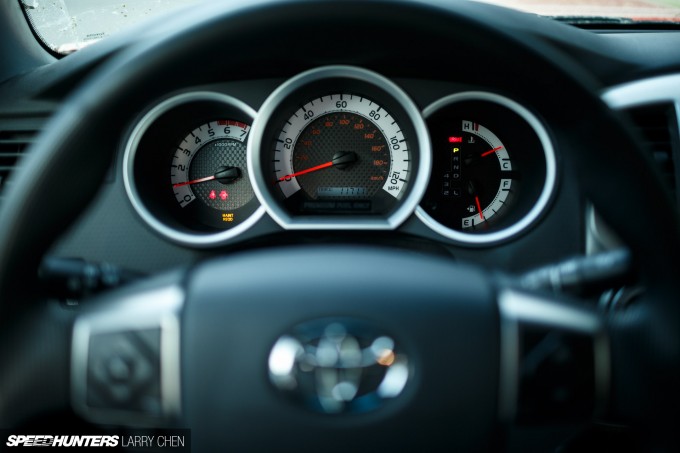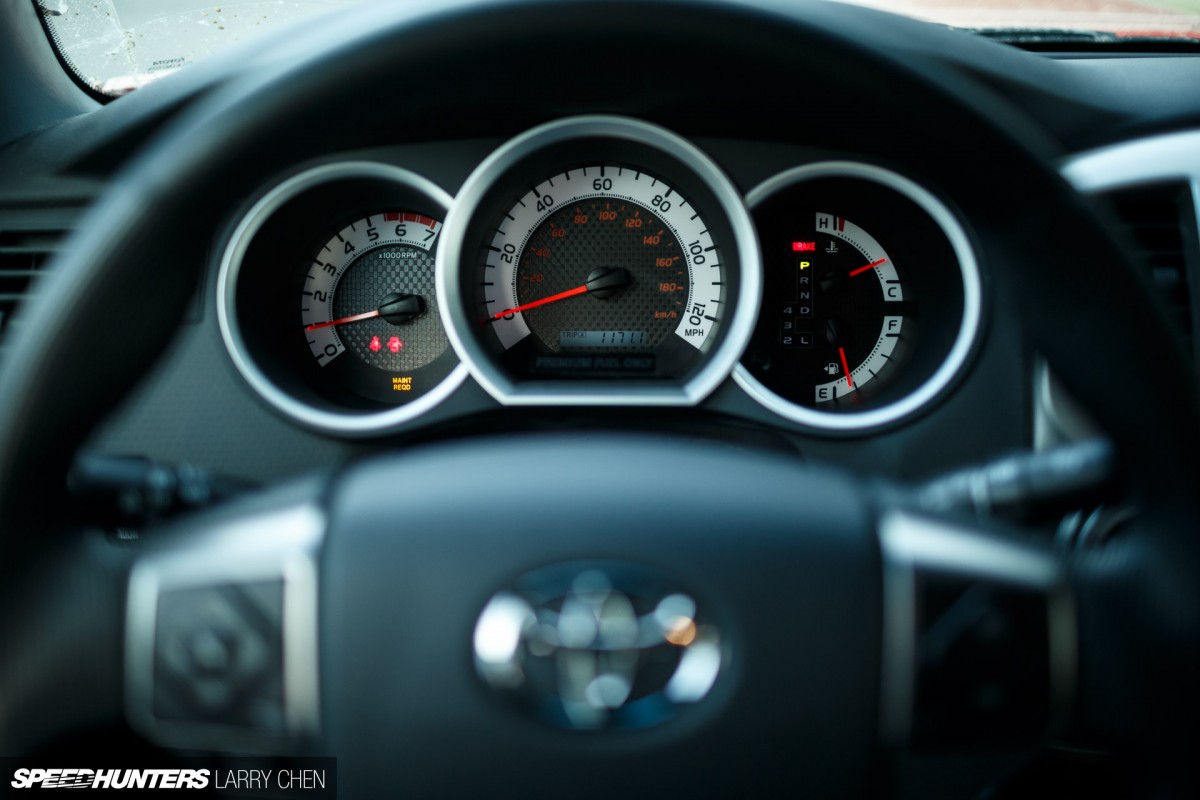 The gauges were simple and analog, just how I like it. I really can't stand digital dashes.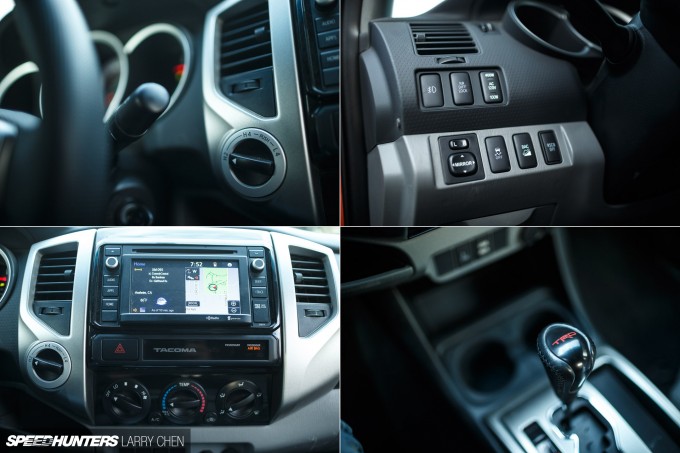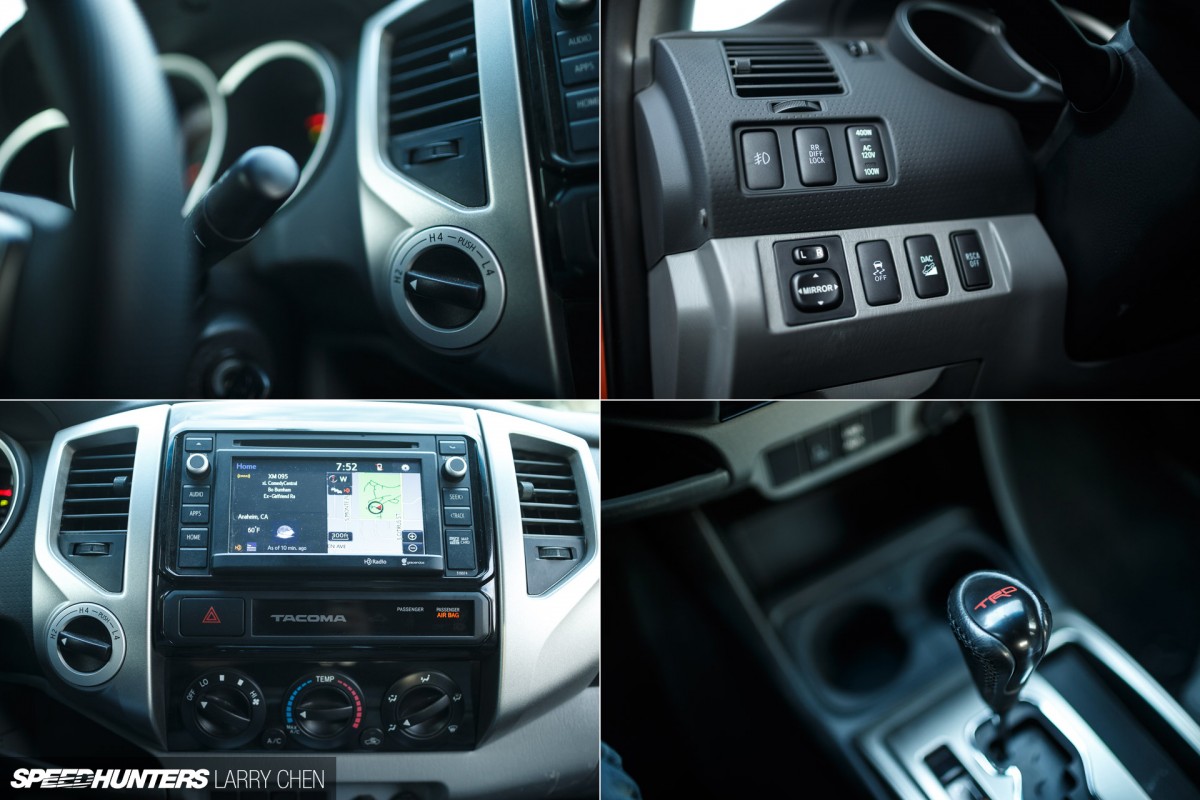 While I would have preferred a manual transmission, I get that a 5-speed automatic transmission is dummy-proof for off-road newbies like me.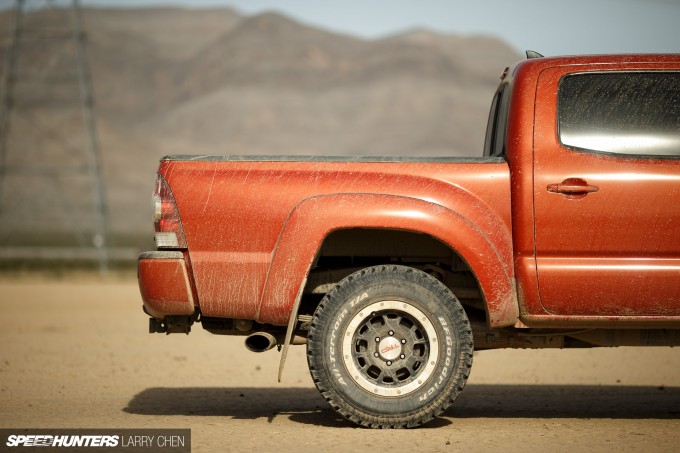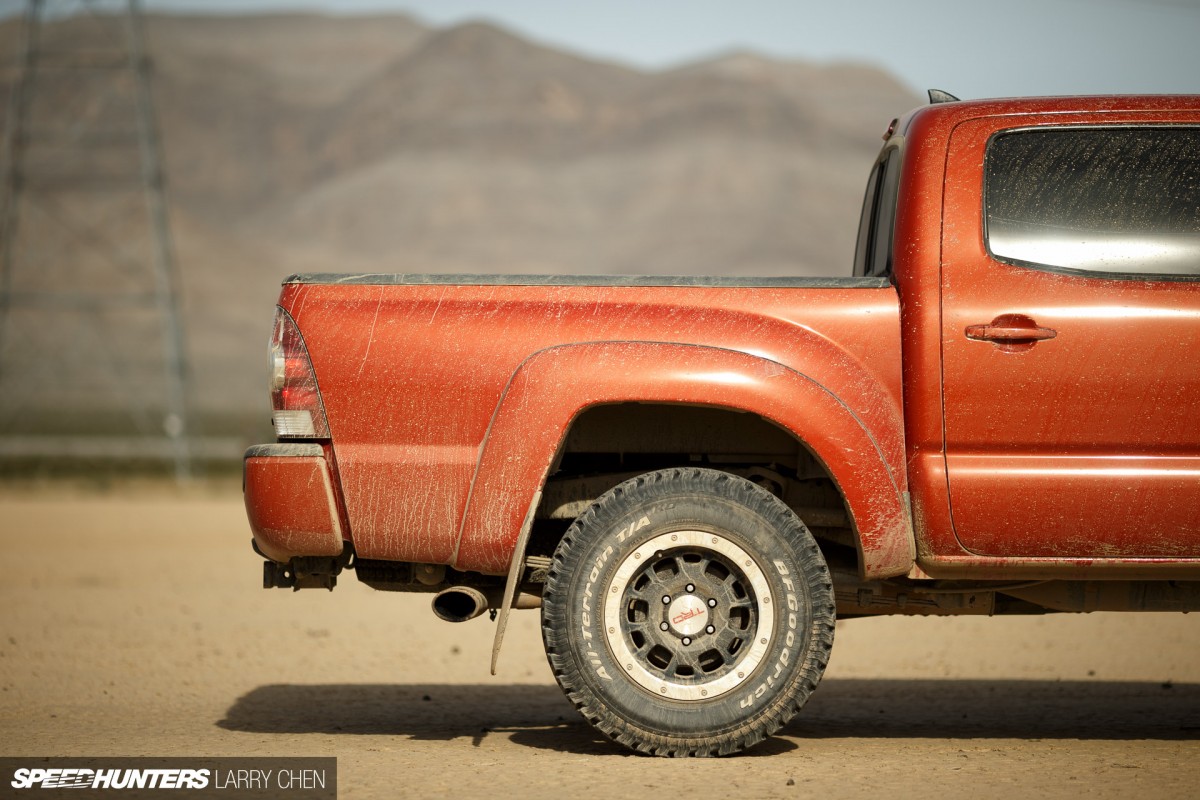 The 16-inch TRD Pro wheels looked fantastic, and I think the black finish works perfectly against the glowing orange paint.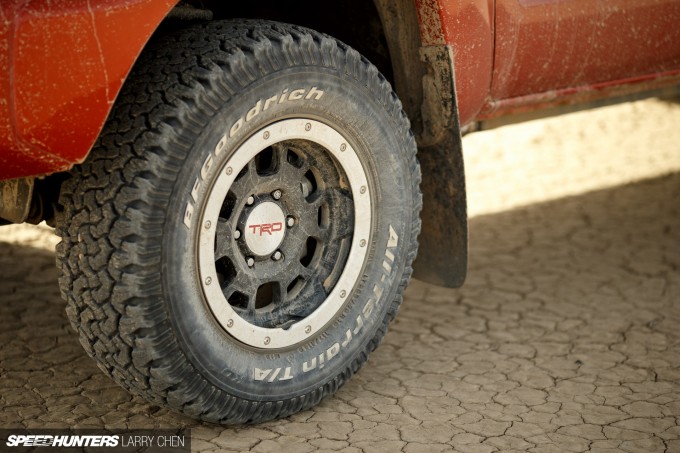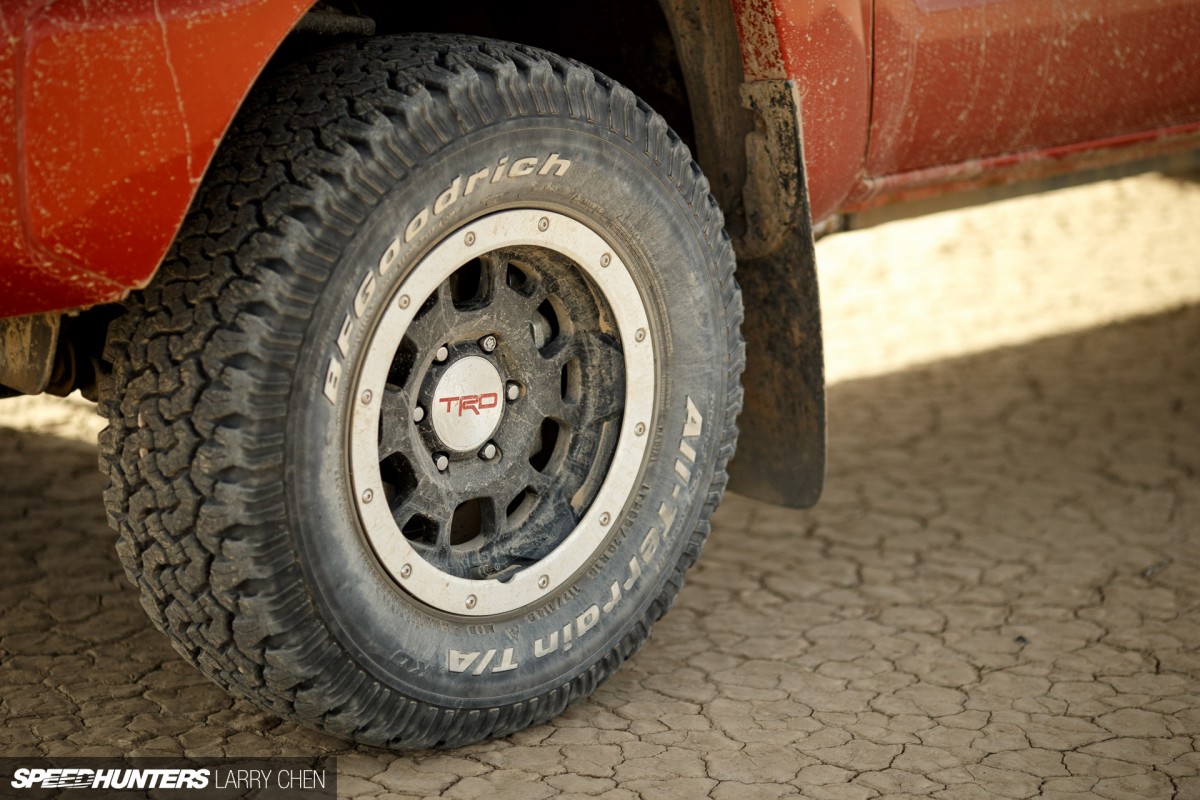 The BFGoodrich All-Terrain T/A tires provided plenty of traction off-road, and they were not terribly noisy on the streets either.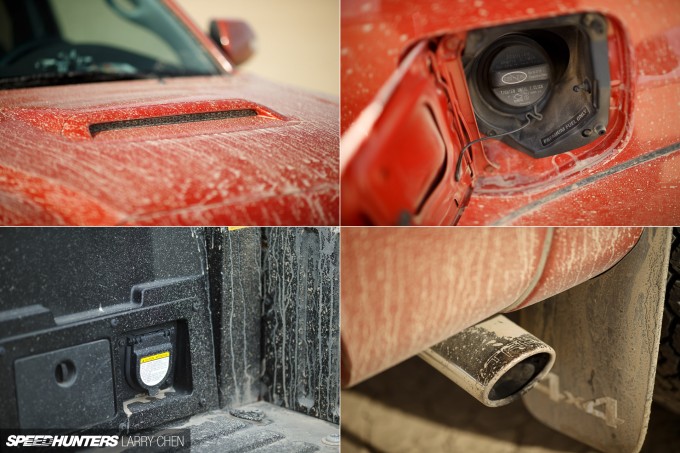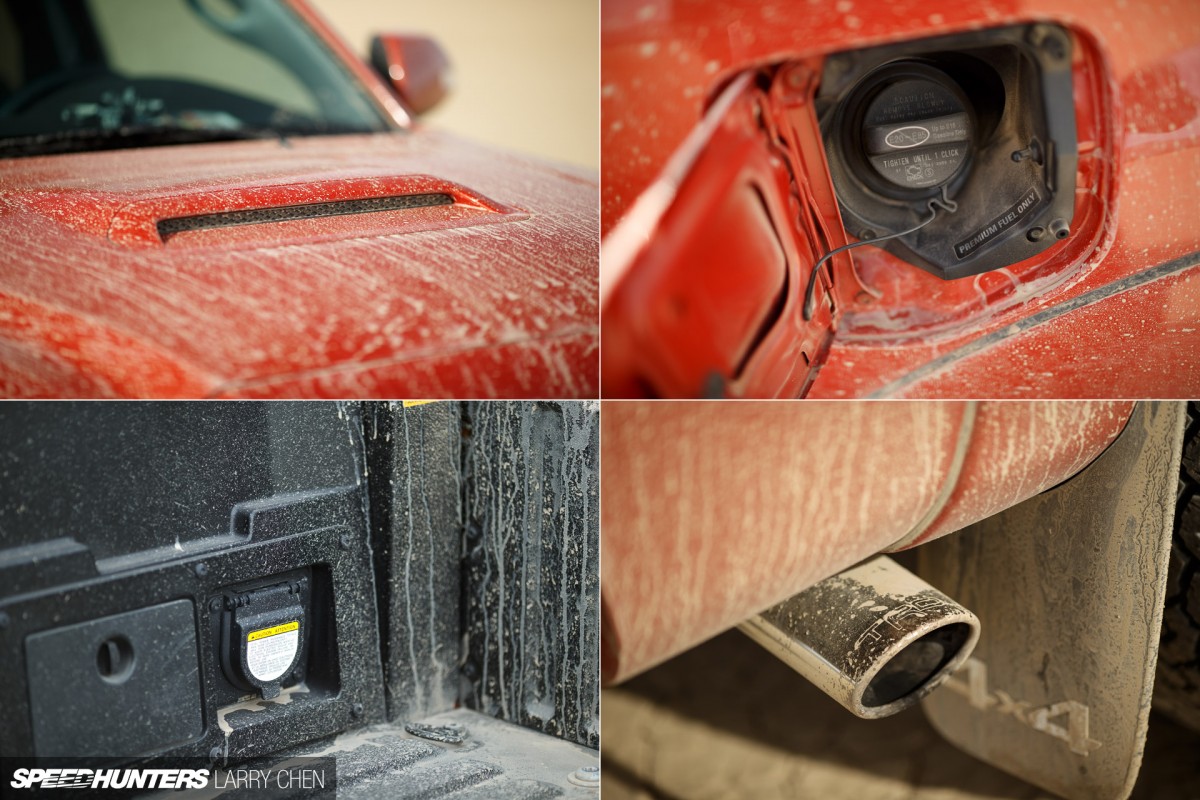 The exhaust note is nice and deep, and every time you start the truck, it gives a nice growl. One thing I should mention is that this truck had to be run on premium fuel due to the addition of the supercharger. The 115V/400W deck-mounted AC power outlet came in handy a few times when our camera batteries needed charging.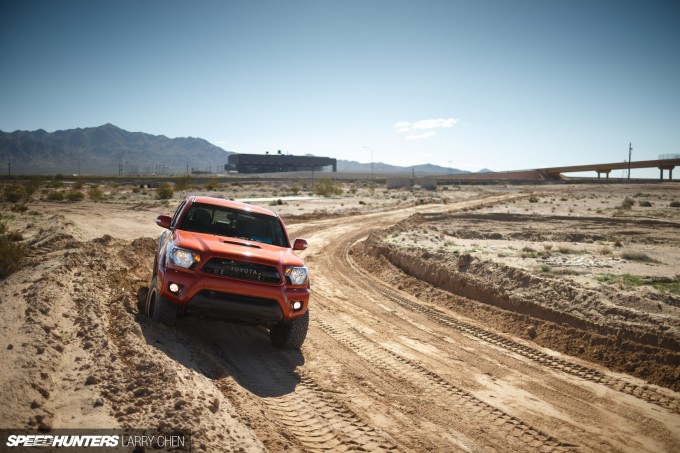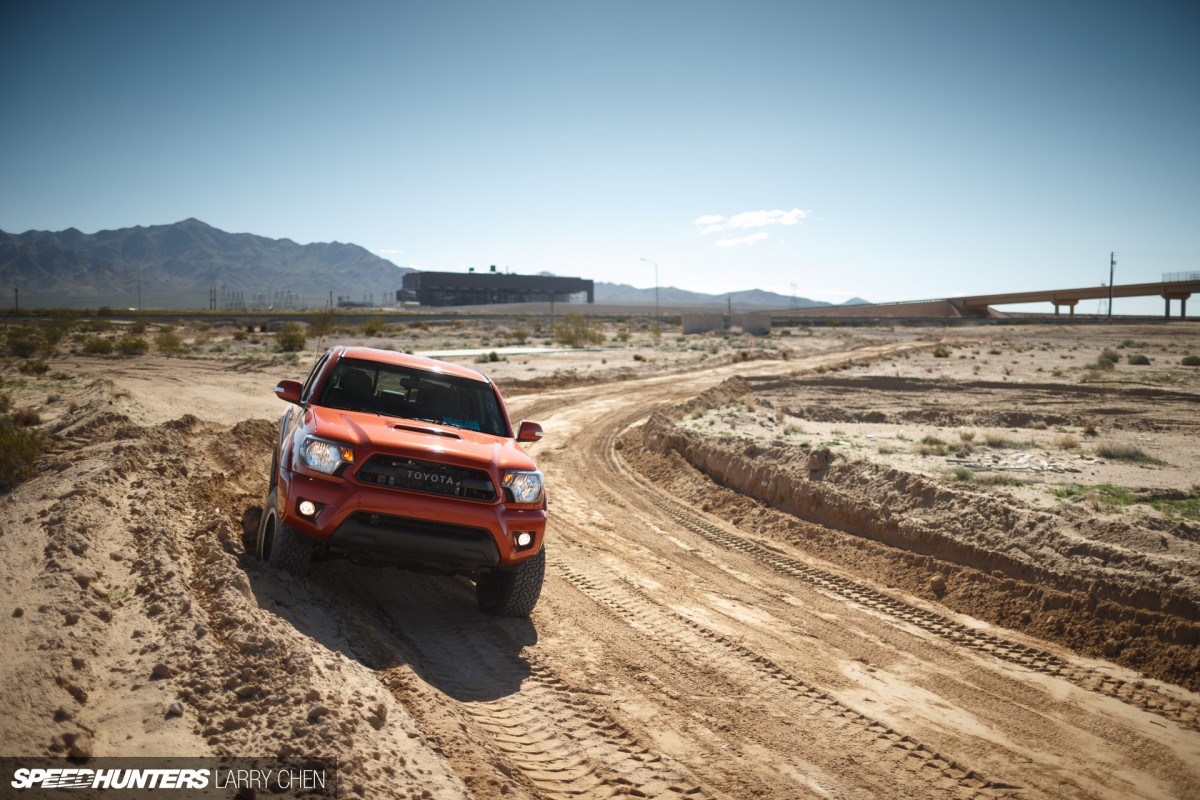 Aside from the Ford F-150 SVT Raptor, I have not really noticed any manufacturers going out of their way to build off-road-ready trucks. But I can see why it would be a tough market to crack, because generally off-road enthusiasts want to build a truck from the ground up.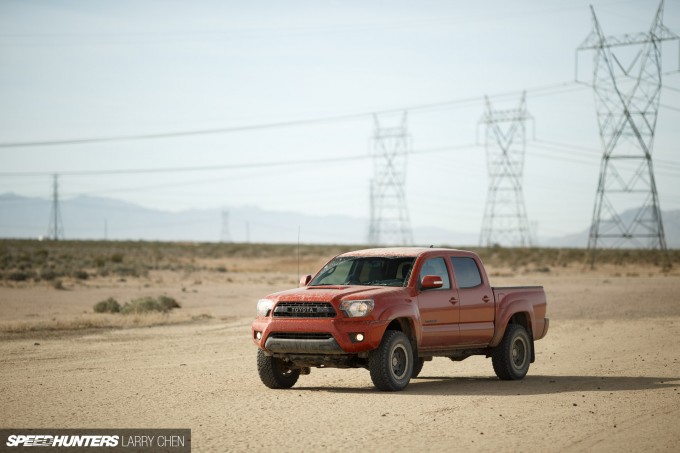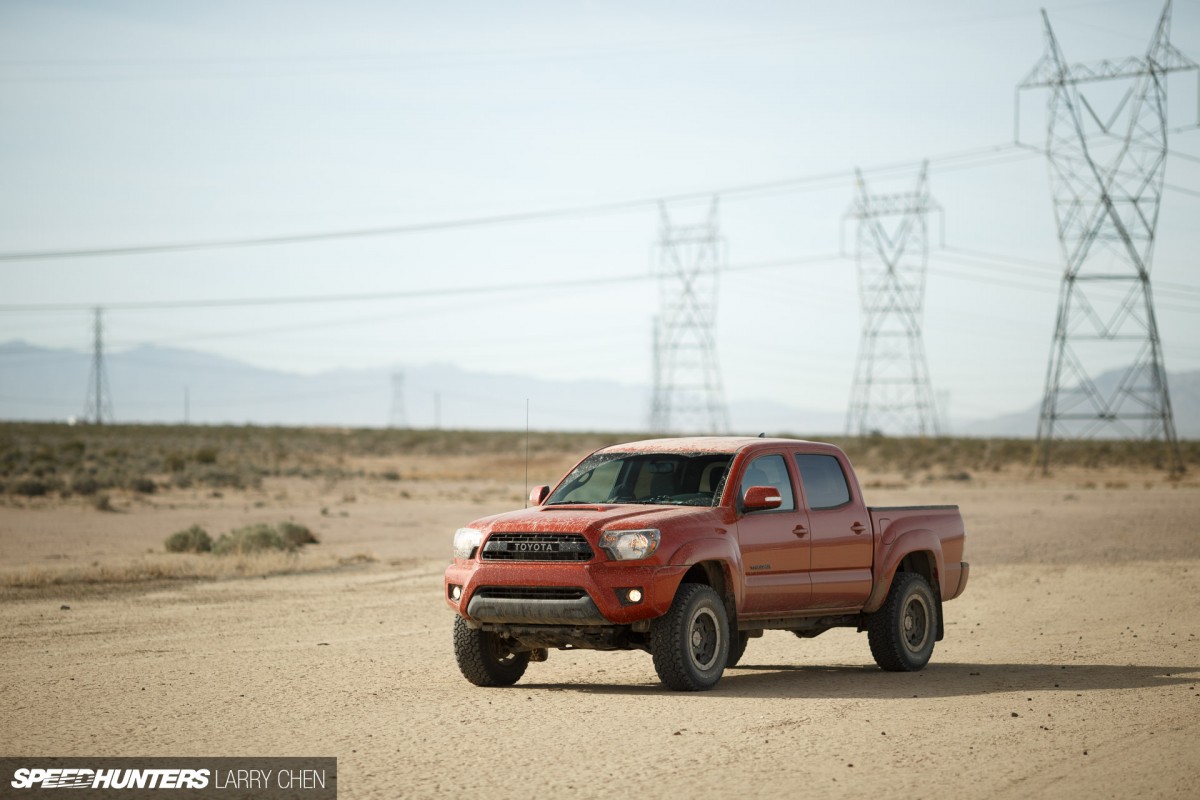 That said, I really think Toyota is headed in the right direction with these three TRD Pro edition off-road vehicles. They are only building 7,500 in total across all three versions, so hopefully they sell well, because I really want them to continue with this trend of awesome out-of-the-box trucks.
Larry Chen
Instagram: larry_chen_foto
larry@speedhunters.com
Additional Photos by Louis Yio