Bucket List
On any other morning, you'd find nondescript local traffic slowly negotiating the roundabout below, as people go about their daily business. But this particular day was different. It was the fourth and final day of the Spanish stop on the 2014 World Rally Championship (WRC) calendar, and the region's diehard rally fans had flocked to this prime hillside spectator spot in their thousands to witness one of coolest motorsport spectacles I've ever pointed my camera at.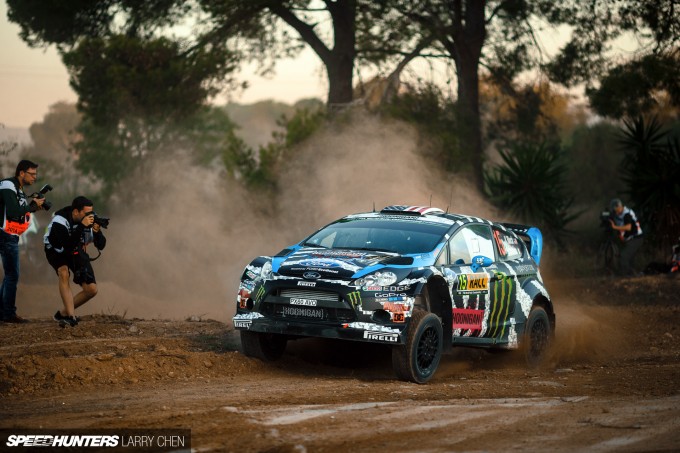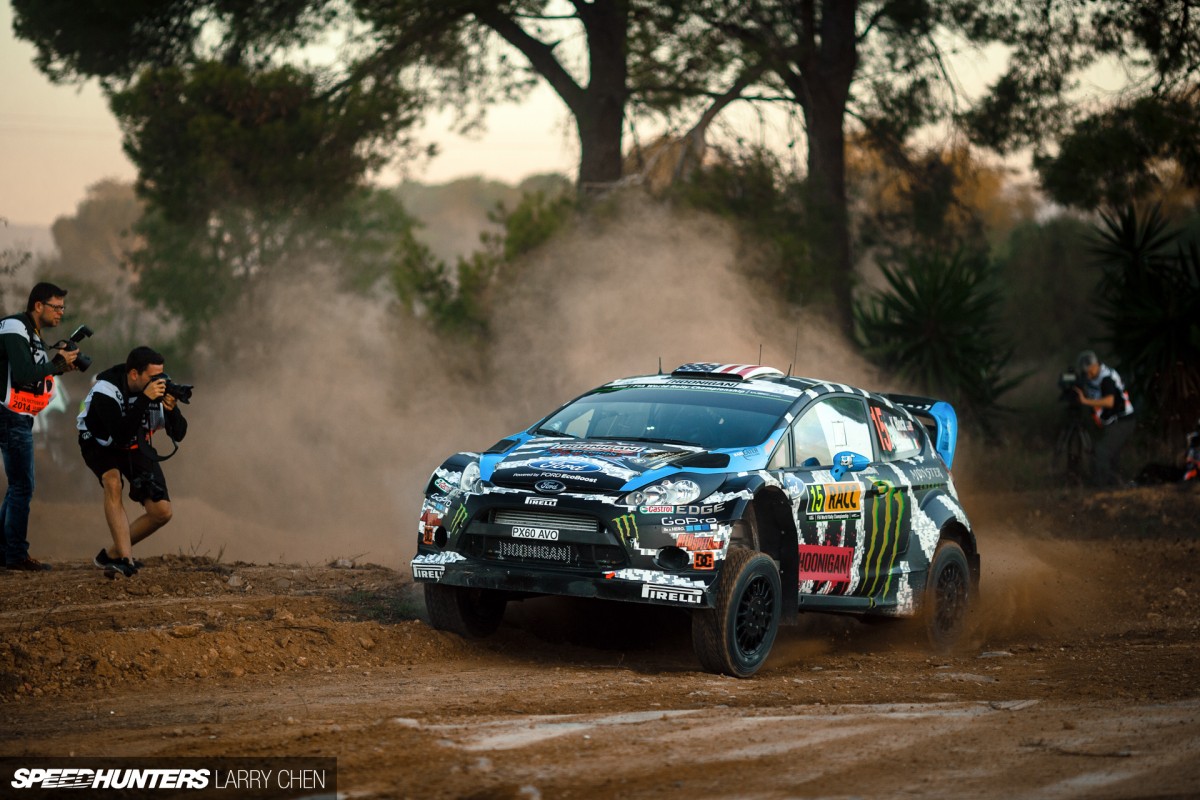 I have an automotive event bucket list, and just recently I was able to check the box next to the 'WRC' entry.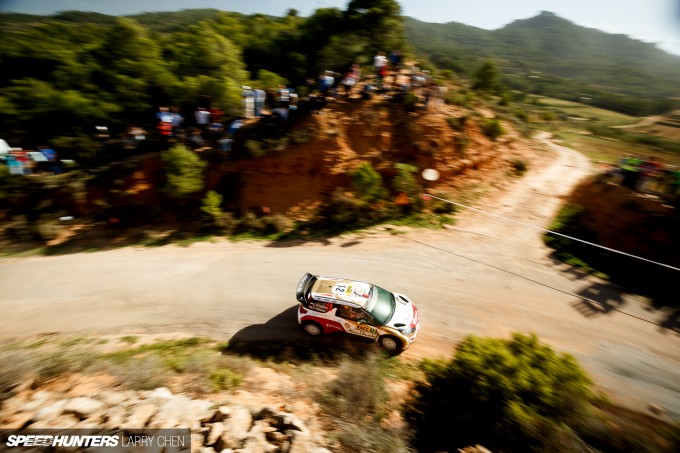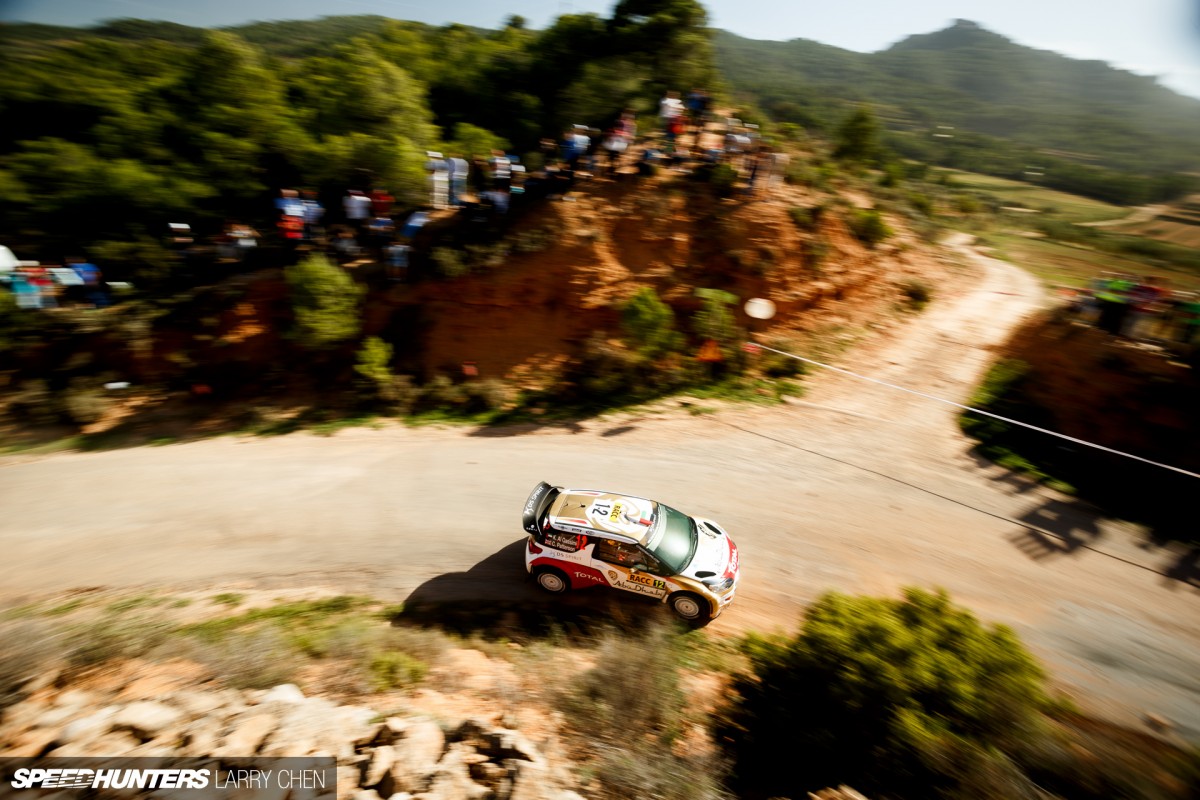 RallyRACC-Rally de España was my first ever taste of proper special stage rallying, and it tasted good.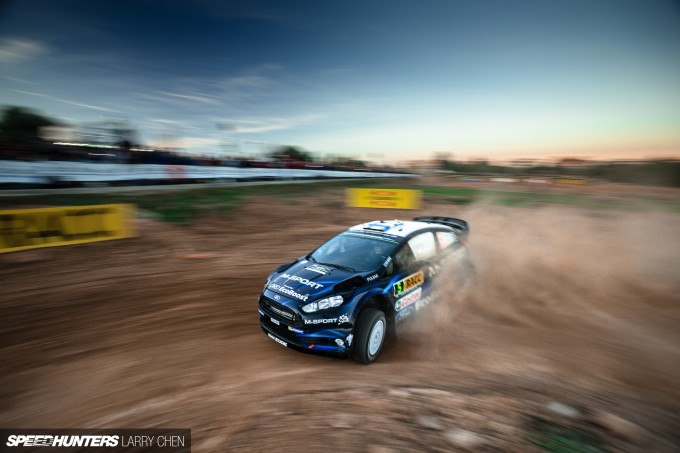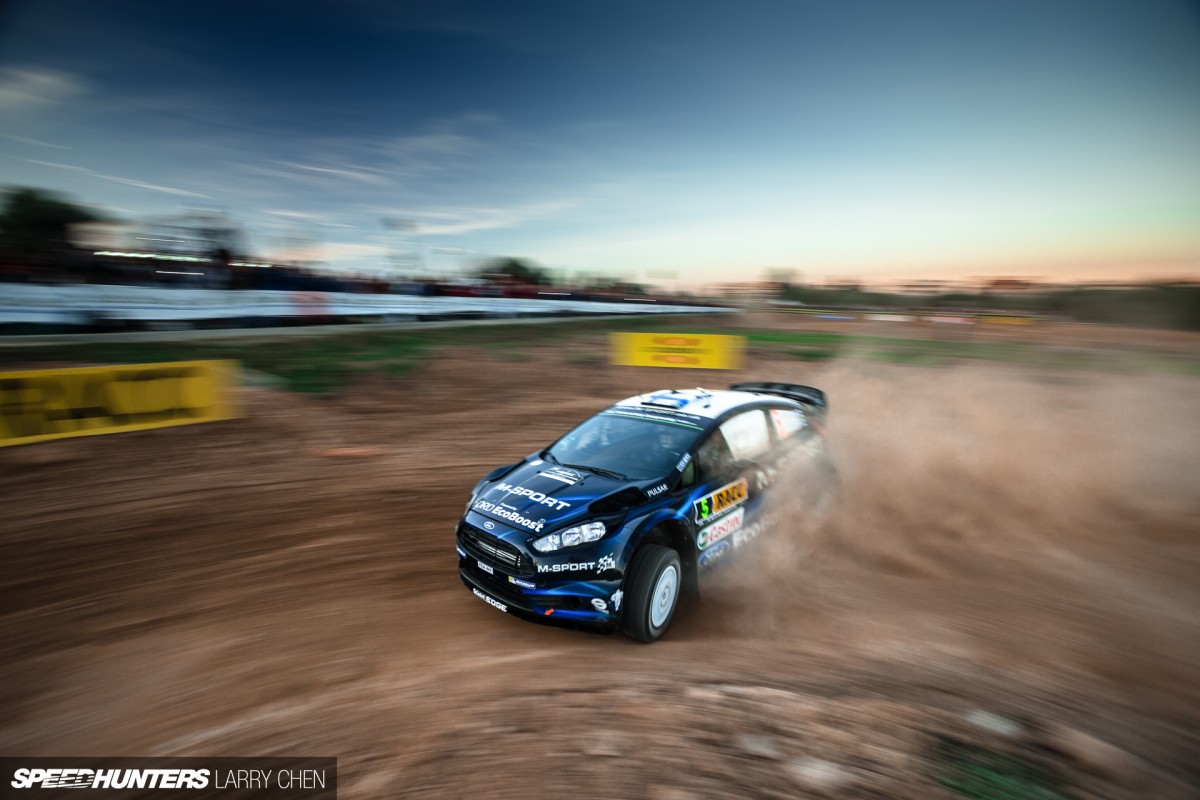 Growing up in Los Angeles, rallying is something I was never exposed to. NASCAR racing on a banked concrete jungle, yes; high speed four-wheel drive slides on gravel roads, no.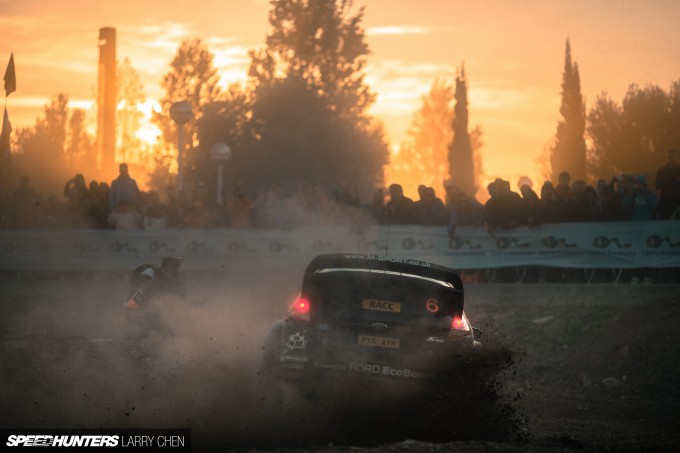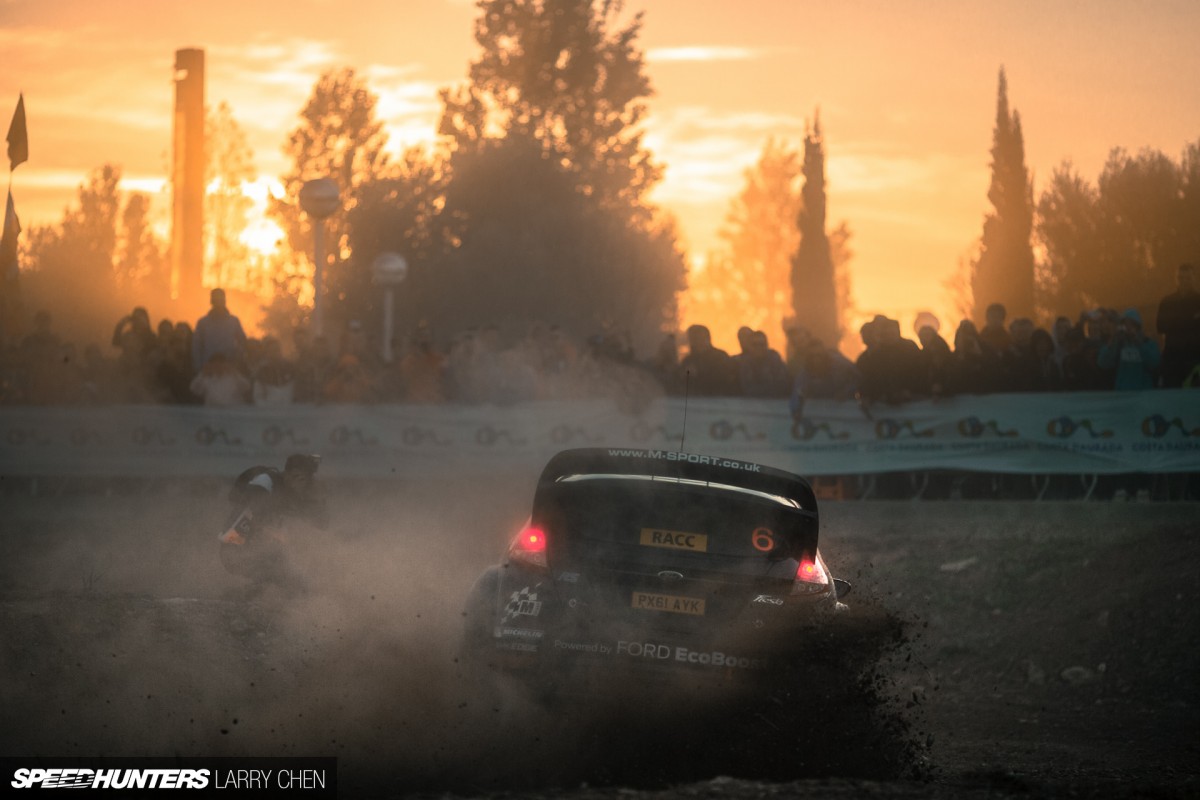 Of course, I knew that the motorsport existed, and that its highest form, the WRC, had a huge following in many countries around world. But given its relative obscurity in the US, it was one of those things that I thought I might never get to experience in person.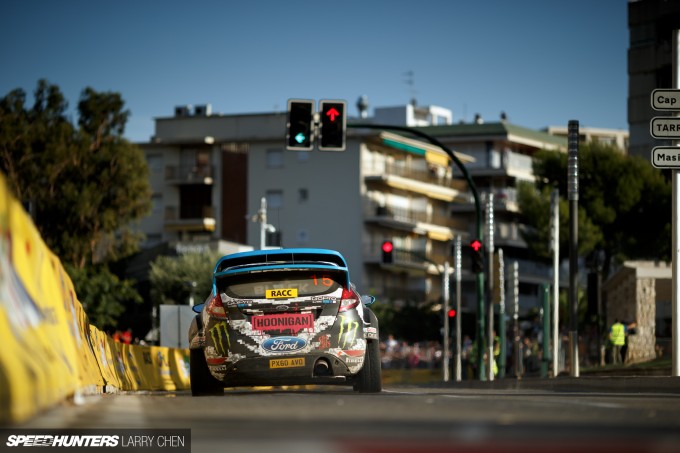 That was until Ken Block told me that he would be competing in the 50th running of the iconic 'Rally Catalunya' event, and that his Hoonigan Racing Division team were keen to show me what the WRC was all about – firsthand. It was an offer that I simply could not refuse.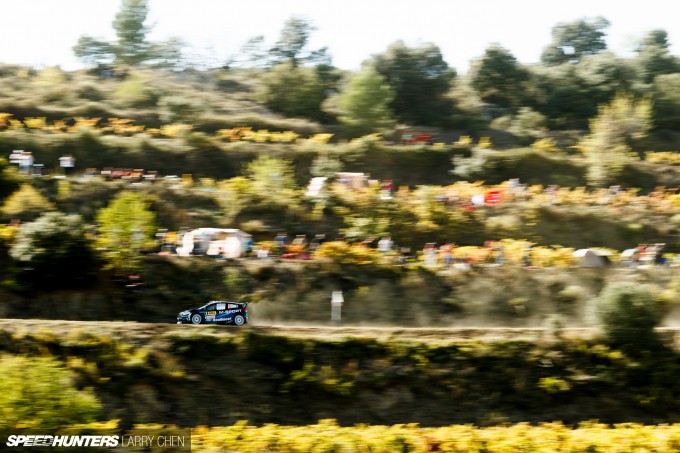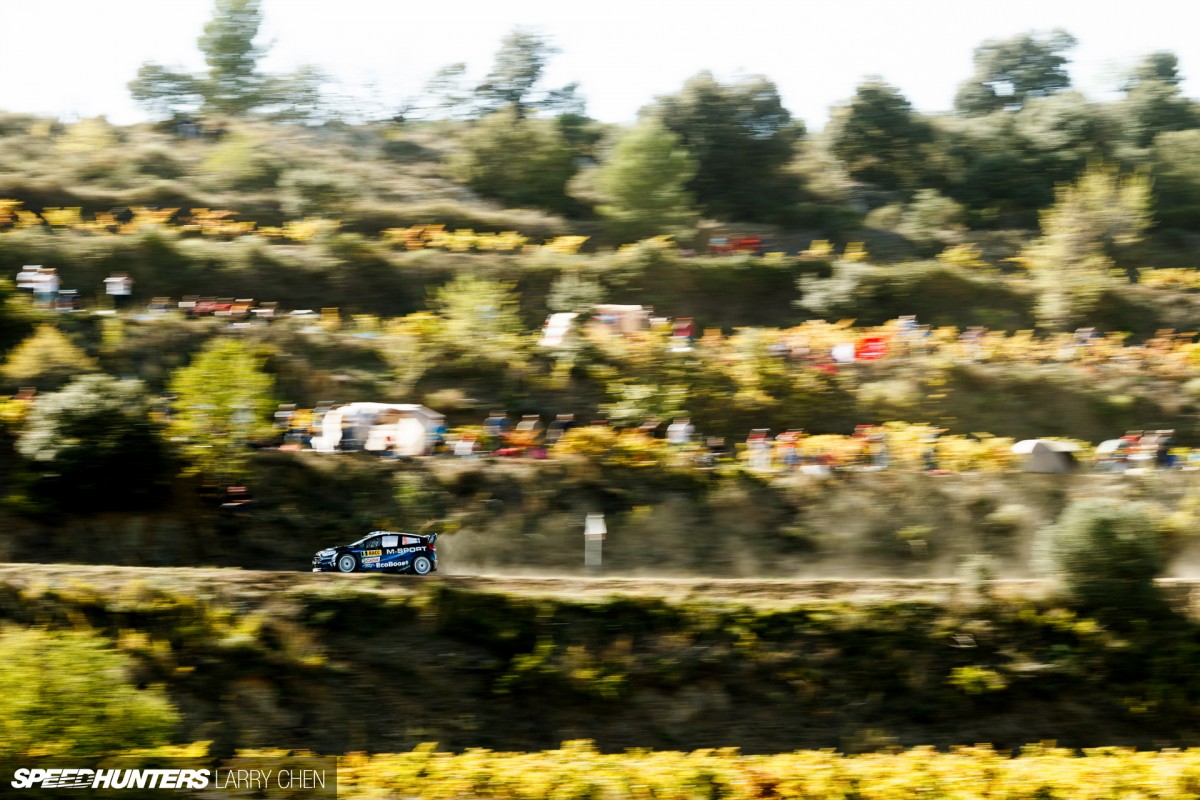 The Spanish round of the WRC is held in the Catalonia region and run out of the holiday resort town of Salou on the country's northeastern coast. It's also one of handful of events in the Championship that features both dedicated tarmac and gravel special stages.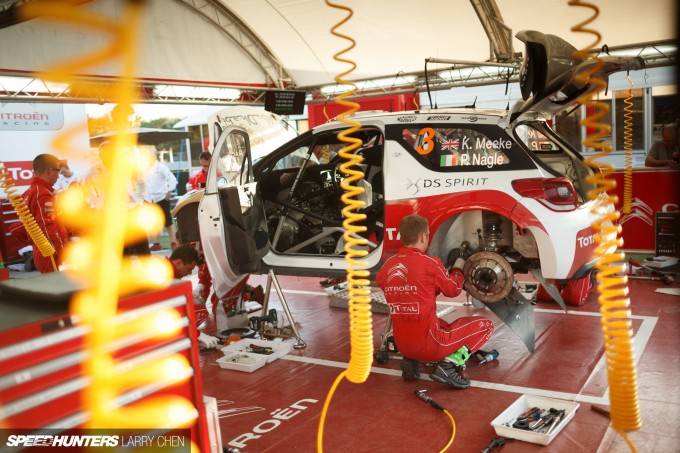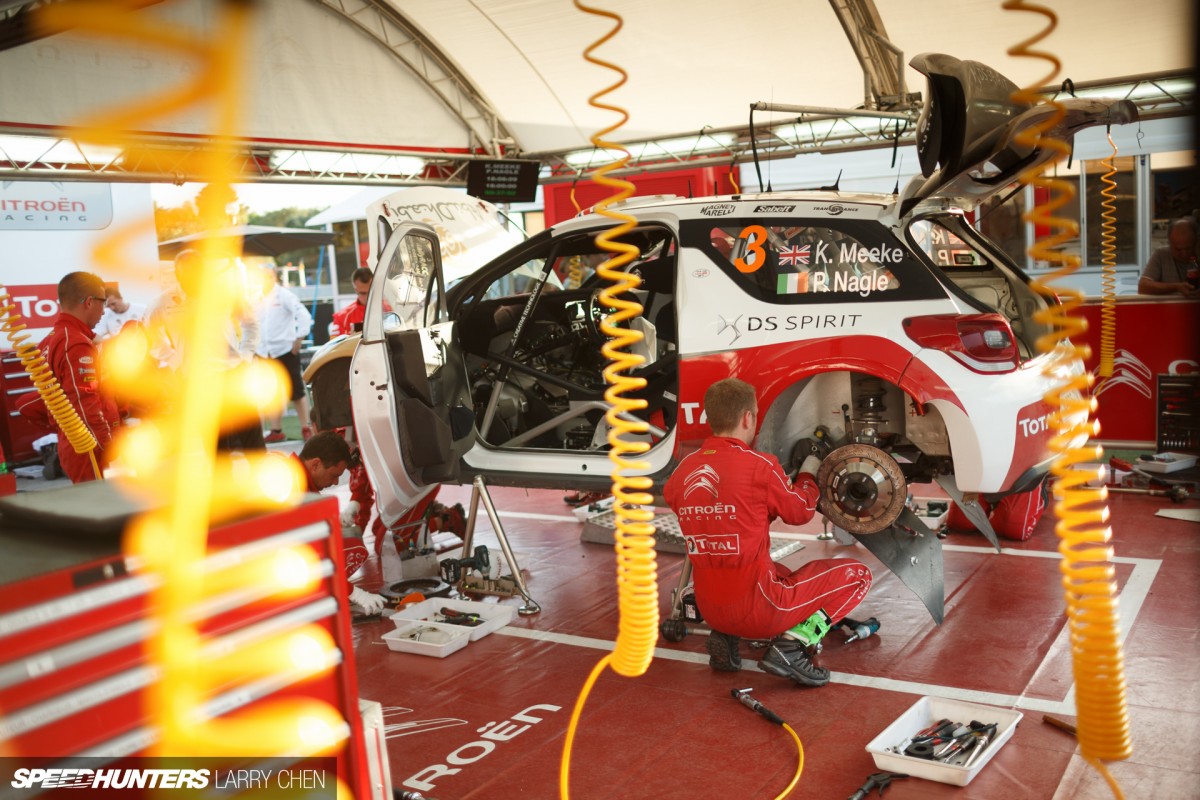 For me, that meant I'd get to see two quite different sides to the motorsport; for the WRC teams it meant major setup changes to the cars midway through the event. I'm not just talking about a switch from knobbly rally tires to semi-slicks here either, but suspension swaps, brake swaps, wheels swaps, and even the switching of turbos to alter the way the boosted 1.6-liter engines produce their power (300hp) and torque (up to 450Nm) in the top category.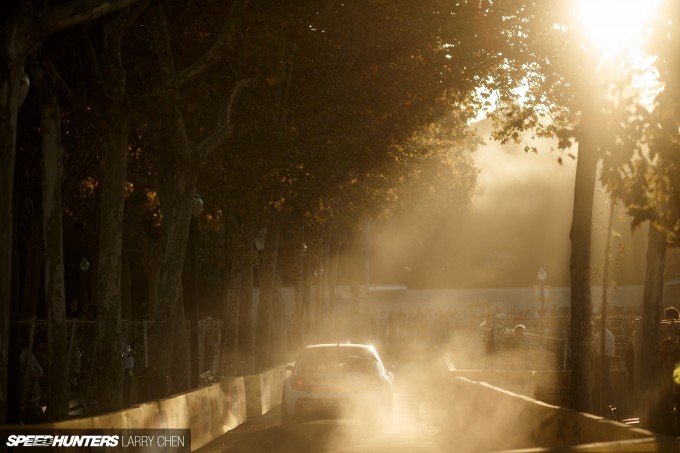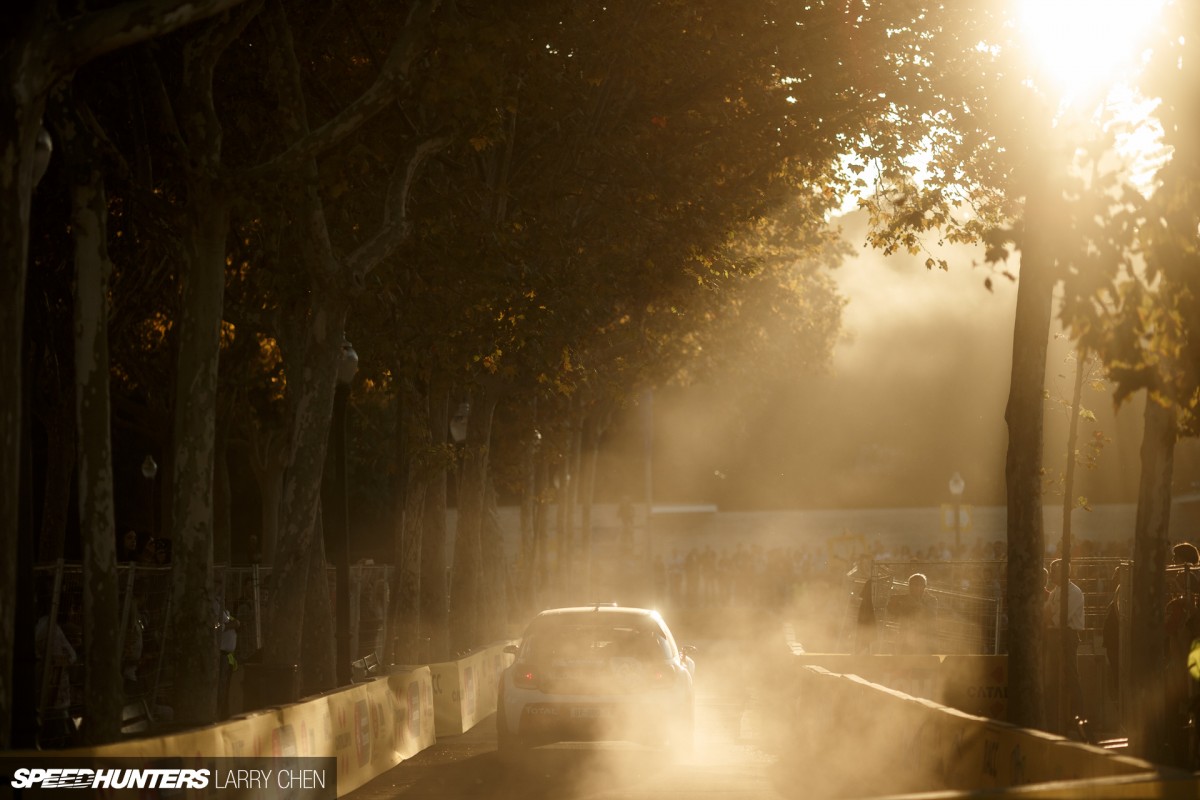 I'd also get to soak up one of the most picturesque events of the WRC season on Rally Catalunya's special anniversary.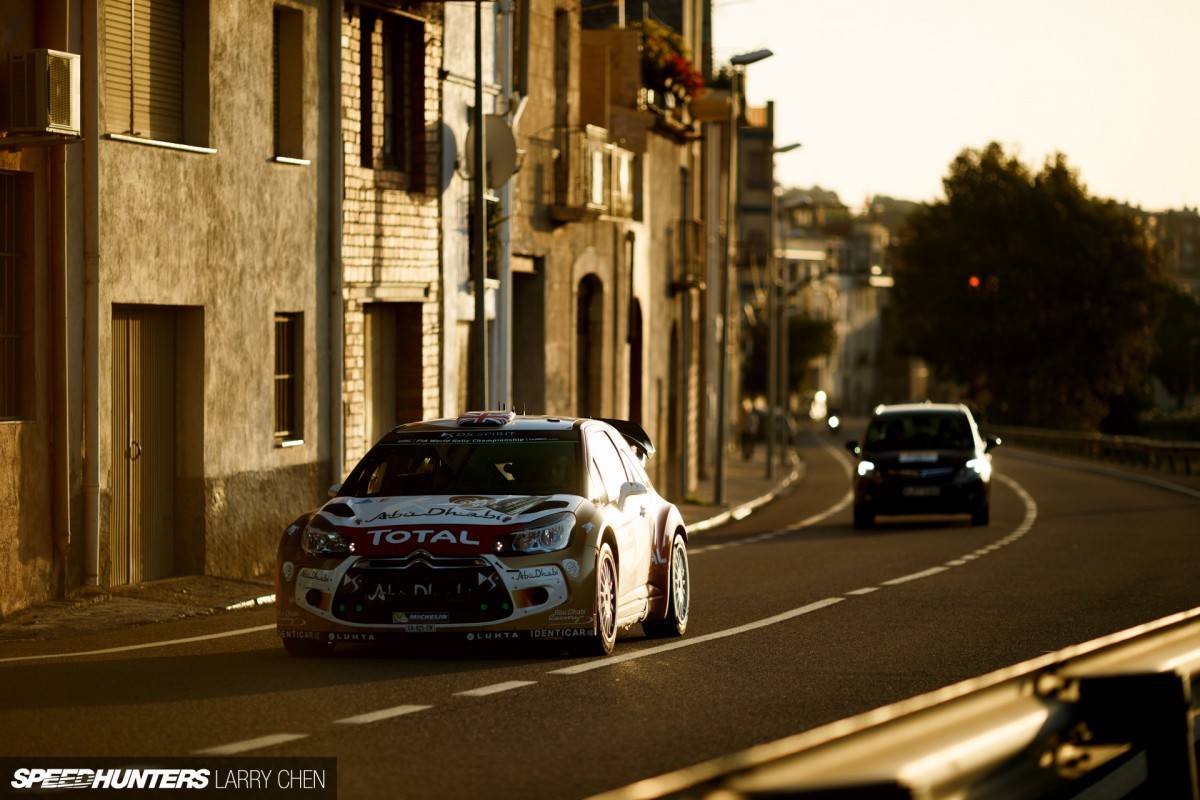 Because I didn't really know the ins and outs or rallying before I arrived in Spain, there was a lot to take in straight away. One of the first things that surprised me was seeing the competing cars transiting between the special stages on public roads. These touring stages are important too, because there's an allocated time that each team needs to arrive at the next special stage or service area, and if they don't check-in at the precise minute they're supposed to, time penalties are given.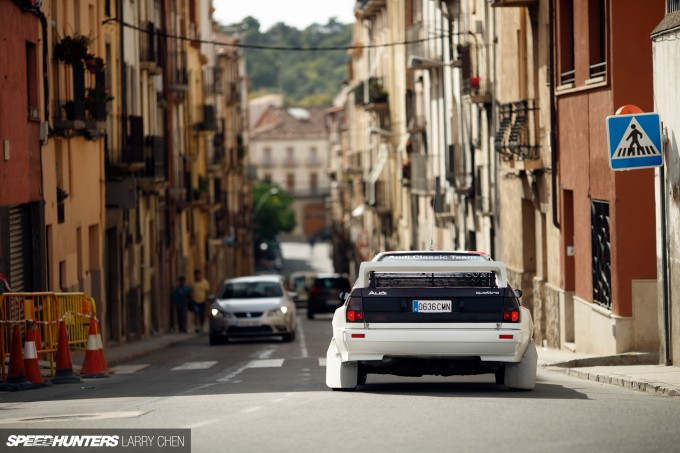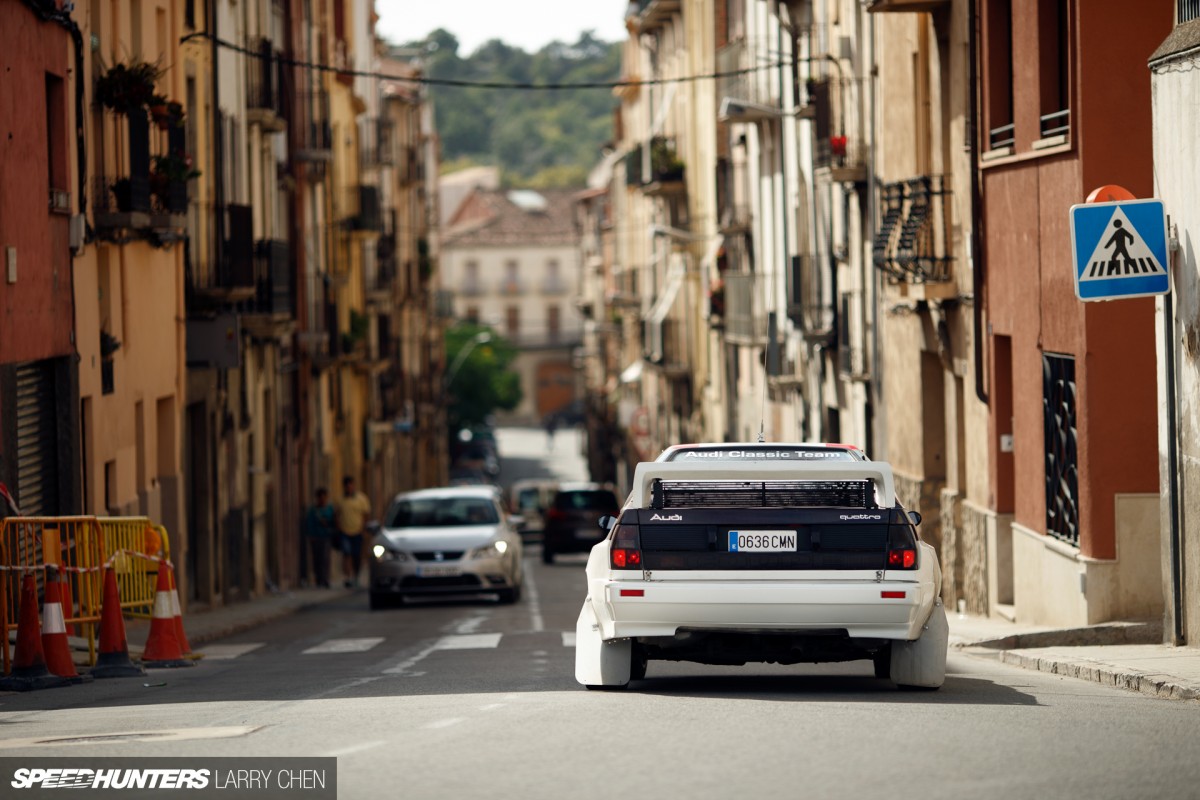 Seeing rally cars that had previously only existed in my dreams driving through Spanish streets really blew my mind.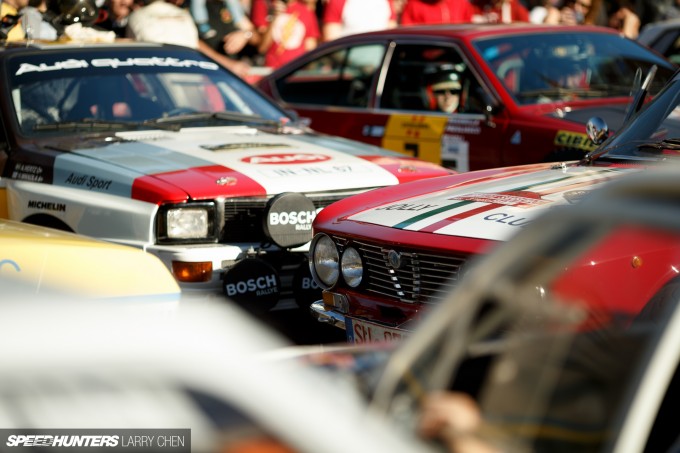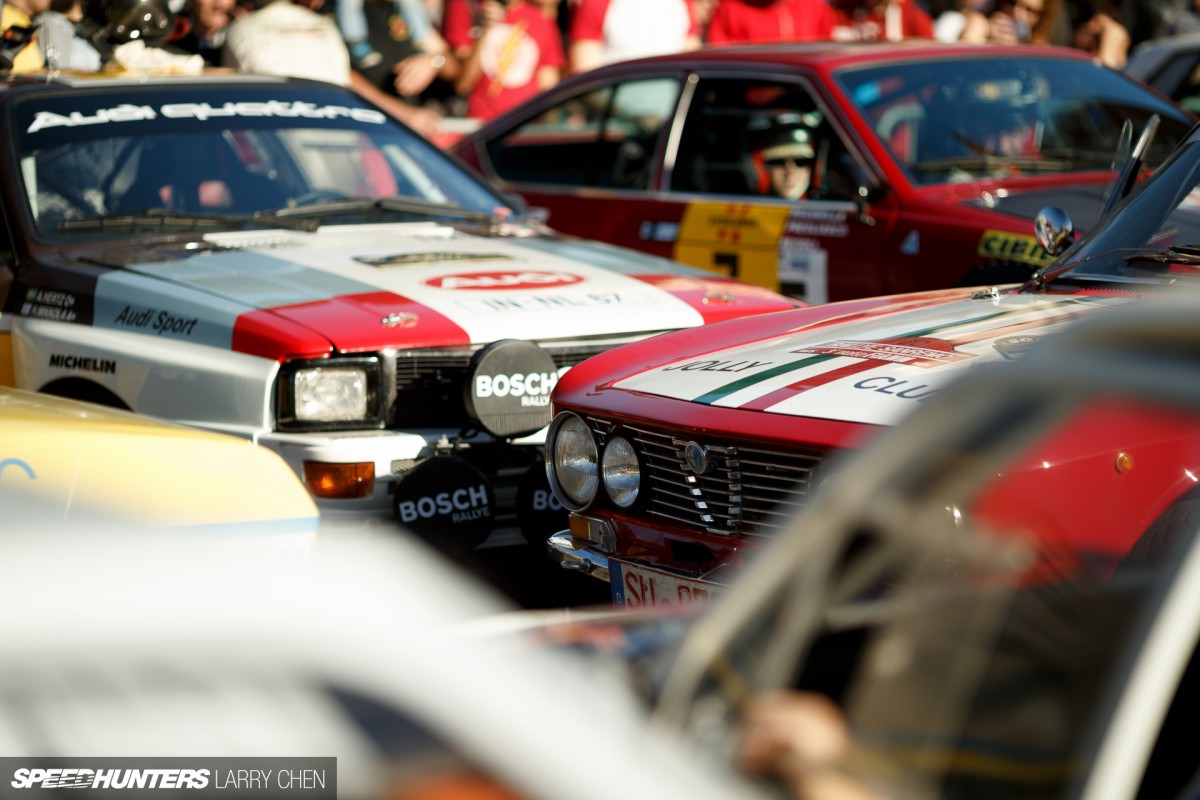 In addition to the state-of-the-art WRC machinery, there were plenty of local and historic cars taking part in a classic event that used the same route and took in the same special stages as the big guns.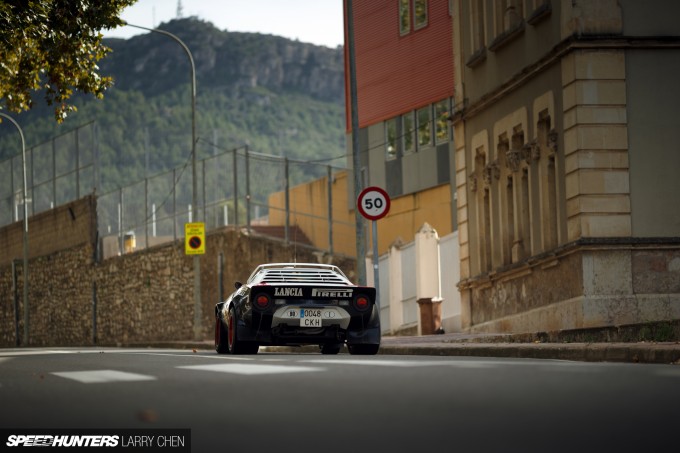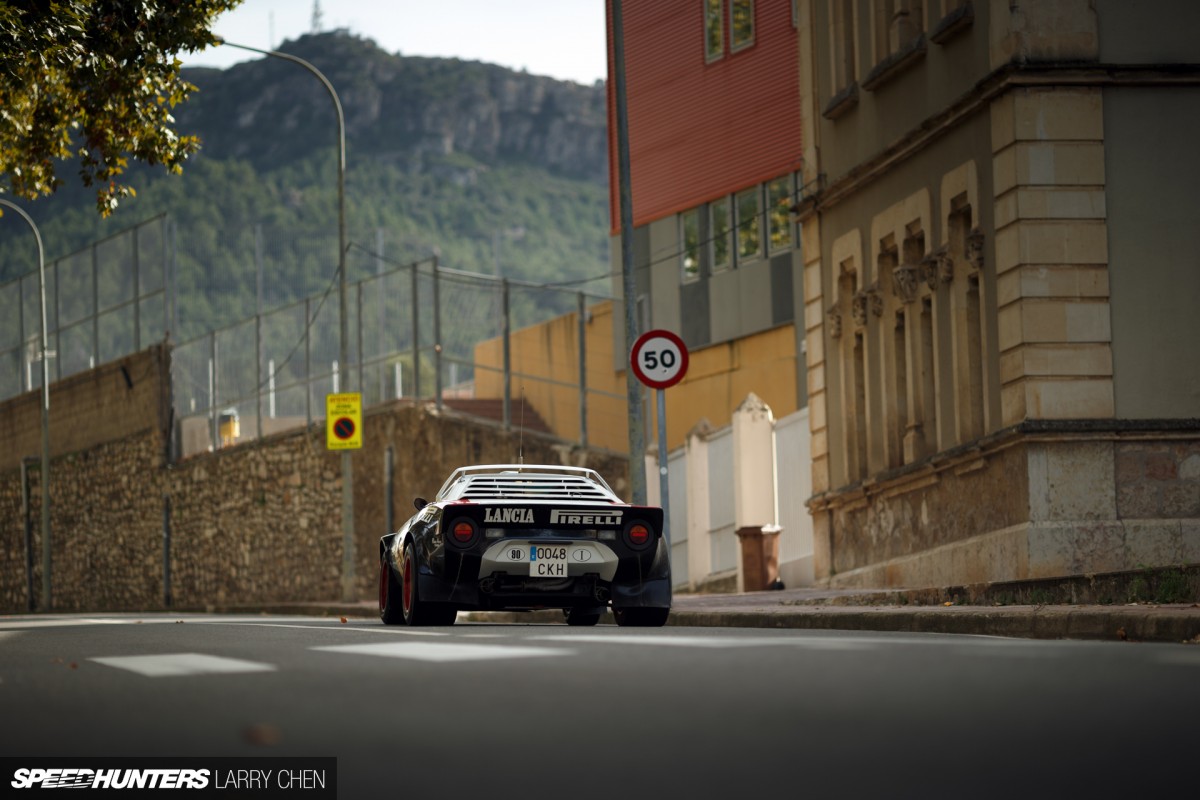 It was nice, because it gave me a small glimpse of what rallying was like all those years ago.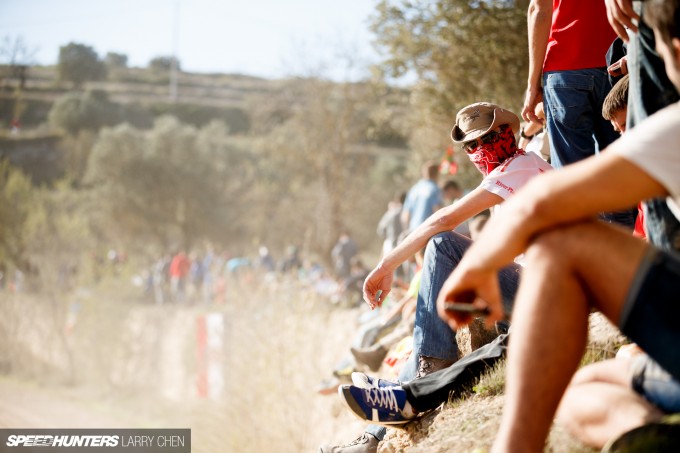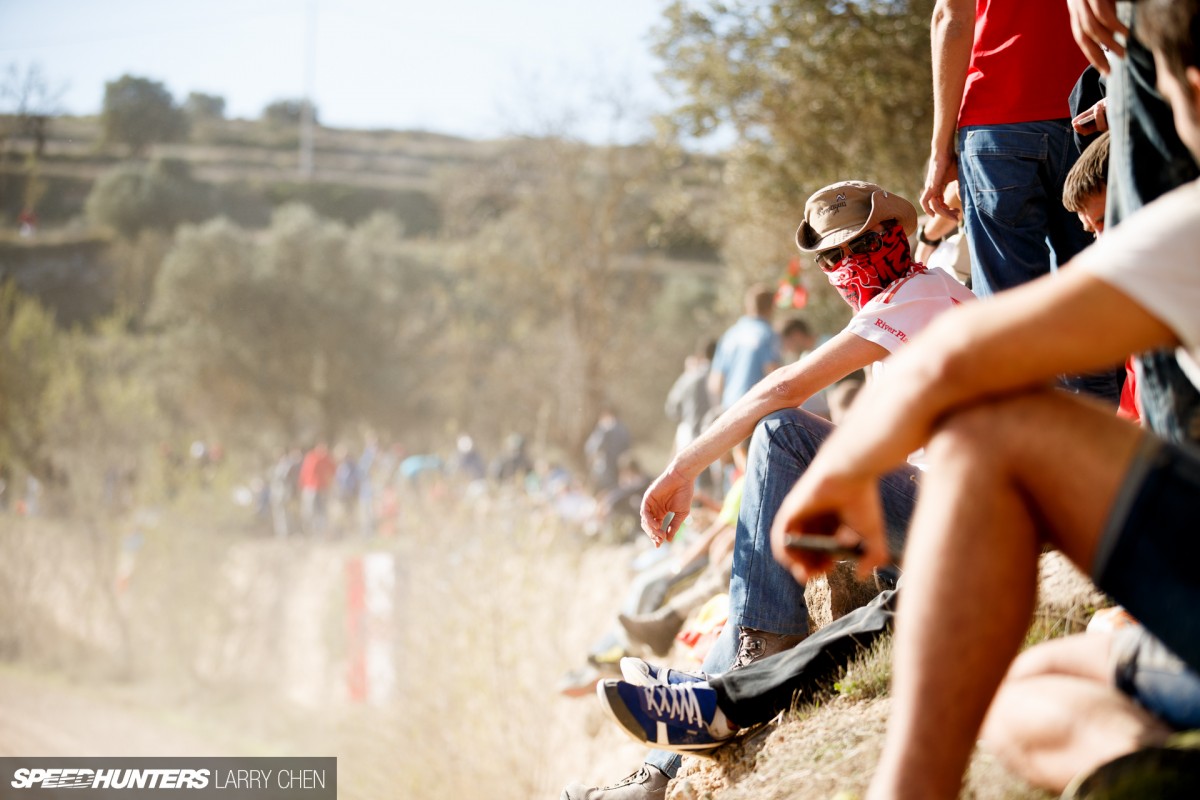 To top it all off, the Spanish fans were very passionate and vocal. I could not believe how many locals and tourists from around the world had come out to support their favorite drivers.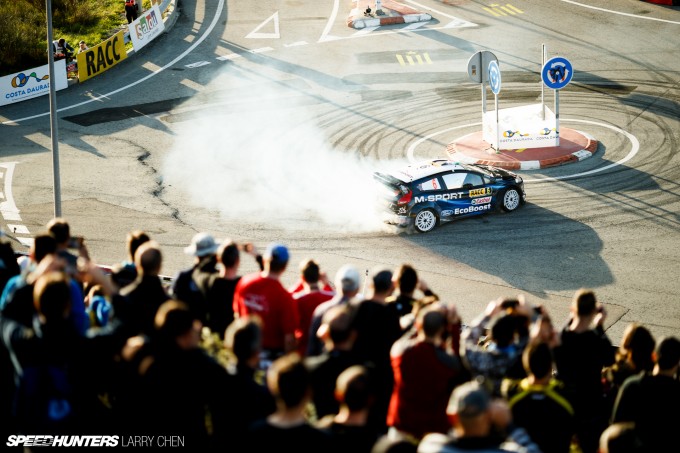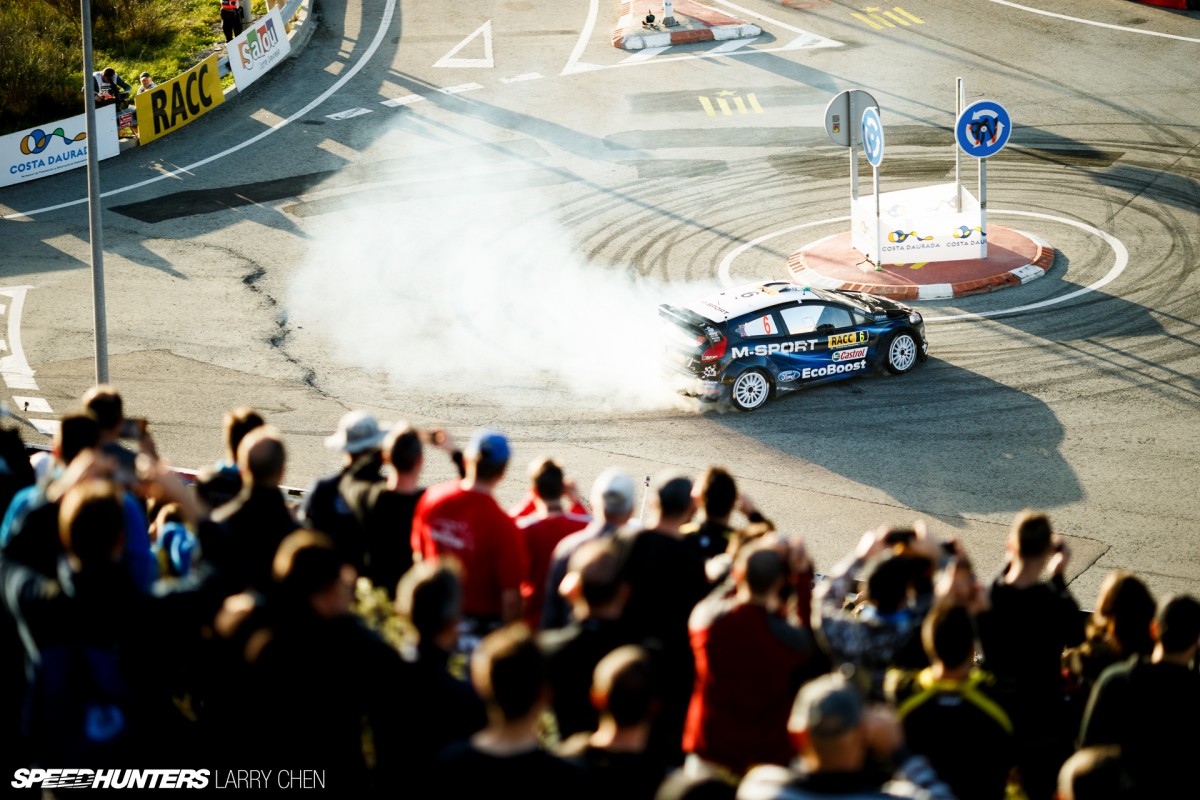 Before Rally de España my rally fix had only come from video games and YouTube, but experiencing it in person has completely changed my perception entirely. If all special stage rallies are this awesome, then sign me up for more!
Barcelona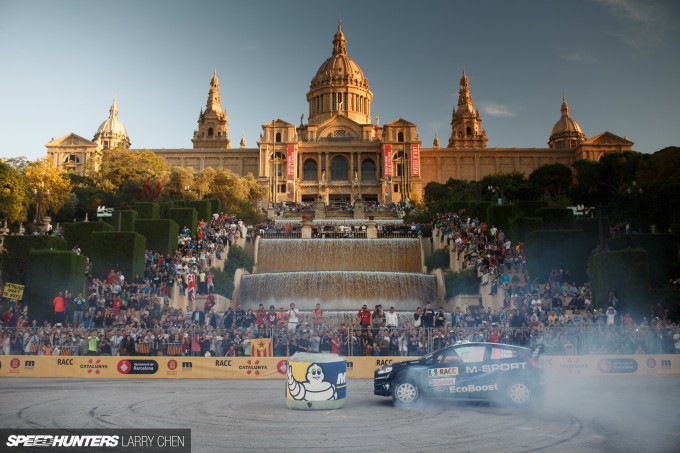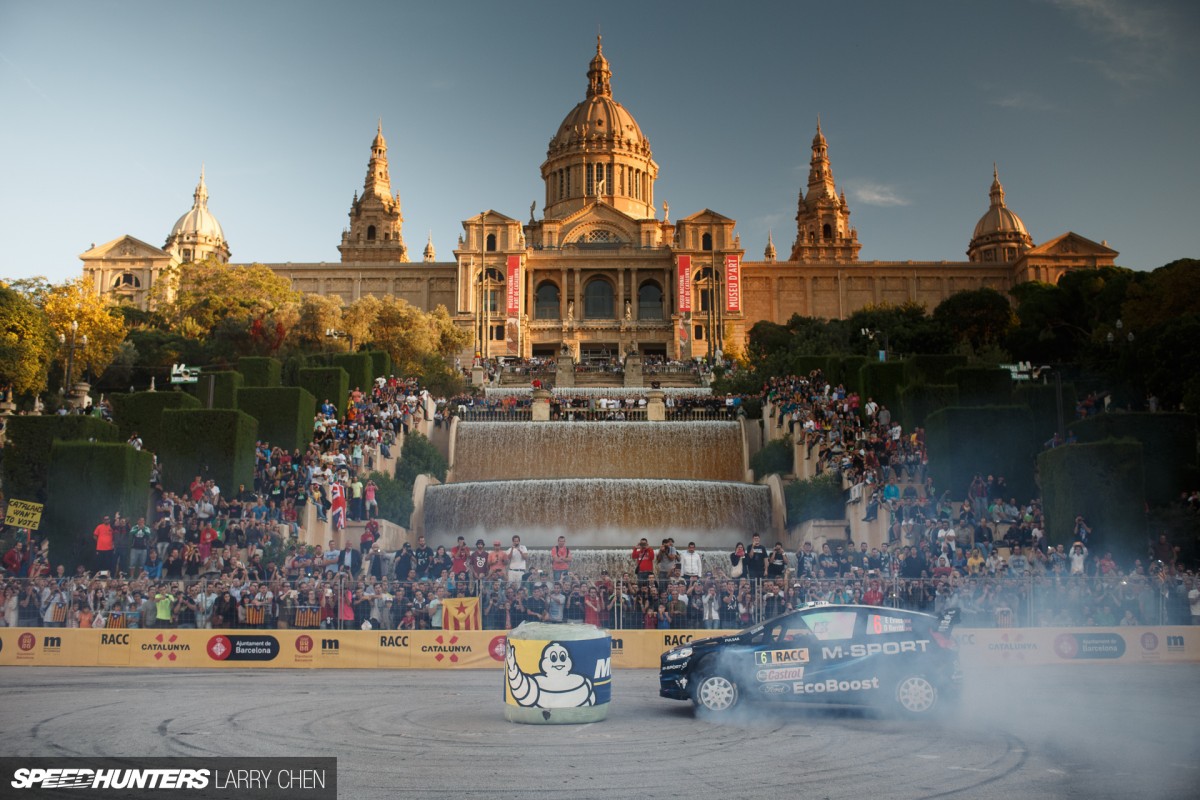 The first half of the rally was run on tarmac with SS1 (Special Stage 1) taking place right in the middle of Barcelona.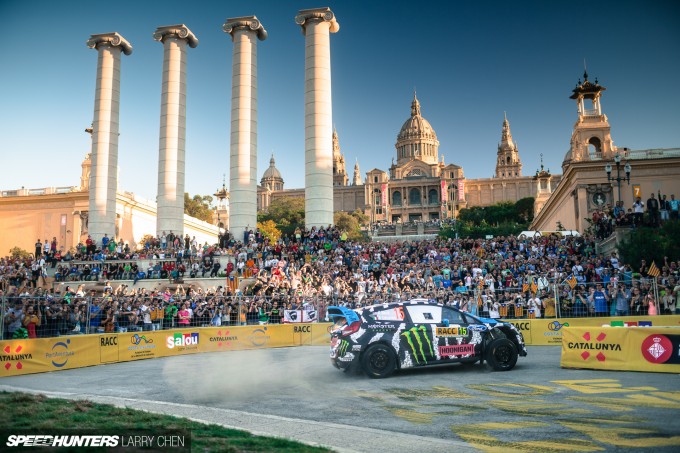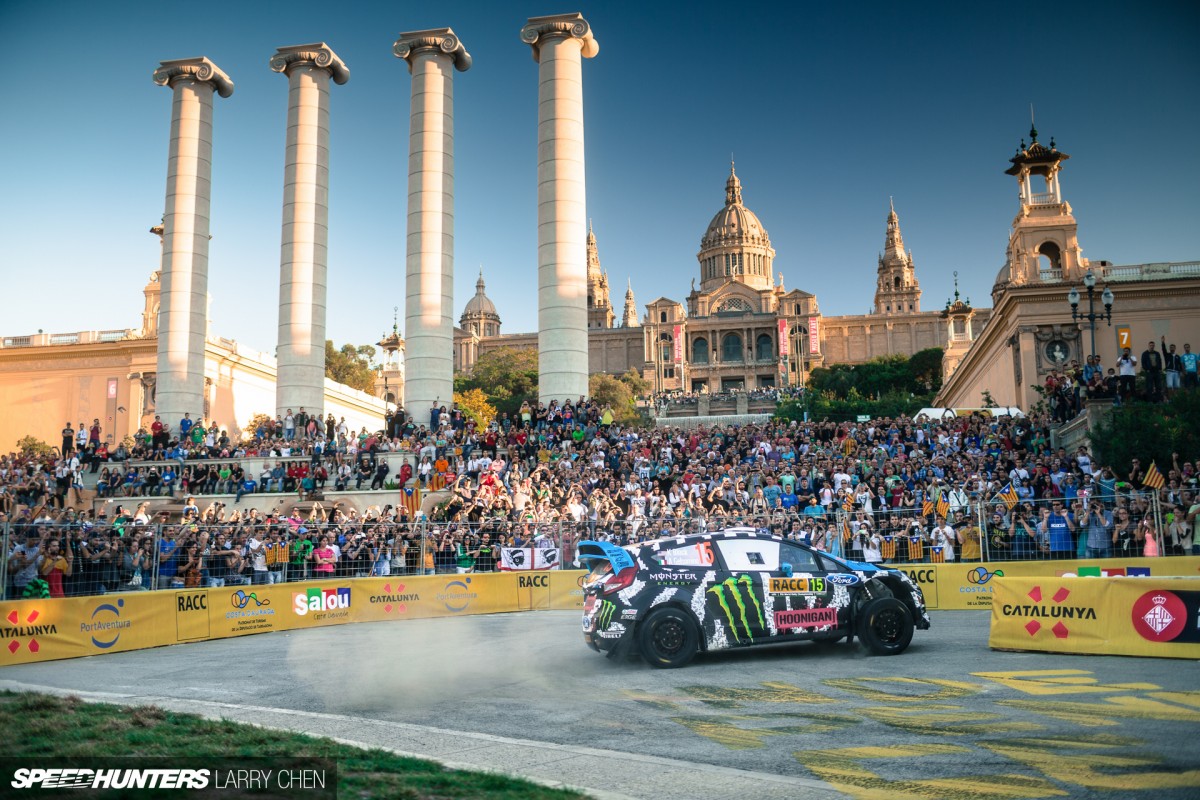 You don't really get a sense of how big of a deal these events are until you are in the thick of it all.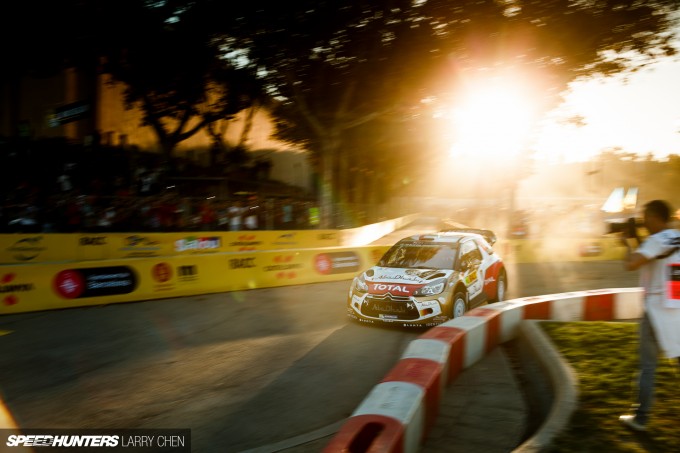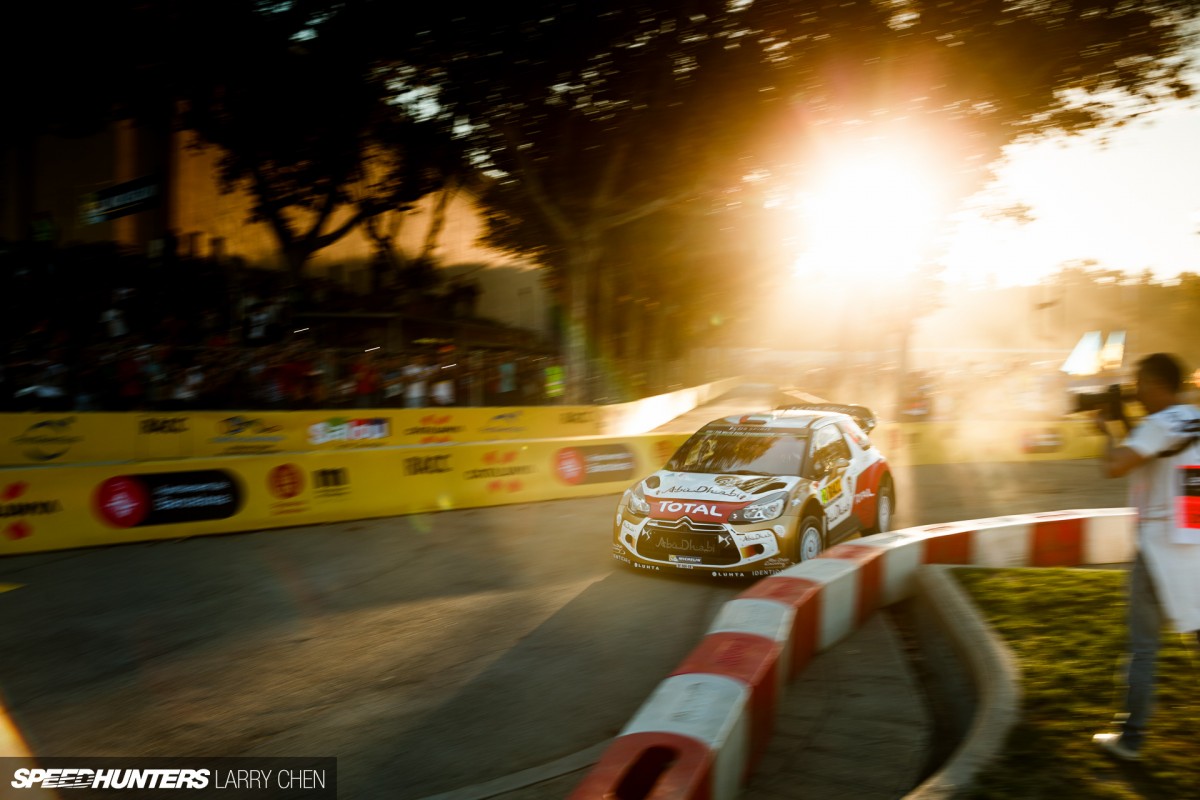 SS1 required the drivers to make two laps around a specially designed route that snaked in and around the streets. This would prove to be the easiest special stage of the rally to photograph, as there were a couple of opportunities to shoot each car. For the remainder of the event we'd only see the cars once on each stage as they flew past.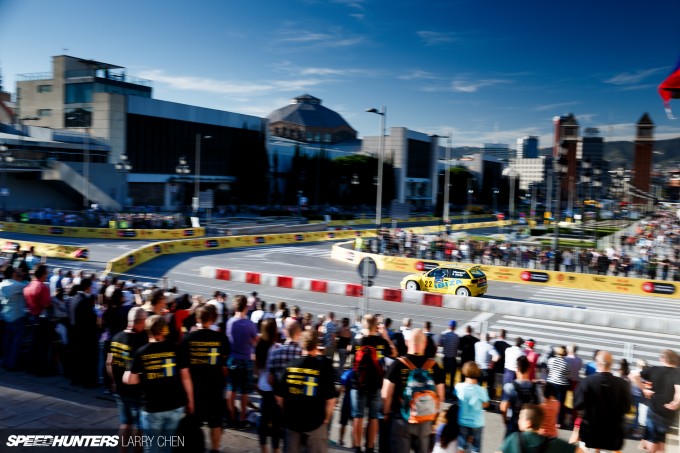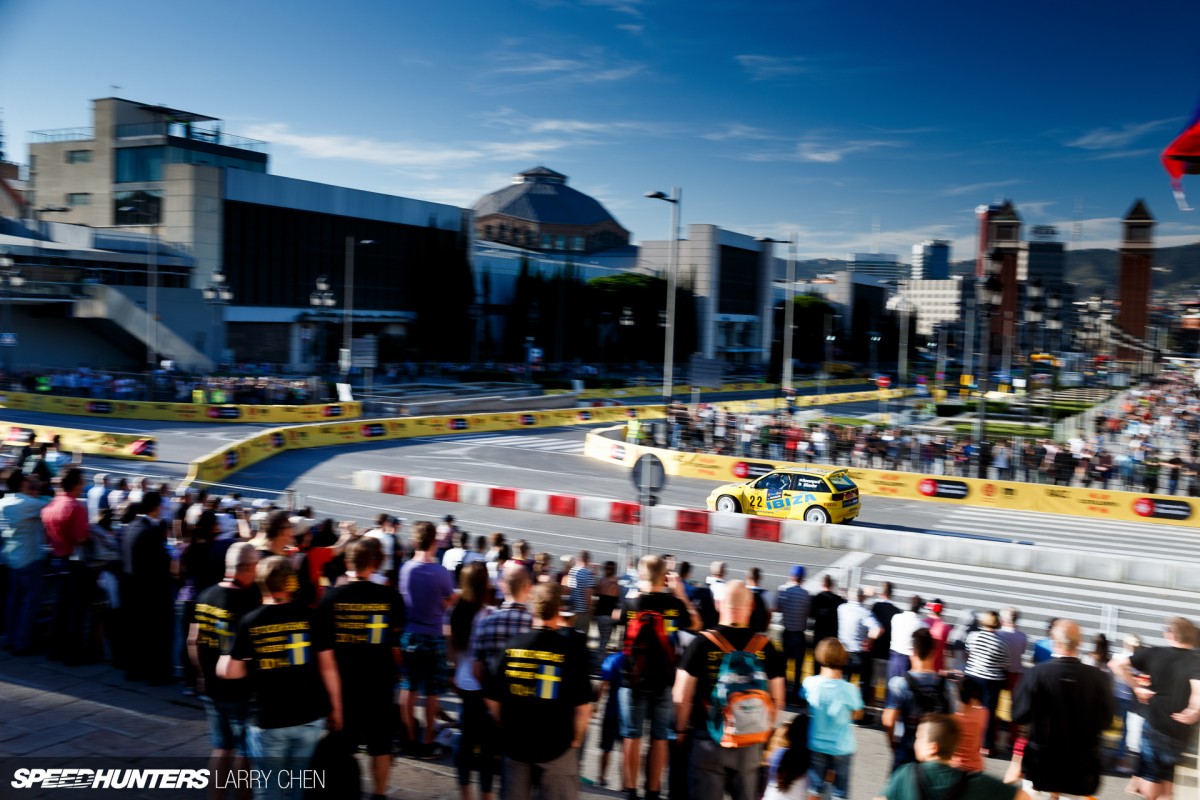 So many people had come out to watch the city stage that it was physically difficult to move from corner to corner. I wish motorsports were this popular in North America.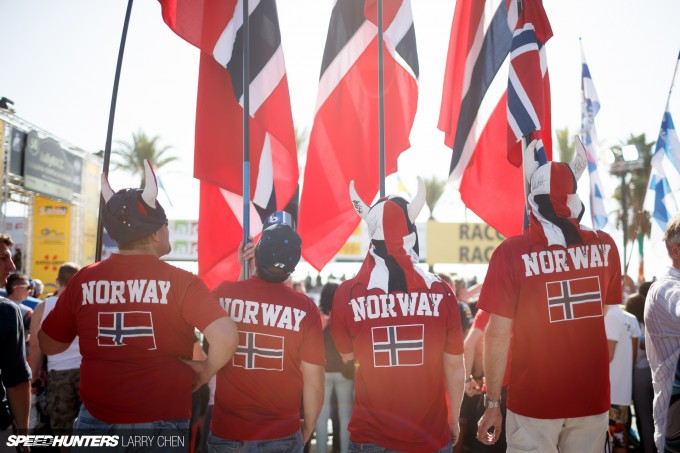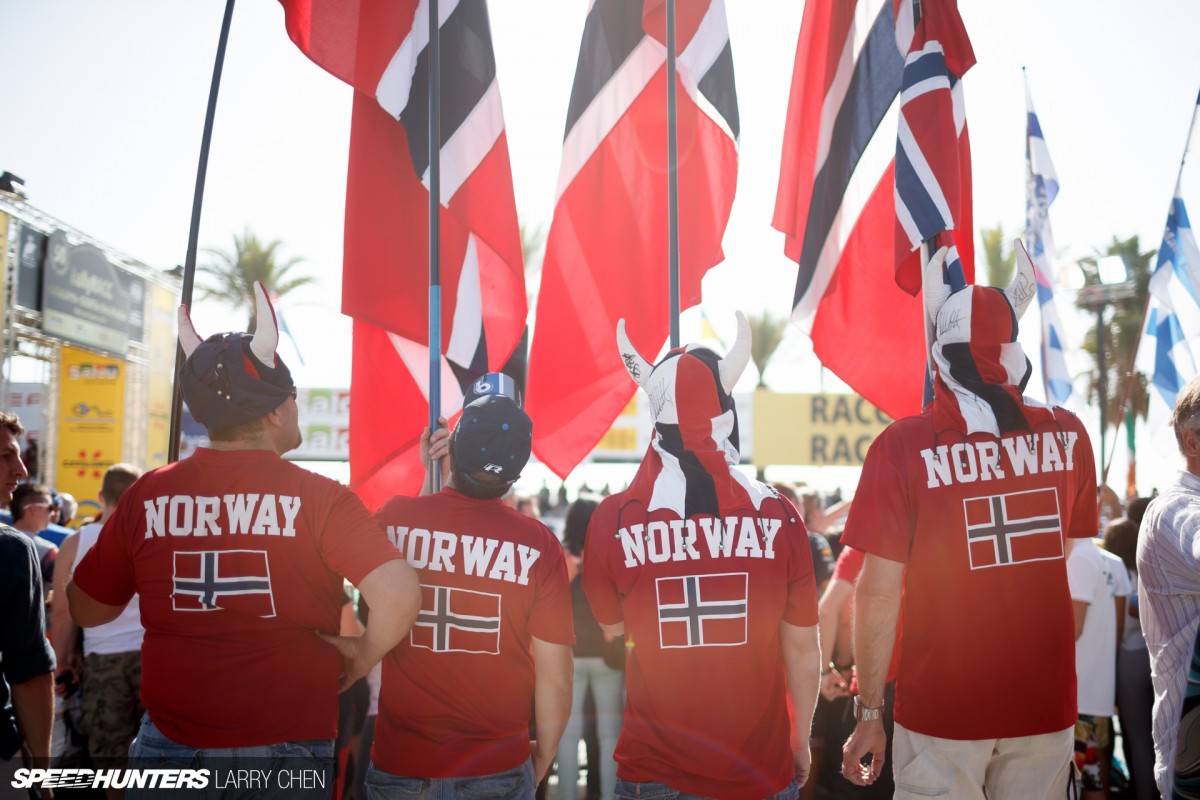 Rally fans are very patriotic, and many of the die-hards were supporting their home nation's drivers by flying flags and wearing their national colors.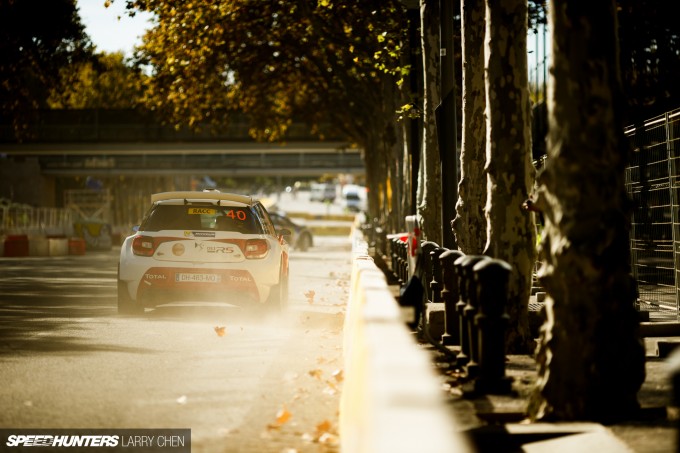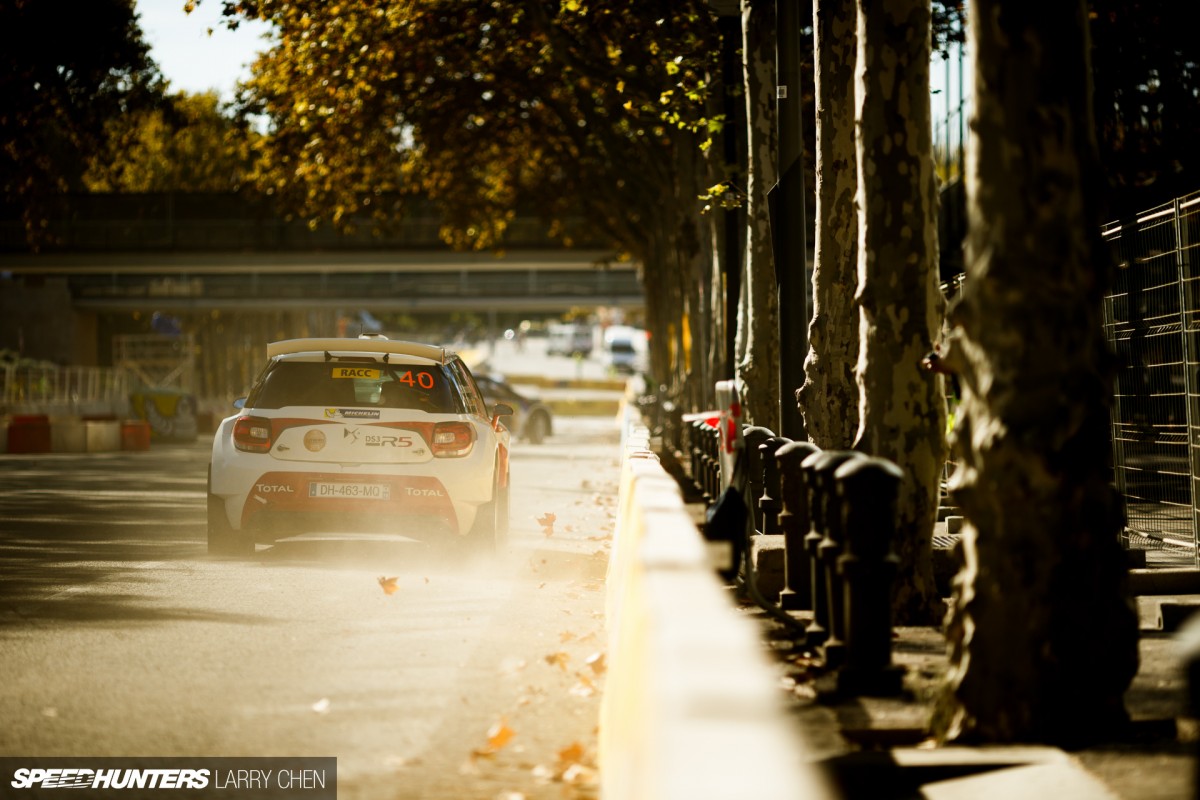 The rally itself lasted four days, but with the addition of testing, reconnaissance and pre-event prep, many teams had been in the area for more than a week before Rally de España's first stage kicked off.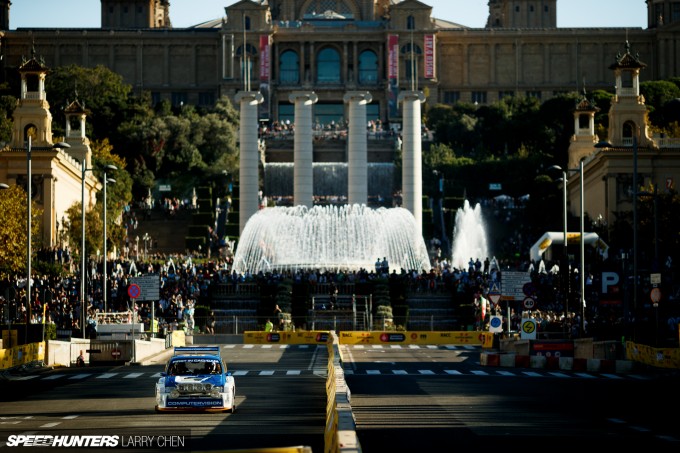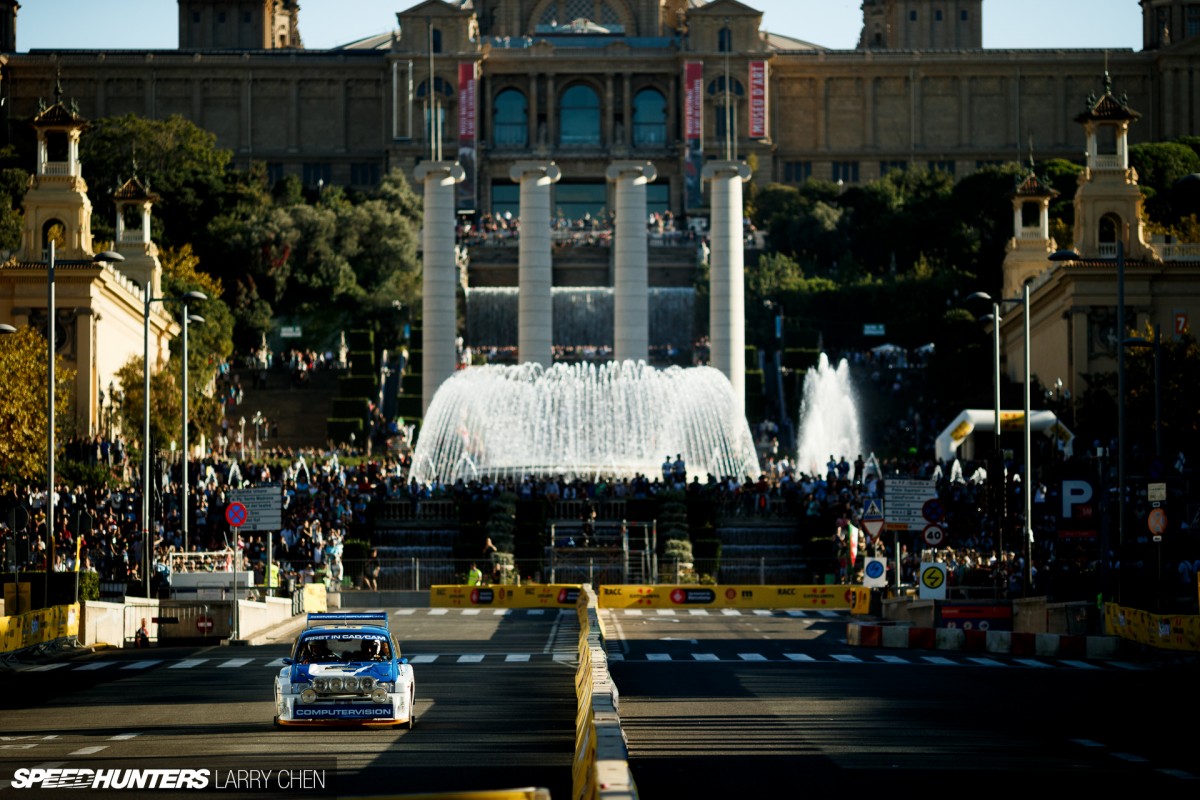 The historic cars ran ahead of the WRC machines, which was good because it gave me the opportunity to explore a bit and check out shooting locations ahead of time.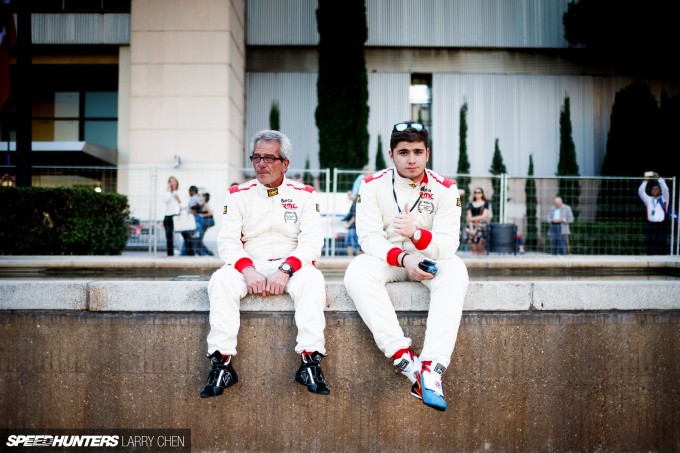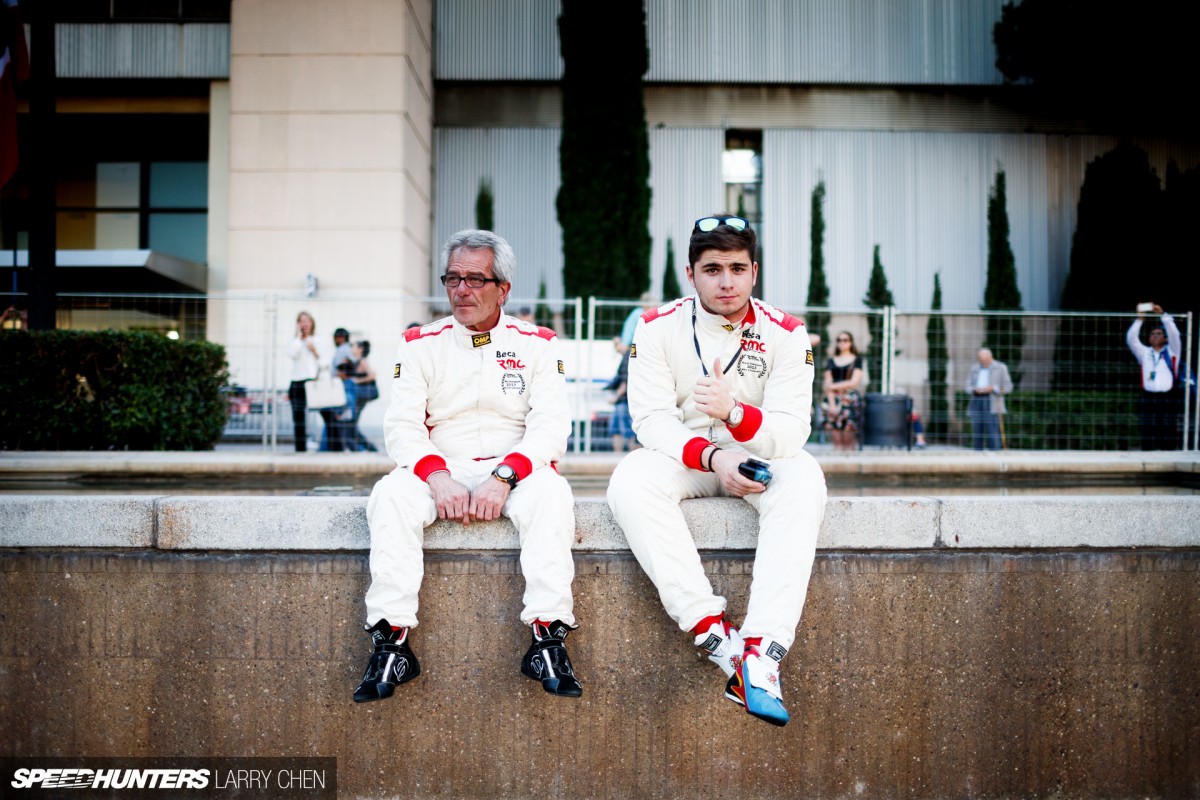 I can only imagine what it would be like to drive an historic car at an event like this. Do you push it and put on a show, or do you navigate your way through the stages slowly so you don't break anything?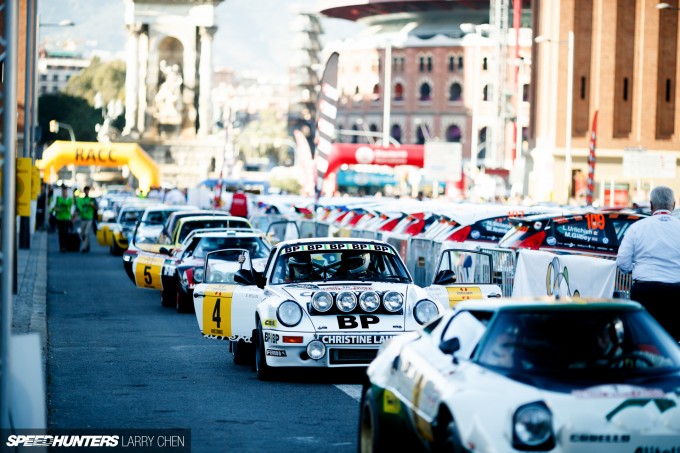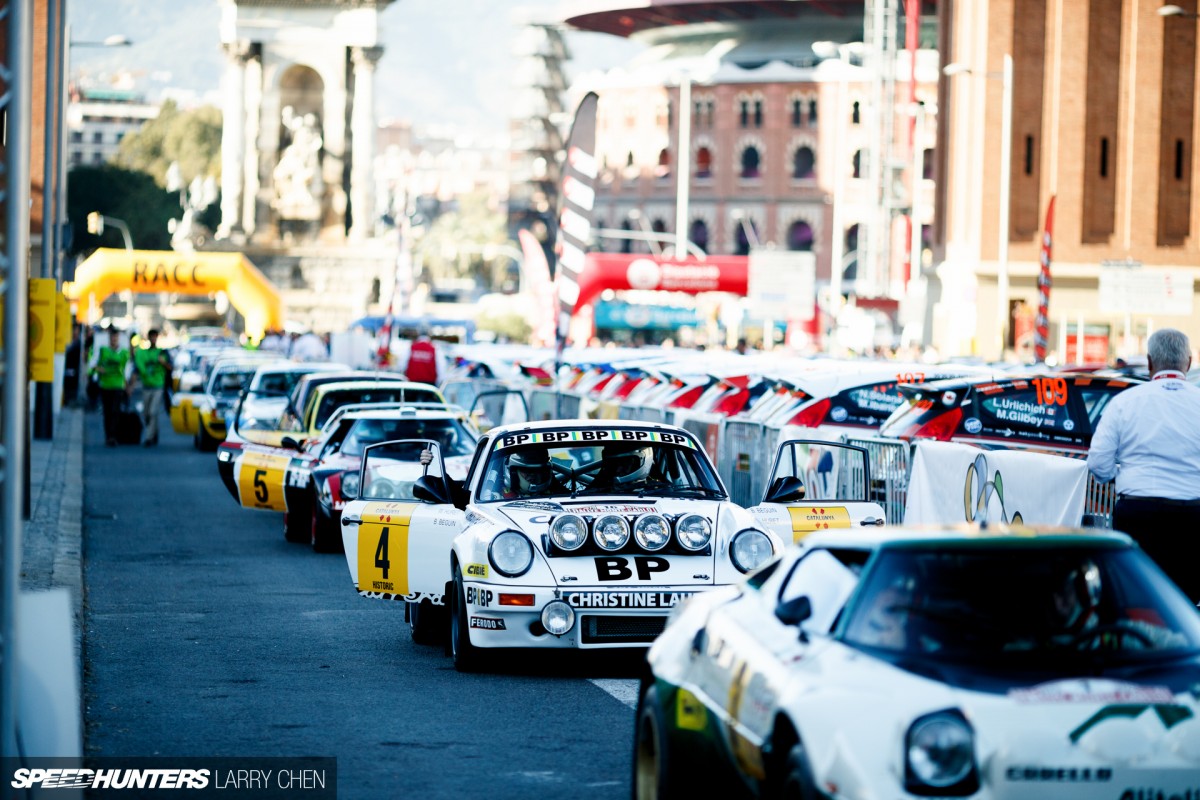 It seemed like everyone had their own plan of attack, but by the end of the event many of the historic cars had either broken down or been involved in a minor incident.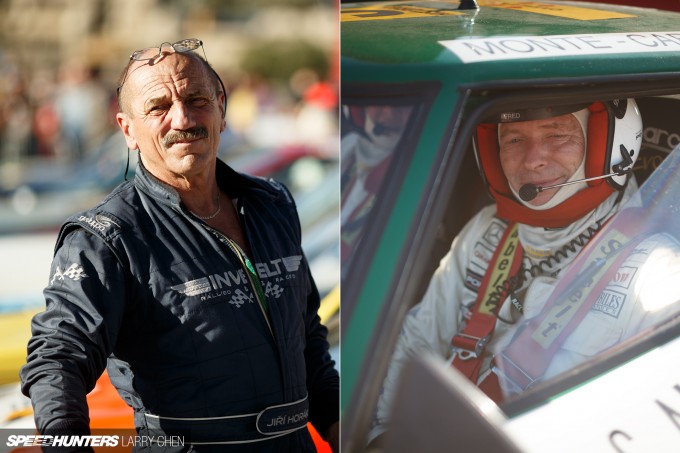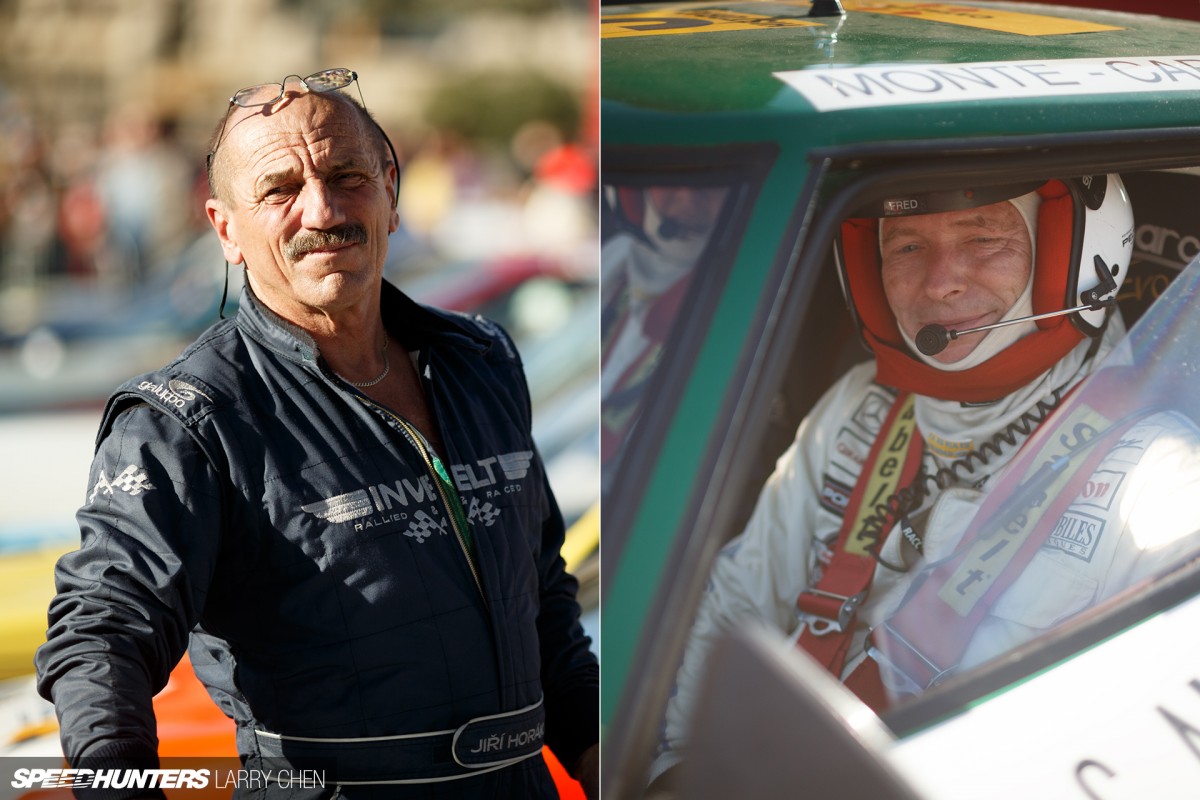 But regardless of how they fared, the classic car drivers and teams seemed to be having the time of their lives. This is rallying's true spirit.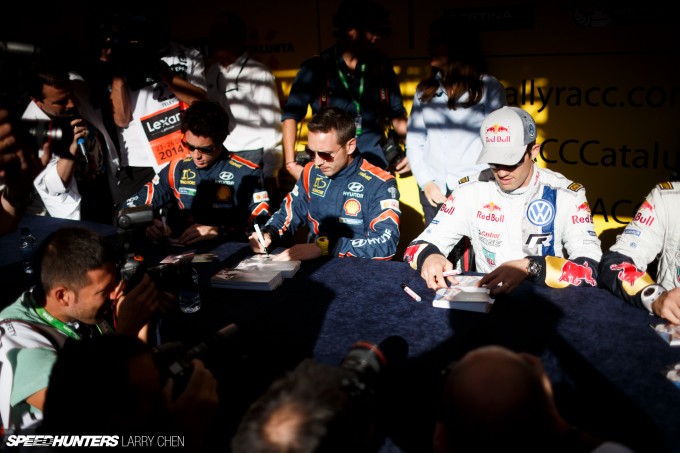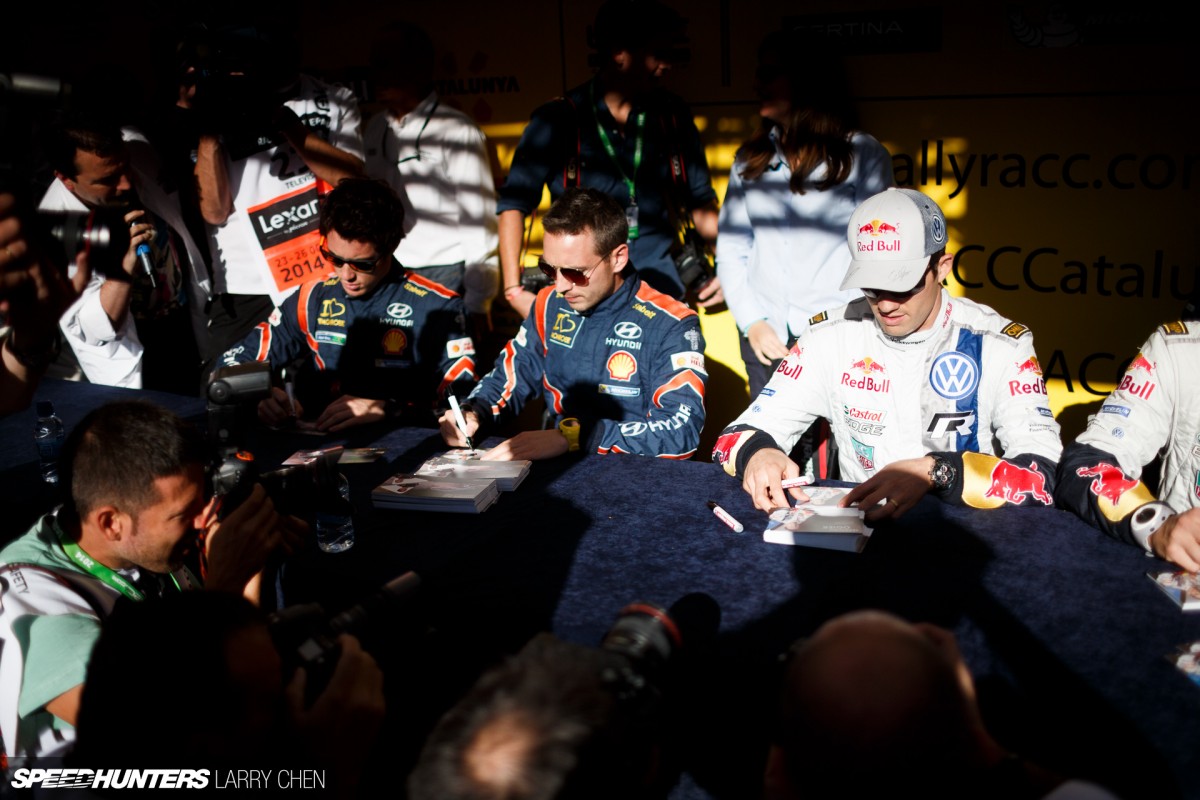 At the other end of the event it was all business. No matter where the WRC guys went, a swarm of spectators followed.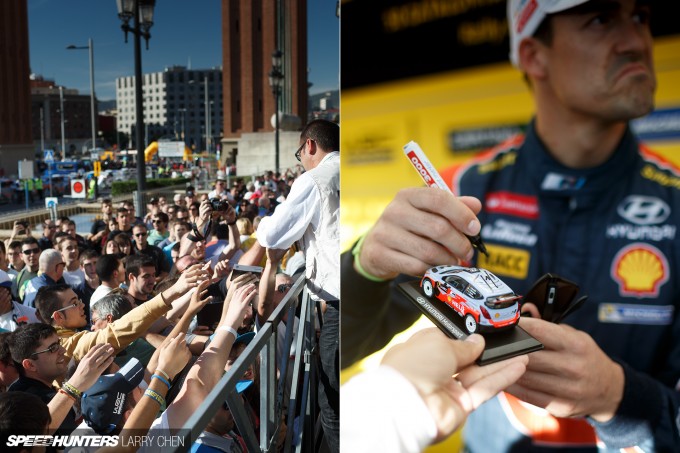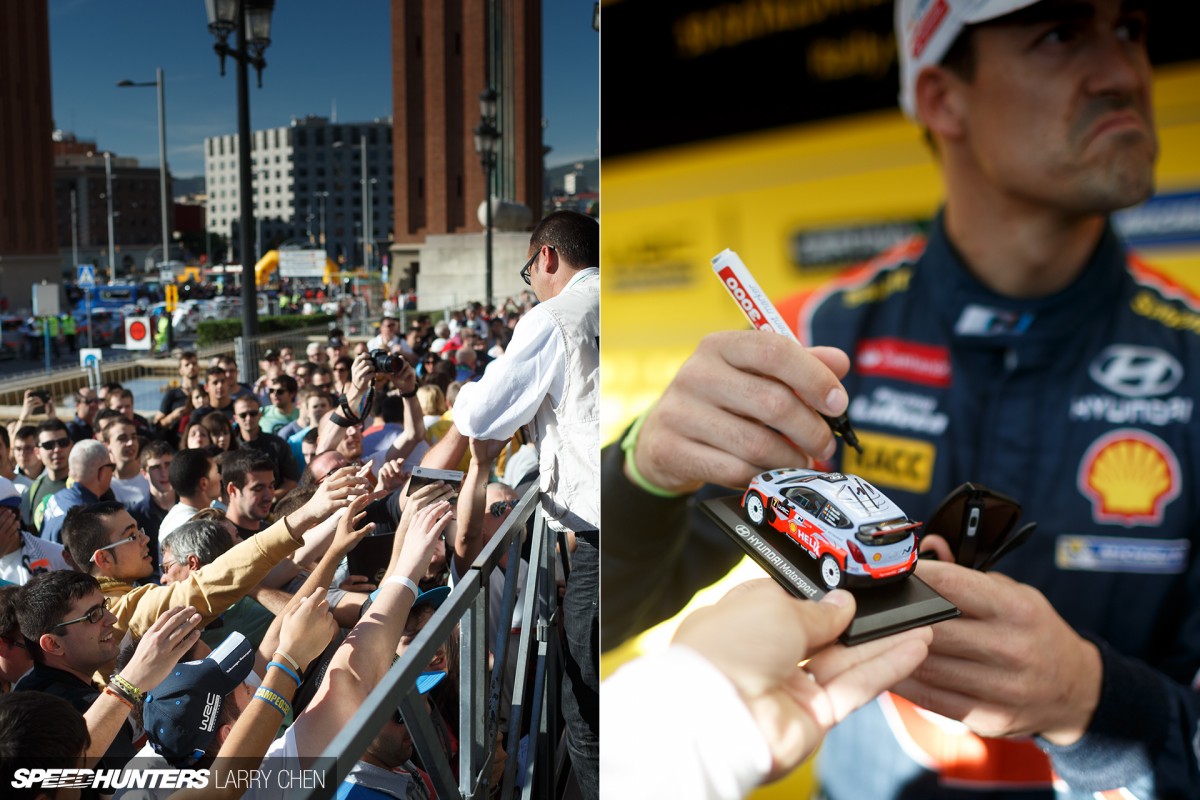 When drivers gave out free swag, the crowd would push and shove. A few fans asked me to pass along some diecast cars so they could be signed by their favorite drivers. How could I say no? The simple gesture could make someone's day, so of course I obliged.
Gravel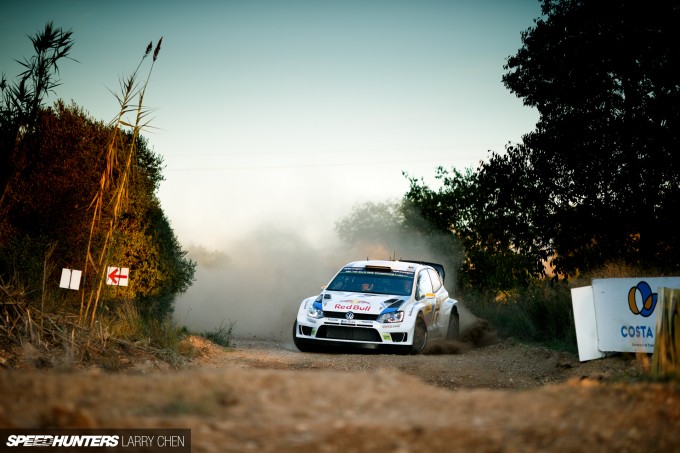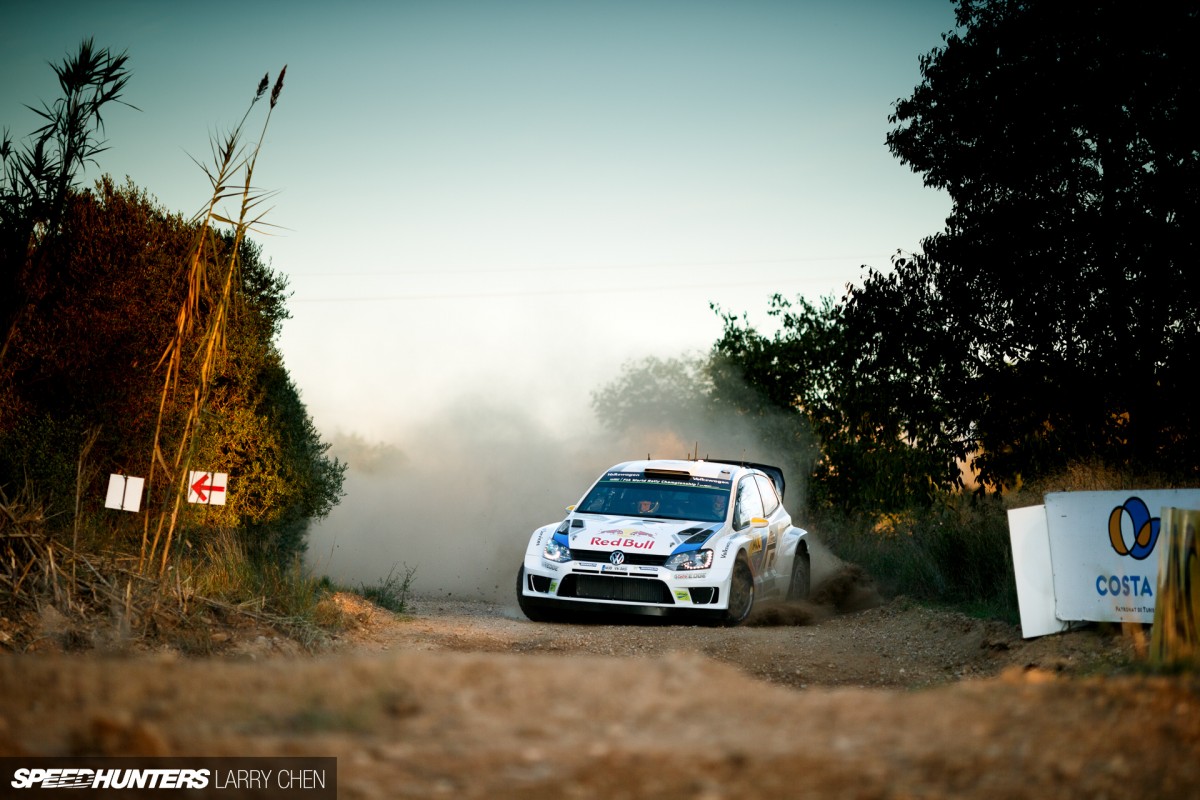 In total, there were 17 special stages. While SS1 was on tarmac, SS2 through SS7 all played out on gravel.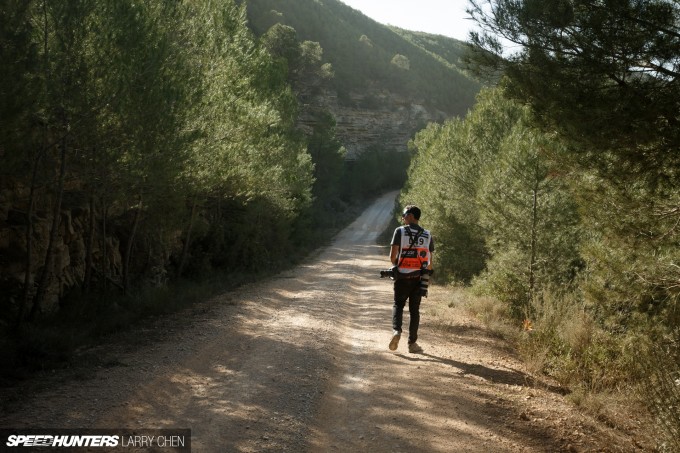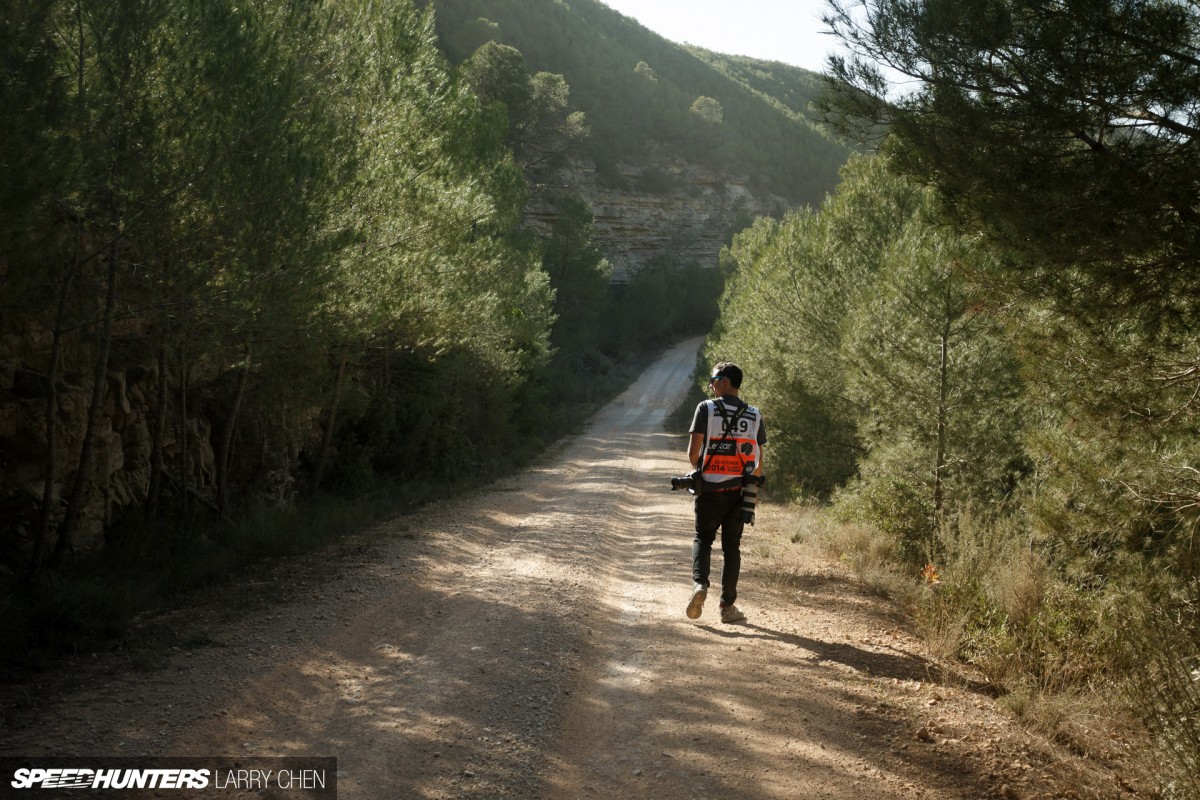 Hoonigan Racing Division photographer, Ron Zaras, has been following Ken Block's WRC escapades since the very beginning. Because I really had no idea where to go, I pretty much tagged along with him for the entirety of the event.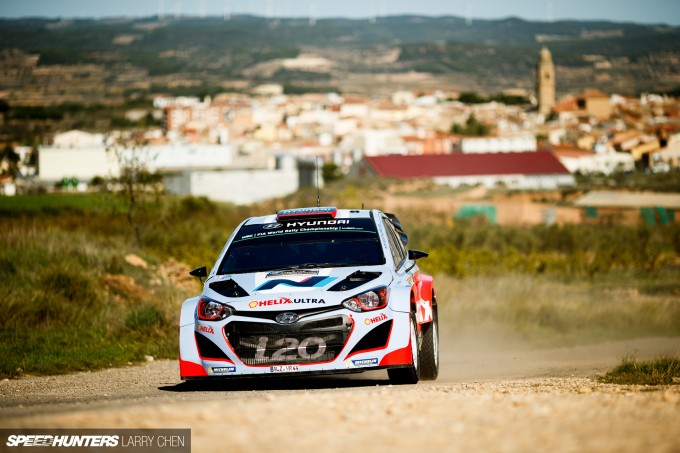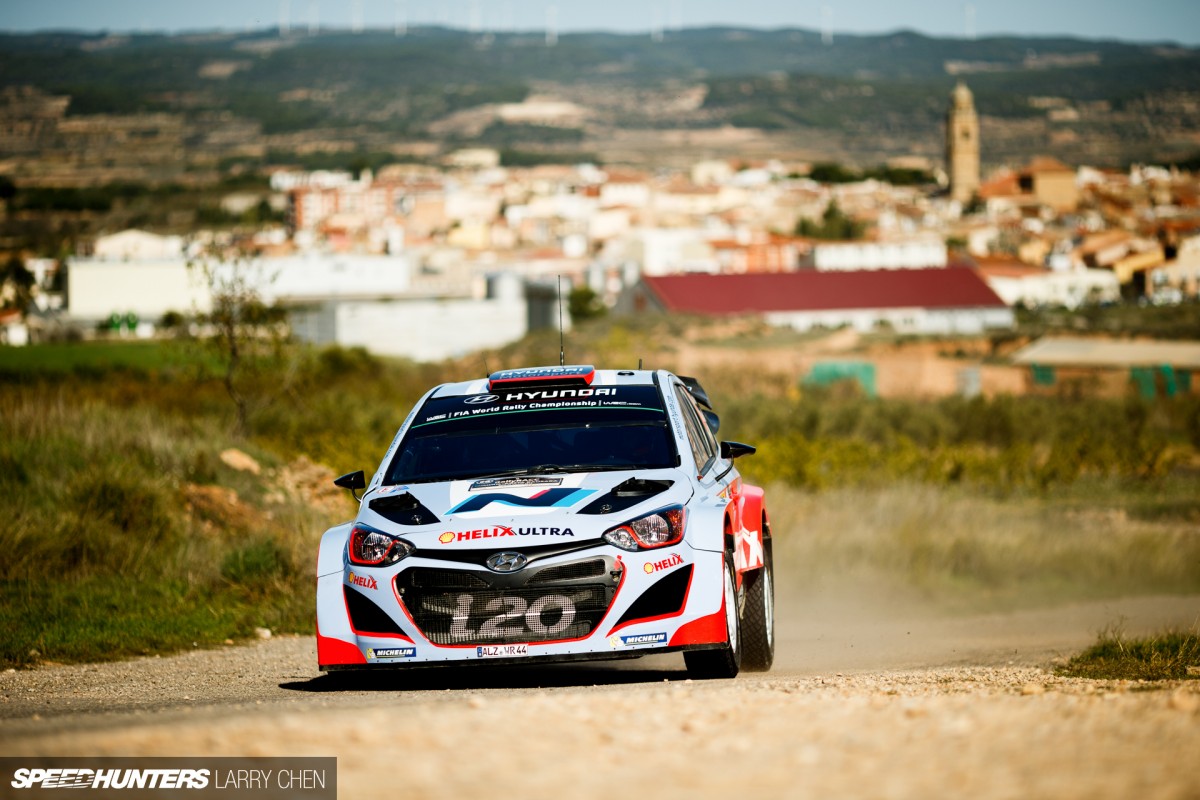 To follow the WRC cars from stage to stage, we essentially had to run a rally of our own. That wouldn't be so bad if you could drive the same touring roads and there was ample time between the special stages, but that's just not the case. By the time we got back to our rental car after watching Ken blast through a stage, he'd often already be lined up for the next one. For that reason you can't see all the special stages, but by planning and figuring out a route ahead of time, you can make the most of each day.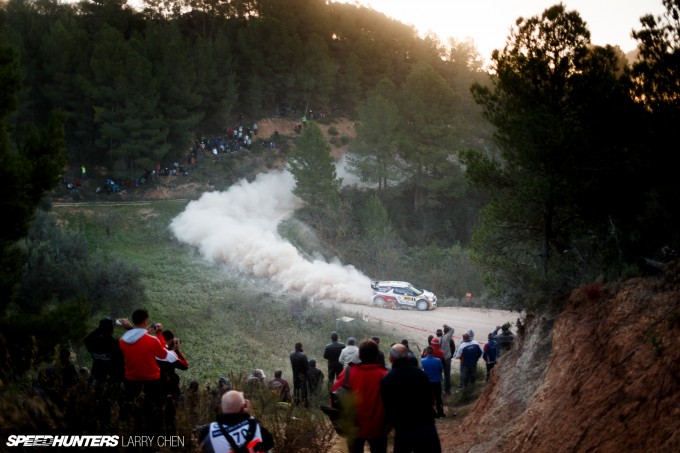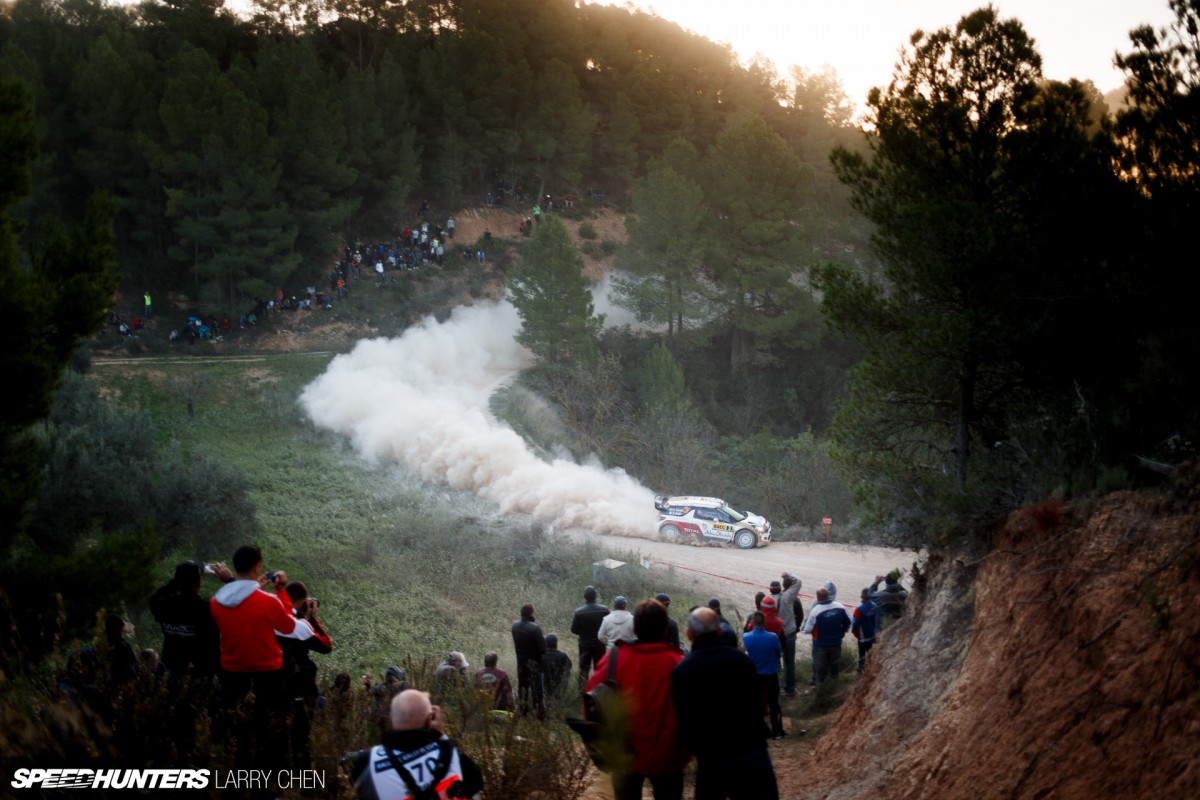 Rally days start earlier, so we'd always have to be up and out of the hotel at the break of dawn to make it to one of the first stages in time. Then there would nearly always be a hike to get in to a good corner, which were guaranteed to already be filled with spectators.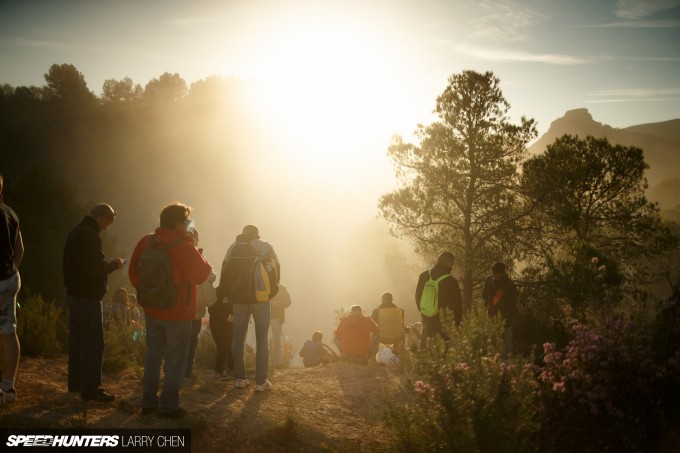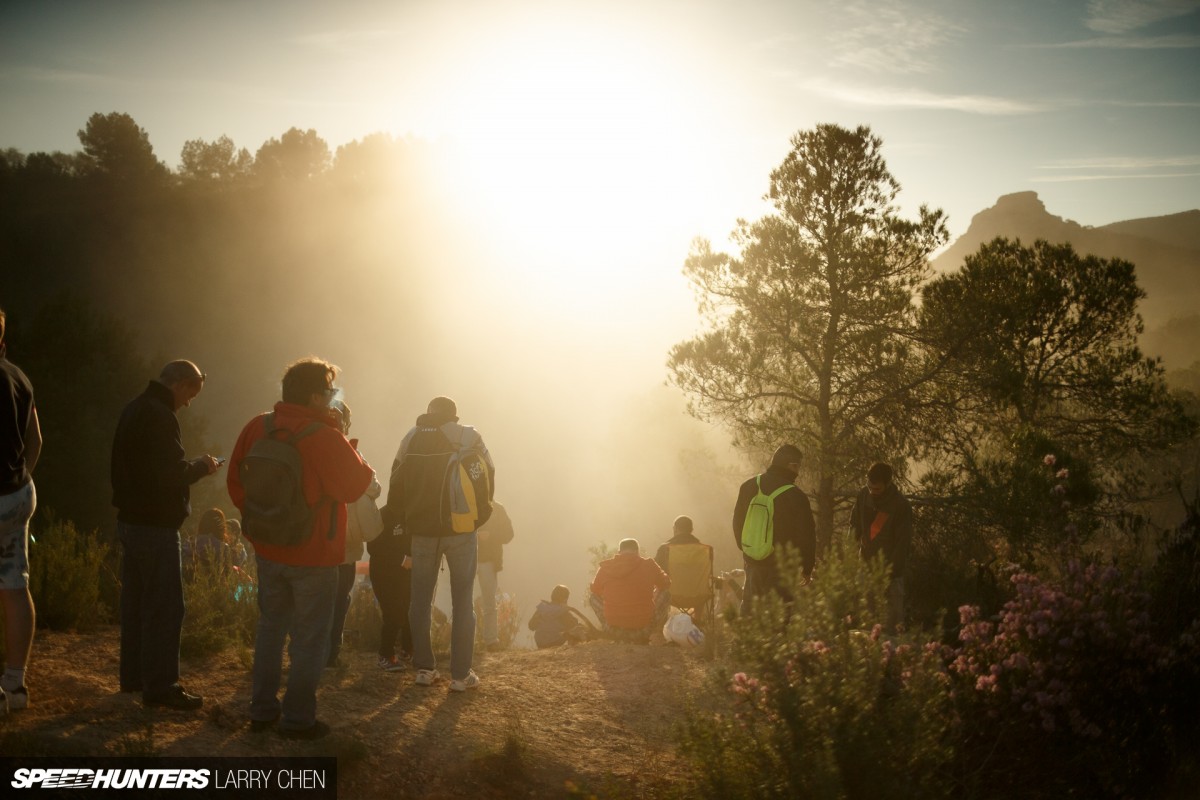 After years following the rally, many of the fans seemed to have their go-to spots.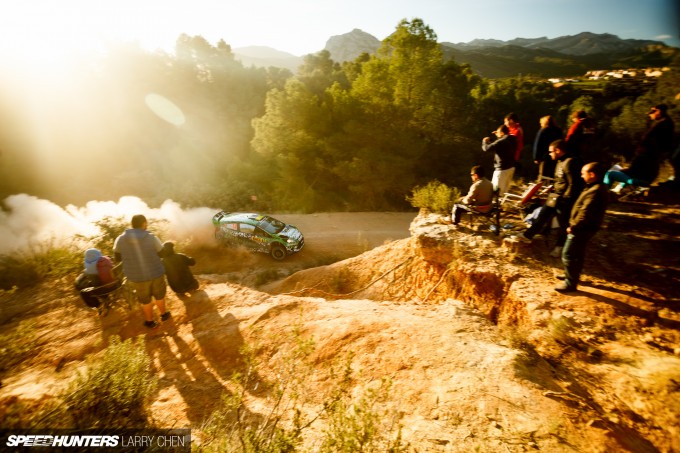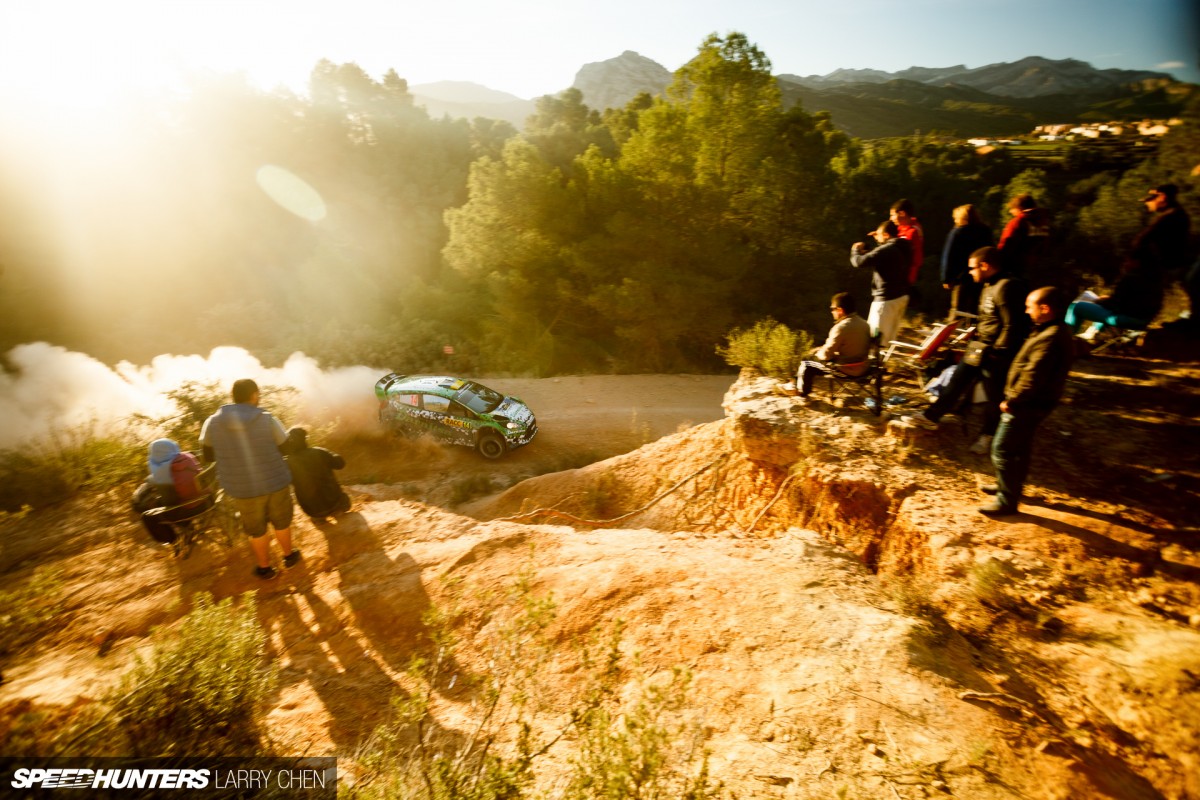 They would brave the dust and the harsh terrain just to catch a split-second glimpse of the cars as they slid by.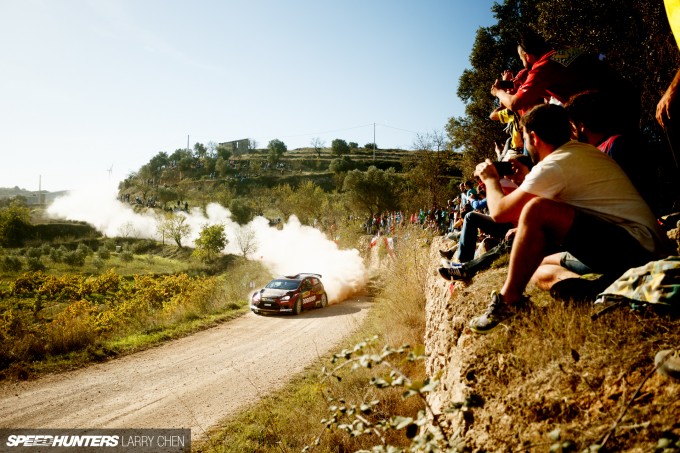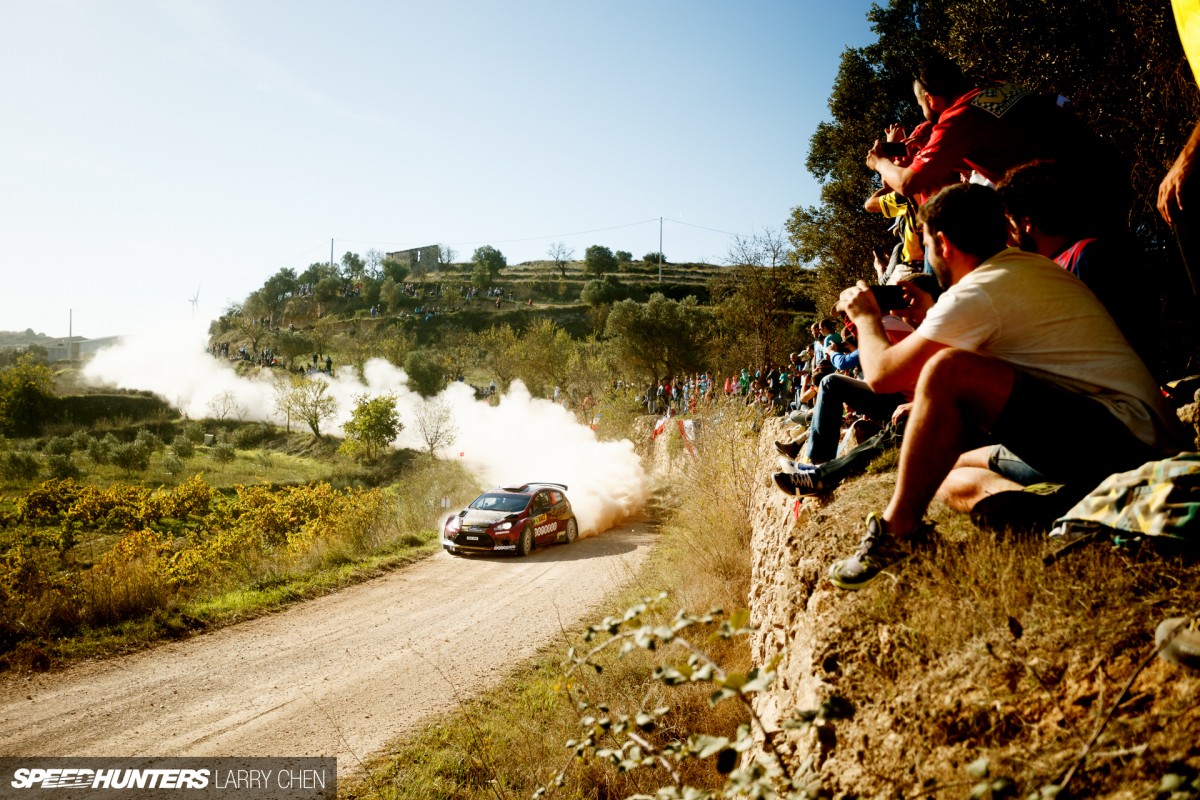 Some of the fans set up barbeques, and others even brought our tents and camped overnight with their entire family to secure a prime spot. What a way to spend the weekend, eh?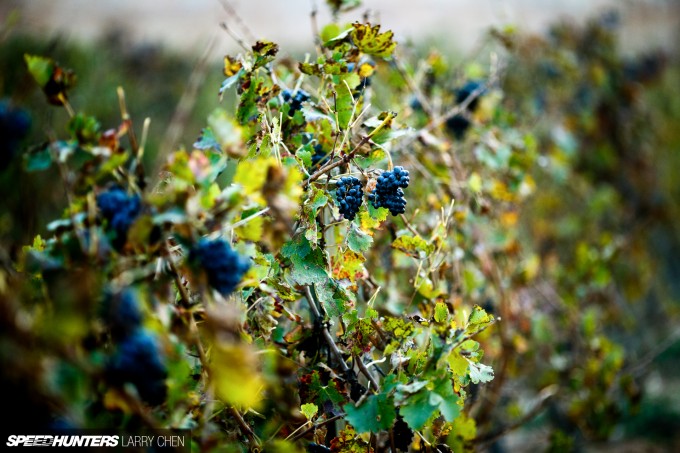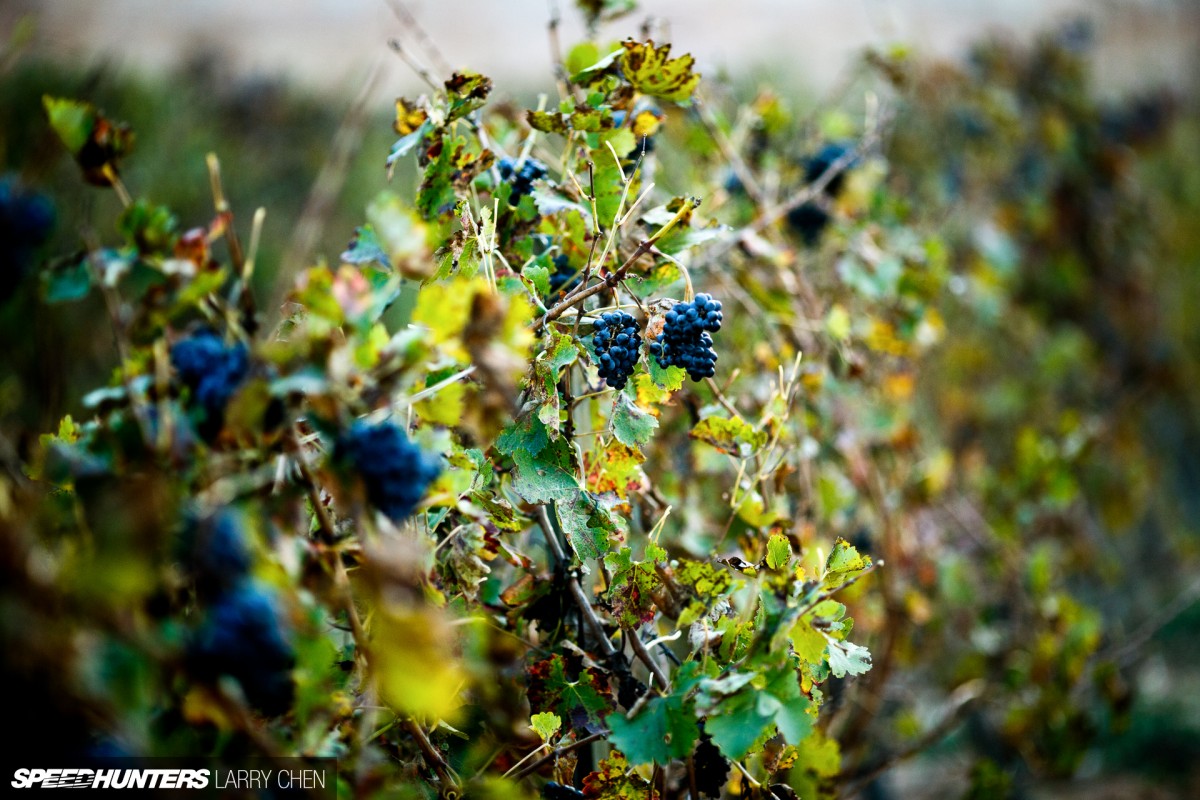 Many of the special stages ran through the countryside, so vineyards were a common site. There was no time for wine tasting though!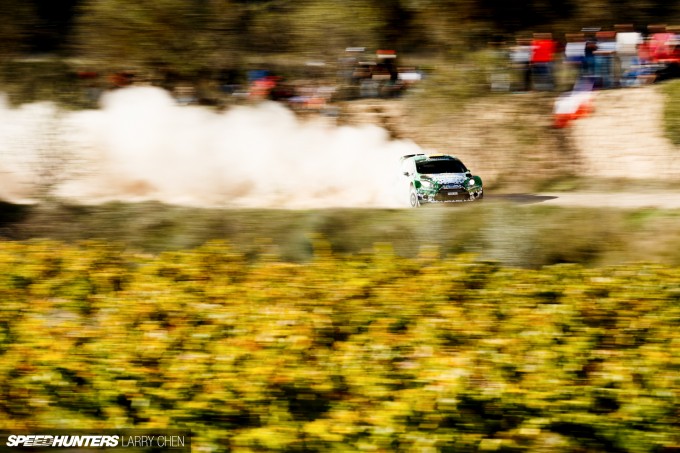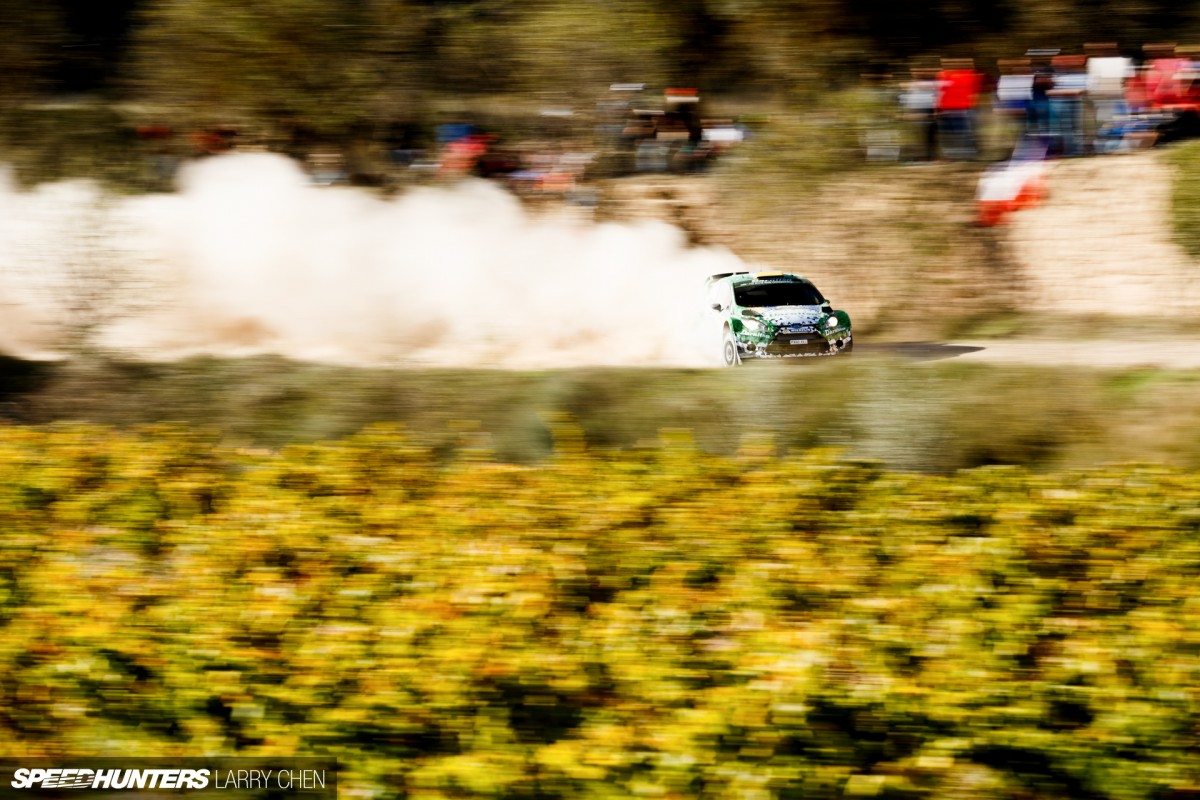 Despite this being all new to me, some of the roads were actually familiar because I drove them a few months ago at the launch of the Jaguar F-Type coupe. Just not quite like this though.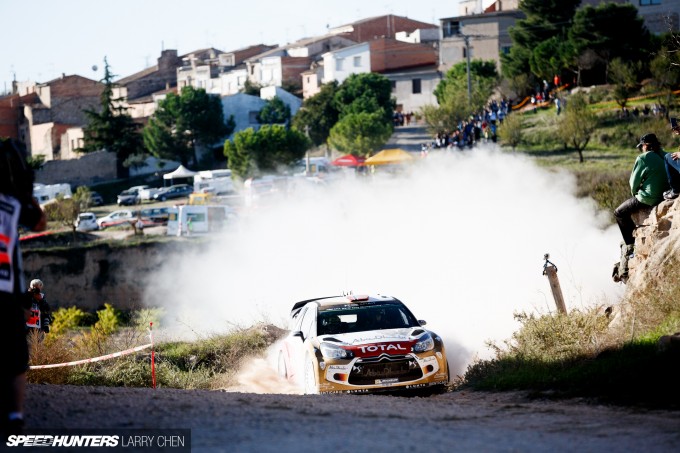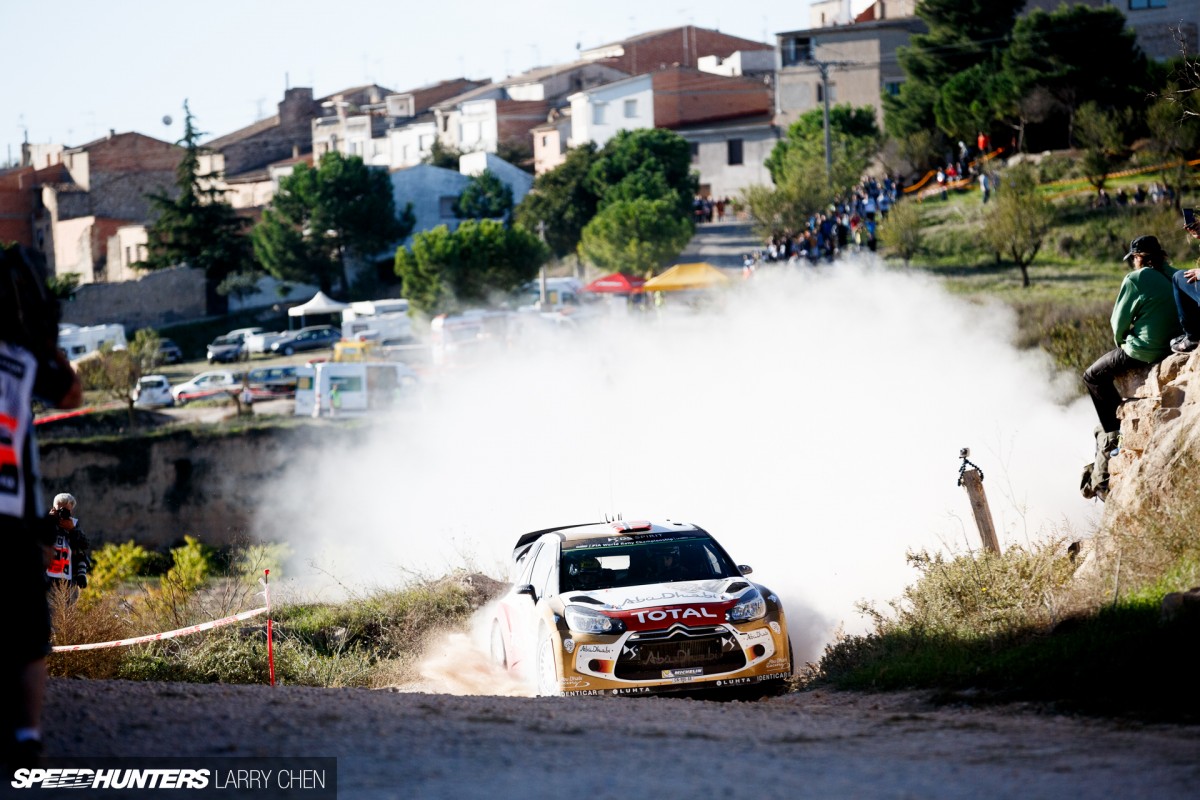 A couple of things surprised me when I first witnessed the WRC machines going flat-out on the gravel stages. I just couldn't believe the commitment these guys had going into blind corners – they'd throw themselves into it, and somehow work their way out of any trouble on the other side. Doing the official reconnaissance (recce) with their co-drivers a few days prior to formulate pace notes definitely helps in this respect though.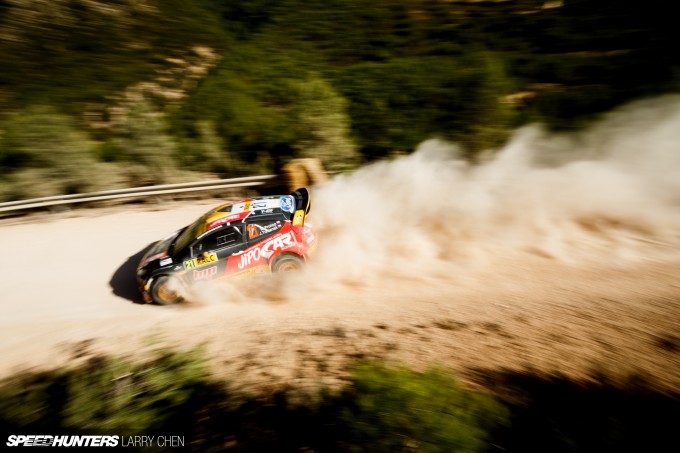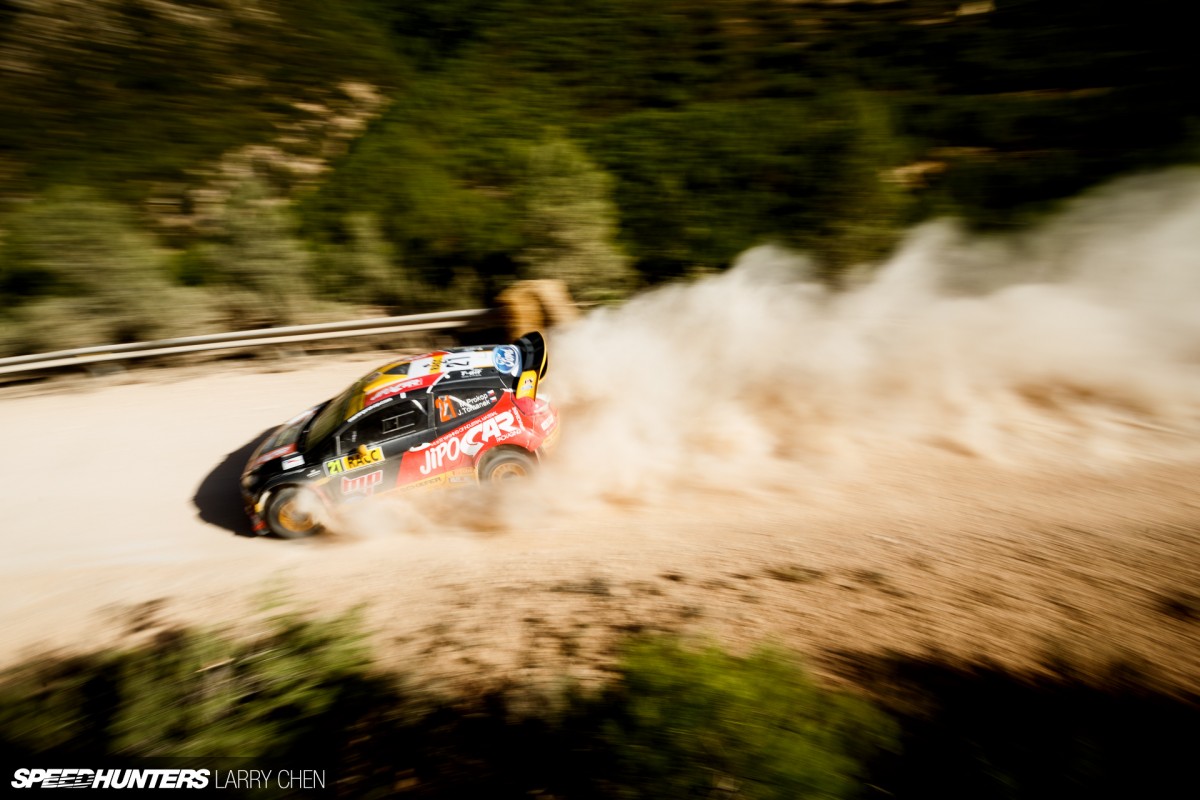 Watching from the outside, the cars moved around in a very violent way – especially under heavy braking. With a barrage of mechanical noise, tires locked up and rocks were thrown everywhere. Then, as quickly as they had arrived, cars would disappear into a trail of dust.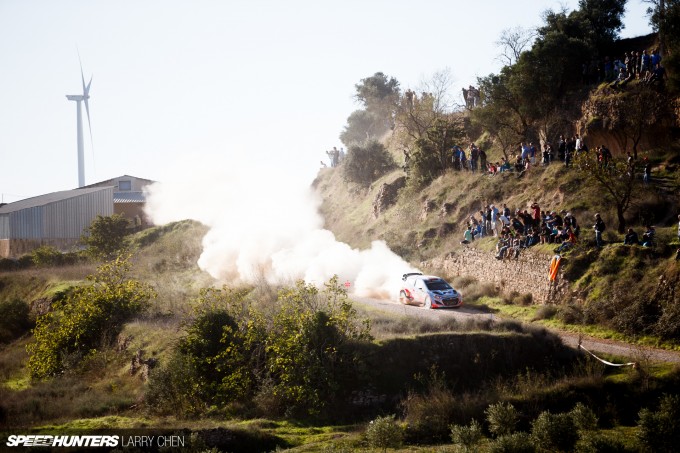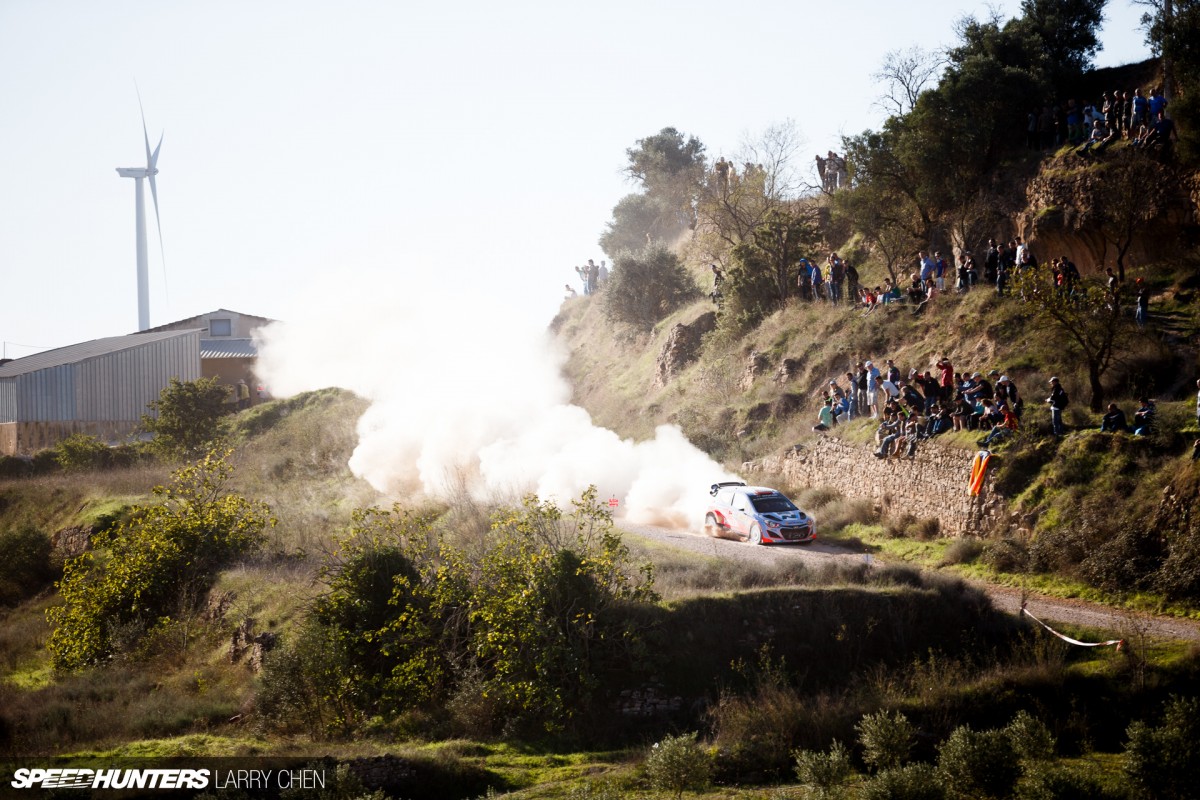 The rooster tails were absolutely epic. A month on, and after numerous cleans, there's still dust falling out of my camera gear though…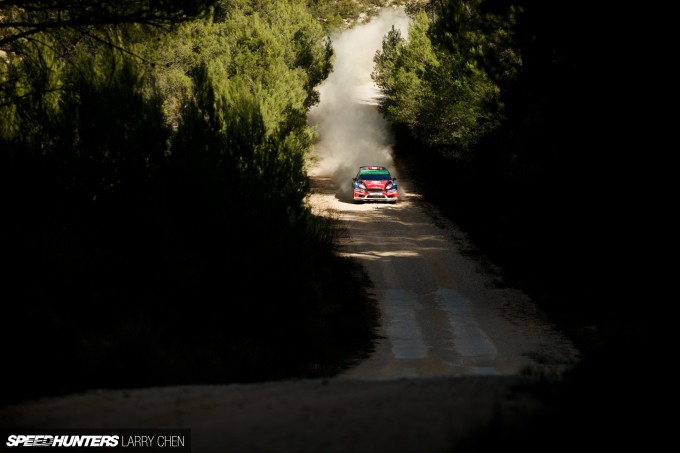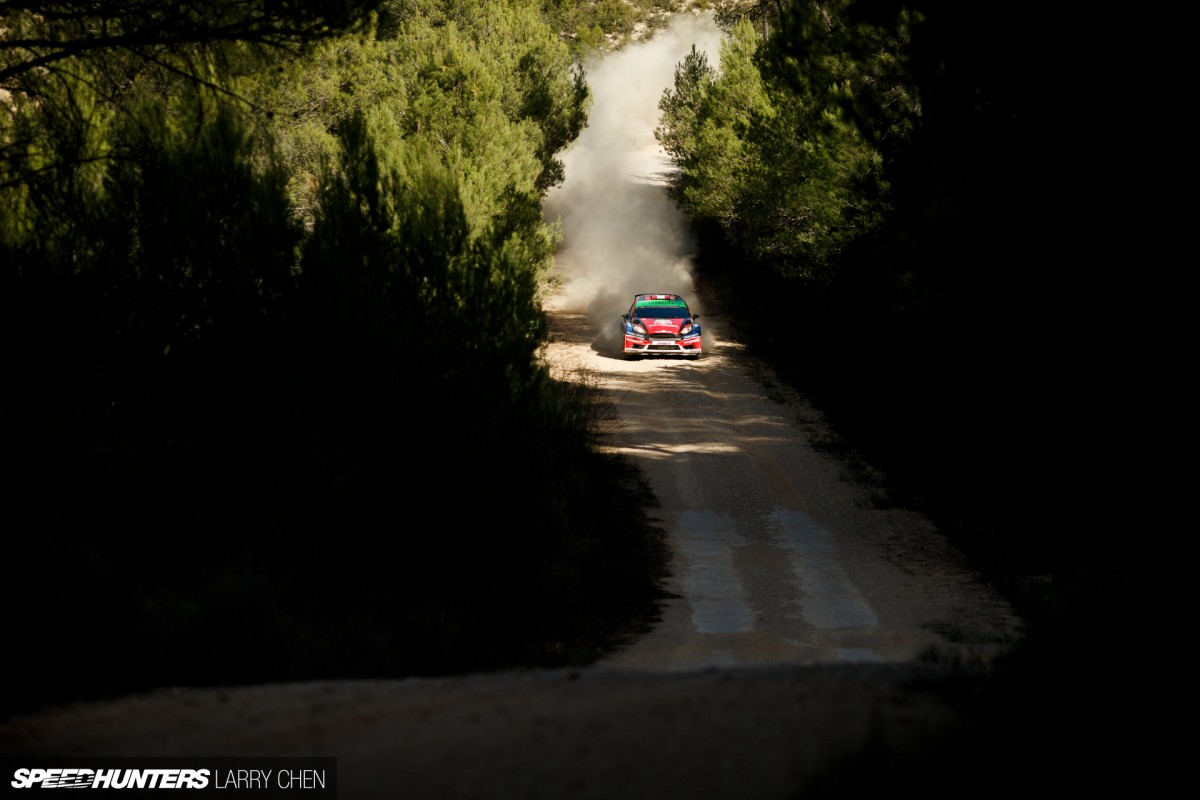 What also amazed me were the techniques that some drivers employed to go faster. Many used the ruts on the edge of the road to hook their inner tires into for supernatural cornering abilities. It almost reminded me of the gutter technique from the Initial D anime. Takumi!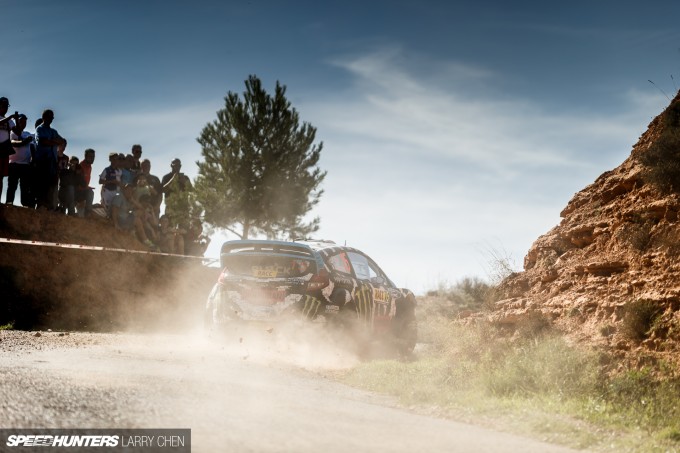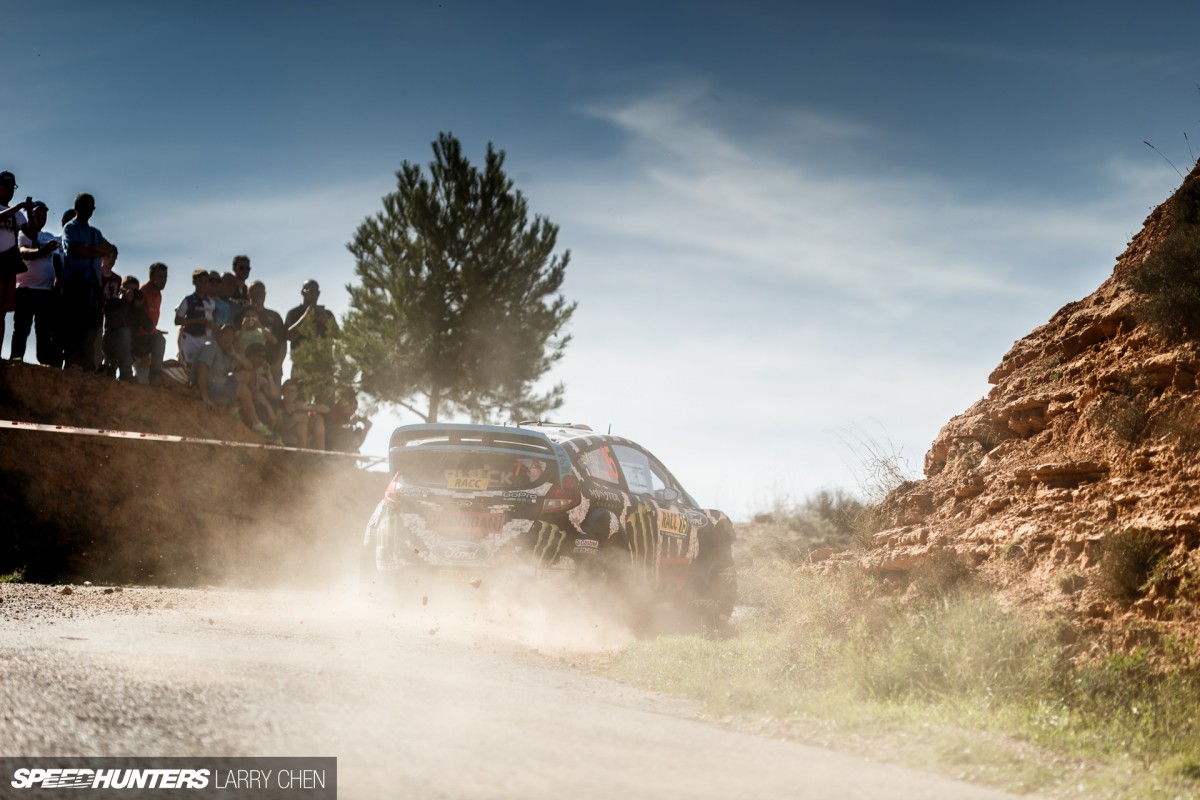 Ken told me that one of the things he had noticed retired WRC nine-time champion Sébastien Loeb do, was to use natural water features that often play a role in special stages to slow down the car, instead of the brakes. Every second matters in this motorsport, so any advantage you can get – no matter how small or seemingly insignificant – is important to act on.
Tarmac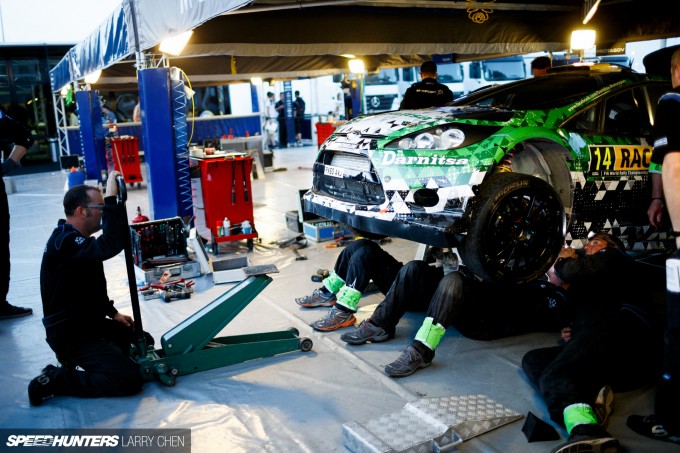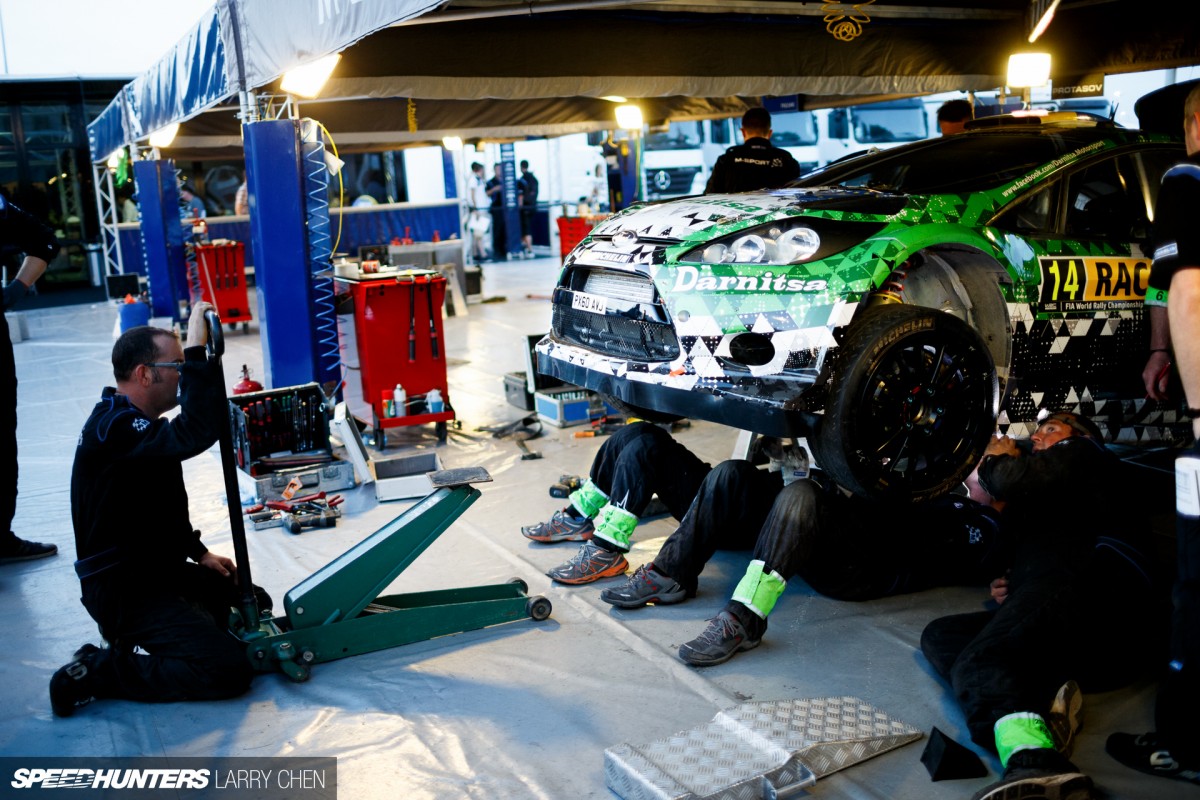 SS8 onwards was all tarmac, and the teams were given less than two hours at the end of the second day to convert their cars from gravel spec. The catch is, only a limited number of mechanics can work on each car at one given time, and everyone must wear a bright band so they can be easily identified by WRC officials.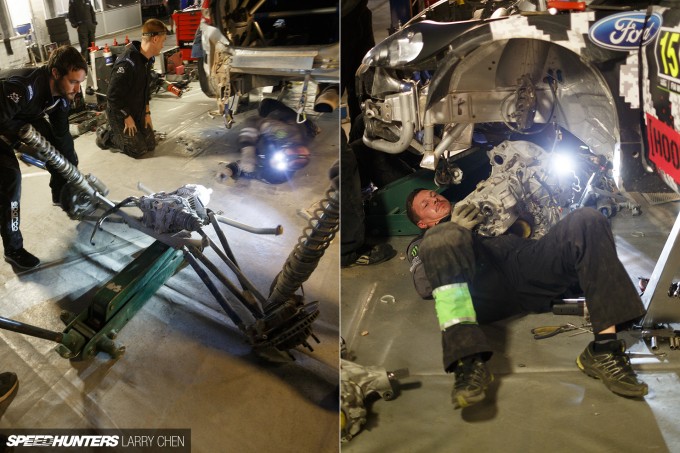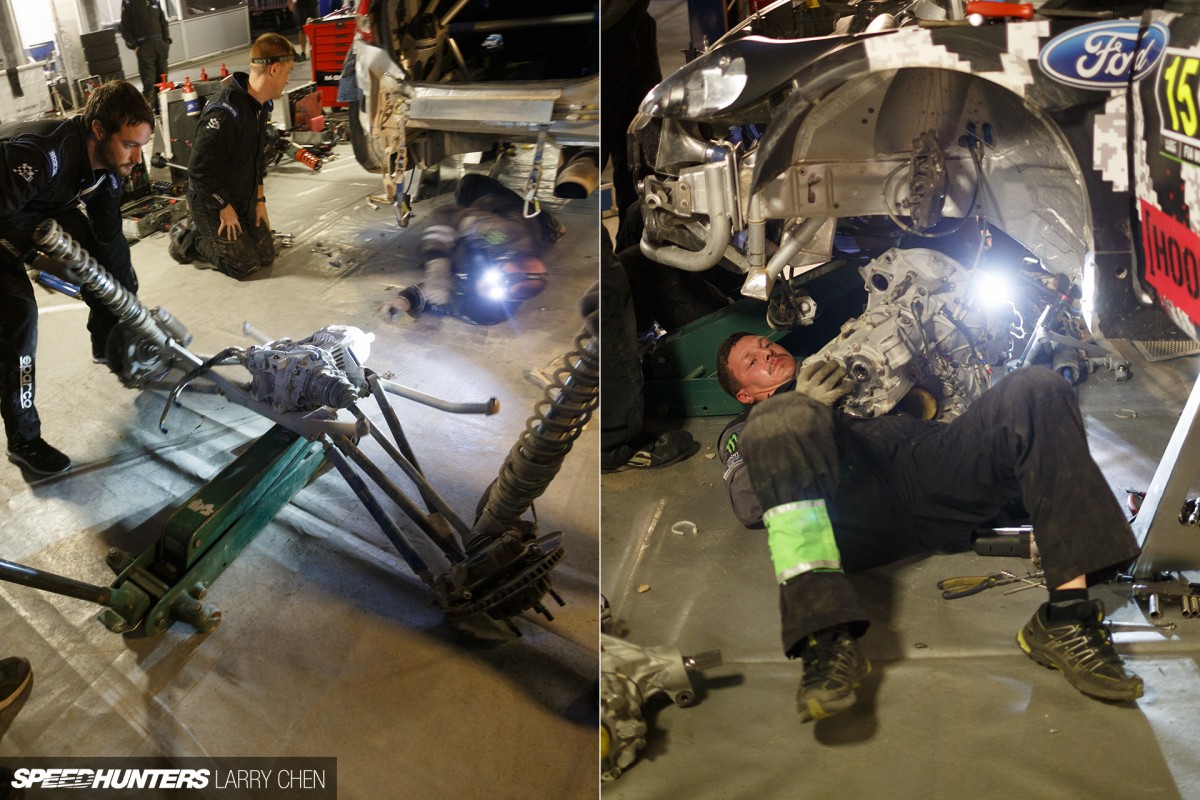 The cars are designed in a way that major components can be swapped quickly, but the speed in the which the mechanics work is amazing. Carrying a transmission on your chest? Not a problem…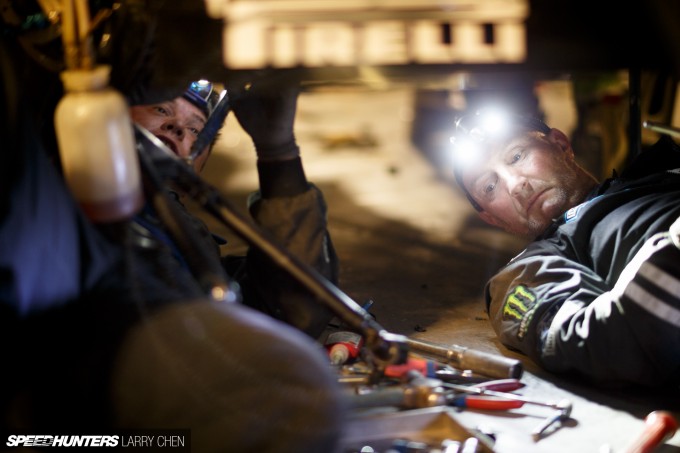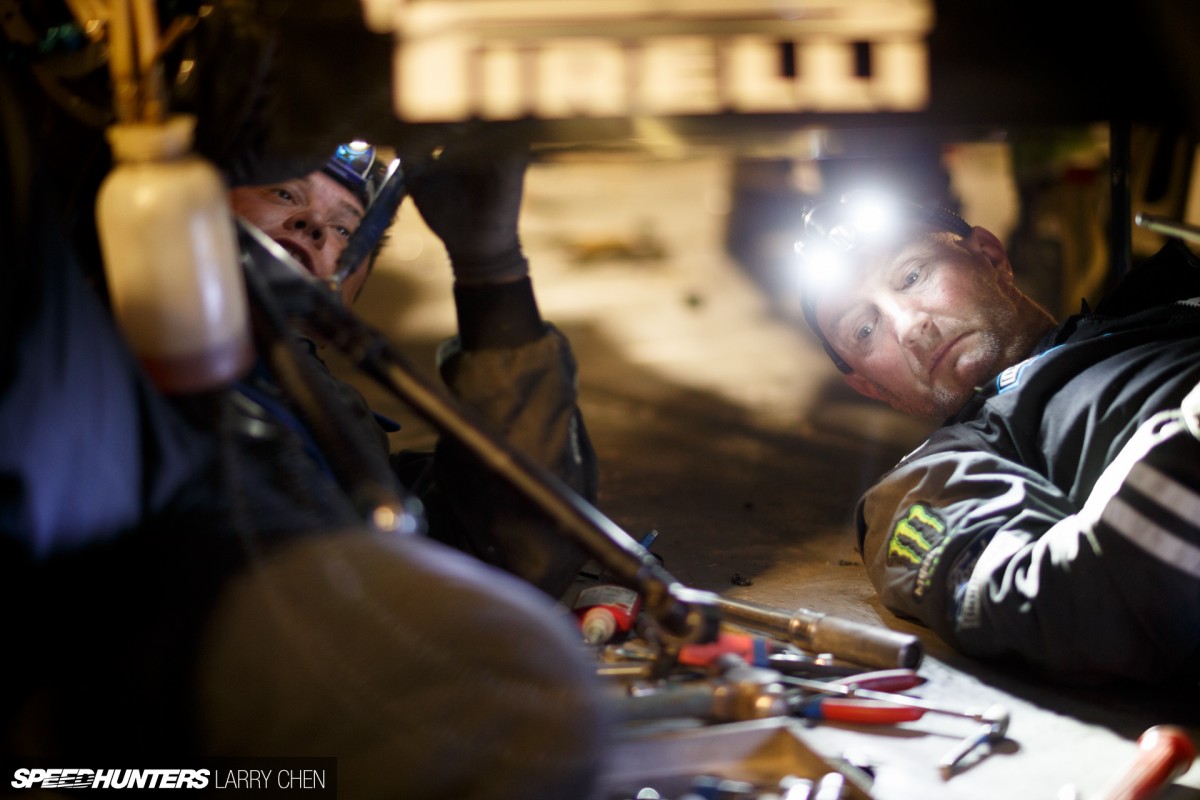 If a team runs over any allotted service time then they get a time penalty. In switching the their Ford Fiesta RS WRC to tarmac trim, Block's guys made it with just a few minutes to spare. This is a well-oiled machine.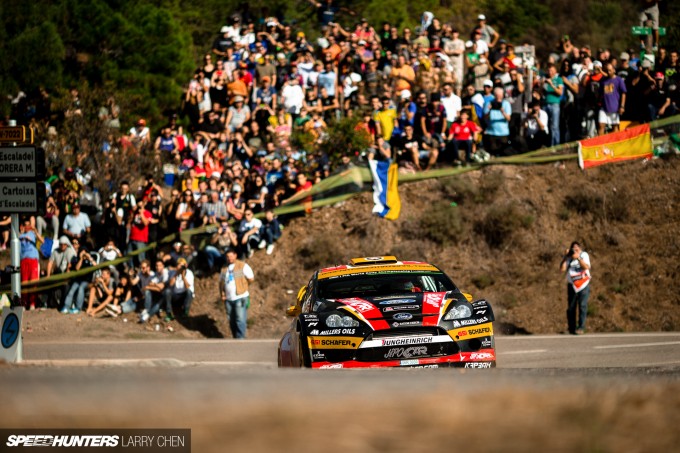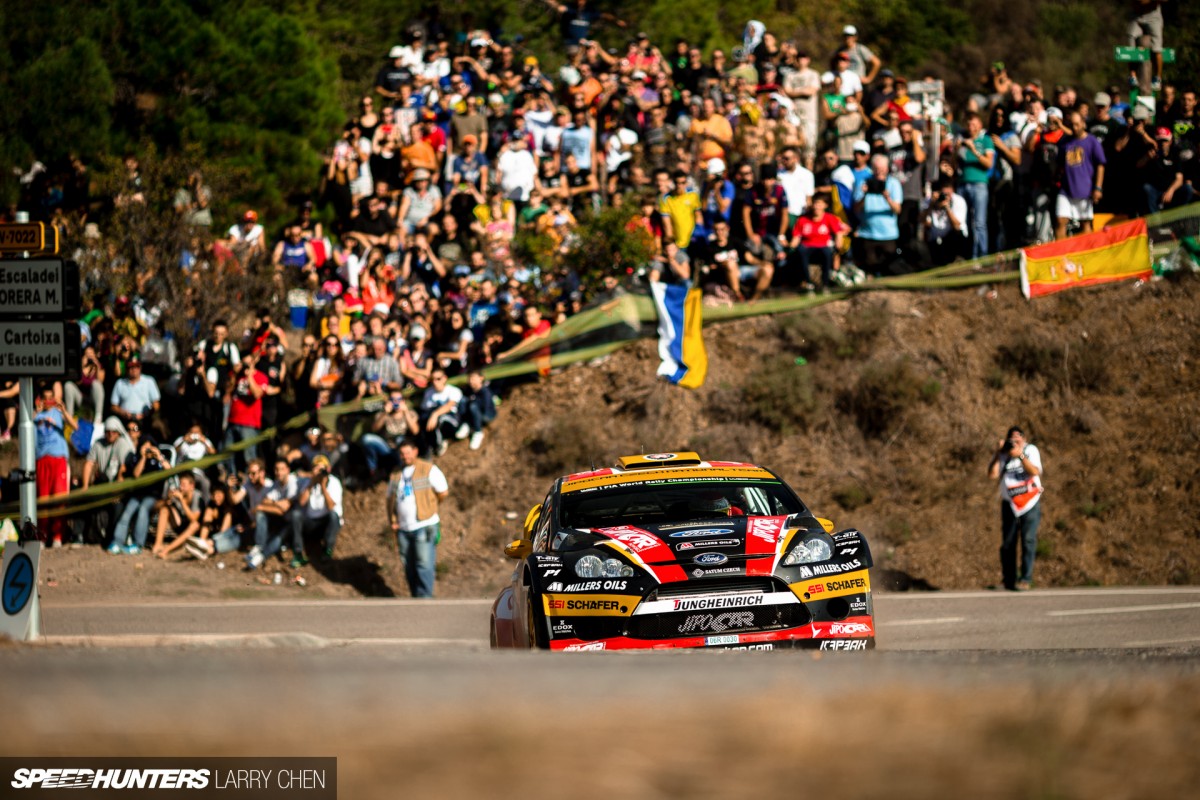 The latter stages were really fun as they provided some fantastic corners to shoot from. This is the sort of scene my mind conjures up when I think of stage rallying.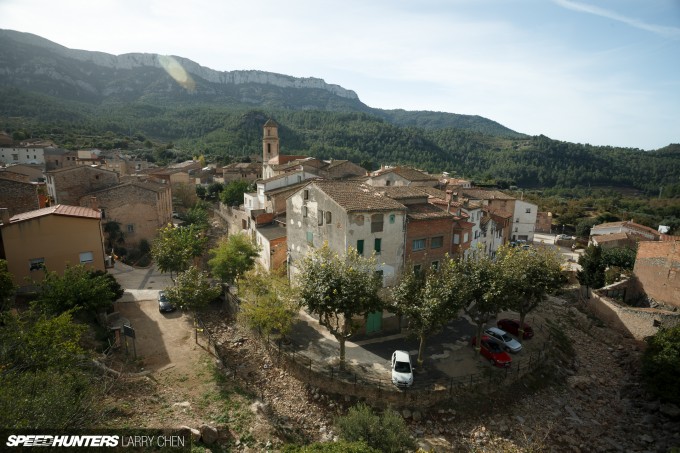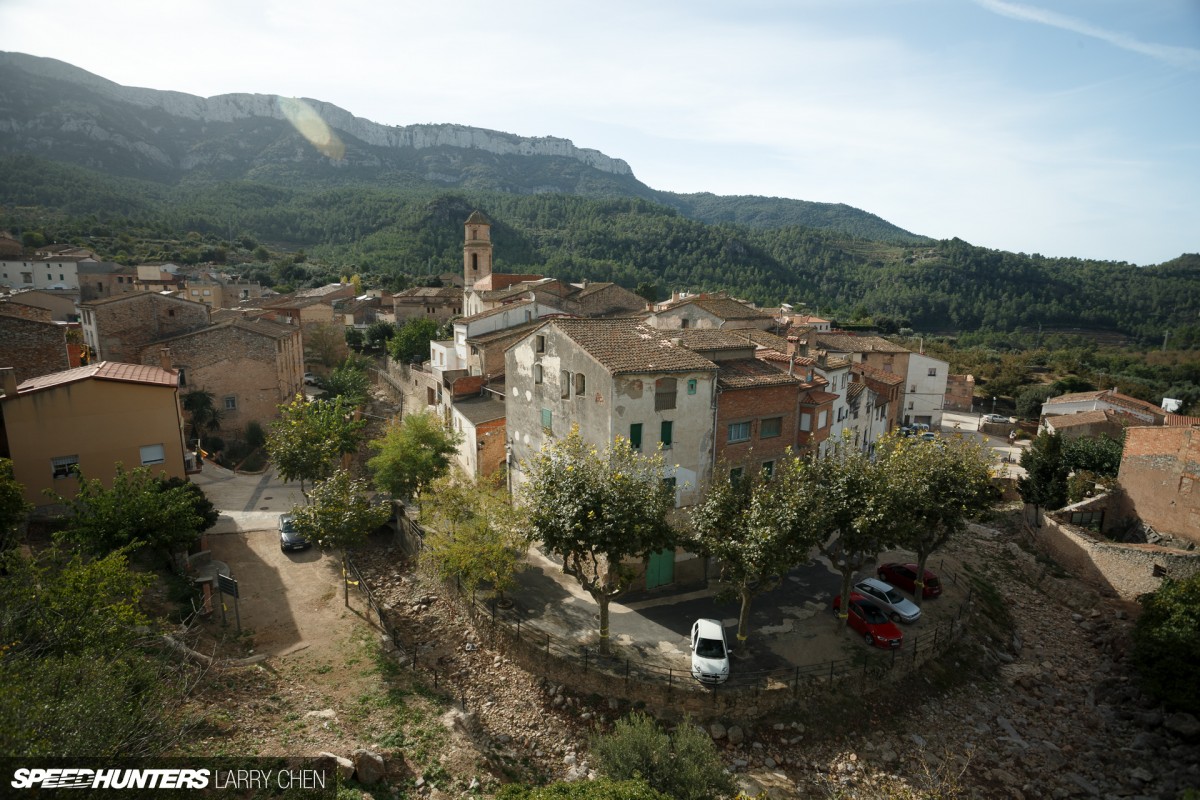 These particular special stages ran through a network of small-town streets and back roads, which meant navigating our way through some narrow lanes to get to the shooting locations.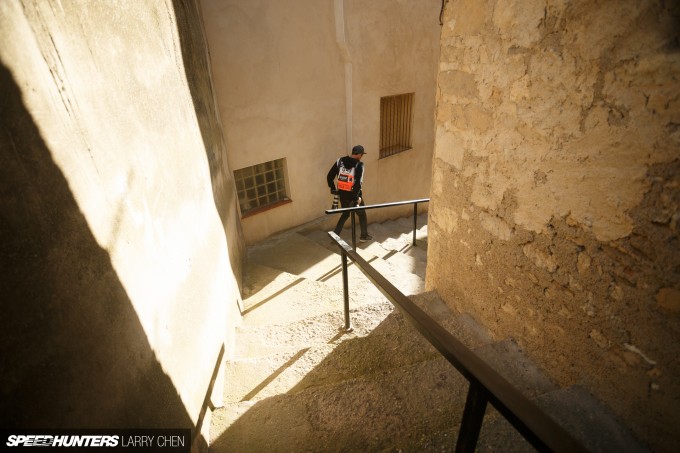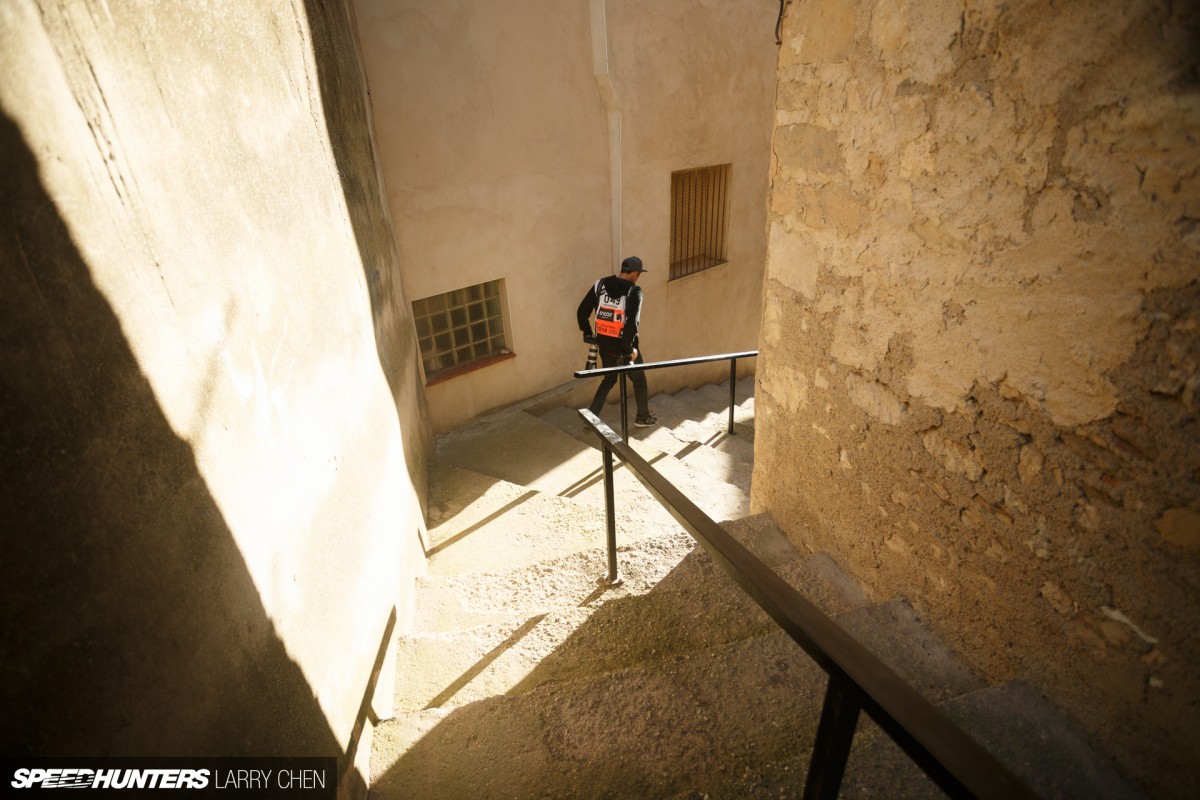 Lucky for me, Ron knew the way.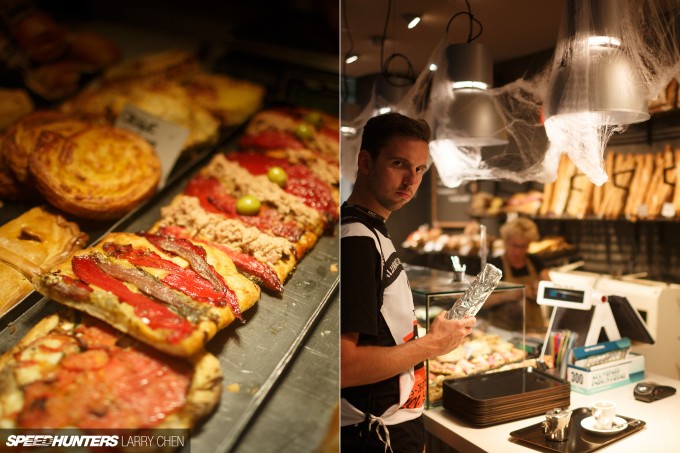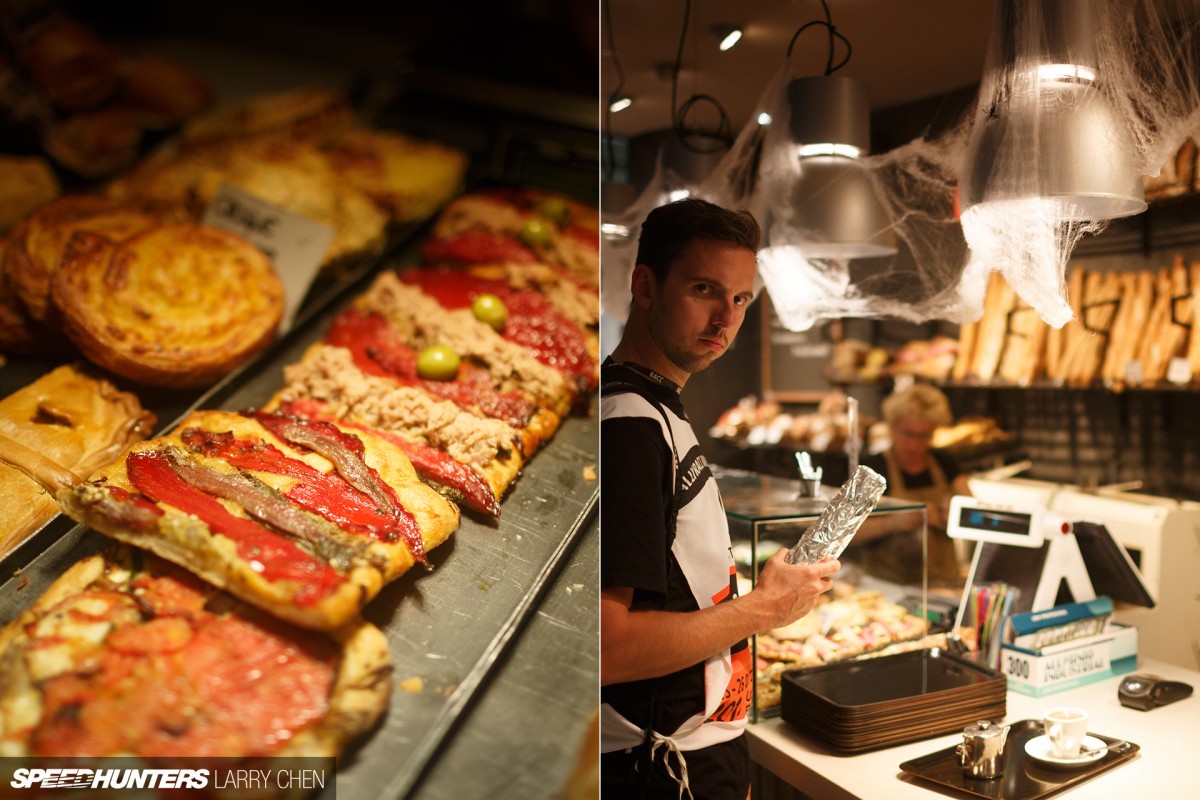 When I'm shooting an event at home, fast food is usually my fuel. It's a little different in the Spanish countryside though, and Ron and I armed ourselves with endless amounts of jamon bocadillos.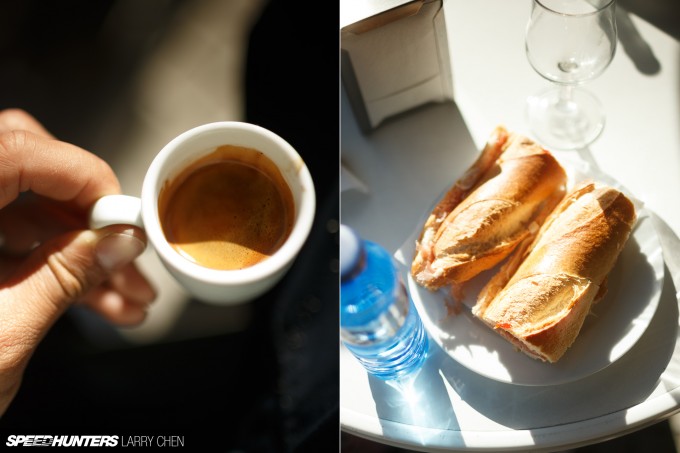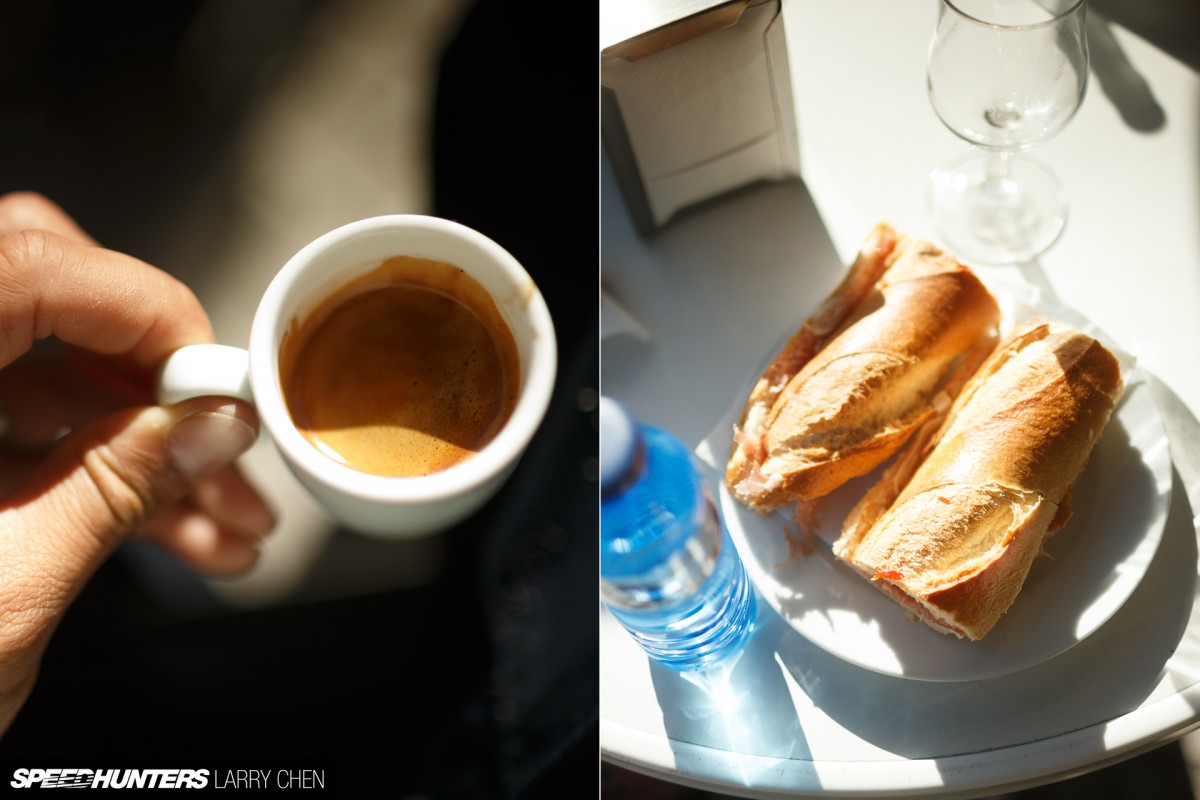 Jamon bocadillos and countless cups of espresso, which were available at every corner shop. With five hours of sleep per night, I needed those little jolts of liquid energy and delicious ham and tomato rolls to make it through each day.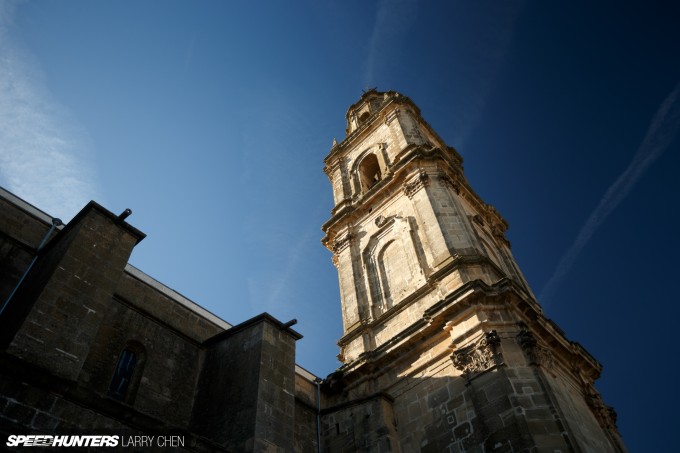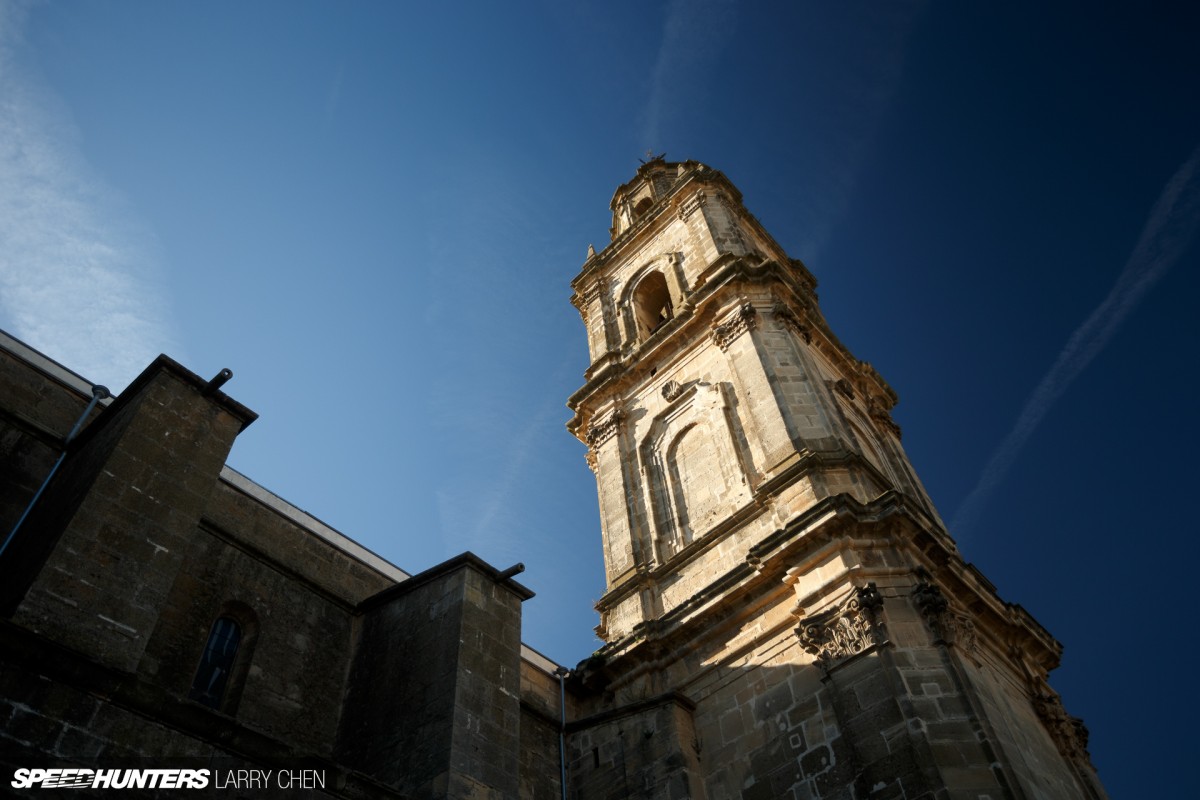 The locations we were shooting at often seemed like they were out of a dream; exhaust crackles and bangs reverberating off century-old stone architecture.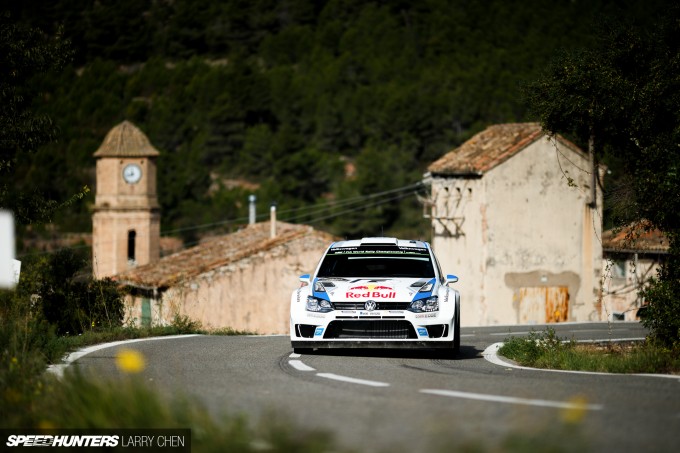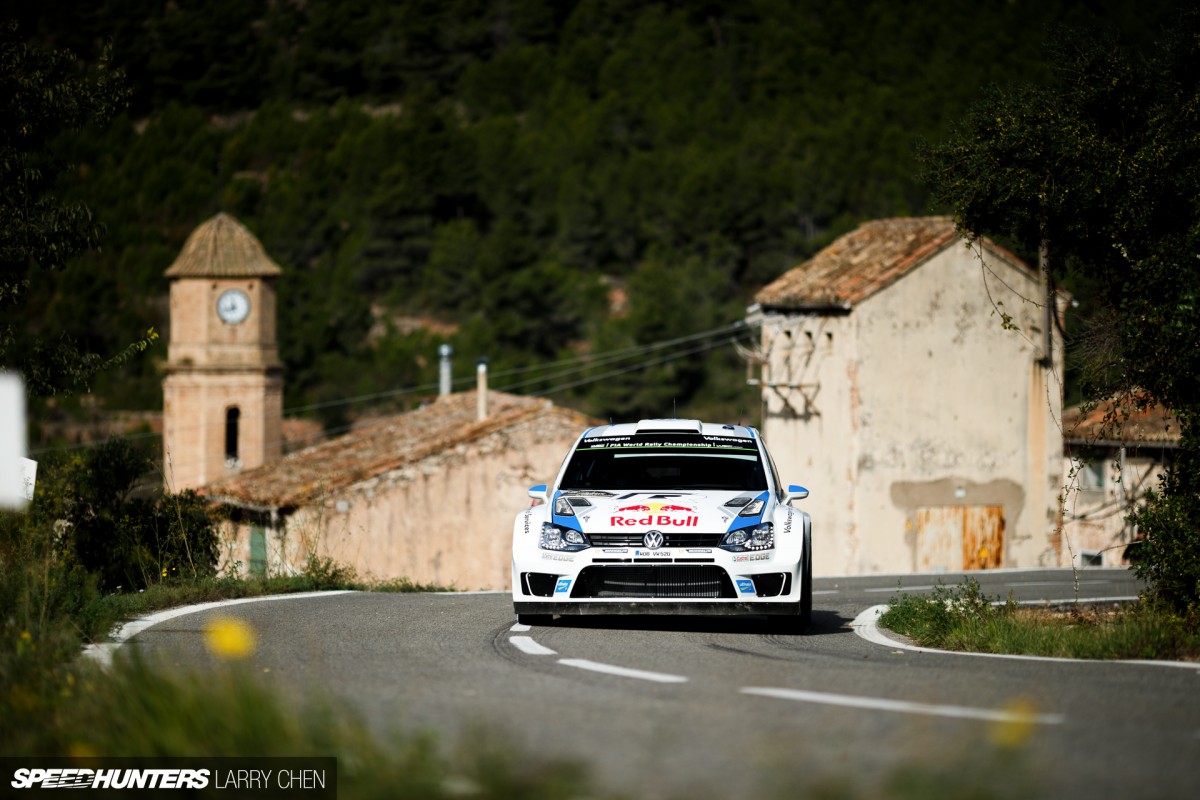 Once every year when the WRC bandwagon rolls through, things aren't so quiet and slow-paced in these quaint little villages.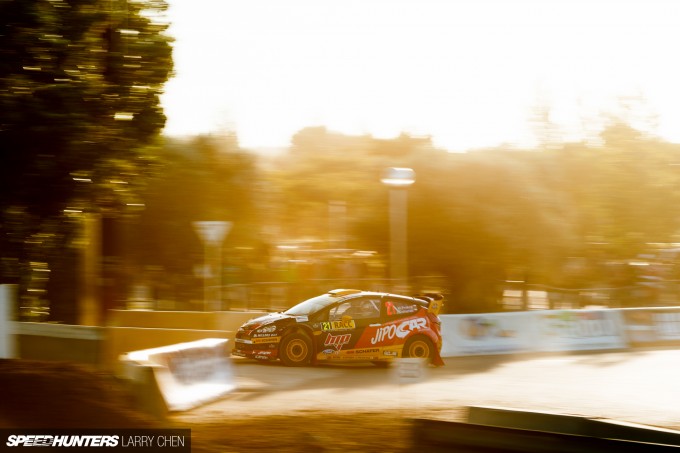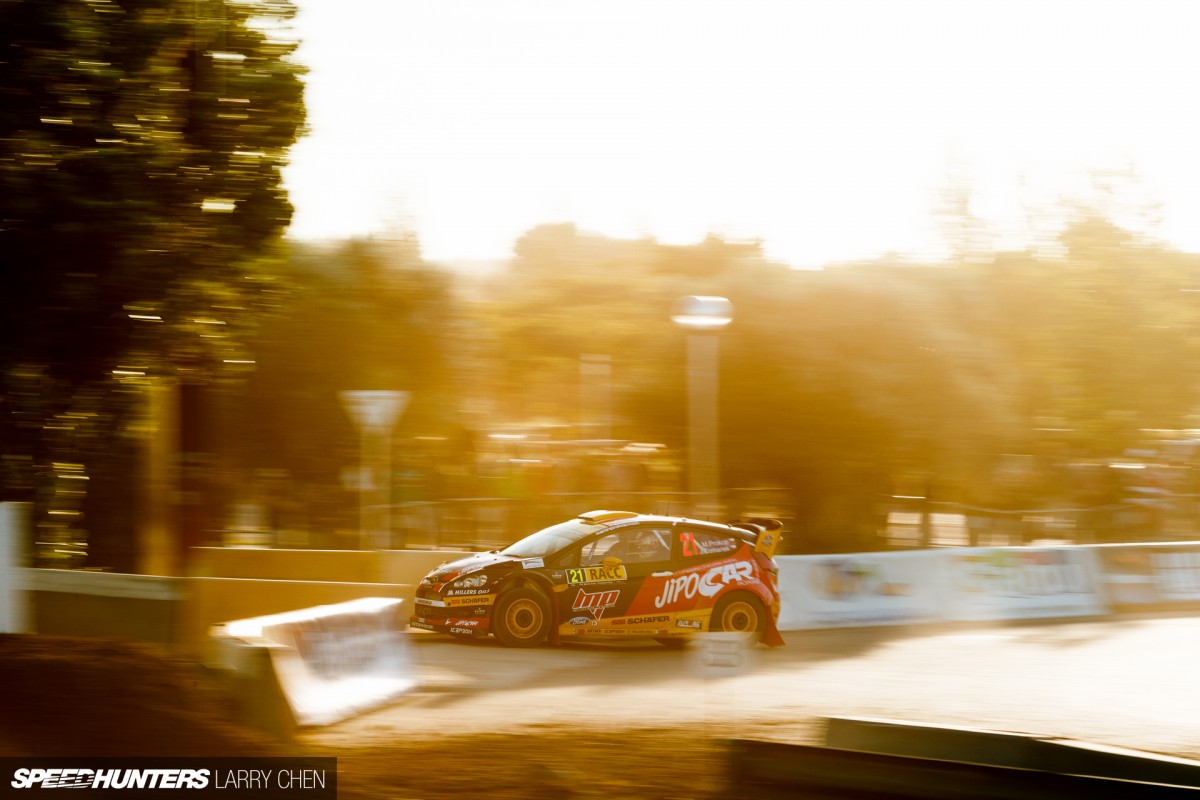 Watching these four-wheel drive, turbocharged weapons on tarmac was nothing short of amazing.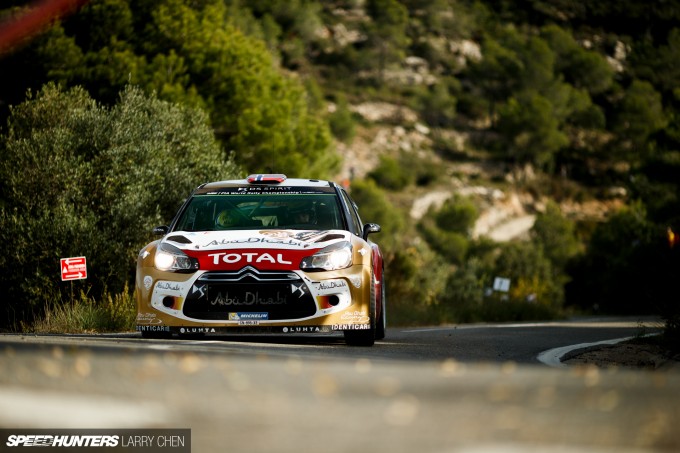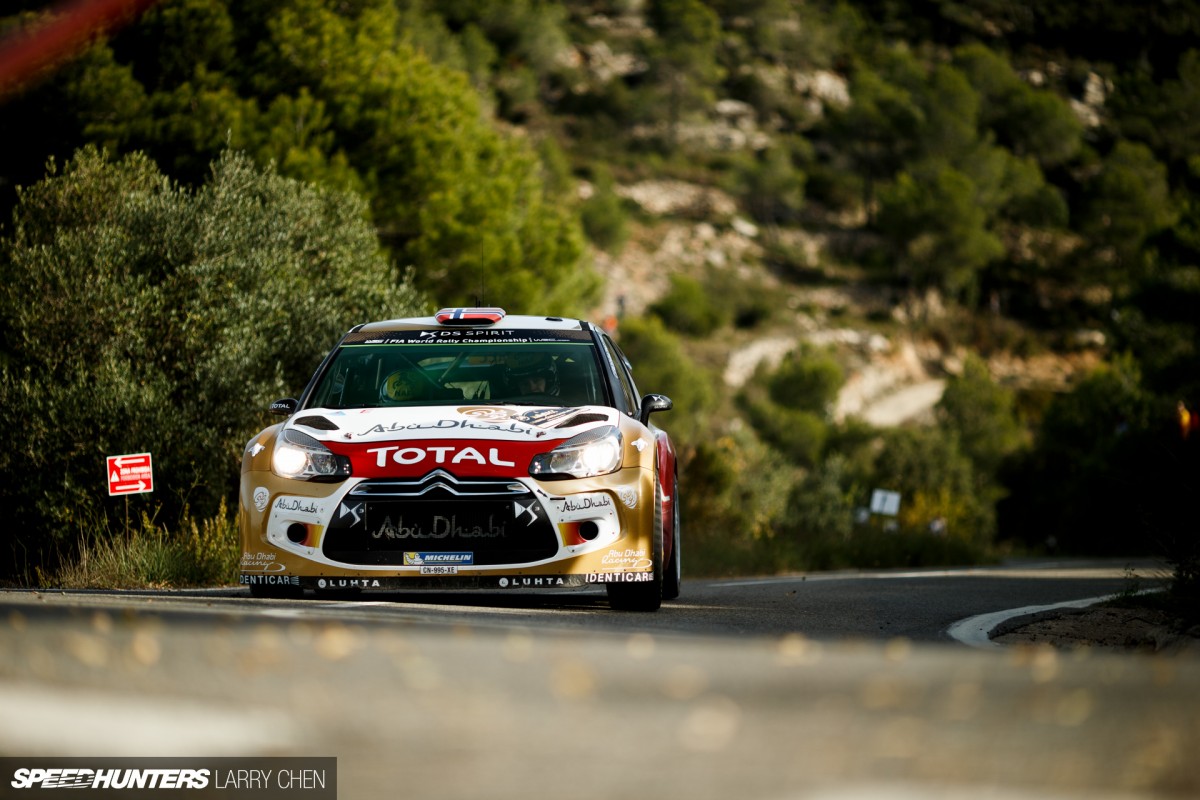 It takes commitment to go flat-out, as there no absolutely room for error on these closed public roads. Overshoot a corner and you'll quickly be over the bank, or into a wall.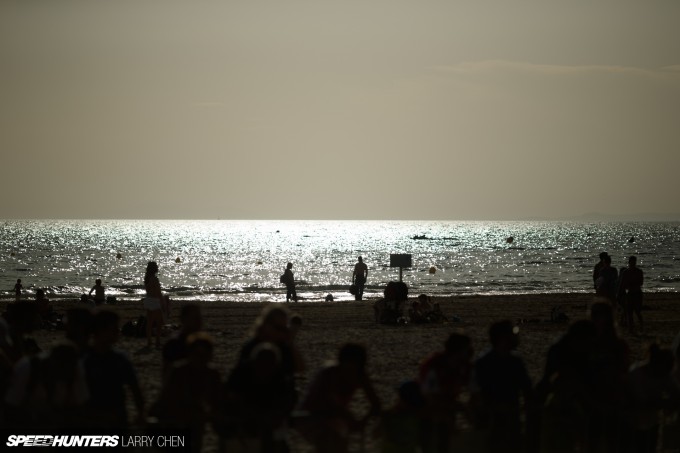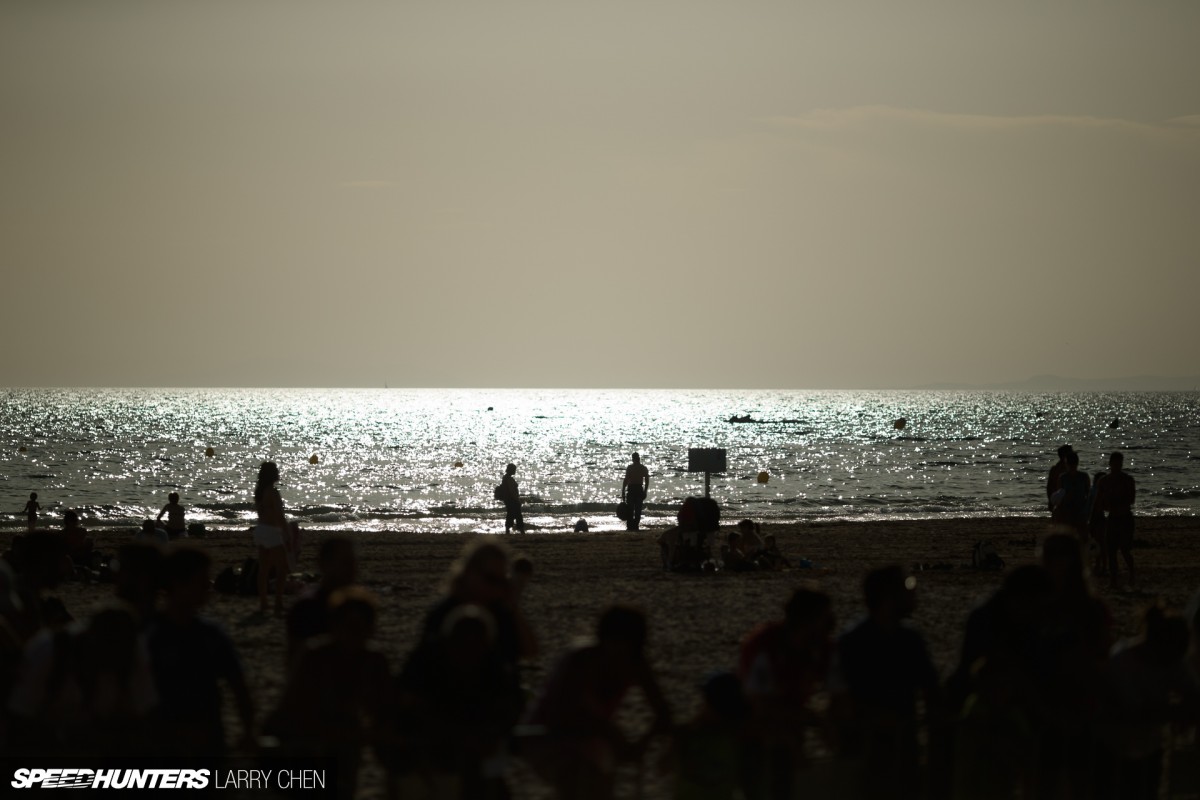 One of the most interesting specials stages was held right next to the water in the heart of Salou.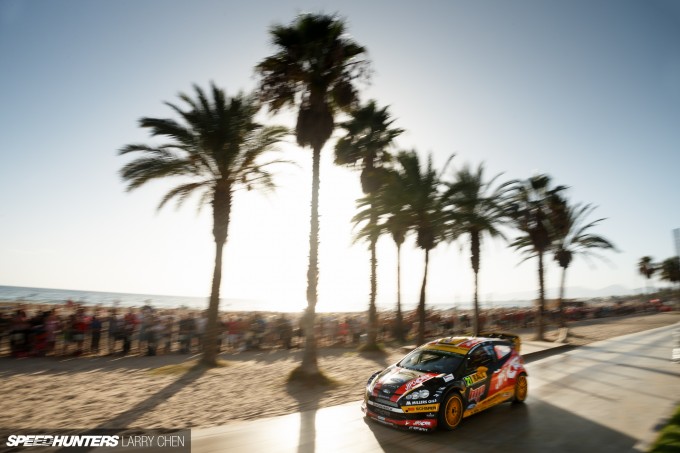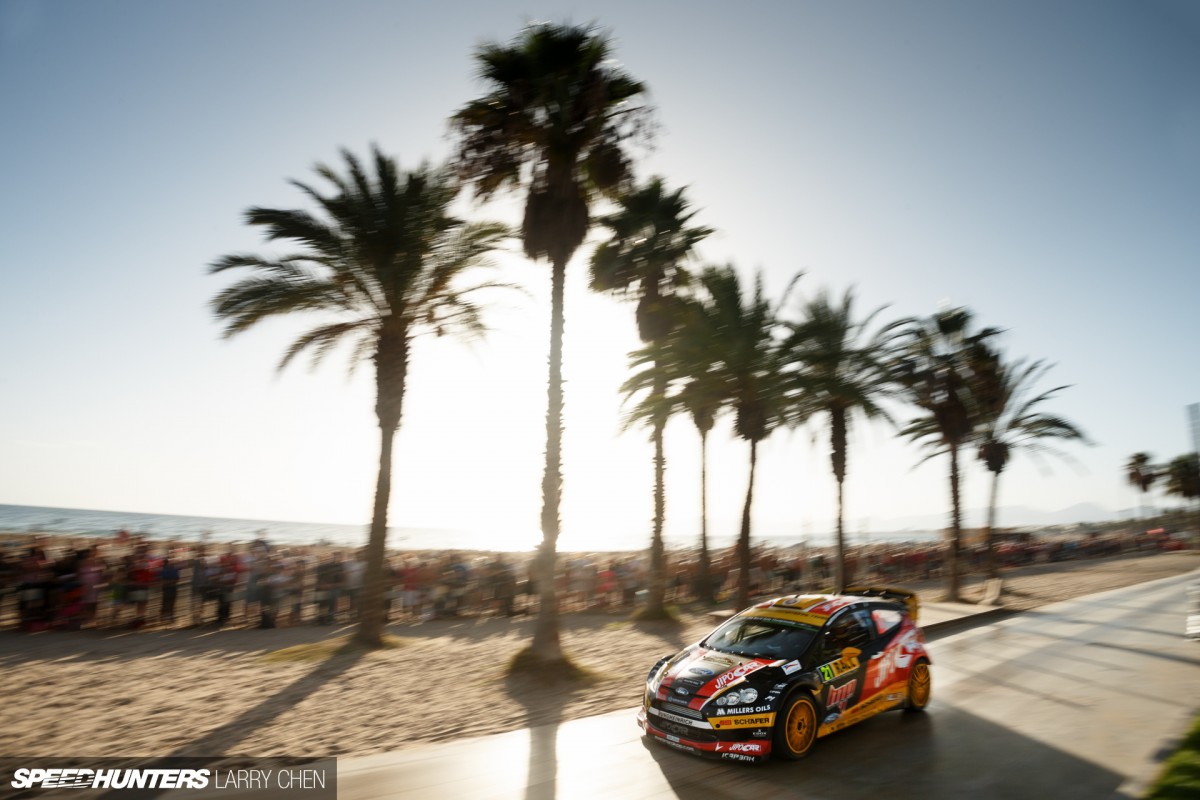 Rally HQ and the entire WRC paddock was located here, so it's where most of the teams and drivers stayed for the duration of the event as well.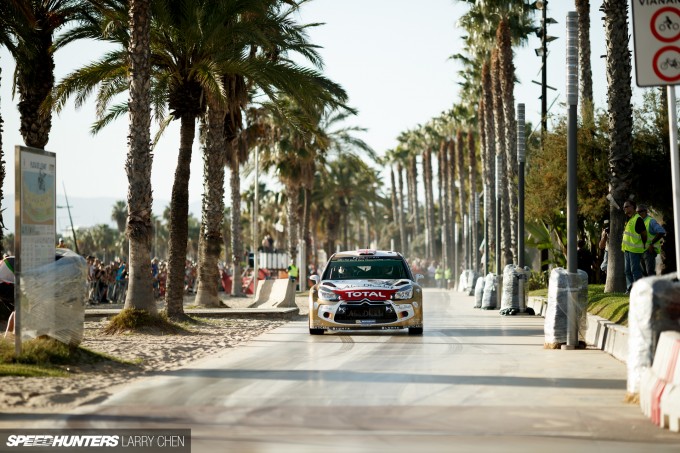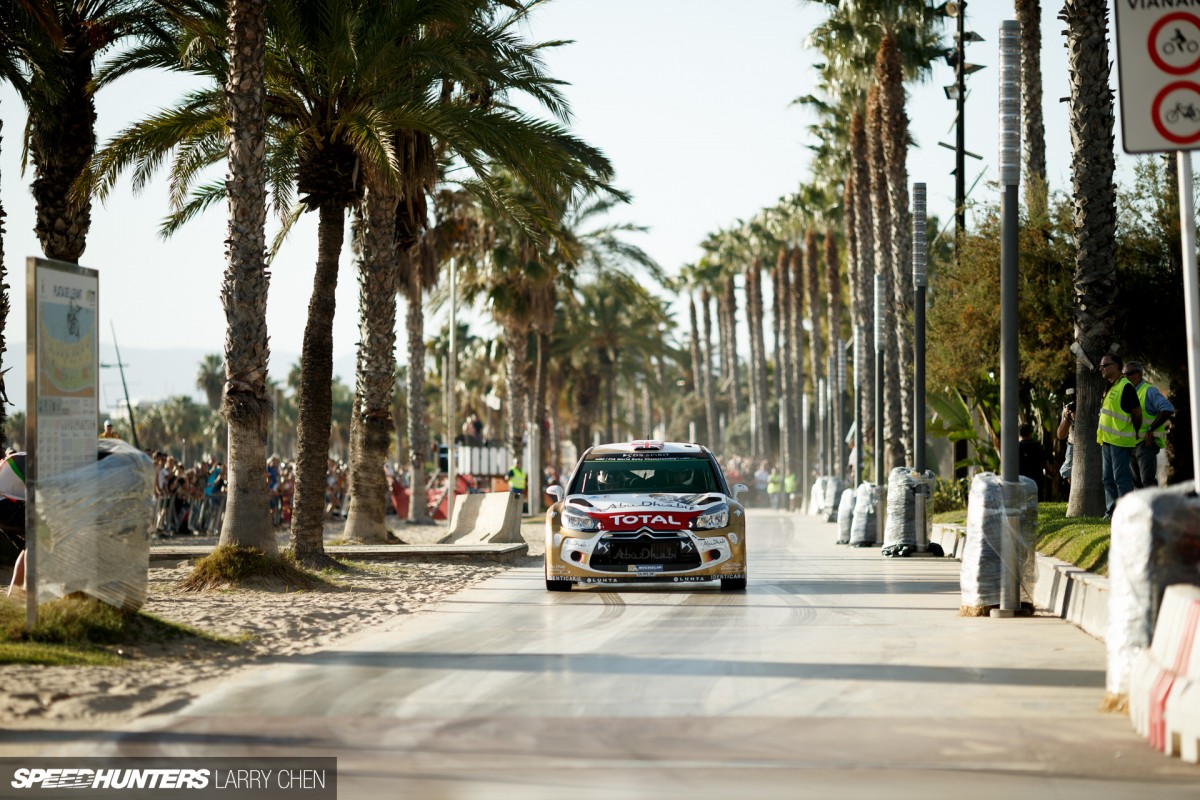 This particular stage was setup right against the beautiful white sand, and even incorporated a pathway normally reserved for joggers and cyclists.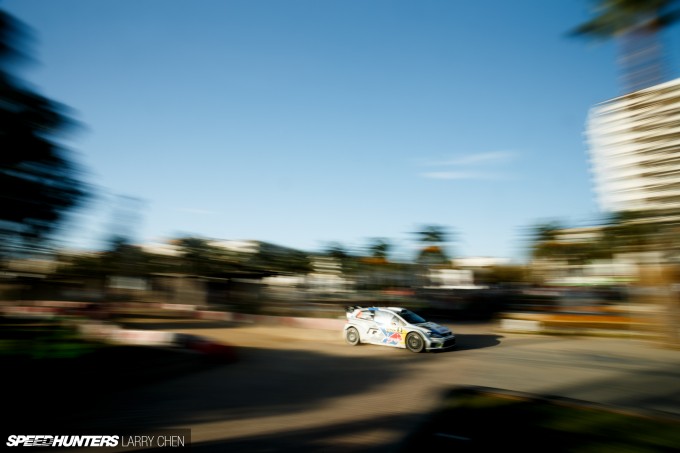 Even though it was only a little over 2.0km (1.2 miles) long, it was still very cool to see the drivers blasting by.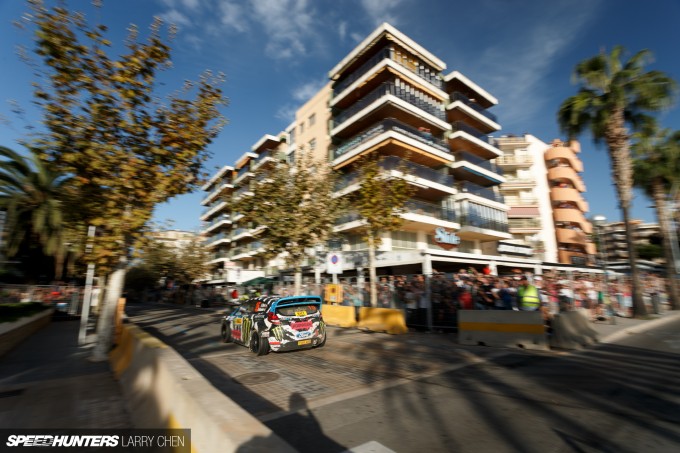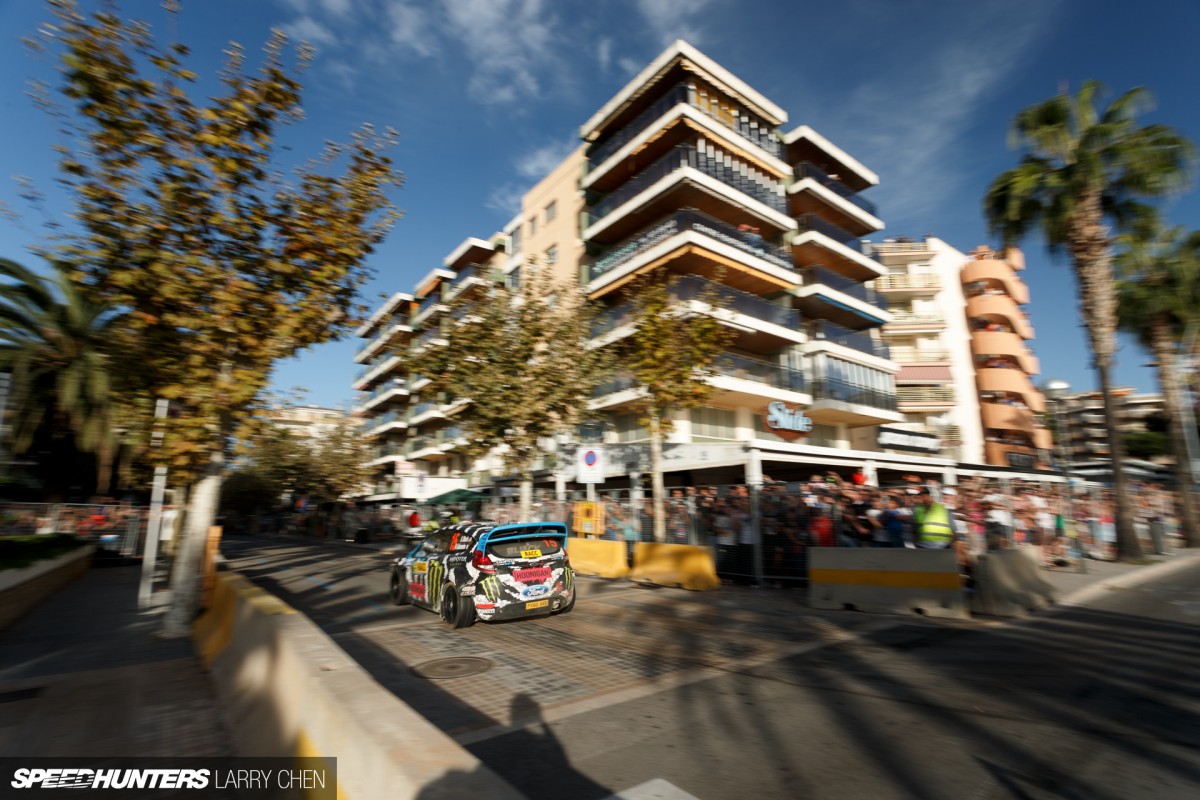 While there were only 16 WRC cars entered, there were a total of 74 cars spread all of the classes. This allowed spectators to stay in one spot and catch a glimpse of all of the teams tackling the same corner.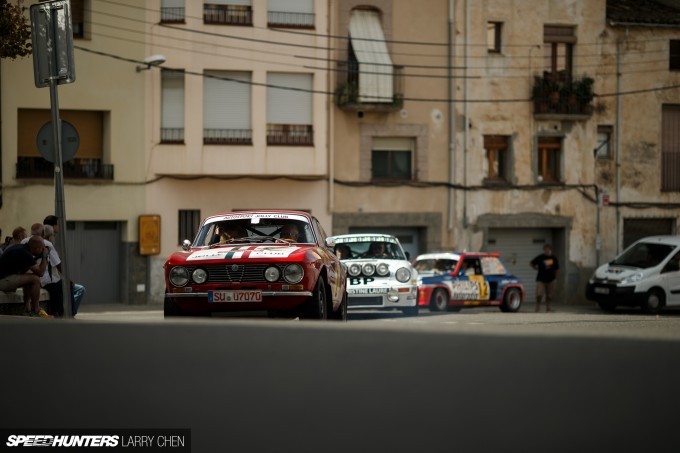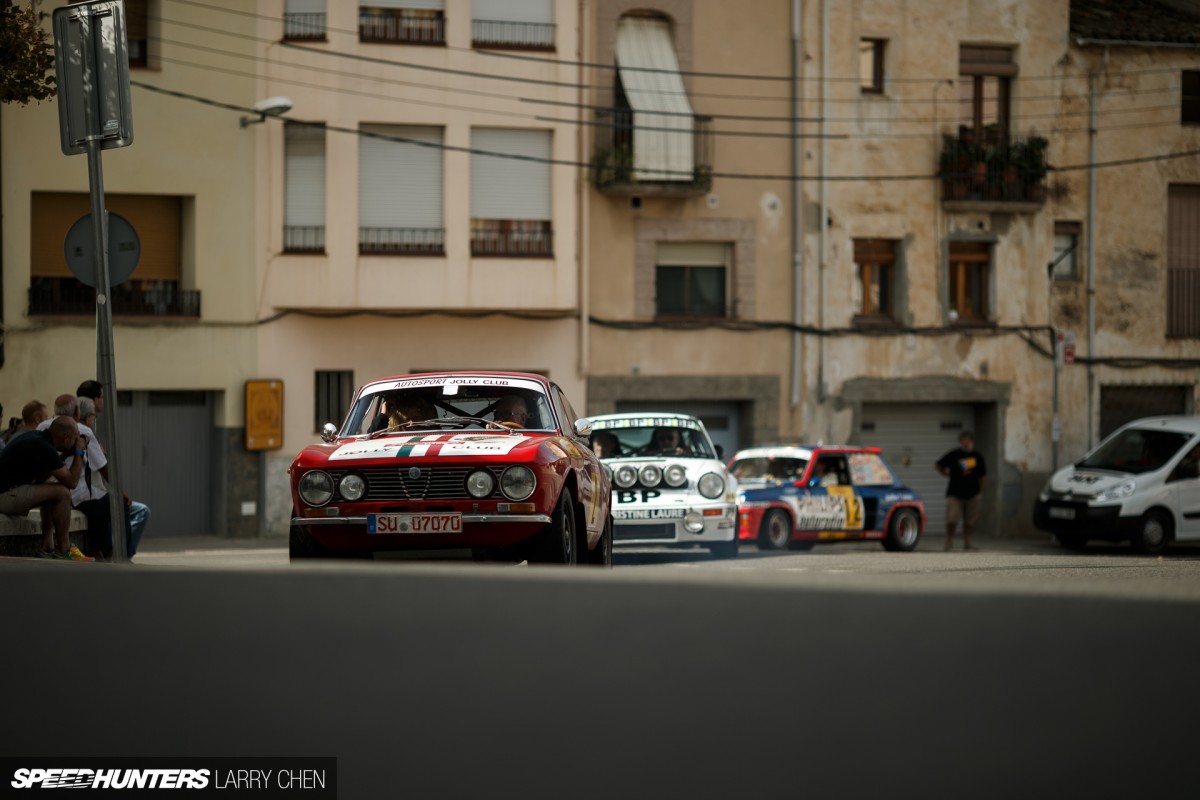 For me though, the treat was to sit outside a café – aforemetioned espresso and jamon bocadillos in hand – and watch the cars transit through the old-world streets.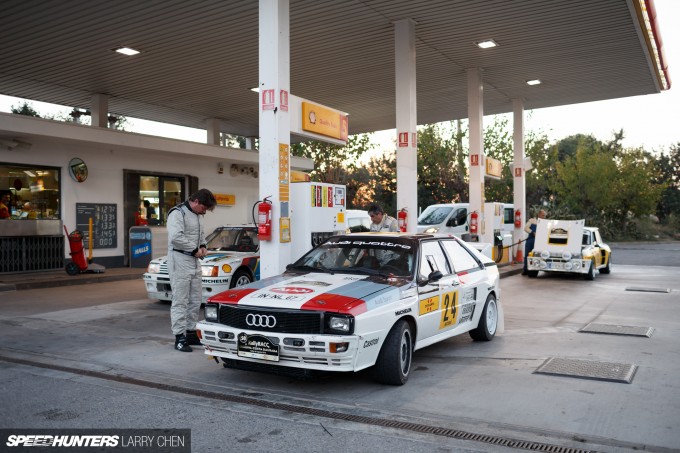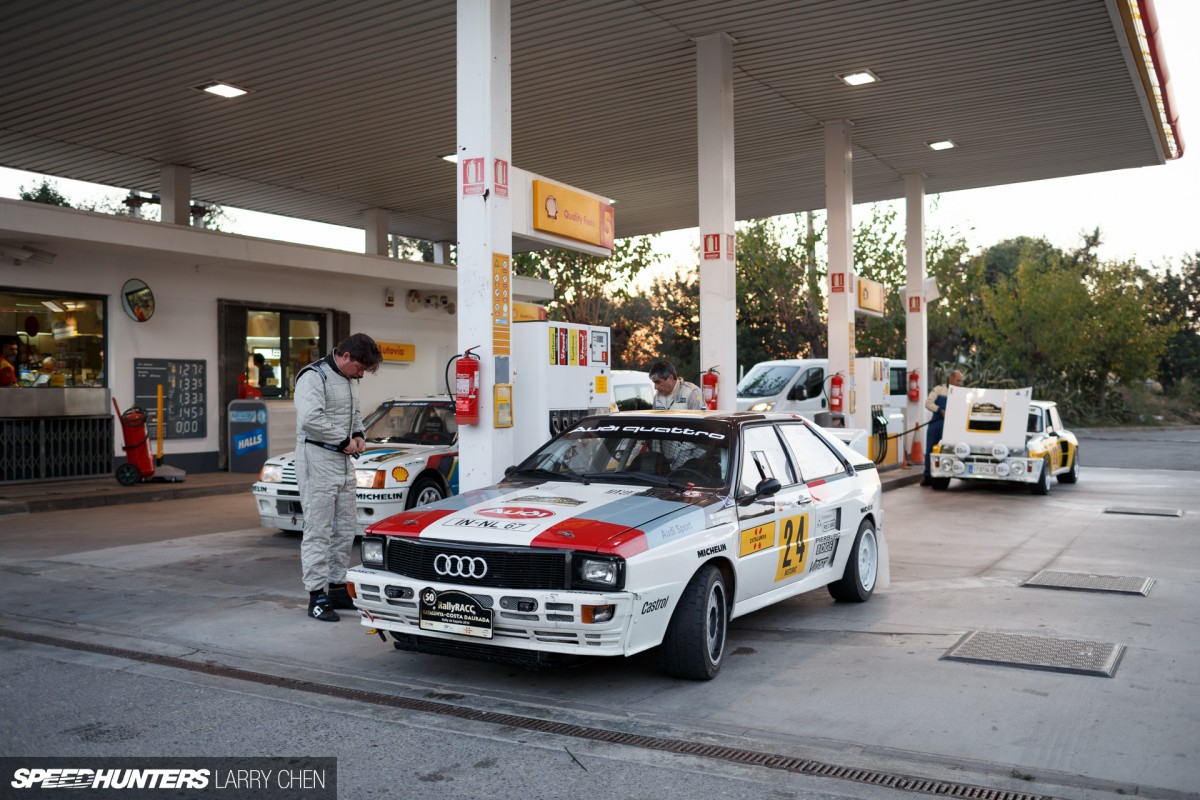 In the mornings we would even catch some of the historic cars filling their fuel tanks for the full day of rallying ahead.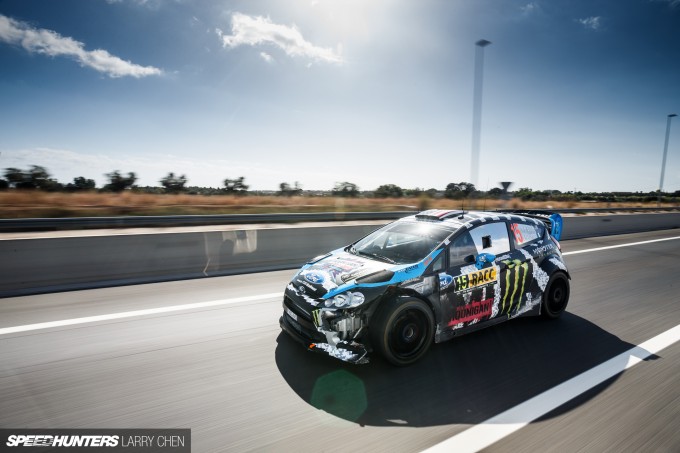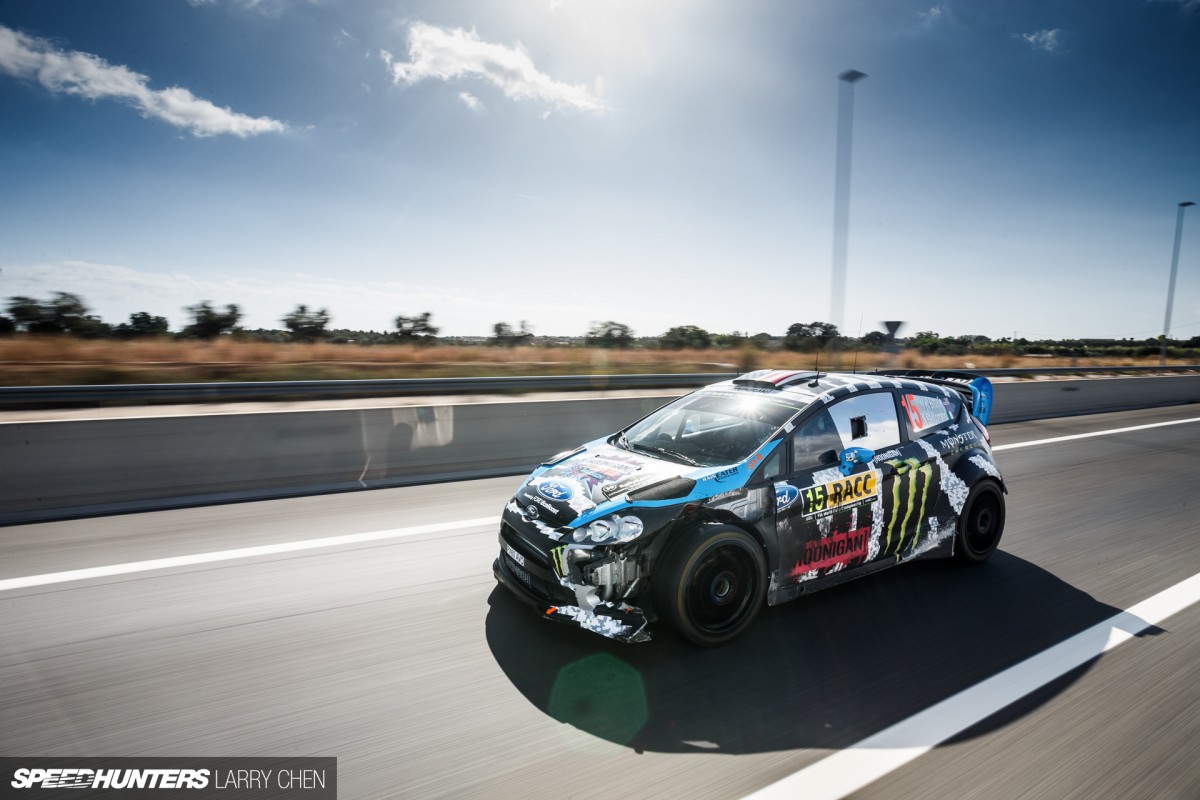 Since I was there with Ken's team, my number one priority was to follow the head Hoonigan and his co-driver, Alex Gelsomino, as they went from stage to stage.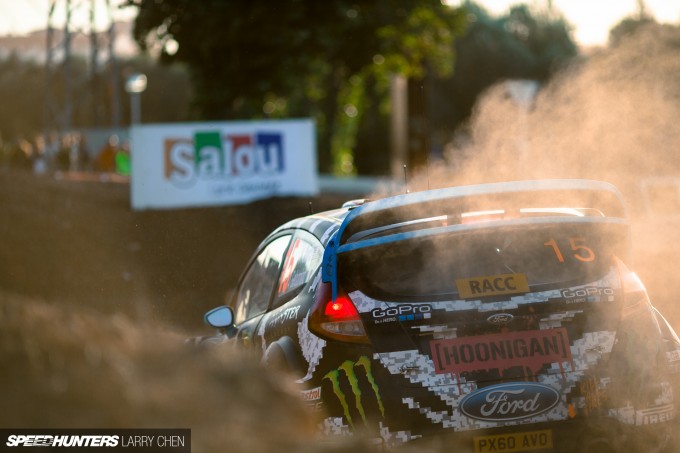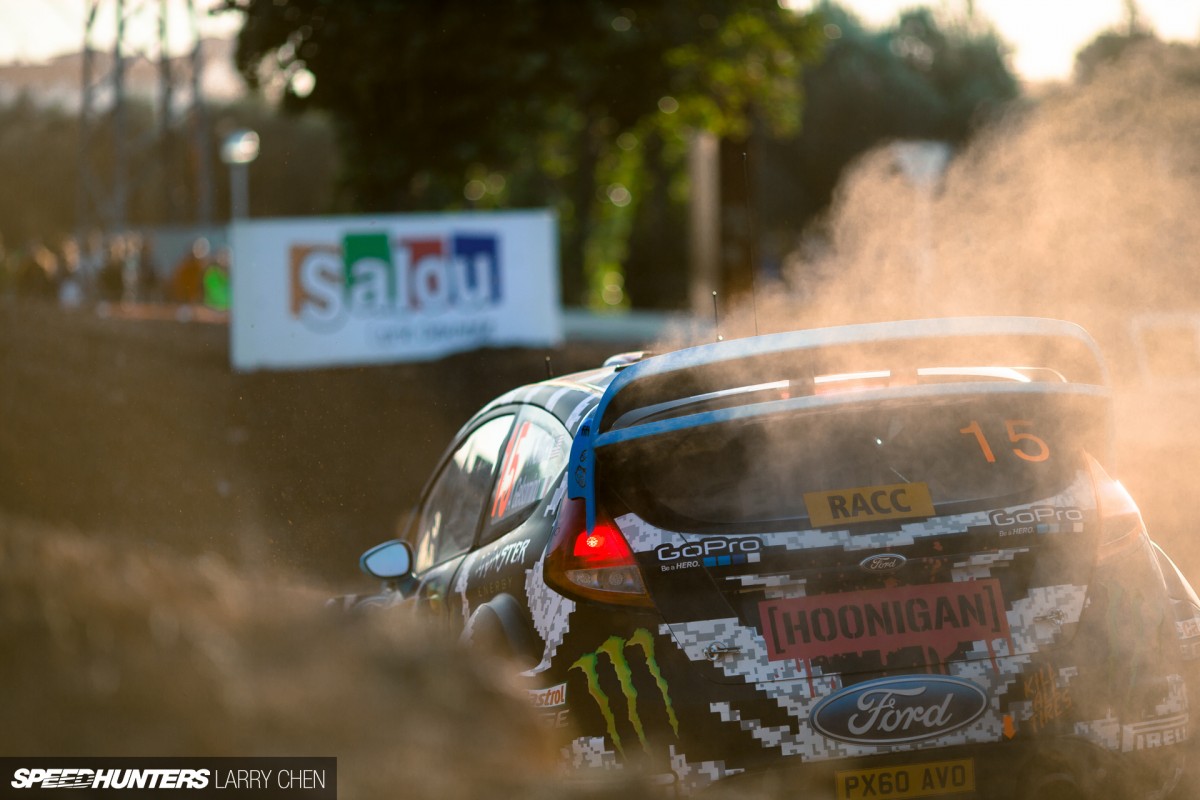 So stay tuned for my next post where I'll be reliving all my time in Spain spent hanging with the Hoonigan Racing Division crew.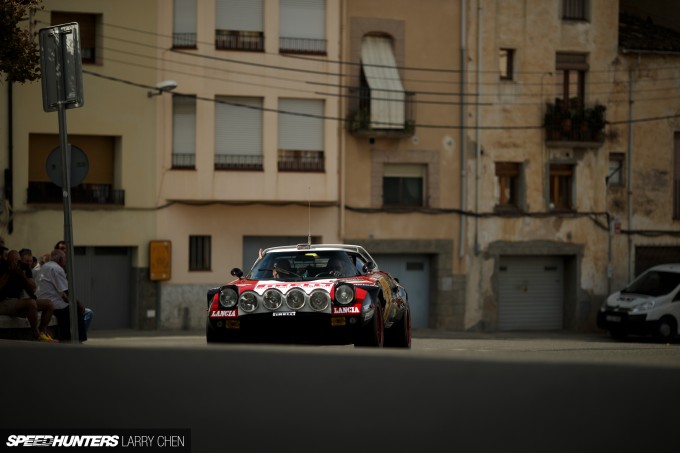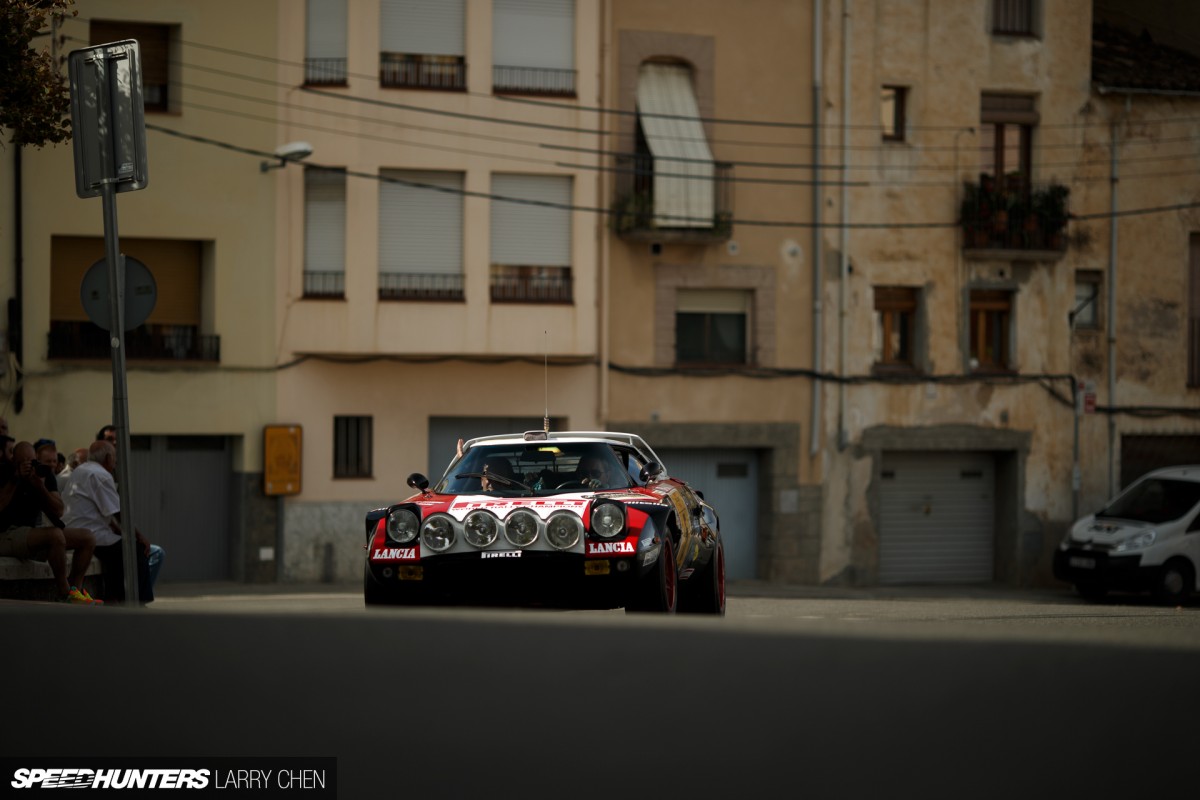 While our goal at Speedhunters is to bring car culture to the masses, I still encourage each and every one of you to actually go out and hunt some speed of your own. For rally, it doesn't need to be a WRC round, just look around and you should be able to find some local or national events close to home where you can taste the dust for yourself. I was blown away and I guarantee you will be too.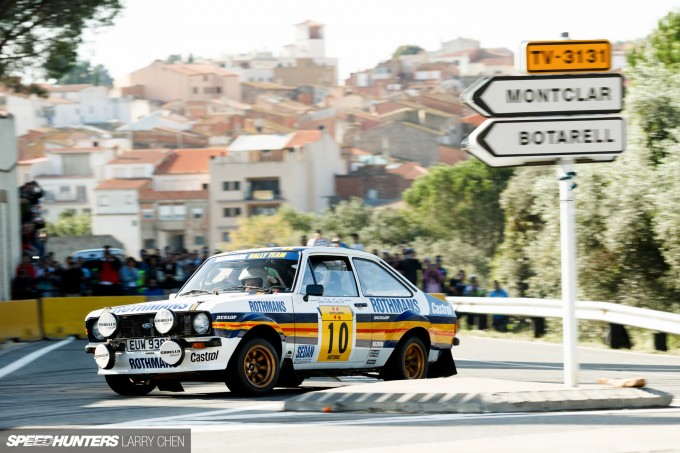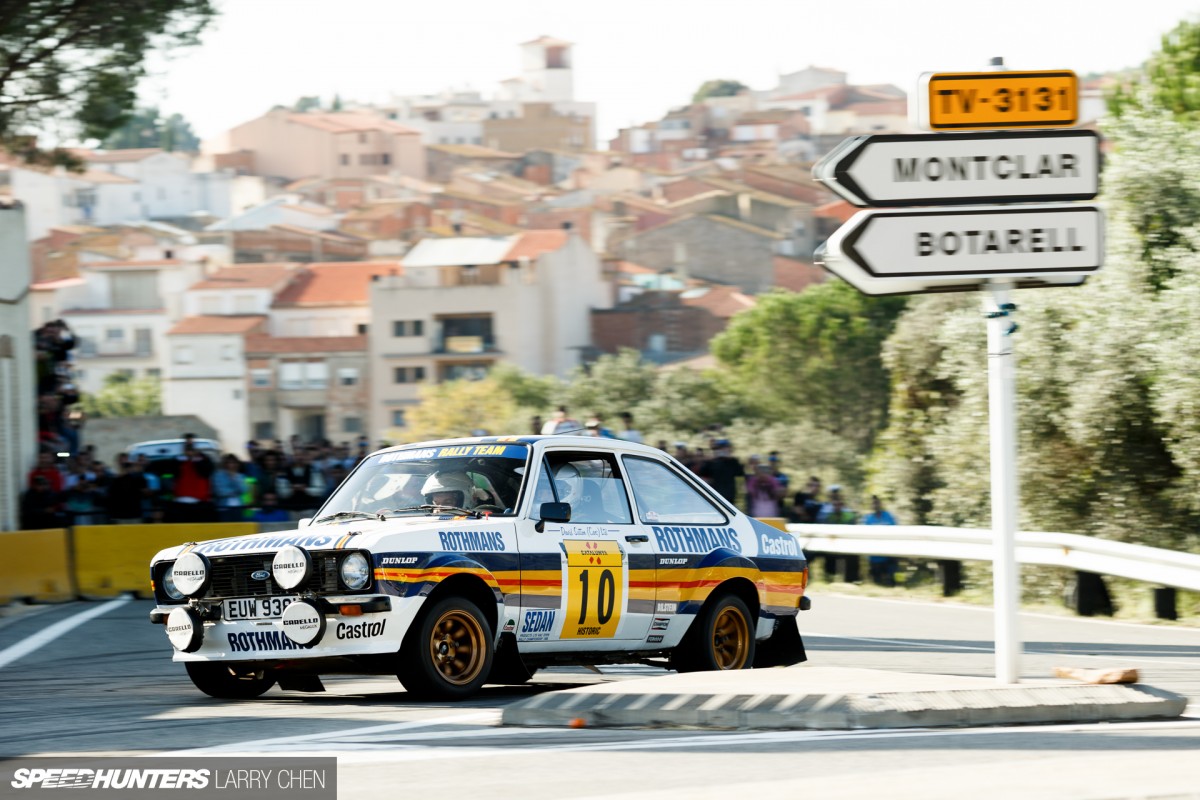 Just shooting this one event has really opened my eyes to what the drivers, co-drivers and teams as a whole have to go through to even just finish a rally. I also have a new-found respect for the photographers who follow the WRC full-time, because the days are extremely long and it's unbelievably difficult to keep up with the cars, let alone get out and shoot them.
But more than anything, I'm just glad I was able to check one more thing off my very long car culture bucket list. Now, let us know what's on yours…
Larry Chen
Instagram: larry_chen_foto
larry@speedhunters.com
Cutting Room Floor