Shock & Awe
One thousand, eight hundred horsepower and the original interior light still works. You might not really care about the second part of that sentence so much, but to me it really sums up the FAT G Monaro you're currently staring at. Big, angry powerplants will never get old nor stop dropping jaws at events, but this is Speedhunters and I have taken up a vow to only bring you the freshest builds I can find.
Read on, and hopefully you'll join me in understanding why that little interior light (and other details like it) set this car apart.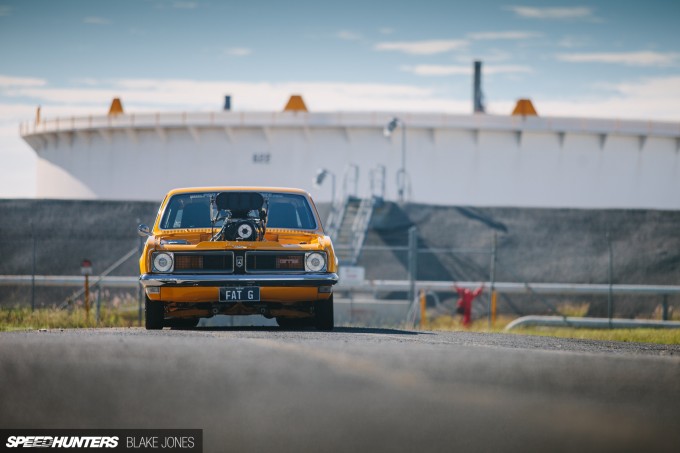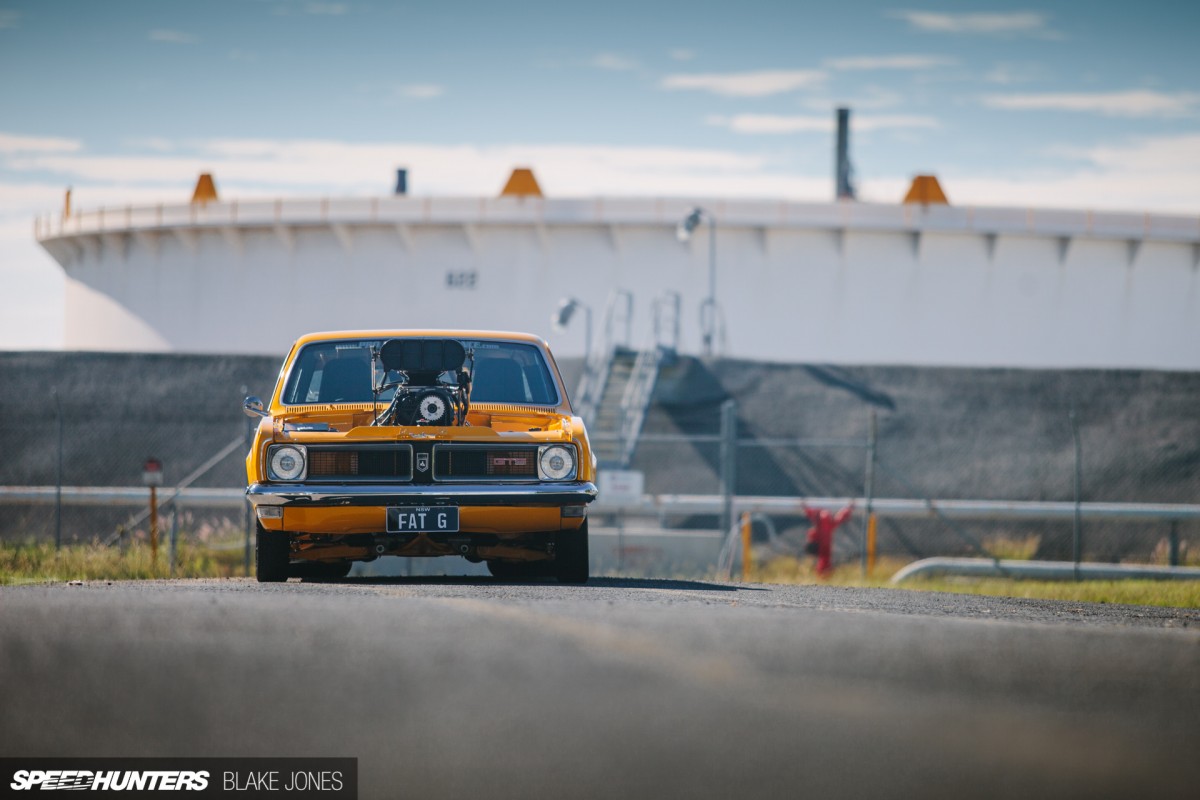 First, a little history lesson. The Monaro was Australia's answer to American muscle cars from manufacturers like Ford, Buick and Pontiac. Just like its US counterparts, the Monaro is now a bona fide collectors item thanks to an enthusiastic uptake from buyers and a successful career in Australian touring car racing.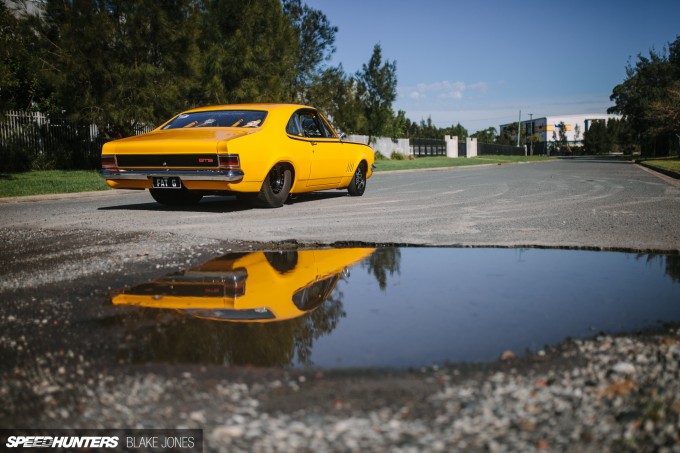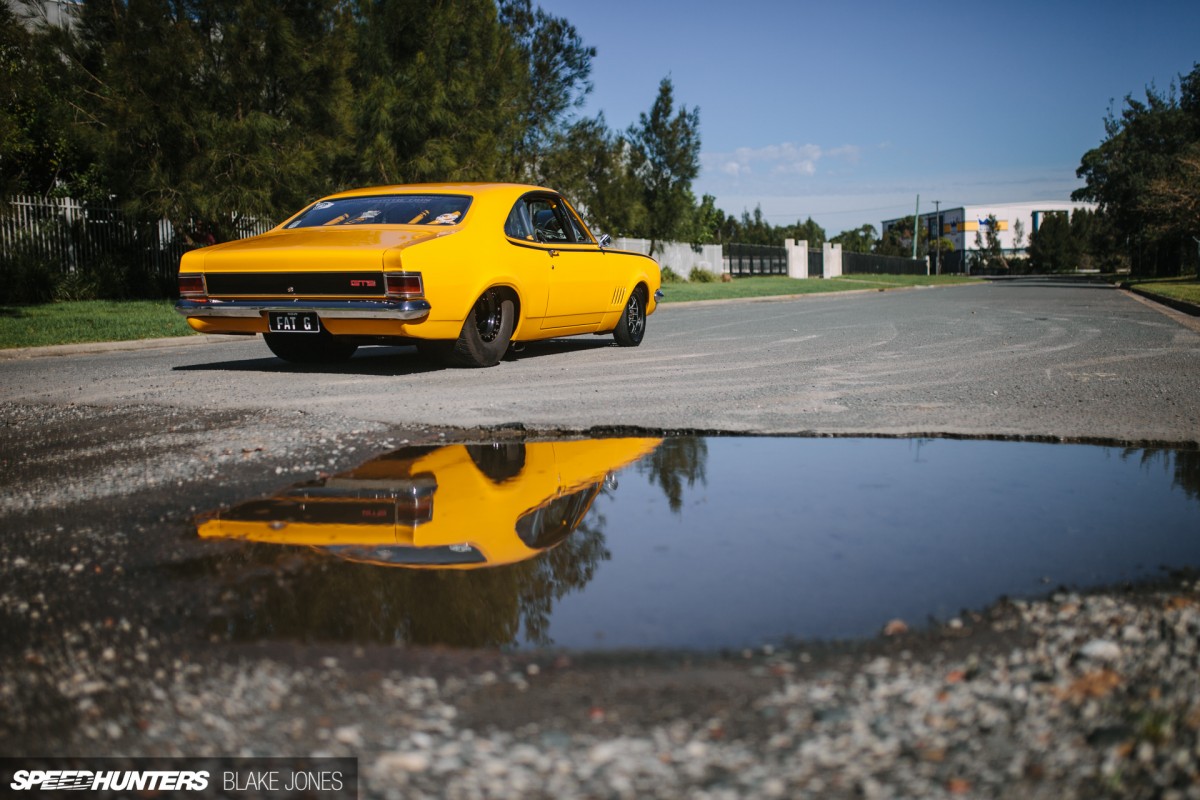 The Monaro is embedded into Australian history in many different ways, but one of the most interesting is the hilariously, yet at the time, seriously named 'Supercar Scare' of 1972. Holden, Ford and Chrysler were battling it out for touring car supremacy and a means to that end was building high-powered homologation specials for the road.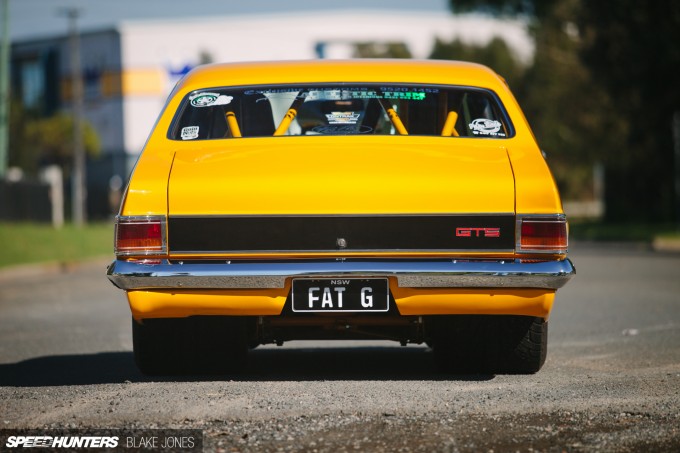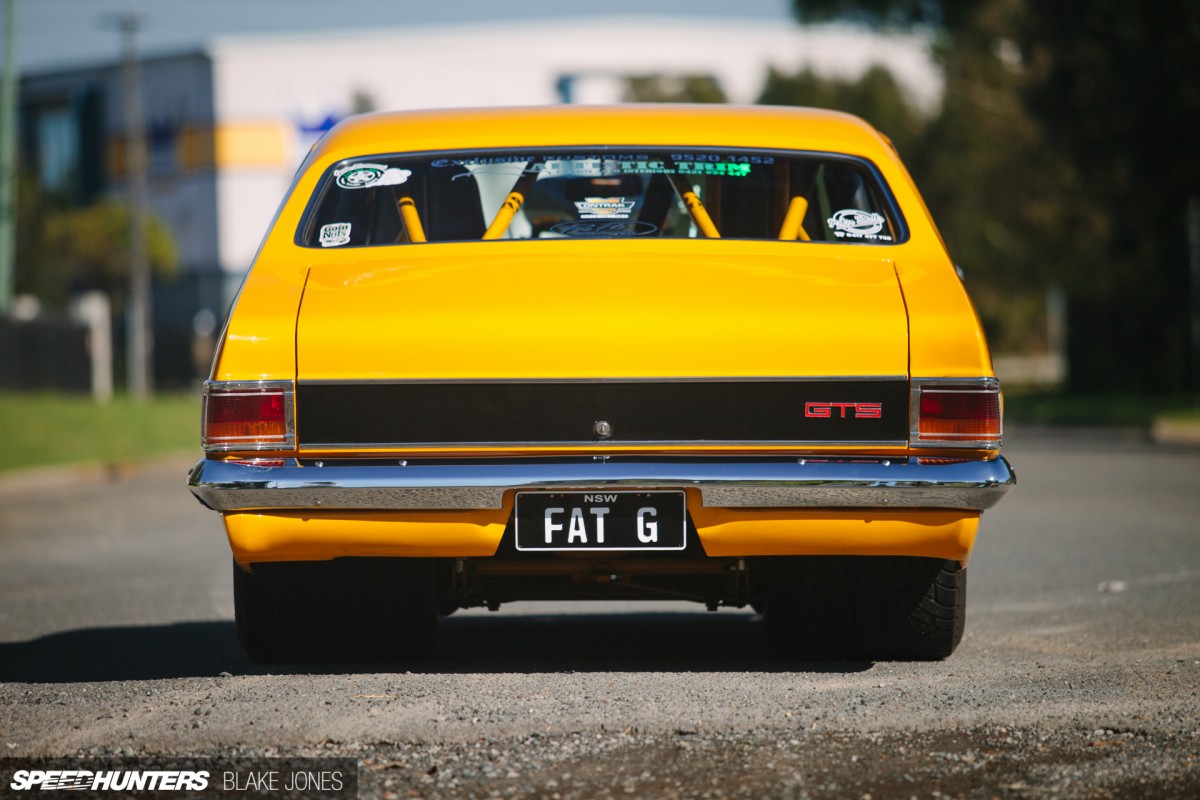 These Australian 'supercars' were snapped up by buyers hoping to emulate their favourite racing drivers – and emulate they did. Outrage at these 'bullets on wheels' reached a crescendo that culminated in several states banning cars with a top speed over 130mph and a change to the racing rulebook that negated the need for manufacturers to actually sell their race cars to the public. The 'Supercar Scare' was front page news in '72, but for the Monaro this was the end of its heyday – the smaller and lighter Torana was about to rise to glory in its place.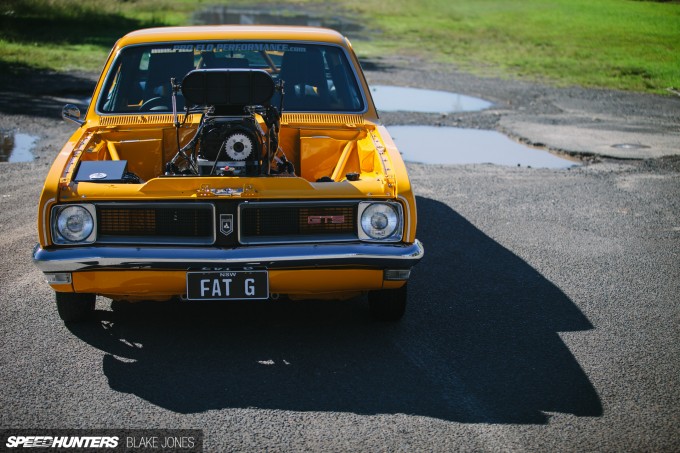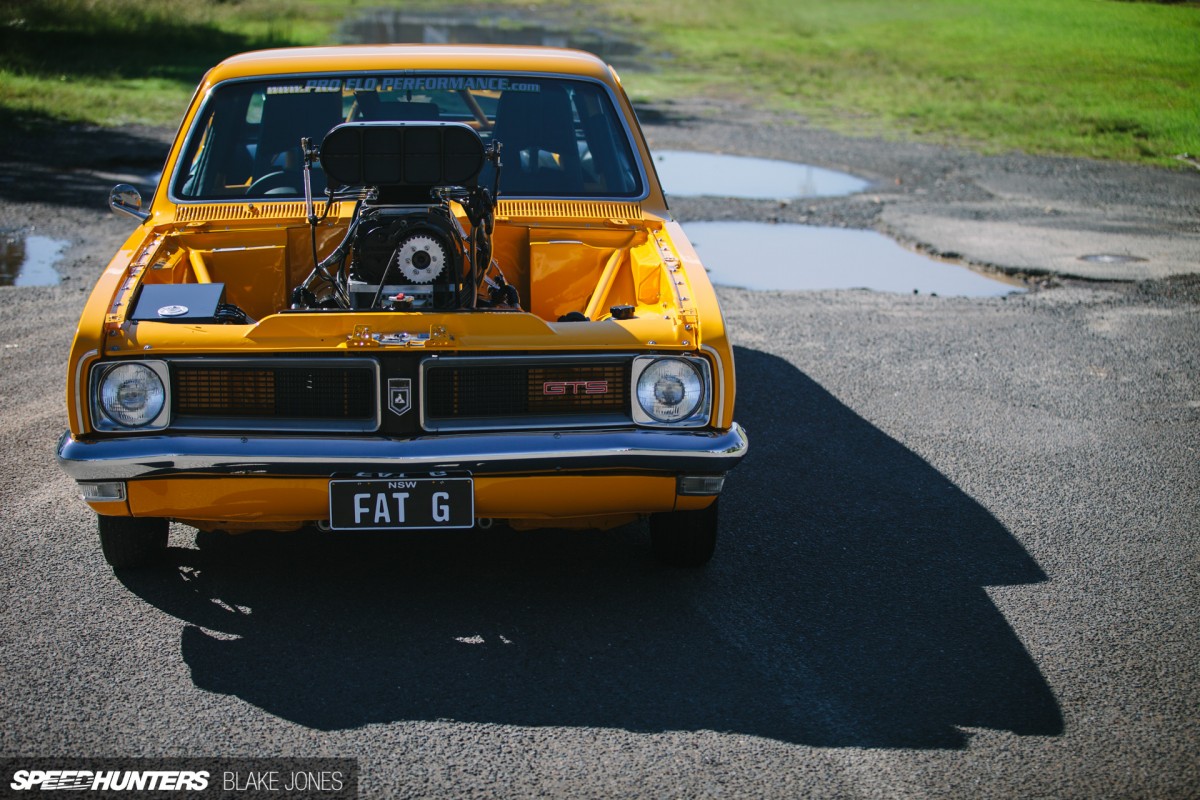 In the early '70s the most powerful Monaro you could buy had around 300hp from its carburettor-fed 5.7-litre V8 – an impressive figure for the time no doubt.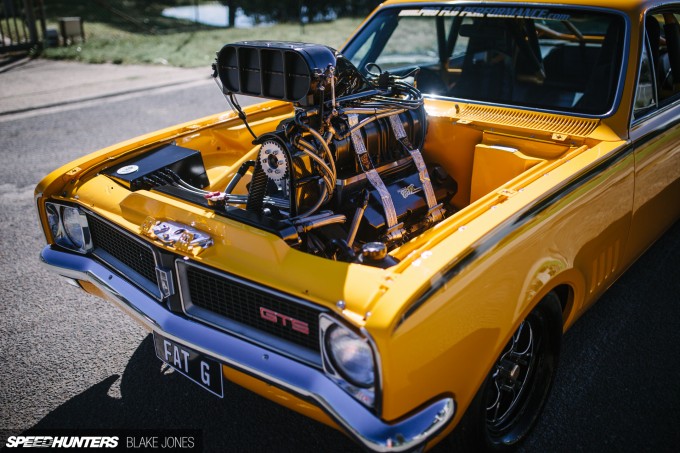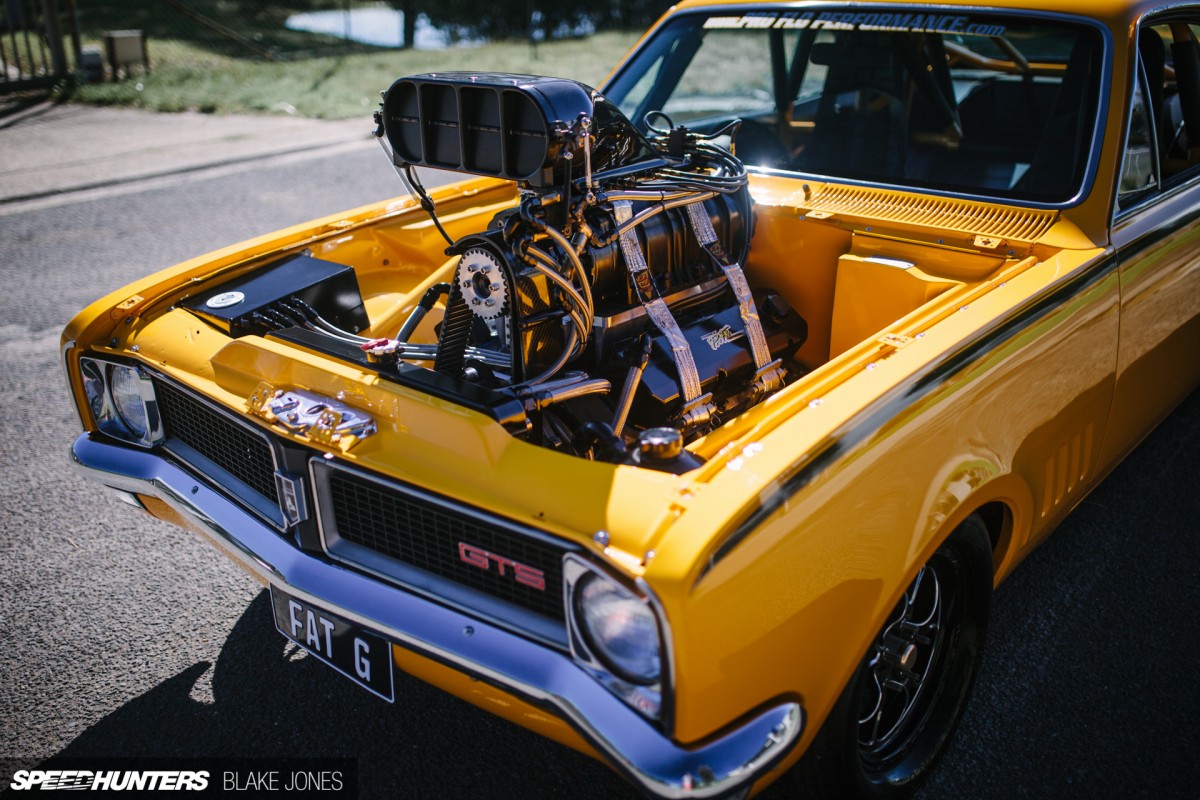 However, as it's part of our Blower Bash theme, you'd be right in thinking that this Monaro has slightly more than that.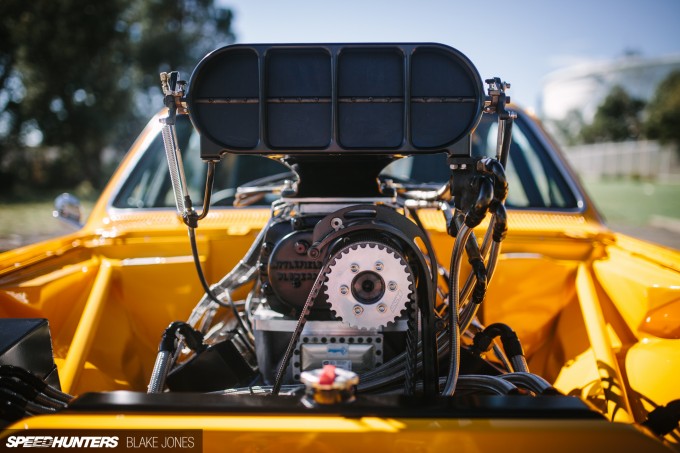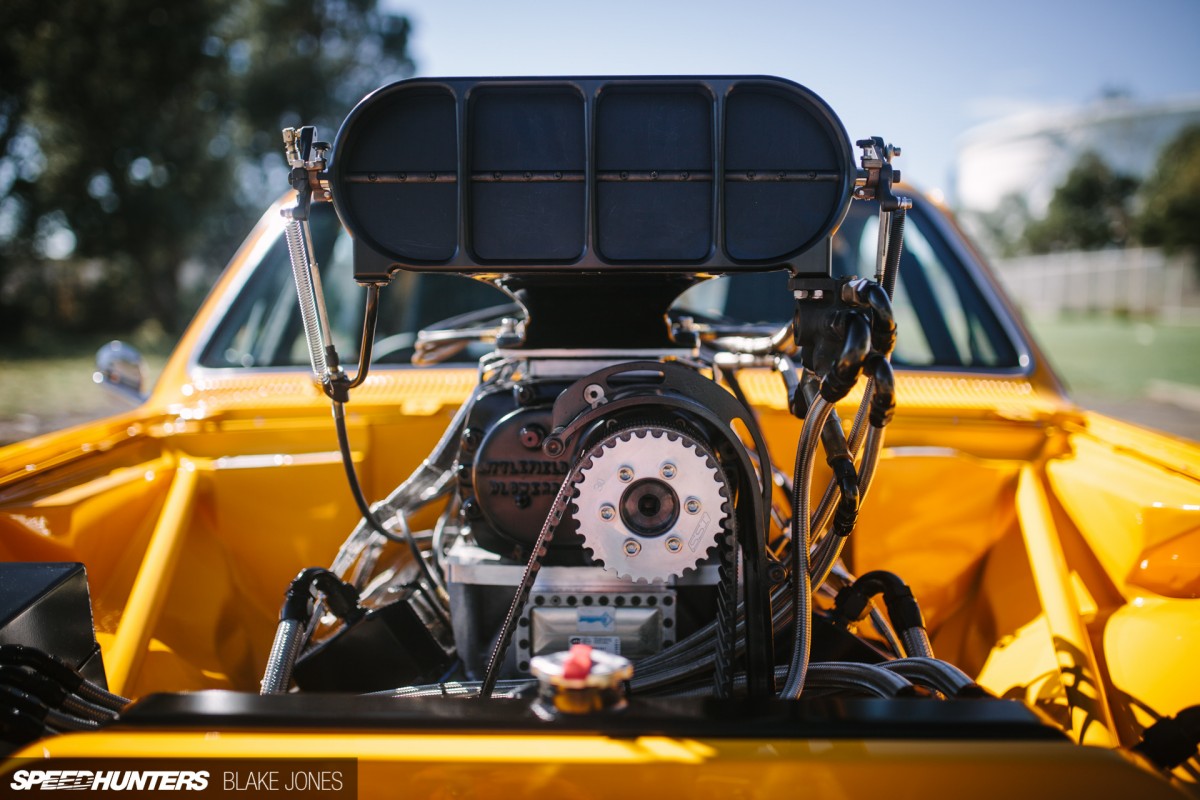 Through the wonders of belt-driven forced induction (and a helping hand from MeOH) FAT G's power output is six times the original 300hp. You're not mistaken – that equals 1,800hp!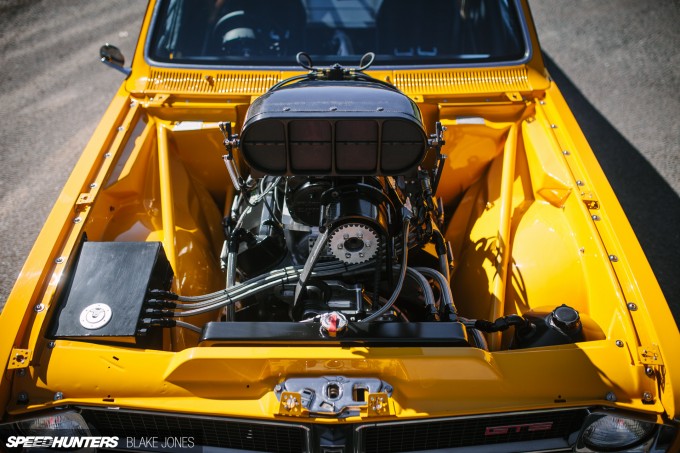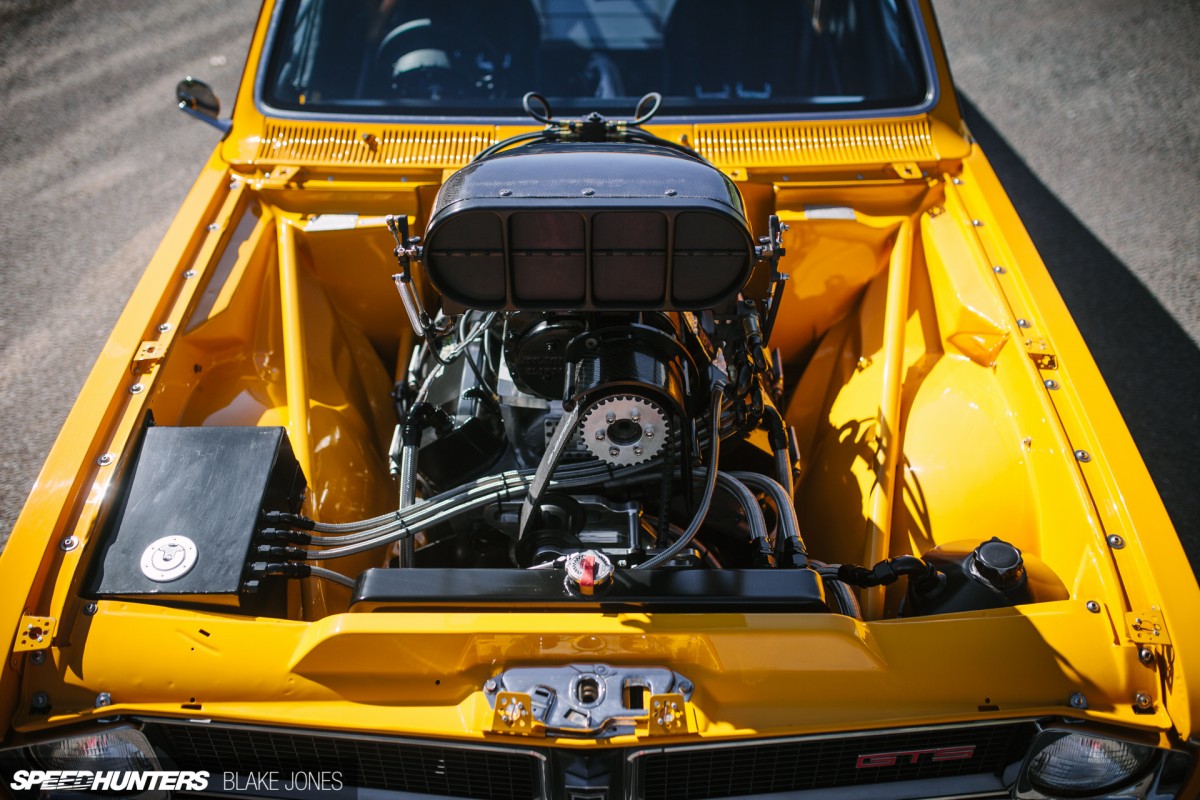 The man behind this build, Matt, entrusted Paul at ProFlo Performance to build a motor that would inspire shock and awe in all who witness it. Starting with a 540 cubic inch (8.8-litre) Dart Big M block, a Callies crank, Oliver rods and Racetech pistons lay the foundations for a bulletproof bottom end.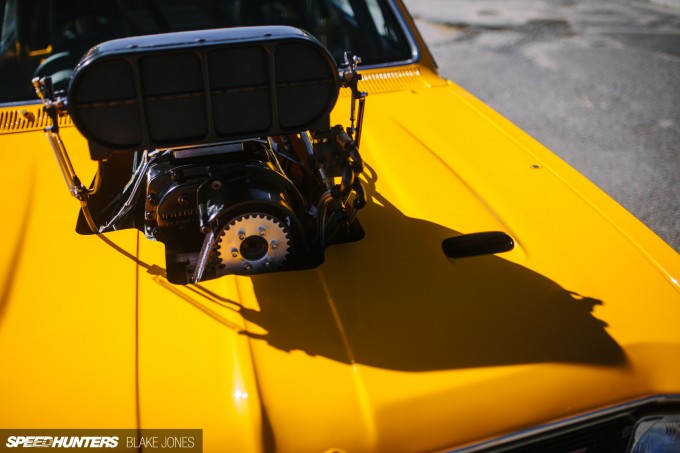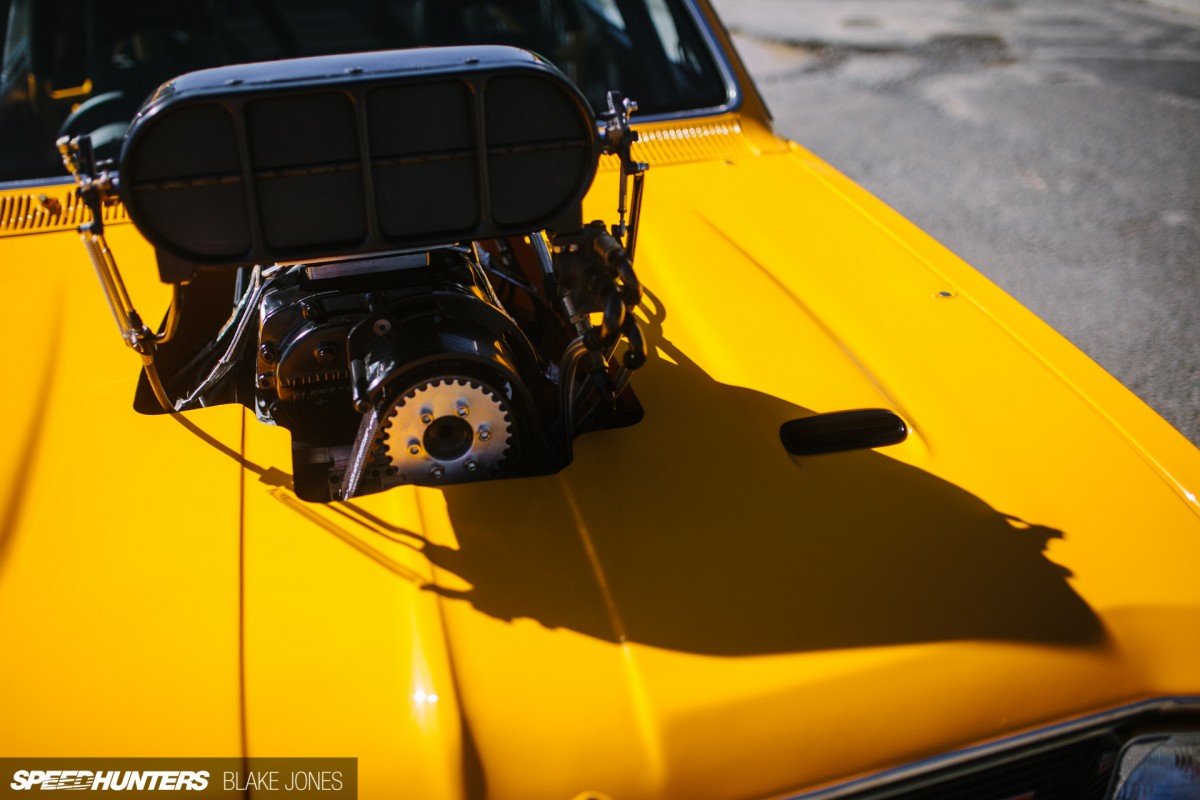 Tasked with forcing compressed air into the Dart Pro 1 cylinder heads is a Littlefield 1471 High Helix Roots-type blower.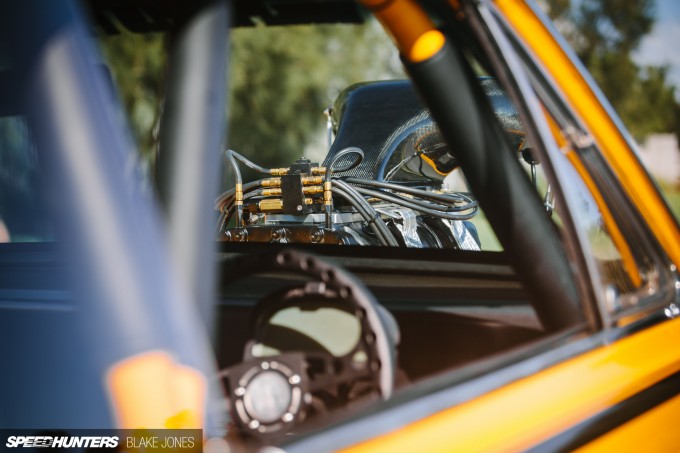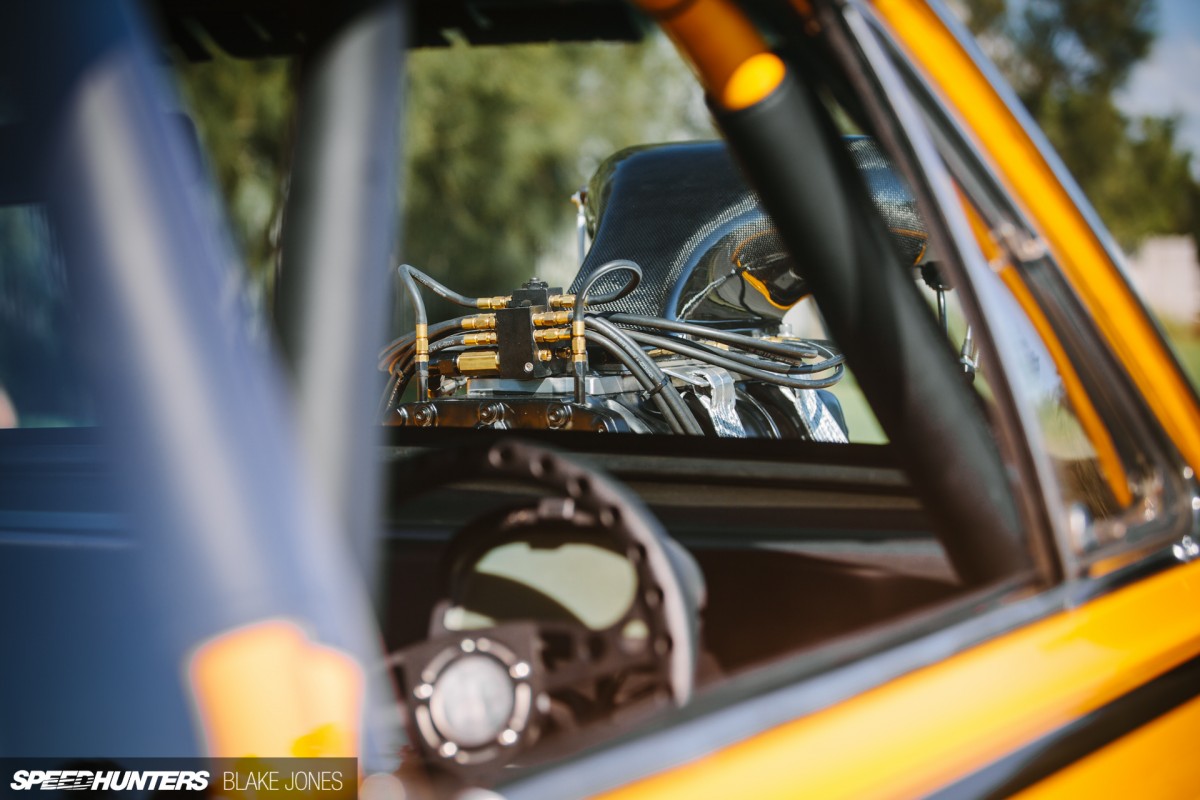 A functional and modern touch to the otherwise traditionally-styled engine build is the Gorr carbon fibre hat taking pride of place on top of the blower. The use of carbon is still relatively new to the Pro Street scene in Australia, but as evidenced by the SEMA Show last year, the carbon boom is coming!
A Simple Vision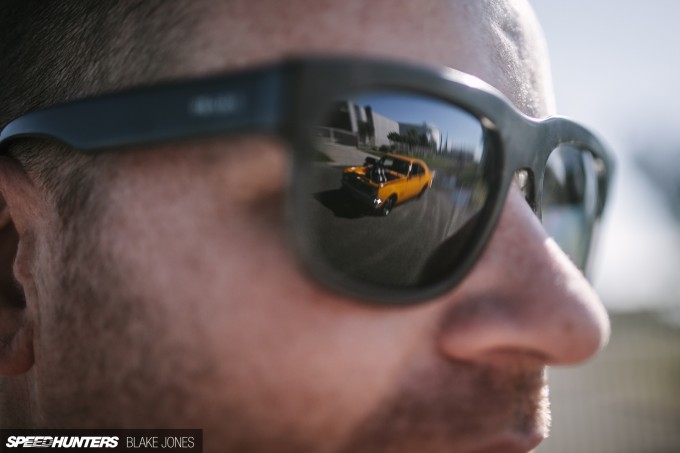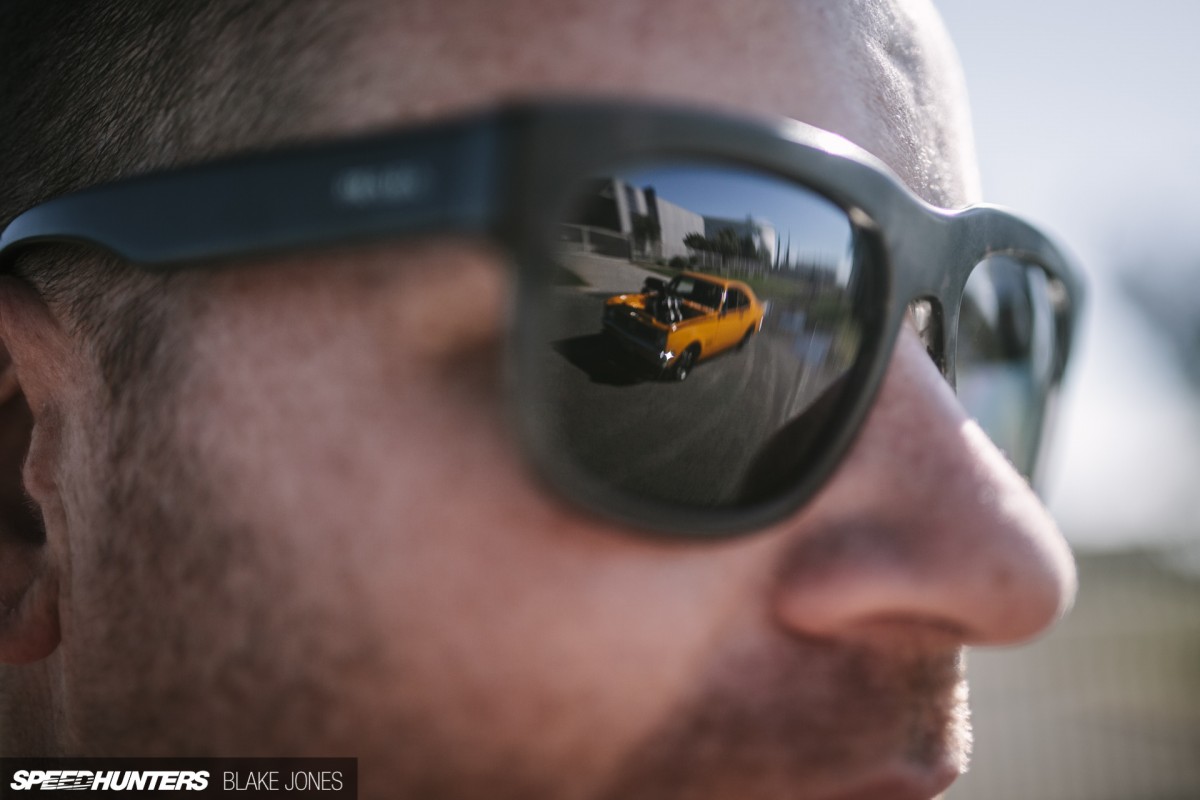 It's logical at this point to ask 'what is this car built for?' That's a question I put to Matt while we were removing the bonnet for some engine bay photos. He faltered before naming two of his favourite events: Summernats and Powercruise. Not really the answer I was looking for.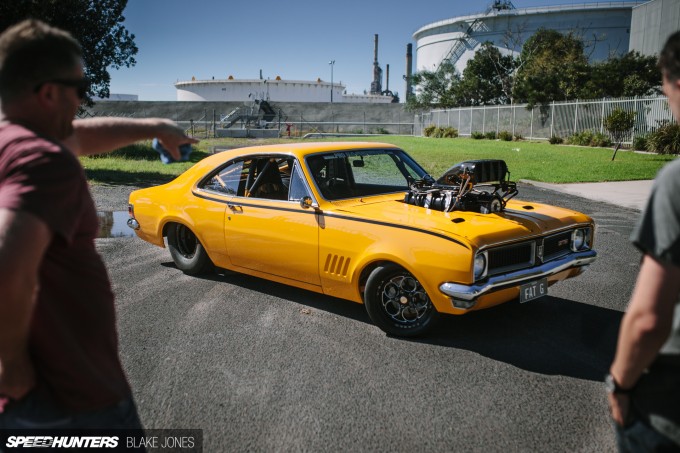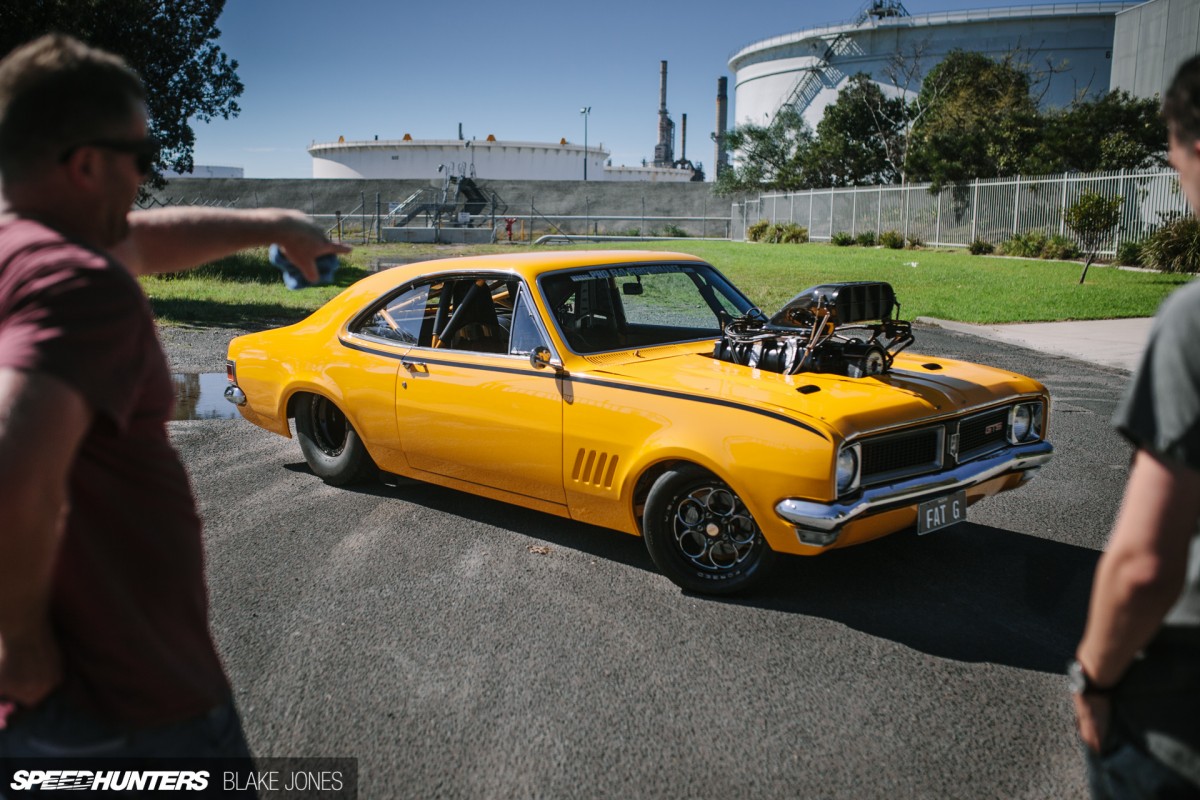 It then occurred to me that this ludicrous creation may have been somehow lacking in foresight, because what Matt has now is a car that can only be driven properly (i.e. with the butterfly valves wide open) at one event – Powercruise. If he wanted to competitively drag race there would be lightweight panels, Lexan windows and a parachute. If it was intended to be a tough cruiser it should be road legal, and don't let the licence plates deceive you – it isn't.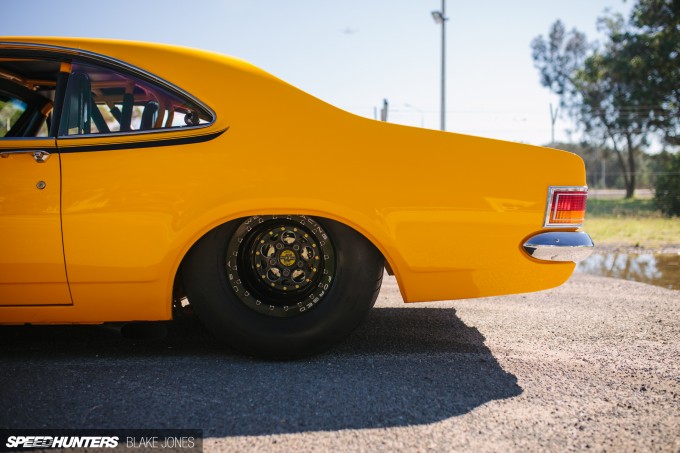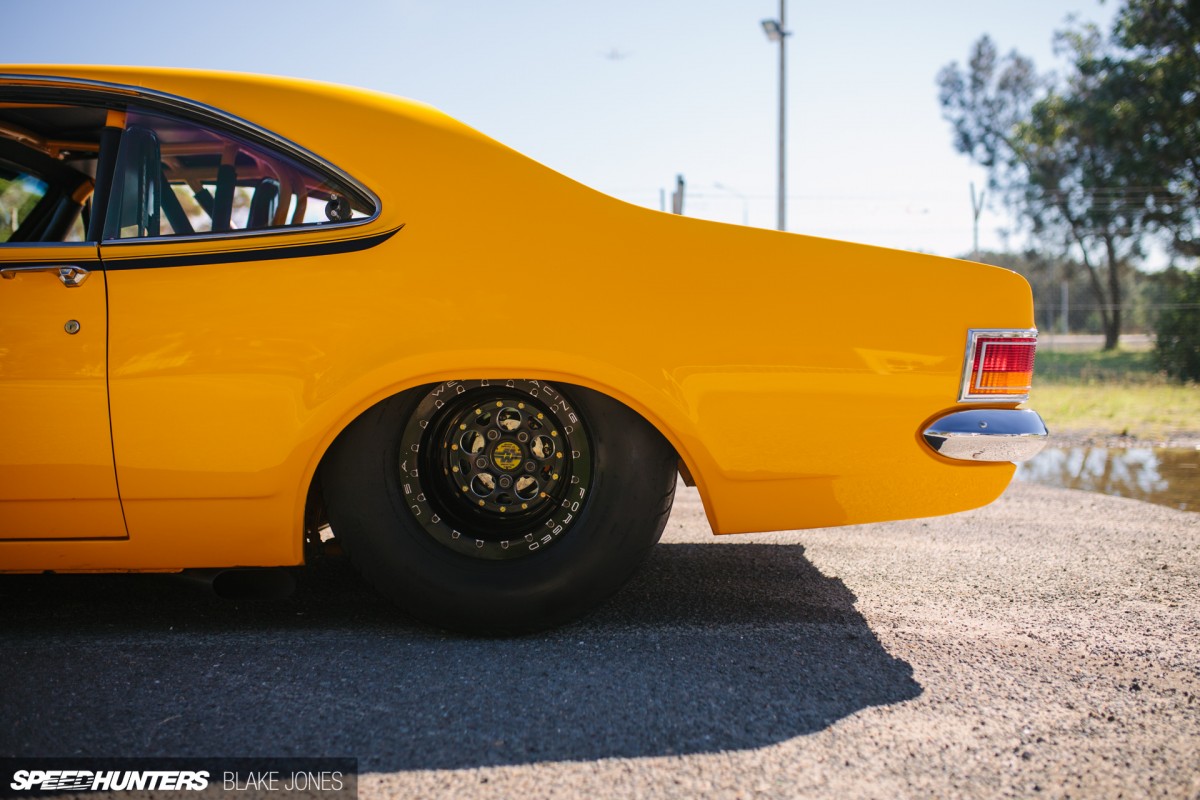 But as the shoot progressed further and I probed Matt into his approach with the Monaro I started to get a feel for just how simple and clear the method to this madness was. Simply: to build the exact car that he wanted. Although 'compromised' might be an easy label to apply to this genre-defying vehicle, in reality it's the complete opposite. For Matt, compromise would have been having 'just another' drag or street Monaro that would ultimately fade into obscurity, and for him, disinterest.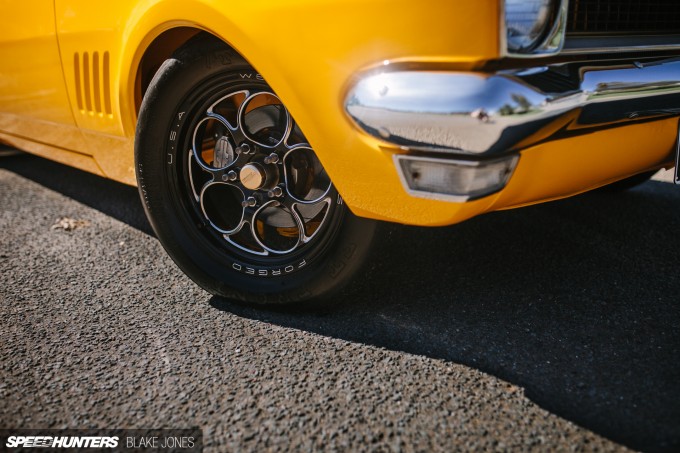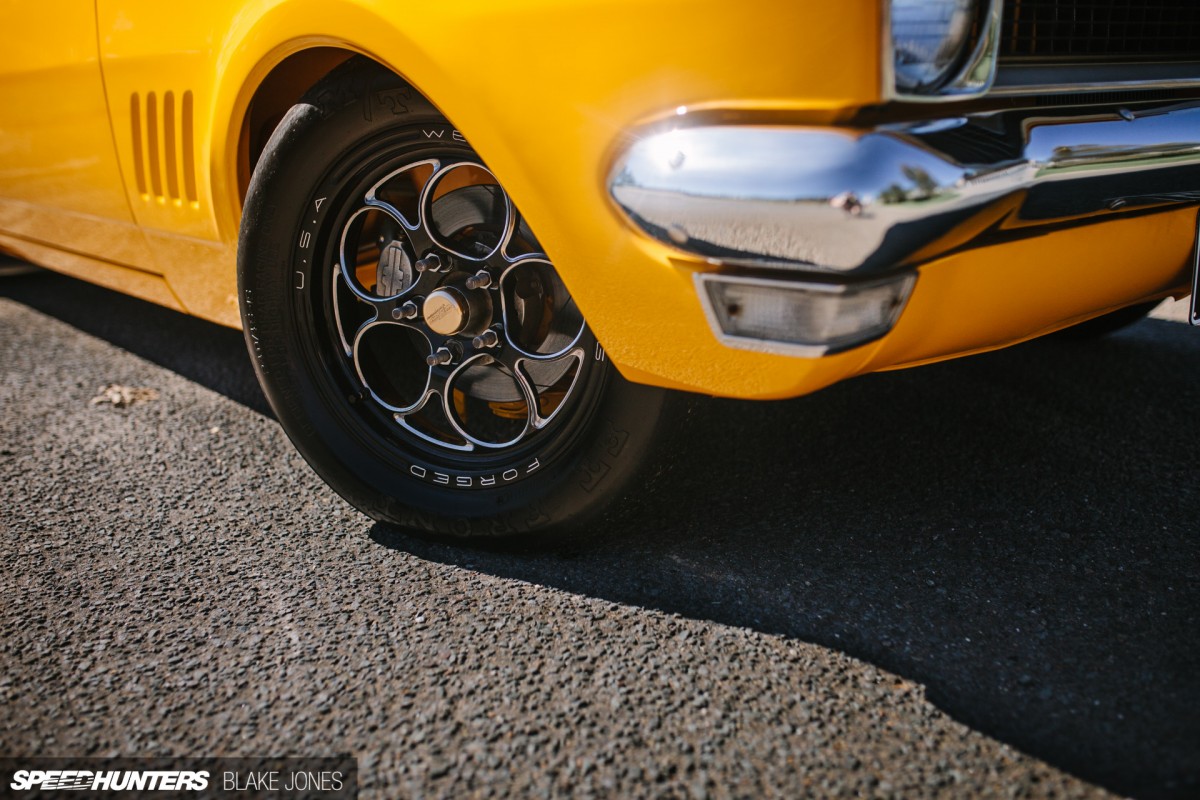 By throwing away the rule books we are instead left with something that is defined only by its own character and represents the distillation of one man's vision. Note the original chrome bumpers and indicators as well as the Weld Racing forged drag wheels.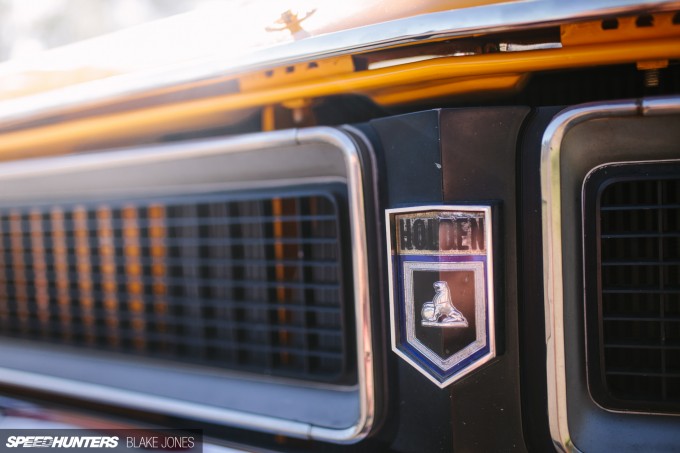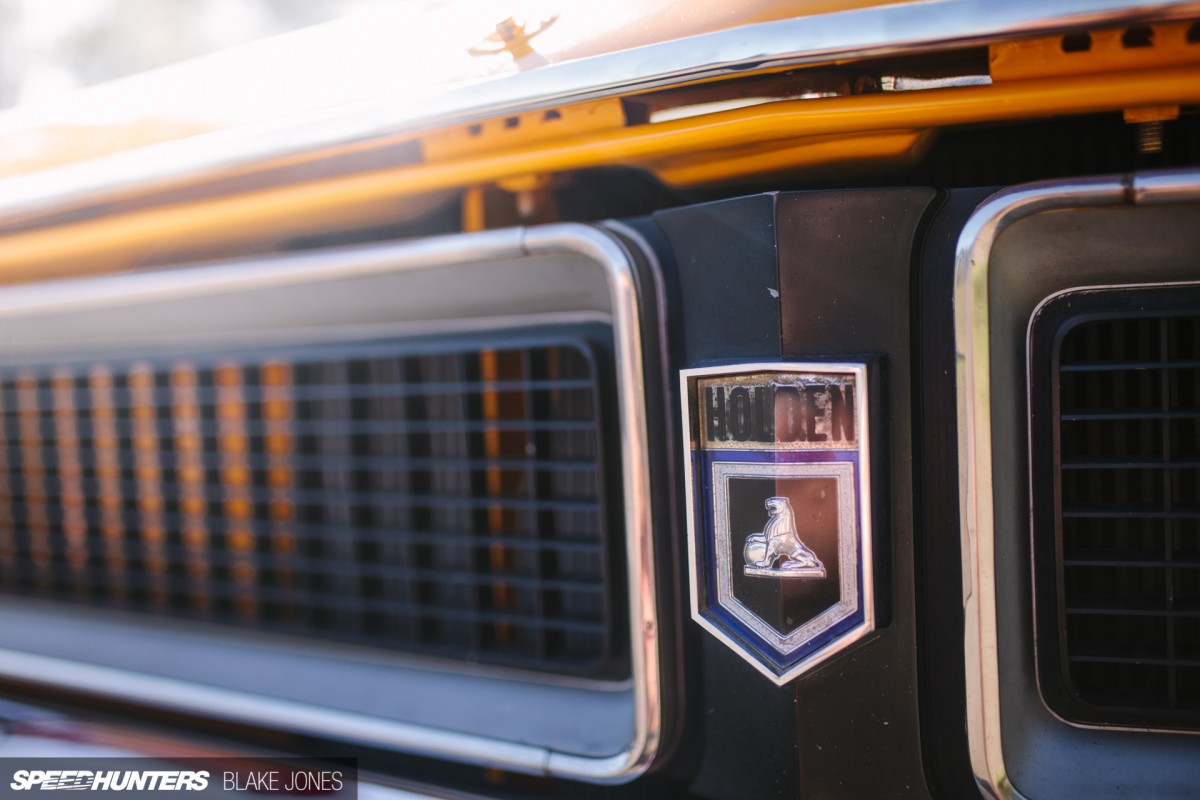 The closer you look at FAT G, the more details emerge to remind you of the history of this car – just like the original and time-weary Holden emblem on the grille…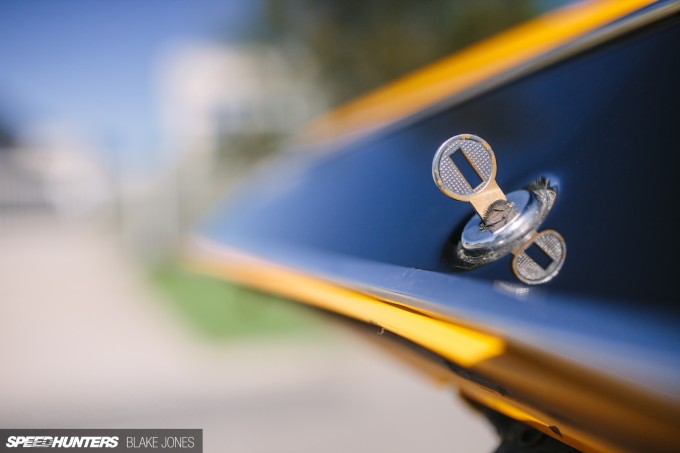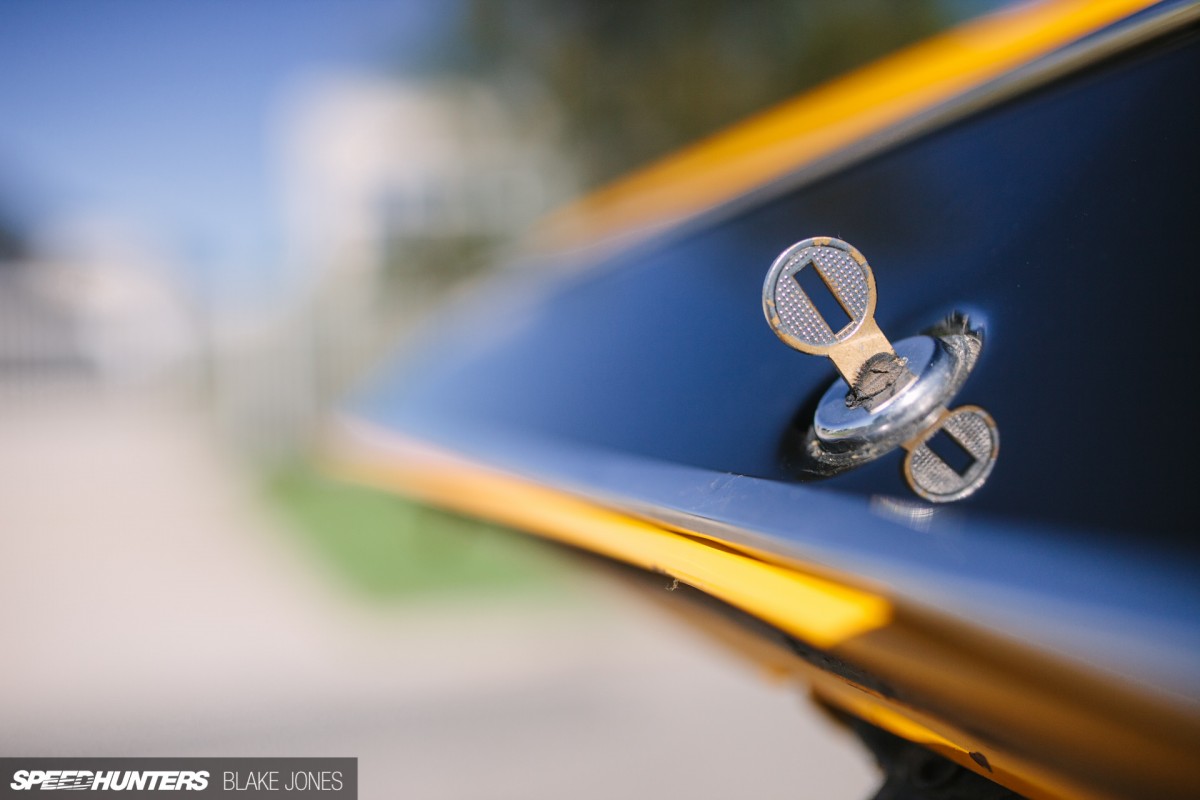 And even the original key barrel in the boot. To me, that's the key (pun intended) to what separates FAT G from other Pro Street type builds – it has managed to maintain the charm and authenticity of the original Monaro despite the Hulk-esque transformation.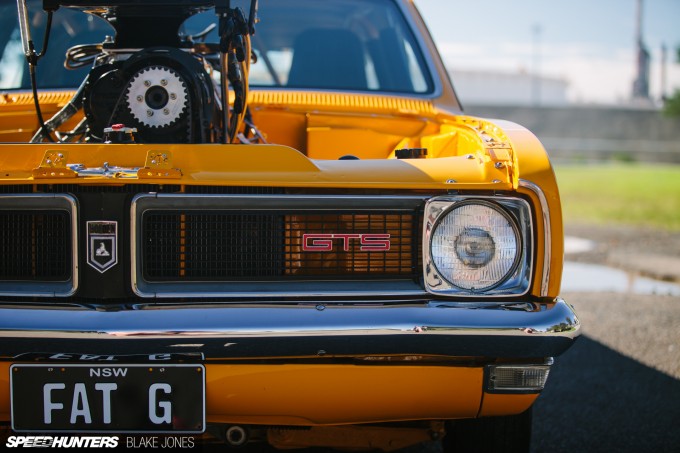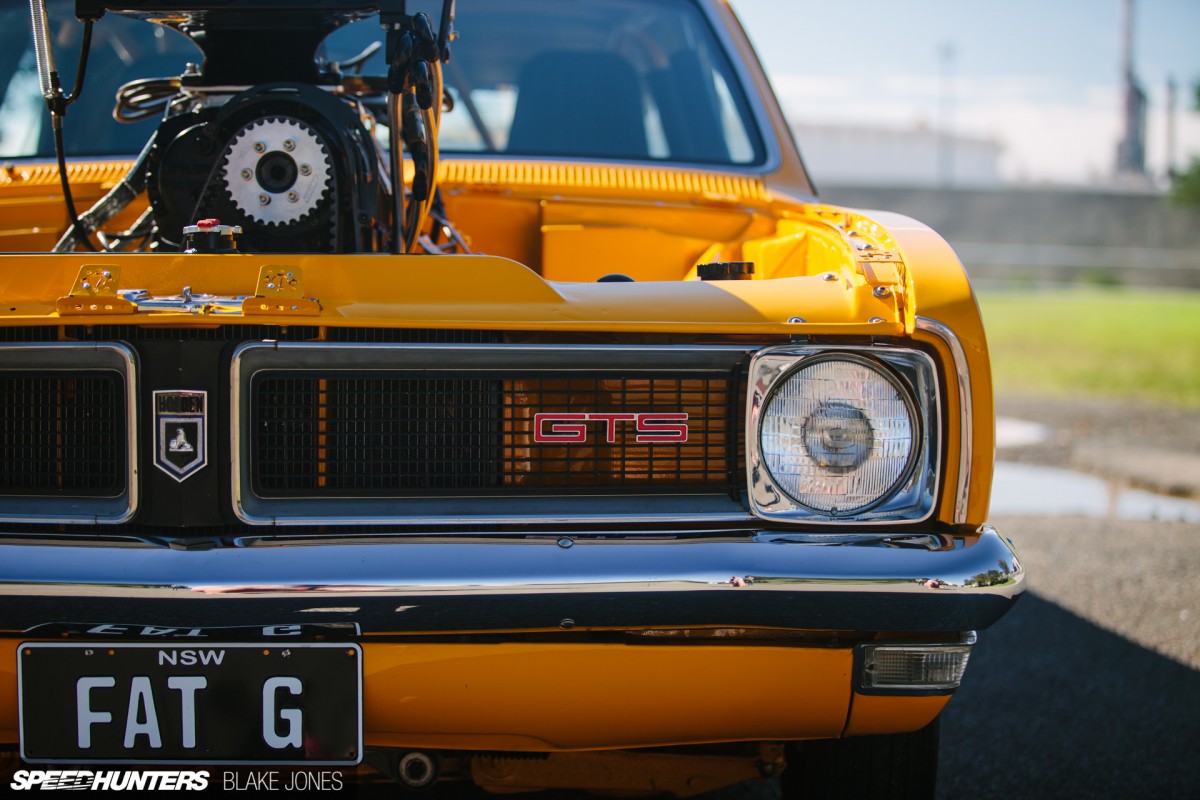 I'm running out of words to describe why that works so damn well, so let's just look at the results as they speak for themselves.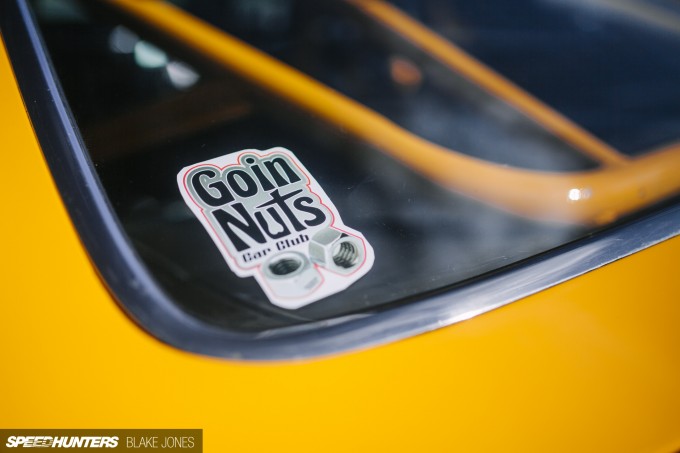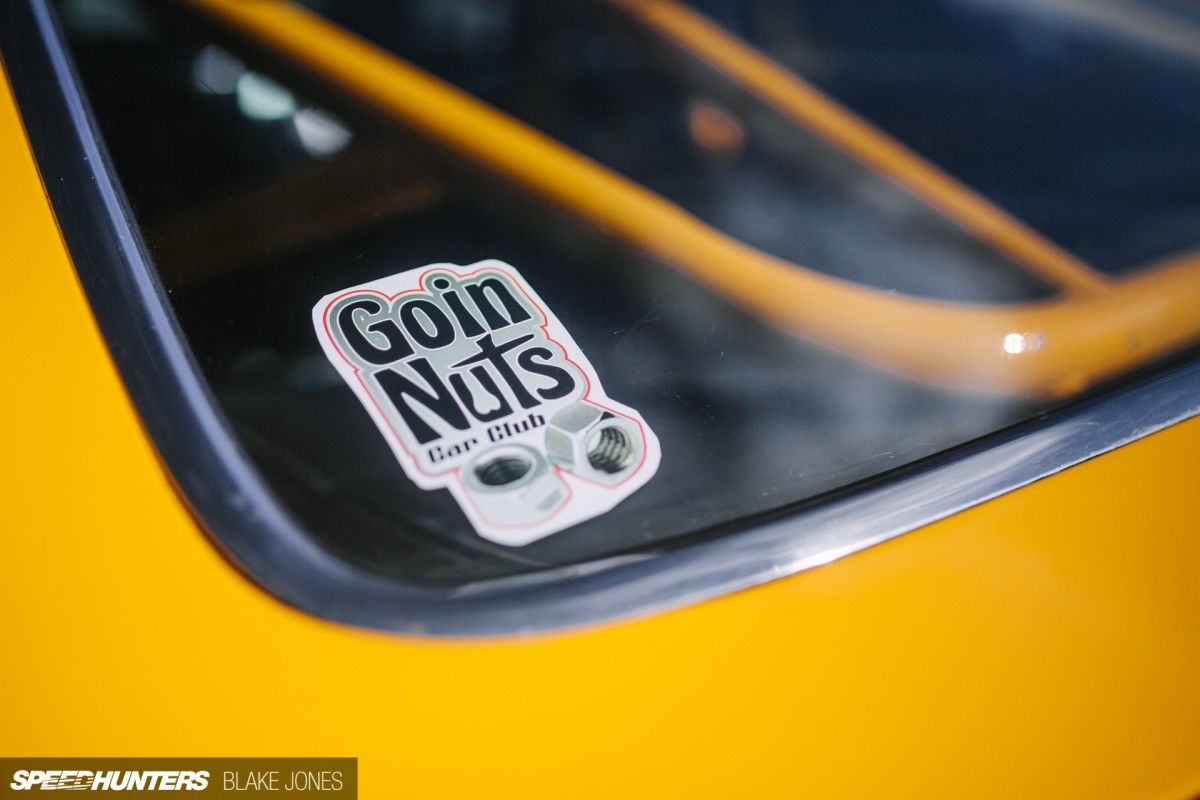 At the end of the day, 99 per cent of us are in this whole car thing for the fun of it, and it's no different for Matt. The Goin Nuts sticker on the rear windscreen sums it up – the club is just a bunch of mates who love souping up cars and not taking themselves too seriously.
The Inside Story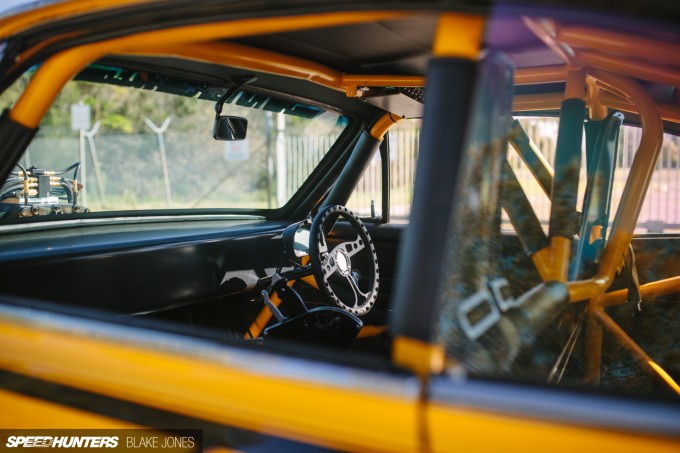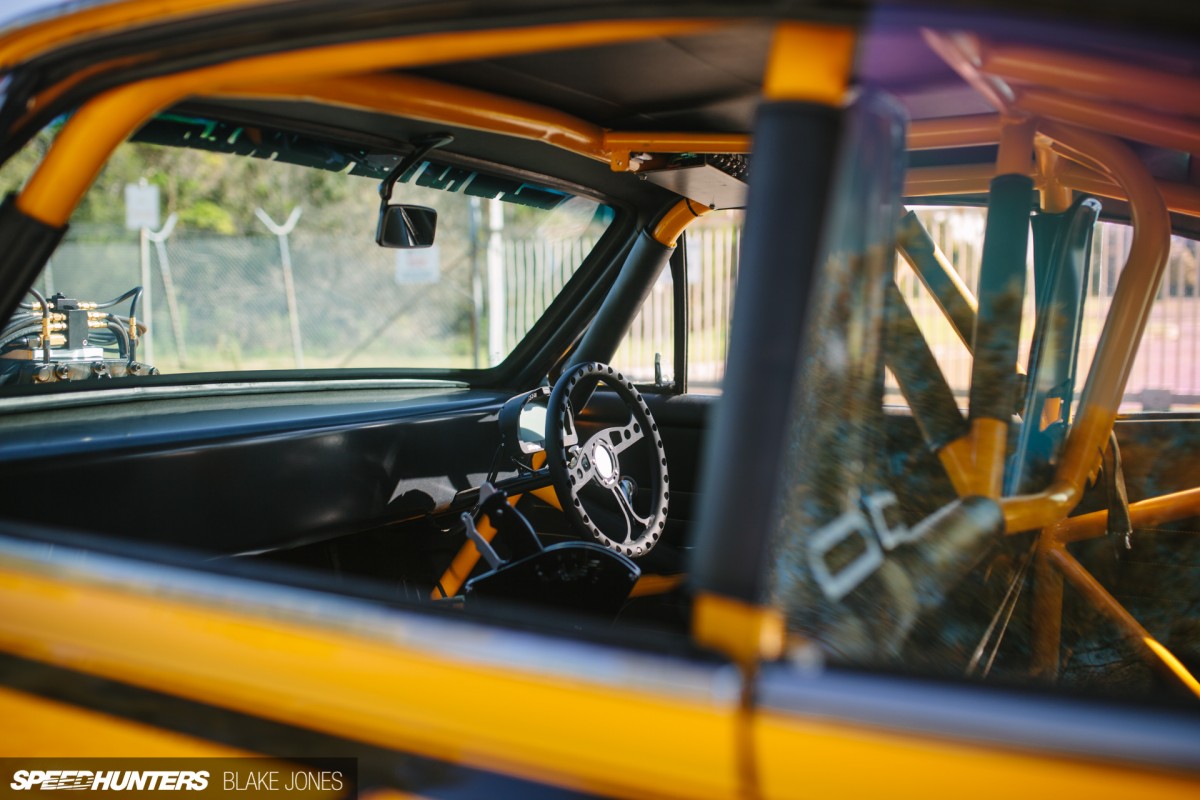 The interior of FAT G is all business – only the bare necessities required to control an 1,800hp machine.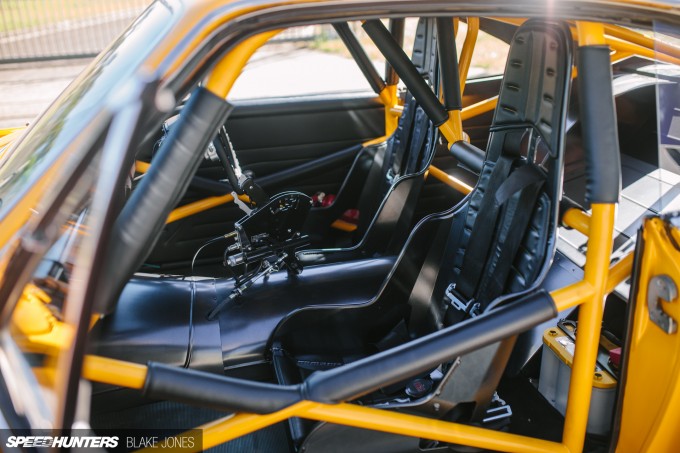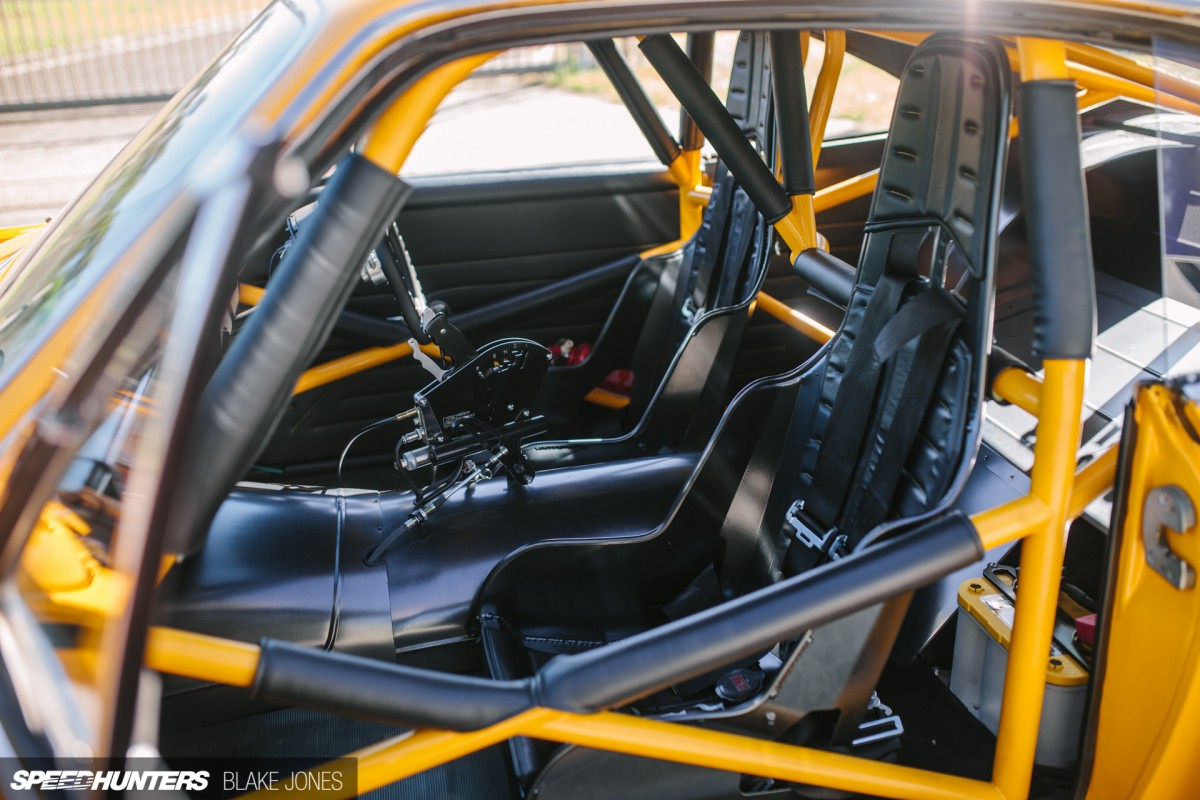 Holding Matt and one lucky passenger (or victim) are aluminium racing seats with only the slightest hint of padding.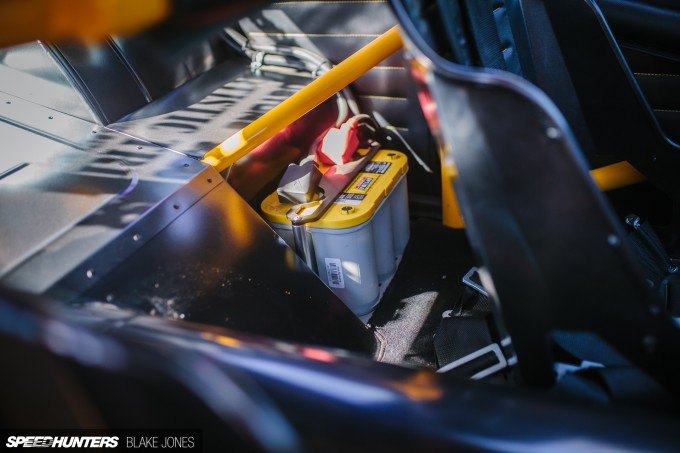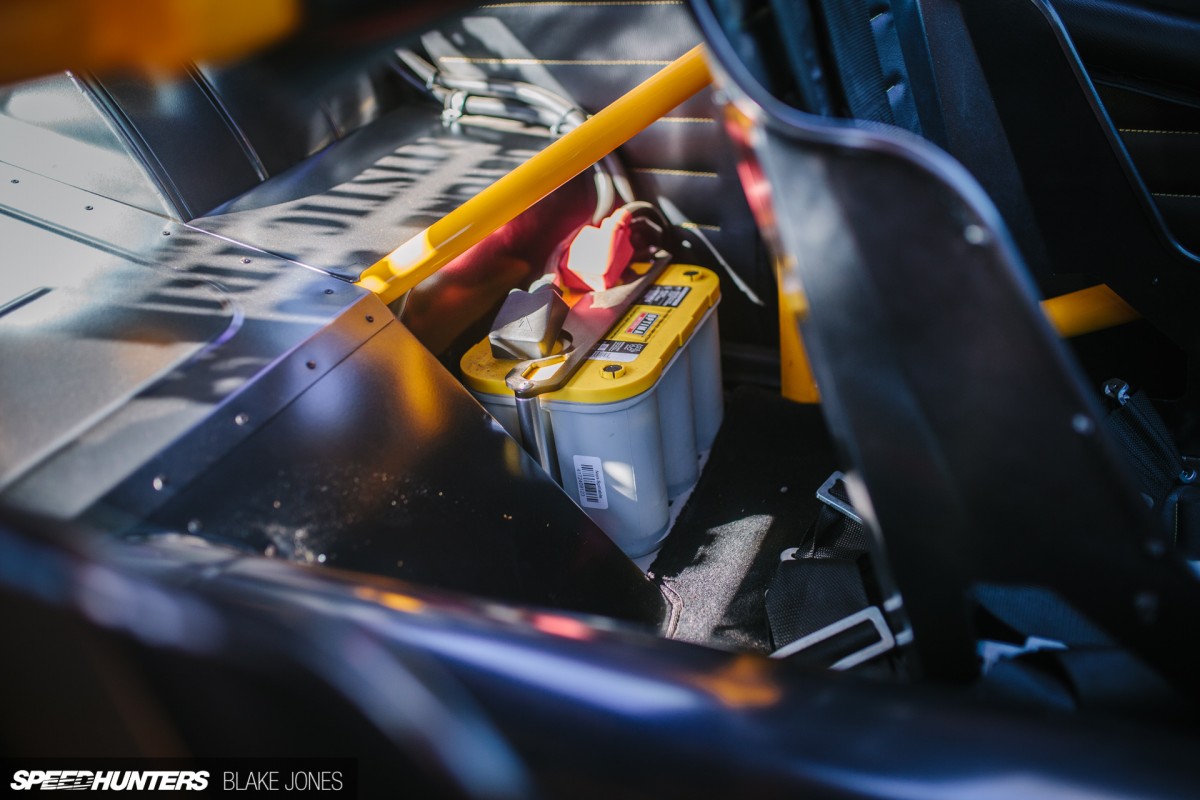 The space rear of the seats is mainly consumed by the custom tubs and rollcage, but the battery has been relocated here as well.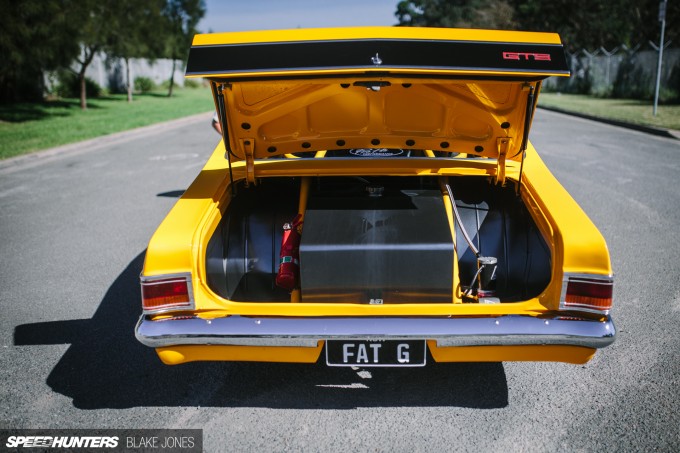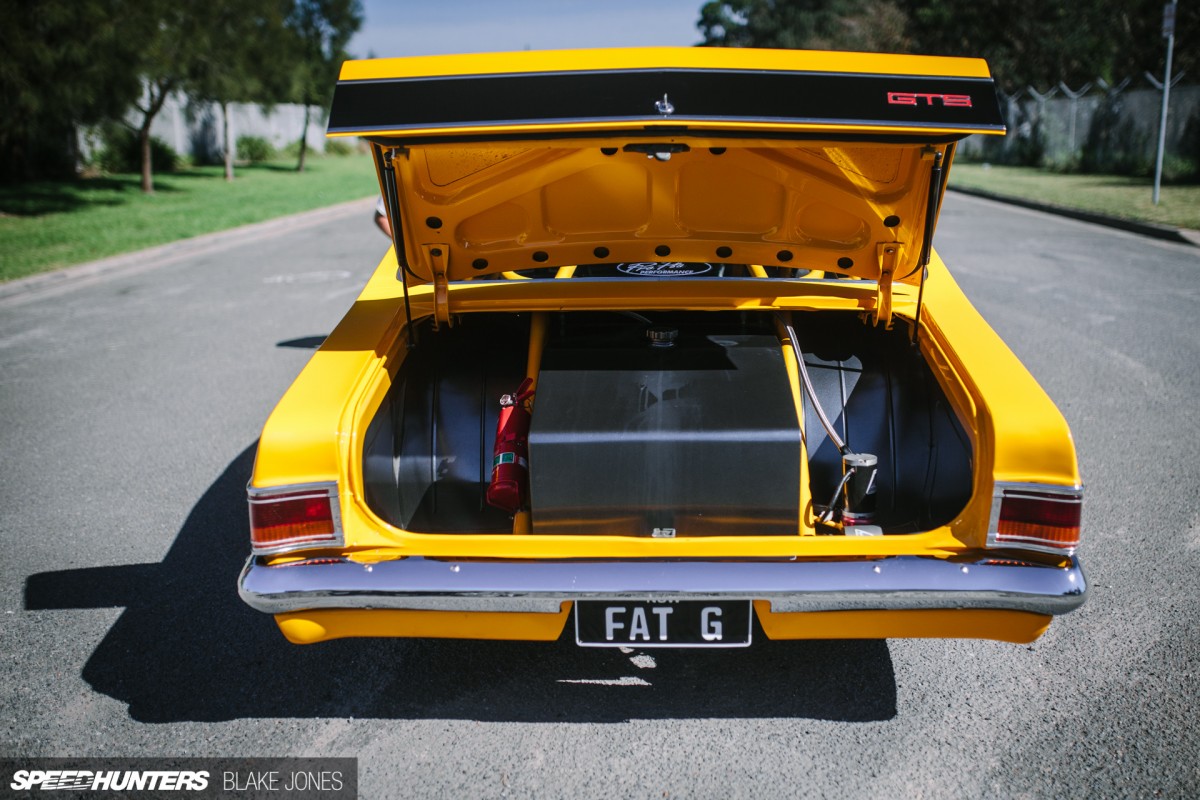 The boot is original and operational, however room for golf clubs has been de-prioritized for the Enderle methanol fuel system.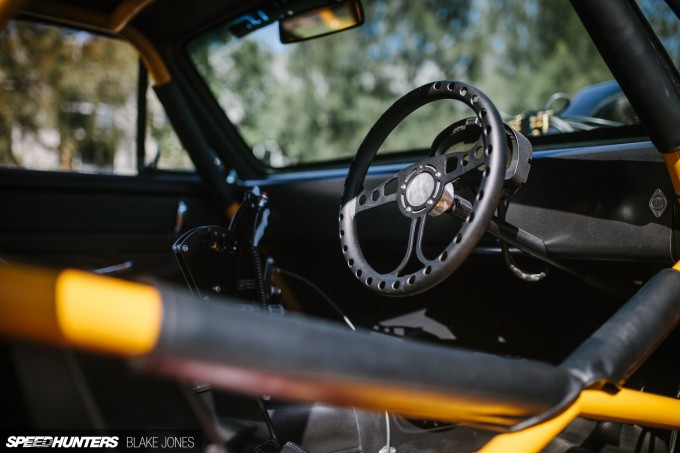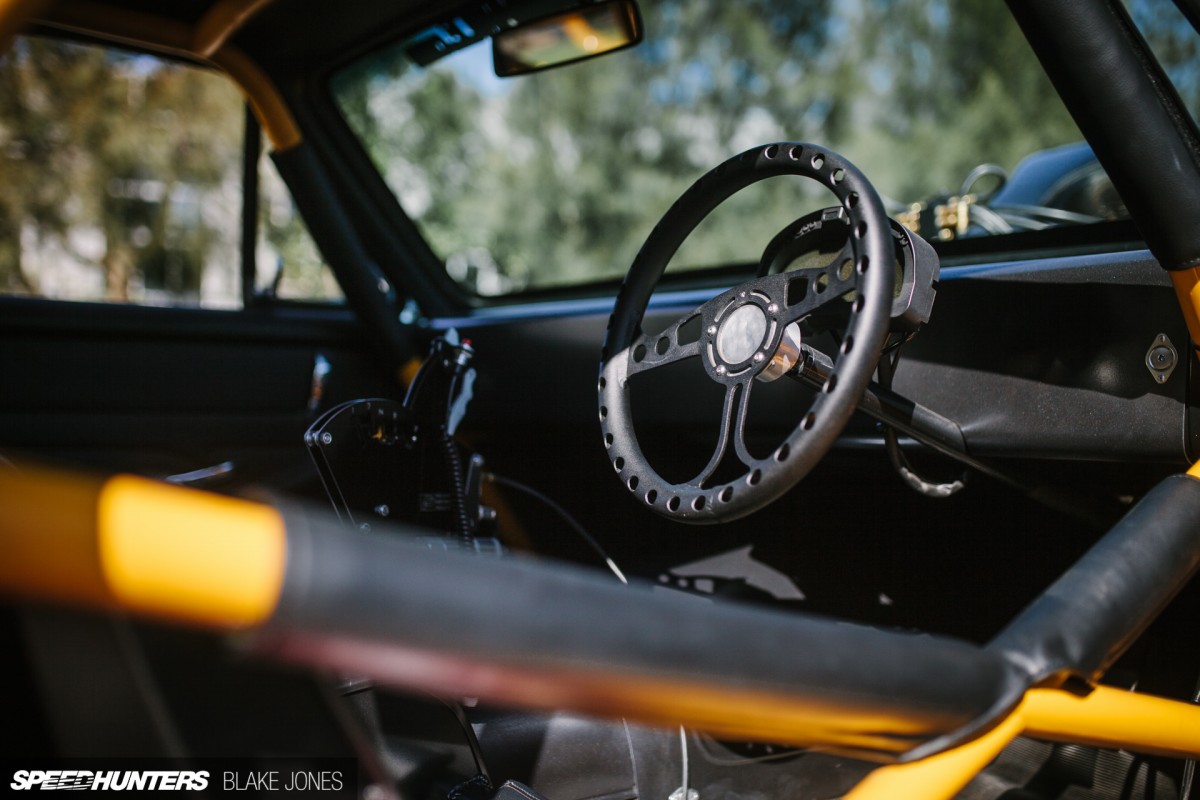 When not completely high on adrenaline and methanol fumes, Matt can appreciate a steering wheel milled from aluminium – like the seats, not exactly built for the morning school run…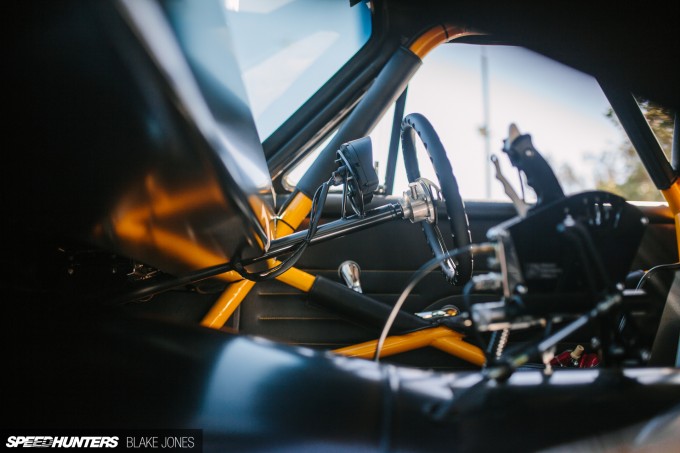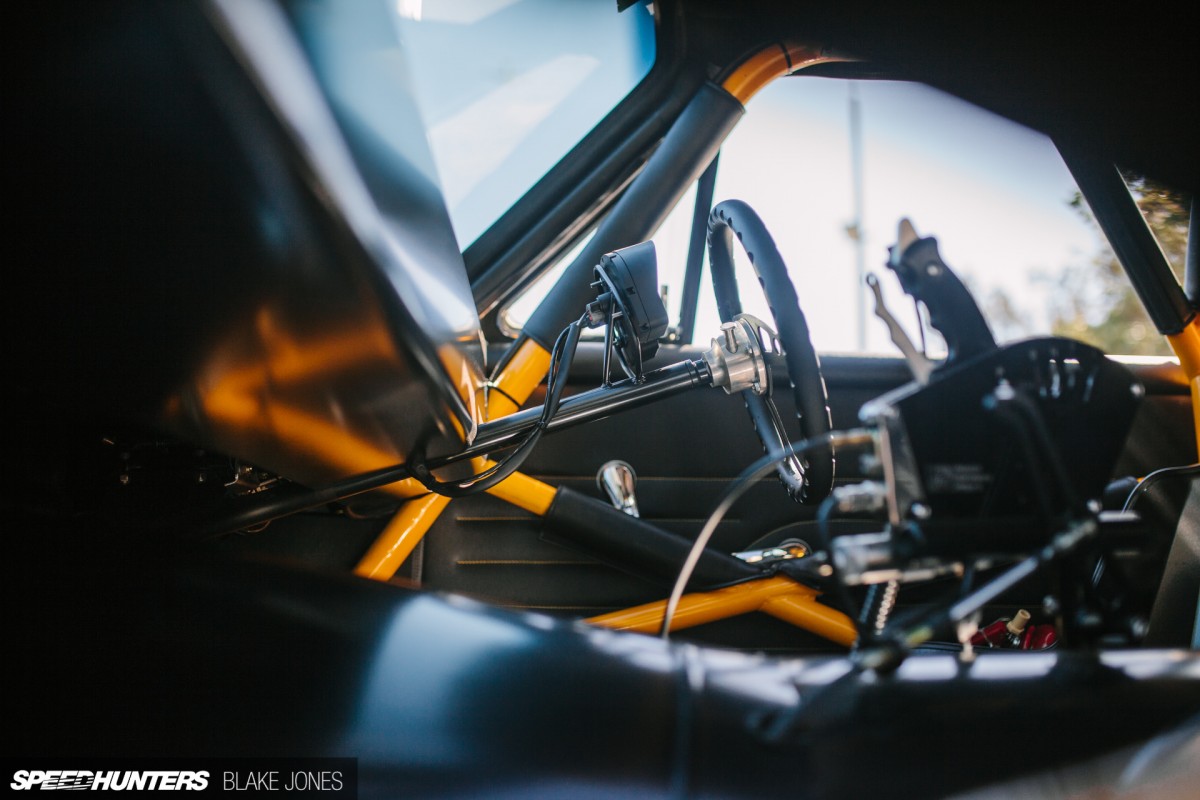 This is mounted to a quick-release hub allowing easy ingress and egress.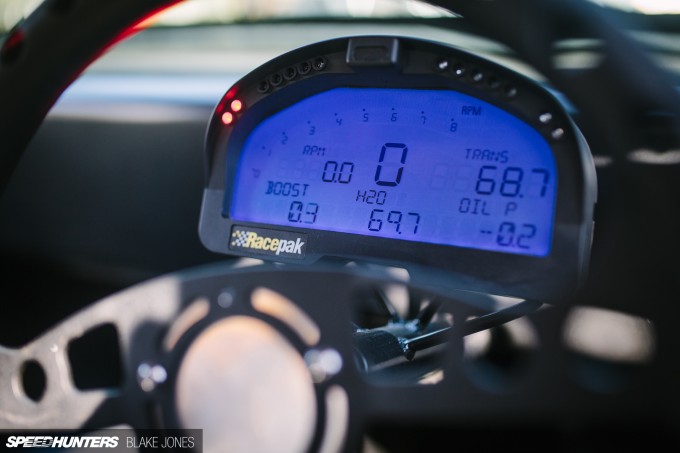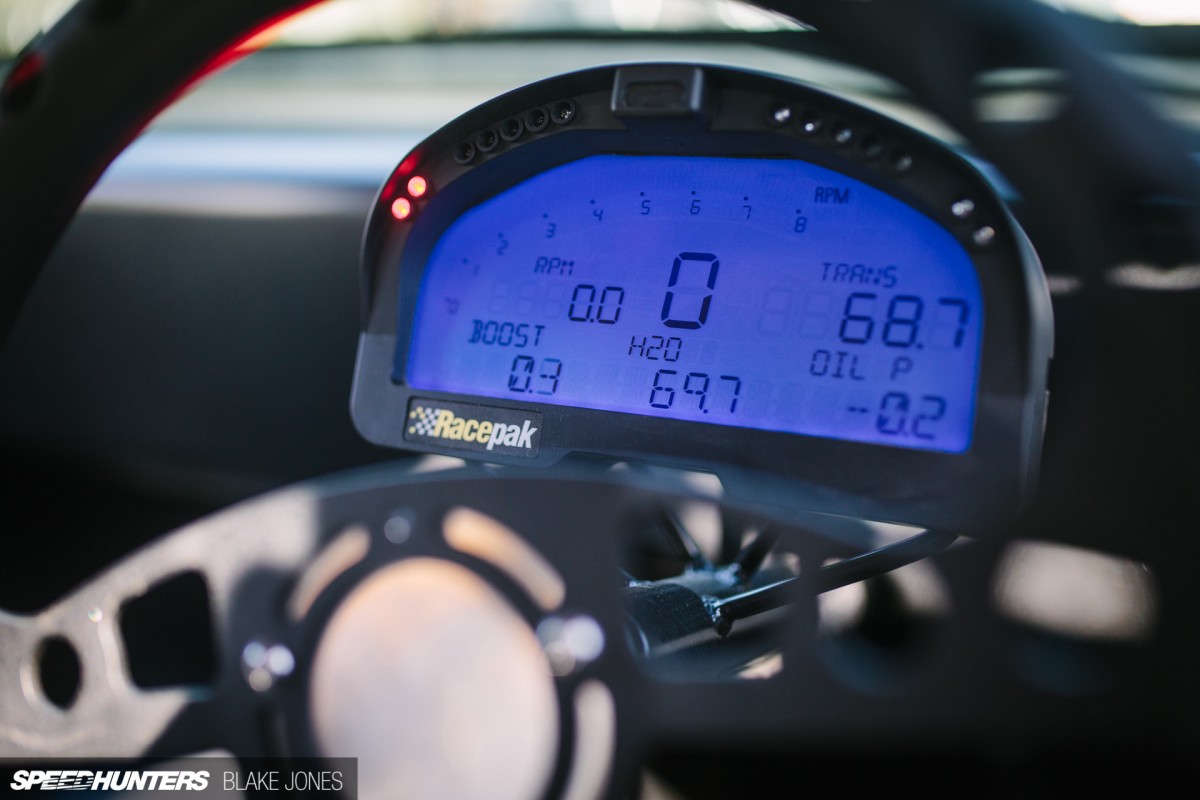 Perched on top of the steering column is the only instrumentation to be seen – a Racepak IQ3 digital dash.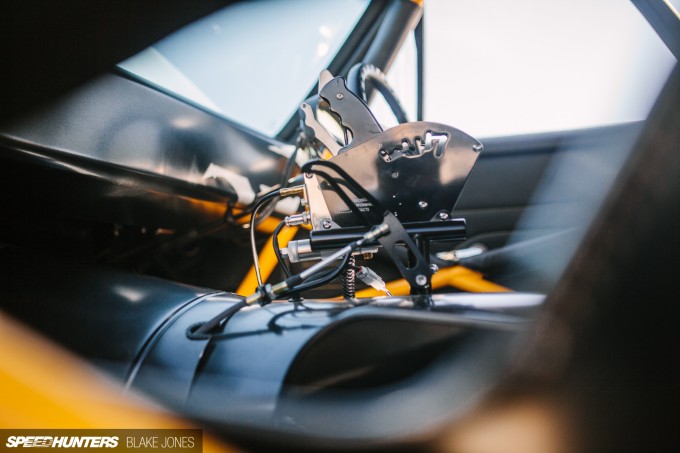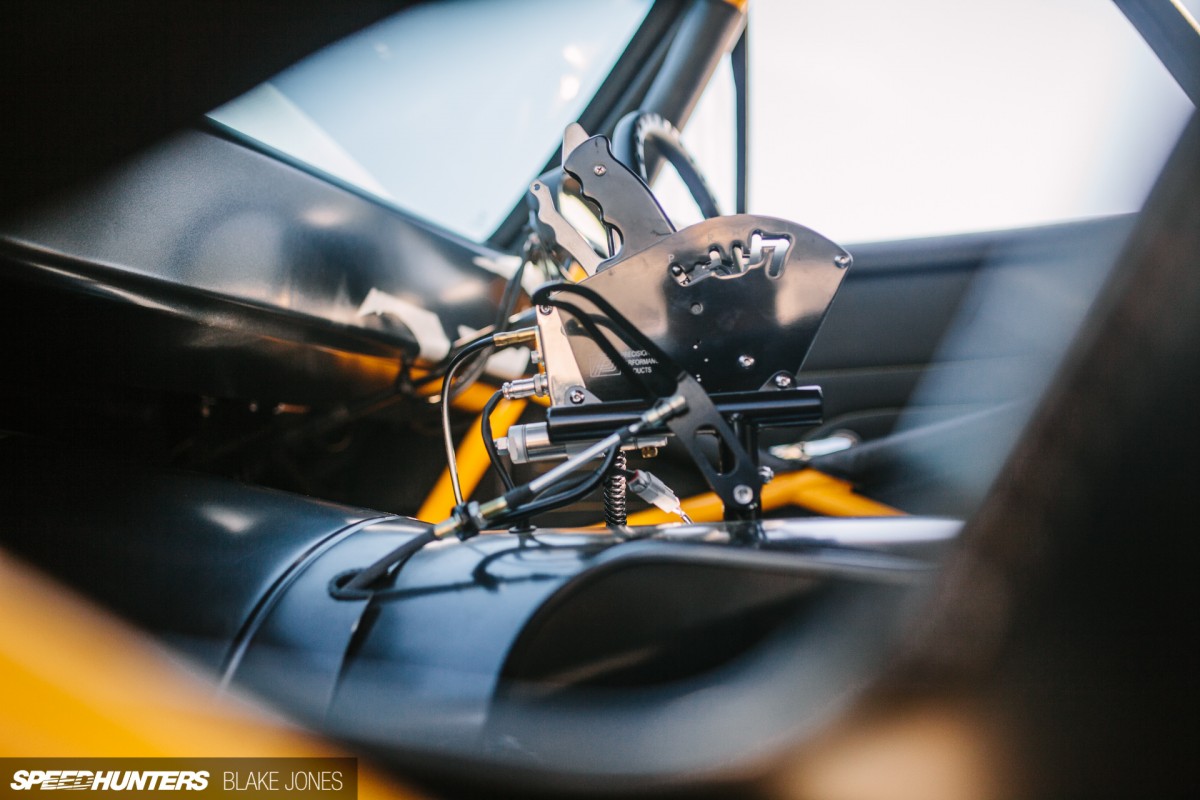 Shifting is taken care of by a 2-speed Turbo 400 supplied by Al's Race Glides.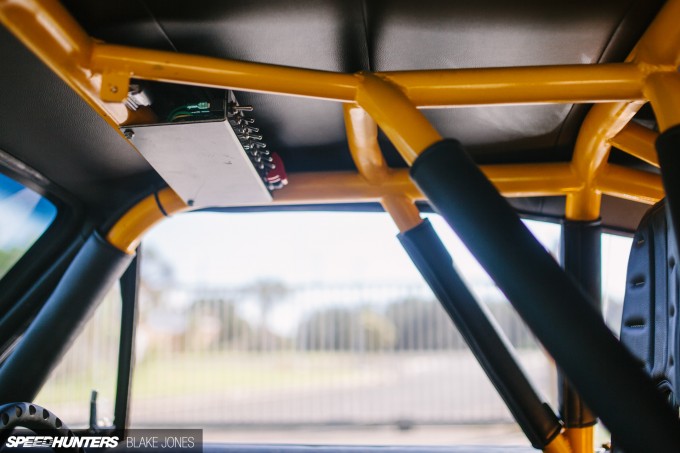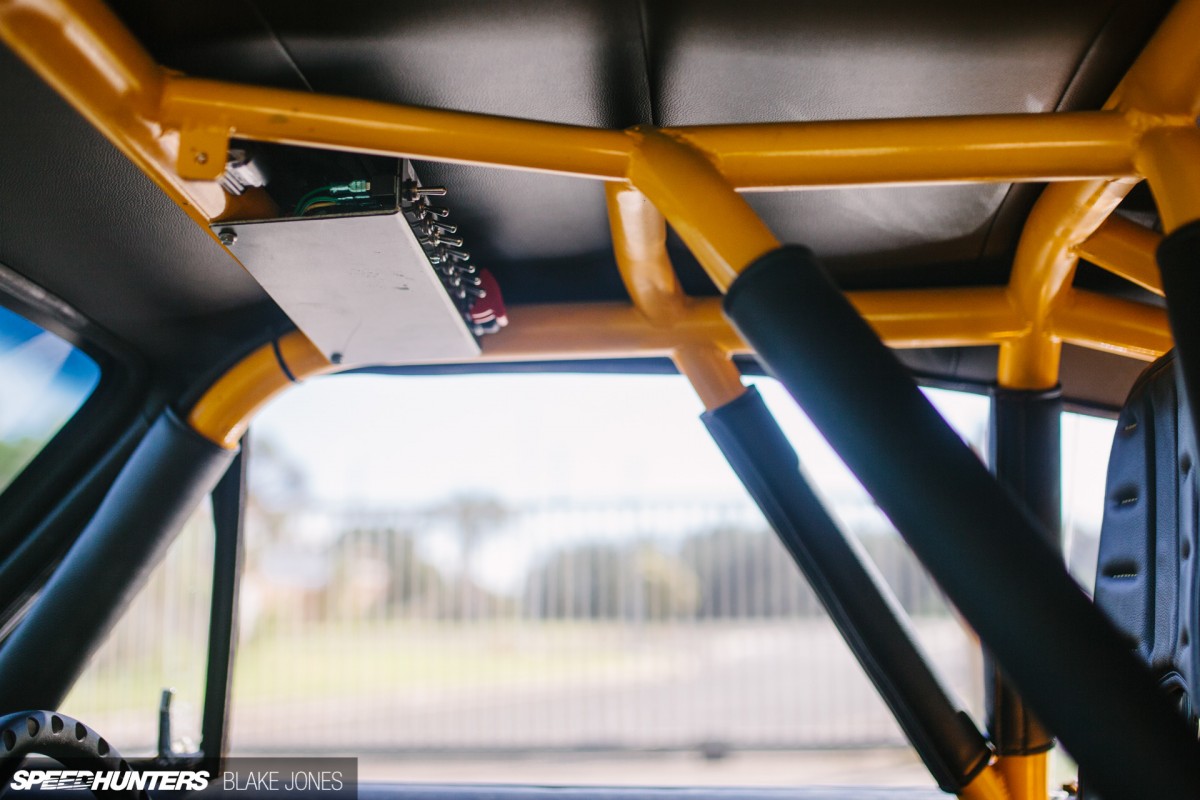 Looking up, Matt has this array of switches within reach and perhaps more importantly that little interior light I mentioned at the start.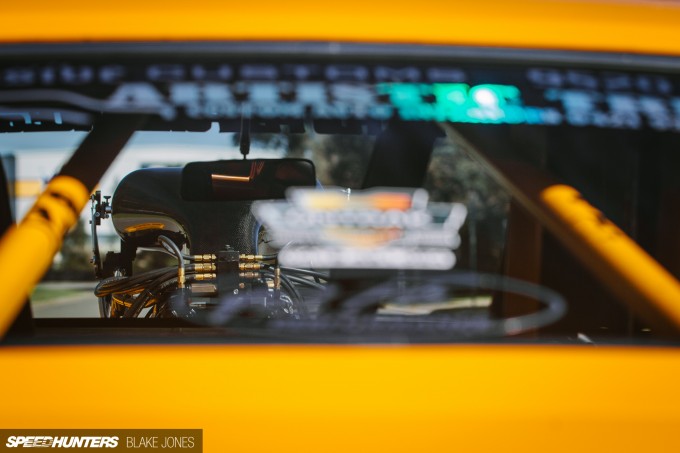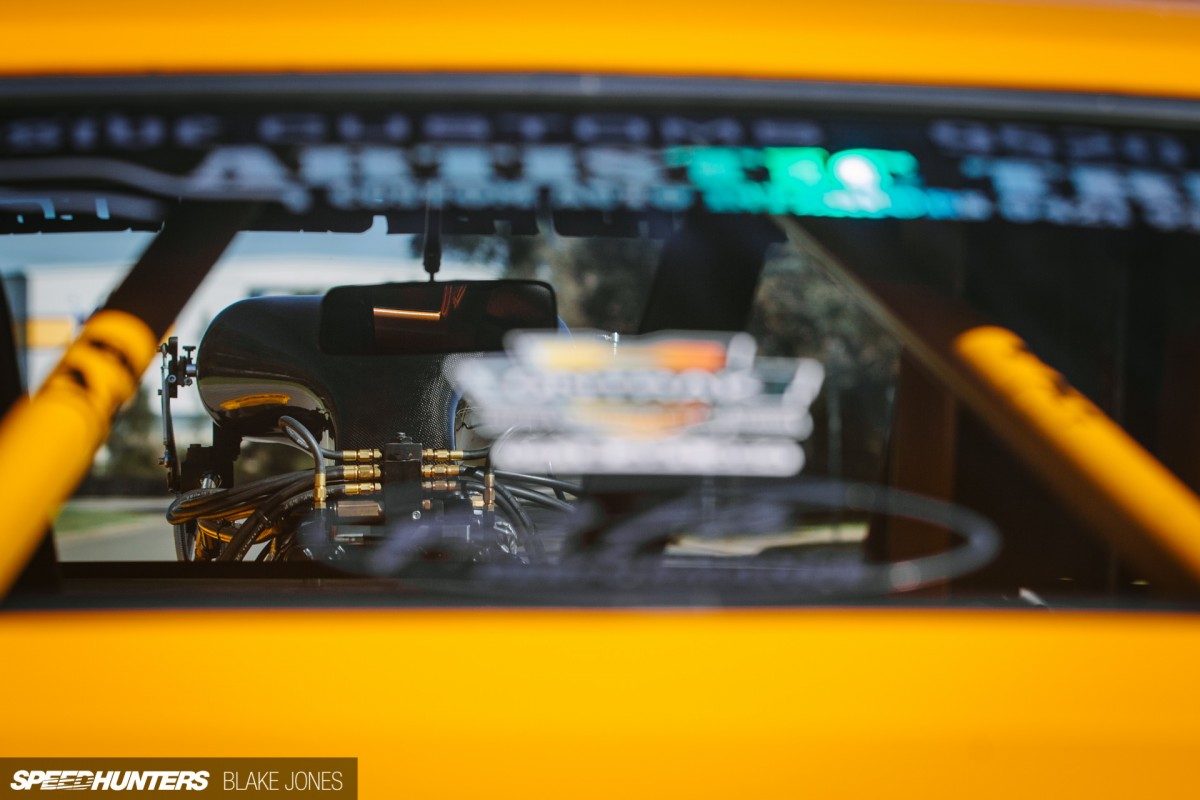 The blower absolutely dominates the view out the windscreen, but thankfully pretty much everything on four wheels is going to be in the rear-view mirror once FAT G gets moving.
On The Move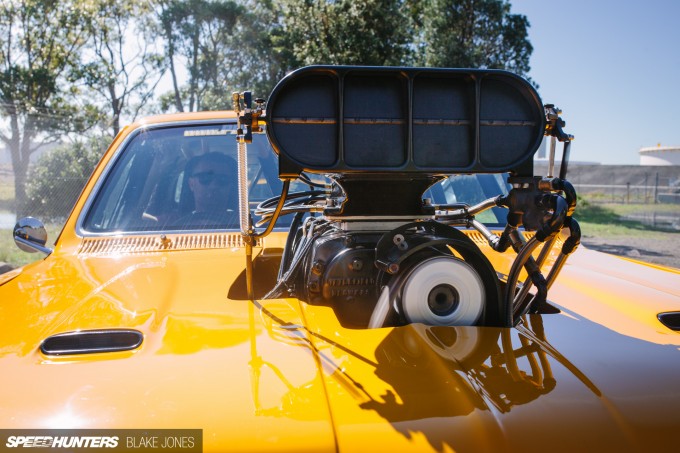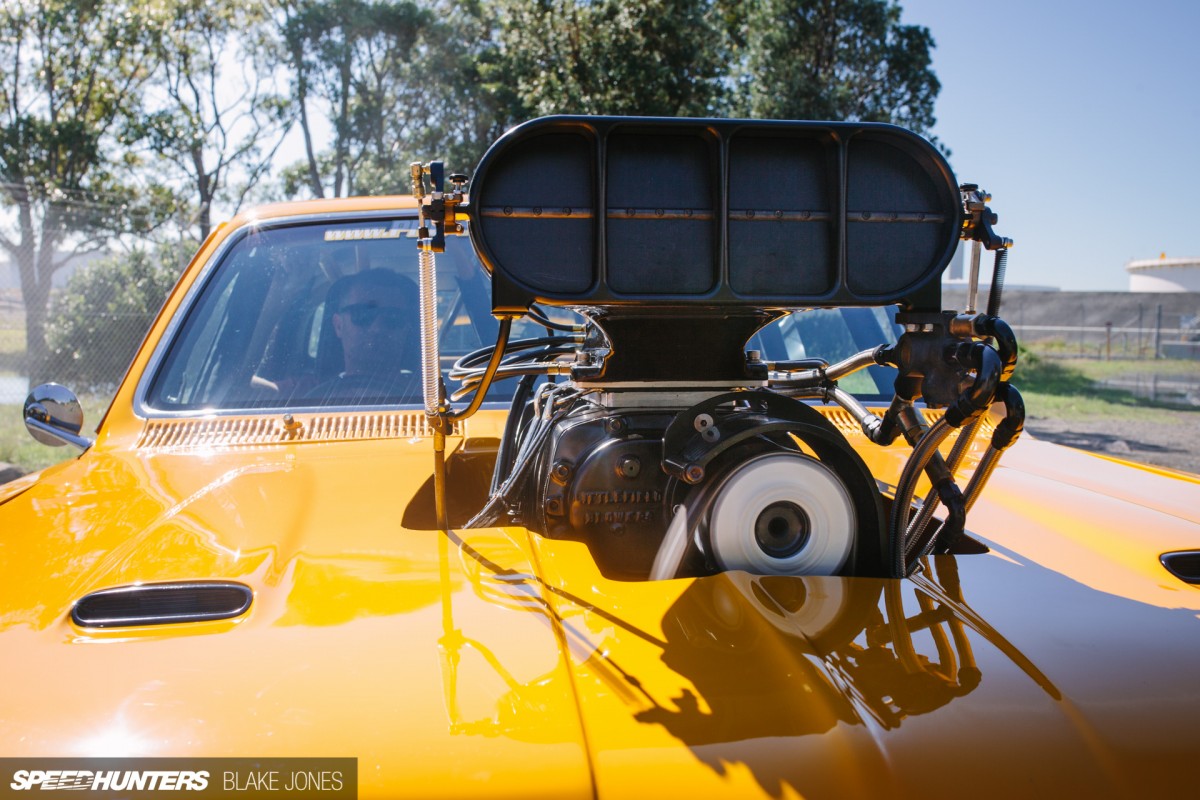 Bringing the beast to life is quite a process – the right sequence of switches and a helping squirt of methanol past the open butterfly valve, and repeat as often as necessary.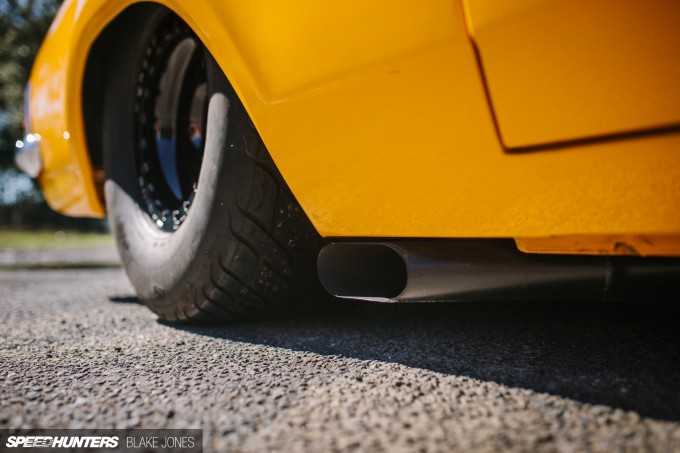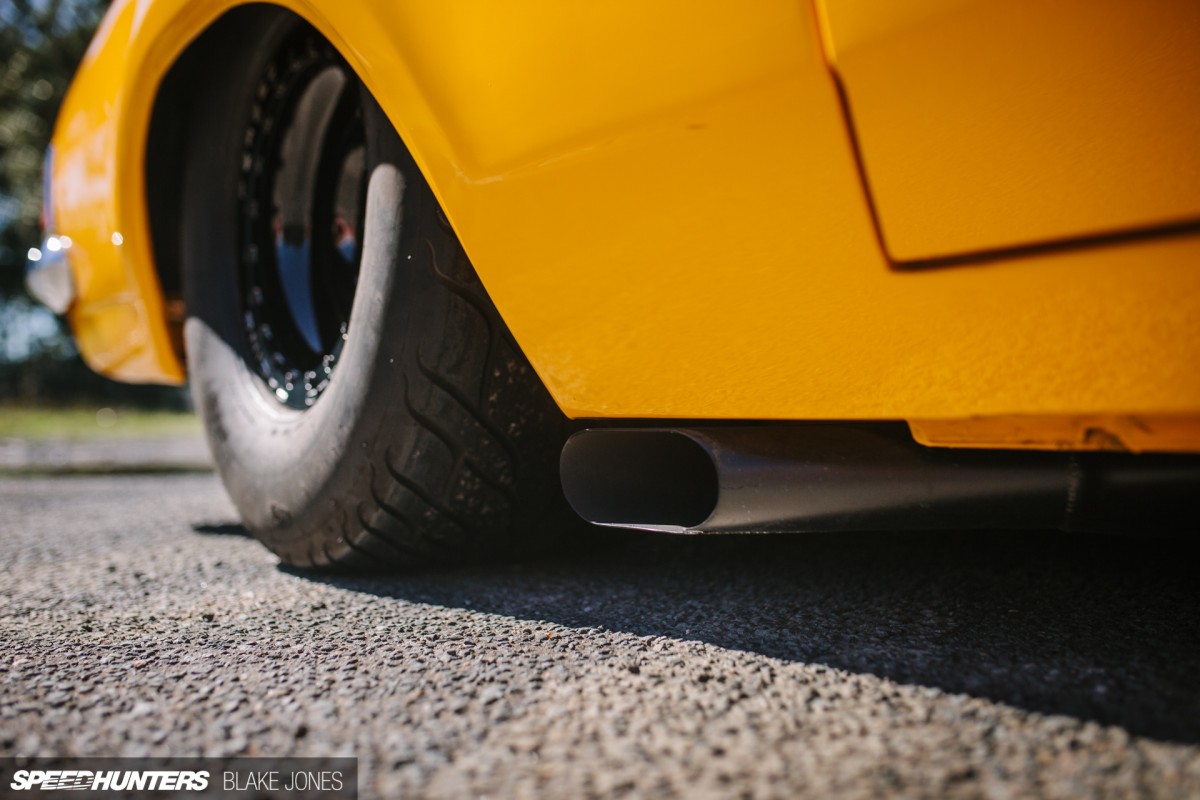 Once the XL V8 splutters and whirs itself to life, everything changes. The noise created transcends any measurement of decibels – it becomes a physical presence and absolutely dominates the enviroment for hundreds of metres around. It stops you thinking straight, let alone communicate with one another so it was lucky we left the rolling shot to the end of our shoot.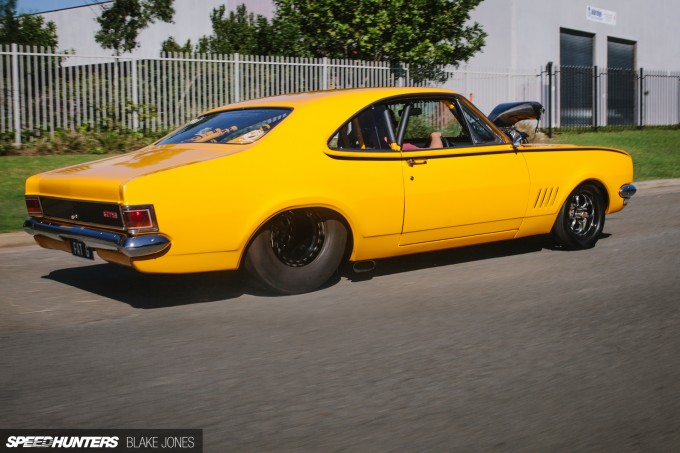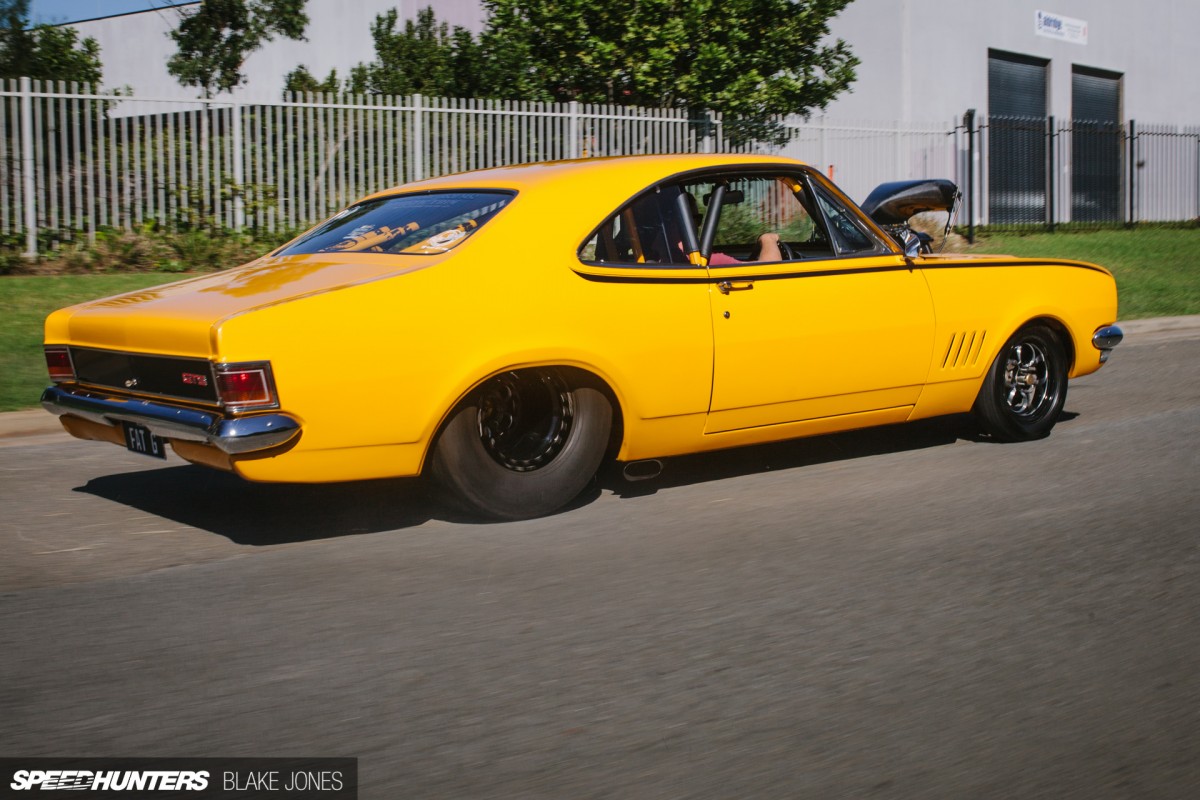 Driving alongside Matt to get this shot, I copped a blast of burnt methanol and random road debris straight to the face from the side-exit exhaust every time he feathered the throttle. The eyes stung a little, but it's not a memory I'll soon forget! The car had its first proper drive at the Sydney Powercruise event back in March, where I saw it for the first time as well. The boys estimated that FAT G went through a whopping 700 litres of fuel that weekend which is quite frankly insane, but a sign of the car getting some proper (and hard!) usage. I didn't realise just how relevant our oil refinery backdrop would be for this feature car.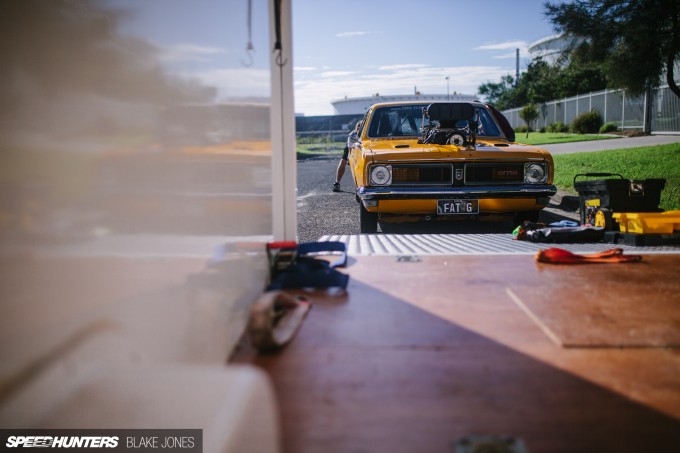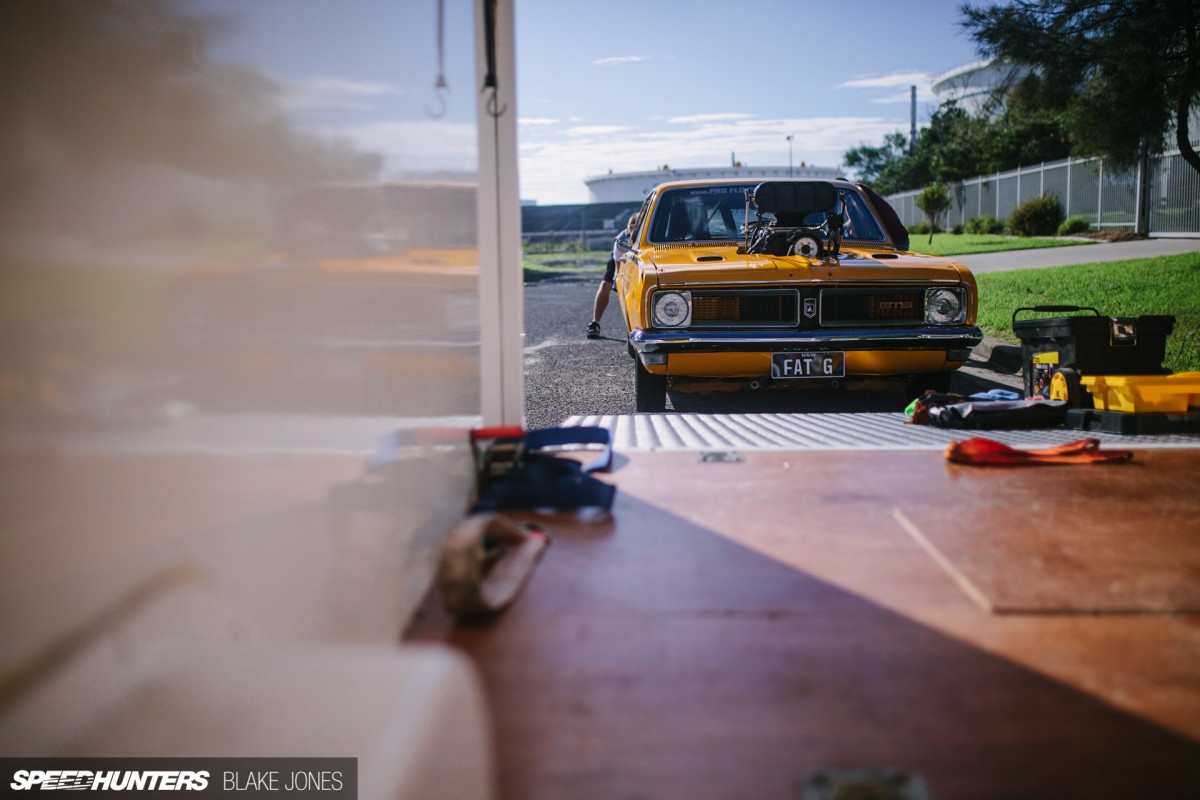 Our location was far enough away to not disturb any civilian eardrums, but the local constabulary didn't take long to show an interest in our presence. By that time though, all there was to see was a nondescript white trailer.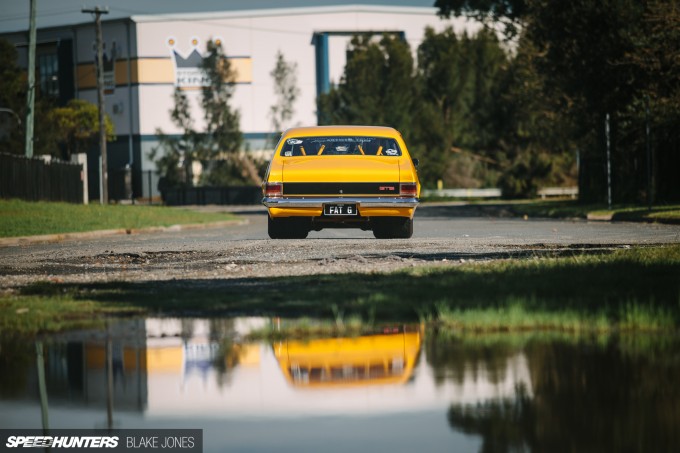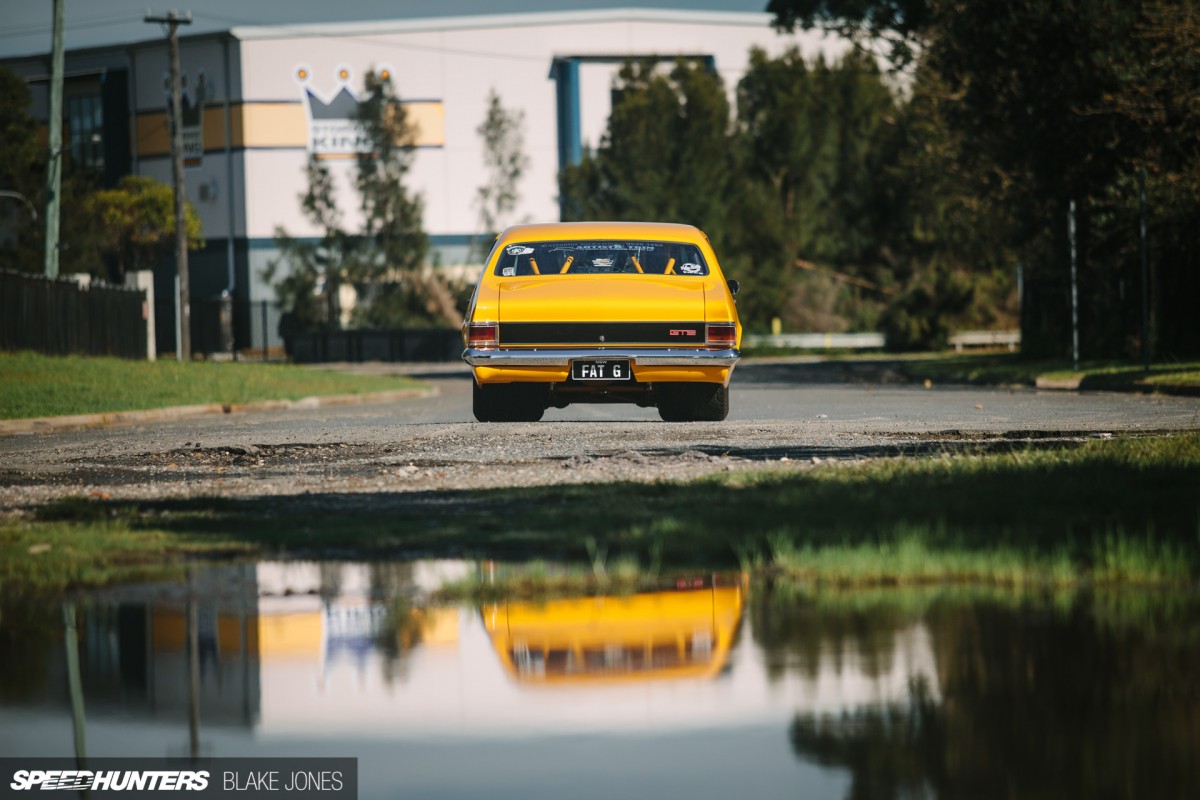 What's next for FAT G? Well, some small but necessary additions in the form of a parachute and wheelie bars may find their way onto the car to make some serious quarter mile passes.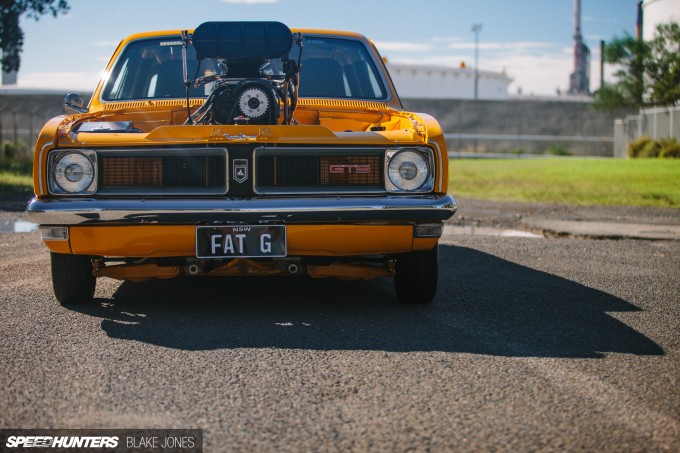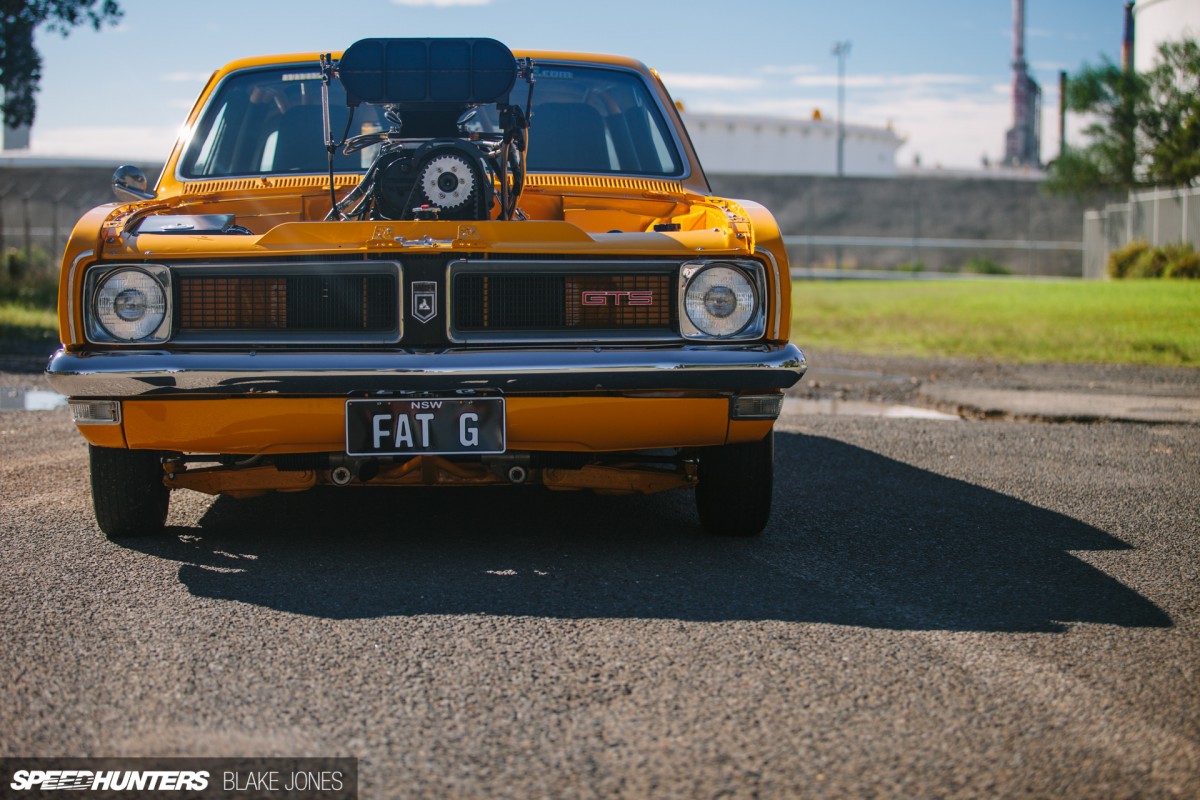 But other than those upgrades, Matt only has one real plan for the Monaro – in his words, "just drive it."
On a note that we can all relate to, FAT G wraps up our supercharged Blower Bash theme. Click here to check out all the stories.
Blake Jones
Instagram: blaketjones
blake@speedhunters.com
Cutting Room Floor