Car Life Never Stops
Greetings my fellow Speedhunters! I realize it's been quite a while since I last wrote about my personal project cars, and I've got a pretty big update to share here.
The last time I left you, I was focusing on two vehicles: my 1969 Toyota Crown Custom Wagon and a Mk6 Volkswagen Golf GTI. I still have the Crown of course, and while progress has been slower than I hoped, I'm entering 2015 with a newfound inspiration to finally get something done on that rusty but lovable old car.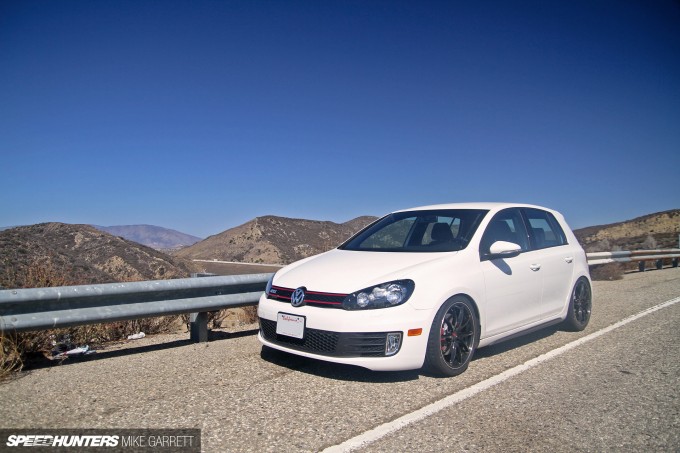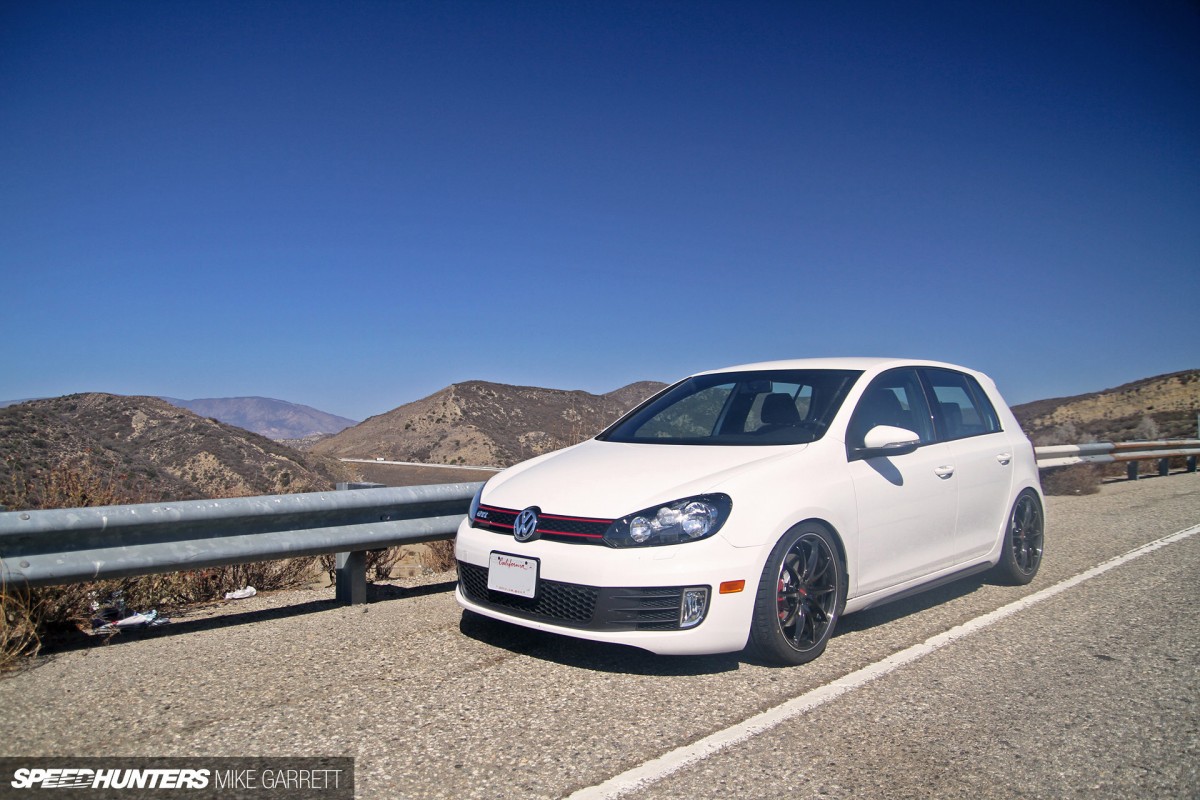 For now though, I'd like to focus on the other side of my garage – the one that holds the car I drive everyday, from local errands to long distance Speedhunting road trips. Up until last winter the GTI served as a perfect daily workhorse that could be easily driven by myself or my wife while still being plenty enjoyable.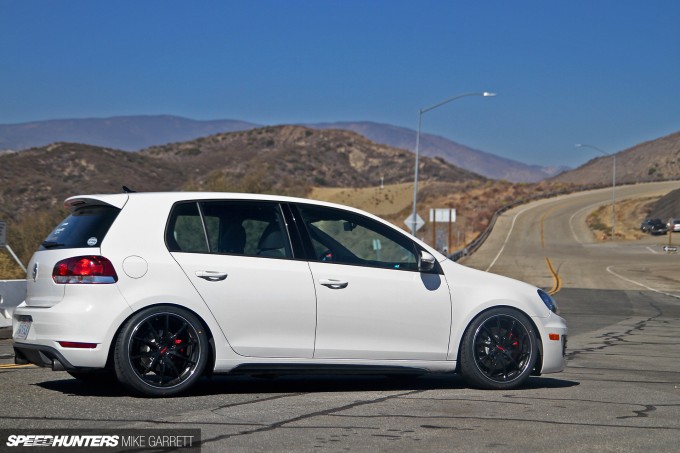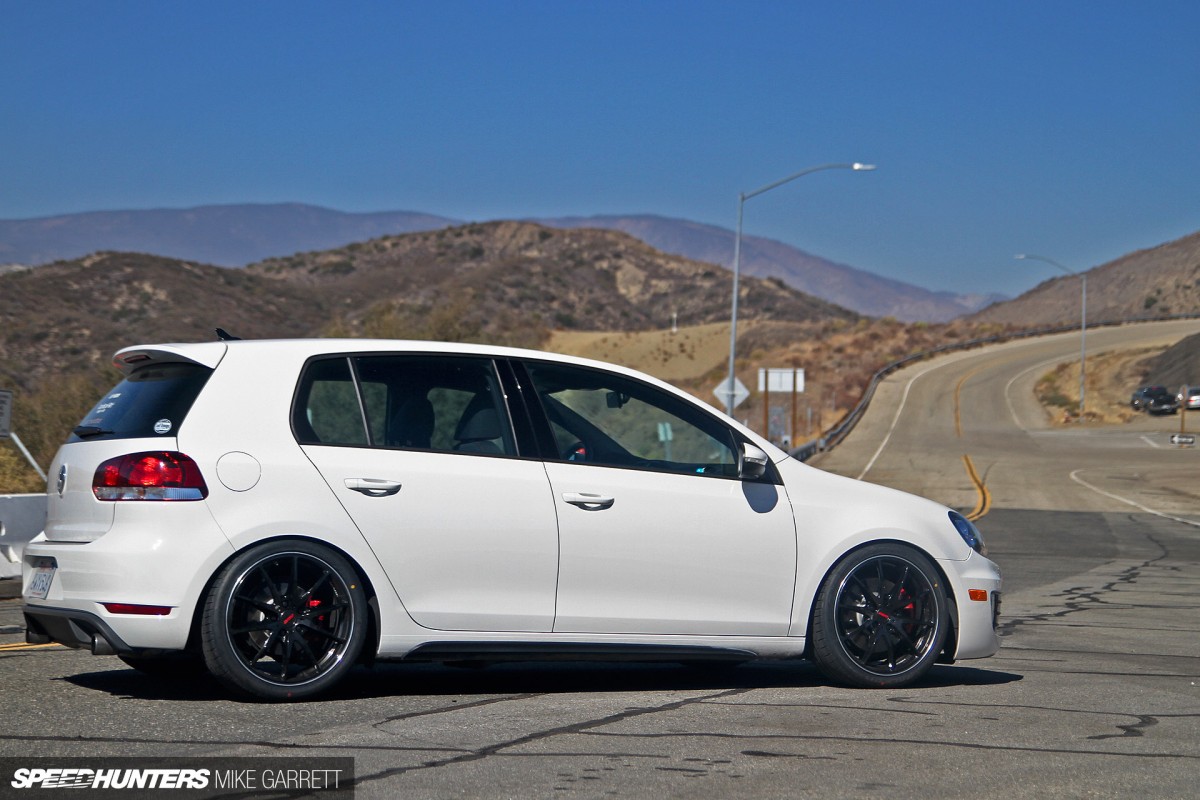 Last year though, my wife got a new job and that meant we'd need a second car for her commute. Being the automotive ADD sufferer that I am, my mind started going over the possibilities this new situation brought. Since she would need her own transportation, that opened up the chance for me to get something for myself, and in my mind that meant a car with rear-wheel drive with a manual gearbox – that latter being something the wife would have never have gone for in her car. But now I was free.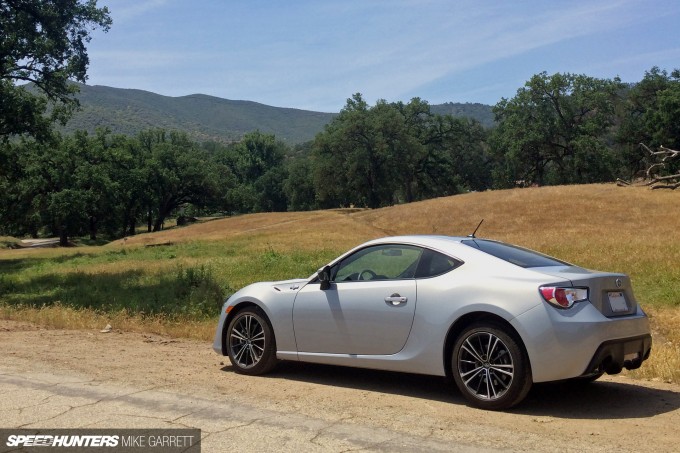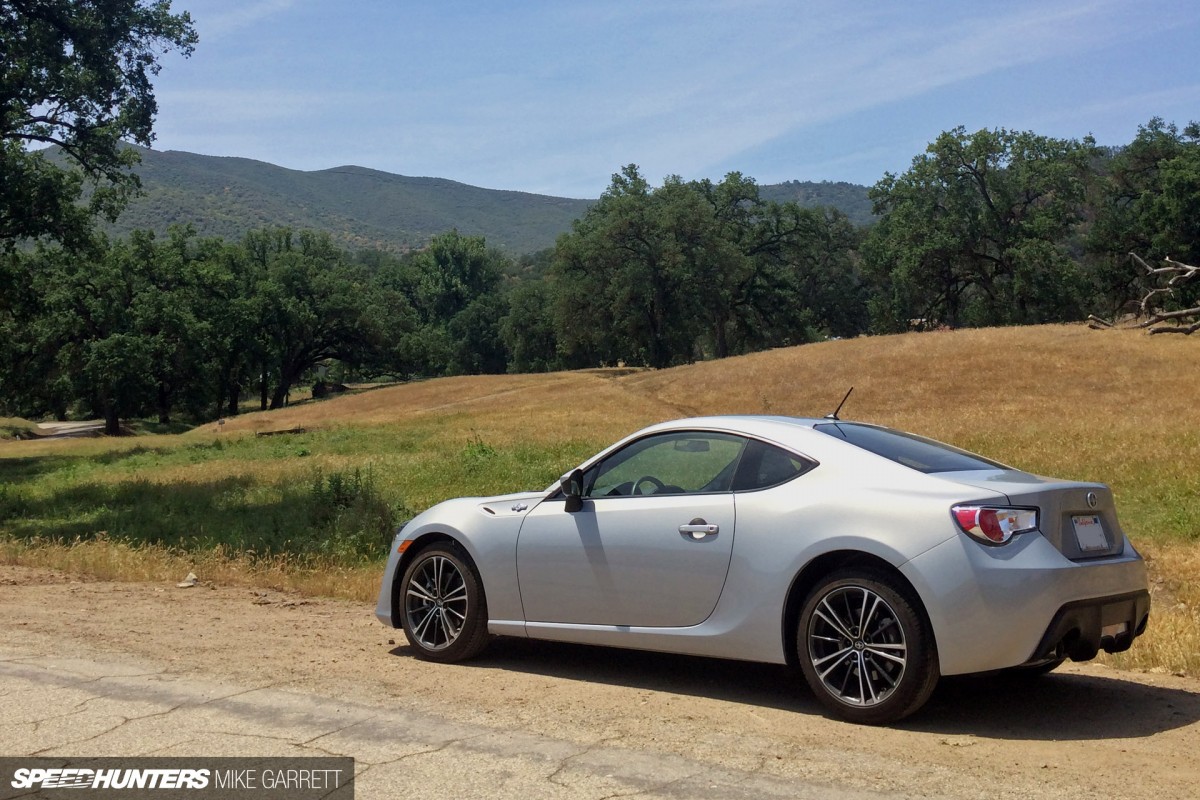 Not surprisingly, the Scion FR-S and Subaru BRZ were at the top of my list. These were the cars I actually had my sights on a couple years ago before I settled on the four doors and DSG transmission of the GTI – but this time I was able to justify having a coupe with a stick. I hunted around a bit and last spring I came across a reasonable deal on a secondhand '13 FR-S 10 Series with low miles and welcomed myself to the world of rear-drive, boxer motoring.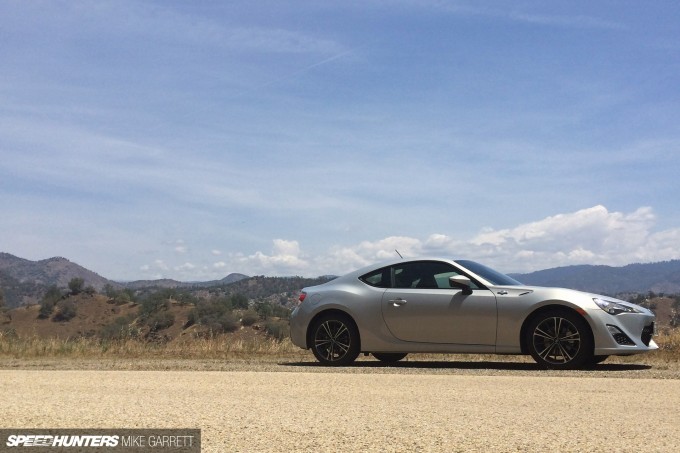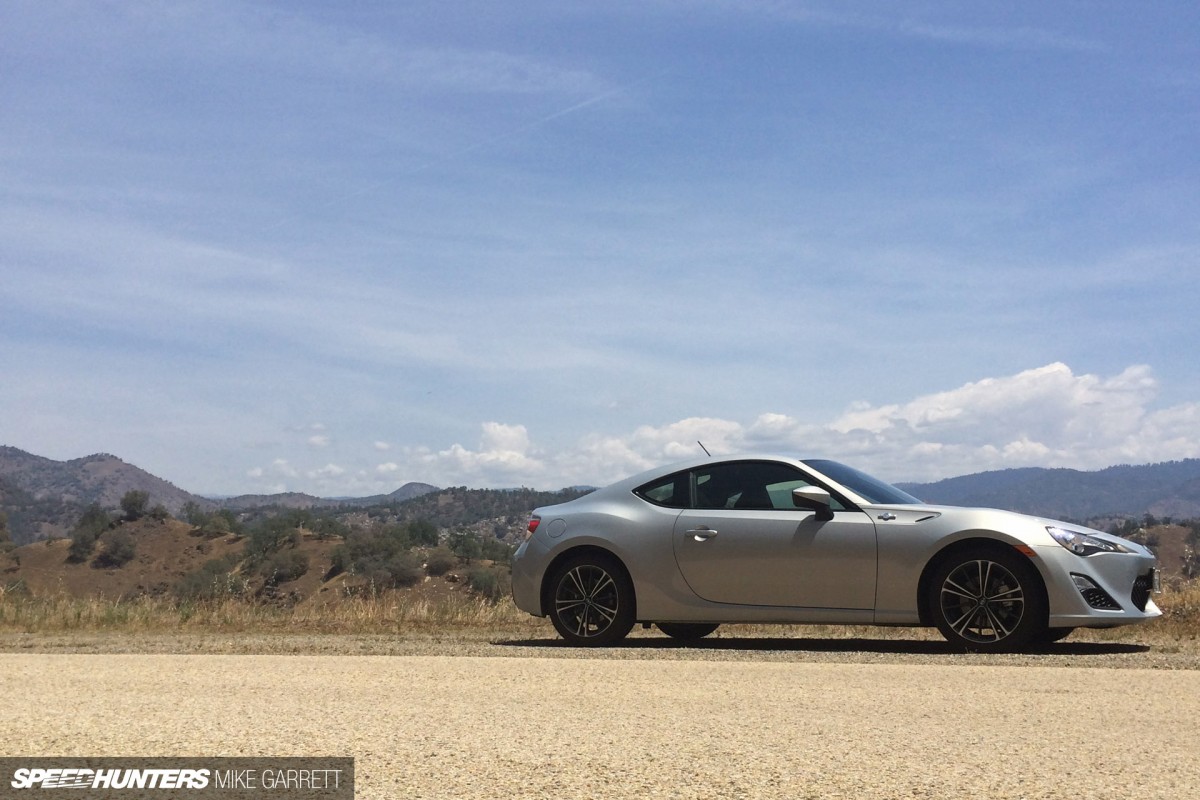 The FR-S was (and is) a great car – it looked cool, returned excellent fuel economy, was fun to drive and handled wonderfully. It made for a lot of smiles on a twisty stretch of road and I know it gets even better on a race track where you can really wind it out and truly enjoy its fantastic balance. As for the negatives, well it's probably the same stuff you've heard before. Power from the 2.0-liter flat four is decent when you rev it out, but the lack of low-end torque is hard to ignore. The cabin was large enough considering the car's size, but it could get loud and tiring on long trips and the 'back seat' is really nothing more than a shelf to throw things on.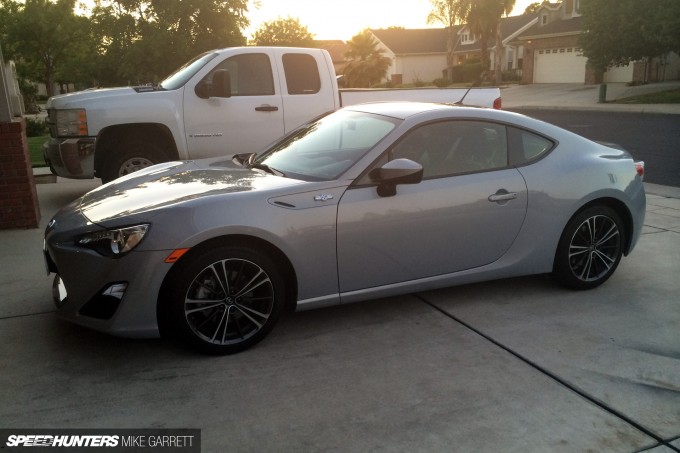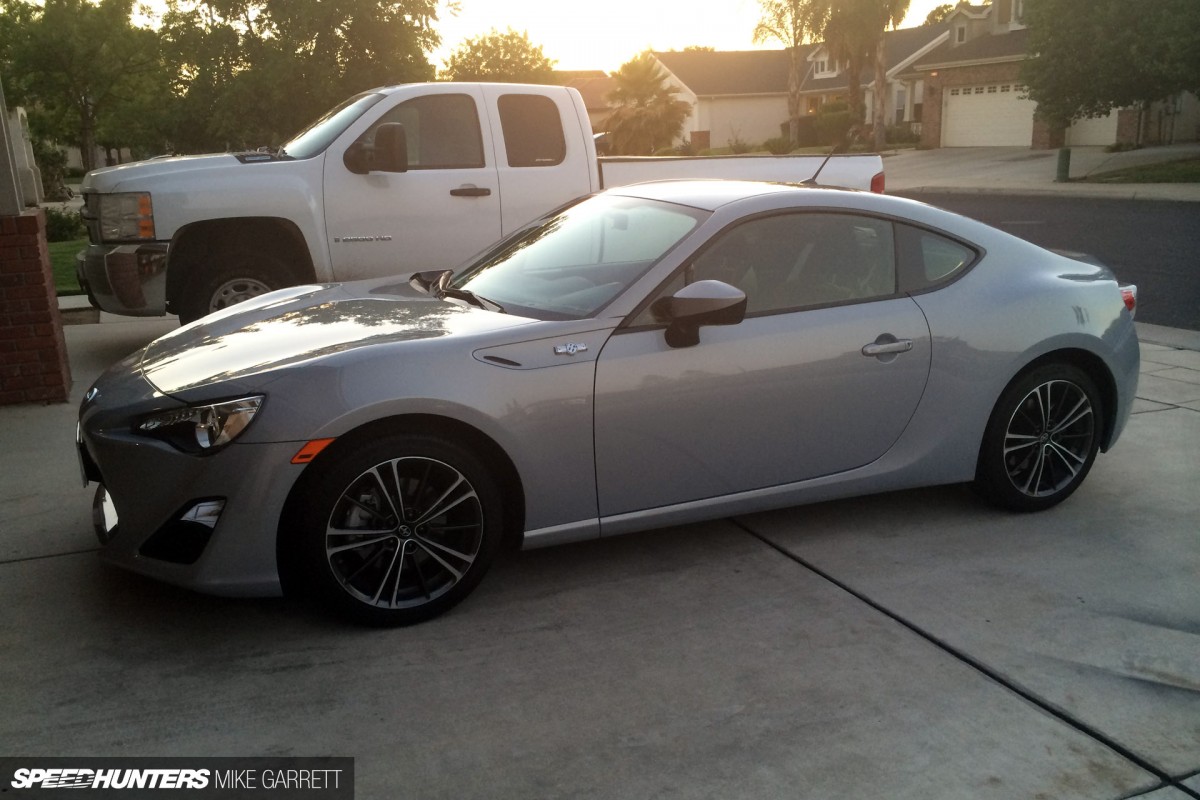 This is not to knock the car at all – it accomplished everything it set out to be. The FR-S really is a modern incarnation of the AE86, or fixed-roof version of the Mazda MX-5 – and that's a good thing. It's a handling-focused sportscar with few compromises and is still one of the most fun and unique new cars one can acquire on a realistic budget.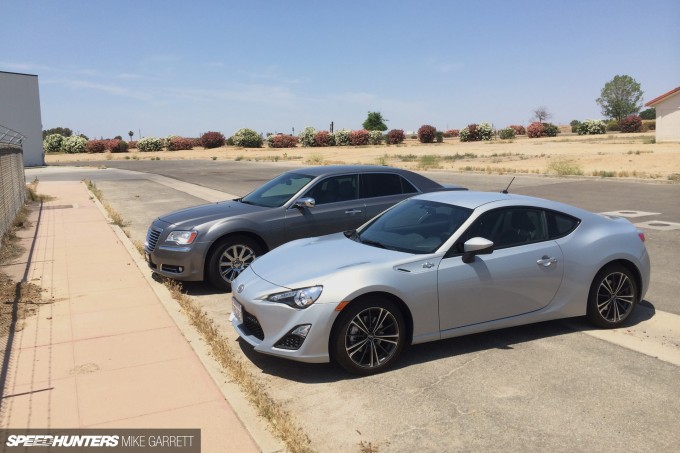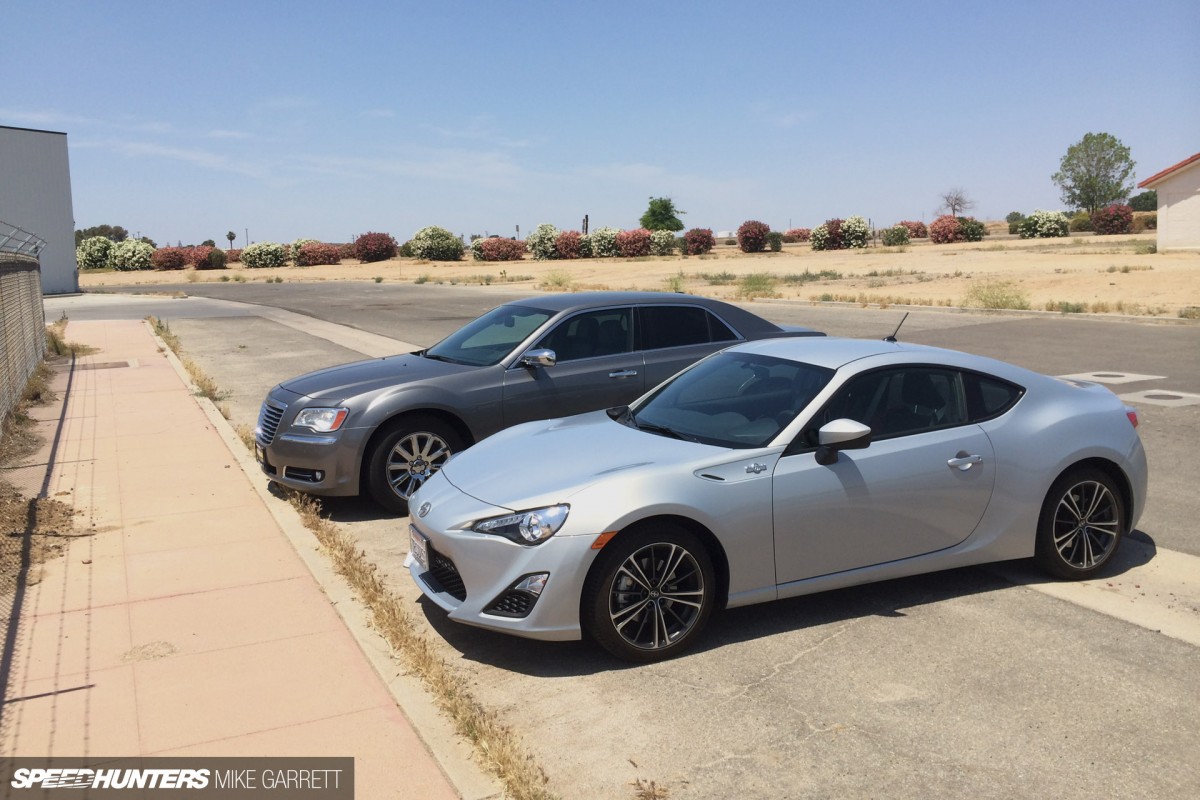 It would have been fun to start modifying the FR-S as so many people have been doing, but for some reason I never felt a huge desire to start tearing the car apart. Part of it was because it was a brand new car that I needed to drive everyday, but more so there were already many FR-S projects out there, and with Keith's pair of awesome builds right here on SH – Project ZN6 and the Scion Tuner Challenge MAXIMUM ATTACK car, I didn't think you guys would be too excited about yet another 86 project. So I drove and enjoyed the little Scion, while trying to decide where I'd go with the car.
Enter The Mustang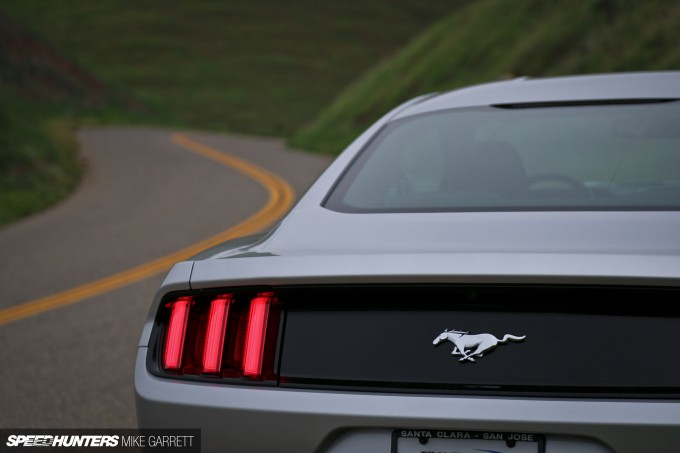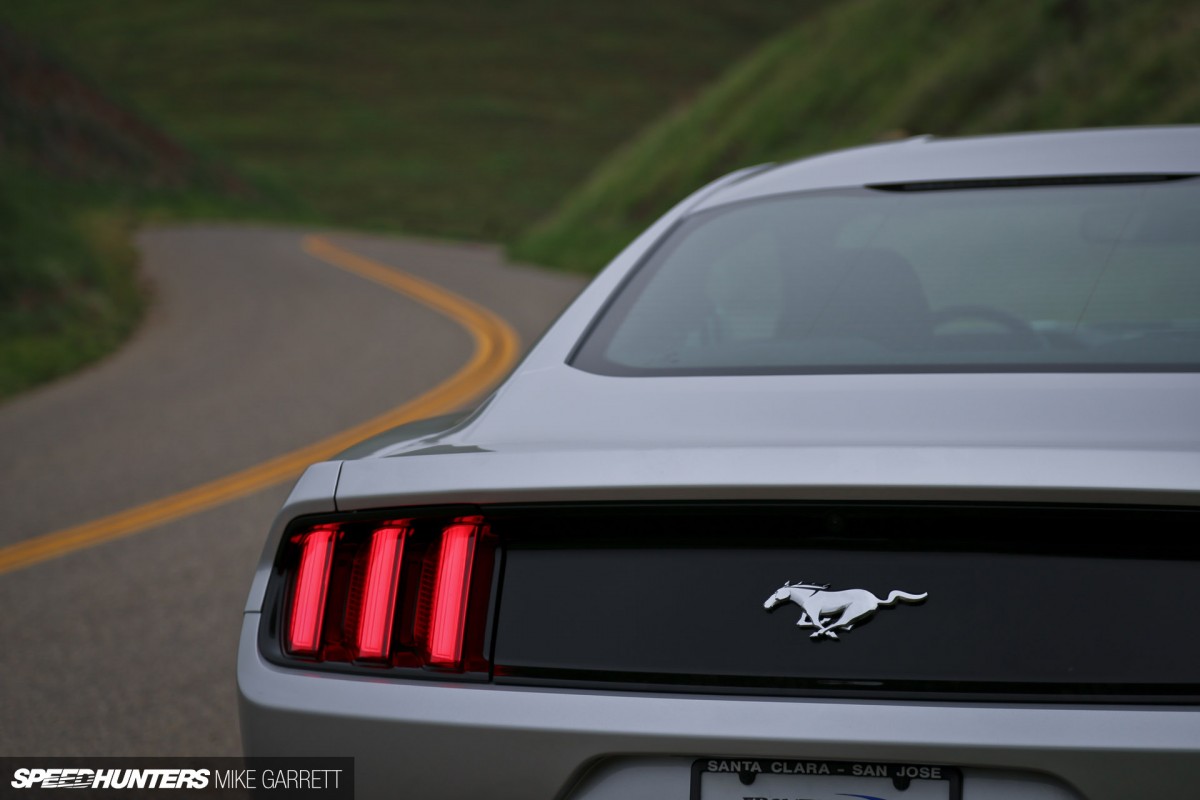 The whole time I was driving the FR-S, there was actually another car I'd begun take an interest in and that was the upcoming 2015 Ford Mustang. More specifically, I was intrigued by the idea of the new EcoBoost model which would be powered by a 2.3-liter turbocharged four cylinder engine.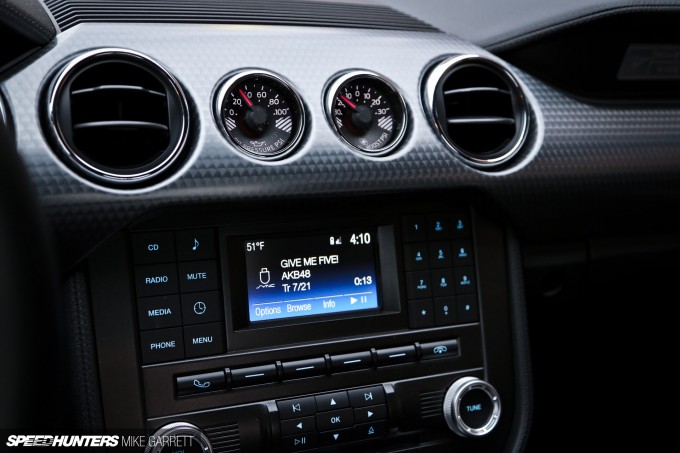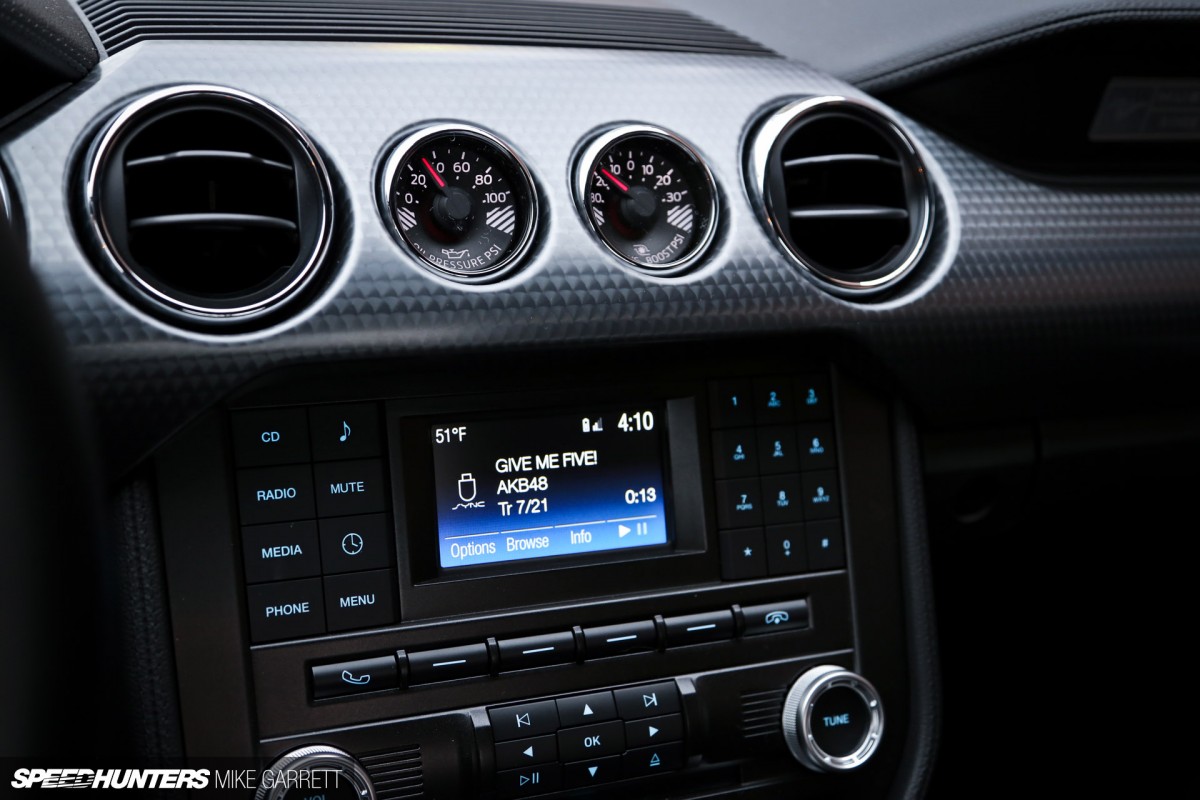 I've always dug Mustangs. I owned a pair of Fox Body 5.0s during my high school and college years and you might remember the '06 GT that I had several years ago. While I've never been the type to claim sole allegiance to one brand or type of car, I certainly wasn't one of the Mustang newcomers that Ford is targeting with the more refined sixth generation model.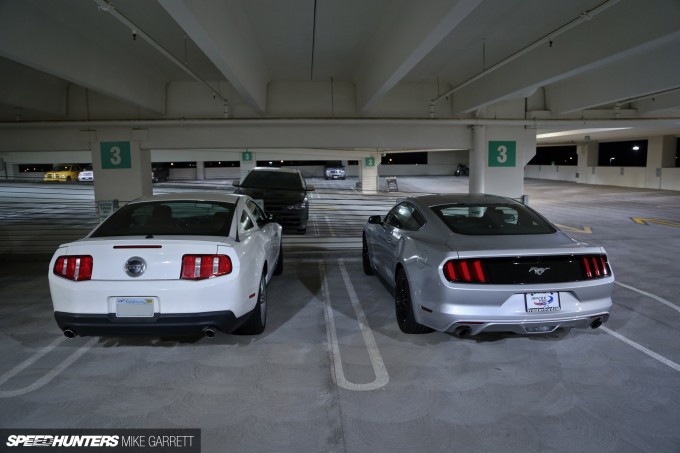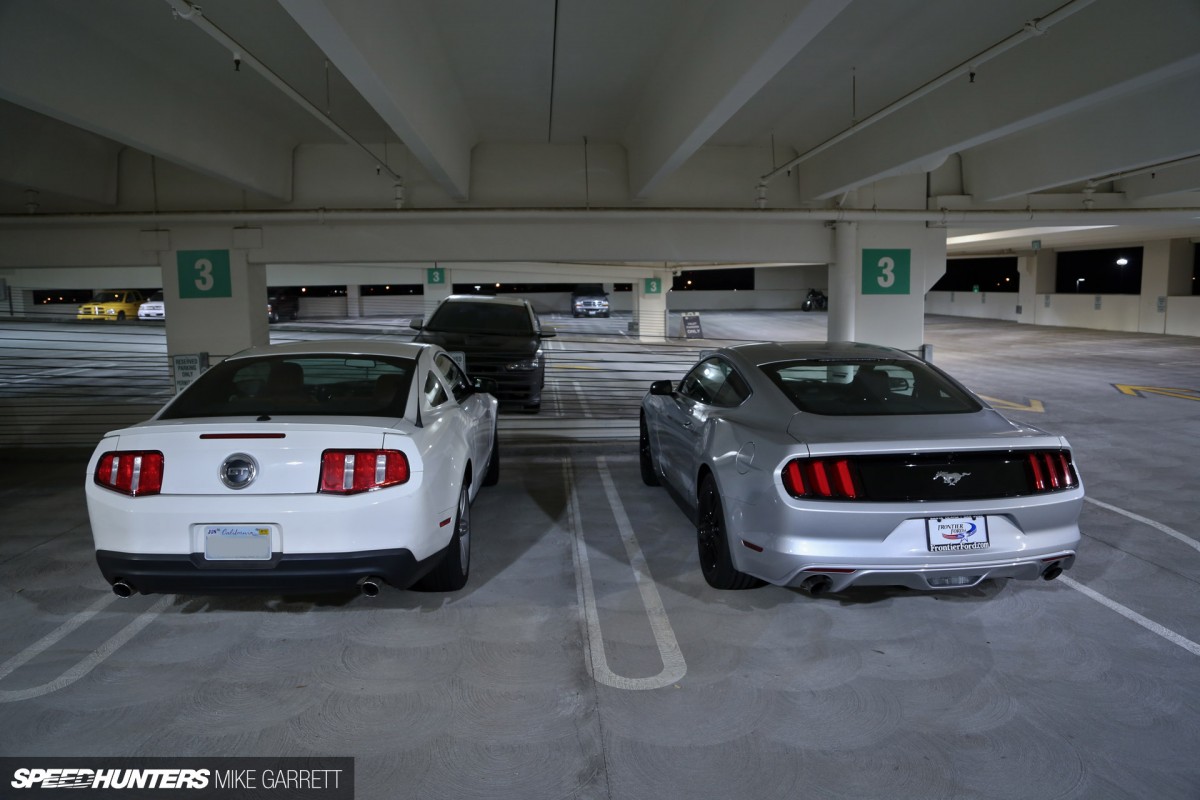 On the other hand, many hardcore Mustang fans will scoff at anything less than a V8-powered GT and I'd always felt the same way. Non-V8 Mustangs have historically been pretty uninspiring, but to me there was something very interesting about this EcoBoost thing. The 310 horsepower turbo four sounded like it could be nice partner with the new Mustang's redesigned, IRS-equipped chassis and it would also be offered at a price point significantly lower than the traditional V8 GT.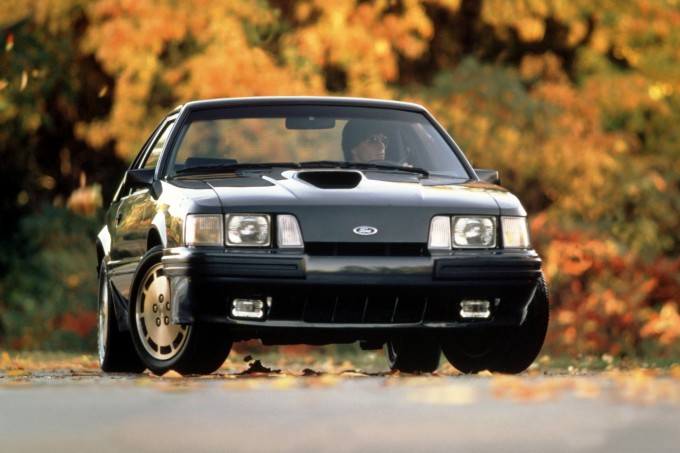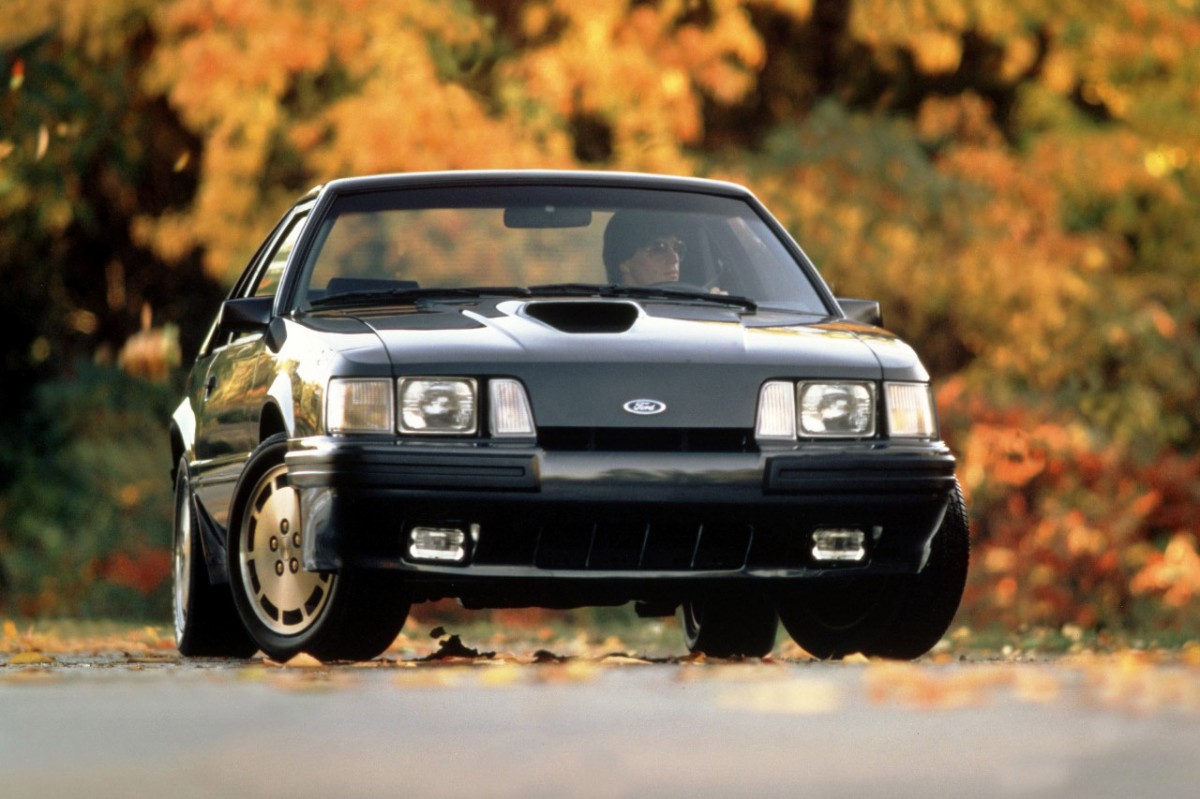 Of course, this wouldn't be the first time you could get a Mustang with turbocharged four cylinder under the hood. You'll likely remember the 2.3-liter SVO model from the mid-1980s, which provided a more sophisticated alternative to popular 5.0 models. In its day the SVO could give its V8 cousins a run for their money, and while there's debate over whether or not the EcoBoost is a true modern version of the SVO it's not as if the idea of a turbo Mustang is unprecedented.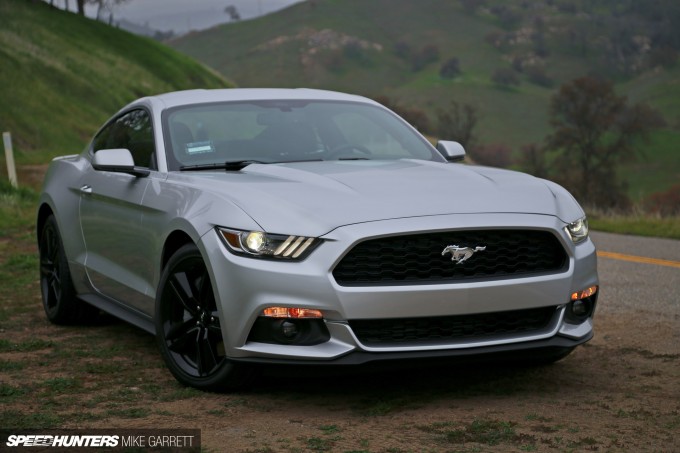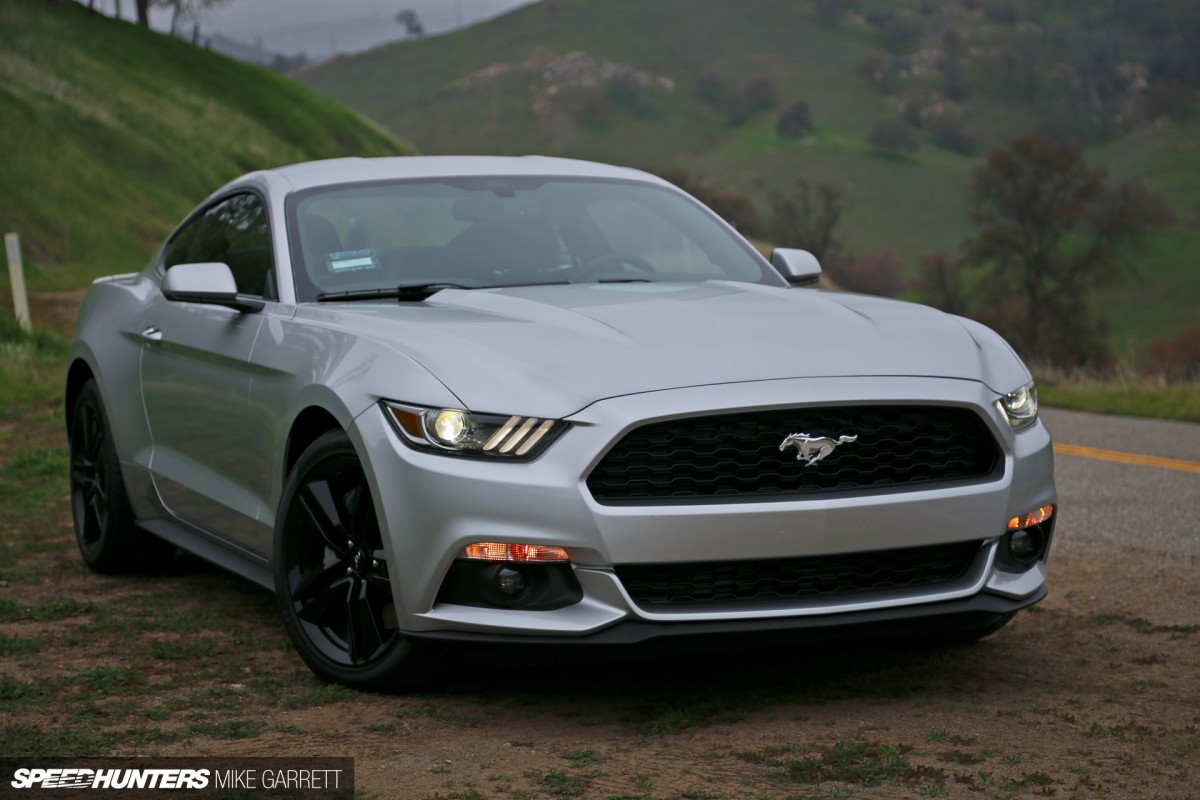 Like many, I read the news reports, looked at the spy photos and eagerly awaited the chance to check out the '15 Mustang in person. When cars finally began to pop up in showrooms and at events like the SEMA Show I was extremely impressed with what I saw – particularly in terms of exterior and interior styling.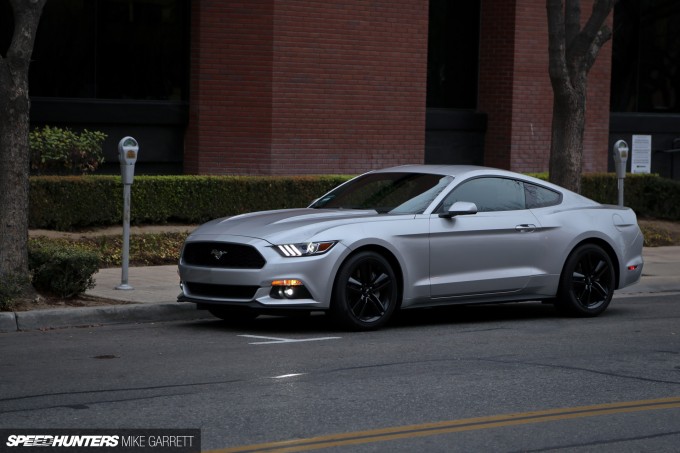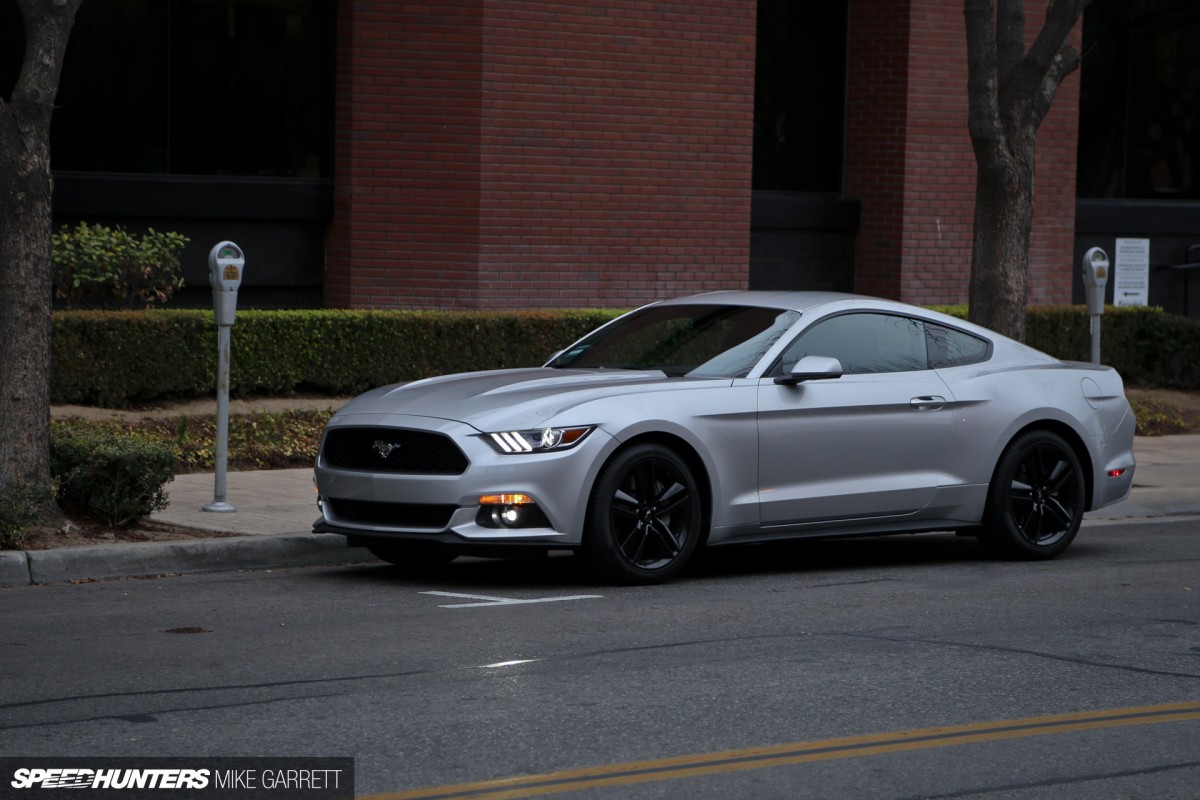 The more I thought about it, the more the idea of trading in the FR-S for an EcoBoost Mustang appealed to me. When optioned right, pricing for the two cars is very similar, and while I'd be losing the light weight and razor-sharp reflexes of the FR-S, my hunch was that the Mustang would make up for that with added power and comfort, while delivering the same fun factor and fuel economy.
The Grown Up Thing?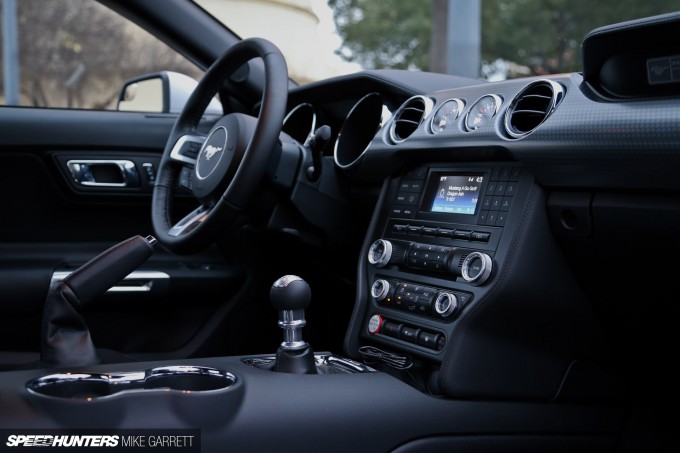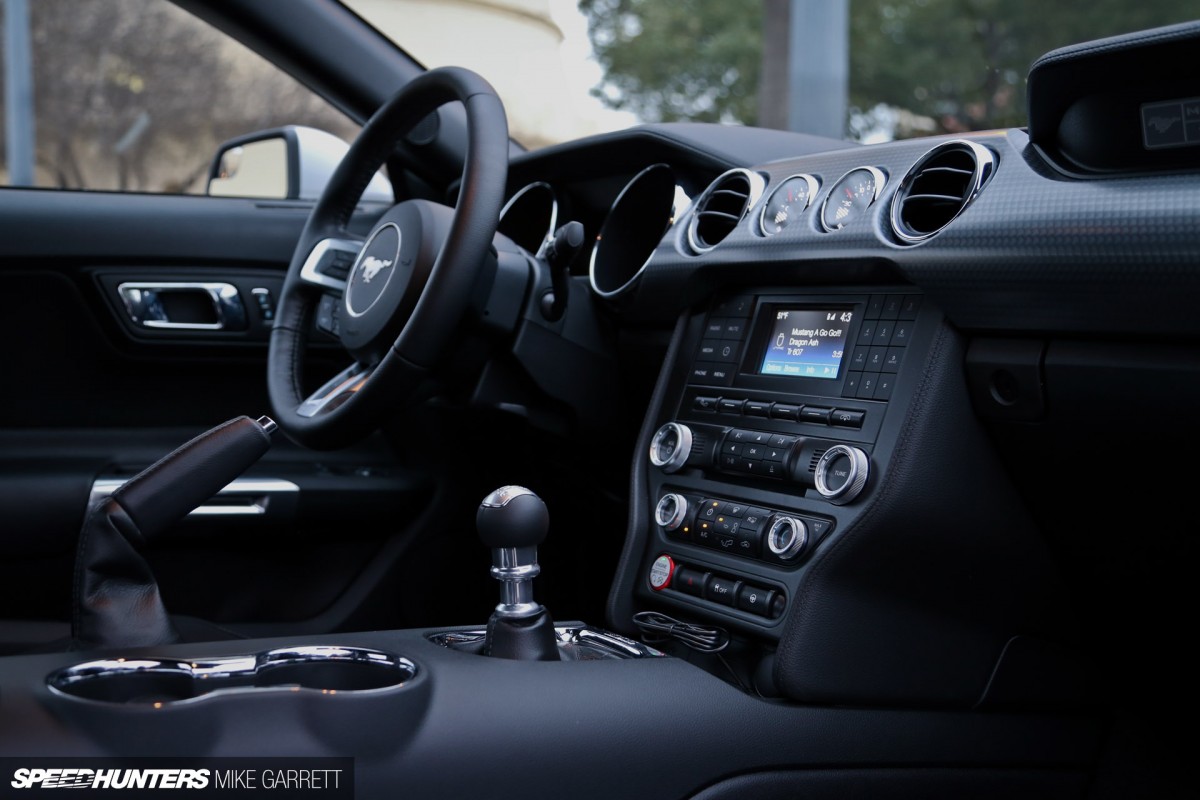 When I finally got the chance to drive an EcoBoost Mustang it seemed like my hunch was right. I'll save my detailed driving impressions for my next post, but even after just a few minutes behind the wheel, it seemed to offer everything I was looking for in a daily driver.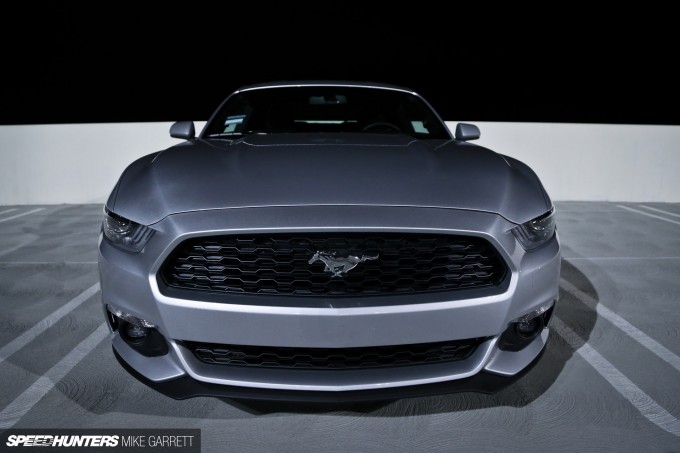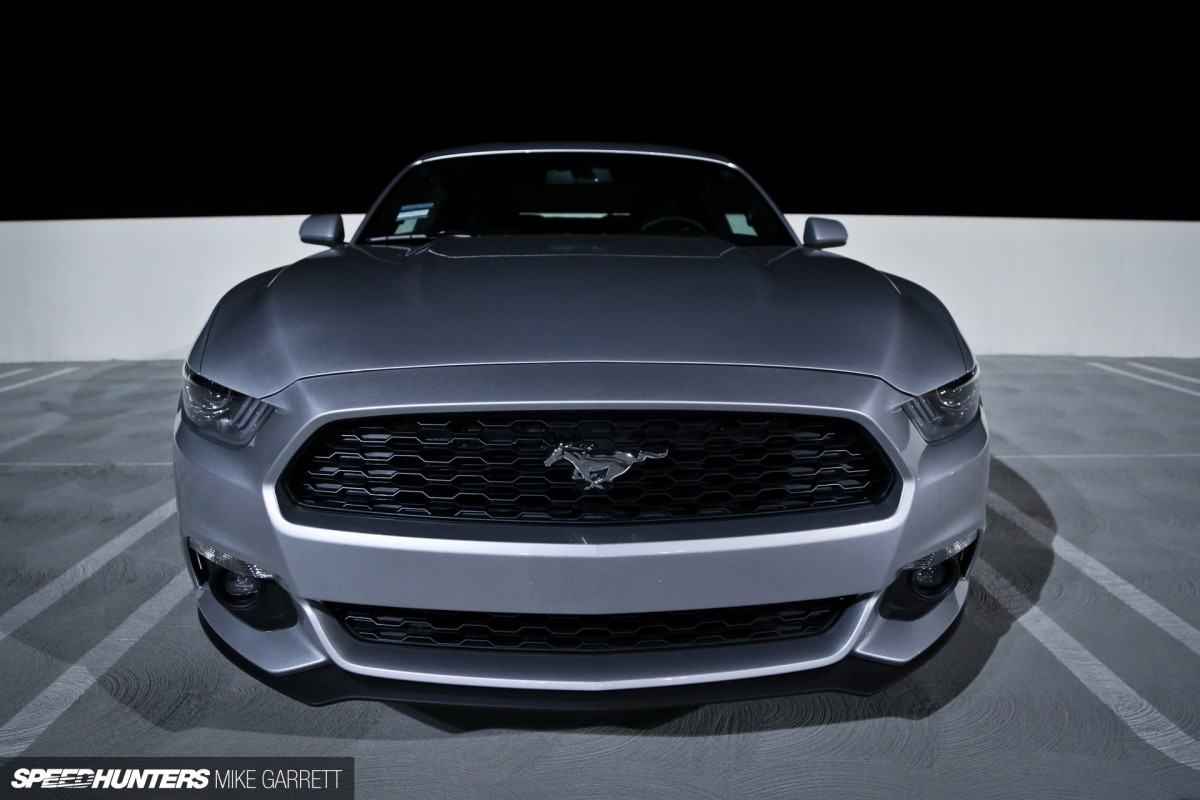 Being a big tall dude, I certainly felt a lot more comfortable than I did in the FR-S  and while the power (and the noise) was definitely different than the V8 model, the EcoBoost seemed more than capable in terms of handling and acceleration – especially when equipped with the optional performance package.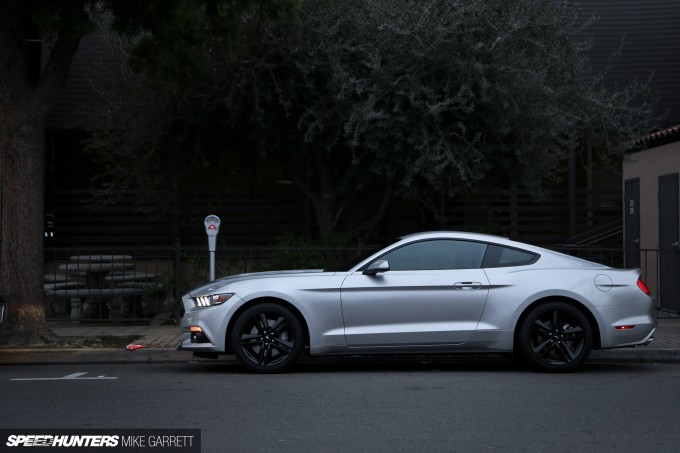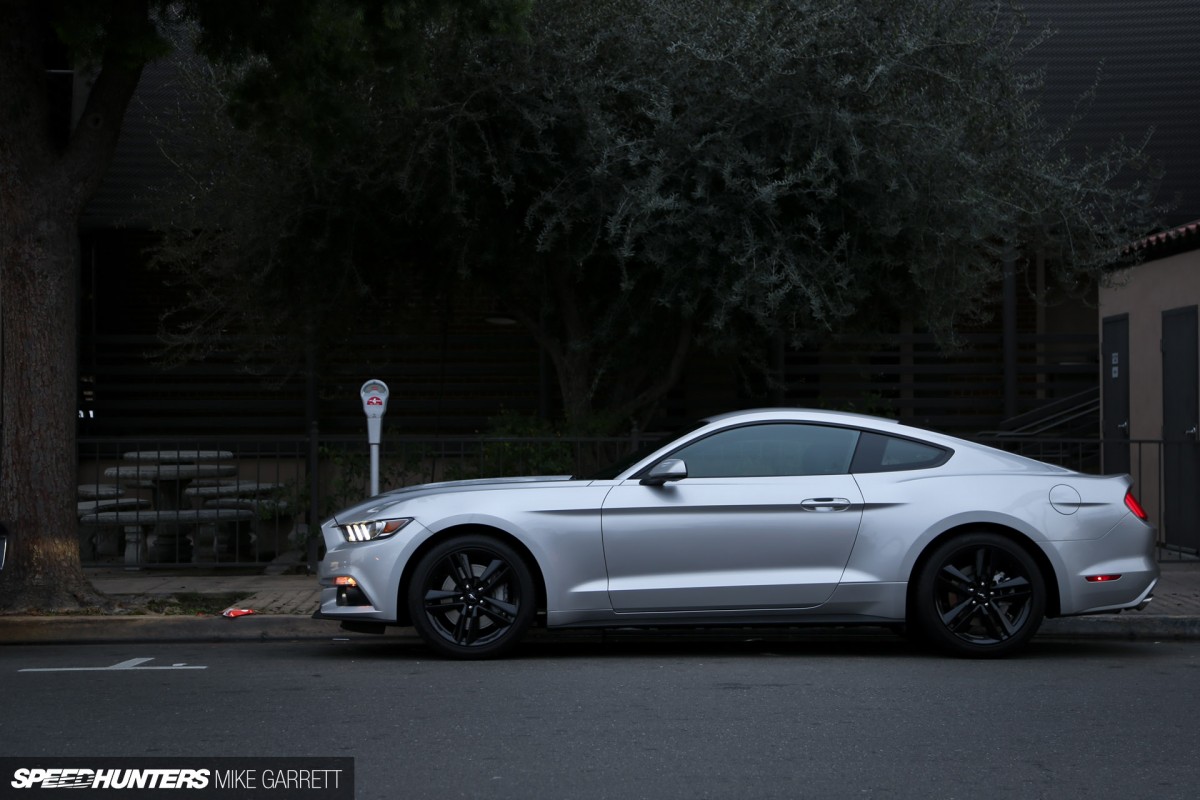 I was pretty much sold. I loved the look of the new car, the interior, the performance and perhaps most of all – the concept behind the whole thing. I explained my crazy scheme to my wife,  somehow how got her to green-light the idea and set off looking for the right car at the right price. Now, this part can actually be quite difficult as there are so many different trims and options when it comes to choosing a Mustang.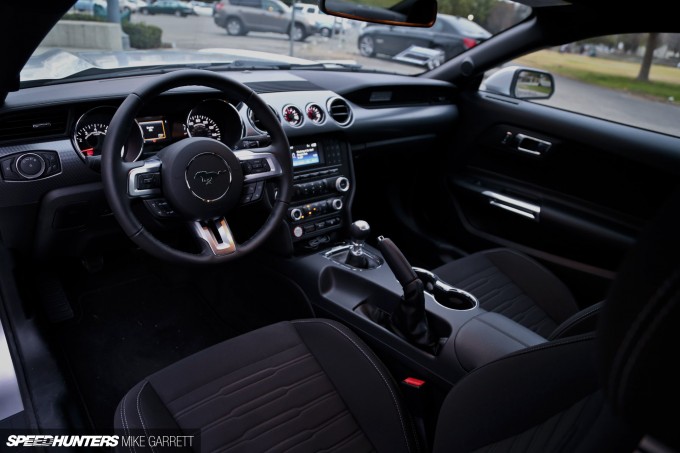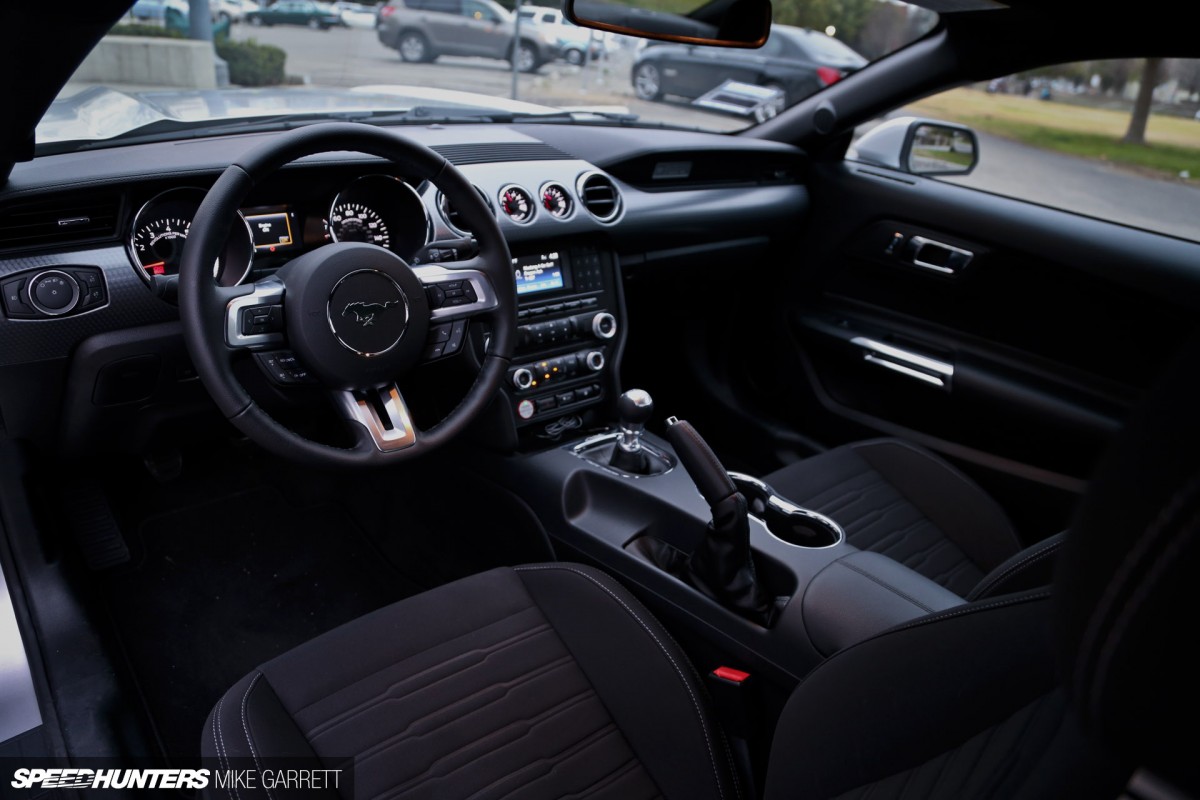 The car I was looking for would be a base EcoBoost model with a 6-speed manual transmission and the performance package as the only option – probably not the biggest volume mover in the Mustang lineup.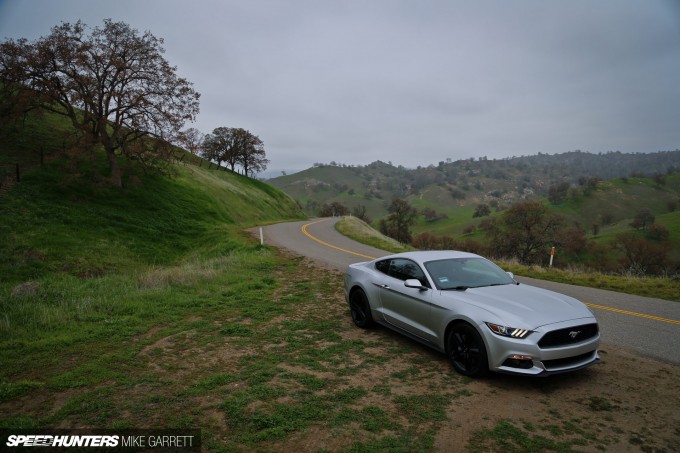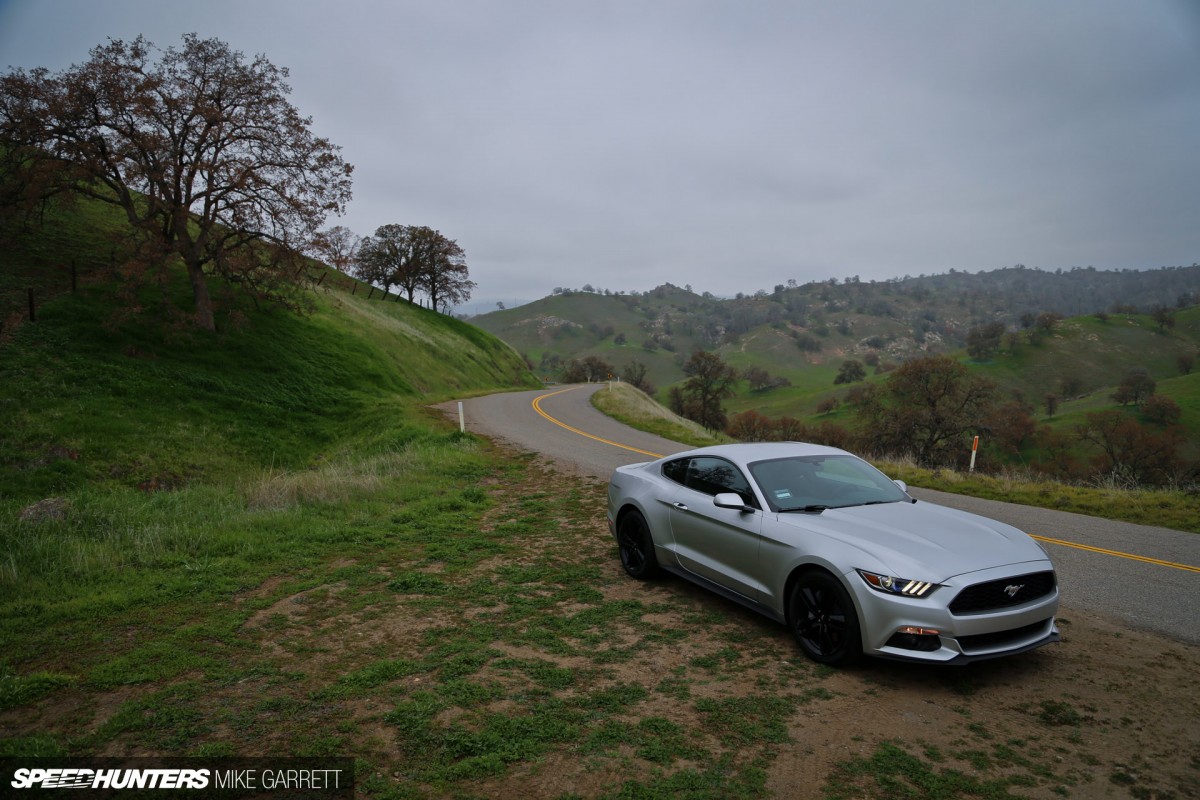 After scouring the inventory of Ford dealers across the state of California, I found an Ingot Silver example at a dealer in the San Francisco Bay Area and this past weekend I drove the FR-S up to take a look, hoping I might be able to work something out.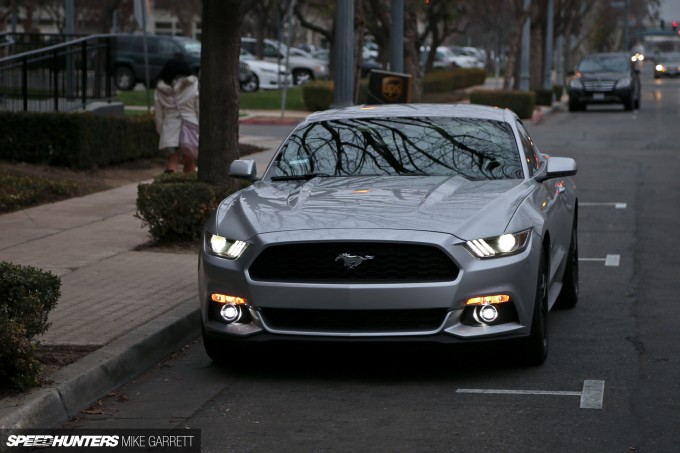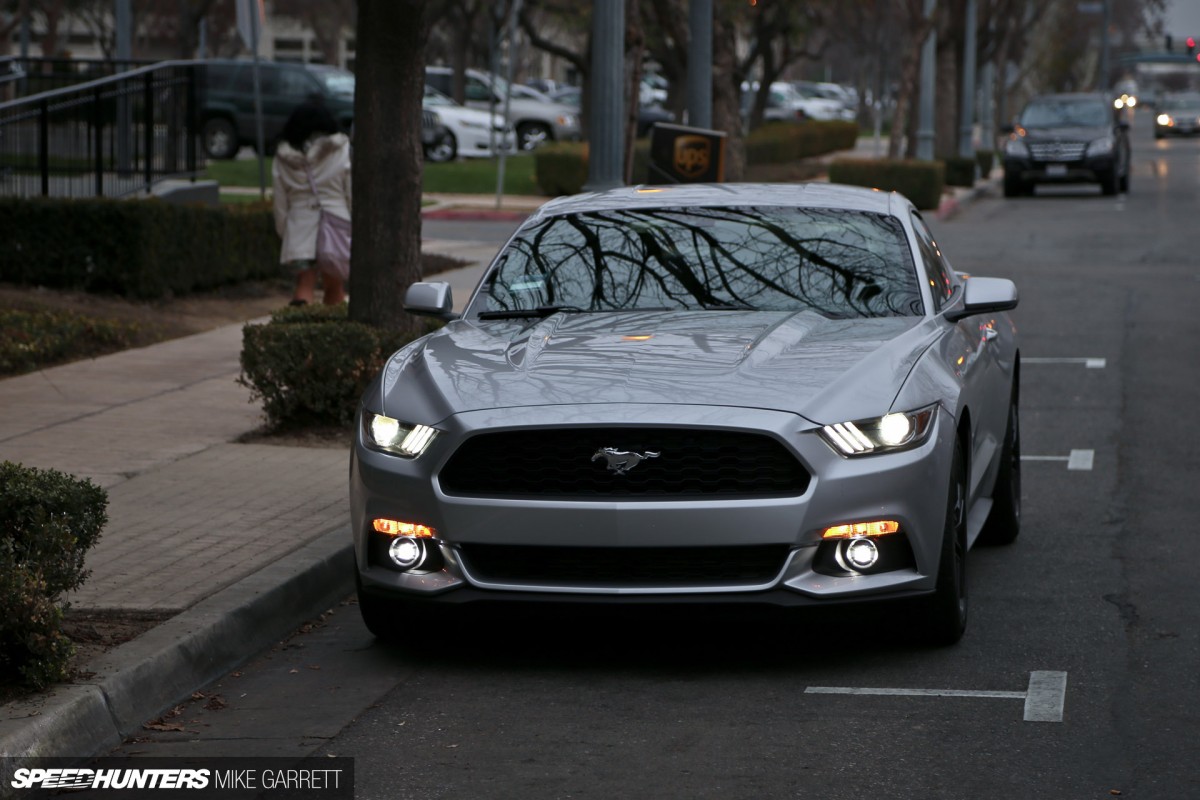 Despite the fact that '15 Mustangs have only been on sale for a short time, I was pleased to find out that certain dealers are already offering discounts below sticker price – and combined with the FR-S's typically strong Toyota resale value, the whole deal was actually surprisingly easy on the pocketbook.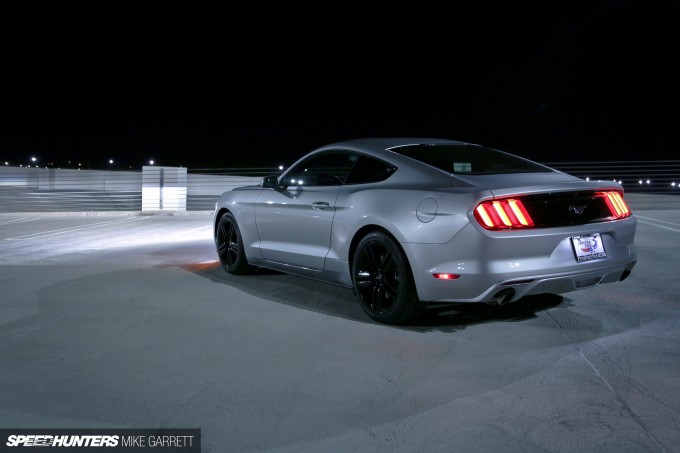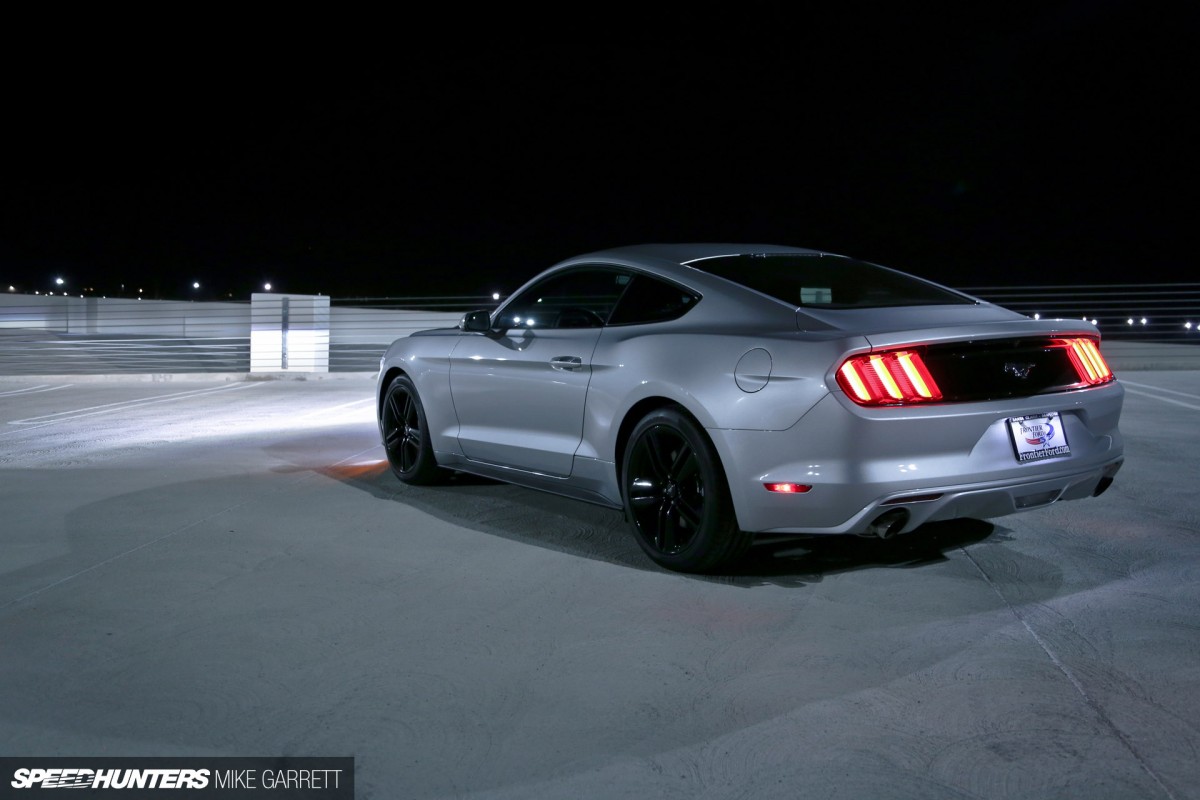 I drove the car, thought it over one last time and decided to pull the trigger. Hands were shaken, papers were signed, I said goodbye to the FR-S and for the fourth time in my life I became a Mustang owner – although this was the first not to have a V8 under the hood.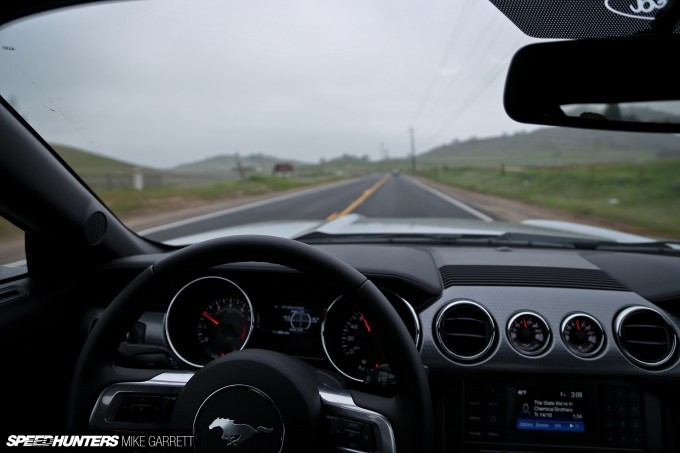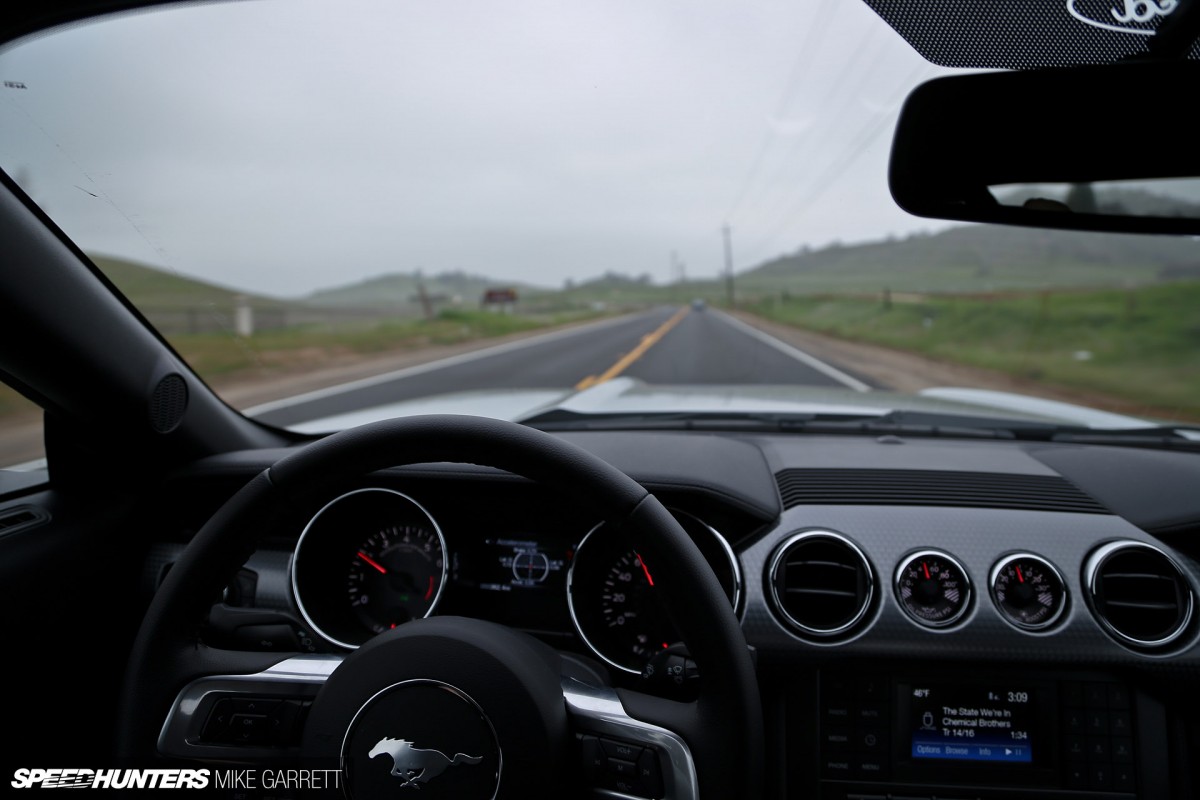 On the road trip back home to the Central Valley the car began to impress me even more – particularly in terms of comfort, lack of interior noise and the buttoned down (but not harsh) road feeling. I'm still waiting to finish the break-in period before I really push it, but I'm already in love with the way the overall refinement and the way this thing just eats up highway miles. Maybe I'm just getting old?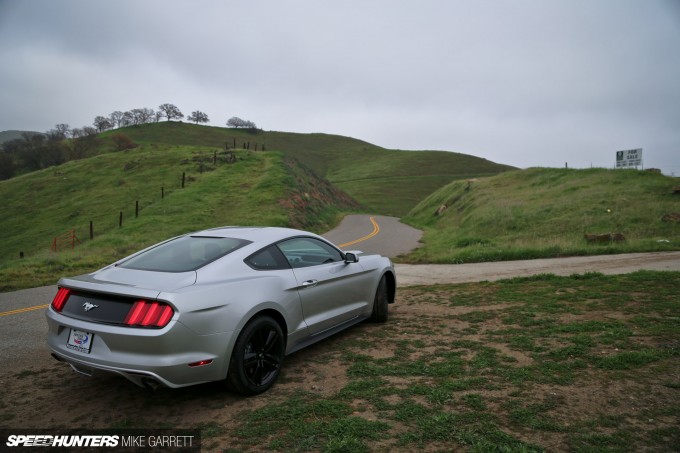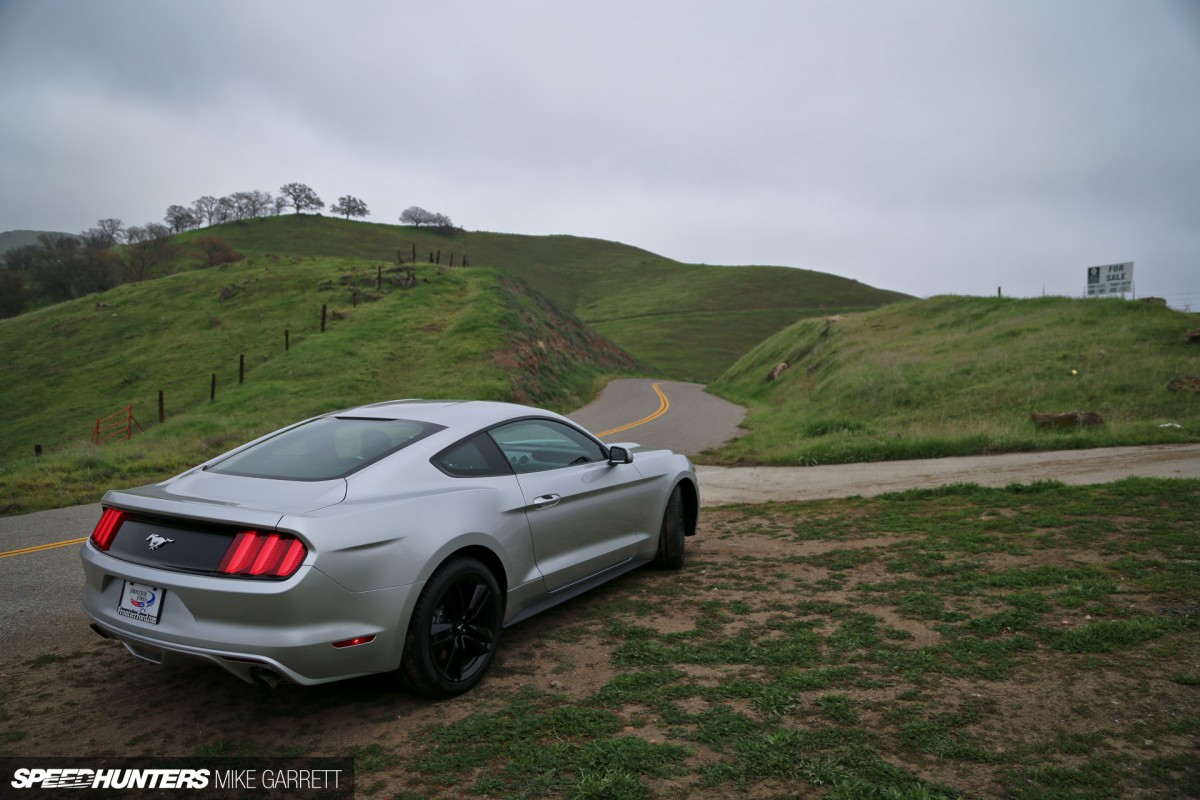 Old man or not, I'm still really looking forward to having some fun with this car and that's why I'm happy to say it's joining the fleet of Speedhunters project cars alongside my '69 Crown.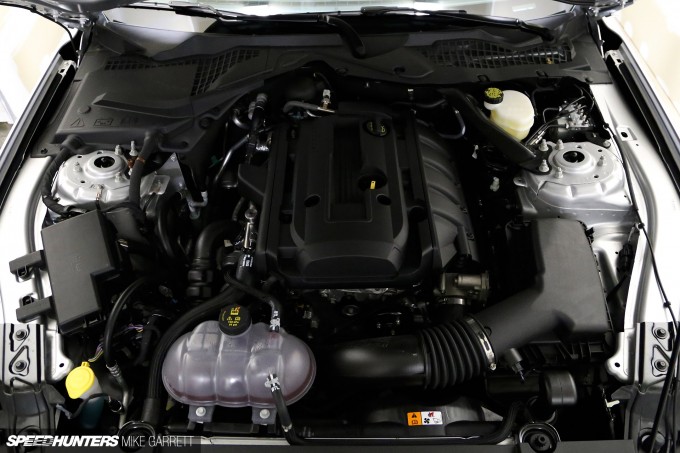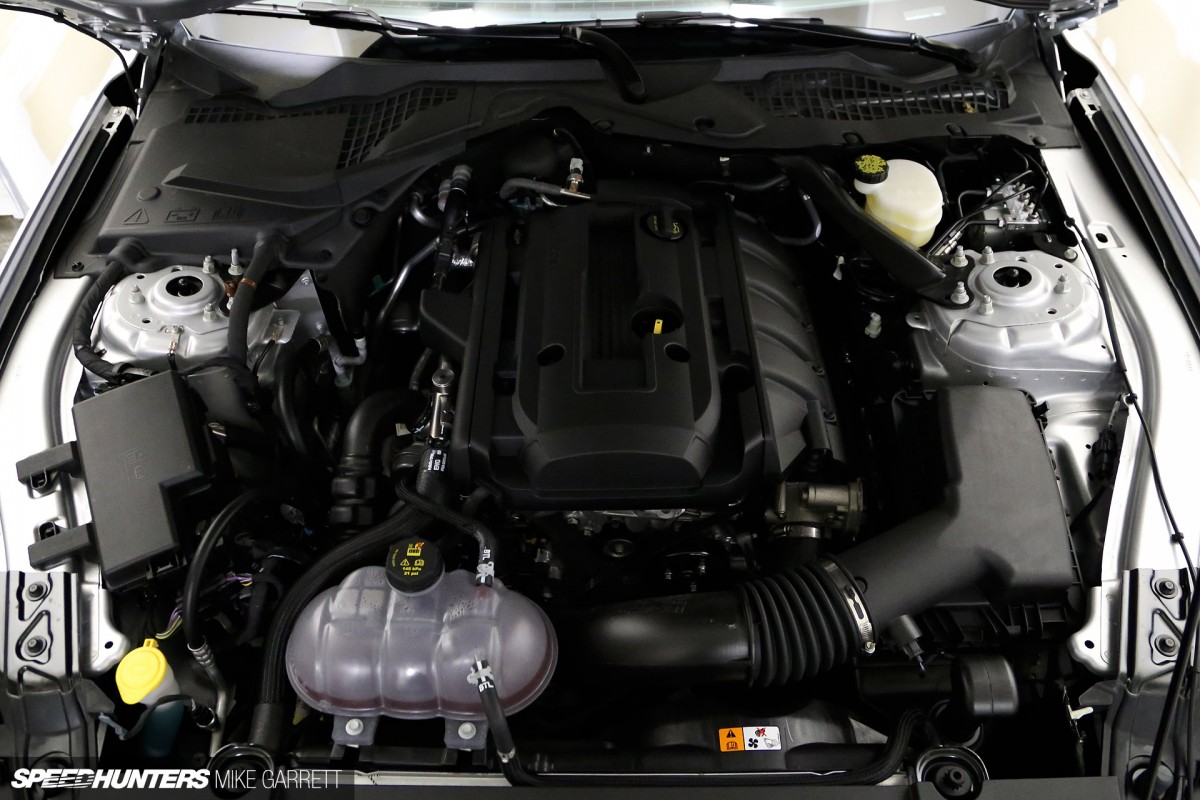 The great Bon Jovi once said that his heart is like an open highway – and the same can be said for this car. The aftermarket for the turbocharged Mustang is still in its infancy, but I already have a feeling the EcoBoost is going to have lot of potential for tuning and customization, and my hope is that it will be an enjoyable and interesting project to document.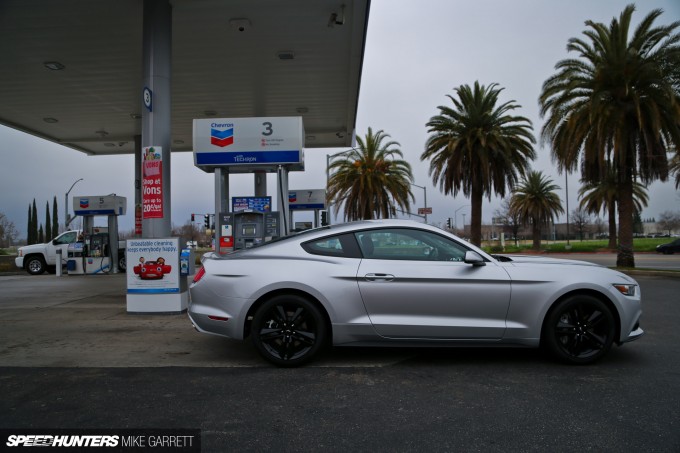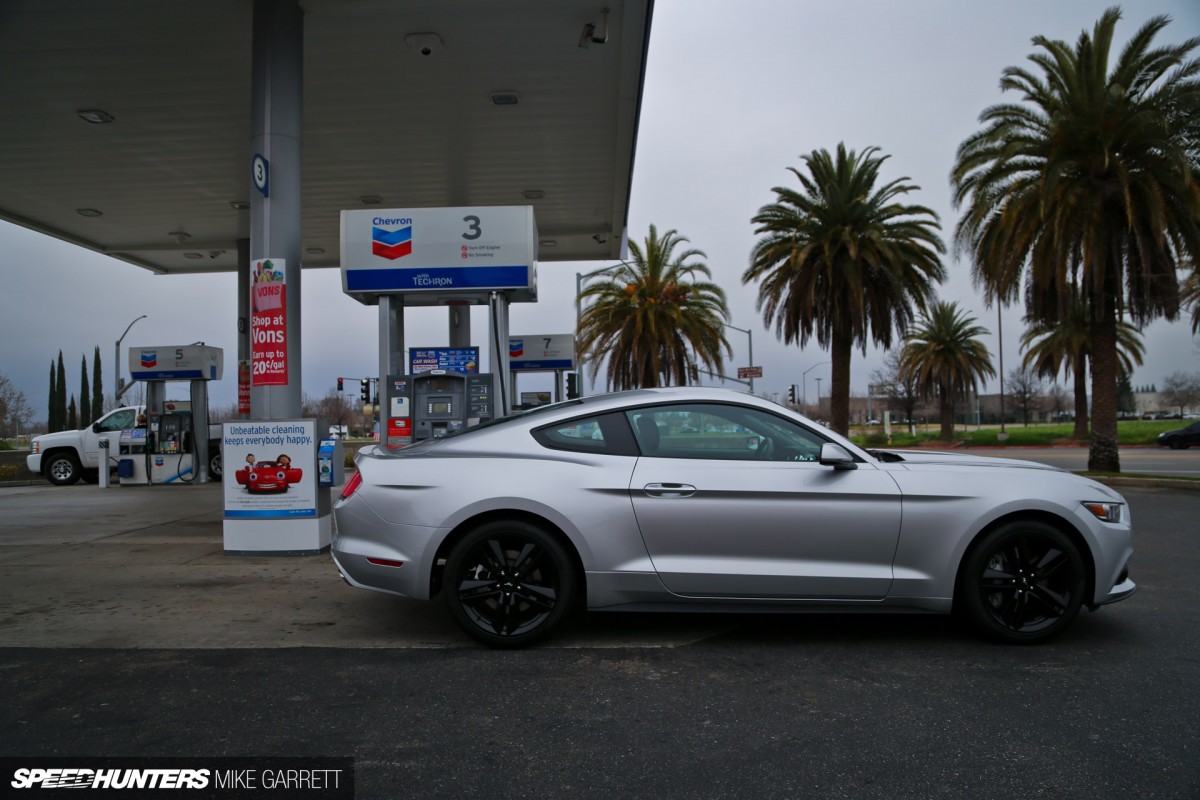 I honestly haven't been this excited about a car in a long time, and I can't wait to get the ball rolling on this thing. In fact, I'll be back soon to give some more detailed impressions, talk about dealing with V8 envy, the Nissan Silvia influence, and outline some of my ideas and goals for the project.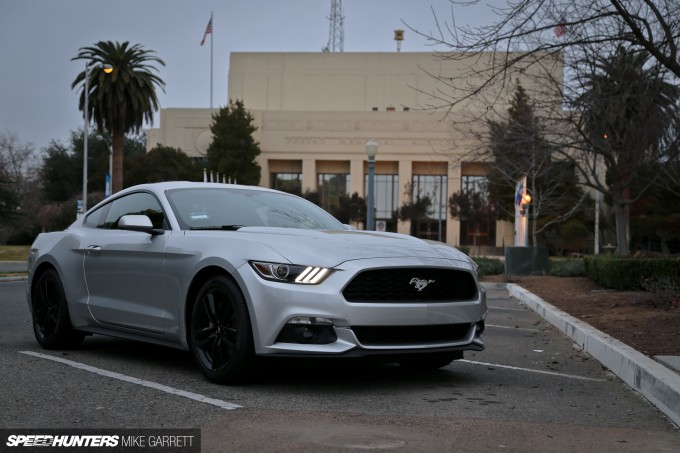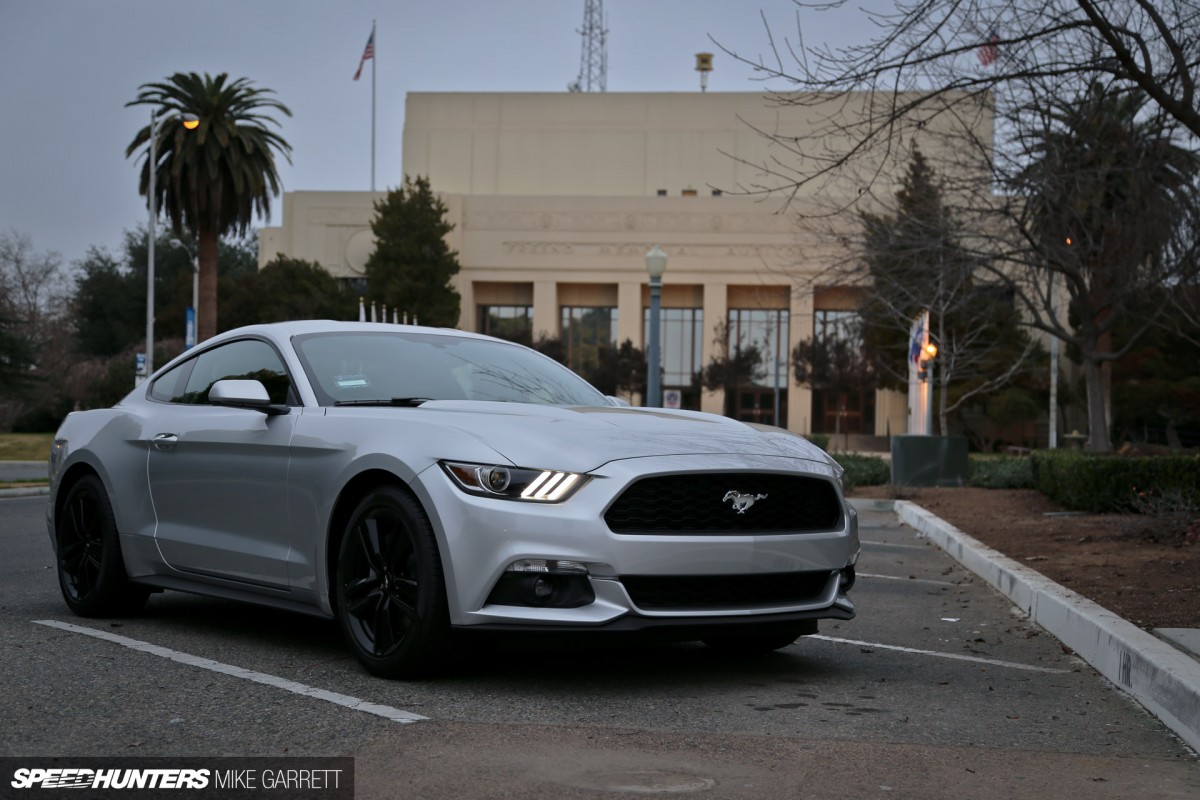 For now, if you have any suggestions or ideas please drop a comment, and if have any questions about this unusual new Mustang, please post them below and I'll be sure to answer them.
Now, let's have some turbocharged fun!
Mike Garrett
Instagram: speedhunters_mike
mike@speedhunters.com