It's all in the wheels
Could there be a more crucial modification you can do to a car than a new set of wheels? With the exception of maybe the engine itself, I'd say no. They might just be round pieces of metal that the car rolls around on, but I don't think you need me to tell you the way a set of wheels can absolutely make or break a car.
You can take a fairly normal car, outfit it with a proper set of wheels and completely change its identity. At the same time, you can also have well-thought out, expensive builds where people skimp on the wheels and come away with more negative reactions than positive ones. It doesn't matter what car scene you follow – that's just the way it is.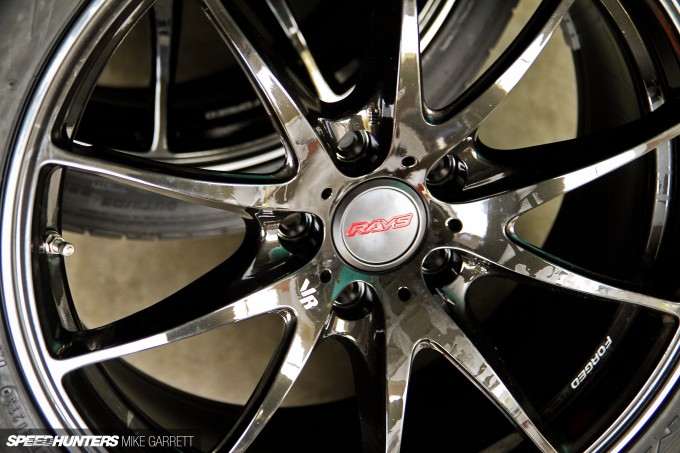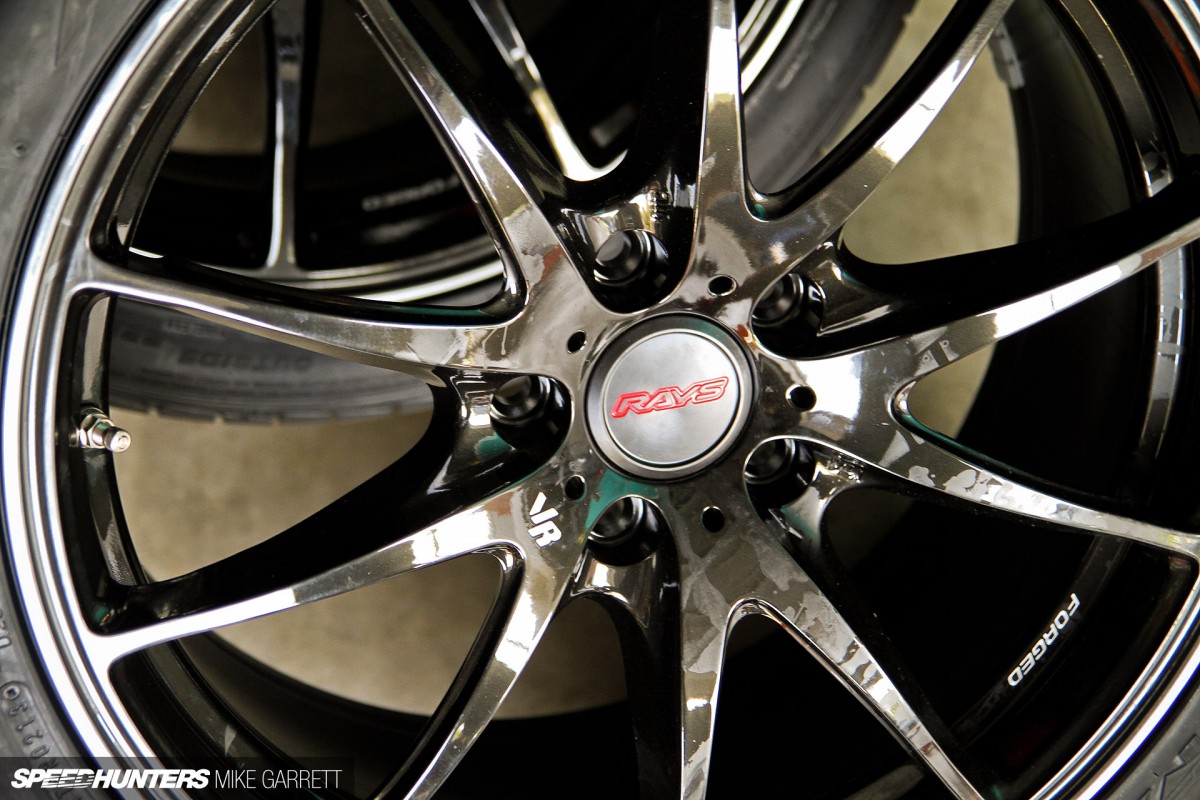 It cannot be understated just how seriously some people take the wheel selection process. I'm sure there are plenty of us out there (including myself) who have bought sets of wheels for cars we don't even own. We've also put just as much thought into choosing a set of wheels as we have choosing the car itself.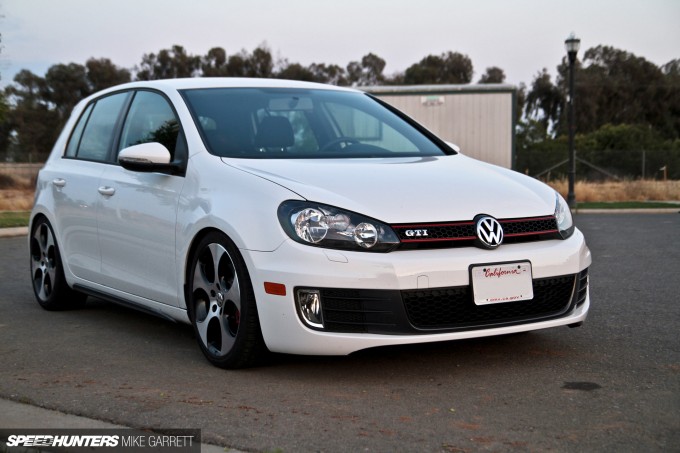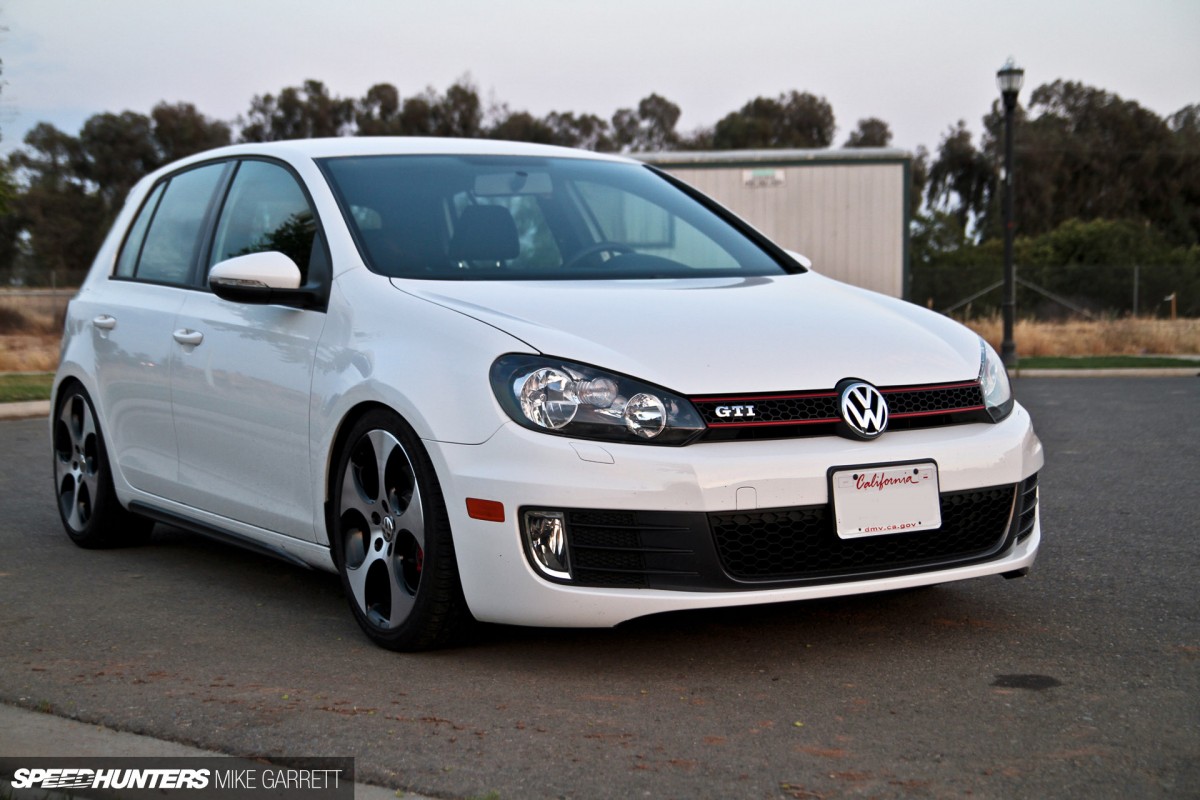 From the moment I rolled my 2012 Volkswagen GTI off the dealer lot last year, I was thinking about what sort of wheels I'd like to fit on it. Such is the way of the car freak.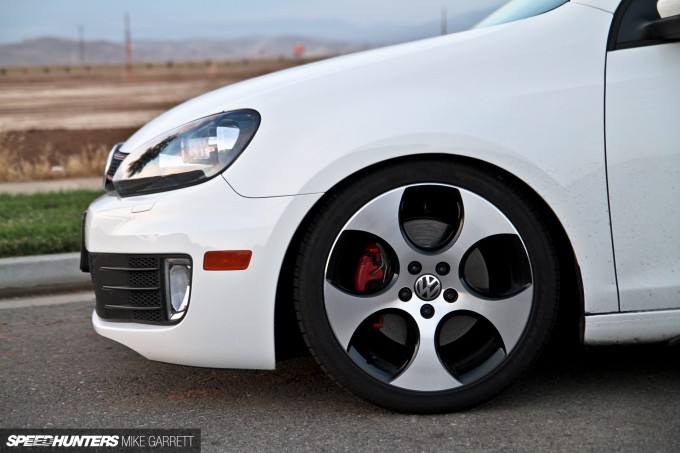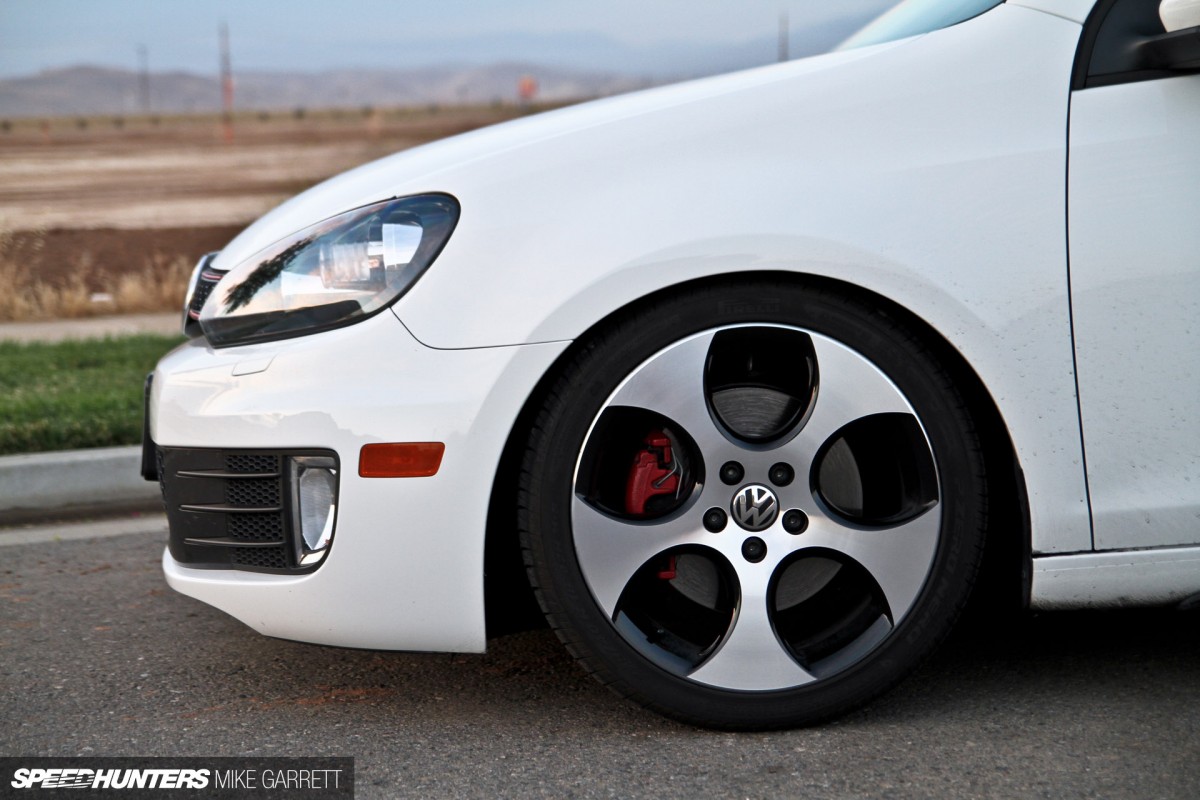 With a car like this, there are so many choices when it comes to wheels. You can go with a classic mesh design for the classic VW look, a big-faced wheel for the Euro look, or something that's more motorsport inspired. After lots of thought, I came to the conclusion that I wanted something light, simple, and attractive. I was specifically keen on fitting a set of Japanese wheels to the car after seeing some of the demo cars and privately owned VWs during my travels to JDM land.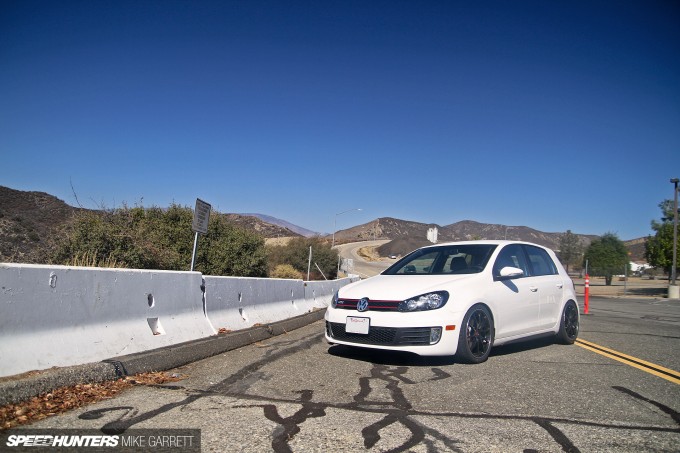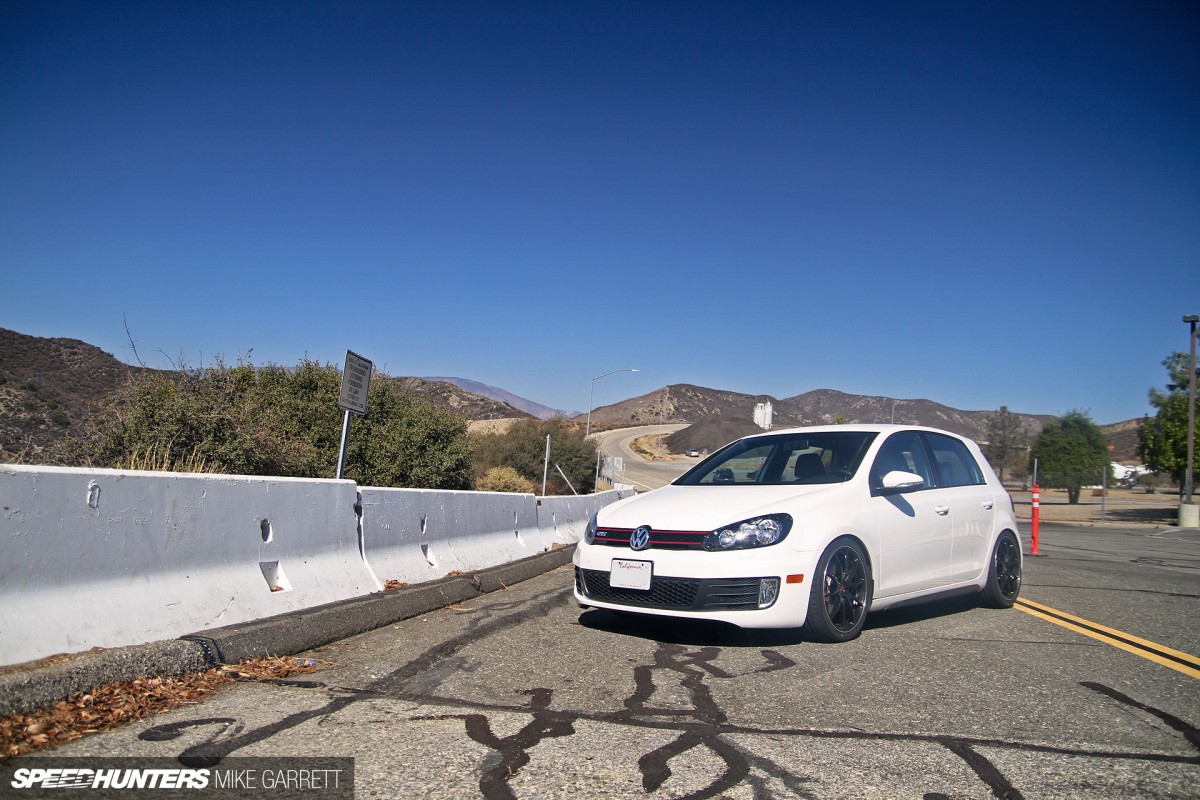 After all, my goal for this car was not to build a dub scene show scraper or track monster, but a fun and functional daily driver true to the original GTI spirit. After fitting a set of KW Variant 3 coilovers this summer, the next step was to install a set of wheels to complement the car's dropped ride height and increased handling capability.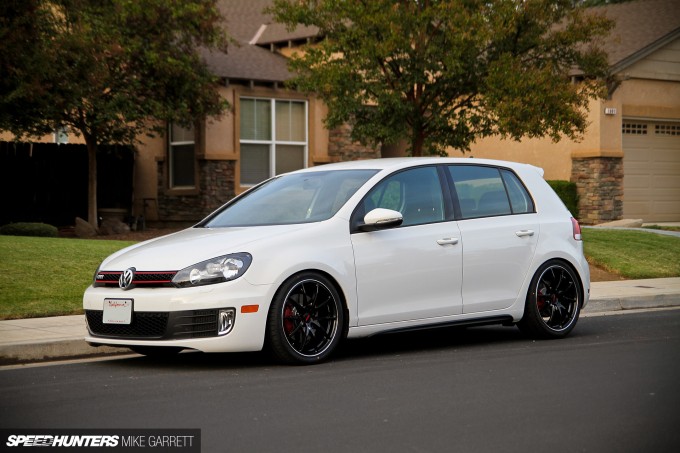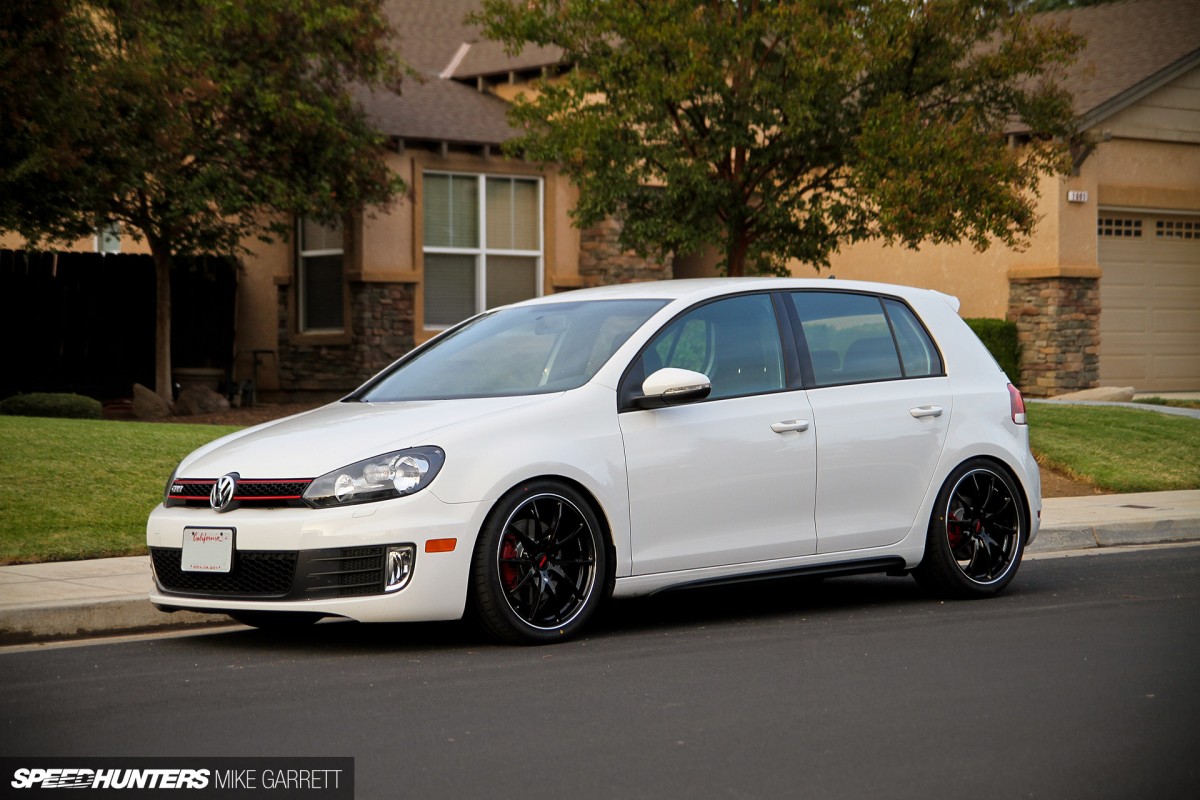 When the opportunity came to partner up with our friends at RAYS on a new set of wheels for the GTI, I was stoked. This was exactly what I was looking for to add a little of that Japanese tuning touch to my German-built hot hatch.
The Japanese touch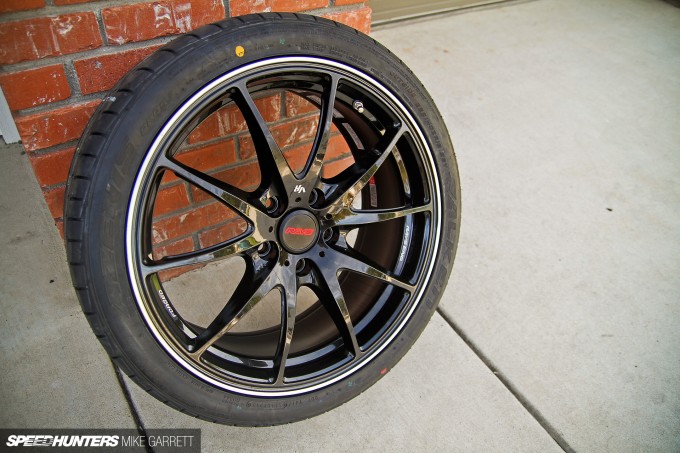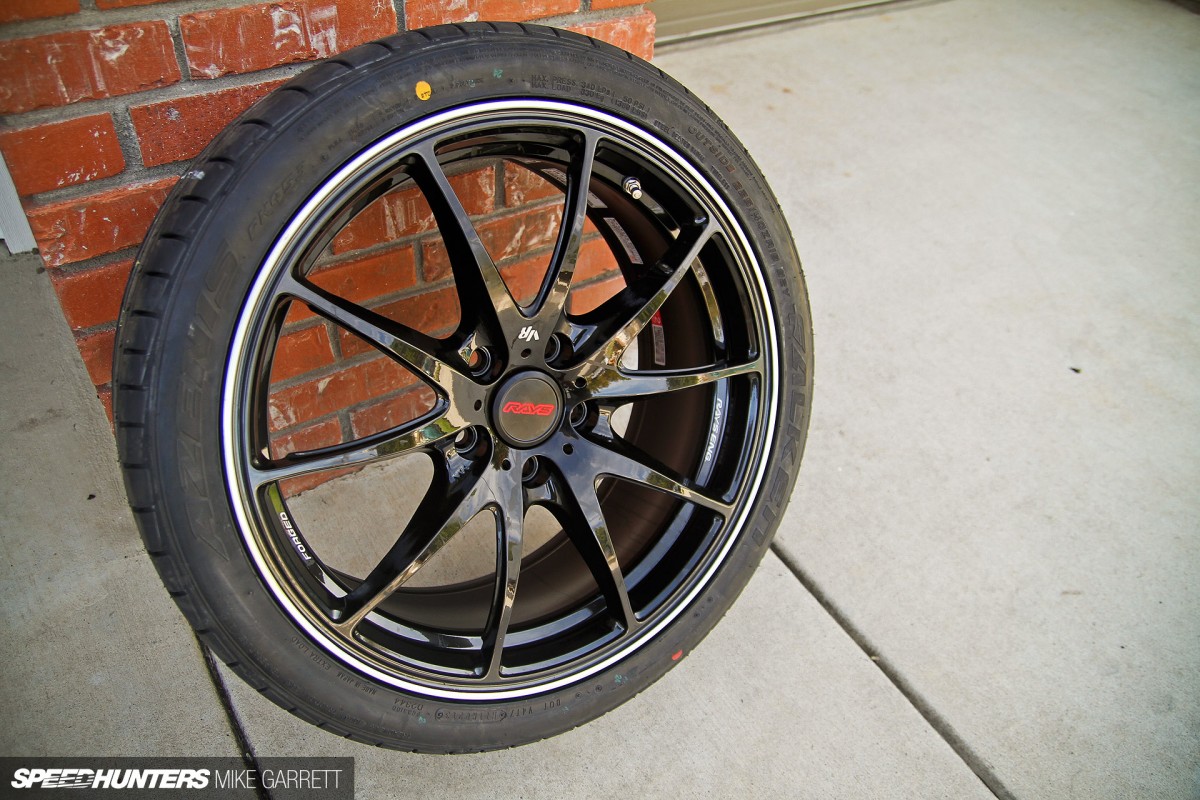 While they might be a Japanese company, the RAYS line-up offers an extensive selection of wheels designed specifically for European cars. Take a look through their catalog and you'll find tons of sizes and fitments for BMW, Mercedes, and all the models from the VW Audi Group.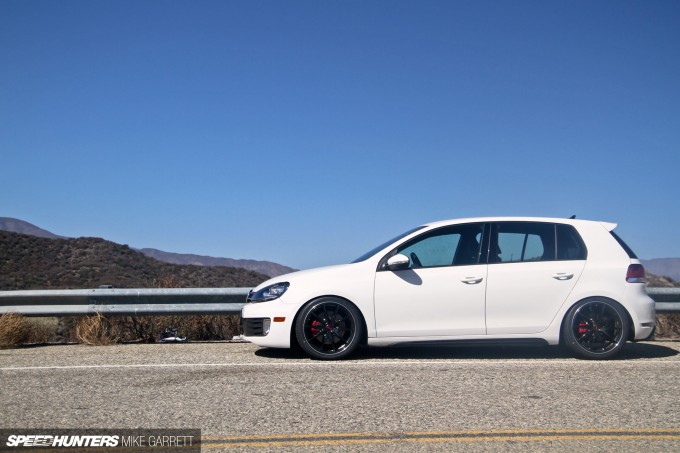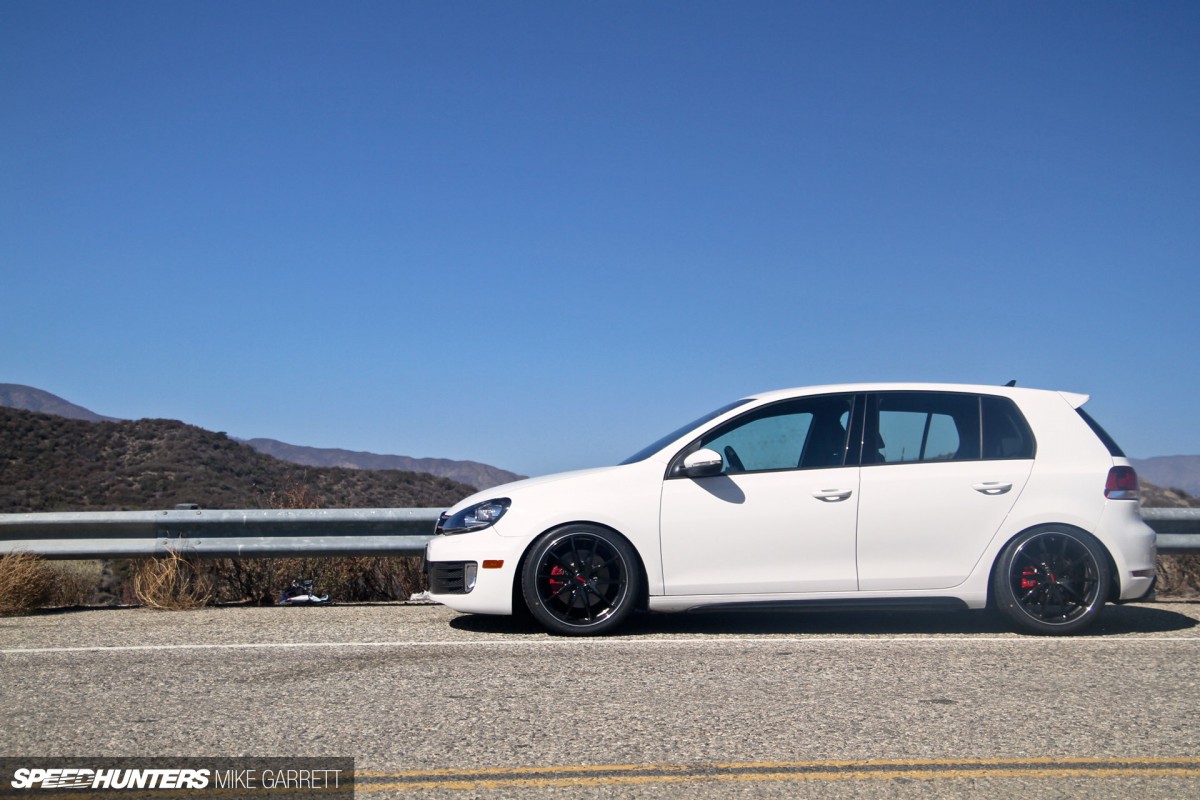 After a lots of deliberation, I finally decided on the Volk Racing G25, a forged wheel that was first introduced last year. I'd considered some of the classic RAYS choices like the TE37 and RE30, but there was just something about the simple, split spoke design of the G25 that I thought would work well with my car.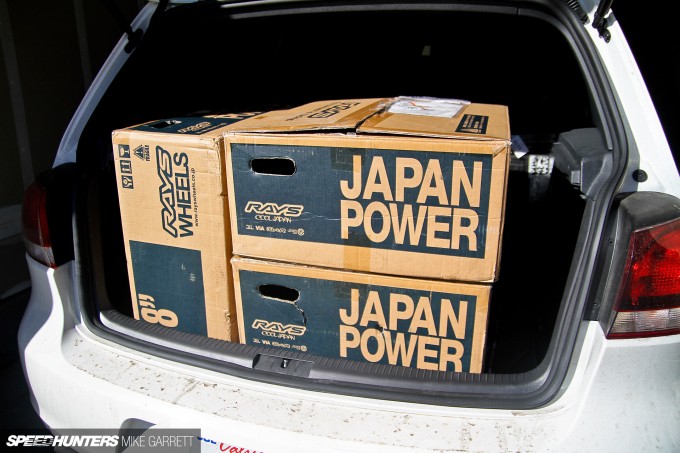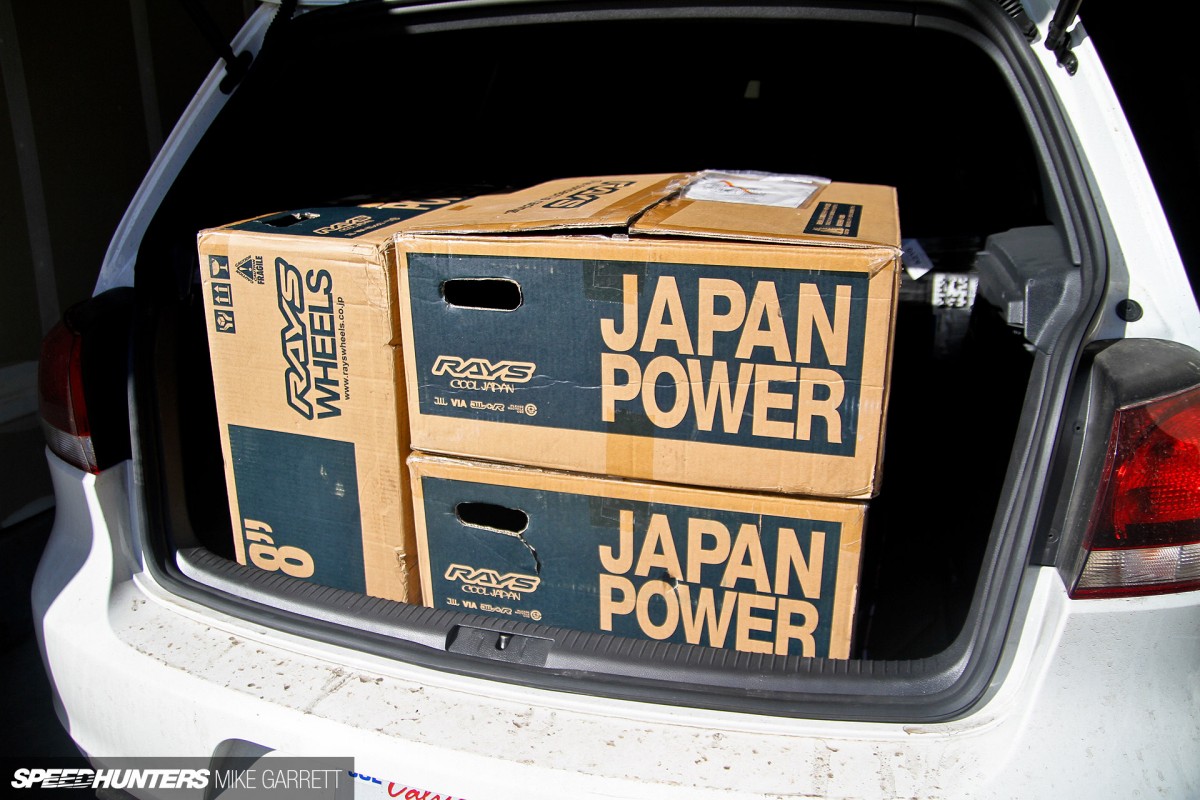 Once the wheels arrived from Japan, I couldn't wait to get them on the car. Of course before I could do that, I'd need some tires.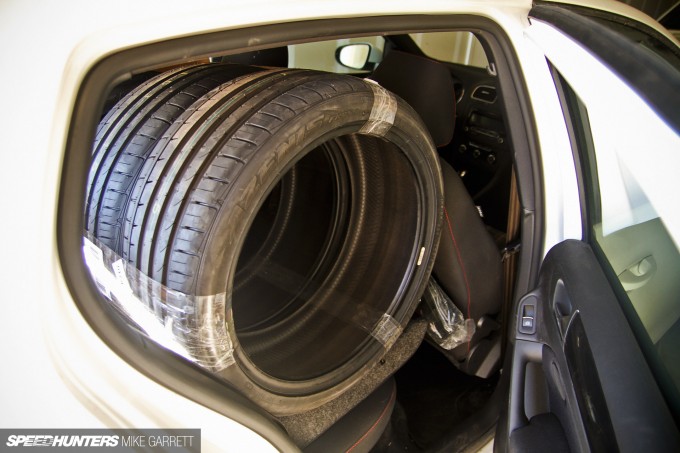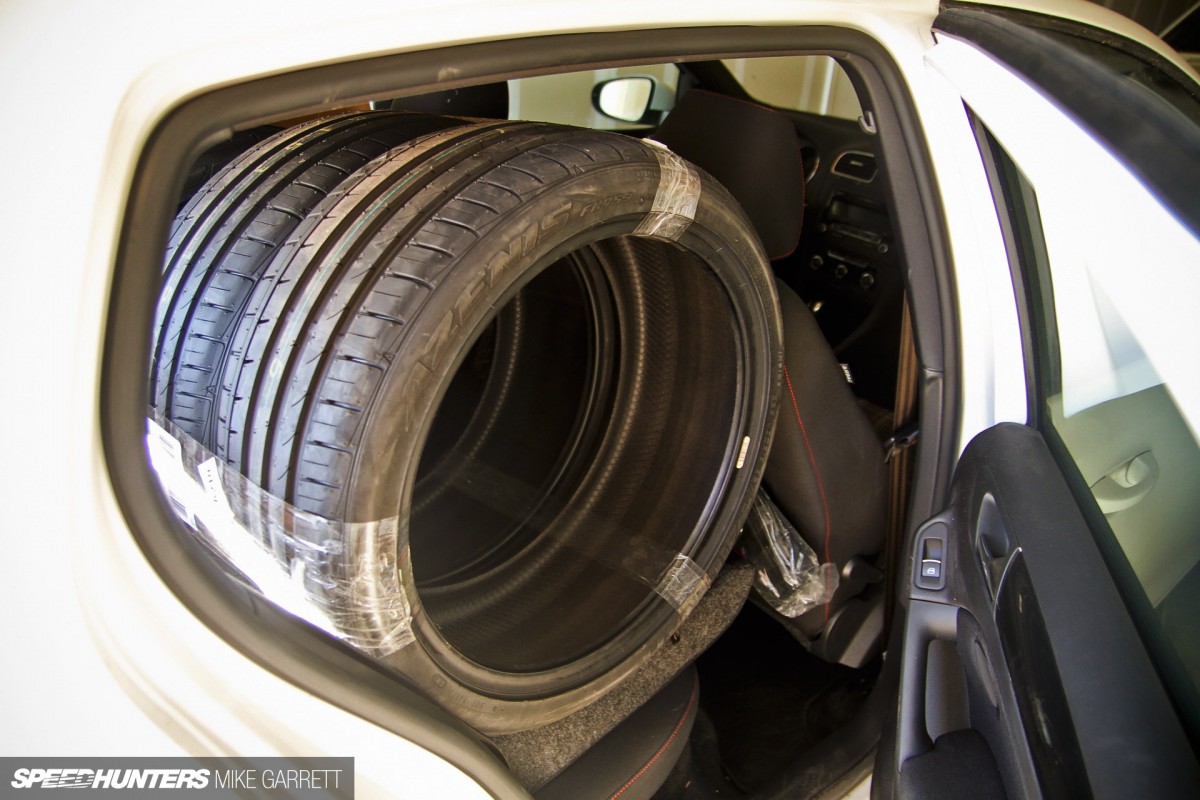 In the rubber department, I went with a set of Falken's Azenis FK453s in the same 225/40R18 size as the GTI's stock tires. I ran the older version of this tire on my Mustang GT a few years back, and figured this would be a good mix of grip and daily driver friendliness. Once I had the wheels and tires, I loaded them up in the back of the car and took them to be mounted. Amazingly, I was able to fit four 18″ wheels and four 18″ tires in the rear – thank the lord for hatchbacks.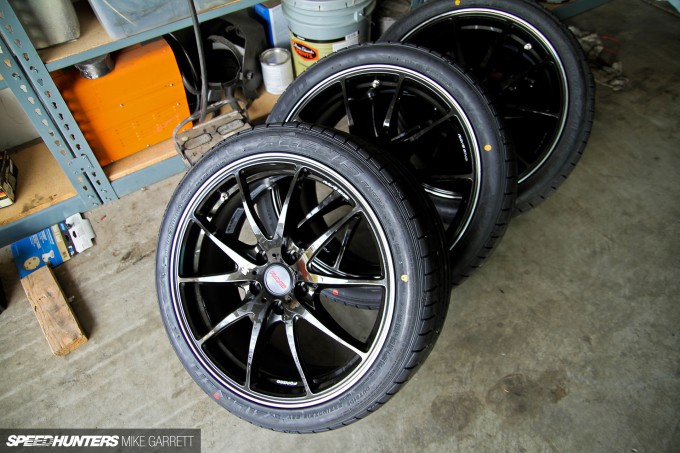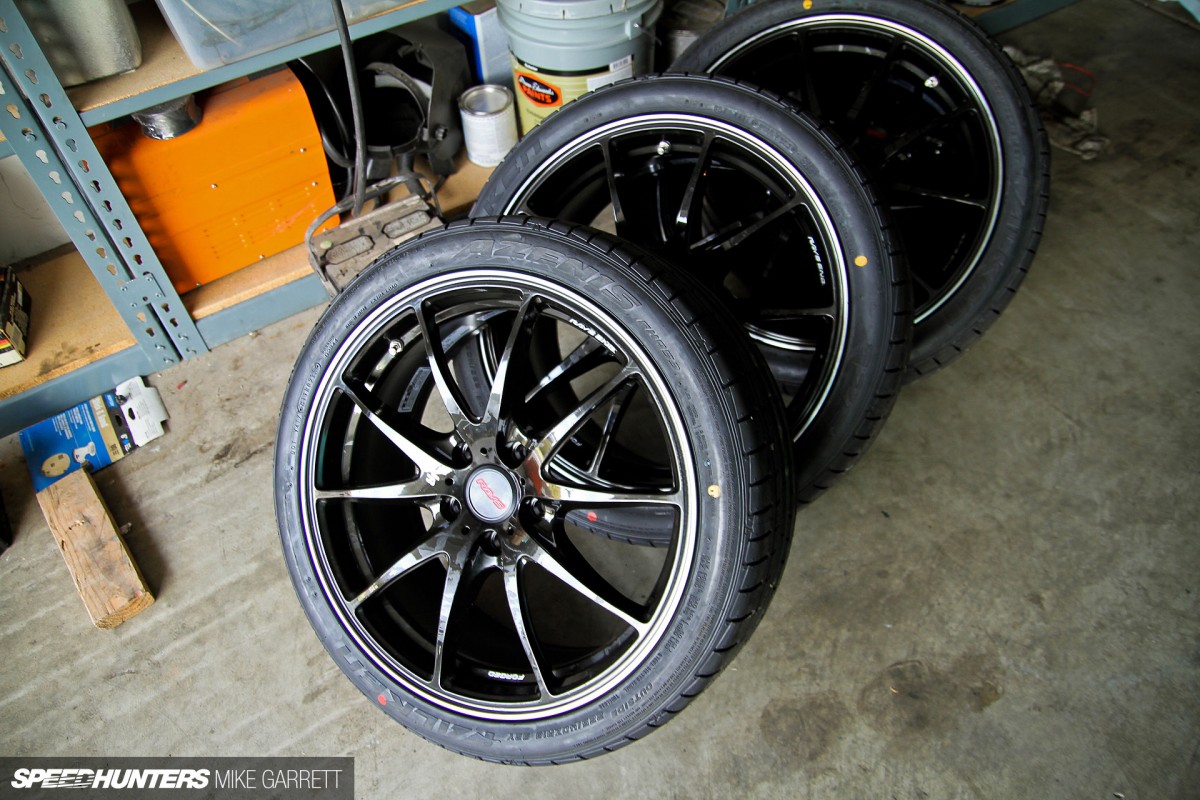 Dino and Sean already covered the mounting and balancing process pretty well in their project car posts, so I won't go through that again. I will say that there's just something about a freshly mounted set of new wheels and tires, isn't there? As for the specs on my wheels, I went with 8×18 +50 offset all around – a size that's essentially made for the Volkswagen Golf. The color is Black Clear/Mercury Silver with a machined rim edge. Enough staring though now, let's get them on the car.
Shed those pounds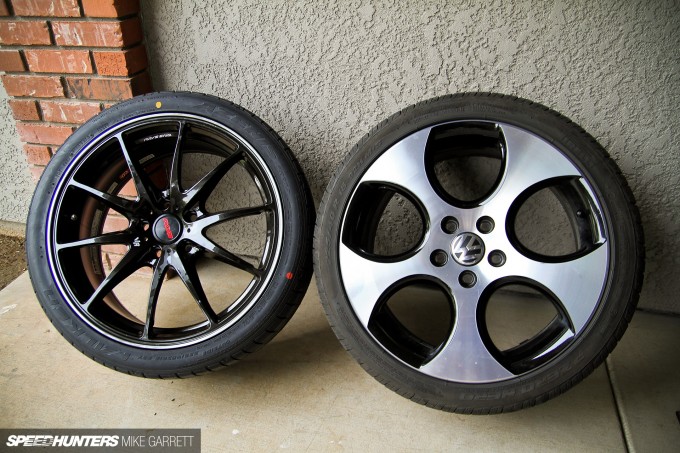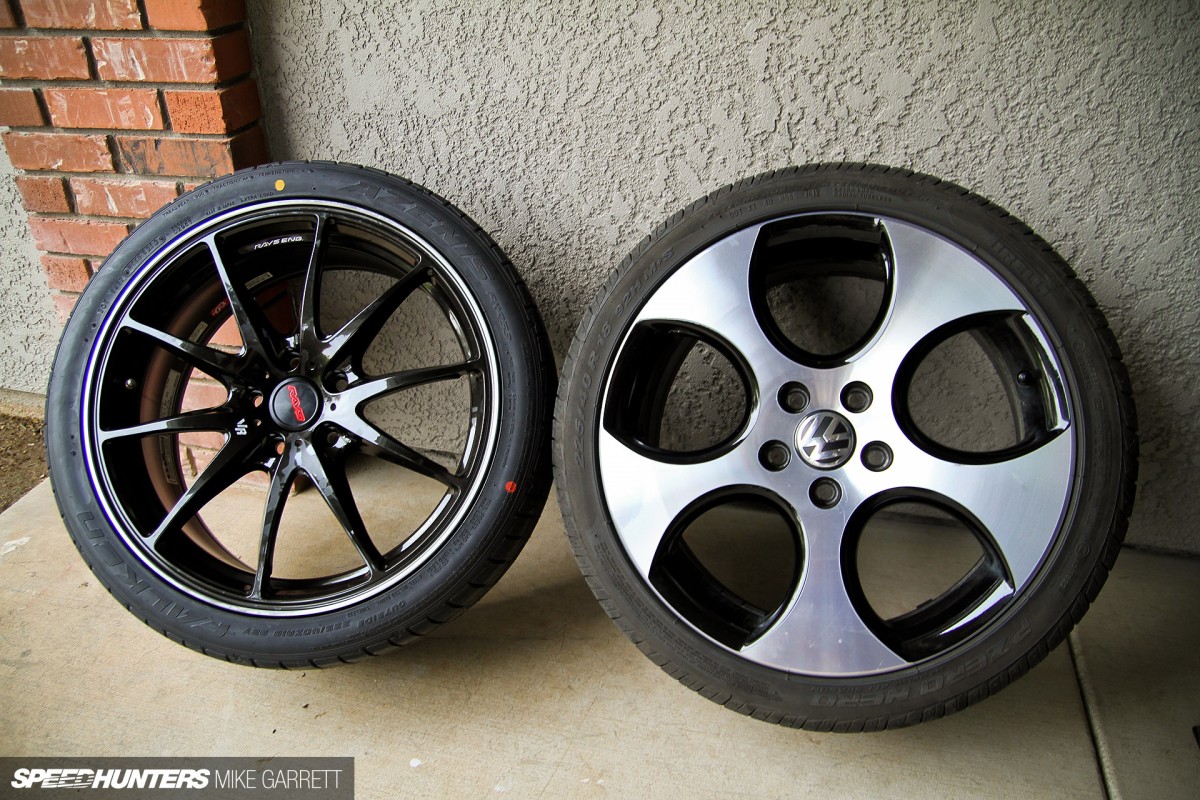 Wait. One more thing. Being that these are lightweight, forged wheels I had to do a weight comparison between the RAYS and the factory VW Detroit wheels I was taking off.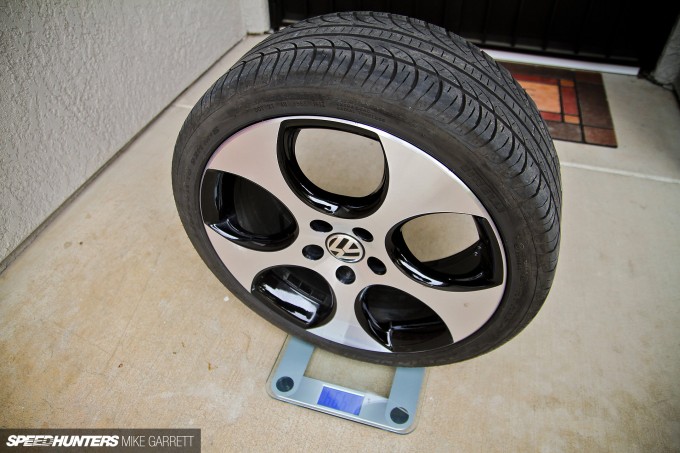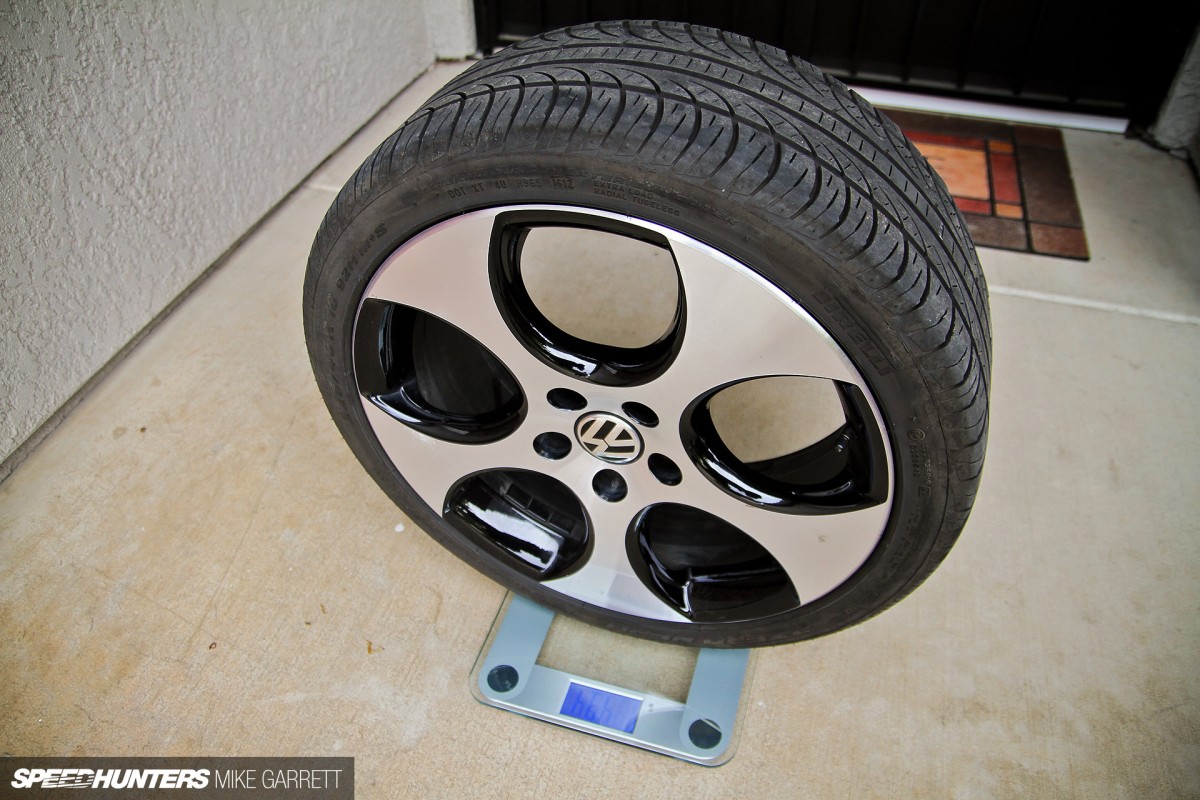 In the beginning I wasn't big on the look of the factory wheels, but the style had grown on me a bit over the months. I was never a fan of their weight though.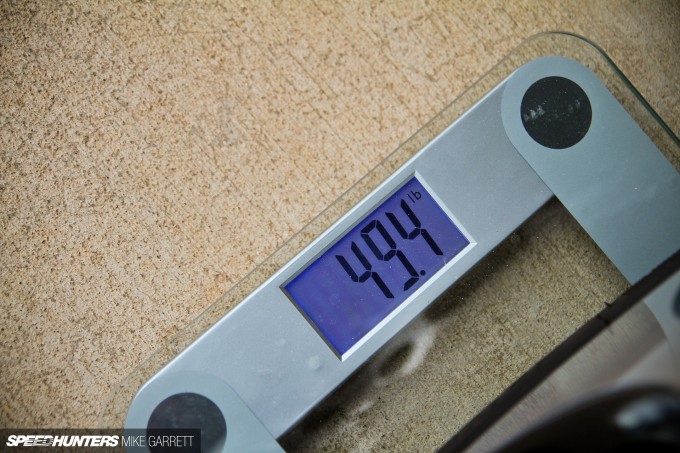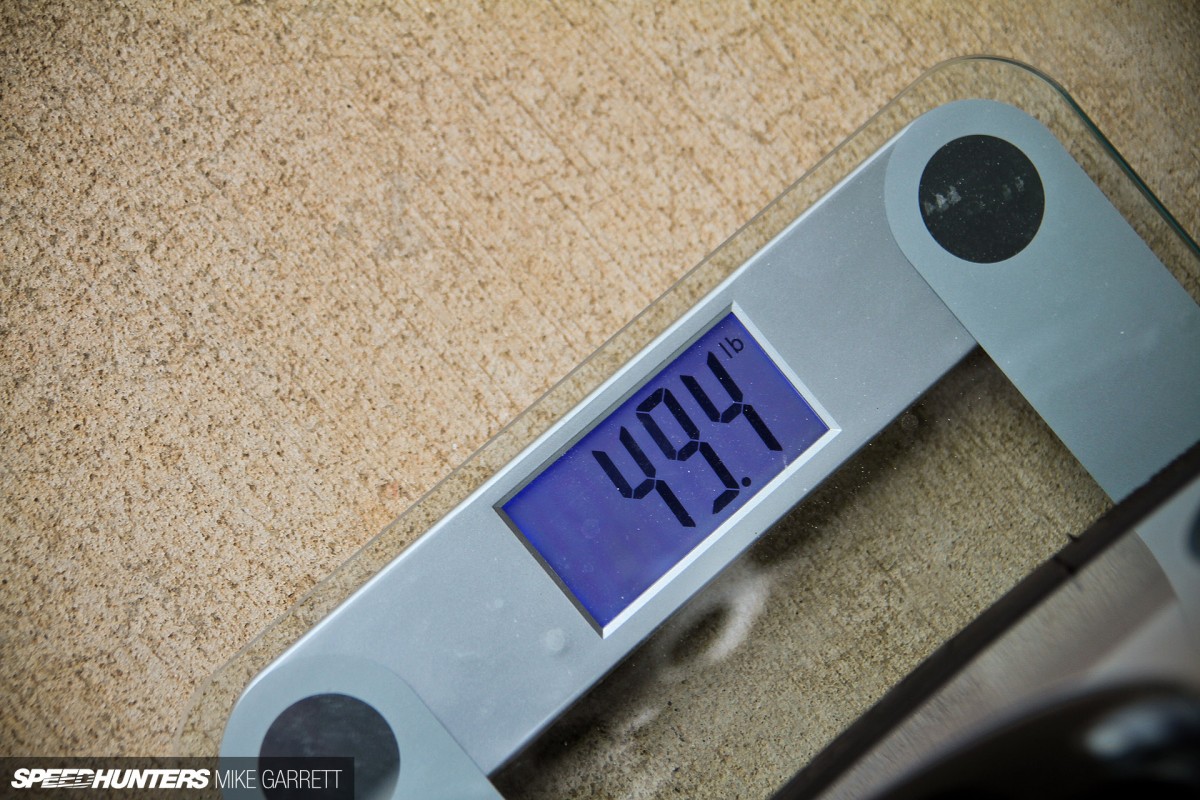 For the stock wheel and tire setup I got an approximate weight of 49.4 lbs each.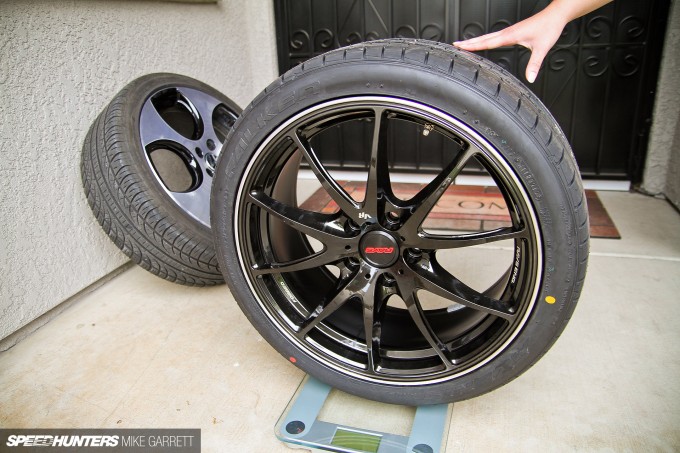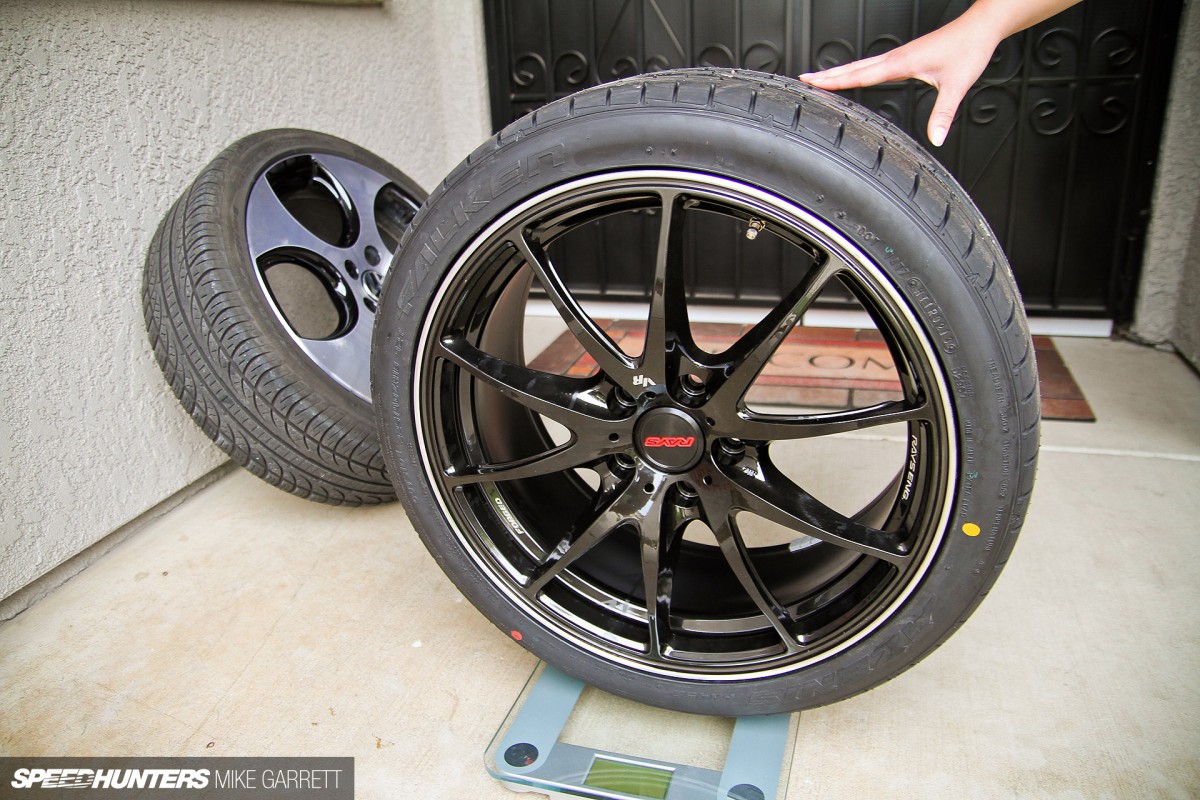 And for the G25s and new tires?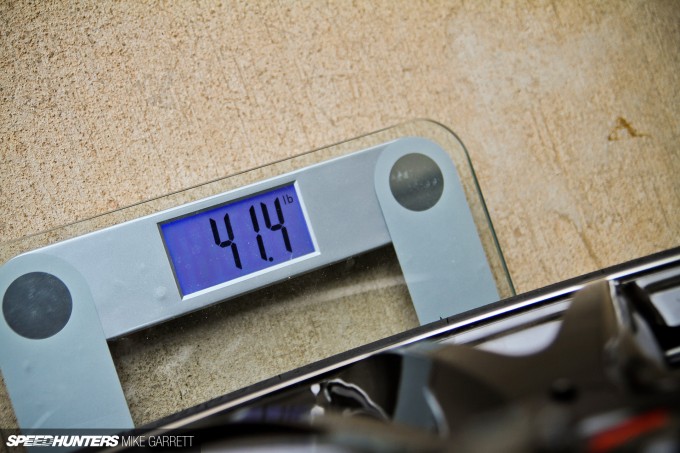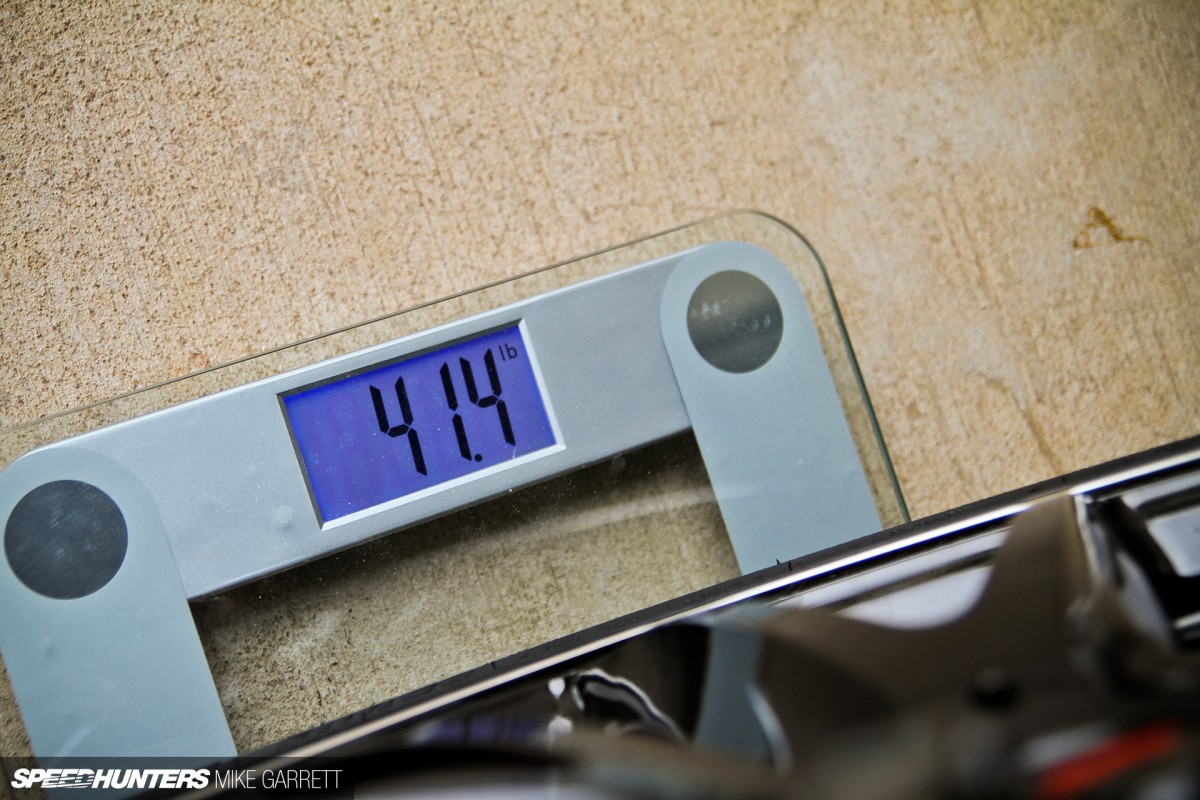 41.4 lbs each approximately. That's a savings of eight pounds of rolling mass at each corner – which of course aids in all manners of performance, be it accelerating, cornering, braking and even fuel economy. Let's not forget that these are also half an inch wider than the factory aluminum wheels.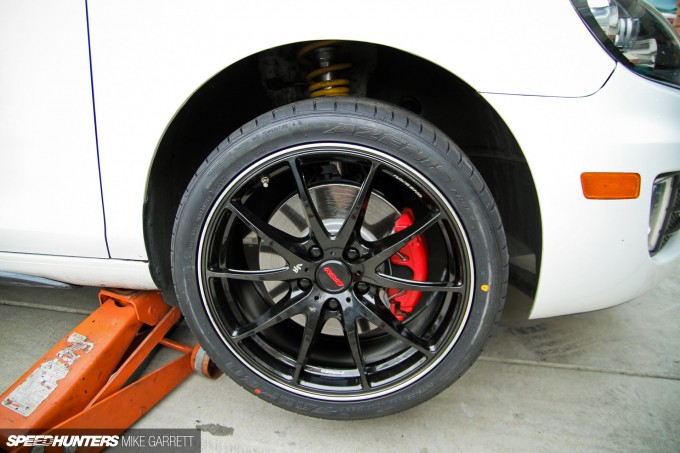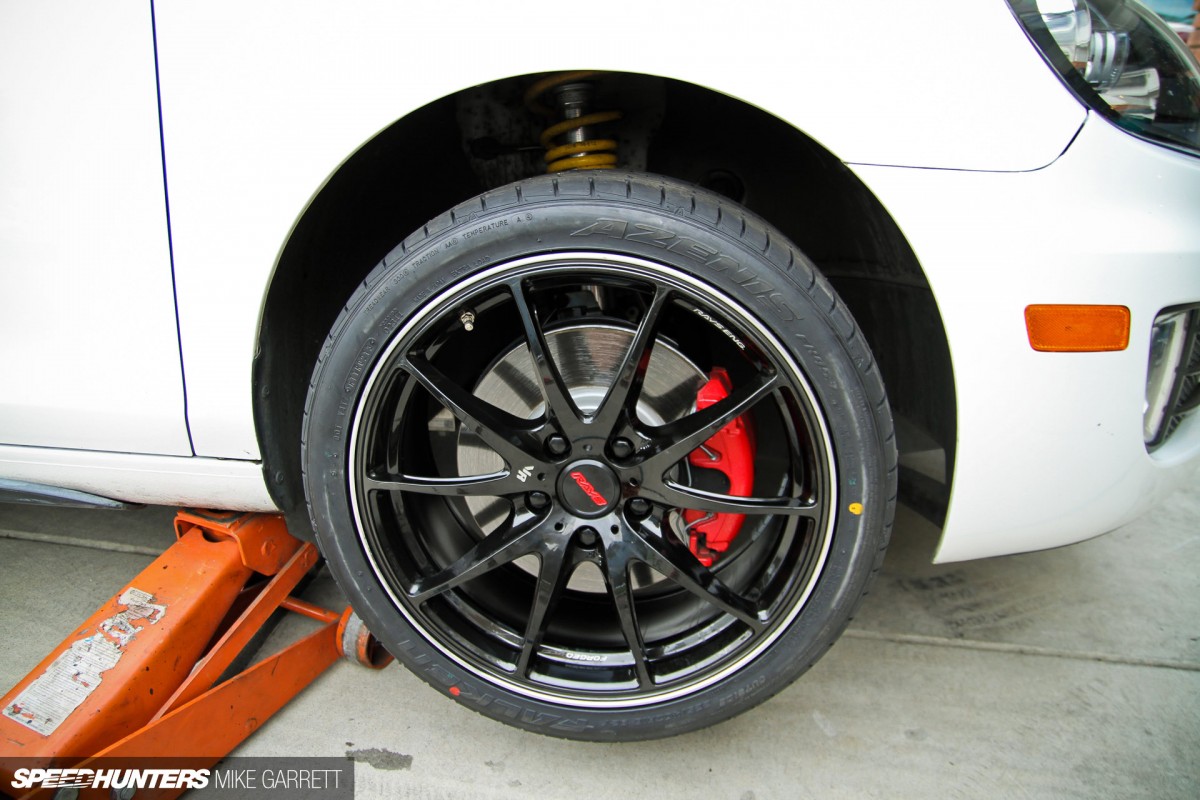 Using a set of black lug bolts from Gorilla Automotive Products, I bolted on the G25s and prepared to lower the jack to see what she would look like. Even with thousands of images circulating the internet and the power of Photoshop, nothing compares to seeing a new set of wheels mounted up in real life.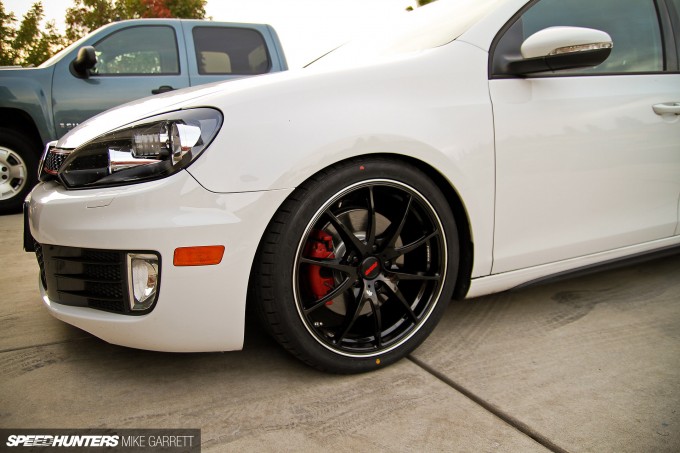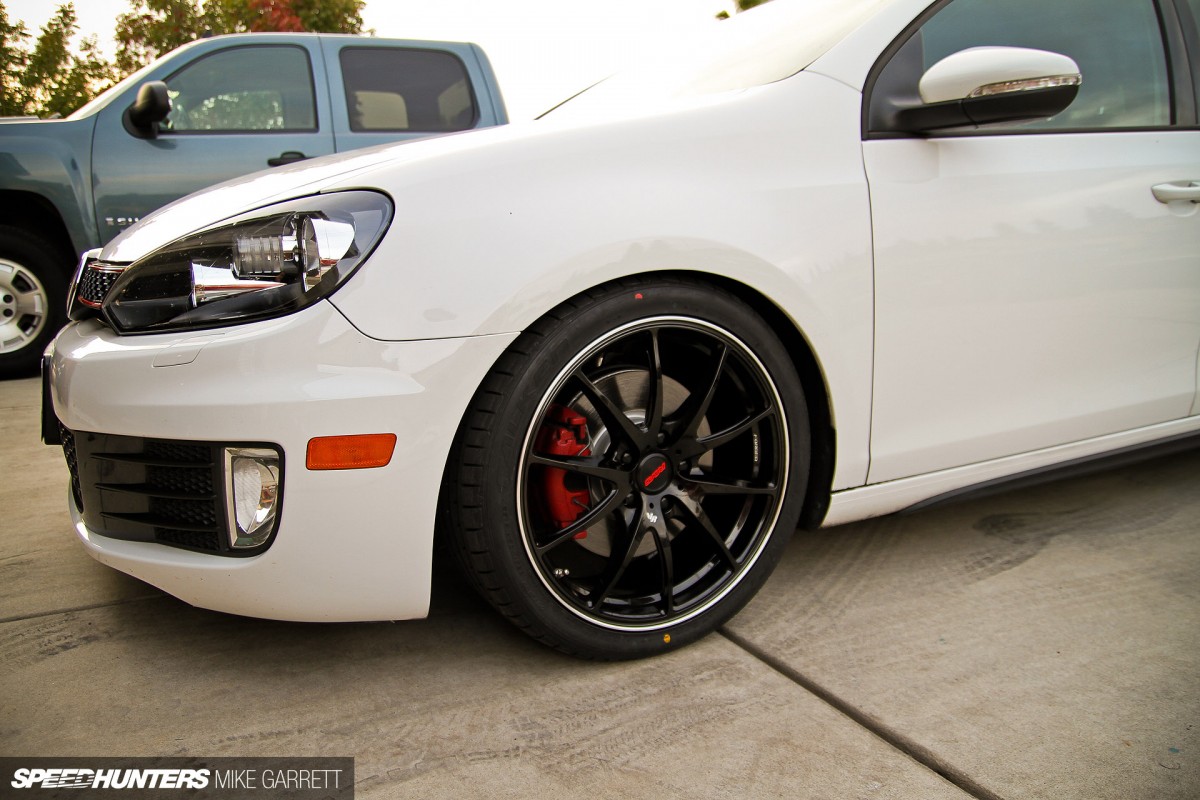 Once again, it was amazing just how much the new wheels changed the look of the car. It was completely transformed.
Results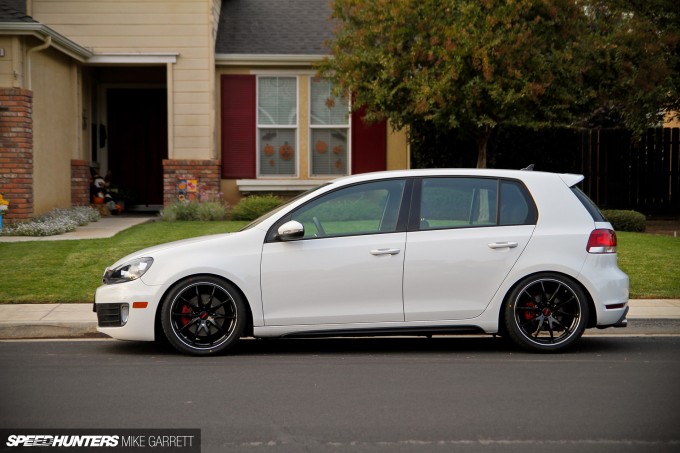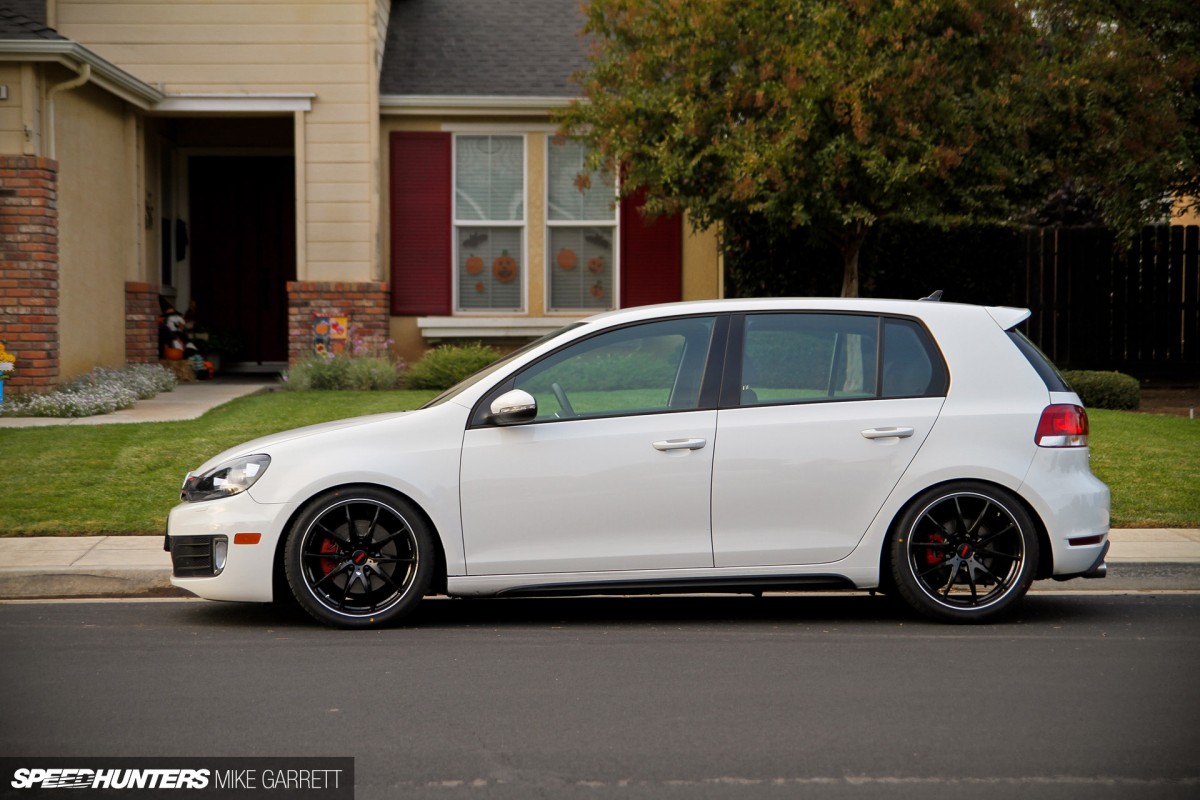 Within seconds, I knew that the G25s were the right choice for this car, and the final result was even better than I'd imagined.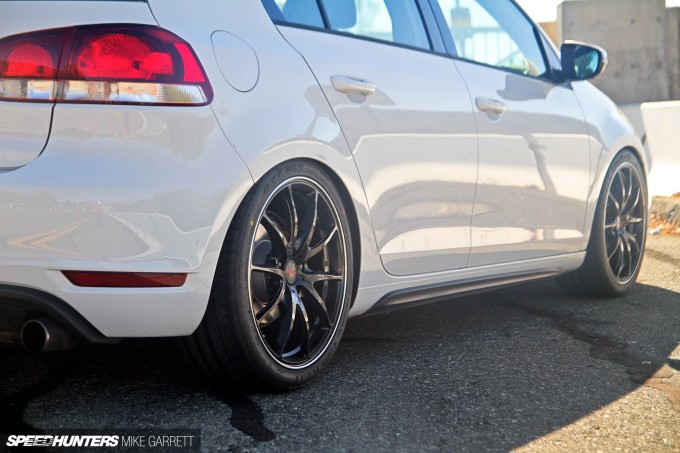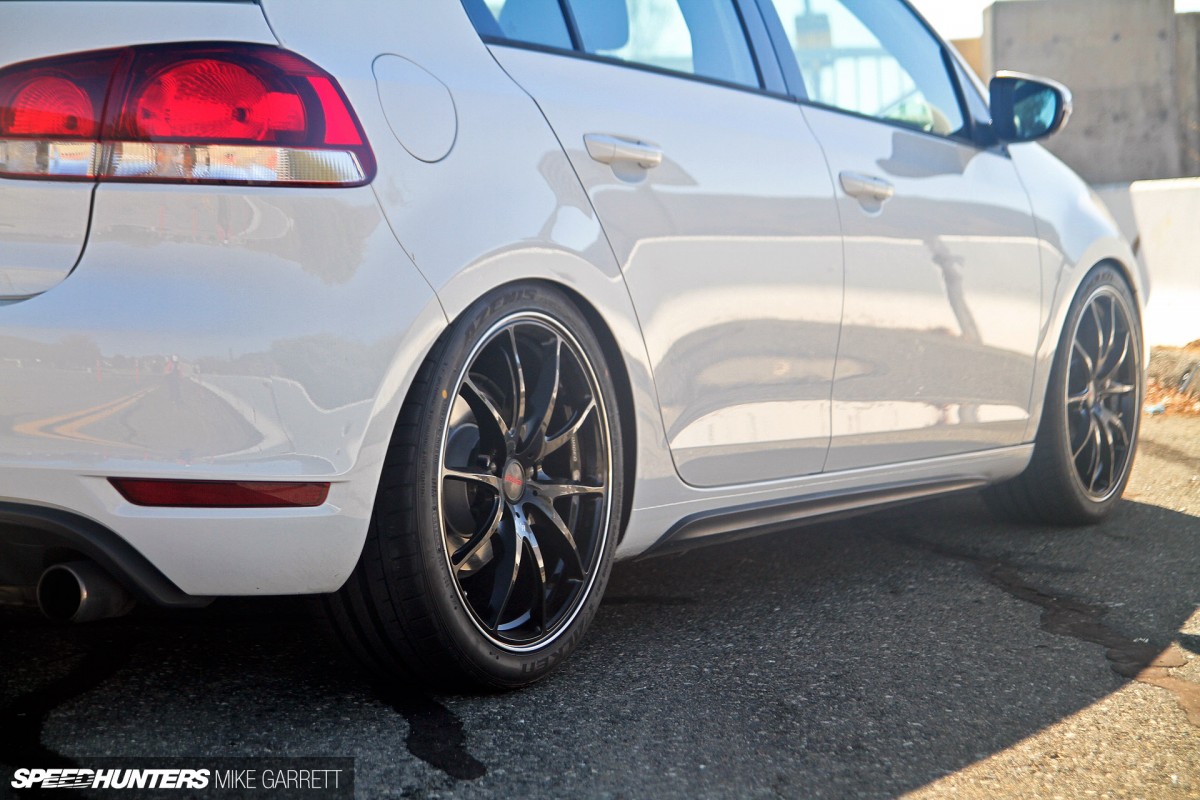 Although this is the flattest of the four different face types offered on the G25, it's nice to see that that the spokes still have a decent amount of concave to them. As for the fitment, I won't be winning any stance contests but I couldn't be happier with the – dare I say – "grown up" look. There's been no rubbing whatsoever and for a daily driver I don't think it gets much better than this.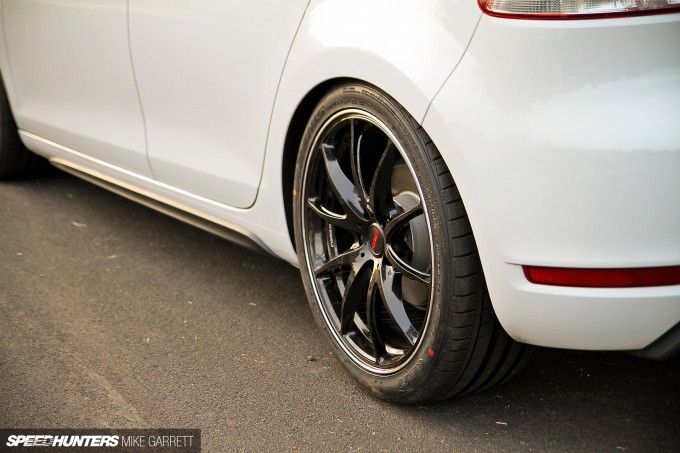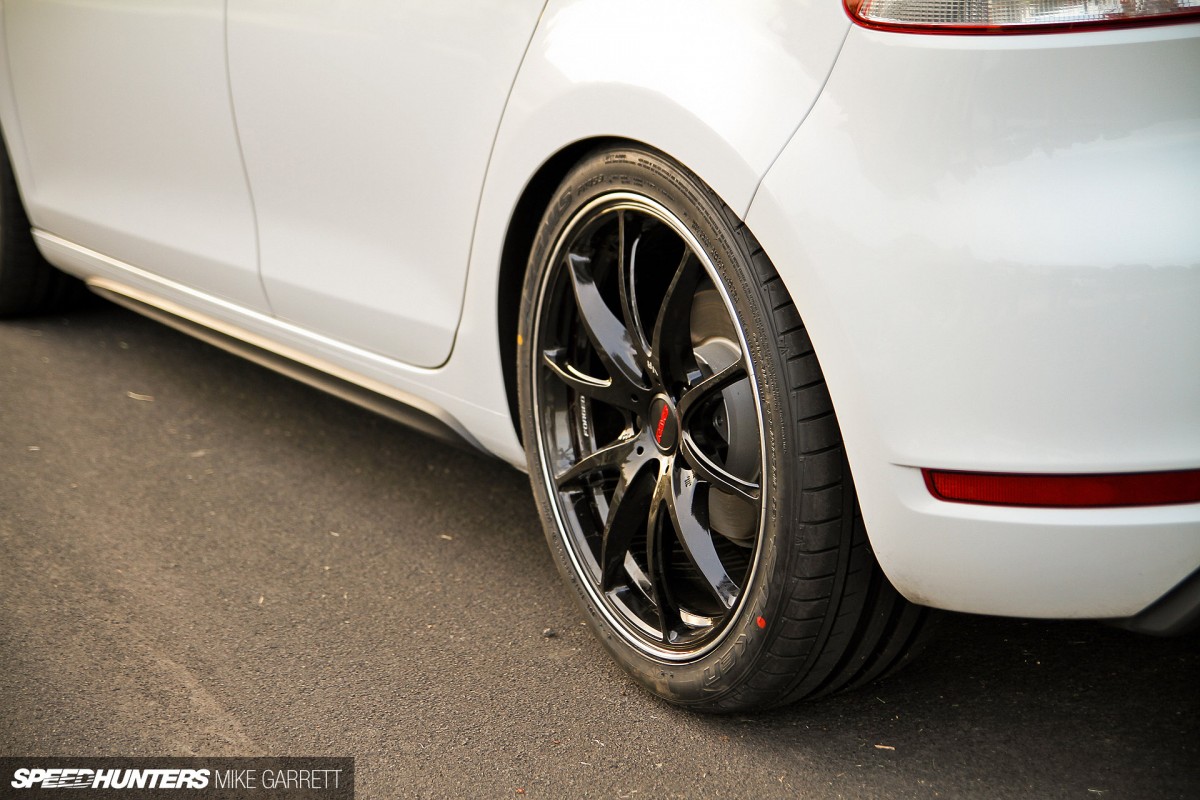 I especially like the red lettering on the RAYS center caps, which almost seems like it was made specifically to match with the GTI's red brake calipers and grille accent.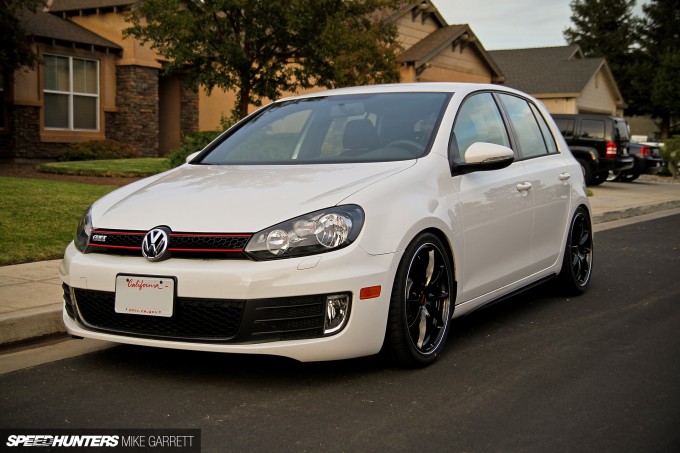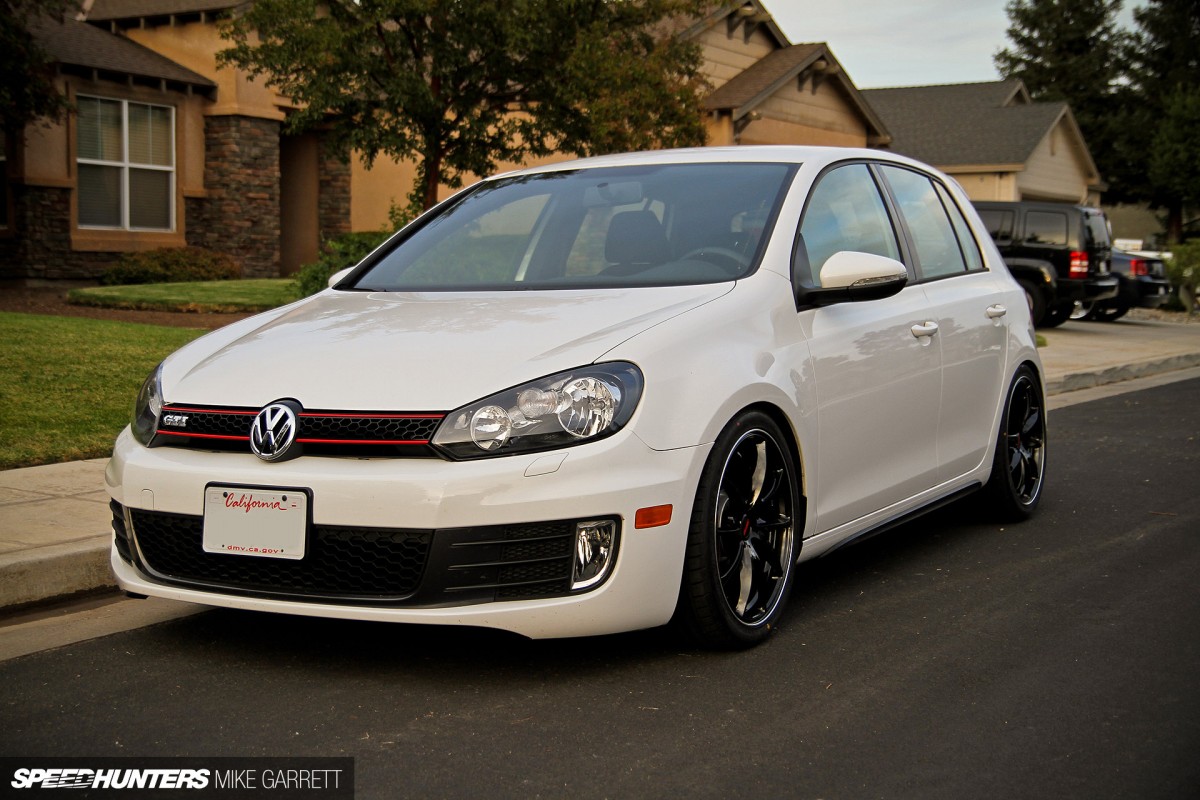 But the new look was only part of the upgrade. I was also anxious to take the car for a spin to see if I could notice any of the benefits of the decreased rotating mass.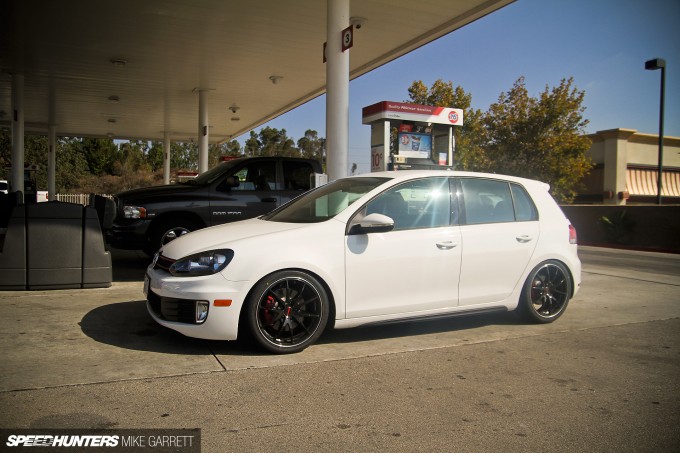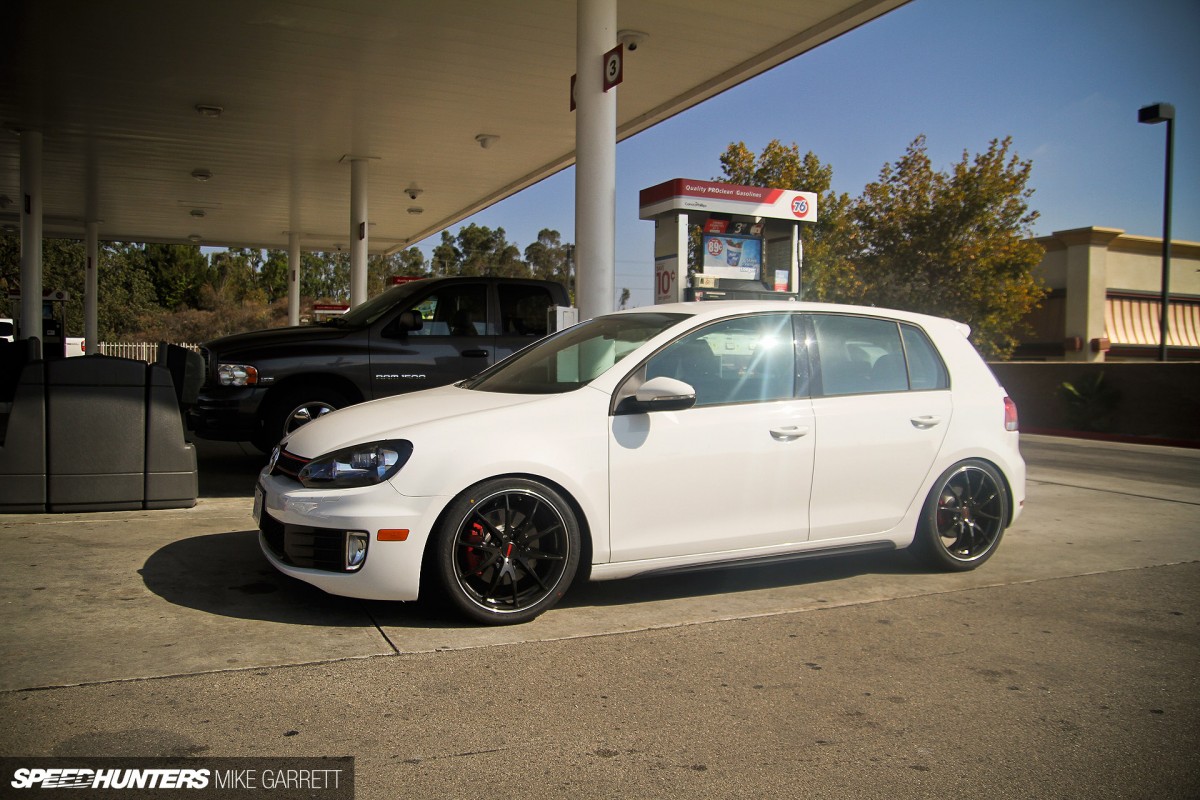 To be honest I wasn't sure if I'd be able to notice anything. I know about the benefits of trimming unsprung weight, but I wasn't sure how much of that would translate to normal driving. Immediately after pulling out of the driveway though, I noticed the improved response of the steering – especially in low speed situations like parking or making U-turns. It just seemed like there was less stress on everything.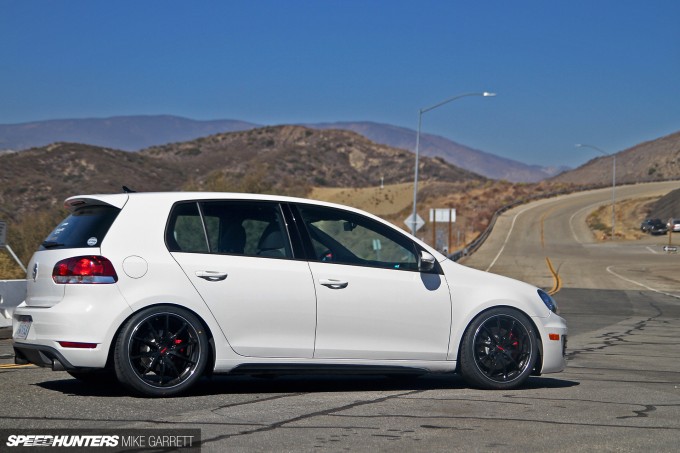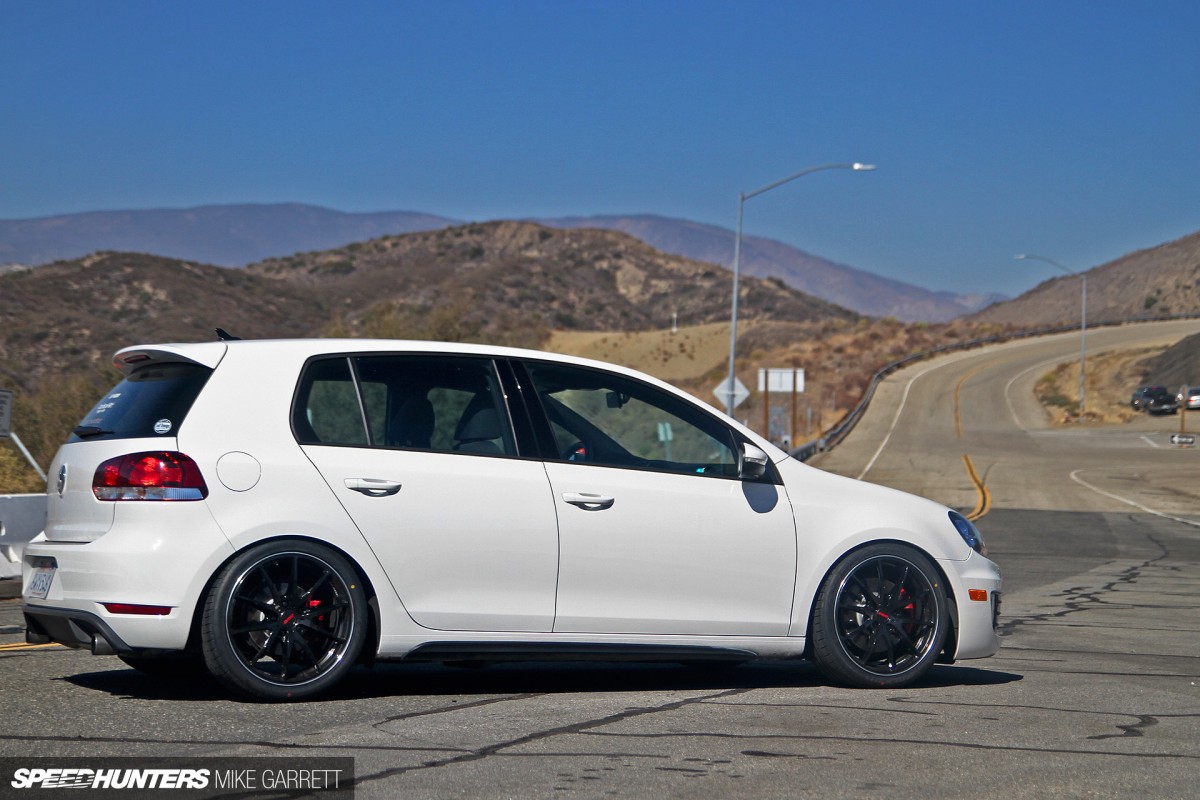 Once I got up to speed, I also noticed an improved feeling in the way car the drove. Obviously this is a seat of the pants impression, but the car just felt more eager and lighter on its feet.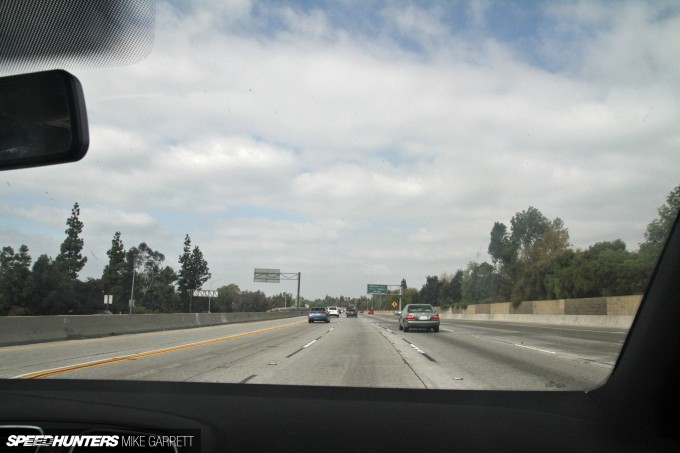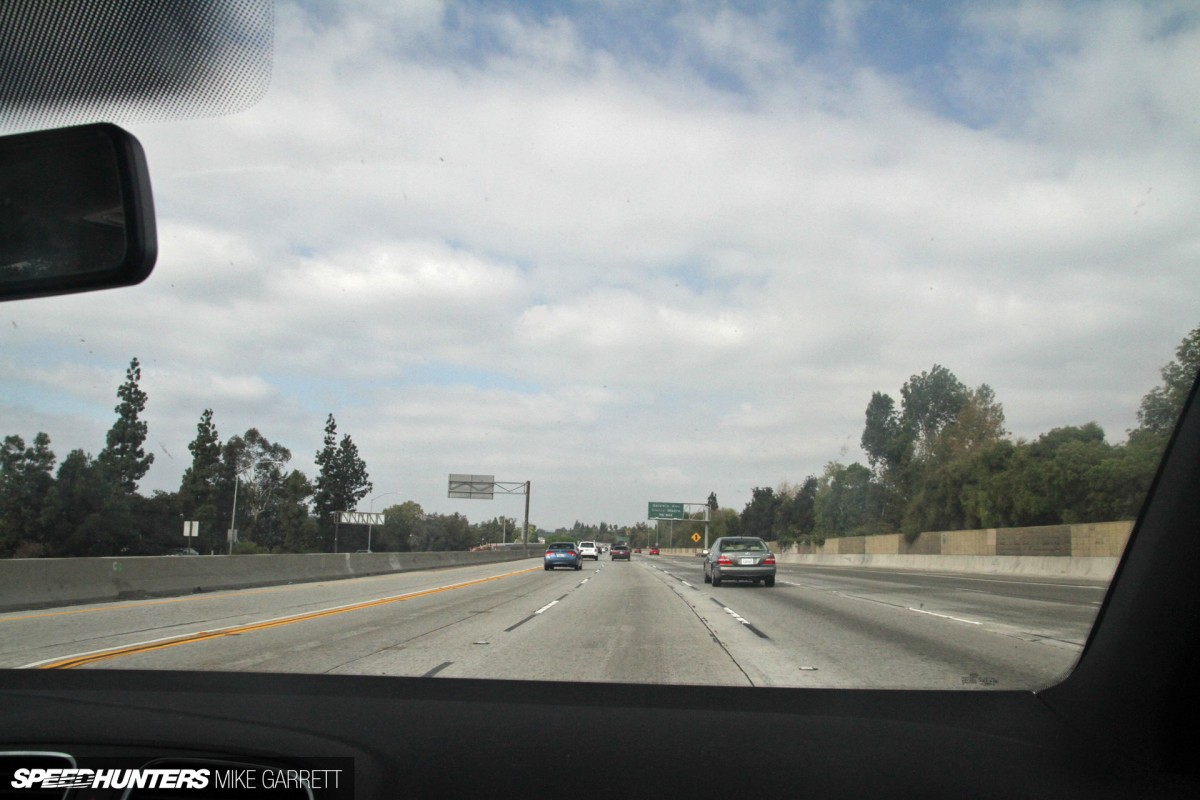 A couple of days later I hit the road for Formula Drift Irwindale, and the combination of the KW suspension and lightweight wheels seemed to do great over long highway distances in terms of comfort.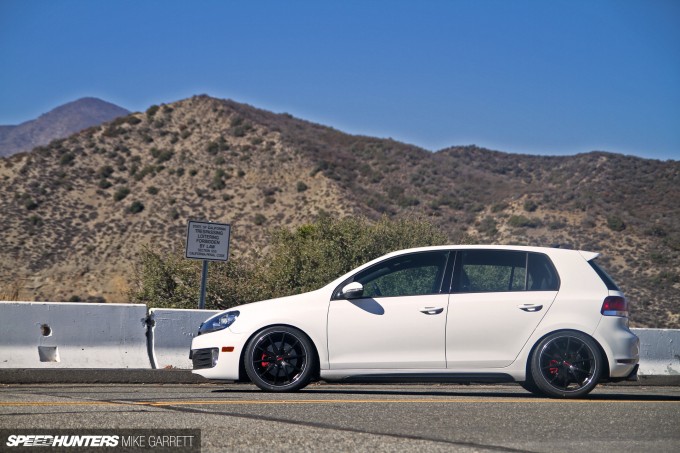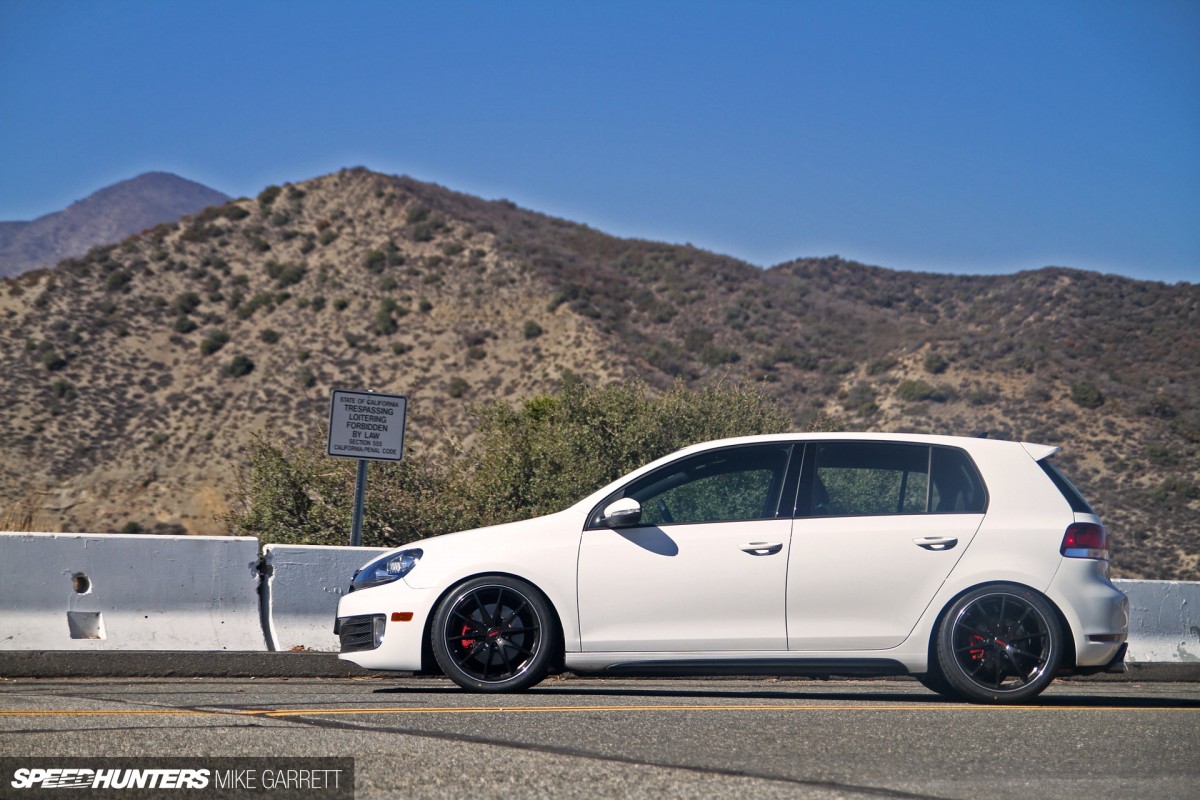 While the majority of people will fit a new set of wheels for looks above all else, if you choose the right equipment a wheel upgrade can be so much more than cosmetic.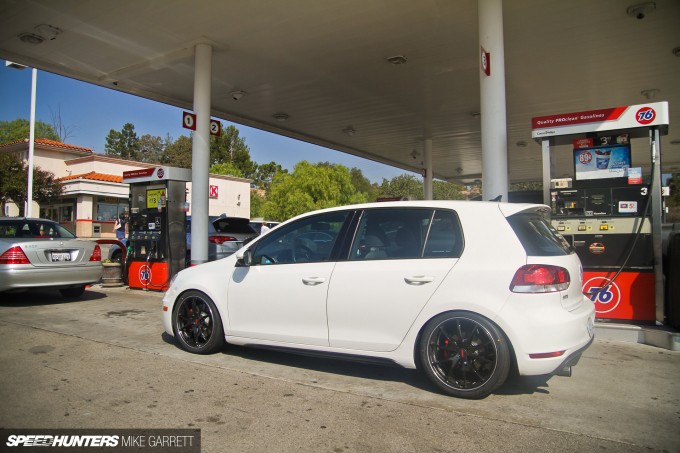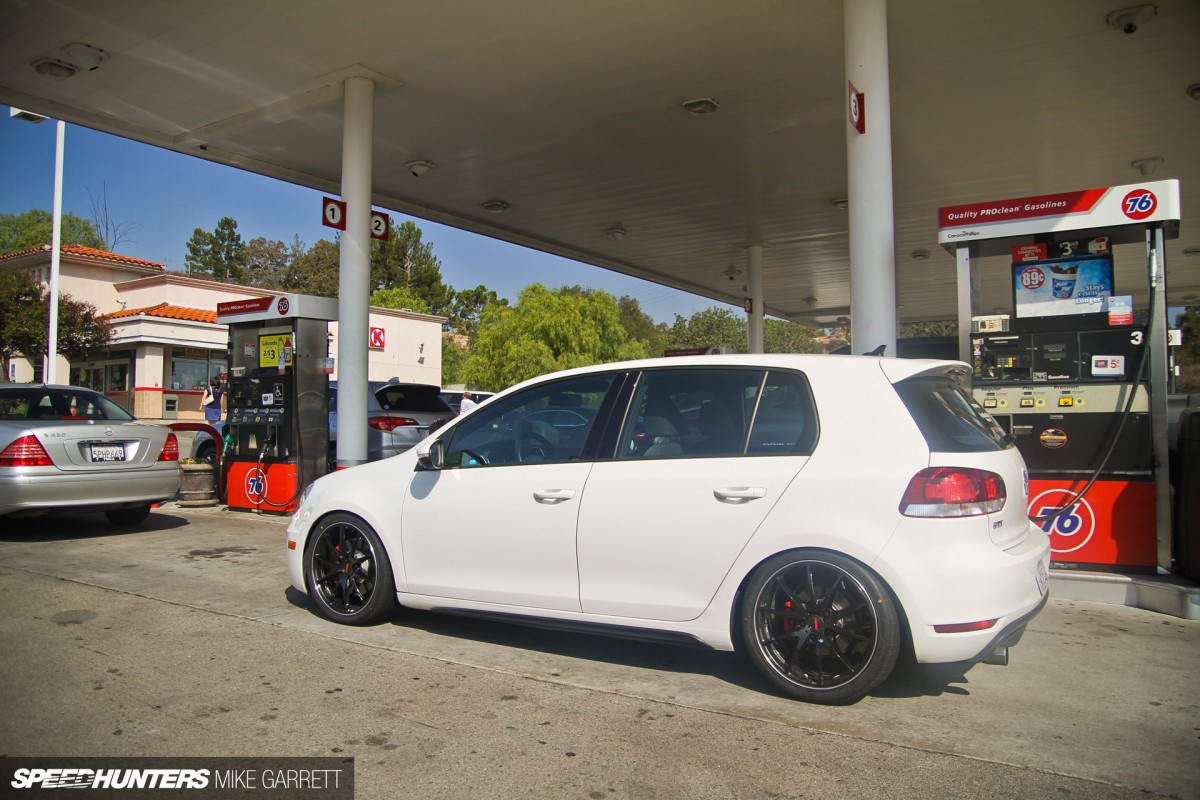 I'm in love with the way the car looks and feels now, and to me, the Volk Racing G25 is the perfect mix of motorsport-derived engineering and street car style.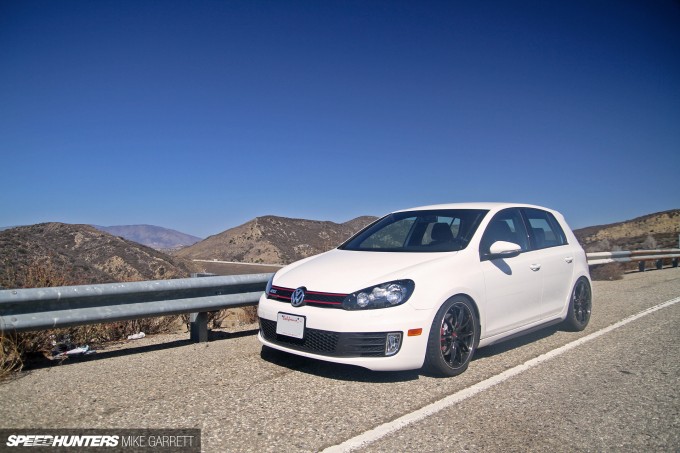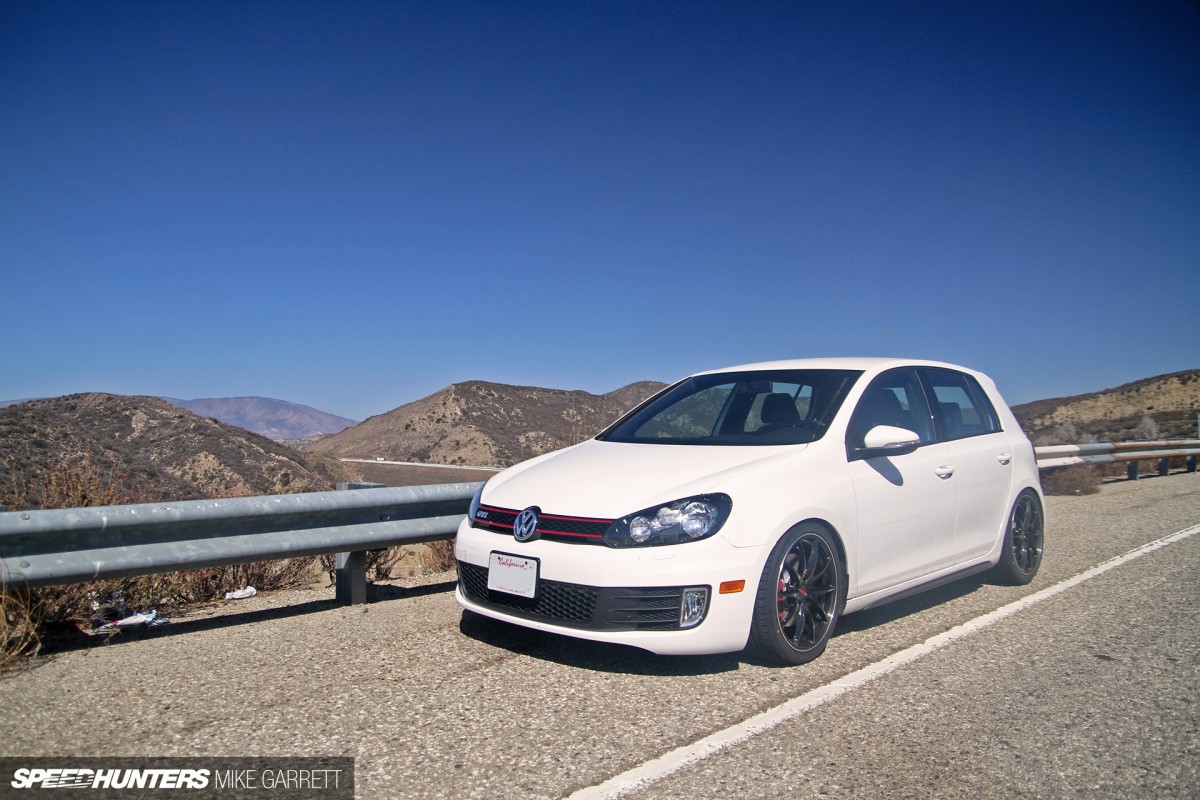 While I learned quite a bit through the process of selecting and fitting a new set of wheels to Project GTI, the experience has only intensified my feeling about the importance of choosing the right set of wheels.
Whether it's the look, the performance or both, wheels make or break a car – so make your choice a good one!