I live for car culture. I breathe it, I absorb it and I capture it for a living. People often ask me though, if I could drive cars for a living instead of shooting pictures of them, would I? I could never answer that question before and it's been in the back of my mind for a few years now. As I experience more and more what the world of car culture has to offer, the answer has become more and more clear to me. I was a driver first.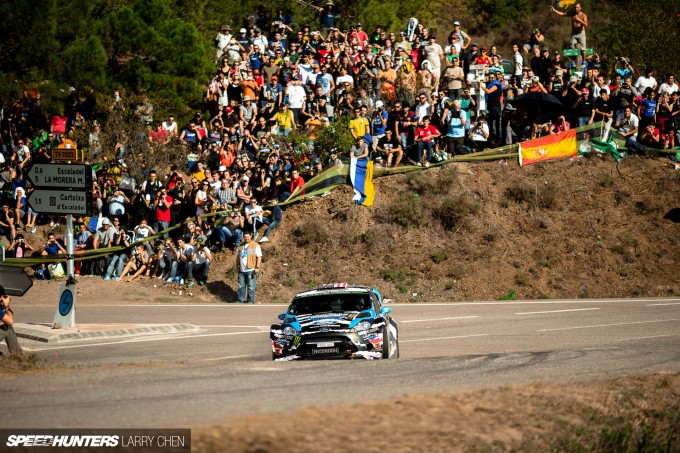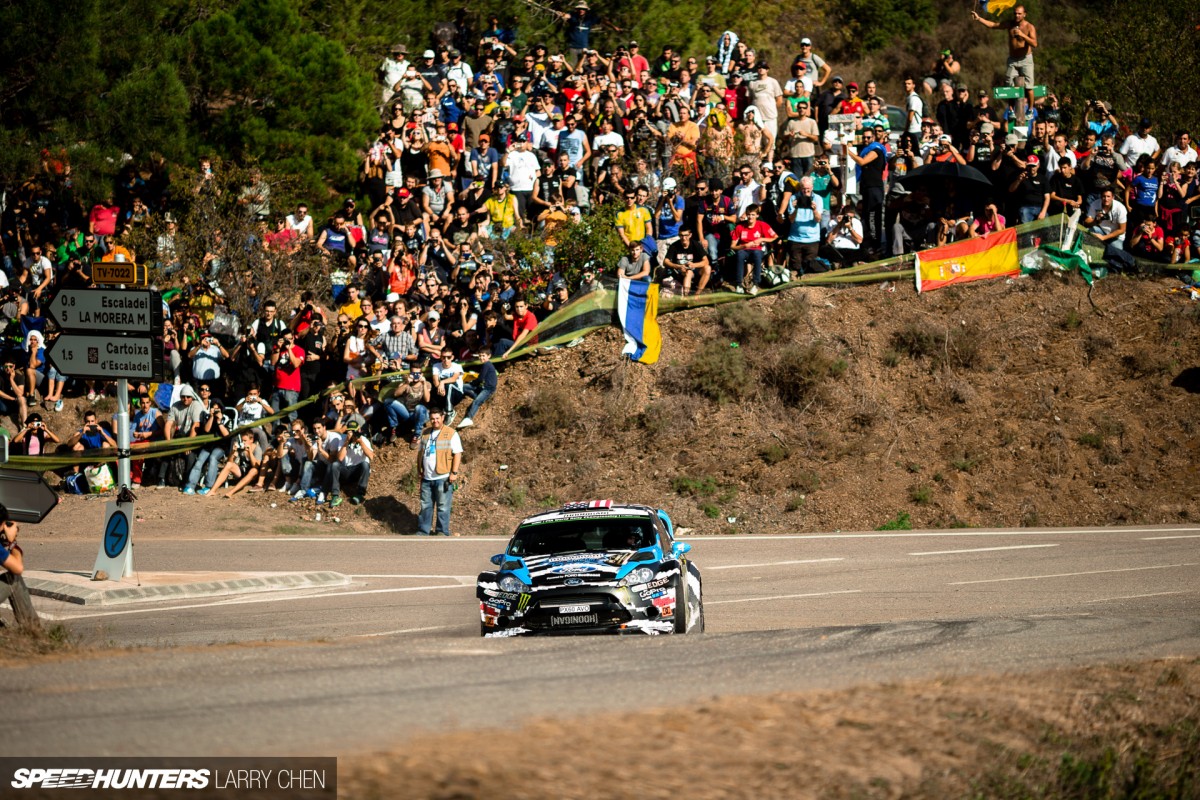 I always joke about the fact that pushing a car to its limits is the most fun you can have with your clothes on – but for me it's true. When I'm behind the wheel of a beast of a machine all my troubles melt away. I just focus on one thing – going as fast as I can.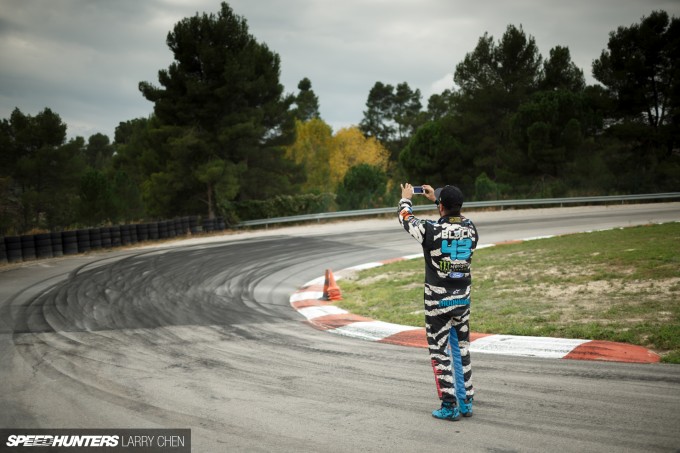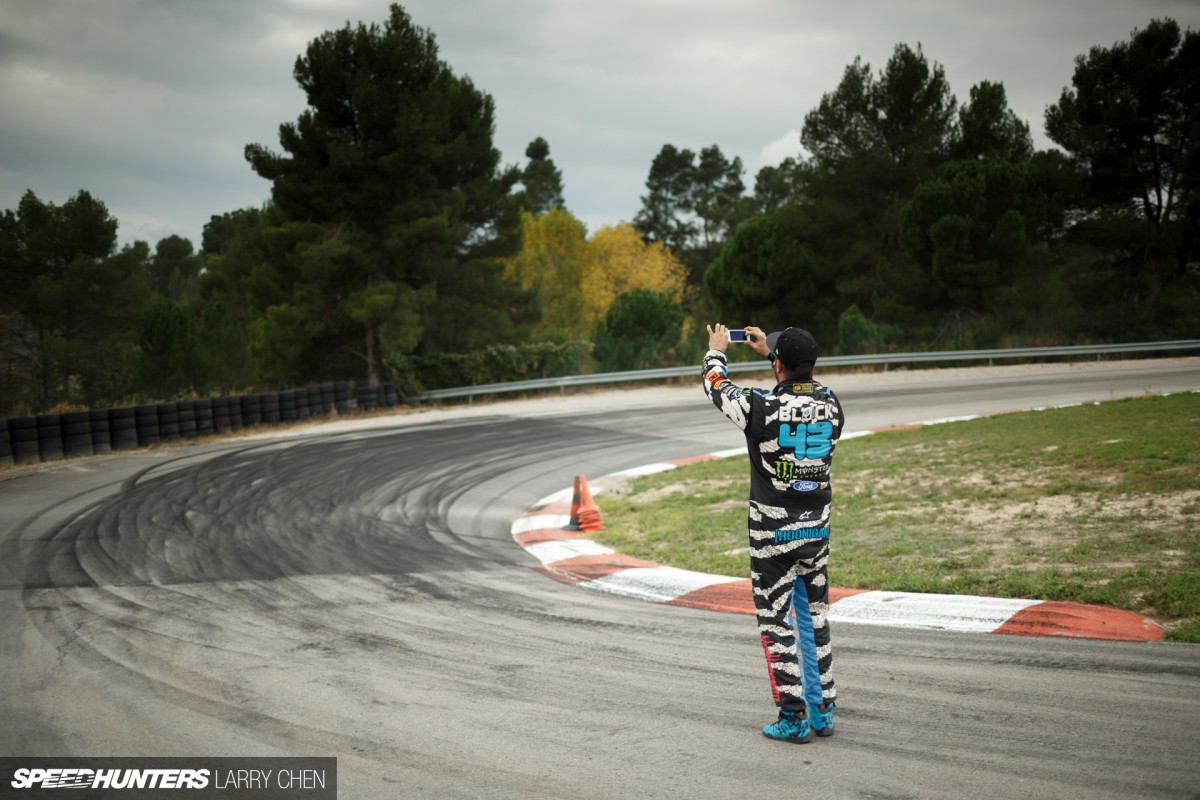 I've been shooting pictures my entire life, but at one point I actually got very serious behind the wheel. I was part of a group of car-nut friends – we would all work hard on weekdays and then race our cars at local tracks or auto-x clubs on the weekends. Right out of high school it's what I did for years. However, I eventually found myself driving less and taking photography more seriously, which has brought me to where I am now – 30 years old, camera in hand, and capturing car culture for the masses.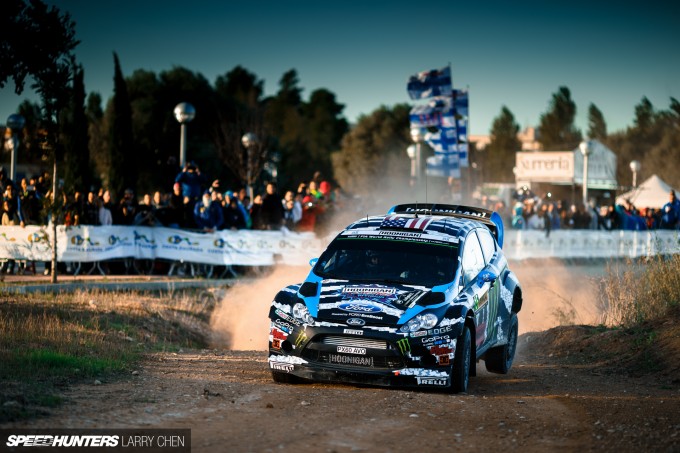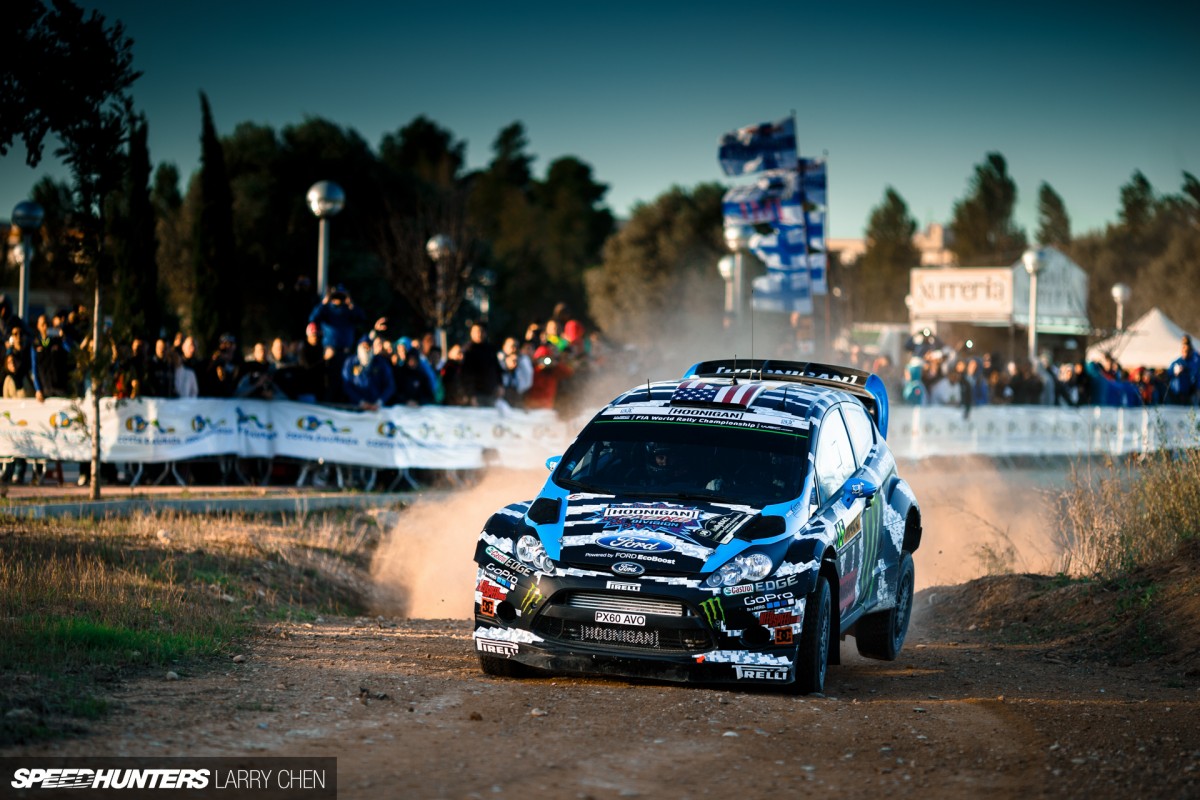 So you might be wondering – what does all this have to do with Ken Block? Well, at this point in my life I could not imagine dropping everything to pursue my dream of becoming a racing driver. But that's exactly what the head Hoonigan did at 30 years of age. Having never driven a rally car up until that point in his life, Ken took that leap and he's never looked back.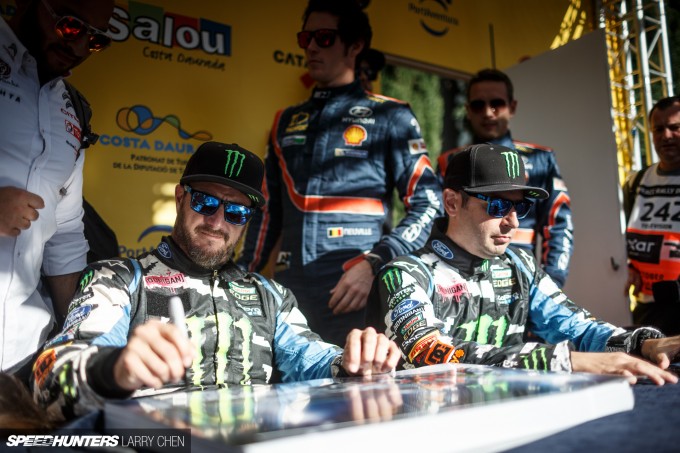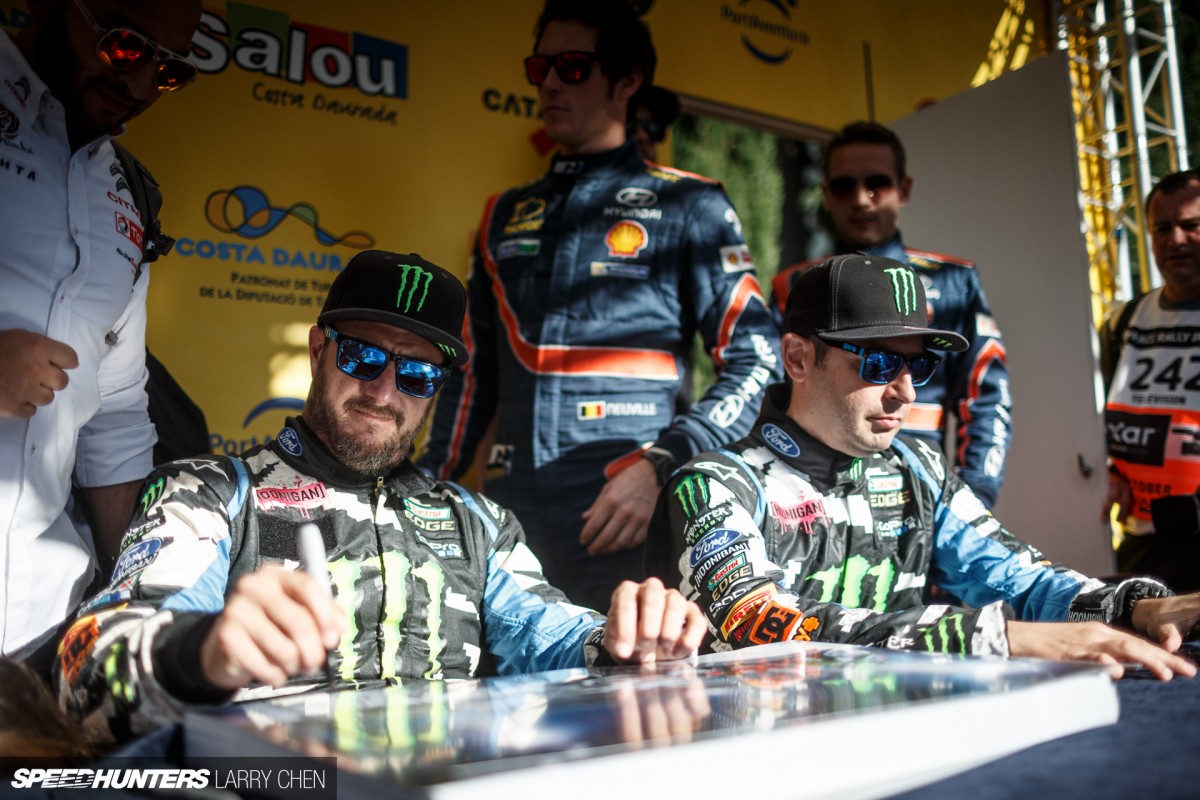 I've been lucky enough to follow Ken around the world for a few years now, but I completely forgot about the first time we met until he mentioned something in Spain that triggered my memory.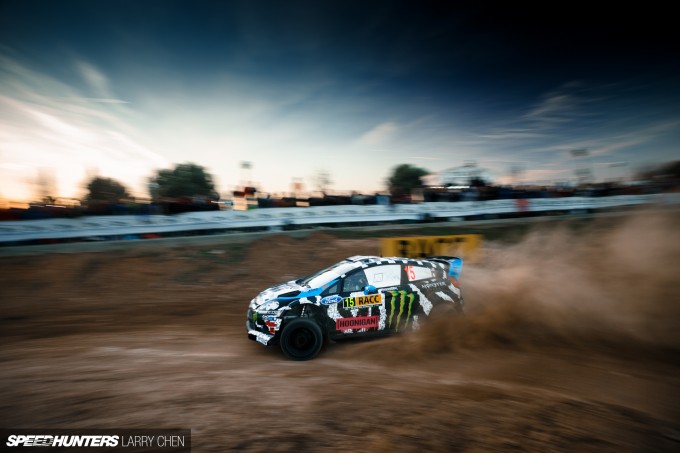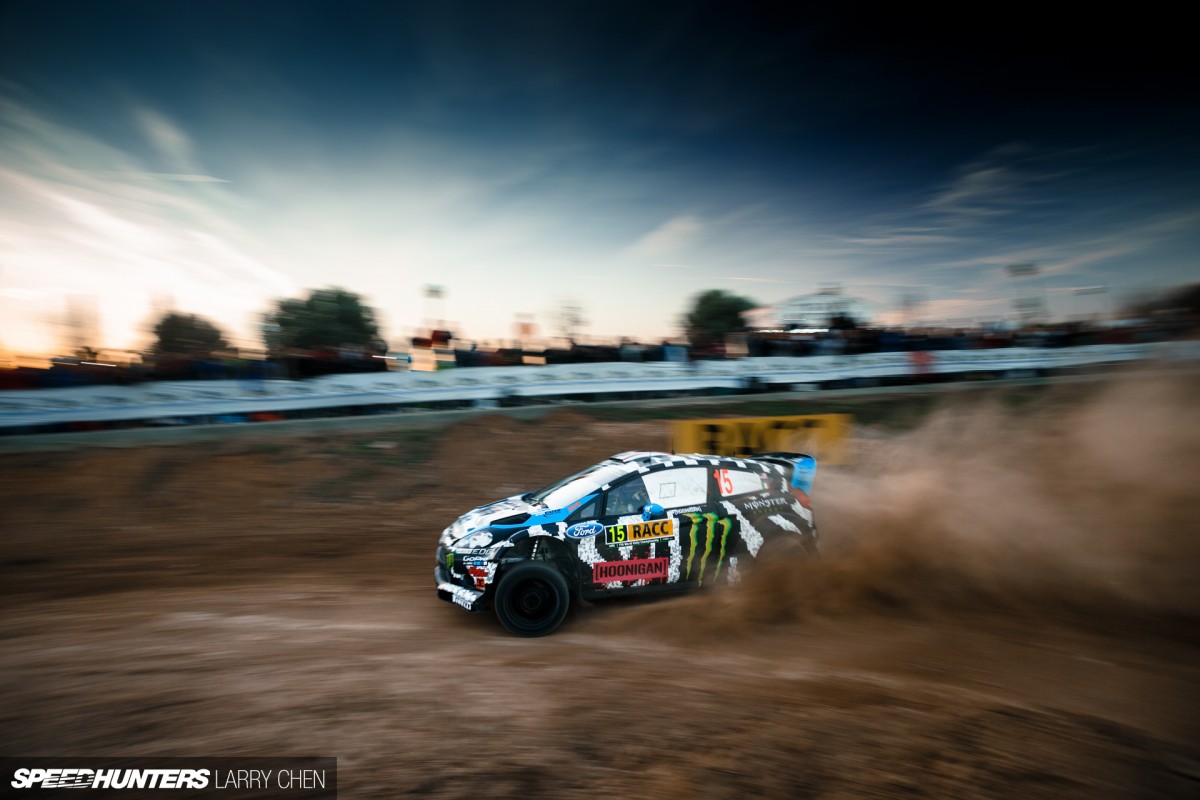 It was almost a decade ago, and my friends and I had entered an event called 'American Gymkhana' which was basically a heads-up auto-x competition with two mirrored courses and a drag racing type christmas tree. There was talk in the paddock about a hotshot driver by the name of Ken Block who was driving a 500hp Subaru.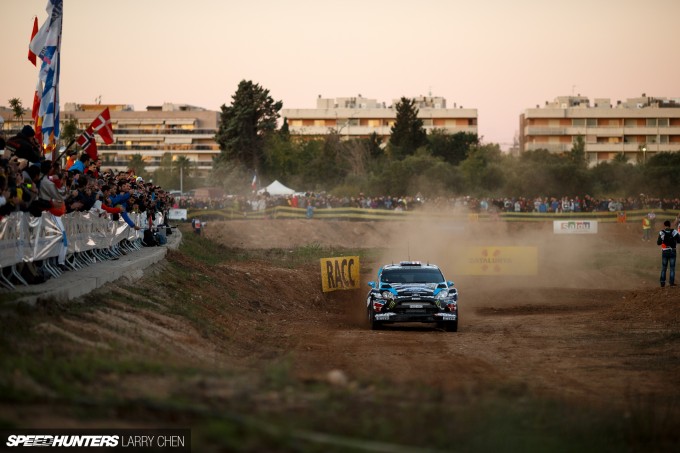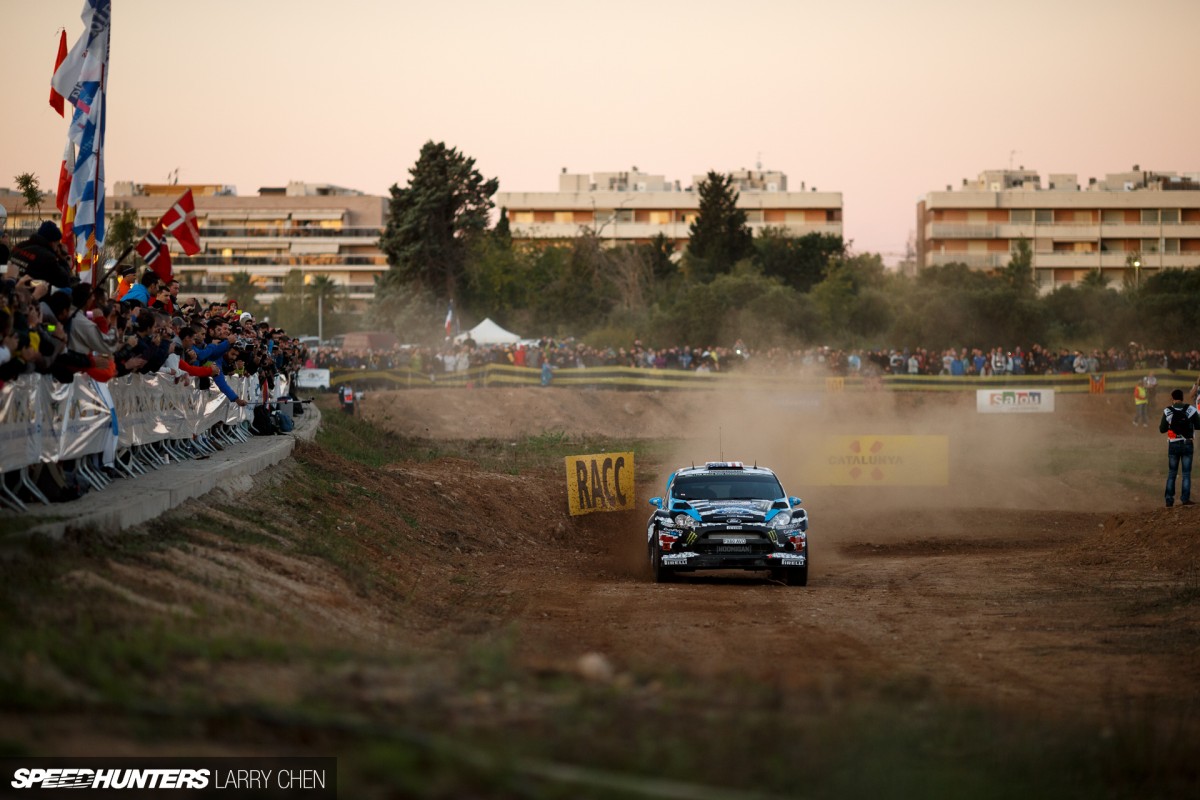 I had my 1970 240Z 'Ole Orange Bang' – all 143hp of it. I lined up for one of my runs and low and behold, Mr. Ken Block lined up right next to me.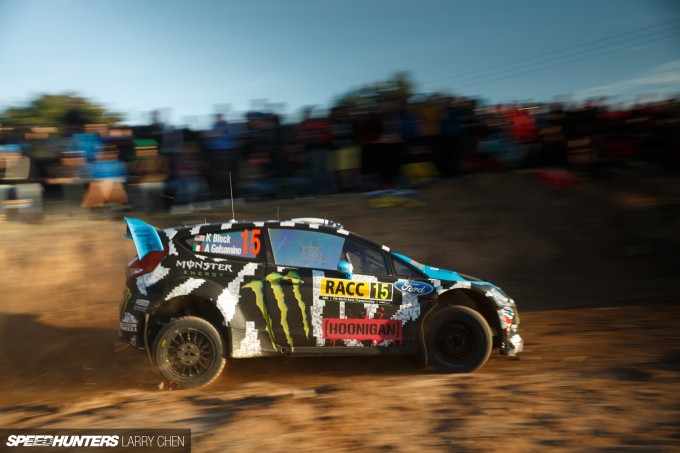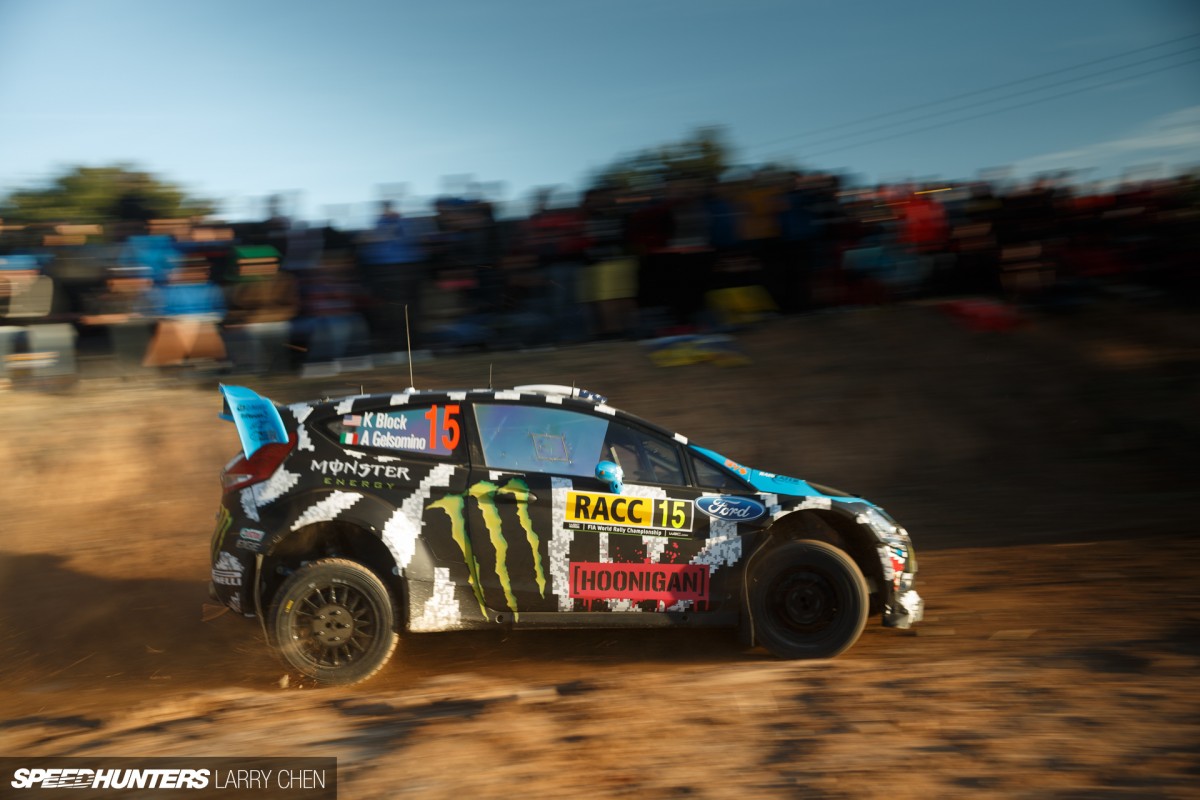 I thought, who does this guy think he is bringing a bazooka to a knife fight? I knew there was no way that I could beat him, but I would at least try to beat his reaction time.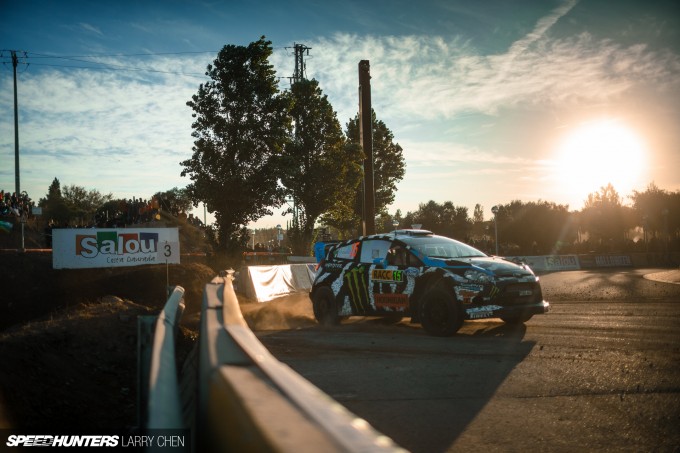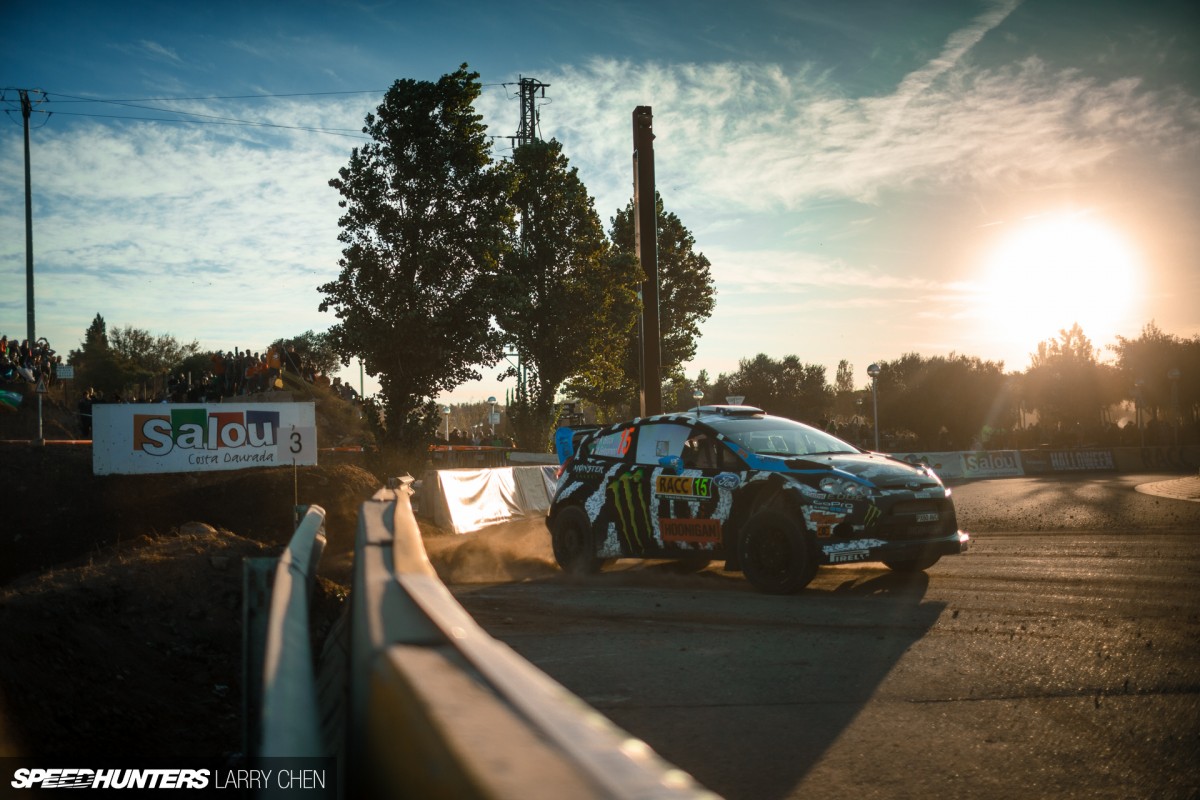 Well, the lights barely started to go down on the tree when I dumped my clutch and sped off into the first corner. I faulted, Ken went on green and he still beat me to the first corner. How embarrassing…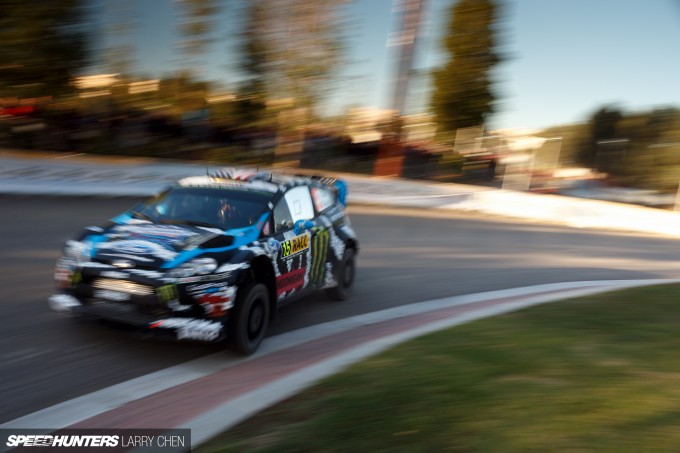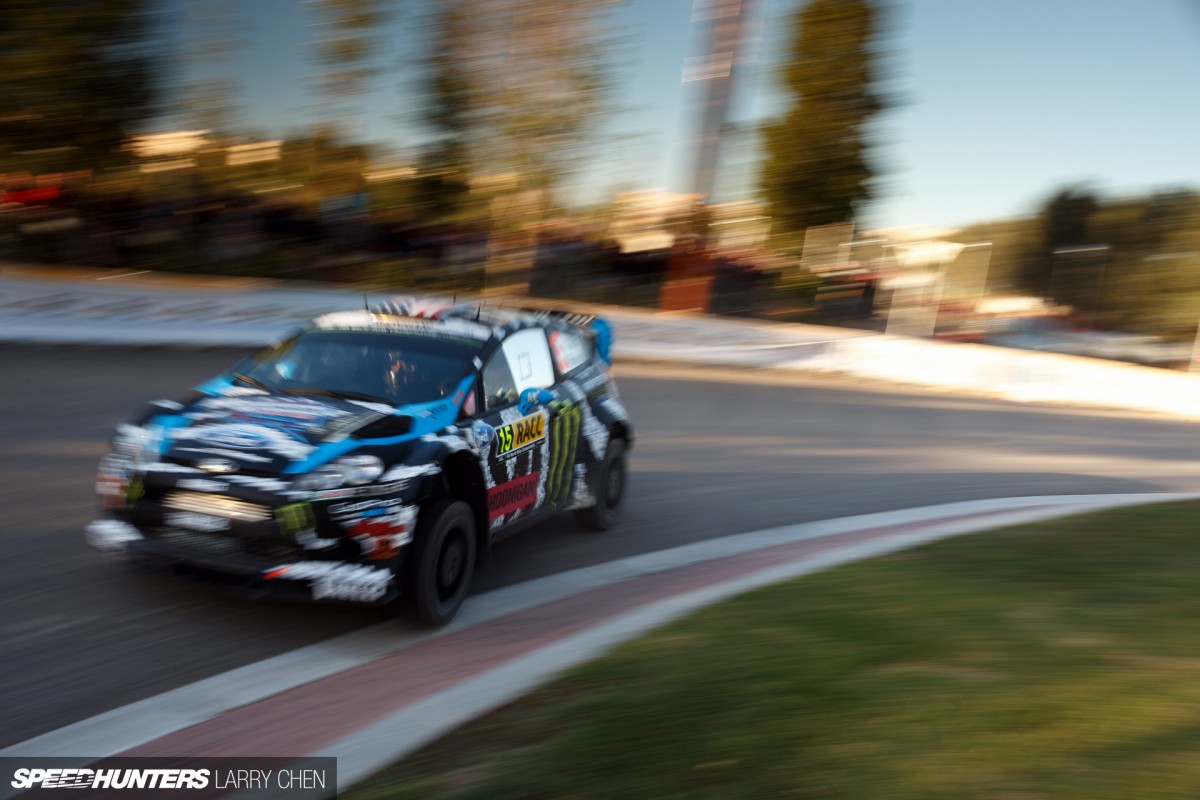 When I told him that story he laughed. Of course, we all know how it's panned out for Ken – he's gone on to make some of the most effective and popular viral videos in history.
Sean Already Did It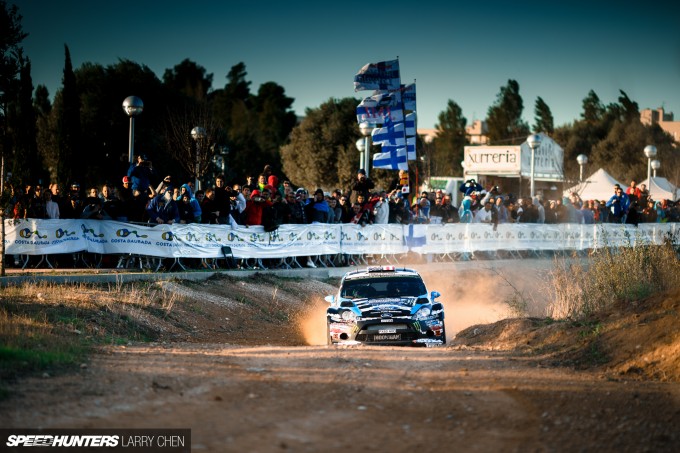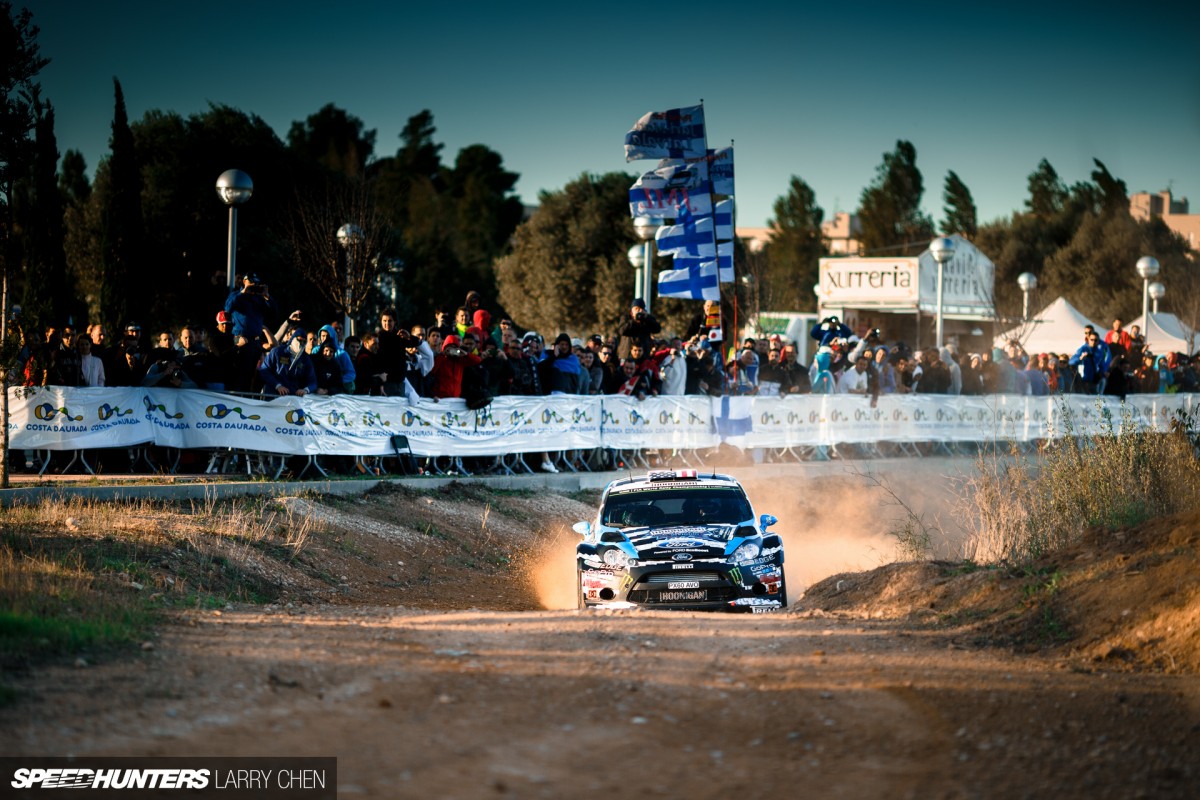 I'm not going to "beat a dead horse" as our very own Sean Klingelhoefer put it so eloquently in his Rally Mexico story last year.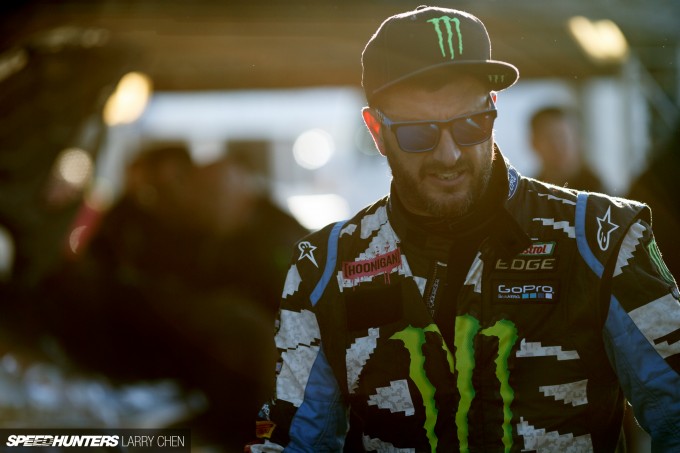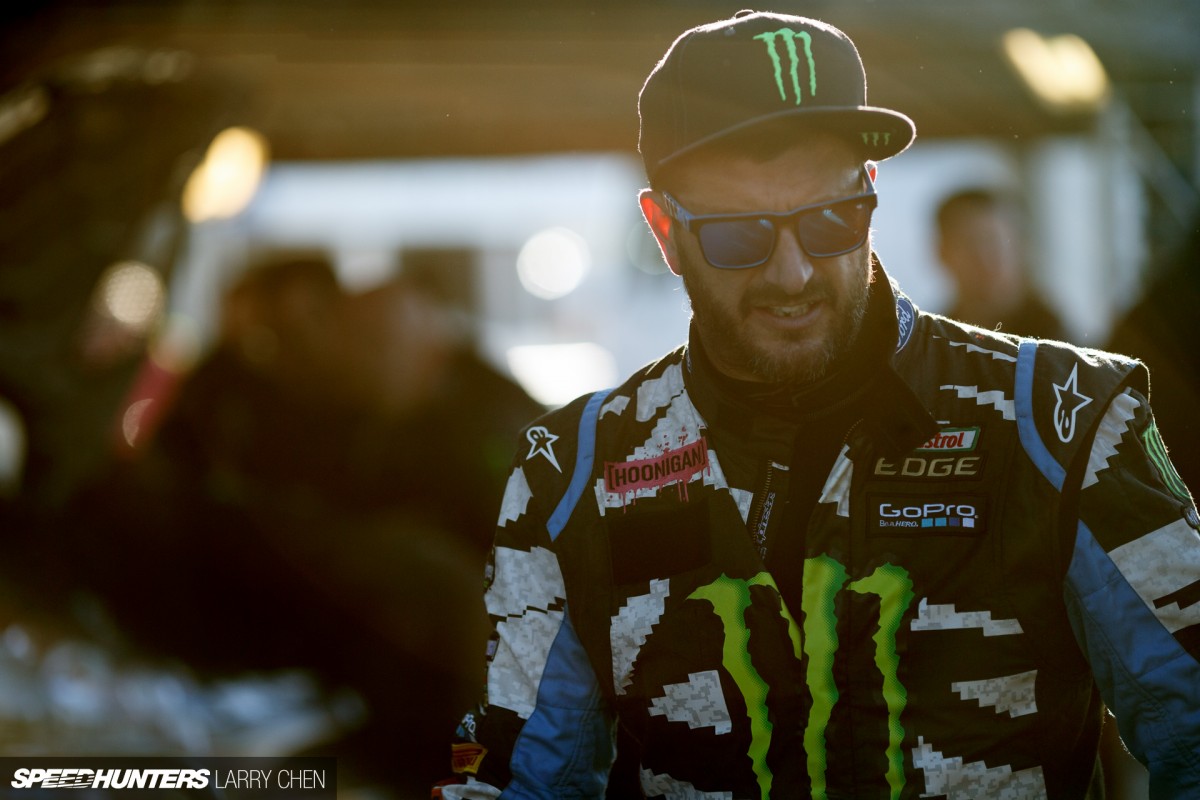 Sean did a great job highlighting the dedication that Ken and the rest of his team have towards WRC and rallying in general. He also noted that whether you like Ken or not, you have to give him the respect for doing what he loves to do and with great style.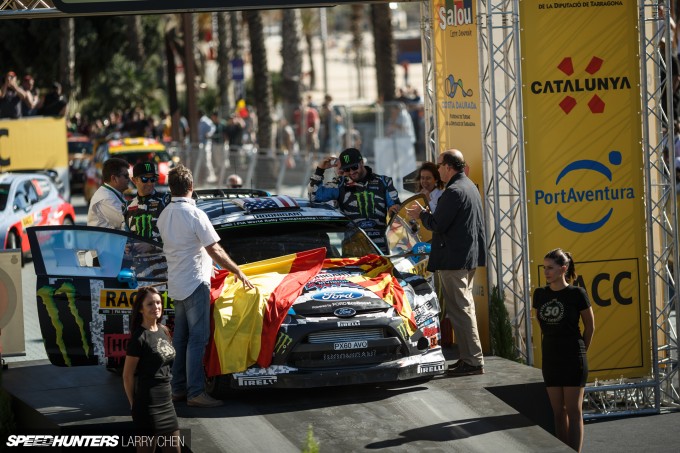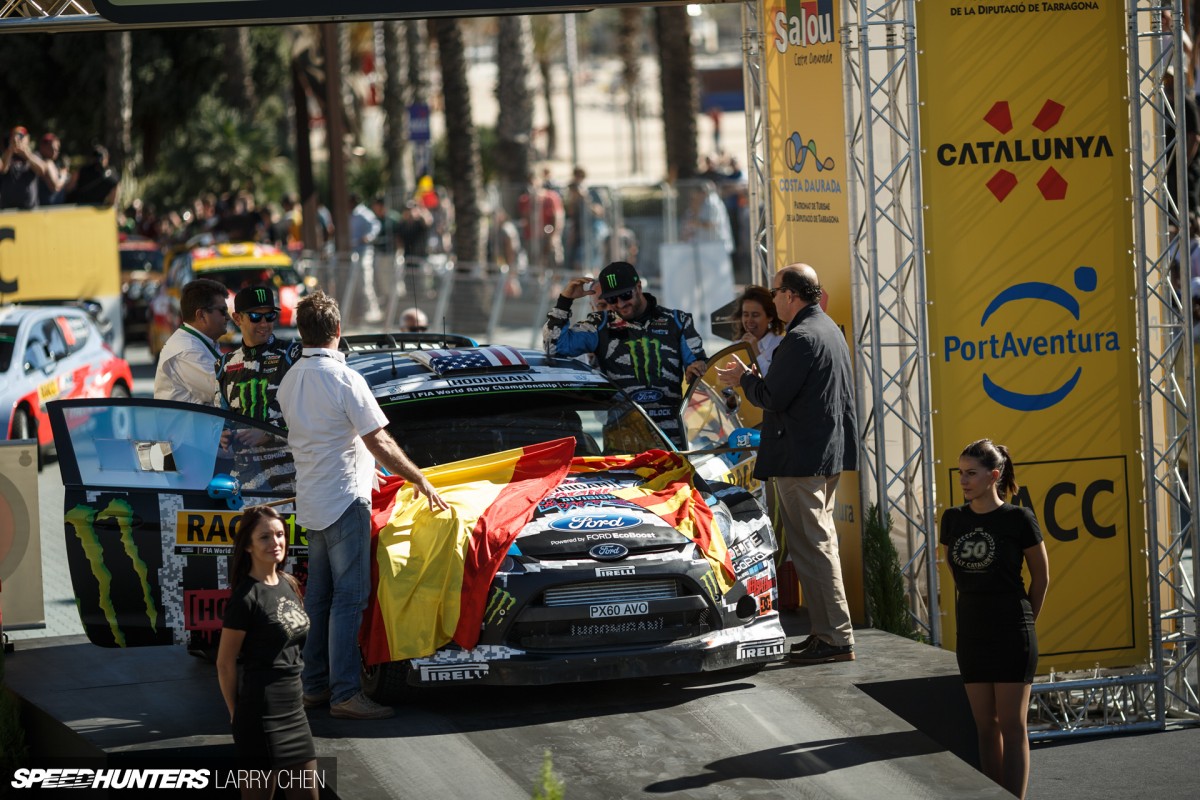 Rally De España was an especially difficult event for Ken because up until that point he had not driven in a special stage rally for eight months, let alone listened to someone yelling pace notes at him in that time.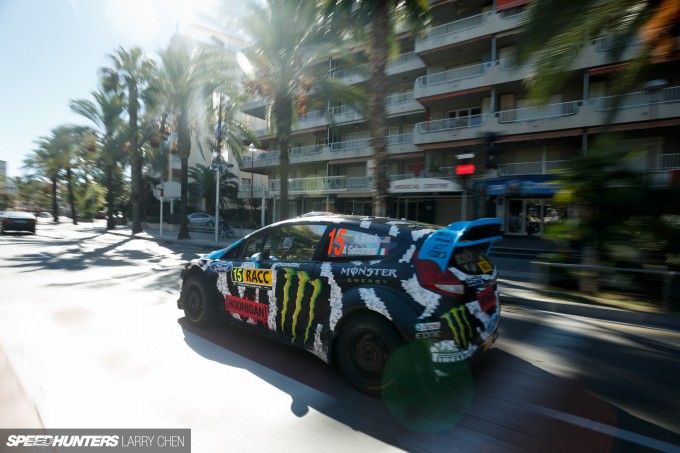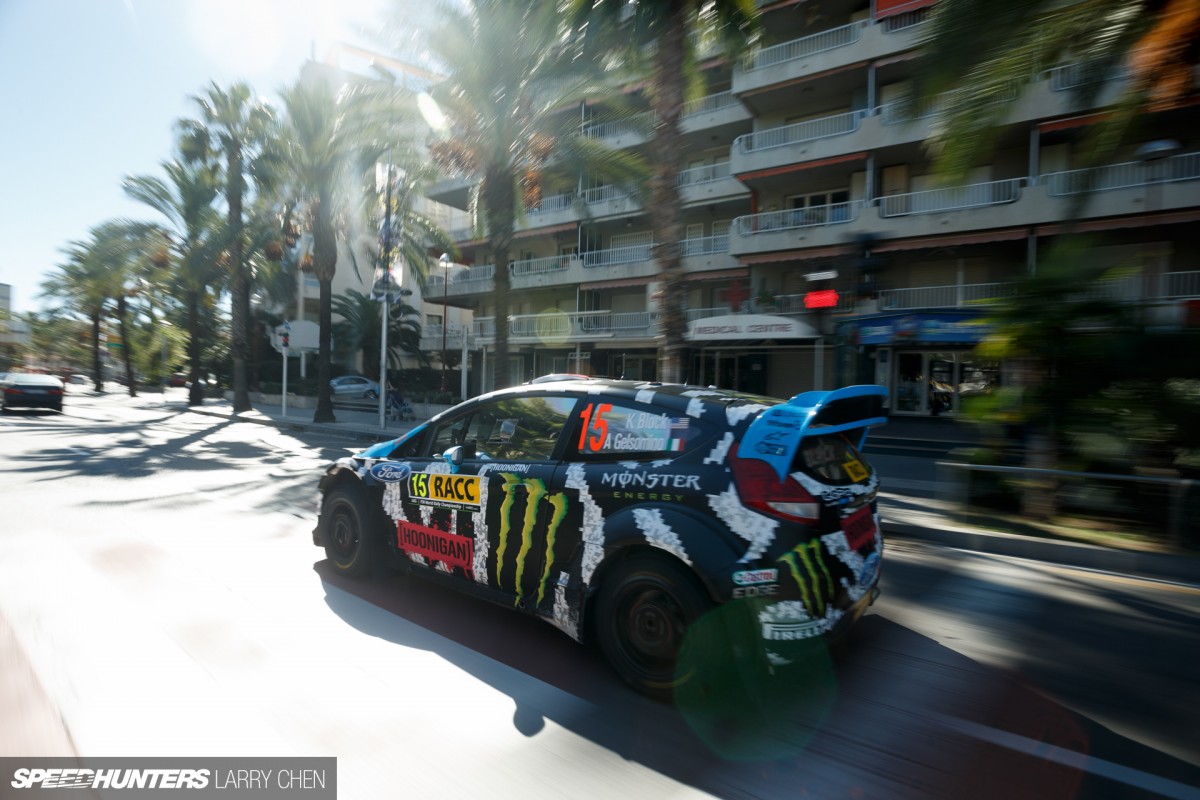 Attacking stages and digesting co-driver calls is not like getting back on a bicycle after not riding for the better part of a year – it takes time to get rolling at full speed again.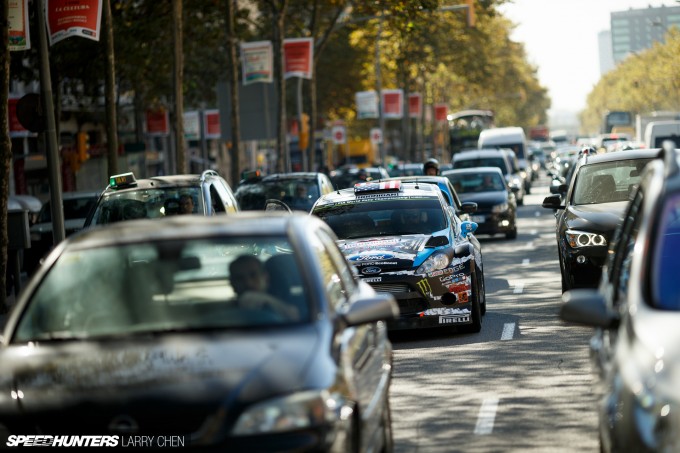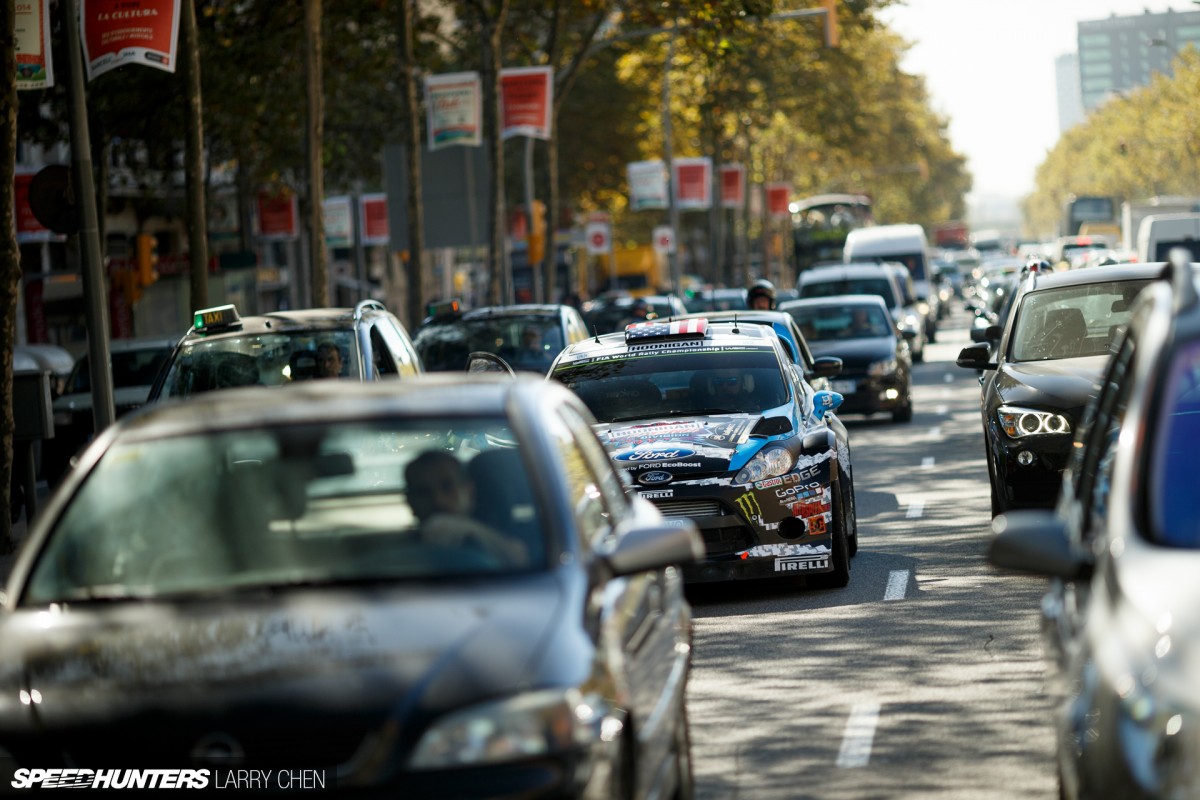 It didn't help that Ken had fallen ill with a high fever either – one that had probably been passed along through the traveling Hoonigan Racing Division circus that's made up of his crew and family.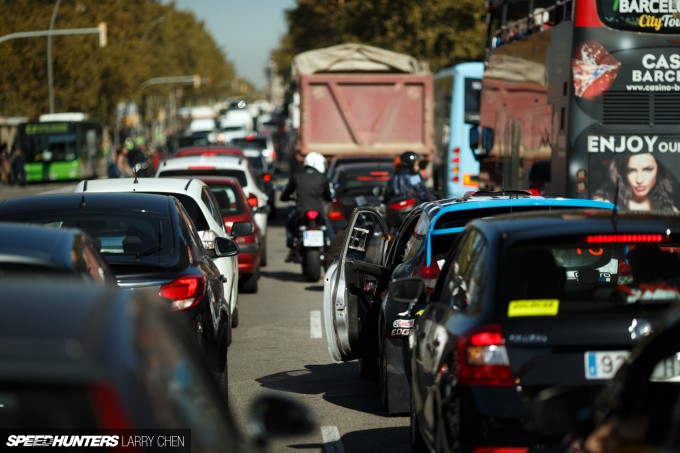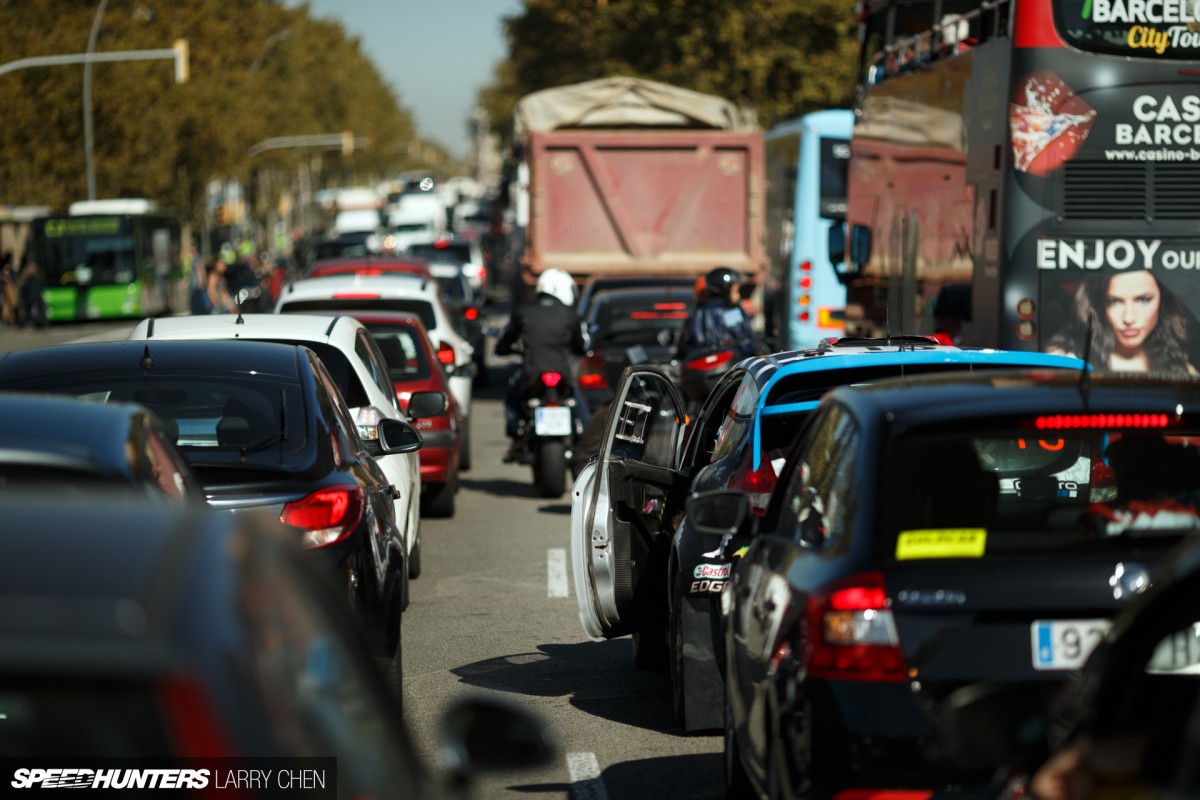 Sitting in stop and go traffic in sweltering heat in a rally car while wearing a race suit is not a great way to recover from sickness, but Ken soldiered on – this is his dream job after all.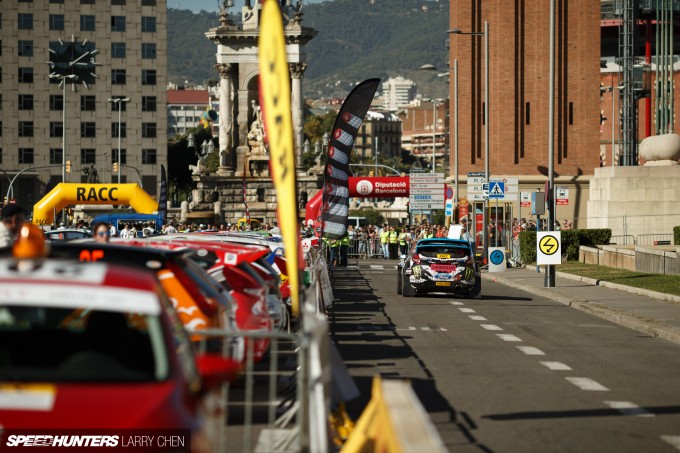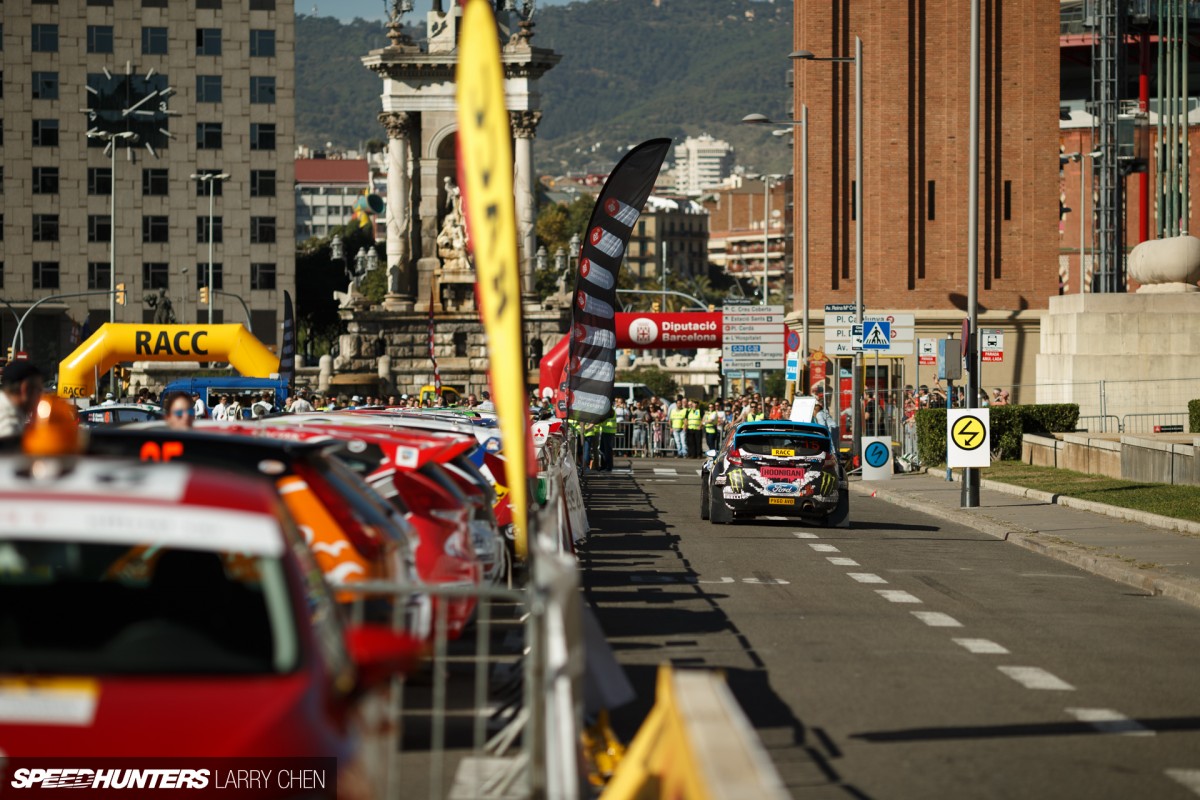 Ken was only planning on competing in one WRC event this year, as a rally tourist. How sweet is that? Just pop by and compete in the WRC whenever it tickles your fancy.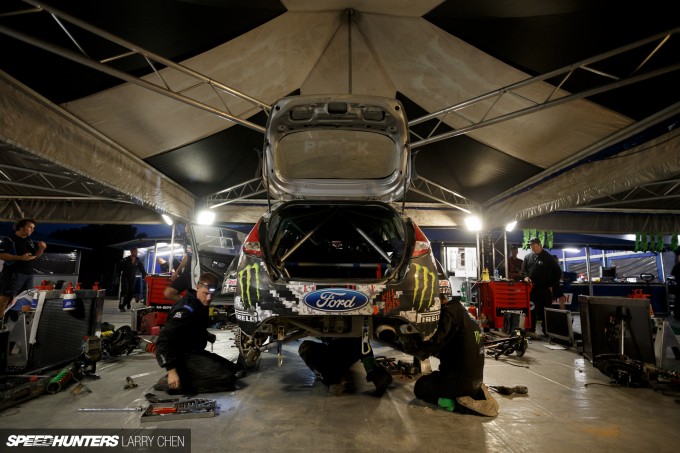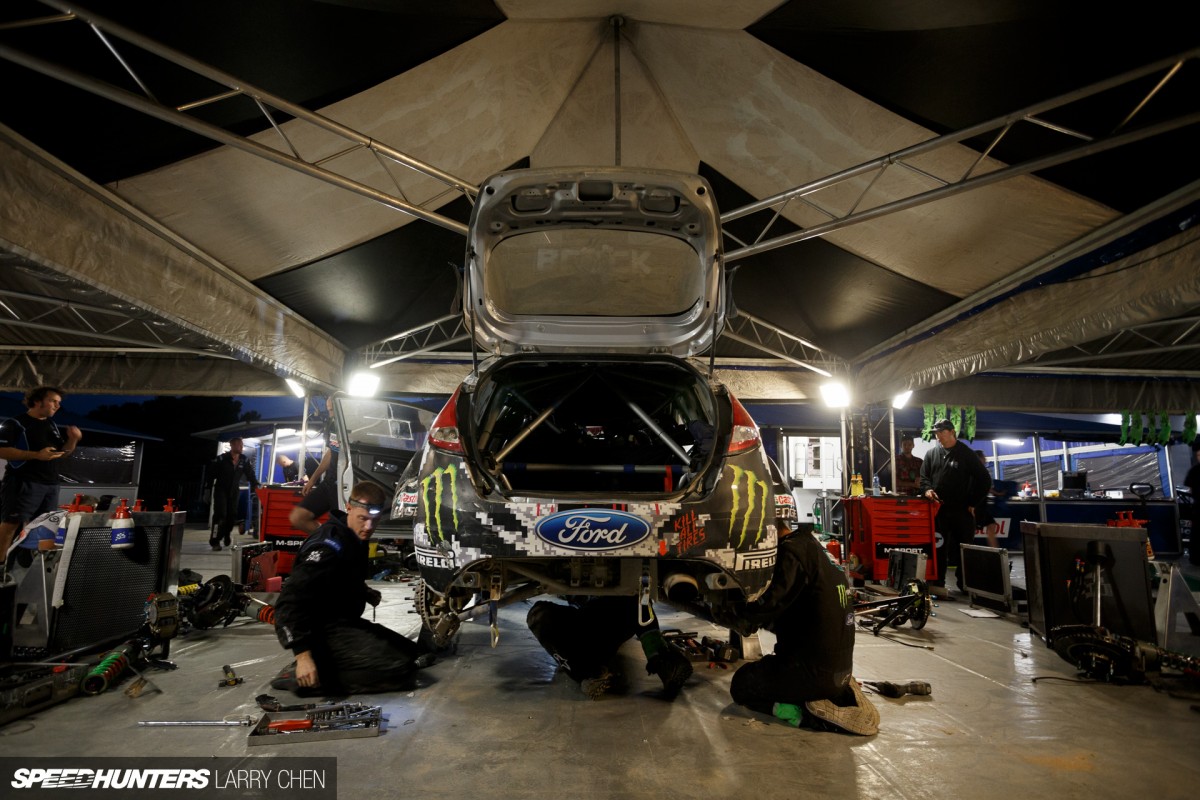 As I mentioned in my Through My Lens article, Rally De España is one of the few rounds of the championship that consist of both gravel and tarmac surfaces, which means the cars have to undergo a complete transformation midway through the event.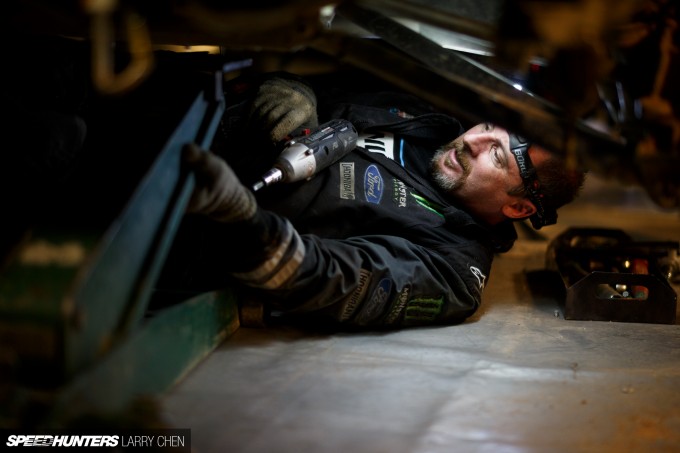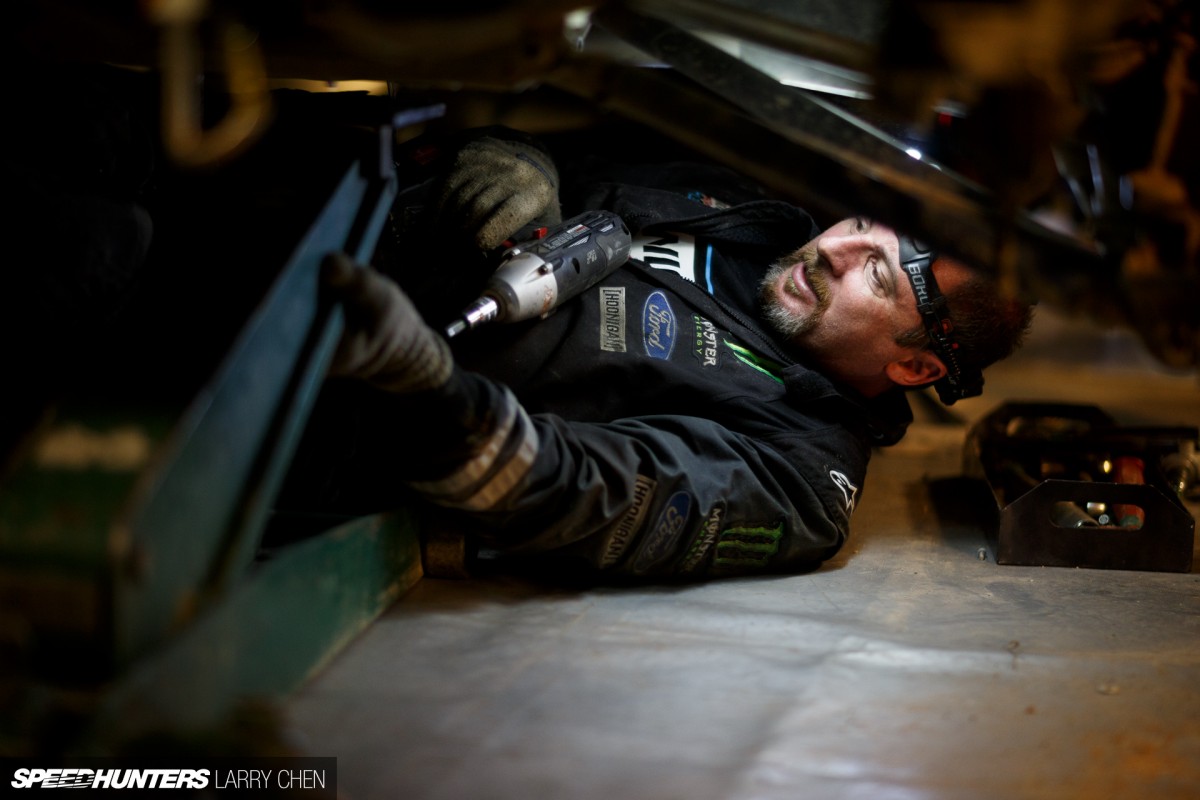 Since Ken's team have been wrenching on his Global Rallycross car all year, it was very easy for them to make the transition to the WRC machine. He only has the best in the business working with him.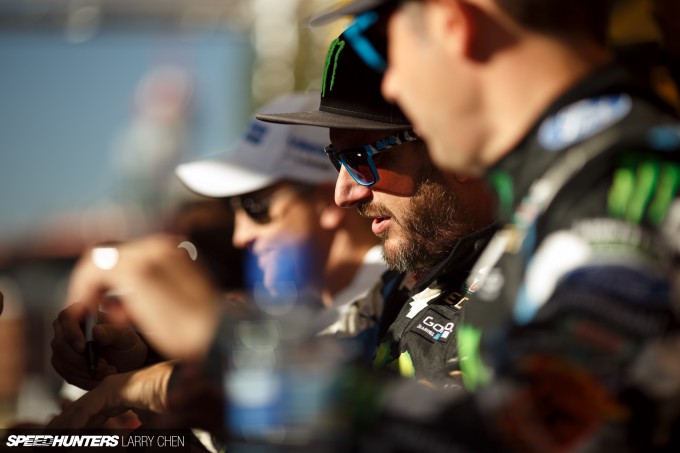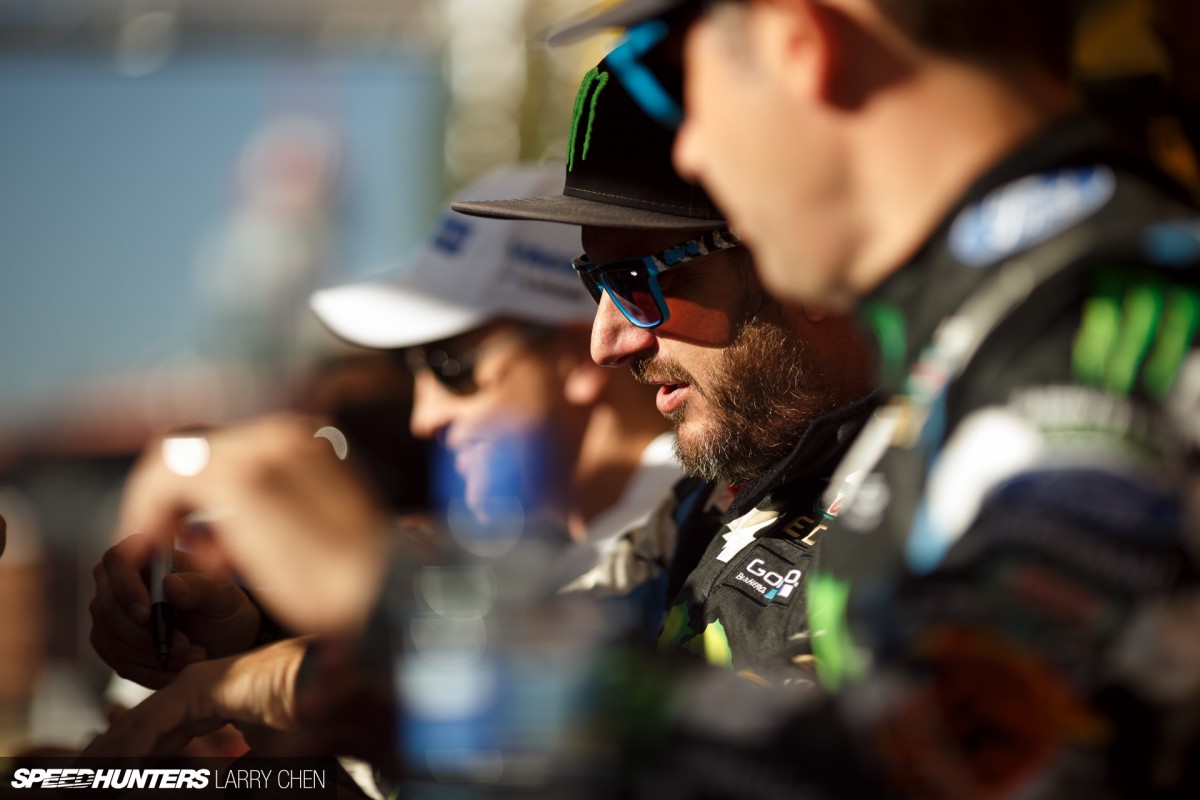 While it's important to have a strong finish, Ken's not worried about shaving off microseconds.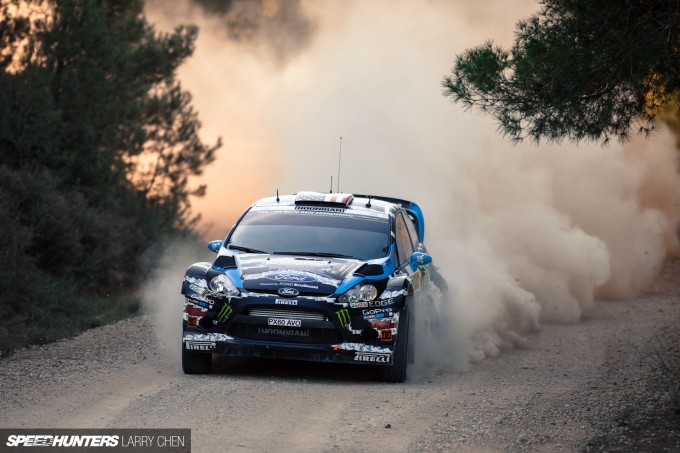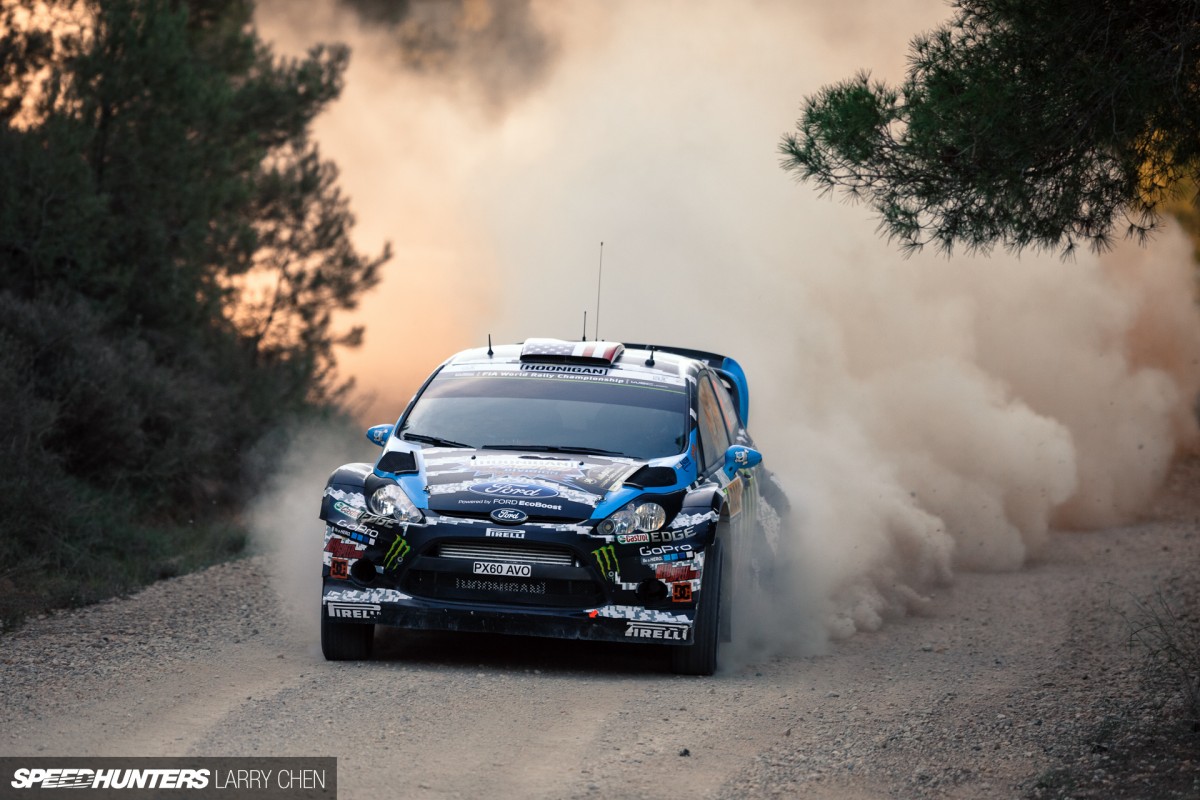 He is just having a blast driving. One of the latter special stages was 50km long, and Ken said it took in some of the most fun roads he has ever driven on, going flat out for 30 minutes straight.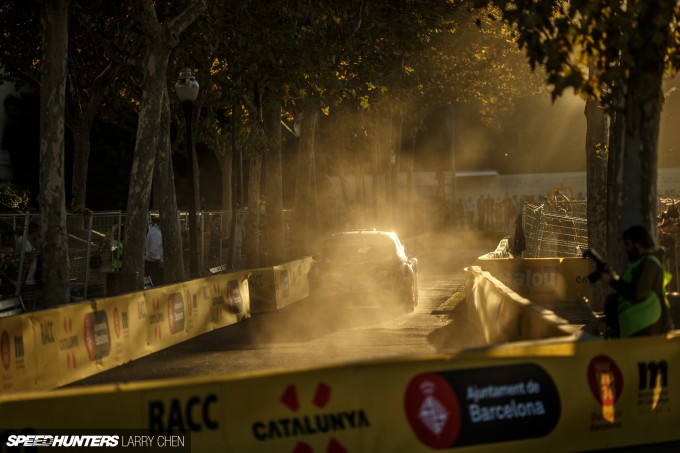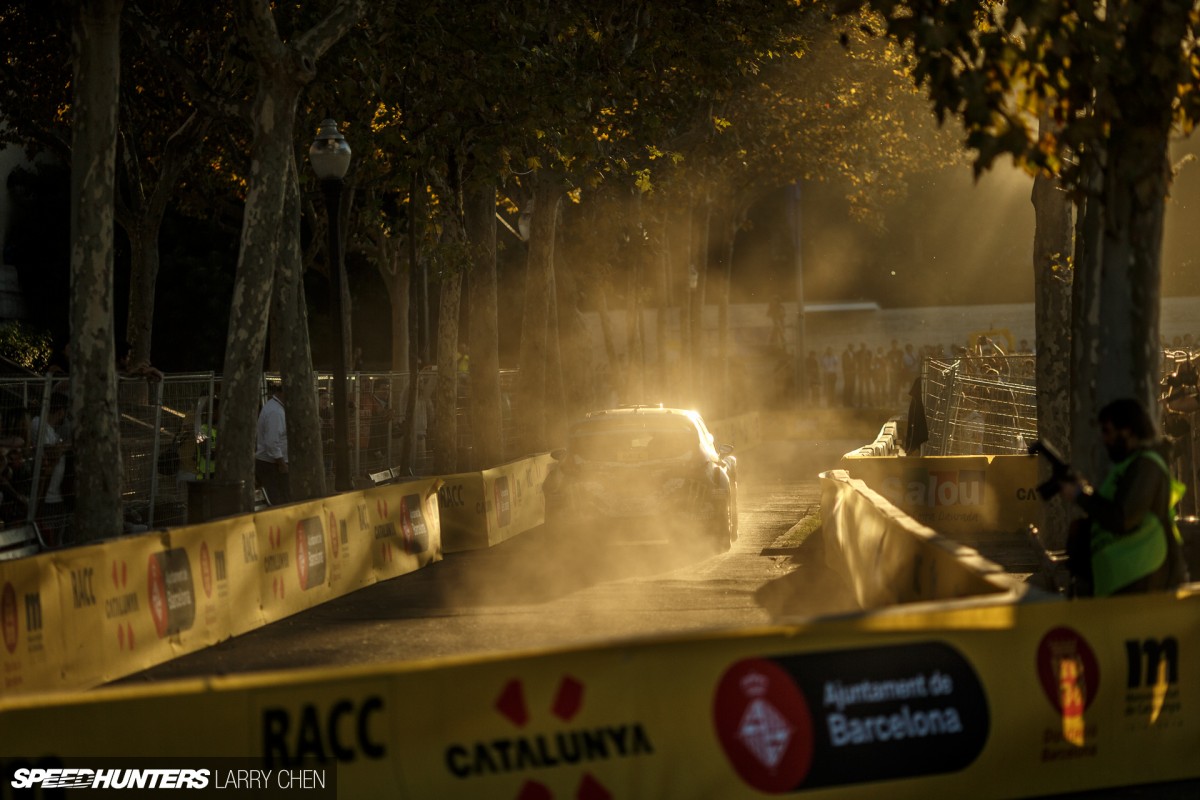 While higher-ranked cars always rum first on a special stage, the organizer thought it would be a good idea to let Ken go first for SS1 in Barcelona. Being a fan favorite, he was very well received.
Work Sucks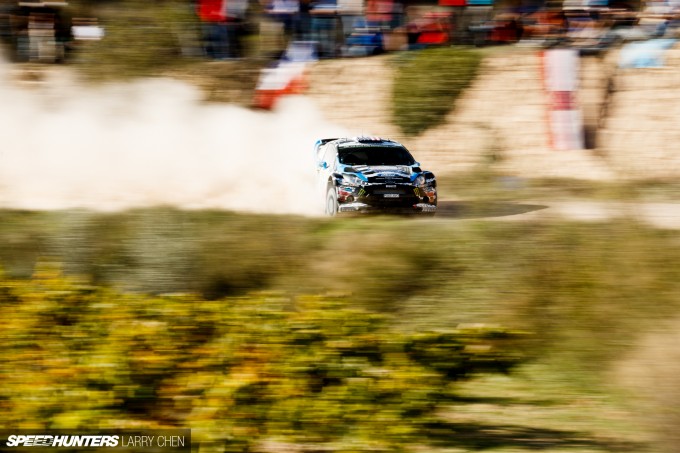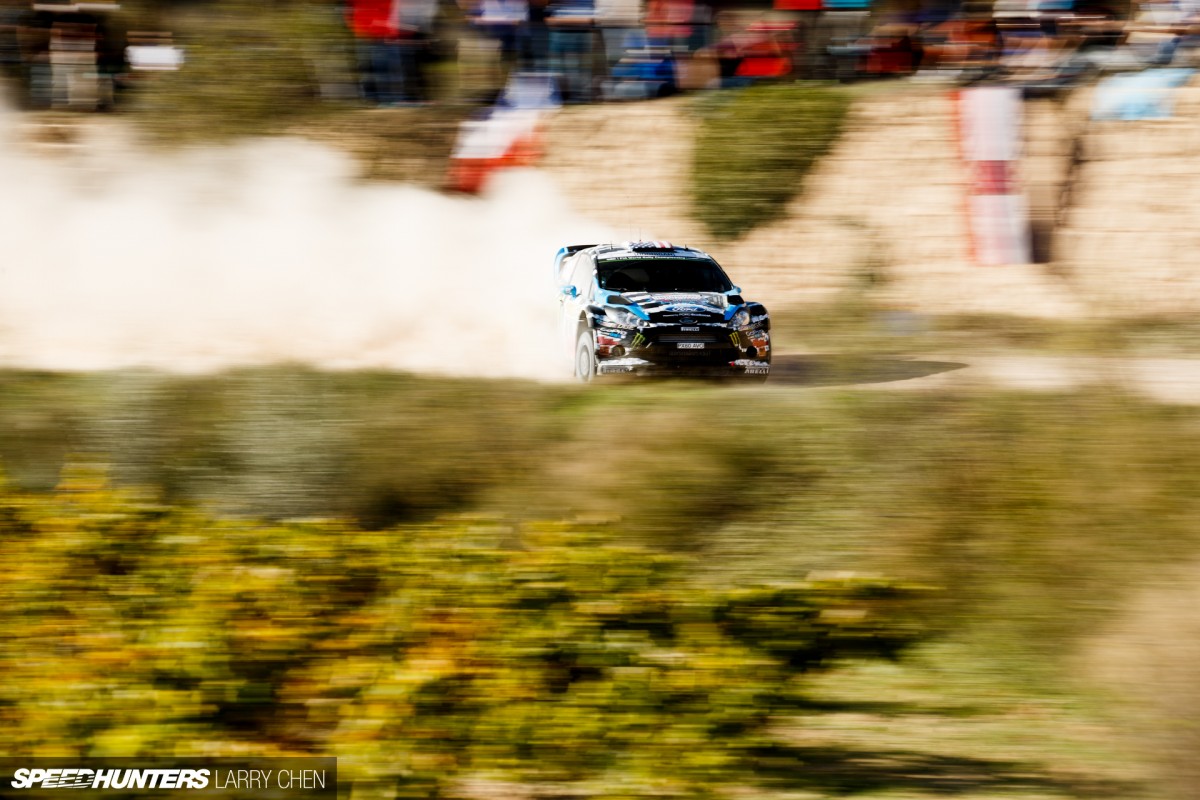 We sat down for dinner one night and Ken came up with a very simple, but great question. Why is it that the car manufacturers don't make anything similar to his WRC car?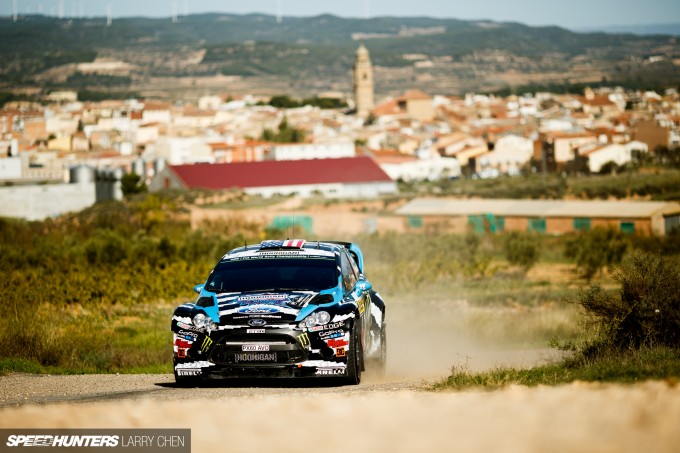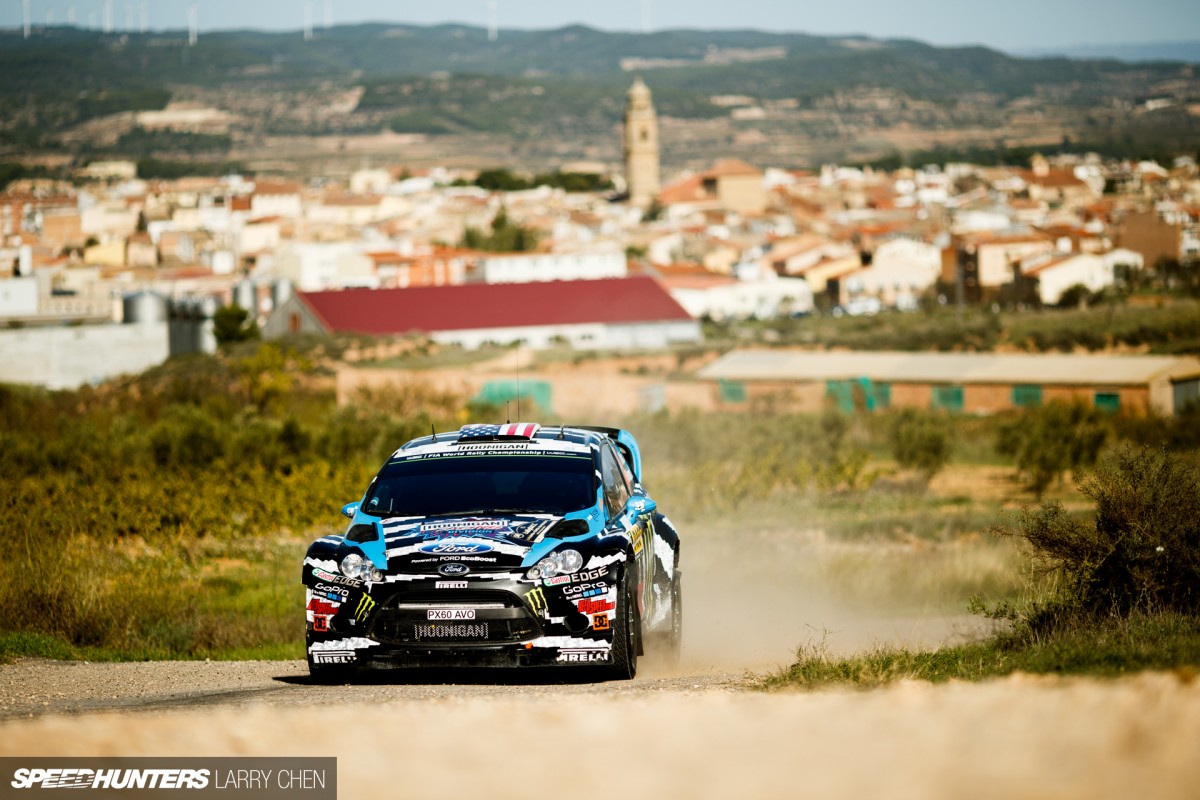 Of course, there will never be anything like a full-blown WRC car for the road, but it's not like these things even have that much power with their 300hp cap.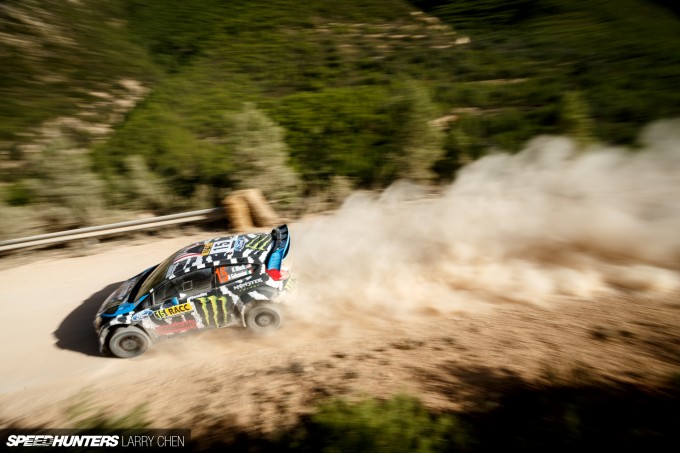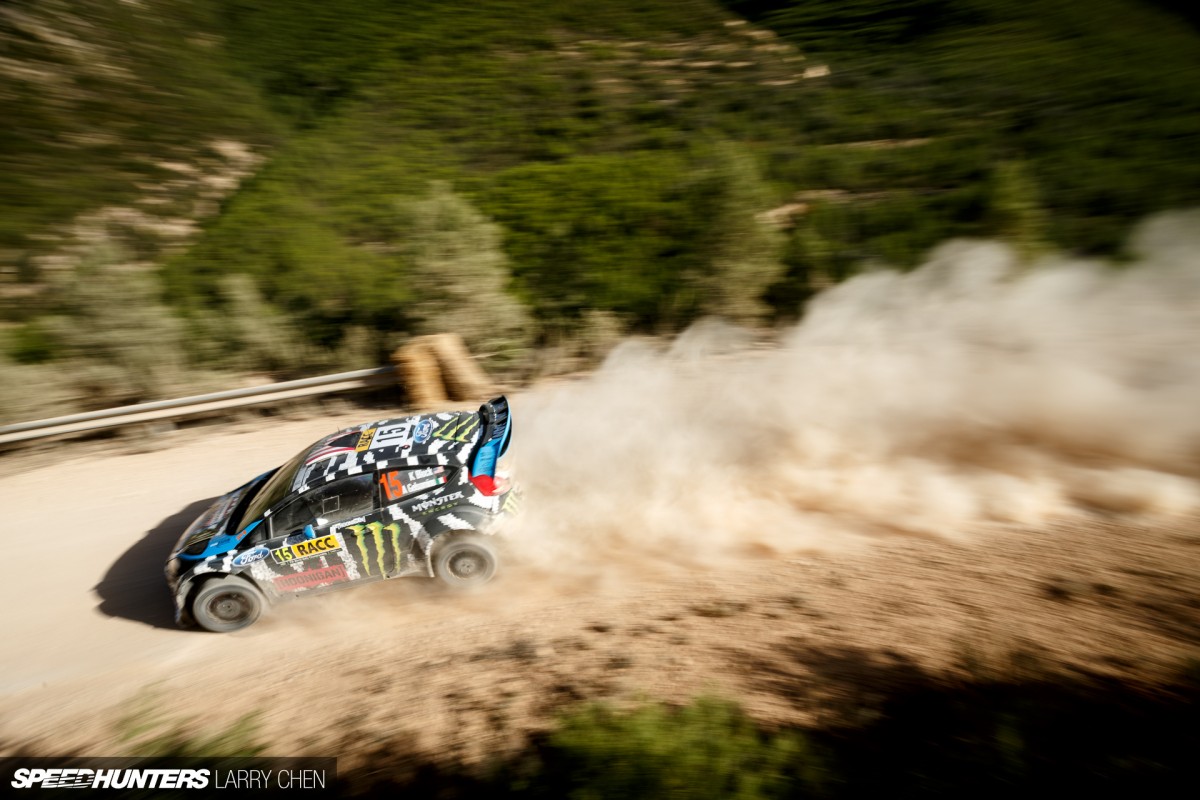 It's more so the whole package that goes with it, plus the development that goes into each and every car. And of course, it would be expensive and wouldn't sell – at least not comparatively to the people movers that most manufacturers pump out these days.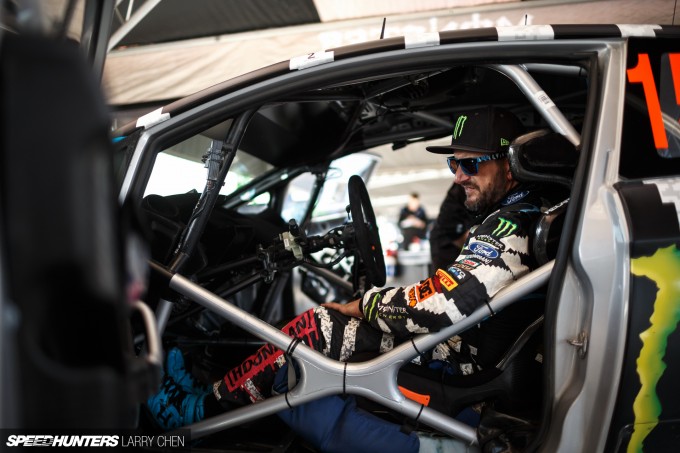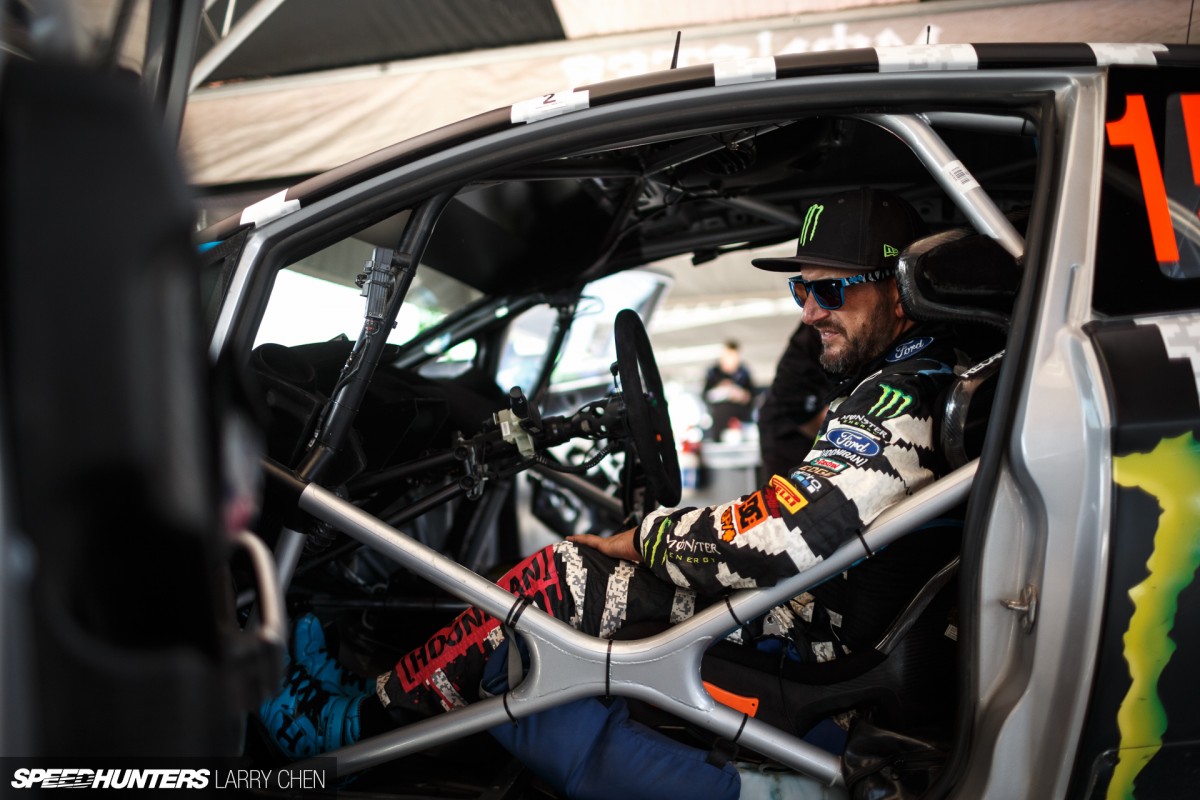 As Sean mentioned in his article, Ken is bringing new fans to WRC that otherwise might never even have known about it. He is getting the younger generation back into motorsports, which is becoming more and more rare these days. It baffles my mind when I hear about Generation Y and how some of them have no interest in obtaining a driver license.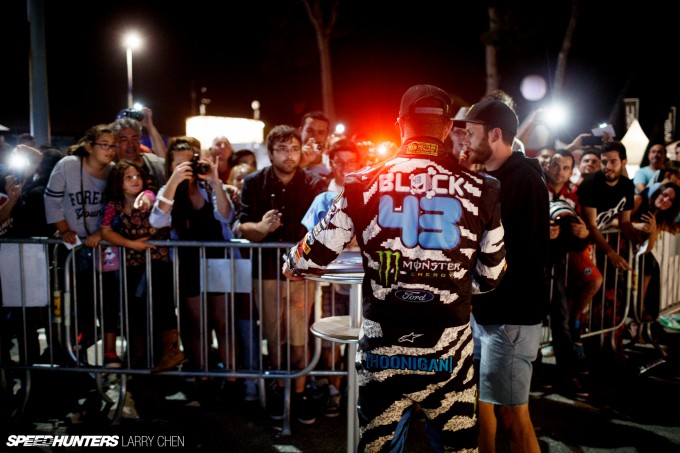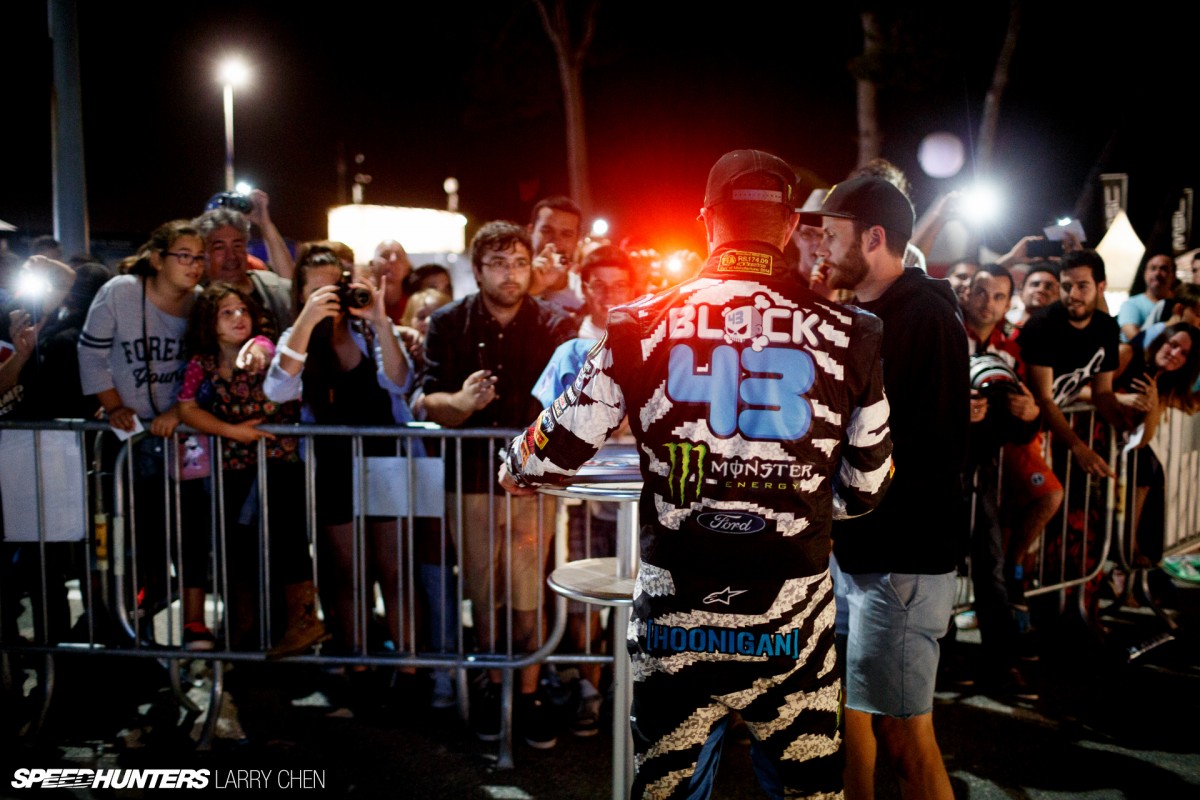 I feel like we need more guys like Ken in motorsports – someone who understand what the youth want. He's a role model whether you guys think so or not. Who knows, maybe the next great rally prodigy could start out as a Ken Block fan – anything is possible. Heck, I didn't even know a thing about special stage rallying until I started following Ken!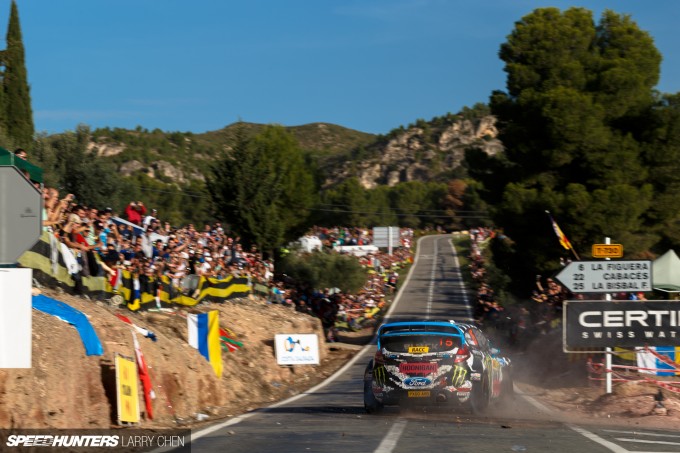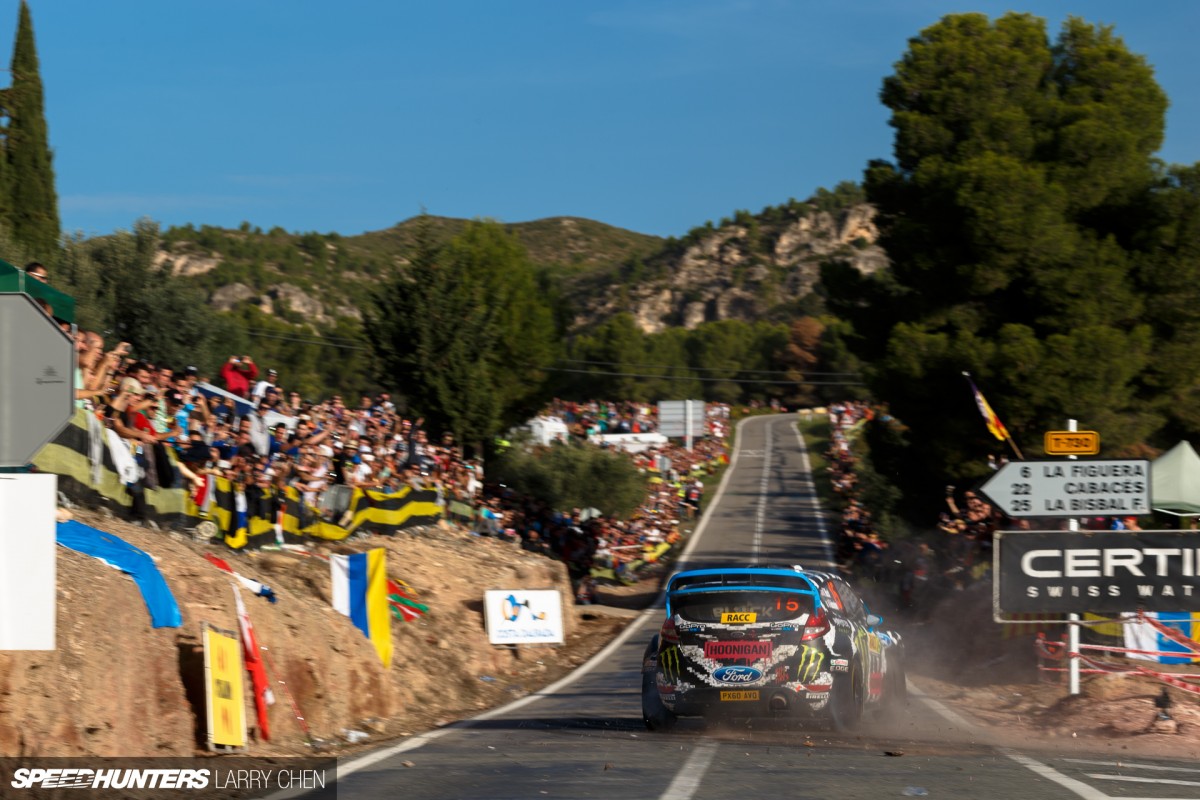 On the last day it looked as if Ken and his co-driver Alex Gelsomino would grab a top 10 finish.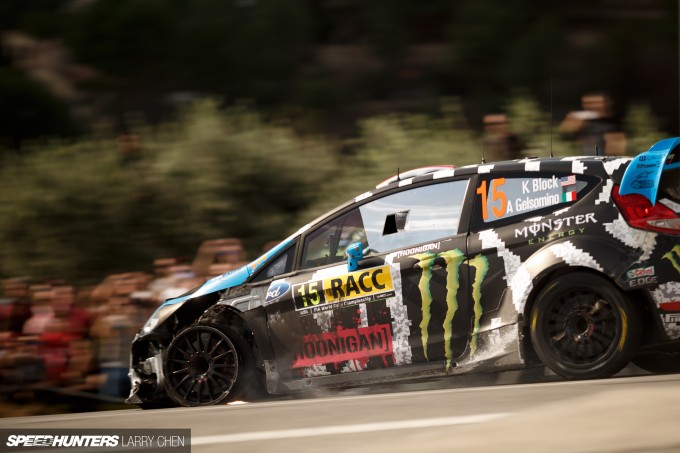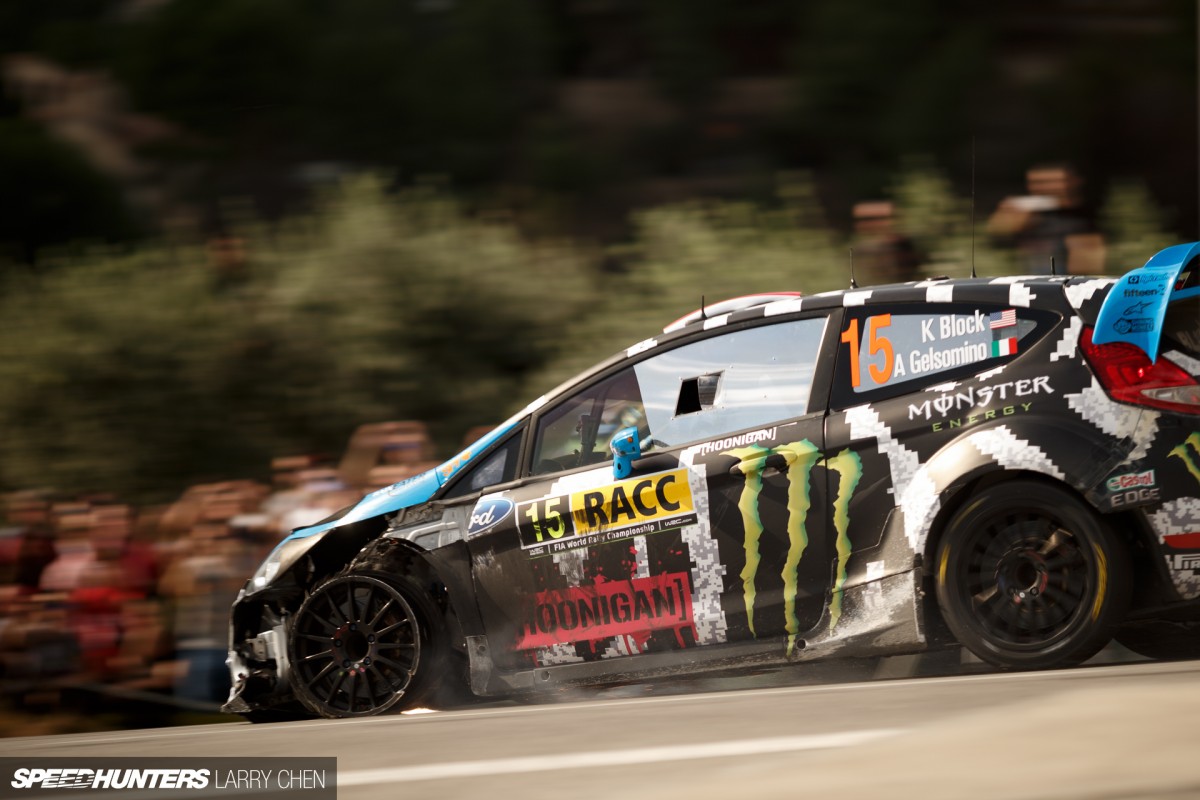 That was until they got to the final stage with just a few kilometers to go. There was a small rock on the driving line, and by the time Ken saw it, it was too late. The tire slowly deflated and after a few corners it was completely shredded.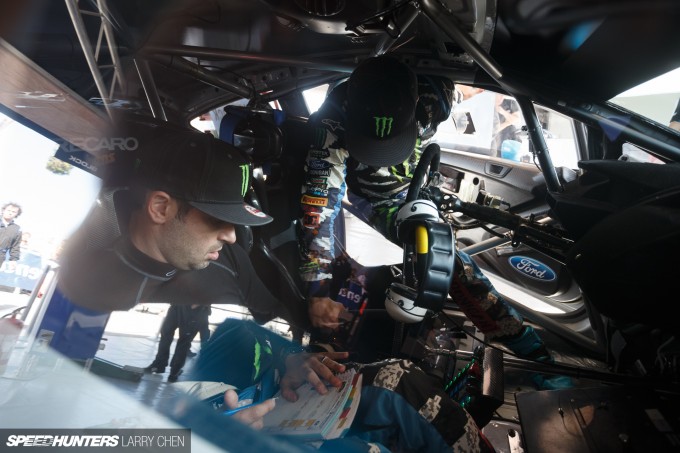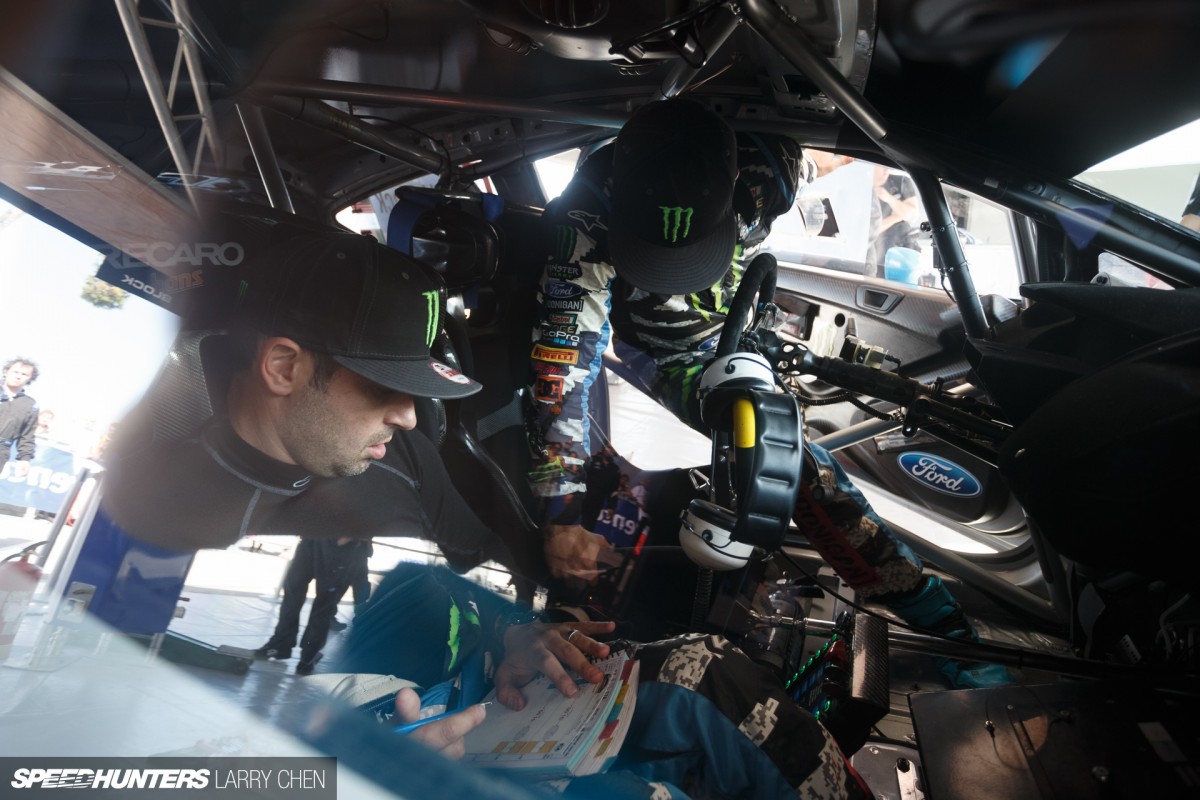 While it's a shame that the team didn't end up with the result they wanted, I think they accomplished what they were after. Ken had the time of his life and he made a few more fans along the way.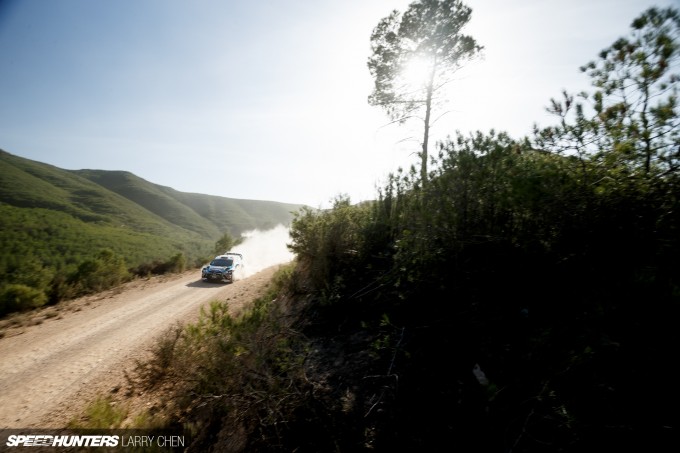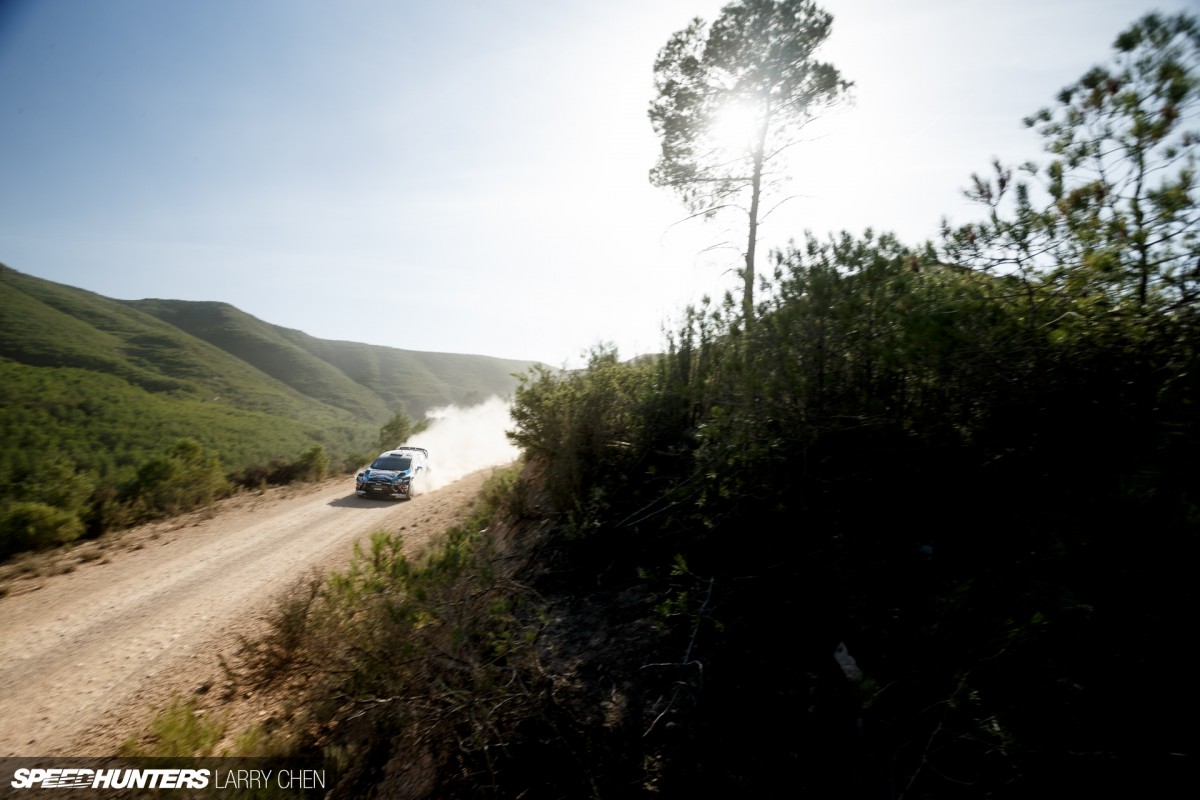 While I have been following Mr. Block's antics for a while, I have never actually traveled with the entire crew. What you guys don't see is how hard everyone works – from his race team to his manager. Even his photographer does double-triple duty pulling all nighters to get the job done.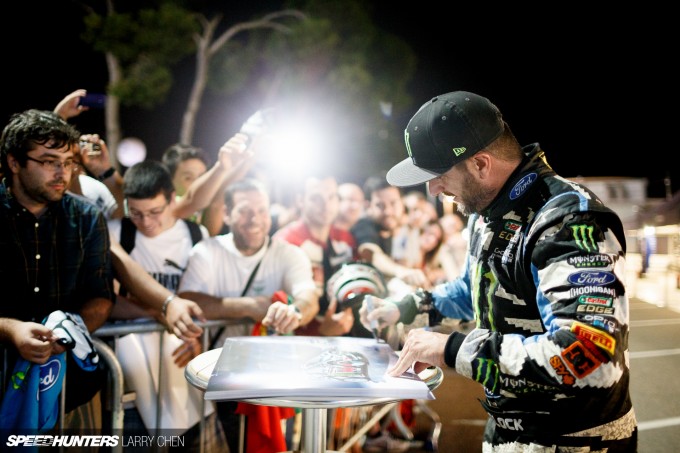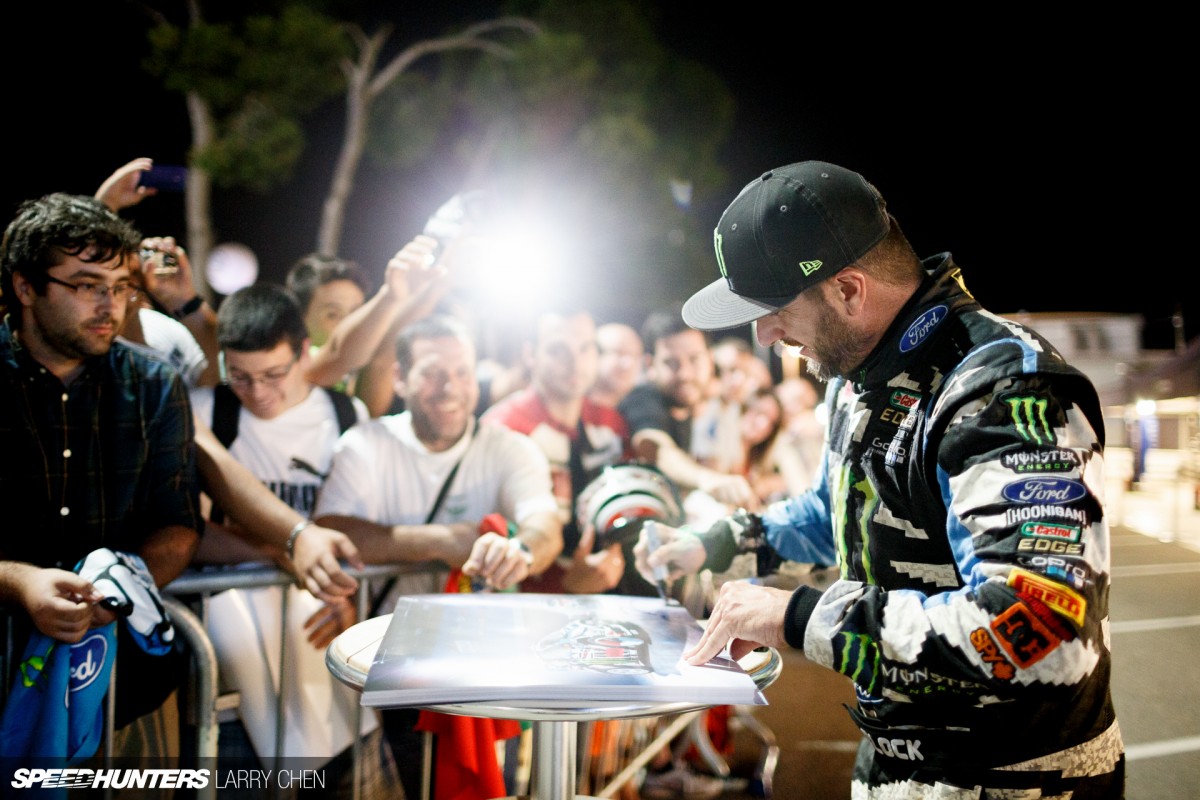 There was a moment when we were driving to the outskirts of town for a demonstration when Ken and his guys were crammed in the back of the van reviewing edits for Gymkhana 7 for the very first time. I thought to myself, 'This man is an absolute machine – how can he physically do so many things at once!'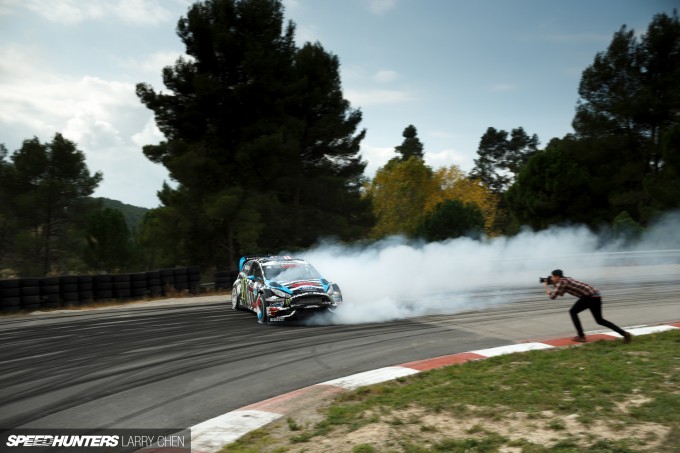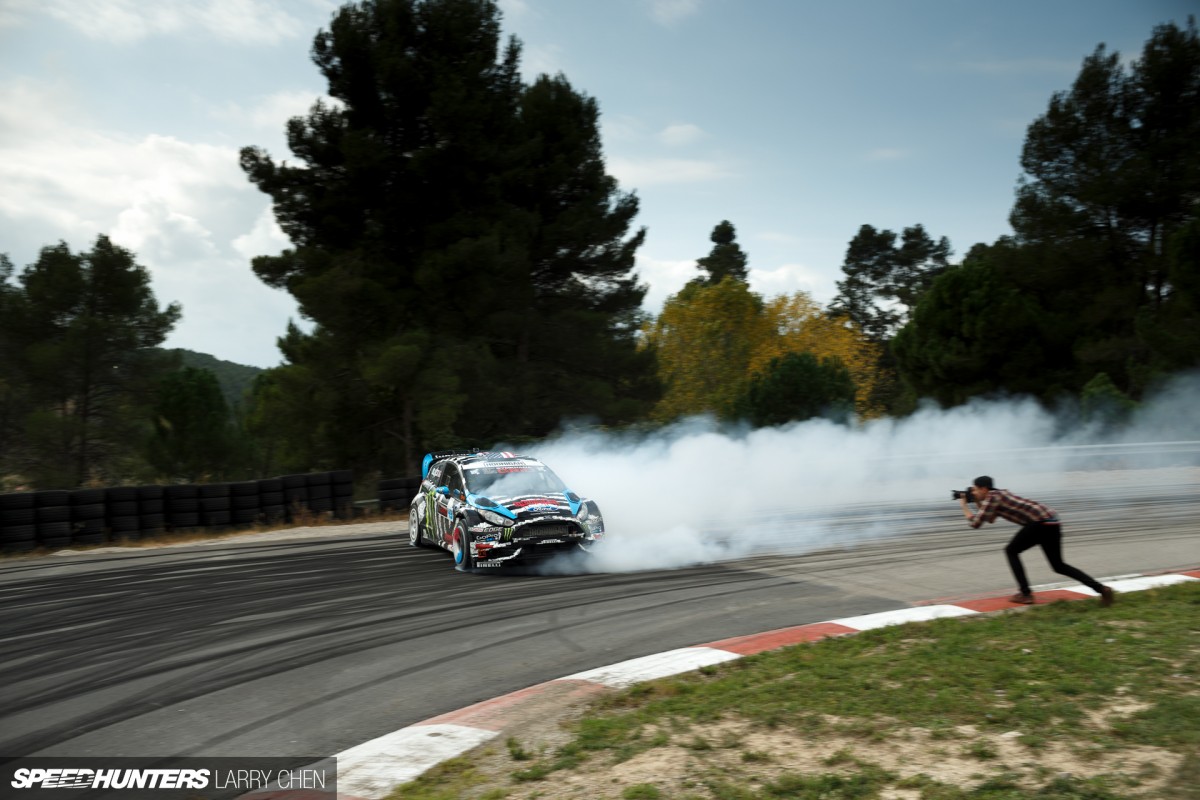 So would I quit my job hunting speed to becoming a racing driver? No freakin' way! Which reminds me of that old saying, 'If you do what you love you'll never work a day in your life.' Ken Block has not clocked into work since he was 30 years old. And me? I don't think I've ever clocked into work…
Larry Chen
Instagram: larry_chen_foto
larry@speedhunters.com