The Legend Of Mister Two
Whichever way you look at it, the 1990s were an incredible time for Japanese performance cars. For me it's actually staggering to think about the vast number of fun and exciting automobiles that Japan's automakers released over the course of the decade. Regardless of the price range or the drivetrain preference, there seemed to be something for everyone.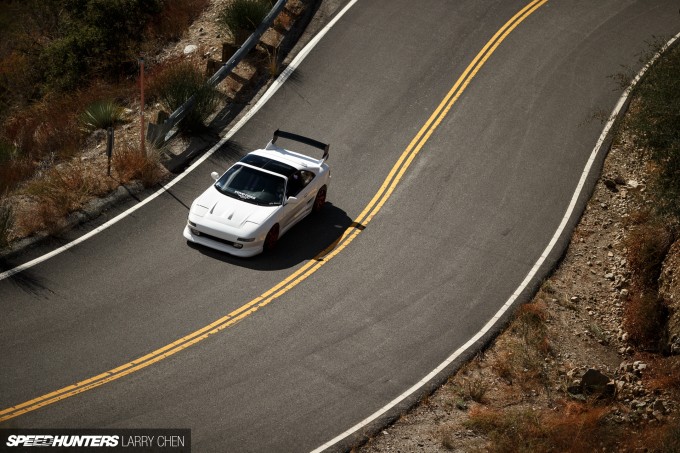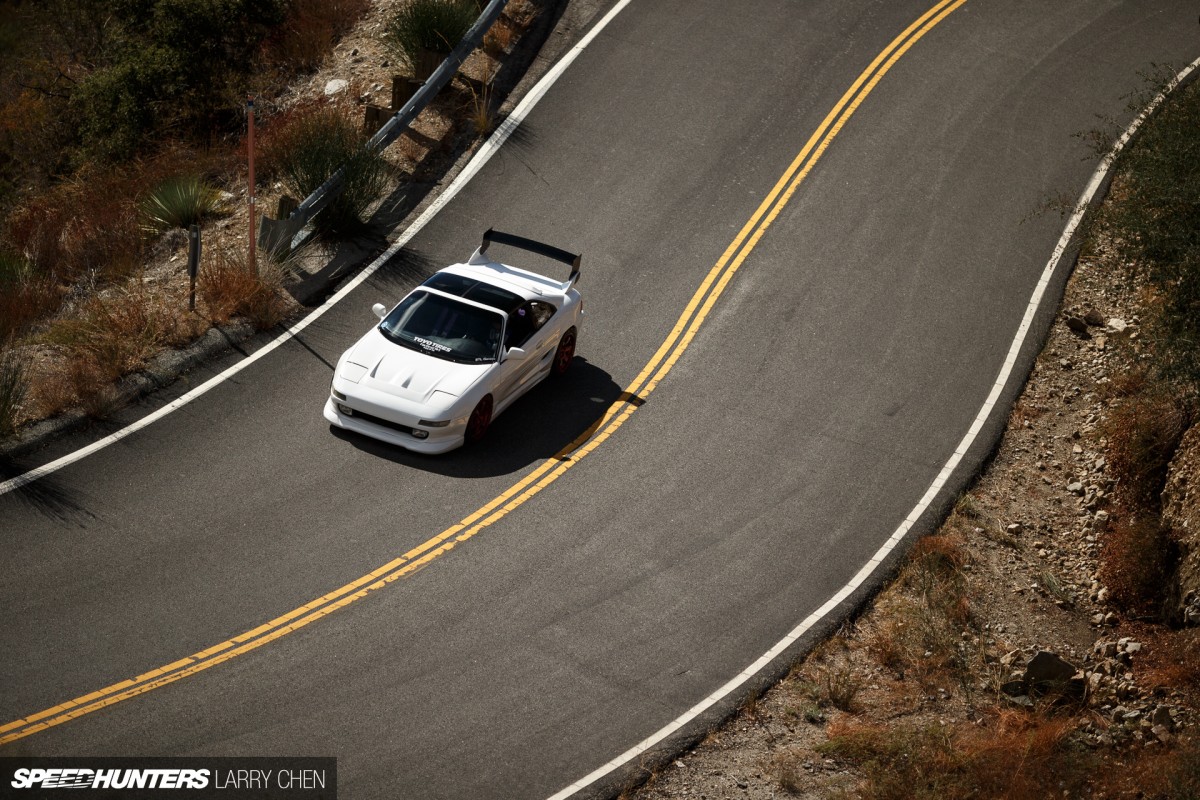 If you wanted something fun but economical, Honda's lineup offered a number of great compact cars with responsive chassis and high-revving engines. Those looking for a traditional front-engine, rear-drive experience could climb into a Nissan Silvia or Mazda MX-5. Rally-inspired, turbocharged AWD sedans? Subaru and Mitsubishi had you covered. Raise your budget and things got even more exciting with cars like FD3S RX-7, JZA80 Supra, NSX and of course the Skyline GT-R. It was a true golden era.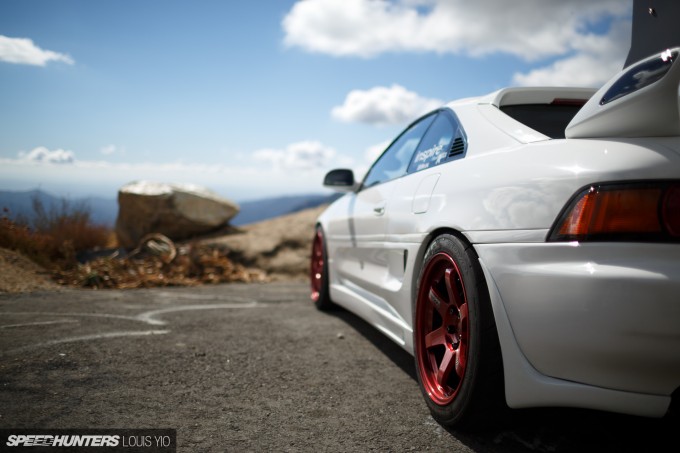 But for all the automotive greatness that Japan turned out during the 1990s, there are a few models which I feel don't get the appreciation they deserve from today's enthusiasts. Sitting at the top of the list would be the SW20 Toyota MR2. Now, I'm not sure if I'd go as far to call the MR2 a 'forgotten' machine, but despite its attractive looks, turbo power and midship handling, it's just not a car you hear many people talking about these days.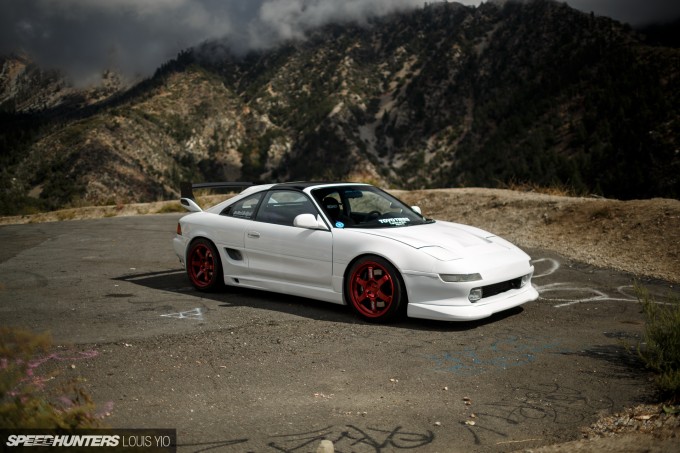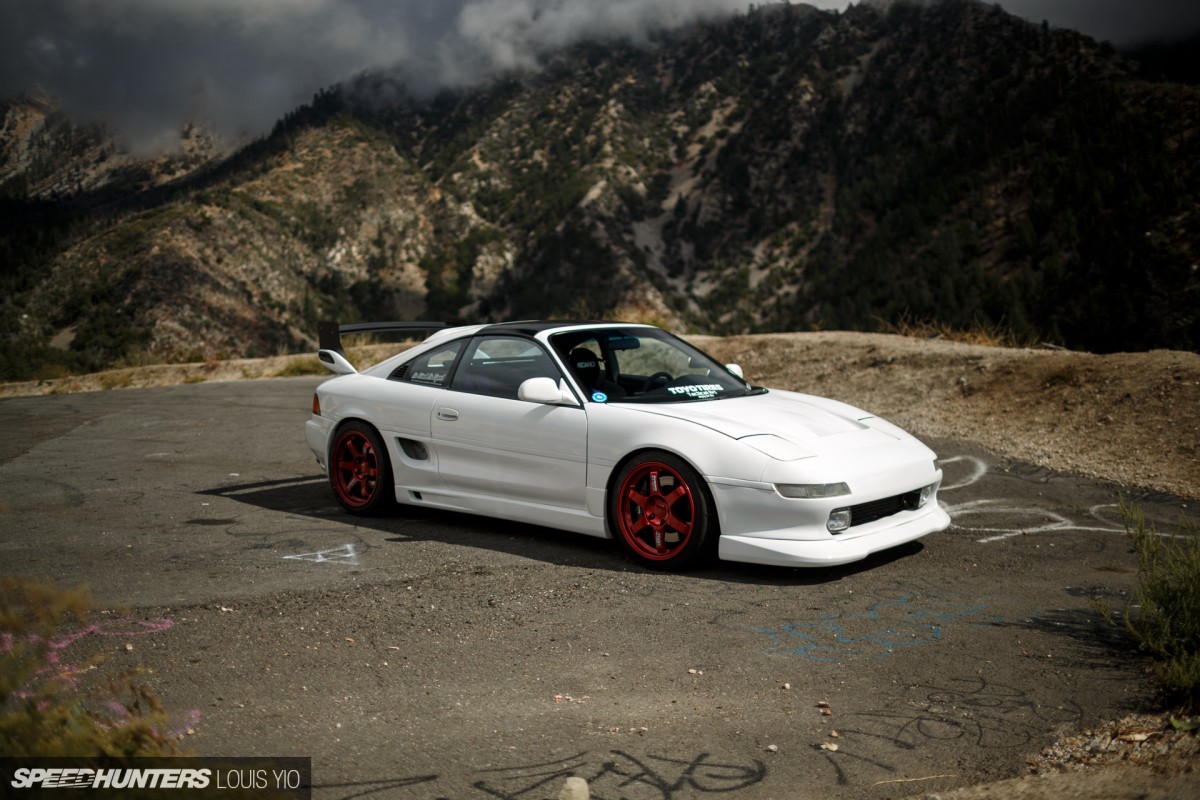 Despite the fact that the MR2 doesn't have the same following that other Japanese cars of the era enjoy, there still exists a very passionate of group of enthusiasts and owners dedicated to Toyota's mid-engined sportscar. We recently had the chance to spend some time with one of them in the mountains above Los Angeles.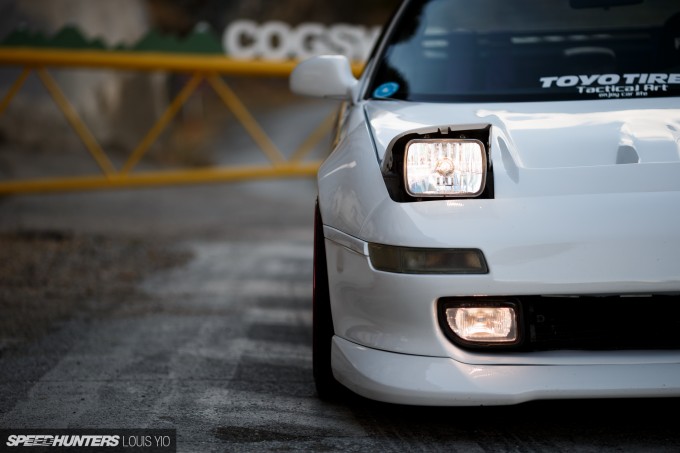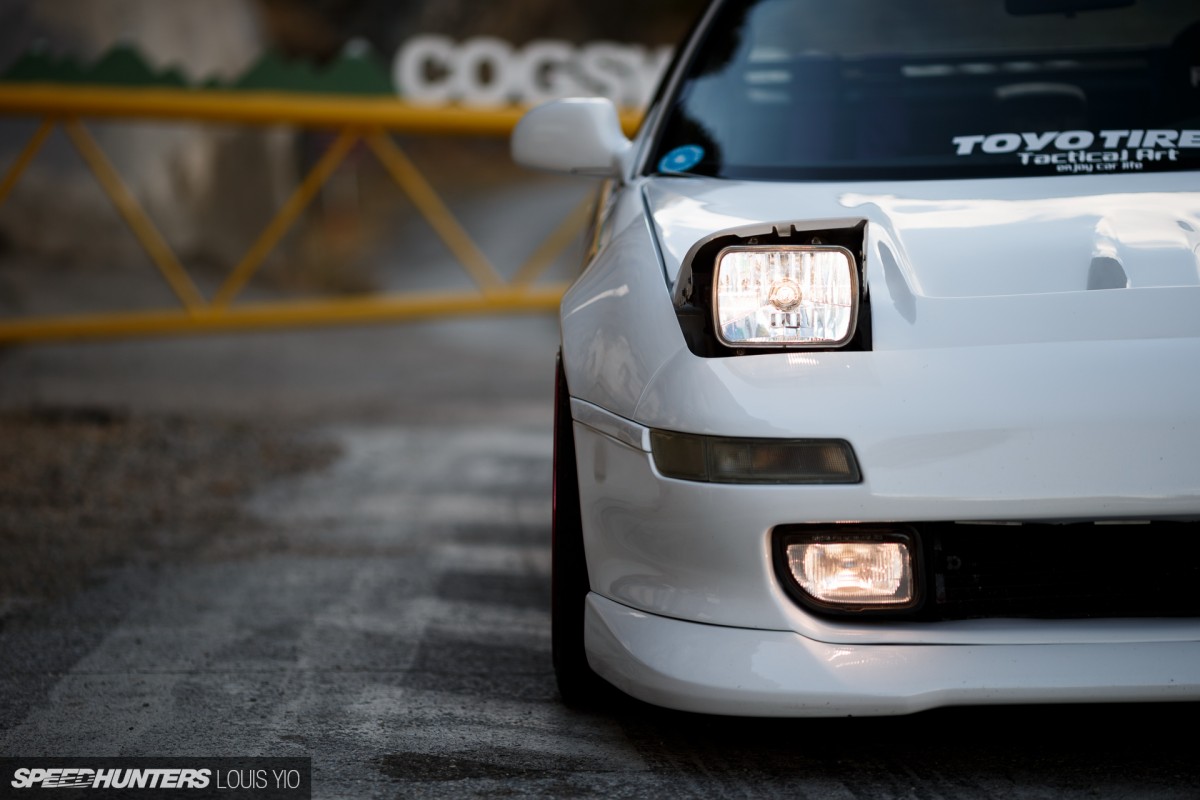 His name is Allan Catap and his fascination with the SW20 began when was a child. On his way to school he'd often see his neighbor a couple houses down waxing a red 1991 MR2 and Allan couldn't stop staring at the little Toyota. He soaked in the lines, the brilliant red paint and saw the aesthetic connections to much more expensive Ferraris. At the age of 10, he told himself that he would someday own one of these cars.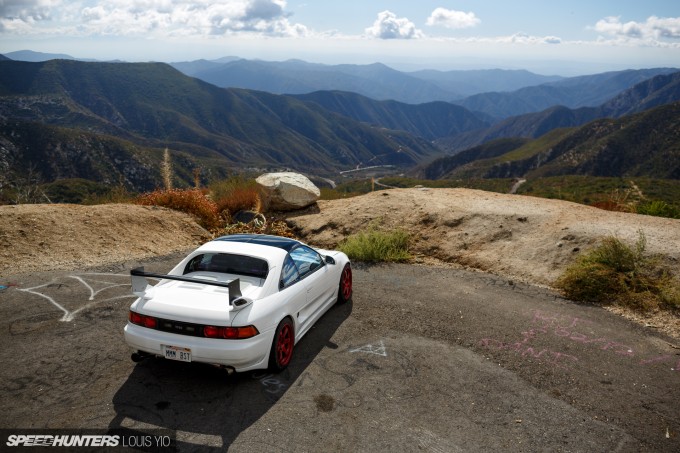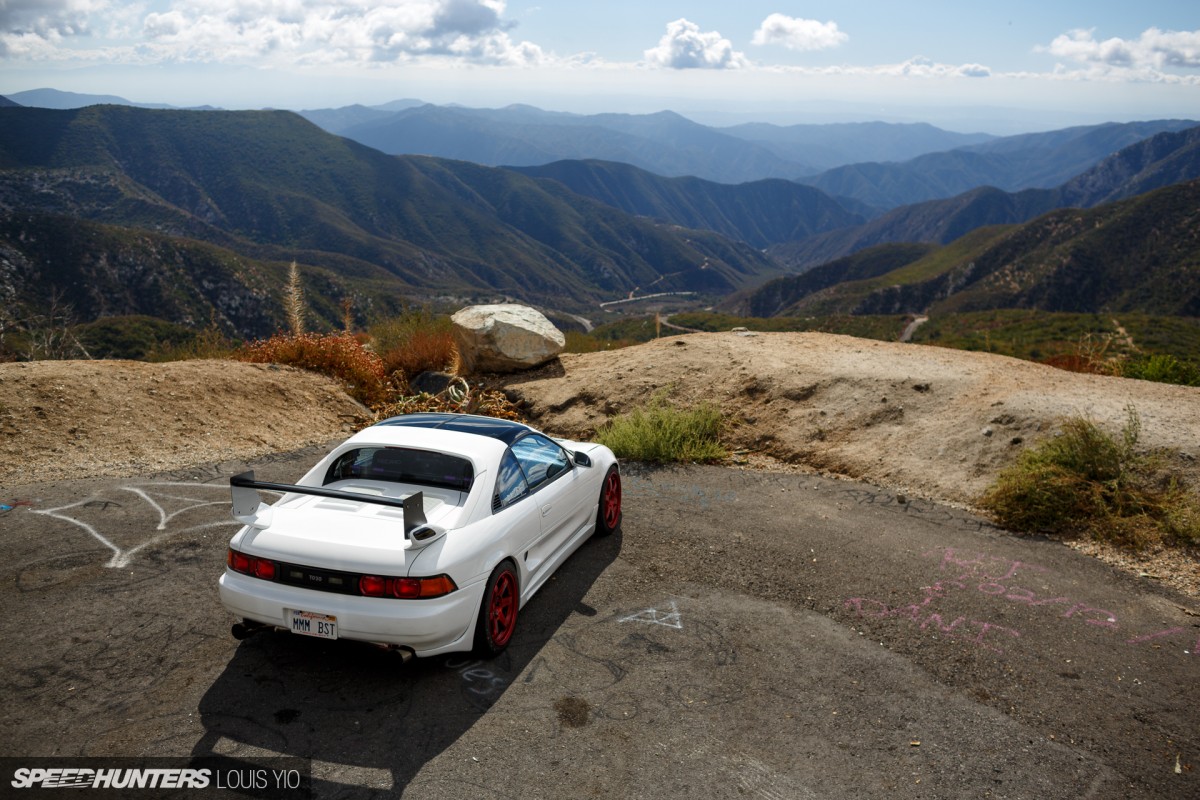 When Allan turned 16 he got his first car – a 1998 Honda Prelude – which helped him get his feet wet when it came to wrenching and modifying. He drove the Honda for two years, but the MR2 always remained in the back of his mind.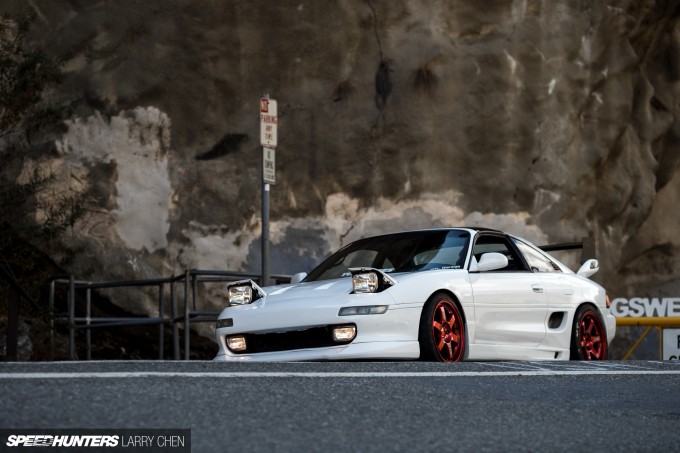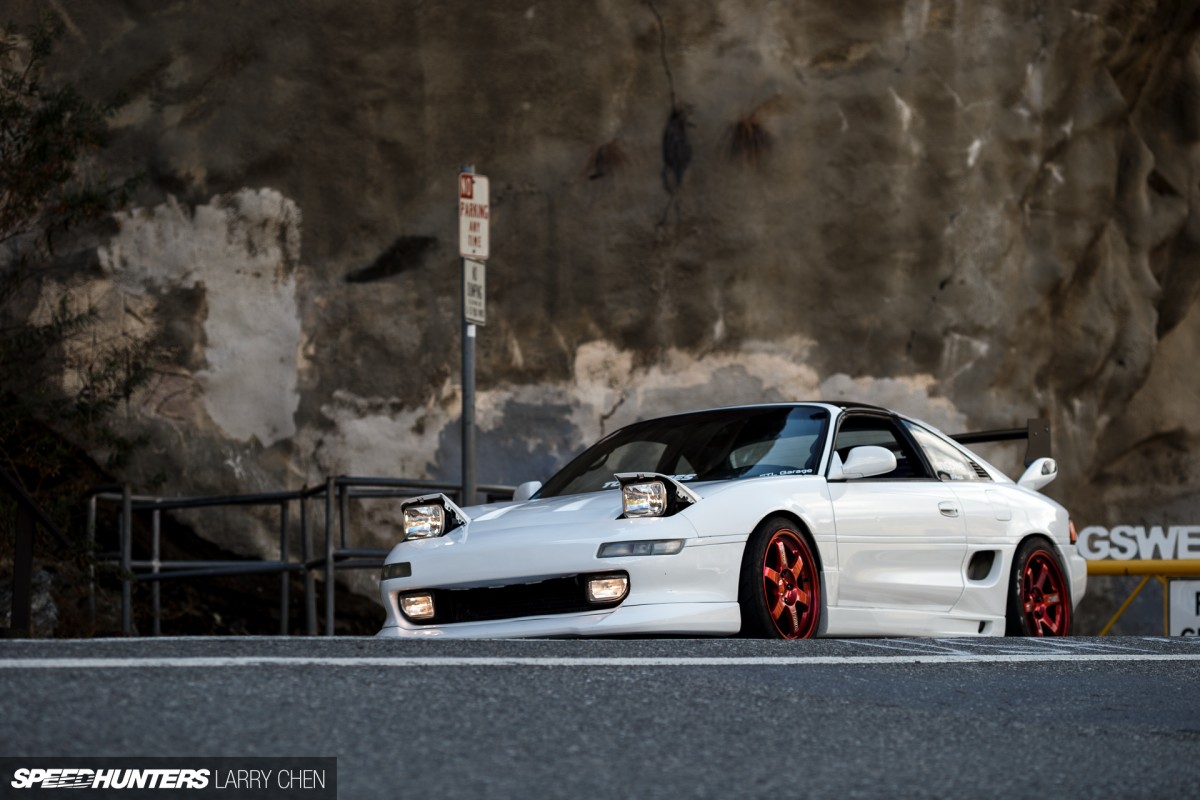 Finally, after many years of dreaming Allan was ready to make MR2 ownership a reality. He and his dad went to Malibu to look at an example with 150,000 miles on the odometer, and Allan was sold from the moment he climbed into the driver's seat. Things got even better when he felt the torque of the turbocharged engine and the nimbleness of the chassis. It was goodbye Honda, hello Toyota.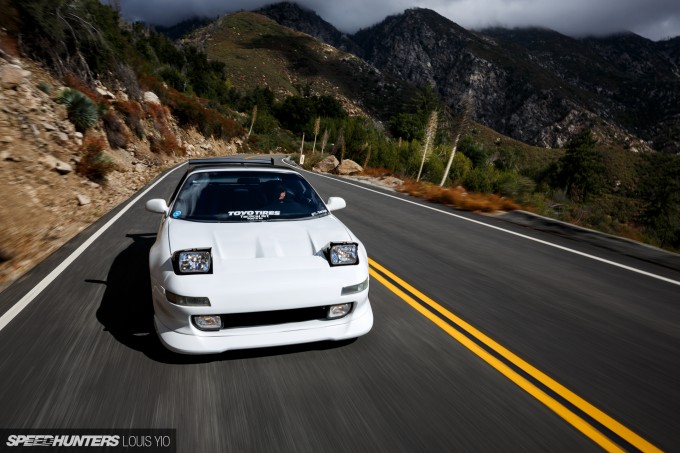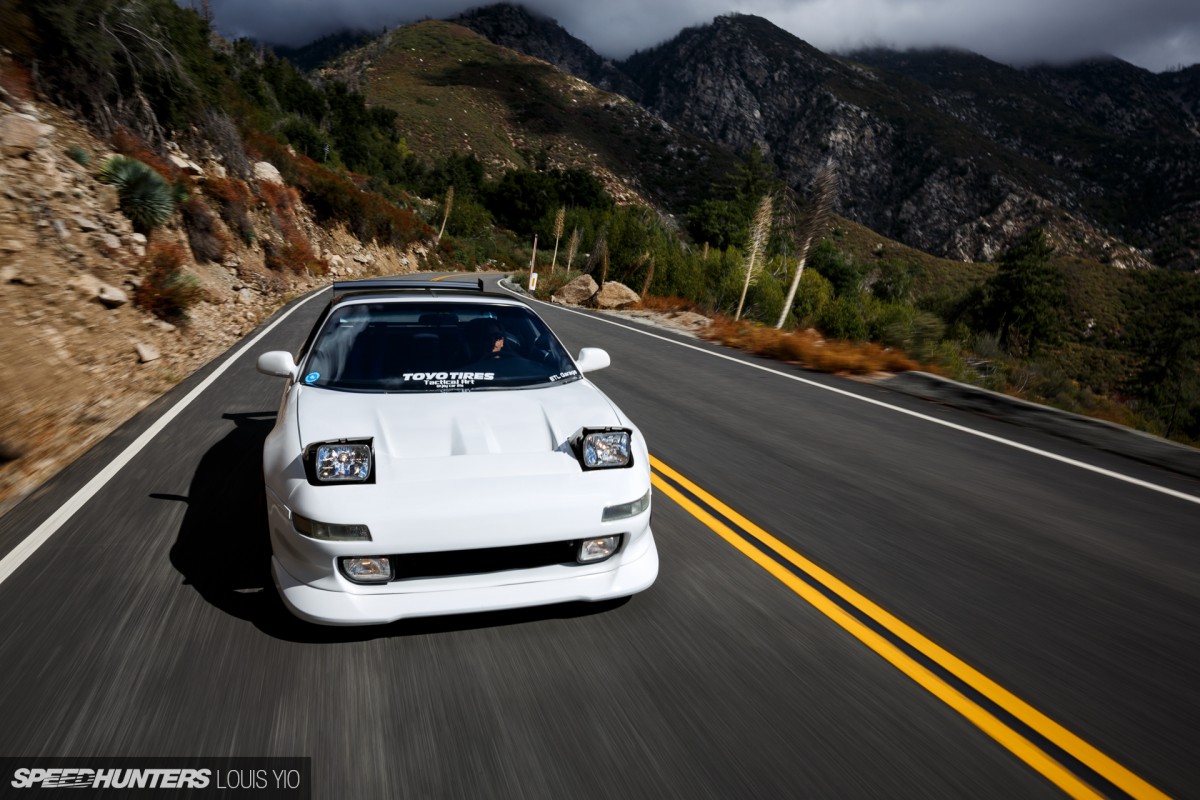 Allan was ecstatic to finally be behind the wheel of an MR2, but after 5,000 miles of driving the high-mileage car began to develop engine trouble. Being an ambitious youngster, Allan saw this as a fine opportunity to begin a full-on build. He started collecting parts and made arrangements with a mechanic who would help him with his goal. Unfortunately, the mechanic turned out to be of the less than trustworthy variety, and at the end of the ordeal Allan was left with a rolling chassis and thousands of dollars lost in labor that was never finished. In 2009 he sold off the incomplete MR2, hoping to cut his losses and rid himself of the bad memories.
Fresh Inspiration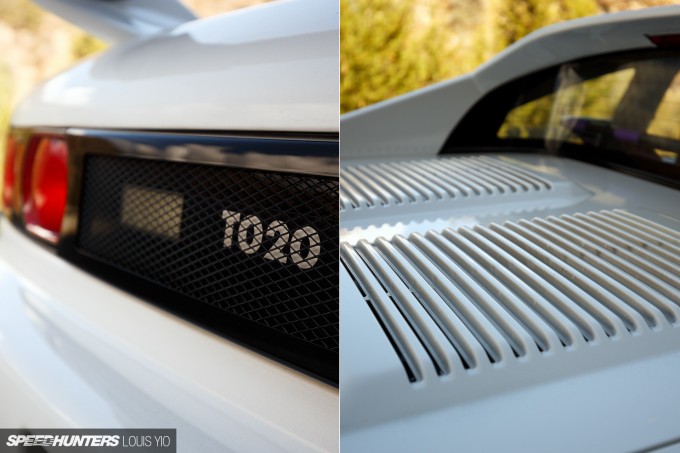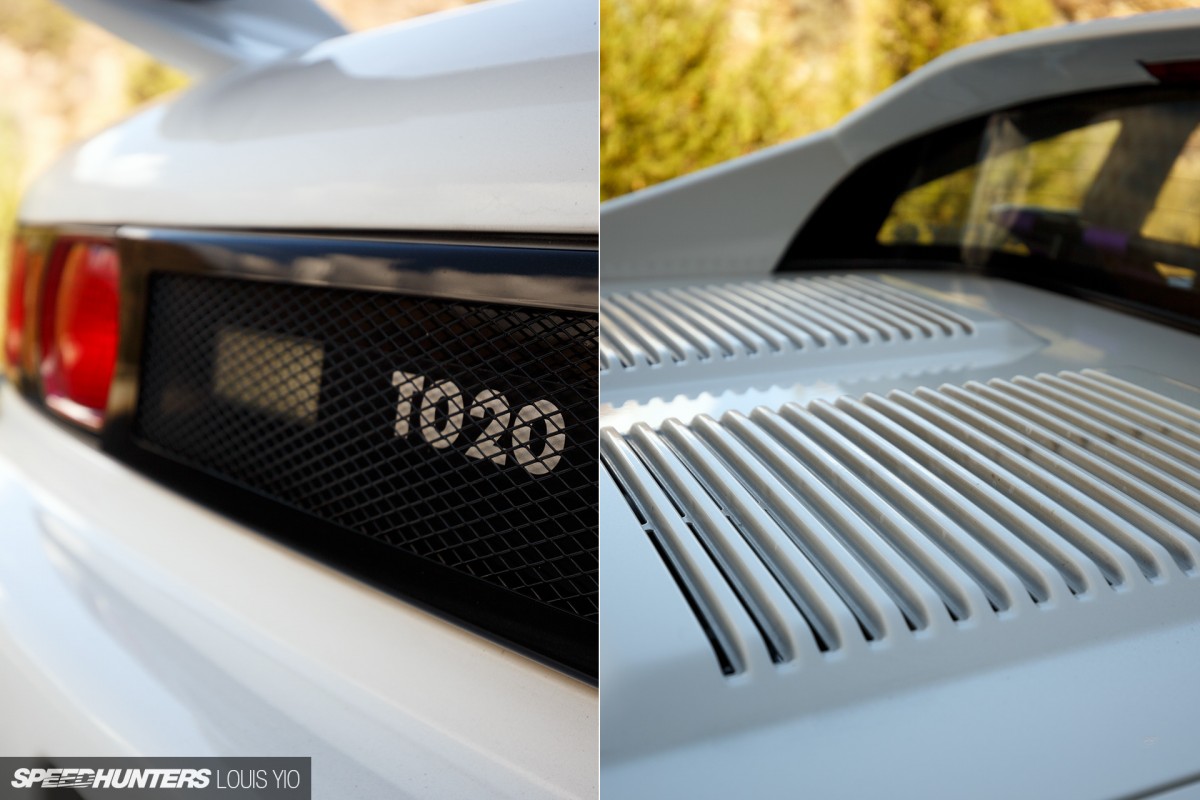 Things started to turn around the following year when he found an MR2 specialty shop in Pomona called ETL Garage. After speaking to the guys at ETL, Allan was inspired to tackle his build again. He still had plenty of parts that he'd gathered, but he would need a new chassis to work with.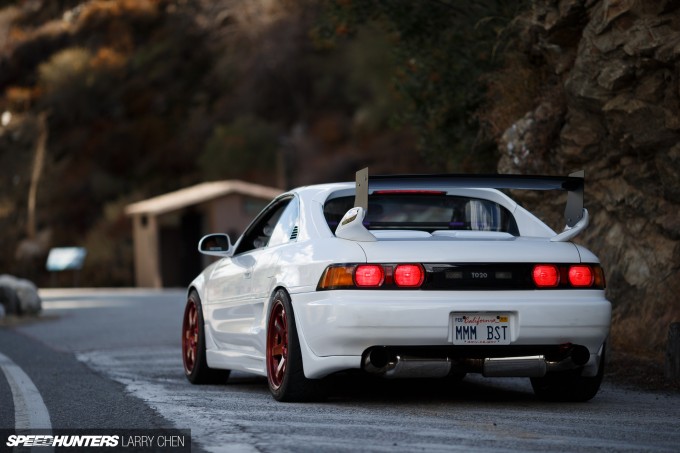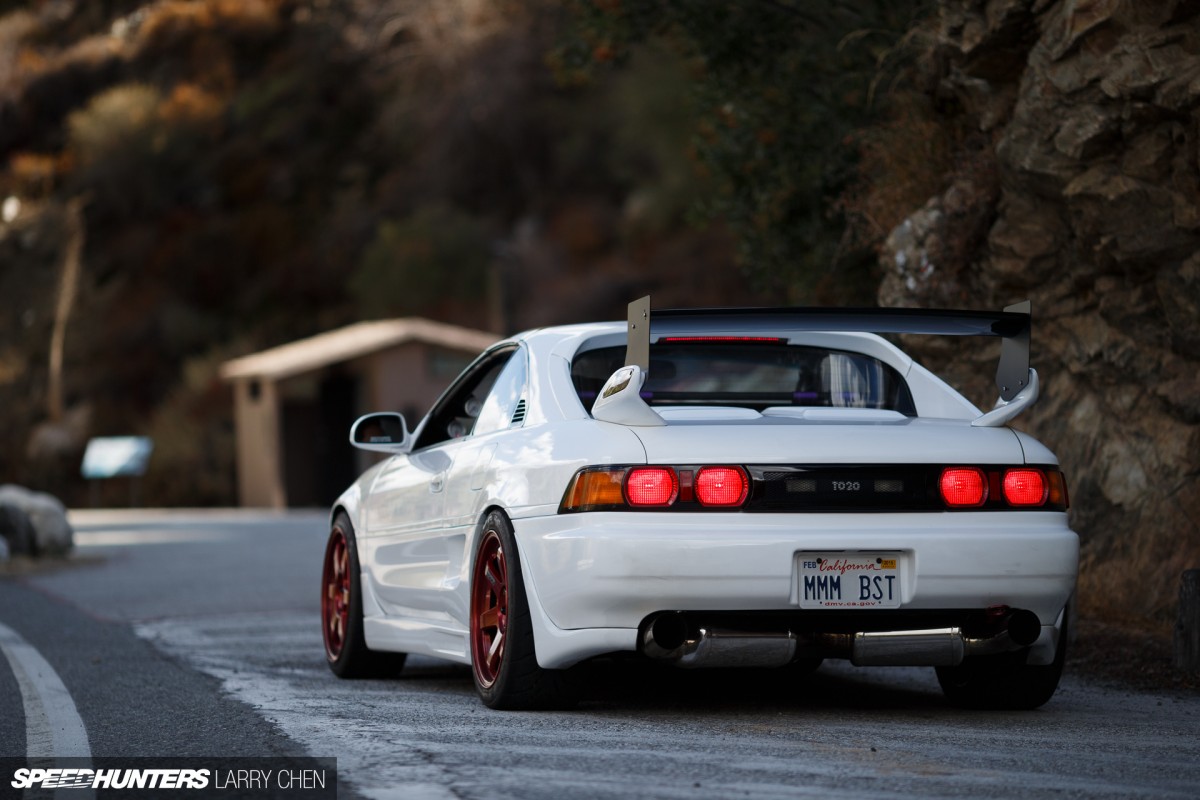 A nationwide search led him to a seller in Maryland who had an MR2 Turbo with just 73,000 miles on it. It fit the bill perfectly, and the car was soon on its way to the West Coast where the second chapter of Allan's MR2 story would begin.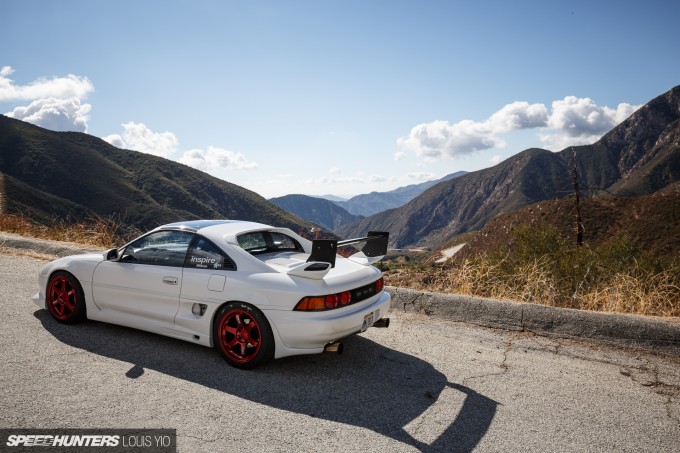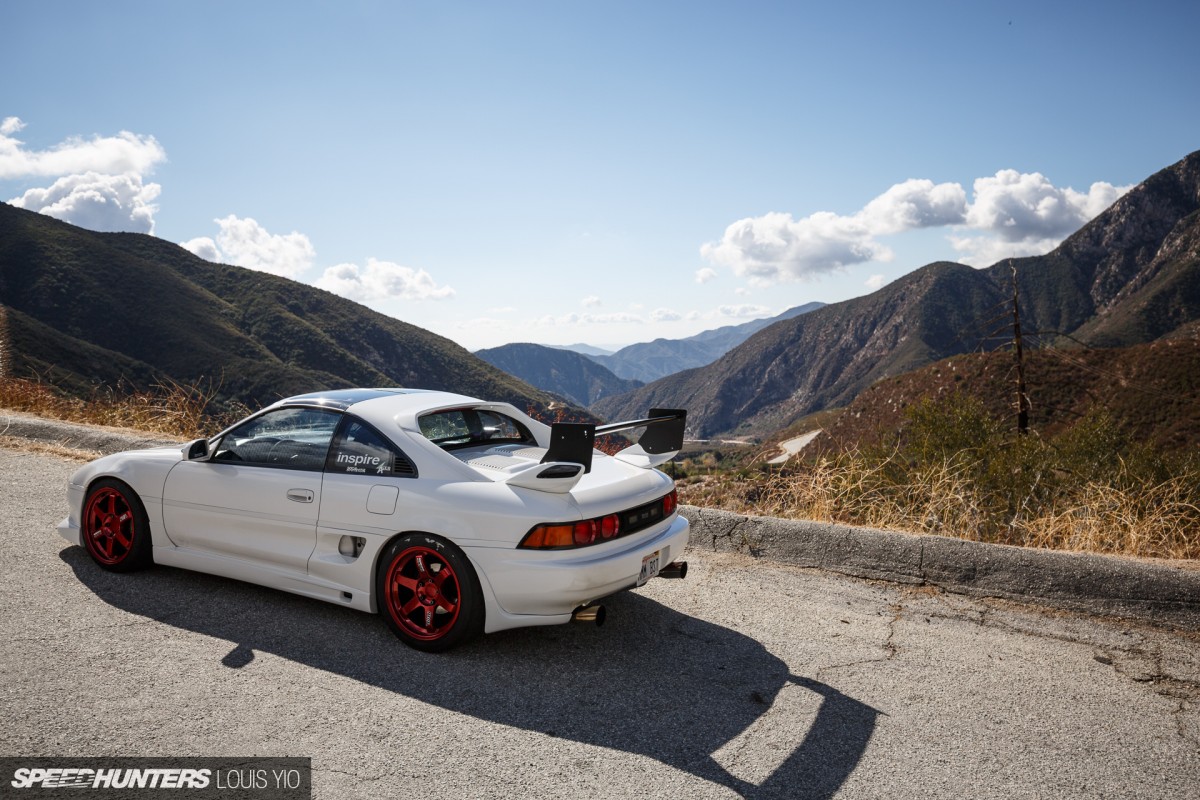 After many late nights putting the car together at ETL, the finished version of Allan's MR2 had begun to take shape. When the car finally rolled out of the shop, Allan was looking at his version of the perfect street-going MR2.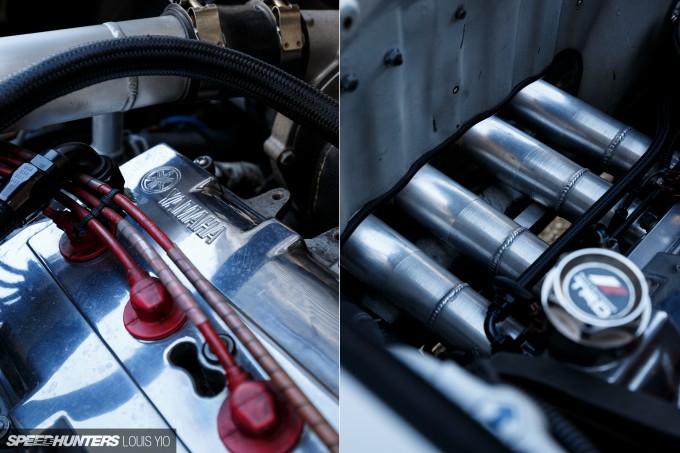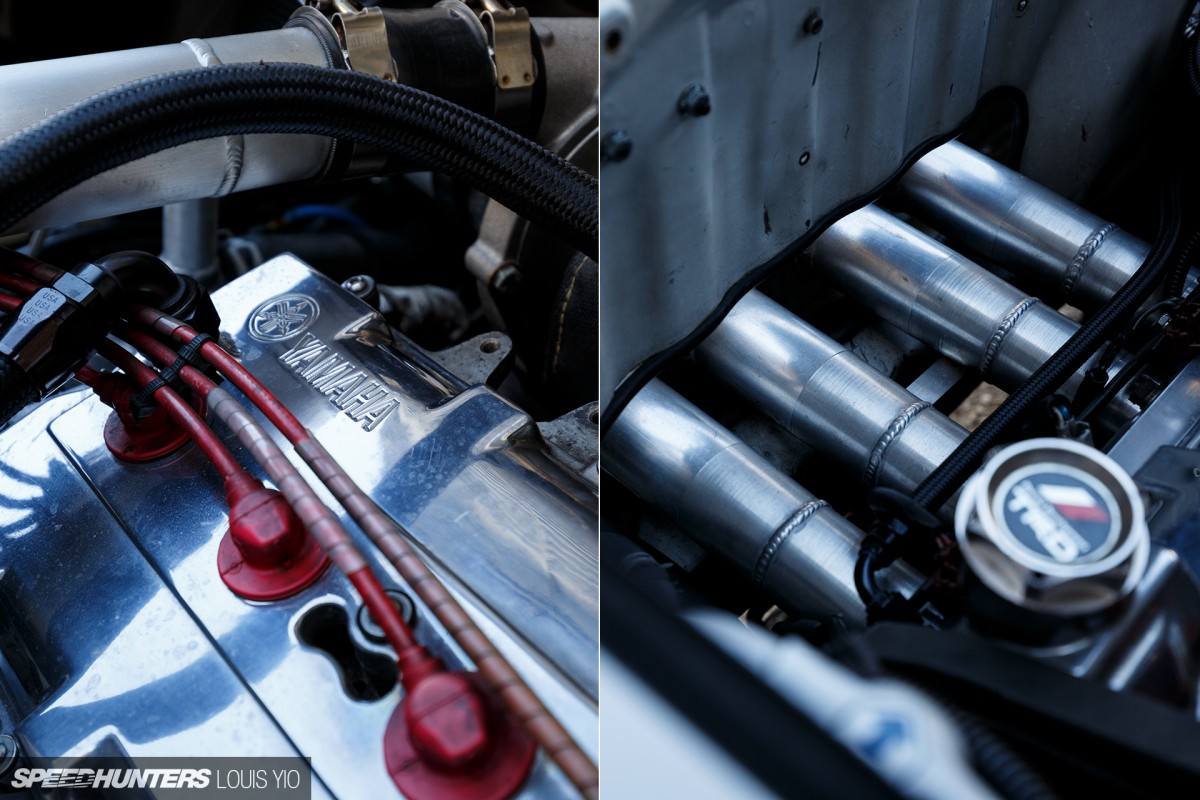 At the heart of the car is the engine setup. Allan's plans were for a bit more than a simple rebuild with some bolt-on upgrades – he wanted to make as much power as he could without sacrificing drivability. The second generation 3S-GTE block is home to a Chico Raceworks stroker crank, CP 8.5:1 pistons, Crower rods and more. The top end equipment includes a fully upgraded valvetrain with HKS 264-degree cams, a custom RacerX Fabrications straight-runner intake manifold, and Sard 800cc injectors fed by a Walbro fuel pump.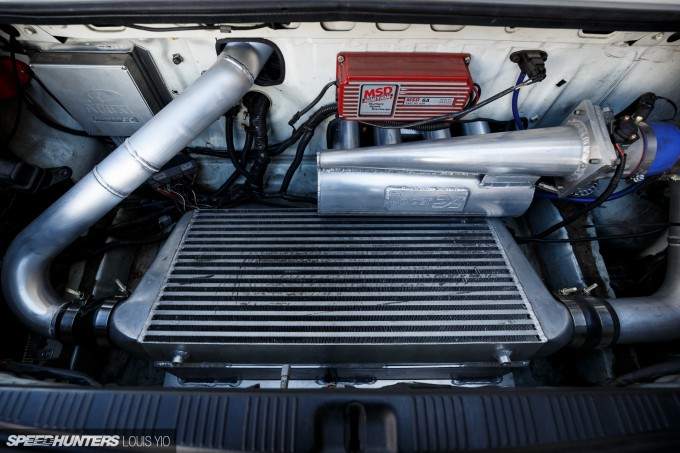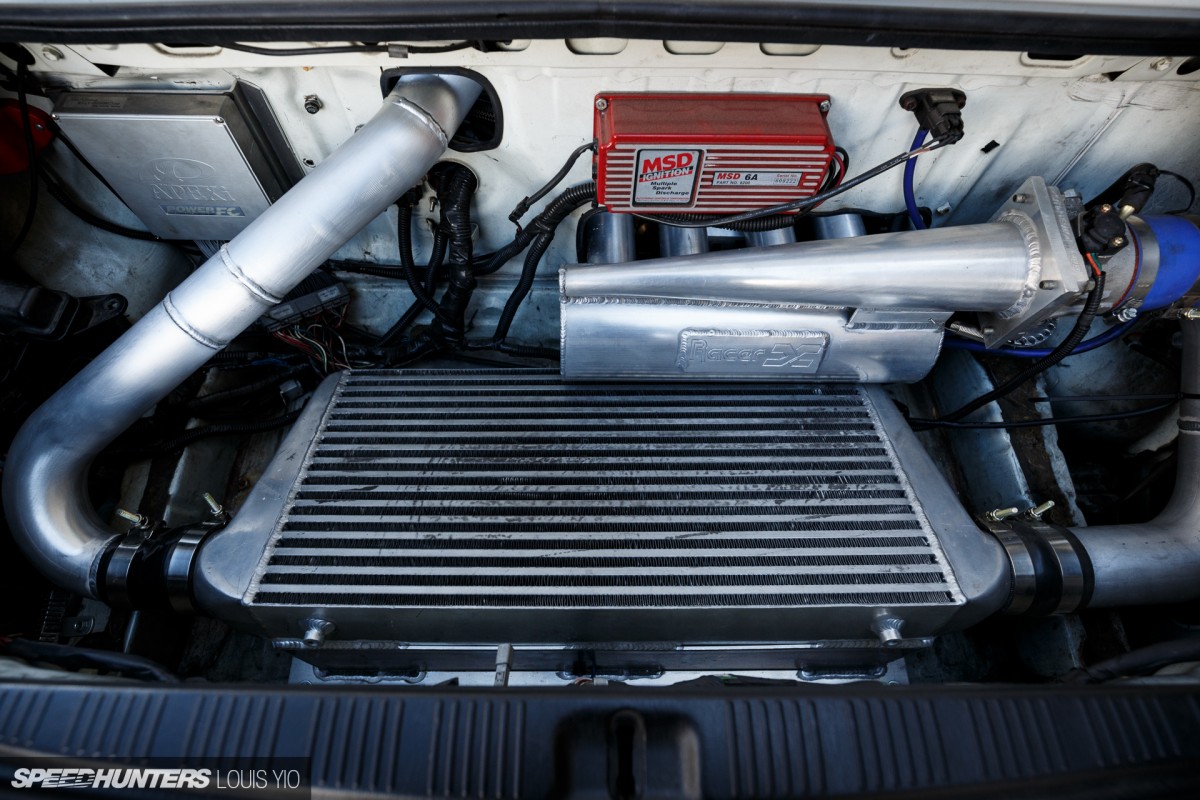 Boost is provided by a EMSPowered Precision 5857 billet turbo with a matching EMSPowered equal-length top-mount manifold. The trunk-mount intercooler setup is also custom and uses 2.5-inch piping on the hot side and 3-inch piping on the cold side. The dual 3-inch exhaust system was provided by Berk Technologies.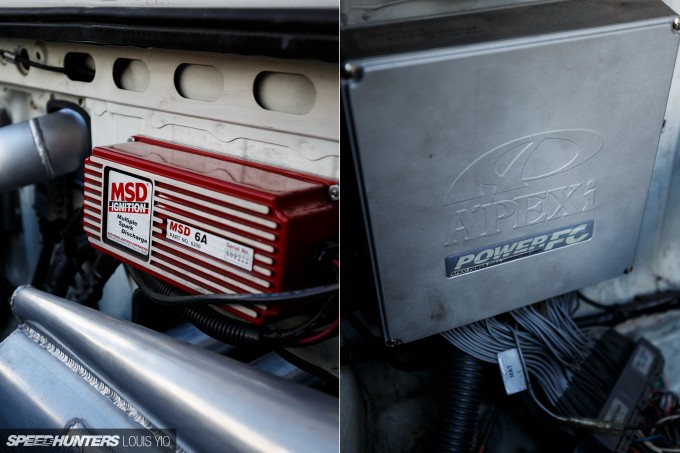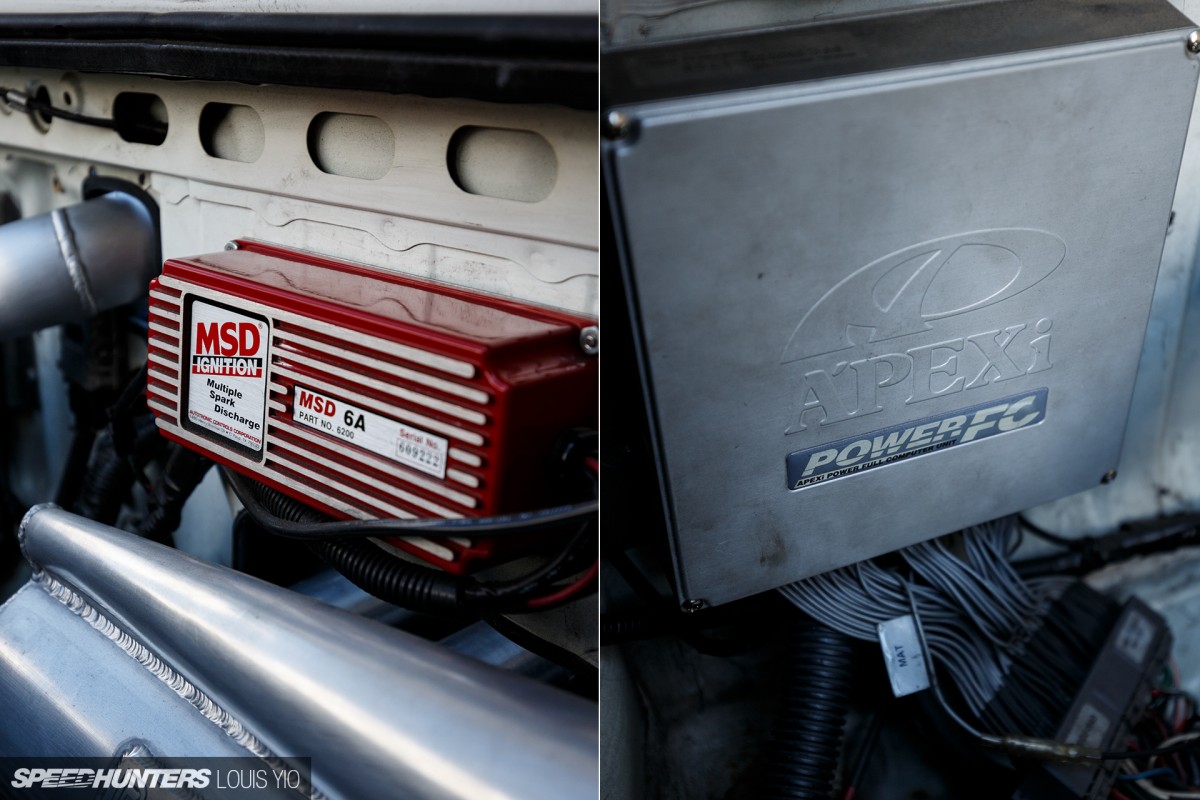 While having a fully built motor and upgraded turbo setup is nice, it's not worth much if it's not dialed in properly. When it came to tuning the MR2, Allan got in touch with Koji Arai from Auto Talent who worked his magic on the car's APEXi Power FC system. When it was all said and done, Koji had tuned the motor to a very impressive 430 wheel horsepower at 20lbs of boost – and that's on 91 octane pump gas. With bigger injectors and E85, Koji said the car should be capable of 550 to the wheels, but to Allan the 400whp range was perfect for street use.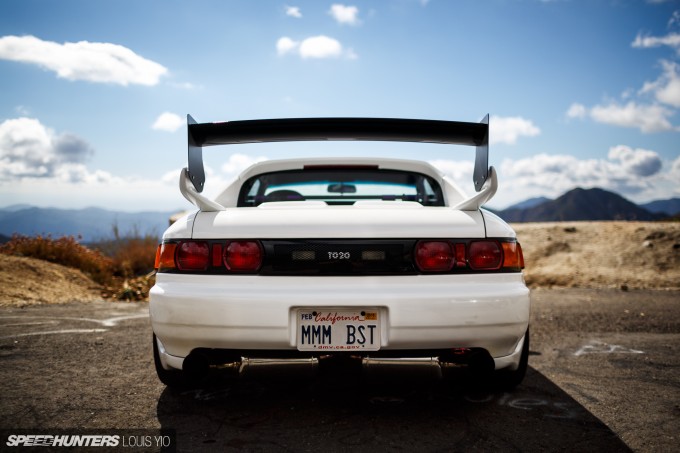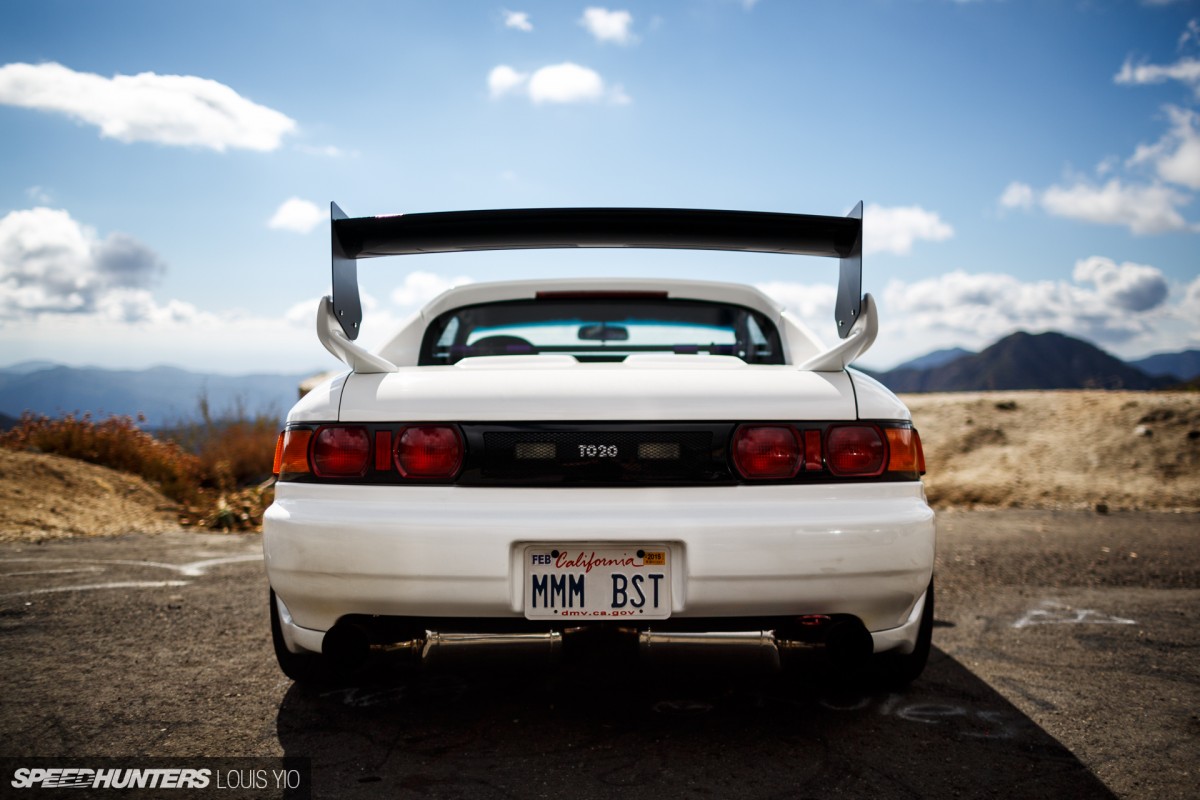 The 1993 MR2 LSD transmission has been upgraded with stronger axles and Allan also added a 6-puck ACT clutch to further beef up the drivetrain. In the suspension department, the car's been fitted with polyurethane bushings, Suspension Techniques sway bars, spherical bearing end links and a set of Zeal Function coilovers that have been fully rebuilt by Endless USA.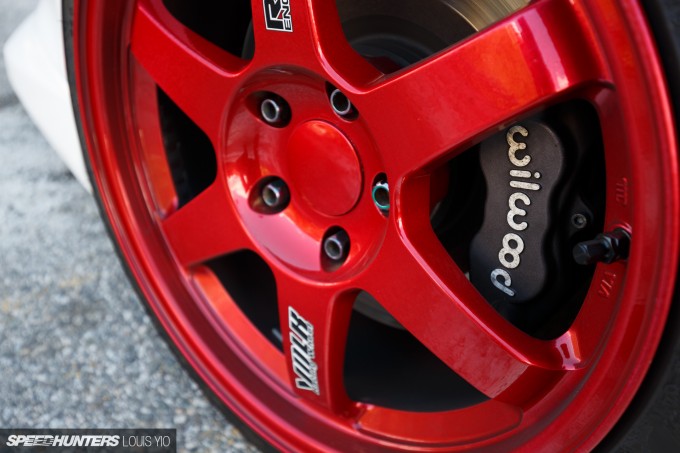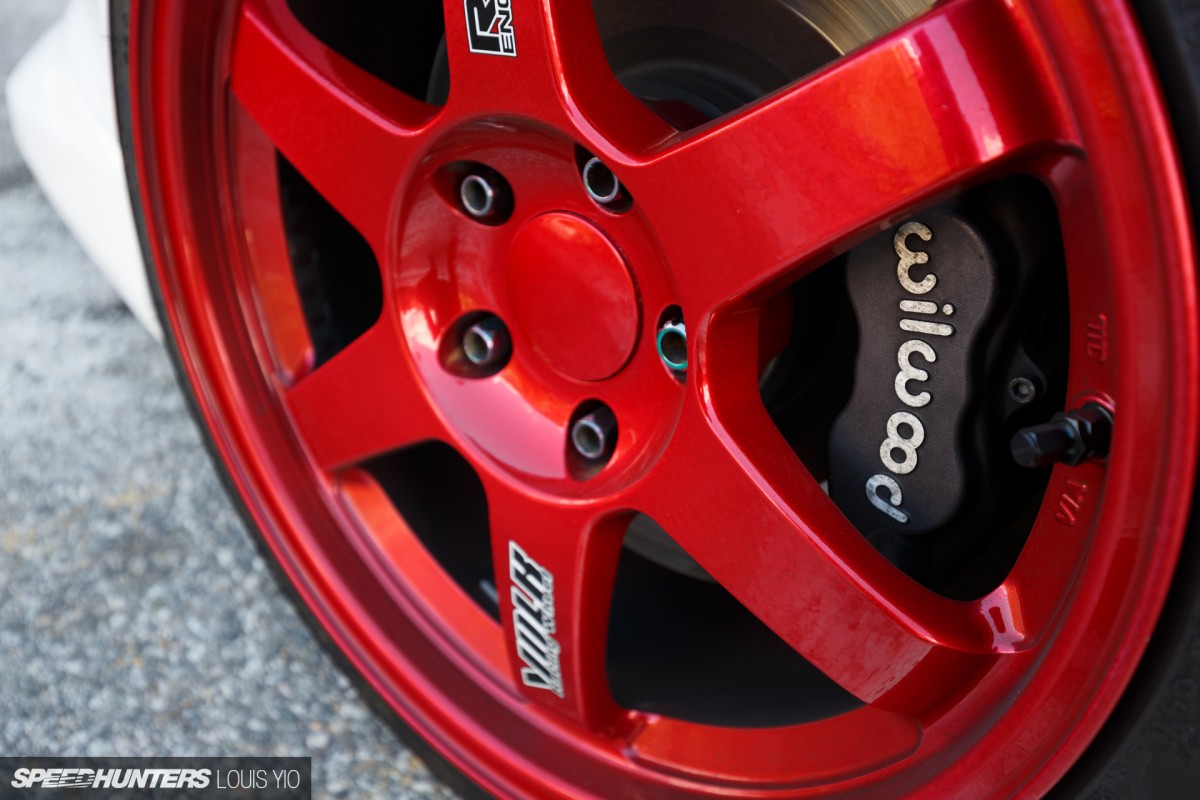 With so much additional power on tap, it was also necessary for Allan to upgrade the SW20's braking system. Up front are WolfKatz Wilwood Superlite calipers with Supra rotors and RS4 pads, while the rear brakes have been fitted with EBC pads.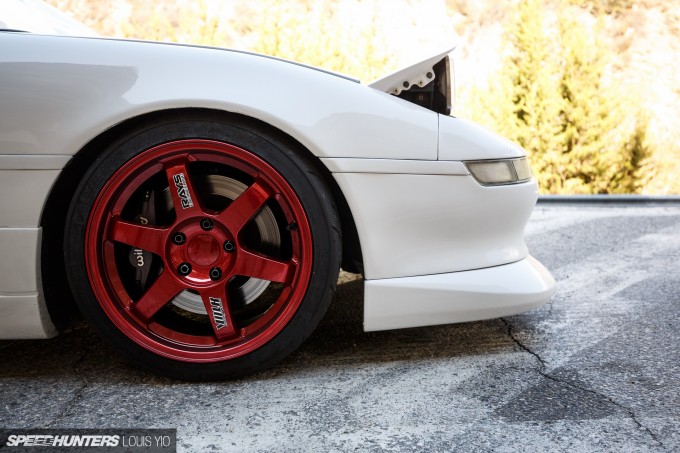 When you are talking about Japanese sportscars from the 1990s it's hard to do any better than a set of RAYS Volk Racing TE37s. Allan's custom red powdercoated TEs measure 17×8.5-inch in the front and 17×9.5-inch in the rear with 205/40R17 and 245/40R17 Toyo R888 tires respectively.
Power & Style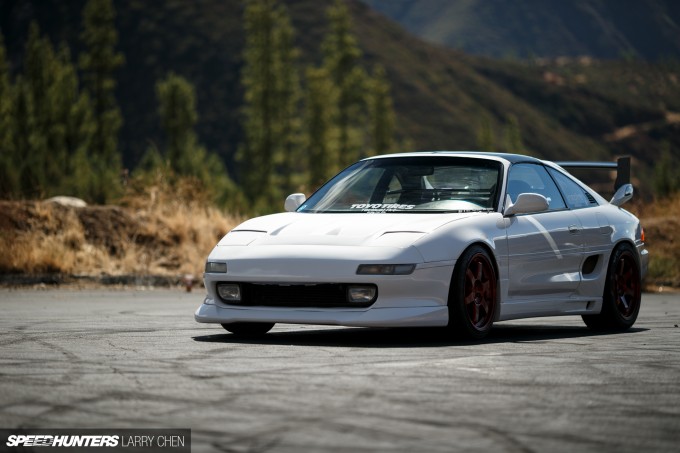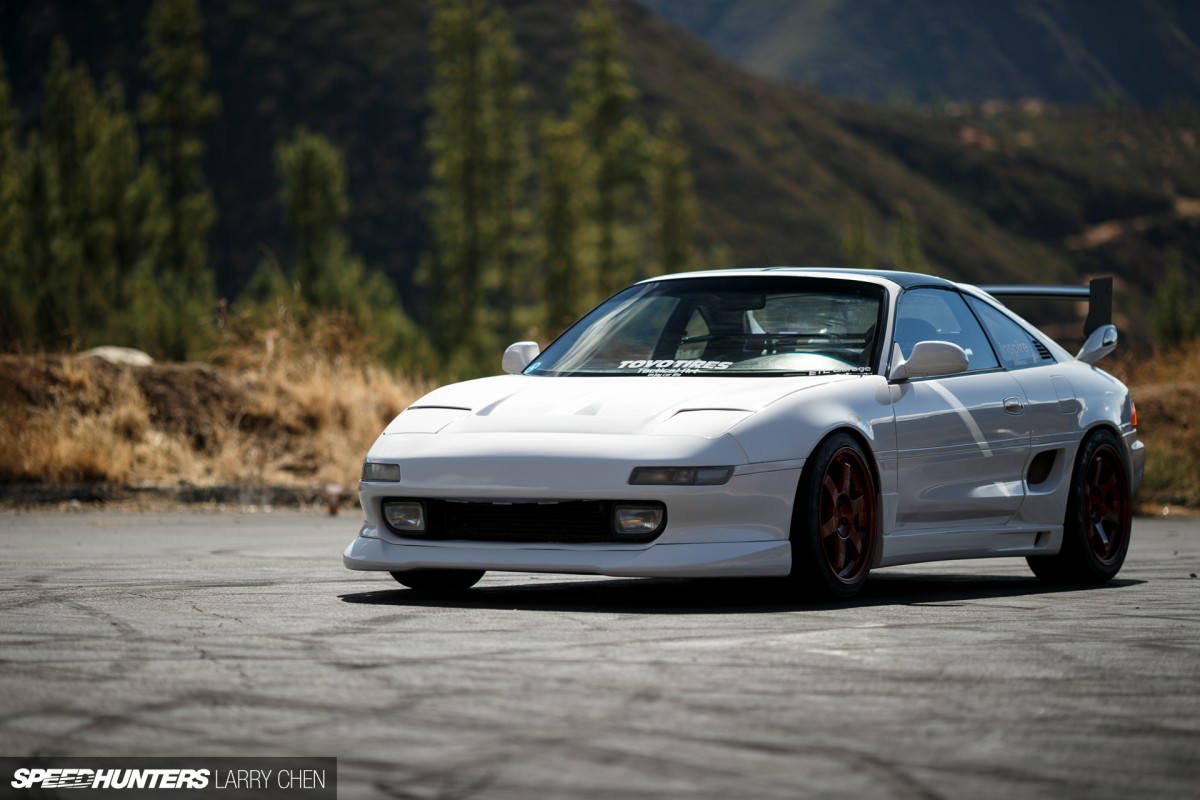 The SW20 MR2 is a great looking car in factory form, but there's always room for improvement. Rather than going with a crazy wide body conversion, Allan has largely stayed true to the original styling that he fell in love with so long ago.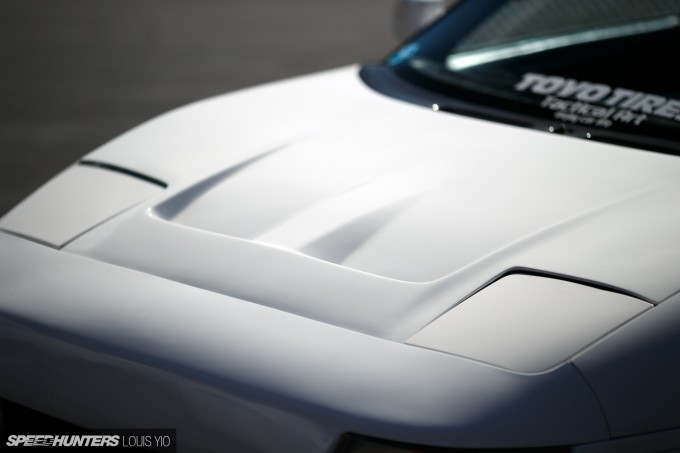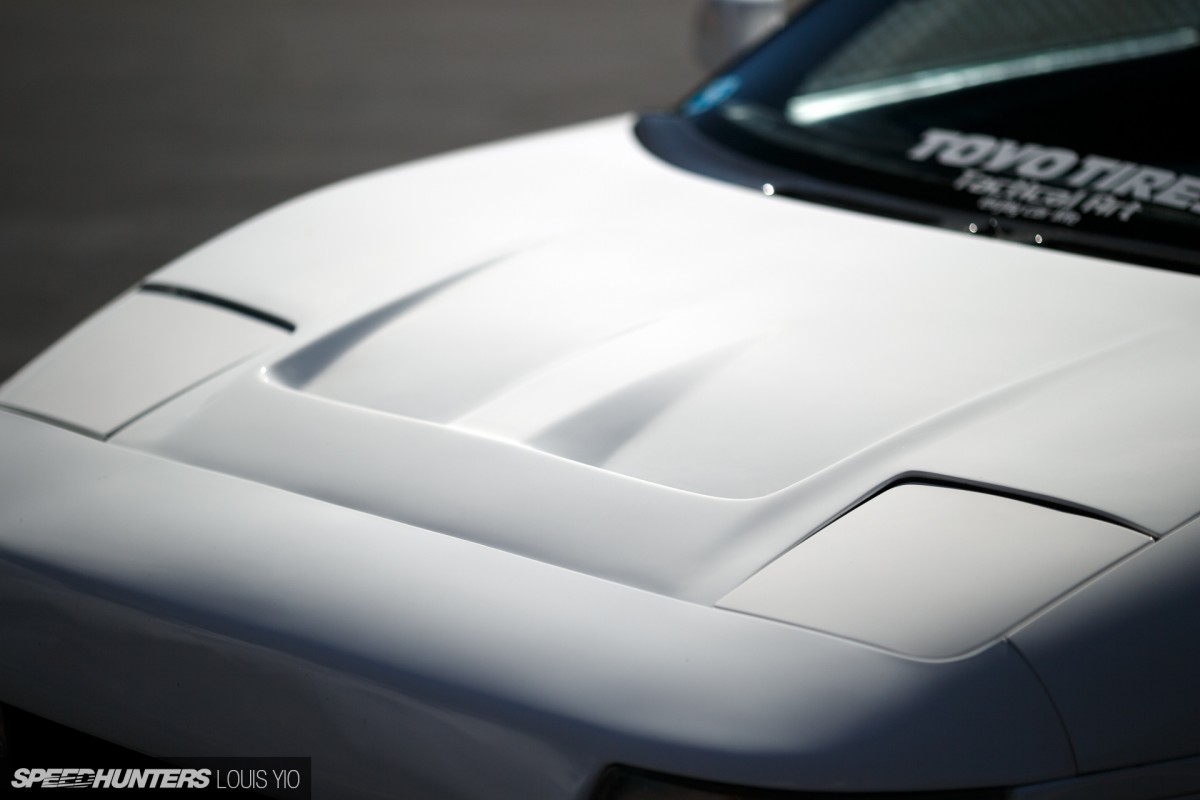 Aftermarket additions include a painted carbon fiber hood from MadPSI, a subtle GReddy Gracer front lip and side skirts, Phoenix's Power rear skirts and a few OEM items from a Japanese market SW20.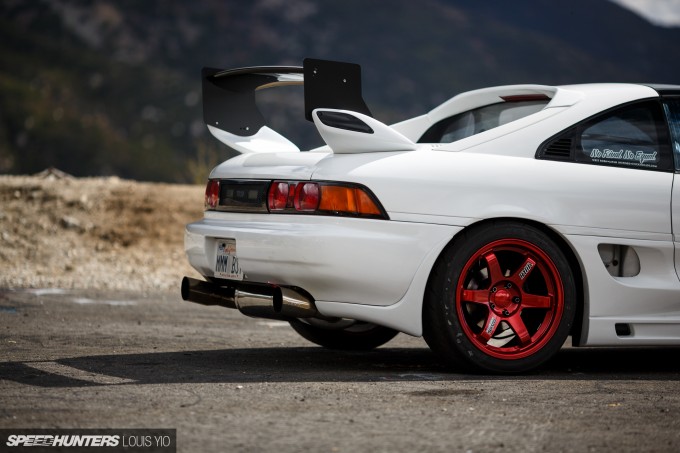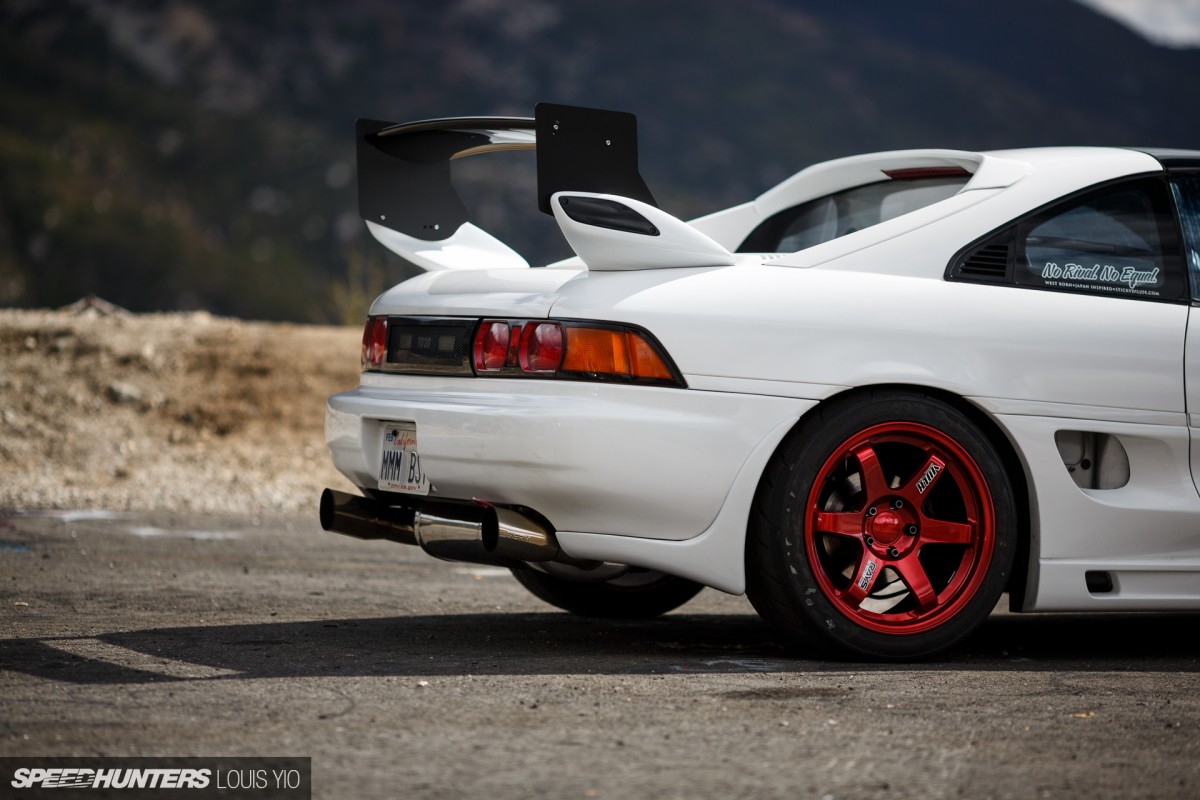 The rear spoiler is from a '98 JDM MR2 and it's been lifted with a set of risers from Ace'd Autoworx. Allan has also fitted a rare TOM's Racing T020 rear center panel for that extra JDM touch.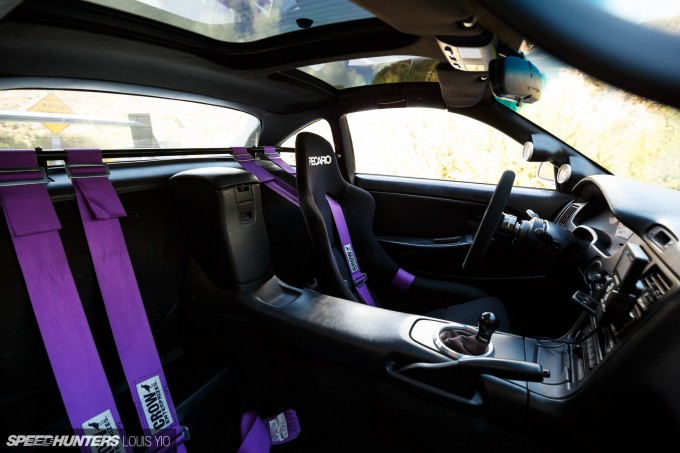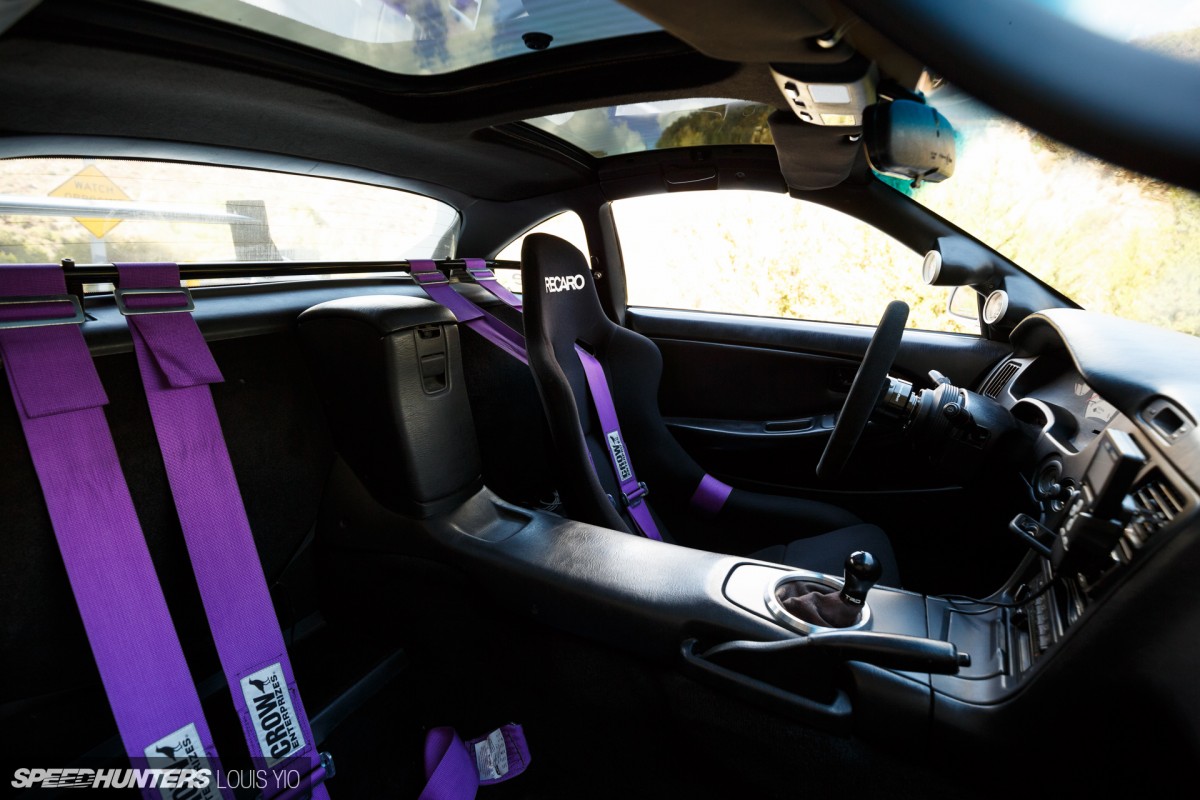 Because the car was built for street use, you won't see a stripped-out cockpit or roll cage when you peek inside. You will however find a single Recaro Pole Position bucket seat with a Crow four-point harness, mounted on Nagisa Auto rails.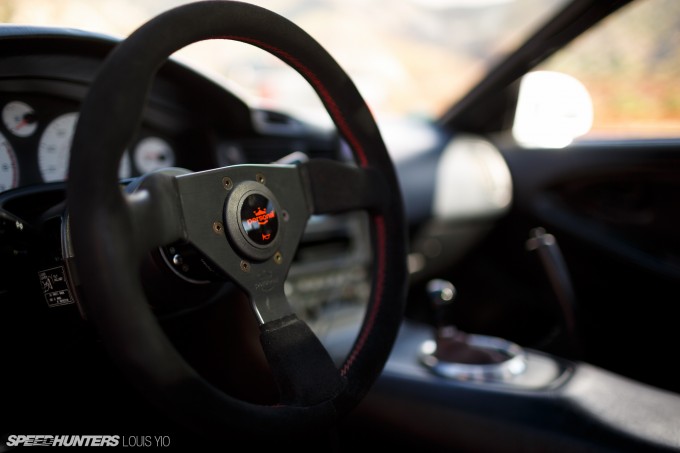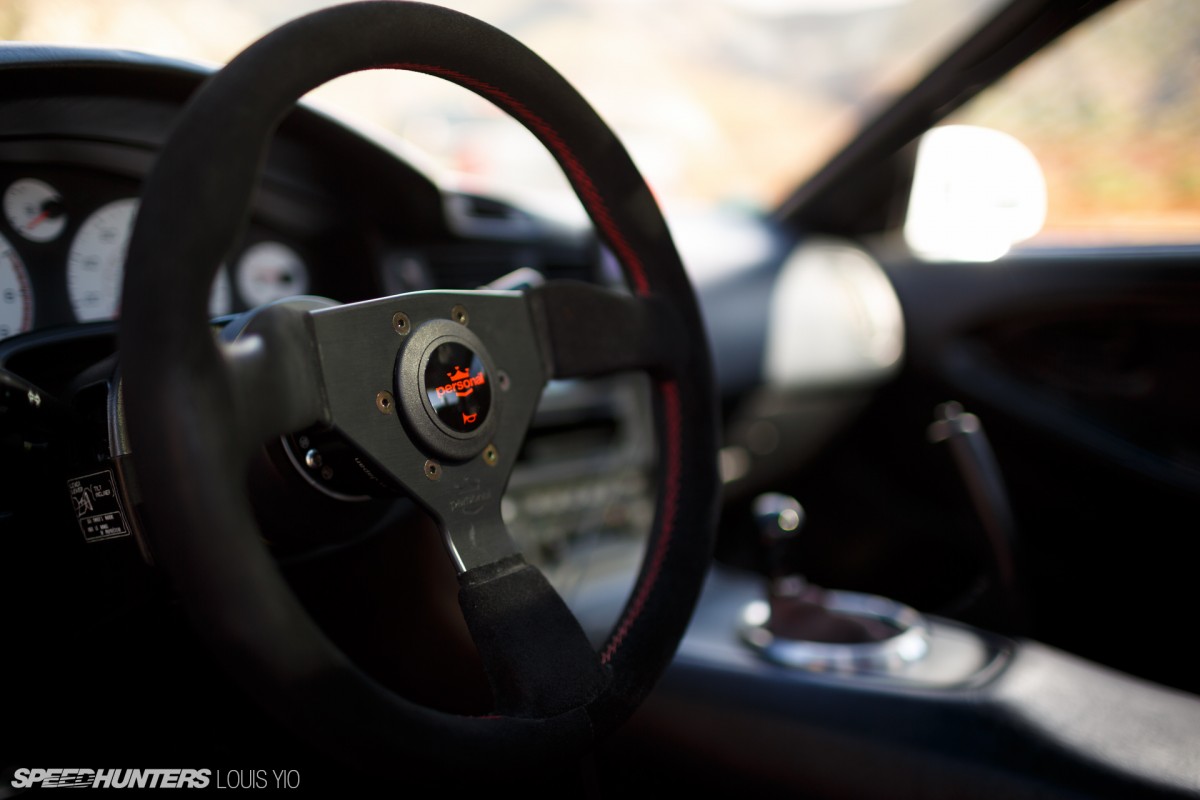 The steering wheel is a suede-finished Personal Grinta and other touchy-feely bits include a set of JDM Sportiva pedals and a TRD Duracon shift knob attached to a TRD short shifter.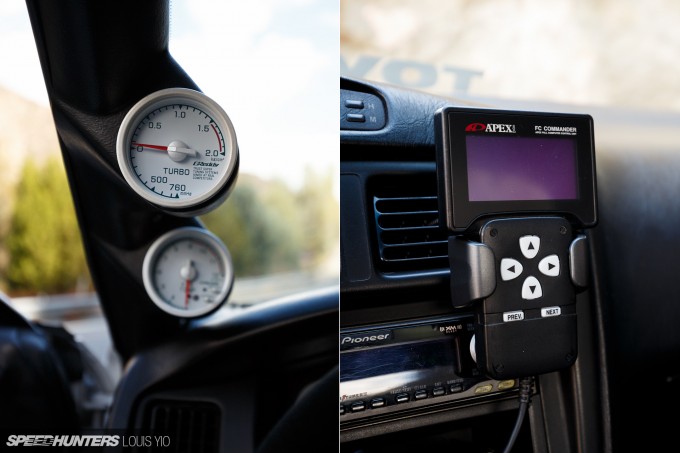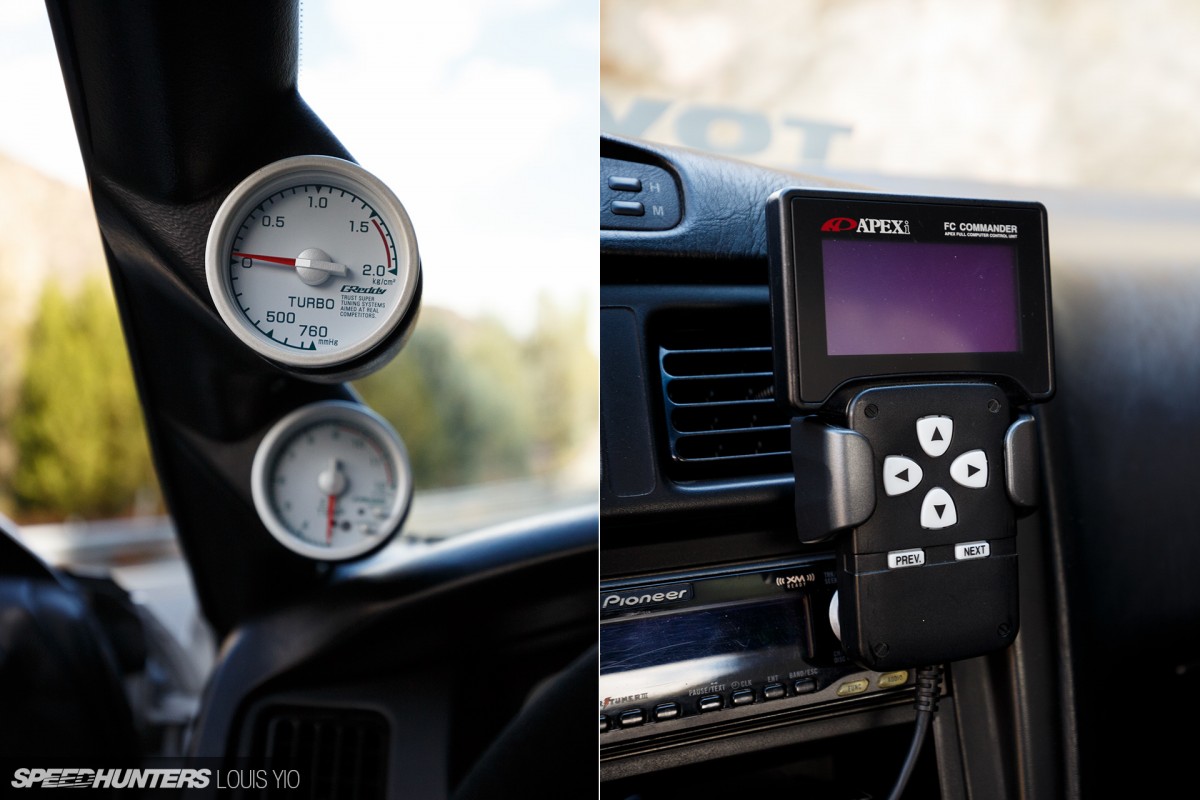 There's also GReddy boost and EGT gauges, an HKS turbo timer and of course the FC Commander for the A'PEXi ECU.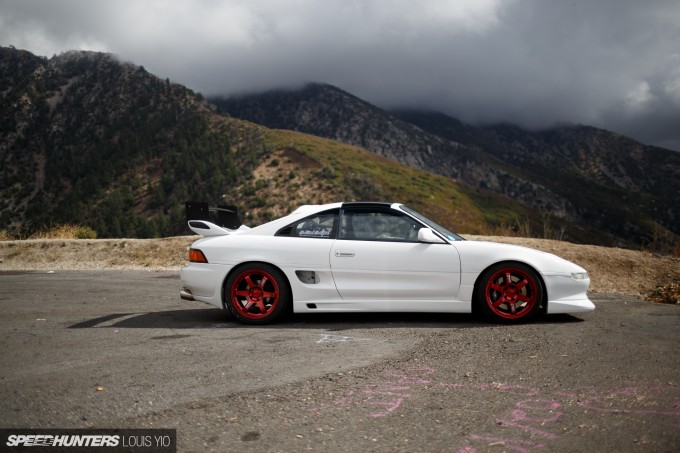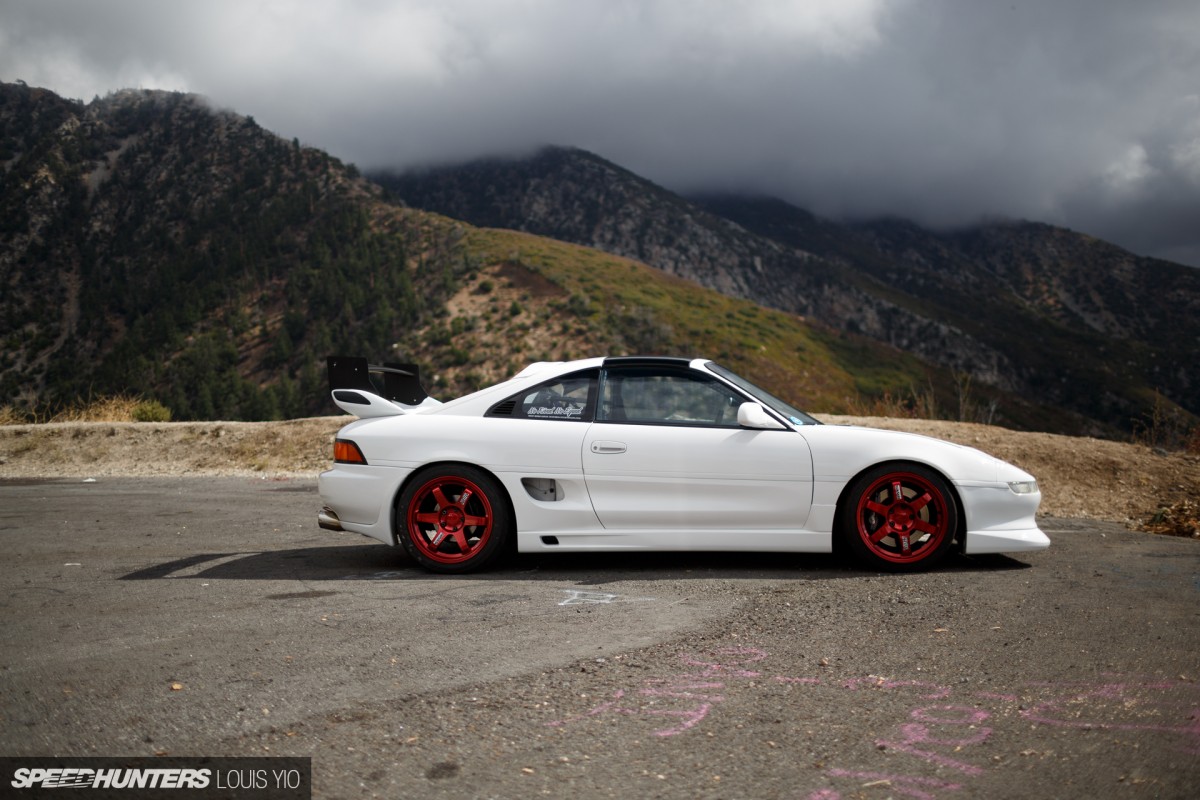 When I was talking with Allan about the car this week, I was very surprised to hear him say that he'd actually just sold it to a close friend. It turns out he has ideas of building a full-on MR2 track car, but didn't feel good about cutting into a mint, low mileage chassis like this one. I guess we'll see what happens, but I don't think Allan will be able to resist the appeal of mid-engined fun for long.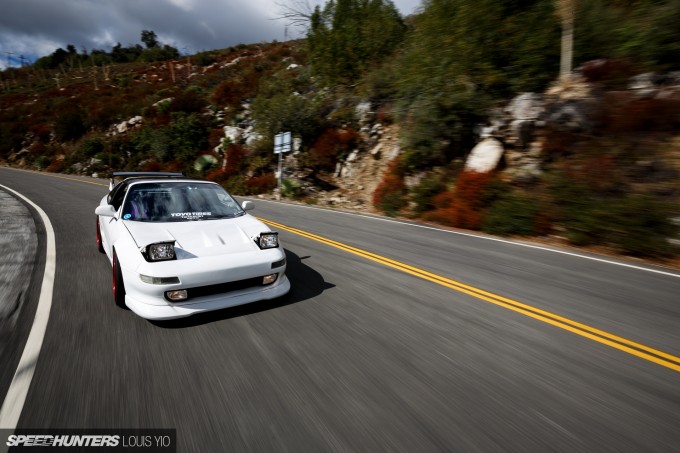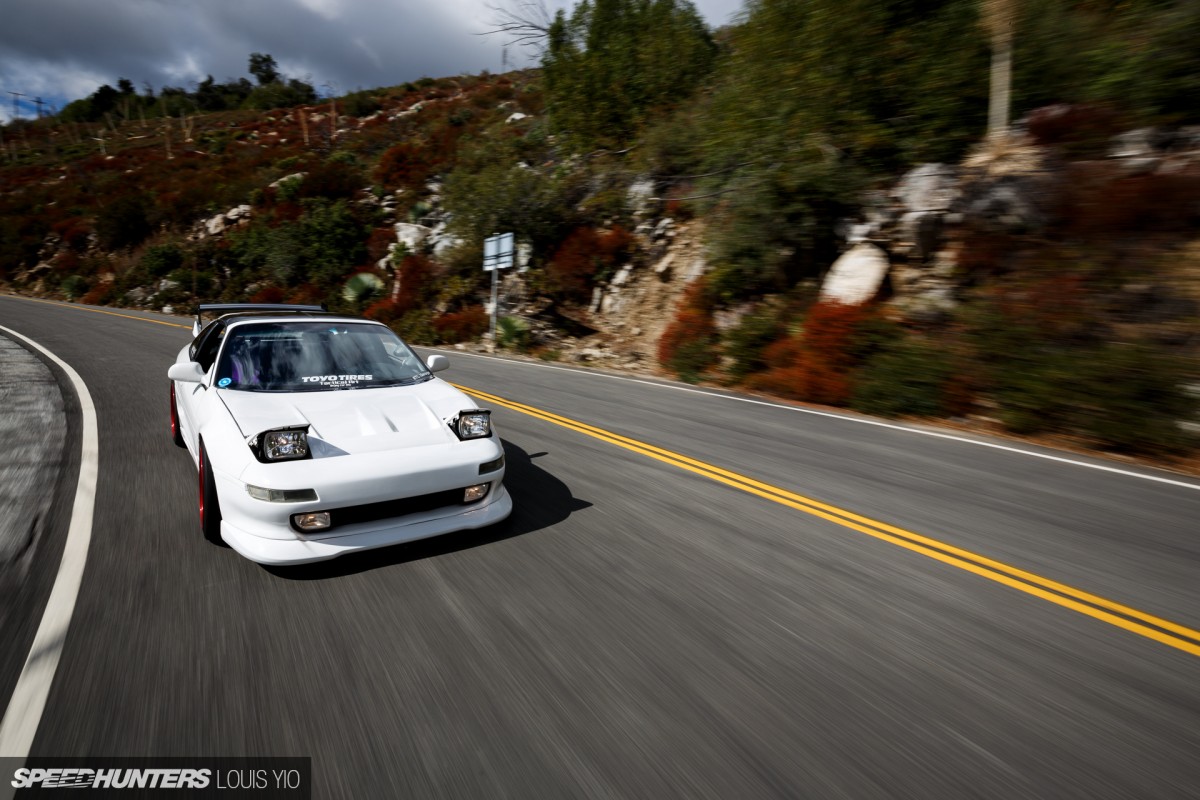 I know there have been some cries for more MR2 content on Speedhunters, and I certainly hope this satisfies your craving for Toyota's great, yet overlooked sportscar from the 1990s. Long live the midship!
Mike Garrett
Instagram: speedhunters_mike
mike@speedhunters.com
Photos by Larry Chen & Louis Yio
Instagram: larry_chen_foto
larry@speedhunters.com
Cutting Room Floor